Three Days in Tokyo | The Ultimate Itinerary
Tokyo is known to be one of the most visited cities in the world, and for good reason. This three days in Tokyo itinerary will go over it all. The culture, the sites, the food – there is just so much to see and do in this bustling city. I put together this guide to show you what three days in Tokyo can offer and how to go about your time there. Now it won't hit every site or attraction but I promise you will not be bored throughout the trip.
1. Introduction to Three Days in Tokyo
Tokyo, Japan – one of the most happening cities in the entire world. If it is the ornate temples, world class food, massive transportation system, or action packed streets – Tokyo has it all and more. During the day or during the night, there will always be something to see and do at any hour of the day. The culture and the people will just add to that incredible experience and you will certainly leave wanting more. This guide will go over some logistics of the city and touch on all the different attractions you can visit during your three days in Tokyo. I separated the days (to an extent) to different areas around Tokyo. But if you want to move anything around, remove or add something to the list, that can easily be done as well. There is so much to see and do in Tokyo, and I am hoping this guide can get you going in the right direction when planning your trip there.
2. Getting Around Tokyo
The easiest, most convenient and economical way to get around Tokyo will be by its vast train system that runs all over the city. Most of the routes will cost anywhere from $1 – $2 (~140 JPY). Since there are a bunch of different companies operating these trains, you could also look into buying a Suica or Pasmo card – a reloadable card that can get you onto any one of them without needing to constantly purchase individual tickets.
If you have an activated JR Pass there are a bunch of JR trains to use here (check out the Japan helpful tips section for more on JR Passes). However, you probably won't be able to take these JR trains everywhere. You will also want to think about when to activate your JR Pass if arriving in Tokyo first – for example if you have a 7 day pass but will be in Japan for 10 days, you might want to wait to activate it until you leave Tokyo so you will have it activated for the remainder of your trip where it will be able to cover those costly journeys ahead.
What I found to be most helpful is to simply route your day on Google Maps and follow the directions from there. The subway lines are color coded as you can see below, so while it seems very complicated, it does not need to be if you know your exact route ahead of time.
Busses and taxis are always an option too but if you want to avoid the potential traffic and the high cost of cabs, try to stick with the trains when you can.
Need a place to stay in Tokyo? Browse through some top rated hotels:
3. Location / Map
Below you can find a map of Tokyo with the three days of attractions and their designated color coded pins. As mentioned feel free to move things around as you see fit or follow the route below.
Day 1:
(1) Metropolitan Government Building
(2) Imperial Palace
(3) Robot Restaurant
(4) Piss Alley
(5) Golden Gai
Day 2:
(1) Shibuya Crossing
(2) Shibuya Sightseeing
(3) Meiju Jingu Shrine
(4) Takeshita Dori
(5) Omotesando
Day 3:
(1) Tsukiji Fish Market
(2) Akihabara
(3) Senso-ji
Want to see Tokyo with the help of a private or group tour?

Take a look at some of the top rated guided tour options to take you all around the city
4. Tokyo – Day 1
A) Metropolitan Government Building
North observatory: 9:30AM – 11:00PM
South observatory: 9:30AM – 5:30PM
Cost: Free
​We will start off day one in the Shinjuku area as you make your way to the Metropolitan Government Building. The main draw here is that it has a great (and free!) observation deck. Take the elevator up top to see views of the city of Tokyo in every which direction.
B) Imperial Palace
East Gardens 9:00AM – 4:30PM
Cost: Free
Once you have taken in the Tokyo skyline hop on the metro to the Imperial Palace. The Palace is part of a much larger complex surrounded by a whole system of moats. Enclosed are a variety of gardens, bridges, and of course the residence of the emperor of Japan.
The inner palace grounds are not open to the public, however they do offer free tours (English audio guide) if you sign up in advance through their website. Tour times are at 10:00AM and 1:30PM (except Sun/Mon) but tickets are limited.
​If you do not opt for the tour, no worries as the East Garden is open to the public and is a great area to walk around, relax and take some pictures. You can continue to wander around the moat and explore the area some more until you are ready to move on to the next attraction.
​Note here: The famous Sukiyabashi Jiro (Jiro Dreams of Sushi) is about a 20-30 minute walk from the palace if you are looking for a once in a lifetime type meal (however reservations are near impossible to get and the best chance would to get your hotel to try and book well in advance).
C) Robot Restaurant
Showtimes: 4:00PM (not offered each day), 5:55PM, 7:50PM, 9:45PM
Price: $60 – $75 (depending on where you purchase)
Head back to the Shinjuku area by metro as you will soon experience one very fun and unique activity that Tokyo offers – the Robot Restaurant. Even though its called "restaurant" you do not have to eat here. Many just come to see the crazy robot filled show. You can book tickets through their website or through a third party which sometimes offers tickets for cheaper. There will be plenty of robots, costumes, lights, noises and more. Check out the video below that gives you a better idea of what to expect.
D) Piss Alley & Golden Gai
​After the show you can grab dinner, continue walking the streets and head over to Piss Alley and/or Golden Gai. These areas are composed of narrow alleys filled with tiny bars fitting only a few people at each.
Take a look at some travel guides to better prepare you for your trip:
5. Tokyo – Day 2
A) Shibuya Crossing
​Hop on the metro to your first stop of the day – the famous Shibuya Crossing. The Shibuya Crossing is known to be the busiest pedestrian crossing in the world. It can have 3,000+ people going back and forth through the multiple intersections during each light depending on time of day. Since it is both right near the train station and nearby all the shopping centers, it has become a central hub of the city. Take part of the experience by walking through it but also try and get a good viewpoint from above. The Starbucks nearby offers a prime viewing location as you will be able to see the crowds of people below.
B) Meiju Jingu Shrine​
Opens: Sunrise; Closes: Sunset
Cost: Free
​After you have had enough shopping for the day walk about 20 minutes north to the Meiju Jingu Shrine, which is within Yoyogi Park. When you enter the park you will pass by a large torii gate that will take you along the path to the shrine itself. You will see a wall full of sake barrels that are there for offerings. Once past the barrels you will arrive at the main hall where you can even write some prayers on a small piece of wood that are then hung up at the shrine. There are also some gardens in the park that you can walk through before heading for the exit.
C) The Streets of Harajuku
​Your afternoon will be filed with wandering the streets around the park area (known as Harajuku). You will find bustling streets, most famously Takeshita Dori, filled with boutiques and shops. Around here you will also find plenty of cafes – most famously ones that have different types of animals. These include cats, owls, hedgehogs, and snakes. If you are up for it, you can spend some time at a café or two.
Nearby is Omotesando, another street lined with restaurants, stores and the like. This street comprises of some very unique architecture – buildings made entirely of glass, with distinct features and angles.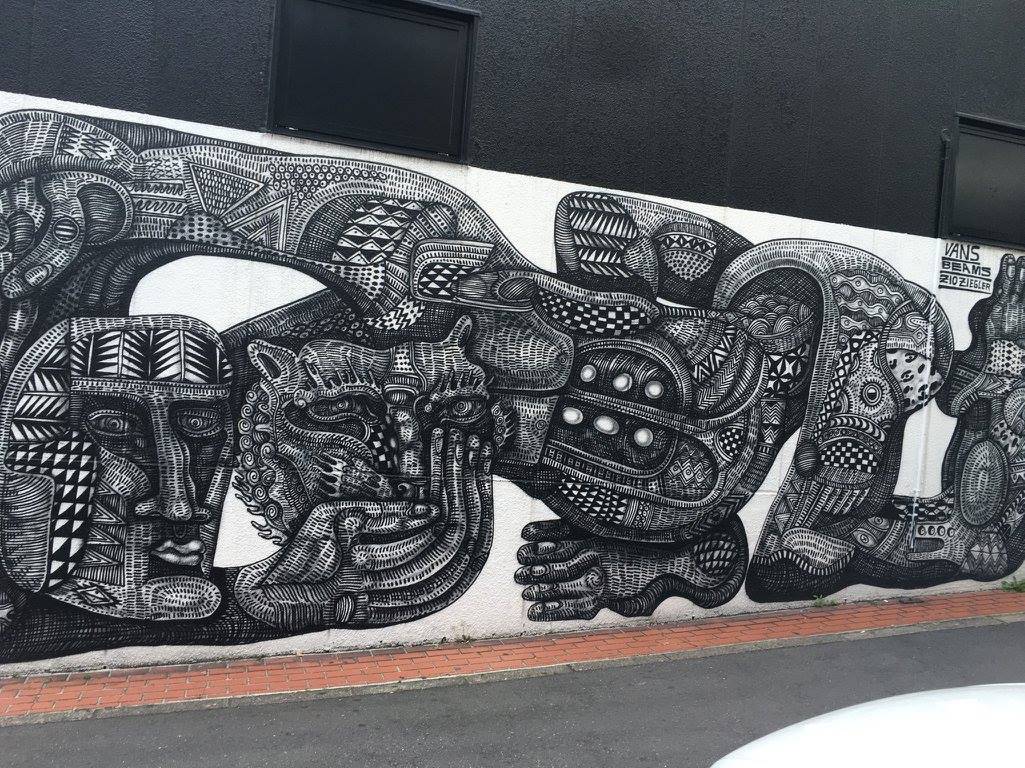 6. Tokyo – Day 3
A) Tsujiki Fish Market
​On day three in Tokyo make your way by metro a bit east to the Tsukiji Fish Market. Here you will find every type of fish and seafood imaginable, and everything will be as fresh as can be. The market opens at 5AM and closes around 2PM. Have some sushi breakfast around the area before continuing on with your day.
Update: The famous tuna auction has been moved from Tsujiki to Toyosu Market if you are interested in taking part of such an experience
B) Akihabara​
​Once your sushi breakfast is complete, metro up to Akihabara. Here is where you will find the center of electronics in Tokyo. Lining the streets will be stores absolutely packed with every electronic device and part possible. There will also be plenty of anime and manga (comic book) shops to visit and as you will have the chance to pick up some souvenirs along the way too.
After checking out all these different types of stores around the area, you must go into a Japanese arcade. Throughout Tokyo you might have seen a bunch already but if you haven't, its time to go inside one and check out what it is all about. These arcades will be filled with games that you don't quite understand and locals playing them at very intense speeds. Even if you don't play anything when you are there, it is just a site to see everyone else having a go at these games.
C) Senso-ji​ Temple
Hours: 6:00AM – 5:00PM
Cost: Free
​Eat some lunch around the area before getting back on the metro to Senso-ji Temple. You will arrive at the entrance of the temple at the outer Kaminarimon gate. Once you pass through the main gate you will begin walking through a long shopping street with vendors on both sides selling all types of local food and souvenirs. After a bit of a walk you will walk through the second, Hozoman gate and reach the main temple and pagoda nearby.
If you got up early/didn't sleep at all due to the fish auction you can have some down time this afternoon to catch up on some rest. If not then feel free to head on over to any other attraction you might have wanted to see during your three days in Tokyo.
7. Where to Stay in Tokyo
If you could not tell already, Tokyo is massive! There are so many different parts of the city and you will have a ton of accommodation options to choose from. One of the more popular area to stay is Shinjuku, which is both a very happening area and easily accessible to the subways. Here are some top rated options near the area to take a look at when trip planning, and also feel free to check out more on Booking.com:
1) Hotel Sunroute Higashi Shinjuku
6) Odakyu Hotel Century Southern Tower
That about wraps up the guide to the three days in Tokyo. Take a look at our other Japan itineraries and guides to help out with any other trip planning. If you have any questions about the trip please feel free to comment below!