When it comes to taking tours, I am one to do a ton of research beforehand to figure out which one would be the best experience for me.
And when it comes to exploring the Whitsundays, there was one tour that jumped out to me most – the Ocean Rafting Northern Exposure Whitsundays Snorkeling day trip.
The day with Ocean Rafting was one of the most memorable during my trip and I am hoping this guide will give you some more detail on what a day out on the Whitsundays is like.
* Affiliate Disclosure: This post may contain affiliate links, which means I may receive a commission if you make a purchase through the links provided, at no additional cost to you. Thanks for supporting the work I put into TripTins!
1) Ocean Rafting Background
One of the main reasons I went with Ocean Rafting is because they are one of the most tenured companies of the Whitsundays.
They have been running these boat tours since 1997 and have continuously come out on top with excellent reviews.
They focus on the experience itself with friendly and knowledgeable staff (both in the office and on the boat), and they truly want to make your time out on the water the best as possible.
Their boats are one of a kind – certified life rescue boats that seemingly glide right over the waters. Twisting and turning on these boats all around the Whitsunday Islands will be an incredible experience to take part of.
A key difference between Ocean Rafting and any other company out there, is that they have near exclusive rights to park their boats right near the Whitsundays swirls near the Hill Inlet.
I will get into Hill Inlet and Whitehaven Beach a bit later on, but as you can see in the picture below – its only Ocean Rafting who has their boats parked right up on the beach.
So, if you want to ride throughout some of the 74 Whitsundays islands and take part of some beautiful Whitsundays snorkeling, I highly recommend putting Ocean Rafting near the top of your list.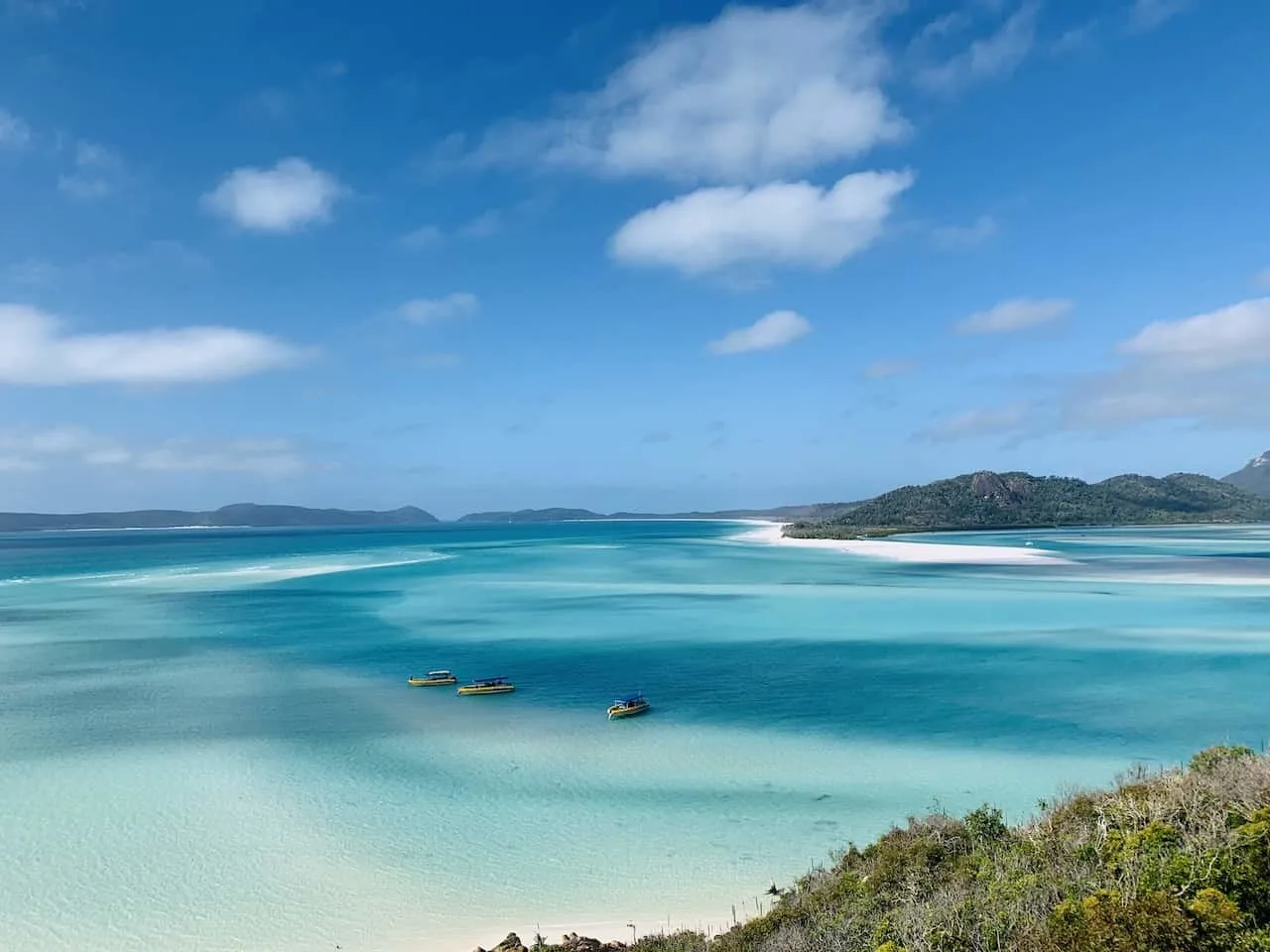 Learn More: Since this is one of the most popular boat options in the Whitsundays, I would recommend reserving your spot in advance
2) How to Reach Airlie Beach
Before jumping into the Ocean Rafting Northern Exposure tour, I wanted to first go over how to reach Airlie Beach – your base to the Whitsundays.
Airlie Beach is where the majority of tours leave from (including the Ocean Rafting ones), where most accommodation are, and is full of restaurants and bars all throughout the small town.
Note: Hamilton Island is your other option when it comes to where to stay in the Whitsundays. It is more so a more upscale getaway location with top hotels, a very relaxing atmosphere, and some beautiful beaches. The downside to Hamilton is you won't be able to take part of some tours like the Ocean Rafting experience from the island but there are sure to be other activities that can be set up for you.
To get to Airlie Beach though there are a few main options:
1) Greyhound Bus
If coming from places like Cairns up north or Fraser Island down south (among plenty of other places along the way), one of the cheapest options out there is to take the Greyhound bus.
There are a few connections per day that get you right into Airlie Beach and you should be on your way from there. Greyhound also offers overnight options which can be a great way to travel if you are looking to optimize your time during the day.
2) Flight
Another option here is to take a flight into Prosperine Airport (PPP), a 30 minute drive away from Airlie.
It is definitely the most convenient option if coming from places farther away in Australia. Once at the Prosperine Airport, you can hop on the frequent bus that will get you right into downtown.
You second flight option is to actually fly into Hamilton Island. Depending on where you are coming from, you may see that this may be your only option without stopping over.
If you do decide to fly into Hamilton, you would then need to take the boat across to Airlie. The boats are around an hour in length and costs ~$60 AUD.
Alternatively, depending on your itinerary, you could also spend some time on Hamilton before heading to Airlie later on, so you do not feel rushed getting from place to place.
3) Car
Lastly, if you are renting a car for your trip, you can easily add Airlie Beach to your itinerary as you make your way up and down the coast.
A road trip anywhere around Australia is a great experience to have and I would highly recommend doing so if you are up for it.
That way you will be able to go on your own schedule and not worry about transportation during your time in the country.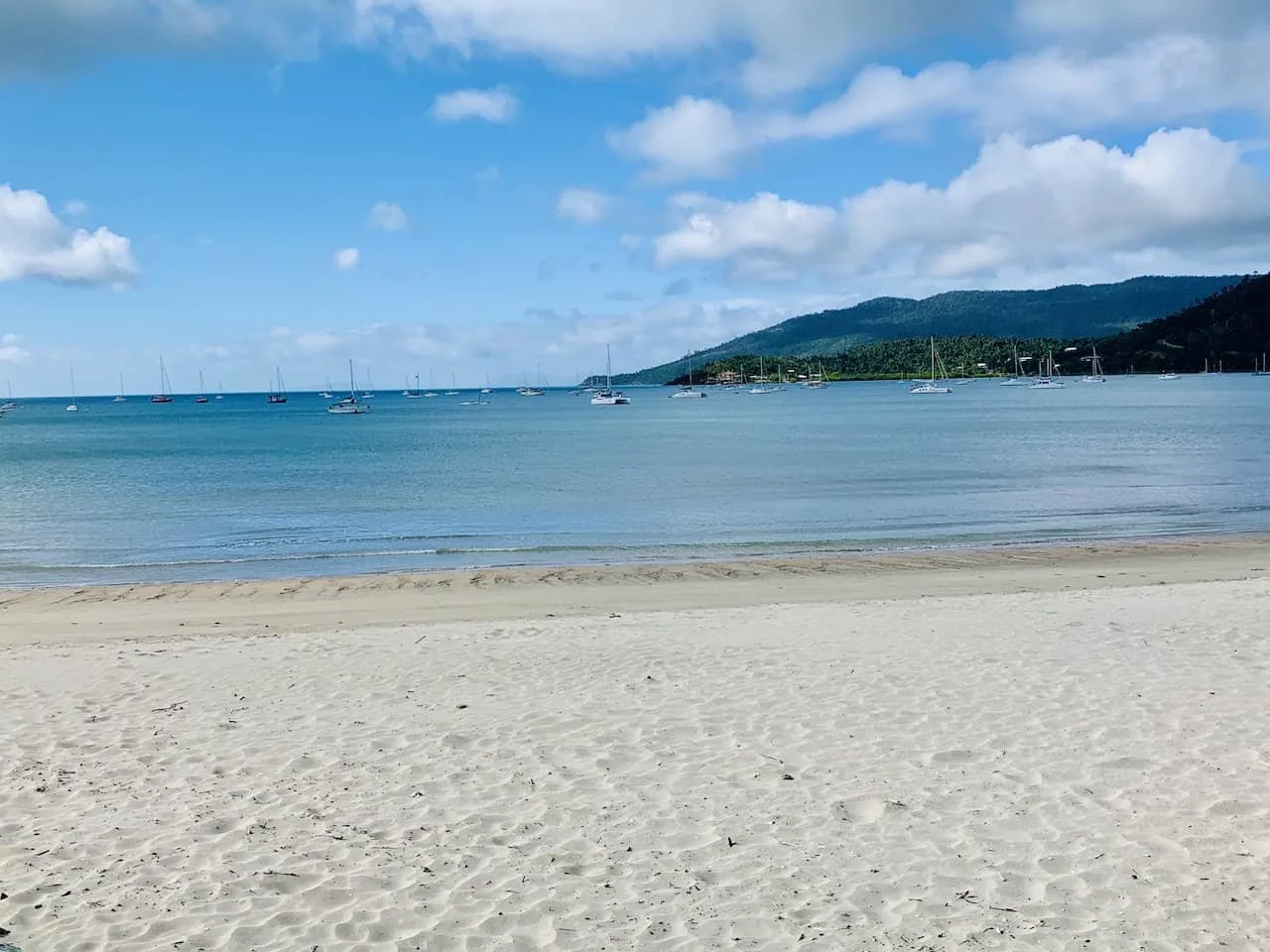 3) Ocean Rafting Northern Exposure Whitsundays Snorkeling
Lets now talk a bit about the Ocean Rafting Northern Exposure tour and what to expect along the way.
As a recap to the day, the Northern Exposure tour will take you to Hill Inlet for some views of the swirling sands, the northern end of Whitehaven Beach, and also to two of the best Whitsundays snorkeling spots in the area.
Note that the itinerary order can change on a day to day basis. This can depend on tides, wind, etc. but at the end of the day you should take part of all of the below.
A) Check In
The day will start off with check in at the Ocean Rafting office located at the Coral Sea Marina. If you are not within walking distance, they do offer complimentary pickup and drop off around Airlie Beach.
Once checked in you will get assigned to a boat and try on some wetsuits for your time in the water.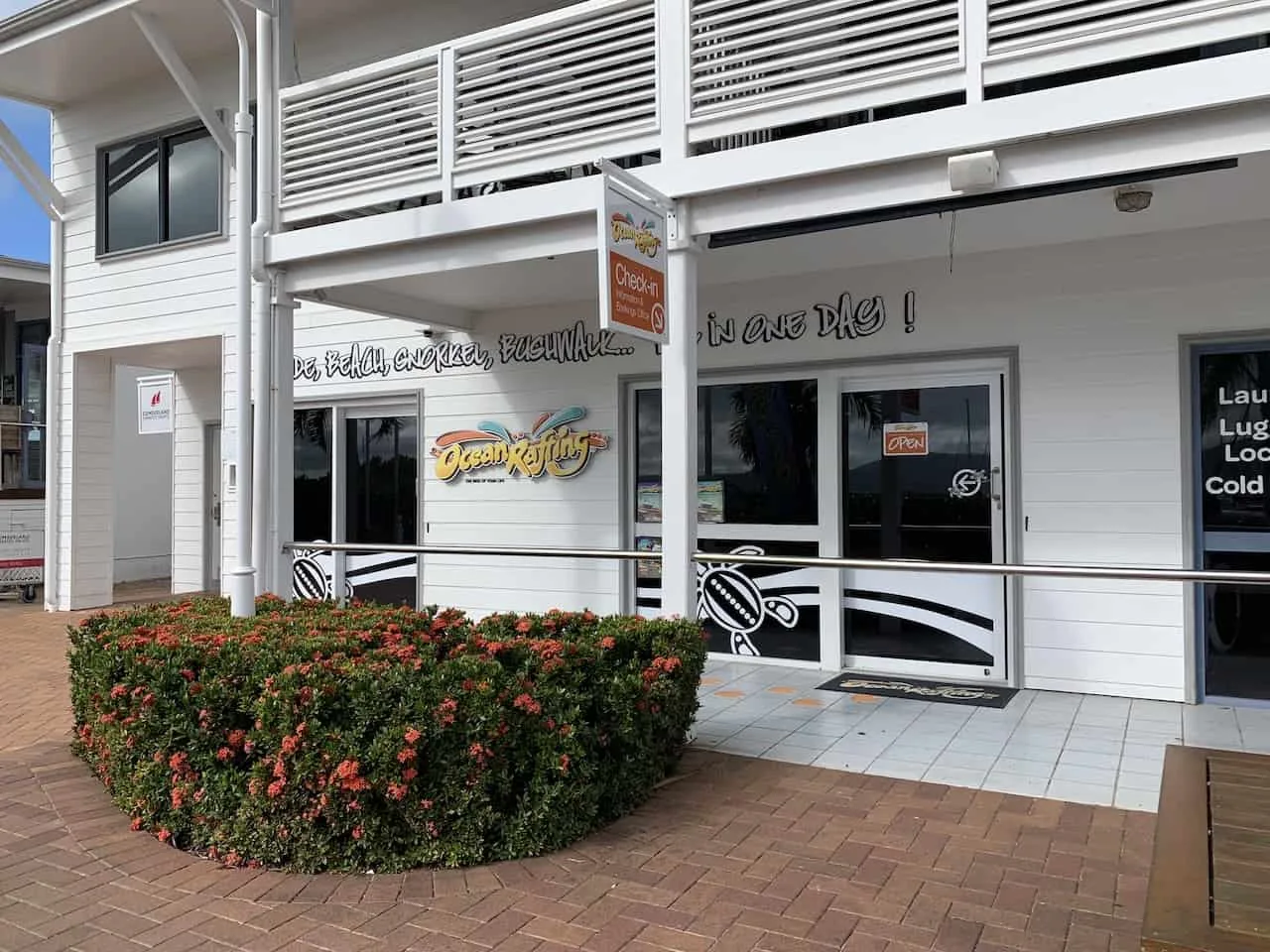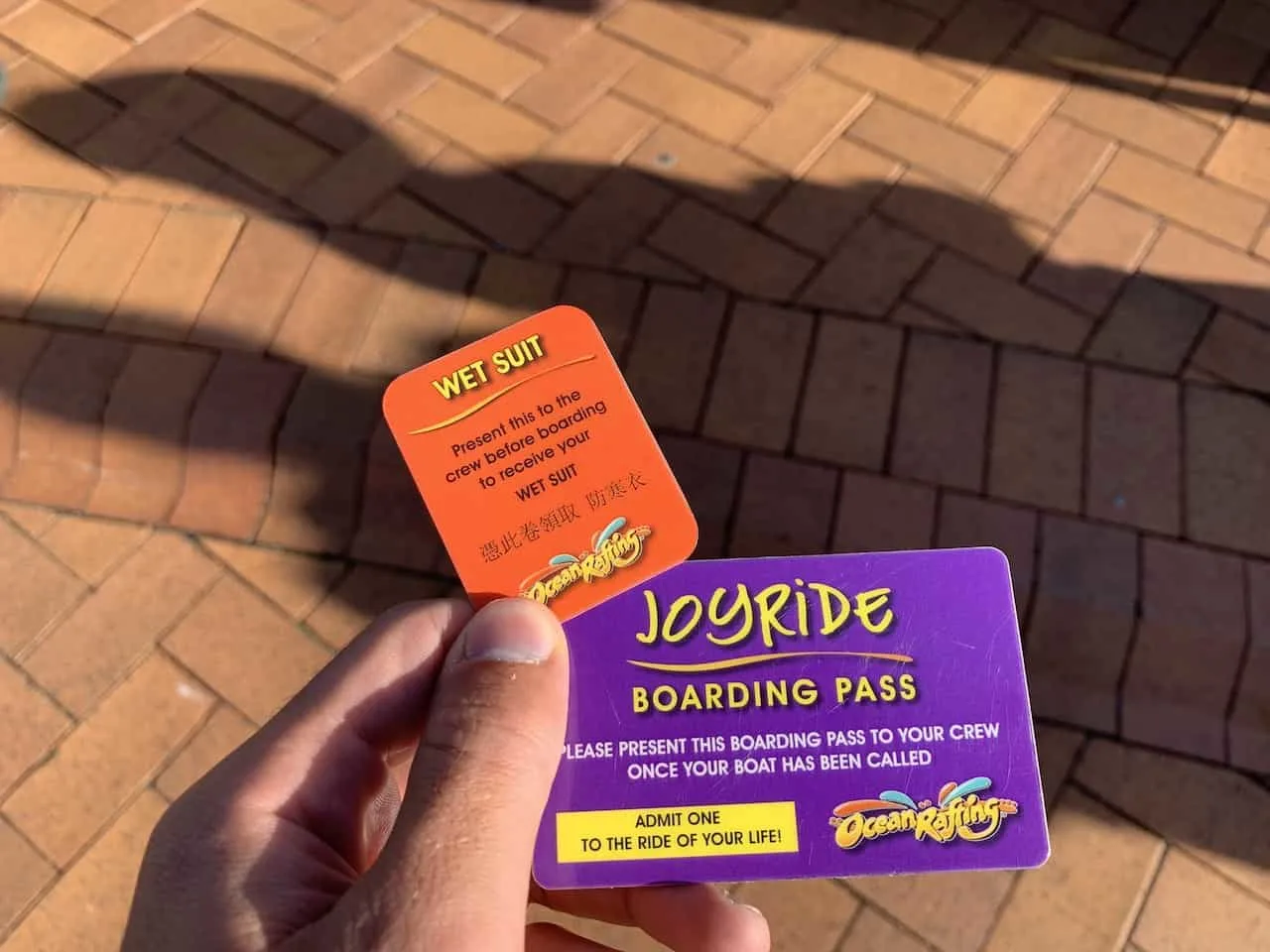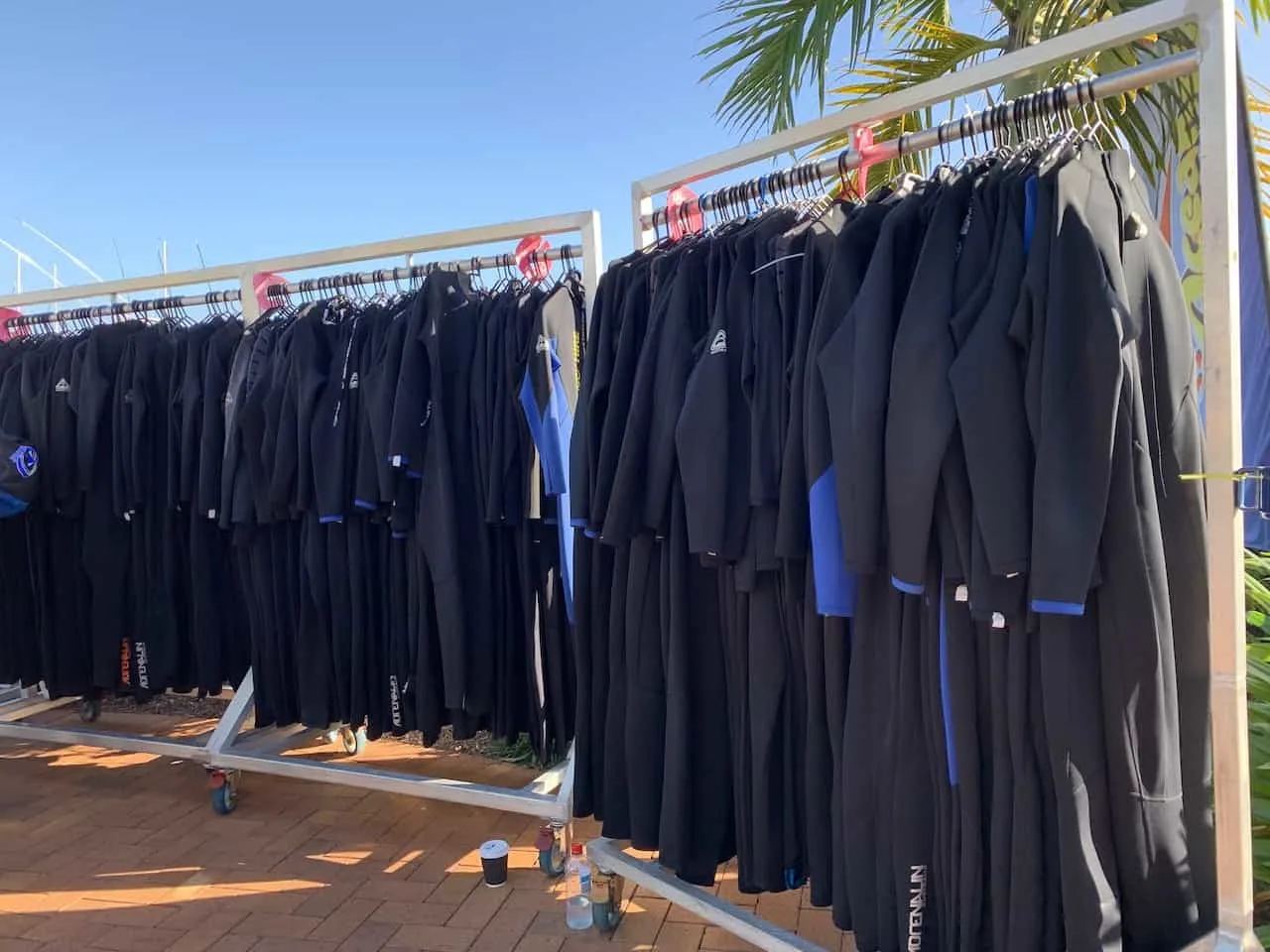 After getting all set up, it is time to head onto the boat itself along with another 20-30 or so people. You can sit in the back of the boat, front of the boat, or if you are up for a bit of adrenaline, you can even sit on one of the sides of the boat.
You will need to hold on though because the ride can get a bit crazy!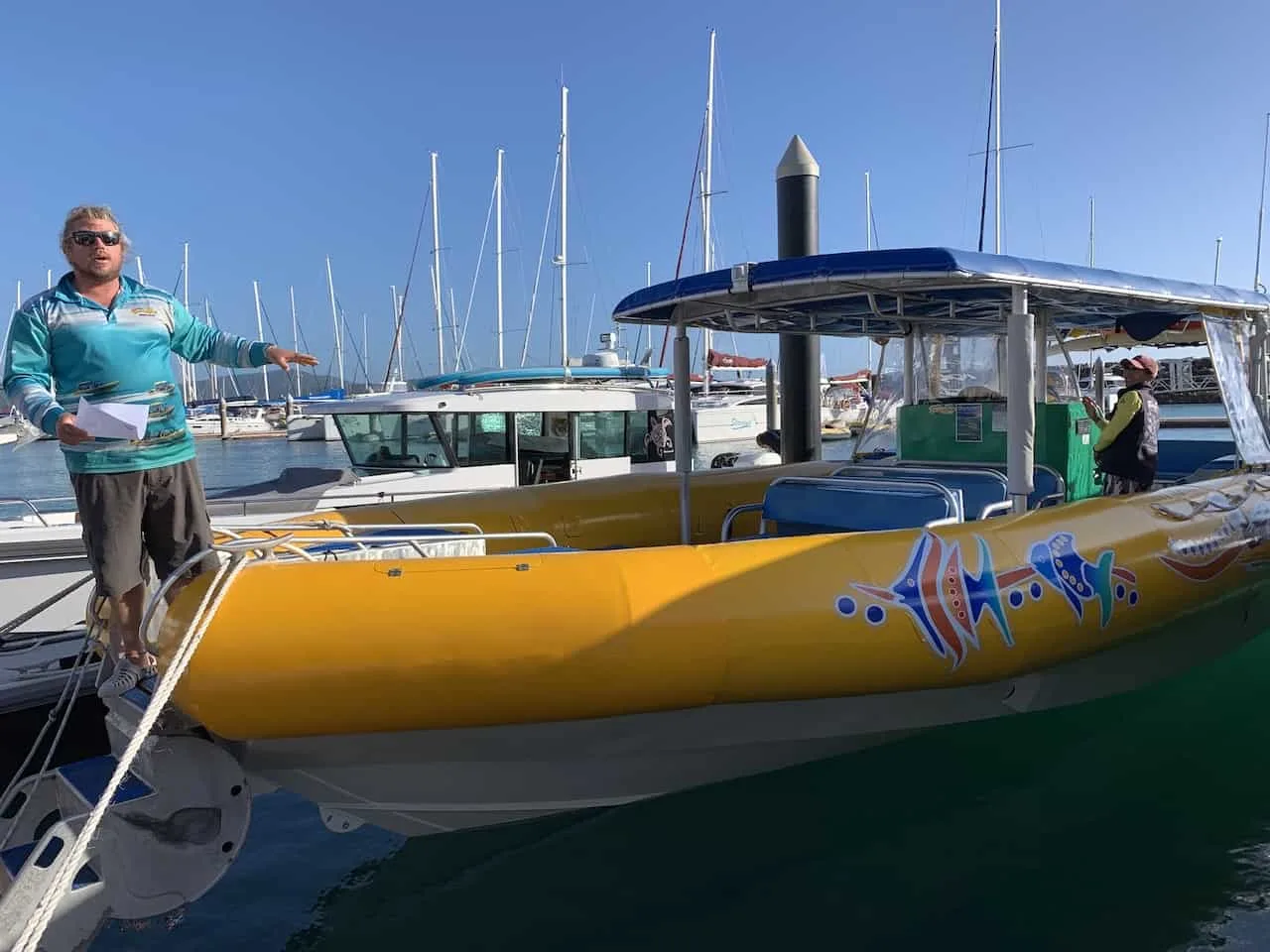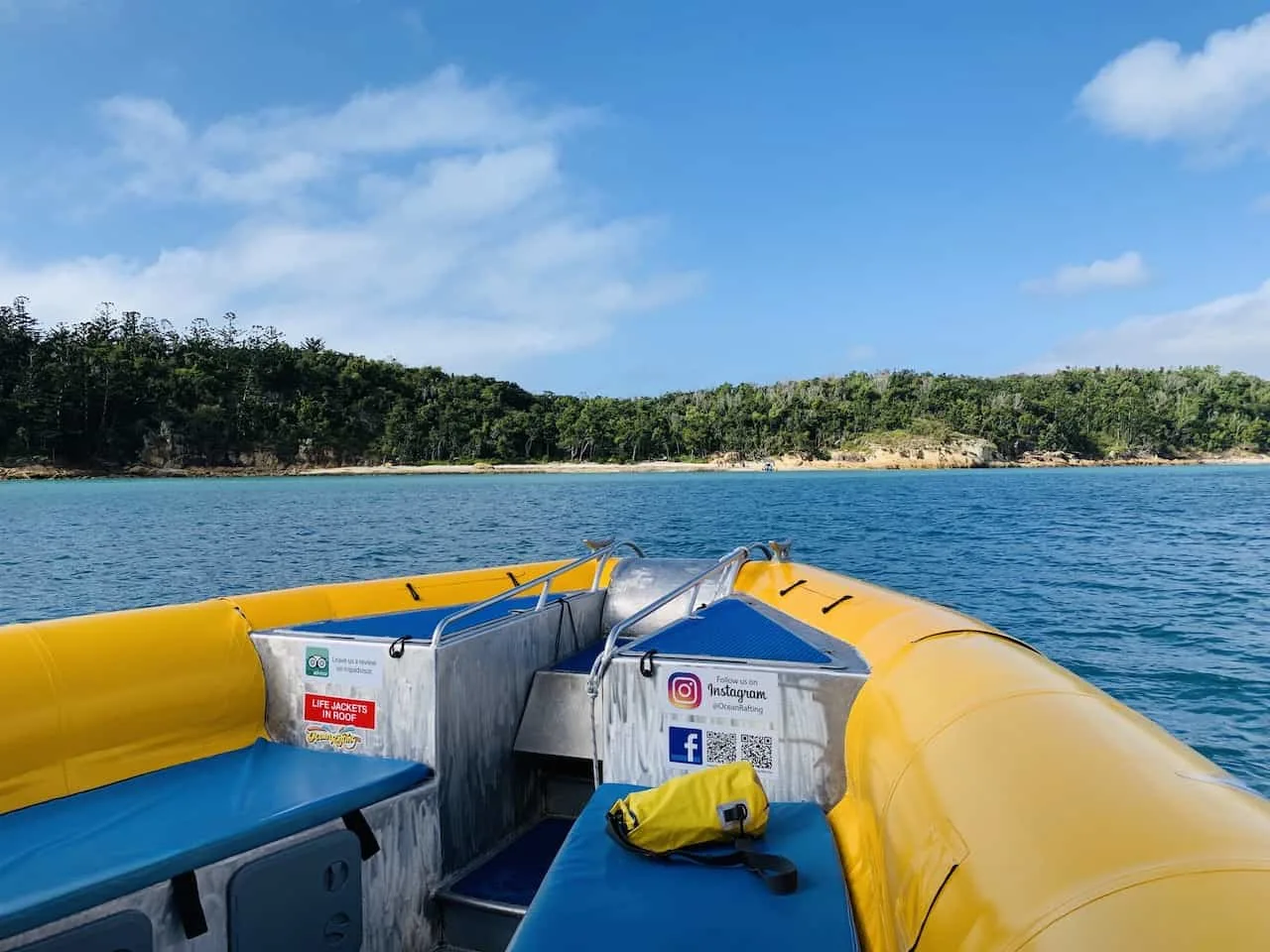 B) Hill Inlet
After coasting through the Whitsundays waters for some time, the first stop on the trip for me was to the most famous of viewpoints in the Whitsundays – the swirling sands of Hill Inlet.
You will get off the boat on one side of the Hill Inlet and make the 15 minute walk up to the viewpoint.
Once up top, there are actually 3 different viewpoints to enjoy. You can make your way to each one as you slowly continue down to Whitehaven Beach.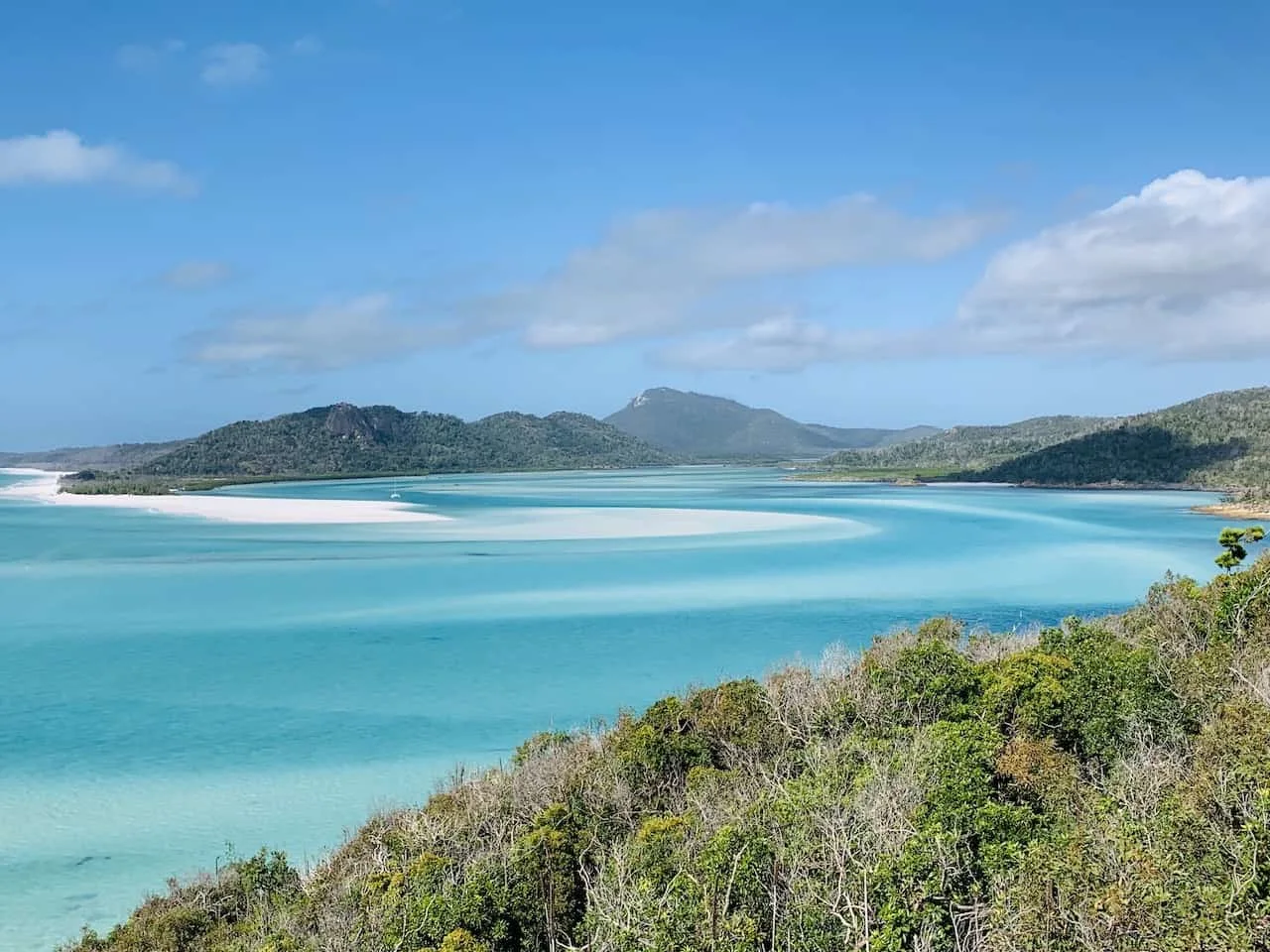 And don't you worry! The crew will try and bring you to the viewpoint when the swirling sands are most visible – right around mid tide when you can get a great balance between water and sand.
After taking in the views from up top – it is time to walk on down to the most famous beach of the Whitsundays – Whitehaven Beach.
» Learn more about the viewpoint spot in the Hill Inlet Lookout guide up on the site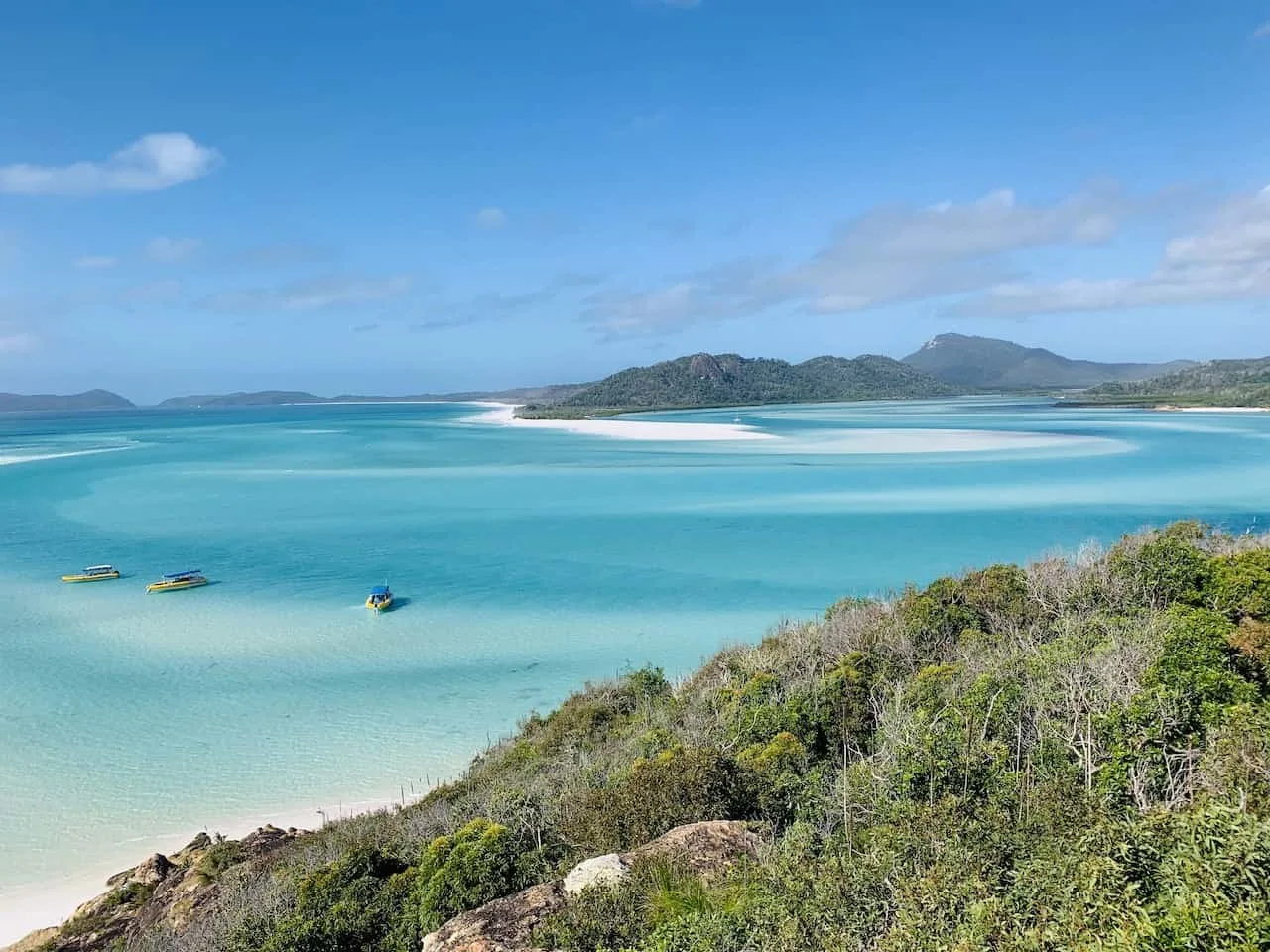 C) Whitehaven Beach
Like I mentioned previously, the Ocean Rafting boats are some of the only boats allowed to actually park their boats right near the swirling sands of Whitehaven Beach.
So after spending time on the beach, the Ocean Rafting boats will be waiting for you right nearby as you then take off through some of the swirls.
Whitehaven Beach is made up of two sections – the North and South parts, which is broken up by the swirling sands of the Hill Inlet.
During your time on the Ocean Rafting Northern Exposure tour, you will only be visiting the North end of the beach. During the Southern Lights tour (more on that later), you visit both the North and South ends of the beach.
For about an hour or so you will be able to enjoy the pristine silica sand of Whitehaven Beach, lounge around, jump in the water, and just enjoy your time in the Whitsundays.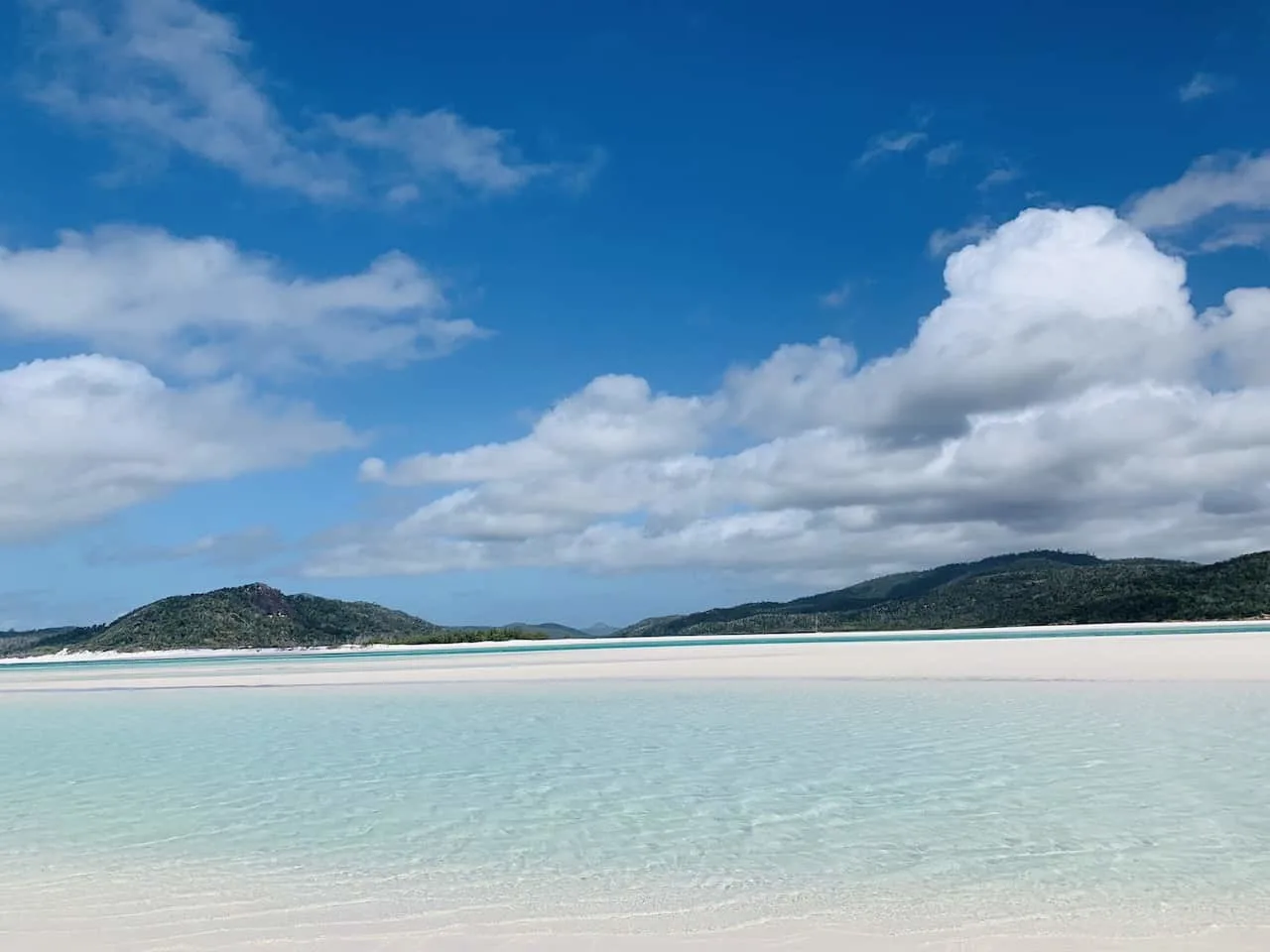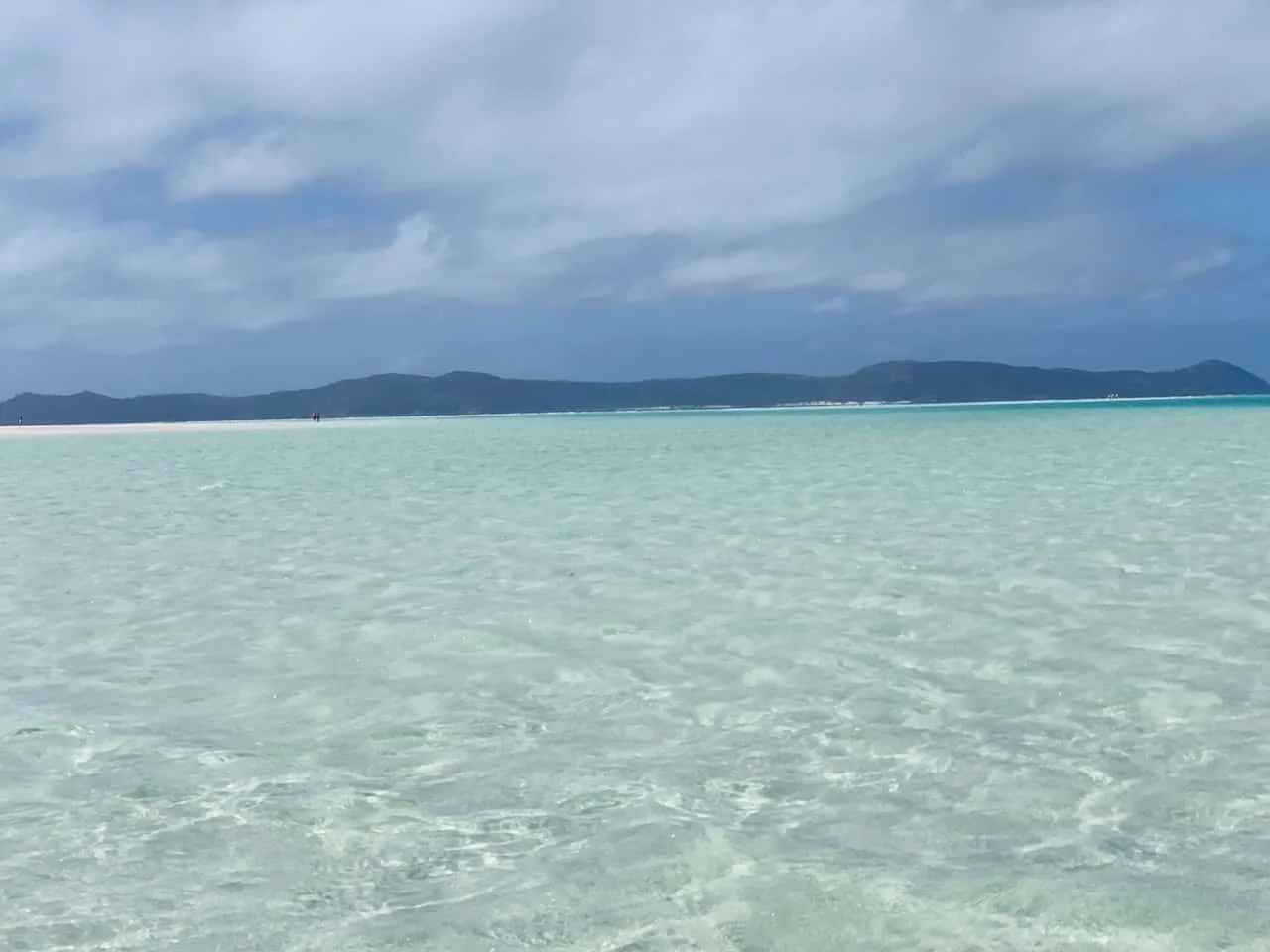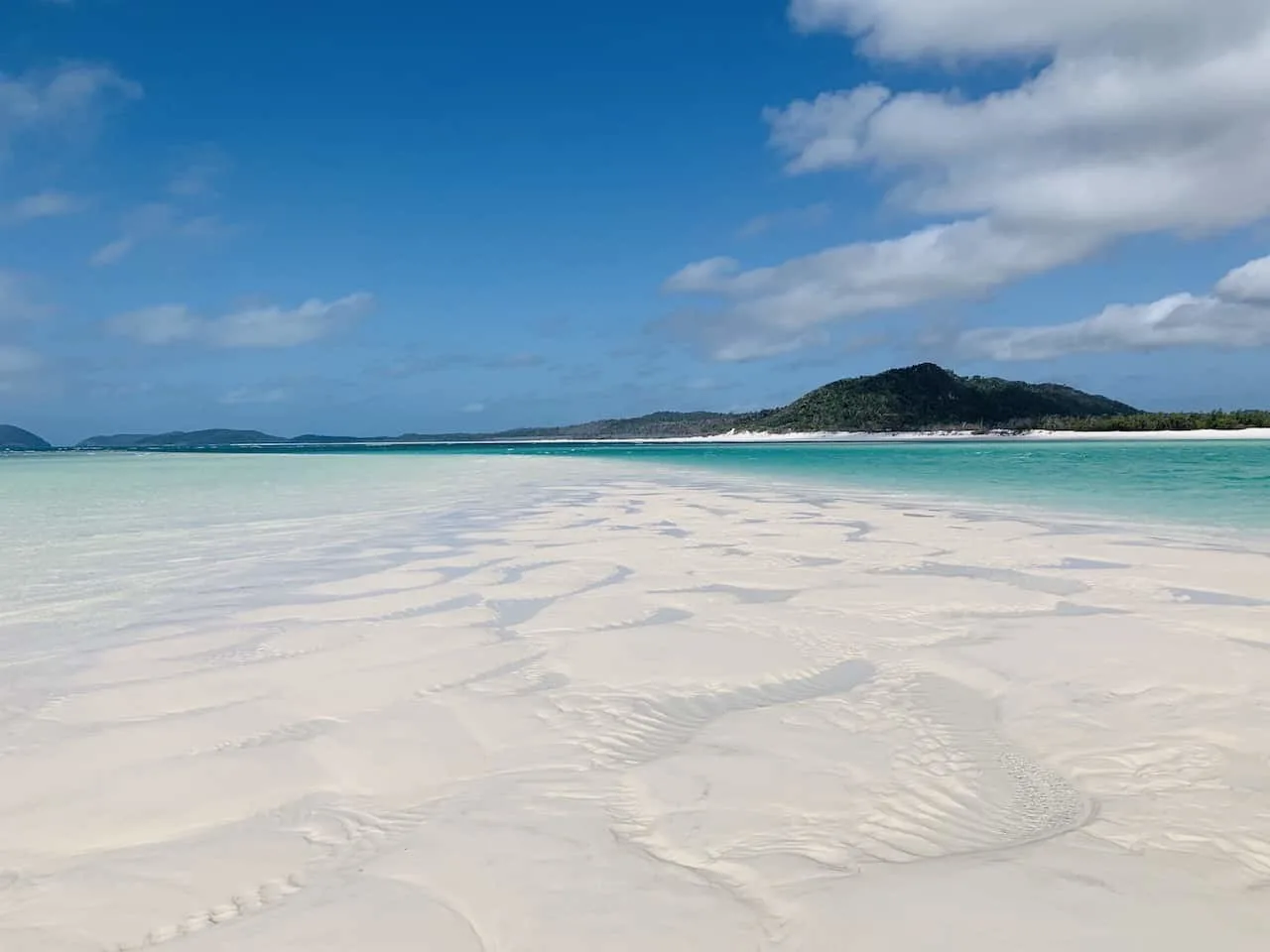 D) Lunch Time
After taking in the views from up top and relaxing down low, you will then head back on the boat, where you will have a full lunch spread laid out for you. This does come at an additional cost though of $16 AUD.
There are plenty of options available (you can let them know ahead of time of any dietary restrictions) and you also have the option to purchase some beverages on board as well
E) Whitsundays Snorkeling Stop #1
It is now time to grab the snorkeling gear and get into your wetsuits as the crew takes you to the first of two snorkeling stops on of the day. Now these stops do change on a daily basis.
It all depends on conditions and where the boats visited in previous days. I would not worry too much though about the exact spots as there are just so many great ones out there.
During my time on the boat, the first stop was at a semi circle shaped reef, where we could all swim around the reef wall, enjoying the colorful fish and coral.
We were also surprised by a couple turtles who swam alongside us for a while, making the snorkel even that more memorable.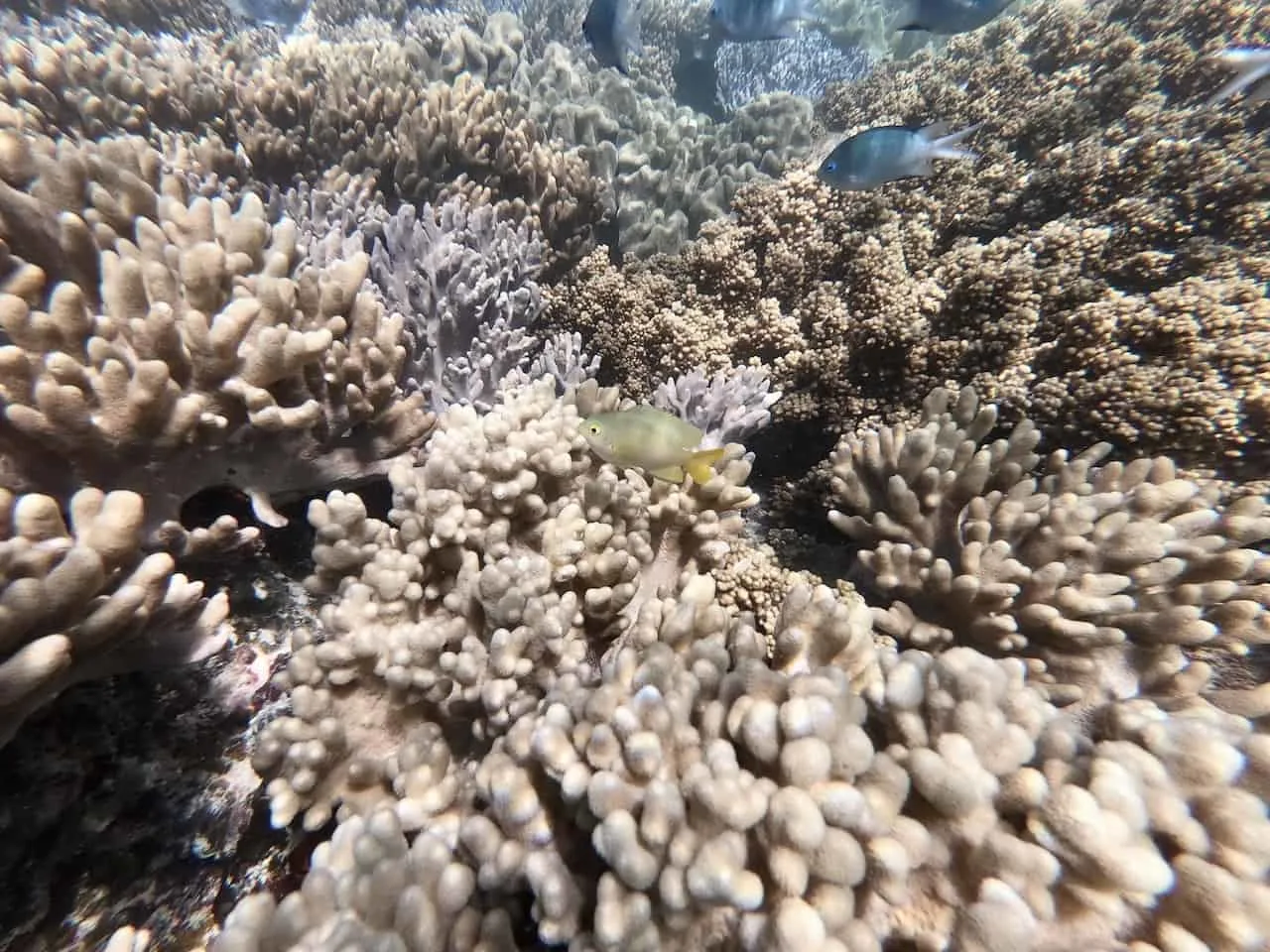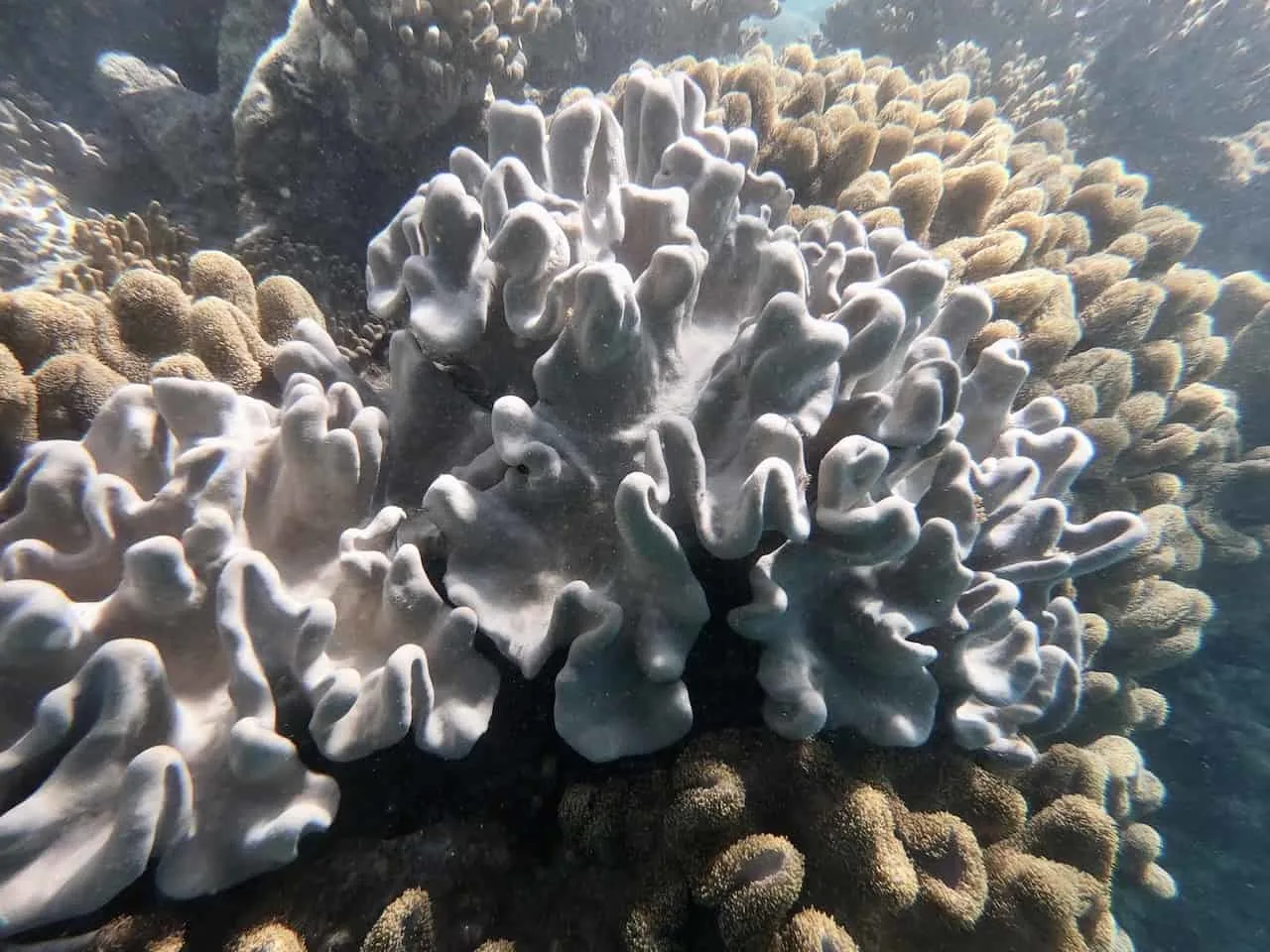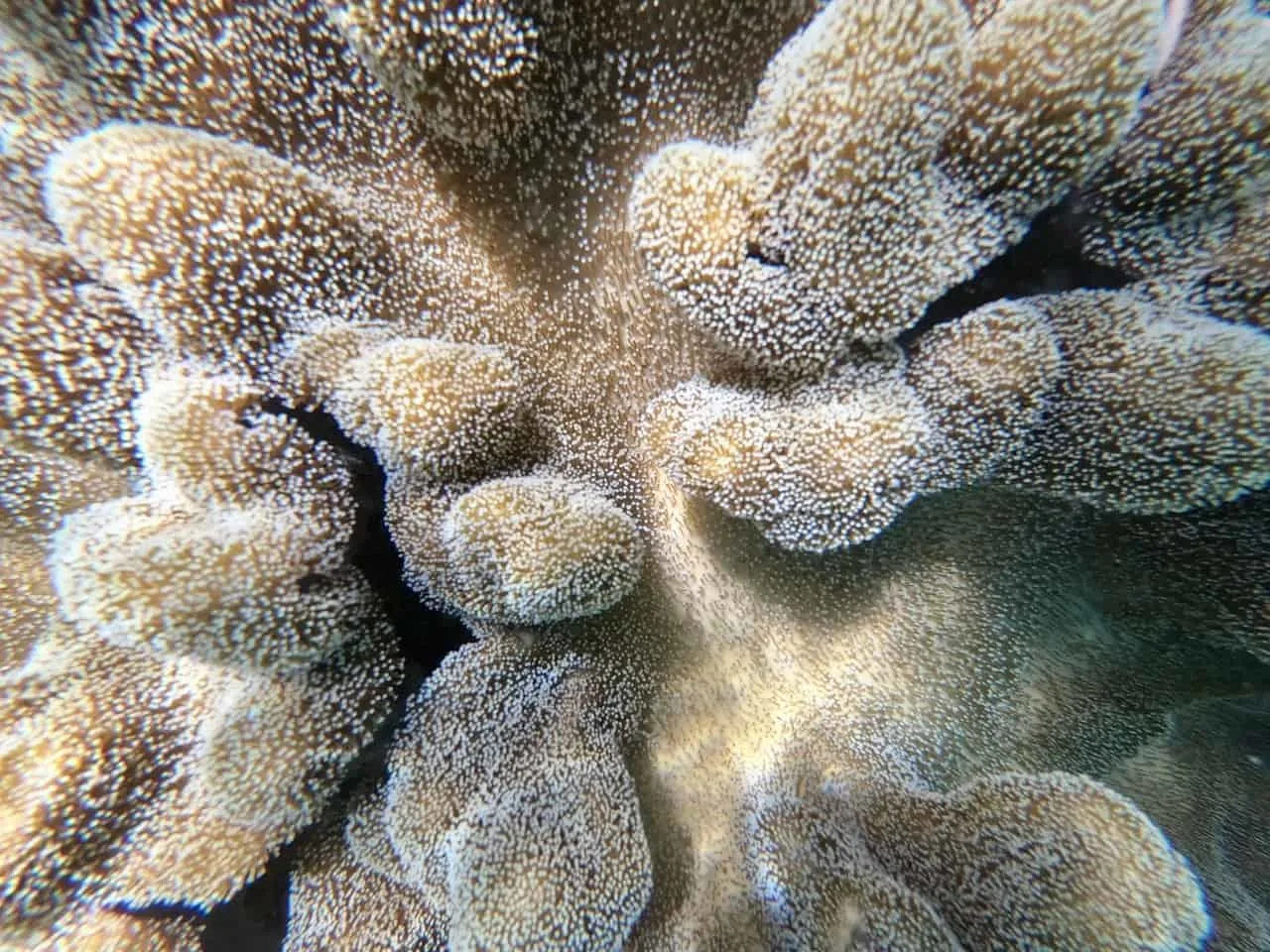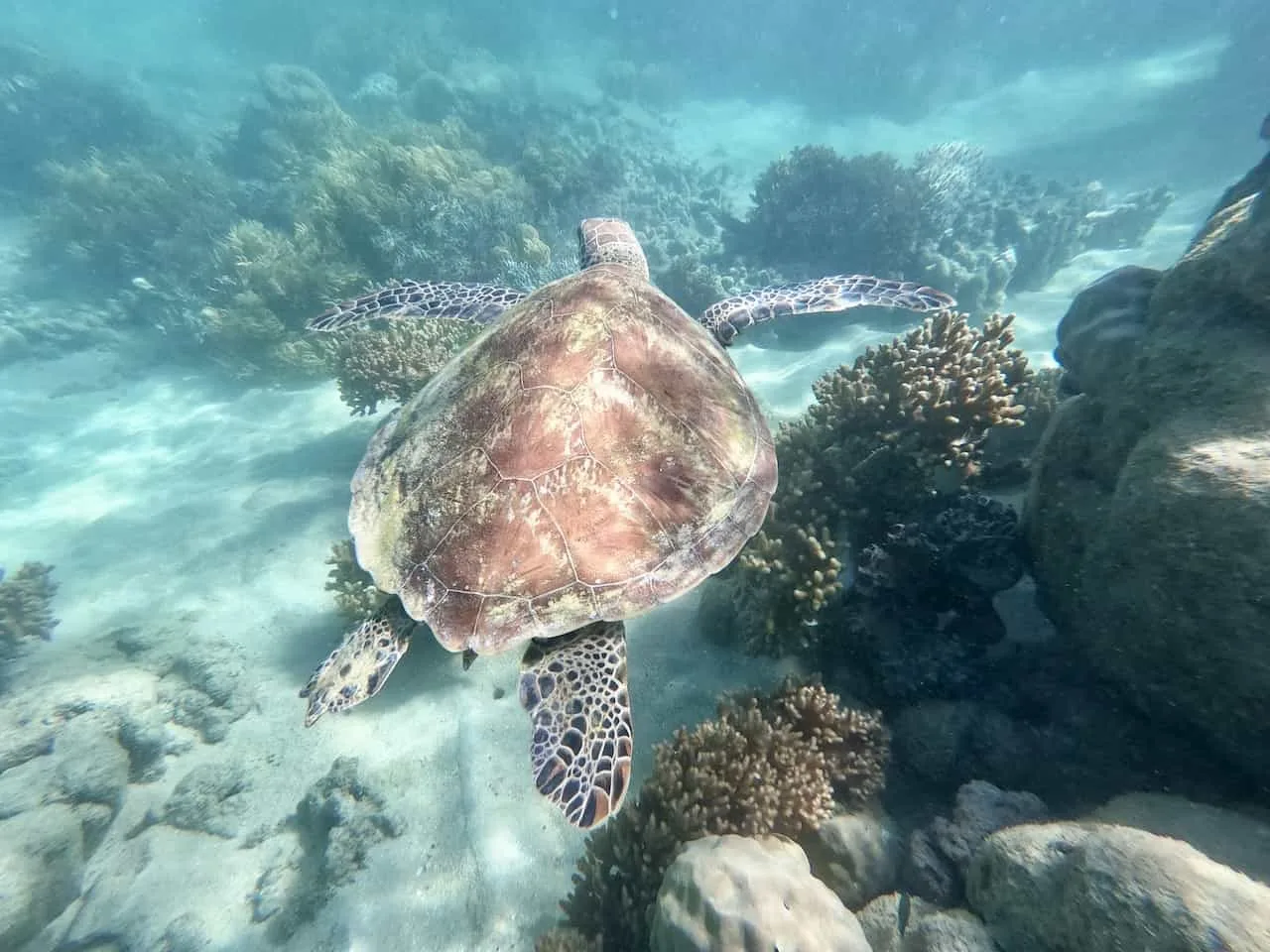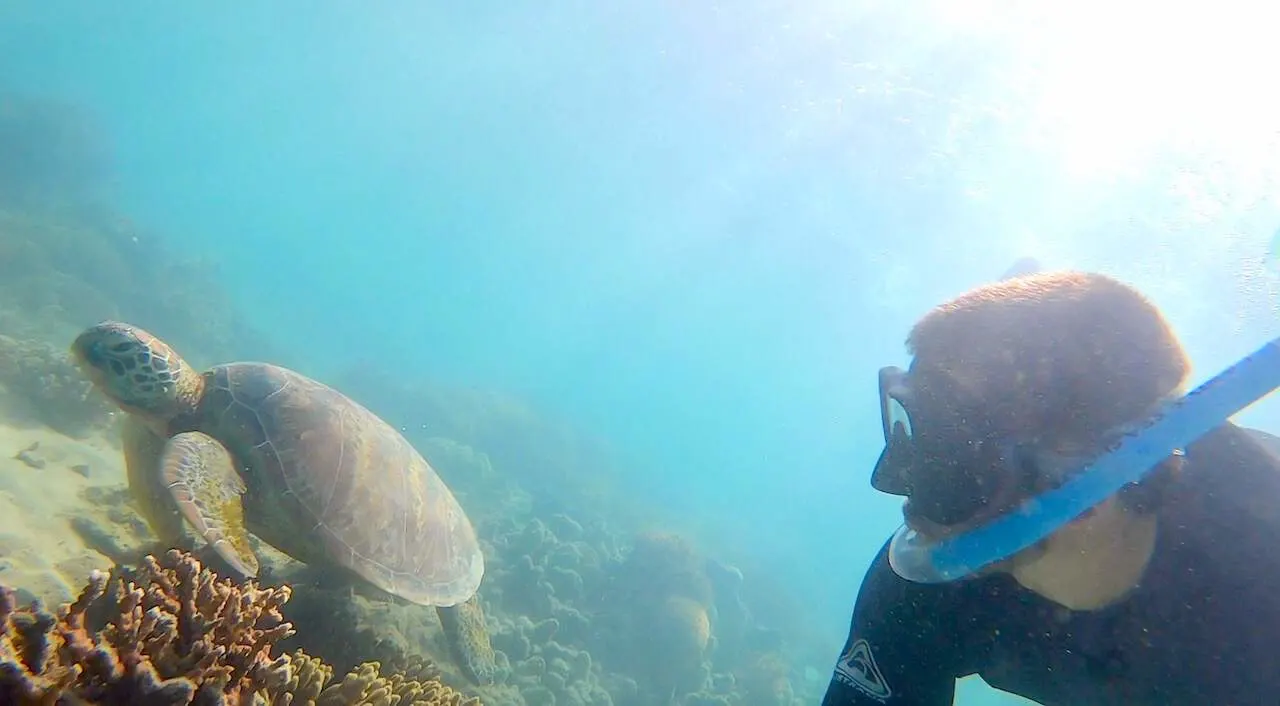 F) Whitsundays Snorkeling Stop #2
The second stop of the day was less of a reef and more of a hangout spot for some massive wrasse fish.
I have never been around so many large fish (and these fish were really big) before so this was an incredible opportunity to snorkel right next to them.
Around the area were a group of manta rays too, but they were a bit too far out to snorkel with and we just saw them from the boat. Depending on the day though maybe you will get lucky!
Each of these Whitsundays snorkeling spots last around 45 minutes, so it really gives you the opportunity to enjoy all that the underwater world of the area has to offer.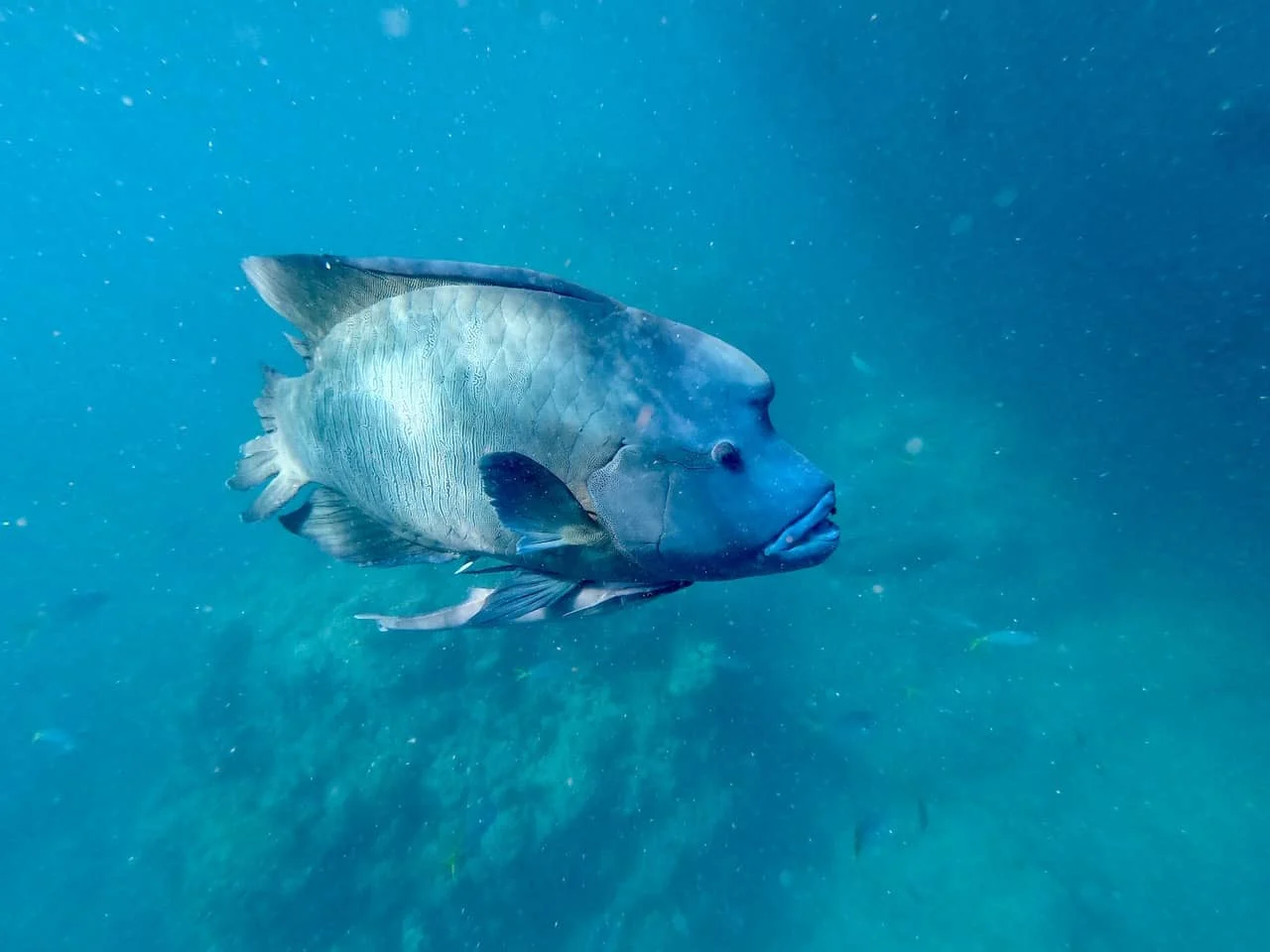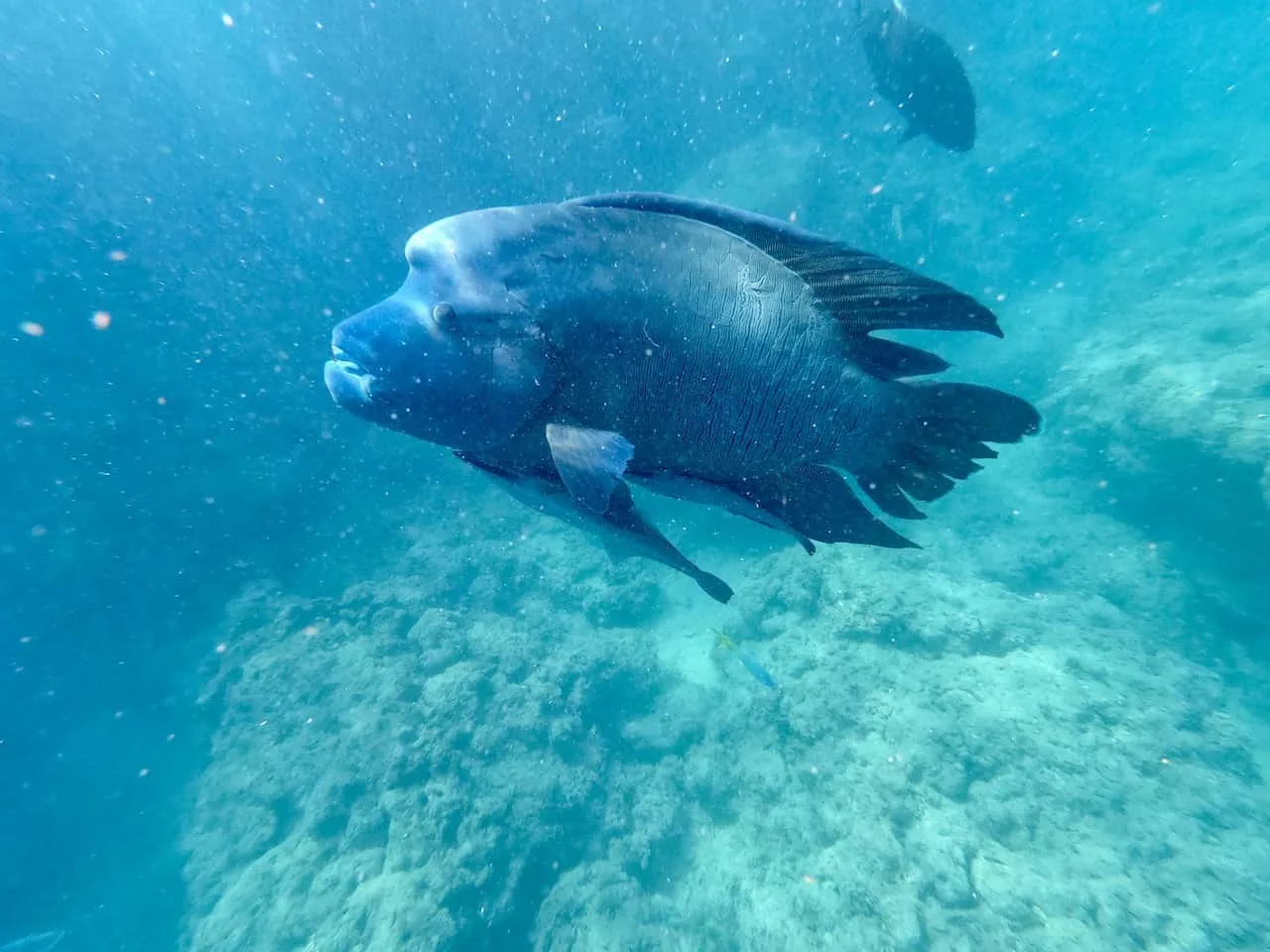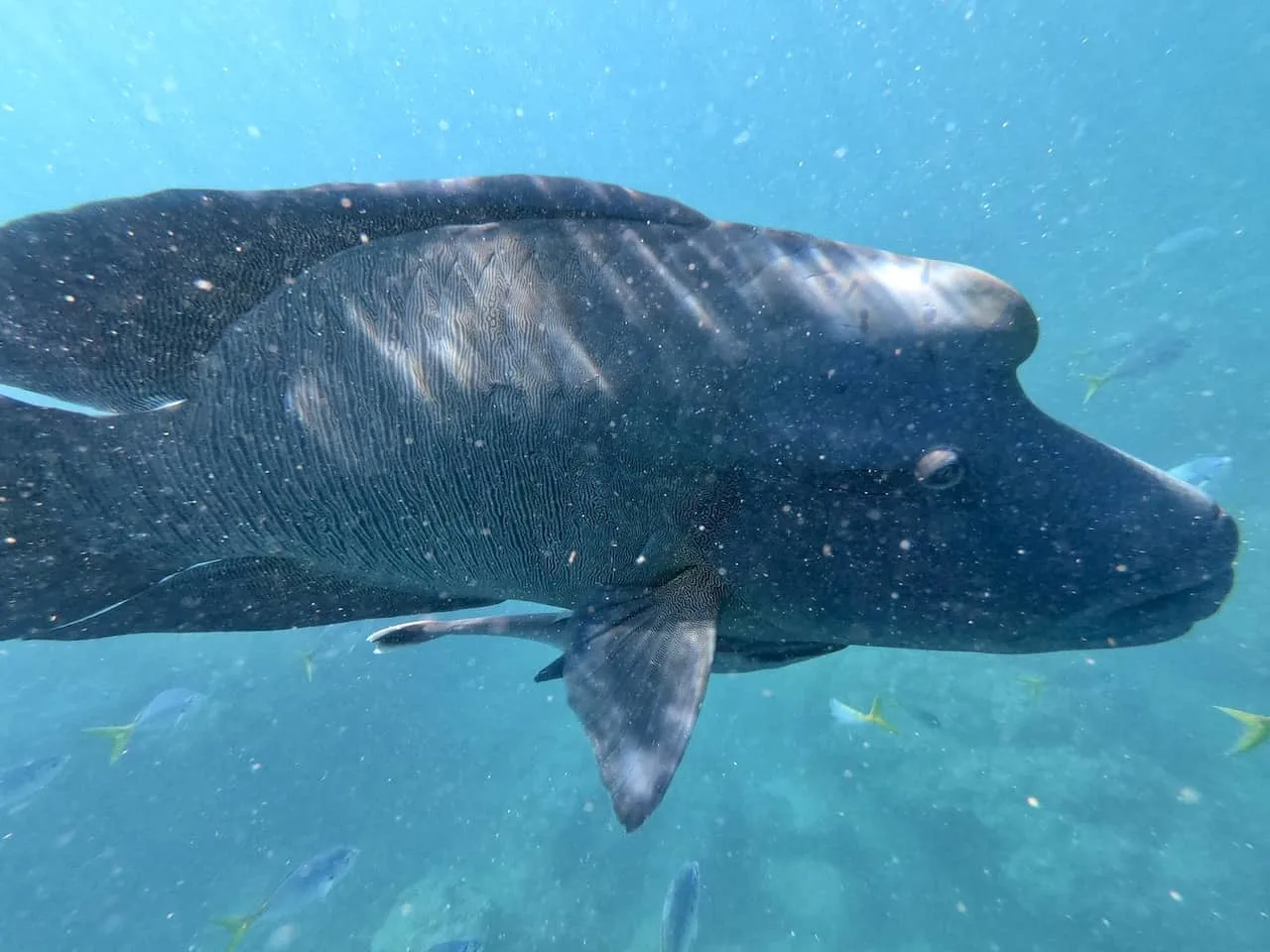 G) Back to Airlie Beach
After a full day of touring around the Whitsundays, it is back on the boat to Airlie Beach as you enjoy riding through the surrounding islands.
If you did not try and sit up on the side of the boat just yet, maybe give it a try too! Before you know it, you will be back on dry land as you end a successful day on the Ocean Rafting Northern Exposure tour.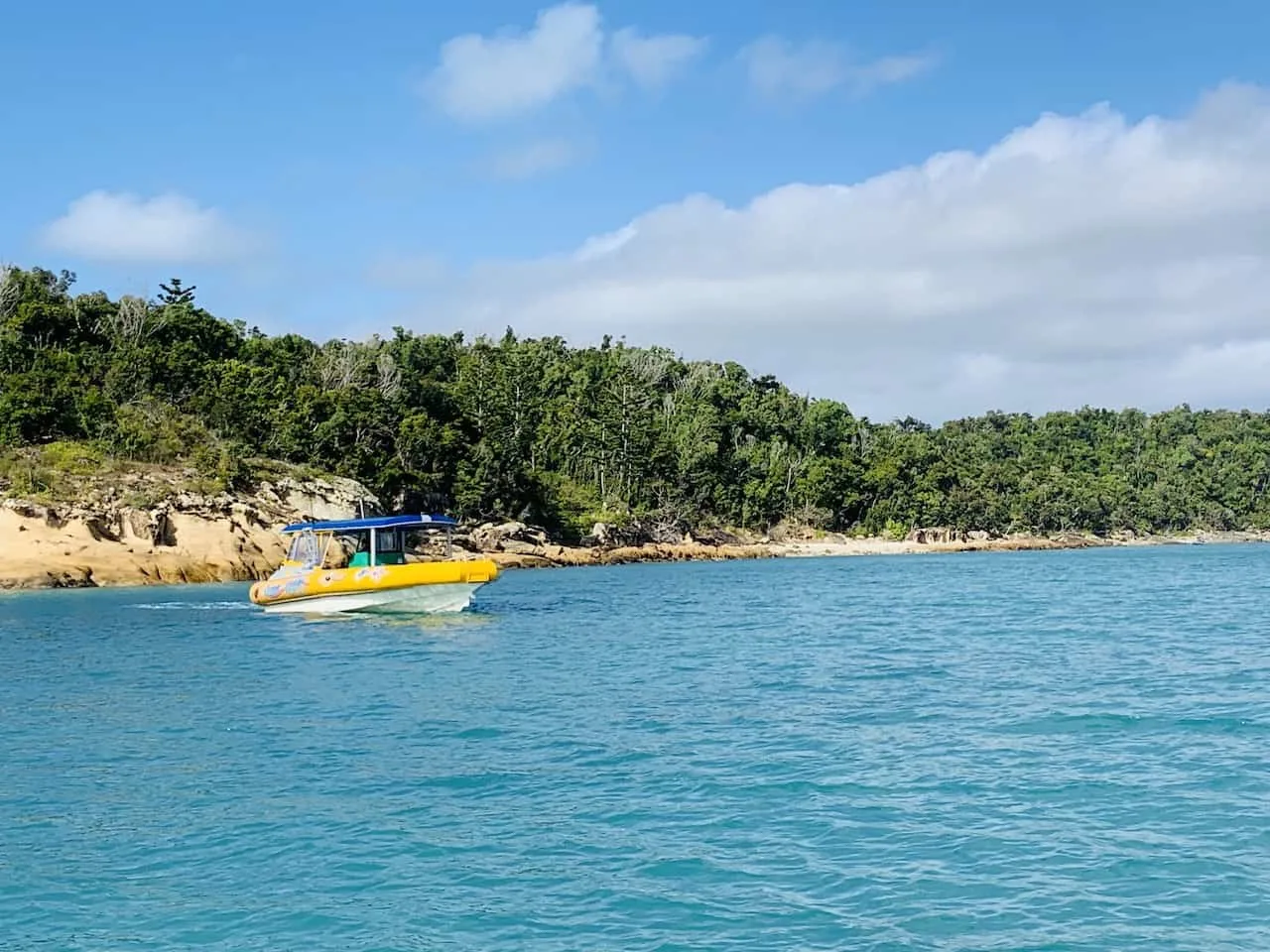 4) Northern Exposure vs. Southern Lights
Ocean Rafting offers two main boating experiences – the Northern Exposure tour, which this guide focused on and the Southern Lights tour.
From an overall level these two are very similar with just one main difference. On the Northern Exposure tour you will go to two different snorkeling spots and just go to the North end of Whitehaven Beach.
On the Southern Lights tour, you will only go to one snorkeling spot and go to both the North end of Whitehaven Beach and the South end of Whitehaven Beach.
I will also note that the southern end of Whitehaven is a much longer stretch of beach and you will have plenty of space to find a spot and enjoy the silica sand.
So, if you want more snorkeling time, then the Northern Exposure is for you. If you want more beach time then the Southern Lights is the way to go.
» You can go ahead and book your Northern Exposure or Southern Lights tour to reserve your spot out on the water!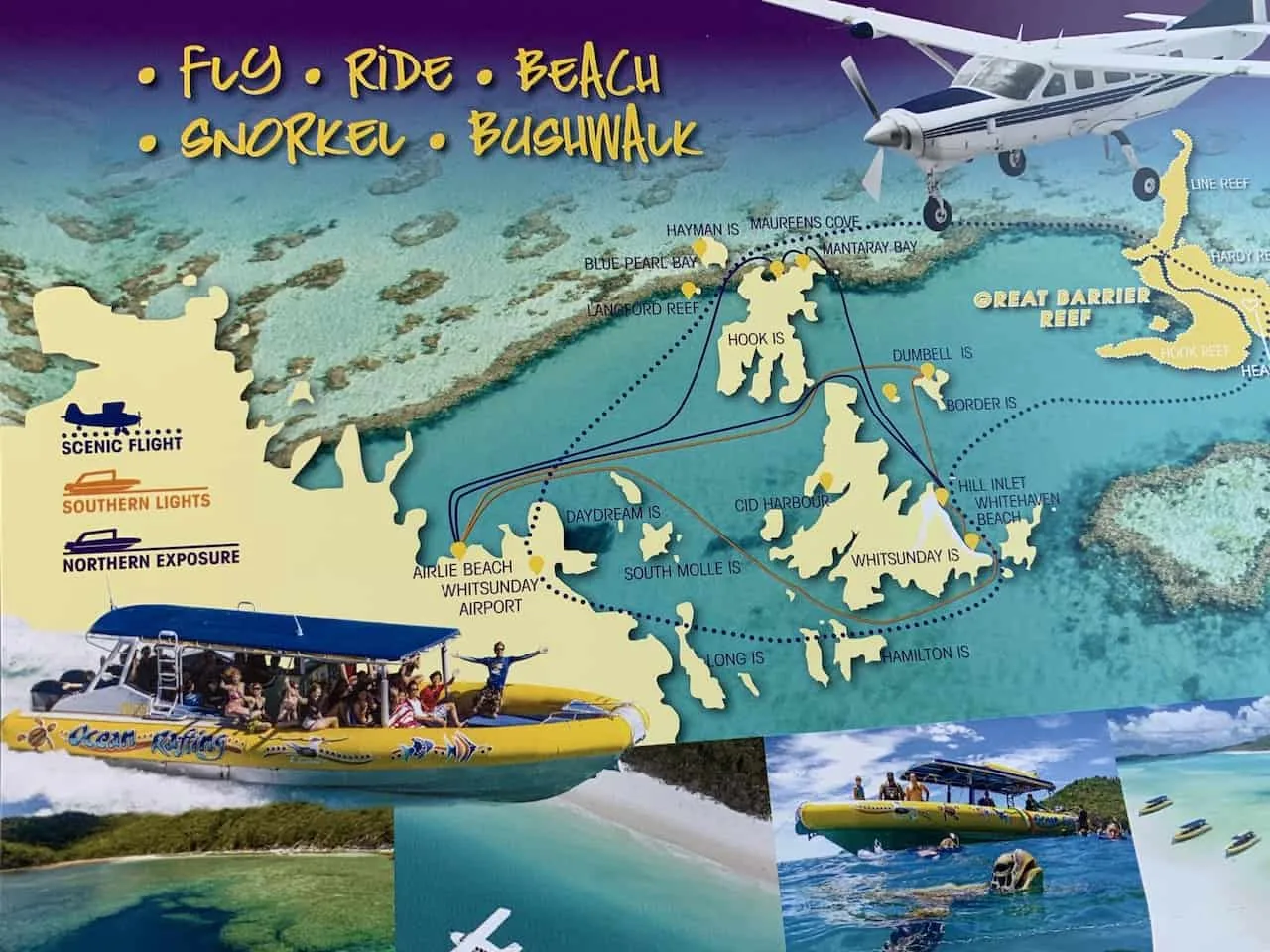 5) Prices and Times
Both the Northern Exposure and Southern Lights tours are priced the same:
Adults: $174 AUD
Child: $112 AUD
Family (2 adults & 2 children): $521 AUD
There are some optional extras that you can add on as well:
Buffet Lunch: $17 AUD
Wetsuit: $8 AUD
Prescription Mask (normal mask included): $15 AUD
Additional Beverages
Departure Times
» The Northern Exposure tour begins with a 7:45AM check in, 8:45AM departure and 3:30PM return to Airlie Beach.
» The Southern Lights tour begins with a 9:00AM check in, 10:00AM departure and 4:30PM return to Airlie Beach.
6) Other Ocean Rafting Tours
If you are interested in some other tours that Ocean Rafting offers, they do have some combo and multi day options to choose from. Beyond the Northern Exposure and Southern Lights tours these include:
Fly and Raft ($439 AUD): A scenic flight over the Whitehaven Beach, the Hill Inlet, and the Great Barrier Reef in the early morning, followed by a Northern Exposure or Southern Lights tour right after. Book your Fly and Raft here!
Scenic Flights ($279 AUD): Take part of just the flying portion of the Fly and Raft but can depart throughout the day. Learn more about flying over the Great Barrier Reef and what the experience entails.
Double Deal ($317 AUD): If you cannot decide between the Northern Exposure and Southern Lights tours why not do both over the course of a couple days
Ride and Raft ($285 AUD / $390 AUD– shared vs. single jet ski): One day on the Southern Lights or Northern Exposure tour and one day jet skiing around the Whitsundays
Ride and Glide ($399 AUD / $505 AUD – shared vs single jet ski): One day jet skiing the Whitsundays and segwaying along the Airlie Beach boardwalk, and one day on the Southern Lights or Northern Exposure tour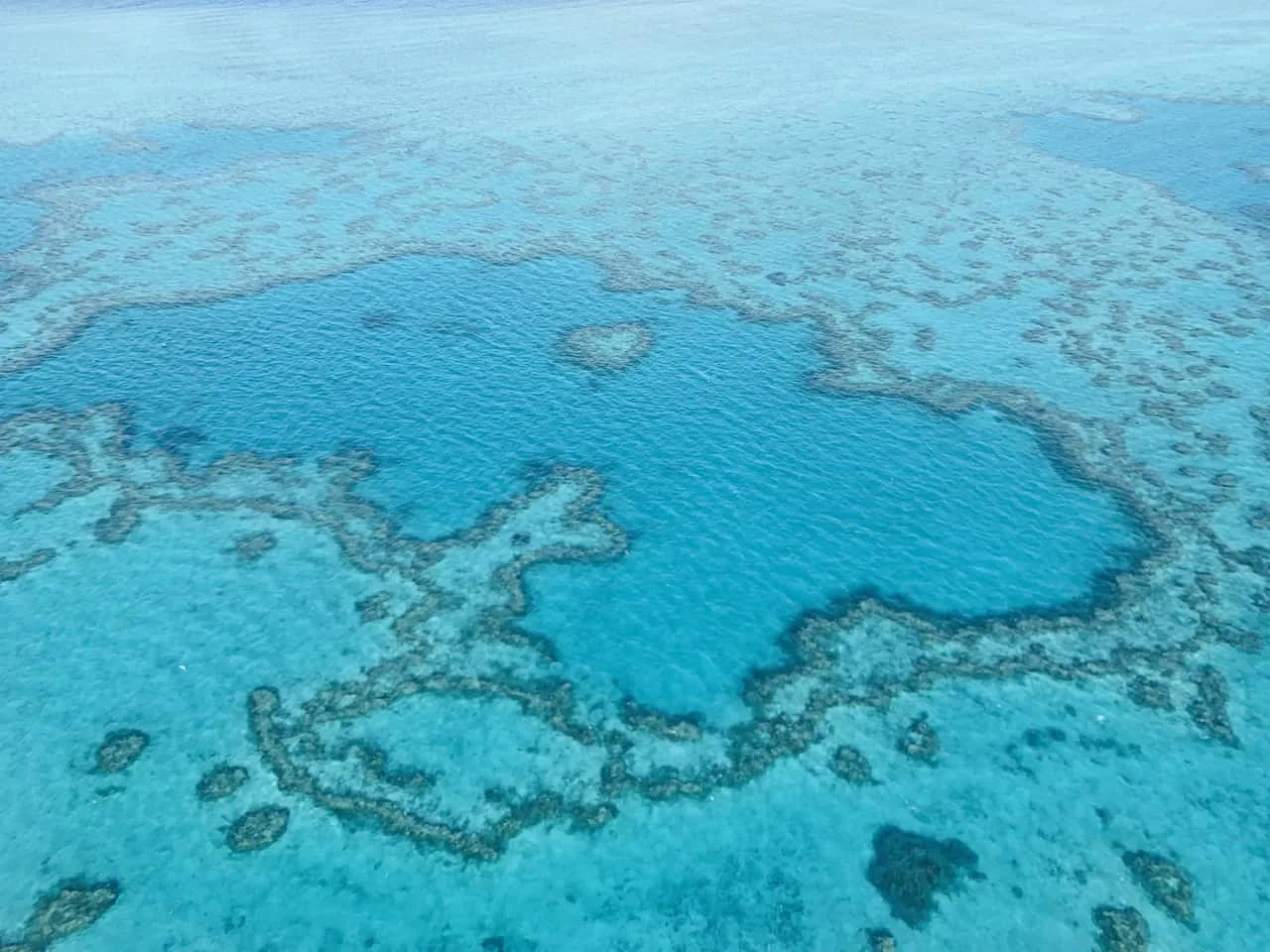 7) Where to Stay on Airlie Beach
Airlie Beach is not that big of a place and you should not have too much trouble finding accommodation options near the main area.
It is nice to be within walking distance of the lagoon, restaurants and bars so that would be my advice vs. staying a bit farther away from town.
Below are some highly rated accommodation choices:
Looking for a great budget option? Check out Airlie Beach Magnums!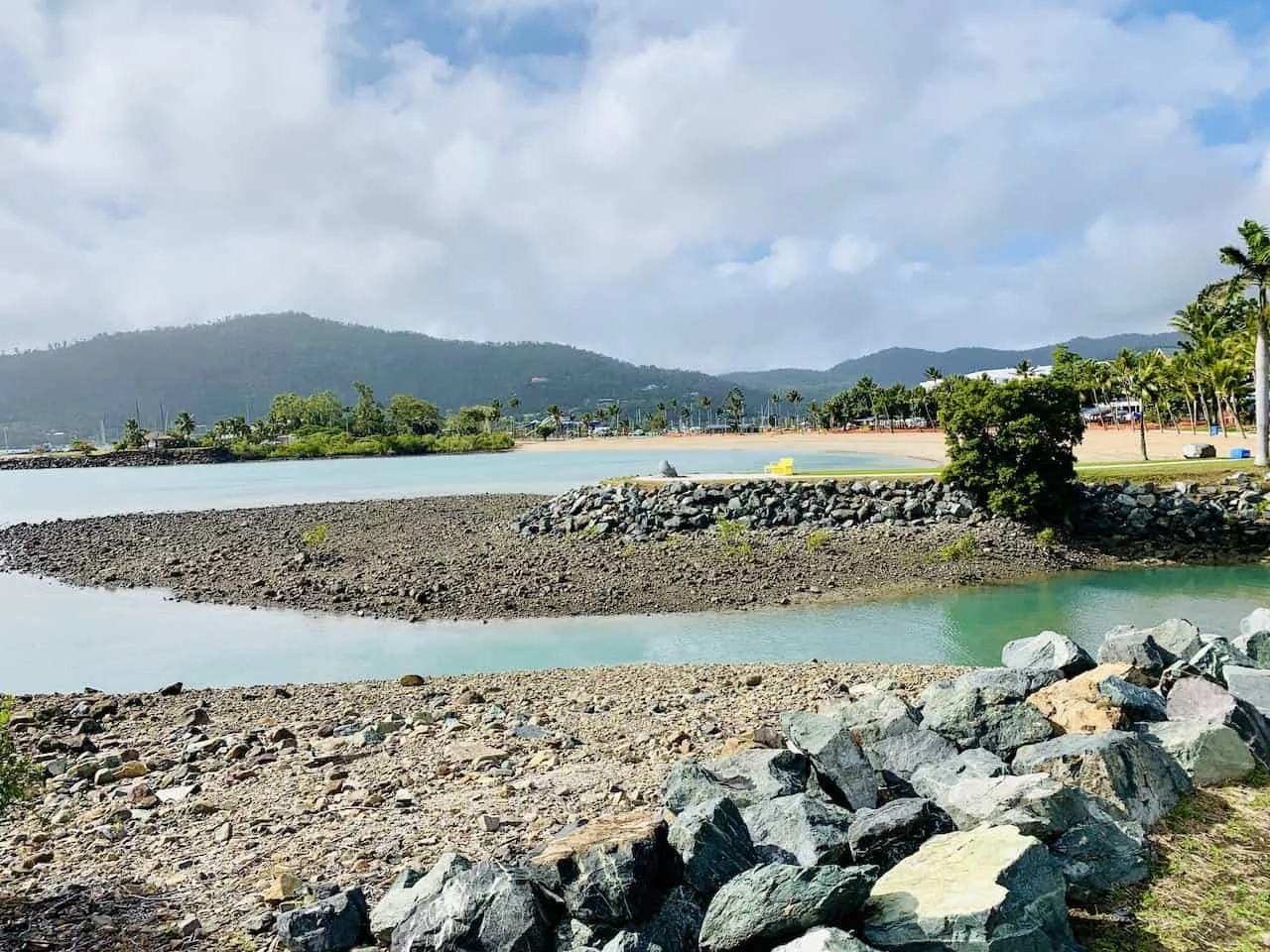 Well then, that about wraps up an extensive guide to the Ocean Rafting Northern Exposure Whitsundays snorkeling tour.
I hope you now have a better idea of what to expect throughout the day as part of this incredible experience. If you have any questions or comments feel free to write them in below.
Also don't forget to check out the other Australia itineraries and guides up on the site including a 3 Day Sydney Itinerary, Blue Mountains Day Trip, Whitsundays Ocean Rafting Northern Exposure Tour, among plenty others.
Have fun out there and safe travels!