Planning a trip to the Azores and need some helpful tips?
Well you have come to the right place. I put together this list of 18 helpful Azores travel tips from what I learned based on my trip to the Azores and what I wish I knew beforehand.
These tips are sure to help better prepare yourself to explore this incredible group of islands.
Hopefully by the end of this guide you will have a good understanding of what to expect during your visit and it will help answer any questions you may have along the way.
* Affiliate Disclosure: This post may contain affiliate links, which means I may receive a commission if you make a purchase through the links provided, at no additional cost to you. Thanks for supporting the work I put into TripTins!
Tip #1: Weather Can Be Unpredictable
The first thing to know off the bat is that weather in the Azores can be unpredictable at any time. They say that you can see all four seasons in one day!
Just because a weather forecast says one thing does not mean that will actually happen.
Rain, wind, clouds, and sun come in and out throughout a day so you really should be prepared for it all. The Weather in the Azores guide I put together goes in much more detail about the topic.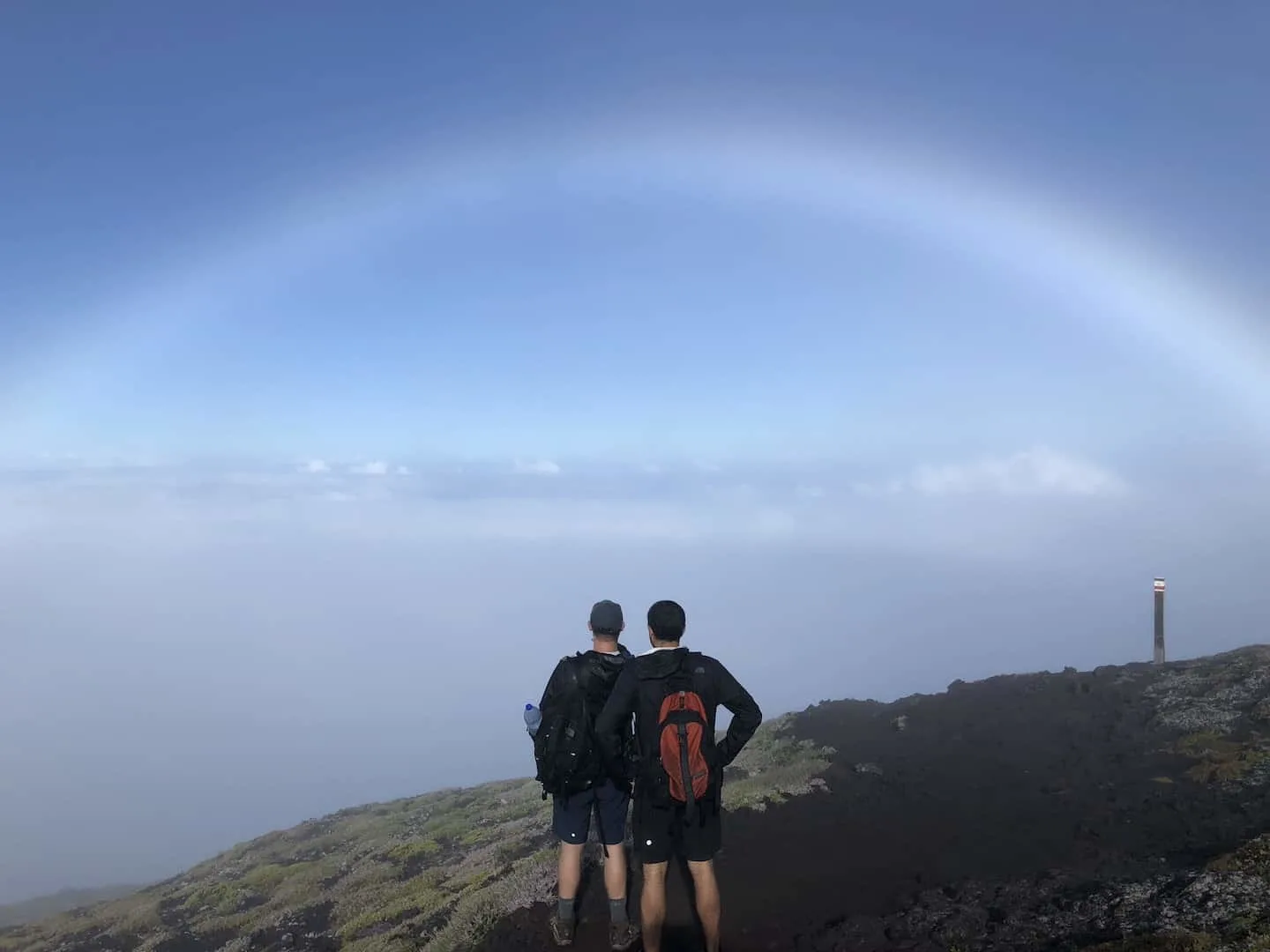 Tip #2: What to Wear
Due to the unpredictable weather, it can be difficult to figure out what to pack for your trip and what to wear on a day to day basis.
Even if visiting in the summer time I would recommend bringing a raincoat / windbreaker and comfortable pants for when rain or wind picks up.
Having something more than just shorts and t-shirts will also be helpful as it can get chilly at night.
Definitely also bring a couple bathing suits and towel with you. There are plenty of hot spring and ocean opportunities to take part of and you won't want to miss out.
When it comes to the hot springs (especially the one at Terra Nostra) I would wear your worst bathing suit possible. The water can stain your clothes and even after a couple washes, the shirt I wore that day is now in the trash.
Tip #3: You Probably Will Want to Rent a Car
If you are spending multiple days on one island then a car rental is going to be the way to go. It is easy, convenient, and you will be able to be on your schedule.
There are plenty of car rental options to choose from, some being larger companies while others just small local operations.
Take a look at Ilha Verde, one of the more popular options. Or you can browse through Rentalcars.com, which will have plenty of options to choose from among a variety of car rental companies.
Also note that car rentals do book up (especially during the summer time and automatic transmissions), so once you have your trip planned out, a car rental should be one of the first things you confirm.
Even though there are busses throughout the islands, they are not too frequent and you will need to plan your day along the bus routes and schedules.
If you are on a budget then busses can be the way to go. Don't let transportation logistics keep you from visiting these beautiful islands.
If you want to learn more about car rentals check out the Driving in the Azores guide.
Tip #4: Miradouros Are Everywhere
If renting a car, be on the lookout for Miradouros. All around the islands you will see signs pointing to an upcoming Miradouro or viewpoint. Usually you will find these along the coasts of the islands or above lakes.
Stopping your car for a few minutes to take in the natural beauty of the Azores will never disappoint.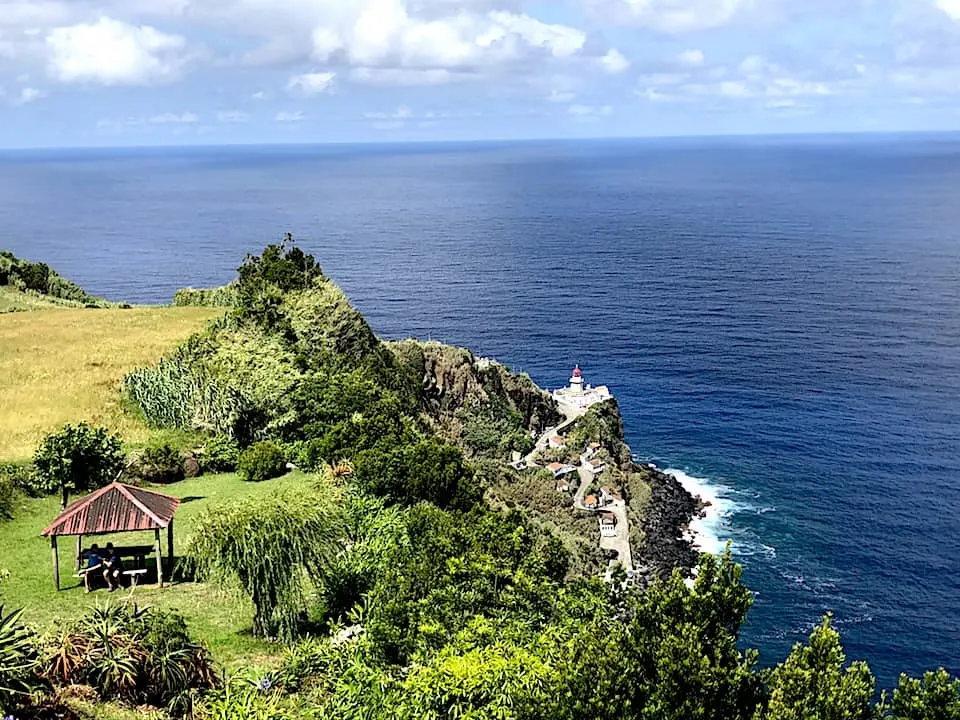 Tip #5: Flying between islands
Planning on traveling between island groups? Then you most likely will be taking some inter island flights. These flights are around $100 each way and can be booked on Azores Airlines.
Once you know your travel dates I would go ahead and get that done as there are not too many flights on a day to day basis. Azores Airlines has a small fleet of planes holding only 37 or 80 passengers per plane.
This is not something you will want to leave until the last minute or then you might leave yourself without availability.
The Flying in the Azores article has all you need to know on the topic that covers all of that and more.
Tip #6: Figuring Out Ferries
Continuing on the subject of transportation, ferries will be your best bet when traveling between close by islands such as the central islands of Pico, Faial, and Sao Jorge or the western islands of Flores and Corvo.
Atlanticoline is the ferry company that will take you from one place to next so check the latest schedules for your dates.
Depending on time of year, the schedules do change and some schedules are not the same on a day to day basis.
If you are thinking of going between islands groups or to the islands of Santa Maria, Graciosa, or Terceira, those ferries only run in the May to September time period.
So that is something to keep in mind as well as you make travel plans and decide between ferries or flights.
To better prepare you for everything ferries, check out the Ferries in the Azores guide for more.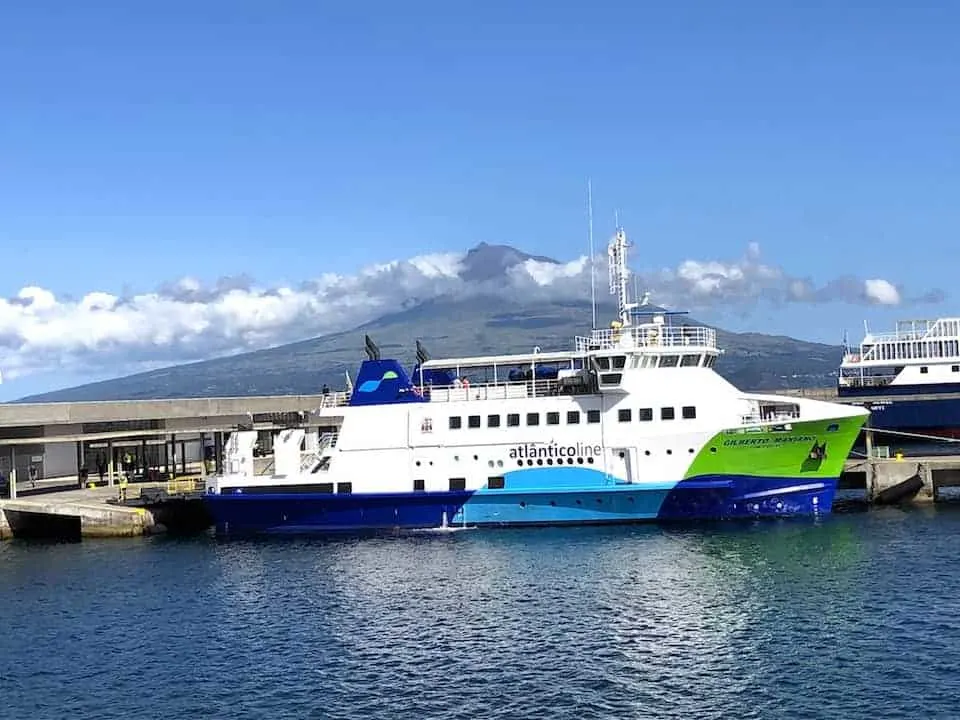 Tip #7: What to Bring On a Hike
If you are a hiker there are plenty of trails to choose from throughout the islands. You can take a look at the official Azores website that has a list of them all sorted by island.
Going off of the first point though, weather can be unpredictable.
On longer hikes I would bring a backpack with a raincoat / windbreaker, snacks, plenty of water, sunscreen, and even pack some lunch if it will be in the middle of the day.
Hiking shoes are also strongly recommended as many of the hikes are on moderate trails that can get tricky at times. Having a good grip will make all the difference.
Insider tip: some hikes have swimming opportunities along the way. Bring a bathing suit and towel if that is the case
Tip #8: Be Aware of One Way Hikes
Continuing on the hiking tips – be aware that there are many hikes that are not circular, rather they are one-way hikes. If this is the case, to get back to the starting point (if you left your car there) you will probably need to taxi back.
Below is a picture of the map of a well known hike around the lakes of Sete Cidades. At the end of the hike you end up in the town of Sete Cidades itself.
When my friends and I arrived there we found a taxi stand with about 10+ people waiting, who said they were there for over an hour.
Thankfully soon after a large taxi van came to bring everyone back up to the starting point but it is something to note if going on one of these hikes.
The same was true on a hike on Sao Jorge, but with that hike we had a taxi driver drop us off at the start and then pick us up at the end of the hike to drive us back into town.
Taxis are not that common in random parts of the islands, so having some taxi numbers handy is always a safe bet.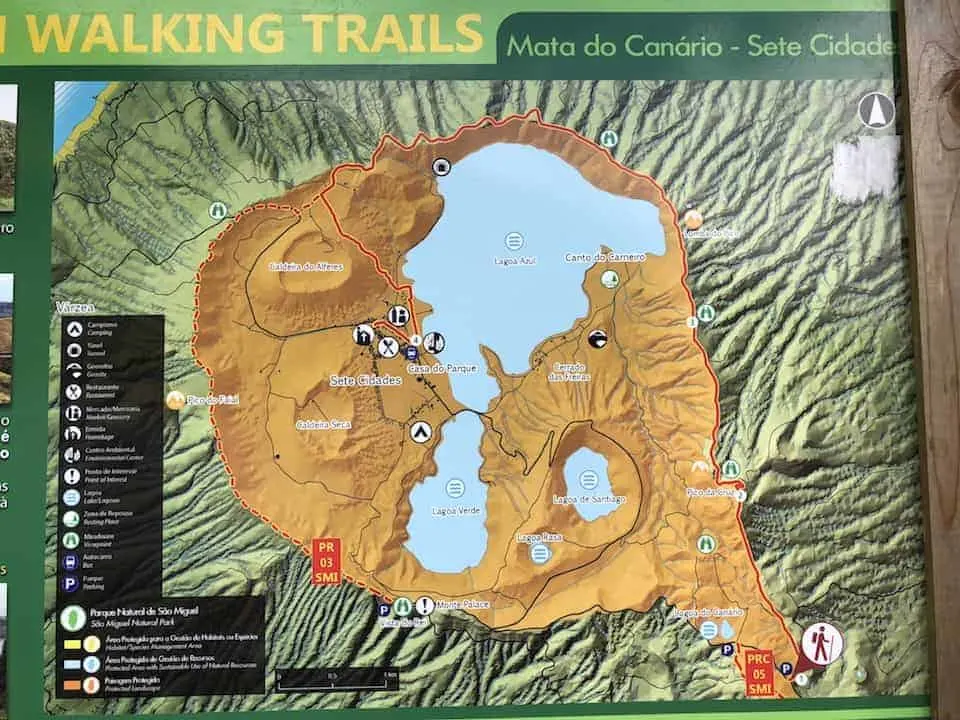 Tip #9: Many Attractions are Free
One of the great things about the Azores is that nearly everything you do in nature will be free. Every hike you go on, every view you get to see, and every beautiful lagoon are all free of charge.
No need to worry about paying an entrance at every place you visit. That is just one of the benefits when you decide to go on a trip with a lot of nature involved. With that said though…
Tip #10: But Not Everything is Free
There are several things along the way that will cost to enter or take part of. For example, the thermal baths Terra Nostra Garden (8 Euro), hiking Mt. Pico (20 Euro), or the Caldeira Velha hot springs (8 Euro) all require a cost to take part.
So, do make sure to have some Euro with you at all times. You can also take part of activities like whale watching, canyoning or scuba diving.
Obviously things like this will not be free but all are great options to take part of during your trip to the Azores.
Tip #11: Restaurant Reservations
For highly rated restaurants, reservations are recommended especially if going during the peak summer season. The restaurants there are not that big so making a reservation will ensure that you get to eat where you want and when you want.
Be aware though that you will need to send emails or even call up to make your reservation. Very few if any have online booking options to go through. Also note that there are some restaurants (Bar Caloura on Sao Miguel comes to mind), that do not take reservations at all.
Something to keep in mind if you are a big foodie, is that on the smaller islands there will not be so many top rated restaurants to choose from. So if you want to eat at the best spots, definitely book ahead of time.
Tip #12: Should You Tip?
Tipping is a popular question when going to any country. In the Azores, it is not expected to tip like you would in the US. For example, you will not need to tip your regular 15%.
If service was very good, you can leave a couple extra Euros as a kind gesture. Overall the hospitality was some of the best I have come by while traveling and you should expect great service throughout.
Tip #13: Get Ready For Some Natural Swimming Pools
One thing I loved about the Azores is that at every corner you turn you are sure to find a natural swimming pool in the ocean.
A great way to end the day is stopping by one of these Piscinas Naturales and jump in to enjoy the water.
Be careful though as it can get very rocky and slippery, so as you make your way down into one just do so with caution.
Many of these pools will also be naturally enclosed like the one below or have some sort of safety rope to keep you from venturing too far out.
This is definitely one of those activities you will only be able to enjoy in those warmer summer months though.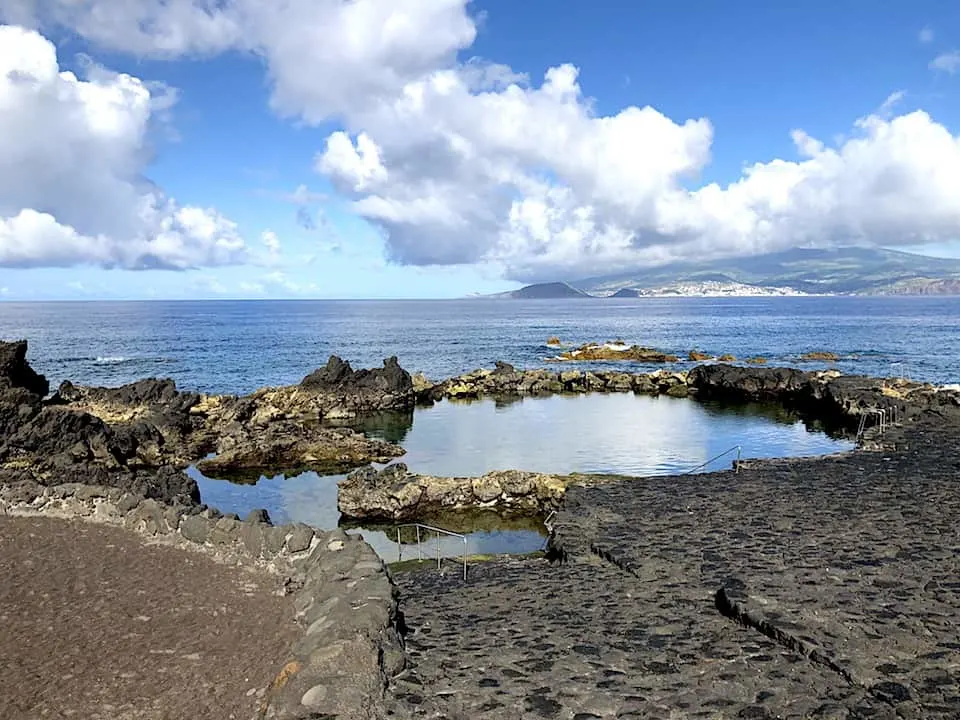 Tip #14: It's Not a Party Place
Do not expect to go to the Azores to party and hang out at crowded bars late at night. Some restaurants close later on in the evening and can be fun to be at but you will not find bar filled streets as you explore the islands.
It is a very laid-back vibe and somewhere you can really relax and wind down at day's end.
Tip #15: But Can Be a Party During Festivals
There are some exceptions though to partying in the Azores and that comes in the way of festivals! There are plenty of festivals throughout the year when people from all throughout the island/s come together and have one large party.
When I was visiting, the White Ocean Festival in Ponta Delgada was going on one night, where the entire island was dressed in white, flooding the streets, drinking and eating, and enjoying a concert.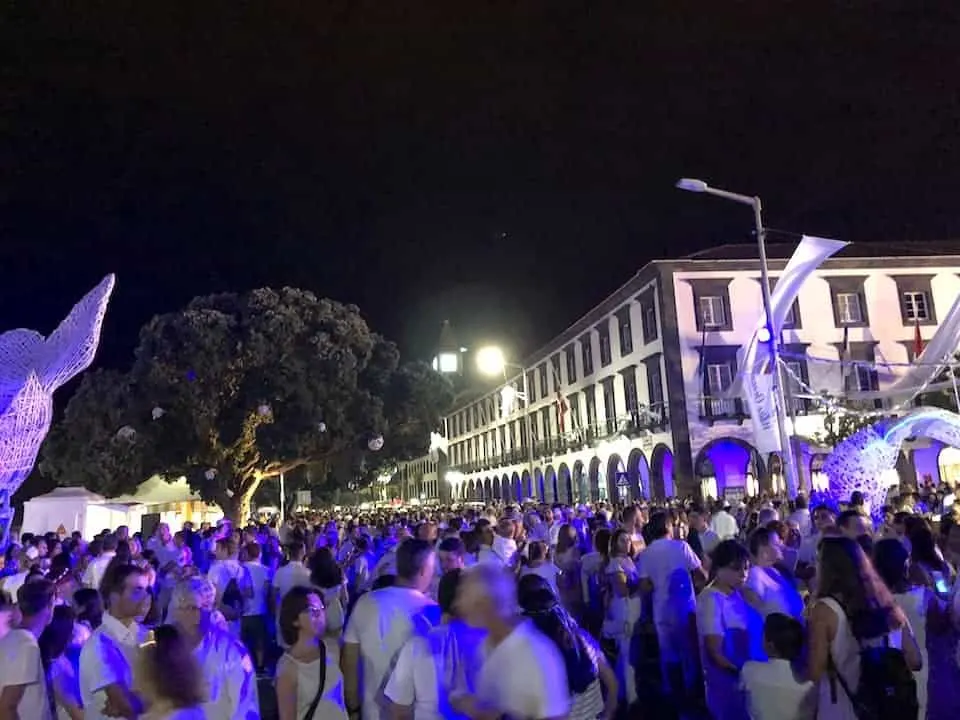 Tip #16: They Speak English (for the most part)
Although Portuguese is the official language of the Azores, English is widely spoken throughout.
Even at some restaurants where they might not have English on their menus, the waiters will be able to help explain anything you might have questions on.
My one recommendation for visiting any country though is to have the Google translate app handy just in case. Once you have a language downloaded, you can use the app offline to translate menus or anything else you come across.
Tip #17: It's Cheap!
Although the Azores are more than 900 miles from mainland Portugal, prices are surprisingly cheap all around. From food to accommodations you will find that your money will go much further than you might expect.
For a full dinner – appetizer, main course, drinks, and desserts – prices can be as low as 20 Euro. Obviously like in any place, there are also very upscale hotel and restaurant options but on average overall, it is a very affordable vacation spot.
Tip #18: More Nature, Less Beach
One of the first things that comes to mind when thinking about an island is usually beaches. The Azores however are not known for their beaches, so do not expect to see many around.
Expect to see way more natural beauty, lagoons, greenery, natural hot springs, and incredible hikes. Beaches can be found if that is something you want to do but don't expect them to be world class like some other islands.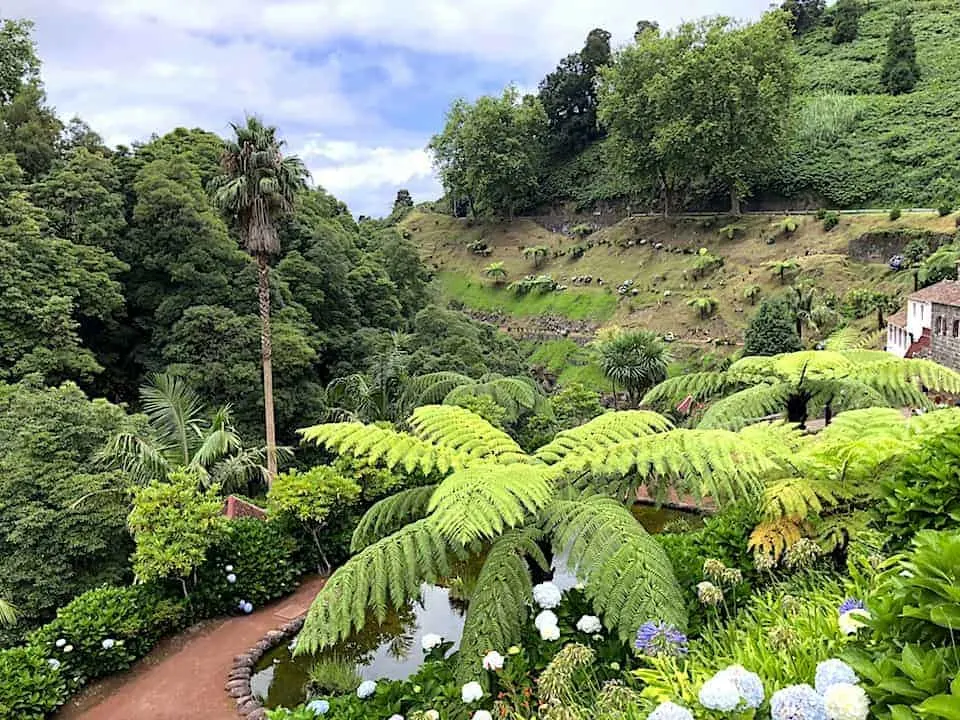 Need some help on where to stay?
There are two main ways to go here – either browse through Booking.com to find the best hotel that fits your budget and style or check out Airbnb which might have more options.
Sao Miguel
There are a few main towns around the island but if you are looking for the most happening spot that would be in Ponta Delgada.
There are way more accommodation and restaurant options here than any other location on the island.
If you want to get a little further away you can also check out the town of Furnas, which is home to several natural hot springs. Here are some hotel recommendations for each:
Ponta Delgada
Furnas
Pico
I would recommend staying right around Madalena (especially if you do not have a car), or Sao Roque on the northern end of the island.
Sao Jorge
Velas is the main town in Sao Jorge but I did not have enough time to stay on the island. Here are a couple highly rated spots though:
Faial
Staying in Horta is sure to be a good time. It has a great marina area surrounding by shops and restaurants throughout.
Other Islands
For the remainder of the islands, below would be some top rated options to choose from:
That about does it for 18 helpful Azores travel tips. If you think of any you think I should add to the list or if you have any questions, write them in below! Feel free to also check out some other Azores itineraries and guides up on the site. Safe travels!