One of the most important topics I learned while planning and visiting the Swiss Alps was understanding the Switzerland weather. From inches of rain to cloud coverage to hours of sun, I started to slowly understand how to prepare and plan my days and always have a backup plan just in case.
You probably will not come across too many guides dedicated to only Switzerland weather, but I must say it can pay off greatly by knowing what to expect out there and how to plan around it.
* Affiliate Disclosure: This post may contain affiliate links, which means I may receive a commission if you make a purchase through the links provided, at no additional cost to you. Thanks for supporting the work I put into TripTins!
1) Introduction to Switzerland Weather
While putting together a picture-perfect trip, you can book flights, plan activities and excursions, and stay at top notch hotels, but unfortunately you just cannot plan the weather.
Now while many activities and city sightseeing can most definitely be done (and be fun!) in poor weather conditions, there are just some parts of a trip that cannot be enjoyed or experienced when the weather does not cooperate.
When I was looking into how to best plan my trip to Switzerland, I came across forums and articles full of disappointment due to poor weather, specifically in the Swiss alps (think Zermatt and mountains near Interlaken).
Because of this I wanted to try and help future travelers to Switzerland to better prepare for their vacation and be able to have that trip of a lifetime.
The next few sections will go into greater detail on some issues related to Switzerland weather with some tips & potential solutions.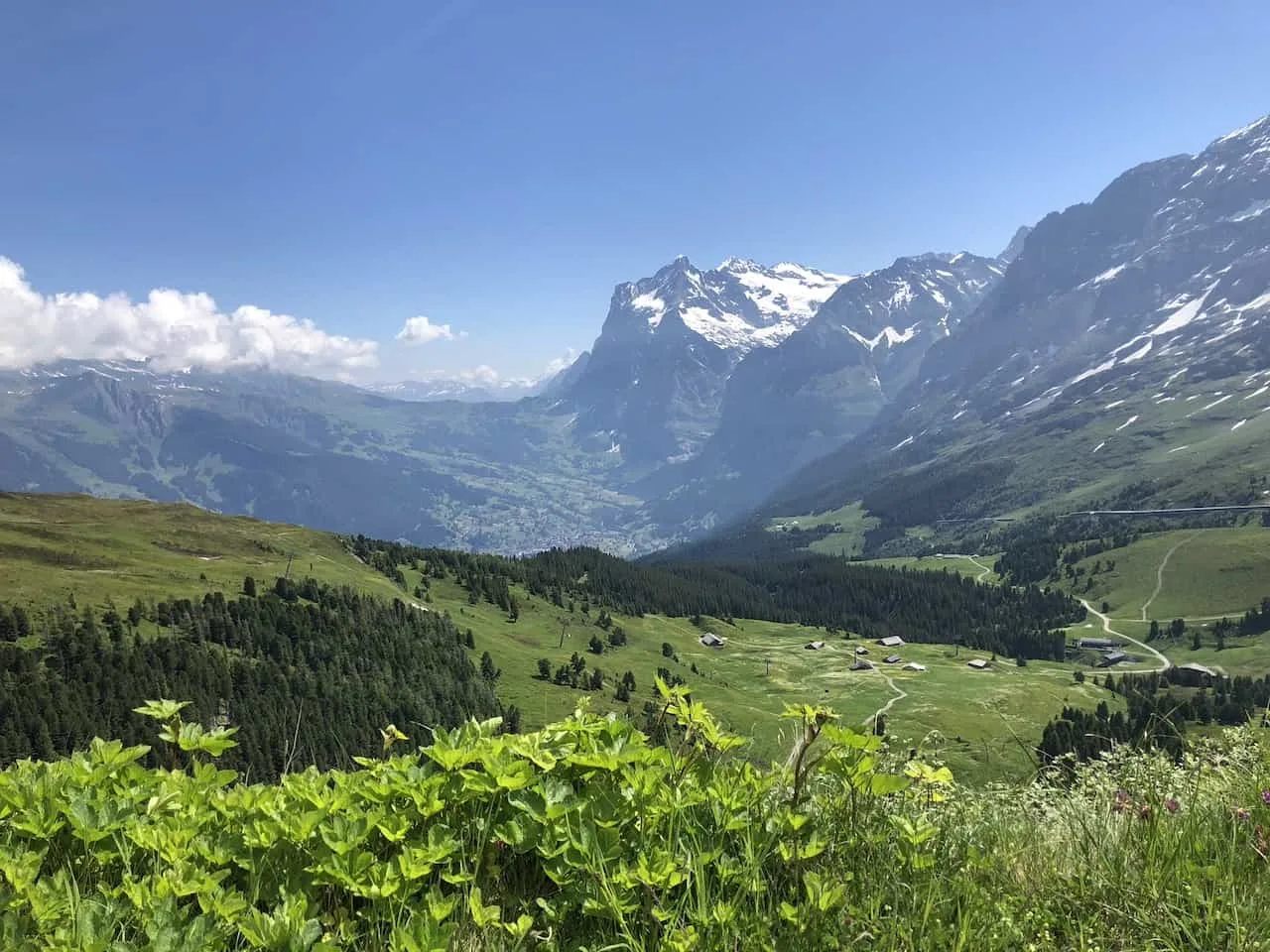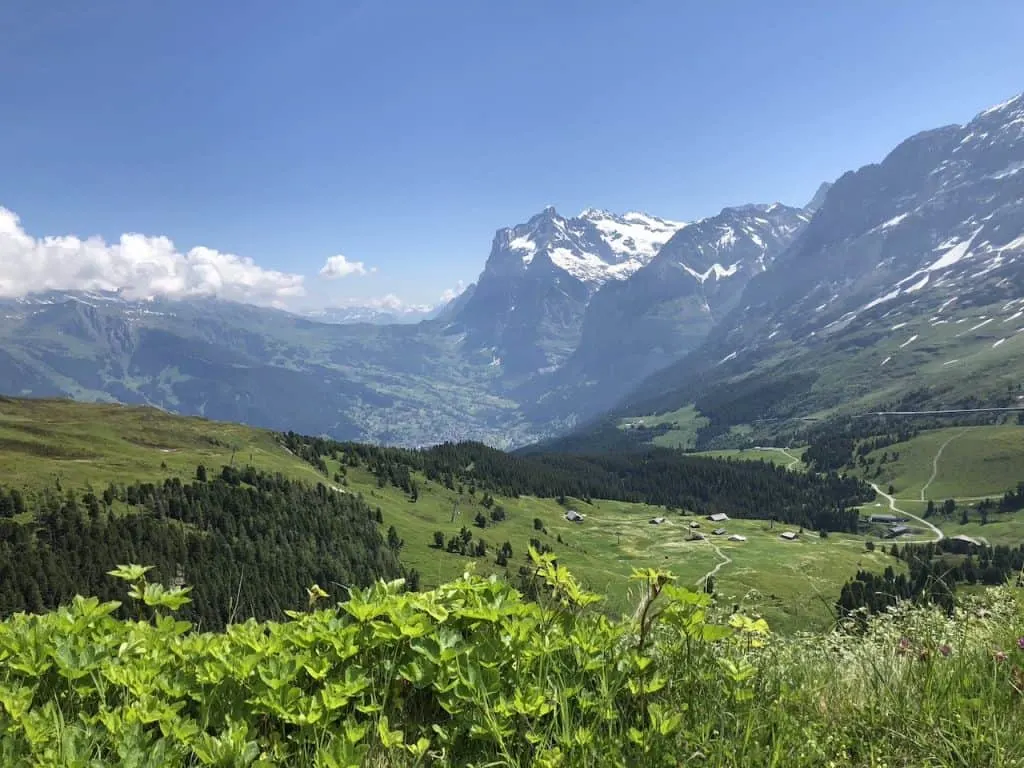 2) Weather Forecasts & Webcams
The Swiss Alps can really have a mind of their own. One moment it can be sunny with clear skies while the next it can be cloudy and rainy.
If making your way to places like Zermatt, Wengen, Grindelwald, and Murren, among others, you will want to take full advantage of the mountains, the views, the hiking and the overall charm of these mountainside towns.
No one wants to hike in the Swiss Alps, drenched in rain and have no opportunity to see the incredible mountain tops and valleys in every direction.
A) Weather Forecasts
So, how will you know what the Switzerland weather forecast will be like? Well, you might just say check out weather.com or accuweather.com right? That was my first idea too!
I quickly learned though, after speaking with locals and digging deeper into some message boards, that weather sites like those mentioned have little accuracy when dealing with the Swiss Alps.
For more accurate readings for Switzerland weather you must head to meteoblue.com, a Switzerland based weather website which is known locally for its accuracy.
Now I am no meteorology expert but they use models based on something called NOAA/NCEP, which is known to be a much better way of forecasting weather around the mountain areas.
As an example, below is the 7-day weather forecast for Zermatt. The top image shows weather.com and the bottom image shows meteoblue.
At first glance by just looking at weather.com you will think starting Thursday it will be a bad time to visit, while meteoblue actually seems like a good time to visit.
This of course is just one example, but a very similar scenario happened to me while I was there (both in Zermatt and near Interlaken) – weather.com said rain all day while meteoblue had mostly sun.
It ended up being mostly sun with minimal to no rain throughout the trip (maybe just a quick rain passing earlier in the morning or later in the afternoon).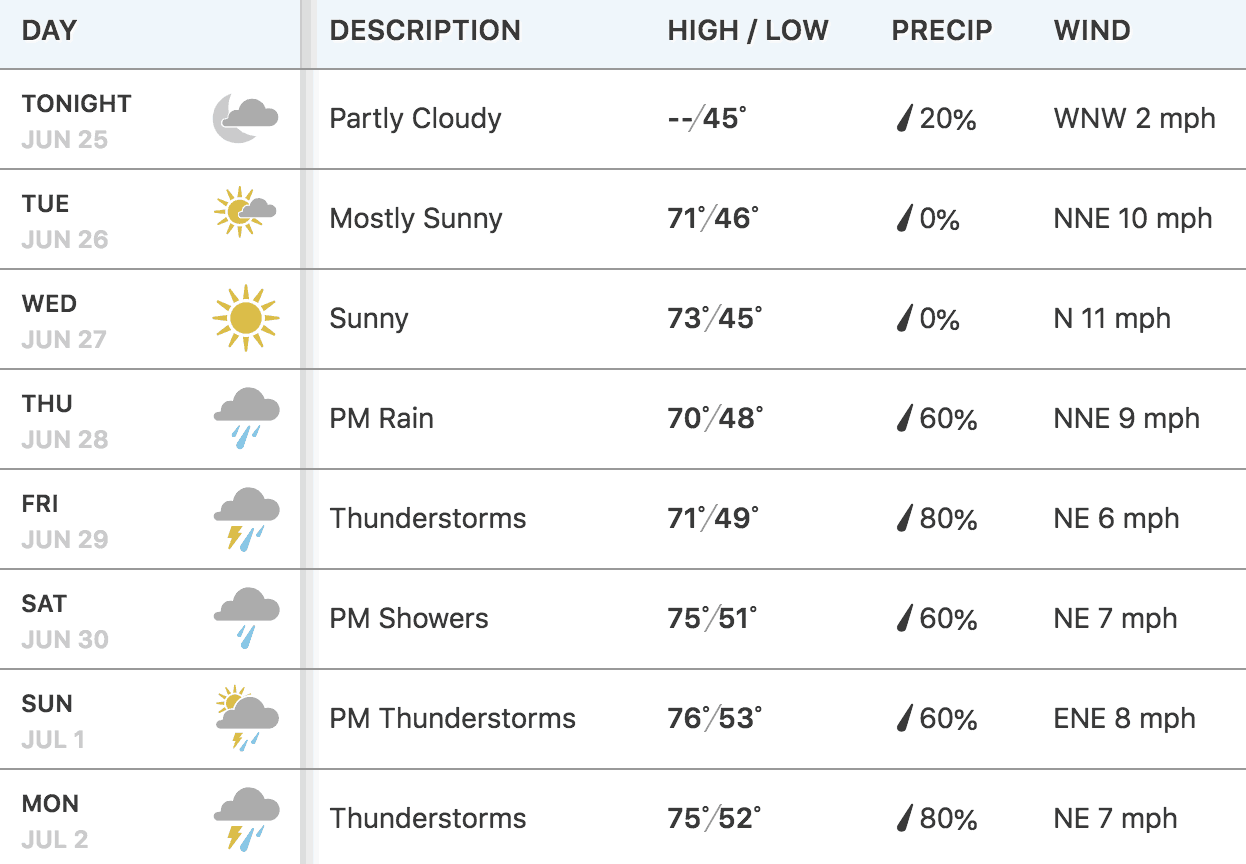 So, I guess I can say rule #1, start checking meteoblue as your go source for Switzerland weather forecasts. Even though it is more accurate, it does not mean it is 100% accurate.
But by taking a look at the site up to ~3 days beforehand, you can get a very good sense of what to expect. One thing I learned is if you want to do a certain activity and have a clear weather window just do it!
There are 2 main variables I paid attention to when looking at the Switzerland weather forecasts. The first was the precipitation circled in blue and the second was hours of sun highlighted in yellow.

Precipitation
If and how much it will rain is a good indicator of whether or not it will be a dark/gloomy day (of course it also matters when during the day it will rain).
So, like you can see on the chart, they are predicting no rain at all until Monday (which is pretty far out anyways). Whereas on the chart further above for weather.com it seems like it will be raining nearly every day – quite the difference here.
If it is dry weather, that means good conditions for hikes, paragliding, skydiving, bungee jumping, outdoor lunches and anything else that comes to mind while in Swiss alps.
Hours of Sun
The second variable I looked at was hours of sun (as well as the sun/clouds icon). While having the sun out or covered by clouds will certainly not have a difference with many activities, I can most definitely say it can have a difference when trying to take in those views.
Do you want to see the Matterhorn or get a view from Schilthorn or Jungfraujoch? Well you certainly will not want clouds to be around (at least not around to get in the way of your views).
I found that the hours of sun (along with the sun/clouds icon) were a great indicator (but not perfect one) to understand whether it would be a good idea to do a certain hike or head up to a certain viewpoint.
Unfortunately, just because there is sun in one spot does not mean there will be no clouds at all. For some reason clouds like to bunch up and form around beautiful mountains like the Matterhorn.
So, while I did get to see it from time to time on a sunny day, it was surrounded by clouds at other points (even though other areas of sky were blue as can be).
Below are two pictures taken 20 minutes apart while I was walking through Zermatt – the clouds were always on the move.
Learn More: Hiking Weather Forecast Overview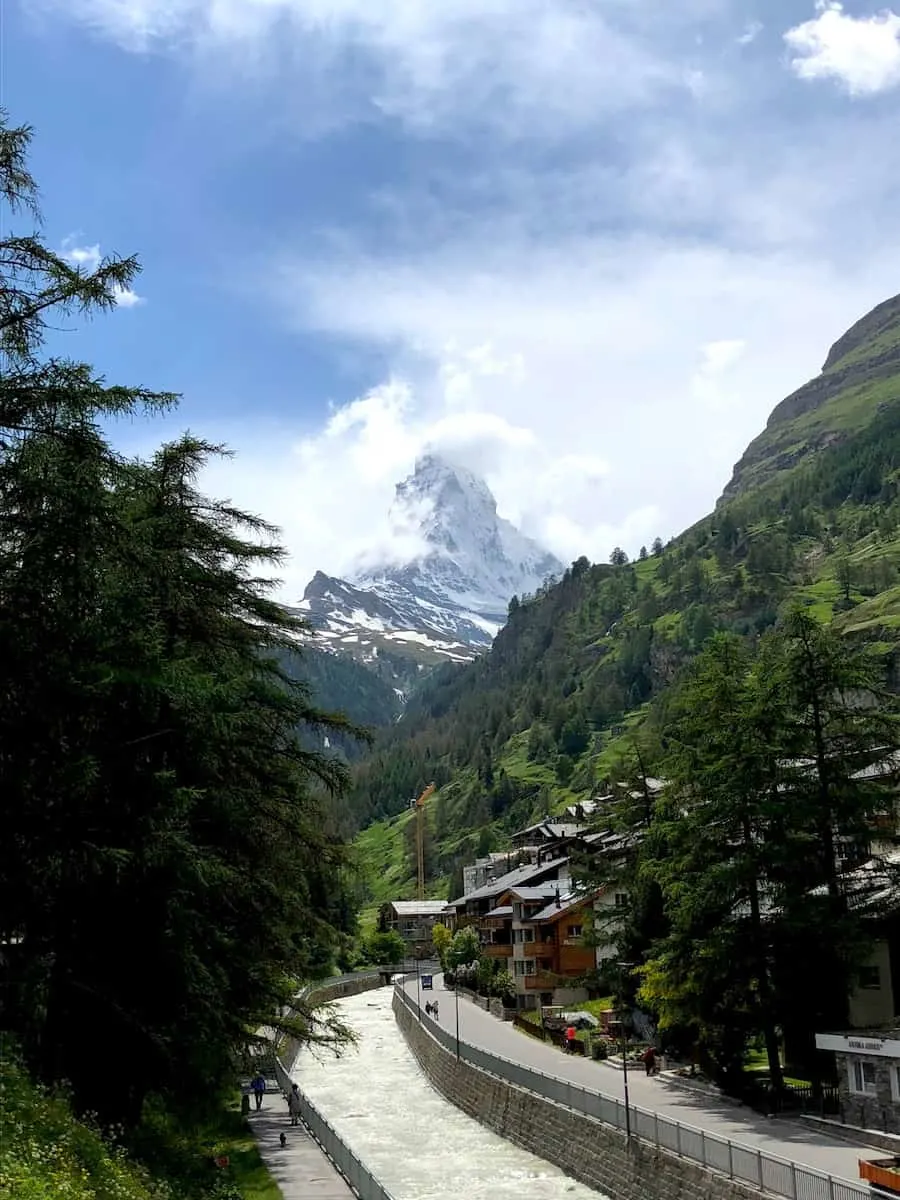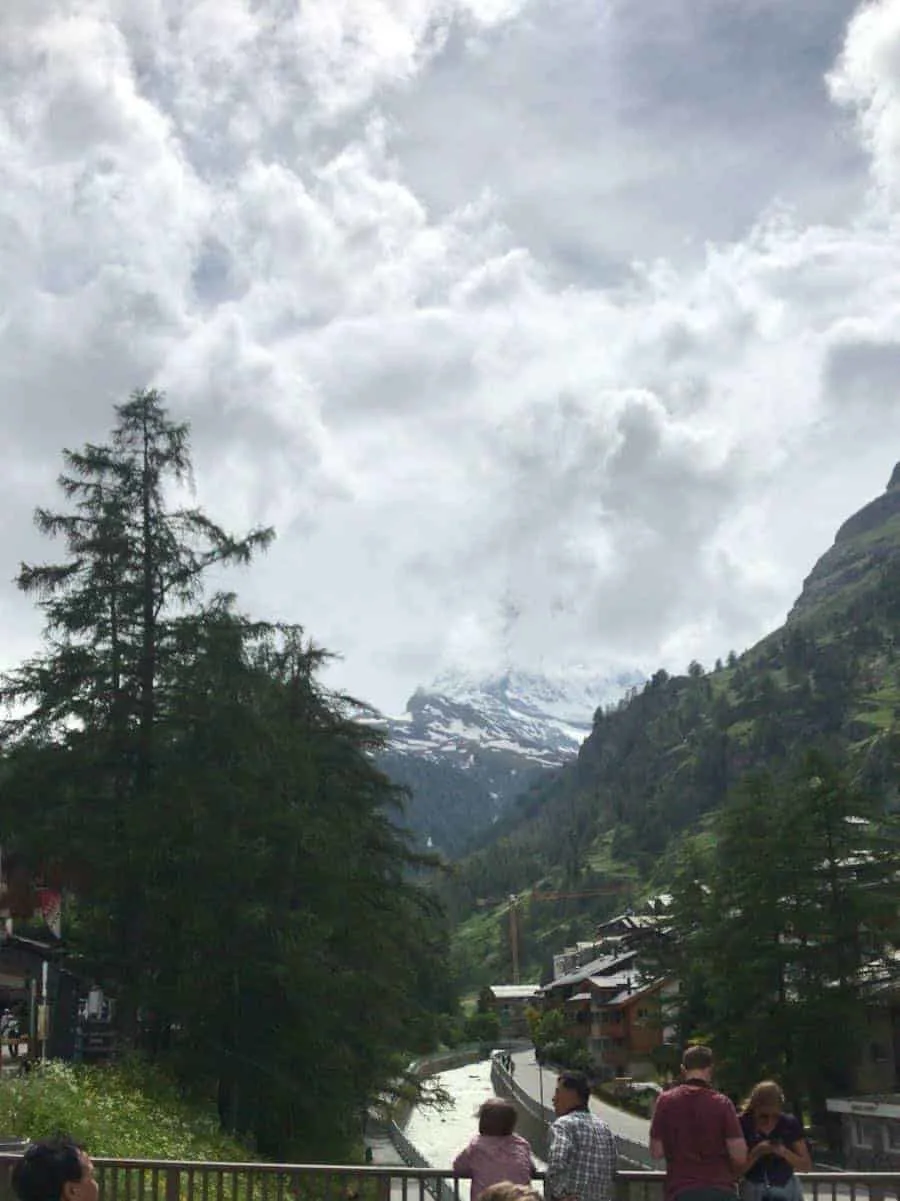 B) Webcams
While forecasts can be a great help, nothing beats knowing exactly how current conditions are at a particular time. That is where webcams come into play and I must say they are as helpful as can be.
Going off of my last point about cloud coverage – just if a weather forecast says sun does not mean there will completely clear skies – there could most definitely be clouds hovering around some mountains.
For example, instead of just heading all the way to Schilthorn near Interlaken, without knowing for certain what the weather will be like, you can look at live webcams that will show you what the real time conditions are.
The last thing you want to experience is taking an hour journey, paying a lot of $$, and then just standing in a cloud with no views.
The day I went up to Schilthorn, I woke up early, checked the weather and webcams, and headed there ASAP since I knew I would have the weather window to take in the views.
And believe me, you want to see those views. So, rule #2 – check webcams before you head out (some screenshots below!).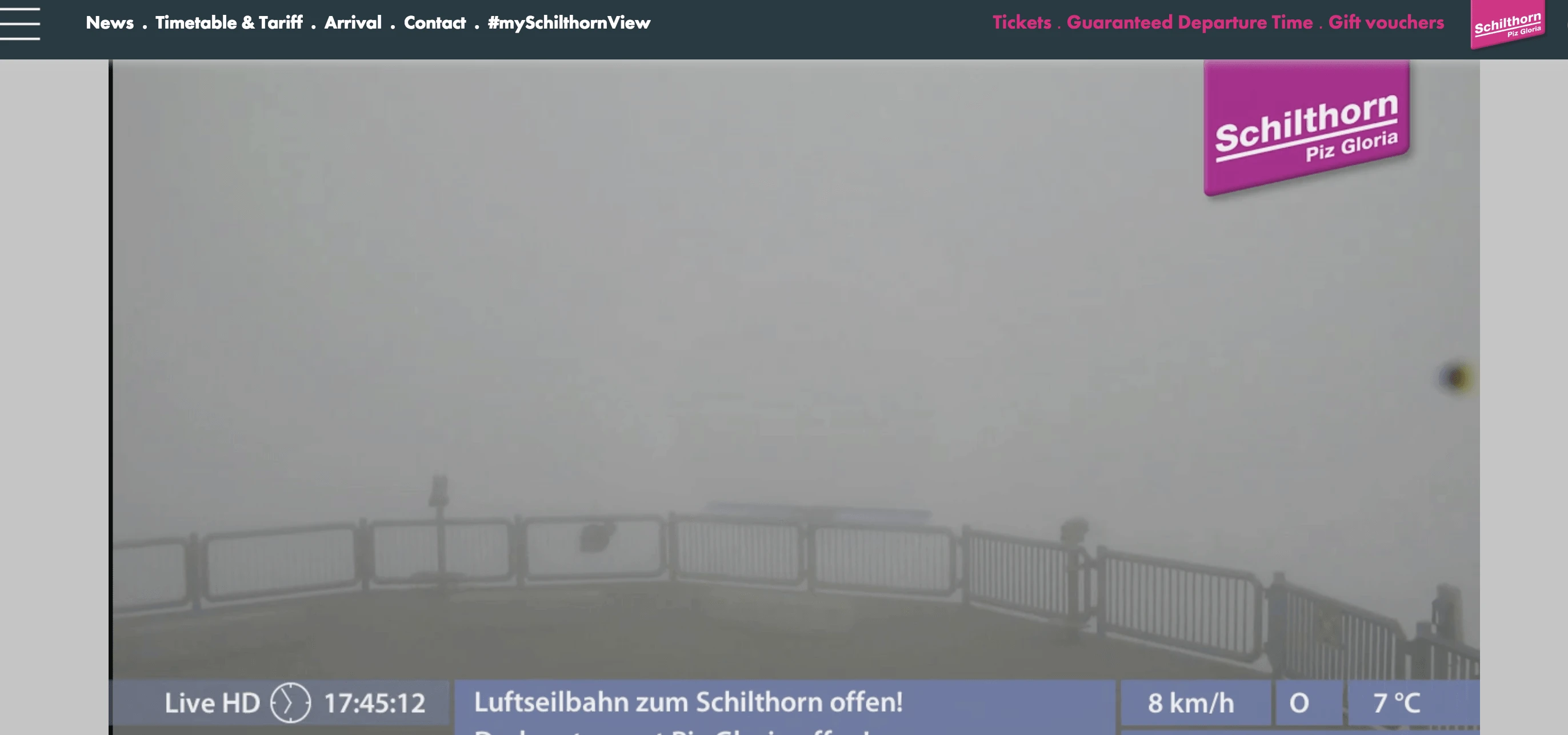 Webcam Quick Links
Of course, there are many more but these are some of the main ones I thought could be helpful.
Quick Tip: some webcams stop recording live at a certain time in the evening and do not start up again until sometime in the morning. So just make sure the timestamp is up to date to know if it is live or not.
By combining the weather forecast on meteoblue and the webcams in the area, you should have a good idea of what to expect and when to expect it.
3) Flexibility & Alternatives
As we all know you cannot control the weather, however you can plan around it to the best of your ability. By using the tips mentioned above you will know whether or not a certain activity can be done at a certain time or on a certain day.
With that said I would highly advise to keep your travel plans as flexible as possible.
For example, if you are around Interlaken for 3 days, instead of saying "spend day 1 at Jungfraujoch, day 2 paragliding, day 3 hiking", have some flexibility.
So, while you would like to do those three activities, it may mean you will have to switch the days around to successfully do everything you want to do. You do not want to spend money and time to just be stuck in the clouds at Jungfraujoch.
If the weather does not cooperate on day 1, build in the flexibility to do it on day 2 or 3 instead.
Another tip I wanted to share is to always have alternatives. As mentioned before, the Switzerland weather in the mountains can have a mind of its own and be very different than weather in cities an hour away.
Due to this you can list out a few cities of interest to that you can always get to by just hopping on a quick train ride to get away from the mountains for the day. Bern for example is a fantastic city that can be an easy 1-hour train ride from Interlaken.
Same goes for Basel, Lucerne or Zurich, which are all around a ~2-hour train ride. There will always be options out there instead of just hanging out in your hotel. Just try not to be discouraged by weather forecasts, stay flexible and have alternatives.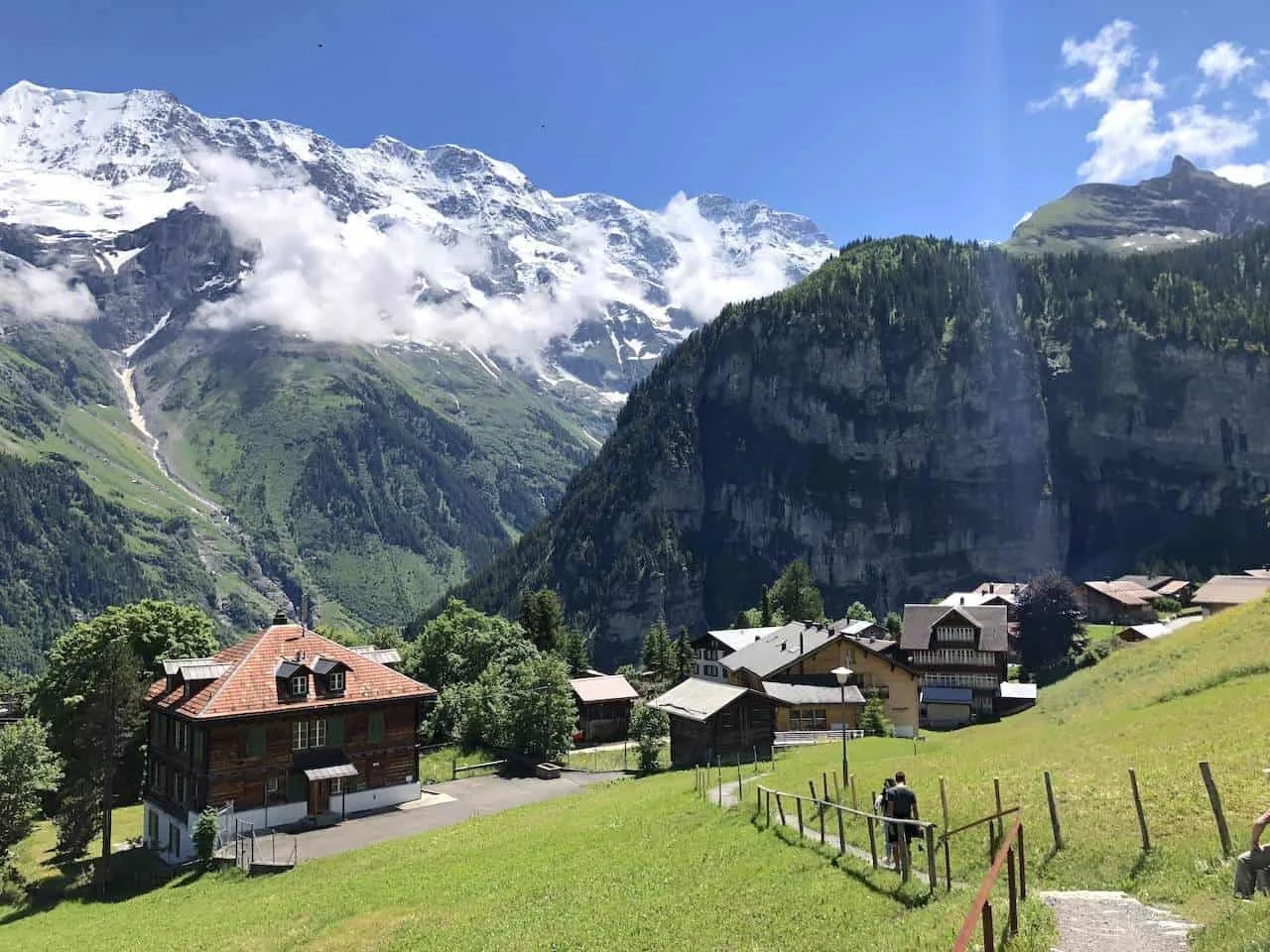 4) When To Go
The last topic I want to cover is when to visit Switzerland. That answer will really depend on what you want to do. If visiting cities only, then that can be done at any time of year obviously with the winter months be much cooler.
If you want a ski vacation then that should probably be done in the December to March time period for best conditions and trail coverage (you can ski year round in Zermatt, but summer conditions will not be anything like winter ones).
Lastly if your main objectives are to both see cities and hike the alps, then your best time period would be June to September.
I just wanted to touch upon that last option a bit more. If hiking is a priority, you might be surprised how late some of the trails open up.
Since most of the hiking is done at higher altitudes, it does take time for snow to melt in order for trails to be safe to get through.
Due to this, most trails will open up by late June. With that said, it all depends on how much snow the area got during the winter and whether or not there were late season snow falls or not. Some trails will open up earlier than that while some later.
Once the fall hits again, snowfall and ice might start to become an issue and that is when they will start closing down trails again.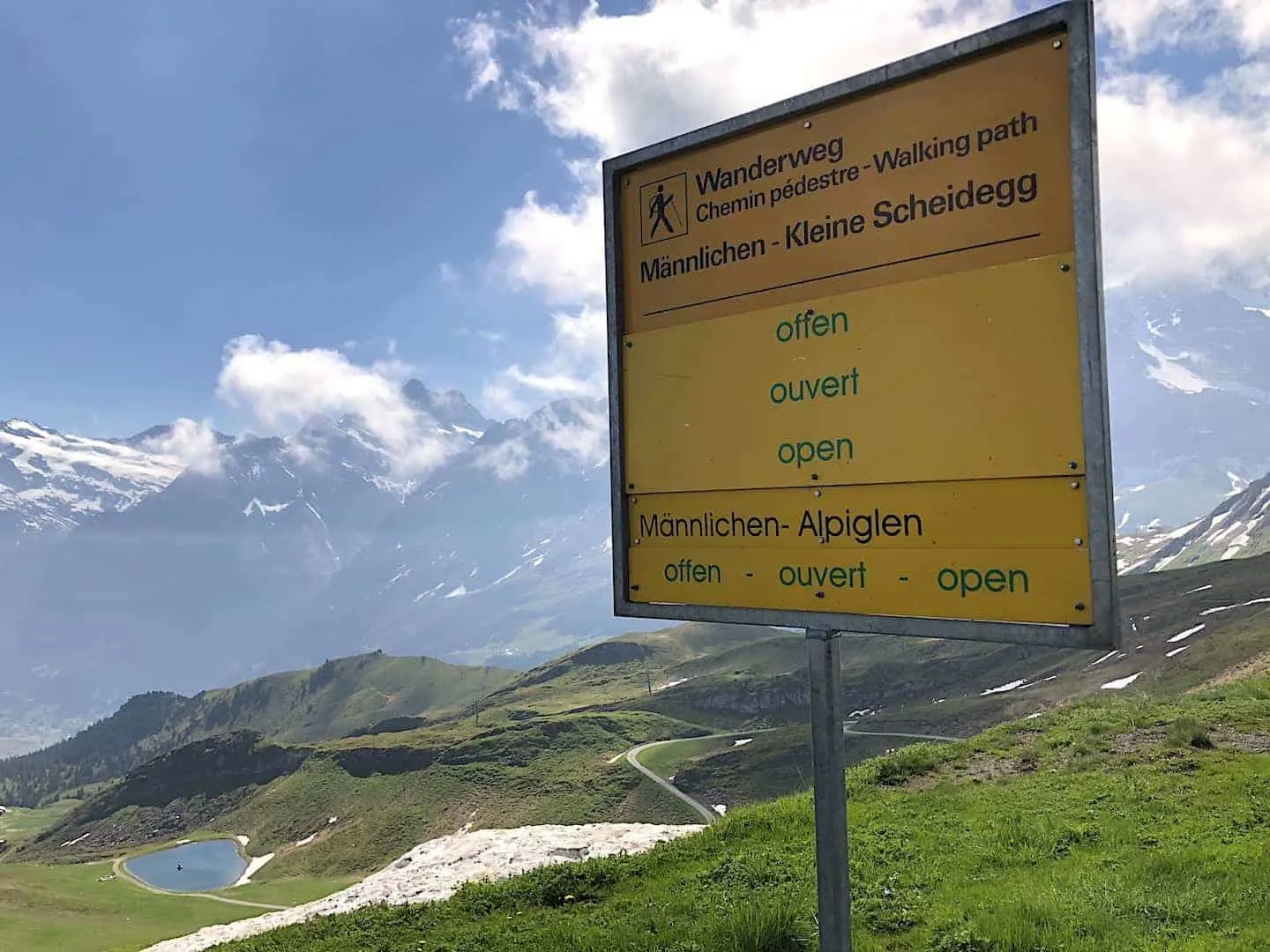 A final recommendation here – if you want the best hiking conditions without the large summer months crowds and warm weather, I would recommend either a late June or month of September trip to Switzerland.
I hope by reading that all you now have a better understanding of Switzerland weather and what to expect when planning and taking a trip there.
As always feel free to comment below with any questions or comments and check out some other Switzerland itineraries and guides up on the site! Have fun out there and safe travels!