As I have continued to travel more around the world, I have continuously grown my passion for hiking. Whether it be up the mountains, through the rainforests, along the coasts, or in valleys, I am always searching for that next hiking trail. I have also learned over time how important my supplies are that I bring along with me on a hike.
Whether it be staying hydrated and fueled, or being comfortable enough for any conditions, a thorough hiking packing list is essential when hitting the trail. If you are an experienced hiker or just a first timer out there, I am hoping that this packing list can help you out with your travels.
* Affiliate Disclosure: This post may contain affiliate links, which means I may receive a commission if you make a purchase through the links provided, at no additional cost to you. Thanks for supporting the work I put into TripTins!
My Hiking Packing List
This hiking packing list is mostly geared towards day hikes – anything from just a couple hours out on the trail to a full day of hiking. The list can also be utilized for overnight hikes (1-2 nights), where you will be able to sleep in huts, refugios, or any other type of accommodation along the way.
If you are heading out backpacking, you will need to bring additional supplies like tents, sleeping bags, stoves, etc. You can certainly use this packing list as a baseline though if that is the case.
I will break out this hiking packing list into several sections including clothing, hiking shoes, hydration, fuel, backpacks and other essentials. Also included throughout are links for you to purchase the gear and get that packing list ready for the trails!
1) Clothing
When climbing a mountain or dealing with cooler temperatures, it is vital to bring along layers for all parts of the hike. A normal type of hike could start with an early morning in cooler temperatures wearing all layers, followed by a sweaty ascent up with just a T-shirt and shorts on, and finishing up top with the layers back on as the wind blows and frigid mountain air settles in.
You never know what certain hikes can bring, so being prepared with those layers is essential.
Going off of that – when choosing your clothing layers, be sure to pick those that are NOT made of cotton material. Cotton absorbs moisture, which can be very problematic when it comes to sweat.
Always opt for dri fit polyester or wool material that passes along the moisture from one layer to the next and ultimately into the air (these are called moisture wicking material).
When going on nearly any type of mountain hike or one in a cooler climate I always bring the following items of clothing. You can of course add or remove some items given the exact type of hike and climate you will be experiencing. Just do not assume the weather you will start the hike in will be the same all the way through.
Below are a list of all layers that I will think about bringing along with me depending on the hike:
Boxers / Underwear
The first layer you will want to use is your boxer/underwear layer. I always opt for my dri fit Under Armour boxers, which have continuously worked well for me no matter what the conditions. I am not an expert here on the women's side, but did see the below linked Reebok line as a solid option.
Recommended Options: Under Armour Men's Tech | Reebok Women's Seamless
Hiking Socks
A comfortable hiking sock is essential no matter what type of hike you are heading out on. You will want to choose a solid wool or dri fit type of sock that can keep you warm and dry during the trail.
Recommended Hiking Socks: Darn Tough Merino Wool Crew Mens | Darn Tough Merino Wool Crew Womens
Long / Short Sleeve Hiking Shirt
Having a short sleeve and/or a long sleeve shirt (depending on month) to choose from should be a good combo to work with as you make your way along the trail.
Recommended Short Sleeve Shirt: Under Armour Men's Tech 2.0 | Under Armour Women's Lightweight
Recommended Long Sleeve Shirt: Under Armour Men's Tech 2.0 | Under Armour Women's Tech 2.0
Trekking Shorts / Pants
Similar to having a short or long sleeve shirt, you will also want to consider either trekking shorts and/or trekking pants. There have been several instances where I may start off in pants and switch to shorts later on in the day.
Recommended Hiking Pants: Eddie Bauer Men's Guide Pro Pants | Eddie Bauer Women's Guide Pro Pants
Recommended Hiking Shorts: MAGCOMSEN Men's Hiking Shorts | Eddie Bauer Women's Guide Pro Shorts
Mid-weight Fleece / Pullover
After a short/long sleeve layer, I also bring along one lightweight Patagonia type jacket. Even during the warmer months, I found this type of layer to be super useful when hiking at altitude or earlier on before the sun is fully out.
Recommended Fleece: Columbia Men's Ascender Softshell | Columbia Women's Kruser Ridge II Softshell
Down Jacket
I do not think you will need a third layer here for many treks. But it sure can be helpful during day hikes in Patagonia for example when even in the summer, you can see snow and very cool temperatures.
Recommended Jacket: Eddie Bauer Men's CirrusLite | Wantdo Women's Hooded Packable Ultra Light Weight
Packable Rain Jacket
A packable rain jacket is the perfect item to add to any hiking packing list. Not only can it help out with those rainy moments but it can also help drastically with windy conditions. Be sure to get a waterproof one (like the one below), and not just a waster resistant one.
Recommended Jacket: Columbia Men's Watertight II | Columbia Women's Arcadia II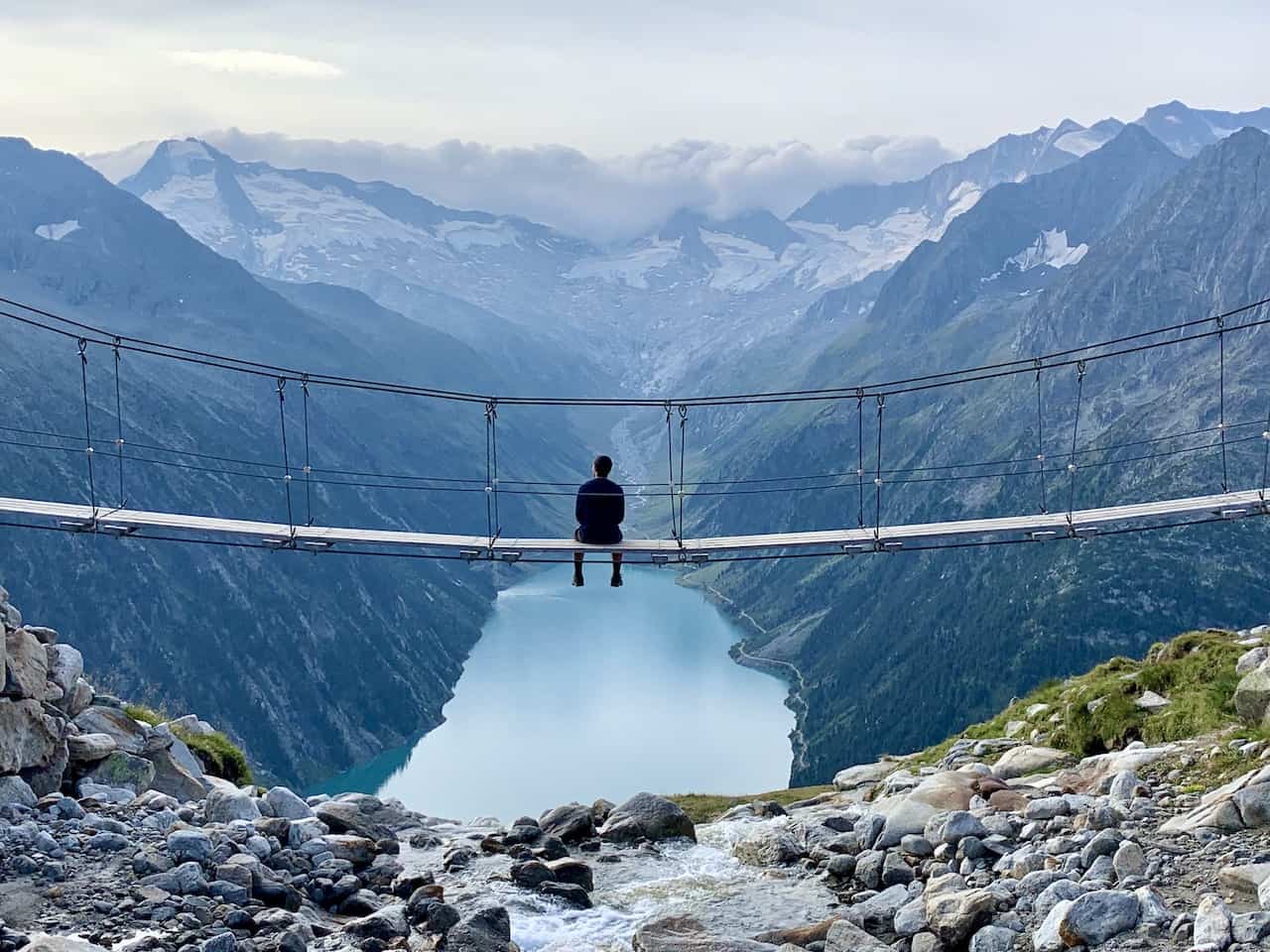 2) Hiking Shoes
Going on a hike would not be complete without a sturdy pair of hiking shoes. I have seen so many people over the years do some pretty technical hikes with just sneakers on. And I can't tell you how many times I have seen these people slip, slide, and fall all over the place.
If you want to hit the trails, I highly suggest investing in a solid pair of hiking shoes.
This will all depend on fit for you but some of the main brands include:
A couple things to take into consideration are how much support you want (i.e. how high the shoe goes) and whether or not to get waterproof shoes as that usually adds on to the cost of the shoe (but believe me it is worth it!).
» I would also recommend buying some Sneaker Deodorizer Balls to keep your shoes smelling nice and clean.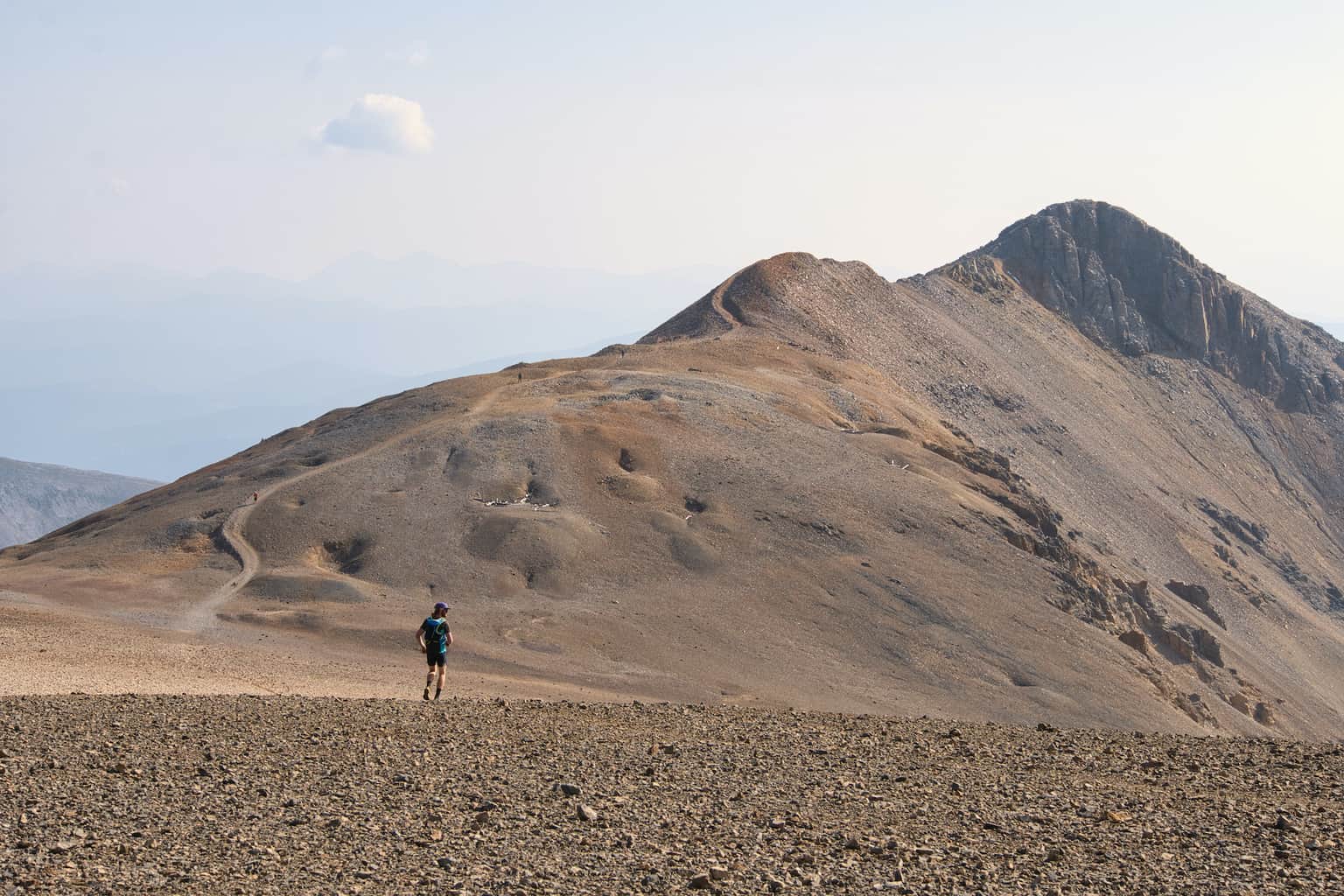 3) Hydration
There is probably nothing more important that staying hydrated during a hike. Especially if it a hike in hotter weather when you will start sweating a lot and losing that fluid.
I always fill up a sturdy reusable water bottle and depending on how long the hike it I would bring along another disposable bottle – whether than be just a regular bottle or a 1.5 liter one. You can also think of getting a hydration bladder if you want to store more fluids in an efficient way.
Recommended Water Bottle | Camelbak Chute Water Bottle or Embrava Sports Water Bottle
Recommended Hydration Bladder | Osprey Hydraulics Reservoir
→ Recently I have also been testing out this Katadyn Water Filter Bottle
4) Fuel
Not only do you need water on the trail but you will also need some fuel. Since you will want to keep your body going at peak performance throughout a hike it is very important to bring along some food.
My go to options usually include Clif Bars, Fruit & Nut Mixes, and Granola Bars. Now this can be up to you depending on taste but always make sure to bring something with you during a hike.
Also don't forget to have a hearty dinner and breakfast before a hike. Preparing your body beforehand is always an important thing to do.
Clif Bars | Clif Bar Variety Pack
RXBars | RXBAR Variety Pack
KIND Bars | KIND Bar Cranberry Almond + Antioxidants
Fruit & Nut Granola | Bear Naked Fruit & Nut Granola
GU Energy Gels | GU Energy Gel Variety Pack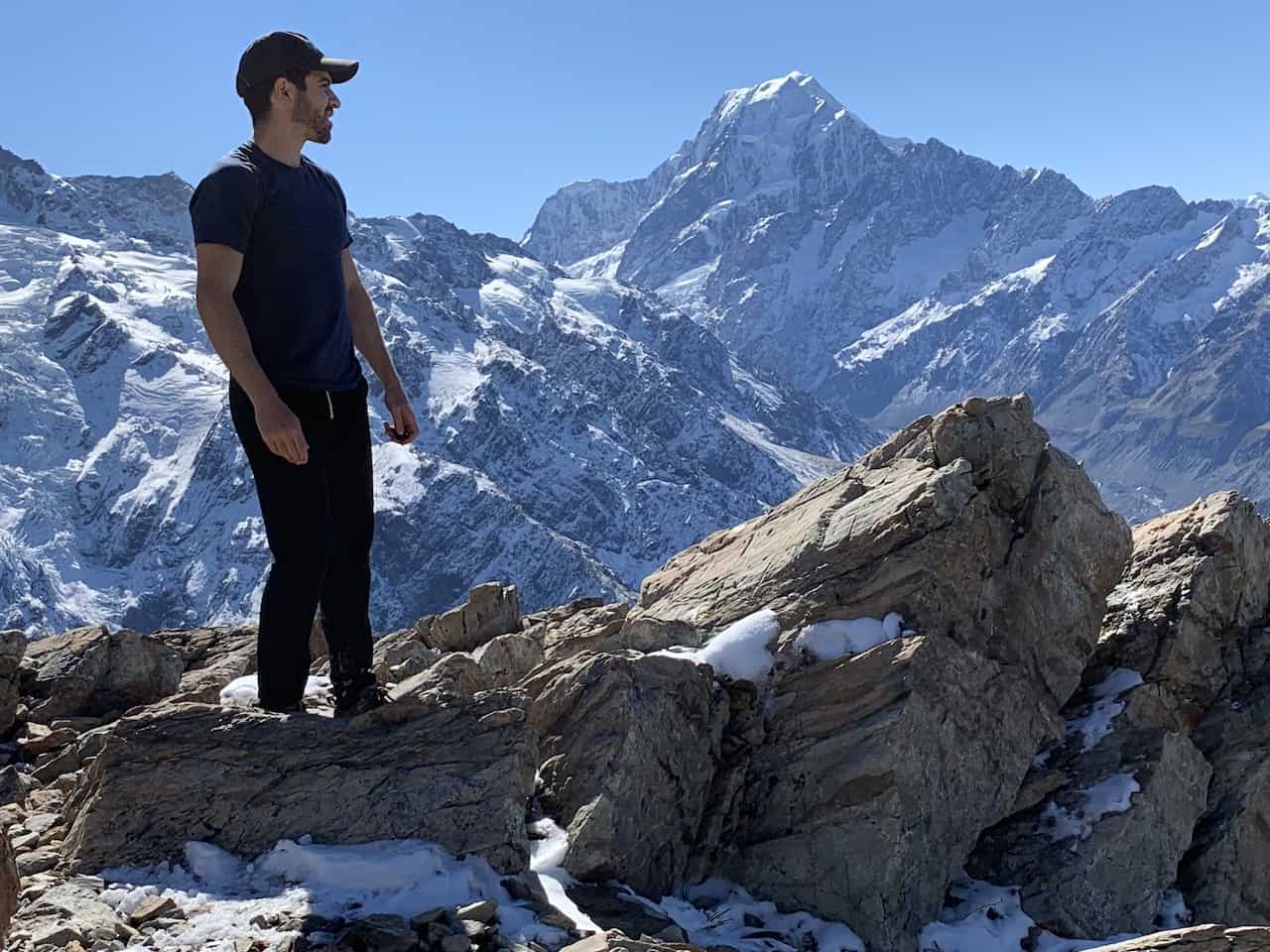 5) Electronics
Whether it is capturing the moment or just staying connected on the trail, I would recommend on bringing some electronics along the way with you:
GoPro & Accessories
This may not be for everyone but bringing along a GoPro to capture some footage during a hike has been one of my favorite things to do. A phone or regular camera may work but getting those wide angle shots of the trail and yourself heading up it, is always going to be better shot on a GoPro.
Bringing along some GoPro accessories too will make capturing your footage a bit easier. From head straps to expandable sticks, there are plenty of accessories to choose from.
Recommended GoPro | GoPro Waterproof Action Camera
Recommended Accessories | Neewer 50-In-1 Action Camera Accessory Kit
Portable Charger
Whether you are using your phone for directions or photo taking, you will always want to have it charged during a hike. Phone batteries can die sooner than you think if you are constantly taking shots or taking a look at a map. I usually bring along a small portable charger along with a charging case as well.
Portable Charger Recommendation | Anker PowerCore 5000mAh
Charging Case Recommendation | Smiphee Battery Case 4000mAh
Mirrorless Camera
As I continued to travel, I found myself wanting some better quality photos. I ended up purchasing a mirrorless Sony camera during my around the world trip.
Mirrorless Camera Recommendation | Sony A6600
6) Other Essentials
Here is a list of a few more essentials that I believe should be brought along when hiking. While you may not need every item on every hike, I wanted to write them down just so you can decide for yourself when preparing for the trail.
Hat and Sunglasses -> You will want to protect your face and eyes from the sun if you are consistently being exposed to it during a long hike. Even if it is not necessarily a hot day, the sun can still be strong out there. Pack a pair of sunglasses and a basbeall hat just in case.
Sunscreen & Bug Spray -> Going along with protecting your body, sunscreen is also an extremely important item to bring on a hike. The sun is strong so making sure you are protected from those rays will go a long way. If I am going on a rainforest hike and there are a lot of bugs out there, then taking some bug spray is essential to not getting all bitten up.
Recommended Sunscreen | Neutrogena Ultra Sheer Non-Greasy Sunscreen Stick
Recommended Bug Spray | Ben's 30% Deet Insect Repellent Spray
7) Backpack
Now that you have all these items it is time to put them all into a backpack. I have basically only used Osprey (Talon Series) and Thule packs through the years.
They are durable, reliable and have plenty of different pockets to store all your items above. You won't need one that is too big for day hikes but it should be at least in the 20+ liter range.
Mens Hiking Backpack: Osprey Talon 22
Womens Hiking Backpack: Osprey Tempest 20
I would also bring along a backpack rain cover to protect your belongings from any rainfall as you never know when a quick storm may pass by.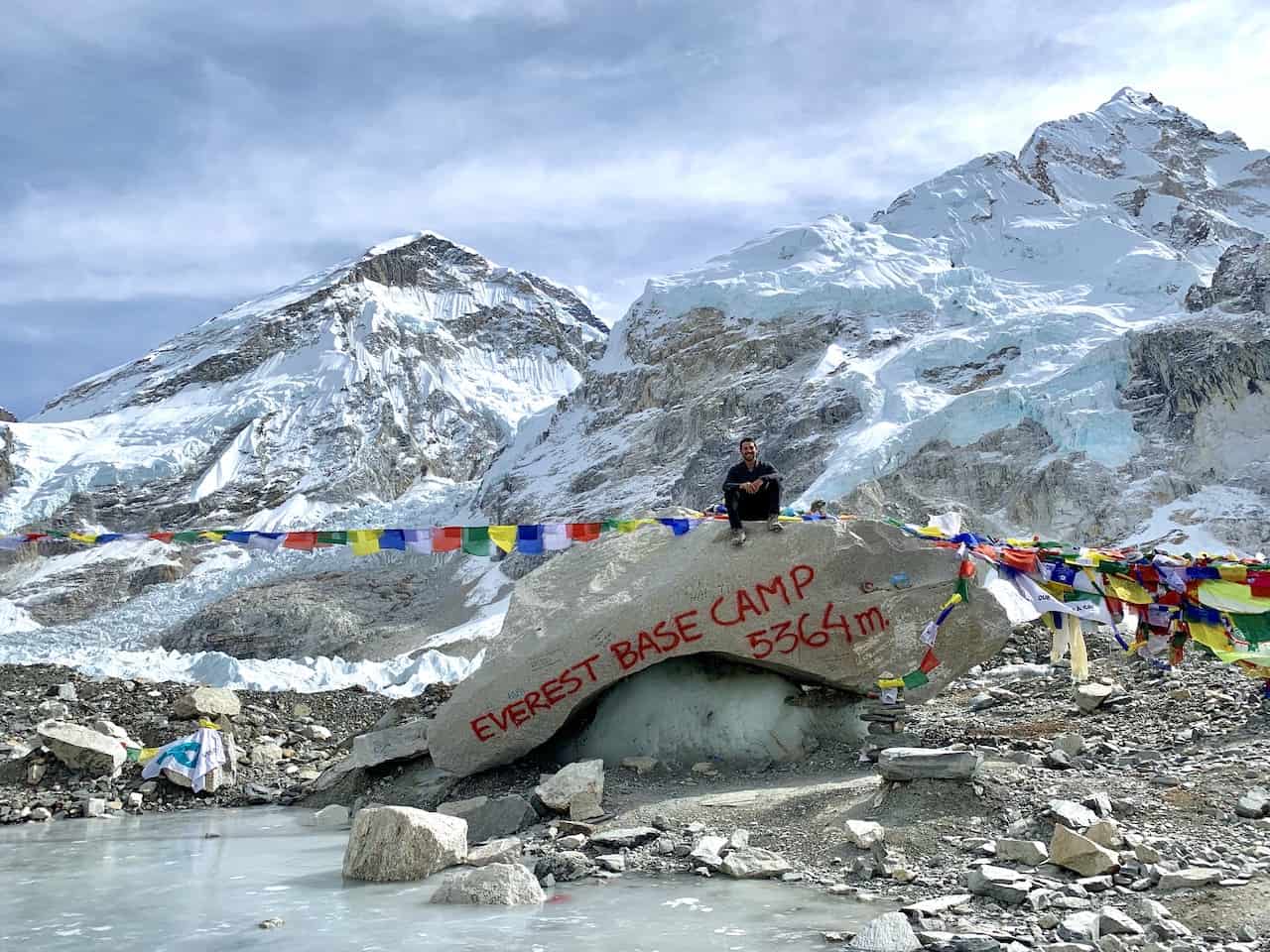 8) Bonus: Hiking App
While all the above will help prepare you for hitting the trails from a gear perspective I also wanted to point out a very helpful mobile app to get you around the trails.
The app Maps.me has been an essential part of my hiking experiences.
Basically, with maps.me you can download the offline maps of the area where you will be hiking so when you head on the trail, you will always know where you are (even when you have no service).
The app has almost all hiking trails mapped out, along with places of interest, viewpoints, etc. so you know exactly what to expect along the way. During certain hikes where there are multiple routes or poor signposted trails, you can just look at maps.me and be on your way in the right direction. Believe me this is one app you want to have!!
Well then, that about does it for an all inclusive hiking packing list. I hope you have learned a bit more about what to bring along on the trails and why some of these items can be essential out there in nature.
If you have any additional recommendations feel free to write them in below! Always open to hearing other people's thoughts when hitting the trails. Have fun out there and safe travels!