Over the years I have hiked hundreds of trails all around the world. While I may have not known much about hiking when I started, I have continuously been gaining more & more knowledge about the top hiking tips & tricks.
This overview is here to go over the most useful hiking tips that can better prepare you for your time out on the trail. Whether you are just a beginner, or you are ready to take the next step in your outdoor journey, this list can help you out.
I hope by the end of reading through you are well on your way to enjoying some beautiful hiking experiences out in nature.
* Affiliate Disclosure: This post may contain affiliate links, which means I may receive a commission if you make a purchase through the links provided, at no additional cost to you. Thanks for supporting the work I put into TripTins!
1) Hiking Tips & Tricks Introduction
In this hiking tips overview you will find over 20 helpful pieces of information when it comes to hiking. I have broken out these tips into four sections, including:
Packing List Hiking Tips
Navigation Hiking Tips
Logistical Hiking Tips
Experience Hiking Tips
You will find specific explanations and examples of each hiking tip listed out, giving you a better sense on what to look out for when going about a hike.
Also included are a few additional hiking guides that dive deeper into specific topics. Be sure to check those out to learn more.
With that said, let's get started with some of the most useful hiking tips & tricks for your next trail.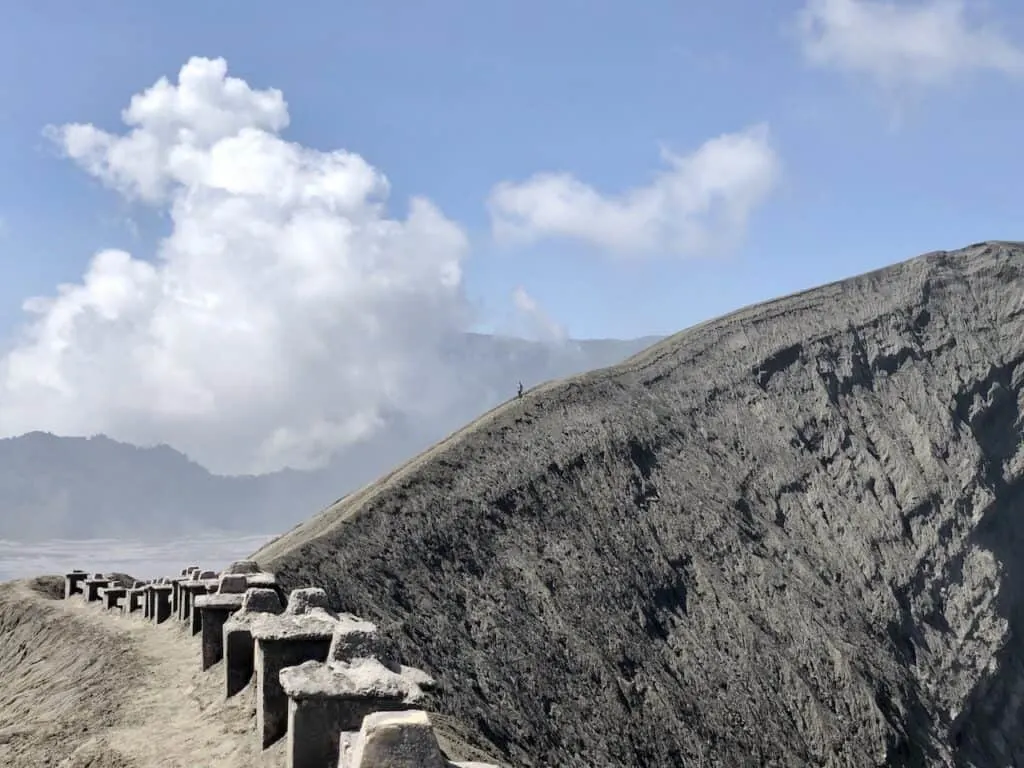 2) Packing List Hiking Tips
One of the most important considerations when going hiking is your packing list. Check out several top tips & things to know when it comes to having the appropriate gear.
Check Off Your Packing List
Before leaving for your hiking destination, you must thoroughly think through the various gear that is going to be needed on the trail. Depending on the type of hike & time of year, may also dictate what type of gear you bring along.
Learn More: To better help you plan out your essentials, I would recommend reading through this thorough hiking packing list that goes through it all.
The packing list is more so geared towards day hikes, but it can also be leveraged for some longer multi day routes.
Some of the main considerations when it comes to a packing list include:
Clothing Layers
Hiking Shoes & Socks
Backpack
Water Bottle
Fuel & Nutrition
Portable Charger
Headlamp
Garmin inReach
Trekking Poles
Hat & Sunglasses
Sunscreen & Bug Spray
Toiletries & First Aid
While all of these items will be important, I did want to provide some more detail on some of them in the following hiking tips sections.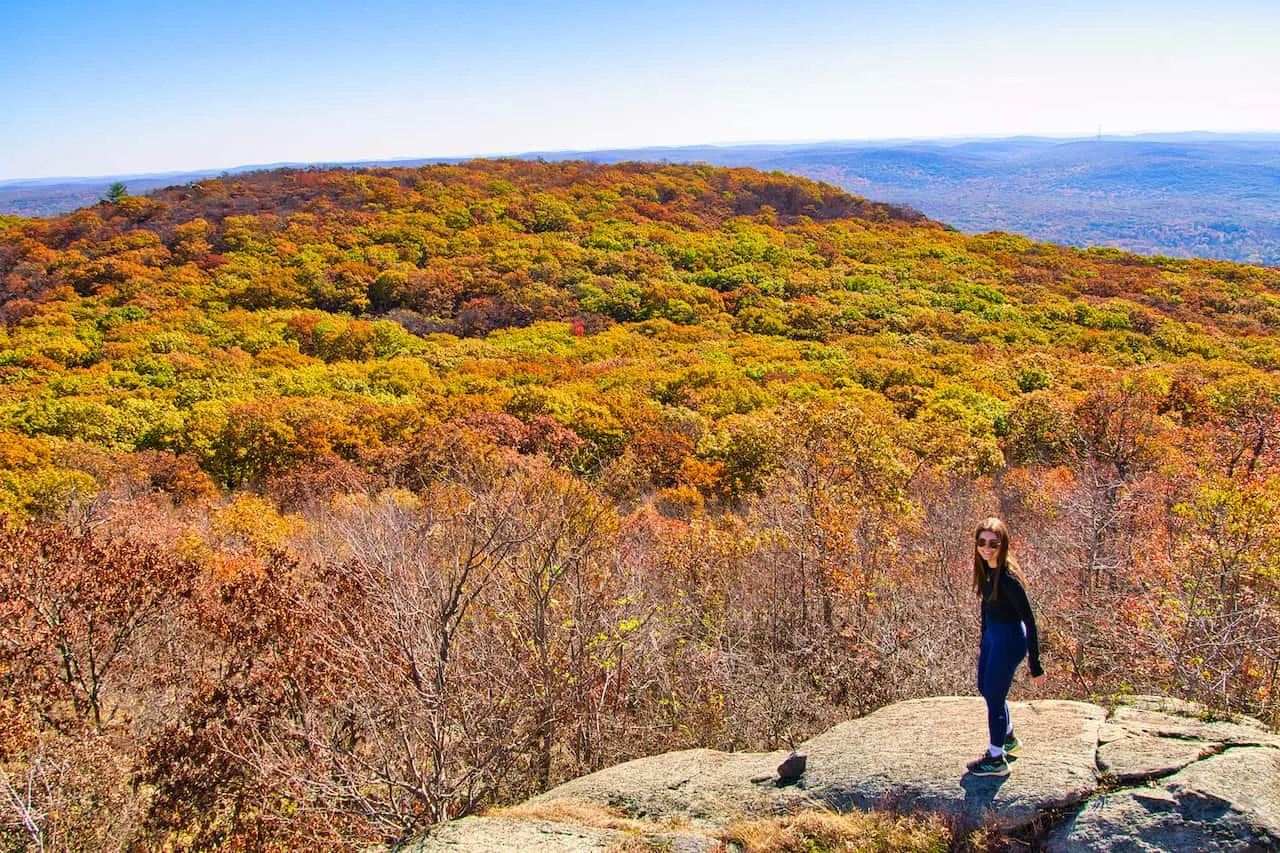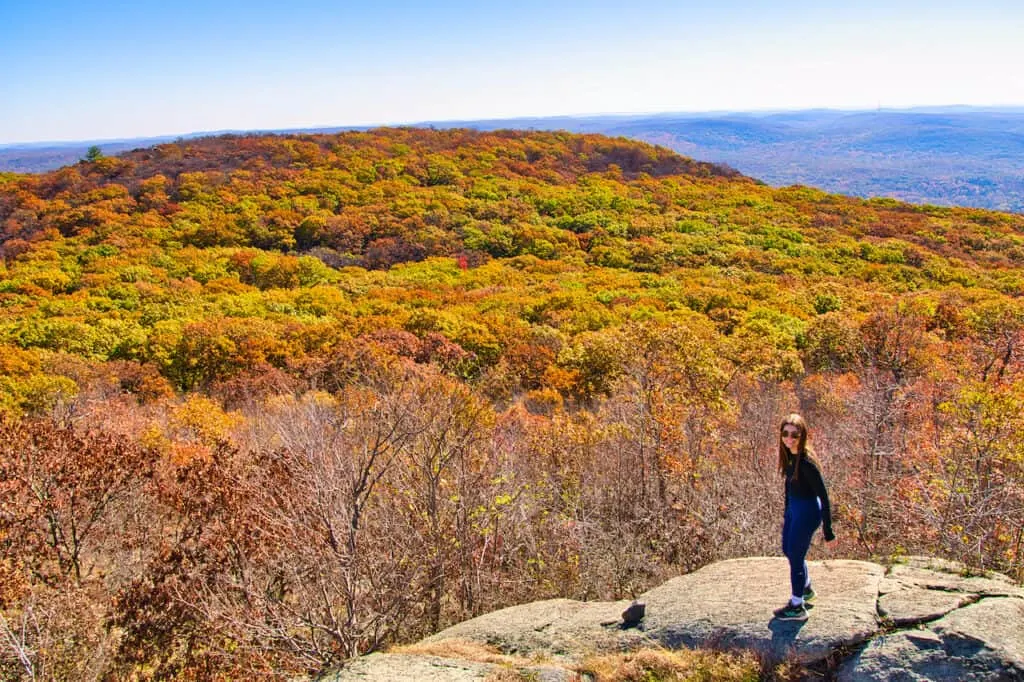 Wear Moisture Wicking Clothing
When it comes to the clothing layers, I would highly recommend to bring along moisture wicking apparel. These sorts of materials include polyester, wool, bamboo, among several others.
The idea here is that when you sweat, you do not want that moisture to stick to your body and clothing. Instead, these materials will take on the moisture and pass them through to the next layer until you are all dry.
If you wear a non moisture wicking material, such as cotton, you are more at risk at being sweaty and uncomfortable throughout a hike.
Bring Layers
While the material of your clothing is important, so are the layers of clothing that you actually take with you.
There are certainly some hikes out there, where wearing one layer for the duration of the trail will work just fine. However, there are other hikes (particularly those at higher altitudes), where the weather can change from the beginning of the hike to the end of the hike.
Be sure to bring along various clothing layers based on the hiking experience that you are taking part of. These layers can include:
Short Sleeve Shirt
Long Sleeve Shirt
Mid Layer Fleece
Down Jacket (cooler conditions)
Rain/Wind Jacket
Shorts
Pants
During some hikes, I have used just one layer of the above, while on other hikes I have used all of them in one day.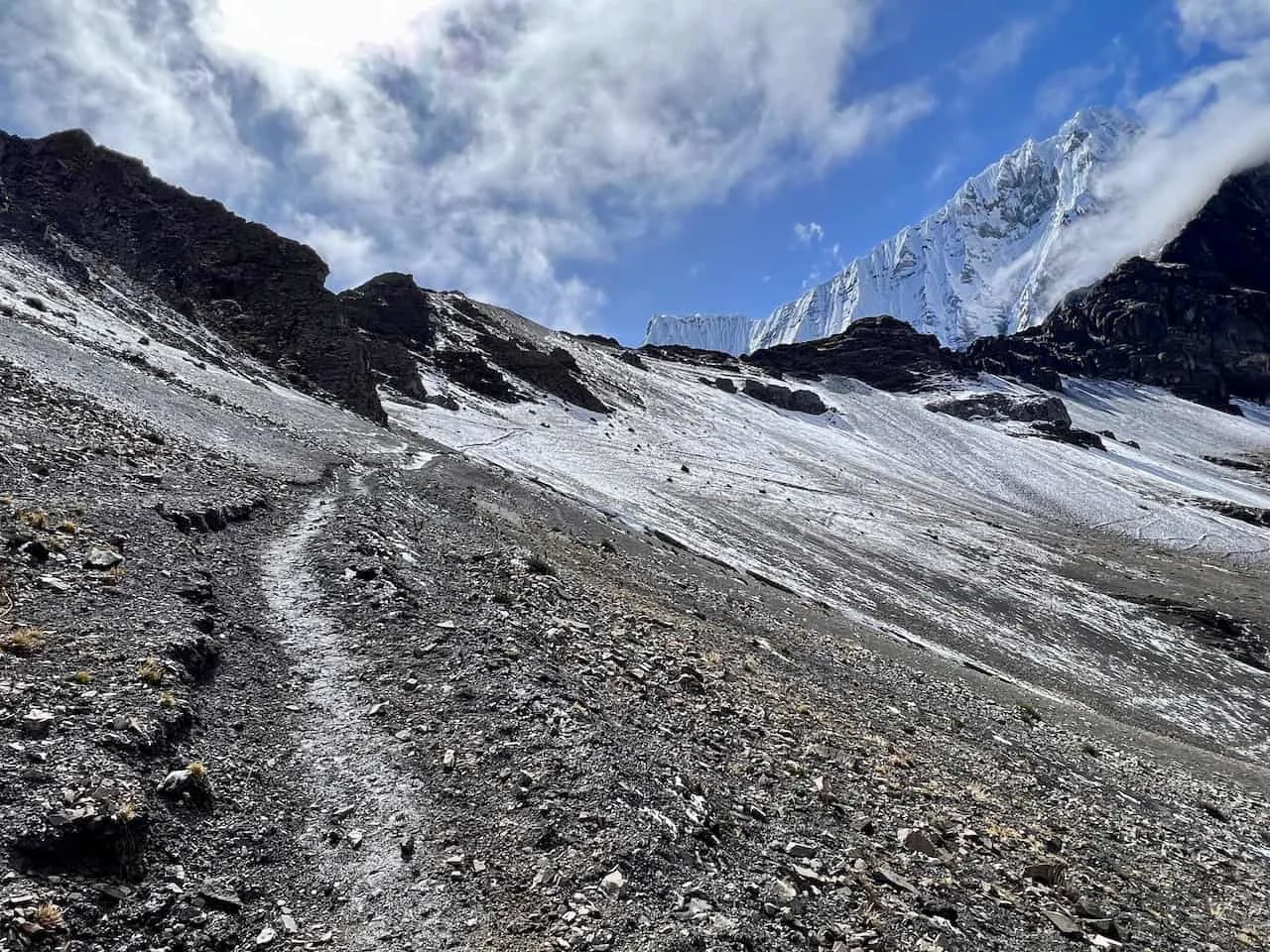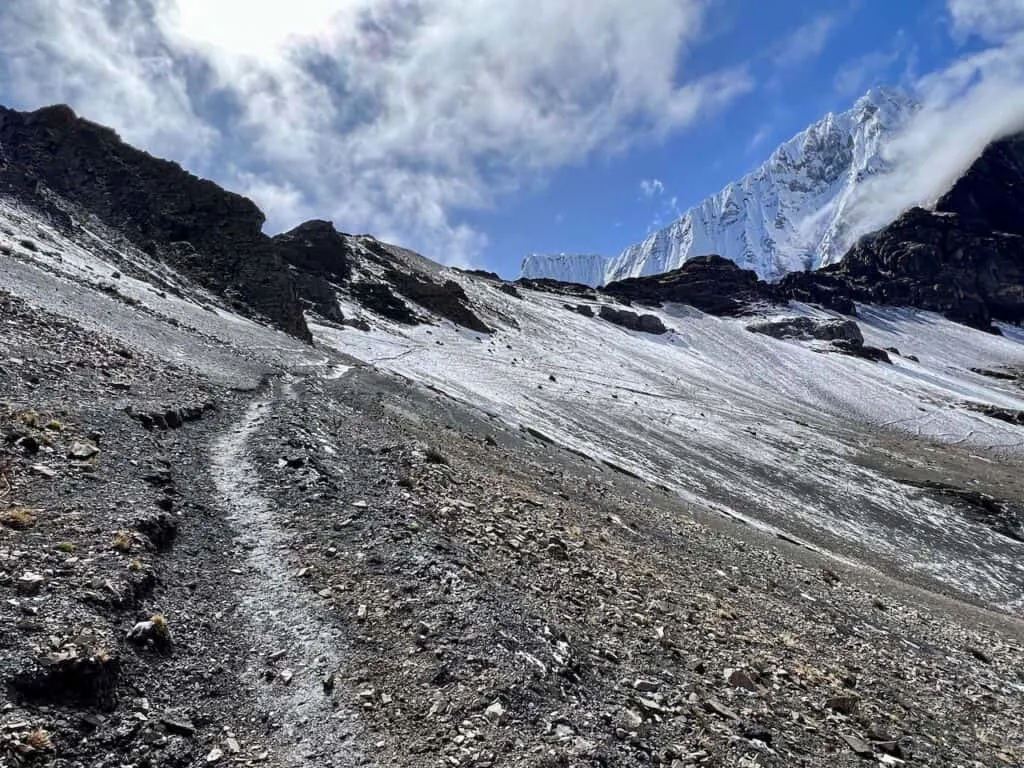 Buy a Re-usable Water Bottle
There are few things more important than staying hydrated on the trail. Having enough hydration will be a key factor to keeping yourself going and taking care of your body.
As you decide on which trails to take part on, it is important to understand whether or not there are fresh water sources along the hike to fill up your bottle.
If there are, then that can help greatly as you will not need to carry too much extra water weight. If there aren't water sources available, then you may need to bring extra water with you (depending on hike length).
My recommendation would to bring along a ~1 liter reusable water bottle that is sturdy and insulated (should be good for around 2 hours of hiking).
If there are fresh water sources available, then filling up a bottle like that should be just fine. In the cases where fresh water isn't available, you may need to bring a couple of those bottles.
Another hydration hiking tip is to buy a water bottle with a built in filter. These are best for those situations where you are unsure on the safety of the water, and you can then filter out any bacteria.
I would recommend the Katadyn Water Filter Bottle for these types of situations.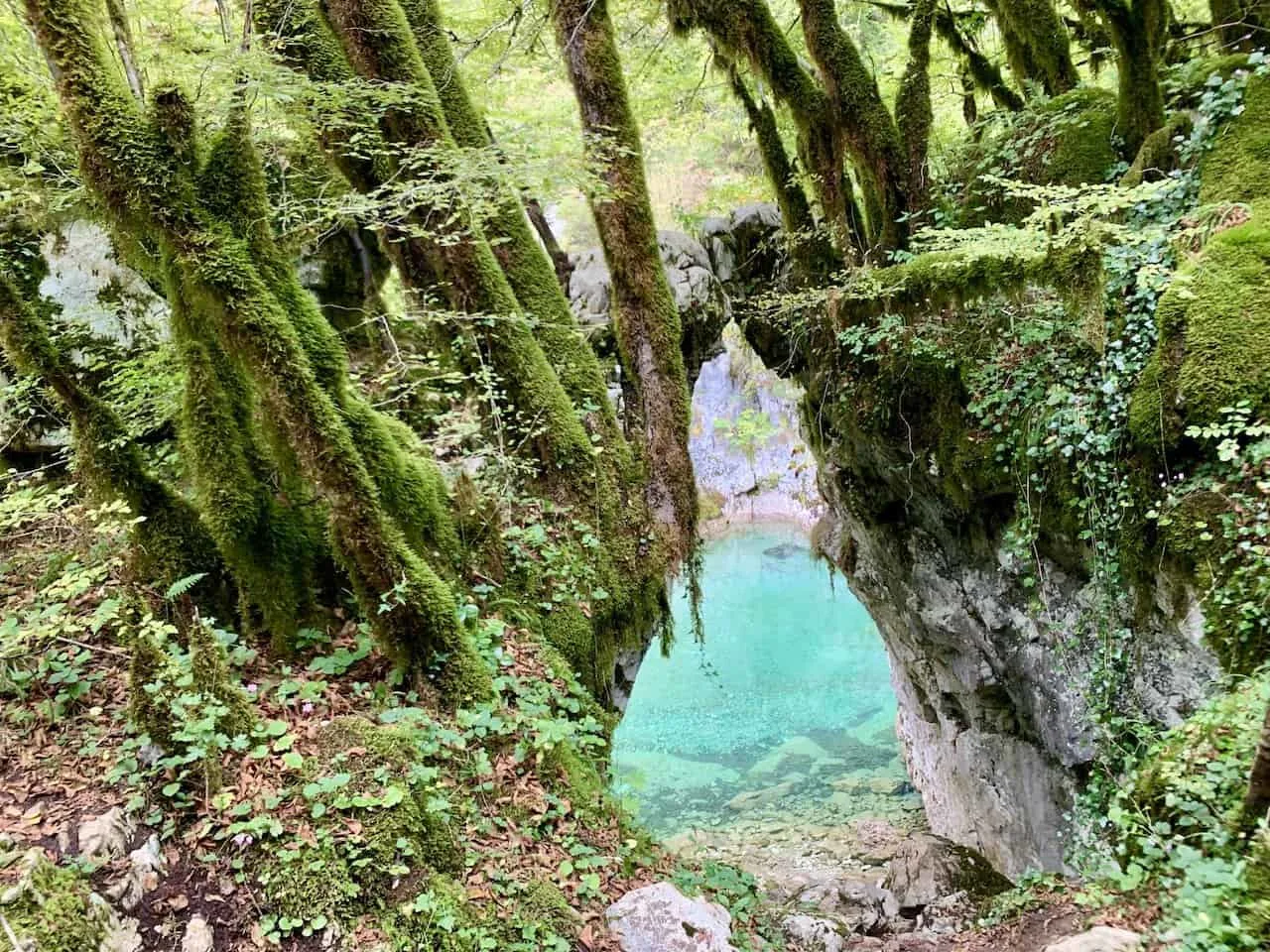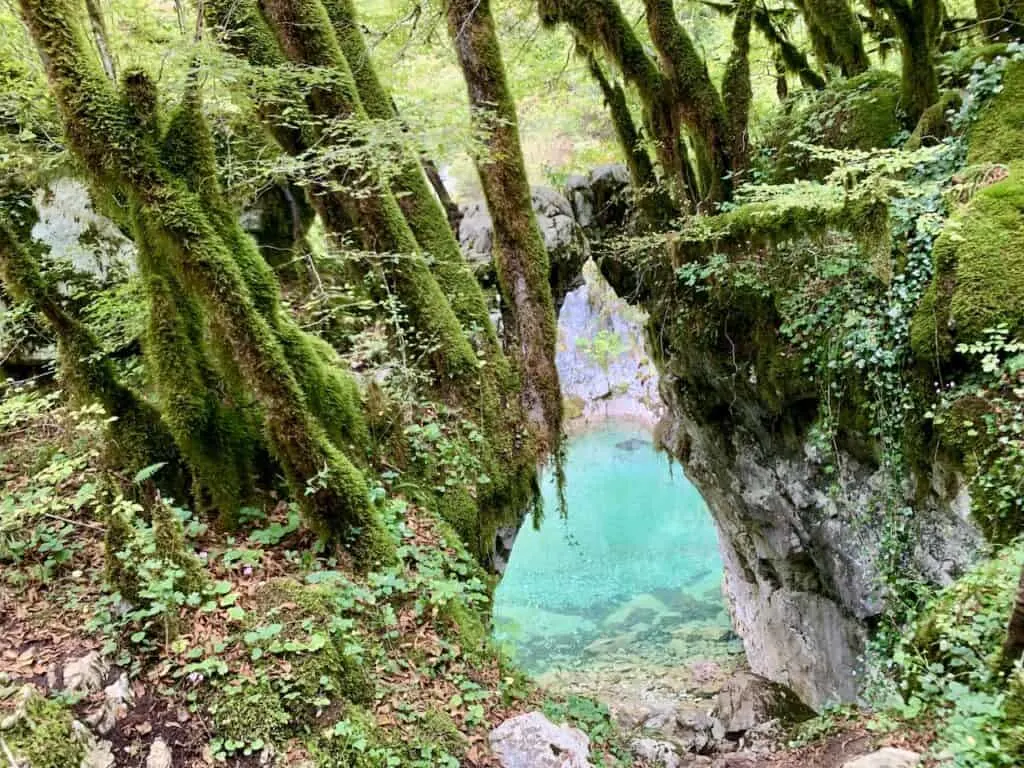 Bring Along Enough Snacks & Nutrition
While water is one way to keep your body healthy, bringing along snacks & nutrition will be another. When going hiking, you don't necessarily need to go all out with prepared lunches/meals.
Instead, I would recommend bringing along snacks, bars, nuts, dried fruit, etc., that can keep you energized throughout.
Below are some of my top recommendations when going about day hikes:
Invest in a Solid Pair of Hiking Shoes (and Socks)
While some easy trails can certainly be done in normal sneakers, most hikes will require a solid pair of hiking shoes. This is one packing list item that you should prepare for.
Since your feet will be taking on most of the physical activity, it is important to keep them comfortable and protected.
There are several factors when it comes to picking out the hiking shoe that is best for you. Some of these include ankle support, waterproofness, weight, comfort, and price.
This is one of those items that has to be tested out beforehand to make sure you are good to go on the trails.
I would also recommend breaking them in before actually going on a hike. They may seem a bit more uncomfortable at first, but after some mileage, they will start to feel more relaxed.
P.S. don't forget about a solid pair of hiking socks too! My go to hiking sock brand is Darn Tough, while I have also used Smartwool ones as well.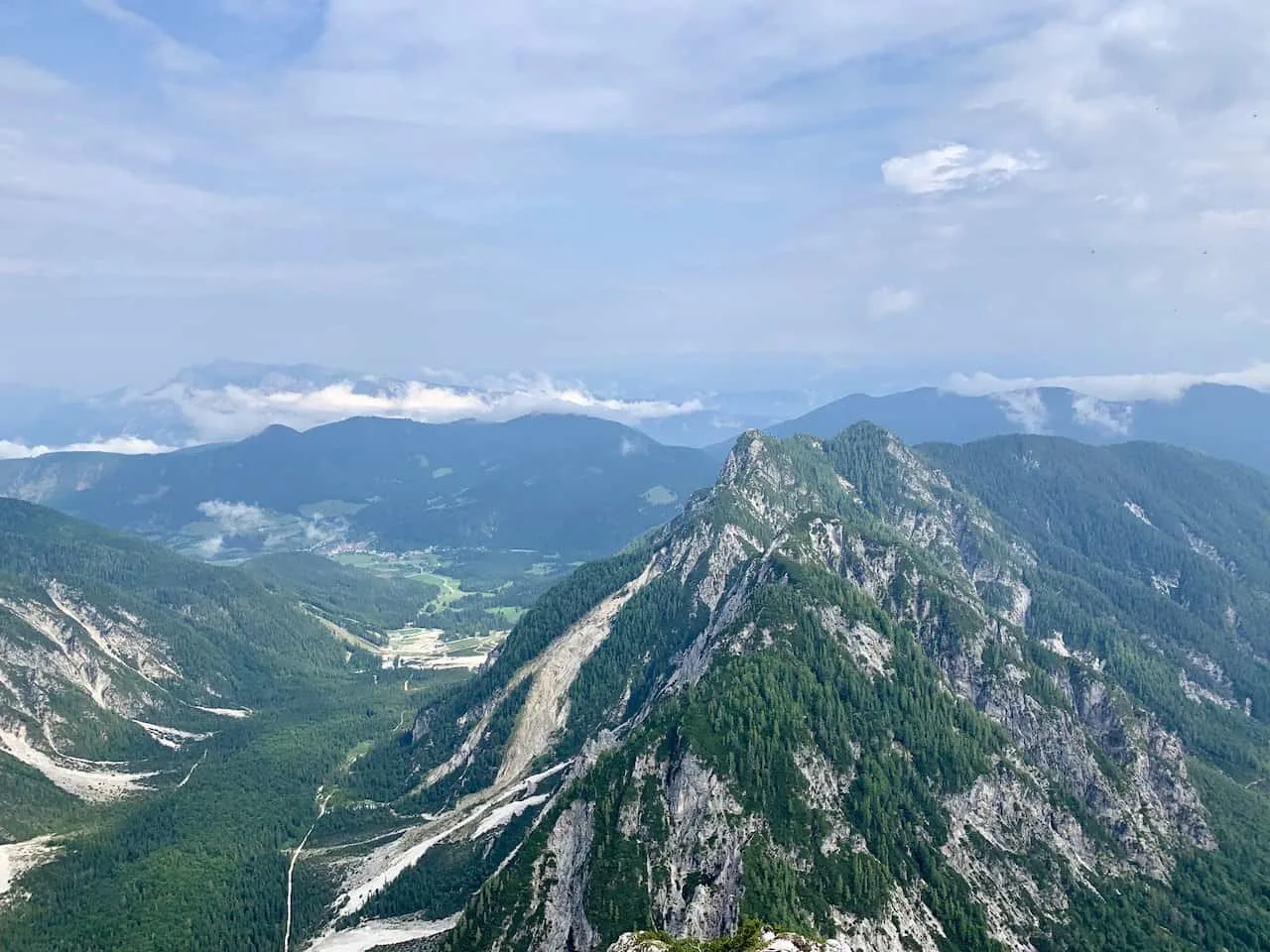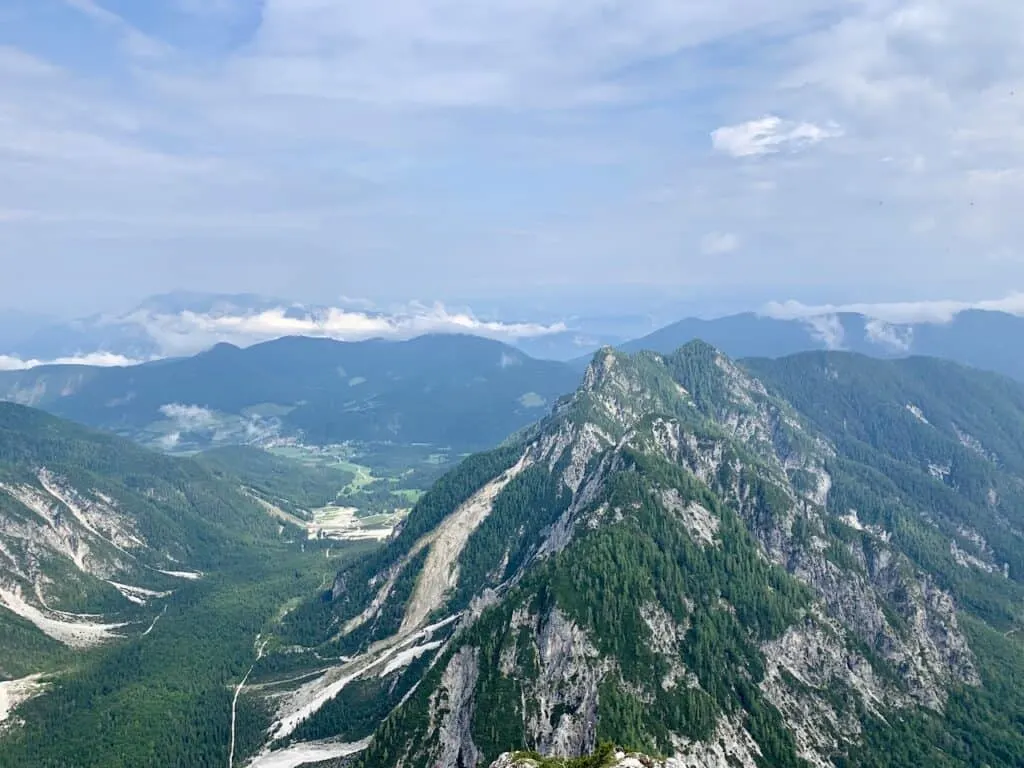 Keep Yourself Charged with a Portable Charger
During a hike you are sure to use your phone for taking photos and navigation in some instances. The last thing you want to happen though is for your phone battery to die and you are stuck with no connection to the outside world.
To avoid these situations, I would have to recommend bringing along a portable charger that can give your phone some extra juice. Portable chargers come in all different sizes, and even the smallest ones can add at least a whole extra charge to your phone.
For longer multi day treks, I would recommend to also bring along a Solar Panel, which can continuously keep you charged throughout the trail.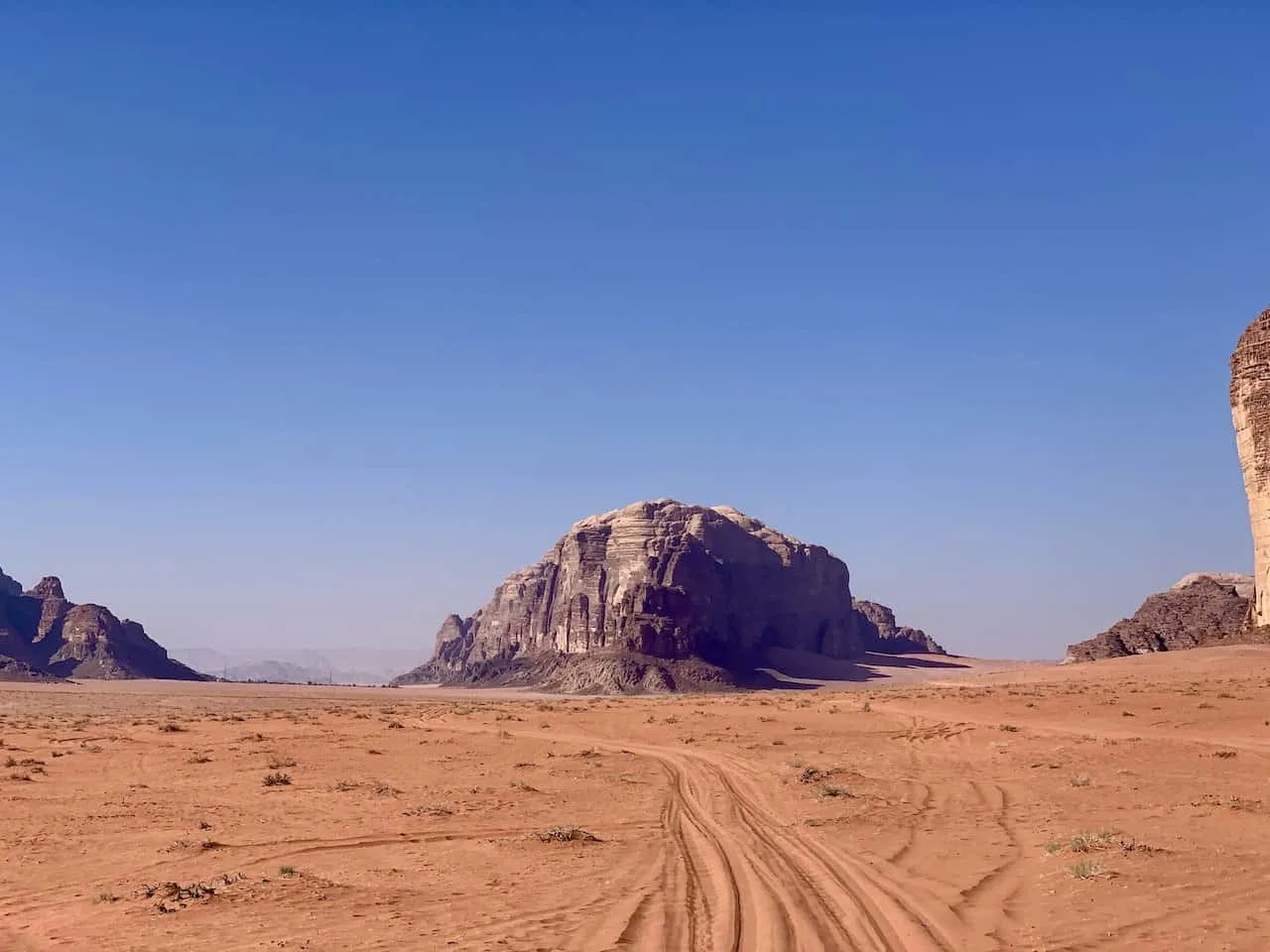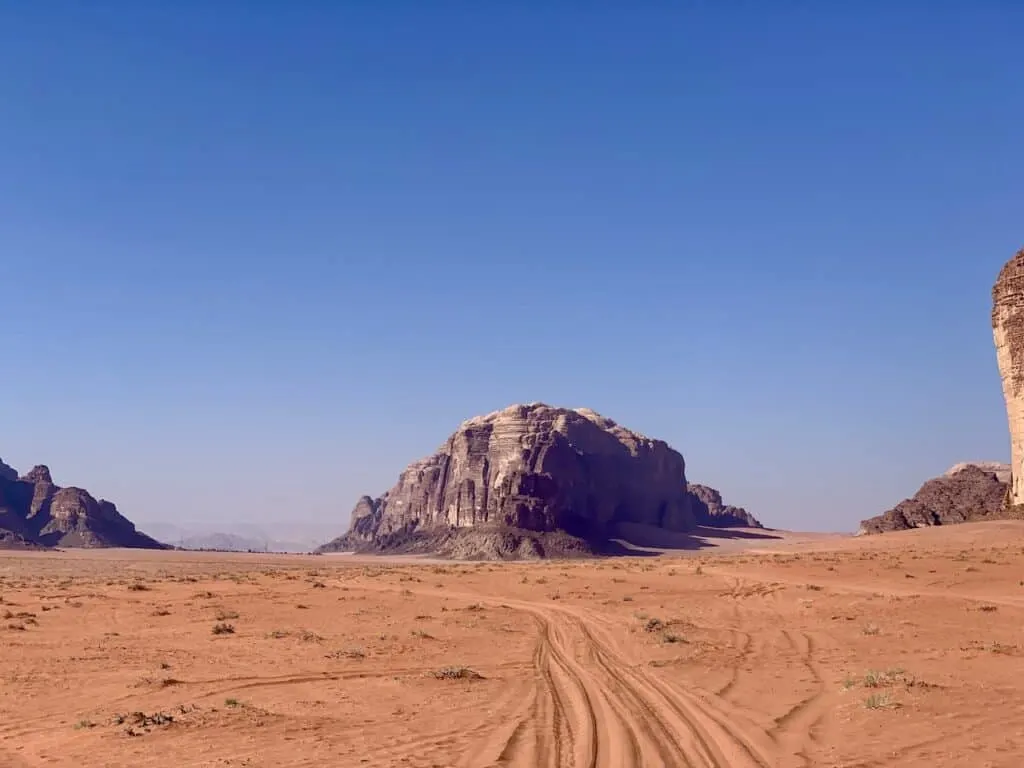 3) Navigation Hiking Tips
Now let's talk about some helpful hiking tips when it comes to navigating the trail. Many hikes can be very simple and obvious to follow, where navigation won't be as important.
Other hikes may have fewer signage and less of an obvious trail path, and that is where navigation can be very helpful.
Download a Navigation App
First things first, you should download a navigation app such as Maps.me, AllTrails, or Gaia.
These navigation apps will give you the chance to see your GPS location along the route (even when there is no cellular service).
The idea that you can still navigate and keep yourself on track, no matter what the situation, will be extremely important.
In the cases, where you head off the main trail or just can't seem to eye the next trail marker, a navigation app will give you that sense of comfort & safety.
Learn More: Up on the site is a Hiking Navigation Overview that deep dives into these apps and helps you plan your route.
Download the Offline Route
It is not just about downloading the navigation app though. You also need to prepare by downloading the offline route of the trail you are taking.
In the situations where you lose cellular service, you will also lose the ability to see the route itself. While your GPS will still be working, it won't be as useful if you cant actually see the route on your phone.
Since many hikes do head farther out of cellular service range, it is very important that you actually download the offline route onto your navigation app.
On AllTrails/Gaia, you can actually search for routes and simply click download offline route. For Maps.me, you will download the entire region of where the hike is located.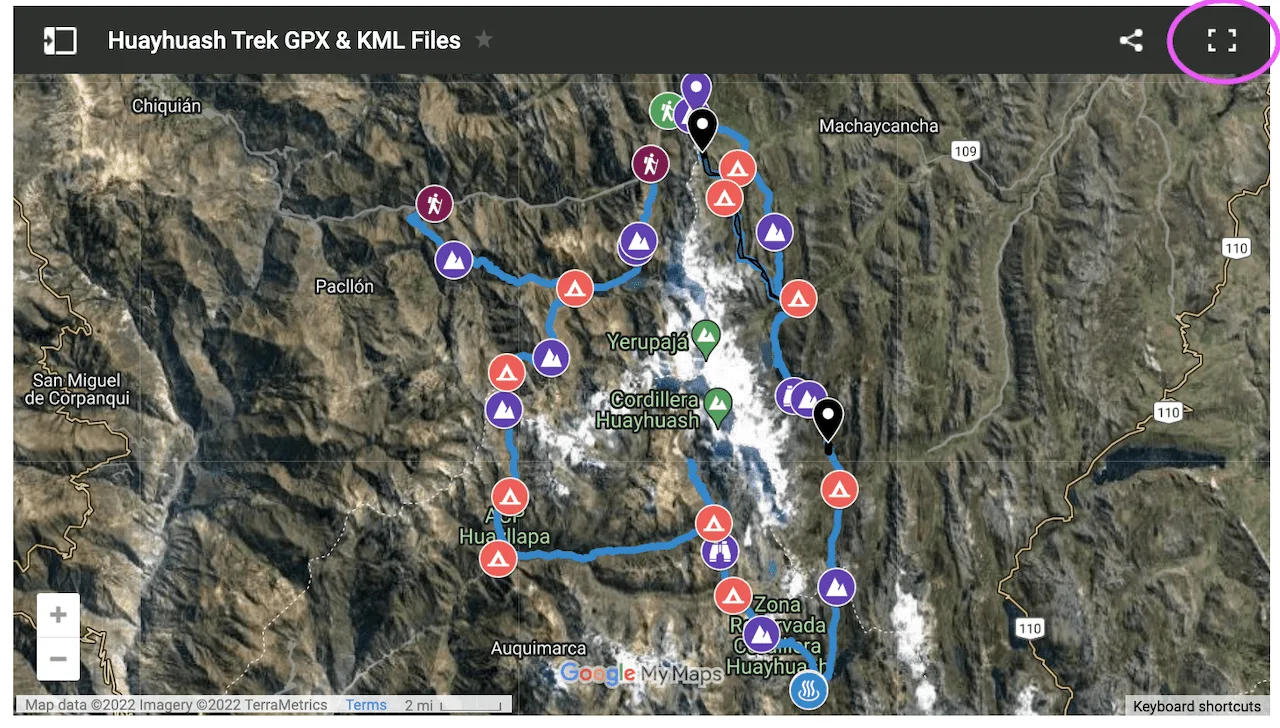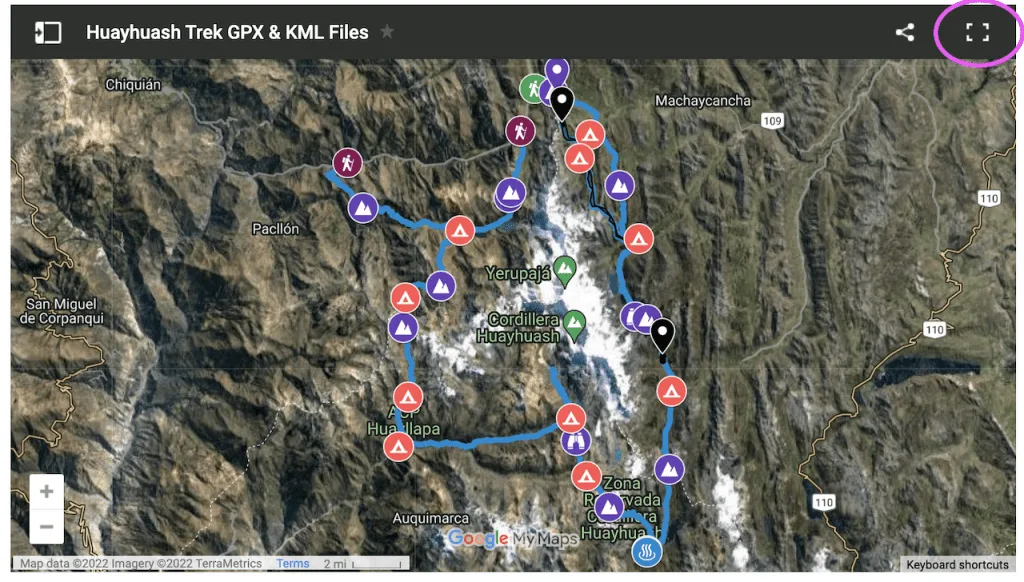 Download Offline Google Maps
Another tip here from a navigation standpoint is to download offline Google Maps for the region you will be in.
This is less so a navigating the trail route tip, and more so navigating to/from the trailhead tip.
I have found through the years that many trailheads are out of cellular service range. So while your Google Maps navigation will be able to get you to the trailhead, once you are done with the hike, it won't be able to get you back to your next destination.
If you download offline Google Maps for the area you will be hiking around, then directions will still pop up even when not in cellular range. While traffic metrics won't be available, the route/directions will be.
Download Google Translate
This hiking tip is geared for those people heading to a country where another language is spoken.
Downloading a translation app like Google Translate can help you in certain situations where you need to ask a local a question but you cannot communicate due to the language barrier.
Whether it is for directions on the trail, getting to your next destination, ordering something off a menu, or various other situations, translation apps can be extremely helpful.
Be sure to download the language ahead of time, in the case that there is no cell service when translation is needed.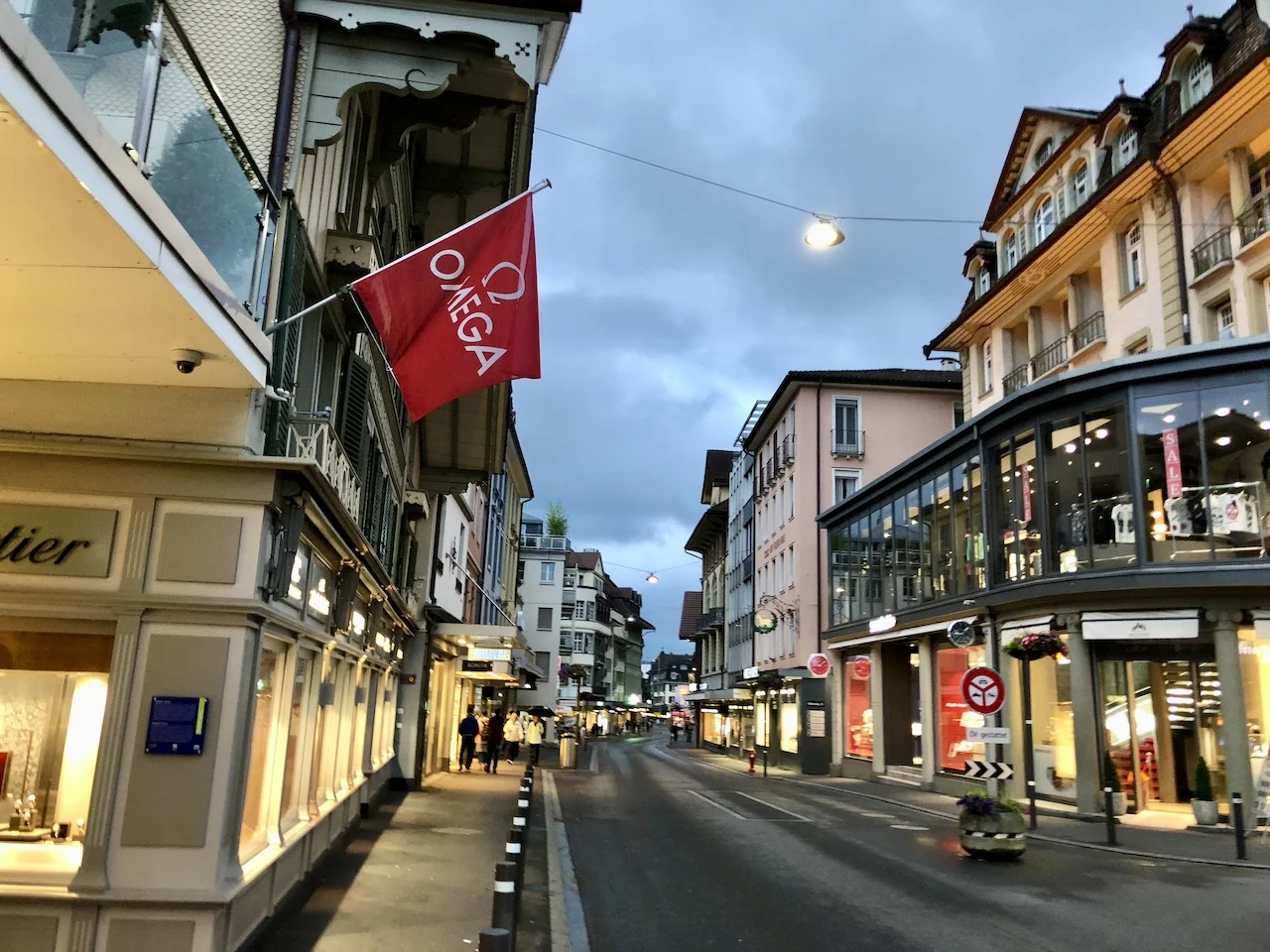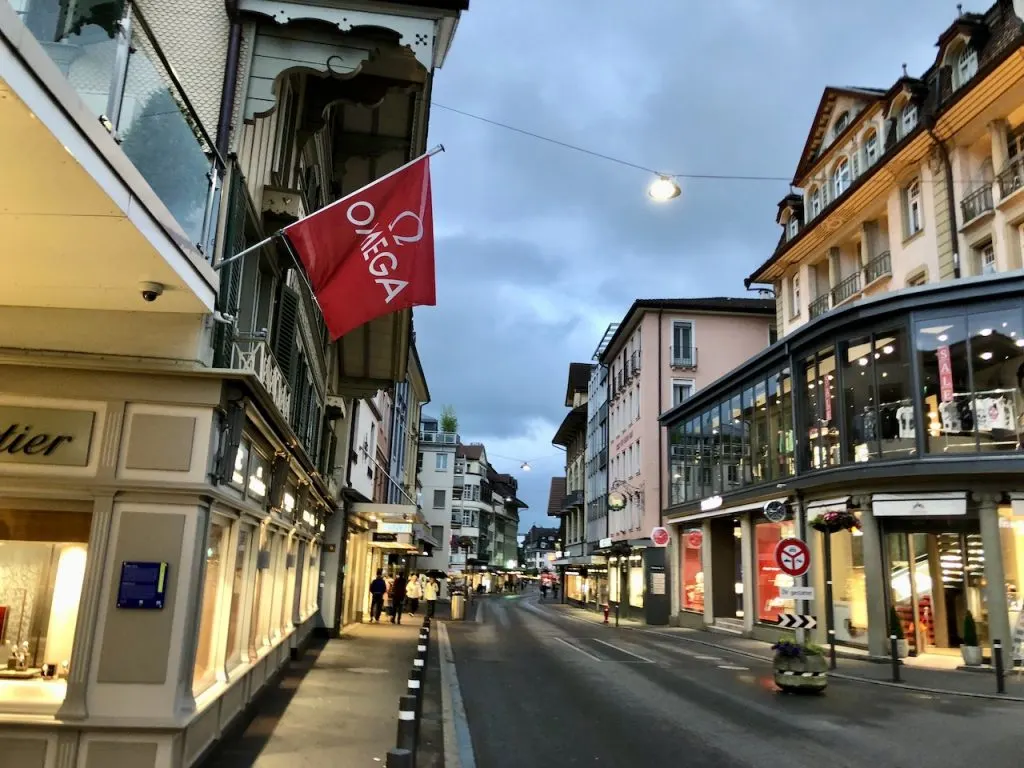 4) Logistical Hiking Tips
Next up as are some logistical hiking tips to better help you prepare for your time on the trail. It is important to study up a bit before actually going out on a hike, so these tips should get you going in the right direction.
Research the Weather Forecast
The weather is one thing that just never can be controlled when it comes to the outdoors. And unfortunately, that can sometimes mean that hiking portions of a trip can be interrupted.
In the days leading up to a hike, it is very important to understand whether it is safe enough to actually be hiking. While certain lower elevation hikes may just be fine in any weather (even if it is raining), once you are higher up in the mountains, safety is that much more important.
I would highly recommend checking out some weather forecasting sites like Meteoblue, Mountain-Forecast, NOAA, and Windguru to better plan your hikes.
Learn More: Up on the site is a Hiking Weather Overview that deep dives into these apps and points out what to look out for when going about a hike.
Understand Where the Trailhead Is
Instead of just waking up, getting in your car, and typing in "XYZ Trailhead" into your navigation app, you should be sure to know exactly where you are going beforehand.
During your research, you may come across multiple hiking routes and different trailheads for the same hike. Some of these routes may be much more difficult than others, and you don't want to put yourself in a situation where you go to the wrong trailhead.
Always be sure to understand where the parking lot / trailhead is for a hike, and have it ready to go when putting it into a navigation app.
Permits, Road Closures, & More
Another logistical preparation to understand is whether or not you need a permit to be hiking. There are certain National Parks or particular trails that do require permits. You simply may not just be able to show up and hike as you please.
As you are choosing a trail, try to understand these intricacies and what may be needed to hike.
Similarly, it is also possible that there are road closures during certain times of the year. For example, at higher elevations some mountain pass roads are not accessible until the snow clears.
Be sure to fully understand when roads open/close so you are not met with a surprise as you are going about your drive.
The same holds true for cable cars and other mountain transport. These can sometimes be used to get yourself to a trail starting point. Before you head out, research the hours, opening times, and costs associated with these forms of transport.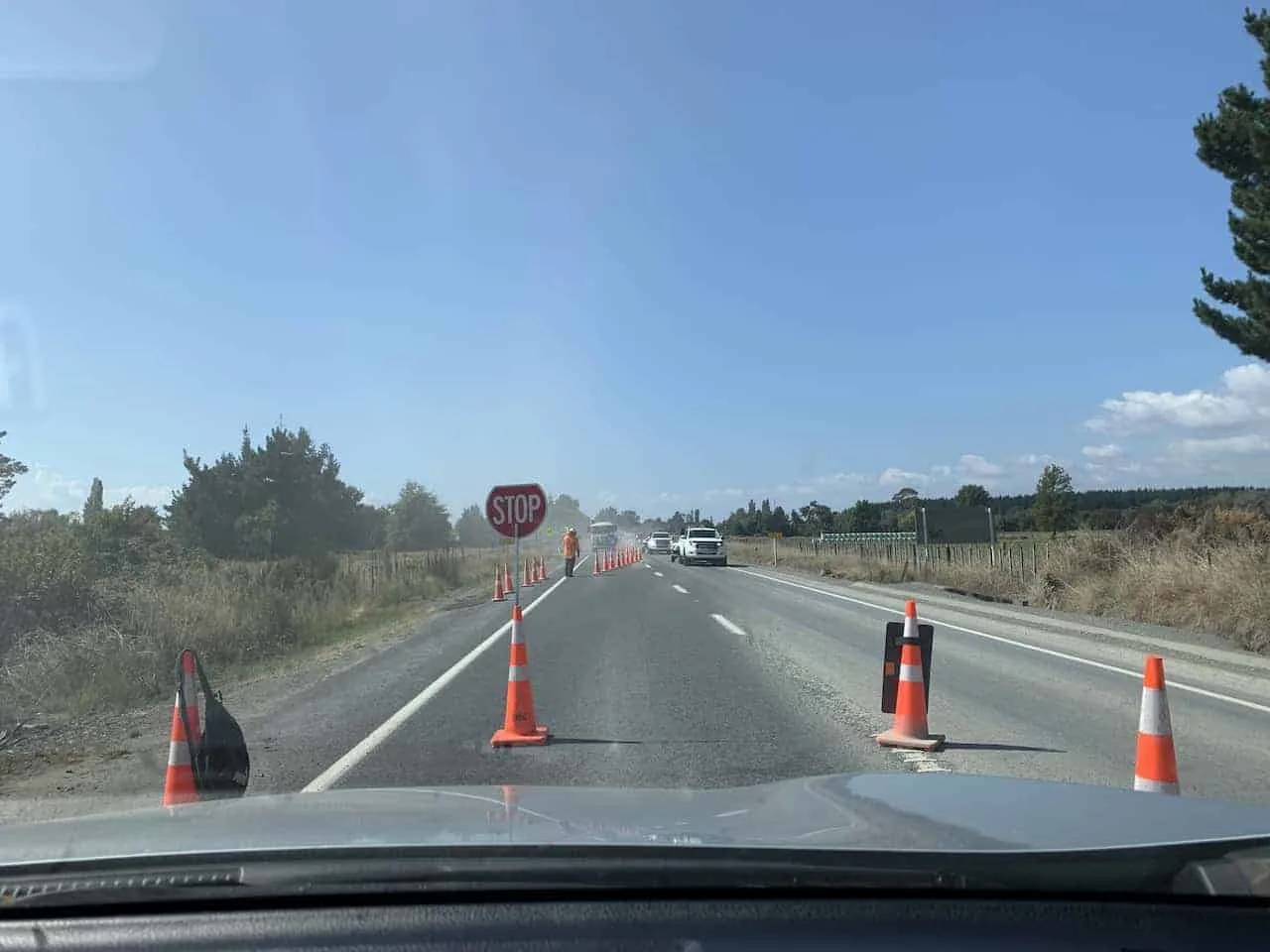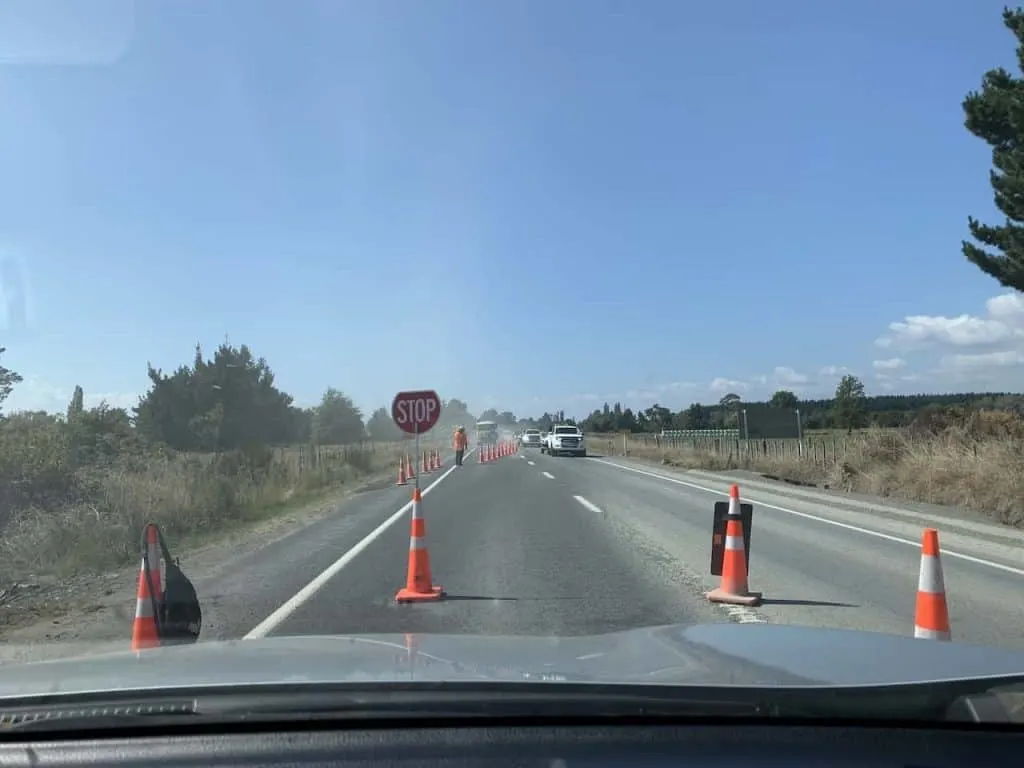 Study the Route
The last hiking tip when it comes to logistical preparation is to actually study the route that you are planning to partake in.
You need to understand the trail length, elevation gain, terrain, and difficulty levels of the route. Just because a hike may be named as a "top hike", doesn't mean it is meant for everyone.
It is important to understand the challenges and risks associated with taking on some hikes, and whether you are equipped for it.
As you are going about your hiking research, also familiarize yourself with the highlights along the way. Whether that means certain viewpoints, waterfalls, water sources, etc., having more information about the route is always going to be better.
Elevation Gain Importance
Going off of that point of understanding the route is understanding the importance of elevation gain. While distance is one thing to consider when taking part of a hike, elevation gain goes hand in hand with it.
Would you rather take part of a 10 mile hike with 100 feet of elevation gain or a 4 mile hike with 4,000 feet of elevation gain? From a challenge perspective, there is no doubt the 10-mile hike will be easier.
Don't just look at distance when choosing a hike – be sure to pay close attention to elevation gain as well (and understand that you may need to descend all of that elevation as well).
Elevation Gain Extra Tip: do not just look at the starting point elevation and the ending point elevation, and assume the difference is the elevation gain. Many times, there are ups & downs throughout a hike, creating much more elevation gain than originally anticipated.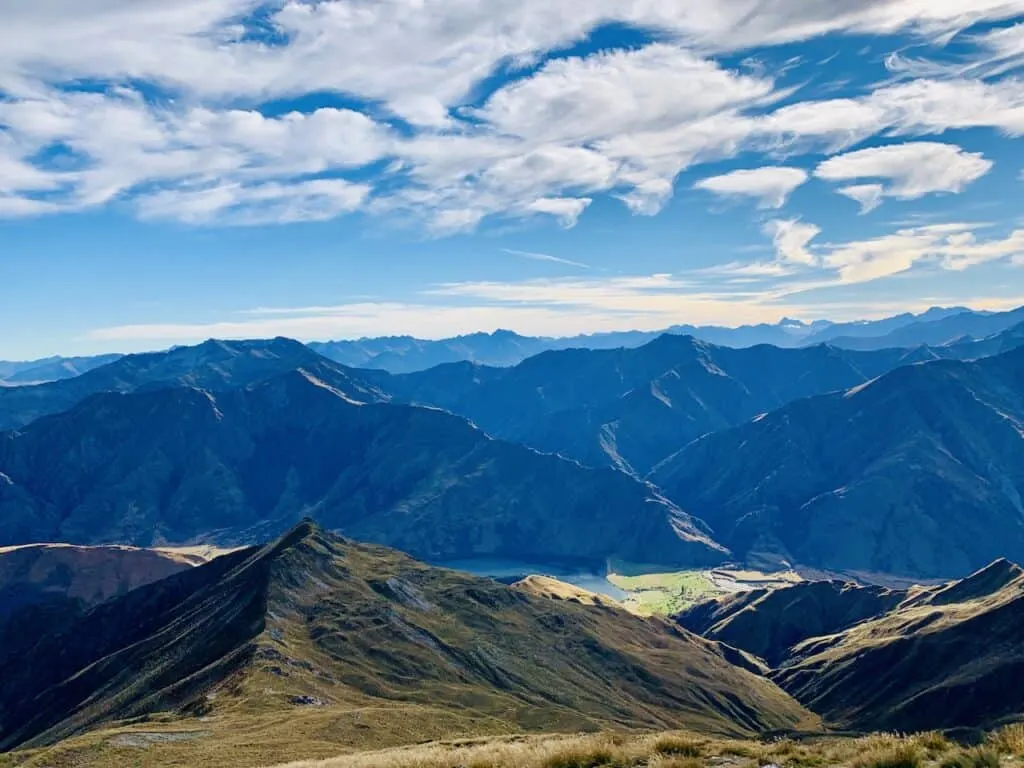 5) Experience Hiking Tips
Now let's talk through some more hiking tips that will make your time out on the trail as enjoyable as possible.
Take Breaks as Needed
One of the most important things to keep in mind when hiking is that you should fully enjoy the experience. Rushing through or not giving yourself enough time to catch your breath does not seem like a fun experience to me.
As you are hiking, try and take those breaks as needed. Sit back, enjoy a view, and relax those legs for a bit. Believe me, it will make the experience that much more enjoyable altogether.
The same goes for a mountain summit. You worked hard to get to the top of the mountain. Don't just get to the summit and turn right back around down. Instead, stay at the top for a while, and soak it all in.
Have a Light Meal Before
This may be different from person to person, but I have found it beneficial not to eat too much right before a hike.
Ideally, you can have a light meal a couple hours before the hike to give your body some energy. You can then have those snacks that you brought along during the hike itself.
By having a huge meal right before a hike, there is a chance it may hold you back and you may not feel up for the challenge.
Once you are all done with the hike, then it is time to refuel with a nice big meal and some much needed relaxation time.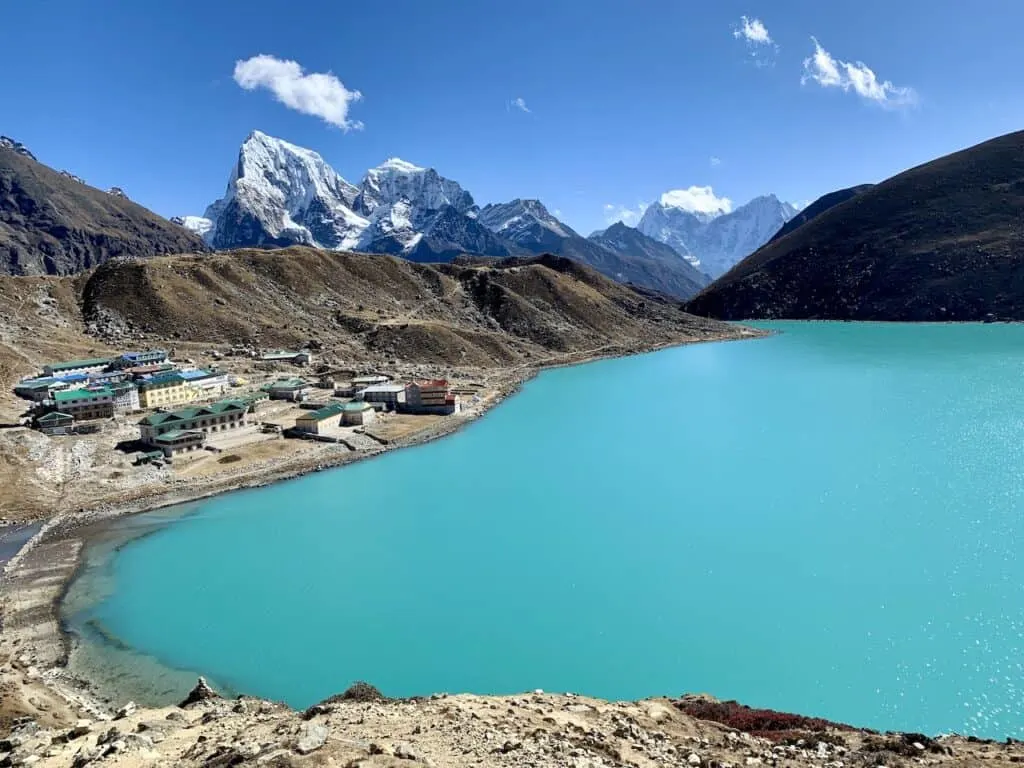 Give Someone a Heads Up
Whether or not you are hiking with someone else, it is always advisable to let someone back home know exactly where you are headed for the day.
In the case where something does go wrong, it is important that someone is keeping track of you and can send help if needed.
This goes hand in hand with one item on the packing list – the Garmin inReach. This device has the ability to track you location and send text messages in situations without cellular service.
If there is an emergency on hand, the device also has an SOS button, which can be used.
Leave No Trace
When going about a hike, it is important to leave nature the same way it was when you arrived. That means cleaning up after yourself and not leaving any water bottles, plastic wrappers, or food behind.
Be sure to take everything with you on the way out and respect the trails that you are hiking on.
With that said, it is also important to stay on the trails, abide by the rules, and keep yourself & others out of danger.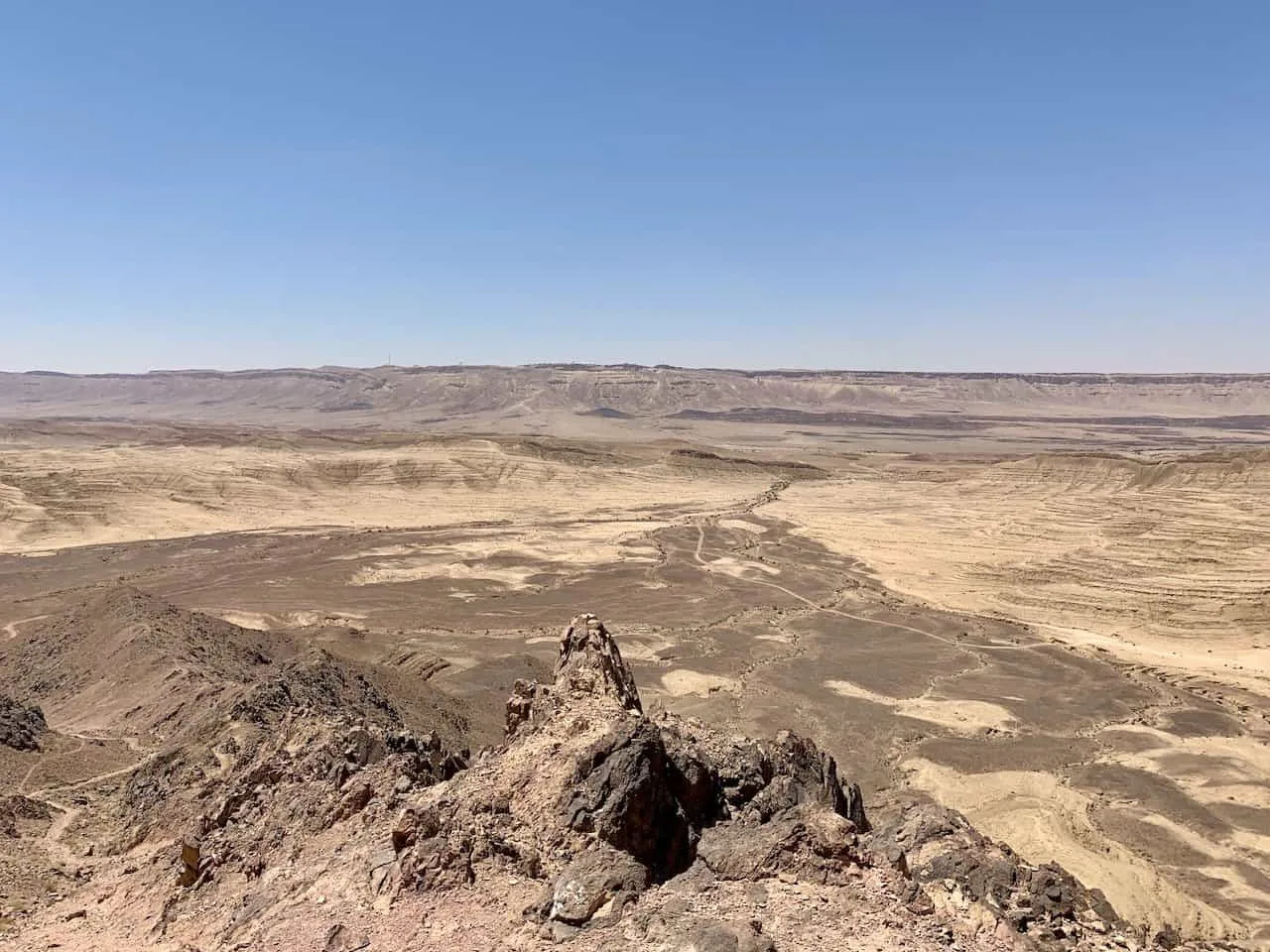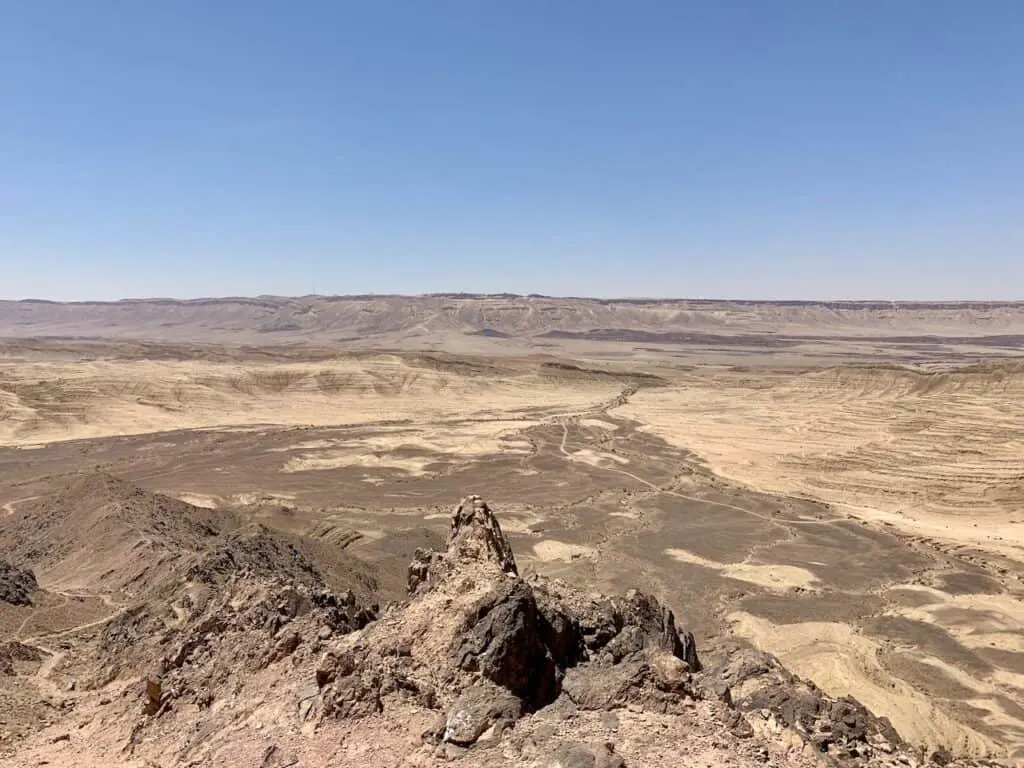 Start Early & Avoid the Crowds
While some trails may be a bit more off the beaten track, other trails can get jam packed with people. In these sorts of situations, it can be a much less enjoyable experience with so many people around.
Whether that means traffic jams on the trail, loud music, trying to pass too many people, or just a crowded summit, it is never fun to be surrounded by so many people.
If you come across a hike that you want to do, but it is known to bring the crowds, I would highly advise to start as early as possible. Even if that means getting to the trail at sunrise (or before sunrise), removing those crowds can certainly be worth it.
Check Alltrails for the Latest Info
The final hiking tip on the list is to always check AllTrails for the latest information of the trail.
If you are not aware, AllTrails is not just a navigation app. It is also an app, where people leave reviews for the latest conditions of the trail.
By opening up the app, and checking out the latest reviews of a trail, you can better understand what to look out for.
While travel blogs (like this one) and other resources can always be helpful when it comes to hiking guides, they cannot always be 100% up to date. But by also utilizing AllTrails, you can see if there have been any sudden updates that will be beneficial to know.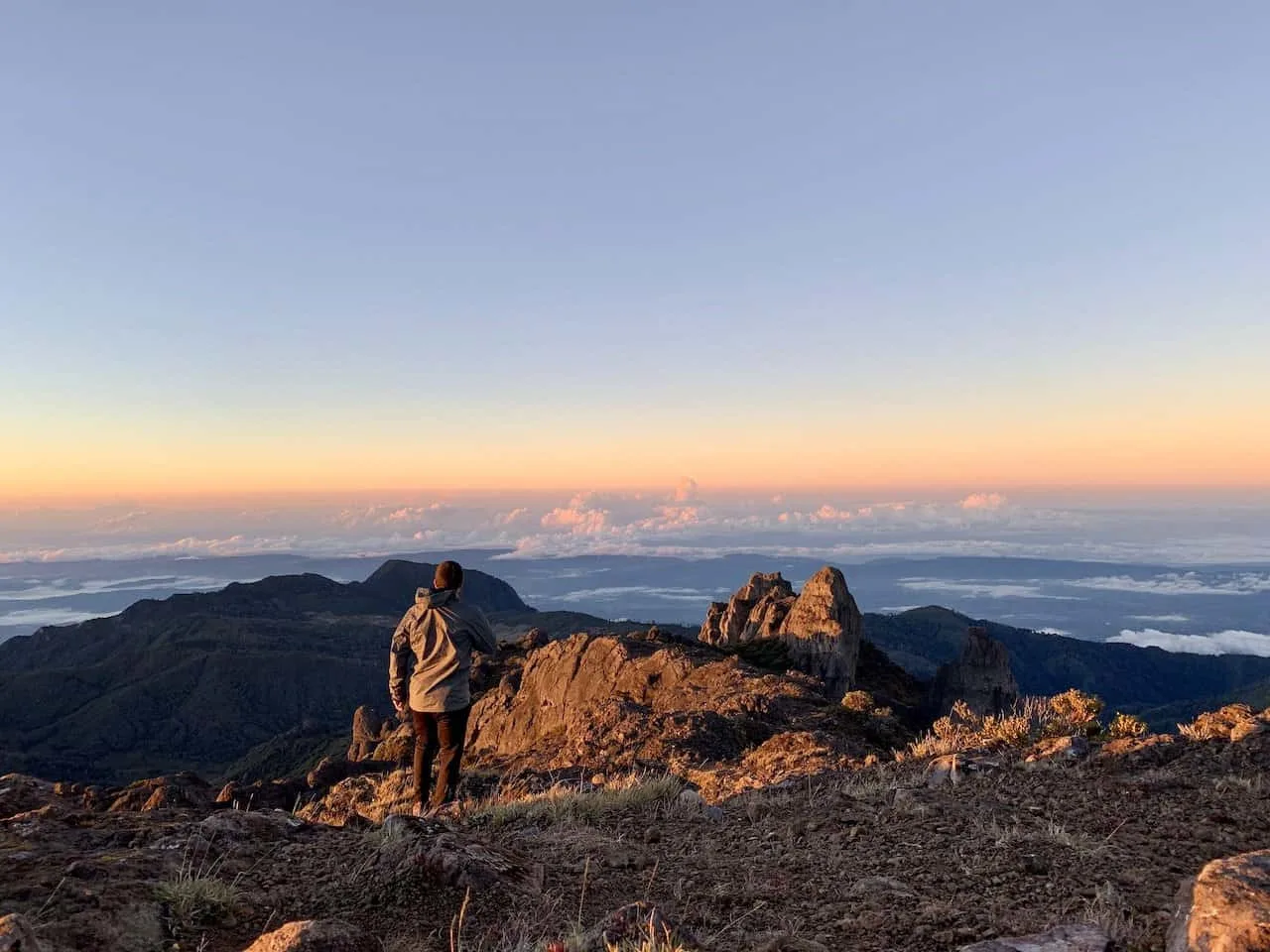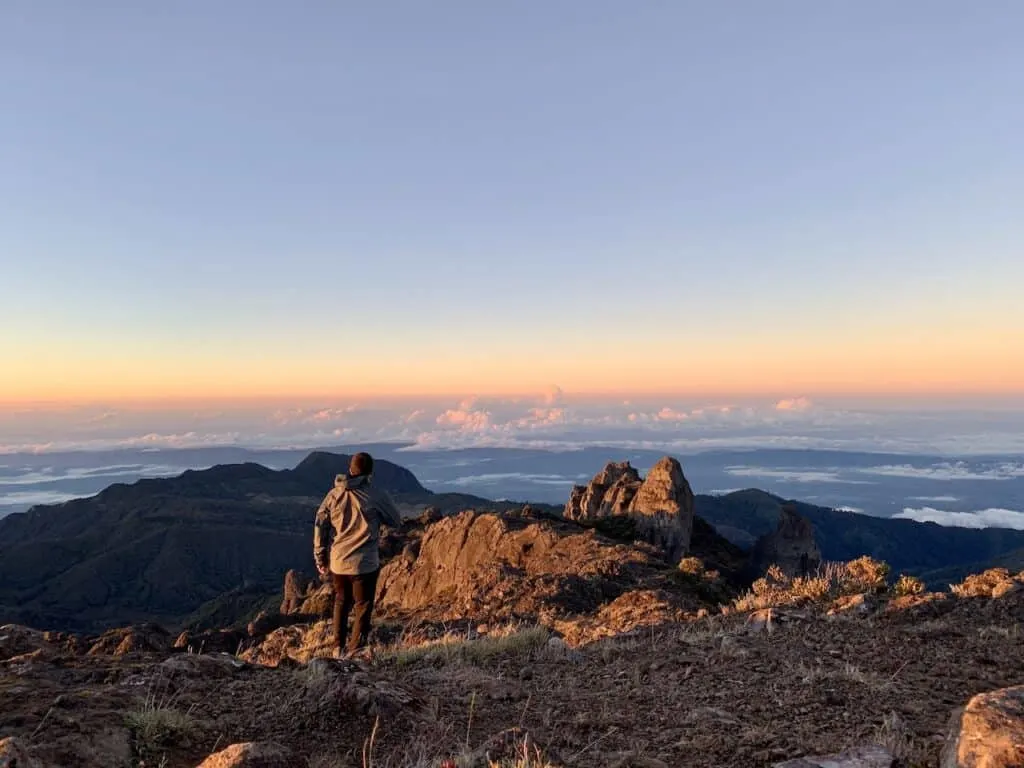 Well then, that about does it for a list of the top hiking tips & tricks for your time out on the trail.
If you have a question about any of them, be sure to comment down below (and let me know if you have any additional tips to add!).
Feel free to also check out some of the other hiking resources up on the site.
Have fun out there and safe travels!