Located in Siem Reap, Angkor Wat is the main attraction of Cambodia, and one of the most historical in the world.
A huge array of ancient temples and ruins sprawled across the area, each with its own story and history. It really will not get old going from one temple to the next and discovering what this city once was.
Spending a day or two exploring the ruins of Angkor Wat is sure to be a top travel highlight of your life. I put together this Angkor Wat itinerary to help you plan your trip to Cambodia, and go over the Angkor Wat small circuit and grand circuit temples to help better plan your visit.
Hopefully by the end of this post you will have no problem getting ready for your trip!
* Affiliate Disclosure: This post may contain affiliate links, which means I may receive a commission if you make a purchase through the links provided, at no additional cost to you. Thanks for supporting the work I put into TripTins!
1) Getting To Siem Reap
Siem Reap is a small city located in northwest Cambodia. Getting there is no hassle at all since it does house one of the biggest tourist attractions there is.
You can fly into the Siem Reap airport (REP), which has both domestic and international flights. So even if you are coming in from nearby Thailand or Vietnam, you can easily just fly in and take the 20 minute ride into the city.
If you are coming from other cities within Cambodia like Phnom Penh, or even from a city like Bangkok, there are busses that can take you the route as well.
Below is a map to give you an idea where the town Siem Reap is in relation to the airport and the Angkor Wat complex.
2) Getting Around Angkor Wat
When deciding how you want to see Angkor Wat there are a few options you can choose depending on your travel style.
(1) Hire a Guide (~$30 to ~$90/person depending on group vs private): Since the complex is so large with many different sites to see, a guide can be helpful to not only take you around but also give you some background and Angkor Wat facts about each place you see.
Learning about each site can add a very valuable aspect to your visit and help you better understand what Angkor Wat is all about.
(2) Hire a Driver (~$25): If you do not want a guide, you could rather just hire a driver (most likely tuk tuk) to take you around for the day.
You will get dropped off at each site, walk around on your own and then hop back in the tuk tuk to get to the next attraction.
(3) Rent a Bicycle (~$3): If you are up for it and want to be more active during the day, you can go ahead and rent bikes to get from place to place.
The entire complex is just too large to walk, so the only way to do it on your own would be by bicycle.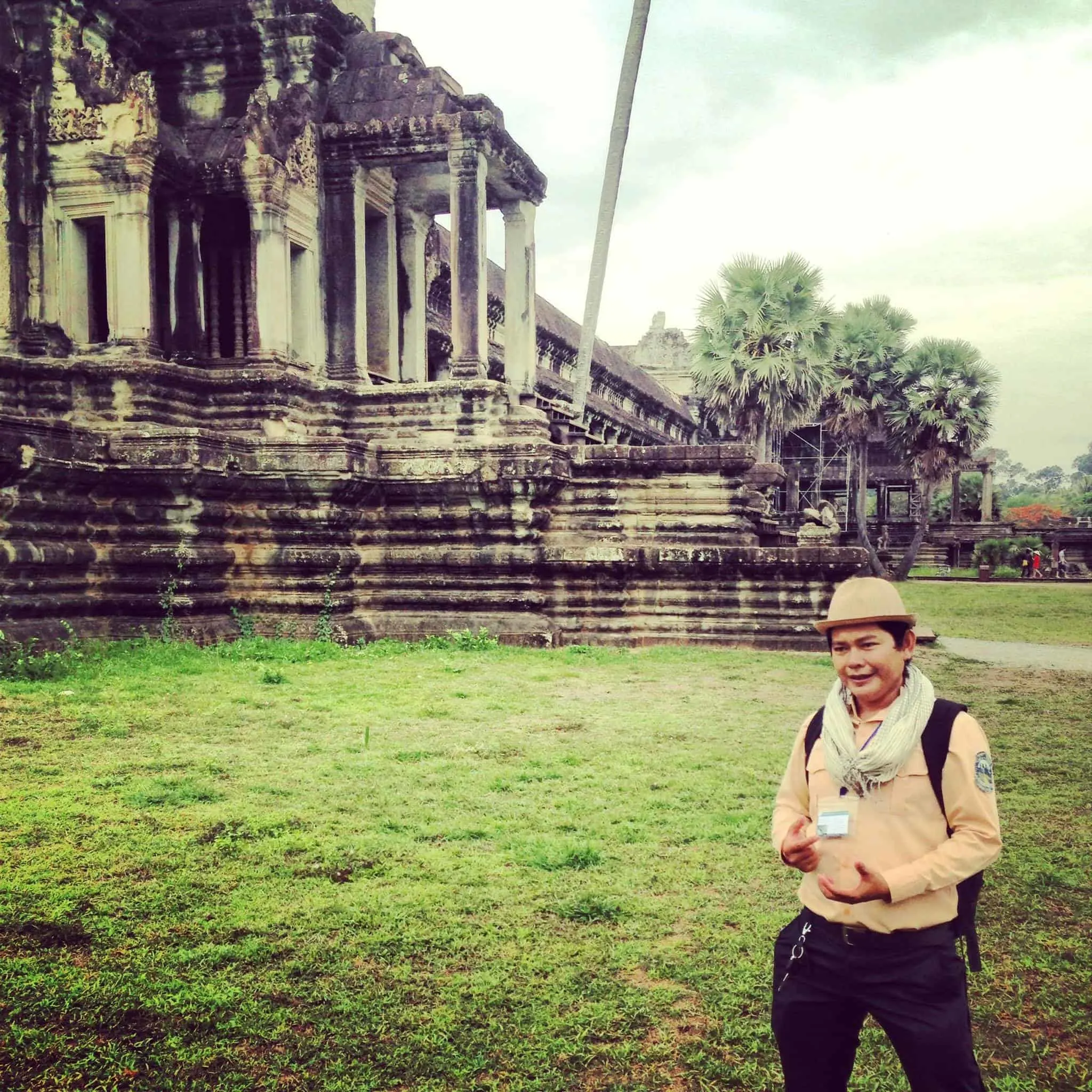 3) Angkor Wat Facts to Know Before You Go
Ticket Cost: Admission to the complex is $37 per person for a one day pass and may or may not be included in the price of any tour you might be part of (be sure to check with your tour company if you opt for a guide). If you will be there for longer, a 3 day pass costs $62 and a 7 day is $72.
Dress Code: Appropriate clothing is required to visit the site. That means covering your shoulders and having pants/shorts that goes below the knee
Angkor Wat Small Circuit & Grand Circuit: You might read about the small vs grand circuit at Angkor Wat. The small circuit includes most of the "must do" temples while the grand circuit includes many of those on the small circuit as well as some that are farther outside the main complex area.
Most would say that you can do the Angkor Wat small circuit in one day and then anything left on the grand circuit on a second day.
This guide goes over the small circuit temples and then mentions some of the remaining temples you can visit if you want to spend an extra day exploring the rest of the Grand Circuit.
By no means do you have to follow a specific route. You can easily pick and choose which places you would like to visit given your preference.
If you are in Angkor Wat for even longer than a day or two you can also head even further out to explore some temples, where there will be much fewer tourists around.
The map of Angkor Wat below shows the small circuit in red and the grand circuit in green.
---
4) Sunrise & Sunset
Some of the best pictures you see of Angkor Wat are those taken as the sun is setting or rising. It is up to you if you would like to join in take part of one or both of those opportunities.
Sunset: If you purchase your ticket after 5PM, you can enter the park to see the sunset and still have a valid ticket for the next day.
Alternatively you could see the sunset the day of your visit after you have toured the complex already.
One of the top places to do this is called Phnom Bakheng. However they now limit it to 300 people at a time so if you are not there early enough, you will have to find another place to get the view.
Sunrise: A must do on an Angkor Wat itinerary is the early morning sunrise. This will require an early wake up call in order to get ready and head over in time.
If you are hiring a guide make sure to let them know you want to add this as part of the itinerary. Hopefully for you the sky is clear and you will be able to take in an amazing sight.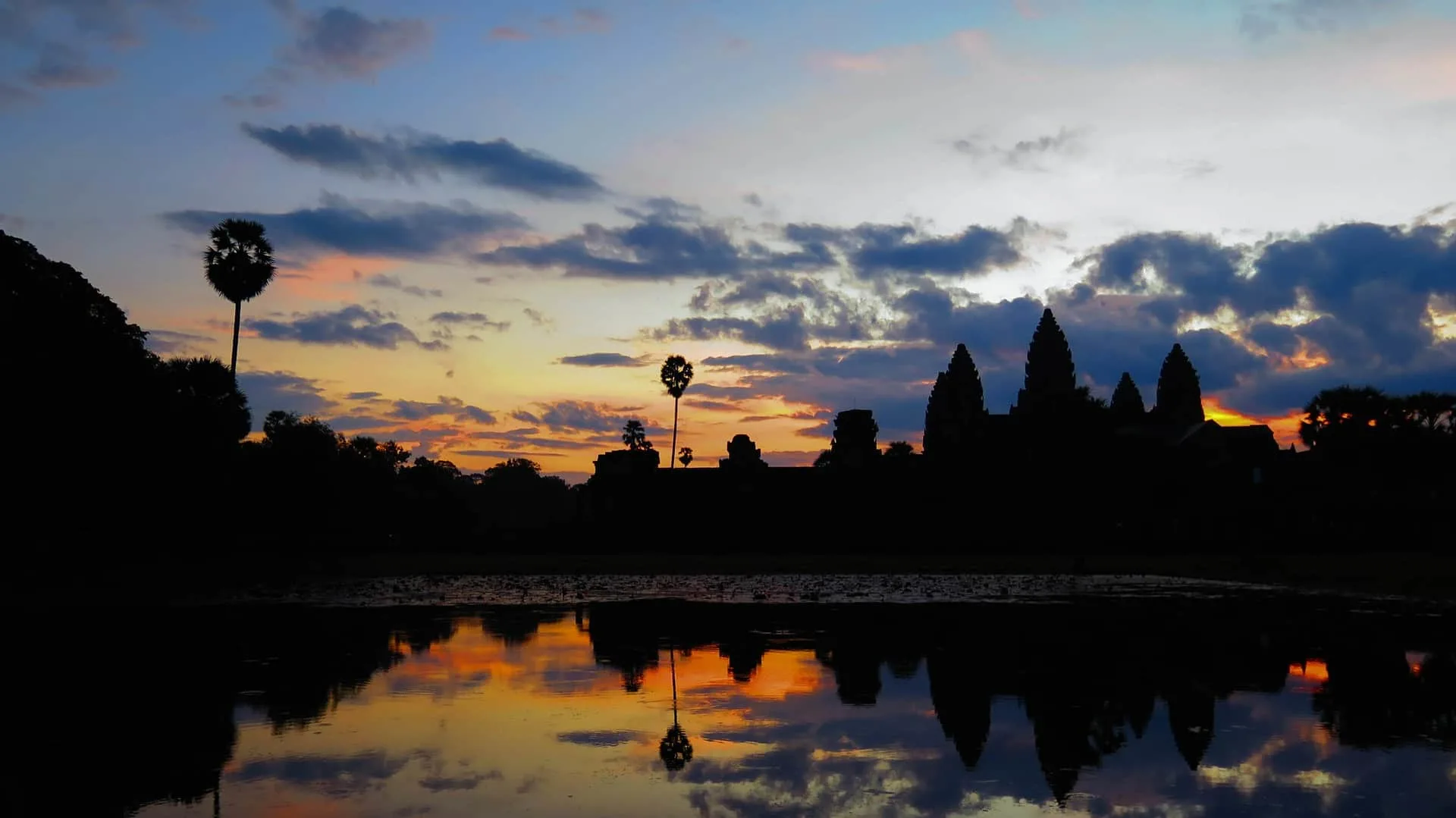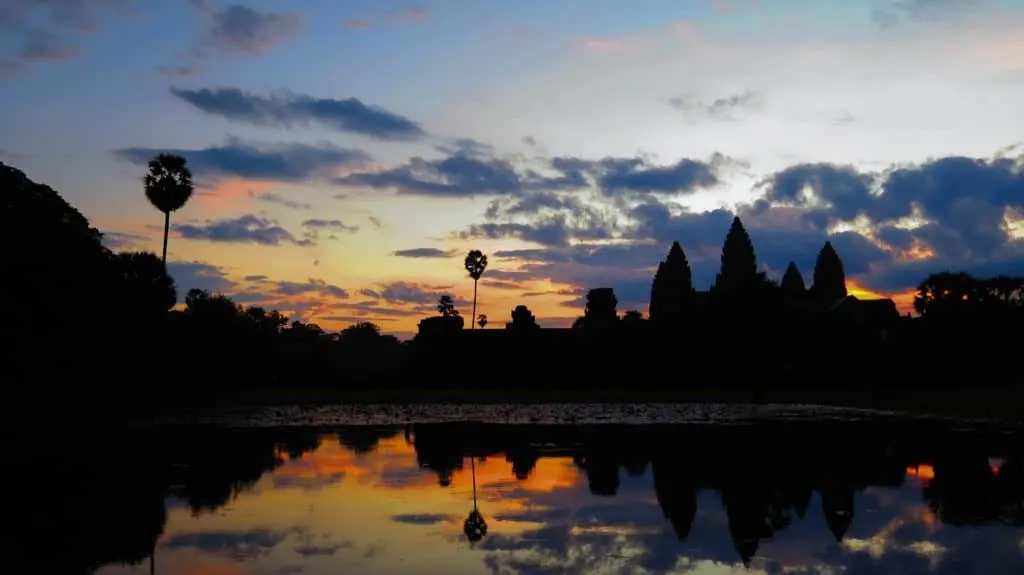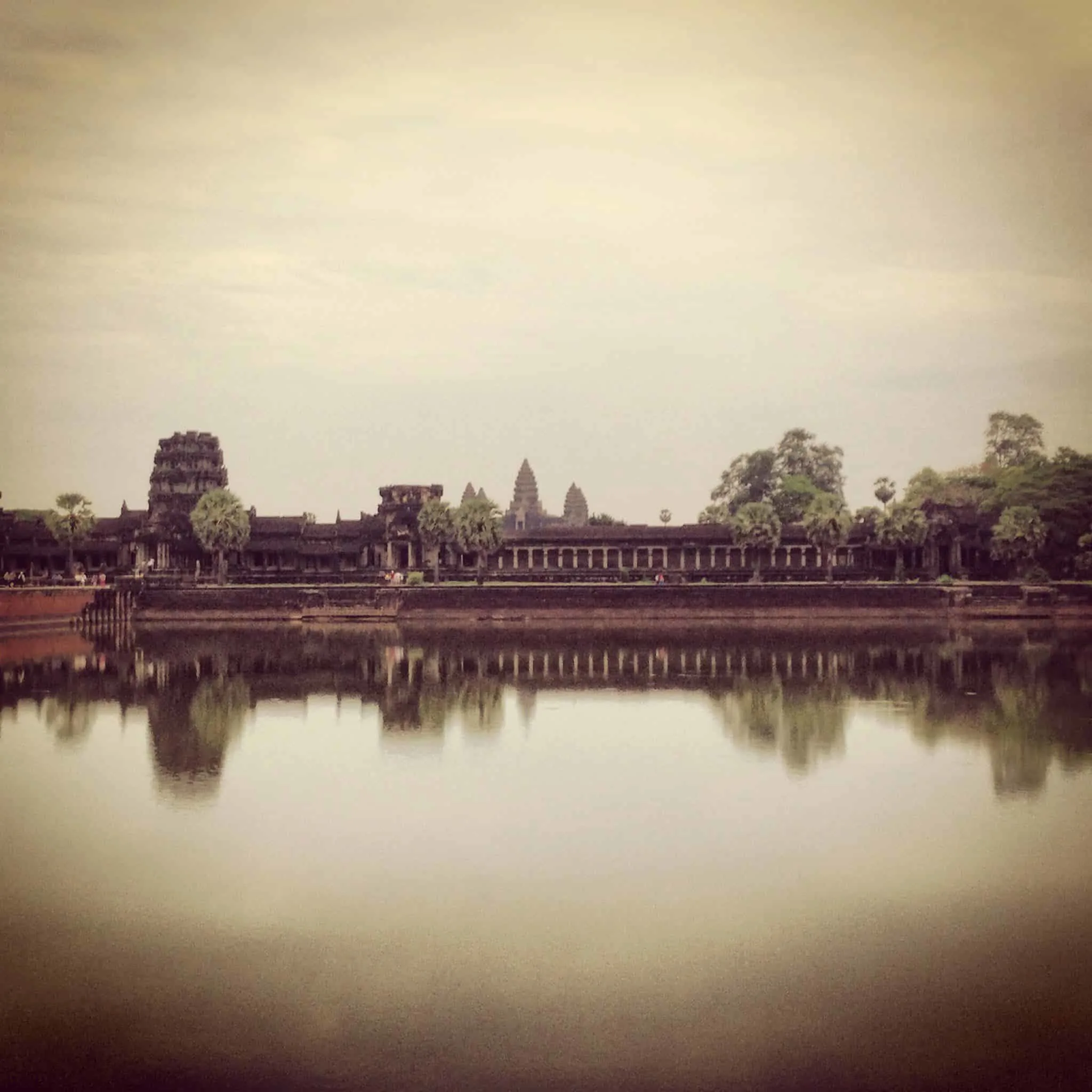 5) Angkor Wat Small Circuit
After a view of the sunrise (if you choose to do so), it is time to explore some of the main sites of the complex.
Here is a list of most of the temples that are along the Angkor Wat small circuit in red (for the first day) and remaining grand circuit temples in blue (for the second day if you are there for more time).
Feel free to browse through the pictures along with some short descriptions, that shows how an Angkor Wat itinerary would look like. Of course you can add or remove any sites as you see fit.
Angkor Wat Small Circuit
(1) Angkor Wat
(2) Bayon (Angkor Thom (AT) Complex)
(3) Bapuon (AT)
(4) Terrace of the Elephants (AT)
(5) Terrace of the Leper King (AT)
(6) Thommanon
(7) Chau Say Tevoda
(8) Ta Keo
(9) Ta Prohm
(10) Banteay Kdei
Angkor Wat Grand Circuit
Small Circuit Temples +
(1) Preah Khan
(2) Neak Pean
(3) Ta Som
(4) East Mebon
(5) Prae Rup
A) Angkor Wat
The main site of the complex is Angkor Wat itself. You can make your way across the moat and into the temple.
You will be able to see all the detailed and incredible architecture that surrounds the outer and inner walls as you travel throughout Angkor Wat.
If you are with a guide, you will learn all about some incredible Angkor Wat facts about this architecture and the ornate details in the complex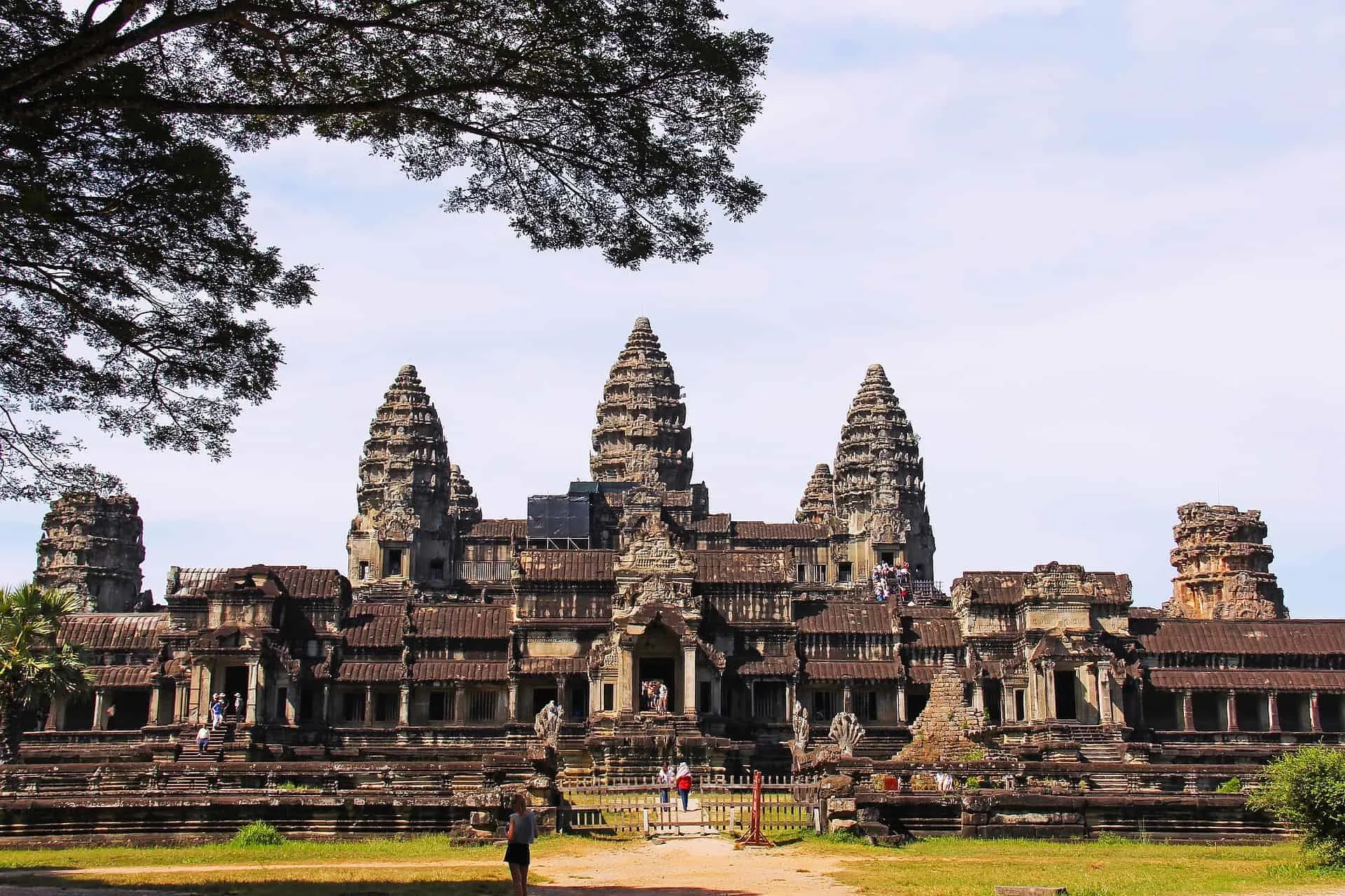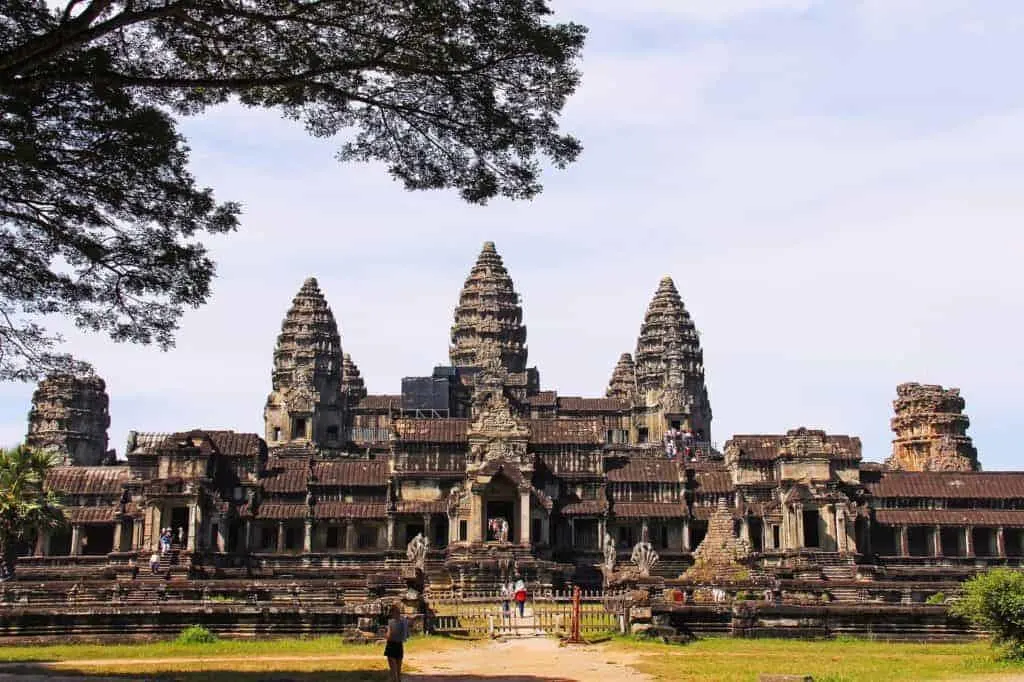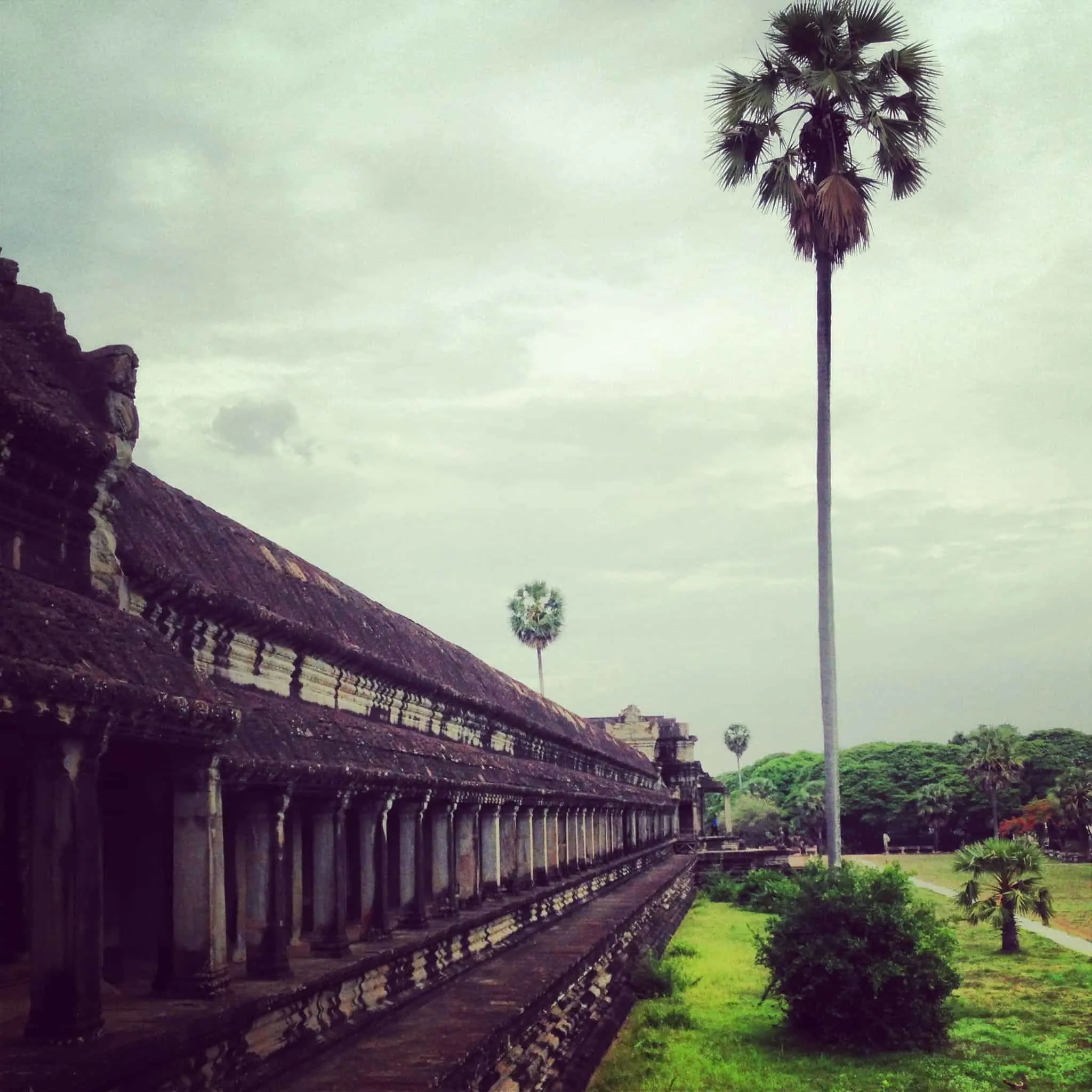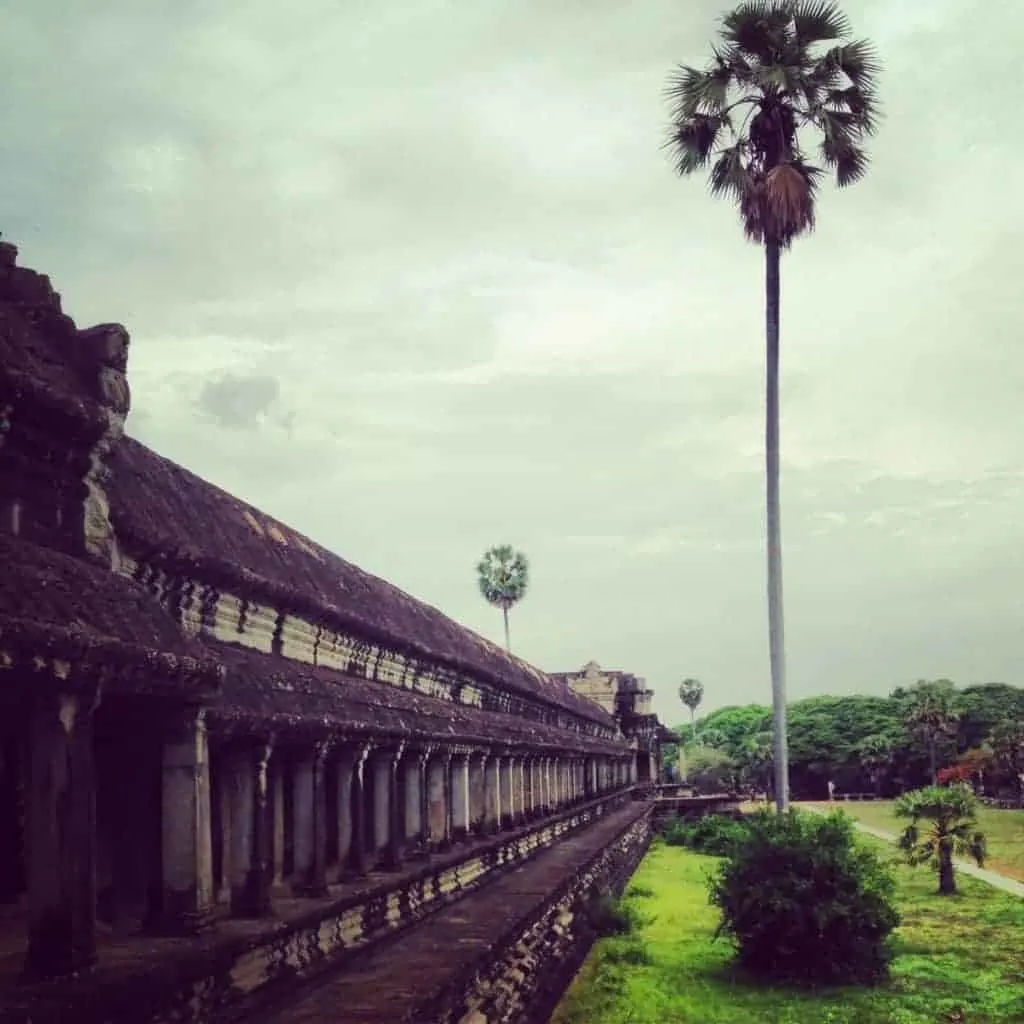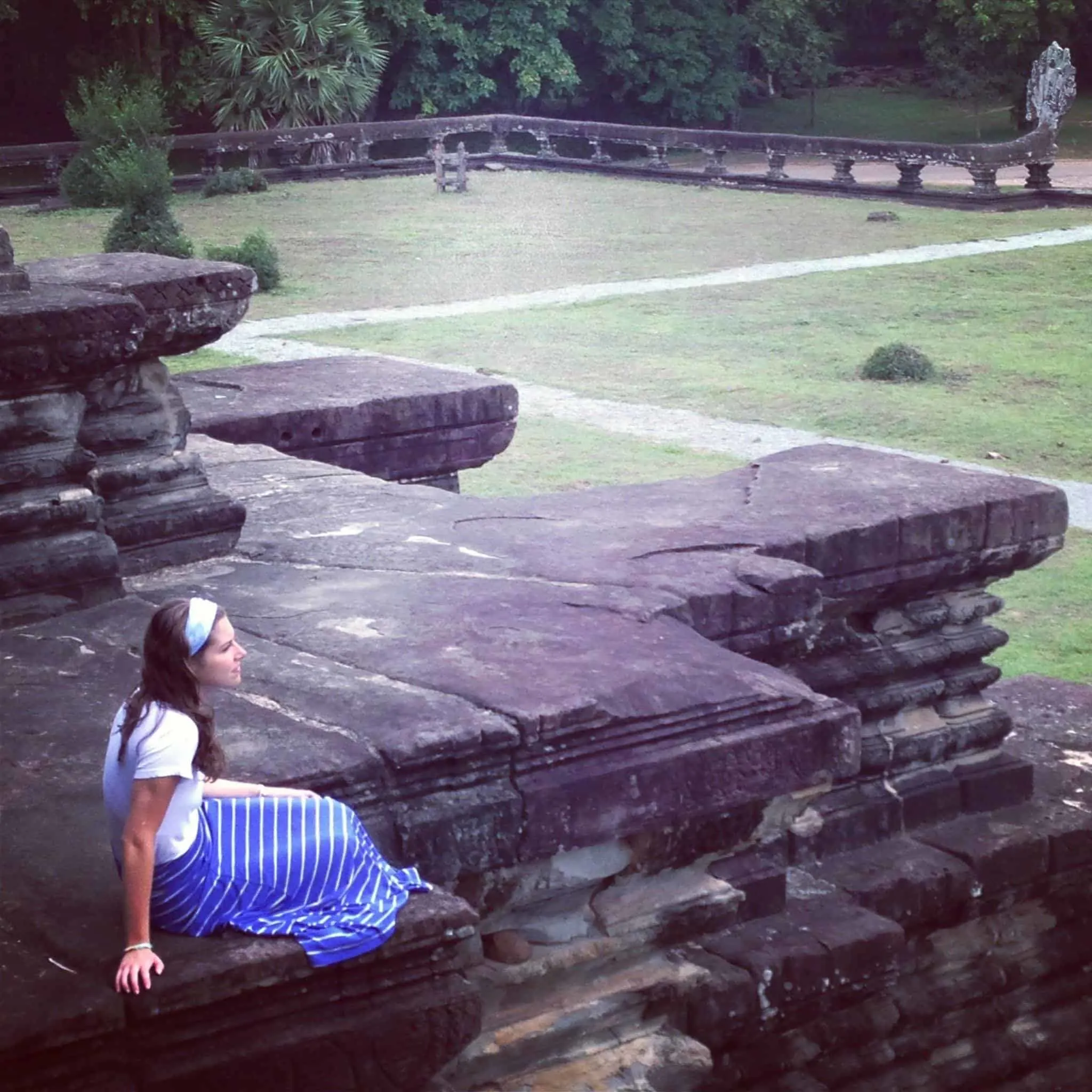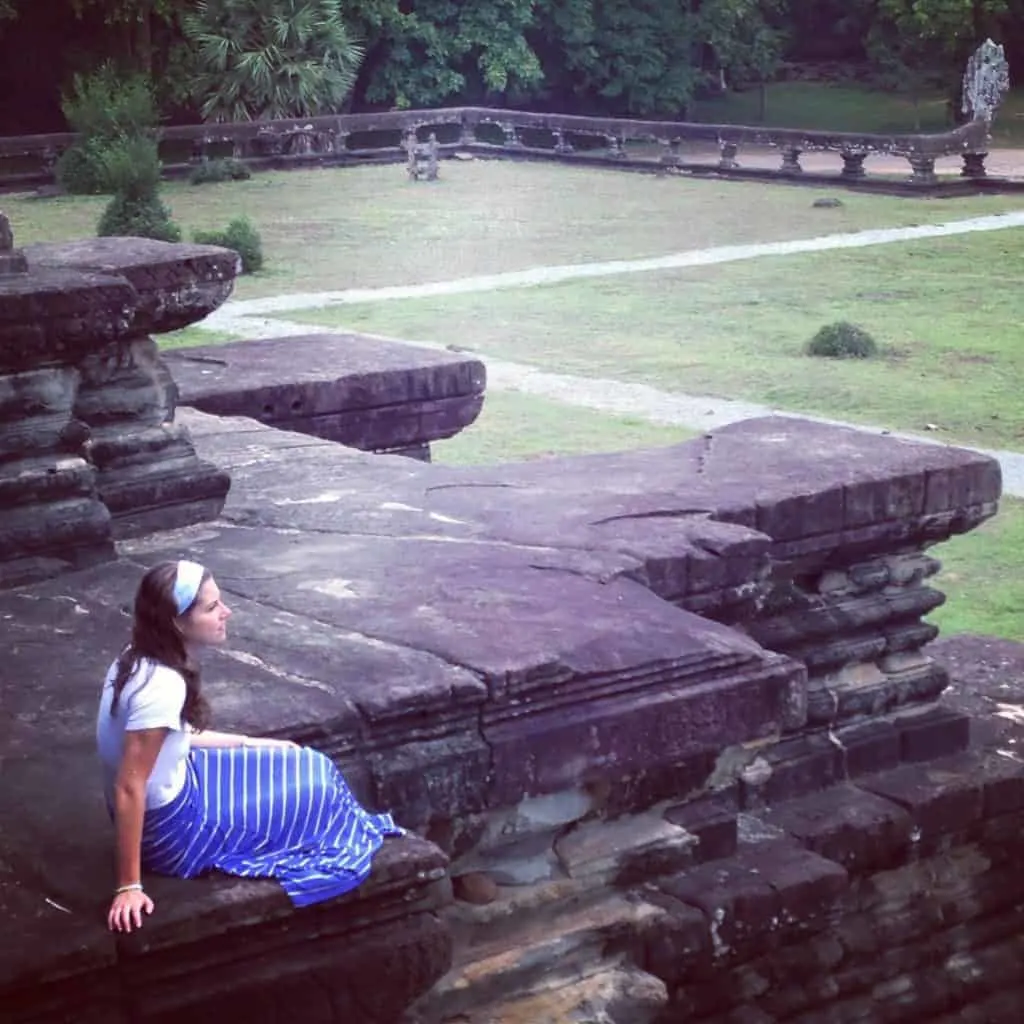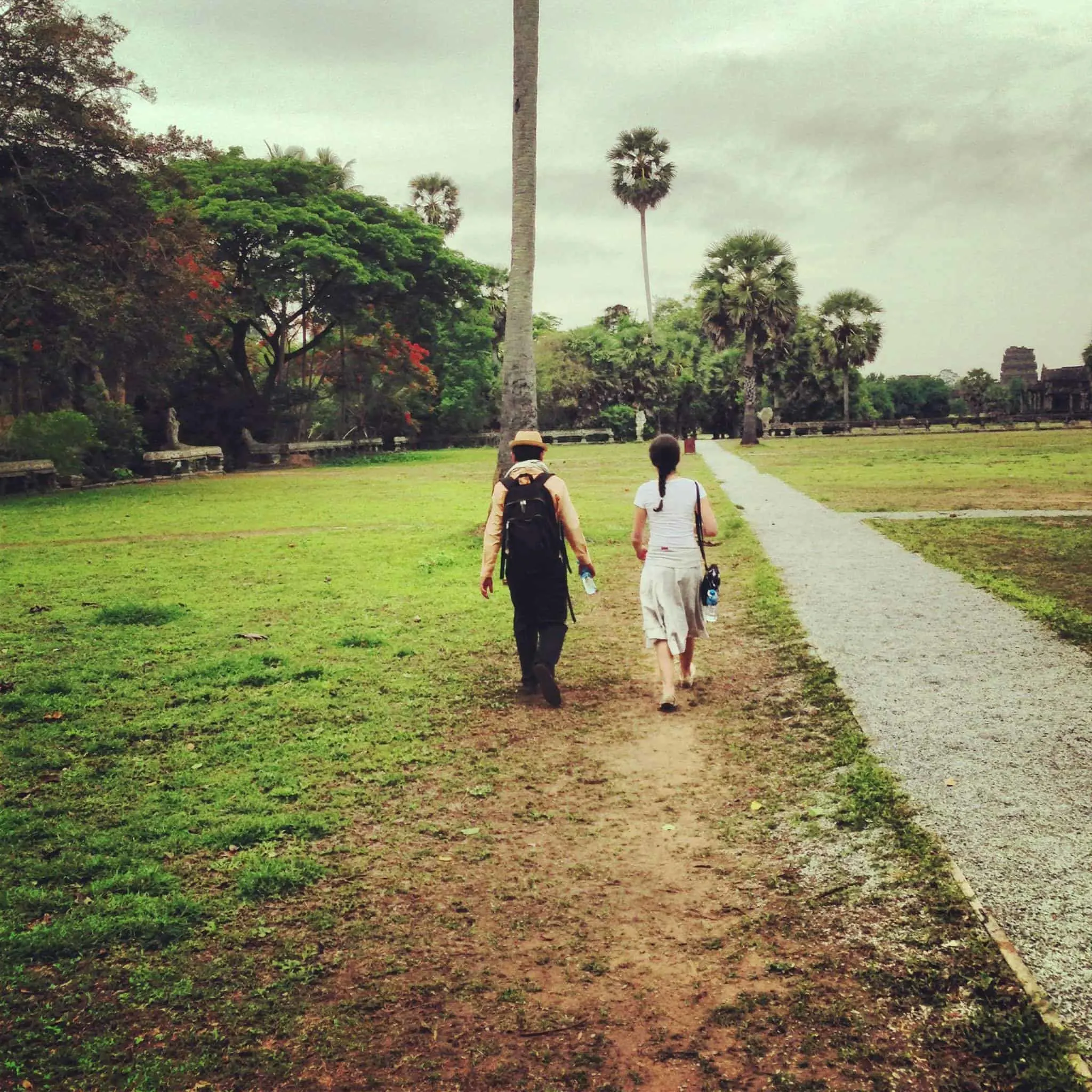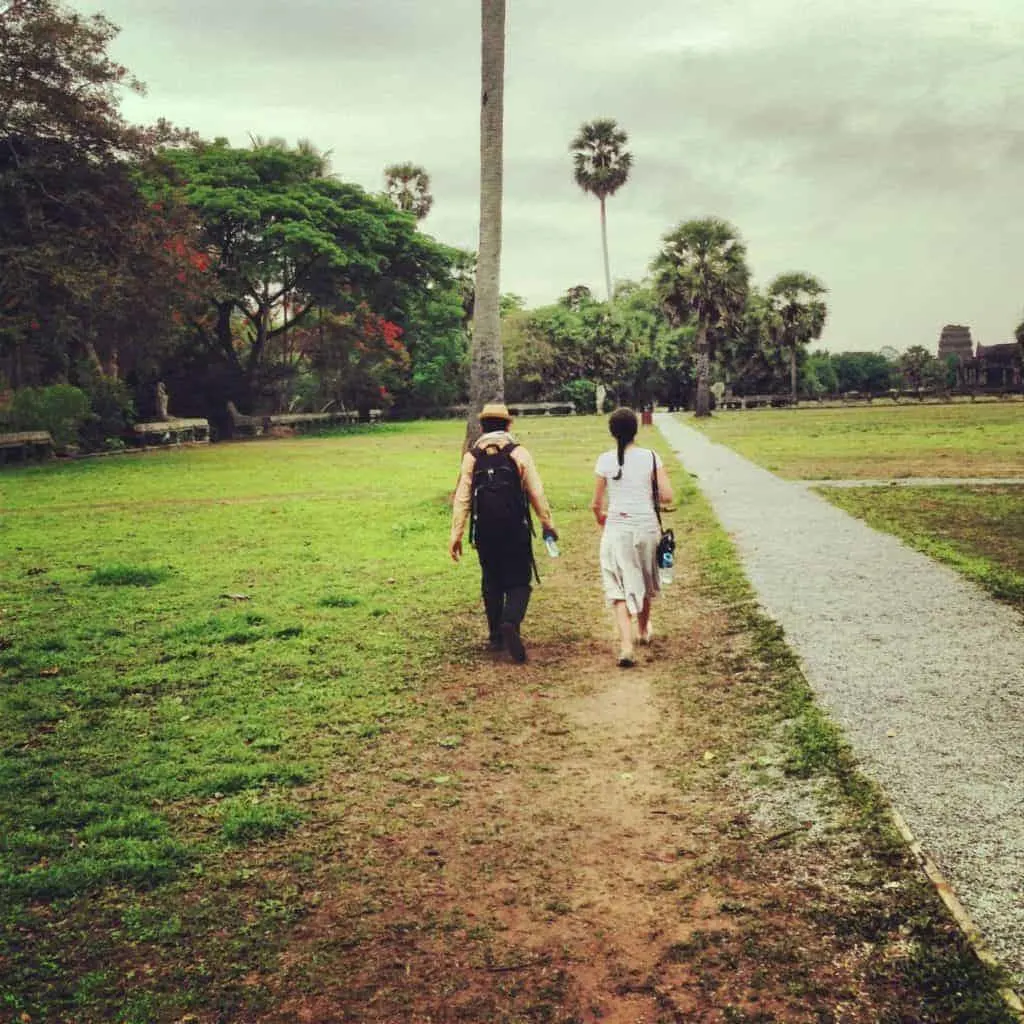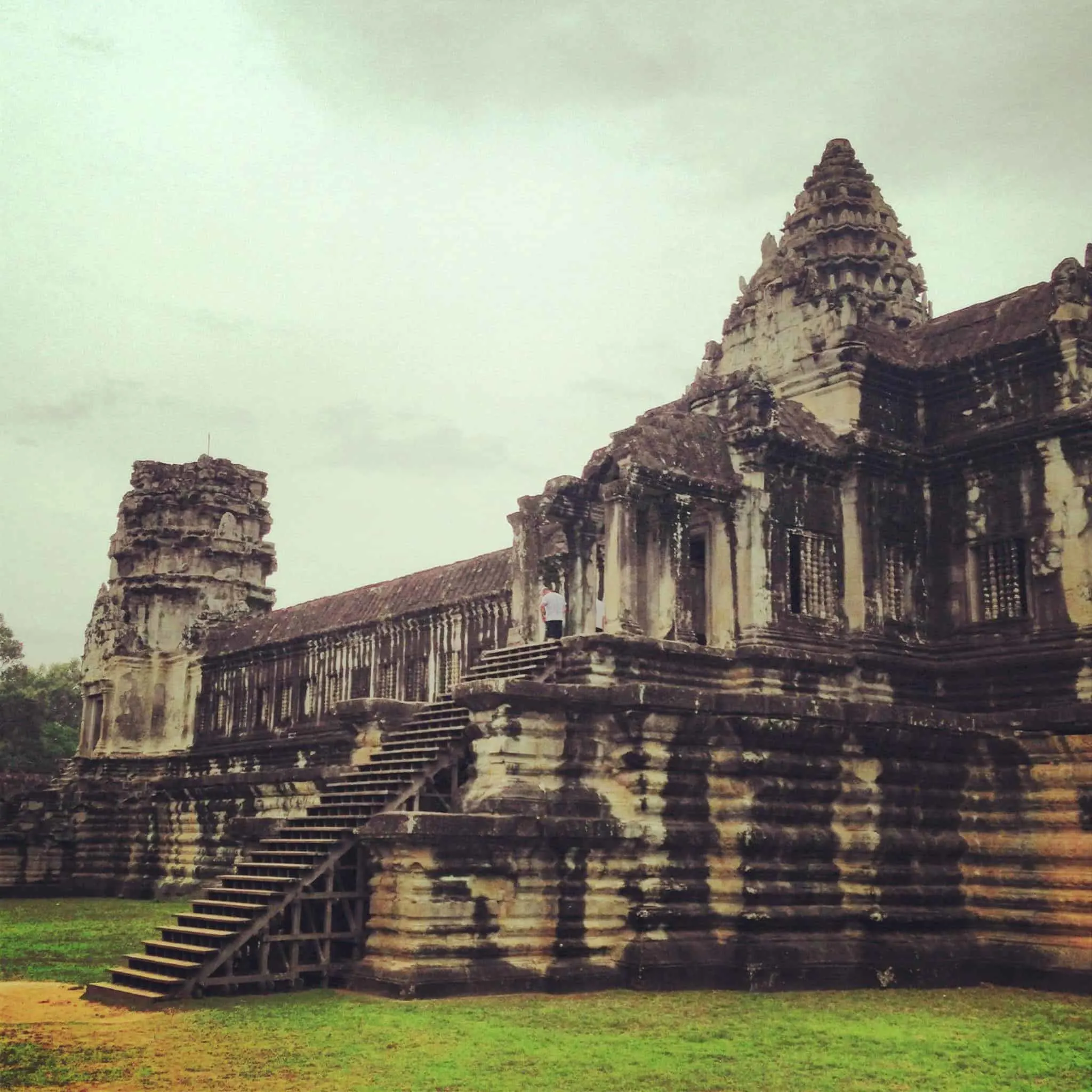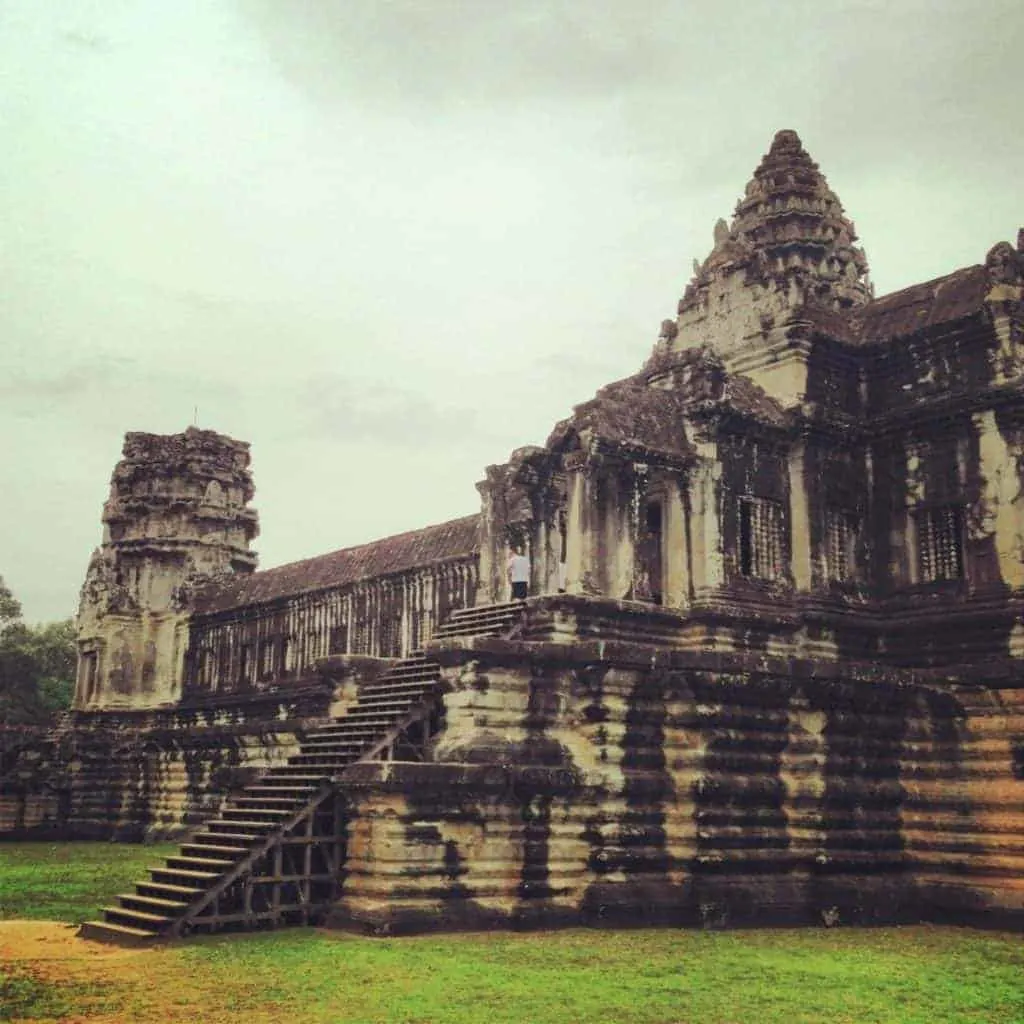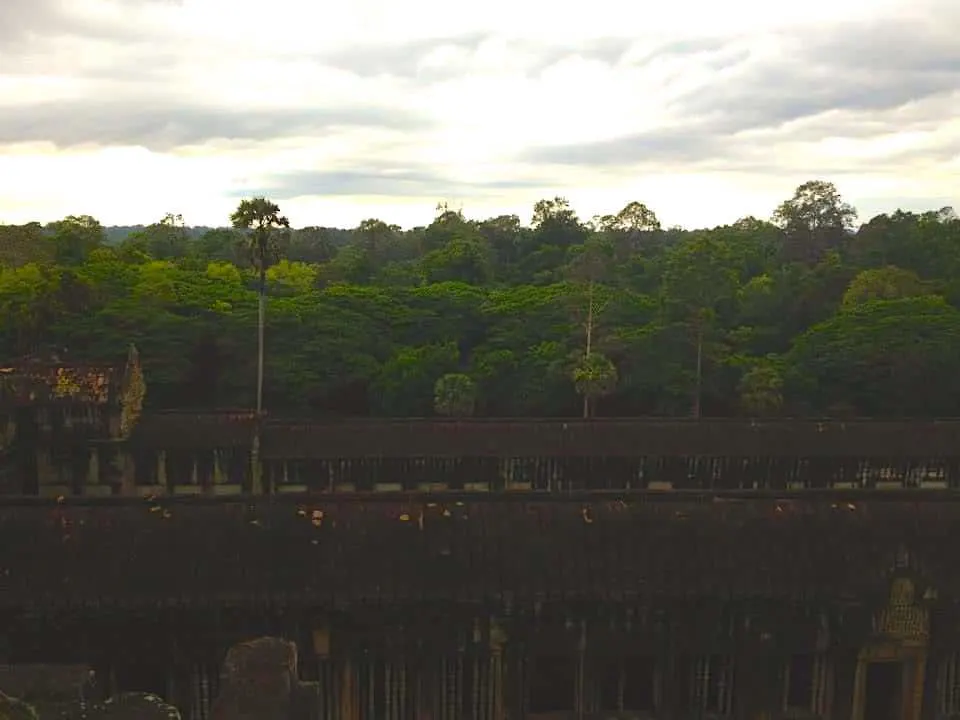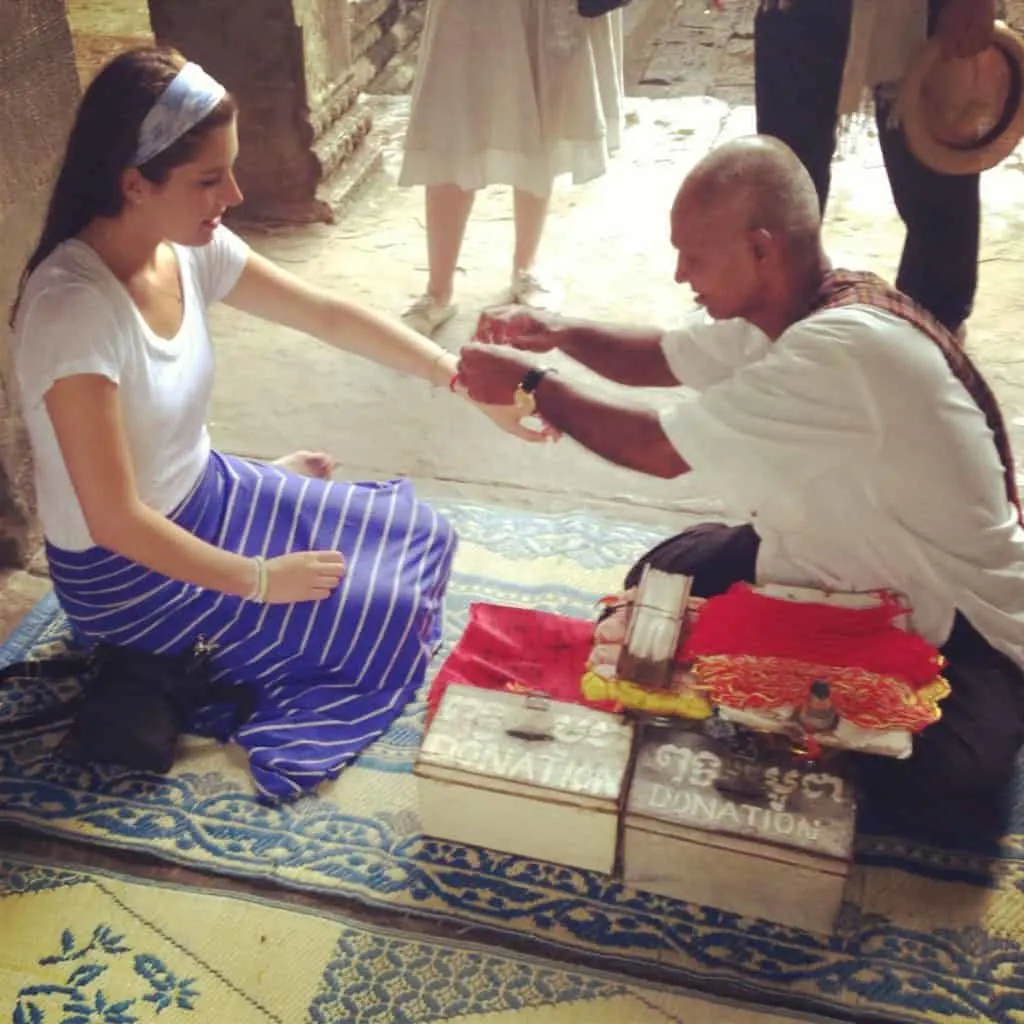 B) Bayon + Baphuon (Angkor Thom)
Hop in your cab or tuk tuk and head on over to Angkor Thom which houses a few main sites that you need to see.
Similar to Angkor Wat, Angkor Thom is also surrounded by a moat of water, however this complex is much larger with a bunch of different sites to check out throughout. These include:
​Bayon: this temple in the center of Angkor Thom comprises of 54 towers with 216 faces engraved into the rock. Get up close and personal to them as you snap some more photos and stroll around the temple grounds.
​Baphuon: Here you will find another spectacular temple where you can climb the very steep stairs to the top. You should definitely do so as the can enjoy the view of the surrounding jungle and temples in every direction.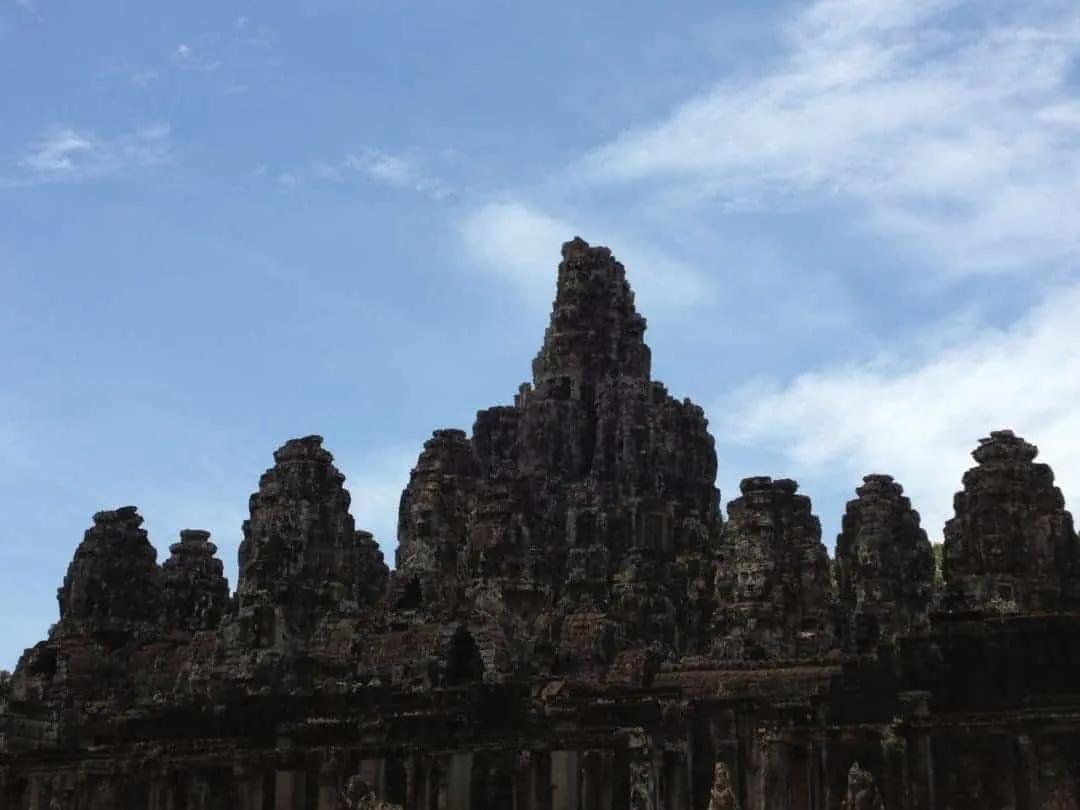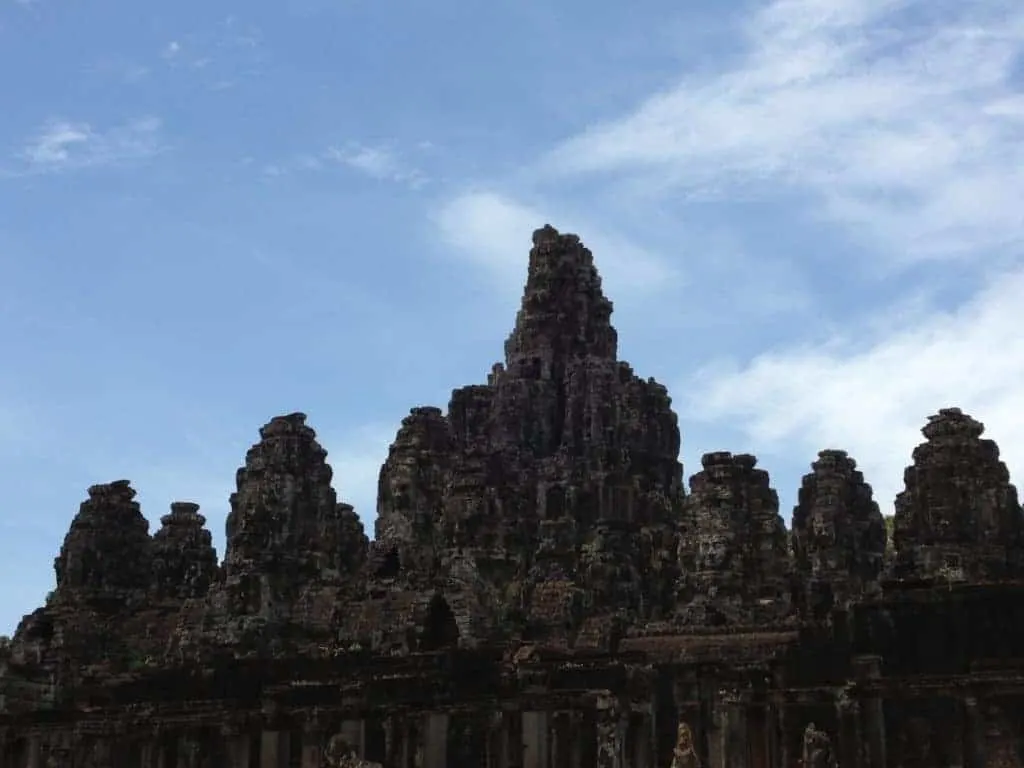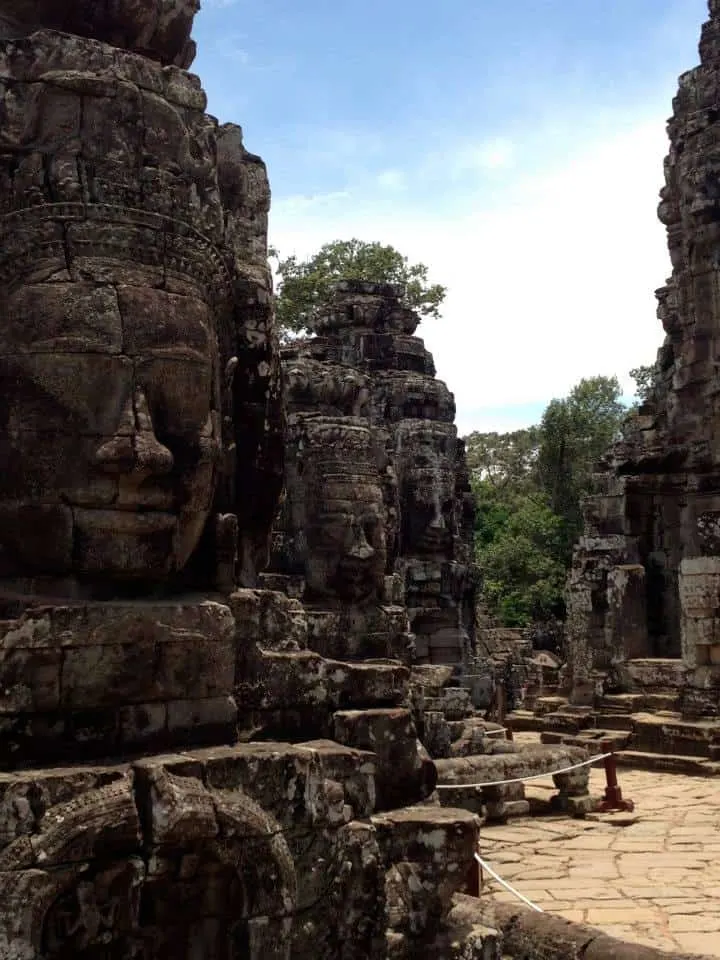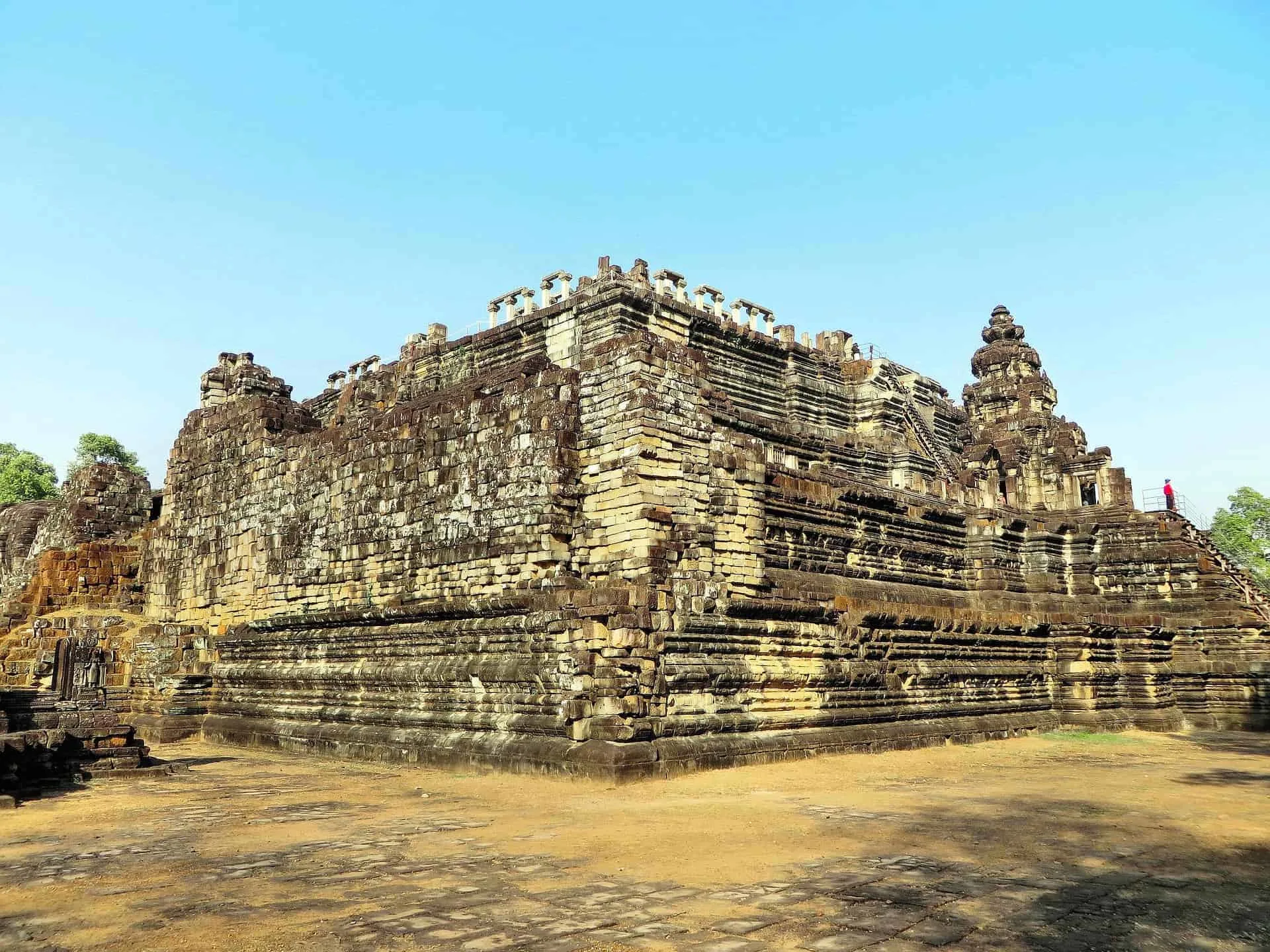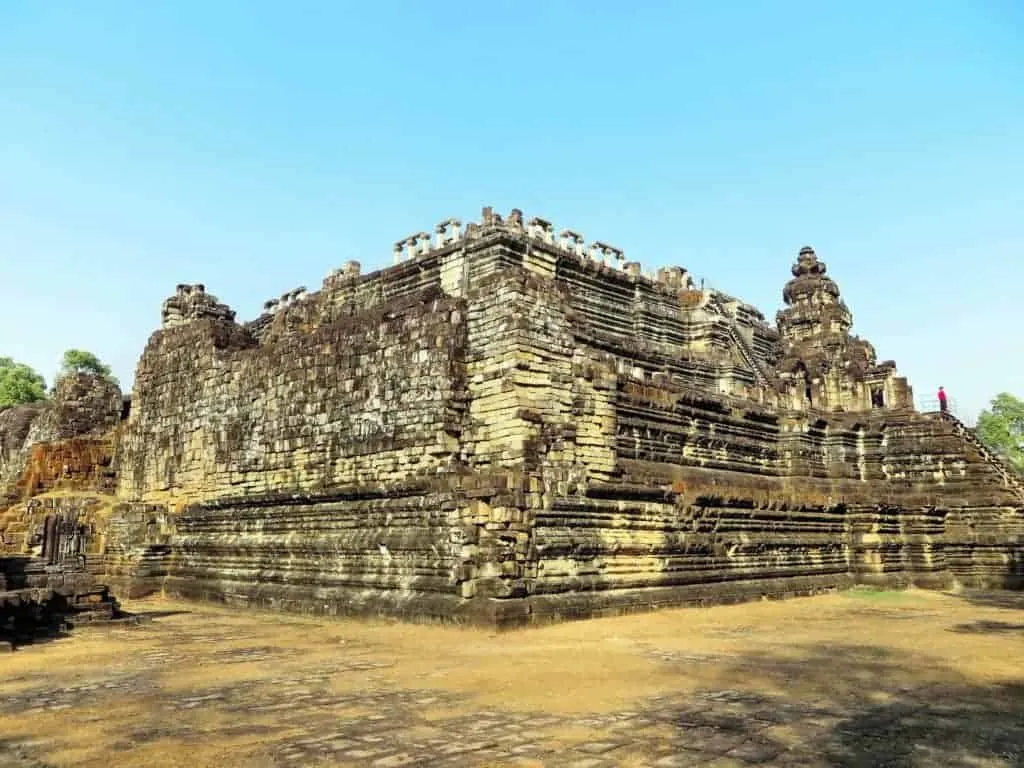 C) Terrace of the Elephants & Leper King (Angkor Thom)
You are guaranteed to walk past several more as the sites within the center of the complex as many of right near one another.
Two of these include the Terrace of Elephants and Terrace of the Leper King. You also might pass by Phimeanakas and Prasat Preah Palilay.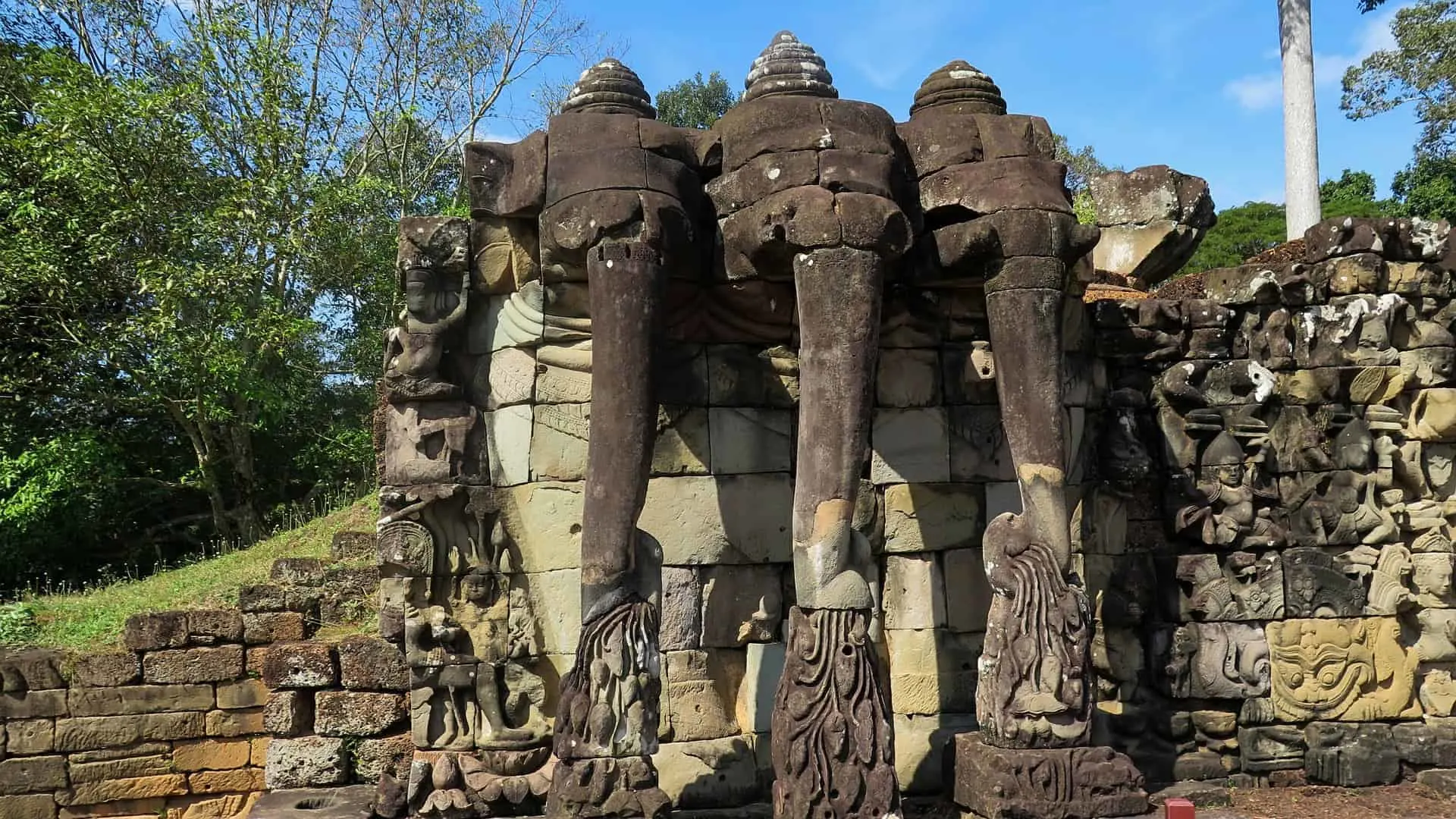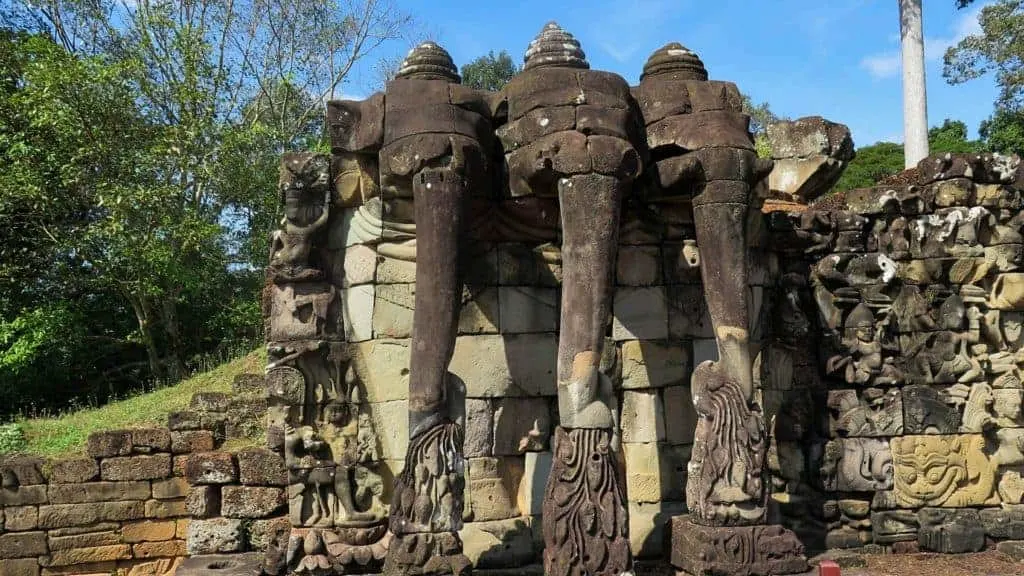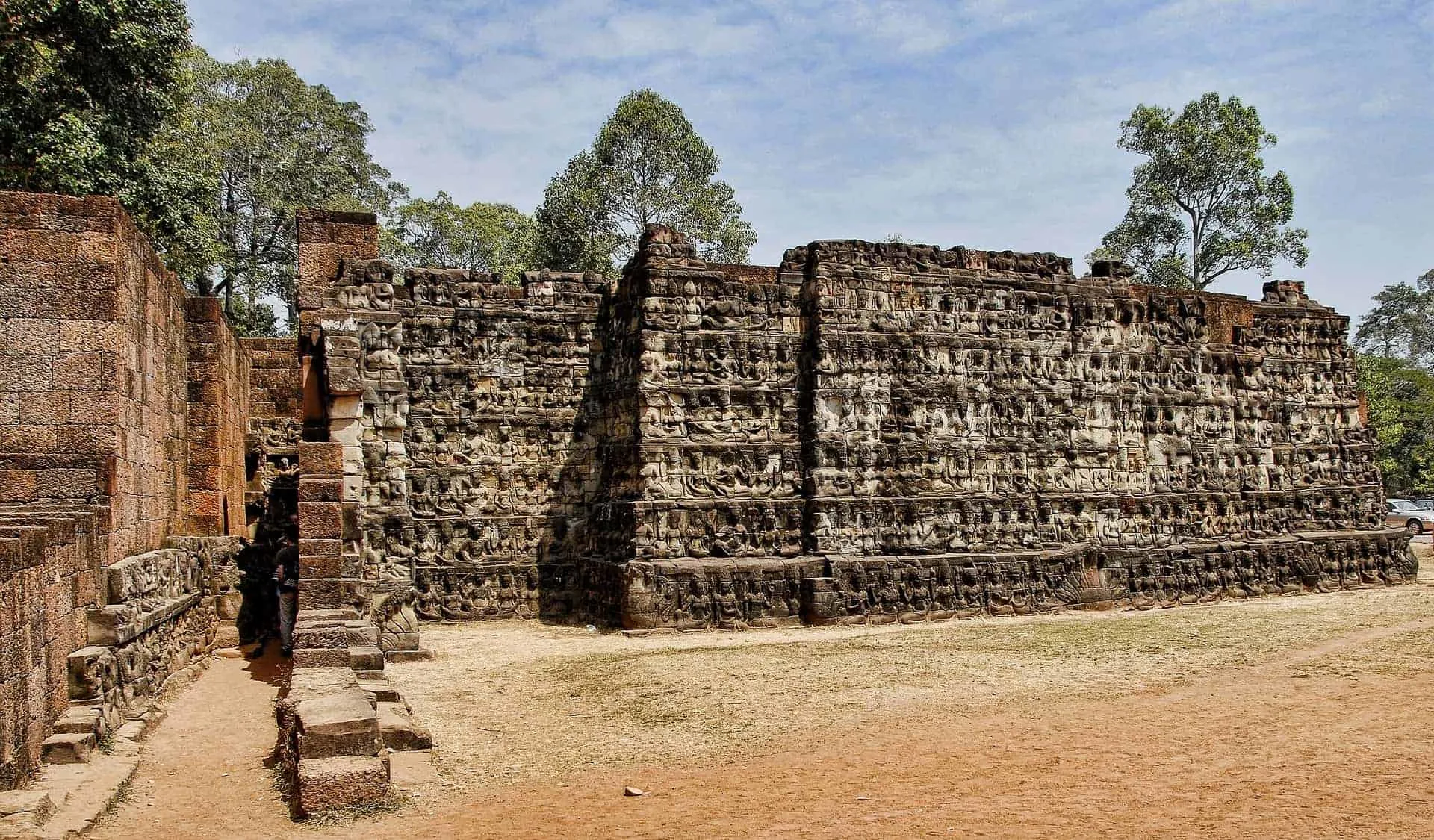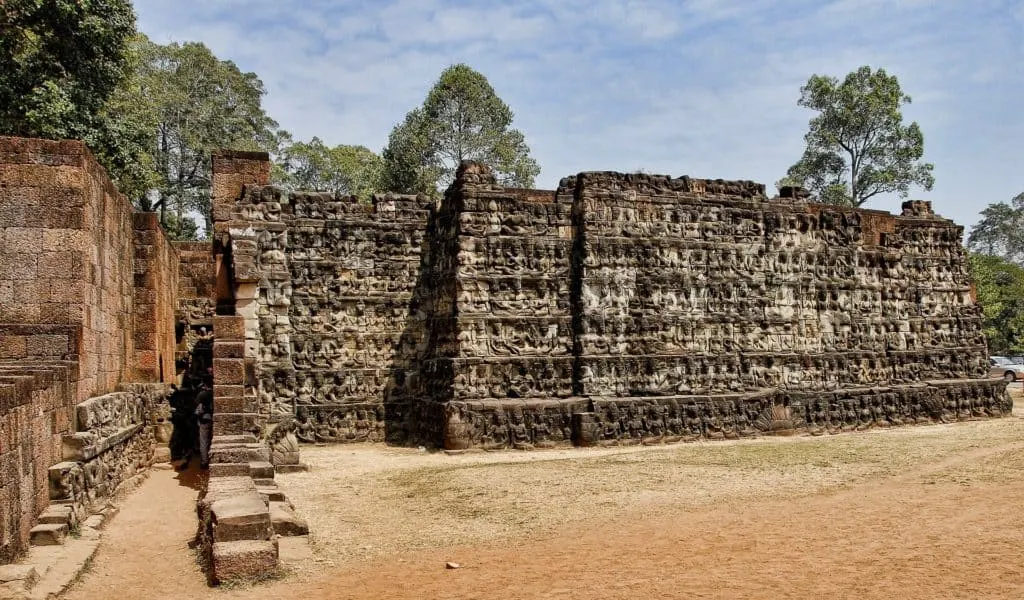 D) Thommanon & Chau Say Tevoda
Once you are done exploring the various temples within Angkor Thom, it is time to exit the complex to the east over the moat and check out Thommanon and Chau Say Tevoda – two temples right opposite one another.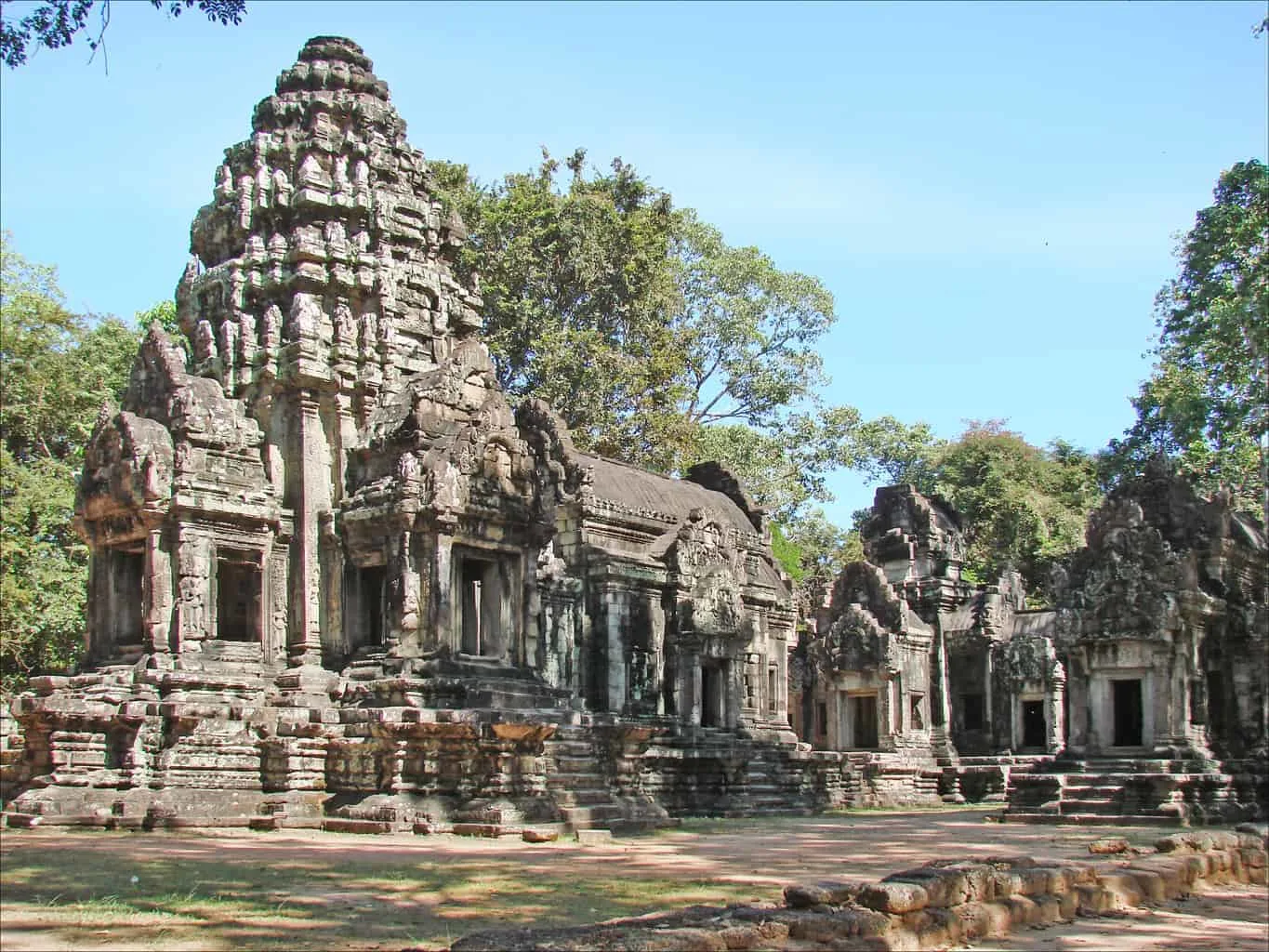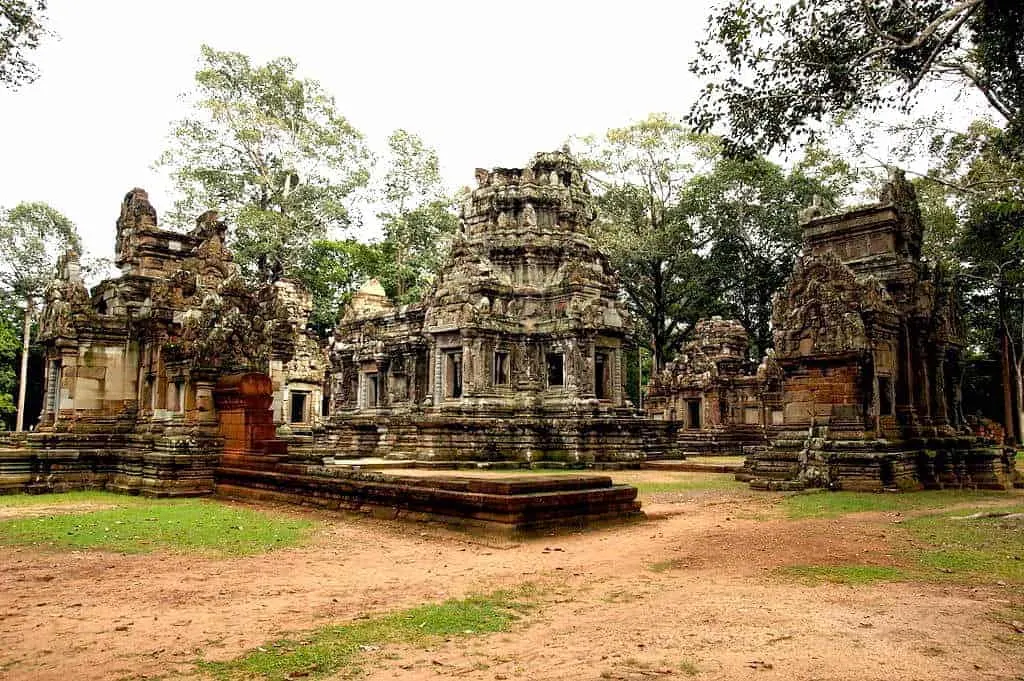 E) Ta Keo
Right nearby you will come across Ta Keo – a temple made up of a base of five layers with several incredible towers rising up from within the complex.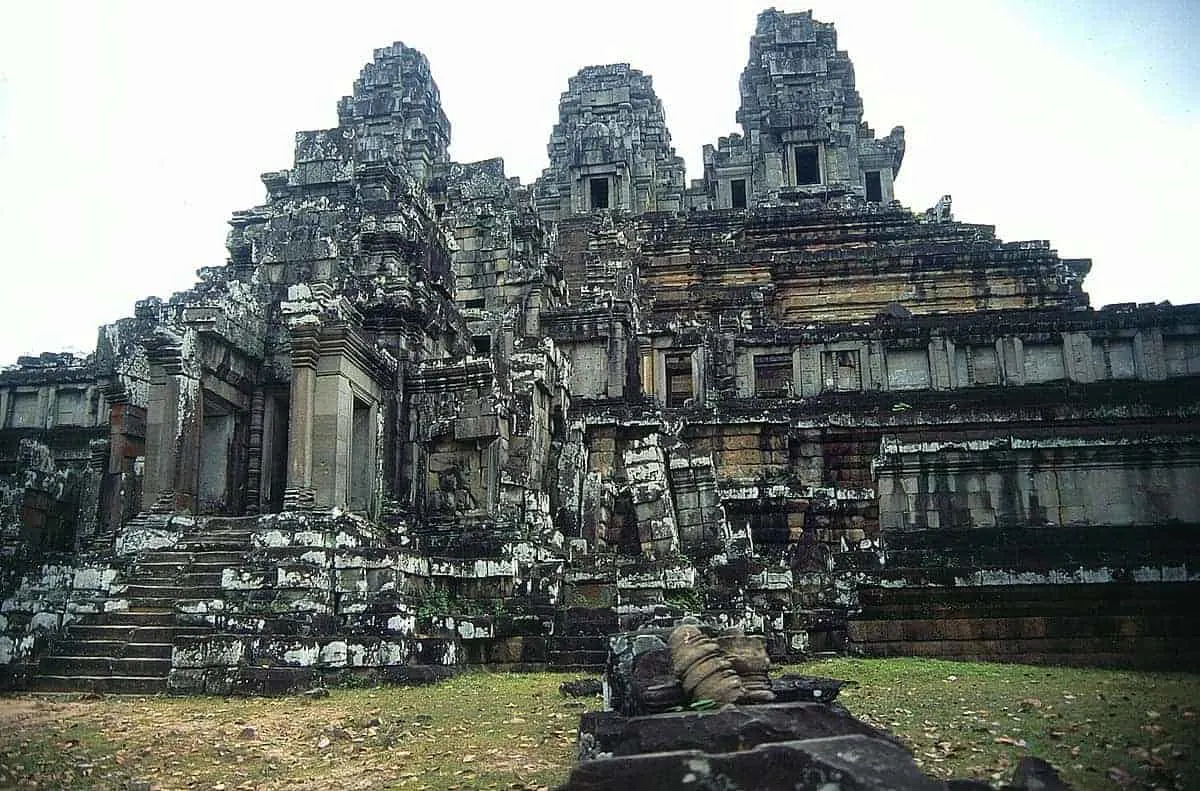 F) Ta Prohm
You can then head head over to Ta Prohm. To many this one might seem a bit familiar as it was used as one of the locations in Tomb Raider.
Here you will find huge trees wrapping around the different parts of the temple.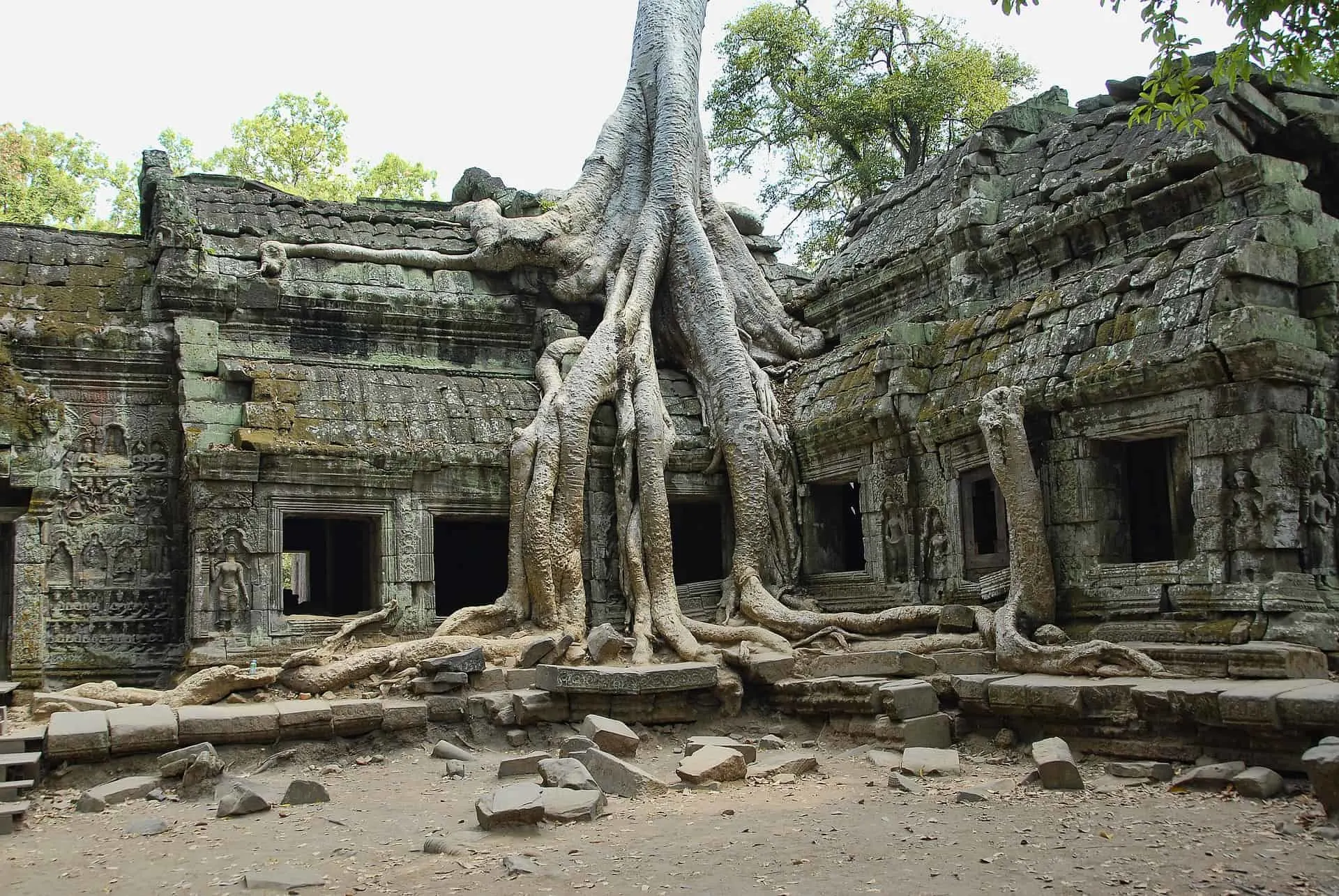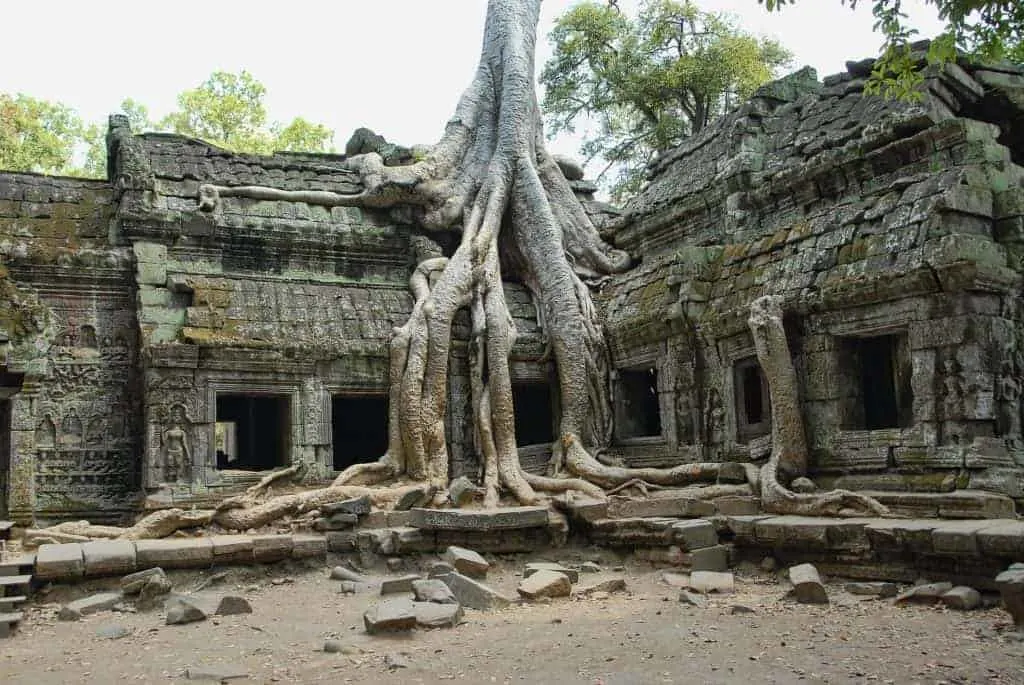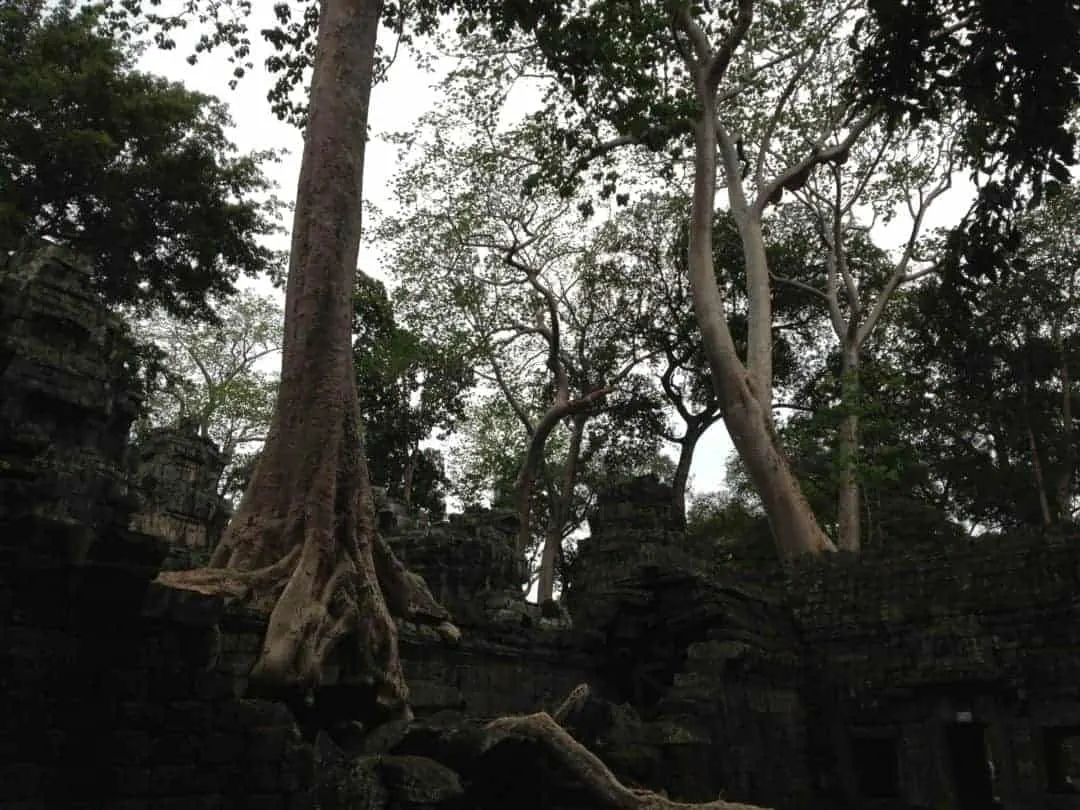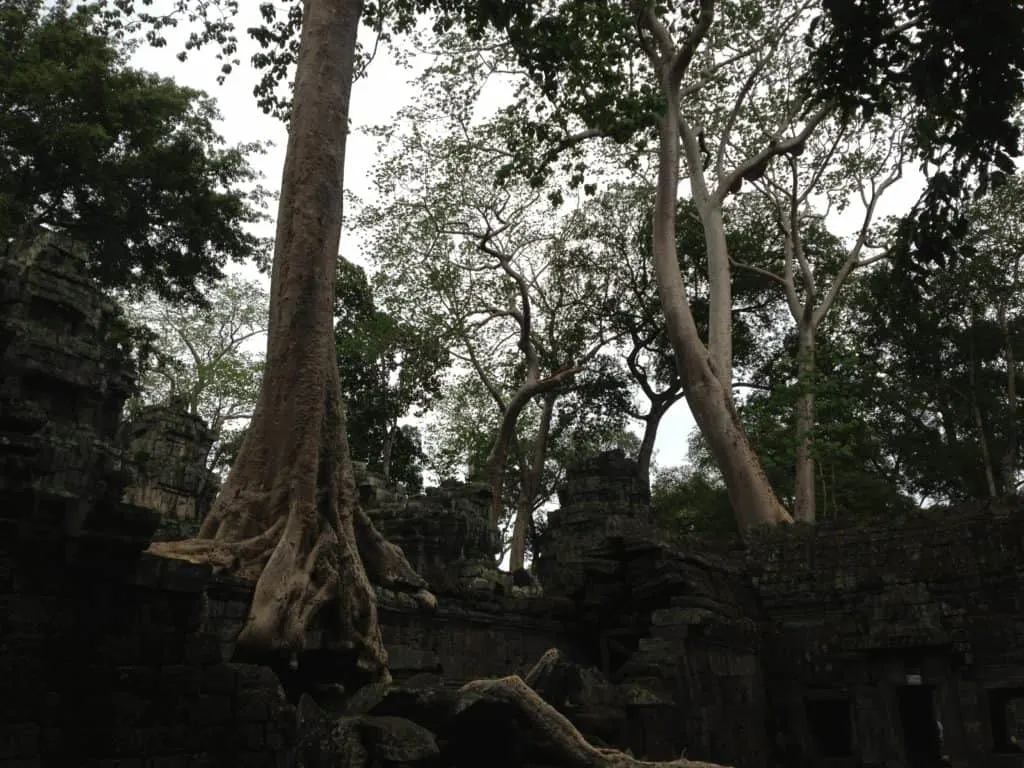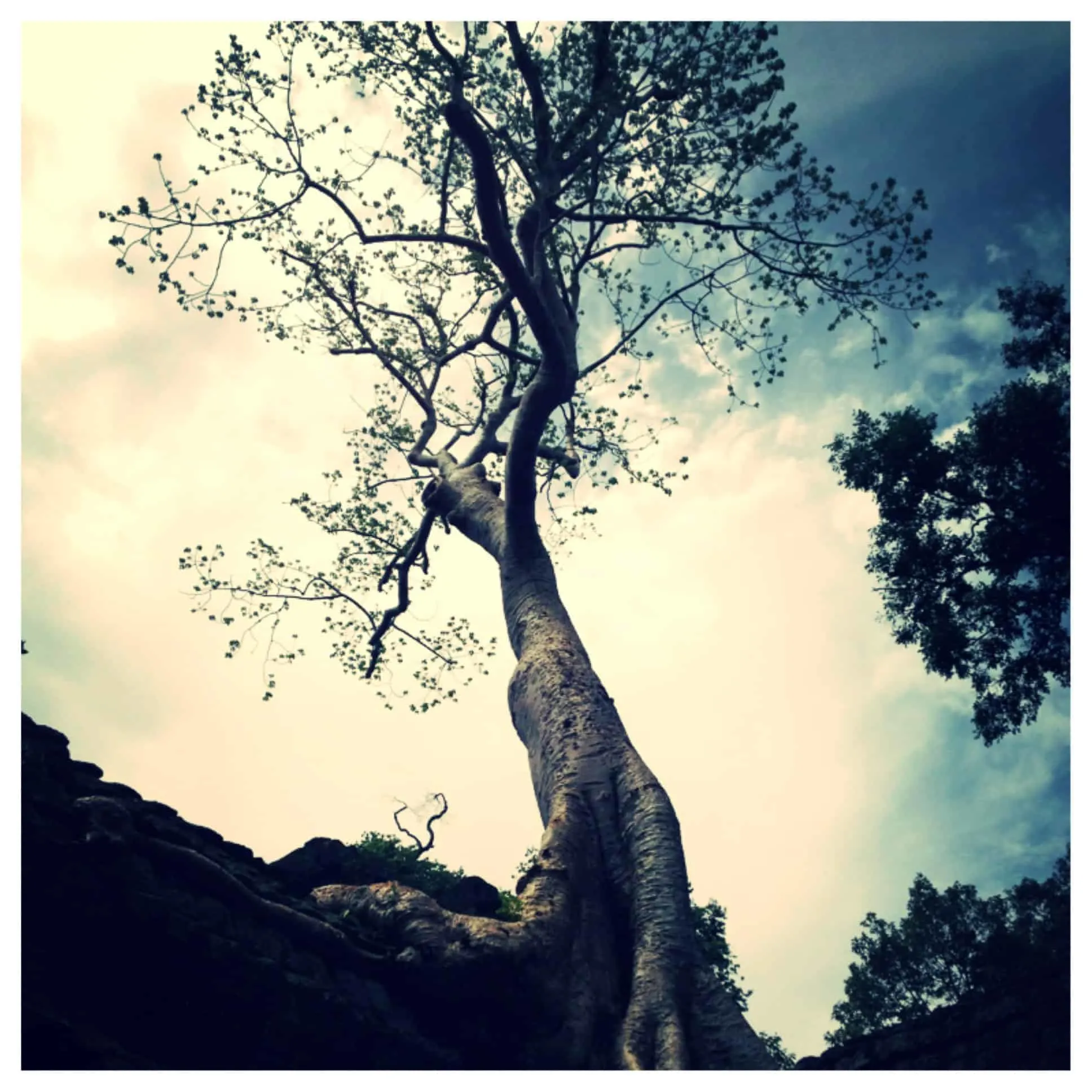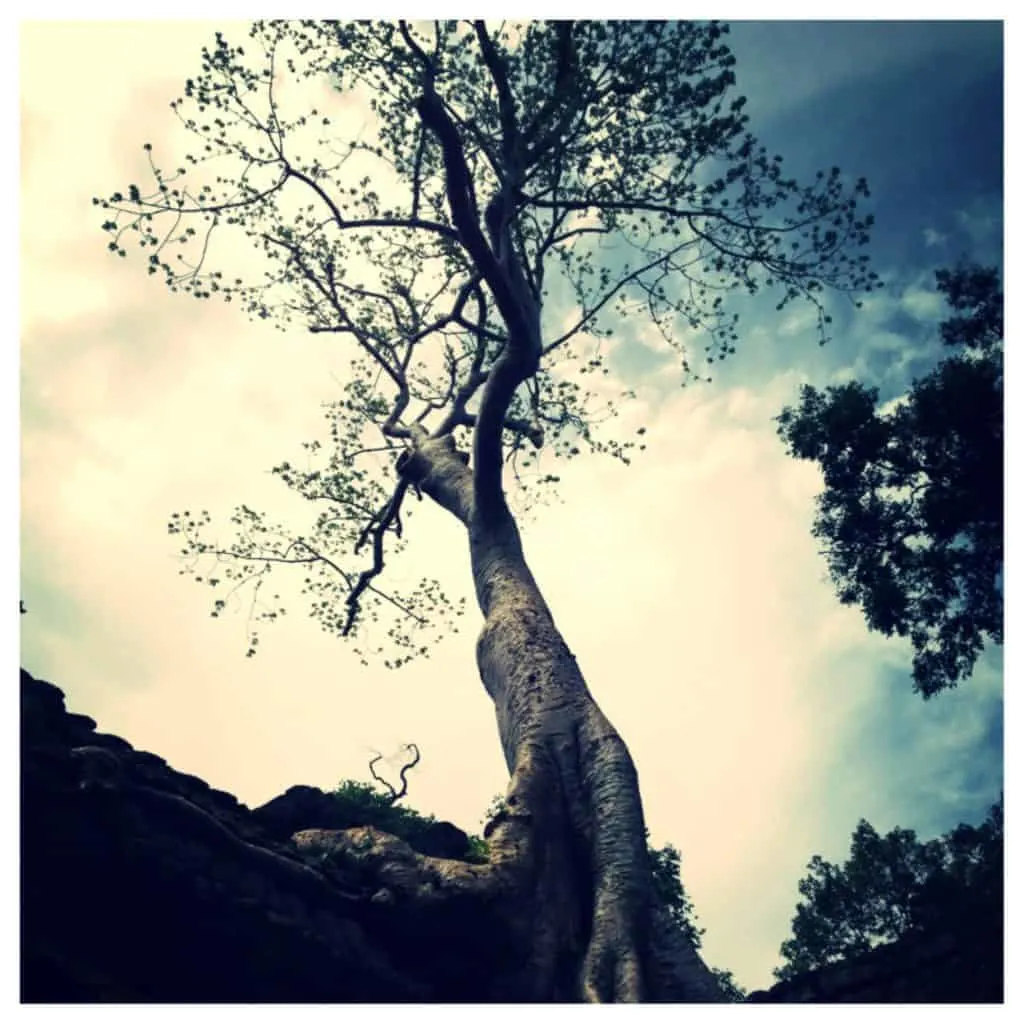 G) Banteay Kdei
The last stop of the day on the small circuit will be Banteay Kdei – another beautiful and picturesque temple with a pretty incredible tree growing in the middle of it.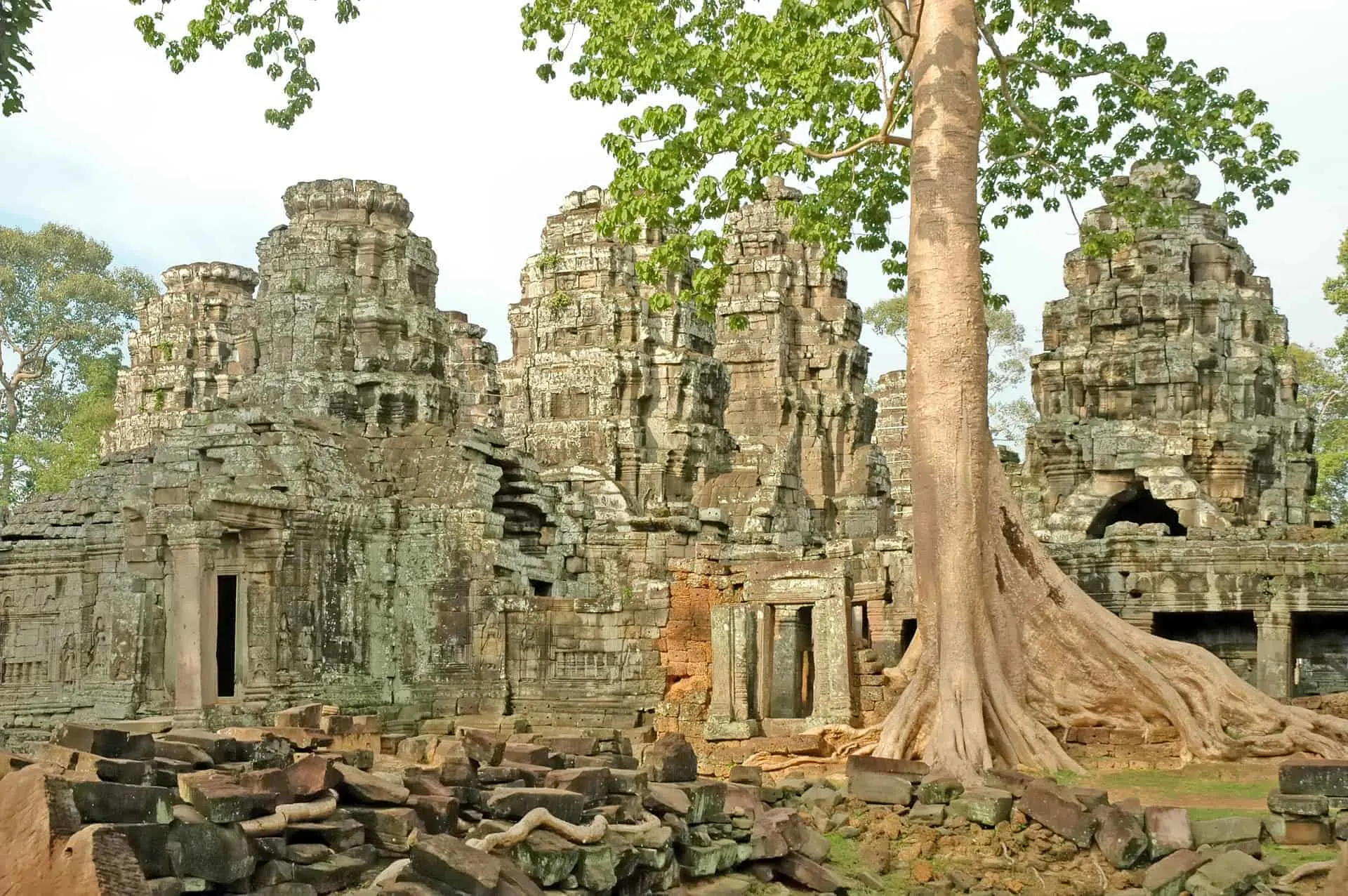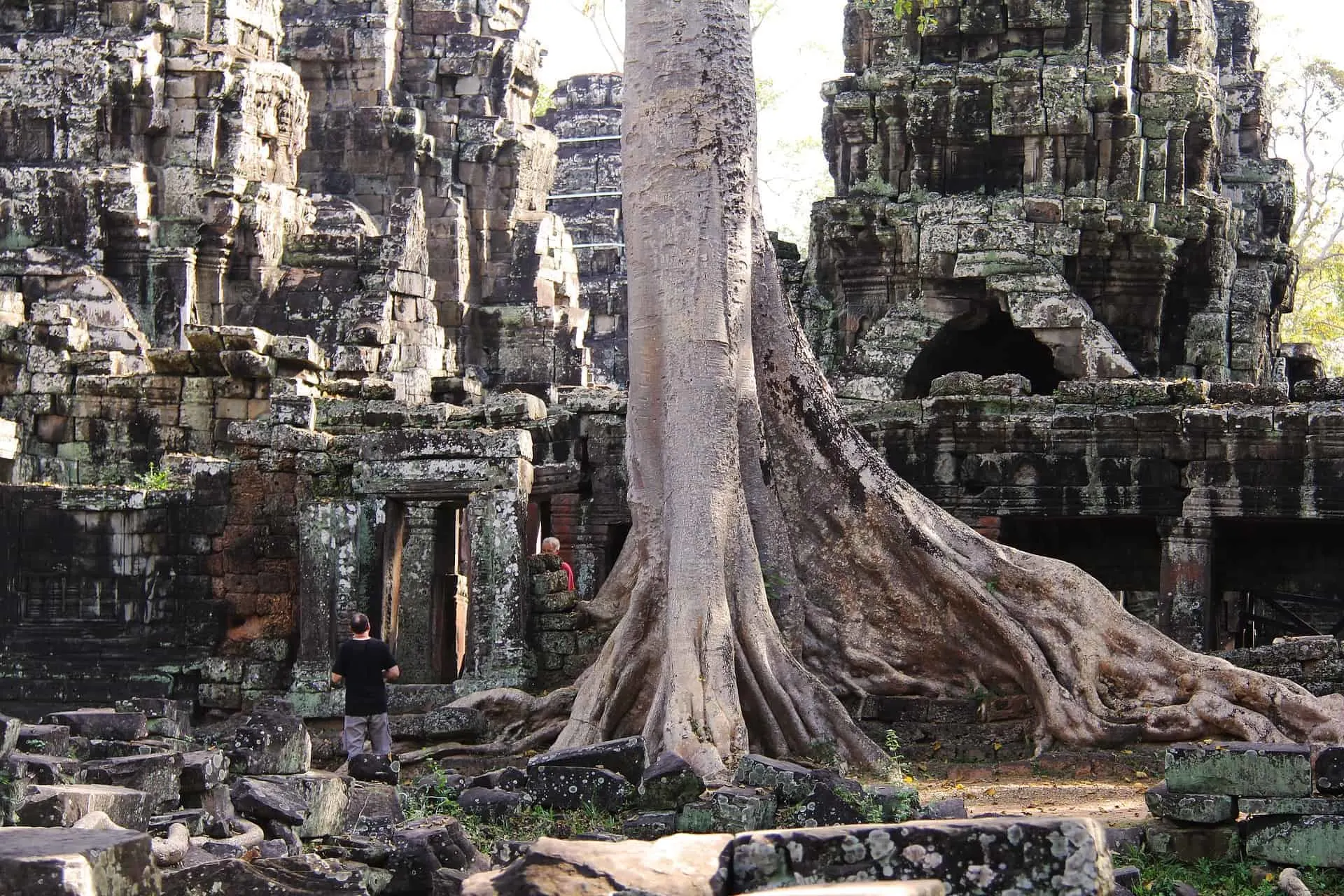 6) Angkor Wat Grand Circuit
If you have another day to spare you can check out some more temples that are part of the larger Grand Circuit. Below are five of the main ones with some pictures to go along.
(1) Preah Khan
(2) Neak Pean
(3) Ta Som
(4) East Mebon
(5) Prae Rup
A) Preah Khan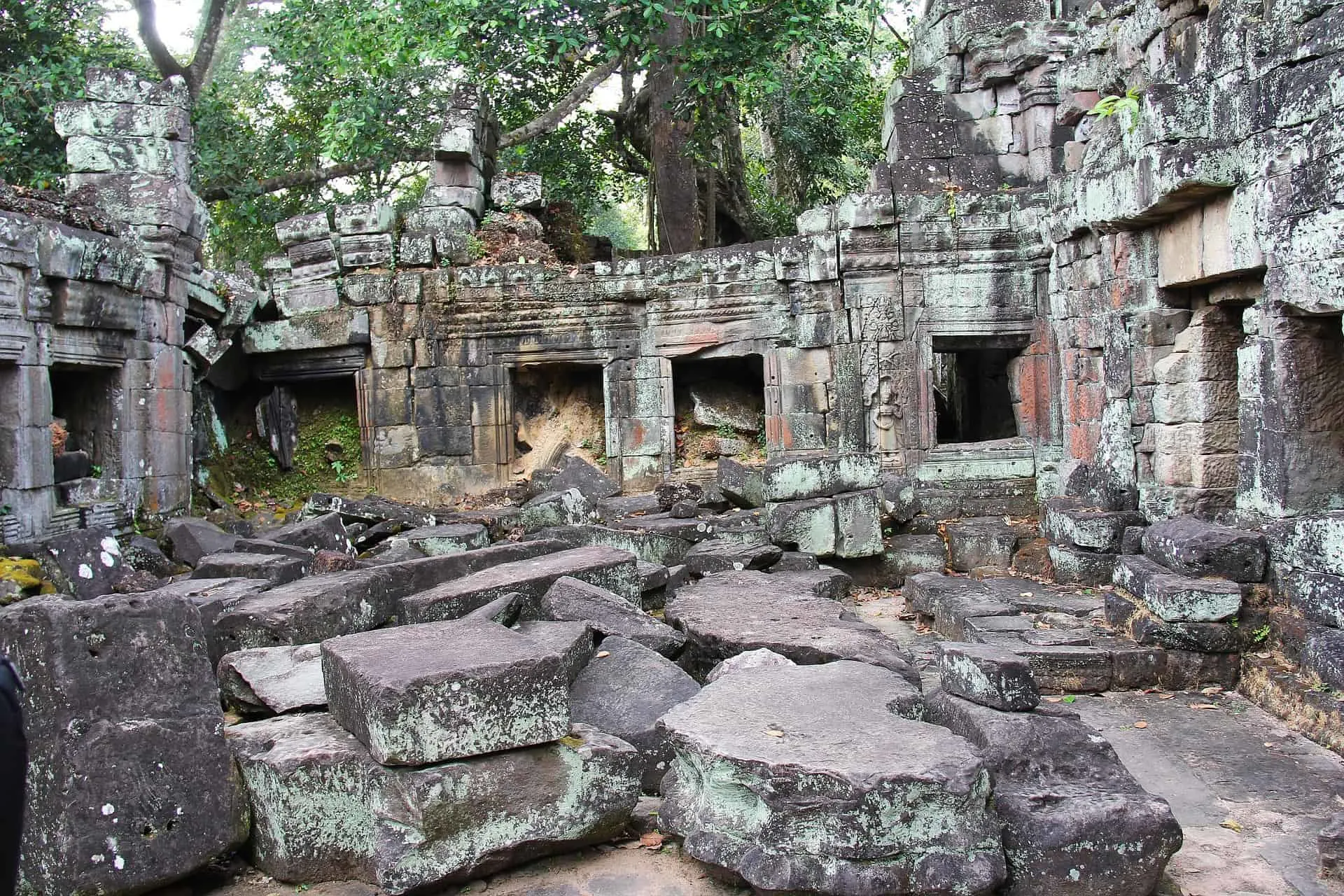 B) Neak Pean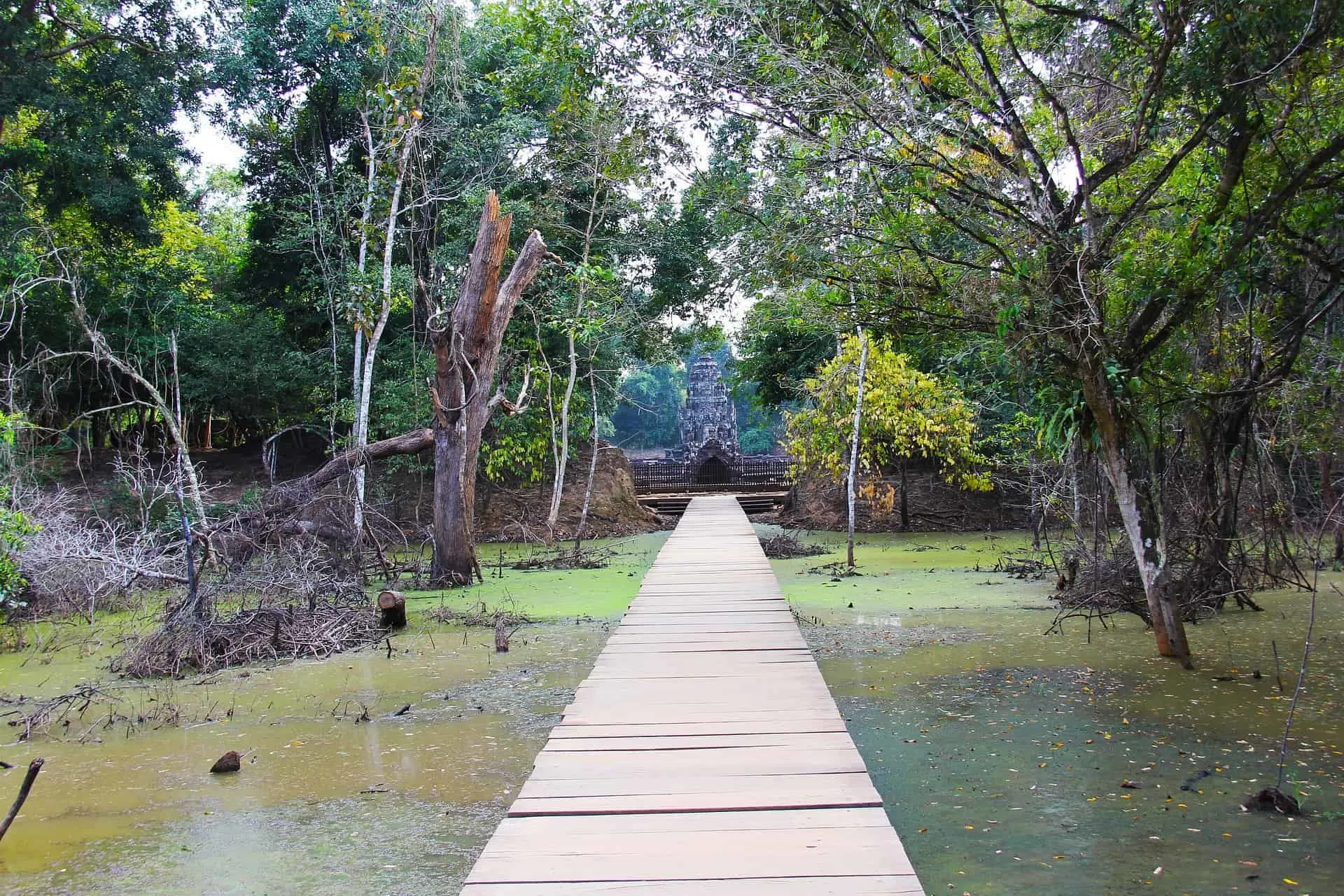 C) Ta Som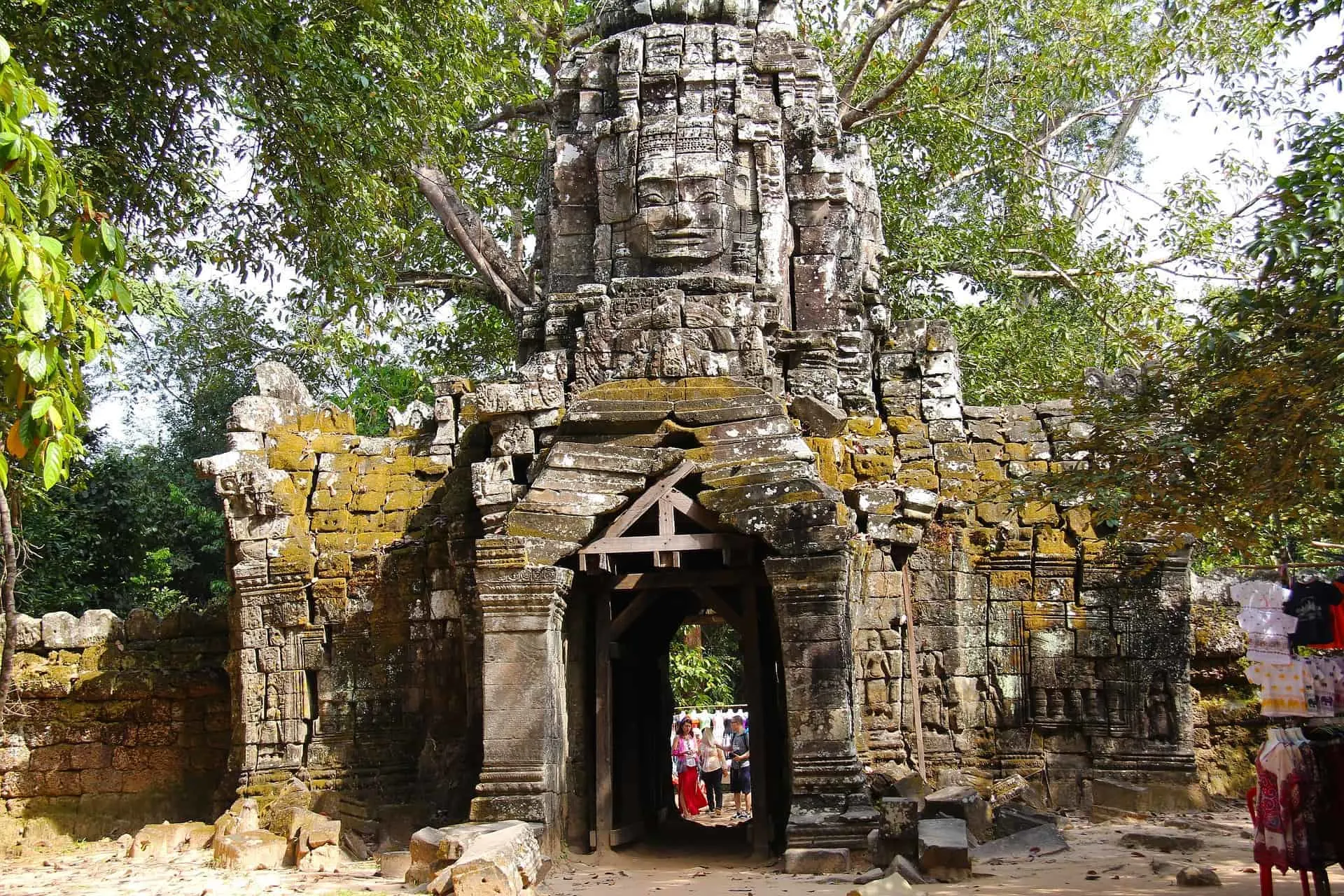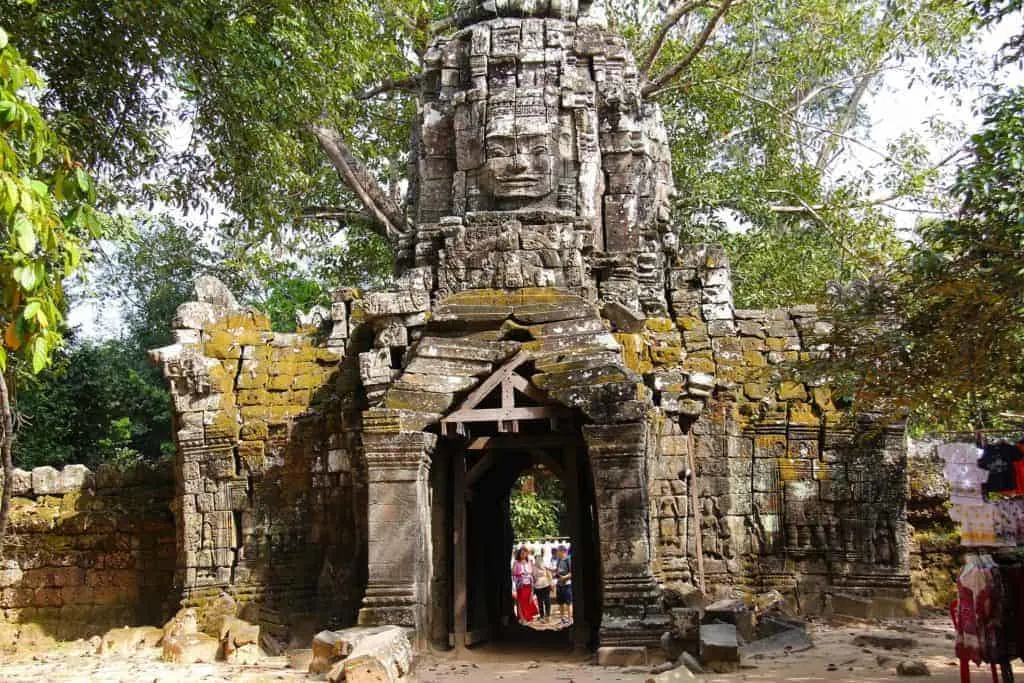 D) East Mebon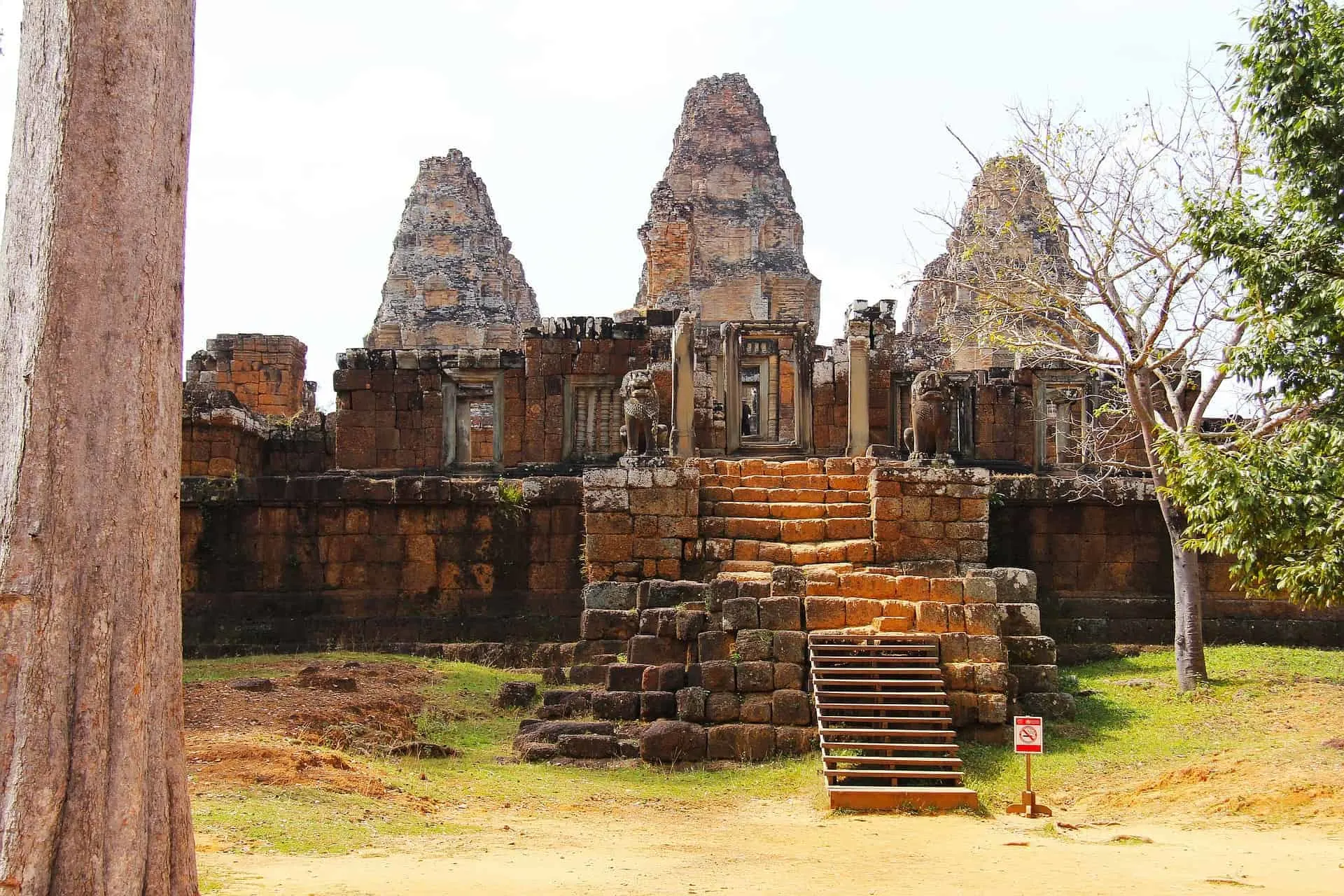 E) Prae Rup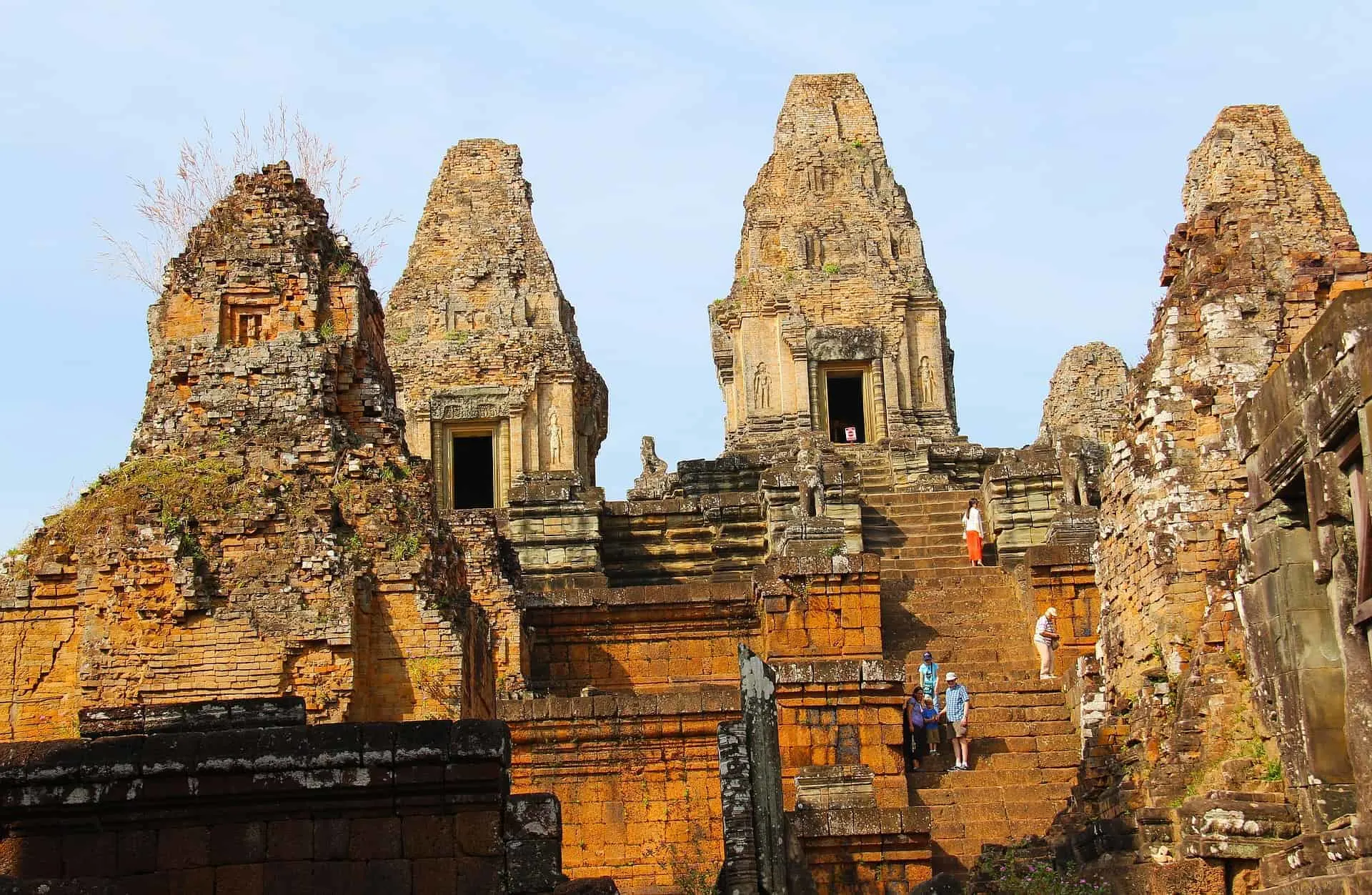 7) Where to Stay in Siem Reap
The great thing about Siem Reap and Cambodia in general is that your money goes a very long way.
There are plenty of hotel options – everything from just a few dollars for a hostel to 5 star luxury resorts for less than $100. Here are a few spots to check out when figuring out where to stay:
Well, that about wraps up your Angkor Wat itinerary and all you need to know about the Angkor Wat small circuit and grand circuit.
Take a look at our other Cambodia itineraries and guides to help out with any other trip planning.
Hope you enjoy your time in Cambodia. If you have any questions about Angkor Wat comment below!