One week in Cambodia is a perfect amount of time to visit some of the main highlights of the country.
While many visitors to Cambodia simply make their way to Angkor Wat, this itinerary will also include the capital city of Phnom Penh and the beaches of Sihanoukville.
You will get a great idea of what this country has to offer and are sure to enjoy an action packed 7 days in Cambodia.
* Affiliate Disclosure: This post may contain affiliate links, which means I may receive a commission if you make a purchase through the links provided, at no additional cost to you. Thanks for supporting the work I put into TripTins!
Welcome to the One Week in Cambodia Itinerary!
If you feel like you want to spend even more time in the country, I also put together a 10 Day Cambodia Itinerary that also includes the city of Battambang.
With whatever option you choose though, I would recommend to check out the Cambodia Helpful Tips section to get you prepared for your trip.
The guide goes over some important topics such as getting a visa, time of year to visit, and logistics.
With that said, let's get a bit more into the itinerary itself and what to expect along the way during a week in the country.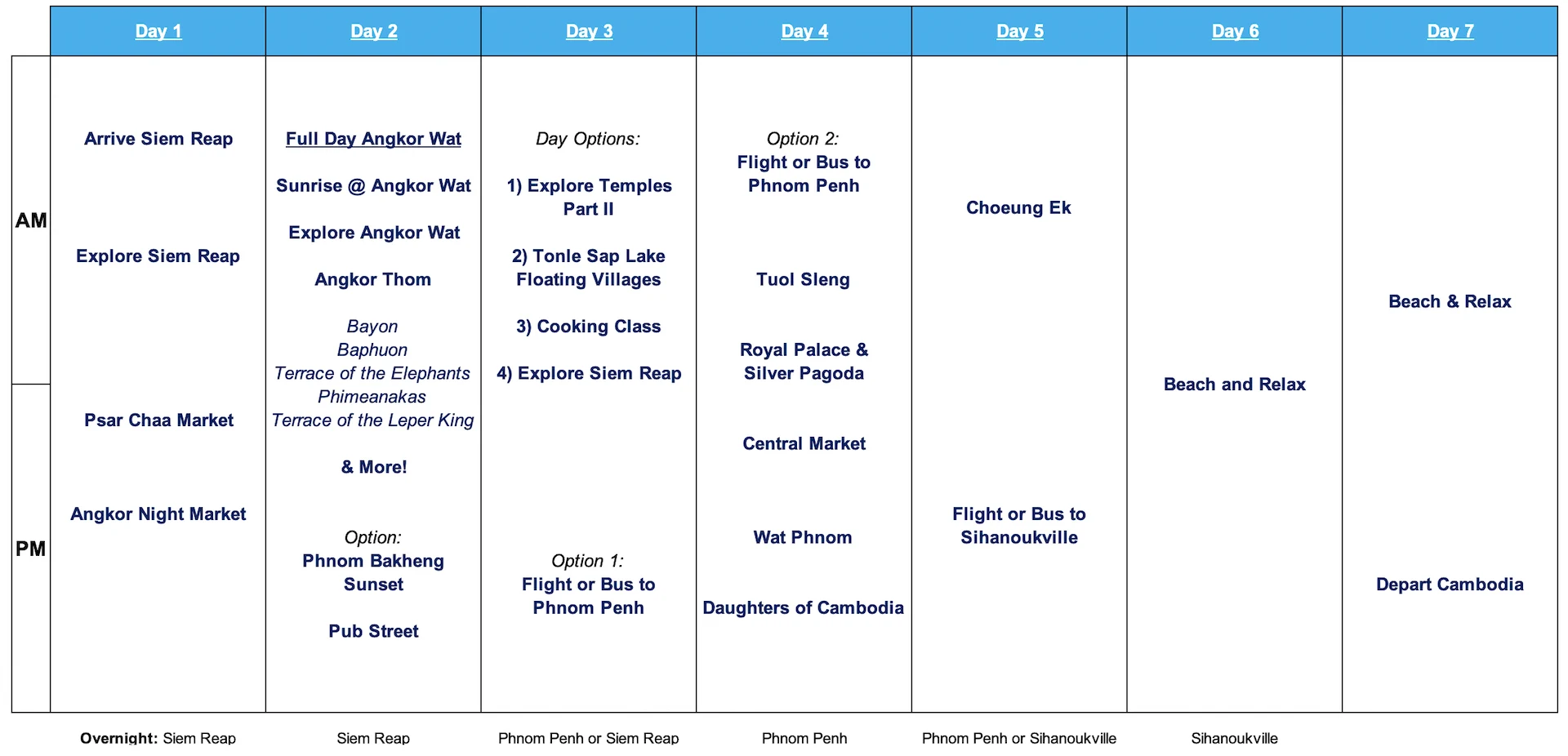 Cambodia 7 Days Map View
Take a look at the map below which shows you the three main cities you will be making your way to during the trip.
Starting up north by Siem Reap (the town closest to Angkor Wat), you will then make your way down to Phnom Penh and then down to the coast where you will find the beaches of Sihanoukville.
Getting from place to place should not be too difficult to figure out. You can take scheduled busses, hop in a shared van, hire a private driver, or even opt for a quick flight when going between these major cities.
These can either be set up before you arrive or you can get it all figured out when you are there.
A Detailed One Week in Cambodia Itinerary
​Now let's get on to the actual trip! The following is a detailed breakout of the daily attractions and activities on this 7 day Cambodia itinerary.
Feel free to scroll through and click on any more in depth posts along the way.
Day 1 – Fly into Siem Reap, Cambodia
We start this journey in Siem Reap – home of the famous Angkor Wat.
Arriving after a long journey either by plane or bus, take some time to check into your hotel, relax, get some massages and rest up a bit.
The nice thing about Siem Reap is that the main town area is not too big and you should be able to walk to get to restaurants, massage parlors, markets and nightlife. T
ake a stroll around to get a feel of the city and the friendly people around you.
You can make your way to the day market, one of which is Psar Chaa, followed by a stop at the Angkor Night Market.
As usual with many markets in Southeast Asia they have a little bit of everything around here and definitely don't be afraid to haggle a little.
Get some souvenirs, clothing, and Cambodian cuisine before you make your way back to the hotel to rest up for Angkor Wat the following day.
» For nights 1 & 2 of your trip take a look at some Siem Reap hotels
Top Recommendations: Central Suite Residence | Diamond D'Angkor Boutique | Golden Temple Hotel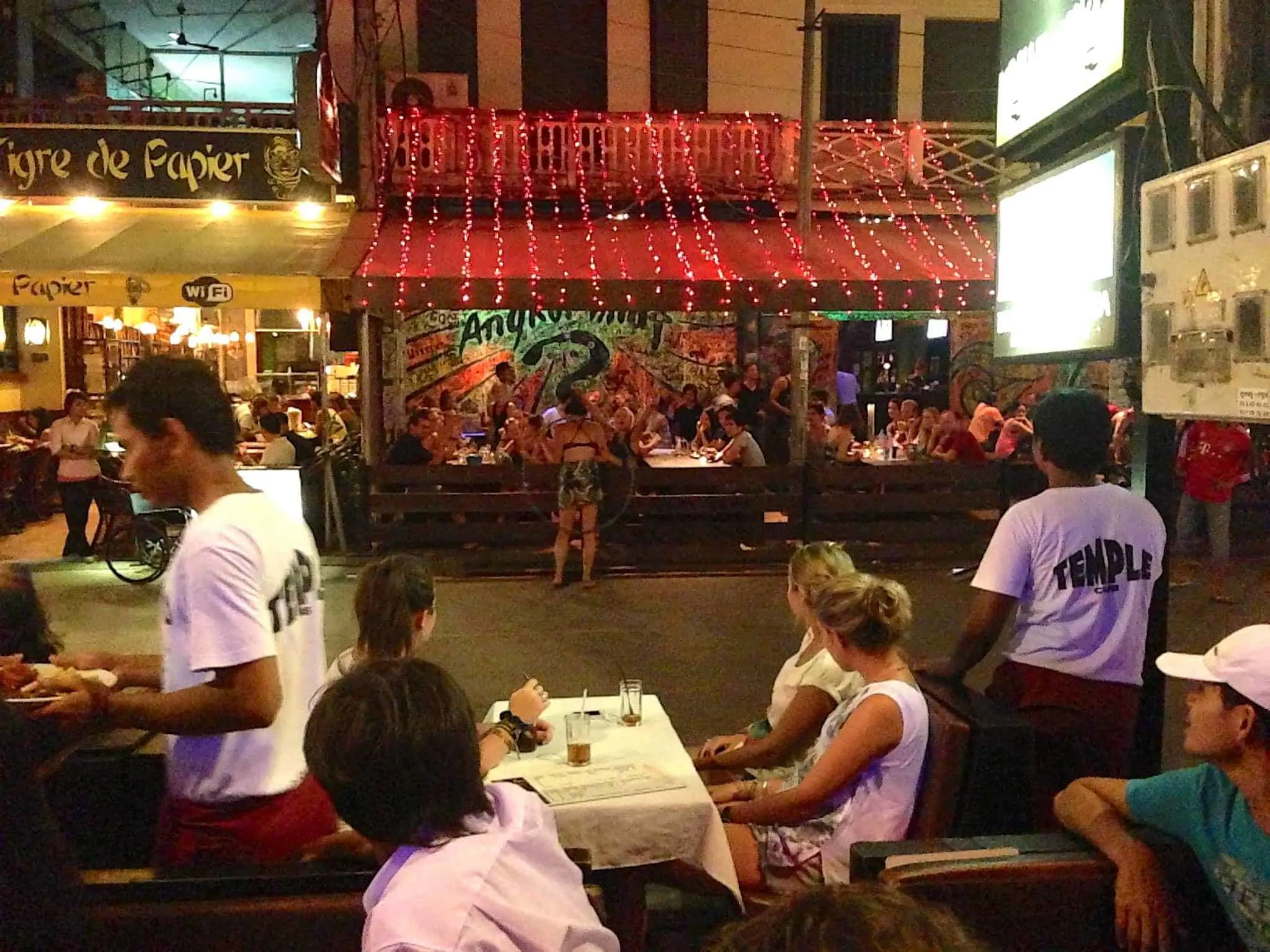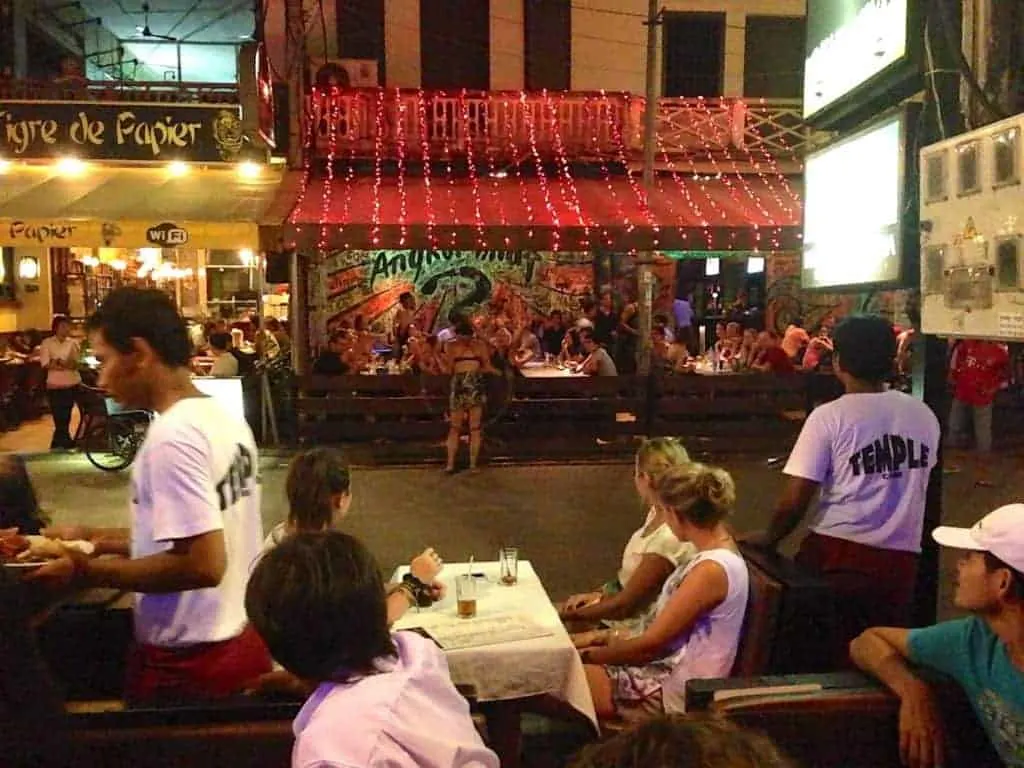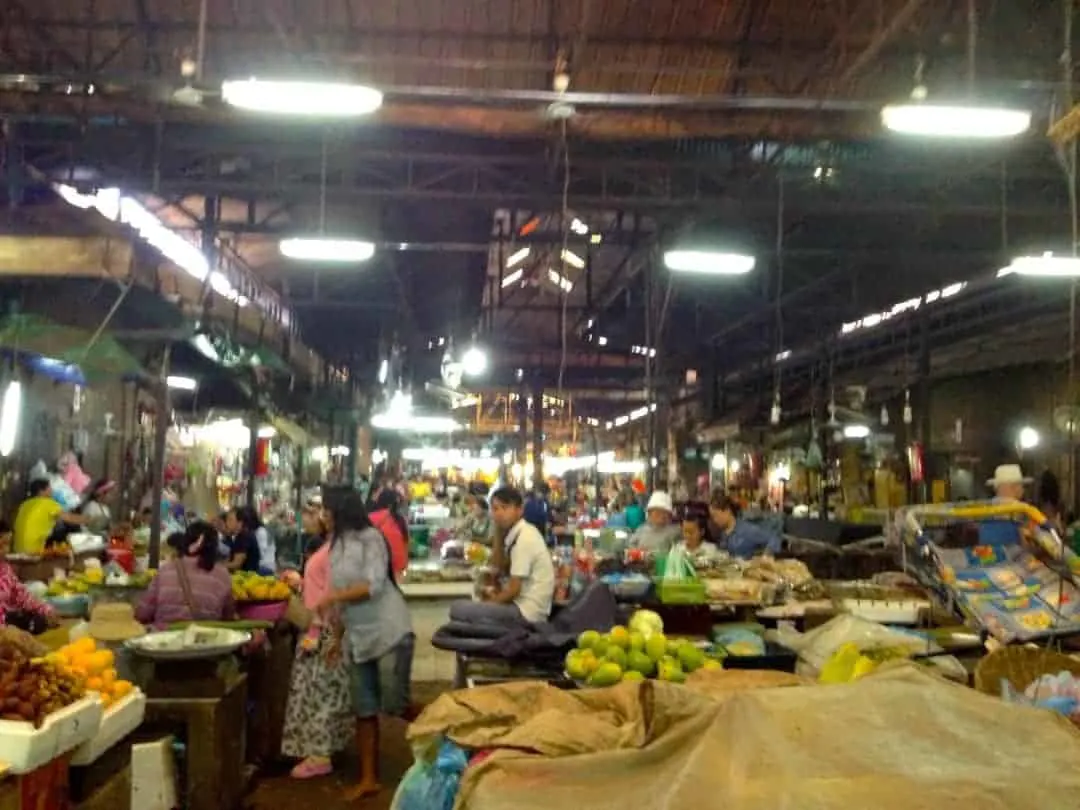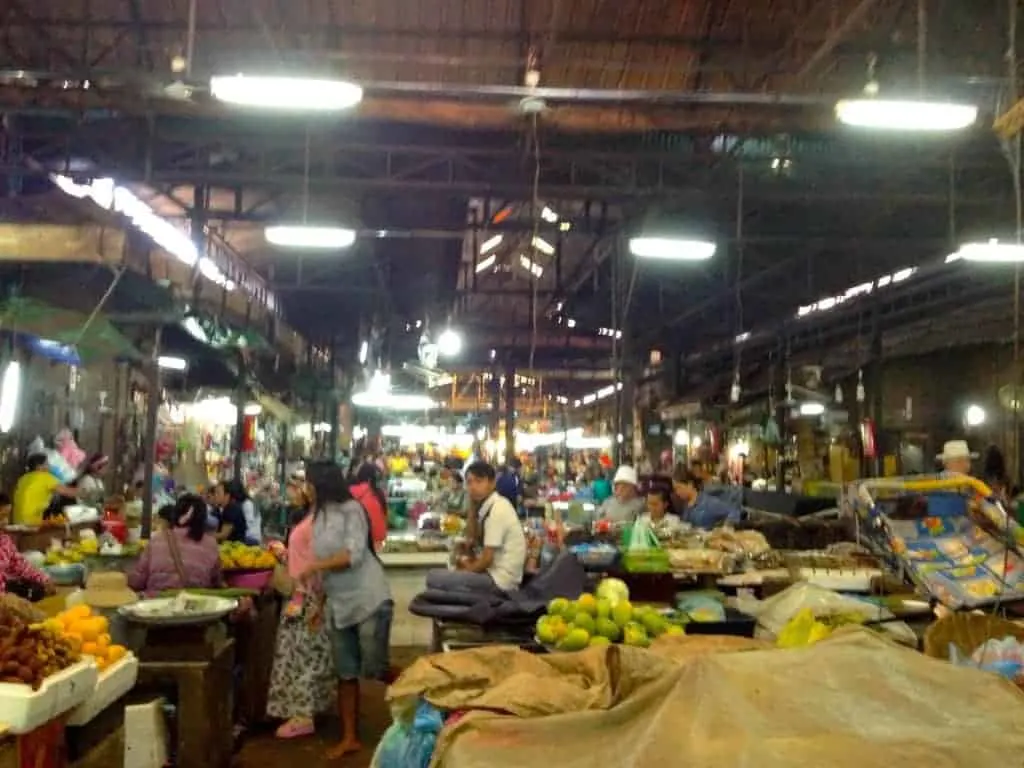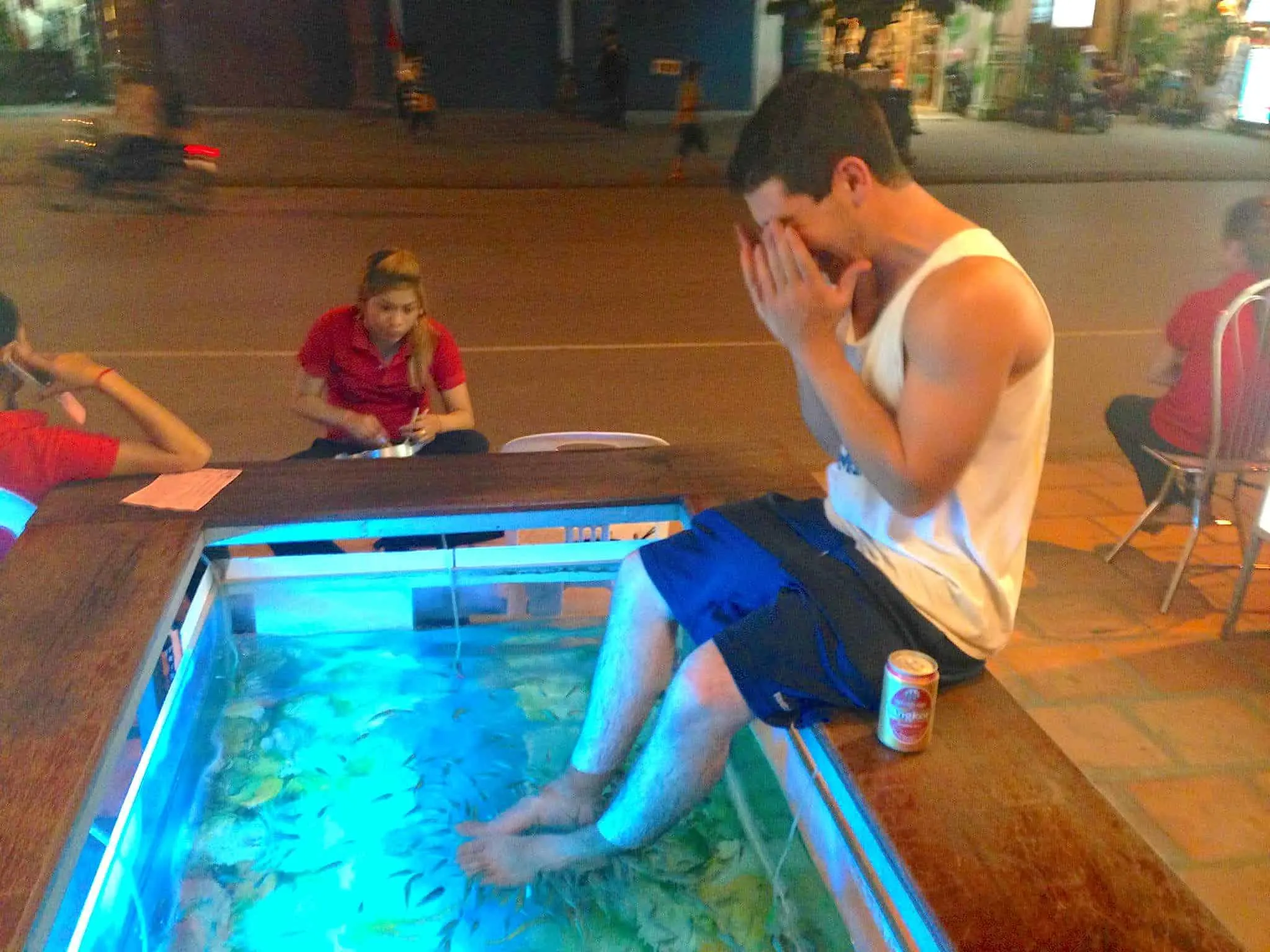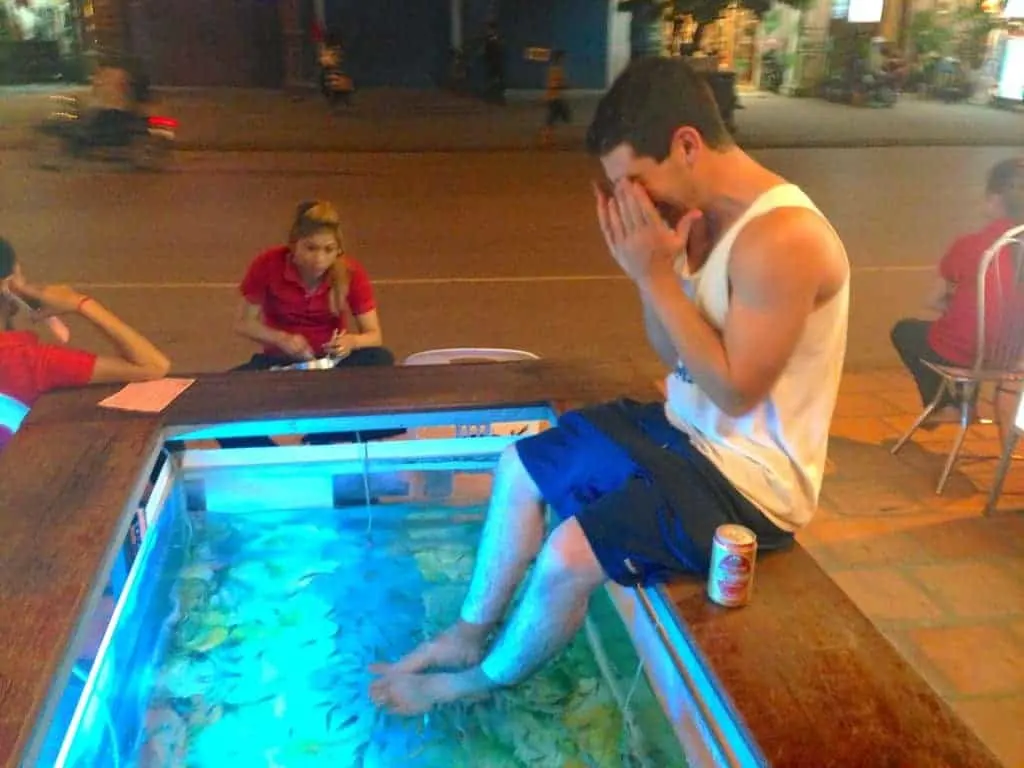 Day 2 – Angkor Wat
The main attraction of Cambodia, and one of the most historical in the world is Angkor Wat.
A huge array of ancient temples and ruins sprawled across the area, each with its own story and history. It really will not get old going from one temple to the next and discovering what this city once was.
One incredible experience to take part of is heading to the main temple complex for sunrise. Seeing the first rays of light over Angkor Wat is an experience you will not forget! Y
ou can follow that up by exploring many other temples of the larger complex during the rest of the day there.
I would highly recommend hiring a tour guide for your time around Angkor Wat. There is so much history and so much to learn about the area, and a tour guide will walk you through it all. Take a look at some highly rated Angkor Wat tour options that could work well for you.
» For everything you need to know about the area take a look at the Ultimate Guide to Angkor Wat I put together for this portion of the trip.
On your first day here I would recommend heading out on the Small Circuit of Angkor Wat, which includes the following temples:
Angkor Wat
Bayon
Baphuon
Terrace of the Elephants & Leper King
Thommanon & Chau Say Tevoda
Ta Keo
Ta Prohm
Banteay Kdei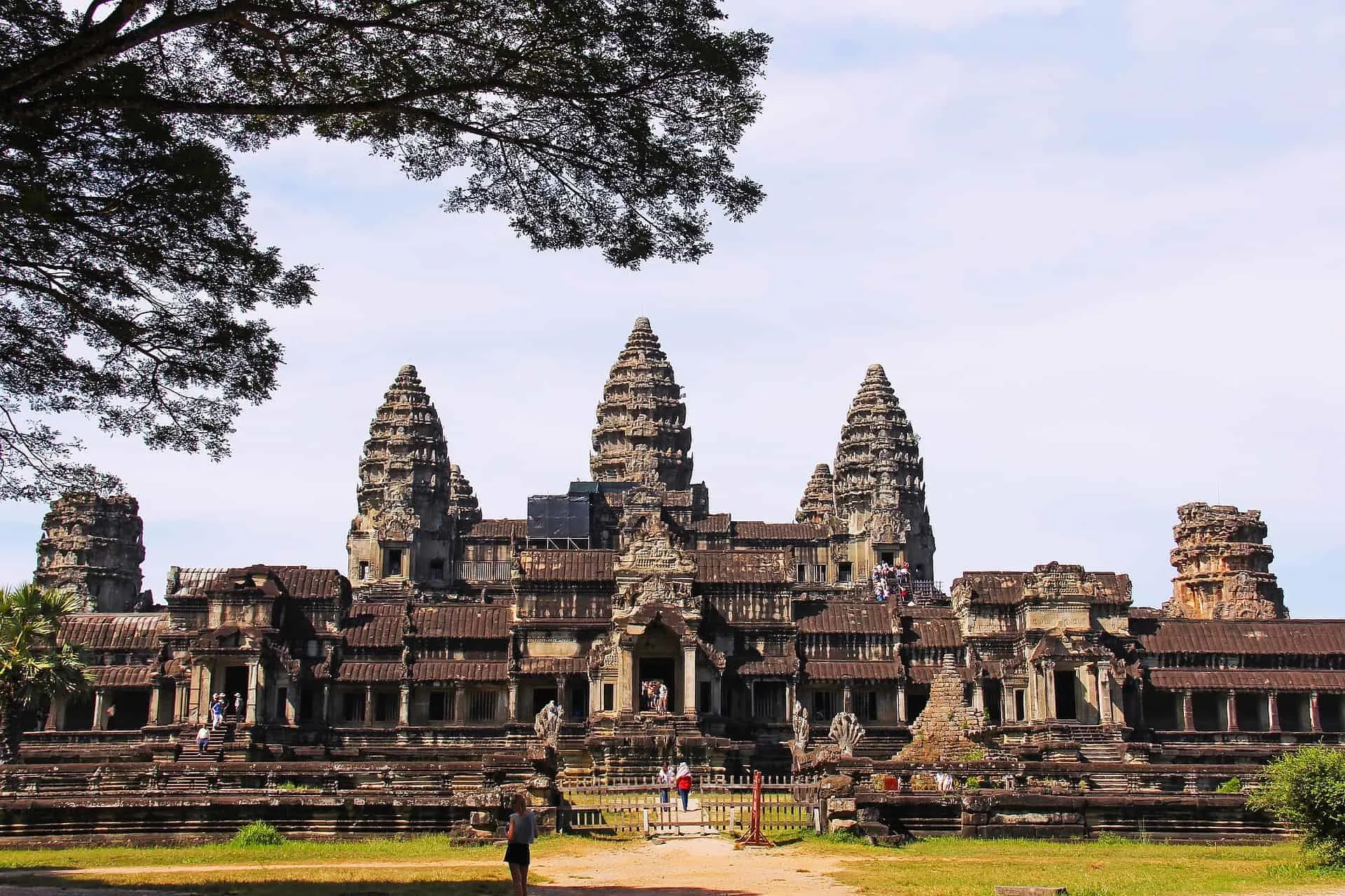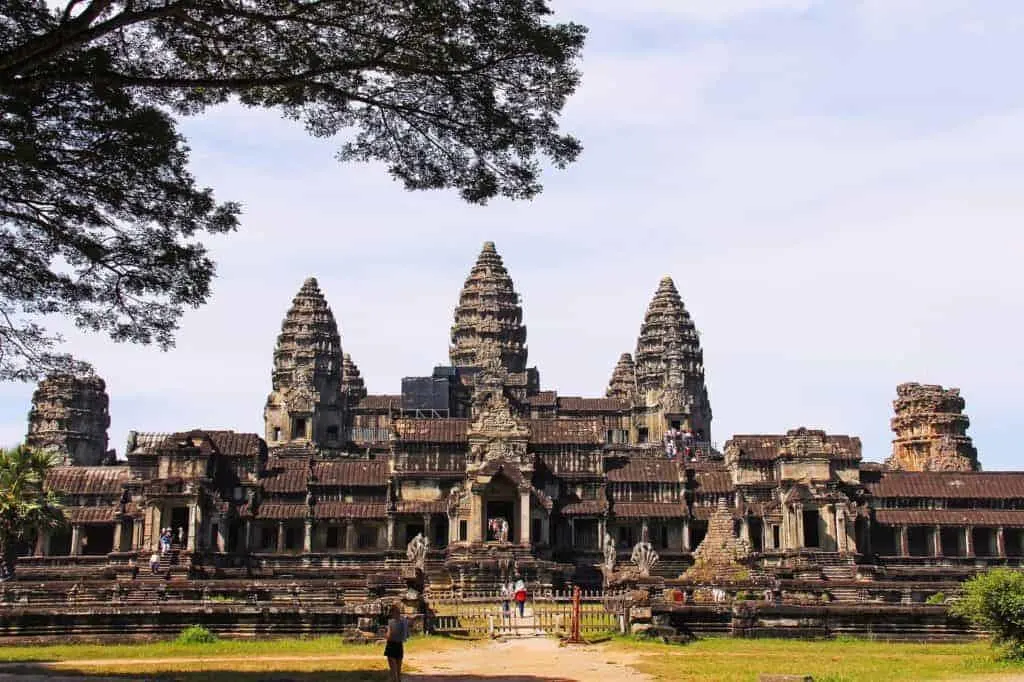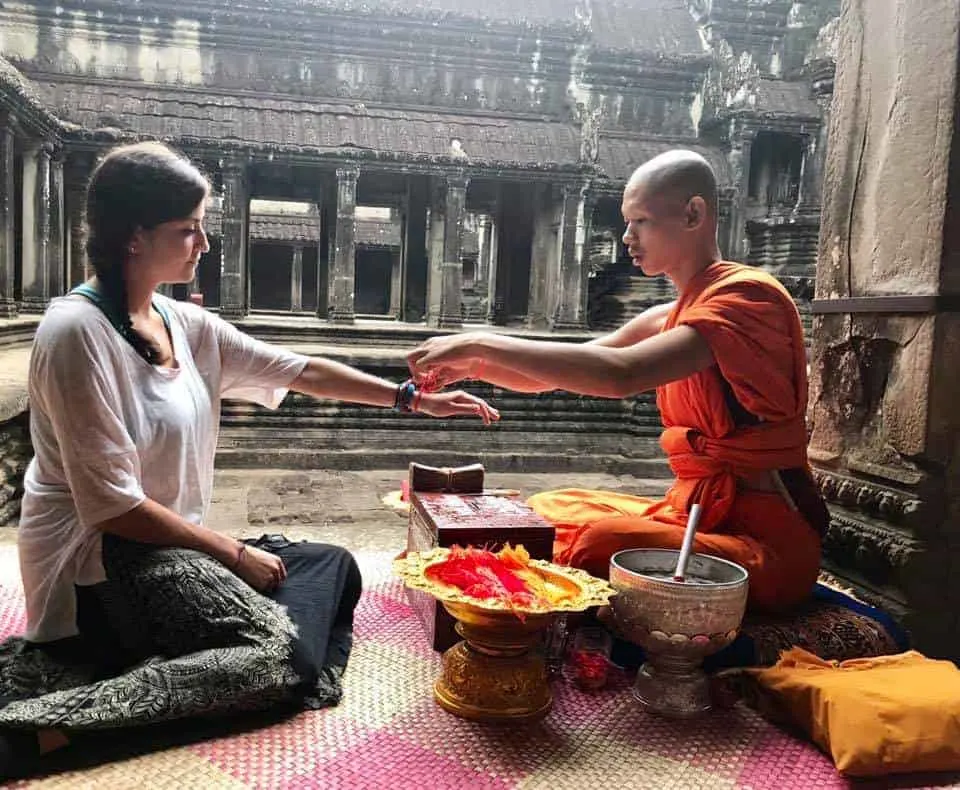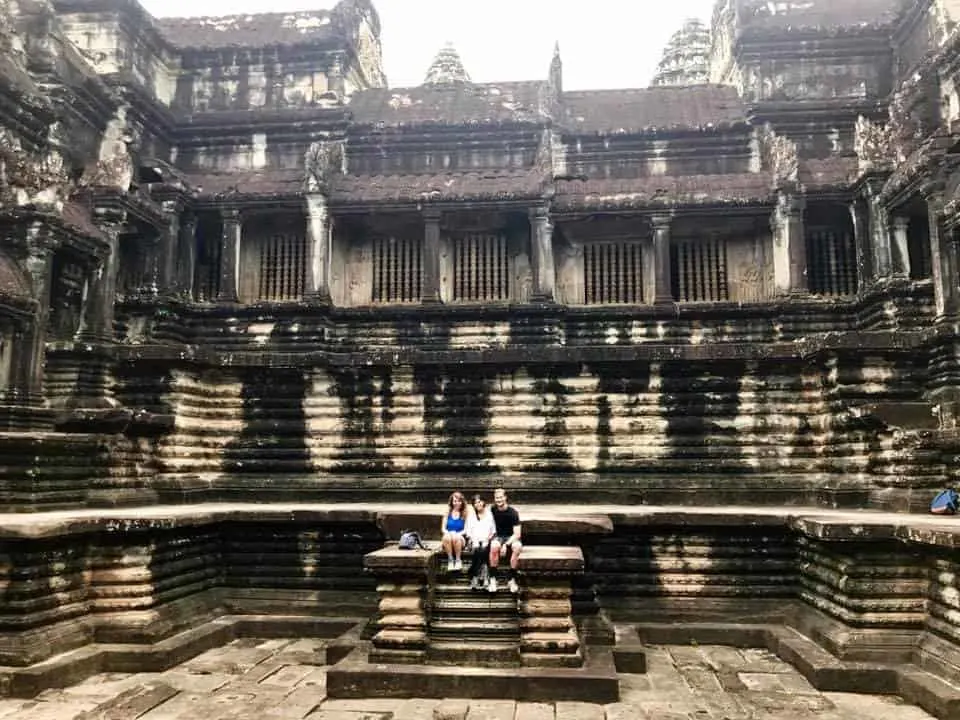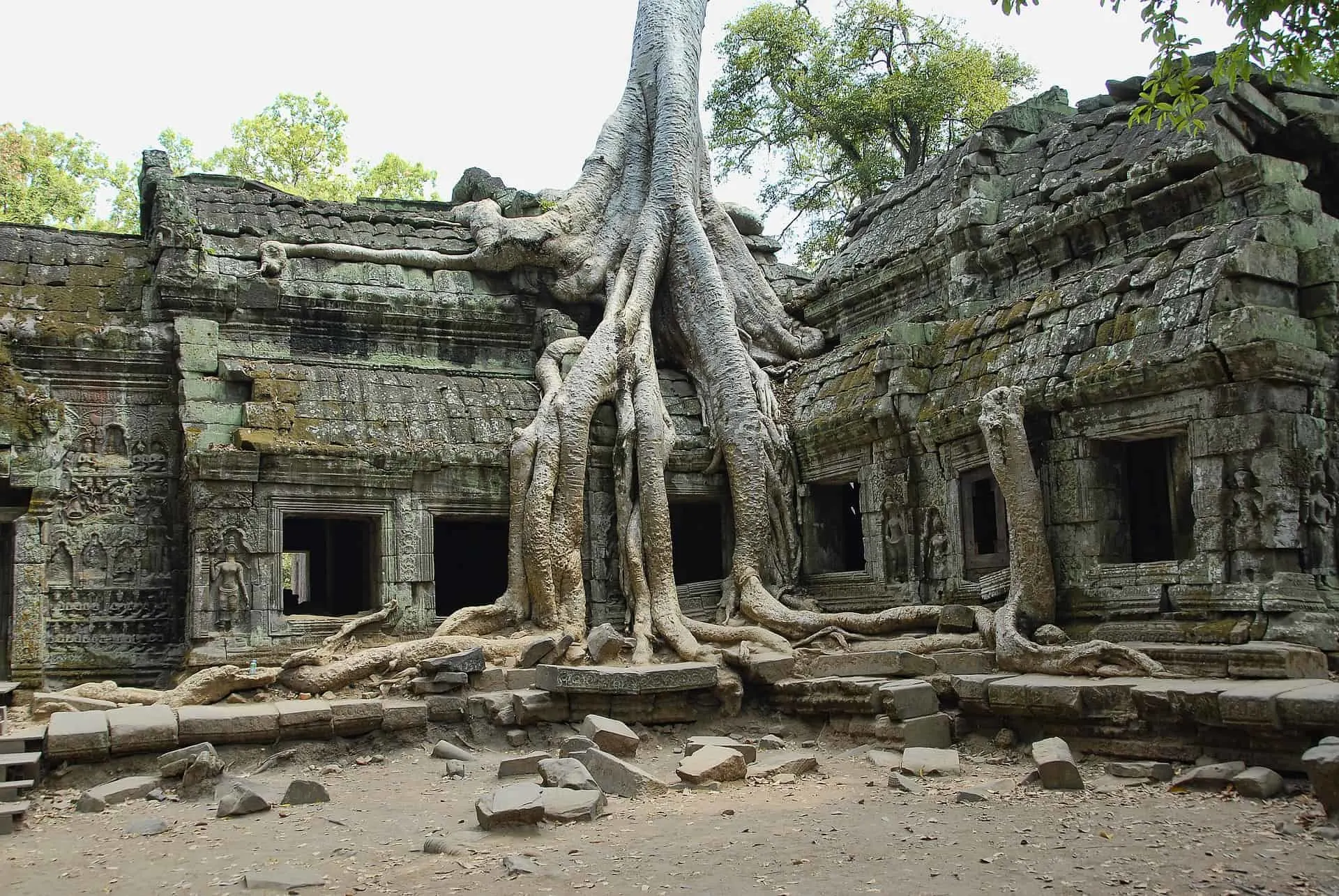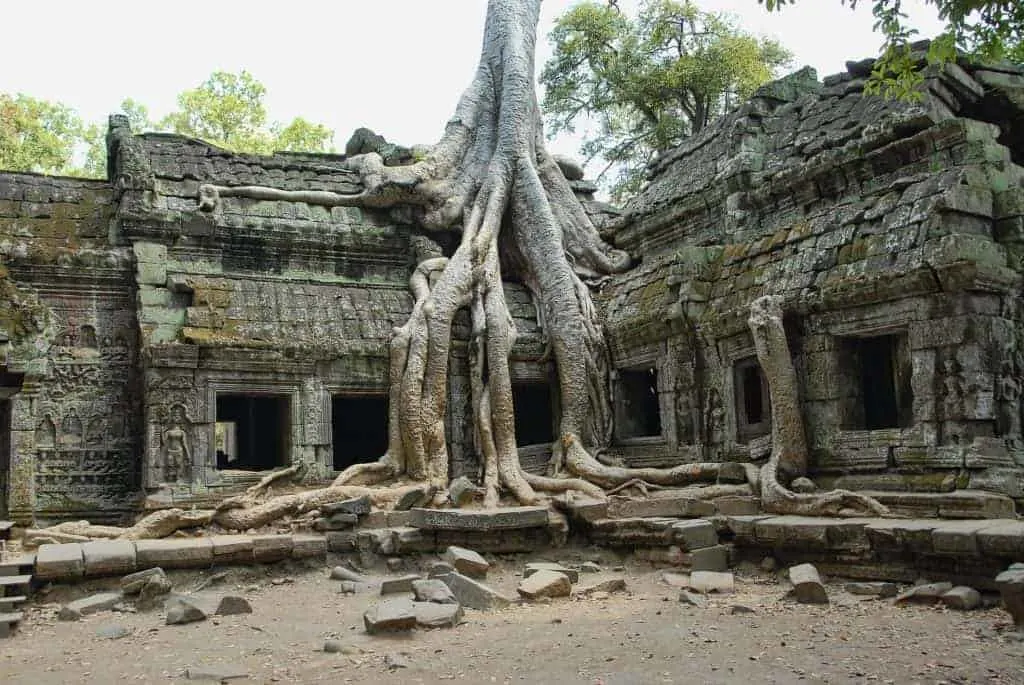 After a very long day of running around Angkor Wat and its surroundings make your way make to your hotel to rest up for a bit.
Later on in the night head out to Pub Street, which is the main nightlife area of Siem Reap.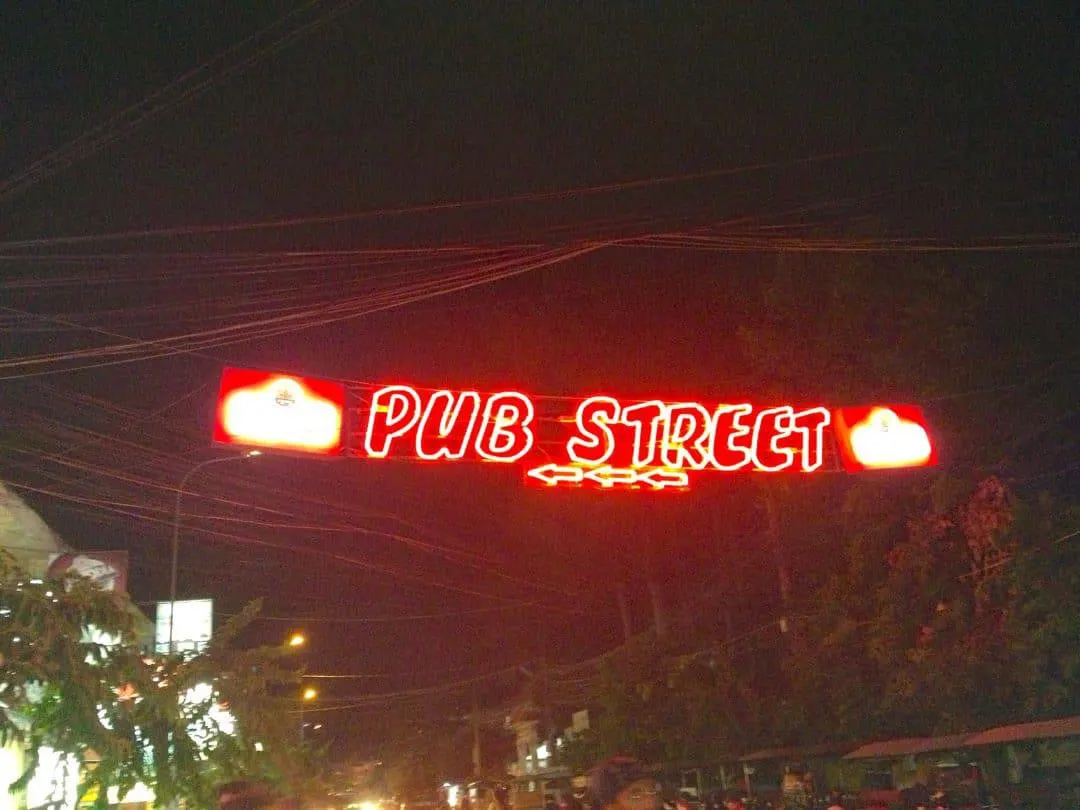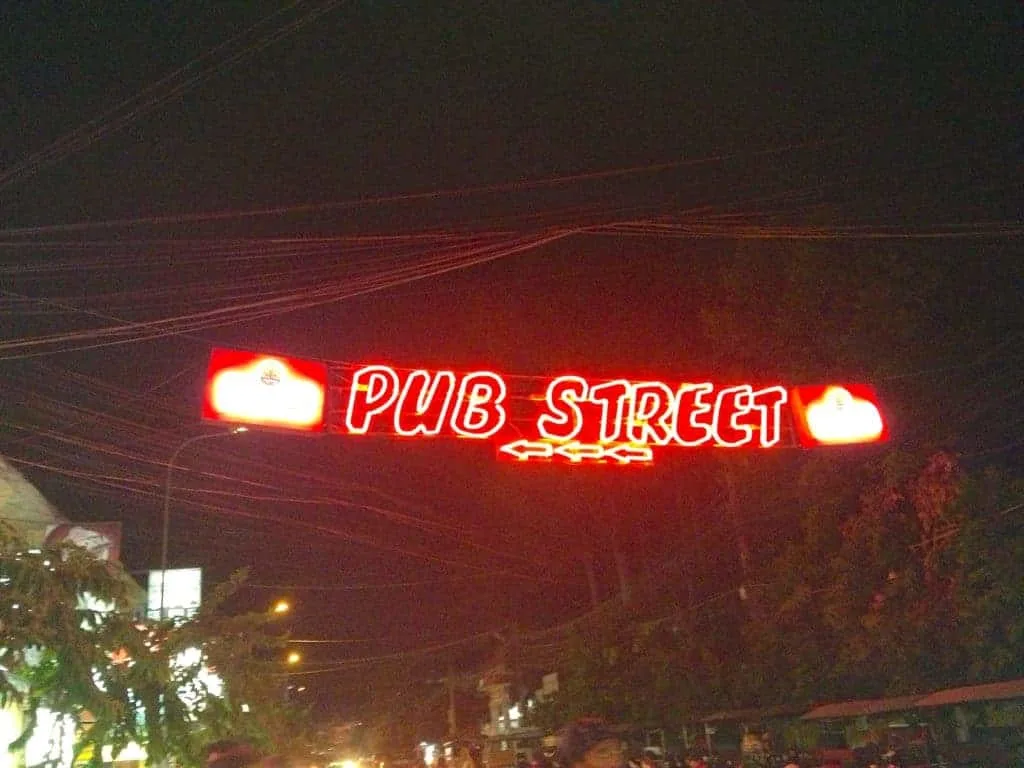 Day 3 – Siem Reap Part II
Sleep in a bit since I know you will probably be a bit tired from the previous day but get ready for a second day in Siem Reap. You have a couple options here depending on your interests:
Angkor Wat Part II (Grand Circuit)
If you aren't templed out yet, head back with a tour guide or taxi to some more temples within the complex. There will definitely be some around the area you were not able to get to on the previous day.
In the Angkor Wat travel guide mentioned above there are plenty of other temple options part of the Grand Circuit that you can make your way to.
You can speak with your guide/driver beforehand to talk about what you did the day before and what others they might recommend. These temples include:
Preah Khan
Neak Pean
Ta Som
East Mebon
Prae Rup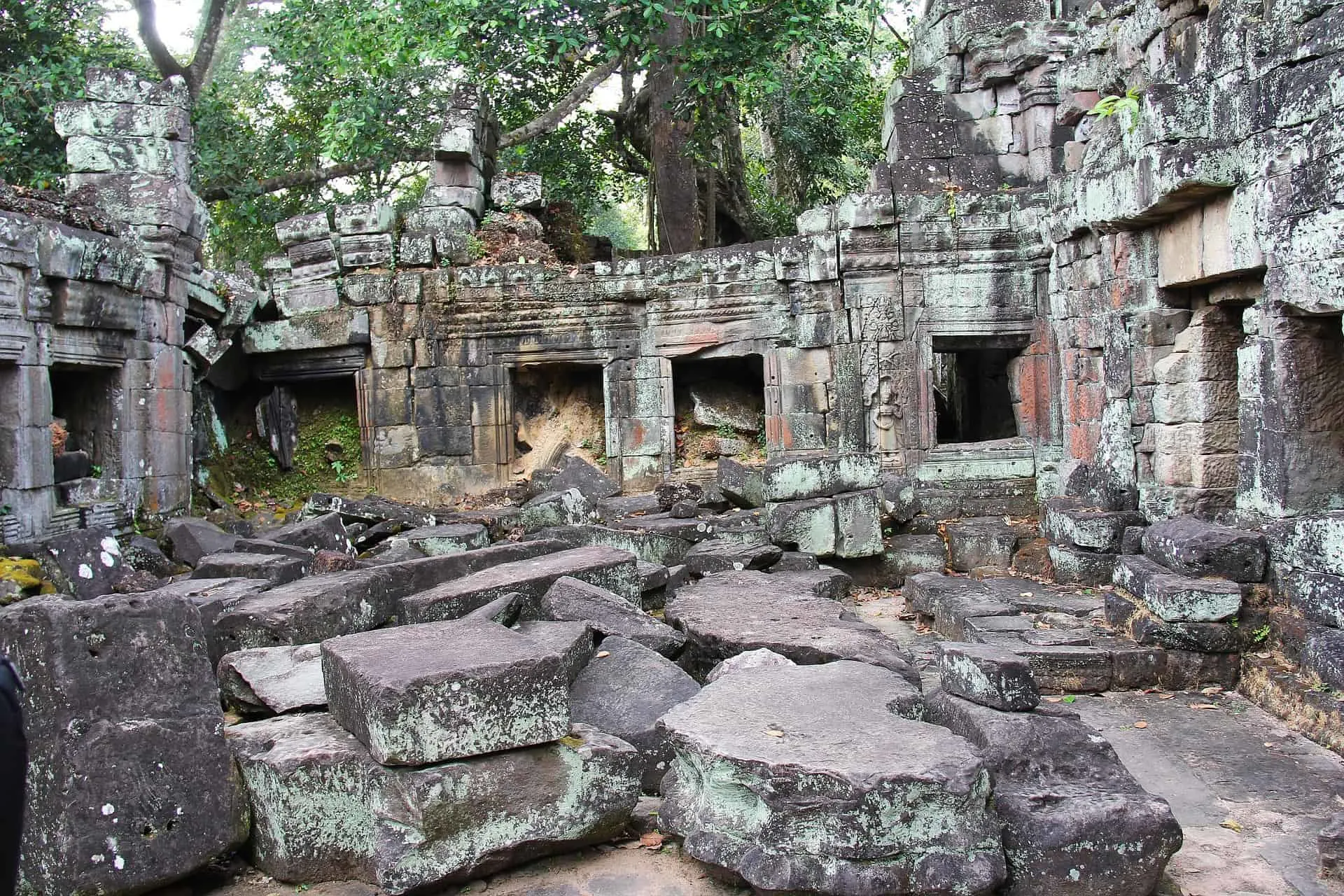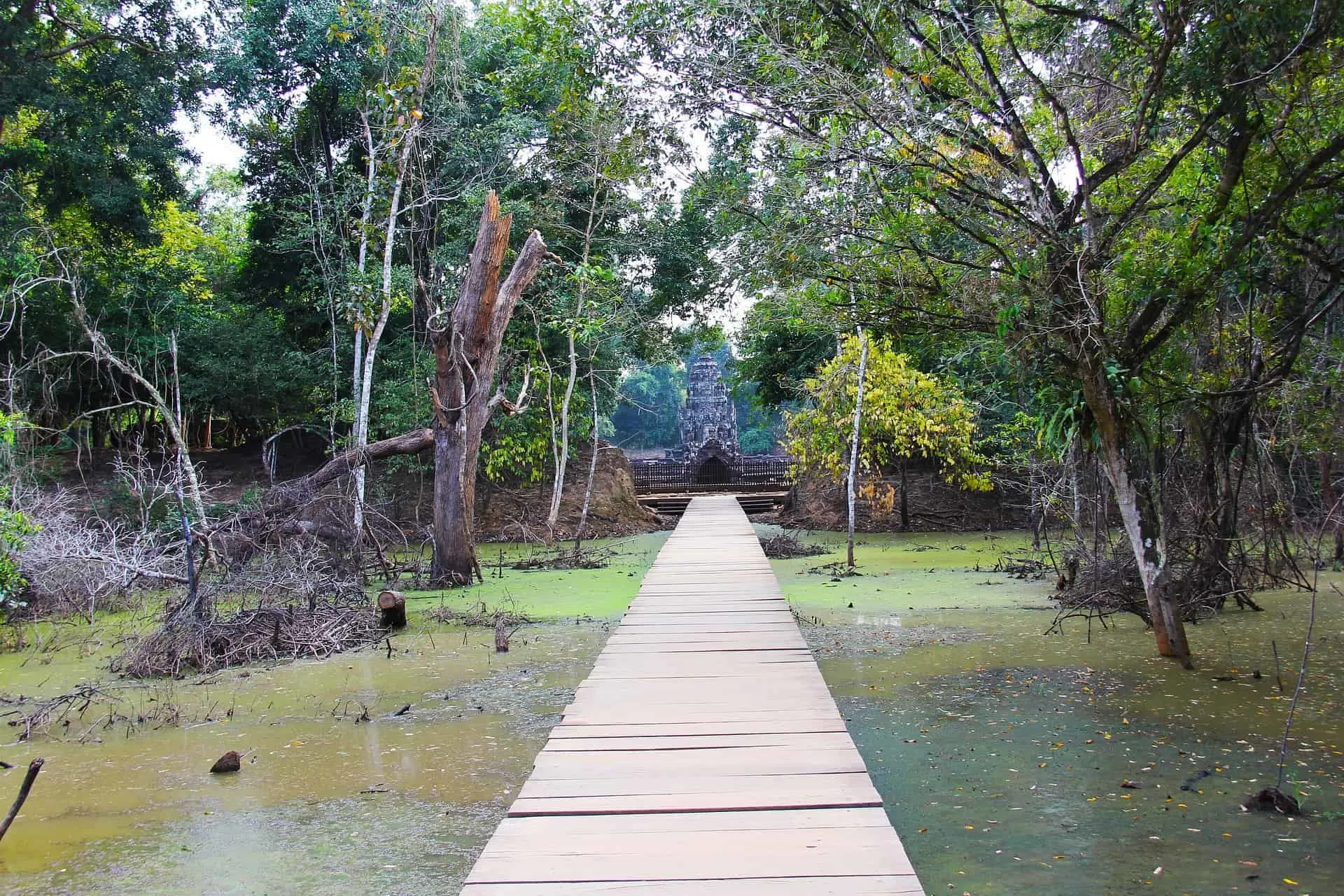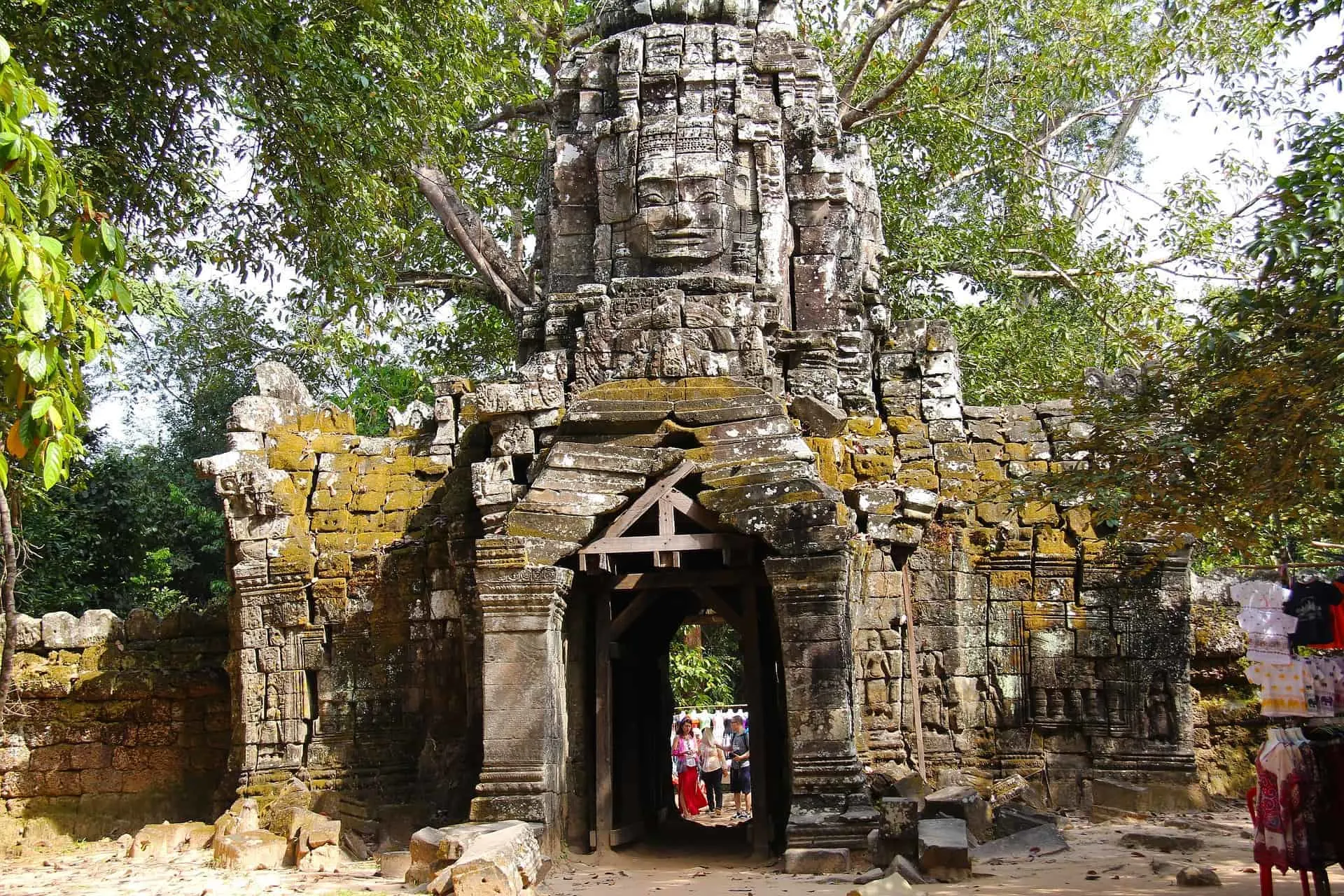 Tonle Sap Lake Tour
Instead of heading back to the temples you can take a tour out by the floating villages of Tonle Sap Lake.
The boat tour will go all around the lake visiting the traditional floating villages, seeing some wildlife, and heading to a floating restaurant.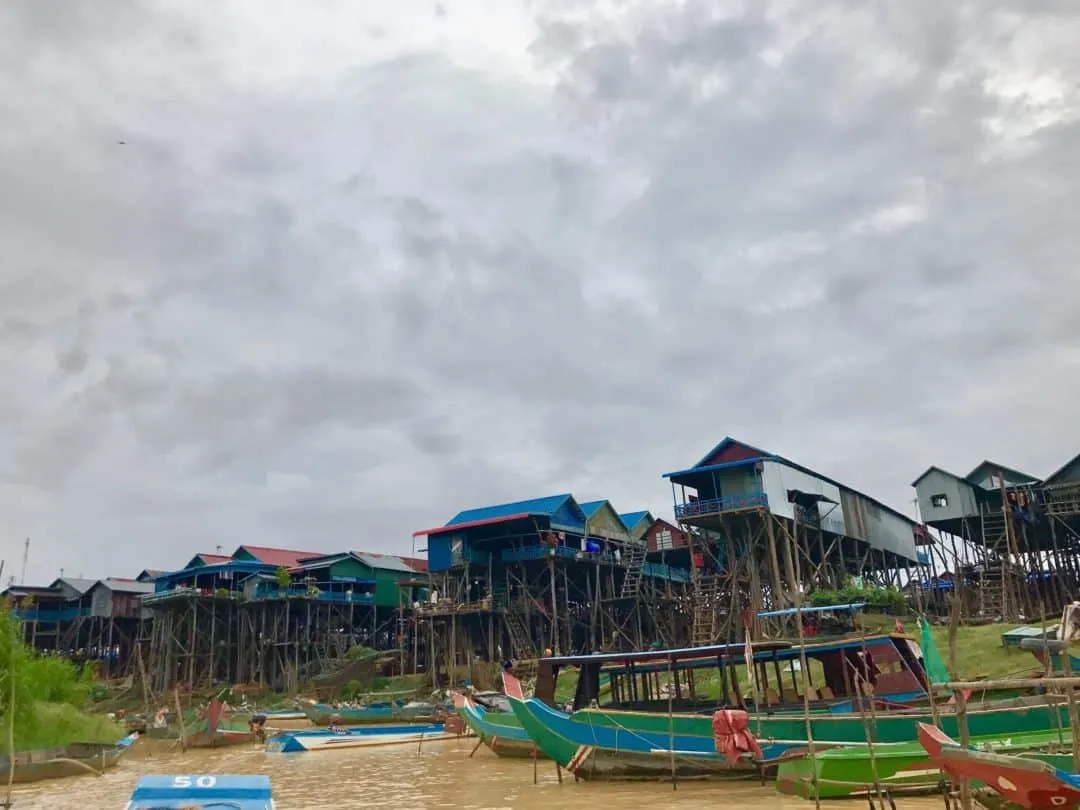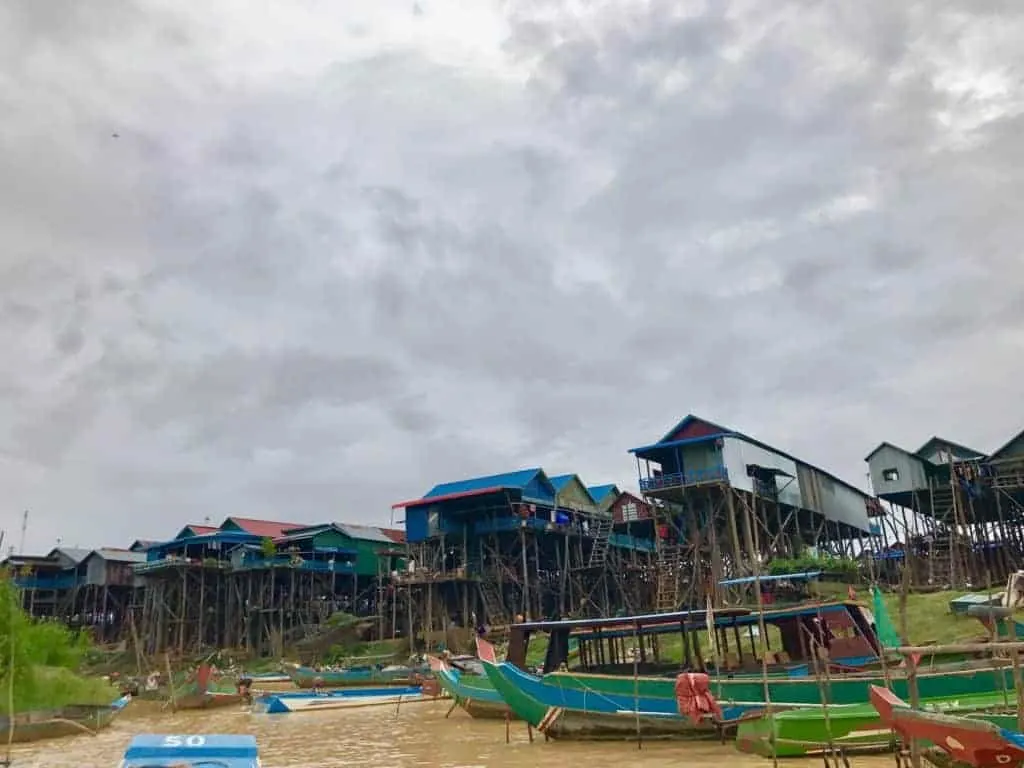 If neither the additional temples or the floating village work for you, feel free to walk around the town of Siem Reap, take a cooking class, or continue shopping the markets and trying new food.
Once your second day activities are complete it is time to head to Phnom Penh.
You will have the choice to get to Phnom Penh this evening or the next morning. You can choose from a 5-6 hour bus ride or can also opt for the quick flight.
» Browse through some Phnom Penh hotels for nights 3 & 4 of your trip
Highly Recommended Hotel Options: G Mekong Hotel | The Pavilion | Sun & Moon
Day 4 – Phnom Penh
​Here lies the capital city of Cambodia. You should arrive here sometime later on in the evening on day 3 and you will then have two days to explore the city before heading off to your next destination.
During your first day in Phnom Penh you can explore the city itself as you visit the five attractions mentioned below. On your second day, you can head a bit outside the city to the Choeung Ek Killing Fields.
» For a detailed view of the attractions in the city check out the 5 Things To Do in Phnom Penh guide, which includes:
1. Tuol Sleng Genocide Museum
2. Royal Palace & Silver Pagoda
3. Central Market
4. Wat Phnom
5. Daughters of Cambodia Visitor Centre
» Check out some Phnom Penh Tour Options for your time in the city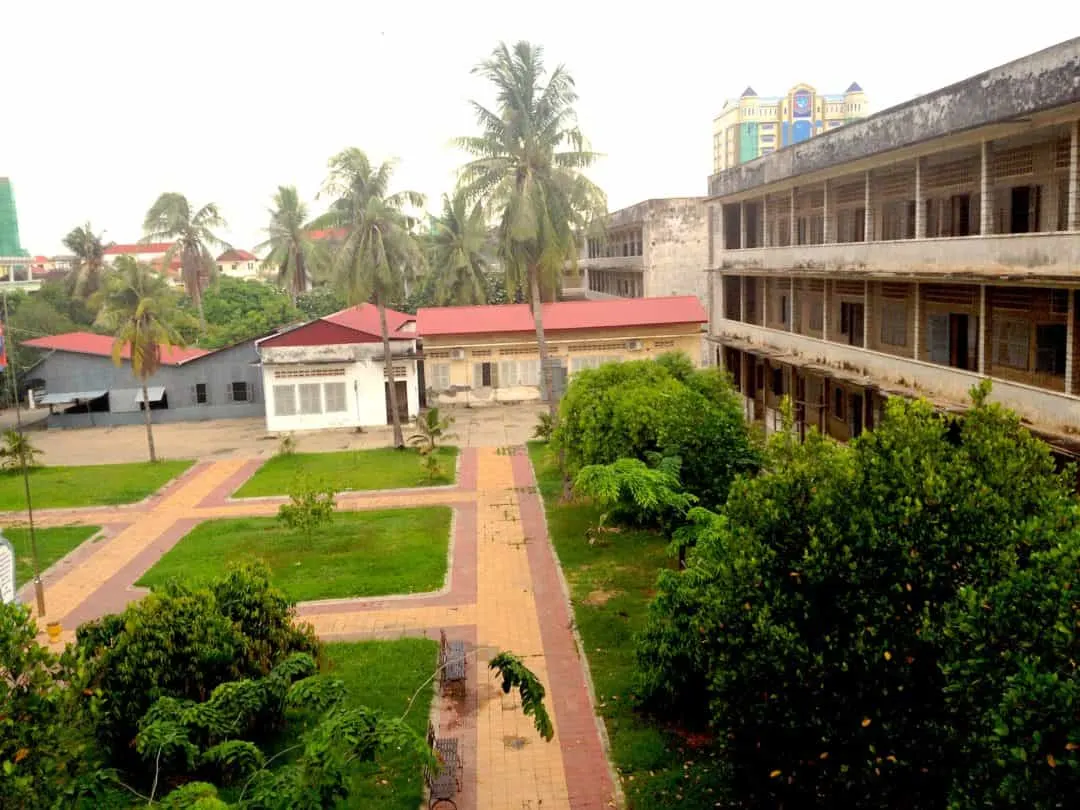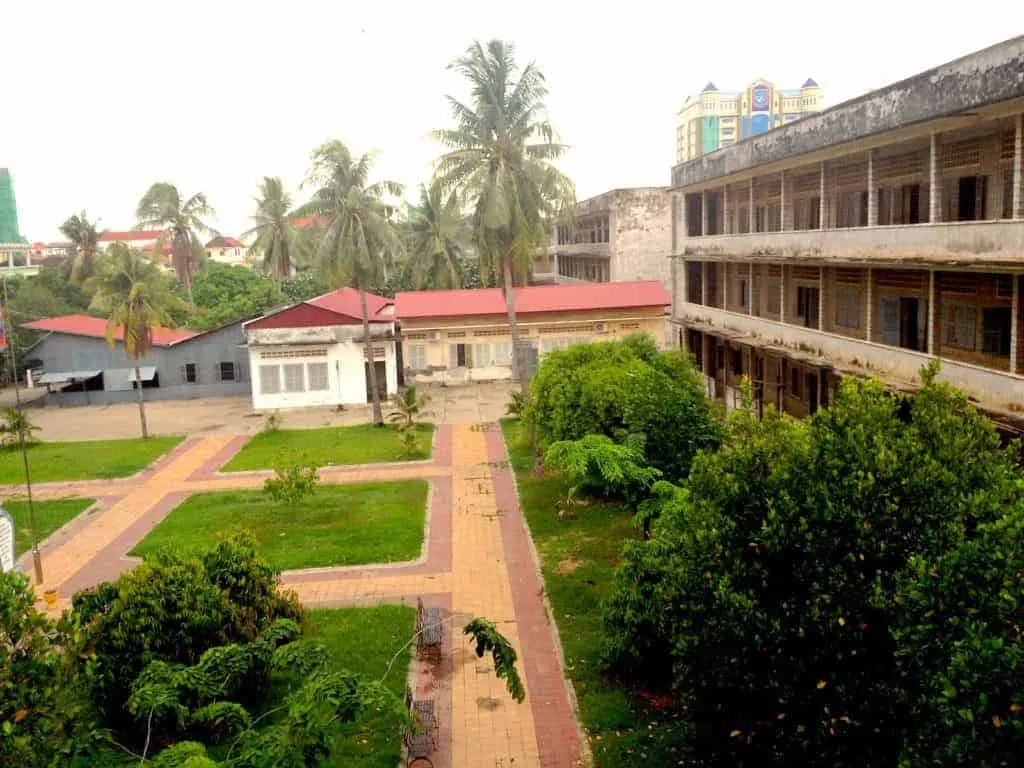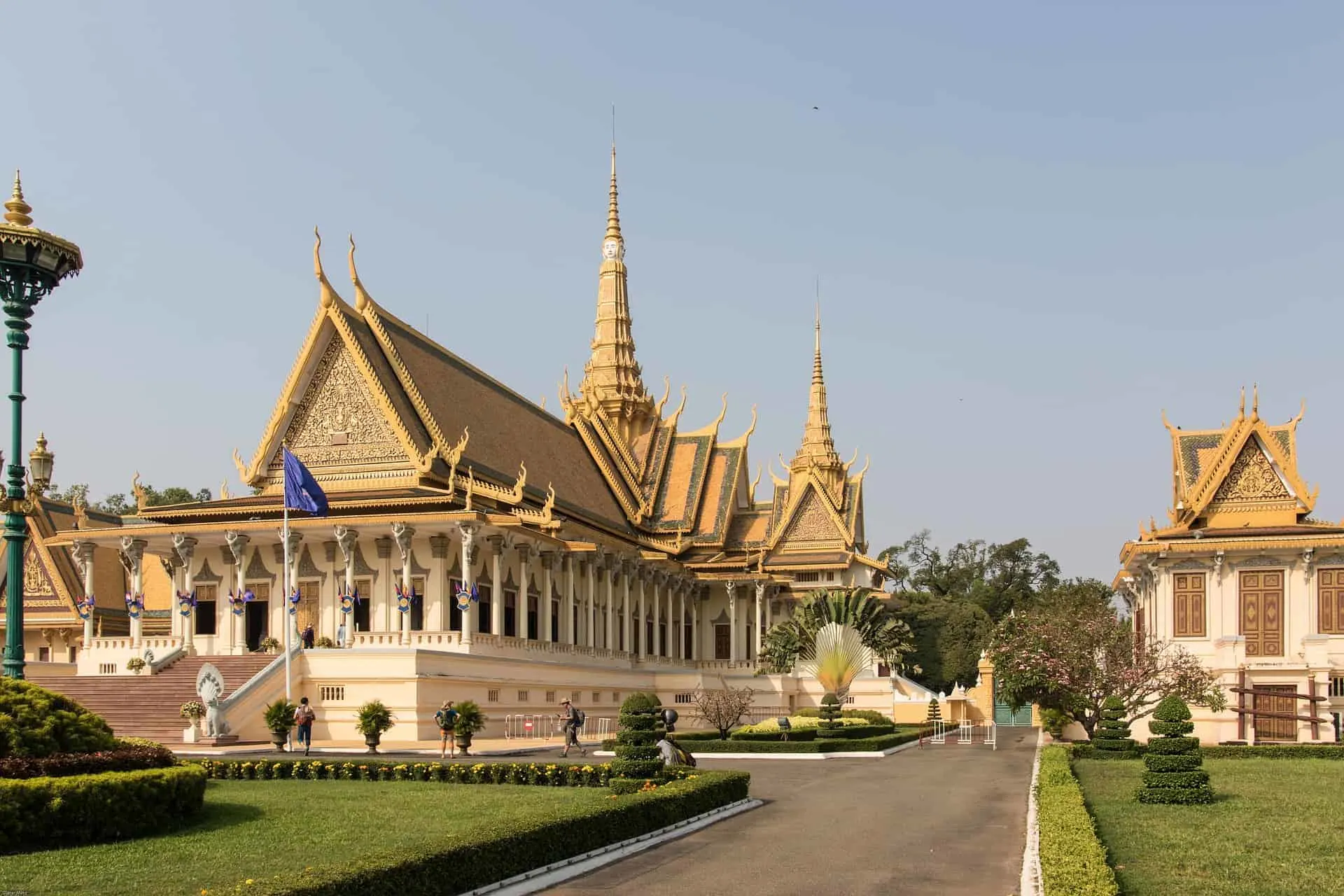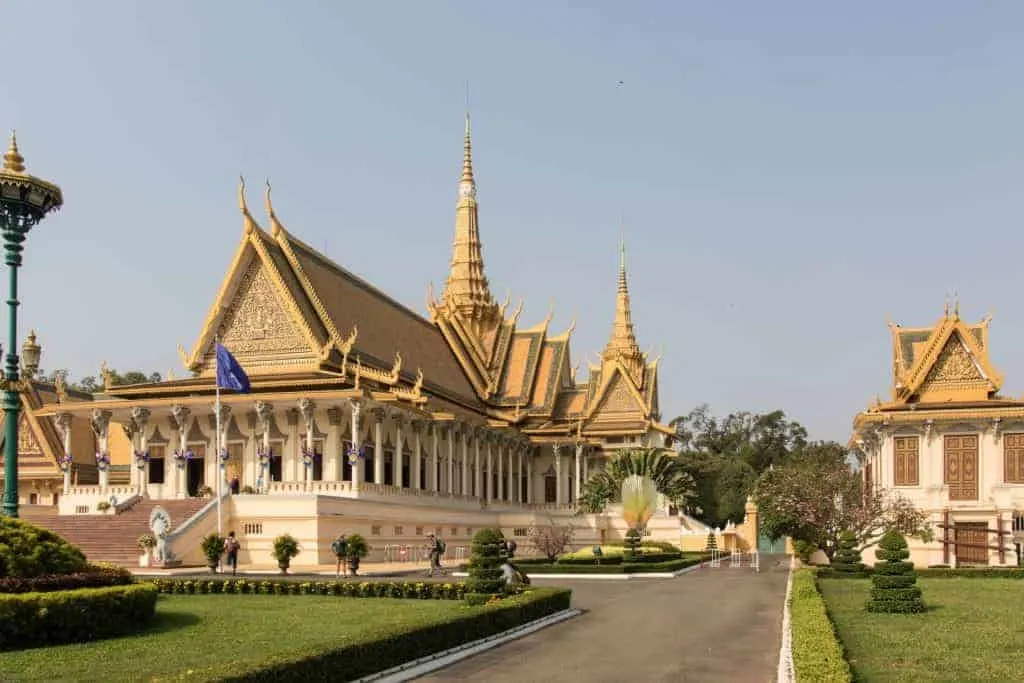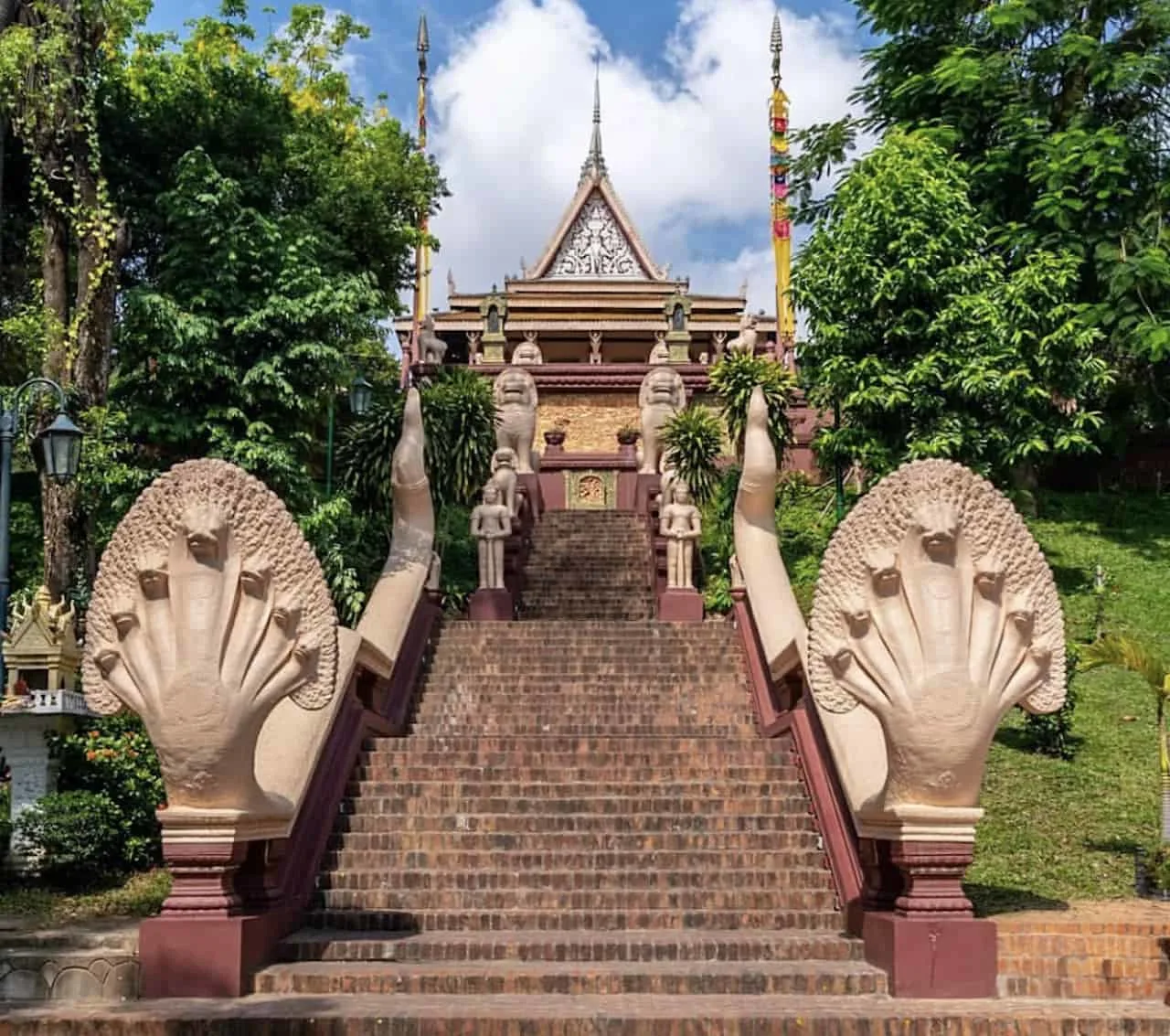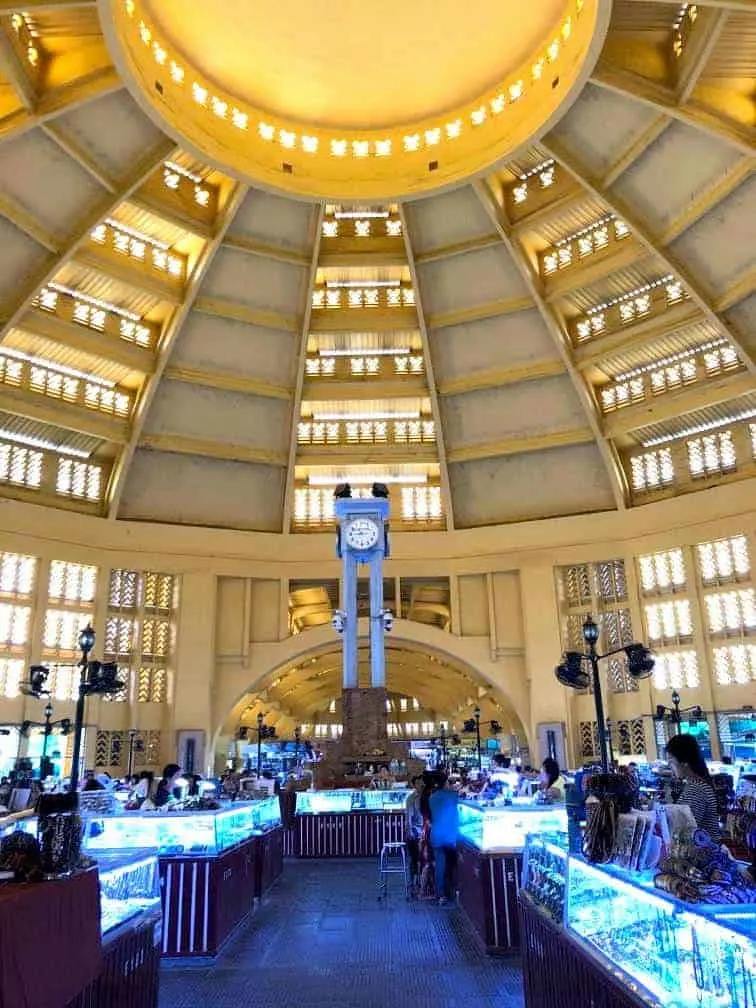 Day 5 – Phnom Penh Part II
On day two in Phnom Penh it is time to learn a bit more about its history and the genocide that happened here.
About a 45 minute tuk tuk ride south of the city lies the Choeung Ek Killing Fields. Here is where many of the prisoners from Tuol Sleng were brought to be killed and buried.
» The Visiting the Choeung Ek Killing Fields guide will help explain what you need to know when visiting this historical site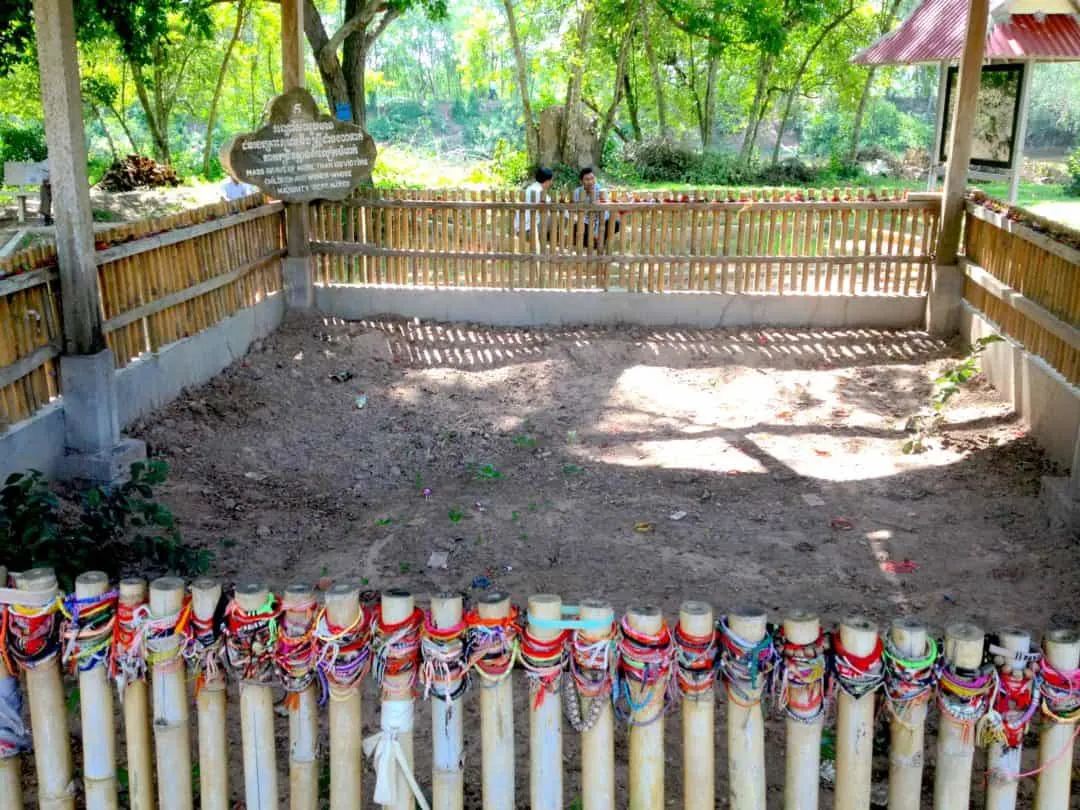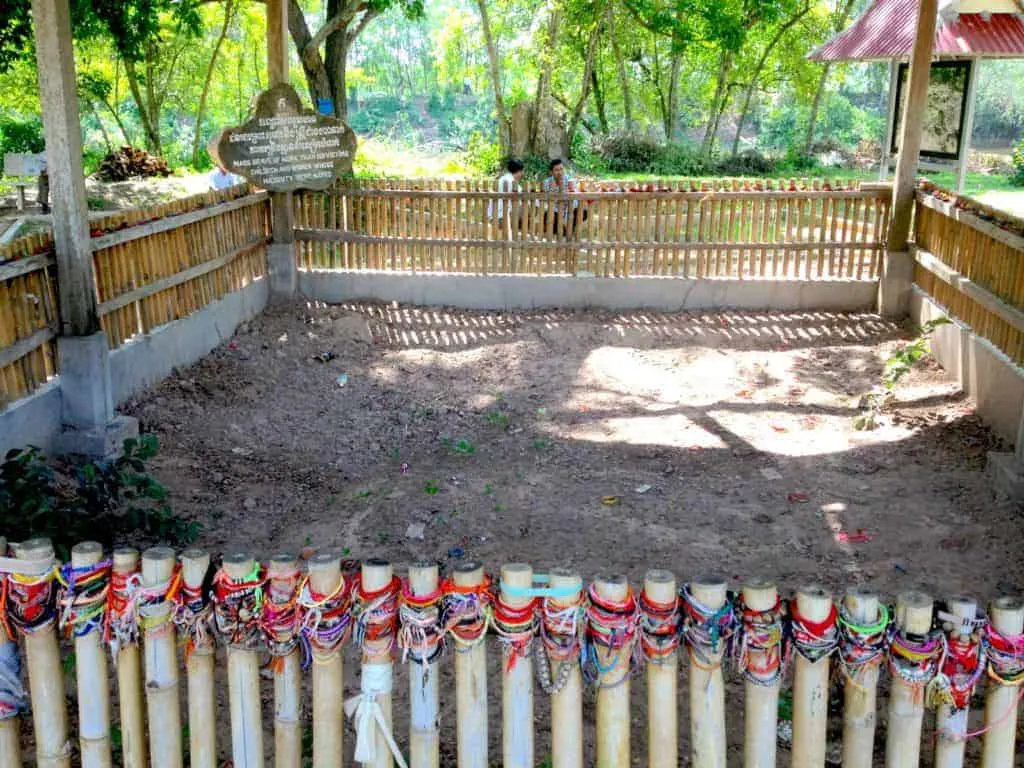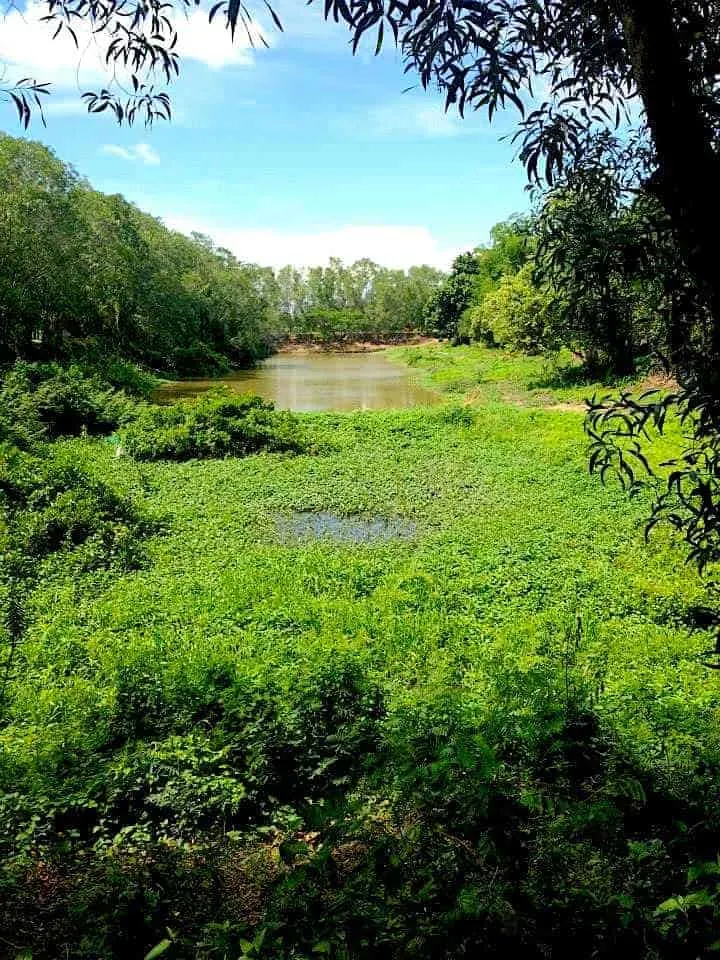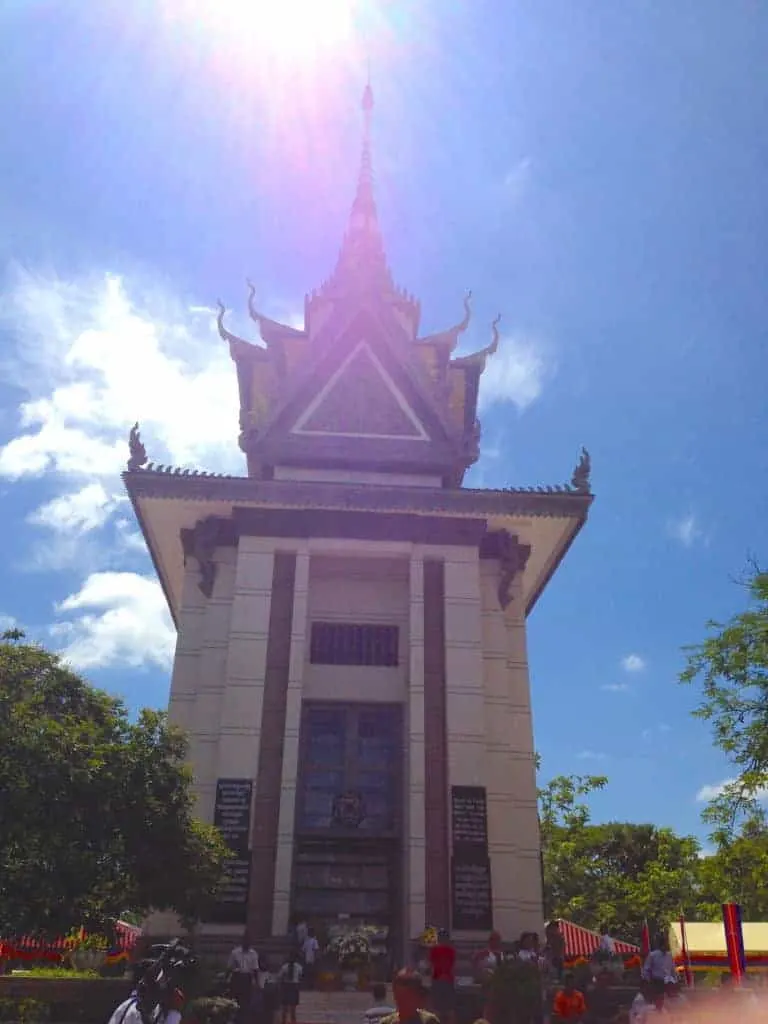 Once you are done with Choeung Ek, pack your bags and head over to Sihanoukville sometime in the afternoon / evening time.
The drive would take 4-5 hours or so. Next up are the beaches of Cambodia for your final couple days of your trip.
» End your trip at a relaxing hotel in Sihanoukville for nights 5 & 6
» Top Value Hotel Options: The Secret Garden at Otres Beach | Onederz Sihanoukville | Tamu Hotel
Day 6 & 7 – Sihanoukville
​Once you get to Sihanoukville, your next two days should be filled with beaches and relaxation after 5 full days of touring around.
There are plenty of beaches around the area – some of which are more secluded and quiet while others are more for the party scene.
This article gives a great recap of the beaches there and will give you an idea of what type of place you are looking for.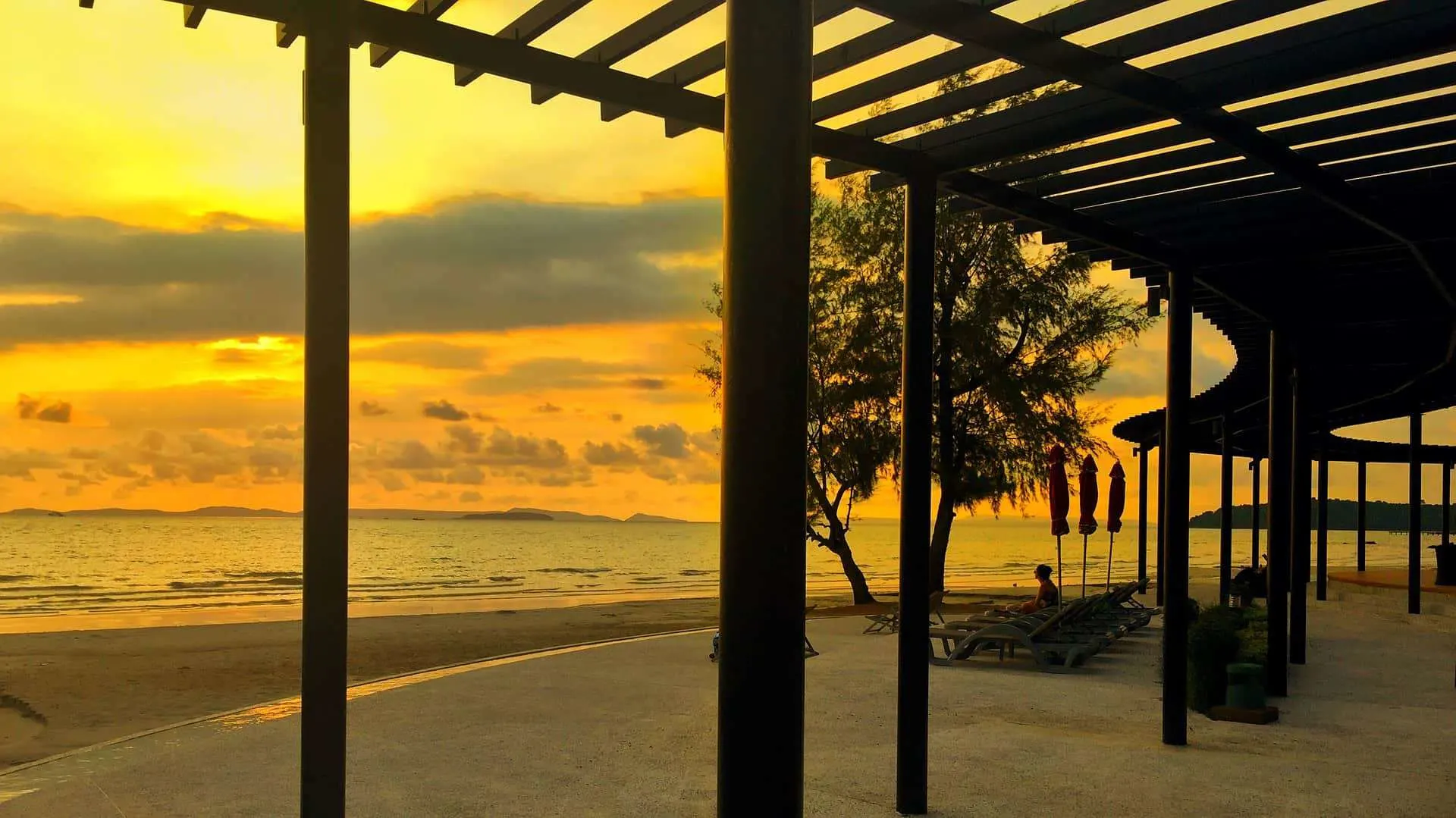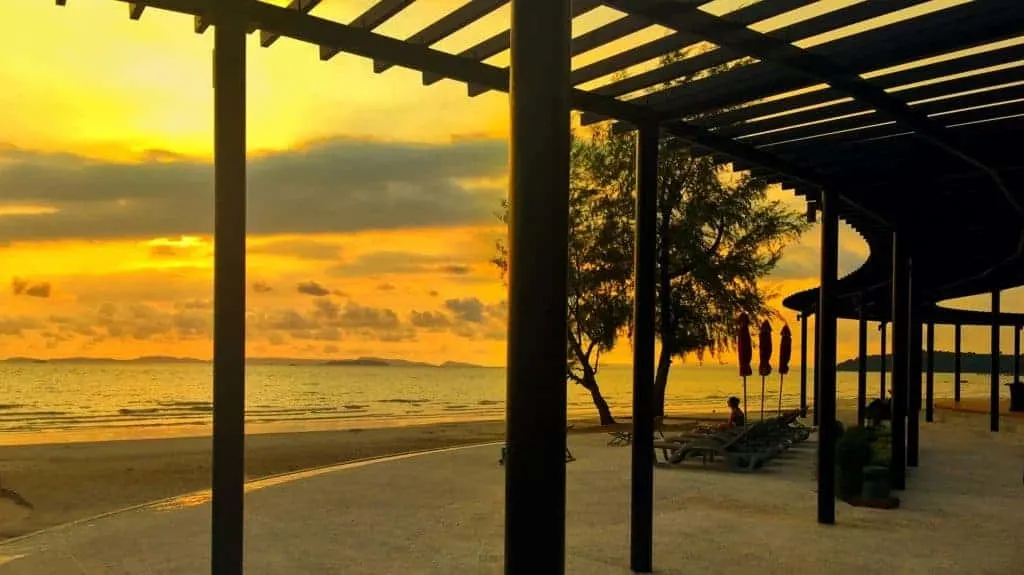 Alternatively to staying on the mainland of Sihanoukville, you can also head out to some close by islands, one of which is the beautiful Koh Rong (about a two hour boat ride away).
Whatever you choose, you should have about 2 days of beach time on the mainland or on one of the further out islands.
You can also do activities such as scuba diving, snorkeling, kayaking, or even kitesurfing.
There will be plenty to choose from depending on your adventure level. Also don't forget to roam the nearby markets for local goods and all kinds of food!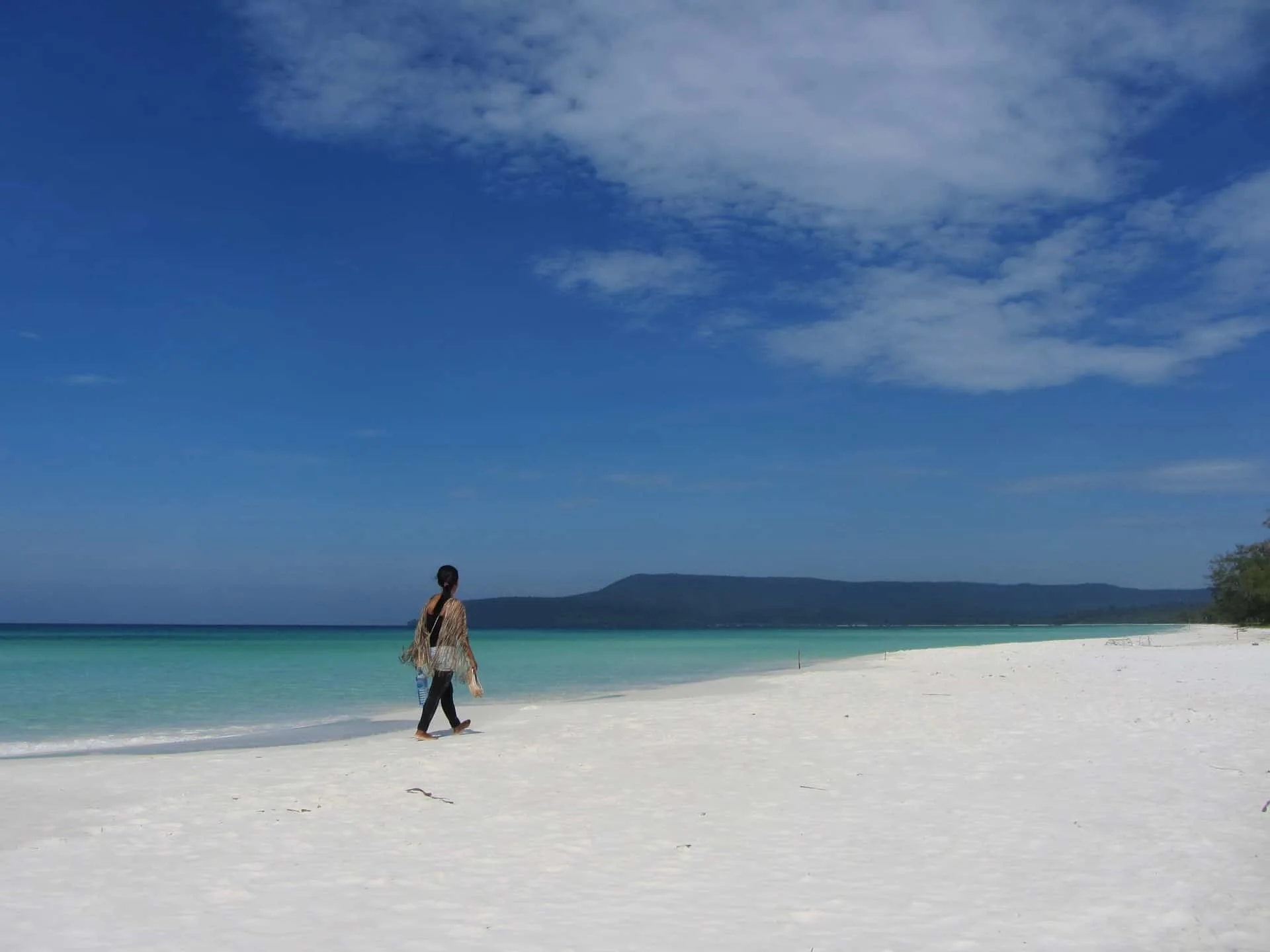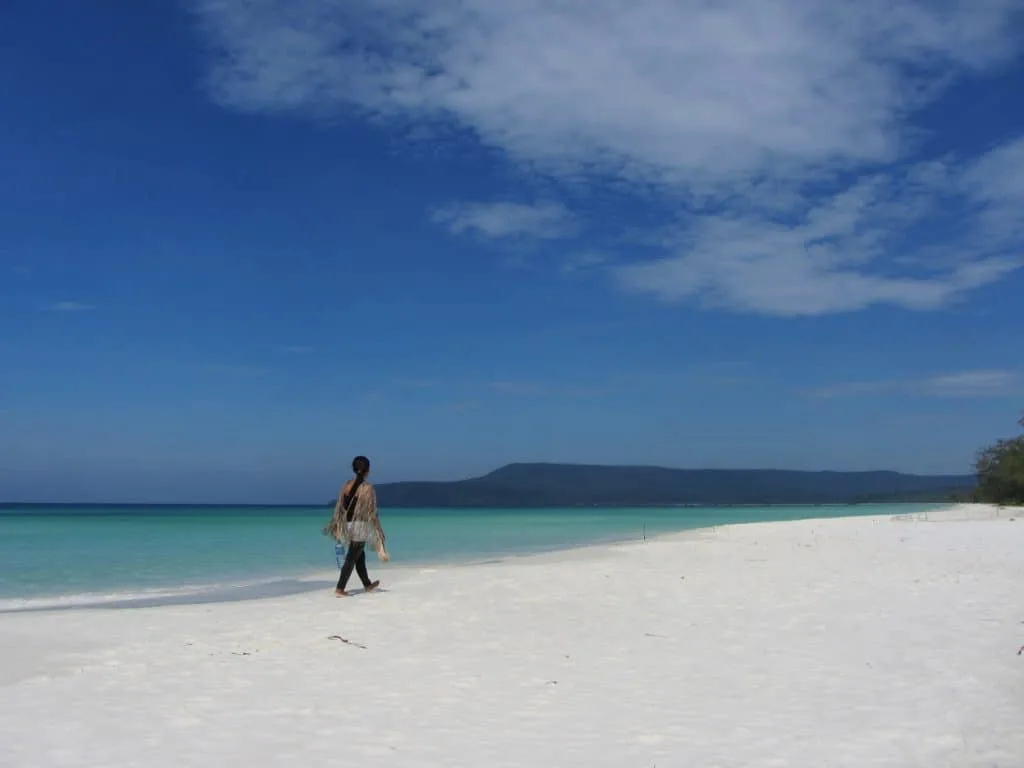 Once your two days in Sihanoukville are complete it is time to head back home or onwards to the next country on your Southeast Asia tour, either later in the evening on day 7 or sometime on day 8.
That concludes your one week in Cambodia trip. Have fun out there!
Head over to the Cambodia itineraries and guides page to check out some more helpful posts, and feel free to comment below with any questions!