If you are heading to Phnom Penh, you might be familiar with the powerful history of Cambodia that occurred not too long ago.
A mass genocide – first starting with citizens losing their rights and being sent to prisons and labor camps to be tortured, followed by millions eventually being killed. It was a horrific time in history that should not be forgotten.
The Choeung Ek Killing Fields are one of the places where the Khmer Rouge brought these innocent civilians, and where you can learn more about what had happened in Cambodia during the genocide.
* Affiliate Disclosure: This post may contain affiliate links, which means I may receive a commission if you make a purchase through the links provided, at no additional cost to you. Thanks for supporting the work I put into TripTins!
1) Introduction to the Choeung Ek Killing Fields
From 1975 to 1979 during the rule of the Khmer Rouge there were estimated to be 1.5 to 3 million killed in Cambodia. With Pol Pot as its leader, the Khmer Rouge began to force the people of Cambodia into labor camps to work the land as they were starved and tortured.
The regime also targeted and killed the wealthy and educated of society such as doctors, lawyers, teachers, and anyone associated with the prior government. It was a very dark time in history and is one that should not be forgotten.
The Killing Fields of Choeung Ek is where many of these innocent people were brought to be tortured and eventually killed. Altogether in the killing fields, there were 8,895 bodies found in a mass grave site.
A visit to Choeung Ek will give you the opportunity to learn a bit more about the history of Cambodia and the genocide firsthand.
2) How to Get There
The Choeung Ek Killing Fields are located about 15KM south of Phnom Penh. The easiest way to get to Choeung Ek is by tuk tuk.
Simply find a tuk tuk driver on the street and let them know that you would like to head over to Choeung Ek.
You should plan to have the driver wait for you as you visit and then have them drive you back into Phnom Penh. The tuk tuk ride should take about 45 minutes (1.5 hours round trip) + anytime you spend at the actual site.
When I was there a few years back, it costs about $20 or so for the 4 or so hours.
3) Opening Hours, Tickets and Audio Guides
The Choeung Ek Killing Fields are open every day from 8:00AM to 5:30PM.
I would leave 2+ hours of time to really explore and learn about the entire site. So if coming from Phnom Penh I would not leave past ~3:00PM in order to take in account driving time.
The price to enter the site is $3 however an audio guide is available for an extra $3 and is highly recommended ($6 altogether). It is super easy to use and very informative as you make your way along the route.
4) A Visit to the Choeung Ek Killing Fields
Note: Choeung Ek is not for everyone as there are some very powerful images and sites along the route. If you are not comfortable seeing such things or have young children it may not be the best place to visit.
Once you arrive at the Choeung Ek Killing Fields, buy your admission ticket and rent the audio guide as well from the ticket booth. Make sure to take note of your tuk tuk and where it will be waiting for you at the end of your visit.
As mentioned the audio guide is a very helpful tool. You will be able to follow the numbered path and as you start walking around, there will be different spots where you can turn on the audio guide for that specific location.
Altogether there are 19 spots along the route, where you can stop by and listen to what the audio guide has to say. On top of that there is a small indoor museum that you can visit before, during or after you walk along the route.
In addition to the guide, at many of the stops there will also be signs with some relevant information about the location.
The whole route should take about two or so hours before ending your visit and heading back to your tuk tuk and onto Phnom Penh.
This was definitely one of the more chilling and moving experiences to have, and it is one that is worth doing if you would like to learn more about the history of Cambodia.
5) Choeung Ek Killing Fields Pictures
You will come across different sites including mass graves, the killing tree, a memorial stupa, and museum, among many many others.
Below are just some pictures I had taken along the route. As you can imagine many of the stops on the route are tough to take in.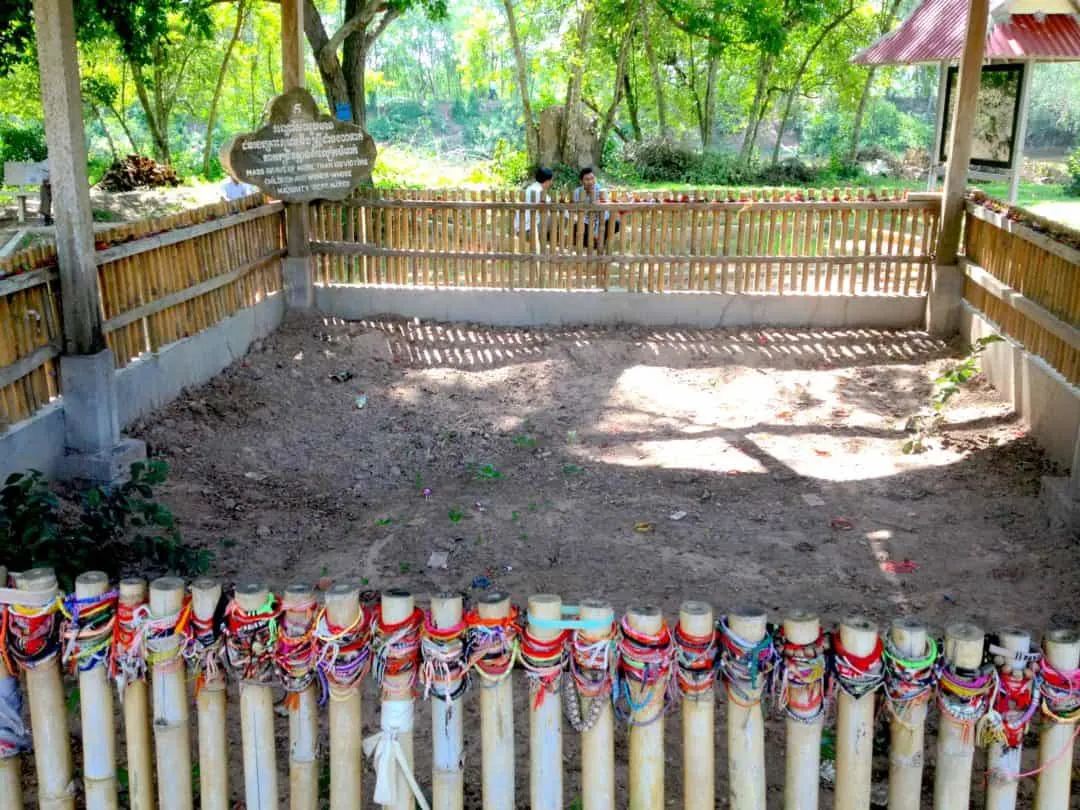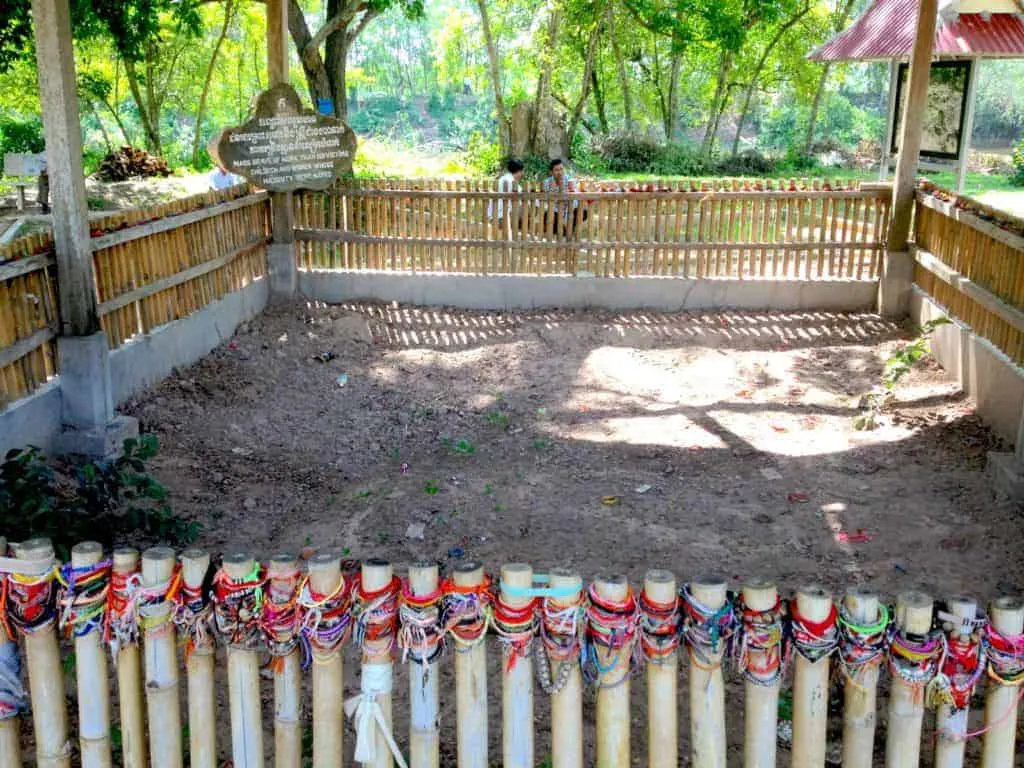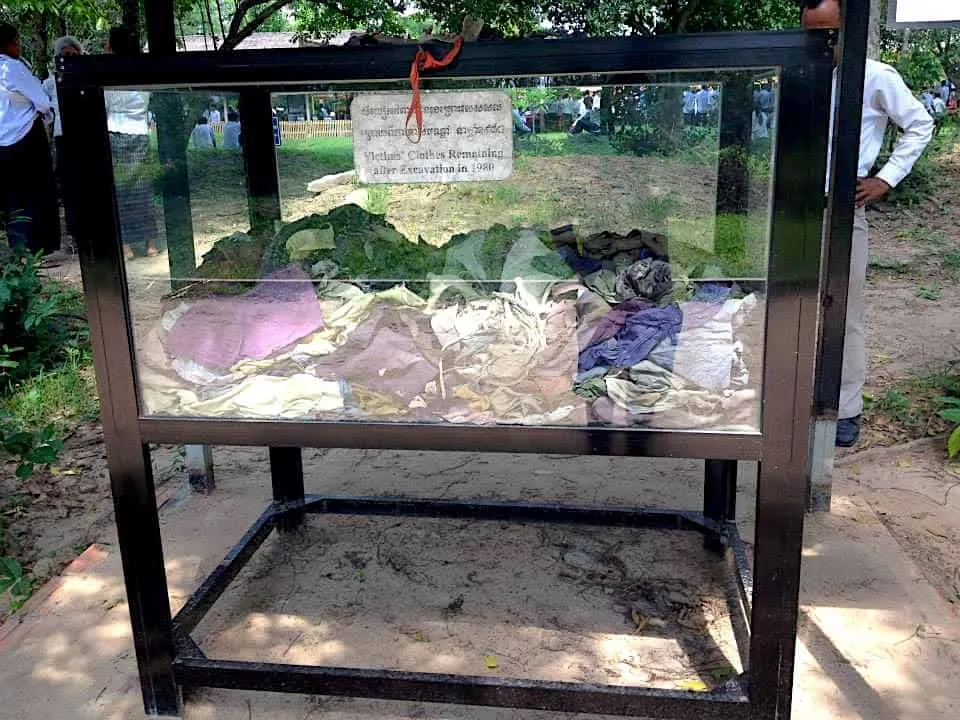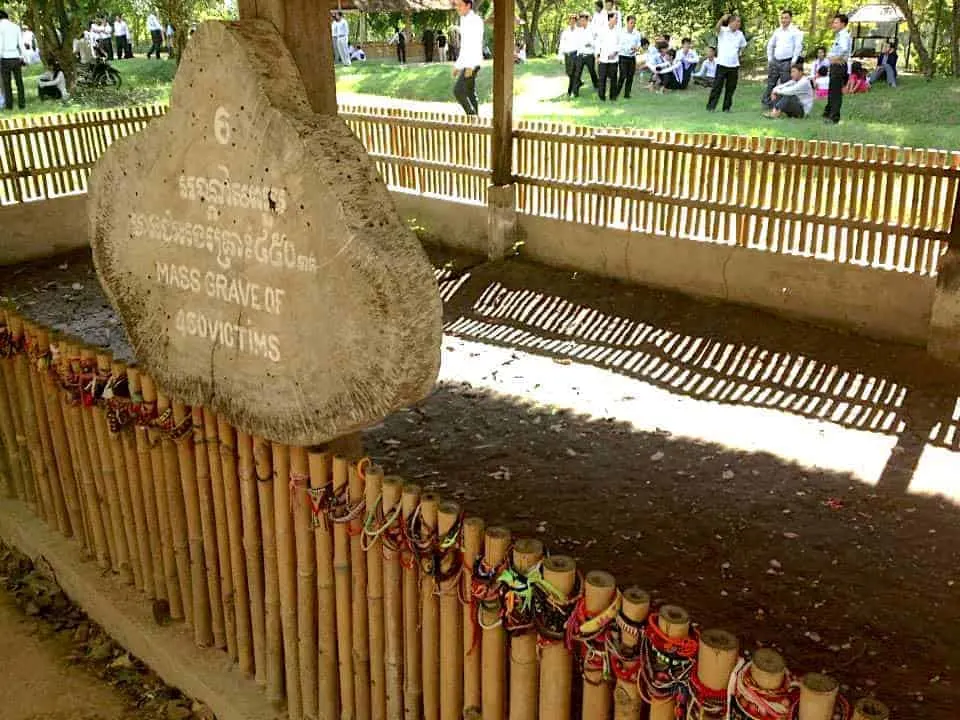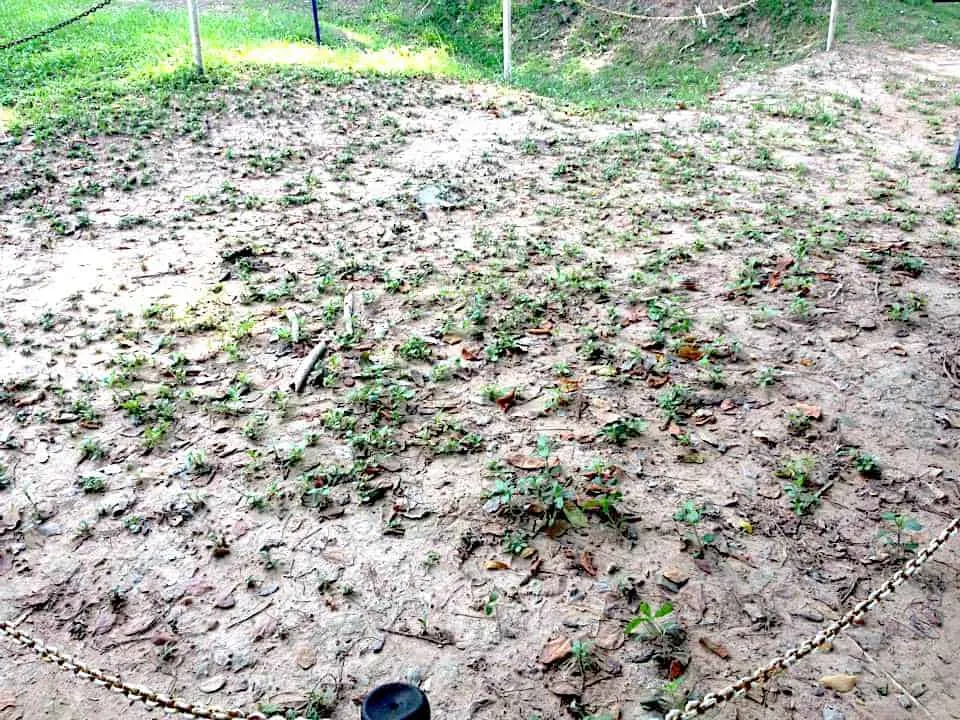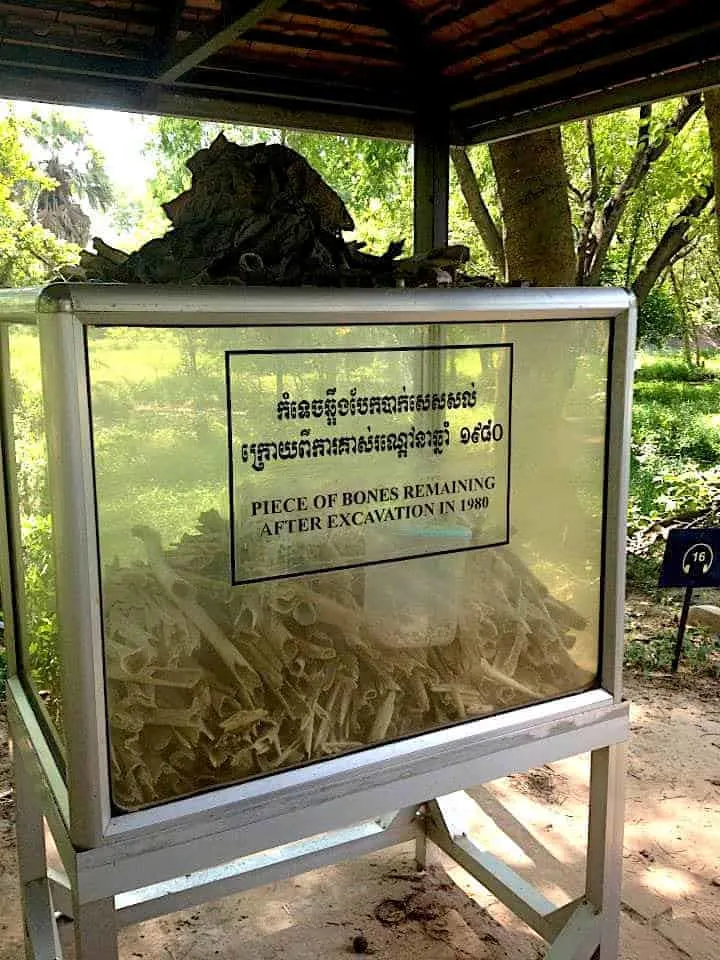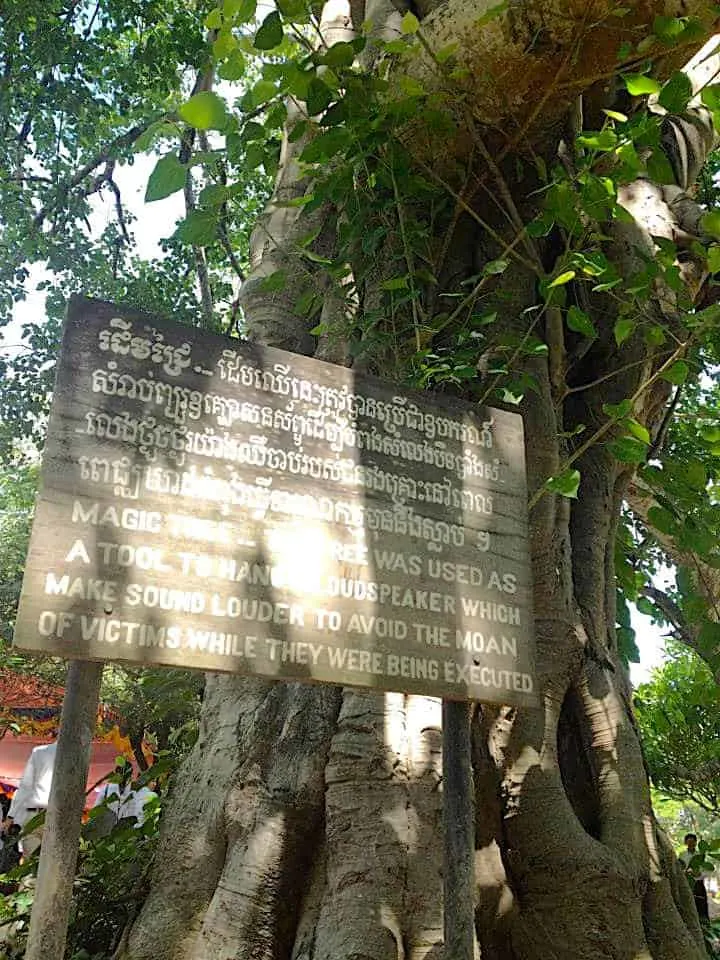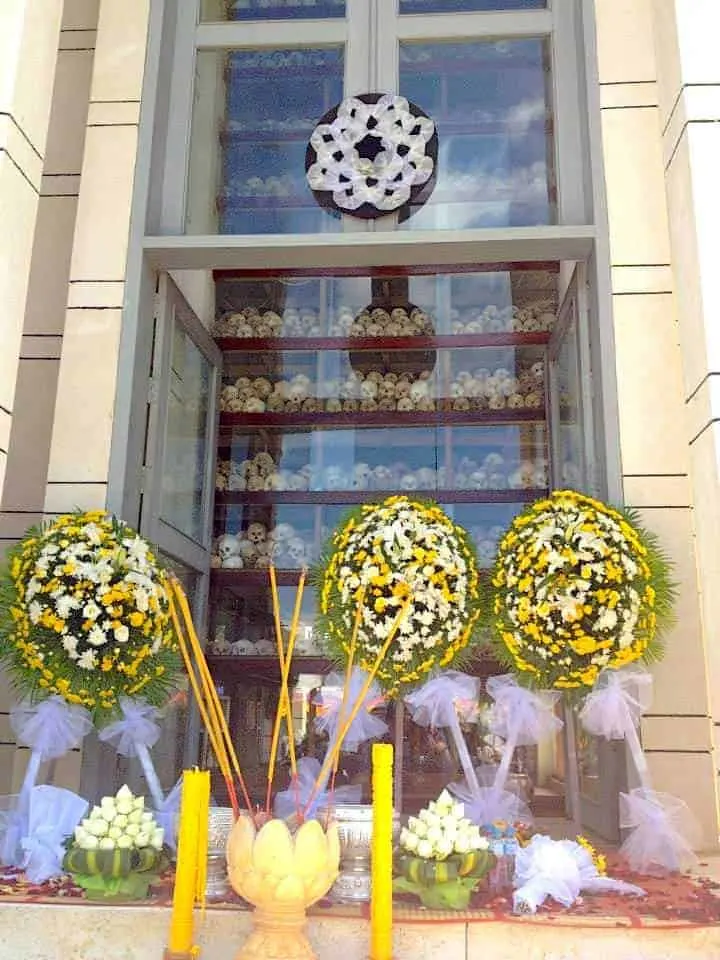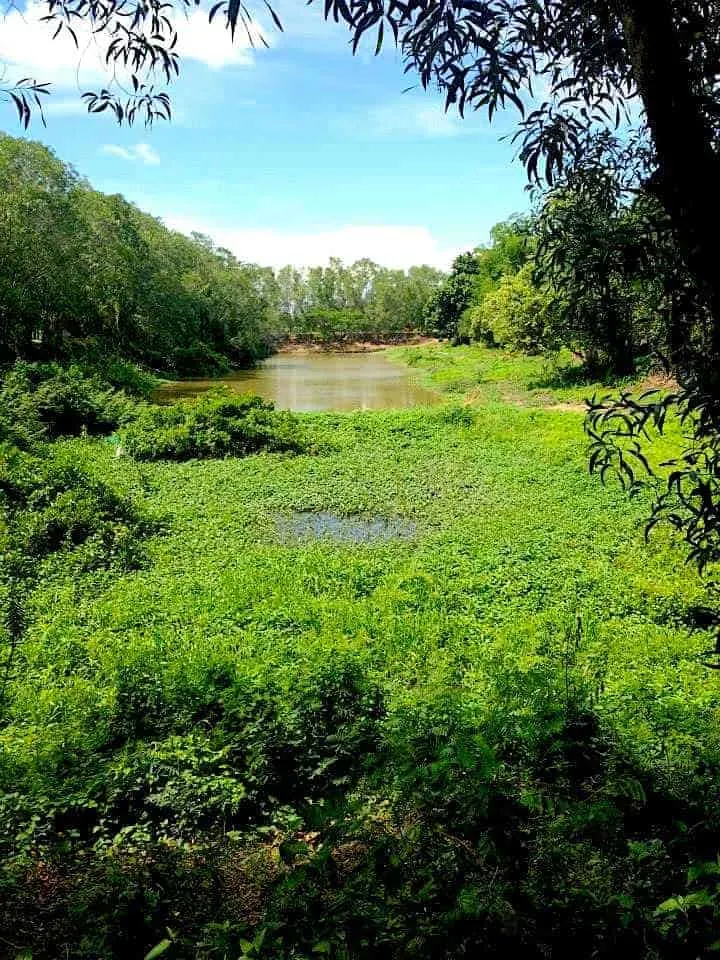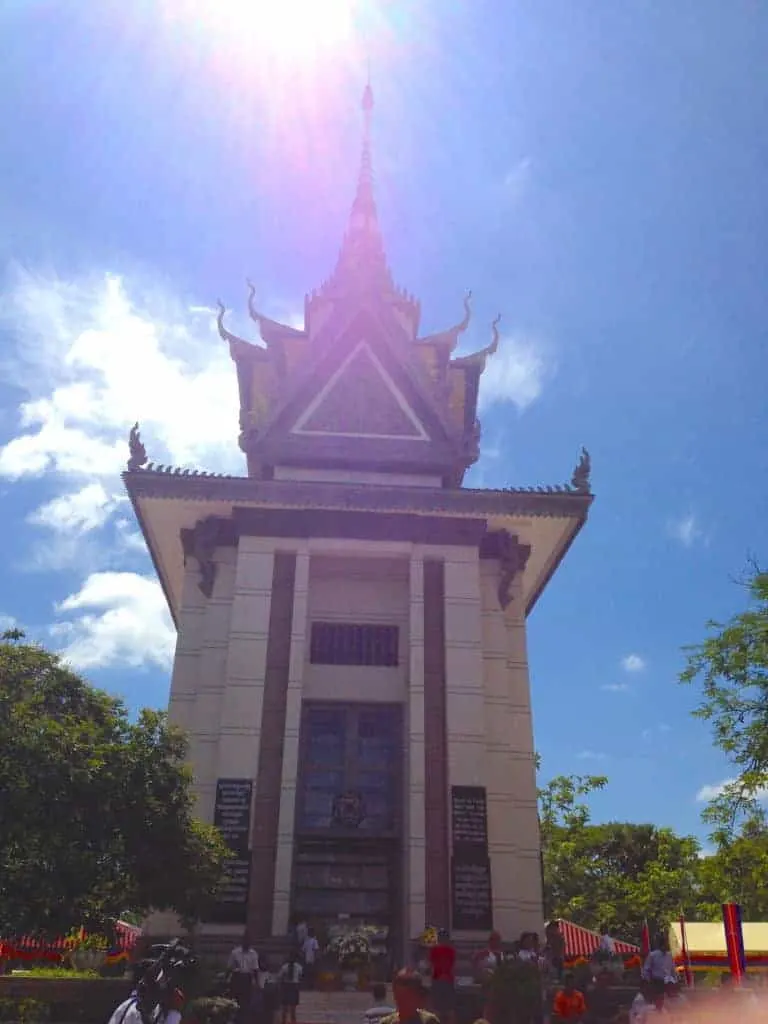 6) Where To Stay in Phnom Penh
If you are visiting Phnom Penh and need a place to stay below are a few highly rated and also highly valued hotels around the main area.
While they are not the cheapest, they are relatively cheap to what you would pay for a 4/5 star hotel anywhere else in the world.
If you want to check out some other options feel free to check out Booking.com, which has plenty of options at the best prices.
That about wraps up your guide to Choeung Ek. Take a look at our other Cambodia itineraries and guides to help out with any other trip planning.
Hope you enjoy your time in Cambodia. If you have any questions about the trip feel free to comment below!