Before heading off to Cambodia, take a look at this list of 7 helpful Cambodia tips that can help take you all around this incredible country.
From time of year to money questions to accommodations, this guide will cover it all and more. If you have any questions, comments, or other helpful tips feel free to add them in at the end of the post below.
* Affiliate Disclosure: This post may contain affiliate links, which means I may receive a commission if you make a purchase through the links provided, at no additional cost to you. Thanks for supporting the work I put into TripTins!
Tip #1: Getting Your Visa
If you are a US citizen traveling to Cambodia you must get a visa in order to enter the country. There are two ways to go about this – either apply for a e-visa online beforehand or get a visa on arrival when you land in Cambodia. Both processes are easy and simple to complete.
If you would like to save a bit of time when arriving either by land or air you can head over to the Cambodia Visa Application and follow the instructions.
The cost for the e-visa is $36 for a 30 day entry. Note that it can take a few days until the process is complete. Once you receive confirmation you should be good to go.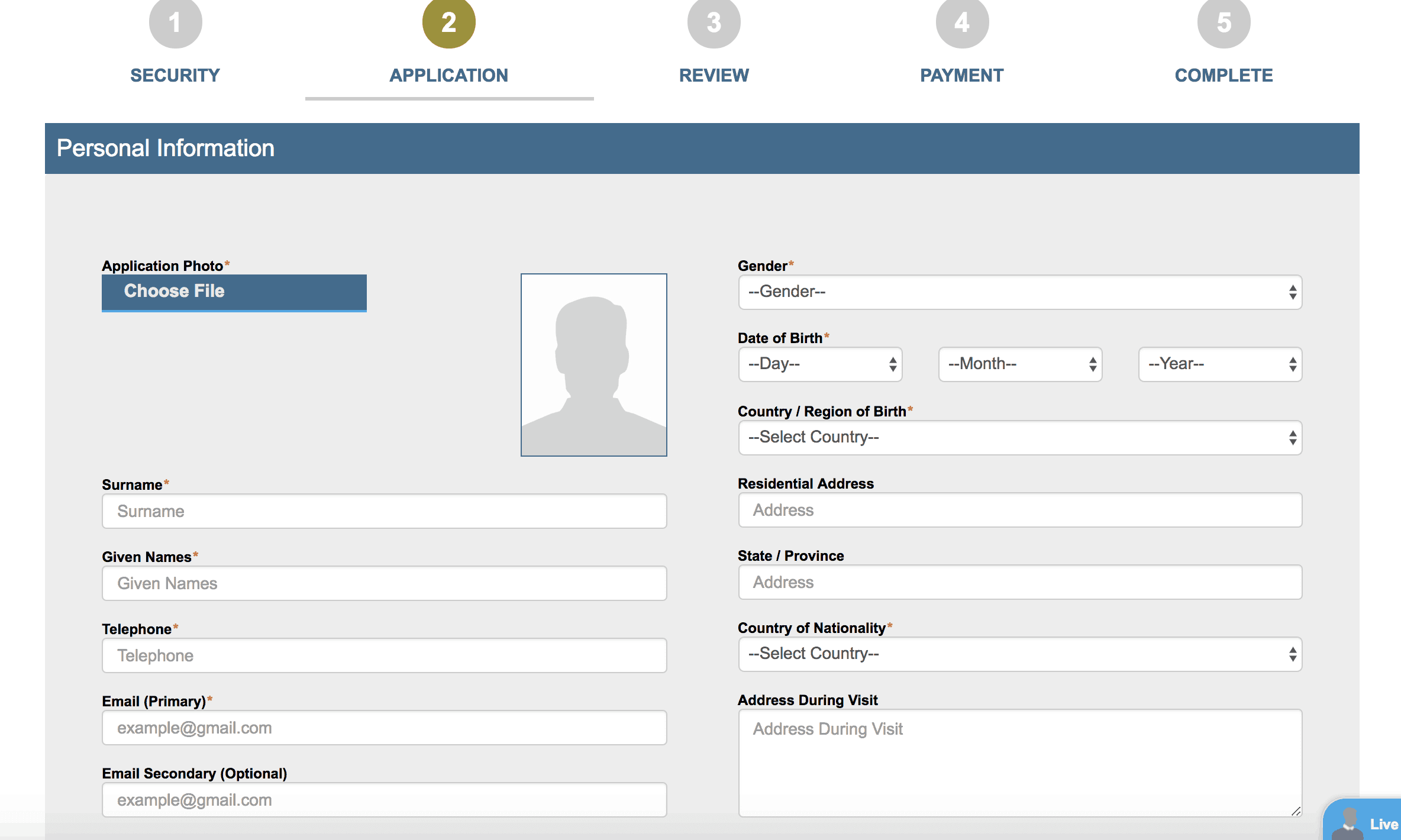 You can also get a visa on arrival for $30 when arriving either by land or air. If you opt for this, once you arrive in Cambodia you will first need to head over to the line to get visas before heading through immigration.
You will also need to bring a passport sized photo of yourself for them to complete the visa application. If you do not have a photo, they will charge an extra few dollars to supply one for you.
Tip #2: The Weather & When to Visit
​The weather in Cambodia is broken into two main seasons – the wet and dry. The wet season starts around May and ends in October while the dry season runs from November to April.
As you might expect, during the dry season there are more tourists around (at least in a place like Angkor Wat), however you will be welcomed with better weather for your trip.
During the rainy season, the forecast is sure to be filled with rainy days (shown in the screenshot below) BUT very rarely will you come across days during your trip where it is just raining all day long.
On the contrary, you will most likely have short periods of rain here or there, which can actually be quite refreshing after being in the sun with those high temperatures.
I happened to be there in June during my last trip to Cambodia, and not once was a day completely ruined because of rain. So if the rainy season is the only time you can go, don't let that deter you.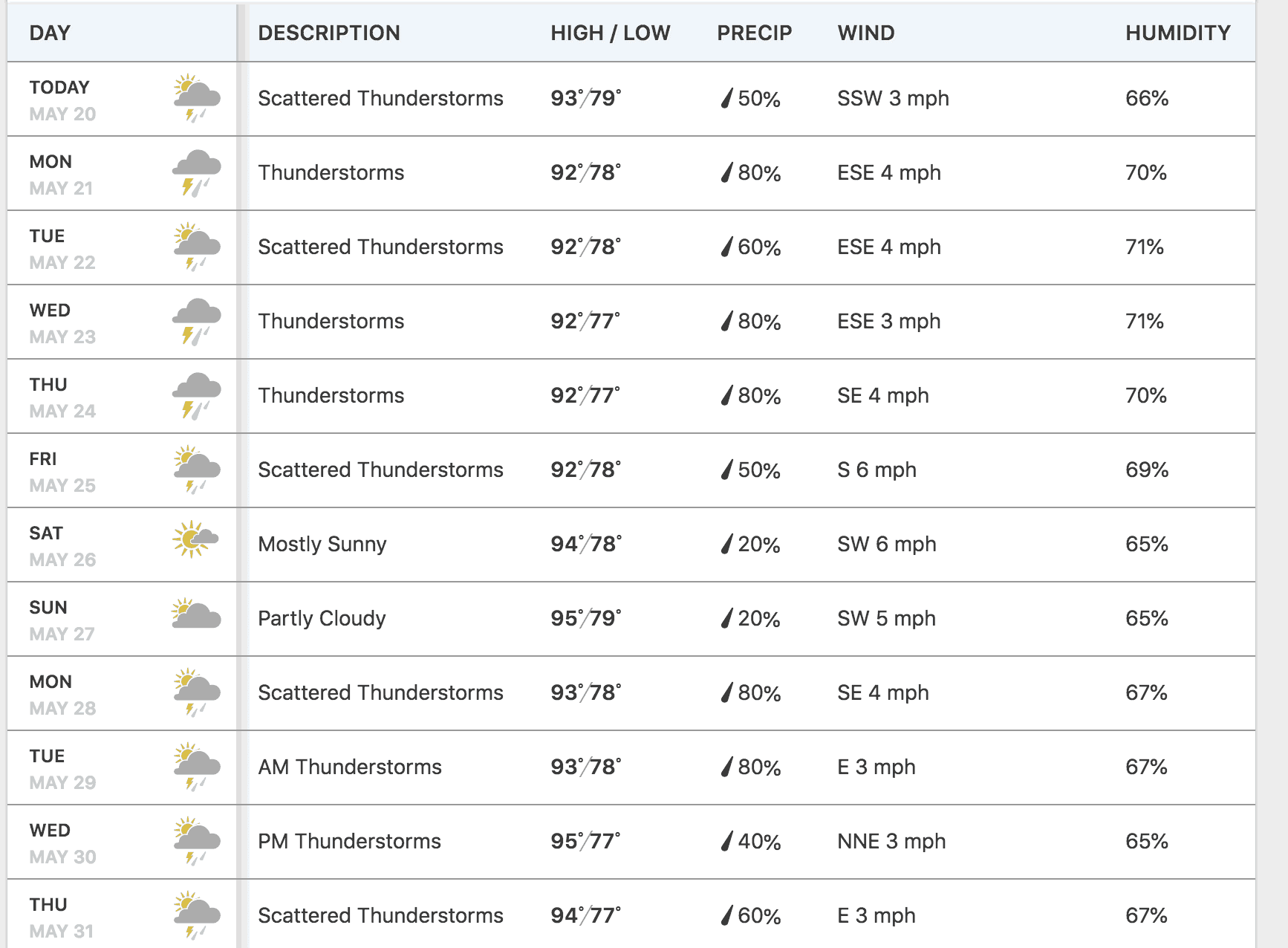 Tip #3: Accommodations & Where to Stay
Like most of Southeast Asia there are plenty of cheap and easy options for whatever your budget may be.
At one end of the spectrum you will have very cheap hostels that you can get a bed in a shared room for a couple dollars a night.
You can also opt for the more luxurious options, where a five star hotel can run you only a couple hundred dollars a night. Your money goes a very long way in Cambodia, so if there is one trip to spend a little extra money to upgrade, this could be it.
My go to for searching top hotels is Booking.com. You can use the search bar below for hotels in various cities throughout the country.
Tip #4: How to Get Around
If you are traveling to Cambodia or traveling within it, there are a few different transportation options that you will come by during your trip – all of which are relatively cheap, easy and convenient.
Flights – between major cities you can book flights for a pretty reasonable price. Cambodia Angkor Air is the main airline if flying within the country.
If you are flying to/from other countries around the area there are plenty of different airlines to choose from depending on destination.
Tuk Tuks – Throughout the major cities in Cambodia you will see that tuk tuks are the main transportation option for getting around. They are cheap and reasonably priced.
You should always agree on a rate beforehand so you are not taken advantage of once the ride is over. You can also hire a tuk tuk to take you around for the day if you are going all around a certain city.
I have done this both in Phnom Penh when heading to the Choeung Ek Killing Fields and for a half day at Angkor Wat. For $5-$10 an hour it can be a great way to get around and not worry about transportation.​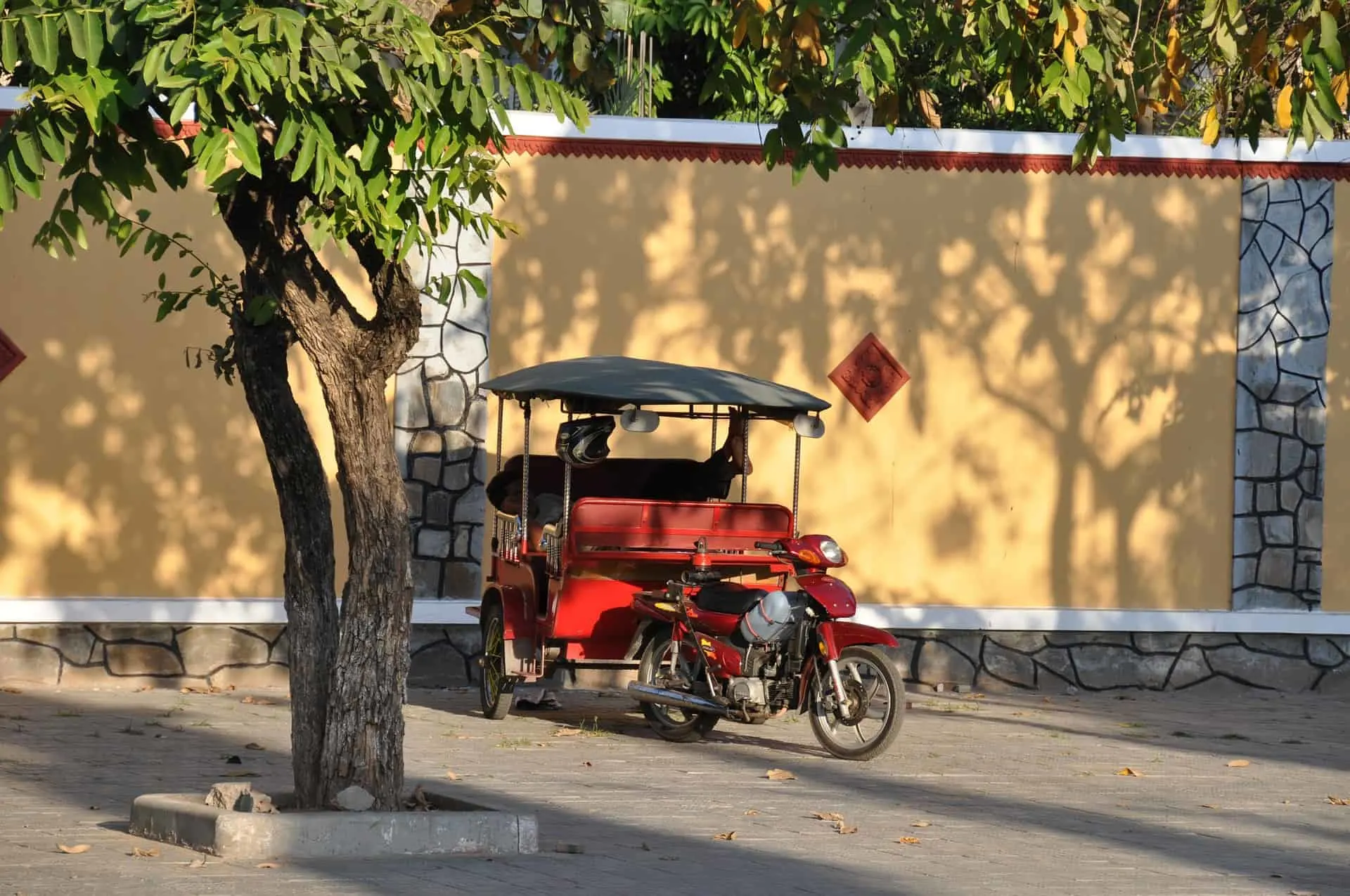 Busses – If you decide to bus between cities you should be just fine planning that once you arrive at your hotel. You can speak to the hotel staff, who will be sure to help you out get to your next destination.
Many hotels already have schedules and options for different cities around the country. They will either direct you to a pickup point or the bus could even pick you up directly from the hotel.
What I loved most about these busses is that you get to drive through smaller villages and the countryside of Cambodia – an opportunity you do not get with flying. Although it take a but longer, it is quite the experience to have.
Tip #5: Money, Money, Money
Usually when you go to a foreign country, you worry about taking out the local currency, figuring out the best exchange rate, and trying to understand how much different things cost.
However, the thing about Cambodia is that most transactions are actually done in USD and not their local currency – the Cambodian Riel ($1 USD = 4,000 KHR).
Nearly everyone in the major cities will accept USD and when taking money out of ATMs you will also most likely be getting Dollars and not Riel.
At times you might come across situations where you need some local currency, so just make sure you have some on you but for the most part USD should be just fine.
Tip #6: It Is Not Only About Angkor Wat
I would say nearly 90%+ people who I know went to Cambodia only did so as part of a larger trip (Thailand or Vietnam) and just stopped in Siem Reap for a day or two to see Angkor Wat.
Now while Angkor Wat is a must on anyone's bucket list, do not ignore the rest of Cambodia!
From the historical significance of Phnom Penh to the pristine beaches down by Sihanoukville, there is just so much more to see.
So when looking into a trip to the region, try and add in some more of Cambodia into that itinerary!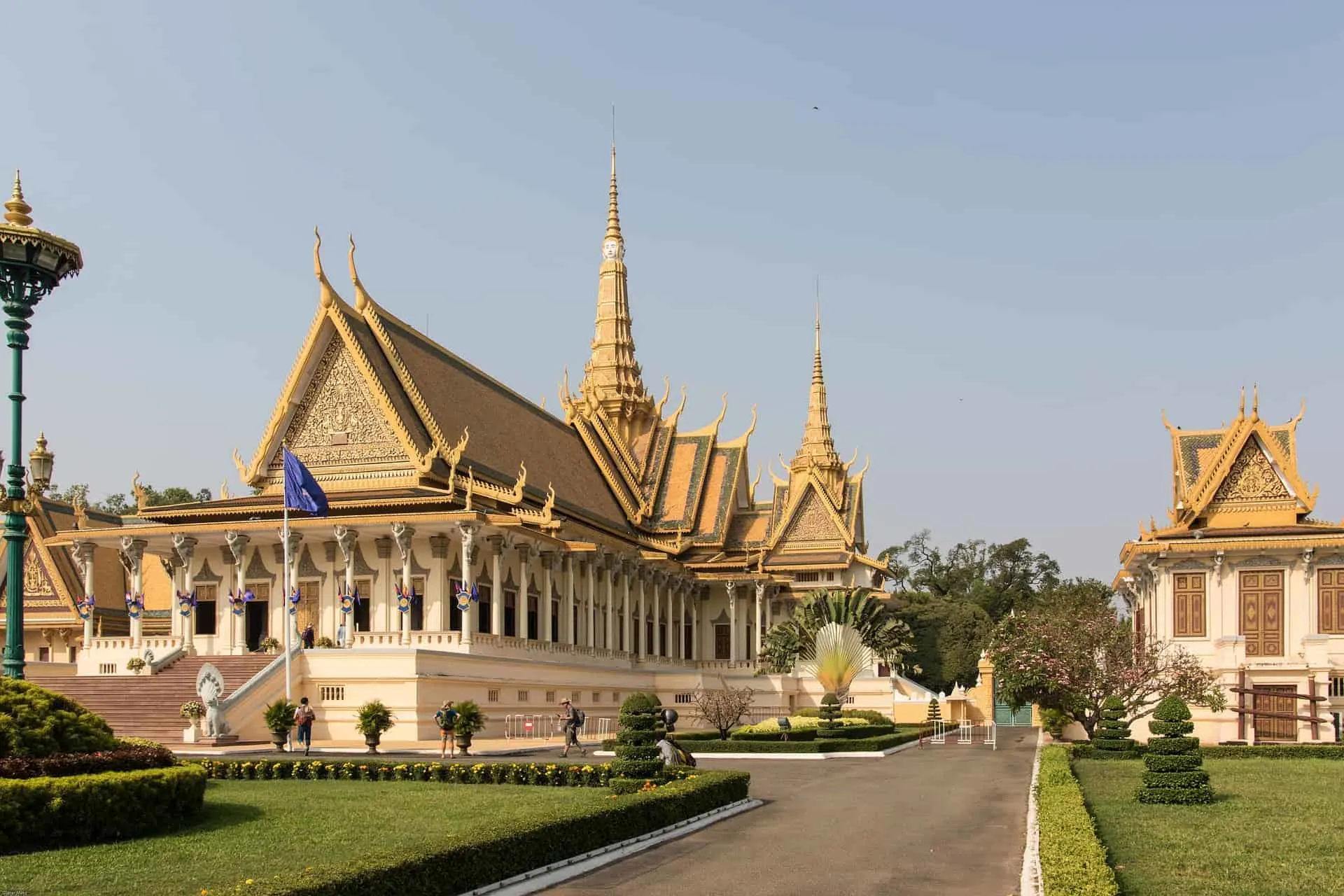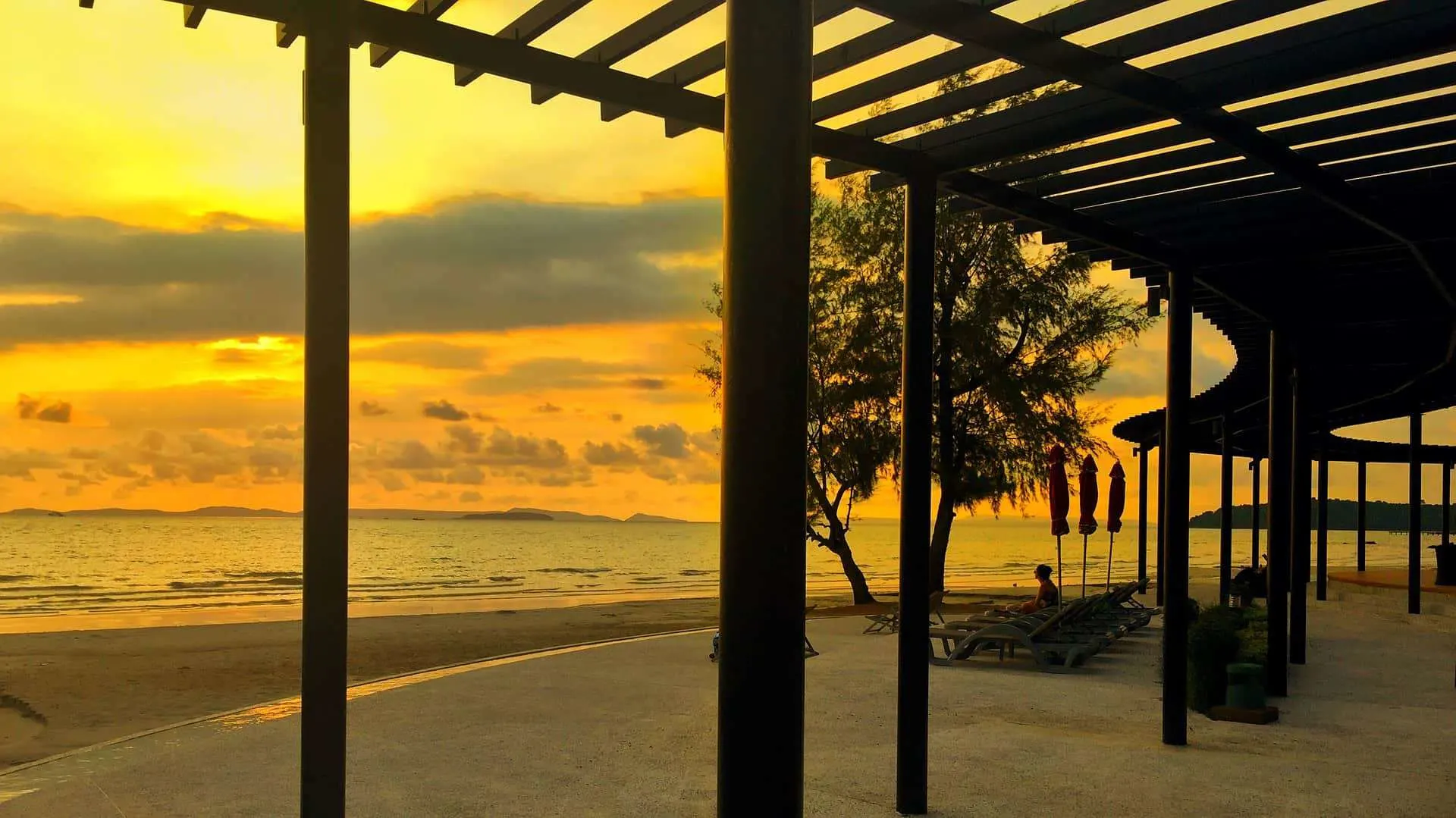 Tip #7: But Definitely Spend Time at Angkor Wat (and book a guide!)
More likely than not, Angkor Wat is already on your itinerary (as it should be!). One piece of advice that I will give after going there for just a day and a half my first time there, is to spend a few days around the area.
Siem Reap should be more than just a quick checkbox as you go in and out of Angkor Wat before moving on. Instead spend 2-3 days exploring both Angkor Wat and the surrounding area of Siem Reap.
For example you can do three half days of temple hopping and dedicate the second part of those days spending some time wandering the streets of Siem Reap or heading to the Tonle Sap floating village.
Don't be hesitant to head further out of the main Angkor Wat area to see some of those off the beaten path temples too.
Lastly, one of the best decisions I made while in Siem Reap is book a private guided tour for a day at Angkor Wat. Understandably not everyone likes tours and neither do I all the time.
However when dealing with one of the most historic places there is, a local guide can make all the difference.
I thoroughly enjoyed learning all about the different temples and history of each site as our guide took us all around and let us go at our own pace.
If a tour is something of interest to you as well, check out some highly ranked ones.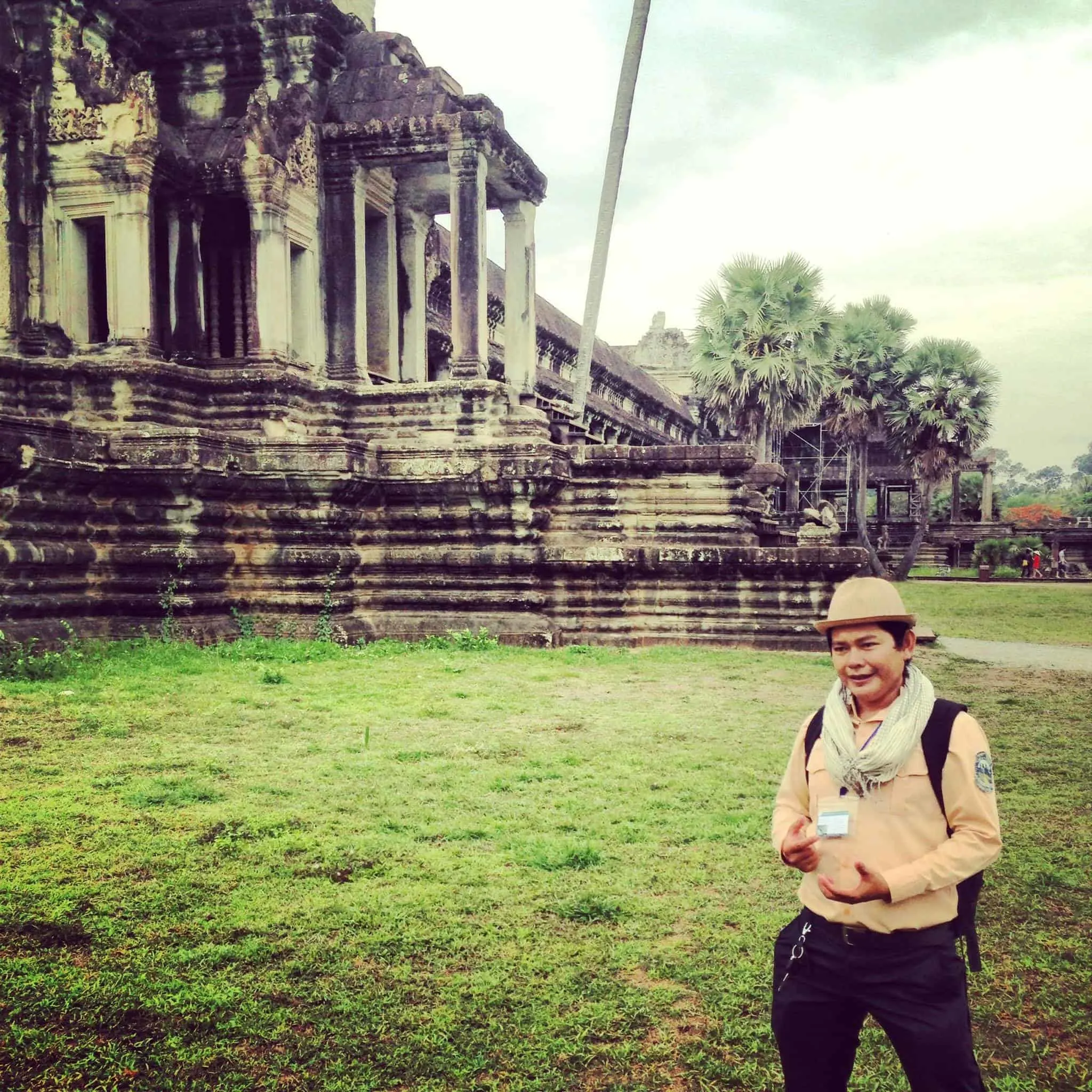 That about does it for some helpful tips of Cambodia. Feel free to comment below with any questions, comments or other thoughts.
Take a look at the other Cambodia itineraries and guides on the site. Have fun out there and safe travels!