When I was planning my trip to the Yucatan, I knew I wanted to visit some beautiful cenotes along the way. One that stood out among the rest was the San Lorenzo Oxman Cenote, located just 10 minutes away from the quaint town of Valladolid.
What sets Cenote Oxman apart from the rest is its rope swing that you can launch yourself into the water with.
Apart from the cenote, you can also find a pool/lounge area alongside a restaurant, where you can have a full day of relaxing time.
This short guide will give you some helpful information about San Lorenzo Oxman and help answer any questions you may have along the way.
* Affiliate Disclosure: This post may contain affiliate links, which means I may receive a commission if you make a purchase through the links provided, at no additional cost to you. Thanks for supporting the work I put into TripTins!
1) What is a Cenote
Well if you are visiting some cenotes you might as well get a quick lesson about what they are. If you are not familiar with the term, it is basically a sinkhole that develops once the limestone above ground collapses down below.
These cenotes can be found all throughout the Yucatan peninsula and odds are you will be passing by several different ones during your time around the area.
Many of these sinkholes have fresh water sources from underground that feeds into them, giving that clear color for some great swimming opportunities.
You may also find scuba divers at some of these cenotes, as they explore the underground cave like system that was created over thousands of years.
Some cenotes were also used as religious sacrificial areas such as the one at Chichen Itza. If you are headed there as well you are sure to pass by the famous Sacred Cenote, where hundreds of bones, artifacts, and jewelry have been found down below.
Now that you have a better idea of what a cenote is, lets get into Cenote Oxman!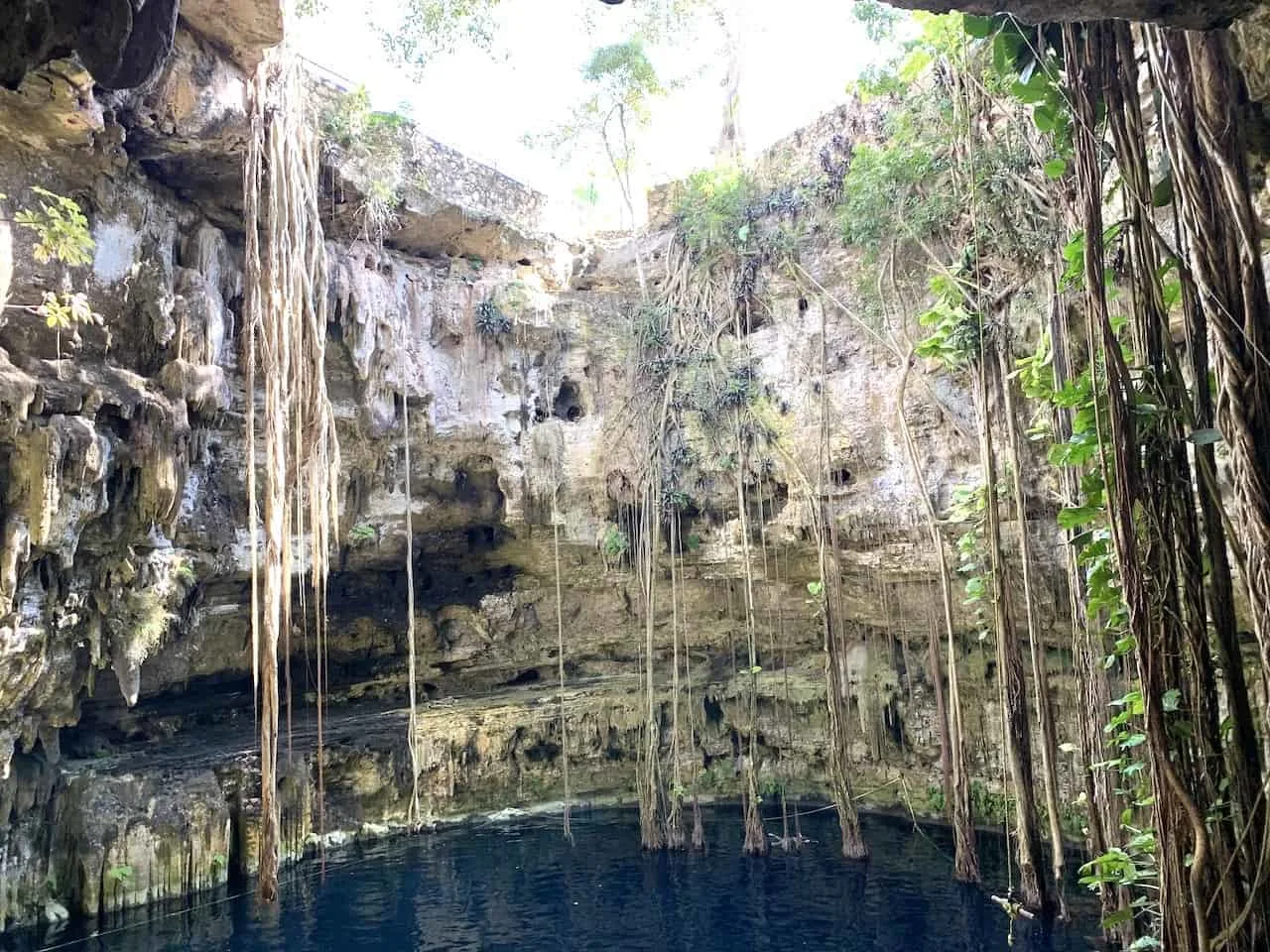 2) Where is Cenote Oxman
Unlike some other cenotes, Oxman is actually located within a hacienda property (Hacienda San Lorenzo Oxman). What was once a henequén (agave) plantation is now a place to hang out for an afternoon, soak up the sun, grab some food, and swim in the cenote.
The great thing about the property is that it is located just 10 minutes away from the city of Valladolid, so if you are staying there or coming back from Chichen Itza for example, you can easily add Cenote Oxman to your trip.
Below is a map that shows the location of the cenote (starred) along with pins for the city of Valladolid and the ruins of Chichen Itza.
Note: while there is clearly one main road that will get you to the entrance, you might come across some backroads to get you there as well.
As we were driving we saw signs pointing us to the hacienda and it ended up saving us a few minutes.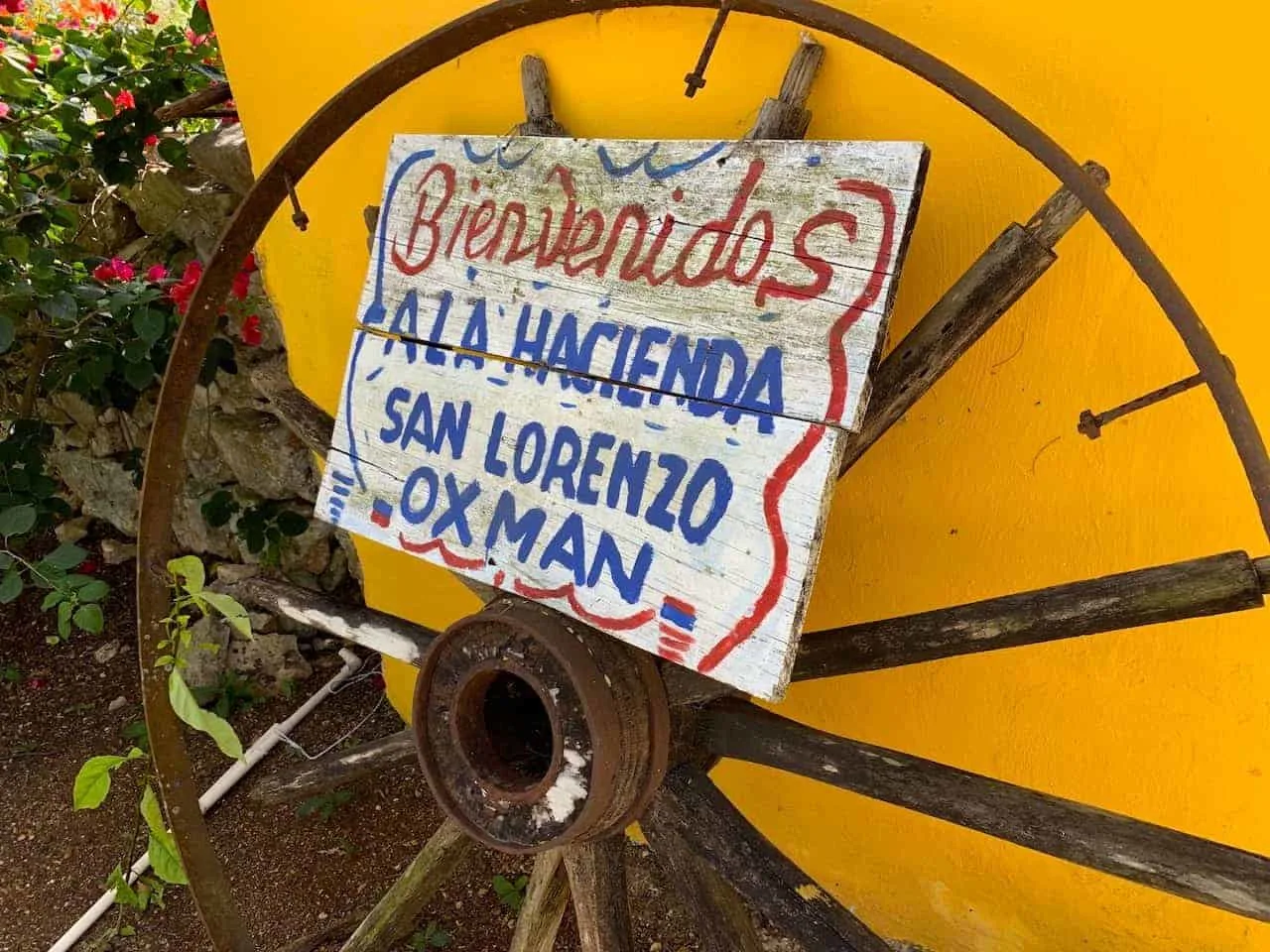 3) Tickets & Hours
When you arrive at the parking lot you will walk the short path and approach the beautiful colored hacienda.
At the front entrance there will be a small table where you will pay the entrance fee. There are a few different ticket options to consider (as of 2023):
1) Basic Package: 150 peso ($8 USD) – Access to Cenote & Pool
2) Plus Package: 300 peso ($16 USD) – Access to Cenote & Pool; 250 peso on-site restaurant credit
3) Buffet Package (Weekend Only): 350 peso ($18 USD) – Access to Cenote, Pool, & Buffet (drinks not included)
Not too bad of options if you ask me!
San Lorenzo Oxman Overnight
Another option to consider is actually staying at the hacienda itself. They have an AirBnb listing, which can be the perfect way to experience this cenote.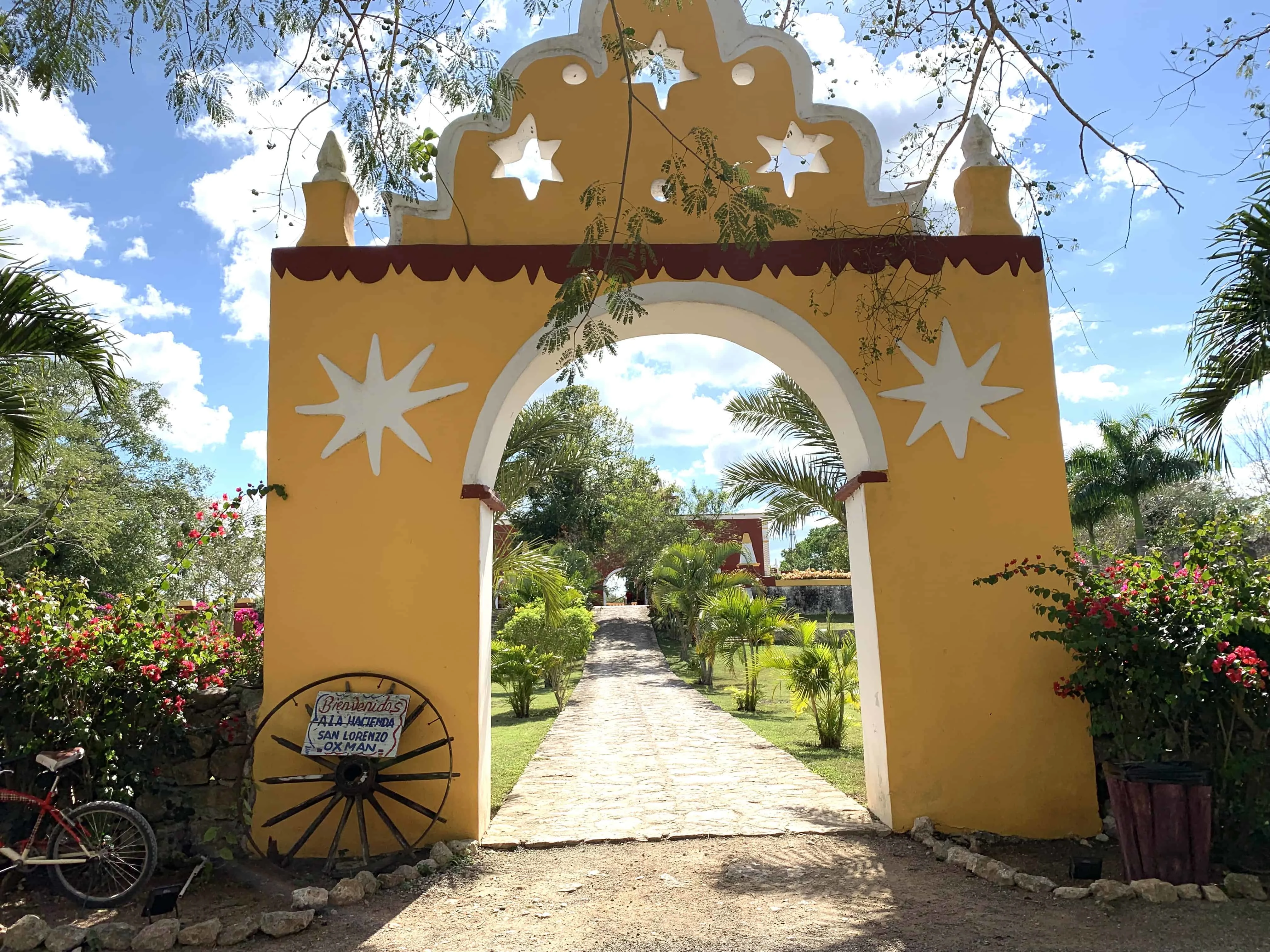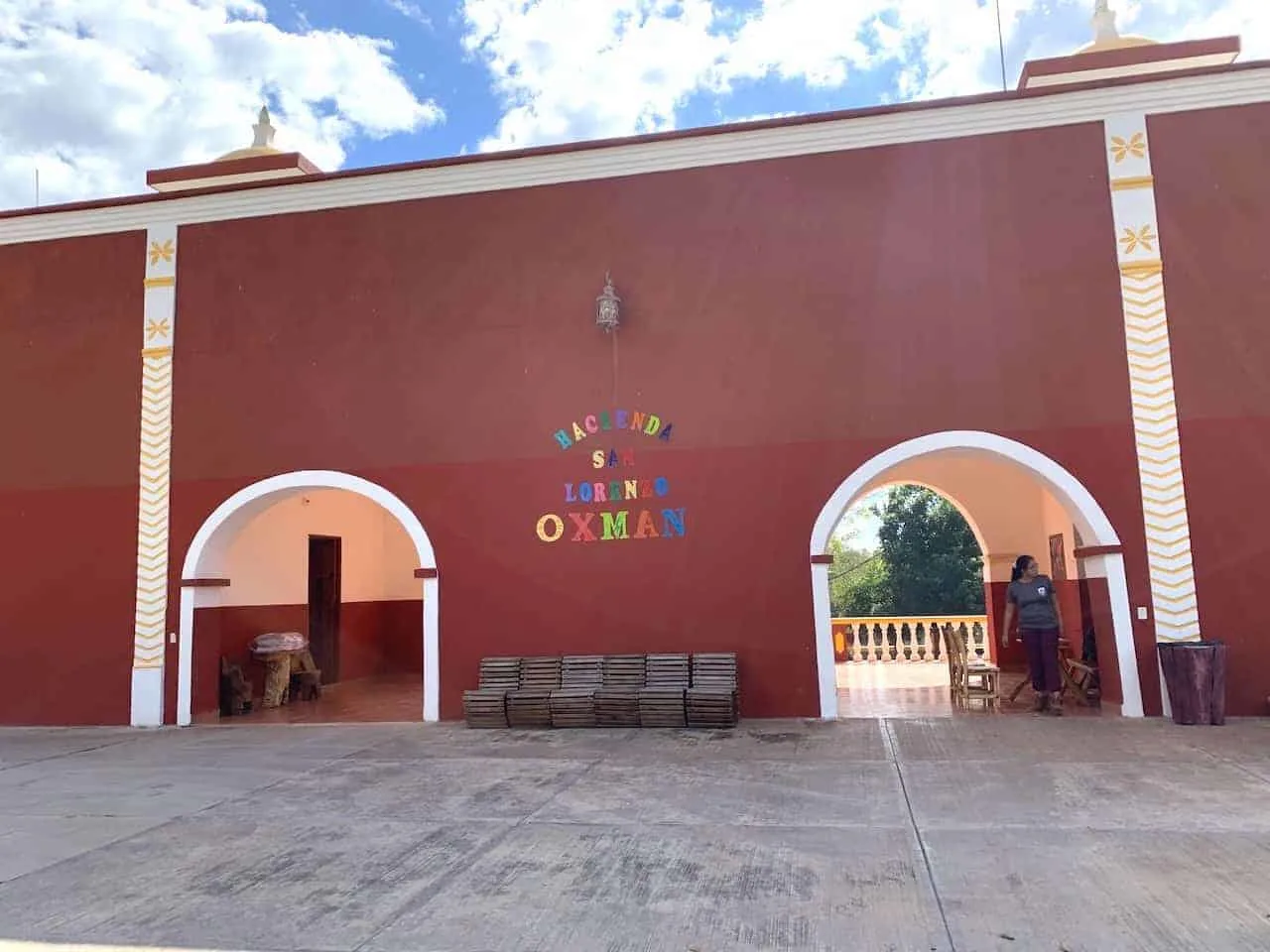 The hacienda and cenote are open 365 days a year from 7:00AM to 5:00PM, with the restaurant closing at 4:00PM.
The best time to visit though would be earlier on in the day, as there is a chance of tour groups visiting later in the afternoon.
Many of these groups usually visit a cenote after Chichen Itza. To avoid this possibility, visiting in the morning or early afternoon would be your best bet.
4) Cenote Oxman
Before heading down to the cenote, take in the view from one of the platforms up above. You will be able to get a good look at how deep and vast the cenote is with all the tree roots hanging down off the side.
You can then enter the small entrance where you will descend 73 stairs down to the bottom.
Once down, there are plenty of areas to leave your belongings off to the side. You can decide to just head down the steps into the water or take part of the epic rope swing to enter the water down below.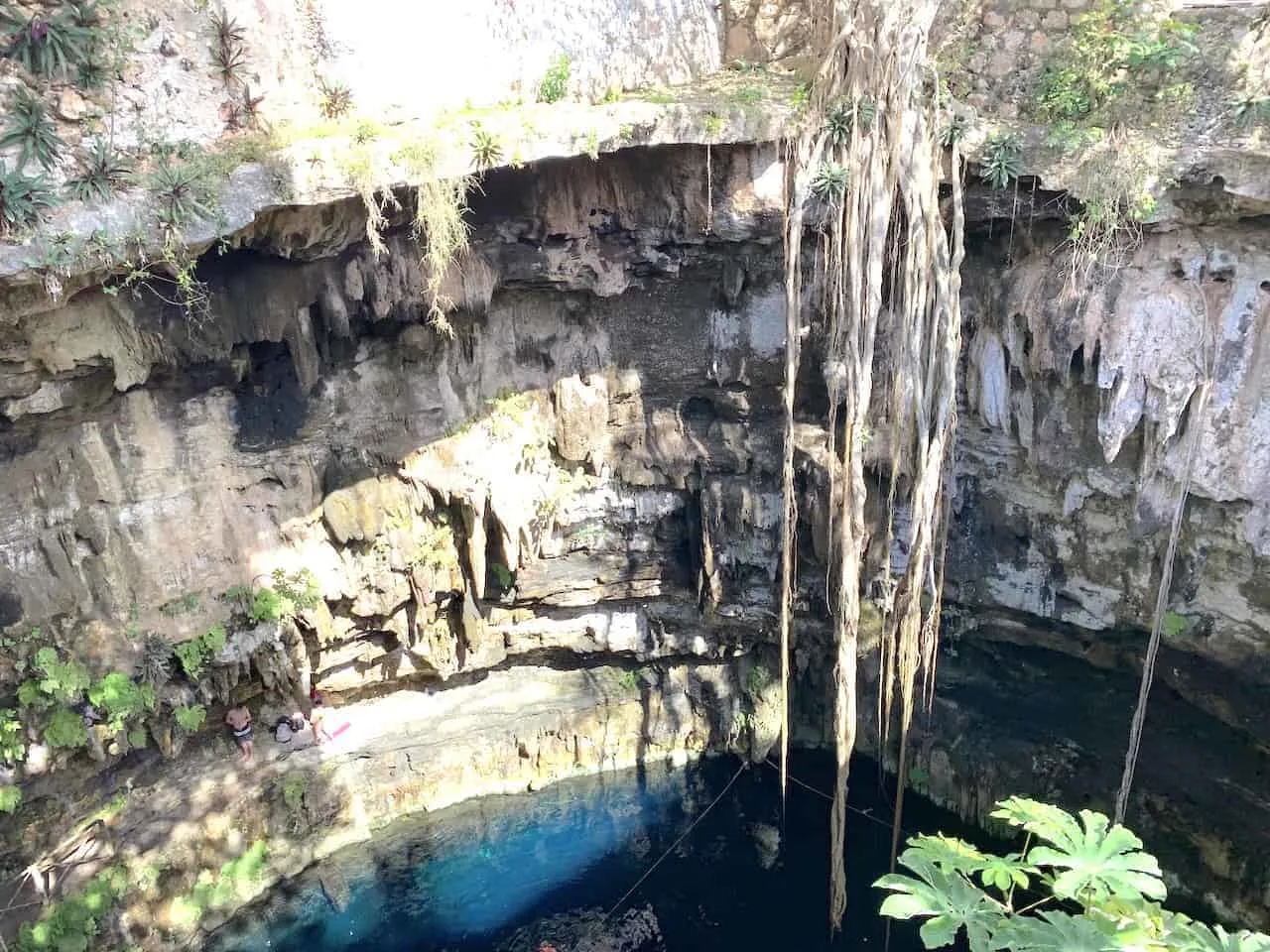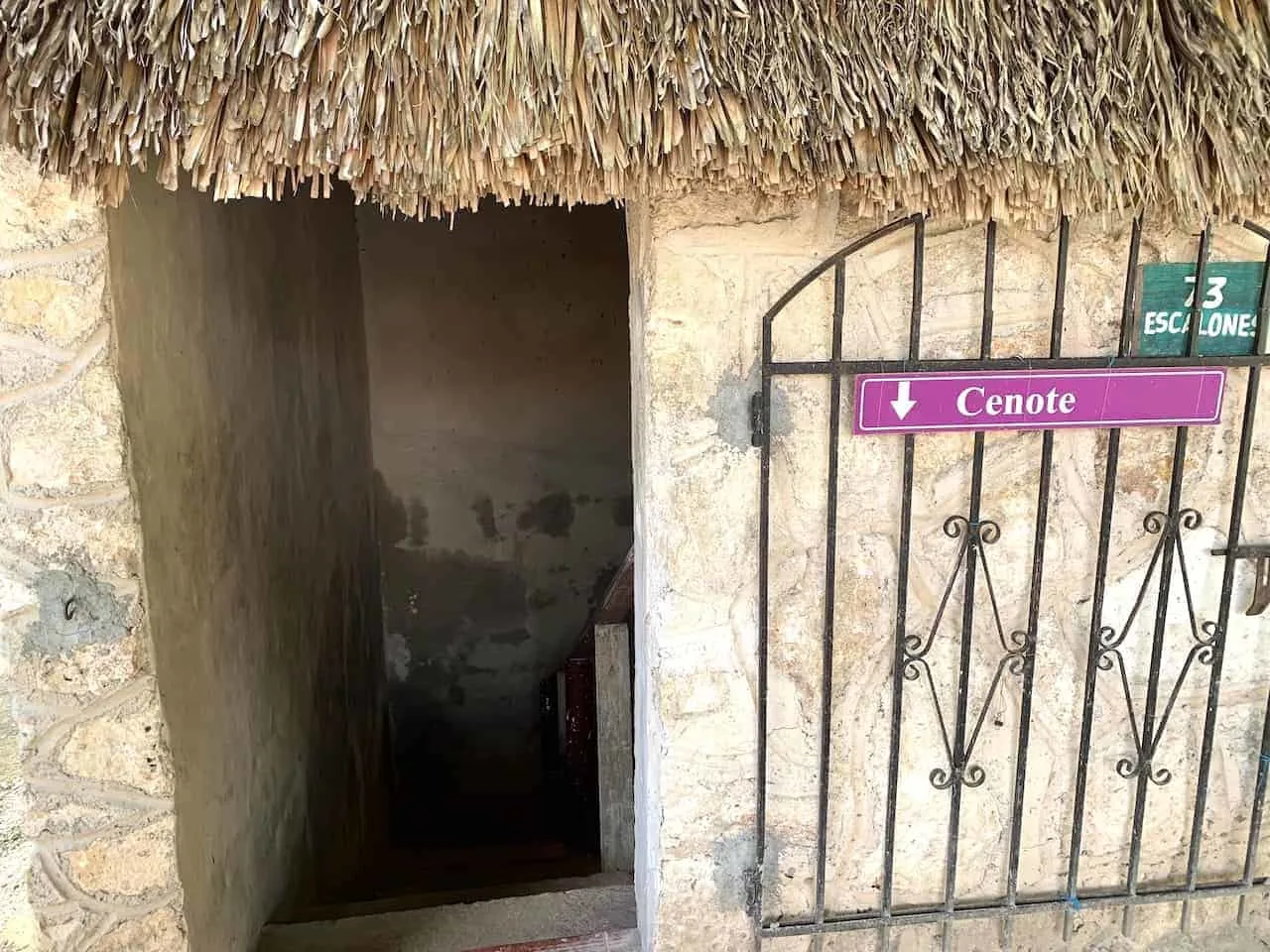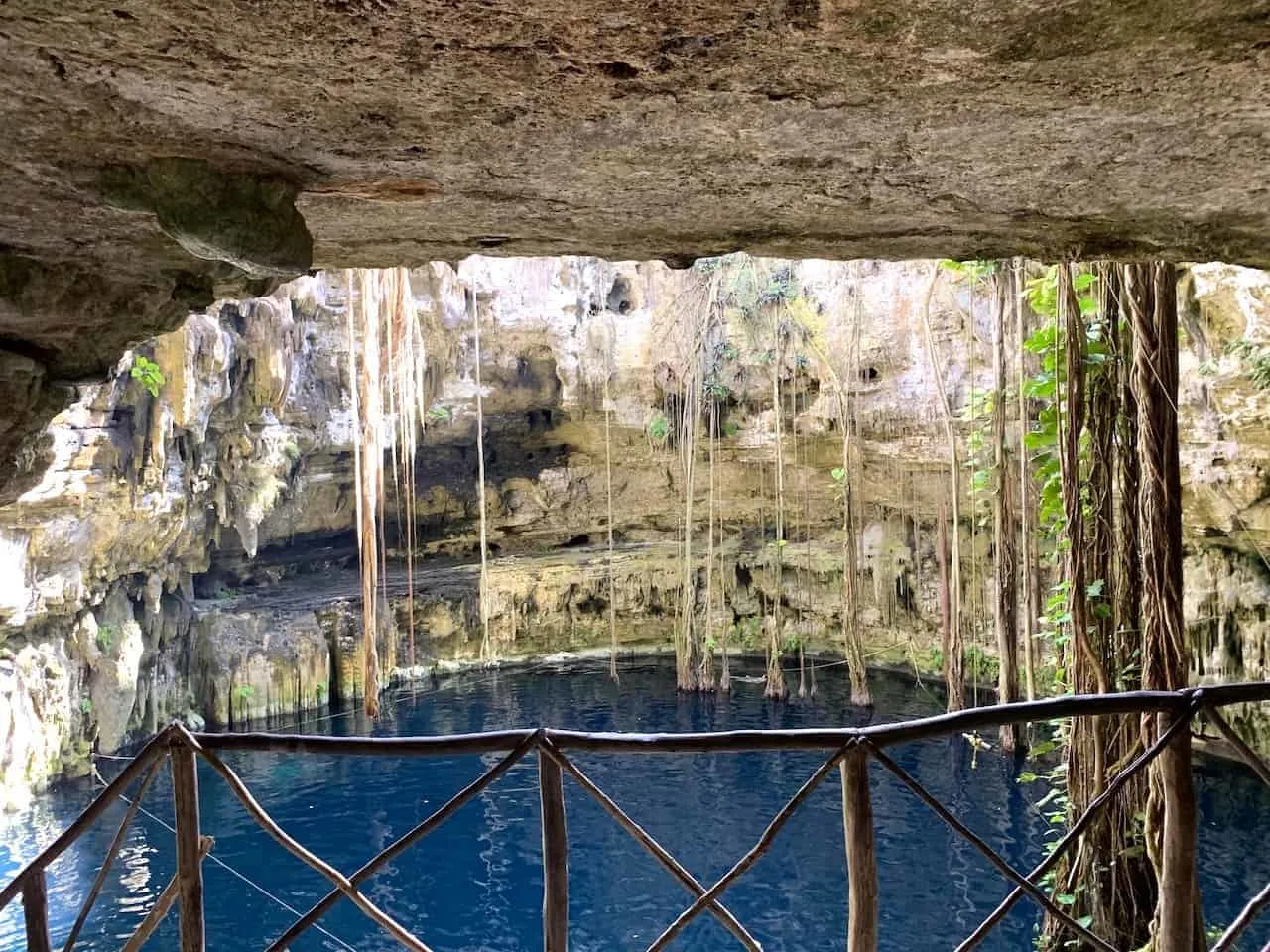 Be careful on the swing though! It is wet and slippery and there were a fair share of people who slipped early on in their swing and had some pretty brutal falls into the water.
Just hang on tight, get some good momentum and launch yourself off the platform.
Depending on how many people are around, you can continuously go back onto the swing for as long as you would like. When I was there, I took about 5 swings without anyone else around.
About 30 minutes later, there was a larger group that showed up that created somewhat of a line to get on the swing.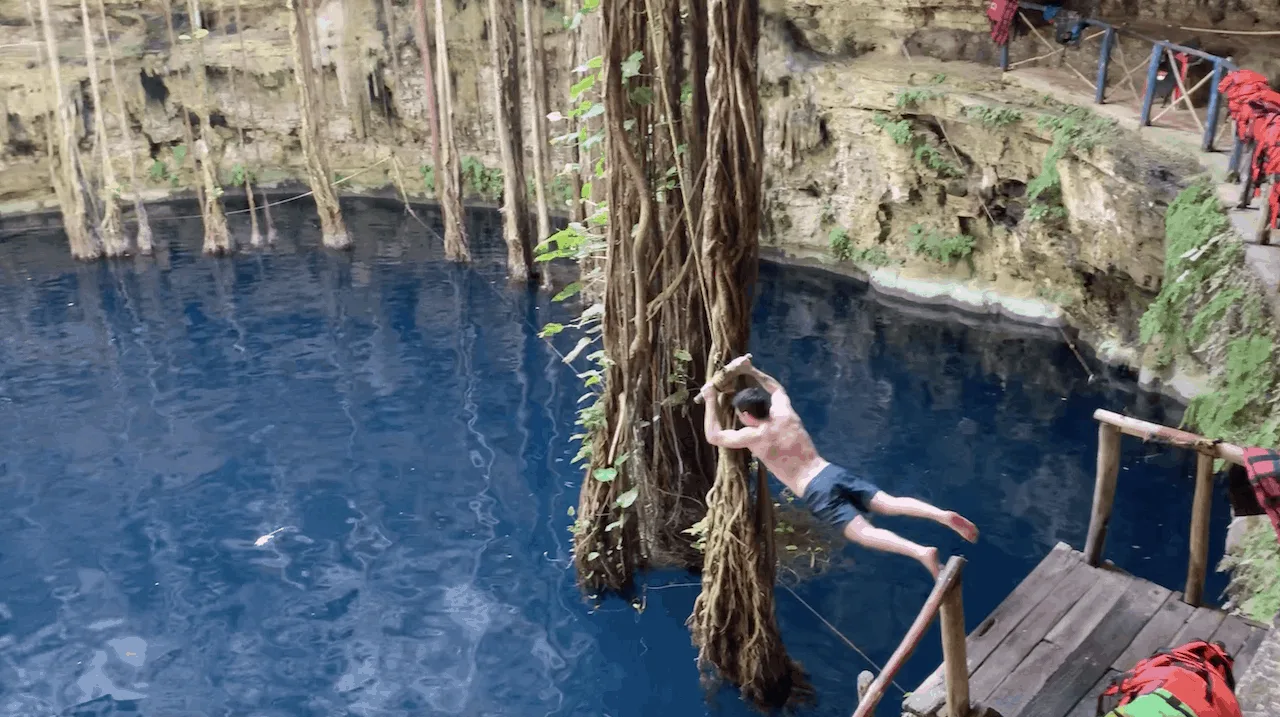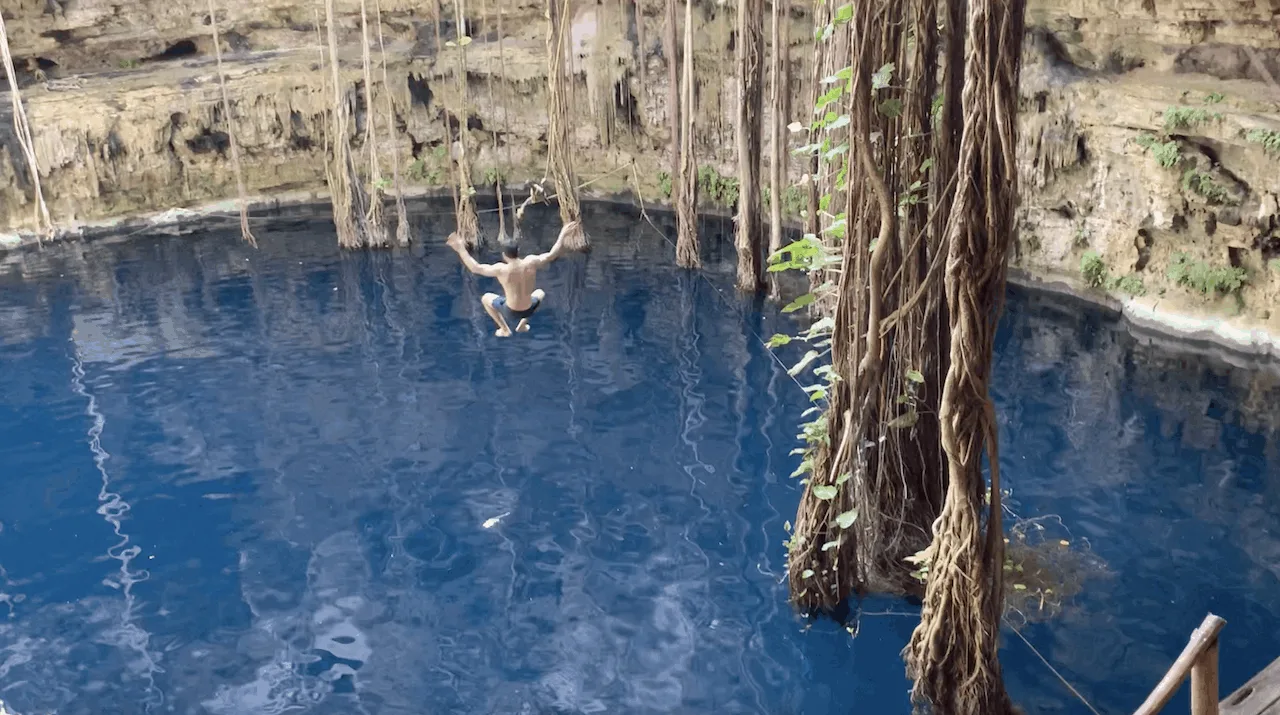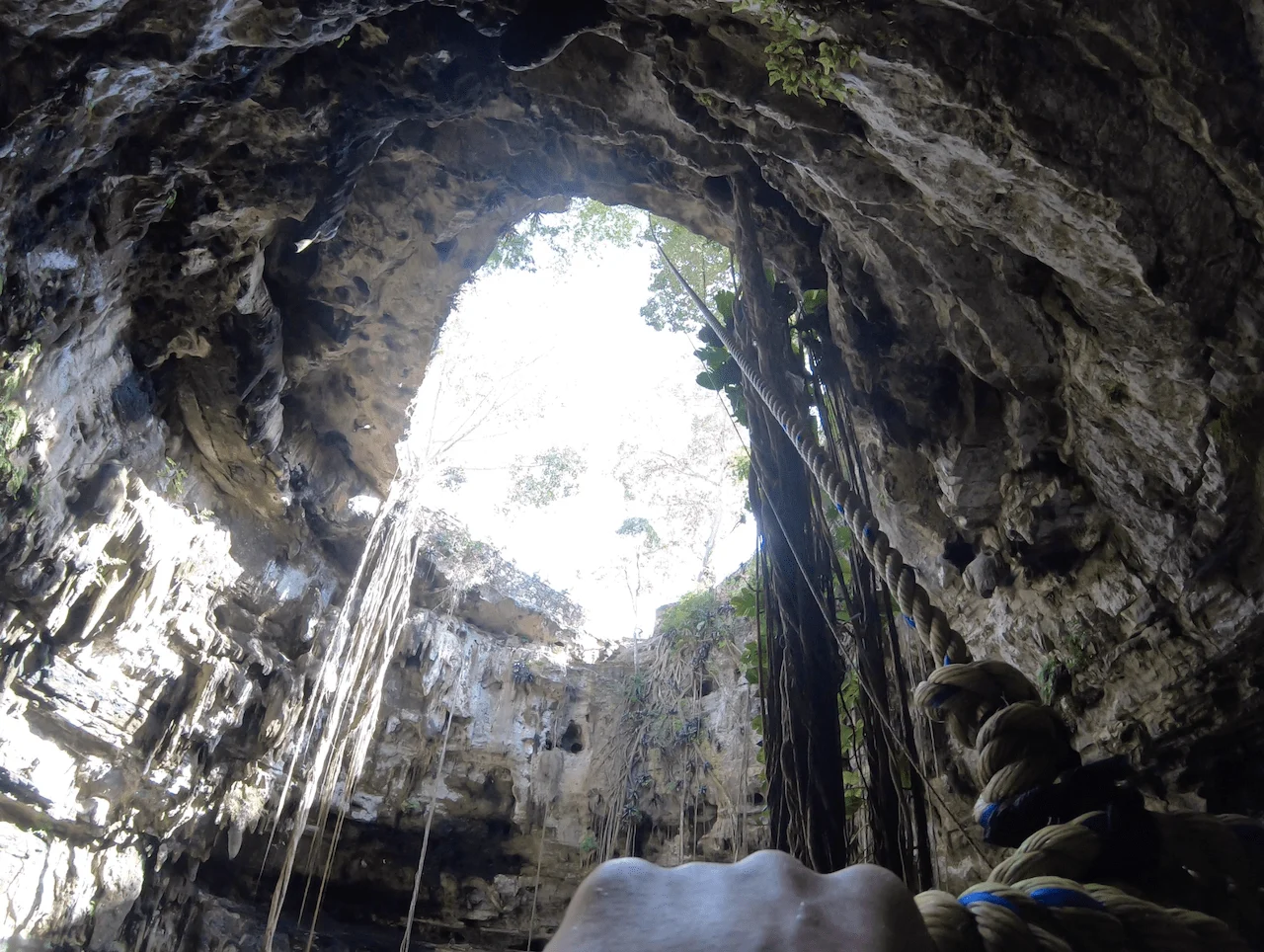 Don't worry though if you don't want to go on the swing. It is just as nice to take a swim in the clear waters and float around for as long as you would like.
There are life vests available and there is a section roped off for swimming so you will not get in the way of the rope swing folks.
5) Hacienda Pool & Restaurant
I didn't have the chance to hang out by the pool or eat at the restaurant there but it seemed like a pretty relaxing place to spend an afternoon. It is nice and quiet, with plenty of space to lounge out.
The restaurant had options such as tacos, guacamole, and plenty other locals dishes. There was also a bar area with a variety of drink choices as well.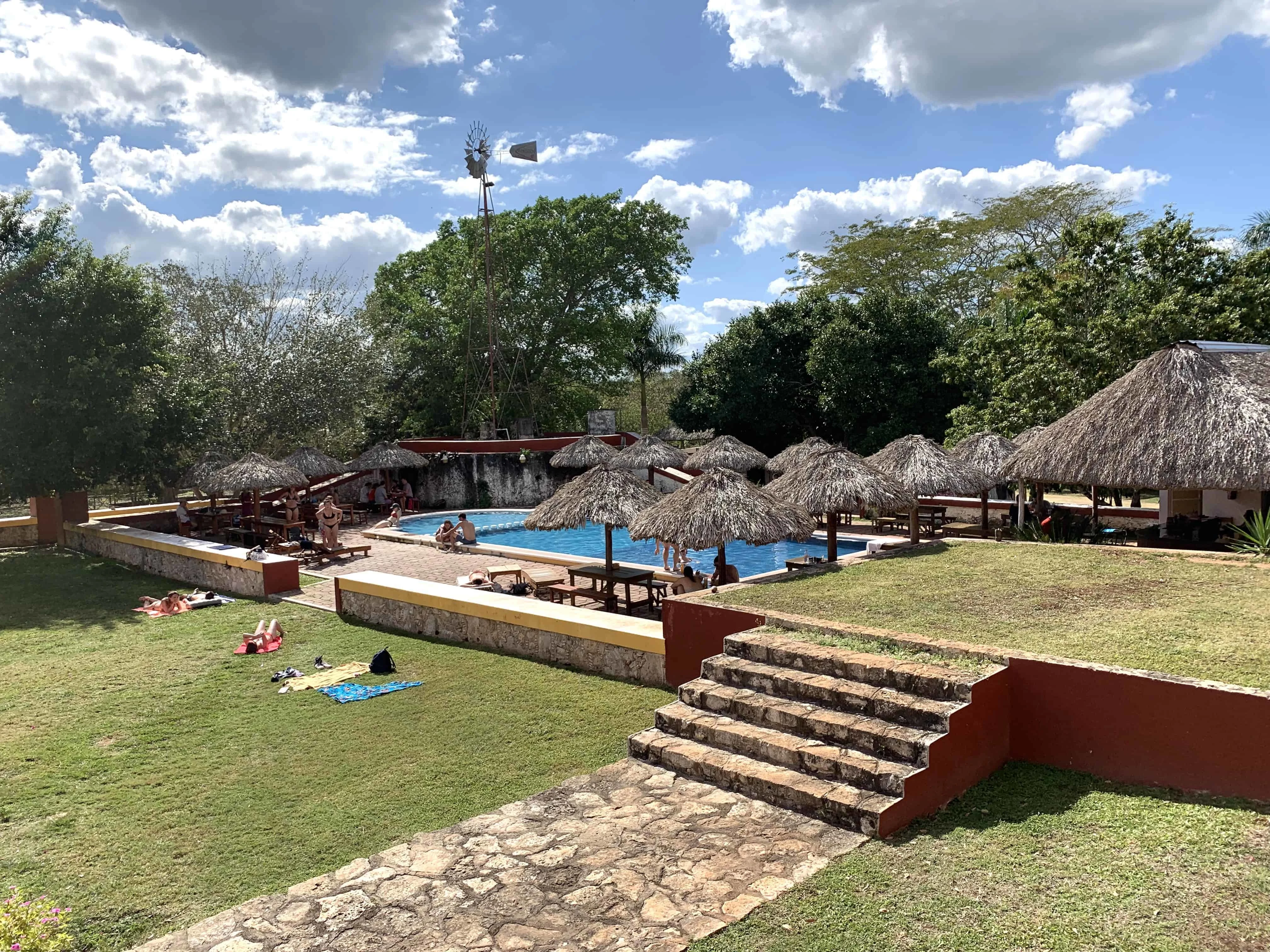 6) Where to Stay
If staying in Cancun there are many different places to choose from during your time there. From budget friendly to super luxurious and everything in between.
Below are some great options to choose from when deciding where to stay.
Budget Friendly
3. Aloft Cancun
Mid Tier
Luxury
3. Hyatt Ziva
That about wraps up a quick guide to Cenote Oxman and what to expect during your time there. If you have any questions about the cenote or anything else, feel free to write them in below! Have fun out there and safe travels!