Are you headed to Cancun and want to get off the beach and into the water? Well scuba diving in Cancun is one activity that will surely not disappoint as you explore all what the underwater world has to offer.
From beautiful reefs to underwater museums to shipwrecks, Cancun has all of that and more in its waters. This guide will go over all you need to know about scuba diving in Cancun, Mexico as well as my experience getting PADI Open Water certified with Scuba Total.
* Affiliate Disclosure: This post may contain affiliate links, which means I may receive a commission if you make a purchase through the links provided, at no additional cost to you. Thanks for supporting the work I put into TripTins!
1) Why Scuba Diving in Cancun
As someone who was looking to get PADI Open Water certified, I had many different country options to choose from when deciding where to go. Around the world there are some beautiful diving destinations such as Belize, Thailand, Indonesia, Australia among many others.
When going about my research, I came across Cancun, Mexico and soon after decided that this will be the perfect option for me. So whether you are looking to get certified or you just want to take in some beautiful diving, here are just a few reasons I chose Cancun:
» Direct and cheap flights from the US
» Money goes a long way with hotels, food, & activities
» Affordable diving options in general
» Great weather year-round
» A wide variety of dive sites (more on that soon)
» Fantastic underwater life – reefs, fish, turtles, eels, and more!
» Knowledgeable and reliable dive centers
» Options to head to Chichen Itza (a world wonder) and other nearby cities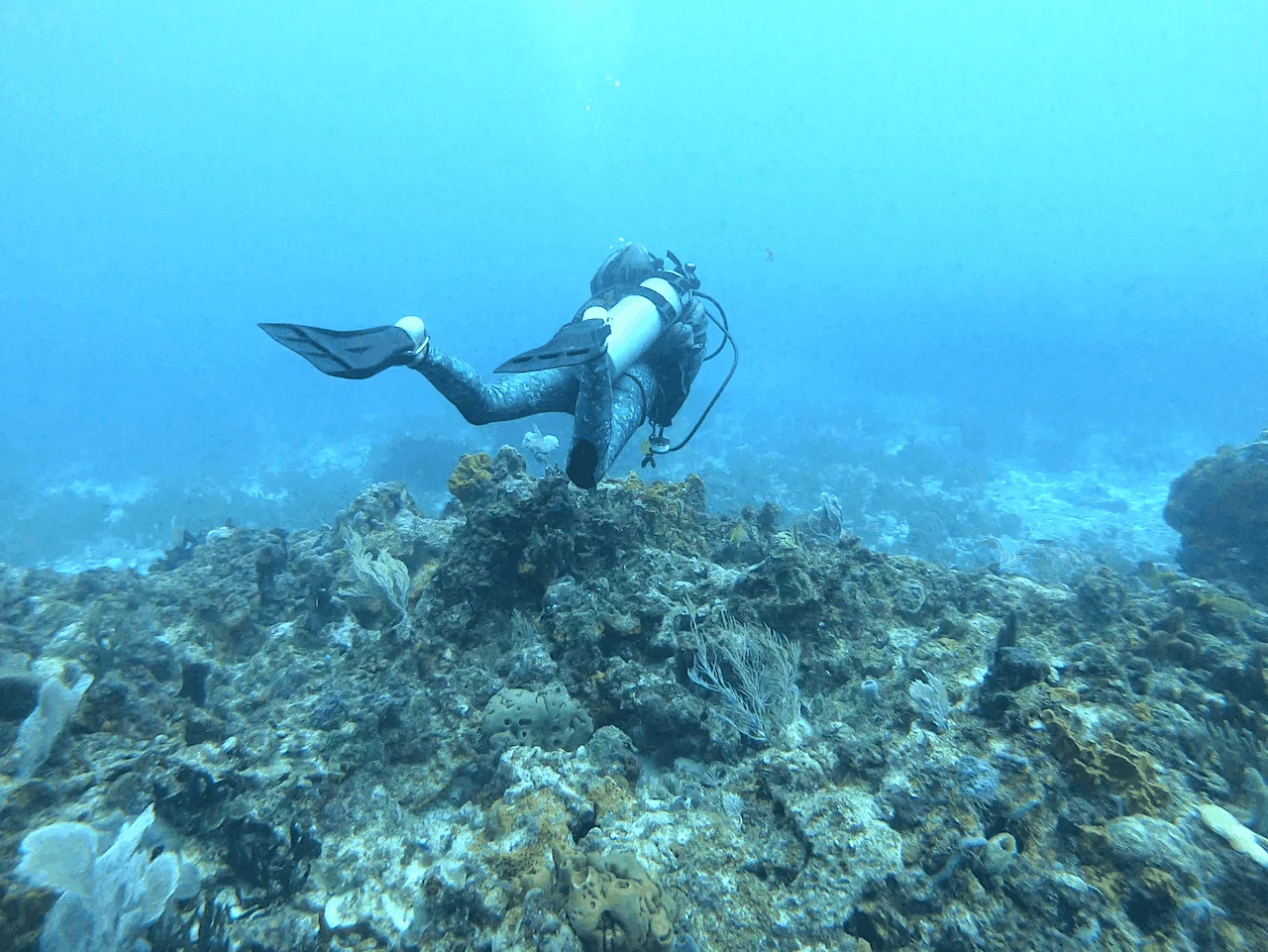 With all of that taken into account it was an easy decision to head to Cancun, and take advantage of all that it had to offer.
Overall it was a fantastic experience and I would highly recommend taking part of scuba diving in Cancun if you get the chance (whether it be part of a certification or a one off dive).
2) Scuba Cancun Offerings
Scuba diving in Cancun has something to offer at every skill level – whether you are a first-time diver or a dive master, there will be something for you. I went to Cancun to get my PADI Open Water certification, but it offers much more than just that if you are looking to get some scuba diving in.
Each dive center may have a bit of variety when it comes to what they offer, but for the most part if you want to do a certain dive or get a certain certification, you should have no trouble taking part. Some of the main offerings include:
1) One Day Discover/Fun Dive – for those who are not certified and/or with little to no diving experience.
The morning will include an introduction to scuba diving and how to use the equipment, as well as a session in the pool to get comfortable with diving.
In the afternoon you will get out in the open water and go on 1-2 dives around the area.
2) Certifications – for me it was the Open Water certification, which allows me to join any dive with a dive buddy up to 60 feet in depth.
But if you are looking to just get a Scuba Diver certification, Advanced Open Water, Rescue Diver, Cave Diver, or Dive Master, many of the dive schools can help you achieve your goal.
3) Day Dives – are you already certified and want to join in on a dive? Well you can do just that too.
I will go a bit more in depth in the next section about the scuba sites but you will be able to do everything from diving in an underwater museum to diving with sharks.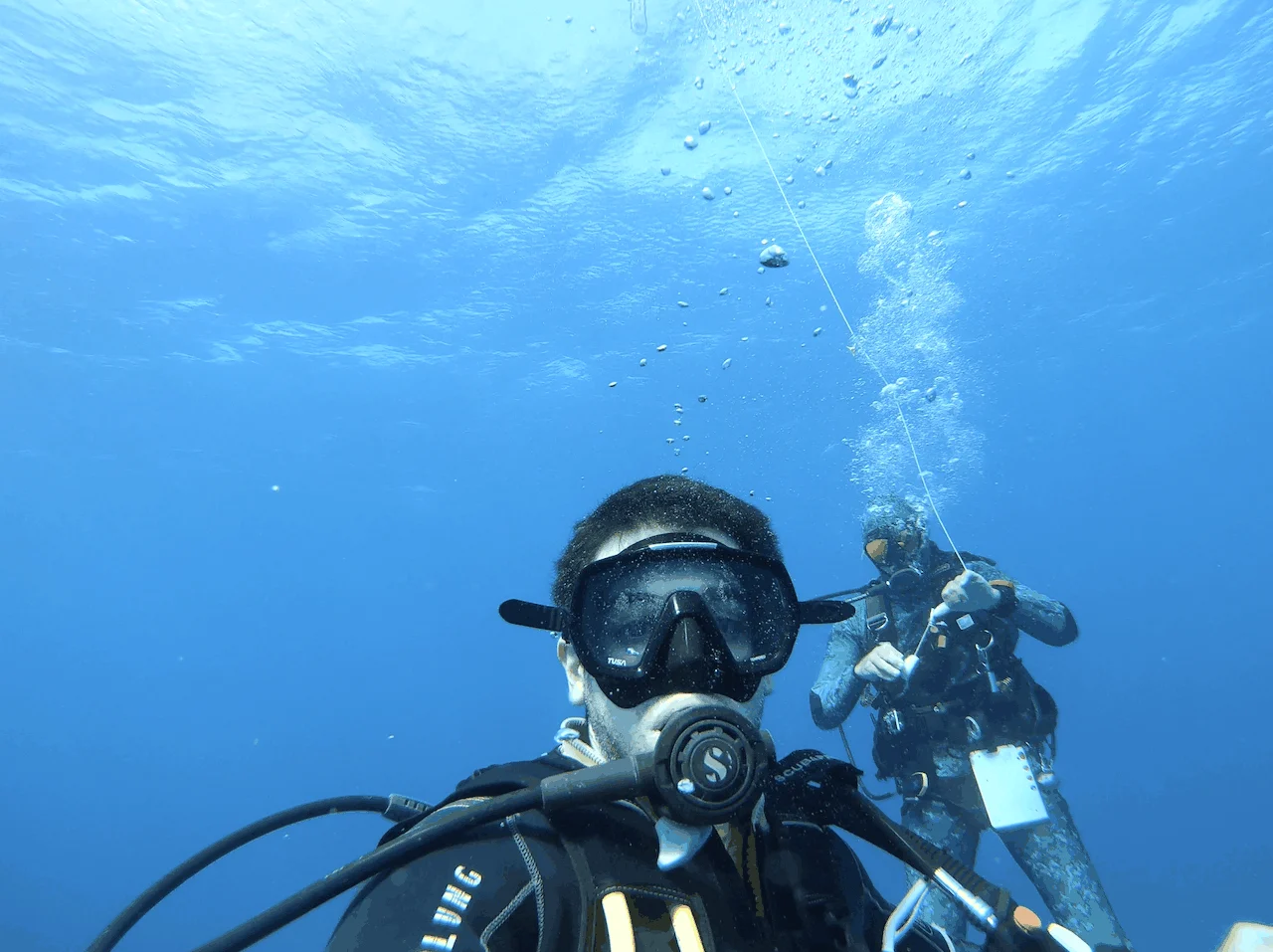 3) Scuba Sites in Cancun
One of the main reasons I choose Cancun was its beautiful diving sites. As part of the PADI Open Water course, I was able to take part of four different dives throughout the surrounding waters.
Below are the different diving opportunities that can be done depending on your interest level.
♦ MUSA Underwater Museum – one of the most unique dives spots that Cancun has to offer is the MUSA underwater museum.
Located just between Cancun mainland and Isla Mujeres lays this 420 square meter museum filled with over 500 different sculptures. It was created back in 2009 and was built to promote coral and marine life.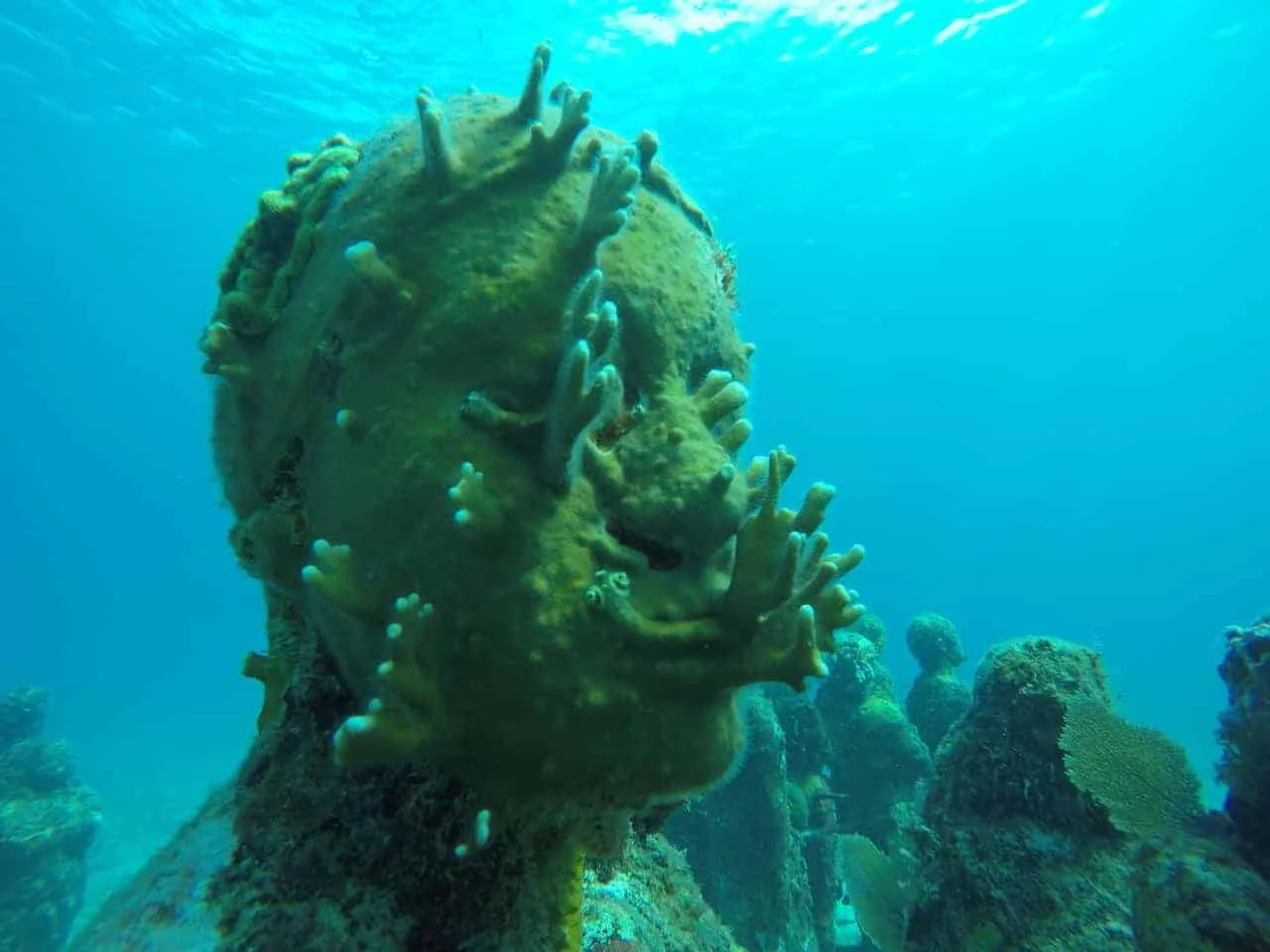 ♦ Various Reefs: Manchones Reef, Punta Negra Reef, Grampin Reef to name a few – the waters surrounding Cancun are filled with a variety of reefs.
They are full of beautiful coral, plenty of fish and maybe even a few eels, turtles, and rays.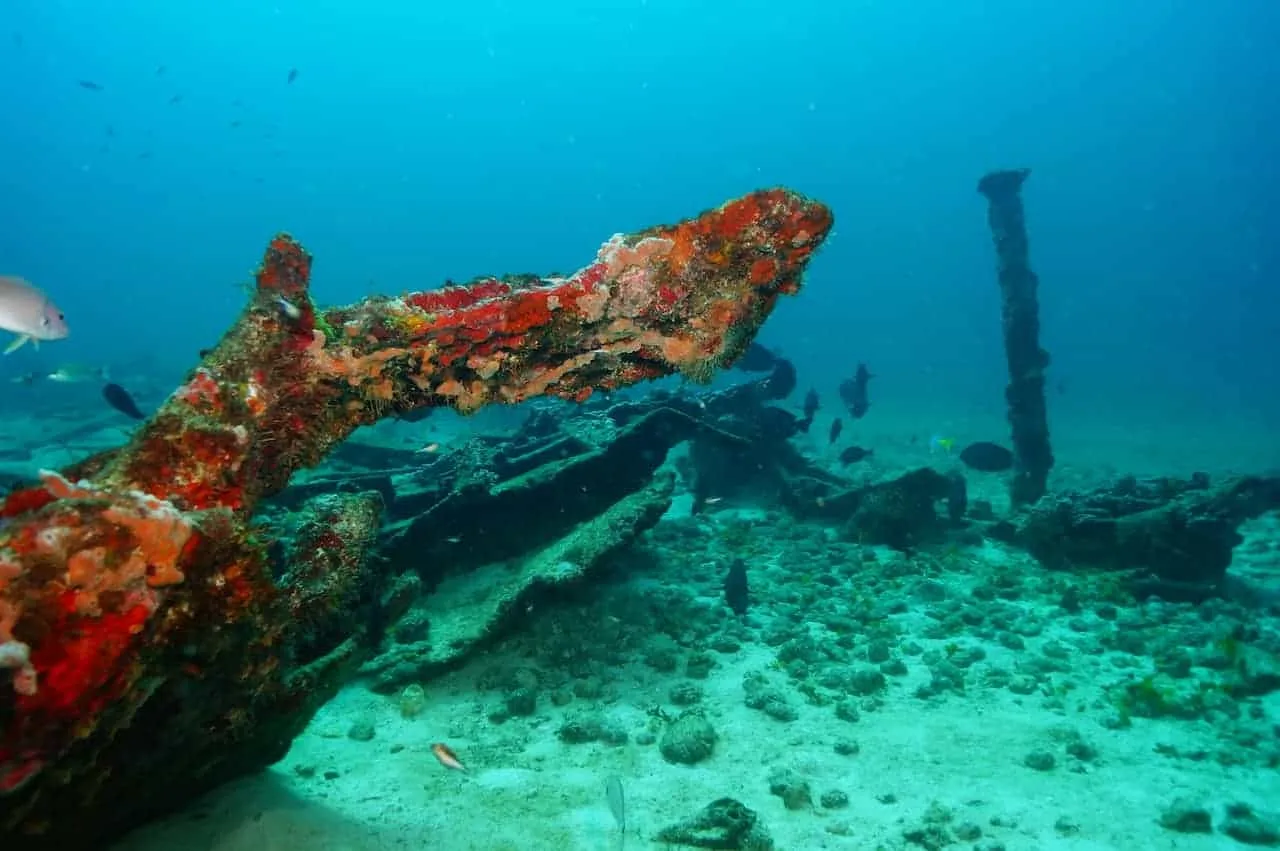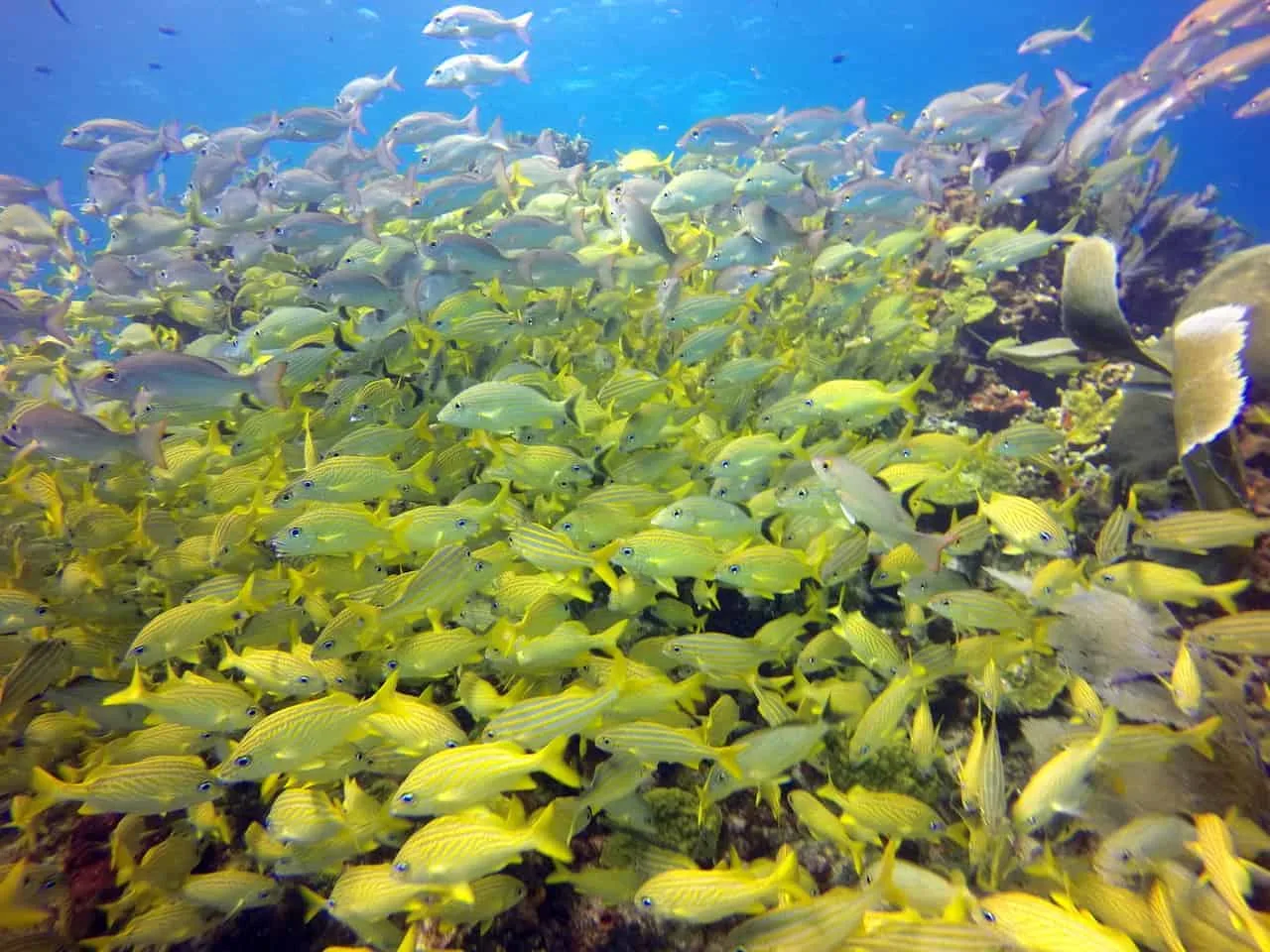 ♦ Bull Shark Diving (November to March) – from November to March is an ideal time to get some bull shark diving in.
The site is located a bit closer to Playa del Carmen but is sure worth it for a one of a kind experience.
♦ Whale Shark Diving (May to August) – in the summer time you will find whale sharks making their way through the Cancun waters. Just another great opportunity to swim with some of the best animals in the water.
♦ Cenotes Diving – the Yucatan Peninsula is full of deep natural sinkholes spread all around the area. Diving in these cenotes offers a different type of dive, where you will experience more of a cave like atmosphere.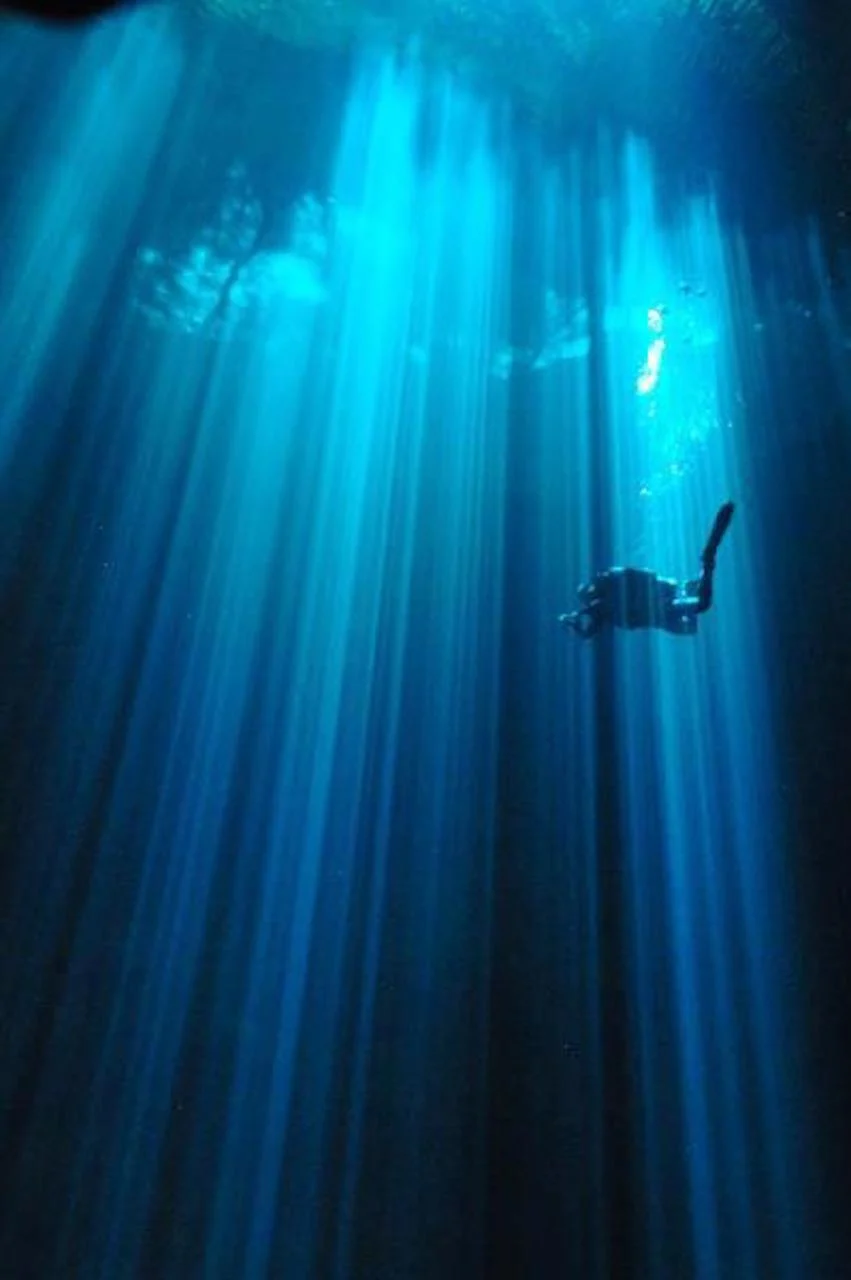 ♦ Shipwreck Diving – another great offering that Cancun has is shipwreck diving. Head down and explore the ins and outs of some old wrecks to change up the scenery.
There is just so much to choose from and even if you are an experienced diver, you will not be bored with the extent of scuba sites and offerings around Cancun.
» It is always good to be prepared for anything during your trips, especially when it comes to getting travel insurance for Mexico. Be sure to check out the guide to learn more!
4) Picking a Scuba Company
While Cancun is a great scuba destination in general, that does not mean that every scuba company is built the same. From instructors to class sizes, there are some important variables to consider when choosing which scuba company is best for you.
My go to for these types of decisions has always been TripAdvisor. There you will find individual reviews for why someone either loved or hated their experience with that particular company.
There are many scuba operators to choose from, and I would advise following the link to TripAdvisor to browse through them to get an idea of what other people thought about their experiences.
When I was choosing a scuba operator, I zeroed in on a company called Scuba Total, which is the #2 outdoor activities company in all of Cancun.
What I liked about them is that it is a small operation that solely focuses on scuba diving. While there are surely some other great companies out there, I cannot speak highly enough of my experience with Scuba Total Cancun.
With that said, always be sure to do your homework, speak with the companies, and get a good idea if what they offer is the best fit for you.
Below is my experience from beginning to end with Scuba Total along with some more reasons why I choose them to get my PADI Open Water certification. From the first email I sent to the last dive of the trip, my time with Scuba Total could not have been smoother.
5) Scuba Total – PADI Cancun Certification
I had emailed a few different companies that I found through my research and asked them about class sizes, scheduling, e-learning options (for the certification), and what to expect during my time there.
While all seemed like pretty good options, Scuba Total had put plenty of detail and thought behind each answer they sent back. Gaby handles the emails and scheduling, and she was always quick to answer me back and help clear up any questions that I had.
Even during my time in Cancun she would re-confirm each night what time to be at the center and what to expect for the next day. Just knowing that she was so attentive, made the process that much more stress free.
When I arrived on the first day of the course, I was lucky enough to have Aldo as my instructor and even was luckier to be the only student in the class. For the entirety of the two days, it was just Aldo and myself as he meticulously walked me through the ins and outs of scuba diving and answered any and all questions I had.
With over 35 years of diving experience, and over half of that in Cancun itself, Aldo made for one of the top instructors I could ask for when getting certified.
Since my time was limited in Cancun, I only had a couple days to complete the course. Some companies do it over 4 days while others (like Scuba Total) are able to complete it in as few as two days.
By doing the e-learning portion beforehand and having two full days from 9:00AM – 5:00PM of learning and diving, I was able to get my certification and be on my way.
Below is an outline of the two days I had with Scuba Total. Obviously if you are not getting certified and only doing a fun dive or single dive, the days will be a bit different.
A) PADI Open Water Day 1
Scuba Total operates out of the Hotel Sotavento on the bay side of the Cancun hotel zone. They have access to use the hotel's pool for basic scuba trainings and the company's boat is located right nearby. The hotel also has a great bar/restaurant area to have lunch at during your time there.
The first day with Scuba Total started with a classroom session with Aldo. For 2+ hours we went over much of the e-learning sections, walked through the equipment and talked through any and all questions I had.
What is great about Aldo, is that he does not just teach you about scuba diving but makes it more so a back and forth conversation. He truly cares about teaching his students and making sure everyone is on the same page.
We finished up the classroom portion with some quizzes, and then went through each question one by one to see what I needed more work on.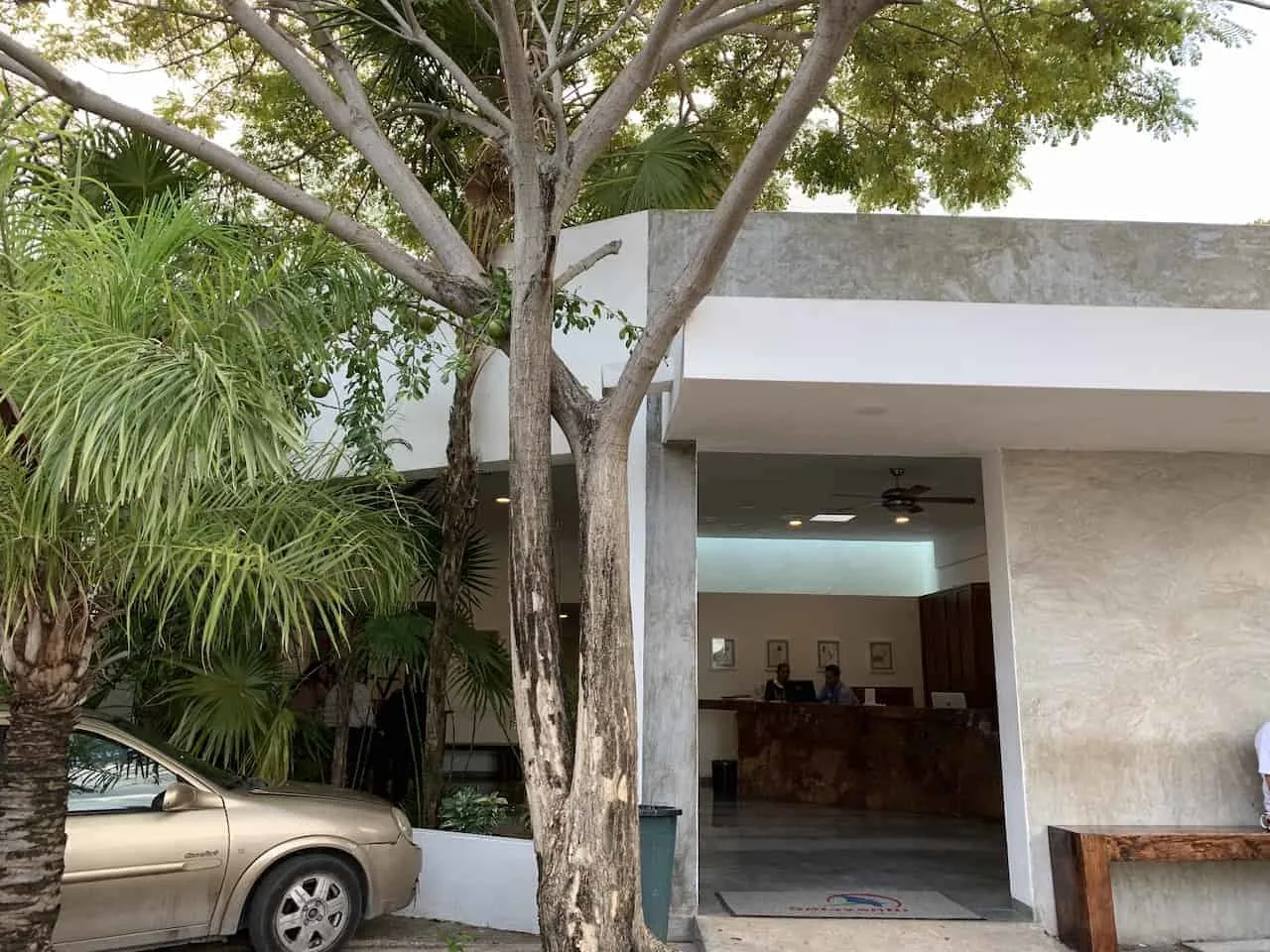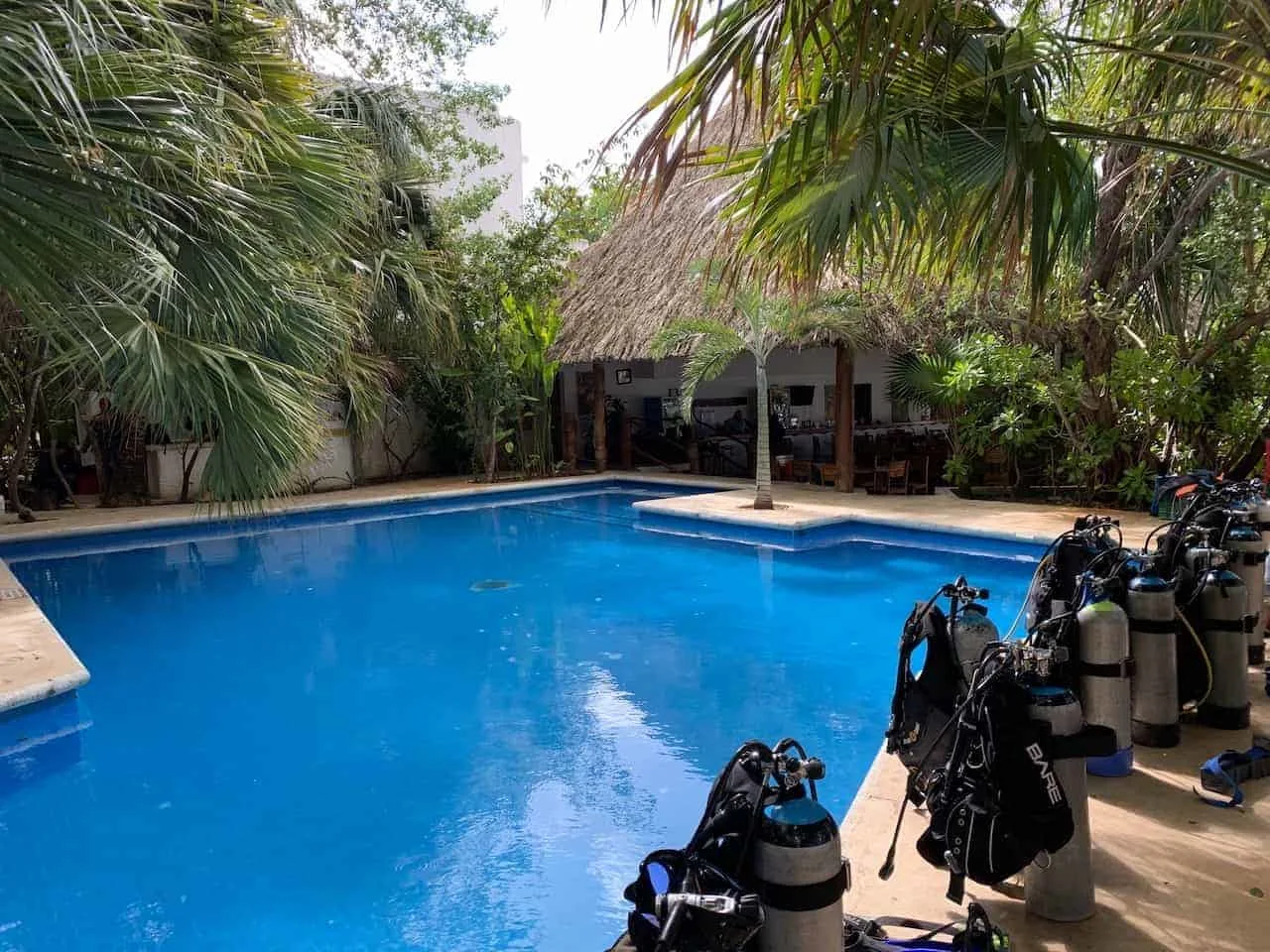 Post classroom work it was time to jump into the pool and get some first-hand experience with the equipment. The way the pool session worked was we would go over a specific technique/test, Aldo would then perform it first, and then I would replicate.
Not until I got each technique down to the tee would we move onto the next one. These included everything from clearing a mask to breathing techniques to switching to an alternative regulator. Once we were all comfortable with how I was performing underwater in the pool, we got ready to do the real thing in the open water.
In the afternoon we headed out for the first two dives of the certification process. The first dive was at the MUSA underwater museum and the second was nearby at the Manchones reef.
During both dives we would first go around the dive sites followed by a teaching session underwater. All those techniques we did in the pool, we replicated in the ocean.
Again, not until we were both comfortable with my performance would we move on to the next test. That is one thing I loved so much about Aldo and Scuba Total – they never rushed or skipped anything – they were always looking out for me at each stage of the process.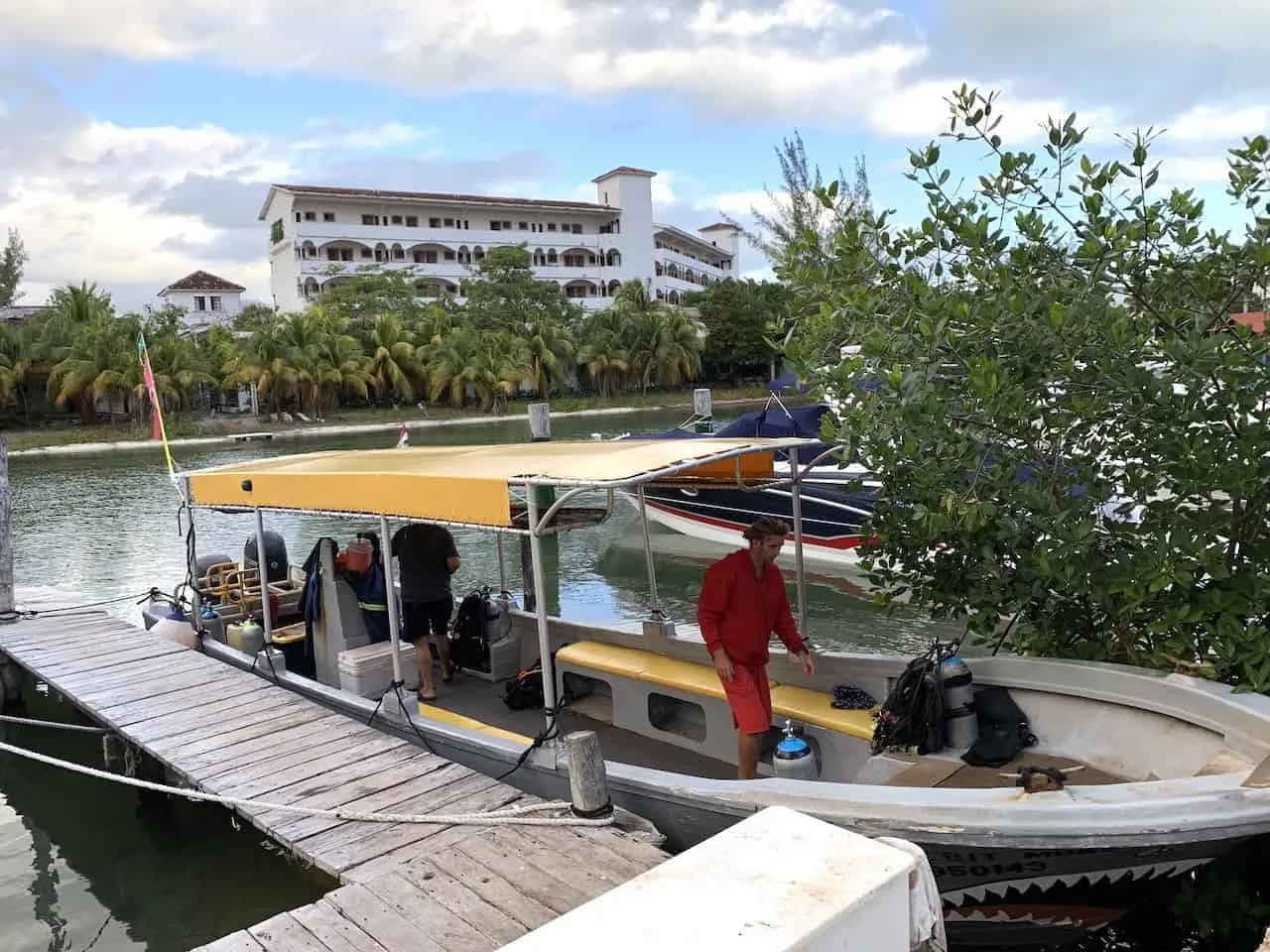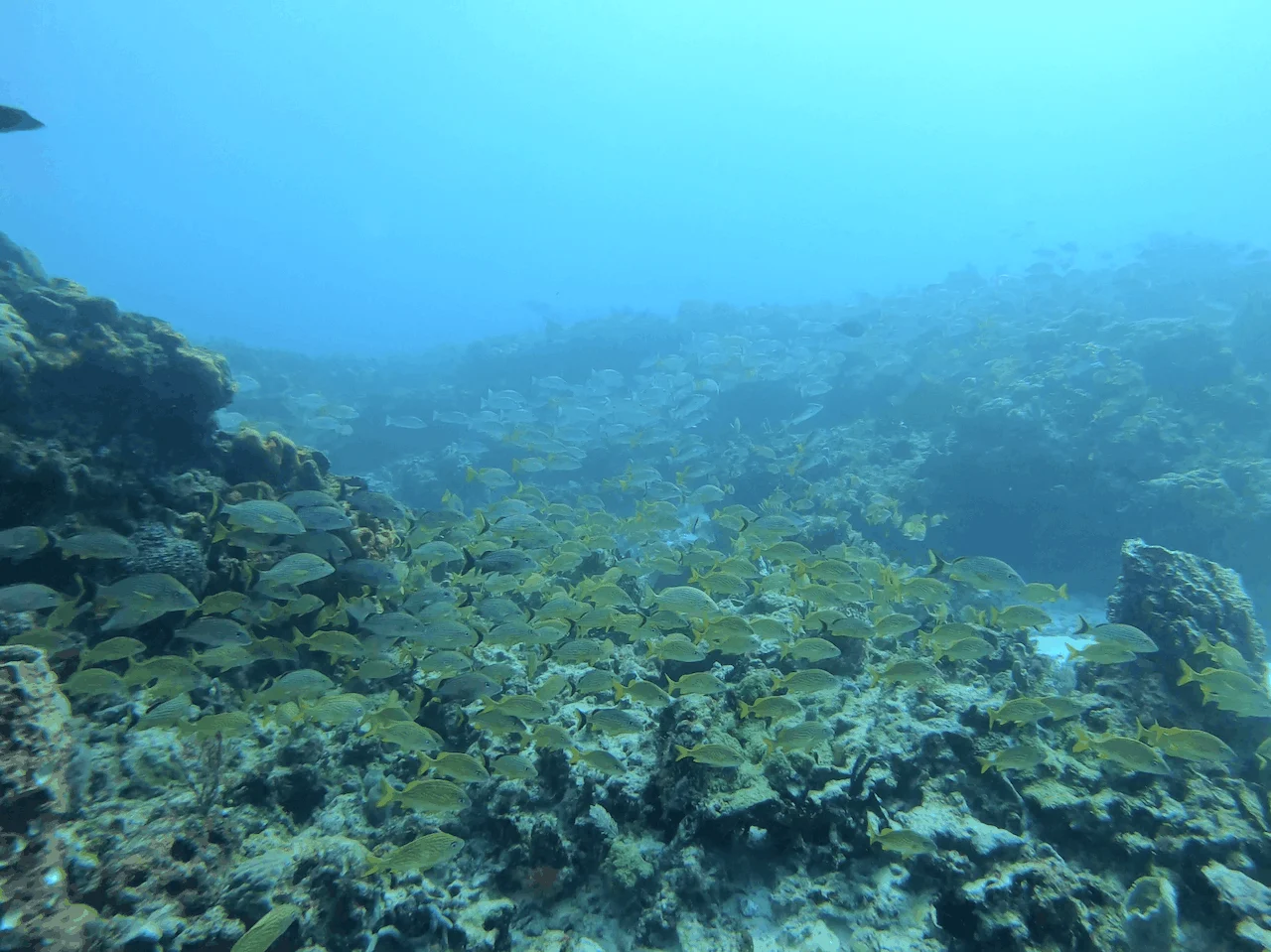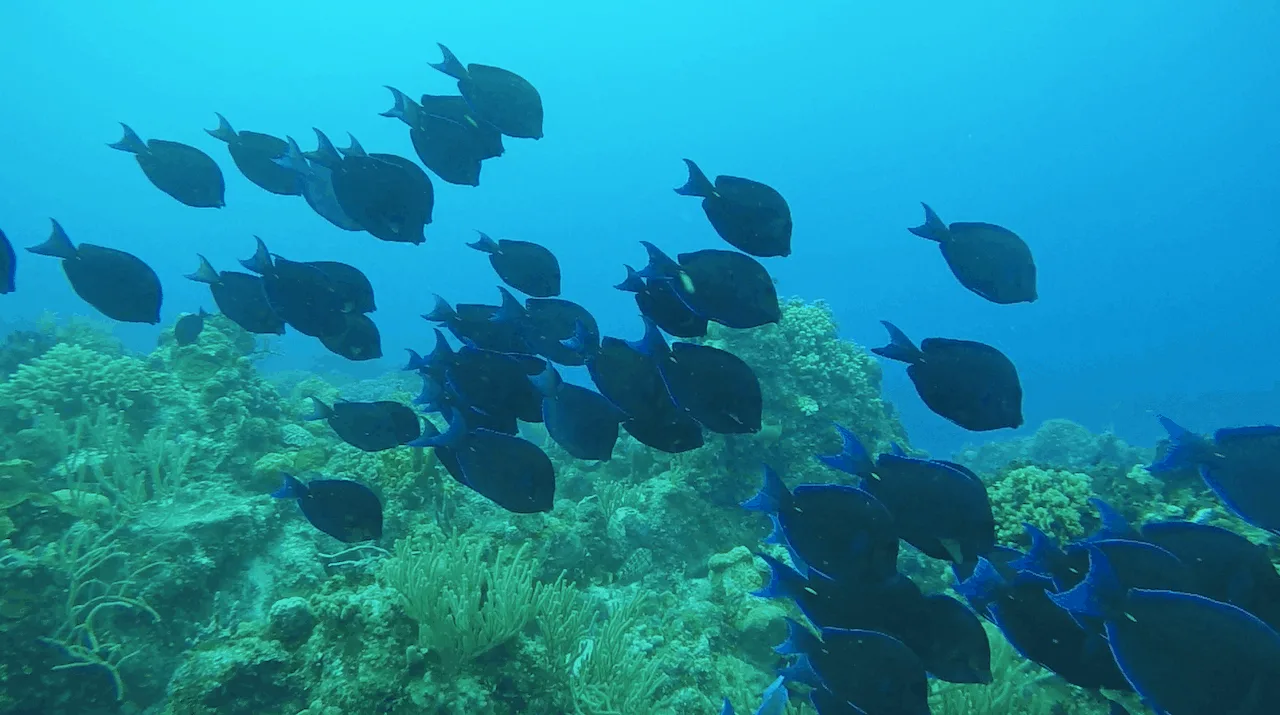 Once our two dives (40 minutes each) were complete we headed back to the mainland and ended day 1 of the PADI Open Water course in Cancun.
B) PADI Open Water Day 2
On day 2 I arrived back at the pool area, where we went over a few different lessons. These included taking on and off a weight belt underwater, using a compass, and the going over the process of putting together and taking apart all the diving equipment.
Aldo really wanted to make sure I had a good understanding about everything. Once we were finished with those lessons, we hopped right onto the boat for a morning of diving.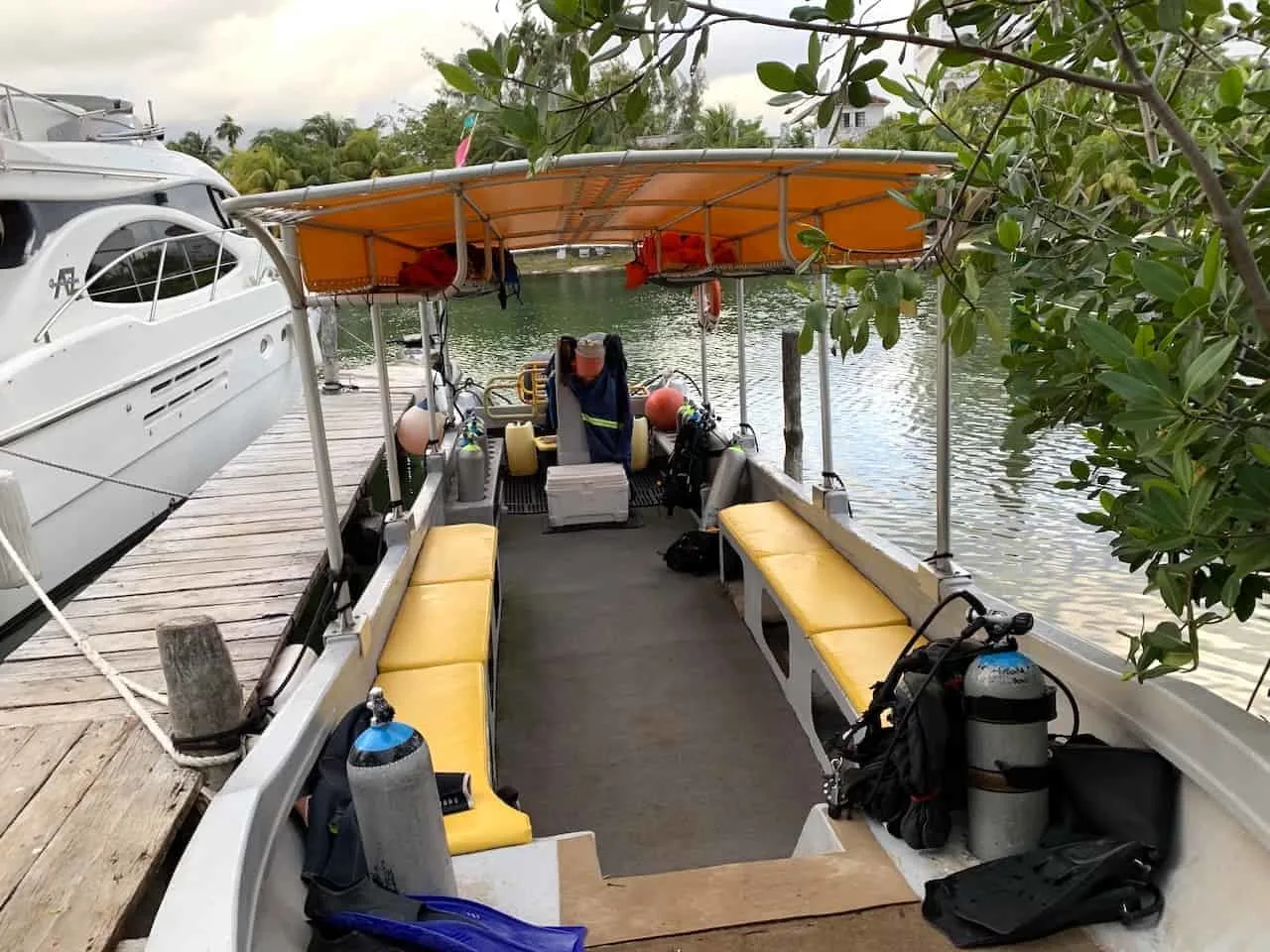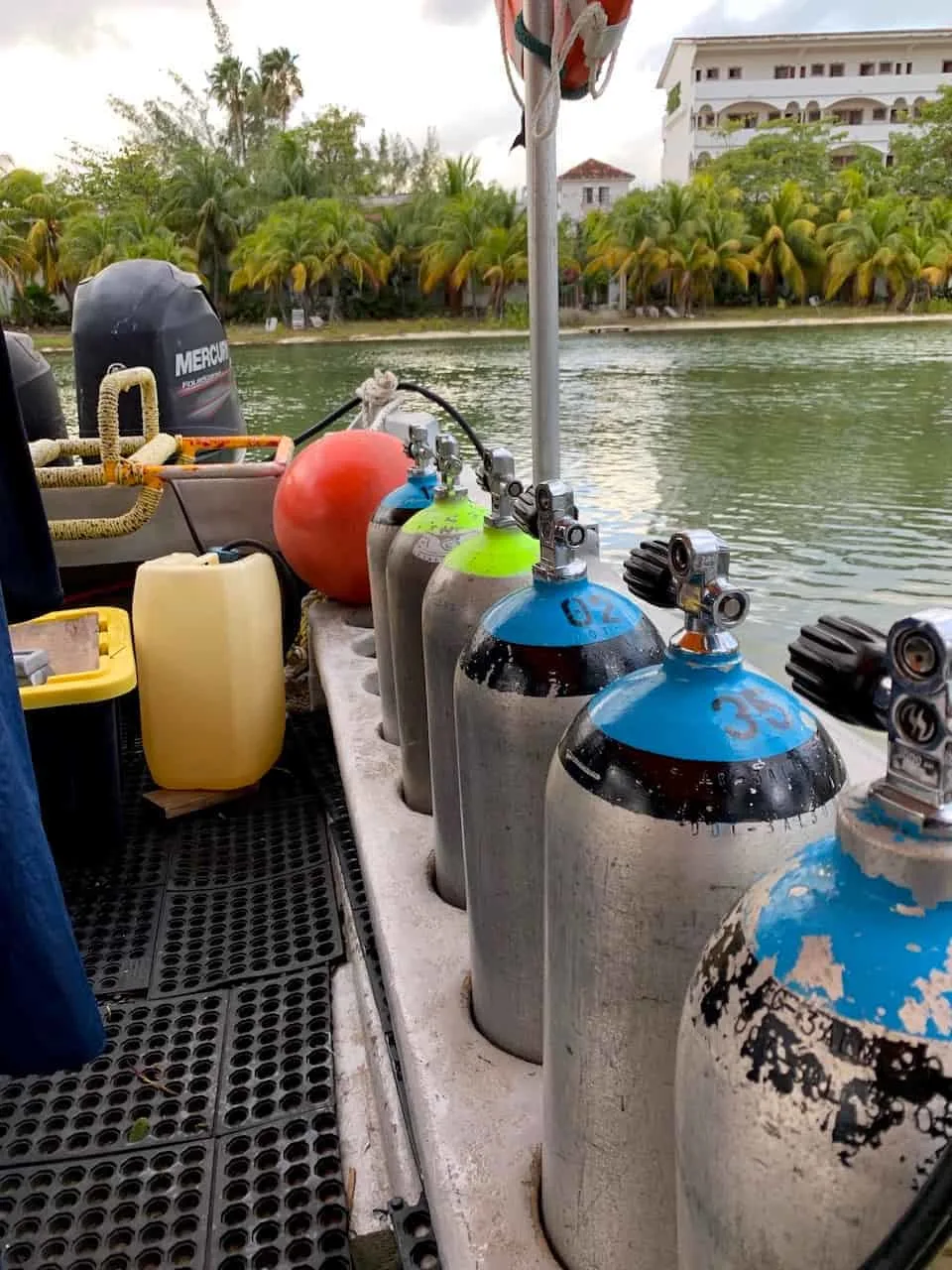 At first, we jumped into the water and did a few more tests in the open water such as a 10-minute tread, using a compass, and bringing back an unresponsive diver to the boat.
After completing those few tests, we went out for our final two dives of the course. Those two dives were done at the Punta Negra and Grampin reefs.
On the first dive we were able to explore the reef as well as do some additional tests/techniques to make sure I had complete knowledge on the ins and outs of diving.
The second dive (also the longest dive of the course – around 50 minutes long) was more so just a time for me to completely enjoy a dive and take in all the beautiful underwater surroundings.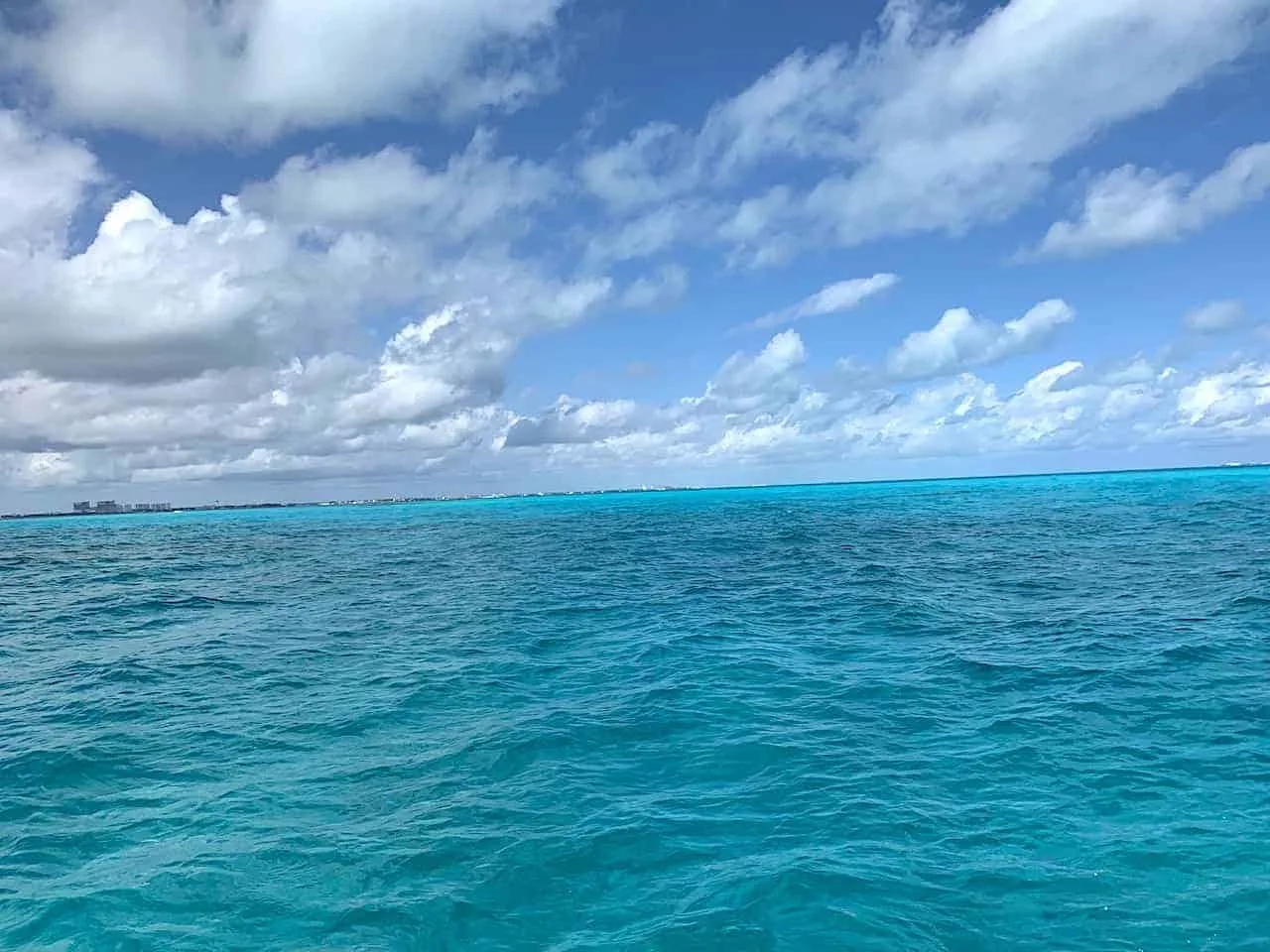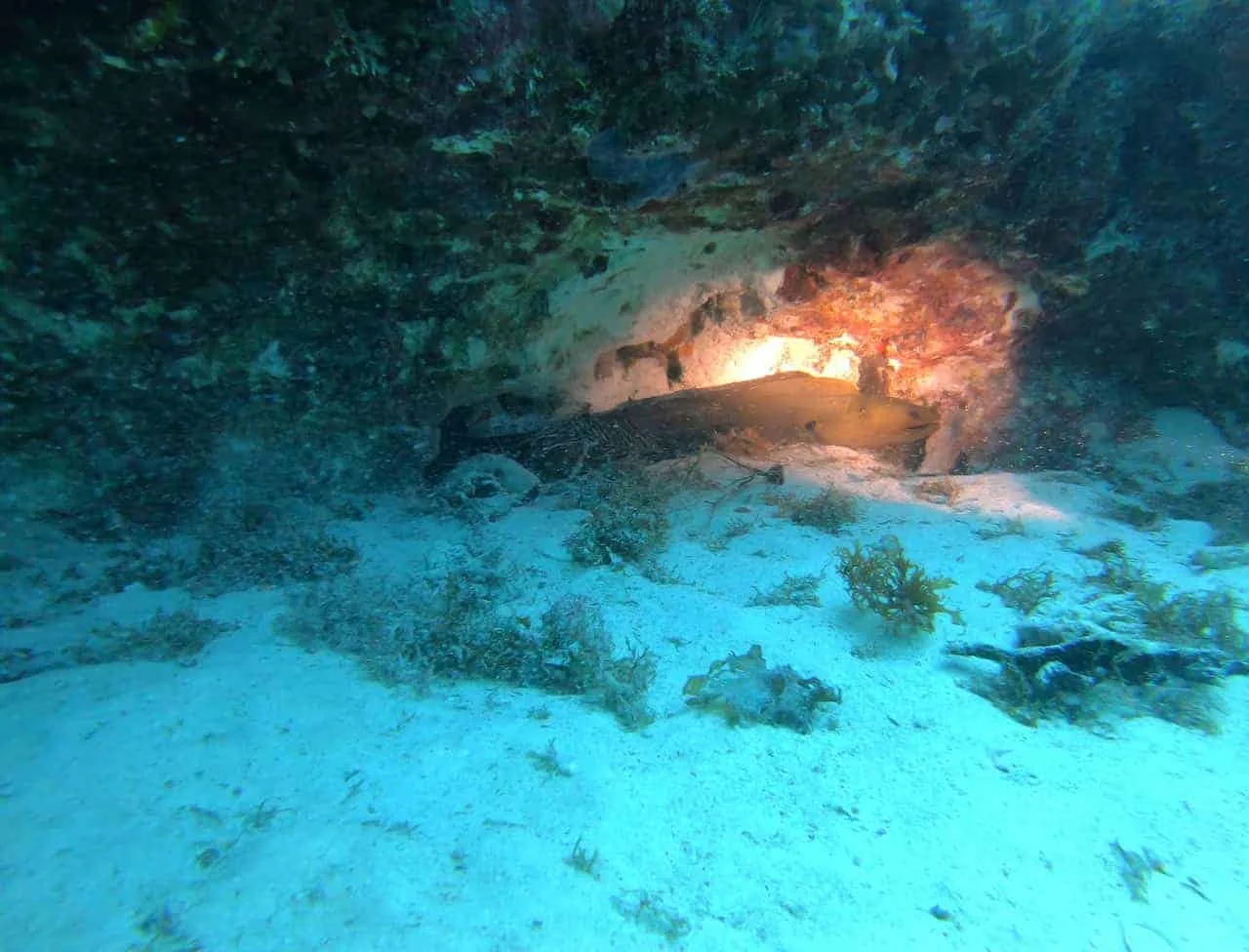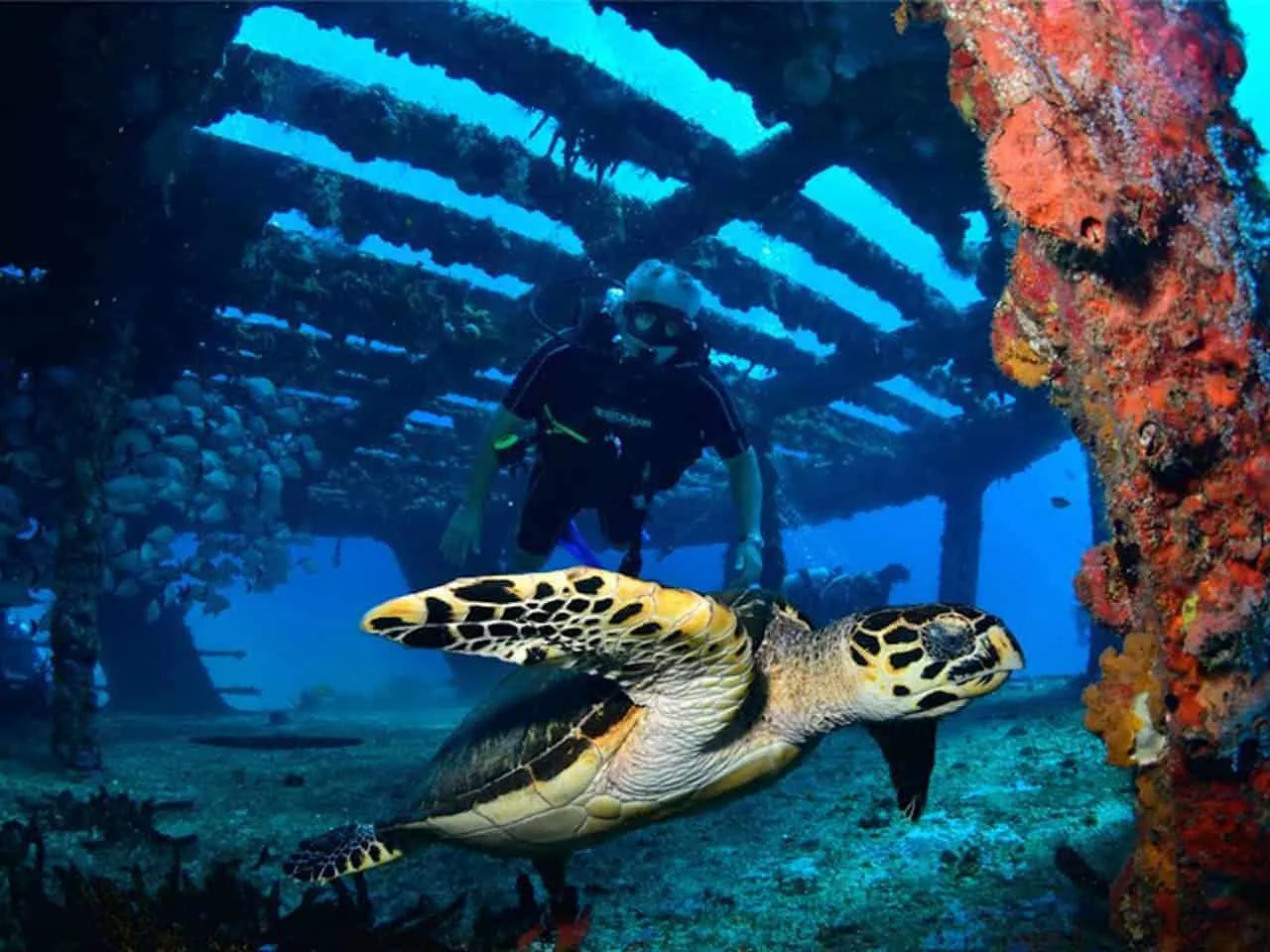 After completing the dives, we headed back to the hotel, where we then went over some final teachings such as how to use a dive table as well as go over my final exam answers that I completed earlier on.
The whole course from beginning to end went flawlessly for me and that had a lot to do with the Scuba Total operation and having Aldo out there with me. So, if you are looking to go scuba diving in Cancun, check them out for your trip!
6) Where to Stay
Cancun has so many different places to choose from during your time there. From budget friendly to super luxurious and everything in between. Below are some great options to choose from when deciding where to stay.
Budget Friendly
3. Aloft Cancun
Mid Tier
Luxury
3. Hyatt Ziva
I hope this has given you a good sense of what scuba diving in Cancun is all about and what you can expect from a company like Scuba Total.
If you have any questions about the experience I had, feel free to write them in the comments below. Have fun out there and safe travels!