The Great Barrier Reef. You learn about it when you are a kid, you read about it in magazines, you see it on TV. It is one of those iconic locations in the world that almost seems surreal. When I decided to head to Australia, the one place I knew I had to visit was the Great Barrier Reef.
This guide is not only going to go over what a Great Barrier Reef liveaboard scuba diving experience is like, but it will also go over everything you need to know to get you informed about the reef in general.
Read on to get yourself prepared for a once in lifetime experience scuba diving out on the Great Barrier Reef.
* Affiliate Disclosure: This post may contain affiliate links, which means I may receive a commission if you make a purchase through the links provided, at no additional cost to you. Thanks for supporting the work I put into TripTins!
1) What is the Great Barrier Reef
As the LARGEST reef system in the world, the Great Barrier Reef (or GBR) is over 2,600 KM / 1,600 Miles long.
It is made up of over 900 individual islands and over 2,900 individual reefs, spanning from Cape York Peninsula in the north all the way down to Bundaberg further south.
And along the way there are plenty of opportunities to head out on the Coral Sea to explore it all.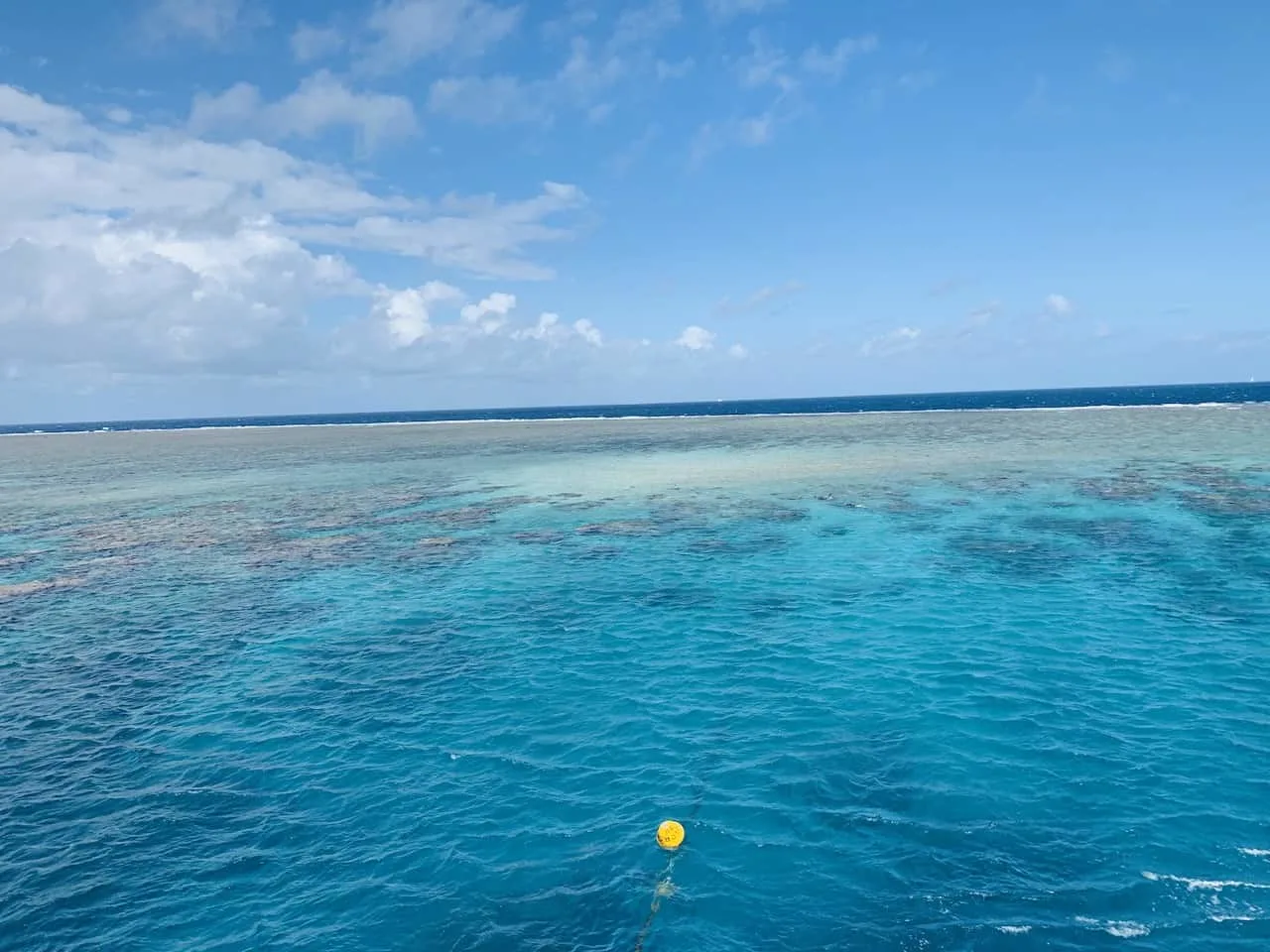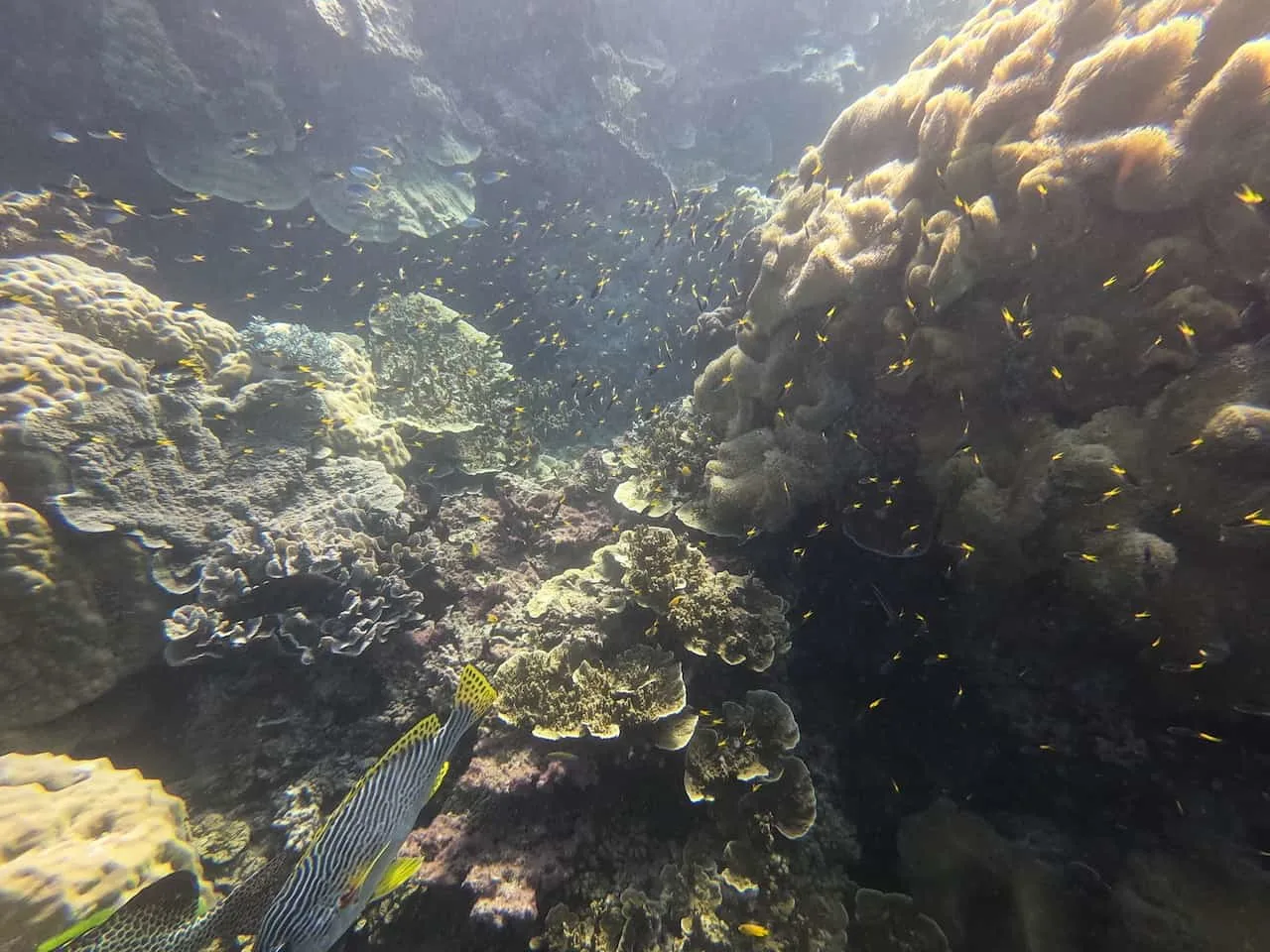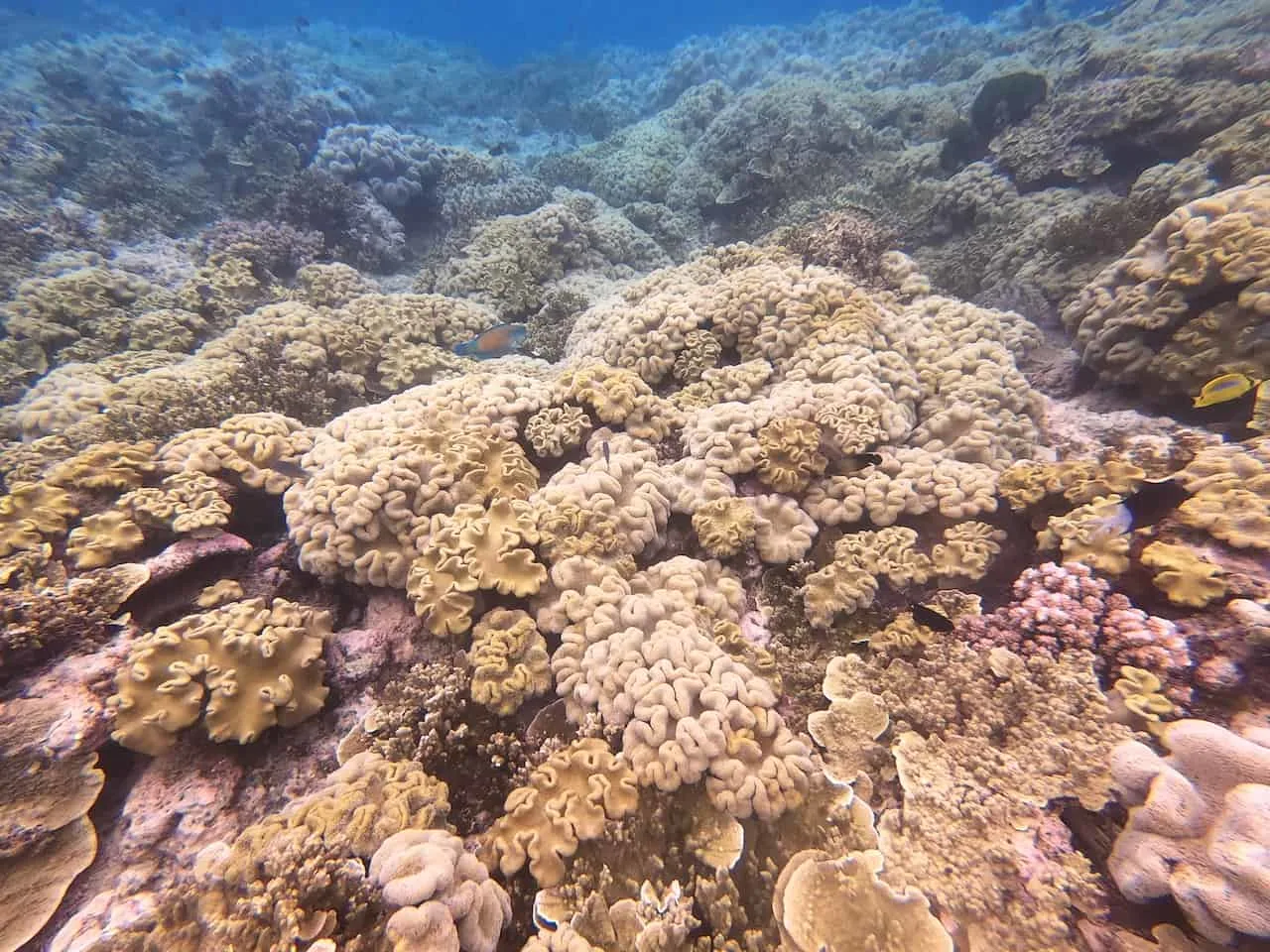 When it comes to underwater life, the GBR does not disappoint.
Whales, dolphins, turtles, sharks, rays, and PLENTY of fish and coral will be in abundance in the Great Barrier Reef.
Each part of the reef may attract a different variety of life, but at the end of the day, you are sure to see more than you can imagine.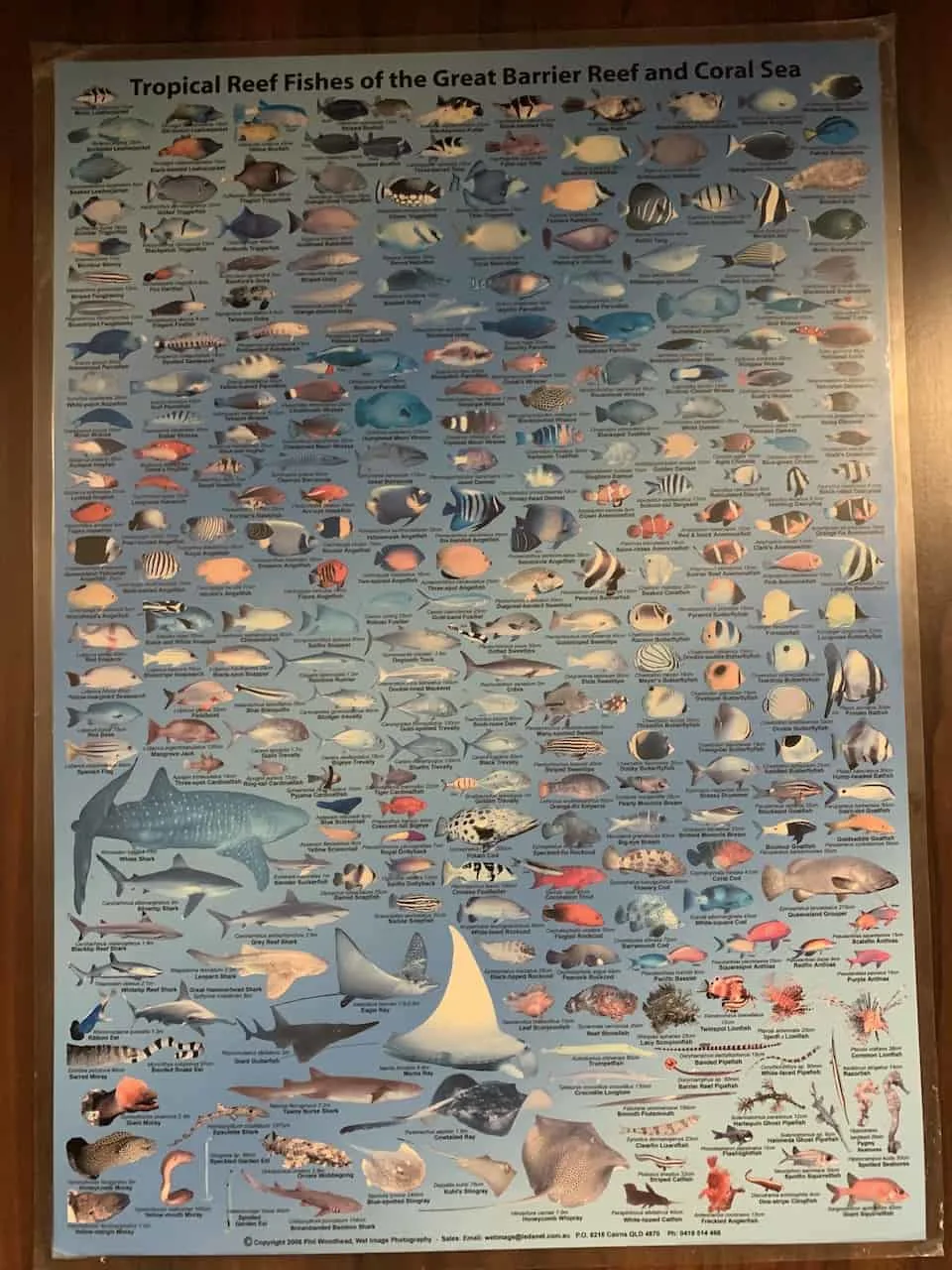 2) What is a Great Barrier Reef Liveaboard
Now, to experience all that the Great Barrier Reef has to offer, you need to make your way into the water. One of the best ways to do that is to join in on a Great Barrier Reef liveaboard.
A liveaboard is basically a boat, where you and several others will live, sleep, eat, and of course scuba dive or snorkel on the GBR.
There are a couple of reason why I would recommend a liveaboard vs. just a day trip.
Instead of just heading out for one day exploring one part of the reef on a day trip, a liveaboard gives you the chance to move around to different parts of the reef over the course of 2,3,4+ days.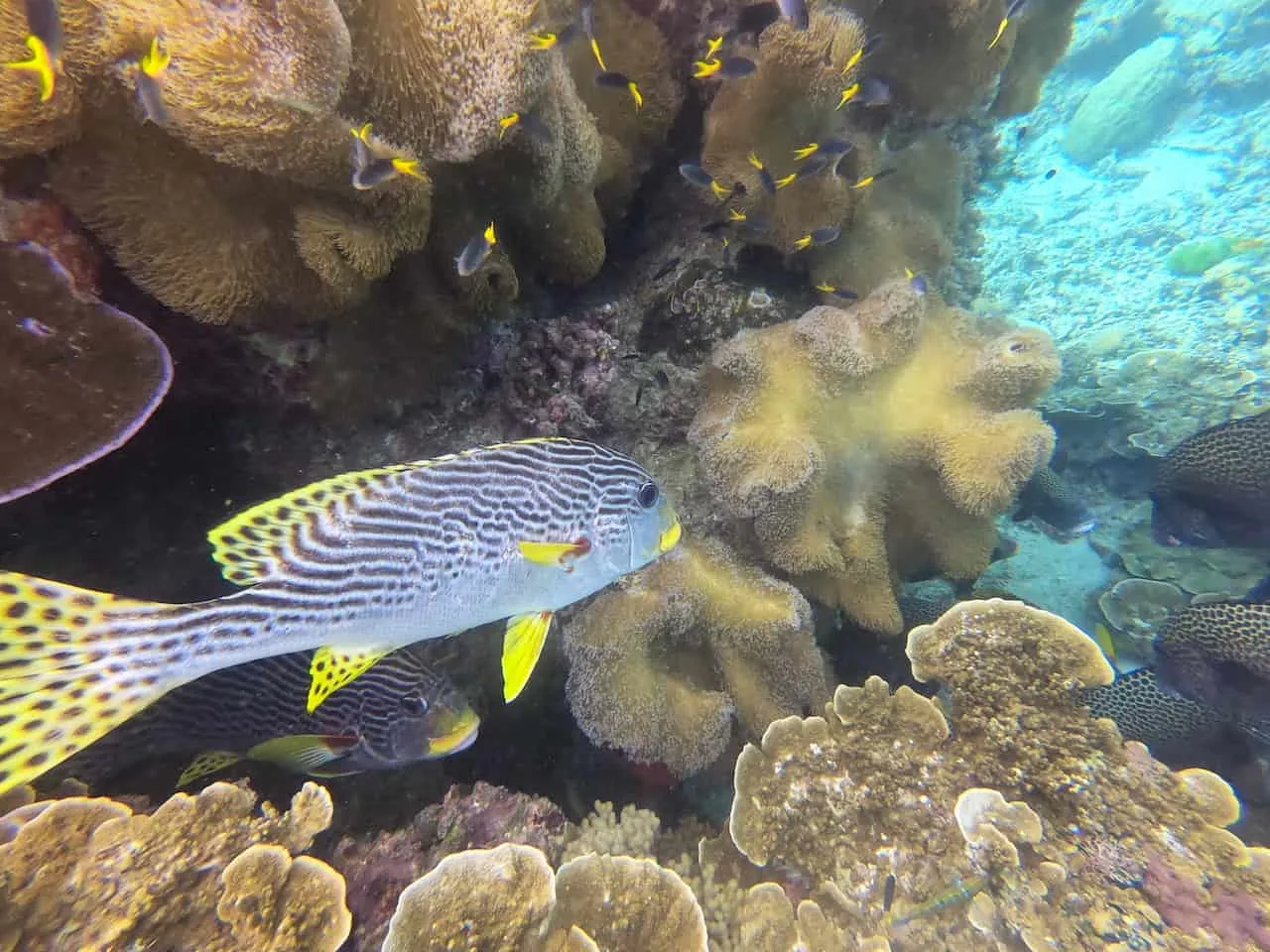 Each part of the reef can be different – whether it be the coral life or types of fish.
Having the chance to get underwater in a variety of locations will give you the opportunity to see more that the Great Barrier Reef has to offer over several days.
Another big reason why I would recommend a liveaboard is the chance to do both sunrise dives/snorkels and night dives (no snorkeling at night!).
Not only do the types of animal life change by location, but they can also change by time of day.
Heading off on a night dive and you will get to see all those predators come out (yes many sharks!!).
Getting up before sunrise and jumping in the water, you will have the chance to see the early risers of the day that may not be around later on.
Overall, when it comes to a place like the Great Barrier Reef, a liveaboard should be a definite consideration and one that I am sure you will enjoy along the way.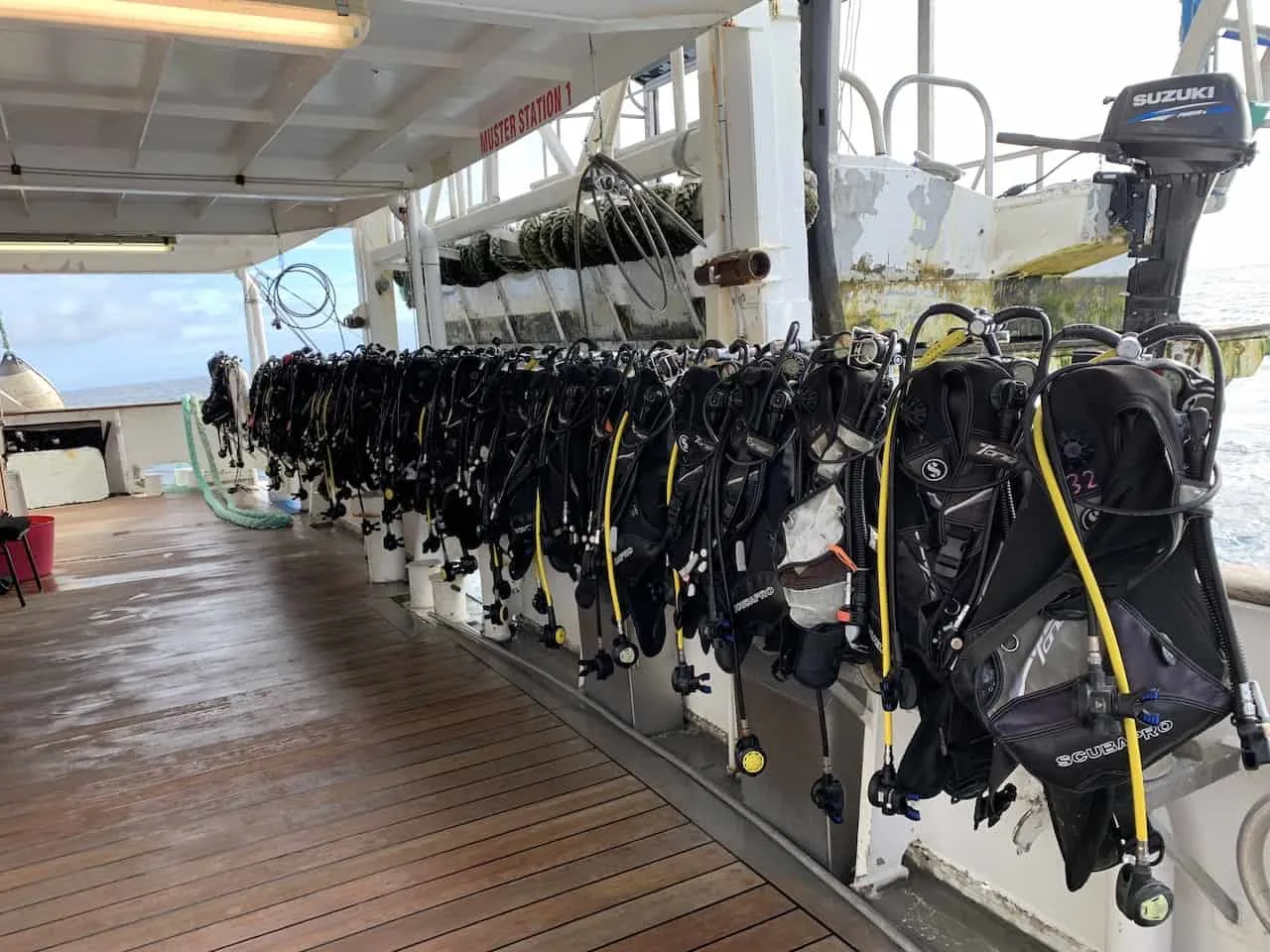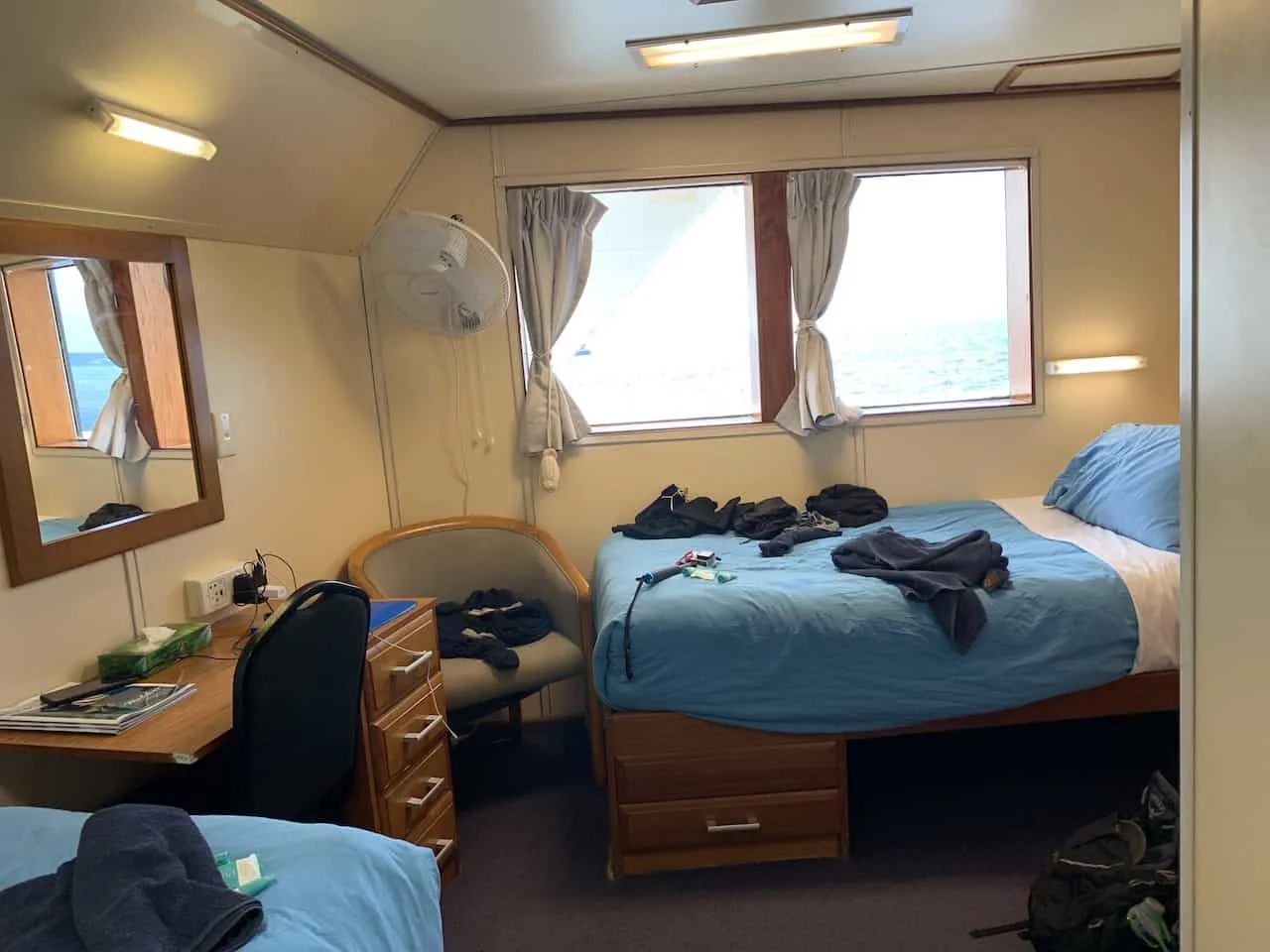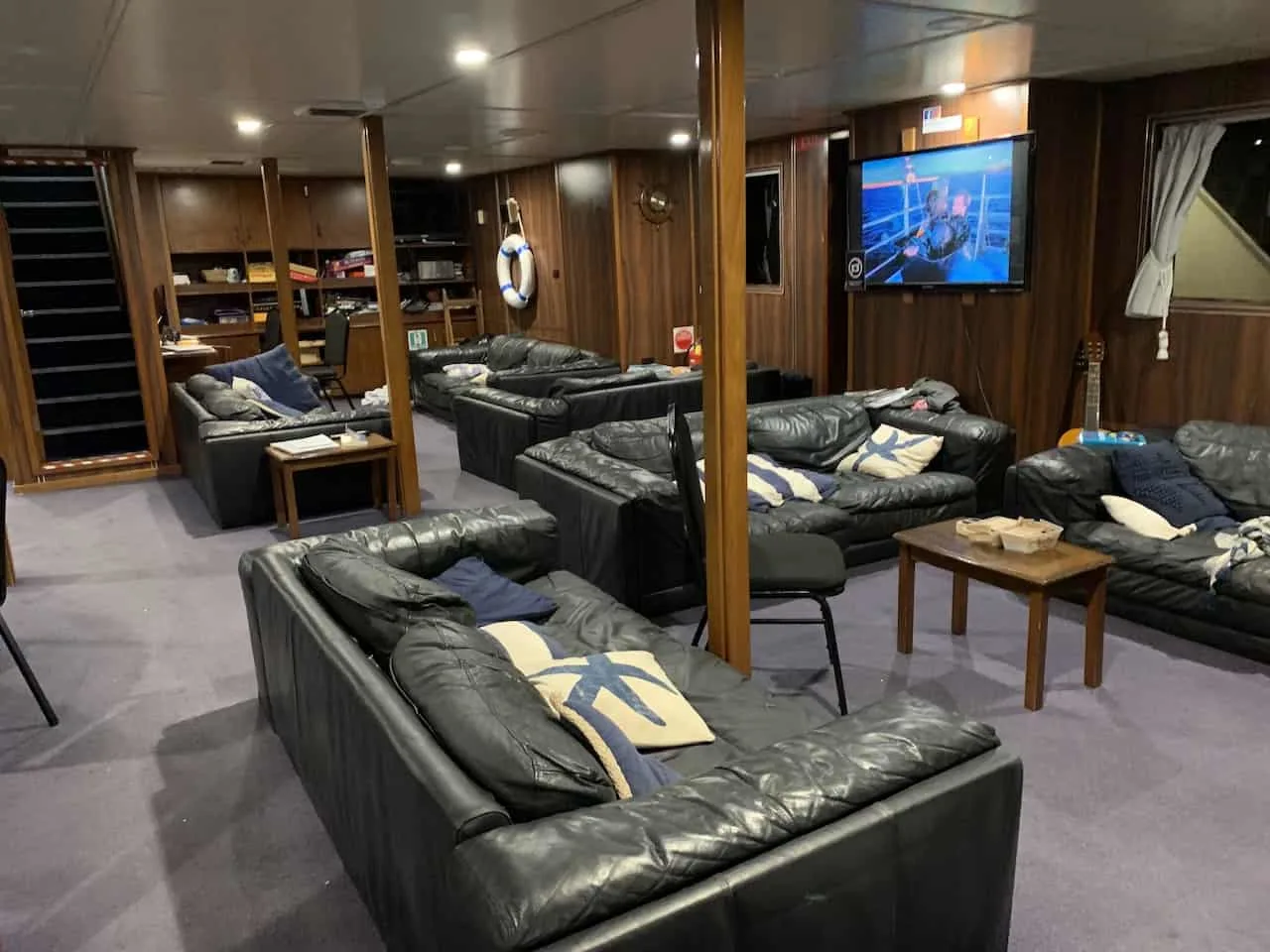 3) When to Visit the GBR
The Great Barrier Reef is a year round destination, however you will find certain times of year better than others.
When it comes to the GBR area you will want to take into account the rain and the stingers (aka jellyfish).
From a temperature standpoint, it really does not get too cold even during the peak winter months (June to August), as it only gets down to about the low 70's F / 20's C during the day. In the peak summer months (December to February) it can reach up to 85+ F / 30+ C.
However, with the warmer temperature comes both the rain and the stingers.
From December to April and sometimes a bit later as well, is when the rain is at its worse and the stingers are out in the water.
Now while you would have stinger suits either way, the rain can really impact diving and snorkeling on the reef.
Since much of the underwater life is not so far from the surface, the light that comes in can really bring out the tremendous color of the GBR. Without the light, some things may not seem as impressive.
A great time to go to get the best of all worlds is in the September to October period, where temperatures are starting to get warmer, rain is pretty low, and the stingers aren't out just yet.
Below is a helpful chart from great.barrier.reef.com to give you a better idea about the weather around the area.
» Do you want to see the Great Barrier Reef from above? Check out the guide I put together about how to fly the Great Barrier Reef!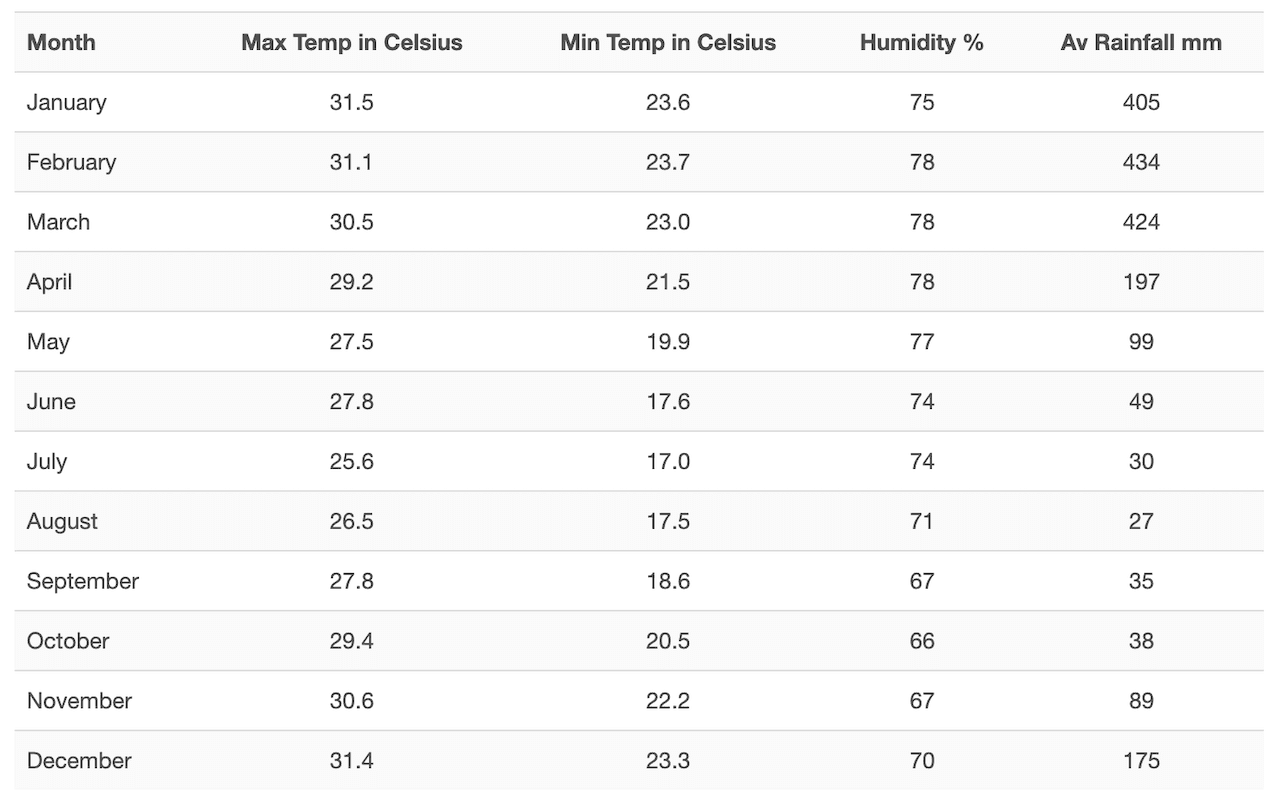 4) How to Get to Cairns
The Great Barrier Reef is incredibly large, giving visitors the chance to visit from a variety of places.
At the end of the day though, the main departure city for the GBR is Cairns. Here is where you will find by far the most tours departing from, giving you more options to choose between.
There are several other places you can find that offer GBR experiences such as Airlie Beach, Port Douglas, and Townsville among others.
Since Cairns is the main lift off point though, I will focus in on there. Getting to Cairns is pretty simple if coming from most places in Australia.
Flying In
If coming from places such as Sydney, Melbourne, Alice Springs, Perth, Brisbane, and more, the easiest option is just to fly into Cairns Airport (CNS). From the airport it is less than 15 minutes to downtown Cairns.
Bus
Now, if you are coming from a bit closer by like Airlie Beach for example, you could also take the Greyhound Bus right into Cairns as well.
There are a few routes per day and you may even find an overnight option available to save some daylight hours.
Car
Another option is to grab your own car and do a bit of an Australia road trip. Going up and down the east coast of the country is a great way to explore it all at your own pace.
So if you are up for a road trip, I would highly consider taking part.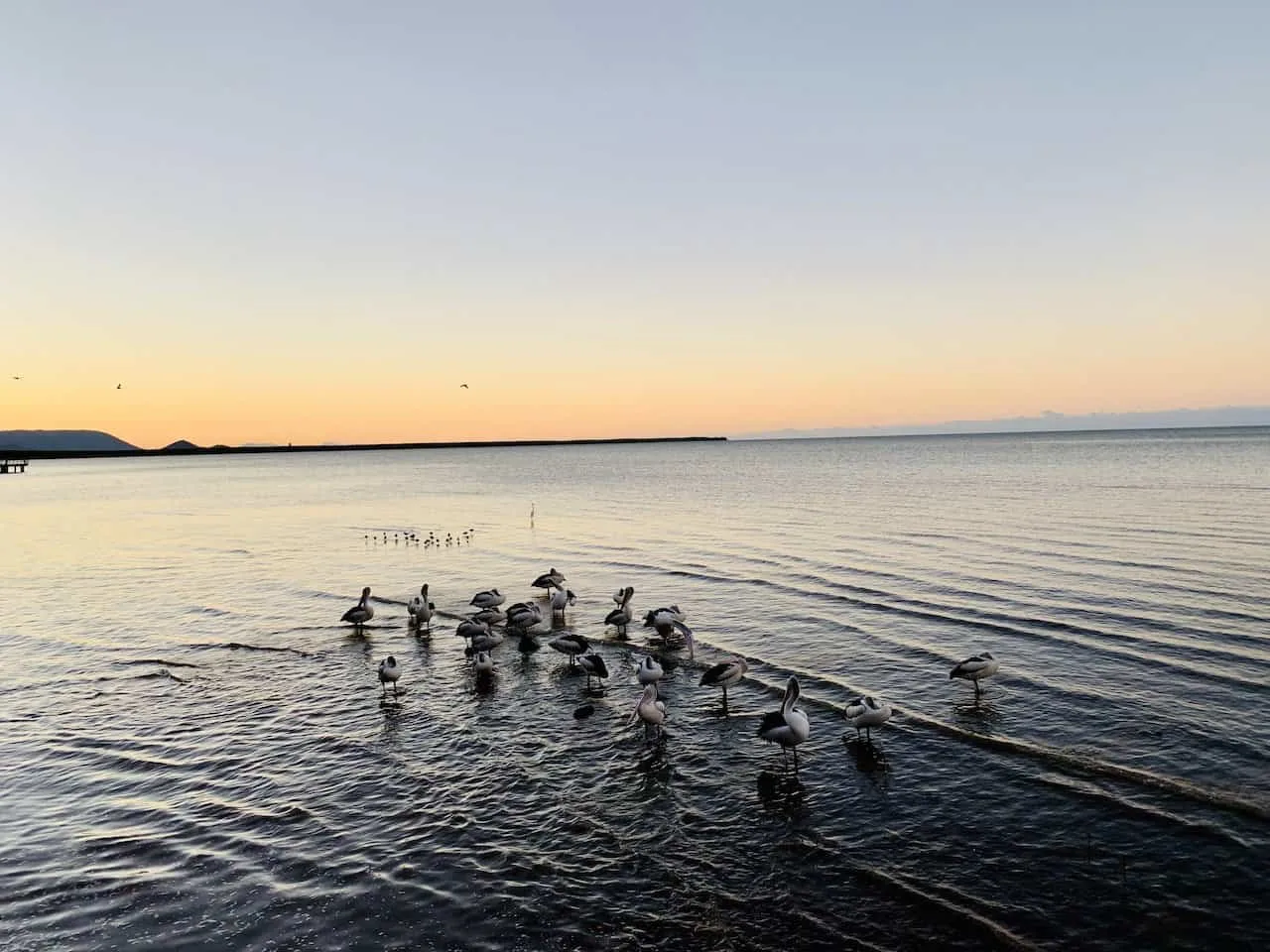 5) Choosing a Liveaboard
Now that you know when to go and how to get there, it is time to pick a Great Barrier Reef liveaboard company to get you out on the reef.
A few things you may want to consider when picking a company include: number of people on the boat, budget vs luxury, how many dives/snorkels per day, length of liveaboard, and of course overall reviews of the company.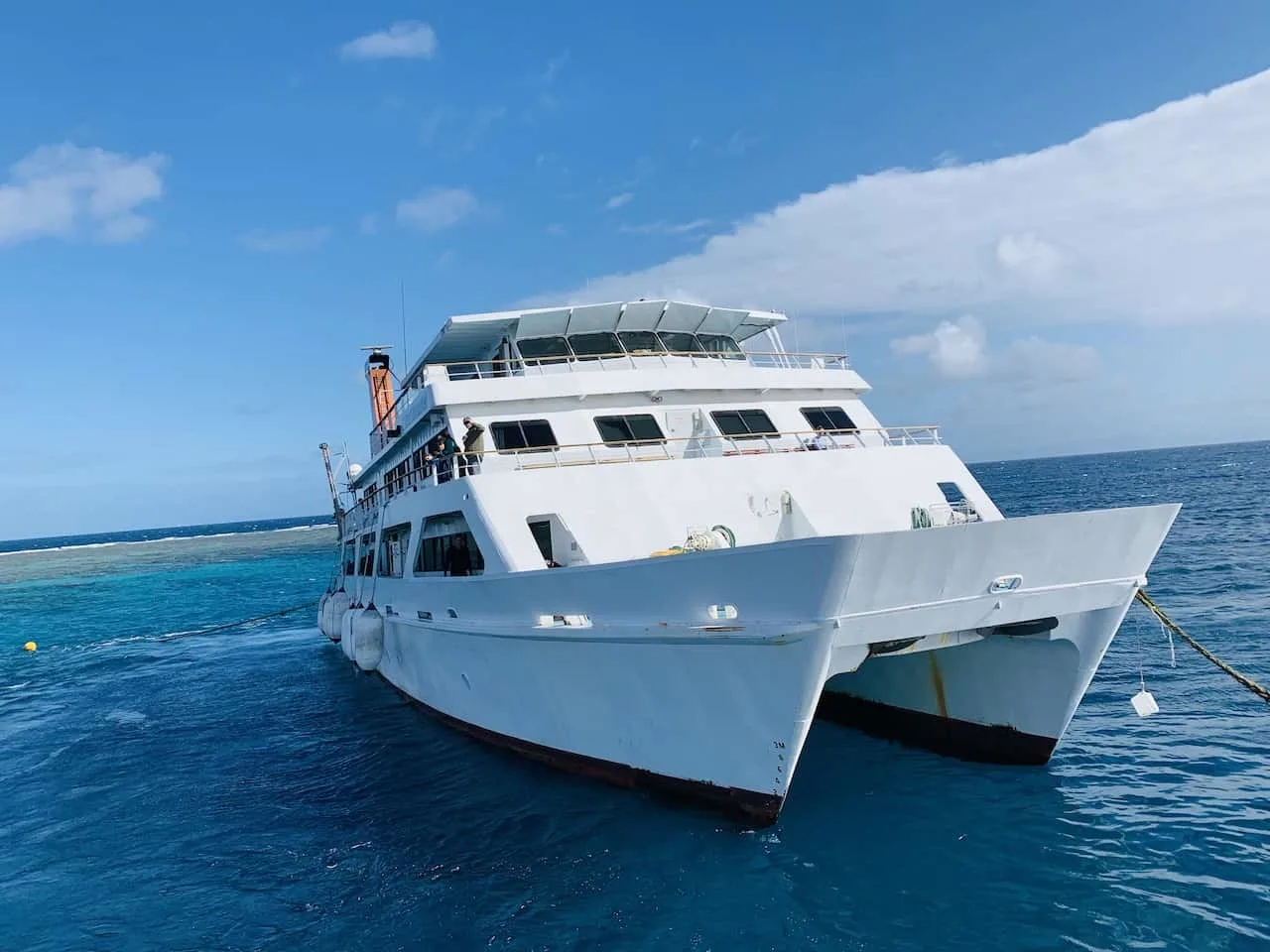 Some liveaboards may have set 3 day / 2 night options while others may let you just pick the length of your stay.
Liveaboards may have guided dives available while others will just buddy you up with other travelers. Some many have fancier amenities like a hot tub and 3 course meals while others may not.
At the end of the day it will come down to a balance between price and experience. Below are some highly rated companies I was looking into when deciding which liveaboard to join in on:
I ended up on the Reef Encounter liveaboard for a few days of exploring the underwater world of the Great Barrier Reef.
I was able to dive 3-4 times per day, had guided dives, a beautiful boat (with a hot tub!), and there were plenty of helpful staff that made my time on board that much more memorable.
Looking for a day trip? Take a look at this highly rated tour from Cairns for your Great Barrier Reef Experience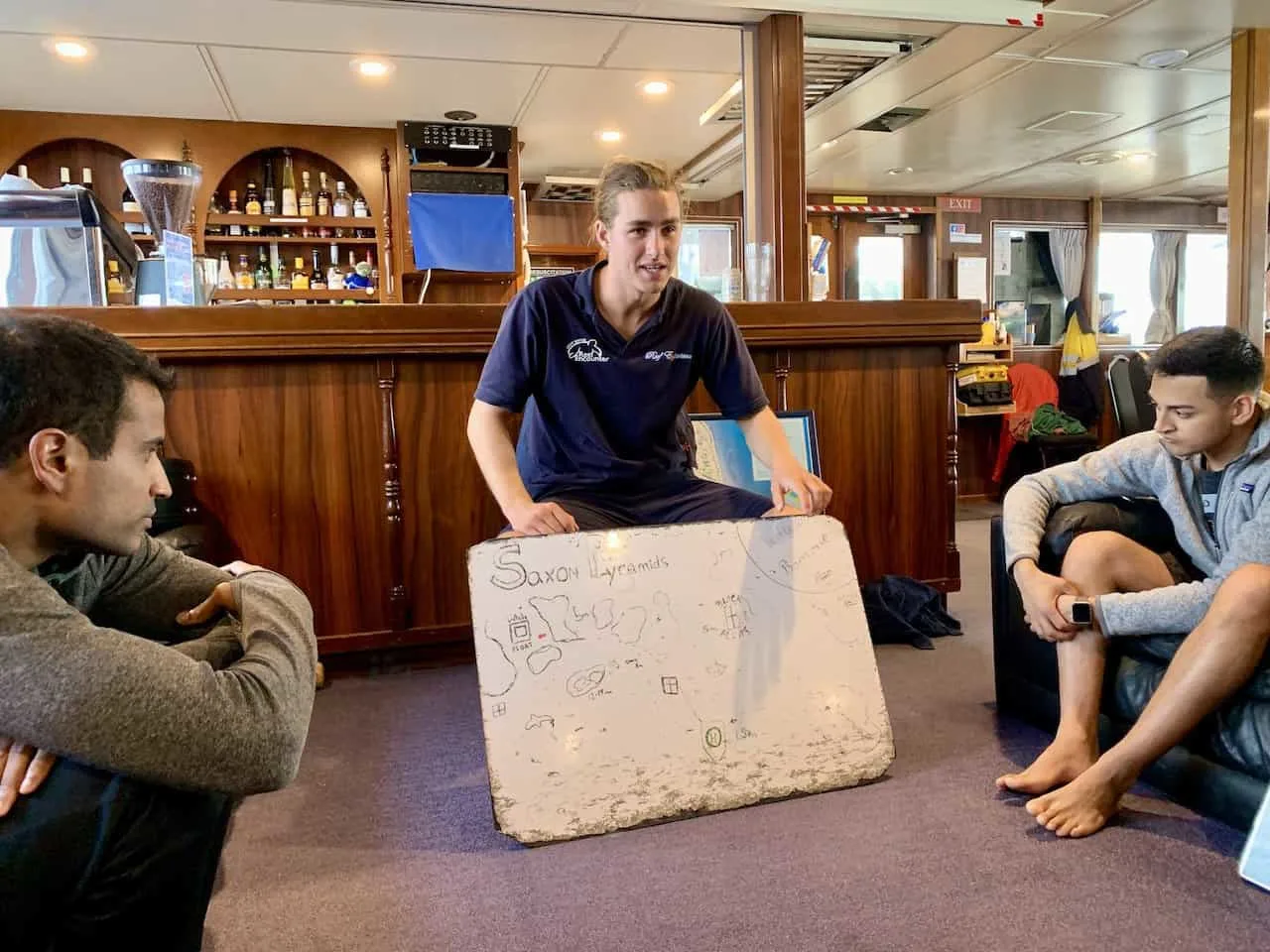 There are a couple things to note with scuba diving and liveaboards on the GBR:
1. Some boats have a set liveaboard schedule (i.e. 3 days / 2 nights), where everyone will hop on the boat in Cairns, go explore the reef for 3 days and then the boat will head back to Cairns. Prodive, for example is one that operates likes this.
On the other hand, there are boats like Reef Encounter, which have a transfer boat that leaves from Cairns and takes you to the liveaboard out on the reef.
With these options you are able to select shorter or longer options vs. one that just has a set schedule. On your departure day you will hop back on the transfer boat back to Cairns.
2. It is quite common for some liveaboards not to offer guided dives and rather just buddy you up with others on the boat.
Since the dive sites aren't too deep or complex, this is quite common to come by.
However, for many, diving without a guide is just not an option. If this is the case for you, make sure to choose one that does offer guided dives.
3. If you are looking for Scuba certifications such as Open Water, Advance Open Water, etc. many companies will offer the chance to get certified on board. This will come at an additional cost though.
4. Even if you are not certified, you can try out scuba diving on most liveaboards. The instructors on board will go over the basics with you before heading into the water to try it out for yourself.
6) Cairns Great Barrier Reef Dive Sites
Now, I can't speak to all the different dive sites on the reef since there are literally thousands of them. I will give you a bit of insight though on the reefs that you may have the chance to visit when departing from Cairns.
The way liveaboards typically work, is you will go on a dive or snorkel in one reef at one mooring. After doing 1-2 dives in a particular spot, the boat will then either move to another mooring in the same reef or head on off to another reef altogether.
This usually depends on diving and weather conditions as well as which spots the liveaboard has already been to recently.
When it comes to diving off Cairns there are really three main reefs that the liveaboards visit: Hastings Reef, Saxon Reef, and Norman Reef.
So even if you are on a liveaboard for 3,4,5 days, there are plenty of moorings along these 3 reefs to explore, giving you the chance to see a variety of underwater life along the way.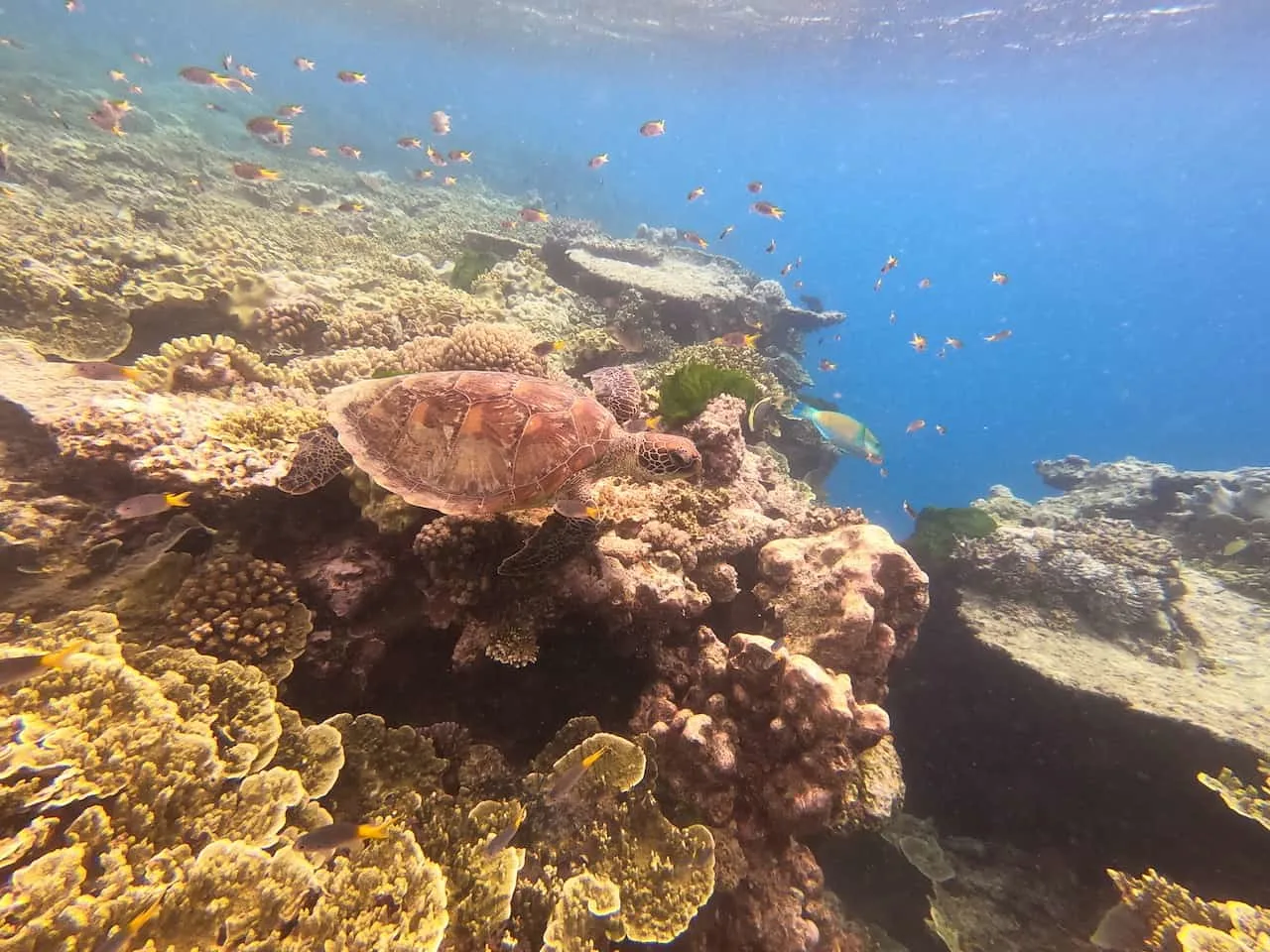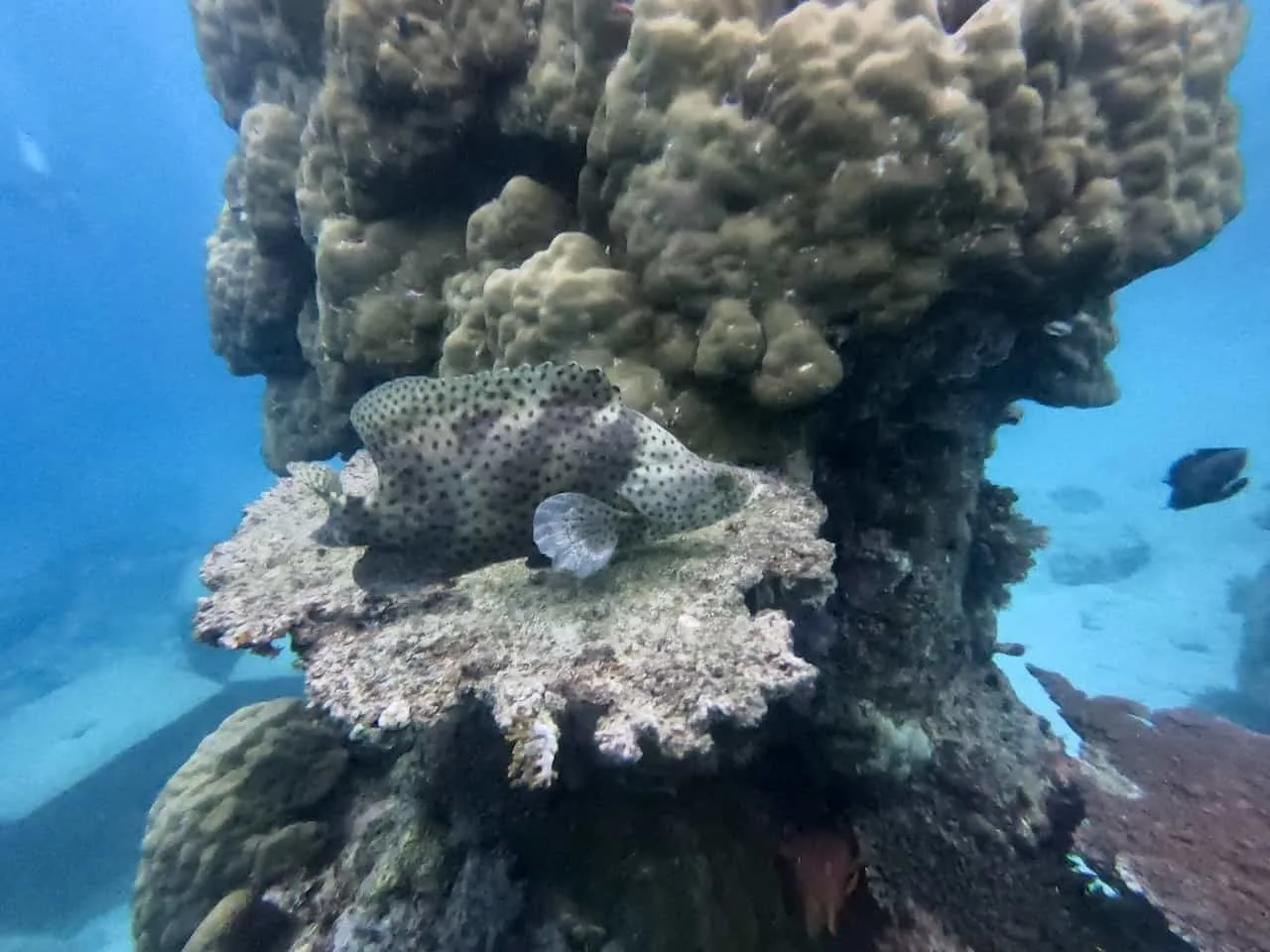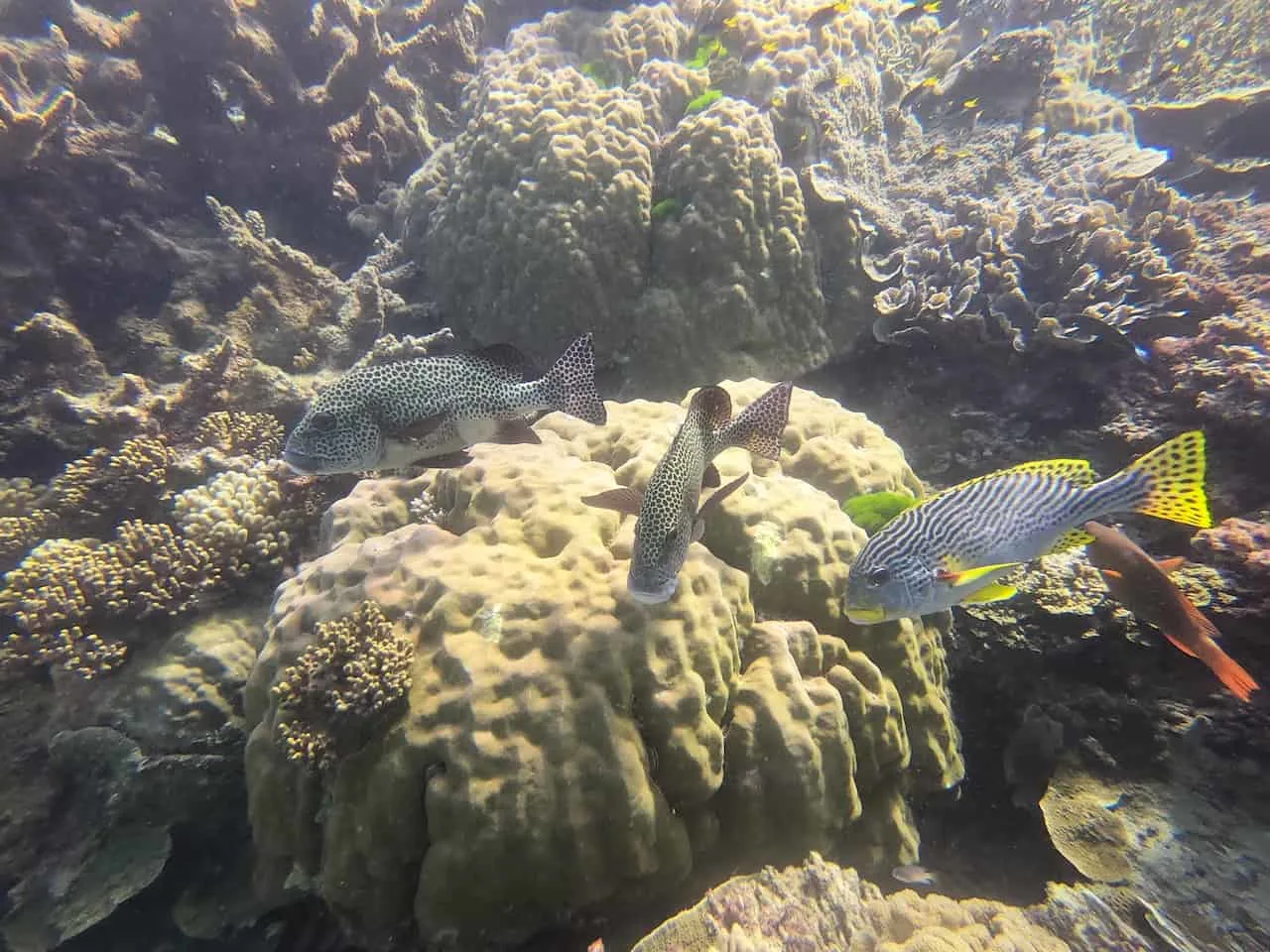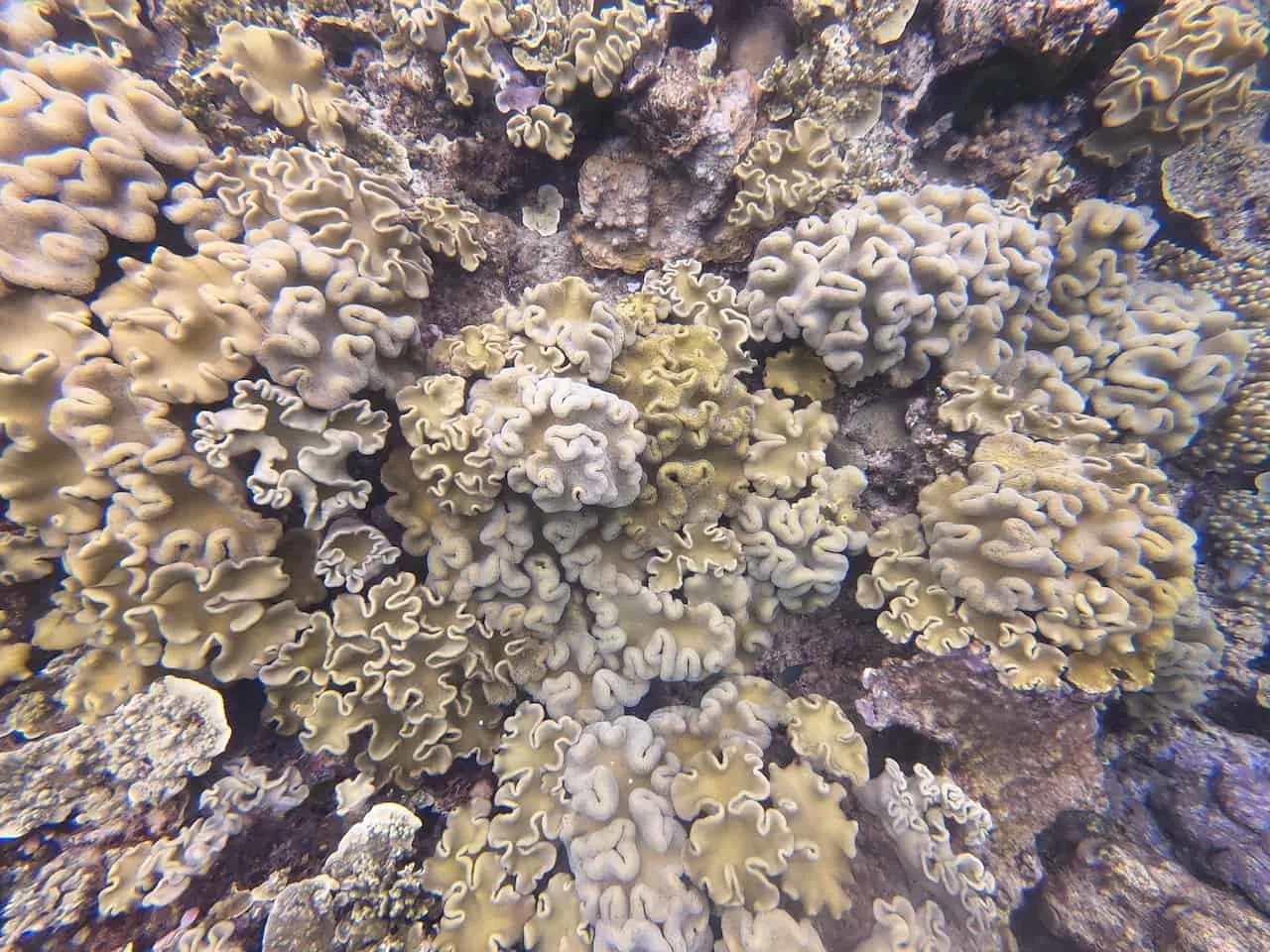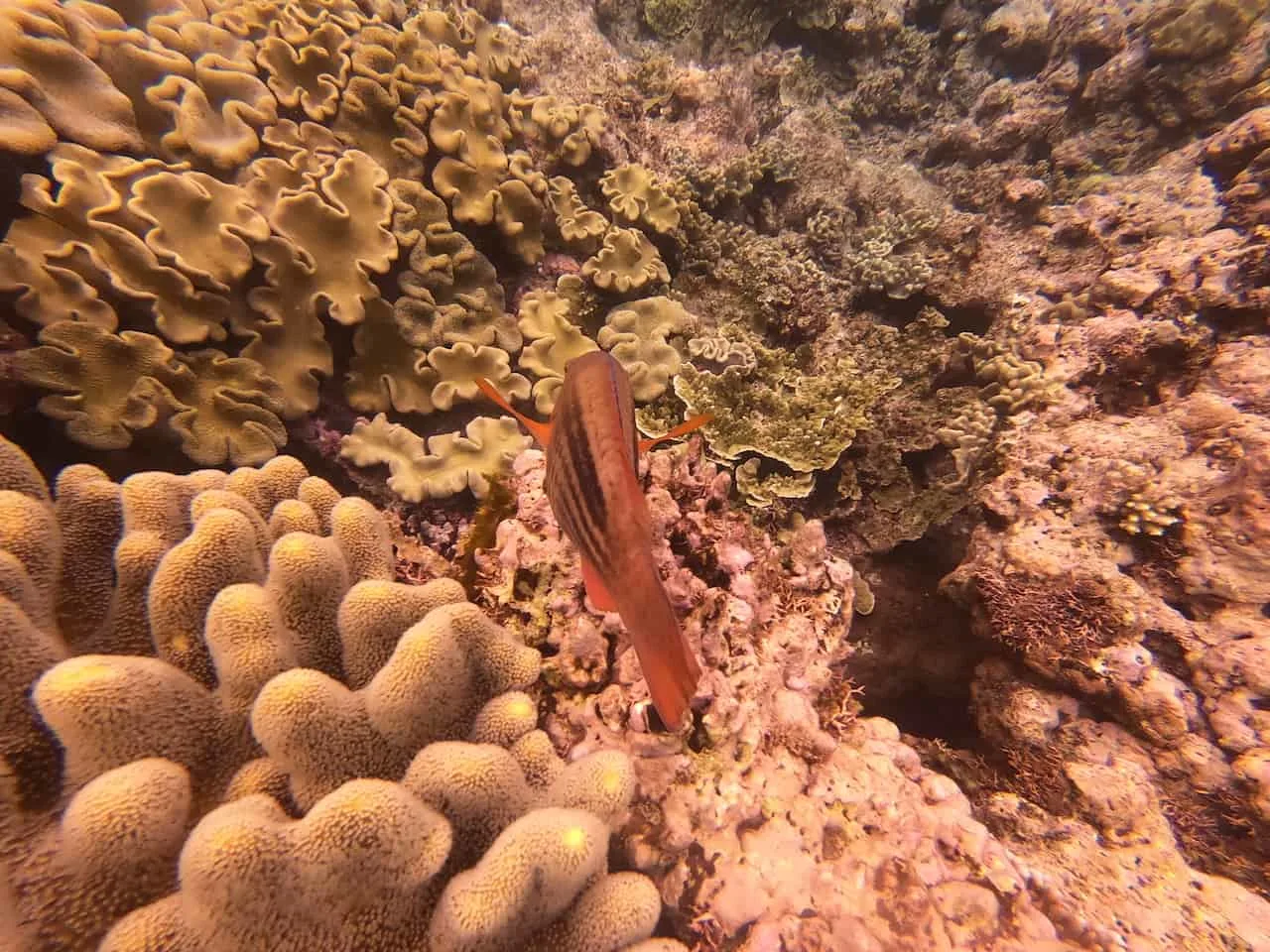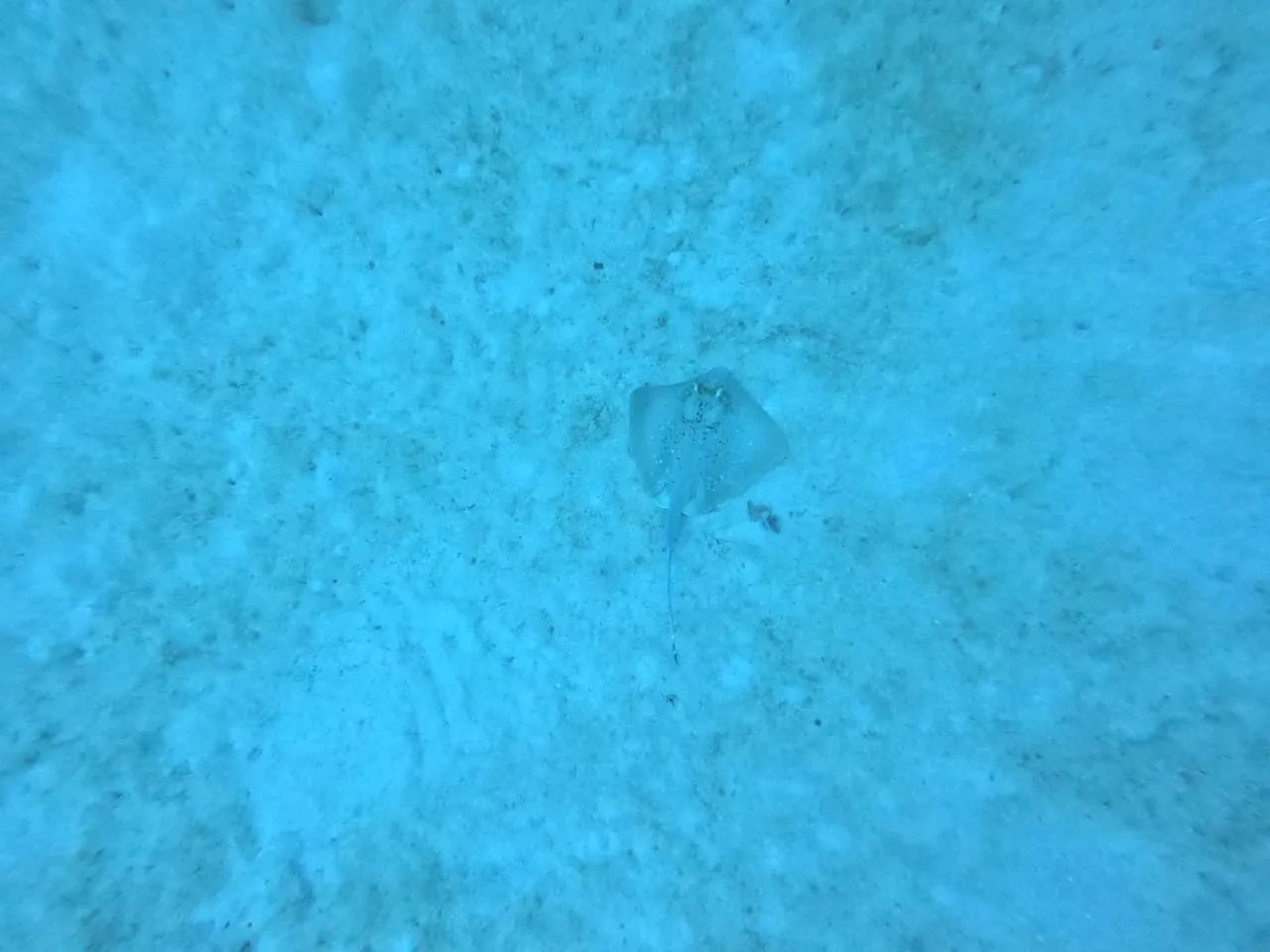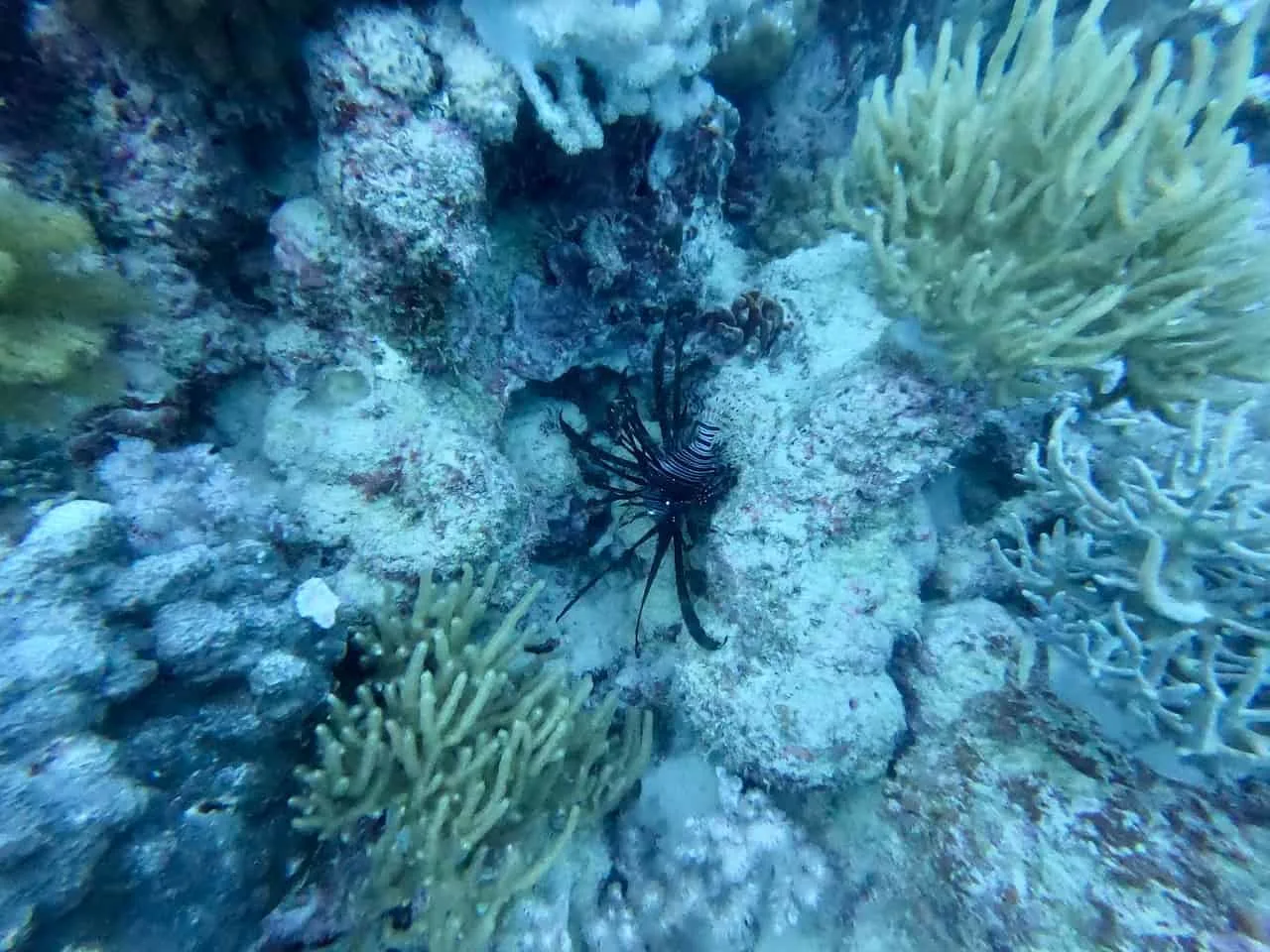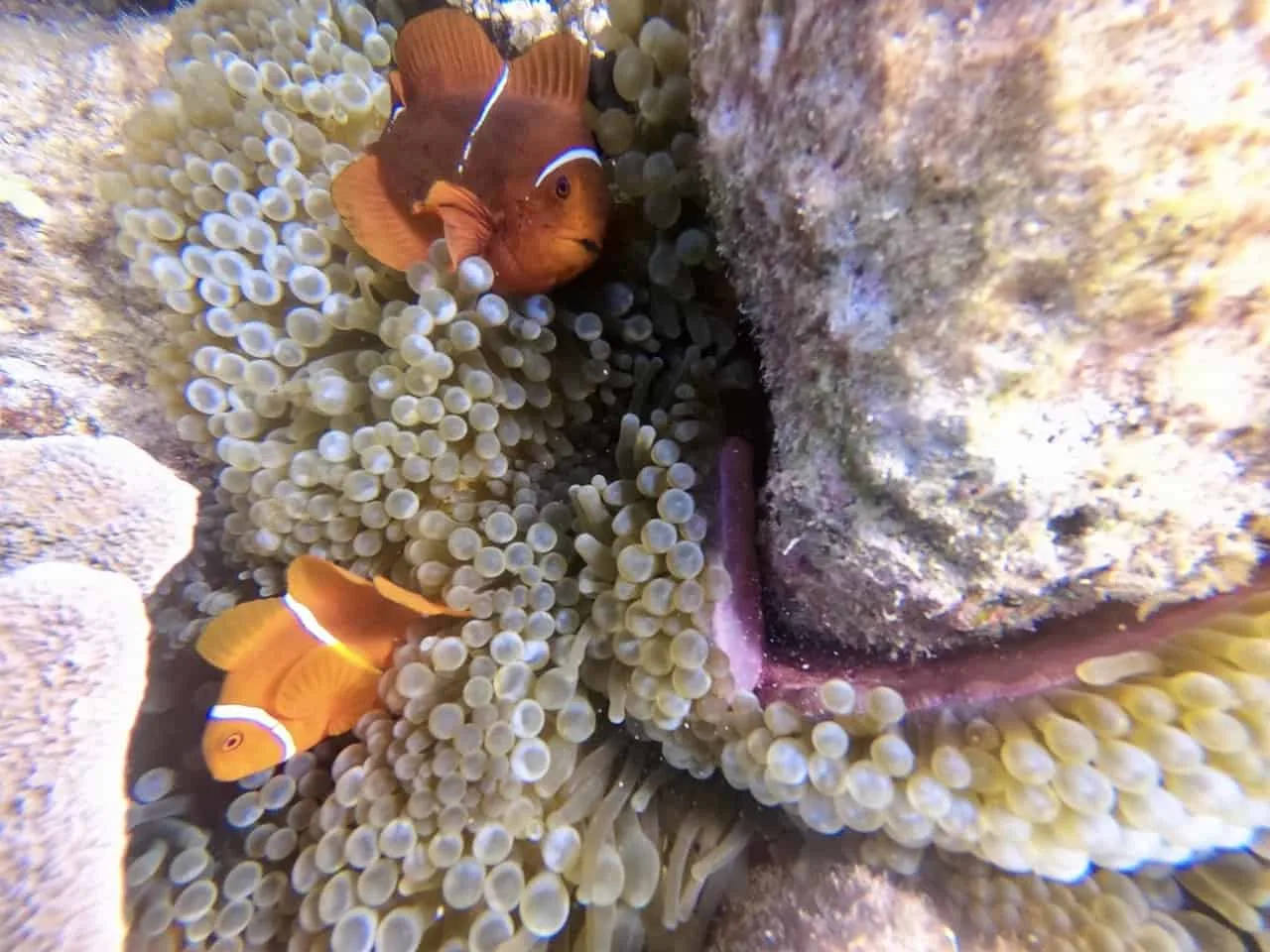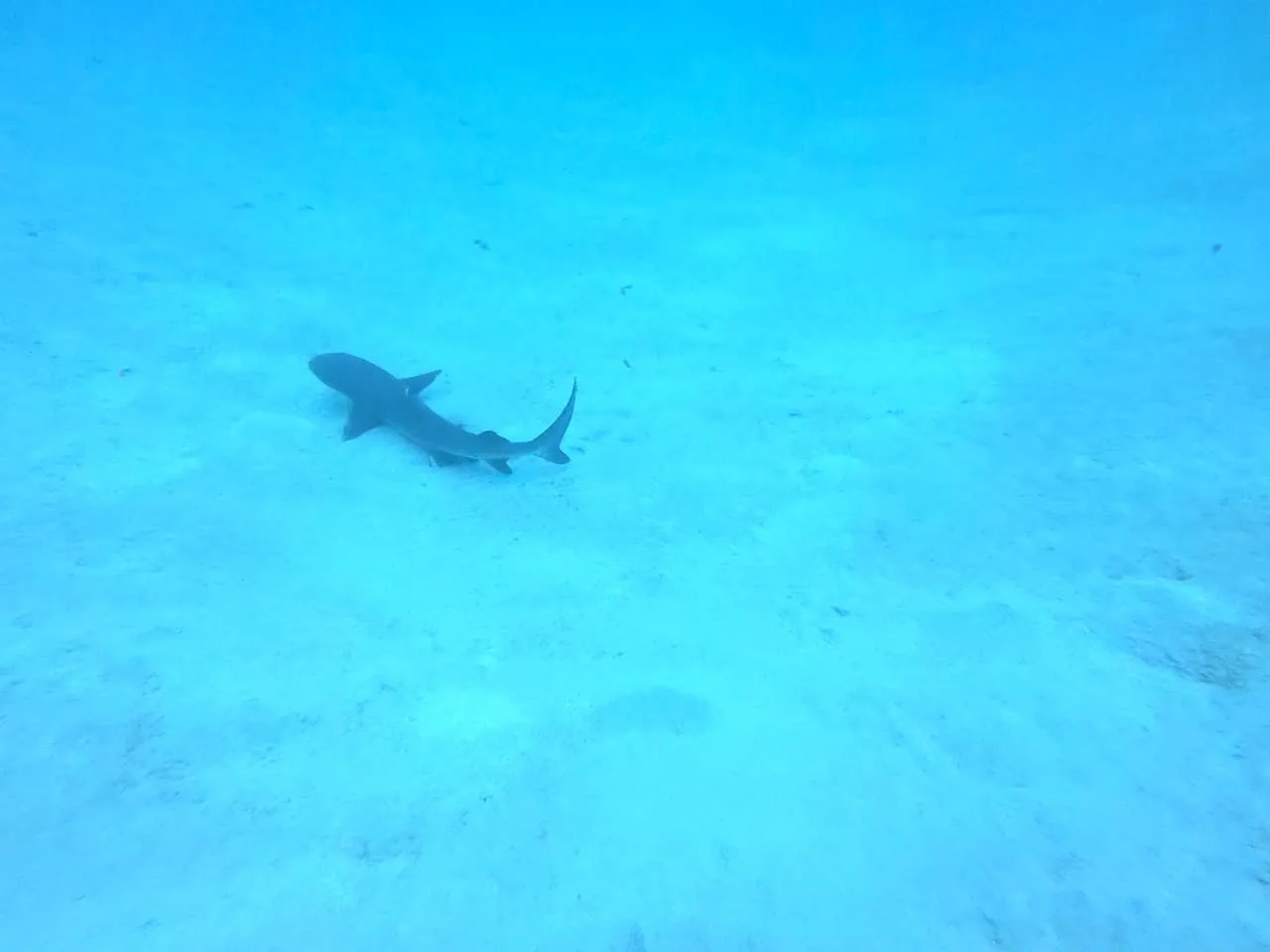 7) Great Barrier Reef Liveaboard / Reef Encounter
While each liveaboard experience may be slightly different, I wanted to layout what a typical 3 day / 2 night Great Barrier Reef liveaboard may entail. Below is the high level schedule from my time with Reef Encounter.
Day 1
8:00AM: Depart Cairns on liveaboard or transfer boat to liveaboard
10:00AM: Arrive in the Great Barrier Reef & prepare for first water session
11:00AM: 1st scuba dive or snorkel
12:00PM: Lunch
2:00PM: 2nd scuba dive or snorkel
4:00PM: 3rd scuba dive or snorkel
6:00PM: Dinner
7:30PM: Night dive
Day 2
7:00AM: 1st scuba dive or snorkel
8:00AM: Breakfast
9:00AM: 2nd scuba dive or snorkel
11:00AM: 3rd scuba dive or snorkel
12:00PM: Lunch
2:00PM: 4th scuba dive or snorkel
4:00PM: 5th scuba dive or snorkel
6:00PM: Dinner
7:30PM: Night dive
Day 3
7:00AM: 1st scuba dive or snorkel
8:00AM: Breakfast
9:00AM: 2nd scuba dive or snorkel
11:00AM: 3rd scuba dive or snorkel
12:00PM: Lunch
2:00PM: Depart back to Cairns on liveaboard or transfer boat
Liveaboard Notes:
1) The liveaboard will usually move twice a day to new spots along the GBR.
There may be instances where you will dive 2-3 times in one spot though (afternoon dive, night dive, sunrise dive) before the boat continues along.
Although the dives may be in the same spot, expect the experiences to be a bit different based on time of day.
2) Many companies will limit you to 4 or possibly 5 dives per day for safety reasons, so you will have the chance to pick and choose which ones to join in on.
The dives usually will last right around 40 minutes each.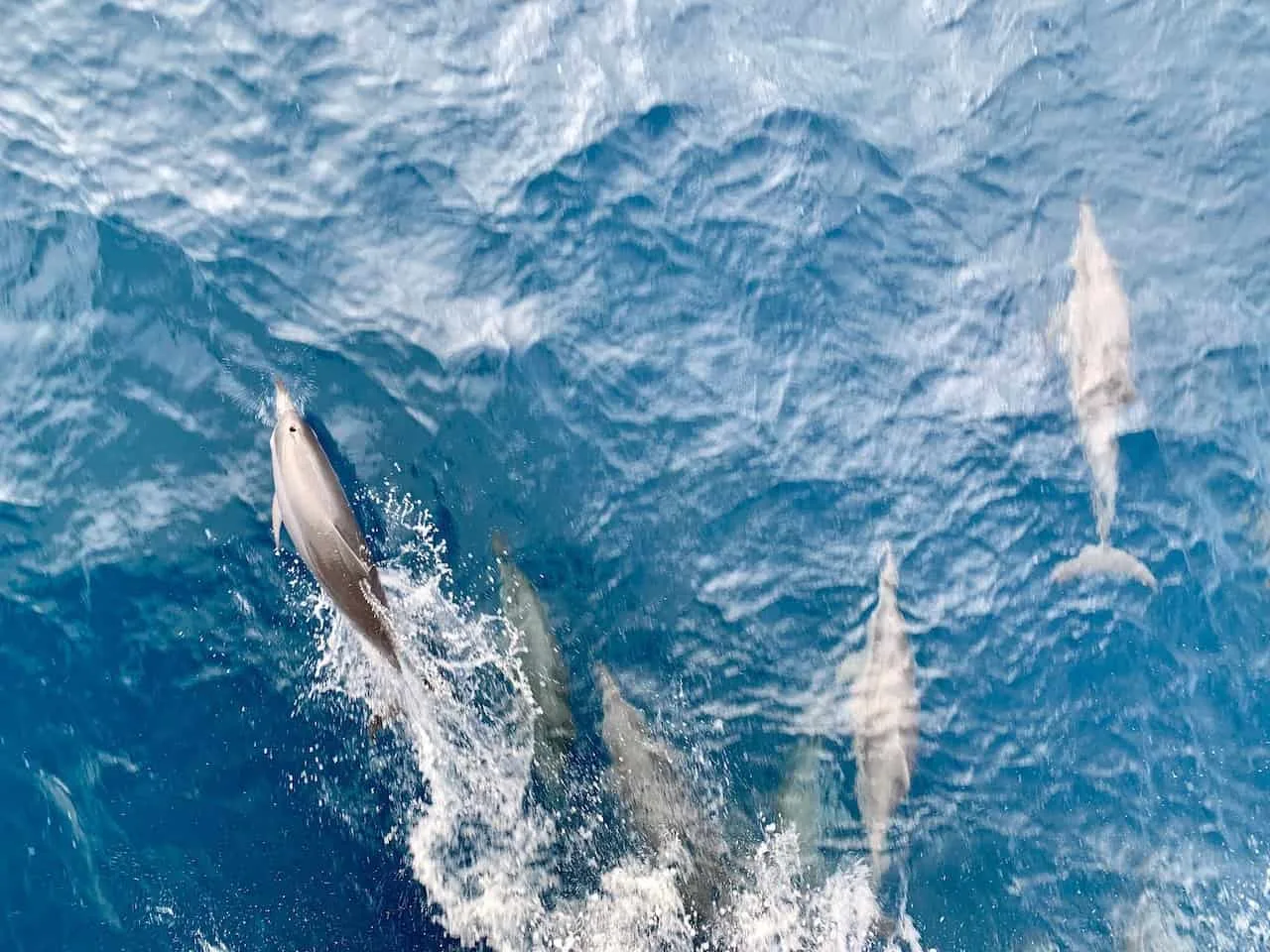 8) Where to Stay in Cairns
If taking part of a Great Barrier Reef liveaboard from Cairns, odds are you will want to find a place to stay before and/or after the experience. Thankfully there are a ton of options to choose from all around the city center.
To make things a bit easier, I picked out some spots that are within a ~15 minute walk from where the boats depart from. You can take a look at the below accommodation options based on price point:
Mid Range
Luxury
Budget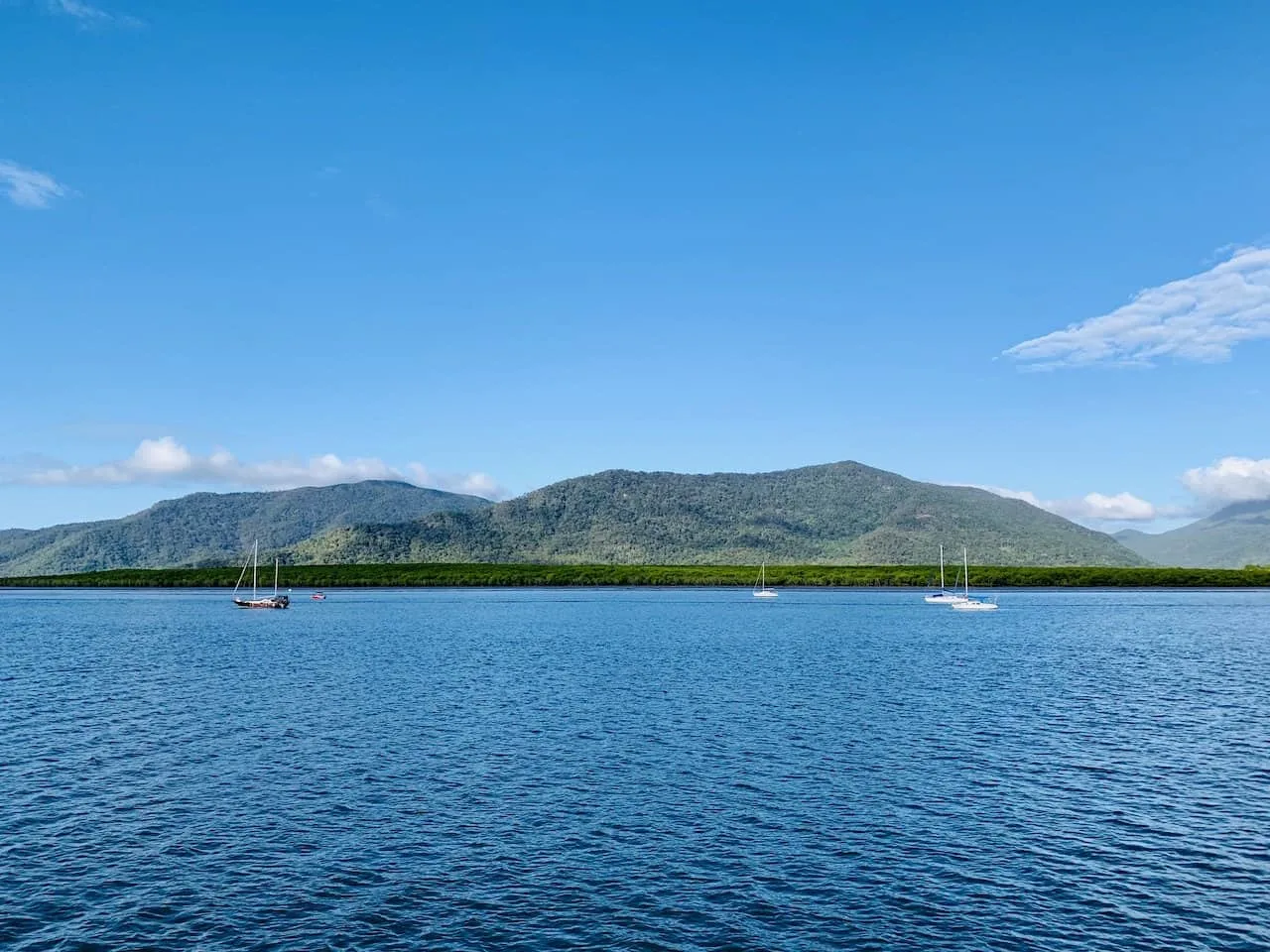 I hope this guide has given you a better idea on what to expect during a Great Barrier Reef liveaboard experience and what scuba diving Cairns is all about. If you have any questions or comments feel free to write them in below.
Also don't forget to check out the other Australia itineraries and guides up on the site.
Headed to Sydney – check out the Sydney 3 day itinerary and Blue Mountains Hike Day Trip.
Making your way to the Whitsundays, don't leave off a Whitsundays snorkeling experience from your trip!
Have fun out there and safe travels!