Over the last few years Iceland has skyrocketed in popularity and has been one of the go to destinations for all types of travelers. After going there myself I soon realized why this country has seen such an influx of tourists.
From the ever changing natural landscapes, epic hiking opportunities and friendly locals, it was surprising that Iceland wasn't a hotspot all along.
This guide is here to give you some helpful Iceland travel tips when planning your next trip to this one of a kind country.
For everything Iceland, check out the rest of the Iceland itineraries and guides up on the site.
* Affiliate Disclosure: This post may contain affiliate links, which means I may receive a commission if you make a purchase through the links provided, at no additional cost to you. Thanks for supporting the work I put into TripTins!
Tip #1: When To Visit Iceland
​A visit to Iceland can really be done at any time of the year however depending on when you go, you most definitely will have to plan and pack accordingly.
Due to the geographical location of the country, the days in the winter have a late sunrise and early sunset, while the days in the summer will have an early sunrise and late sunset.
Around the time of the summer solstice (June 21st), Iceland experiences the midnight sun as the country barely sees darkness.
On the other hand, in the heart of the winter, there could be as little as 4-5 hours of daylight to get your activities in. So as you can see, depending on the time of year in Iceland will dictate how much you will be able to fit into a day.
All itineraries on this site are based on a spring/summer trip due to the amount of driving and excursions during each day. Hopefully one day soon I will be able to take that winter trip too
There are definitely pros and cons of a spring/summer/early fall trip vs. a late fall/winter trip.
The big pro of going when there are longer days is that you will be able to fit more things into a day, whereas with a shorter day you might be only able to do a few hours worth of excursions. Since the longer days are seen in the summer, that will also come with warmer weather and no snow.
No snow means that roads with be clear and you won't have as many visibility issues and dangerous road conditions (still can be an issue in the summer – more on that later).
A spring/summer trip will be those that want to have longer days, warmer weather, and be able to fit more of Iceland into a shorter amount of time.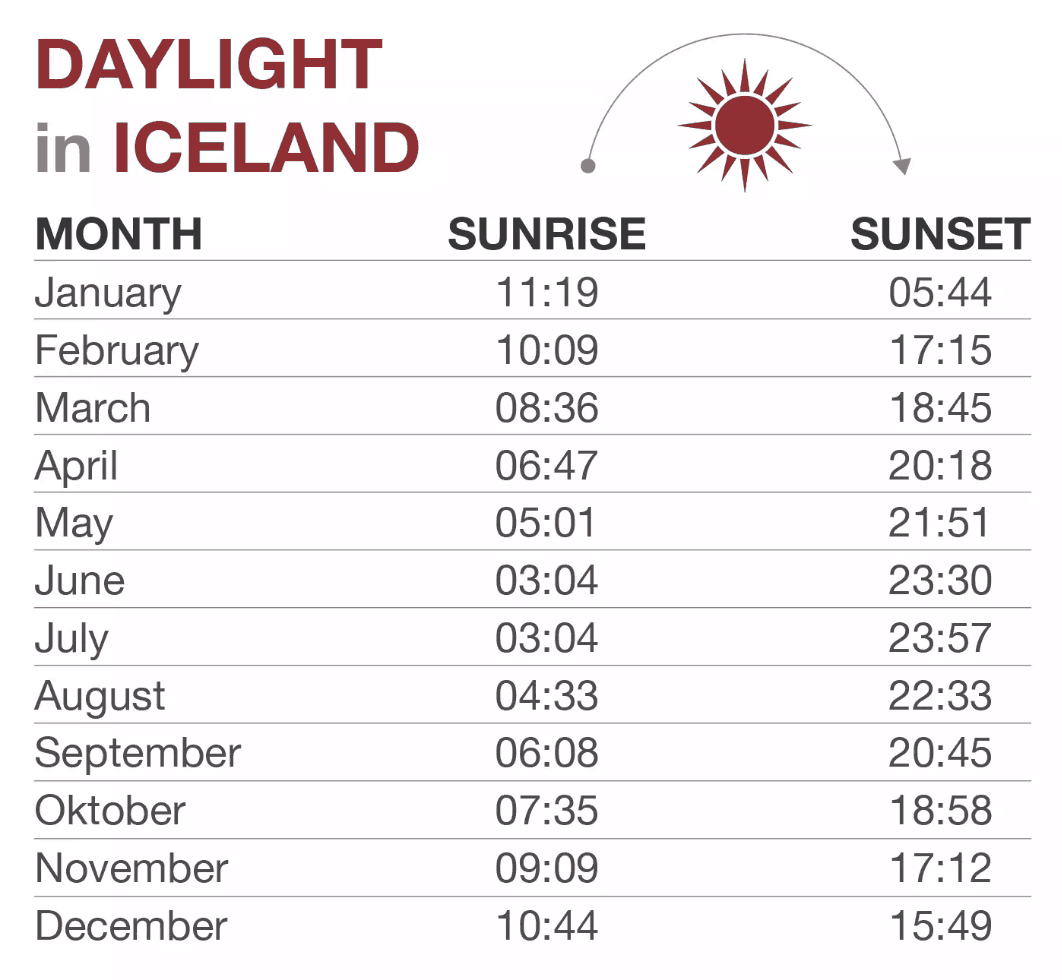 On the other hand you have the winters of Iceland. They can be cold and snowy but the landscapes are just as great if not better in some instances.
There is however one big motivation to opt for a winter trip – the Northern Lights. Many people who think of Iceland think of that green aurora winding through the sky. T
o see this one of kind phenomenon you will have to head to Iceland sometime from September to April give or take – the darker the sky, the better chance you have to see them in full effect.
On top of the Northern Lights, you can also take advantage of some unique activities like ice caving for example, that are not really offered in the summer time.
So if you are someone who enjoys the snowy landscapes, is an avid Northern Lights follower and does not want to pack the day with activities, a winter trip could be for you.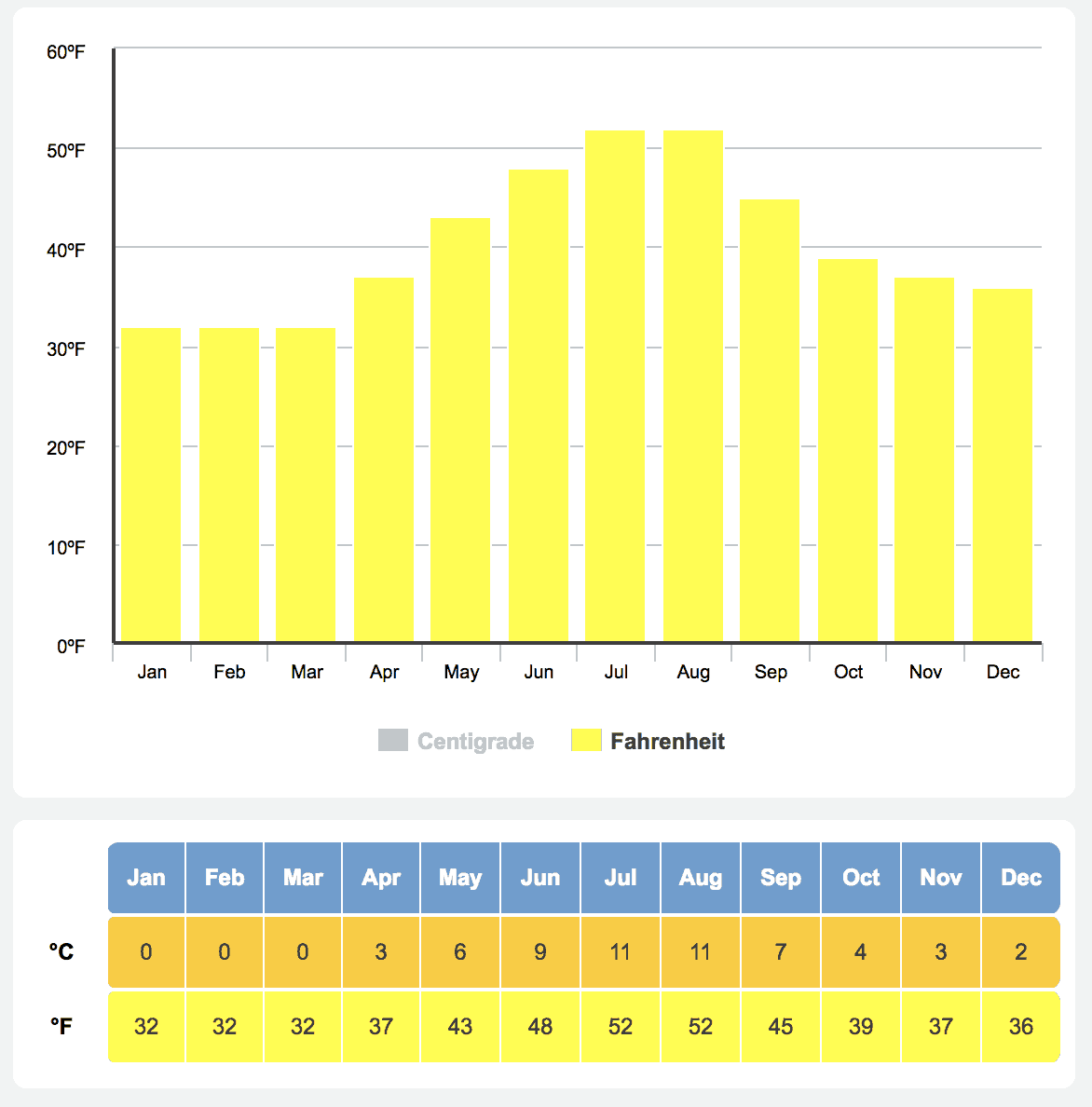 Images above for average temperatures in Iceland (courtesy of holiday-weather) and sunrise/sunset hours (courtesy of Another Iceland).
Tip #2: What To Pack
​To build off the first tip, the weather in Iceland can really be all over the place – not only from a season to season basis but also on an hourly basis.
You can start your day with lows temps, clouds and rain, and just a few hours later you can be in complete sunshine and warmth. The weather really is unpredictable so don't solely rely on a weather forecast when planning ahead.
Due to this unpredictability don't leave for the day without multiple layers to prepare you for any type of weather condition – from wind to rain to sleet to sunshine – be prepared for it all.
You will want to bring everything from an undershirt to sweatshirt to rain jacket, as you can add and take off layers as need be.
If you will be outside and away from your car for long portions take a backpack with you to carry any items you don't currently have on.
It is also great to have a backpack to carry a good sized reusable water bottle (you can fill it up straight from the glacier river water) and snacks to keep you hydrated and full of much needed energy.
If you plan on heading out on some longer hikes around the country, definitely opt for some comfortable hiking shoes. You will be going through all sorts of terrain and in all sorts of conditions so have some shoes that can get you through it all comfortably.
To recap here is a short list of what to add to your packing list:
(1) T-Shirt (short and/or long sleeve)
(2) Pullover / Sweatshirt
(3) Light Raincoat (heavy jacket for winter trips)
(4) Comfortable Warm Pants
(5) Hiking Shoes
(6) Backpack
(7) Reusable Water Bottle
(8) Snacks (e.g. energy bars)
Any other packing list tips? Comment at the end of post below and I will add them in!
Tip #3: Accommodations
​There should be two sites that you should go through when looking for the best choice of accommodations for your trip. The first being Booking.com and the second Airbnb.
As you go around Iceland do not expect any five star hotels (besides Reykjavik). Instead you will find a wide variety of small guesthouses and hotel properties sprawled around the country.
Some of these places will have breakfast included, beautiful views right outside your window and you will really just be in the middle of nature. If you go through the itineraries on the site, I mention the different areas to stay each night as you are making your way around the country.
Once you have your trip dates down you should try and book places as soon as you can. During the summer months at least, many of the smaller towns will have limited inventory, so try to not leave anything to the very last minute.
Tip #4: Rent A Car!
All itineraries are based on having your own rental car from the airport to drive around the country and see the different sites (you could possibly do the 5/7 day itineraries to an extent without a car but having your own will definitely help).
When choosing a car note that some cars will be manual vs. automatic so make sure you pick the one you are comfortable driving.
You will also be able to choose a 4 x 4 car if you plan on going in the winter when roads can be more slick or if you are more comfortable with a bit more control.
If you want to be more safe than sorry you can also add the different insurance packages they might offer such as gravel protection or sand/ash protection.
The elements in Iceland can be a bit crazy at times and for a few more dollars a day it could be worth it. Lastly you can also choose to drop off the car back at the airport or in Reykjavik.
Depending on your itinerary you could save a bit of money by just dropping the car back in Reykjavik instead of keeping it for any additional days you spend in Reykjavik to end your trip.
When it comes to renting a car in Iceland, I would highly recommend checking out Rentalcars.com for potential options.
By going through Rentalcars.com, you will have the chance to compare car prices among a variety of rental companies, and choose the best option for you.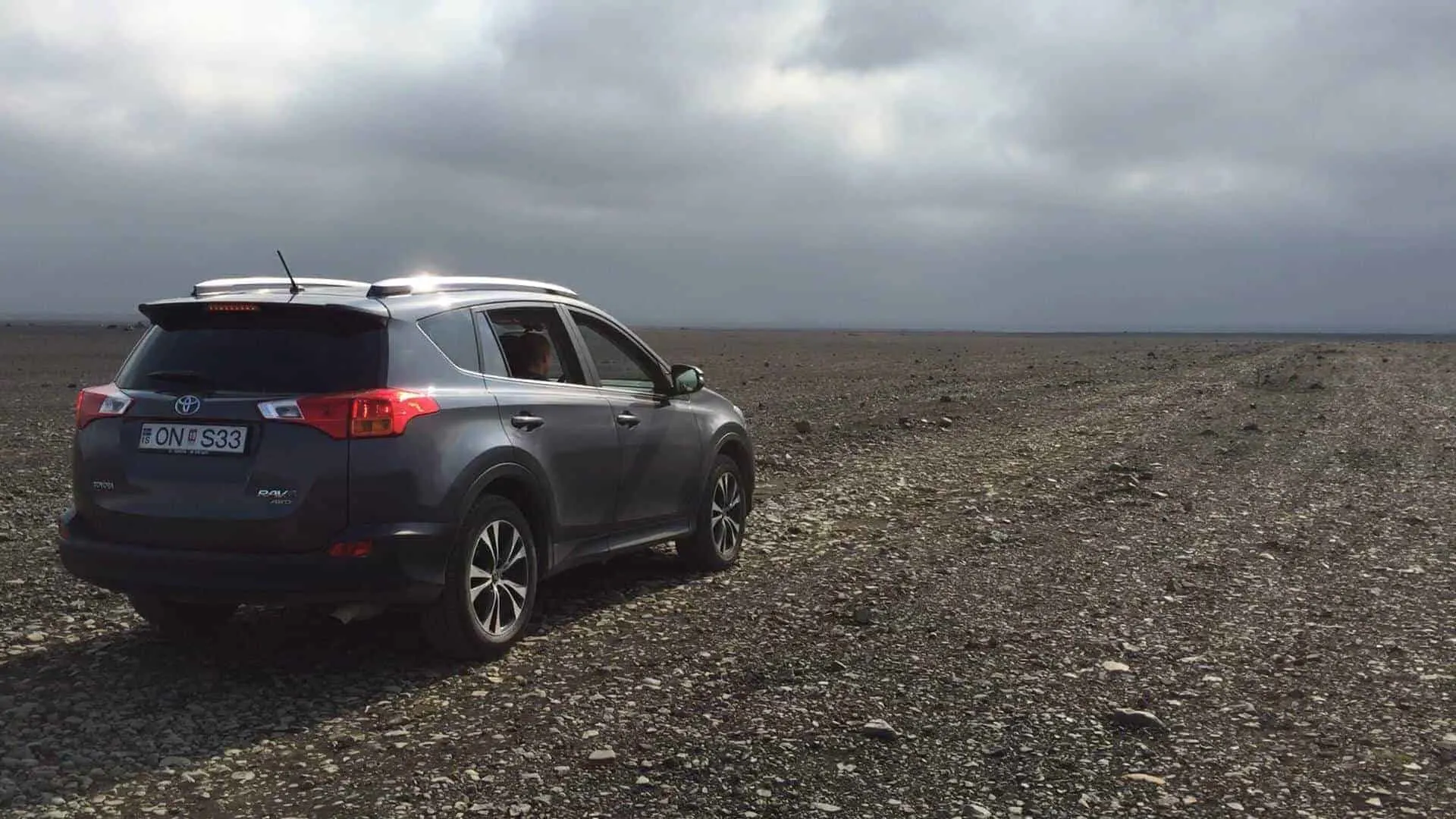 Tip #5: Navigation & Getting Around
This tip might not be as relevant these days as many people will have more affordable international phone plans available.
But if that does not include you, instead of opting for a GPS in your car, opt for the 4G internet router that should be offered by many car rental companies.
Not only will you be able to link your phone to the 4G router for easy to use navigation on an app such as Google Maps but you can also browse the Internet to help you out with any trip planning along the way.
If you were wondering, the signal in Iceland is pretty strong all over the county so do not worry about losing service and not being able to use the router. Just plug in your next destination and have your phone take care of the rest.
Tip #6: The Icelandic Krona – You Might Not See One
The local currency in Iceland is the Icelandic Krona ($1 USD = 105 ISK). Unlike nearly every single country you might travel to, in Iceland there is a chance you will not even have the local currency in your possession.
During my trip there, I paid for every single purchase – everything from restaurants to small shops – with a credit card.
Iceland is a big user of the credit card chip and nearly every merchant around the country will have a chip reader to take payment. We had one person with us that carried a small amount of ISK just in case but you should not worry too much about taking out money.
Tip #7: Most Attractions Are Free!
One of the best things about Iceland is that nearly everything you do on a day to day basis can be free. From national parks to hiking to natural attractions, they are all there for you to experience without putting down any money.
Of course there are tours and excursions that you can decide to take part that will cost extra – think of a glacier hike or whale watching or blue lagoon. But for the most part you can explore the country all for free.
So although Iceland is on average an expensive country to visit, it can be offset in a way by saving some money on your daily activities. The only natural attraction that had an entrance fee was the Kerid Crater – $3 – and yes you can pay by credit card here too.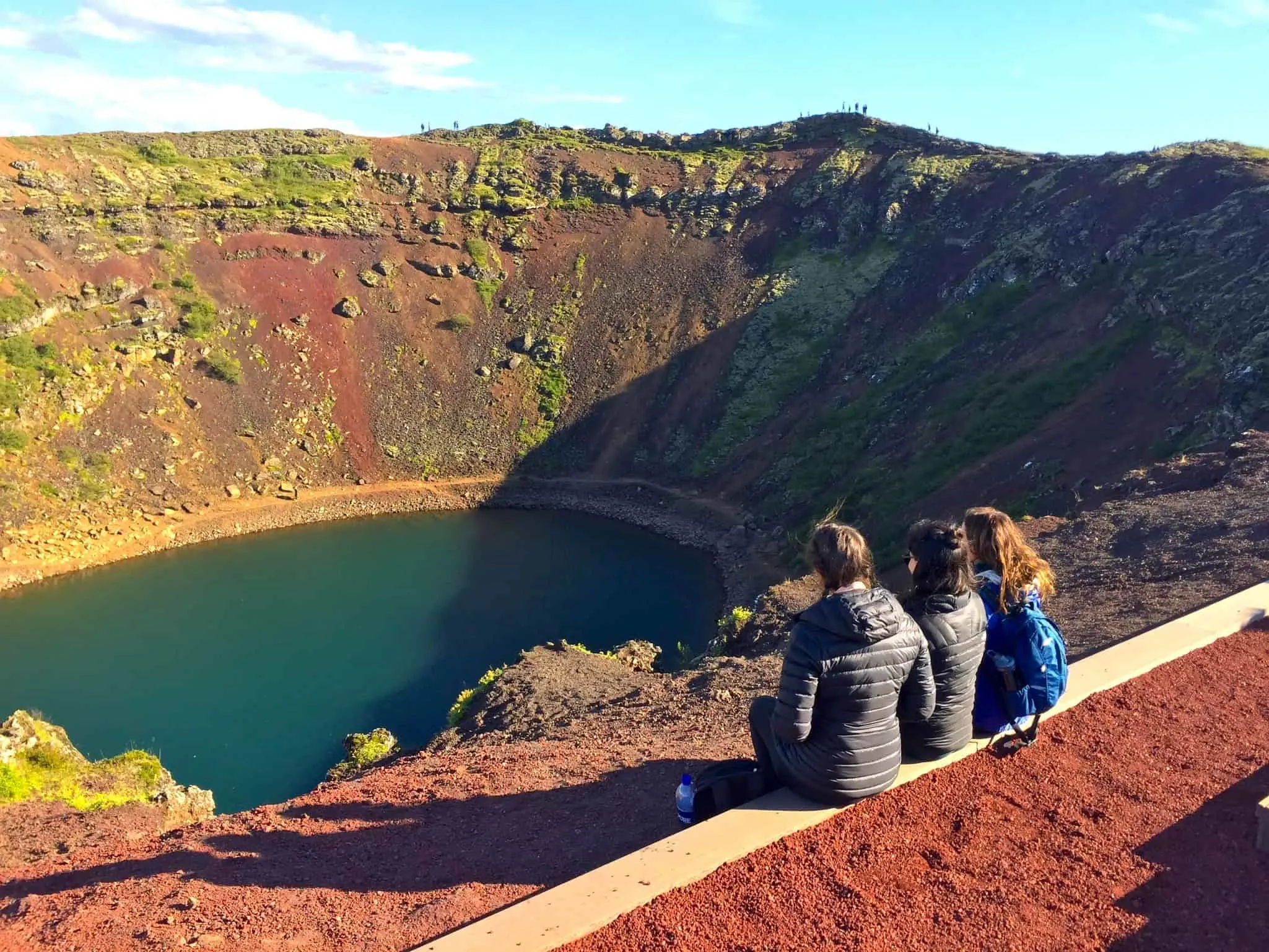 Tip #8: You Can Stay on a Budget
Although Iceland is definitely one of the more expensive countries out there, you can still make it work no matter what type of budget you are on.
With an average basic meal being around $30 and single accommodation rooms starting in the $150 range per night, you will soon find out that your dollar will not go as far as you might hope.
However there are ways to cut down on costs depending on what type of budget you are on. Here are just a few helpful tips to save some cash:
(1) Go With Friends – this way you will be able to split fixed costs such as hotels/Airbnbs, car rentals, and gas between 3 or 4 people instead of taking on the whole cost yourself or with one other
(2) Buy Food at Supermarkets – as mentioned food can get expensive in Iceland even for a basic meal. There are however some large grocery chains near Reykjavik and smaller gas station type places around the country where you can purchase food for lunch and dinner. Many of the small guesthouses around the country have shared kitchens to cook food if that is something you want to do as well.
(3) Buy Alcohol at the Airport – alcohol is one of the most expensive items to purchase while in Iceland. So if you want to save some cash and have a night out on the town, buy a bottle or two at the airport beforehand so you can enjoy a few drinks before heading out for the night.
(4) Get a Camper Van or Tent – if you really are on a budget go ahead a rent a camper van instead of a regular car. This way your vehicle can double as your accommodations for the night. If you are even more so on a budget, bring a tent with you and camp out under the stars. There are a bunch of camping ground around the country where you can do so.
(5) Opt Out of the Excursions – there are definitely some incredible excursions to take while in Iceland. Mentioned earlier these include things such as doing a glacier hike in Skaftafell National Park, taking a boat in the Jokulsarlon Glacier Lagoon, whale watching in Husavik, or visiting the Blue Lagoon. While all of these are incredible experiences, they are not cheap to take part of. Sure you can opt for a couple if it is on your bucket list, but you can save some money by just focusing your trip on the free natural attractions that surround you.
Tip #9: Language
While the official language of Iceland is Icelandic and can be very difficult to speak and understand, nearly everyone there speaks English as well.
Because of this you will not have to worry about any type of language barrier.
It was pretty incredible to see that no matter where you go throughout the country, the locals can easily help you out with any questions you may have and get you going in the right direction.
Tip #10: Try To Avoid Driving At Night
If you are heading outside of Reykjavik, try and stay off the road after nightfall as road driving conditions can become dangerous.
There were a few instances when my friends and I left our guesthouse for dinner after dark and ran into some pretty bad weather while driving.
As mentioned before, the weather in Iceland can change constantly and that is exactly what happened to us. At one point there was great visibility and at the next moment a whole bunch of fog came through that make it nearly impossible to drive in.
The potential for low visibility, fog, rain and other elements can make driving at night very dangerous, especially with some bridges sharing only one lane for two way traffic. So please use caution!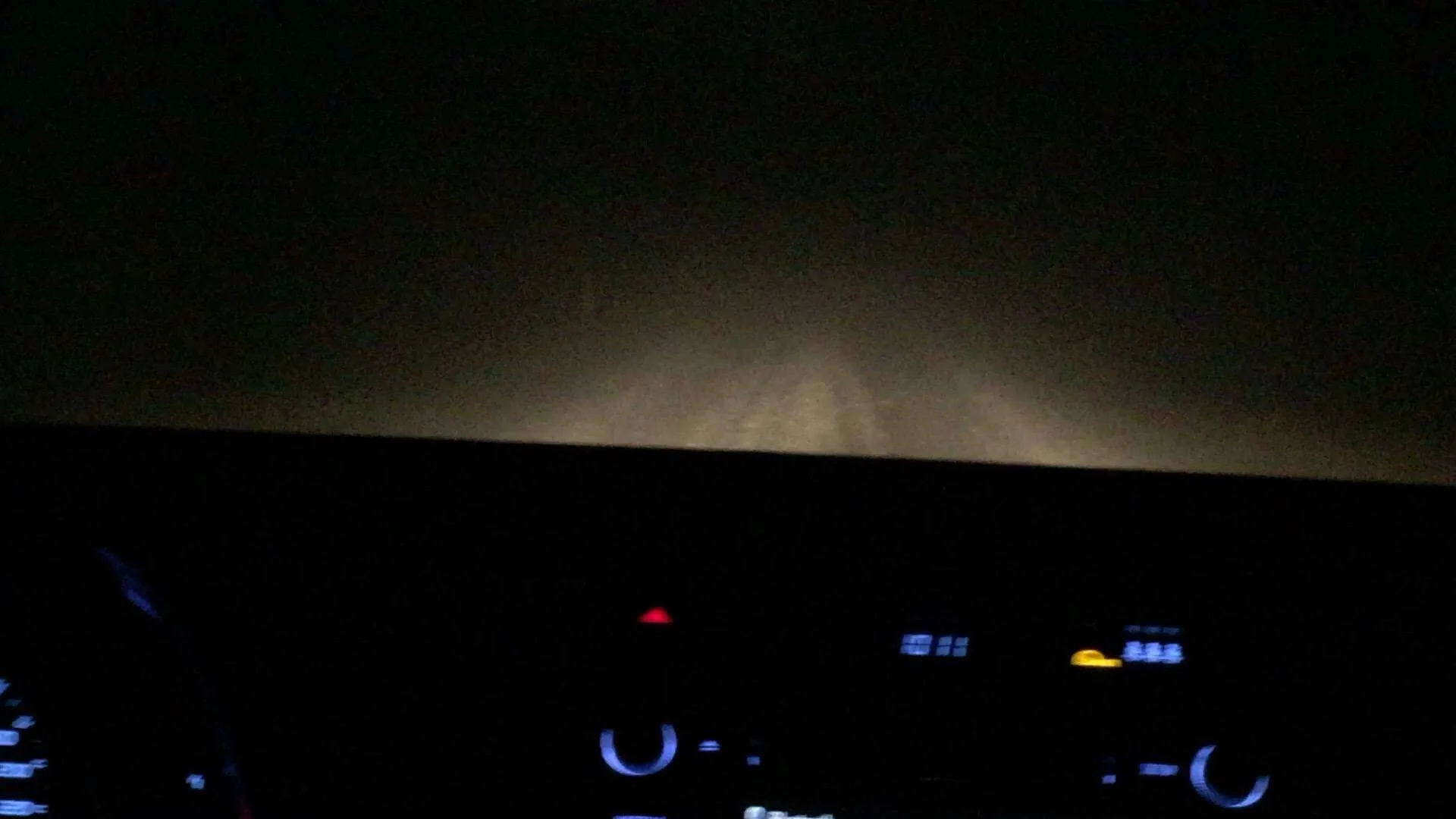 Tip #11: Do Not Go Over the Speed Limit
This is the last tip on the list but it very well might be the most important. Do not go over the speed limit! Believe me, my friends and I learned it the hard way.
Although there might not be a police presence around the more remote areas, there are speed traps that can detect how fast you are going. When the road does not have another vehicle on it for miles, it might not seem like a big deal but they are still watching you so stay within the speed limit.
Our fine was a whopping 38,100 ISK ($360) – not a cheap ticket by any means. The interesting thing about the ticket is that we received it by email over a month after our trip was finished.
My guess is they forward the ticket to the rental car company and the rental car company lets the police know the email address of the car renter. So if there is one helpful tip you can take away in this article to avoid unnecessary costs, it is stay within the speed limit!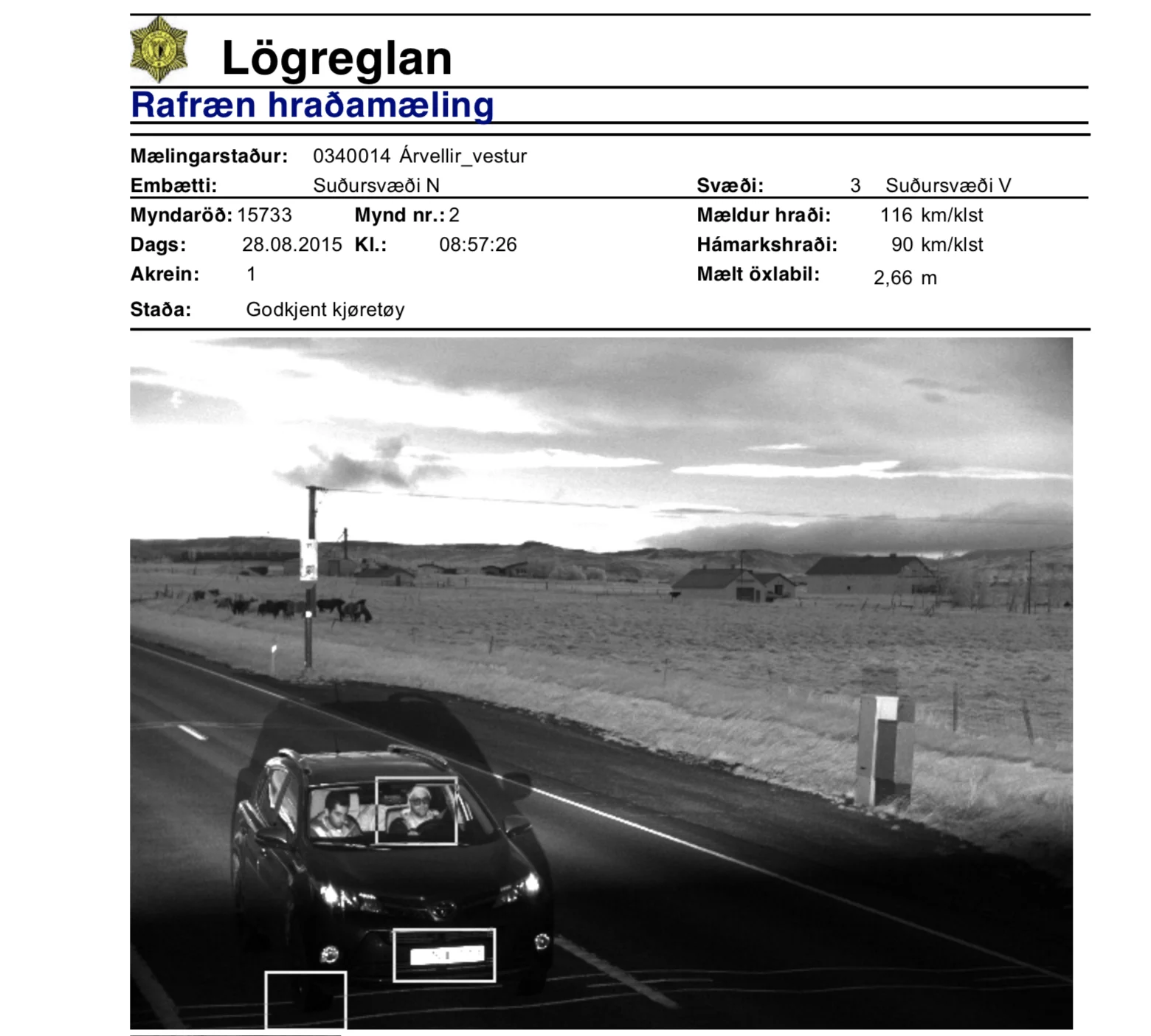 I sure hope this list of Iceland travel tips can help you out when prepping and taking your trip. If you have any questions or comments feel free to add them in below.
Check out the rest of the Iceland itineraries and guides to help you out with any other travel planning. Have fun and safe travels!