As I was researching what to do in Colombia, I kept on coming across something called Tejo – a type of local game involving gunpowder and beer.
At first I put the thought off to the side, but the more I saw what it was all about, the more inclined I was to give it a shot. Luckily, there are opportunities to play Tejo throughout the country.
This guide will give you a good idea of what exactly Tejo is, how to play, and where to play in the city of Bogota. Believe me, this is one activity you do not want to miss out on!
* Affiliate Disclosure: This post may contain affiliate links, which means I may receive a commission if you make a purchase through the links provided, at no additional cost to you. Thanks for supporting the work I put into TripTins!
1) What is Tejo
Well that is a fair question to ask since mostly anyone out there probably never heard of Tejo before.
The game is pretty simple – throw a metal disk at a clay board with small pockets of gunpowder laying on a metal ring. If the metal disk hits the gunpowder packet, then BOOM, the packet sparks and has a tiny explosion.
The more times you throw the disk into the ring or onto the gunpowder packets, the more points you get.
It takes a bit of practice to get used to but once you are in the swing of things, you will catch on quickly.
The game originated in Colombia and is now a staple game for people to play around the country. After work or on the weekends, you will find locals heading off to the Tejo lanes to grab some beers and play some games.
No worries though if you are a foreigner! You can definitely join in on the fun too and get your experience of playing Tejo in Colombia.
2) How to Play Tejo
Now I am no expert in Tejo and was just able to take part of some games over the course of a few hours in Bogota. The rules might be a bit more complex than this, but I just wanted to give you an easy overview explanation from what I understood while playing.
You should have at least four people to play a game (two on each team) but that number can go up as high as 5-6 per team.
There are a few main pieces to the game: the metal disk (Tejo), the clay board (tablon), the metal ring on the clay board (bocin), and the four gunpowder packets (mechas).
The two clay boards are set up opposite of each other at nearly 60 feet for professionals. Now as a beginner to the sport, many Tejo places also have shorter lanes as well, so do not worry about the "official" length of the lane.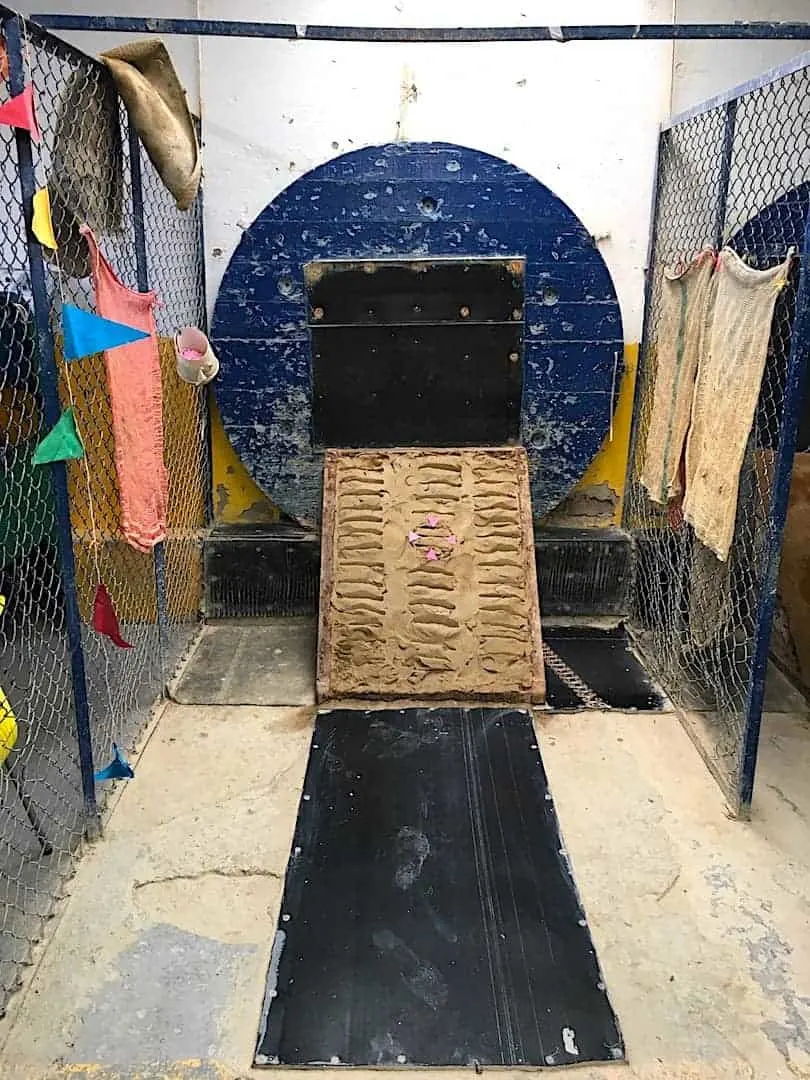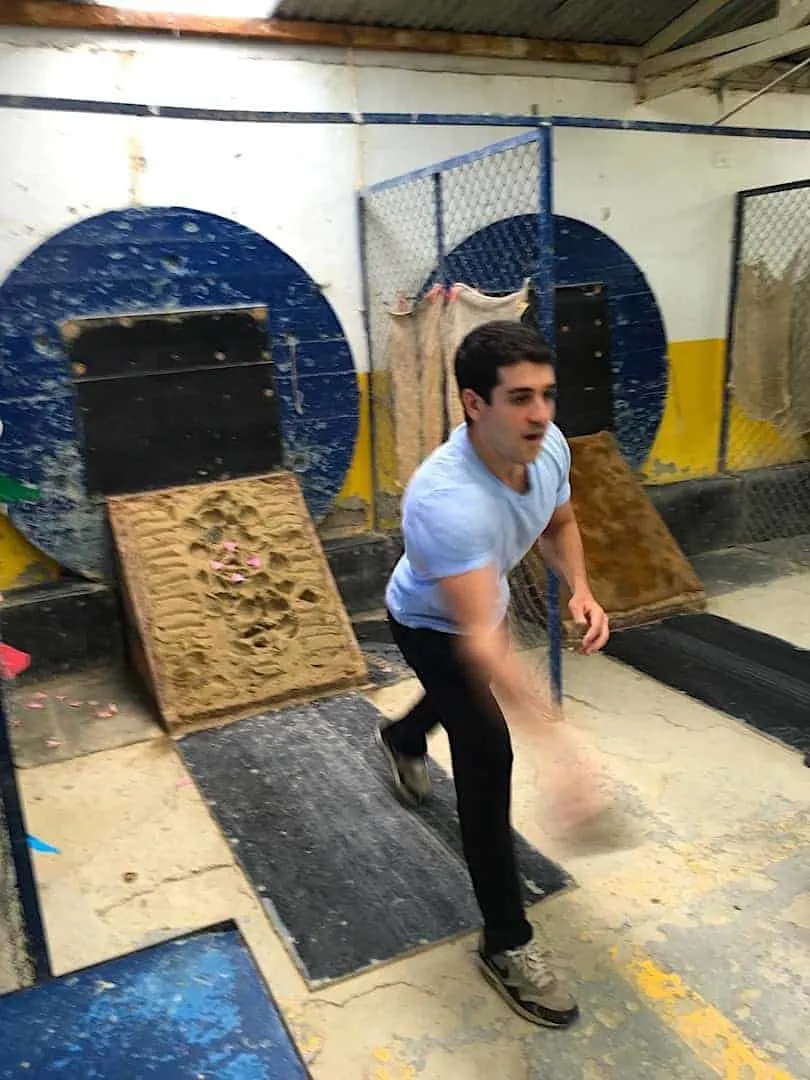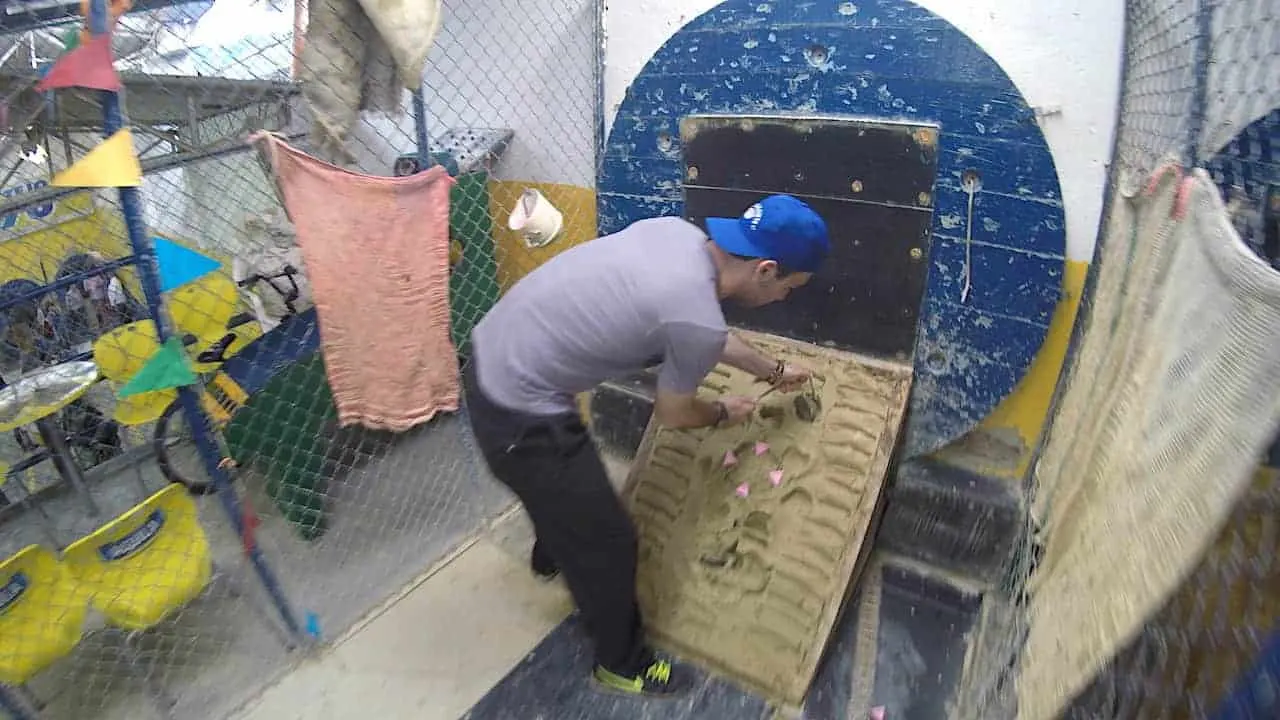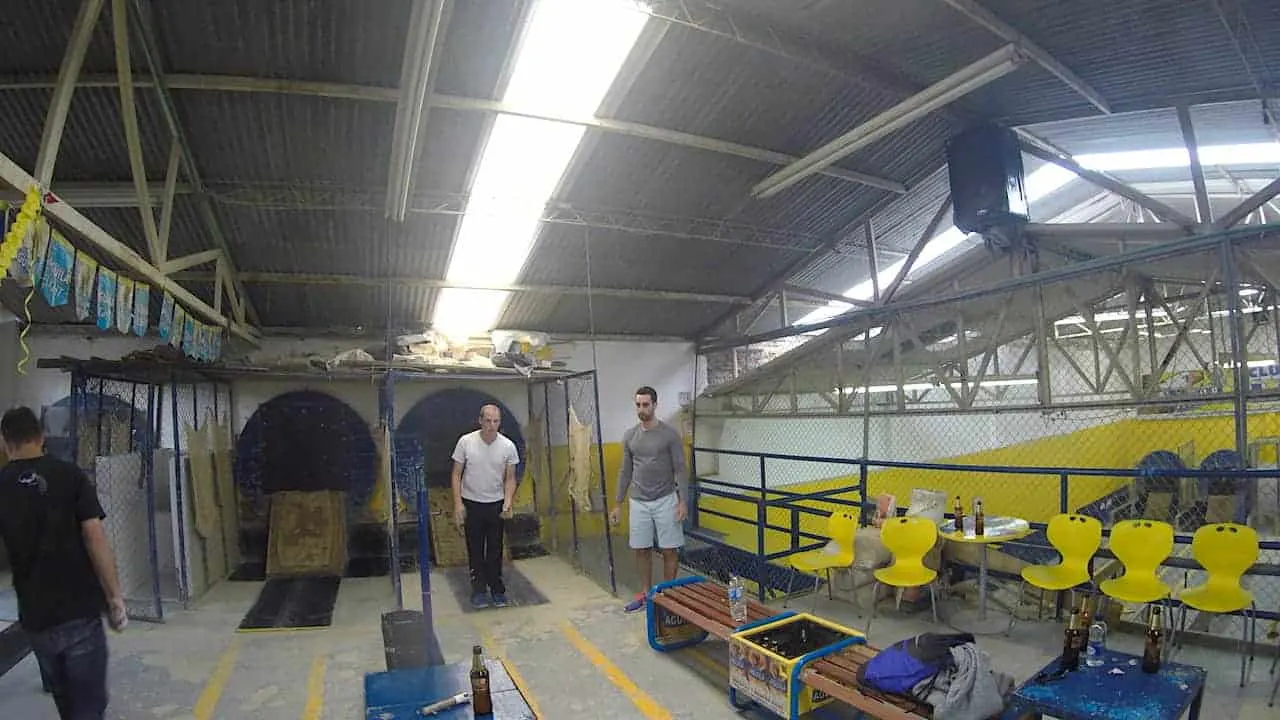 Rules are simple: 3 points if you hit and explode the gunpowder packet, 6 points if you land the metal disk into the metal ring, 9 points if you explode the packet and land it in the metal ring on the same throw.
Some people play until 21, some 27, or some have a certain time limit. Not all rules are the same but that should give you an overall idea of how to play.
One last thing to note is you might get a bit dirty. Since you will be constantly throwing these disks into clay, your hands will get a bit chalky over time.
Thankfully, many places have metal sticks to dig the disk out of the clay so you won't have to do so with your hands. But either way it can get a little messy so be prepared.
3) Where to Play Tejo in Bogota
After doing some research on what place would be best for some foreigners to join in on the fun I kept on coming across a place called Club de Tejo La 76.
At this Tejo spot you will find a few professional courts downstairs and a few lanes upstairs that are meant for the beginners (aka you and me).
The upstairs lanes are just about half the length give or take – even so it still took some time to get used to.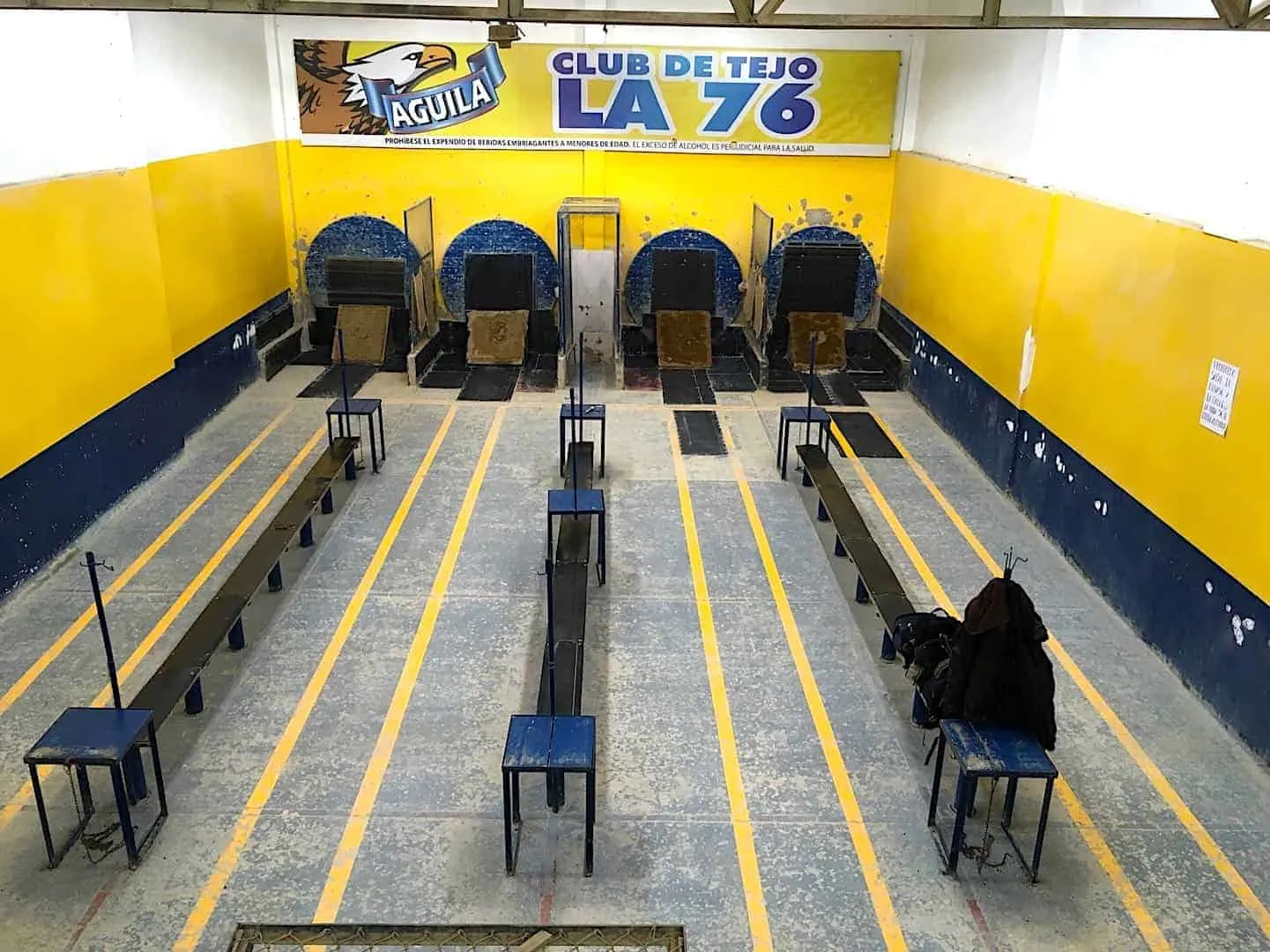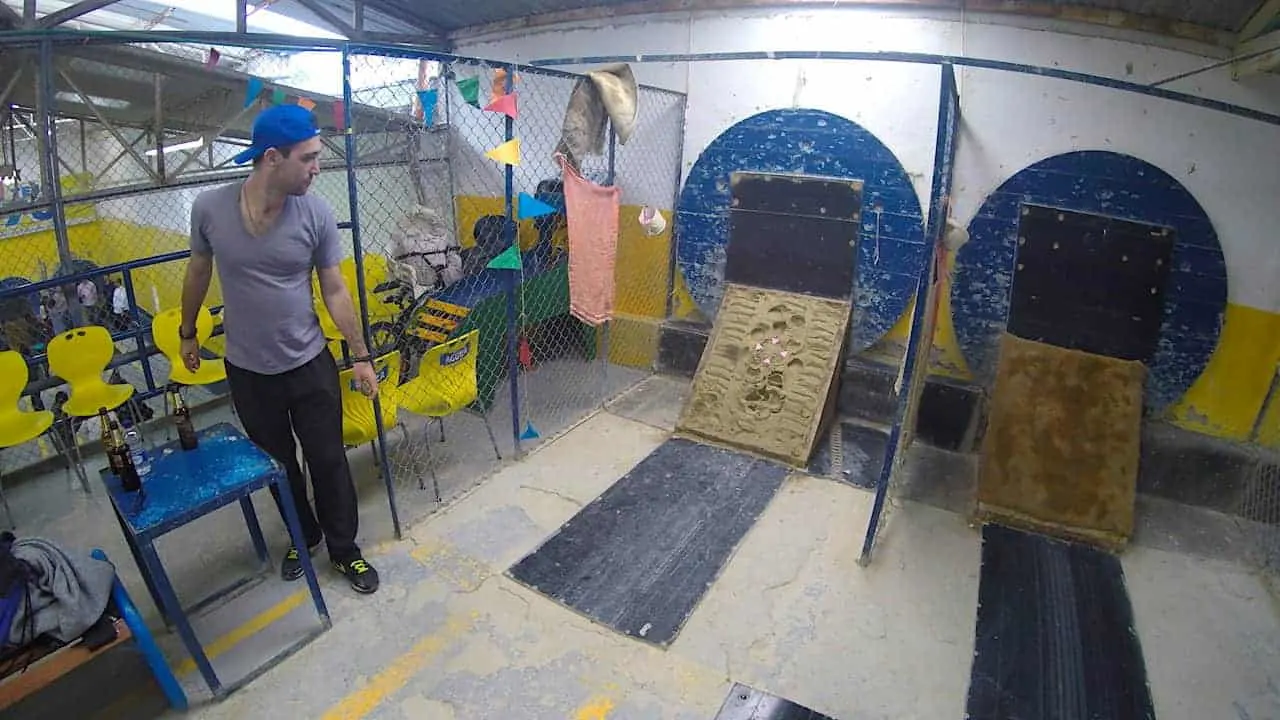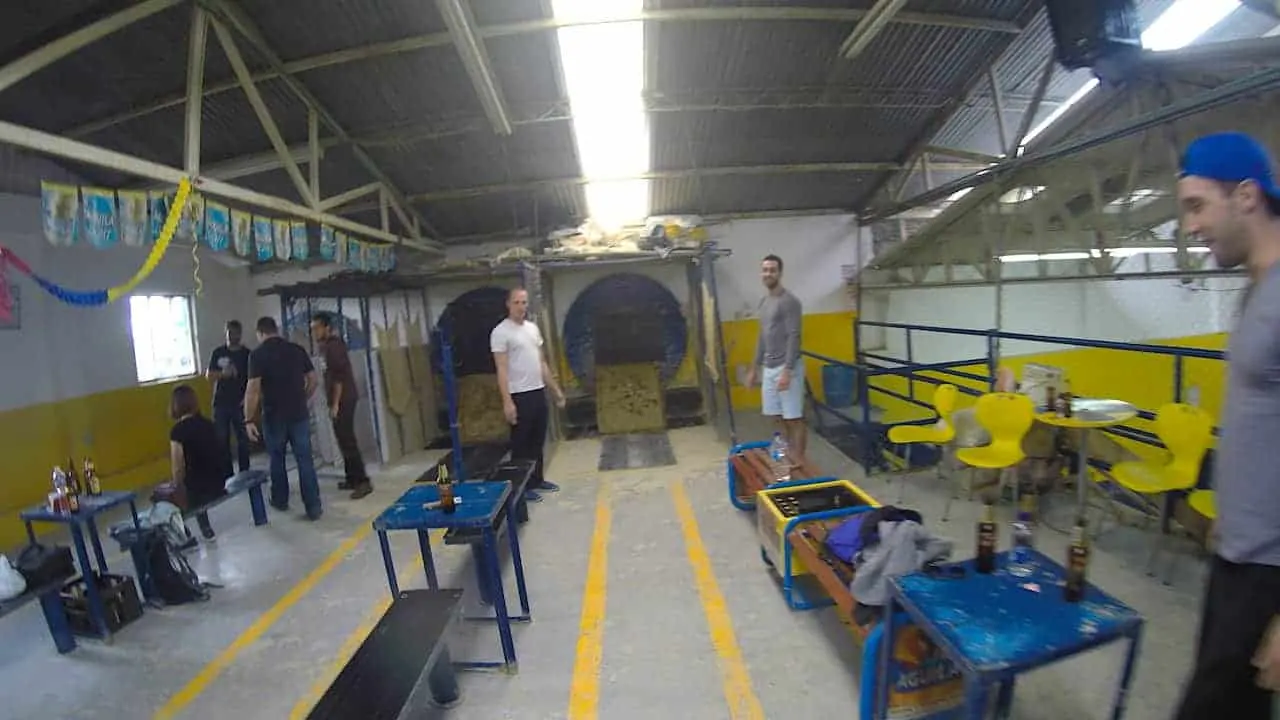 When you go to these Tejo spots, you usually do not pay to actually play – you pay for a case of beer, which includes being able to take part of Tejo.
When my friends and I went, it was only about $20 or so for 30 beers (don't worry you don't need to actually drink them all!), and we got to play for 2 hours.
If you would like to check Club Tejo La 76 out yourself, the address on Google Maps is 56, Ak. 24 #76, Bogotá, Colombia.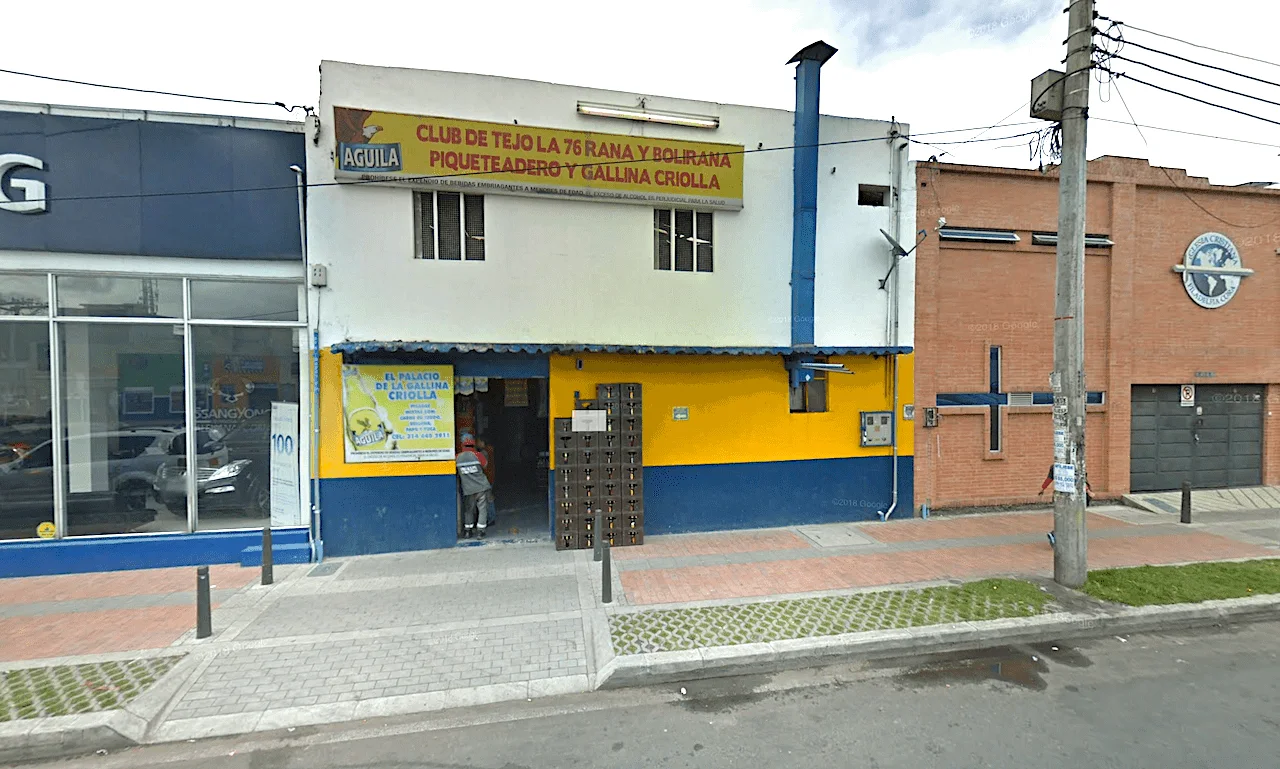 4) Where to Stay in Bogota
If you will be staying in Bogota there are a couple main areas to choose from. The first option is in and around the Zona Rosa / Chapinero neighborhood.
It is a bit farther out from some of the main attractions but it is a safe and more upscale neighborhood with plenty of restaurants and nightlife all around.
The second option I will mention is in La Candelaria, where many of the sites are located. There are a lot of cheaper hostels around, however it is also known for being an unsafe area during nighttime.
That being said you should not be worried at all during the daytime – there are plenty of people around and even somewhat of a large police presence.
Here are a few highly rated and valued hotel options for each:
Zona Rosa / Chapinero
4) Cite Hotel
La Candelaria
With that said, I hope this guide gave you a better sense of what Tejo is and what to expect when looking to take part of this game in Colombia.
I would highly recommend you taking a couple hours of your day to play this unique local sport and giving it a try yourself. If you have any questions or comments feel free to add them in below.
You can also check out the rest of the Colombia itineraries and guides to help out with any other trip planning. Have fun out there!