This 5 days in Colombia itinerary will cover two main cities in the country – Medellin & Cartagena. It is a great itinerary to get a feel for a couple different cities in the country and to learn more about what they have to offer.
There will be plenty of fun and unique activities to take part of along the way, making this one action packed vacation for your time in Colombia. From enjoying paragliding above Medellin to hopping into a mud volcano in Cartagena, this trip will have it all and much more!
If you have a bit more time and want to spend some additional days in certain cities you can also take a look at the One Week in Colombia Itinerary or 10 Days in Colombia Itinerary up on the site.
Before diving into the itinerary be sure to also check out the Colombia Helpful Tips Guide I put together to better prepare you for your trip.
* Affiliate Disclosure: This post may contain affiliate links, which means I may receive a commission if you make a purchase through the links provided, at no additional cost to you. Thanks for supporting the work I put into TripTins!
Welcome to the 5 Days in Colombia Itinerary!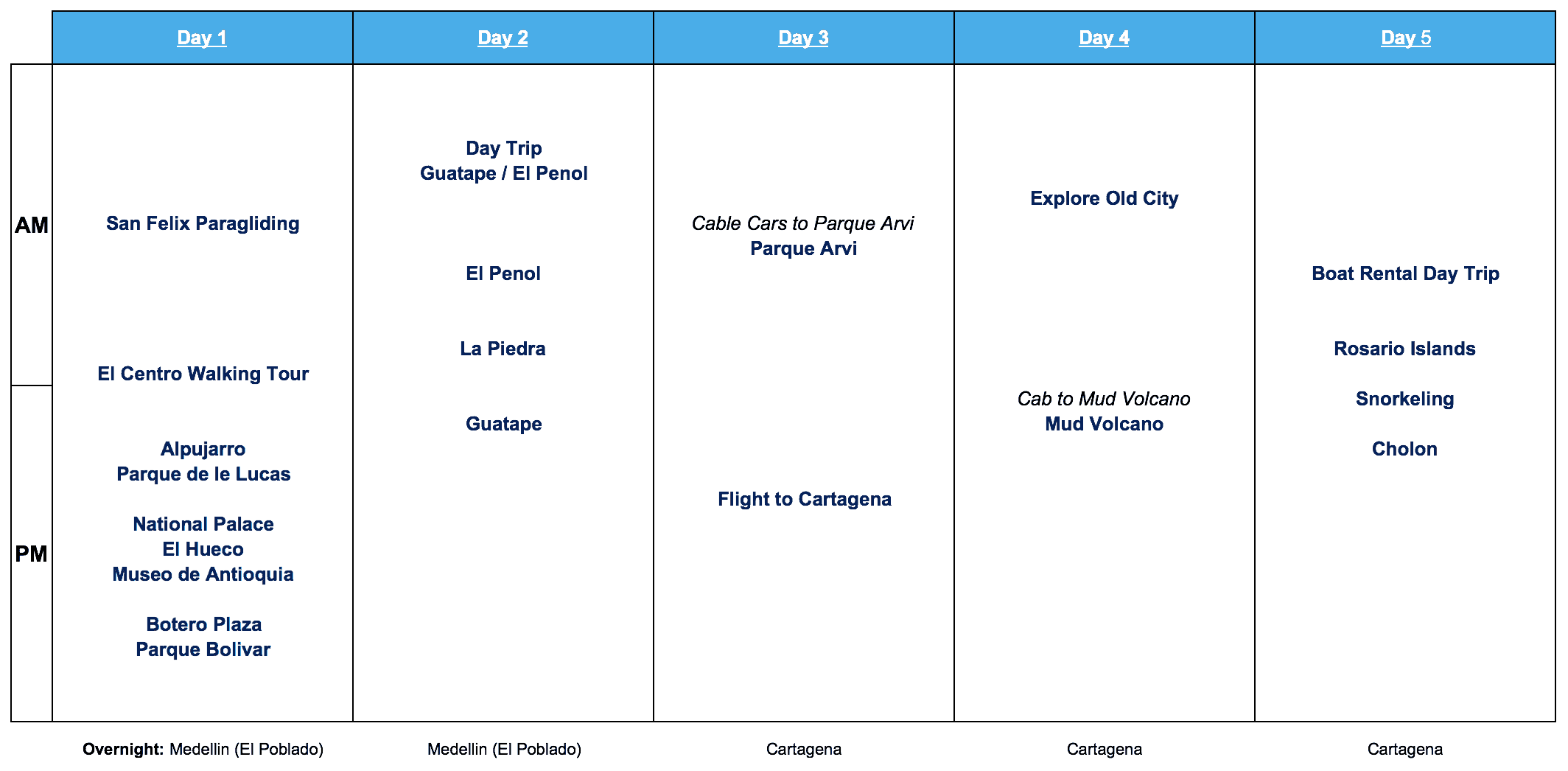 Colombia Map View
Take a look at the map below which shows you where Medellin and Cartagena are located in Colombia.
The itinerary is set up starting in Medellin before flying up north to Cartagena. Of course you can also decide to do the itinerary in reverse if that works better for you.
5 Days in Colombia Detailed Itinerary
​Now lets get on to the actual trip! The following is a detailed breakout of the daily attractions and activities on this 5 day Colombia itinerary. Feel free to scroll through and click on any more in depth posts along the way.
Day 1 – Medellin / Paragliding & El Centro
You will start your 5 day Colombia trip in the beautiful city of Medellin. There is a ton to do in and around the city, and this itinerary will go over some of the main activities and attractions.
Day 1 is going to be an exciting one if you are a thrill seeker. About 40 minutes north of the city area is San Felix – the main paragliding area of Medellin. Here you will find yourself high up in the mountains above the entire city.
During this experience, you will join a tandem paraglide with an instructor and fly above the Medellin valley down below. The flight should last around 30 minutes or so before landing back in the same spot you took off from.
I would recommend taking part of a paragliding experience in the morning as that is when the winds are usually at their calmest. You can read more about some paragliding tips and logistics in the guide linked below.
» For more info about a morning of paragliding take a look at the Paragliding Medellin Guide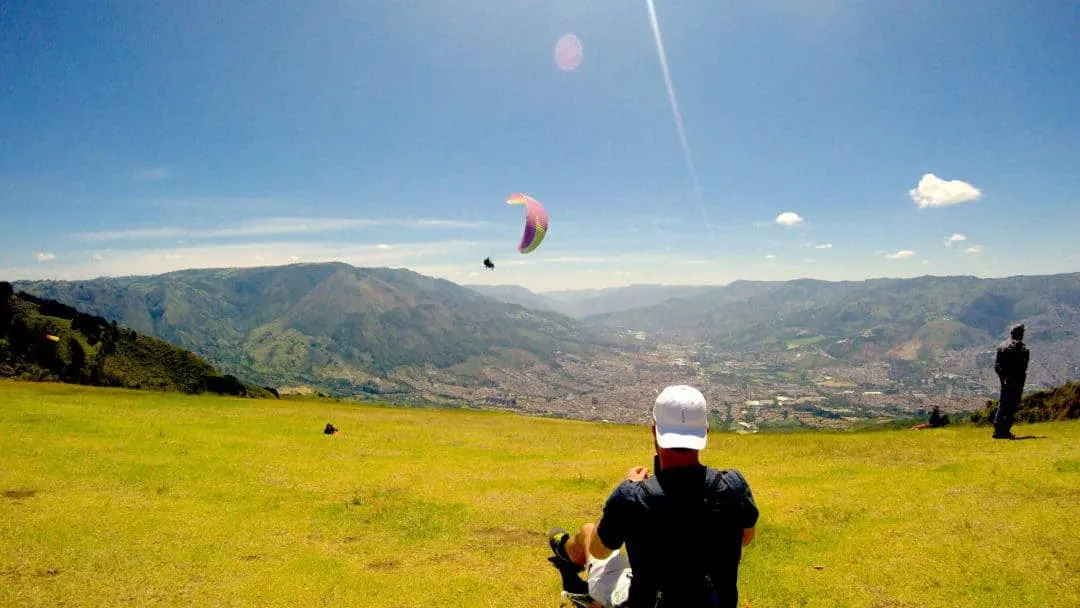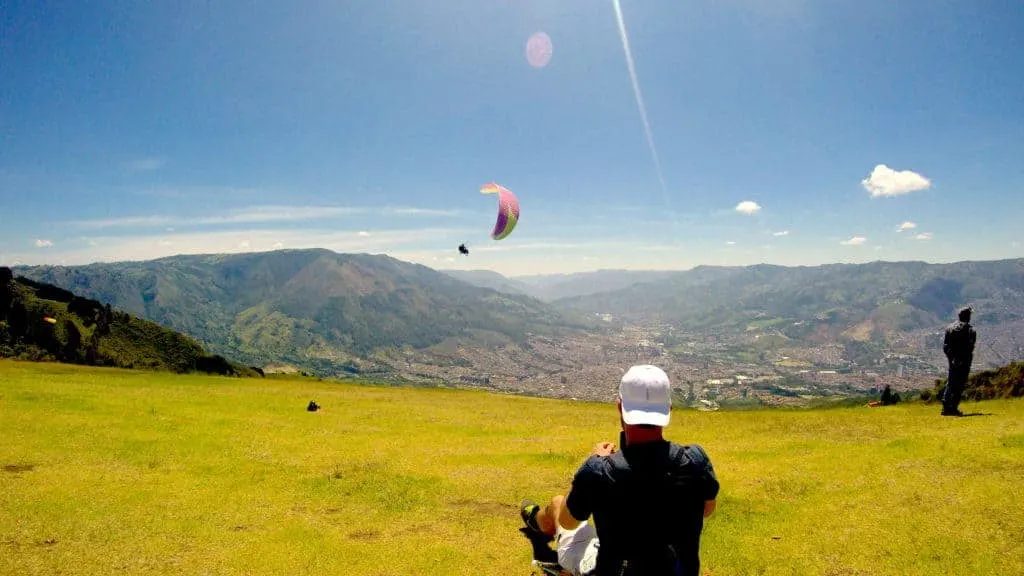 Since you will probably be finished paragliding late morning, you can then head over to El Centro, the historical district of Medellin.
If you are into free guided tours, Real City Tours has one of highest reviewed and well spoken of tours you will come by. They take you to all the main attractions and give you some background and history of the city.
The afternoon tour starts at 2:30PM and lasts about 4 hours (must book in advance through the link above).
If you aren't into tours you can also just do it on your own. Follow this map and walk through at your own pace. Note that the walking tour isn't available on Sunday.
El Centro is filled with plenty of different types of experiences. You have everything including Alpujarro, Parque de le Lucas, the National Palace, El Hueco, Museo de Antioquia, Botero Plaza, and Parque Bolivar.
It really is just a great couple miles of authentic Medellin, seeing the past and present and enjoying the city. Once you are finished with either your guided or non guided tour hop in a cab back to your hotel to end your day.
Here are some great options for nights 1 & 2 of your trip in the El Poblado area: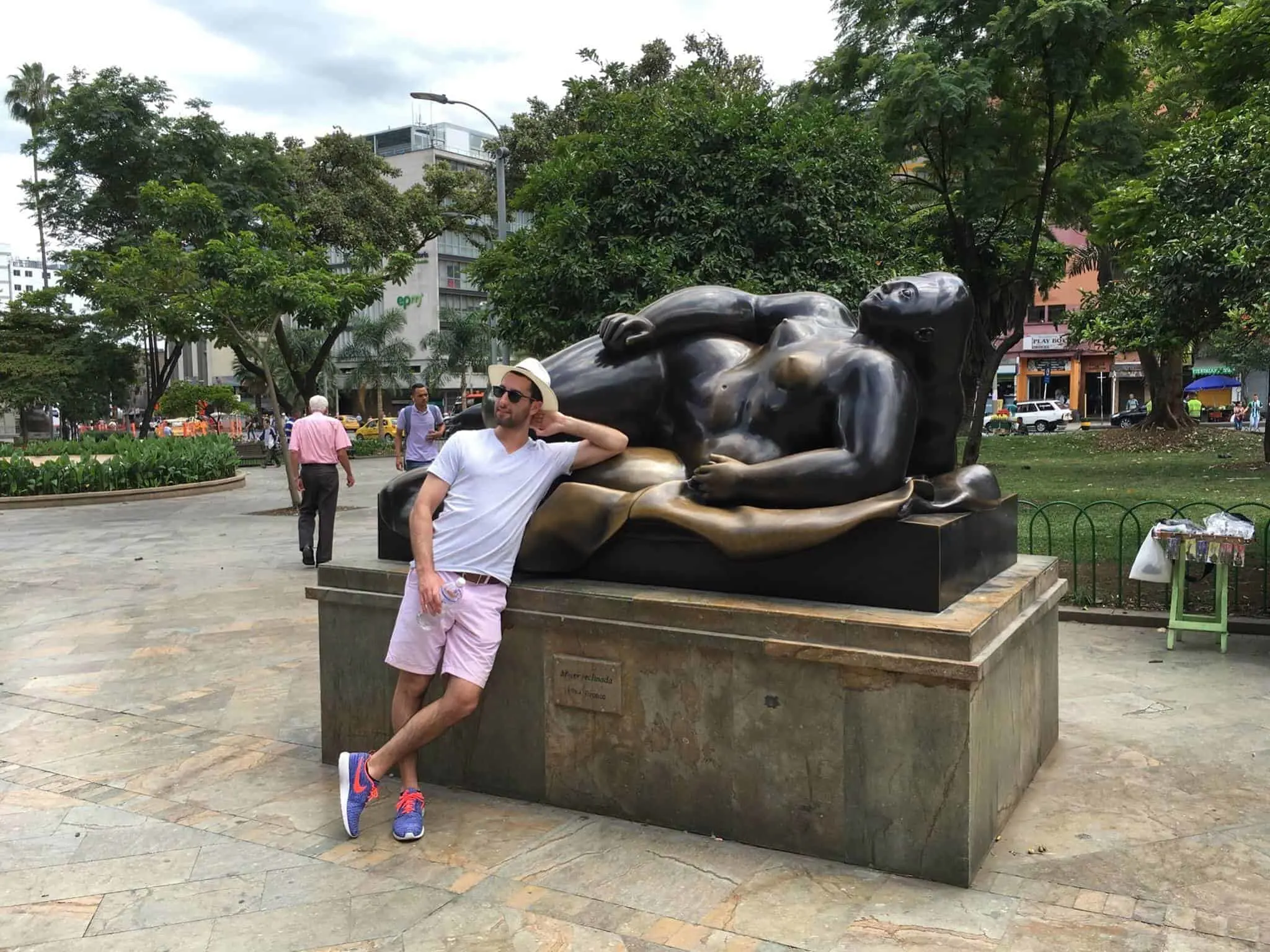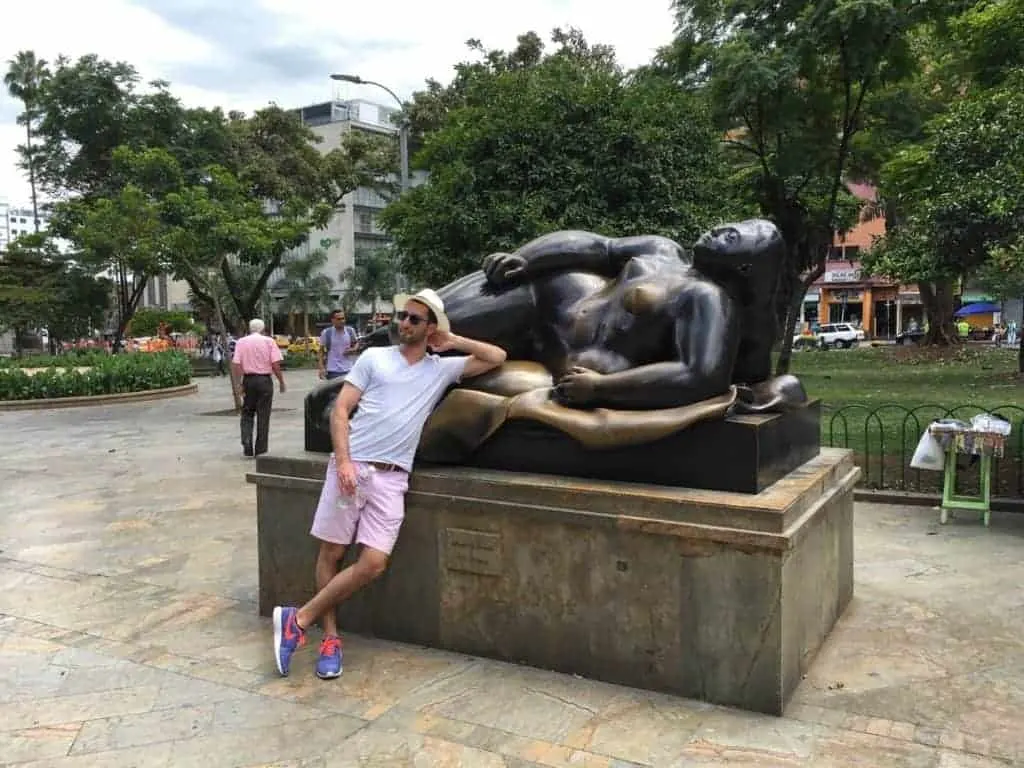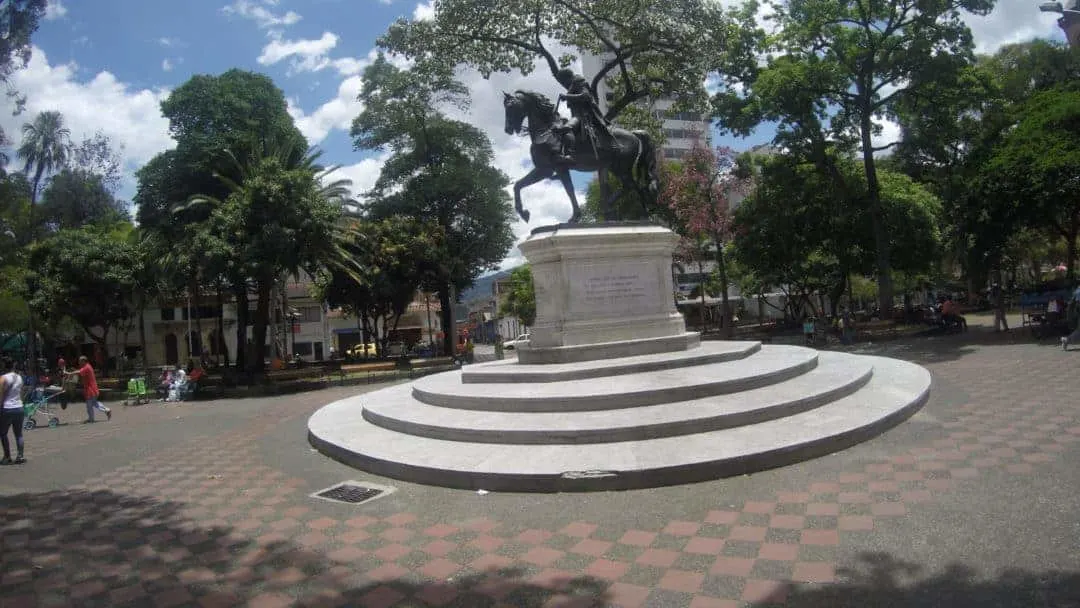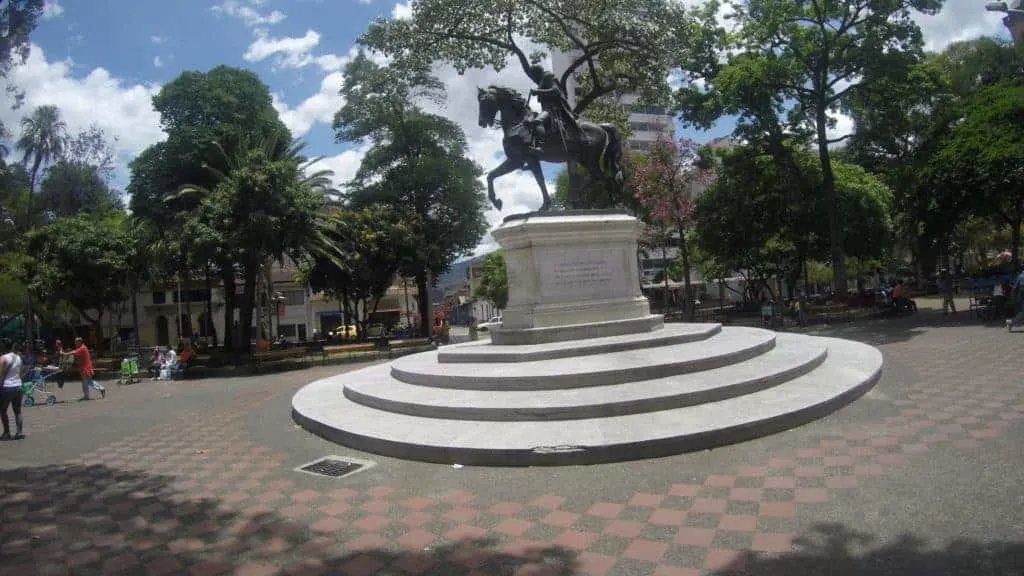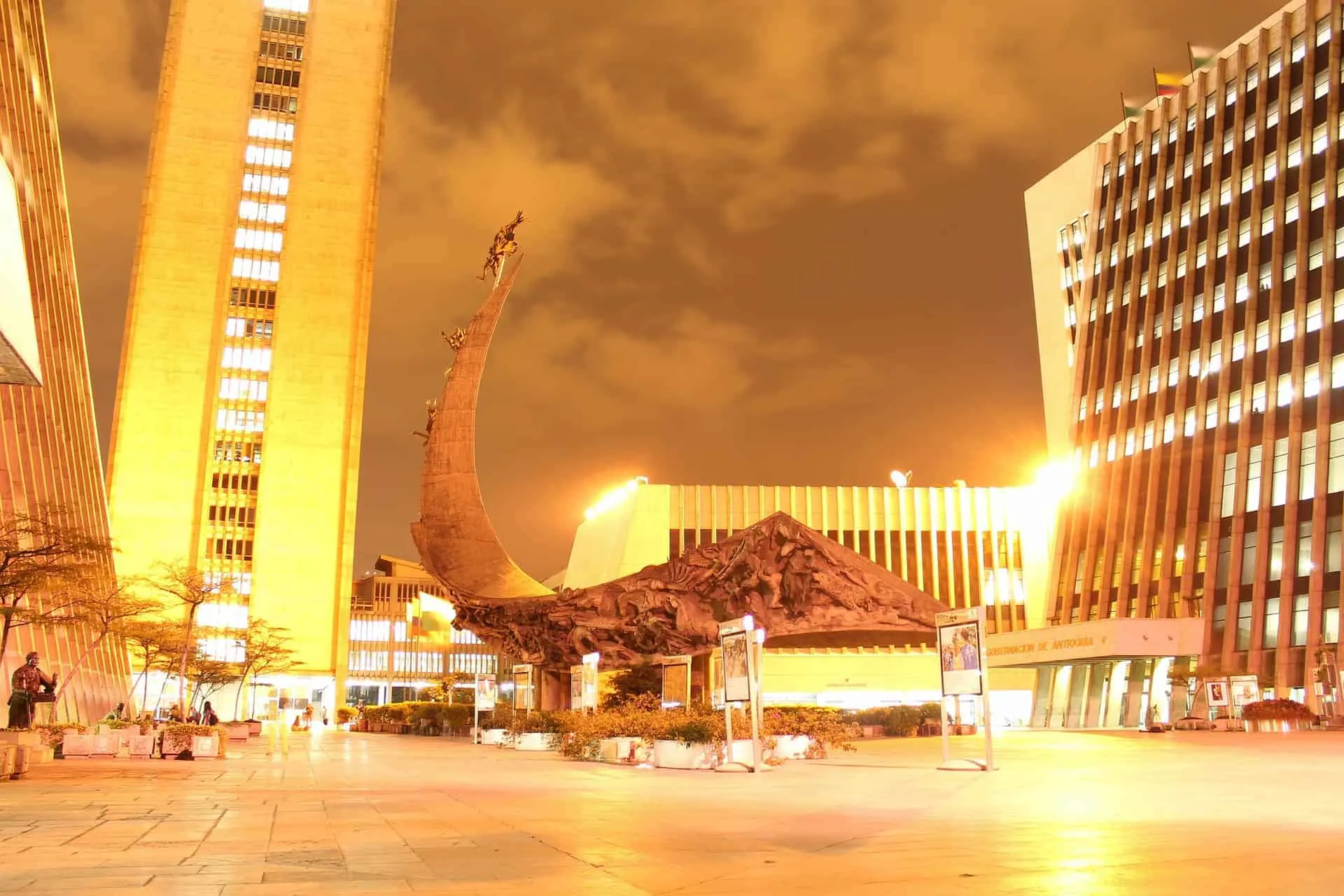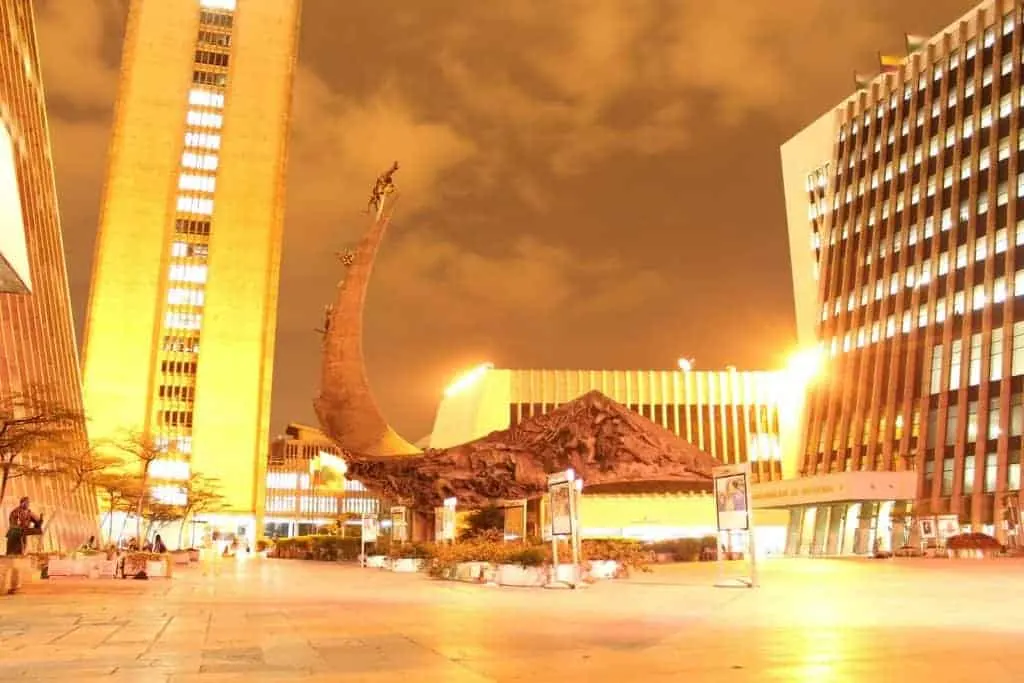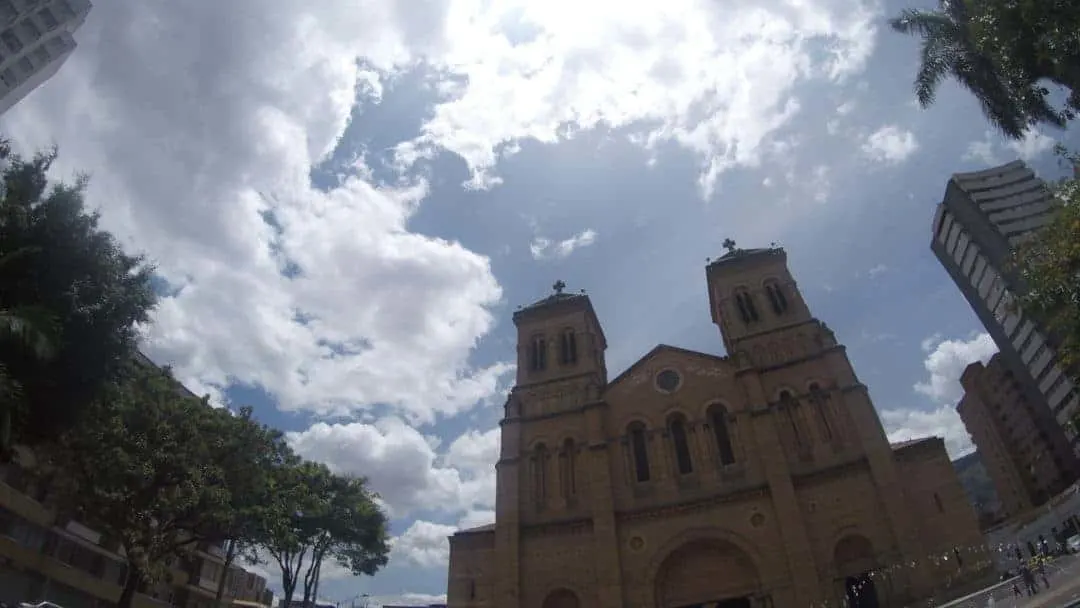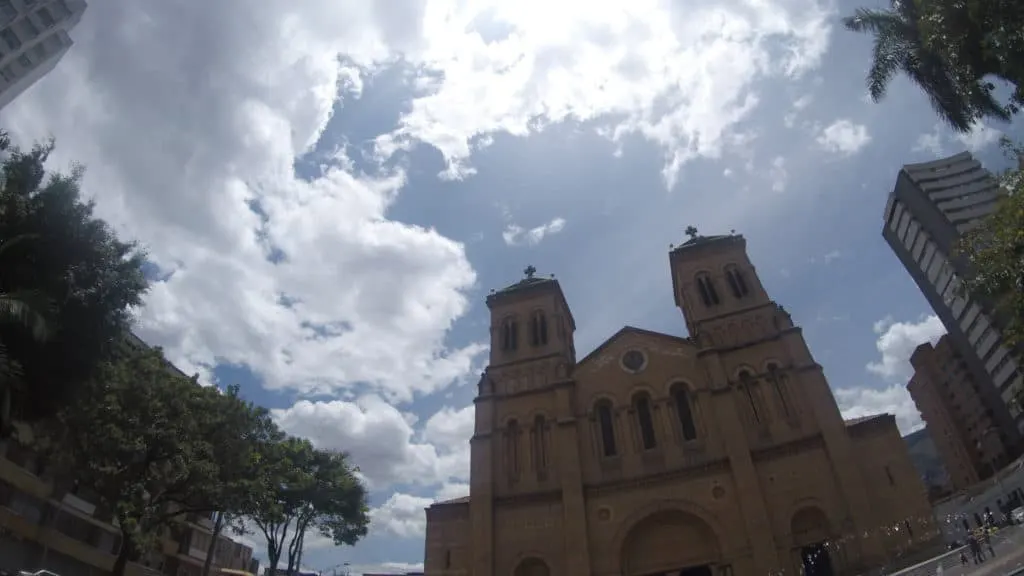 Day 2 – Day Trip to El Penol/Guatape
A two hour drive from Medellin lay the towns of El Penol and Guatape. In the middle of the two is a massive rock formation called La Piedra de Penol that will give you one of the best views in Colombia.
The day trip will consist of climbing the giant rock, visiting the colorful town of Guatape, and stopping at some viewpoints along the way. When it comes to day trips, it won't get much better than this one.
» To learn more, I put together a Day Trip to Guatape and El Penol Guide that can get you ready for the trip
» I would highly recommend joining in on a group or private tour if you want all logistics to be taken care of for the day.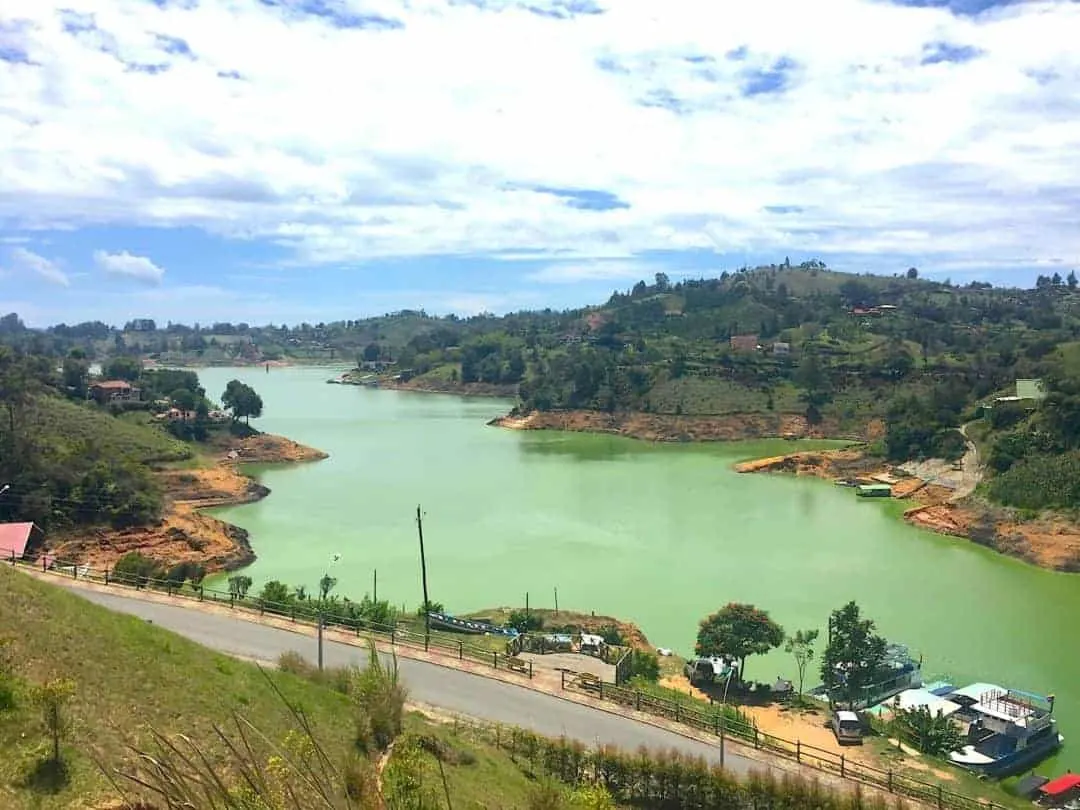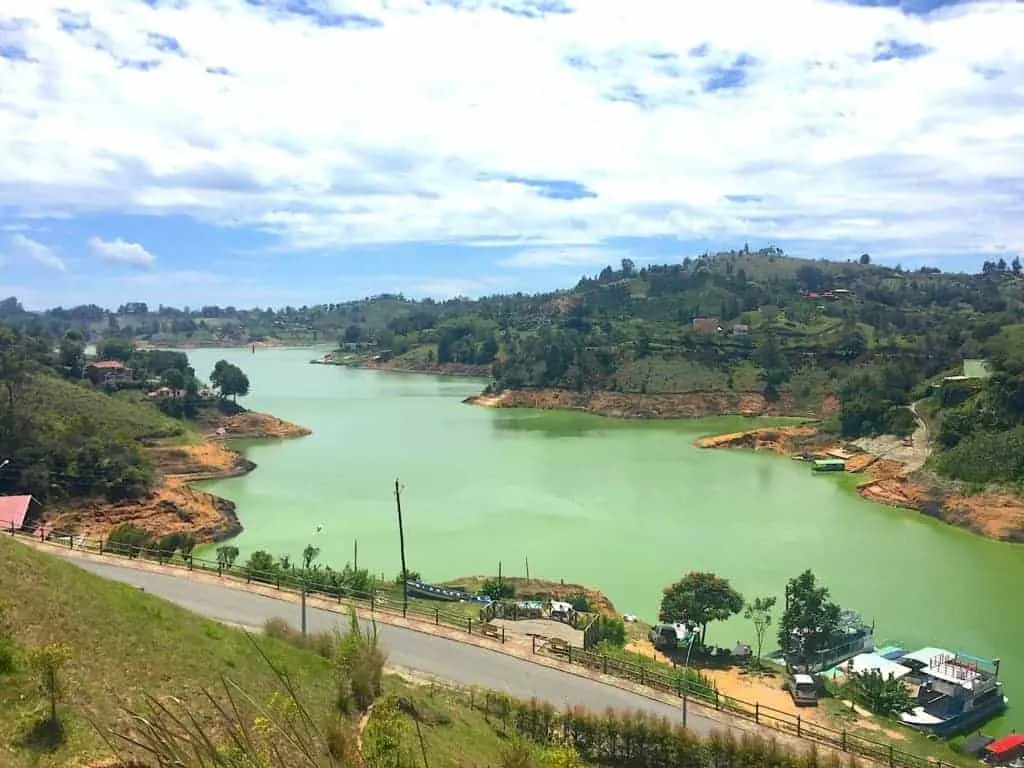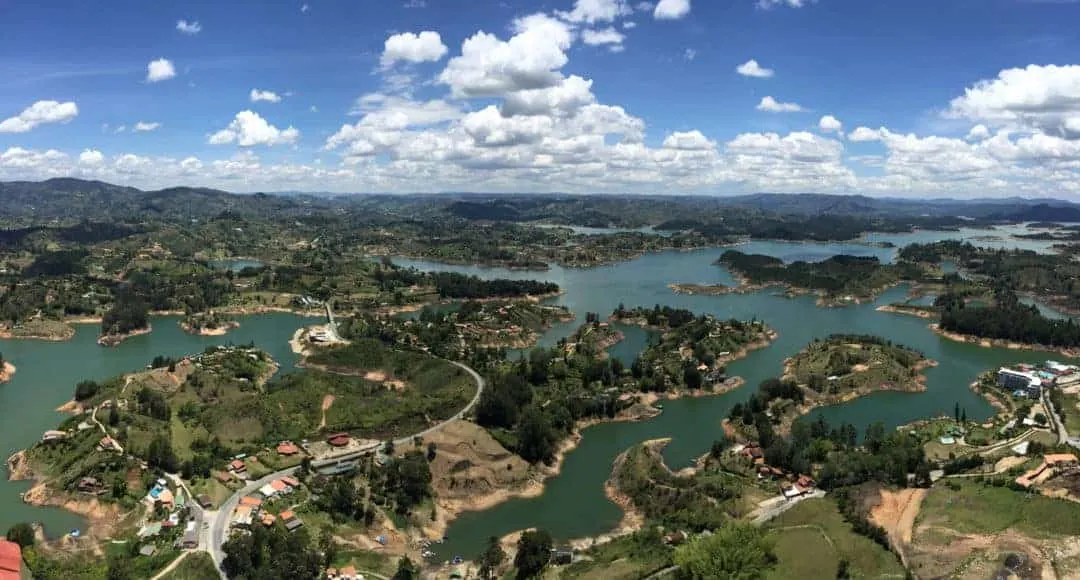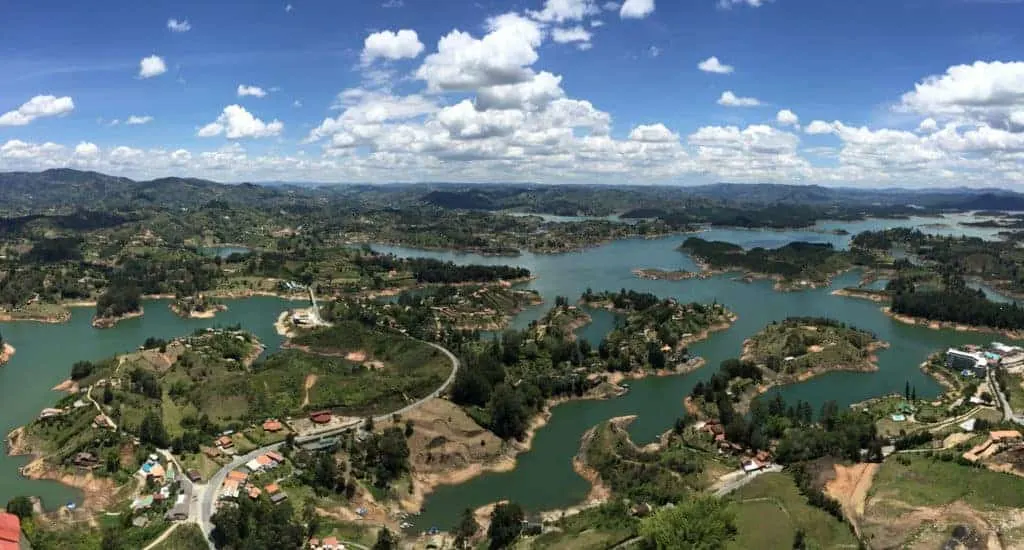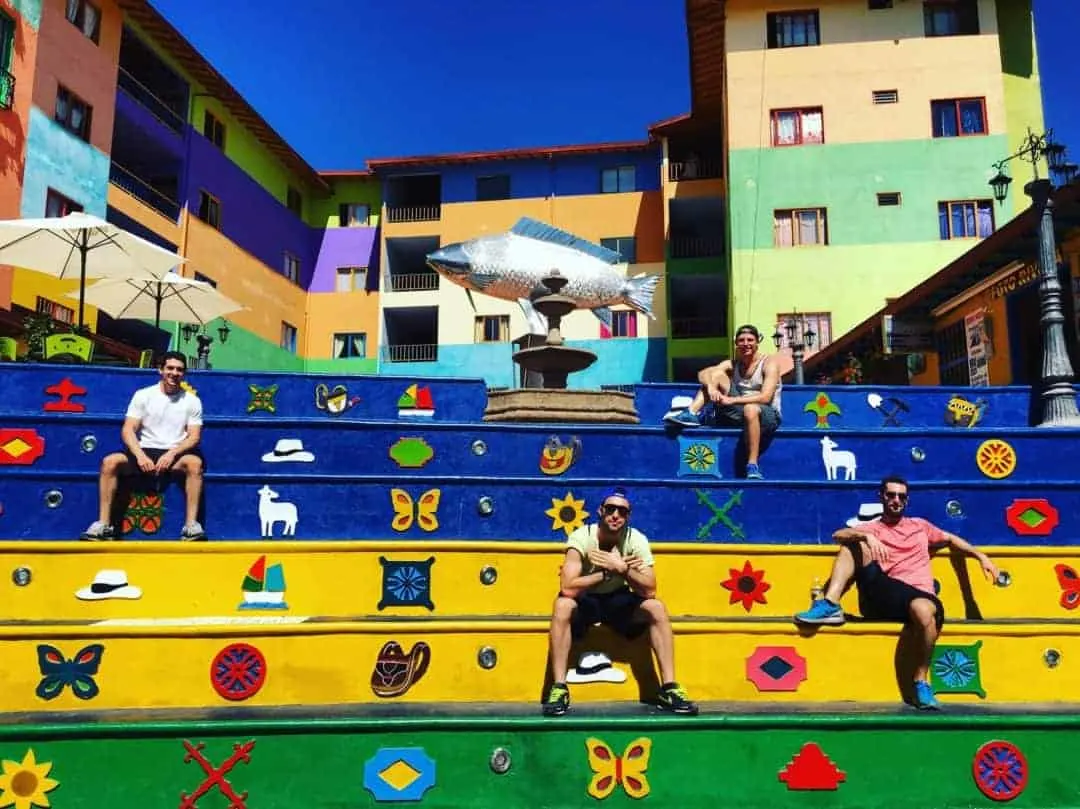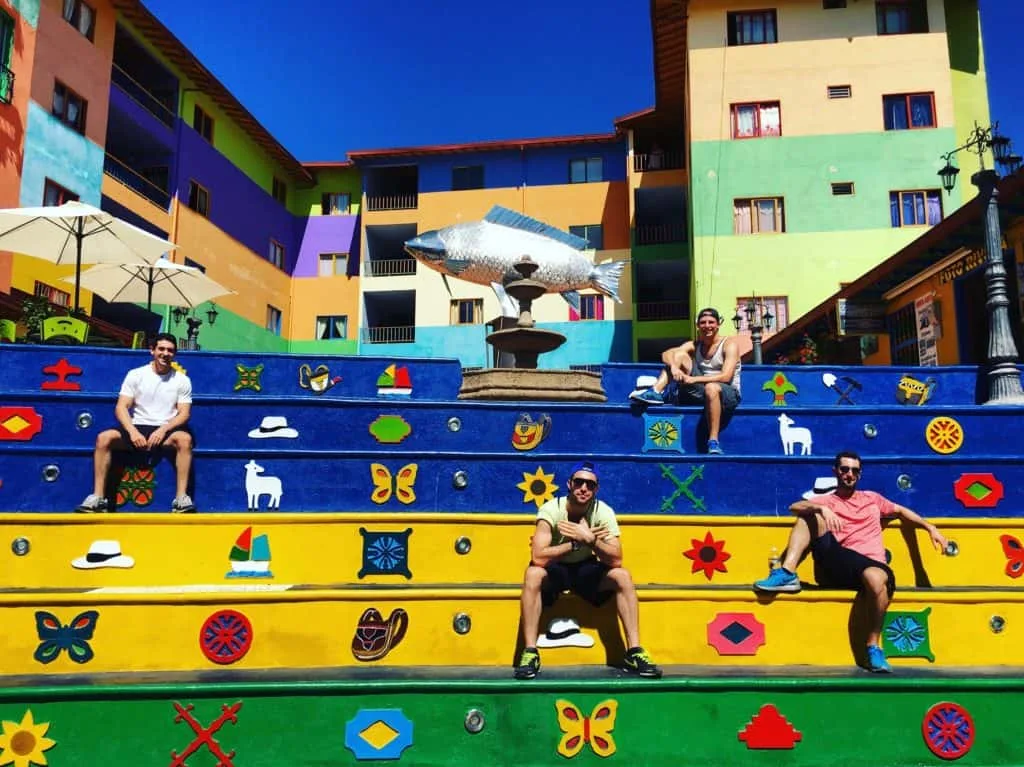 Day 3 – Medellin / Parque Arvi & Flight to Cartagena
​On the morning of your last day in Medellin you will get head up the cable car system of Medellin and into Parque Arvi.
In order to do so you will head to the Acevedo station, the base of the first of two cable cars, which will take you all the way up above the city to the Santa Domingo station.
On this first car you will get amazing views of the entire city of Medellin to the north, west, and south.
Once you get to the Santa Domingo station follow the signs to the Parque Arvi cable car. This cable car takes you even higher up the mountain and into the forest and eventually to the park itself.
​Depending on how much time you have in Arvi you can do a bunch of different things – everything from hiking, walking tours, ziplining and more.
There are also a few outdoor restaurants and bars at the entrance along with a market filled with different local cuisine.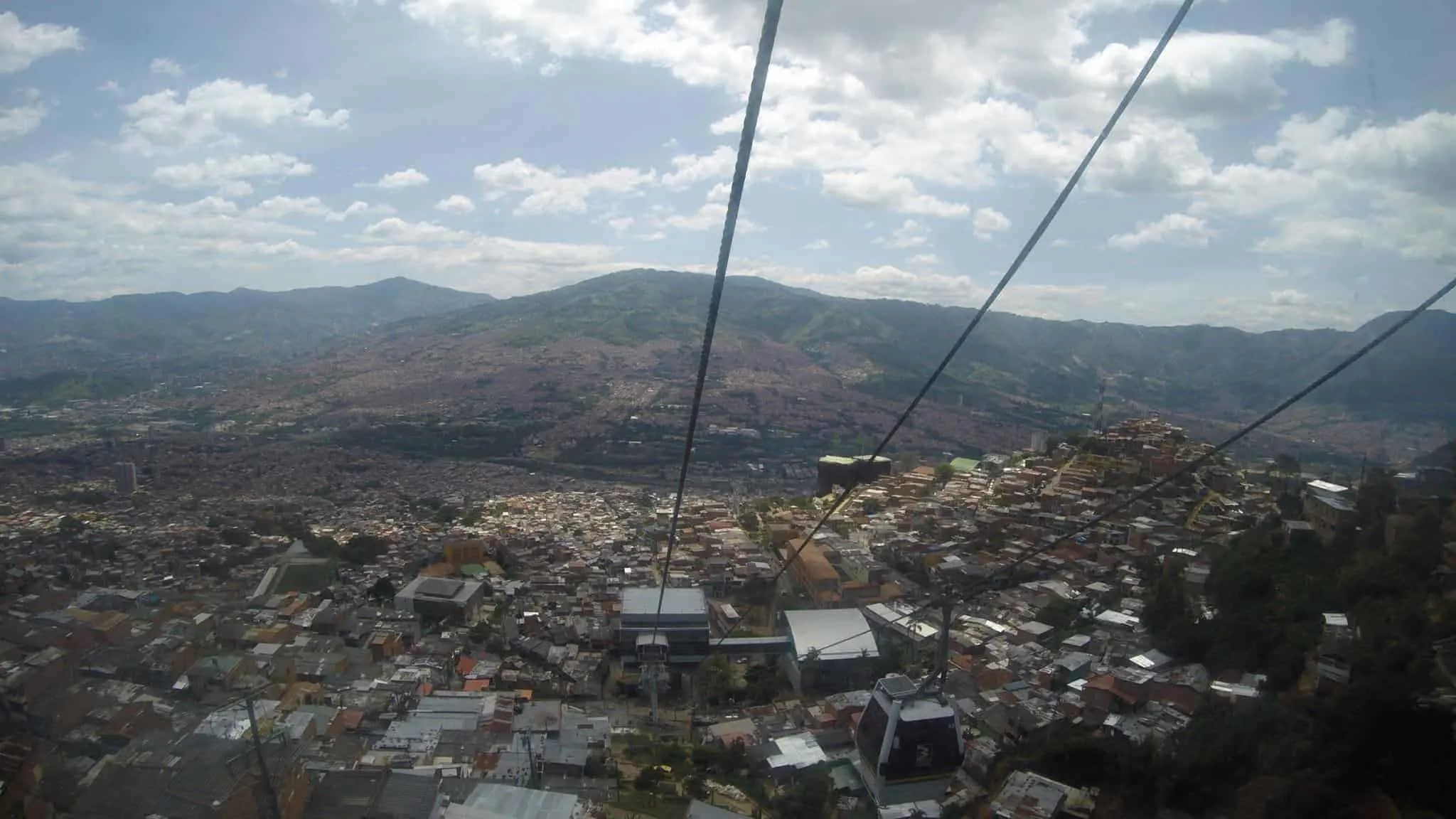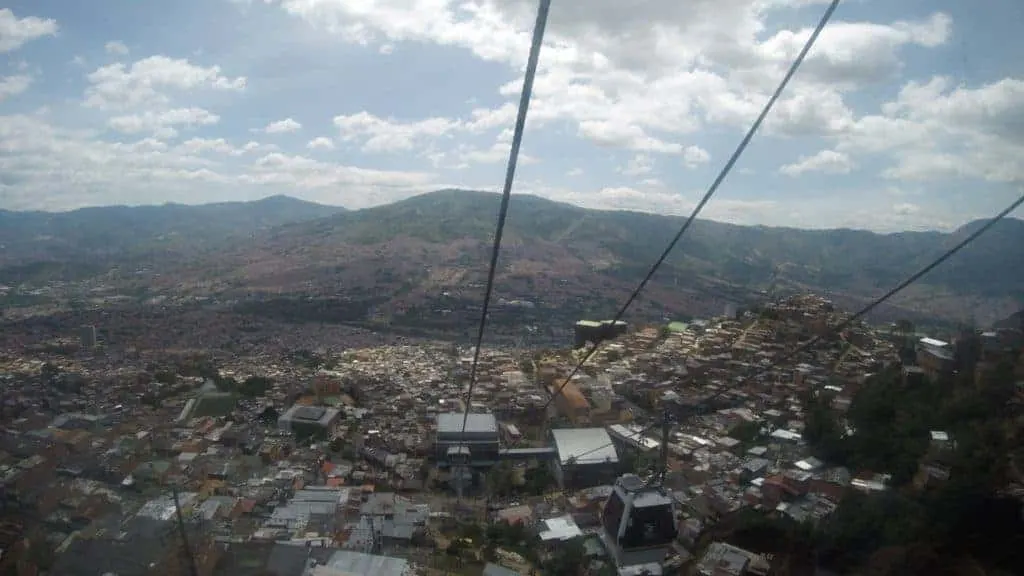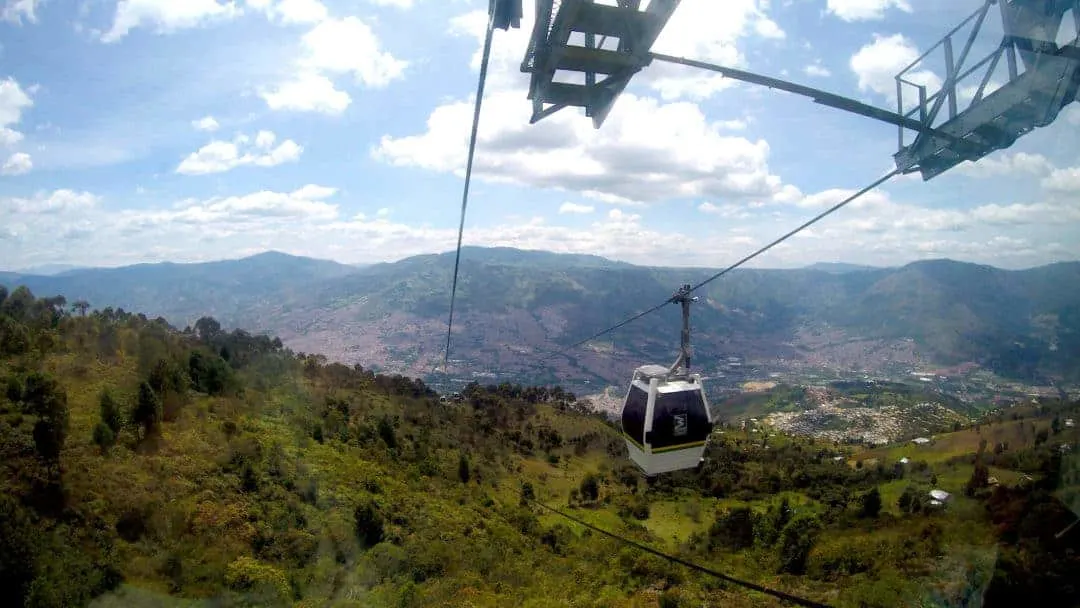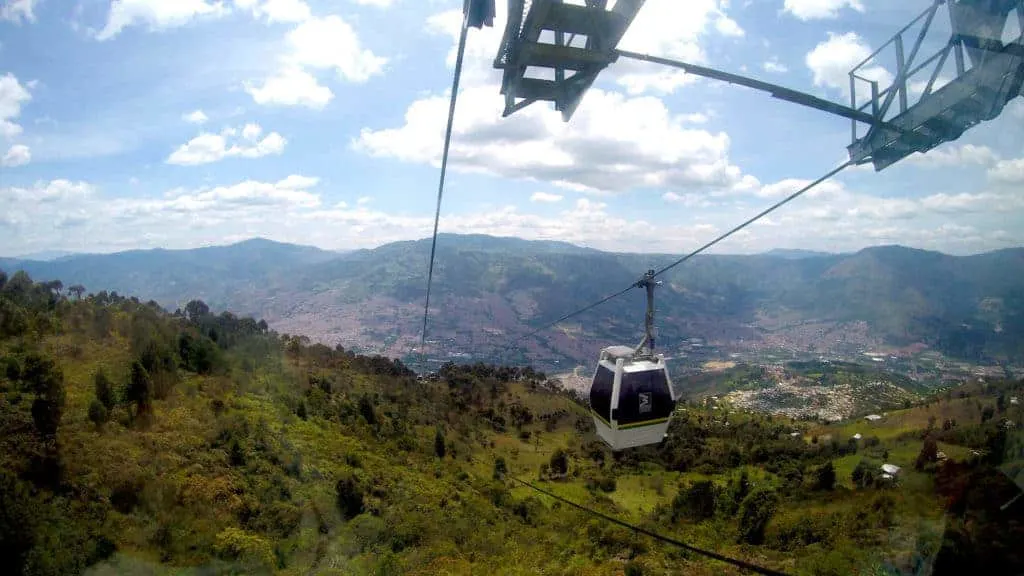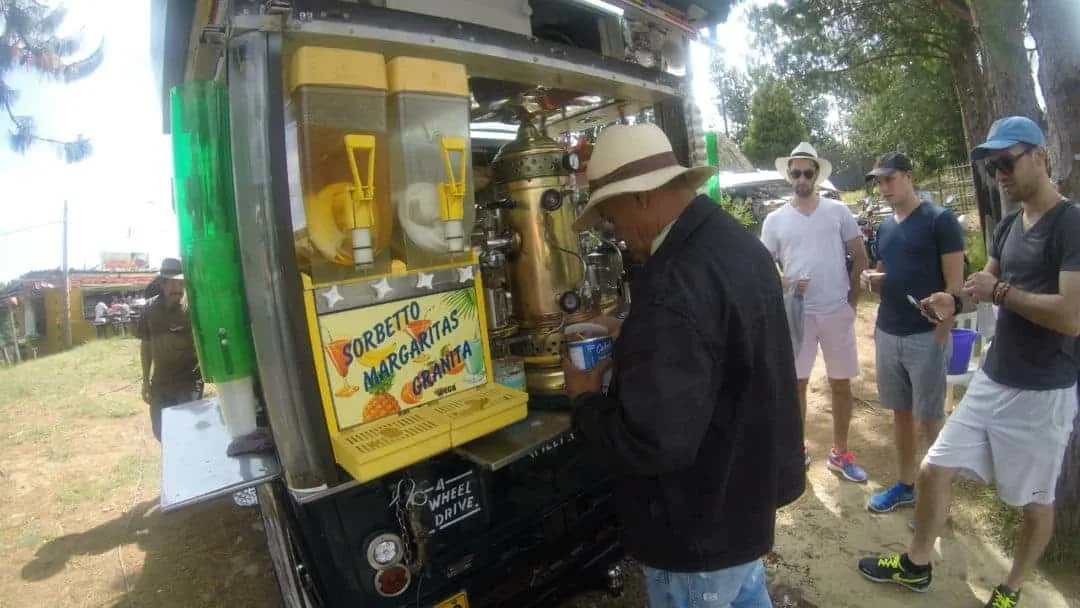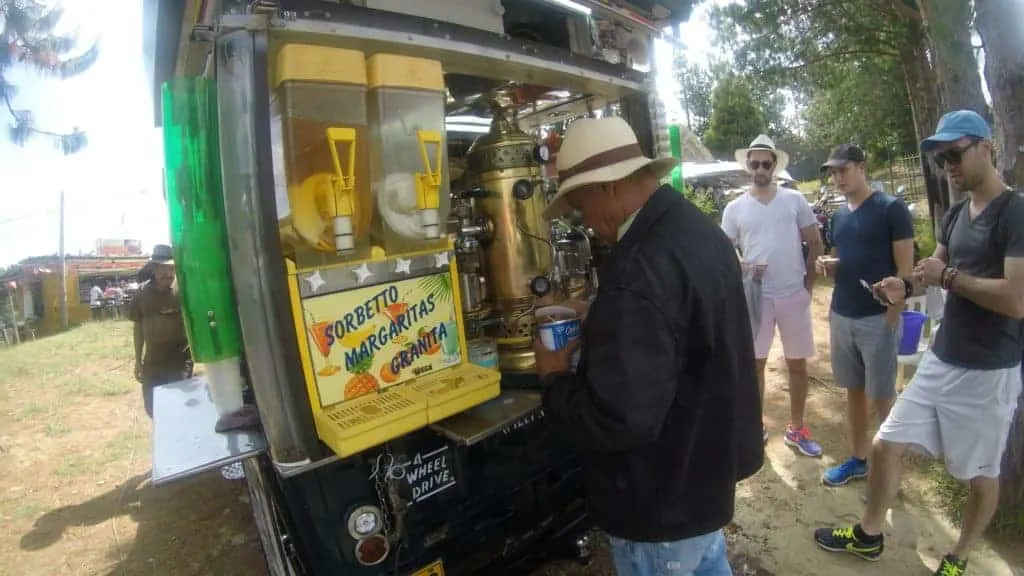 After a morning/afternoon enjoying Parque Arvi, it is time to head to the second city of this itinerary – Cartagena.
There are plenty of flights throughout the day that will take you there so just hop on one sometime in the afternoon/evening time and be on your way.
You will see it right away how different Cartagena is from Medellin. While it will clearly be more touristy, it is also such a great city to walk around and enjoy.
The walled city feels like an old European town, with great restaurants, bars and squares throughout. If you are into the nightlife scene then you will definitely find a place around the Old City or Getsemani neighborhood that will suit your needs.
If staying in the Cartagena Walled City take a look at some of these hotel recommendations for nights 3 & 4:
4. Casa Canabal Hotel Boutique
5. Casa La Fe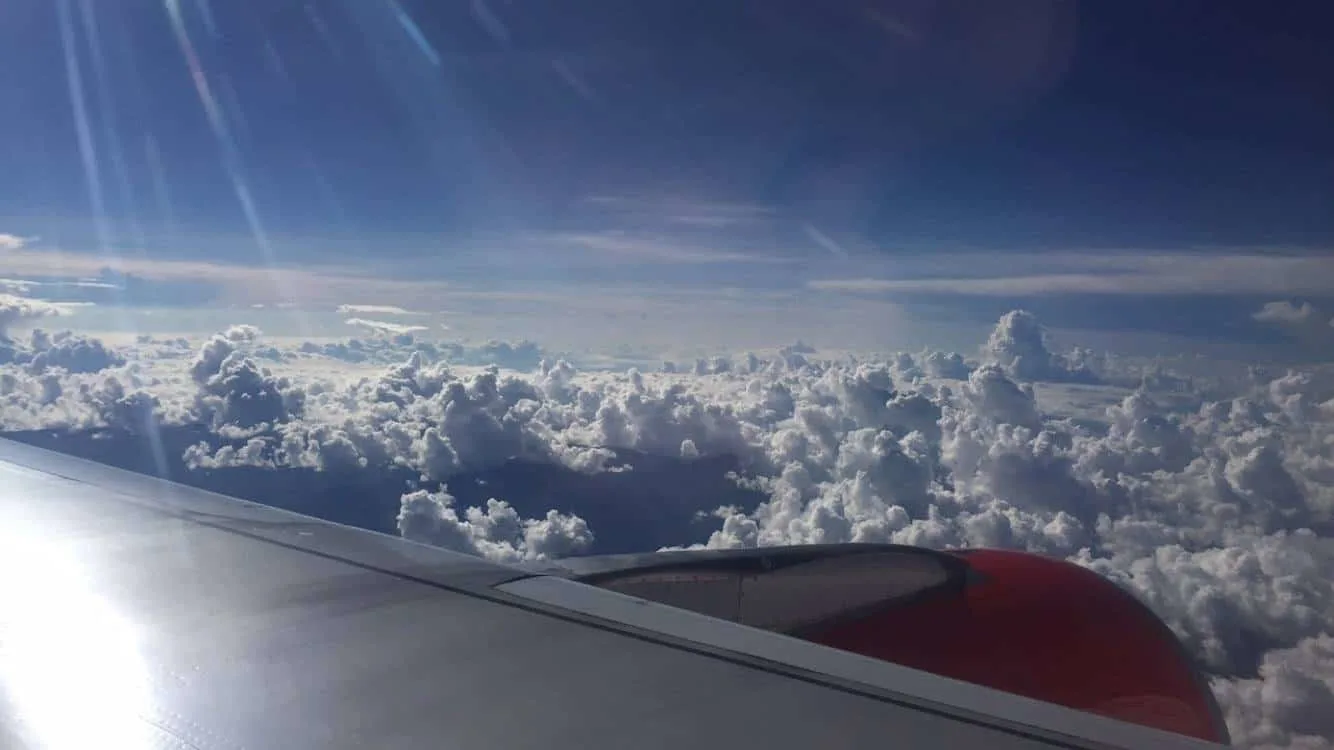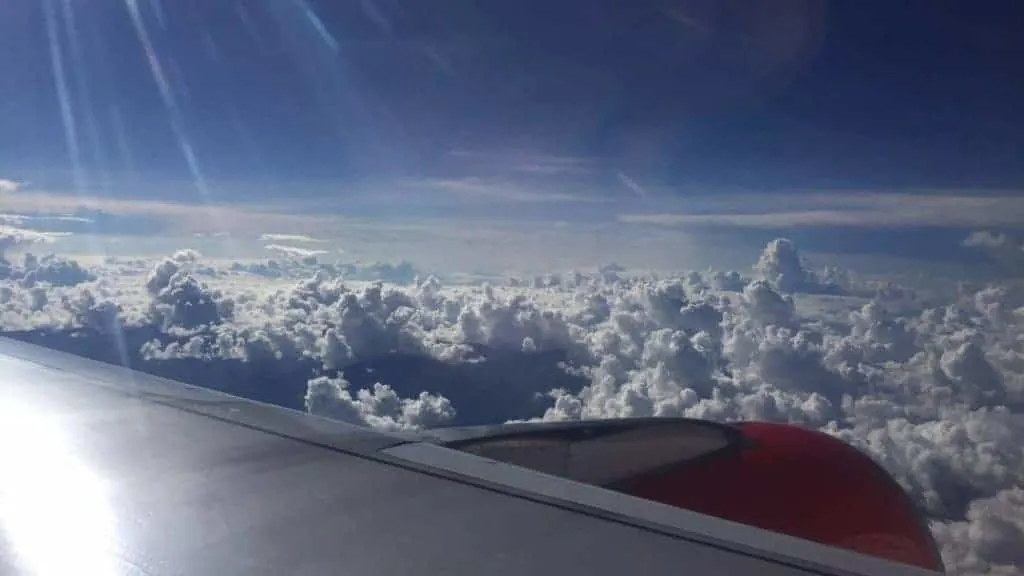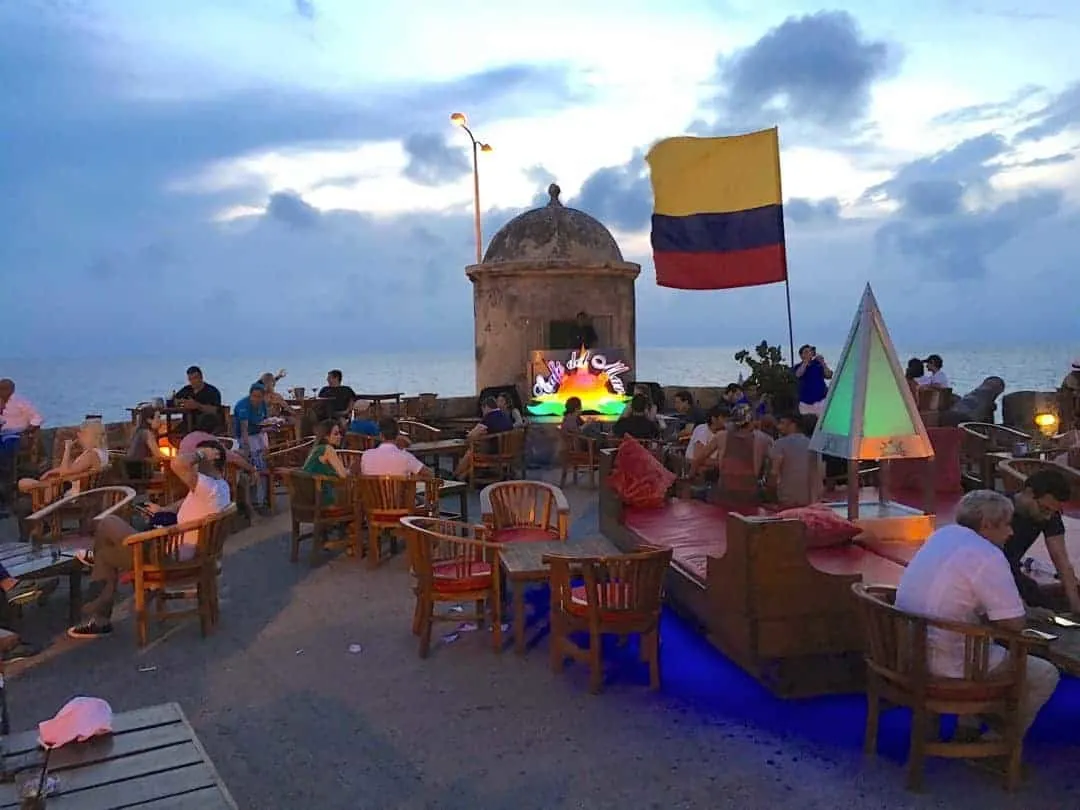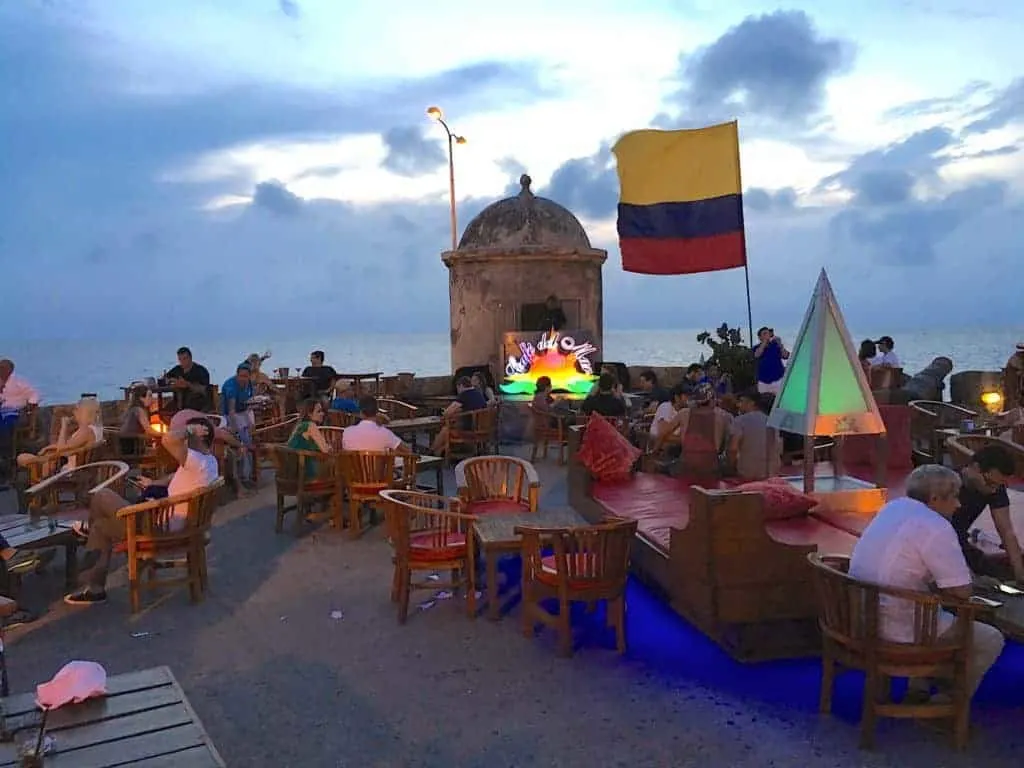 Day 4 – Cartagena / Mud Volcano
You can spend the next morning strolling the old city, and exploring all the twists and turns. It really is a great place to just walk around and get lost in. After having some lunch you can then head to the El Totumo Mud Volcano.
Located around 1 hour north of the city, you will find this small volcano filled with mud. Here you can jump inside, float in the mud, and even get some massages. A definite unique experience to take part of during your 5 days in Colombia.
» Check out the El Totumo Mud Volcano Guide for all you need to know to do it yourself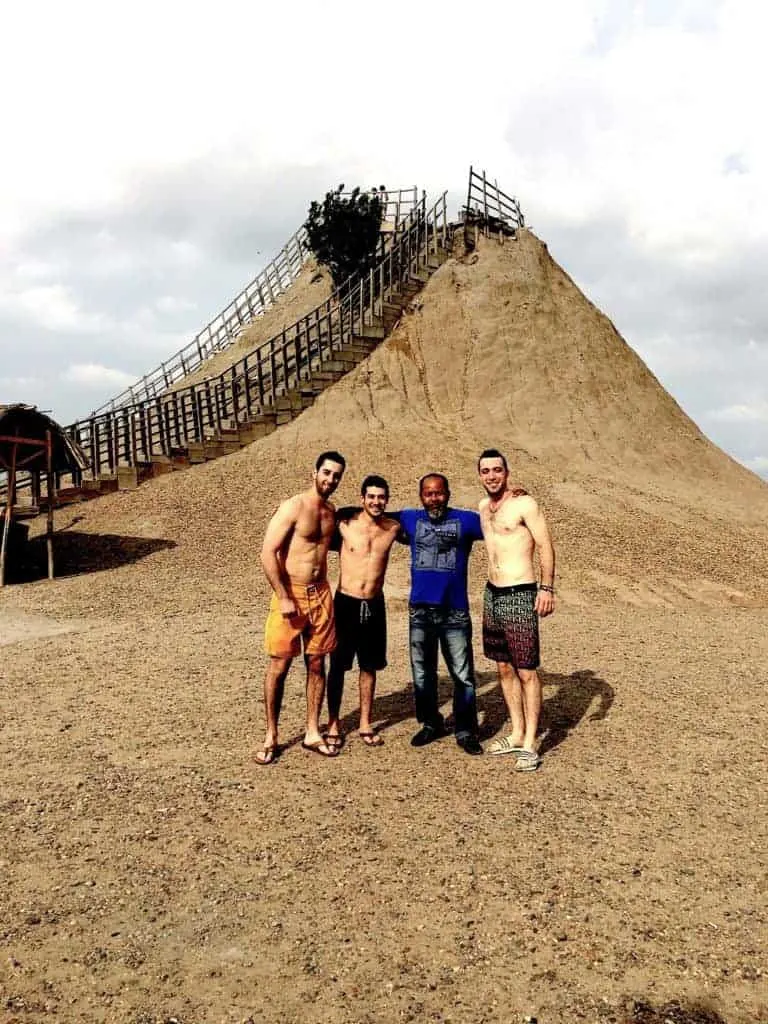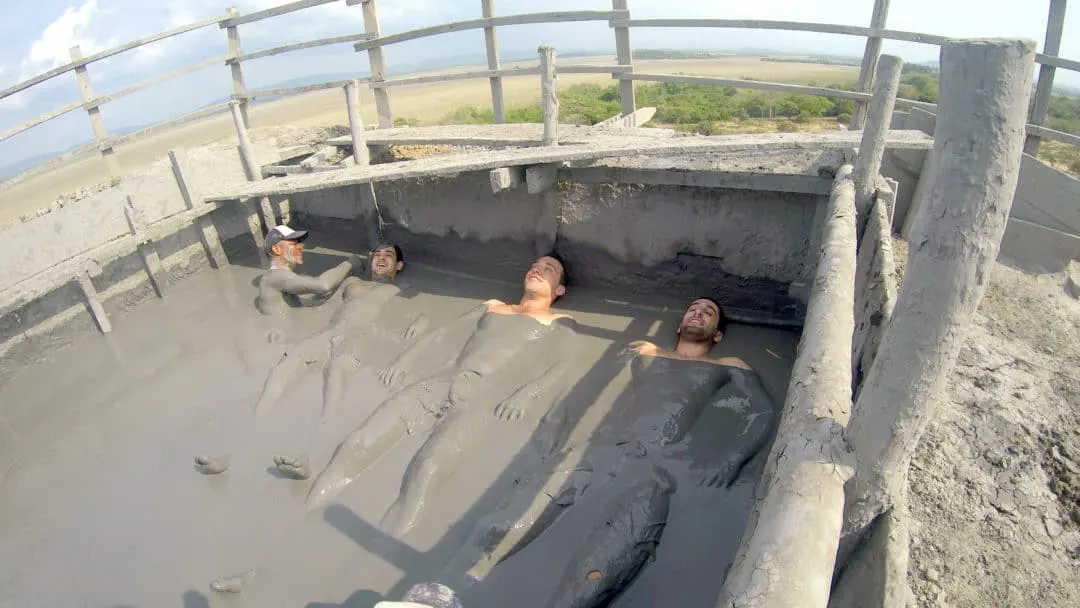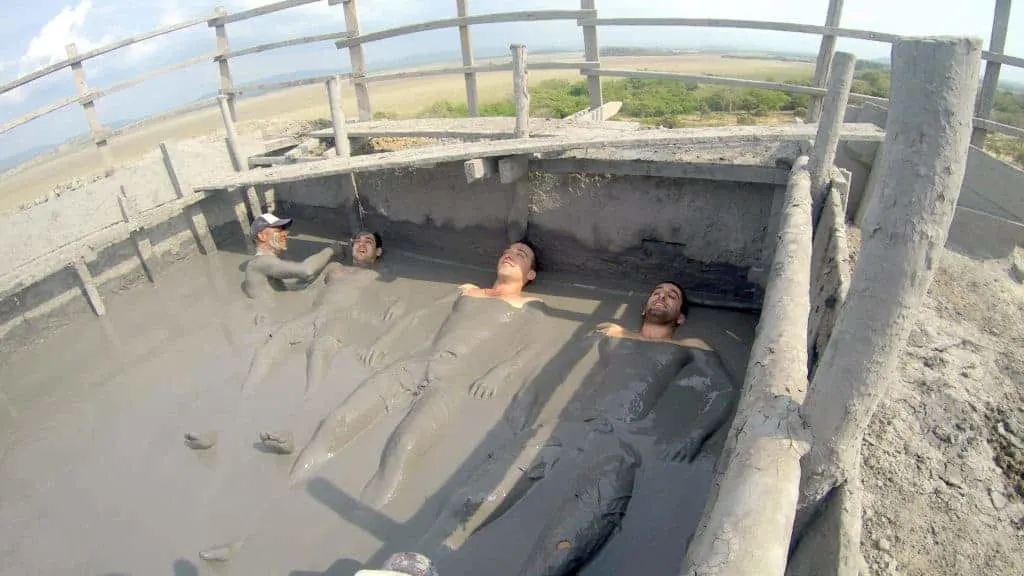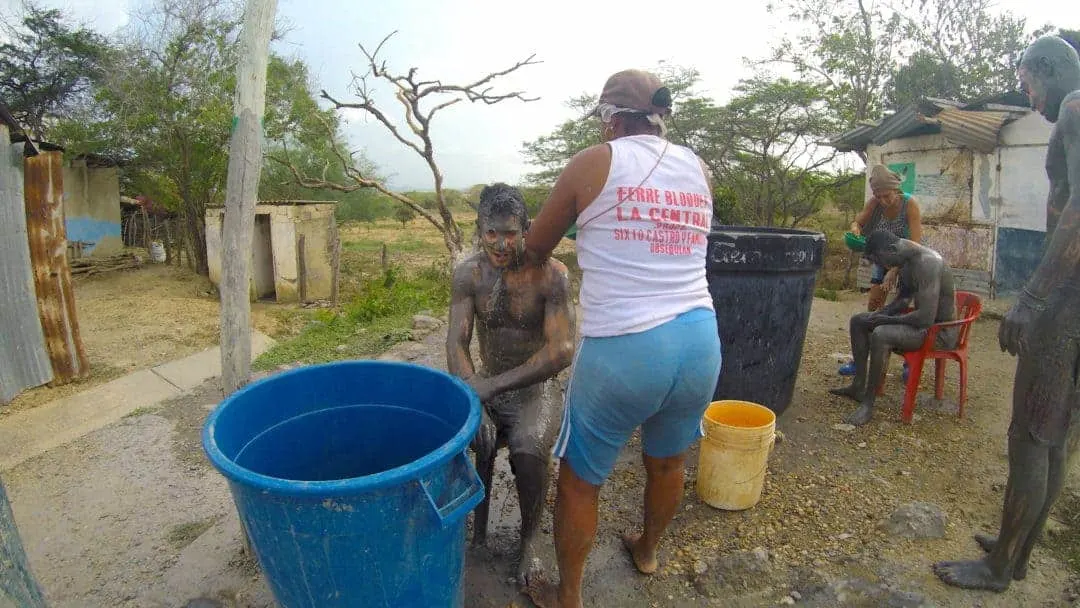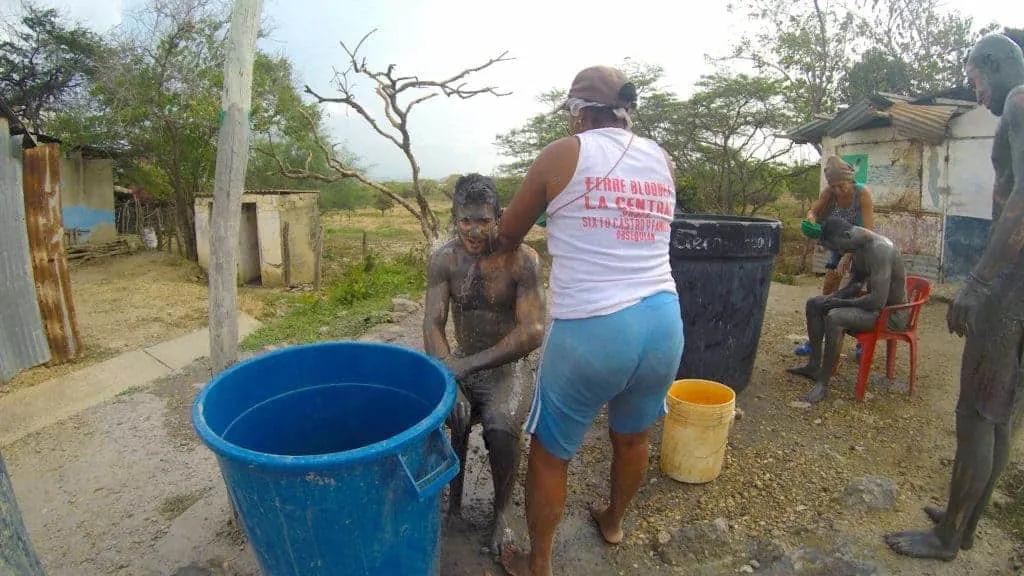 Day 5 – Cartagena / Out at Sea
Your final day of this Colombia 5 day itinerary will have you hit the waters of the Caribbean Sea. There are a few different options to choose from deciding what type of experience you would like to have.
You can take a day trip to Playa Blanca and/or the Rosario Islands or you can also rent a boat and explore a whole bunch of places out at sea.
» The Renting a Boat in Cartagena Guide will dive into the second option and go over all you need to know.
The guide goes over things such as snorkeling the Rosario Islands, having lunch at Cholon, and relaxing at Playa Blanca.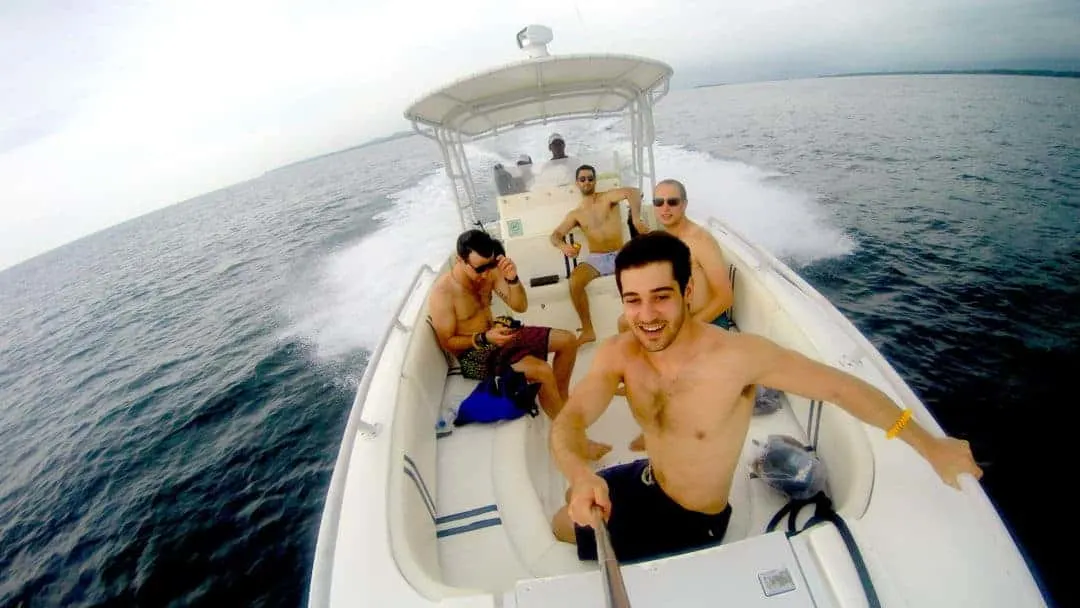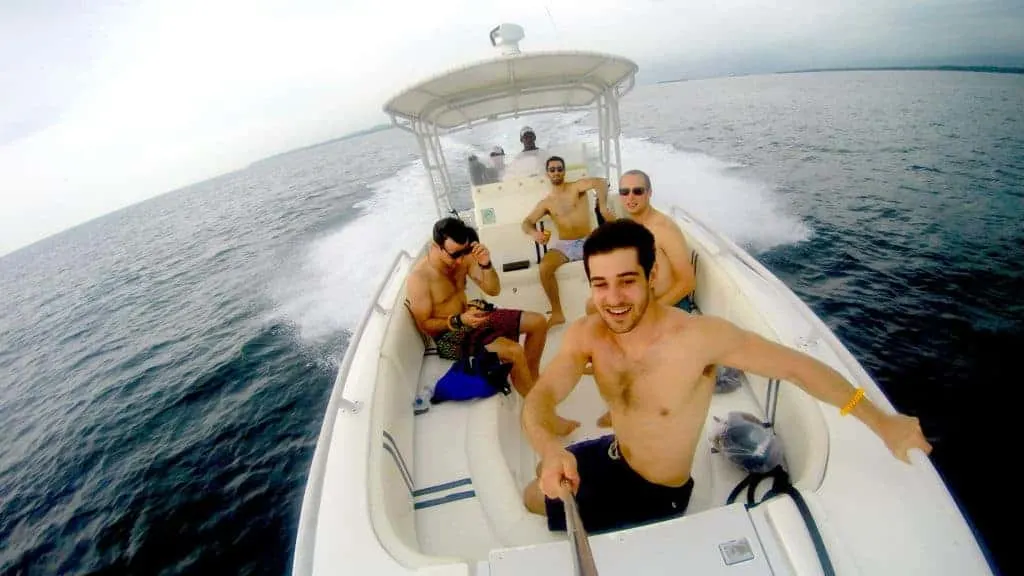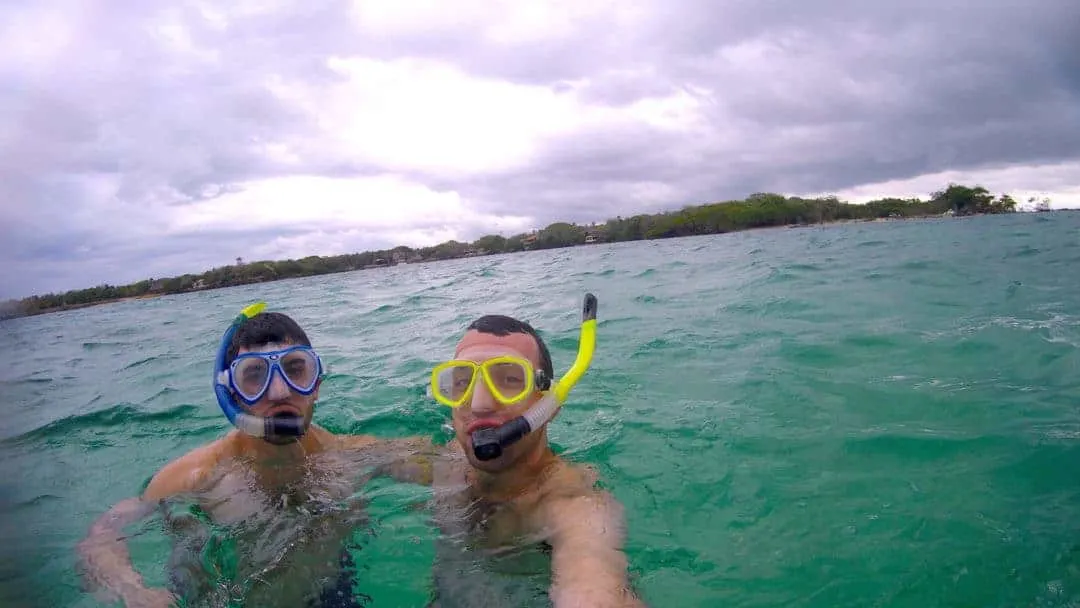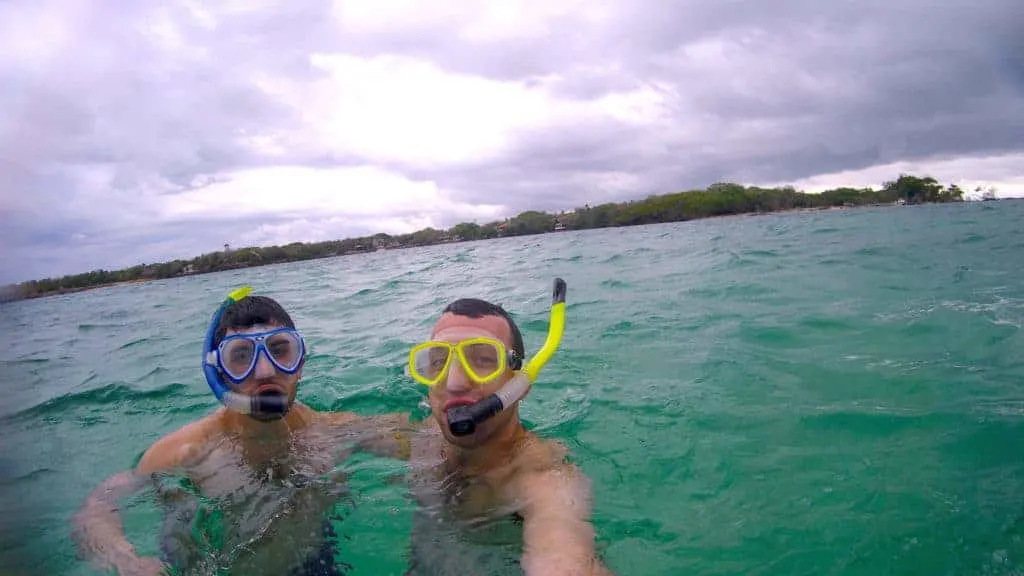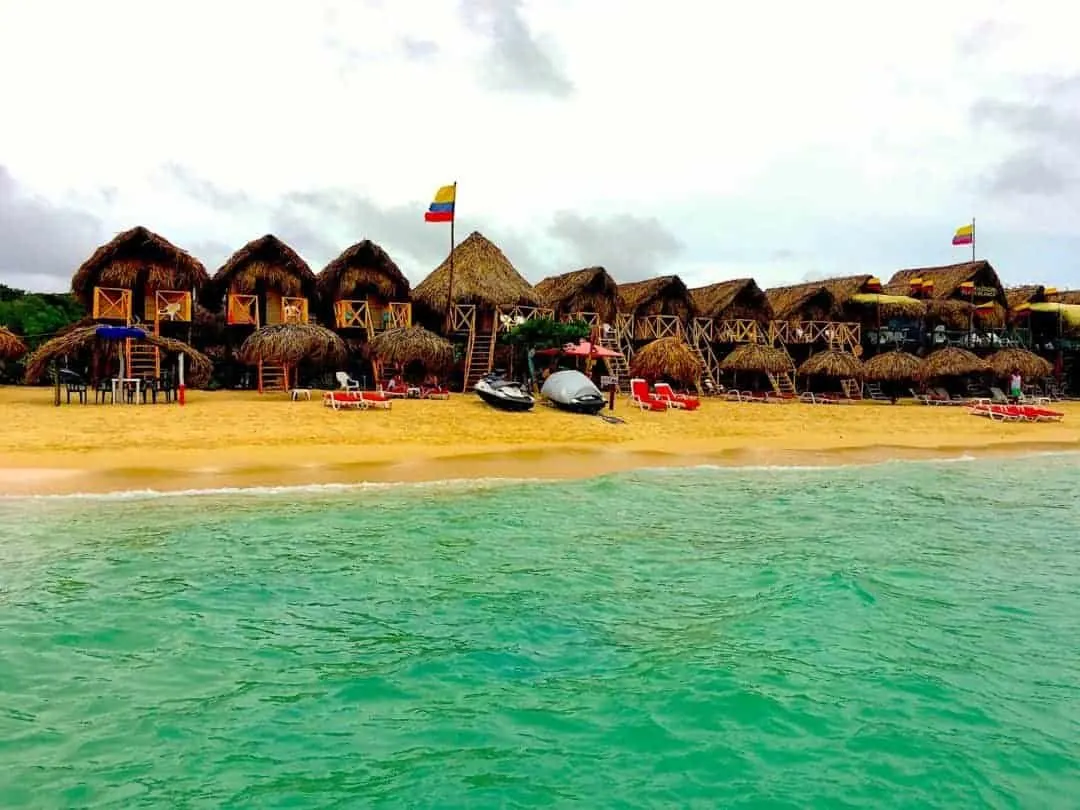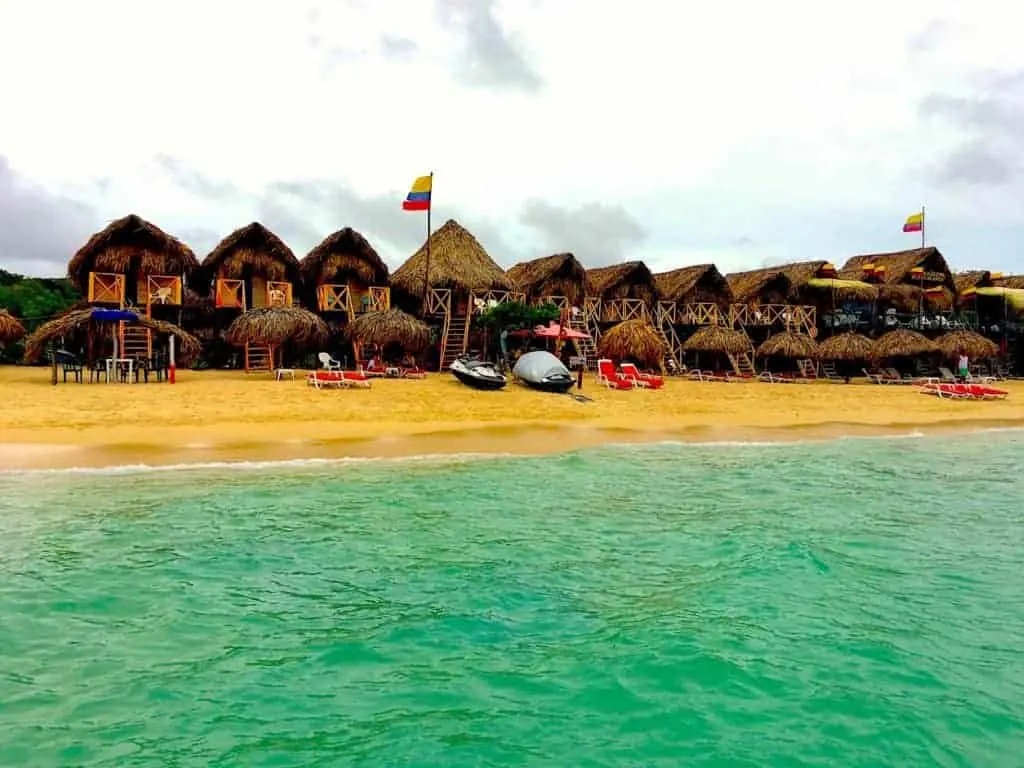 Your day out on the sea should end around 4PM. It is possible to take a flight later this evening if one is available. If not then take a flight first thing on Day 6 and head back home.
Of course there are more cities and attractions to go to but this can give you a good sense what you can take advantage of in two of the country's main cities within five days.
If you want to check out some other Colombia itineraries such as the One Week Colombia Itinerary, head over to our Colombia itineraries and guides page, and feel free to comment below with any questions!