There are plenty of things to know about Colombia when planning a trip there.
These 8 helpful Colombia travel tips can give you some insight on what to expect and what to look out for before and during your trip. From accommodations to weather to transportation, this guide will help cover it all.
* Affiliate Disclosure: This post may contain affiliate links, which means I may receive a commission if you make a purchase through the links provided, at no additional cost to you. Thanks for supporting the work I put into TripTins!
Tip #1: Areas to Stay & Accommodations
​The itineraries posted on site go through the cities of Bogota, Medellin, and Cartagena (I am definitely planning on heading back to explore some more areas of the country soon!).
But for now here is a quick overview of the neighborhoods you should look into when booking accommodations in those cities:
​
Bogota
If you will be staying overnight in Bogota there are a couple main areas to choose from. The first option is in and around the Zona Rosa / Chapinero neighborhood.
It is a bit farther out from some of the attractions mentioned below but it is a safe and more upscale neighborhood with plenty of restaurants and nightlife all around.
The second option I will mention is in La Candelaria itself. There are a lot of cheaper hostels around, however it is known for being an unsafe area during nighttime.
That being said you should not be worried at all during the daytime – there are plenty of people around and even somewhat of a large police presence.
Here are a few highly rated and valued hotel options for each:
Zona Rosa / Chapinero
4) Cite Hotel
La Candelaria
​
Medellin
Medellin is a pretty large city with numerous neighborhoods sprawled throughout the valley.
My recommendation though would to stay near the El Poblado area, where you will find great hotels, nightlife, and restaurants. Here are some highly rated hotels in the area:
​
Cartagena
Centro (walled city) – if you want to be in the middle of the most historic and vibrant part of Cartagena then opt for the walled city.
Everything is within walking distance and it is a great experience to just head out the front door and stroll the winding city streets.
Another option to stay further away on the beach of Bocagrande, where you will find larger resort type hotels. Here are some recs for the walled city area:
4. Casa Canabal Hotel Boutique
5. Casa La Fe
Tip #2: Transportation & Getting Around
When going from city to city and when moving around within a city, you will need to decide what type of transportation is best for you. When it comes to transportation in Colombia, everything is pretty reasonably priced.
From the flights I took from one city to the next, to the Ubers I took to get to some attractions in Bogota to the horse carriage I spontaneously decided to get in while in Cartagena – all were way below the costs of other countries.
Flights – between major cities you can book flights for a pretty reasonable price. Avianca is one of the most efficient and reliable airlines in Colombia.
You might be tempted to take a bus from Bogota to Medellin for example but I would advise against it due to the windy roads and the relatively low prices of flights.
​Taxis and Ubers – Colombia is one of the cheapest countries when it comes to transportation in and around the cities. If you have an international plan for your cell phone you will definitely want to use Uber when you can.
In Bogota and Medellin, we used Uber regularly to get from one spot to the next when we weren't on foot and it didn't set us back more than a few dollars each ride.
If you don't have a phone available or there are no Ubers around, you should have no problem hopping in a taxi either, like the below picture with our taxi driver Luis who took us to the Mud Volcano in Cartagena.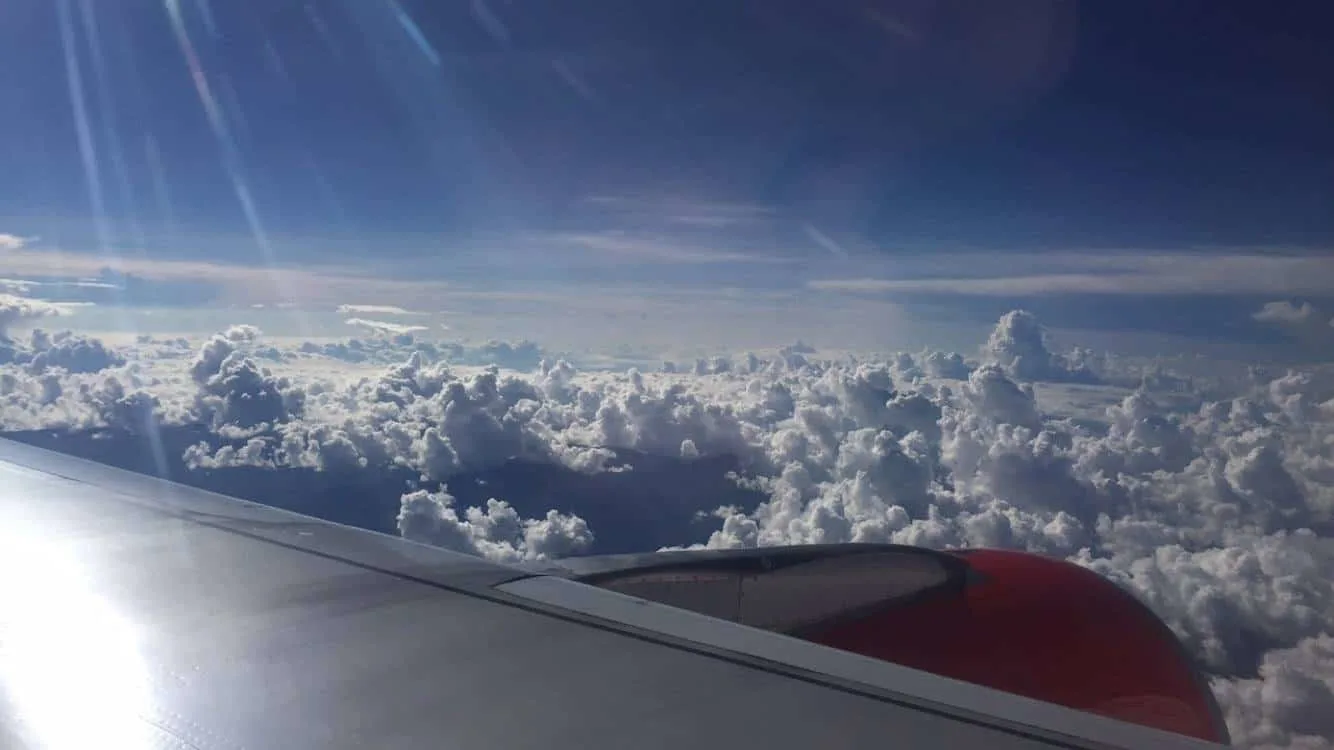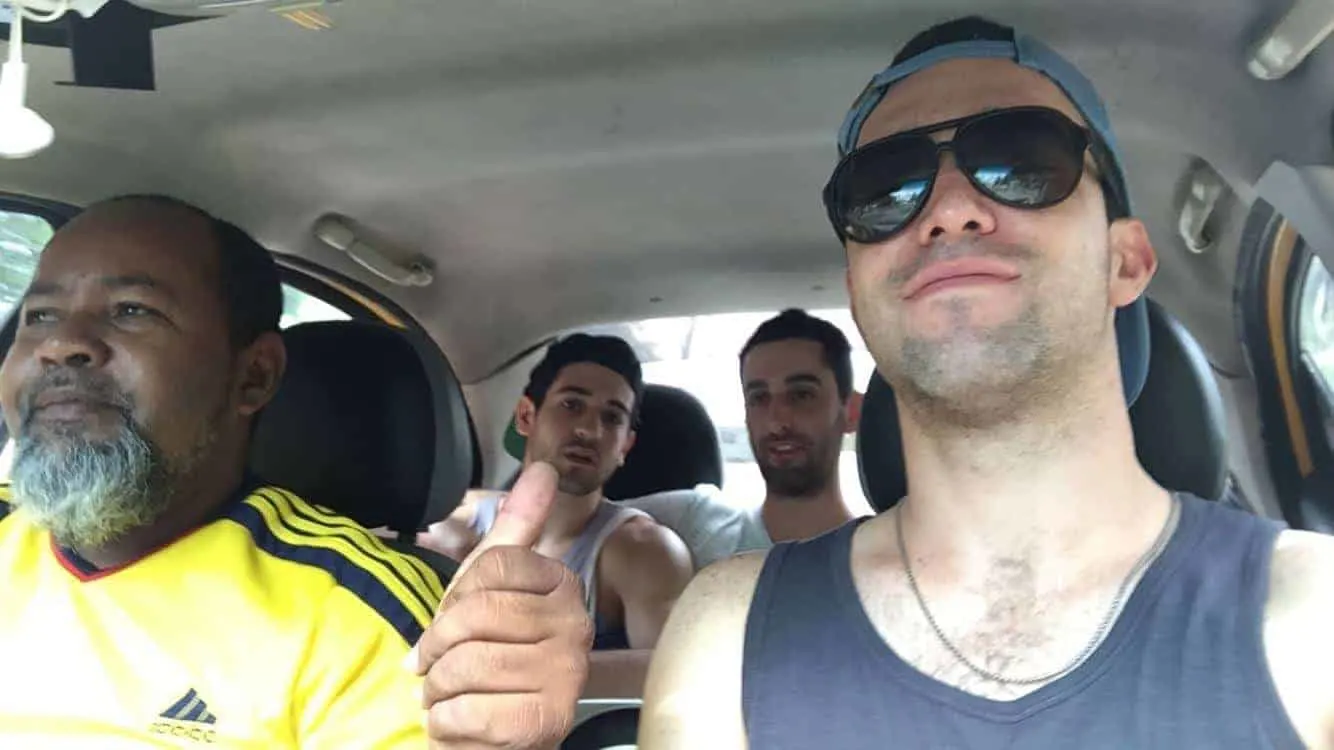 ​
Tip #3: Weather & When To Go
A lot of times when planning a trip to a country you might expect the weather to be pretty easy to figure out. But with Colombia, due to its size, differences in altitude and closeness to the equator, just because the weather might be a certain way in one city does not mean it will be the same in another.
Both Bogota and Medellin have pretty consistent temperature year round (60-70F) but can get chilly during the evening time. However during the months of April, May, October and November you will see an increase of rainfall on the forecast.
Similarly Cartagena also has a steady temperature year round, however it is much hotter than the previous two cities mentioned, with consistent average highs around 90 degrees (F). During the months of December to April expect to see little to no rainfall around Cartagena.
So as you can see the weather will vary by region and time of year. Therefore you will need to pack everything from bathing suits to sweatshirts as you prepare for your trip.
Tip #4: Money & The Colombian Peso
​The local currency in Colombia is the Colombian Peso ($1 USD = ~3,000 COP) and this can get a bit confusing if you are not used to it. In Colombia you will come across prices in "mil". Mil does not mean millions, it means thousands.
So if something is 3 mil, that means it is 3,000 Peso (equivalent to $1 USD). You will comes across the following bill denominations – 1,000, 2,000, 5,000, 10,000, 20,000, & 50,000 – and be careful since many of the bills do look the same.
Another quick note – when looking at prices on a menu for example you will often see a period instead of a comma – 5.000 is the same as 5,000 or 5 mil.
Tip #5: Bribery & Pickpocketing
​This is something that you might not see too often when researching the country however it still is something important to point out.
During my trip to Colombia the following situation happened twice to me – once on the way back from paragliding in San Felix outside of Medellin and another time on the way back from the Mud Volcano outside of Cartagena.
If driving in a taxi, Uber or with a private driver it is possible that you will get randomly pulled over at various police checkpoints. The interaction will start with the police talking to the driver who will explain where their passengers are going and coming from.
The police will then ask for passports from the passengers. Since many people do not want to risk carrying their passports around all the time you might hand them a paper copy or a drivers license.
The police might start making a big deal about it before talking with the driver and coming to a monetary agreement.
For about $10-$20 you should be on your way. Just try to stay calm if you are in this situation – you did not do anything illegal and the police are just trying to squeeze some money out of tourists.
​Pickpocketing is a problem in certain areas of Colombia as well. Keep your belongings safe, hands in your pockets, backpacks out in front, and leave the jewelry and fancy electronics at home.
I must say though that while walking the streets during the day I never felt unsafe and there were always policemen or military in sight.
Tip #6: Learn Some Spanish
​This is one area that I got bailed out by some of the guys who I was traveling with. Besides for Cartagena, English was barely understood and spoken by taxi drivers and restaurants. We had to rely on some broken Spanish to get by.
Many of the restaurant menus did not have English translations either which made ordering a bit difficult at times.
One way to help out with that situation is to download the Google translate app which can be used offline and visually translate a menu from Spanish to English. Even if it is learning basic phrases and questions, it can go a long way during your trip.
Tip #7: Colombia is Safe (for the most part)
When you tell others you want to go to Colombia, the first thought that comes to many people's minds is that Colombia is not a safe place to travel to.
That is understandable given the fact that it used to be one of the most dangerous countries with drug cartels ruling different areas and deadly violence prevalent throughout.
However times have most definitely changed and I can say that during my trip there not once did I feel unsafe or in danger. As mentioned earlier there actually is a quite the police presence in major cities which I am sure hinders potential crime.
Now even though I would say Colombia is safe, there will always to certain areas to avoid and times where you will need to use your best judgement.
Wandering out late at night alone is probably not the best idea unless you are around a major area filled with bars and restaurants. So do not let others stop you from taking a trip there – it is not what it used to be at all!
Tip #8: It Is No Longer About Pablo
There have been plenty of movies and TV shows over the years about Pablo Escobar and what effect he had on the country as a whole.
The people of Colombia suffered greatly – thousands upon thousands were killed and cities were destroyed not too long ago, and a trip to Colombia should not be centered on a man who caused all of that.
Much of Colombia is trying (and has been) escaping those times and building Colombia up into a major destination for business and travelers.
Do not go to Colombia for the Pablo/Narco tourism – the tours of his gravesite, his houses and where he was killed. Go there for the historical and vibrant sites of Bogota, the views of Guatape, and the beaches of Cartagena.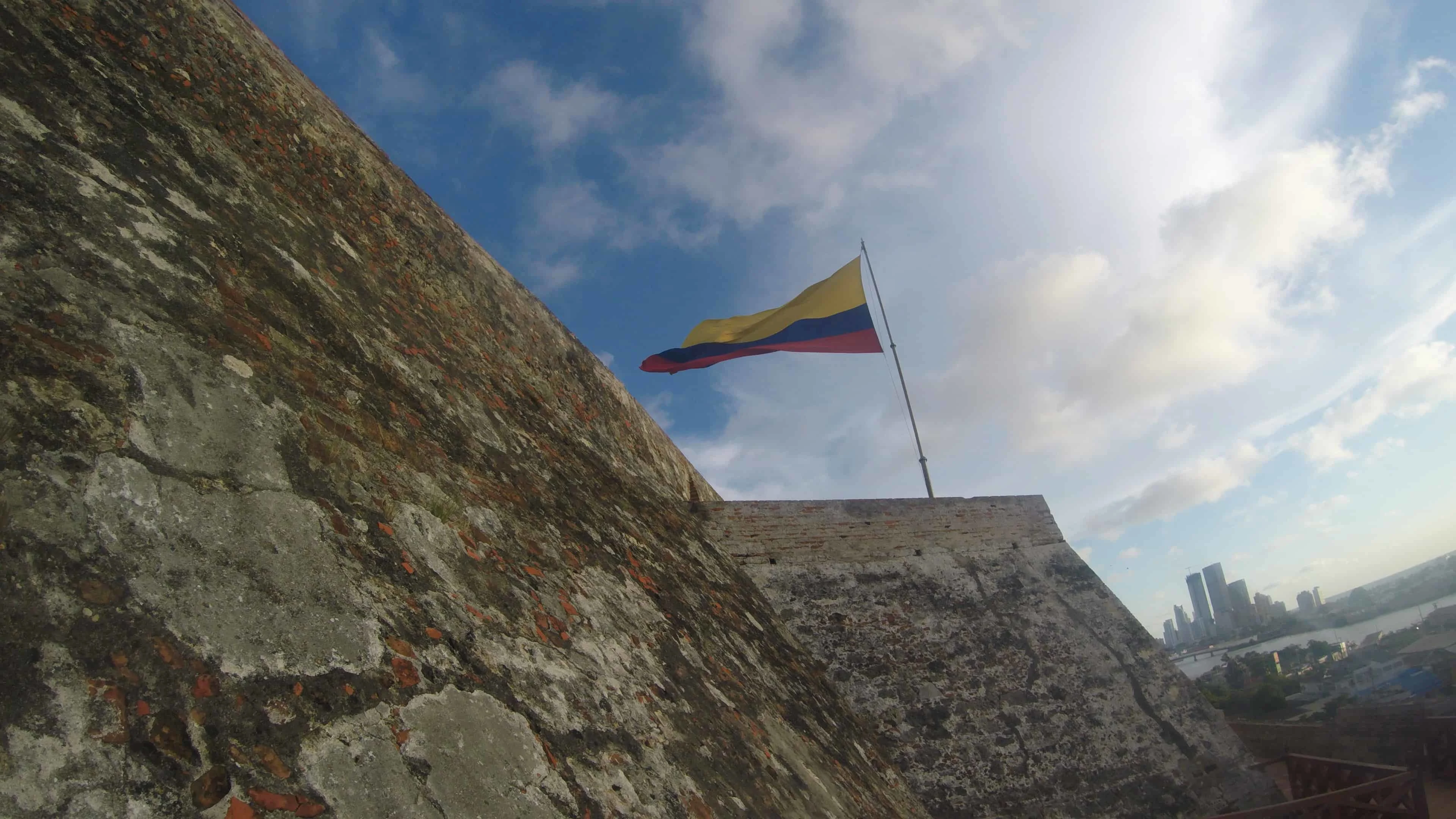 That about does it for 8 helpful Colombia travel tips. Take a look at our other Colombia itineraries and guides to help out with any other trip planning and feel free to ask any questions below!