Welcome to Bogota, the capital city of Colombia! No matter what you are looking for, whether it be museums, viewpoints, nightlife, or culture, Bogota offers all of it and more.
If spending just one day or several, there are plenty of things to do in Bogota that will keep you busy during your stay.
This guide will go over a one day in Bogota itinerary and cover 6 awesome top things to do in the city during your time there.
* Affiliate Disclosure: This post may contain affiliate links, which means I may receive a commission if you make a purchase through the links provided, at no additional cost to you. Thanks for supporting the work I put into TripTins!
1) Introduction to Bogota
When I was planning my trip to Colombia and speaking with people about their itineraries, I found that many people left Bogota out of their travel plans.
After researching some more and finding out about all the different things to do in Bogota, I just could not figure out why that was the case.
Bogota has so much to offer its visitors and even if you only have time for one day there, I still highly recommend you add it to your itinerary.
This guide will go over just 6 of the awesome things to do in and around the city as part of a one day in Bogota itinerary that are sure to be memorable experiences.
Of course, if you are spending a longer time in Bogota, there is plenty more that the city has to offer as well as some great day trip options to take part of. I hope you find this guide helpful and feel free to write in any questions or comments down below!
I also wanted to point out the option to take part of some highly rated all inclusive city tours around the the city. These will be full day options that will take you to several of the attractions mentioned below:
2) Getting Around Bogota
Bogota is a relatively large city with many different districts located throughout. One great thing about Bogota though is the relatively cheap options to get around the city.
During my trip, my friends and I primarily used taxis and Ubers as we made our way from one place to the next.
Although there is a bus system, the prices for cabs and Uber were so cheap that it just made too much sense not to use them. If you are a solo traveler maybe the bus system could be better option for certain routes.
Just as an example, when going from our hotel in Zona Rosa to the La Candelaria neighborhood (where many of the tourist attractions are located), we ended up paying about 15,000 COP (~$5 USD) for a 30+ minute ride.
Splitting that between a few people and its just a little more than $1 each. Now the bus fares are even cheaper than that around 1,500 COP (~40 cents give or take) but the rides will be longer and not be as efficient. So my advice would be to stick with Ubers and taxis when possible.
If you are planning on heading to the historical district of La Candelaria, you can easily walk from one attraction to the next as you make your way around the area.
One of my favorite parts of my time in Bogota was just walking around and taking in the culture and historical buildings surrounding me.
Once you are all finished up checking out all the sites you can can hop back in a taxi/Uber to end your day.
3) Where to Stay in Bogota
If you will be staying overnight in Bogota there are a couple main areas to choose from. The first option is in and around the Zona Rosa / Chapinero neighborhood.
It is a bit farther out from some of the attractions mentioned below but it is a safe and more upscale neighborhood with plenty of restaurants and nightlife all around.
The second option I will mention is in La Candelaria itself. There are a lot of cheaper hostels around, however it is known for being an unsafe area during nighttime.
That being said you should not be worried at all during the daytime – there are plenty of people around and even somewhat of a large police presence.
Here are a few highly rated and valued hotel options for each:
Zona Rosa / Chapinero
La Candelaria
4) Bogota Attractions and & Map
This one day in Bogota itinerary will go over 6 awesome top things to do in the city and it will certainly end up being a fun and packed day from morning until night. These include:
(1) Gold Museum
(2) Plaza de Bolivar
(3) Botero Museum
(4) Monserrate
(5) Tejo
(6) Andres Carne de Res
Note: Andres not shown on map as it is a bit further outside the city – more on that later
5) A One Day in Bogota Itinerary – 6 Things To Do
Below are the 6 things I will go over as part of a one day in Bogota itinerary.
The first four attractions will focus in on the La Candelaria neighborhood before moving onto a game of Tejo (a taxi ride away) and finally a nightcap at the famous Andres Carne de Res.
A) Gold Museum
Hours: 9:00AM – 6:00PM (Tuesday to Saturday); 10:00AM – 4:00PM (Sunday)
Closed Mondays
Cost: $1.50 (free Sunday)
​Start the day off by taking a cab, Uber, or bus to La Candelaria. Here you will begin the trip at the Gold Museum or Museo de Oro.
It is filled with thousands of different objects, sculptures and artifacts, all of which have ties to the pre Hispanic culture of Colombia. And of course everything is in gold.
Even if you are not the biggest of museum goers, this is still a great place to just walk through and see the extensive collection of gold pieces from Colombia's history.
Tour Option: Bogota's Gold Museum Guided Tour with Hotel Pick-up Service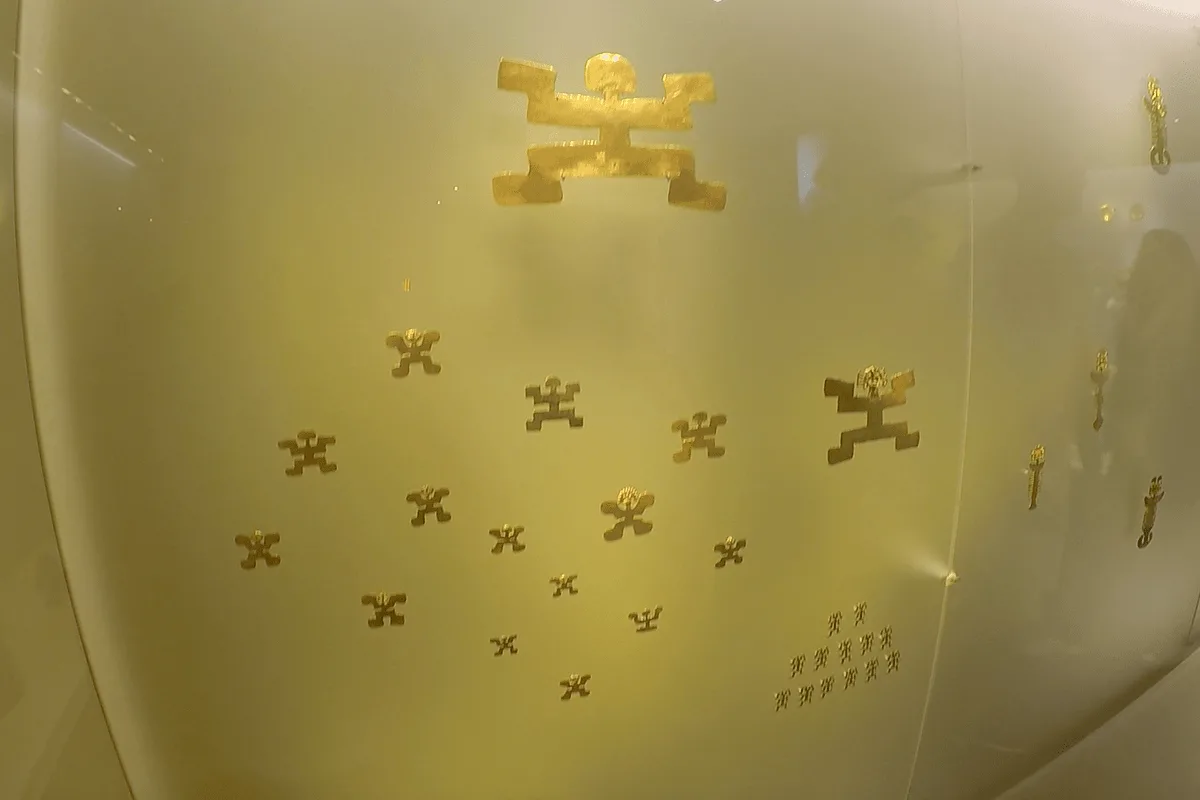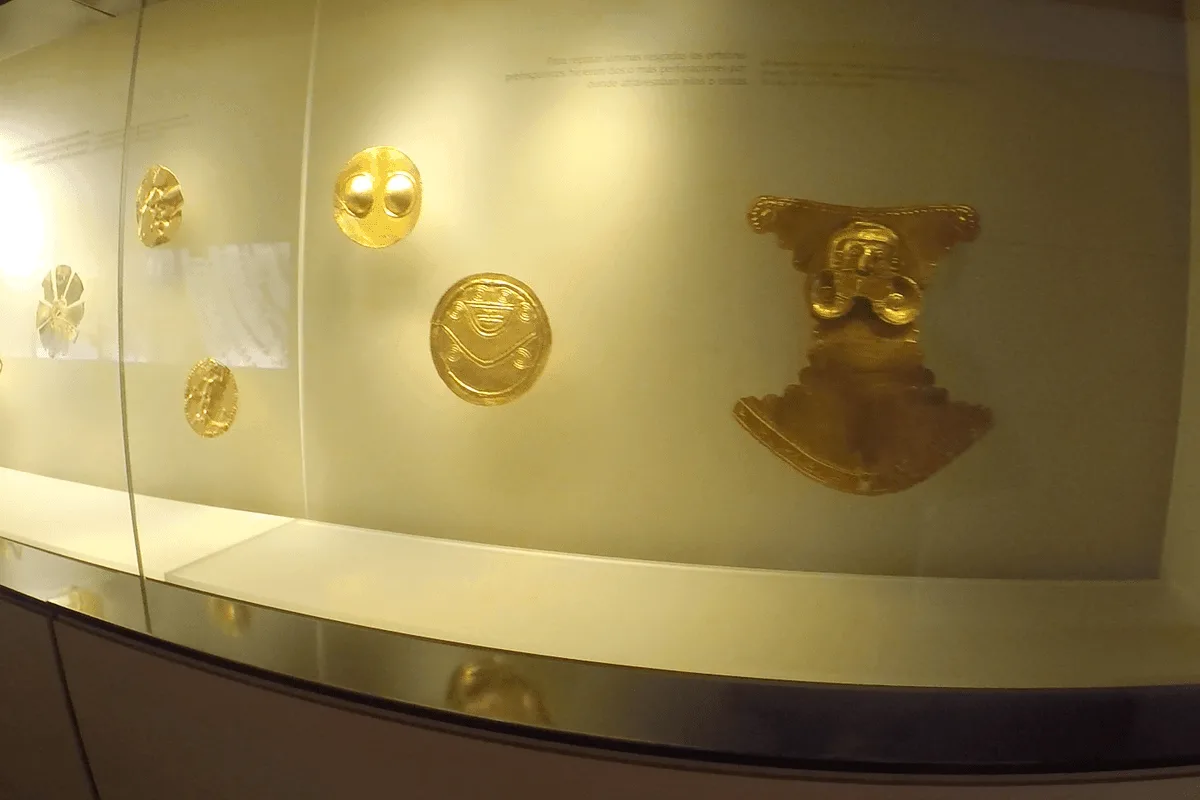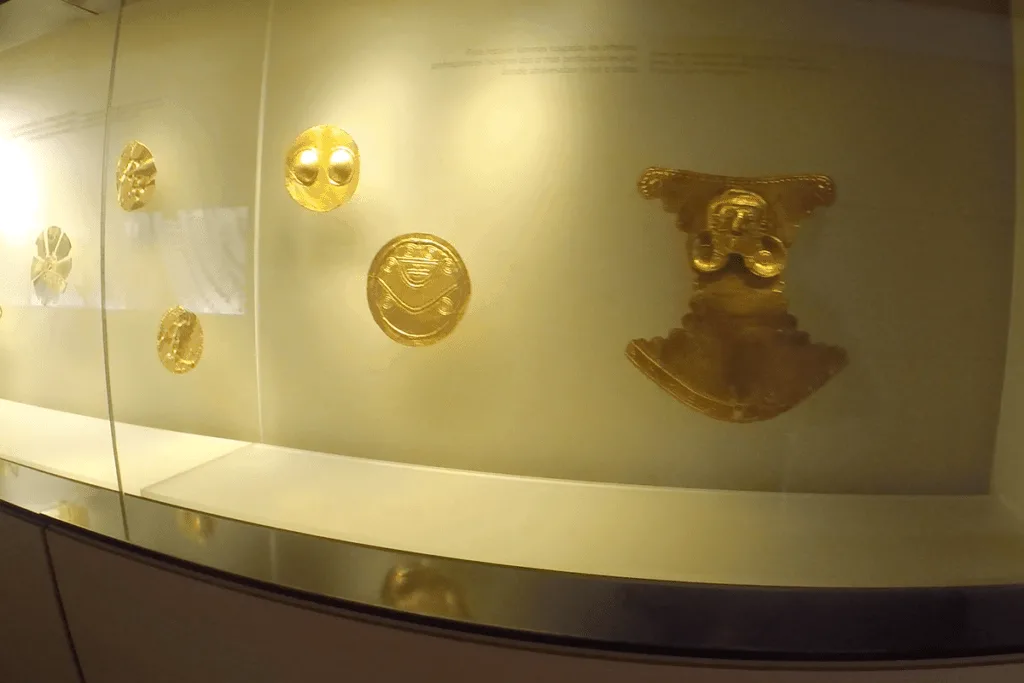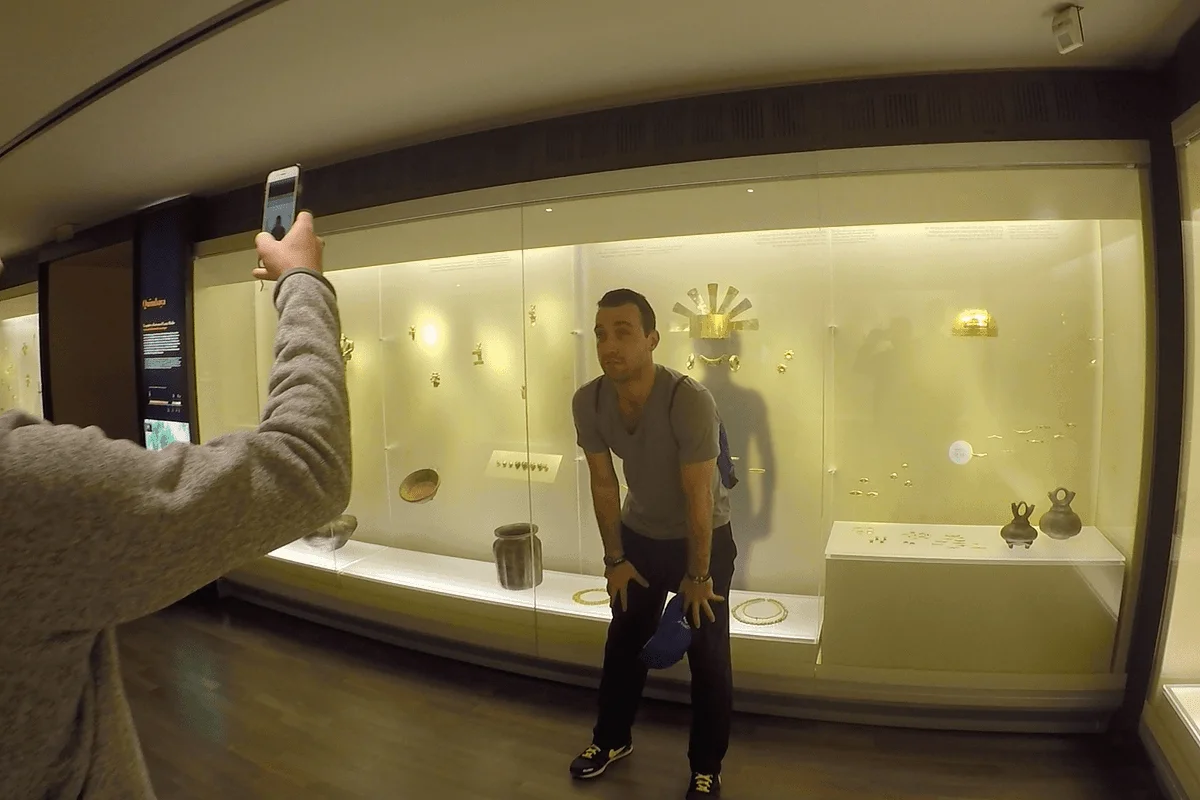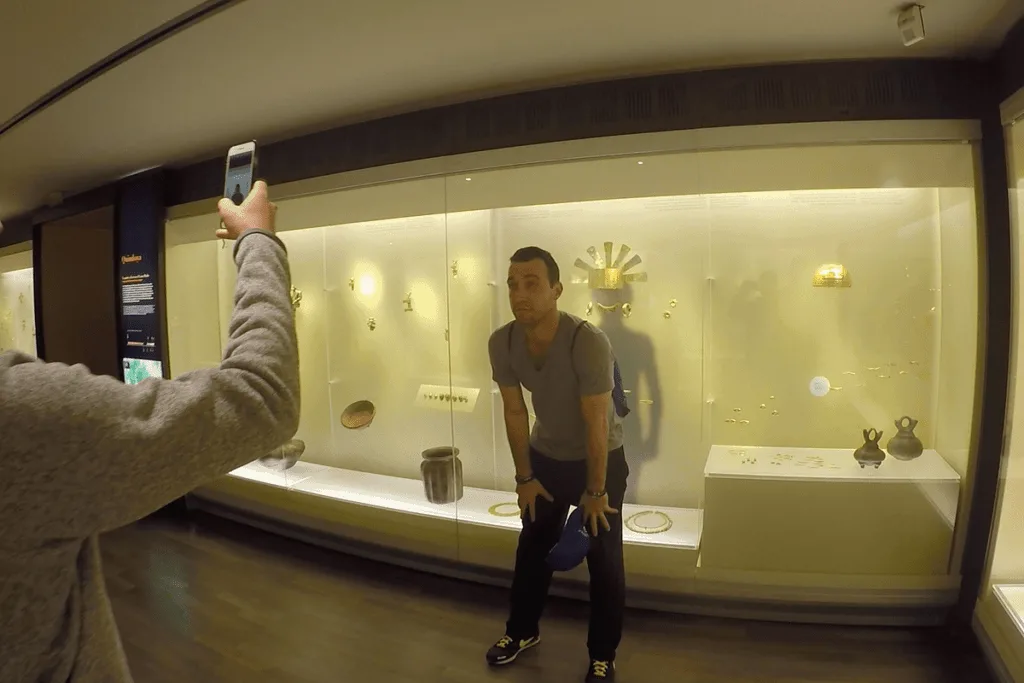 B) Plaza de Bolivar
Next make your way to Plaza de Bolivar named after Simon Bolivar, a key figure in the fight for freedom from Spanish rule.
It is a beautiful plaza surrounded by the Palace of Justice, the Parliament, the Cathedral of Bogota, among others. And of course situated in the middle of the plaza is a statue of Bolivar.
One out of the ordinary thing that you can do here is get close to the wildlife of Bogota…and by wildlife I mean the pigeons!
There are hundreds of them in the plaza and for about 1000 pesos (30 cents) you can buy some corn seed and put your hands out (see the picture below for the result).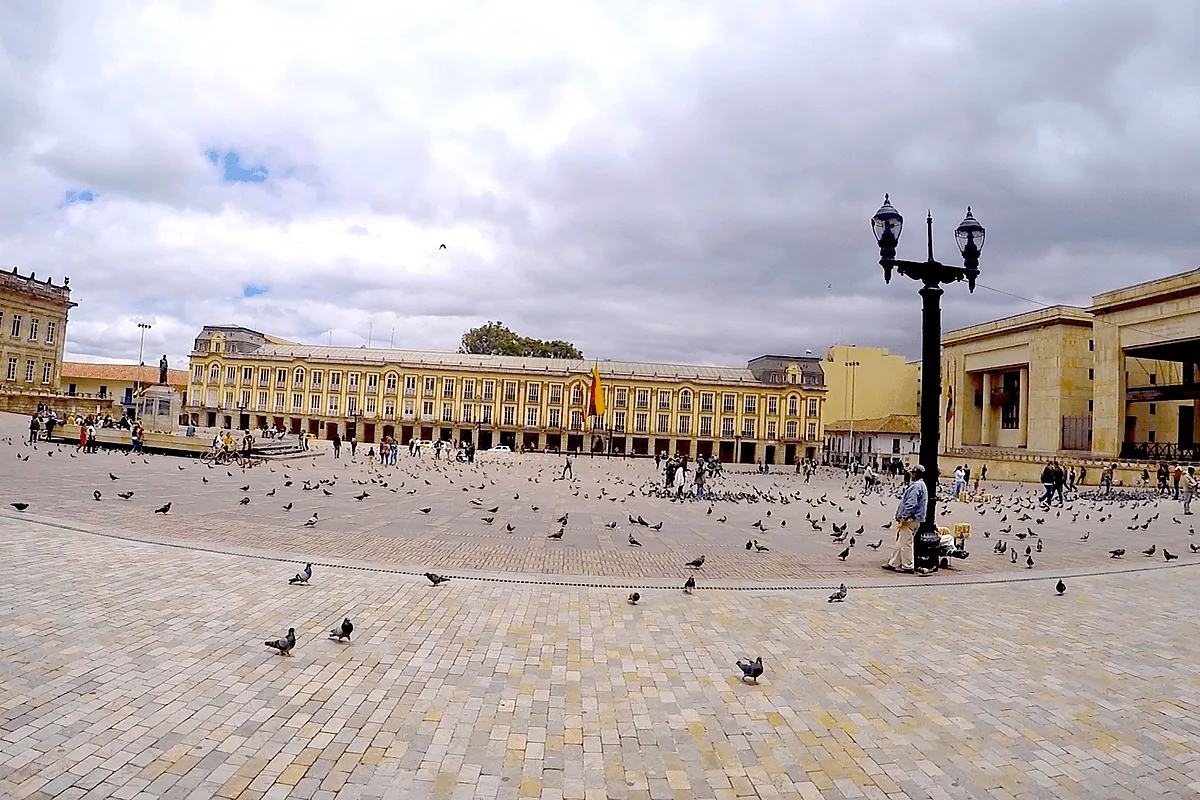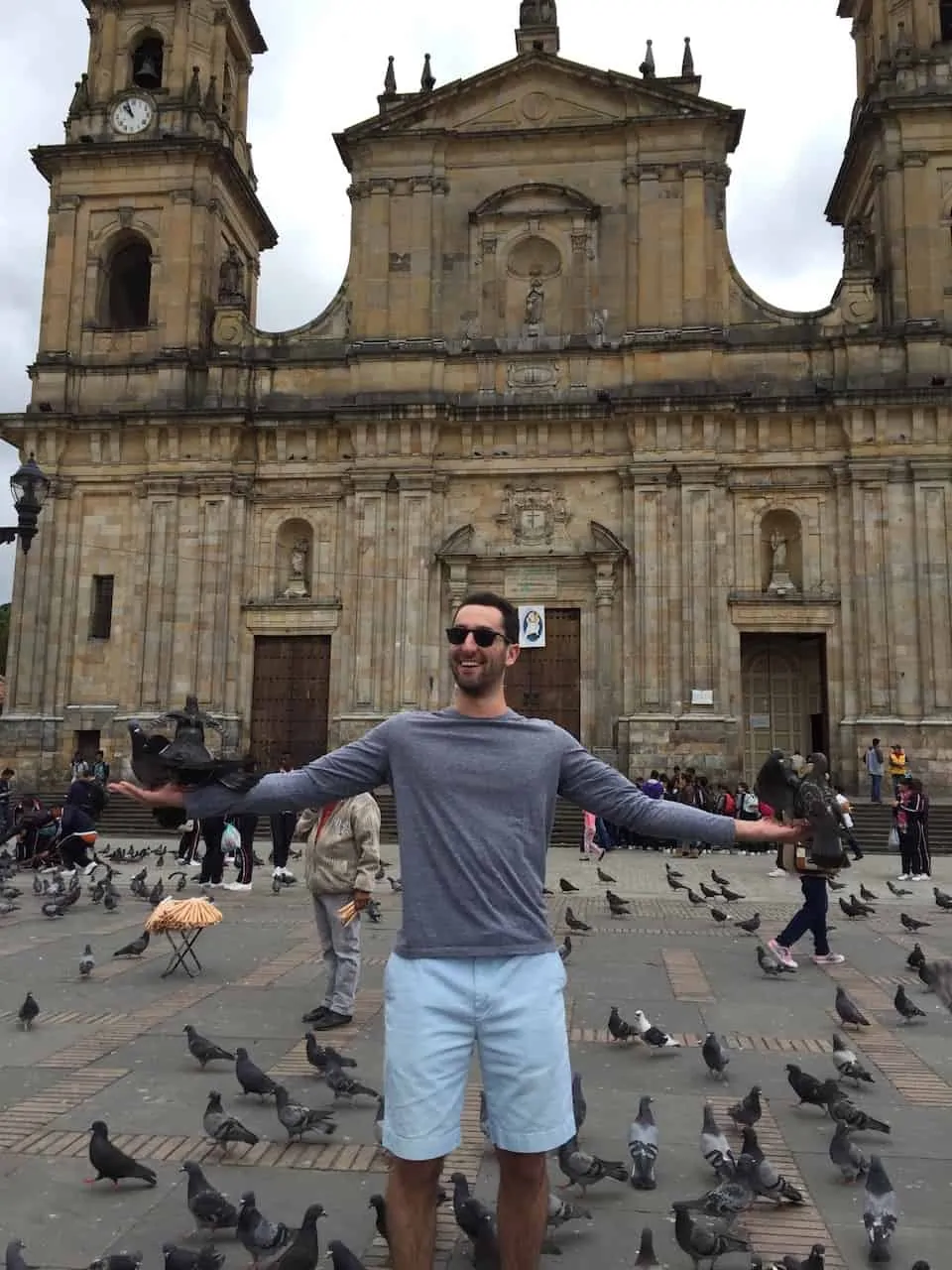 C) Botero Museum
Hours: 9:00AM – 7:00PM (Wednesday to Saturday, and Monday)
10:00AM – 5:00PM (Sunday); Closed Tuesday
Cost: FREE
After the Plaza head east towards the Botero Museum, one of the most famous if not the most famous Colombian artists (and the #1 rated attraction on TripAdvisor).
You can recognize his artwork immediately from the unique type of painting/sculpturing he does.
If it is a person, an object or a piece of fruit you will find them all throughout this museum. It also houses artwork from some other well known artists as well such as Picasso and Monet. There are multiple rooms to visit throughout the rectangular museum and a stunning courtyard in the middle.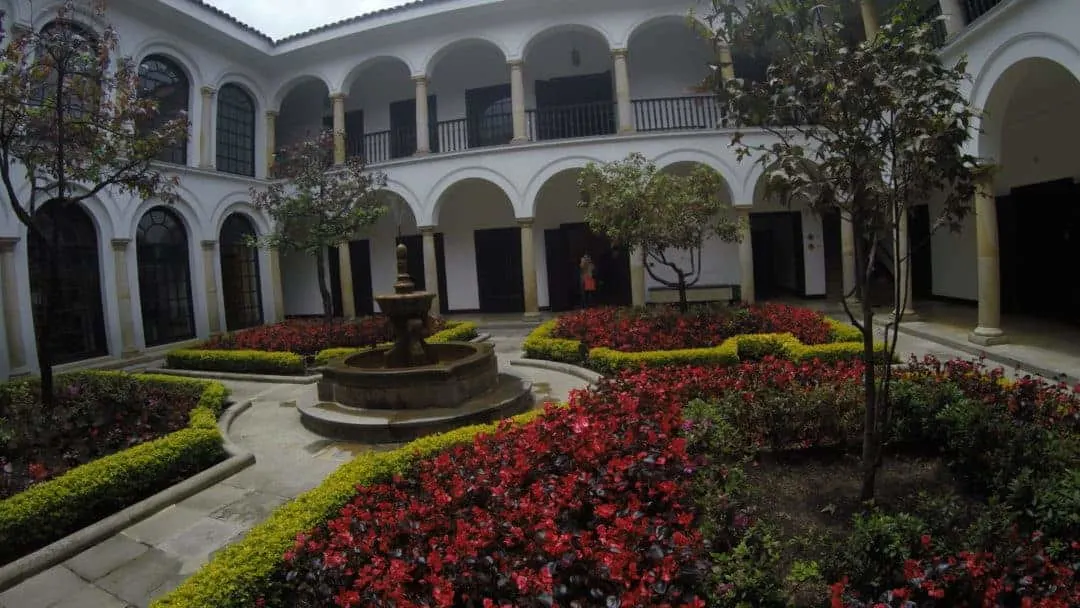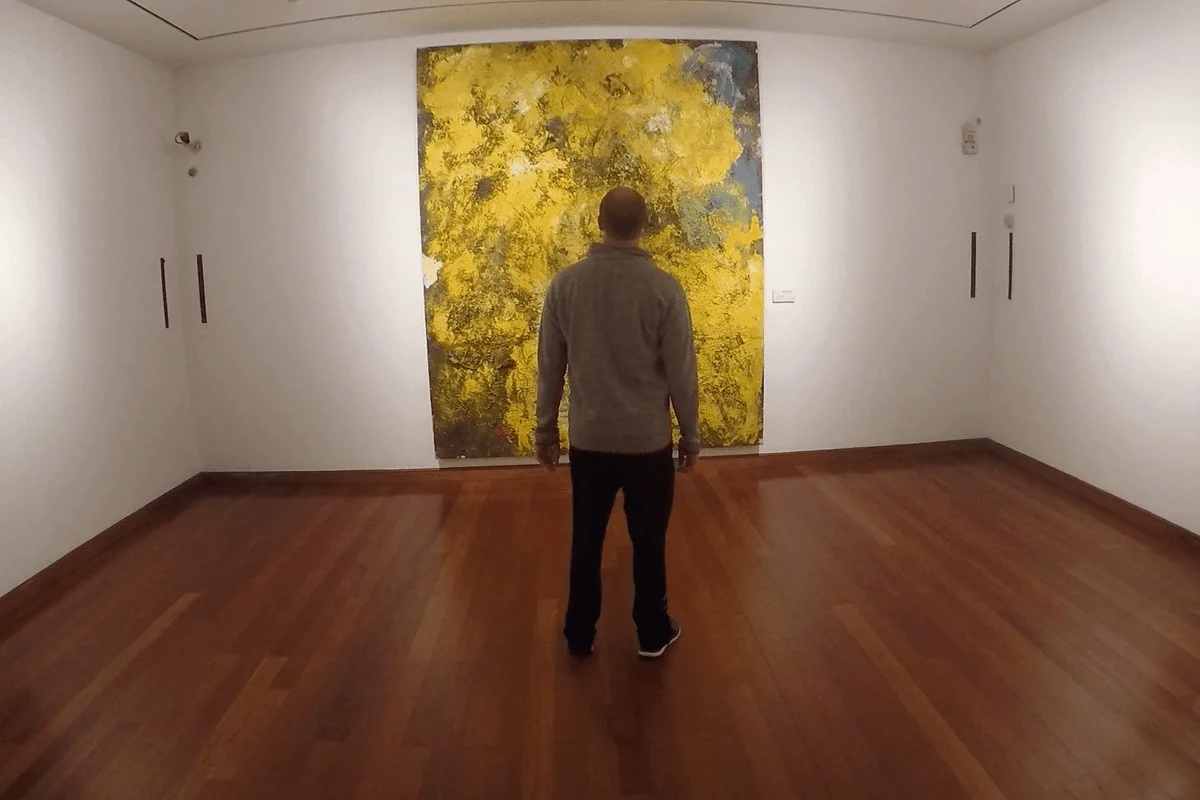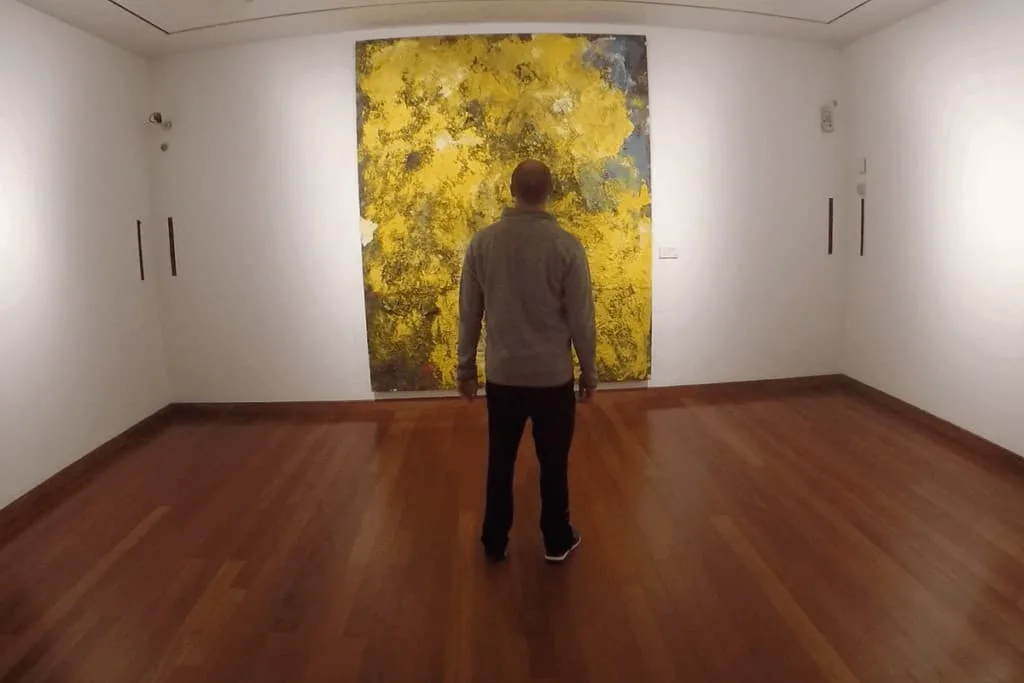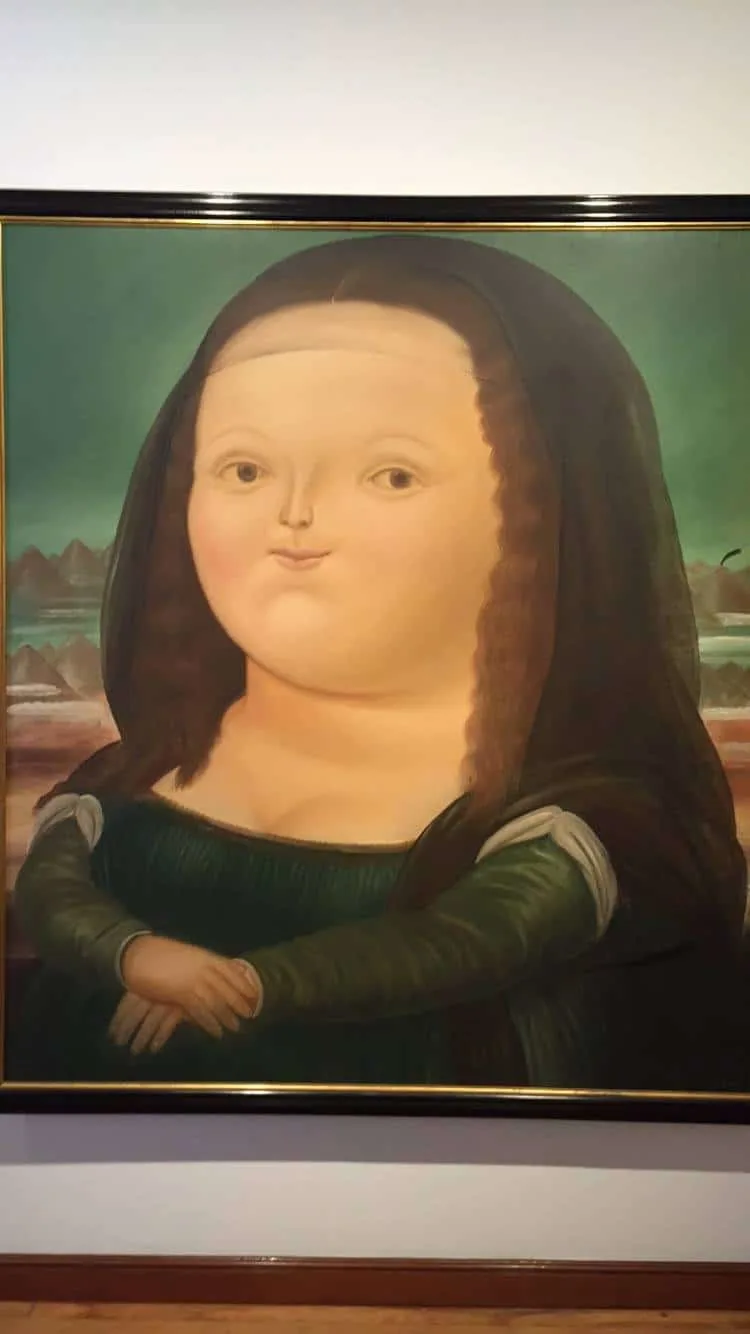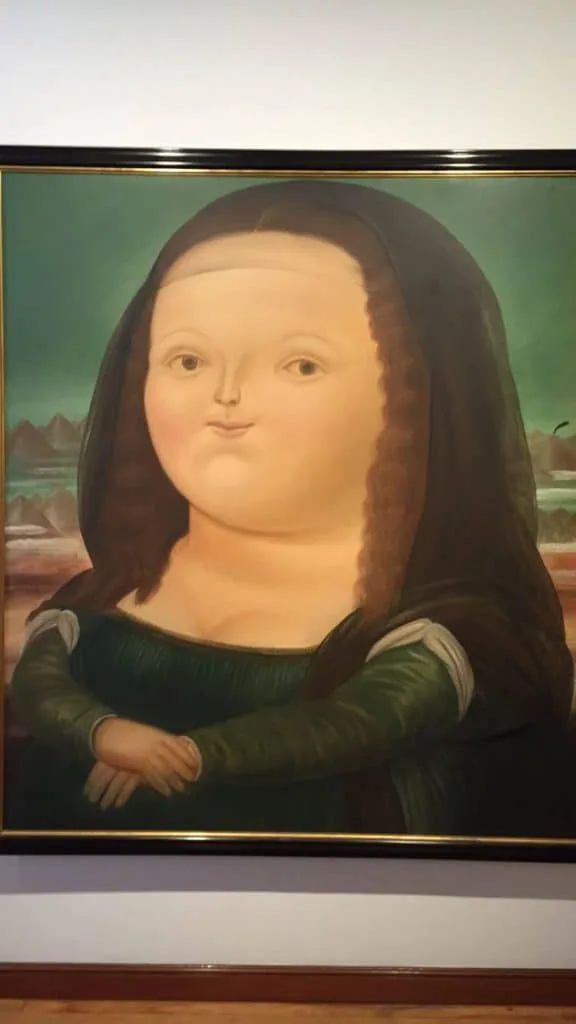 D) Monserrate
Check for the latest schedule/prices
Cost: ~20,000 COP ($7) round trip
It is now time to see the city from above as you head to Monserrate. Here you can either take the funicular, cable car or hike up to see a view of the entire city.
From the Botero Museum/surrounding area, you can either take a cab or walk to the bottom of the cable car/funicular. Once on top you will be able to see as far west, north and south as possible, and get to see how large Bogota really is.
Stay up top to get some nice pictures and relax after a long morning of exploring the historic city. You will also be able to grab lunch with a view at a couple nice restaurants on top of the mountain.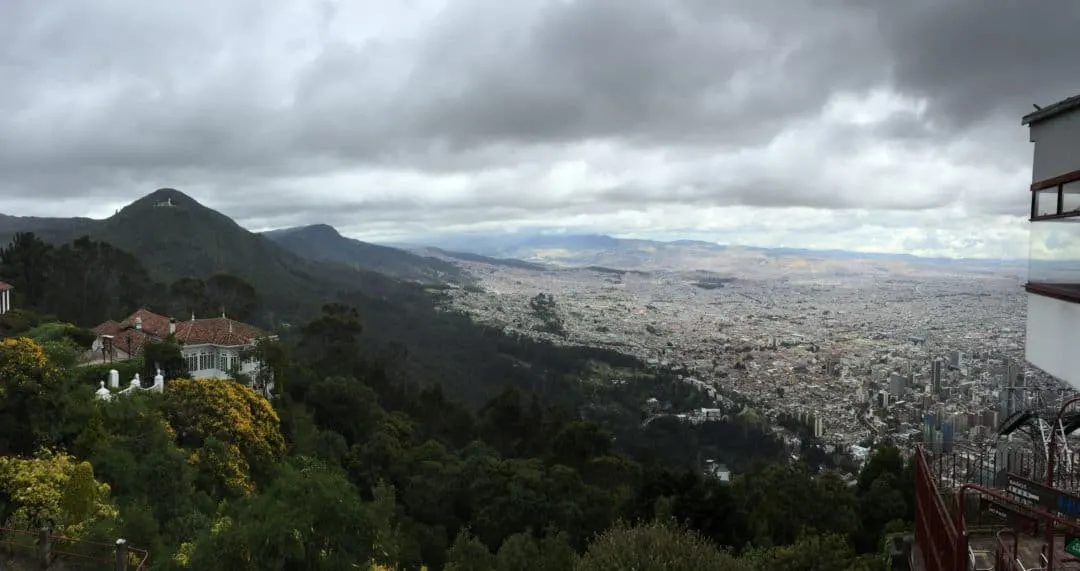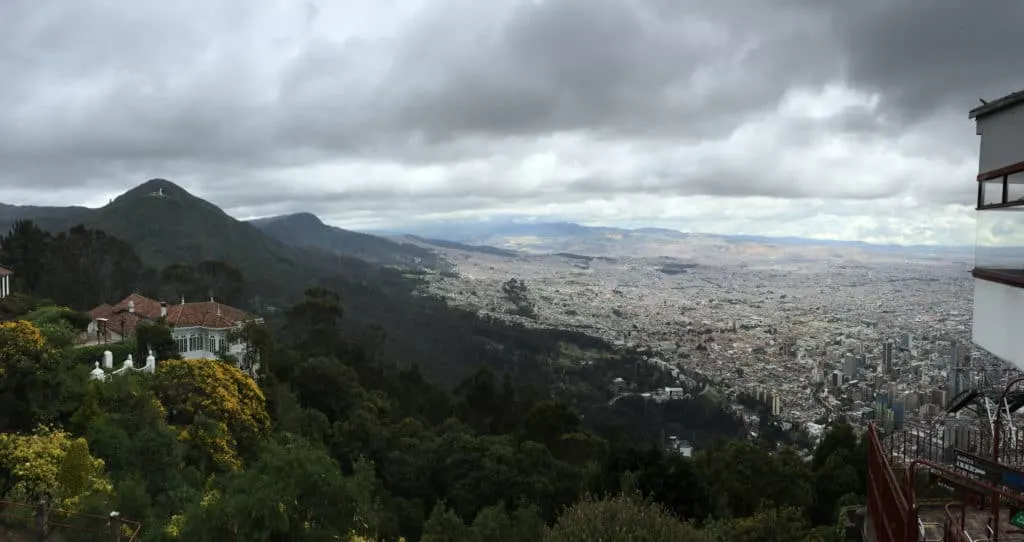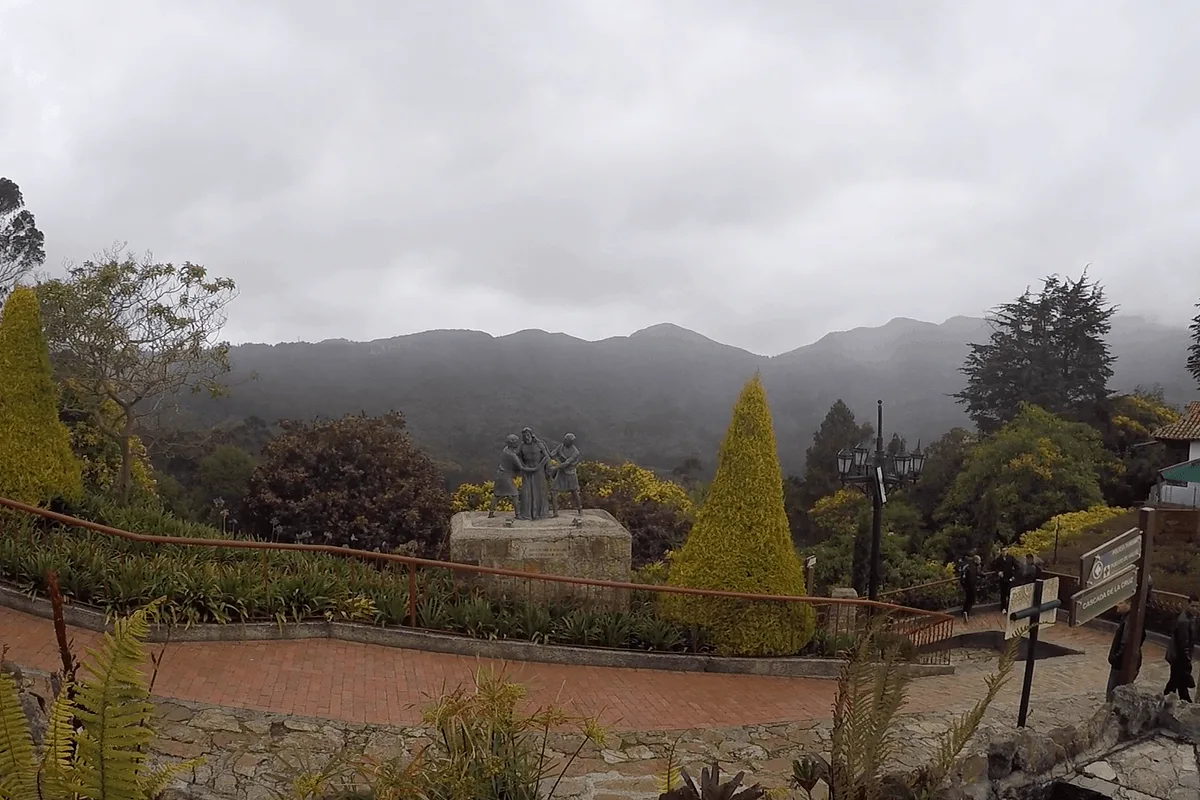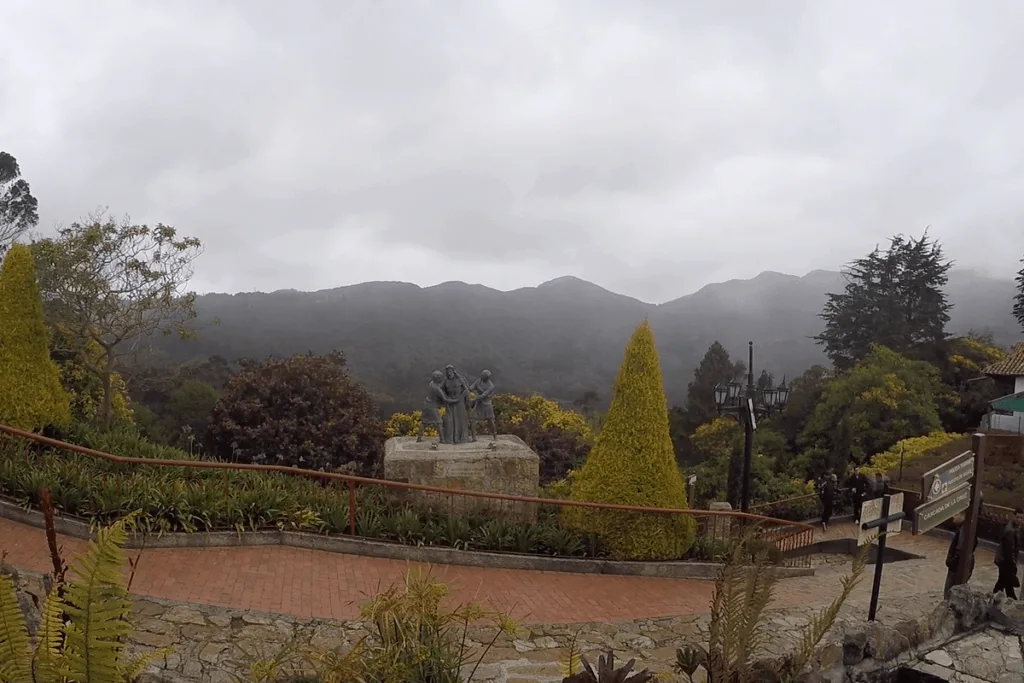 E) Tejo
Next up on the list of things to do in Bogota is playing the local game of Tejo.
If you haven't heard of Tejo before, think of bocce or shuffleboard but with a twist. The game is setup with two people on a team at opposite ends of the room.
Each player gets to throw a metal disk at a clay board about 20 feet away (the professional court is about 50 feet long).
The clay board has a metal circle aligned with four paper squares filled with gunpowder. The object of the game is to throw the metal disk at these paper squares. If you hit the square correctly it should "explode" with a loud pop and some smoke.
To play this game head to Tejo de La 76. It costs about $12 for 15 beers and a couple hours of good old Colombian Tejo fun.
» Take a look at the Tejo in Bogota Guide for more helpful info about how to take part for yourself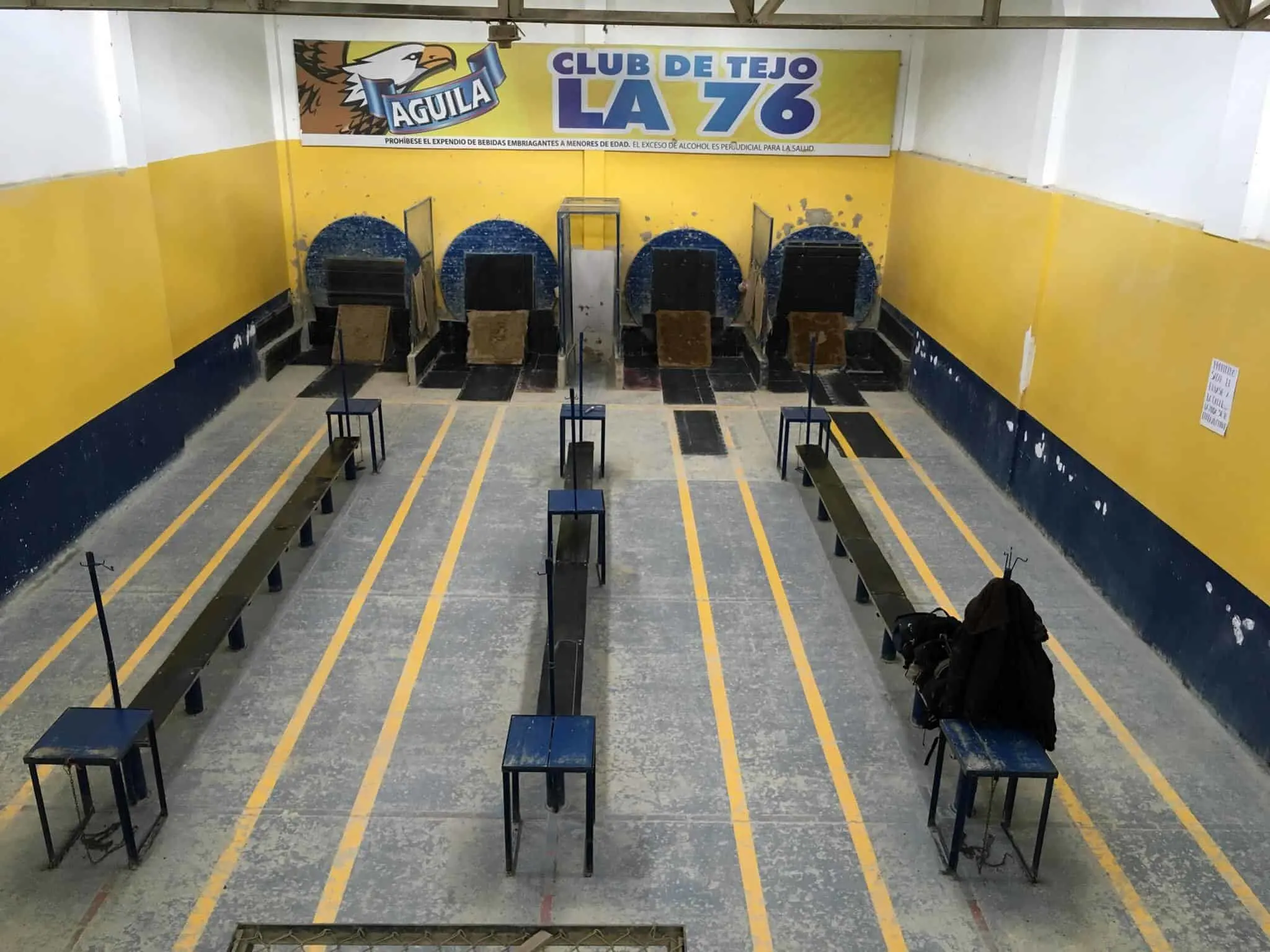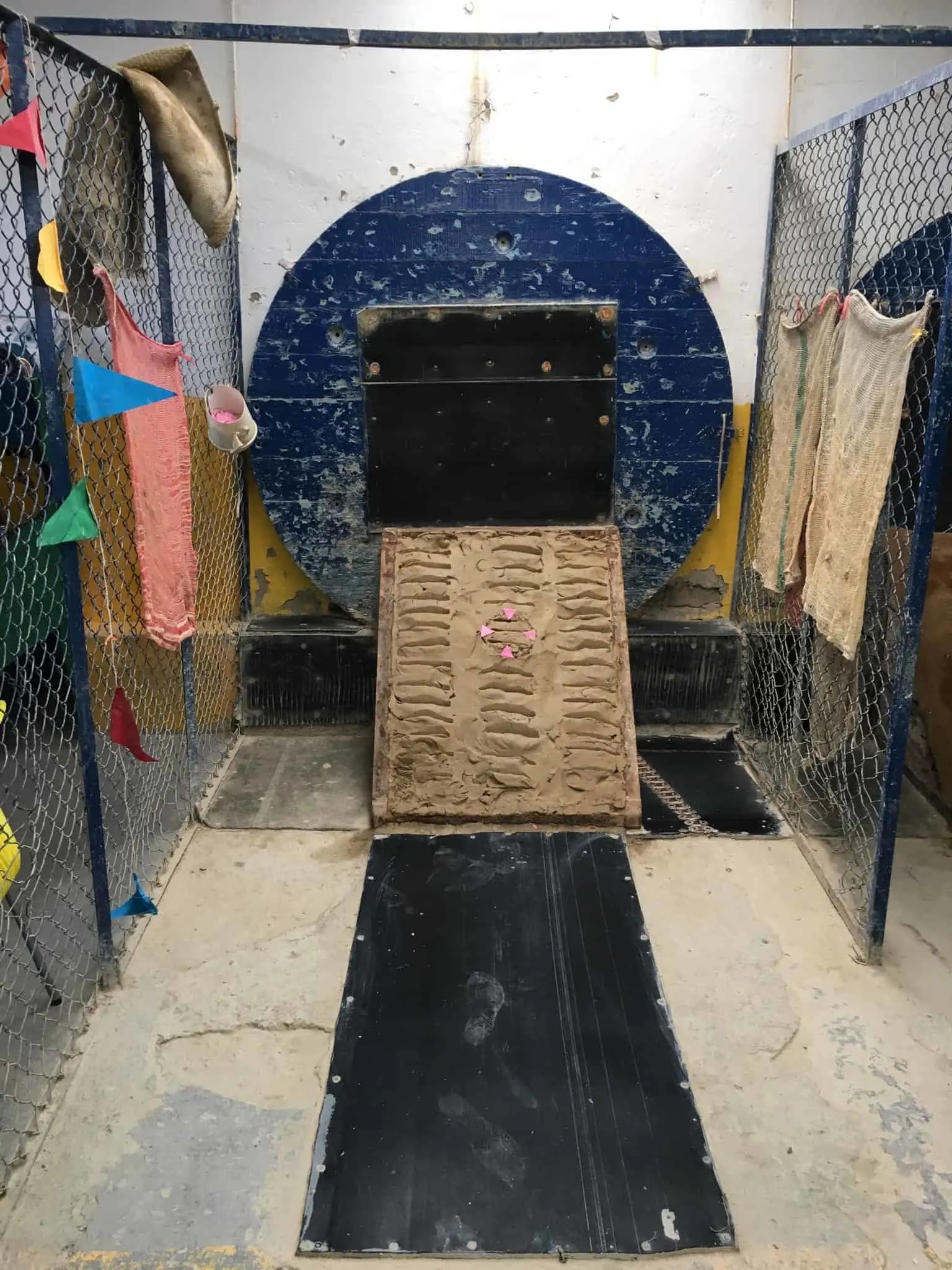 F) Andres Carne de Res
If you happen to be in Bogota on a Friday or Saturday night I highly recommended to head to Andres Carne de Res in Chia, which is about a 45 minute drive north (the drive back late at night should take about half the time). Andres is a restaurant/bar/club/entertainment hot spot taking over an entire block.
This place is HUGE. Below is a fast motion video of the restaurant which takes 5 minutes just to walk from one end of the place to the other.
The dinner menu is equally as large – 50+ pages to look through. They have everything and anything there. After having some dinner and drinks head to the dance floor to continue the fun.
Here you will find plenty of locals to dance and drink with. Make sure to also try the local drink Aguadiente! Once you have had enough eating, drinking and dancing head back to the city and get some sleep.
If you don't want to head all the way out to the Chia location or if you are not there on a weekend then you can also visit the local Andres DC located in Zona T.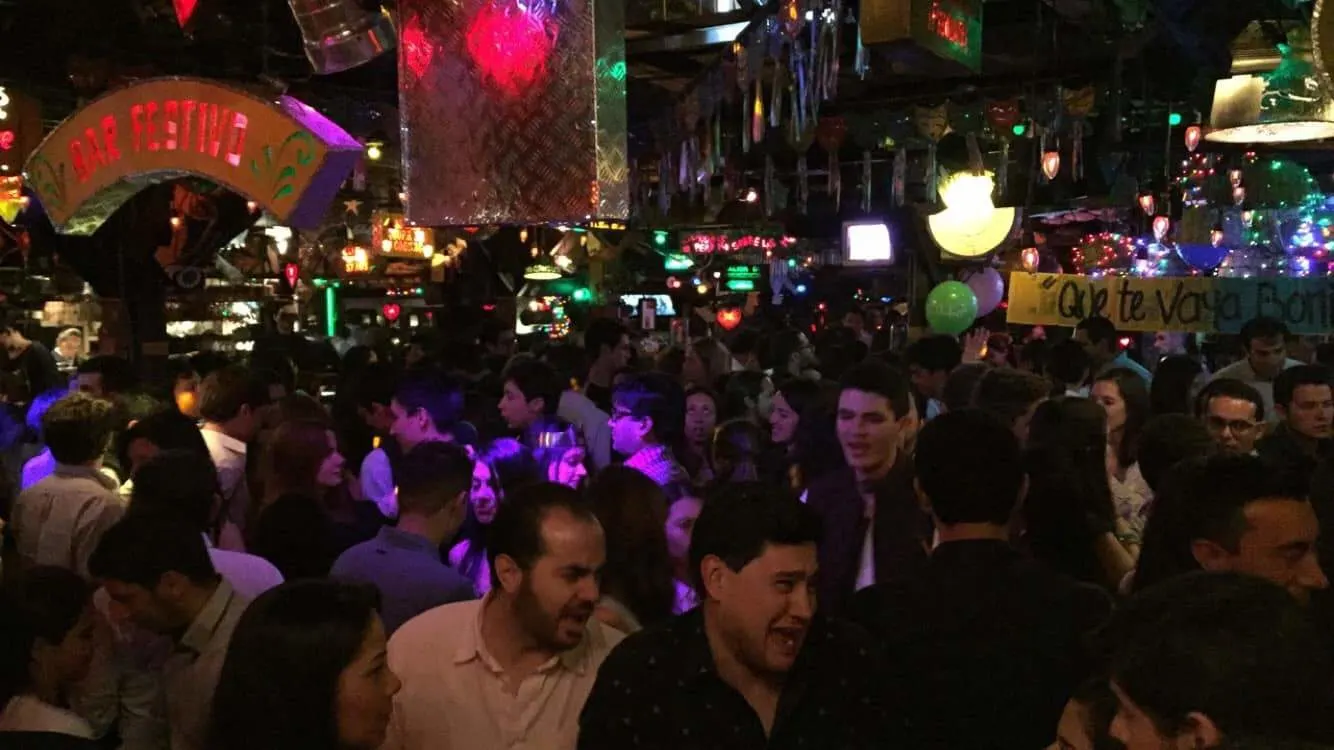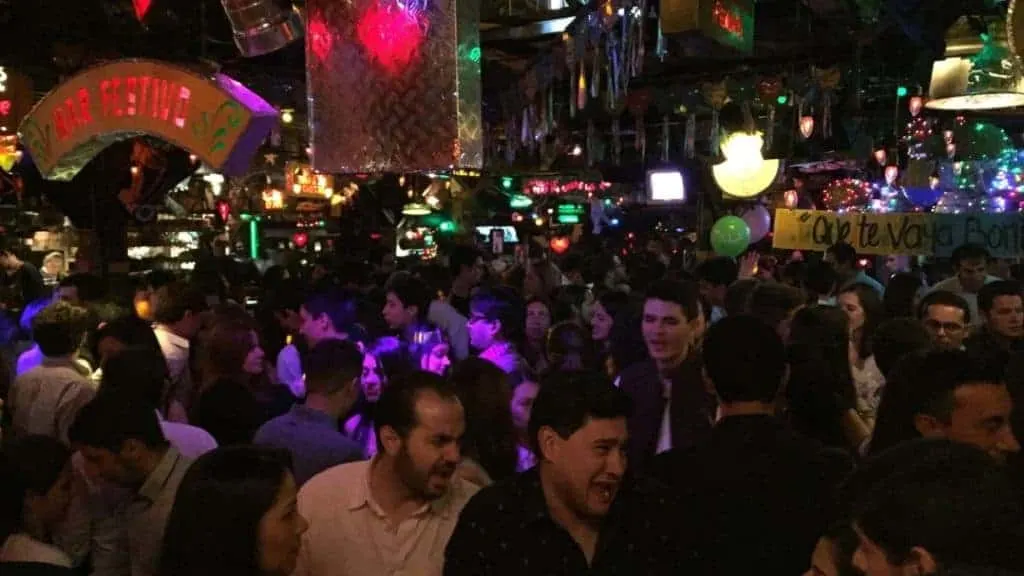 That about wraps up your guide to 6 awesome things to do as part of a one day in Bogota itinerary.
Take a look at our other Colombia itineraries and guides to help out with any other trip planning such as:
You can add this one day in Bogota onto a longer 10 Day Colombia Itinerary too!
Hope you enjoy your time in Colombia. If you have any questions about Bogota feel free to comment below!