A two hour drive from Medellin lay the towns of El Penol and Guatape. In the middle of the two is a massive rock formation called El Penon de Guatape or La Piedra de Penol, that will give you one of the best views that Colombia has to offer. Visiting the rock along with El Penol and the vibrant lakeside town of Guatape is sure to be a highlight on your trip to Colombia. This Medellin to Guatape day trip guide will give you everything you need to know about this experience - including logistics about the Medellin Guatape bus and potential tour options. I hope this helps answer any questions you may have along the way. Now lets get to it!
* Affiliate Disclosure: This post may contain affiliate links, which means I may receive a commission if you make a purchase through the links provided, at no additional cost to you. Thanks for supporting the work I put into TripTins!
1) Introduction to El Penon de Guatape
At over 650 feet tall and 10 million tons, El Penon de Guatape is hard to miss. Although it is located ~2 hours east of Medellin, it is worth the trip out there, not only to see the rock and climb to the top but to also visit the towns on either side of this massive rick formation – El Penol and Guatape.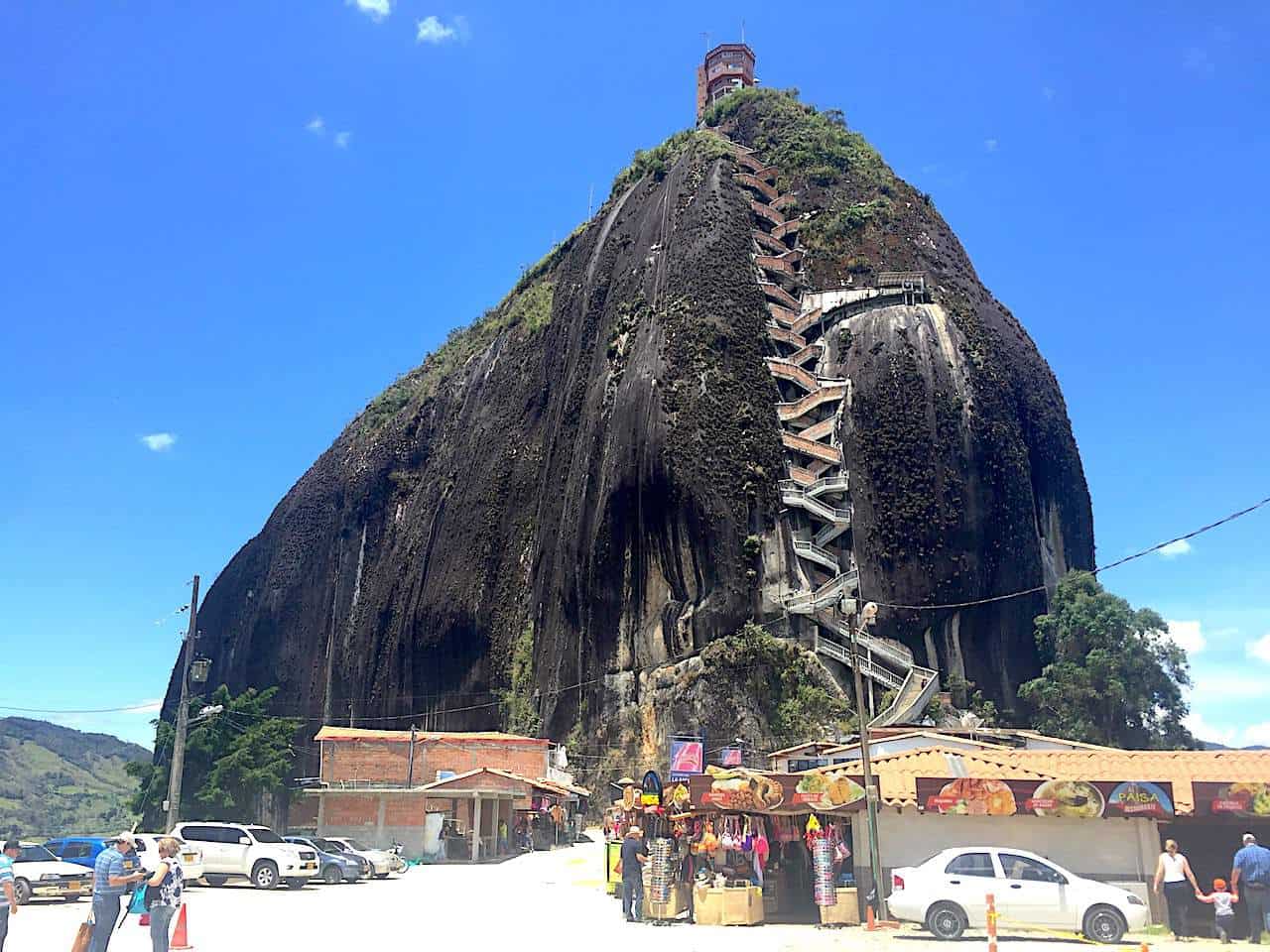 The rock was once worshipped by the Tahamies Indians and it was not until 1954 that it was first ascended, a process that took several days to complete.
Today, the rock has a 740 step staircase to bring you to the top (sorry no elevator!) and once up there you can take in one incredible view.
The remainder of this guide will go over the different ways to get to the El Penon de Guatape as a Medellin to Guatape day trip, and give you some helpful info along the way.
2) Guided Tour vs. Do It Yourself
There are a few main options when it comes to how you will go about a day – either a self guided day where you make your way on your own and explore as you please or a private or group guided tour with someone who can pick you up and take you around the area.
​Private Guide Option: The guided option takes a lot of hassle out of your day. No need to figure out where to go or what to do. Your guide will pick you up from your hotel, bring you to El Penon de Guatape with a few stops along the way and give you some good insight into the history of Colombia.
You will also be more comfortable in a private car vs a crowded bus and have the opportunity to ask any questions you may have. The downside to the private guide is the cost of it being ~$70 per person depending on your group size.
​Group Guide Option: Similar to above but just with a group. This will also help ease any travel plans but you will be alongside a group of other people for the day. Costs for this would be around $30.
​Self Guided: Lastly you can opt for the self guided option, which will start with the Medellin Guatape bus route. To do so you will first make your way to the North Bus Terminal of Medellin (starred on the map below).
The bus terminal is right near by the Caribe metro station for easy access. Once at the bus station you will purchase a ticket to get on a bus to Guatape (about $4). Your transportation for the day will look something like this:
​(1) Bus: North Bus Terminal -> Base of El Penon de Guatape (walk or tuk tuk to the rock)
(2) Taxi/Tuk Tuk: El Penon de Guatape -> Guatape
(3) Bus: Guatape -> Medellin – buy tickets when you get to Guatape (last bus leaves ~6PM)
When I was deciding between the options with my friends we decided that the comfort of a driver along with the ability to ask questions and learn about what we were experiencing was the way to go.
But if you are on a budget then a self guided tour is cheap (~$15 all in – busses, ticket, tuk tuk) and pretty straightforward to do. If you do opt for a private tour take a look at LandVenture (Alejandro was our guide for the day).
3) Map / Location
If you are headed to El Penon de Guatape you will most likely be doing so as part of a Medellin to Guatape day trip. The map below shows the zig zagging route along with the pinned locations of El Penol (+ viewpoint opportunity), El Penon de Guatape, and Guatape. I have also pinned down the location of the Medellin Guatape bus terminal if you decide to go without a guide.
4) Medellin to Guatape Day Trip
A) The Drive
​Once you have decided how you will do your day trip its time to get on the road. No matter what option you choose you will be driving the winding roads of the countryside. The drive in itself is quite the attraction, zig zagging across the mountains, stopping at local coffee shops, and seeing the vegetation and crops being grown around the region.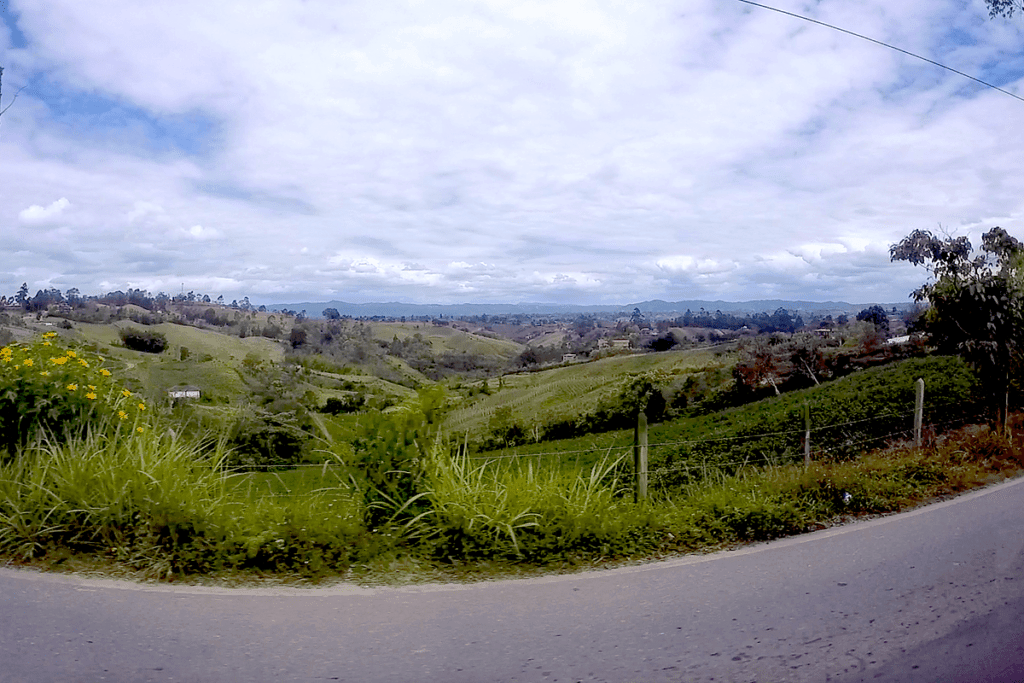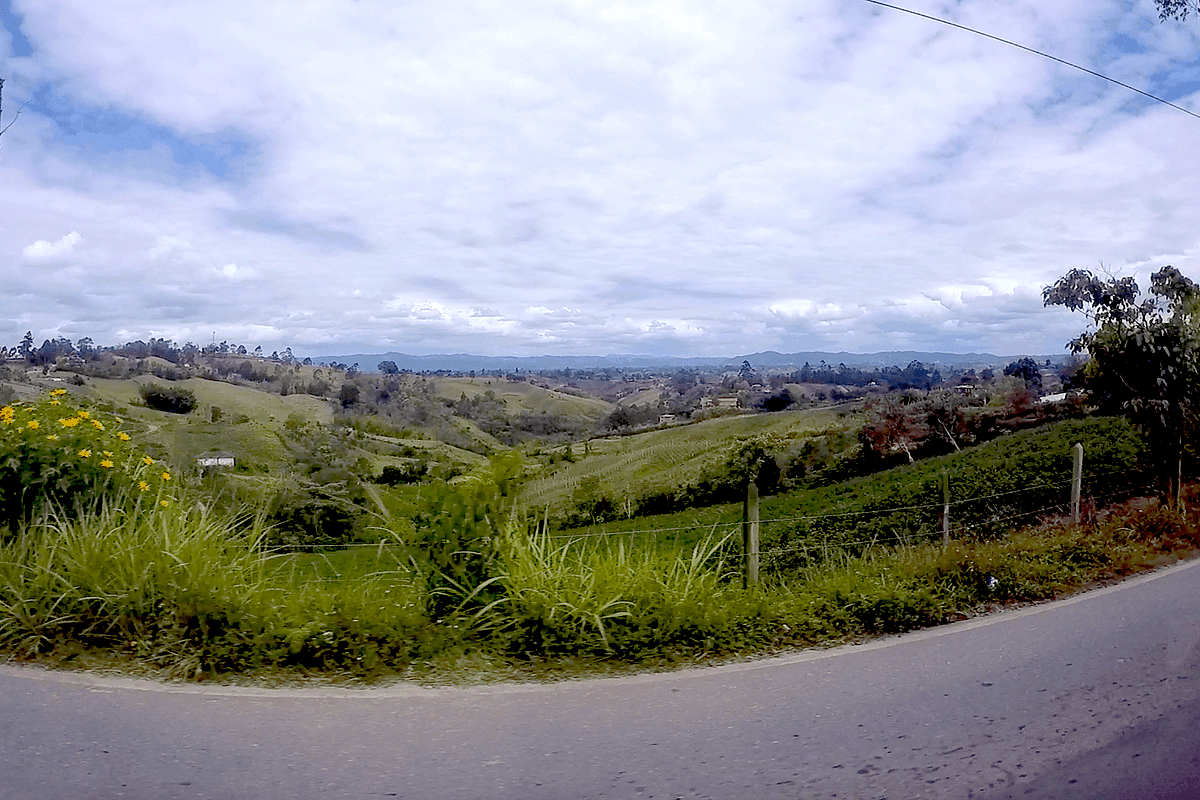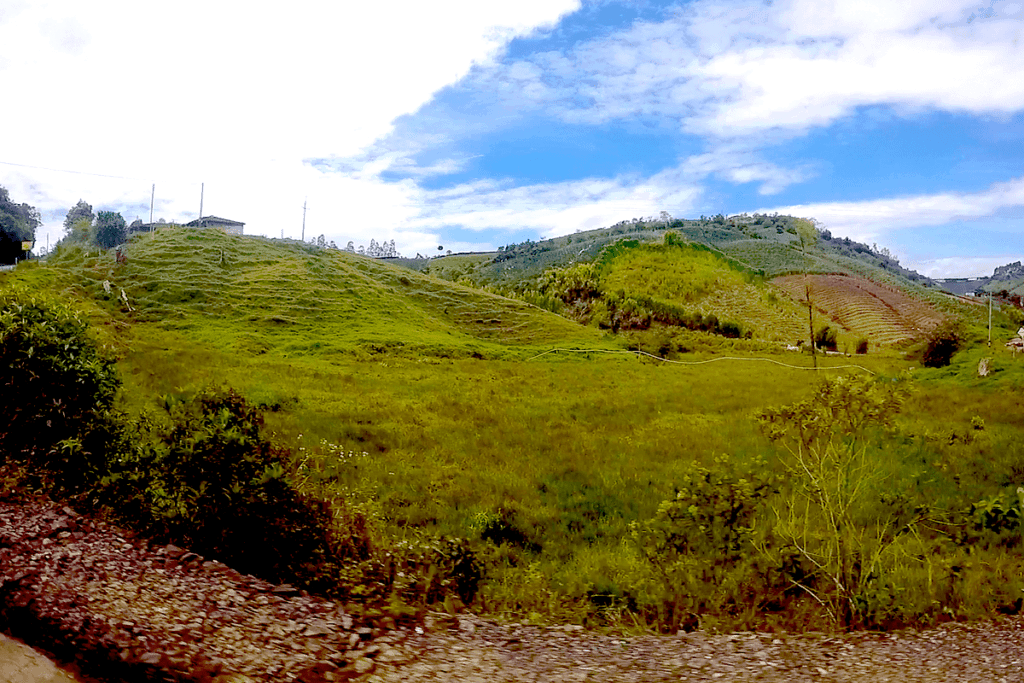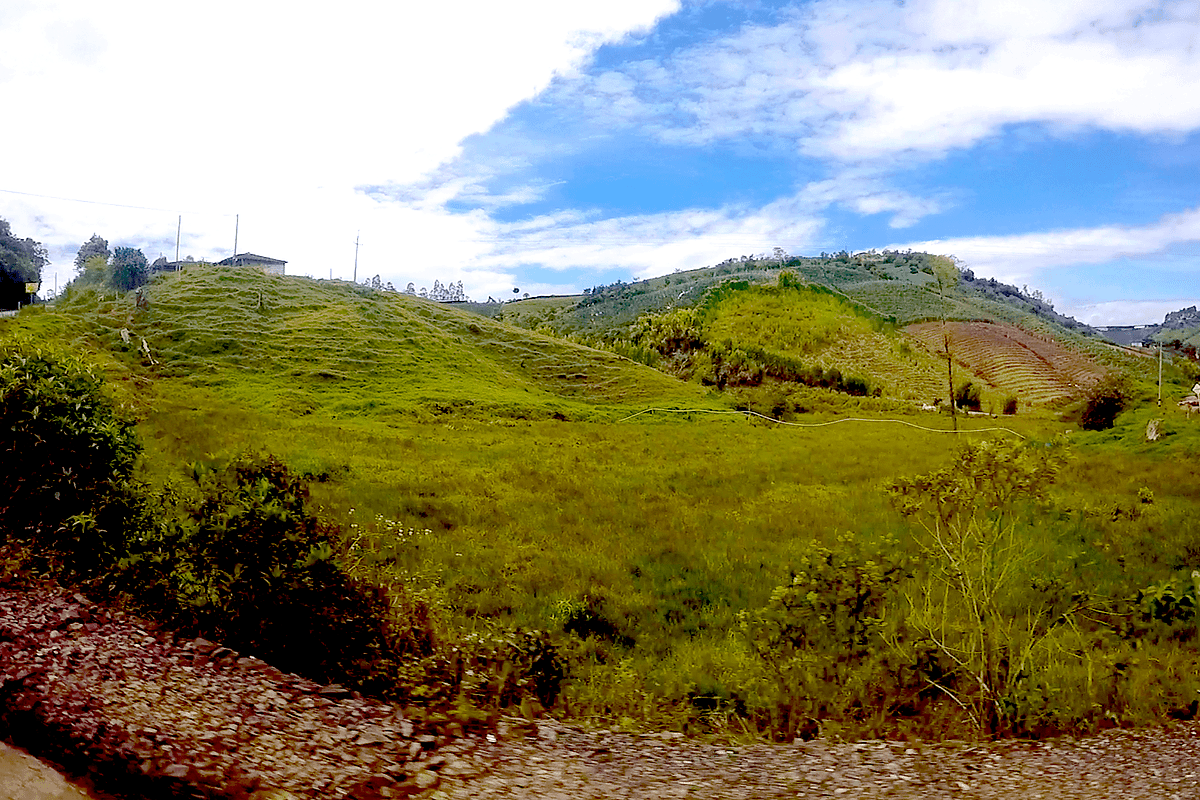 B) El Penol
If you are part of a guided tour you might first stop at El Penol. We stopped in the town for a bit before making our way to incredible viewpoint (marked on the map above). Here you will get to see a beautiful view of the lake along with a replica of the historical town before floods wiped out the region.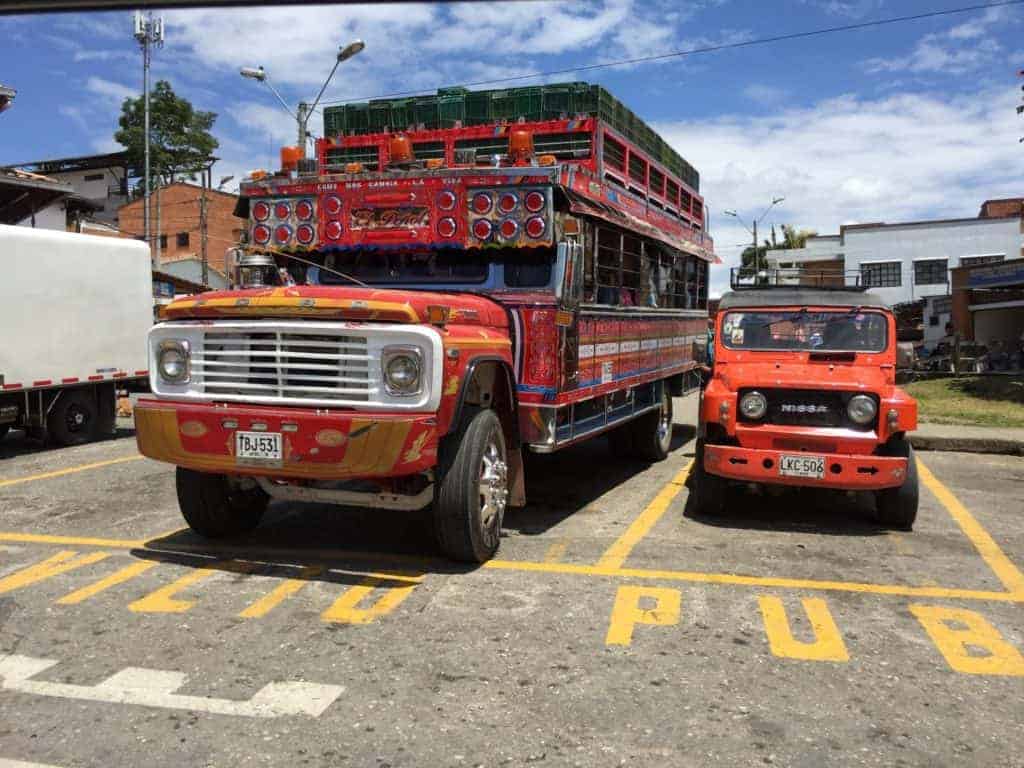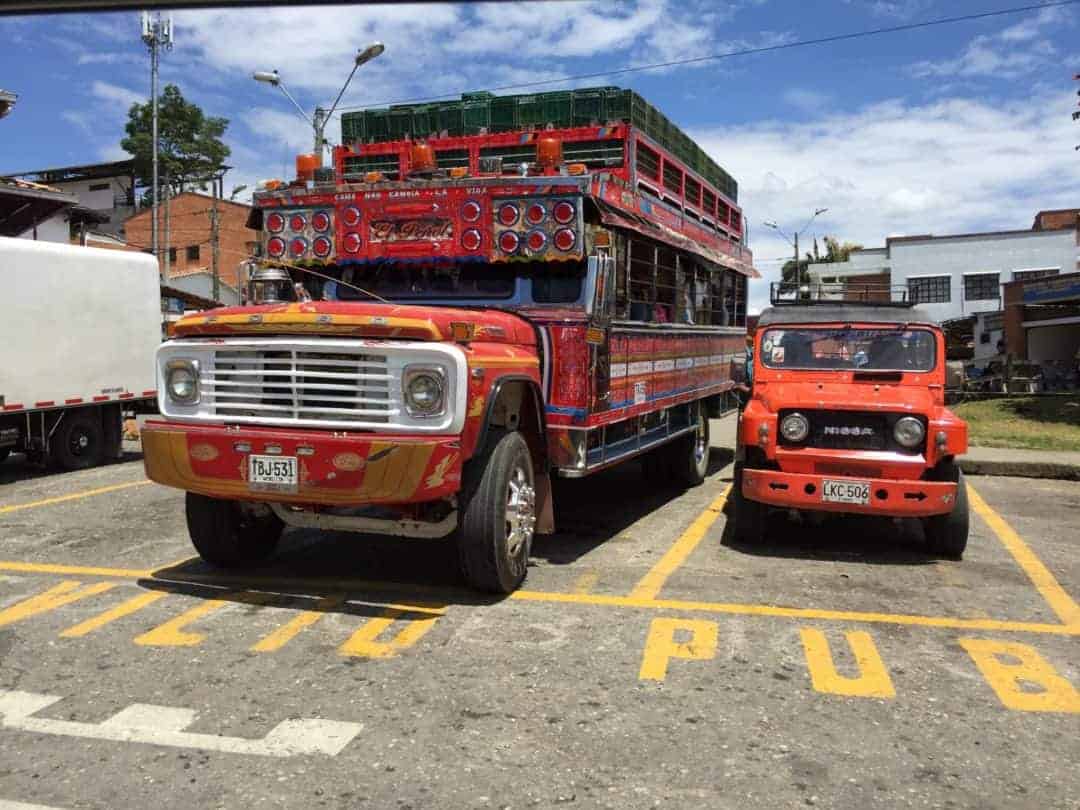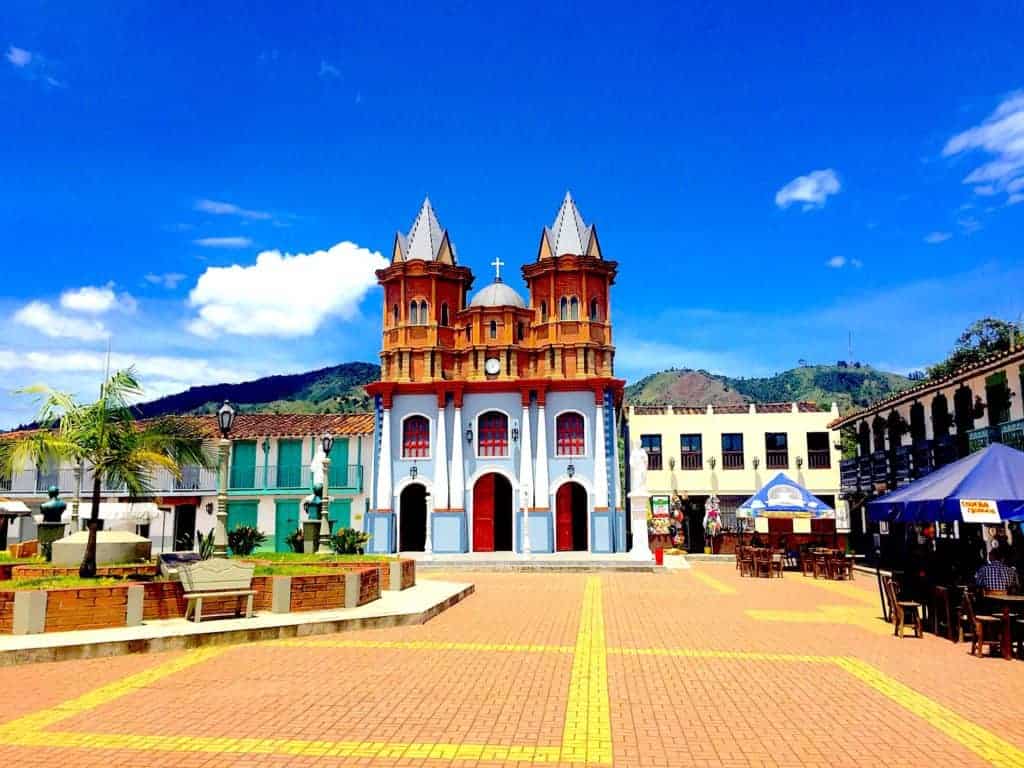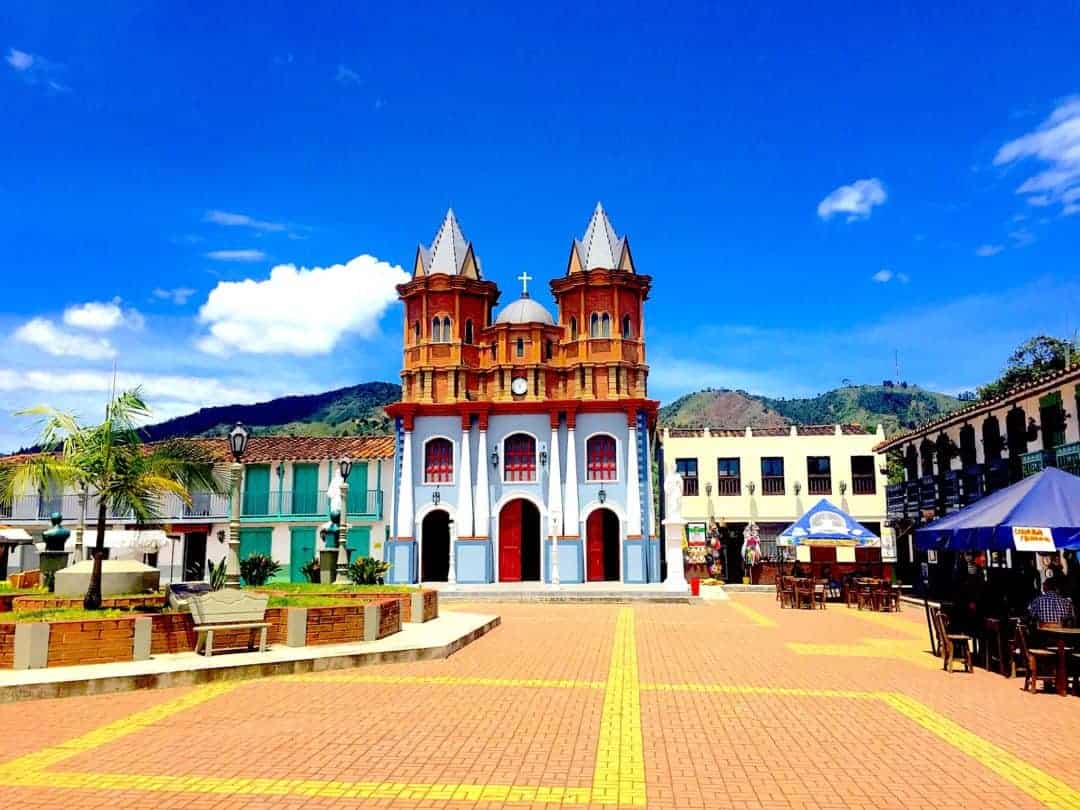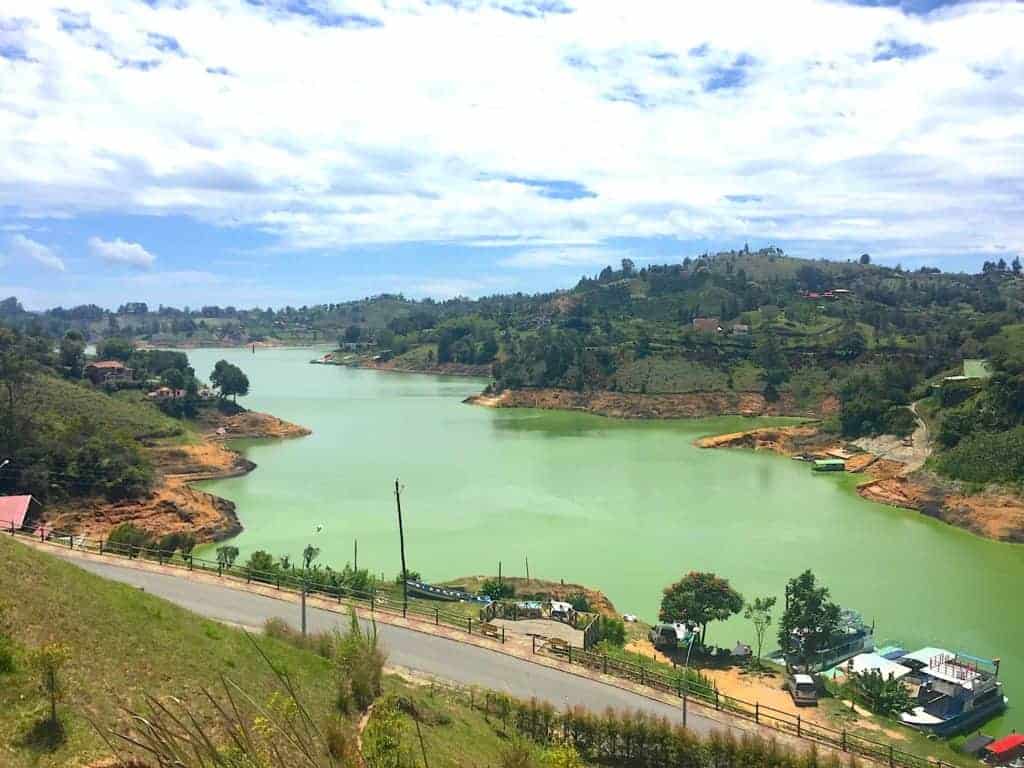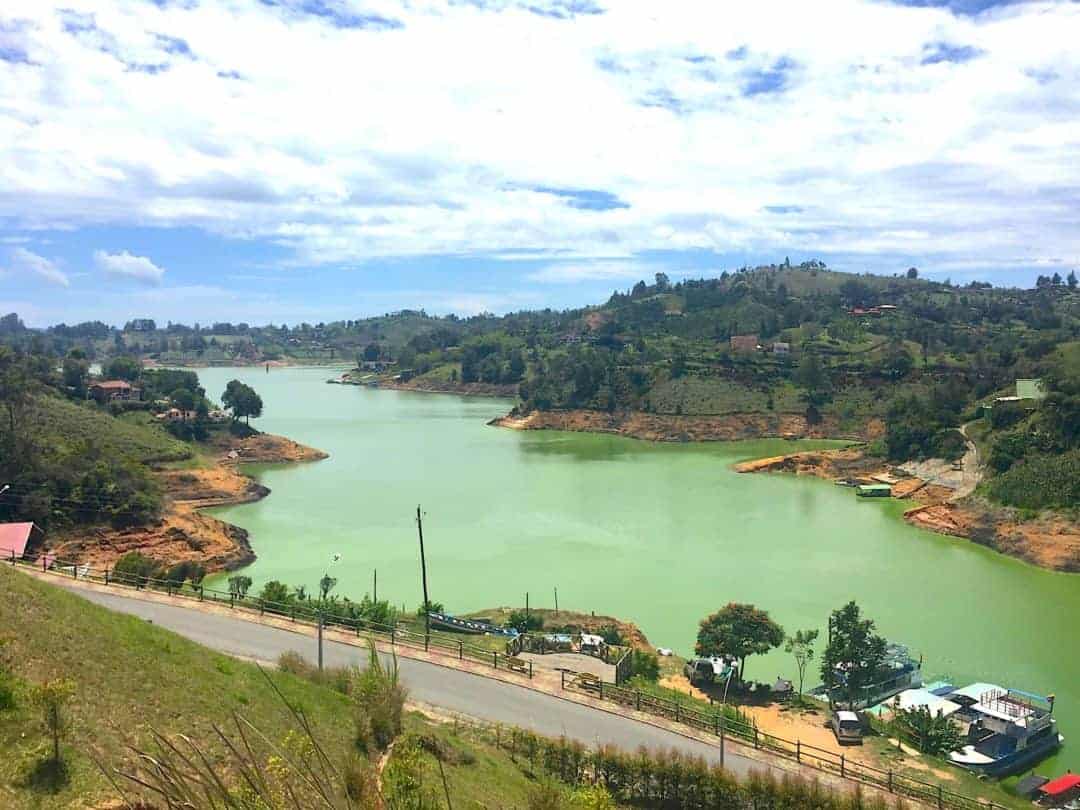 C) El Penon de Guatape
​Next up is the rock itself. Depending on the day it can be relatively quiet and not overcrowded (avoiding weekends/local holidays is your best shot).
When you get to the base of the rock you just have to pay a $6 entrance fee and then walk up the 740 (yes 740!) steps all the way to the top. Below is a video of some of the windy journey:
Once you reach the first "summit" there is a spot to grab some food as well as some souvenirs. After that there are just a few more stairs to go until you reach one of the best viewpoints that Colombia has to offer.
Stay up there for as long as you desire enjoying the view, taking pictures, and resting your legs. Once you take it all in, make your way all the back down to the bottom.
Fun Fact: the rock has had its history of controversy to which town it belonged to – Guatape or El Penol. The people of Guatape took the matter if their own hands and attempted to paint "GUATAPE" on it. They however got stopped by the people of El Penol and all that remains is "GI" on one side of the rock.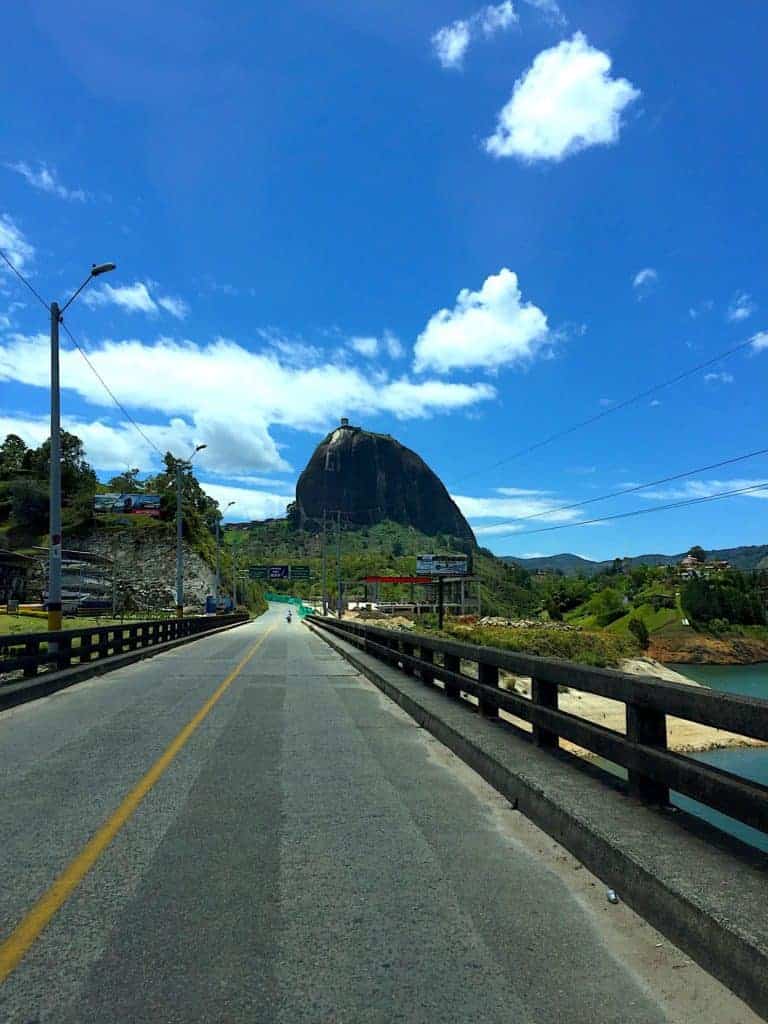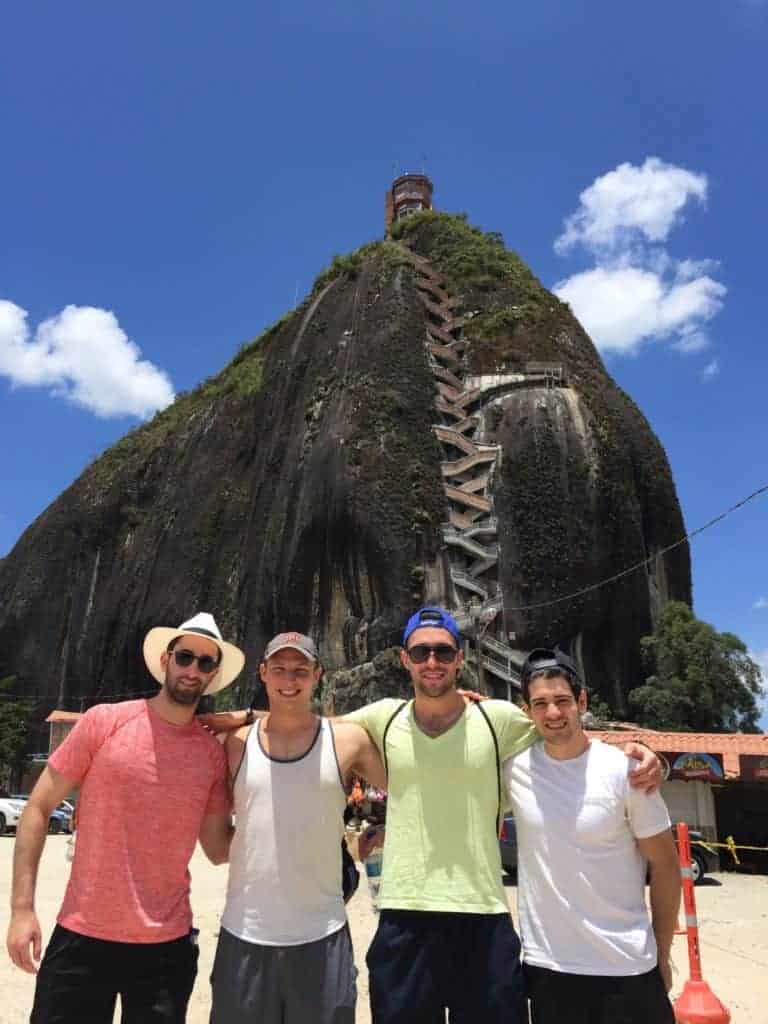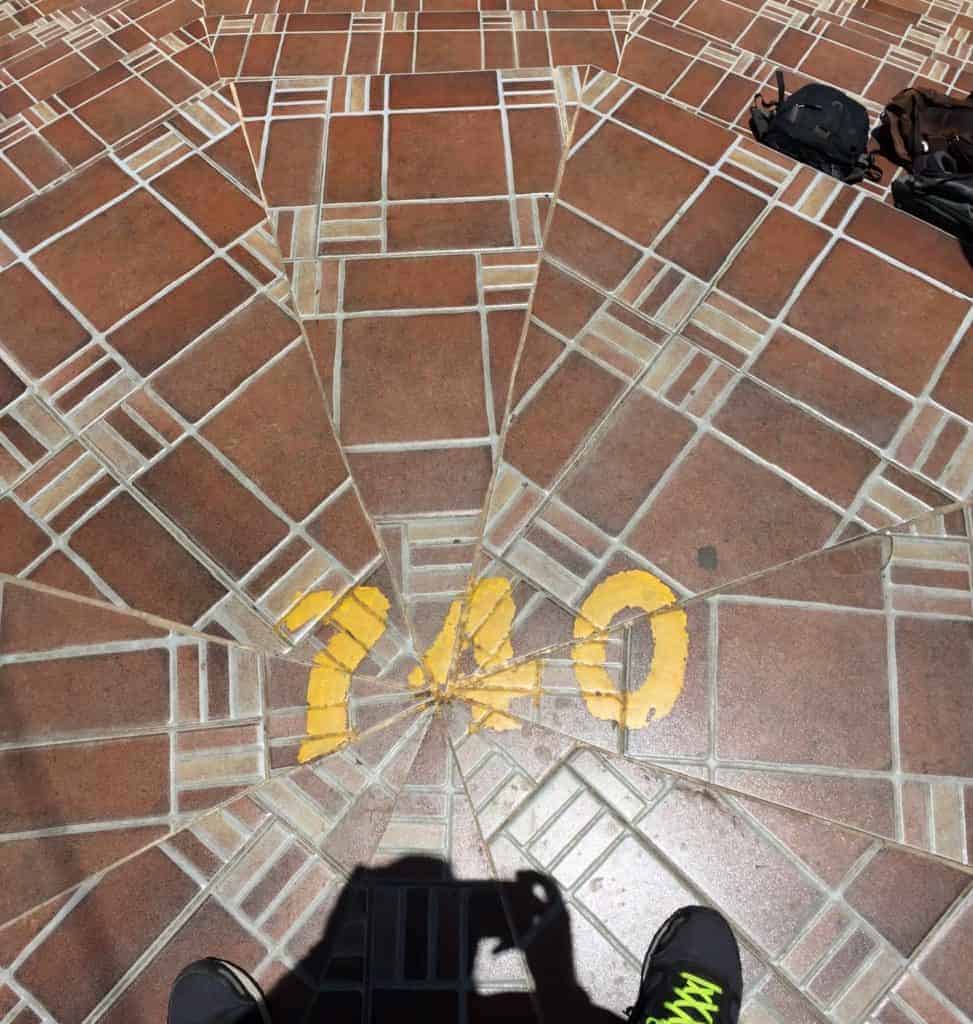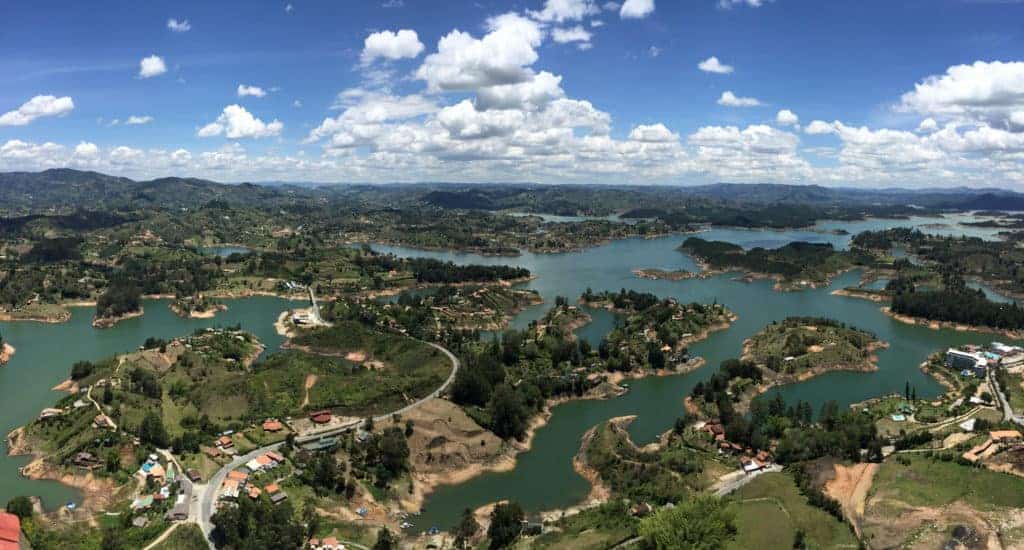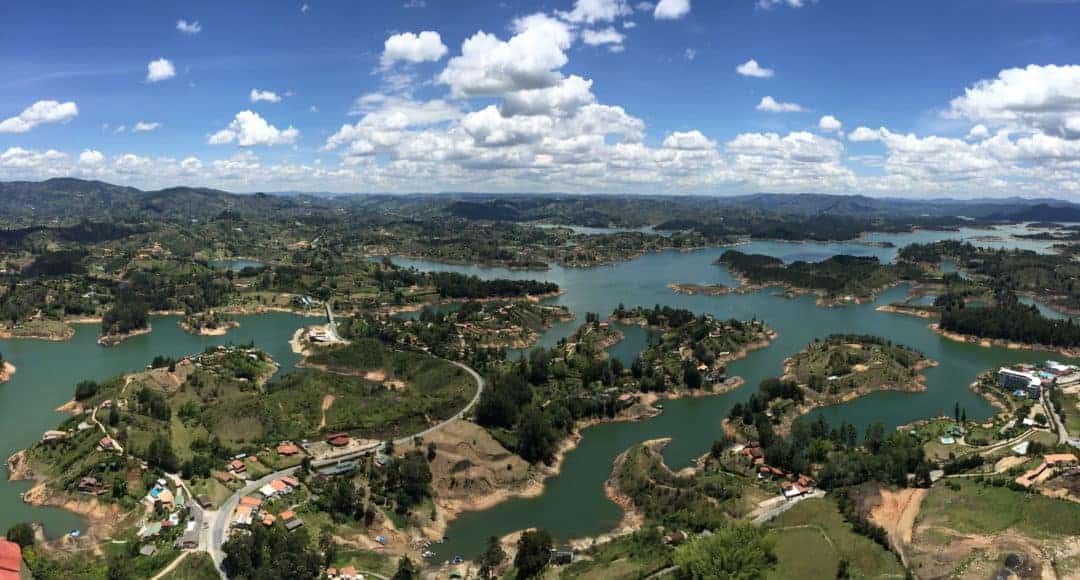 D) Guatape
​Your next stop is the city of Guatape, one of the most colorful and decorated cities you will ever see. If you did not have lunch yet head over to one of the restaurants by the lake and have a local meal.
Following lunch, tour around the town, learn about its history and enjoy what the city has to offer. There are plenty of great photo opportunities around here. Every corner you turn you will see more colorful buildings with their intricate designs called zocalos.
If you have some extra time you can also explore the lake area. There are plenty of boats that can take you on a short or long tour of the lake and even stop by one of Pablo Escobar's old homes.
Once your time in Guatape is complete you will either take the Medellin Guatape bus back or head back with your tour along the windy roads to Medellin.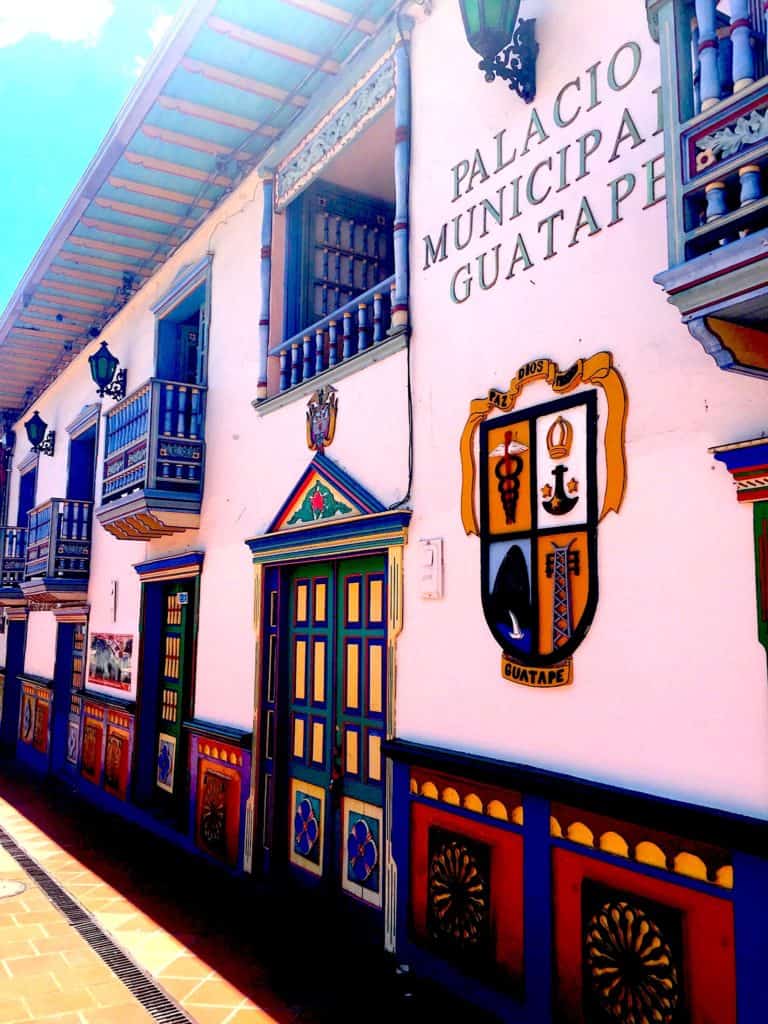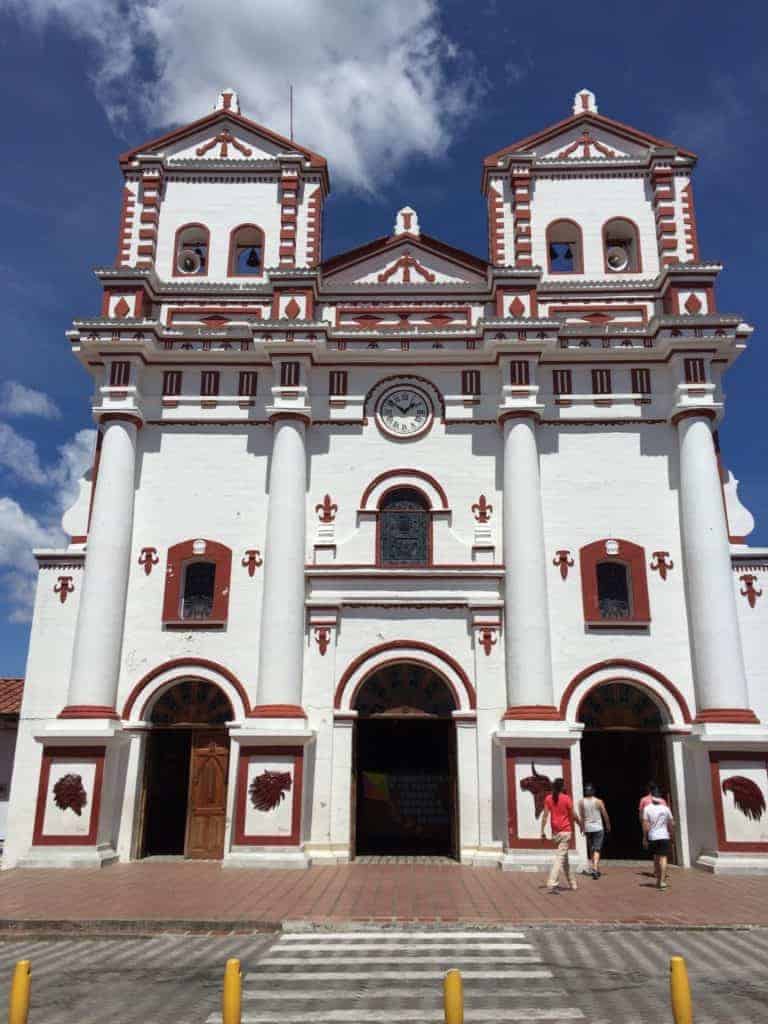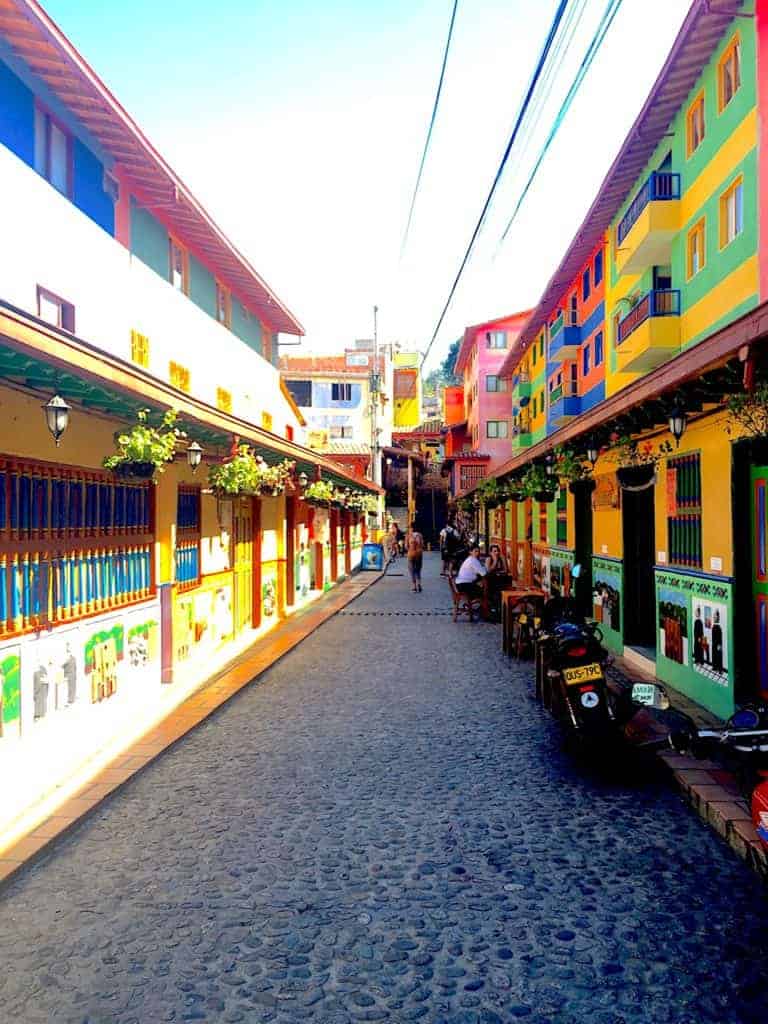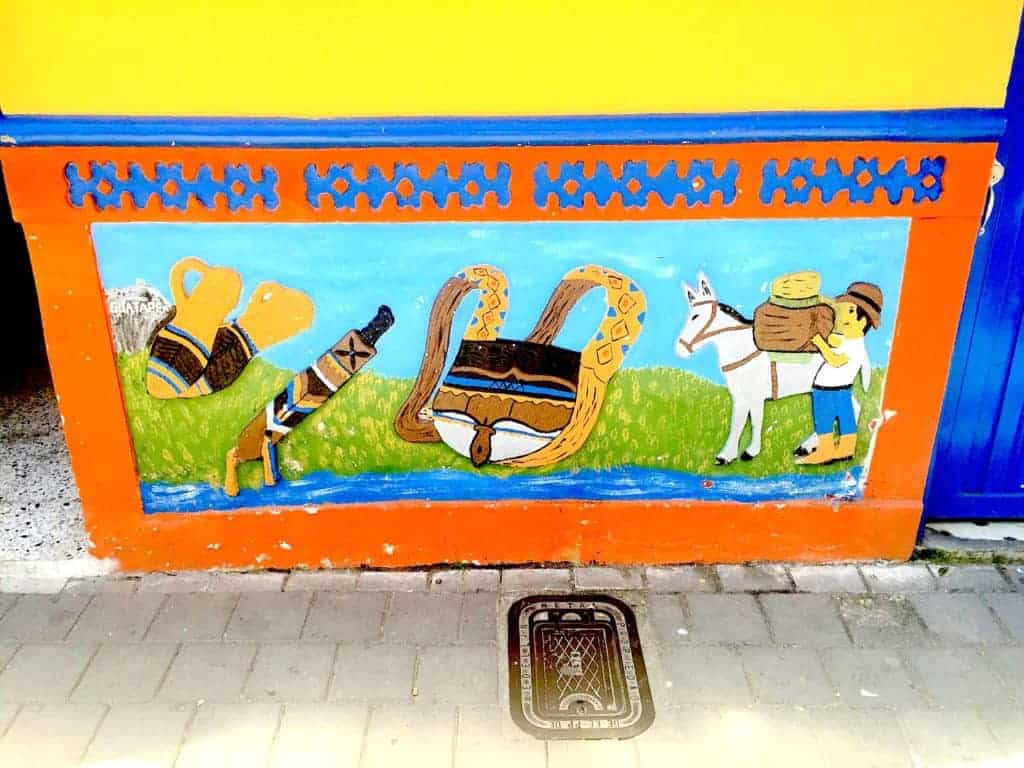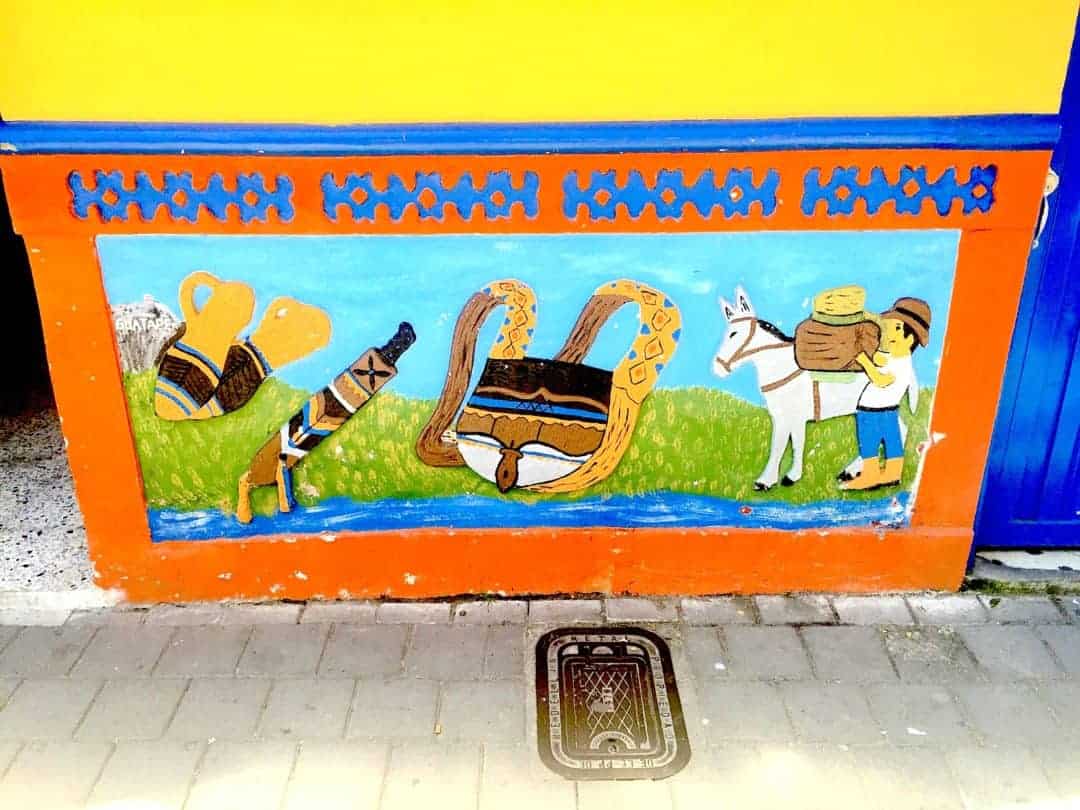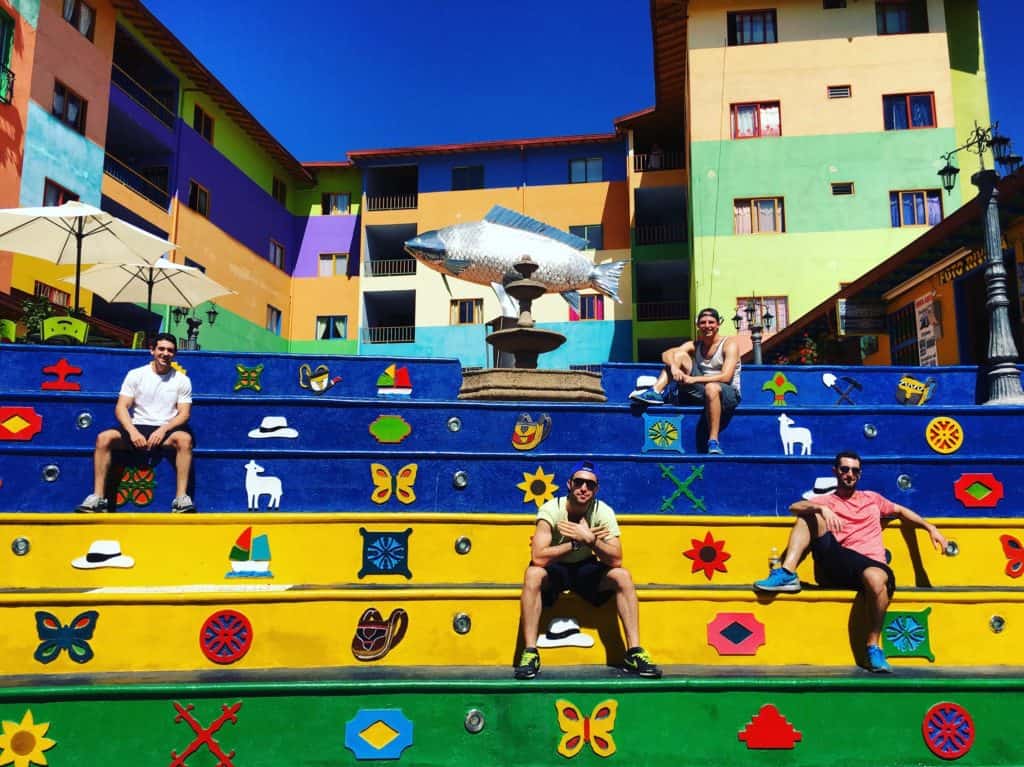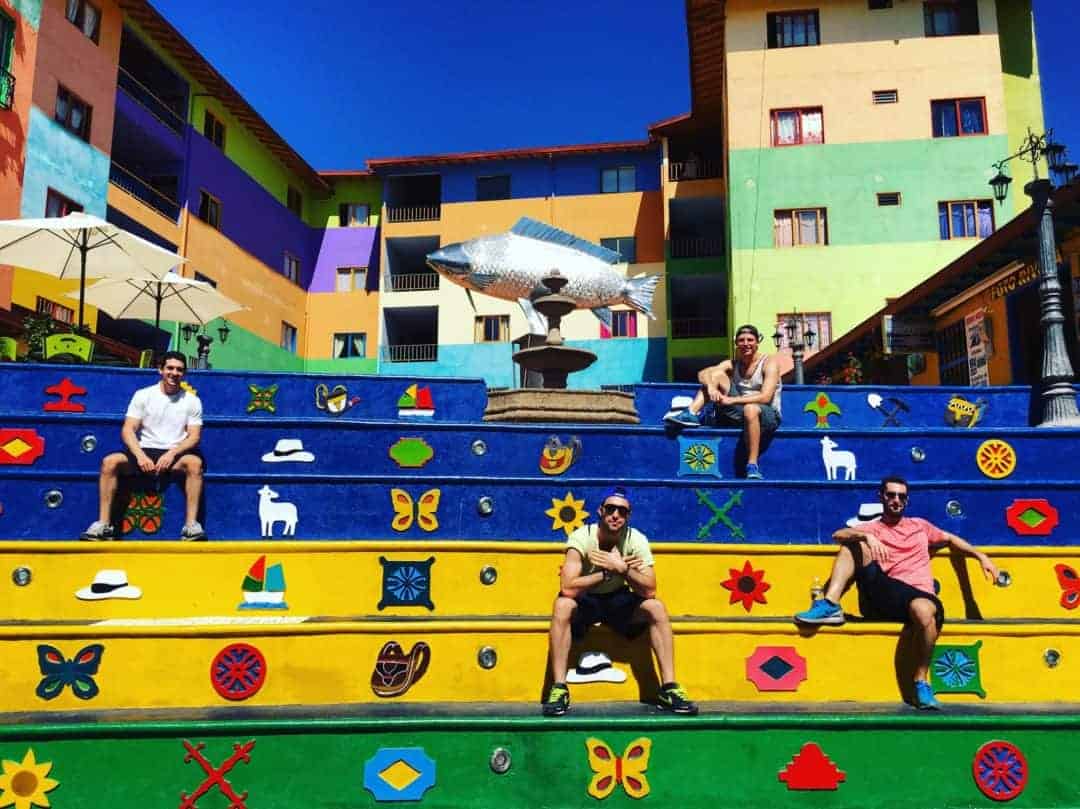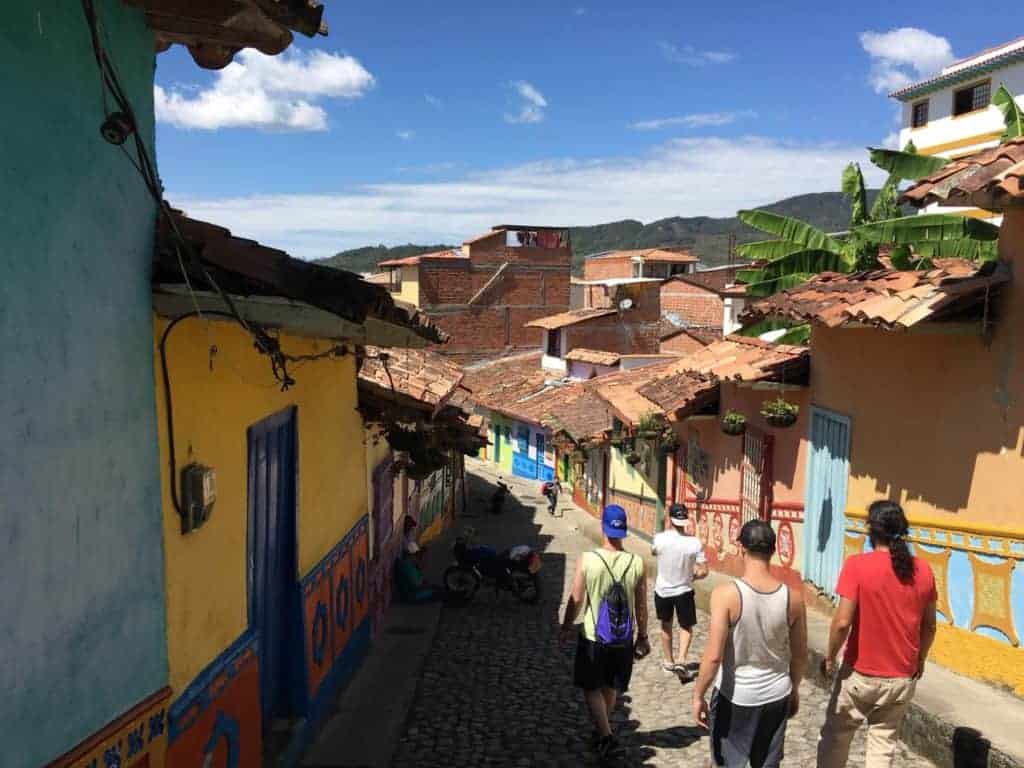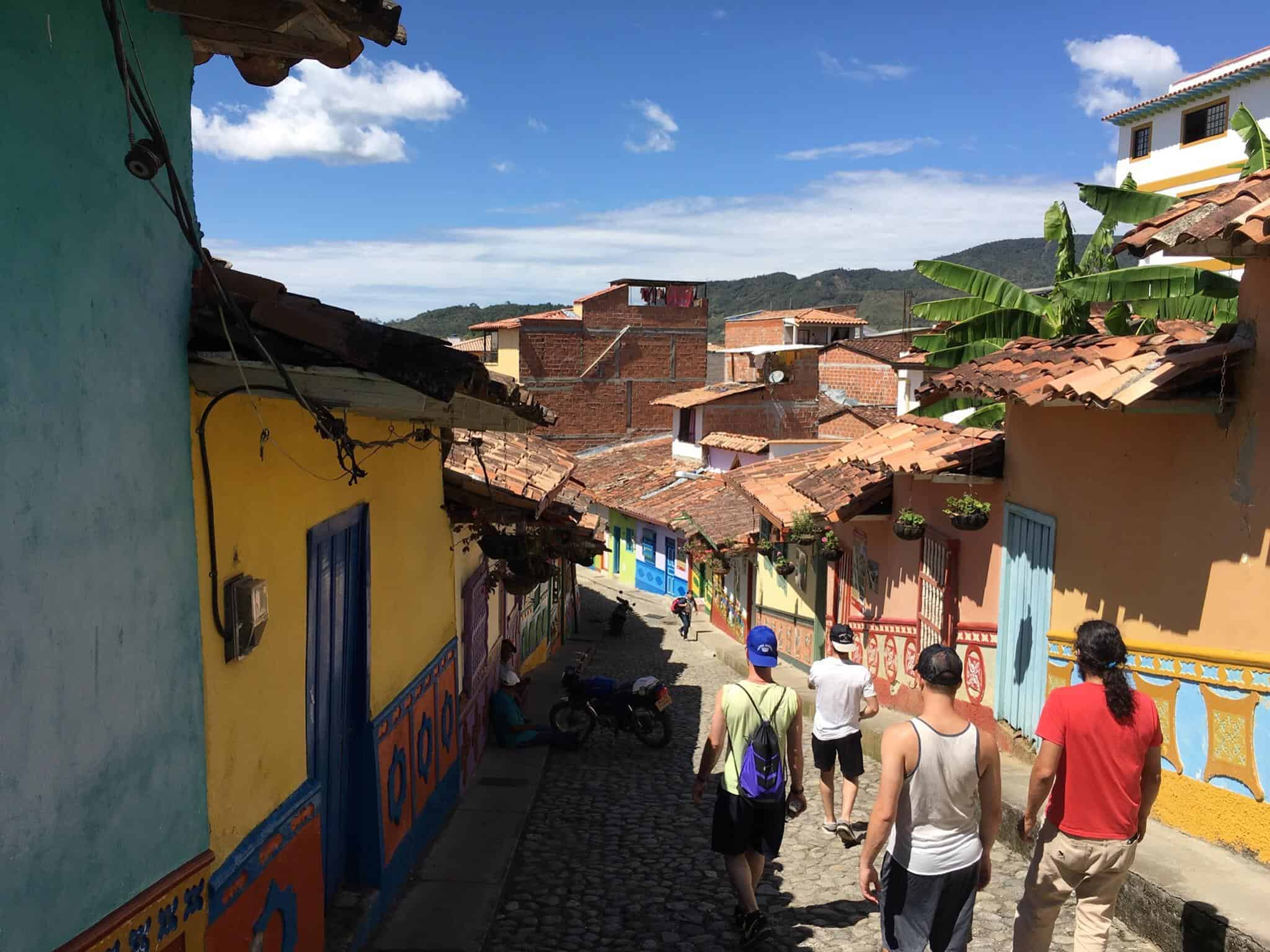 5) Where to Stay in Medellin
Medellin is a pretty large city with numerous neighborhoods sprawled throughout the valley. My recommendation though would to stay near the El Poblado area, where you will find great hotels, nightlife, and restaurants. Here are some highly rated hotels in the area:
That about wraps up your guide to Medellin to Guatape day trip guide. Take a look at our other Colombia itineraries and guides to help out with any other trip planning. If you have any questions about the experience feel free to comment below!