Are you ready to make your way to the hub of Southeast Asia? Well this guide is filled with 11 helpful Thailand tips to get you all set for your trip abroad. There is a lot to know when planning your trip and I am hoping that the following tips can make the process that much easier.
* Affiliate Disclosure: This post may contain affiliate links, which means I may receive a commission if you make a purchase through the links provided, at no additional cost to you. Thanks for supporting the work I put into TripTins!
Tip #1: Weather & When To Visit
​No matter when you go to Thailand you are bound to have the trip of a lifetime. However it is important to note that different areas of the country do have different weather patterns – so for example if you are going in the summer some islands might be in the middle of rainy season while others may not.
Here is a quick recap of the rainy seasons for the main cities mentioned in the itineraries:
​Bangkok: June to October
Chiang Mai: May to November
Koh Samui, Koh Phangan, Koh Tao: October to December
Phuket, Koh Phi Phi, Krabi: May to October
When checking the weather you are sure to see plenty of rainy days, but that does not necessarily mean it will actually be raining throughout the day. There will be pockets of rain from time to time – sometimes just a drizzle and others a full on deluge.
Don't expect these to last too long though – rather just an hour or so here and there. Lastly do not let the rain stop you from going! There is plenty to do around the country no matter what time of year you go.
Feel free to read up on some more details about rainy season throughout the country.
Tip #2: What To Pack
​It is going to be HOT in Thailand. You will want to bring lightweight and breathable clothing to wear on a daily basis. T-shirts/tank tops, shorts/bathing suit and flip flops will be the go to outfit for most days and nights.
No need to bring anything too fancy either – it will most likely get wet from rain and/or sweat. Definitely make sure those flip flops are more on the waterproof side too and if you plan on doing any of hiking type of activities you will also want to bring a pair of sneakers.
​When it rains you are bound to just buy a poncho for a $1 and throw it out when the rains stops. Bringing a rain coat could get annoying if you have to carry around it all day when it is not raining for the most part of the day.
​The other two essentials you will need are sunscreen and bug spray. For most days you will want to reapply both of those throughout the day. If you want to be more safe than sorry you can buy a deet based spray/wipes which can work wonders.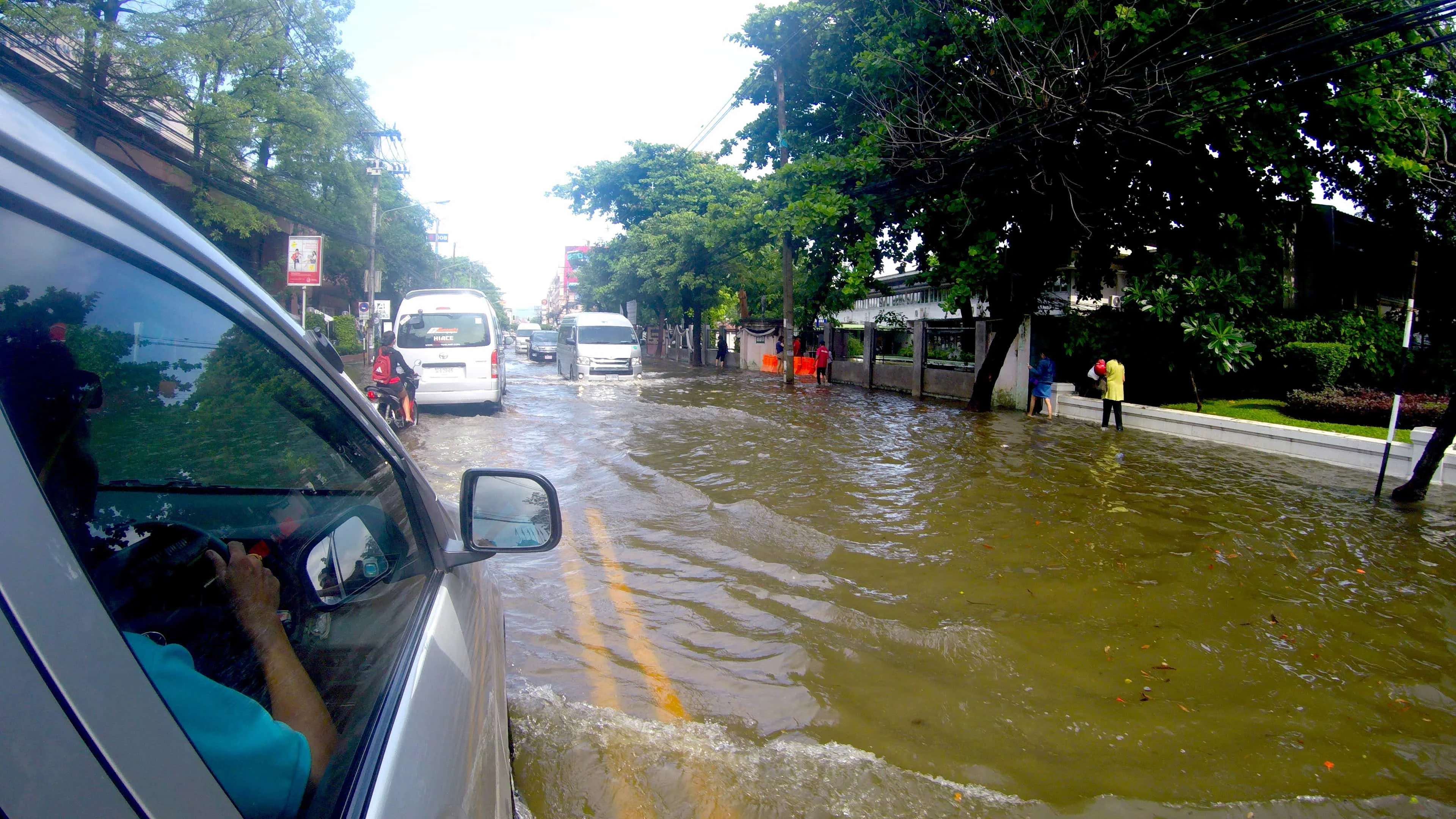 ​
Tip #3: Accommodations in Thailand
​Hotels and hostels are the way to go in Thailand. Whatever budget you may be on there will be an option for you. Hostels will be very cheap (starting at lower than $10/night) and will definitely be more social and interactive if that is the type of trip you are trying to take. From a hotel perspective you can get five star accommodations for only a couple hundred dollars a night.
When searching for places to stay check out Booking.com. They have anything and everything you will need when booking accommodations.
» Check out this Thailand bucket list for plenty of the tops things to do around the country
Tip #4: Getting Around
​You are bound to use all types of transportation options throughout your trip. Here is a quick overview of what to expect….
​Flights
Between major cities you can book flights for a pretty reasonable price. Bangkok Airways is one of the most efficient and reliable airlines in Thailand. Included in their prices is a free checked bag and they even serve a meal on every flight no matter how short it is. You can also check out AirAsia and Thai Airways as other options.
​Ferries
While enjoying the island life you will be taking ferries from island to island. For the eastern islands (Samui, Tao, Phangan) check out FerrySamui and for the western side (Phuket, Krabi, Phi Phi) you can check out PhuketFerry. The itineraries go into a bit more detail about ferry logistics.
​Tuk Tuks, Taxis, and Songthaews
As you travel within a city or island you will be taking a mix of these three different types of local transportation. Always agree on a price beforehand as you do not want to get ripped off once you arrive at your destination.
​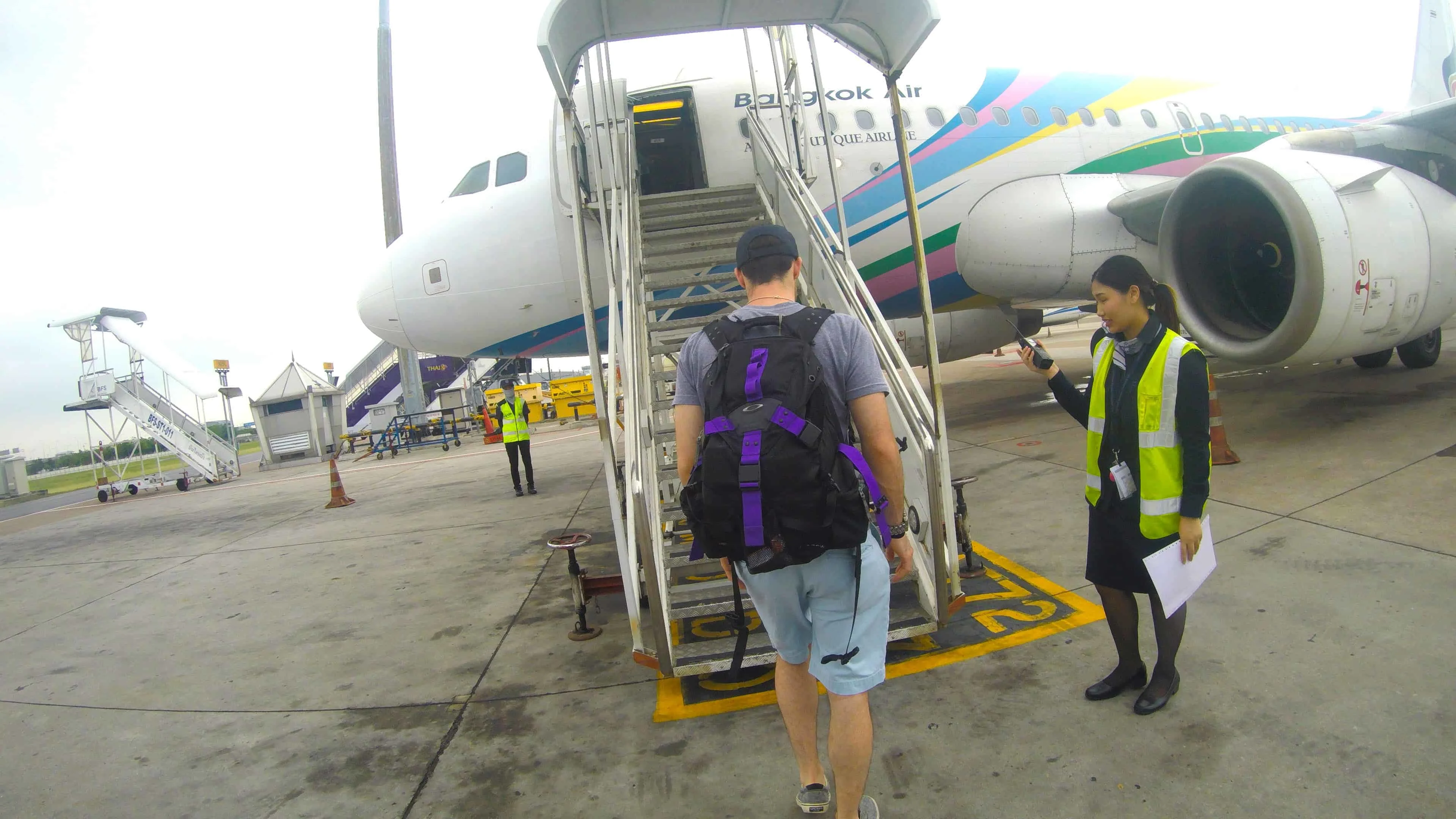 Tip #5: The Thai Bhat
The local currency in Thailand is the Thai Baht ($1 USD = 33 THB). You will definitely want to order some THB before the trip to ensure you are ready to go once you land. Once you start running low on cash there will be plenty of ATM's around where you can use your debit card.
Just realize that there is about a $5 fee each time you take out so it could also be smart for one person to take out for everyone and then have someone else do the same time next time around. For the most part you will be using cash in all situations but should be able to use a credit card at fancier restaurants and all hotels.
Tip #6: Bangkok Scams
​Bangkok is known for their fair share of scams on tourists. A well known ones involves taxi/tuk tuk drivers. You will bargain with them on a price and then they might say something like "with one stop" which means instead of bringing you to the attraction they will first bring you to an emerald shop or tailor.
Many drivers have deals with store owners to bring tourists and then get a cut of the potential sale. So when getting into a taxi or tuk tuk try your best to let them know you want to go straight to the attraction.
A second similar scam would be getting into a taxi or tuk tuk and asking to go to the Grand Palace for example. They will mention that the palace is closed but there is another attraction they will bring you to. They then will drive you to a bunch of those emerald/tailor stores and might end up bringing you to some other random attraction.
However the main temples in Bangkok are never closed down randomly so just check the opening hours before going and don't fall for one of these scams.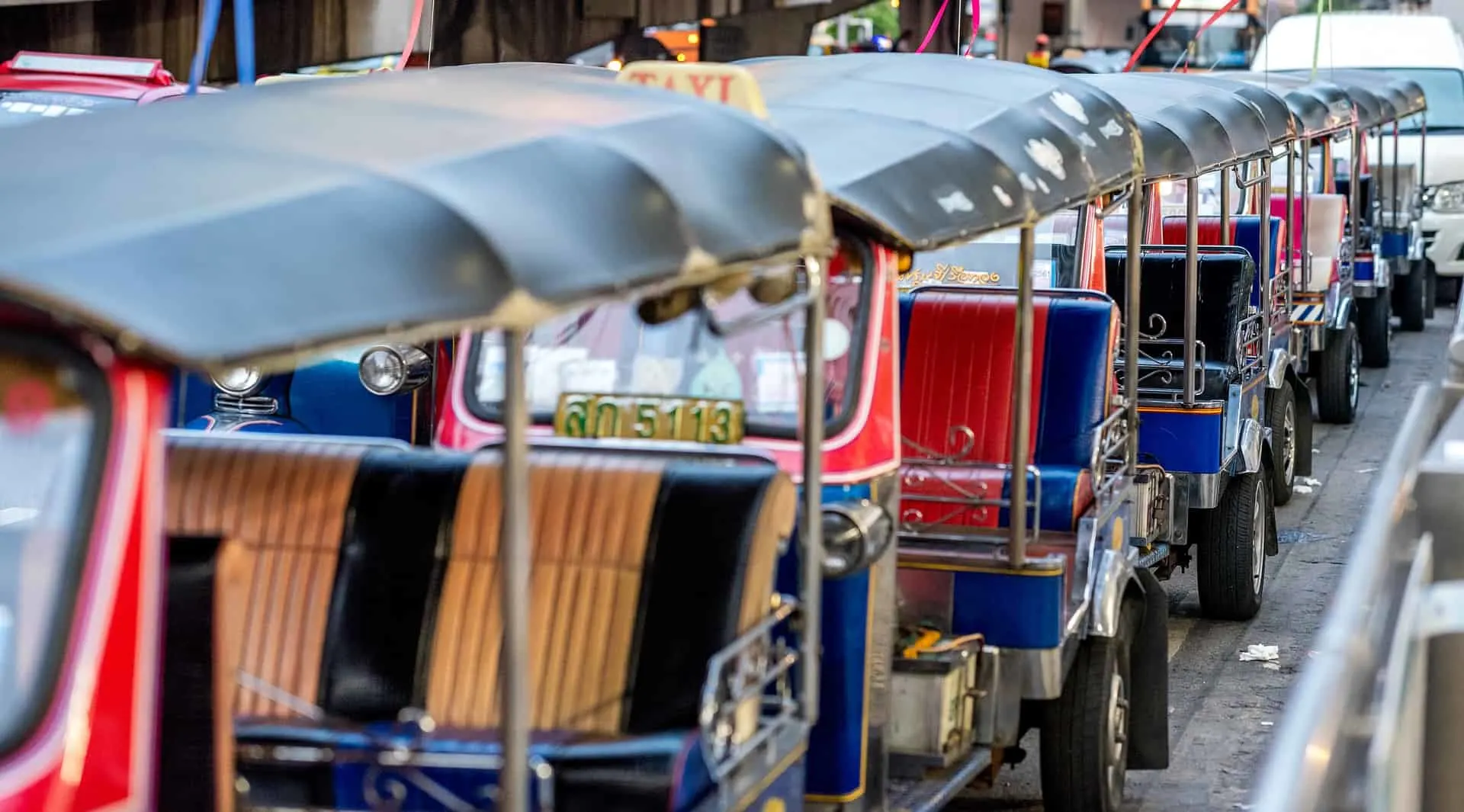 Tip #7: Take Off Your Shoes
Throughout the country, if it is restaurants, shops, massage parlors, temples or even your hotel, you will see plenty of shoes and sandals outside of the door.
Many of these places will have signs to take off your shoes but others may not. Just be aware before you walk into any of those mentioned above that you double check before stepping inside.
Tip #8: Bring An Extra ID
You will of course have your passport when traveling to Thailand, but like any cautious traveler you will not want that passport out of your possession at any time.
There could definitely be situations that you come across, such as when checking into your hotel or renting motorbikes, that will require you to give in your passport (or at least that will be what they ask for).
One way to avoid handing over your passport for a longer period of time is to give them a drivers license or other form of ID. In the few situations I came across when I was asked for a passport, I actually gave in an old expired drivers license, therefore not risking anything if it was eventually lost.
Tip #9: Do Not Drink The Water
If you want to avoid the risk of getting sick while on your trip to Thailand, do not drink anything but bottled water during your time there.
Also be wary of ice cubes and foods such as salads and fruits/vegetables that might have been washed with non-purified water.
Tip #10: Beware of Animal Cruelty
Unfortunately Thailand is full of attractions where animal cruelty is a real problem. From elephants to tigers, you will find an attraction for all types of animals.
While it may seem like a fun and one of a kind opportunity, just know that a large majority of these places treat animals very poorly, torturing and sedating them on a constant basis.
Elephants are not suppose to be shooting soccer balls or painting with their trunks. Those huge contraptions you see on their backs, holding a couple passengers, is slowly breaking these animals down.
Tigers should not be cuddling and interacting with hundreds of tourists a day either. All these animals should be taken care of, looked after and not be taken advantage of day after day.
On the other hand not every place you come across is going to be like this. There are places all throughout the country that save animals from poor conditions and treat them back to health in a more natural environment. Just make sure you do your research beforehand and choose places that treat animals the way they are suppose to be treated.
​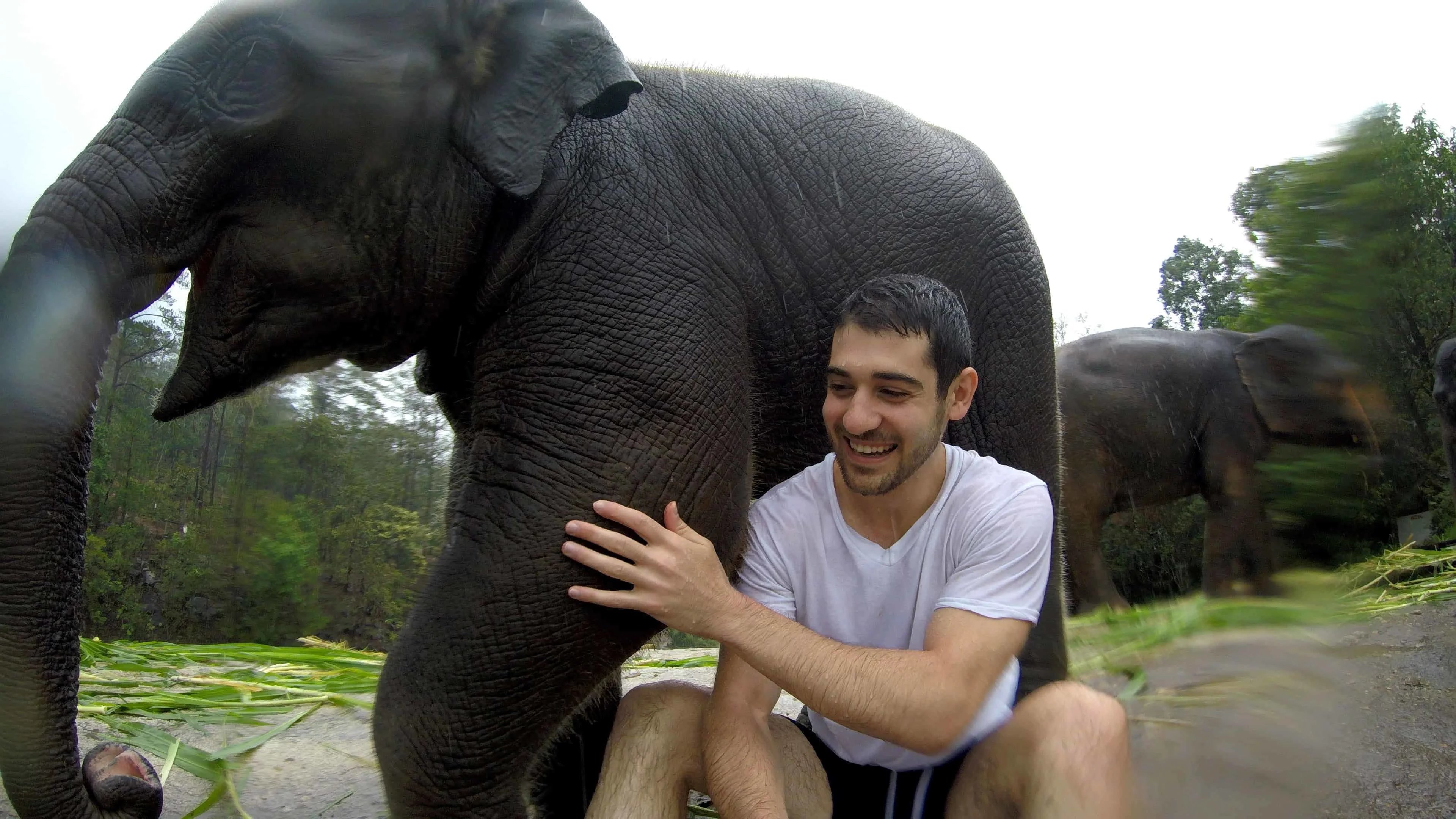 Tip #11: Massages
They are cheap and they are everywhere – always end a day with a $10 one hour massage.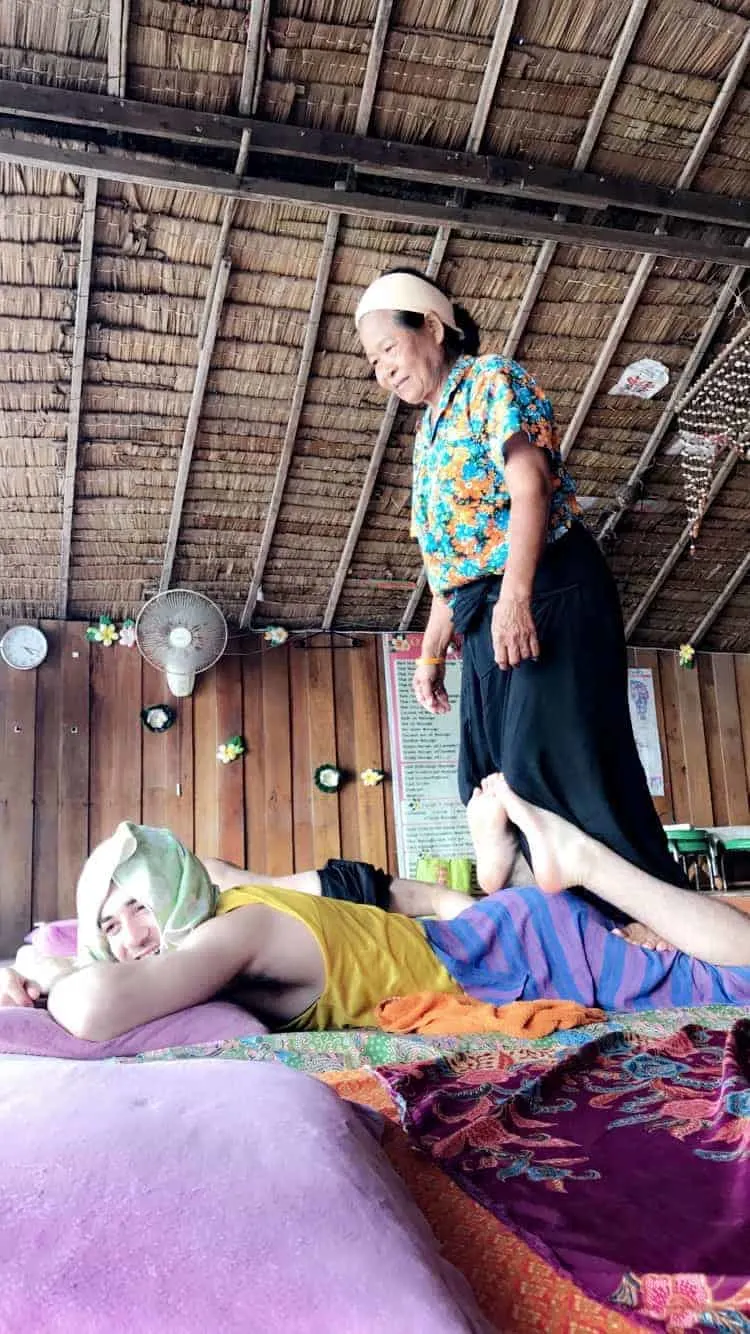 That about does it for some Thailand tips and tricks. Hope they help you out for your trip. If you have any questions or comments feel free to write them in below. Have fun out there and safe travels!