Do you like hikes? Do you like views? Do you like isolated beaches and bays? If so then you will LOVE hiking Koh Tao all along the southern end of the island. This hike takes you from Sairee Beach all along the coast and around to the tip of Koh Tao, where you can end up at the John Suwan viewpoint.
You will pass by several beaches and turquoise bays as you walk through greenery and along the ocean. It is one of the most scenic there is on Koh Tao and is sure not to disappoint. The great thing about the hike is that it is all relatively flat and you will have plenty of options to stop along the way to enjoy each destination.
* Affiliate Disclosure: This post may contain affiliate links, which means I may receive a commission if you make a purchase through the links provided, at no additional cost to you. Thanks for supporting the work I put into TripTins!
1) How to Get to Koh Tao
In order to take part of this beautiful hike, you first need to get yourself to the island of Koh Tao first.
The only way to do so is by ferry from either the two islands of Koh Samui (nearest airport) or Koh Phangan, or from the mainland at Surat Thani.
There are a few ferry companies that operate these routes so I would recommend looking at a ferry website like directferries.com or ferrysamui.com that consolidate all the different timetables. You can then decide to either purchase the ferry tickets once you arrive in Thailand or make the purchase online if you know the exact ferry you would like to take.
From Koh Samui expect the ferry to take around 2 hours, from Koh Phangan 1.5 hours, and Surat Thani 6 hours. These durations can change depending on what company/boat you end up taking.
Once you arrive at the Mae Haad Pier in Koh Tao, you can either make the walk to your hotel or hop in a quick cab ride that will take you to your accommodation.
2) Where to Stay in Koh Tao
Koh Tao is not that large of an island but there are a few different areas that you can stay in. The main area will be around Sairee Beach, where you will find many restaurant and nightlife options.
You can also choose to stay further away from the main area in more secluded parts of the island and then simply take a taxi to Sairee to start your day. Here are just a few recommended options around the island:
3) What to Bring on the Hike
If you are wondering what to bring along when taking part of hikes in general take a look at the comprehensive Hiking Packing List that I put together. It includes everything I bring along on day hikes, and it will have you better prepared when taking part of trails all over Thailand.
The list includes several different essentials such as:
4) Map / Location of Hike
The hike can start as early as Sairee Beach but the main starting point of the trail is right past the Sensi Paradise Resort.
It is about a 30 minute walk from Sairee to the resort so you can choose to do that or take a quick taxi ride.
You will continue this path all the way to Freedom Beach and onto the John Suwan viewpoint depending on how long you would like to hike for. Below is a map of some of the stops you will hit along the way.
1) Sairee Beach (if staying nearby)
2) Sensi Paradise Resort
3) Jansom Bay
4) Sai Nuan I & II
5) Tao Thong I & II
6) Viewpoint Resort (lunch stop)
7) Chalok Baan Kao Bay
8) Freedom Beach
9) John Suwan Viewpoint
5) Hiking Koh Tao
The hike itself is pretty easy to follow once you get on the path at the Sensi Paradise Resort. Follow it until you reach Jansom Bay and its crystal clear water.
You will see a sign that requires an entrance fee but that is supposedly just if you are planning on staying for a while and using their chairs. Feel free to hop in the water and swim out to the bamboo rafts, which you can hang out and relax on.
After some time in the water, grab your stuff and continue south along the path. As you continue this route, you will find yourself overlooking some incredible viewpoints.
There are a few abandoned resorts and buildings which you can stroll through and find the best area to take some pics.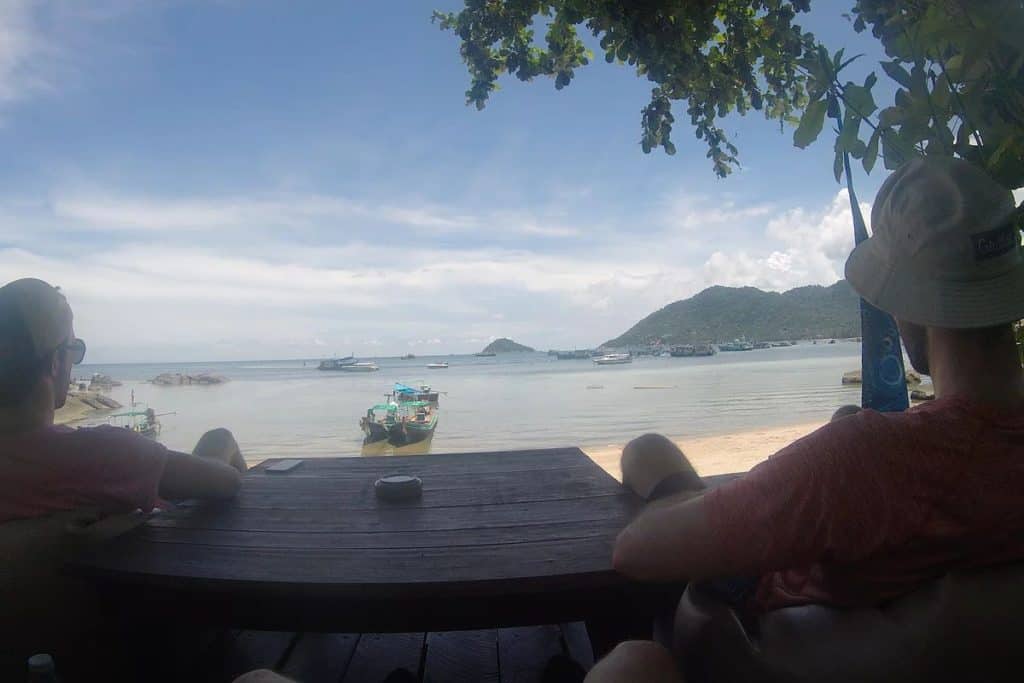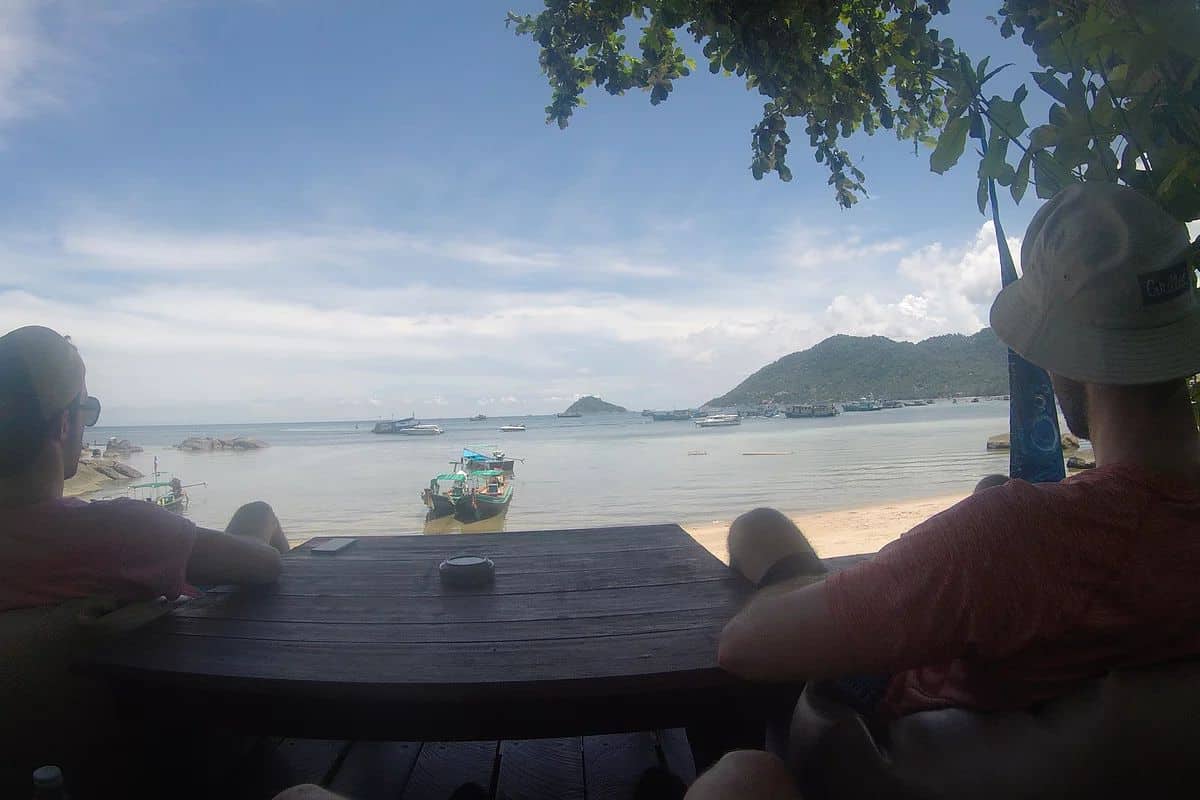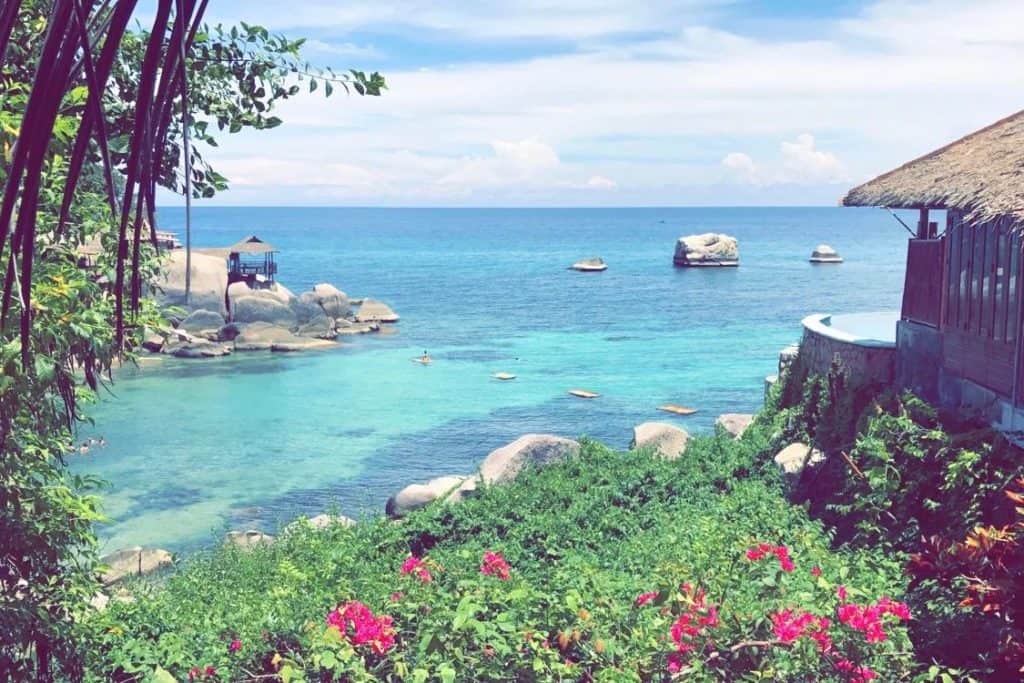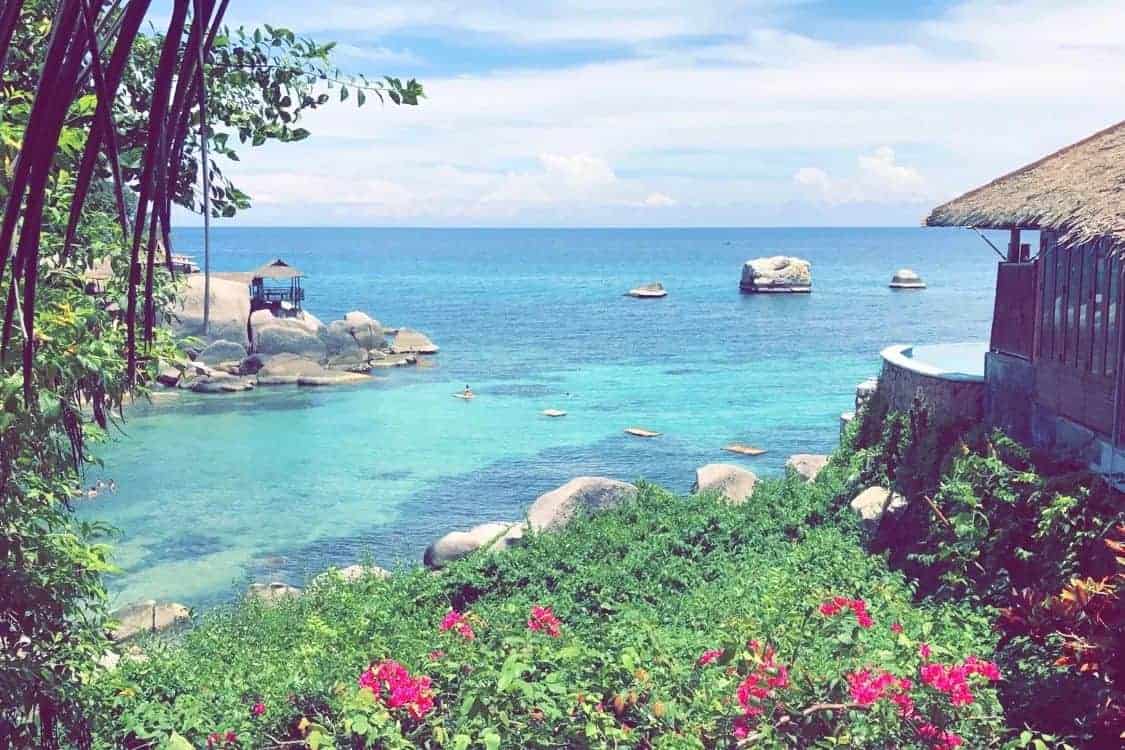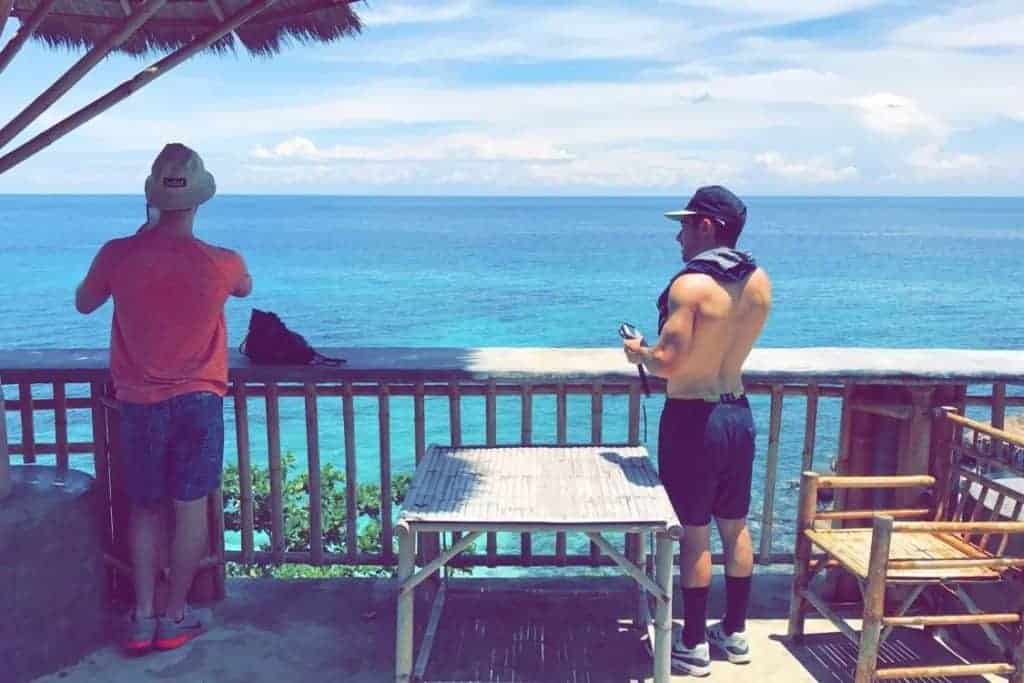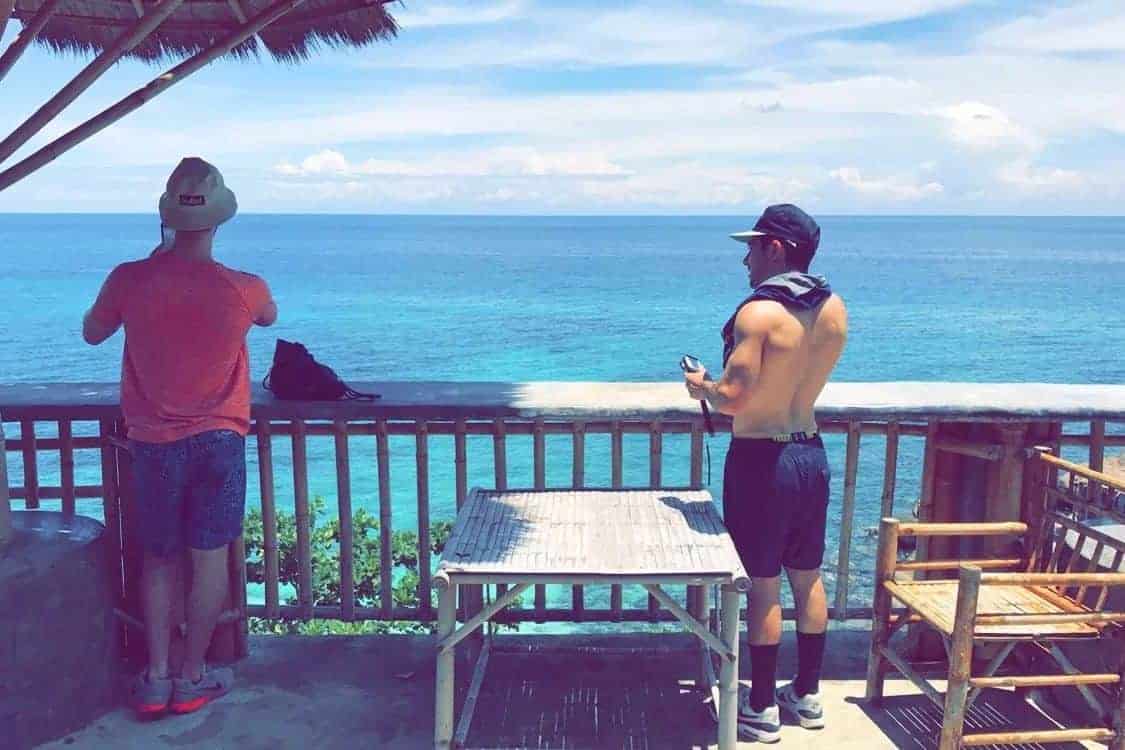 You will soon pass four more beaches along the way – Sai Nuan I and II, and Tao Thong I and II.
After the beaches of Tao Thong, the path got a bit tricky (at least for us). We headed down to the water through some bush and were able to walk alongside the ocean on rocks and stone paths. There is also a way to get closer to the main road which might be a bit easier.
Whatever you do make sure you end up for an afternoon lunch break at the View Point Resort – one of the nicest places you will come across on the island.
At the time we were there around early afternoon, they had an incredible spread of all types of food and drink buffet style. Now it did not come cheap (around $25 per person) but it was well worth it after several hours of hiking the coast.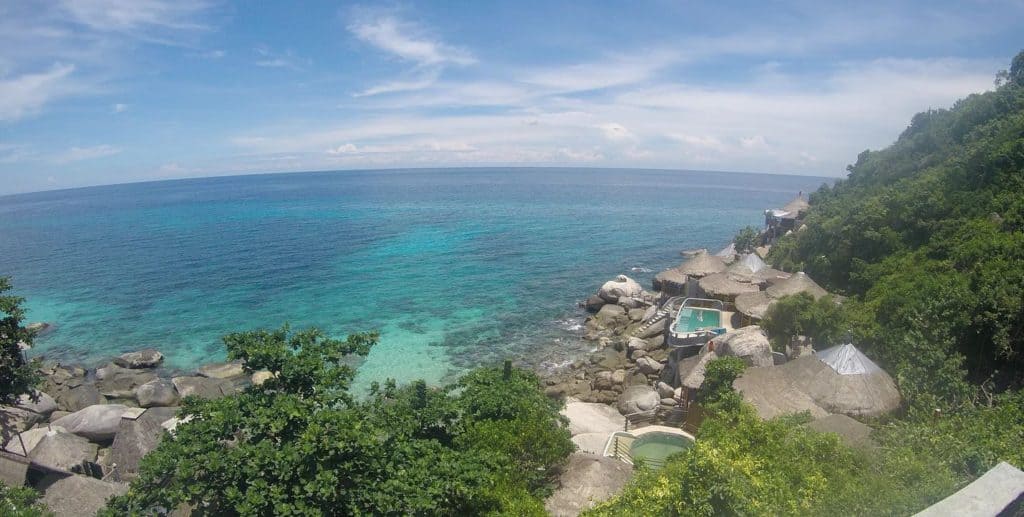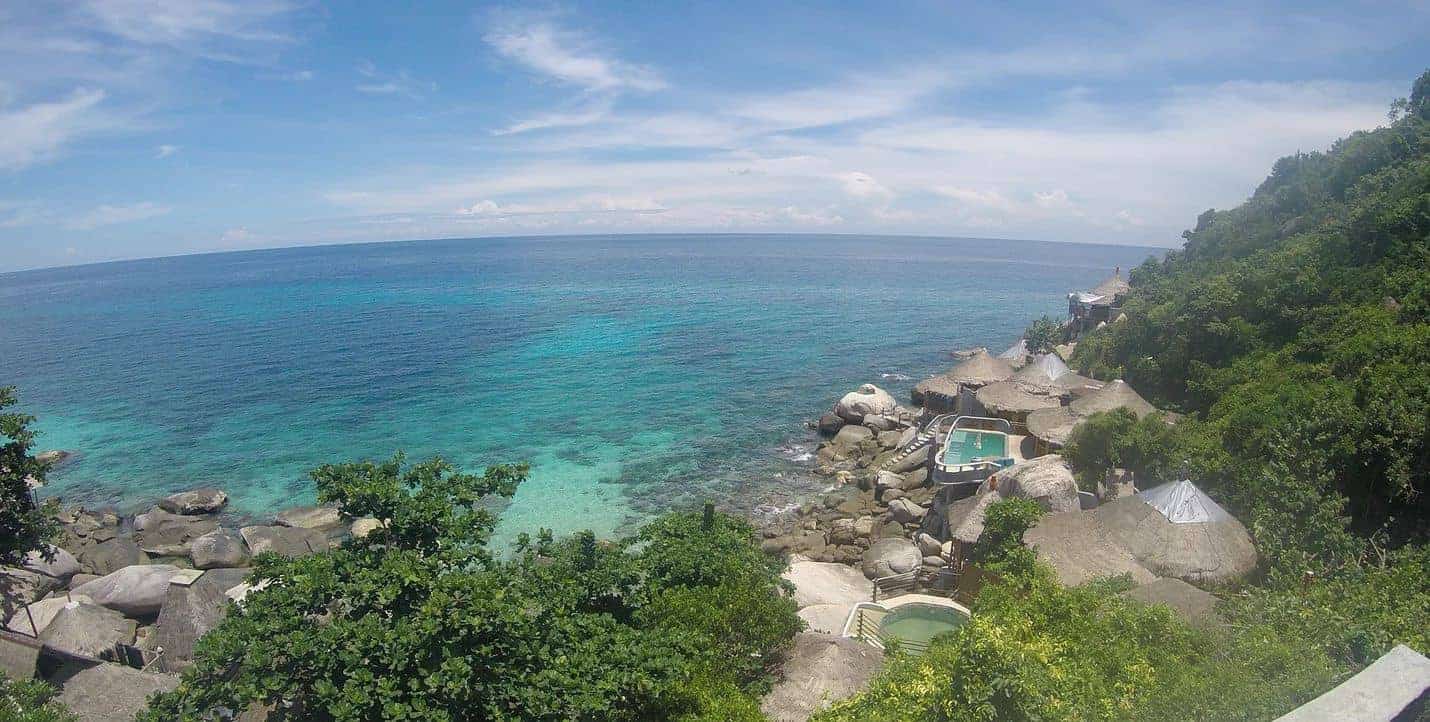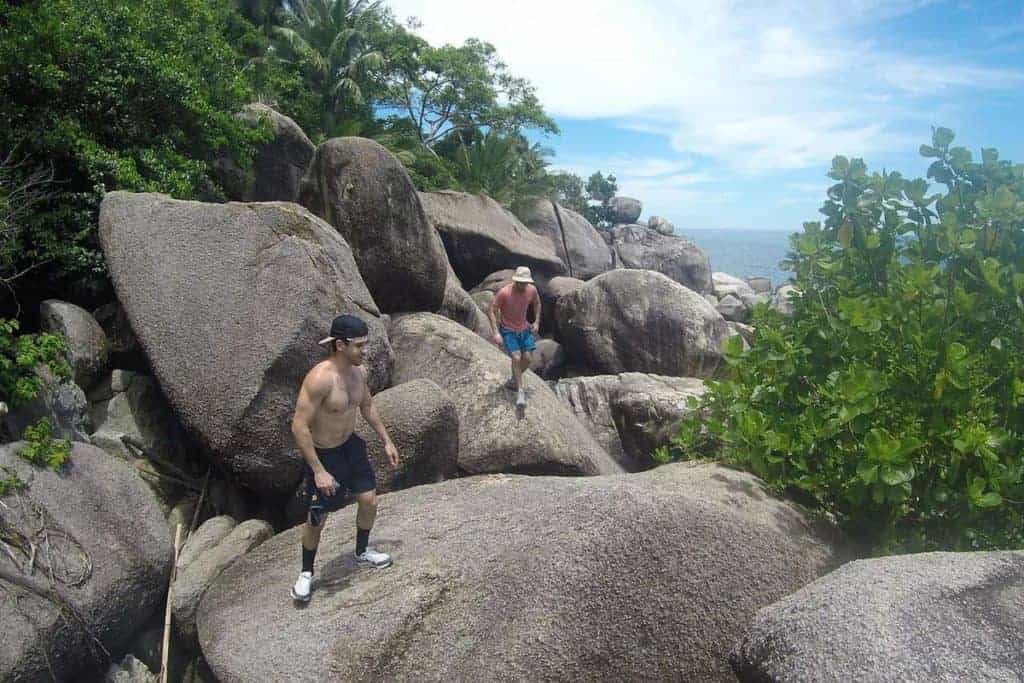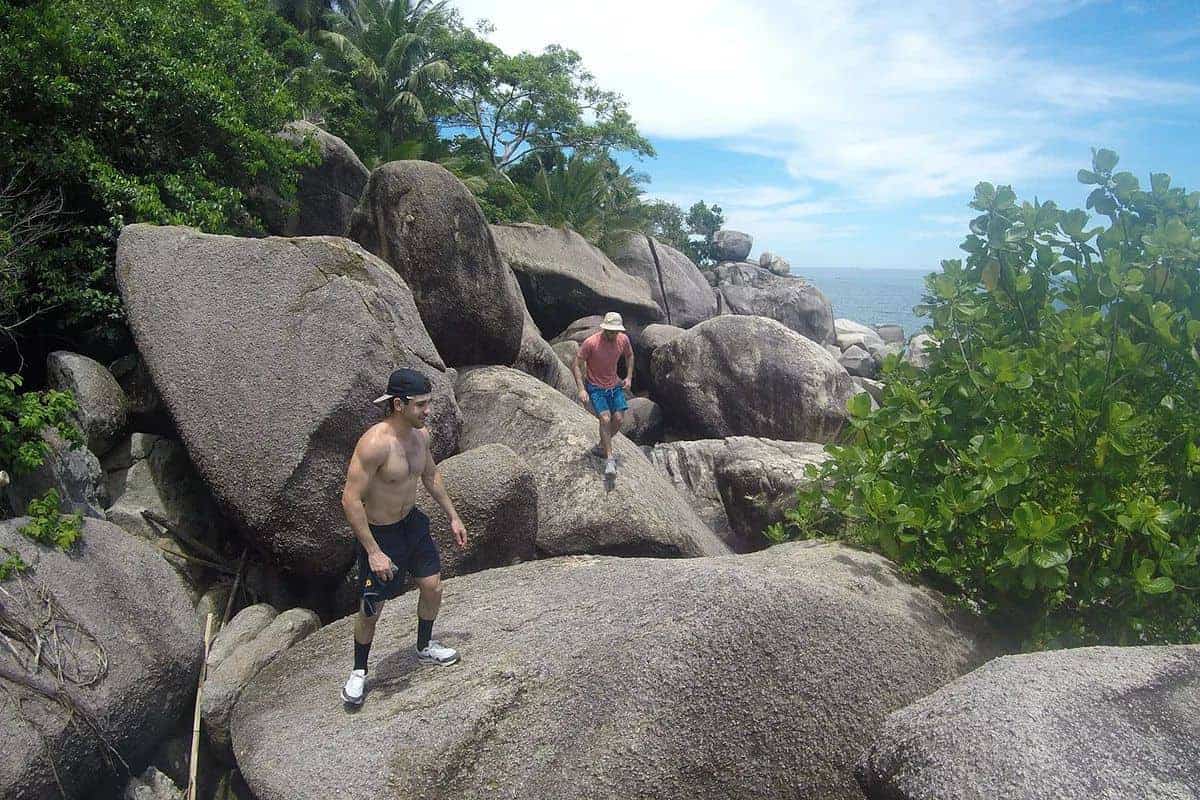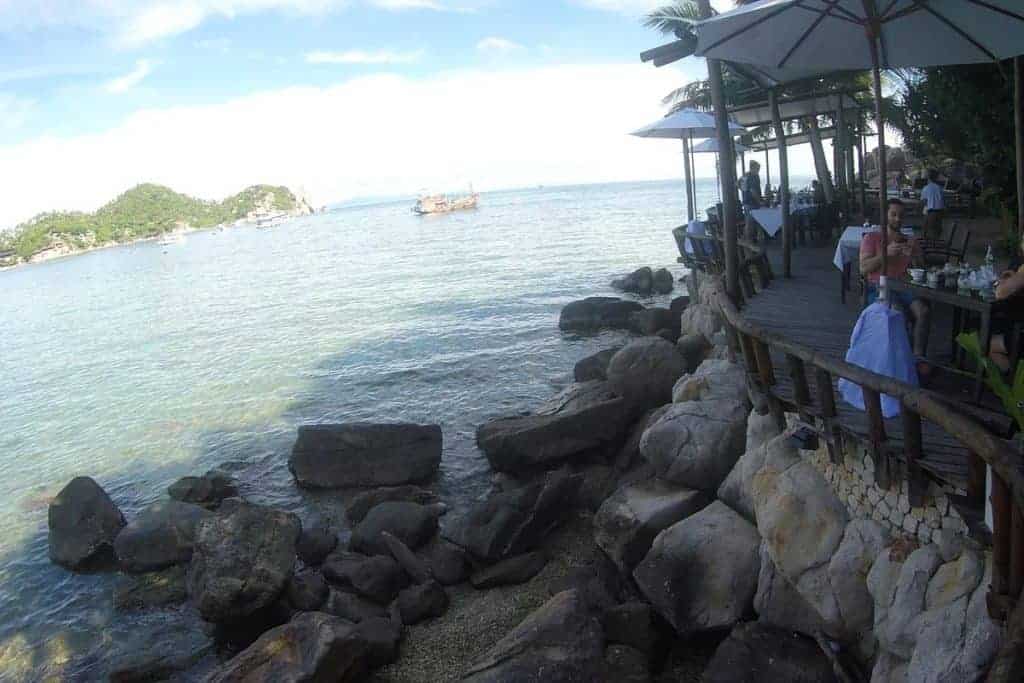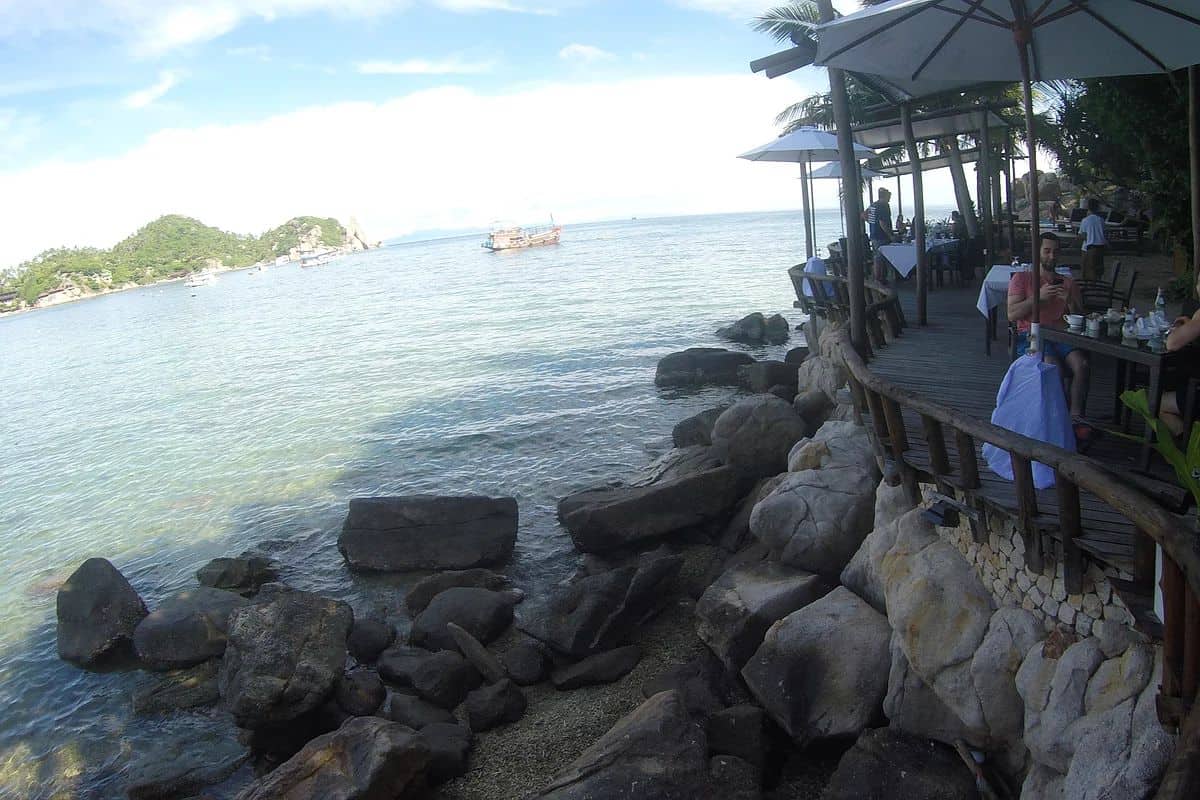 If you are up for it, you can make your way to Chalok Baan Kao Bay. Once finished with lunch you can either walk your way along the road or ask the resort to drive you there for a few dollars (they were nice enough to do so for us).
You can stroll along the bay and around to Freedom Beach where you can then catch the trail up to the John Suwan viewpoint and get a great view of the entire island of Koh Tao from its southern most tip. Once done with your day of hiking, you can then grab a cab to take you back to your hotel.
That about wraps up the guide to a day of hiking in Koh Tao. Take a look at our other Thailand itineraries and guides to help out with any other trip planning. Another great hike you may enjoy is the Khao Ra Hike on Koh Phangan. If you have any questions about the trip please feel free to comment below!