You cannot complete a trip to Chiang Mai without spending a day with some of the most beautiful and friendly creatures on the planet. Elephant parks are prevalent throughout the mountainside of northern Thailand.
Spending time feeding, bathing, cleaning and playing around with elephants will certainly be a highlight of your trip.
This guide will go over an experience at one of, if not the best elephant sanctuary Chiang Mai has – the Patara Elephant Farm and its Owner For A Day program that they offer their visitors.
* Affiliate Disclosure: This post may contain affiliate links, which means I may receive a commission if you make a purchase through the links provided, at no additional cost to you. Thanks for supporting the work I put into TripTins!
1) Background to Elephants in Chiang Mai
Animal tourism is a huge part of the overall tourism industry in Thailand. While there are many companies that promote the welfare and conservation of elephants, there are many that do the exact opposite of that.
The scary thing about elephant farms is that the vast amount of companies treat these elephants as prisoners and torture the animals to perform certain tasks.
Before you book any elephant park (or any animal type activity) in Thailand be sure to read up carefully about the particular place and how they treat their animals.
Is it a place where the elephants are tasked with performing circus acts and are chained down in their setting? Or is it a place that actually rescues elephants from these types of places and lets the elephants roam free in their natural habitat?
The Patara Elephant Farm is known for its rescue and conservation of elephants from around the country and is considered one of the best elephant sanctuaries in Chiang Mai.
They feed them well, let them roam free and don't use these tools to poke the animal (bullhooks) in order for them to complete a task – this is all from my personal experience while visiting Patara and speaking with others who shared the same sentiment. It seemed pretty clear that this was one of the best spots for these elephants to be.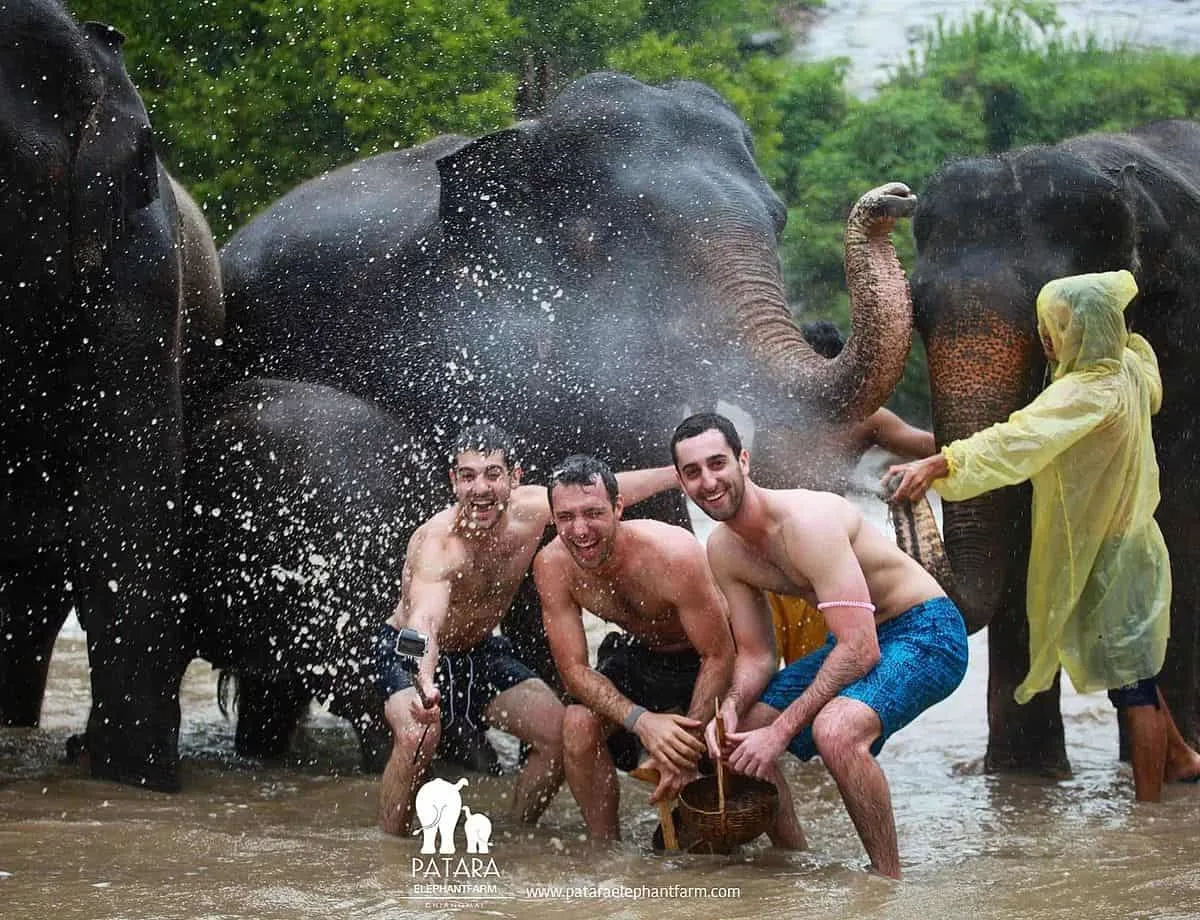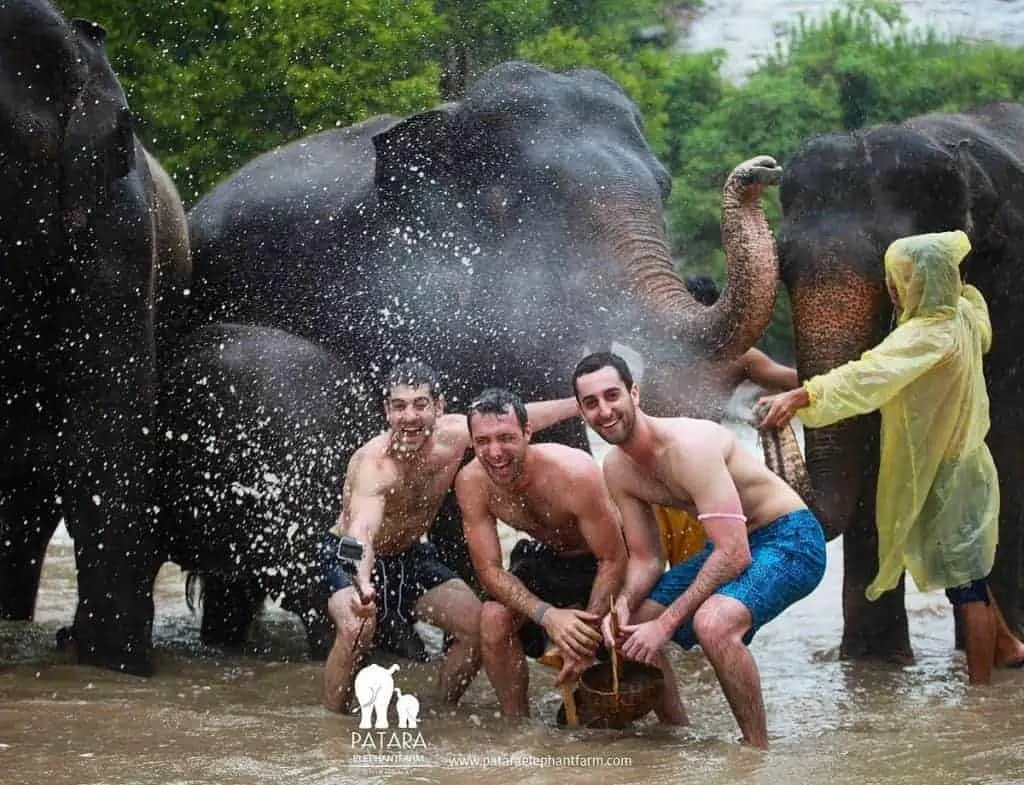 Looking to Plan a Trip to Thailand? Check Out Some Itineraries & Guides
Thailand Itineraries: Thailand 2 Week Itinerary | Thailand 10 Day Itinerary
Thailand Islands: Scuba Diving Koh Tao | Hiking Khao Ra | Haad Salad Beach | Full Moon Party | Hiking Koh Tao
Thailand City Guides: One Day in Bangkok | An Ayutthaya Day Trip | Best Chiang Mai Temples
2) Before You Go
​This is not your normal elephant experience. Patara Elephant Farm Owner For A Day program offers a 1 to 1 ratio of visitor to elephant on your visit.
That means that for the entire day you will be able to develop a personal relationship with your elephant. Many of the other highly rated places have 100+ visitors around that get to interact with several elephants.
I would say this is the biggest difference between the Patara Elephant Farm and other parks you might come across. Few if any offer a one on one experience with your own elephant for the day.
Note that there is an additional option for a 2 to 1 experience if you and your fellow traveler would like to share time with one elephant.
Since there are so few visitors a day, Patara sells out quickly – even months is advance during high season.
Once you know your dates in Chiang Mai, your first order of business should be reserving your spot at Patara. Recently Patara changed to an easy online booking system. Head on over to the site, choose your program and date, and complete the booking process.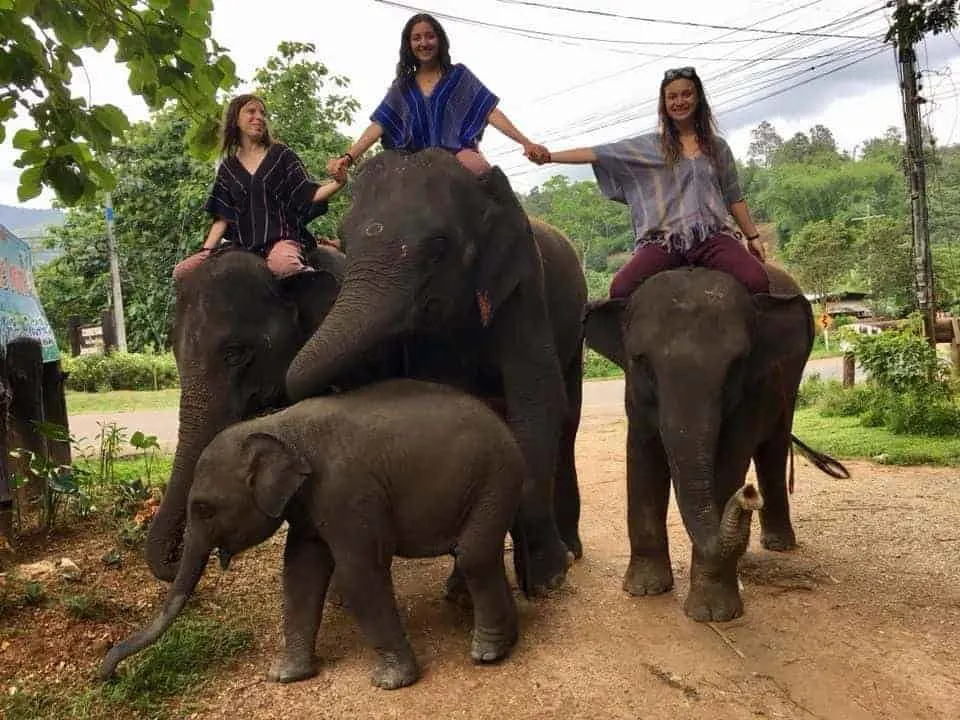 3) Price of Patara Elephant Farm
Due to the uniqueness of the Owner For A Day program and Patara being rated as one of if not the best elephant sanctuary Chiang Mai offers, you will need to pay a premium to take part of the experience. Here are eight programs to choose from with the price per person.
The first four are the Elephant Owner of the Day programs (what this guide will focus on), while the next four will have a slightly different agenda which you can read more about by clicking the links below.
1) Elephant Owner of the Day Morning Session (1 elephant per 1 person)
7:30AM – 3:30PM – 5,800 THB ($180 USD)
2) Elephant Owner of the Day Morning Session (1 elephant per 2 people)
7:30AM – 3:30PM – 4,200 THB ($130 USD)
3) Elephant Owner of the Day Afternoon Session (1 elephant per 1 person)
1:00PM – 6:30PM – 4,800 THB ($150 USD)
4) Elephant Owner of the Day Afternoon Session (1 elephant per 2 people)
1:00PM – 6:30PM – 3,200 THB ($100 USD)
5/6) Baby Elephant For A Day Morning or Afternoon Session: 3,200 THB ($100 USD) – Learn More!
7/8) Elephant Day Care Morning Session: 3,200 THB ($100 USD) – Learn More!
4) The Patara Elephant Farm Owner For A Day Program
The following is a guide to the Patara Elephant Farm Owner For A Day program. It will walk you through the day from pick up to drop off and everything in between.
The guide however, will not touch on the baby elephant for a day or elephant day care sessions.
A) ​Pick Up
Pick up at your hotel will be anywhere from 7-8AM (for the morning session) depending on how many different stops the van will have to make in Chiang Mai.
There will probably be around 8-10 people that you will pick up and be with throughout the day.
Once everyone is picked up you will make the 2 or so hour drive into the mountains of Chiang Mai. You will make one stop along the way at the Patara office if you need to pay the rest of your outstanding balance and take a restroom break.
B) ​Arrival
Once you arrive at Patara Elephant Farm you will be greeted by a couple of elephants and (hopefully) a baby elephant as well.
During this initial time you will be able to feed the elephants lots of leaves and bananas, and take a bunch of pictures alongside them. If a baby elephant is there then you will also have the opportunity to play around with it as it rolls all around.
After this initial introduction to some elephants one of the workers at Patara will bring the group together and teach you about the elephants, their health and what the farm does to promote a healthy lifestyle for them.
At this point you will be able to ask any questions you may have about the elephants or Patara.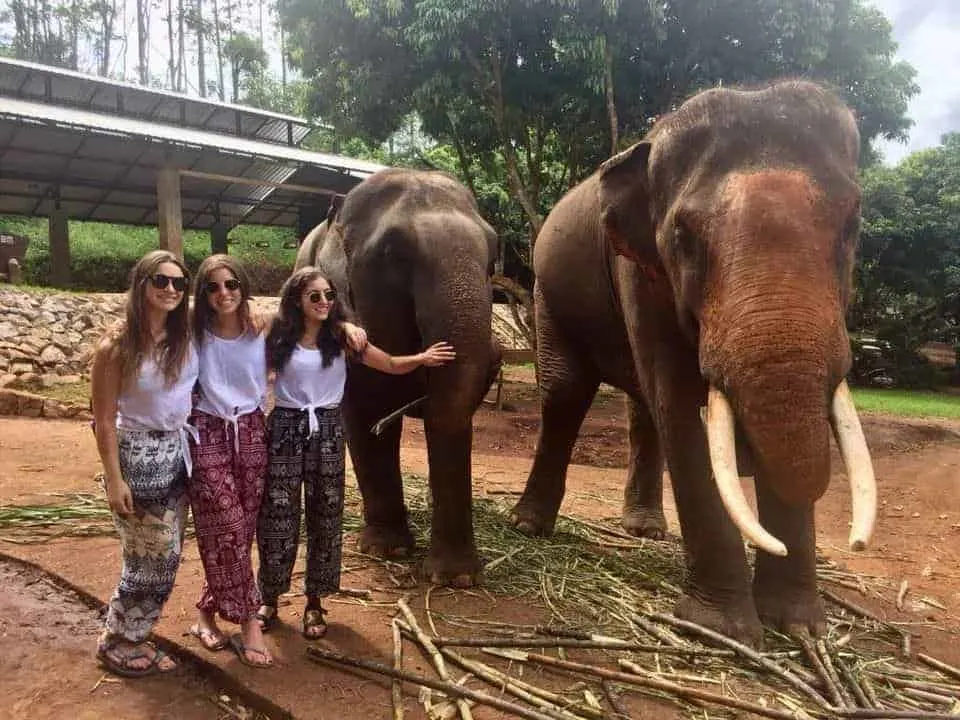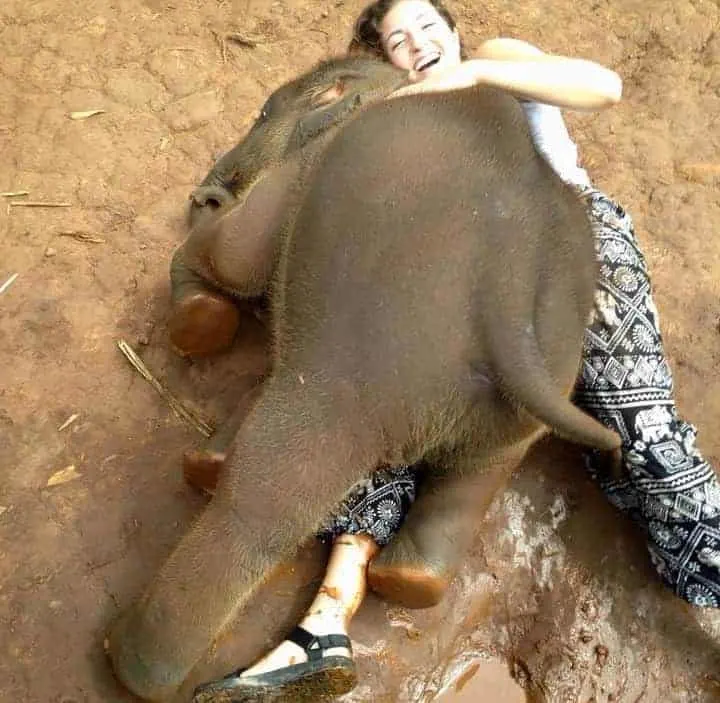 C) Feeding & Bathing
Now that the info session is complete, the head mahout will pair each visitor with their own elephant. The elephant also will have its personal mahout who will teach you the different signals and words to direct the elephant.
After the pairing process is complete, it is eating time for the elephant and you will start to feed it plenty bananas and leaves for it to enjoy.
It is then time to head down to the river to rinse off the elephant and brush it down. This will definitely be a highlight of your day as you get up close and personal with your elephant as you help keep it clean.
During this time you will have the opportunity to take group pictures with the elephants splashing in the background. There will be a Patara photographer there to take pictures throughout the day and you will have access to these photos free of charge.
After feeding and bathing the elephants, it is time for you to have lunch of your own. There will be a huge spread of different types of chicken, veggies, fruits and desserts to choose from.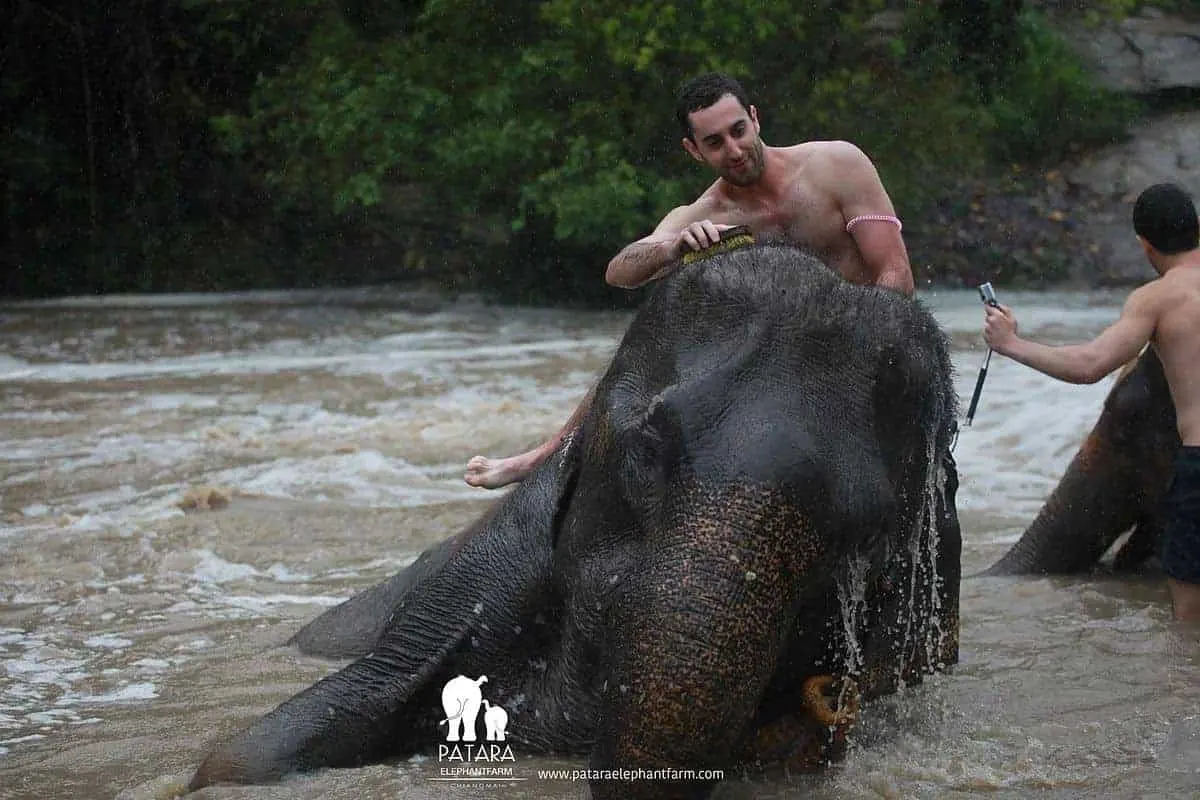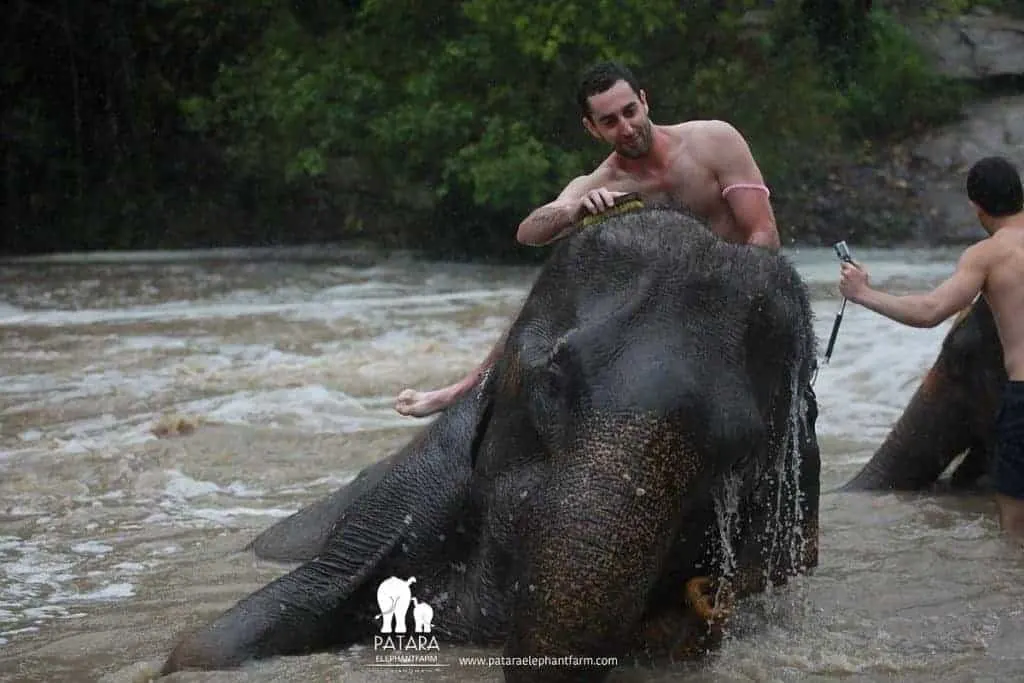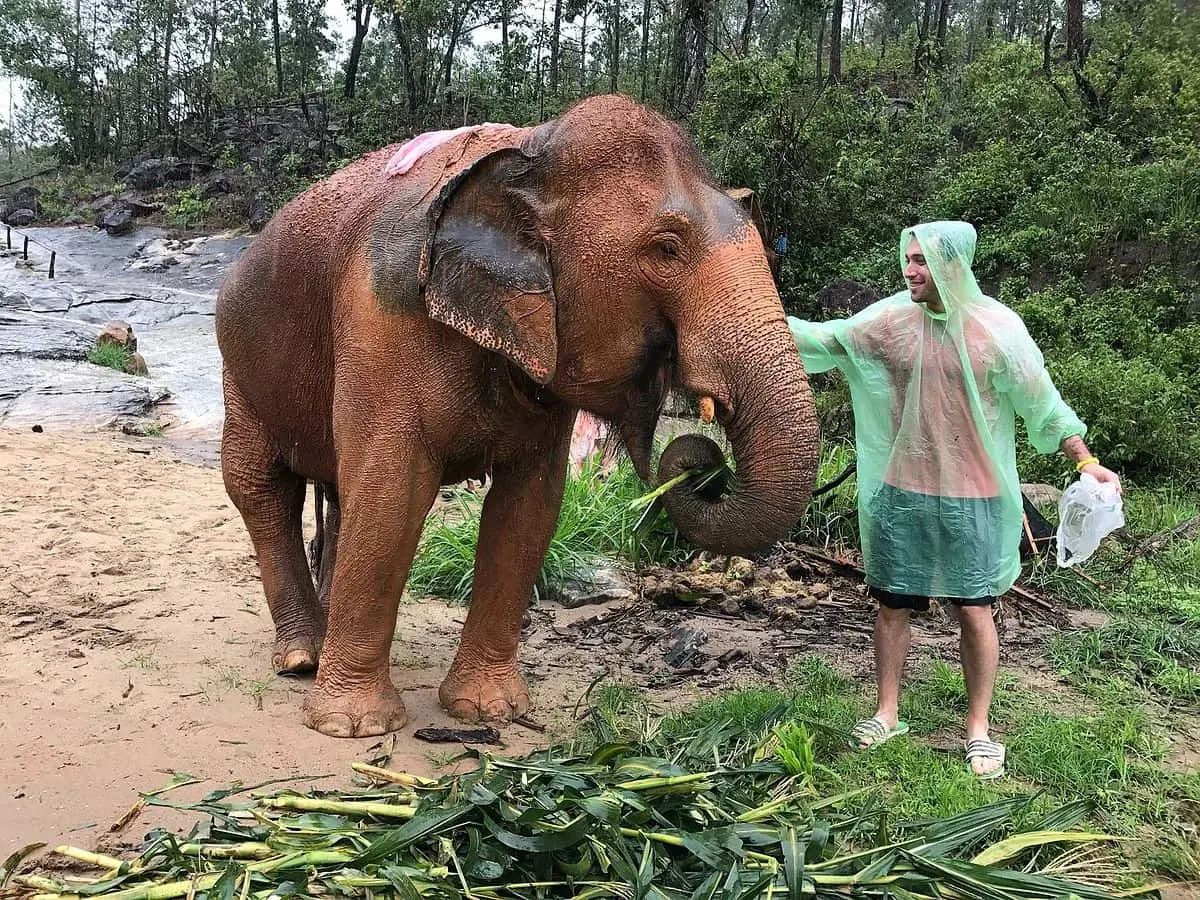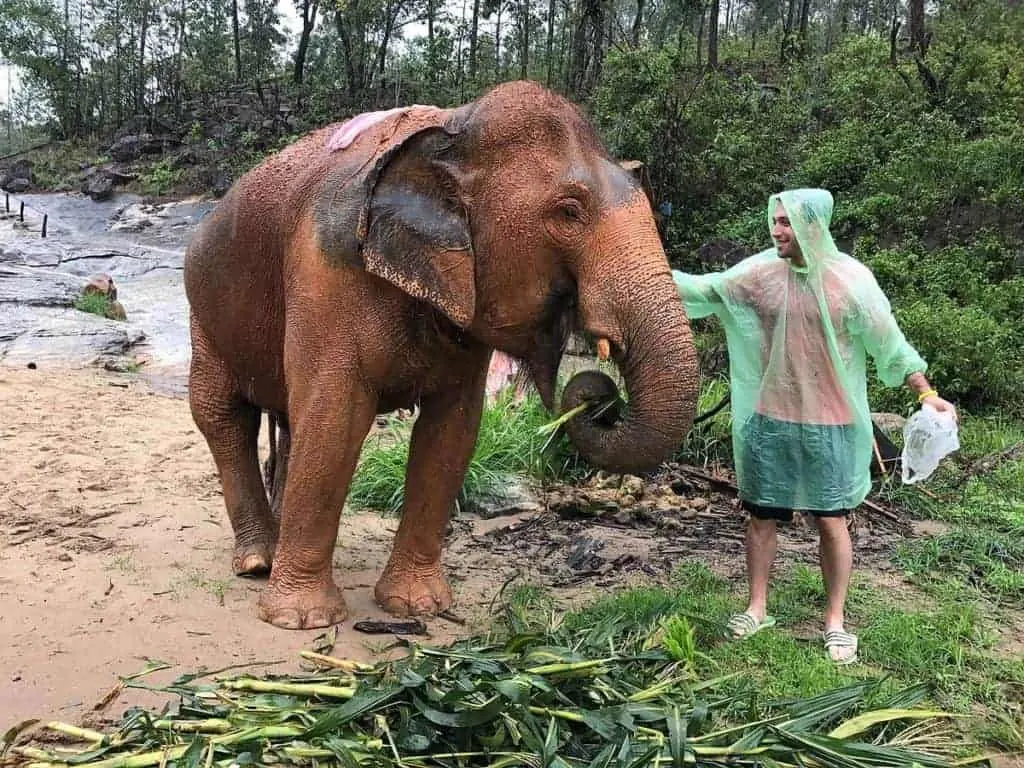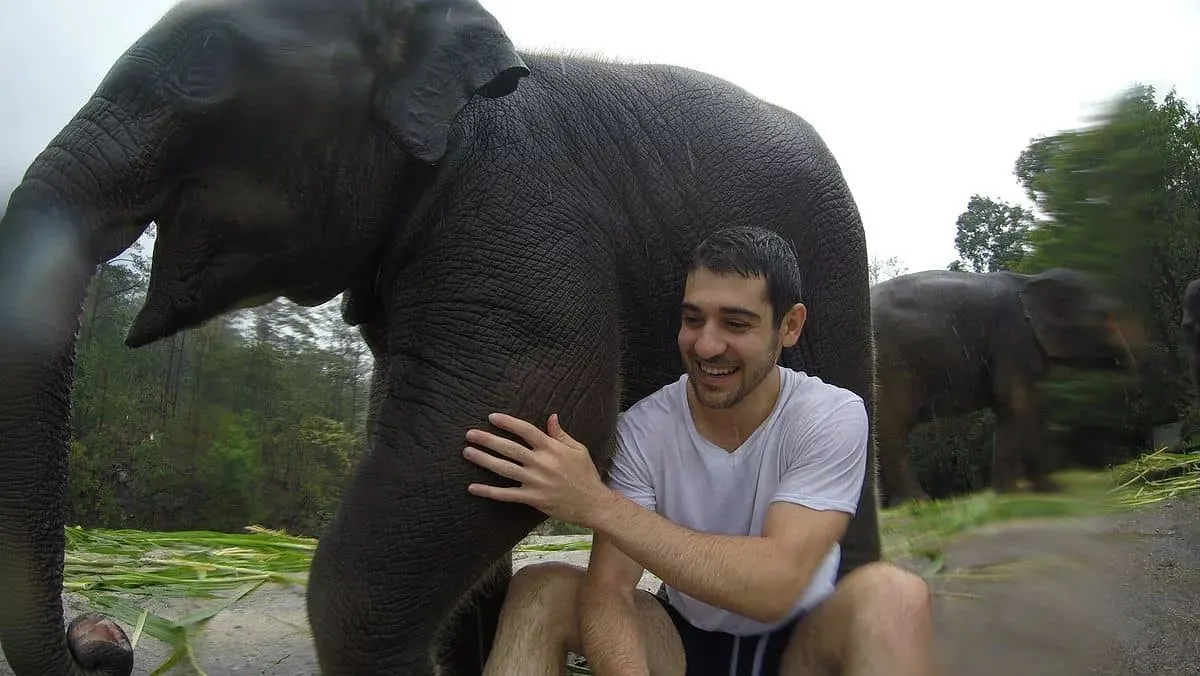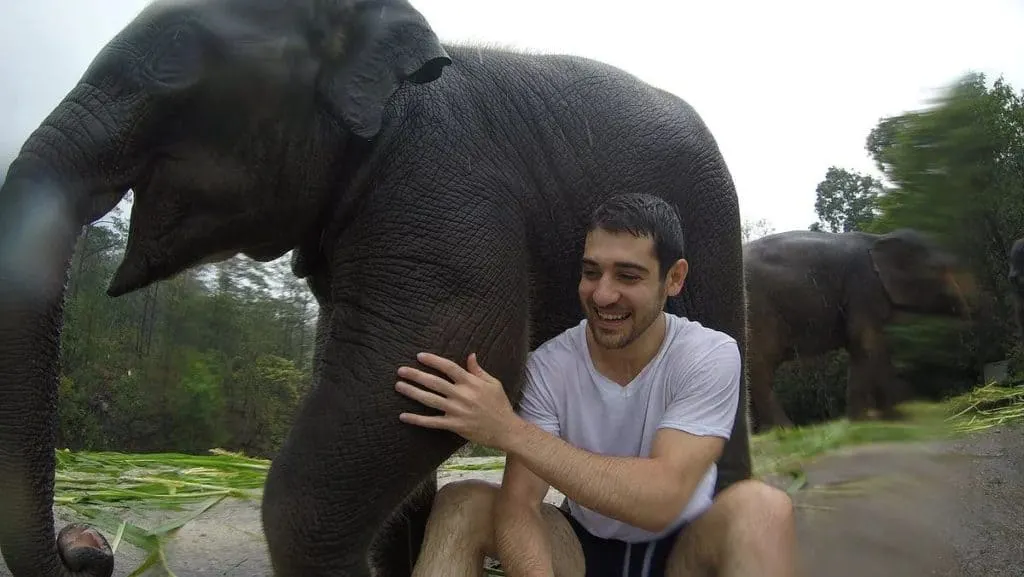 D) Bareback Riding
Once lunch is complete, you will go on to the final portion of the day and that is riding the elephants bareback through the Chiang Mai jungle.
Important note: There is definitely some controversy when it comes to riding elephants. Most of it surrounds the topic of the huge contraption put on top of the elephant that people sit in. Patara only offers the option to ride them bareback which is thought to be a much safer option for the animal.
Understandingly not everyone will be comfortable with even bareback riding. You can opt out of doing so if you choose and just walk alongside your elephant during this time.
The bareback riding will last about 45 minutes as you sit on top of the elephant with the beautiful greenery and scenery all around you. The elephants will be going up a single track, constantly stopping along the way to grab some leaves off the trees to munch on.
After the 45 minute ride is complete the Patara van will pick you up as you say goodbye to your elephants and make your way back to Chiang Mai. A couple hours later and you should be back at your hotel to wash up and relax after an incredible full day experience.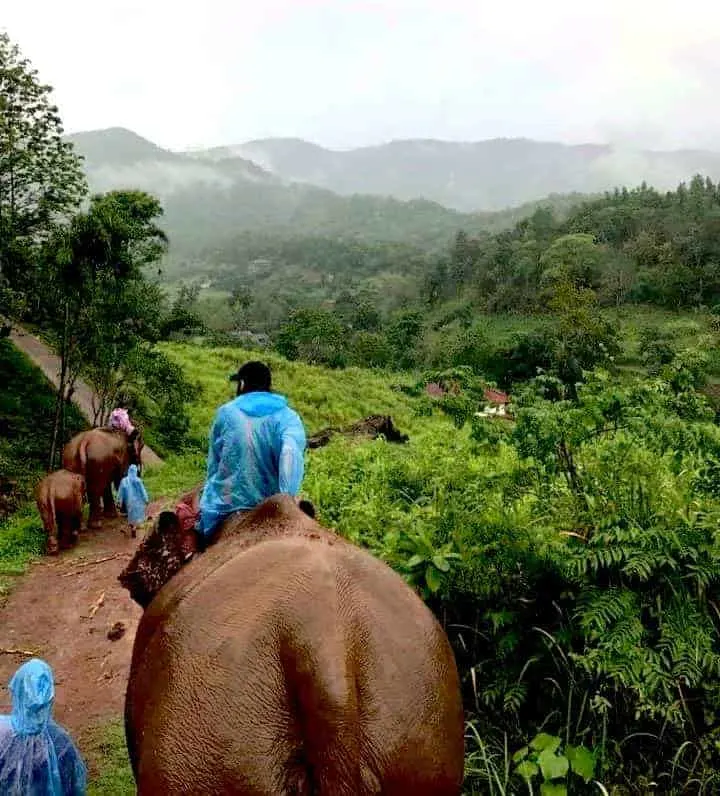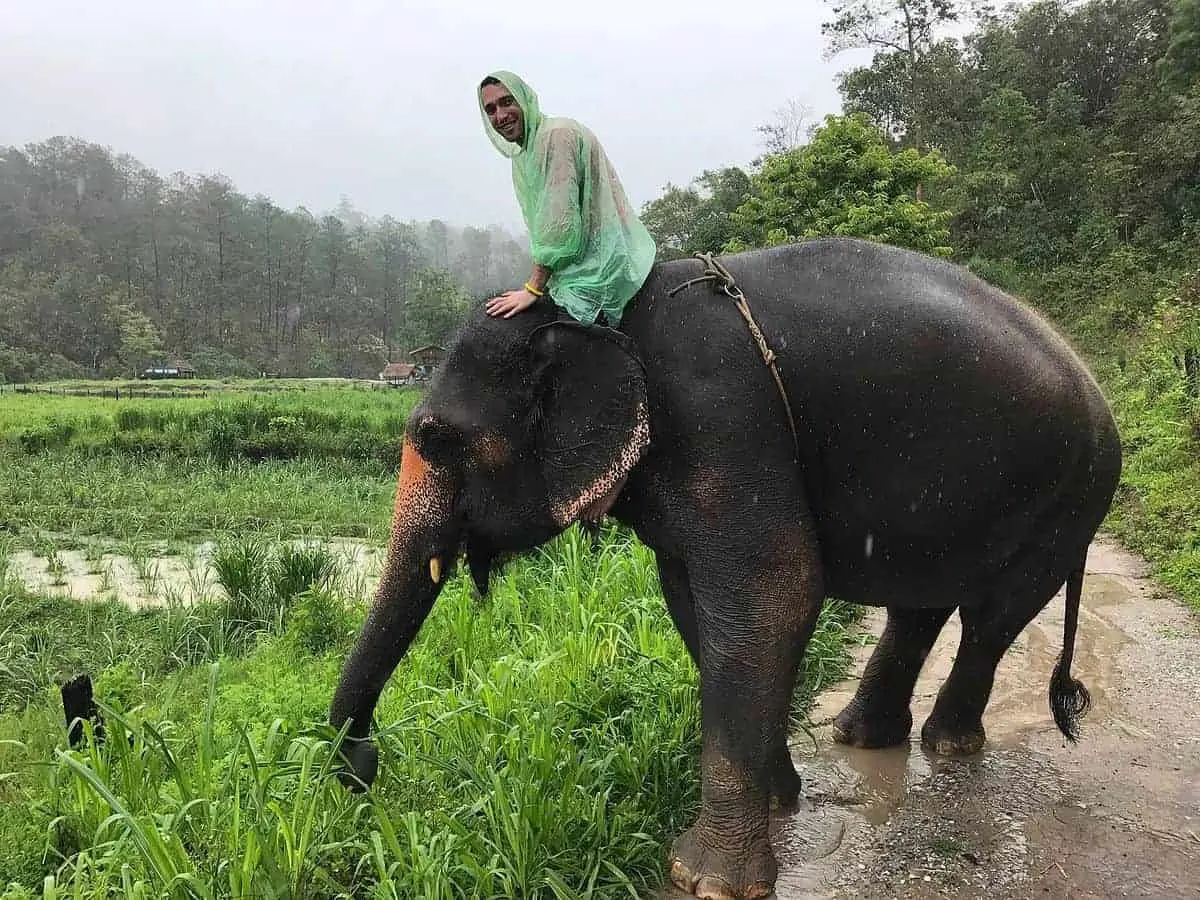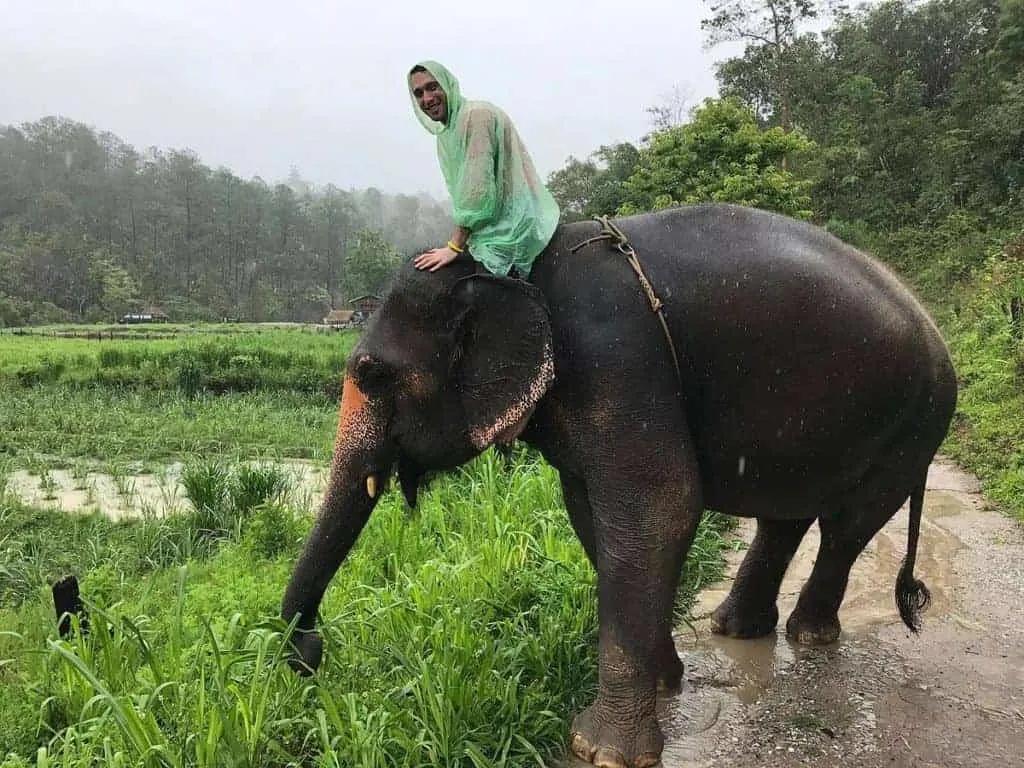 Quick note: This is just one type of itinerary that Patara offers. There are slightly different ones that you might read about, where you begin with riding and end with bathing. Even so, each full day option encompasses the same main activities, but they might just be in a different order.
5) Where to Stay in Chiang Mai
Feel free to browse through some accommodation options in Chiang Mai or choose from some highly rated ones below:
4) Rachamankha
That about wraps up the guide to the Patara Elephant Farm Owner For A Day Program. I hope you can see why this is rated as one of the best elephant sanctuaries in Chiang Mai!
Take a look at our other Thailand itineraries and guides to help out with any other trip planning. If you have any questions about the trip please feel free to comment below!