When I visited Koh Phagnan I wanted the best of both worlds – I wanted to go to the party but I also wanted to relax and explore what else was out there.
My research brought me to the one and only Haad Salad beach on the northwest point of the island. It was the perfect place to unwind and is ideal for those who want to get a bit farther away from the action.
Whether you are visiting during full moon party time or not, this guide will give you all you need to know about Haad Salad and what it offers.
* Affiliate Disclosure: This post may contain affiliate links, which means I may receive a commission if you make a purchase through the links provided, at no additional cost to you. Thanks for supporting the work I put into TripTins!
1) How to Get to Haad Salad
Before getting to Haad Salad, you first need to get to the island of Koh Phangan first. You will most likely be doing so from the nearby island of Koh Samui (which houses the closest airport) or from the island of Koh Tao, a further bit up north.
You can take a look at the latest ferry schedules around the area to best plan your trip.
Insider Tip: note that there are different ferry terminals located on Koh Samui – be aware of this when booking your tickets. These include Bangrak, Maenam, Nathon, and Lipa Noi (the first two would have the shortest routes to Koh Phangan)
Once you have arrived on Koh Phangan you can make your way up to the northwest part of the island to the beach of Haad Salad. To get from the ferry terminal to your hotel, you can either hop in a songtheaw (pickup truck with benches) or have your accommodation come and get you.
The drive should take around 25 minutes as you make your way through the windy roads up north.
2) Why Haad Salad?
Haad Salad (translated to Pirate Beach) can be the perfect destination for all travelers looking for a quiet place to relax and enjoy the island life. The reason I chose it was to get away from the hectic Haad Rin scene before and after full moon party time.
Other people choose it solely because it is a beautiful beach and just want to stay somewhere that is not as touristy and loud. I just loved the idea to wake up, open the door of my beachside villa, and be right on an incredible beach overlooking the ocean.
Are you looking for snorkeling? Beachside massages? Tree swings? Sunsets? Well Haad Salad has all of it and more!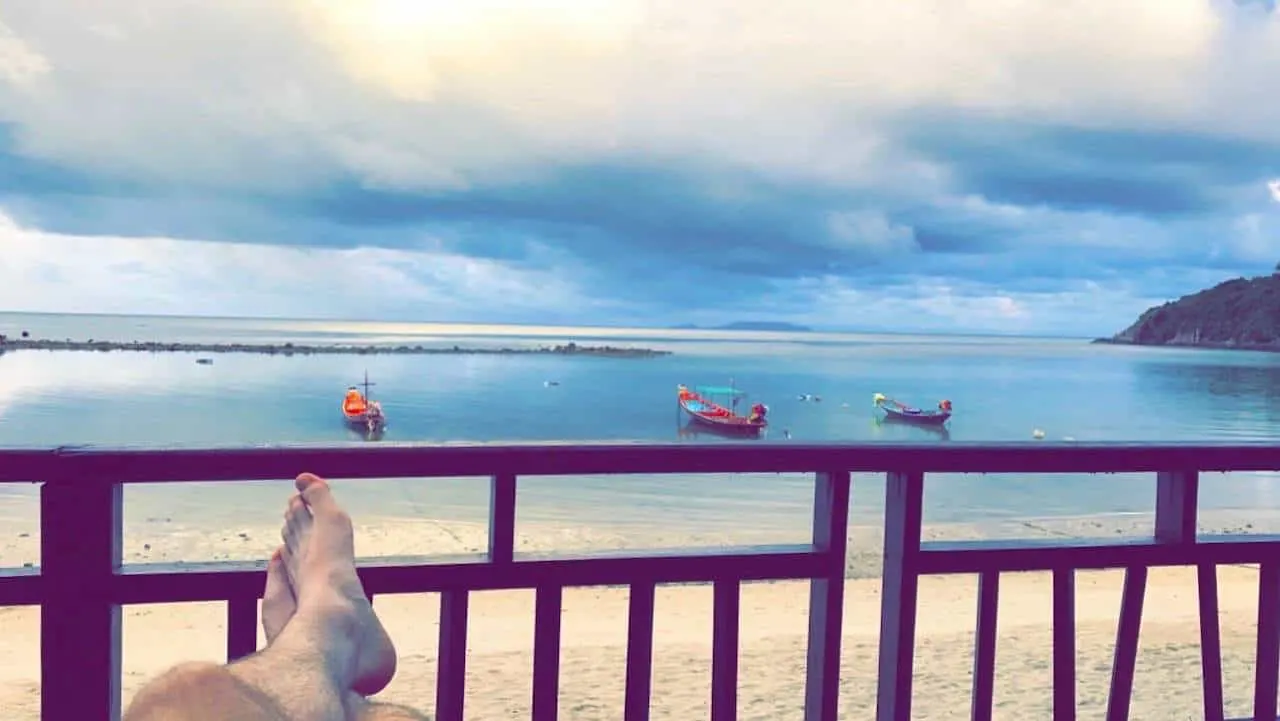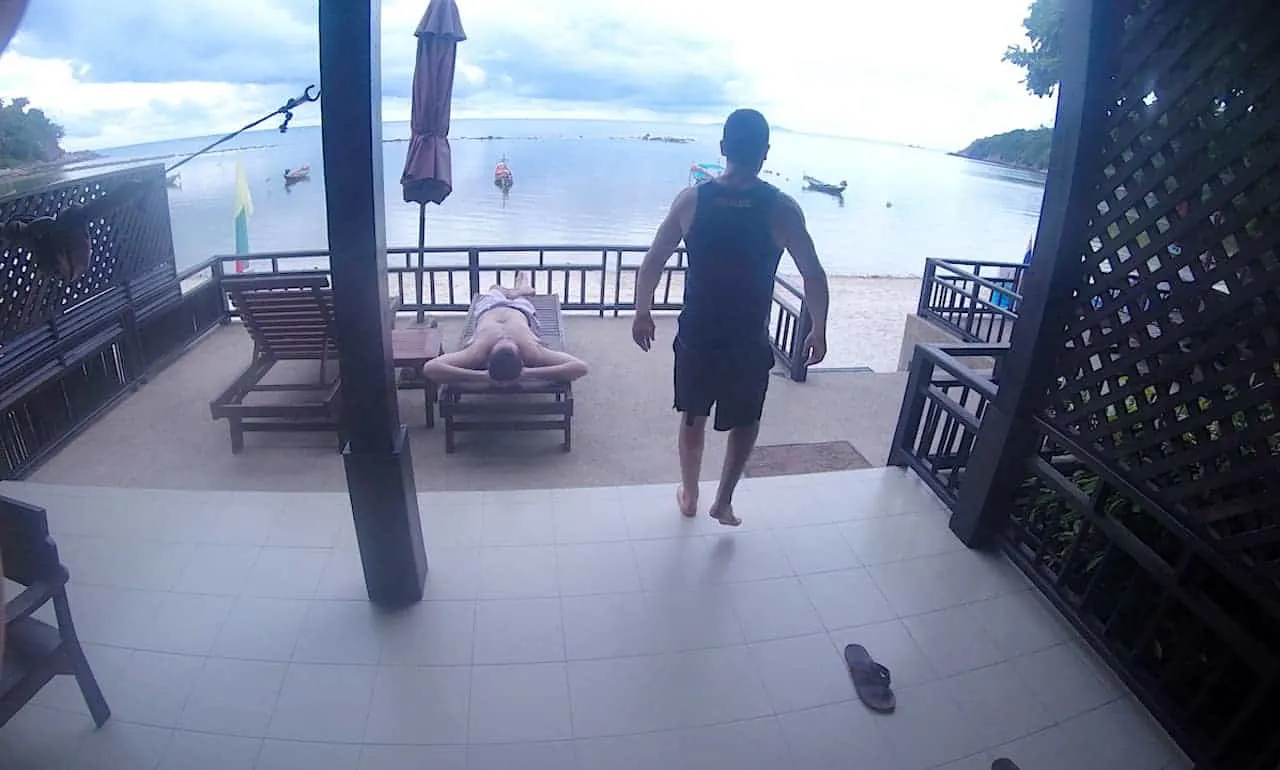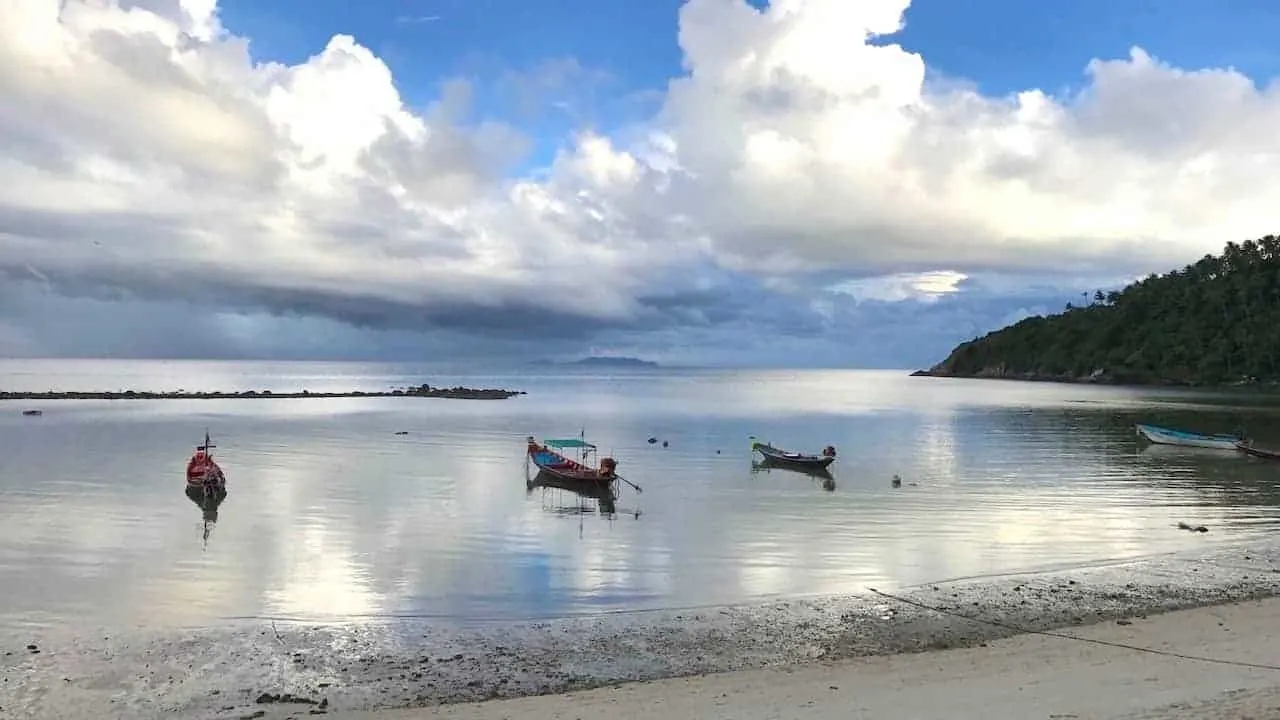 While I did love staying in Haad Salad (I was there for a day before and after the full moon party), it did come with a couple drawbacks. There is not much of a town around it so you will need to rely on hotel restaurants for food.
Not that there is anything wrong with that but you will not get that Thai town island feel. Since there is not much of a town, you also will not find bars and nightlife options.
The area is really guided towards the low key vibe. The second downside would just be the distance to Haad Rin if you are interested in heading there (for the full moon party or just to have dinner/go out).
It takes a good 45 minutes to reach Haad Rin and you will need to arrange transport with your hotel.
So while I thoroughly enjoyed staying there, it might not be for everyone if you are constantly looking for more of a nightlife and lively town center. On the other hand, if you are just trying to get away from it all, Haad Salad is perfect.
Also, even if you do not want to stay on Haad Salad, you should still add it to your Koh Phangan bucket list and visit for a few hours during your time on the island.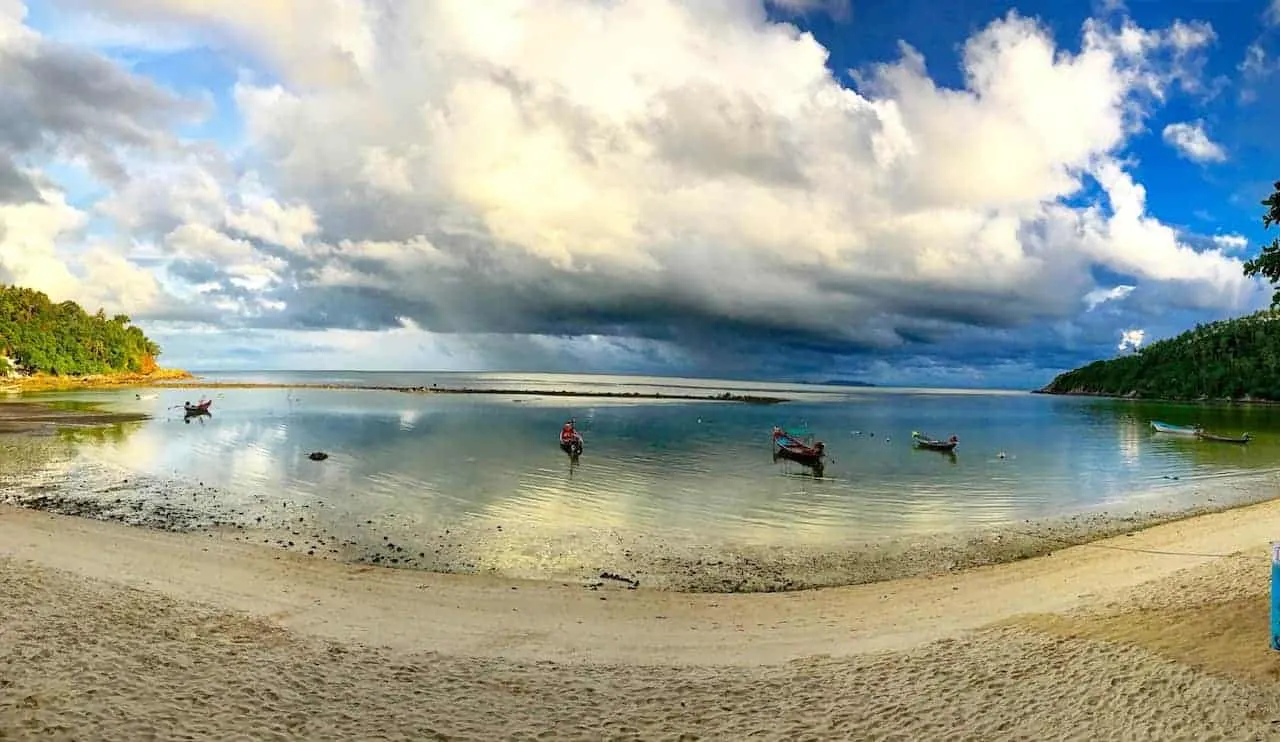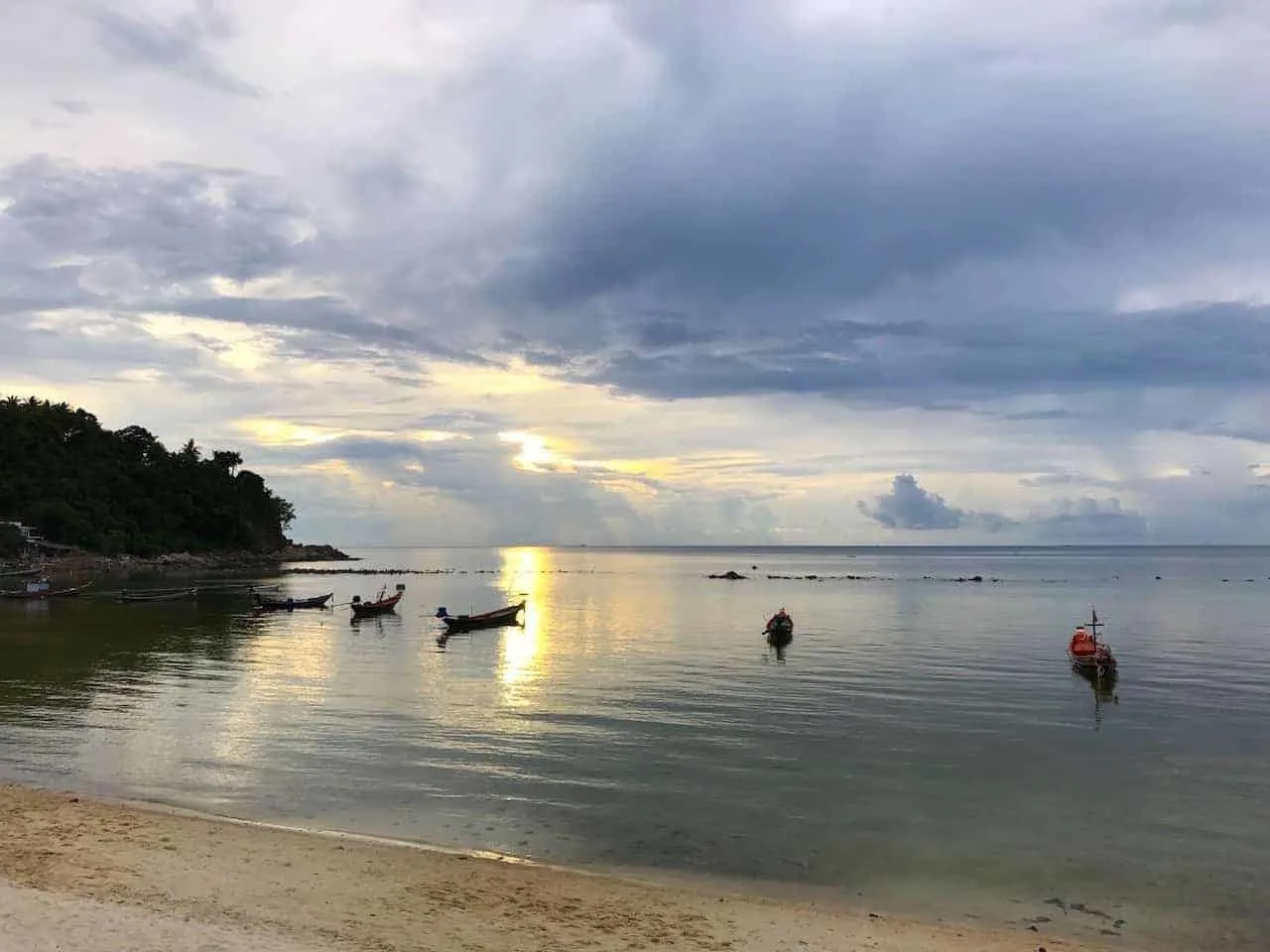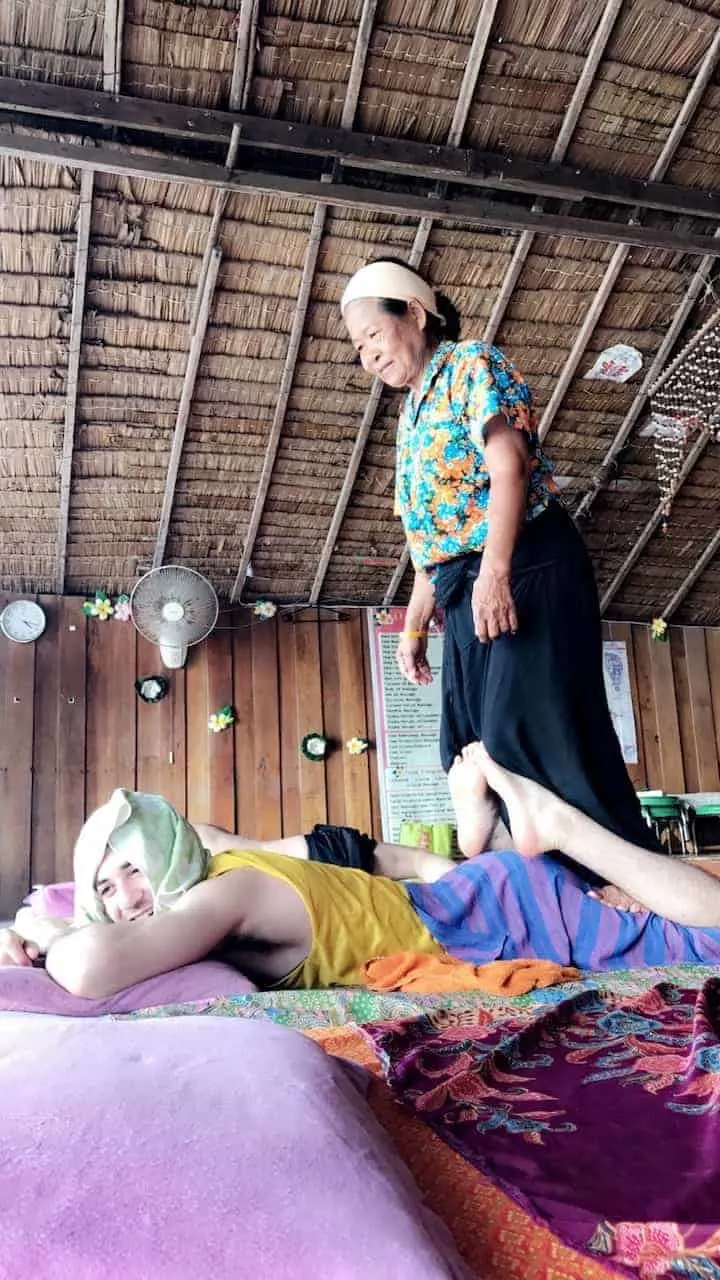 3) What is Nearby Haad Salad
While Haad Salad is great, you do not need to spend 100% of your time on the beach itself. Nearby you can find some great relaxing spots to spend a few hours here and there.
Snorkel at Koh Ma
Right around the corner from Haad Salad you can find Koh Ma. Hop on one of the longtail boats nearby and for $15 or so you can get driven to some great snorkeling spots, where you can explore the underwater world.
Many of the boats will already have snorkeling equipment included so no need to worry about that either.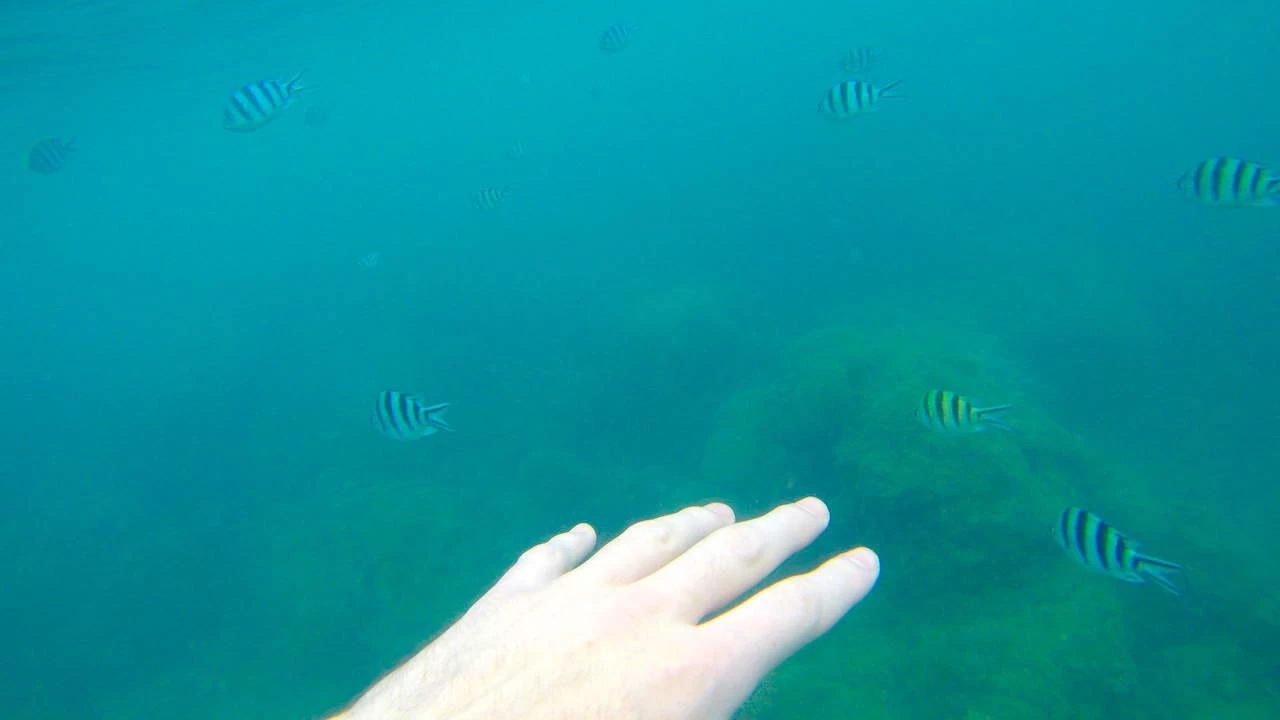 Secret Beach
A quick 10 minute drive south from Haad Salad you will find Koh Phangan's Secret Beach. It is always great to see some of the other quiet beaches of Koh Phangan's north and this one is a perfect option.
Bottle Beach
Considered by many the top beach of Koh Phangan, Bottle Beach is another option to spend some time at. While driving there would just be too long due to the layout of roads on the island, you rather can opt for a long tail boat ride from Haad Salad to Bottle Beach.
Chaloklum
If you want to grab some lunch or dinner away from Haad Salad, the closest main town would be that of Chaloklum. Although pretty small in size, it does offer some more restaurant options to choose from to change things up a bit.
Hike Khao Ra
If you want to get a bit active on the island then why not try and tackle Koh Phangan's highest peak – Khao Ra.
At 627 meters tall, Khao Ra makes for a great activity to take part of. The 3-4 round trip hike begins in the center of the island, a 15 minute drive from Haad Salad.
If this does seem like something you want to take part of then take a look at the Hiking Khao Ra Guide I have up on the site.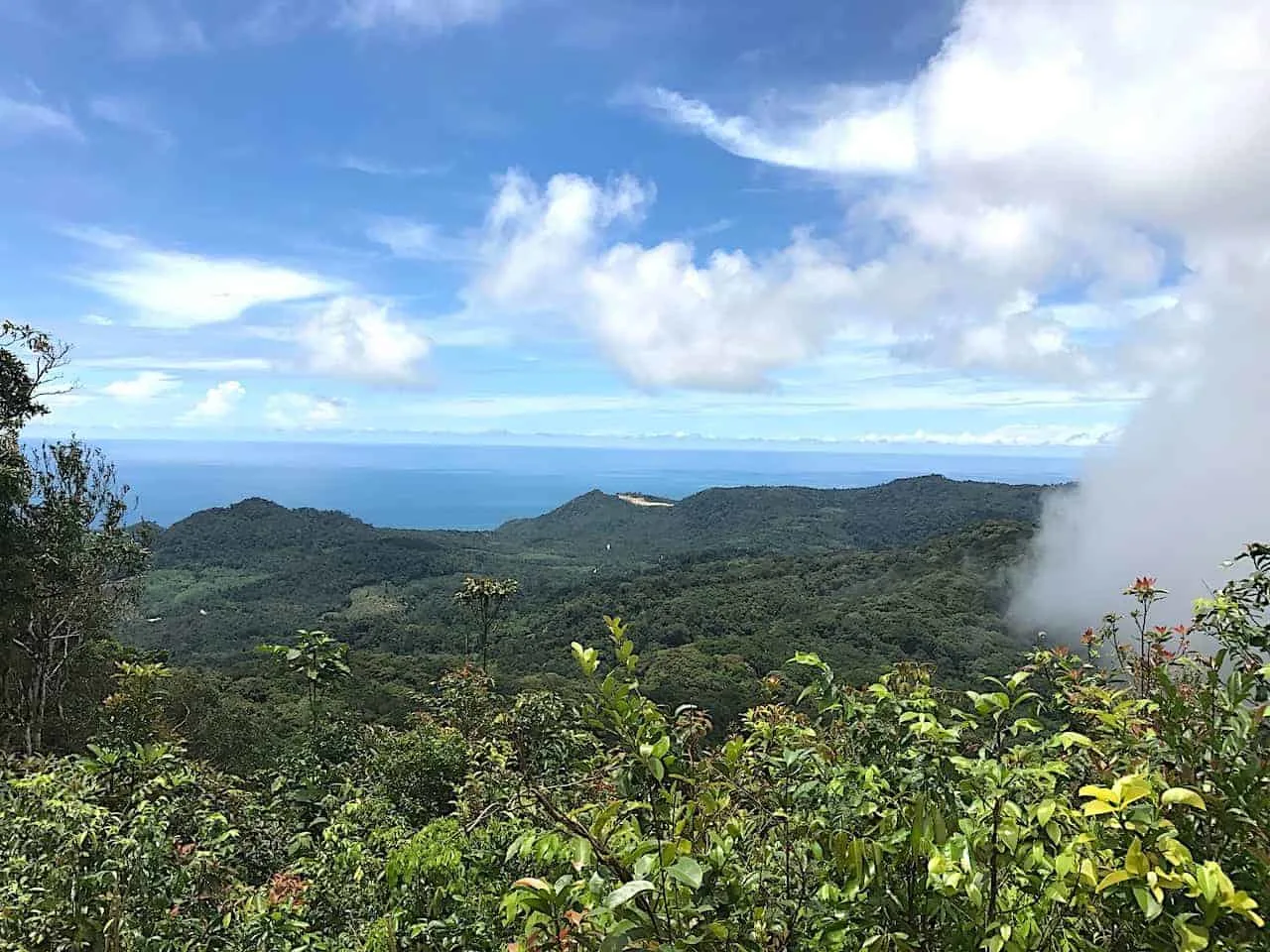 4) Where to Stay
Haad Salad has its fair share of accommodation options to choose from all along the beach and further up into the surrounding mountainside. For my stay I chose Salad Hut, which was all around a great option.
It was right on the beach with a full service restaurant. They had a pool table in the main outdoor area alongside a great lounge section. Whether it was transportation or laundry, they were able to help out with it all.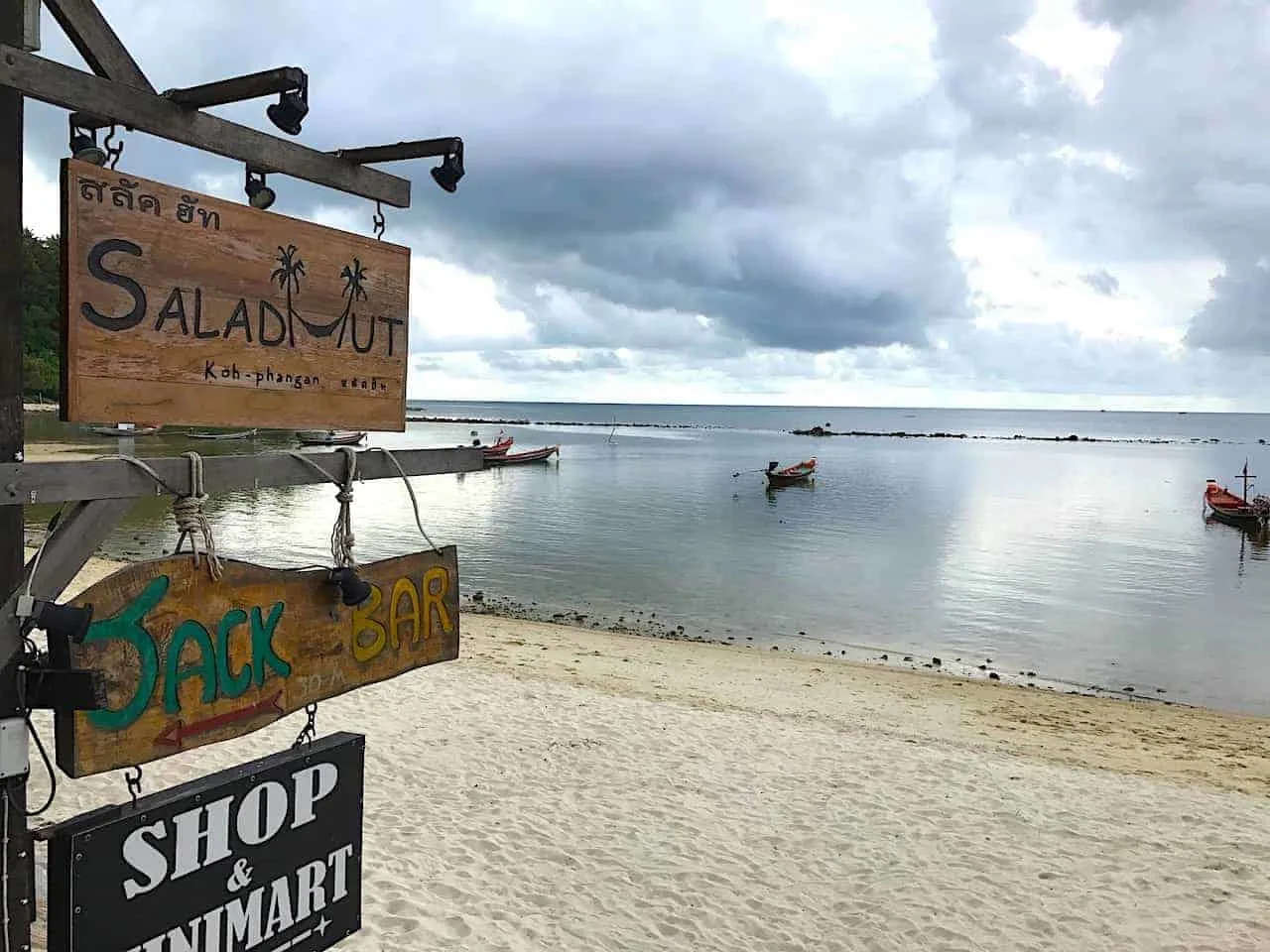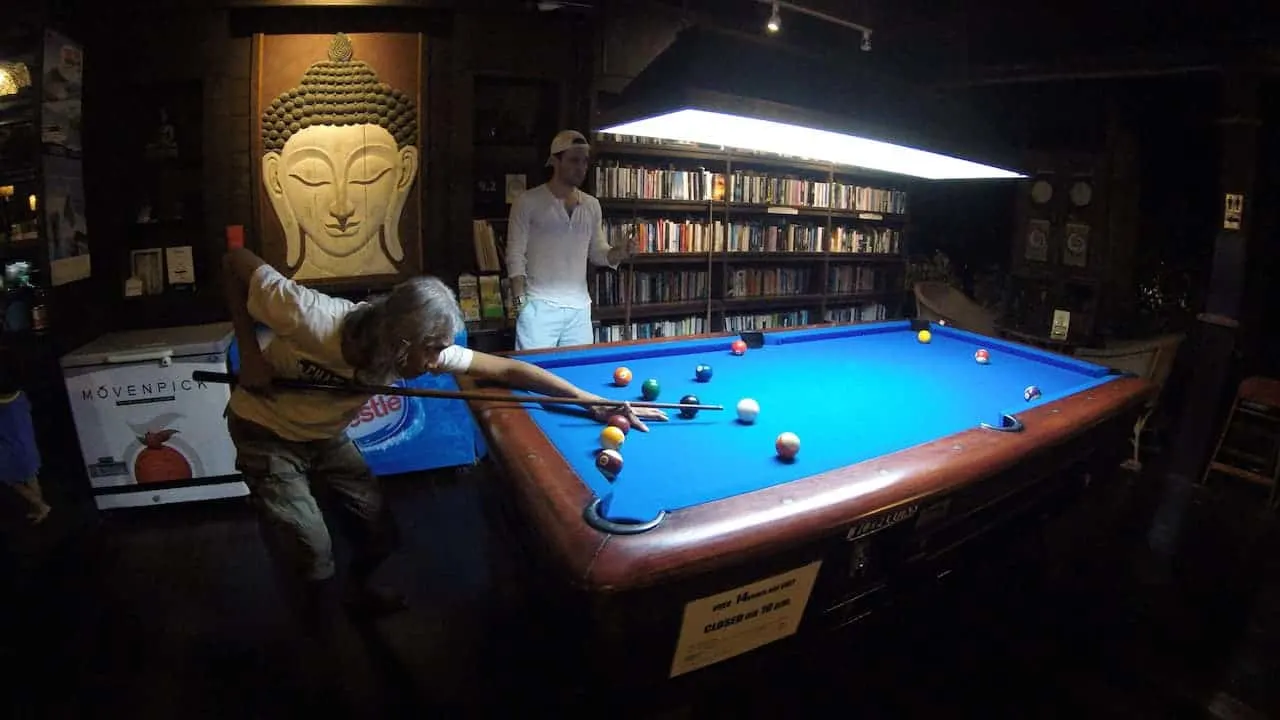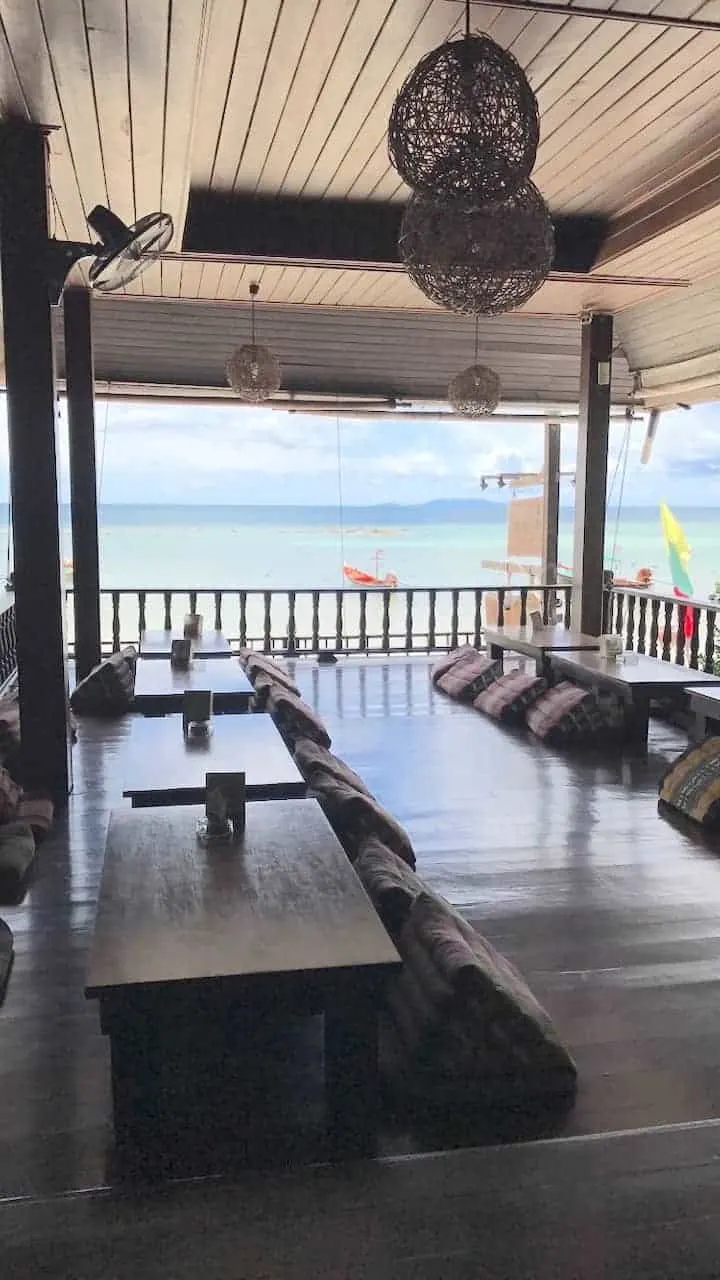 A few other highly rated options that I was also looking into when deciding where to stay included:
And if you decide to stay closer to Haad Rin and make the day trip up to Haad Salad take a look at these:
2) The Coast Resort – Koh Phangan
So if you are just trying to get away from it all and get some real relaxing in on Koh Phangan, Haad Salad beach should definitely be a consideration for you. If you want to learn more about Thailand in general, check out the itineraries and guides I have up on the site.