When it comes to traveling around Southeast Asia, it does not get much better than a trip to Thailand.
The country is filled with so much diversity for its visitors. Whether that is exploring the capital of Bangkok, checking out the jungles of Chiang Mai, or spending time on the sand at some islands, Thailand has it all and more.
This Thailand 2 week itinerary is perfect for those first time visitors. It will take you along to some of the top spots and give you a great overview of what the country is all about.
Read on to learn more about the Thailand itinerary and how to prepare for an incredible two weeks in the country.
* Affiliate Disclosure: This post may contain affiliate links, which means I may receive a commission if you make a purchase through the links provided, at no additional cost to you. Thanks for supporting the work I put into TripTins!
1) Thailand Itinerary Overview
To start, I did want to give a breakdown of what this 2 week Thailand itinerary will look like.
Days 1 & 2: Bangkok
Days 3 – 9: Thai Islands
Days 10 – 13: Chiang Mai
Day 14: Bangkok
Now, many people who travel to Thailand ask themselves which islands to go to?
On one side you have the eastern islands such as Koh Samui, Koh Phangan, & Koh Tao. On the western side you have places like Phuket, Krabi, Koh Lanta and Koh Phi Phi.
To better help you decide, I have included two island sections: one that focuses on the eastern islands and one that focuses on the western islands.
Depending on your preference, you can pick which ones are best for you!
Island Note: you can head to both island areas during your trip. However, you will just not have time to visit too many different spots on either side.
Full Moon Party Note: if you are interested in heading to the Full Moon Party on Koh Phangan, I have set up the itinerary so that it aligns with day 4 of the trip (if going to the eastern islands of course).
Thailand Tips: before getting started, feel free to check out some Thailand helpful tips to get you prepared for your trip.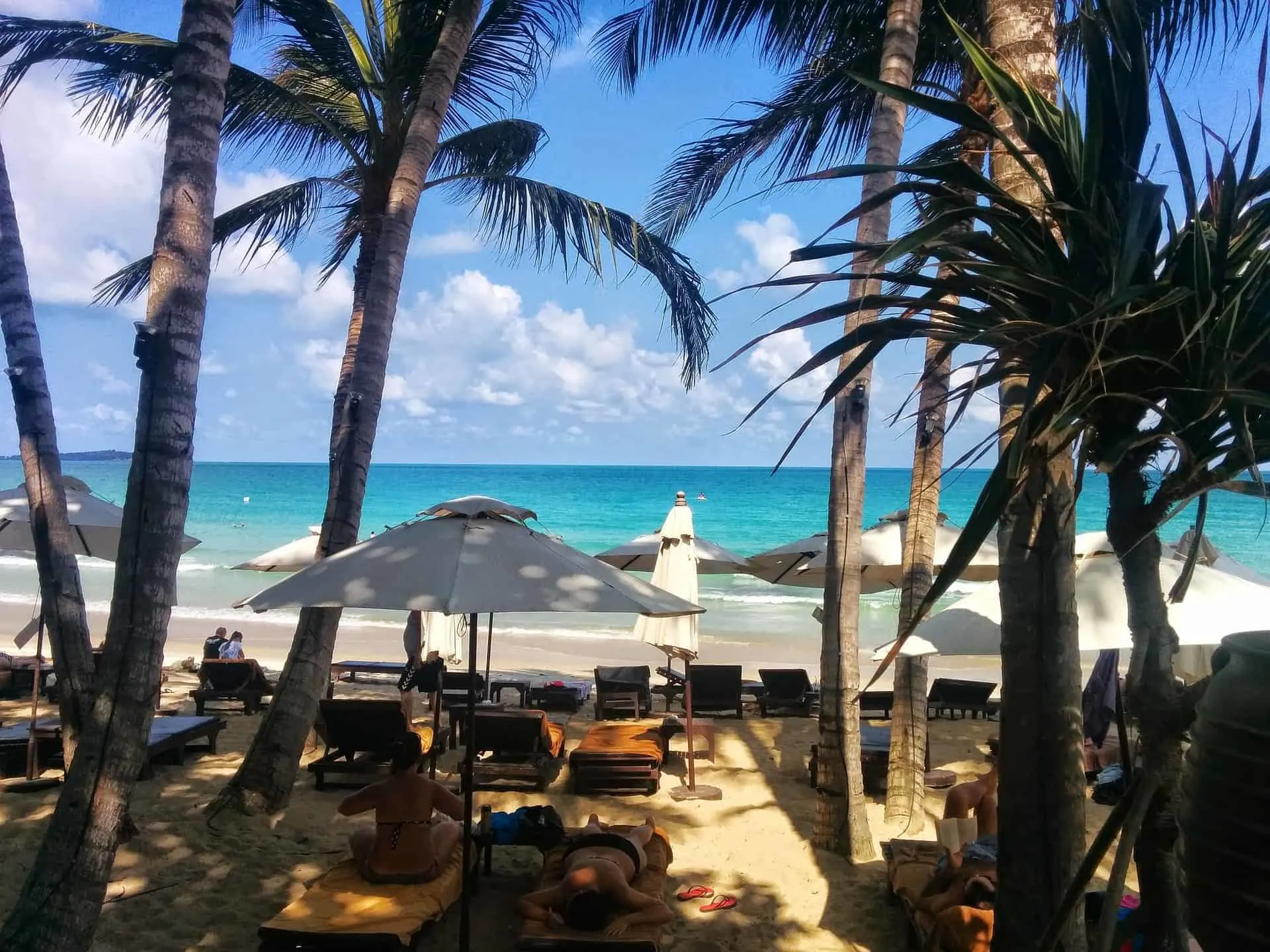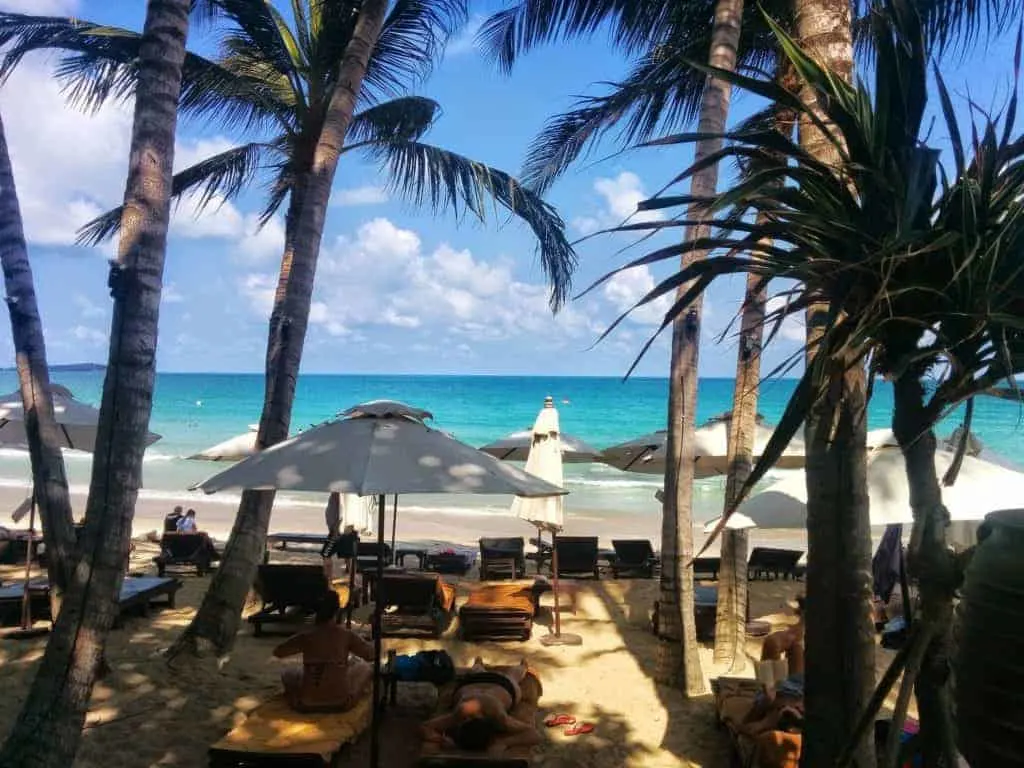 2) Thailand 2 Week Itinerary Map View
Take a look at the map below which shows you where each city that is part of this Thailand 2 week itinerary is located throughout the country.
You will start the journey in the center of the country in Bangkok before heading to the islands down south (eastern islands in red and western islands in purple), flying up north to Chiang Mai and finishing back in Bangkok.
3) Day by Day Breakdown
To give you a more high level view of what to expect during this two week trip to Thailand, below are some summaries for each day of the trip.
These summaries represent the itinerary with the eastern islands (Koh Samui, Koh Phangan, and Koh Tao). Don't worry though – I will also be touching on the western islands later on.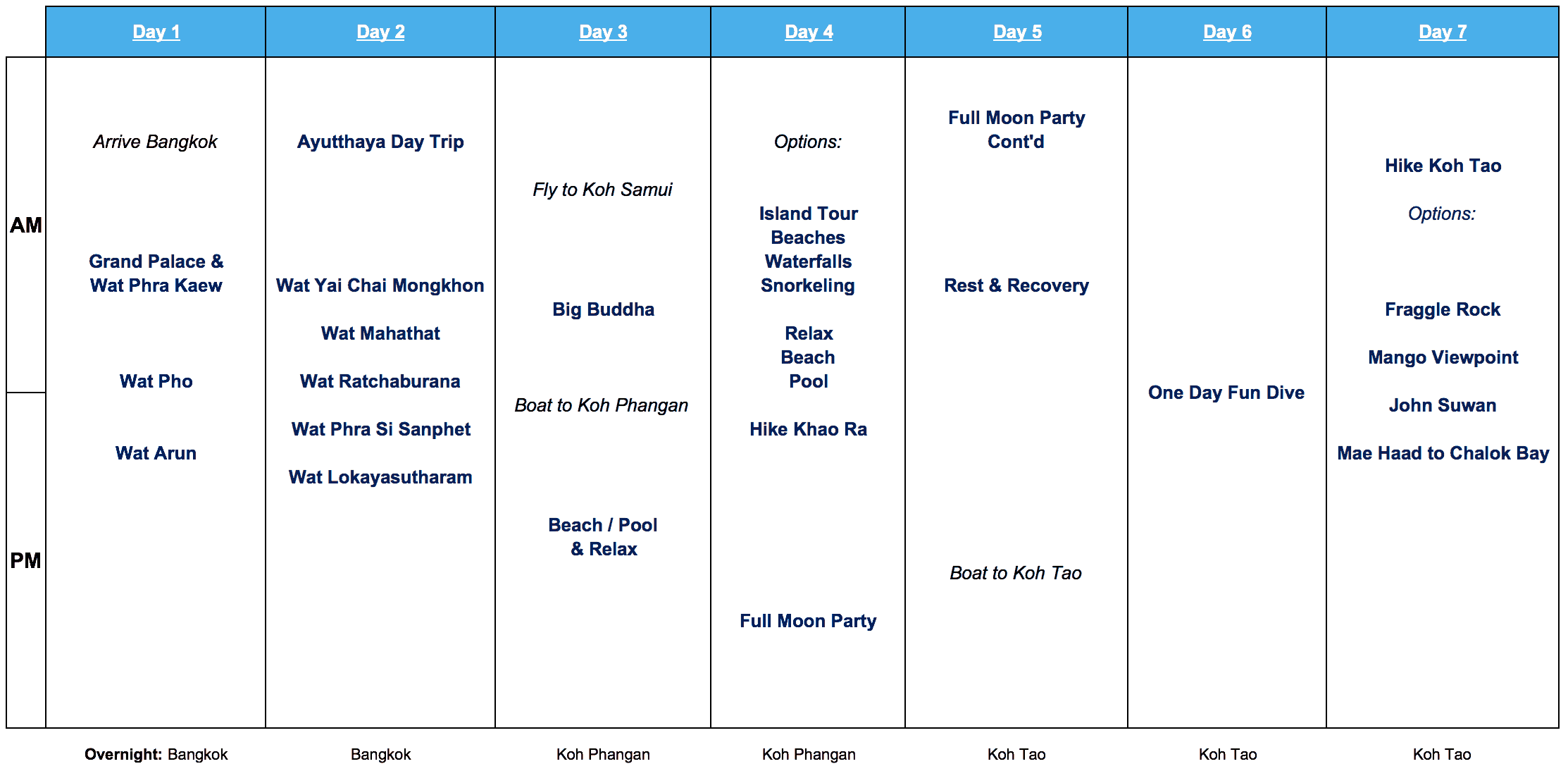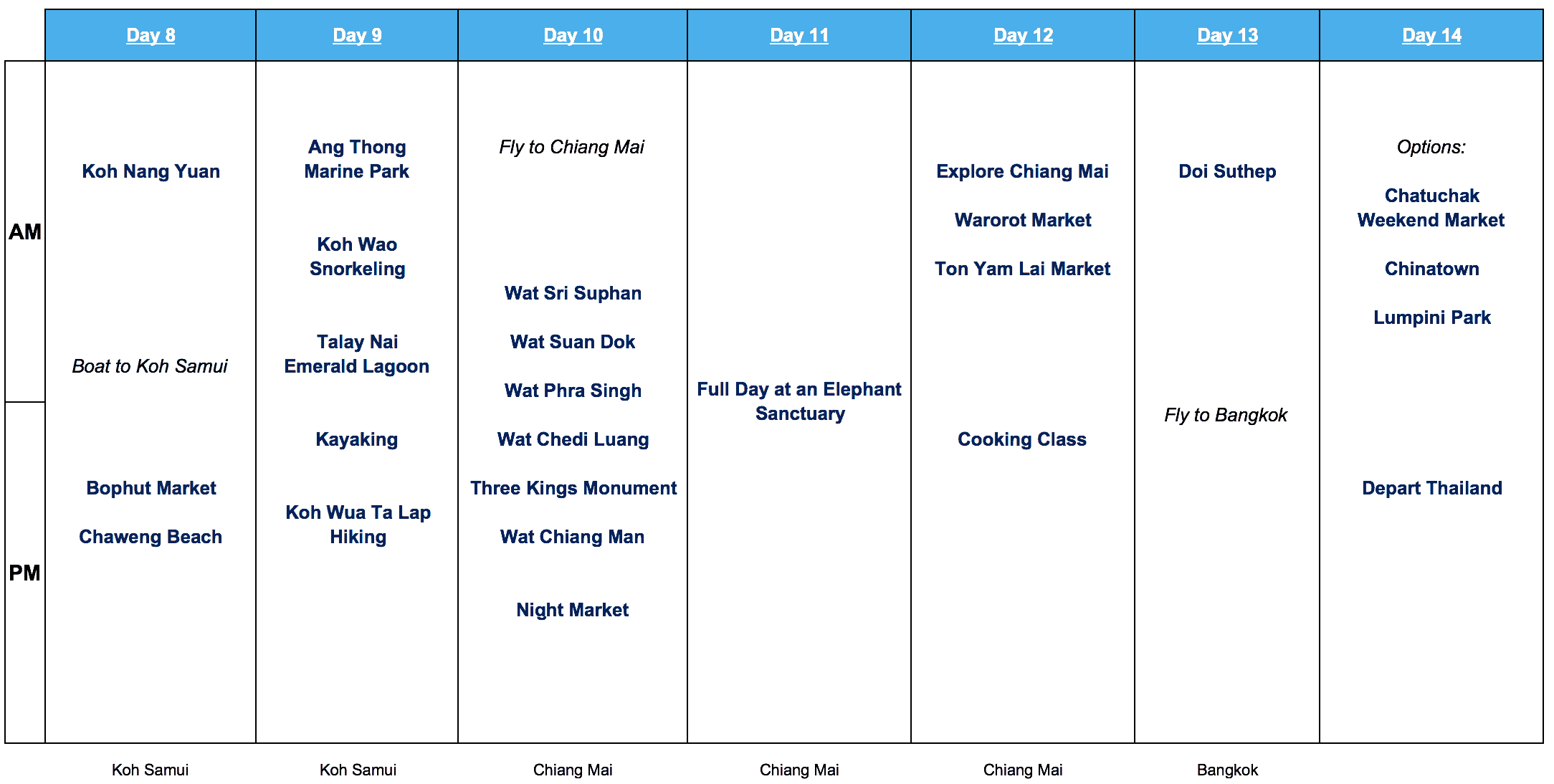 4) 2 Week Thailand Itinerary
While the summaries should give you a great sense of how the overall itinerary will look, let's now get into the various activities & attractions on a day to day basis.
Depending on your travel plans, you may arrive the night prior or early on day 1. After a long journey of traveling you will arrive in Bangkok – the capital city of Thailand.
Day 1 – Bangkok
When it comes to Bangkok, you will find hectic streets, lively nightlife, bustling markets, and of course some historic temples.
The Grand Palace and Wat Phra Kaew
To start off your day, you can head to the Grand Palace & Wat Phra Kaew (housed within the same complex).
You can travel there by taxi/tuk tuk or by foot depending on where you are staying within the city.
​The Grand Palace complex is full of very detailed, ornate architecture. You will come across plenty of gold coated statues, pagodas and shrines throughout.
The multi colored murals and artwork will show why it is the number one most visited attraction in Bangkok.
As you continue your way around the Grand Palace you will then head towards Wat Phra Kaew also known as the Temple of the Emerald Buddha. This is where one of the most sacred images of Buddha in all of Thailand is held.
Expect to spend around a couple hours within the Grand Palace & Wat Phra Kaew complex as you get your first taste of Bangkok.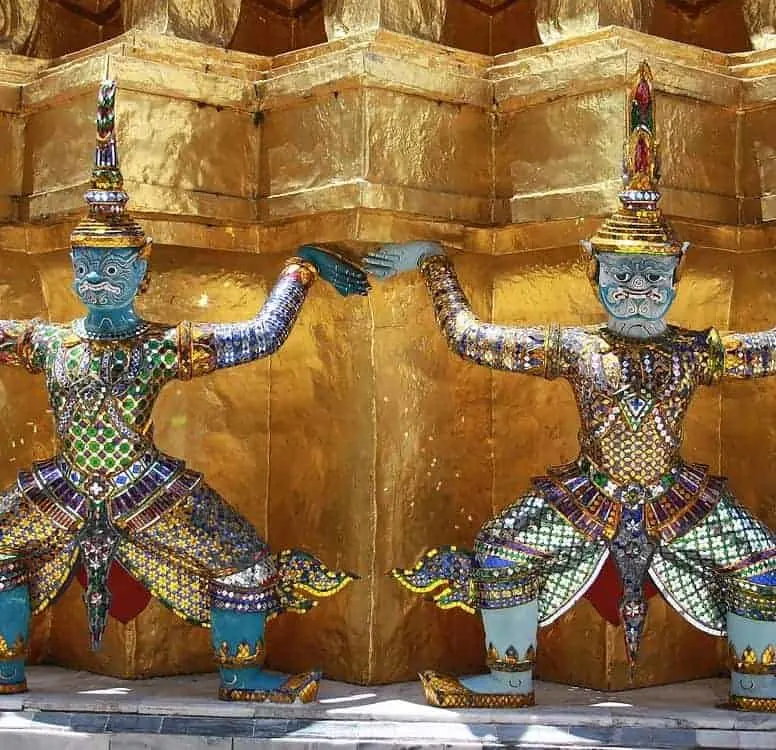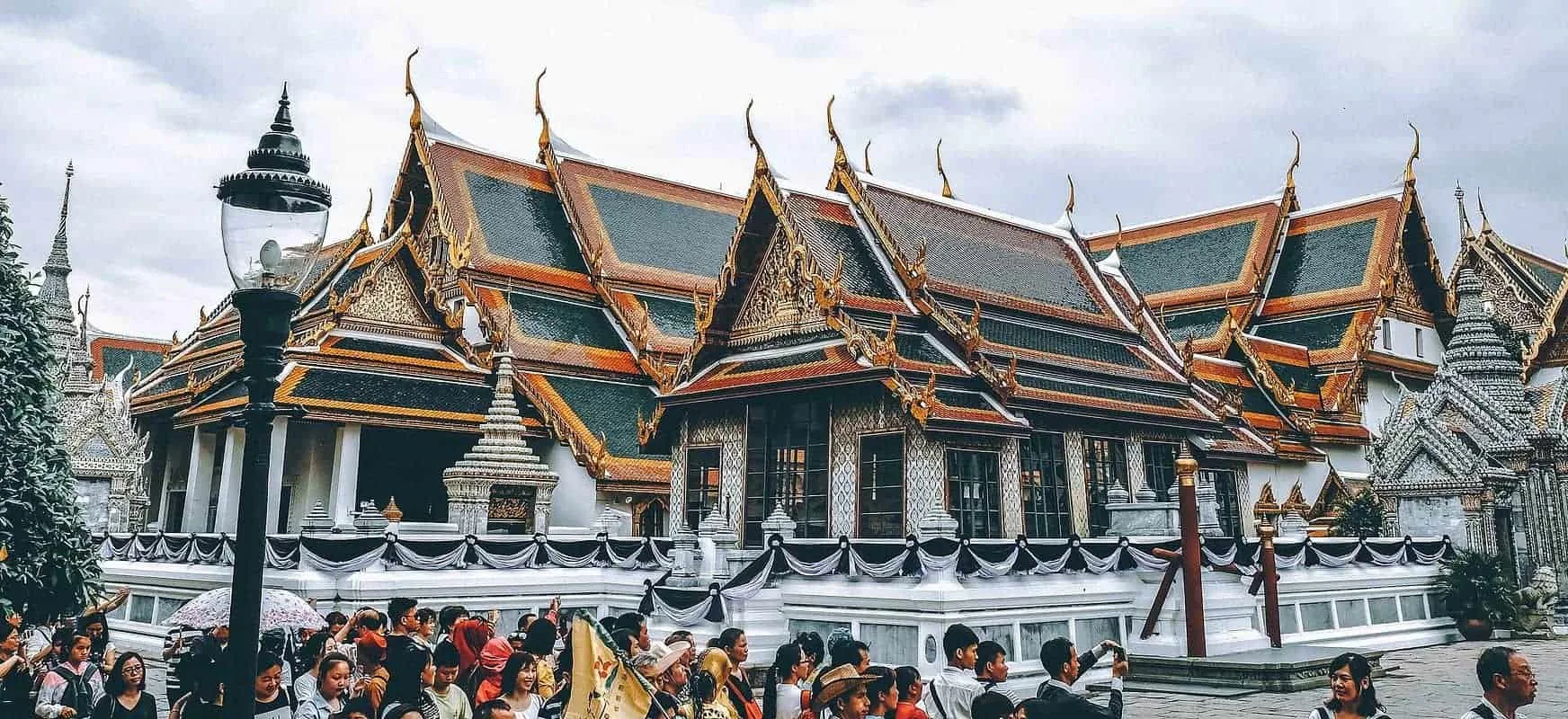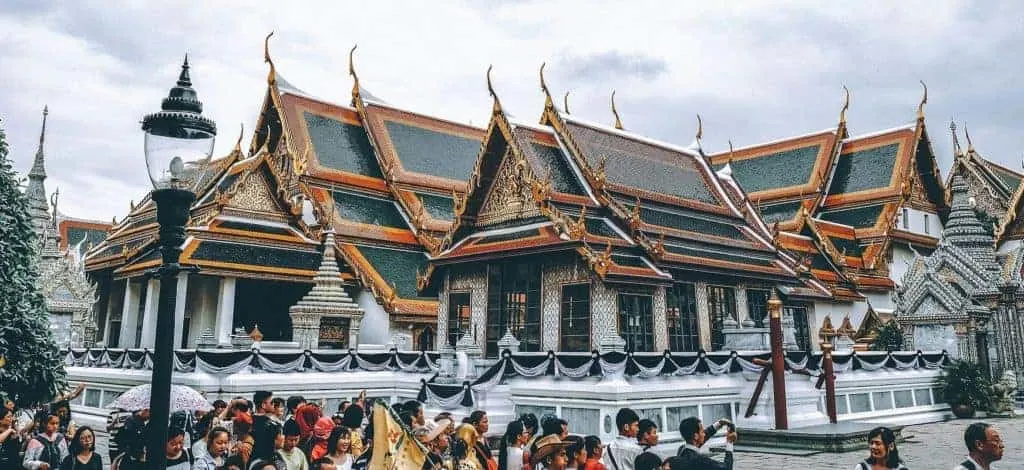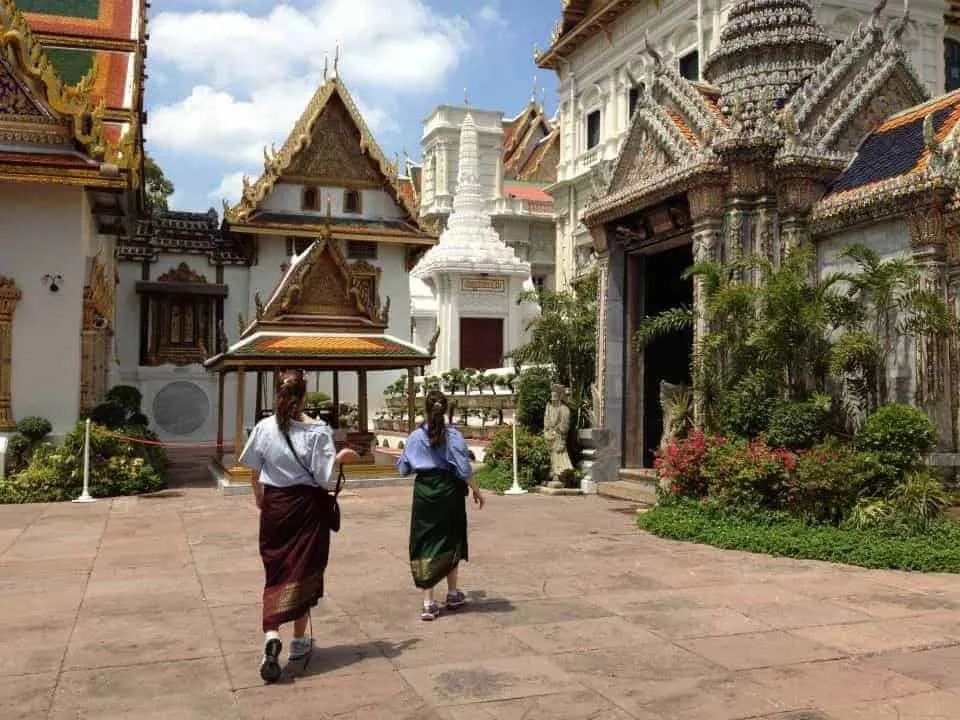 Wat Pho
Once you are finished up at the Grand Palace, take the short walk to Wat Pho – the Temple of the Reclining Buddha. Here you will come across one of the largest buddhas in the world.
This buddha is laying on its side and it comes in at 150 feet long!
As you walk alongside the Buddha you can purchase a bucket of coins which can be put in the 108 small tins that are laid out across from the room.
These 108 tins represent the "108 positive actions and symbols that helped lead Buddha to perfection".
In addition to the buddha itself, there is a wider complex to visit too. Be sure to take some time to walk around the complex, which houses hundreds of more Buddhas and ornate pieces of architecture.
​If you would like there is also a massage school located on the grounds, where you can relax and get either a foot or Thai massage before heading out.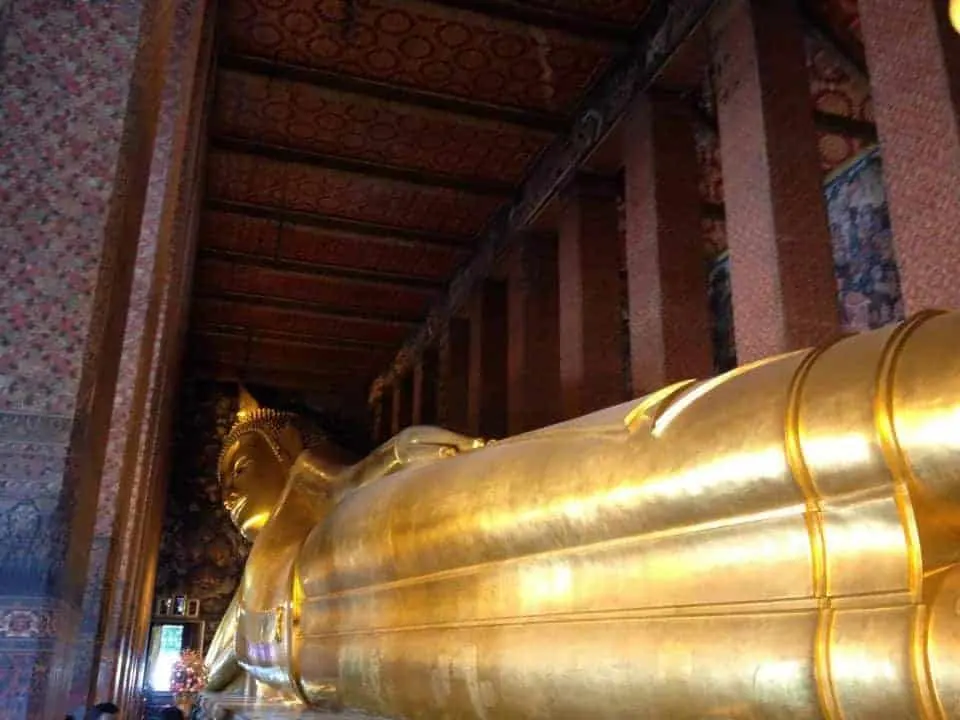 Wat Arun
After visiting a couple of Bangkok's major temples, you can then make the quick journey across the river by boat.
On the other side of the river is Wat Arun – The Temple of Dawn.
Before you head across the river though, feel free to walk around the riverfront passing by small shops and fruit stalls. There are some great restaurants on the river overlooking Wat Arun if you want to grab a snack or lunch.
Once ready to cross the river just hop on a quick ferry that will take you right up next to this temple. When you reach the temple you will be able to climb up to the top to enjoy the view.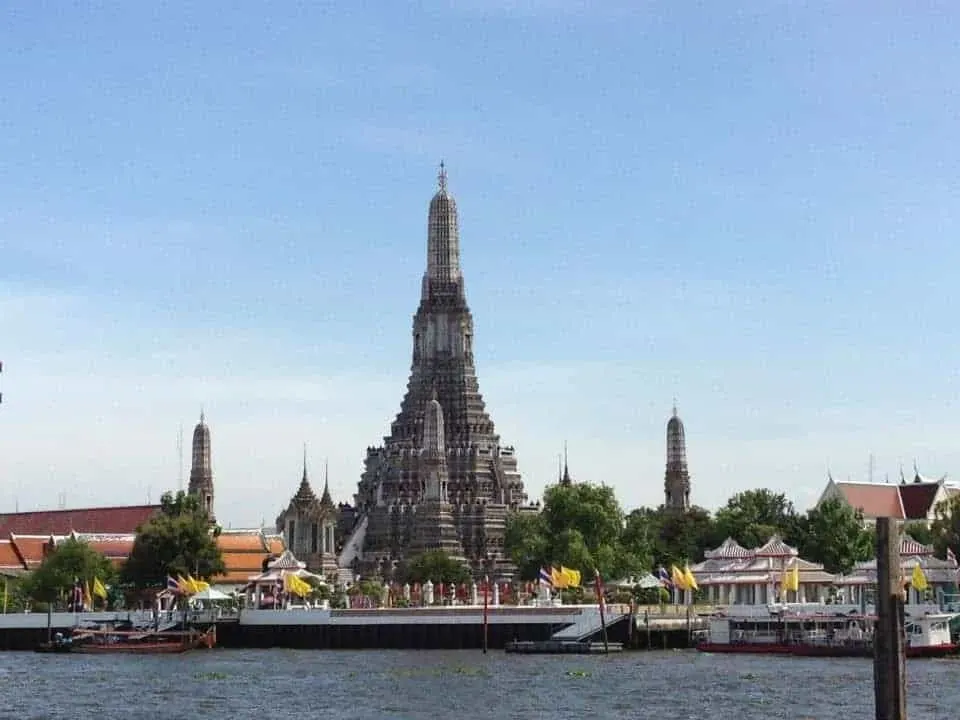 ​Once all finished up with the day portion, you can take advantage of some of the great nightlife options that Bangkok has to offer such as Khao San Road, Soi Cowboy, Patpong, Sky Bar, among others.​
» For an in depth guide to the city check out the Best Things To Do in Bangkok.
Bangkok Hotels (Nights 1 & 2)
There are so many different areas and hotels to choose from when deciding where to stay in the city.
Here is a list of some top rated ones to choose from: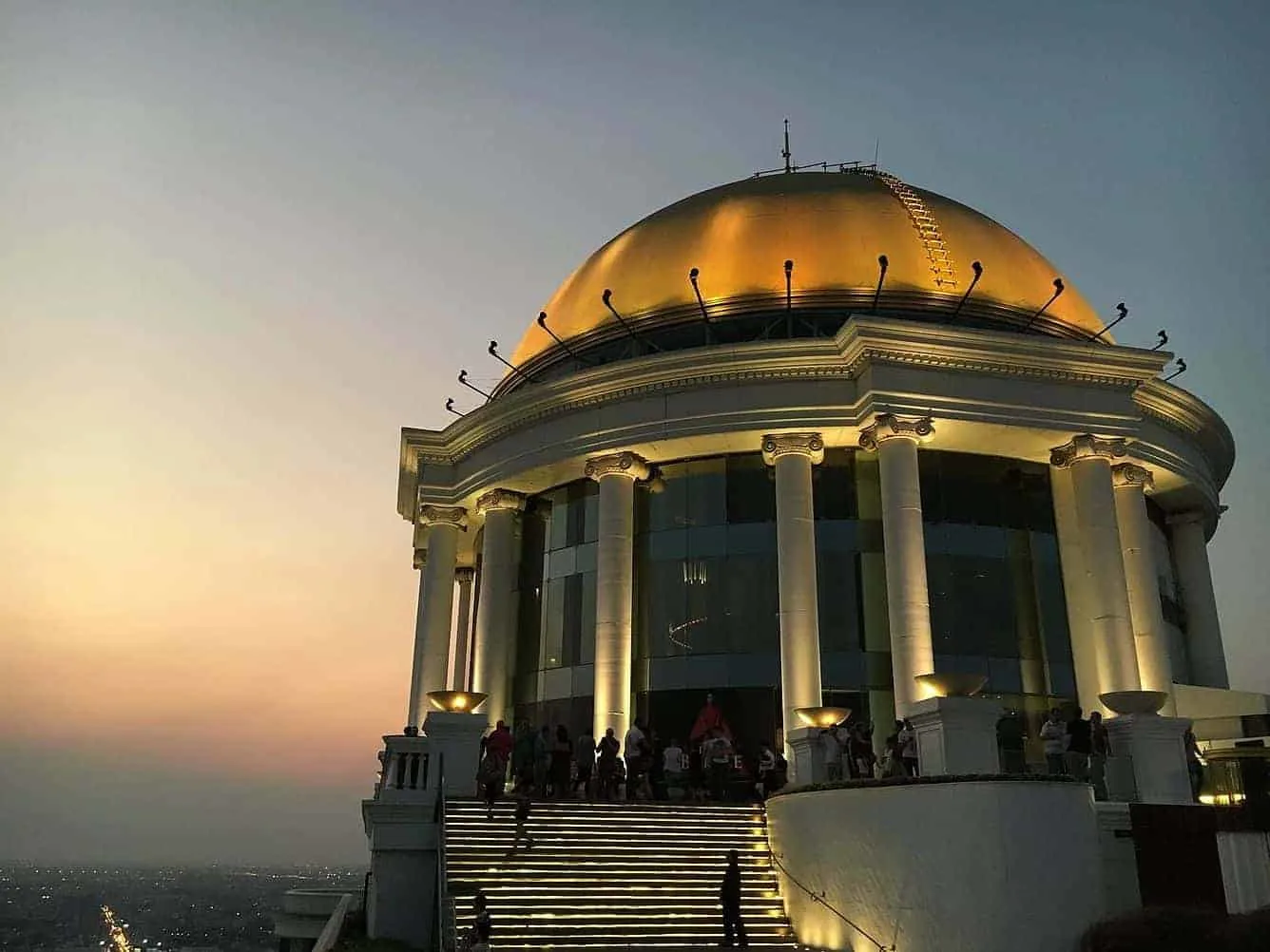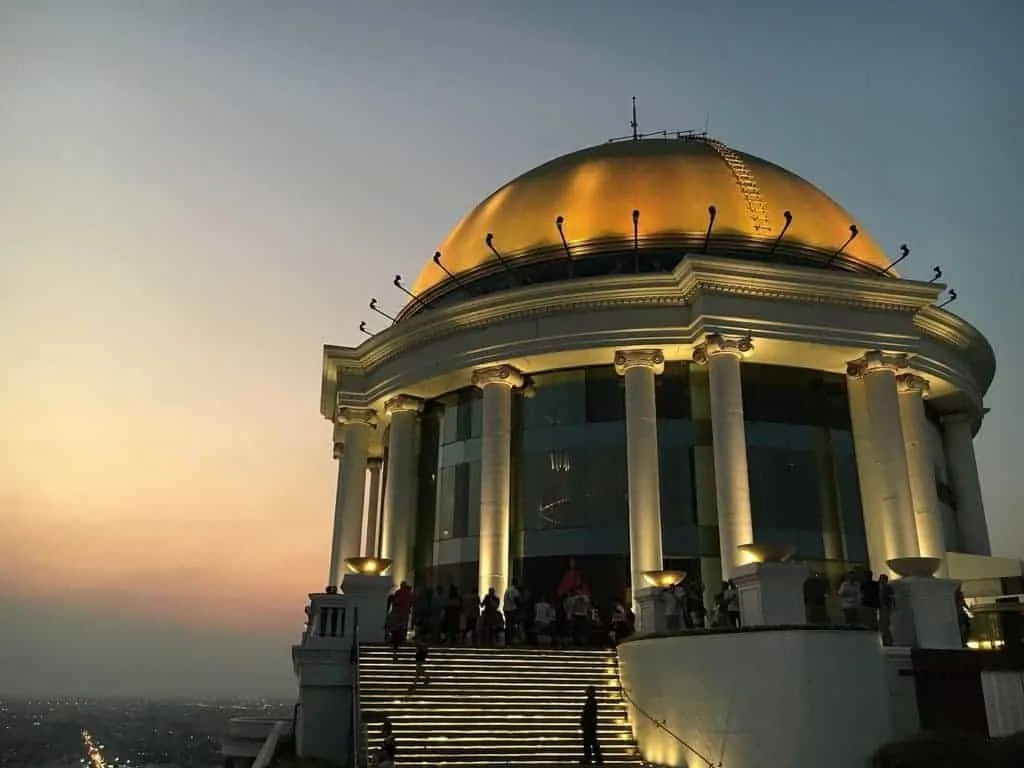 Day 2 – Ayutthaya
On your second day in Bangkok, it is time to head outside the city and to ancient capital city of Thailand – Ayutthaya.
Here you will find some of the most incredible temples and architecture in Thailand.
It makes for a perfect day trip and is a great way to explore another part of the country during your trip.
There are a few main ways to go about your day trip. This can be done by bus, train, or private taxi.
Once you are in Ayutthaya, you can then explore the various temples by renting bicycles, having a tuk tuk take you around, or heading in a taxi.
If you are looking for a private tour for the day, you can take a look at this highly rated Ayutthaya day trip option.
Some of the top highlights will include:
Wat Yai Chai Mongkhon
Wat Mahathat
Wat Ratchaburana

​

Wat Phra Si Sanphet
Wat Lokayasutharam
Wat Phra Mongkhon Bophit
Wat Phu Khao Thong
Wat Phra Ram
Wat Chaiwattanaram
Wat Maheyong
» Feel free to check out the Ayutthaya Day Trip Guide that will walk you through the entire day from beginning to end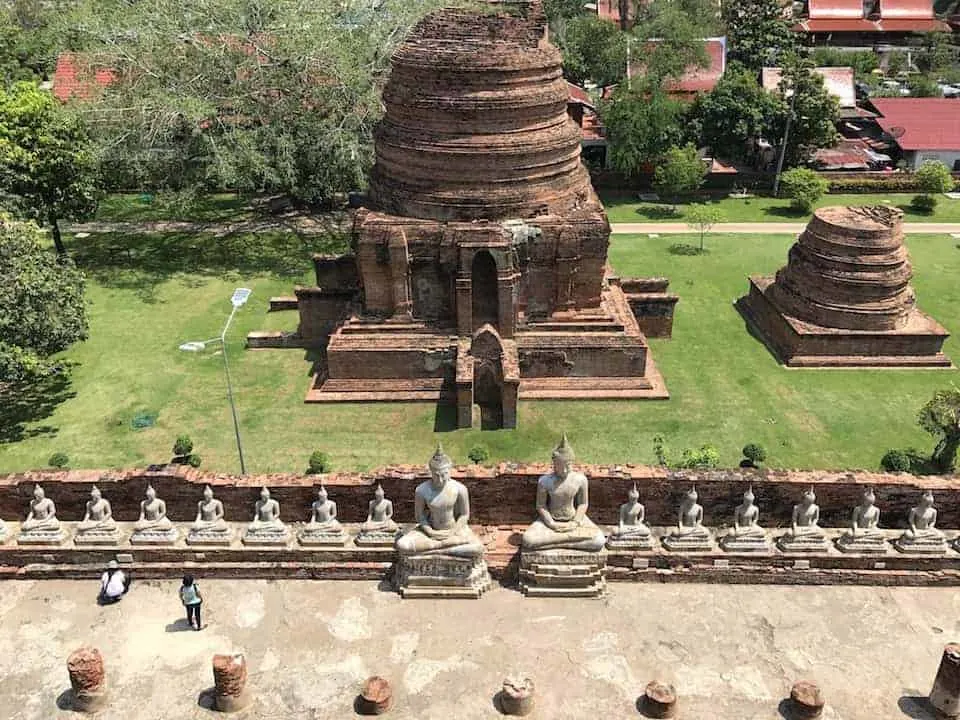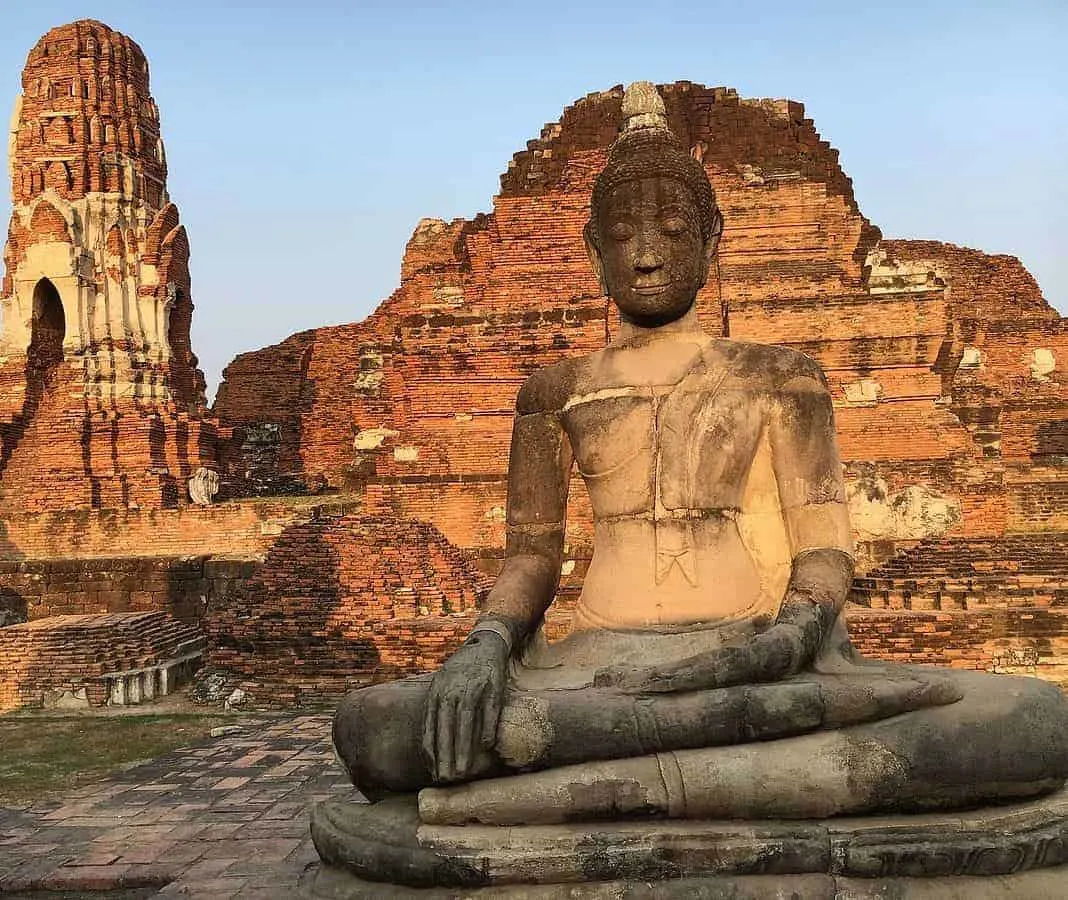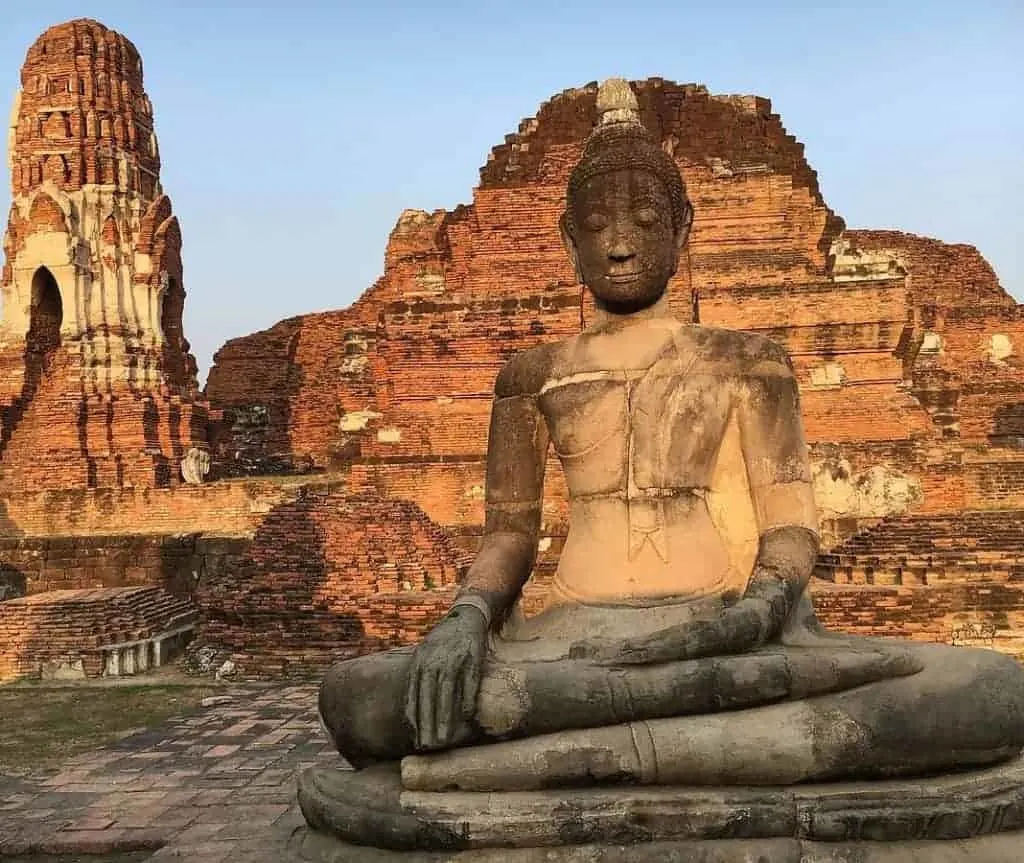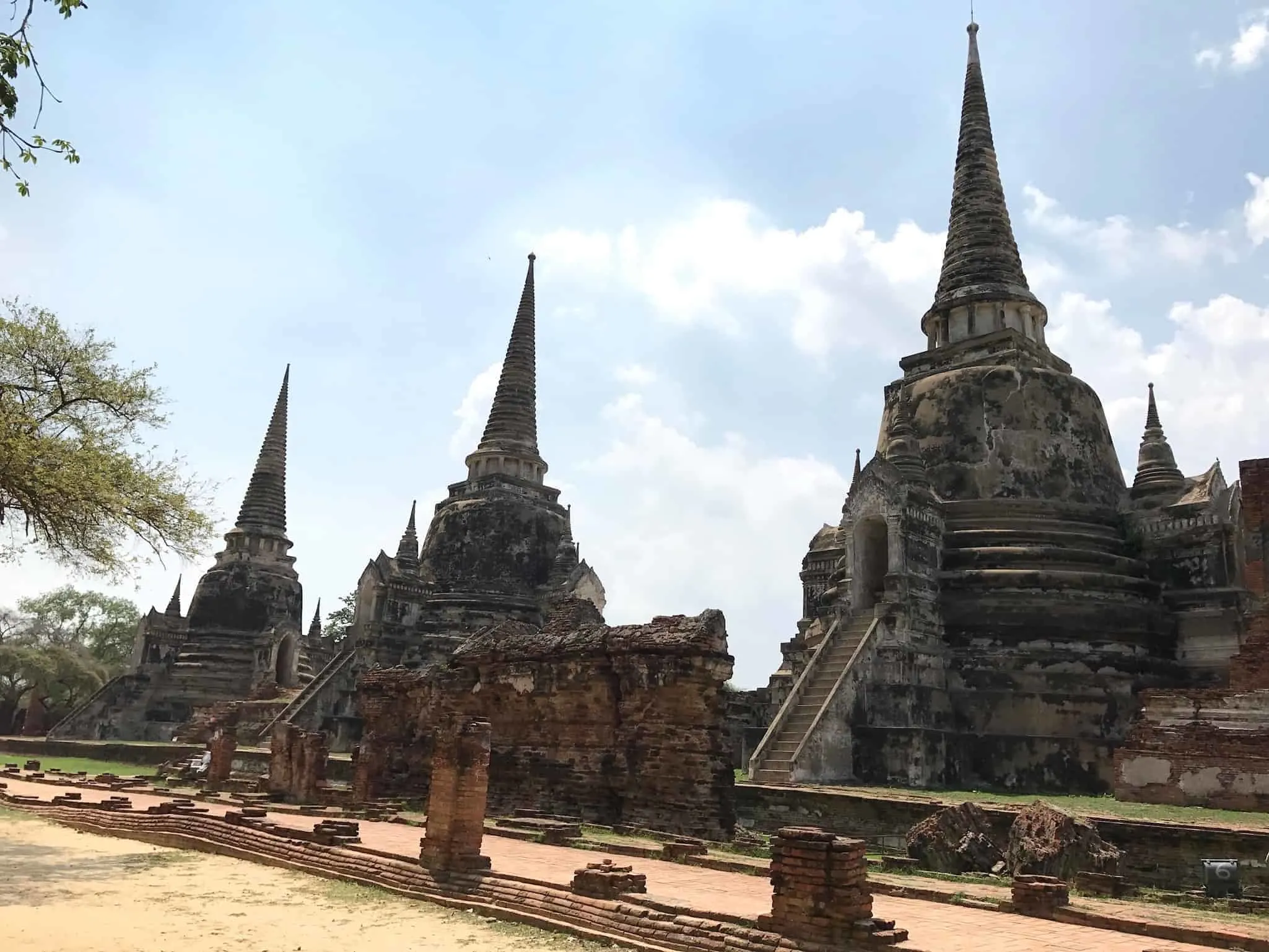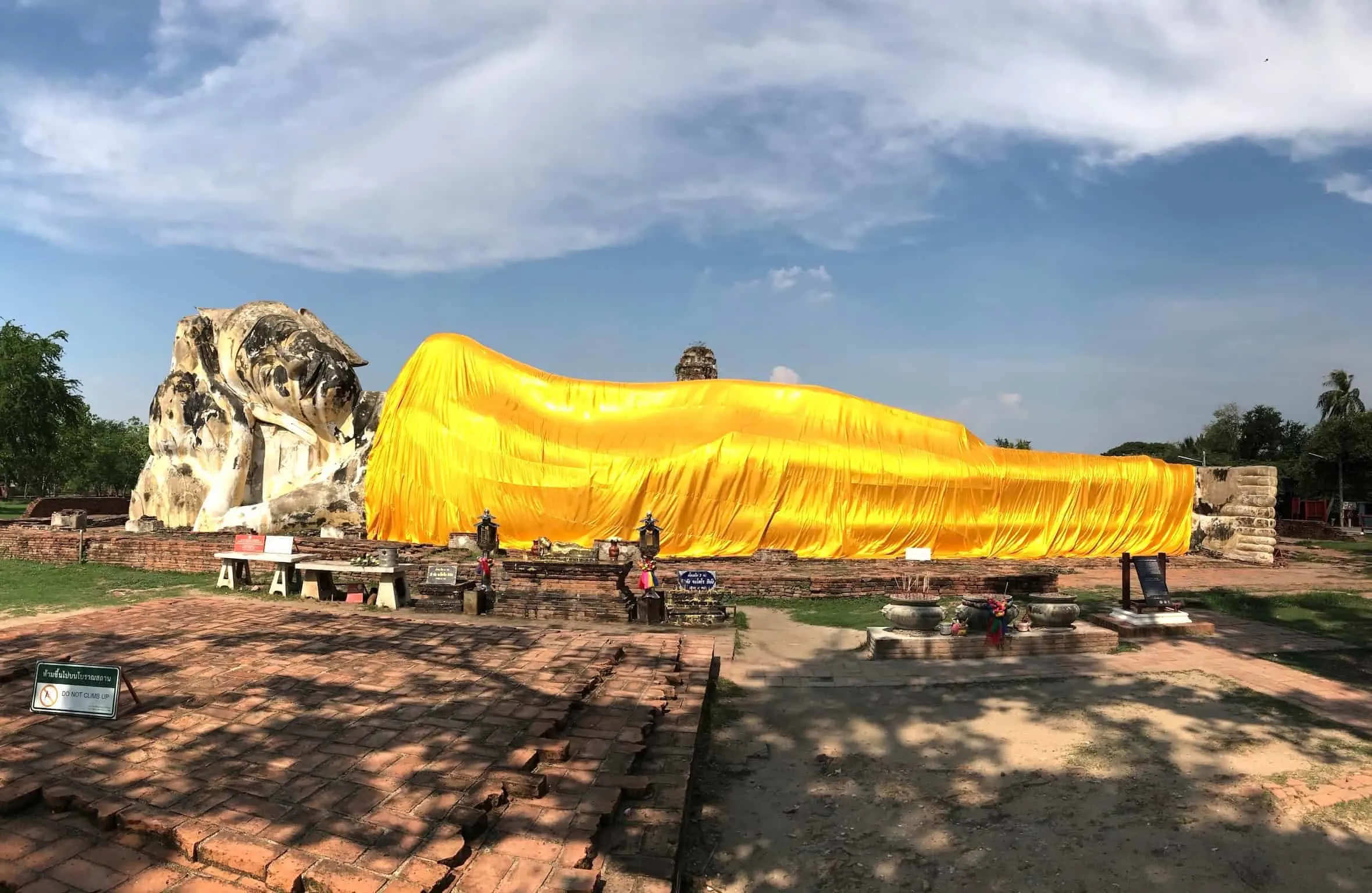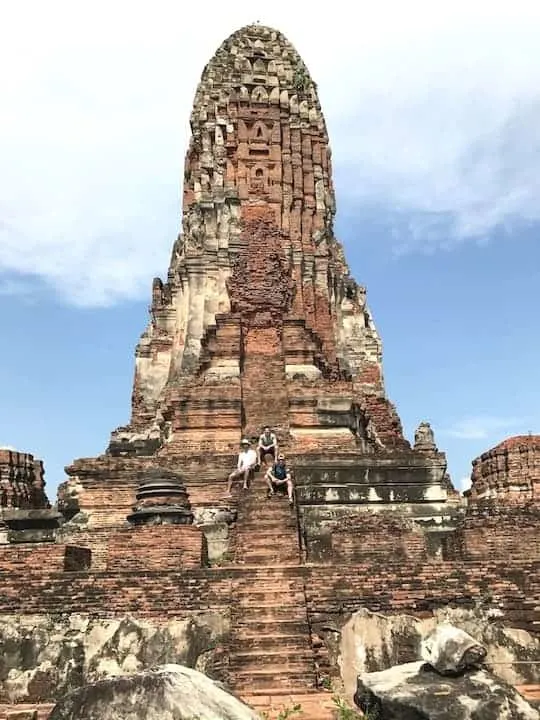 Day 3 – Travel to Koh Phangan
In the following sections, I will go over how to fit some eastern islands into the 2 week Thailand itinerary. Following that, I will include a section about swapping those out for the western islands instead.
It is now time to make your way to the islands of Thailand, where you will get to relax, hit some beaches, do some hiking, and maybe even enjoy the one and only Full Moon Party.
To get to Koh Phangan from Bangkok, you will need to take care of two logistical aspects:
Bangkok to Koh Samui Flight
First have to fly to the island of Koh Samui. There will be a few flights in the morning from Bangkok to Samui that should work out well here.
Koh Samui to Koh Phangan Ferry
Once you get to Samui, you will then make your way to one of the ferry terminals for the 30-40 minute boat to Phangan.
You can check out the ferry website which you can look at times and book your tickets. The tickets will either be through Lomprayah or Seatran.
If you have some time between landing and your boat, you should definitely stop by the giant gold Big Buddha (very close by to the Seatran terminal).
Ferry Note: there are different ferry terminals in Koh Samui, so be sure you are heading to the correct one.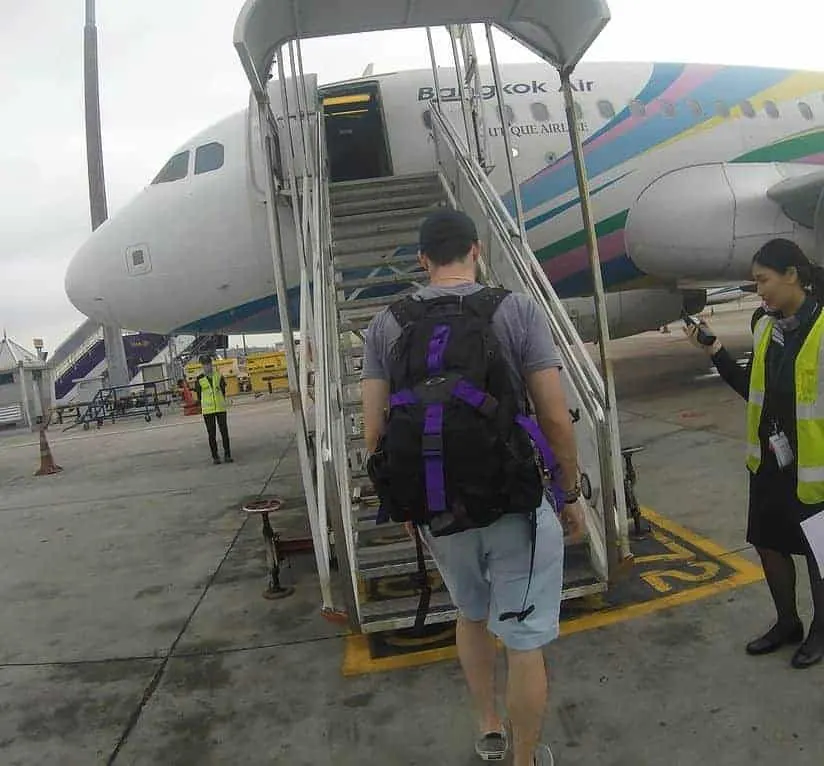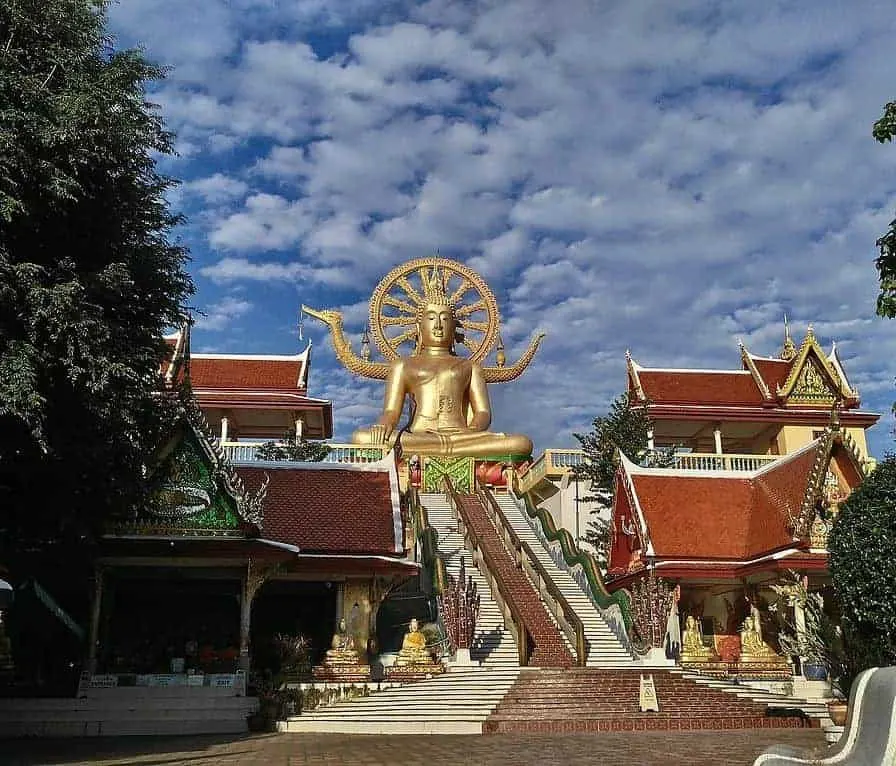 Once you arrive in Koh Phangan there should be plenty of songthaews (pickup trucks with seating in the back) that can take you to your hotel.
You can then spend the rest of your afternoon relaxing by the pool & beach, and enjoying the Thai island life.
If you are looking for some peace and quiet away from the crowds I would recommend checking out Haad Salad on the northeastern part of the island.
It will be away from all the craziness of the Haad Rin area and it offers some beautiful beaches to explore.
I wrote up a Haad Salad Guide that goes into more detail about what to expect there and why it can be a perfect getaway for travelers.
Koh Phangan Hotels (Nights 3 & 4)
In Koh Phangan you can choose from a variety of accommodation options. Some are right near the party scene while others are farther out to get away from the hustle and bustle of Haad Rin.
Close by Haad Rin
Farther Away from Haad Rin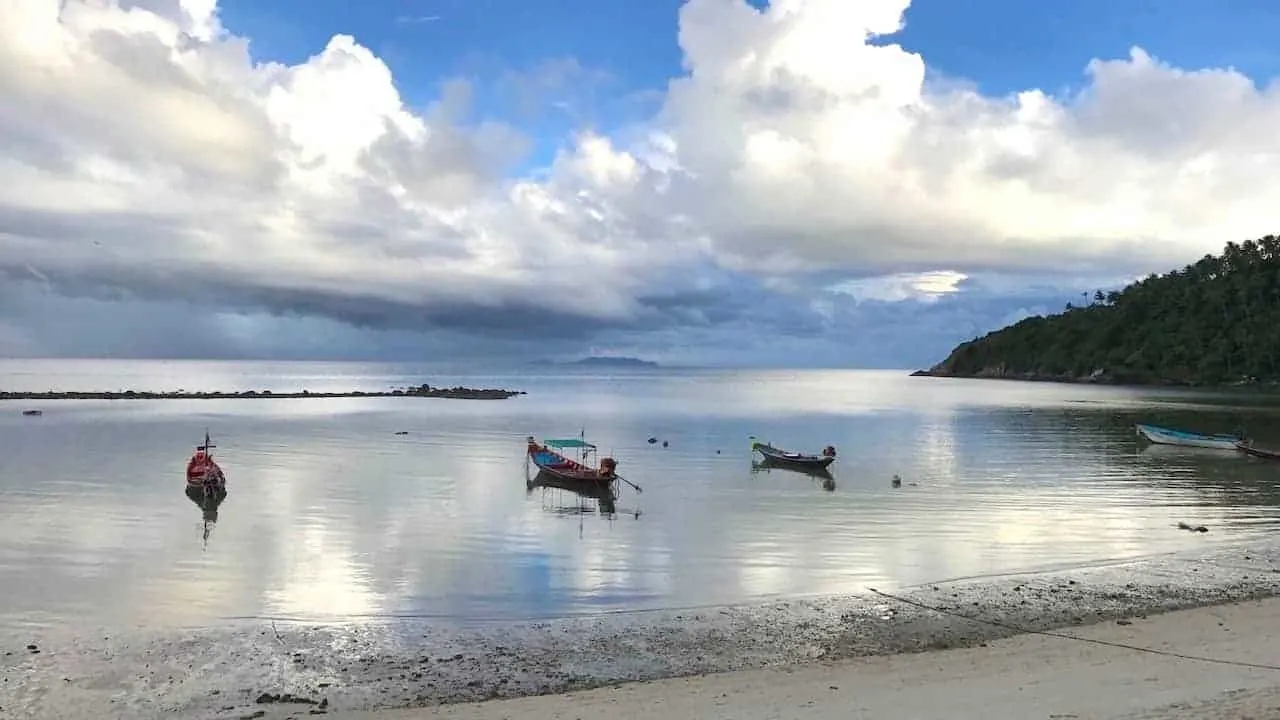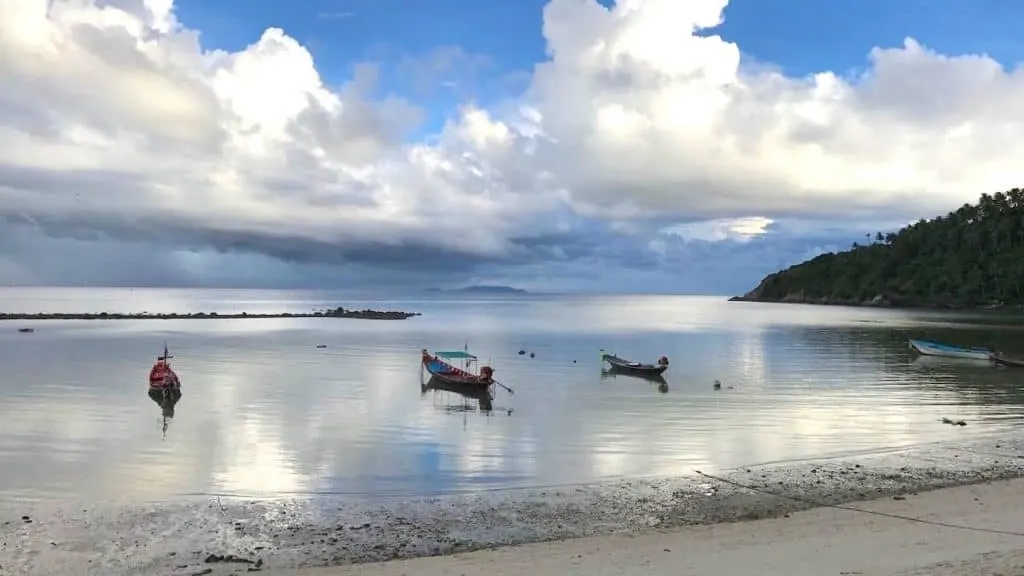 Day 4 – Koh Phangan & Full Moon Party
​During your one full day in Koh Phangan you can choose from a variety of options. Below are a few to consider for your day.
Tour the Island
If you are looking to explore all that the island has to offer, there are some great tour options out there.
They will take you to various beaches and bays, where you can relax a bit & enjoy the view. You can also visit some snorkeling spots and waterfalls along the way, and end the day with a great sunset.
I would highly recommend this One Day Road Trip Around Koh Phangan if that is something you are interested in.
Beach Time
Another option here is to just relax, hit the beach, maybe snorkel a bit and take it easy. There are several beaches to choose from around the island depending on how far out you would like to go.
Khao Ra
A third option if you are a bit more adventurous, is to hike to the highest peak of the island – Khao Ra.
If you decide to do the hike, it will be quite the experience hiking through the jungle and seeing the island from above.
I would recommend reading up on the Khao Ra Hiking Guide to get a good sense of what to expect for the trail.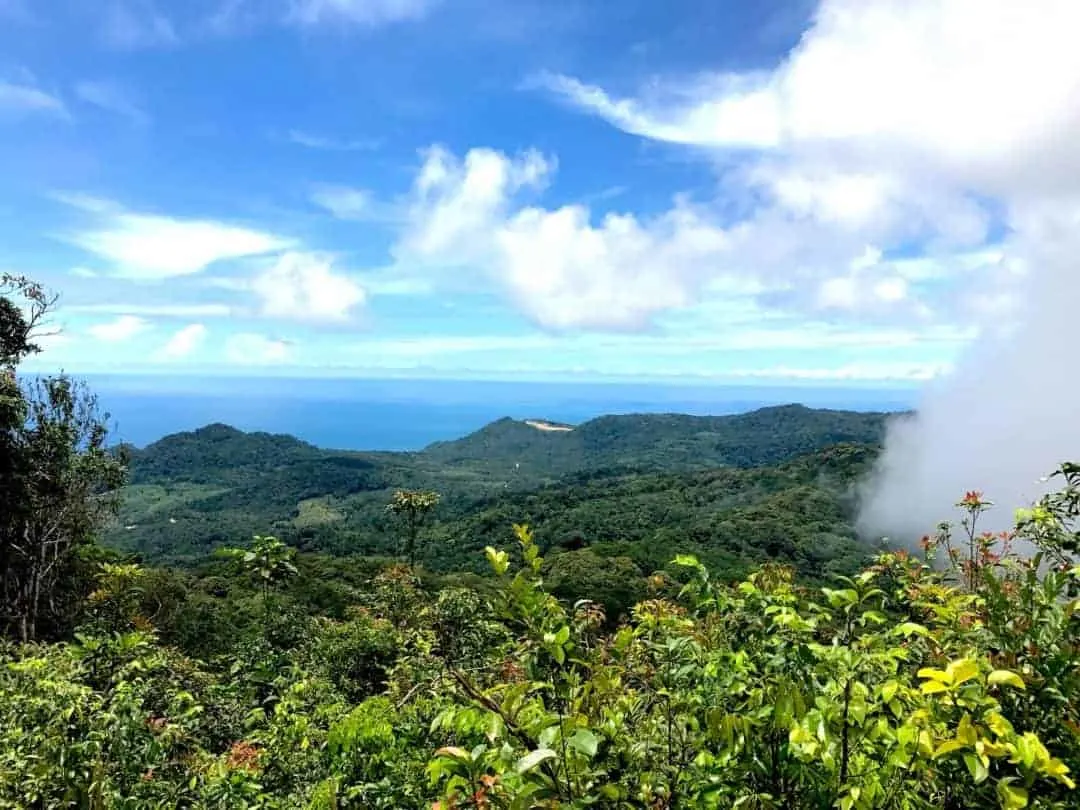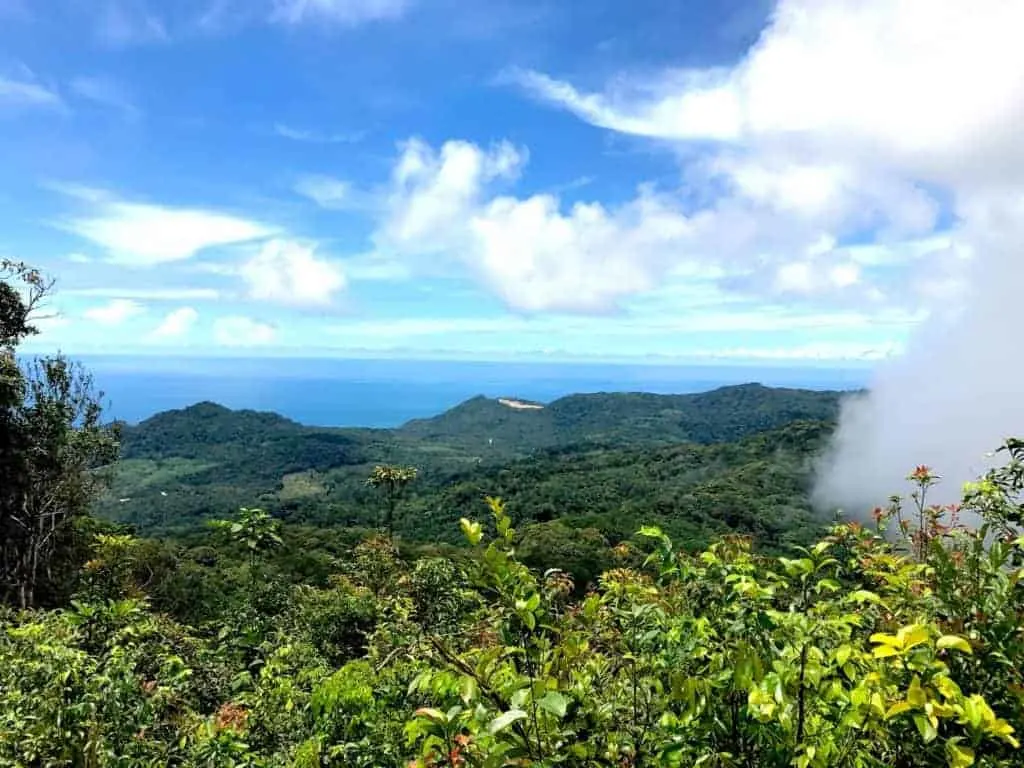 Full Moon Party
The Full Moon Party is a once a month party that occurs on Haad Rin beach on Koh Phangan. The party goes all night long and you will find non stop music, dancing, and drinking all along the beachfront.
If you plan your trip to match up with the Full Moon Party, then you do have the chance to take part of the festivities. If not, no worries! You can simply enjoy a much more relaxing nightlife experience on the island.
» Check out the Ultimate Guide to the Full Party for everything you need to know about this epic night.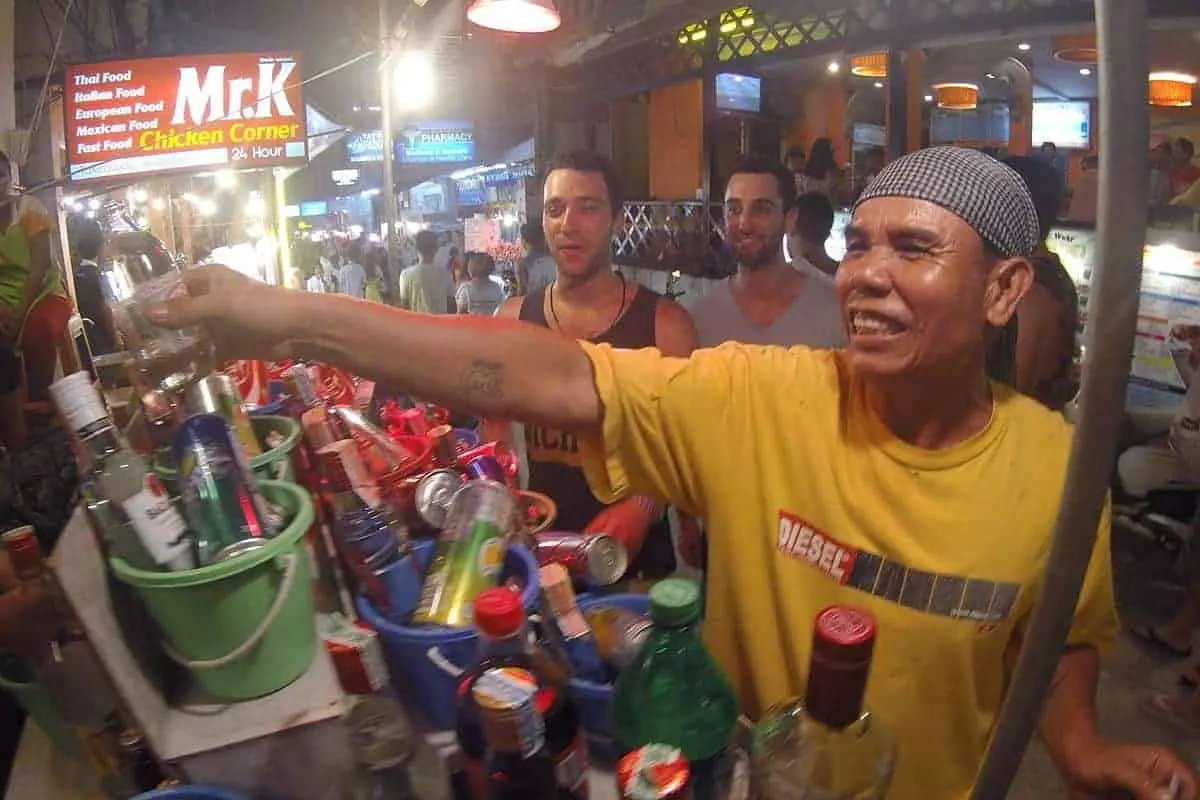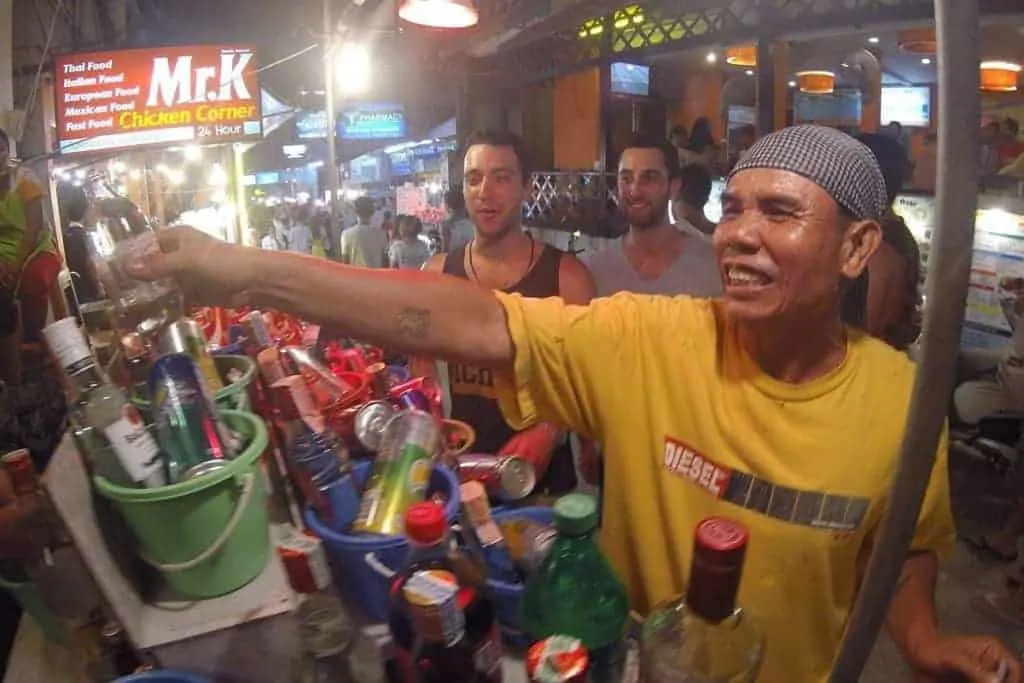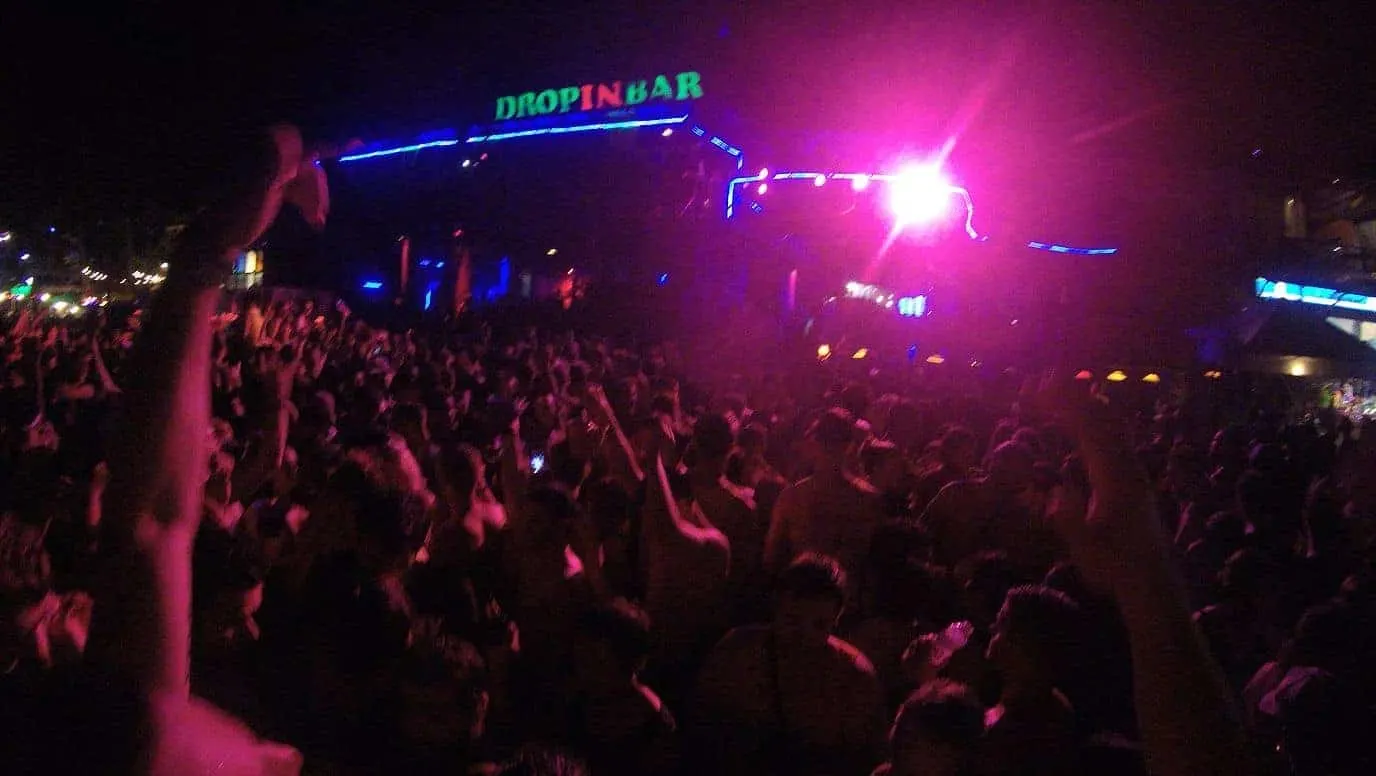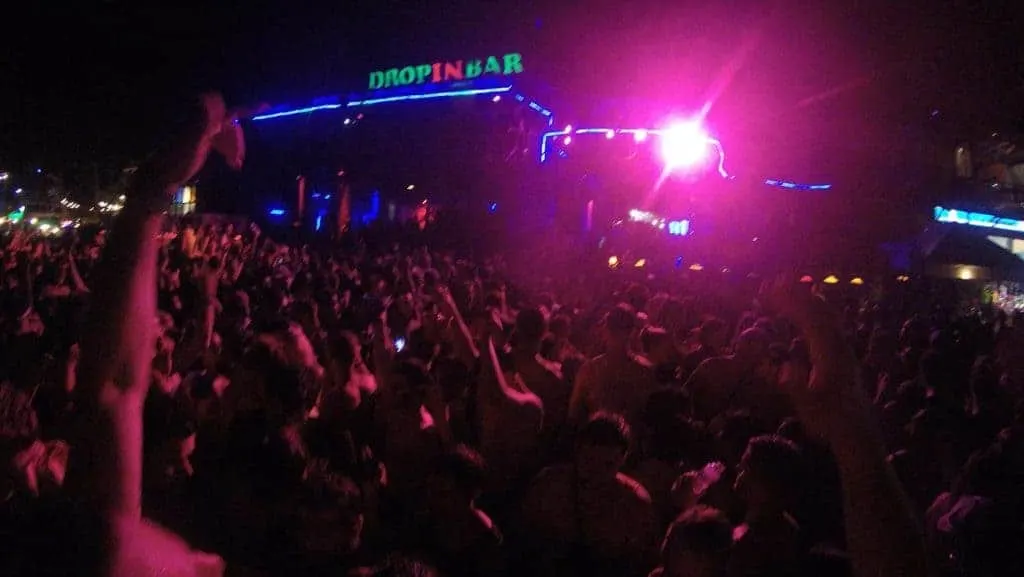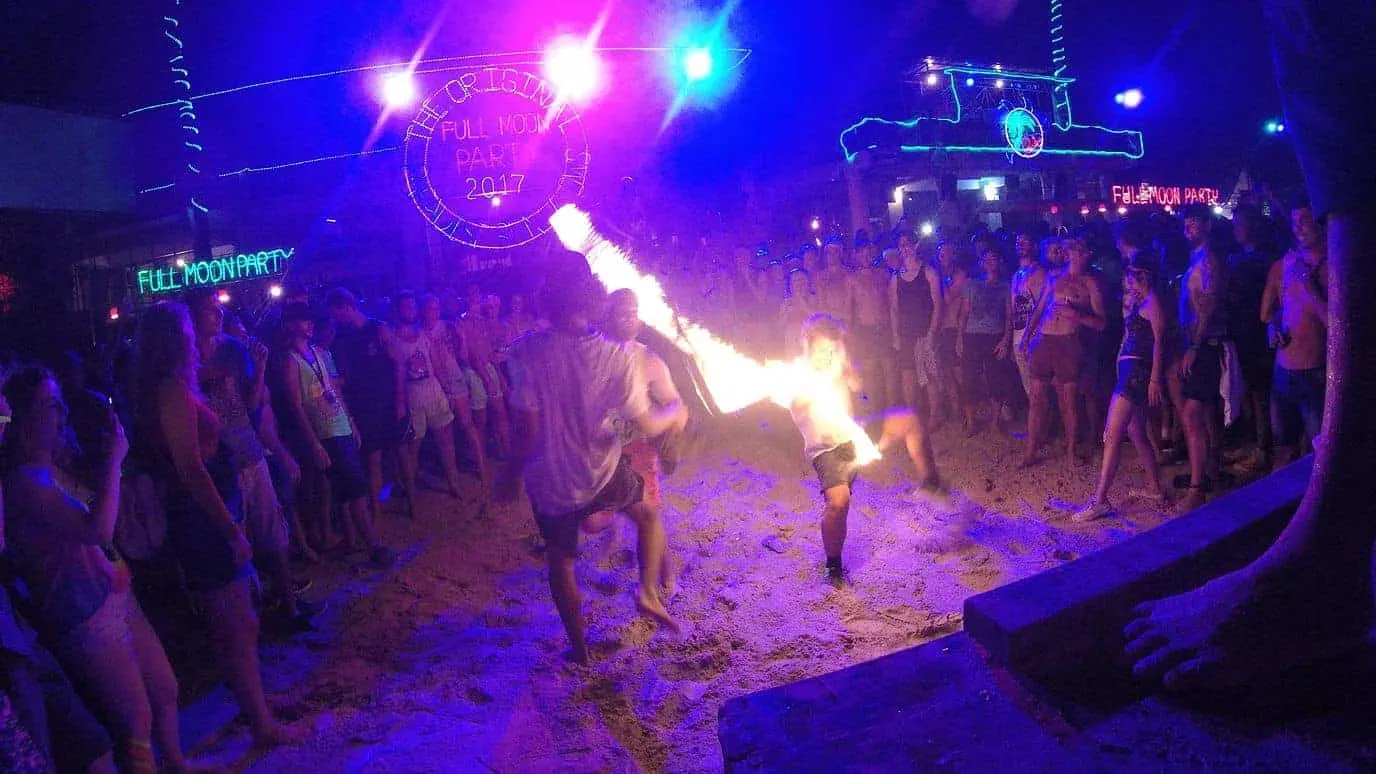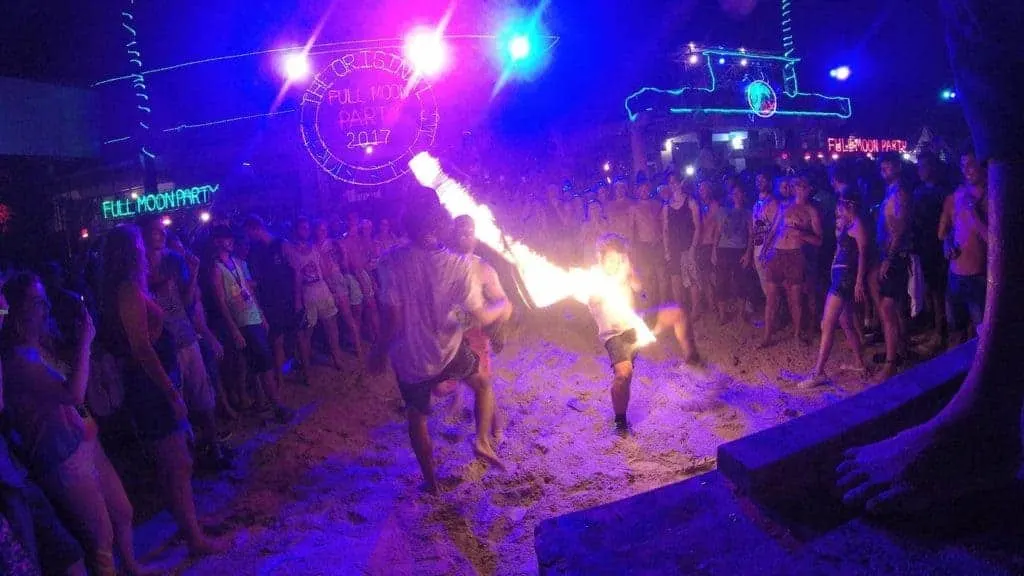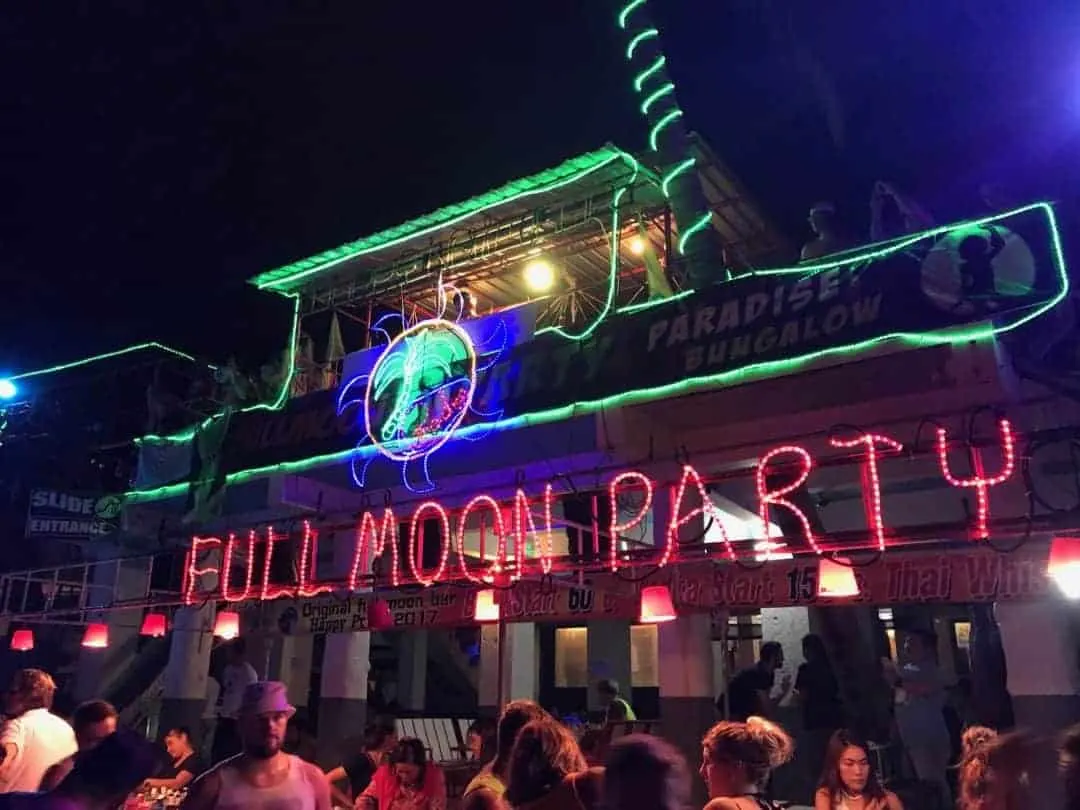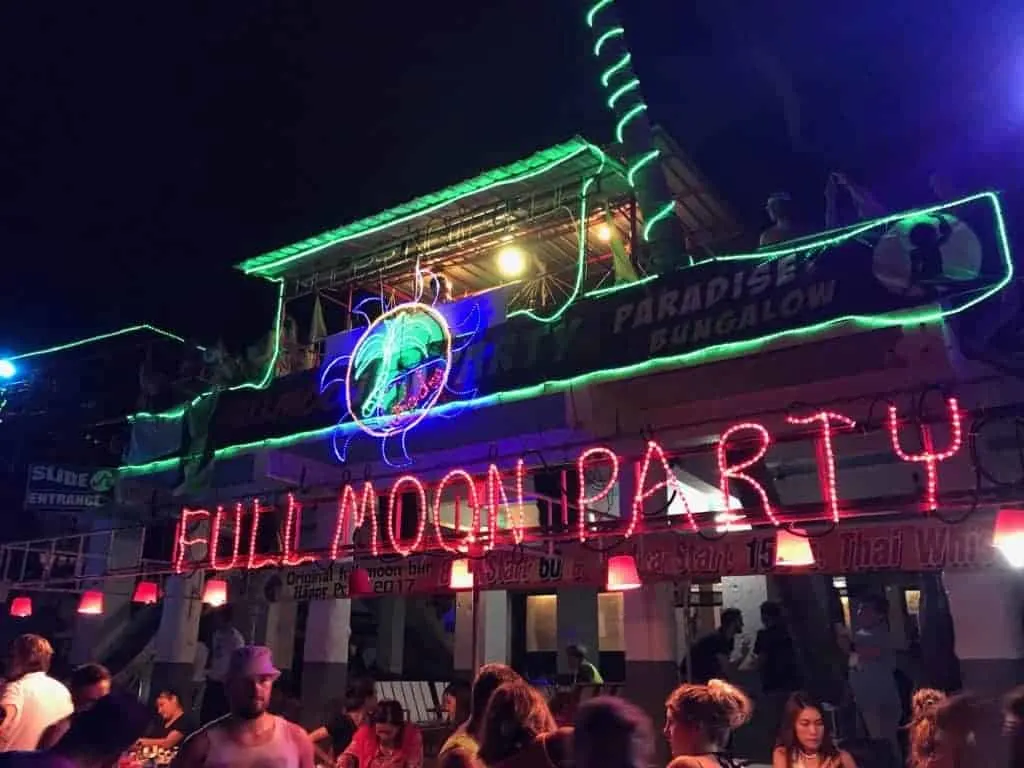 Day 5 – Koh Phangan & Travel to Koh Tao
Whether you took part of the full moon party or not, day 5 is going to be a full on rest and recovery day as you enjoy the beach life of Koh Phangan.
After waking up you can relax by the beach, grab some food, and just hang out in town for the next couple of hours.
You will then hop on an hour boat ride from Koh Phangan to Koh Tao. You should find some afternoon ferries that work well here.
After getting to your hotel, feel free to walk around the streets of the Sairee Beach area and grab some dinner before resting up for the next part of your 2 weeks in Thailand.
Koh Tao Hotels (Nights 5, 6, & 7)
Koh Tao is not that large of an island but there are a few different areas that you can stay in.
The main area will be around Sairee Beach, where you will find many restaurants and nightlife options.
You can also choose to stay further away from the main area in more secluded parts of the island. Here are just a few recommended options to check out: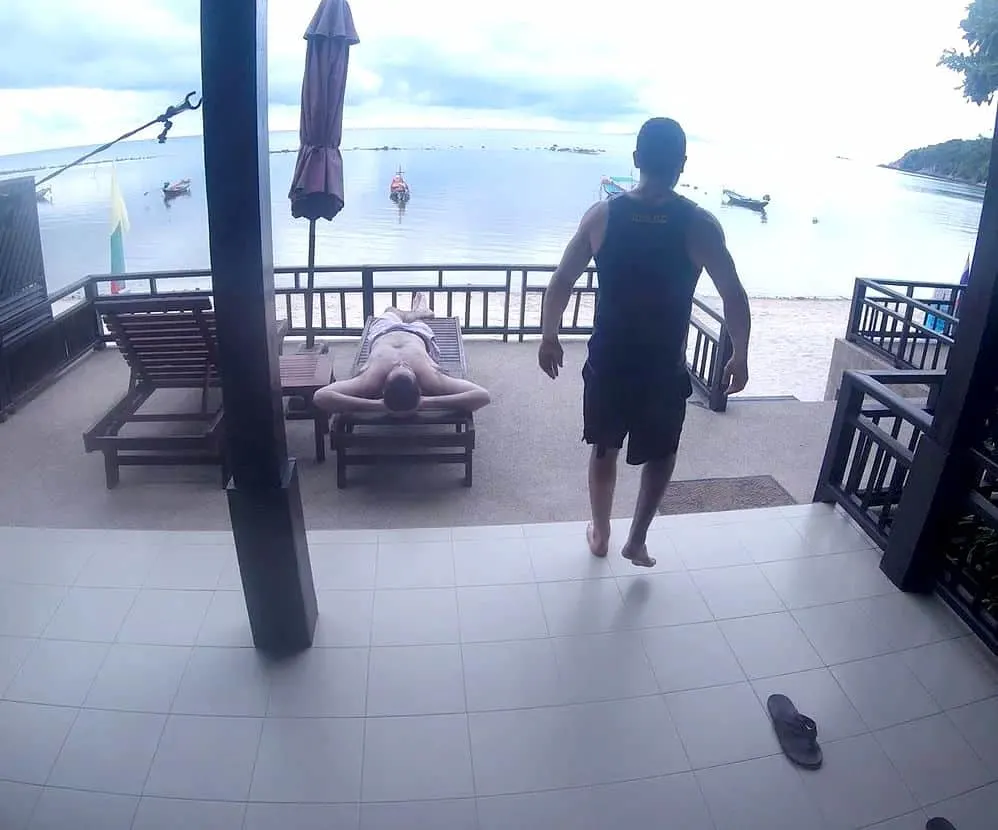 Day 6 – Scuba Diving
On day 6 of your 2 week Thailand itinerary, enjoy a day of scuba diving (or snorkeling) around Koh Tao.
Even if you are a beginner and have never spent some time scuba diving, no worries at all. You will still be able to explore the underwater world as part of a one day try drive.
Essentially, in the morning you will have an introduction to scuba diving with pool sessions and equipment overview, followed by an afternoon of diving out in the surrounding waters.
» Check out the One Day Koh Tao Try Dive guide for a detailed guide to the day
Your day will end later in the afternoon, when you can hang out by the beach, pool or bar to end your 6th day in Thailand.
If you want to enjoy the nightlife of Koh Tao there is plenty to take part of. The beach bars that line Sairee Beach are great for sunset drinks and fire shows later on.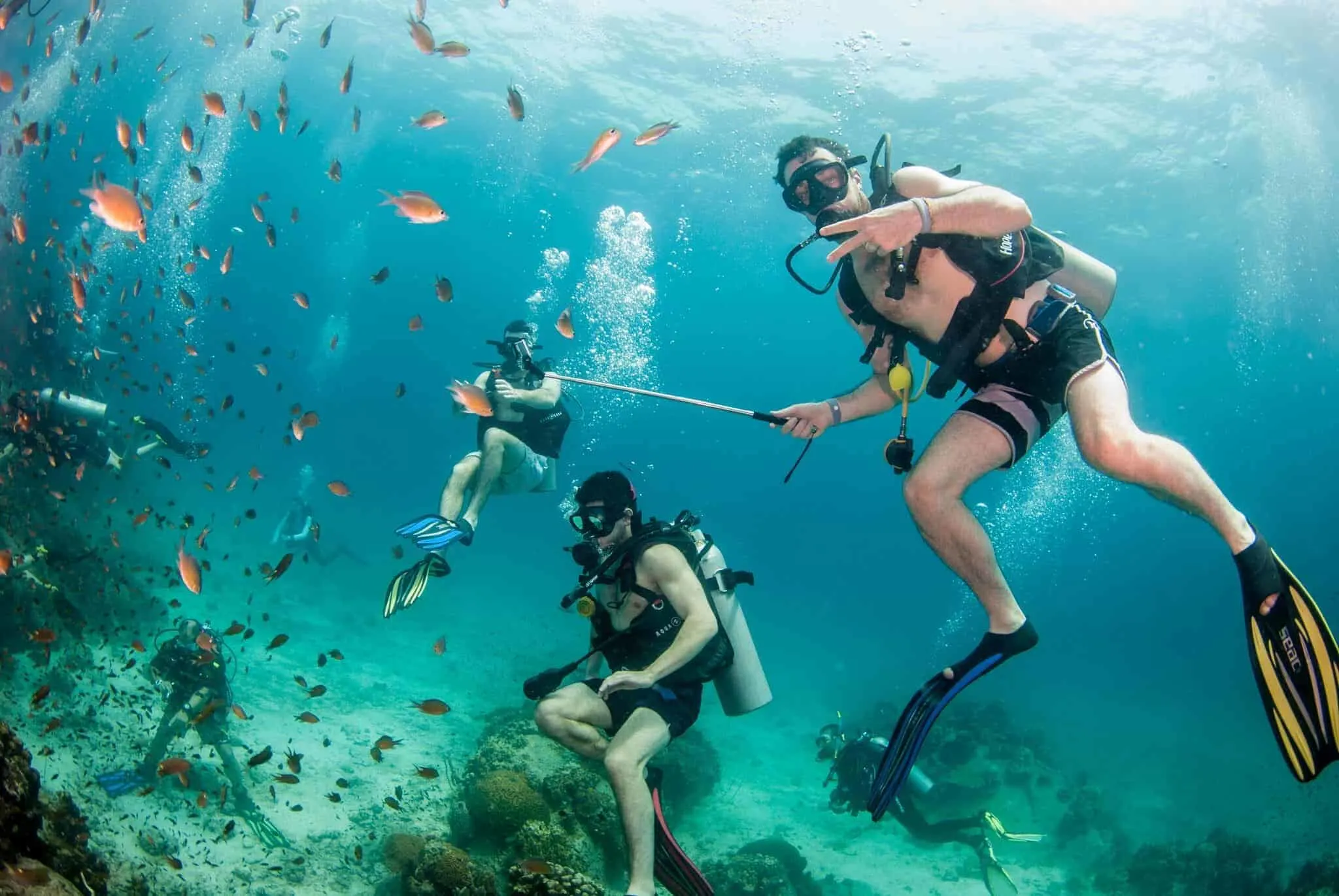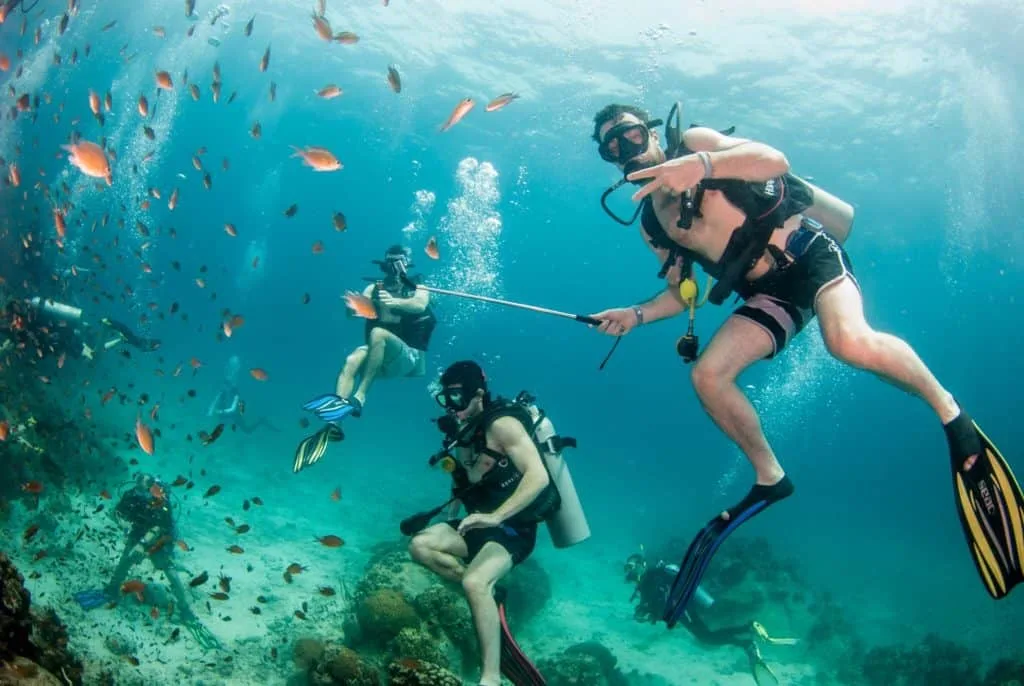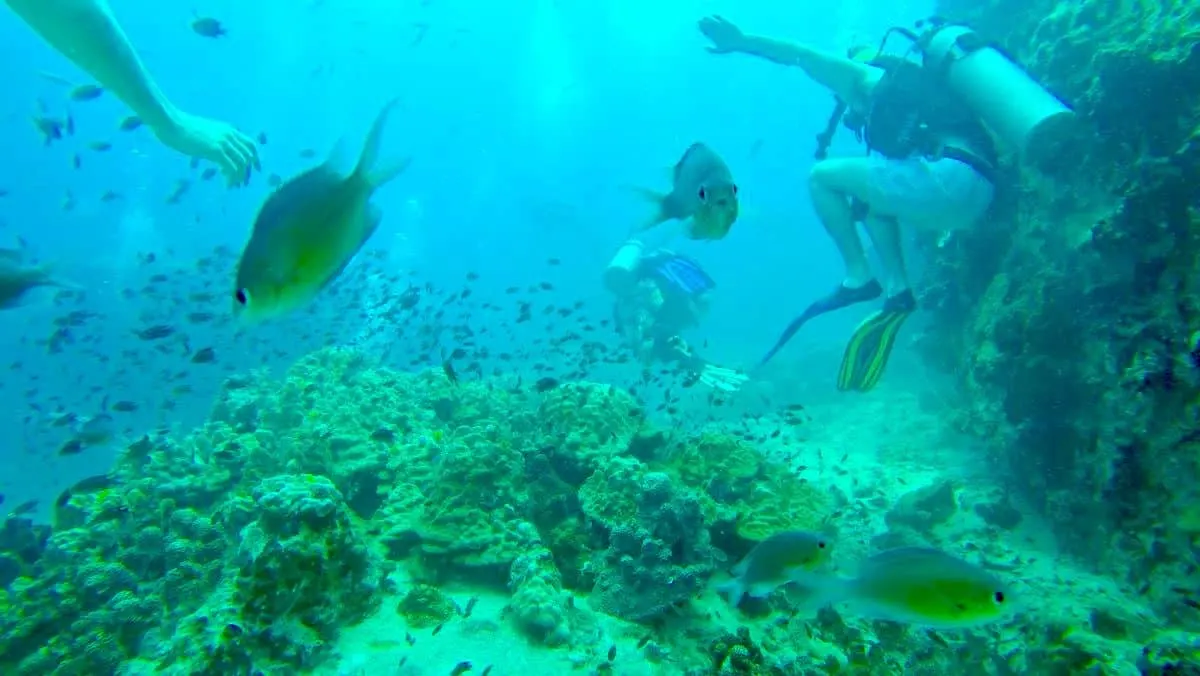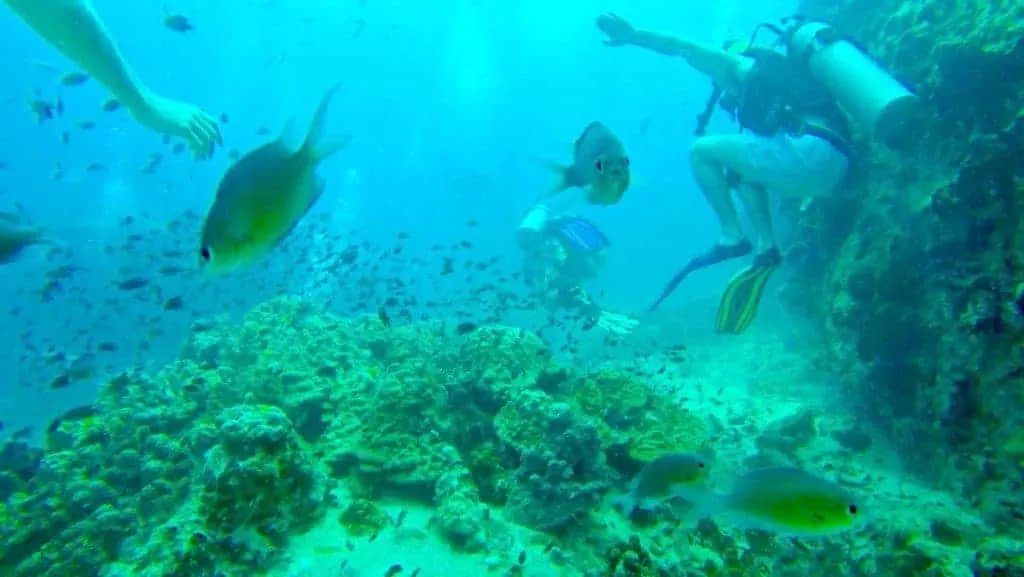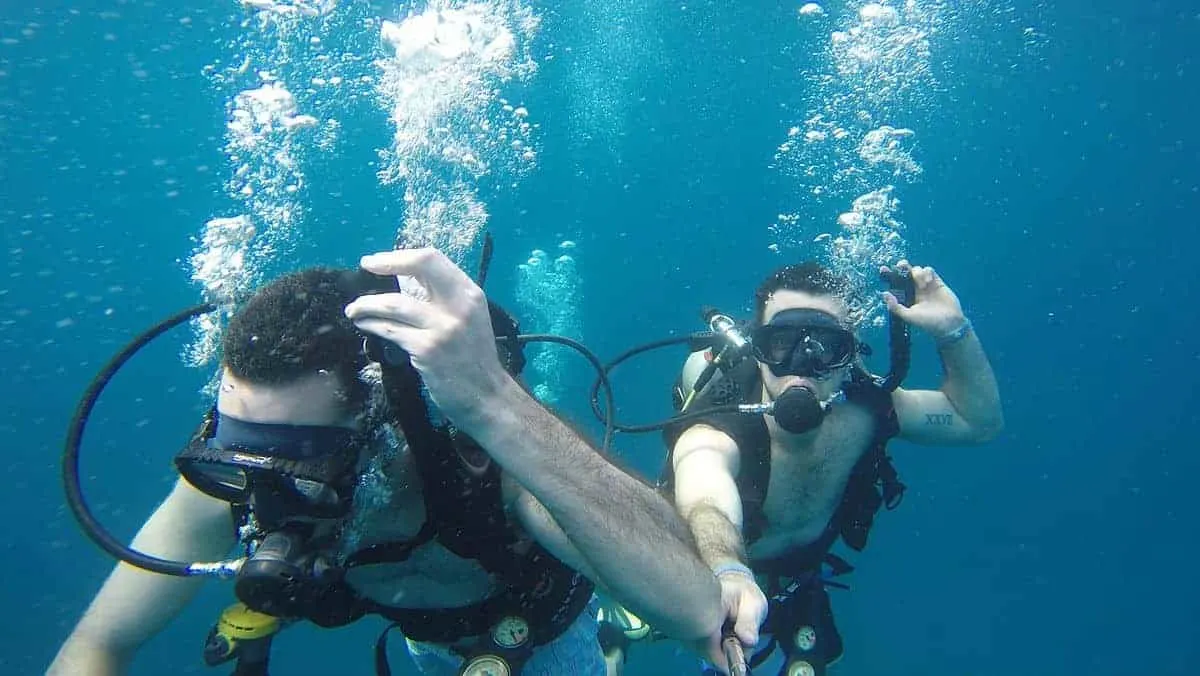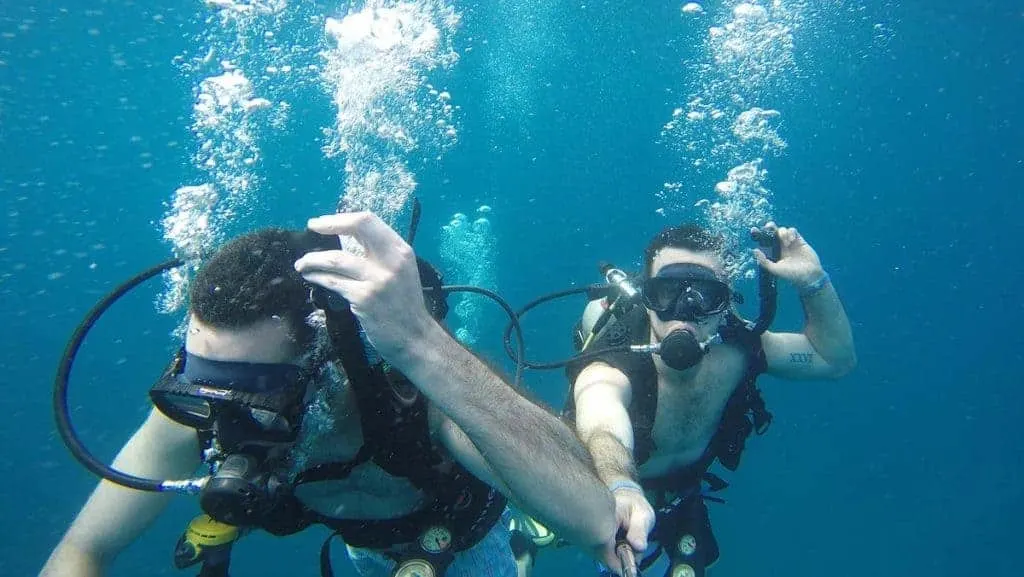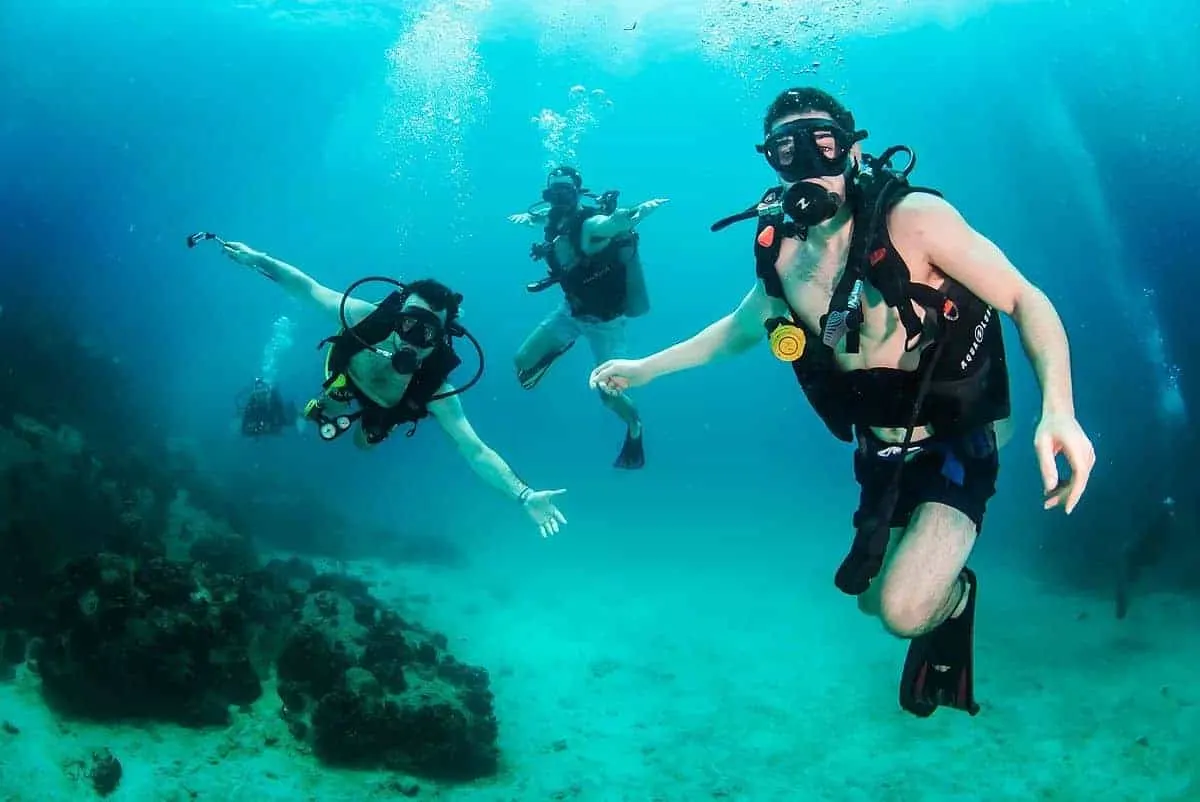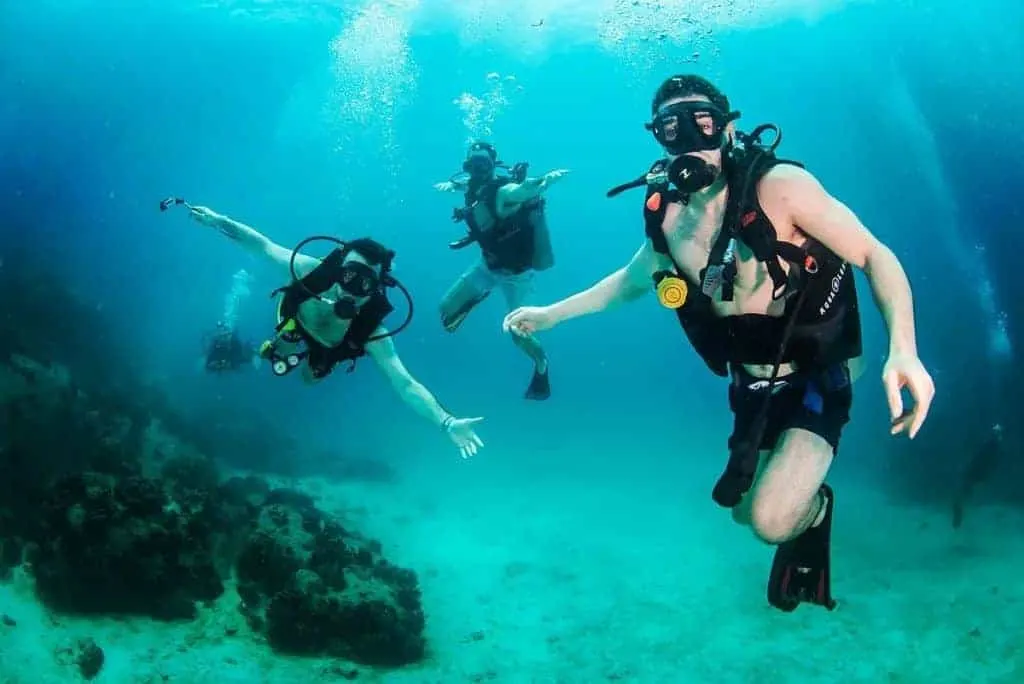 Day 7 – Hike Koh Tao
After a day underwater, it is time to see Koh Tao by hiking along its beautiful coastline.
This can be done by taking part of a trail that heads from Sairee Beach all the way to Chalok Baan Kao Bay.
Along the way you are sure to pass by several viewpoints, beaches, and beautiful scenery all around.
Some of these points of interest include:
Sairee Beach
Sensi Paradise Resort
Jansom Bay
Sai Nuan I & II
Tao Thong I & II
Viewpoint Resort (lunch stop)
Chalok Baan Kao Bay
Freedom Beach
John Suwan Viewpoint
» You can head on over to the Hiking in Koh Tao overview page to read all about this awesome experience.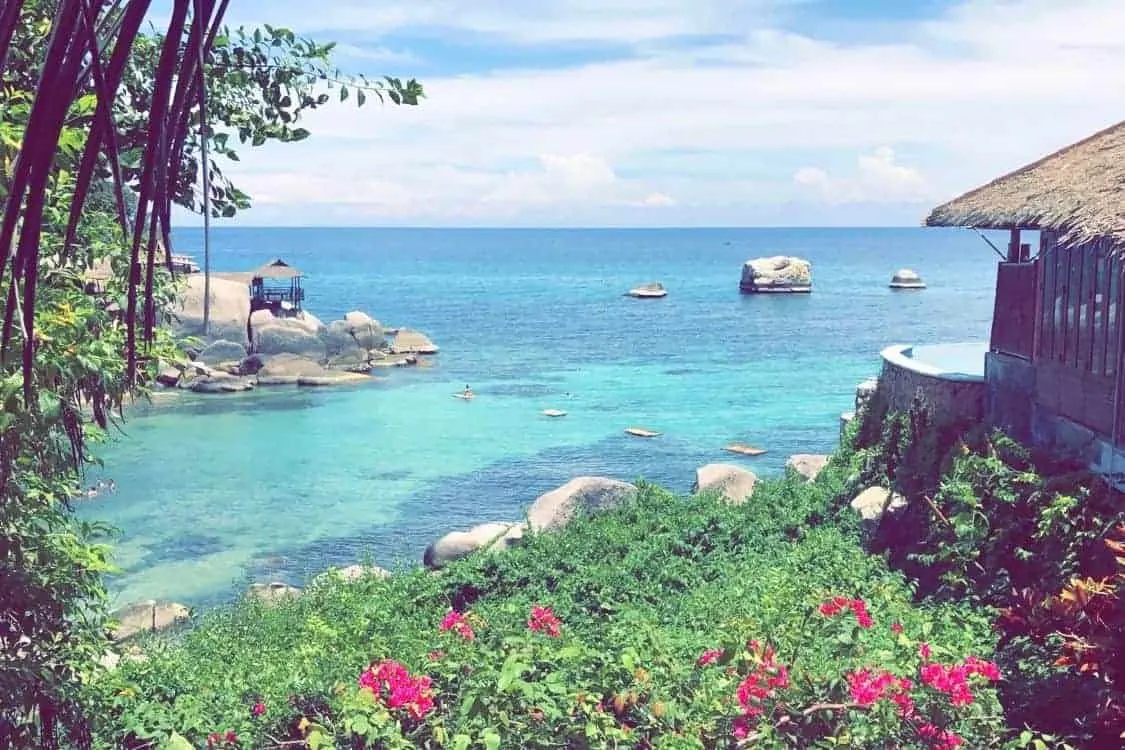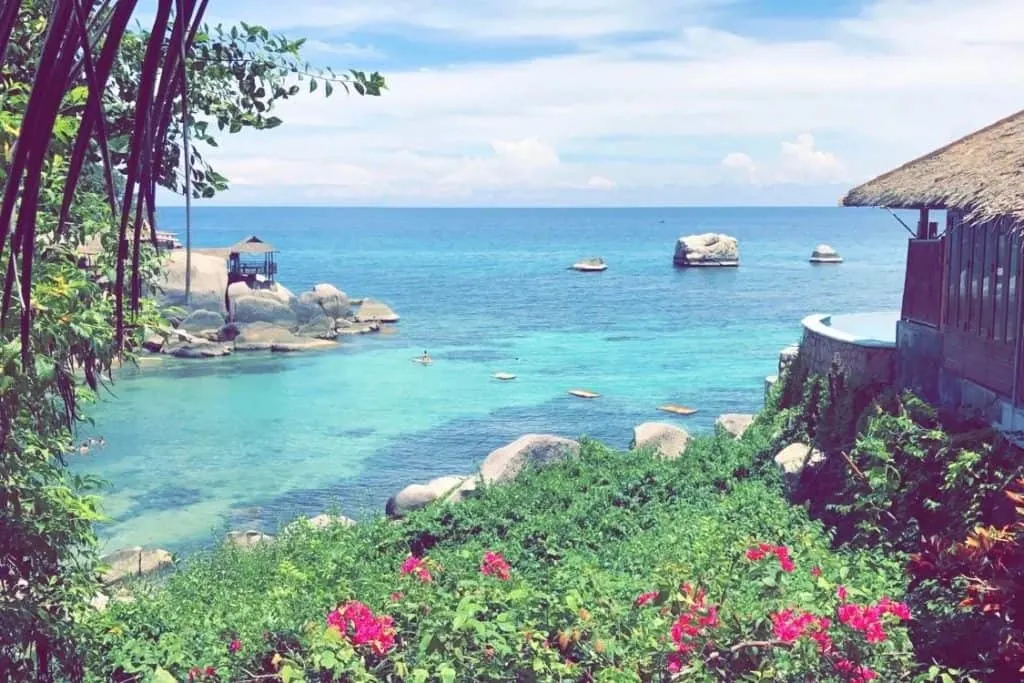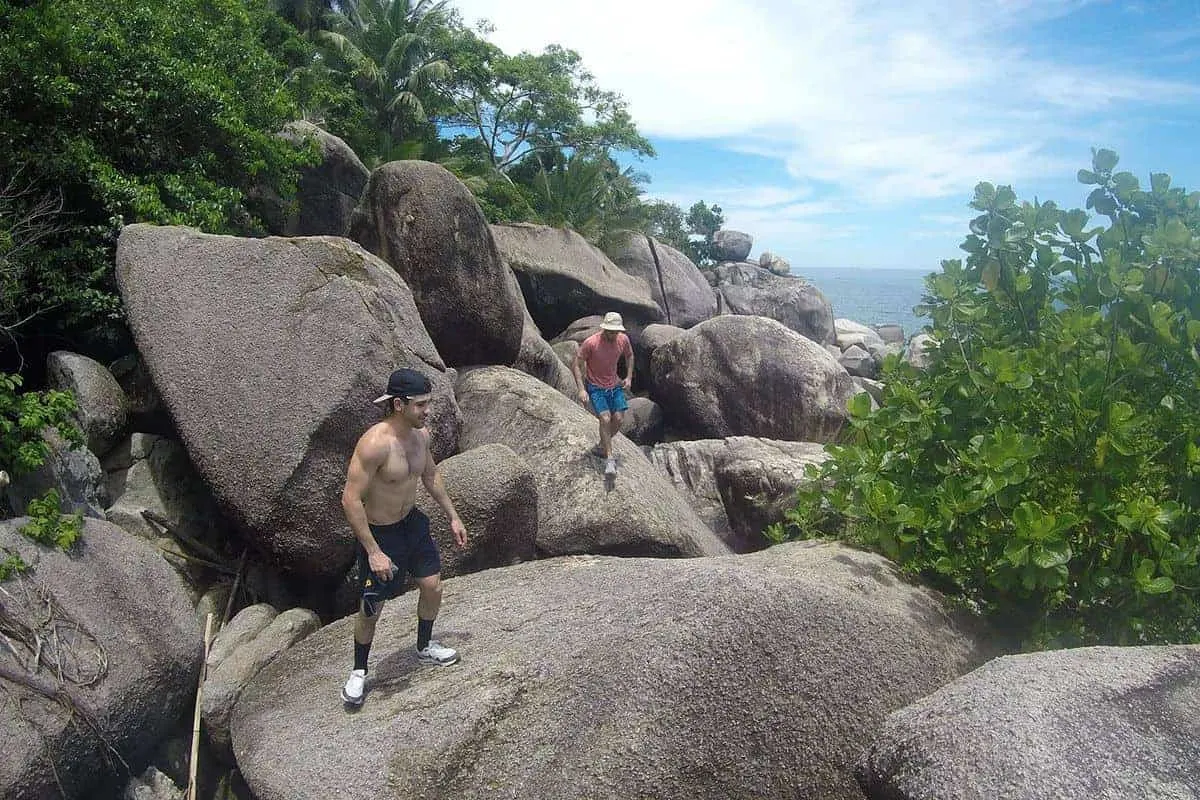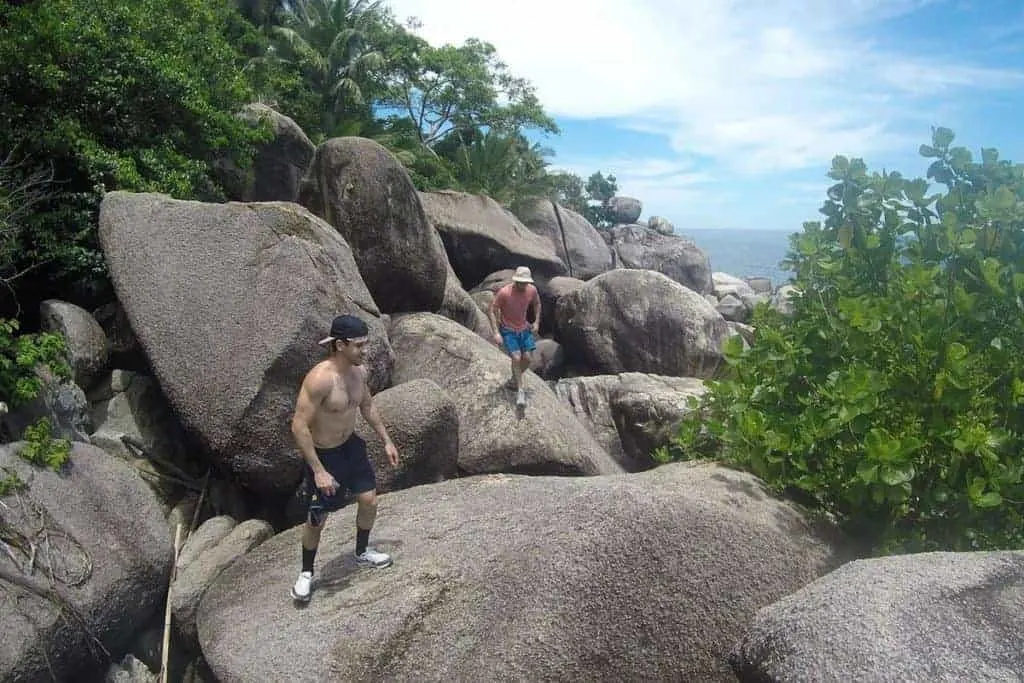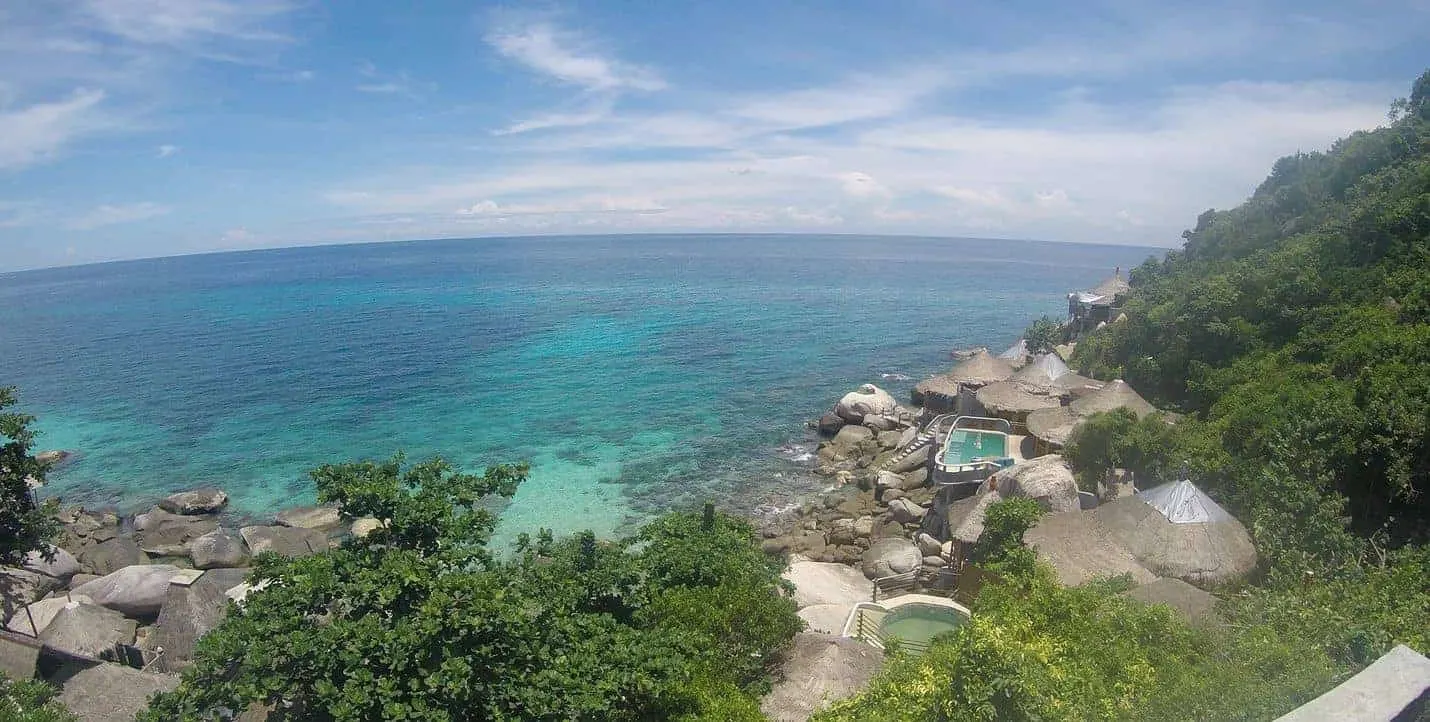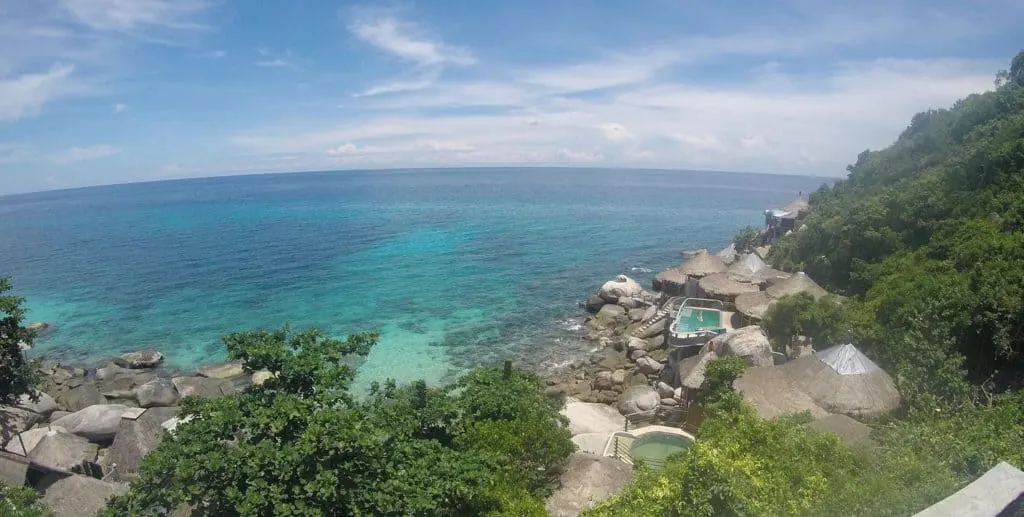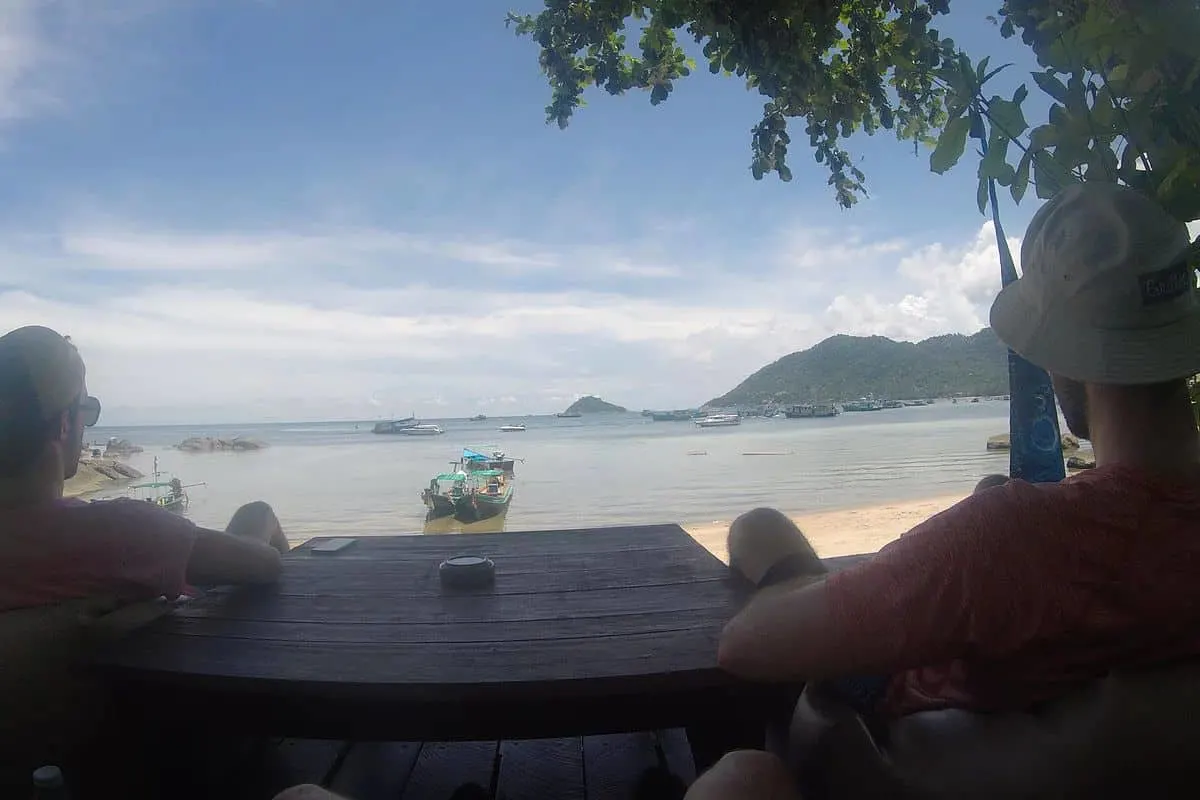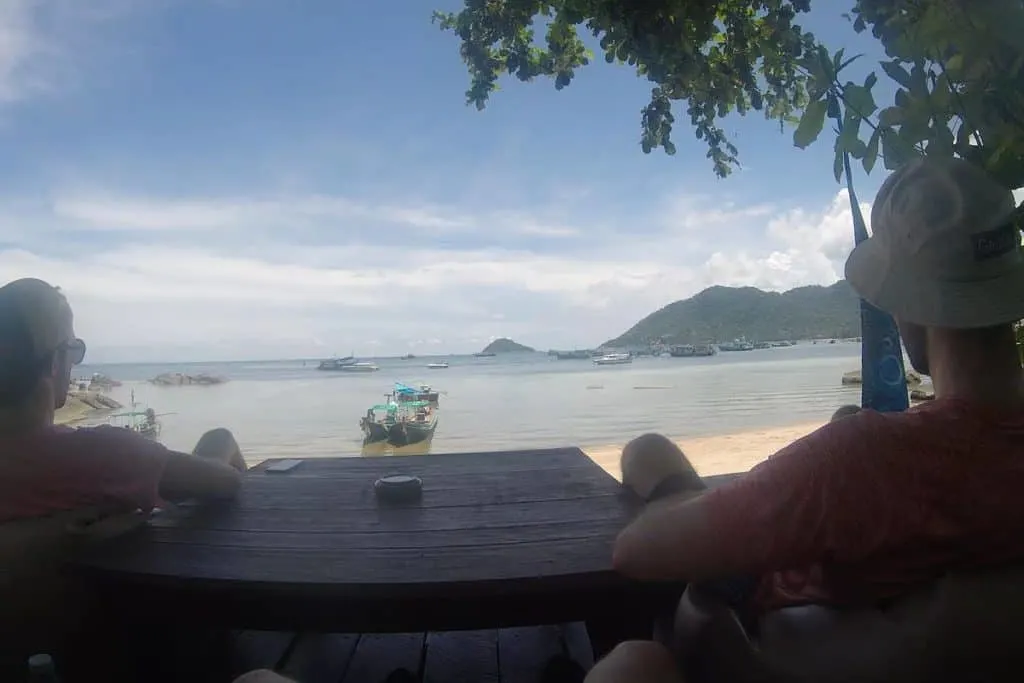 Day 8 – Koh Nang Yuan & Travel to Koh Samui
​This morning you will head over to one of the most photographed viewpoints in all of Thailand – on top of Koh Nang Yuan.
The area is actually three separate island that are attached by sandbars going from one island to the next.
​A quick 20-30 minute longtail boat ride from Sairee beach gets you to the dock of Nang Yuan.
Be sure to let your boat driver know how long you would like to stay there as they can come pick you up when you are finished.
Since it is a privately owned island, you must pay a small entrance fee before heading in and you cannot bring plastic bottles or your own towels. Everything is there to purchase for a bit higher of a price.
Also note that this is the most touristy part of Koh Tao as plenty of tourists come from Samui just to hang out here for the day.
It is recommended to go as early as possible – around 9AM before the hoards of tourists start arriving.
Once you arrive you should first head up straight to the viewpoint. It is a pretty easy hike up the mountain around 10-15 minutes in length.
As you get to the top there are a couple larger boulders to get climb up on in order to get to the viewpoint.
Spend some time on top taking some pics of the view with the islands and sandbars in the background.
After enough time up top head back down to the beach itself. You can spend anywhere from 1-2 hours laying by the beach and taking a swim (try and get further away from all the tourists who will soon be boating in).
You can also rent some snorkel equipment at the island shop and take some time to see some of the underwater life nearby.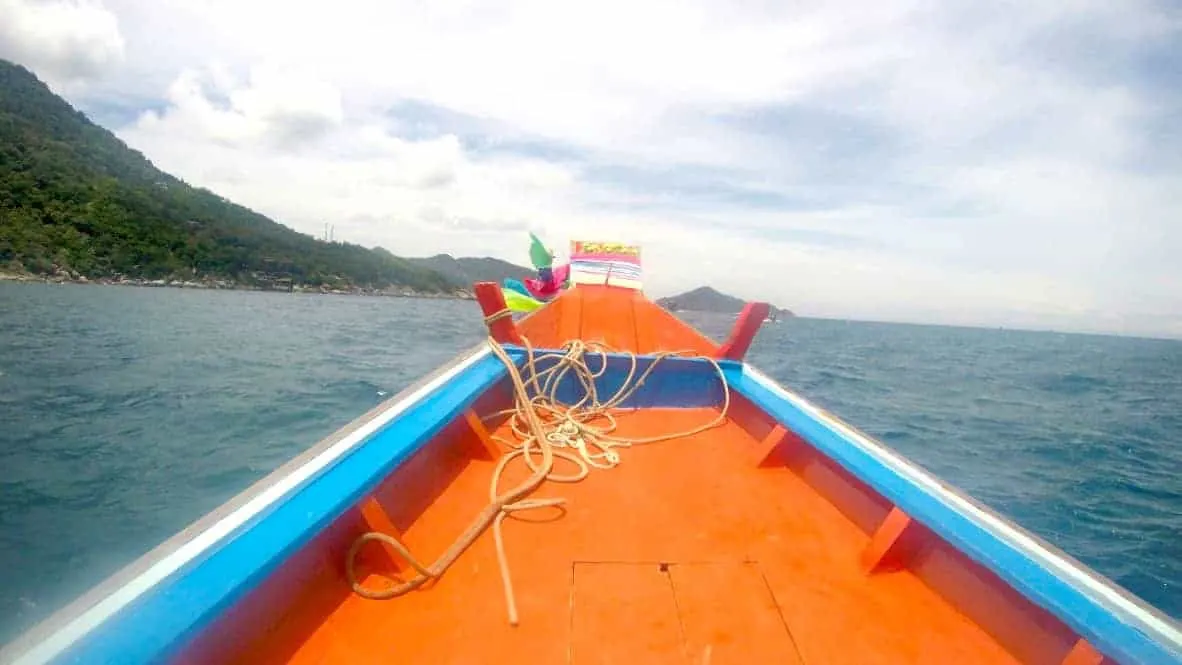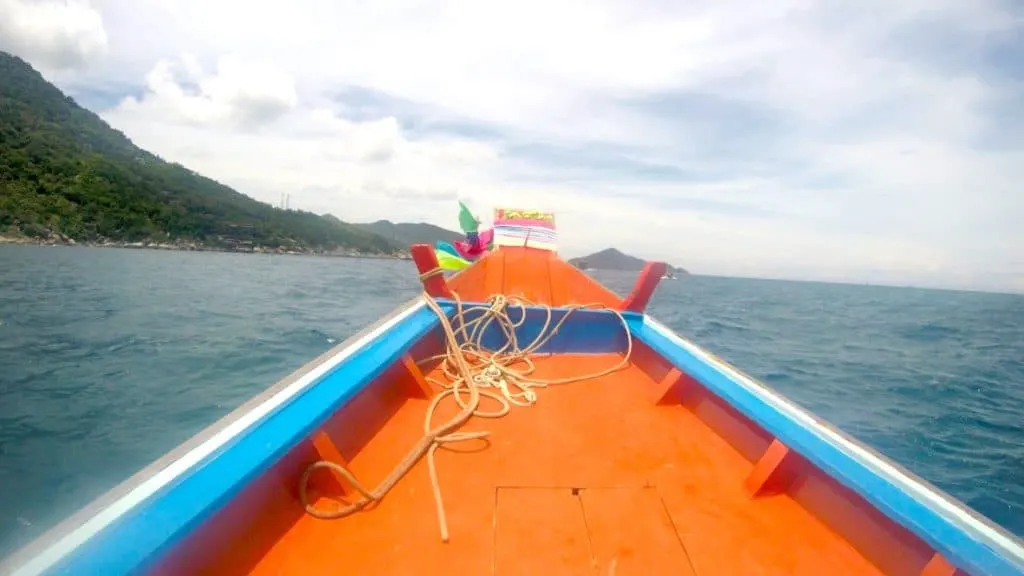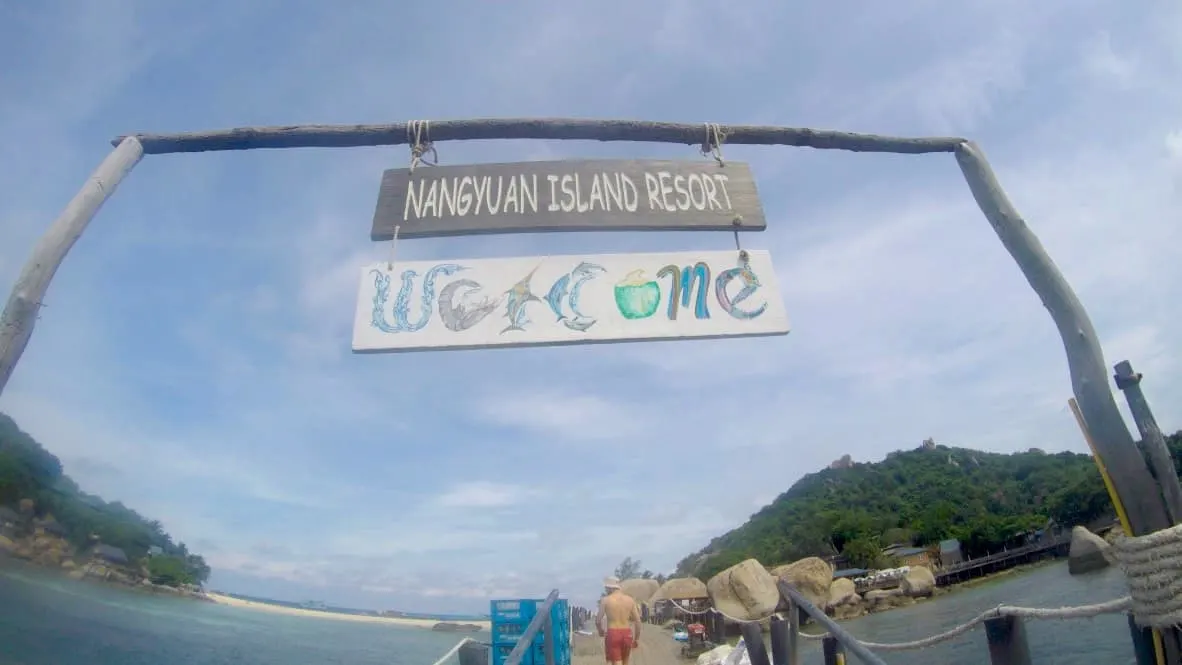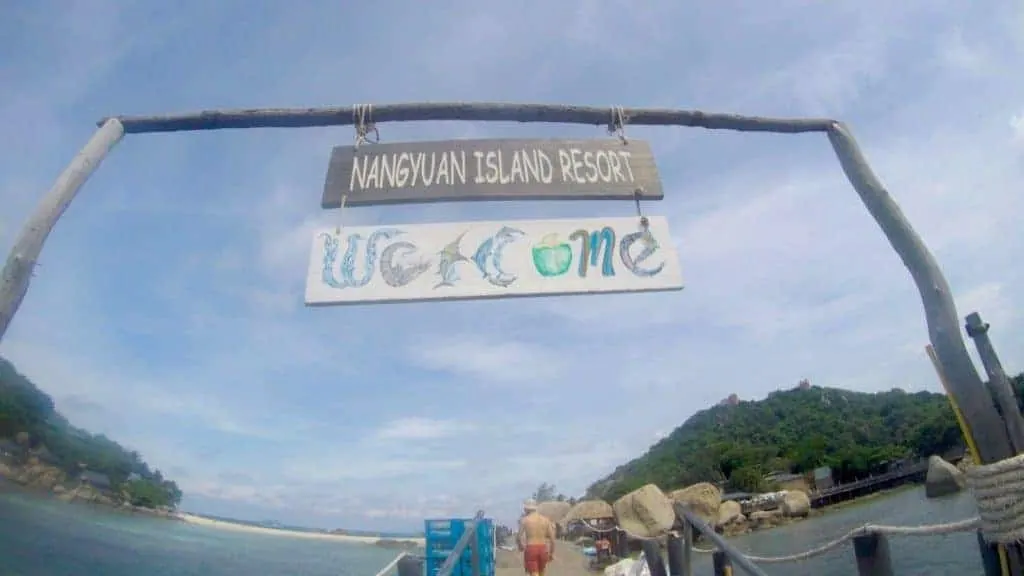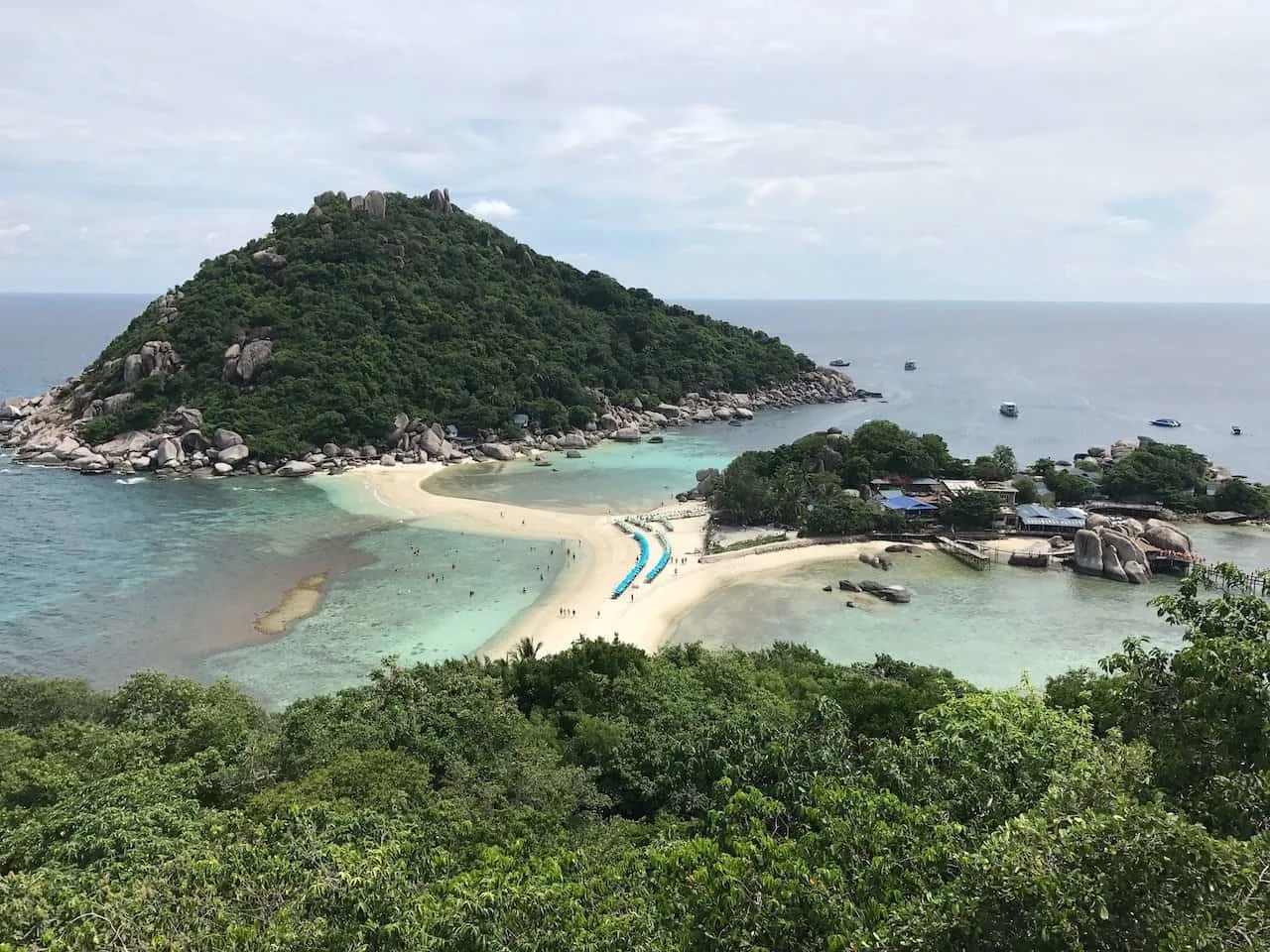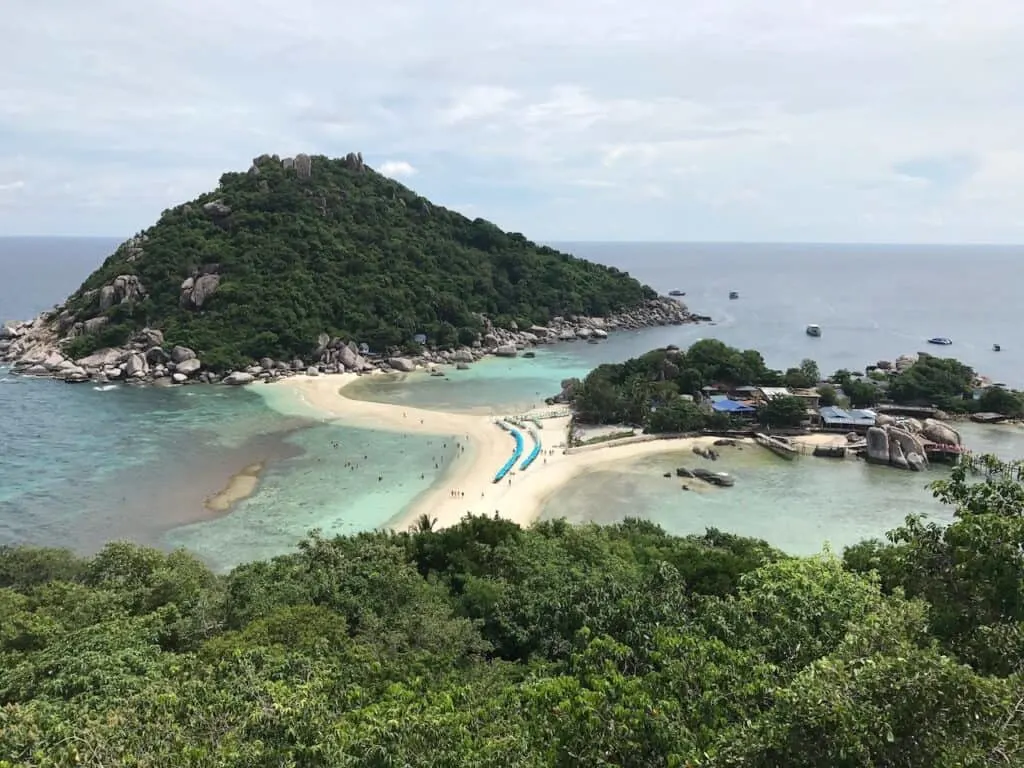 ​After enough time enjoying Koh Nang Yuan head back to the dock and find your longtail boat to take you back to Sairee beach.
The last boat from Koh Tao to Koh Samui will be right around the mid afternoon, so make sure you have enough time to get back to your hotel and get some lunch before heading to the port area.
Hop on the ferry all the way back to Koh Samui which should take around 1.5-2 hours, and then head on off to your hotel.
At night you can check out the Bophut Fisherman's Market, head out to a Muay Thai fight and/or hit some of the bars around Chaweng Beach.
Koh Samui Hotels (Nights 8 & 9)
Throughout Koh Samui you will find plenty of hotels to choose from. The island is also the most built up island in the area, so expect to find hotel chains as well.
Day 9 – Day Trip to Ang Thong Marine Park
Today you will take a day trip out to the picturesque Ang Thong Marine Park.
Every hotel should be able to help you book a tour through a local company or you can plan ahead of time and book a highly rated Ang Thing Marine Park tour before you go.
Here is how a typical tour would play out:
The day starts early on getting picked up to your hotel before being transferred to your speedboat for the day (note that not all tours use speedboats).
Your first stop about an hour away is Koh Wao, where you can swim and snorkel the crystal clear blue waters around you. There will be plenty of colorful fish to see as you make your way through the area.
After some swimming and snorkeling you will make your way to a short hiking trail that takes you above the Talay Nai emerald lagoon.
From here you will also be able to see most of the 42 islands that make up the marine park.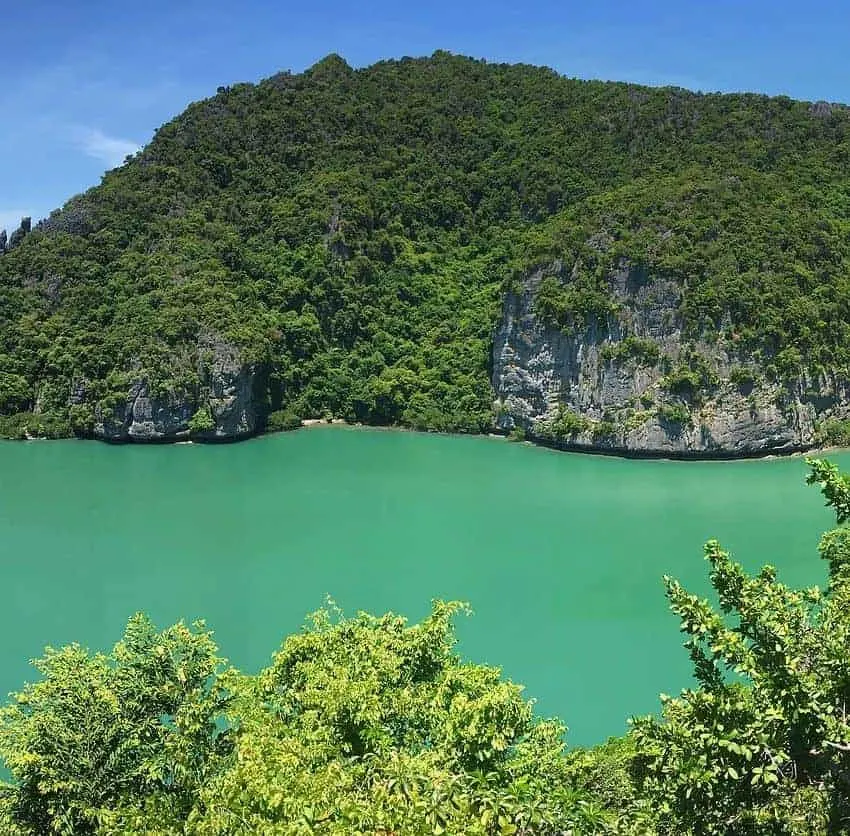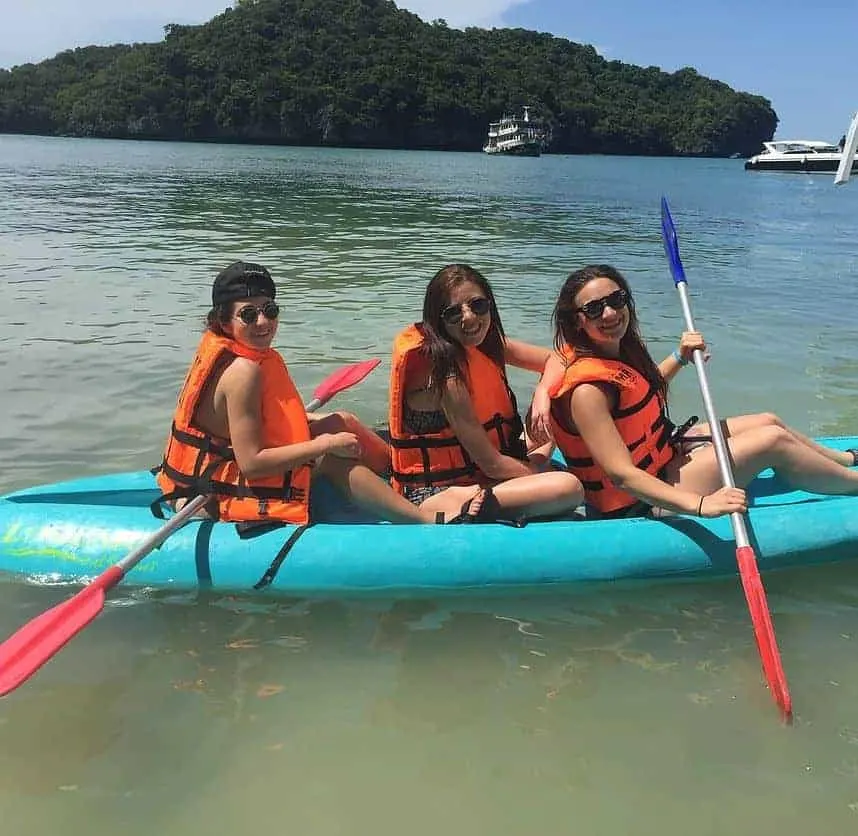 Once the lagoon is complete it is time to hit the kayaks. Your boat will take you nearby, where you will hop into a kayak for around an hour and get to explore the marine park on your own.
As you kayak around you are sure to pass small caves and numerous islands surrounding you.
It will now be time for some lunch and your speedboat will take you to one of the main island in Ang Thong – Koh Wua Ta Lap.
Here you will also be given some time to explore the island by foot or relax by the beach for a bit.
There is a great hiking trail that takes you up to the top of the island, hitting viewpoints along the way. It can get quite technical closer to the top but the views are worth it!
You will then head back by speedboat to Koh Samui, where you can enjoy one more night on the island before heading out the next morning.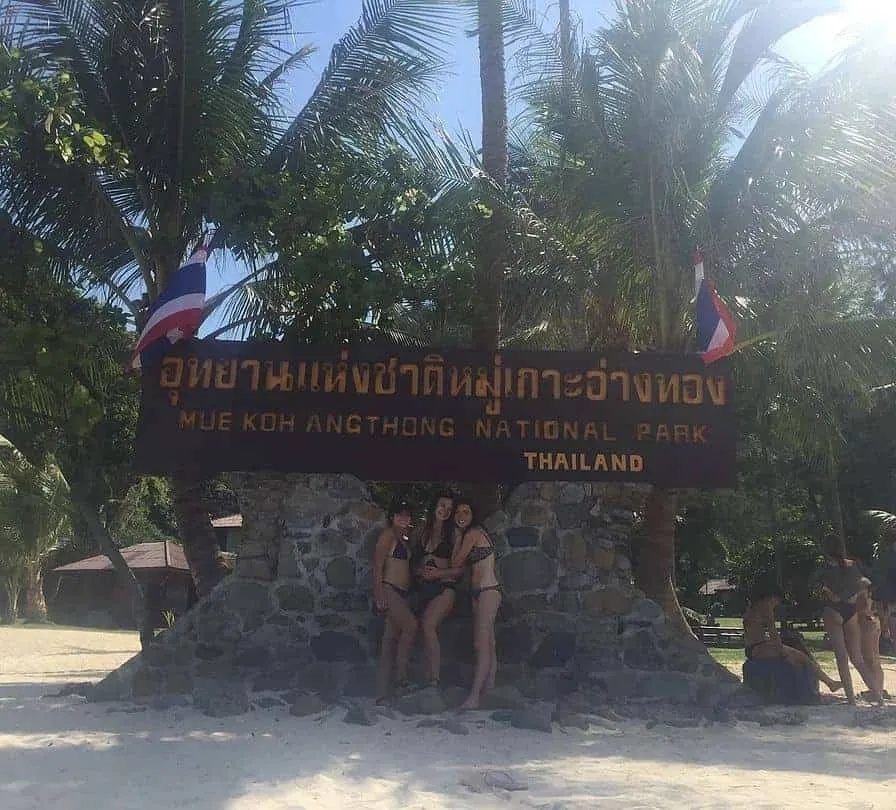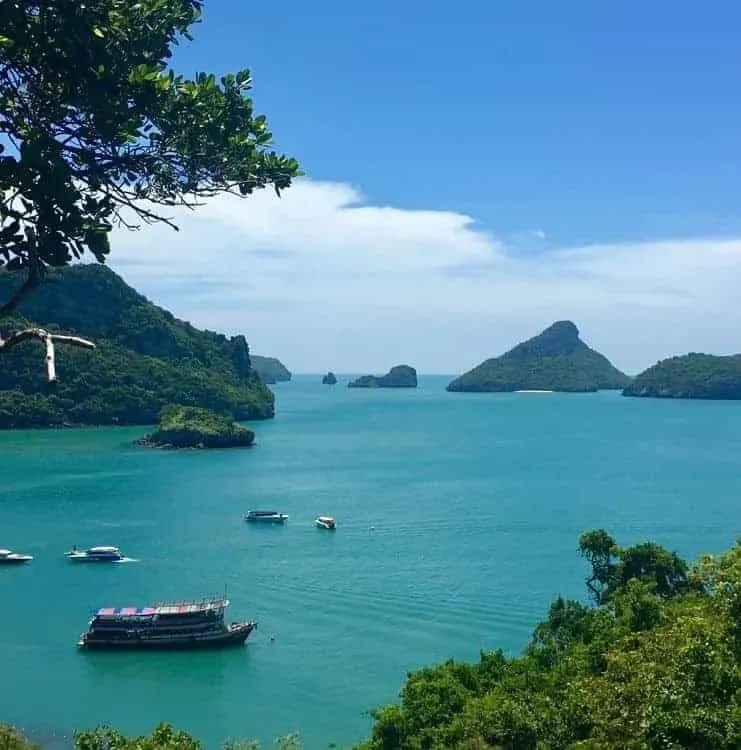 Western Island Option
So, all the above went over how days 3 to 9 focused on the eastern islands of Koh Samui, Koh Phangan, and Koh Tao.
Below is an alternative option to include the western islands of Phuket, Koh Phi Phi, and Koh Lanta.
Day 3: Fly from Bangkok to Phuket. Spend the afternoon at a beach (check out Karon Beach!)
Day 4: Day in Phuket -> more beaches, Big Buddha, Old Town, Patong
Day 5: Travel to Koh Phi Phi (early ferry); Koh Phi Phi Beaches & Viewpoint
Day 6: Koh Phi Phi Island Hopping Cruise (Monkey Beach, Viking Cave, Pileh Lagoon, etc.)
Day 7: Early ferry to Koh Lanta / Afternoon Beach (check out Nui Bay or Long Beach)
Day 8: Koh Lanta National Park / Old Town / More Beaches!
Day 9: Morning in Koh Lanta / Afternoon ferry to Phuket (or Krabi) for next day flight
Day 10: Continue Below
Day 10 – Travel to Chiang Mai & Temples
After plenty of time seeing what the islands of Thailand have to offer it is time to head to the northern part of the country to Chiang Mai.
As of this writing there is only one direct flight from Koh Samui to Chiang Mai each day through Bangkok Airways at 10:20AM (there are also early direct flights from Phuket/Krabi depending on the day).
If you get on an early flight you should arrive at your hotel in the early afternoon before exploring the city and some temples.
In and around the city there are more than 300 temples!
To make things simple though I put together a Chiang Mai Temples Tour Guide that will take you to some of the more well known ones to visit this afternoon.
The guide goes over 7 temples to visit (although Doi Suthep which is a further journey can be visited on day 13):
Wat Chiang Man
Three King's Monument
Wat Chedi Luang
Wat Phra Singh
Wat Sri Suphan
Wat Suan Dok
Doi Suthep
You can then walk or tuk tuk back to your hotel after a day of traveling and exploring the temples of Chiang Mai.
If you would like to at night, you can make your way to the Night Market – an indoor/outdoor market that is filled with plenty of food and souvenirs.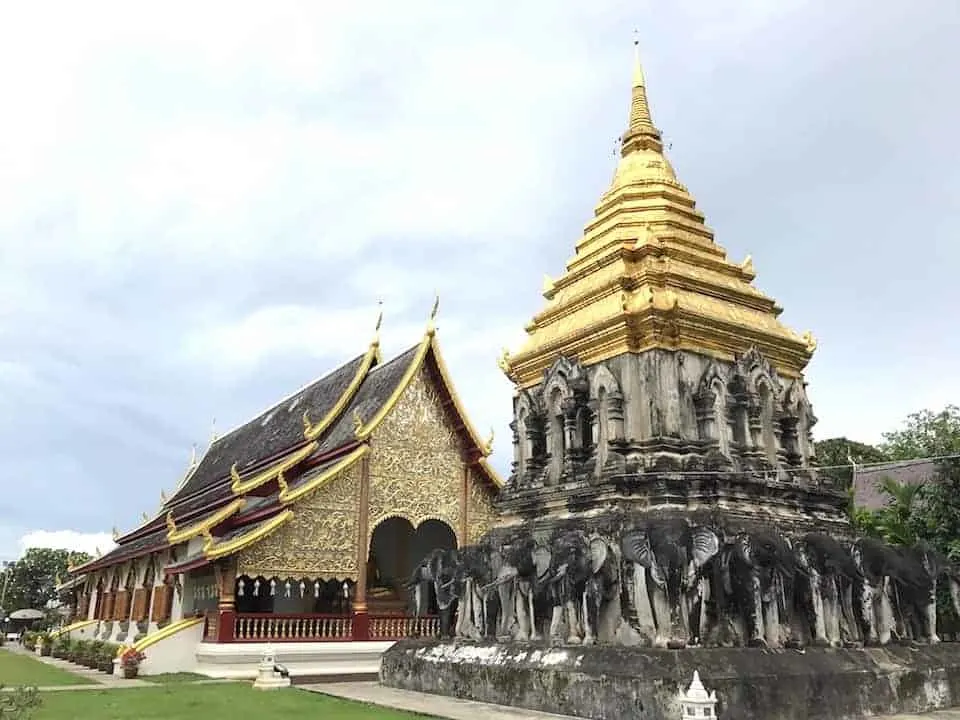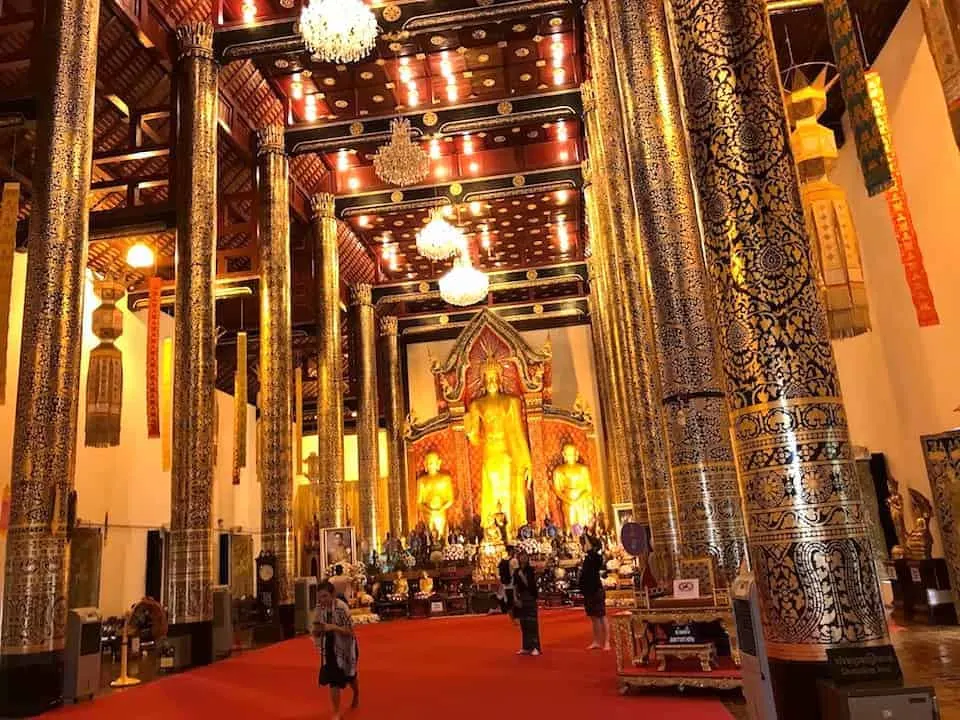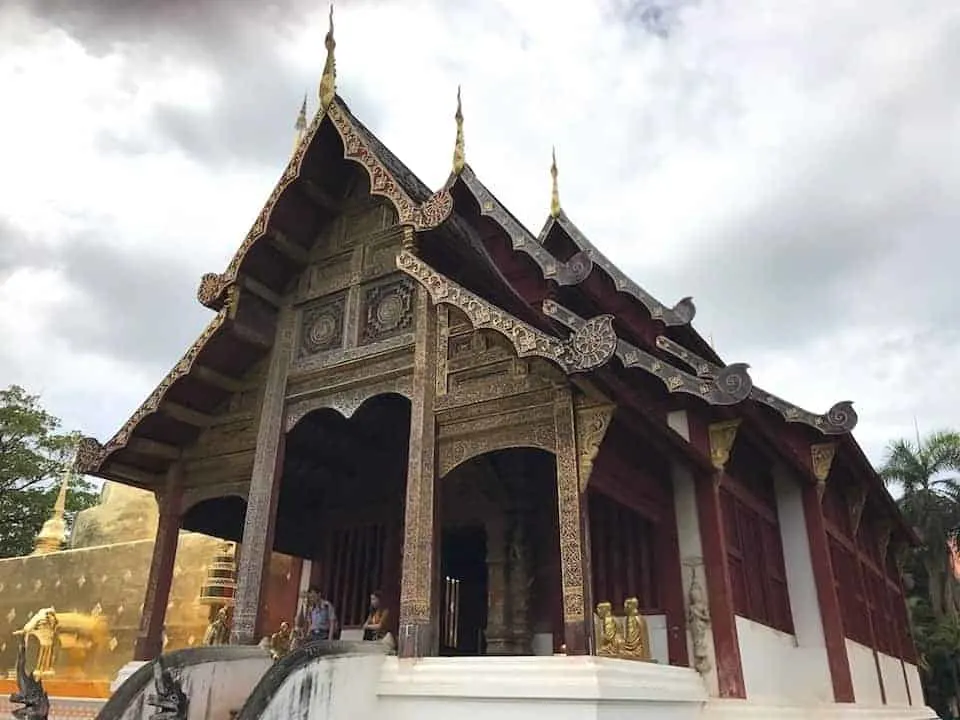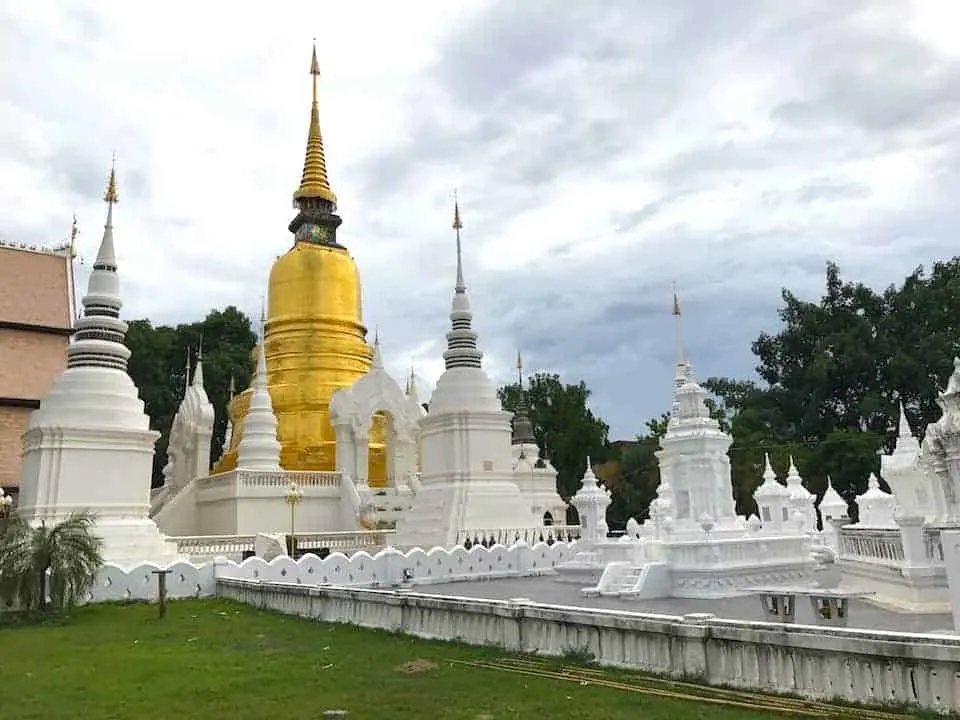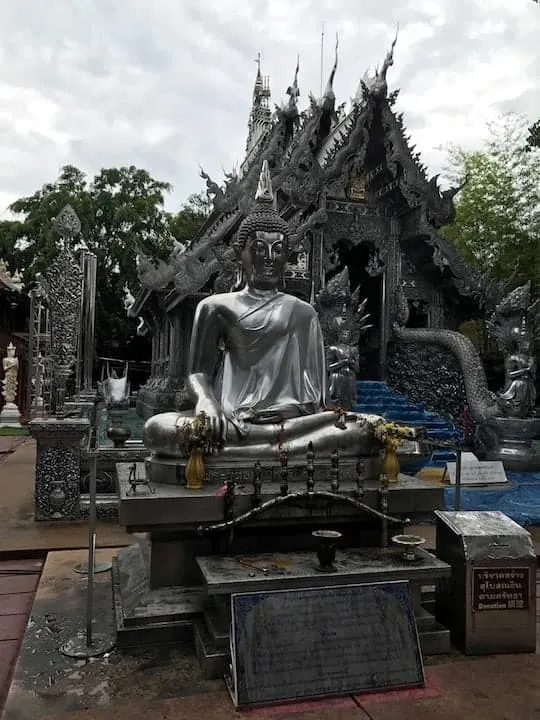 Chiang Mai Hotels (Nights 10, 11 & 12)
Feel free to check out some of these high rated Chiang Mai hotels for your time in the city: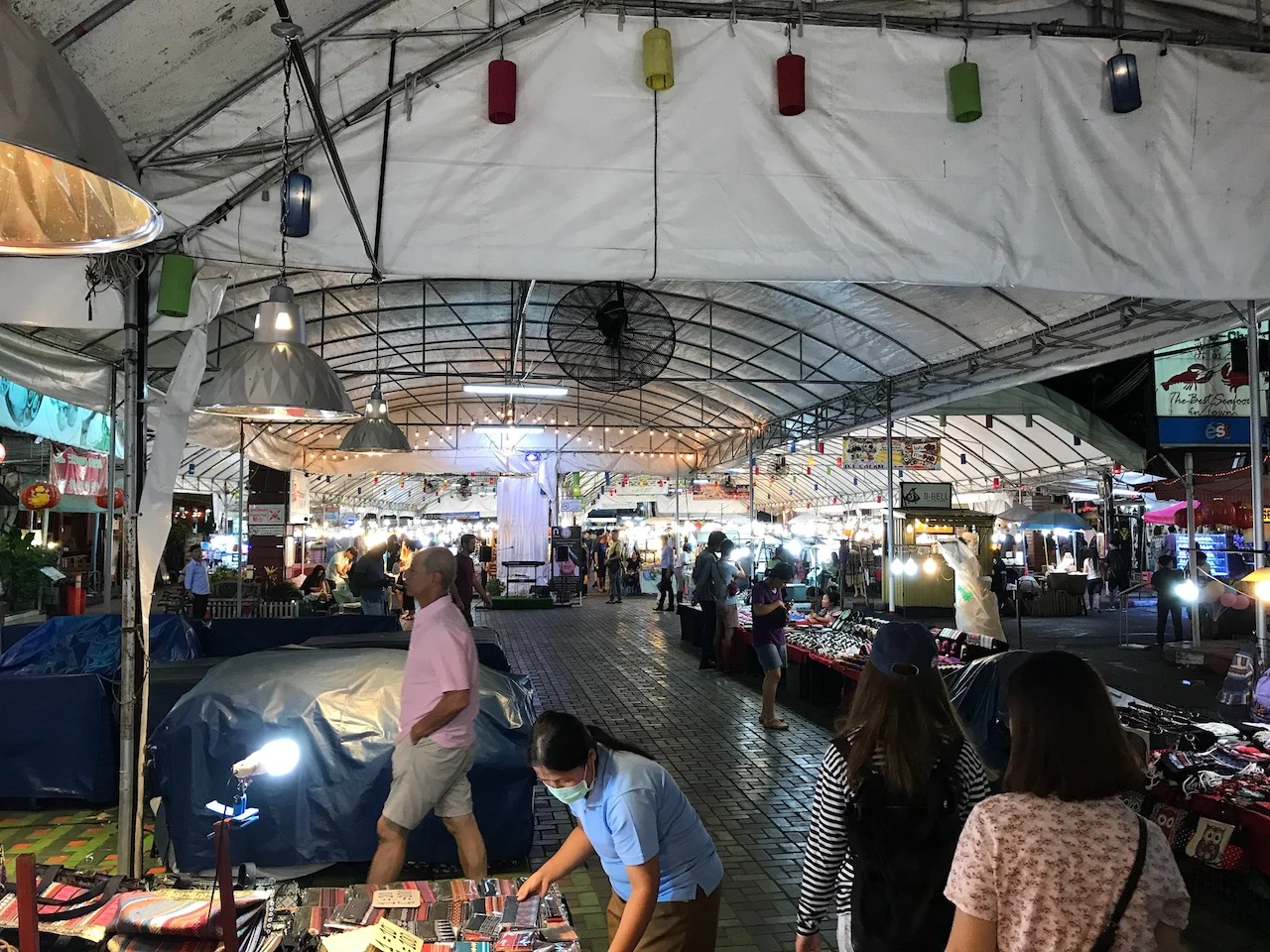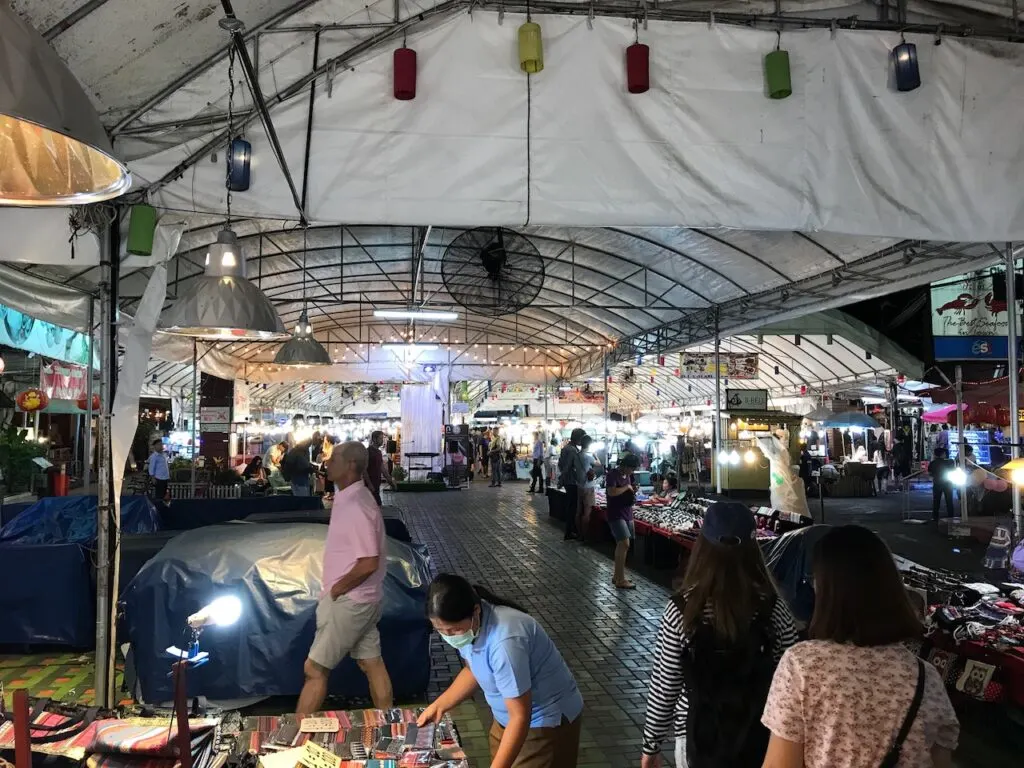 Day 11 – Elephant Sanctuary
On your second day in Chiang Mai it is time to head off to an Elephant Sanctuary to feed, bathe, and interact with these amazing animals.
​Two of the top main elephant sanctuaries that are known for rescuing elephants from poor conditions and treating them well are Patara Elephant Farm and Elephant Nature Park. Both of these places book up well in advance so be sure to check for availability
The main difference between the two programs is that Patara is a 1 on 1 experience with an elephant for the day (~$180) while ENP is more of a group experience (~$70).
» Read the In Depth Guide to Patara Elephant Farm to get a better understanding of the experience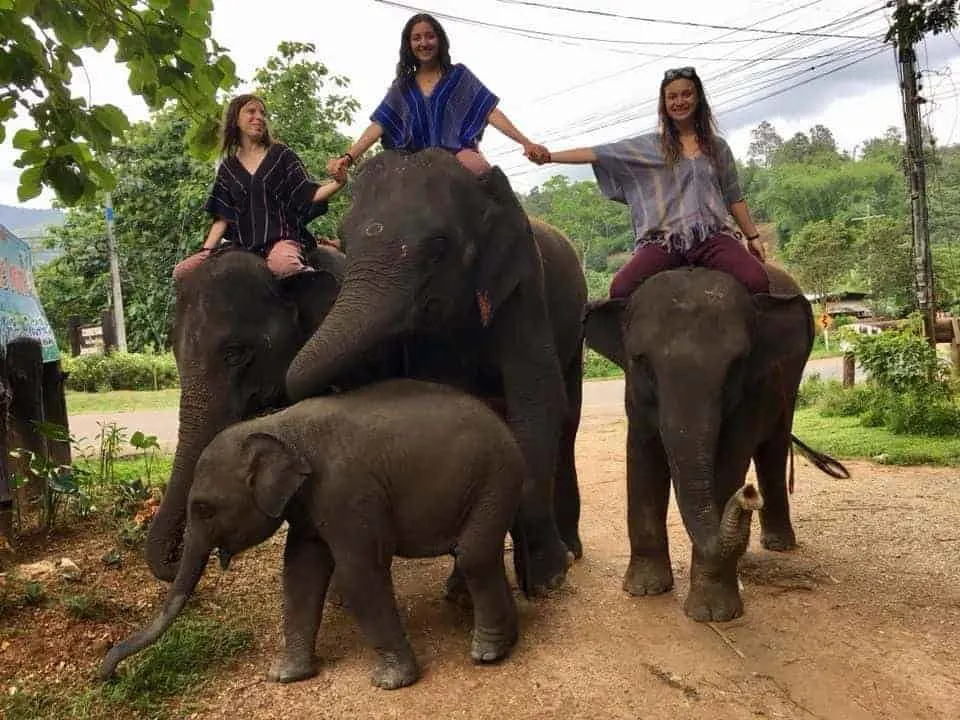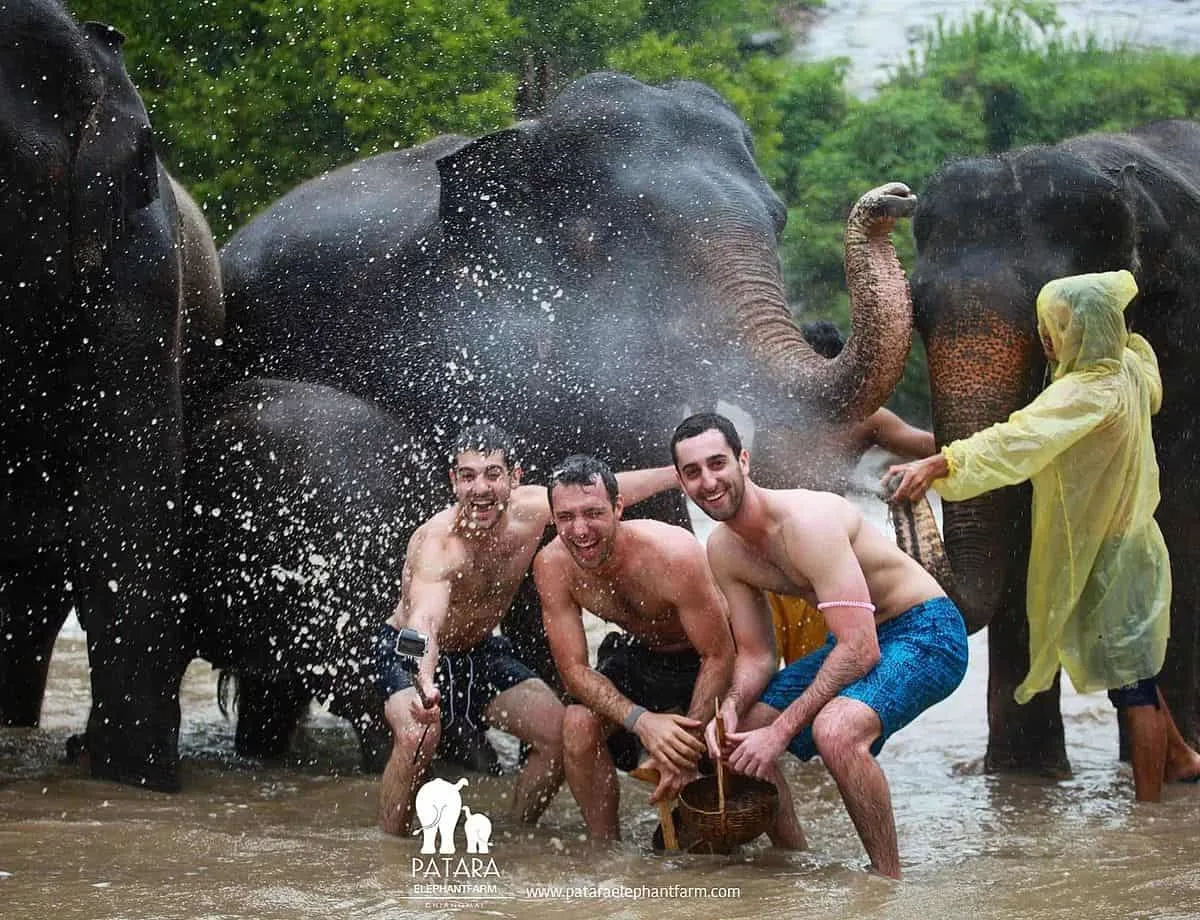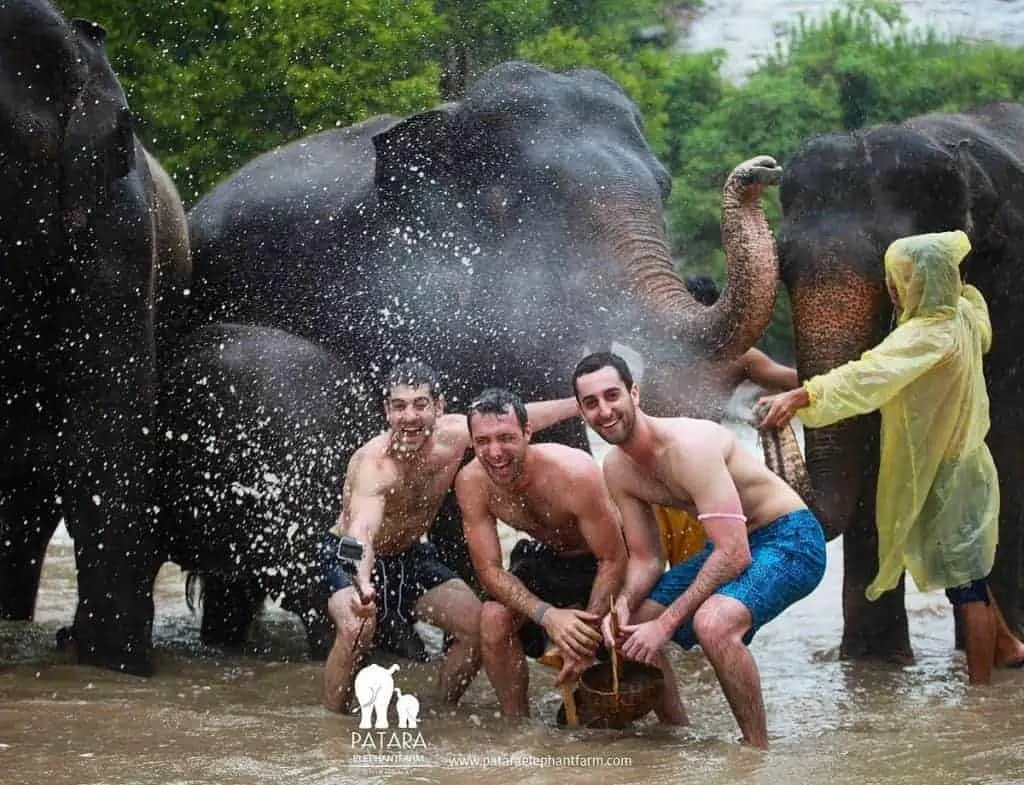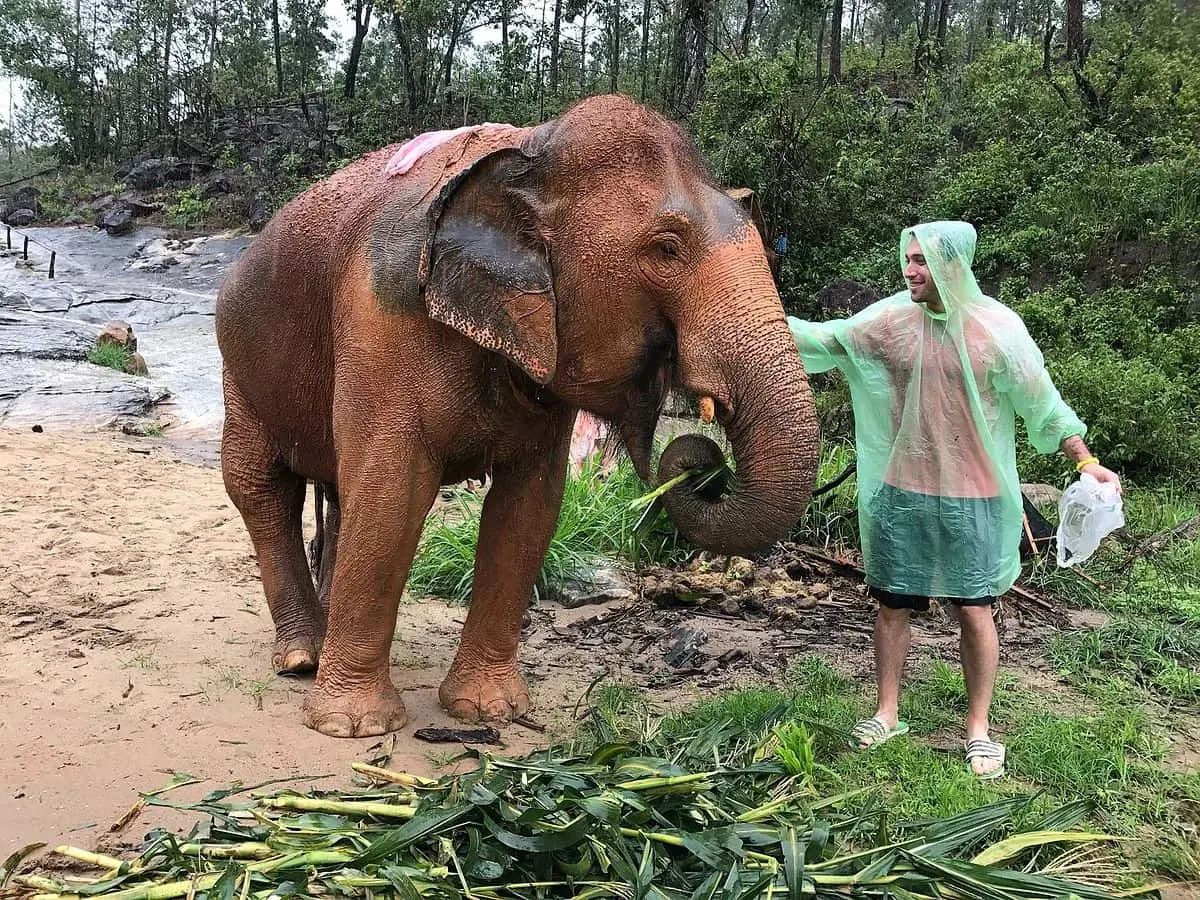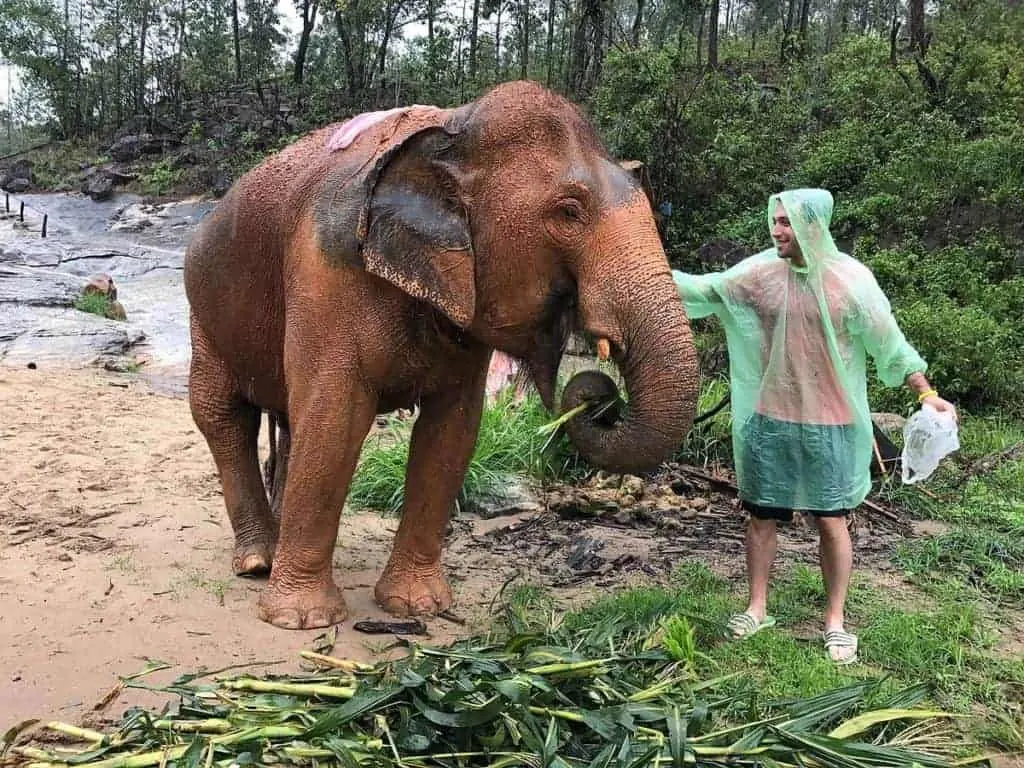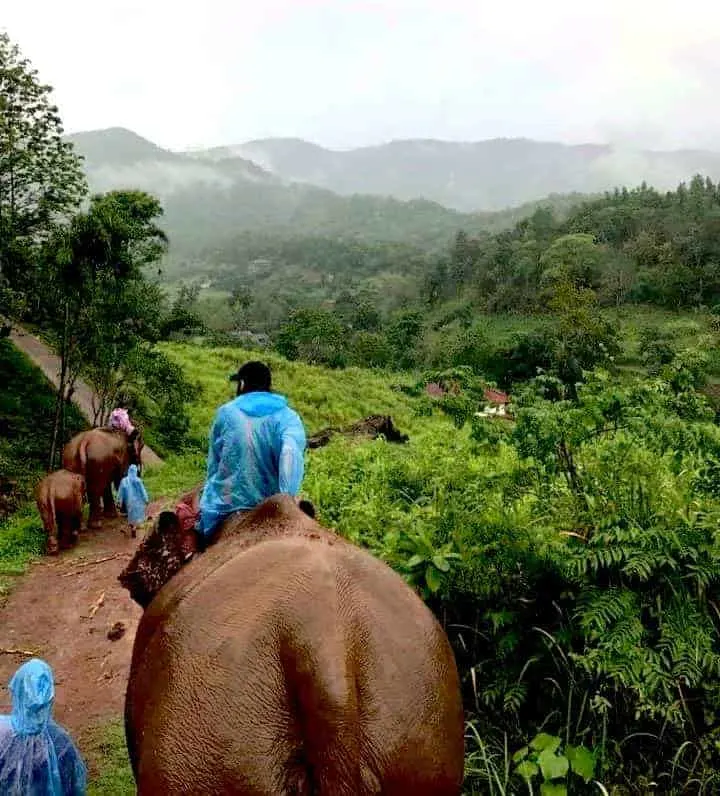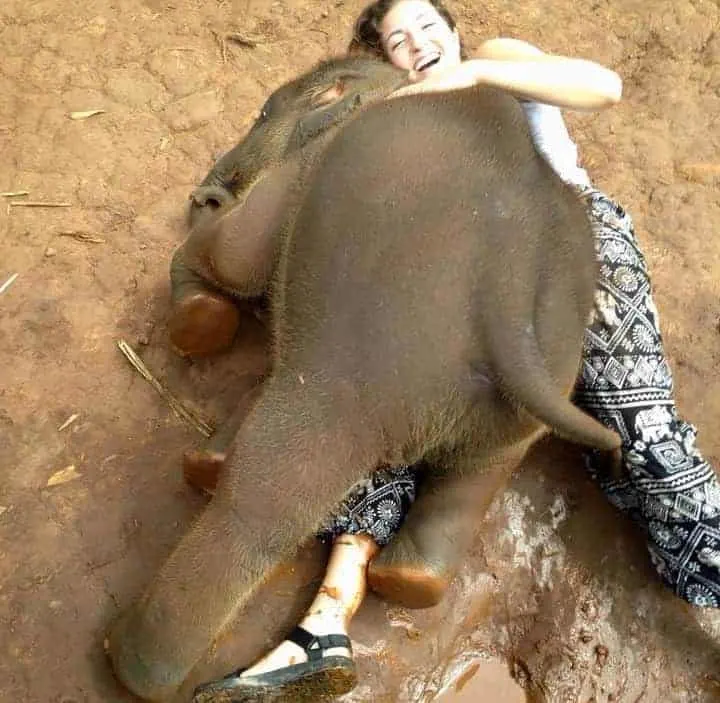 Day 12 – Exploring Chiang Mai & Cooking Class
Today you can sleep in for a bit after a couple early mornings for the past couple days. Throughout the trip you will see plenty of markets and purchase all types of souvenirs and food.
However, not too far by the night market area are more local, authentic markets called Warorot and Ton Lam Yai (across the street from each other).
Instead of seeing hundreds of tourists you will see more of a local audience roaming around, buying their food and any other goods.
Warorot is a multi story open market selling everything from clothing to fruits to wooden crafts.
Spend some time just exploring these two markets and getting a feel for what shopping life is for the people who live in Chiang Mai.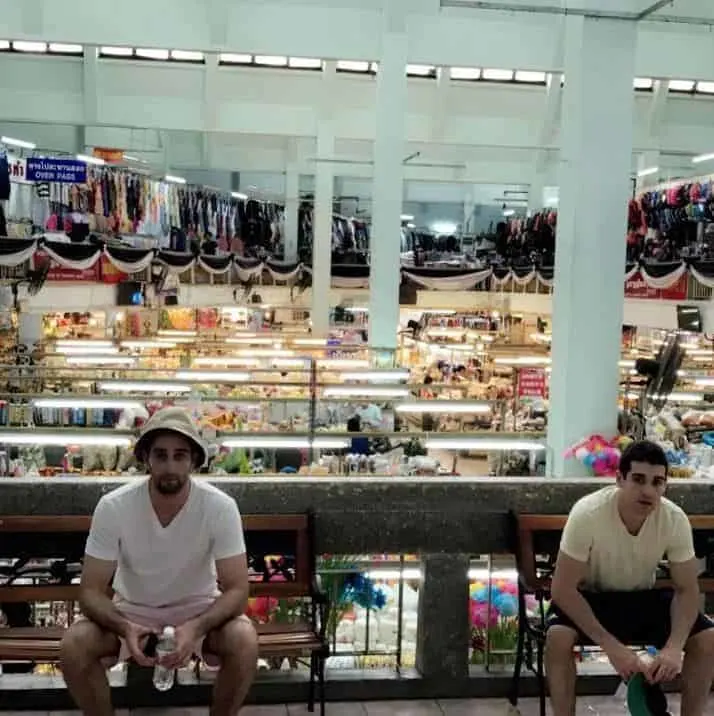 After checking out the markets for a bit, you can grab some lunch and then just walk around the city for the next hour or two. It is always interesting exploring the streets and stores of a foreign city.
Make sure though that you get back to your hotel around 3PM to get ready for a cooking class.
Many of the cooking classes have an afternoon/evening session which start around 4PM with pickup being just shortly before then.
Head on over to TripAdvisor to get a look at the top rated cooking classes. After you get picked up along with your fellow guests you will make your way to a local food market.
Once there your cooking instructor for the evening will teach you all about the local ingredients and what is used for different dishes.
You will then get to pick 4-5 different course options for what you will be making and eating during the rest of the evening.
Your instructor will then purchase all the necessities before hopping back in the van to take you to the kitchen.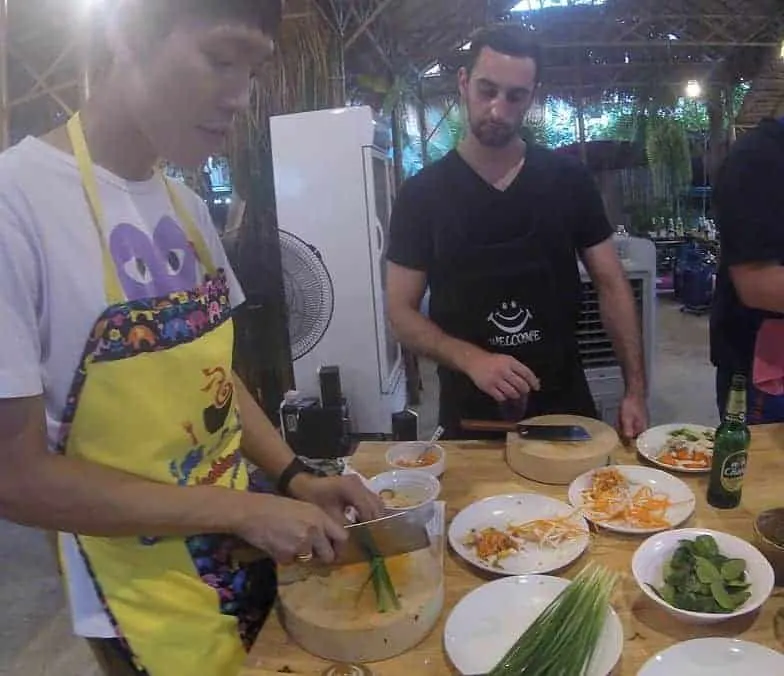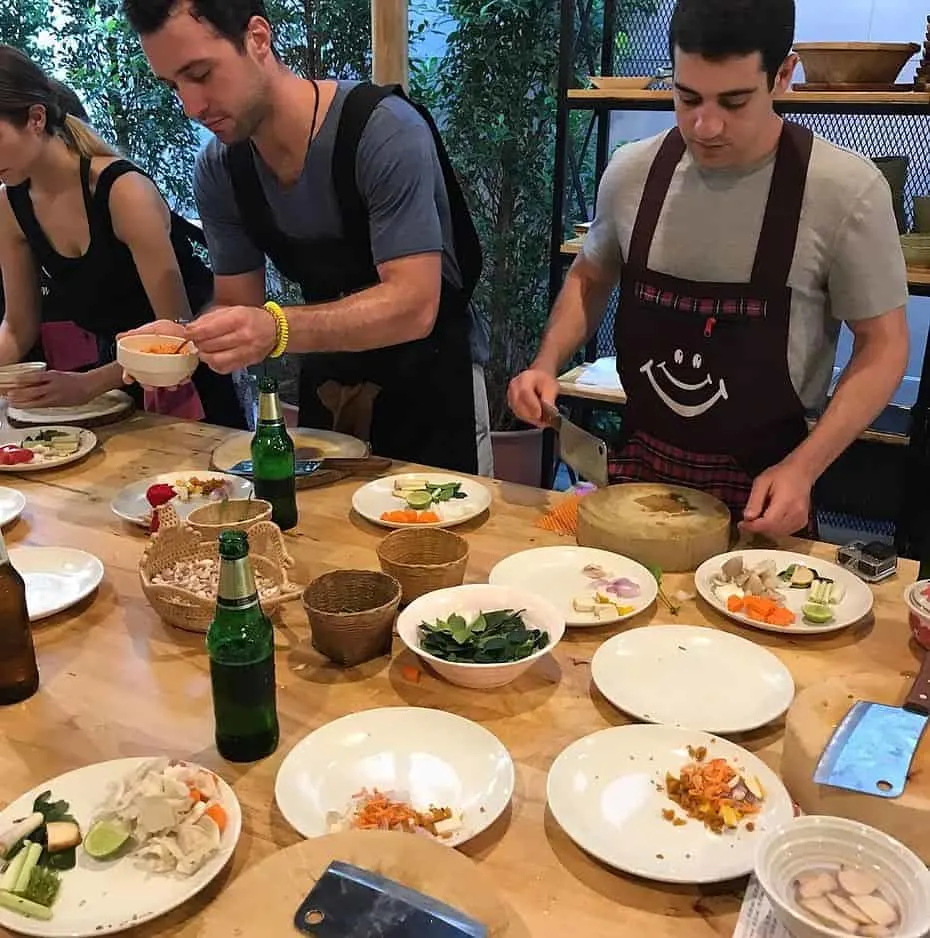 Many places have open air kitchens and dining rooms which is also a very unique experience instead of being indoors. A sample menu will include spring rolls, soup, pad thai, curry, and mango sticky rice.
Your instructor will then take you through making and eating each dish (usually you cook two dishes, eat them and then go on to the next two).
Overall it is a great experience cooking, eating, drinking some beers and meeting new people.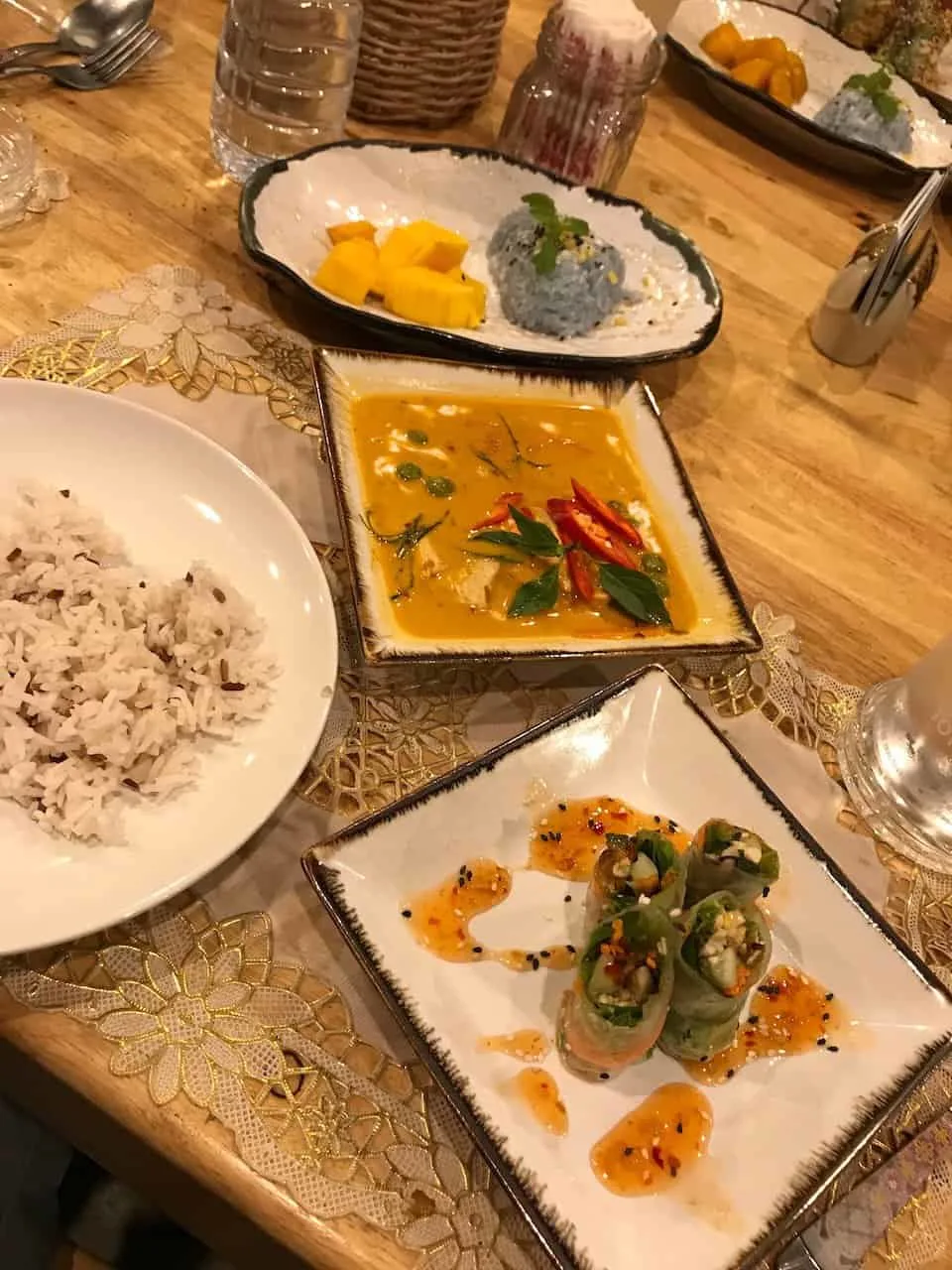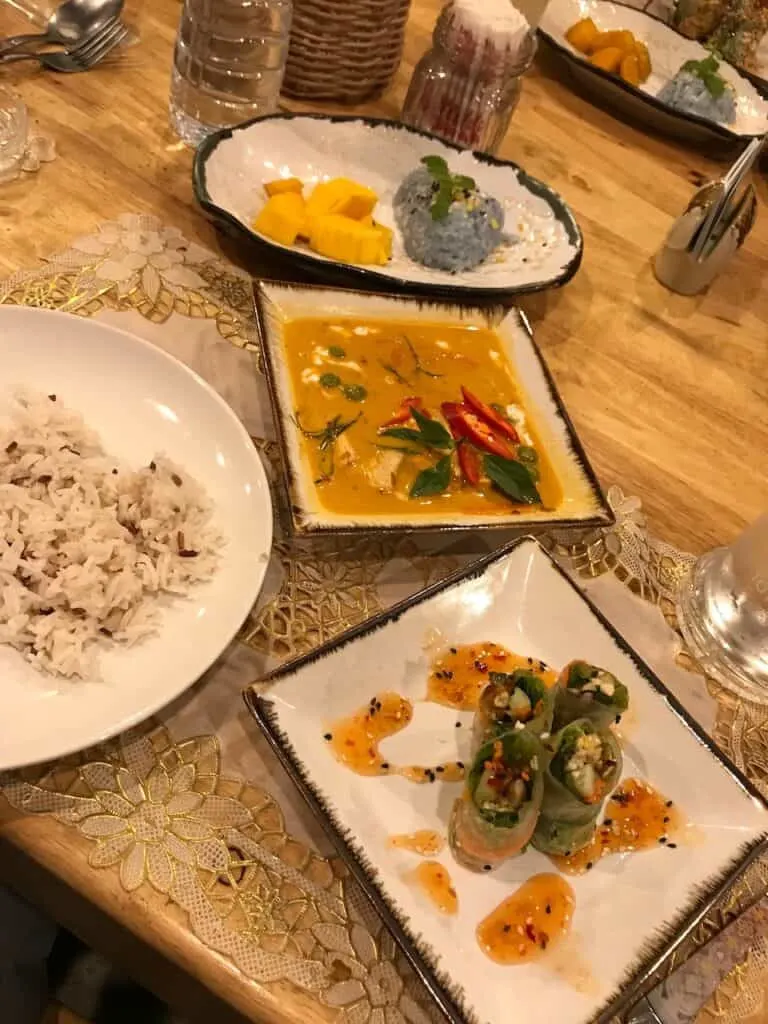 Day 13 – Doi Suthep & Travel to Bangkok
On your last day in Chiang Mai it is time to see the city from above before heading back to Bangkok. During the course of your stay you have probably seen the large mountain that overlooks the city.
Towards the top of the mountain is a temple called Doi Suthep that has amazing views of the city below. You can grab a taxi for a fixed rate that will take you there, wait for you and then take you back down.
The road to Doi Suthep is filled with twists and turns as you make your way up climbing the hill.
Eventually though you will reach the base of Doi Suthep, where a long staircase awaits to the temple. Once inside you can walk around the main area and the large golden chedi.
You can then make your way to the viewpoint that overlooks the city. Due to Chiang Mai weather being hit or miss, it could be a perfectly clear day out or you could literally be in a cloud with no visibility at all.
But don't worry, if there really isn't any visibility be sure to ask your cab driver to stop at one of the viewpoints on the way down the twisting roads, where you are sure to get a good view at some point.
A couple other Chiang Mai options if they are of interest to you:
Sunday Night Market – a walking street night market only open on Sundays from 4PM-12AM
Full Day Hiking and/or Bamboo Rafting – there are plenty of one day hiking options in the mountains surrounding Chiang Mai. You will get to hike these jungles, pass by local tribes and even get to do some bamboo rafting.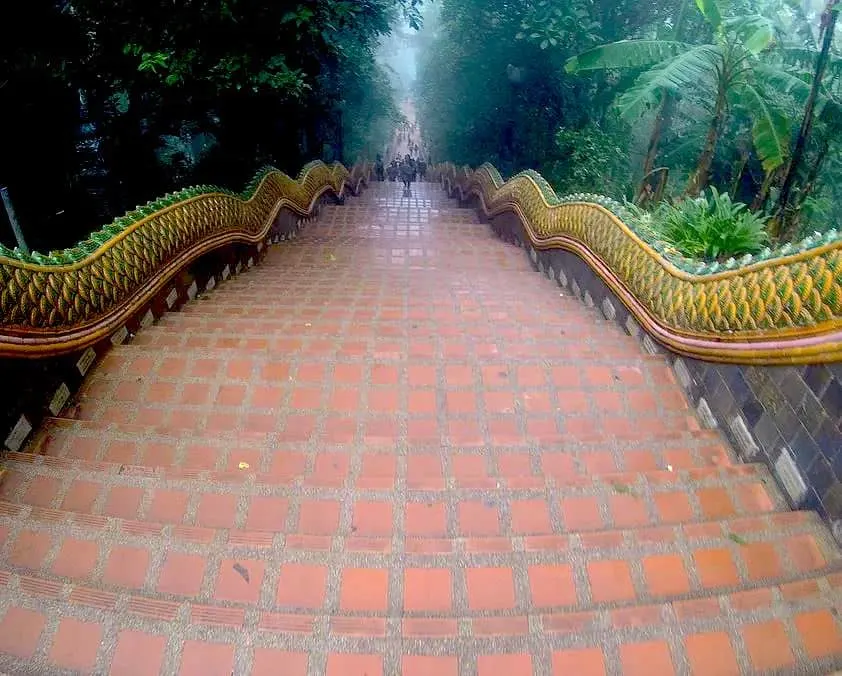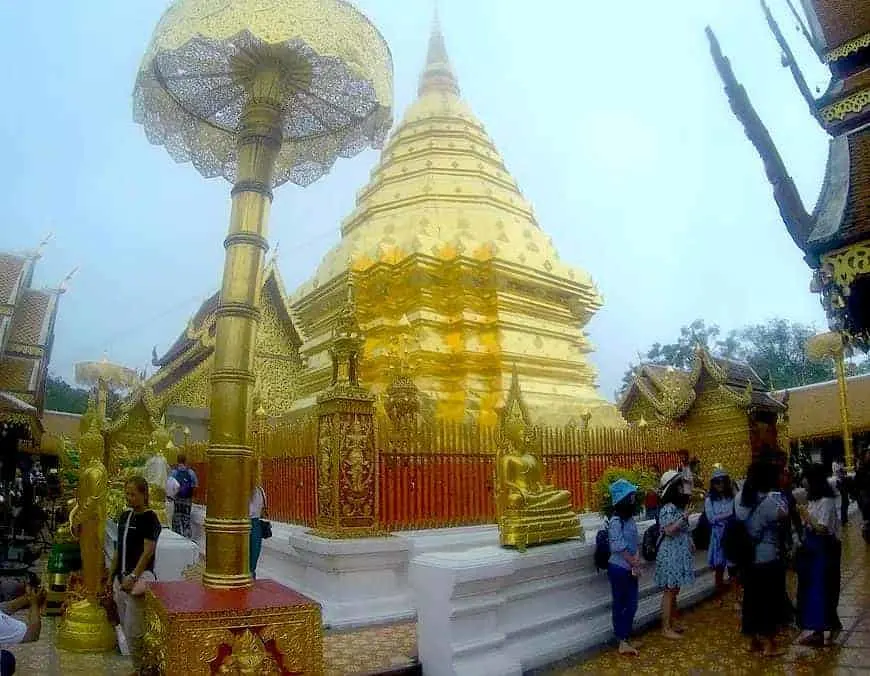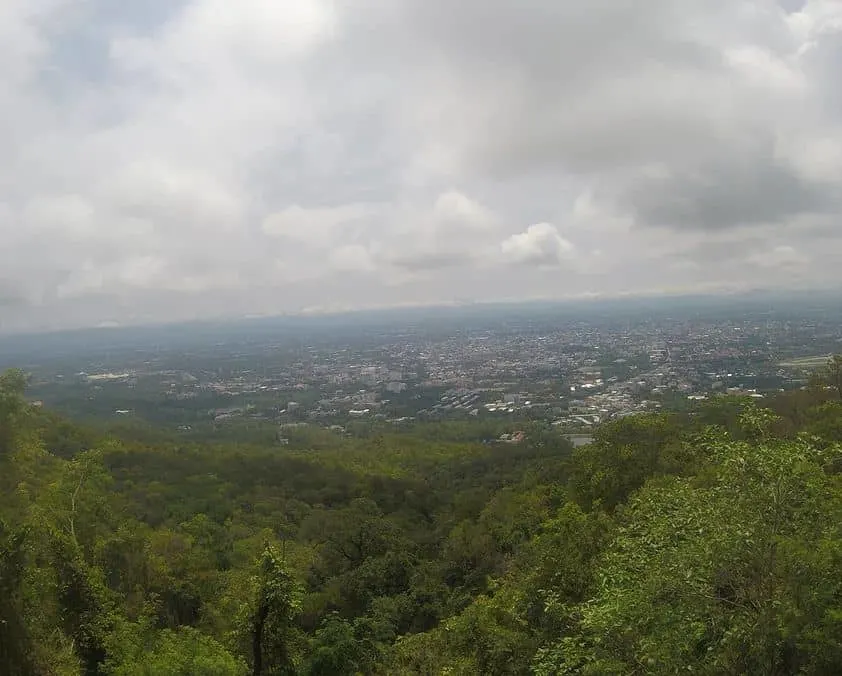 After you get back down back in Chiang Mai, grab some lunch and pack up before taking a mid-late afternoon flight to Bangkok.
Once back in the capital city check into your hotel, grab some dinner and head out to Khao San Road or another nightlife spot for your last night out in Thailand.
Day 14 – Depart Bangkok
Your Thailand 2 week itinerary is now coming to an end. Depending on what time your flight is you might have some time to enjoy some more attractions around the city:
» Chatuchak Weekend Market – one of (if not) the largest market you will come across in Thailand. Note that it is only open on weekends
» Chinatown – great place to walk around and where you will find plenty of street food options
» Lumpini Park – a huge park sitting in the middle of the bustling city where you can just relax and walk around the area
You will then hop into a cab and head to the airport to begin the long journey back home.
Hope you enjoy Thailand and all that it offers!
Check out some more helpful things to know when it comes to traveling around Thailand for 2 weeks.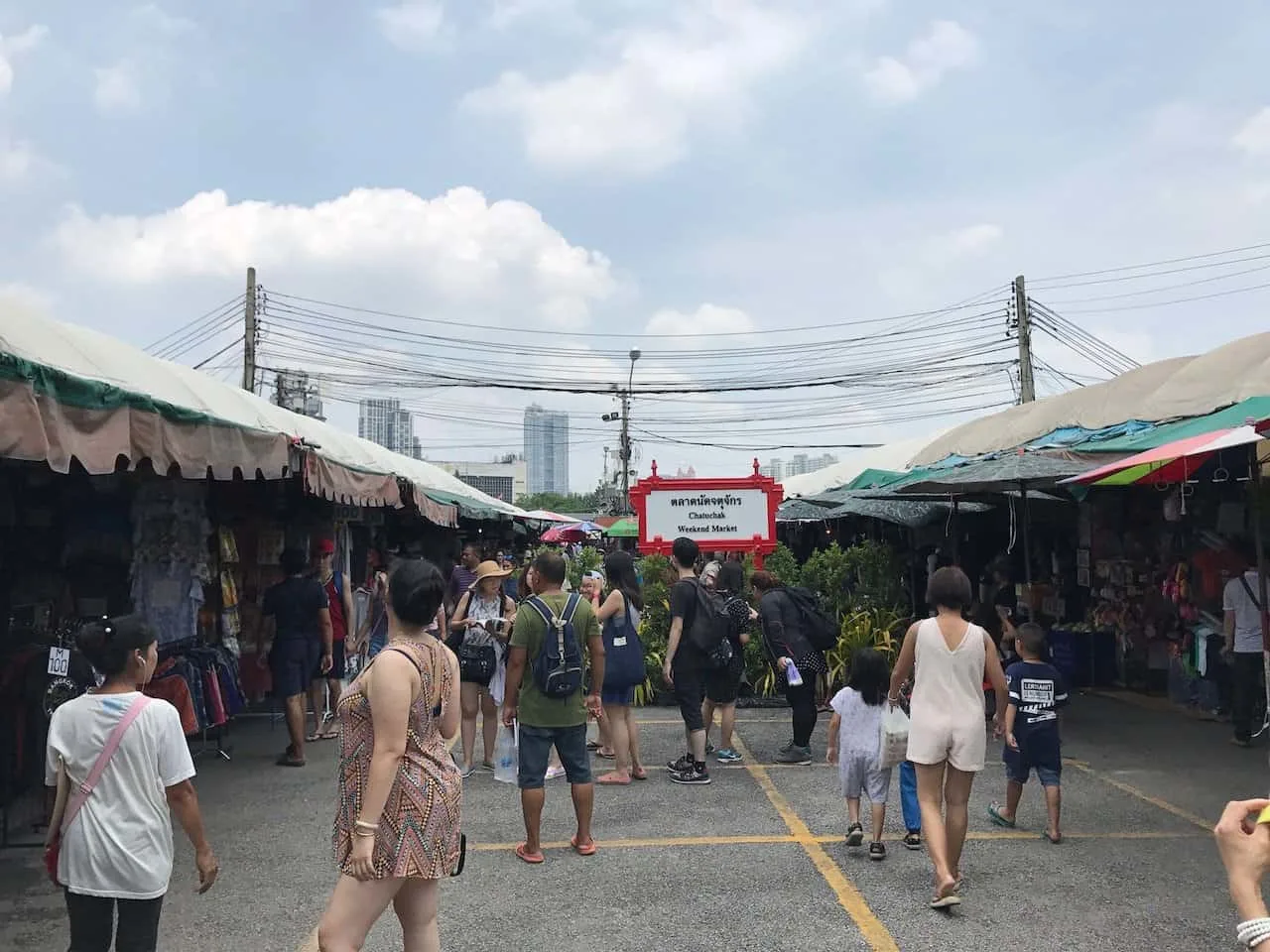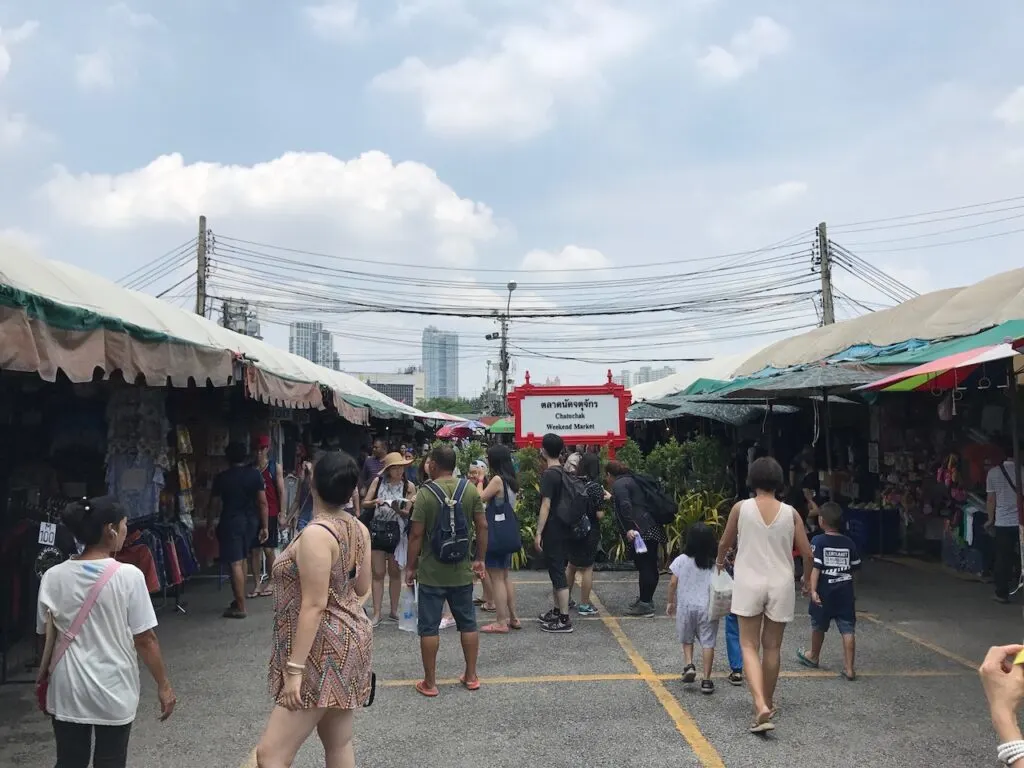 5) Best Time to Visit
As you are planning your trip to Thailand, you have to think of what time of year to visit.
Thailand is split into two main seasons – a wet season and a dry season.
In general, the dry season runs from November until May, while the west season goes from June until October.
During the dry season you can expect nice sunny (and potentially hot) days, while the during the rainy season, rainfall can pick up.
This does not mean it will rain constantly, but you should certainly expect the showers to come and go.
It is also important to note that the southern islands on the east coast (Koh Samui, Koh Phangan, Koh Tao), have a different rainy season. This is due to there being two monsoons affecting Thailand.
You will find that the east coast islands experience rainy season between October and December instead.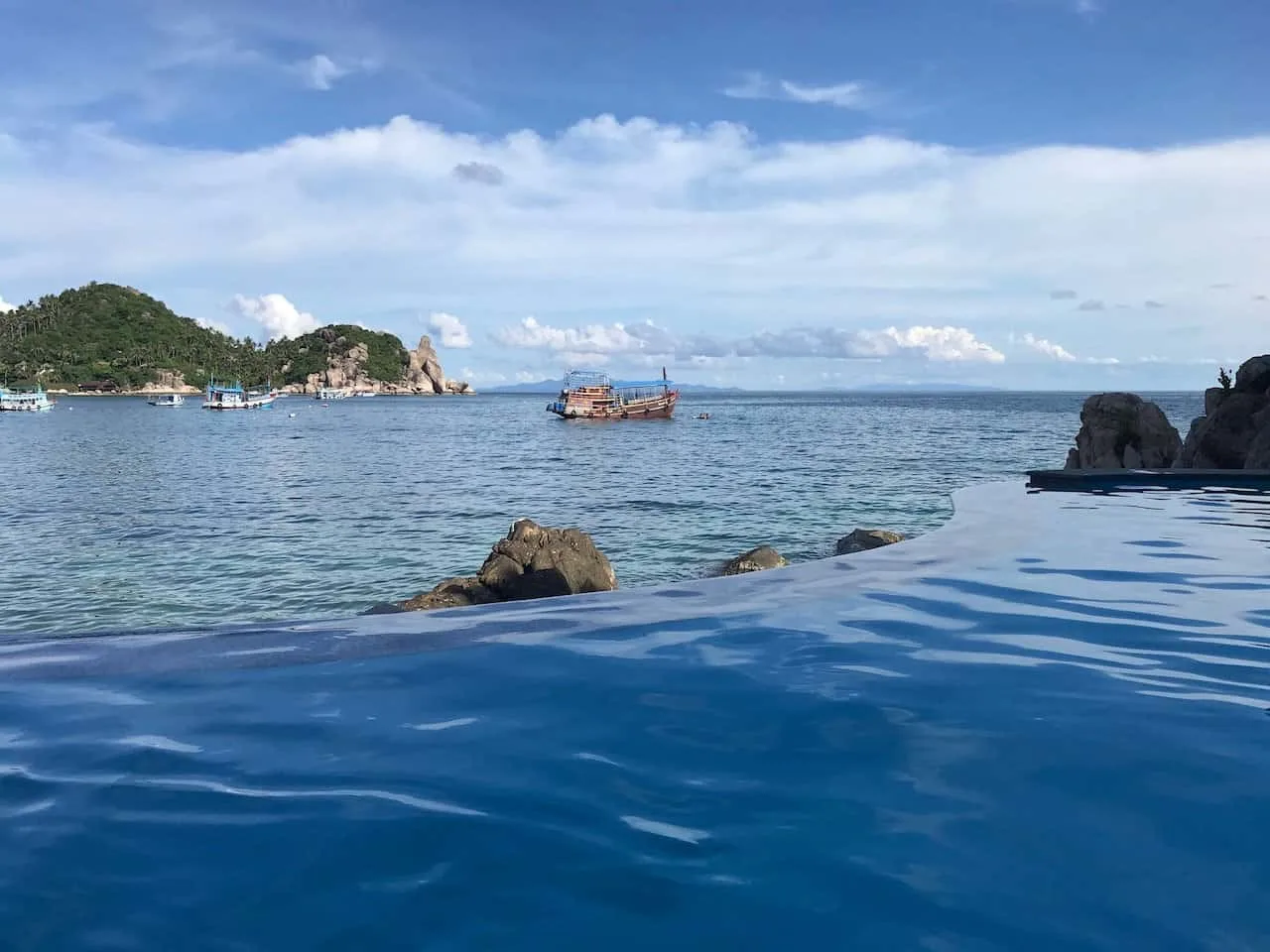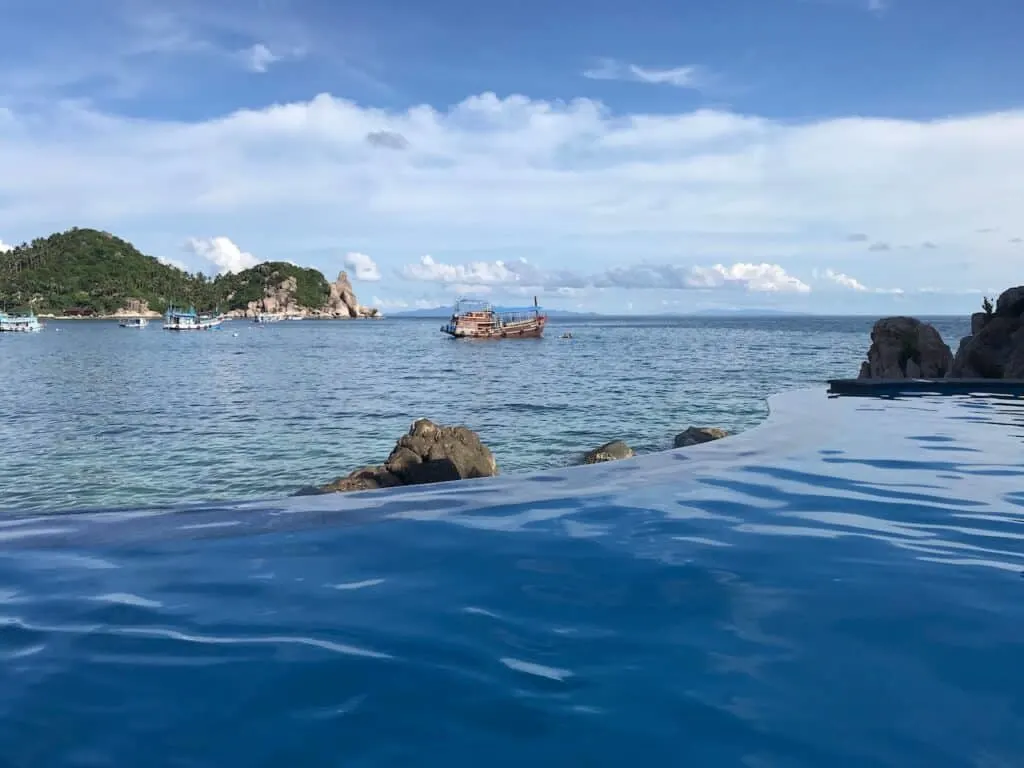 6) How To Get Around Thailand
For this itinerary, and for most itineraries out there, a trip to Thailand will entail visiting multiple cities around the country.
Getting between cities can be done in a few ways depending on your budget and how efficient you want to travel.
By Plane
In general, taking flights between major cities is going to be your best bet. Flights come and go from all major airports throughout the day.
These flights are also relatively cheap, with plenty of budget airline options available (in addition to the more mainstream Bangkok Airways).
Don't be surprised if you even see one way flights for less than $30!
By Bus
Thailand is also well connected by busses that make their way between all the major cities.
This will be your budget option if you are trying to save some money. Just note that it can limit your itinerary as the busses will certainly take longer.
As you are searching for busses, you may find more luxurious options (for a higher fee) as well as overnight busses (to save time when traveling).
By Train
In addition to bus routes connecting major cities, train routes will do the same.
This will be your middle ground option between bus and plane.
There are different types of trains too to look out for. These include Ordinary, Rapid, Express, and Special Express. Depending on which train you opt for, you will also have different classes to choose from.
By Ferry
Once you get to the islands down south, that is when ferries will come into play.
While some islands have airports (i.e. Koh Samui and Phuket), others are only connected by ferry to the mainland.
It is quite easy to figure out ferry logistics by checking out schedules & buying tickets ahead of time.
Always be aware of the schedules just in case you need to match up your flight with a ferry.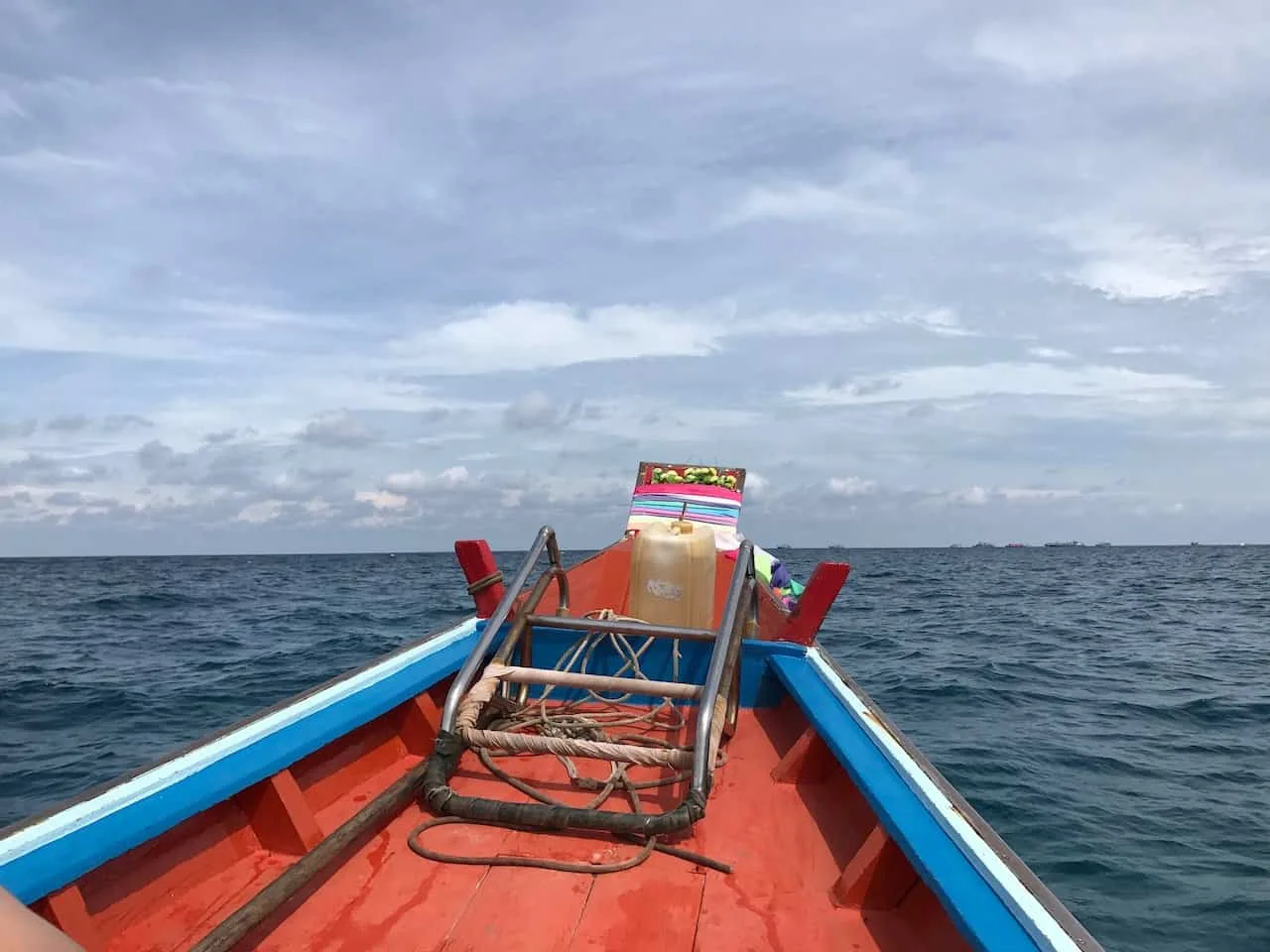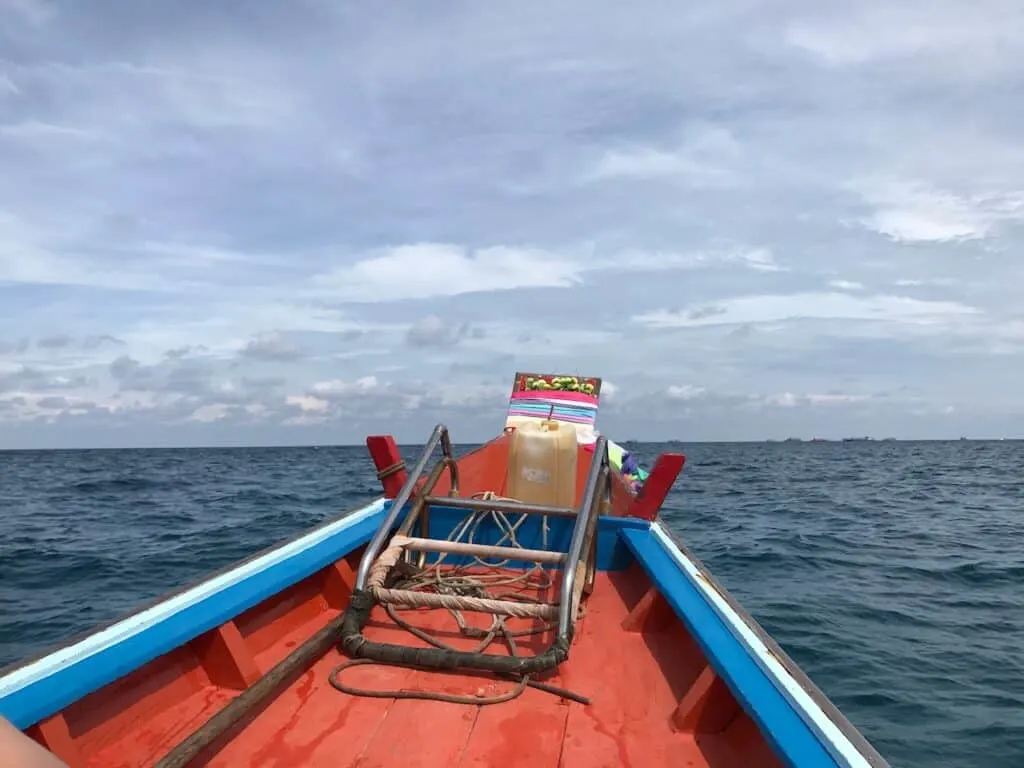 7) How Much Spending Money Do I Need per Day in Thailand?
When it comes to your budget for two weeks in Thailand, that will all come down to what type of trip you are trying to take.
On one end of the spectrum, you can be a true backpack traveler, staying at hostels, taking public transport, and eating cheap meals.
This can certainly be done on a $20 – $30 per day budget if you have it in you.
However, if you are looking for fancier hotels, more expensive meals, and high-quality activities, then you will need to plan for a higher number.
This can range around $150 – $200 a day. Not bad though for a more luxurious vacation!
Of course, there is also the middle ground between the budget and the luxury. That is where I would imagine most people will end up.
Spending between $50 – $75 a day in Thailand will still have you traveling well.
You will be able to get decent hotel rooms, have nice meals, and take part of activities.
At the end of the day, Thailand is a very budget friendly place. No matter where you are on the spectrum, you should be able to have a great and enjoyable time exploring the country.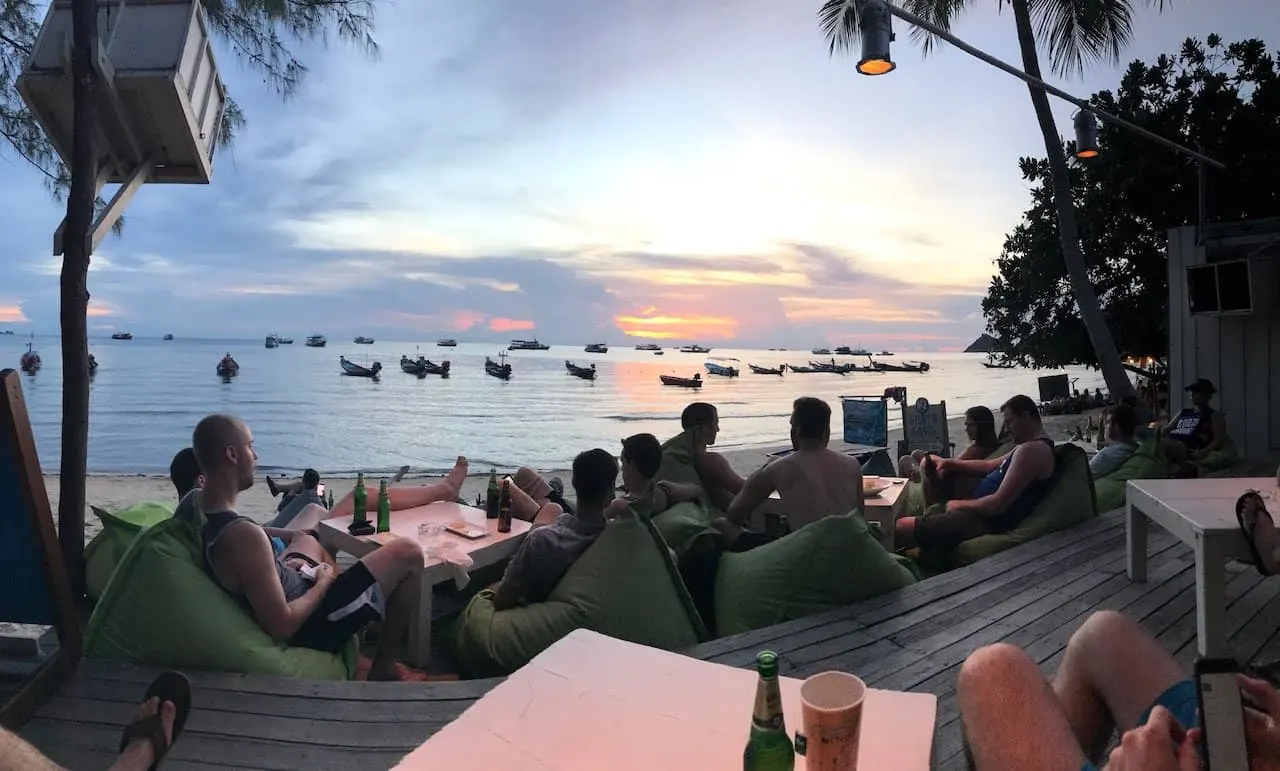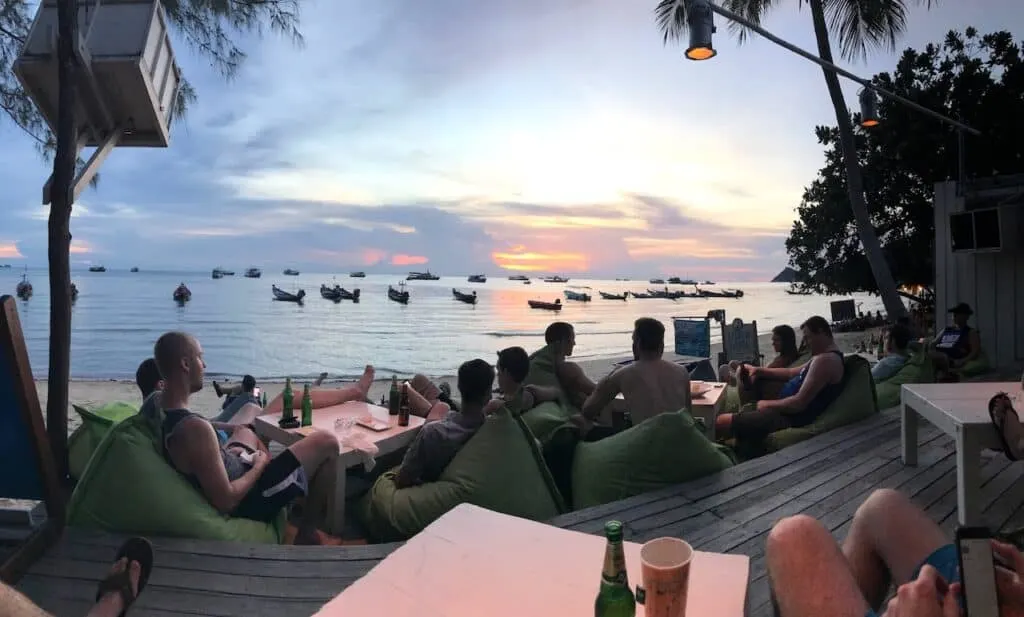 8) Thailand Packing List
Beyond your standard packing list for a vacation, be sure to bring along these essentials (in case your weren't planning to already).
Flip Flops: I learned pretty quickly how important flip flops were going to be when it started to rain on my first day in Thailand. Not only will they help when it rains, but the beaches are plenty, so a pair will always be useful.
Quick Dry Towel: since there will be beach days on the trip, you will want to bring along a quick dry towel. These types of towels are the perfect addition for travelers. Instead of bringing a heavy cotton towel, these quick dry ones pack up light and are easy to carry.
Light Waterproof Jacket: since rain can happen at any moment, bringing along a light waterproof jacket is recommended. They are ideal for those quick rain showers and also when it may get chillier at night (or up north).
Hat, Sunglasses, Sunscreen: Thailand can get hot, so you better come prepared to protect your skin & eyes. Always bring along a hat & sunglasses, and apply sunscreen throughout the day.
Bug Spray: you will also come across a fair share of bugs & mosquitos in Thailand. Bring along some bug spray to keep yourself protected from those as well.
Travel Adapter: in order to charge your electronics, you should bring along a travel adapter. I recommend an all in one type of adapter that will take care of most countries around the world.
Bathing Suits: by now you should know that swimming & beaches will be a main aspect of your trip. Take along a couple bathing suits for your time out in the water.
Temple Clothes: if you plan to visit temples, it is usually required that your knees and shoulders are covered. In the case where you don't have the appropriate clothing, you may be able to rent near the entrance.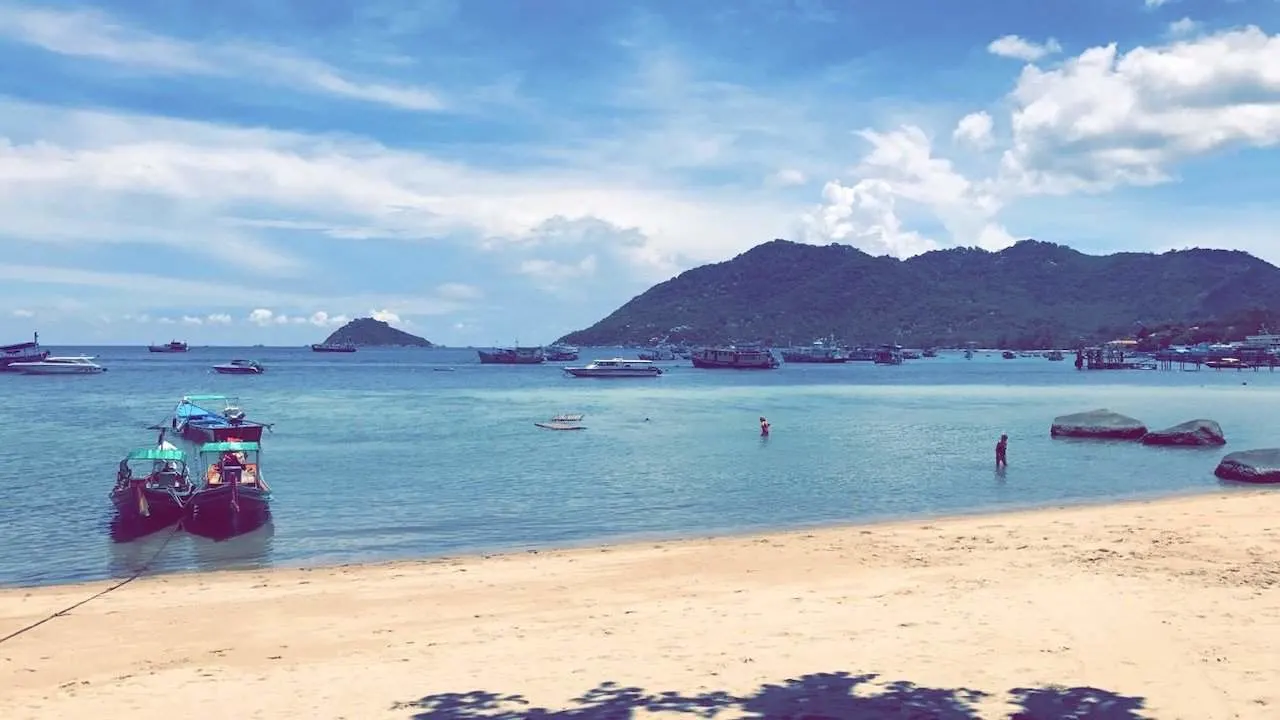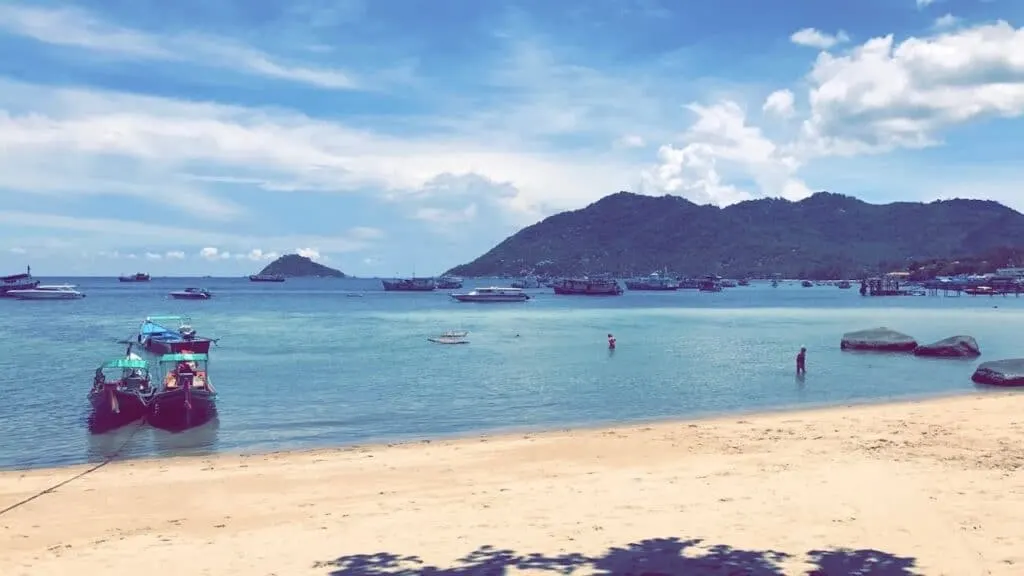 9) Is it Worth Going to Thailand for 2 Weeks?
Spending two weeks traveling throughout Thailand is certainly going to be worth it!
If you are concerned that 2 weeks isn't enough time, that should not be an issue at all.
You will find that 14 days is an ideal amount of time to explore a little bit of everything throughout the country.
Beaches, cities, temples, jungles, and more can all be visited during a trip.
While it is far out to get to for a lot of people, once you are there, you will quickly come to realize that all the travel is worth it.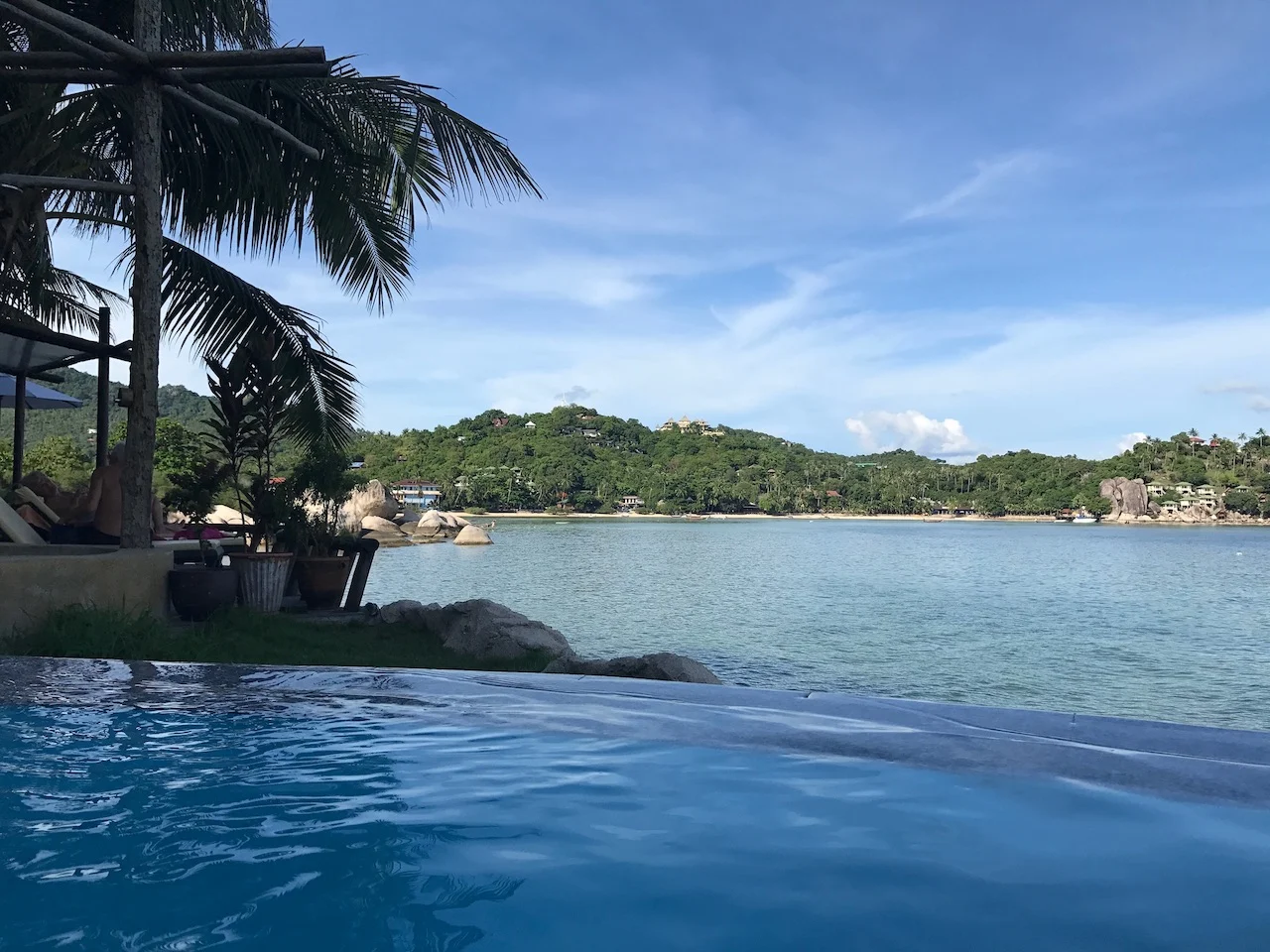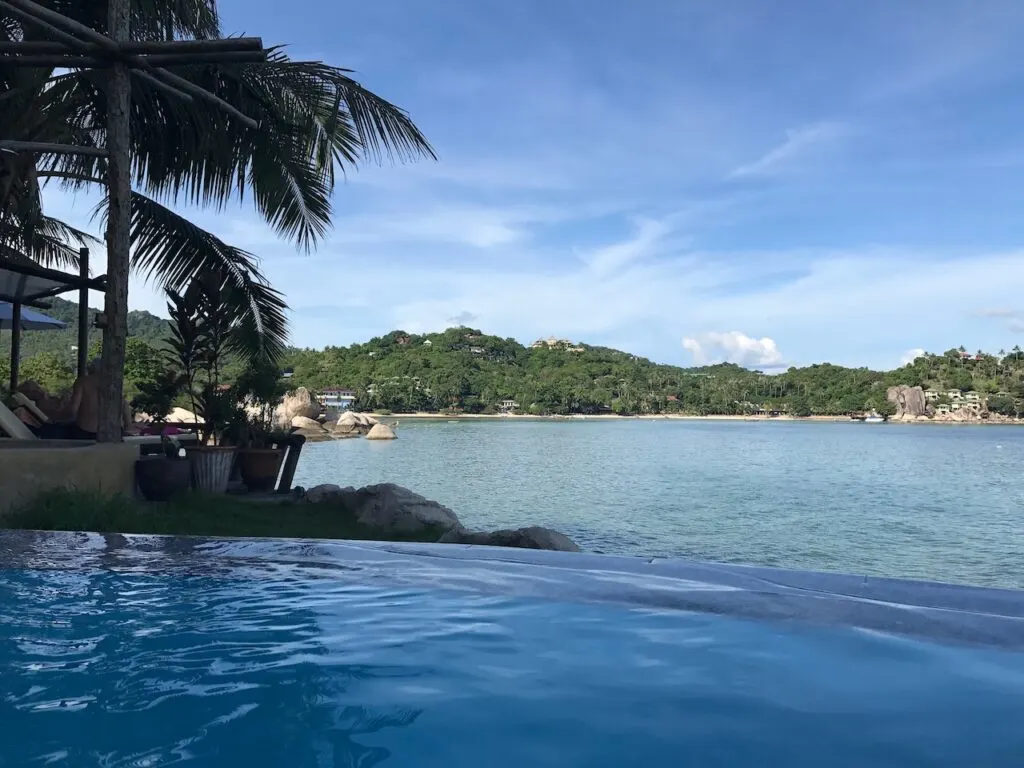 Head over to the Thailand itineraries and guides page to check out some more helpful posts, and feel free to comment below with any questions.
Have fun out there and safe travels!