Once a month on the island of Koh Phangan, thousands upon thousands of backpackers and tourists from around the globe descend onto one beach for the most epic and memorable party experience.
This of course is the Full Moon Party on Haad Rin Beach.
You have heard the stories, you have seen the pictures, and you have read blogs like this, but nothing compares to being there in person as the sun sets and the party awakens on this island off the eastern coast of Thailand.
If there is one bucket list party to be part of, it is the one filled with drinking the famous Koh Phangan buckets on Haad Rin. Read on to learn more about the party and what it is all about!
* Affiliate Disclosure: This post may contain affiliate links, which means I may receive a commission if you make a purchase through the links provided, at no additional cost to you. Thanks for supporting the work I put into TripTins!
1) Full Moon Party Background
While there are various stories about how the Full Moon Party came to be, it is thought to have started back in the 1980's. What began as a low key party for a small group of travelers, turned into a world wide known event.
Today, you will find upwards of 30,000 people, who come from all different backgrounds & places around the world, descend upon Koh Phangan during each Full Moon.
The Full Moon Party takes place on Haad Rin Beach, located on the southern tip of Koh Phangan. Lining the beachfront area are bars, alcohol bucket stations, fire entertainment, and plenty of music that keeps the party going.
Expect the party to last the entire night through the next morning as the moon comes and goes, and the sun begins to rise. It is a once in a lifetime type of party, and it is certainly something to look back on.
The rest of this Full Moon Party overview will touch upon many of the important things to know when it comes to planning a trip to the island.
Watch the Video: at the end of this overview, you can watch a video montage of the Full Moon Party and what to expect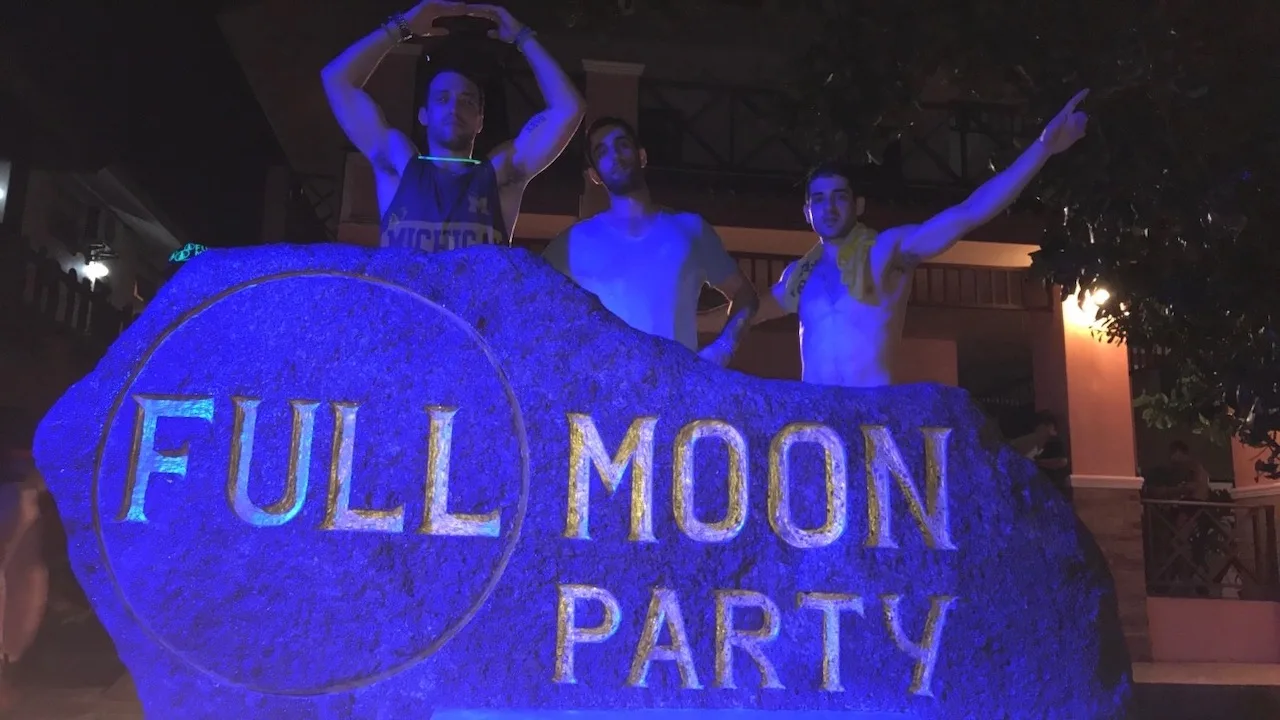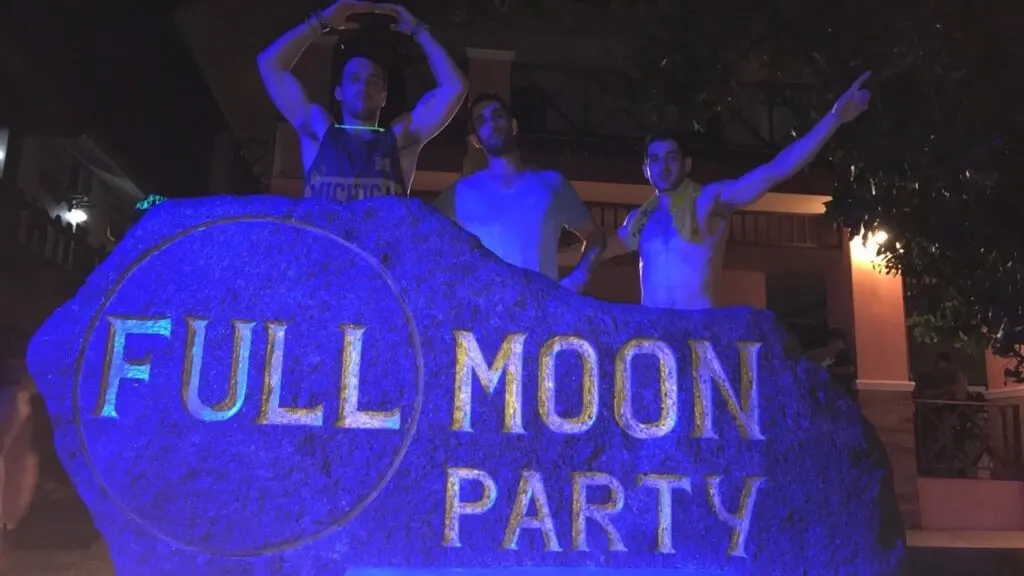 2) When Is the Full Moon Party
The Full Moon Party on Haad Rin occurs once a month, on the night of the full moon of course. There are a few websites that you will come across that have the latest Full Moon Party schedules.
For 2023, you can expect the Full Moon Party to fall on the following dates:
Friday, January 6, 2023
Sunday, February 5, 2023
Tuesday, March 7, 2023
Wednesday, April 5, 2023
Thursday, May 4, 2023
Sunday, June 4, 2023
Sunday, July 2, 2023
Thursday, August 3, 2023
Thursday, August 31, 2023
Friday, September 29, 2023
Monday, October 30, 2023
Monday, November 27, 2023
Wednesday, December 27, 2023
Sunday, December 31, 2023 (New Year's)
Once you know the date of the party, you will better know when to fit Koh Phangan into your itinerary and you can then plan the rest of your trip around those dates.
If you are not able to make it for the Full Moon Party there is also the Half Moon Party as well. While not on the beach of Haad Rin, it does take place within the rainforest and still makes for one fun night out.
And if you are in Thailand around New Year's, there is also a massive party that takes place, which is essentially another Full Moon Party.
Note: if the Full Moon aligns with Buddhist holidays, the dates will be pushed back a few days.
When to Visit
To get a better idea of Koh Phangan weather, see below for what each time of year may entail:
December to March: this is considered the high season for the island as the weather is at its best and in December it will coincide with New Years
April to August: the weather begins to get hotter and rain begins to pick up but it is still a popular time to visit
September to November: monsoon season comes around and you will find fewer people traveling to the region in general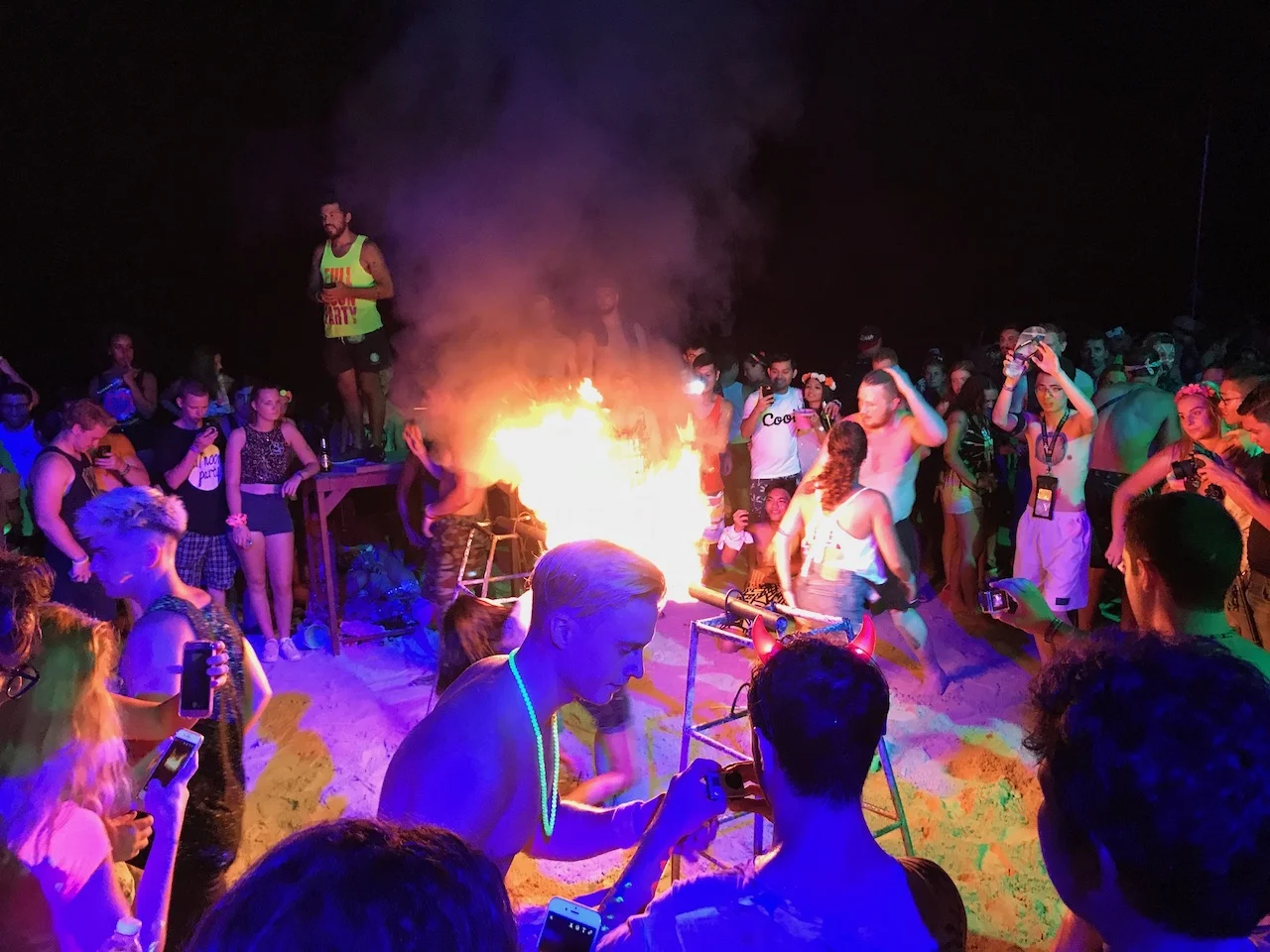 3) Full Moon Party Location
​The Full Moon Party is located on Haad Rin beach on Koh Phangan.
The entire row of beachside bars from one end to the next will be blasting music and supplying the drinks for this marathon of an event.
Haad Rin is where you will find most accommodation options too (more on that later). So if you decide to stay there, then it will be no problem getting back to your hotel or hostel at night's end.
Below is a map showing the location of the Full Moon Party.
4) Getting To Koh Phangan
To take part of the Full Moon Party, you of course need to get yourself to Koh Phangan. You will have a decision to make here though – do you want to:
A) Stay on Koh Phangan OR
B) Stay on Koh Samui
If staying on Koh Phangan, you will not need to worry about logistics the night of the party. Simply walk or taxi right to Haad Rin. But if you are staying on Koh Samui, you will need to hop on speedboats that go back and forth between the two islands.
Getting to Koh Samui
No matter which option you choose, you will need to first get to Koh Samui (as that is where boats to Koh Phangan leave from).
The easiest, fastest, and most convenient way to get to Koh Samui is to fly directly into the Koh Samui airport (USM). There are flights from all around Thailand and abroad that get you directly there.
Once in Koh Samui you can either stay on the island or make your way to Koh Phangan and sleep there.
Logistical Note: If you are not coming from a city that flies into Koh Samui airport, it is also possible that you would fly/drive/train into Surat Thani on the mainland of Thailand. Once there you can taxi to the Surat Thani port and then ferry over from there to Koh Samui or Koh Phangan.
Koh Samui to Koh Phangan
Staying on Koh Phangan: if you plan to stay on Koh Phangan, you will want to take a ferry over from Koh Samui after you land (or after a few days on Koh Samui itself). There are many ferries that go back and forth to the islands. The ferry takes around 30 minutes or so, and you can depart from a few different ports on Koh Samui. Here is a link to the Koh Samui ferry schedule.
Staying on Koh Samui: If you are staying on Koh Samui there will be speedboats throughout the night going back and forth to Koh Phangan.
You will not necessarily find these on the ferry schedule linked above.
Rather, just for Full Moon Party dates there will be consistent boats between the two islands. You can easily head over to the port area and ferry over to Koh Phangan just for the Full Moon Party and then take a speedboat back right after the party.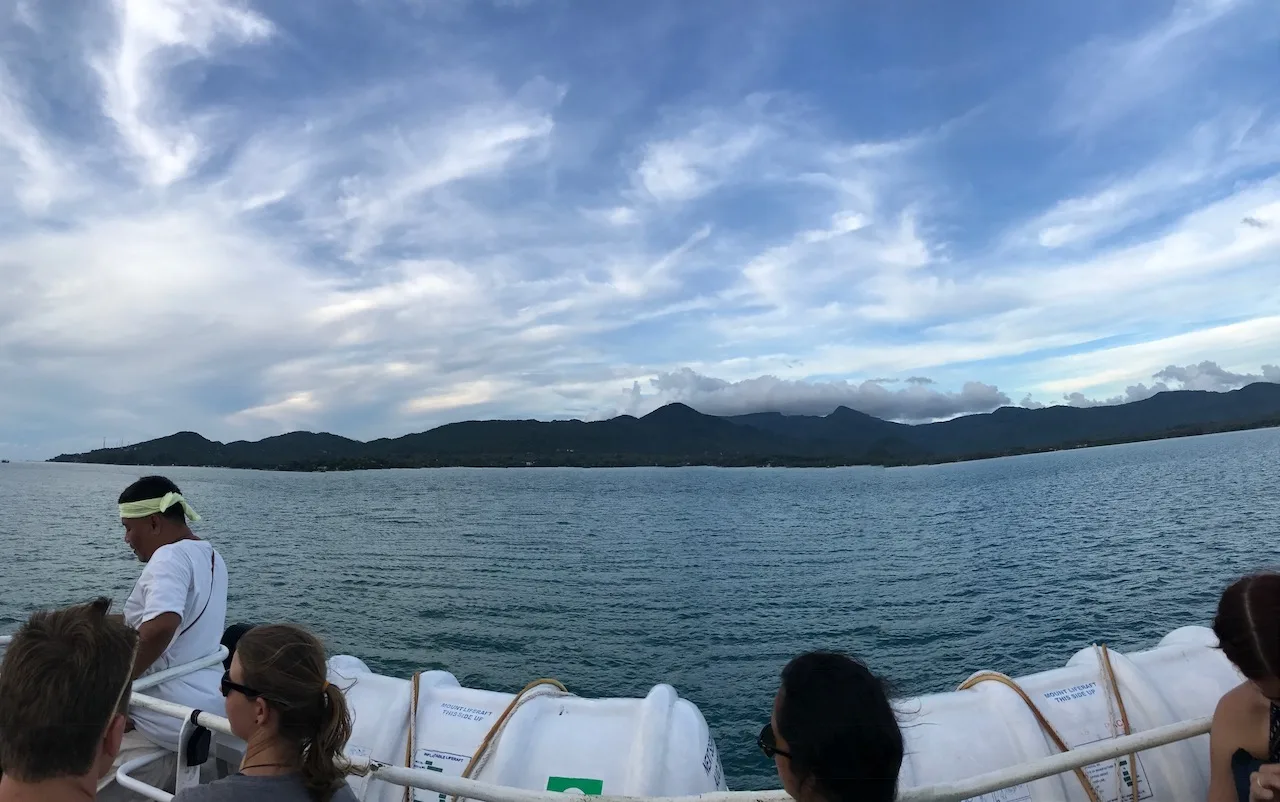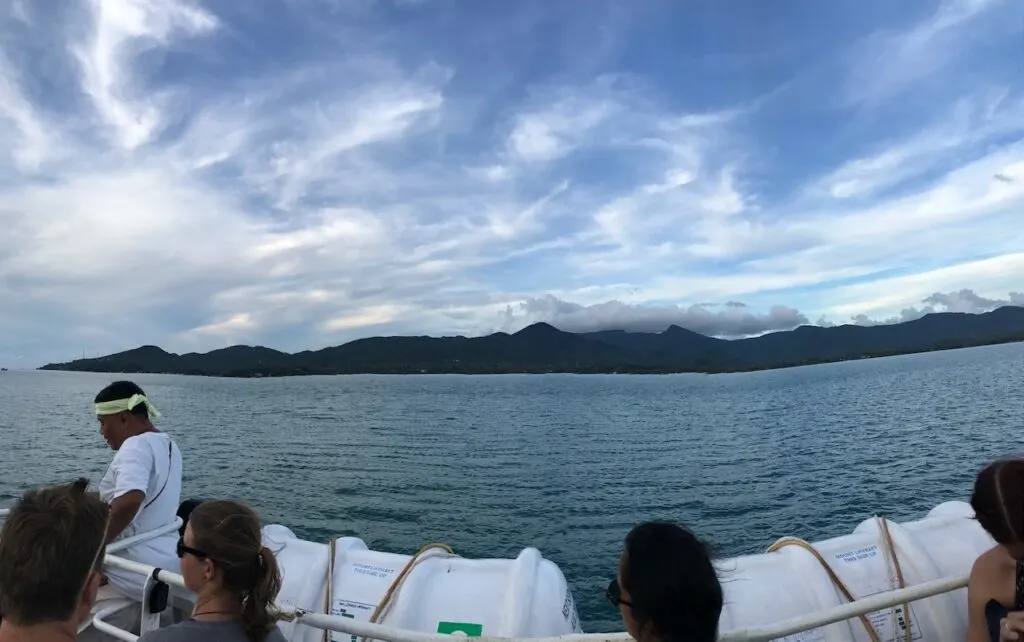 5) Full Moon Party Things to Know
There are several important things to consider for the Full Moon Party, all of which I will cover below.
Getting to Haad Rin
Once you are on Koh Phangan, you will need to make your way down to Haad Rin for the party. Unless you are already within walking distance of the beach, you can simply jump into a shared songthaew open aired taxi that will take you right to the beach for around 100 Baht ($3 USD).
I would not recommend taking your own scooter (if you have one rented). This may not only be a potentially unsafe decision for yourself, but there is also no need to bring a scooter to a place where 30,000 people will be descending upon.
Full Moon Party Tickets
In order to enter the beach area, you will need to purchase a Full Moon Party ticket for around 200 Baht ($6 USD). Locals will be selling these wristband tickets as you approach Haad Rin. Simply wear the wristband for the night so you don't get called out.
What to Wear & Bring
Any type of shorts/tshirts/tank tops will work as an outfit for the Full Moon Party. if you are struggling picking something out, head to one of the many shops for some new gear.
When it come to footwear though, I would highly advise wearing actual shoes. Avoid wearing flip flops or going barefoot. This is due to the potentially dangerous glass and other sharp debris that can be hiding throughout the sand.
Beyond that, my recommendation would to come with the bare minimum. Bring your phone, some money, and leave any valuables at home. Keep what you have on you in secure pockets or in a fanny pack.
Other Helpful Tips
A few other helpful Full Moon Party tips & thing to know include:
Avoid the Fire Rope Jump: this is one fire experience that is just way too dangerous and has resulted in many injuries.
Hydrate: while alcohol will be flowing throughout the party, do not forget to continuously hydrate with some water bottles too.
Bring Small Change: whether you are buying drinks, food, or need to go to the bathroom, bring along some smaller denominations to pay for it all.
Stay Safe: lastly, just try to stay safe! It is a long night and you want to fully enjoy the experience. Pace yourself, don't do drugs, and stay out of the ocean.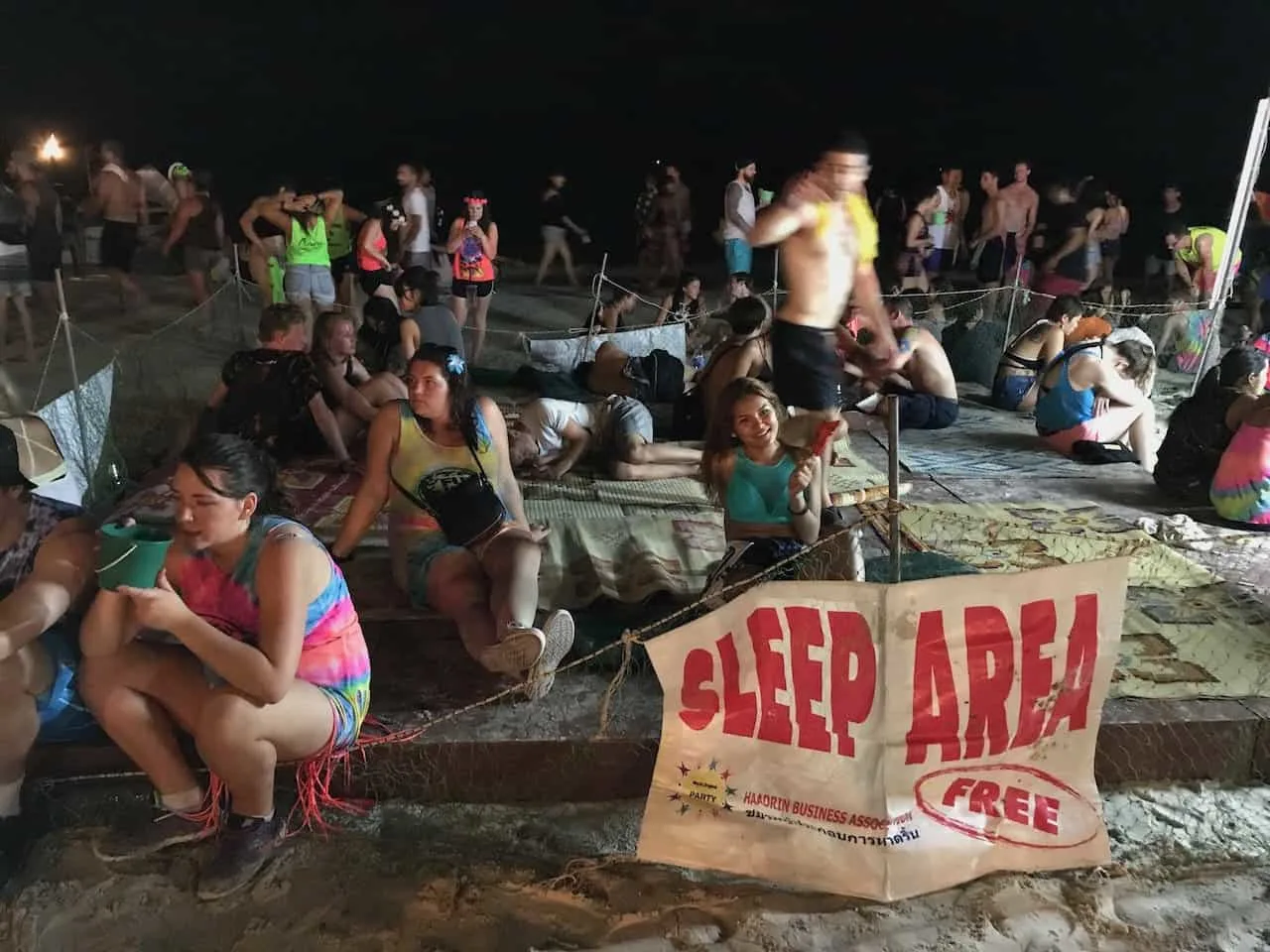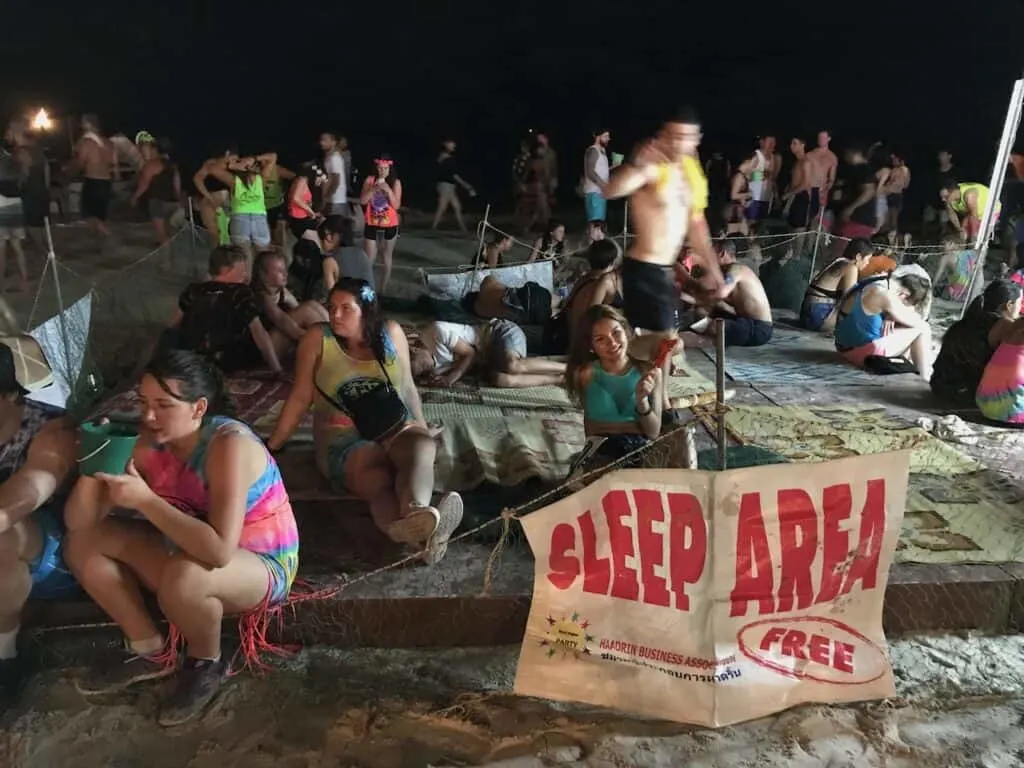 6) What To Expect at The Full Moon Party
​Once the sun begins to set on the island, the full moon party festivities are just beginning. The streets around the Haad Rin will be packed with bars, restaurants, shops, and tattoo artists. Spend some time wandering the streets grabbing some food and drinks to start the night.
You will come across various neon tattoo boards run by the locals, who will paint anything you would like for a few dollars. You can also attempt a DIY job if you choose do so.
​One thing you will soon find out is that alcohol is not served by the glass, it is served by the bucket! Those buckets that are usually used for making sand castles, are filled up with a variety of different alcohol.
The streets and beach are lined with these stalls that sell a Koh Phangan buckets with a pint of alcohol along with a mixer. Throw a bunch of straws in there and enjoy.
Try to keep a safe pace and do not overdo it with these buckets. As I mentioned earlier, mix in some water hydration throughout the night too!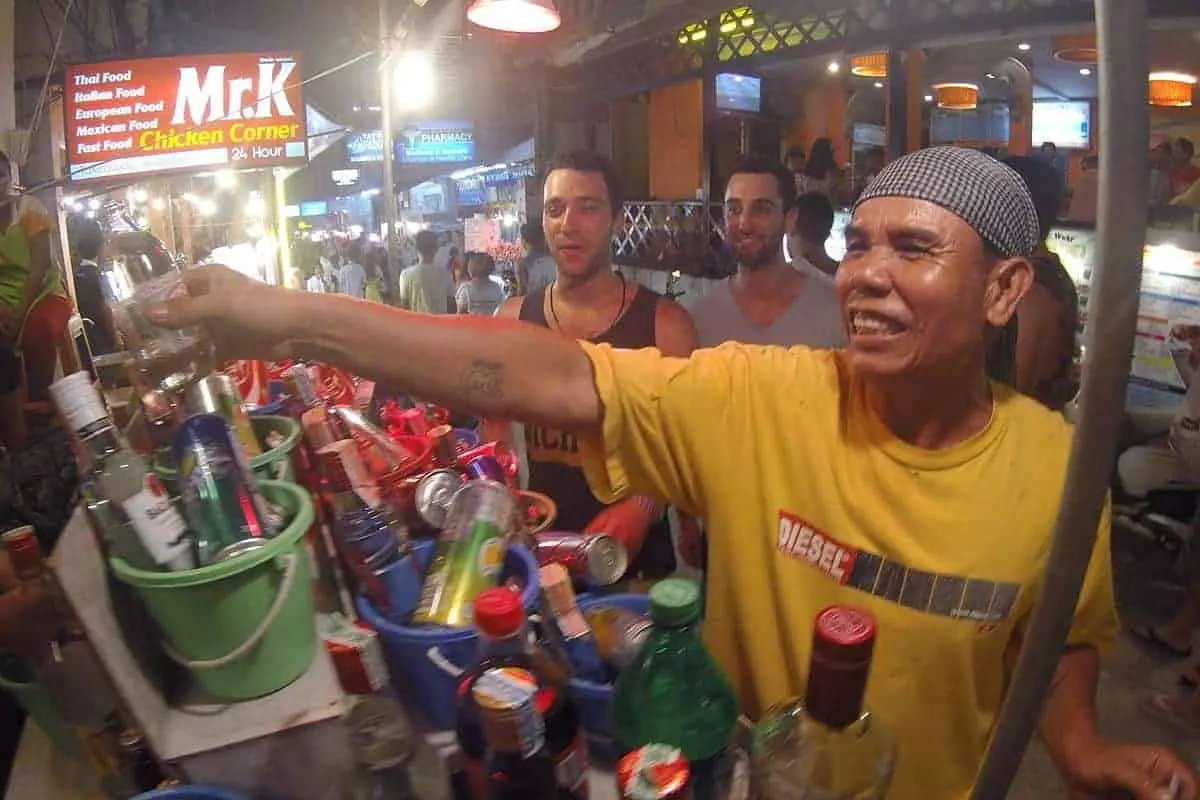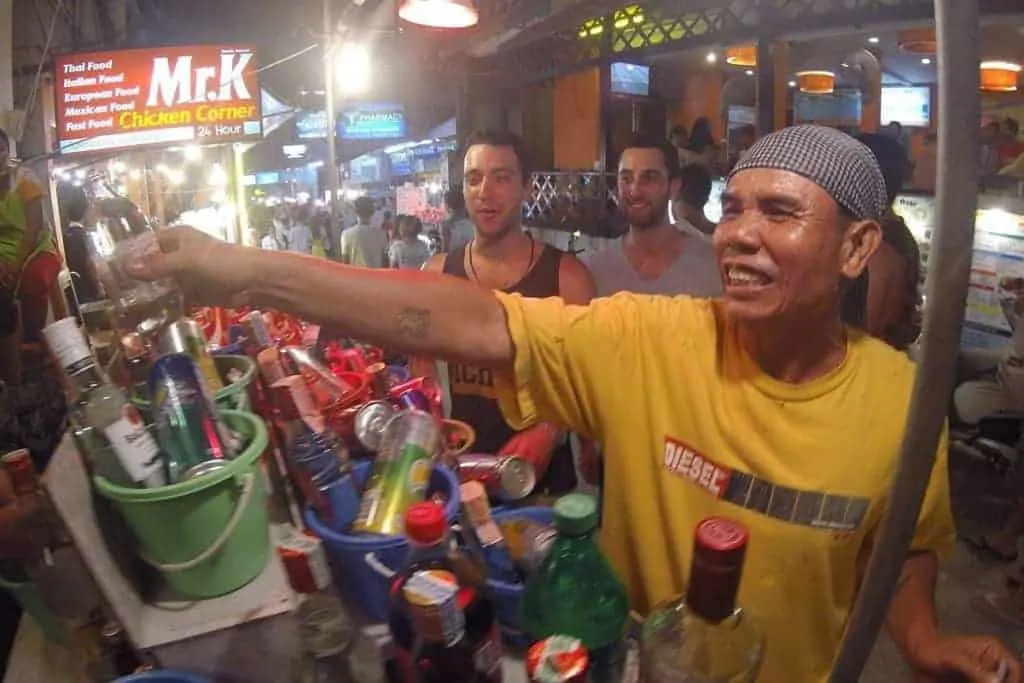 ​It is now time to hit the beach. The scene at Haad Rin during full moon party is one you will not forget.
Thousands of people packing the bars and beach all along the waterfront. As far as you can see there will be people, music and plenty of fire.
Some "activities" to take part of throughout the night include fire limbo, the fire pull up bar, and of course the infamous and dangerous fire jump rope.
Want to cool down? Don't worry you can slide down the beachfront waterslide at one point or another.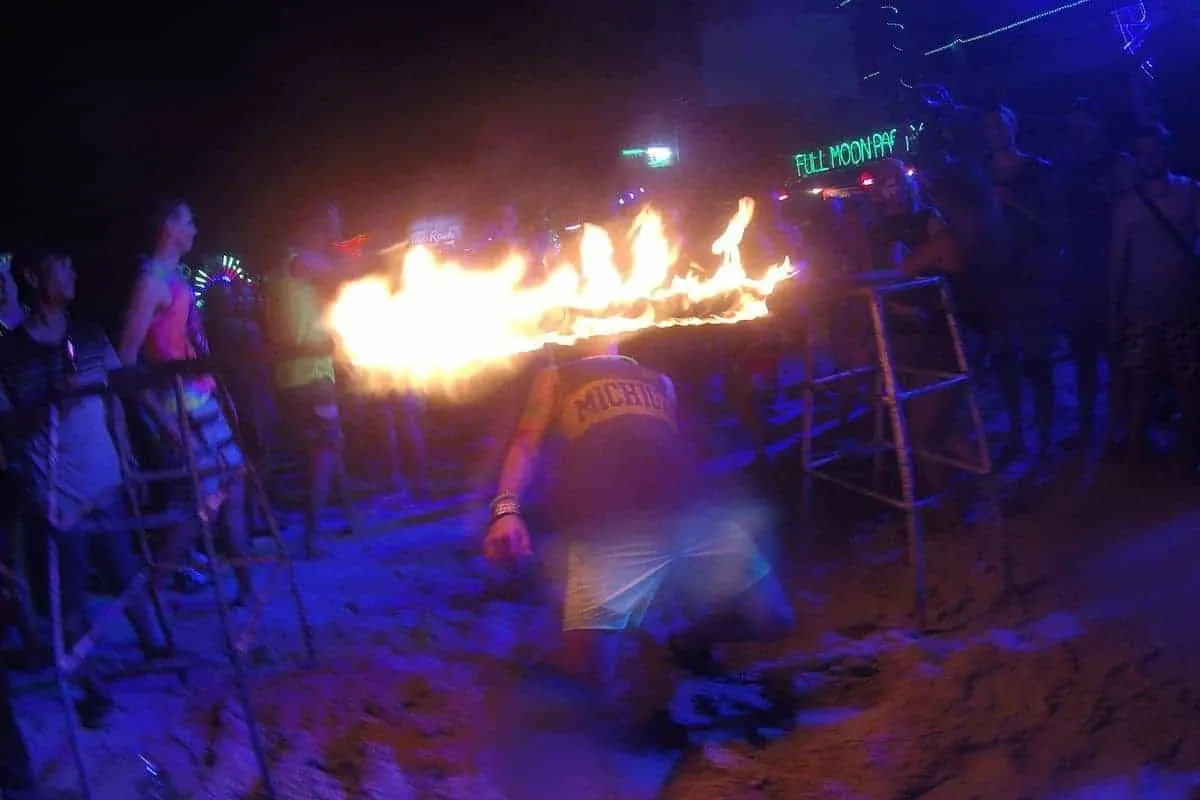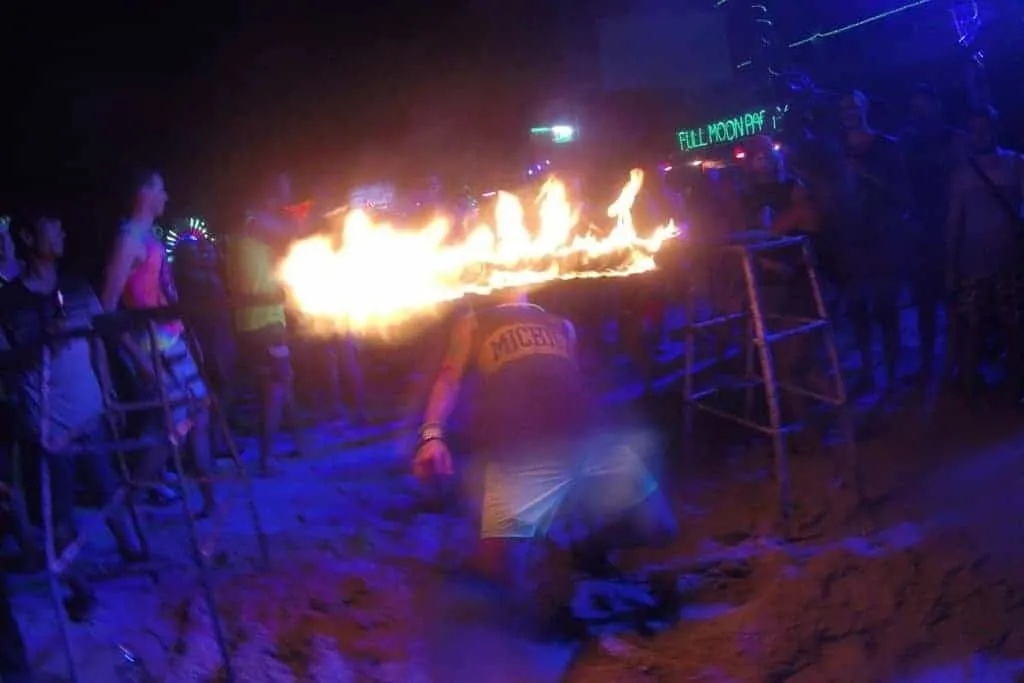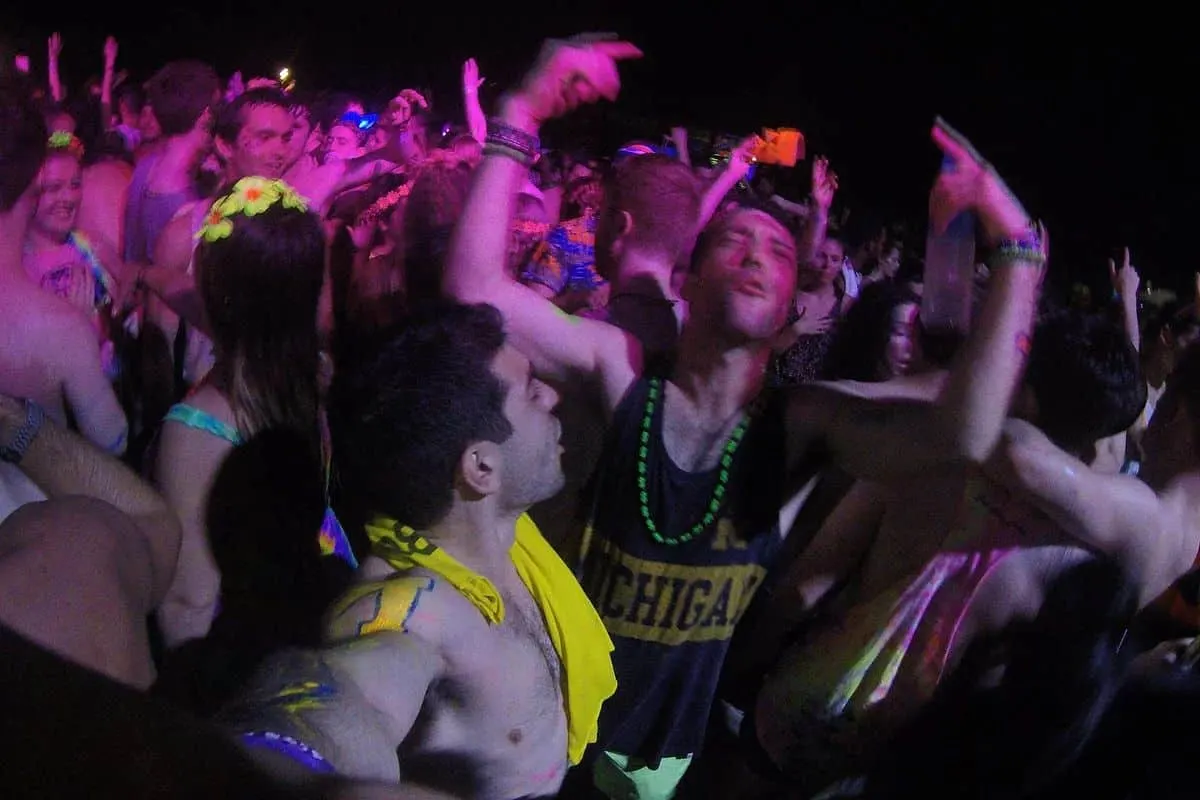 At some point you might get a bit tired and need a nap. Well good thing there is a designated nap area nearby where you can catch some sleep before continuing to party.
There will be plenty of elevated surfaces to dance on as you wander down the beach from one bar to the next. If you have it in you, try and make it to sunrise as the party will still be going on.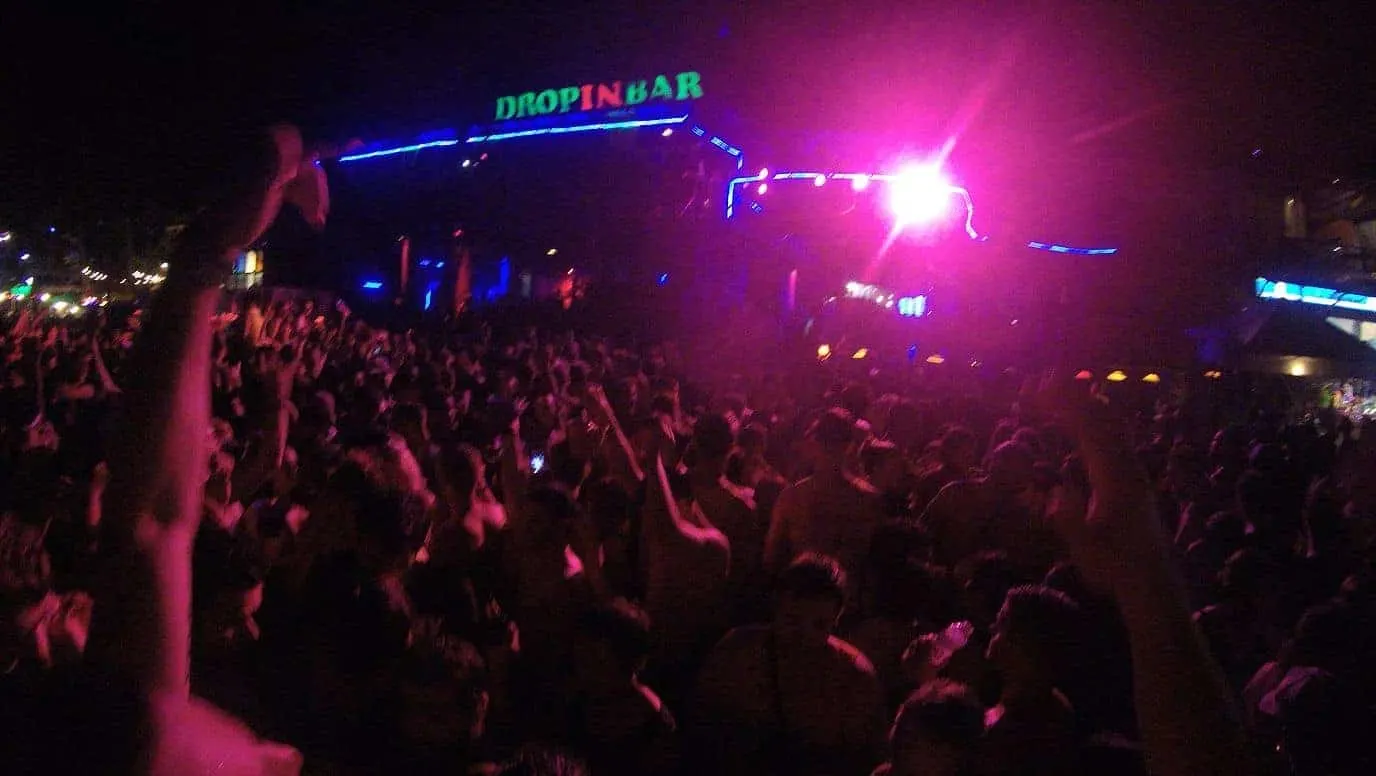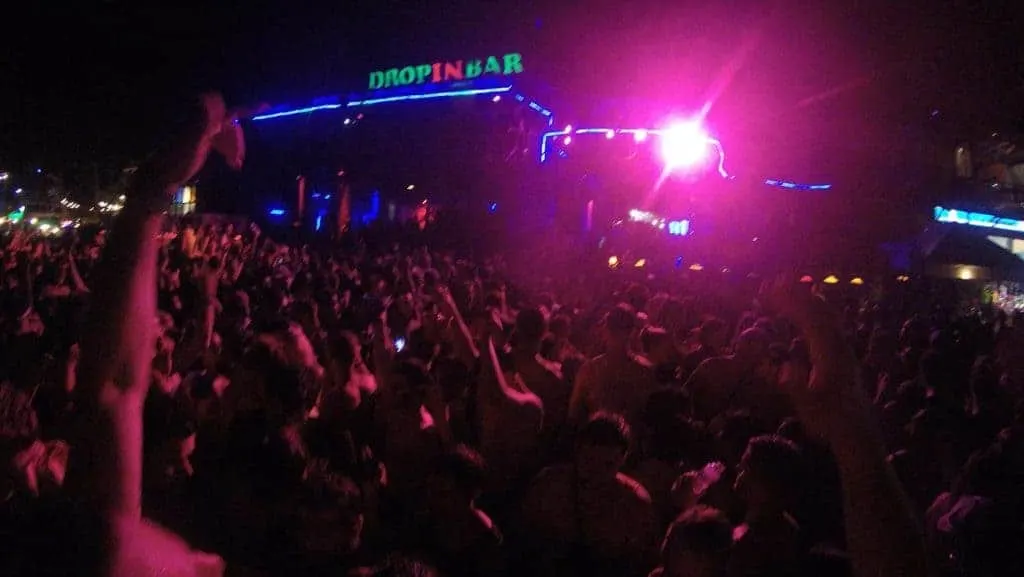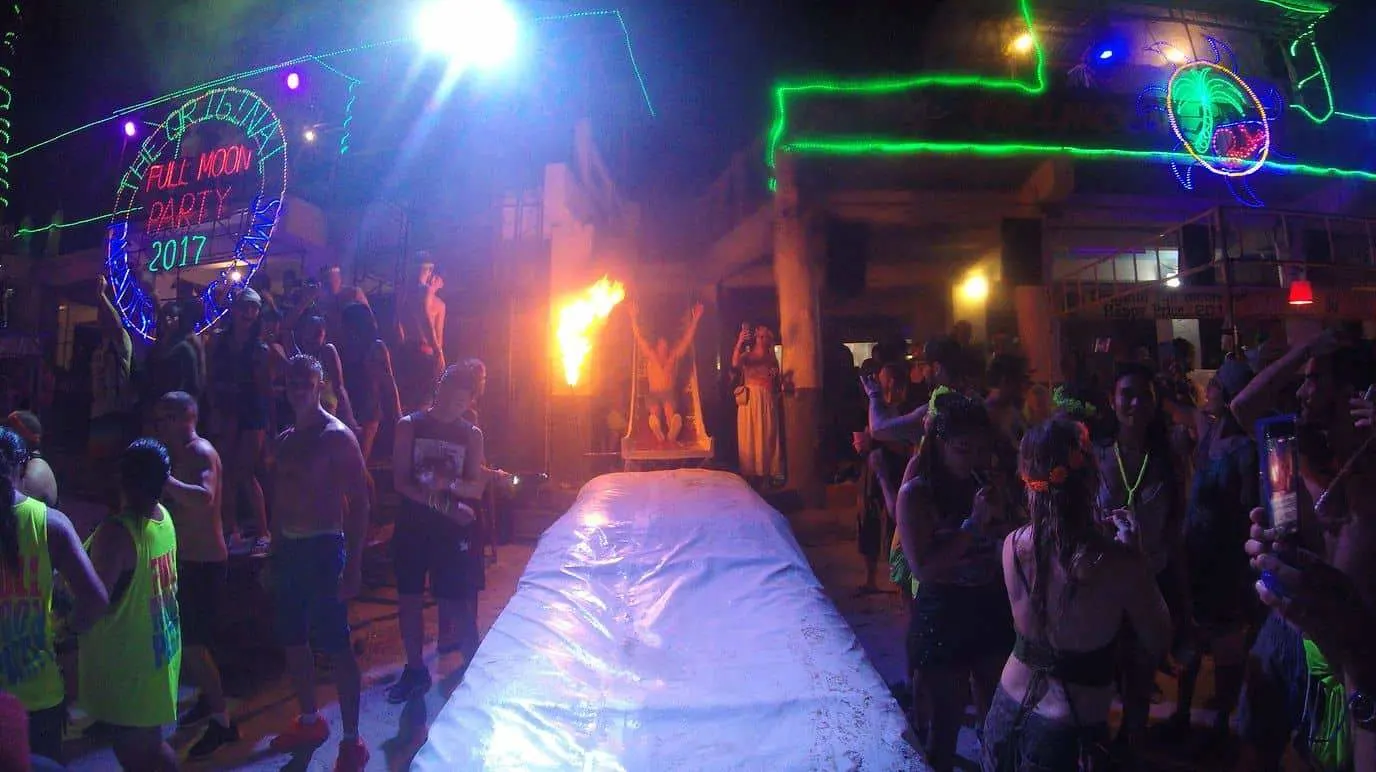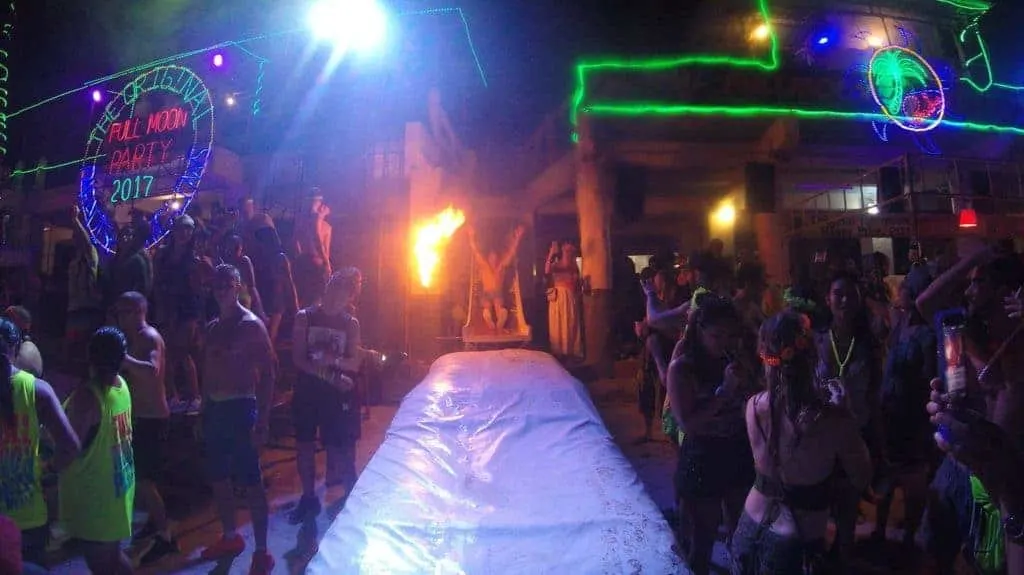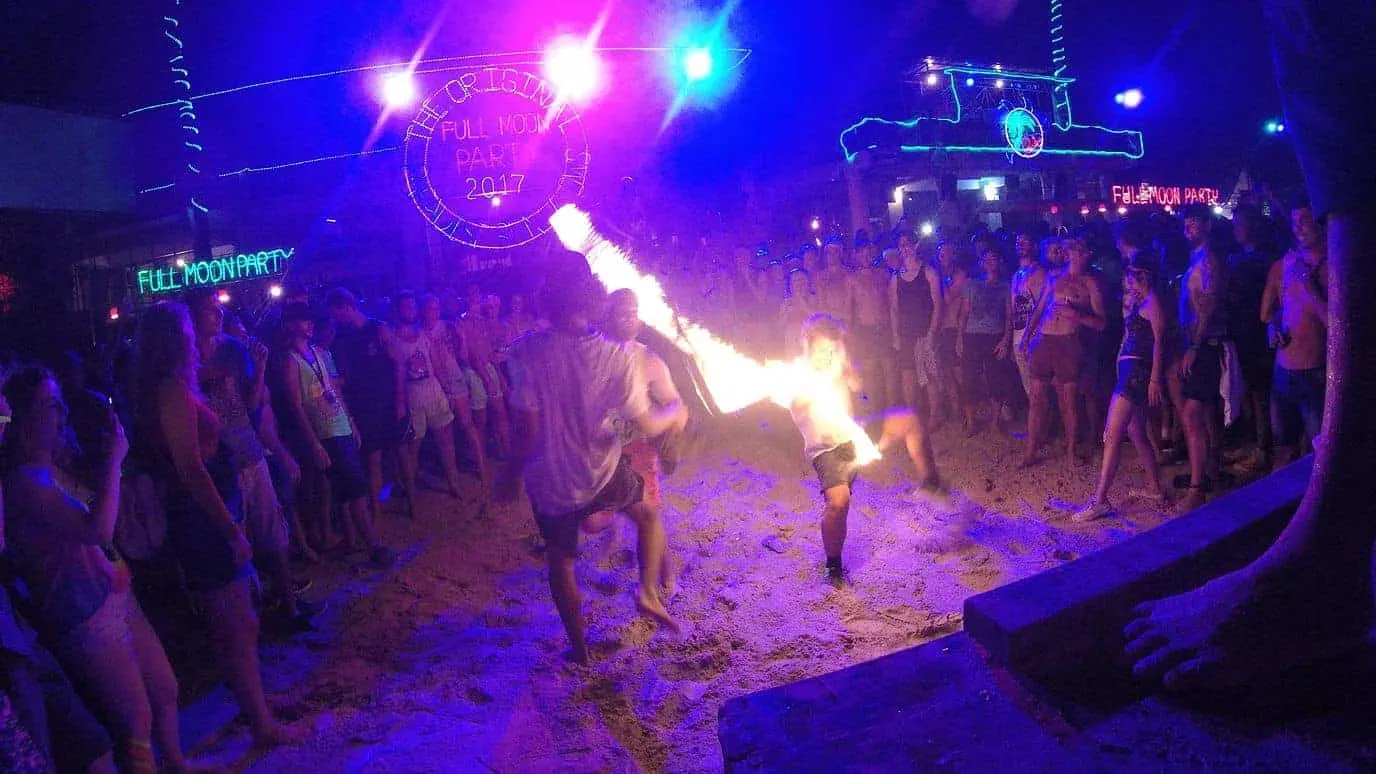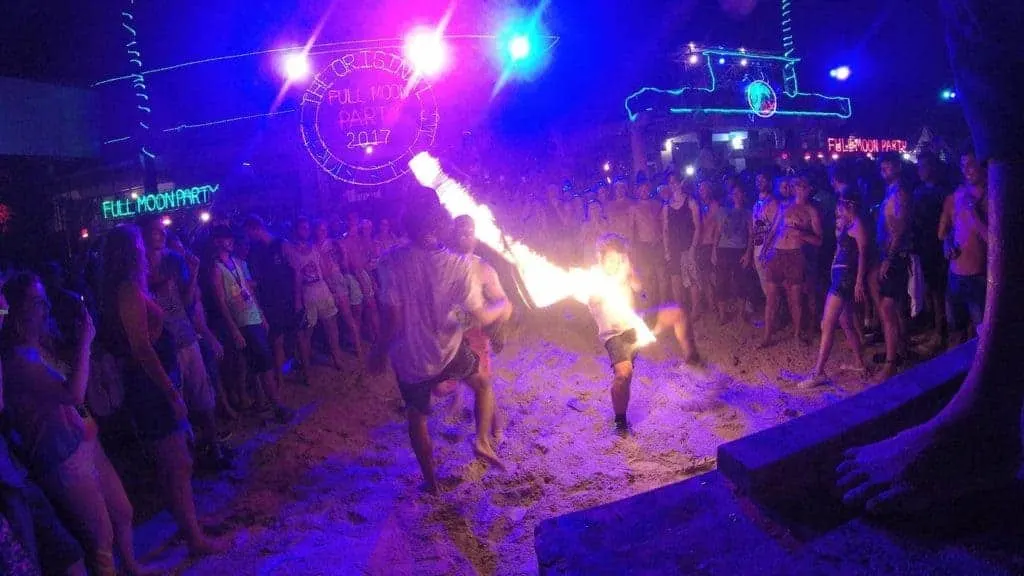 Once you are completely wiped out head back to your hotel on the island or the port to catch your boat back to Koh Samui.
Enjoy that sleep because you will need it after a crazy night out at the Full Moon Party on Haad Rin, Koh Phangan.
7) Where to Stay on Koh Phangan
If staying on Koh Phangan, you can choose from a variety of accommodation options. Some are right near the party while others are farther out to get away from the craziness.
Close by Haad Rin:
Farther Away from Haad Rin:
» I also have an article up on the site about Haad Salad Beach on the northwest side of the island. It is a further drive to get to the Full Moon Party, but if you are looking for some seclusion, it can be a great option for you.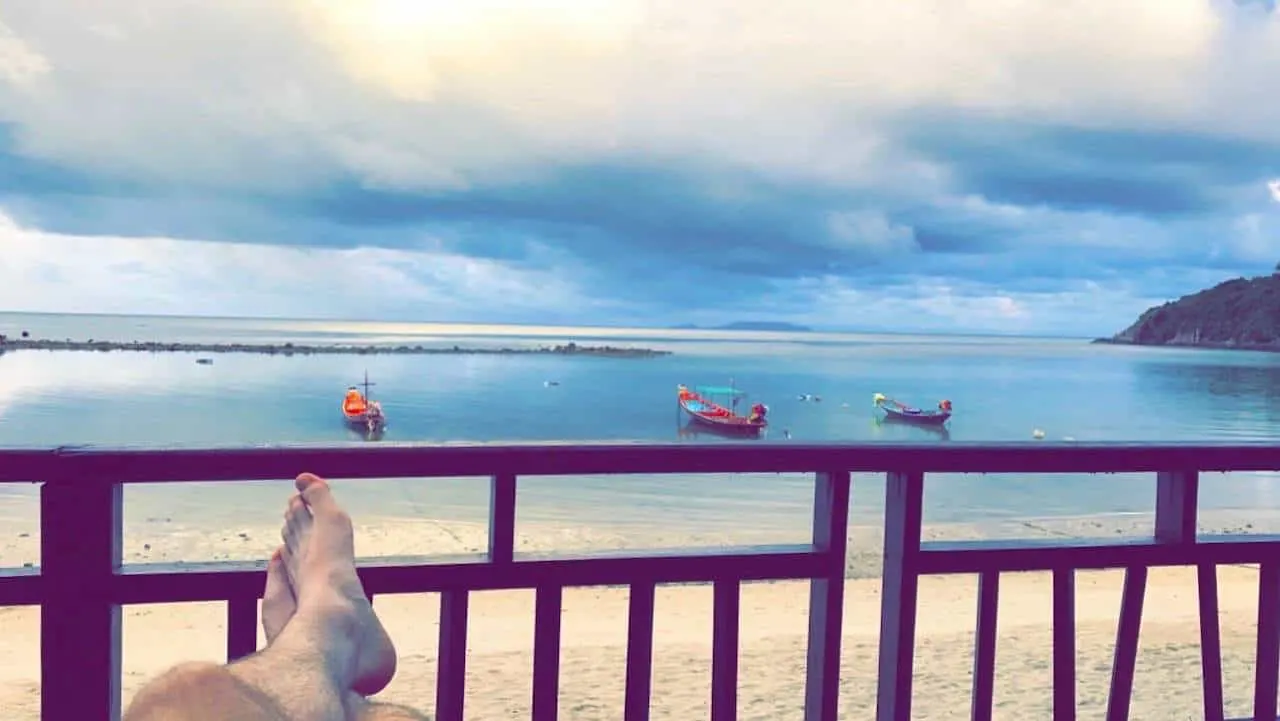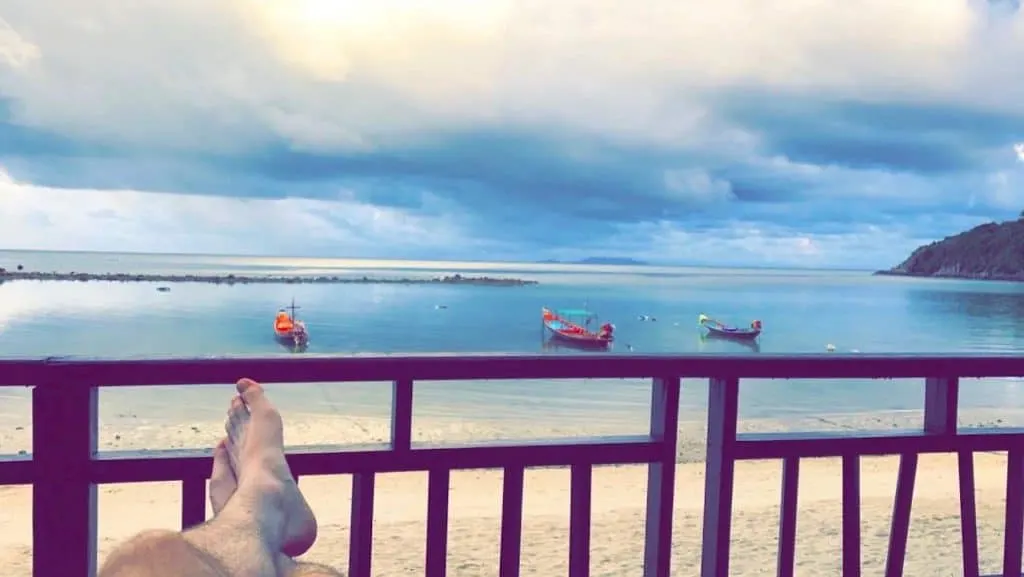 8) Full Moon Party Video Recap
For just a glimpse of what the Full Moon Party is all about, check out this short video of my time there. You will need to click "Watch on Youtube" after you press the play button.
That about wraps up the guide to the Full Moon Party. Take a look at our other Thailand itineraries and guides to help out with any other trip planning.
If you have any questions about the trip please feel free to comment below!
» You can add the Full Moon Party as part of your 10 Day Thailand Itinerary or 14 Day Thailand Itinerary.
» Up for some more activities around the area? Check out the Hike up Khao Ra and the Guide to Hiking Koh Tao.