One of the main draws of Koh Tao are the great scuba diving opportunities around the island. Many people come to Koh Tao to get PADI certified for a very low cost but that can take about 3-4 days to complete.
Since many people on a trip to Thailand may not have the time to complete a certification process, a lot of these diving schools offer a One Day Koh Tao Scuba Diving Course for your everyday traveler.
The great thing about this Try Dive opportunity is that you do not even need to be certified to give diving a shot. All you need is to show up and they will walk you through the rest of the day.
* Affiliate Disclosure: This post may contain affiliate links, which means I may receive a commission if you make a purchase through the links provided, at no additional cost to you. Thanks for supporting the work I put into TripTins!
1) What Is A Try Dive
Many people might assume that one must be Scuba certified in order to take part of any type of Scuba diving experience. That however is not the case. Throughout the world, many diving schools offer what is called a Try Dive or Discover Scuba Diving experience.
These single day opportunities are for those who are not certified or have not Scuba dived in a while and want to refresh their memory. There is no need to have any experience whatsoever. Simply sign up for a course and show up, and your instructor will walk you through it all.
Do not worry though, they will not just throw you into the water and have you dive. The day will be split up into two sessions.
The morning session consists of learning about the equipment and the basics of Scuba diving as well as a pool or shallow beach course. The afternoon is when you will actually get on the boat and head out for a couple dives to see the underwater world.
» If you end up enjoying your Try Dive experience, then you next step could be getting your Open Water Certification!
2) Choosing a Diving School
There are numerous highly regarded diving schools to choose from and you really cannot go wrong with many of them. So as you look through the schools, be sure to check reviews and see what people thought about their experiences with the staff and overall day.
There are a couple things to think about when choosing a diving school – first off just make sure that the particular diving school actually offers the try dive – do not just assume every single one does (although most do).
Another thing to ask about is how large of a group these schools have per instructor. Obviously the smaller the group, the more one on one time you will have.
If you are staying on the island of Koh Samui or Koh Phangan, it is still possible to take part of this experience. However instead of signing up with a diving school in Koh Tao, you can sign up with a school in Samui or Phangan, and then will be driven by boat to Koh Tao to take part of the diving.
​The cost for the Try Dive experience is usually around $90, which includes the optional 2nd dive of the day. If you only want to take part of one of the dives that will be right around $60. Once you have a diving school selected and confirmed, it is time to give scuba diving a shot!
I eventually chose Sairee Cottage Diving for my try dive experience so the rest of the guide will go over my day with them. Not all schools will be exactly the same but it does give you a good idea of what to expect.
​Note: You should give yourself anywhere from 18-24 hours between scuba diving and getting on an airplane due to the possible effect of decompression sickness.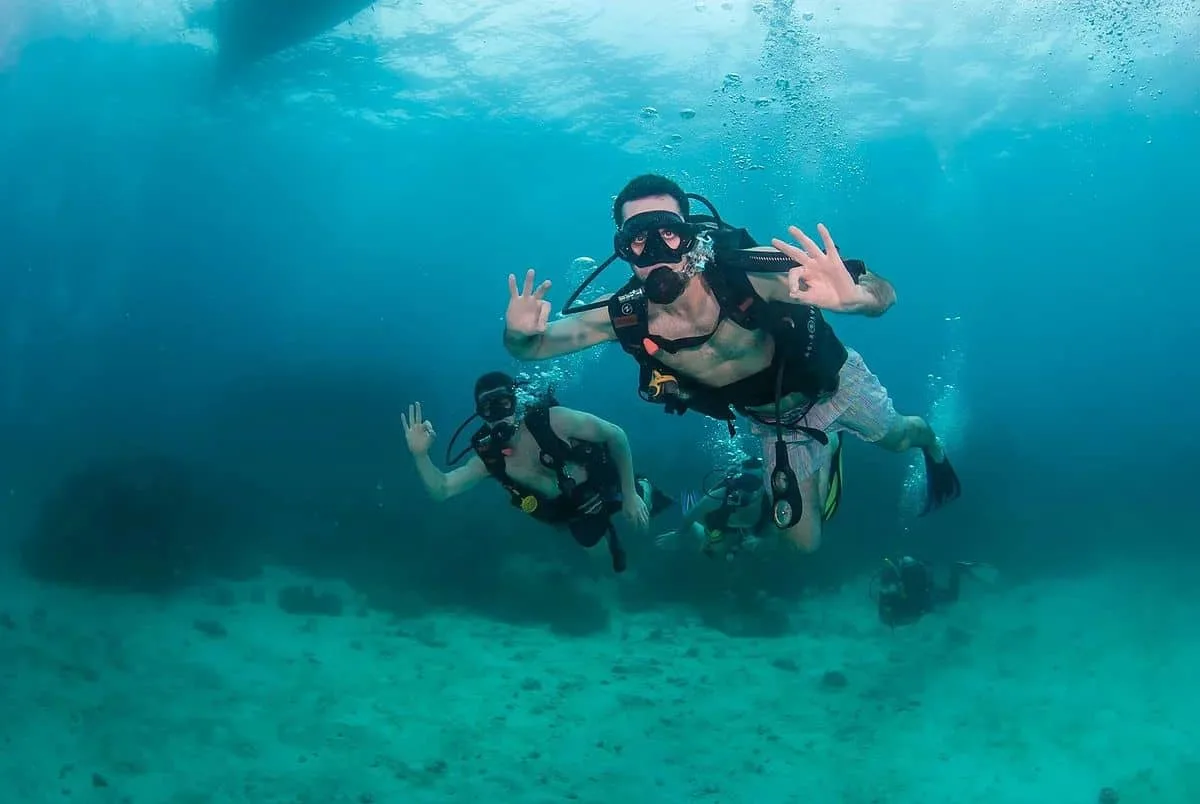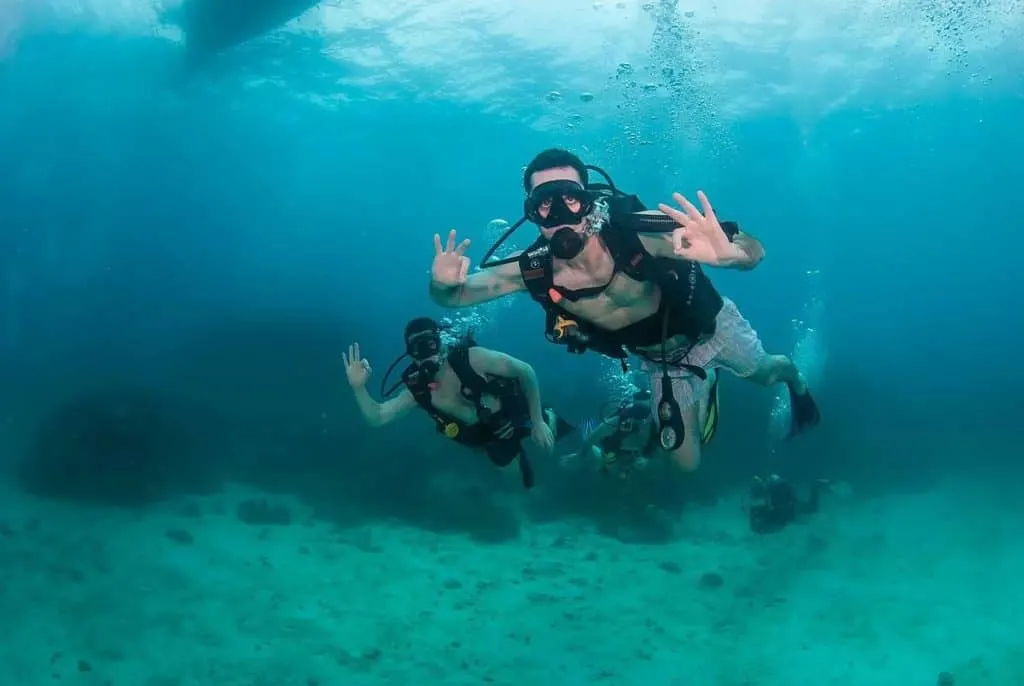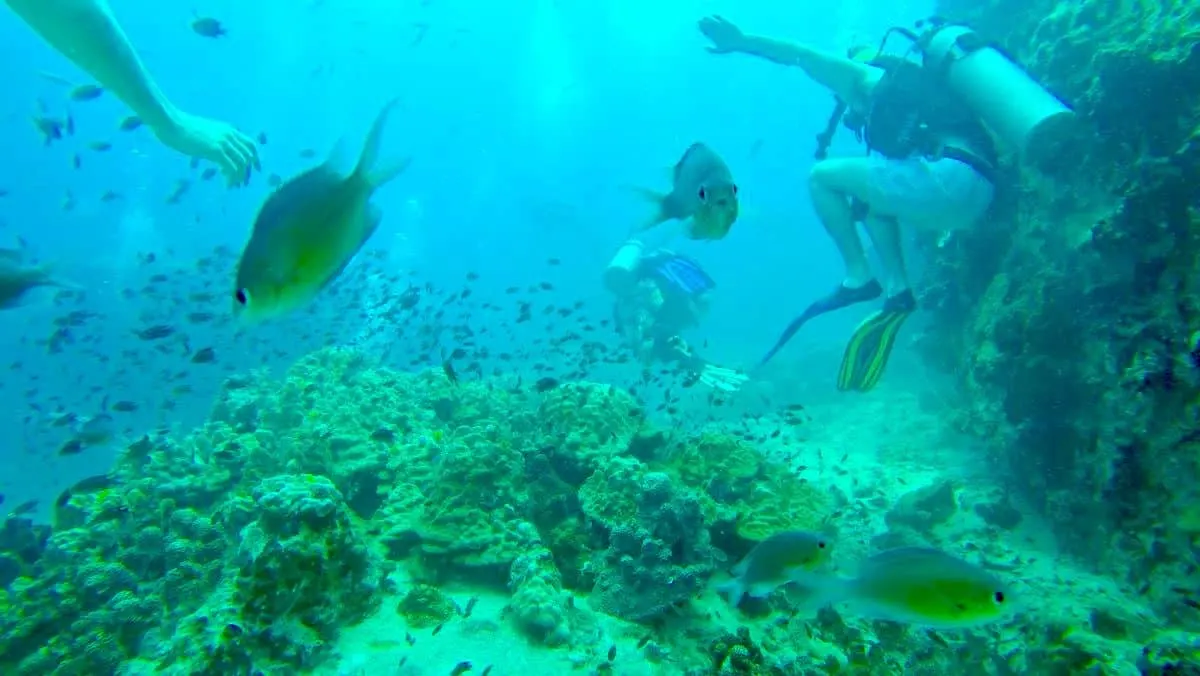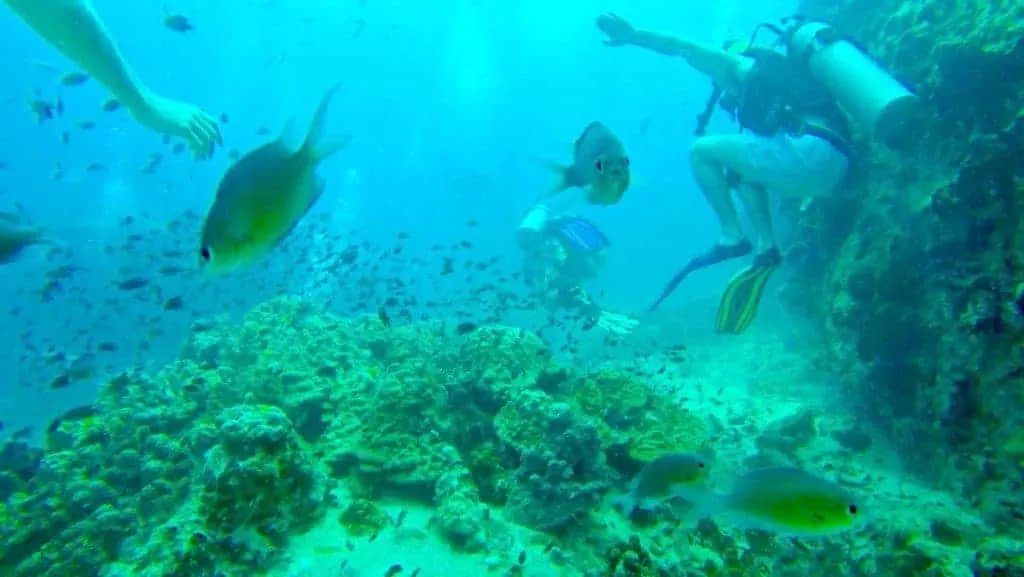 3) One Day Koh Tao Scuba Diving Course Schedule
​The day will be split up into two main sessions – a morning session in a pool to learns the basic skills of diving and an afternoon session where you will take those skills and apply them to a real ocean dive.
A) Morning Session
​9:00AM – 11:00AM
During the first portion of the day you will meet your instructor and he/she will give you a brief overview to diving and Koh Tao.
You will be taught some of the basic skills such as the different type of equipment used, hand signals, and some other diving basics. There also will be a short 10 or so question PADI quiz on what you just learned.
​Once you have some of those learnings down it is time to head into the practice pool. Your instructor will fit you with the appropriate mask and flippers, and load you up with an oxygen tank.
Over the next hour or so you will practice your breathing underwater, learn how to properly use the equipment and go through a series of tests to make sure you are ready for the ocean.
If you have not gone diving before it will take a bit of time to get used to – the breathing, staying level, and making sure your mask steers clear of any water.
There will be plenty of opportunity to ask questions and get your technique right. Once you feel like you are comfortable with everything the morning session will come to an end.
B) Lunch Time
11:00AM – 12:00PM
After the morning session, you will have an hour or so to refuel and rehydrate, grab some lunch and get yourself prepared to head out on the first dive of the day.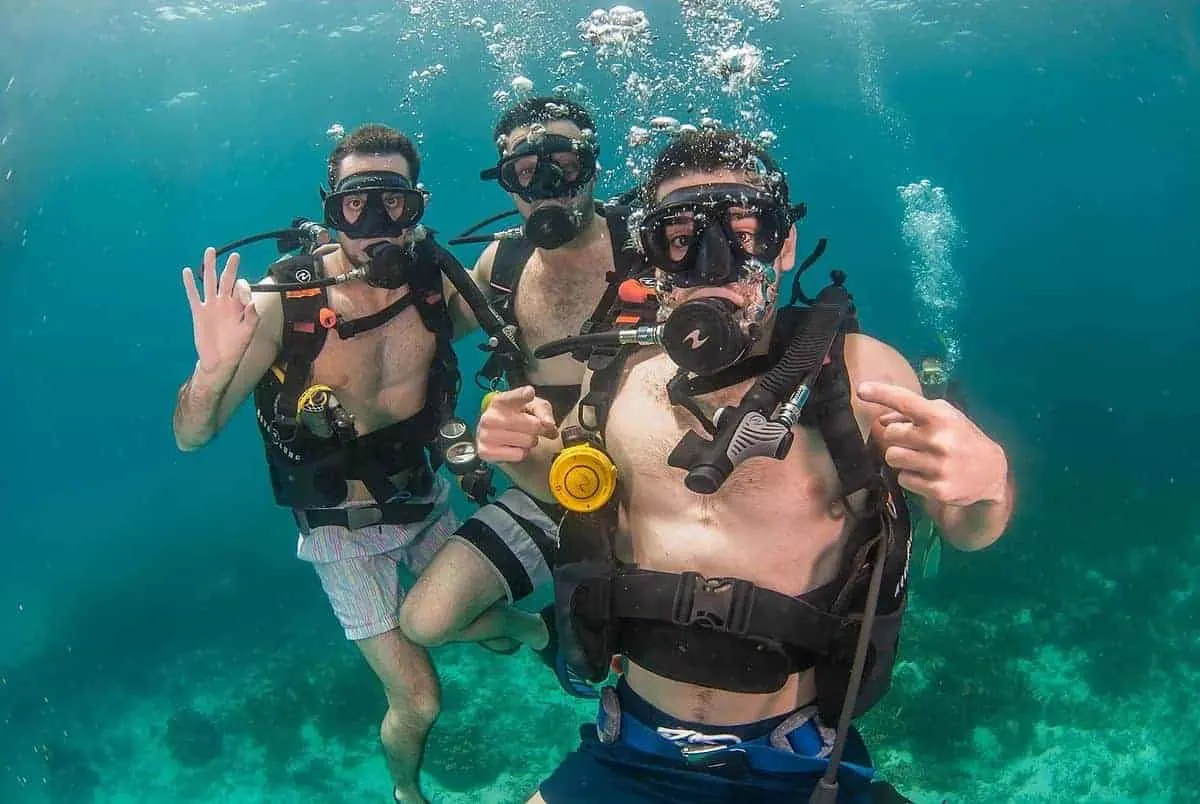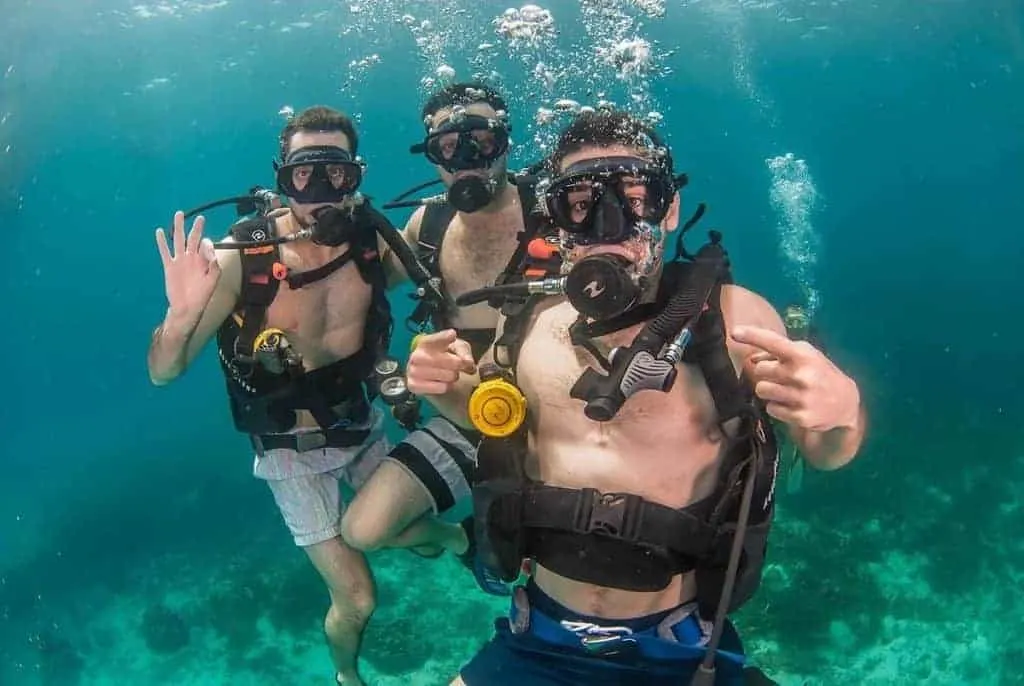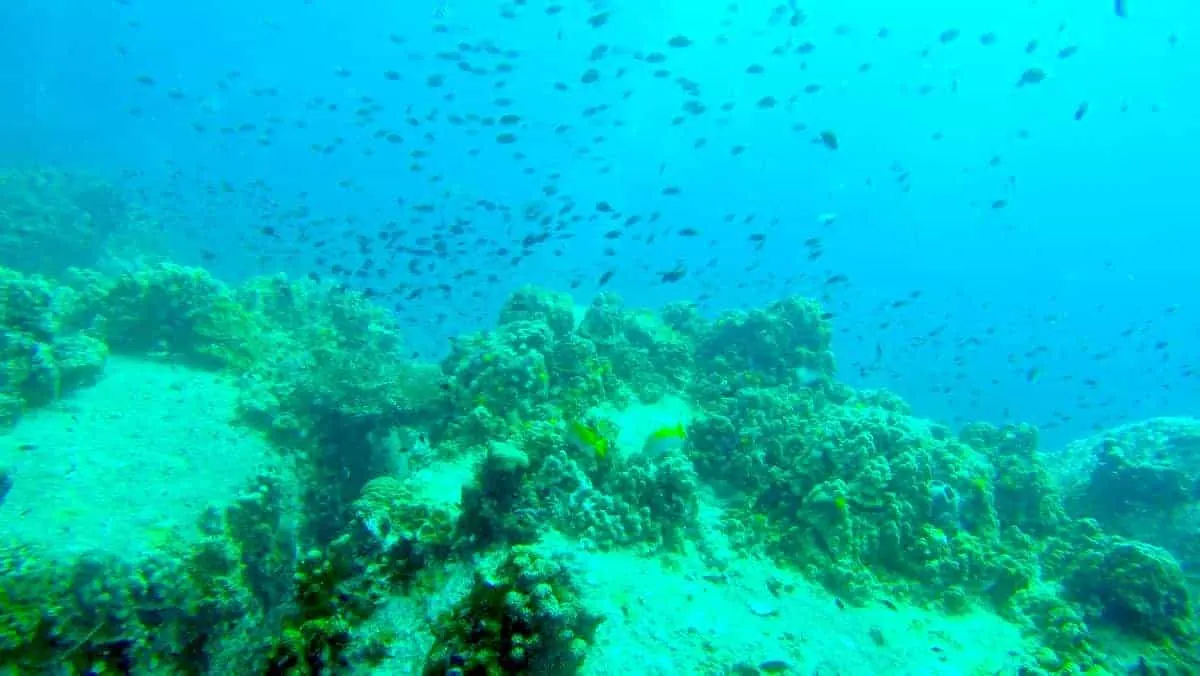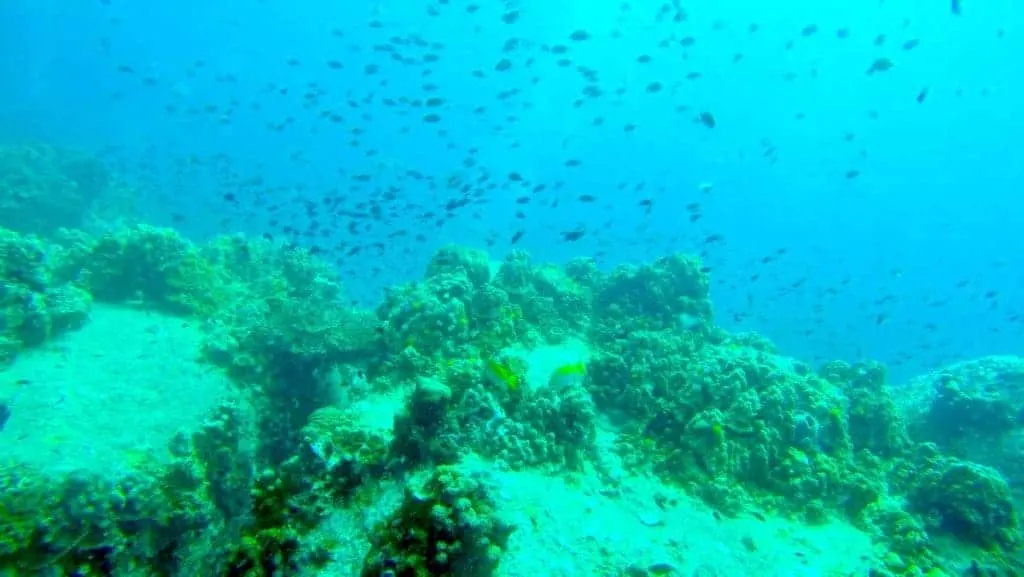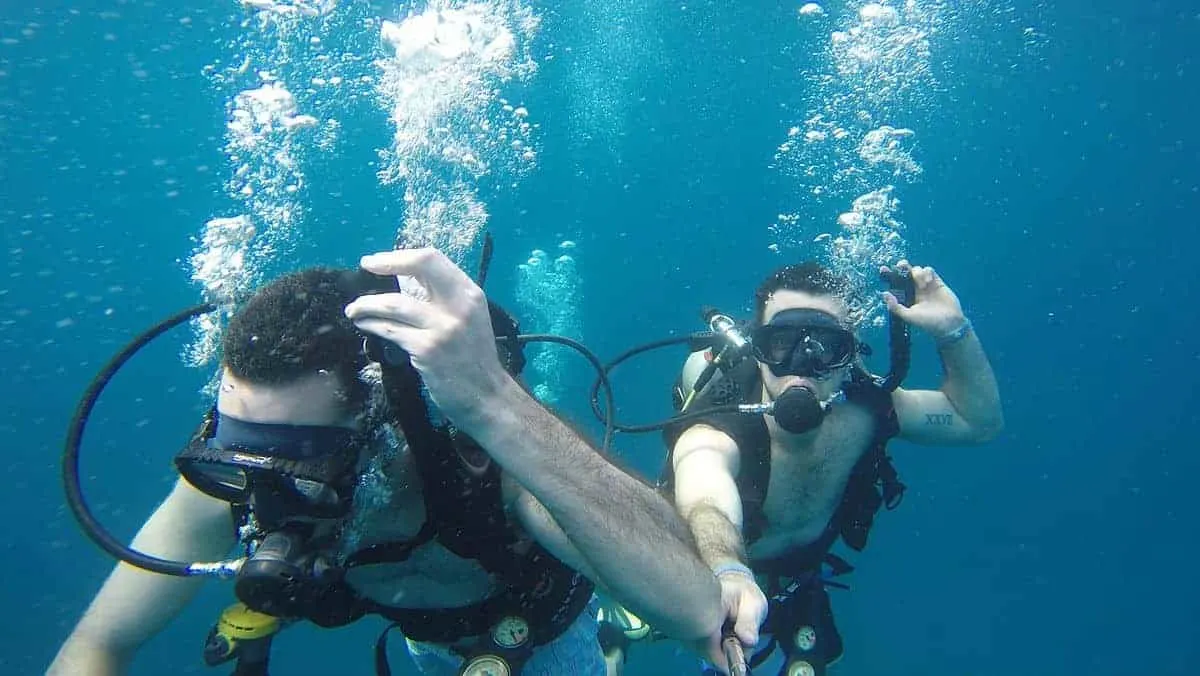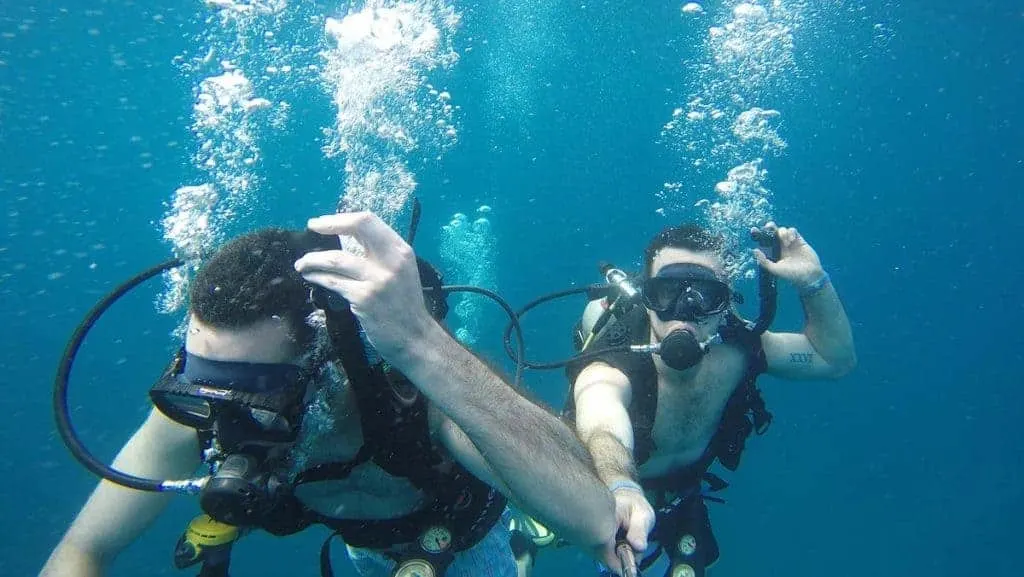 C) Afternoon Session
12:00PM – 3:00PM
It is now time to head out to sea. Along with your diving instructor and some other fellow divers you will make your way to the diving company's boat and off to the first dive site of the day.
For the next 40 minutes or so (depending on oxygen levels) you will follow your instructor all throughout the diving site area.
Along the way you are sure to see plenty of colorful fish, corals, eels, and much more. You will get to stop along the way as your instructor points out different marine life throughout the dive.
Once your time is up you will make your way back to surface and onto the dive boat.
​You will now have some time to relax and have some snacks and fruit provided by the crew. The boat will make its way to the second dive site of the day.
Now this dive is not included in the price – it usually is about an additional $30 to take part of. But for that cost, it is definitely worth it.
Once at the second dive site you will do much of the same as the first one but will see a different part of the ocean floor. After the second dive has concluded the boat will make its way back to dive shop where you can wash up from your diving experience.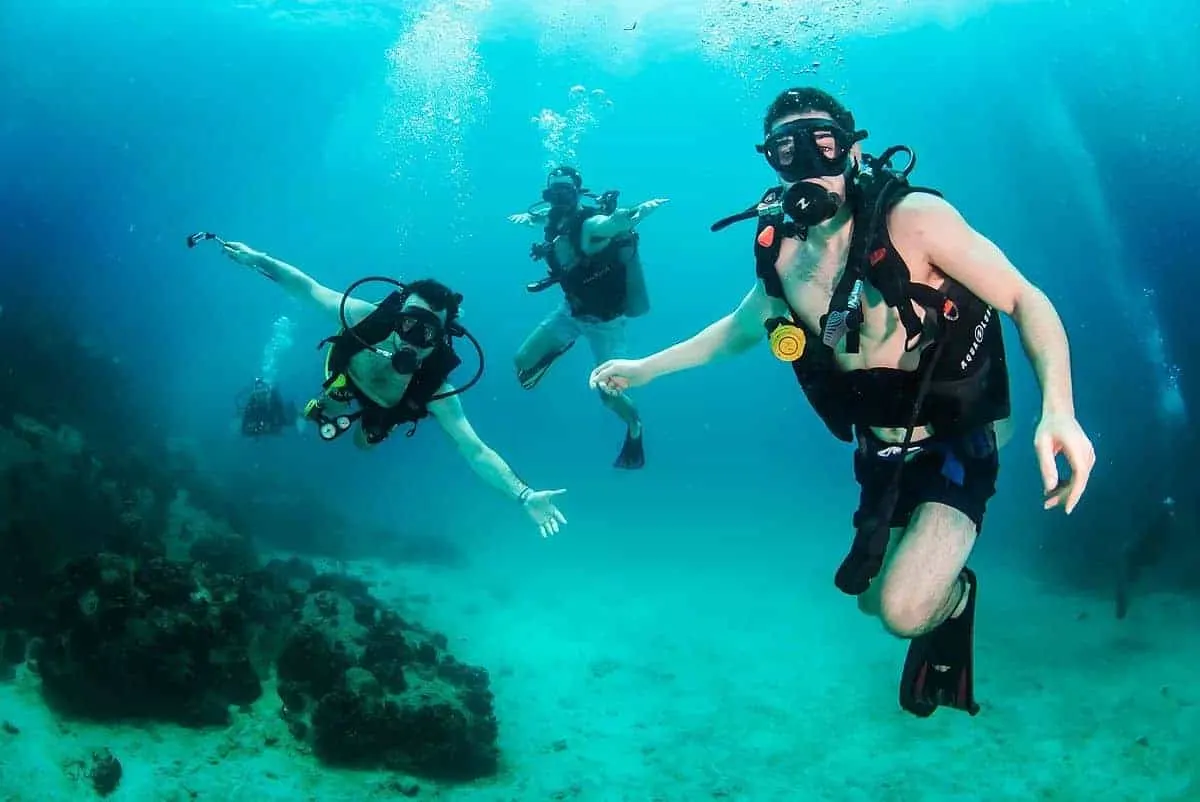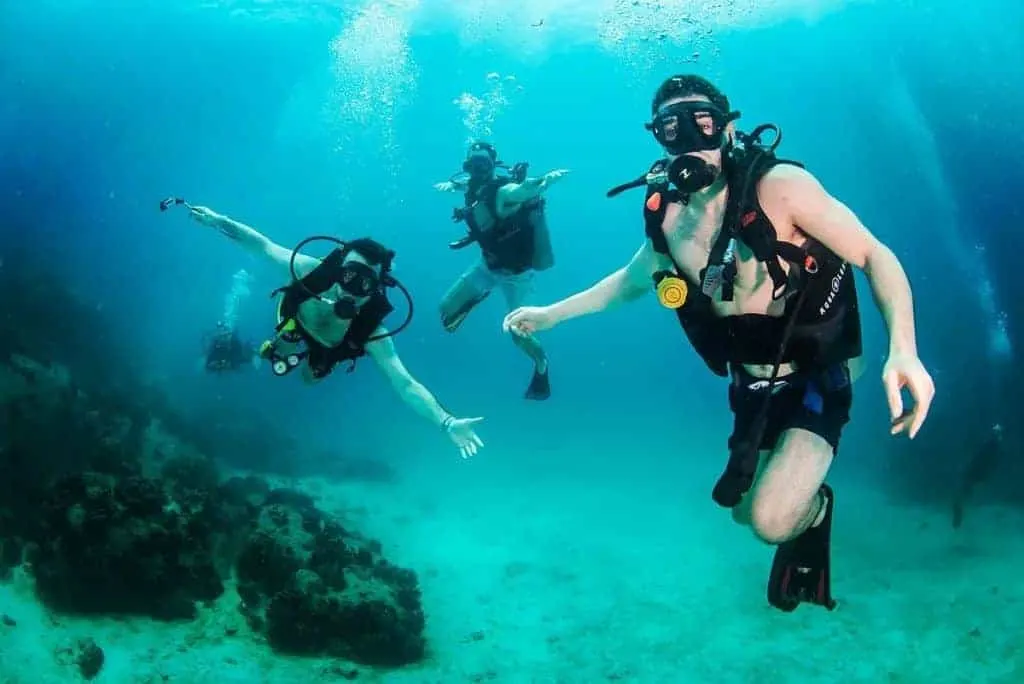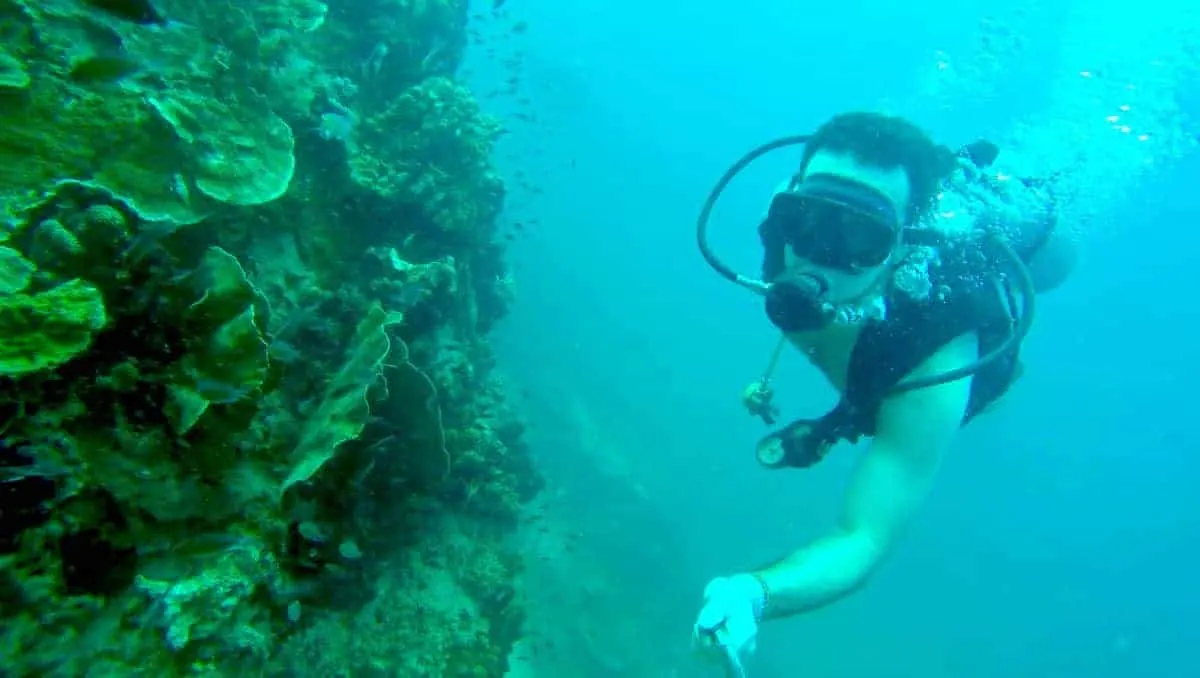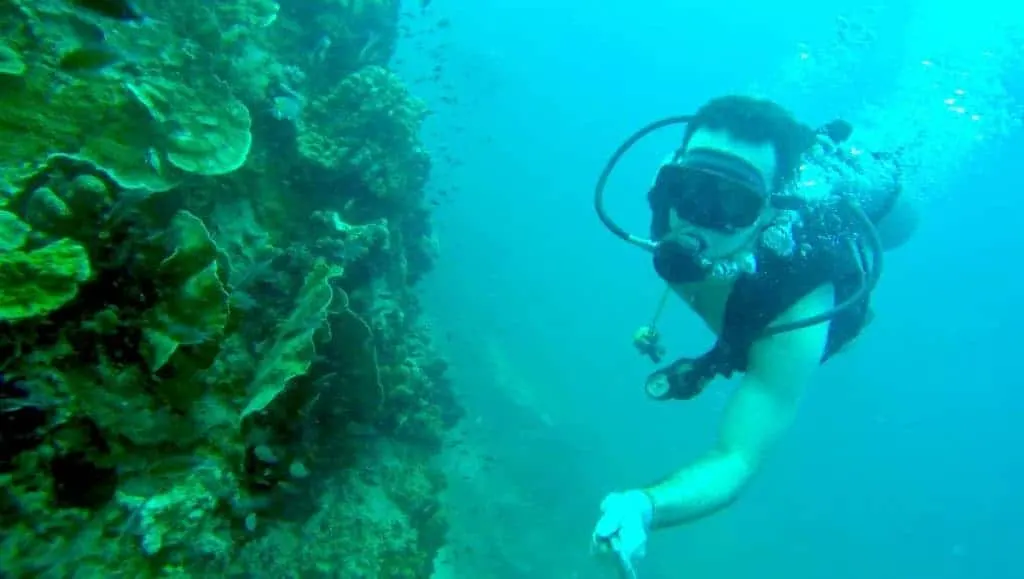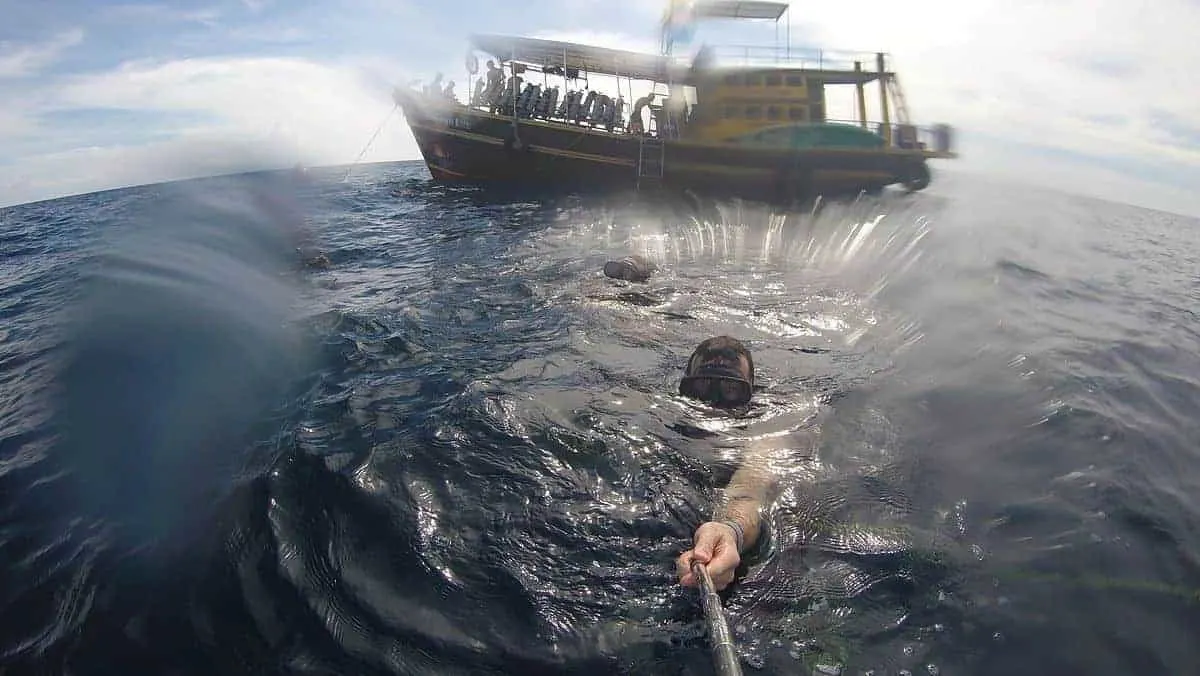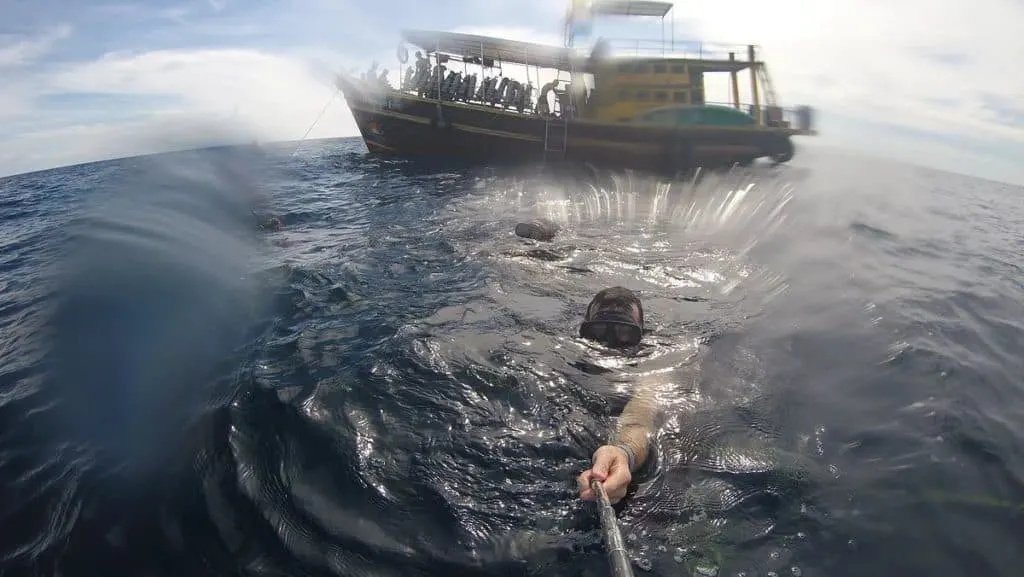 Your day will end in the late afternoon, probably around 4PM or so by the time you are all cleaned up and checked out. The great thing about the Sairee experience was that there was also a photographer with us down below who was taking pictures throughout.
In the dive shop the photographer shows you a bunch of pictures that he can edit and enhance for a couple dollars each. You can pick as many as you would like and the photos will be emailed to you soon after.


4) Where to Stay in Koh Tao
Koh Tao is not that large of an island but there are a few different areas that you can stay in. The main area will be around Sairee Beach, where you will find many of the dive shops.
You can also choose to stay further away from the main area in more secluded parts of the island and then simply take a taxi to Sairee to start your day.
Feel free to check out a list of places to stay. Here are just a few recommended options around the island:
That about wraps up the guide to a one day Koh Tao Scuba diving course experience. Take a look at our other Thailand itineraries and guides to help out with any other trip planning. If you have any questions about the trip please feel free to comment below!