Whether you are visiting NYC as a tourist or living in the city full time, odds are you will be heading to a grocery store at one point or another.
The great thing about New York City is that you won't have to go far to find the nearest grocery store. And when I say that, I mean it! Grocery stores in New York City are everywhere and you should always be just a few minutes' walk to the next one.
This guide will talk about 10 of the best grocery stores in NYC and what makes each one a bit different than the rest. On top of that you will find a helpful map that pinpoints each and every location of these main supermarkets, so you can be on your way in no time.
Below you will find the list of 10 of the best grocery stores in New York City listed in no particular order. Some of these will be well known nationwide chains, while others will be local to NYC.
Head further down the article to read about some additional more boutique options, as well as to find the all-encompassing map.
1) Trader Joe's
Trader Joe's, or TJ's as many say, is one of my go to grocery stores in the city (I mean it is just around the corner from my apartment).
While Trader Joe's is a national chain that was founded in 1967, you won't find branded items here. Mostly everything here is Trader Joe's labeled with fun and interesting names for products.
It has everything you could want but be aware it can get busy during those peak hours! My advice would to steer clear of the weekends and the after work crowds to avoid those in and out of store lines.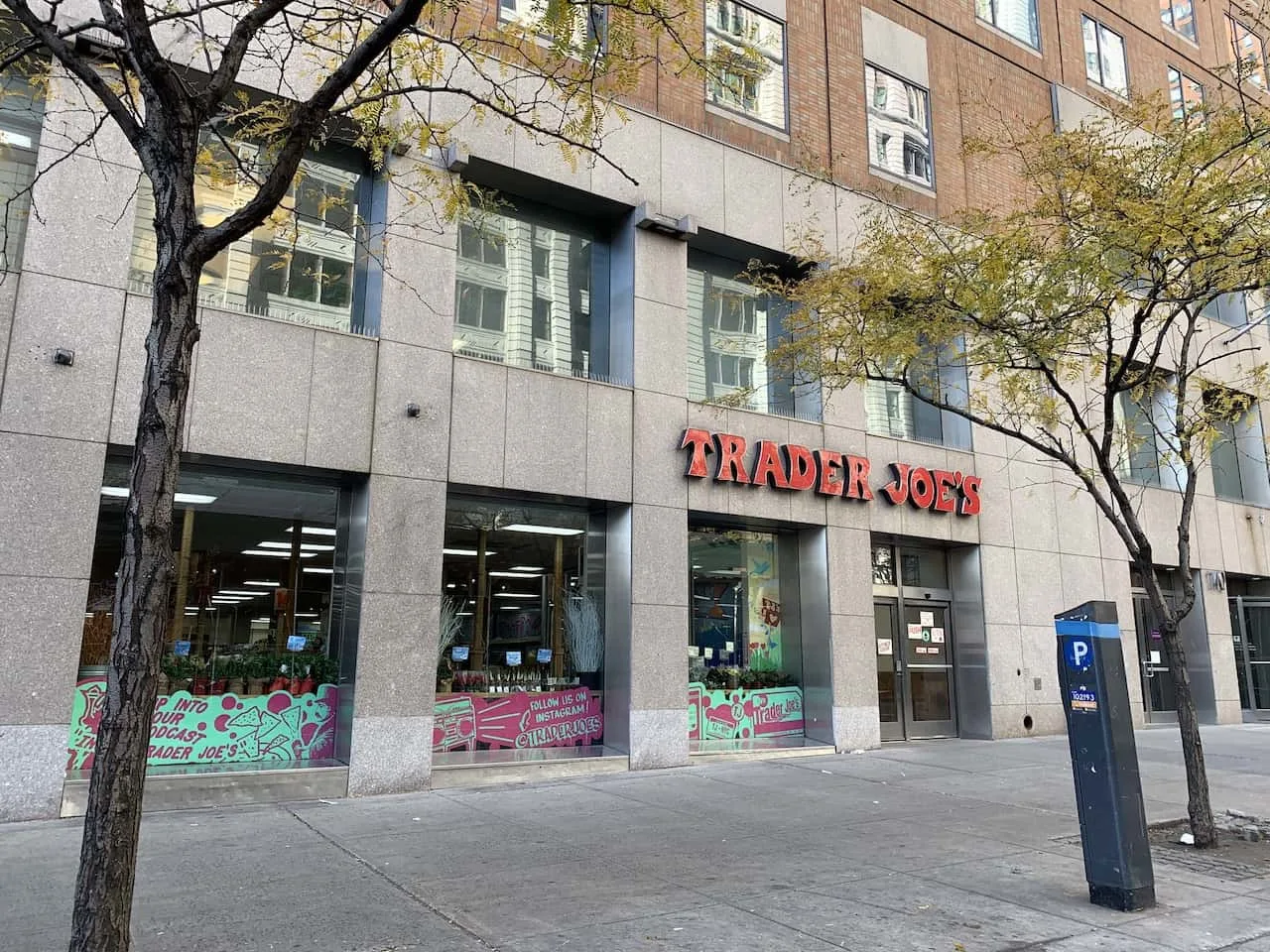 2) Whole Foods Market
Next up is Whole Foods Market, which is now an Amazon company. At Whole Foods you will find healthy and organic food options that "maintain the strictest quality standards in the industry, and have an unshakeable commitment to sustainable agriculture" (their words, not mine).
So anytime you are looking to head to the store and not worry as much to what is in the food you are purchasing, Whole Foods is good option for you.
Also, be on the lookout for their great self-serve stations, where you can find a variety of hot dishes, soups, and more!
Tip: do you want a supermarket experience with a view? Head on over to the second floor of Whole Foods in Union Square to get an elevated view of the park. Nearby you can also find some of the best NYC bookstores.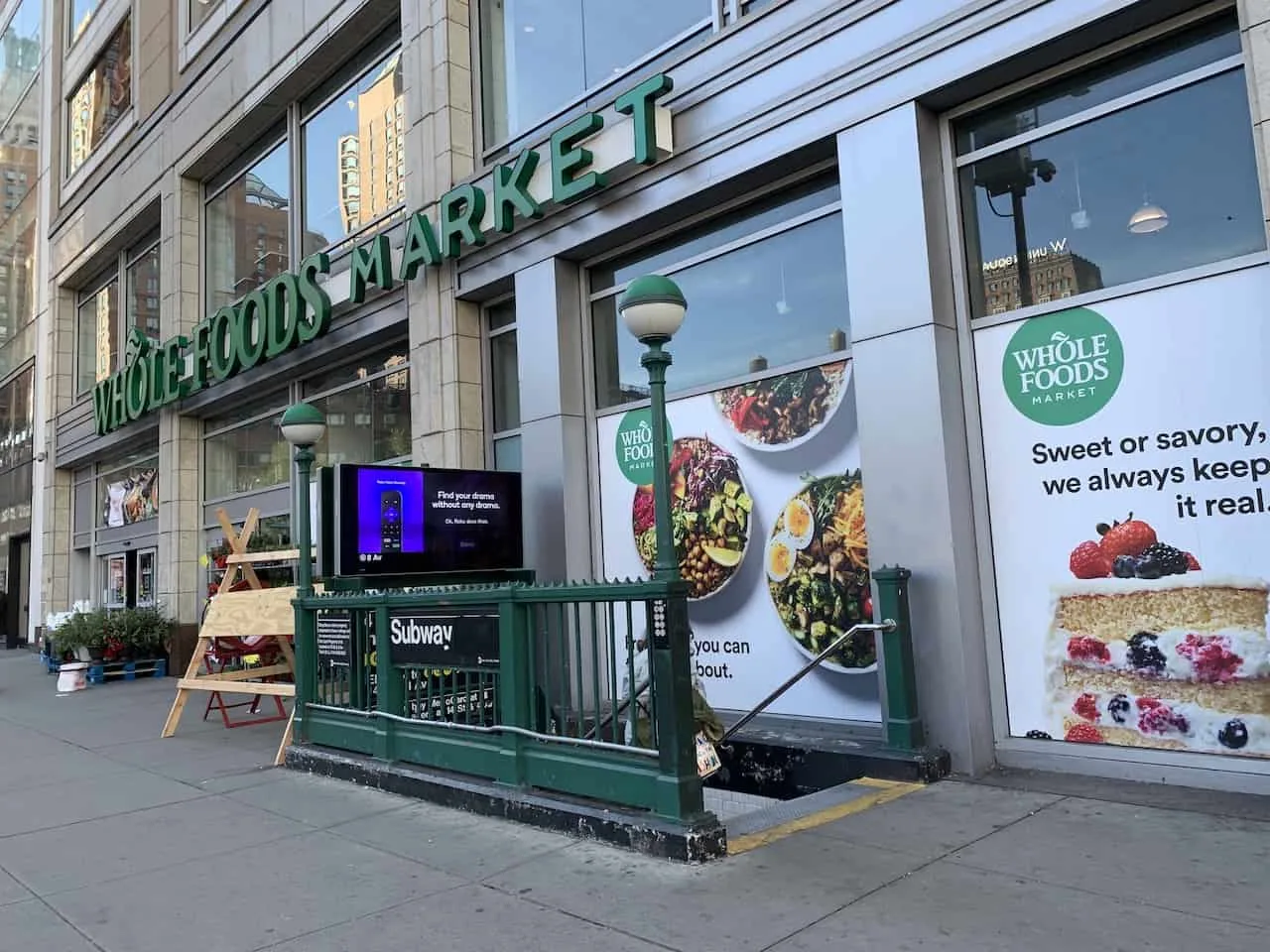 3) Westside Market
If you are from outside NYC, you probably have not heard of Westside Market. Westside is a family owned business with several locations across the city.
In my eyes it is also one of the most organized and cleanest of supermarkets in Manhattan, making it easy to find anything you would want.
Tip: they do serve some great lunch and dinner specials at some of their locations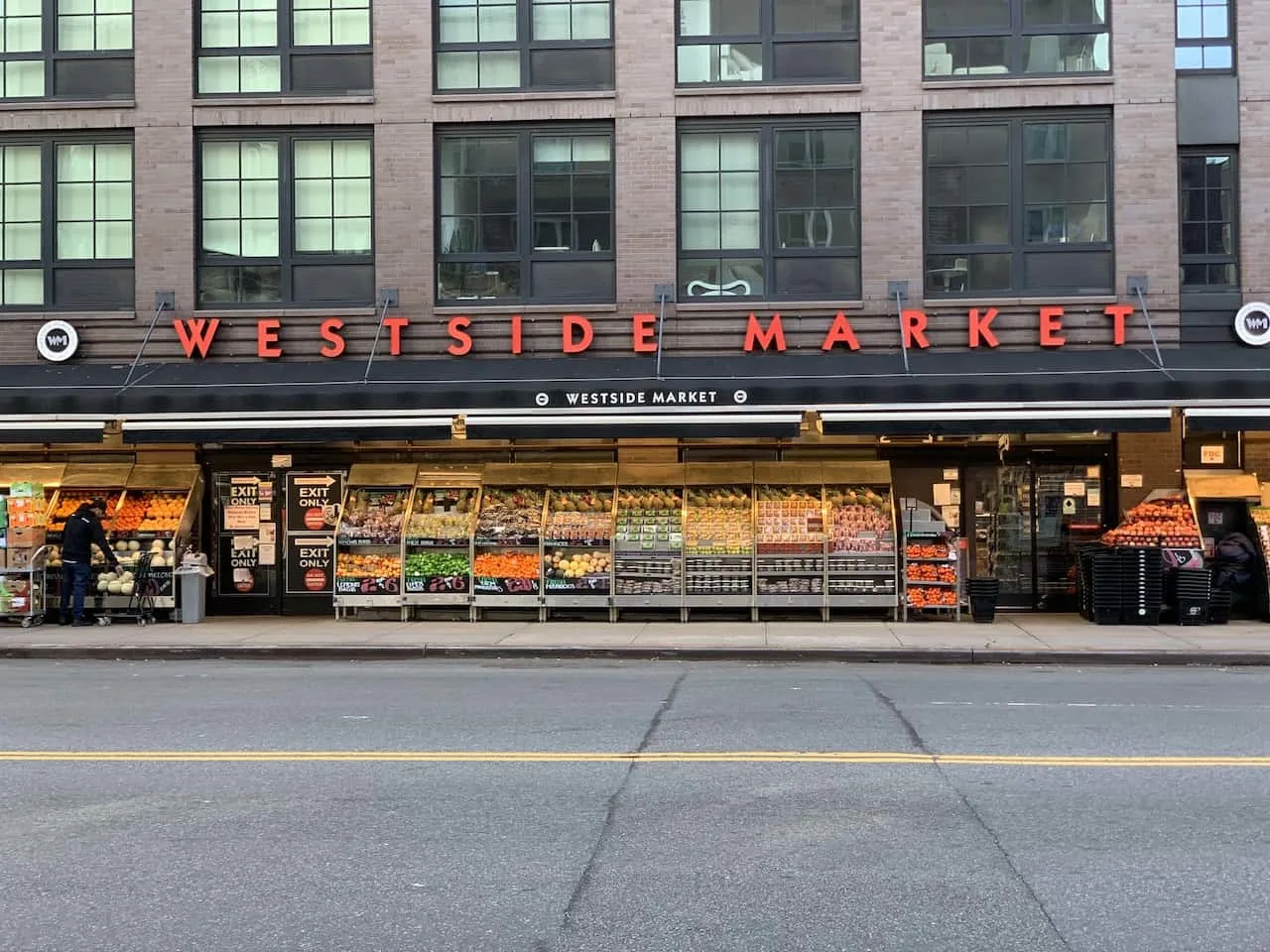 4) Fairway Market
Fairway is another fan favorite of NYC residents. What started as a fruit & veggie stand in the Upper West Side of Manhattan has turned into a full-on grocery chain.
As a family run business from the start, Fairway still holds true to those roots and foundations. You will be able to find a unique variety of fresh and high quality food options from small vendors and farmers around the country.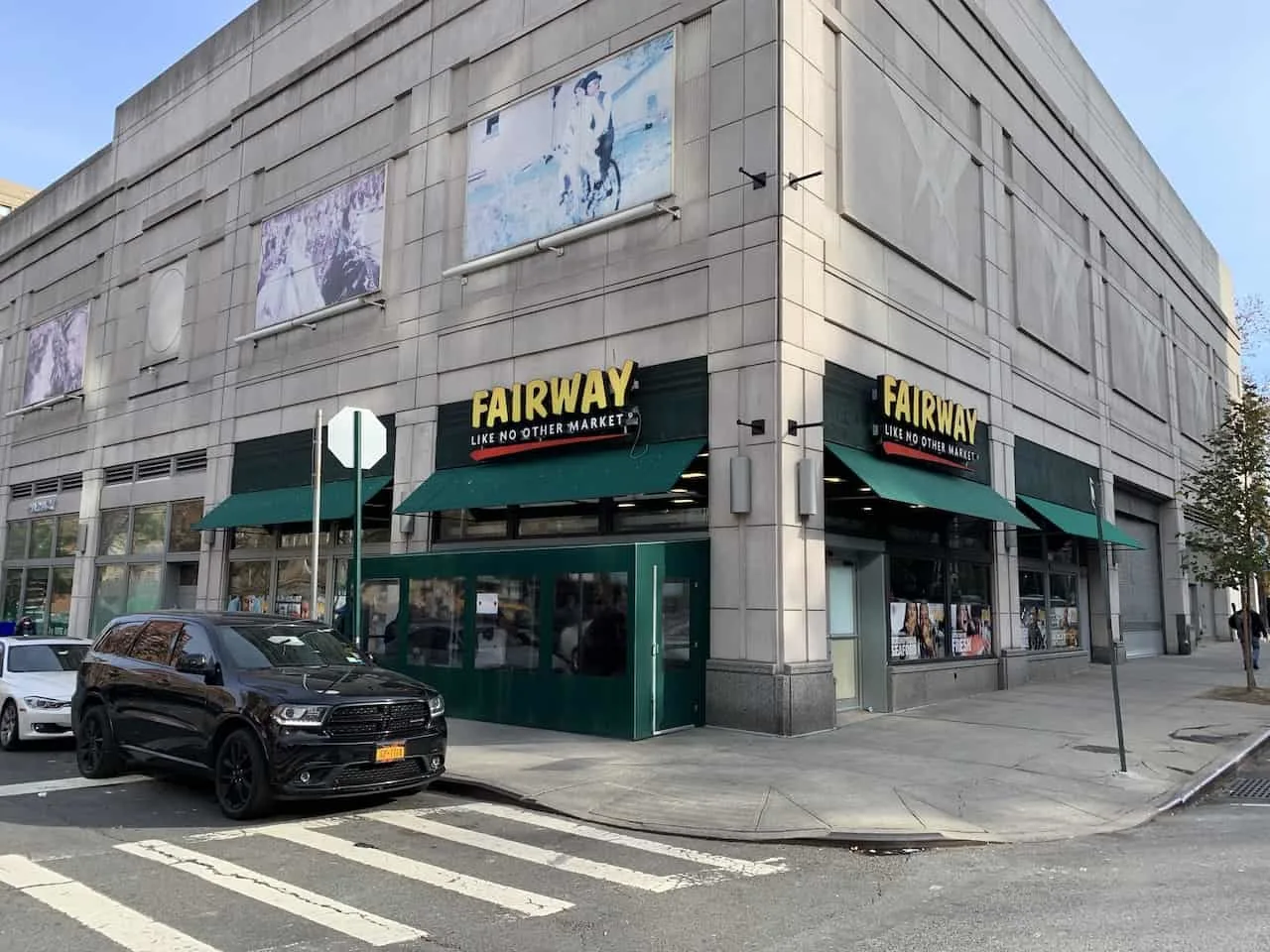 5) Morton Williams
Another tri state area supermarket chain, Morton Williams has locations all around the city. What started as a single store in the Bronx in 1952 has turned into over 15 stores.
They say that "each store is designed to reflect the needs of the individual neighborhood". If you are familiar with NYC, you may know how diverse neighborhoods are all throughout the city, making each supermarket quite unique.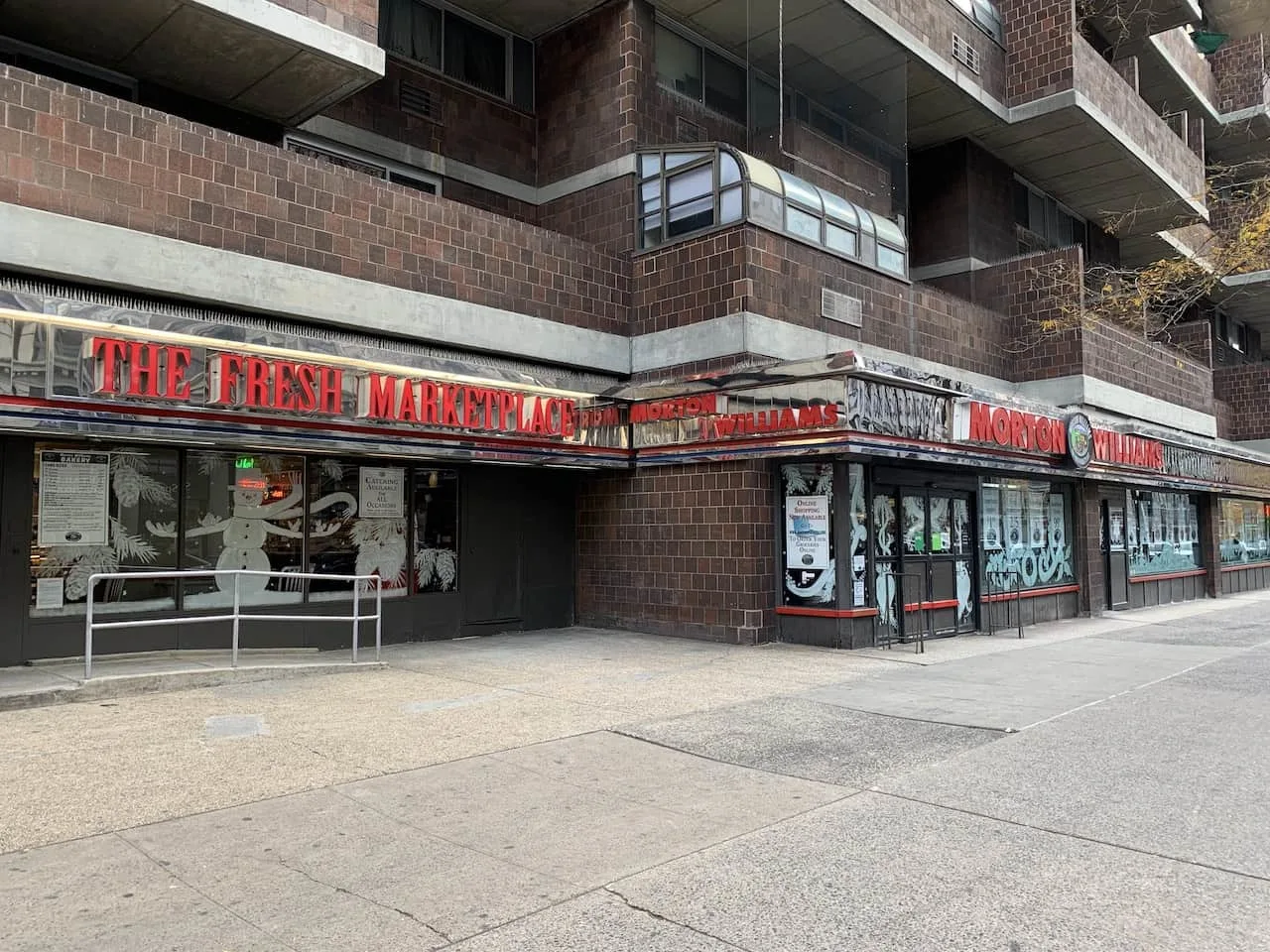 6) Gristedes Supermarket
Another New York born and raised supermarket, Gristedes has been around the city for over 100 years! The markets are always filled with the freshest meat, dairy, baked goods, and gourmet items that you can ask for.
An interesting fact about Gristedes is that it was one of the first grocery stores to bring butchers in house to make the shopping experience easier altogether.
So, if you are visiting NYC, you may want to give one of the oldest rooted supermarkets a try.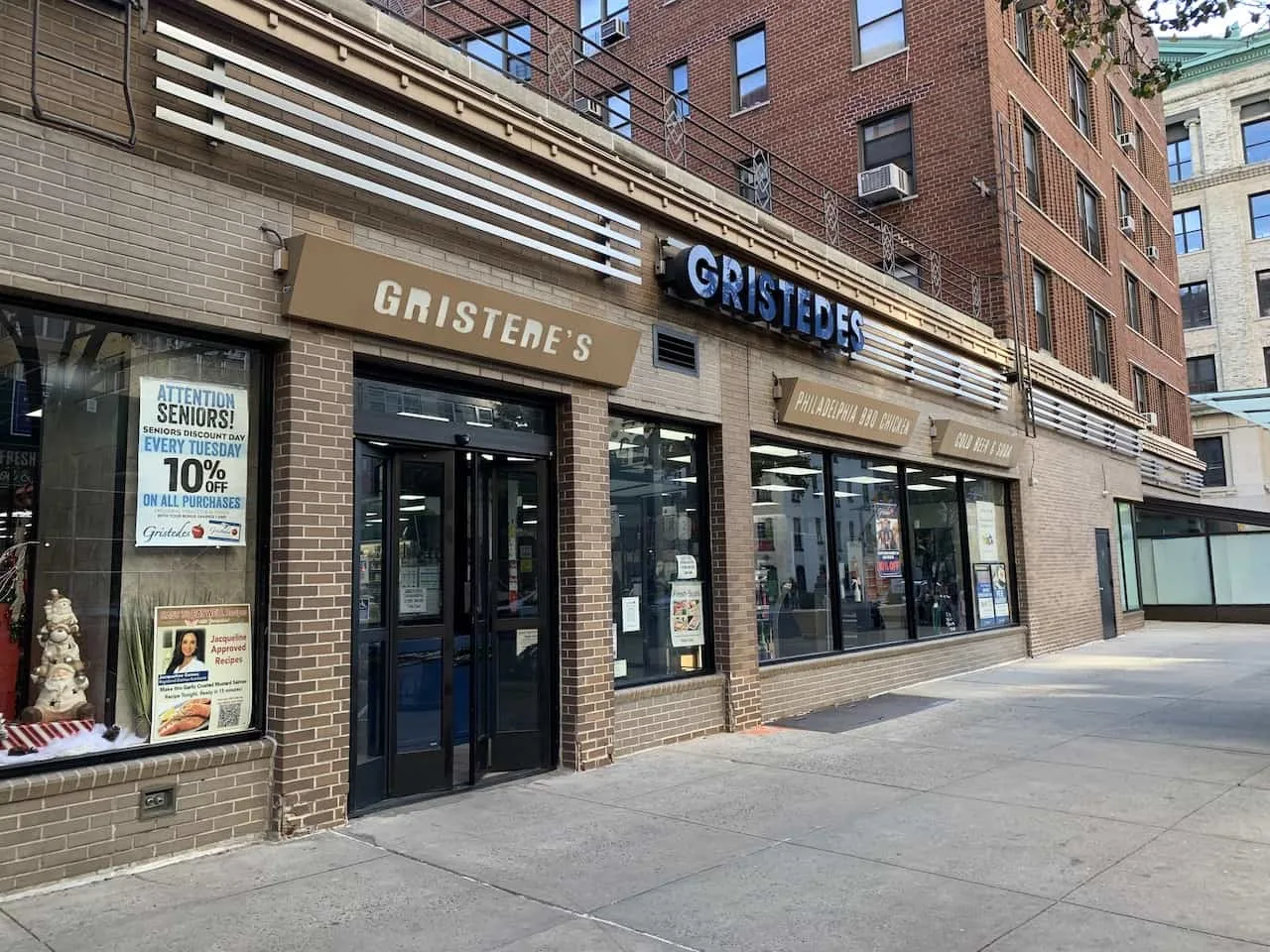 7) D'Agostino
D'Agostino or also known as just D'ags is another century old business that is still family owned by the same family that started it in the 1920's.
As immigrants from Italy, the D'Agostino's were able to build a small one store operation into 11 different stores around the city. You will now see it promoted as "New York's Grocer".
D'ags has even been featured in several movies and TV shows throughout the years – most notably in Will & Grace (where Will actually met Grace).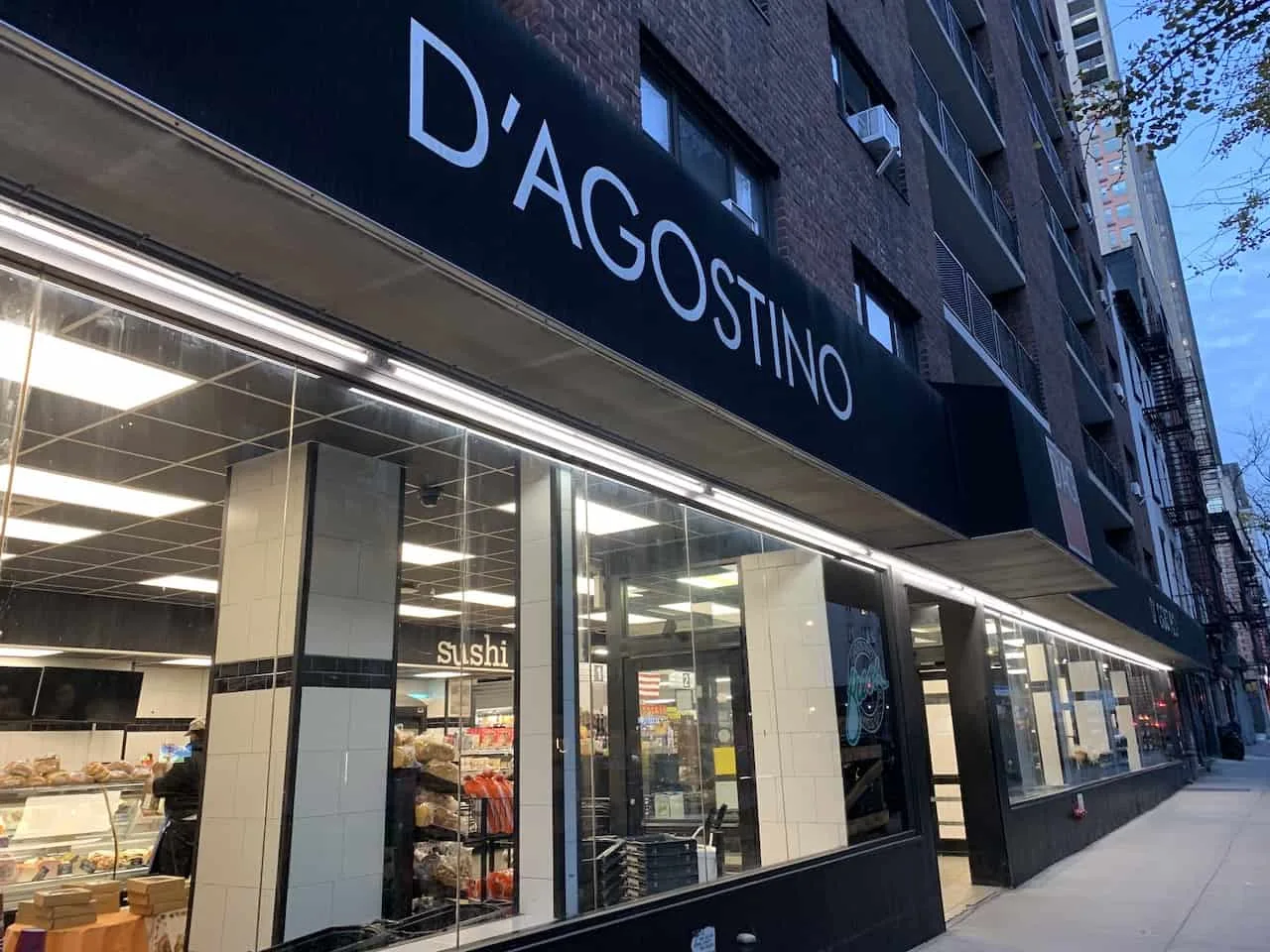 8) Eataly
If you are looking for some the highest quality products that are offered in supermarkets, then Eataly is a place for you.
Not only does it have the highest quality products to shop for, but it is also somewhat of an experience. Eataly offers restaurants, gelato, rooftop dining, and even classes and events.
While many of the products here are sourced directly from Italy, you can also find local supplied food too.
Tip: definitely check out the rooftop restaurant at the Madison Square Park location for it's delicious seasonal menu offerings.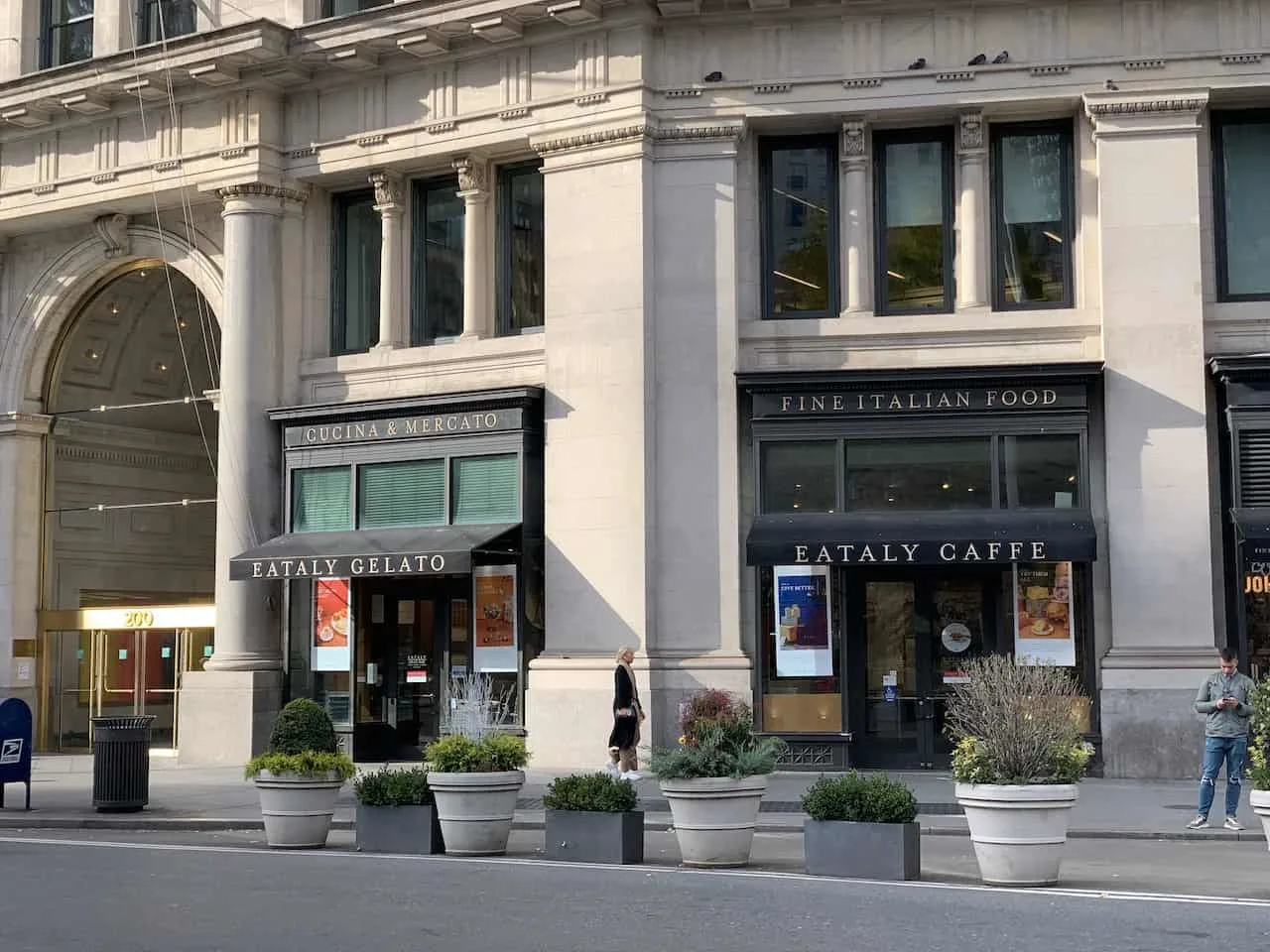 9) Citarella Gourmet Market
If you are looking for fresh and very high quality food, then Citarella is the place to go. As the owner Joe says, "Start with the freshest, highest quality and handle it properly, with tender loving care."
Citarella prides itself on its seafood and no matter where in the world that fish is coming from, they are all about getting it to customers as fresh as can be.
While seafood is what it is known for, you can also find meats, produce, pastries, pasta, and plenty of more grocery options in their gourmet markets.
And if you happen to visit Citarella and enjoy the fresh food selection there, visit the Citarella website for some online ordering to deliver straight to your door.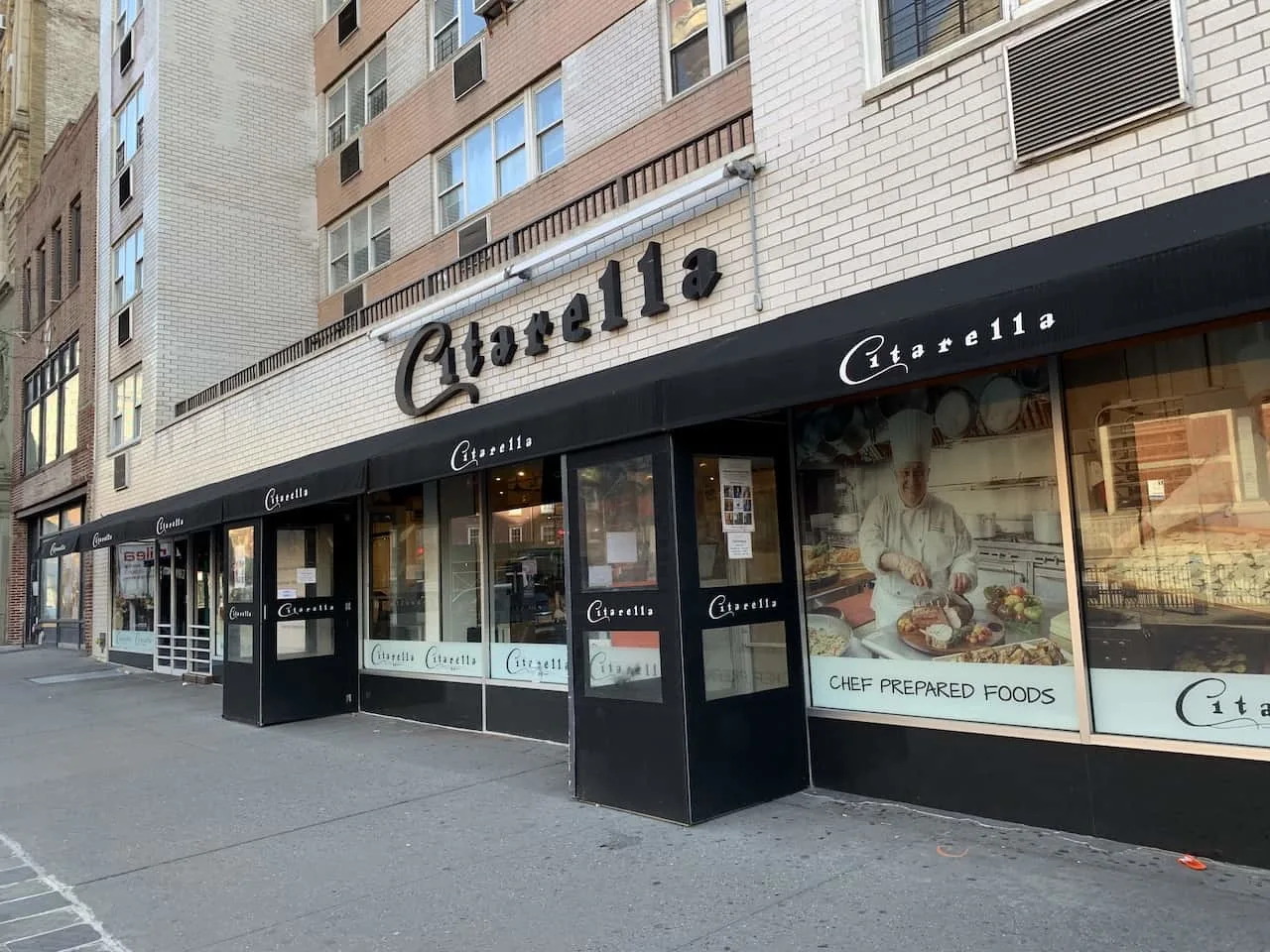 10) Farmers Markets
While all the above were supermarket chains, New York City offers more than just brick and mortar options.
Some of the freshest food comes from locally sourced farms around the tri state area. To get these offerings in front of customers, many of these farms participate in Farmers Markets around the city.
These outdoor markets are filled with local vendors, who set up tents all sell their food, beverage, and other locally sourced products.
A few of the top farmers markets in NYC include Union Square, Stuyvesant Town, and Tompkins Square Park. Feel free to take a look at the never-ending list of options on the GrowNYC website.
11) Specialty Markets
While the above are some of the most well-known overall grocery options to choose from, that doesn't mean there aren't more to choose from! Beyond the broader grocers, there are many more specialized markets for certain types of food all throughout NYC.
Below are just some of those options if your tastes are a bit more particular:
Korean Specialty: Hmart
Japanese Specialty: Katagiri
Kosher Specialty: The Kosher Marketplace & Tomer's Gourmet
Cheese Specialty: Murray's Cheese
South African Specialty: New York Biltong
Chinese Specialty: Deluxe Food Market
Tea & Coffee Specialty: McNulty's Tea and Coffee Co
African Specialty: Adja Khady
Indian Specialty: Kalustyan's
Of course, there are plenty more specialties out there but the above should hopefully get you going in the right direction. If you feel like I should add any to the list, feel free to comment down below!
Also feel free to check out some of the best spots for brunch in NYC if you are looking for a good spot to eat out
12) Grocery Stores in New York City Map
Now that you have a good idea of many of the different options, below is a map that shows all locations in Manhattan for the above grocery chains.
Since NYC is more than just Manhattan, there are definitely more than these options throughout the rest of the four boroughs.
So, to recap this list, below are 10 of the top grocery stores in New York City:
Trader Joe's
Whole Foods
Westside Market
Fairway Market
Morton Williams
Gristedes Supermarket
D'Agostino
Eataly
Citarella Gourmet Market
Farmers Markets
That about wraps up a guide to some of the best grocery stores in NYC. If you have any questions or comments feel free to add them in below. Also don't forget to check out the other New York itineraries and guides up on the site.
Have fun out there and safe travels!