If you are looking to see the first rays of sun light up New York City, then an Empire State Building sunrise experience will be for you.
Out of all of the observation decks in NYC, the Empire State Building is the only one that offers sunrise hours. It is a truly special experience to see the city come to life from up in the sky.
This guide will talk through what sunrise at the Empire State Building is all about and how to experience it on your own.
* Affiliate Disclosure: This post may contain affiliate links, which means I may receive a commission if you make a purchase through the links provided, at no additional cost to you. Thanks for supporting the work I put into TripTins!
1) How Can You See Sunrise at the Empire State Building?
When it comes to observation decks in New York City, most of them open up later in the morning around 9AM/10AM and close later at night. This in turn only gives visitors the chance to only enjoy a sunset rather than a sunrise.
However, the Empire State Building does offer sunrise hours on select Saturdays throughout the year. This sunrise experience is called Sunrise with Starbucks @ ESB.
While the Empire State Building has two observation deck floors (86th Floor outdoor deck & 102nd Floor indoor deck), the sunrise experience will just be open to the 86th floor outdoor deck.
Now, you won't find the experience offered on every Saturday, but it seems like they do offer it during most Saturdays outside the winter months (with offerings around the holidays too – see below).
Seeing the sunrise from above is sure to be one of the best photo spots in NYC and an experience you won't forget!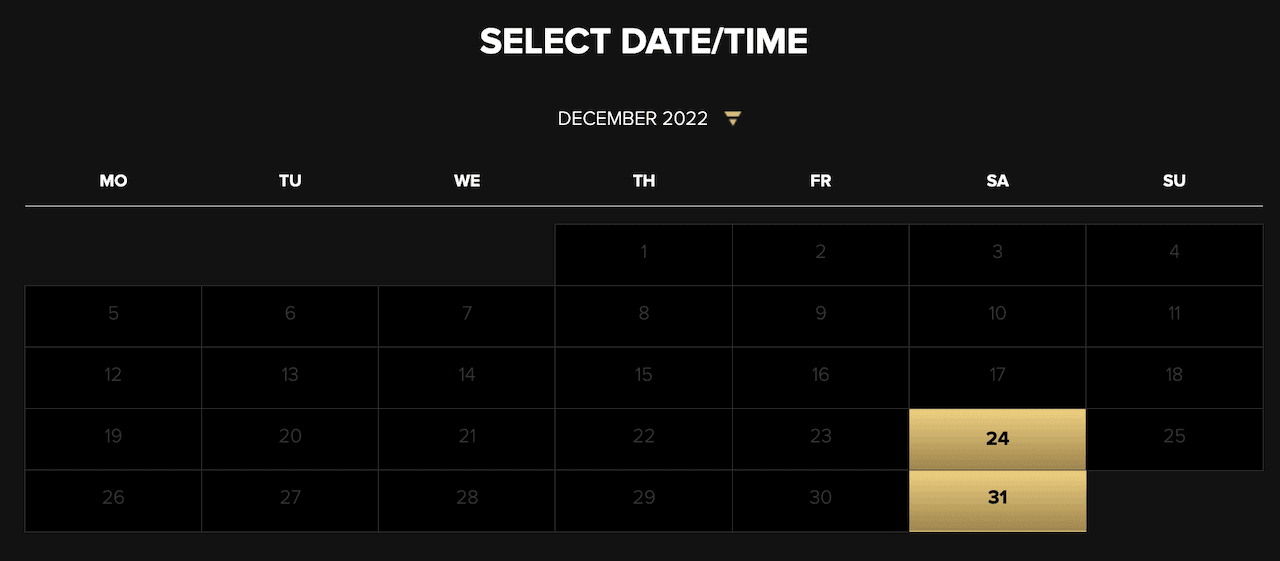 2) Helpful Tips & Things to Know
→ Access to the observation deck opens ~30 minutes prior to sunrise. Depending on time of year that could mean anywhere between 5:00AM and 7:00AM.
→ If you do not want to wake up at an insanely early hour, then opting for the experience during the Fall time period will be your best bet to get some more sleep.
→ Overall expect to spend around 60-75 minutes out on the observation deck. You are not allowed to stay up there to the normal opening time.
→ As mentioned, only the outdoor 86th floor observation deck is opened during sunrise. If you want to visit the 102nd floor, you must purchase a standard ticket and re-enter at opening time.
→ Depending on your flexibility / how long you will be in NYC, be sure to check the weather prior to booking. If it is rainy or very overcast, you won't be able to enjoy sunrise and that special morning light.
→ For photographers -> tripods are not allowed on the observation deck. However, you may be able to set up a mini tripod on the ledge (although you may get called out for it).
→ Visit the Empire State Building at sunrise as part of a 4 Day NYC Itinerary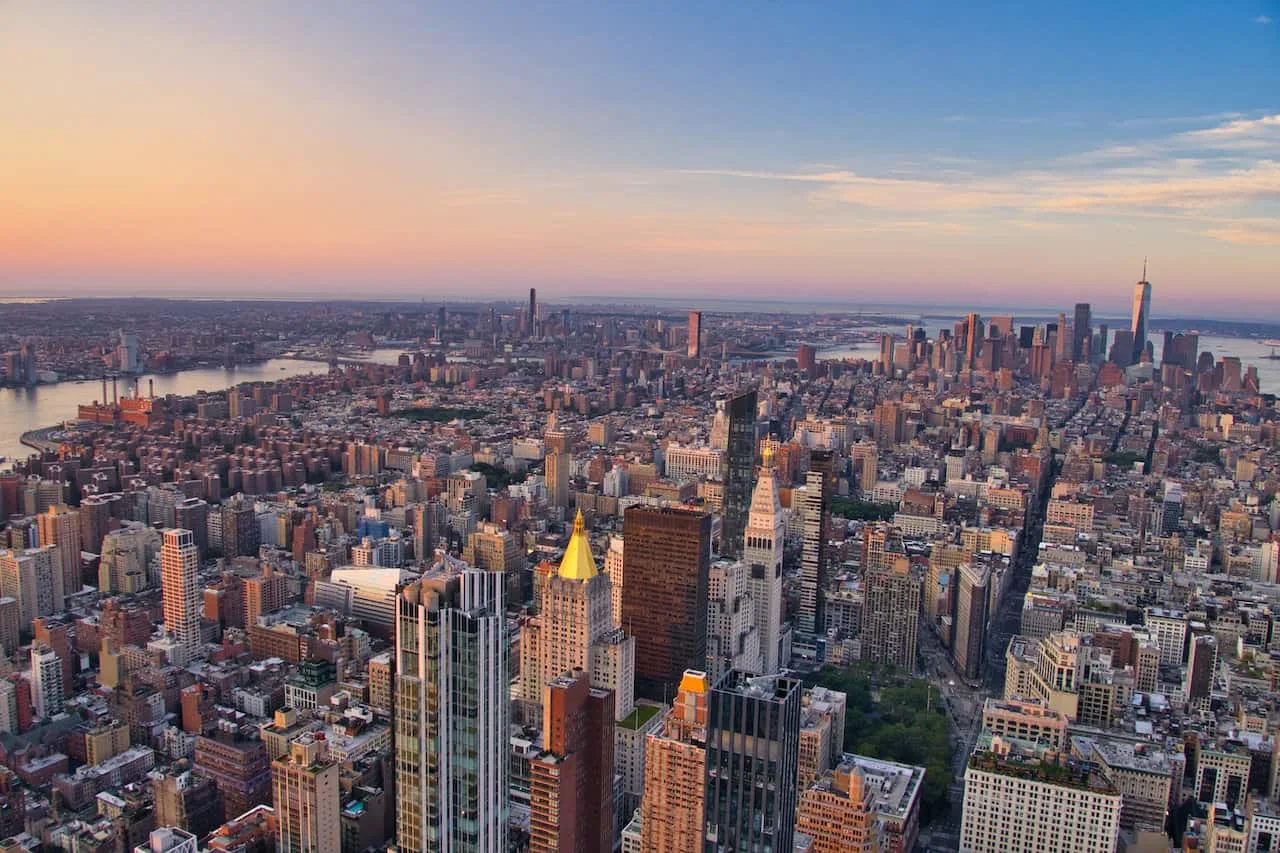 3) Empire State Building Sunrise Tickets
One of the best parts of an Empire State Building sunrise is that they limit the number of guests who can purchase tickets. Each Saturday session is limited to just 100 people.
So, instead of being surrounded by hundreds of people on the observation deck, you will feel as if you have it to yourself. During my visit, there were only about 30-40 people who were in my group.
Tickets for an Empire State Building sunrise cost $125 per person + tax. This is more expensive than a standard ticket, which costs as low as $44 for the 86th floor or $77 for the 86th + 102nd floors.
Ticket Purchase: Be sure to purchase your Empire State Building Sunrise ticket ahead of time to secure one of the limited spots available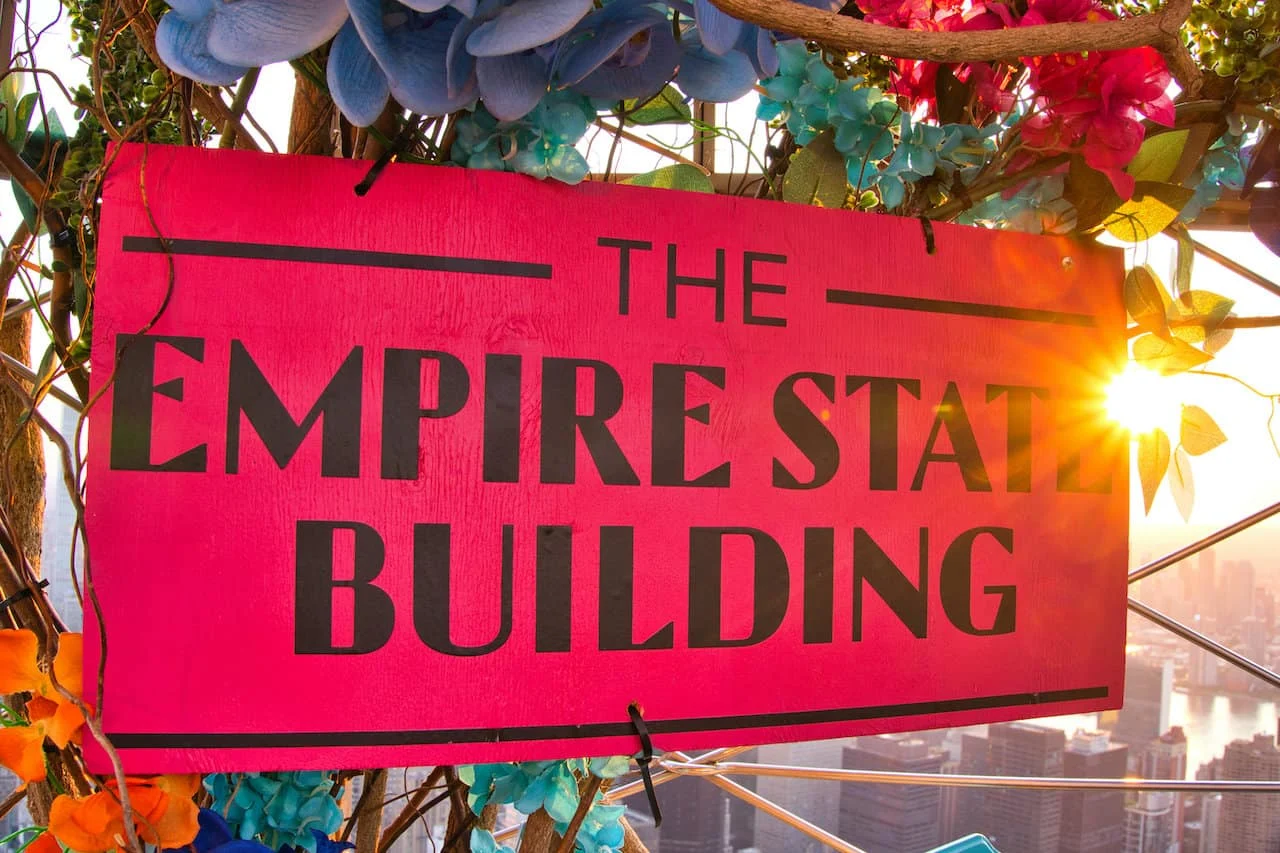 4) Empire State Building Sunrise Review
Overall, I had a fantastic experience enjoying an Empire State Building sunrise. To give you a better idea of what the morning entails, here is a summary of Sunrise with Starbucks @ ESB.
I ended up visiting the Empire State Building during early September. This meant that sunrise was around 6:30AM. In general, the tour is called for 30 minutes prior to sunrise.
So, the times mentioned below are just to give you an idea of the schedule. Depending on time of year, your experience may start earlier or later based on sunrise time.
Read More | The Best Non Touristy Things To Do in NYC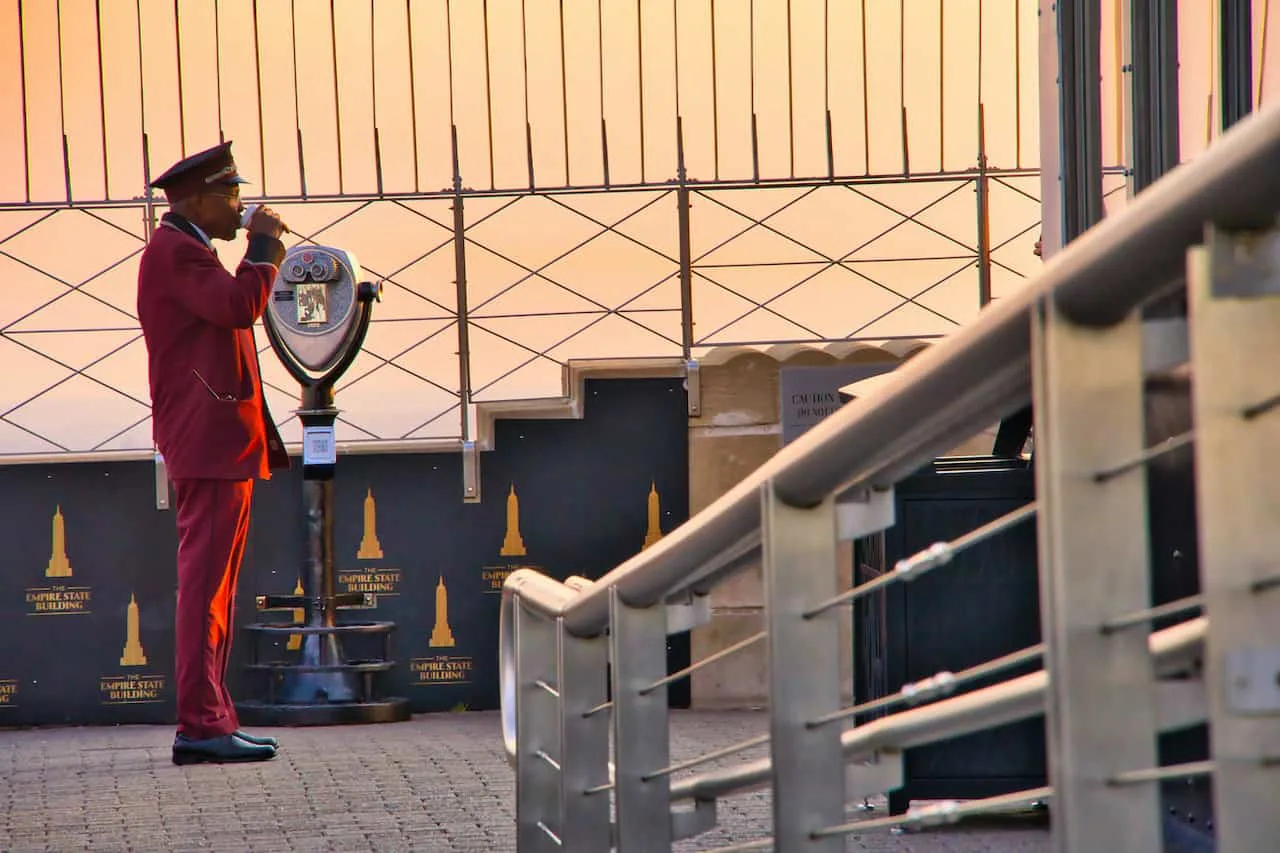 Opening: 6:00AM
While my tour was called for 6:00AM, I arrived around 20 minutes earlier than that outside the main entrance at 20 West 34th Street. Soon after, the doors opened and we were escorted into the building around 5:50AM.
Once inside, our tickets were checked, and we followed one of the guides through some hallways and right up the elevators taking us to the 86th floor.
By 6:00AM we were already on the observation deck seeing the first rays of light out on the horizon.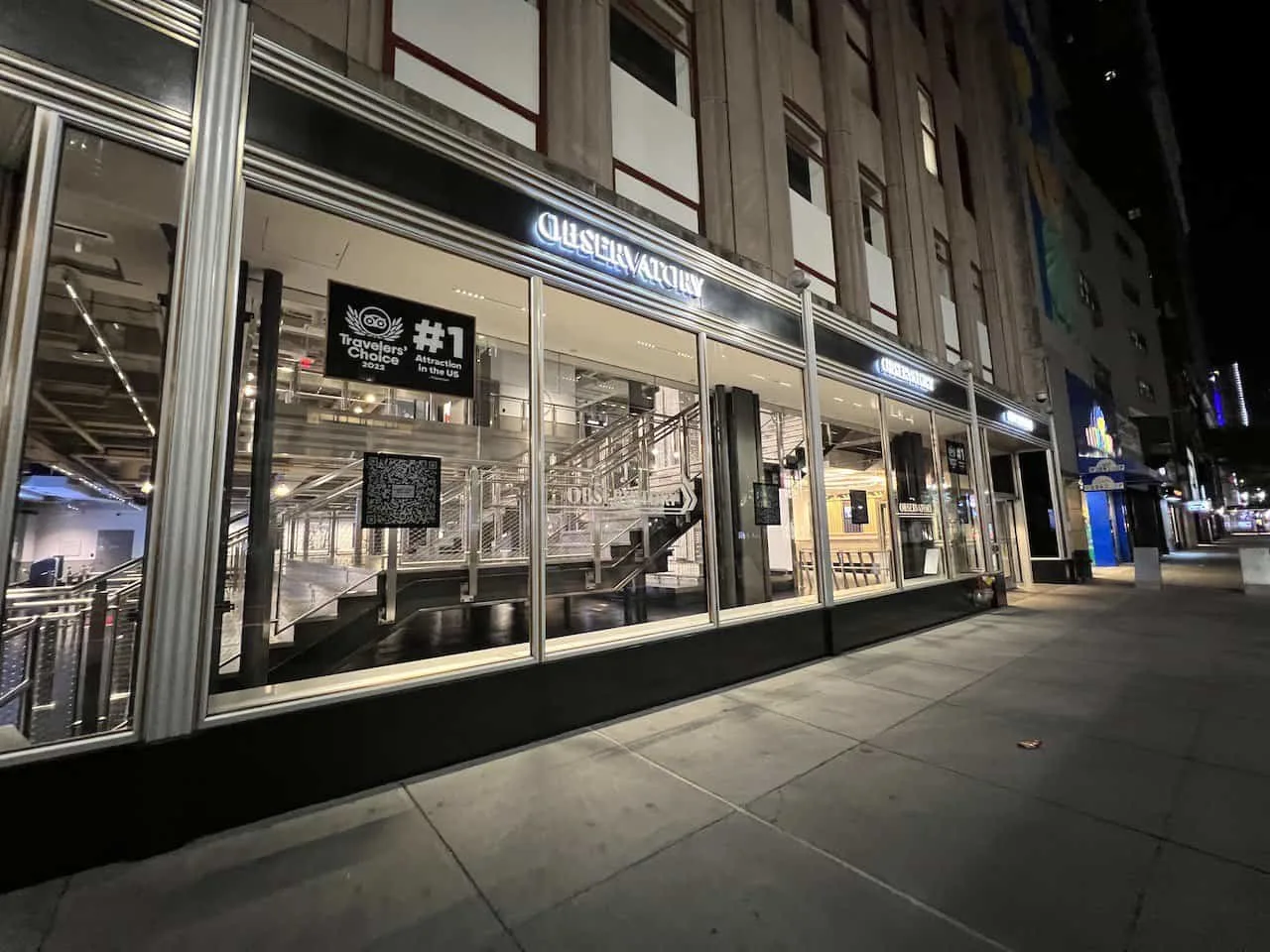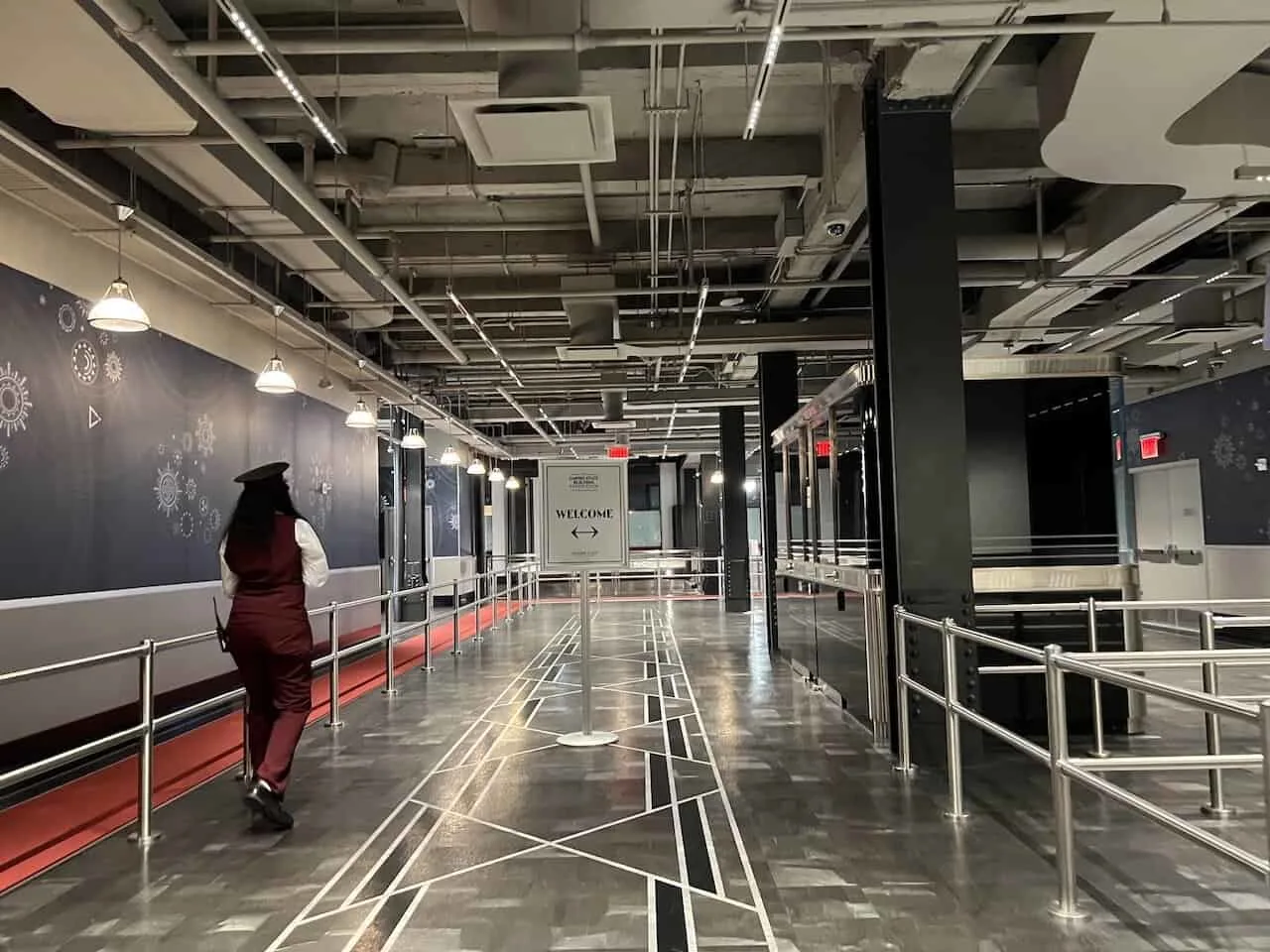 Pre-Sunrise: 6:00AM – 6:30AM
While the sun was not rising for another 30 minutes when we arrived, the sky was already beginning to come out of the darkness.
You could see the horizon begin to light up, and with that the buildings of NYC as well.
Some of the best photography can be enjoyed during this time so be sure to get your camera out and snap some photos.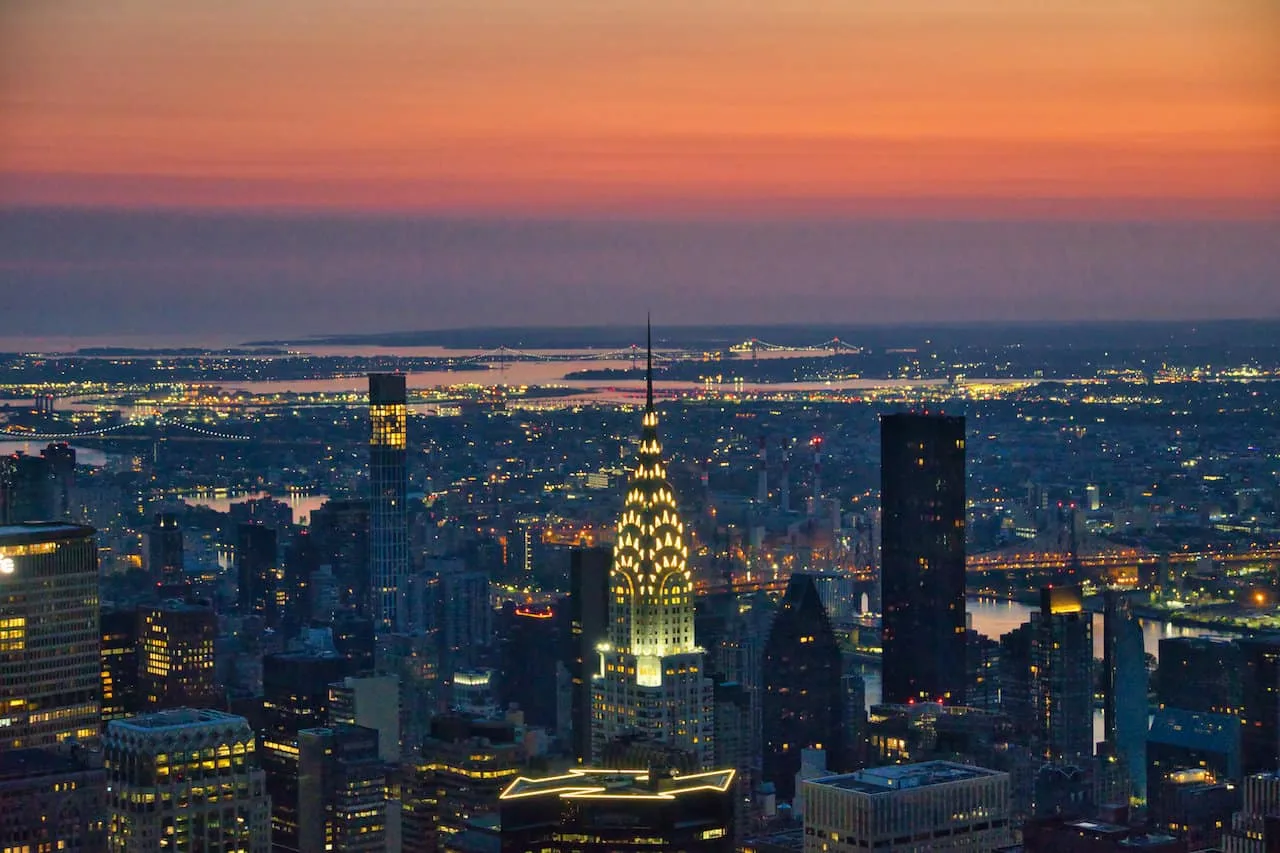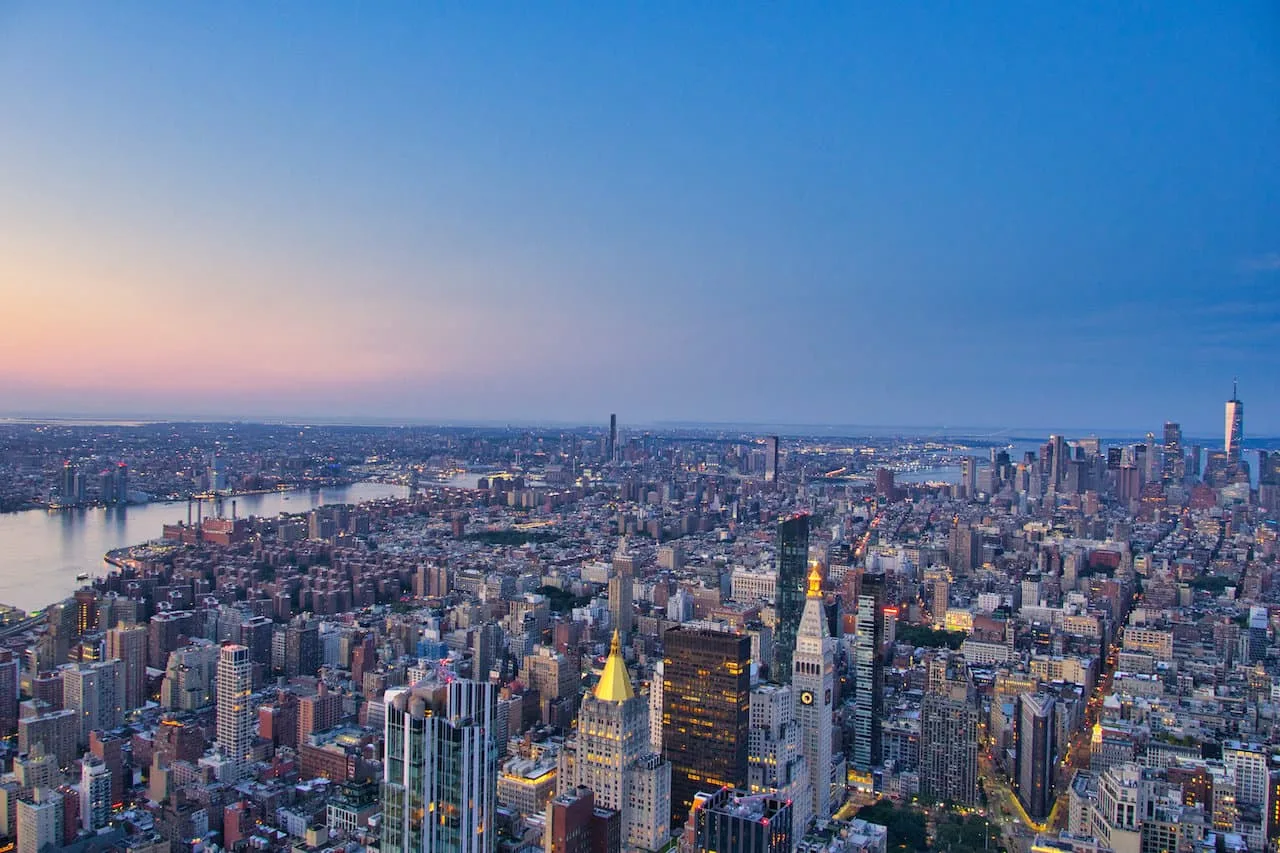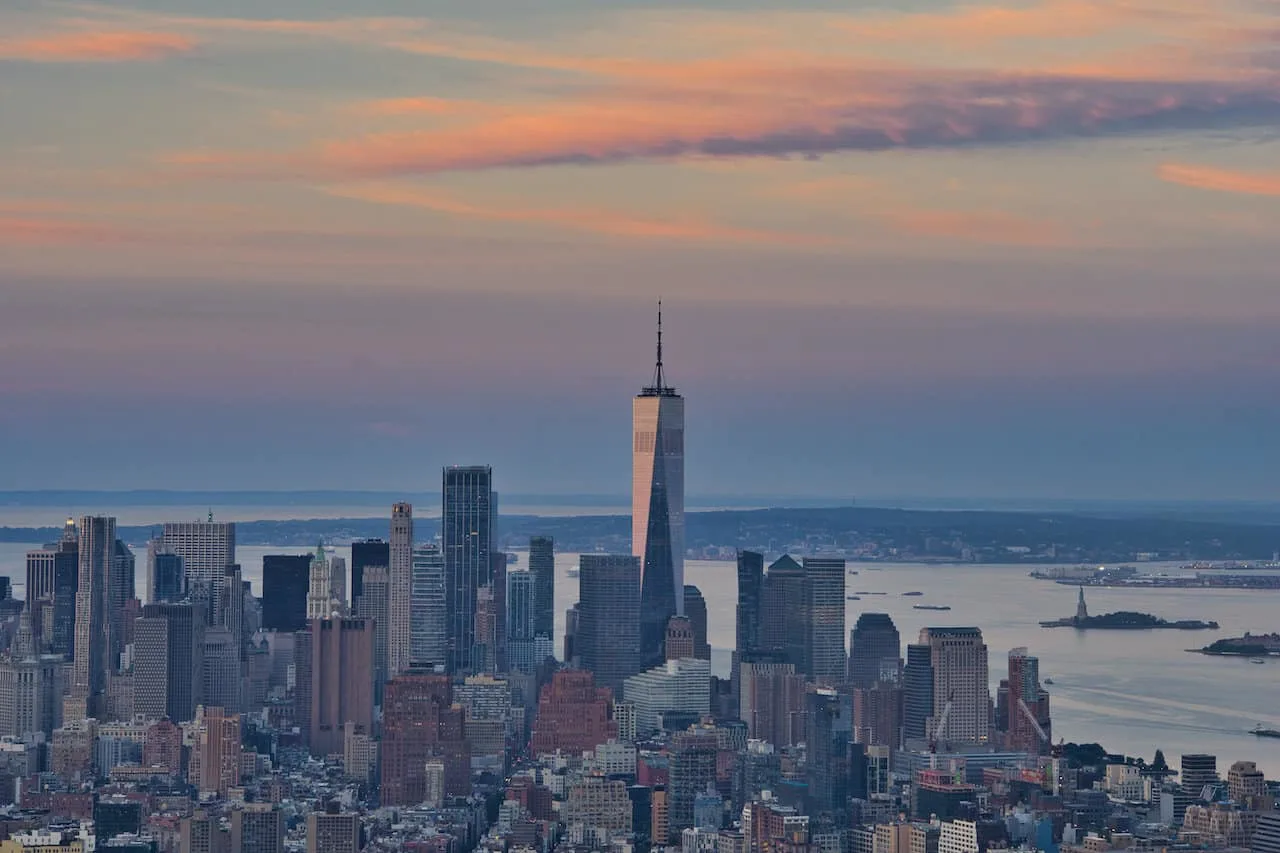 Sunrise Experience: 6:30AM – 7:15AM
After 30 minutes of some pre-sunrise light, the sun finally started poking out to the east. Most people hovered around the eastern side of the observation deck to see the sun coming up out in the distance.
For the next 45 minutes we got to enjoy those morning rays of sun lighting up the city. Depending on clouds and weather, you may have some colorful sky backdrops to make the experience even that much better.
South Views
In my opinion, the best photos are those looking south as you have the entire downtown Manhattan out in front of you with the World Trade Center standing tall at the tip. You can see other highlights such as the Statue of Liberty, Brooklyn Bridge, and the Flatiron Building.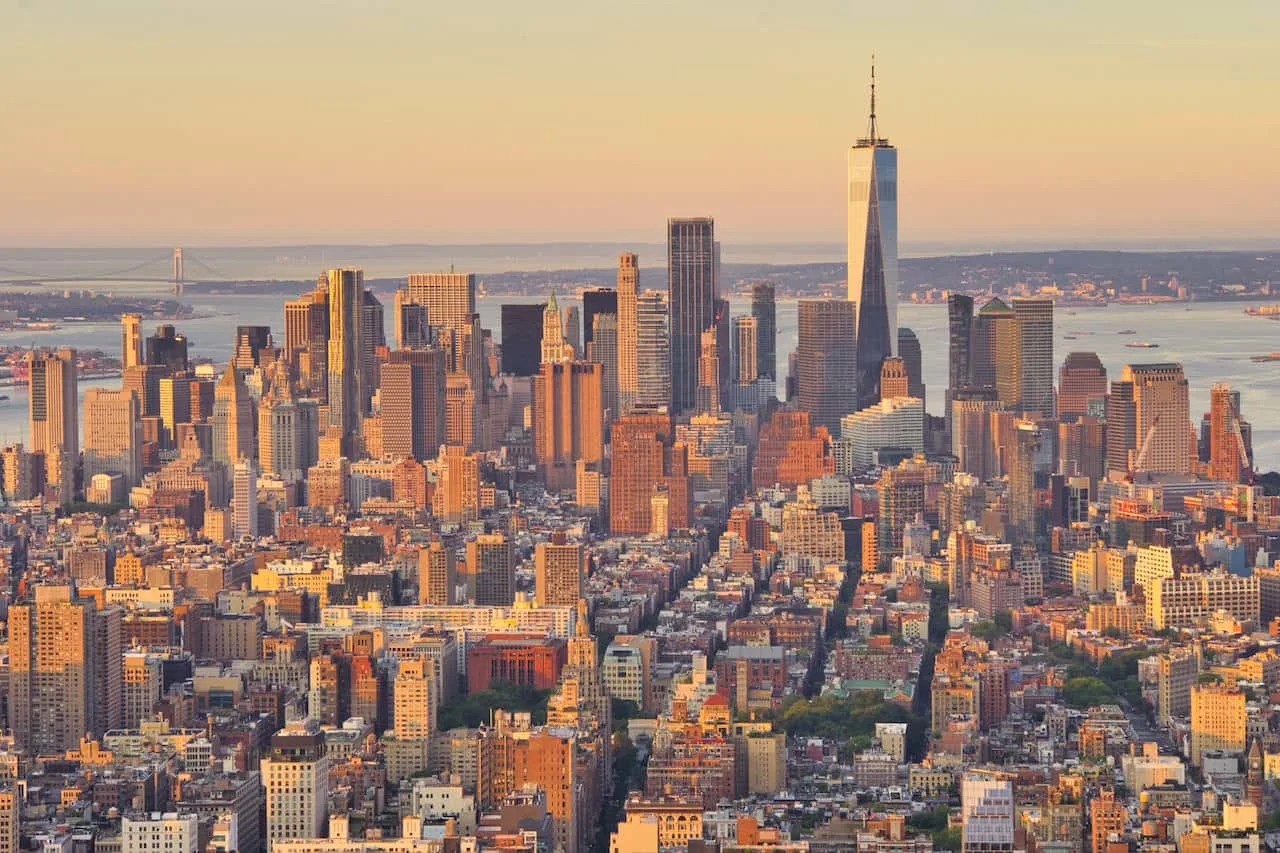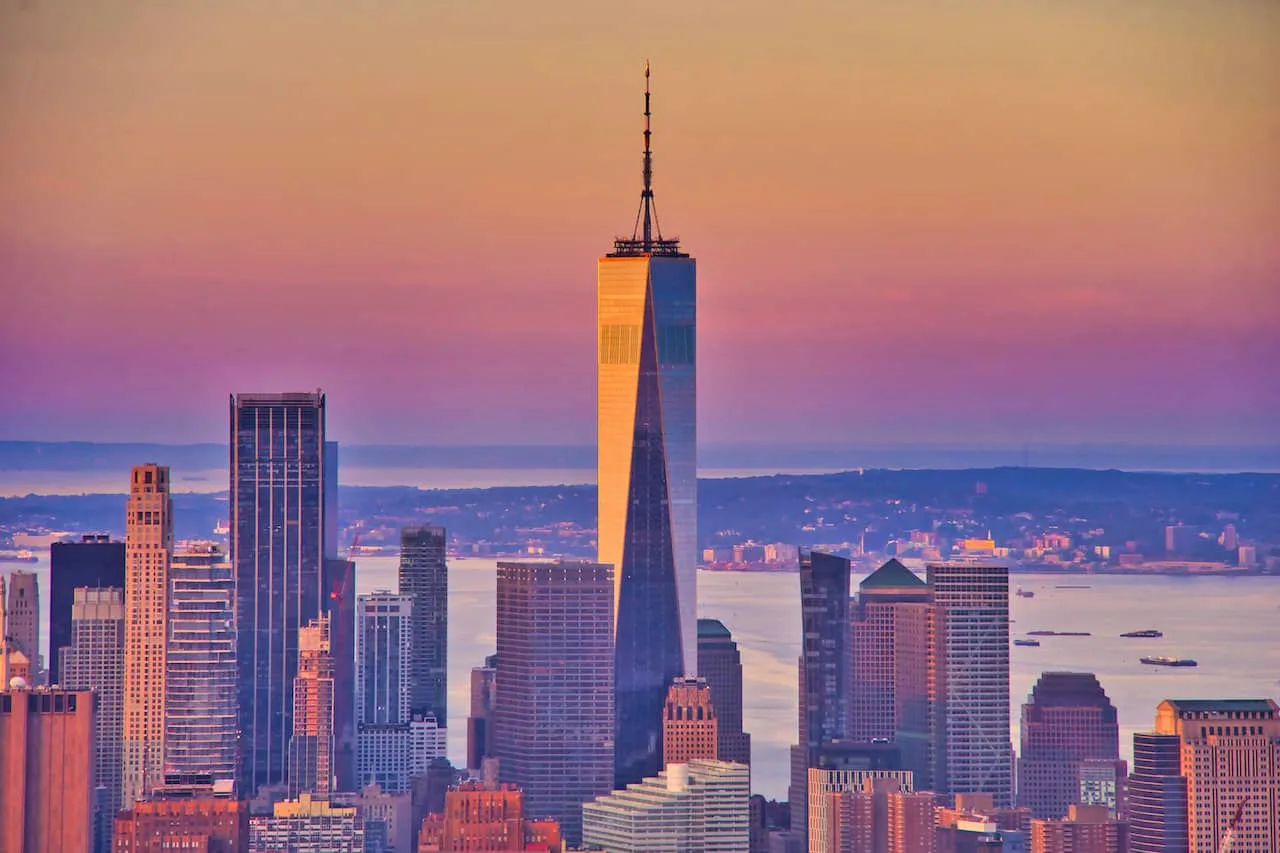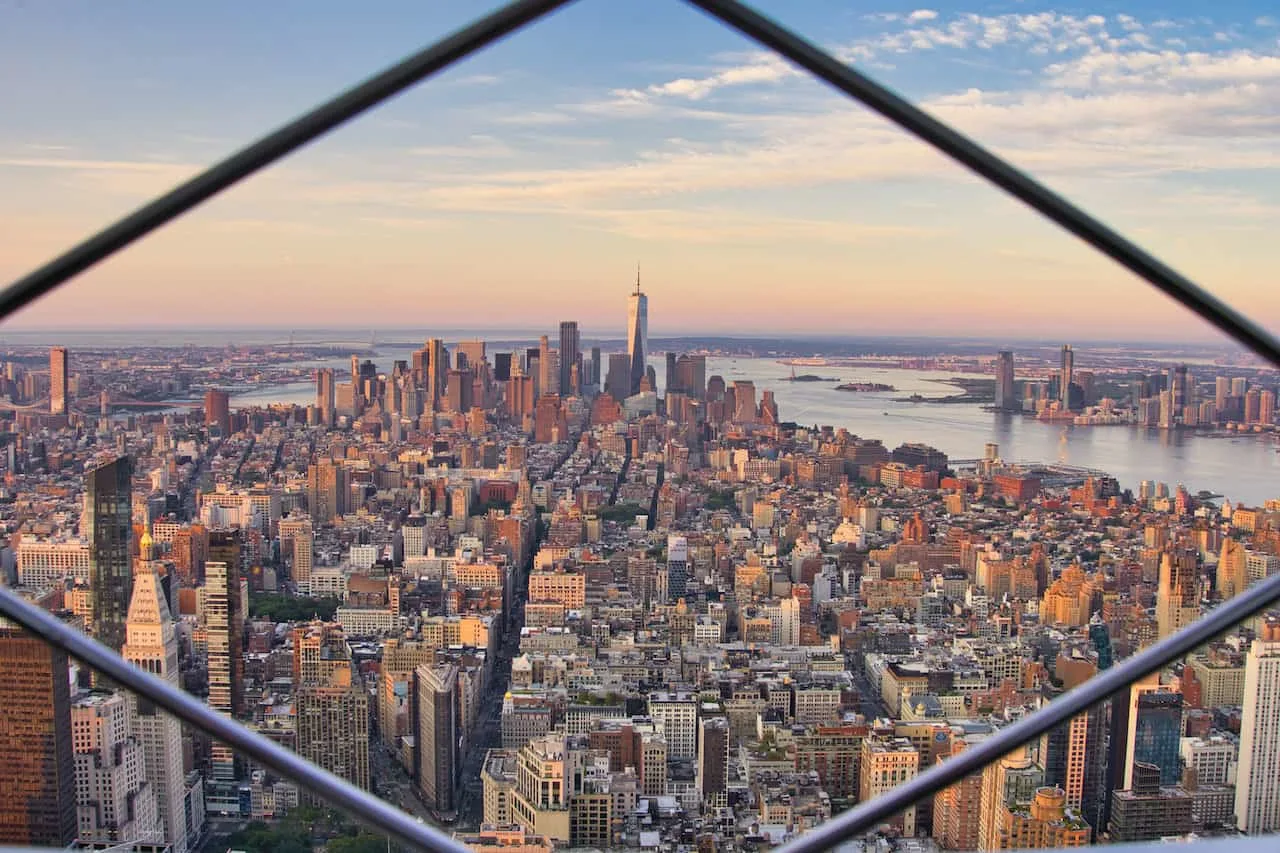 North Views
To the north, you will have Central Park & Billionaire's Row, and the northeast will have the Chrysler Building and One Vanderbilt.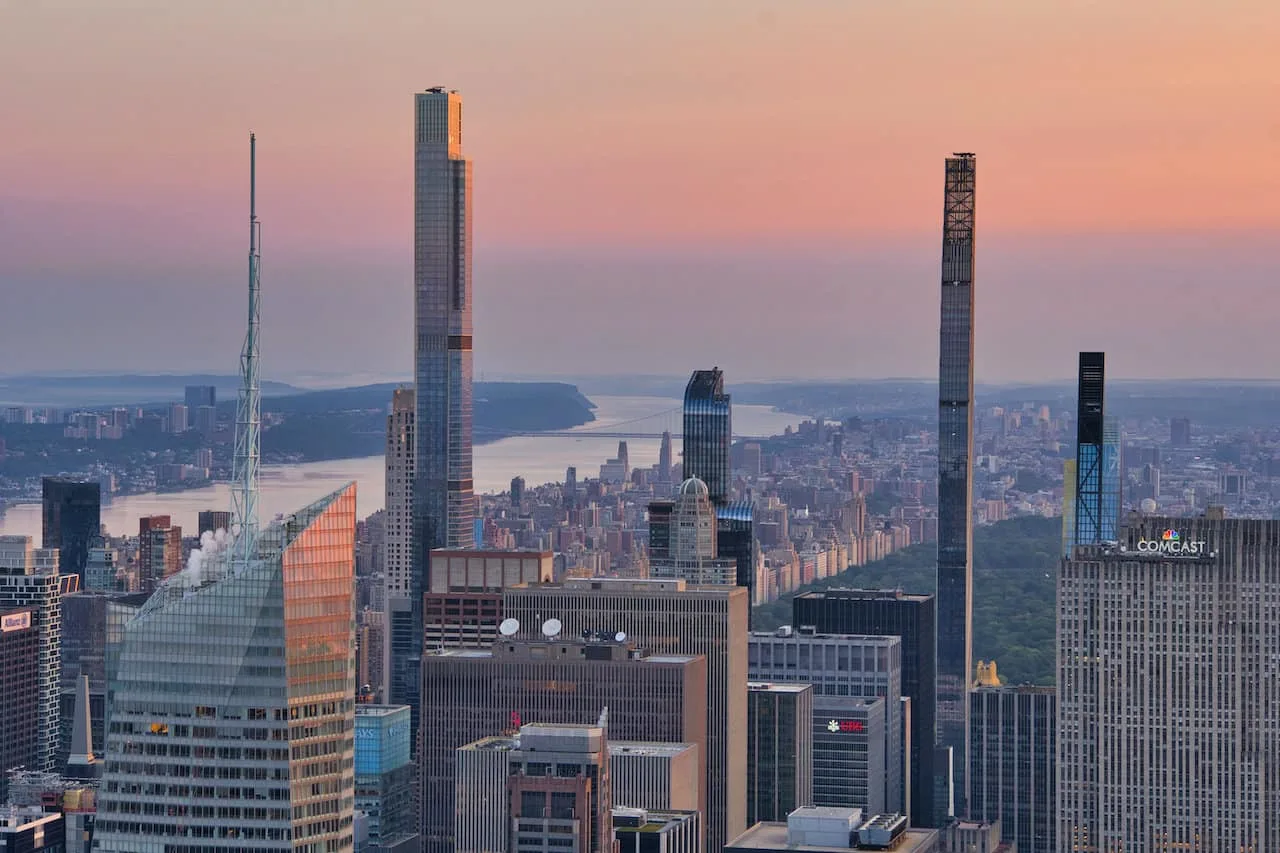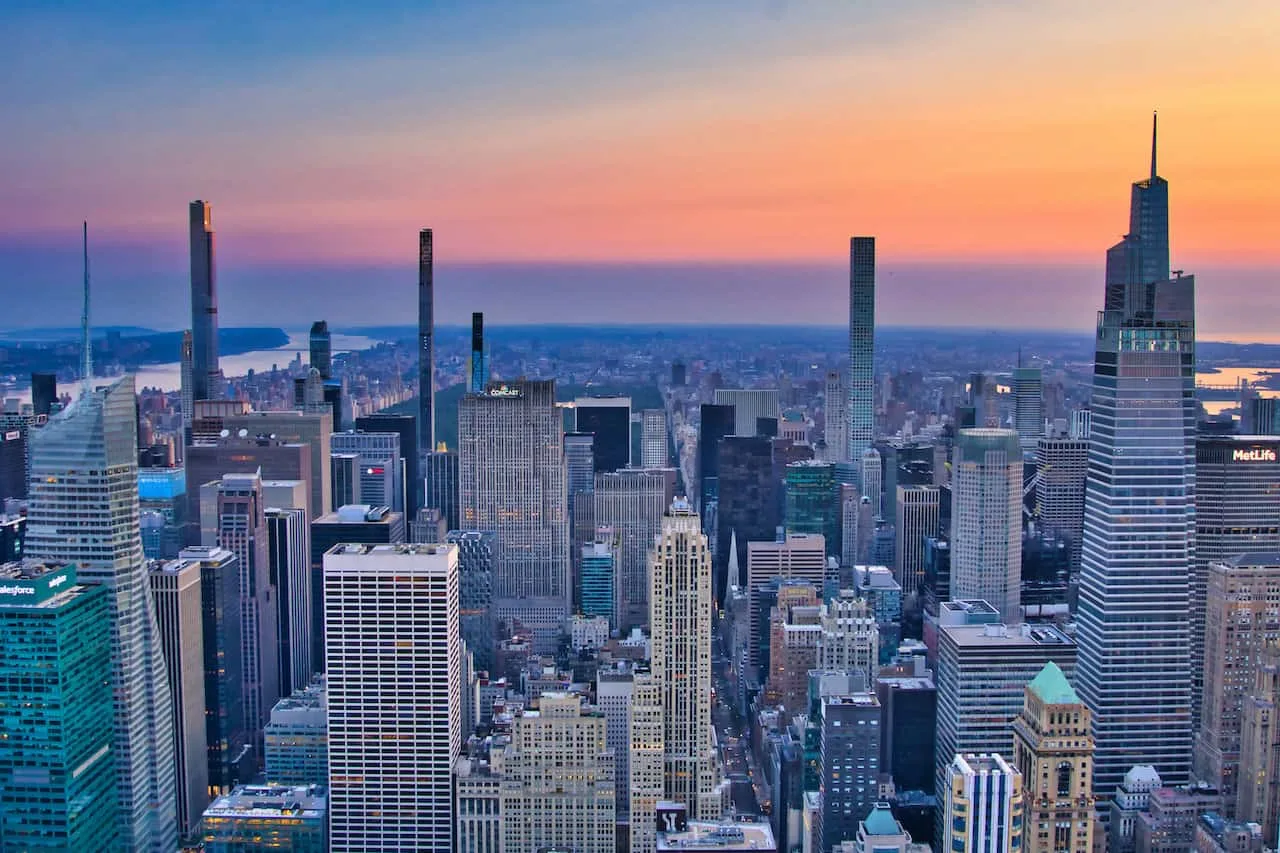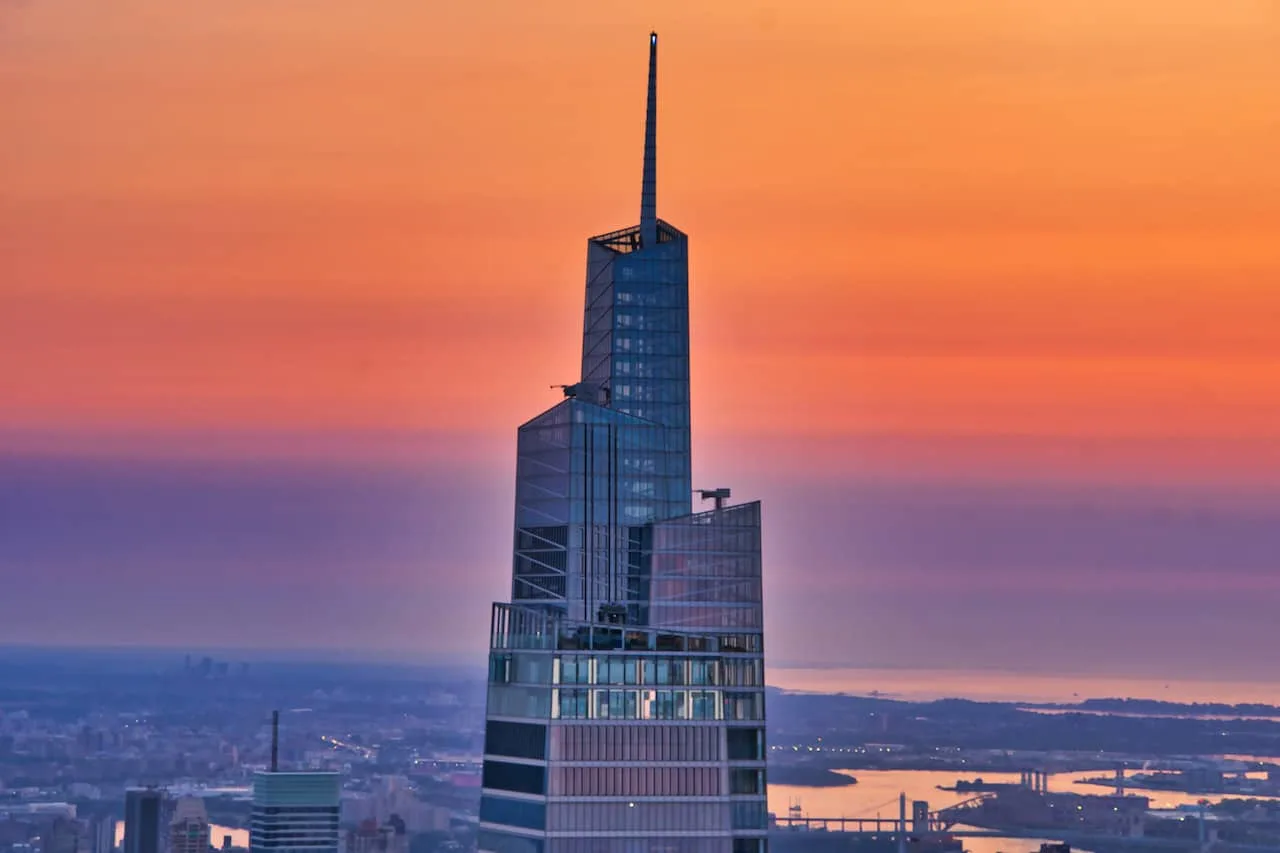 West Views
Looking westbound, you will find some views of The Edge, New Jersey, the Hudson River & more.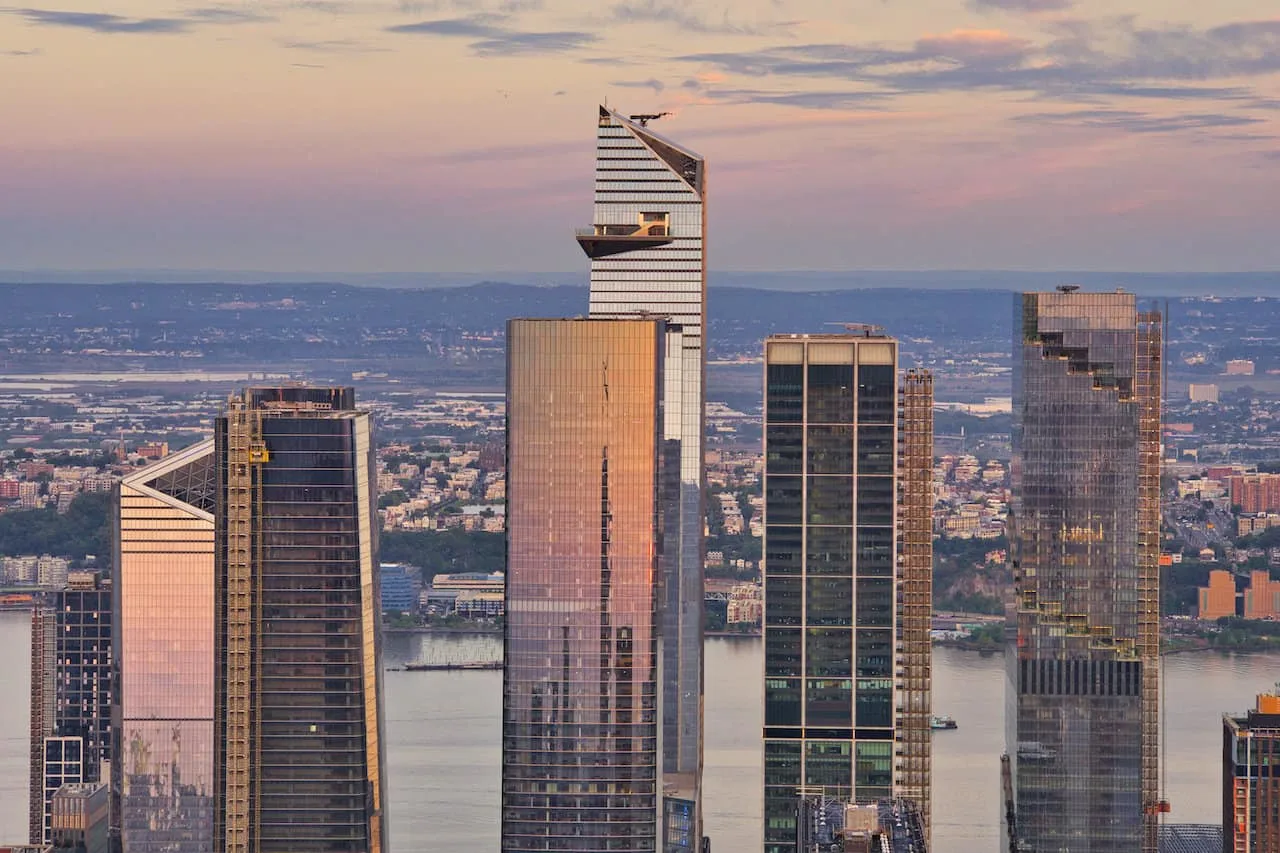 East Views
And finally, to the east/northeast is the East River, Long Island City, and the sunrise itself. Take your time to enjoy it all during a visit!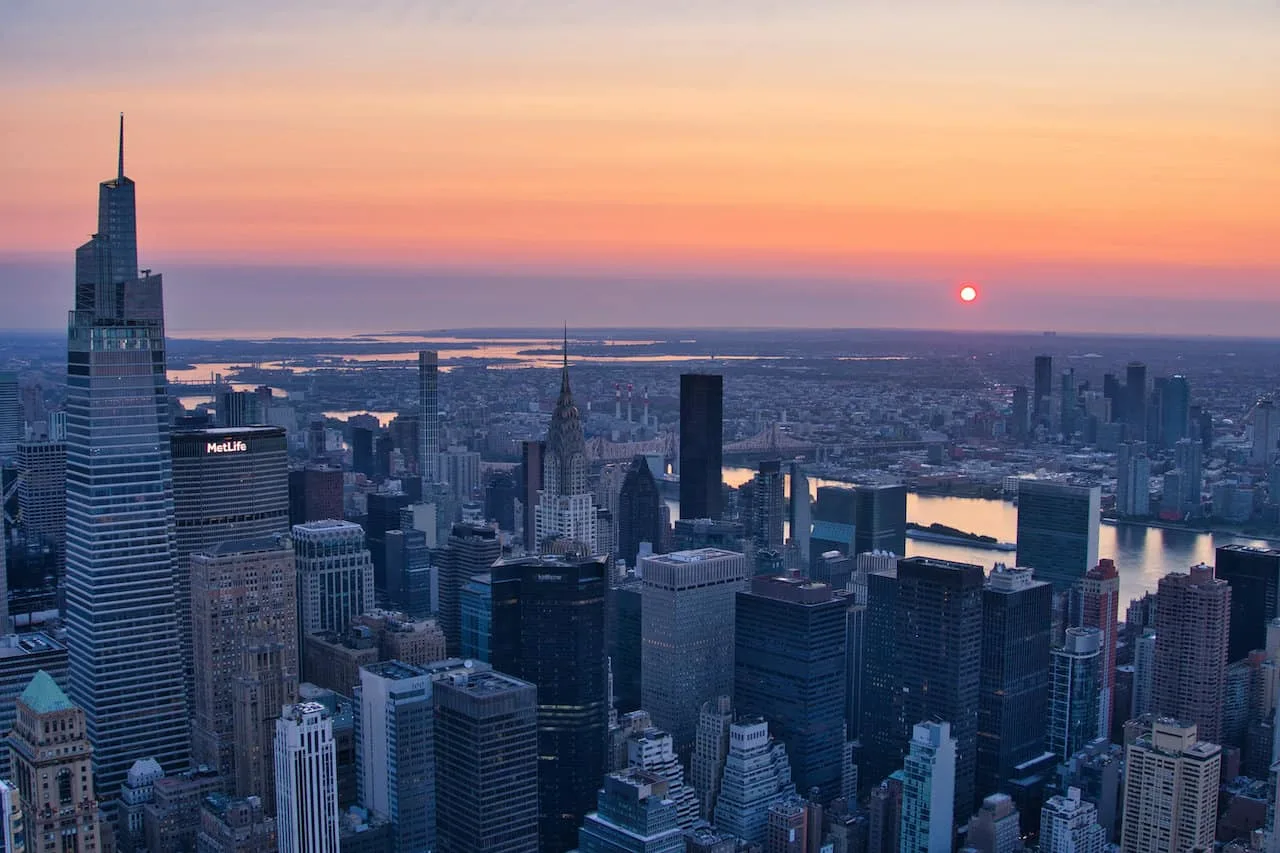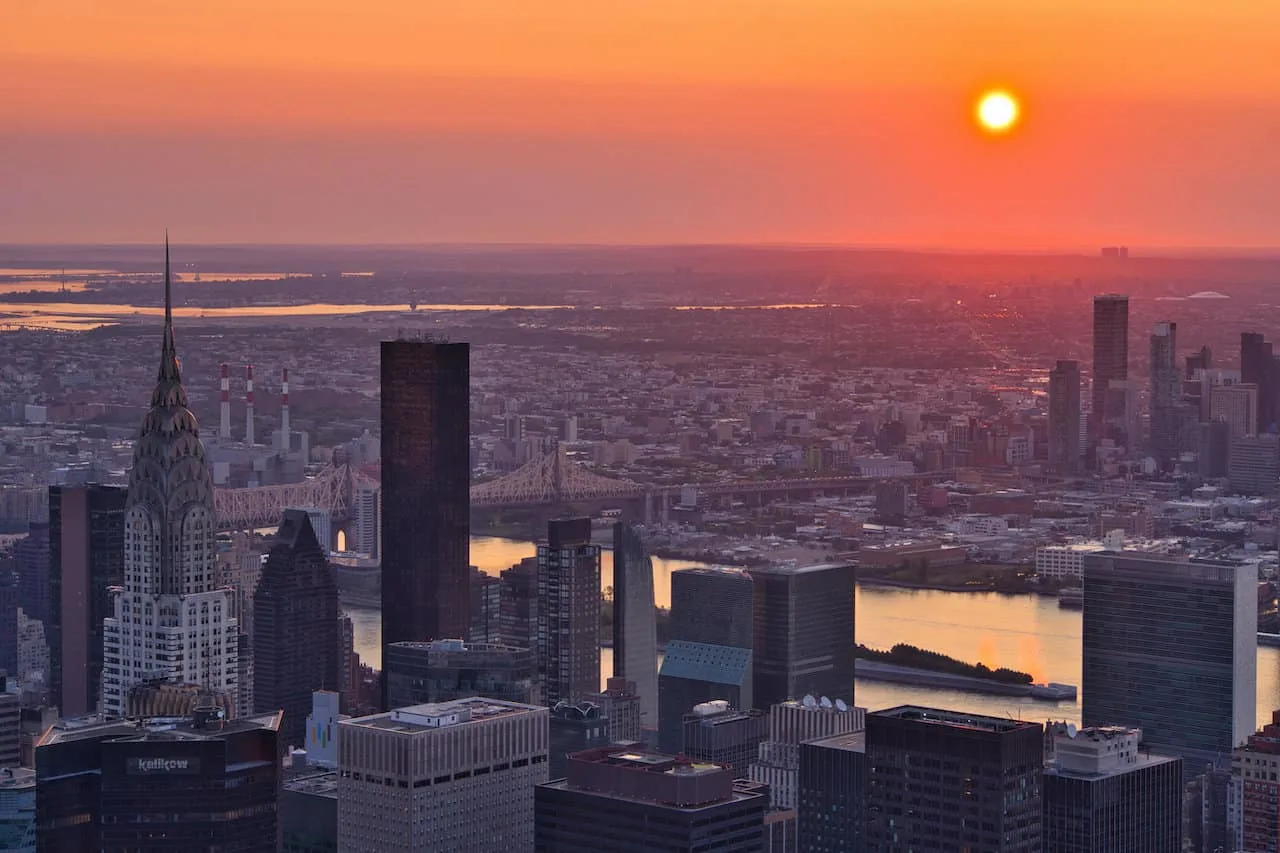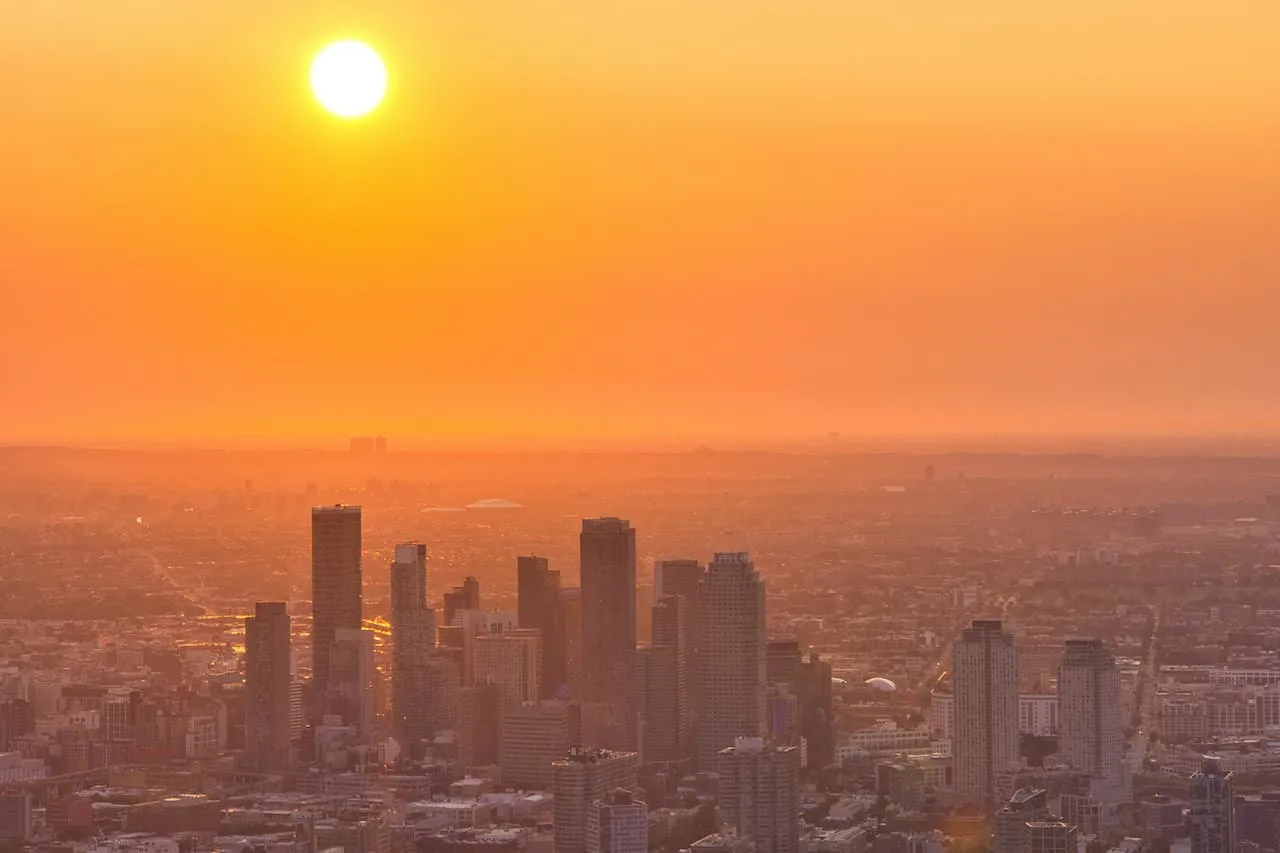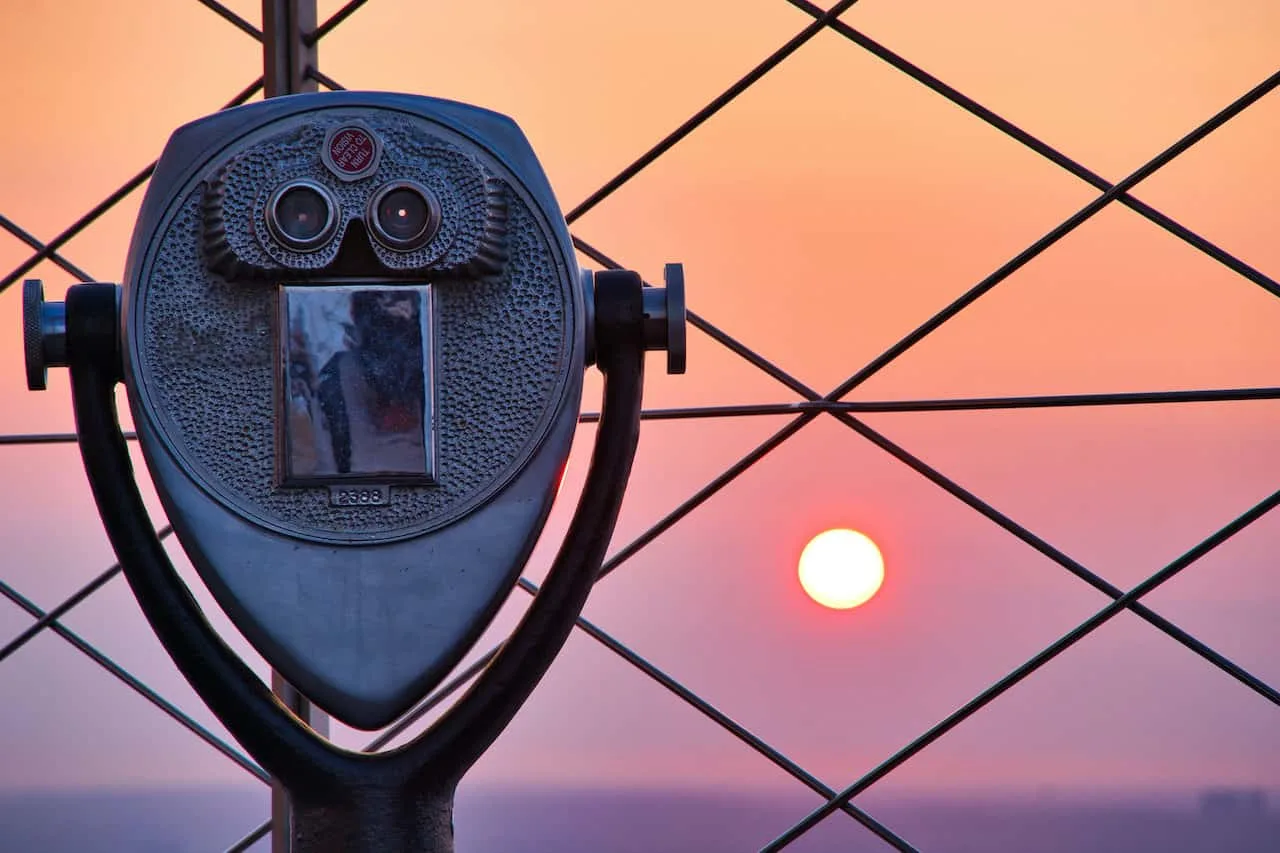 While I was focused on enjoying every minute outside, at some point they did mention that complimentary coffee was being served just inside near the elevators. You can grab some coffee at one point or another and then continue to enjoy those views.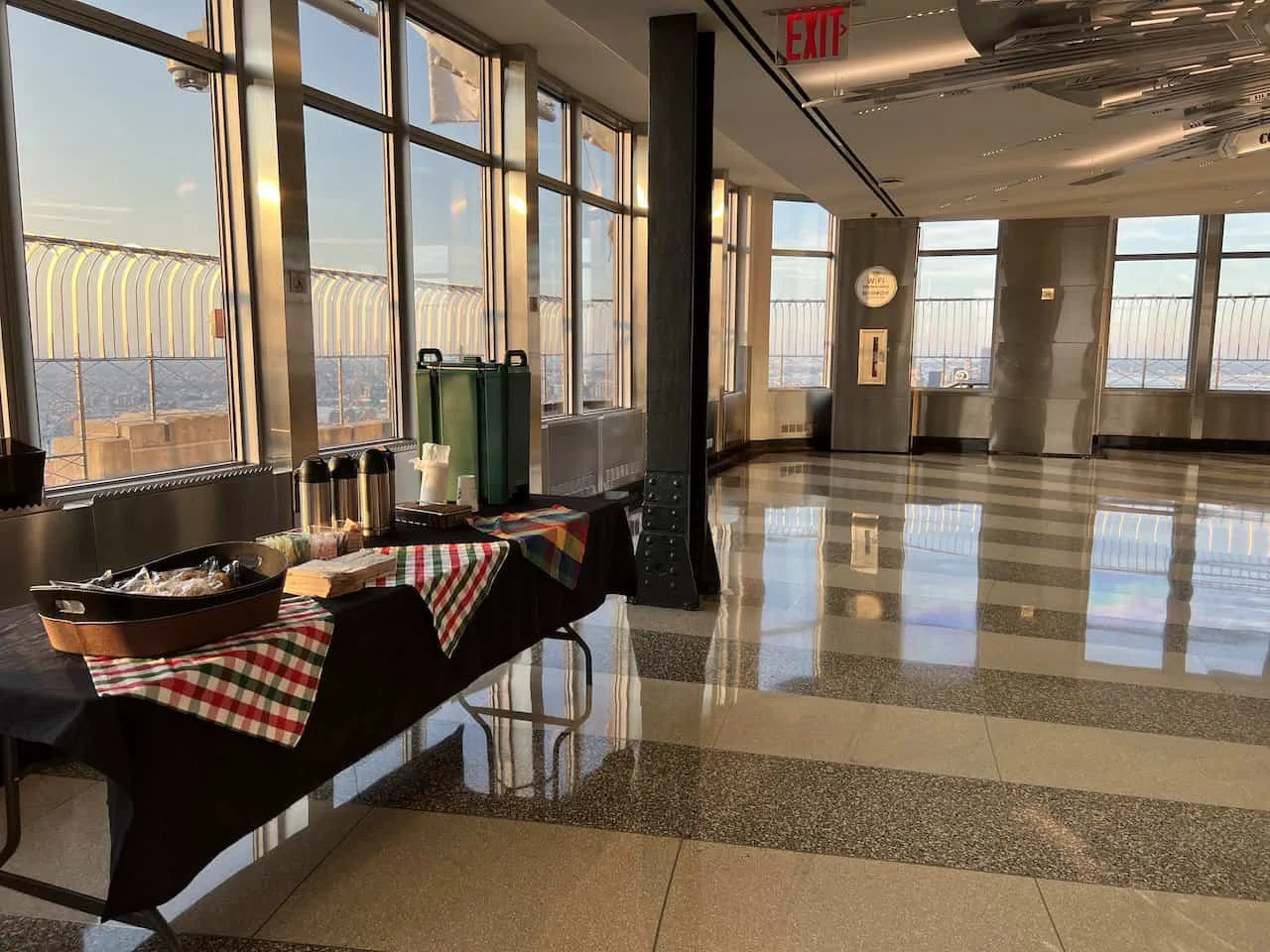 By 7:00AM/7:15AM, the guides were telling everyone to head back to the elevators and down to the exhibit room. While the tour was marketed to end at 8:00AM when purchasing tickets, the observation deck portion ended well before that.
ESB Exhibits: 7:15AM – 7:30AM
After heading down the elevators, we were let out in the Empire State Building exhibition rooms.
Here you will find multiple exhibits talking through the history of the building in addition to some interactive exhibits as well.
It was then back out onto the streets of NYC to end a successful morning enjoying an Empire State Building sunrise.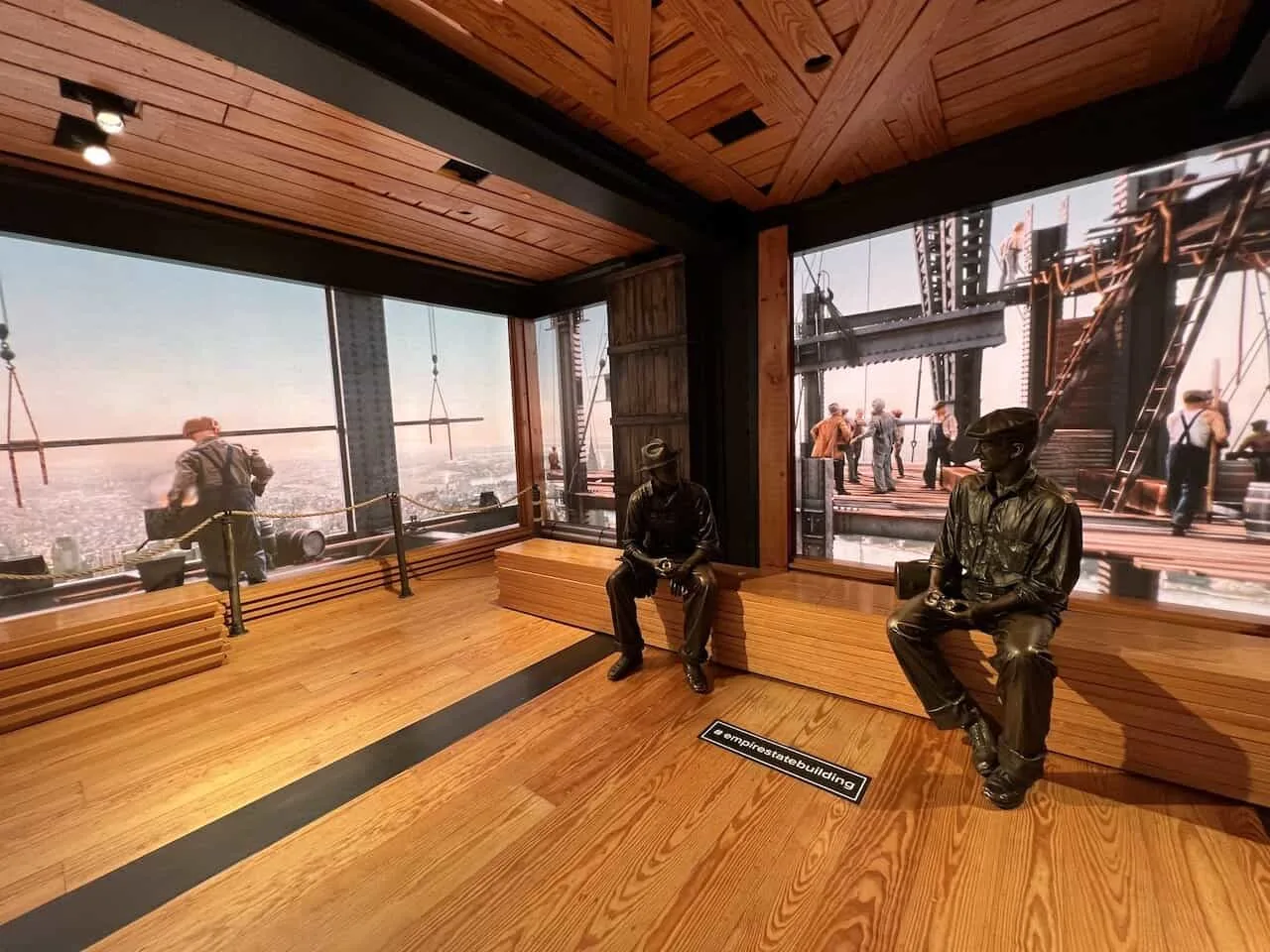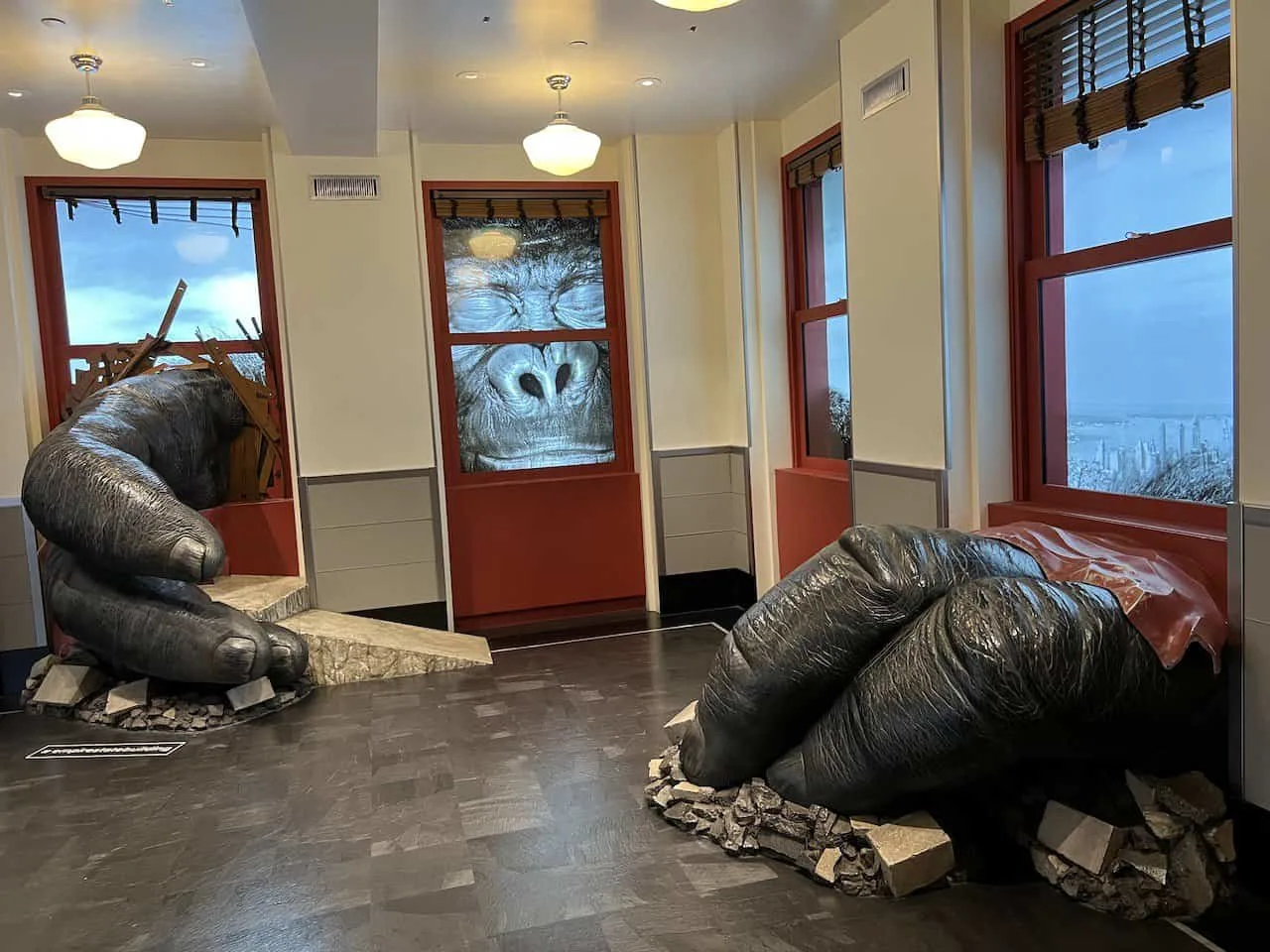 5) Is Sunrise at the Empire State Building Worth It
In my opinion, yes sunrise at the Empire State Building is well worth the visit (as long as the weather holds). While you will need to wake up early, you will get to enjoy something that so few others will get to see during a visit to NYC.
While other observation decks such as Top of the Rock are great for sunset (and other times of the day), not many people get to experience an NYC sunrise from above.
Getting to witness the sun rising over the city with the skyline coming to life is sure to be a highlight of your trip.
So, if you are thinking about an Empire State Building sunrise and the weather is looking good, then I would highly recommend a visit.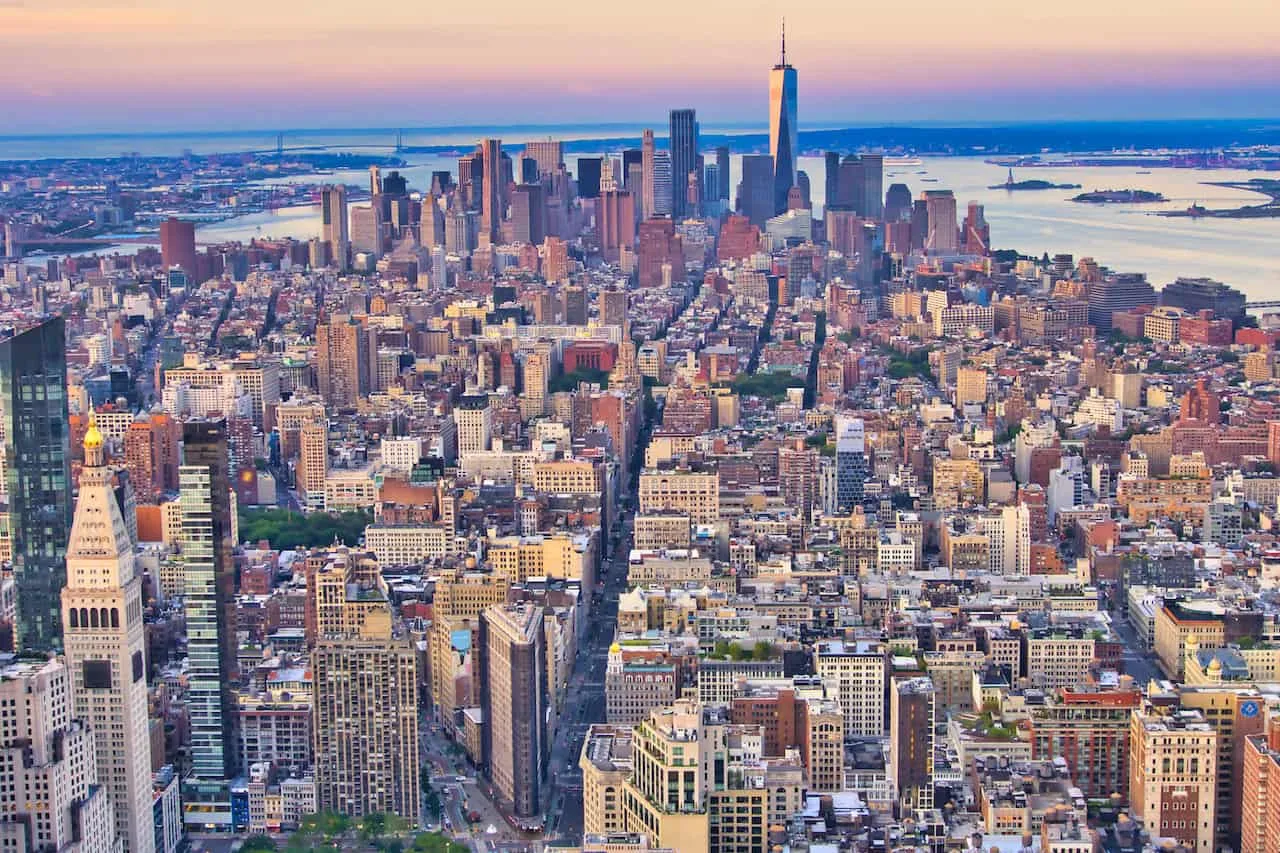 6) Where to Stay in Manhattan
There are so many different neighborhoods to choose from when visiting NYC. Below are some of my top choices for a few of my recommended locations in the city:
Looking for the top hotels & neighborhoods in NYC? Check out some helpful accommodation resources when it comes to picking the best spot for you!

Neighborhood Overview: Best Places to Stay in NYC
Best Skyline Views: NYC Hotels with a View
Times Square: Top Times Square Hotels with a View
Theater District: Hotels in Broadway Theater District
Central Park: Best Hotels with Central Park Views
Tribeca: Best Tribeca Hotels
SoHo: Where to Stay in SoHo
Greenwich Village: Top Greenwich Village Hotels
Brooklyn Bridge: Hotels with Brooklyn Bridge Views
Best Panoramas: Hotels in NYC with Floor to Ceiling Windows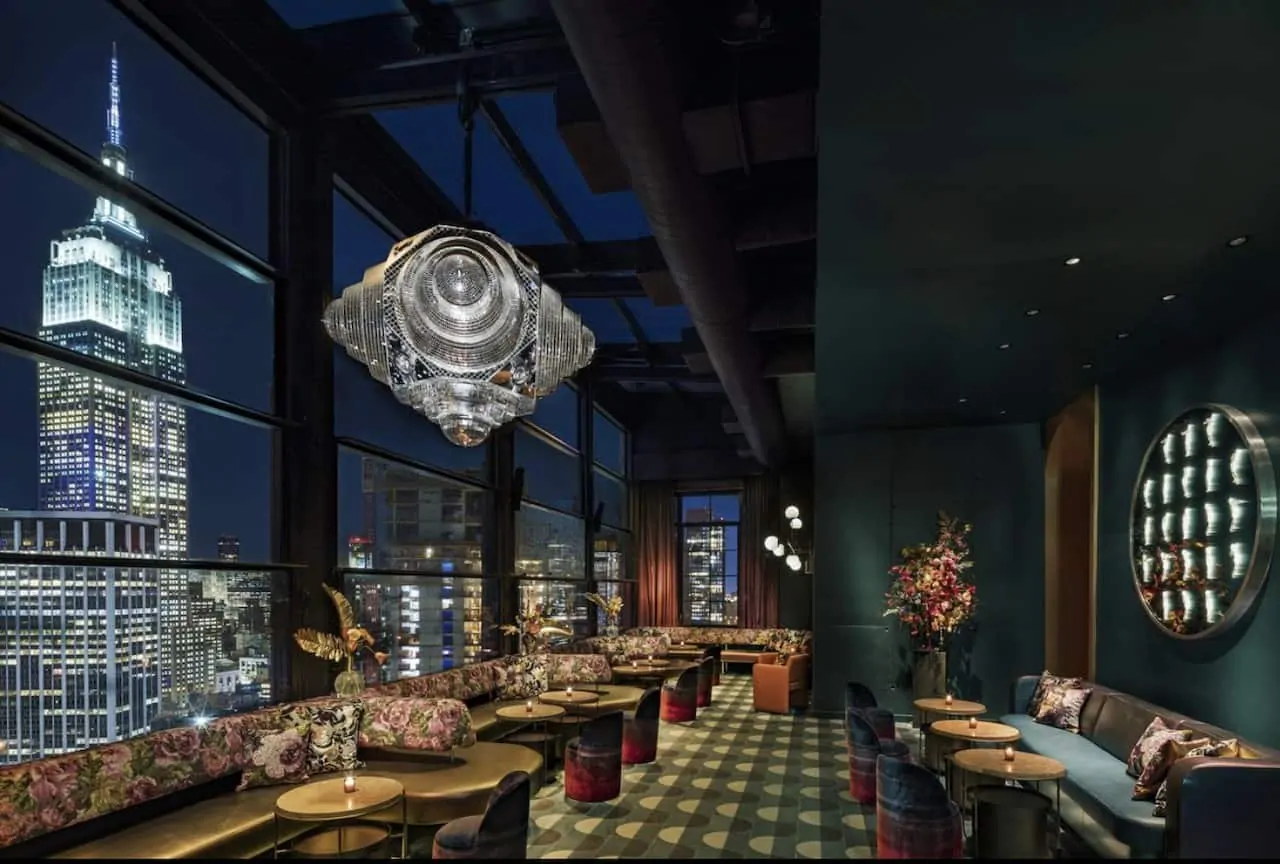 If you have any questions or comments about sunrise at the ESB, feel free to write them in below. Also, don't forget to check out the other New York itineraries and guides up on the site (like the best things to do in NYC).
If you are looking for some free views, then you can read through some of the best free views of New York City.
Have fun out there and safe travels!