When you think of Vietnam one of the first things that come to mind is the picturesque waters of Halong Bay. Throughout these waters are thousands of limestone cliffs and rock formations with beautiful views in every which direction.
Weaving your way around this incredible body of water on junk boat and kayak is an experience that you will not soon forget.
This guide will go over what to do in Halong Bay during your visit and go over a few different Halong Bay 2 night cruise options to choose from for your trip.
* Affiliate Disclosure: This post may contain affiliate links, which means I may receive a commission if you make a purchase through the links provided, at no additional cost to you. Thanks for supporting the work I put into TripTins!
1) Introduction to Halong Bay
If you are heading to Vietnam, you must add a side trip to Halong Bay as part of your itinerary. Imagine hopping on a boat with nothing but one of a kind views and scenery in every which direction.
Not only that but you are also likely to do some kayaking and hiking, while exploring the waters around you. I put together this guide to give you a sense of what to do in Halong Bay and specifically what a Halong Bay 2 night cruise will be like. Believe me, this is one experience you will not want to miss out on.
Located off the coast of northern Vietnam, Halong Bay can make for an accessible excursion from Hanoi – anything from a single day trip to a multi day and night adventure.
There are options here for every type of traveler – you have your luxury cruises, mid-tier options, and even your nonstop party ones. Whatever you decide, you are sure to have an incredible experience out on Halong Bay.
2) Getting to Halong Bay
Most trips to Halong Bay will start in the city of Hanoi. From there you will take an early morning 3 hour drive to the port area, where many of the boats depart from.
Tuan Chau Harbor is one of the more popular ones, which is pinned on the map down below.
3) Halong Bay 2 Night Cruise Options
As mentioned there are plenty of different types of tour options to choose from. Both from a price perspective and from a duration/itinerary perspective. You can check out the full list of highly rated companies to get an idea of these options.
​If you are not sure about your dates or just don't want to make a decision yet, no problem at all. Once you are in Hanoi, your hotel will be more than happy to connect you with a tour company and get you on a boat no matter when you decide to go.
​This guide will speak about two types of trips:
​1) 3 Day / 2 Night – Standard Cruise (+ Cat Ba Island option)
2) 3 Day / 2 Night – Hanoi Backpackers Party Cruise
​Note: There are definitely some points along these tours that feel more touristy but there are also those times where you feel like you have the whole bay to yourself. Every tour will be slightly different but this will still give you a good idea of what to expect out on Halong Bay.
4) Trip 1: Standard – Overnight on Boat and Cat Ba Island
The first trip I will speak about is a standard 3 days 2 nights option with one of the nights on the boat and the second on Cat Ba Island. Some of the cruises will do this while others will opt for 2 nights on the boat instead.
Some of the top attractions & activities include:
» Sung Sot Cave
» Kayaking
» Titop Island
» Cat Ba Island
» Hiking
» Monkey Island
Day 1 – Exploring Halong Bay
​After arriving at the port and checking into your boat it is time to hit the bay! While you will be hitting many different spots along the bay, the main highlight in of itself is just riding through the waters with the beautiful scenery in every which direction.
Once you have been out on the water for a bit, one of your first stops will be Sung Sot Cave. Here you will get off the boat and walk through this huge cave with bright colorful lights throughout.
After exploring the cave you will be able to get closer down to the water as you kayak along the bay, limestone cliffs and in and out of small caves.
​One of my favorite moments of the experience was the trip to Titop Island where you can hike up to the top at a great viewpoint to see the bay from way up above. At the time I was there, we were able to hang out with a bunch of local kids who were playing soccer in the nearby water.
​After a long and adventurous day make your way back to the boat to relax, have some dinner and cool beers to end the day. You will get to enjoy the sunset as the boat docks for the night.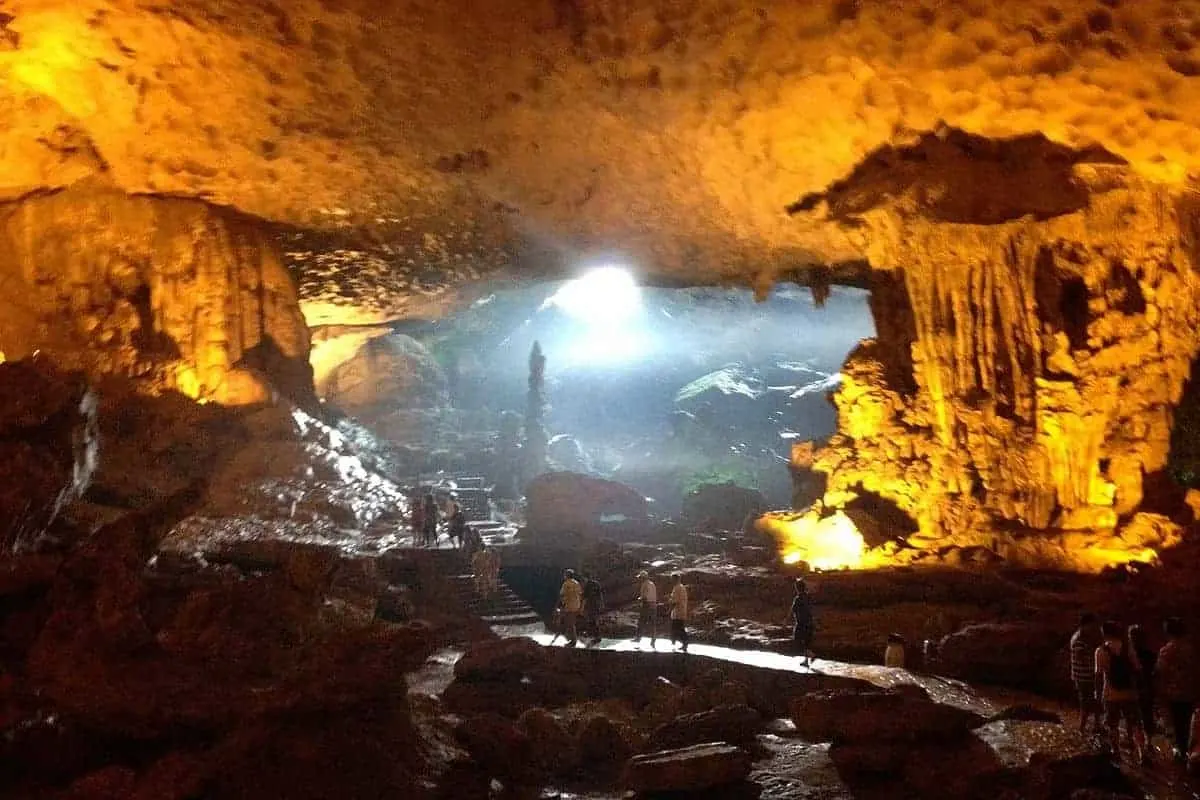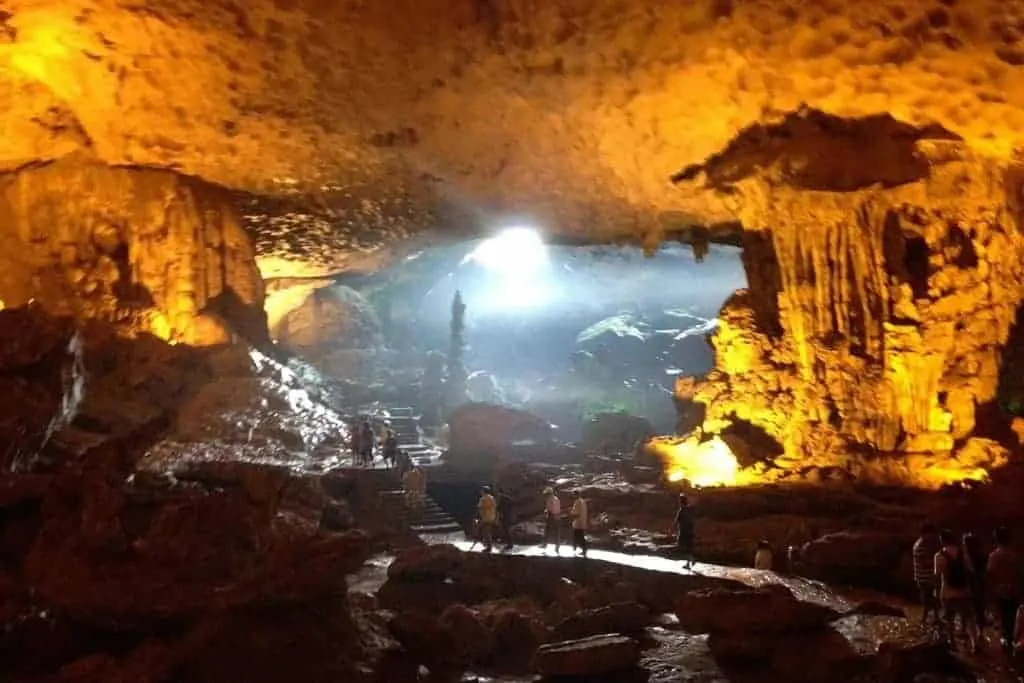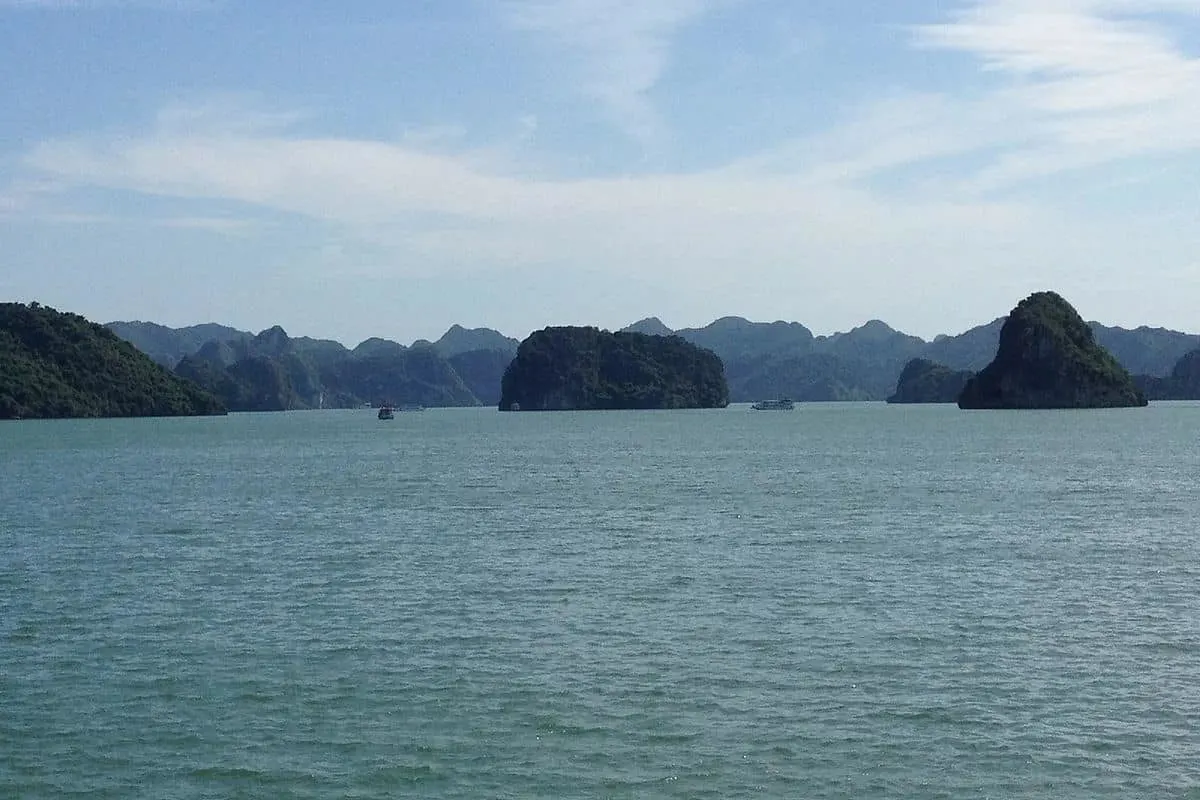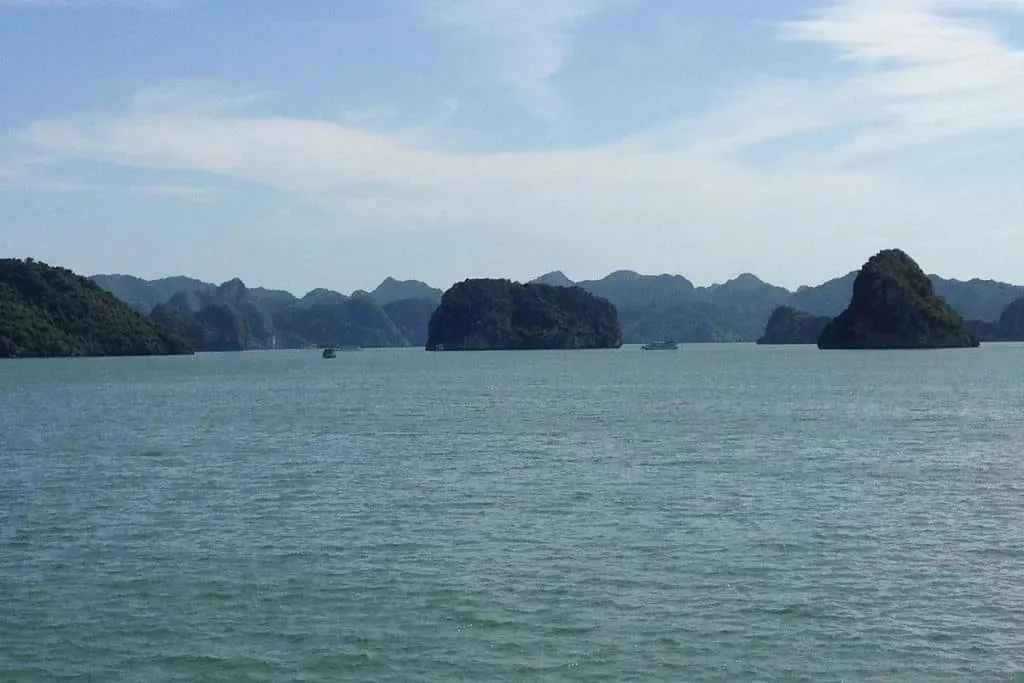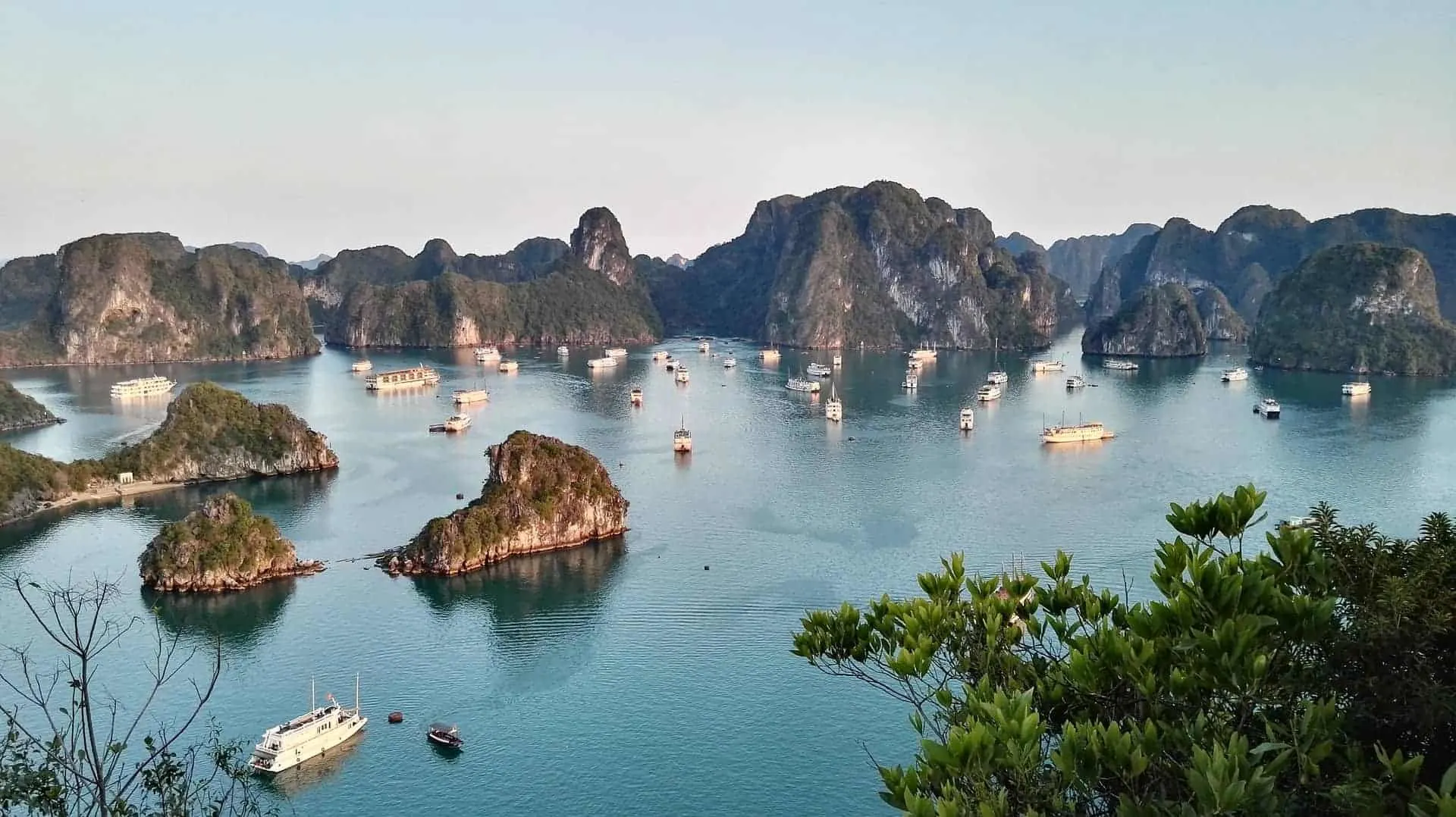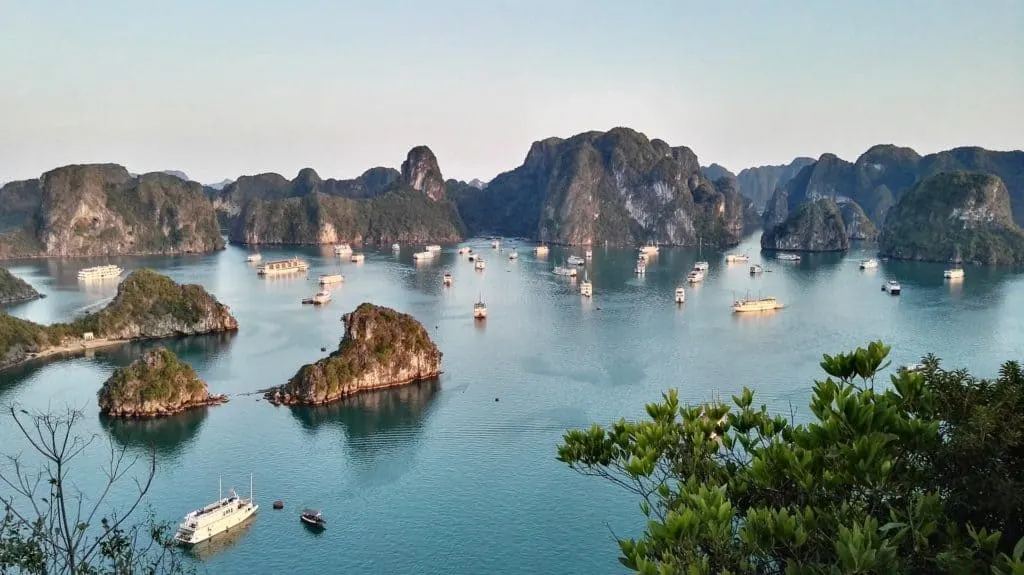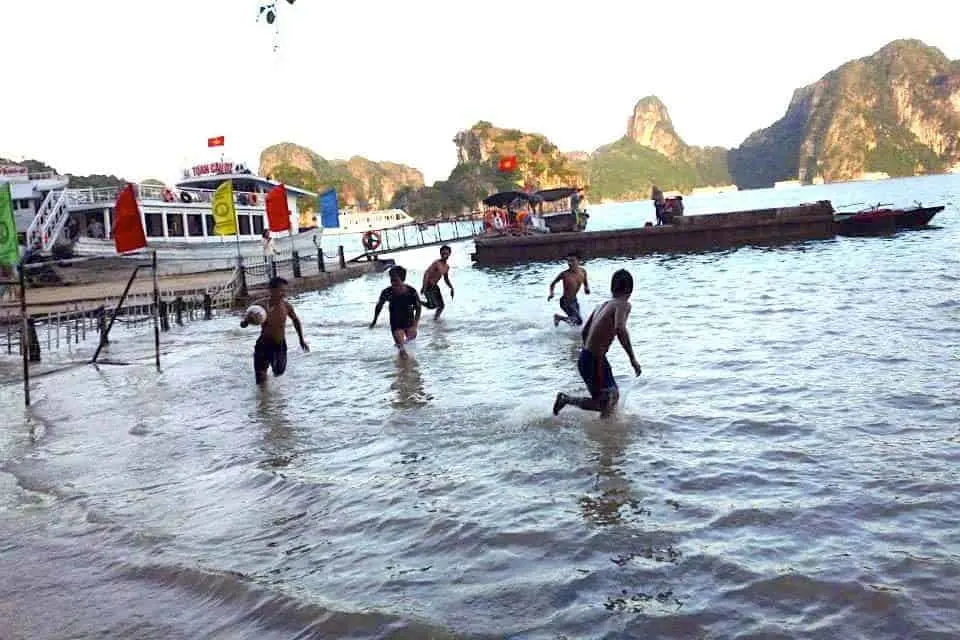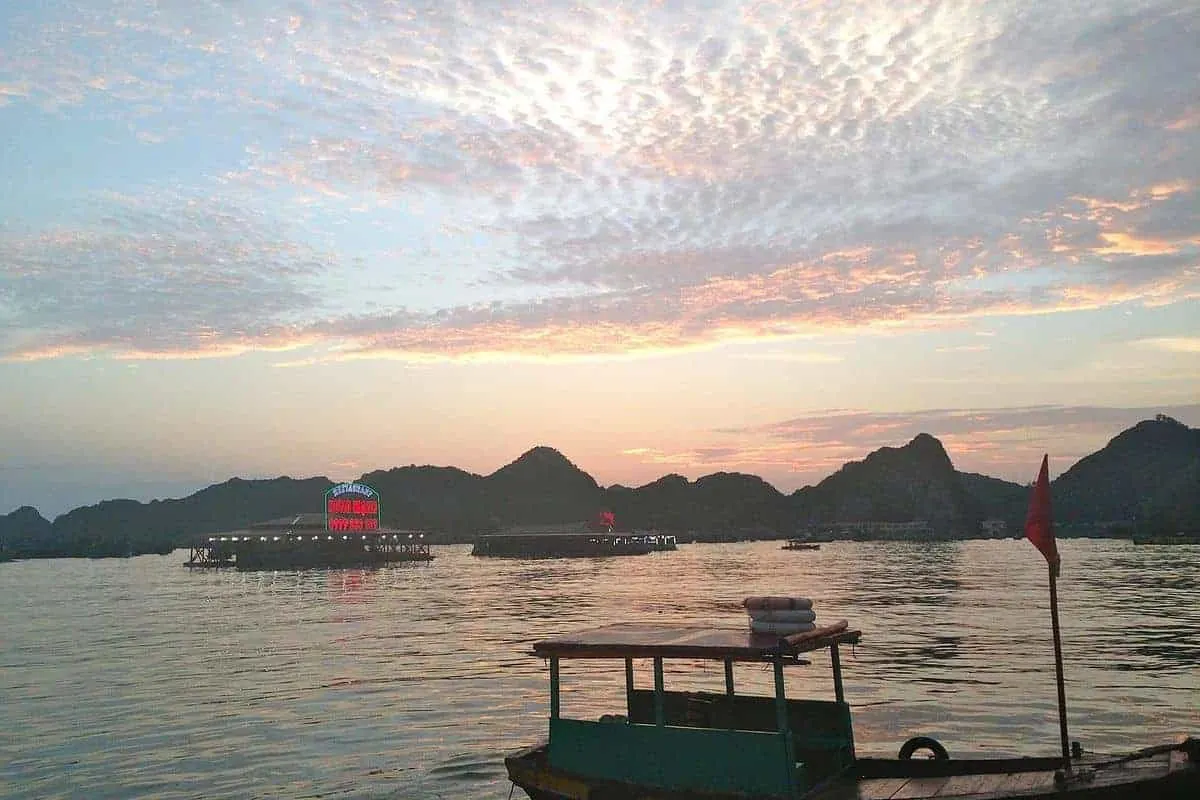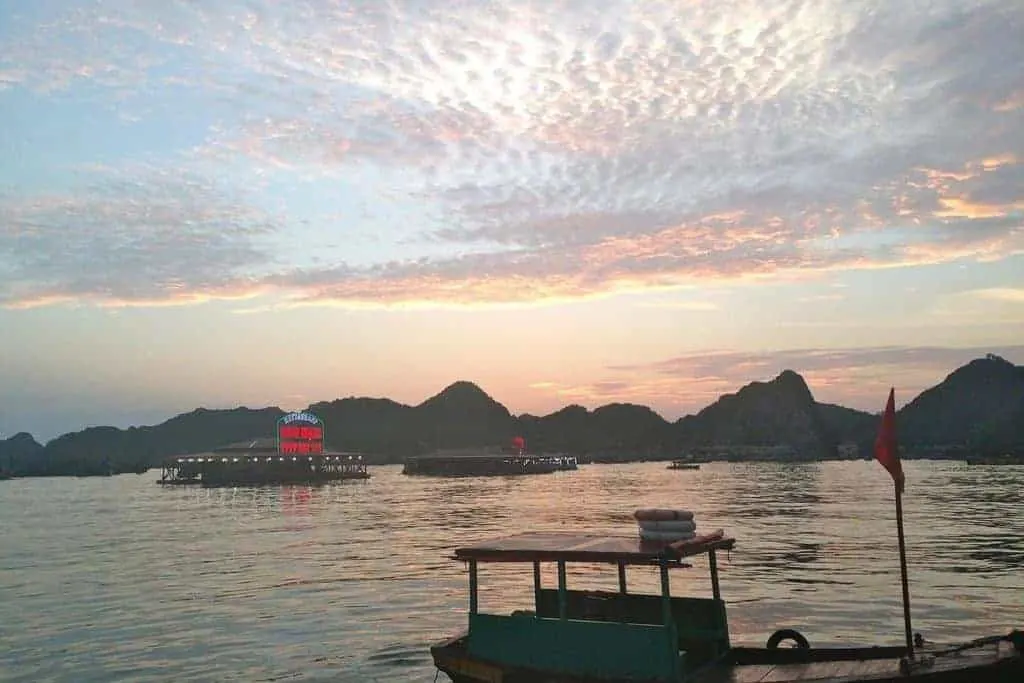 Day 2 – Cat Ba Island
​On day two make your way to Cat Ba Island. Once there you will be driven to the national park to do some hiking.
You will be given a tour guide who helps you trek up to the top of the national park and take in one of the best viewpoints of the scenery that surrounds you. Spend some time on your way up and down learning about the park, the people and the culture.
​Once you complete your morning of hiking you will be taken back to a hotel on the island to eat and recover. A couple hours later you are back on the boat to head to Monkey Island.
Here you can see monkeys hanging around (and attempting to steal people's food). After spending some time with the monkeys, it is back to Cat Ba for dinner and a night out on the town.
​Note: If your tour does not take you to Cat Ba and you do two nights on the boat instead, you might have a bit different of a day 2 itinerary. If you opt for this type of option, many of the boats will head off to the less touristy areas deeper into Halong Bay.
Here you will be able to really enjoy the serenity of the bay and have the opportunity to kayak these areas and continue to explore the bay and the hidden caves along the way.
There will be more relaxing time and the ability to hang on the roof deck taking in the 360 degree views all around. You will spend the second night on the boat before making your way back to the pier on day 3.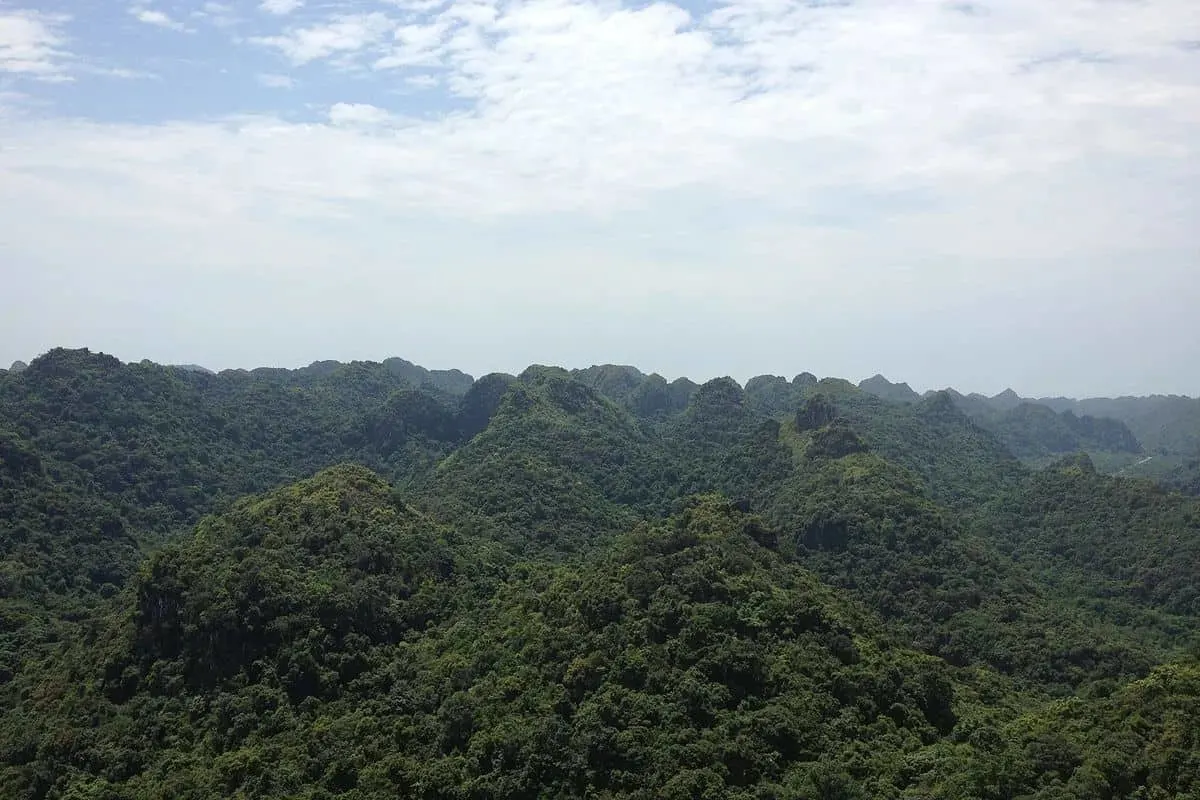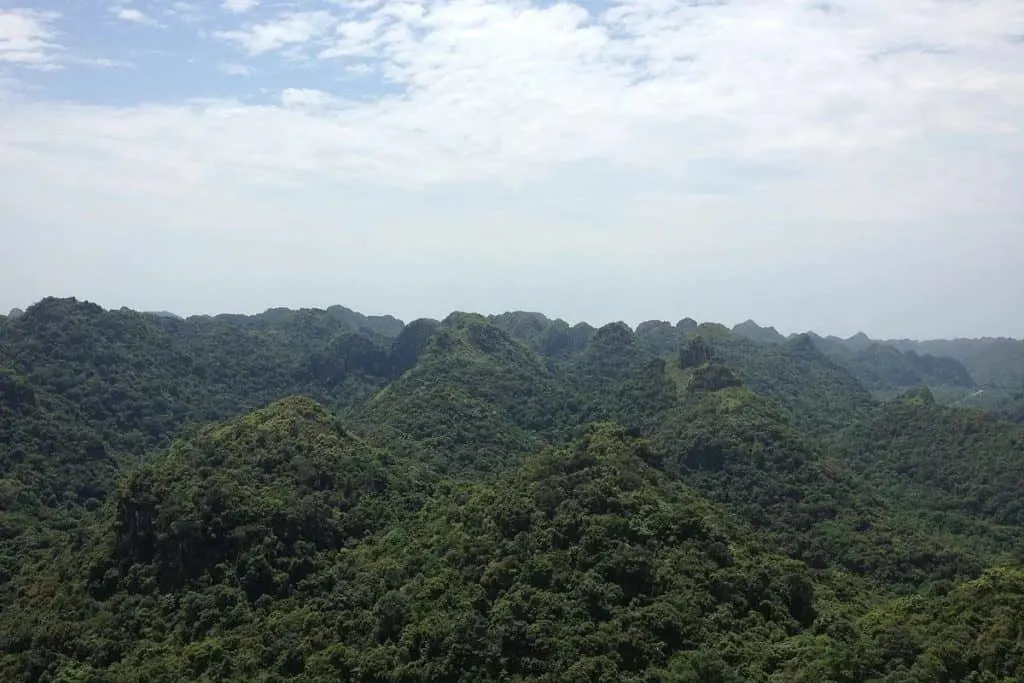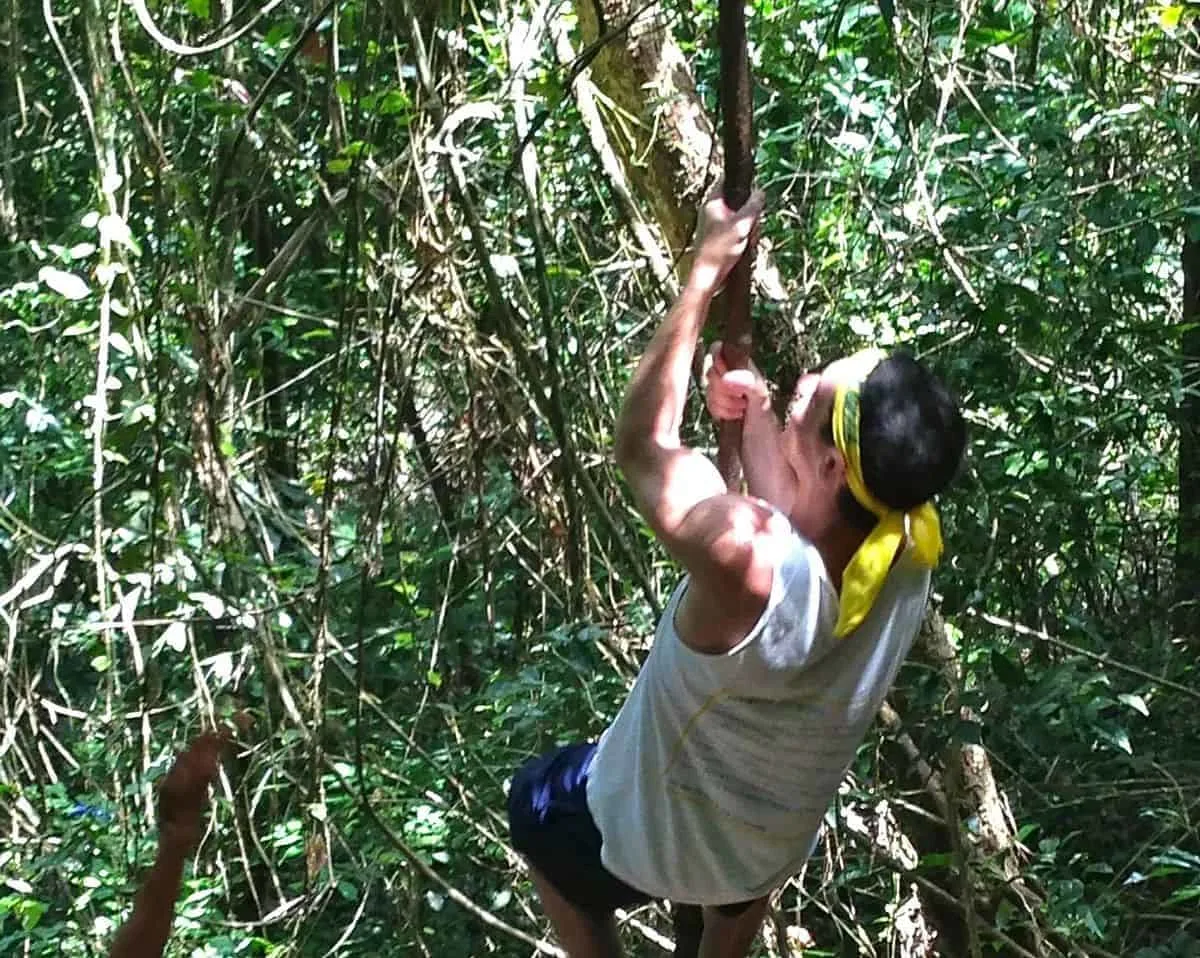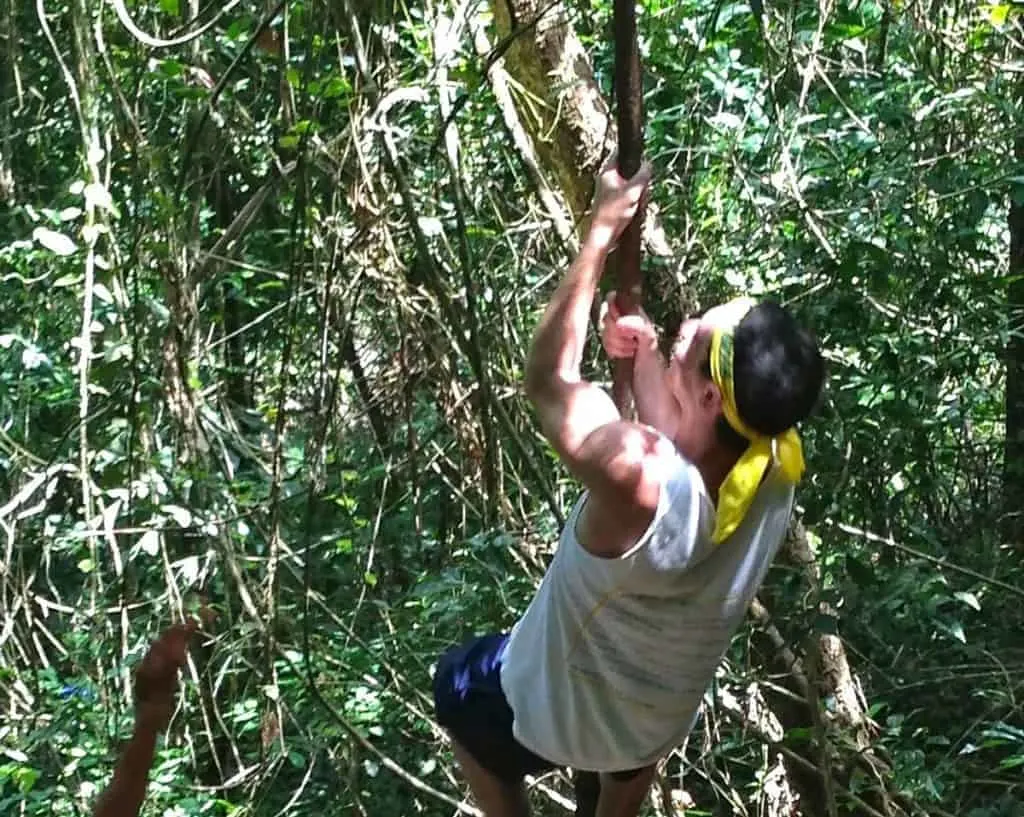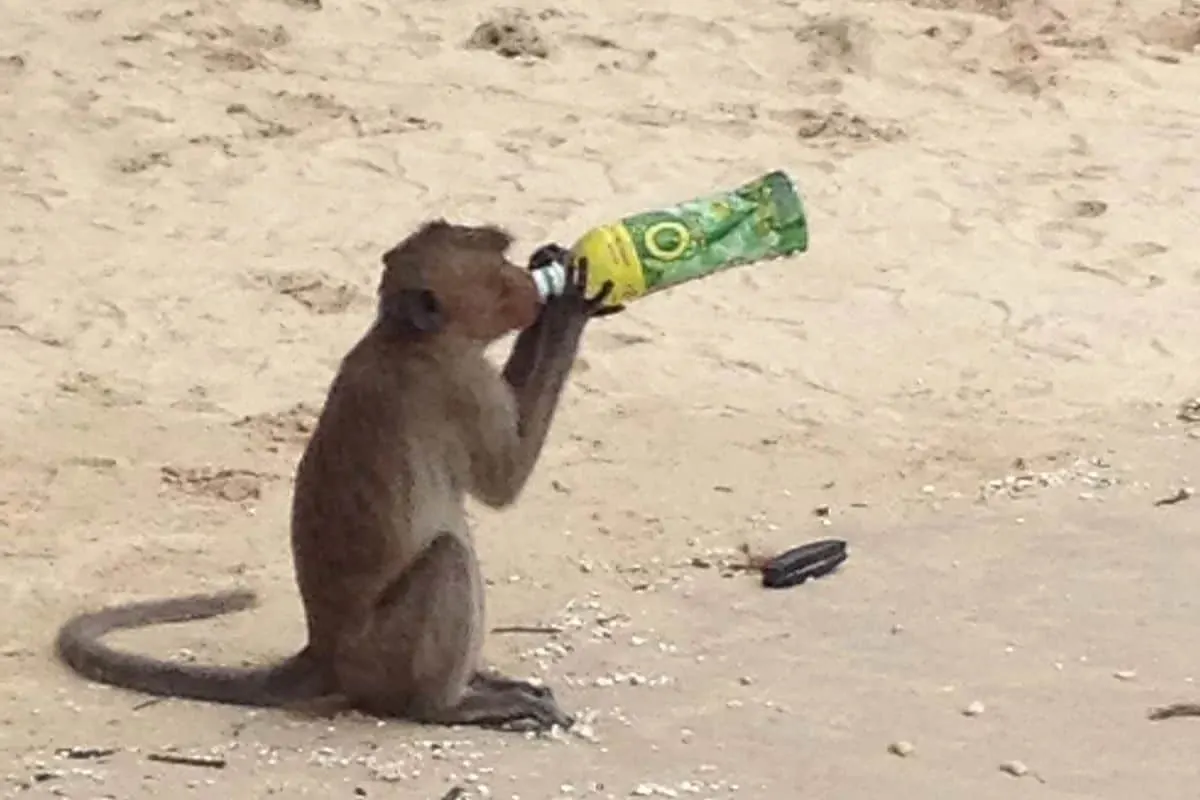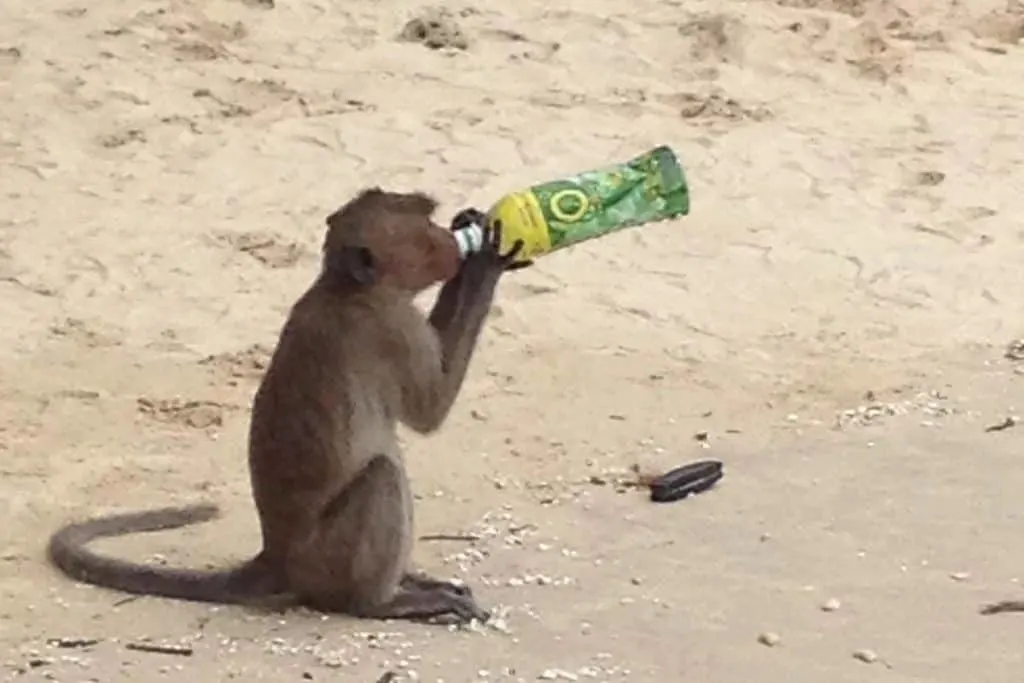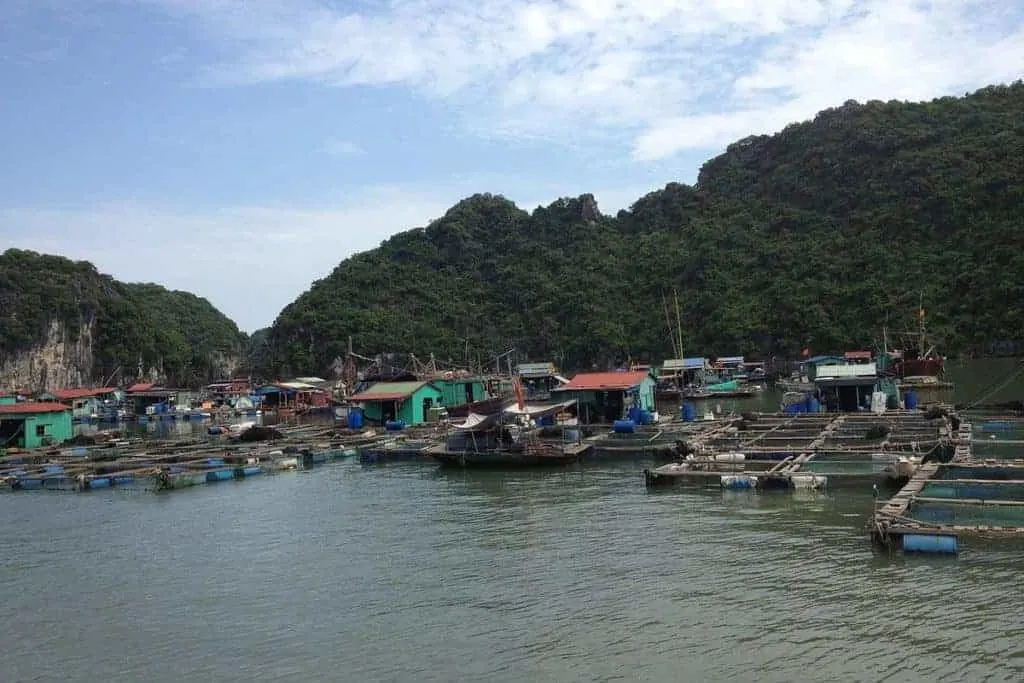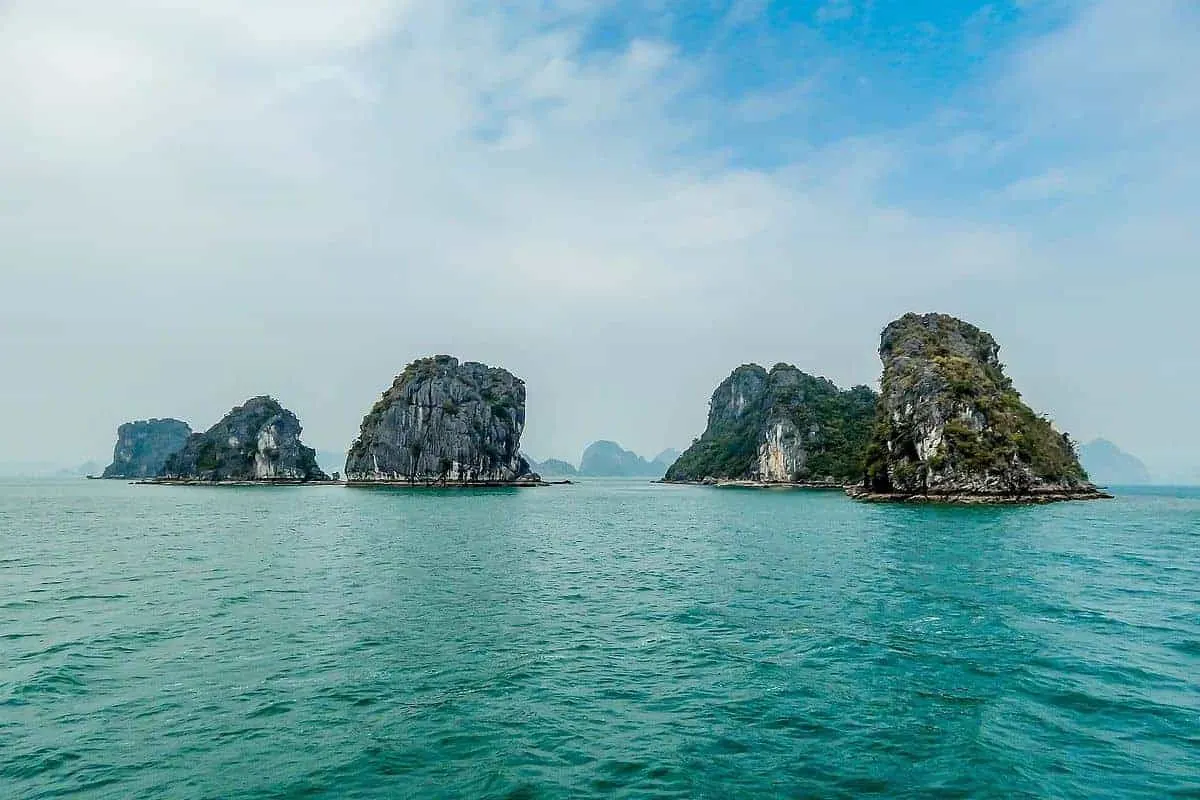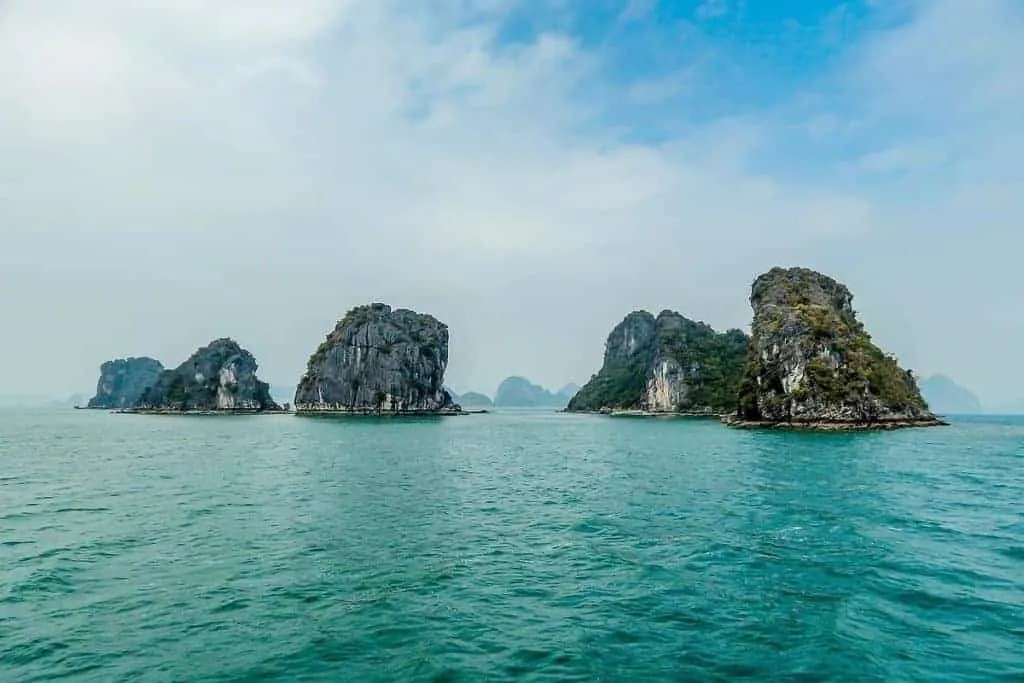 Day 3 – Back to Hanoi
​Day three is mostly just a trek back to Hanoi. You get back to the boat and make the three hour or so journey back to the pier, taking in the great landscape one last time before ending your Halong Bay trip.
Once back at the pier you will continue with a drive back to Hanoi. You will probably get back to your hotel late afternoon around 4-5PM.
5) Trip 2: Hanoi Backpackers Hostel Castaways Island
The second trip I wanted to talk about a bit is the Hanoi Backpackers Castaways Island tour. This cruise is definitely geared to the younger party crowd out there. Although I have not personally experienced it, I have heard some stories over the years.
Official Backpackers Hostel Website
It is a guaranteed fun time with a bunch of other backpacker travelers, drinking day and night, along with a bunch of activities you can take part of throughout. With this trip you will not sleep on the boat or hotel, rather at their private "Castaways Island". At the island there are large huts, where everyone sleeps for the next two nights.
​The first day of the cruise will be similar to the first option – driving from Hanoi to the pier and then making a couple stops on the way in the bay.
You will soon reach Castaways Island. Here you will be able to relax on the beach, play some beach volleyball, take in some water sports such as wake boarding and tubing, or even rock climb.
Once finished with the active part of your day, get ready for the partying because there is a lot of that on Castaways Island at night.
On day two you will have the opportunity to get out on the bay. Hop on the boat with the rest of your new buddies and start your journey through the water.
You will have the opportunity to kayak along the limestone cliffs and through caves along the way. Once back on the boat you will pass by some floating villages and eventually back to Castaways Island for another night of partying.
​On the third day, after waking up and relaxing a bit in the morning it is time to make the journey back to Hanoi. Say goodbye to your fellow backpackers and get back to your hotel. Be aware that there are copycat type tours out there. If you want the original make sure to check out the link above.
6) Where to Stay in Hanoi
Before and after your time in Halong Bay, you will most likely be staying a couple nights in Hanoi. See below for a few top rated options in the Old Quarter or browse through Booking.com for more!
That about wraps up the guide to a Halong Bay 2 night cruise experience and what to expect during your time there.
Take a look at the other Vietnam itineraries and guides to help out with any other trip planning. If you have any questions about the trip please feel free to comment below!