As you make your way through Vietnam, you are sure to pass through the one and only Ho Chi Minh City (also known as Saigon) in the southern part of the country. It is one of the most populous and busiest cities in Southeast Asia with plenty to see and do during a visit.
You are sure to have an incredible time there and this Ho Chi Minh travel blog will give you a good sense of the top things to do in HCMC for a full day of exploring the city.
* Affiliate Disclosure: This post may contain affiliate links, which means I may receive a commission if you make a purchase through the links provided, at no additional cost to you. Thanks for supporting the work I put into TripTins!
1) Getting Around Ho Chi Minh
Since all of the things to do in HCMC mentioned below are within walking distance from each other, you do not necessarily need to take any other form of transportation.
If you are venturing a bit farther out then you can hop in a taxi, motorcycle taxi or cyclo to get you to your next destination. Important to note though that there are a lot of drivers who will try to scam you, so if you do take one of these options try to agree to a price beforehand.
​As walking will probably be your primary mode of transportation to get around, be aware of the thousands of motorbikes that will be driving the streets.
It might seem overwhelming and dangerous at points to even cross the street. Try not to worry too much though – as long as you are keeping a steady pace, the motorbikes will just seamlessly drive around you.
2) Map of Ho Chi Minh Attractions
The attractions in this guide are all in or around District 1 of HCM, including:
​(1) War Remnants Museum
(2) Reunification Palace
(3) Notre Dame Cathedral
(4) Saigon Central Post Office
(5) Ben Thanh Market
» Want to explore Ho Chi Minh City with a local expert? Take a look at some private or guided tour options that will bring you all around Saigon
3) Things To Do in HCMC
Now that you have a good idea of where everything is around the city, it is time to get into the attractions themselves.
Everything mentioned below in this Ho Chi Minh travel blog can be visited in one day so even if you do not have too much time in HCM, that should not stop you from exploring the city.
A) War Remnants Museum
​Opening Hours: 7:30AM – 12:00PM & 1:30PM – 5:00PM
Cost: 15,000 VND ($0.70)
The first stop is the War Remnants Museum. This museum gives you a perspective of how the Vietnamese viewed the war and how it has affected the country and people for years to come.
You will have the opportunity to read first hand accounts from survivors regarding the suffering that generations of Vietnamese have been going through. It is important to note though that much of the information is one sided, without mentioning the brutality that the Viet Cong had carried out.
It does however show you a side of the war that you may not have been aware of. You will also get see out front of the museum, a variety of US helicopters and tanks that were left behind.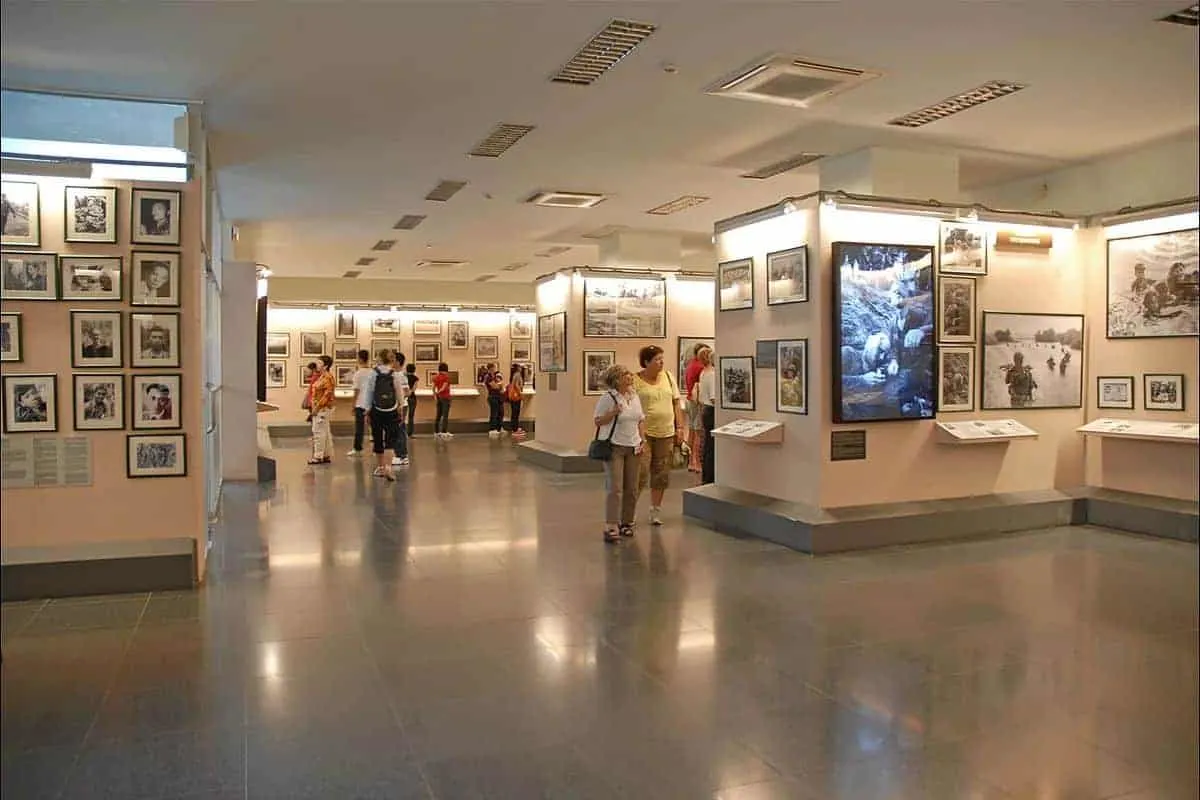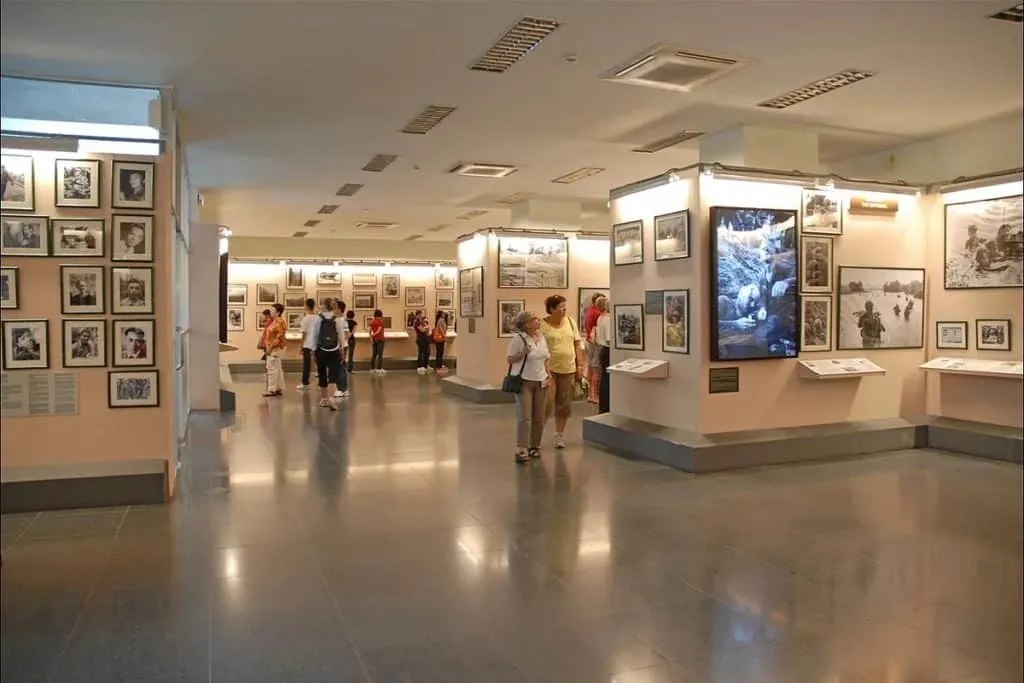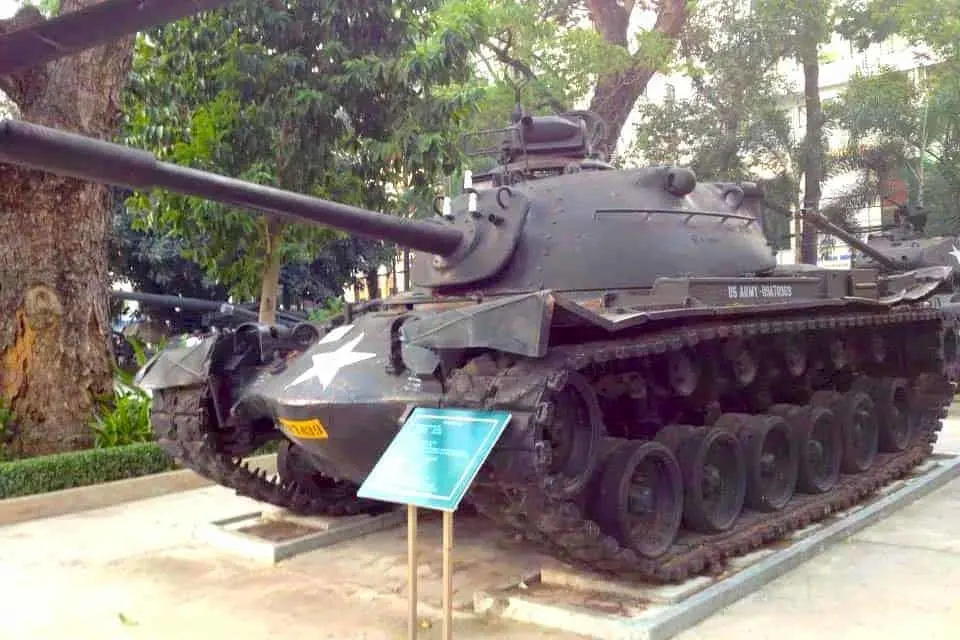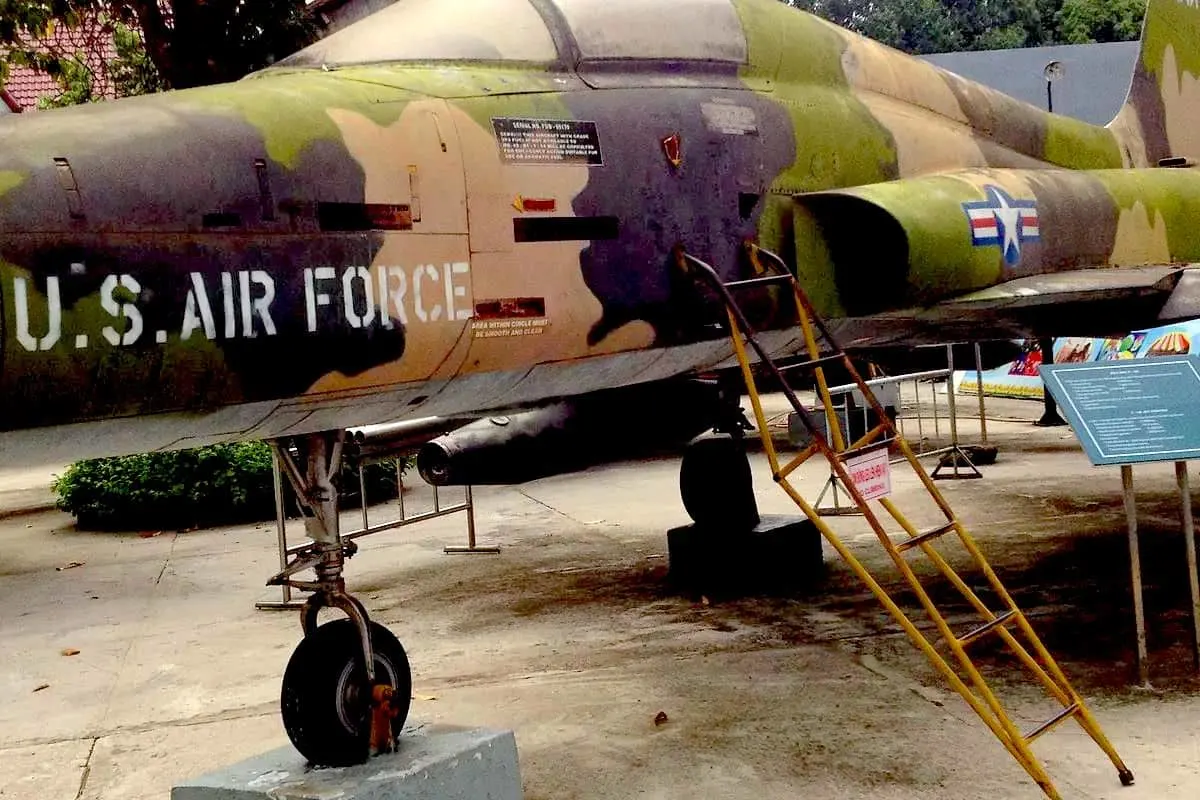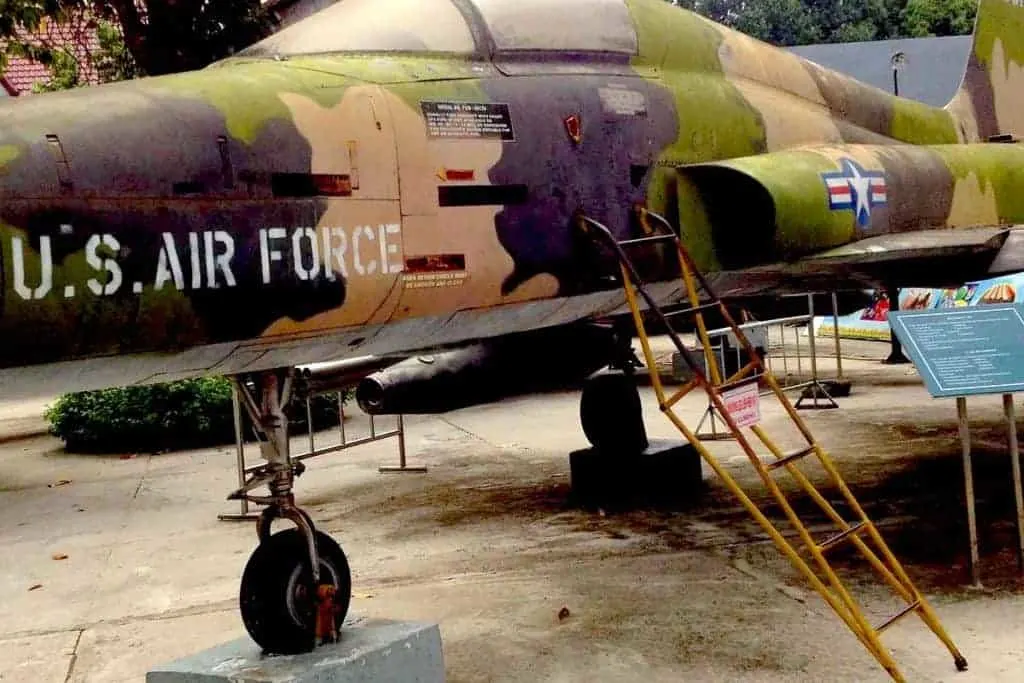 B) Reunification Palace
​Opening Hours: 7:30AM – 11:00AM & 1:00PM – 4:00PM
Cost: 40,000 VND ($1.75)
After finishing up your time at the museum walk on over to the Reunification Palace. Plan on staying for maybe around an hour here either walking around by yourself or getting a free guided tour.
This is the sight of where the war came to an end as the northern Vietnamese tanks barreled through the front gates of the palace. This place just gives you another opportunity to learn more about the history of the Vietnam from a local perspective.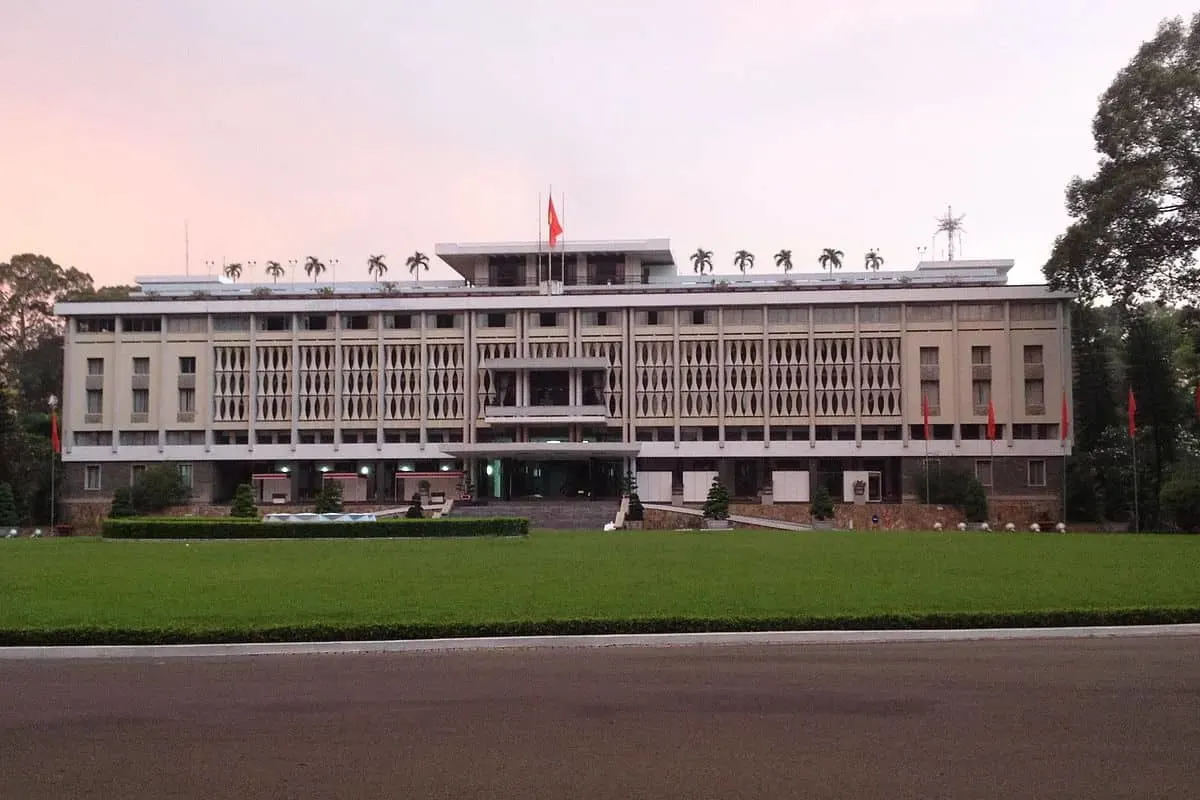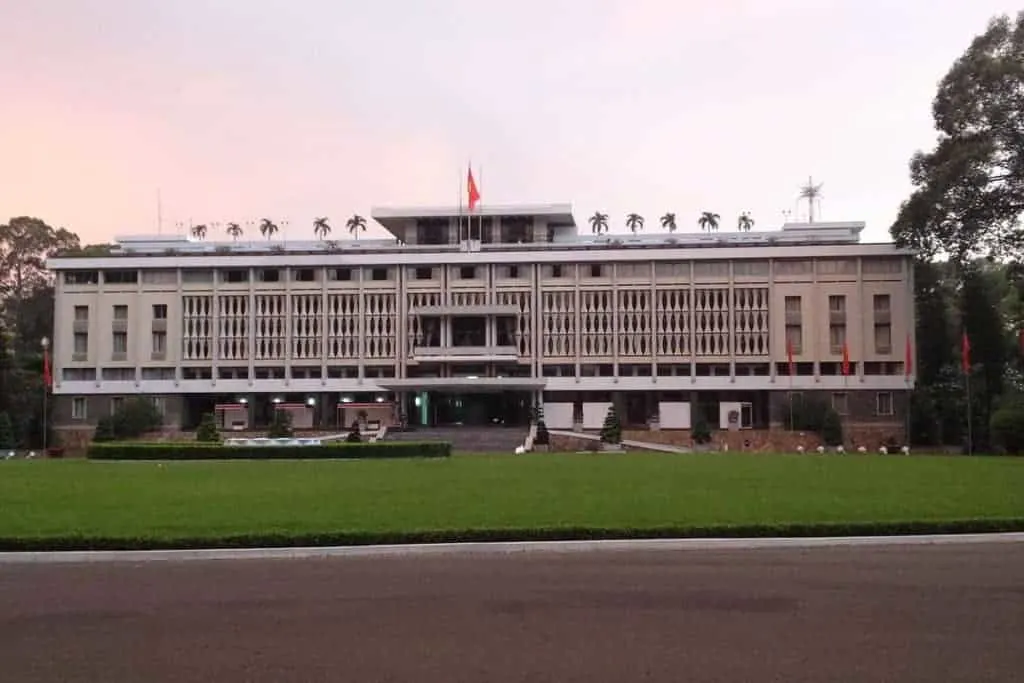 C) Notre Dame Cathedral
​Opening Hours: 8:00AM – 5:00PM
HCM is also filled with beautiful architecture, one example can be seen at the Notre Dame Cathedral, which was built by the French in the 1800s.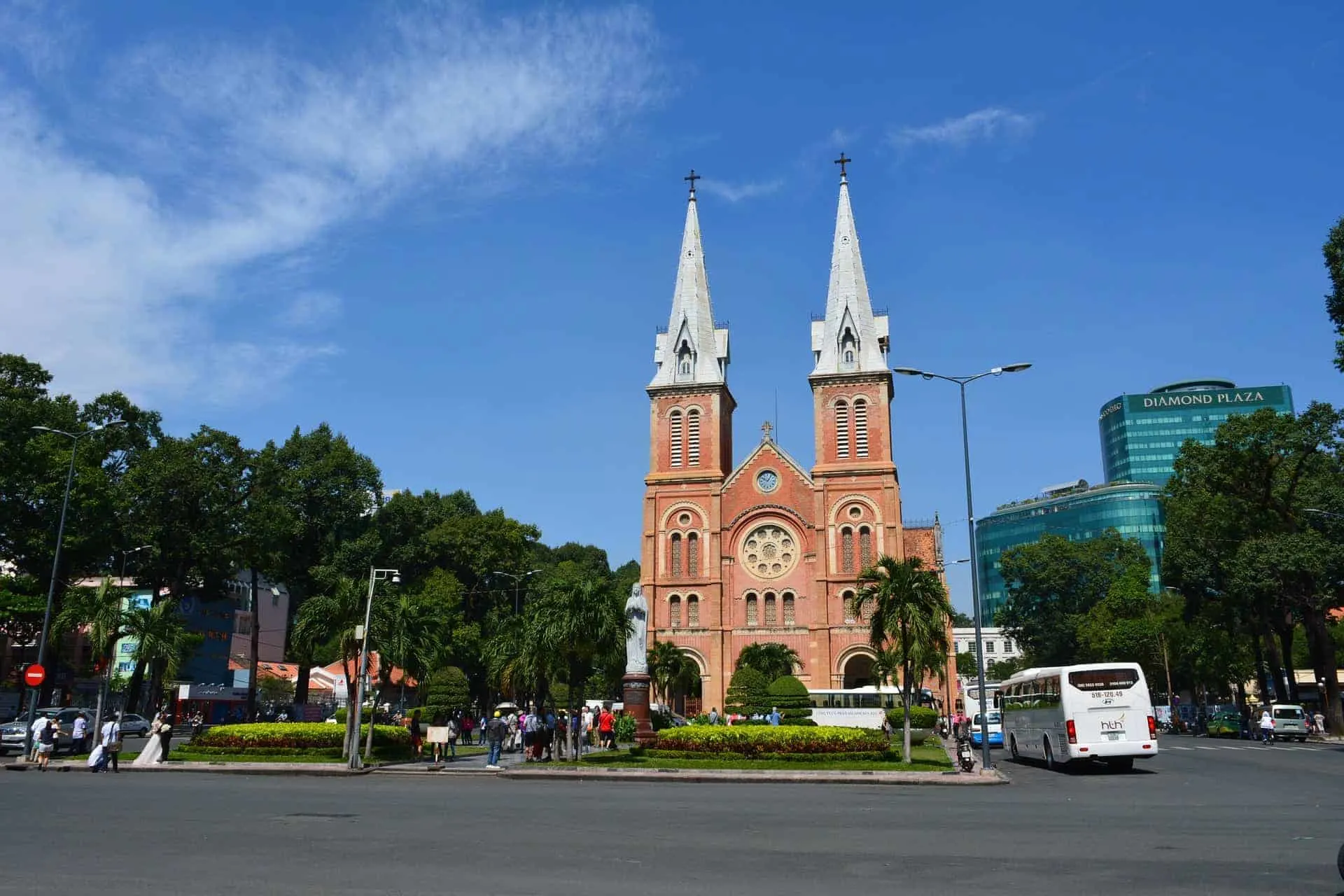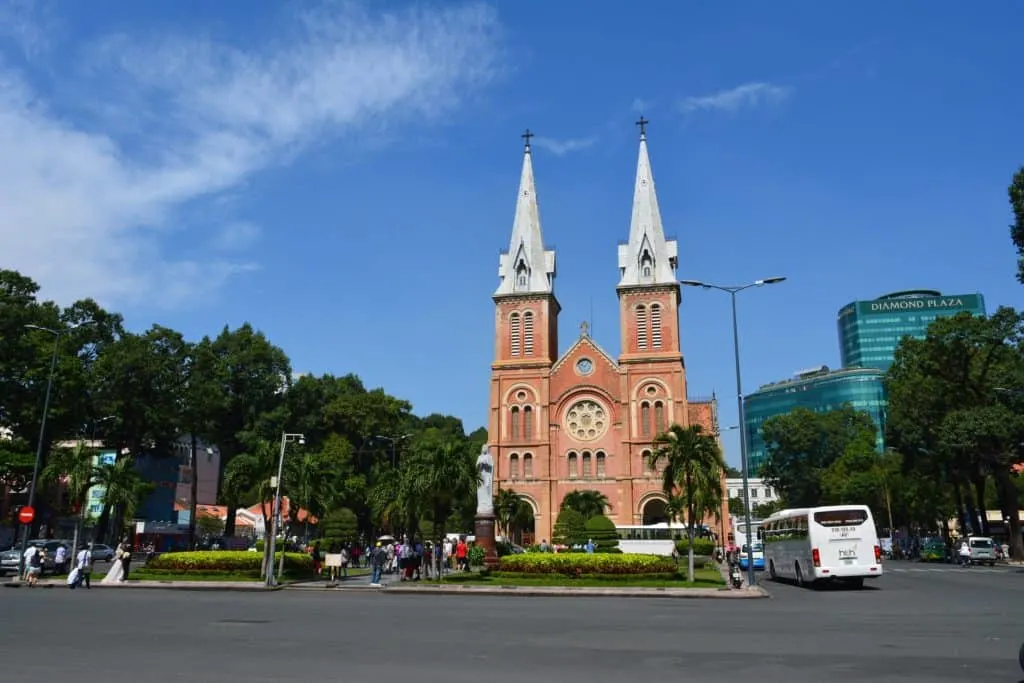 D) Saigon Central Post Office
​Opening Hours: 7:00AM – 7:00PM
Another piece of architecture right nearby the cathedral is the Saigon Central Post Office. Another French built building, it is probably the most elaborate post office that you have ever seen. Its large archways and intricate details are not to be missed.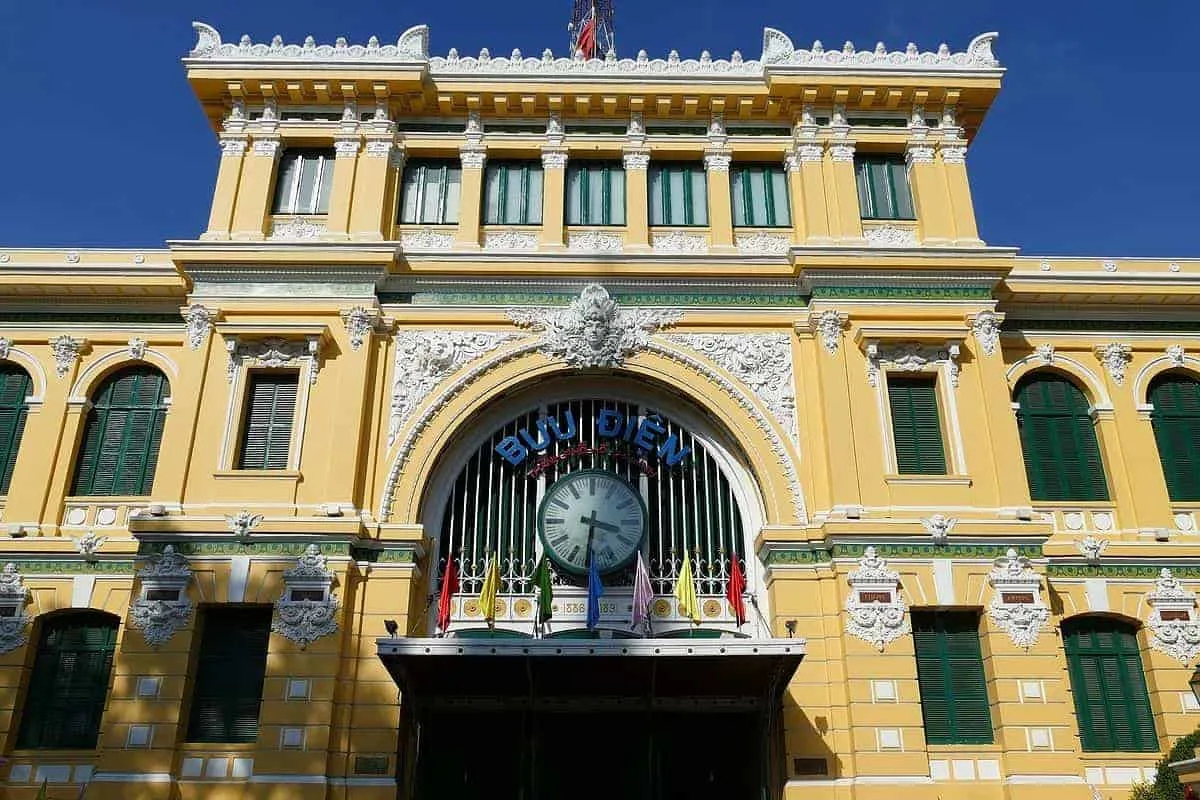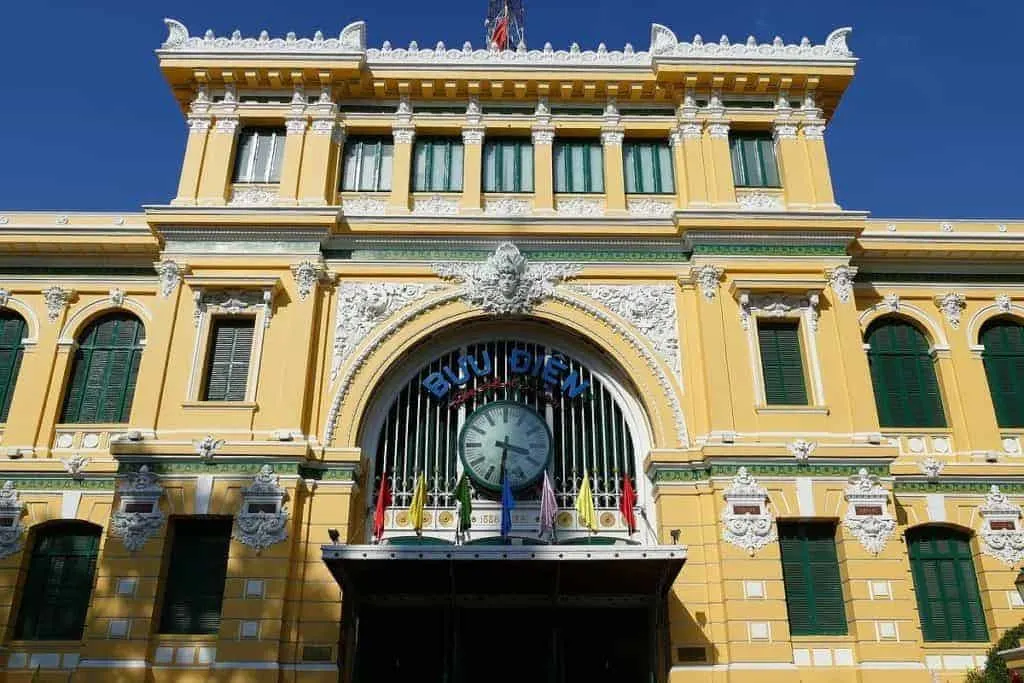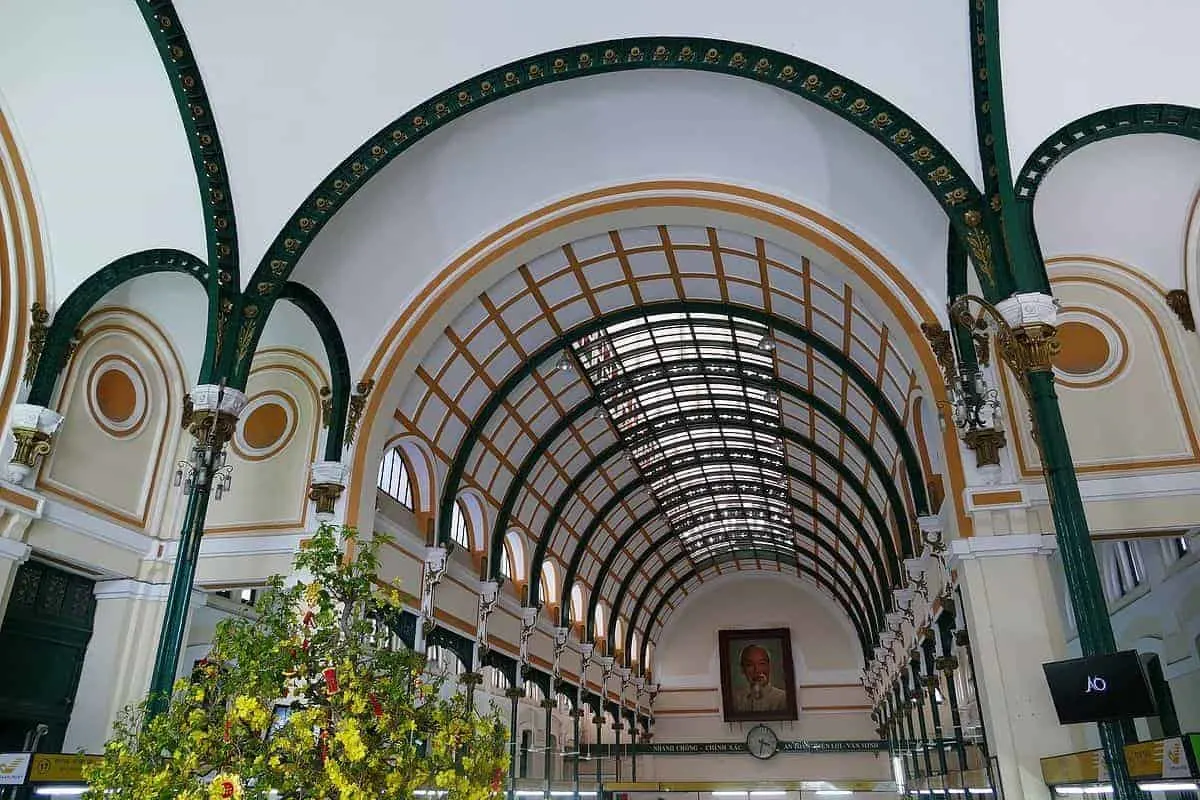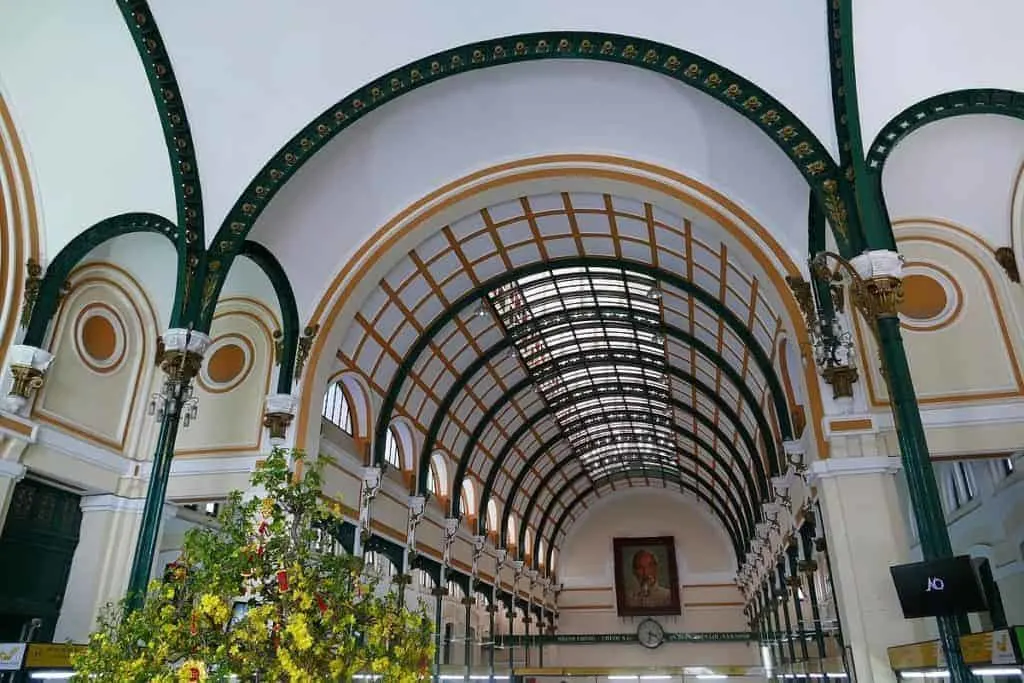 E) Ben Thanh Market
​Opening Hours: 6:00AM – 6:00PM
Night Market: 6:00PM – 12:00AM
After a day of sightseeing head on over to one of the largest markets out there – Ben Thanh Market. Spend some time wandering the stalls and getting lost in the aisles of the market.
Everything (as usual in Southeast Asia) is up for bargain so make sure you tighten up on those skills. Note that this market opens an outdoor section at night so you can definitely come back a couple times if you want to check out both sections.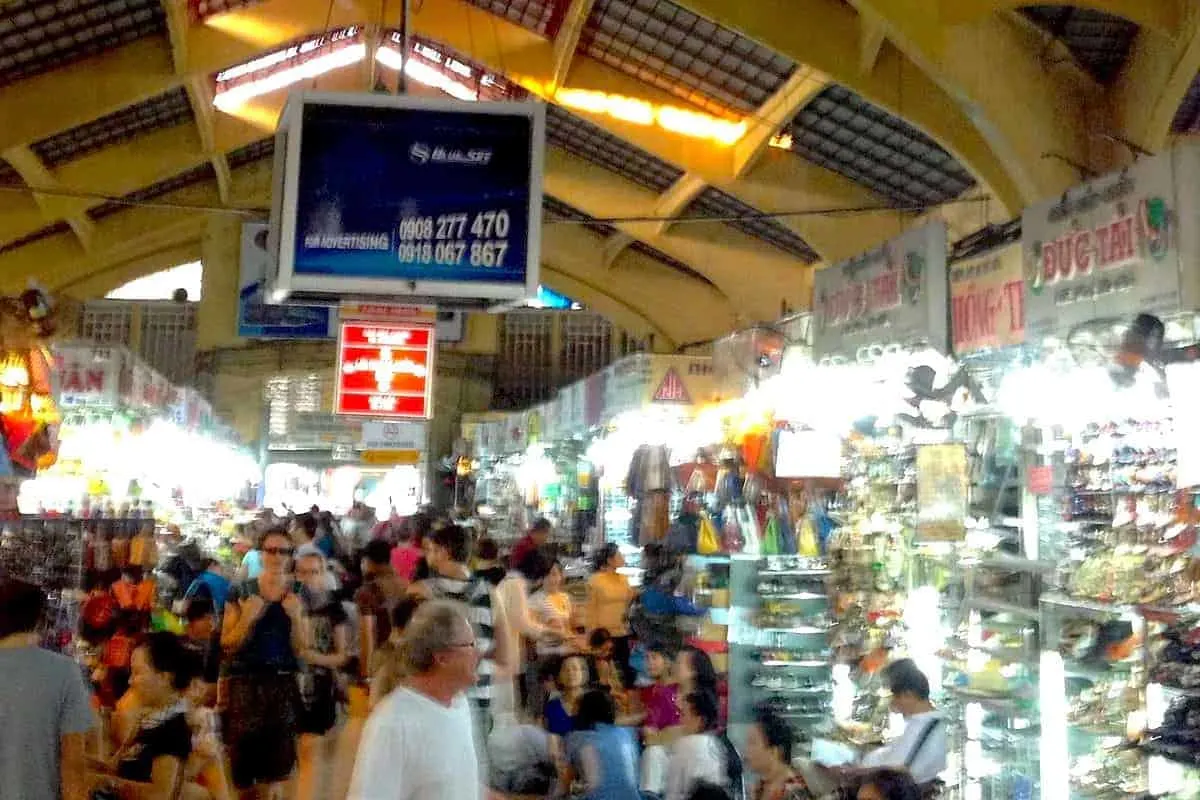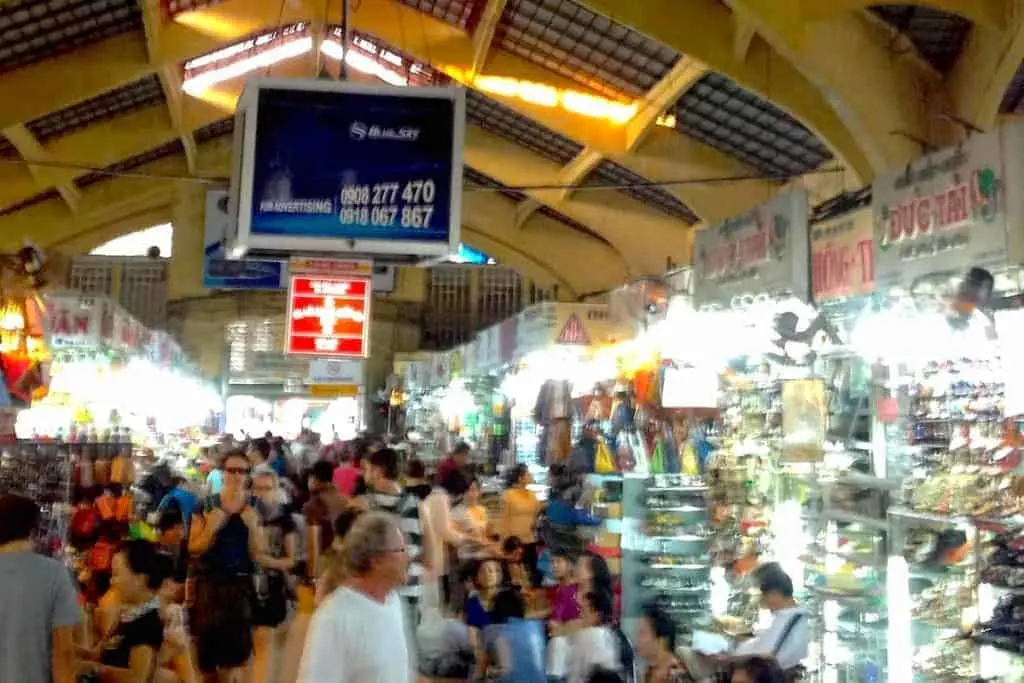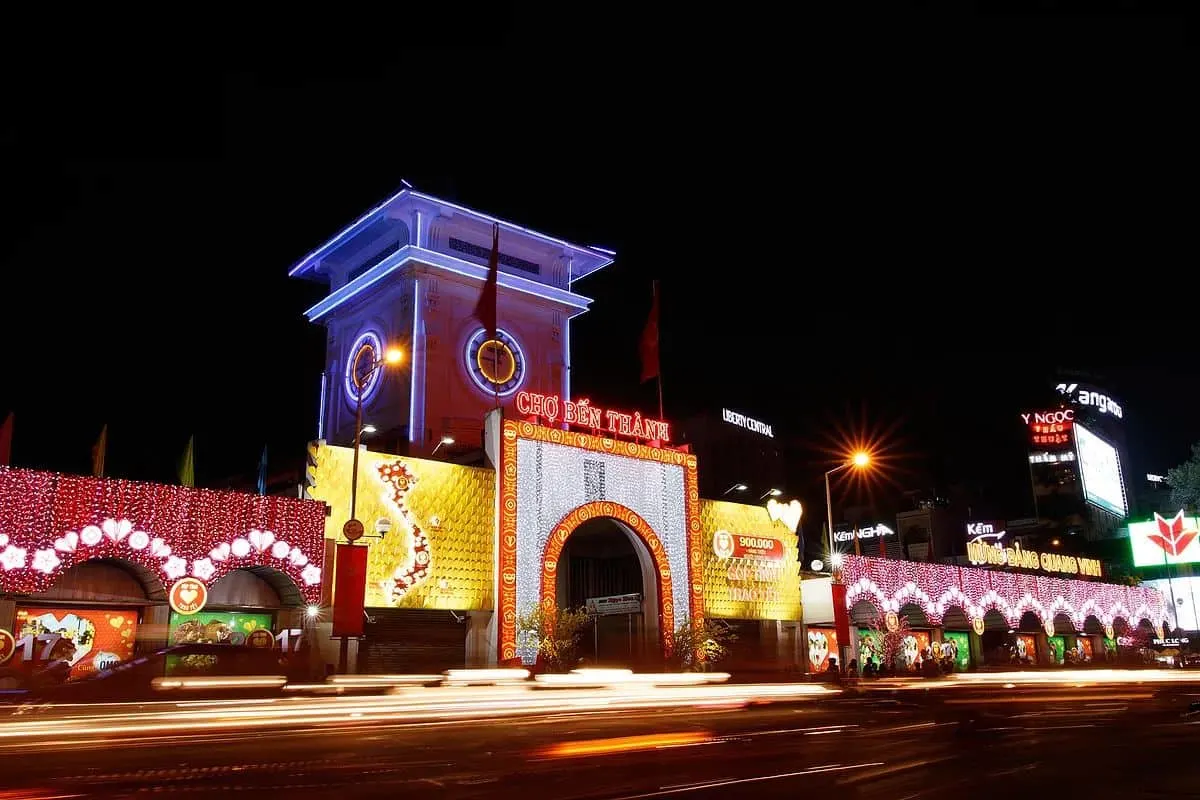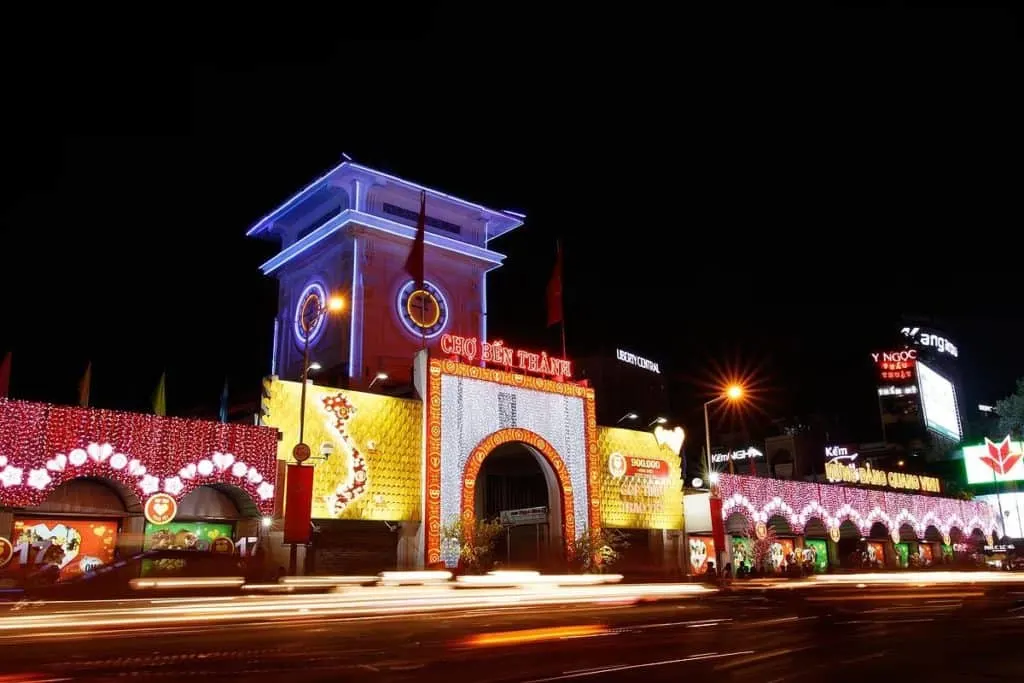 4) Where To Stay in Ho Chi Minh
As mentioned earlier, many of the attractions are around the District 1 area. You will also find plenty of restaurants and nightlife options all nearby. Here are a few top rated options to choose from:
1) Liberty Central Saigon Riverside Hotel
4) Liberty Central Saigon Citypoint Hotel
That about wraps up a Ho Chi Minh travel blog and 5 of the best things to do in HCMC. Take a look at our other Vietnam itineraries and guides to help out with any other trip planning. If you have any questions about the trip please feel free to comment below!