If you are heading to Vietnam and want to get some Sapa trekking in, then this guide is for you. Getting off the grid for a couple days hiking through the beautiful mountainside is an incredible experience to take part of and one that you will not soon forget.
Most people who head out to Sapa do a 2 day / 1 night option, which includes two days of trekking with a night at a homestay in between. The rest of this guide will go over this type of trip.
Each tour company will have a slightly different schedule so just take note of that when reading on as it will not be the same across the board.
* Affiliate Disclosure: This post may contain affiliate links, which means I may receive a commission if you make a purchase through the links provided, at no additional cost to you. Thanks for supporting the work I put into TripTins!
1) When to Visit Sapa
There are a few different seasons to choose from when thinking about when to visit Sapa taking into account weather and tourists:
​March to May & September to November: during these time periods is the best time to go regarding warm weather, lower amounts of rain and less tourists around.
​June to August: during the summer months it will not only be rainy season, but you will also see more tourists since it is during the vacation months. The upside though is that the greenery of the mountainside is at its best.
​December to February: Sapa actually does get pretty cold during the winter time and the weather is not ideal for long hours of trekking. It will have the lowest amounts of tourists around though if that is something you want to take under consideration


2) Tours & Getting to Sapa
To get to Sapa you will have a couple different options to choose from, both of which will start in the northern city of Hanoi.
​(1) Take part of a tour starting in Hanoi – therefore you will have transportation, accommodation, trekking, homestay, etc – all taken care of from the start.
​(2) Take part of a tour starting in Sapa – book your own transportation to get to Sapa from Hanoi but then sign up for a tour when you arrive or prearrange one beforehand
​You can take a look at some of the highly rated tours to Sapa to get an idea of what they offer.
​Once you have decided on the type of tour you would like it is time to actually make your way to Sapa! There are a few different ways that you can do this/what your tour company would set up for you:
​(1) Overnight train from Hanoi to Lao Cai (8-9 hours) and then hour drive to Sapa (private or shared taxi)
​(2) Overnight bus or early morning bus from Hanoi directly to Sapa (6-7 hours)
If you joined a tour from Hanoi, you will not have to prepare anything in advance. Just follow their instructions which will be either by train or bus.
If you want to make your way to Sapa on your own, ​you can take a look at the train options beforehand and purchase tickets or head over the Hanoi station to buy from their ticket office. You can always ask your hotel to help out with reservations as well.
​Since you will be hiking for the next couple days you should only bring the essentials with you. You can pack your backpack with anything you will need and leave the rest of your belongings at your hotel in Hanoi.
3) Map / Location
See below for the map showing Hanoi – Lao Cai – Sapa. If heading on a bus you will skip Lao Cai and go straight onto Sapa.
---
Whenever heading off on longer hikes, I always recommend being adequately prepared when it comes to the type of gear to bring along.
Check out the below packing list to get you ready for this hike:
Hiking Packing List

In general when it comes to hiking, there are a few main aspects to consider. These includes clothing layers, hiking shoes, hydration & fuel, electronics, and other essentials.

Below in a breakdown of some of the top items, but be sure to check out the Hiking Packing List for a more comprehensive view.

Clothing Layers

Layering is going to be a top consideration when hiking. You will want to be prepared for all sorts of weather so you can be comfortable in different situations. Some items may include:

→ Hiking Shorts
→ Hiking Pants
→ Short Sleeve Shirt
→ Long Sleeve Shirt / Sun Hoodie
→ Mid Layer Fleece
→ Puff Jacket (not always needed)
→ Packable Rain Jacket (Columbia Watertight II)

Note that your layers should be made of moisture wicking material as they are breathable and quick drying.

Footwear

Having appropriate footwear will also be very important. You will want to have shoes with the necessary grip and support to keep you safe on the trail.

→ Hiking Shoes (Keen Targhee)
→ Hiking Socks (Darn Tough)

Other Essentials

Whether it is hiking gear, electronics, or just some miscellaneous items, here are some other essentials to bring along on hikes.

→ Hiking Backpack (Osprey Talon 22) & Rain Cover (Joy Walker Cover)
→ Hiking Poles (Black Diamond Trekking Poles)
→ Water Bottle (CamelBak Chute or Katadyn Filter Bottle)
→ Portable Charger (Anker PowerCore 5000mAh)
→ Action Camera (GoPro Hero)
→ Energy Bars & Snacks
→ Hat & Sunglasses
→ Sunscreen & Bug Spray
---
4) Sapa Trekking
Once you arrive in the town of Sapa (either direct bus or from Lao Cai train station) you might have some time in the morning to wash up and explore the town before meeting back up with your guide to begin the journey.
For the next couple days you will be trekking up to 8 miles per day (depending on guide) as you make your way through the natural beauty of Sapa.
The main draw of Sapa is its vast amount of terraced rice paddies that make for an incredible sight in every which direction.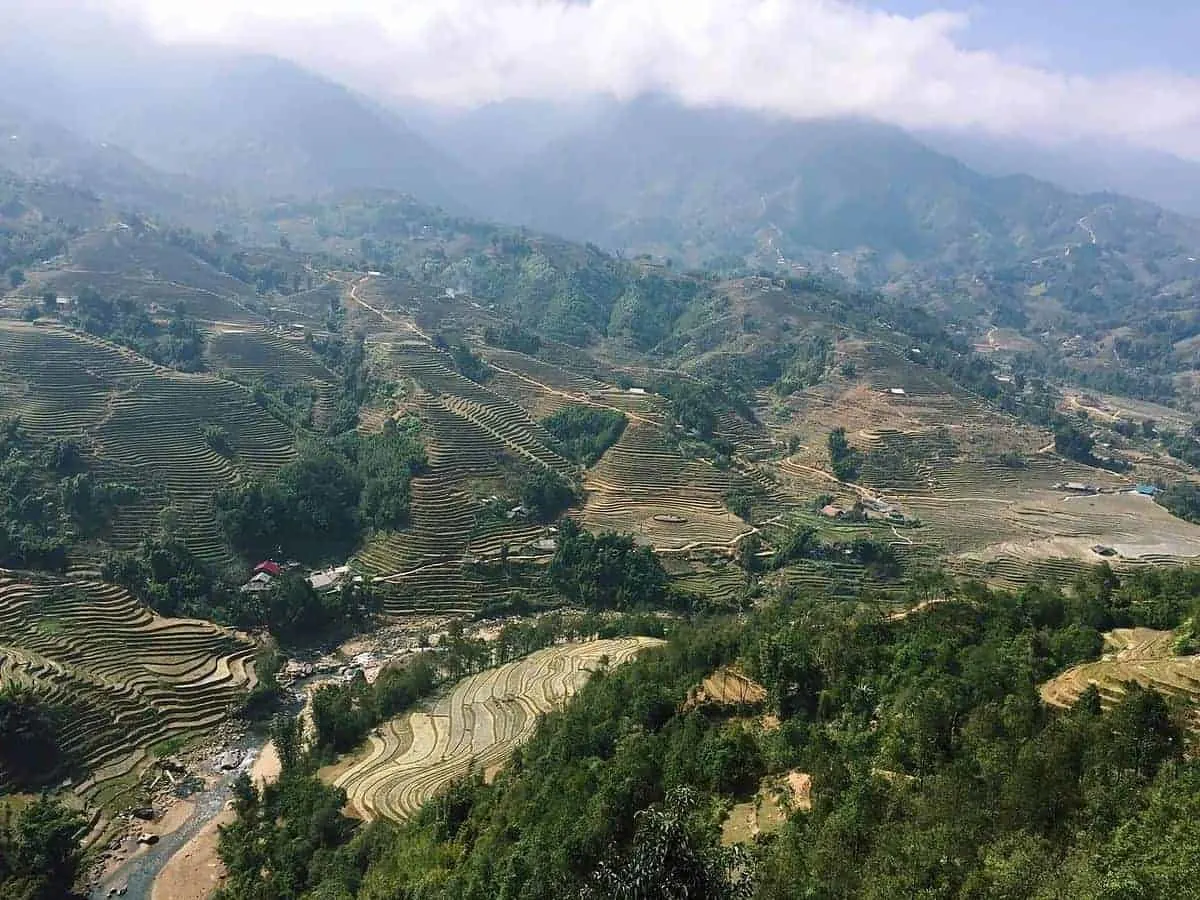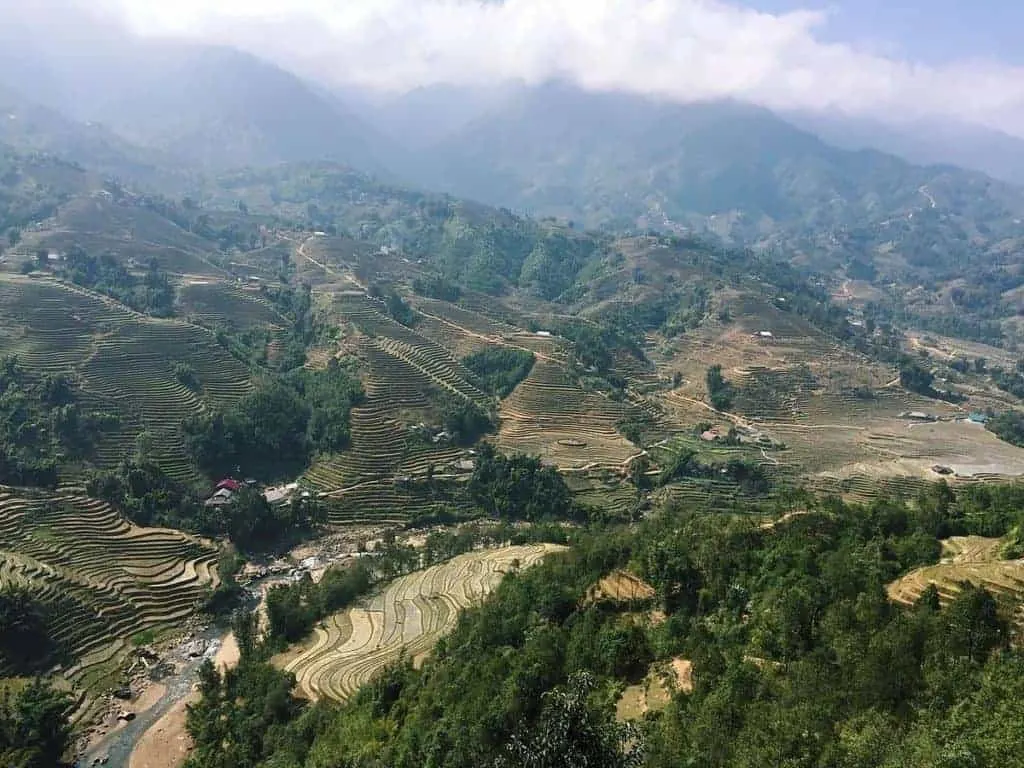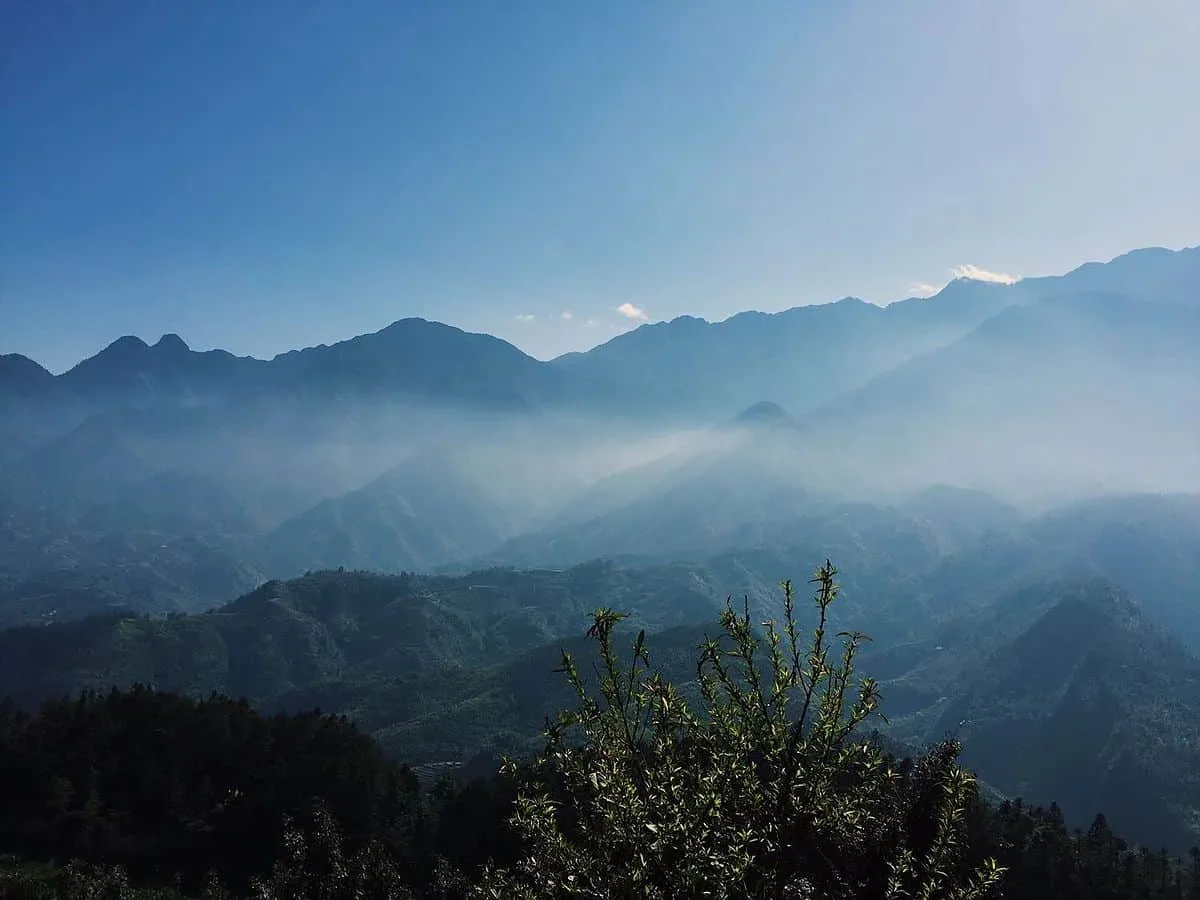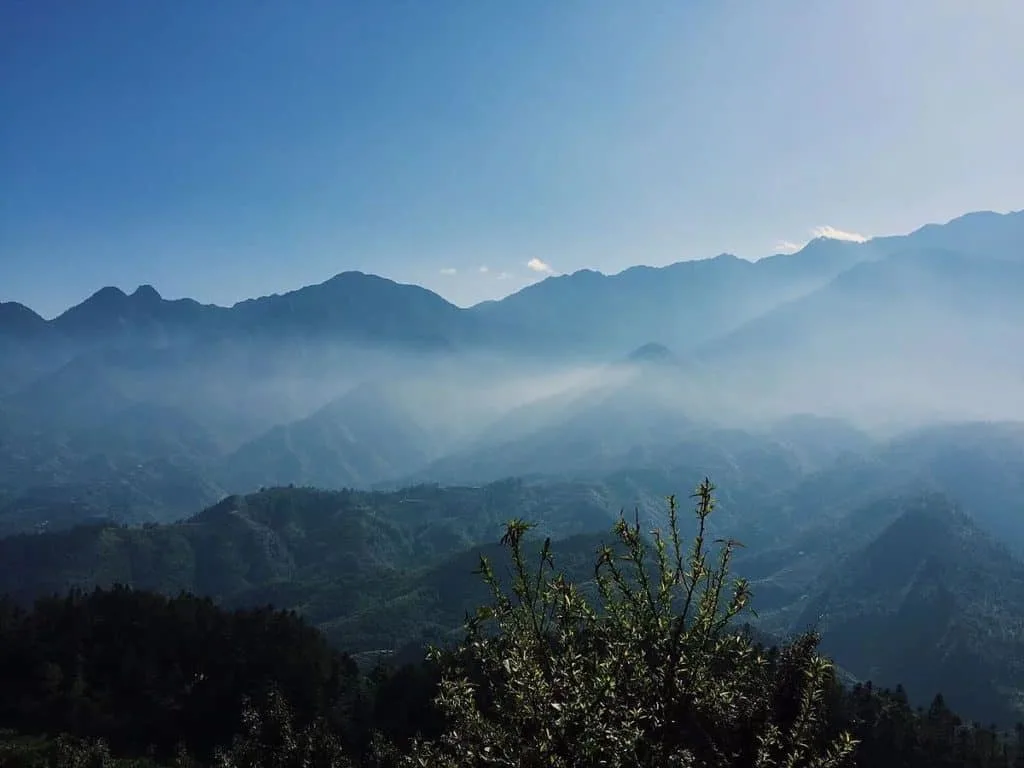 Along the way you will be sure to pass by small villages, where you might stop by for some lunch and be able to interact with the locals for bit.
The treks also can include everything from waterfalls and rivers to forests and mountains.
If you are an outdoors lover then you will have the time of your life on this trip.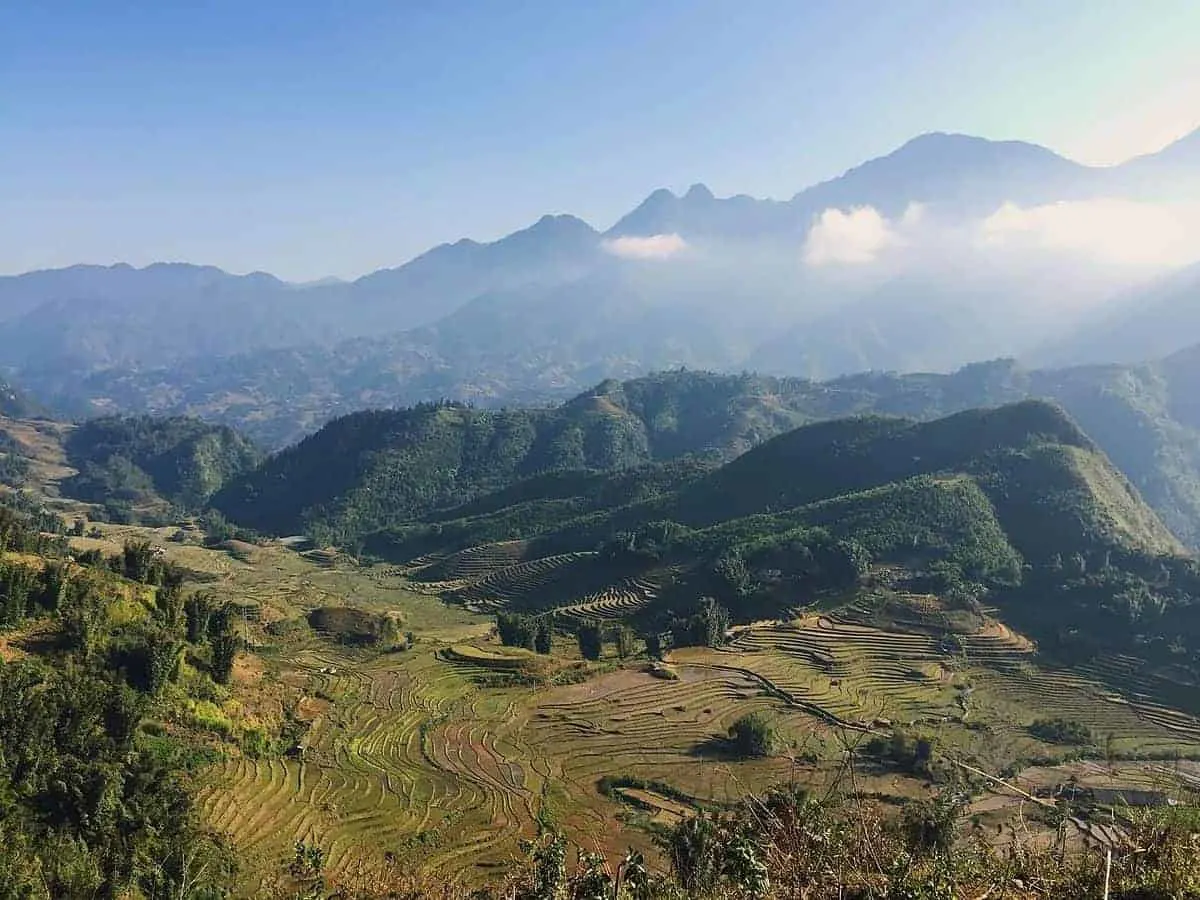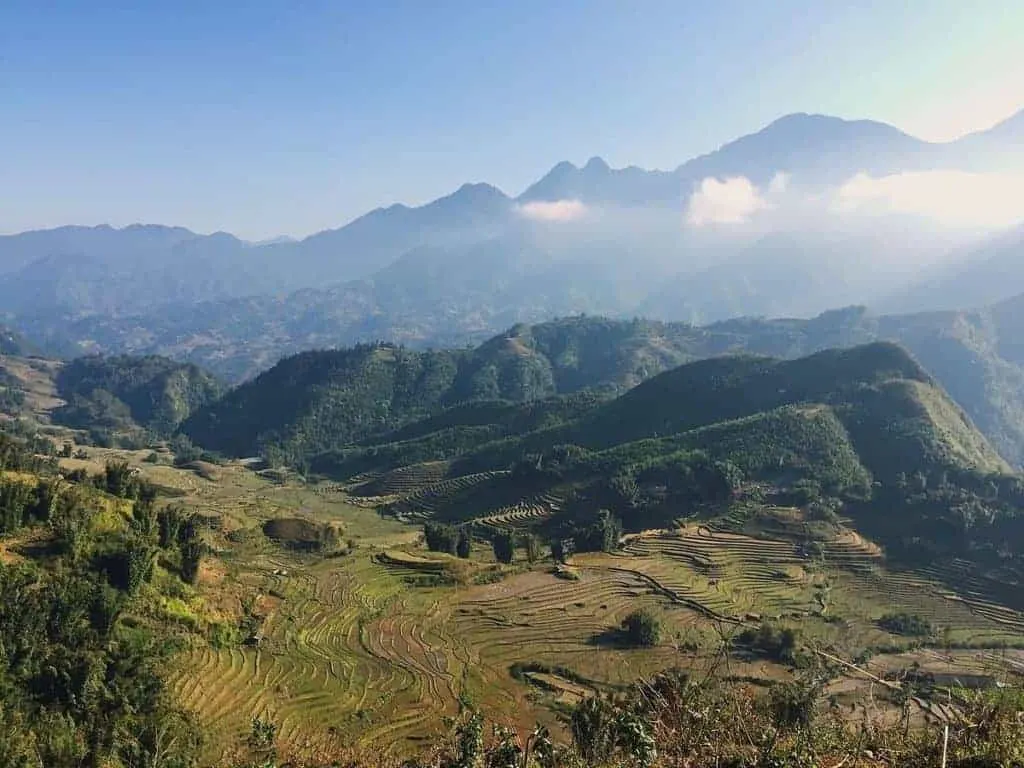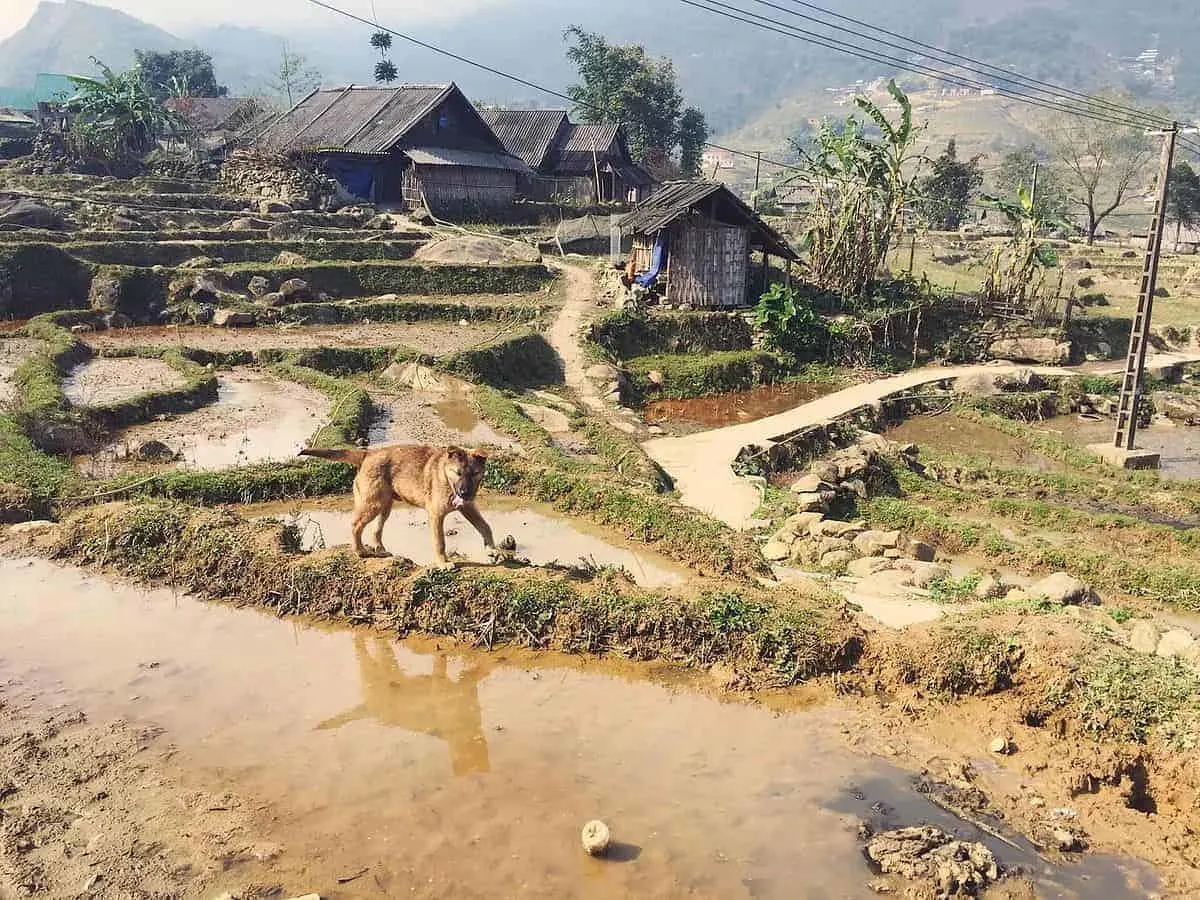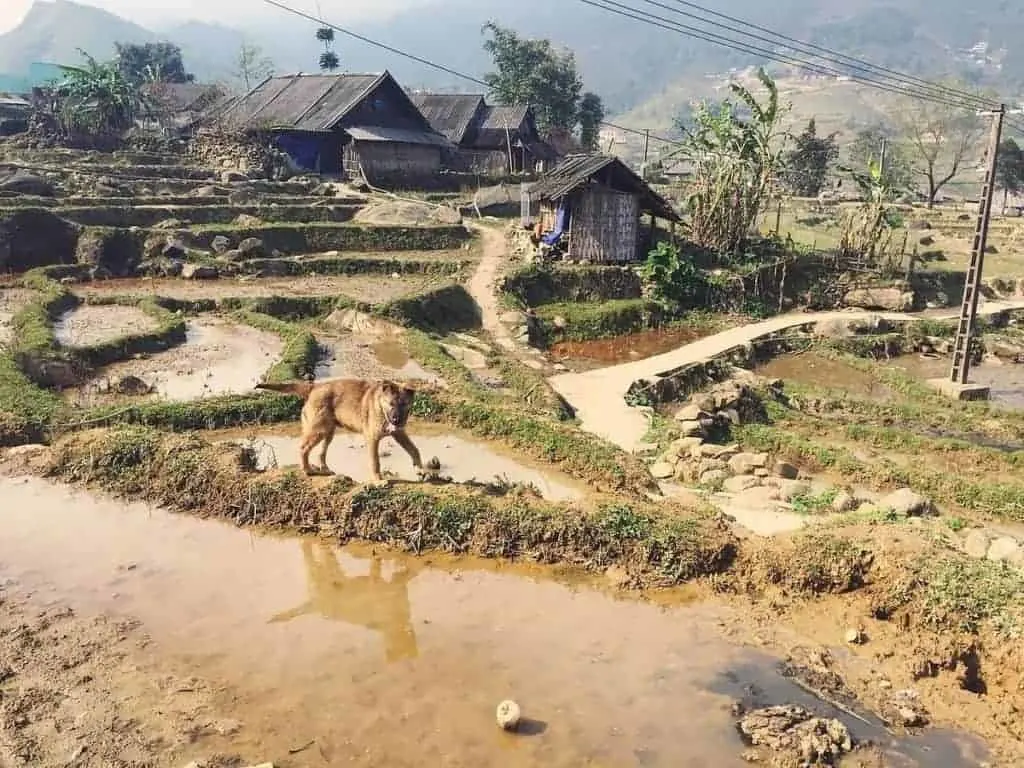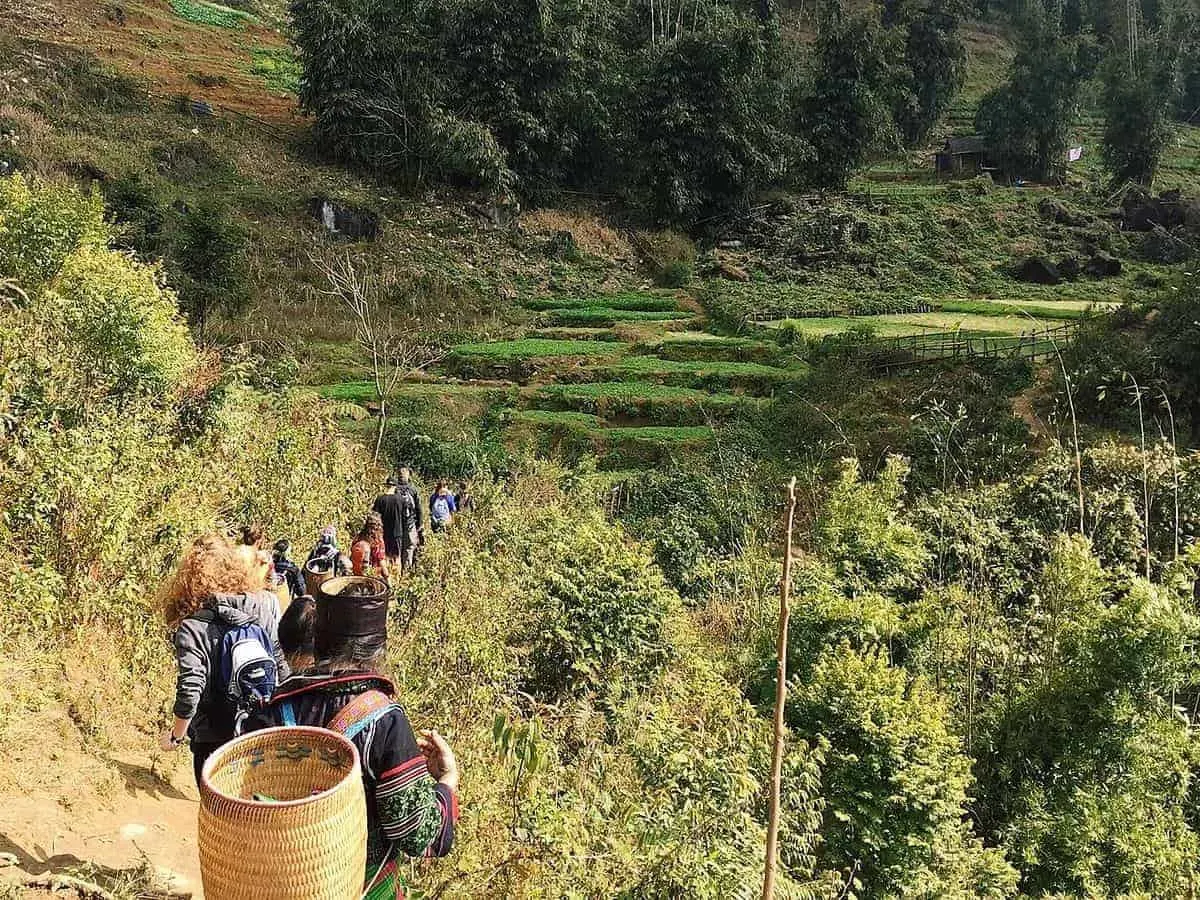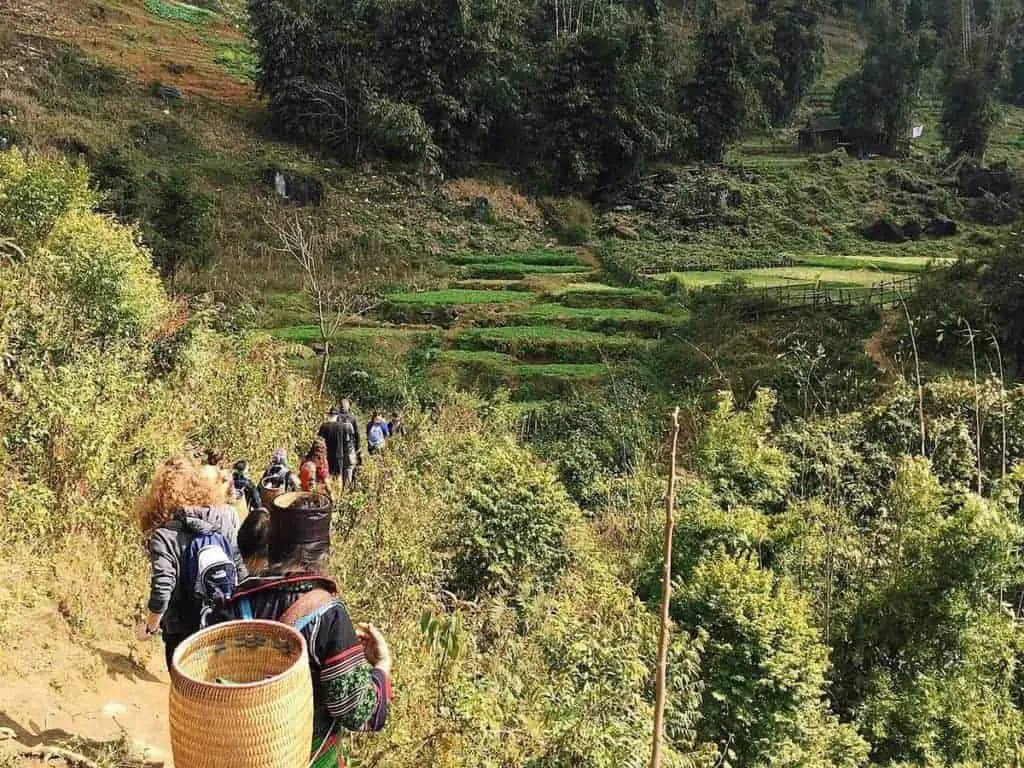 By participating in the 2 day / 1 night option, you most likely will be staying at a homestay for the night. This is sure to be quite the experience as you are taken in by a local family who will feed and house you for the night. Accommodations are minimal – most likely just a mattress and mosquito net but it is all part of the journey.
​After having some breakfast at your homestay you will continue your trek through the valleys of Sapa as you make your way back into town. After a long two days of hiking, you will either take an afternoon bus which will arrive back in Hanoi at night or an overnight train which will get you to Hanoi the next morning.
5) Where to Stay in Hanoi
Before and after your time in Sapa, you will most likely be staying a couple nights in Hanoi. See below for a few top rated options in the Old Quarter or browse through Booking.com for more!
That about wraps up the guide to a guide to Sapa trekking in Vietnam. Take a look at our other Vietnam itineraries and guides to help out with any other trip planning. If you have any questions about the trip please feel free to comment below!