Before getting into the details – you might come across a lot of reviews and other people saying that this is just a tourist trap and not worth the time. Honestly at times (especially if you join a larger tour) it might not feel as genuine of an experience.
Personally, I really enjoyed the history lesson and seeing everything first hand. Others may not feel the same way though and that is totally understandable too. The way I see it, is you have made it all the way to Ho Chi Minh, why not give it a try and get to have this unique experience.
* Affiliate Disclosure: This post may contain affiliate links, which means I may receive a commission if you make a purchase through the links provided, at no additional cost to you. Thanks for supporting the work I put into TripTins!
1) History of the Cu Chi Tunnels
Here is a quick history lesson if you are interested in learning why these tunnels are there in the first place.
These tunnels were part of a vast underground network built by the Viet Cong during the war in order to gain an upper hand against the troops in the south.
They used them as a way to surprise attack their opposition and would sleep, eat and live their lives underground.
For the Viet Cong, it was more than just some tunnels – they were more like underground cities. Not only would they sleep down there, but there were hospitals, weapon factories and even theaters built underground.
These tunnels were the best way for the Viet Cong to avoid the aerial bombings and gave them the chance to fight off south Vietnamese and the American troops.
Today just a portion of this vast underground tunnel network is open for tourists to get a glimpse of what the tunnels were like.
2) Getting There
The most popular way of seeing the Cu Chi Tunnels is part of a guided tour from Ho Chi Minh City. They will pick you up (along with a group of 20 or so passengers), bring you to the site and then drive you back to your hotel. These types of tours cost anywhere from $10-$20.
You can book these tours ahead of time or just wait until you arrive and your hotel can arrange it for you even if it is for the next day.
You can also opt for a private tour or just a taxi to take you to the site if that is more your traveling style.
​Once there you will need to buy tickets to enter for $5 (some tours might include in the cost while some may not) and will join a guided tour of the grounds.
Tours from HCM are usually 5-6 hours long and depart around 8:00AM and 1:00PM. Just be aware that the tour of the site is only about 60 – 90 minutes which means much of the like is spent traveling back and forth from Ho Chi Minh City.
3) Location of the Cu Chi Tunnels
Most tours go to the Ben Dinh tunnel section, which is about a 1.5 – 2 hour drive including a stop in at a "tourist" market where you can purchase local goods and food.
4) Touring the Tunnels
The official tour usually starts off with a short informational video that gives you some facts about the history and background of the tunnels and what to expect.
You will then start to walk through the jungle and stop along the way at numerous different spots. Among these include a variety of traps that were set up in the jungle to capture/kill enemies. You will also get a look at the different weaponry and artillery used during the war.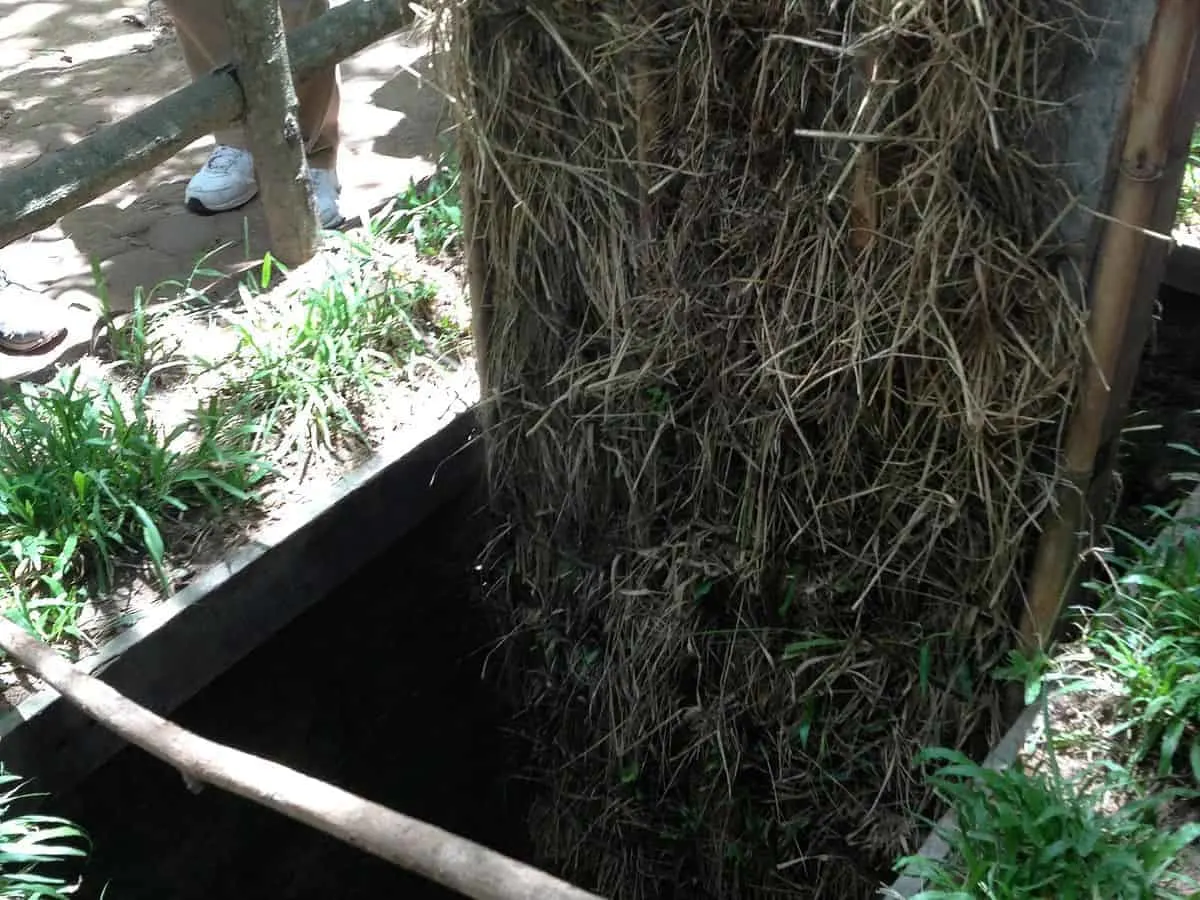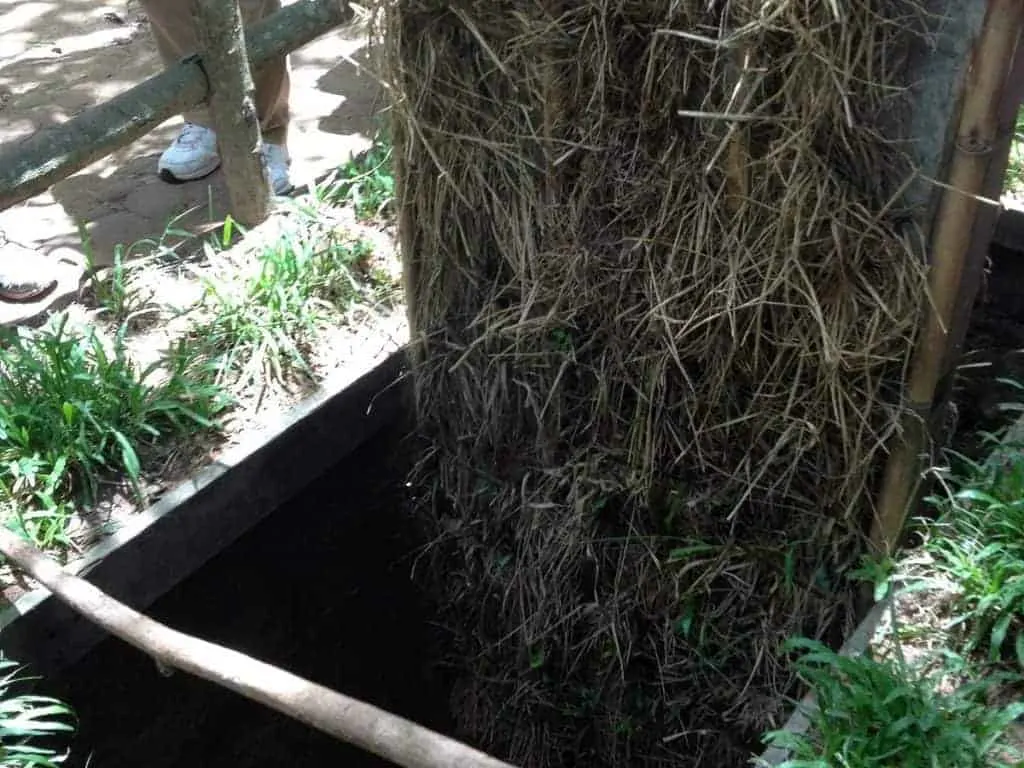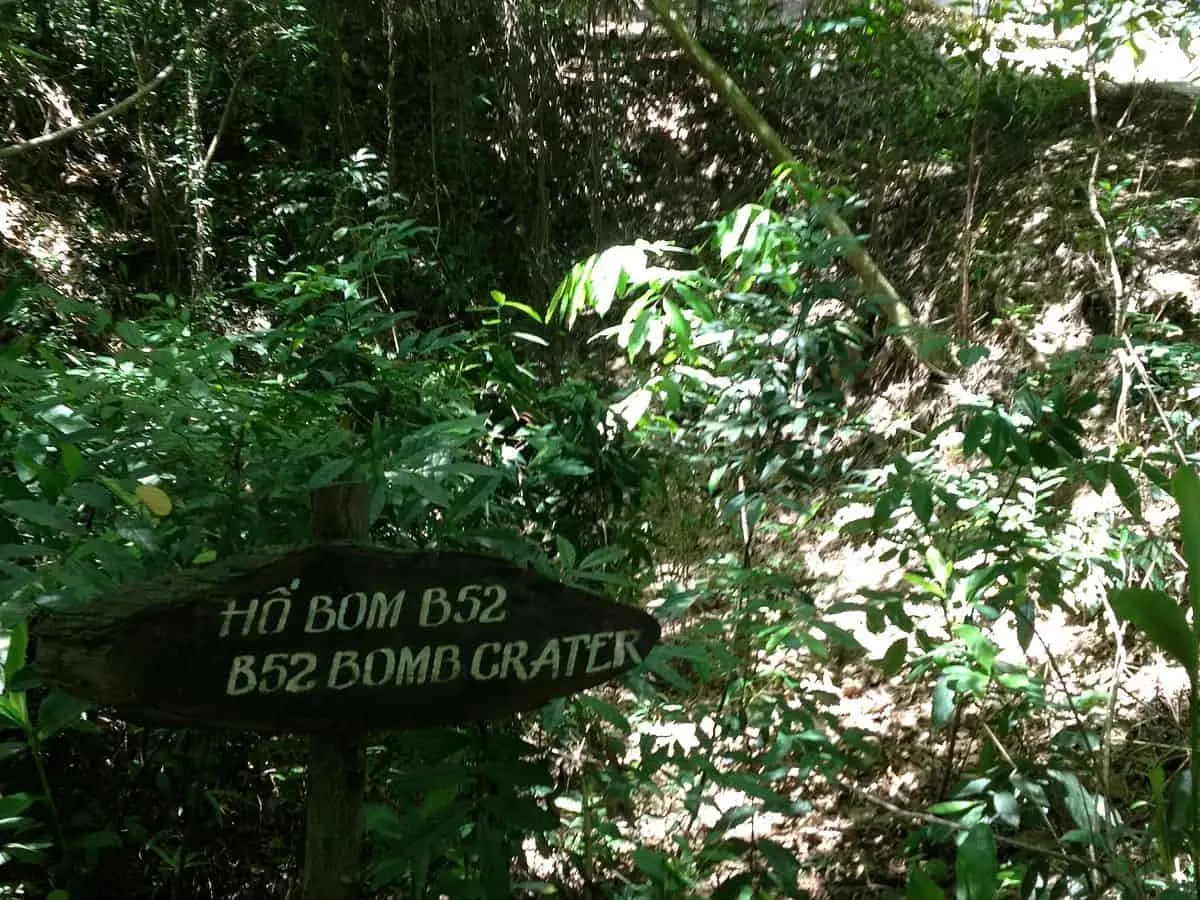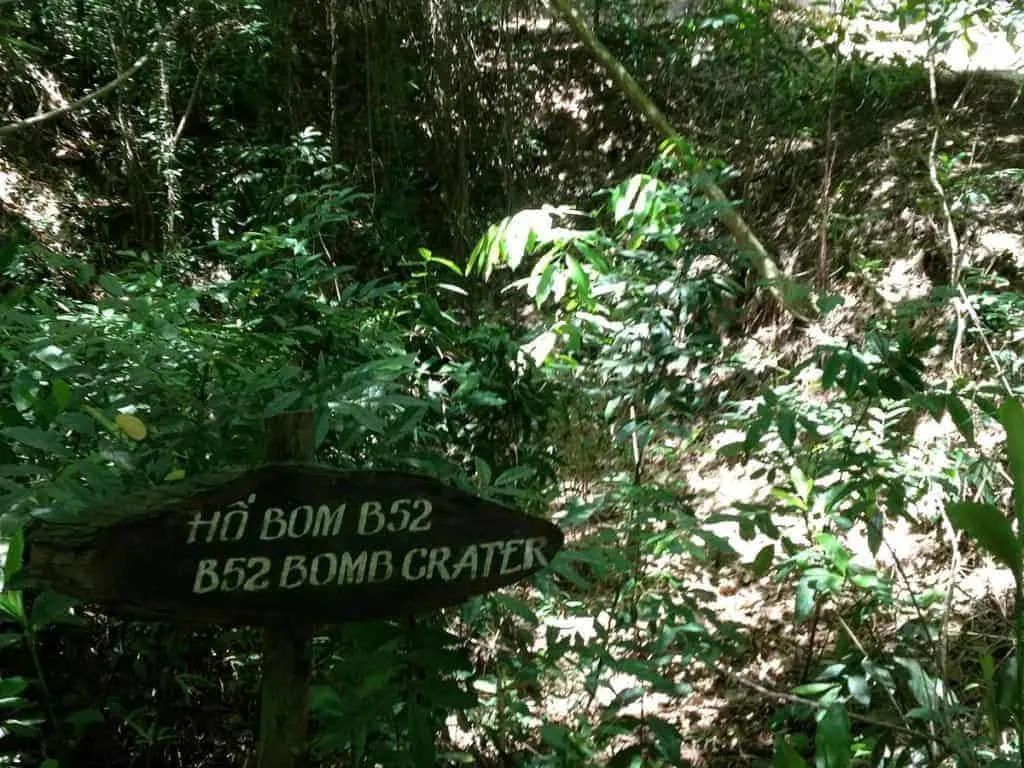 After that your guide will show you a hidden camouflaged entrance to the tunnels, where a few people will have a chance for a quick photo op (first picture below).
You will then be able to walk/crawl through the actual tunnels that were built through the jungle. At some point during the tour you will be given the opportunity to take part in the gun range. You can shoot a variety of guns at a very costly price of ~$3 per bullet.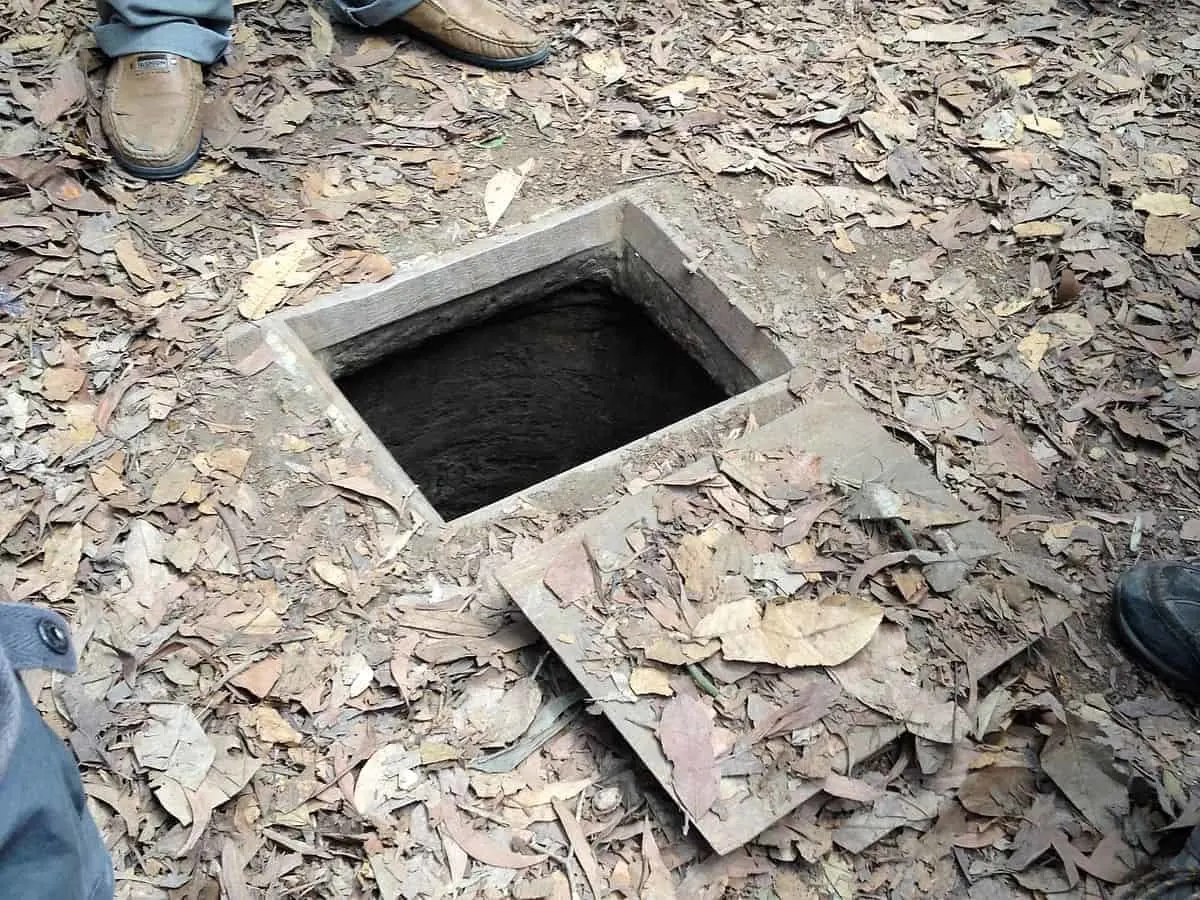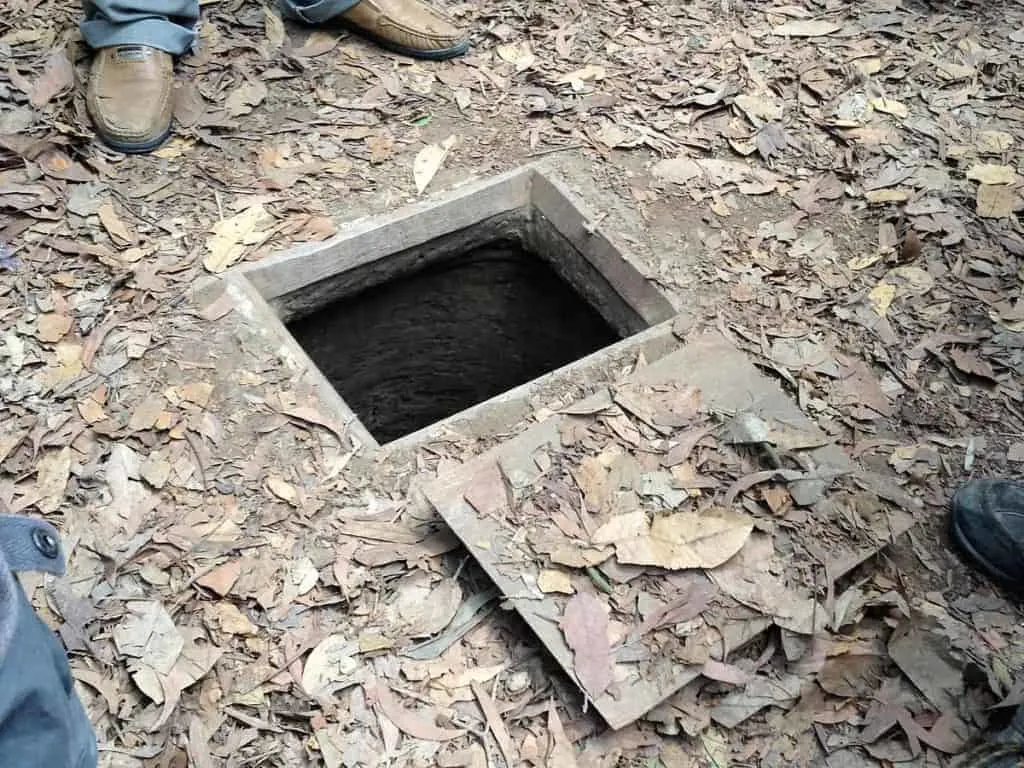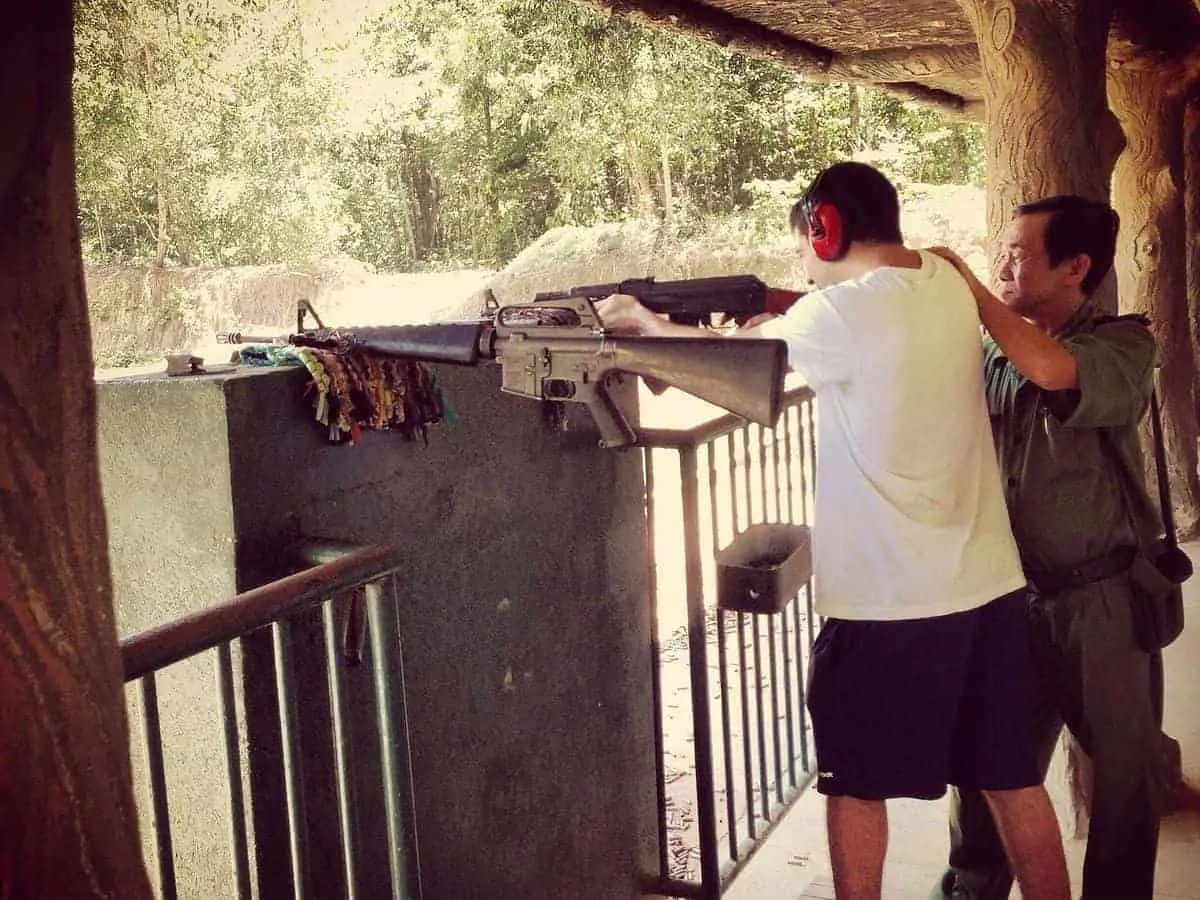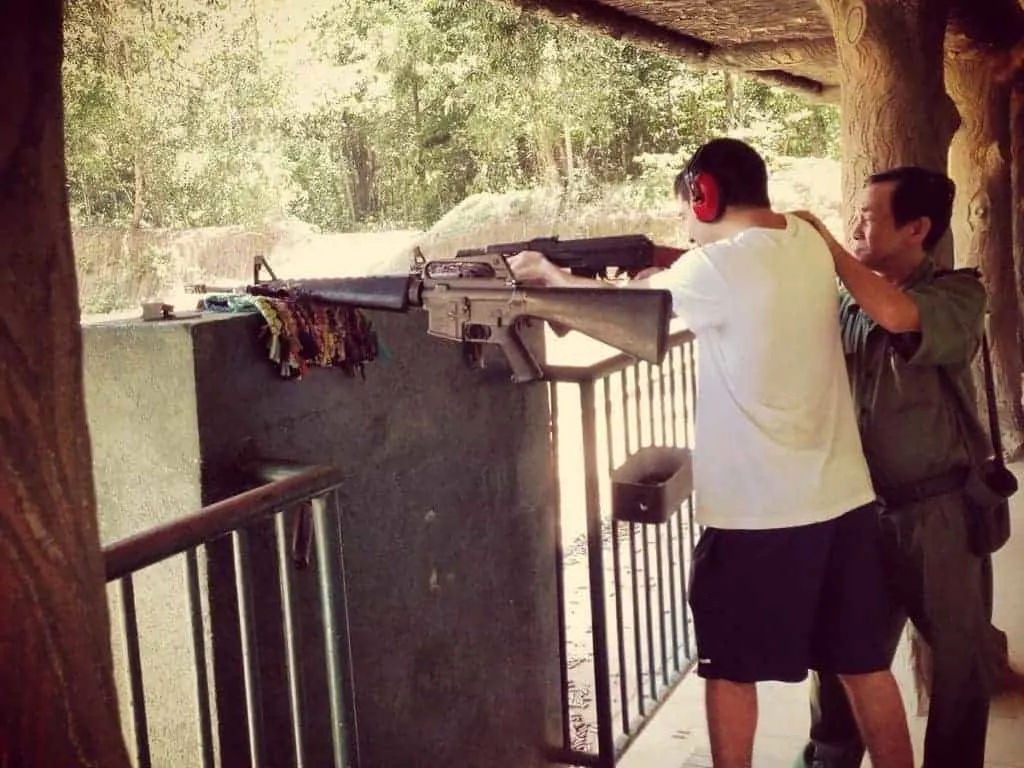 Once your tour is complete you will hop back on the bus (or taxi) and head back to Ho Chi Minh, where you will be dropped back off near your hotel.
5) Where to Stay in HCM
I would recommend staying right around the District 1 area. You will also find plenty of restaurants and nightlife options all nearby. Here are a few top rated options to choose from:
1) Liberty Central Saigon Riverside Hotel
4) Liberty Central Saigon Citypoint Hotel
That about wraps up a trip to the Cu Chi Tunnels. Take a look at our other Vietnam itineraries and guides to help out with any other trip planning. If you have any questions about the trip please feel free to comment below!