The purpose of this article is to just lay out the Huemul Circuit presentation slides that are presented to you prior to taking part of the hike.
Although you can look through the slides here, I would still highly recommend you heading to the visitor center before the hike to ask questions, get weather forecasts, and get the latest updates for the trail.
Huemul Circuit Visitor Center Presentation Slides
Since the Huemul Circuit is a multi day trek and it entails some very unique experiences (Tyrolean traverse, glacier walk, unmarked trails), the Administracion de Parques Nacionales (APN) put together a slideshow for aspiring hikers.
Prior to taking part of the hike for yourself, you should head to the El Chalten Visitor Center, located just on the outskirts of town, to watch the slideshow and ask any outstanding questions (the visitor center is also where you will begin the hike from).
This guide will just layout the slides that are part of the slideshow.
I would highly recommend you reading the Huemul Circuit overview up on the site that will go over everything else you need to know for the hike.
Below are the slides from beginning to end, but note that they are subject to change over time (which is why you should still visit the visitor center prior to your hike!).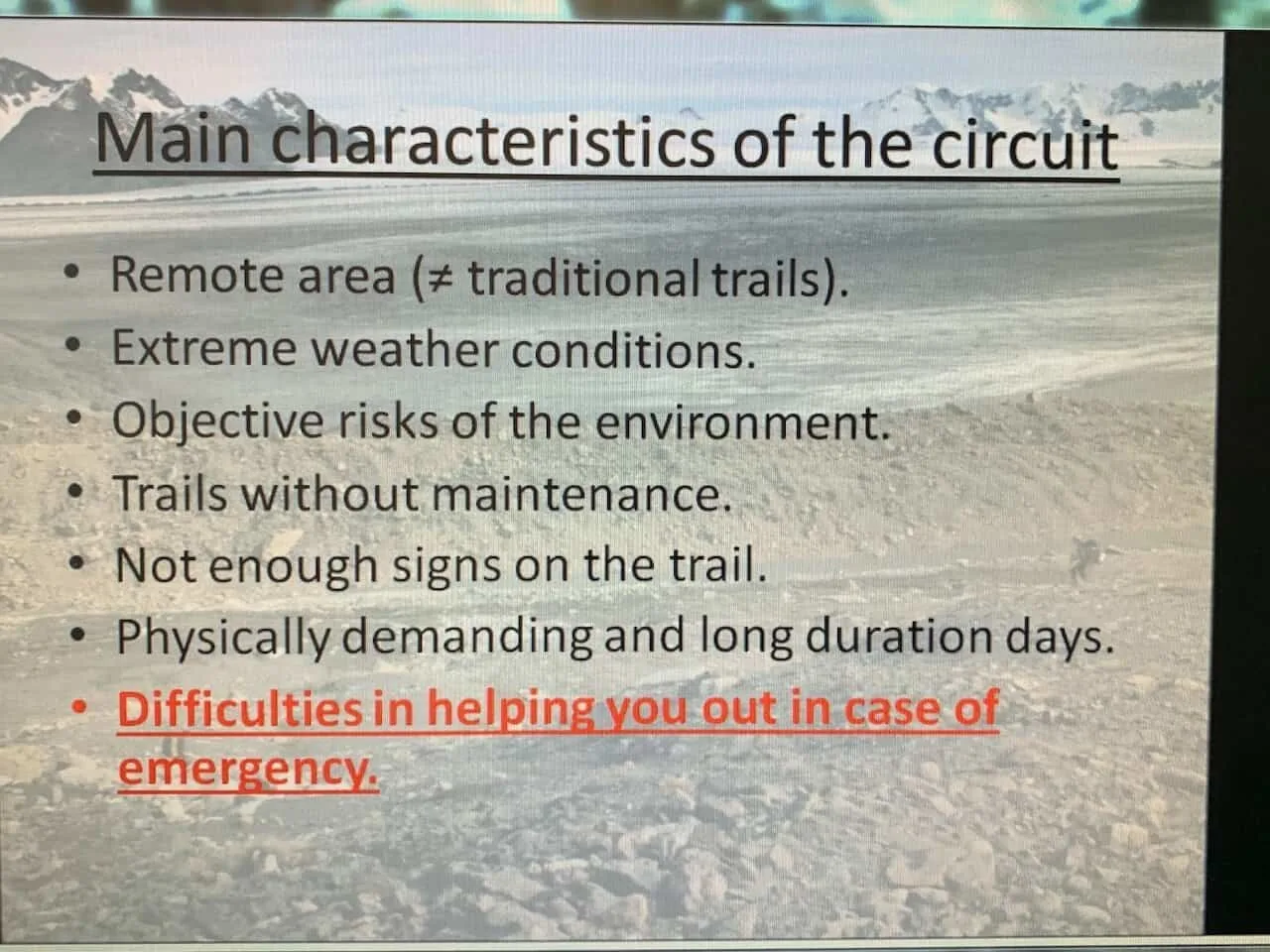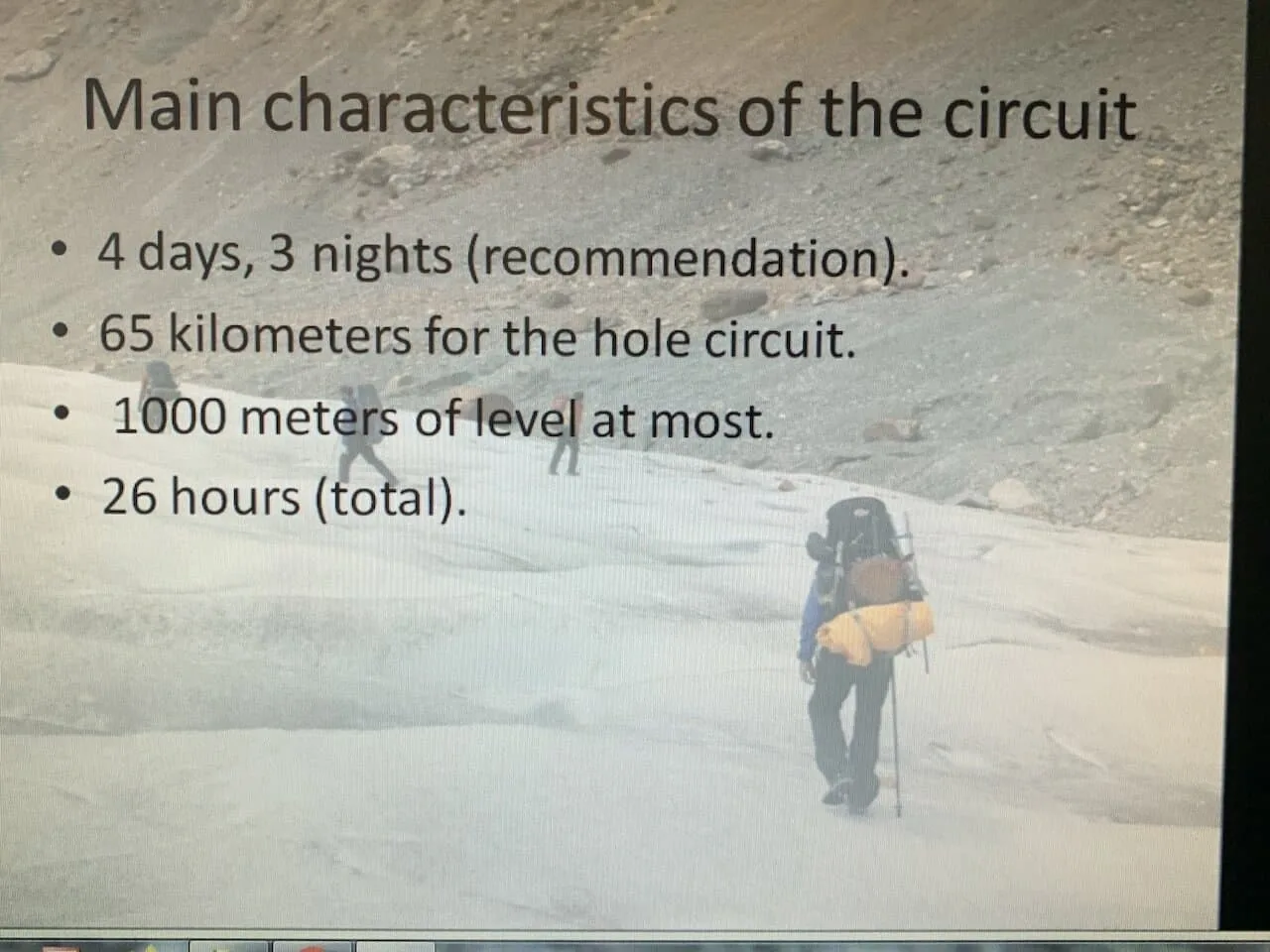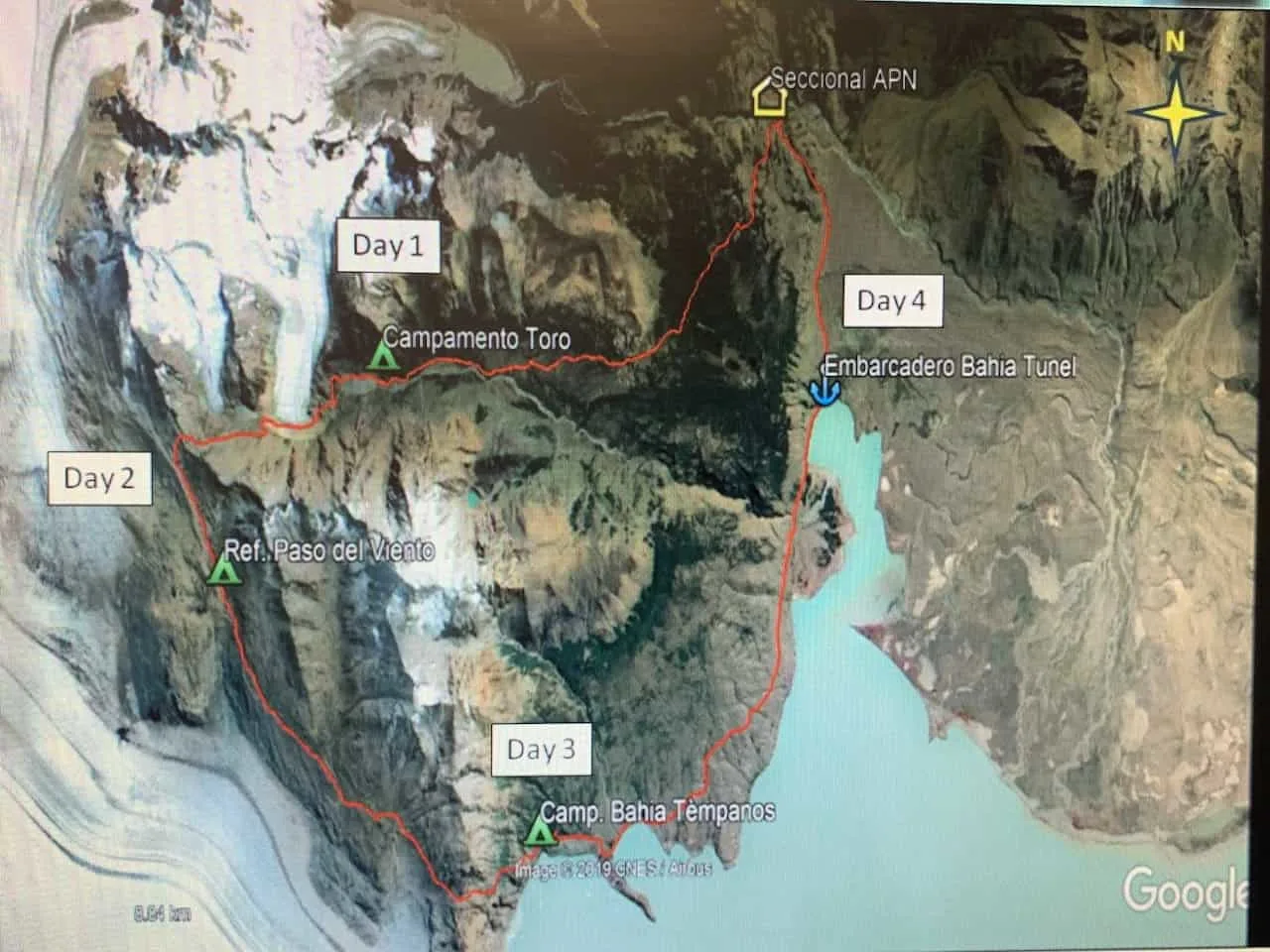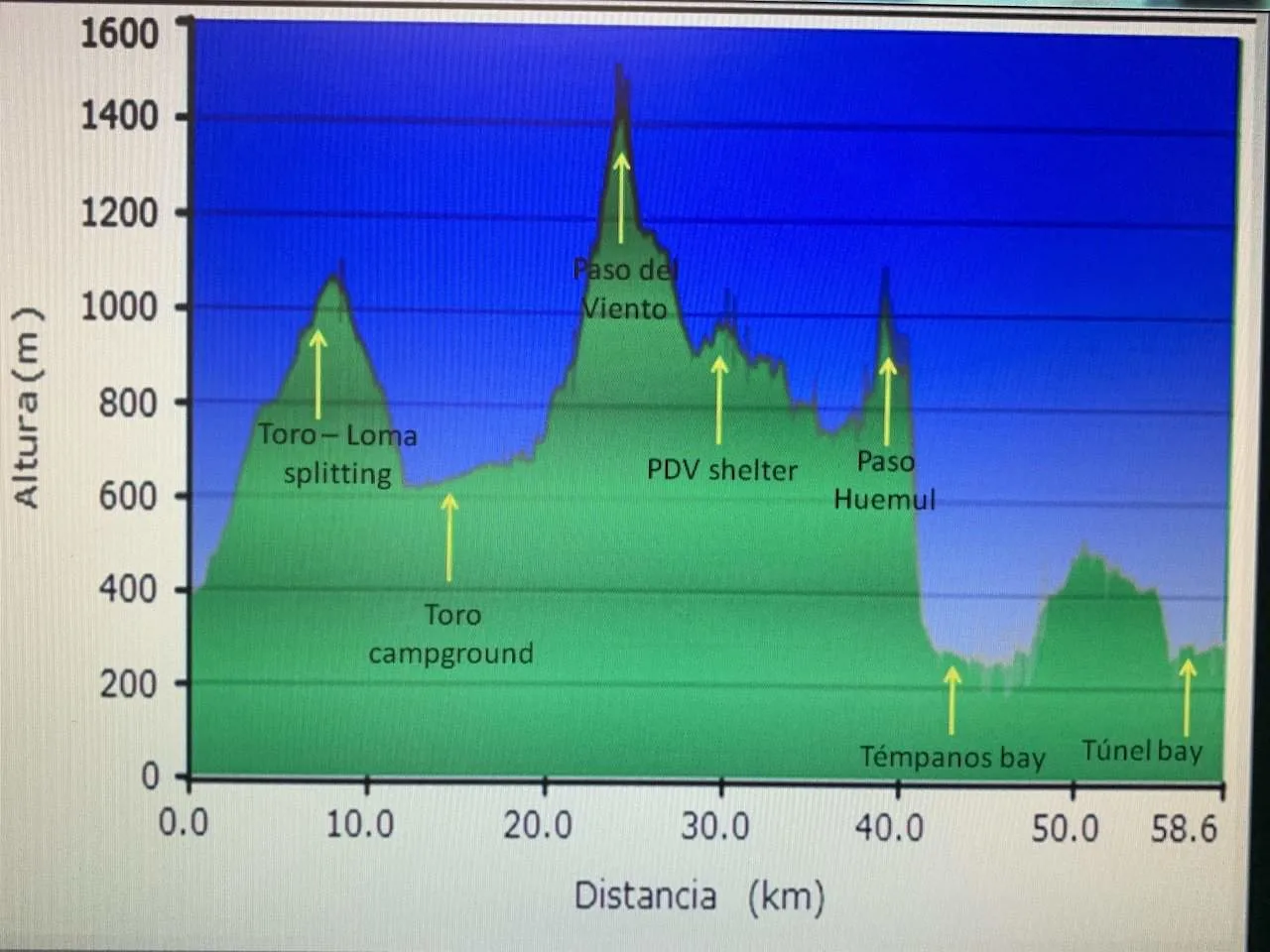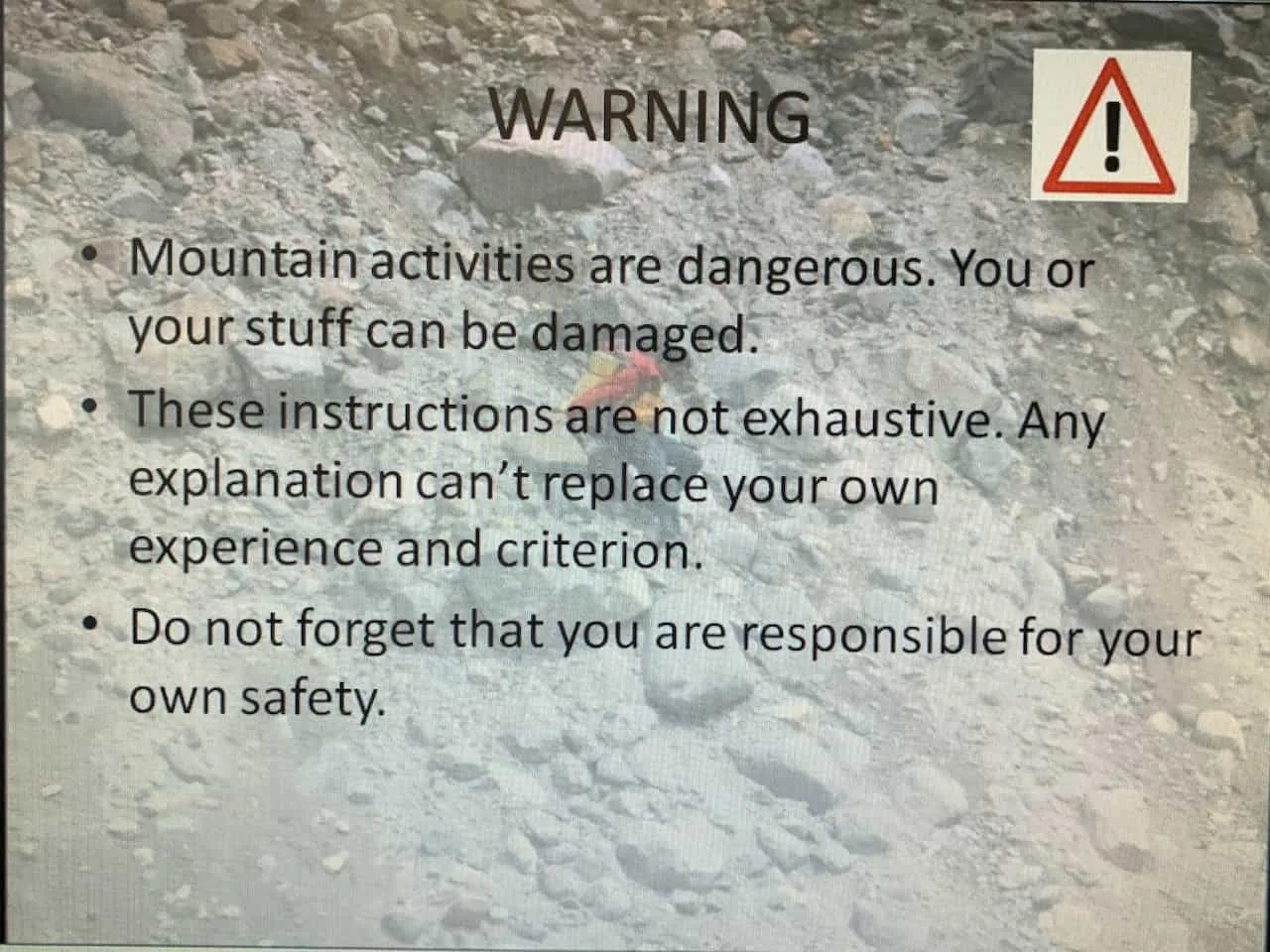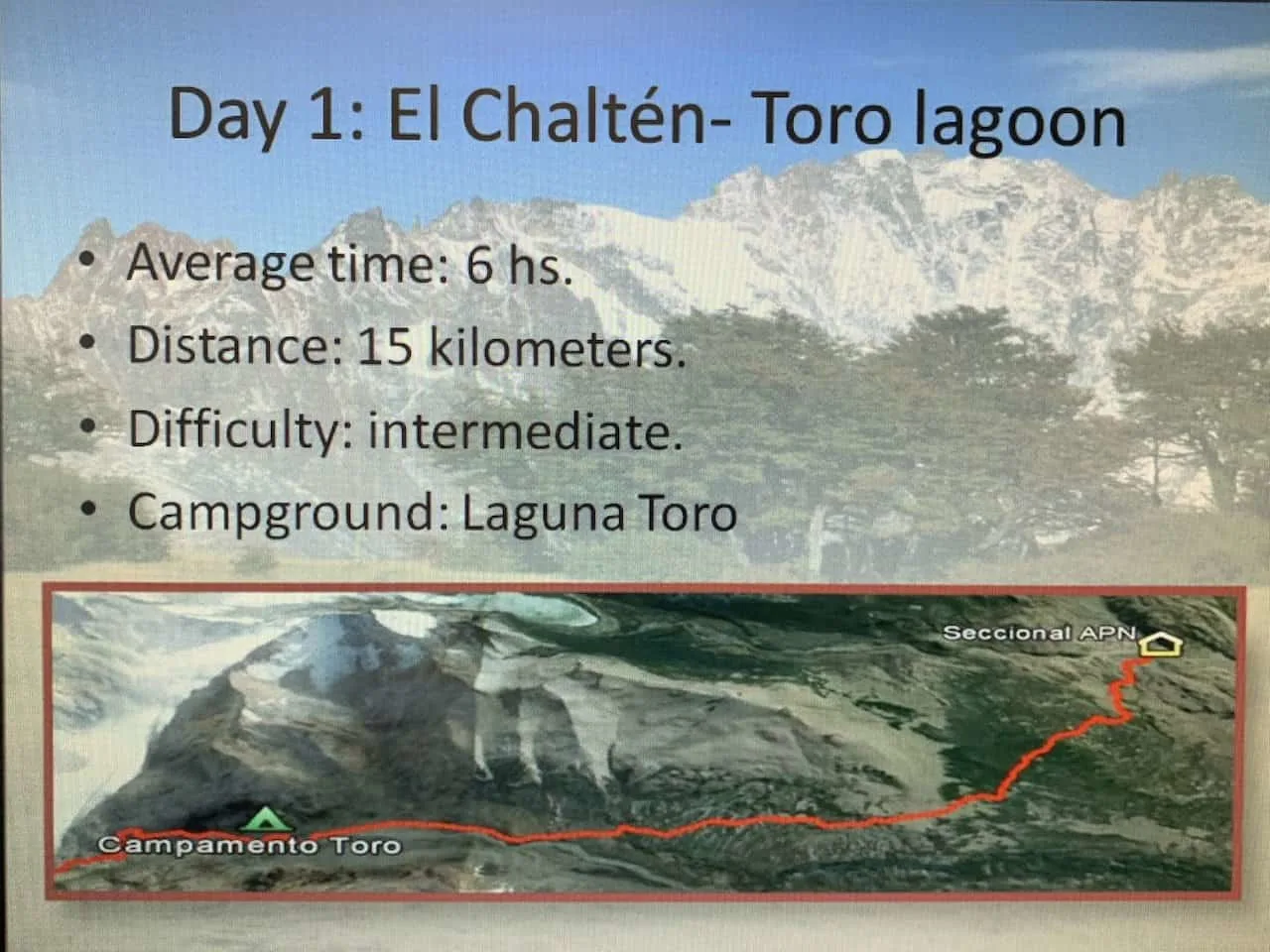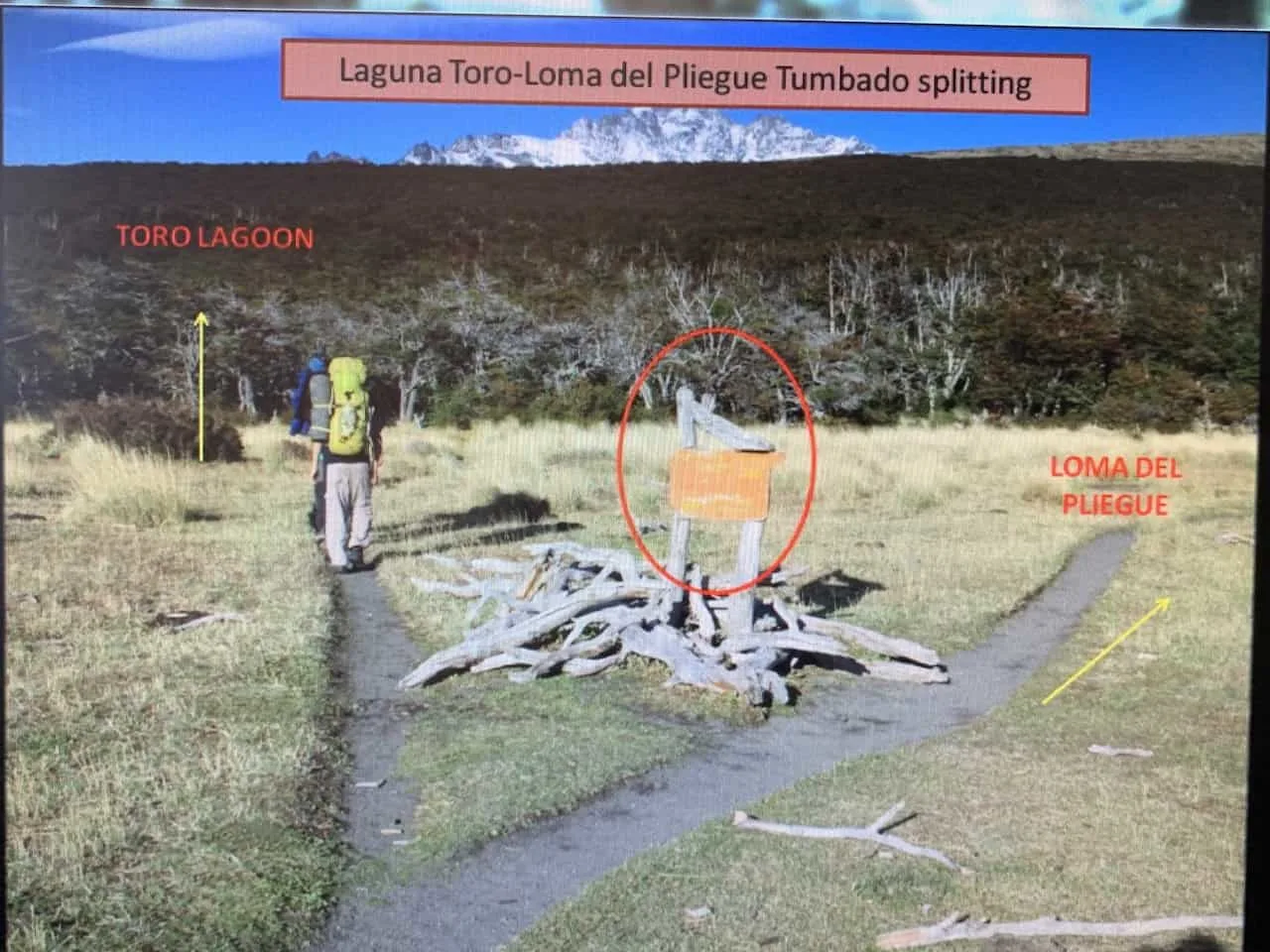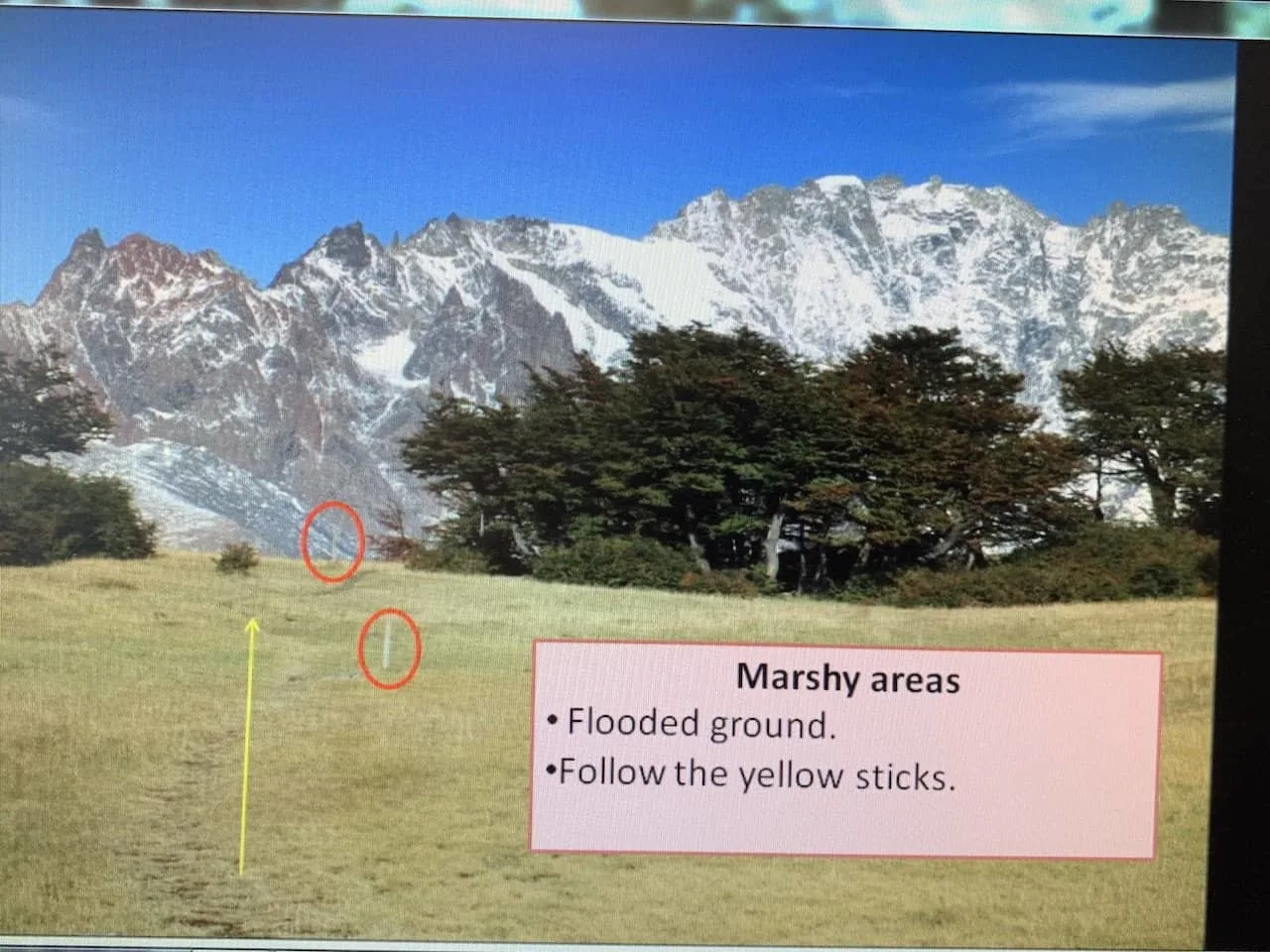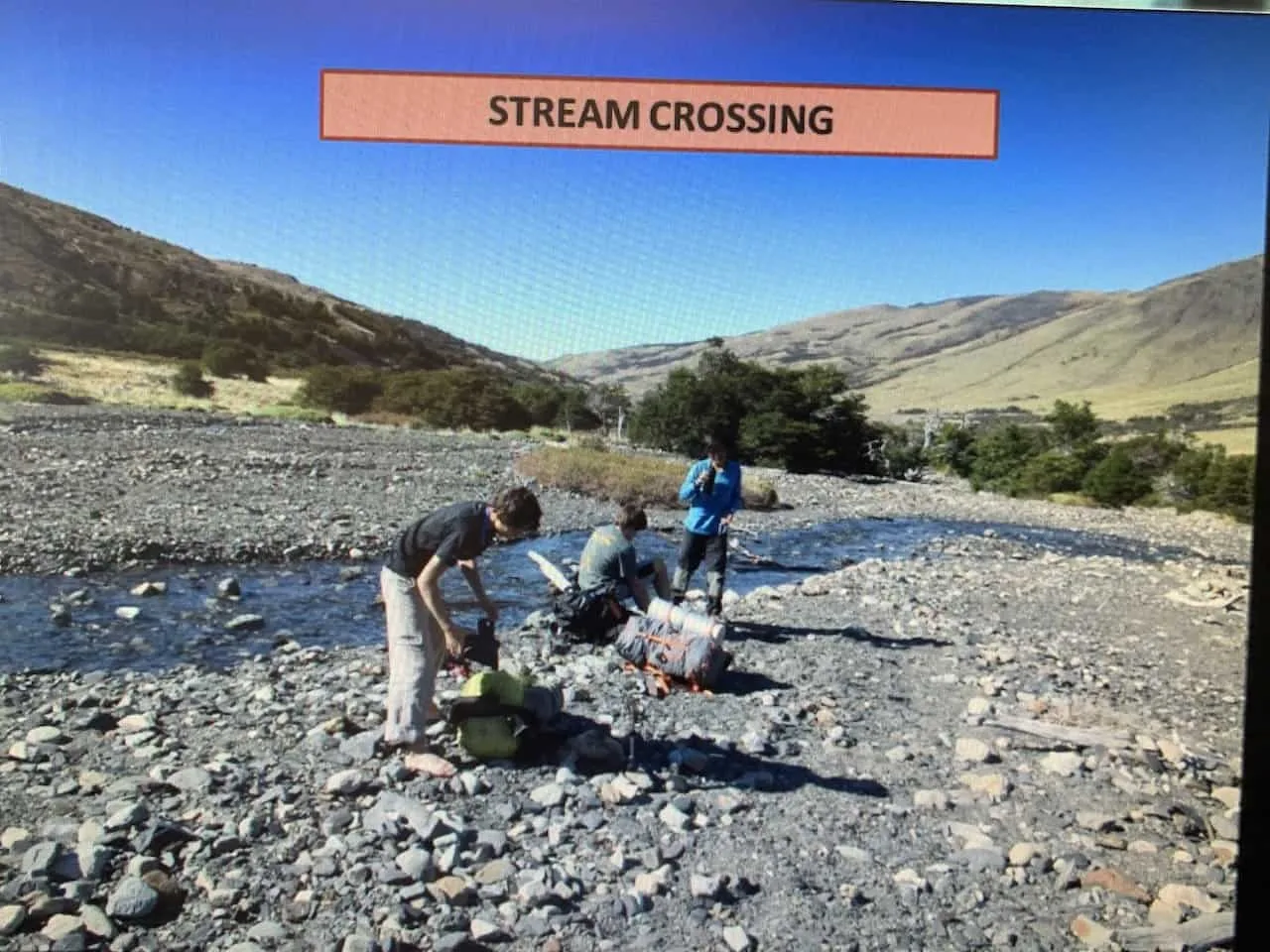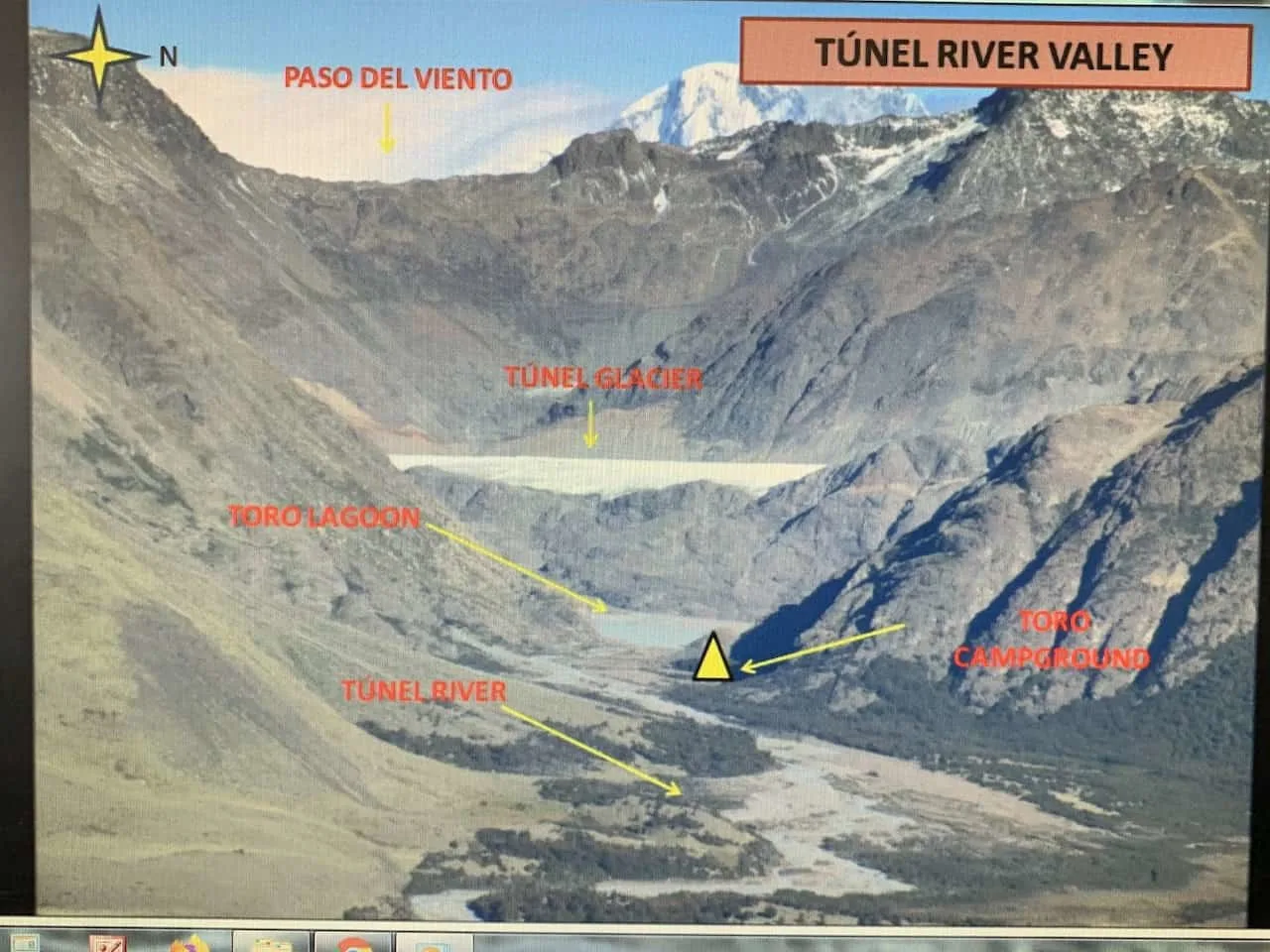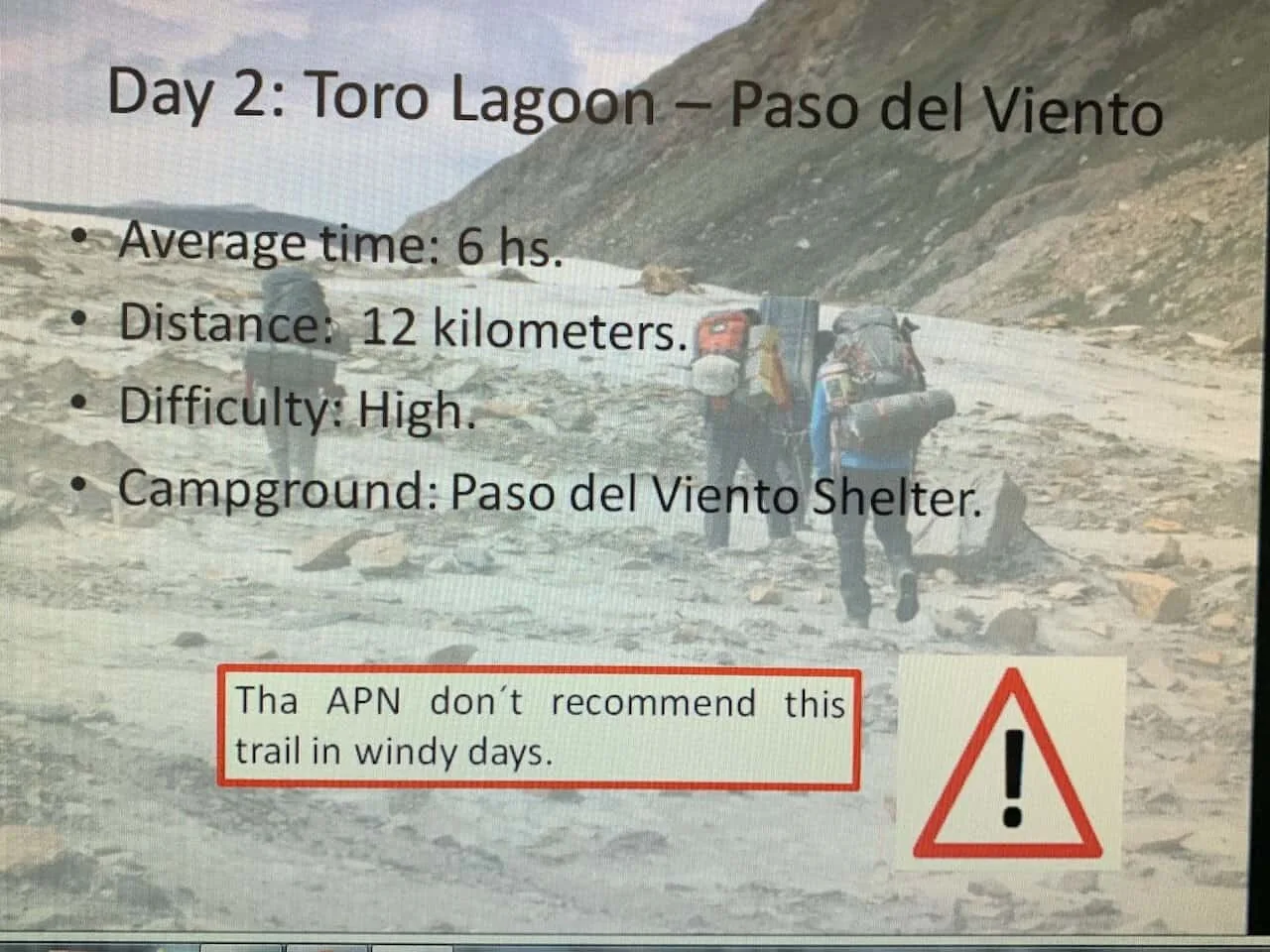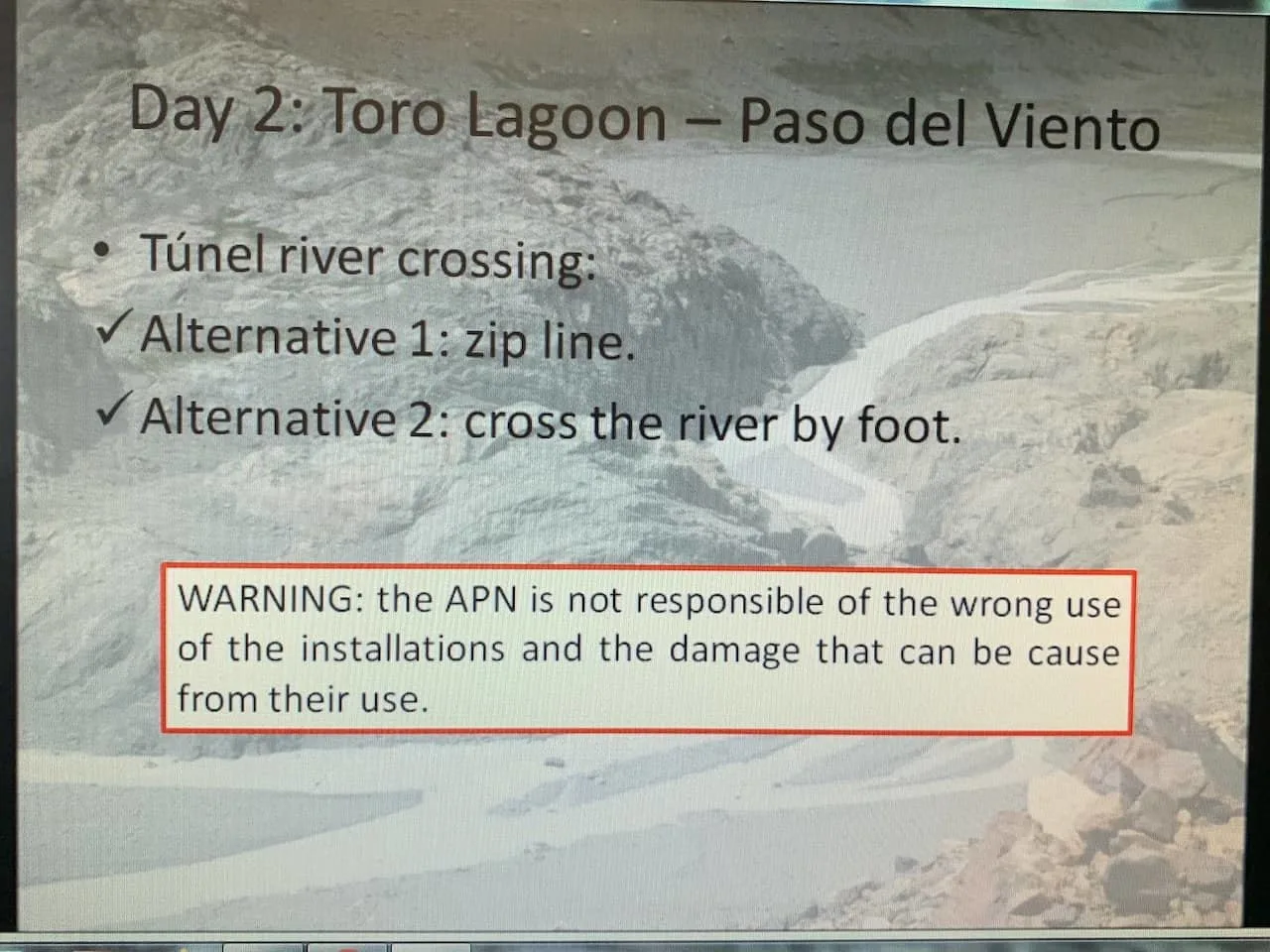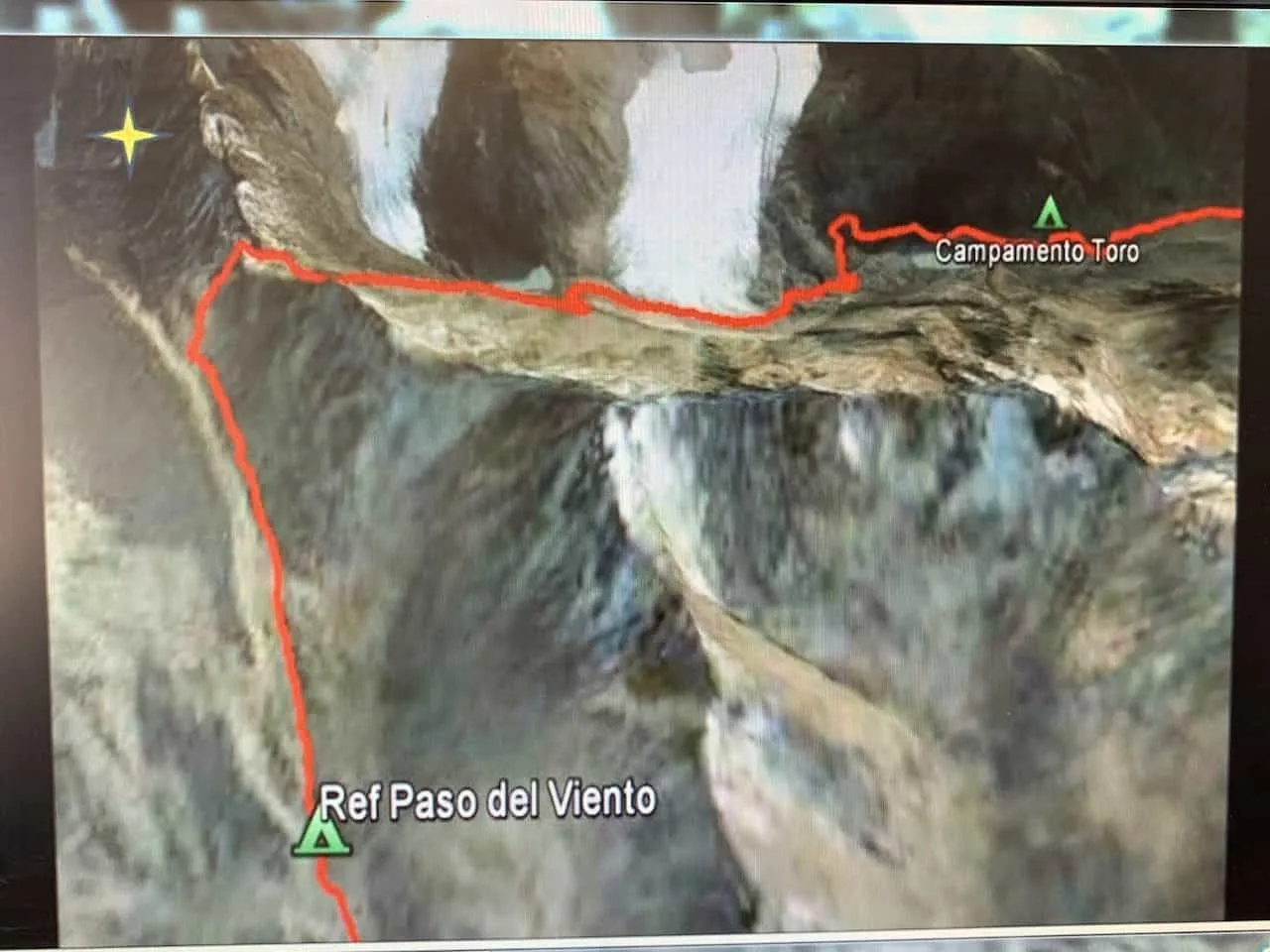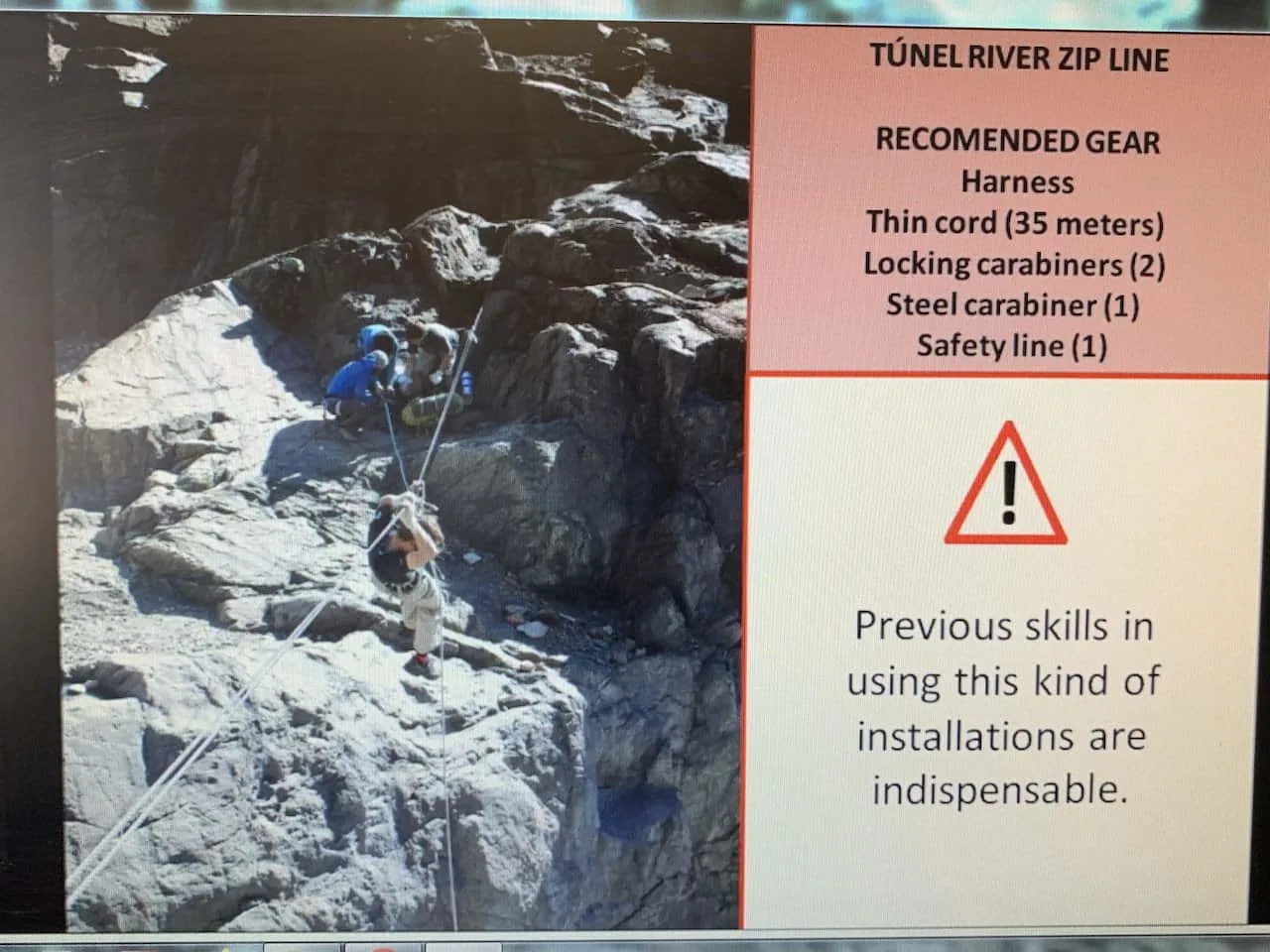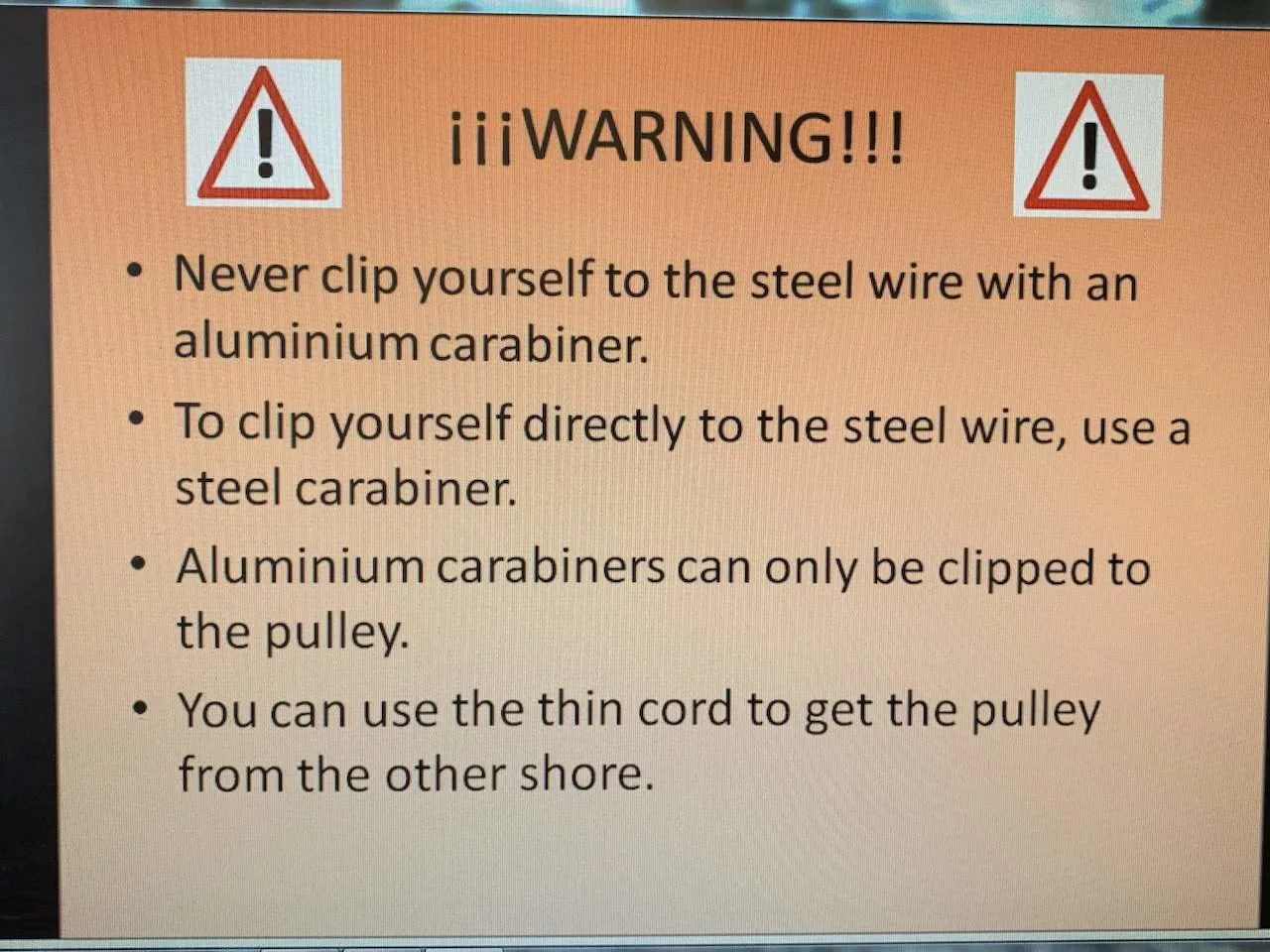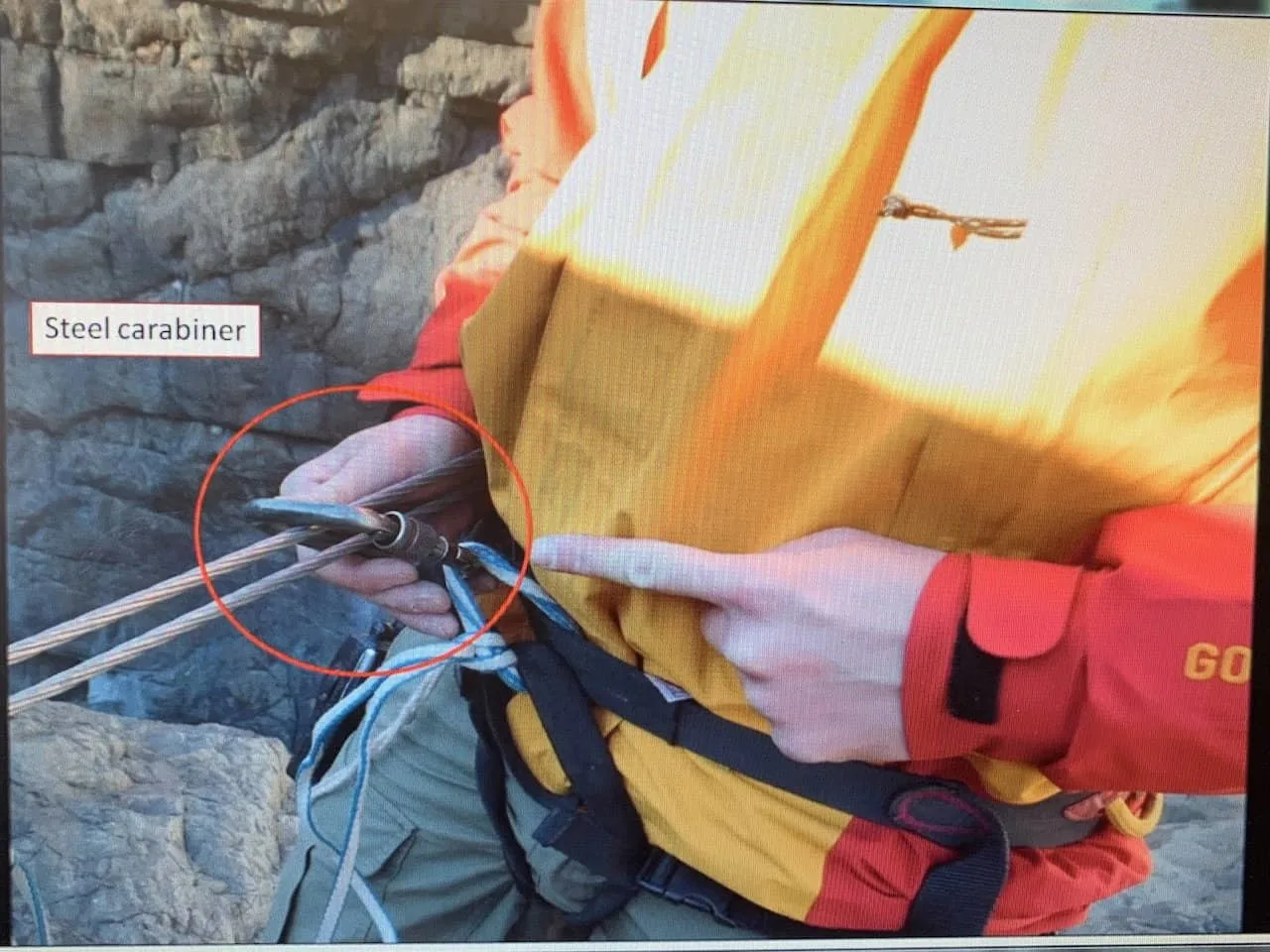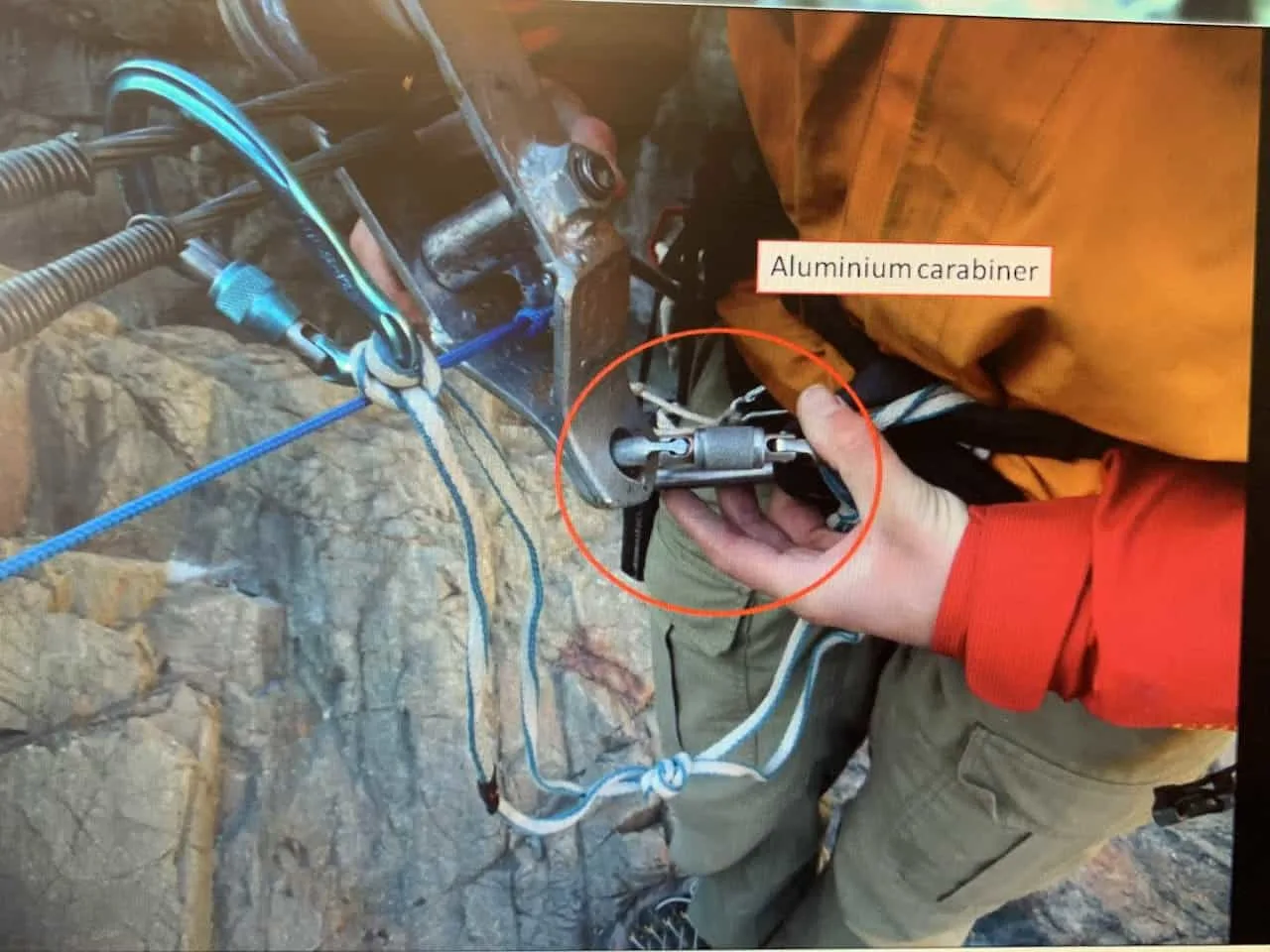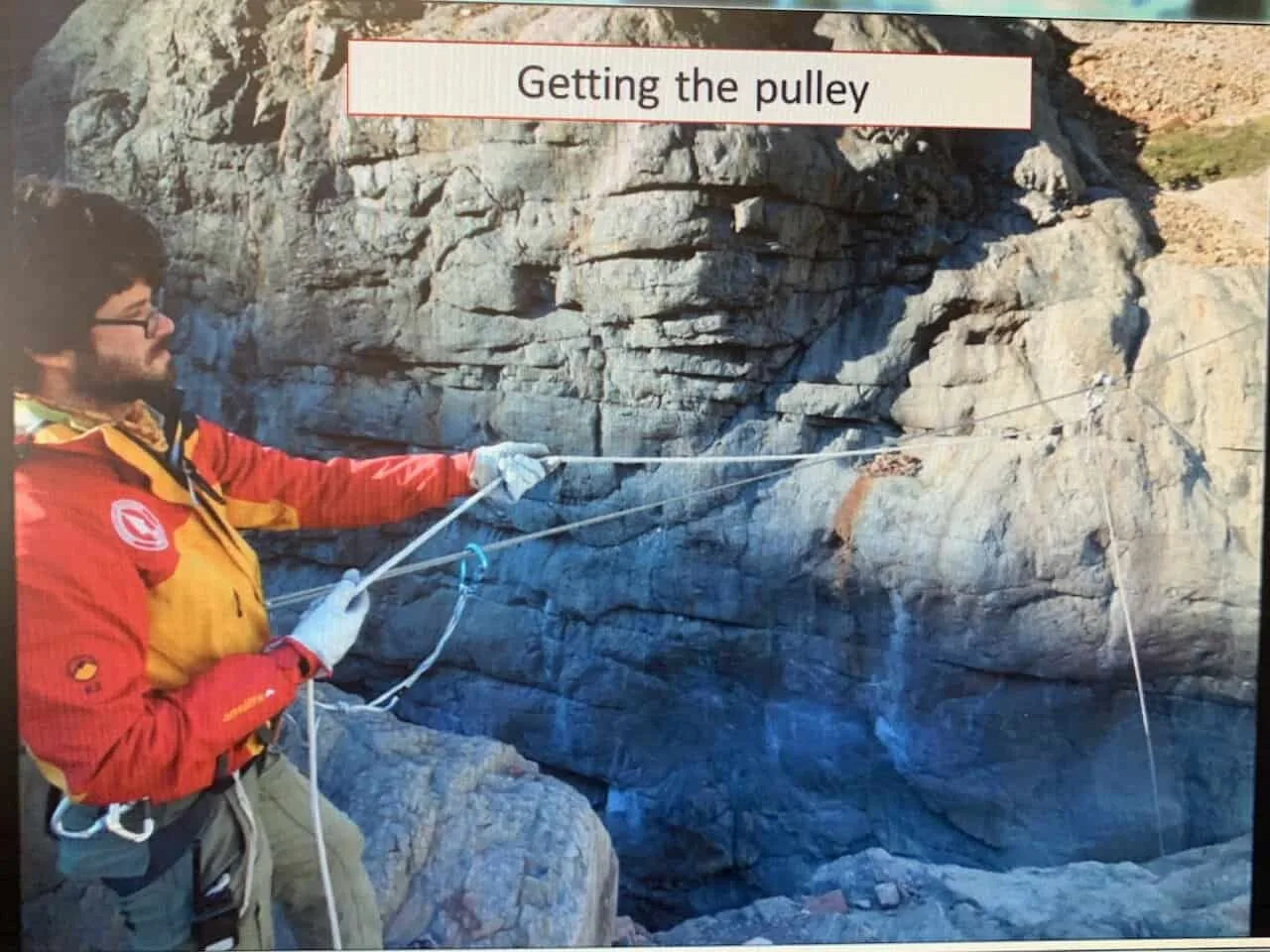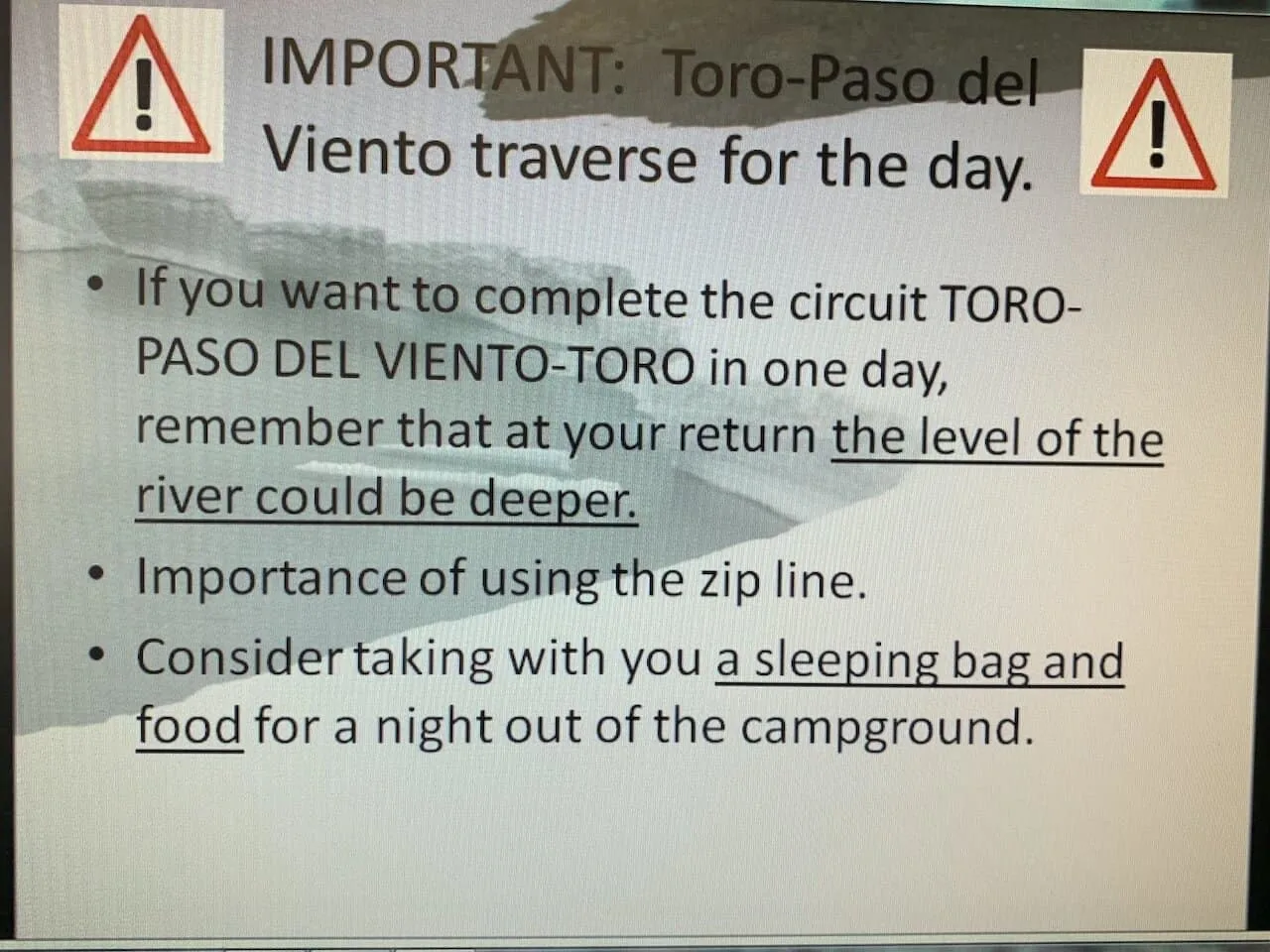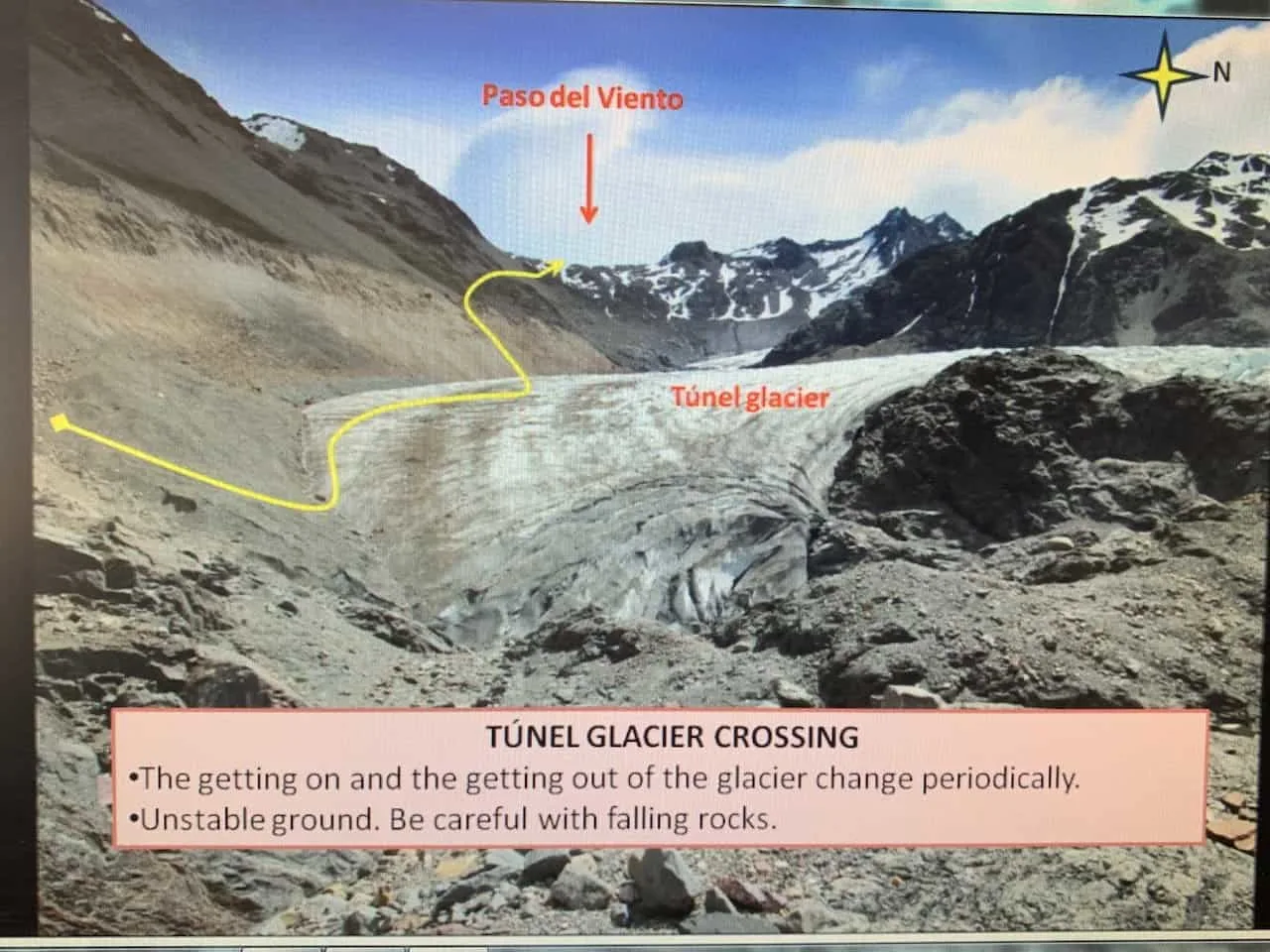 During my time on the circuit, I found it easier to walk along the glacier to the endpoint before making the turn up the mountainside. This will help you avoid situations like the second slide below. Speak with the visitor center to get their latest thoughts on the route.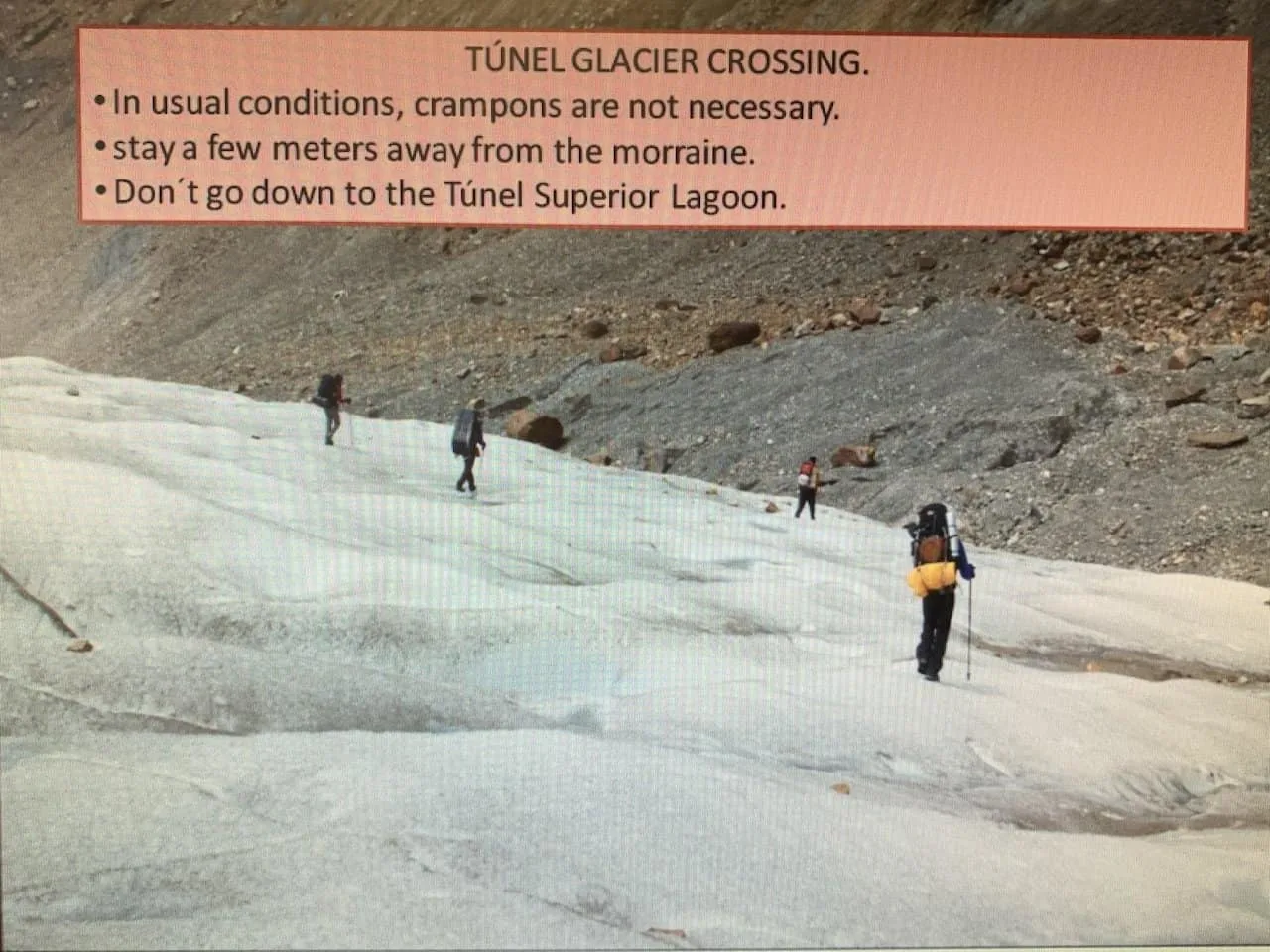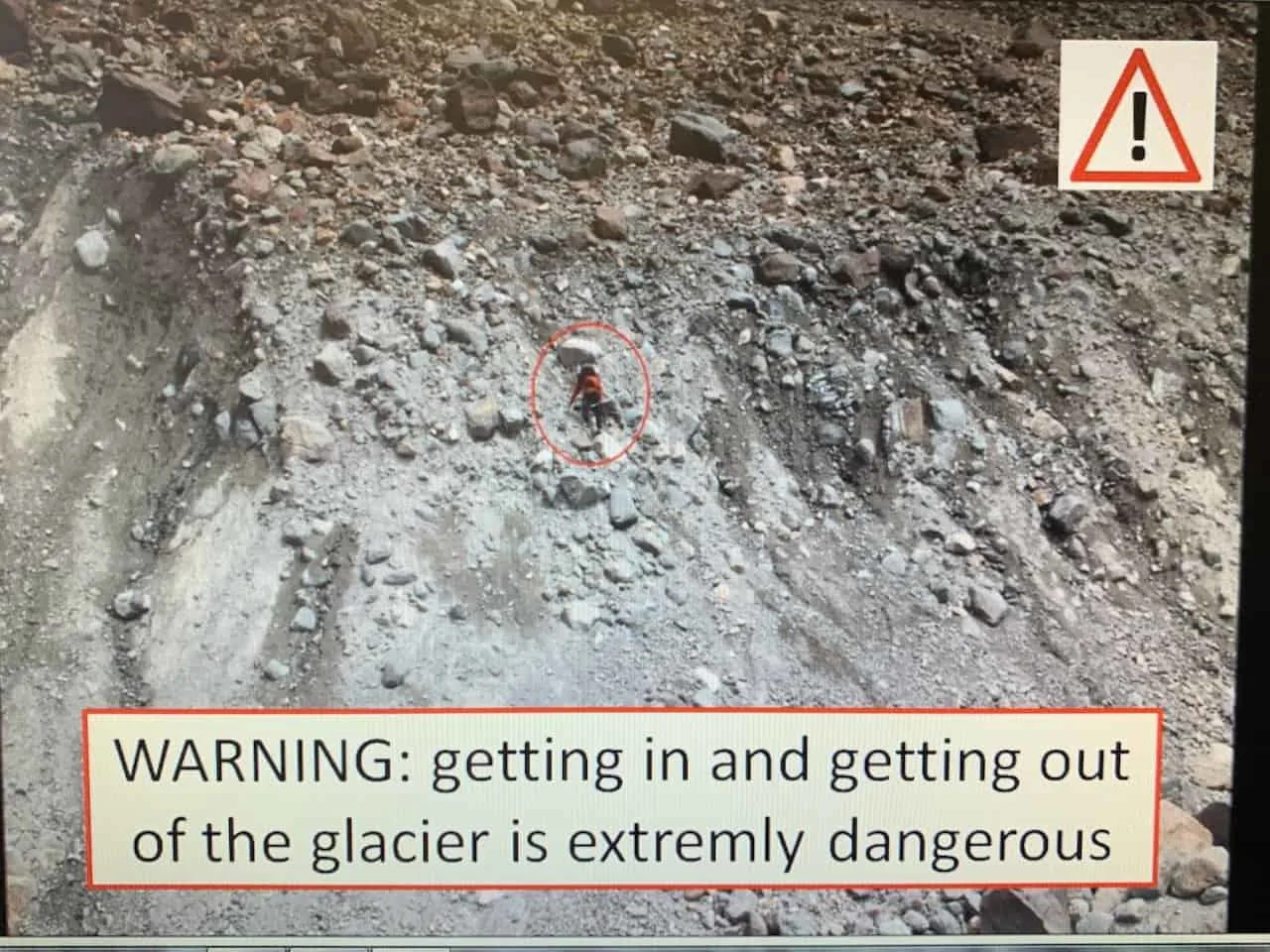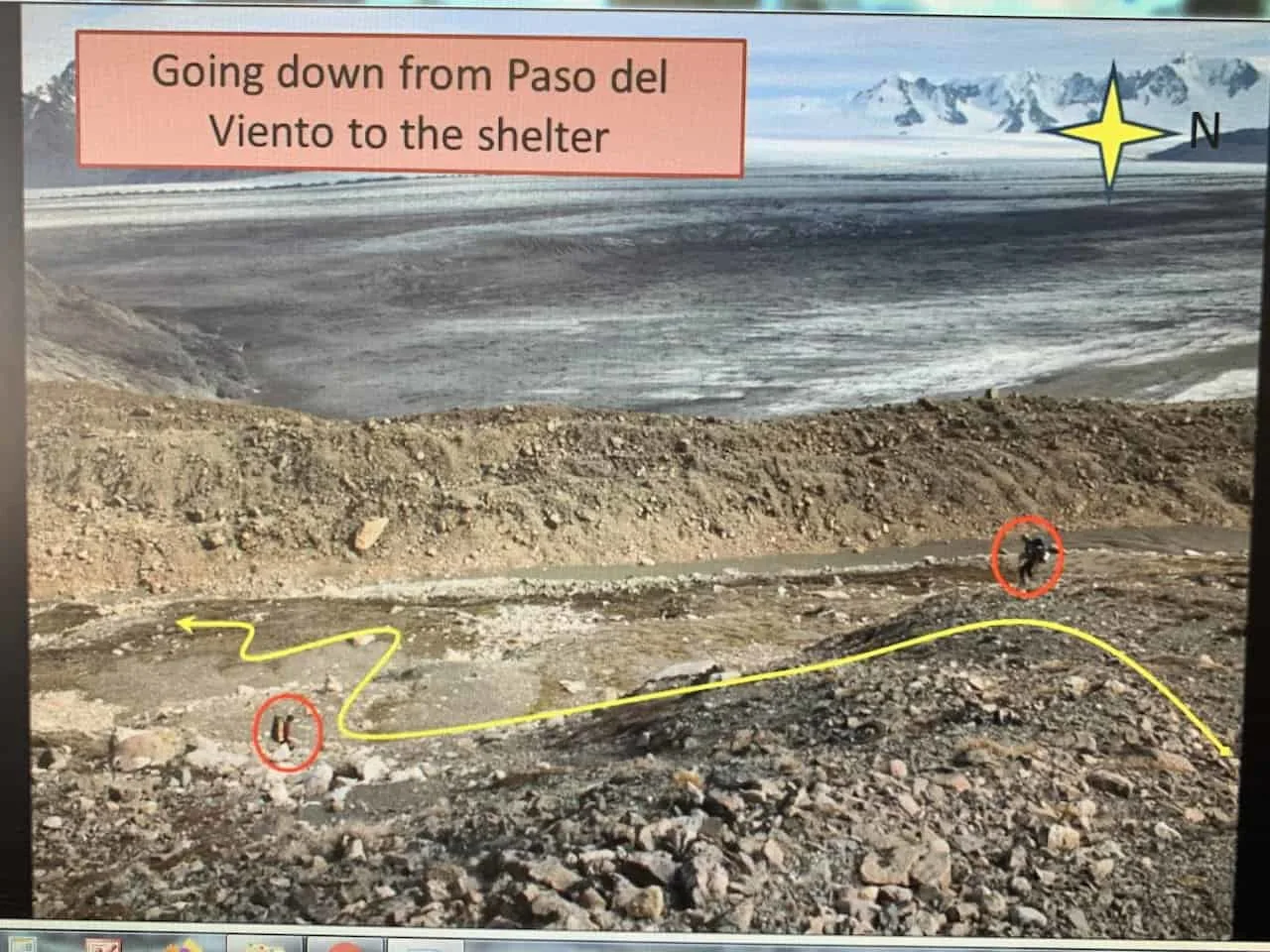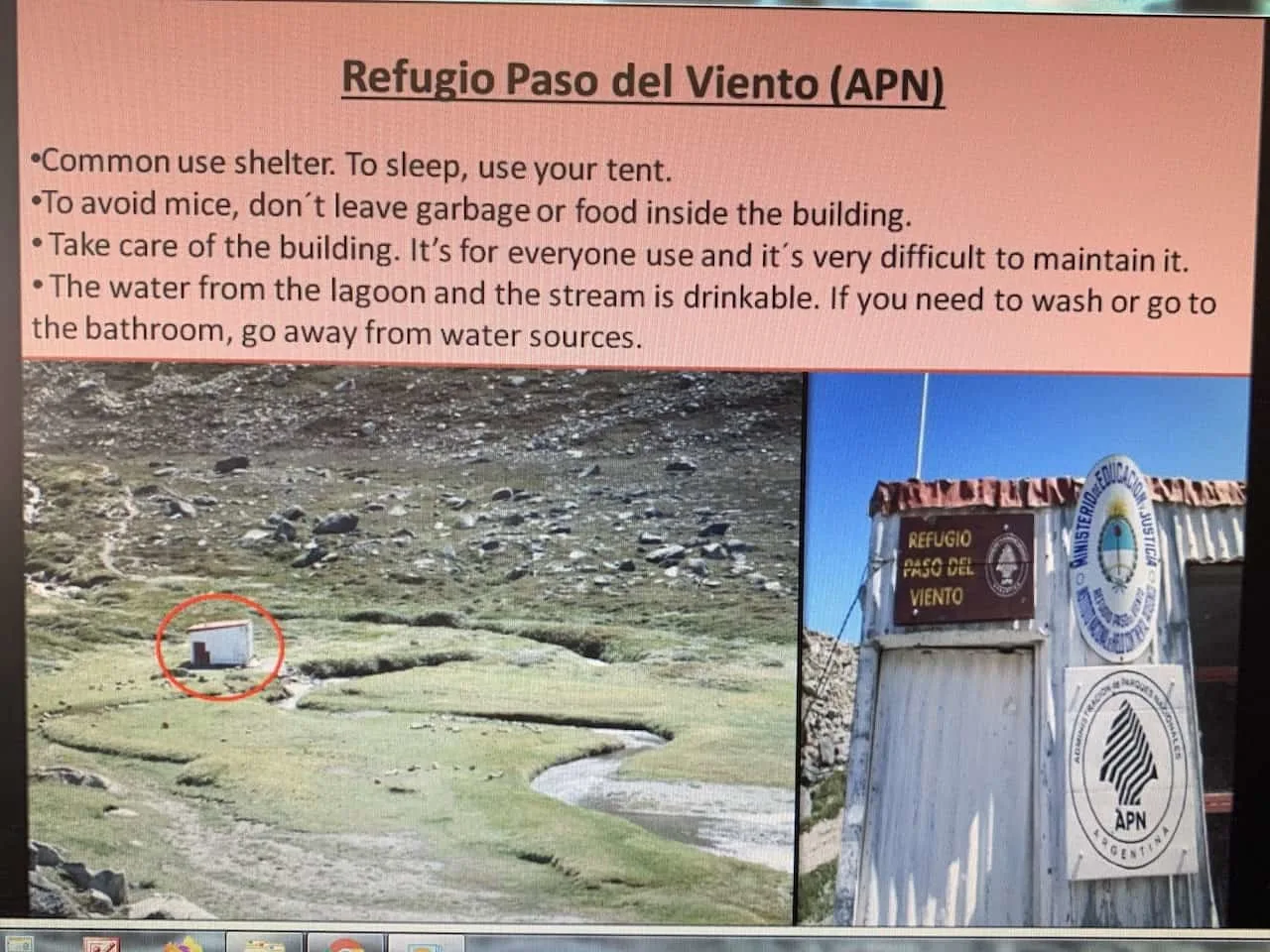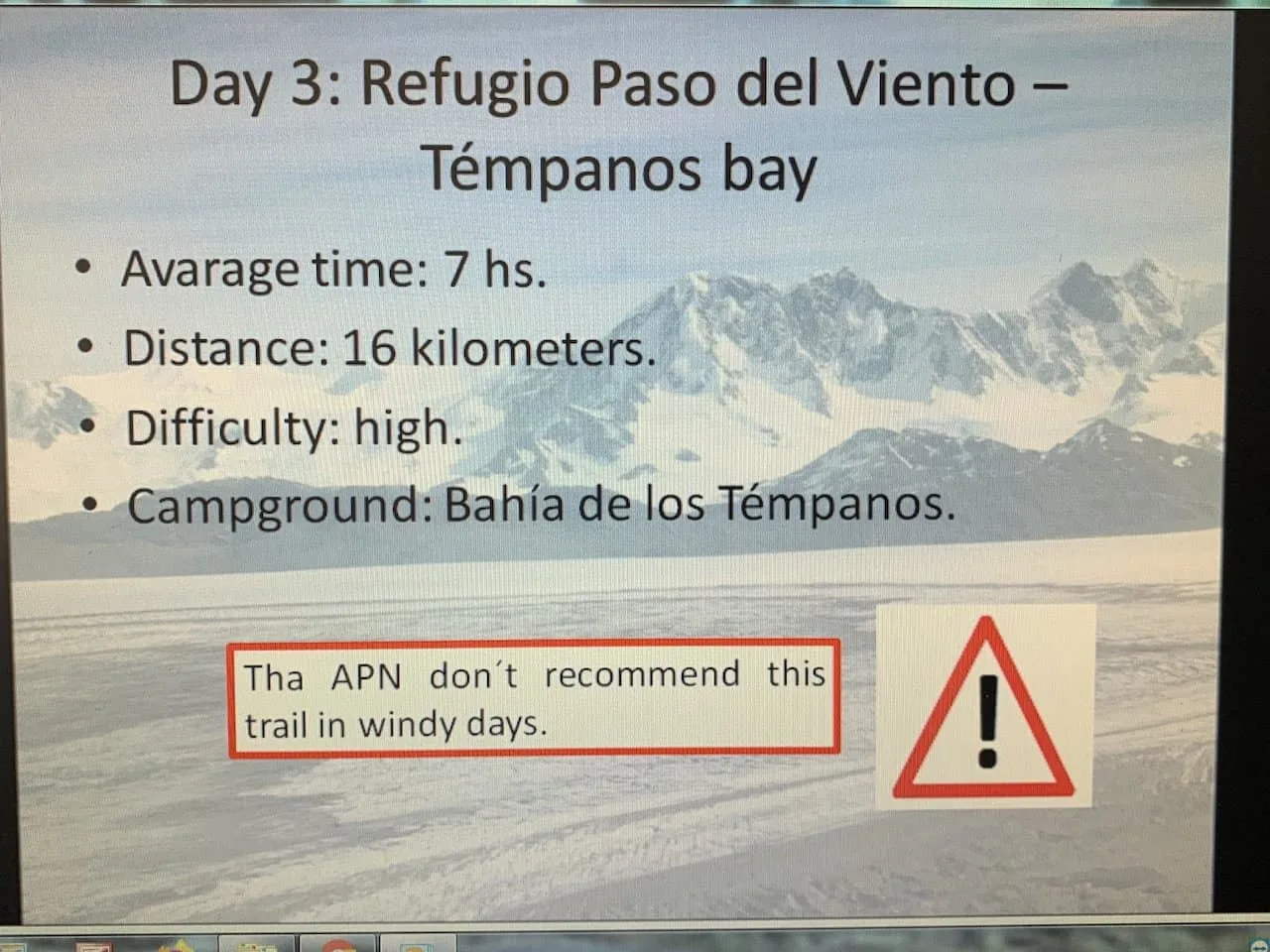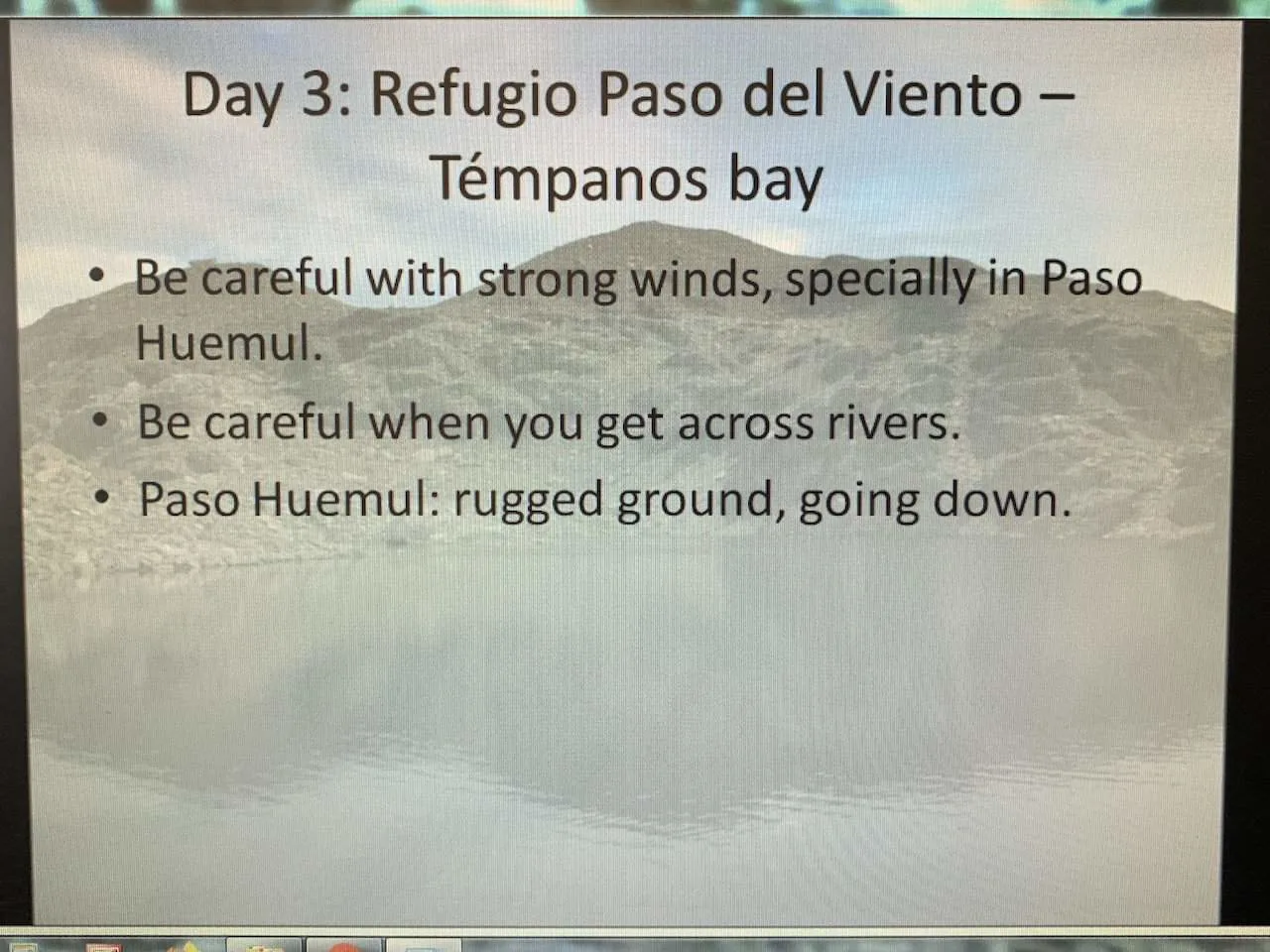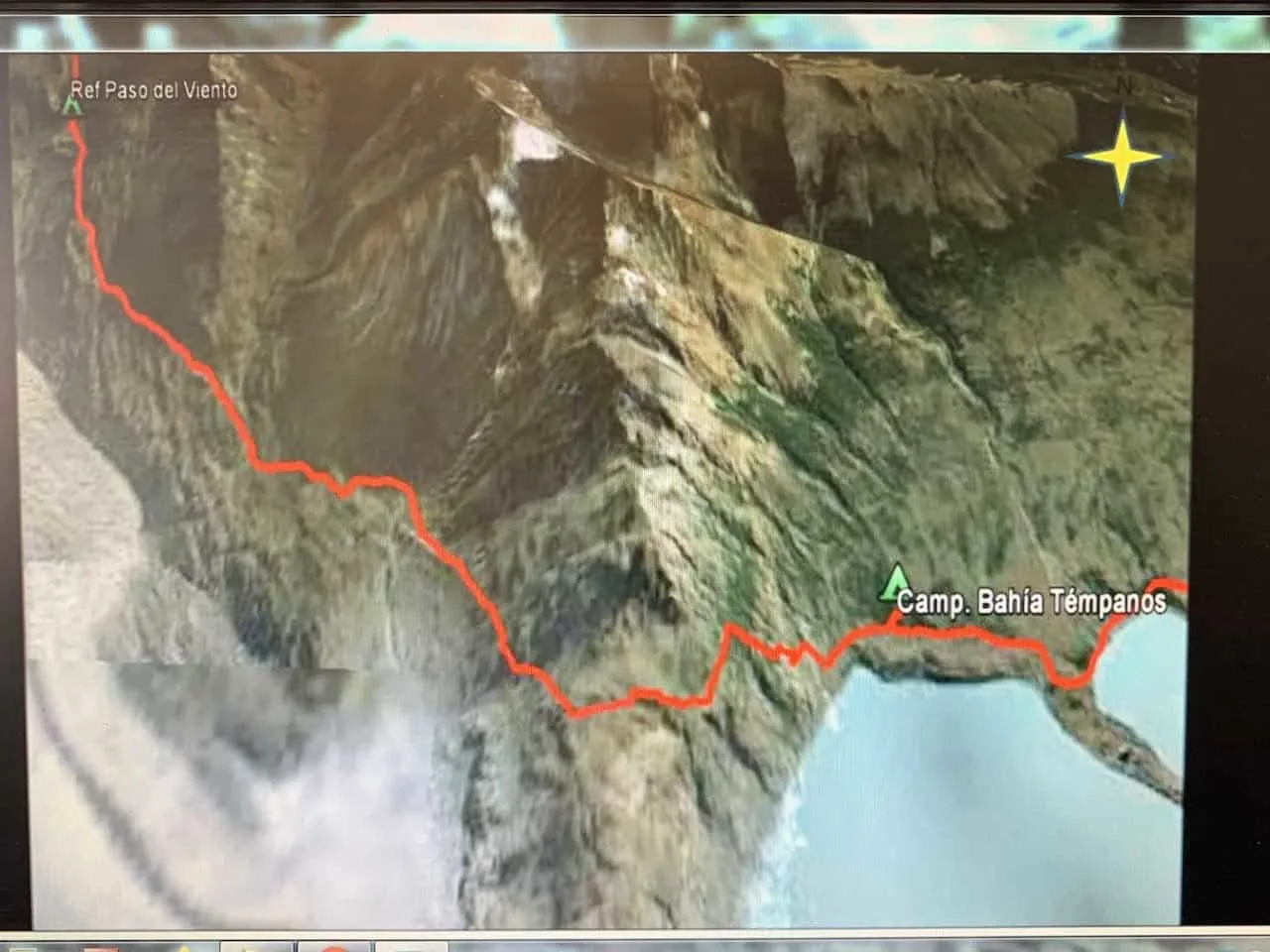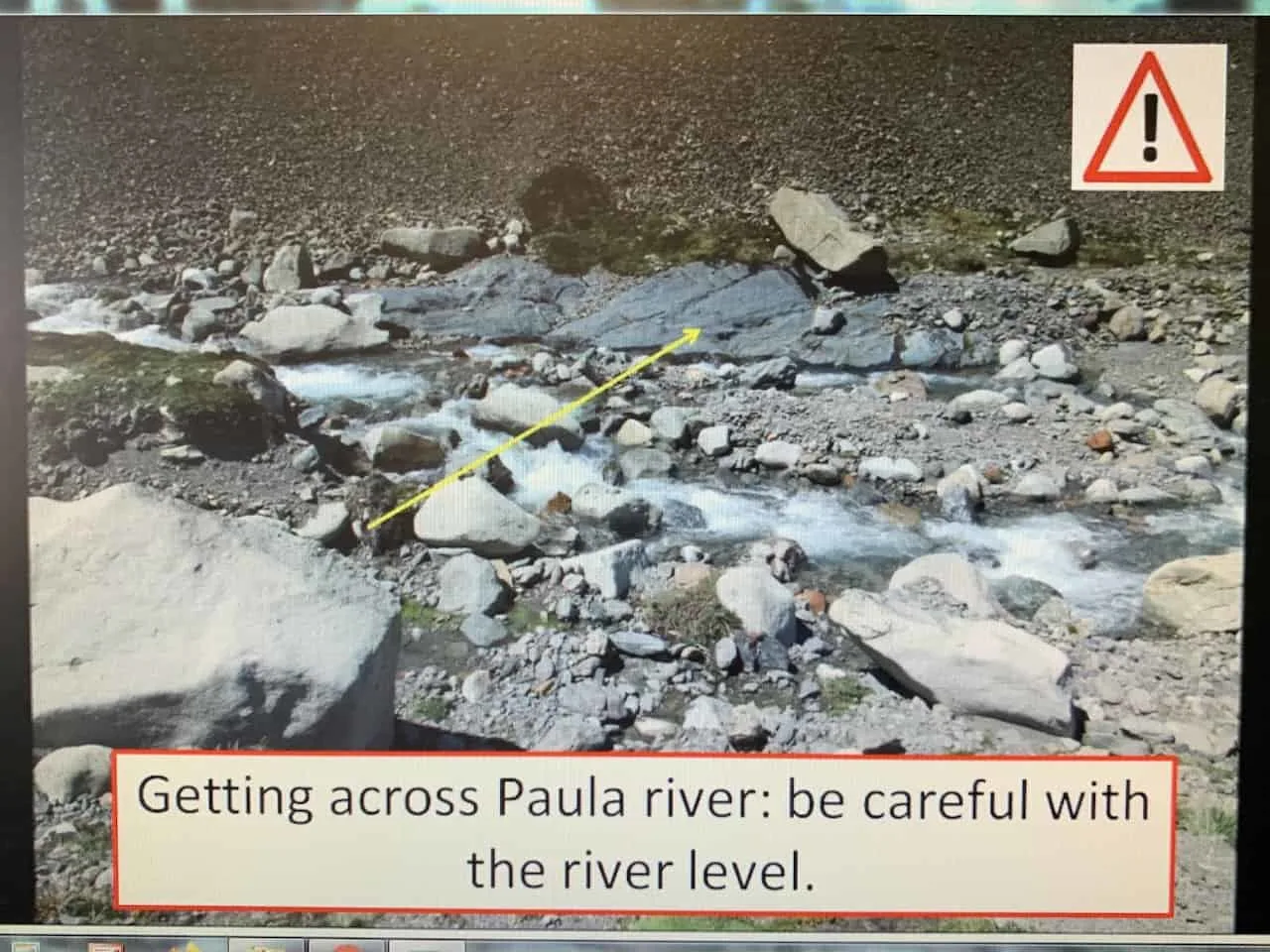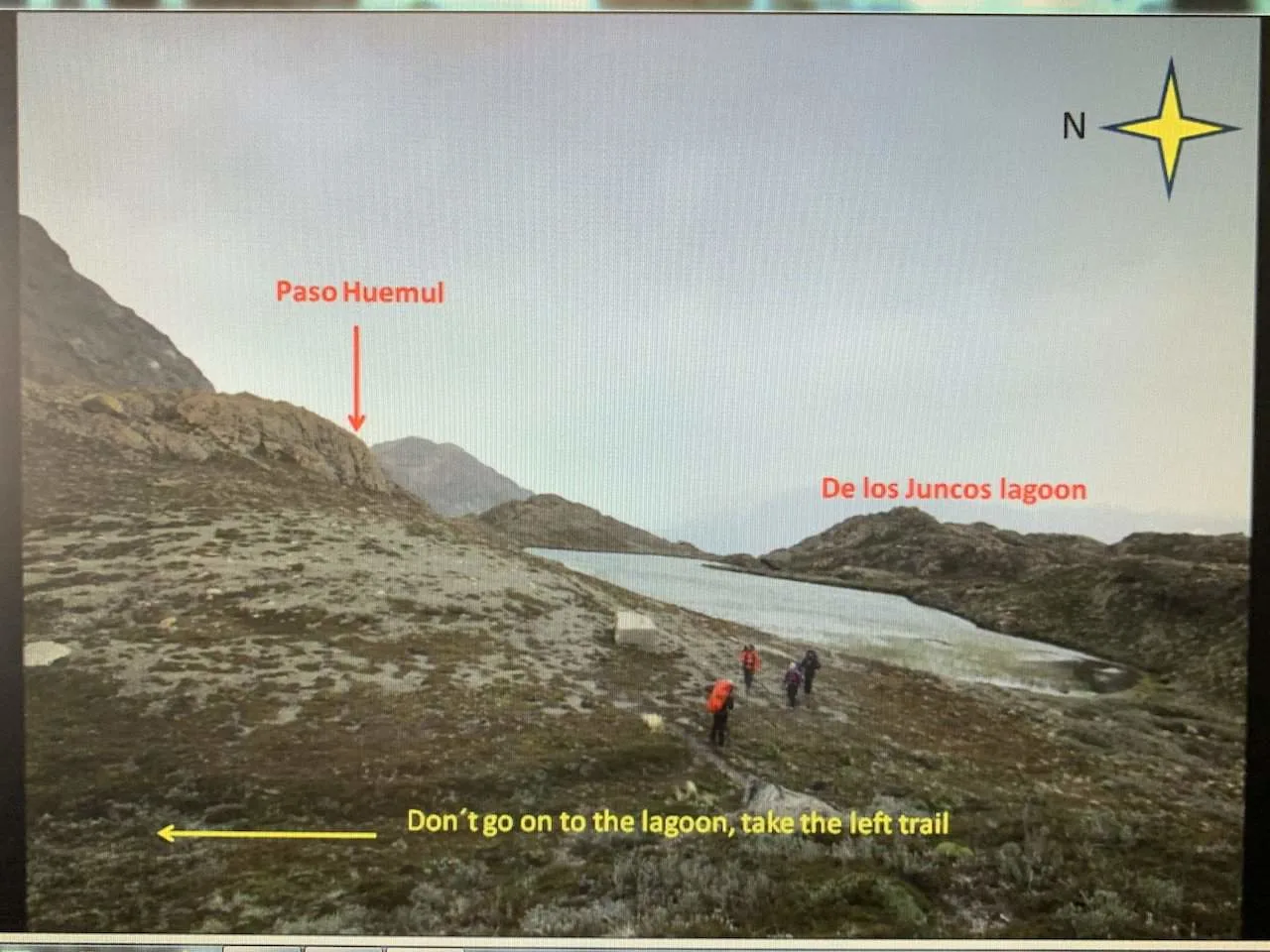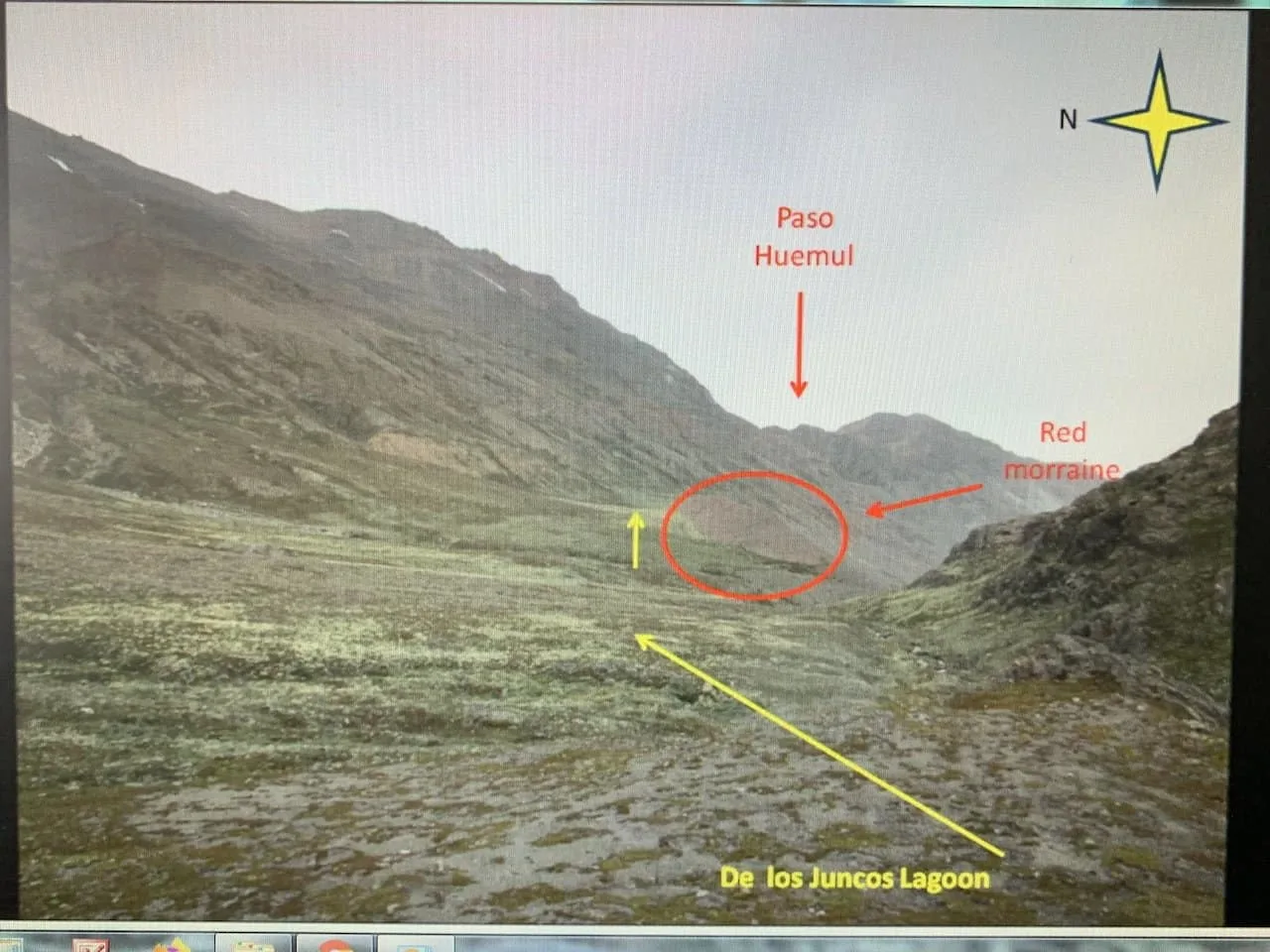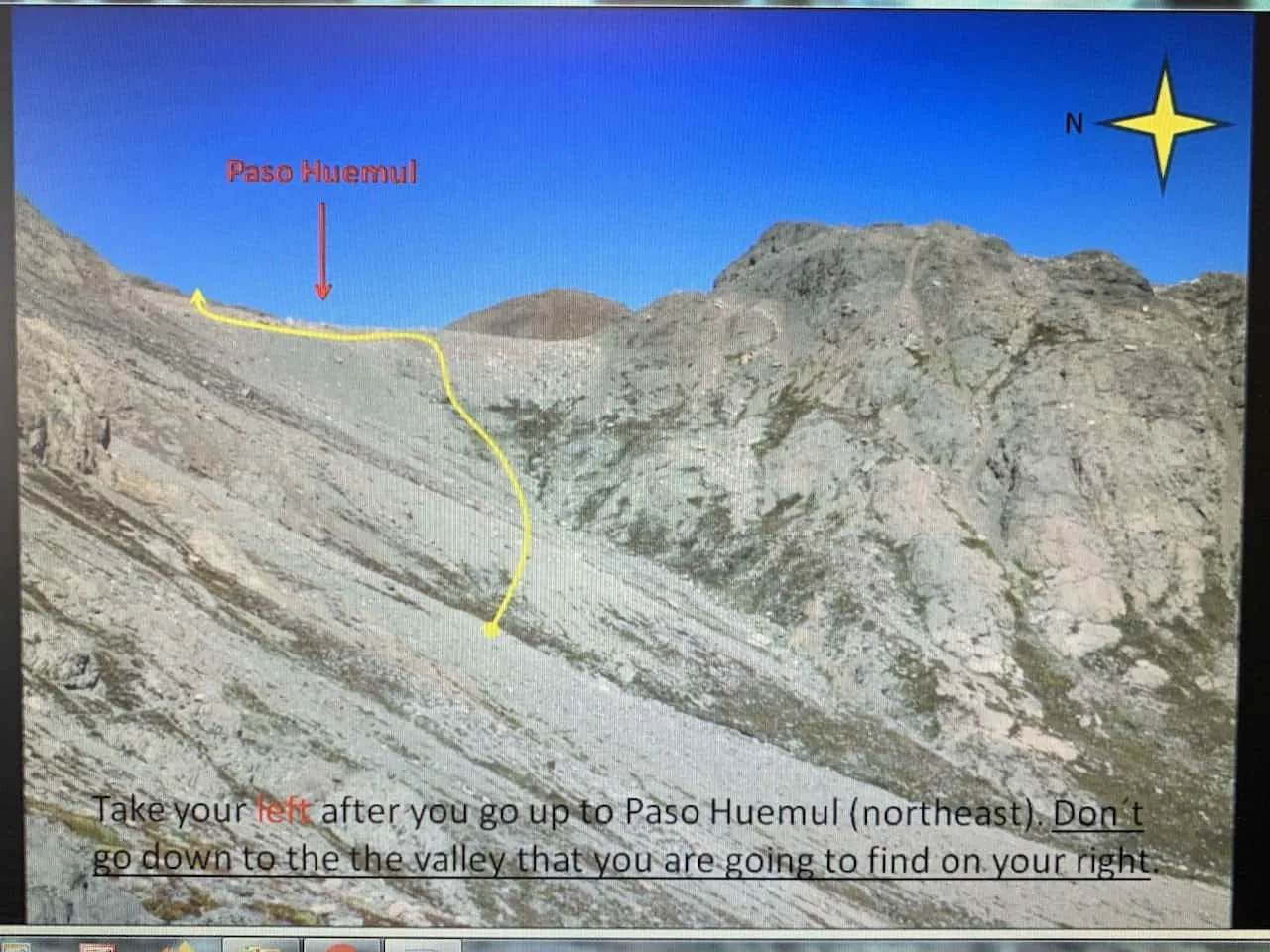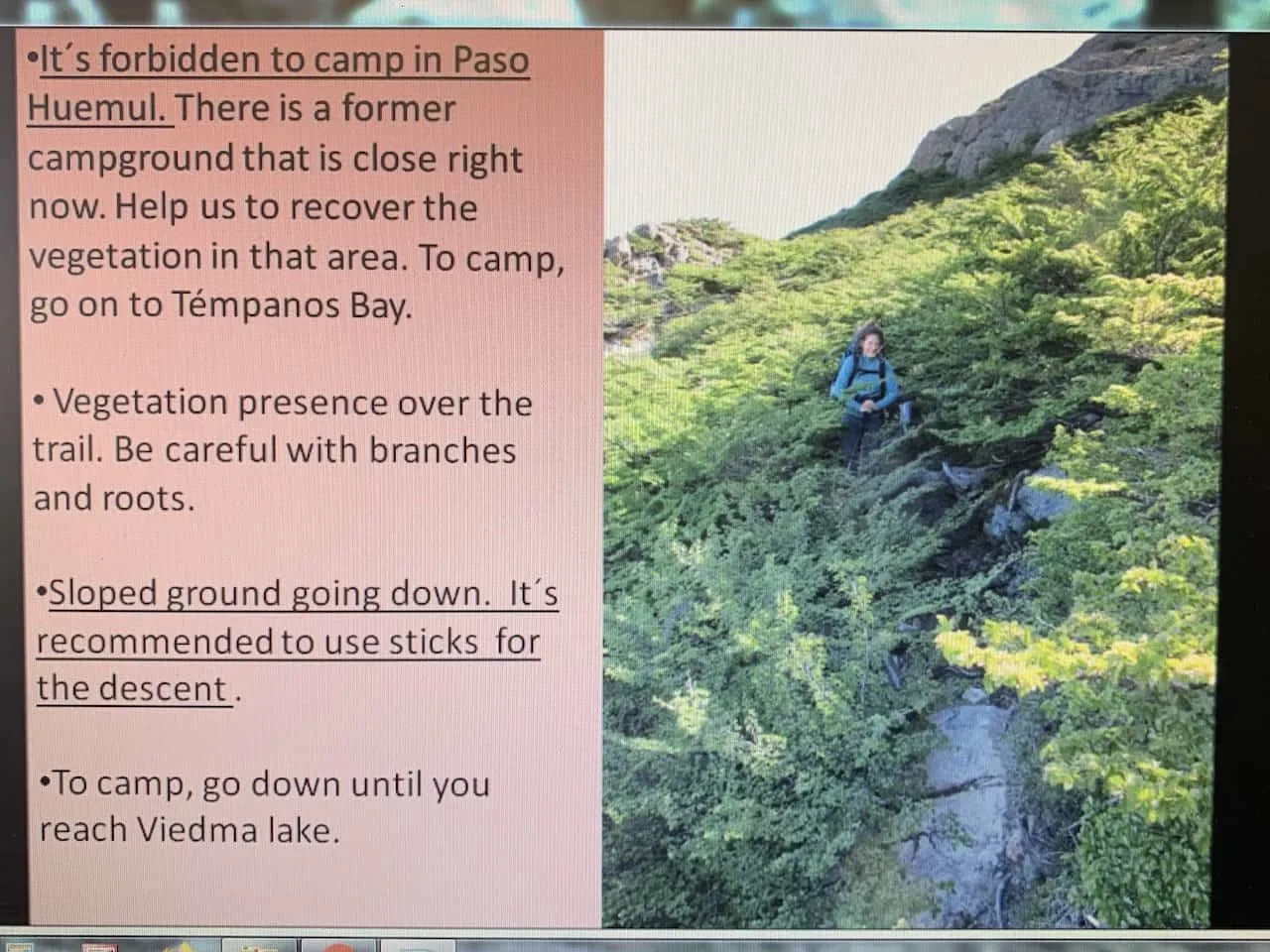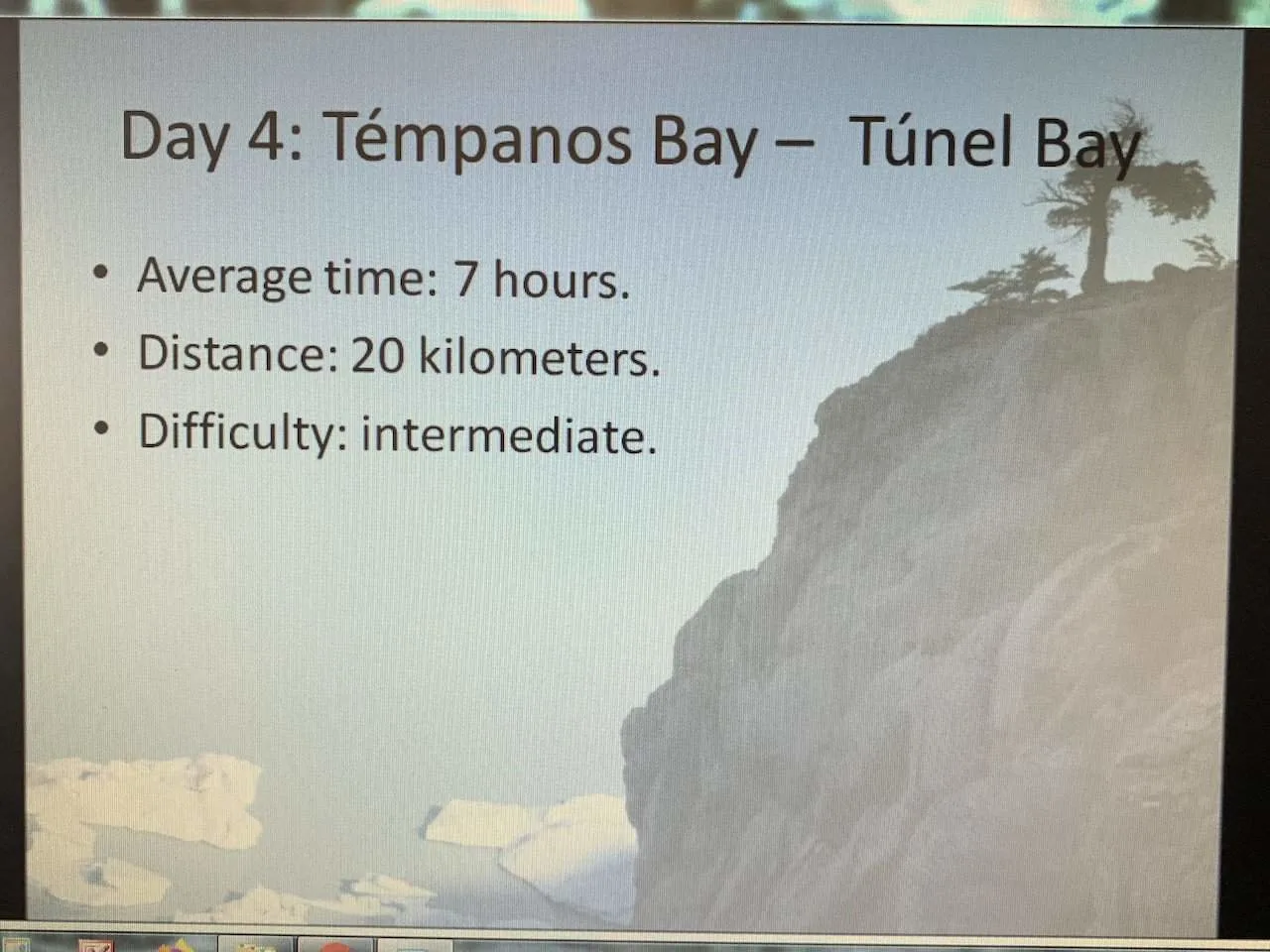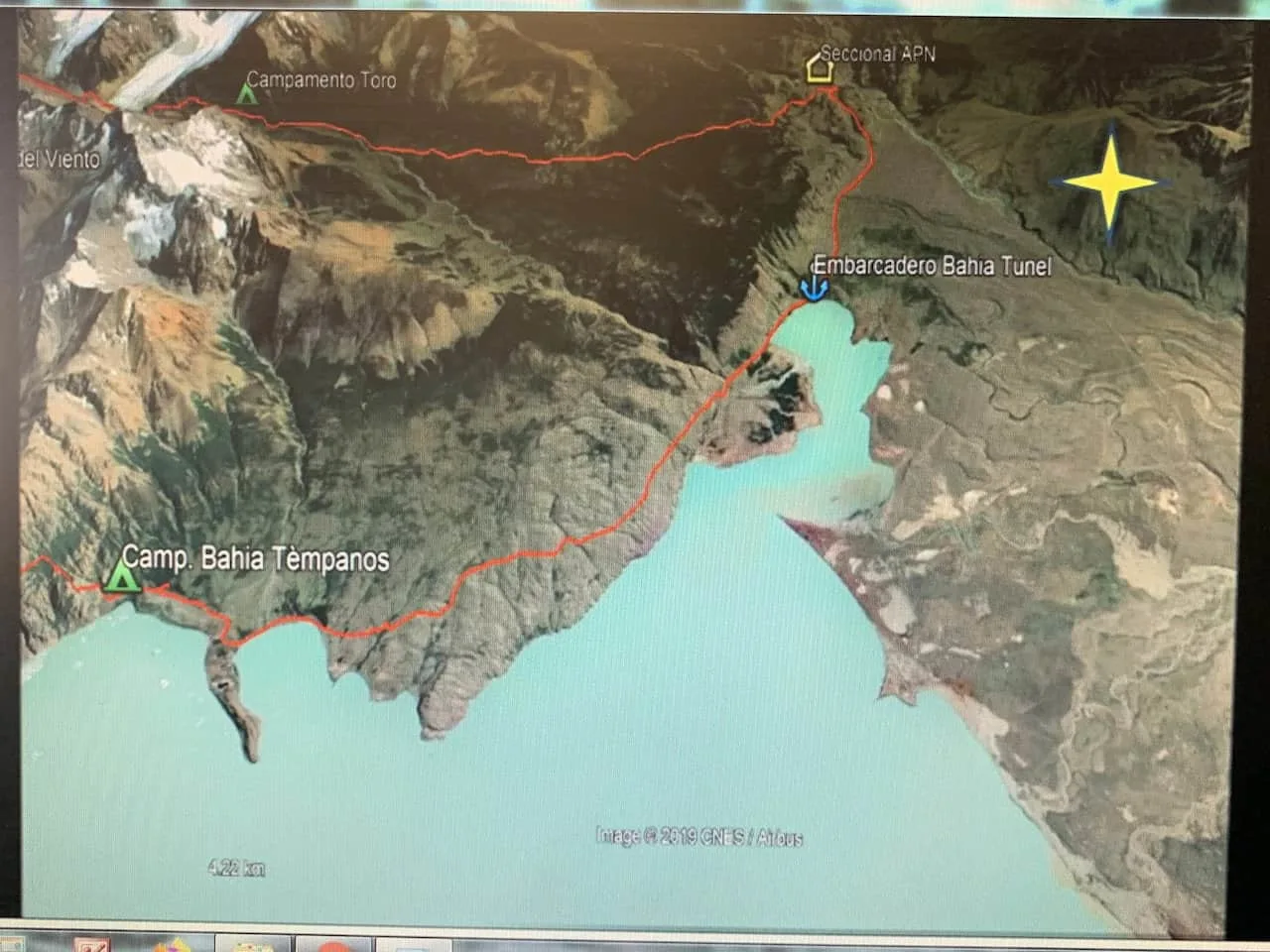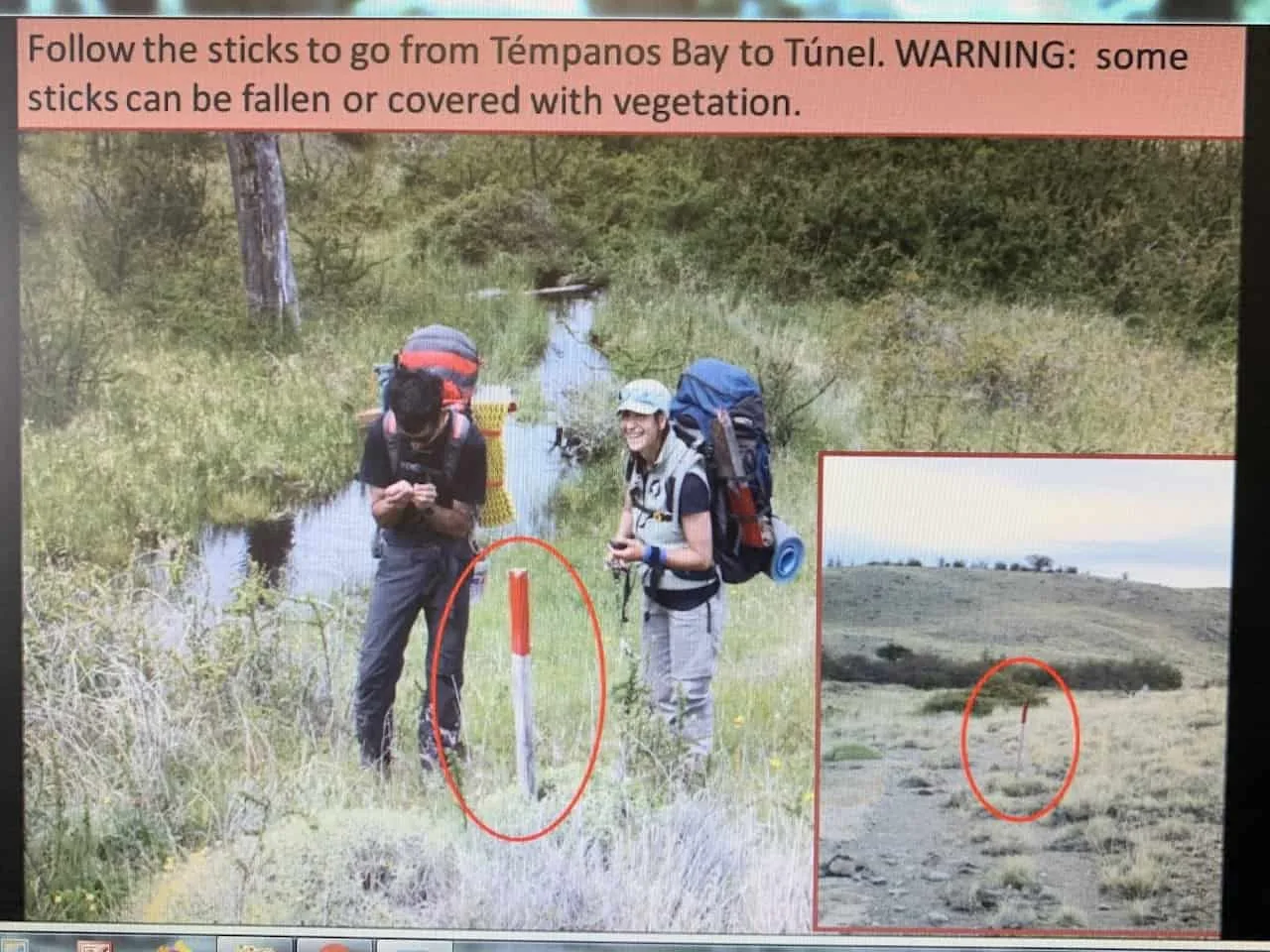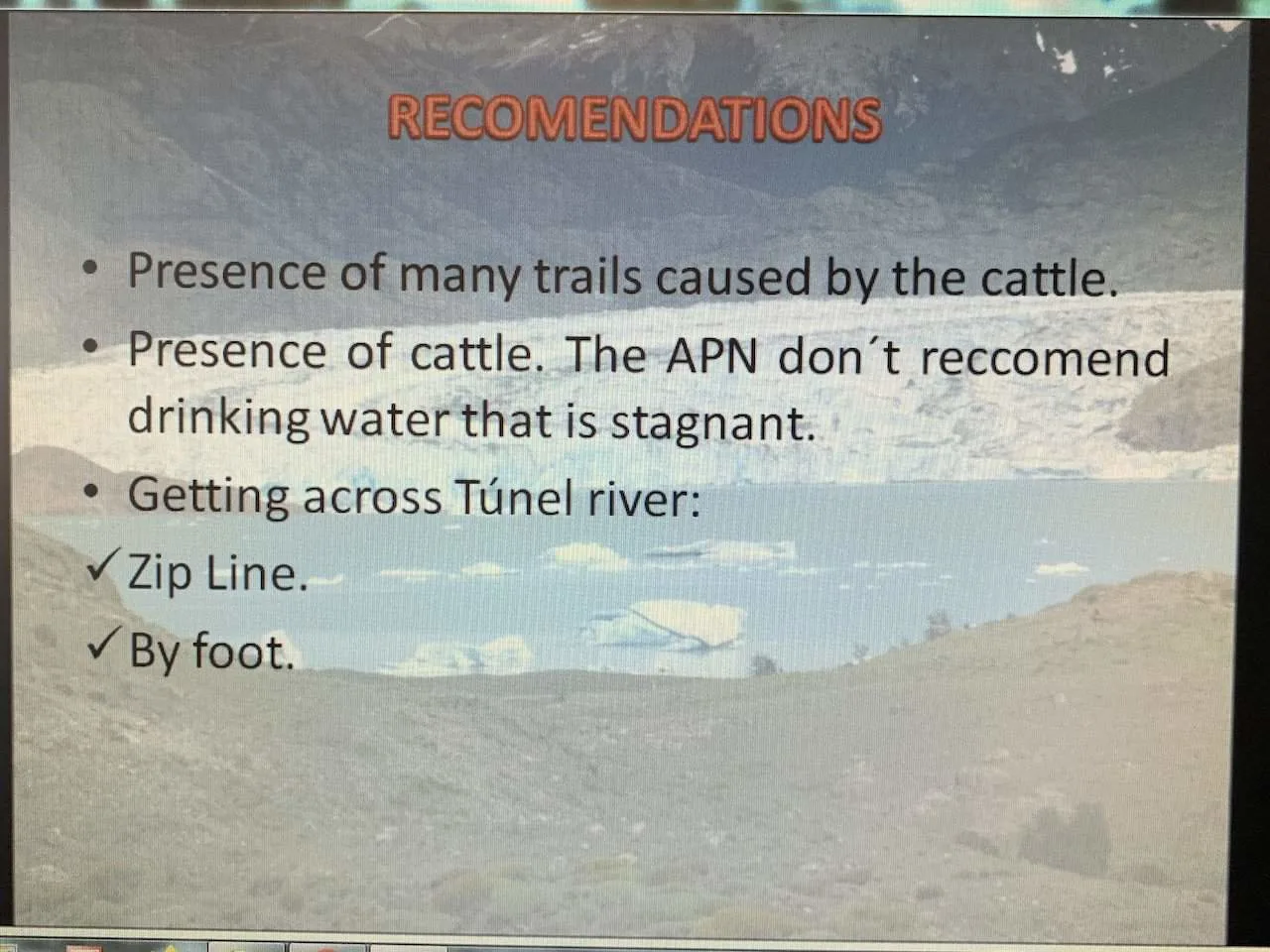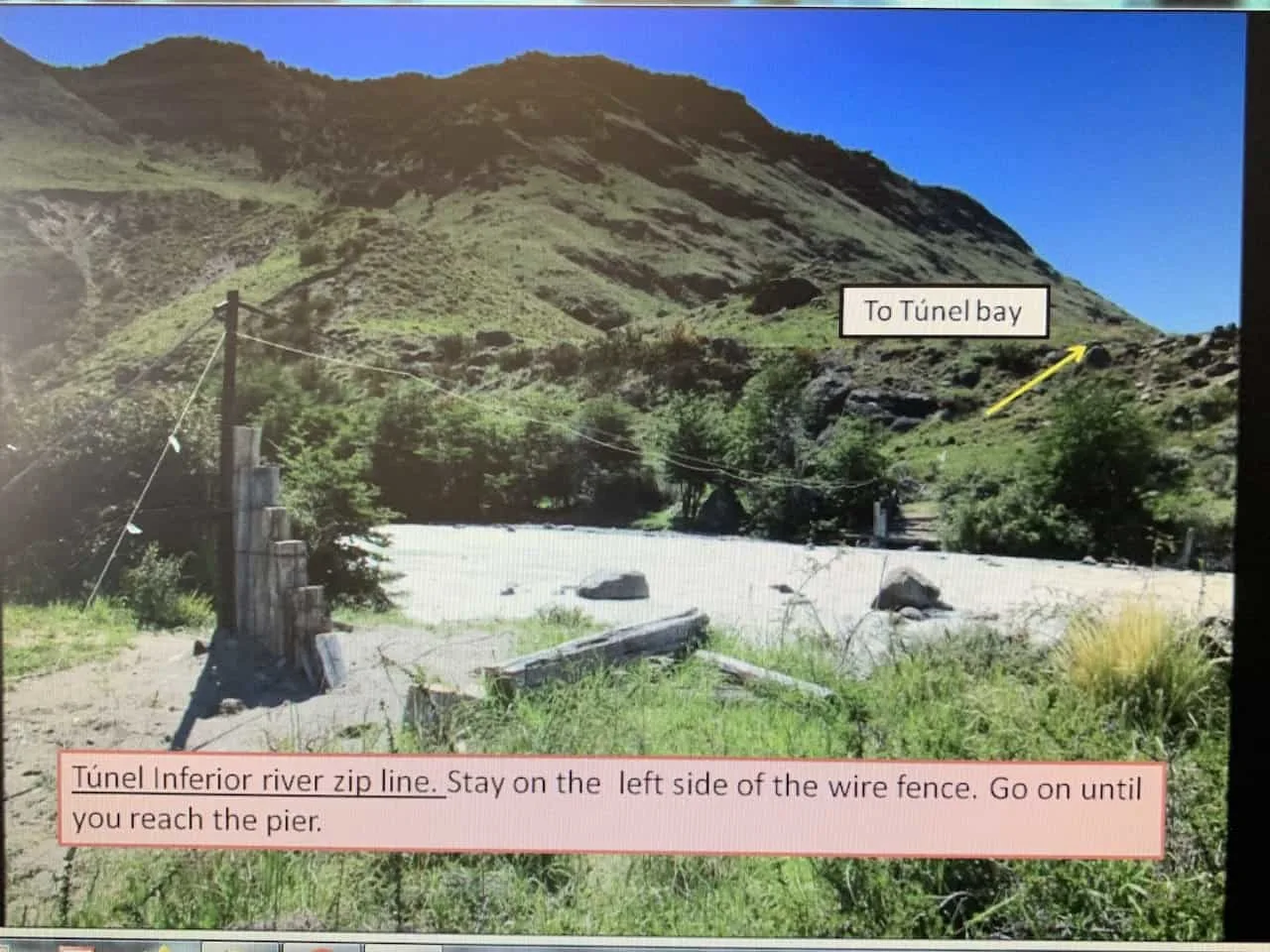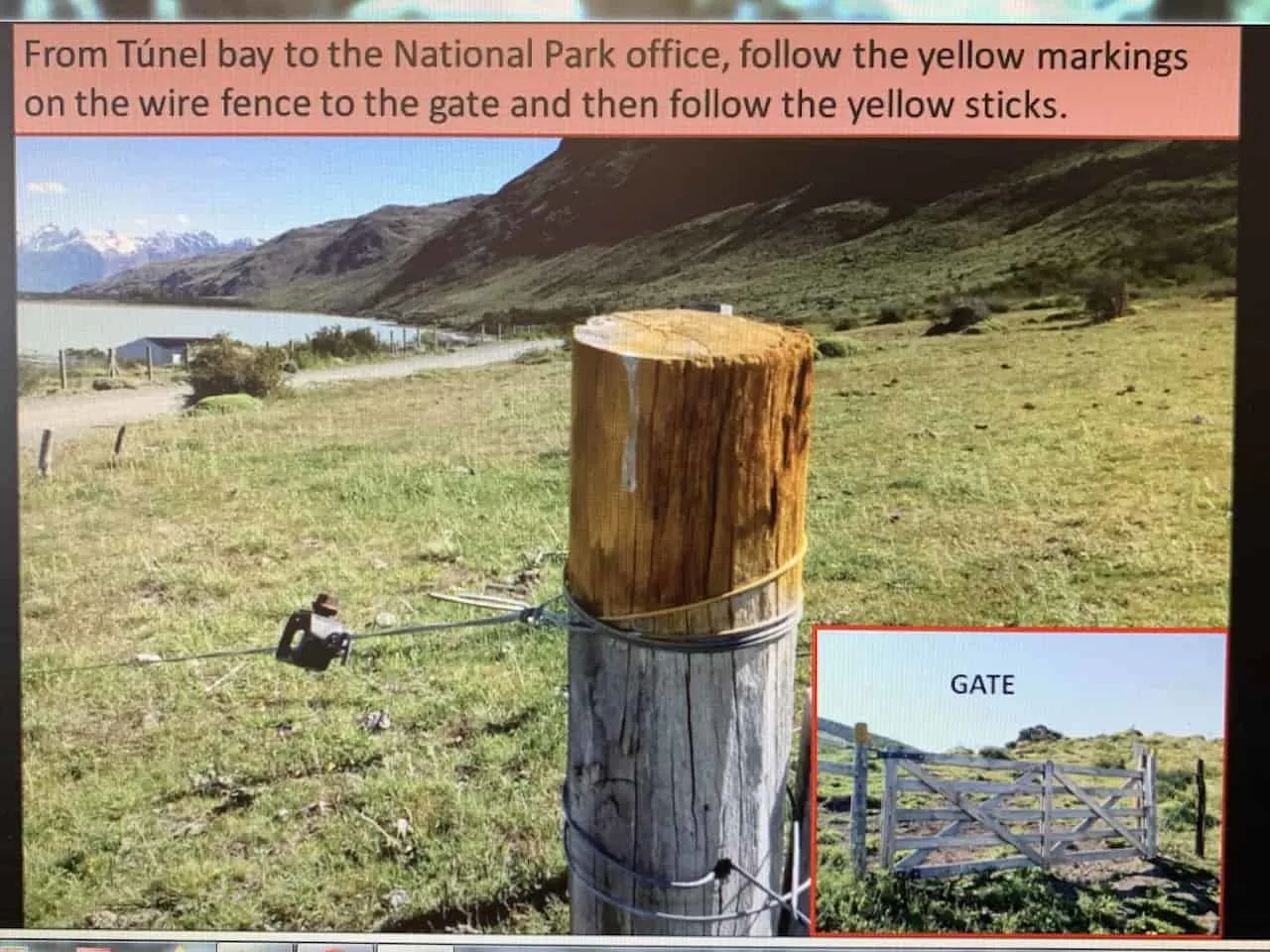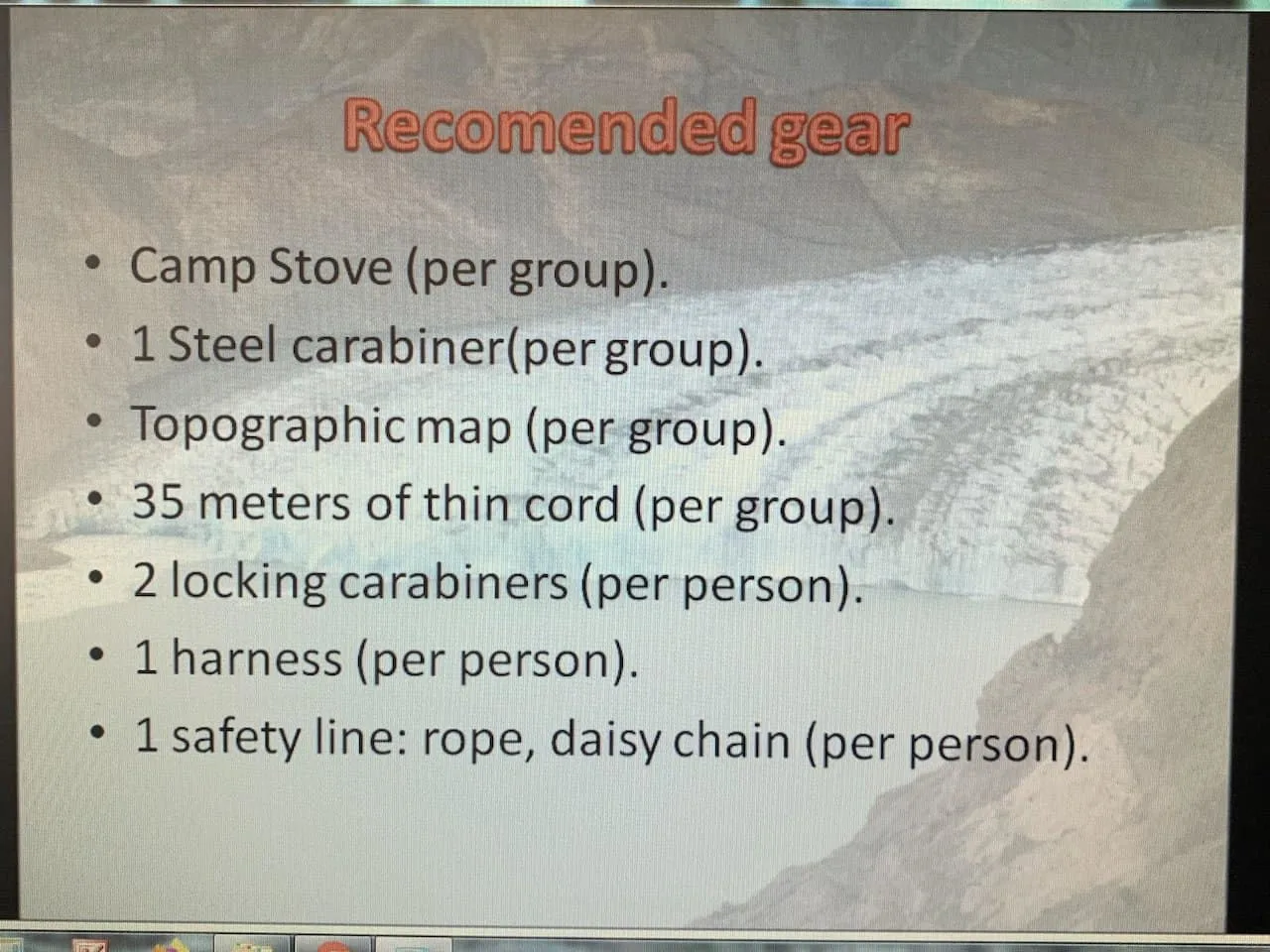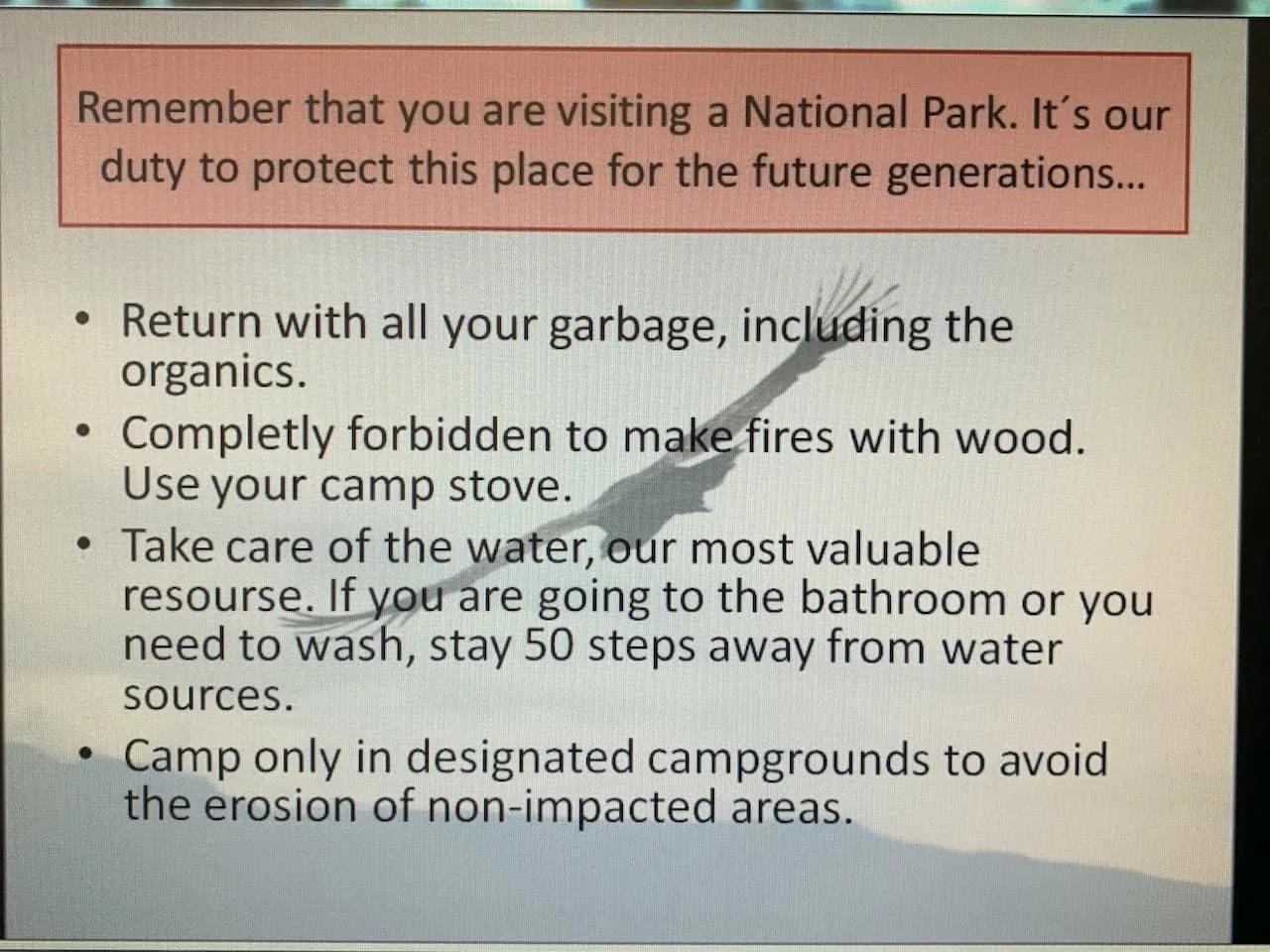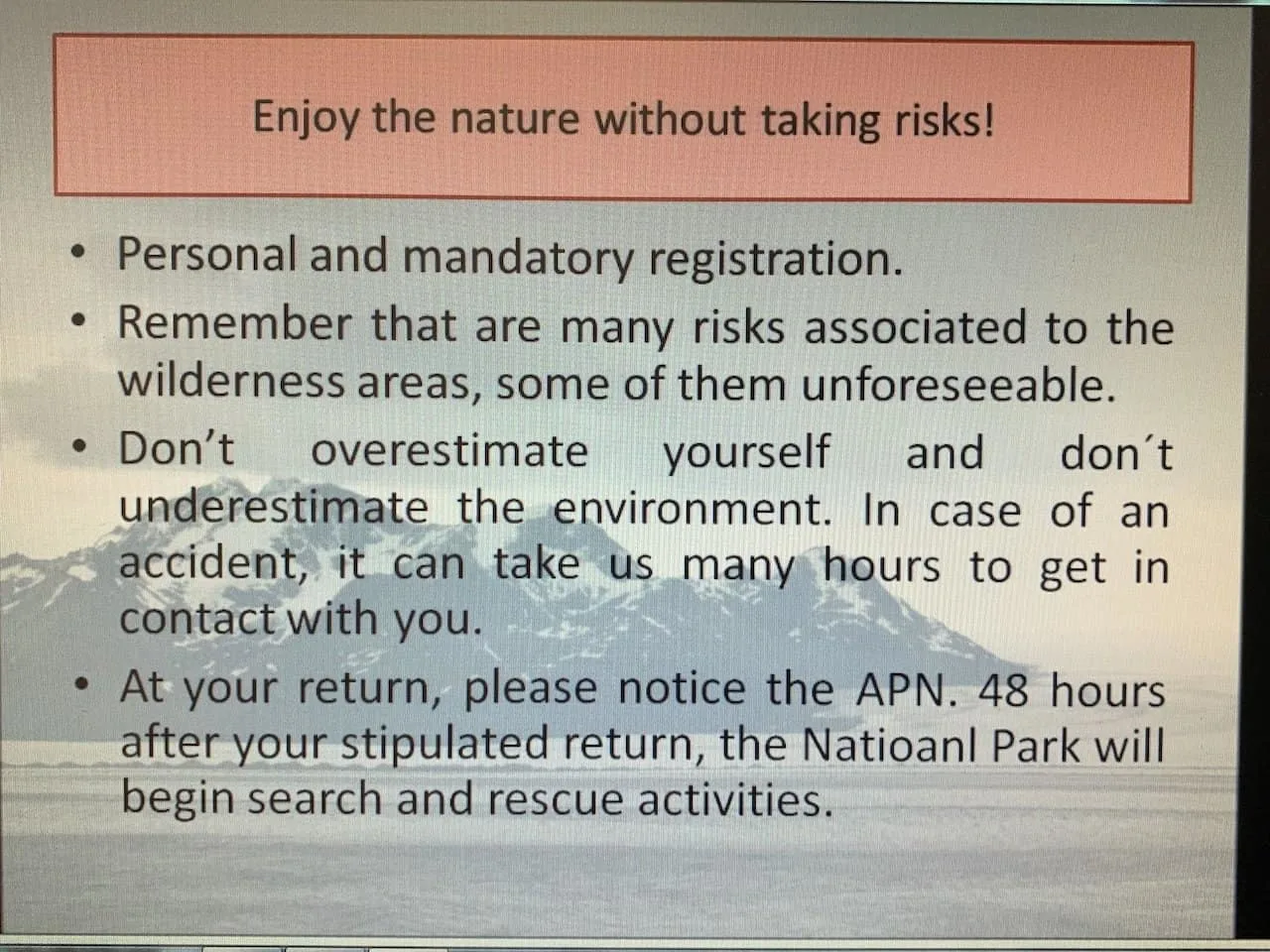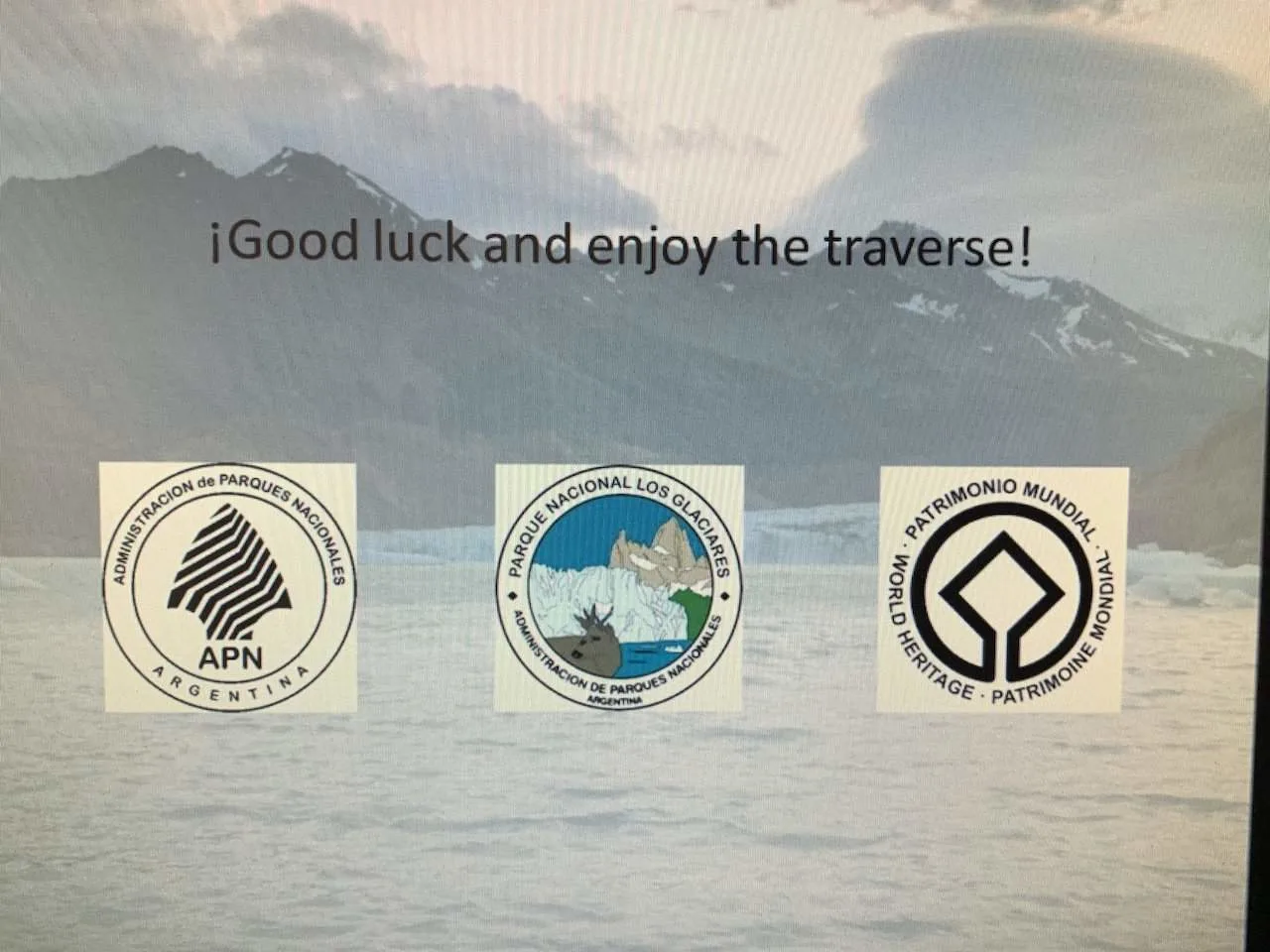 That wraps up the Huemul Circuit presentation slides. If you have any questions or comments, feel free to add them in below.
Be sure to check out the other Patagonia itineraries and guides up on the site. Have fun out there and safe travels!