While many people just stop over in Cambodia to visit Angkor Wat and its ruins, that does not mean you should skip out on the capital city of Phnom Penh.
There are just so many things to do as you wander the city – it is full of palaces & temples, massive markets and some important sites related to the chilling history of the country.
If you want to learn about all of that and more, read on for a one day Phnom Penh itinerary and 5 things to do in the city.
* Affiliate Disclosure: This post may contain affiliate links, which means I may receive a commission if you make a purchase through the links provided, at no additional cost to you. Thanks for supporting the work I put into TripTins!
1) Introduction to Phnom Penh
Phnom Penh, the capital city of Cambodia is one place that should not be overlooked while planning a trip to this country.
Although it does not have the ruins of Siem Reap or the beaches of Sihanoukville, there are still plenty of things to do in Phnom Penh.
The historical significance that this city has is vast, and to learn first hand about the genocide that happened in Cambodia not too long ago will be an eye opening experience.
Phnom Penh offers more than that though – there is a beautiful riverfront, ornate temples, and plenty of markets all around the city. The people, the culture, and the food, among many other things makes this a one of a kind city.
To better prepare you for this Phnom Penh itinerary and your trip to Cambodia in general, you can also check out the Cambodia helpful tips section to get you started.
2) Getting Around Phnom Penh
Before diving into the Phnom Penh itinerary, I first wanted to go over how to get around the city to begin with. The main mode of transportation here will be by tuk tuk. If you don't know what a tuk tuk is, you will learn pretty quickly.
They are basically motorbikes that tow a small covered seating section behind it. Tuk tuks will be everywhere, outside hotels and nearby the main attractions to take you from place to place.
Phnom Penh is also a very cheap place to visit with a normal fare within the city only being a couple dollars. It is always smart to negotiate a fare beforehand as well so you won't have any surprises at the end of the ride.
You could also opt to hire a tuk tuk for a half or full day who can take you all around the city. For about $20 or so you should get several hours of private transportation taken care of.
Phnom Penh is also pretty walkable. So if you want to get some exercise and stay away from the tuk tuks, you can easily walk from one place to the next as well.
Overall, transportation should be no problem at all as you wander around Phnom Penh and explore the ins and outs of the city.
3) Phnom Penh Attractions / Map
This Phnom Penh itinerary goes over the following five things to do in the city:
(1) ​Tuol Sleng Genocide Museum
(2) Royal Palace & Silver Pagoda
(3) Central Market
(4) Wat Phnom
(5) Daughters of Cambodia Visitor Centre
​If you have some time to head a bit outside the city check out the guide to Visiting the Choeung Ek Killing Fields.
4) A Phnom Penh Itinerary – 5 Things To Do
Below are 5 things to do as part of a one day Phnom Penh itinerary. You should have no problem fitting everything in a full day but could also spread them over two days as well depending on travel preference.
A) Tuol Sleng Genocide Museum
Hours: 7:00AM – 5:30PM
Cost: $2 or $6 with a guide
As previously mentioned, there is much history to Cambodia and suffering that its people went through. A brief background on the history and prison – back in 1975 the Khmer Rouge, with Pol Pot as its leader, came to power after a civil war took part in the country.
Millions were forced to farm the countryside and if they refused, they were most likely tortured and killed. Doctors, lawyers, businessmen, and the rest of the country's elite were put into prisons, most famously this one – Tuol Sleng – once a high school and then a prison.
Like in every country it is very important to not only enjoy the fun parts but to also learn about the past and how the country came to be what it is today. This is definitely one of the more difficult parts of the itinerary to go through.
If you opt to walk around yourself there are plenty of English written plaques that describe the different areas.
The museum is made up of a few different buildings and you should definitely take the time going through them one by one, learning about the genocide that happened not too long ago. It should take about 1.5 -2 hours to tour the complex.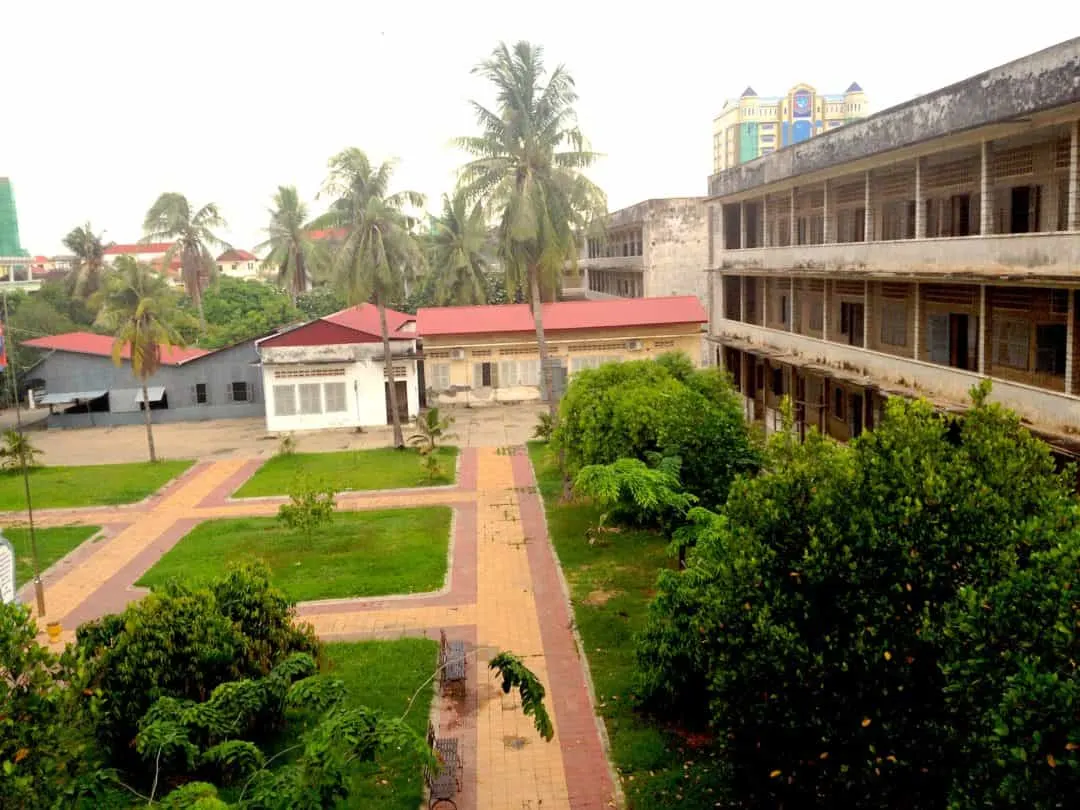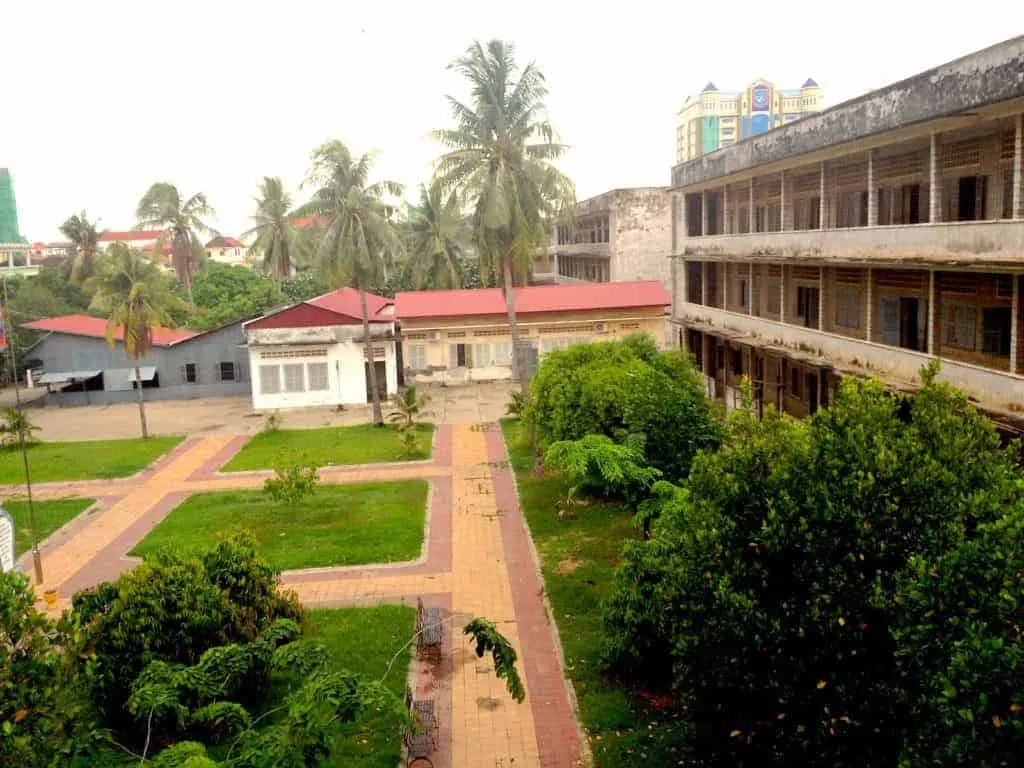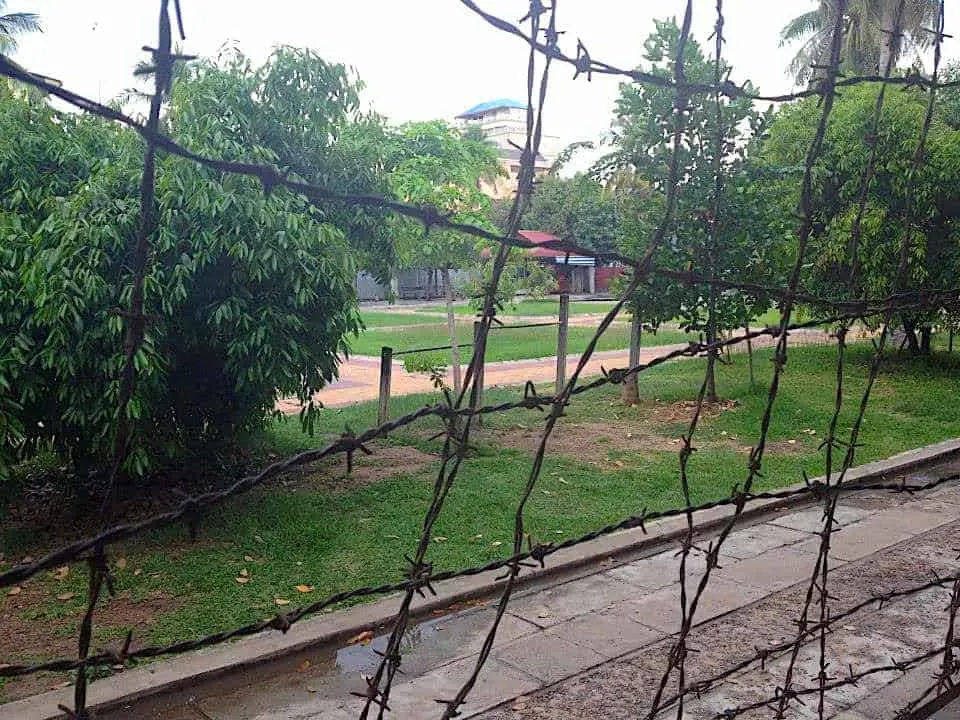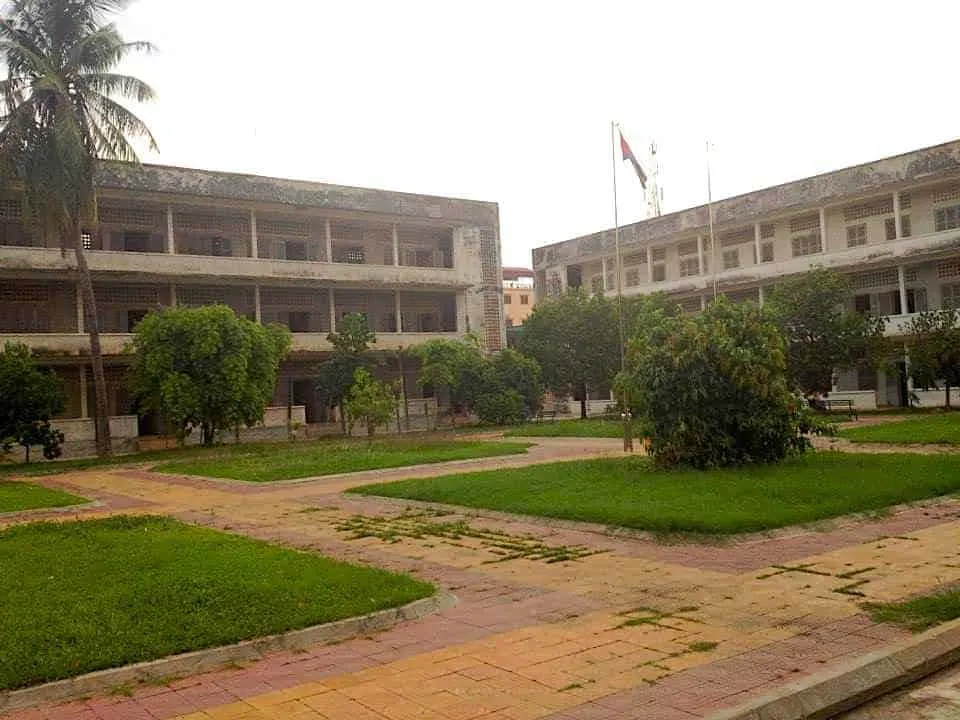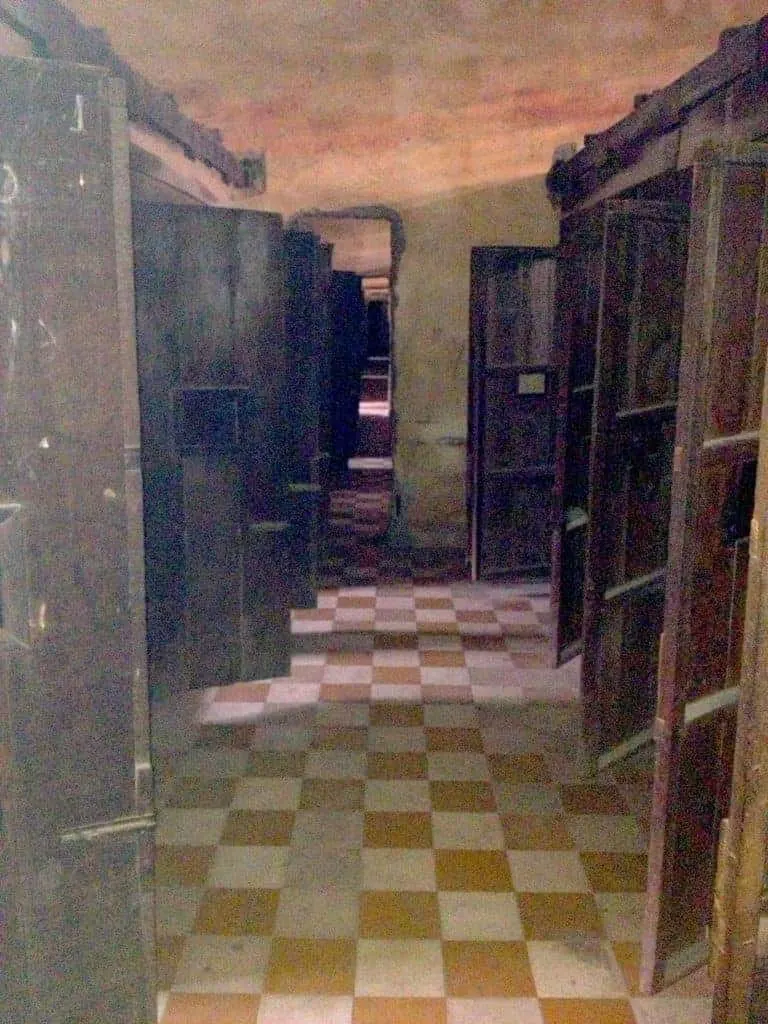 B) Royal Palace & Silver Pagoda
Hours: 8:00AM – 11:00AM & 2:00PM – 5:00PM
Cost: $10
Dress Code: Shoulders and knees covered
Next up is the Royal Palace and Silver Pagoda. Here is where the royal residence is and you will have the opportunity to tour its grounds.
The Palace and Pagoda are housed in the same complex so make sure you find your way to both once inside.
Within the complex you will find great architecture and many different types of halls and pavilions. Stroll through taking some pictures and if you are interested in it you can also hire a tour guide at the entrance.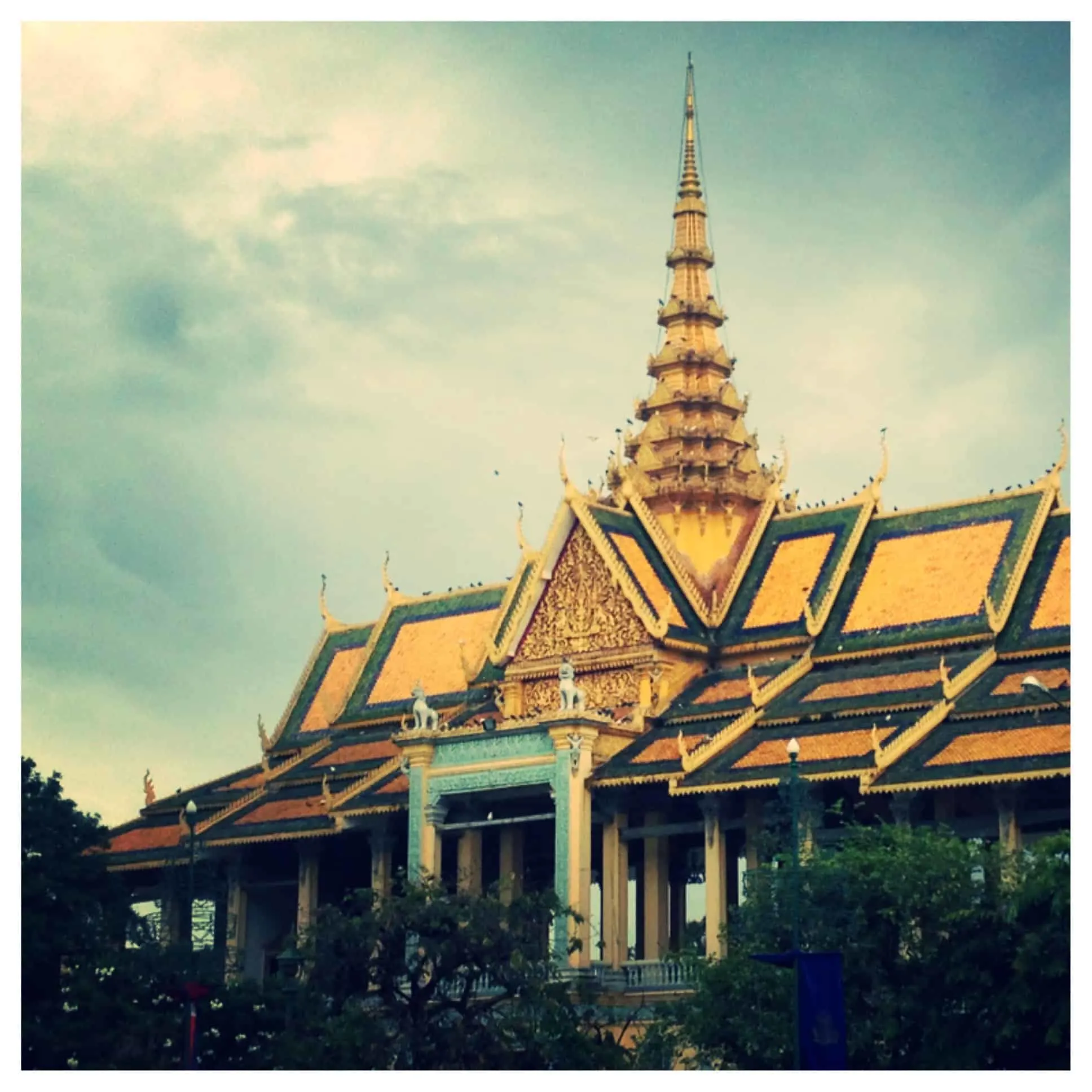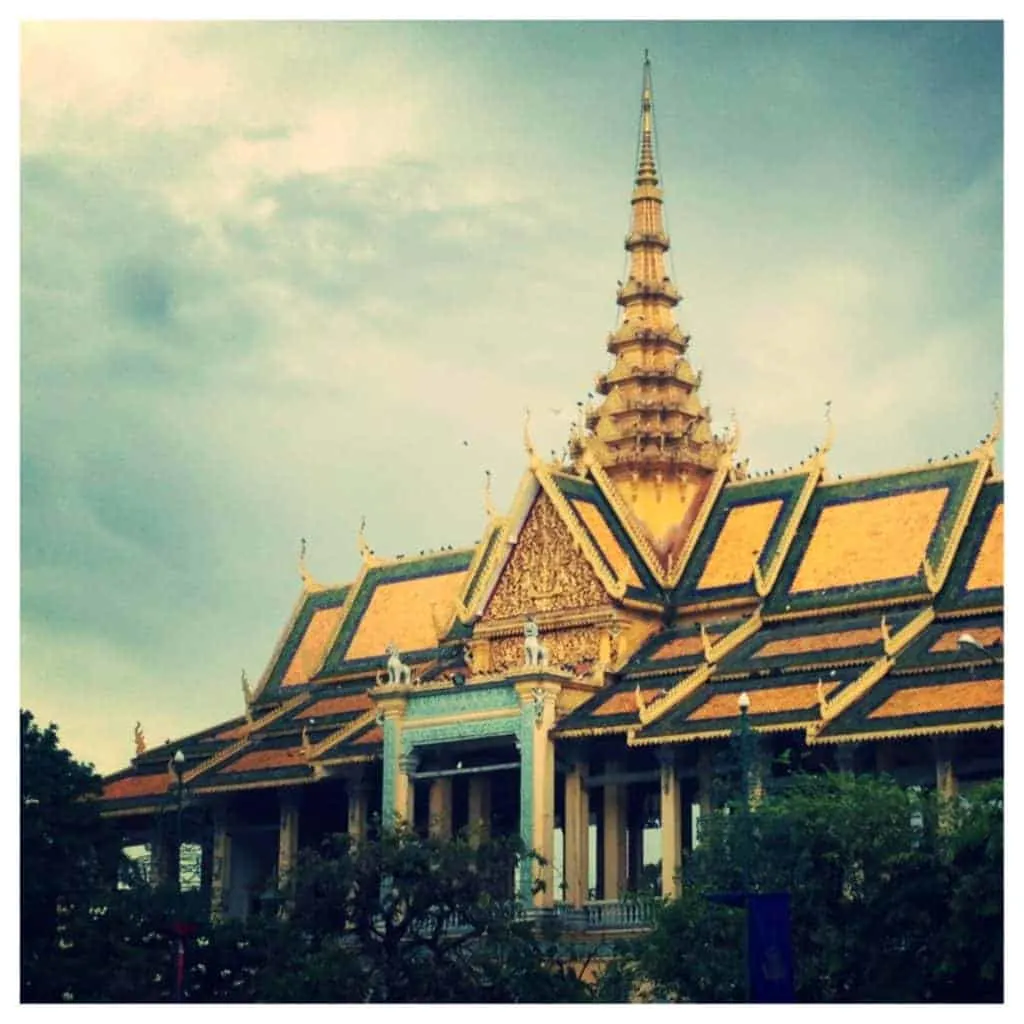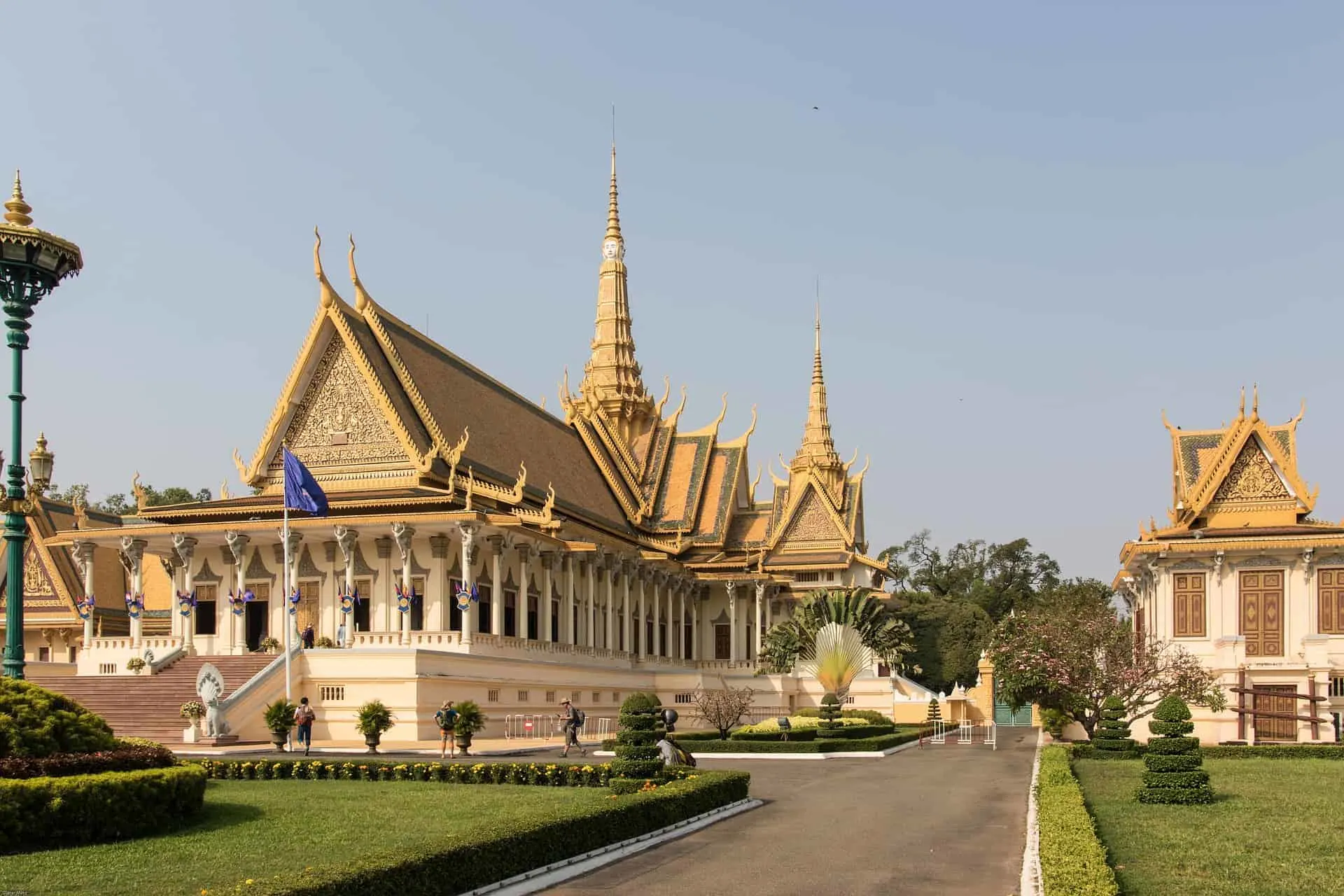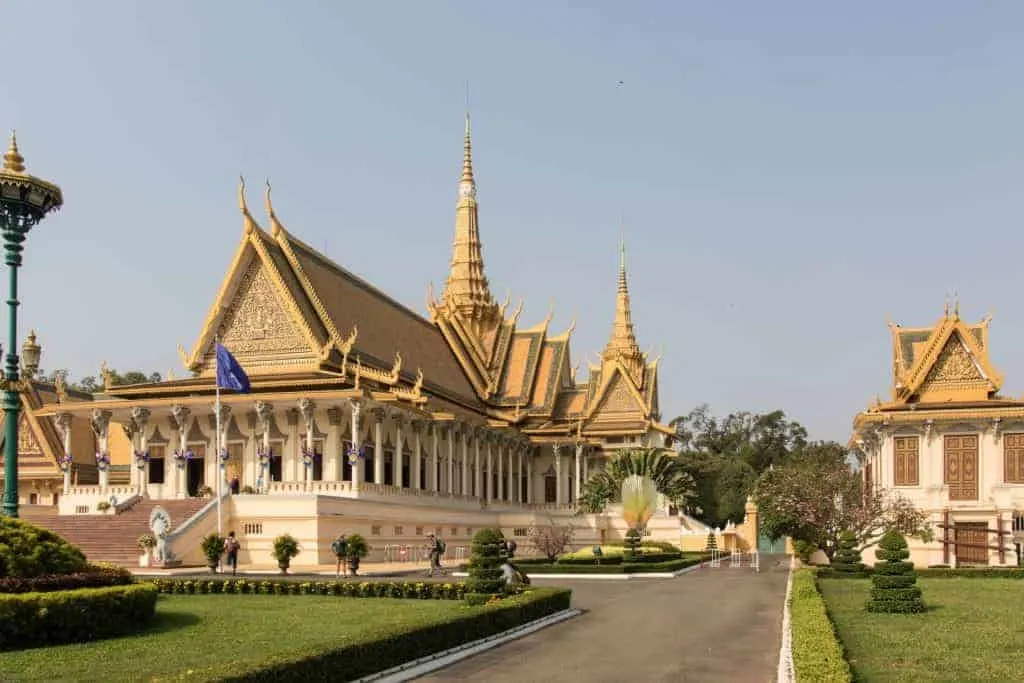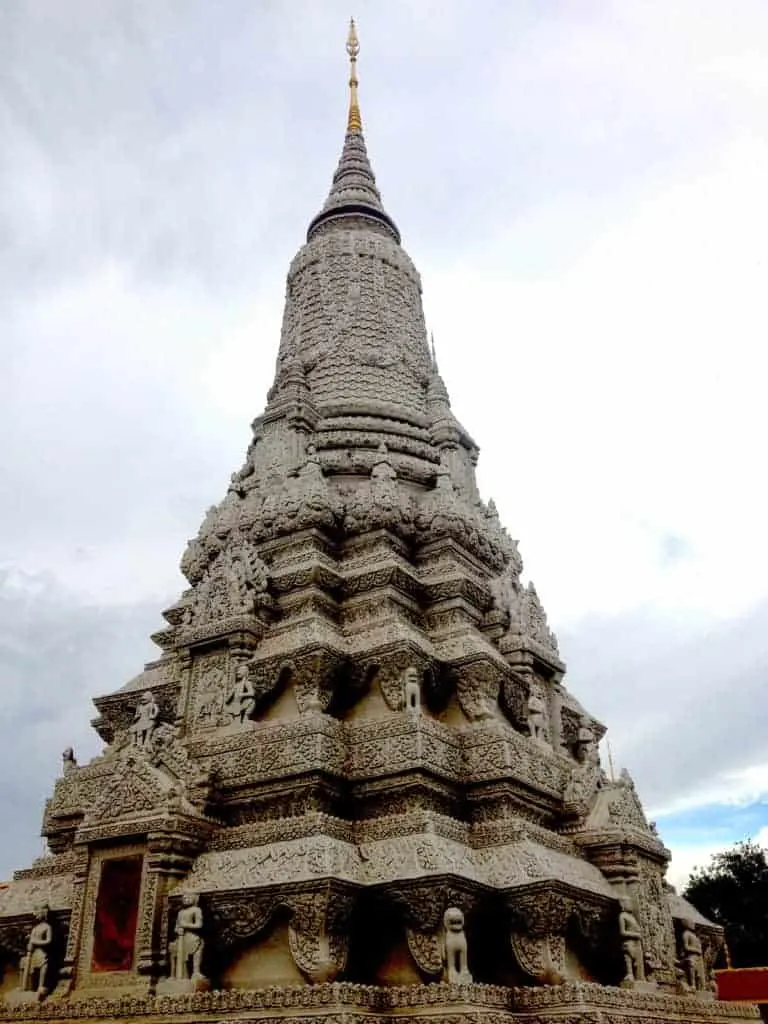 C) Central Market
After an hour or so at the Royal Palace either hop in another tuk tuk or walk to the Central Market. At this point (or before the Royal Palace) you will want to grab some food.
There are plenty of options around the area so be sure to fill up before moving on.
The Central Market has a unique large domed structure with both an indoor and outdoor section. Roam through the market and bargain your way through some good deals.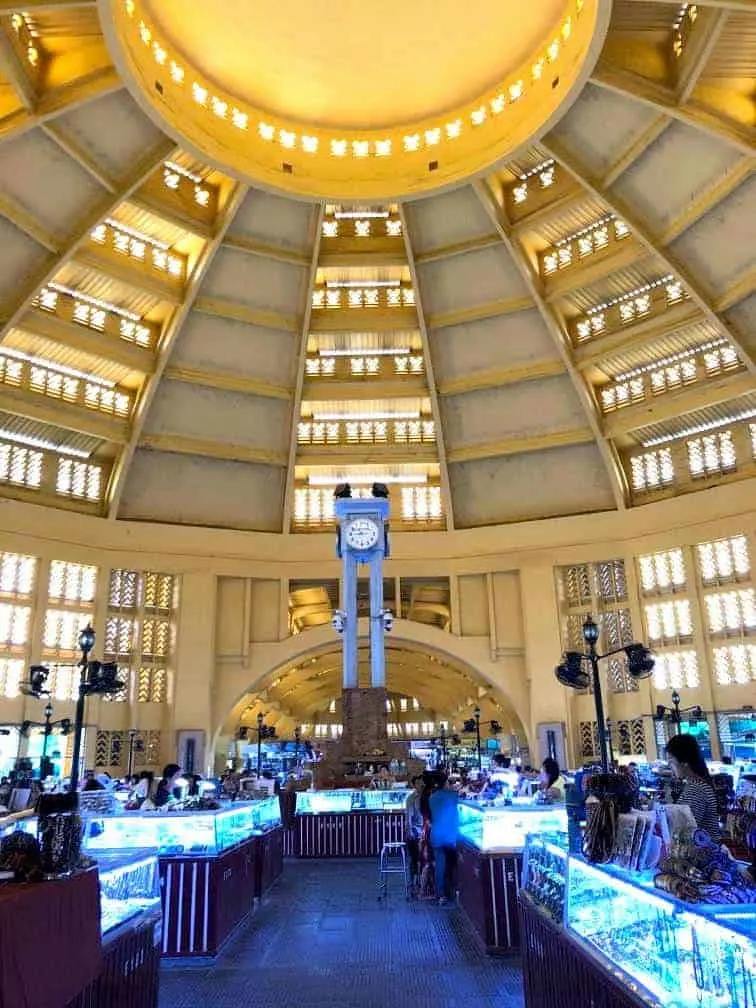 D) Wat Phnom
Hours: 7:00AM – 6:30PM
Cost: $1
Once you have had enough time shopping head to Wat Phnom, a short walk away. The temple is the central point of Phnom Penh and is the highest point of the city at a little less than 100 feet.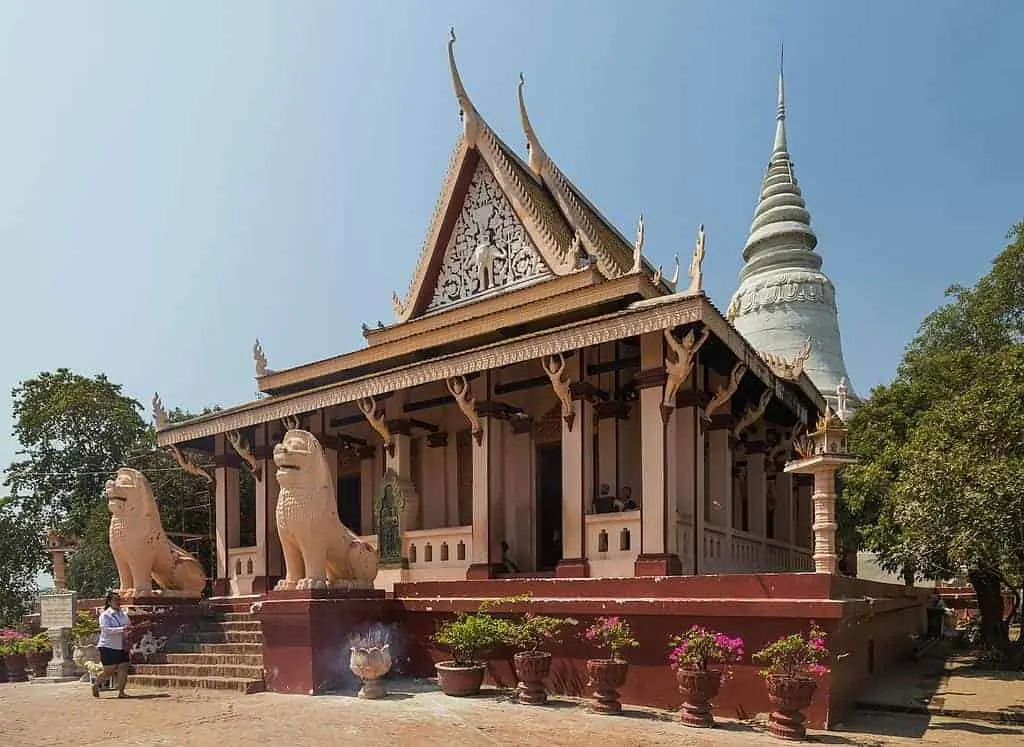 E) Daughters of Cambodia Visitor Centre
Hours: 9:00AM – 5:30PM (Monday to Saturday)
You can finish your day at one of the most inspiring places – the Daughters of Cambodia Visitor Center. It is truly an incredible center to visit, that helps put an end to human trafficking and aids these young girls to start anew.
Here you will have the chance to go to their shop and purchase items made by these girls, get a manicure/pedicure, and visit the cafe – all ways to help support their mission.
​Feel free to check out their website for more info about the organization.
4) Where To Stay in Phnom Penh
If you are visiting Phnom Penh and need a place to stay below are a few highly rated and also highly valued hotels around the main area.
While they are not the cheapest, they are relatively cheap to what you would pay for a 4/5 star hotel anywhere else in the world.
If you want to check out some other options feel free to check out Booking.com, which has plenty of options at the best prices.
That about wraps up your guide to 5 things to do as part of a Phnom Penh itinerary. Take a look at our other Cambodia itineraries and guides to help out with any other trip planning.
Hope you enjoy your time in Cambodia. If you have any questions about things to do in Phnom Penh feel free to comment below!