A trip to Australia is not complete without experiencing some beautiful Sydney Coastal Walks. All along the shorelines of the city, you will find various walks that pass by bays, beaches, natural rock pools, and plenty of views.
This guide will go over 5 Sydney Coastal Walks to add to your next trip to the city, and what to expect along the way.
* Affiliate Disclosure: This post may contain affiliate links, which means I may receive a commission if you make a purchase through the links provided, at no additional cost to you. Thanks for supporting the work I put into TripTins!
1) Sydney Coastal Walks Background
There are just a ton of coastal walks in and around Sydney to experience for yourself. However, the everyday visitor may not have the time to head off on each and every one.
For that reason, I wanted to put together a guide to some of the top coastal walks in the city, and talk about how you can easily add them onto your Sydney itinerary.
Everything mentioned in this guide is within the Sydney itself, no more than a 20 minute drive from the city center. While there are some other incredible hiking opportunities to take part of further outside the city – like a day trip to the Blue Mountains, this guide will solely focus on Sydney itself.
I should also note that many of these coastal walks are one way routes. This means if you have a car, and want to drive to the starting point it may be a bit more difficult since you would then need to get back to the start at the end of your hike.
For this reason I would recommend to just use the public bus transportation that Sydney offers, which will get you to the starting points, and back from the ending points in no time.
You could also easily grab an Uber or taxi instead if you do not want to worry about figuring out the public transportation schedules.
⇒ Take part of these coastal walks in your 3 Day Sydney Itinerary!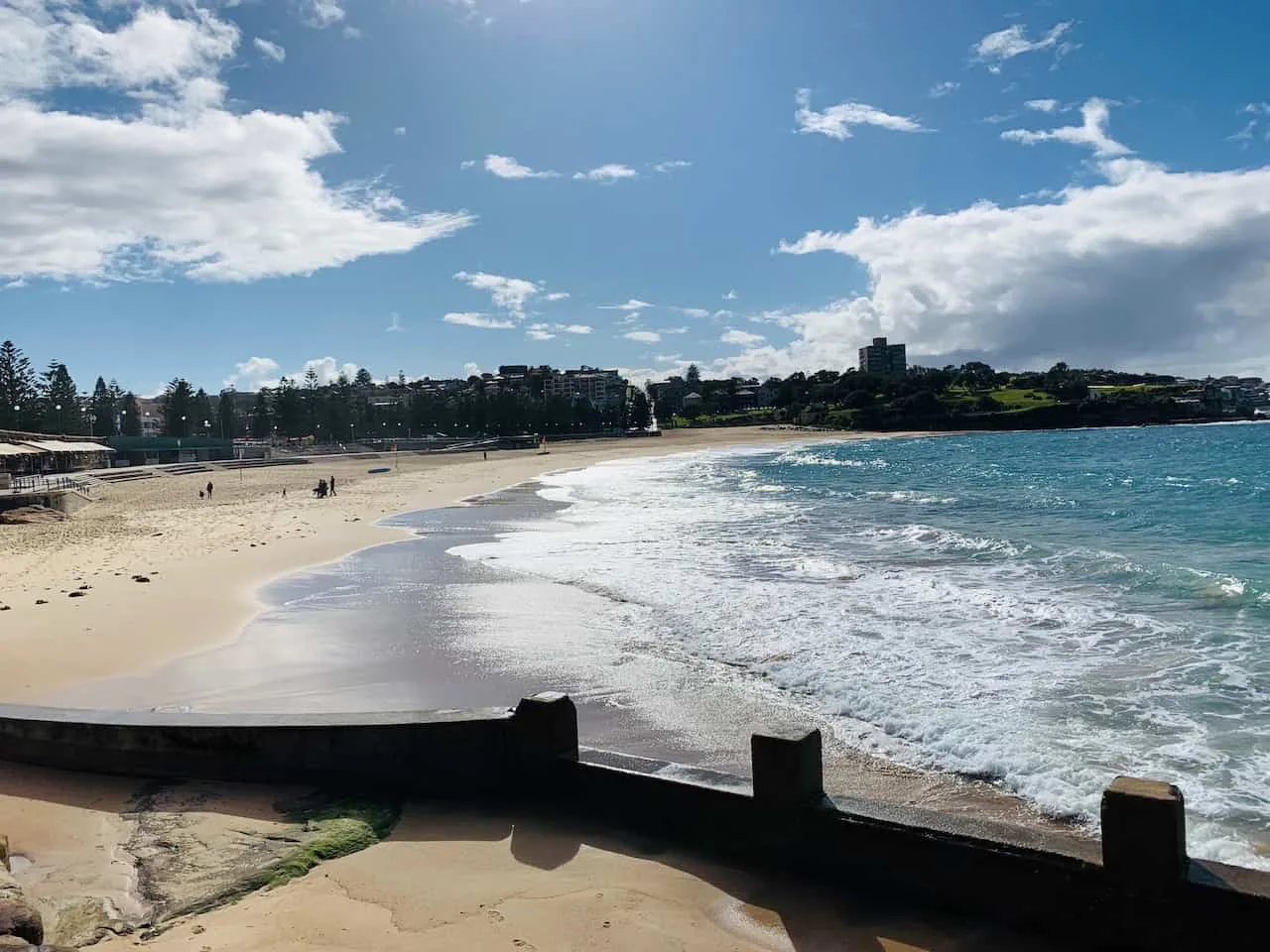 2) The 5 Best Sydney Coastal Walks & Map
Below is a list of the 5 Sydney Coastal Walks that I will dive into more in this guide.
Coogee to Bondi Coastal Walk
Coogee to Maroubra Coastal Walk
Spit Bridge to Manly Coastal Walk
Sydney Opera House to Mrs Macquarie's Chair
Sydney Bridge Walk
While the first 3 are pure coastal walks, and more so what you might have been looking for when doing your research, I just couldn't leave out the other two as well.
Each one offers a unique perspective of Sydney, and you will be able to enjoy some incredible water views from all different angles as you explore each one of them.
Below is a map of the Sydney area, with the starting and ending points marked down. Each color represents a different walk.
3) Coogee to Bondi Coastal Walk
Starting Point: Coogee
Ending Point: Bondi
Length: 6 km / 3.5 miles
Time: 2-3 hours
I might as well start off with the most famous of Sydney coastal walks – the one that makes its way from Coogee to Bondi (or vice versa).
No matter what guide/blog/list you are reading, odds are that the Coogee to Bondi Coastal Walk will be listed as a top thing to do in Sydney.
This 6 km / 3.5 mile trail runs between these two gorgeous beaches, with plenty of coastal views, swimming pools, and bays throughout the trail.
This can also easily be a full day activity if you take your time enjoying the various stops along the way.
On top of the dramatic coastal views that you will take in throughout the walk, you will come across some well-known spots such as Gordons Bay, Clovelly Beach, Bronte Beach, and Tamarama Beach.
I love the idea of starting in Coogee and ending in Bondi as the latter is one of the best places to visit in Sydney in my opinion.
Enjoying the beach, with the famous Bondi Icebergs out in the water is sure to be a top experience to take part of.
» Learn more in the Coogee to Bondi Coastal Walk Guide up on the site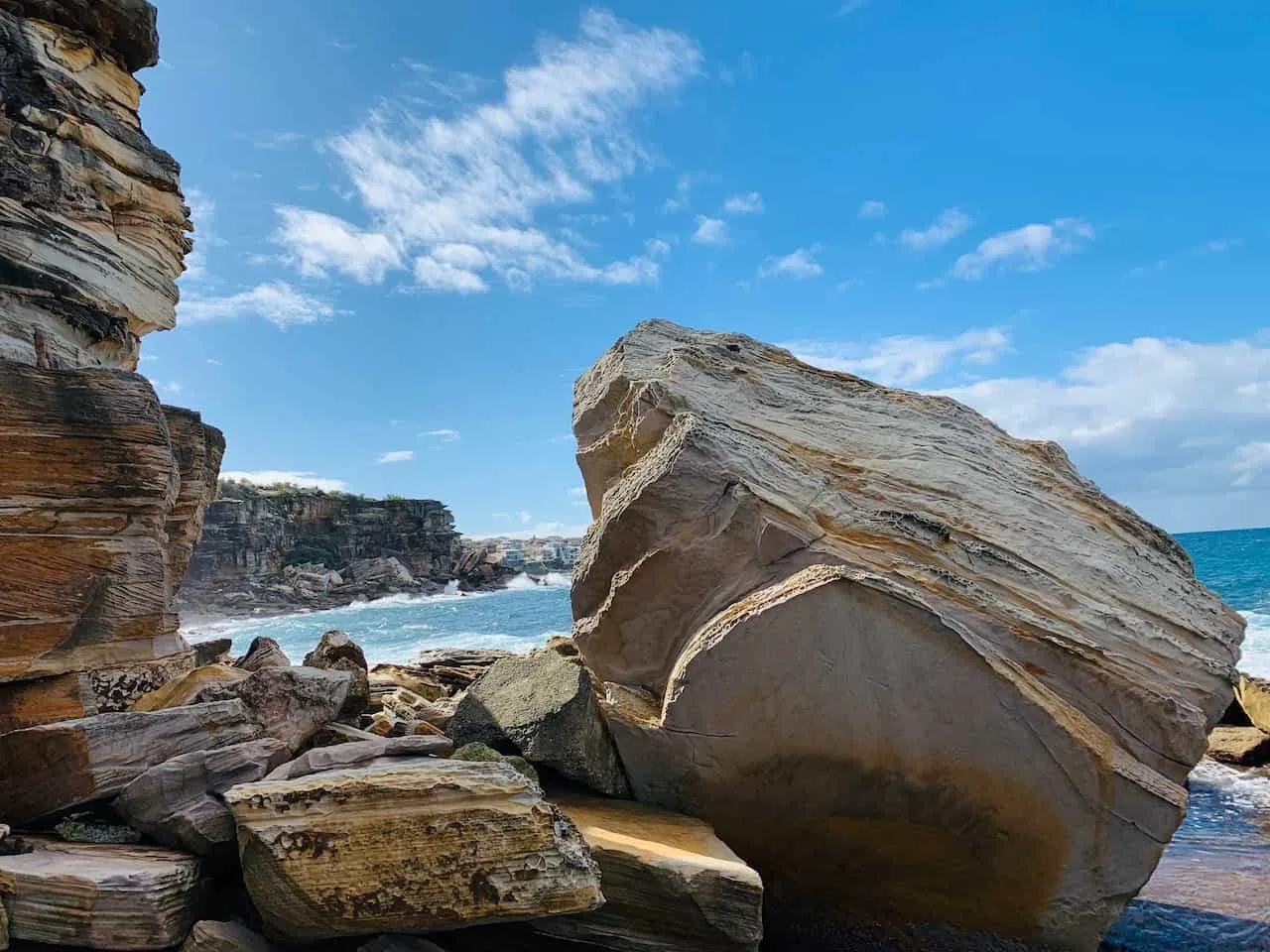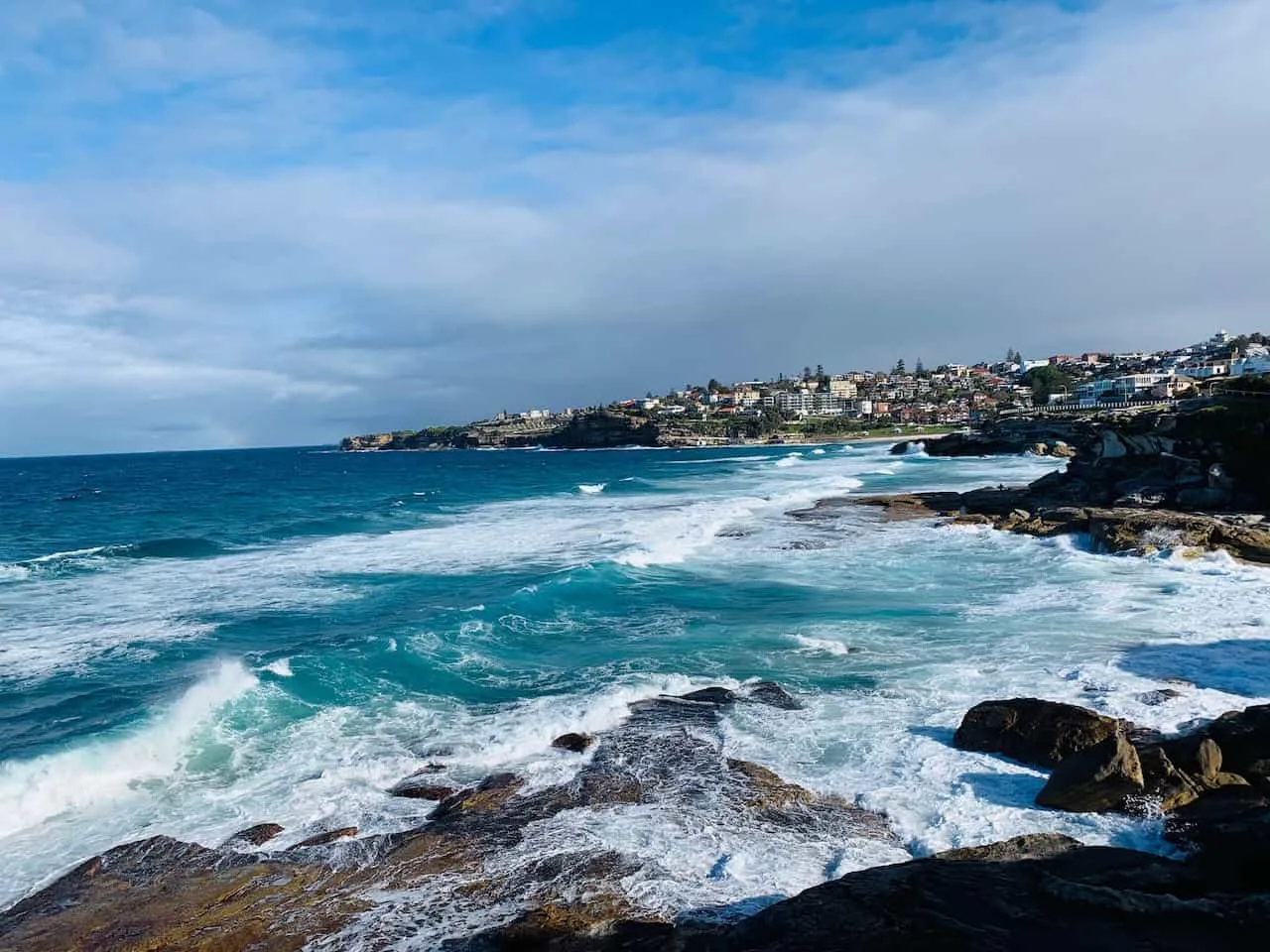 4) Coogee to Maroubra Coastal Walk
Starting Point: Coogee
Ending Point: Maroubra
Length: 5 km / 3 miles
Time: 2 hours
If you are looking to extend the previous walk, why not also check out the coastal walk that runs between Coogee and Maroubra. Most people overlook this portion of trail and just focus in on the Coogee to Bondi portion.
So, if you are looking to enjoy some beautiful scenery without the crowds, then this can be a perfect option for you.
If heading during low tide, you will also have the chance to walk right alongside the water's edge and take in some beautiful natural swimming pools along the way.
Similarly, you can decide to start in either Coogee or Maroubra and be on your way from there. During my day on the Sydney coast, I actually began in Maroubra, walked up to Coogee, and then ended the day in Bondi.
» Learn more in the Coogee to Maroubra Coastal Walk Guide up on the site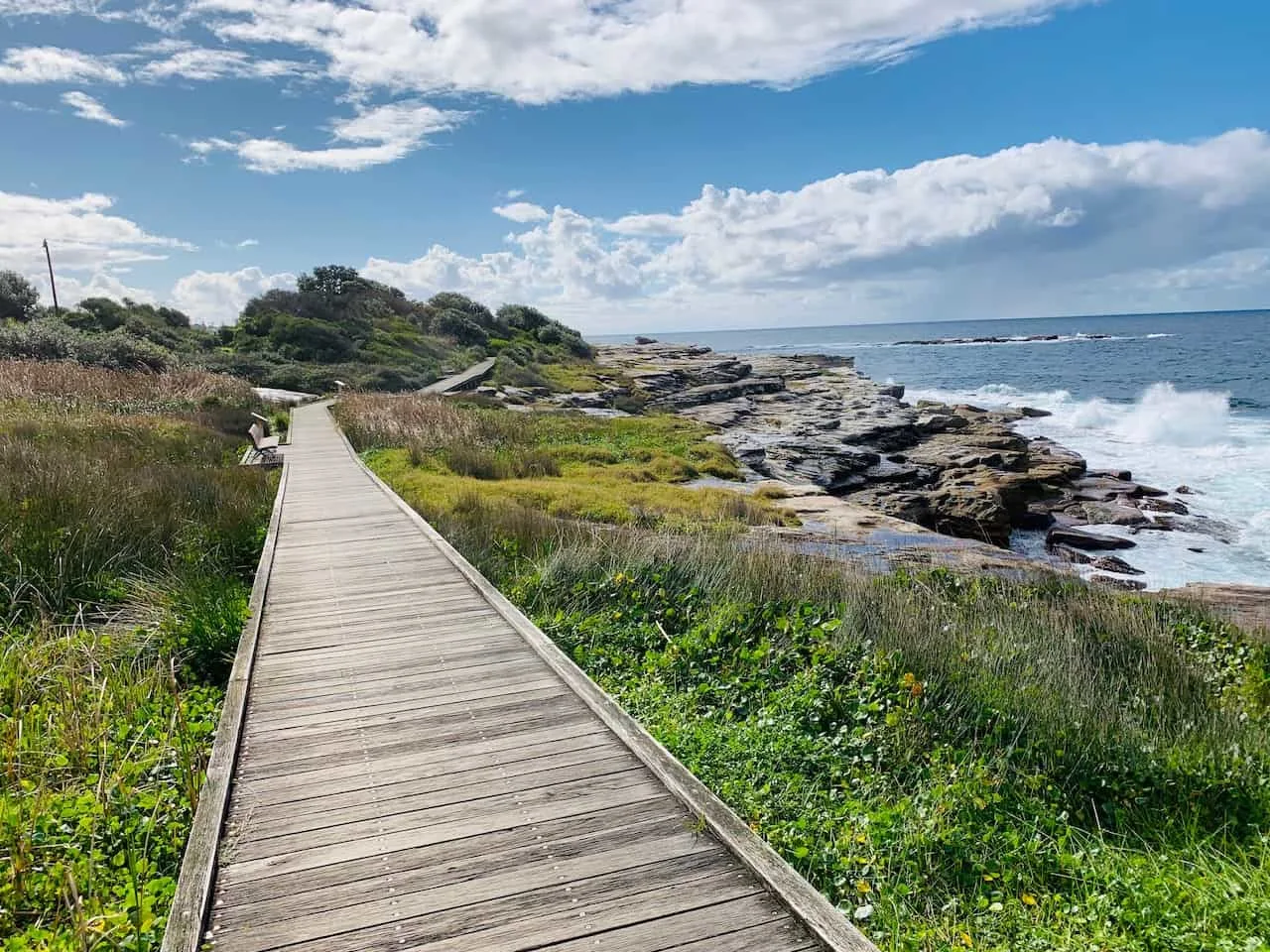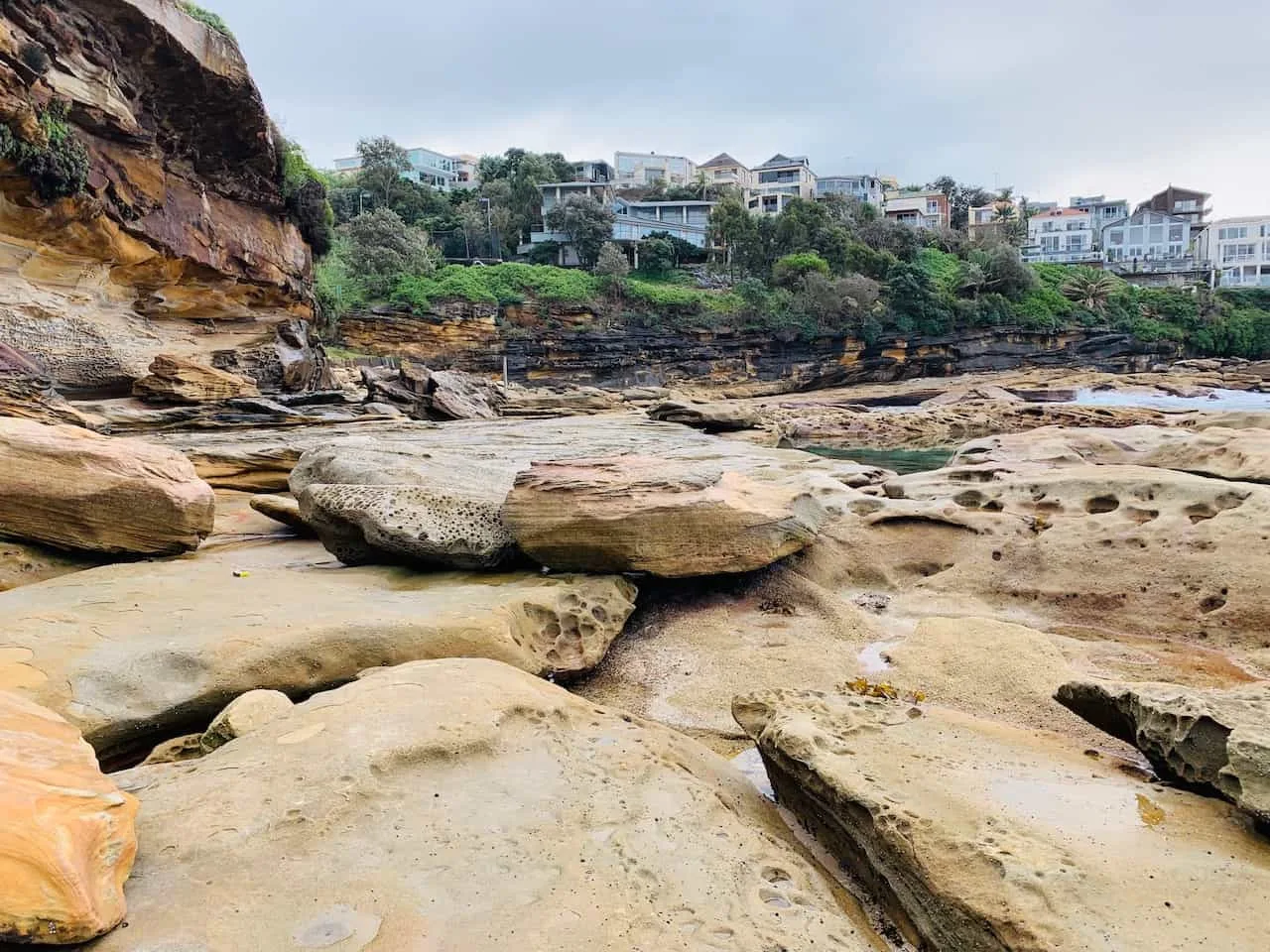 5) The Spit Bridge to Manly Coastal Walk
Starting Point: Spit Bridge
Ending Point: Manly
Length: 10 km / 6 miles
Time: 3-4 hours
A bit farther out from city center you will find yet another highly recommended coastal walk. This one takes you from the Spit Bridge and around the coast to the town of Manly.
This walk will definitely feel a bit different than the previous two walks as you will be hiking in and out of the forest on a more trail-like type pathway.
You will also find that there will be more inclines and declines along the way, making this feel similar to a hike rather than a simple walk.
Along the way, there will be several small beaches to enjoy and some of the best viewpoints that Sydney has to offer. With downtown Sydney in one direction and Manly in the other, there will always be a view to take in.
Once complete with the hike, you can wander around the town of Manly and enjoy the beautiful beach that it has to offer. At day's end, you can simply hop on the Manly to Sydney ferry and end up right by harbor area.
» Learn more in the Spit to Manly Coastal Walk Guide up on the site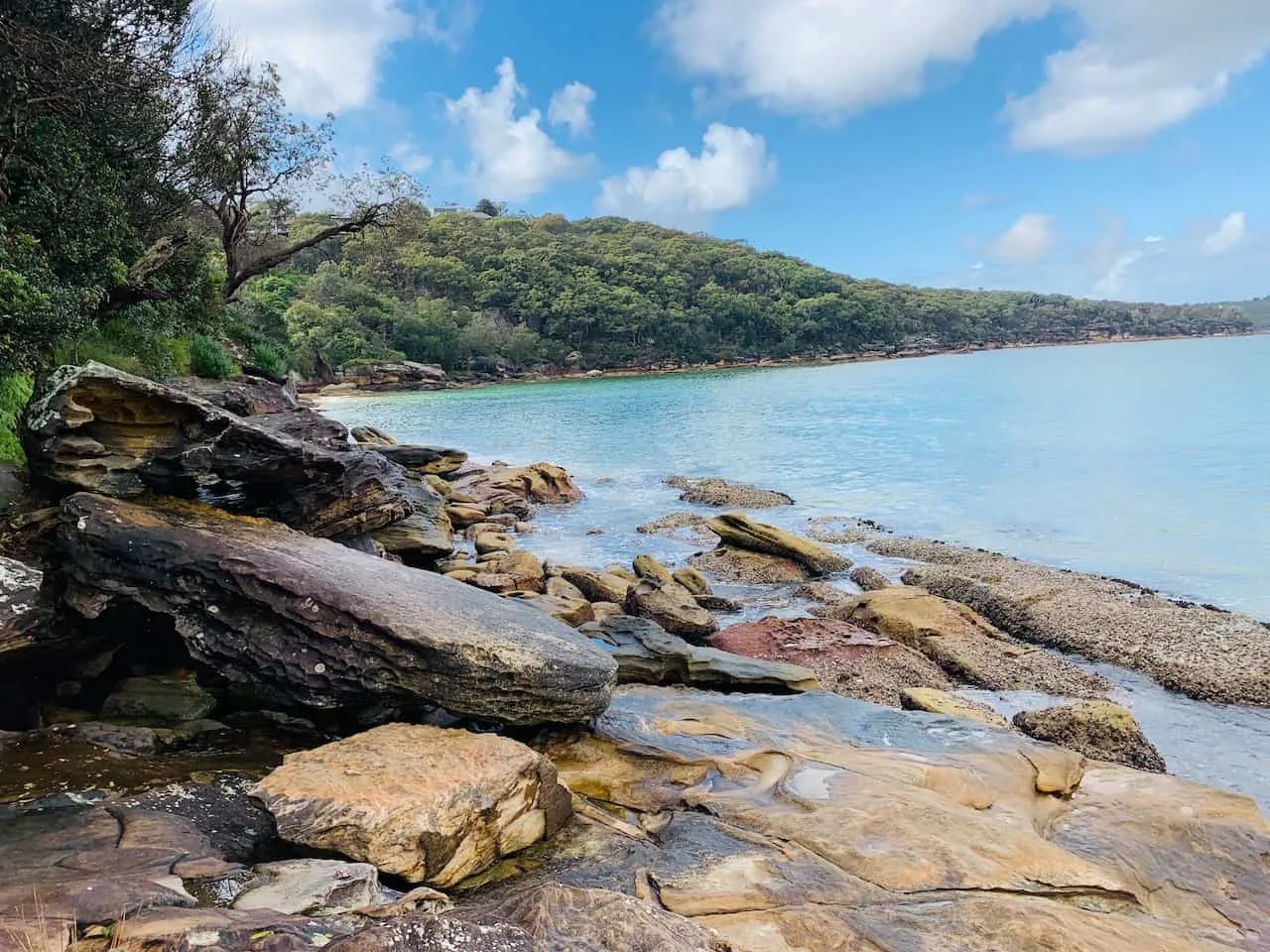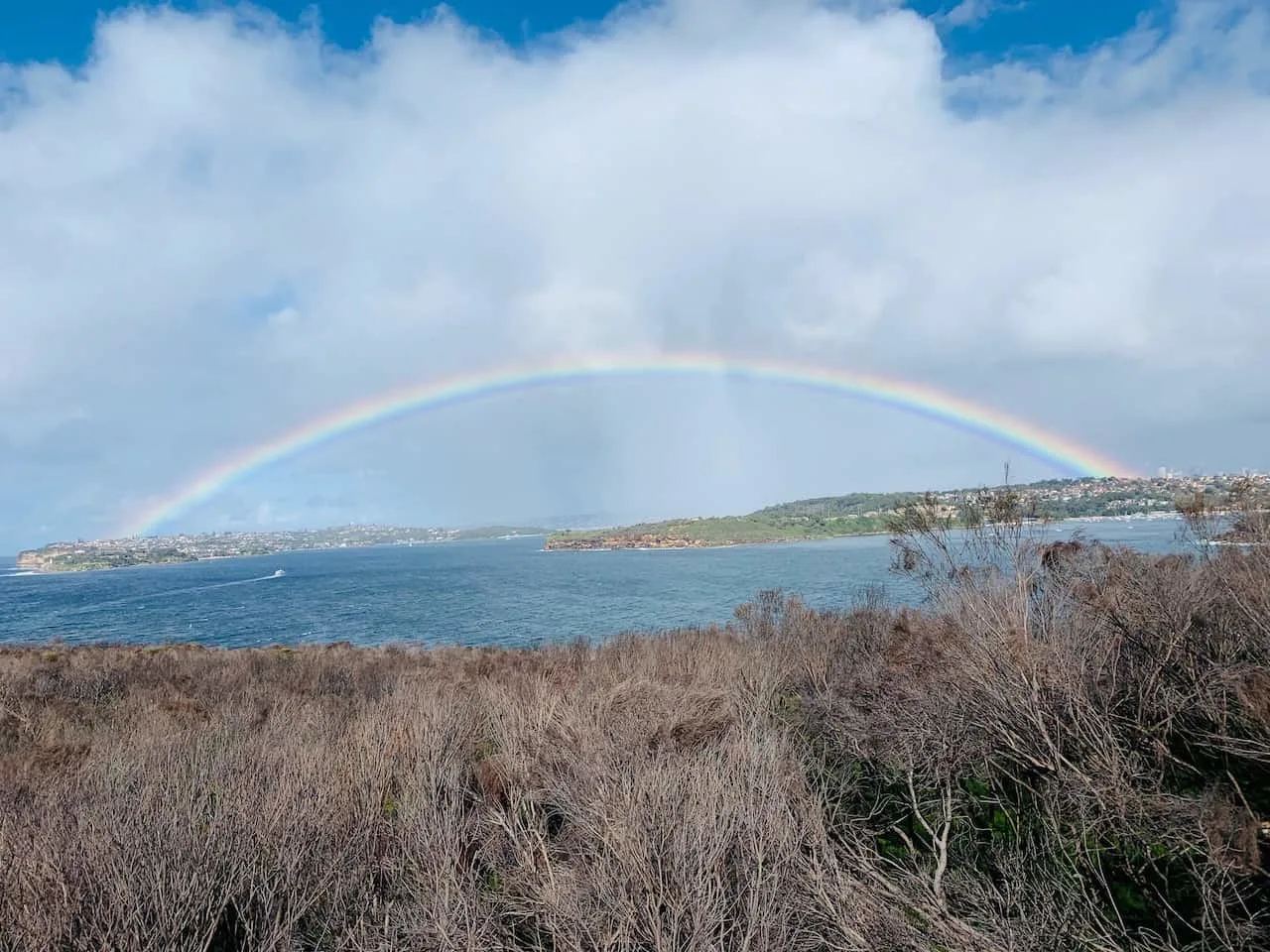 6) Sydney Opera House to Mrs Macquarie's Chair
Starting Point: Sydney Opera House
Ending Point: Mrs Macquarie's Chair
Length: 1.5 km / 0.9 miles
Time: 20 minutes
While I guess this is technically a coastal walk, it is more so just a short 20 minute pathway between the Sydney Opera House, alongside the Botanical Gardens, and onto Mrs Macquarie's Chair.
Everyone who visits Sydney needs to visit the Opera House right? Once you take a stroll around the area, as you enjoy the views of the Sydney Harbour Bridge, continue towards your right alongside the promenade.
In this area you will find the Royal Botanic Gardens of Sydney with its whole collection of greenery, flowers, and flora. If you just walk right up alongside the waterfront though, you will be able to enjoy the views of the Sydney Harbour Bridge and Opera House from a far.
One peninsula over from the Opera House you will find Mrs Macquarie's Chair, a sandstone bench built in the year 1811.
I would recommend making this walk an hour or so before sunset as the view from the Mrs Macquarie's Chair area towards the bridge and opera house is one of the best you could ask for.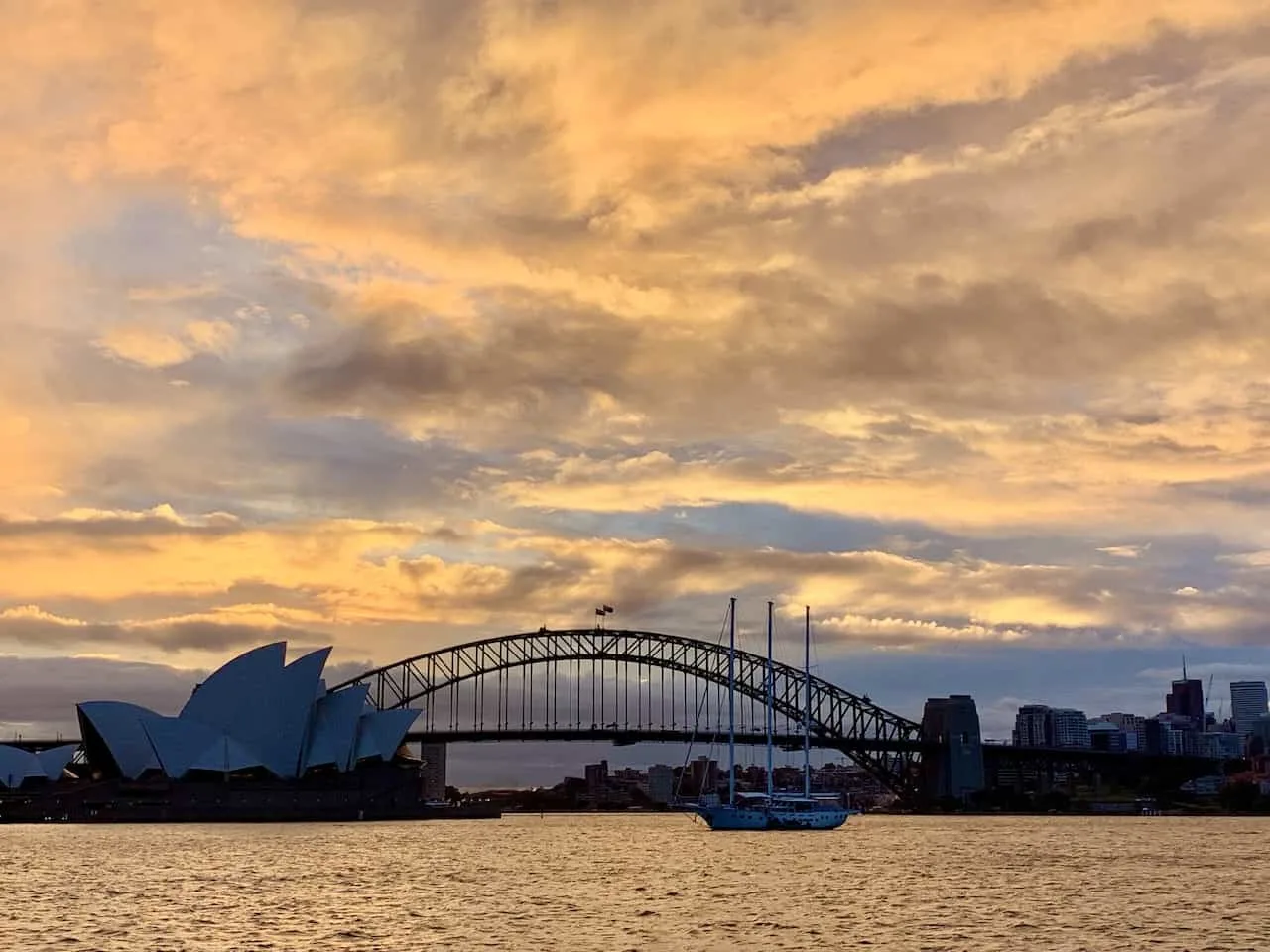 7) Sydney Bridge Walk
Last up here is not much of a coastal walk at all but since its nearby water and is one of the most iconic places in Australia, I thought I may as well include it. Walking across the Sydney Harbour Bridge is an absolute must do activity when visiting the city.
You will be able to take in some beautiful views of the harbor, downtown, the opera house, and the surrounding towns around Sydney. Again, a visit around sunset here would be my recommendation.
And depending on your preference and budget, there are several ways to enjoy a walk across the Sydney Harbour Bridge:
» Make the walk on your own for free, and walk as far as you would like before turning back around.
» Walk the bridge and head up the Pylon Lookout for 19 AUD, which will give you a better view from above.
» Take part of the famous Sydney Bridge Walk, where you will climb the top of the bridge and enjoy one of the most iconic experiences in Sydney. This doesn't come cheap though as prices start around 280 AUD for the climb up. Book your tickets before you go!
No matter what you choose here, a walk across the bridge, in one way or another is a must!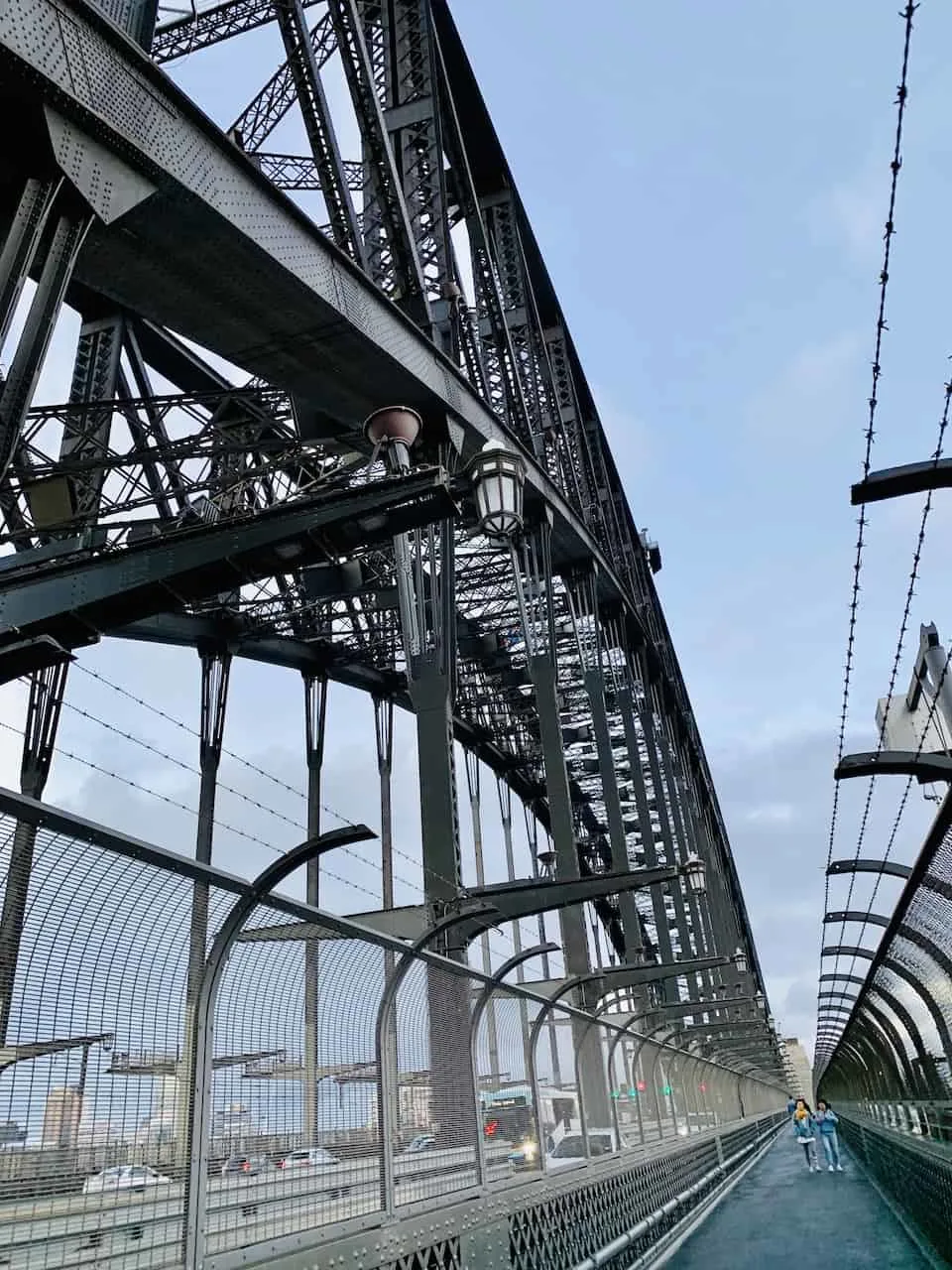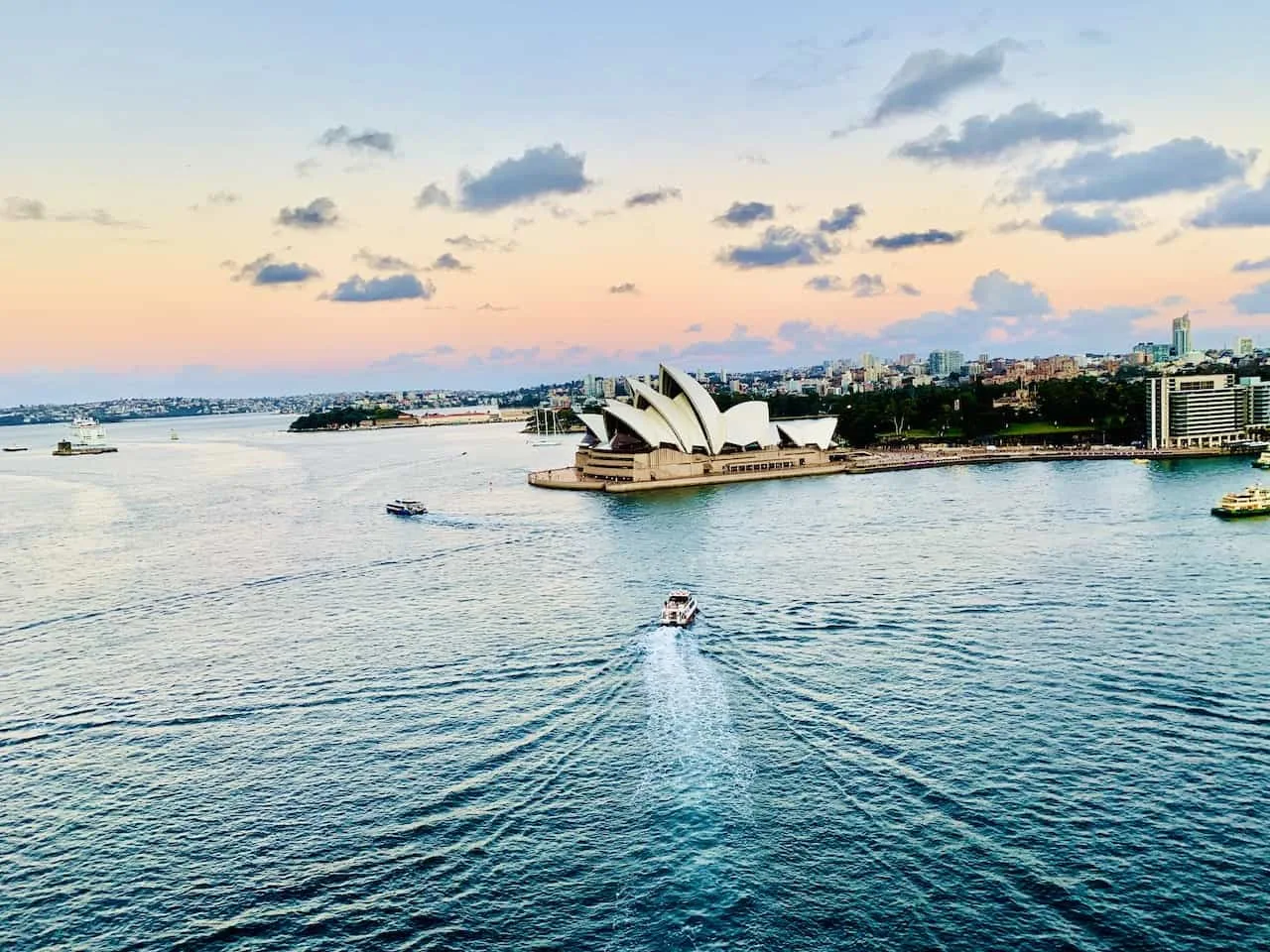 8) Where to Stay in Sydney
There are a variety of different options to choose from when deciding where to stay in Sydney. One of the most popular options is to just stay within the Sydney Harbour / CBD / Downtown Area.
There you will find plenty of restaurants and bars, easy public transportation access and of course be close by to some of Sydney's best attractions.
Below are some accommodation choices at different price points to better help you make your pick.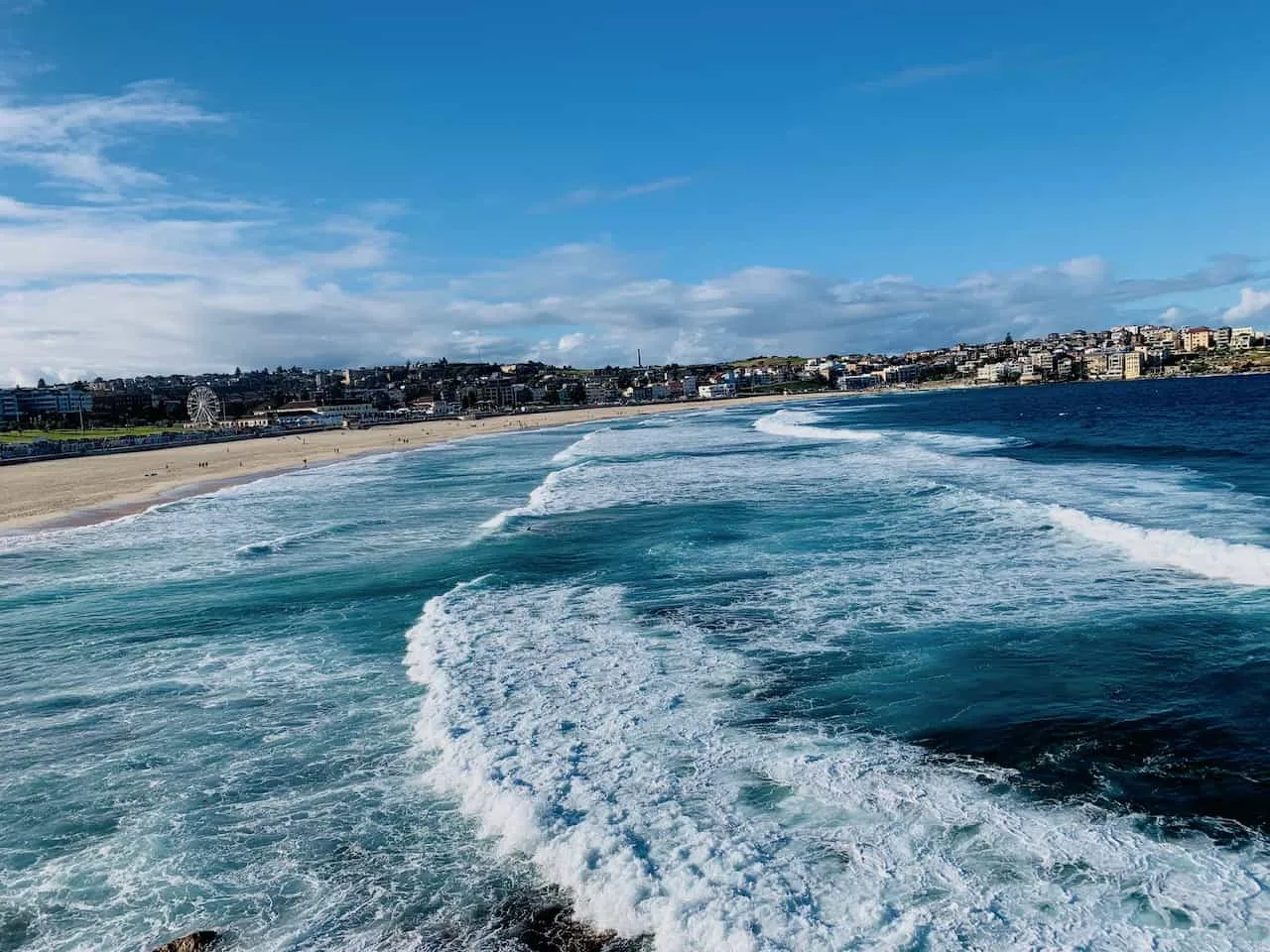 That about wraps up a guide to 5 Sydney Coastal Walks. If you have any questions or comments about any of the walks, feel free to write them in below.
Also don't forget to check out some other Australia itineraries and guides like the 3 Week Australia Itinerary. Have fun out there and safe travels!