When planning a trip to Switzerland, you might come across major cities like Geneva and Zurich, or the mountain towns lining the Swiss Alps.
But one place you should also add to the itinerary is Bern – the picturesque capital of Switzerland. A small, beautiful city in the middle of the country, Bern makes for a perfect day trip or stopover as you make your way across Switzerland.
Spending a day exploring the ins and outs of what Bern has to offer will surely not disappoint.
This guide will go over everything you need to know about one day in Bern, Switzerland and help answer your questions along the way.
* Affiliate Disclosure: This post may contain affiliate links, which means I may receive a commission if you make a purchase through the links provided, at no additional cost to you. Thanks for supporting the work I put into TripTins!
1) One Day in Bern Attractions
What I love about Bern is that nearly all the top things to do are within walking distance from one another and you do not need to rely on public transportation to get from one place to the next.
Simply hop off the train or head out of your hotel and start exploring everything that the city has to offer!
Here is a list of what to do with one day in Bern Switzerland, highlighting 8 of the major attractions along the way.
Once you get a good idea of what can be seen in Bern, I will also touch on logistics, trains, and more!
A) The Parliament Building
B) Zytalogge – Bern's Clock Tower
C) Einstein House
D) The Fountains of Bern
E) Bern Cathedral & Munsterplattform
F) Barengraben
G) Rosengarten
H) The Aare River
Everything listed above is located in or right nearby Altstadt or the Old Town of Bern. Besides for checking these attractions out, you will certainly enjoy just walking the streets of the Old Town surrounded by the architecture and history along the way.
A) The Parliament Building
Home to the Swiss Federal Government, the Parliament Building is one of the more noticeable pieces of architecture that Bern has to offer.
On top of taking in the building, head on back for incredible views of the river and the rooftops down below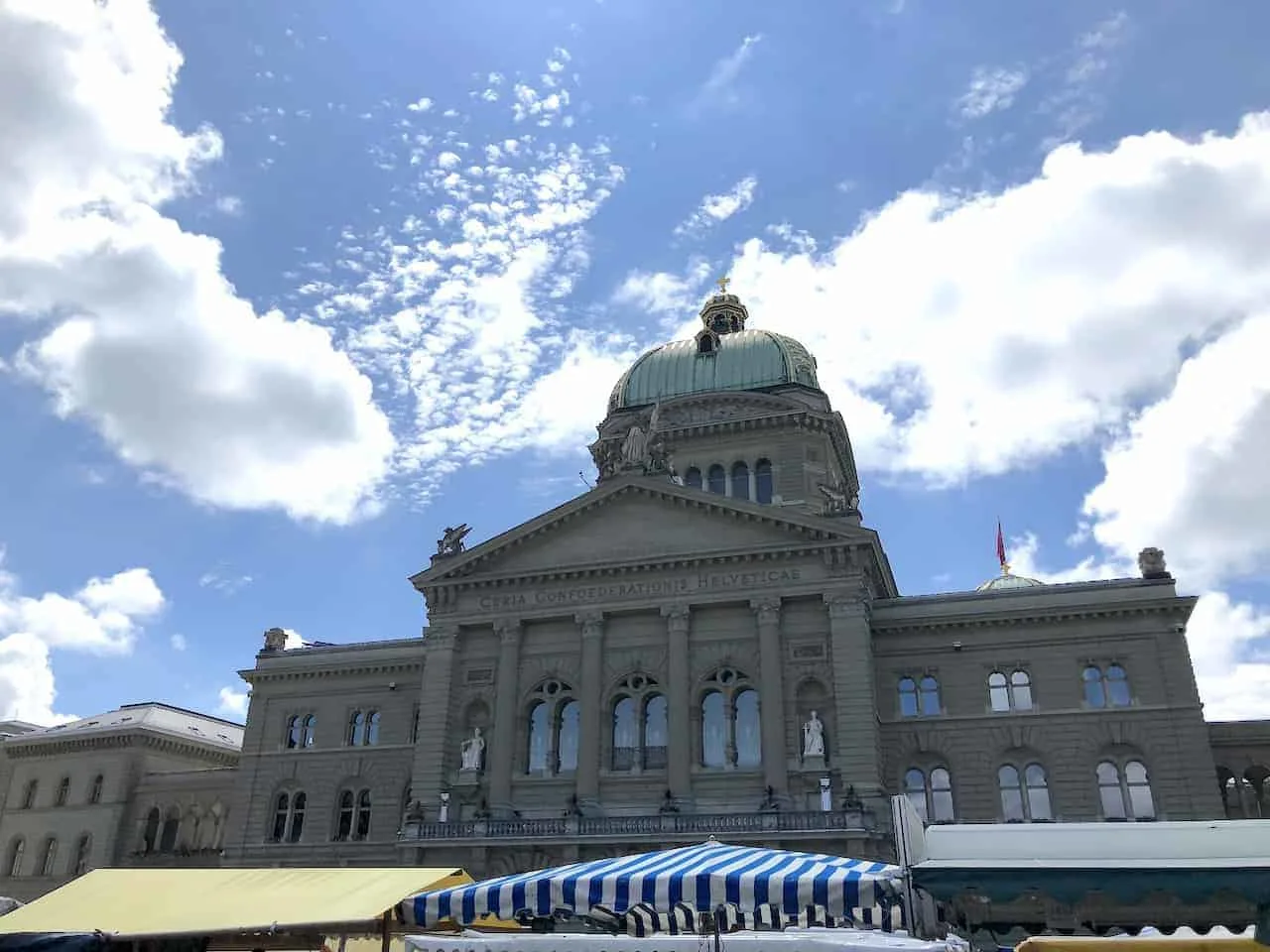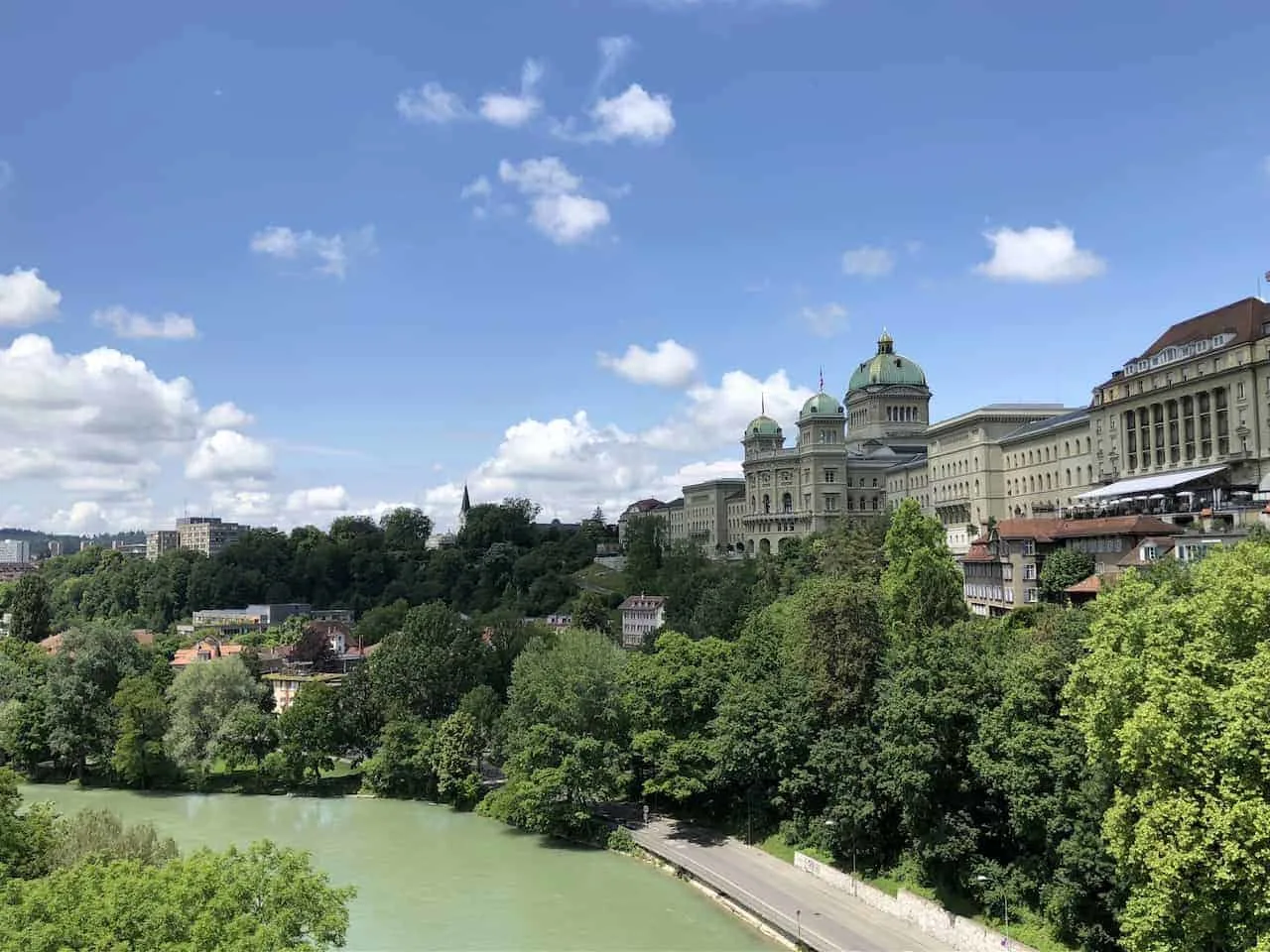 B) Zytalogge – Bern's Clock Tower
As you walk up and down the main streets of Bern, you are sure to pass by the Zytalogge – Bern's most famous clock tower, built in 1530.
You can also take a tour of inside the tower to see how this clock functions if that is something you are interested in as well.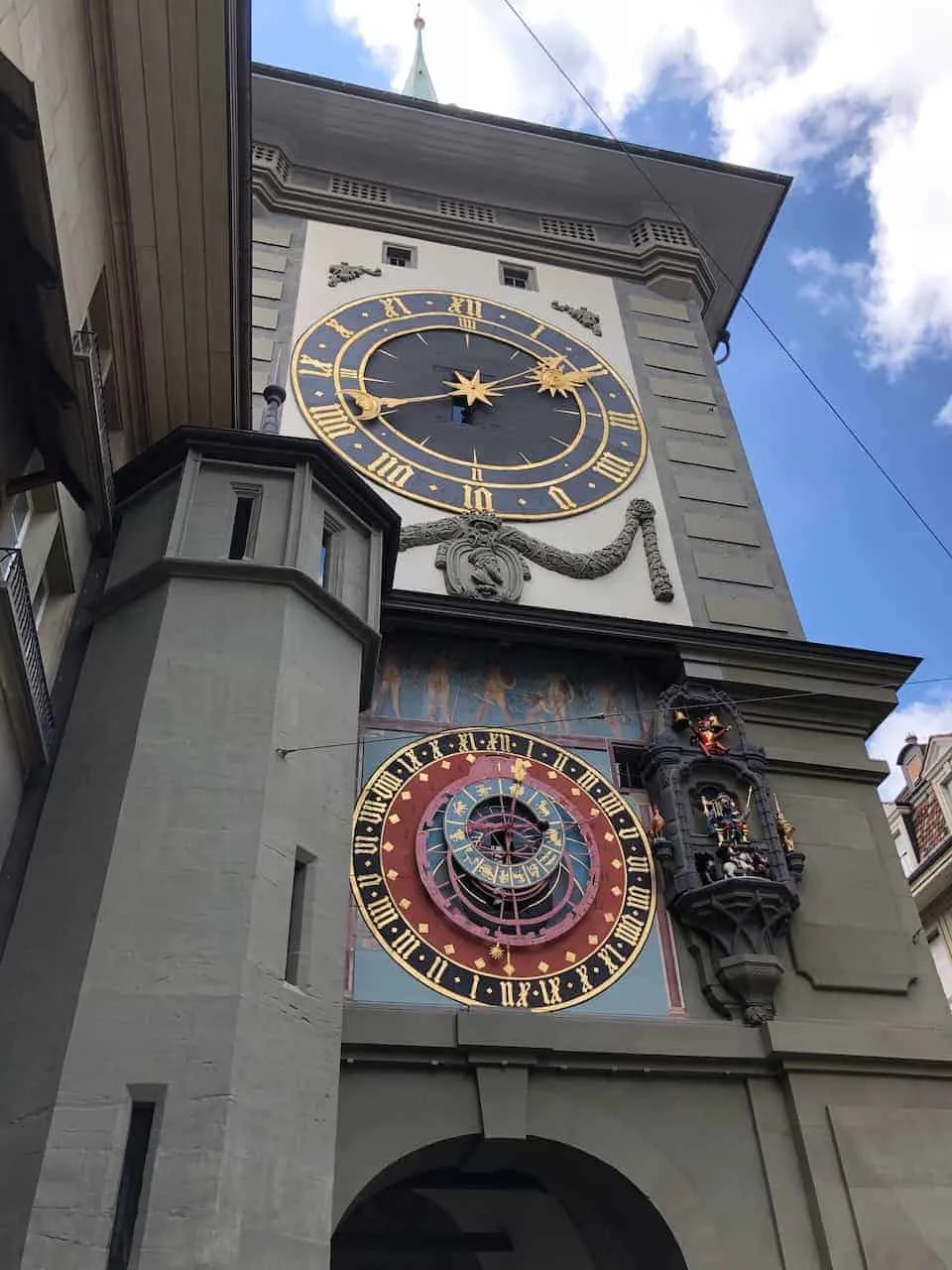 C) Einstein House
From the years 1903 to 1905, Bern was home to one of its most famous residents – Albert Einstein. It was here that he first came up with his theory of relativity.
You now have the chance to visit his residence, the Einsteinhaus and see firsthand where his work was done. Check out the latest opening hours on their official site.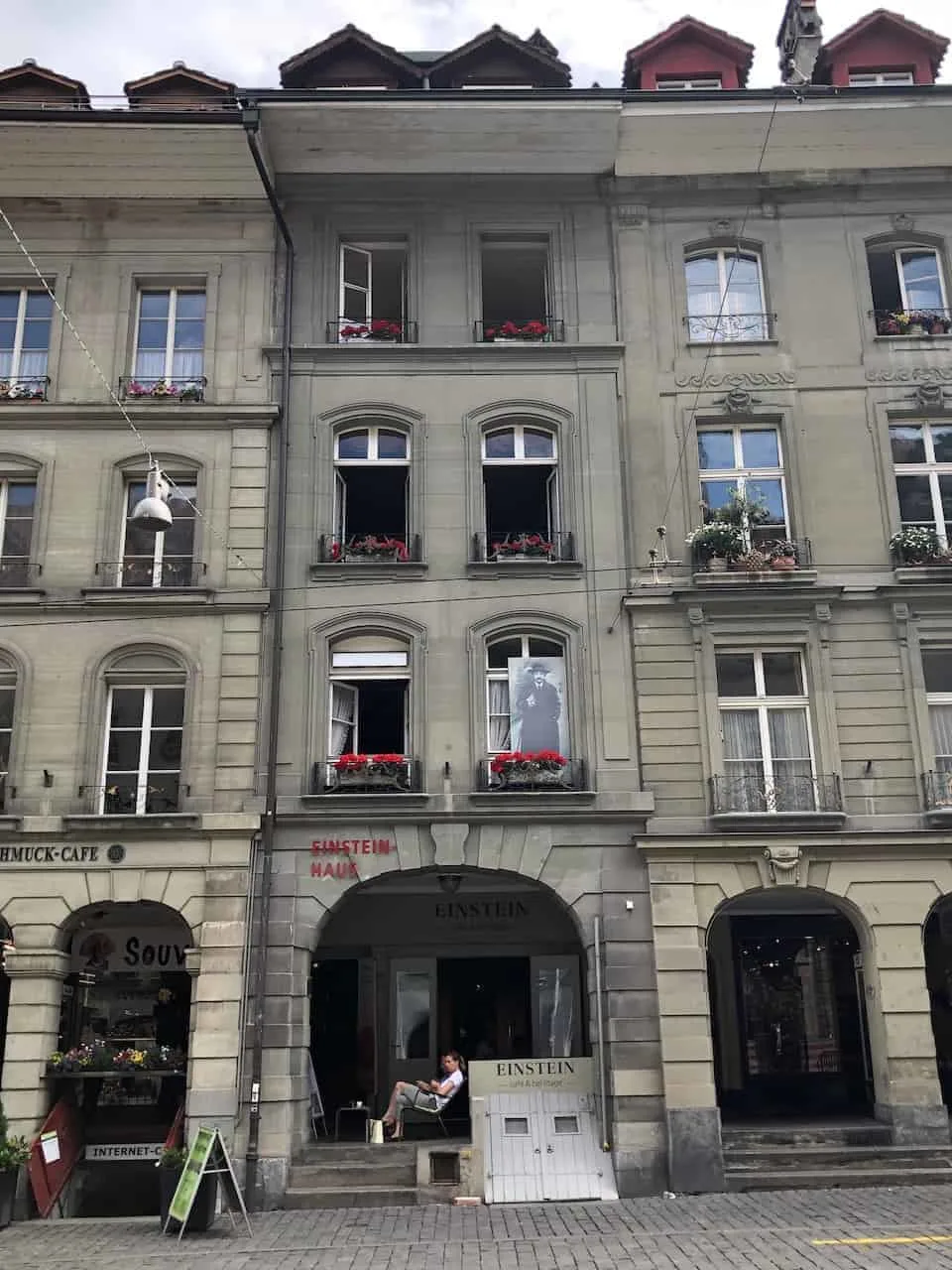 D) The Fountains of Bern
Since you will be walking the city from one attraction to the next, you are sure to pass by the various ornate fountains lining the streets.
Not only is the architecture within itself a site to to see, but if you are feeling thirsty you can drink some fresh water from the source.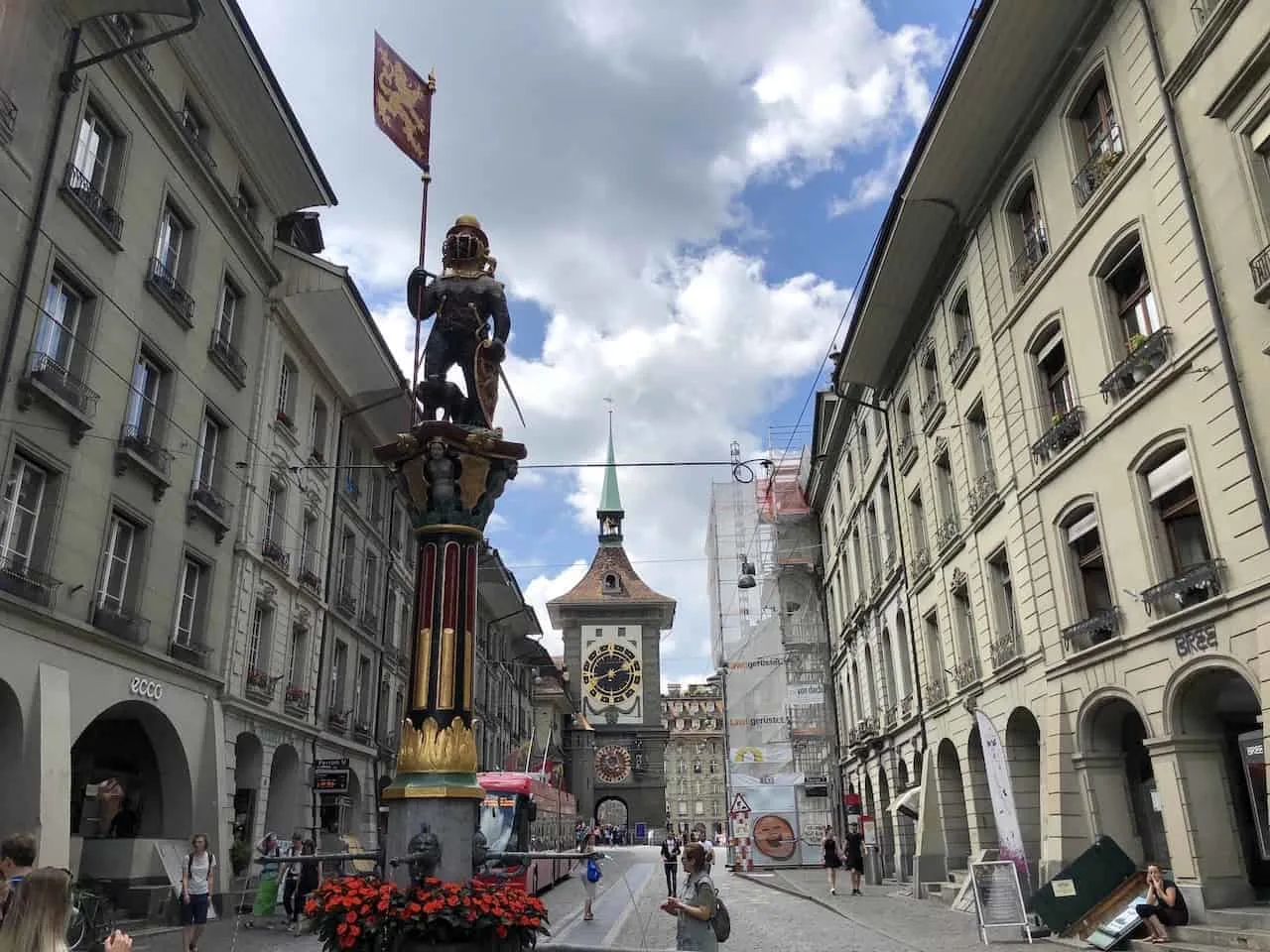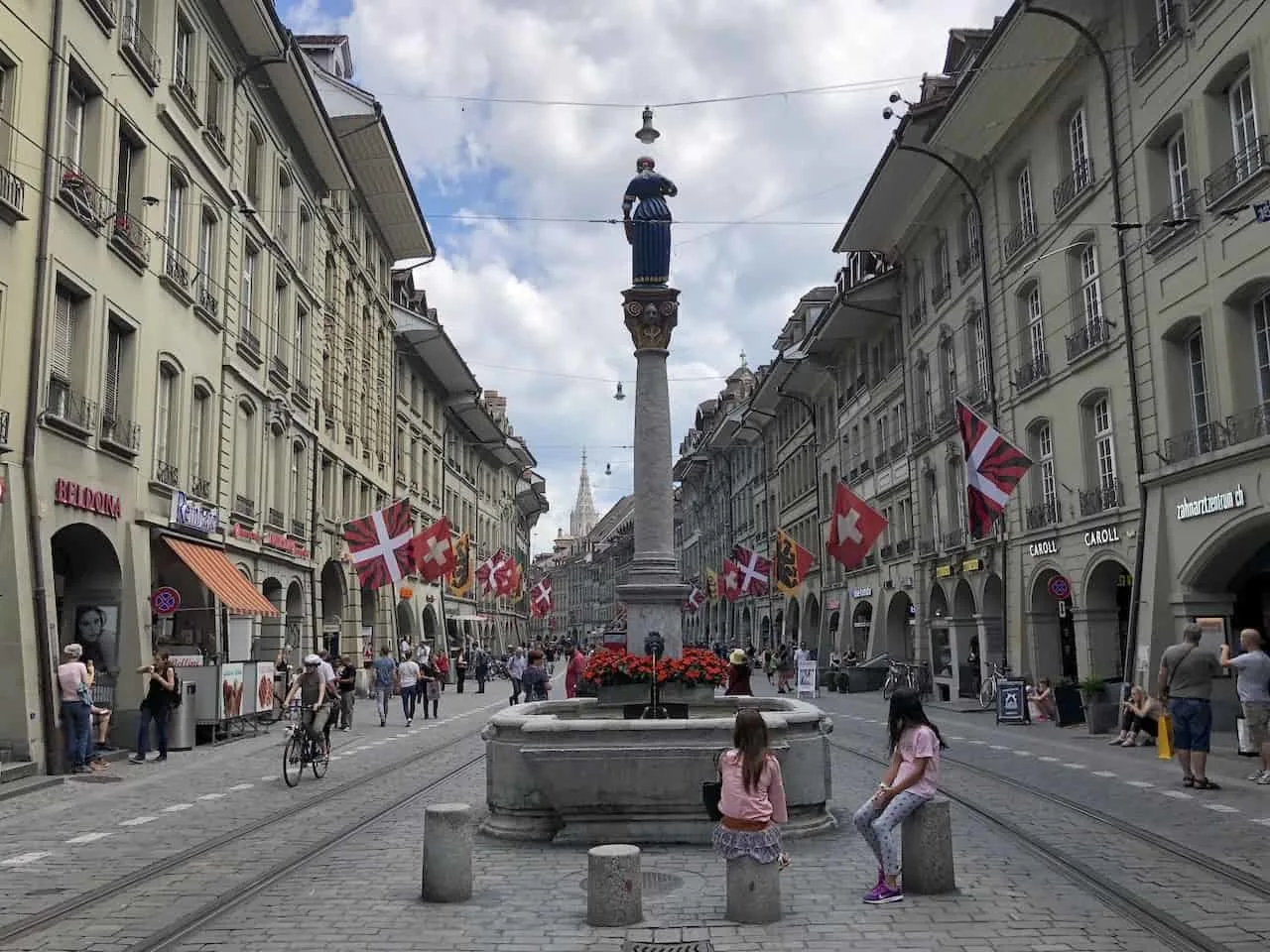 E) Bern Cathedral & Munsterplattform
Next up is the famous Bern Cathedral. With its gothic architecture inside and out, along with a beautiful square out front, the cathedral is a must do on a trip to Bern.
Don't forget to head out back to the Munsterplattform, where you can get some more great views of the river down below.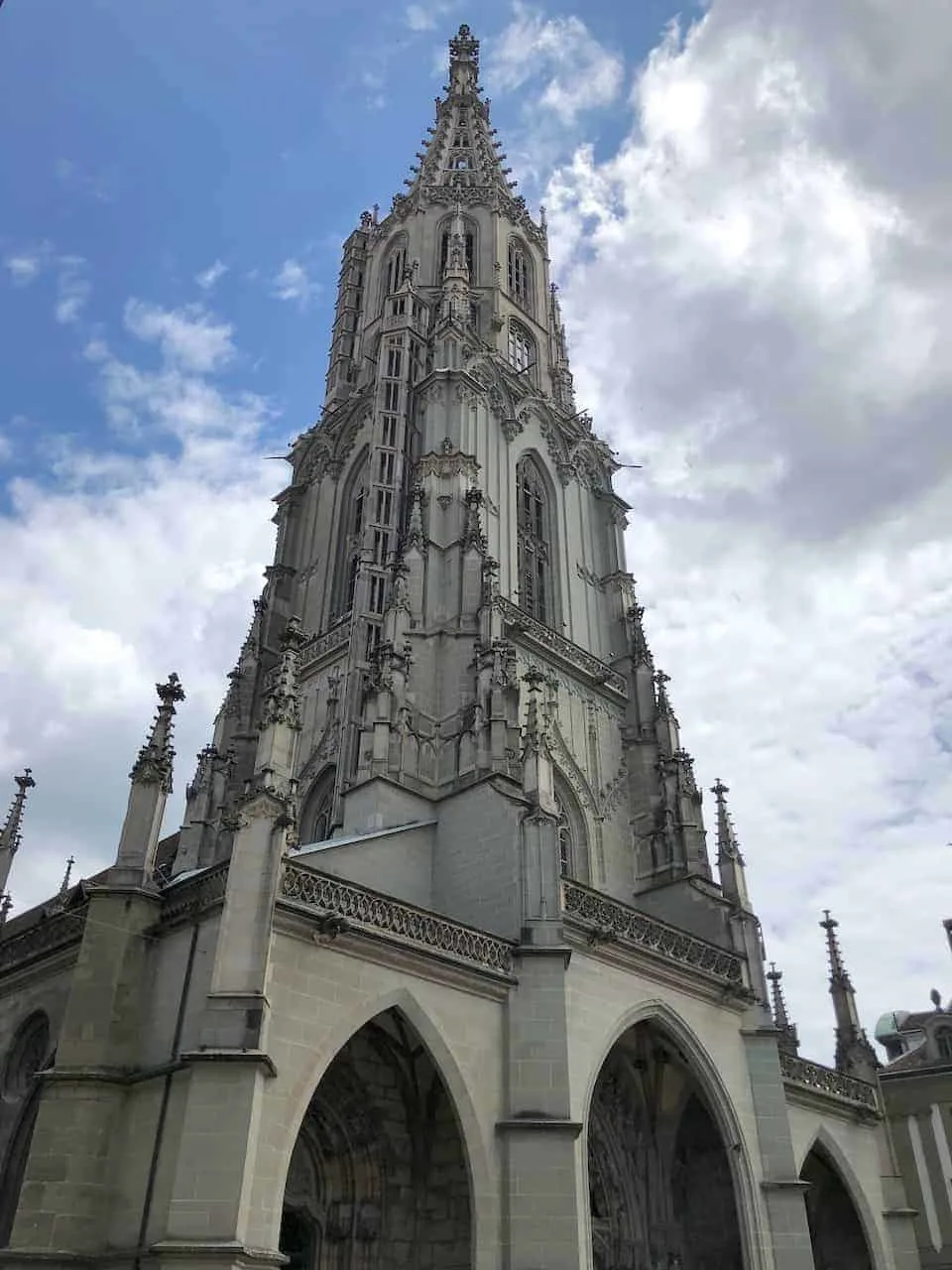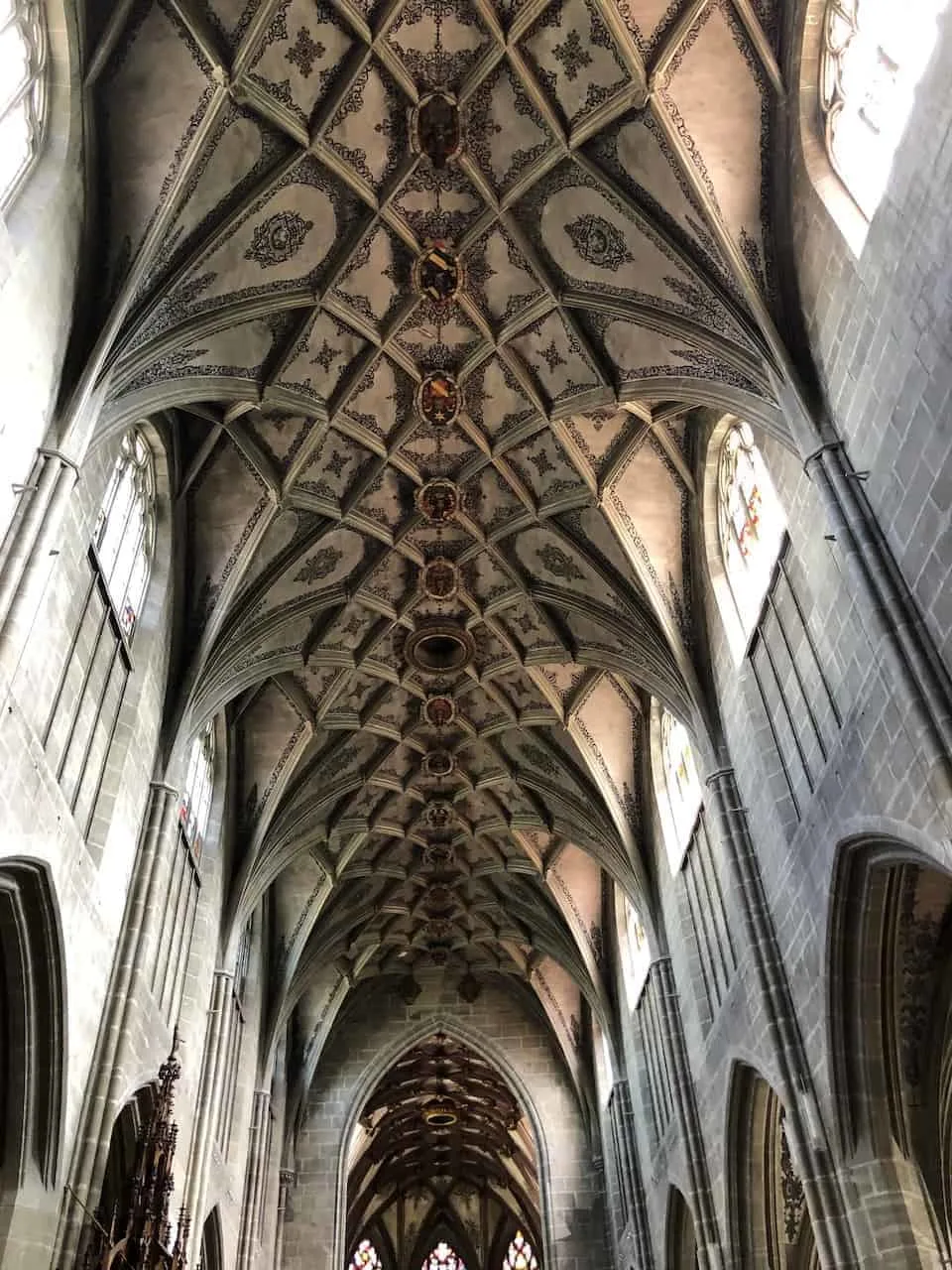 F) Barengraben
It is now time to venture to the other side of the Aare River to the Barengraben. Here you will find an enclosure that houses a few of Bern's famous bears.
You can walk around the area and try to capture a few good shots of the bears roaming the habitat and learn a bit more about them along the way.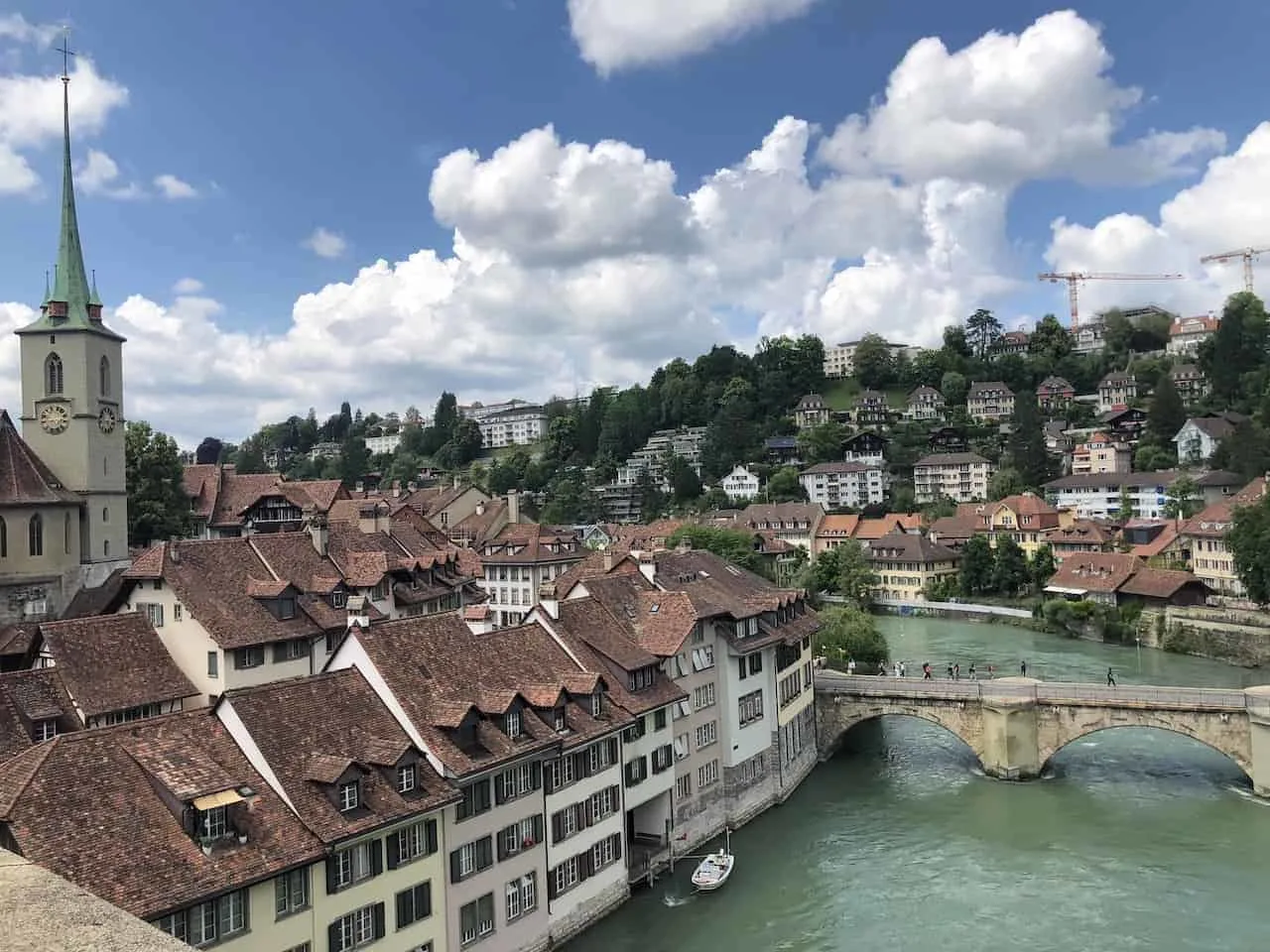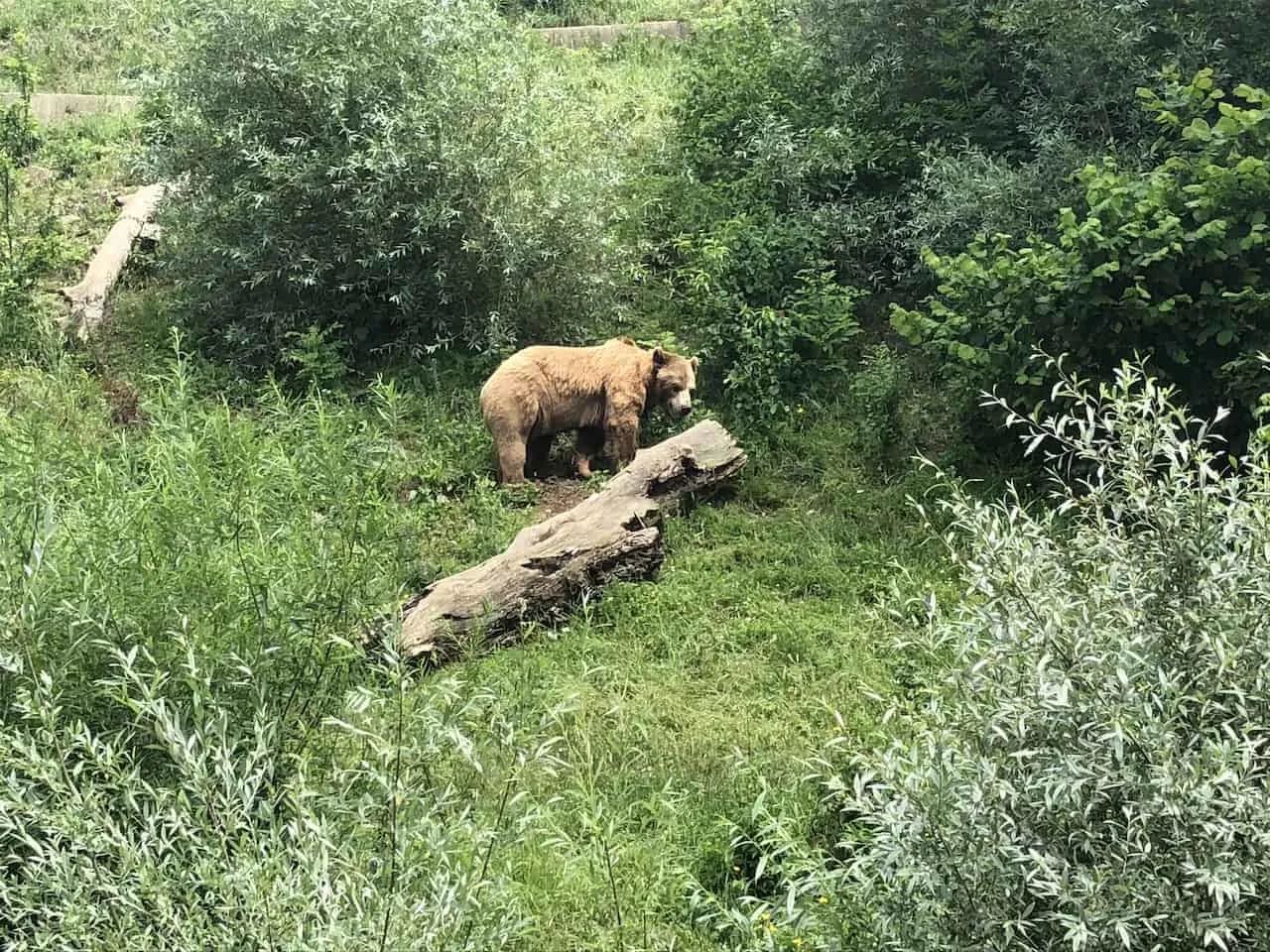 G) Rosengarten
After taking in the bears, continue the walk up to the Rosengarten.
Here is where you can get one of the best views of the entire city of Bern with the Aare River wrapping around it. Along with the various viewpoints, there is also a great park up top where you can relax in for a bit.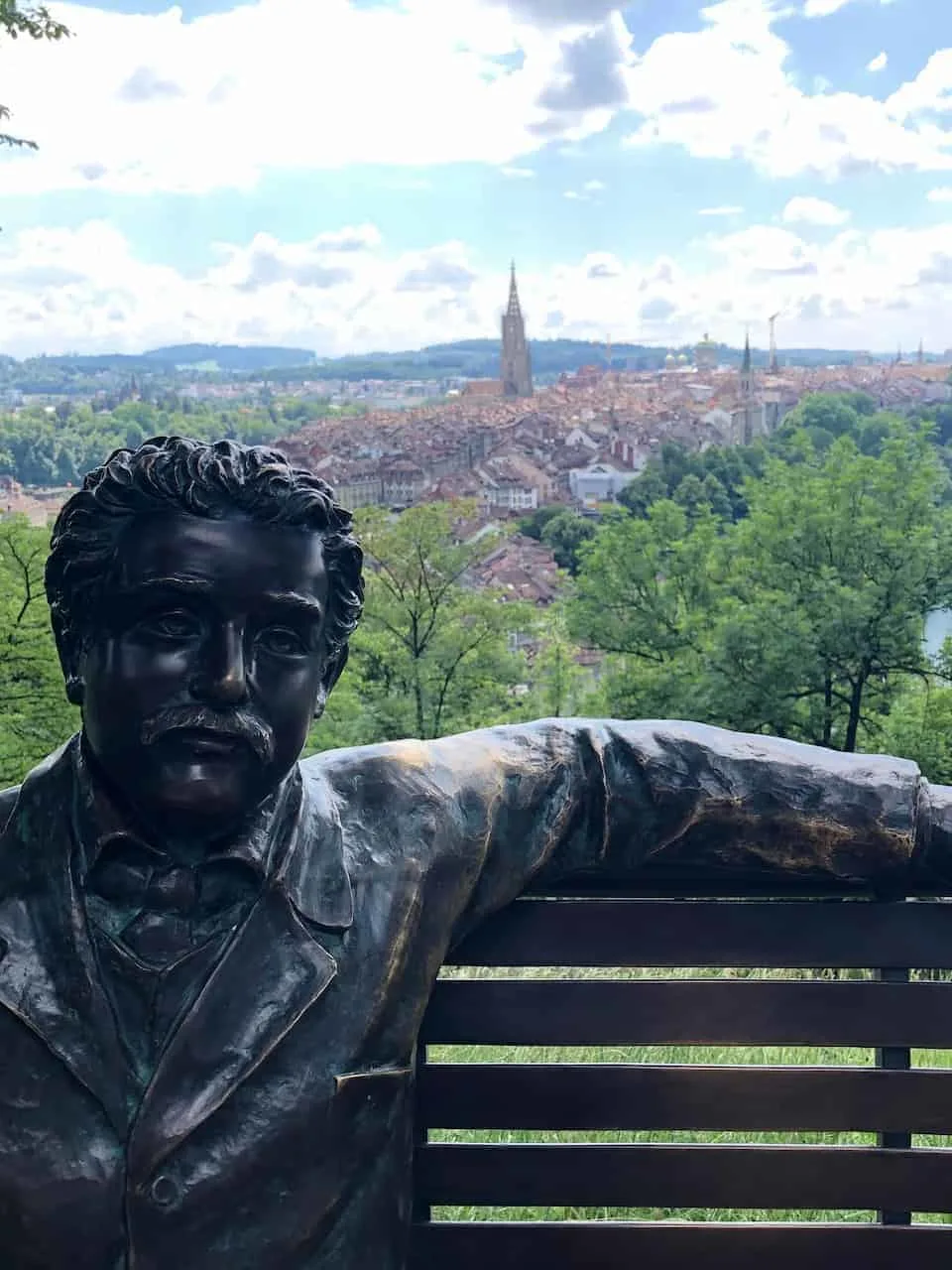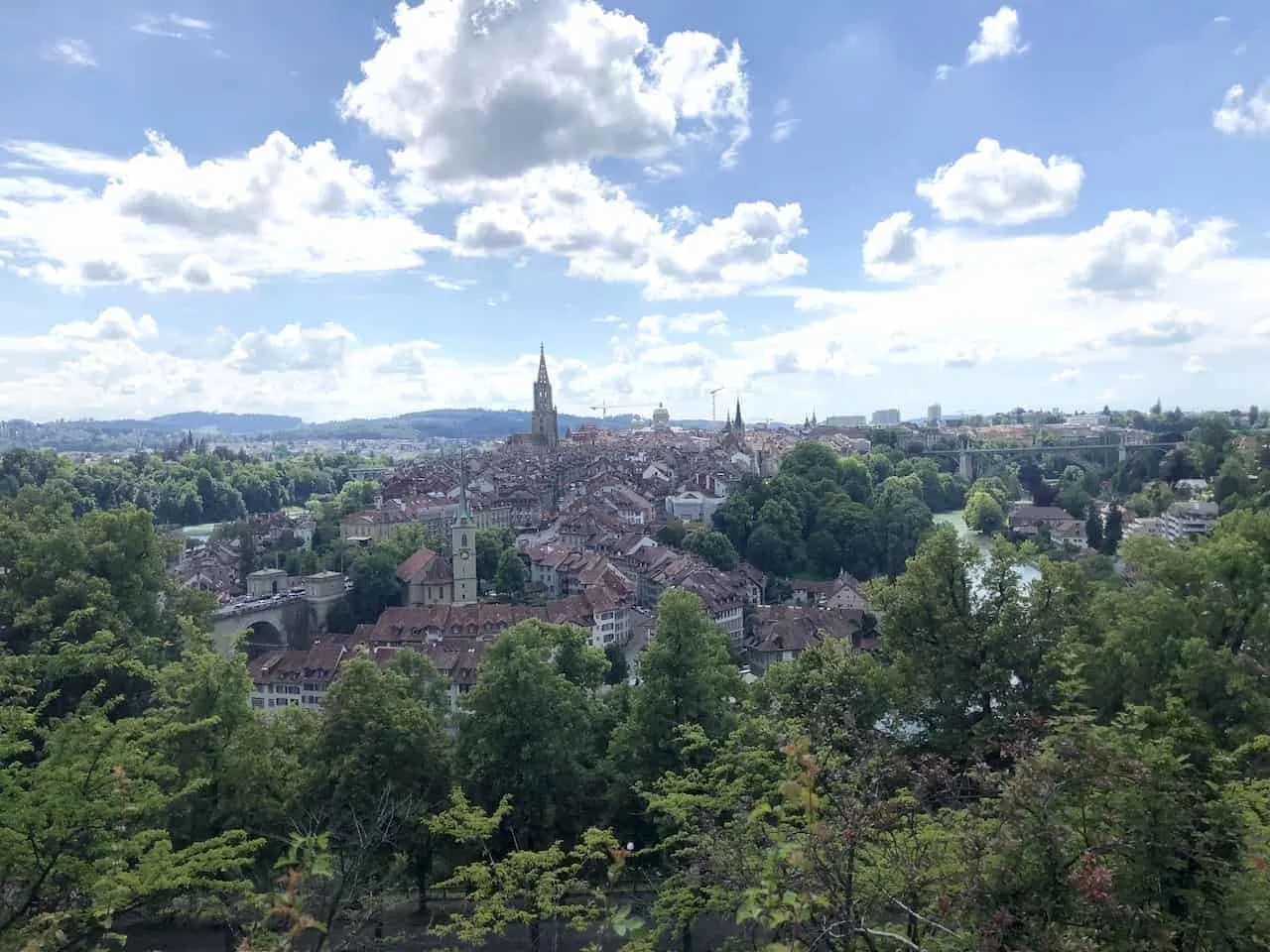 H) Hang out by the Aare River
Once your sightseeing for the day is over, head back down to the river area, where you can take a seat and enjoy flowing Aare (just below the Barengraben).
During the summer time it is a popular spot for both locals and tourists to hang out at and is a great way to end a day after walking all around the city.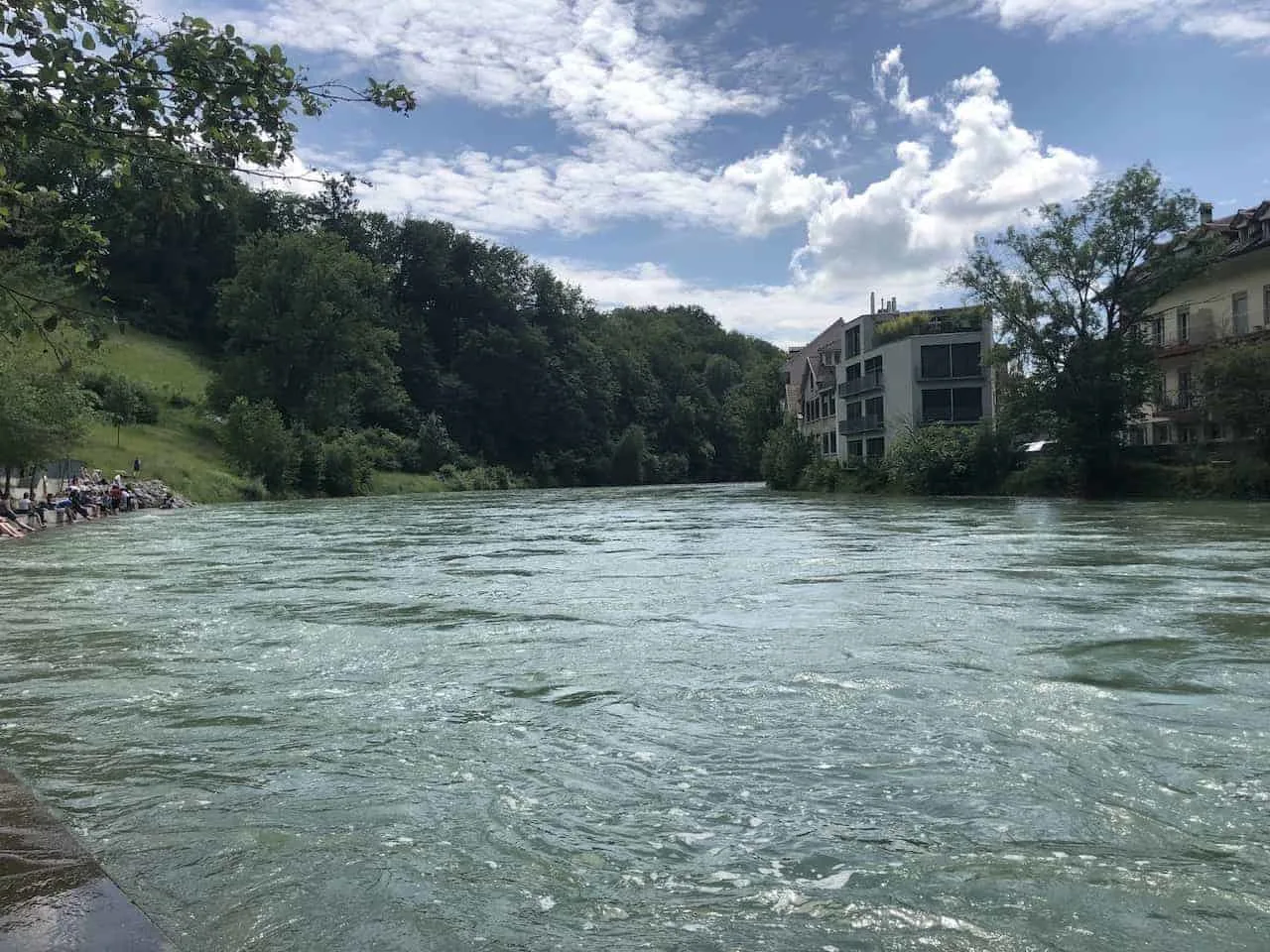 2) Map of Bern Attractions
Now that you know what are some of the main attractions around the city, it is time to get an understanding of where they are relative to one another.
Below is a map that will highlight the attractions mentioned above so you will have no problem getting from one to the next.
3) Where is Bern
Another great thing about Bern is that it is easily accessible from many of the other major cities and towns throughout Switzerland. 2 hours from Geneva, 1 hour from Zurich, Interlaken, or Basel.
If you are moving from east to west or north to south, you are bound to pass by Bern along the way. As you can see on the map below, Bern is starred in the middle surrounded by a few other highlighted cities in Switzerland.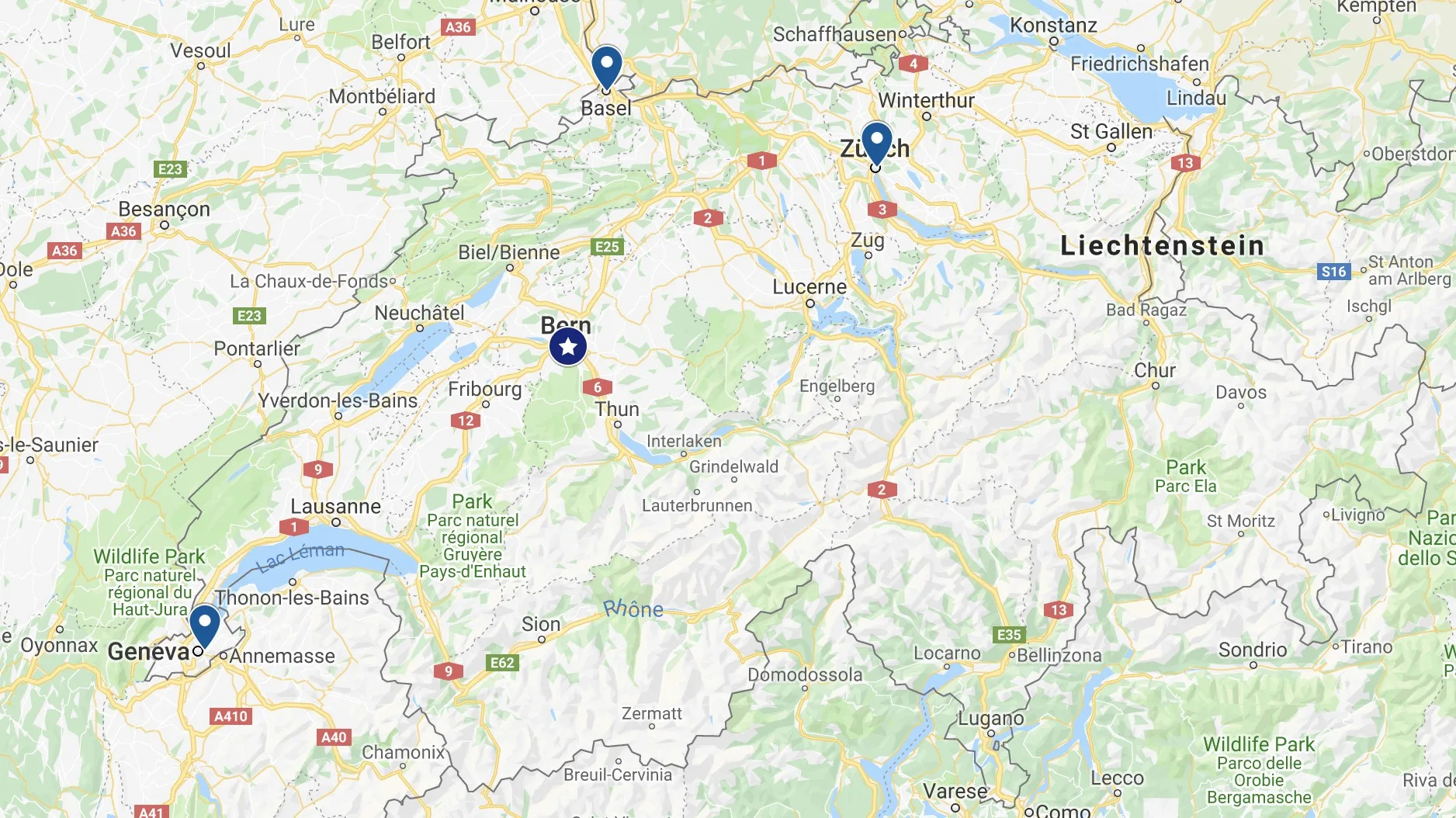 4) How to Get to Bern
As just mentioned, it is not too difficult to get to Bern depending on where you are coming from in the country. Most likely though, you will be arriving by train into Bern station.
Train travel (and public transportation in general) in Switzerland is one of the best there is in the world. It is timely, efficient, and easy to take part of. Simply head to the SBB website or their super helpful mobile app to see the most up to date train schedules.
For the most part, trains will be going to and from Bern throughout the day from all different cities. You should have no problem getting to the station and hopping on a train to Bern and then heading back at day's end whenever you are ready (if taking a day trip).
The one thing I will say, is train travel is not cheap in Switzerland. A round trip ticket from Zurich or Geneva is 100+ CHF. If you will be taking the trains often, look into buying a Swiss Travel Pass or Half Fare Card to save some money.
» If you would like to learn more about these offerings check out the Train Travel in Switzerland guide I put together
Swiss Travel Pass: Are you planning on traveling frequently throughout Switzerland during your trip? Consider purchasing a Swiss Travel Pass to save some money!
5) Day Trip or Overnight
With that said, you also will have the option to take a Bern day trip or plan your itinerary to stay overnight in the capital city.
Since Bern is not the largest of cities I personally do not think you would need more than 1-2 days there. Now everyone travels differently and has their own preferences, but that is what I would recommend.
If making your way from one side of the country to the next, staying in Bern for a night and getting 1+ days there could be a great idea. You not only will be able to enjoy all the sites and attractions during the day but will also be able to enjoy the Old Town feel at night once all the day trippers leave.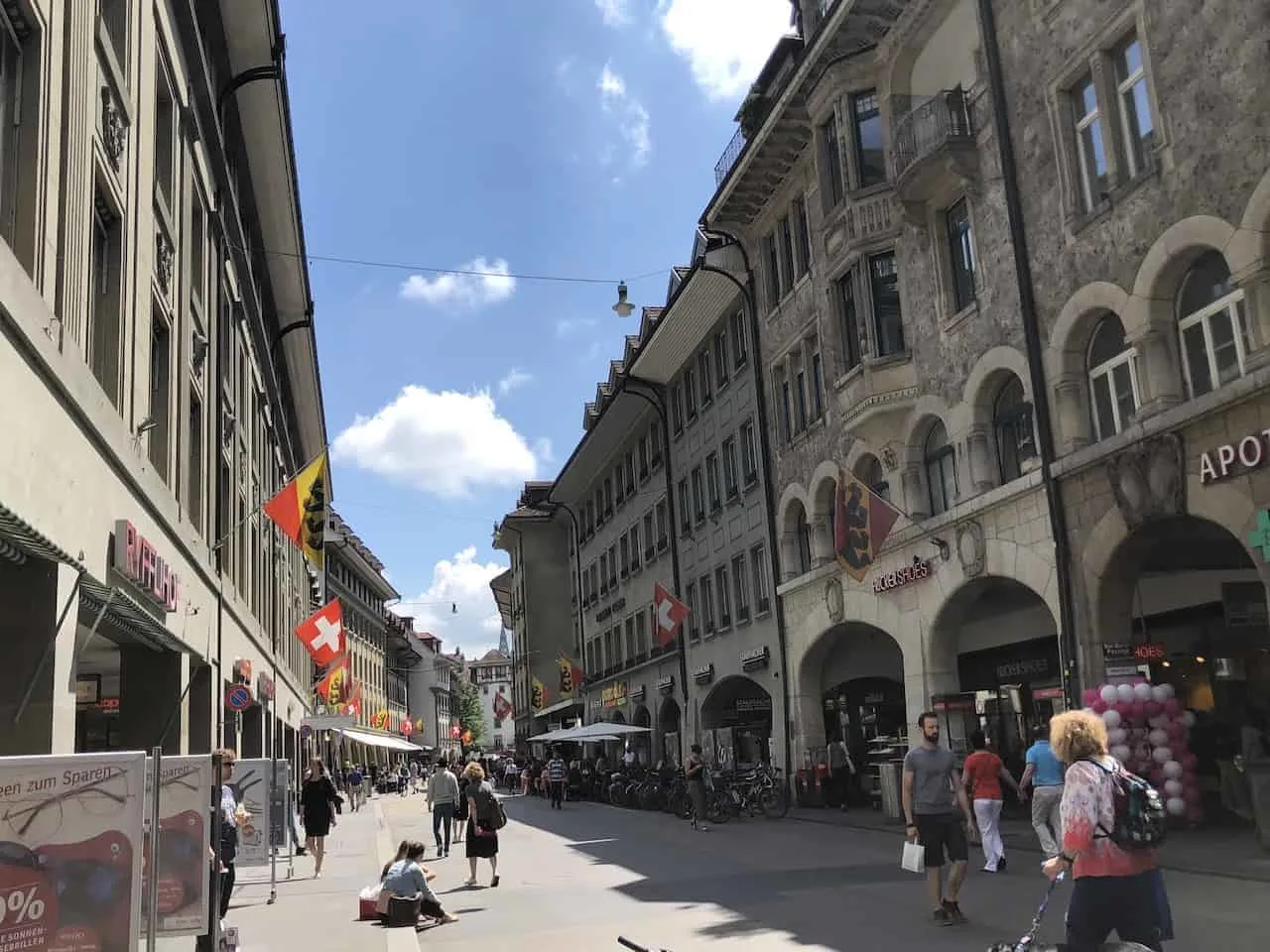 If you are not able to stay overnight, you can still easily do a day trip from any nearby cities. When I was staying in Geneva for a few days, I decided last minute to hop on a train to Bern in the morning, spent about 7 hours there, and then took the train back later that evening. While it was a longer day, it sure was worth it.
Another thought here is even if you do not have Bern planned on your itinerary, you should still keep the option to go there in your back pocket.
If you are staying near Interlaken for example, and you have very poor weather one day when you cannot enjoy the mountains, think about taking the quick train ride to Bern. This way you will not waste your day inside doing nothing and you will get to enjoy a different city.
6) Where to Stay in Bern
As mentioned, most of the attractions in Bern can be found in the Altstadt or Old Town. Staying near this area would be easiest if you just want to wake up and head out sightseeing.
The further you go out, you might find some less expensive options and it will just require a bit more walking (or public transportation) on your end.
Browse through Booking.com to find the some highly rated spots that work best for you. Some of my recommendations would be:
I hope this travel guide has given you a better idea about what to do in Bern Switzerland and help answer any questions you may have had.
For more helpful info about the area check out the Switzerland itineraries and guides up on the site. If you have any questions about the day or want to learn more feel free to write them in the comments below.