When deciding what types of activities to do during your trip to Peru you will come across the usuals – Machu Picchu, Lake Titicaca, the Sacred Valley – but one off the beaten path activity you should experience is heading into the Amazon Rainforest for a few days.
Going off the grid and into the jungle as you see the incredible nature and wildlife of Peru is sure to be a highlight of your trip.
This guide will go into detail about the Refugio Amazonas lodge and the Rainforest Expeditions experience that goes along with it. With that said lets get into all you need to know!
* Affiliate Disclosure: This post may contain affiliate links, which means I may receive a commission if you make a purchase through the links provided, at no additional cost to you. Thanks for supporting the work I put into TripTins!
1) Introduction to the Amazon
Throughout an Amazon experience you are sure to take part of some fantastic hiking opportunities, try some local food and drinks, encounter numerous animals, insects and birds, and see the Amazon in its natural element.
Waking up at sunrise and going to sleep at sundown with full days of activities packed in between is one trip you will not forget.
​Most of these excursions will begin in the city of Puerto Maldonado, which has direct flights from both Lima and Cusco. From the airport in Puerto Maldonado, you will be picked up and start your journey into the Amazon.
There are various lodges built all along the river, some right near the town of Puerto Maldonado about 30 minutes away, while others up to 6 hours up the river. You can research some of the top lodges out there to see which type of experience you think would be best for yourself.
This guide will go into detail about the Refugio Amazonas Lodge, one of the most highly rated ones around the area, and give you an idea of what to expect during your time there.
2) Refugio Amazonas Lodge
The Refugio Amazonas lodge is one of four that are part of Rainforest Expeditions.
Along with Refugio, they also run Posada Amazonas, the Tambopata Research Center, and the Amazon Villa (part of Refugio).
Each of the lodges will offer a unique perspective in the Amazon rainforest and by the end of your time there, you will be able to appreciate what the rainforest and its wildlife is all about.
As for Refugio, to get there you must first take an hour ride to the river and then hop on a 3 hour boat that will take you to the lodge.
This guide in particular will walk you through a 4 day / 3 night itinerary of what to expect (with days 1 & 4 being partial / travel days).
Note that two nights is the minimum amount of time you are able to book for. The lodge is filled with about 30 different rooms throughout the complex and you can choose between Comfort, Superior and Suite options.
Prices start around $300 per person, per night so it is not the cheapest activity out there. However it does include nearly everything – airport transfers, boat rides, meals, accommodation, and daily tours and activities.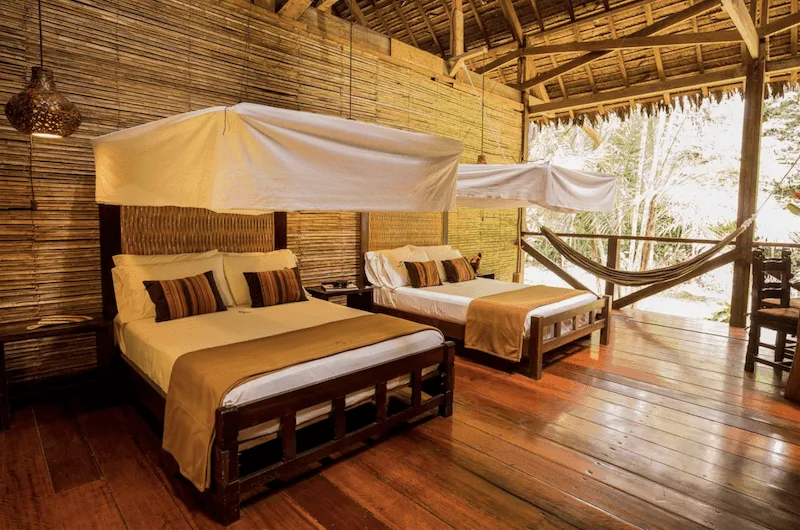 3) Location / Map
Below is a map of the Puerto Maldonado area, with the airport and the various Rainforest Expeditions lodges pinned down.
Starred in the middle would be the Refugio Amazonas lodge, the ultimate destination for your trip.
Note the below is a representation of the 4 day / 3 night Refugio Amazanos lodge experience. While not all lodges are the same, it gives you some sort of an idea of what to expect if not booking at Refugio.​
4) Refugio Amazonas Quick FAQs
​(1) The lodge has limited electricity and hot water during the day. You will be able to charge your devices but it is always a good idea to bring a portable charger as well.
(2) The rooms are open air to the rainforest, which makes it a very unique and special experience. You can hear the animals and feel nature surrounding you. The beds will also have a protective mosquito net so no need to worry about being exposed to the bugs at night.
(3) Wakeup each morning will be very early on in order to get the most out of the rainforest and its animals. You will have a a morning session out in the rainforest followed by lunch to refuel and then followed by an afternoon session
(4) Breakfast, lunch and dinner is provided each day, and there is a great bar where you can order a local drink such as a Pisco Sour
(5) If you want to wind down and relax, they also offer massages to help soothe those sore muscles
(6) If you have a large amount of luggage, you can leave anything you do not need at their office in Puerto Maldonado before you head off for the lodge. The maximum weight per their website is 15 kilos / 32 pounds.
(7) Do not forget to bring bug spray/wipes with you. The lodge is in the middle of the rainforest and there are plenty of bugs around. So if you want to avoid the insects be sure to spray down every day.
(8) Currently the recommended vaccinations to visit the rainforest include – Hep A, Hep B, Typhoid, and Yellow fever. Make sure you are up to date on your vaccinations before your trip.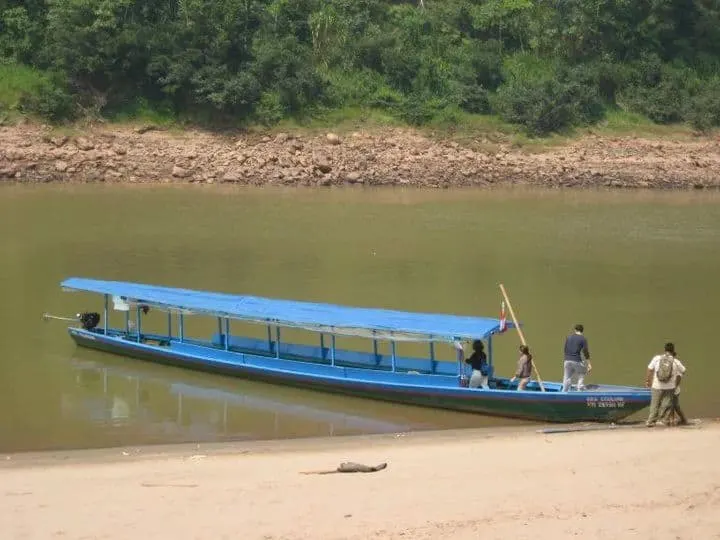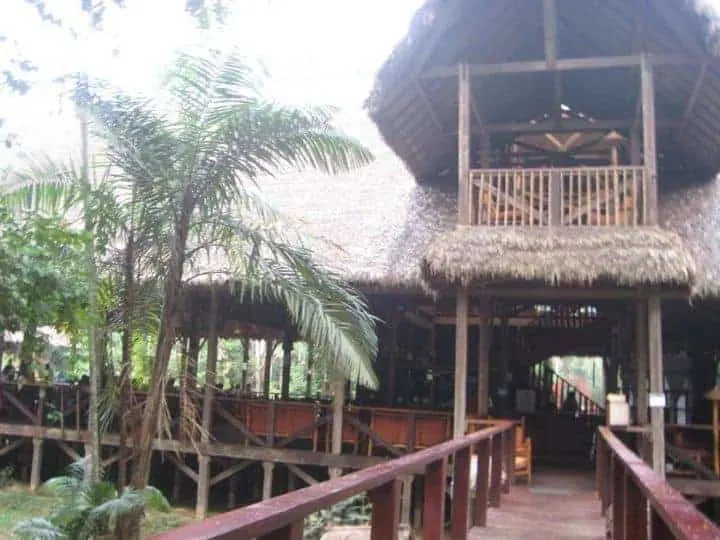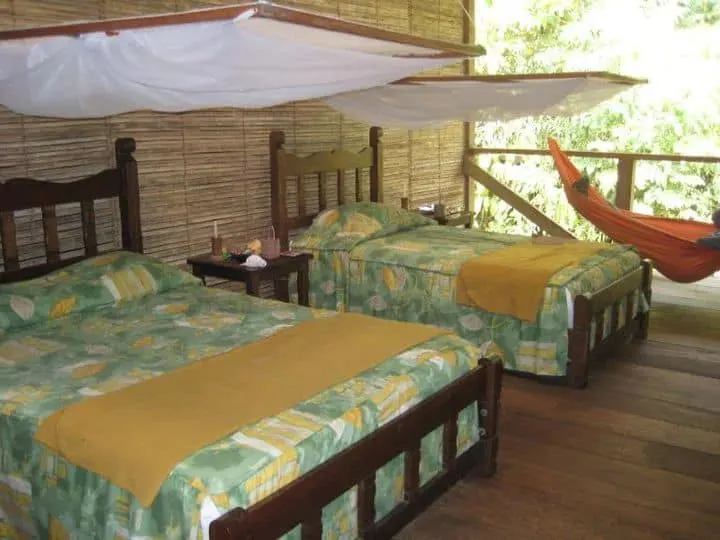 5) Day 1 – Getting to Refugio Amazonas Lodge
​You start off your journey by catching your flight to Puerto Maldonado – the starting point of your Amazon Rainforest experience.
If you get into Lima or Cusco in the evening time, grab a flight the next morning. If you decide to take a red eye in from abroad, then just make sure you leave enough time to catch the flight to Puerto Maldonado.
There should be a few flights that get in anytime from around 10AM to 1PM. You can check LAN, TACA, and Star Peru for flight times (note that Refugio offers 2 pickup times from the airport – 1:00PM and 1:30PM so if you would like to make it to the lodge on day 1, your flight must before then).
​​Once you arrive in Puerto Maldonado, some folks from Refugio Amazanos will be there to pick you for your multi day excursion.
They will take you to their offices where you will be able to leave most of your luggage (and just bring a smaller carry on with you), as you will not need too many articles of clothing for just the next few days.
Once you are all checked in, its time to make the 60 minute drive to the start of your river journey. For the next 3 hours or so the boat will wind its way up the river to the lodge. ​
The boat ride will be quite the experience within itself as you head along the river with the rainforest surrounding you. A local lunch and/or snack will also be provided to you – most likely some meat, veggies and rice wrapped up in a large leaf.
​As you arrive at the lodge, you will check in, wander the grounds and meet your guide (depending on your lodge you might have your own guide or might have to share one with a small group of people).
The first night there you might have the opportunity to hop on a boat and do a night tour of the river where you will be able to spot Caimans and their bright eyes on the riverbank.
After a day of travel and an evening of exploring, it is time to rest up and get ready to for a fun filled packed second day.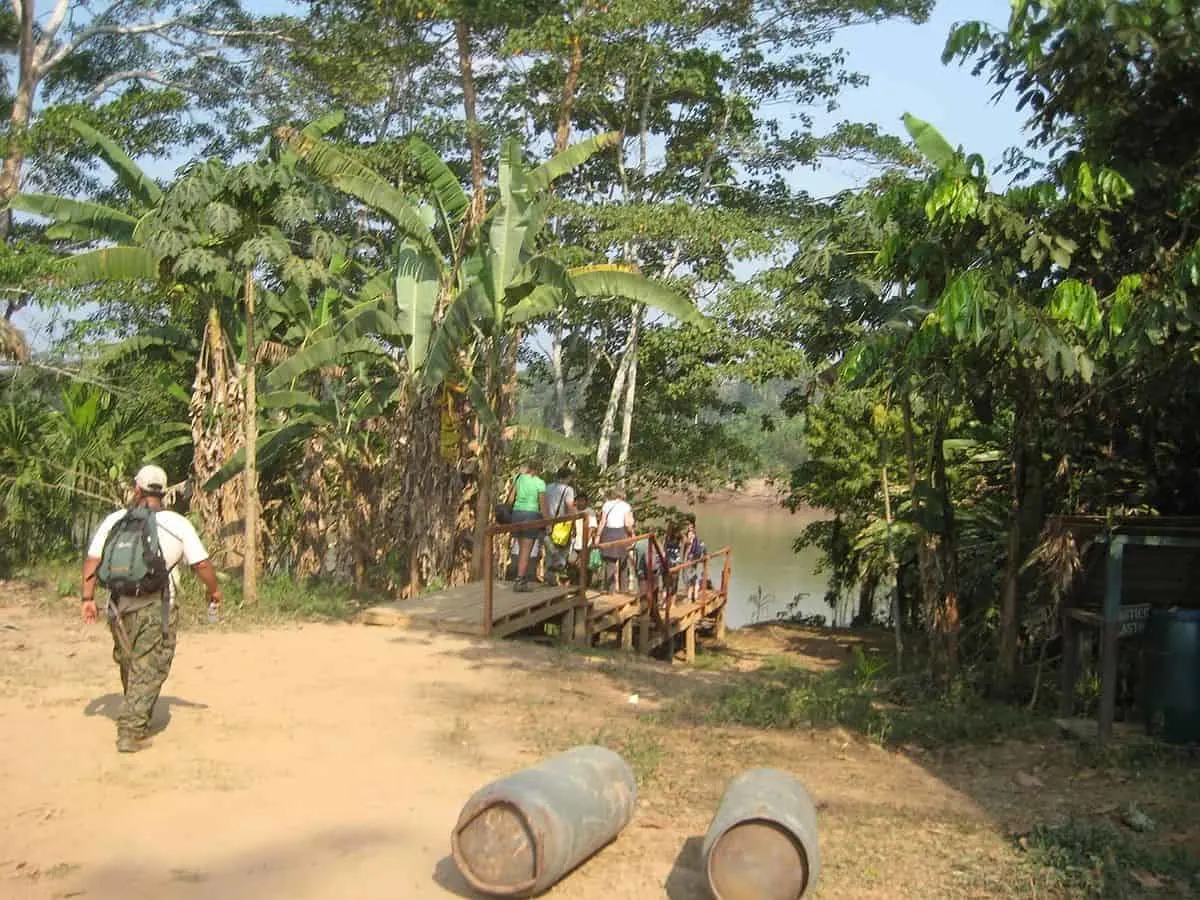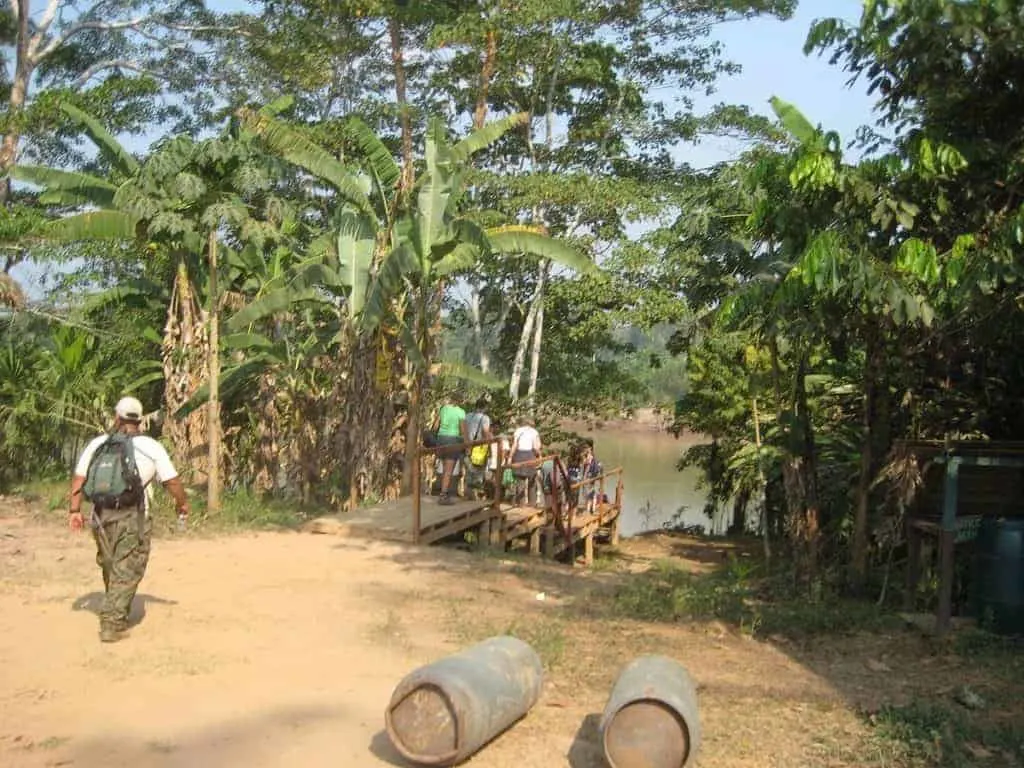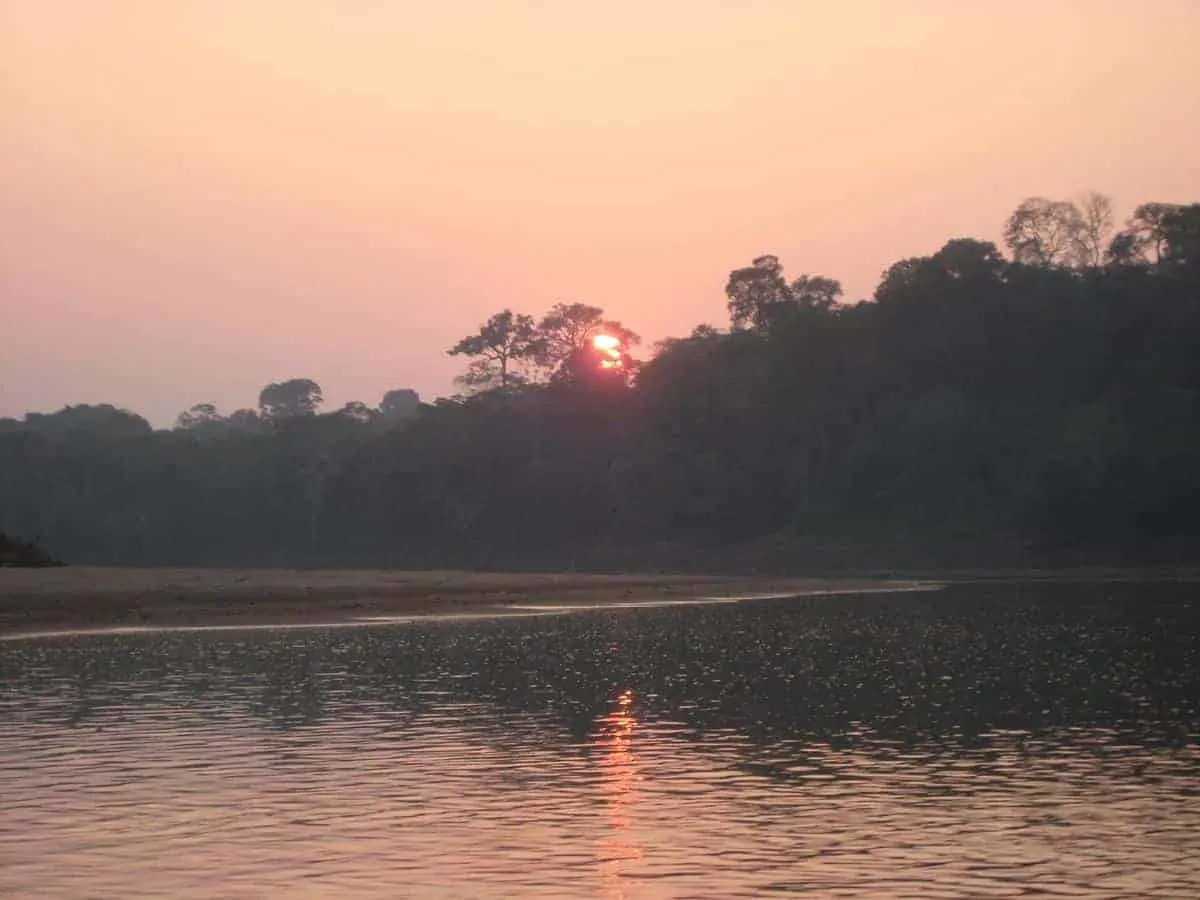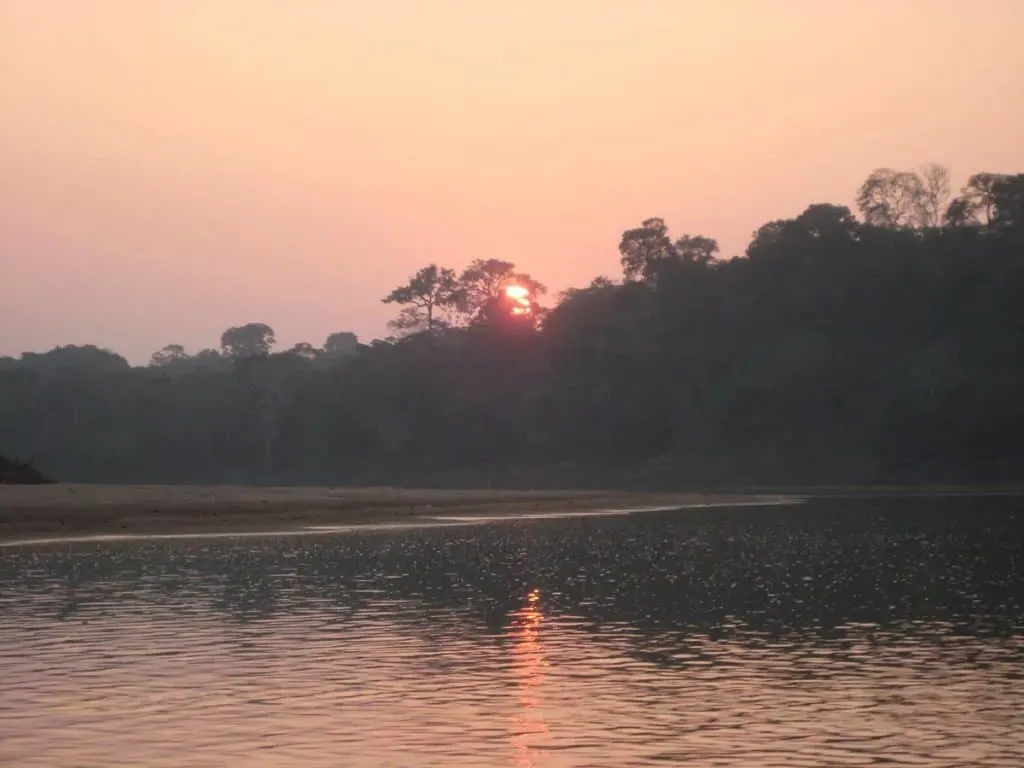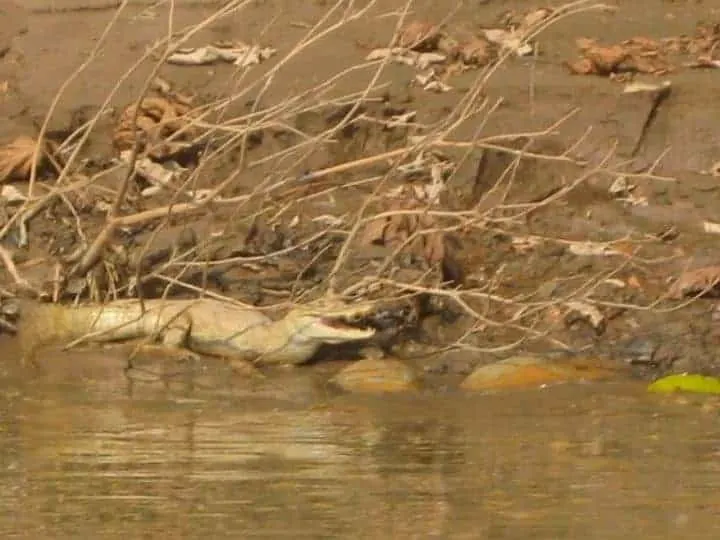 6) Day 2 – Refugio Amazonas
​An early morning wakeup by sunrise will help get your second day in Peru started. Make sure to get a nice healthy breakfast in, as you will have a lot of outdoors time today.
The first stop on day 2 is the Parrot Clay Lick – after a boat ride up the river and hike through the rainforest you will find yourself observing a clay rock where a variety of parrots and some other animal species come to munch on some clay.
​Next up is a little lake tour. Head back into the rainforest for a hike to a lake that is home to an array of different species. Refugio Amazonas takes its guests to a place called Oxbow Lake.
Once at the lake its time to hop into a canoe to do some animal spotting – everything from hoatzin to caiman to plenty of piranhas.
There will also be some additional hiking opportunities to learn more about the different plants and trees around the area. Once the lake tour is complete it is time to head back to the lodge to refuel with some lunch.
​After a short break, hop back into the boat and head to a local farm alongside the riverbed. Even though you are basically in the middle of nowhere, there are some locals who live around the river.
Visiting this farm will give you a sense on how some of these locals live their lives. You will also get the chance to taste all the different fruits that they grow around the region such as starfruit and cupuacu.
After visiting the farm, you will be guided through the rainforest on an ethno-botanical tour. Many of the plants around the region are used for medicinal and household purposes. Here you will be able to learn about these different types of plants and what each one can ultimately be used for in life.
​If you are up for it after dinner, you will be able to participate in an hour or so long night walk nearby the lodge.
As many of the Amazon animals are very active in the nighttime, you will be able to see and hear a variety of different species during your walk. You will then head back to the lodge and rest up for another day out in the rainforest.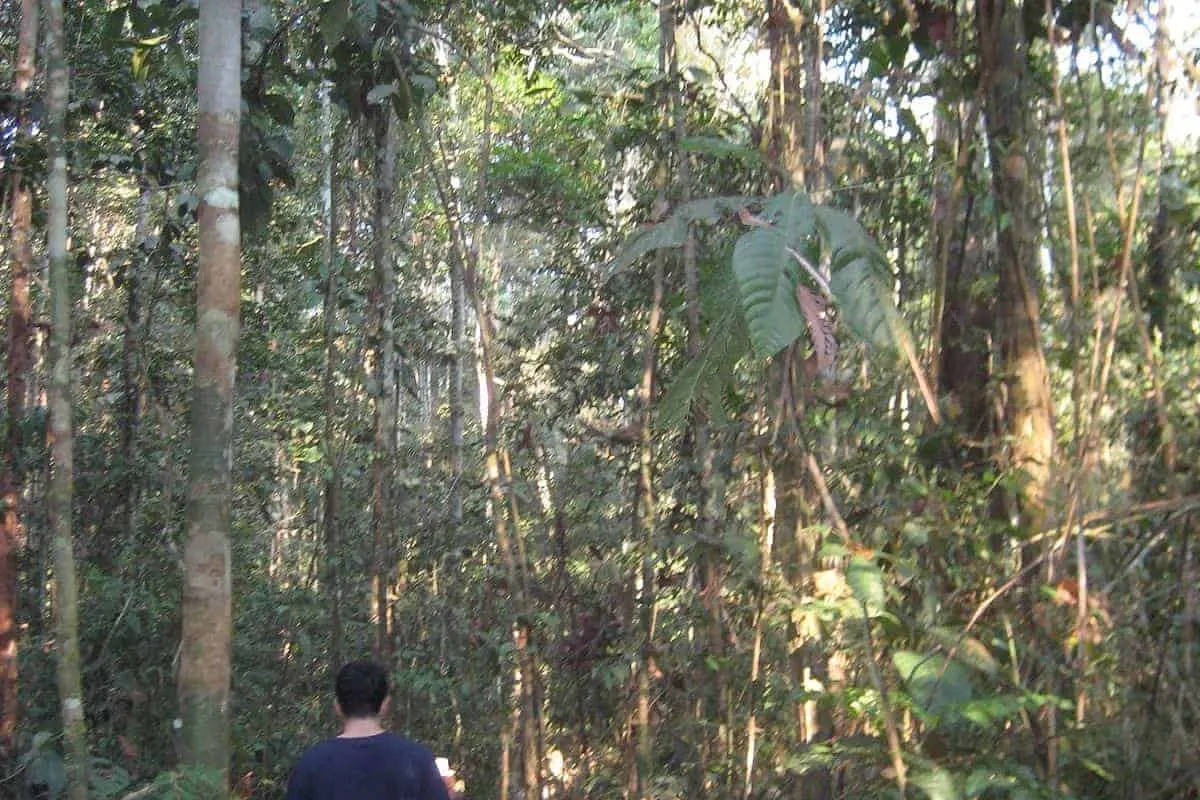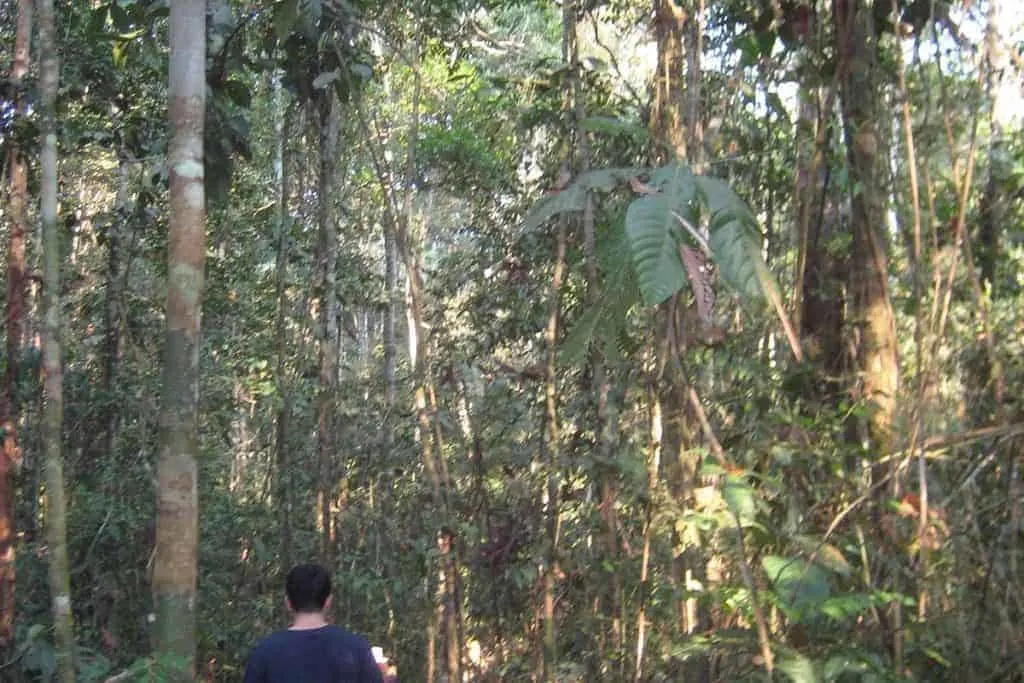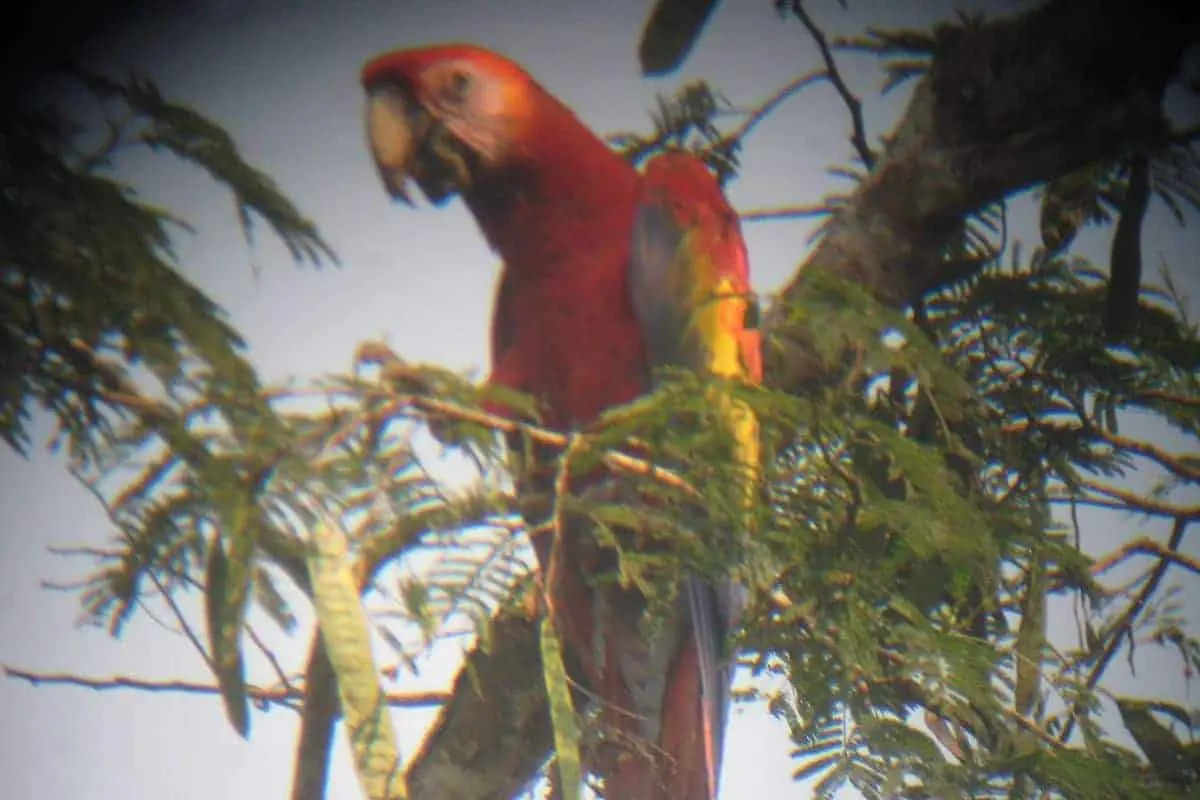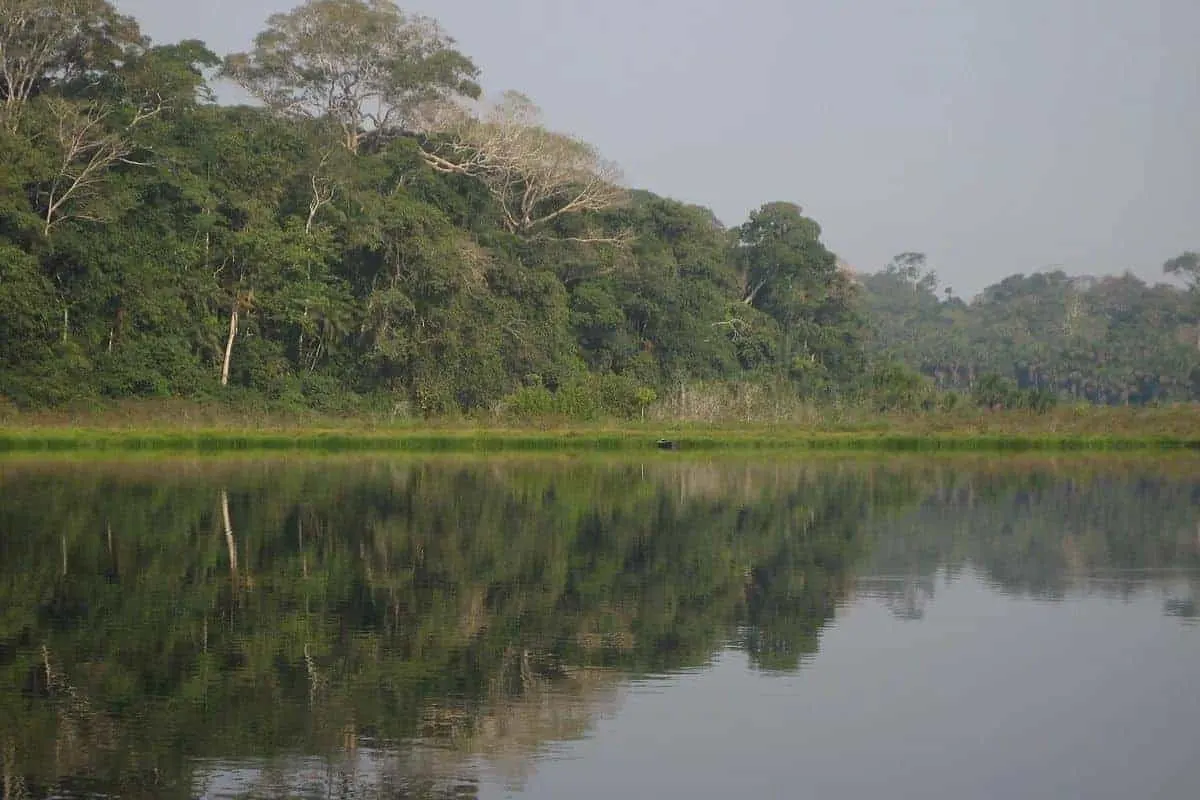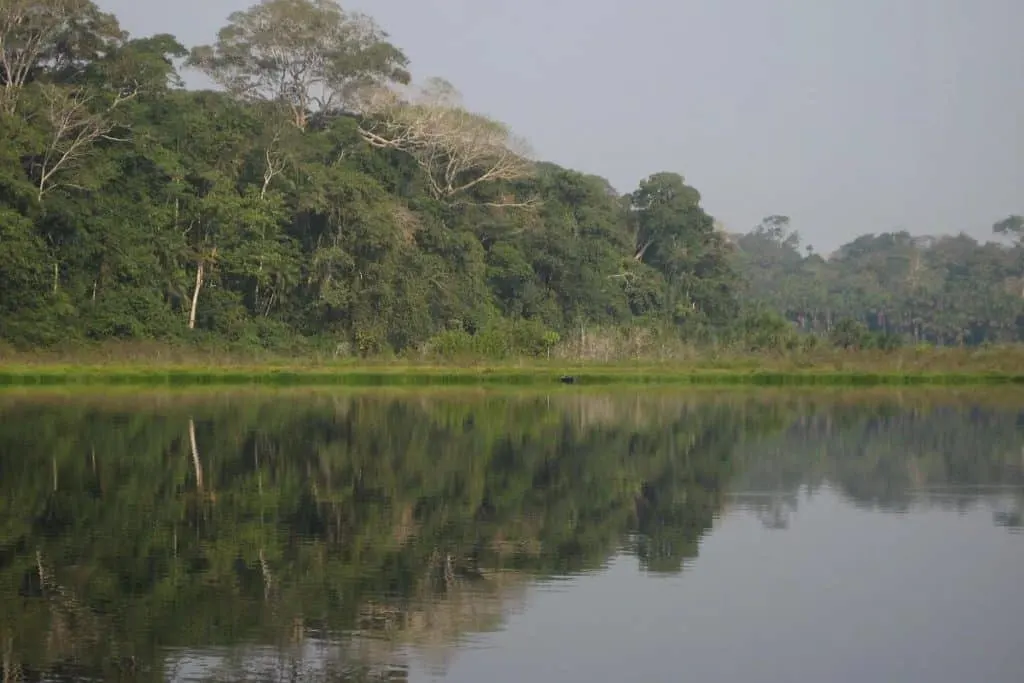 7) Day 3 – Refugio Amazonas
​Similar to the day before, you will once again start the morning and head out to a clay lick. But instead of it just being parrots and other birds, this one will be a Mammal Clay Lick. Hopefully you will get the chance to spot some wild rain forest pigs and deer licking off that clay.
After a short hike back, you will then head off to the Brazil Nut Trail. You will be able to see some of the largest trees that the Amazon has to offer as well as learn about the full nut experience – everything from collection to drying of the nuts.
​In the afternoon it is time to see the Amazon from above. Refugio has these canopies that tower over the rainforest.
You will be able to walk up 100 or so feet through the canopy and take in some amazing 360-degree views that surround you. Here you will have the opportunity to see and hear a variety of birds such as toucans and parrots.
Those are just some examples of what an Amazon lodge expedition could look like. There could also be additional activities offered such as kayaking, paddle boarding, tree climbing and more.
If you are lucky there are also instances where an endangered species is spotted and you will be right there to take some pictures and take it all in.
You will find many of the lodges giving similar experiences but each one will always have their unique offerings as well.
After another long day of outdoor activities, it is time to rest up as you get ready to make your way back to civilization on day 4.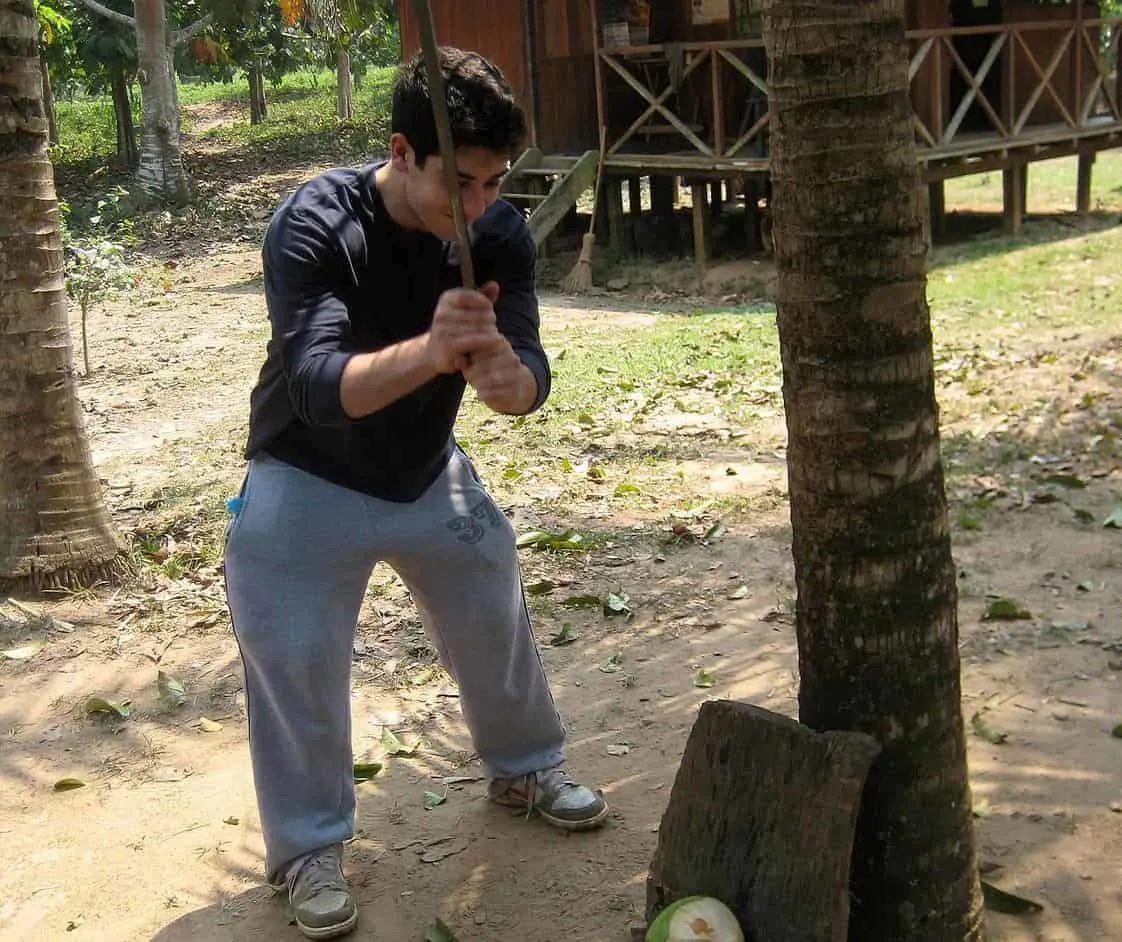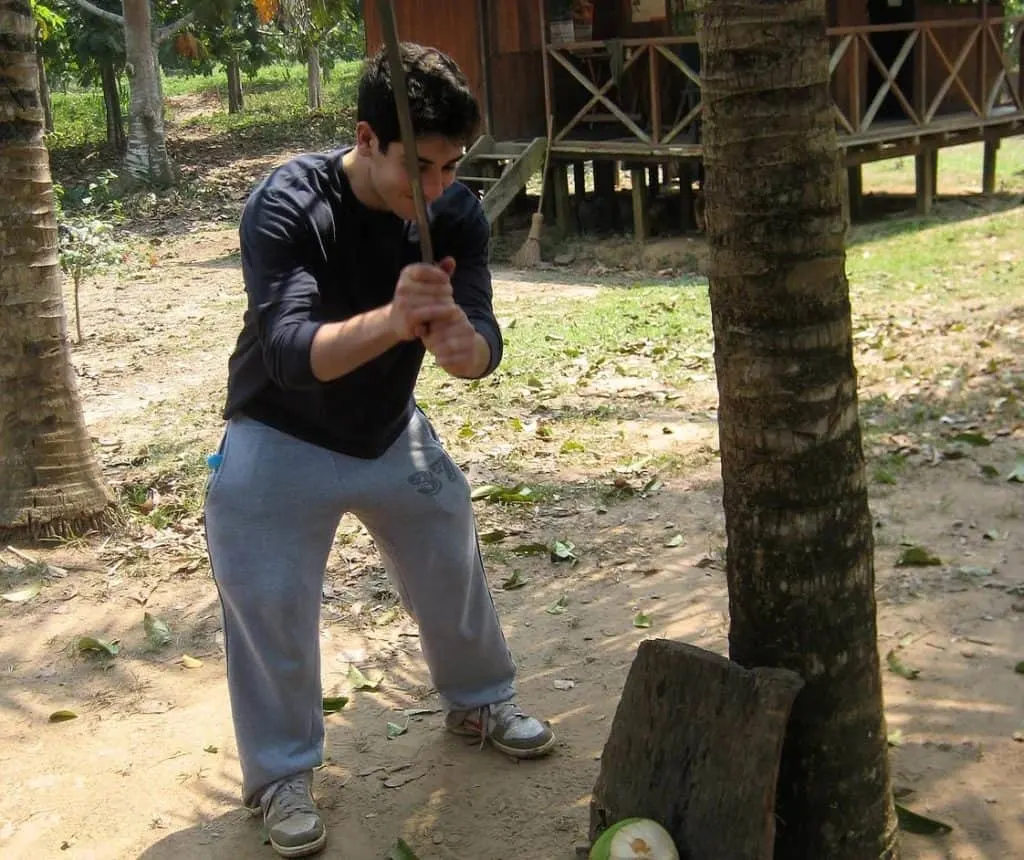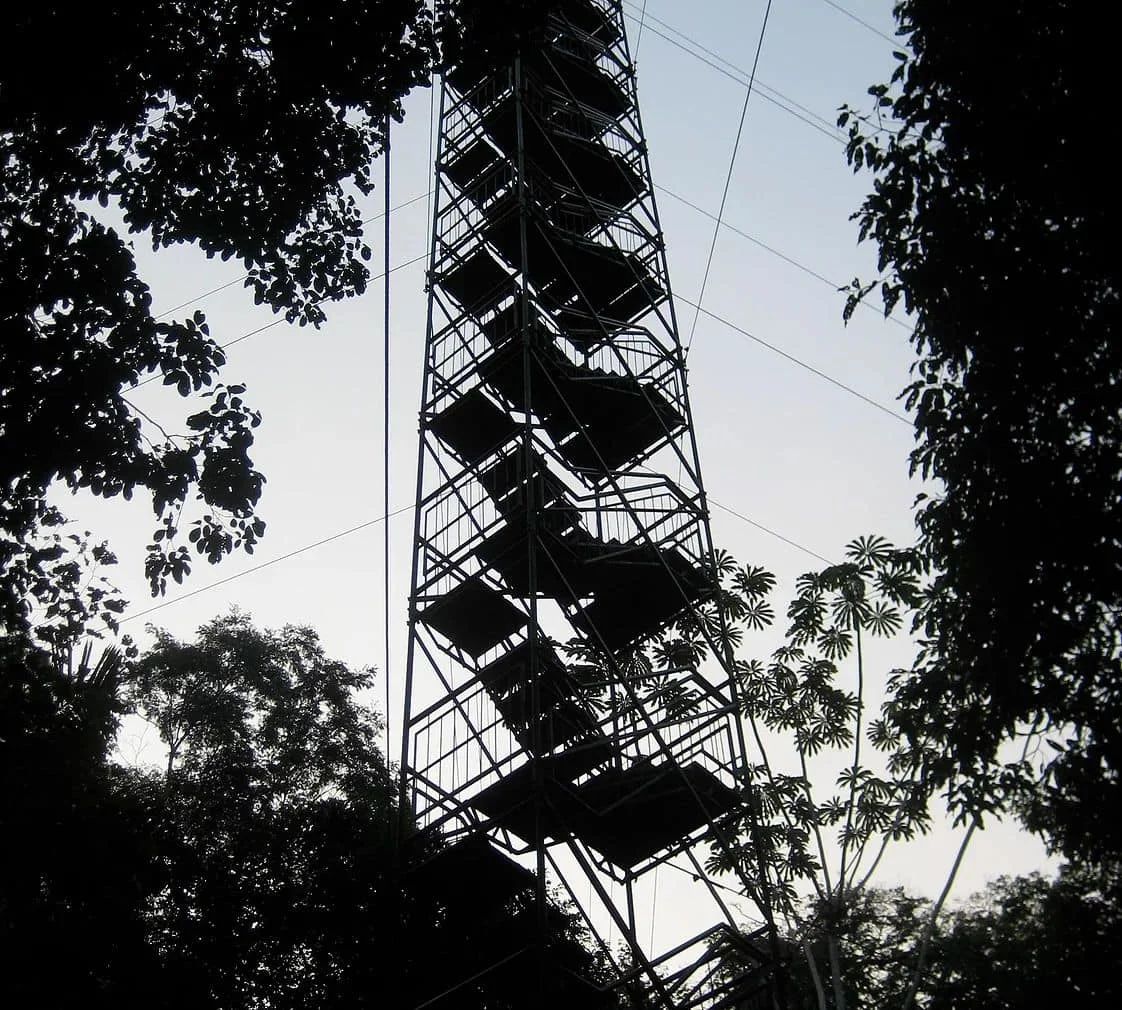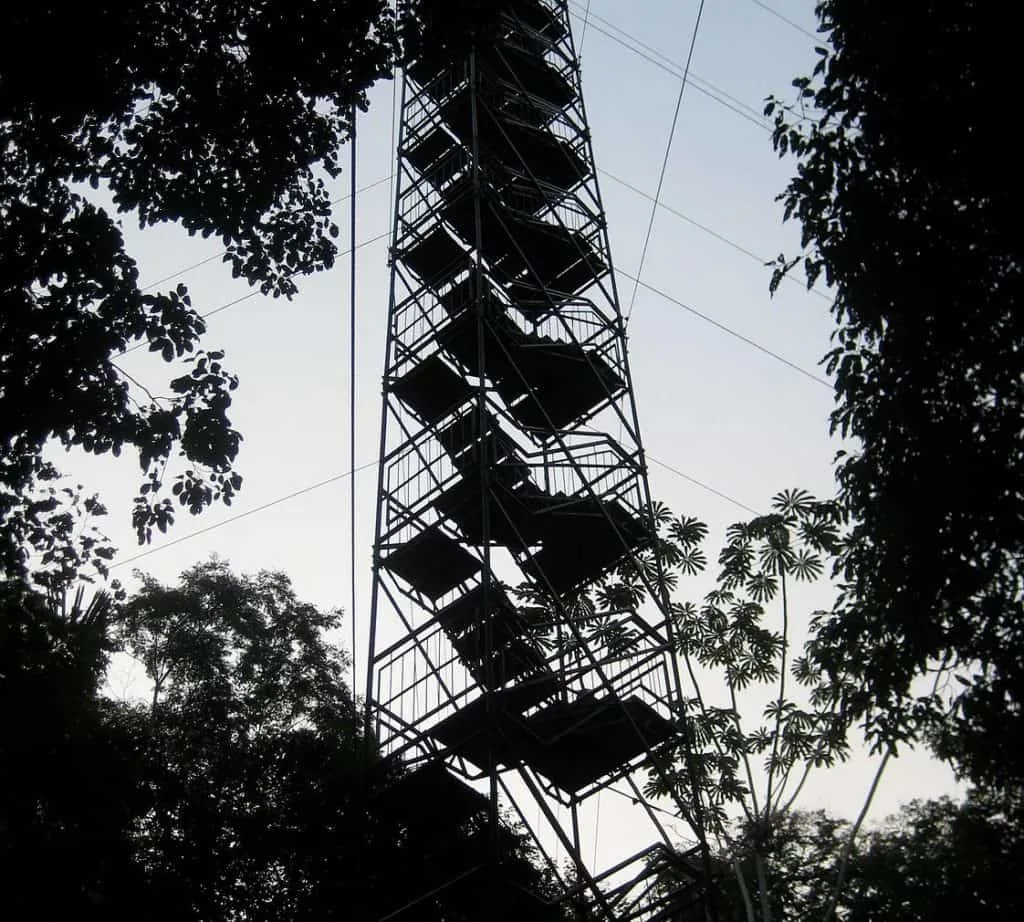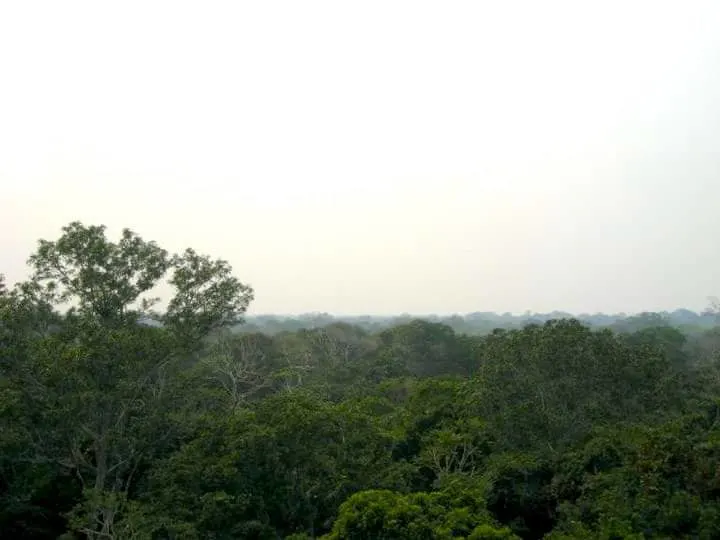 8) Day 4 – Depart Refugio Amazonas
​It is time to retrace your steps as you head out of the Amazon and back down the river. Once you reach the HQ of the lodge in Puerto Maldonado, you will pick up any luggage you left behind and then head on off to the airport to continue your journey in Peru.
Note the the boats leave from the lodge at either 7:00AM or 8:00AM so plan your flights out of Puerto Maldonado accordingly.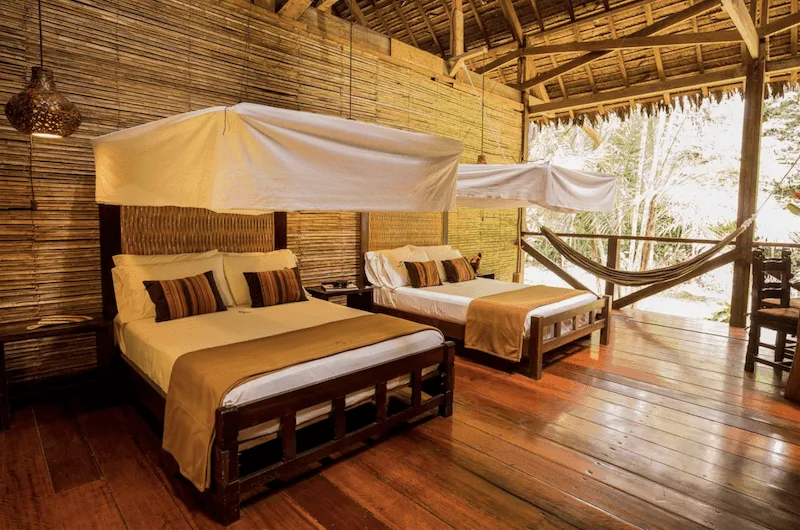 That about wraps up the guide to an Amazon Rainforest Expeditions experience at the Refugio Amazonas lodge.
Take a look at our other Peru itineraries and guides to help out with any other trip planning. If you have any questions about the trip please feel free to comment below!