When it comes to Bavarian towns, it doesn't get much better than Garmisch Partenkirchen.
Surrounded by mountains, rivers, gorges, and plenty more beautiful natural scenery, Garmisch makes for the perfect stop on any Bavaria road trip.
Read on to learn more about some awesome things to do in Garmsich Partenkirchen, in addition to many helpful details about preparing for a trip to the area.
* Affiliate Disclosure: This post may contain affiliate links, which means I may receive a commission if you make a purchase through the links provided, at no additional cost to you. Thanks for supporting the work I put into TripTins!
1) Garmisch Partenkirchen Overview
Up until 1935, there were two towns named Garmisch & Partenkirchen located right next to each other, separated by the Partnach River.
They were then combined into one town, aptly named Garmisch-Partenkirchen (also known as GaPA, GP, or just Garmisch). This was done as a way to host the 1936 Winter Olympics.
From a geographical perspective, you can find Garmisch-Partenkirchen right in the heart of the Bavarian Alps.
Surrounding the town, you will find three mountain ranges including the Wetterstein Alps, Bavarian Pre-Alps (Estergebirge), and the Ammergau Alps.
Located in the middle of the Wetterstein Alps, is the highest mountain in all of Germany – Zugspitze. At 2,962 meters (9,718 feet) above sea level, Zugspitze makes for one of the best things to do in Garmisch Partenkirchen (more on that soon).
Today, hikers, skiers, and vacationers make their way down to Garmisch Partenkirchen year round. No matter what time of year you head there, you will find something beautiful to do.
Learn More: Feel free to add GP to a longer Bavaria Itinerary that takes you around the region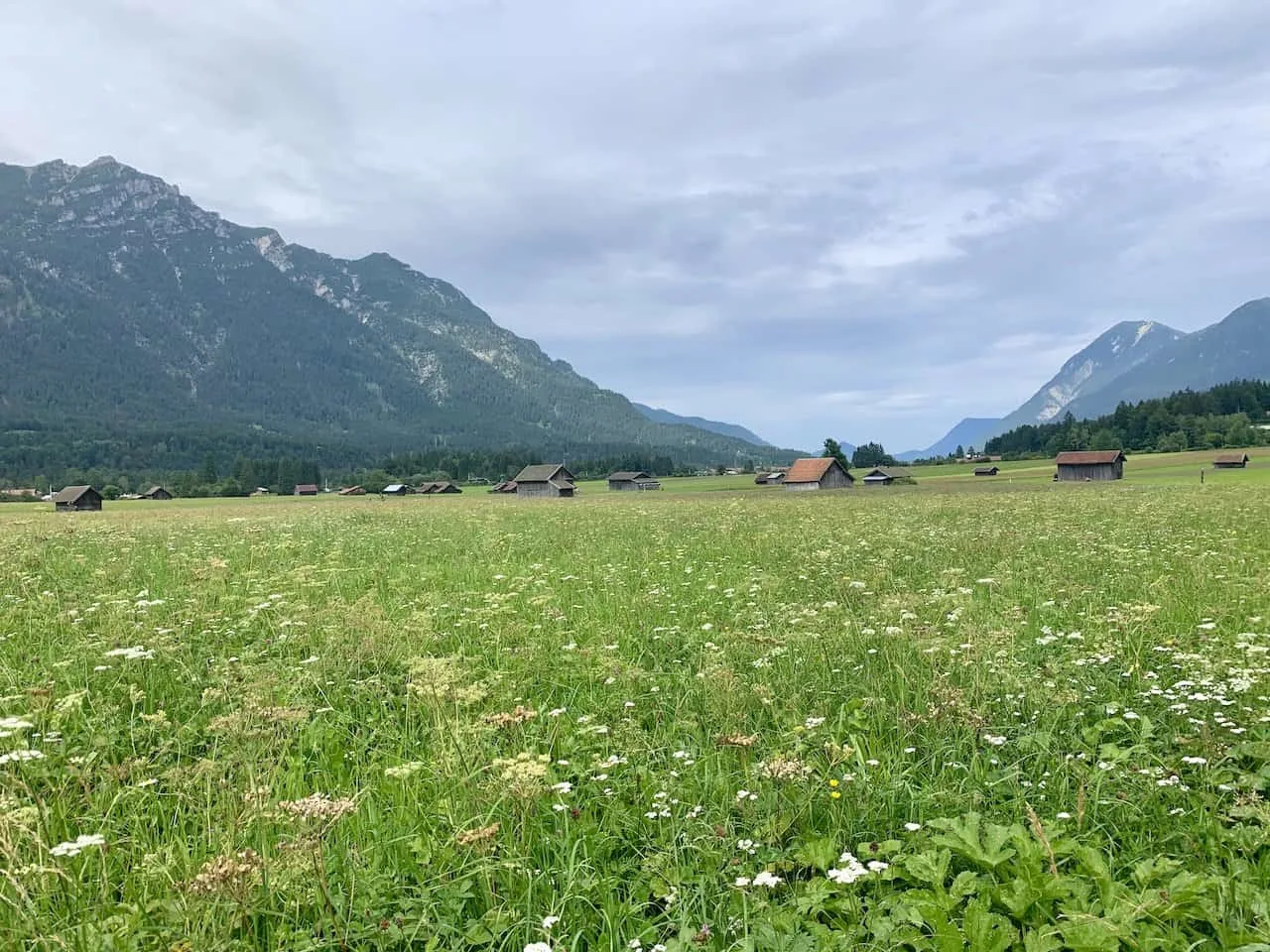 2) Garmisch Partenkirchen Things To Do
Below I will talk through some of the top things to do in Garmisch Partenkirchen. Following the overviews, you will find additional sections about logistics, accommodation, and more helpful info for your visit.
Zugspitze
We may as well start off with the top attraction in Garmisch – the Zugspitze.
As the highest point in Germany, Zugspitze is also one of the most visited places in the entire country.
Visitors can go about a trip to the top in one of three ways – a 10 minute cable car ride, a combination of a cogwheel train & cable car, or take a long 1-2 day hike.
Zugspitze Cable Car
The more popular route is to just take the 10 minute cable car ride, that will take you right up towards the summit.
The cable car runs year round, but do make sure to check out the latest hours & pricing for your visit.
This cable car is a three time world record holder. These include highest steel supports, a 2 km elevation difference between the valley and mountain, and it includes the longest freely suspended section of rope in the world.
And be sure to look down! The floor of the cable car is made up of glass, so you will get some unique views right underneath you feet.
Cogwheel Train & Gletscherbahn Cable Car
Another way to reach the summit is by taking the 90 year old cogwheel train from Garmisch to the Zugspitze Plateau at 2,600 meters above sea level.
The train makes its way through Grainau and Lake Eibsee, before entering a 4.5 km long tunnel (Zugspitztunnel) that gets to you to plateau.
Once at the plateau you can enjoy the view, hike around the area, and even do some tobogganing.
It is then a quick cable car ride up Zugspitze on the Gletscherbahn cable car.
Note: it is possible to utilize one of these routes up and the other down. This way you wont need to decide between the two.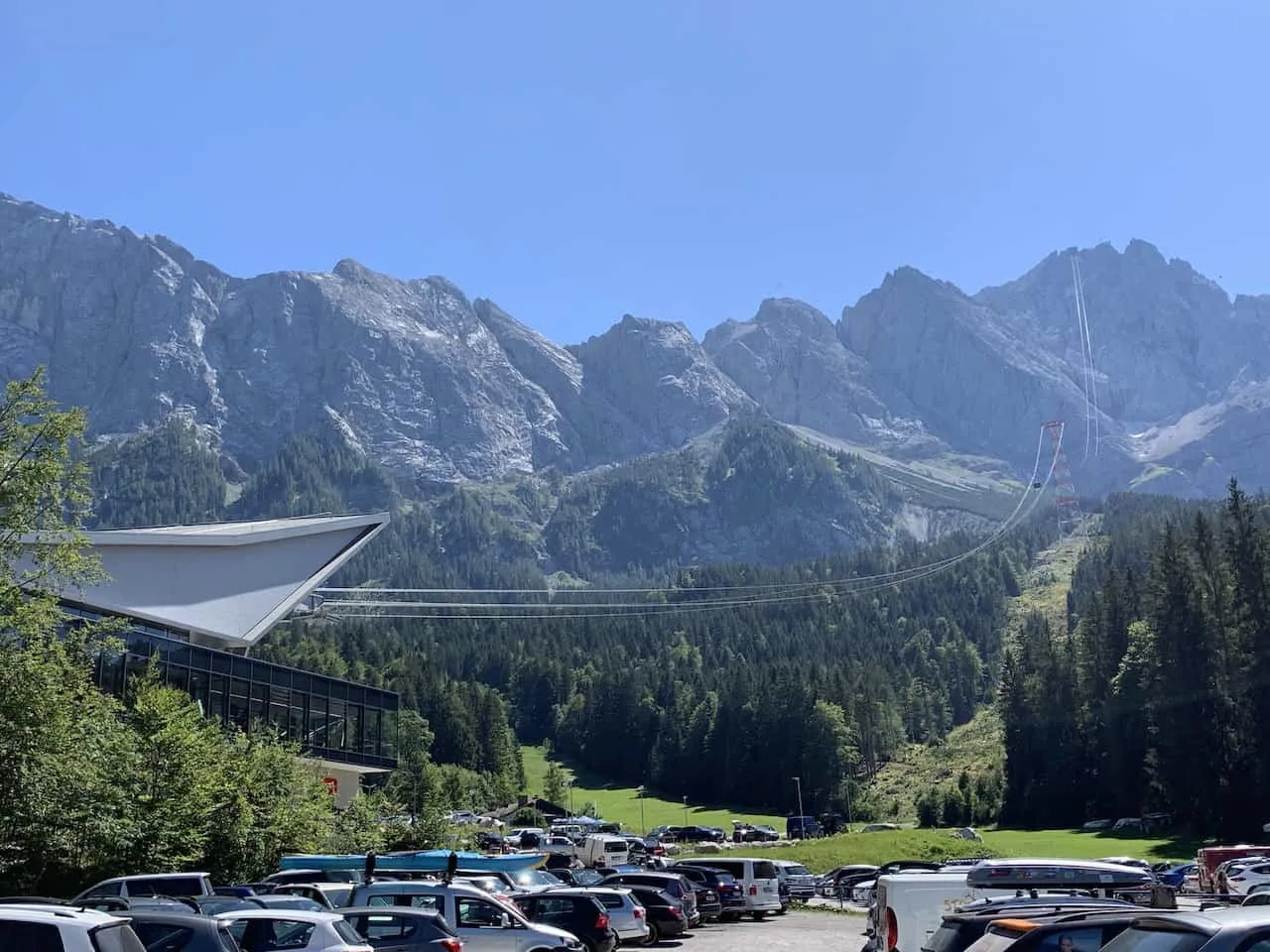 Zugspitze Hike
During my time in Garmisch, I opted for a very long single day hike up Zugspitze.
While this hike is not going to be for everyone, it was one of the most rewarding hikes I have taken part of during my travels.
The total one way hike comes in at 20 km / 12.5 miles and 2,270 meters / 7,448 feet in elevation gain. Expect the hike to take anywhere between 6-10 hours depending on your fitness levels.
Although I did it in one day, many opt to break it up into two days of hiking. This would include an overnight at one of the two mountain huts – Reintalangerhütte or Knorhutte.
And don't worry, instead of hiking down, you can opt for the quick cable car ride.
Learn More | Zugspitze Hike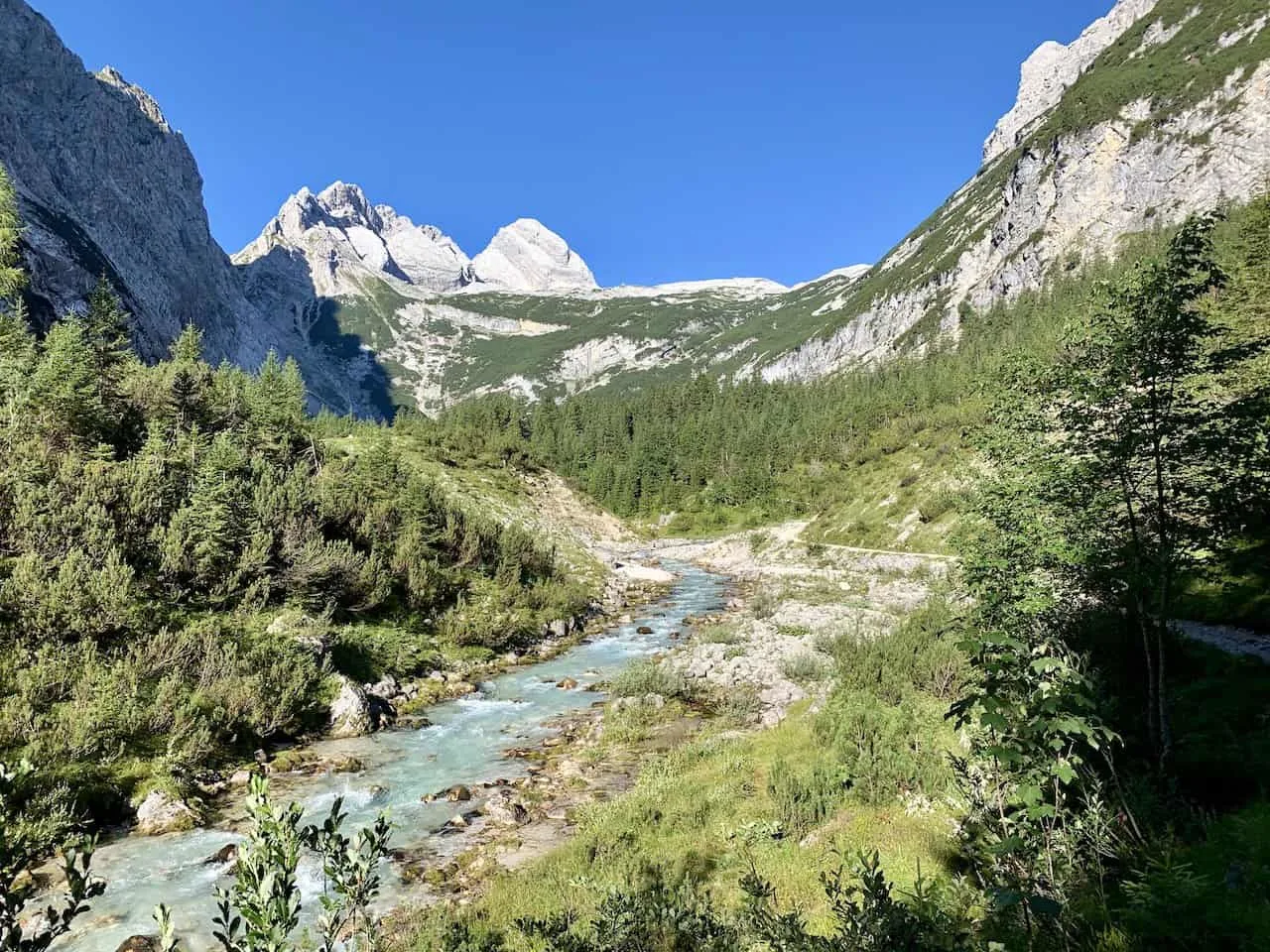 Now, with any of these options, you will be let off near the top of Zugspitze, but not at the summit itself.
At the top of the cable cars you will find an exhibition, restaurant and plenty of surreal views from the terrace.
Be sure to walk all around to take it all in!
But if you want to reach the true summit, you must head off to the far end of the area, where you will find a fixed rope that takes you to the golden cross.
This may take some time as lines usually form so people can safely make their way back and forth.
Once you wait your turn though, you will be welcomed to the highest point in Germany!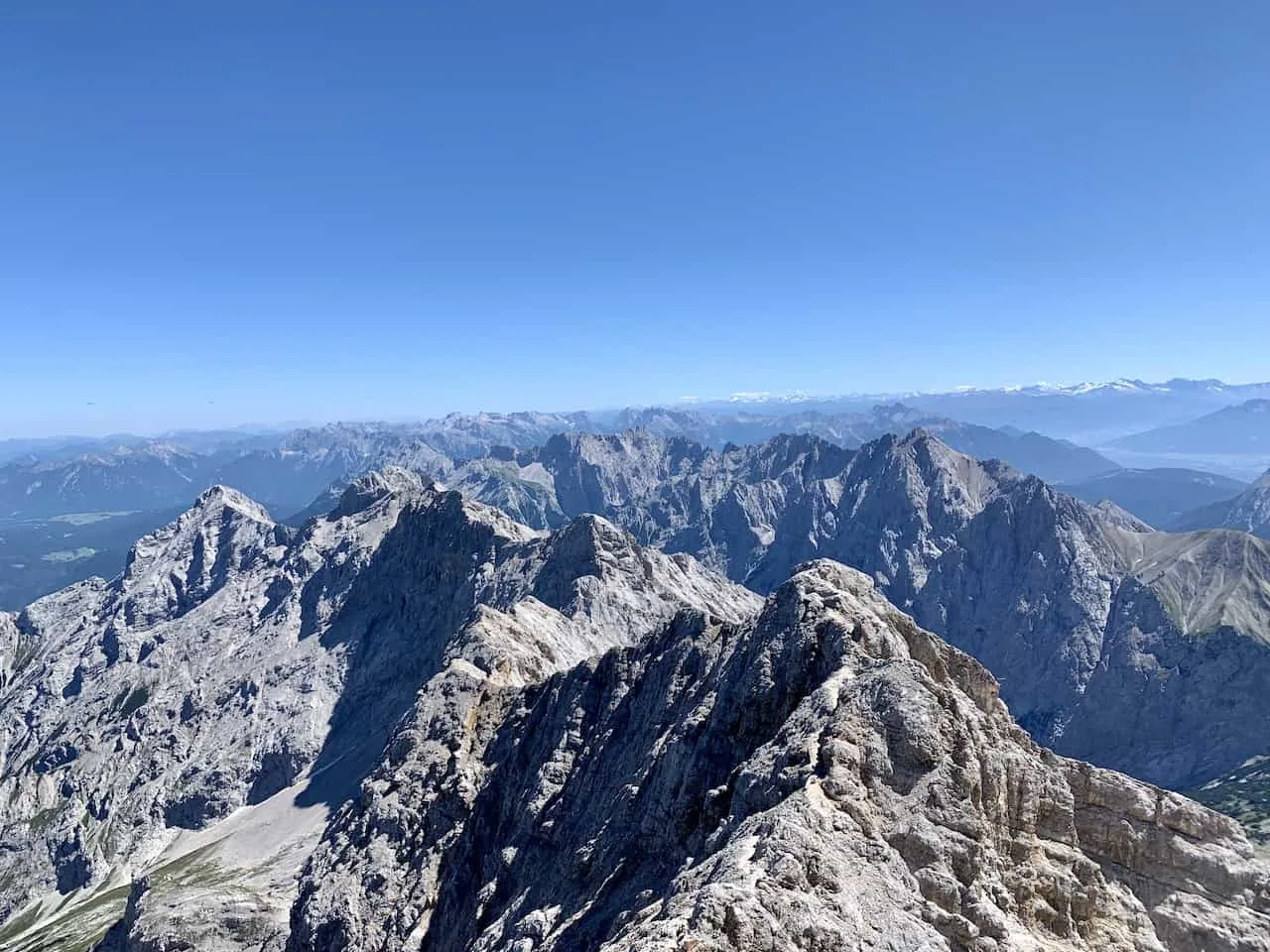 Partnach Gorge
Another one of the best things to do in Garmisch Partenkirchen is to visit one or more of the gorges that surround the area.
One of the most famous gorges is the Partnach Gorge.
The Partnach Gorge is located just outside the town center, and is accessible by foot or bus.
The gorge itself runs for around 700 meters, as you walk along the turquoise Partnach River.
All along the gorge you will find a wooden boardwalk that is built into the 80 meter high gorge walls.
It is a truly scenic and enjoyable walk to take part of as you make your way from one end to the other.
Once you have made your way to the end of the gorge, you can either opt to head right back around to the entrance or you can take a longer loop trail outside of the gorge.
Partnach Gorge is actually part of the Reintal Valley hiking route up Zugspitze. So, if you do end up hiking up the mountain, you may be taking part of the gorge walk as well.
Learn More | Partnach Gorge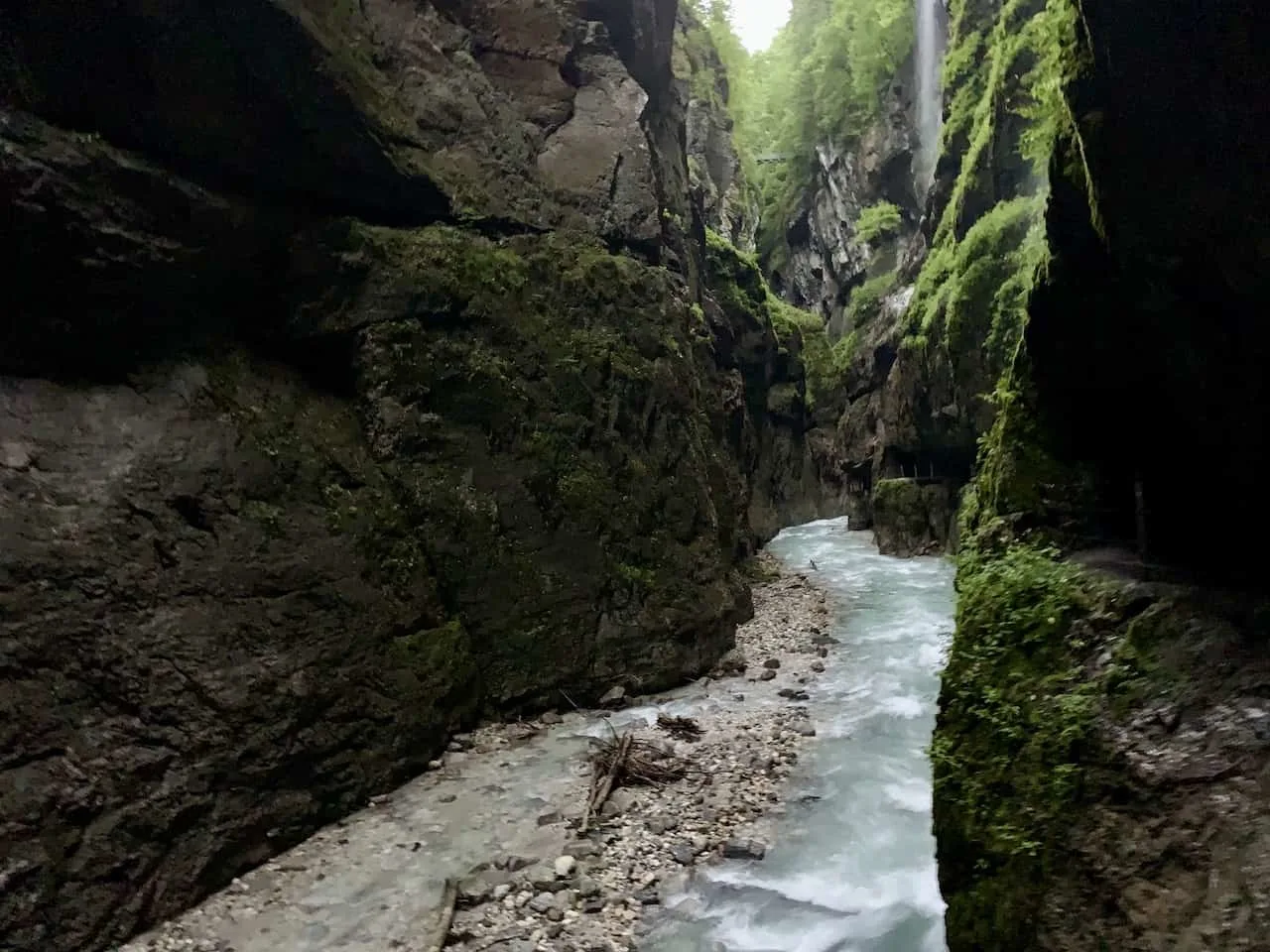 Hollental Gorge
A second gorge that is worth the visit is the Hollental Gorge, also known as Hell's Valley Gorge.
The Hollental Gorge will require more of a hike, as the gorge entrance is a bit of a walk from the nearest town of Hammersbach.
In addition, it is popular to head past the gorge itself and to the Höllentalangerhütte. This mountain hut is a popular spot to eat and relax at during the day.
Expect the round trip hike from Hammersbach to Höllentalangerhütte, to take around 4 hours.
The gorge portion lasts just about 1 km / 0.6 miles, and is similar, yet different compared to Partnach.
You will once again find yourself surrounded by high gorge walls, and a turquoise river flowing through down below.
The walking path is etched into the gorge walls, with small bridges & tunnels intertwined throughout. There is a much higher chance you do get wet with water flowing down from above.
Once through the gorge, you can continue on to the mountain hut, or you can decide to turn right back around. Whatever suits you best!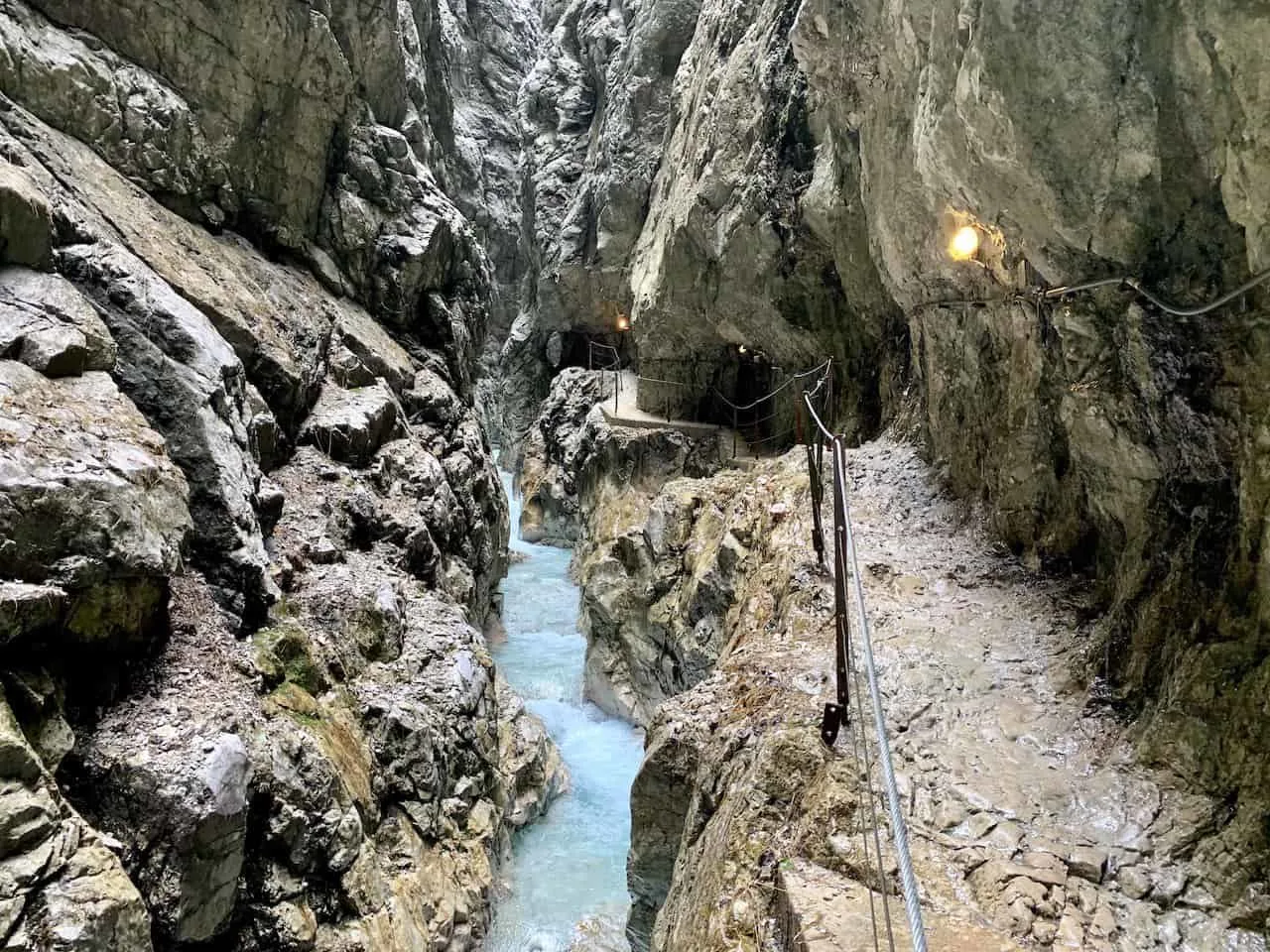 Alpspitze
While Zugspitze takes most of the attention around Garmisch, the nearby Alpspitze mountain deserves some credit too.
When it comes to hiking opportunities and views, Alpspitze offers many potential options across the mountain.
Some of the main highlights to consider include:
Garmisch Classic
At Alpspitze you will come across three cable cars. Combining all three creates what is called the Garmisch Classic.
You have the Alpspitzbahn, Hochalmbahn, and Kreuzeckbahn. The round trip can be done in either direction depending on your preference.
The most popular way to go about it is first taking the Alpspitzbahn up to Osterfelderkopf. There you can visit the AlpspiX viewing platform (more on that next), enjoy some hiking trails, and just take in the view.
From there you can hop on the Hochalmbahn to Hochalm, or you can decide to take a leisurely one hour hike instead.
Once at Hochalm, you can enjoy some more views, before taking a 30 minute hike to the Kreuzeckbahn. From there you can finish the loop and take the cable car back down to the parking lot.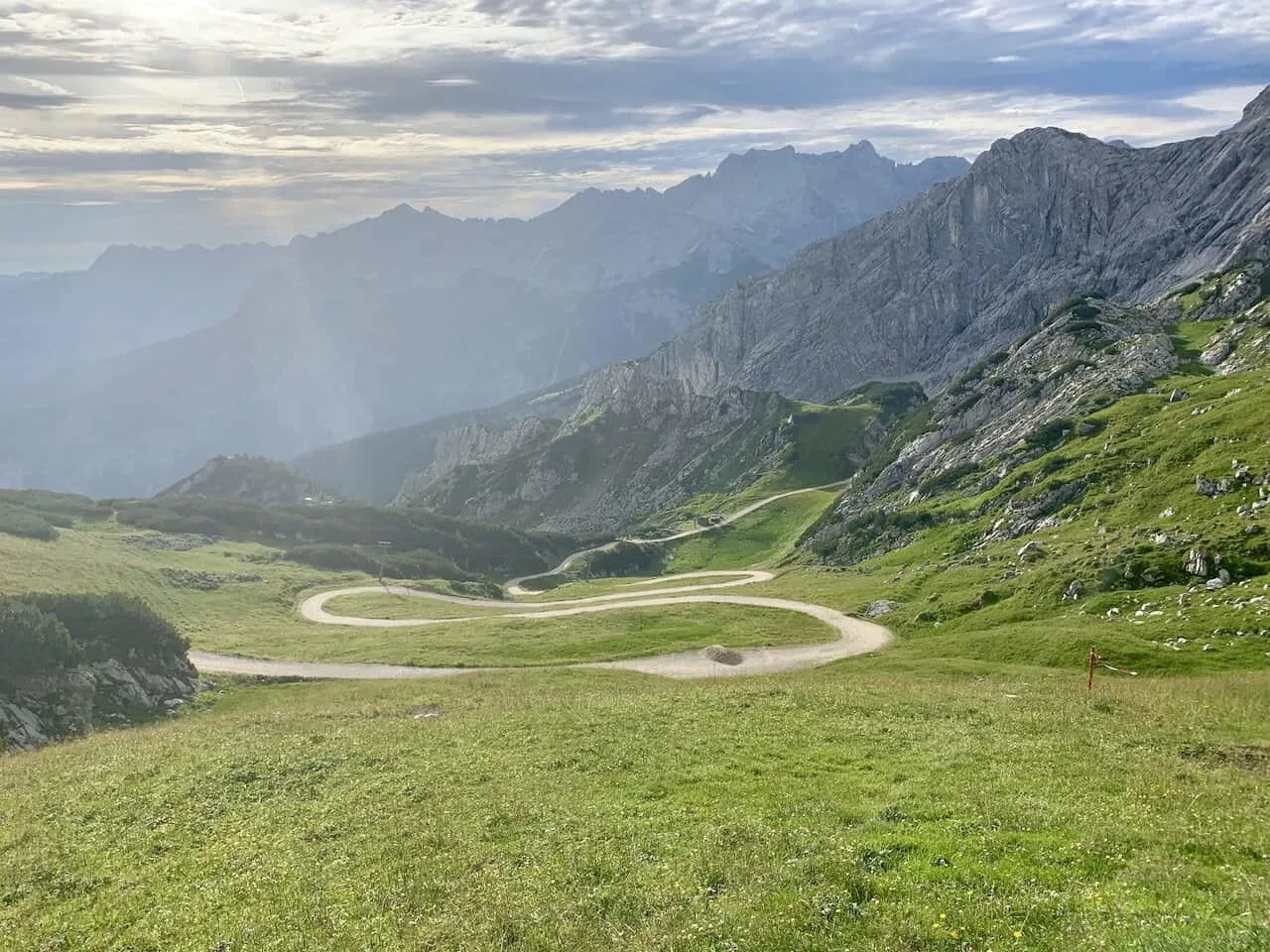 AlpspiX
One of the most unique and coolest looking viewing platforms in the world is the AlpspiX.
Located on top of the Alpspitzbahn at Osterfelderkopf, you will find this X shaped platform that extends 25 meters.
The views from the platform are some of the best you will get during a trip to Garmisch.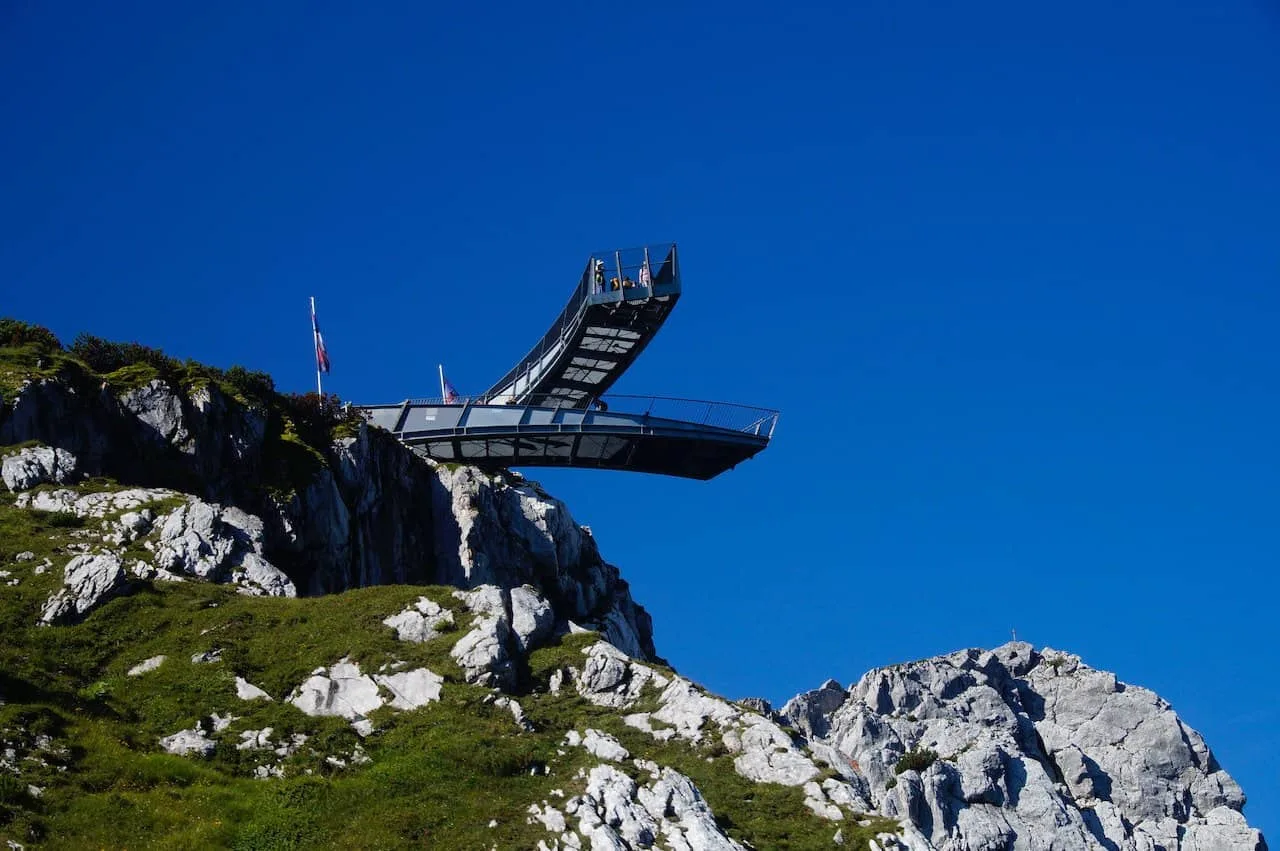 Alpspitze Summit (Hike or Via Ferrata)
Now, it is important to note that the true Alpspitze summit is not located at the top of the Alpspitzbahn.
Instead, to reach the true summit of the mountain, you must either head on a hiking trail or take the adventurous via ferrata there.
If you are not familiar with a via ferrata (or Klettersteig), it is essentially a fixed metal line with foot pegs that guides you up to the summit.
While it is an easier via ferrata, it is advised to bring along the appropriate equipment to take part of it.
This route is going to be a fun activity to take part of since it is not just your normal hiking trail. Instead, you really get to have a more unique overall experience.
If the via ferrata isn't for you, then you can opt for the hiking trail that wraps around towards the summit. This is the trail that I took down from the summit (you would not want to go down the via ferrata).
Feel free to learn more about this round trip adventure in the Alpspitze Via Ferrata overview up on the site.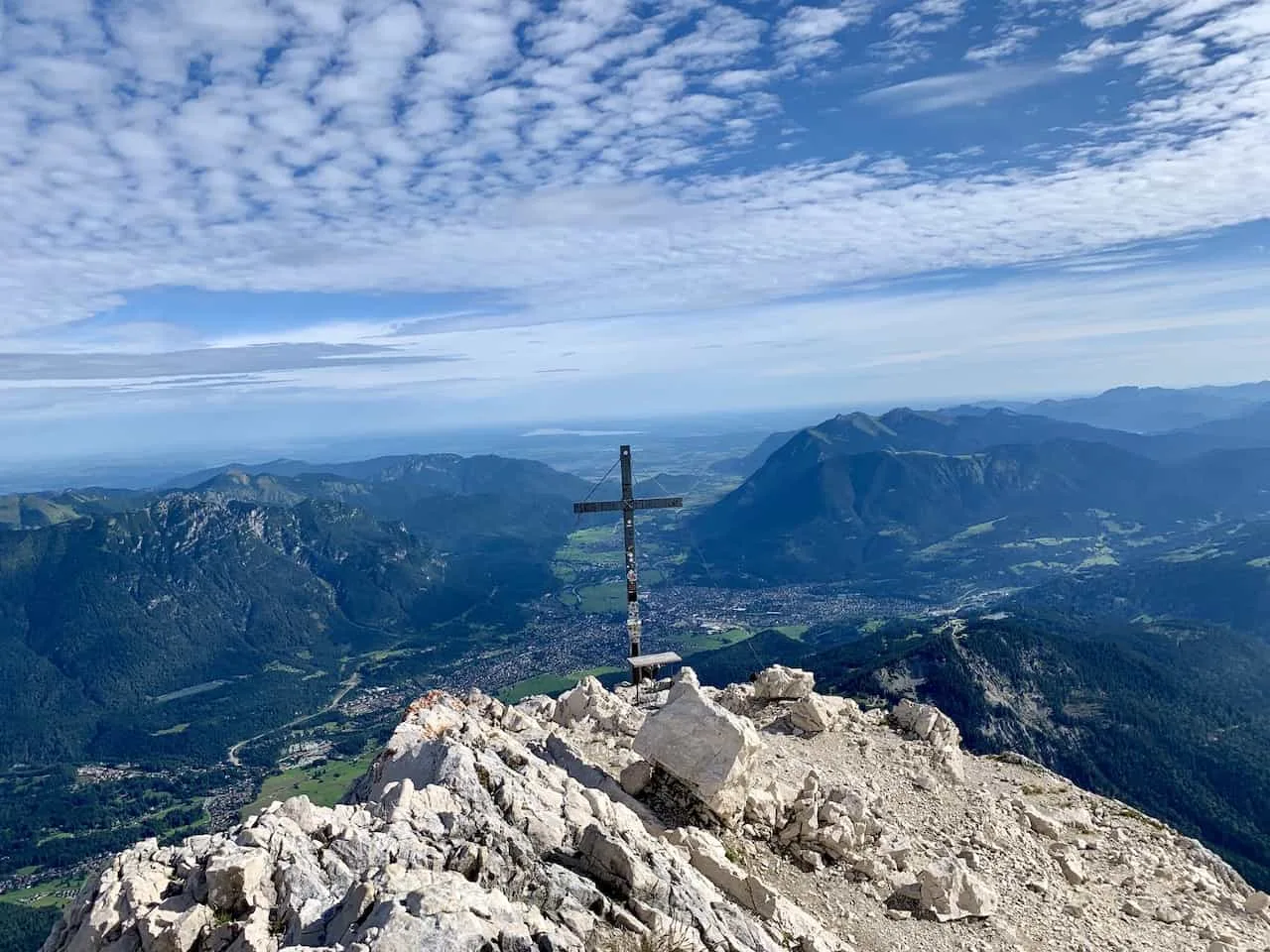 Alpspitze to Hollental Hike
As you can tell, Alpspitze offers plenty of hiking opportunities to take part of. Whether that is easy downhill walks or more adventurous uphill climbs.
Another fan favorite though is the route from the top of the Alpspitzbahn at Osterfelderkopf, down to the Hollental Valley.
This route will then take you past the Höllentalangerhütte and the Hollental Gorge, ending in Hammersbach (where you can then walk back to the Alpspitzbahn parking lot).
When it comes to views in Garmisch Partenkirchen region, this one is towards the top of my list.
The greenery, mountains, and valley, makes for one picture perfect landscape to enjoy as you head down.
The complete one way hike from Osterfelderkopf to Hammersbach comes in at 9.6 km / 6.0 miles, with 1,600 meters / 5,250 feet of elevation loss.
Of course, if looking for more of a challenge, you can also go about this hike in the opposite direction as you gain the elevation towards Alpspitze.
You can learn more in the Alpspitze Hiking overview up on the site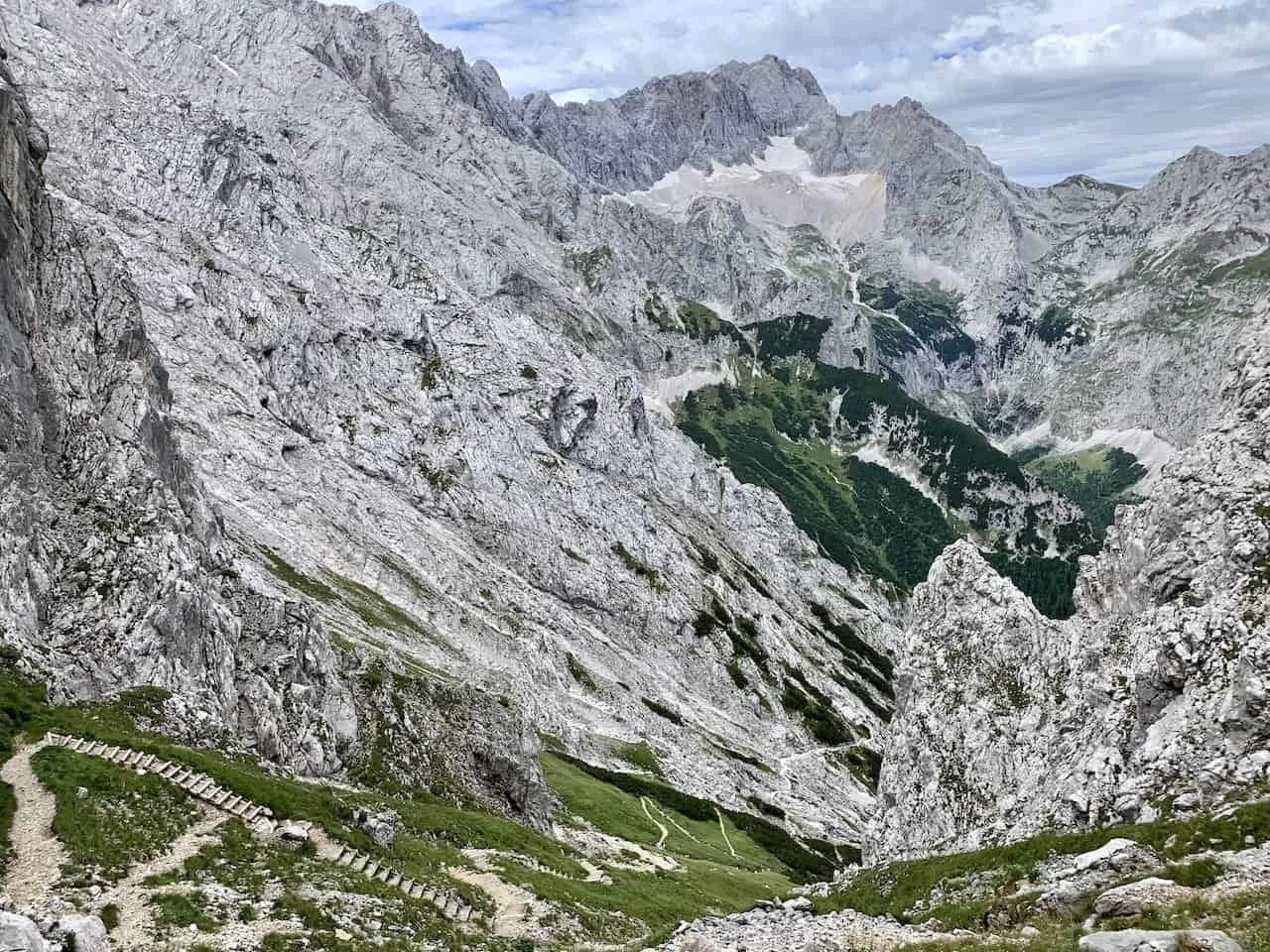 Lake Eibsee
When it comes to lakes around Garmisch Partenkirchen, it doesn't get much better than Lake Eibsee.
Situated at the base of Zugspitze, this lake covers almost 450 acres in area. It makes for the perfect activity spot to spend an afternoon (or even an entire day) while visiting the region.
Within the lake there are eight small islands – Maximiliansinsel, Schönbühl, Braxeninsel, Sasseninsel, Alpenbühl, Ludwigsinsel, Scheibeninsel and Steinbühl.
You can enjoy the views of the islands from the water by taking part of one or more of the activities mentioned below.
There are many things to do in Garmisch Partenkirchen around Lake Eibsee. Most of which can be enjoyed on the eastern side of the lake, just nearby the Zugspitze parking lot & the Eibsee Hotel.
Some of the top highlight to consider include:
Swimming: be aware that the water is cold in Lake Eibsee, but it is also quite refreshing. You will find some spots right nearby to hop in the lake, enjoy a swim, and view the mountainous surroundings.
Stand Up Paddle Boarding: for those that want to get further out on the water and have some exercise, stand up paddle boards can be rented from the lakeside.
Boat Rental: you can also rent a row boat, pedal boat, or slide boat to take into the lake as well. These are great options for 2 or more people to enjoy.
Electric Boat Tour: instead of renting a boat, you can join a 20 minute round trip electric boat tour. This is perfect for those that want to see the best of the lake in a shorter period of time.
Note: all rentals/tours do not require reservations. Simply show up at the lakeside and choose your activity.
Hike: all along the shores of Lake Eibsee, you will find a 7 km / 4.3 mile hiking trail that makes its way around the entire lake.
There will be some ups and downs all throughout the route, but you can slowly take your time to appreciate it all.
The route should take about 2 hours to complete, but if you want to jump in the water, or just sit along the lakeside, you can plan for a longer day out on the trail.
Eat & Drink: after enjoying Eibsee, you can head to the lakeside restaurants to have a meal or drink. The seeRestaurant Eibsee Pavilion & Beer Garden Eibsee offer great views of the lake, while sitting back & taking in the landscape.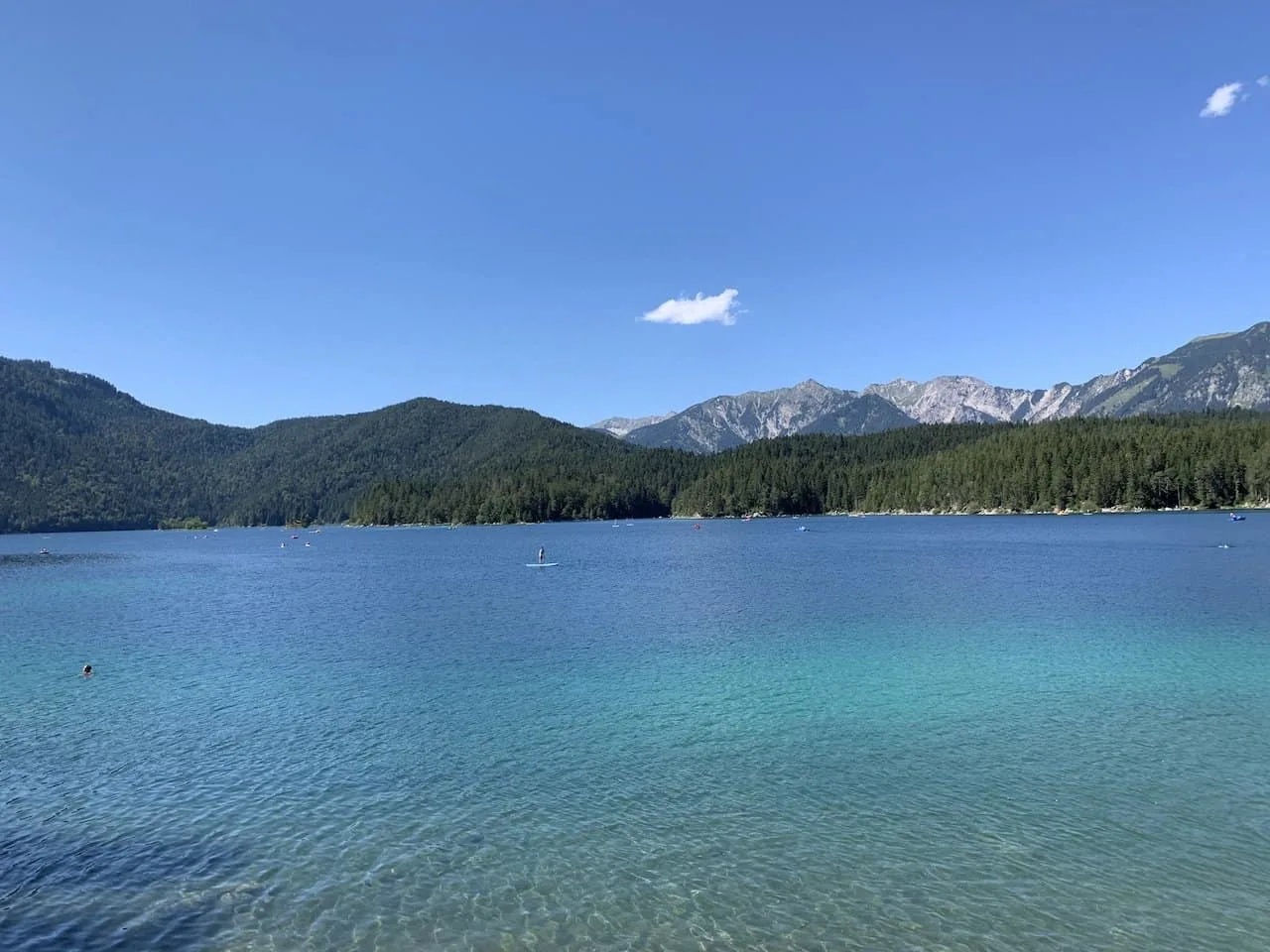 Gondola Rides
As you may be able to tell by now, one of the top things to do in Garmisch Partenkirchen is to take a gondola ride or cable car ride.
These gondolas & cable cars can be found around the nearby mountains.
The main two areas though to consider would be Zugspitze & Alpspitze. Each mountain has a few cable cars to ride on, which offer some great elevated views over the surrounding Bavarian Alps.
These rides are perfect for those that do not want to hike much, but still want to enjoy the view.
Zugspitze: Zugspitze Cable Car & Gletscherbahn
Alpspitze: Alpspitzbahn, Hochalmbahn, & Kreuzeckbahn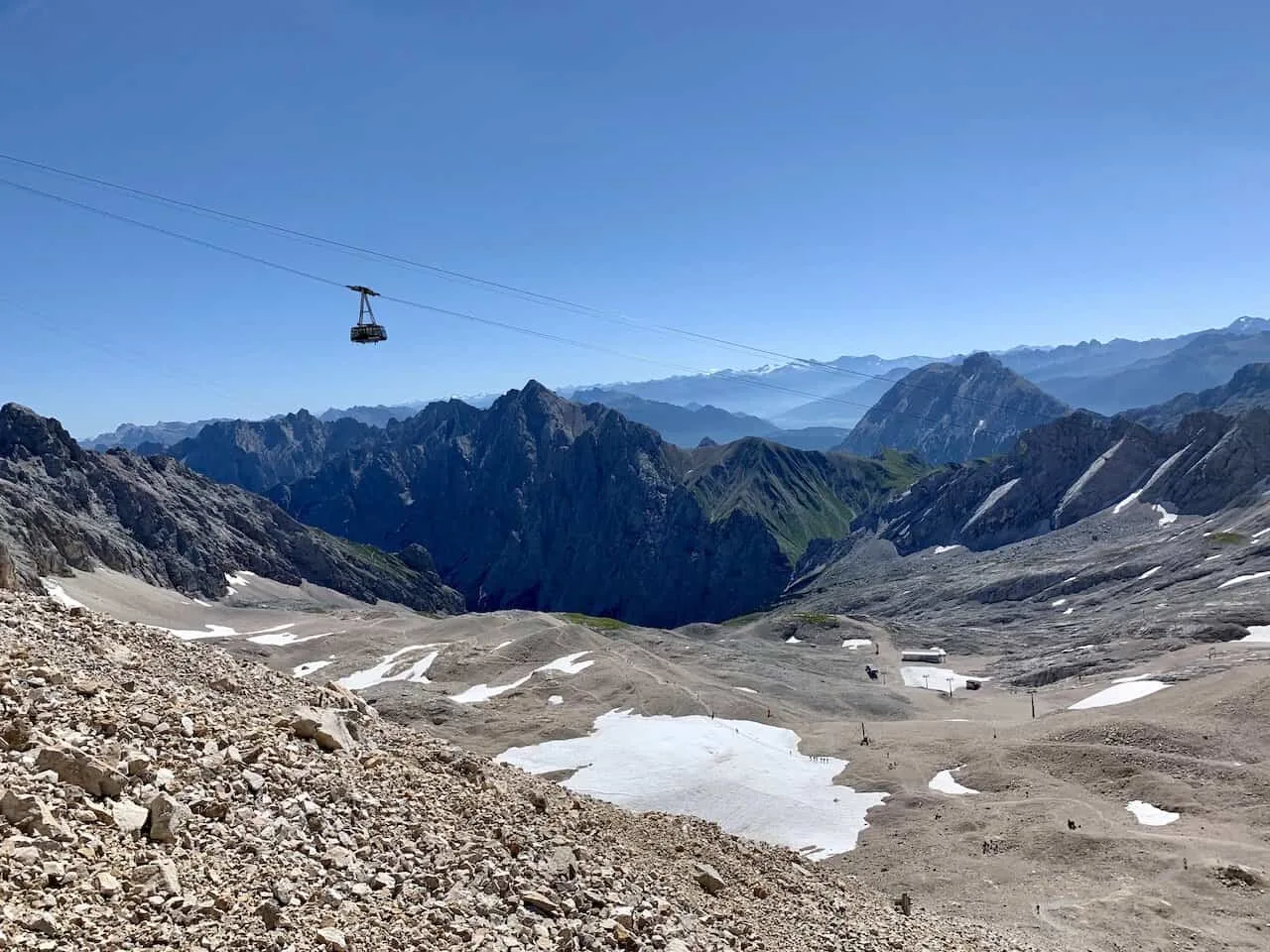 Olympiaschanze
The Olympiaschanze, or Olympic Ski Jump is one of the most historic places to visit in Garmisch. This venue hosted the ski jumping competition during the 1936 Olympic Games.
While the jump has gone through renovations over the years, you can still find ski jump tournaments taking place here.
It is an easy add on to a Garmisch itinerary, as it is located just outside of the town center.
If visiting the Partnach Gorge, you will pass right by the ski jump area on the way through.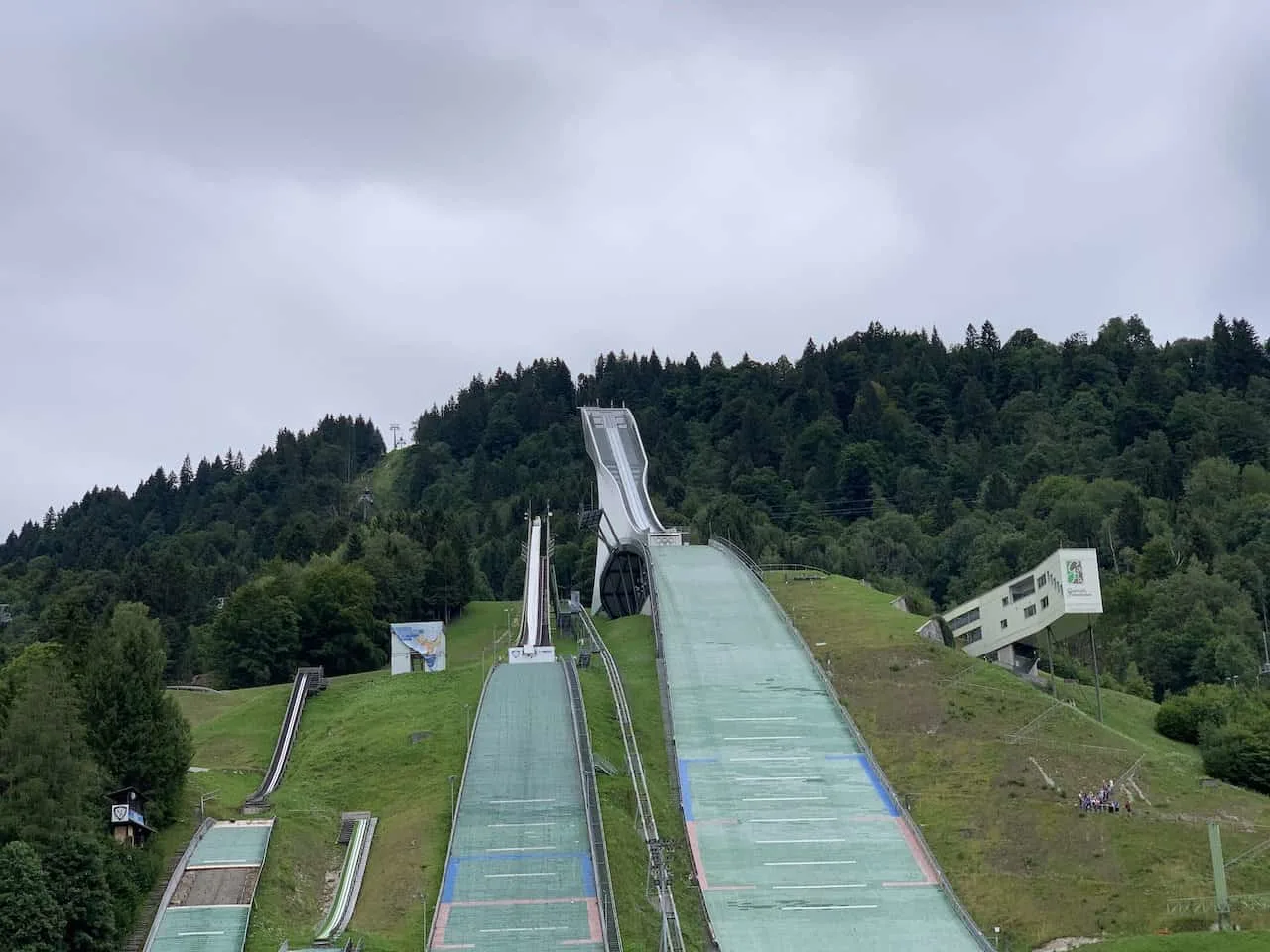 Walking the Towns & Ludwigstrasse
What better way to appreciate the history of Garmisch Partenkirchen, then walking the town's streets.
The streets of the town are filled with unique & historical architecture. It will be an activity on its own, just wandering through the town, snapping some photos, having a drink or meal, and taking it all in.
Remember, while it is considered one town today, there are two main city centers – one in Garmisch and one in Partenkirchen.
Feel free to make your way over the Partnach River on one of the many bridges, to get between the two areas.
Ludwigstrasse is known to one of the most famous streets in the area (located on the Partenkirchen side).
The buildings are beautifully colored with ornate drawings and letterings all throughout.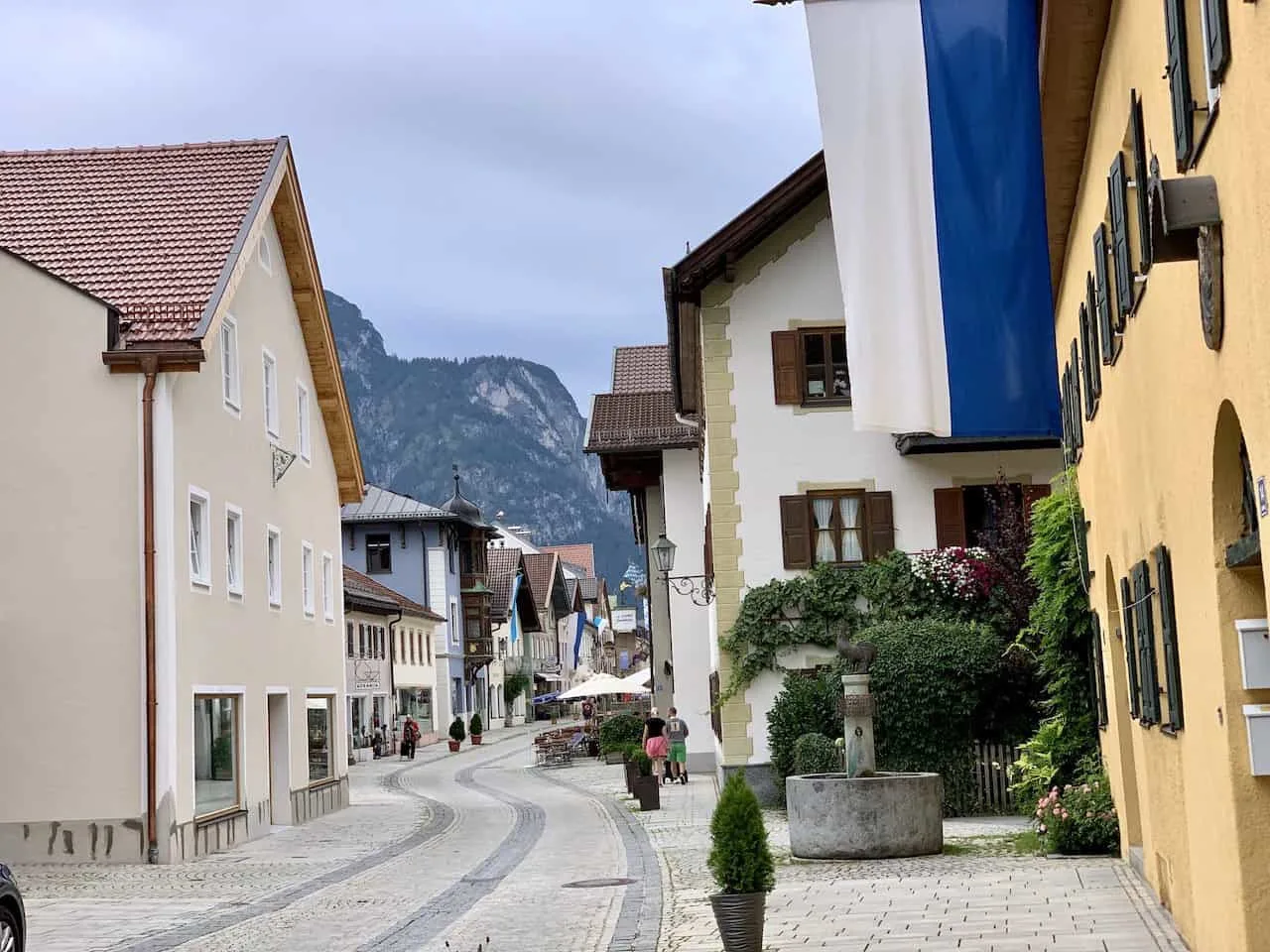 Michael Ende Kurpark & Richard Strauss
As you are walking around town, you may come across some spots dedicated to a couple famous residents.
Michael Ende was a German writer, who had many famous works in the children's fiction & fantasy space. The Neverending Story is one of his most well known books that he wrote.
Within the town, you will find a park dedicated to the writer. It is a great spot to take a stroll as you make your way around.
Richard Strauss was another famous resident, who was a composer. Within the town you will pass by the Strauss Villa and the Richard Strauss Institute.
At the institute you will find an exhibition area, concert hall, and library.
Linderhof Palace
While the Linderhof Palace is not located directly in Garmisch Partenkirchen, it is only a 30 minute drive away north of the city.
The palace was created by King Ludwig II and is known to be the only palace he actually finished.
This ornate palace is surrounded by greenery, fountains, gardens, & ponds, so there is plenty to explore inside & outside.
Note that visiting the palace can only be done by guided tour, which run frequently throughout the day.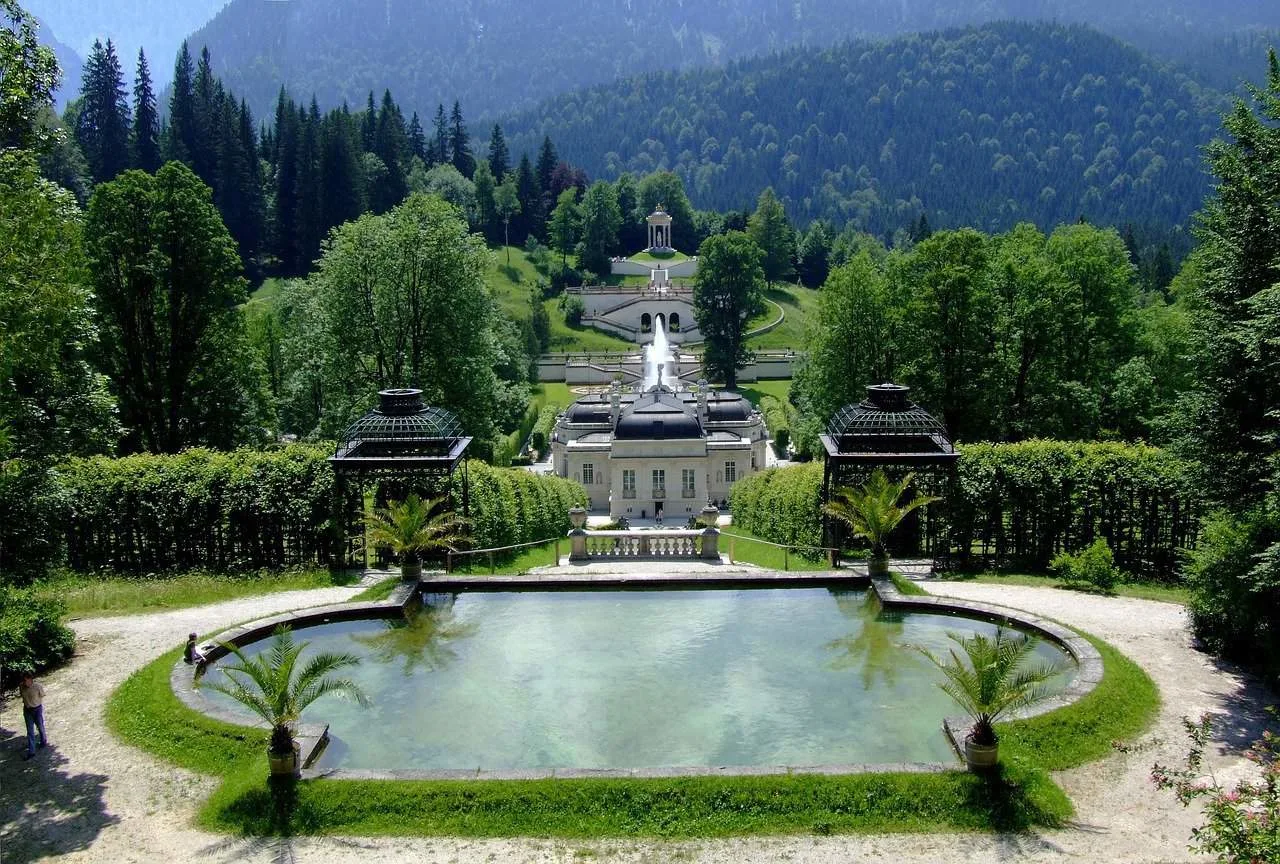 Skiing
Last but not least, lets not forget about skiing! When it comes to things to do in Garmisch Partenkirchen in winter, hitting the slopes will be at the top of the list.
Most of the skiing around Garmisch is located in the Garmisch Classic (Alpspitze) and Zugspitze areas.
There are 60 km of ski trails between the two that offer everything from beginner to advanced options.
Getting to see the surrounding peaks covered with snow will be a completely different landscape to enjoy during your time in the area.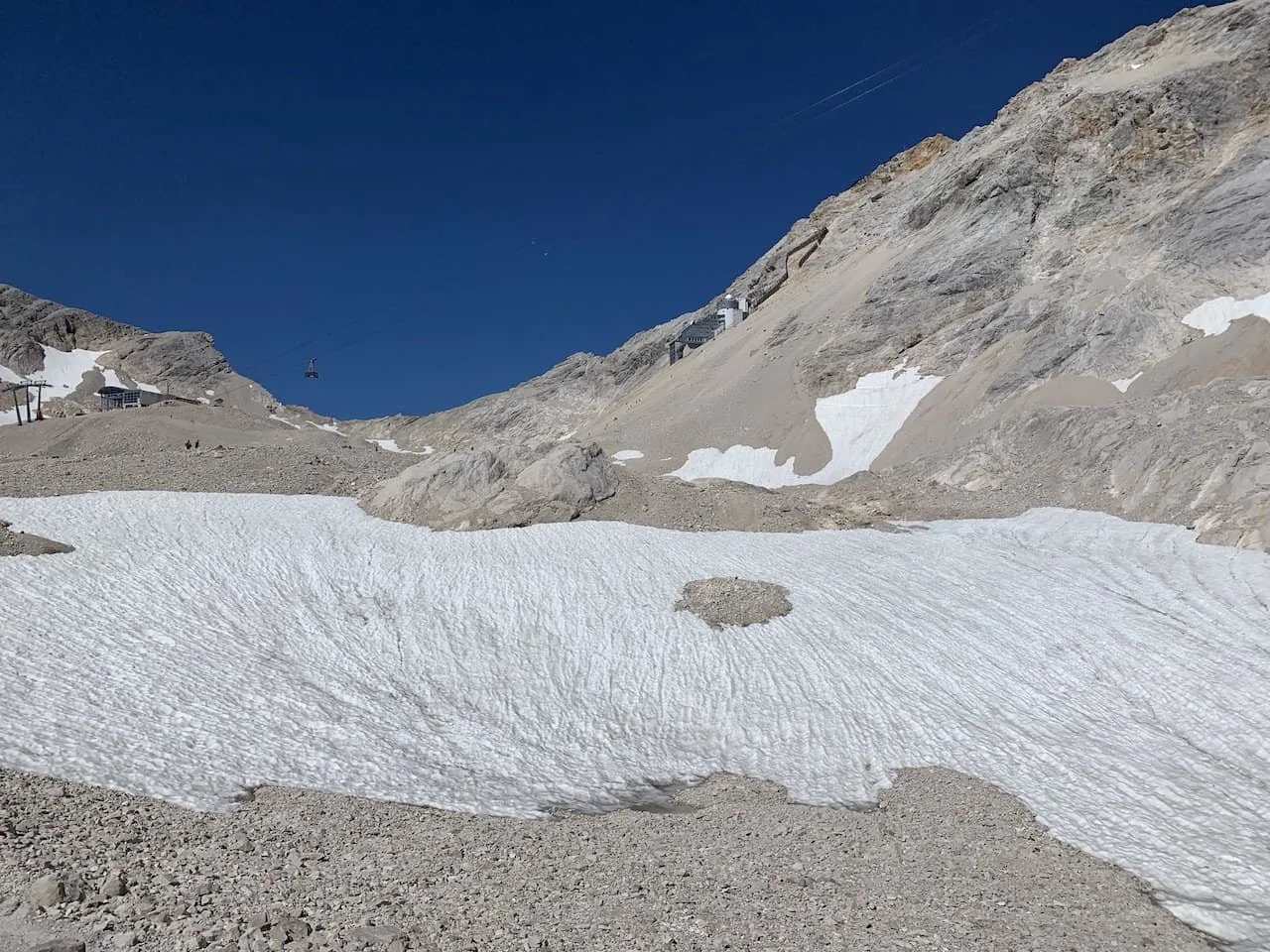 3) Day Trips from Garmisch Partenkirchen
In addition to the things to do in GaPa itself, you can also spend some time outside the town center by taking part of day trips.
Some of the most frequented day trips include:
Munich: 1-1.5-hour drive or train
Innsbruck (Austria): 1-hour drive
Neuschwanstein Castle: 1-hour drive
Liechtenstein: 2.5-hour drive
Berchtesgaden: 2.5-hour drive
Salzburg (Austria): 2.5-hour drive
While some of the spots above do require some longer driving times, Garmisch does offer an overall solid base to explore the surroundings.
Spending a few days in town, and a few days out of town, is a great way to go about your trip.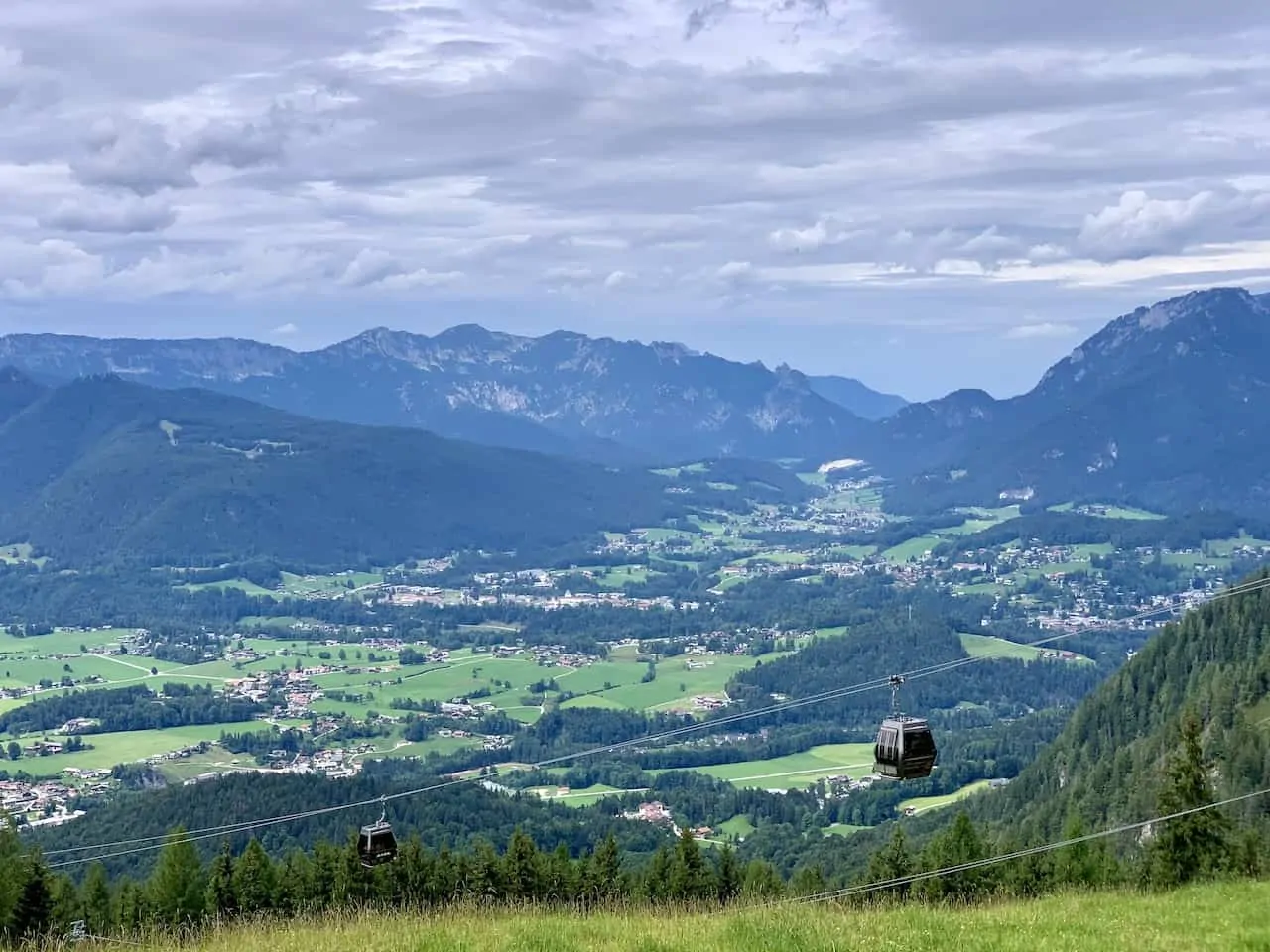 4) Garmisch Partenkirchen Itinerary
Now that you have some background on some of the best activities to do in Garmisch Partenkirchen, below is what a potential itinerary could look like for your trip.
I have included three days in GP, with optional day trips if you wanted to spend more time around the area.
Note that you can do this in any order that you see fit. I would recommend heading up to the mountains on the clearer weather days.
Day 1
Zugspitze Mountain
Lake Eibsee
Day 2
Alpspitze
Hollental Valley
Day 3
Partnach Gorge
Olympic Ski Jump
Explore Town
Day 4
Day Trip to Neuschwanstein
Visit Linderhof Castle
Day 5
Day Trip to Innsbruck, Munich, etc.
How Long to Spend in Garmisch Partenkirchen?
In general, I would recommend giving yourself around 3-4 days for Garmisch Partenkirchen itself.
Even if you just have 2-3 days of activities planned, you may want to give yourself another day or two to take into account the weather.
Heading up into the mountains is surely going to be towards the top of many people's lists. However, mountain weather can get in the way of enjoying these views.
Rain, clouds, wind and more can result in little to no views. That is why I would always recommend adding a buffer day or two to your overall plan (and being flexible in general).
Of course, if you would like to take some additional day trips outside the city, then even up to a week could suffice.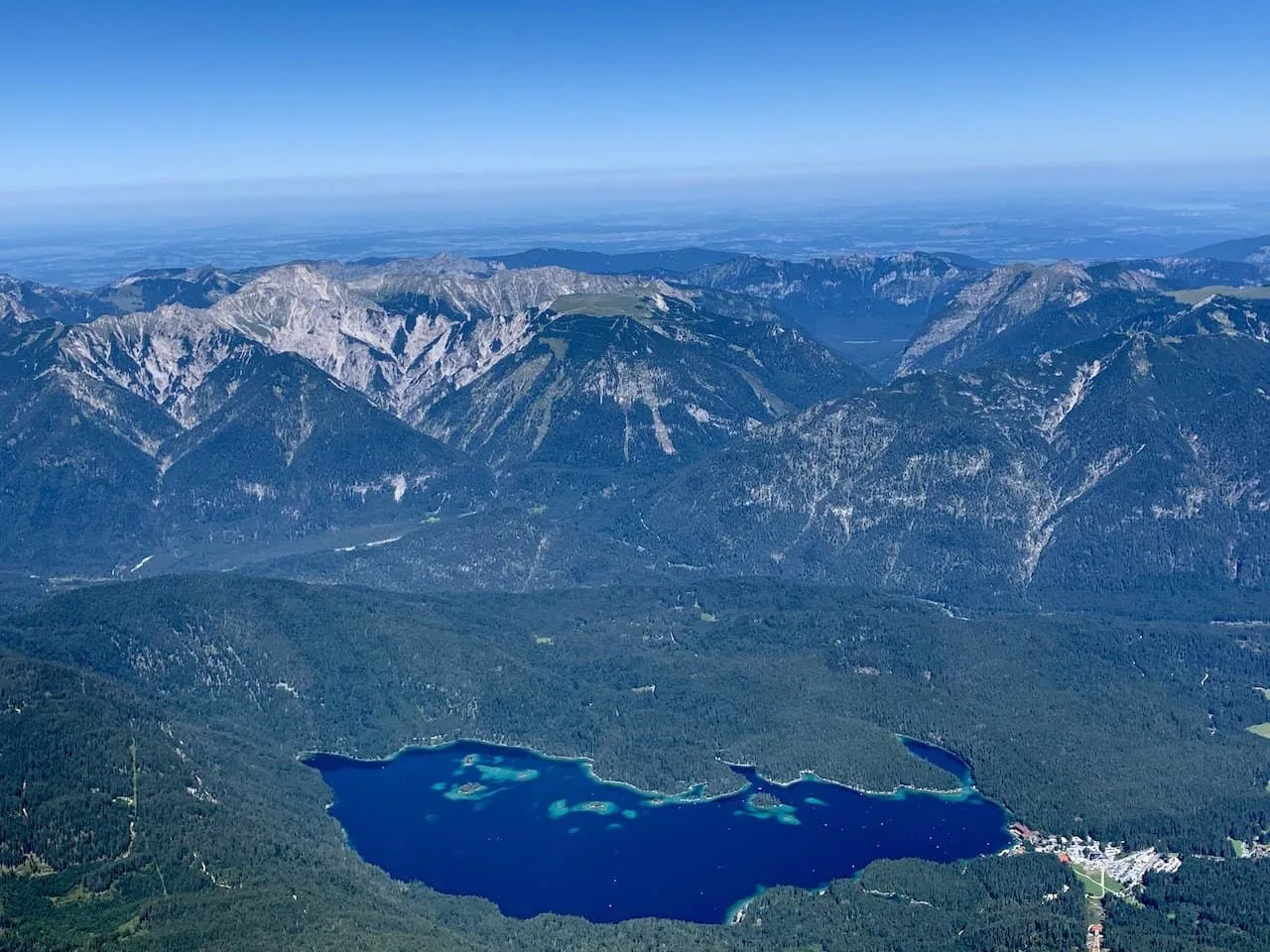 5) Other GaPa FAQs
Below are some helpful answers to the most frequently asked questions when it comes to GP.
Things to Do in Garmisch Partenkirchen When it Rains
As we just discussed, the weather can get in the way of taking part in certain activities.
In most cases, this will pertain to hiking & heading up into the mountains to enjoy a view.
Now, all is not lost when it rains in Garmisch Partenkirchen. While there are certainly activities that are not possible in the rain, there are other ones that you can take part of.
Some of my top recommendations when it comes to rainy weather activities in GP include:
Partnach Gorge: while it is outside and you will get wet in the rain, the gorge is still a beautiful place to visit. It is also a shorter walk altogether, so it wont necessarily be a full day out in the rainy weather.
Walk Around Town: the streets of Garmisch can also be visited during rainy weather. Just bring out the umbrella & the rain jacket, and take a stroll all along the city center.
Hollental Gorge: if you are up or a rainy hike, then the Hollental Gorge can also be an option. You will still be able to enjoy the beauty of the gorge, even in less than ideal conditions.
Day Trips: here is where day trips come into play too. Just because it is raining in Garmisch, doesn't mean it is raining further out of town. Feel free to look into the weather around the day trip spots I mentioned earlier.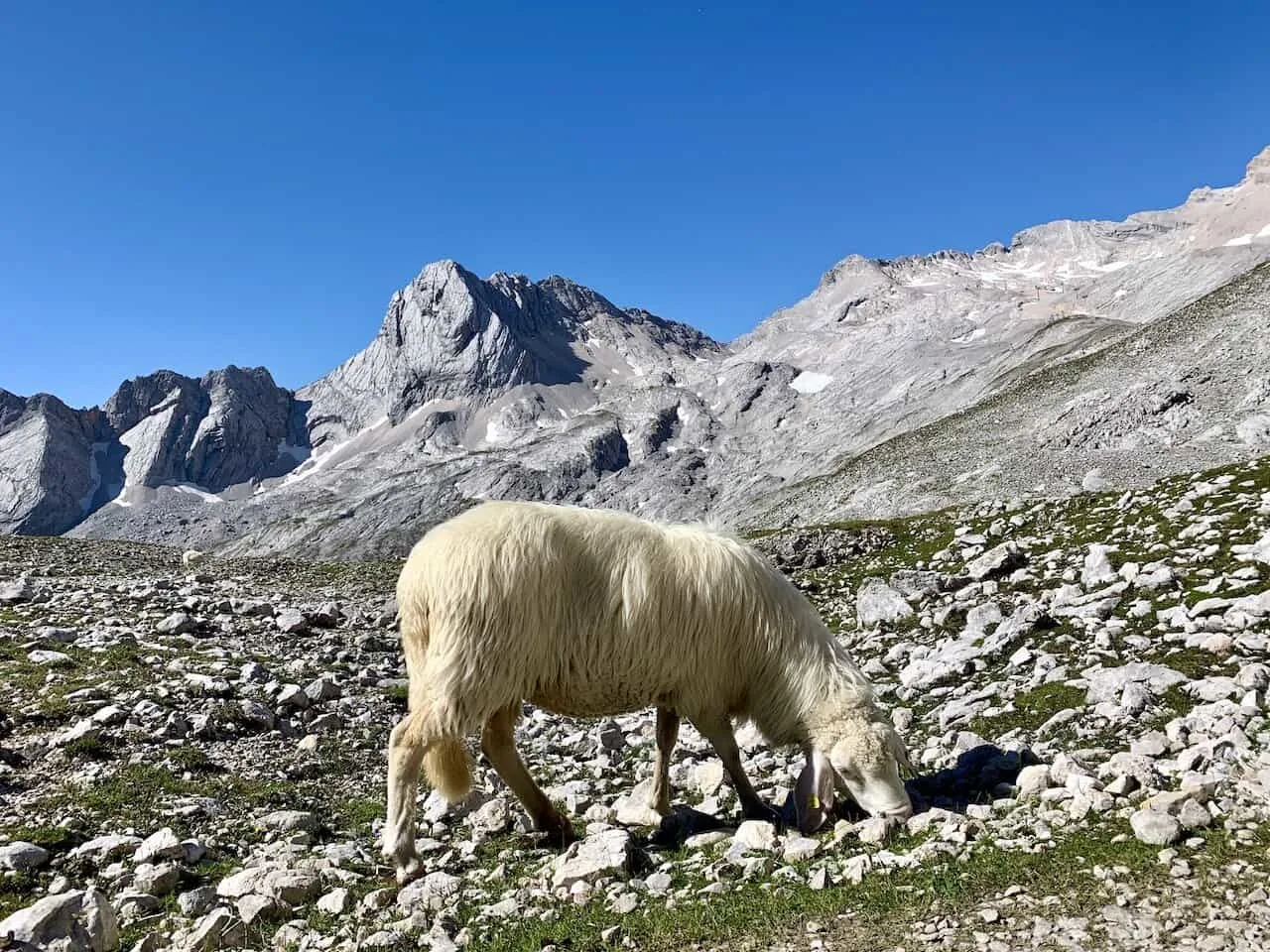 Do You Need a Car in Garmisch?
A car is not necessary if you are just visiting spots in the immediate vicinity of Garmisch Partenkirchen.
Throughout the area, you will find bus routes & a train that can take you along to the various places mentioned in this guide. Of course, you can also simply walk to many spots as well.
While a car may not be needed for the city itself, you may want to consider a car if taking a longer Bavaria road trip.
Having the ability to be on your schedule, visit spots between cities, and not worry about public transport, is a more stress free & flexible way to go about a trip.
When it comes to renting a car, I would highly recommend checking out Rentalcars.com for potential options.
By going through Rentalcars.com, you will have the chance to compare car prices among a variety of rental companies, and choose the best option for you.
Is Garmisch Partenkirchen Worth Visiting?
All said and done, Garmisch Partenkirchen is certainly worth visiting. Whether that be in the summertime, wintertime, or any time in between.
Some of the most beautiful places in the Bavarian Alps are located nearby GaPa, and the town is the perfect place to base yourself to explore it all.
So, if putting together a Bavaria itinerary, be sure to include Garmisch Partenkirchen onto the list.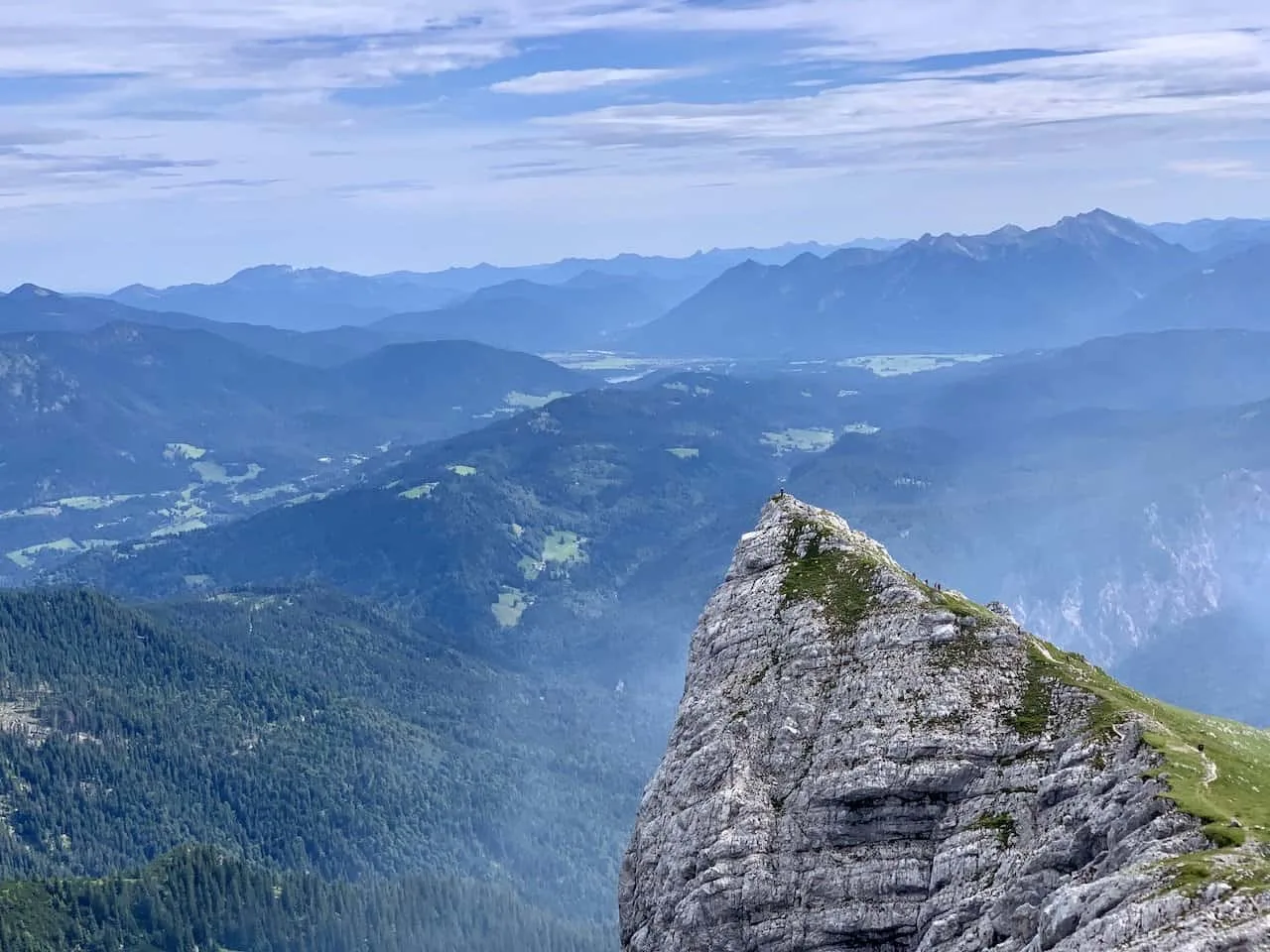 6) Where to Stay
The town of Garmisch Partenkirchen is full of hotels and guesthouses that are frequented both in the winter months for skiing and the summer months for hiking.
Below are some highly rated options that you can choose from when taking part of hiking trails around the area: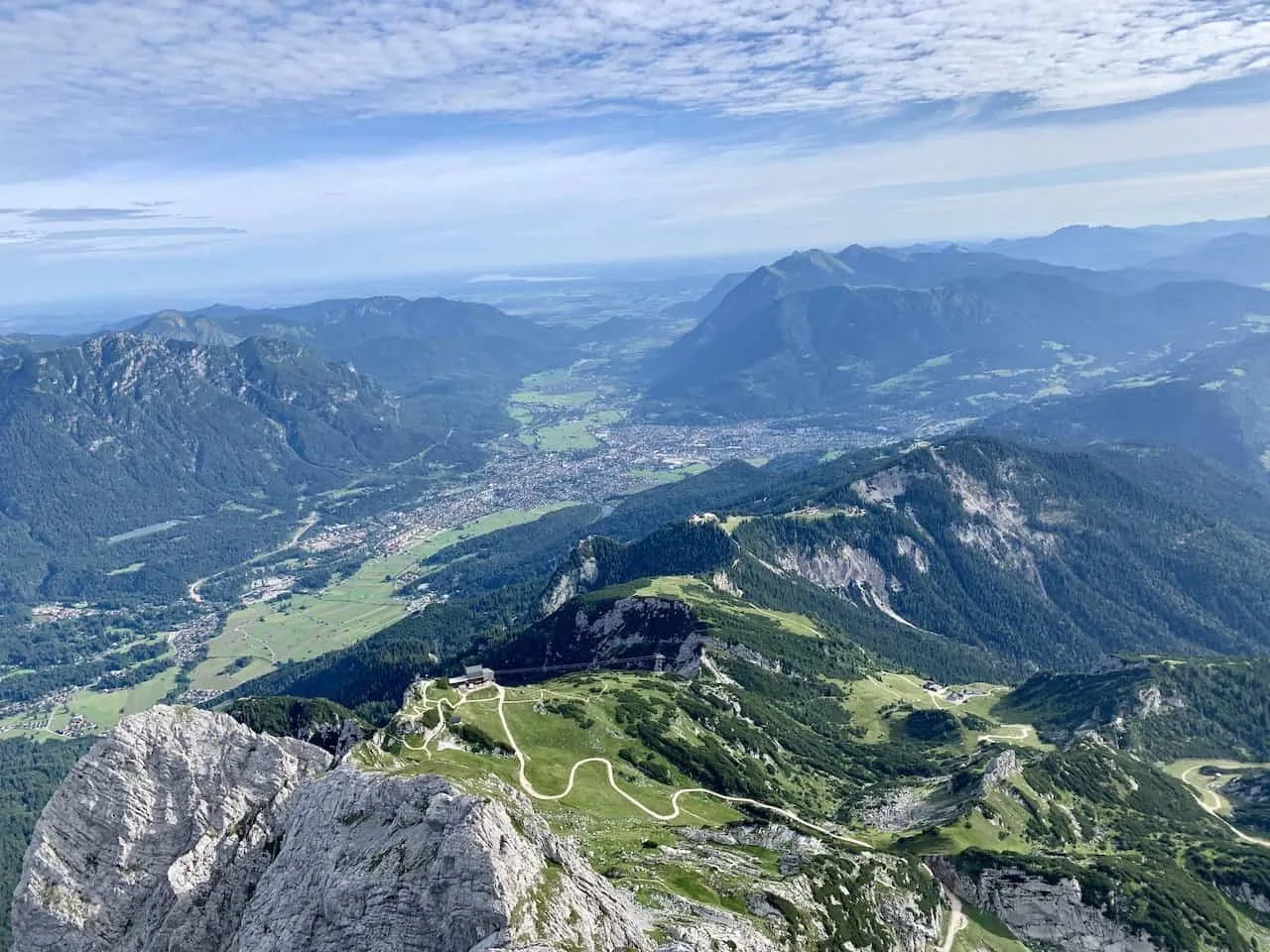 I hope you have gotten a better idea of the best things to do in Garmisch Partenkirchen and how to go about a visit.
If you have any questions or comments, feel free to add them in below. Also, don't forget to check out the other Germany itineraries and guides up on the site.
Have fun out there and safe travels!