If you want to add something a bit different to your Peru itinerary, I highly recommend making your way to the southern part of the country, where you can find Lake Titicaca. I am sure much of your time in Peru will be filled with visiting ruins all throughout Cusco, the Sacred Valley and Machu Picchu.
Instead why not take part of all the unique things to do in Lake Titicaca – you can spend some time on the water and meet some of the local people who call the lake their home.
Exploring Titicaca makes for the perfect day trip from the lakeside town of Puno, and if you are up for it you can even spend a night in a homestay on the lake as well.
With that said I hope the rest of this guide can get you going in the right direction and get you ready for your trip!
* Affiliate Disclosure: This post may contain affiliate links, which means I may receive a commission if you make a purchase through the links provided, at no additional cost to you. Thanks for supporting the work I put into TripTins!
1) Introduction to A Day on Lake Titicaca
It is time to make your way to Lake Titicaca – the highest navigable lake in the world at 12,500 feet! The lake is split at the border between Peru and Bolivia and is the largest lake in the entire South America.
There are plenty of things to do in Lake Titicaca that include visiting the man-made floating islands built and preserved by the locals who live on them.
You will spend a day on the lake boating around a making stops along the way including the Uros Islands and Taquile Island. Visiting these indigenous people on the waters of Titicaca is sure to be a once in a lifetime experience.
Tip: if you include Lake Titicaca as part of your itinerary, it could be helpful to take altitude sickness pills before you go. The elevation is pretty high up and you do not want to ruin your trip by getting sick instead of enjoying your experience.
2) Getting To Puno
​Lake Titicaca is located is located all the way on the southern border of Peru situated around the city of Puno. There will be a couple options to get here depending on budget and preference. If you are coming from Cusco:
1) The first option is a simple flight to Juliaca and then hour or so cab ride to Puno
2) The second option would be a ~6 hour long bus or taxi ride that will take you directly to Puno
If you are coming from Lima or another city that is farther out, your best bet will be to look into flights.
​Once in Puno you could spend a few hours to explore the lake's surroundings and the city of Puno itself.
Here you will be able to walk around the city center, passing through Plaza de Armas, markets and local restaurants. You can also head up to Parque Huajsapata, where you can get a nice viewpoint of the city and lake.
3) Location / Map
Below is a map of point out the airport in Juliaca, Puno, and a couple sites in Lake Titicaca to give you an idea of where everything is located.
4) Tickets & Tours
​If you have not yet booked a tour in advance for Lake Titicaca there are many opportunities to purchase one within the city, at your hotel and down by the pier area.
Be sure to check a few of them out for the best price as most of the tours offer the same type of services. If you do want to have a pre-planned tour you can check out some of the highly rated tours.
Take a look at the speedboat tour options as that will be a much more enjoyable experience (more time doing activities vs. on the boat).
​Note: The amount of people of your tour can vary – many boats have about 25 seats but it is possible much less than that is actually filled up. If you aren't one for the group tours, it is also an option to hire a private boat for the day.
Obviously more expensive but you will not have to deal with a whole group of people. A group tour can cost about $20-$30 per person whereas a private boat could get up to $200 or so per person.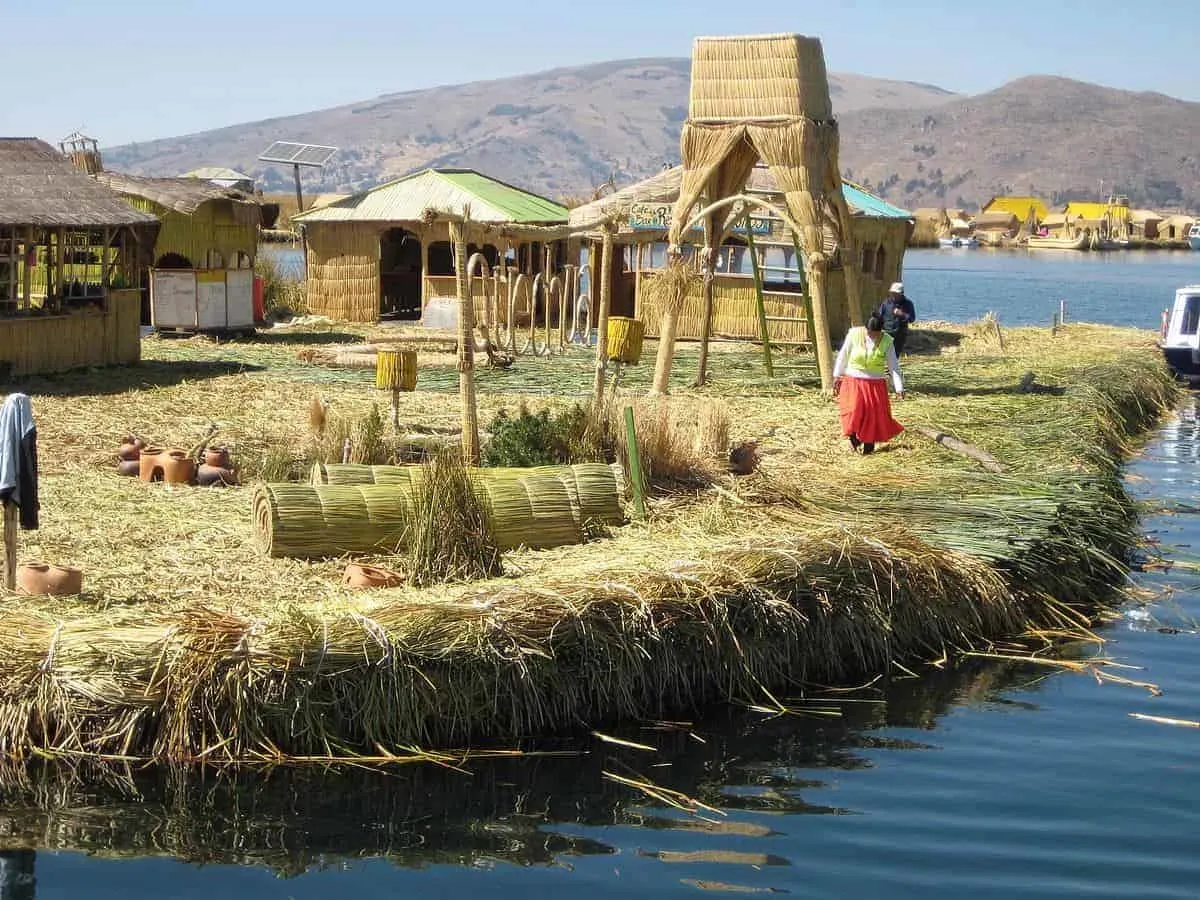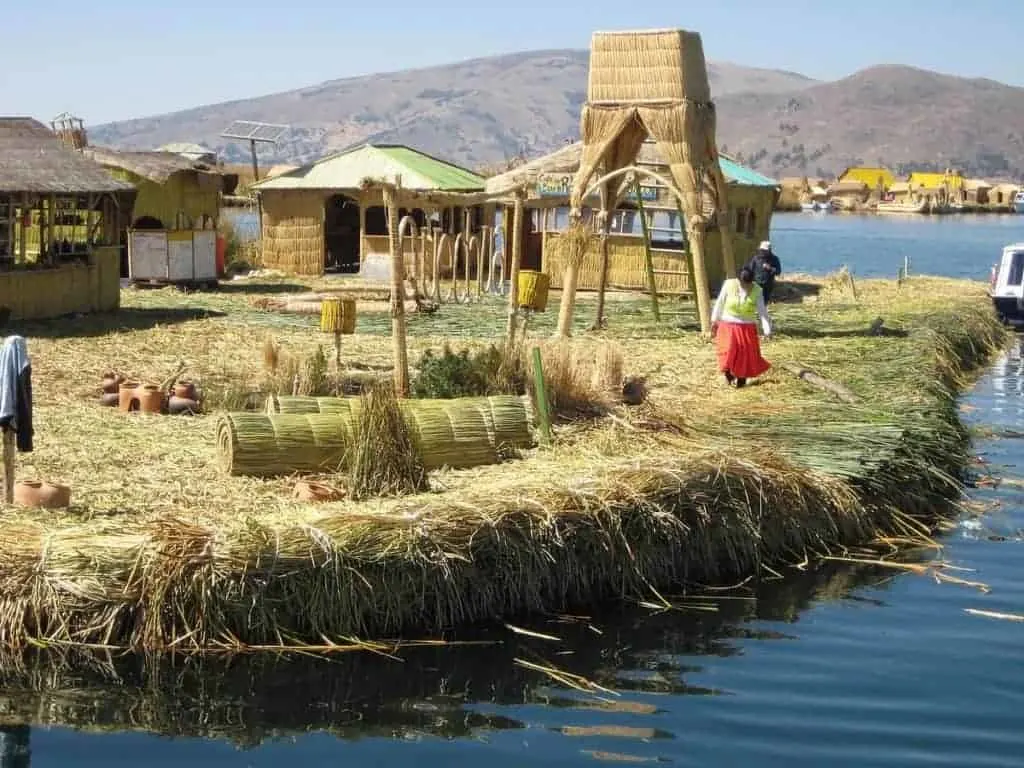 5) Things To Do in Lake Titicaca
​You will be picked up from your Puno hotel sometime between 6-7AM and will head over to the port area of the lake.
You will then hop on the boat with the other members of your group before setting sail and exploring all that Lake Titicaca has to offer…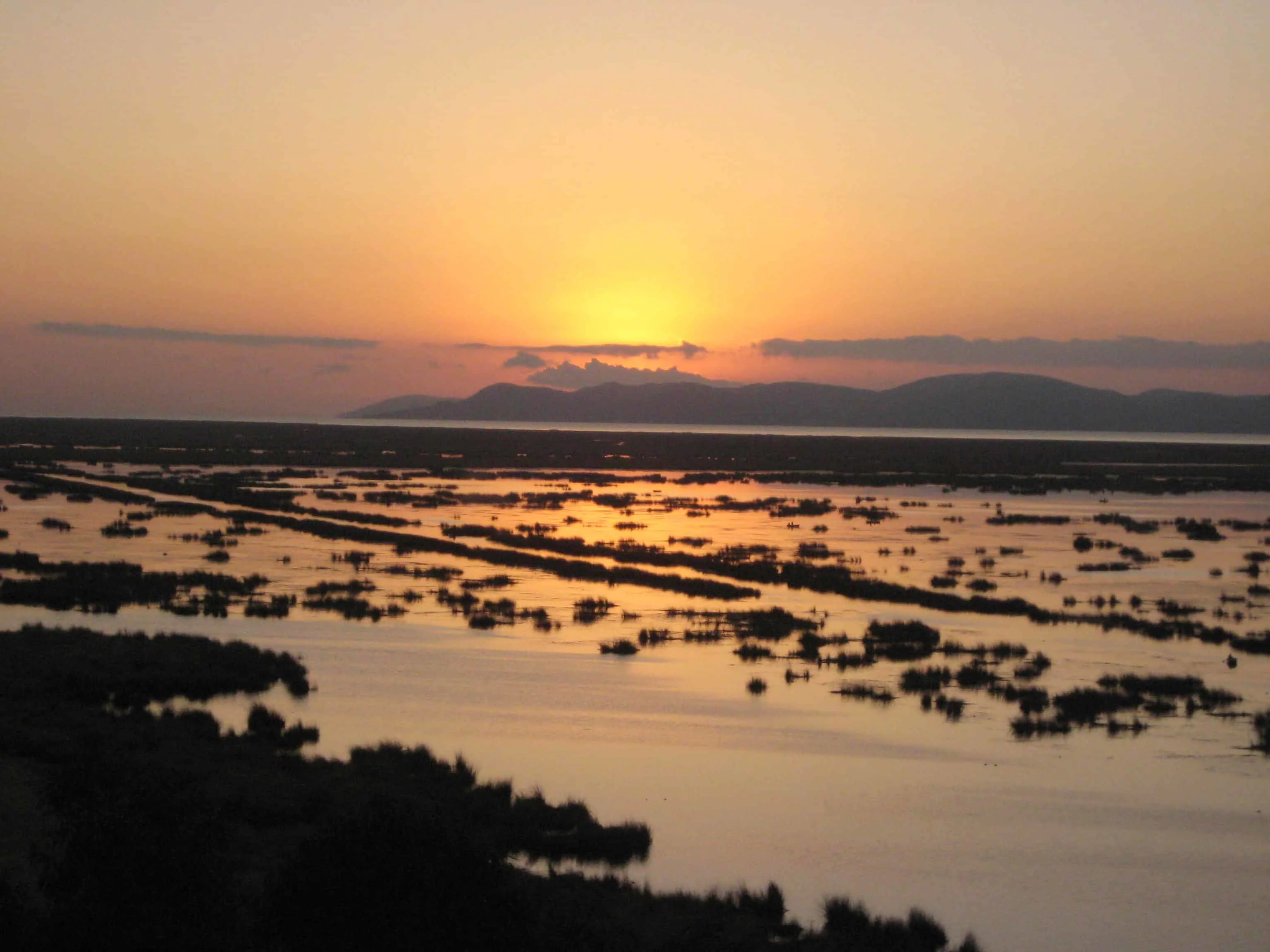 A) Uros Floating Islands
​The first stop of your journey after about 30-45 minutes on the water will be the Uros Floating Islands. Now these are not your everyday islands. These islands are inhabitable man made islands!
When you arrive at one of these islands, you will step off onto hundreds of layers of totora reeds. These reeds are found around the lake area and the locals use them to build the islands that they live on. Every few weeks, they will take the reeds and place a new layer on top.
You will be able to learn how to do so yourself as the locals will give you a demonstration on how it is done. The reeds are also used to build their houses, beds, canoes and everything in between – a real necessity in the lives of the Uros people.
Here you may also have the chance to try on some of the local clothing as you enjoy your island visit.
​After mingling with the locals for a bit and learning how they live their everyday lives you will have the opportunity for a short ride on their local totora reed canoe (a small additional fee paid to the local families).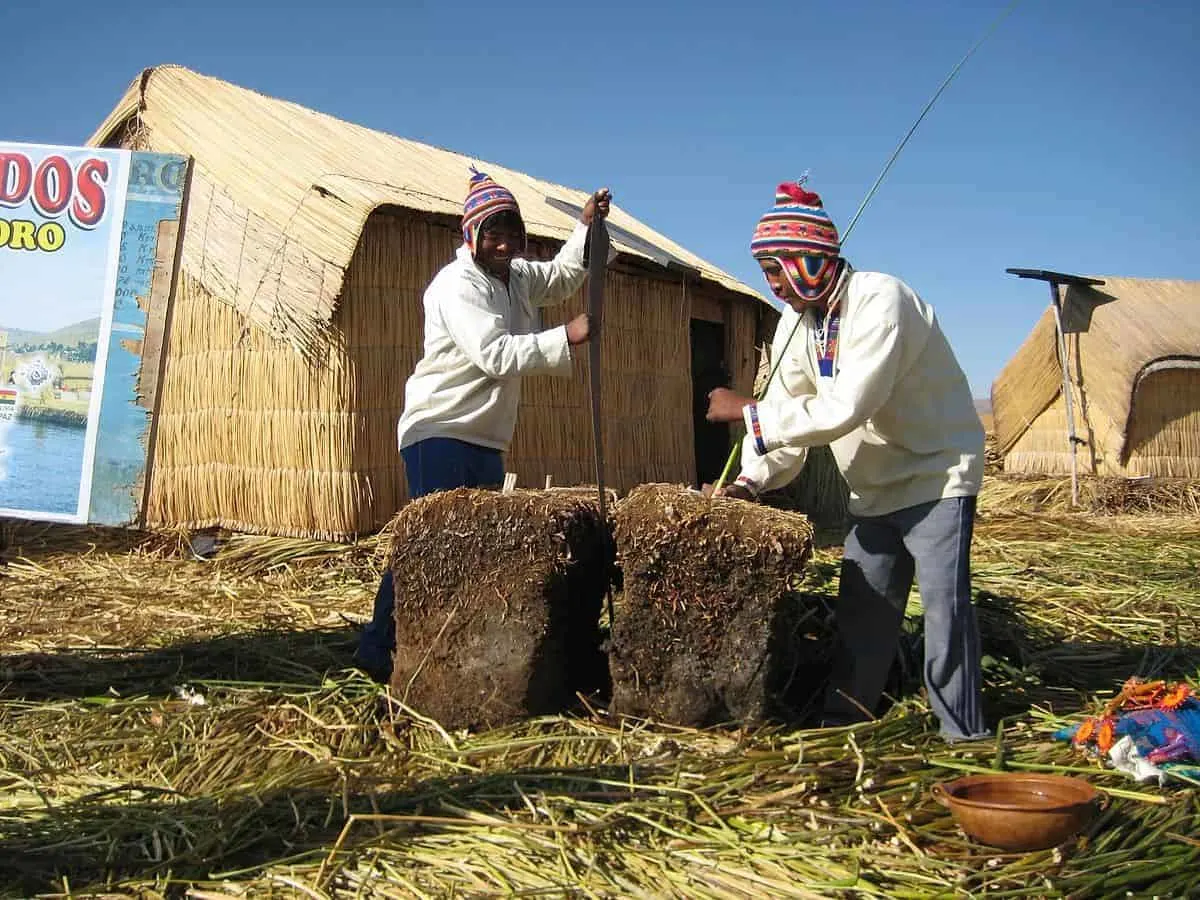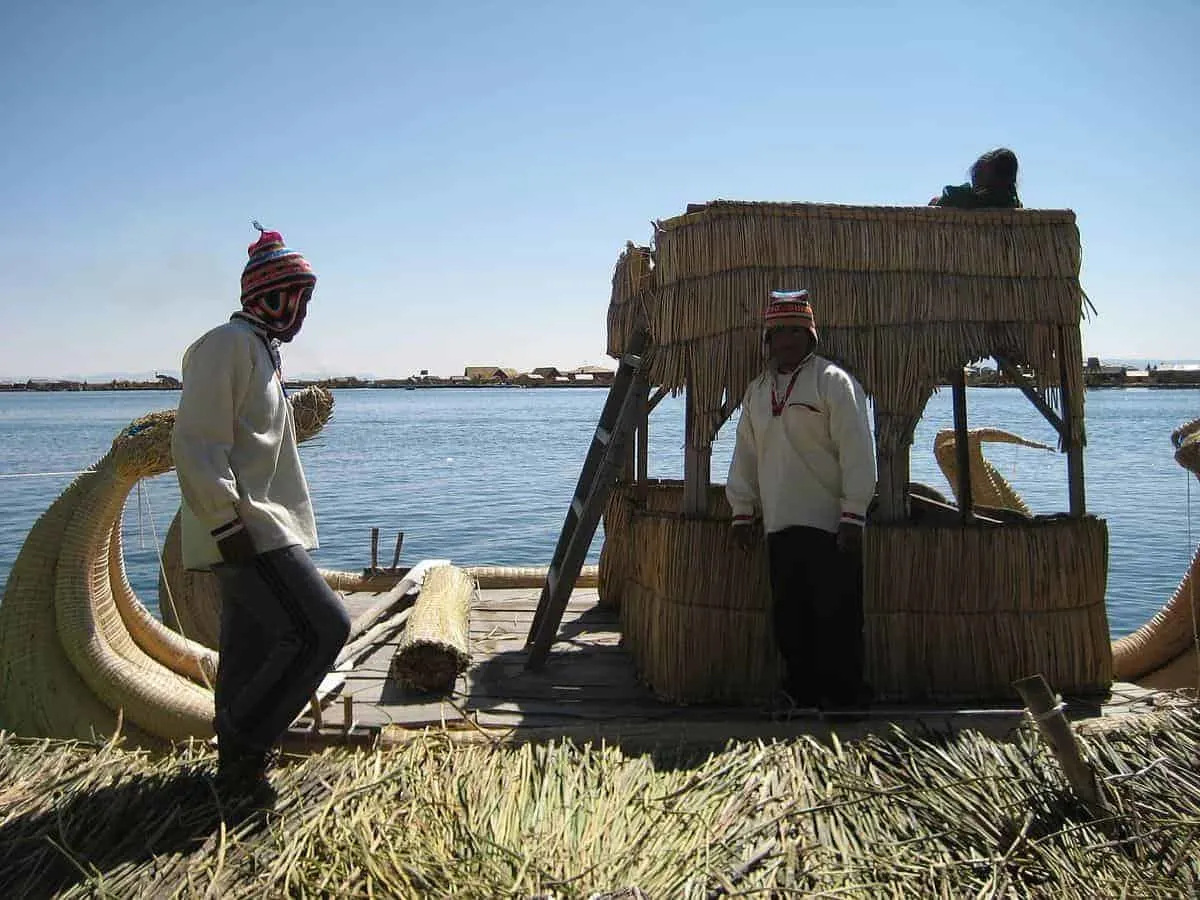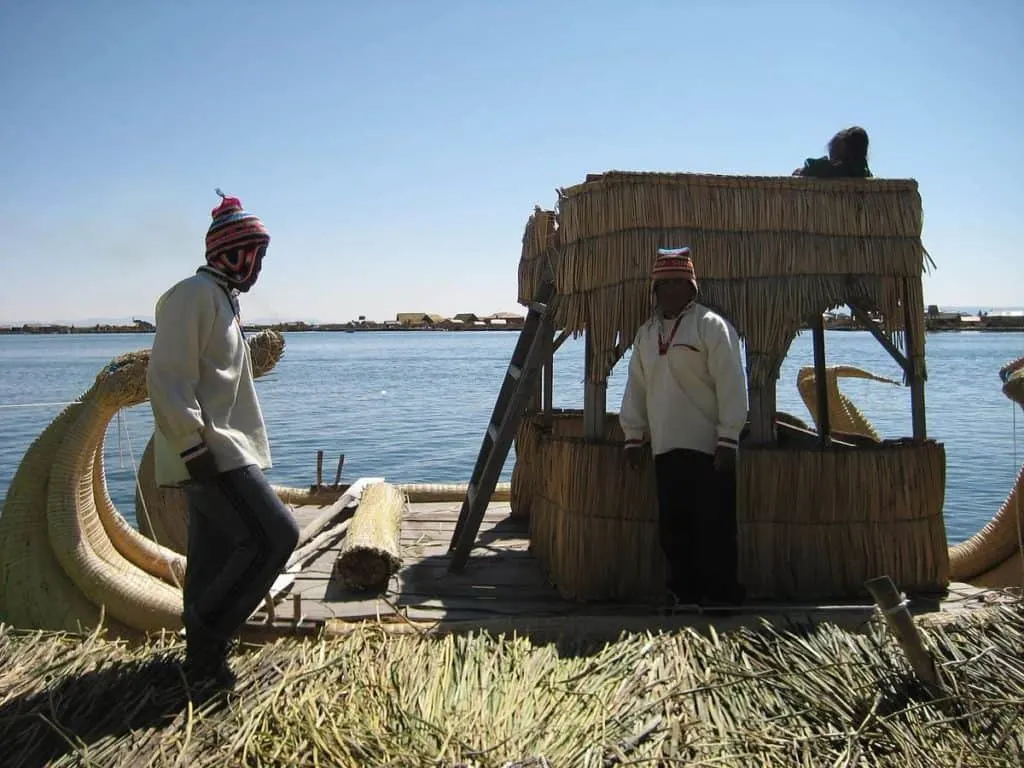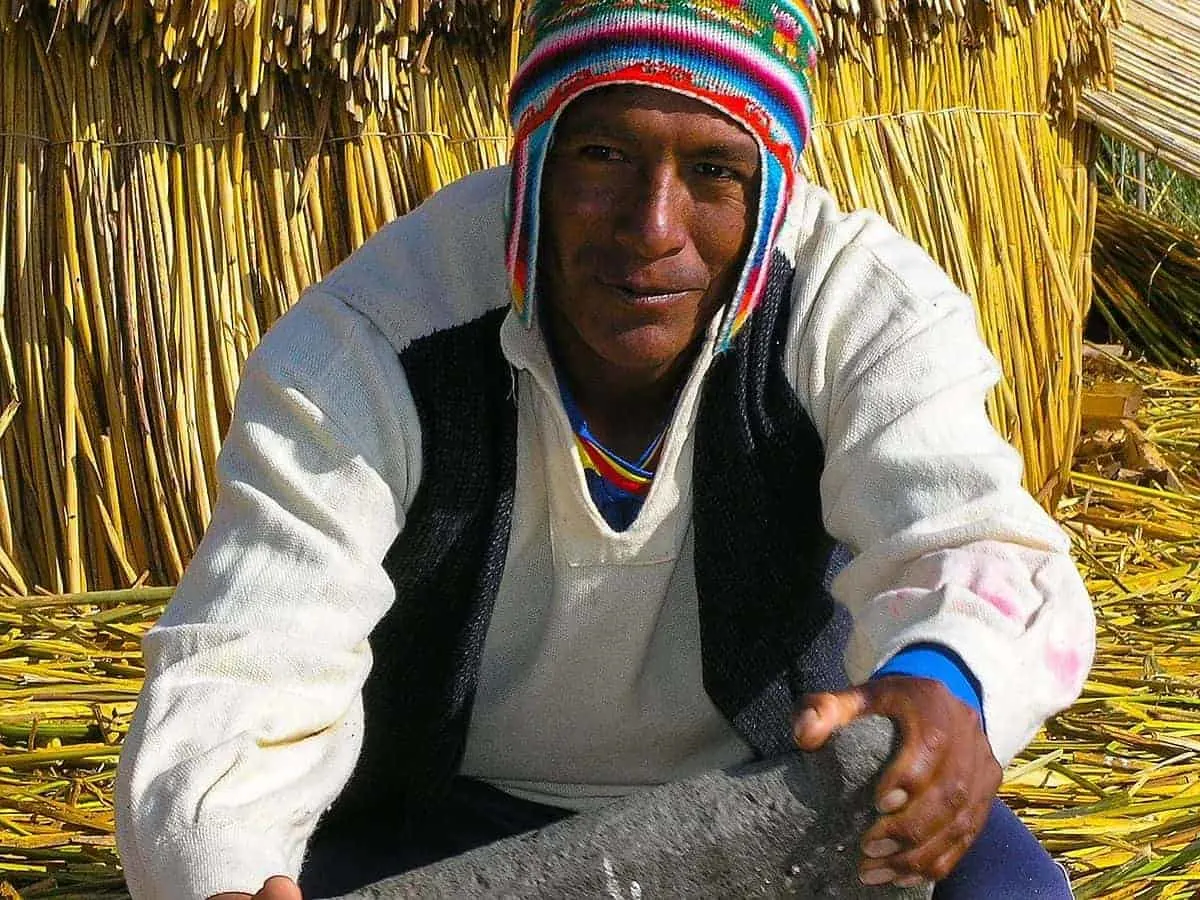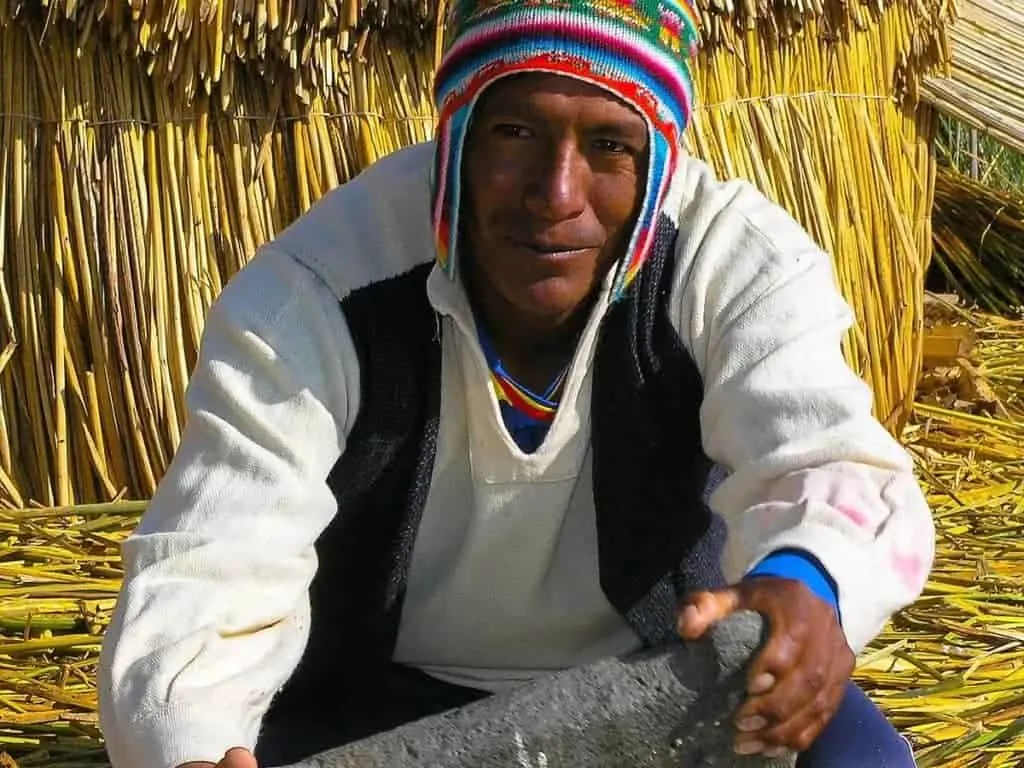 B) Taquile Island
After stopping by an island or two and taking a ride in the canoe it is time to head off for your second destination for the day – Taquile Island.
This one is a bit further out there on the lake, about a 2+ hour boat ride. During this time you will be able to take in the spectacular views that the lake has to offer as you make your way up north.
When you arrive at Taquile Island a bit of a hike awaits you as you make your way up the hill and towards the main square. You will be able to have a fresh seafood lunch at one of the local restaurants before exploring the island a bit more. Just passing by and interacting with the locals is a site within itself.
There is also a great textile factory/market here where you will be able to purchase any type of colorful gift. Before leaving don't forget to get some pictures in of the great views from up top of the lake.
Once you finish hiking, eating and shopping make your way back down to your boat, which will then take you back to the city of Puno. You should arrive back at the port around 5-6PM, which will give you some time to relax and have some dinner.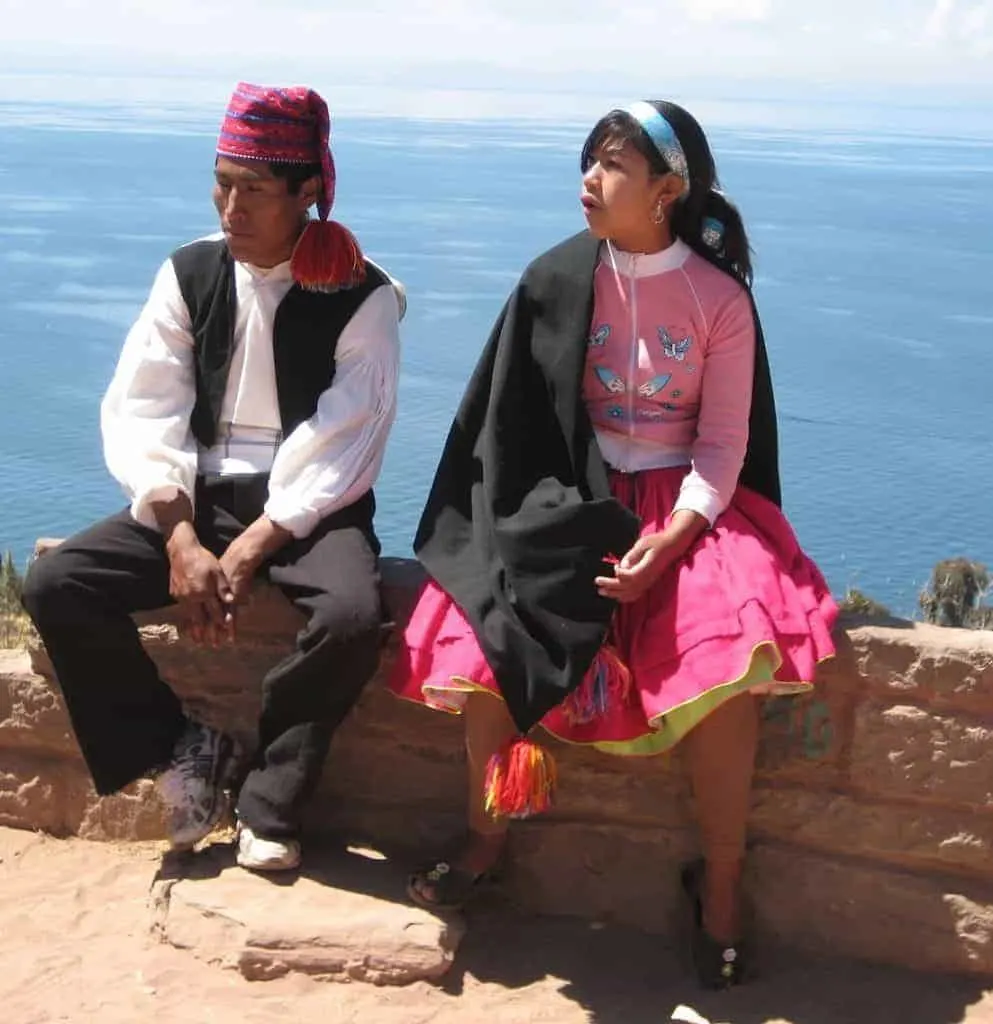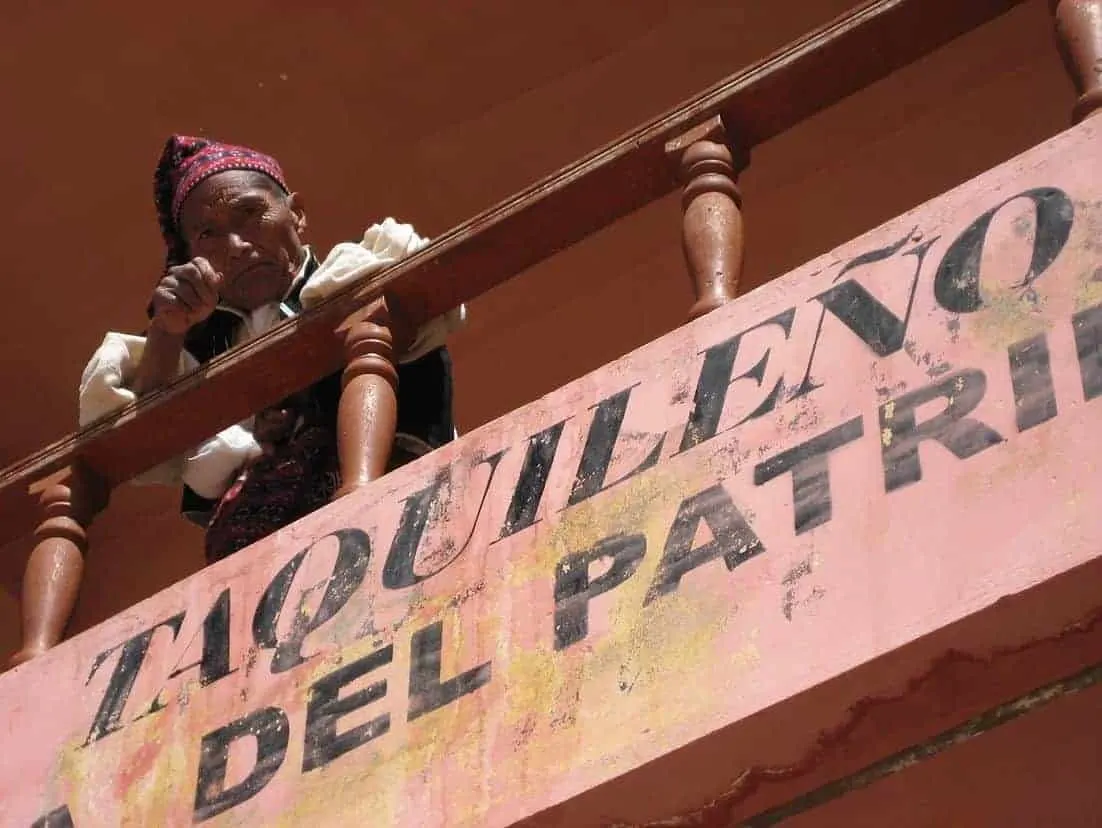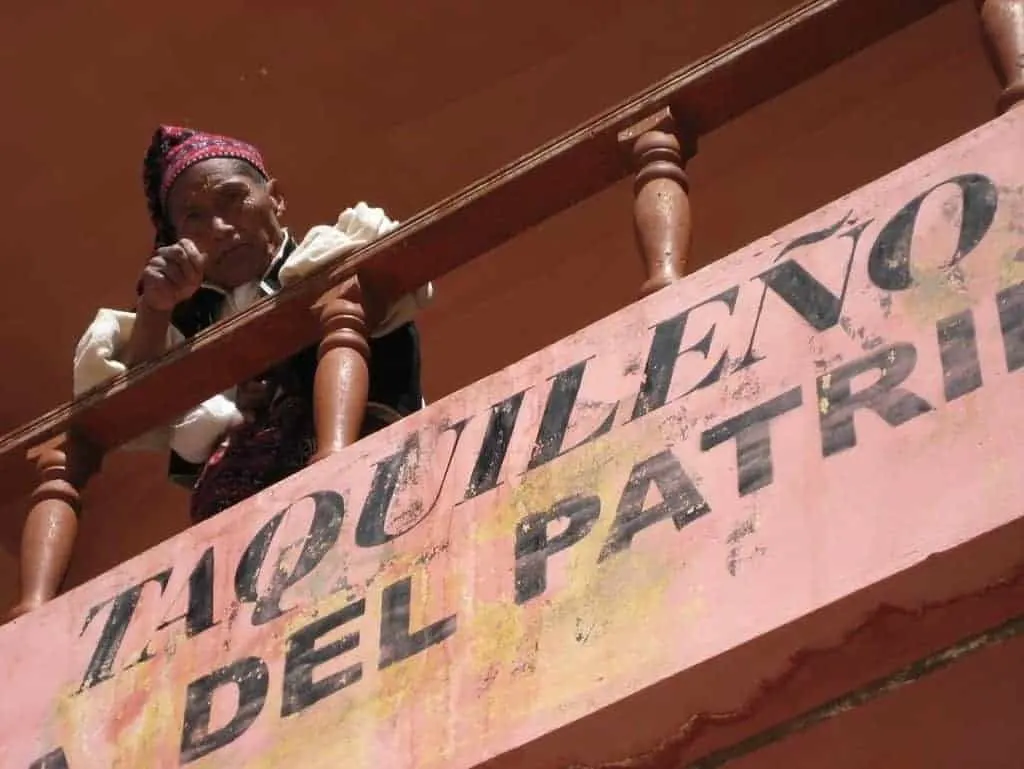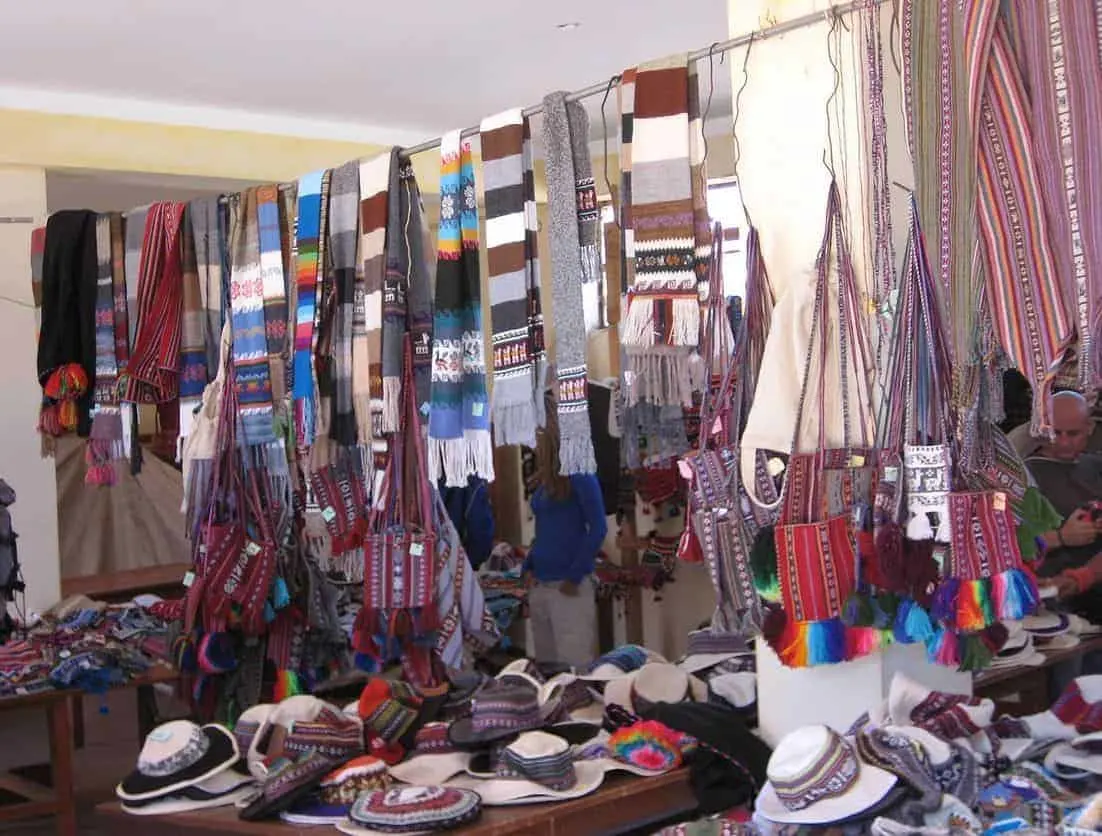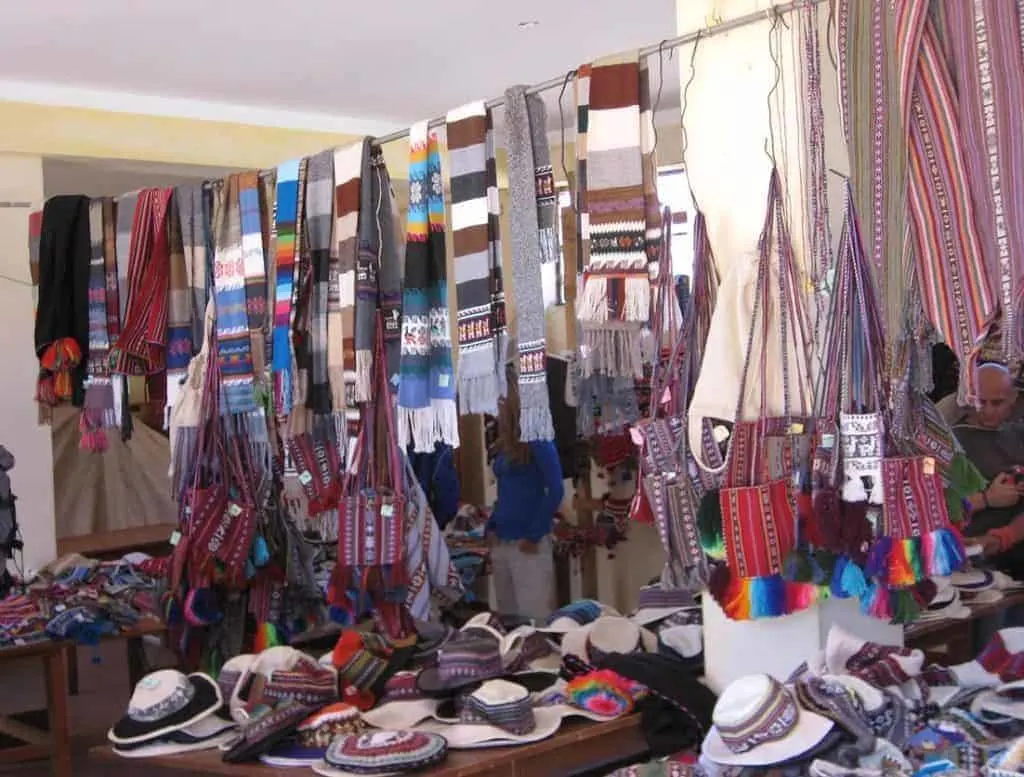 C) Homestay Option
There are also 2 day / 1 night options Lake Titicaca tours as well. The major difference is the ability to actually sleep in a homestay for a night on the lake (many of these tours would take you to Amantani Island for the night).
You will also be able to do everything that the single day tour offers but have this additional experience – living, eating and interacting with the locals. If you haven't done a homestay before they are quite the adventure.
6) Where to Stay in Puno
Puno is a beautiful lakeside town with plenty of accommodation options to choose from. You can find options in the city center or right on the lake itself. Here are some highly rated and valued hotels to check out:
3) Sonesta Posadas del Inca Lake Titicaca Puno
That about wraps up the guide to some things to do in Lake Titicaca. Take a look at our other Peru itineraries and guides to help out with any other trip planning. If you have any questions about the trip please feel free to comment below!