A trip to Belize is not complete without a visit to the town of San Ignacio.
Located in the Cayo District of the country, San Ignacio is the second largest city of Belize and is home to some of the best attractions out there.
Whether you want to visit some Mayan ruins, explore caves, take some day trips, or just roam around the town center, there are just so many things to do in San Ignacio during a visit.
Read on to learn more about this one of kind place and how to spend your time there.
* Affiliate Disclosure: This post may contain affiliate links, which means I may receive a commission if you make a purchase through the links provided, at no additional cost to you. Thanks for supporting the work I put into TripTins!
1) San Ignacio Things To Do
San Ignacio is located in western Belize just nearby the country of Guatemala. It is about a 2-hour drive from Belize City and a short 20-minute drive from the border.
While the town center is a vibrant, exciting place to visit, the area was once a hub during the Mayan times. Surrounding San Ignacio are several well-known Mayan sites that can now be visited today.
Most people who visit San Ignacio, do so to be in close proximity to these Mayan ruins. Some of the most well-known sites include:
1) Cahal Pech (near town)
2) Xunantunich (10 minute drive)
3) Caracol (2 hour drive)
4) Tikal (2 hour drive – in Guatemala)
But San Ignacio is not just about the ruins. There are many other activities and attractions to take part of during a visit (several of which are located in the nearby Mountain Pine Ridge Forest Reserve).
Some of the more adrenaline packed & activity based options include:
5) Actun Tunichil Muknal Cave
6) Rio Frio Cave
7) Rio On Pools
8) Barton Creek Cave
9) Macal River Canoeing
10) Medicinal Jungle Trail
And for those that want to enjoy some highlights & fun things to do with kids near the town center of San Ignacio, there are certainly some options as well.
11) Green Iguana Conservation Project
12) Belize Raptor Center
13) Green Hills Butterfly Ranch
14) Belize Botanic Gardens
15) Explore Town
16) San Ignacio Market
This overview will take about all of these places and more top things to do in San Ignacio.
Learn More: Visit San Ignacio as part of a longer Belize Itinerary that takes you around the country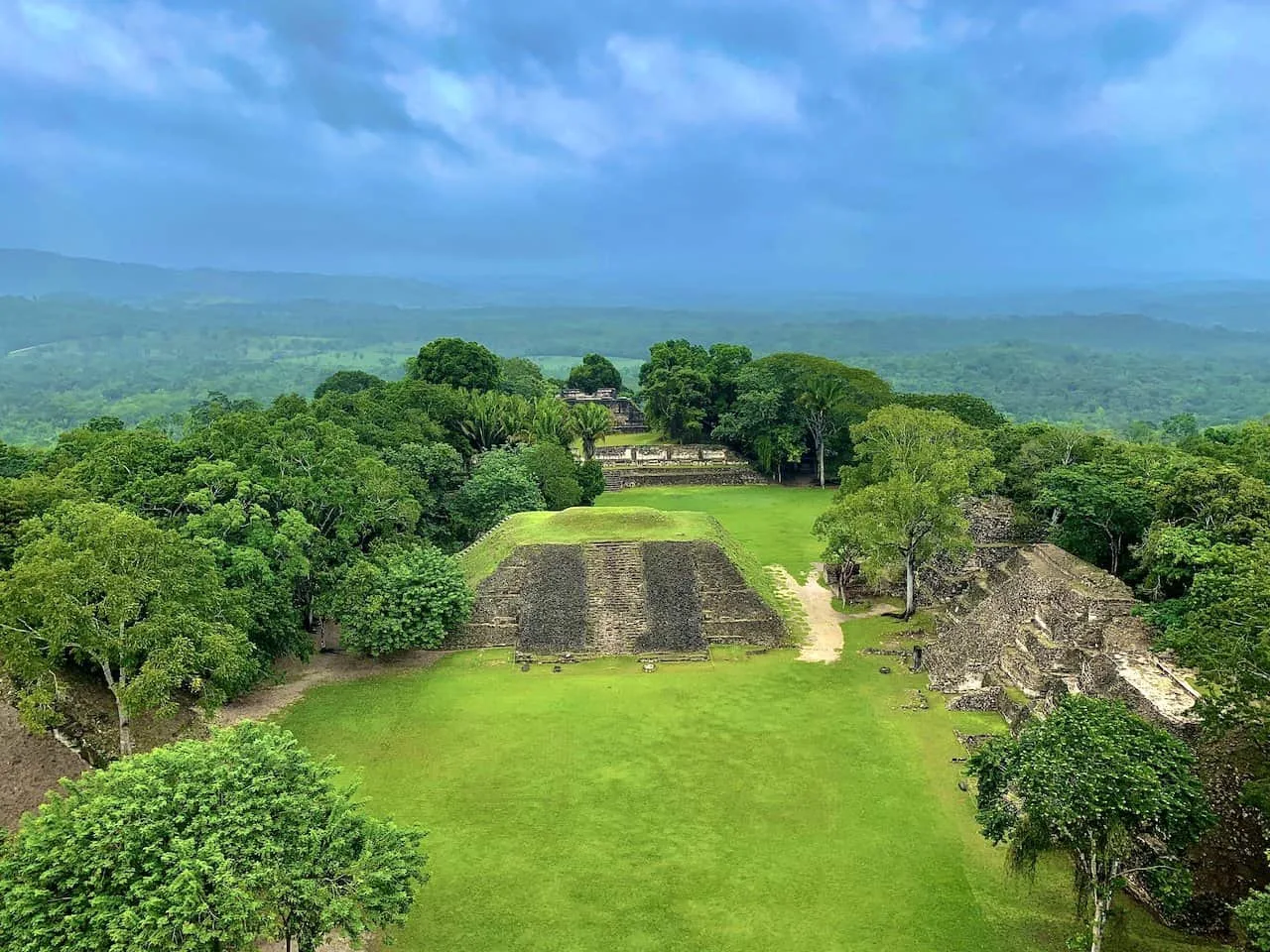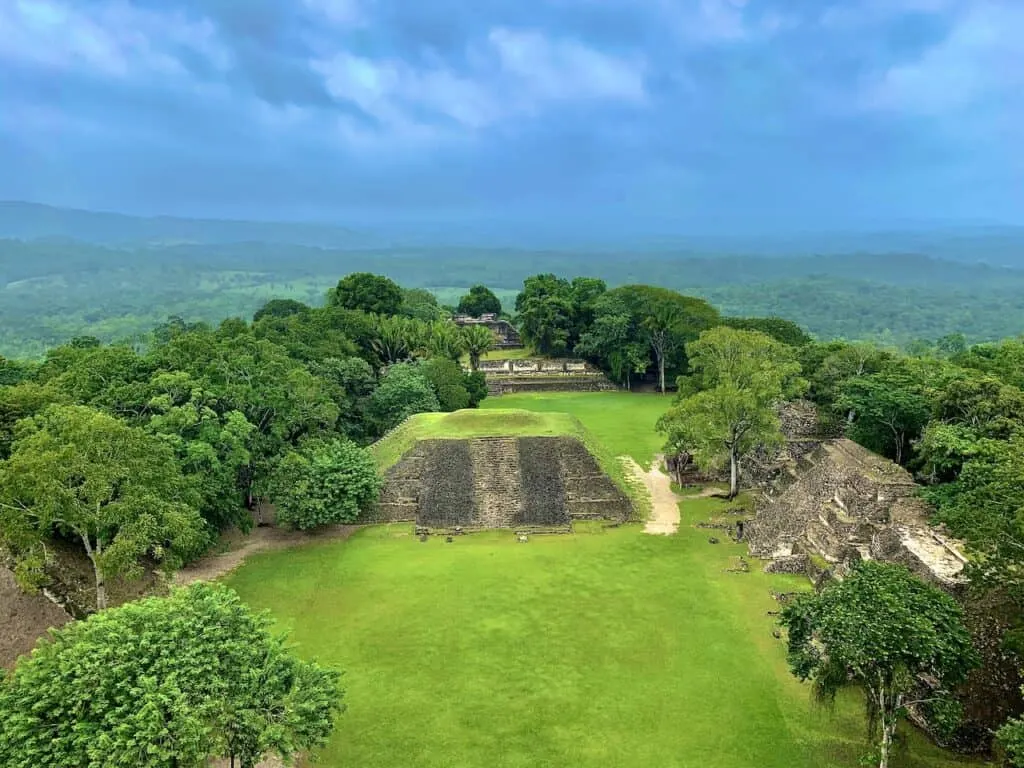 2) Mayan Ruins
If you are looking to visit some impressive Mayan ruins during your time out in Belize, then San Ignacio is the place to be. Most of these sites were flourishing in the early years (anywhere from 1,000 BC to 900 AD), before collapsing before the first millennium.
When going about a visit to San Ignacio, you can choose from a few different major sites. Some of these are located near the town center while others will require day trip tours further out.
Cahal Pech
The main Maya site that is within walking distance of the town is Cahal Pech. This is actually one of the oldest sites in the region with evidence that it was active as early as 1,200 BC.
Today, visitors have the chance to explore the ins and outs of these ruins and all that they entail. Throughout the site you will find several plazas, temples, ball courts, residences, and other structures.
The site is completely surrounded by the lush greenery of the jungle, so you will get a combination of nature & history all in one.
There is also a small museum at the entrance of Cahal Pech to wander through and learn more about its history.
During my visit, I ended up going there towards the end of the day. This meant that very few people were around and I essentially had the entire place to myself. It was very eye opening to walk around, climb up some structures, and get an idea of what this historical site was once like.
Hours: 6:30AM – 5:00PM
Cost: $10 BZD / $5 USD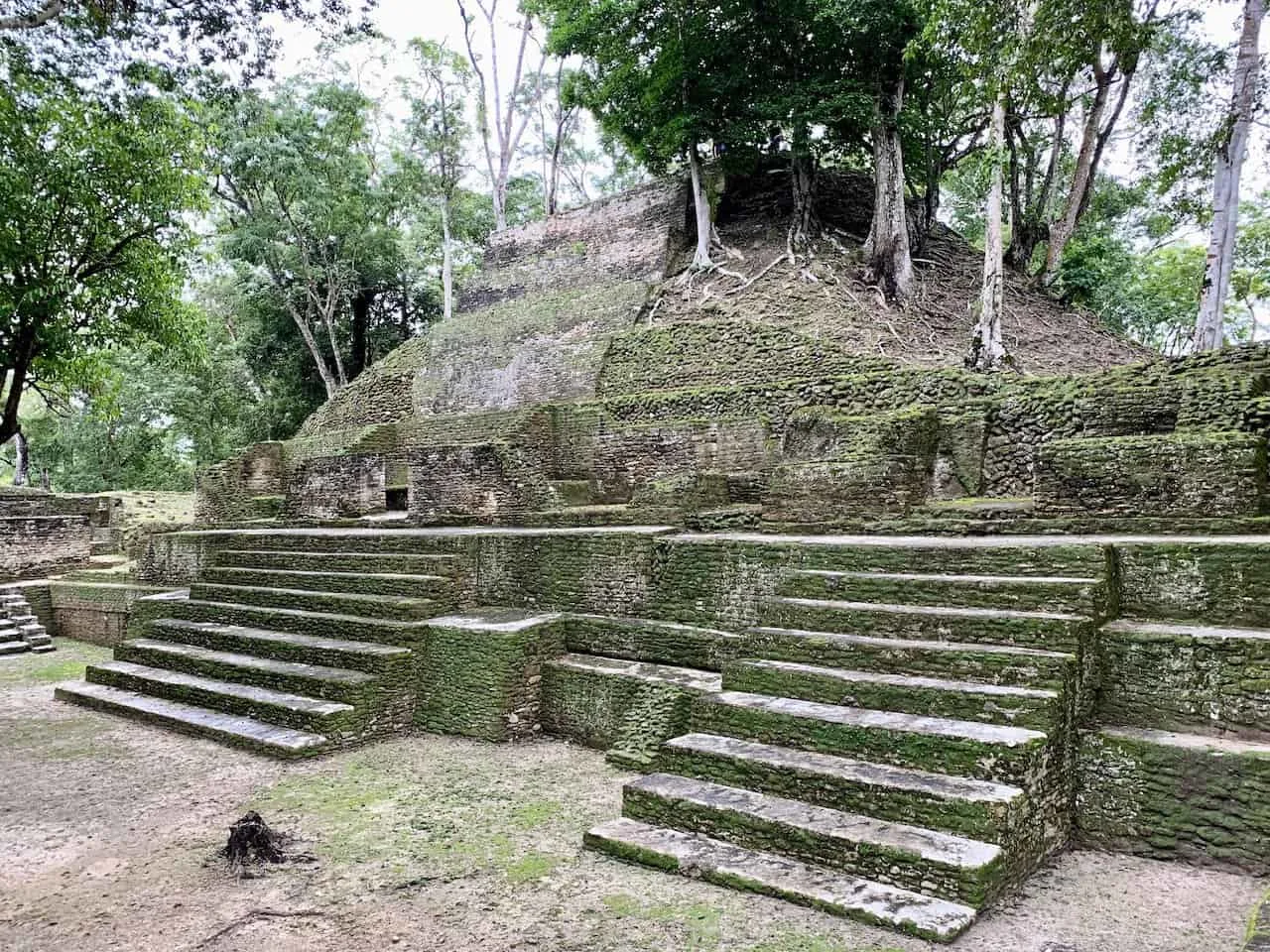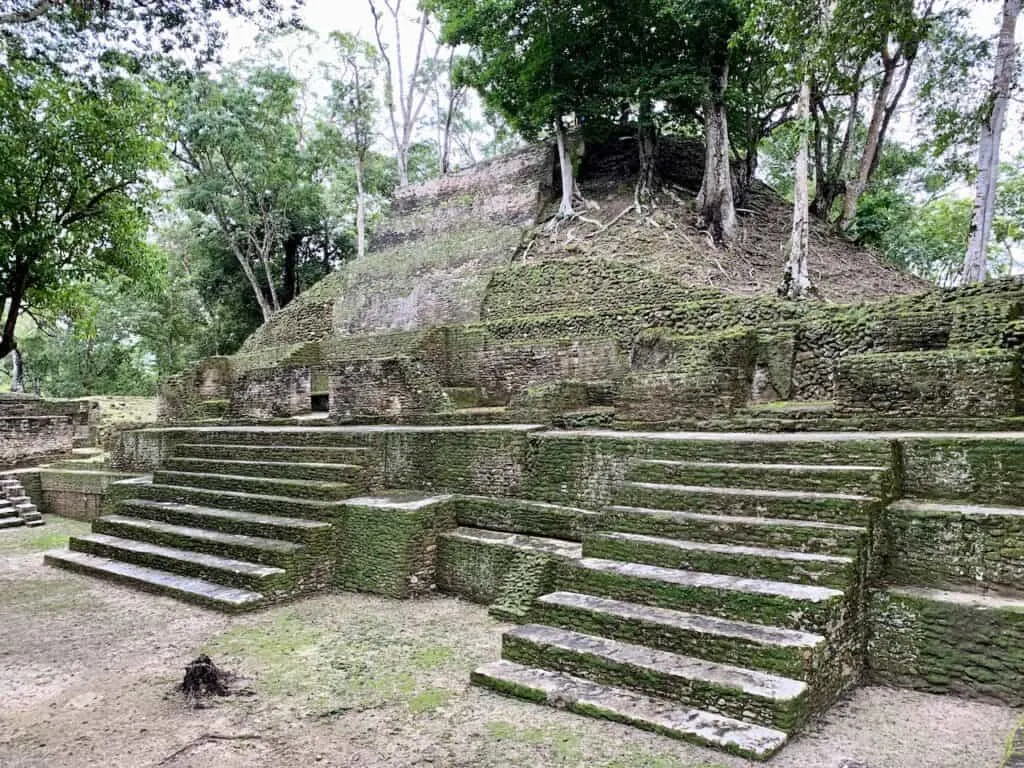 Xunantunich
Moving away from the town center is Xunantunich, located just about 10 minutes away by taxi (or bus) from San Ignacio.
Xunantunich is a much larger site than Cahal Pech, and it also offers some grander structures and temples within its complex.
Now, to get to Xunantunich, you will first be let off on one side of the Mopan River. Once at the river, there is a hand cranked ferry that will take you across.
From the opposite riverside it is then a 20 minute walk along until you reach the site itself (there are also drivers who will take you up for a small fee).
At Xunantunich you will be welcomed to a variety of plazas, pyramids, structures, and palaces. But the highlight is El Castillo, that comes in at 40 meters / 130 feet in height. Visitors can head up the structure and be welcomed to 360 degree views of the complex and surrounding jungle.
This is certainly one of the best views you can ask for in the region, so be sure to make your way up during a visit.
Hours: 8:00AM – 4:00PM
Cost: $10 BZD / $5 USD
Tour Option: Visiting Xunantunich with a highly rated tour is a great option for those that want to learn more along the way & have logistics taken care of.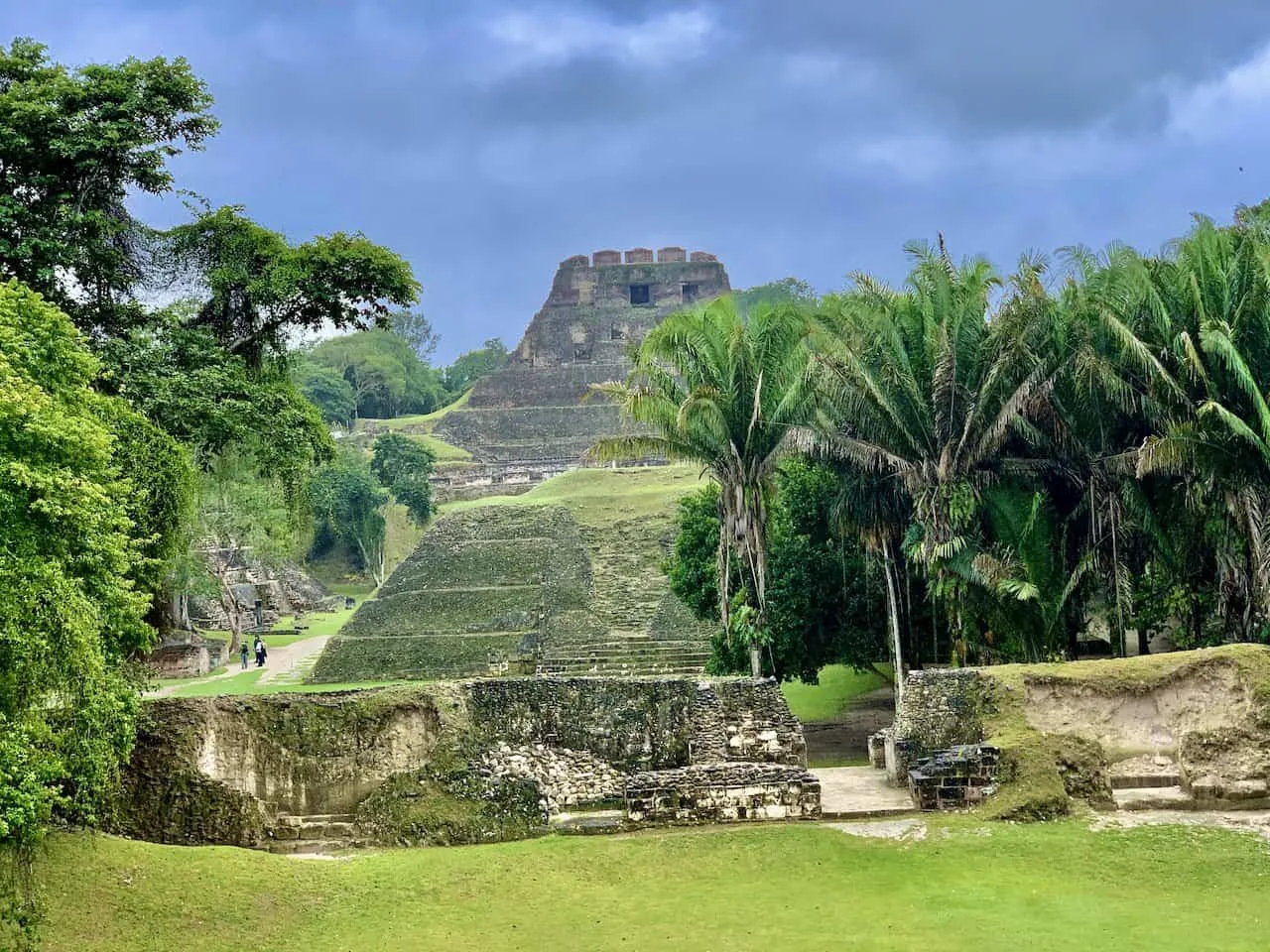 Caracol
Another super impressive Mayan sites that flourished in the early years is Caracol. Now, instead of being near the town center, Caracol is going to require a day trip outside of San Ignacio.
No worries though, as there are plenty of great tour options to take your there. While it is a 2-hour drive away, many tours will also add the Rio On Pools and Rio Frio Cave along the way too (more on those soon).
This means that you will get a full day of activities including a Mayan site, cave exploration, and some swimming.
Caracol was known to be the largest Mayan cities in Belize, with over 180,000 people living there at the time. Throughout the complex, there will be just so much to explore and enjoy along the way as you see where these people once lived.
The highlight of the complex is the Sky Palace (Caana), which is the largest manmade structure in the country. It includes four palaces, three temples, and comes in at 43 meters / 140 feet tall.
Since it is located in the lush Chiquibul Forest Reserve, you will also be surrounded by the rainforest and its abundance of nature.
Tour Option: I would recommend signing up for this Caracol + Rio Cave/Pool Tour that offers a full day of adventure.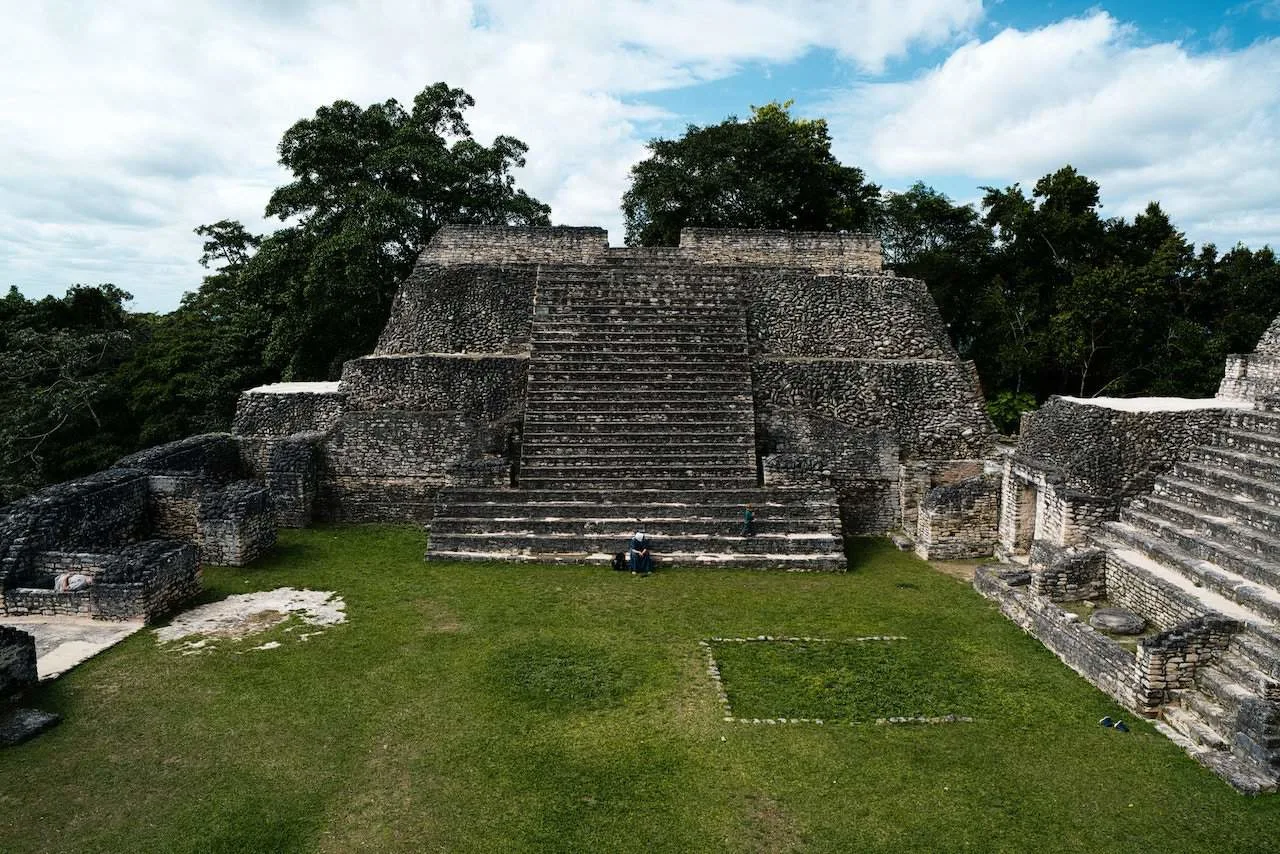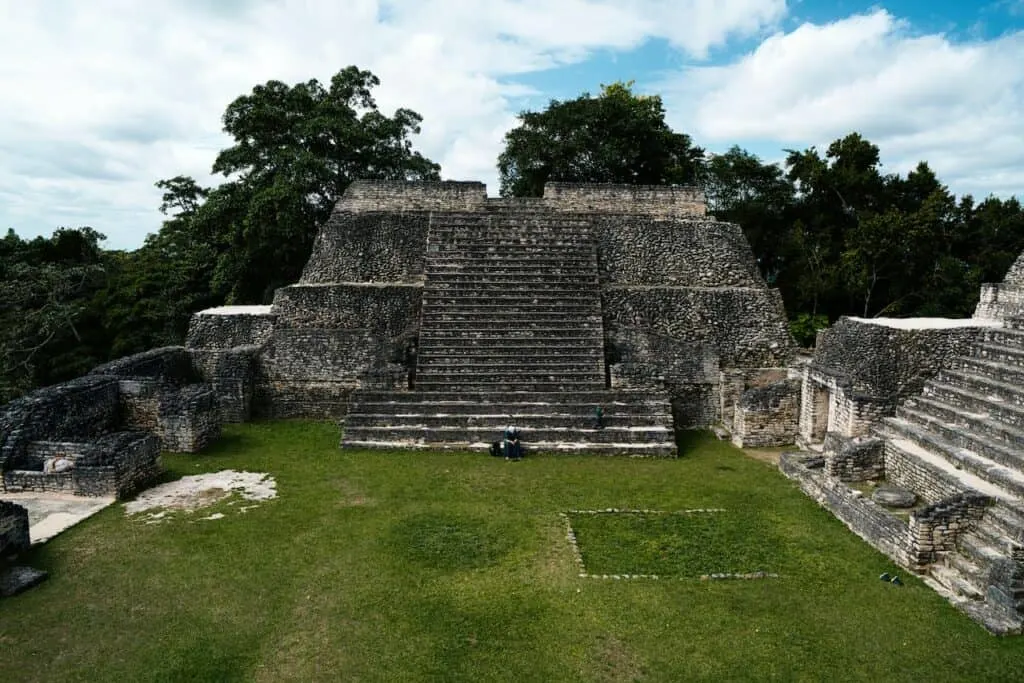 Tikal
Now, while the previous three Mayan sites are located in Belize, Tikal is in nearby Guatemala.
Since it is just a 2 hour drive, taking a day trip to explore Tikal is considered one of the best things to do in San Ignacio. To do so, your best bet is to sign up for a full day tour that will include transport, expert guides, lunch, tickets, and more.
This is one of those spots where having a guide by your side will just be so helpful as you learn the ins and outs of what Tikal is all about.
Since it was the main city center of the Mayan period, you can imagine how much history can be found all throughout.
The complex is truly massive and there is just so much to explore. There are six main temples (many of which can be climbed), in addition to plazas, structures, and an abundance of wildlife.
Tikal is also both a National Park and UNESCO World Heritage Site, as the culture flawlessly combines with the landscape. Be on the lookout for the intersection of nature & ruins, as animals roam about the complex areas.
After a day of exploring all that Tikal has to offer, it will then be back to San Ignacio to end an exciting day.
Tip: don't forget your passport when heading to Tikal!
Tour Option: This highly rated Tikal tour is the perfect option for those that want to visit from San Ignacio.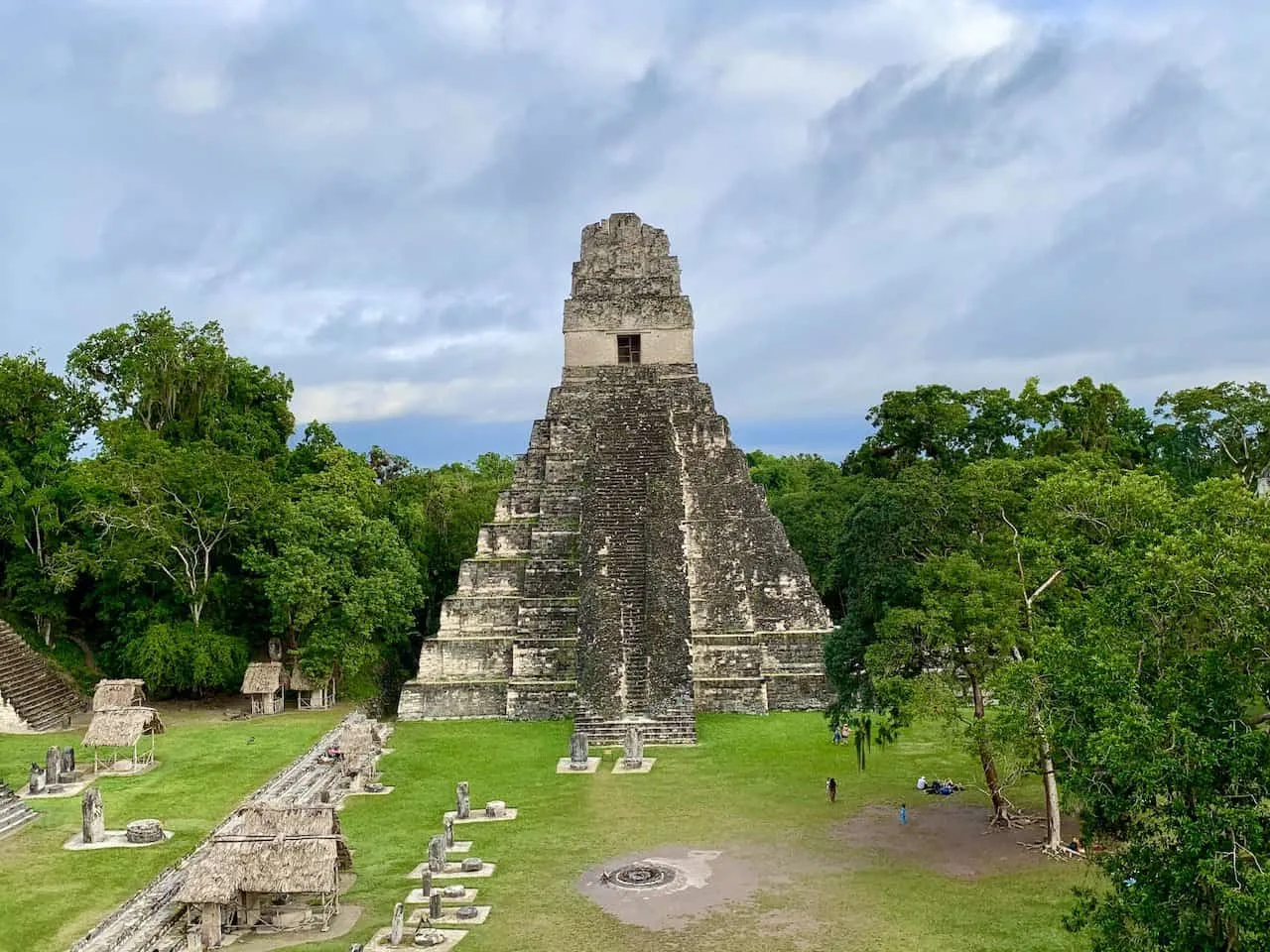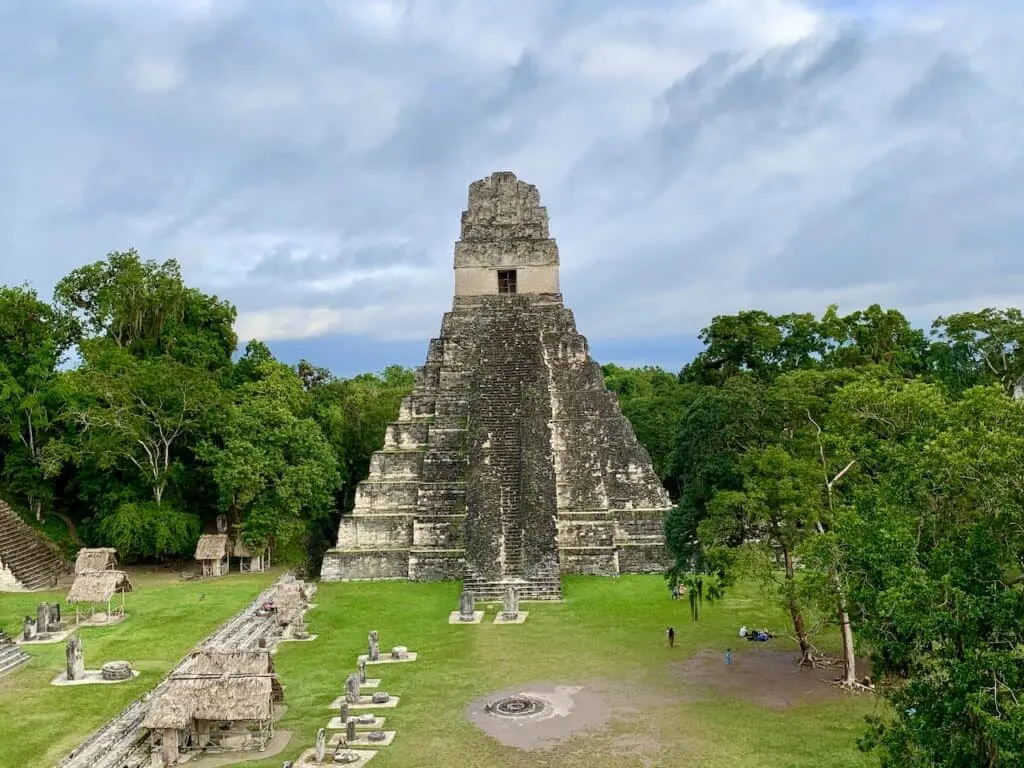 3) Fun Things To Do
Now, while the historical ruins will give you one side of San Ignacio, there is also another side to enjoy as well. Throughout the Cayo District region, there are many fun activities to take part of. Check out some of the fan favorites below.
Actun Tunichil Muknal Cave
Without a doubt, the most talked about attraction near San Ignacio is the Actun Tunichil Muknal (ATM) Cave. The cave is also a Mayan site, that was used for ceremonial and sacrificial purposes.
Today, guided tours take visitors into the depths of the cave as you swim, wade, crawl, and maneuver yourself through this one of kind place.
Consistently named as one of the top caves to visit in the world, ATM combines the Mayan history with the cave itself, resulting in one unforgettable day.
Tours leave from San Ignacio in the early morning, making the one hour drive to the Tapir Nature Reserve. Once there, it is time for a 45 minute hike through the jungle as you cross three rivers and get to the cave entrance.
Over the course of the next three hours, you will get to explore all the cave has to offer. While the cave itself is quite impressive, there will be a multitude of Mayan artifacts sprawled throughout. In addition, there are 14 skeletal remains within the cave that give some understanding of what ATM was once used for.
Be sure to book your spot in advance as there are a limited number of people who are allowed in the cave each day.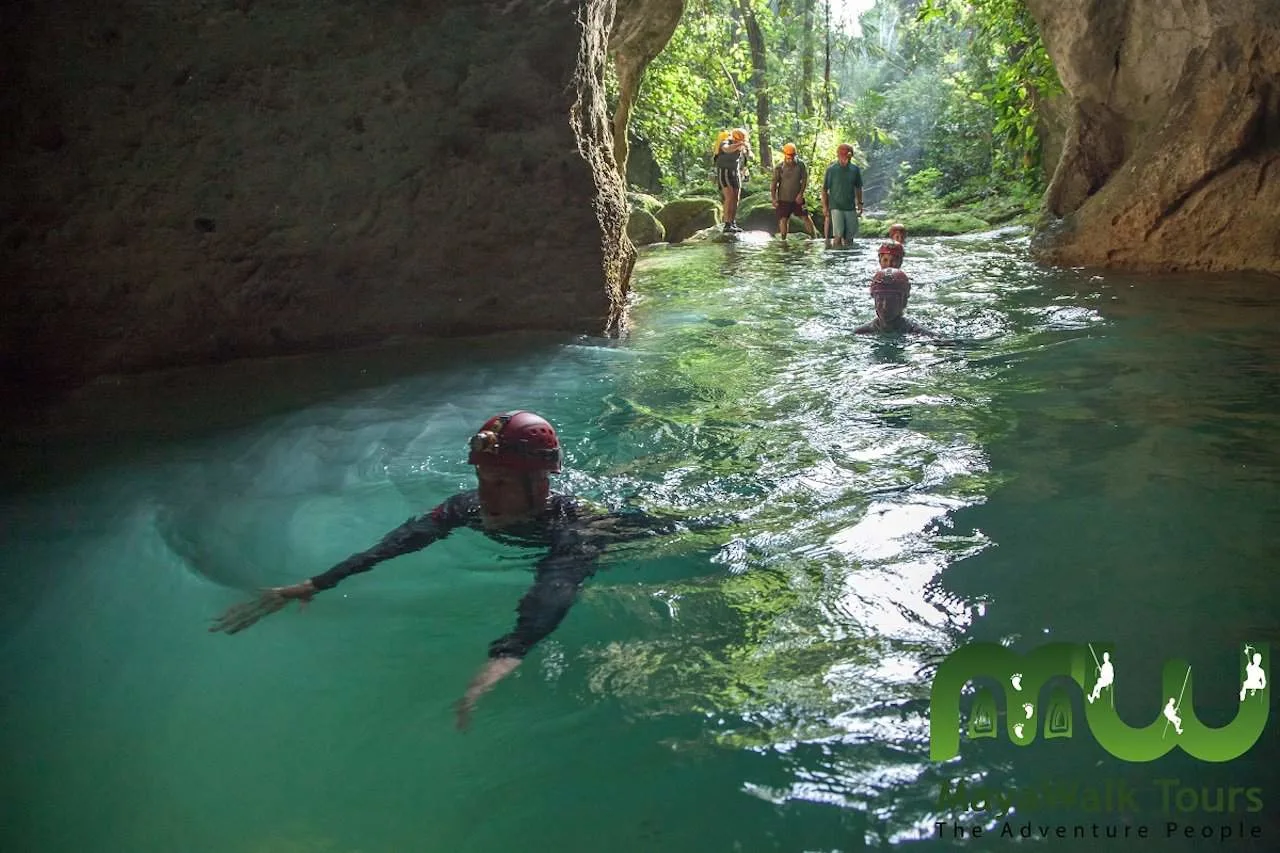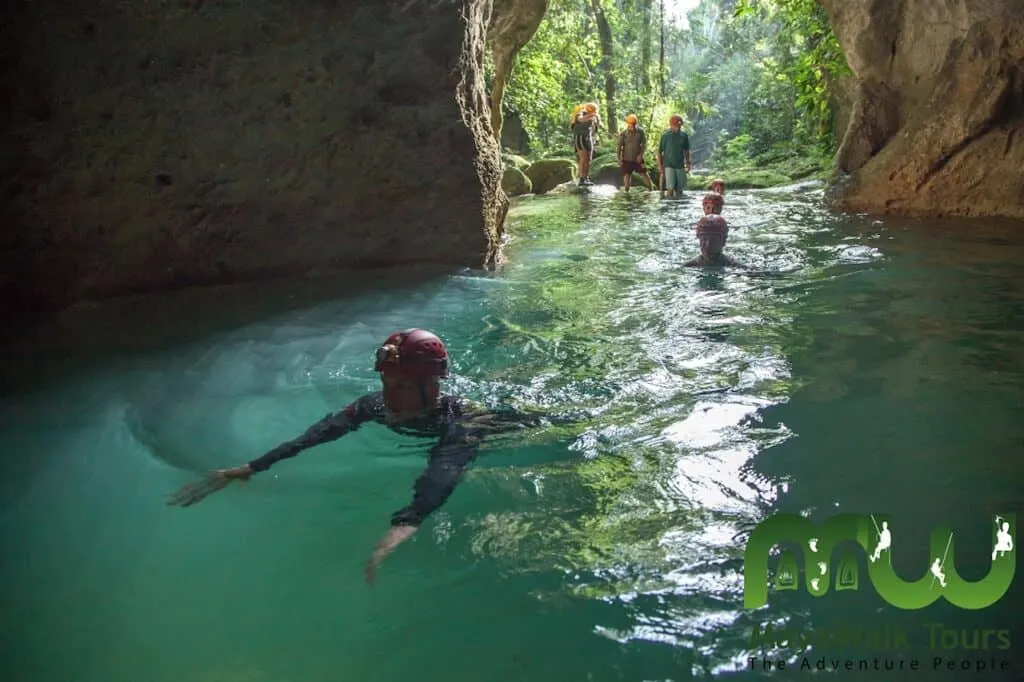 Rio on Pools
If headed on a Caracol day trip, odds are the Rio On Pools will be included as well. The pools are located within the Mountain Pine Ridge Forest Reserve, and offer the perfect spot to cool off after a day of exploring.
There are a wide variety of natural pools here that have different depths and shapes. Small waterfalls and the flowing waters, make this the perfect place to just sit back & relax.
Rio Frio Cave
Yet another add on to a day trip to Caracol will be the nearby Rio Frio Cave.
Rio Frio is known for having the largest cave entrance in Belize, and was once used as a Mayan sacrificial site.
After making your way through the 70 foot high entranceway, you will get the chance to explore further into the cave. Stalactites, stalagmites, caverns, boulders, and more can be found all throughout, giving you the chance to take in one of the more impressive caves out there.
Tour Option: I would recommend signing up for this Caracol + Rio Cave/Pool Tour that offers a full day of adventure.
Barton Creek Cave
For those that want to add some water activities to their trip to San Ignacio, then the Barton Creek Cave will be for you.
While most canoe trips you may be familiar with head out on rivers or lakes, this one will head into the Barton Creek Cave.
The cave is located about an hour away from San Ignacio, and can only be explored as part of a guided canoe tour.
Once you arrive, you will hop into the canoe and slowly make your way through this ancient Mayan cave. Throughout the tour you will learn all about its history as you get to witness its impressive cave formations along the way.
Tour Option: Check out this top rated Barton Creek Cave Tour that takes care of the day trip for you from beginning to end.
Canoe the Macal River
For a more local and easier canoeing experience, head on out to the Macal River.
This can be more of a self guided experience as you can rent a canoe from the Chaa Creek Lodge, and then canoe your way upstream. Along the way you will get to enjoy the lush greenery and wildlife that surrounds the river.
After canoeing for as long as you like, you can simply float back downstream to Chaa Creek to end your day.
Guided tours are also available if interested for an extra cost.
Hotel Note: Chaa Creek Lodge is considered one of the top accommodation choices in the region. Be sure to check availability if that sounds like something you are interested in.
Medicinal Jungle Trail
Throughout the San Ignacio region you may come across offerings of Medicinal Jungle Trails.
These trails offer the chance to learn all about the surrounding plants. While they may just seem like normal plants to some, many of these may have medicinal and healing properties.
During a walk, you will learn more about these plants & what they can provide.
Chaa Creek offers a great, affordable hour long tour for those interested in taking part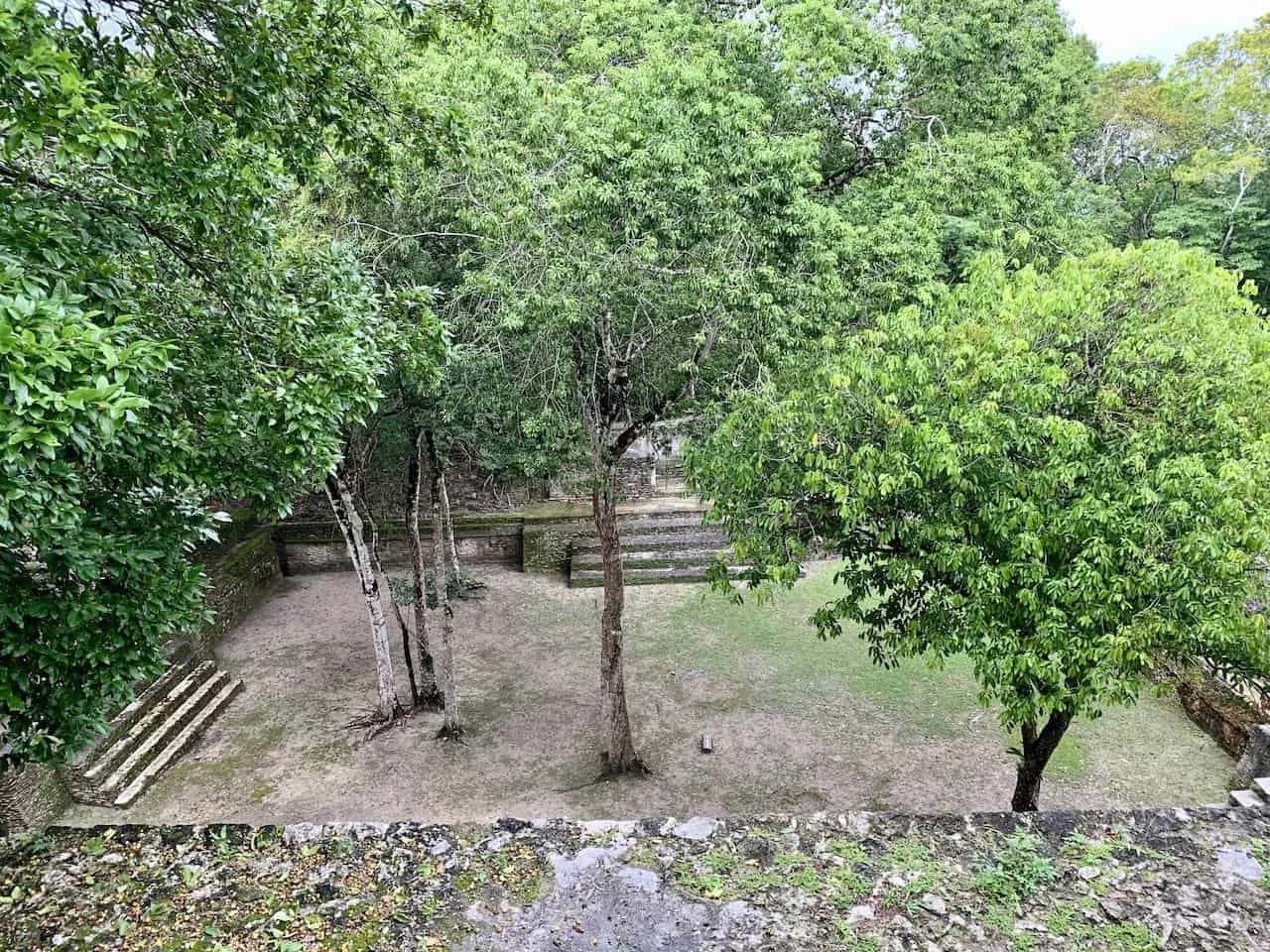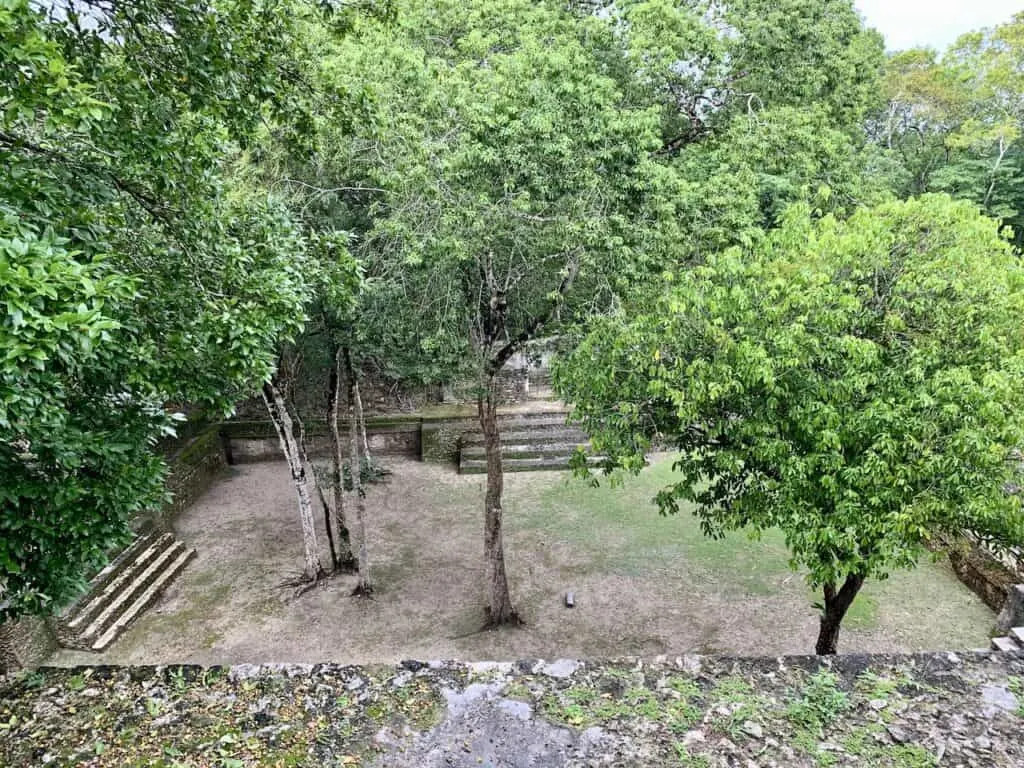 4) Things to Do with Kids
For those that want to experience some of the more animal & nature specific sites around San Ignacio, there are several great options to choose from. Most of these are also great options for those with kids.
Green Iguana Conservation Project
Located right near the town center in the San Ignacio Resort Hotel (my top overall pick), is the Green Iguana Conservation Project.
Each day, there are tours on the hour from 8:00AM to 4:00PM, for $11.25 USD per person.
During a guided tour, you will be taken into an area where many green iguanas live. There you will learn all about the conservation efforts of the project and get to have a better understanding of what they do.
It is a fascinating little tour to take part of and is the perfect addition for those with kids interested in animals.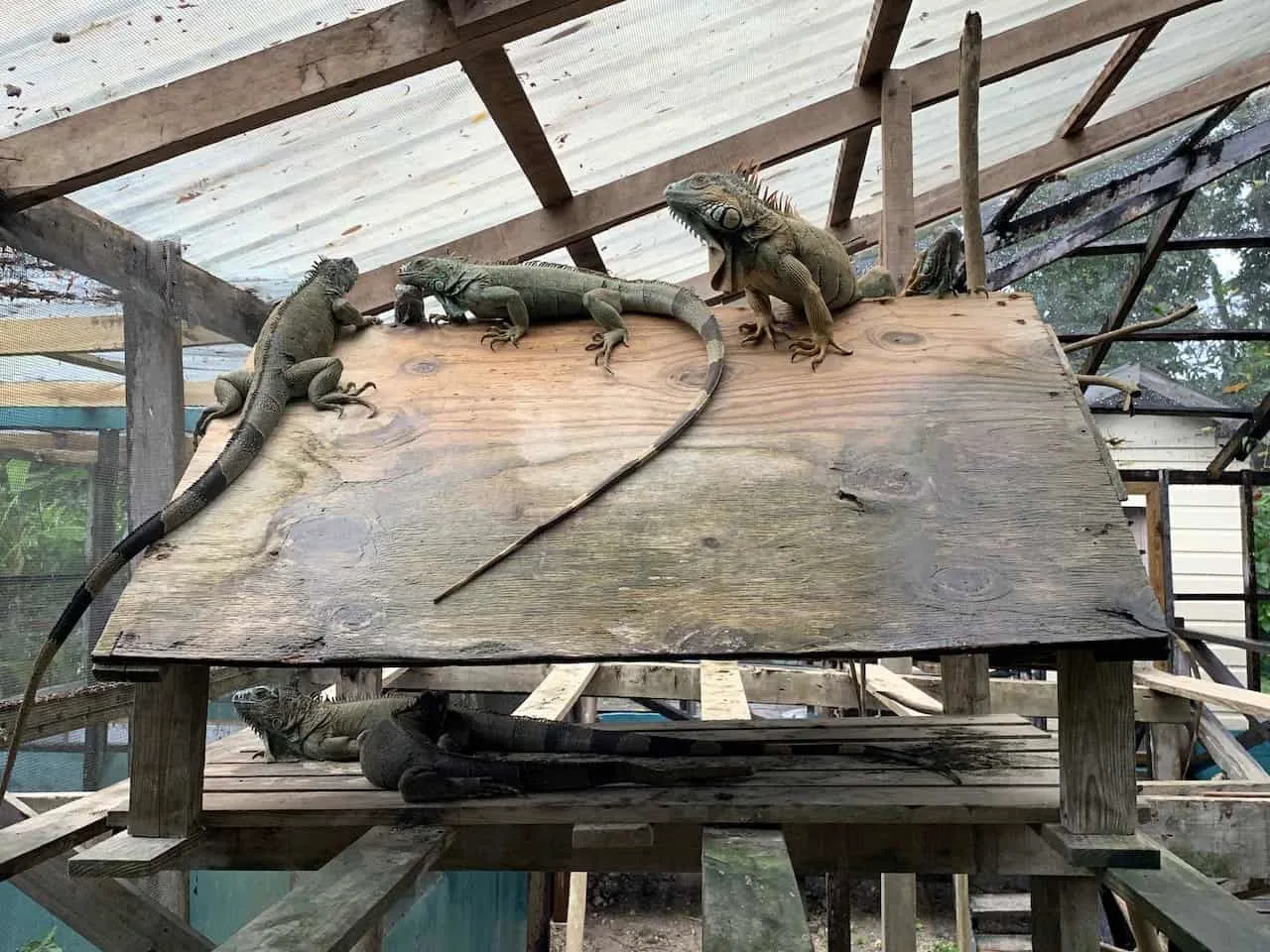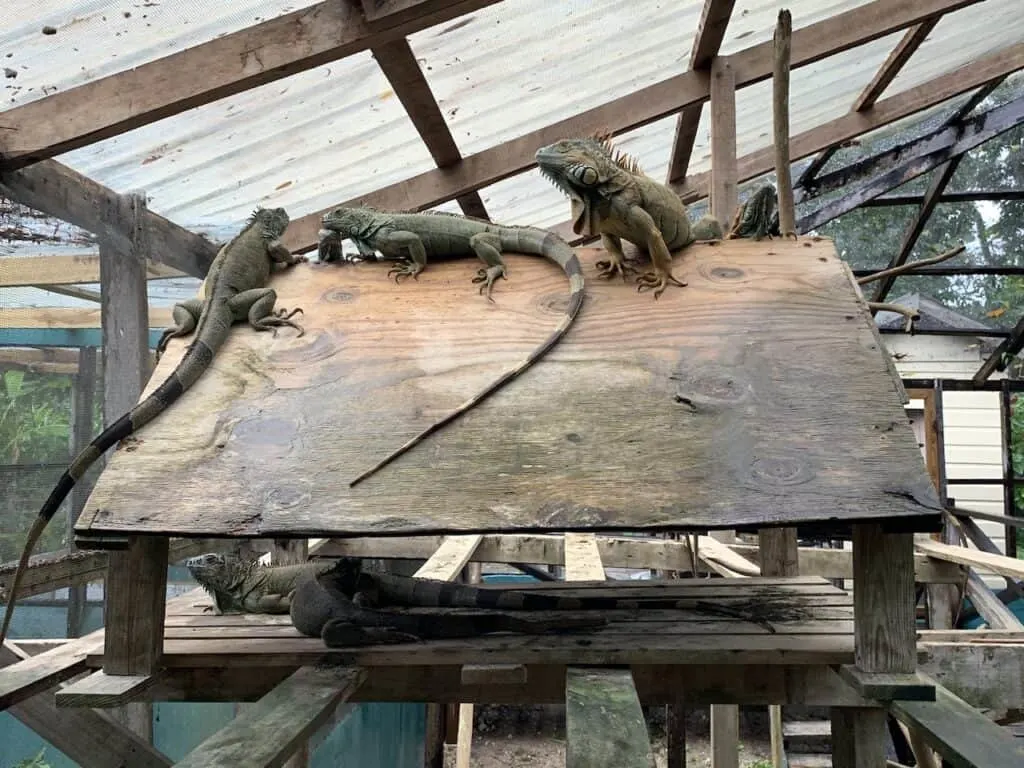 Belize Raptor Center
Another place in San Ignacio that looks after animals is the Belize Raptor Center. Located just 10 minutes from town, the center is dedicated to the conservation and education of raptor birds.
They help rehabilitate injured birds, with the goal of releasing them back into the wild once they are ready.
You can learn more about the center and what they are all about by visiting their website.
Green Hills Butterfly Ranch
About a 30 minute drive from San Ignacio is the Green Hills Butterfly Ranch. As Belize's largest butterfly ranch, you will come across 20+ different species of butterfly that roam around the enclosure.
It is not just about the butterflies though, as the overall property makes up 250 acres of landscape. There is an abundance of other wildlife that has been spotted on the ranch, including over 300 bird species, and even animals such as jaguars.
Plenty of beautiful flora is also spread all around, as you get to learn all about the nature that Belize has to offer.
Belize Botanic Gardens
Last up in this section is the Belize Botanic Gardens, located 20 minutes from town center.
Throughout its 45 acres, you will come across a whole variety of flora and fauna that call the gardens home.
Several trails offer the chance to explore the ins and outs of the area as you get to see highlights such as the fruit orchard, rainforest trail, palms, cycad circle, and plenty more.
5) Exploring the Town
You of course cannot leave San Ignacio without exploring the town itself. The main area of town is not too large, giving you easy access to walk all around.
It is full of restaurants, shops, tour shops, parks, plazas, and more as you get a better idea of what San Ignacio is all about.
San Ignacio Market
One of the highlights in town is the San Ignacio Market. During my time in town, I was going in and out of the market daily. It is located right on the shore of the Macal River and is packed with all types of vendors.
Whether you want to have a sit down meal or just grab some fruit or snacks, the market will have a little bit of everything for everyone.
While the market is open every day of the week, on Saturdays is when it comes to life even more.
No matter what type of local Belizean food item you are looking for, the market is the place to be.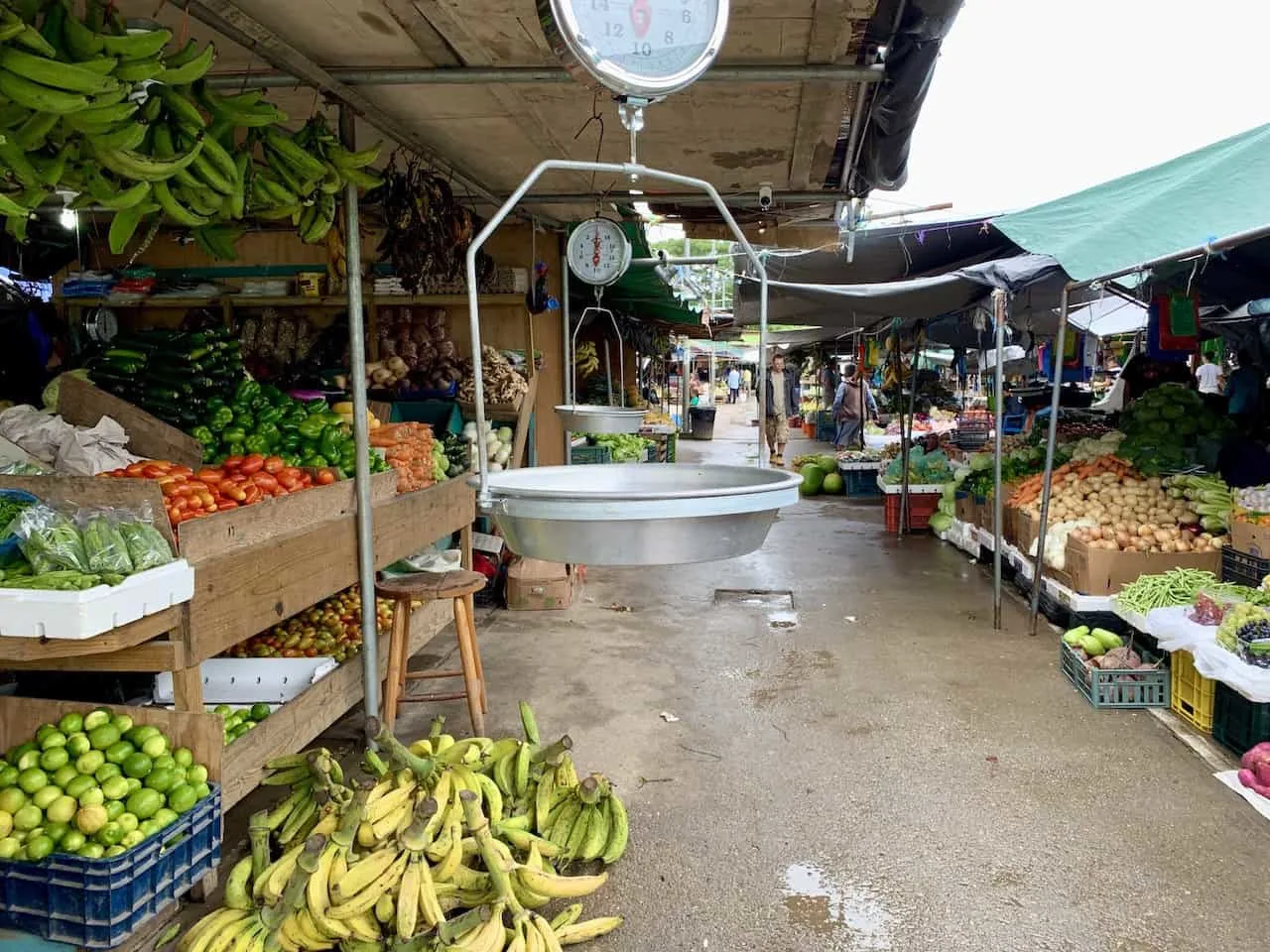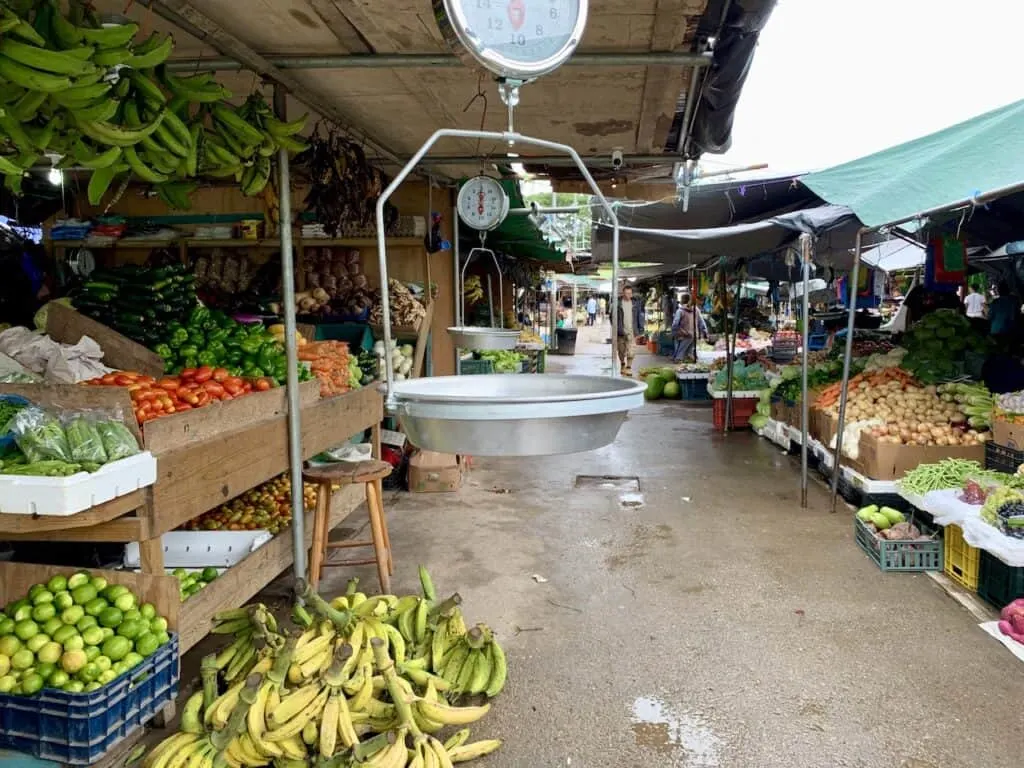 6) Where to Stay
To better help you decide where to stay, below are some top recommendations for San Ignacio. I have included an all around option, a more luxury option further outside of town, and a basic option.
All Around Hotel: San Ignacio Resort Hotel
If you want to go with one of the top all around options in town, then the San Ignacio Resort Hotel is the way to go. It is walking distance to the town center, Cahal Pech Ruins, and even has the Green Iguana Conservation Project on site.
Luxury Option: The Lodge at Chaa Creek
From a luxury standpoint, The Lodge at Chaa Creek is one of the highest rated options out there. It is located 15 minutes outside the town center in the middle of the jungle. The property has a beautiful serene pool and is surrounded by lush greenery, walking trails, and wildlife.
Budget Option: Rolson Hotel
For a budget friendly option, the Rolson Hotel is a top choice to consider. While it is located just outside of the town center, it is a larger property with a pool, restaurant, and other amenities onsite for your stay.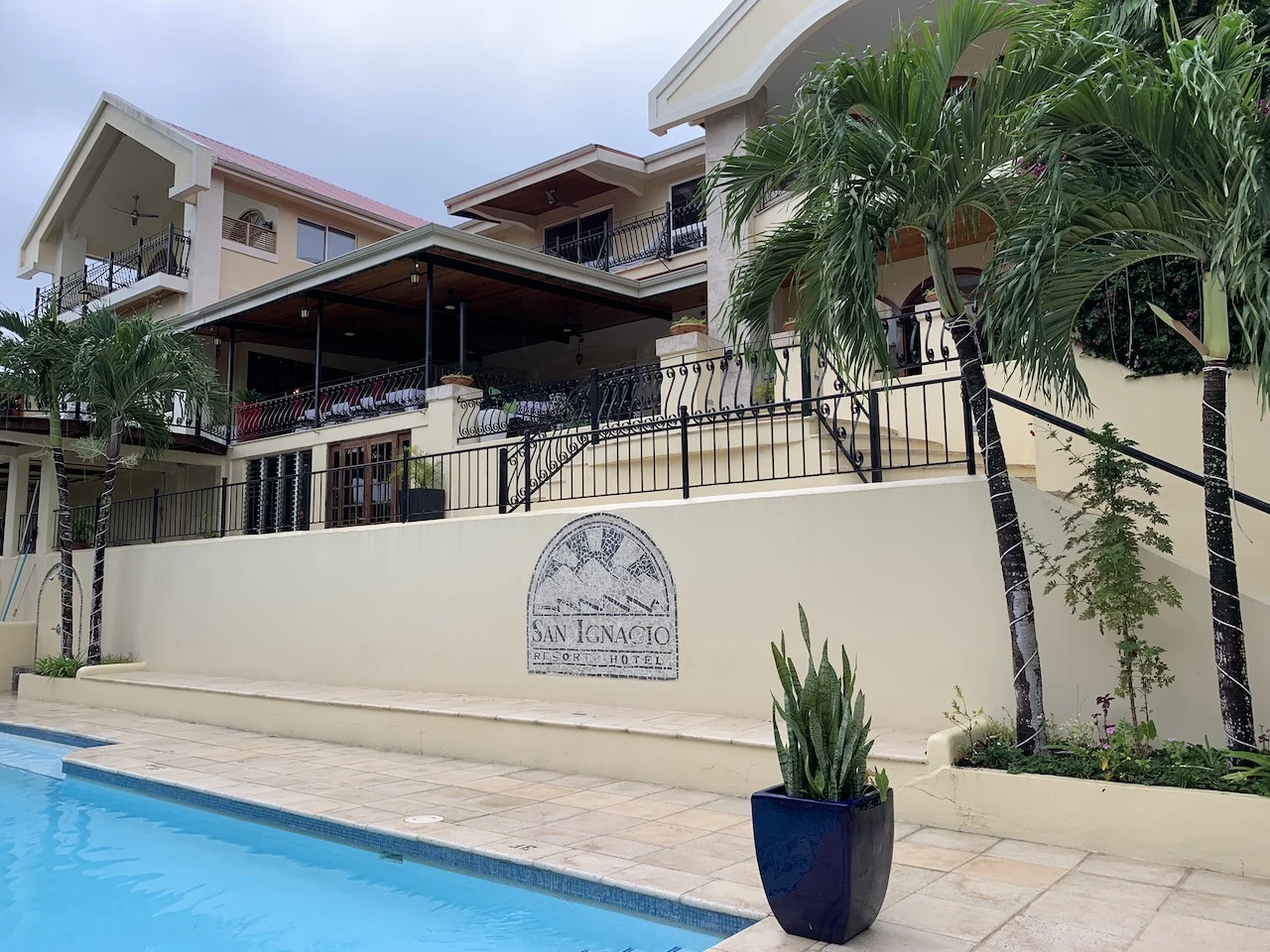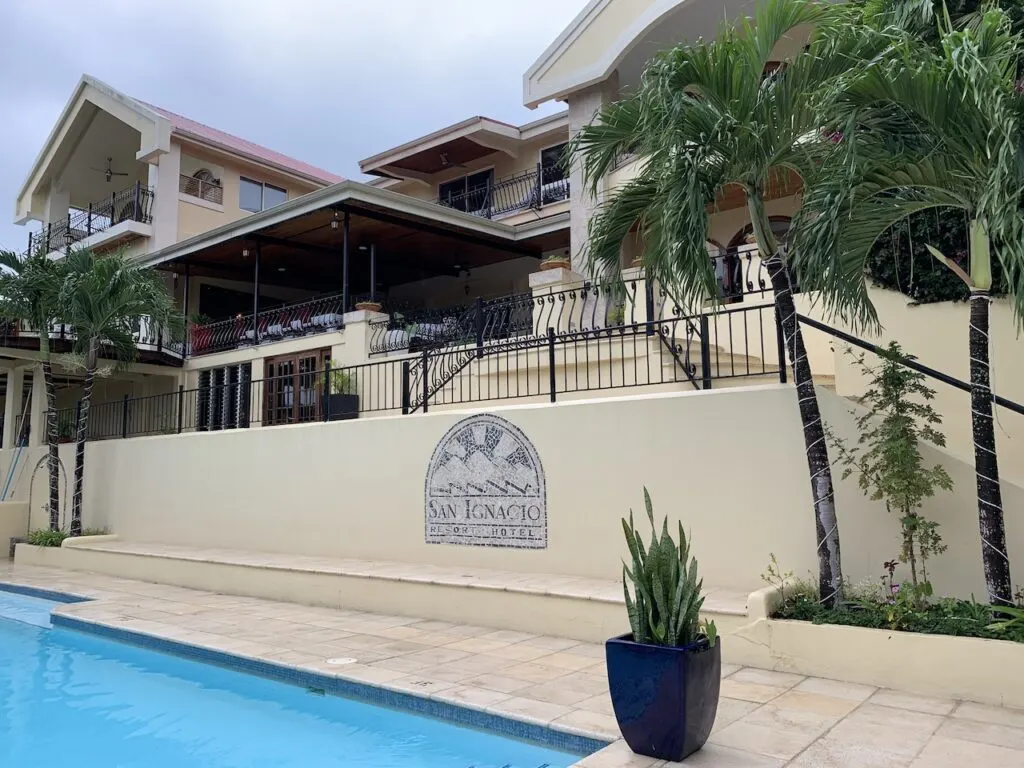 7) How Many Days Should You Spend in San Ignacio?
Now, given all of these various things to do in San Ignacio, you may be asking yourself how many days should you spend there.
In my opinion, having around 3 days is an ideal amount of time to spend in San Ignacio. This will give you the chance to both explore some of the nearby highlights and also take some day trips to places further outside of town.
In the case where you want to do even more on the list, then 5 days is probably the most amount of time you will need to feel very content with your stay.
On the other hand, the least amount of time I would visit for is just two days. With a couple of days to spare, you can visit some Mayan ruins and a day trip can be still be fit in.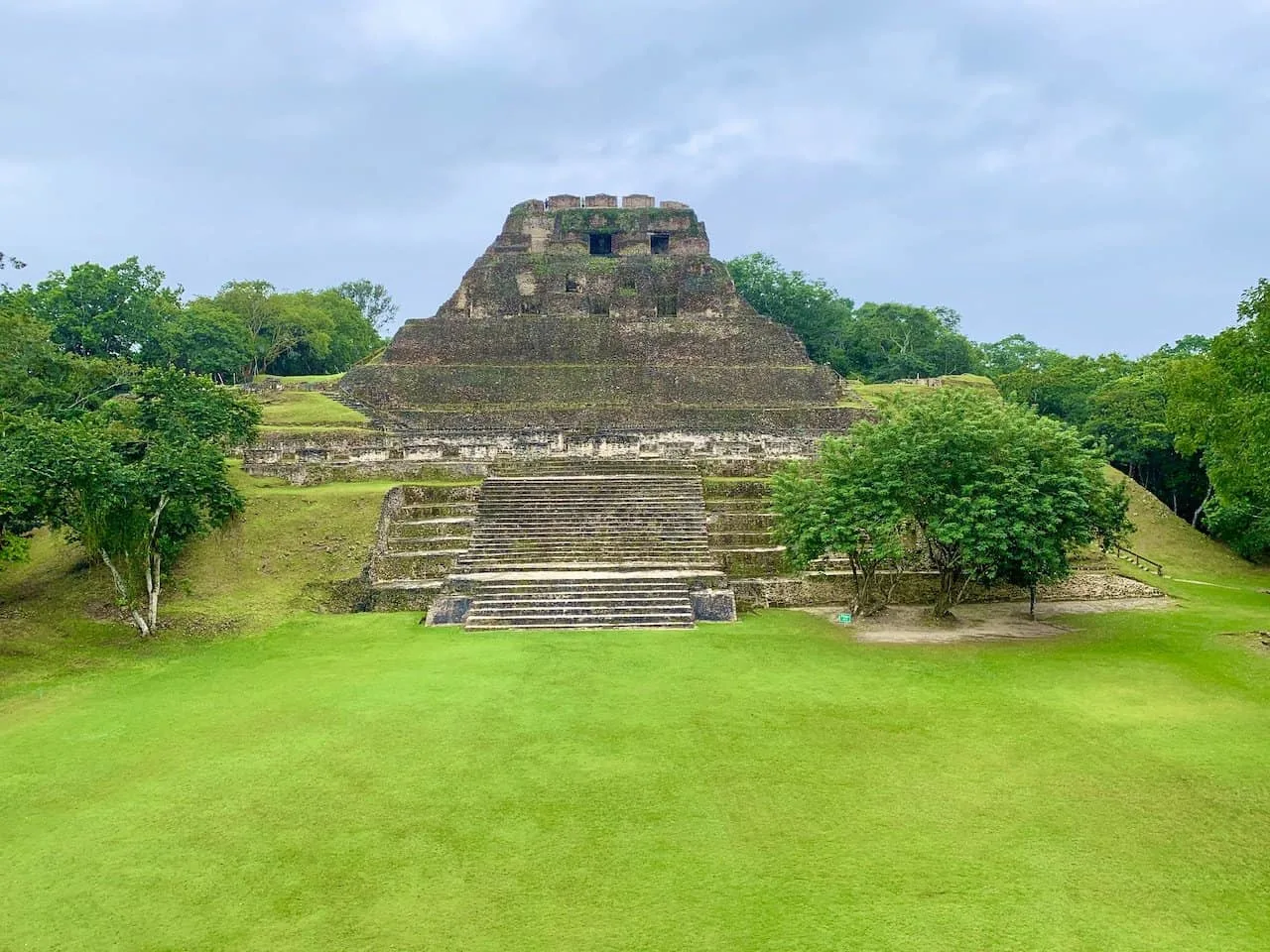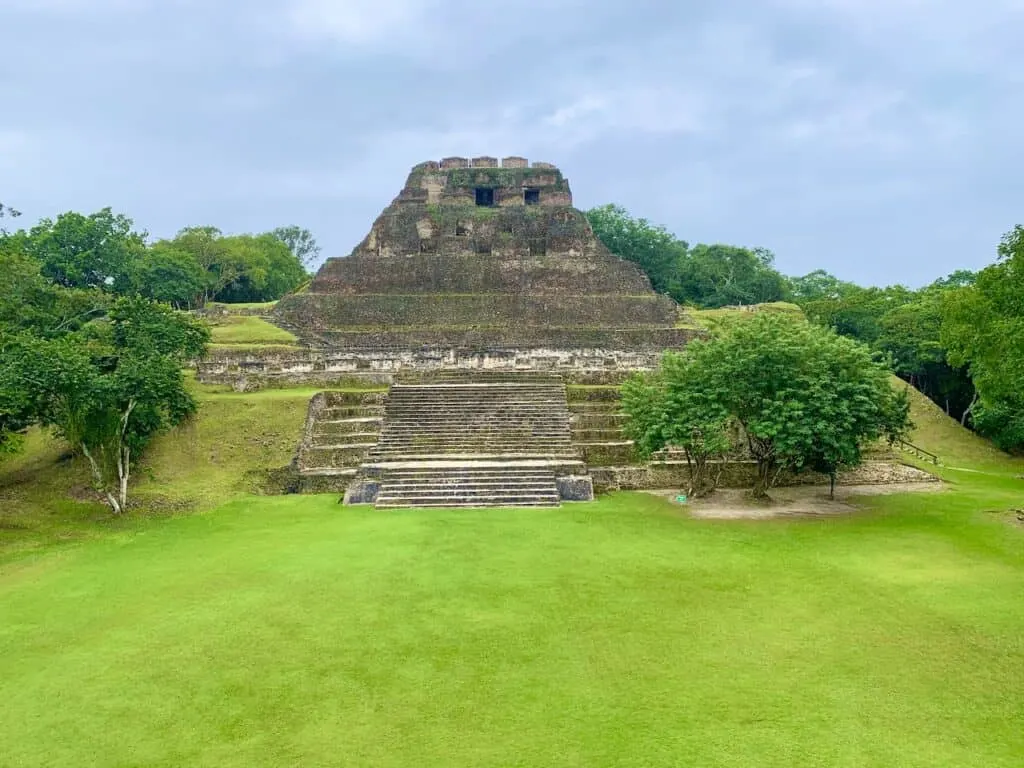 8) San Ignacio Itinerary
To give you an idea of what a San Ignacio itinerary can look like, below is a layout of what three days can entail.
Day 1
On your first day in San Ignacio, you can spend some time exploring the more nearby attractions to the town center. I would recommend following a route that goes something like this:
Stop #1: Xunantunich
Stop #2: San Ignacio Market
Stop #3: Green Iguana Conservation Project
Stop #4: Cahal Pech
You will need to start early and end late, but this will be one fun filled day of activities from beginning to end.
Day 2
For your second day in San Ignacio, head out on the ATM Cave tour. This will be a full day excursion starting around 8:00AM and ending closer to 5:00PM.
You will get a little bit of everything throughout the tour and better understand why this is rated as the #1 place to visit.
Day 3
While there are several other day trip options out there, I would have to go with Tikal for day 3. Although it is a long day, crossing back & forth over the border, Tikal is a very special place.
There is just so much to be seen and be learned all along the way. Joining a guided tour will have you fascinated from beginning to end as you explore this ancient site.
Additional Days
If you do have additional days to spare, my next two recommendations would be taking part of the Caracol & Rio tour and/or the Barton Creek Cave tour.
These are both two adventurous and eye-opening experiences, and would be a perfect addition to a trip.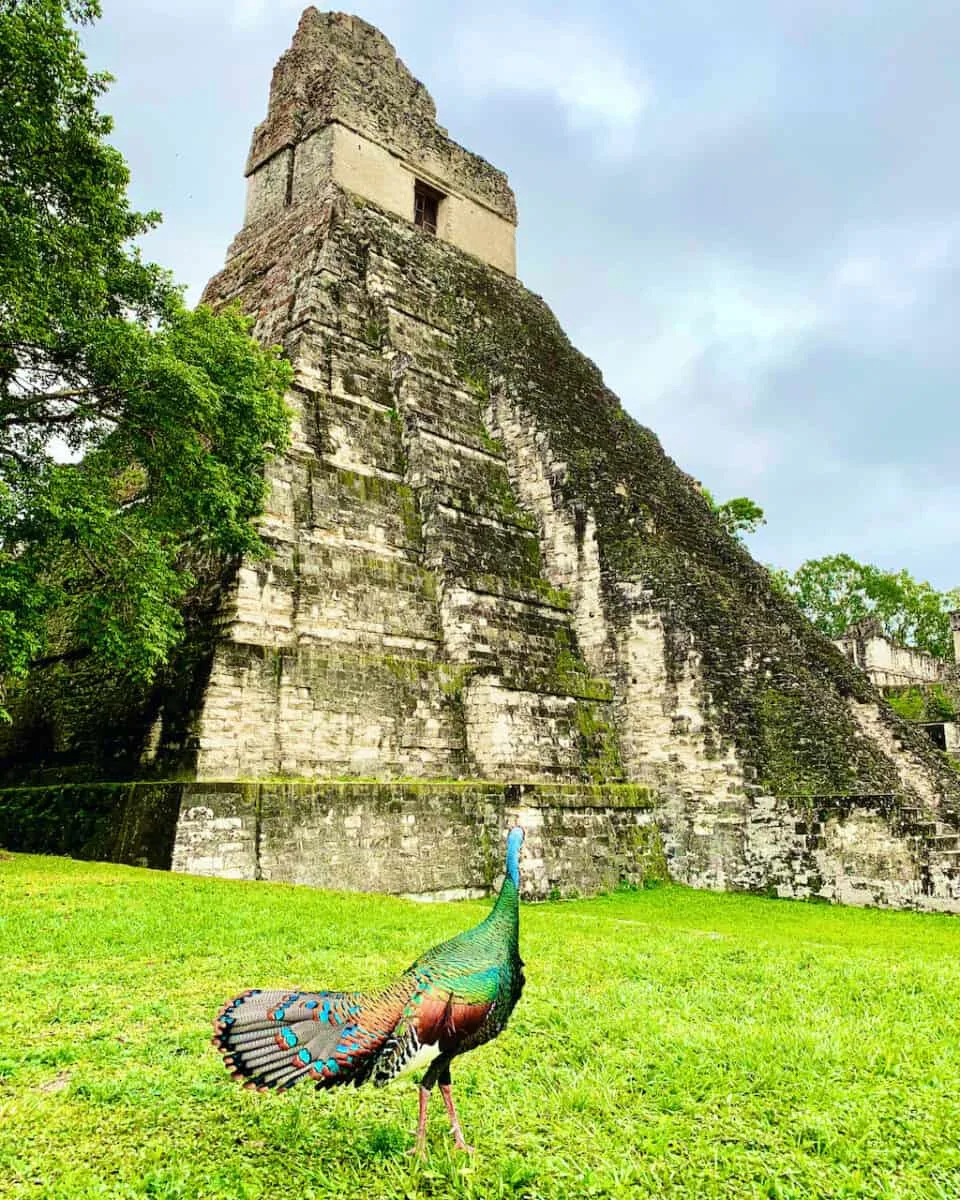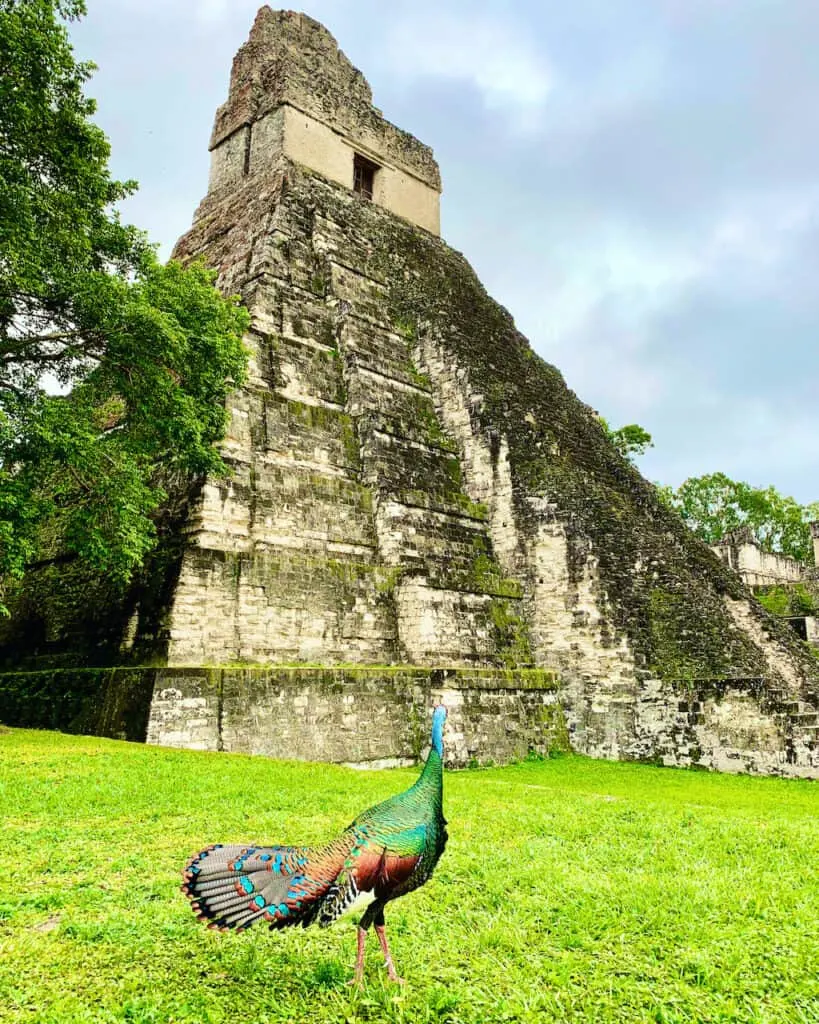 9) Is San Ignacio Worth Visiting?
If you are planning a trip to Belize, without a doubt San Ignacio is worth visiting. While some people may just want to spend their time closer to the water, San Ignacio offers the chance to see the other side of Belize.
Instead of the sea & beach, you will get to experience more of the history, culture, and nature of the country.
There are few other places out there that can offer so many diverse offerings just within a short drive from the city center. So, whether you want to see some of the most significant historical Mayan ruins, explore one of the top caves in the world, or just enjoy some nature, then San Ignacio is for you.
10) How to Get to San Ignacio
There are a couple main ways to get yourself from Belize City to San Ignacio – shared/private transport or bus.
By Shared/Private Transport
My recommendation would be to take a shared or private transport directly from the airport or Belize City to San Ignacio.
This will remove any logistical annoyances and have you going door to door in just about 2 hours.
There are several companies that will offer the service. I would recommend checking availability for this Belize transport company. They offer shared shuttles for around $20 USD per person and private shuttles starting around $140 for 2 people.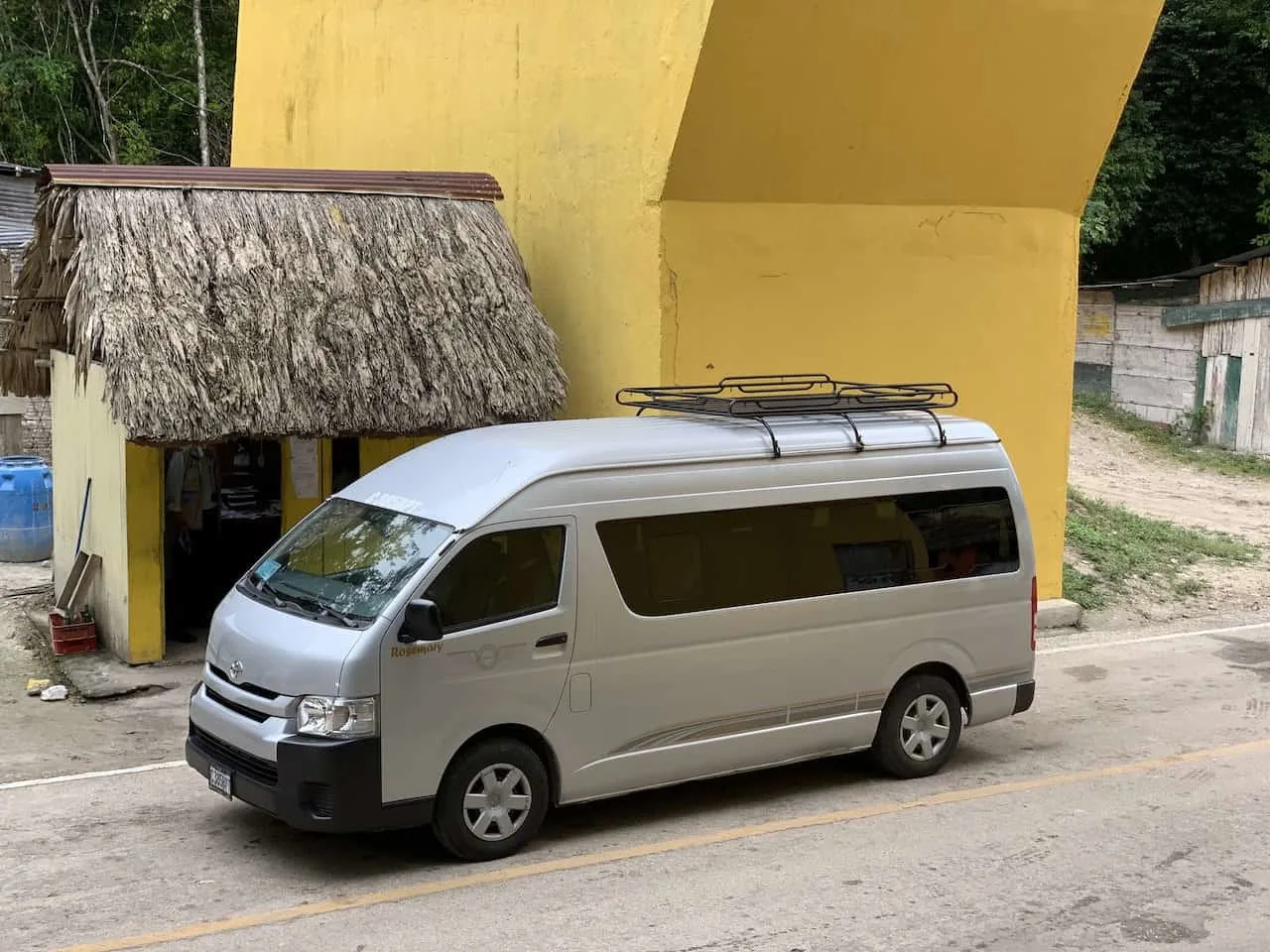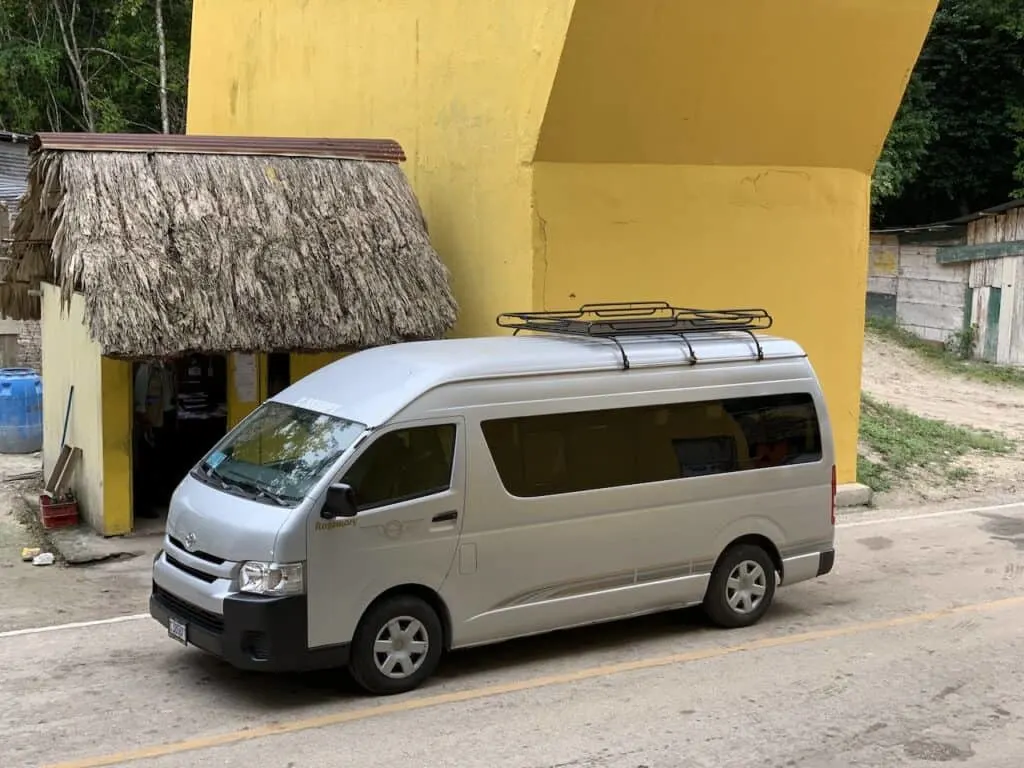 By Local Bus
The second option would be to hop on a local "chicken bus" from the nearby bus station.
These are essentially the public transportation busses that run throughout Belize. Most of them are converted school busses that get crowded, hot, and cramped during a journey.
Due to the spacing situation, you will most likely need to leave luggage in the back of the bus, or have it sitting on your lap if possible.
Schedules can be found by visiting the Belize bus website. You can look at the "Western Bus Schedule". Expect to pay less than $10 for the one way journey, but be prepared for quite a ride.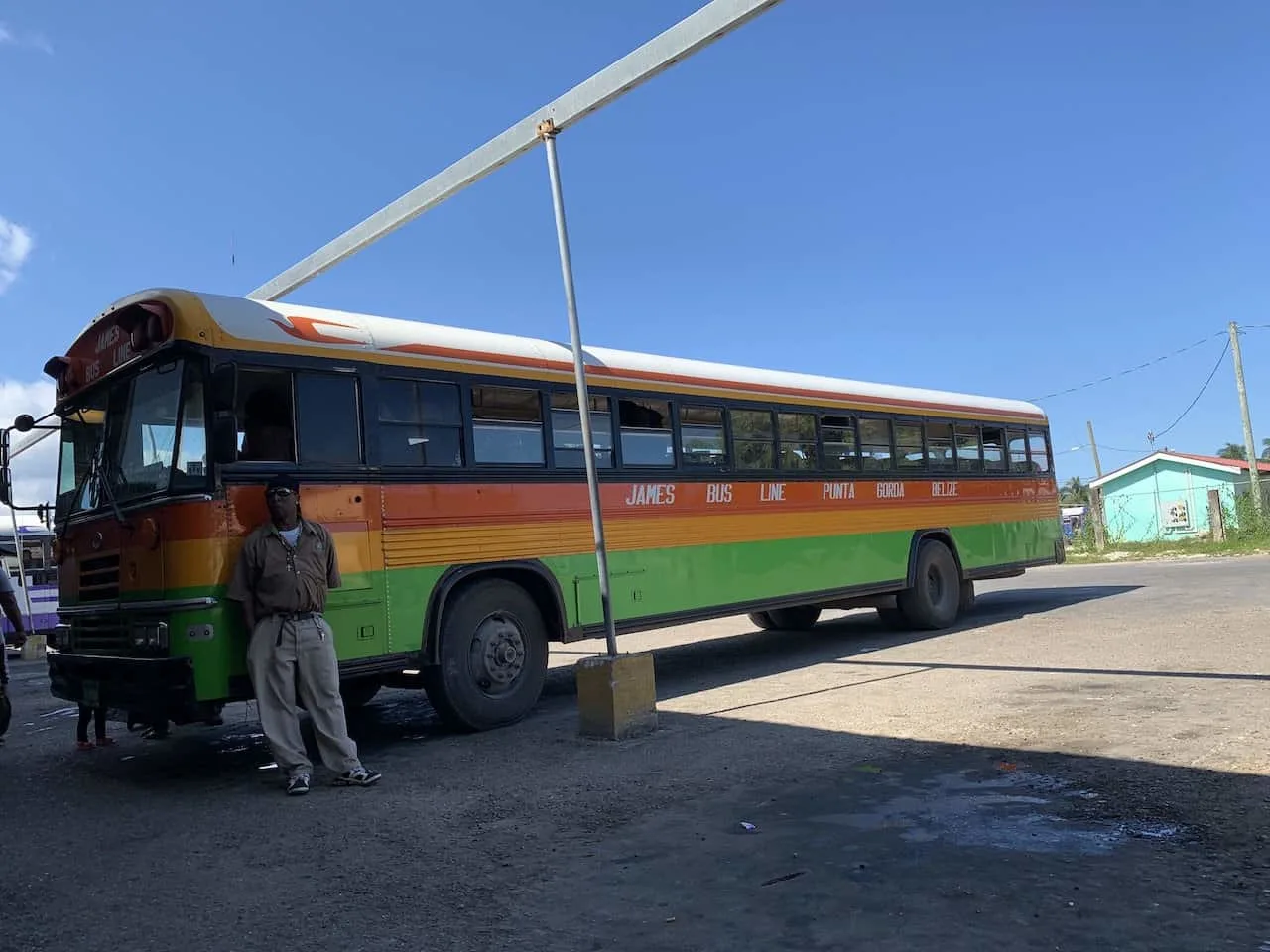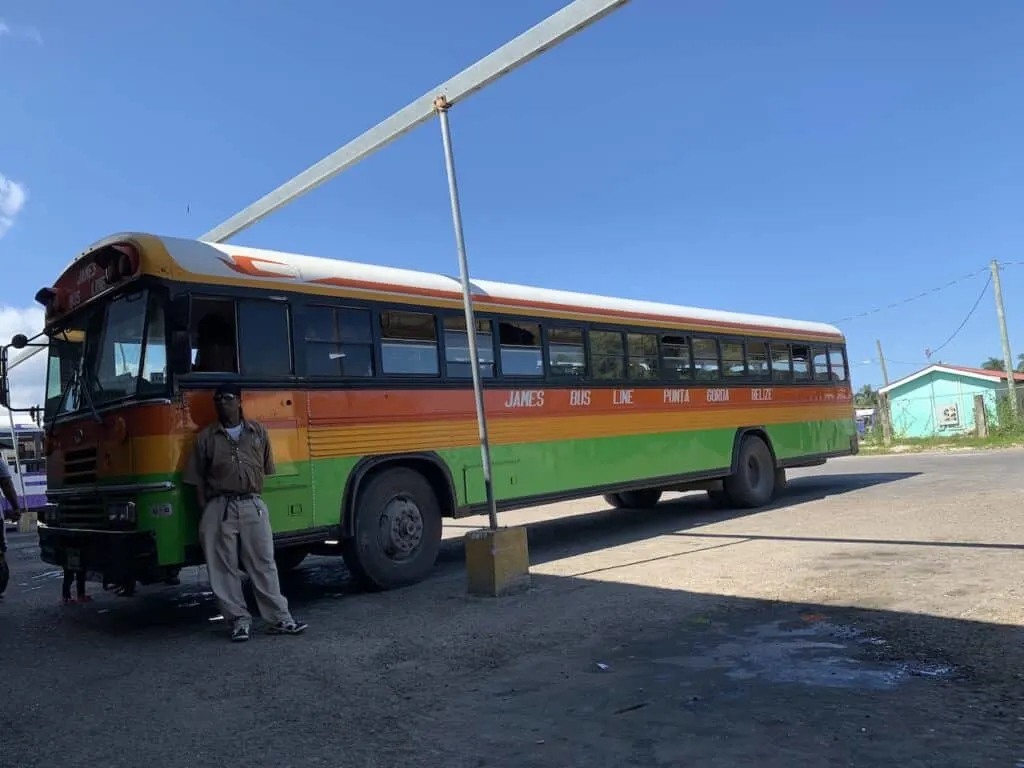 11) Getting Around
When it comes to getting around San Ignacio, there will be a few main ways to go about it.
Taxi
If traveling within a 30 minute drive around San Ignacio, taxis will be the easiest and most convenient way to go. These taxis should be pretty affordable and you can also set one up to wait for you as you explore attractions along the way.
Tour
As you can see on the list above, many of the top sites are located 1+ hours away from the town center. Most of these spots are best visited as part of a guided tour (whether that be a group or private option).
I included some top recommendations throughout, but feel free to check out a few other San Ignacio tours for your time there.
These tours will take care of all logistics, expert guides, lunch, and more throughout a fun filled day.
Bus
There are a few places that can be visited by bus such as Xunantunich. These busses leave from the main town welcome center and cost just a few dollars for nearby rides.
Walk
Finally, expect to walk around town itself or if visiting some places within San Ignacio. During my time there, I walked to Cahal Pech, the Green Iguana Conservation Project, and all around the town center.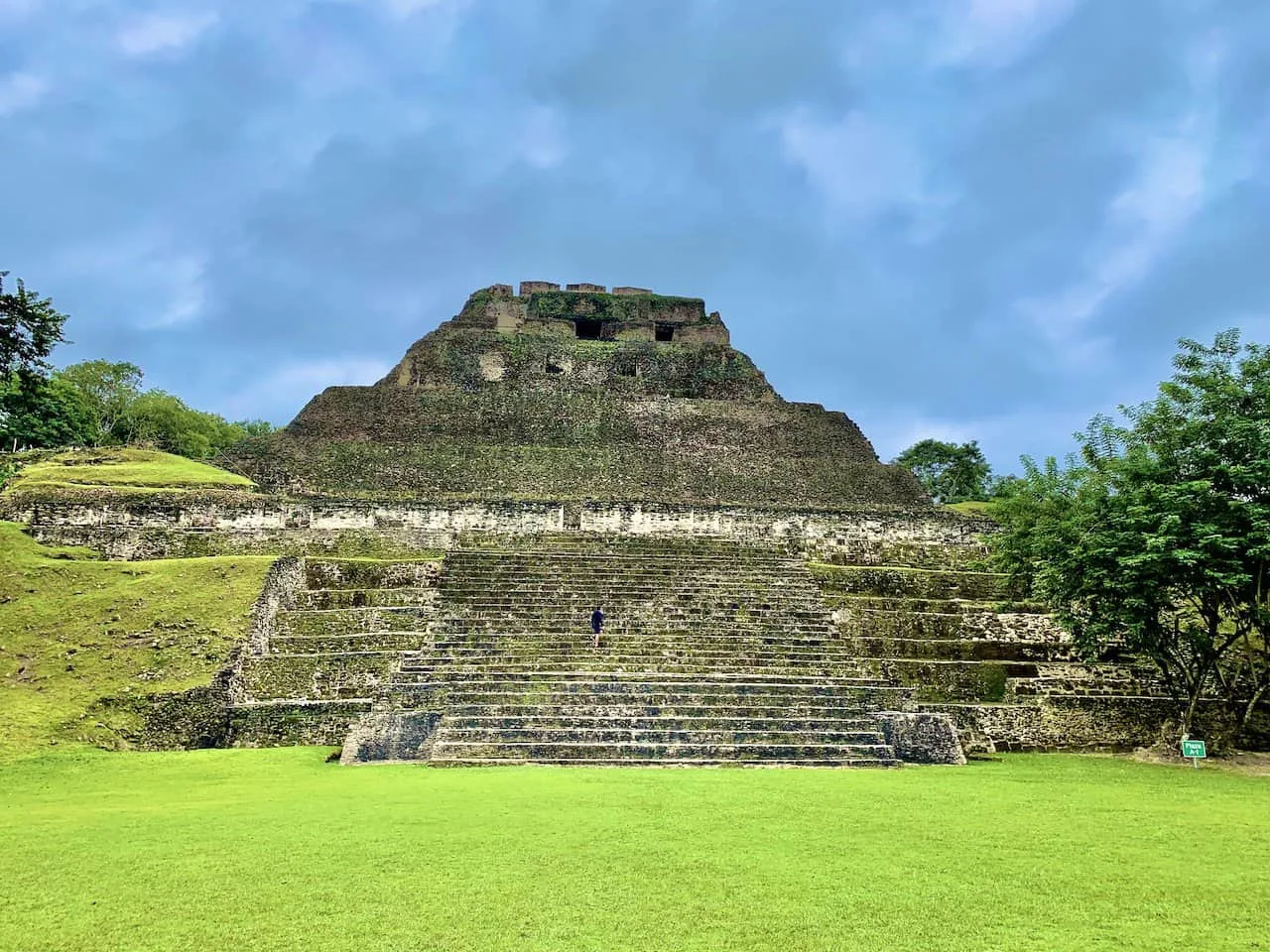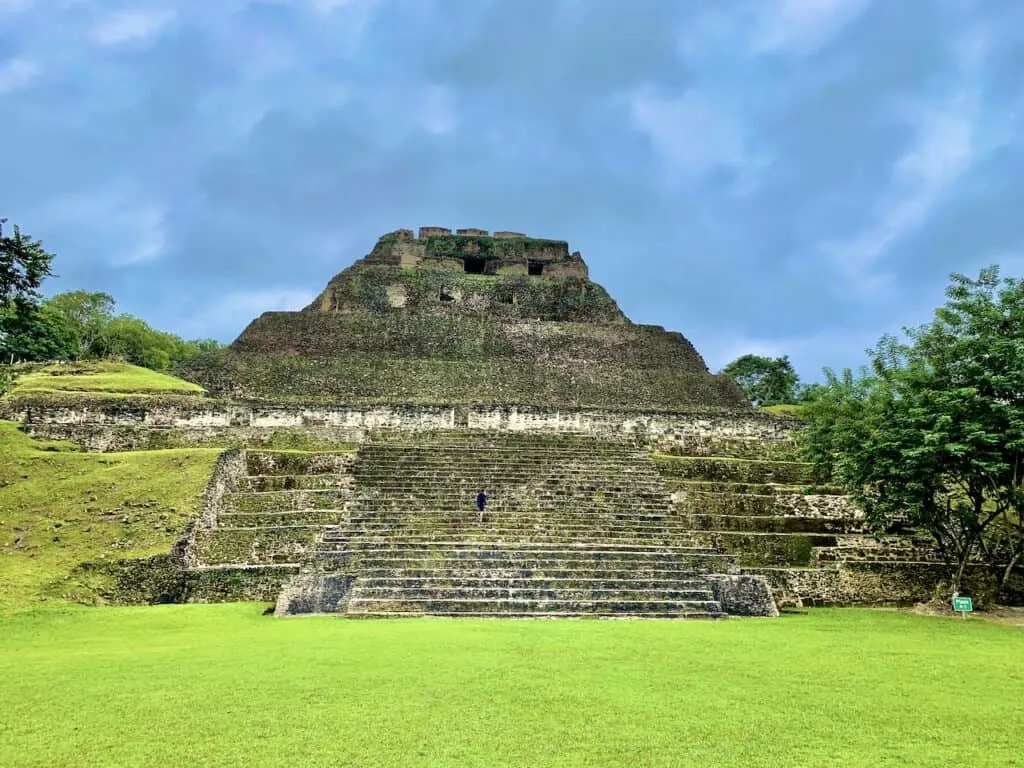 That wraps up an overview to the best things to do in San Ignacio, Belize. If you have any questions or comments, be sure to add them in below.
Also, don't forget to check out the other Belize itineraries and guides up on the site, like a visit to the Blue Hole.
Have fun out there and safe travels!