When it comes to diverse destinations in Central America, Belize is certainly towards the top of the list.
Whether you are looking for relaxing by the beach, scuba or snorkeling experiences in the Belize Barrier Reef, time exploring the jungle, or seeing ancient ruins, Belize has it all and more.
This 7-day Belize itinerary will take you through what one week in the country will look like. From logistics and transport to top attractions & activities, you will learn everything there is to know about a trip.
* Affiliate Disclosure: This post may contain affiliate links, which means I may receive a commission if you make a purchase through the links provided, at no additional cost to you. Thanks for supporting the work I put into TripTins!
1) Belize Itinerary Overview
To get a better idea of what this itinerary will go over, here is the high level view of the 7 day trip.
Day 1: Arrive in Belize / Transfer to San Ignacio / Mayan Ruins
Day 2: Day Trip to ATM Cave
Day 3: Day Trip to Tikal
Day 4: Transfer to Ambergris Caye (San Pedro) / Relax
Day 5: Belize Barrier Reef
Day 6: Blue Hole
Day 7: Ambergris Caye (San Pedro) / Depart
In order to fully enjoy this itinerary, I have set it up to visit two main regions of the country – San Ignacio in the Cayo District and San Pedro on Ambergris Caye.
San Ignacio is known for its ancient ruins, vast jungle, wildlife, and easy access to some top highlights such as the ATM Cave and Tikal (in nearby Guatemala).
San Pedro is one of the top beach destinations in Belize and gives visitors easy access to the Belize Barrier Reef (the second largest reef system in the world), and highlights such as the Blue Hole.
By visiting these two destinations, it will give you the perfect balance between jungle, culture, beach, & water time.
The itinerary is also built in a way so you will not need to rush between destinations or only have a very limited time in each place. Instead, you will be able to take full advantage of your time in San Ignacio & San Pedro, while taking things at a slower pace.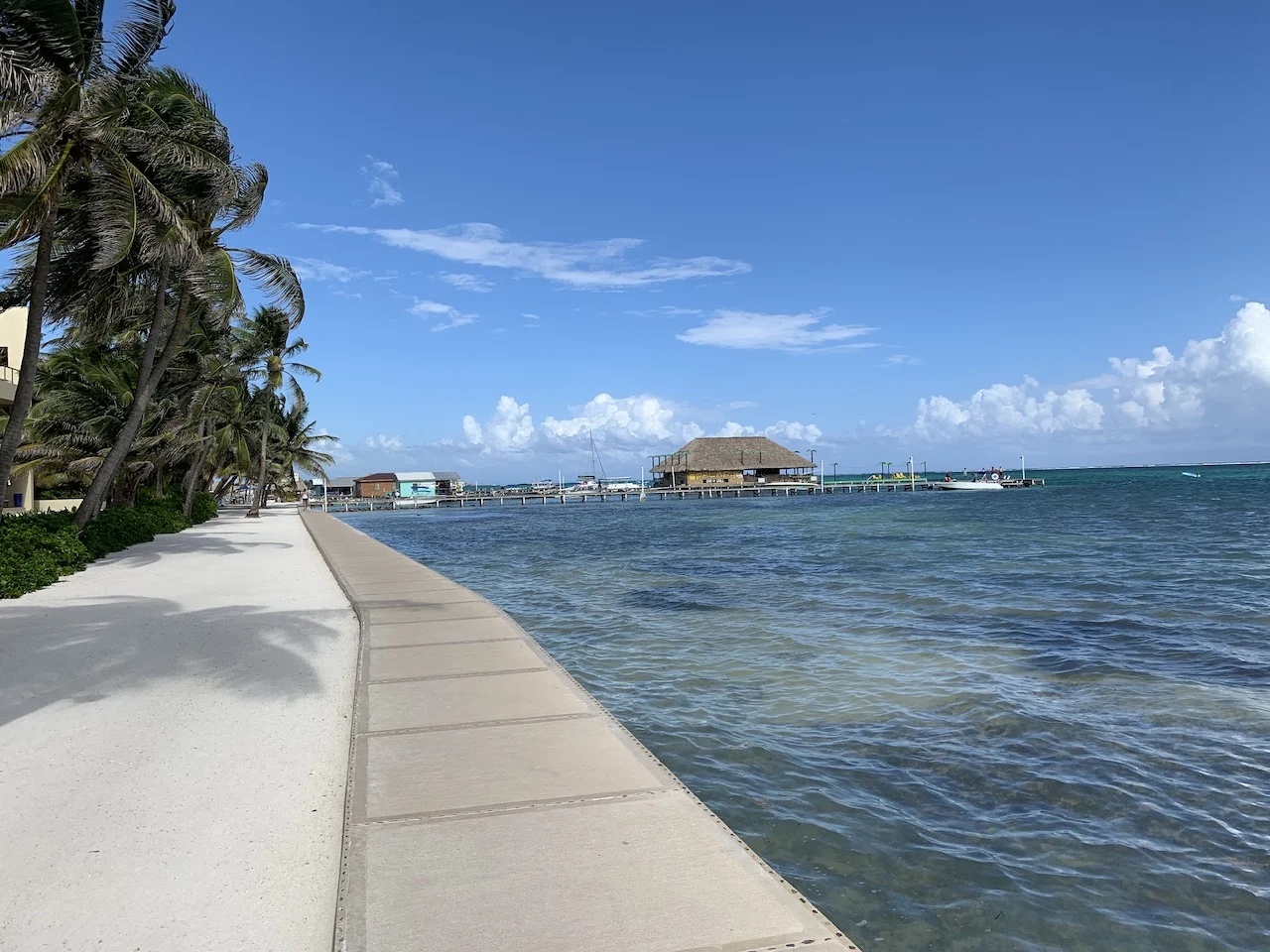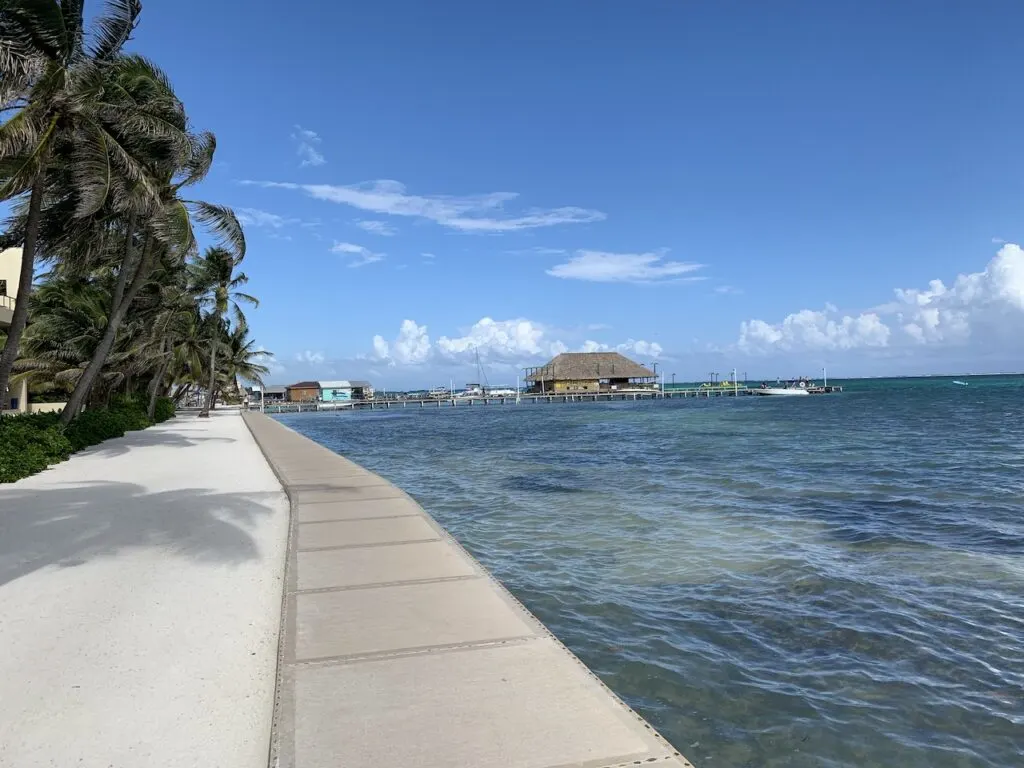 There are a few things I will mention here that will be important for you to think about as you plan your trip.
Flights: you will fly in and out of Belize City (BZE) on day 1 (or day 0), and then fly out later on day 7 (or day 8) depending on your overall logistics.
San Ignacio Transfers: the most convenient way to get between Belize City and San Ignacio will be by private (or shared) transport. You can set this up ahead of time to avoid any logistical issues.
Ambergris Caye (San Pedro) Transfers: getting between Belize City and Ambergris Caye can be done by ferry (90 minutes) or flight (20 minutes). Either one of these options will work based on your timing & preference.
Overnights: by following this itinerary, you will spend 3 nights in San Ignacio and 3 nights in San Pedro. If flying out early on day 8, you will want to stay in Belize City for the 7th night.
Top Hotels: Feel free to check out my top options – San Ignacio Resort Hotel (San Ignacio) and Victoria House Resort & Spa (San Pedro).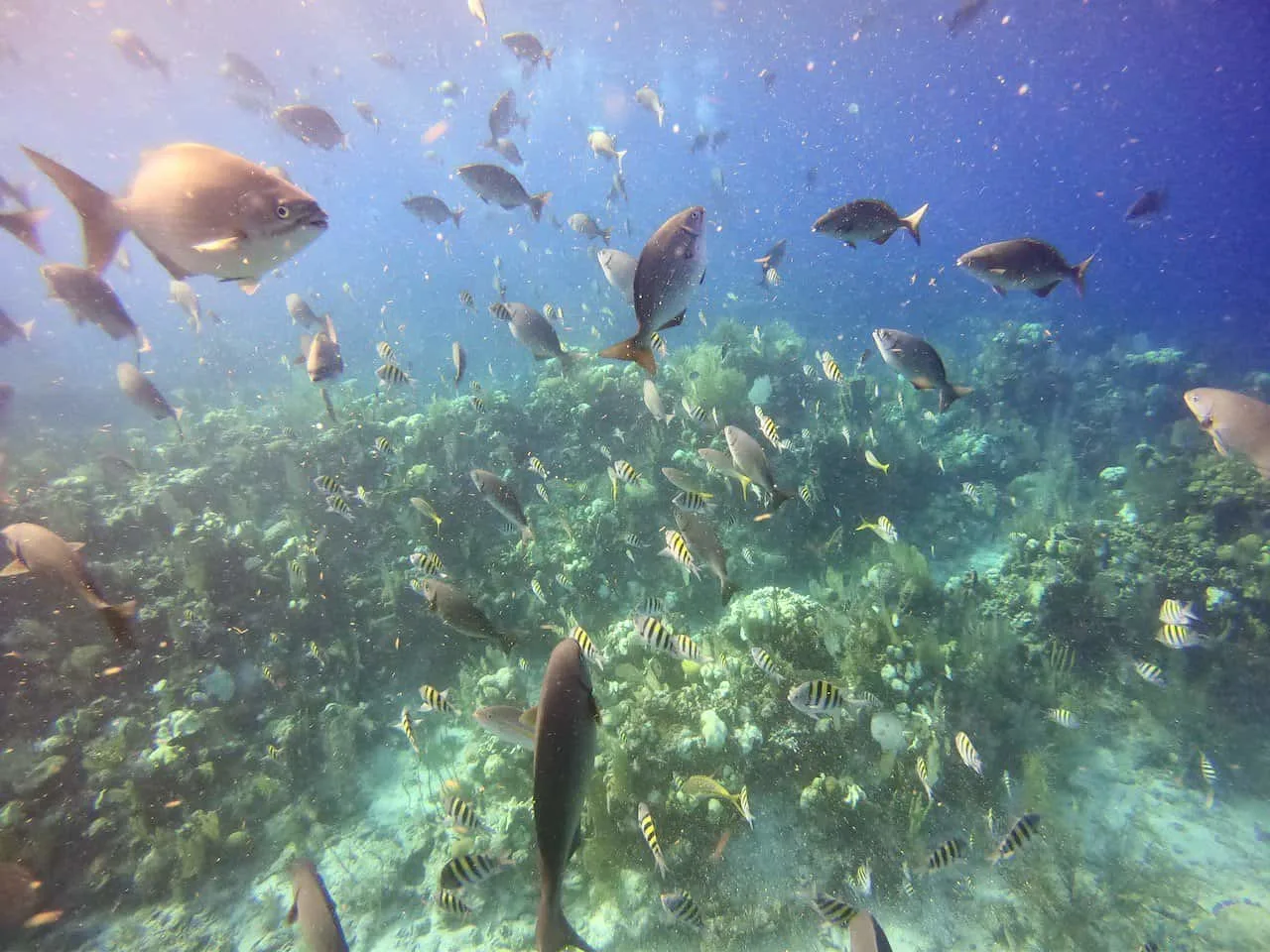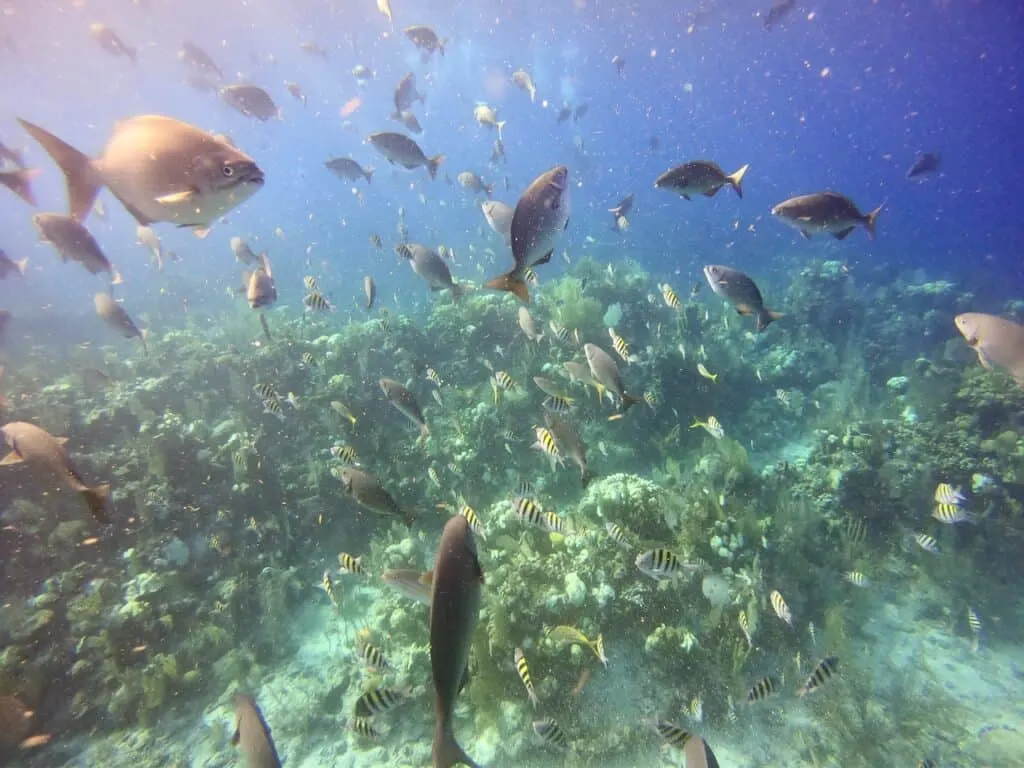 2) Day by Day Breakdown
In the following sections, I will dive into each day and what to expect as you go about your trip. Here is a more detailed day by day breakdown to get familiar with as you go about travel planning.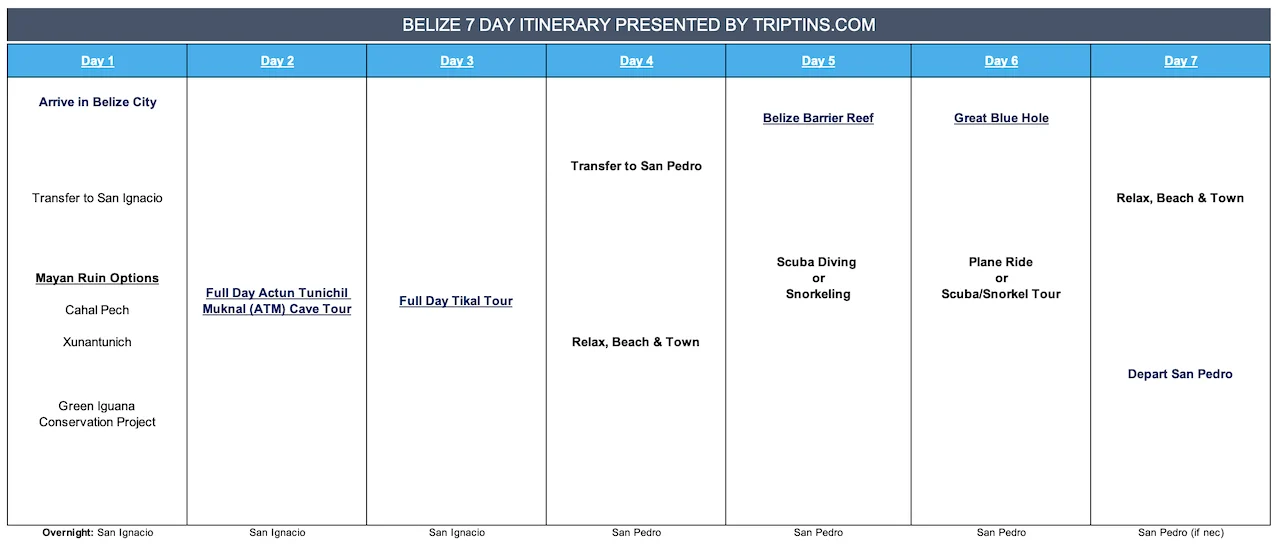 3) Day 1: Arrive in Belize / Transfer to San Ignacio
Depending on your incoming flights, you will either arrive the night prior to day 1 or sometime early on day 1. Once you arrive in Belize City, you will need to make the 2 hour drive to San Ignacio.
Belize Airport to San Ignacio Logistics
There are a couple main ways to go about logistics between the Belize Airport and San Ignacio.
By Shared/Private Transport
My recommendation would be to take a shared or private transport directly from the airport to San Ignacio.
This will remove any logistical annoyances and have you going door to door in just about 2 hours.
There are several companies that will offer the service. I would recommend checking availability for this Belize transport company. They offer shared shuttles for around $20 USD per person and private shuttles starting around $140 for 2 people.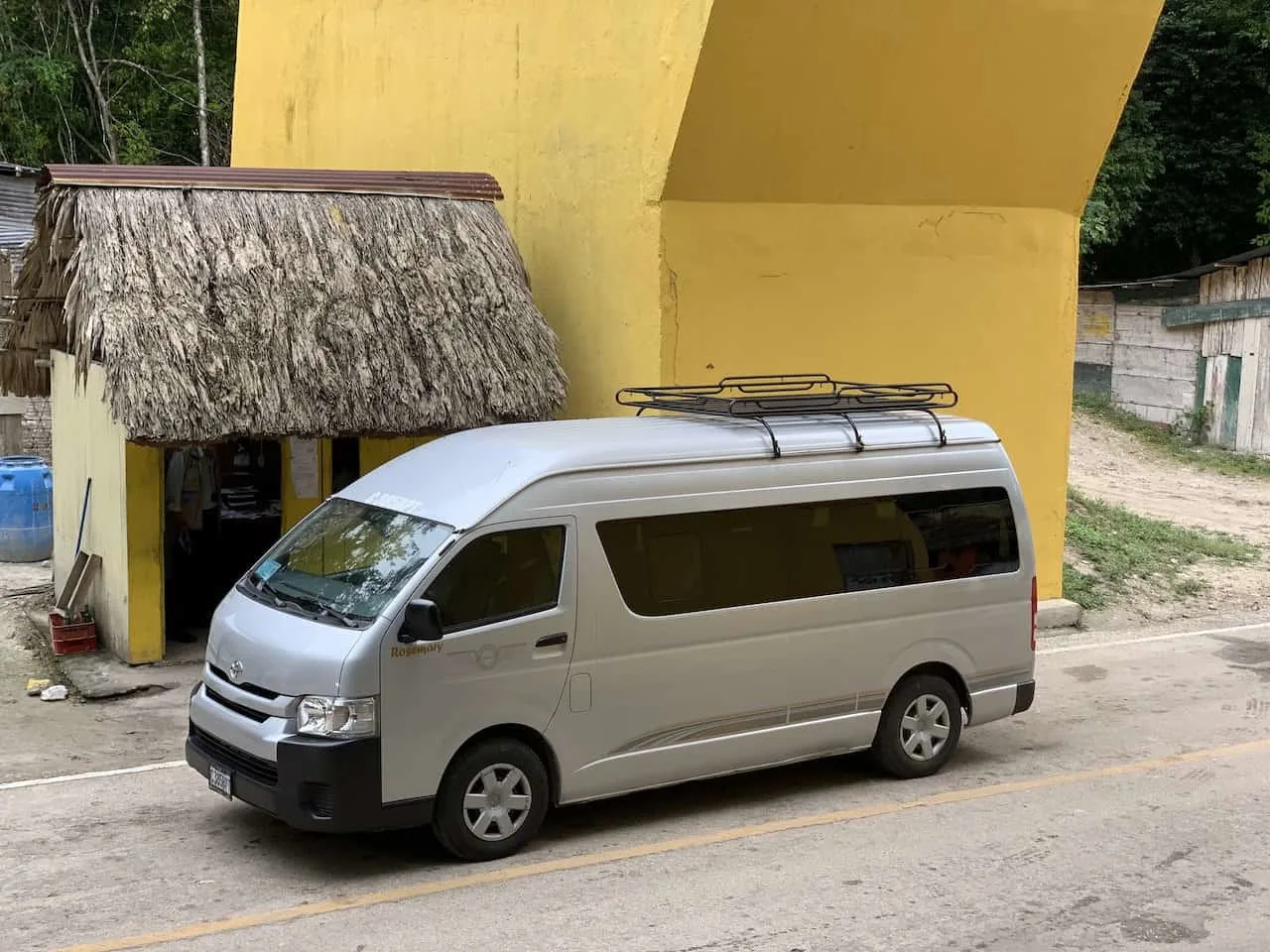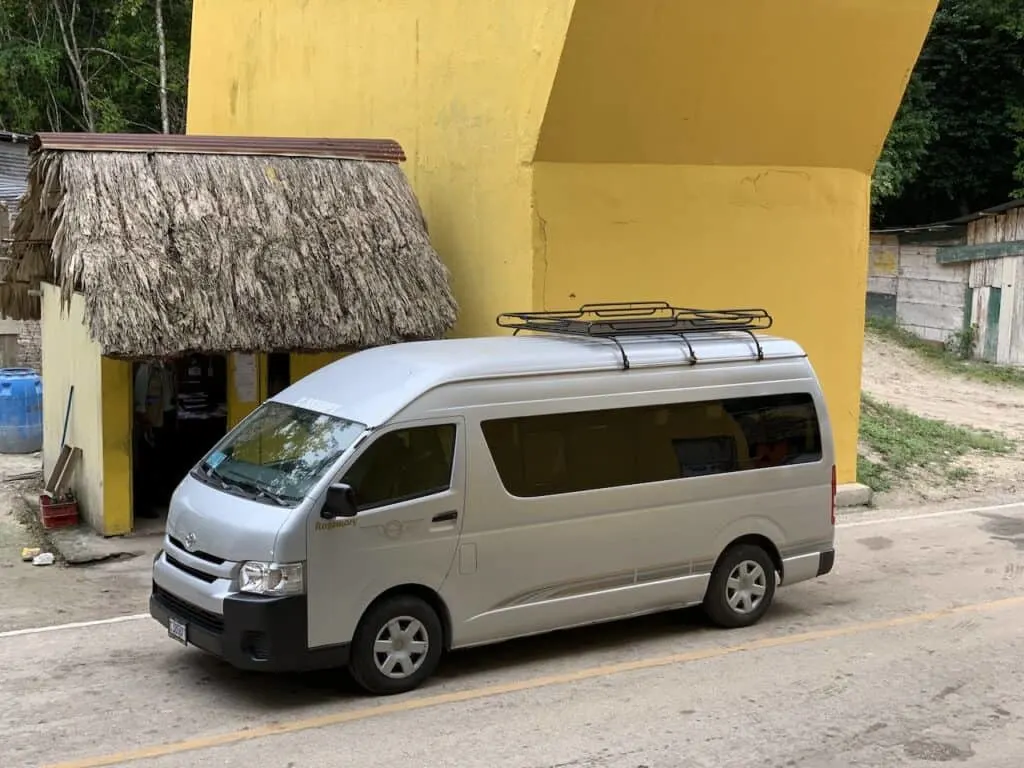 By Local Bus
The second option would be to hop on a local "chicken bus" from the nearby bus station.
These are essentially the public transportation busses that run throughout Belize. Most of them are converted school busses that get crowded, hot, and cramped during a journey.
Due to the spacing situation, you will most likely need to leave luggage in the back of the bus, or have it sitting on your lap if possible.
Schedules can be found by visiting the Belize bus website. You can look at the "Western Bus Schedule". Expect to pay less than $10 for the one way journey, but be prepared for quite a ride.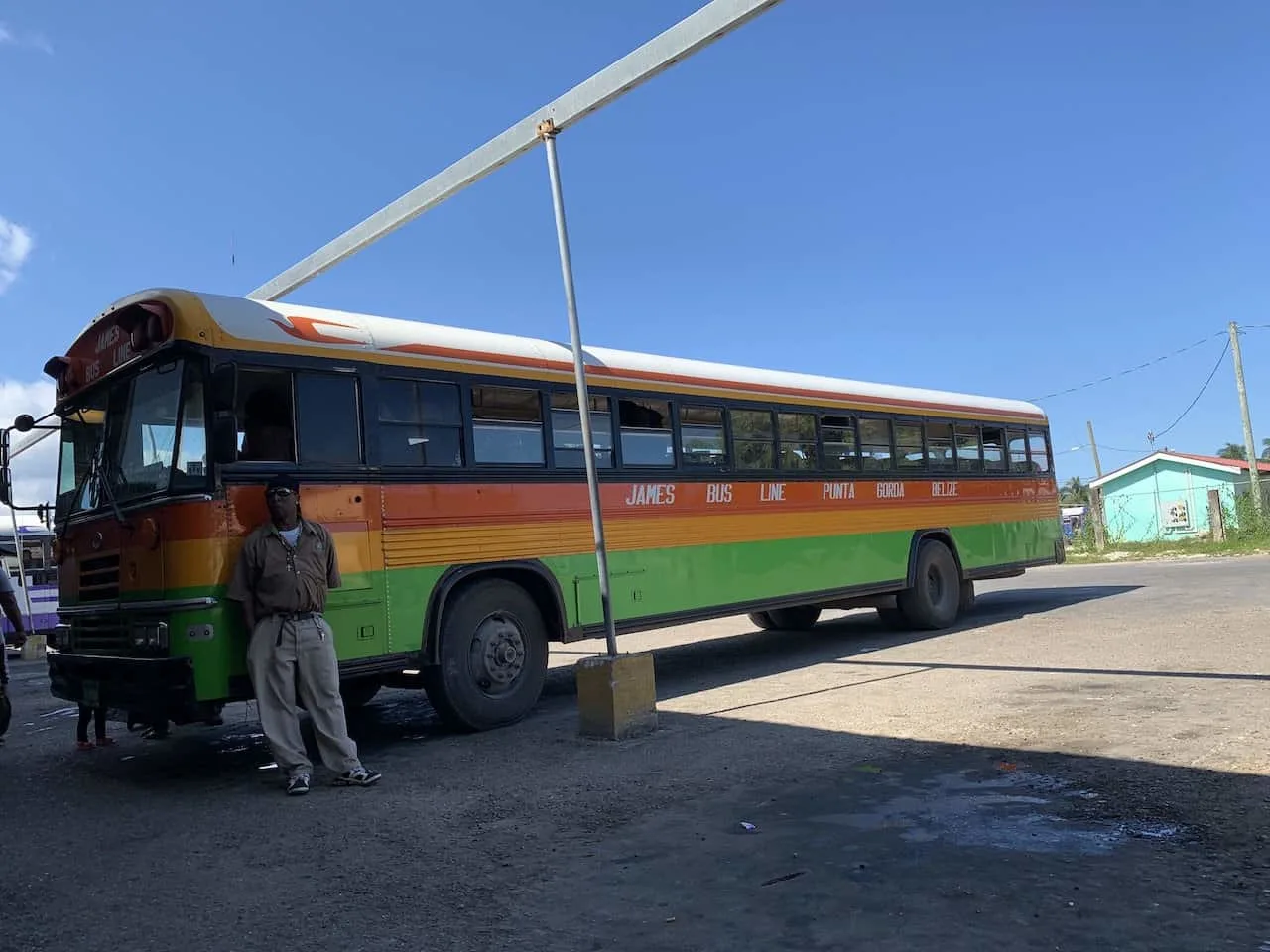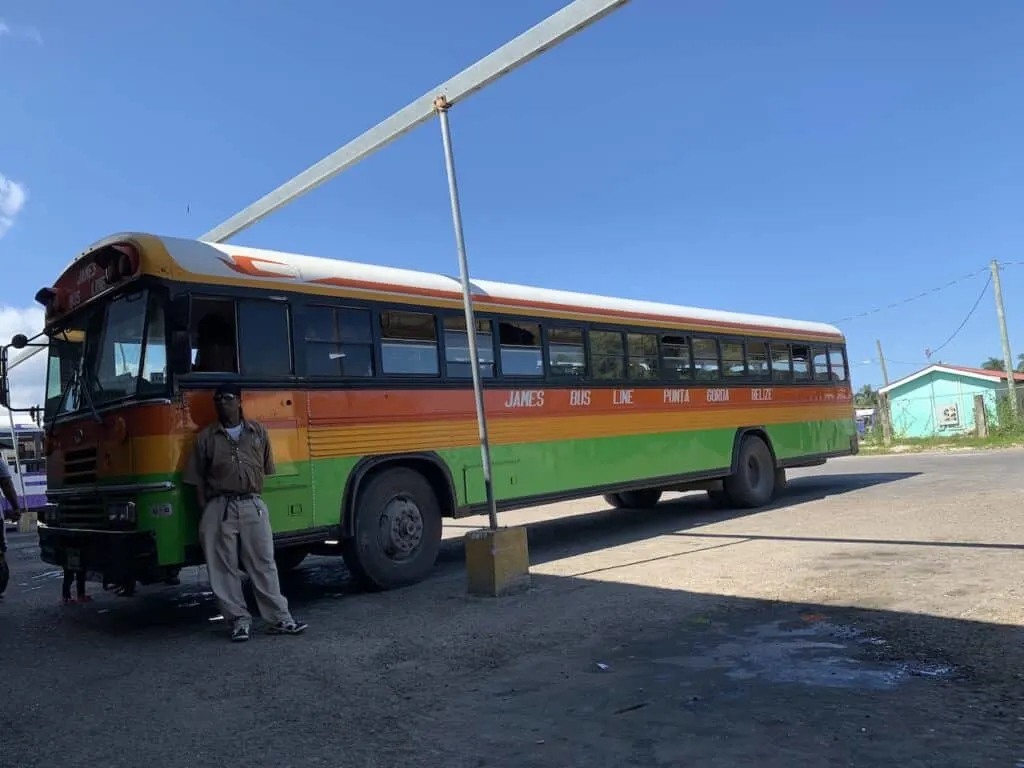 Mayan Ruins
After checking into your hotel in San Ignacio, you should have time to explore some of the Mayan Ruins that are in and nearby town. This will all depend on the timing of your arrival, but feel free to pick & choose what looks best to you.
Cahal Pech
First up is the Cahal Pech Archaeological Reserve, which is located just 5 minutes away by taxi (or ~20 minute walk) from the town center of San Ignacio.
Cahal Pech was first built around the year 1200 BC and was one of the first Mayan sites in the Belize River Valley. The nice thing about Cahal Pech is that it is smaller in size. This gives you the chance to really get to explore the whole ruins during your time there.
When you arrive at the reserve, there is a small museum that talks about the history of the site and includes several artifacts. It is then a short walk to the main complex area.
There you will find a variety of structures, plazas, ball courts, and fields. Some of these structures can be climbed, which in turn can give you great views of the surroundings.
While the structures are impressive, so is the immense amount of jungle greenery that will be in all directions. The combination between the two makes it a very interesting place to explore.
Cahal Pech is open from 6:30AM – 5:00PM, and costs $5 USD to enter.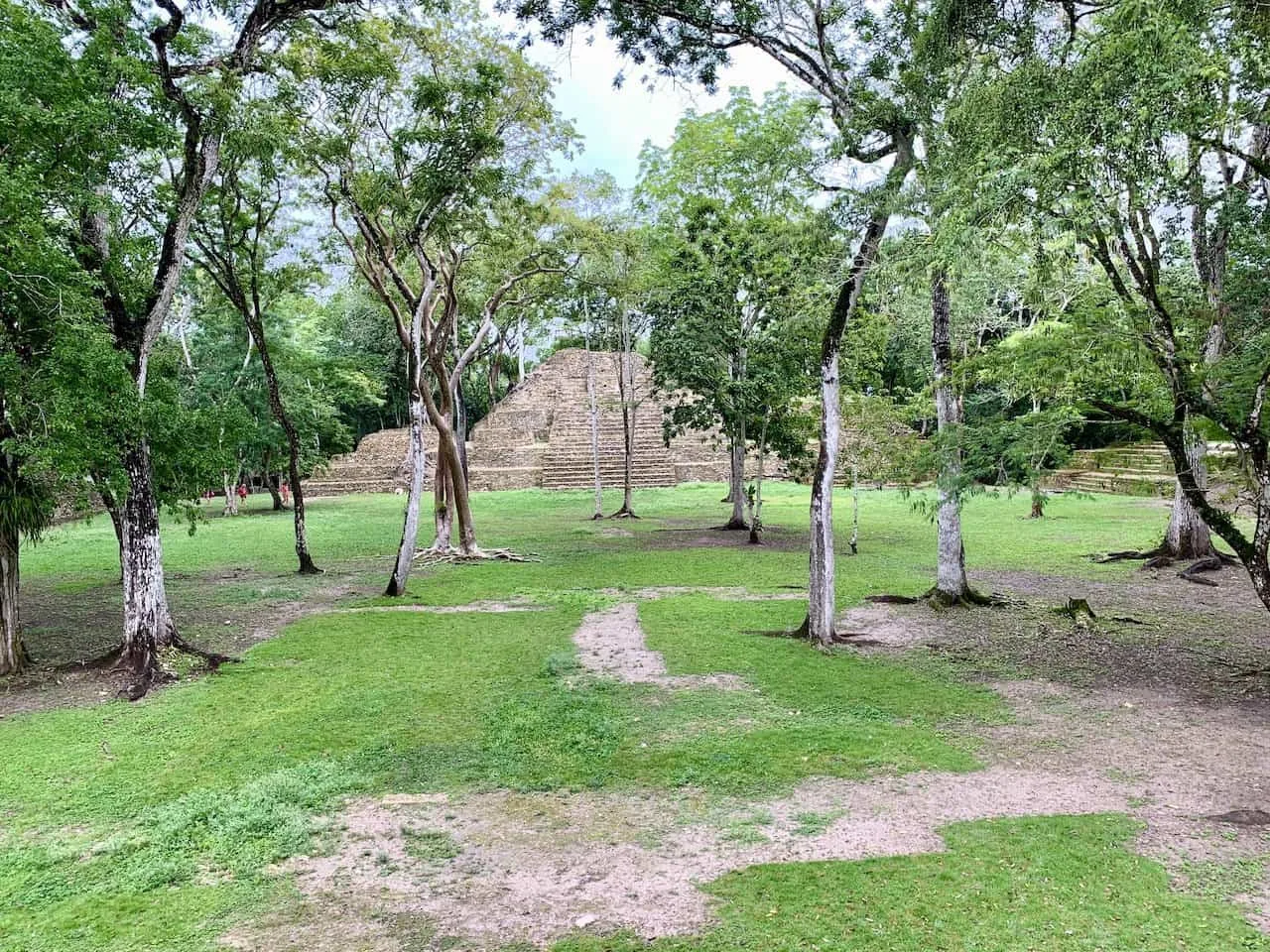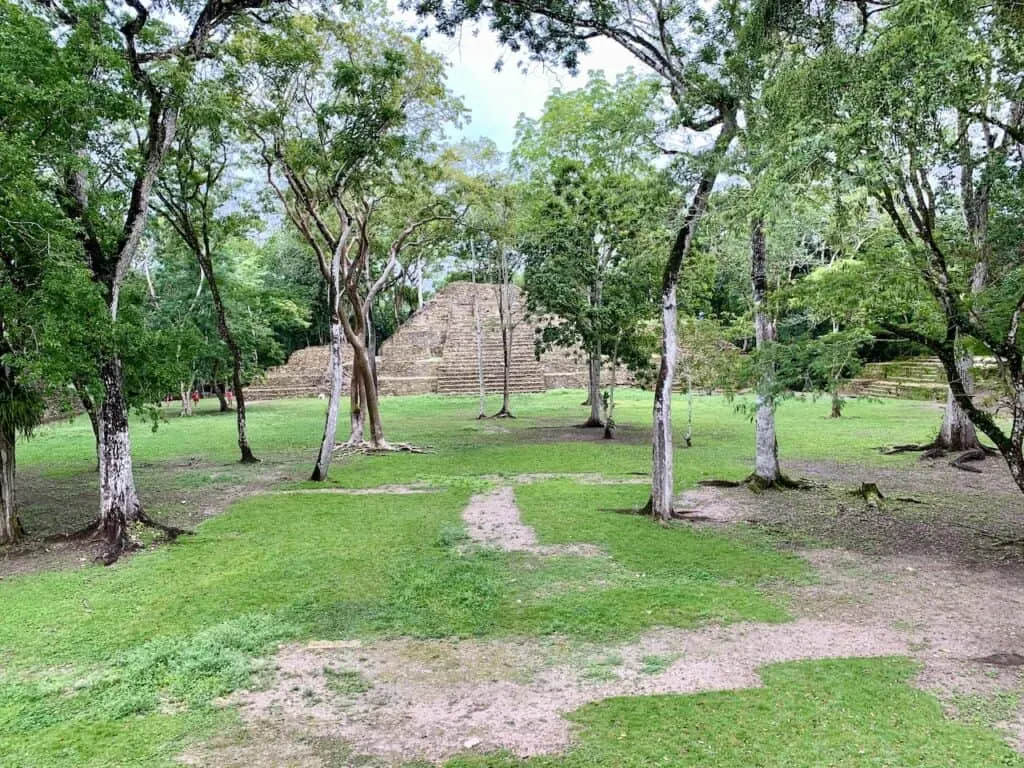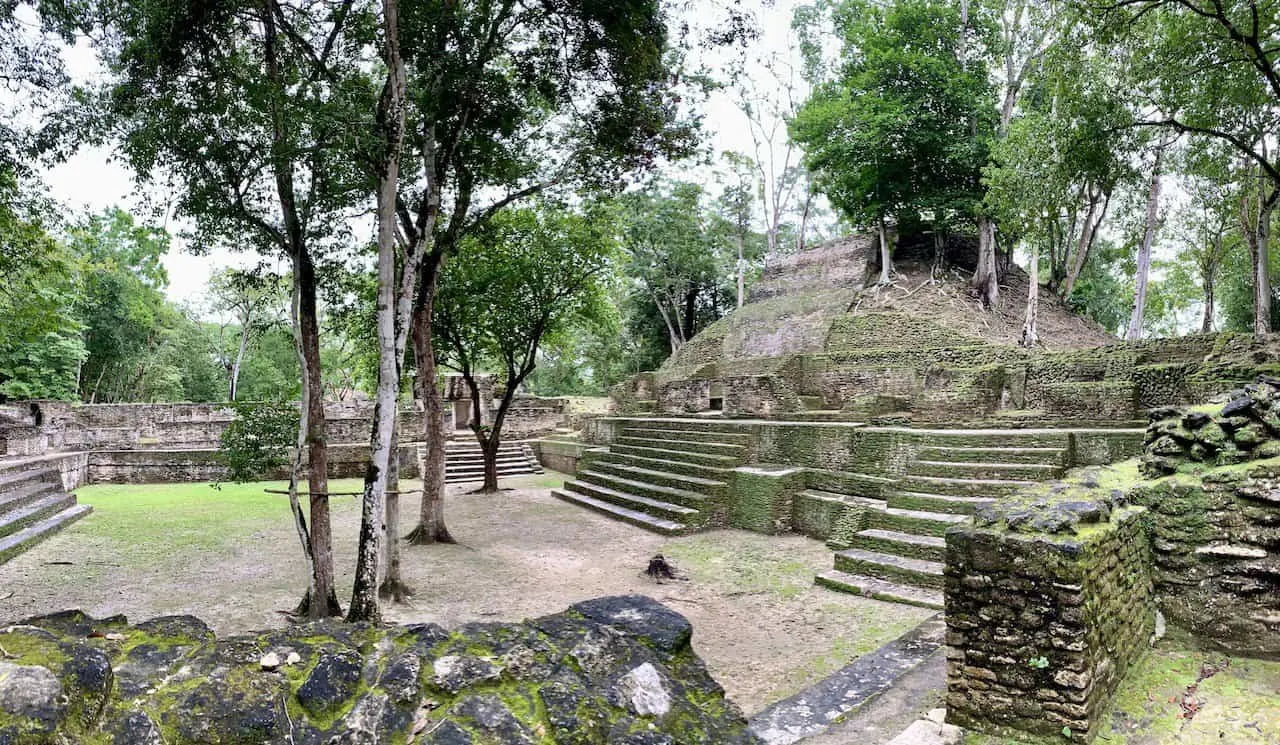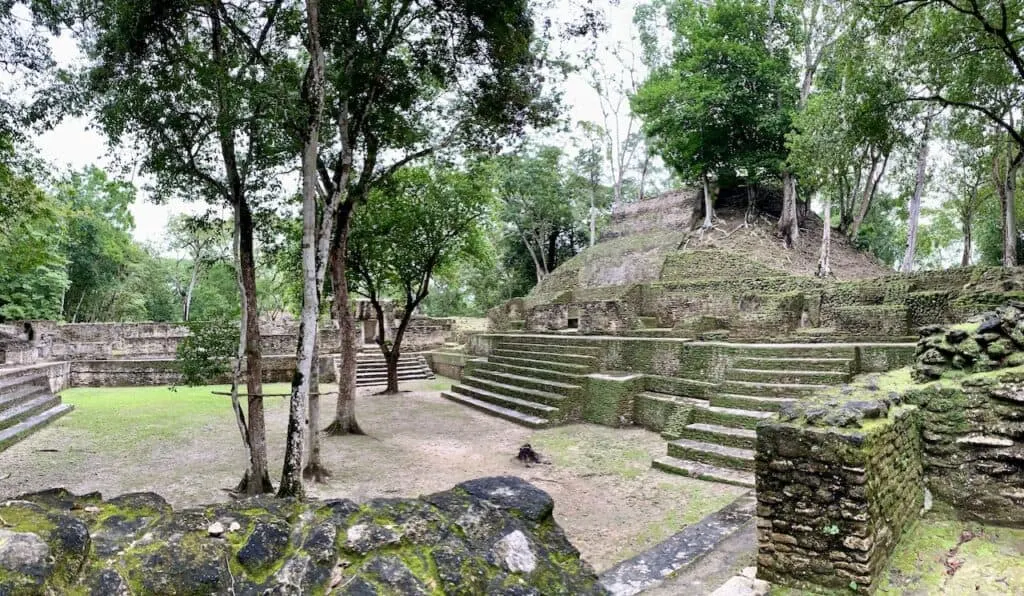 Xunantunich
Perhaps the most visited Mayan ruin near San Ignacio is Xunantunich, located about 15 minutes away by taxi. If you would like to save some money, the local busses leave from the town center and also pass by the ruins.
Once you arrive at the entrance, you first will need to cross the river by a hand cracked river ferry (yes, quite the fun little experience). It is just a couple minutes across, where you will then arrive at a road that leads to the ruins themselves.
The road is a mile in length and can be walked in 20 minutes (or you can grab a quick ride).
You will find that Xunantunich is a much larger set of ruins with several sections to be explored throughout. Plazas, walkways, fields, small structures, and of course the main El Castillo will all be highlights along the way.
Take your time to explore it all, and be sure to head on up to the top for 360 degree views of the surrounding jungle. Once all finished, head back to the river, cross by ferry and taxi/bus back to San Ignacio.
Xunantunich is open from 8:00AM – 4:00PM, and costs $5 USD to enter.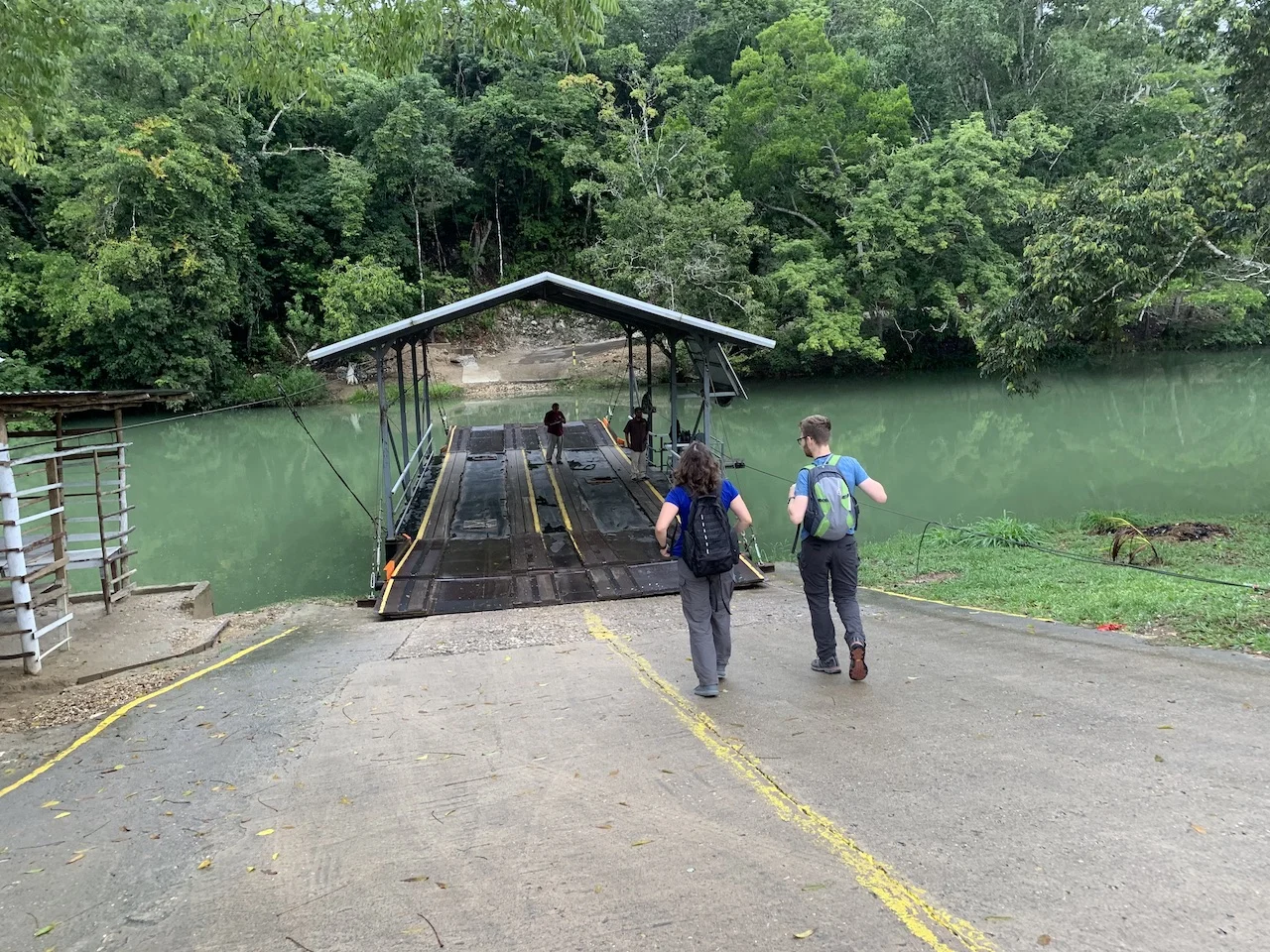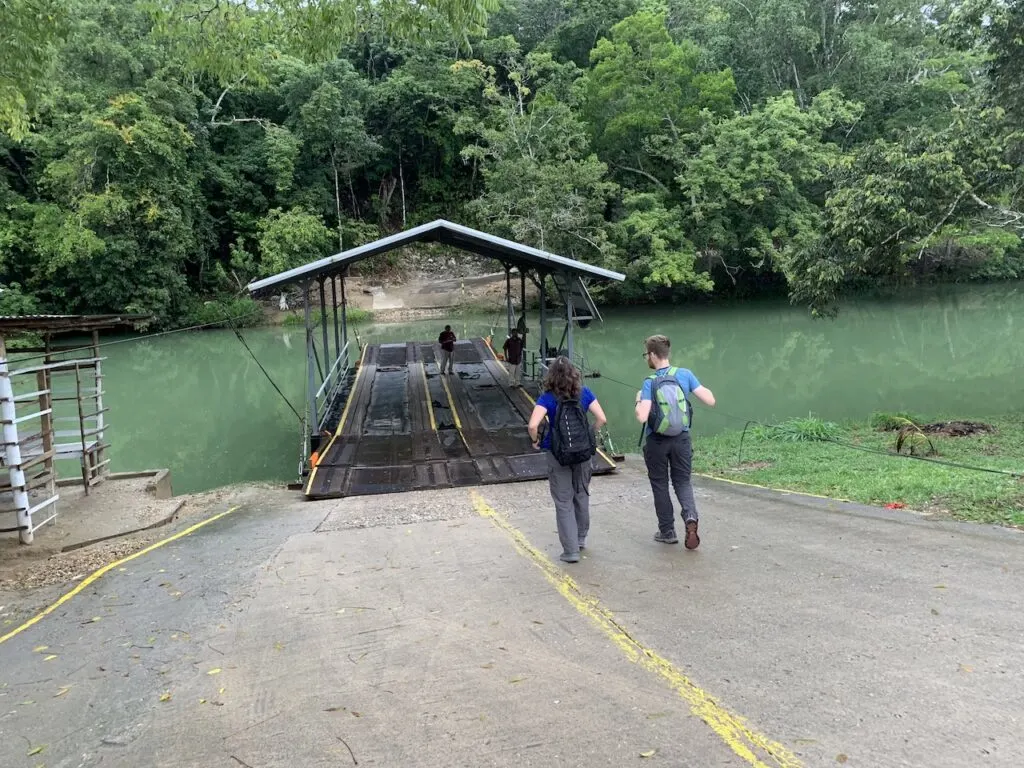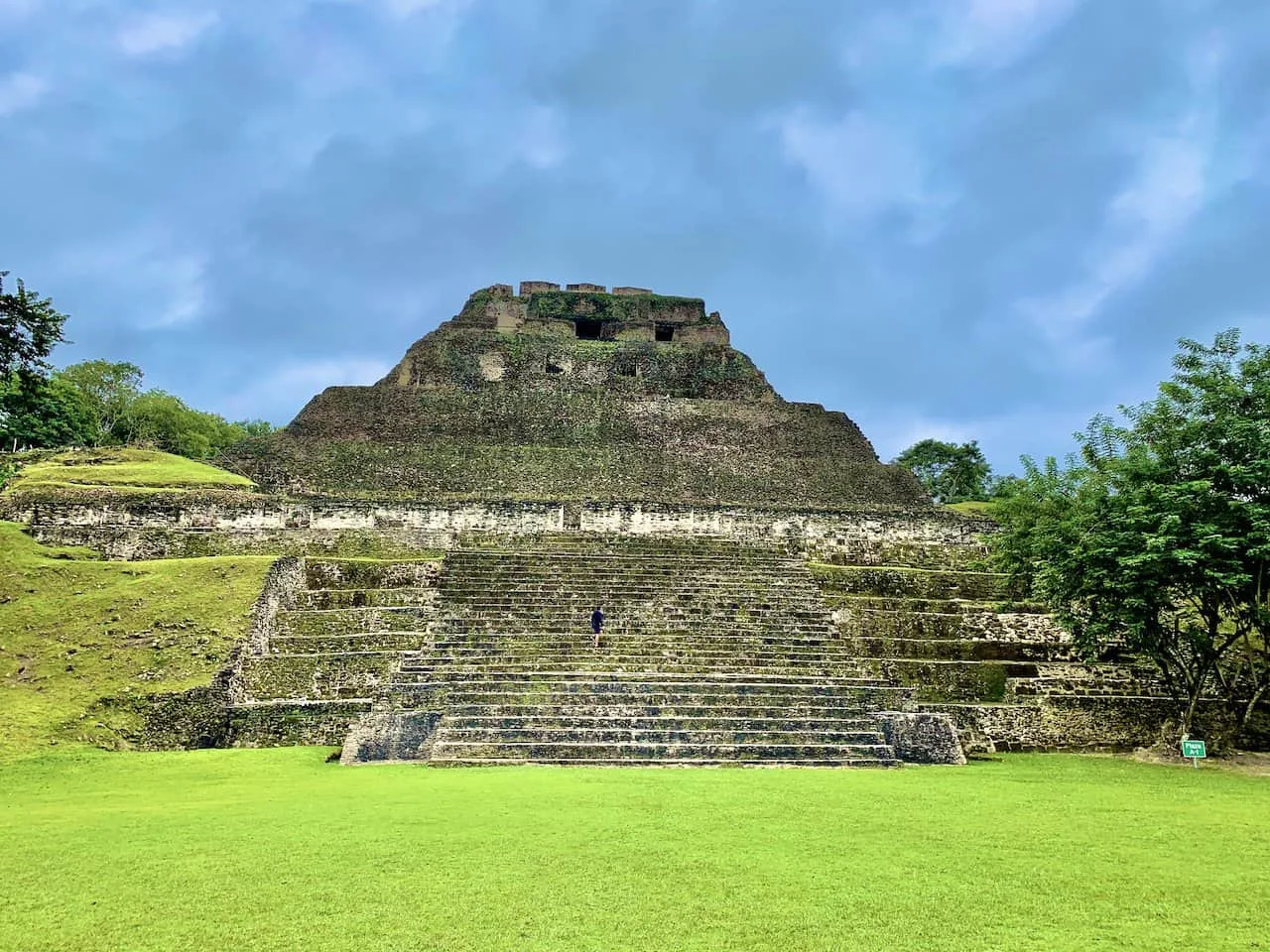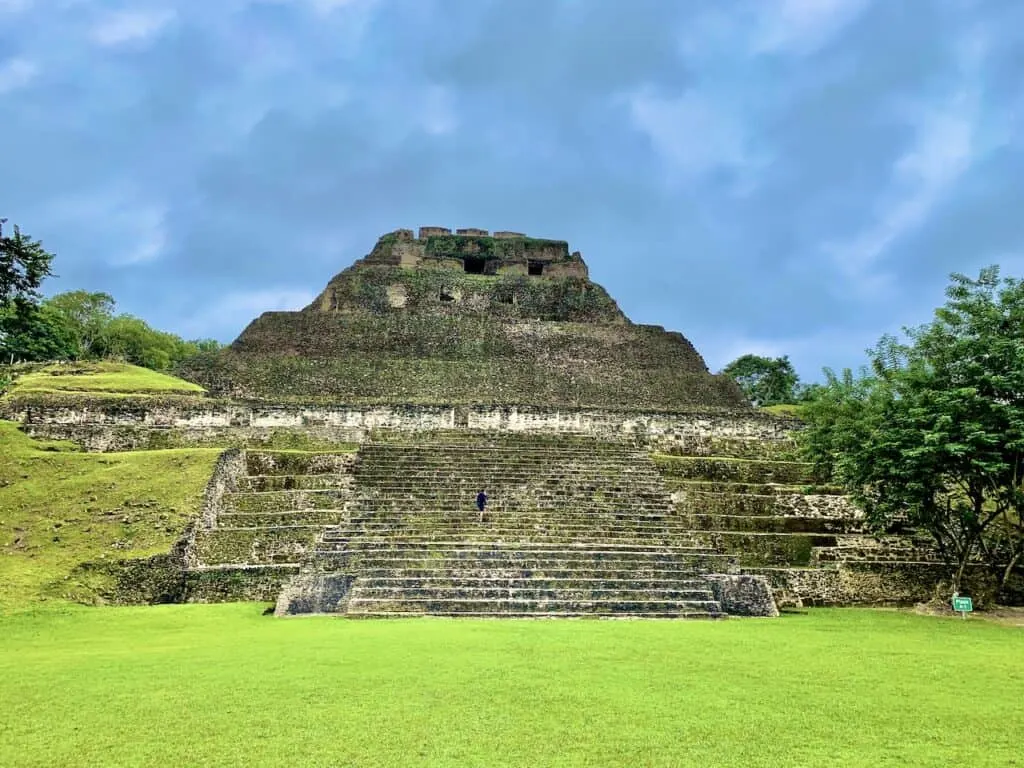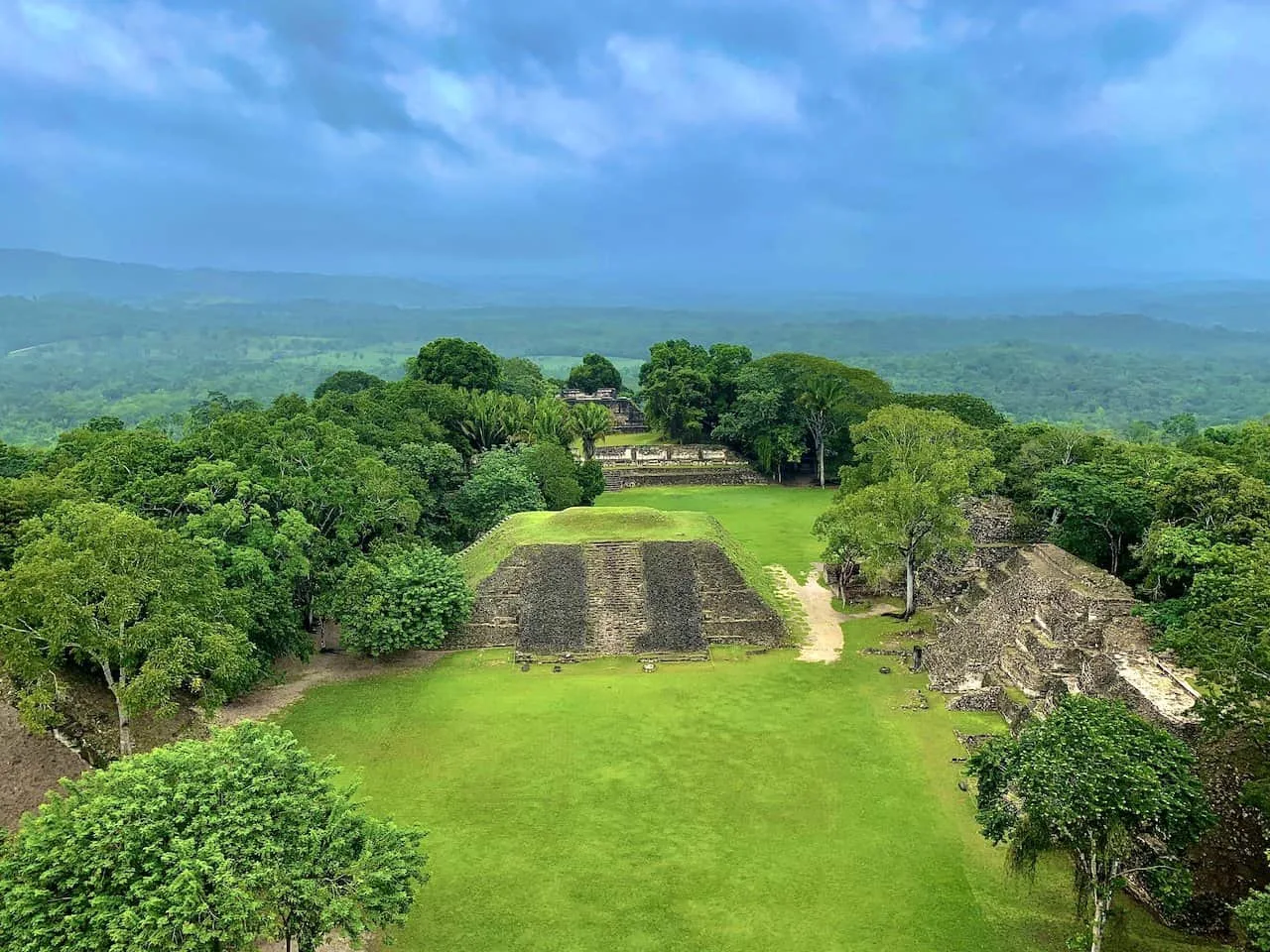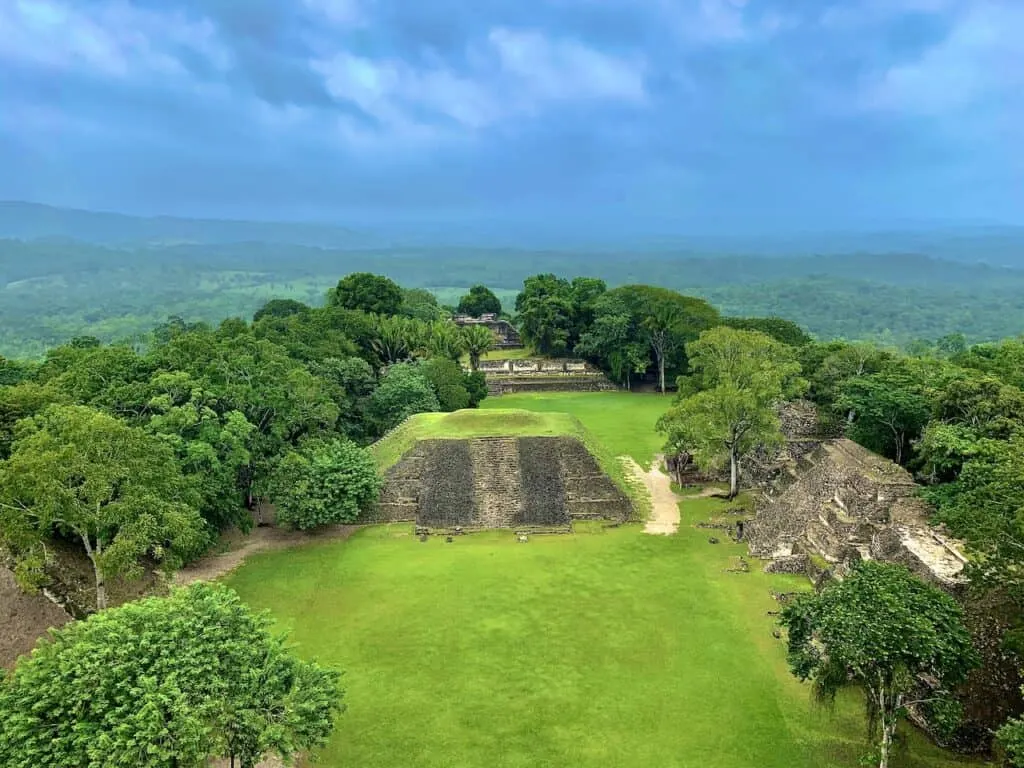 Green Iguana Conservation Project
For those that have some extra time or are not as interested in the ruins, the Green Iguana Conservation Project is another great option to consider.
The project is located at the San Ignacio Resort Hotel (10 minute walk from town), and there you can learn all about the conservation efforts of the Green Iguana.
Helpful guides will teach you all about the iguanas, and the amazing work they do to protect the animals' future.
The tours run from 8:00AM to 4:00PM, with a tour on every hour. Prices are $11.25 USD per person.
Top Hotel Option: Check availability for the San Ignacio Resort Hotel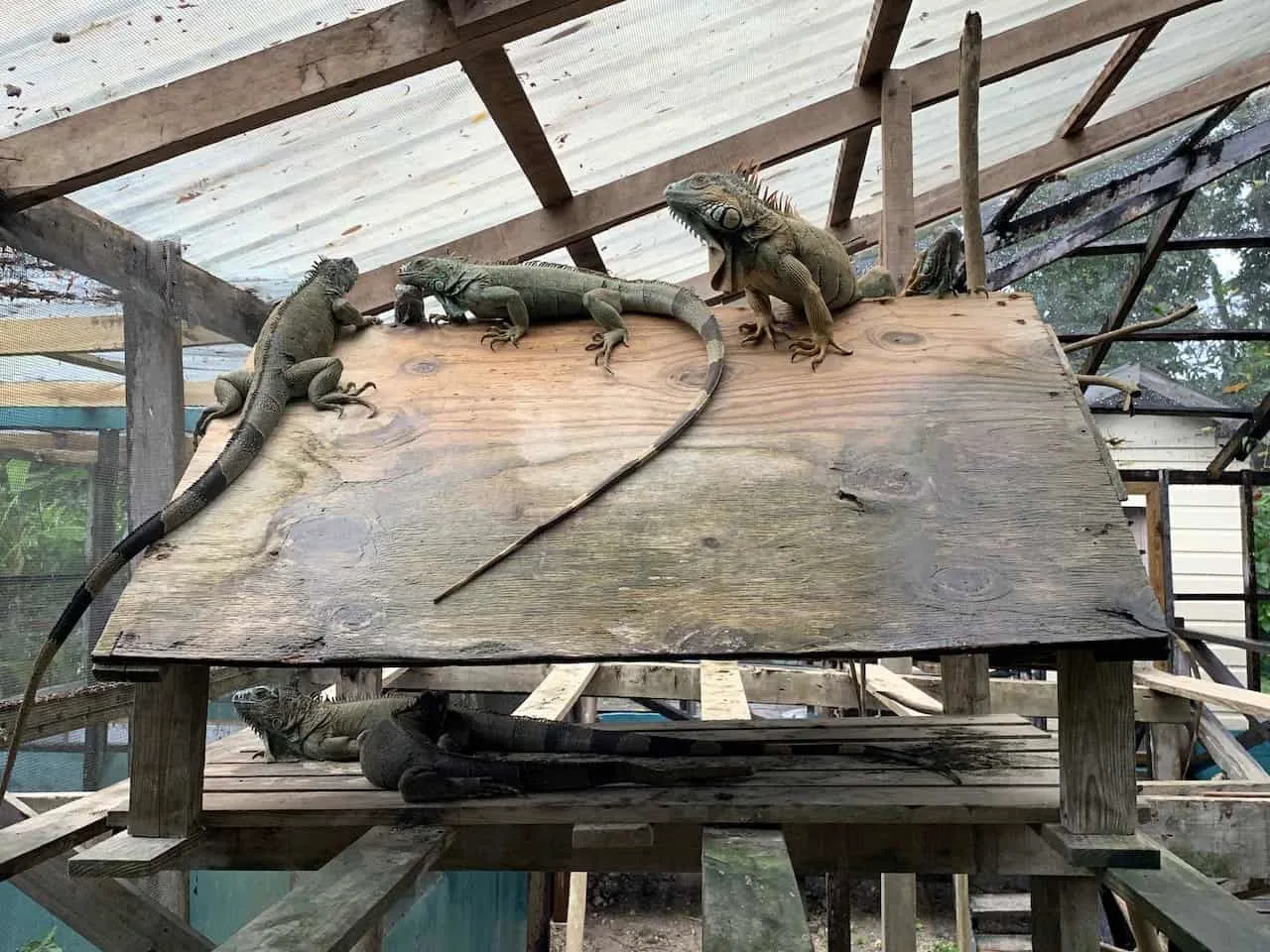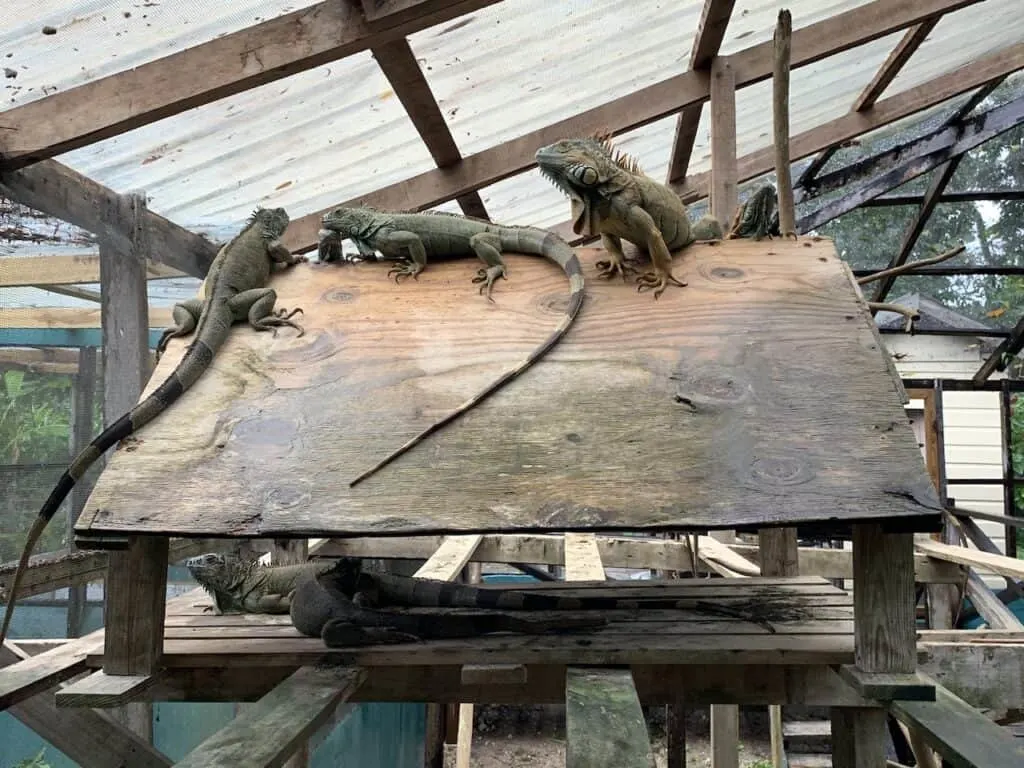 4) Day 2: Day Trip to ATM Cave
Without a doubt, one of the best activities to take part of during your time in San Ignacio is the Actun Tunichil Muknal Cave (ATM) Tour.
The day will include everything from hiking through the jungle, wading across a river, trekking to a cave, and swimming through the darkness until you reach an ancient site.
While the tour is a bit expensive (around $125 USD), when it comes to truly unique experiences, the ATM Cave Tour is towards the top of the list.
The cave also is constantly mentioned as the #1 Sacred Cave Destination in the World, and that is for good reason!
Here is a little breakdown of what to expect as part of this full day activity:
Meeting & Departure
The day starts in the town center around 8:00AM as the group goes through a short orientation and then takes the 1.5 hour drive to the Tapir Mountain Reserve.
Jungle Hike
Once at the Reserve, you will be split into smaller groups and head out on a 45 minute hike through the jungle. The hike includes several stream crossings that can get waist high.
The ATM Cave
After arriving at the cave, it is time to wade through the water, crawl through passageways, and climb up ladders as you get deeper and deeper into the cave itself. Along the way you will get to see a variety of stalagmites and stalactites and plenty of ancient artifacts as well.
At the end of the cave is The Cathedral. Here you will take off your shoes and get to explore more ancient artifacts, pottery, and even human remains. Once all done, you will retrace your steps back to the entrance.
Jungle Hike or River Wade Back
Here comes another potential fun part of the day. If water levels allow, instead of just hiking back to the start, you can float your way back down the river.
This is optional, but if the opportunity arises, I would definitely recommend it!
After getting back near the starting point, you will get to shower, change clothes, and then have a nice meal.
Important Notes
Nothing is allowed in the cave besides yourself, a helmet, and headlamp. That means no phones, bags, water, food, etc. Most of this will be left behind prior to the hike, while water/snacks will be left outside of the cave.
Hiking shoes are recommended due to the back & forth hike, and the maneuvering through the cave itself.
Socks are required to head up into The Cathedral area. You will take off your shoes and just explore with your wet socks.
Be sure to bring extra clothes to change into after the experience is finished!
The tour will get cancelled if the recent rains increase the water levels too much. Just be aware that is always a possibility.
After a long day of exploring the cave, it is back to San Ignacio to rest up for another fun filled day.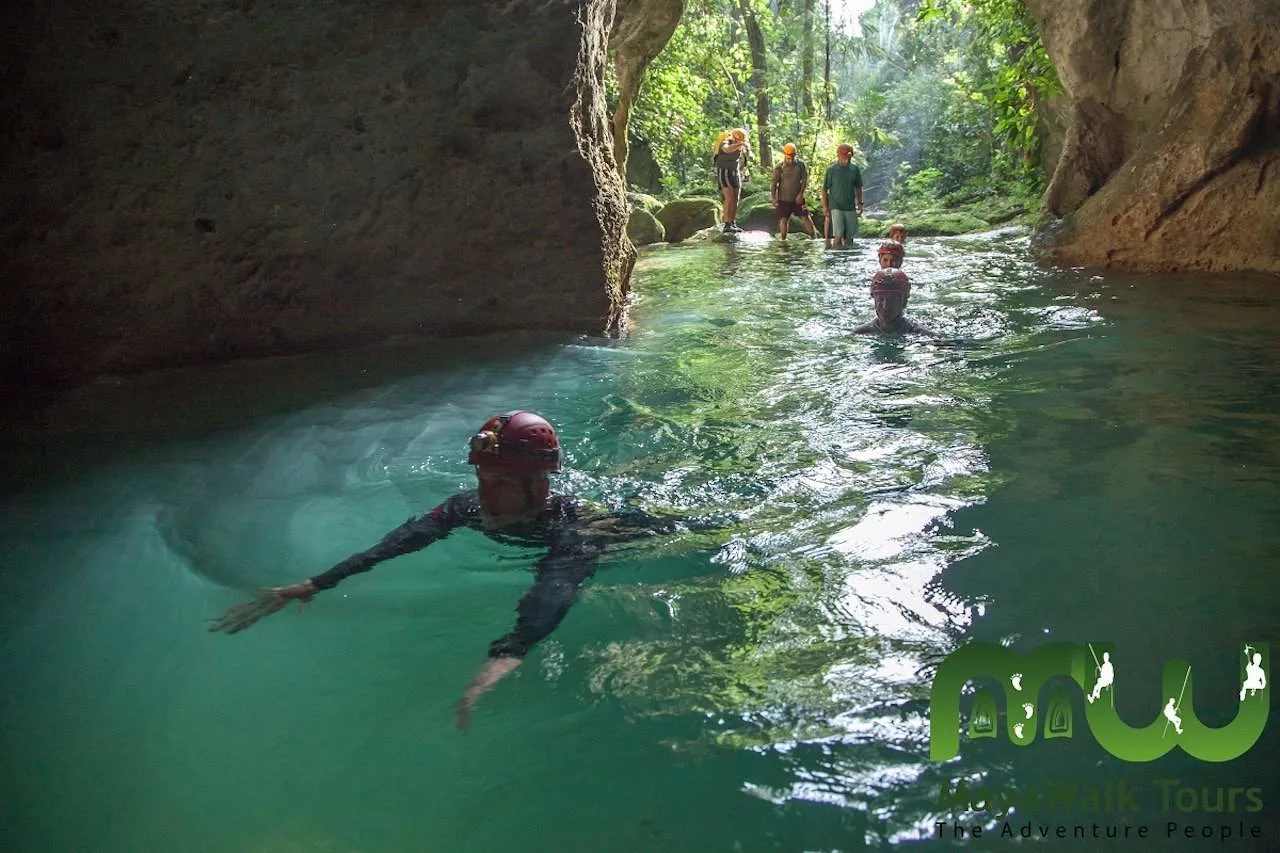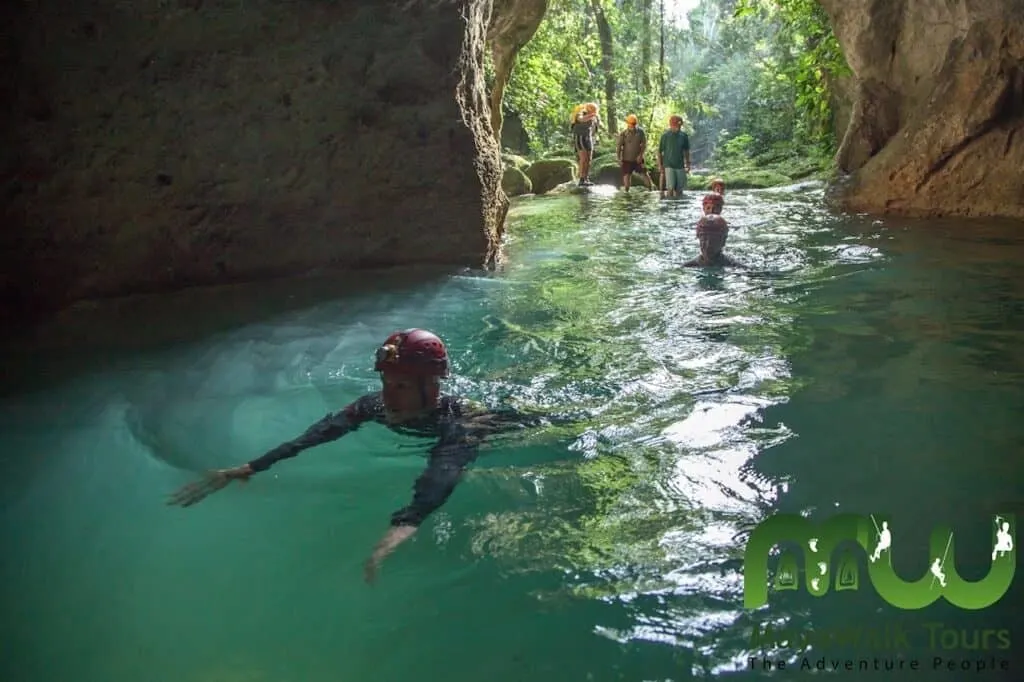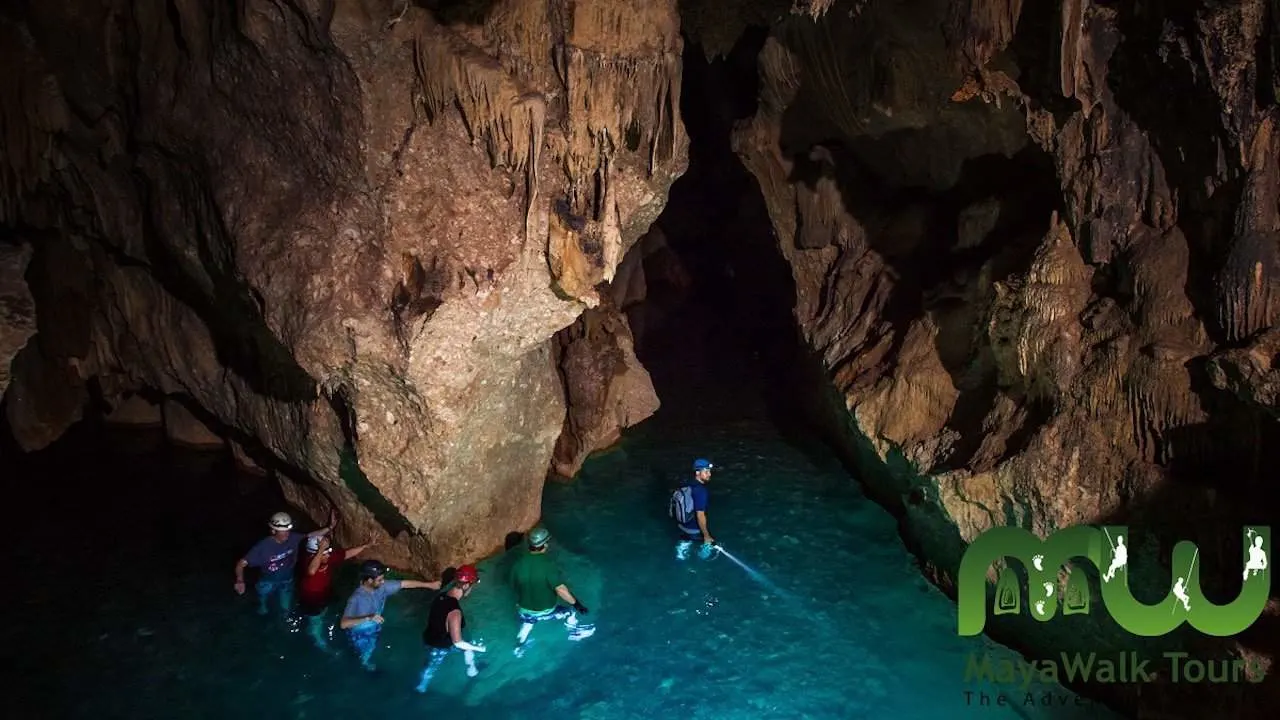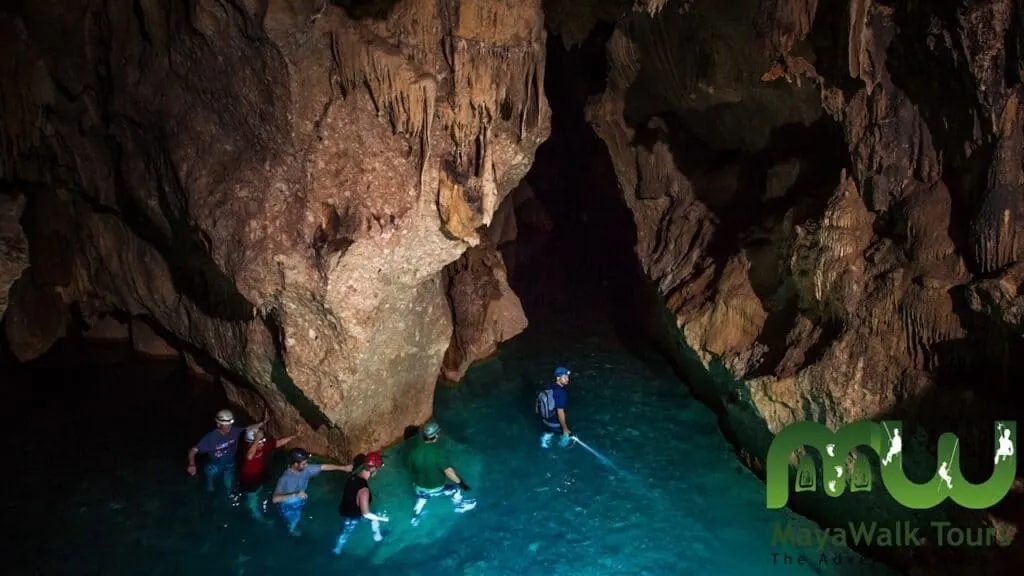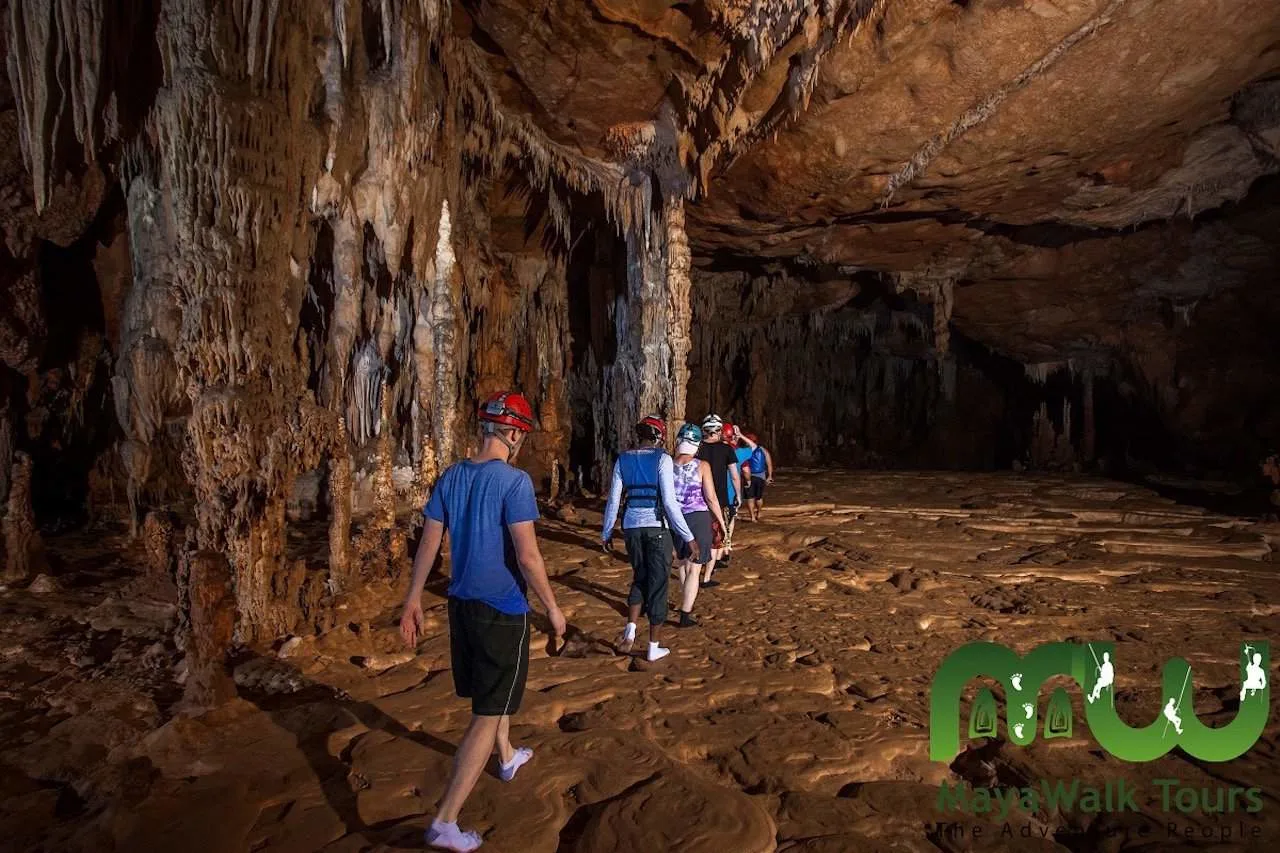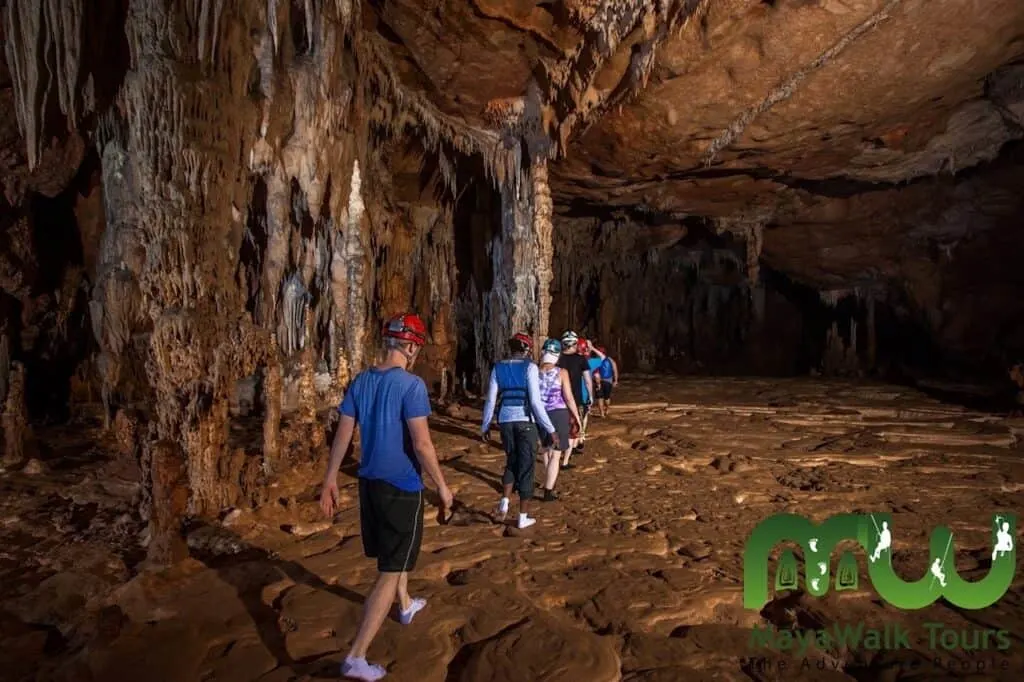 5) Day 3: Day Trip to Tikal
While this is a Belize itinerary, day 3 of it will have you crossing the border into Guatemala. Just a 2 hour drive away is Tikal, one of the most important historical Mayan sites there is.
Tikal's history goes back to 500 BC, and it eventually became the capital of Mayan Empire and a hub of the region. The archaeological site covers 575 square kilometers (220 square miles), and is one of the largest sites in Mesoamerica.
It is also one of the only places to be named a National Park and a World Heritage Site, as it is packed with an abundance of wildlife, nature and of course has the ruins & cultural significance.
To take on a day trip, I would recommend joining a group or private tour from San Ignacio that will take care of all of the logistics from beginning to end.
While going there on your own is an option, you will just get so much more out of it by having a guide by your side (and have everything set for you from beginning to end).
There are endless walking paths that you will be taken on that open up to plazas and temples all throughout the complex.
Many of the temples can be climbed, giving you the chance to see Tikal from above. It is quite amazing seeing the various structures sticking out of the dense jungle greenery down below.
Just some of the highlights include:
Temple I: Great Jaguar Temple
Temple II: Temple of the Masks
Temple III: Jaguars Priest Temple
Temple IV: Temple of the Two Headed Snake
Temple V
Temple VI: Temple of the Inscriptions
Those are really just the tip of the iceberg though as you will find a constant array of other structures, highlights, viewpoints, and more all while learning about this historical site. And be sure to lookout for some wildlife all along the way too!
Once your time at Tikal is all wrapped up, make the drive back to the border, and onwards to San Ignacio.
Important Note: since you will be heading into Guatemala, you must bring your passport with you for the day.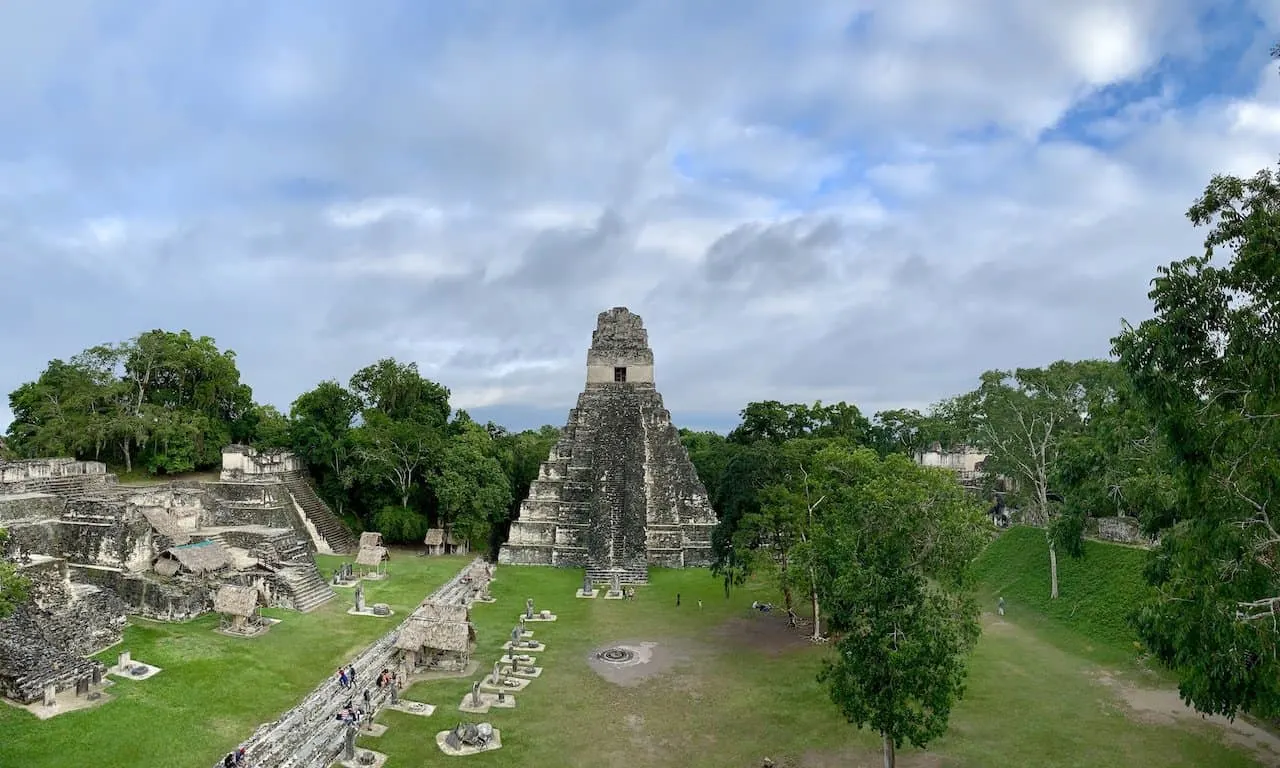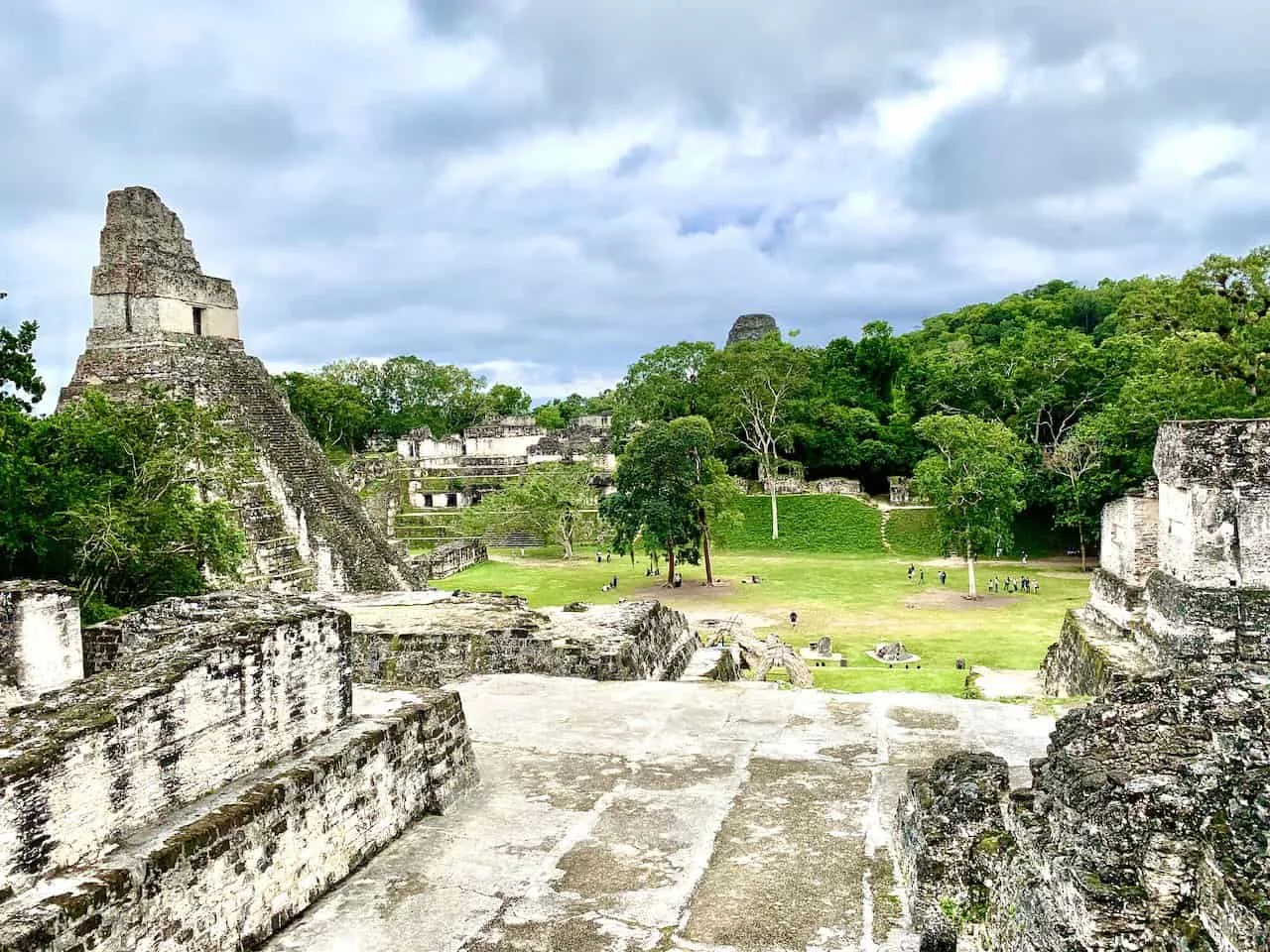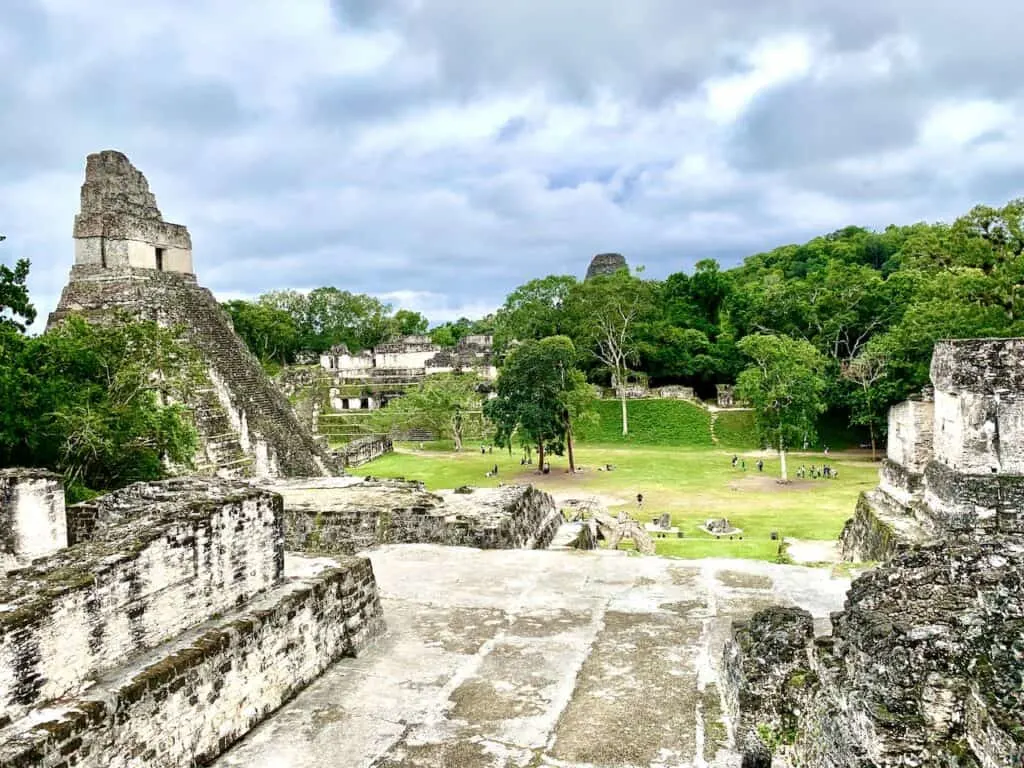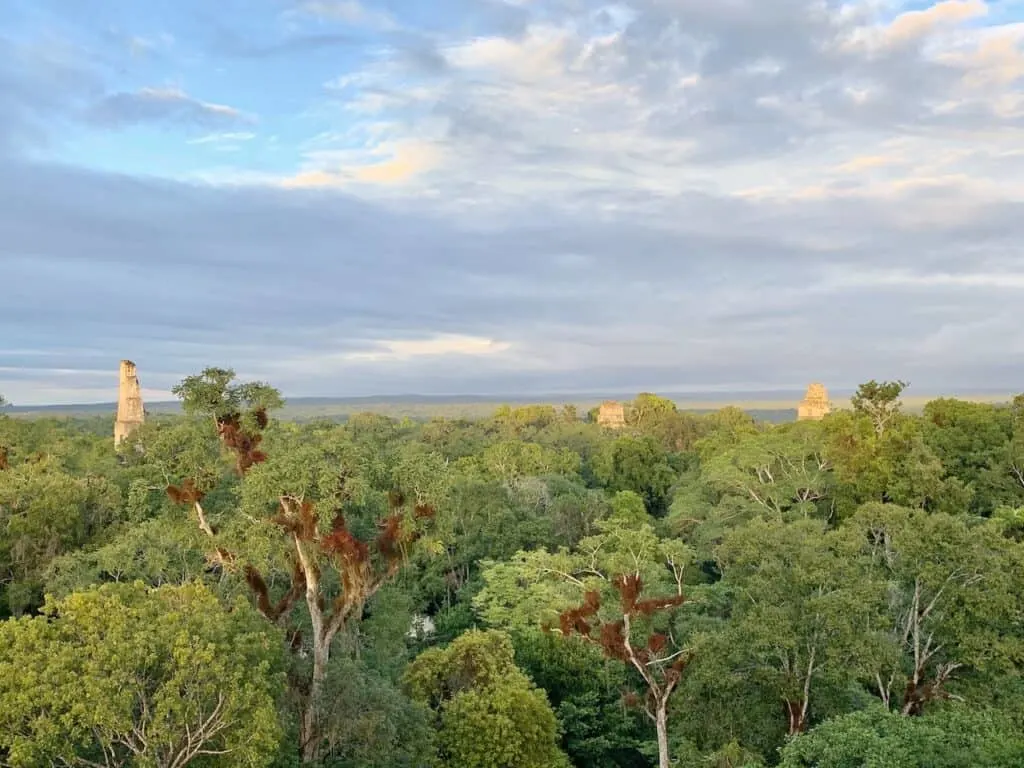 6) Day 4: Transfer to Ambergris Caye
After a few days of exploring what the San Ignacio region has to offer, it is then time to head to beach!
Ambergris Caye is one of the most popular spots to consider. In particular, the town of San Pedro is where most people situate themselves during a visit.
San Ignacio to Belize City
Similar to before, you will first need to backtrack from San Ignacio to Belize City. The first part of the day will be a 2 hour transfer by shared/private transport.
You can take a look at this San Ignacio to Belize City transfer service that will help take of these logistics for you.
Alternatively, you can take the public bus, but do expect a longer and more uncomfortable journey.
Belize City to Ambergris Caye
Next up, you will need to get yourself from Belize City to Ambergris Caye / San Pedro. To do so there are two options to consider – flight or ferry.
By Plane
There are two main airlines that run the 20 minute flight to San Pedro – Tropic Air and Maya Island Air. While the flight is nice and quick, you will need to consider the time to check in at airport as well.
On my way out to Ambergris Caye, I opted for the flight in order to take in the views from above. The water was just beautiful from up top, and it felt as if I was on a scenic flight ride.
Just be warned that these are very small planes. So, you must be comfortable flying these types of aircrafts if you opt for the flight.
Expect a one way flight to cost around $85 per person.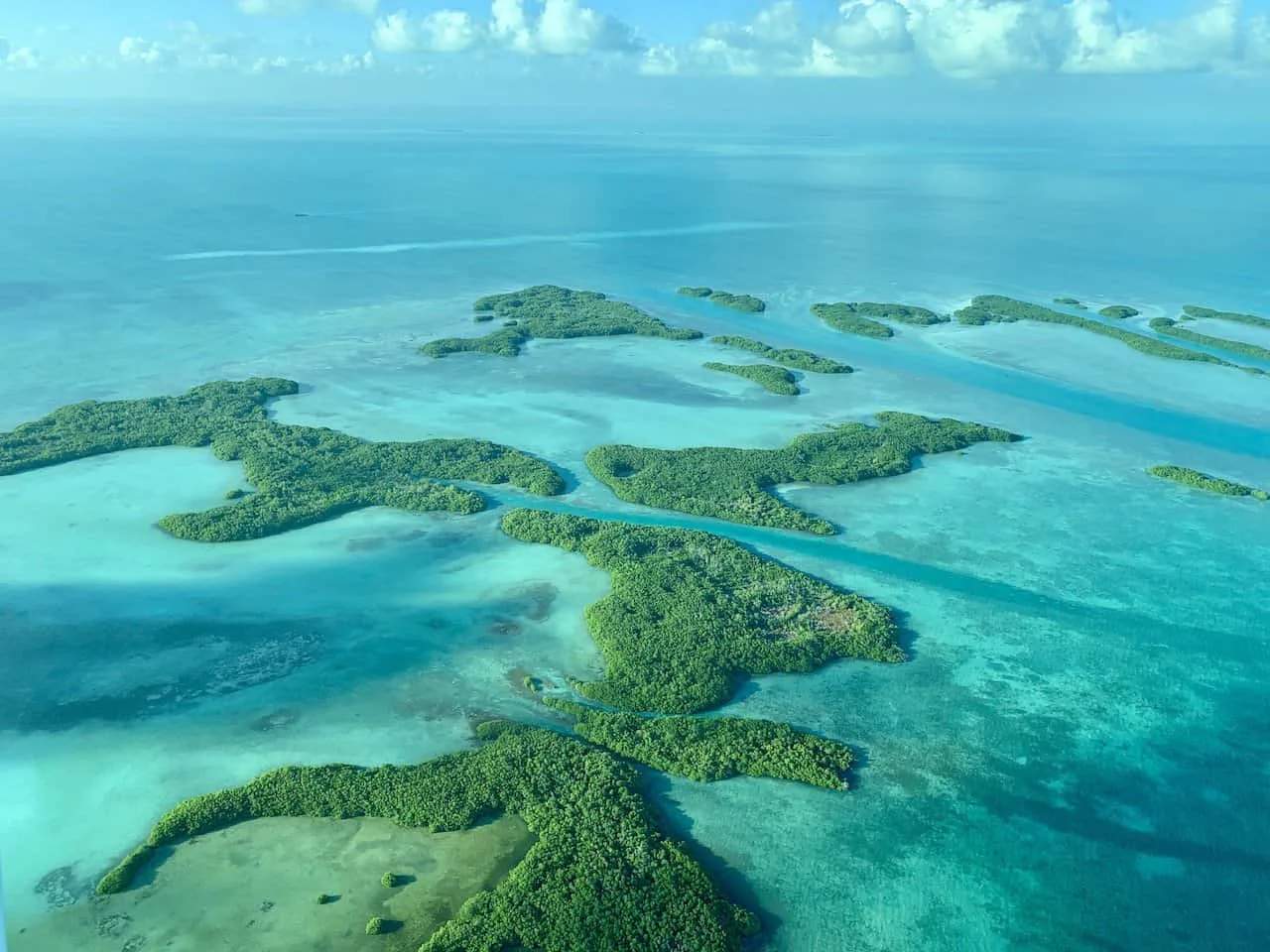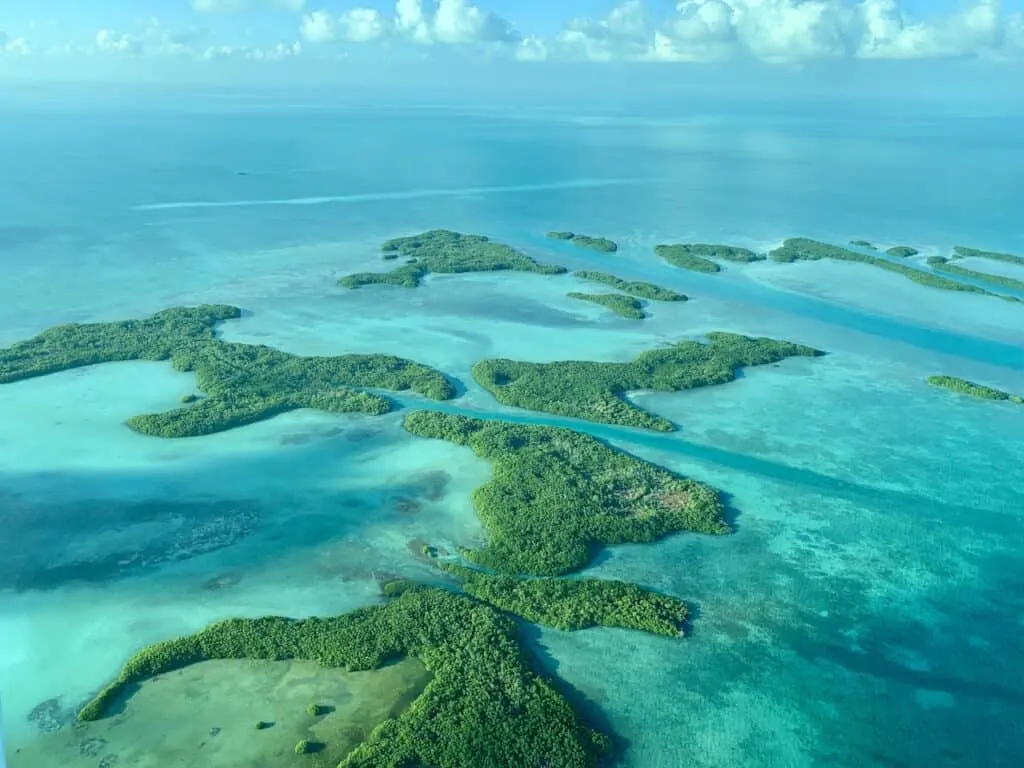 By Ferry
The second option is to hop on a 90 minute ferry ride from Belize City to San Pedro. The Belize Express Water Taxi service runs these ferries around once an hour from 8:00AM to 6:00PM.
So, instead of seeing the waters from above, you will be gliding right on top of them.
It is another great experience to take part of as you speed your way through the sea and onto San Pedro.
One-way ferry costs are just around $30.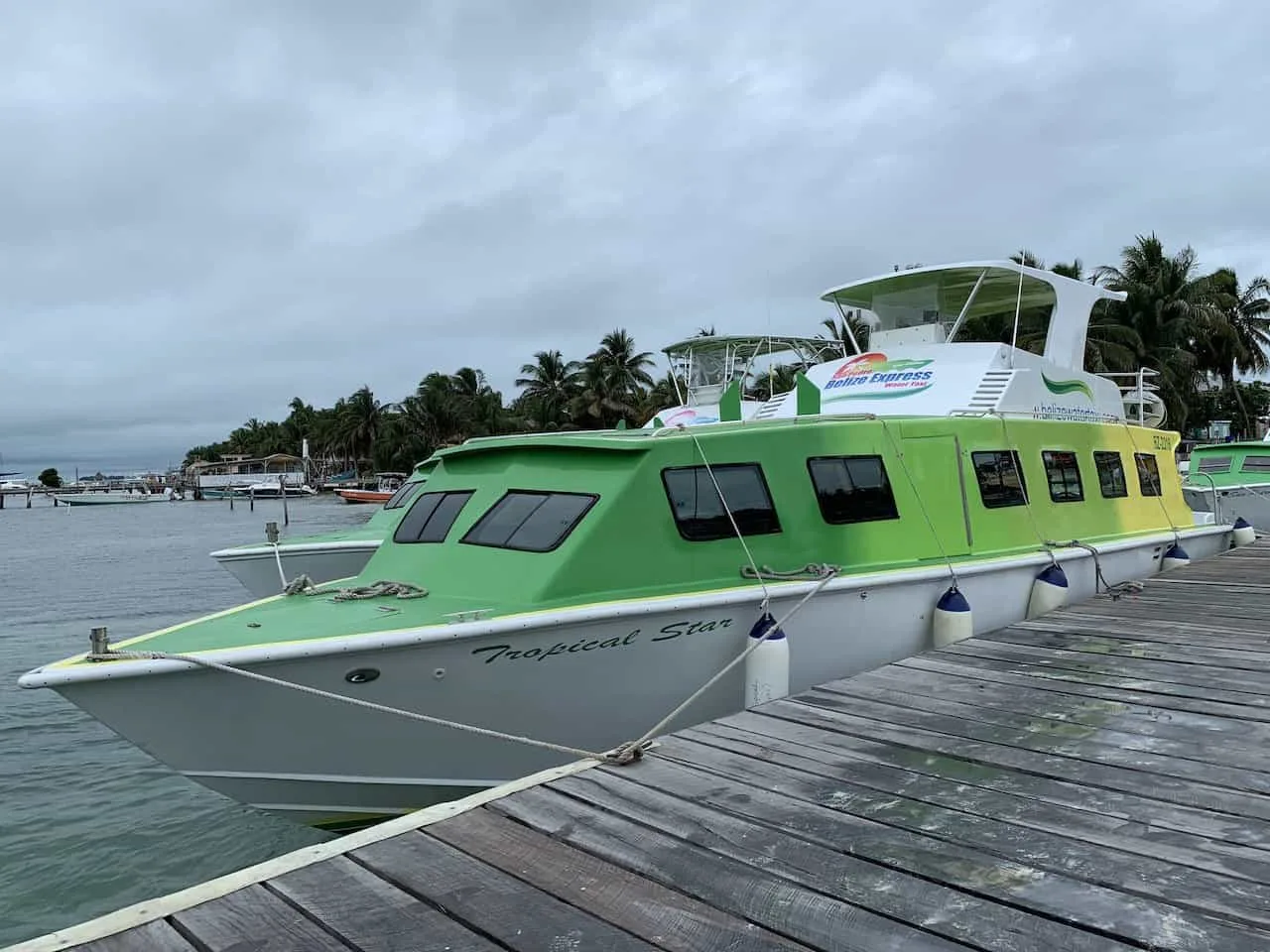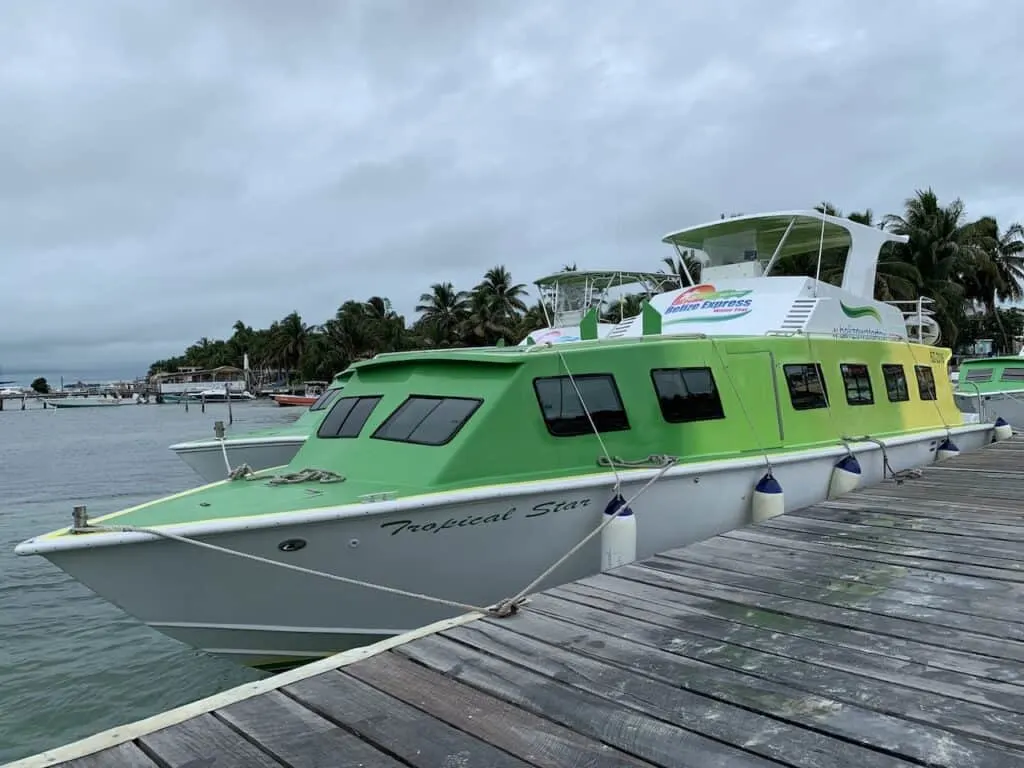 Relax & Beach in San Pedro
Once you arrive at the airport or ferry terminal, you can walk to your hotel or hop in a golf cart (no cars are allowed in town) to take you there. San Pedro is colorful, vibrant, and relaxing town to enjoy for the next few days.
After a day of traveling, feel free to just spend the afternoon in town and by the water.
Hotel & Beach Info
For the most part, hotels in the town center won't have large sandy beachfront properties. The higher end hotels with beachfronts are located around 10-15 minutes by golf cart south or north of town.
If you stay in town, you can certainly still enjoy the water as there are plenty of spots to hop in and cool down. And by staying in town, you will also avoid the need to take golf carts around.
All said and done, it will be a nice relaxing afternoon after a few days of exploring and traveling around.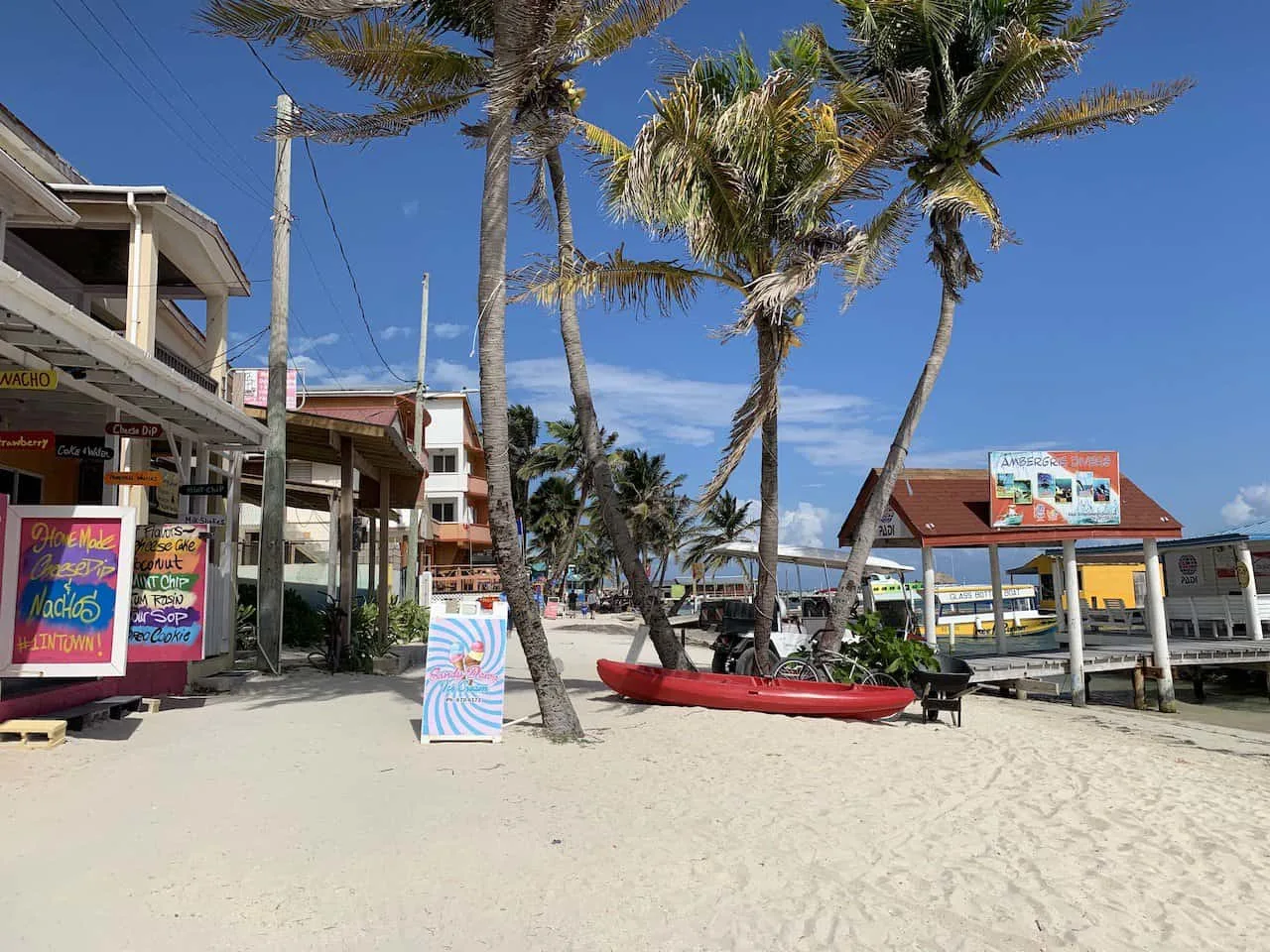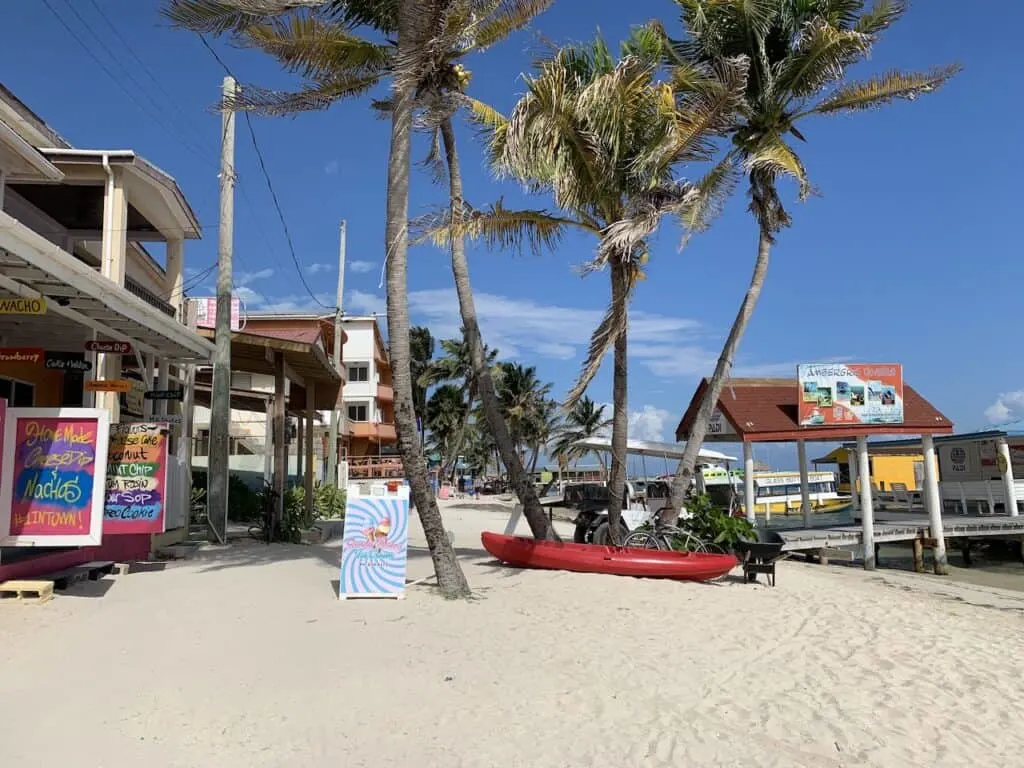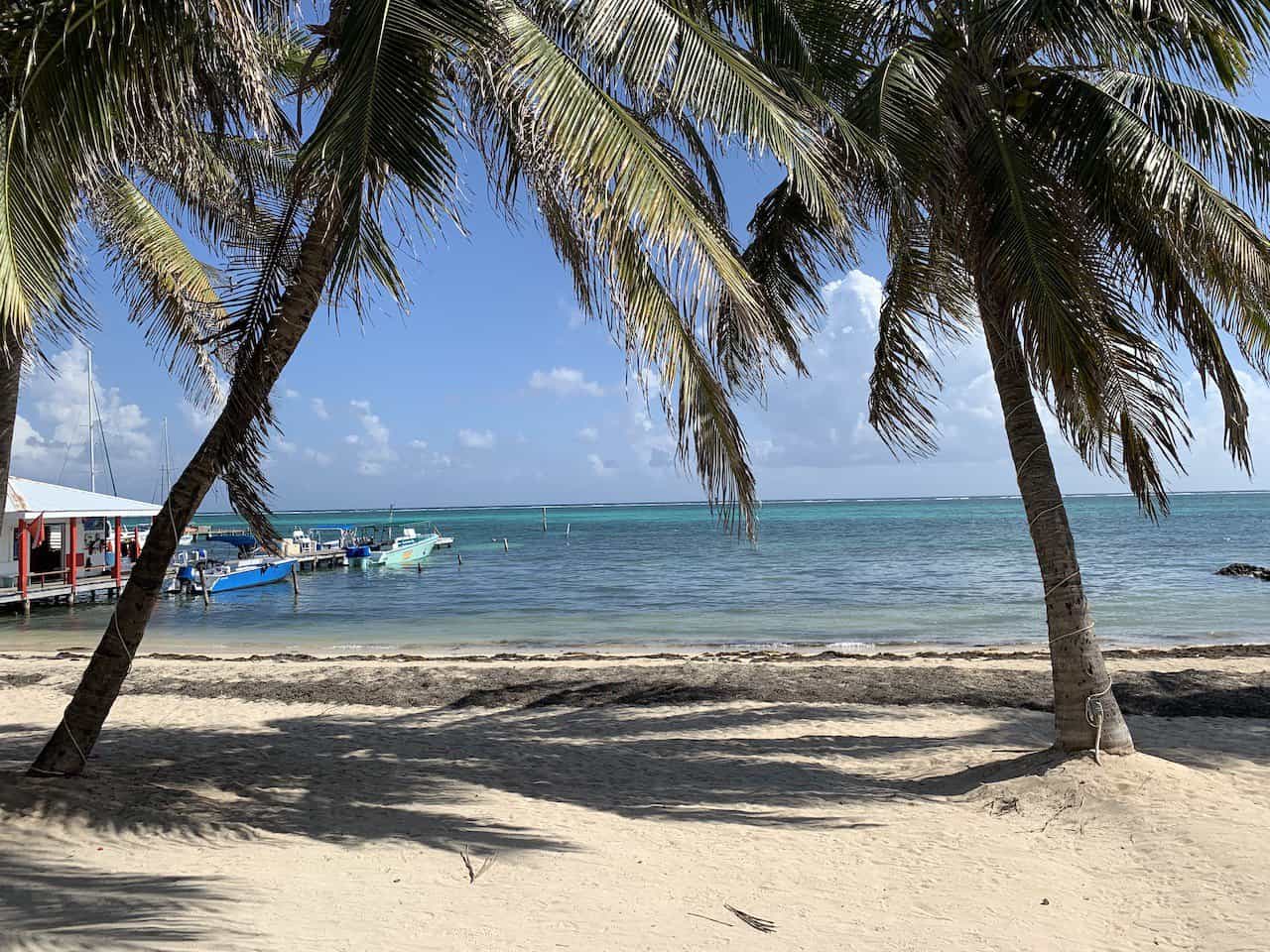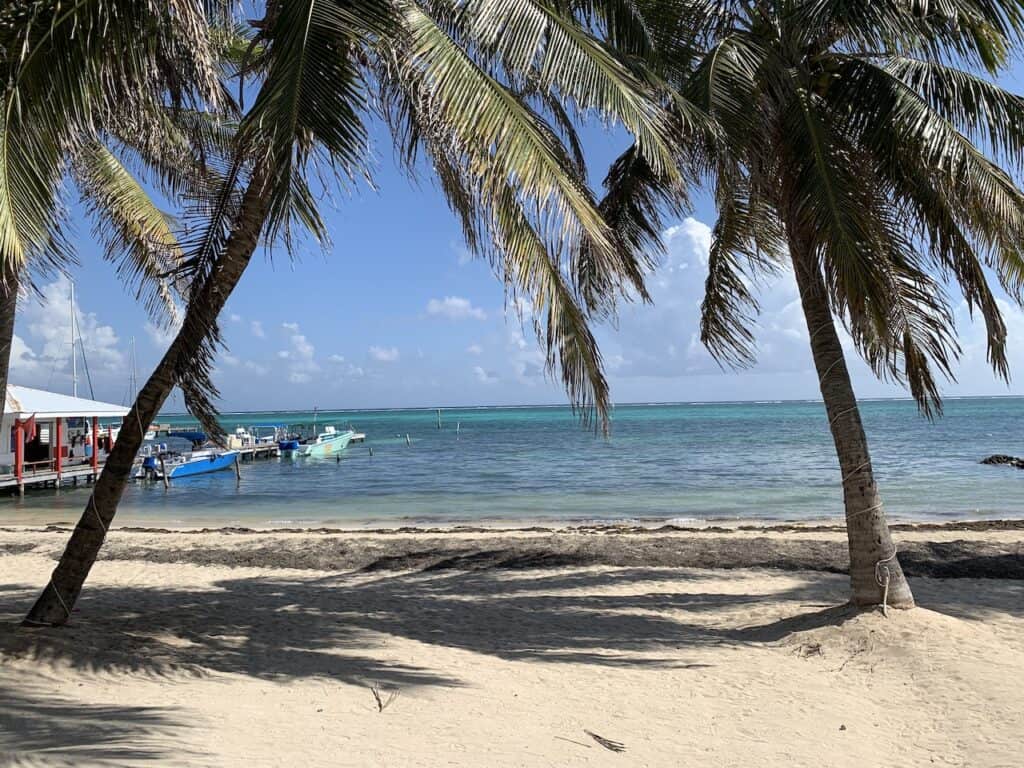 7) Day 5: Belize Barrier Reef
As the second largest coral reef in the world, the Belize Barrier Reef is an absolute must visit during a trip. It is made up of seven different marine reserve zones with hundreds of smaller islands and three atolls.
Just minutes from shore you will be welcomed to scuba diving and snorkeling sites, with plenty more surrounding the area.
These sites are full of colorful coral reefs, varieties of fish, and plenty of turtles, sharks, eels, and more.
There are a few different ways to take advantage of all that the Belize Barrier Reef has to offer. This will all depend on what type of overall experience you are looking for.
Scuba Diving
For me, the most important part of visiting this area was to spend as much time as I could underwater. I ended up scuba diving here for 5 days during my around the world trip!
If that sounds of interest to you (whether you are a beginner or are already certified), then I would recommend that you check out Scuba School Belize.
They really took care of me from beginning to end and offered some of the best scuba diving experiences I ever took part of.
Each dive had something new to offer and I never got bored getting back in the water. There are literally 100+ dive sites within a 6 mile radius!
Just check out the pictures below that include some highlights: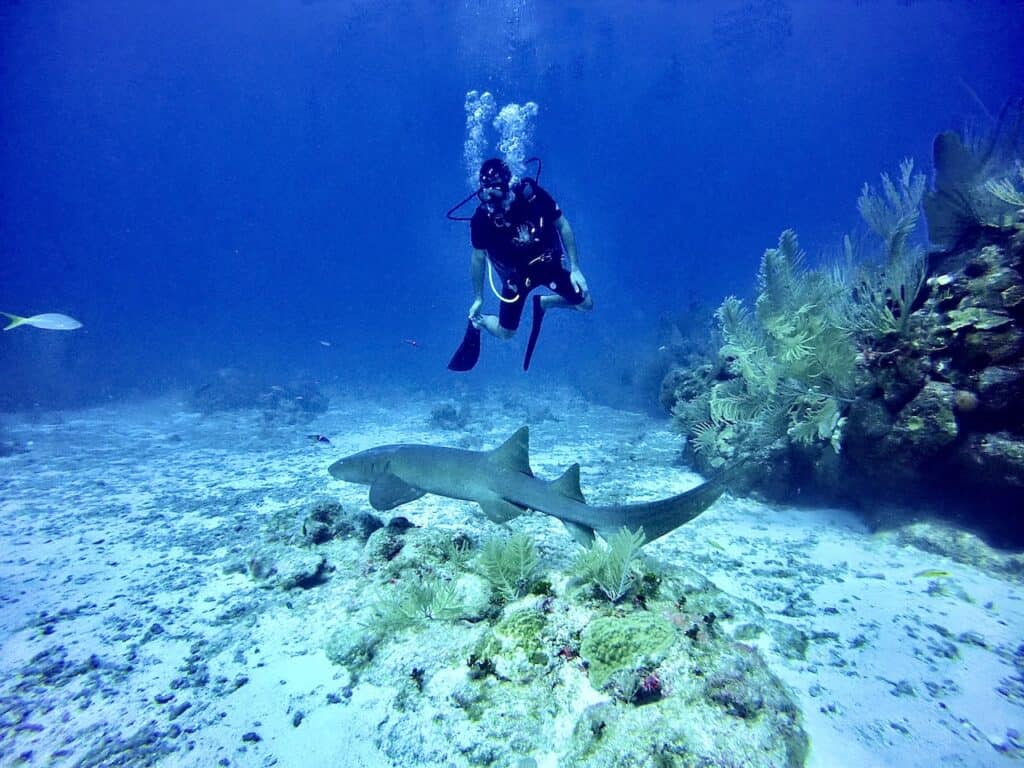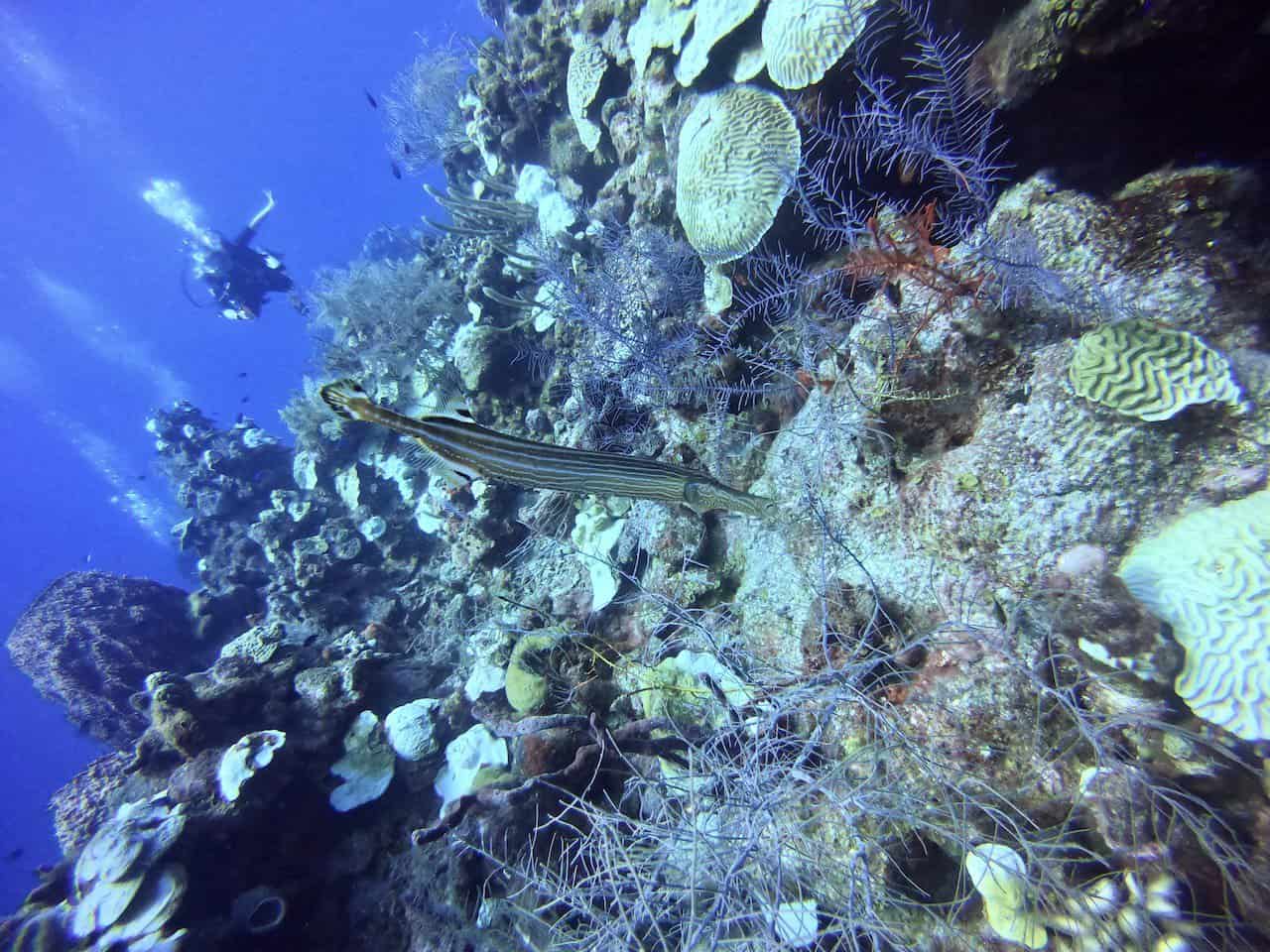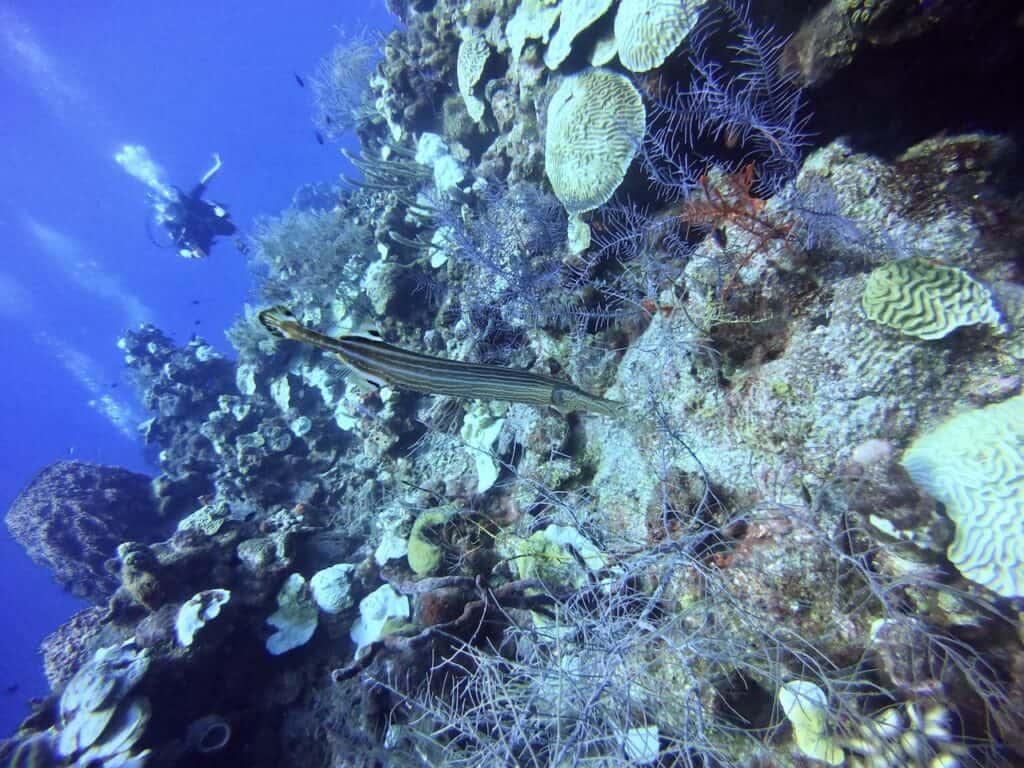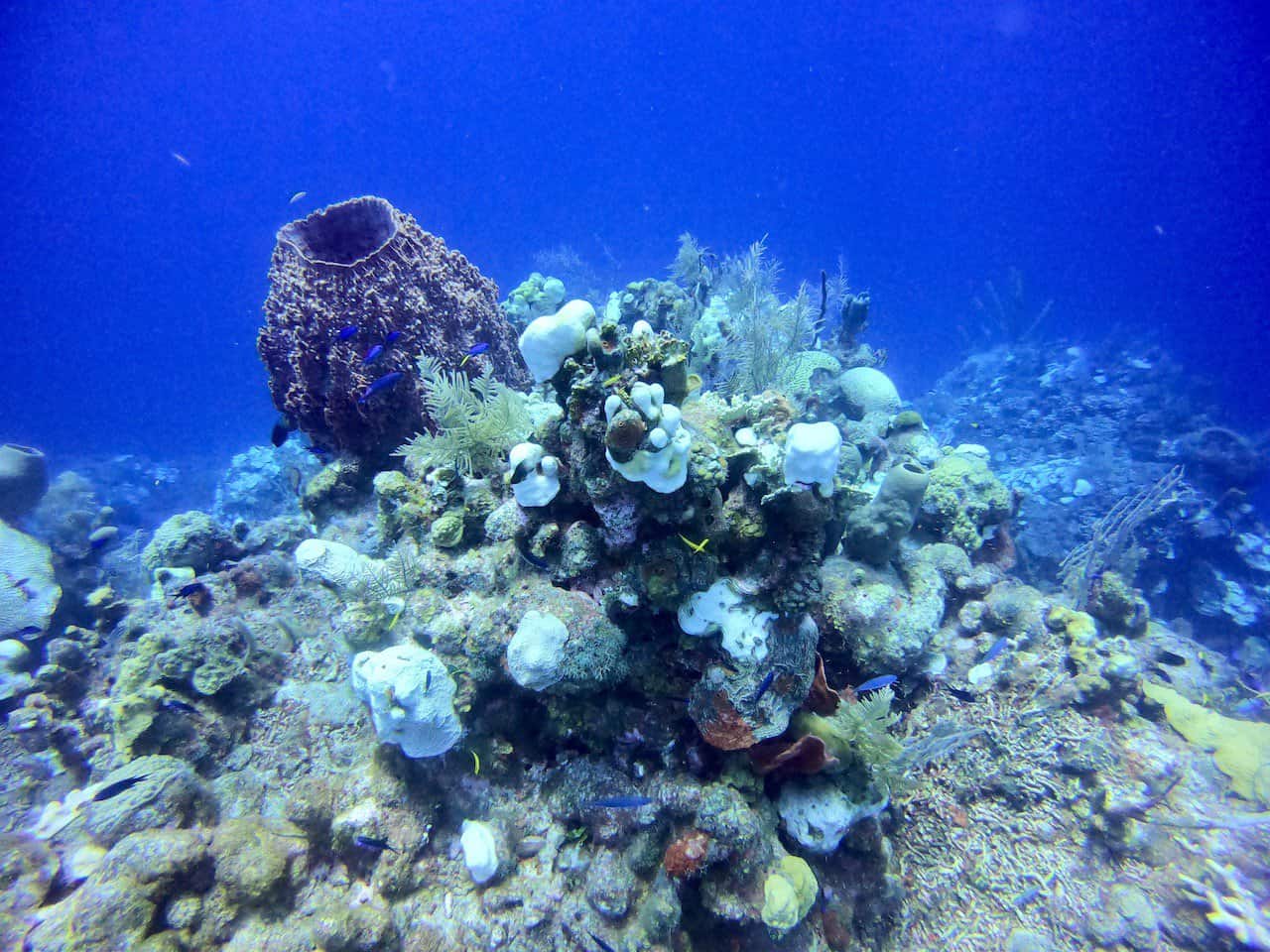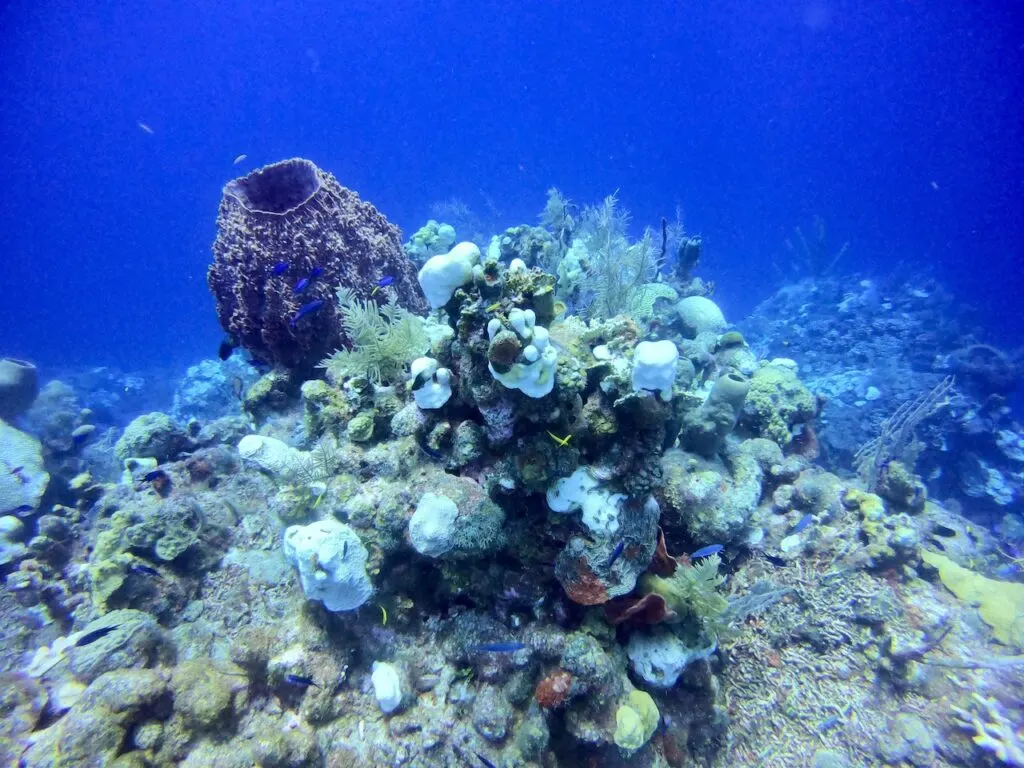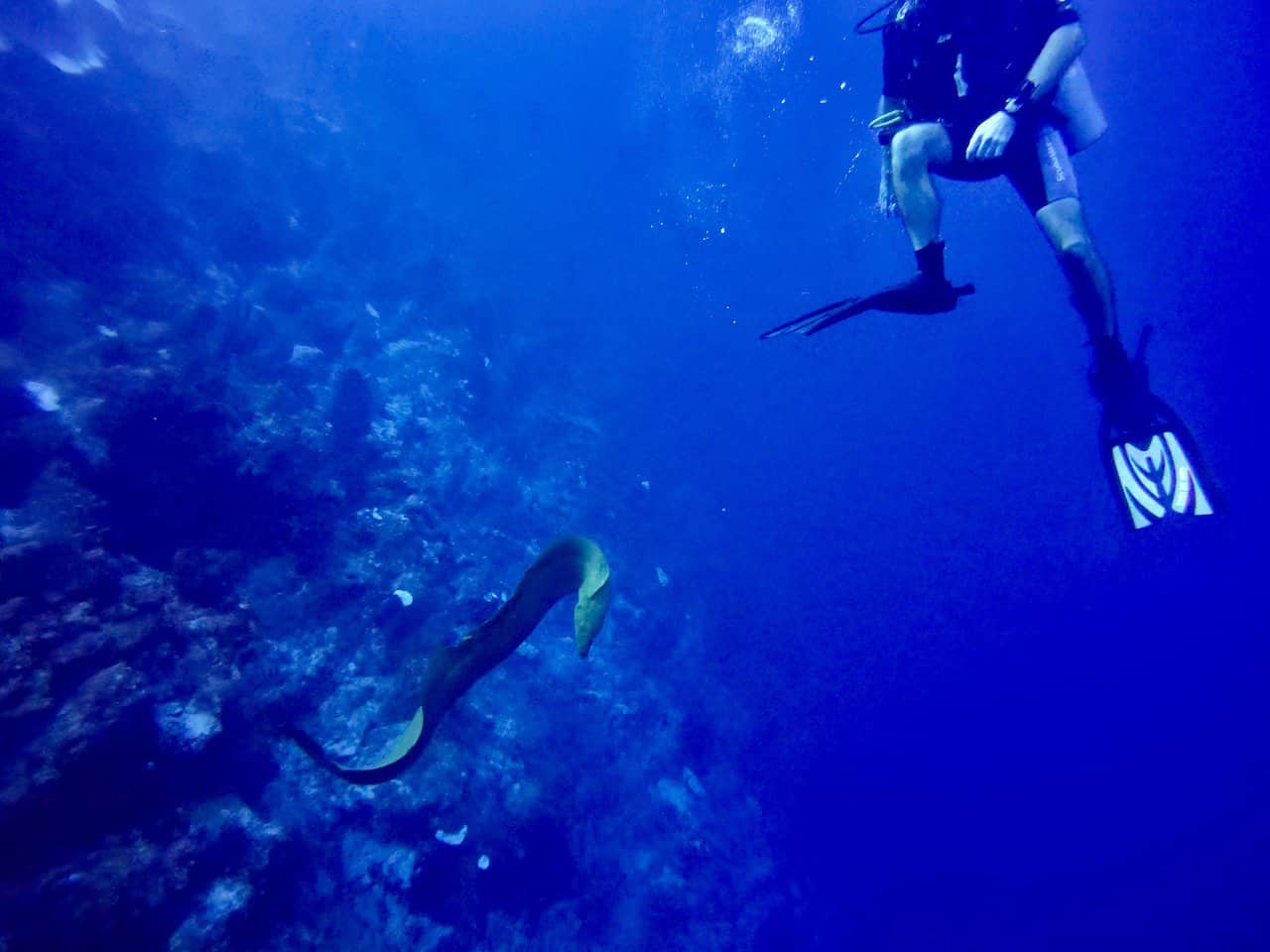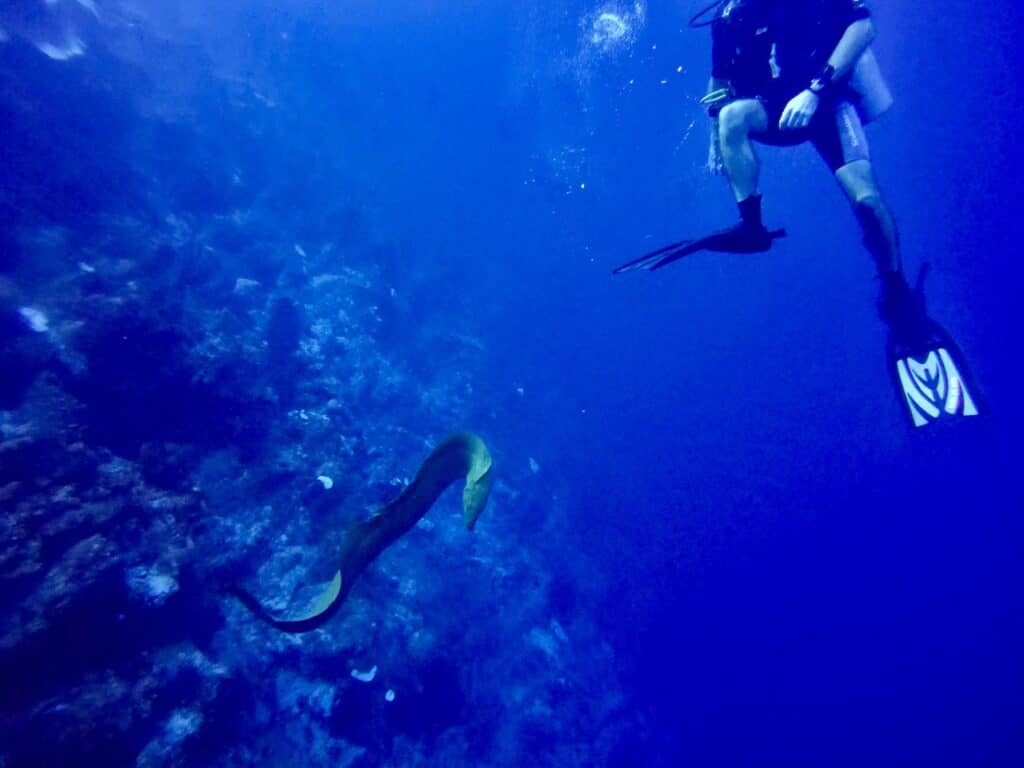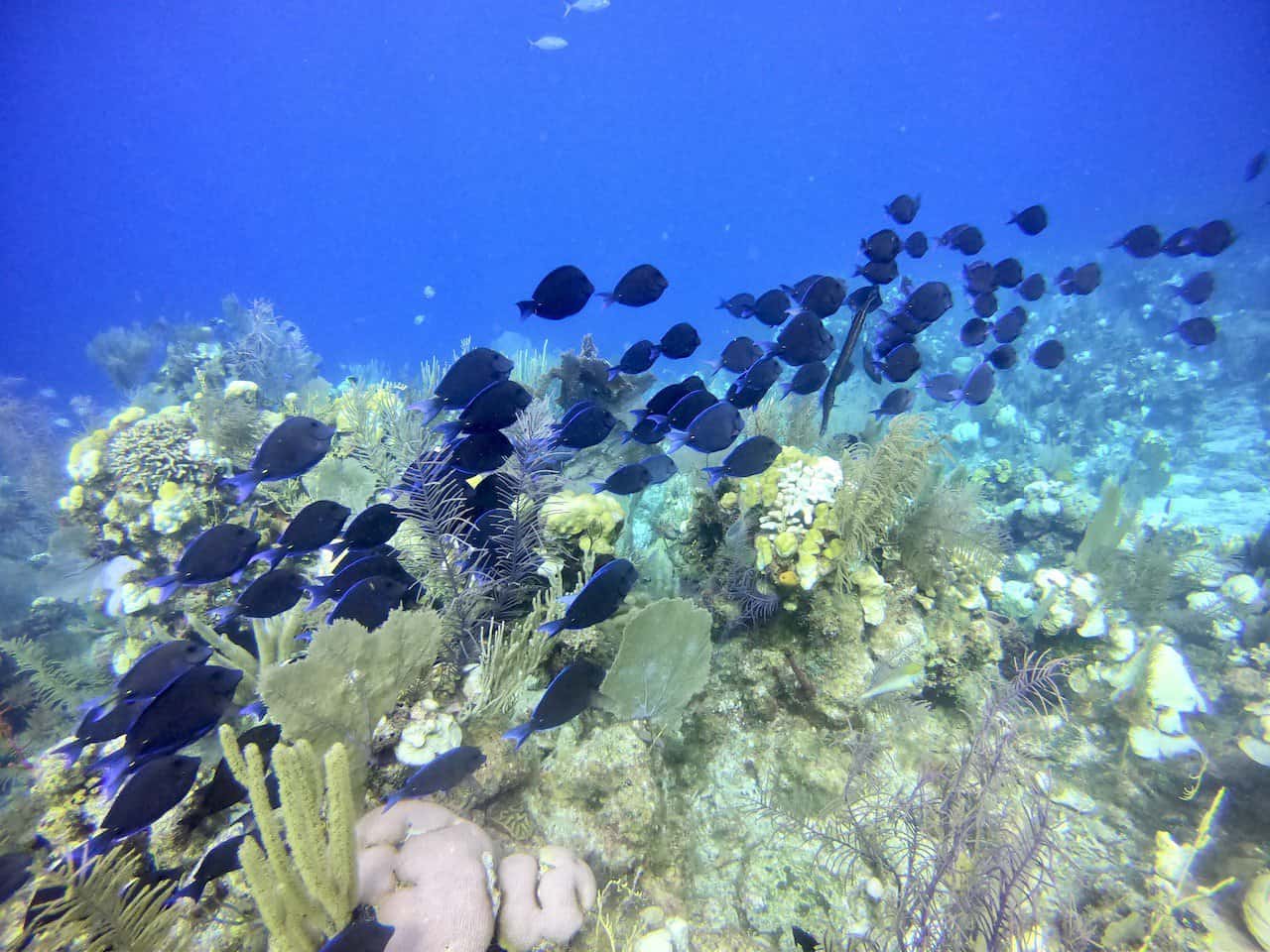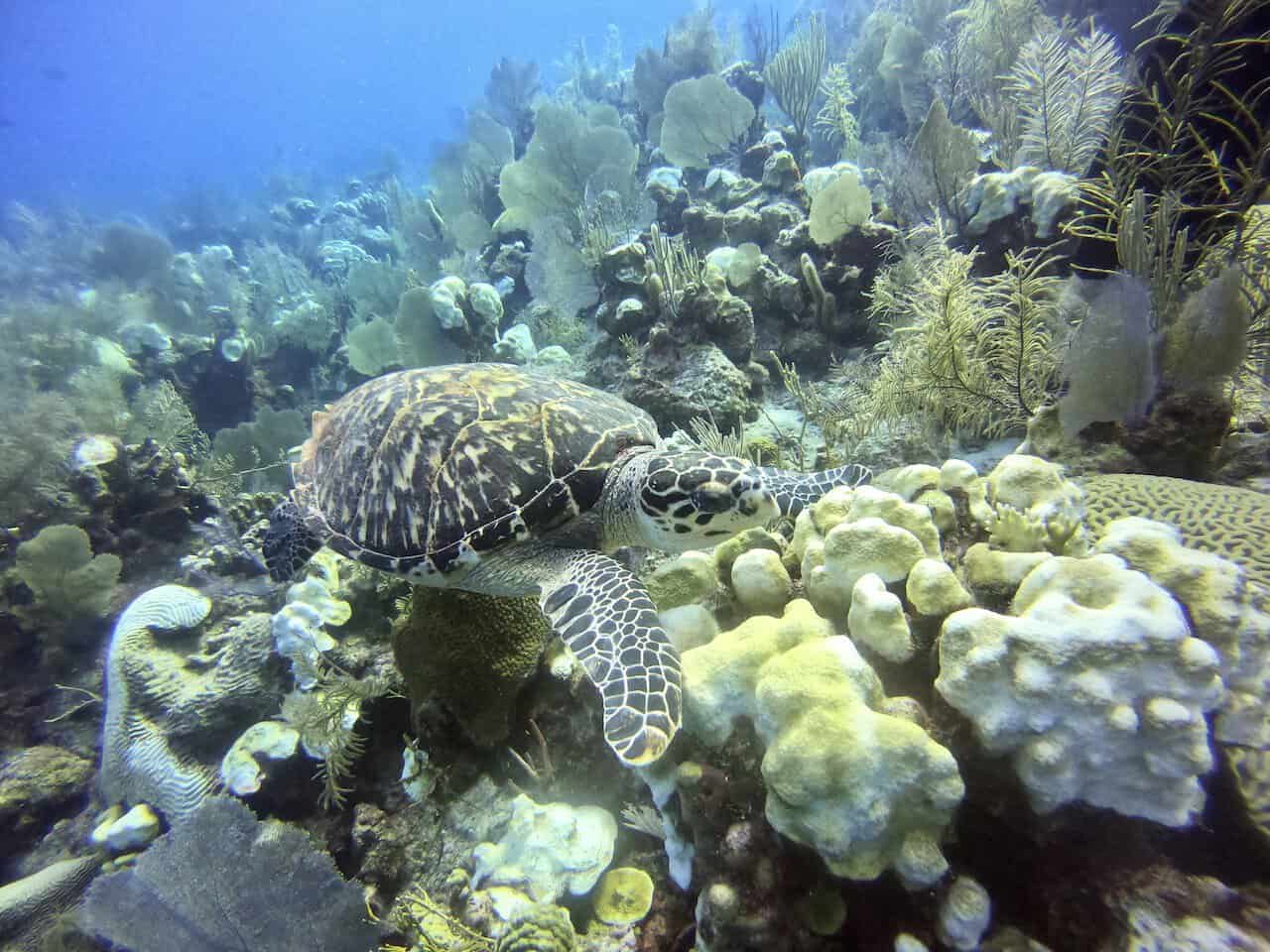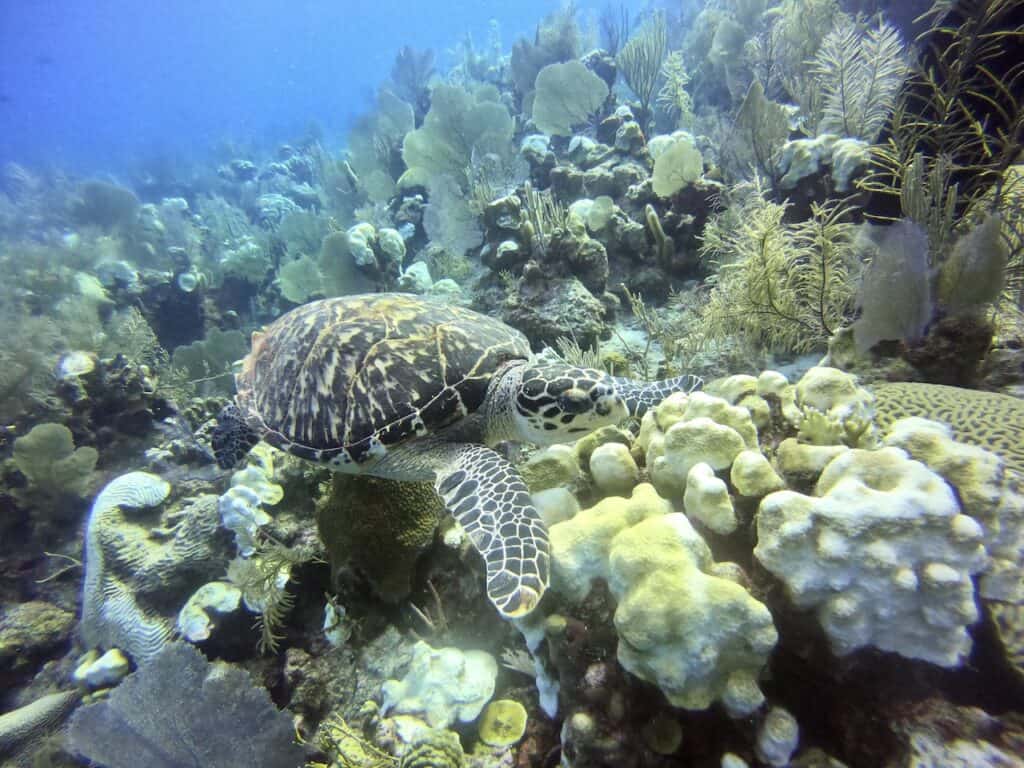 Snorkeling
Now understandingly not every person wants to scuba dive during their time in Belize. No worries though, because there are plenty of snorkeling opportunities as well.
These 4-5 hour snorkel tours will have you riding through the Belize Barrier Reef stopping at some top snorkel spots along the way.
The main stops that will included in these tours include the Hol Chan Marine Reserve and Shark Ray Alley.
Here you will be overwhelmed with an abundance of underwater life full of nurse sharks, sting rays, turtles, and maybe even some manatees.
There are two tours I would recommend here if you are interested in snorkeling: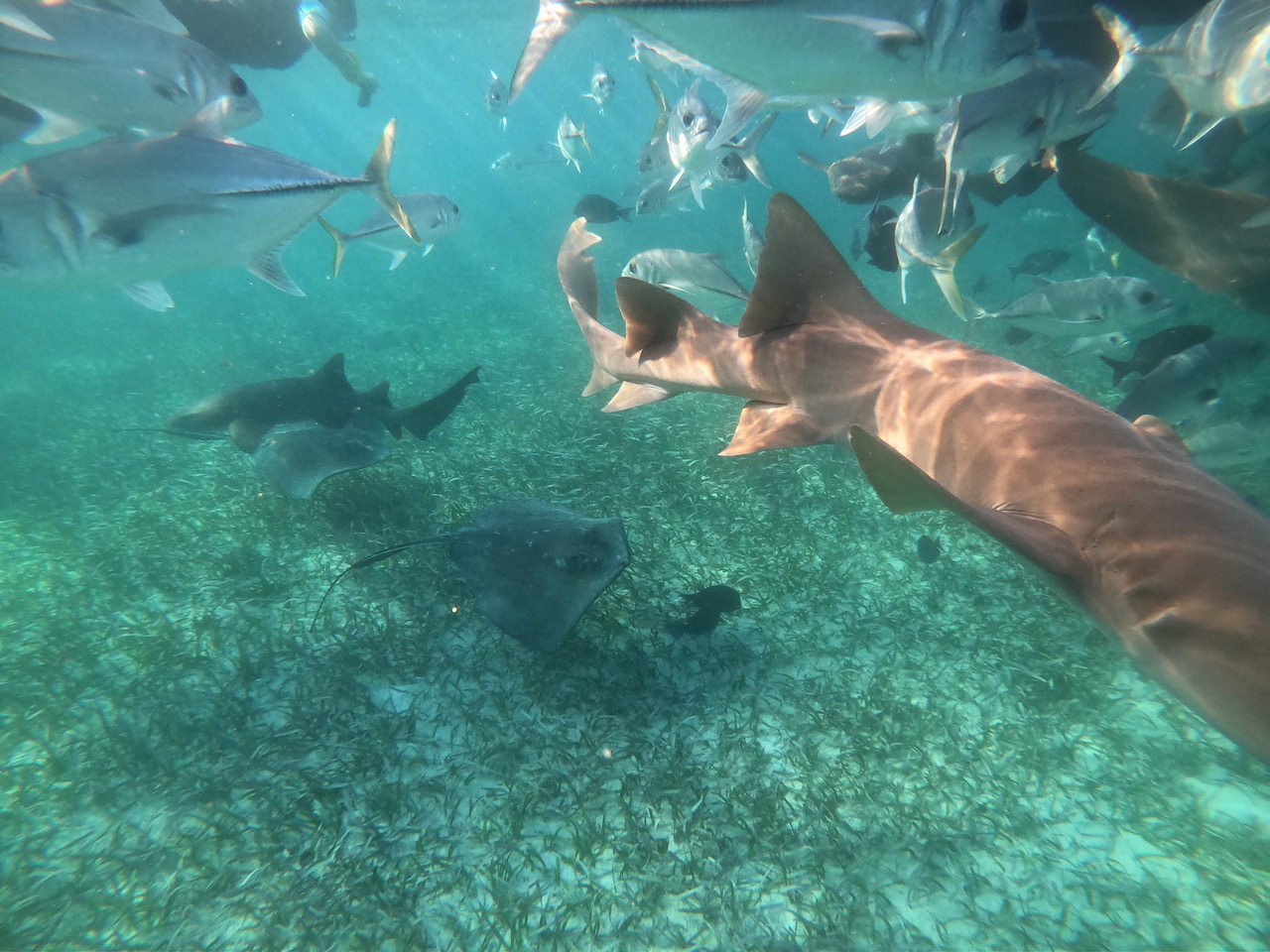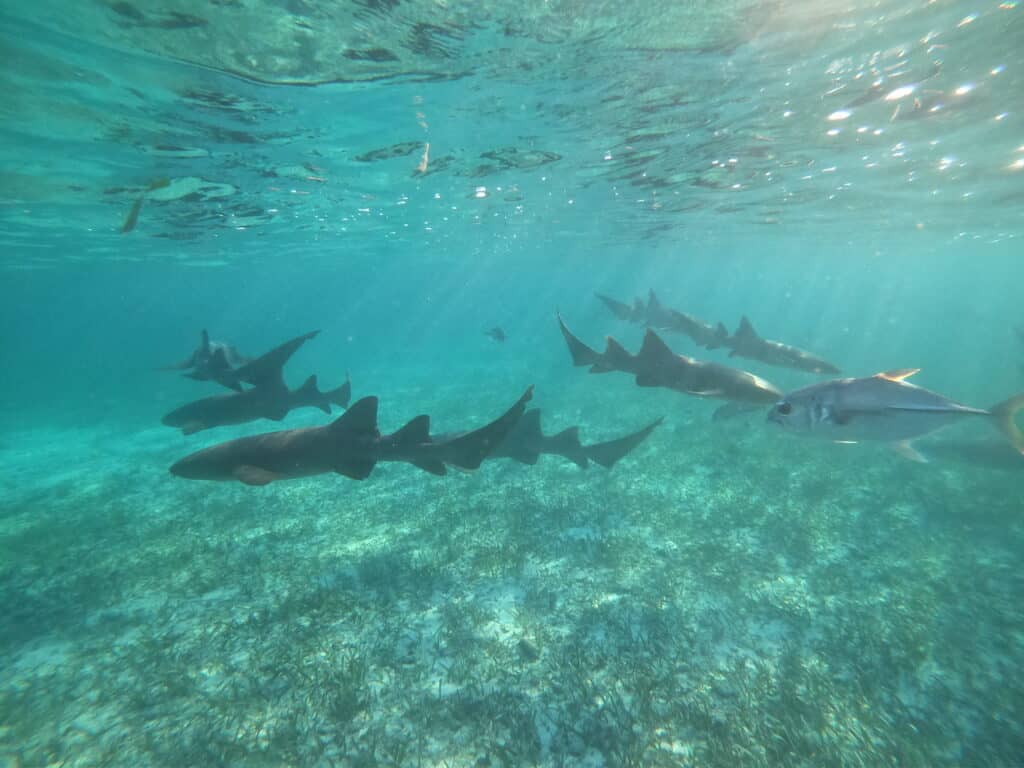 Sunset Tour Option
If you want to enjoy the sailboat without the snorkeling, I would recommend this Ambergris Caye Sunset Sail.
The sailboat ride will take you on a 3 hour tour of the Belize Barrier Reef as you get to enjoy the surrounding waters with the sunset lighting up the horizon. Music and drinks will keep the energy going as you finish up a relaxing day out in San Pedro.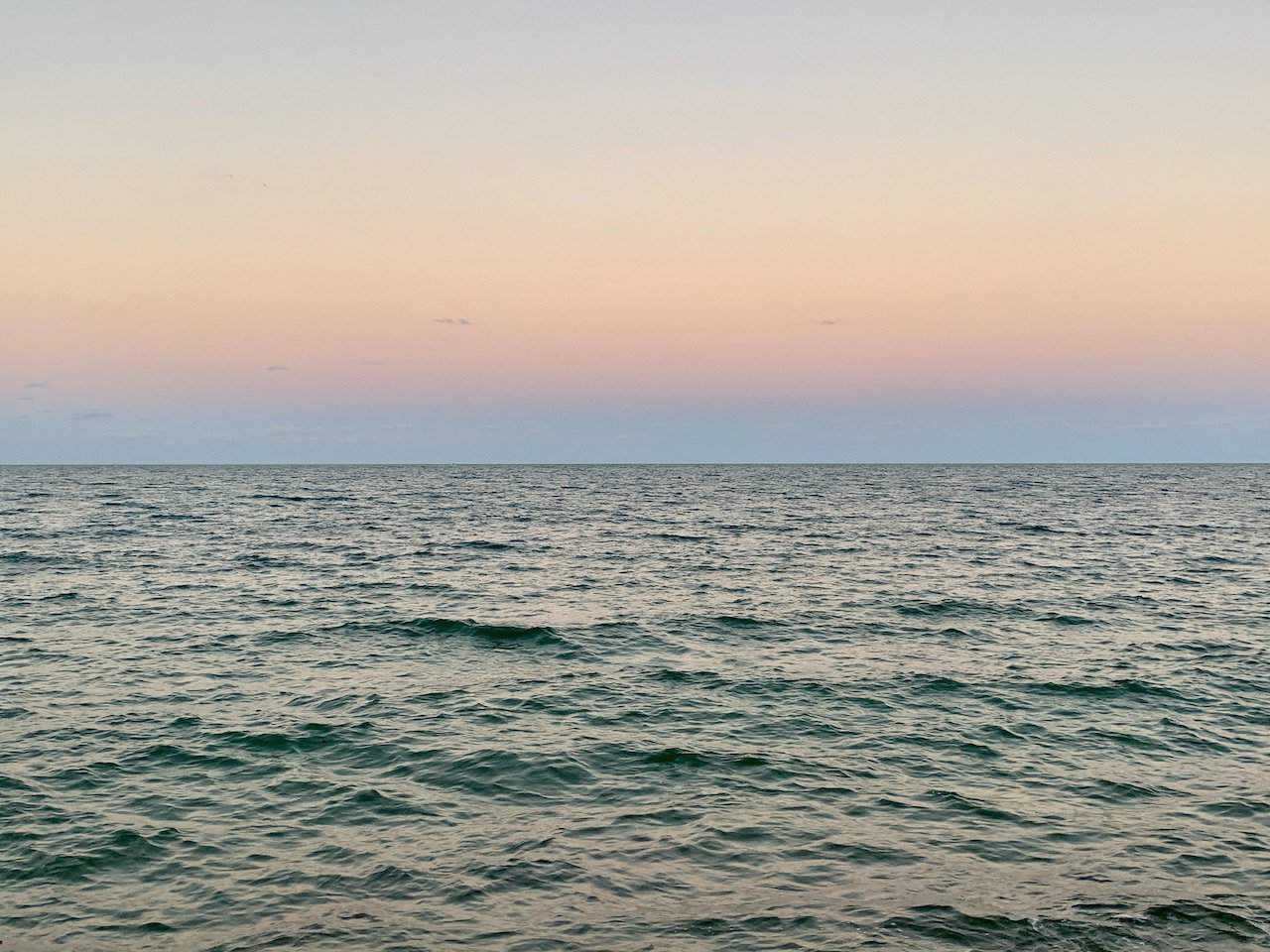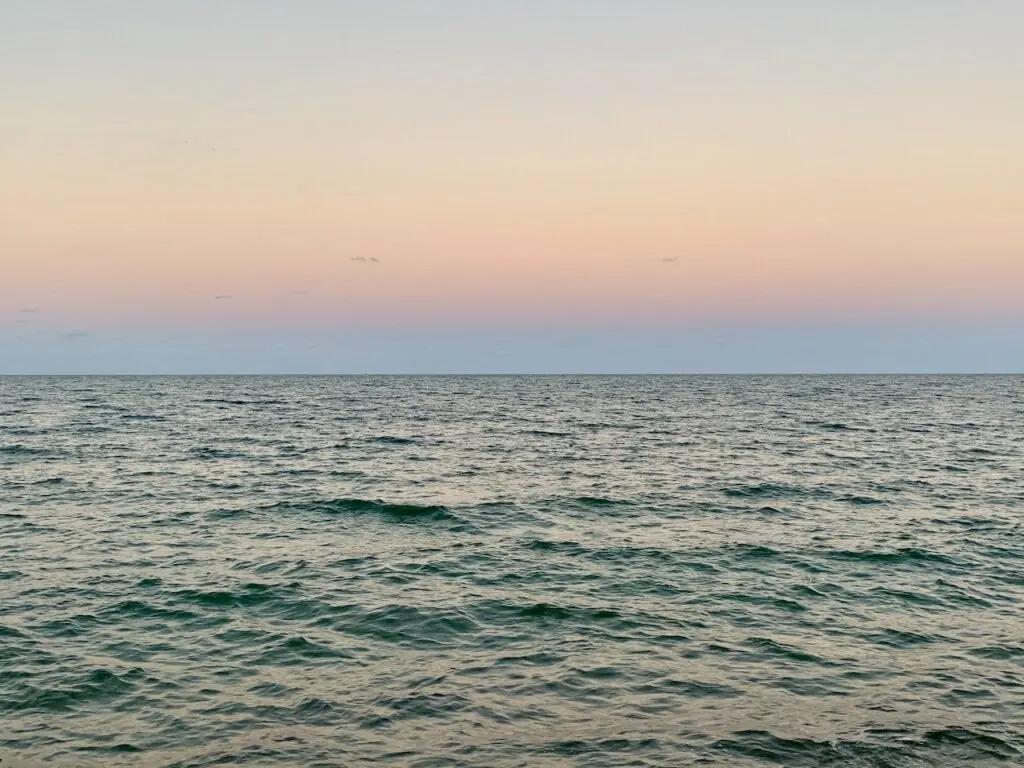 8) Day 6: Blue Hole
One of the most famous underwater attractions in the world is the Great Blue Hole, located further out in the Belize Barrier Reef as part of the Lighthouse Reef Atoll.
As the world's largest underwater sinkhole, the Great Blue Hole measures in at 300 meters (1,000 feet) in width and 125 meters (400 feet) in depth.
While the Blue Hole was relatively unknown to the outside world for most of its existence, Jacques Cousteau gave it a visit in the 1970's and named it one of the top dive sites in the world.
It is without a doubt one of the most distinguishable photos of Belize and visitors have the chance to see it from above or head down into the hole itself.
Great Blue Hole Plane Ride
One way to see the hole is to hop on a scenic plane ride that leaves from San Pedro, flies over the Belize Barrier Reef, and over the Great Blue Hole.
At the hole, the plane will encircle and hover around for a bit so everyone on board can enjoy the mesmerizing view.
While the hole itself is quite special to take in, the remainder of the plane ride is also worthy of a mention. Getting to fly over the reef, atolls, and islands of the area will make this plane ride even more so worth it.
Altogether, expect this experience to last around 1 hour in the air, with additional time set aside prior to the flight. These flights are run by Maya and Tropic Air, and will cost around $215 per person.
Schedule Note: if you just opt for a plane ride, you will have extra time to spend on day 6. You can consider just a relaxing afternoon in town or by a beach. Secret Beach on the west side of Ambergris Caye is a popular option to consider if you want to explore.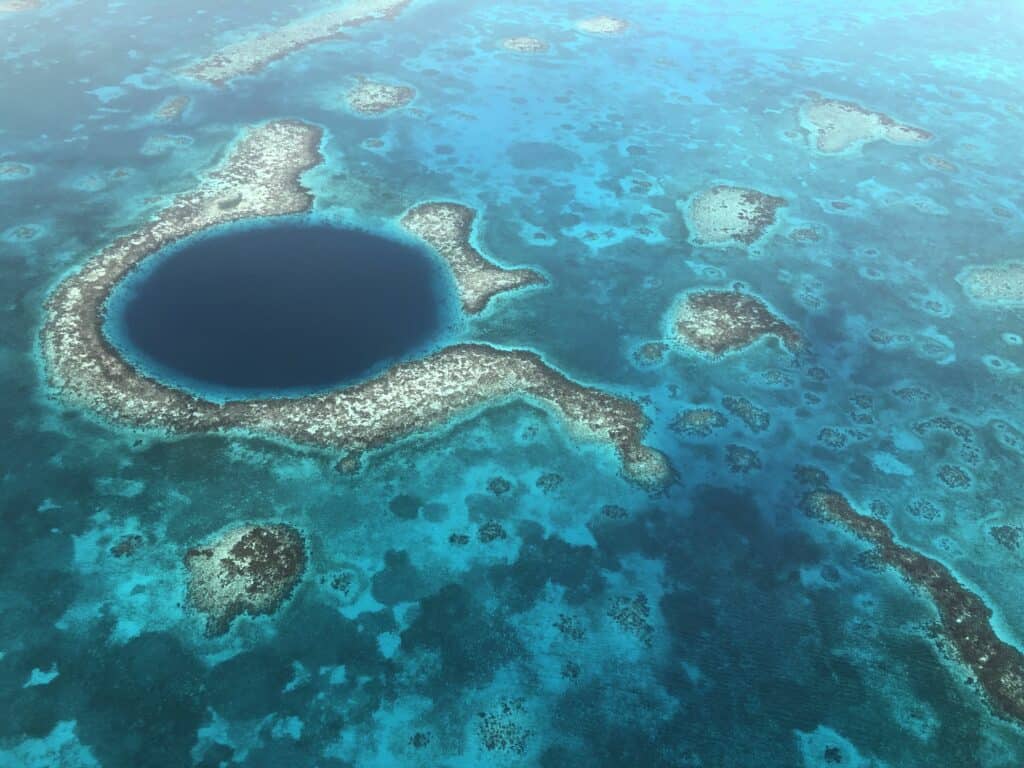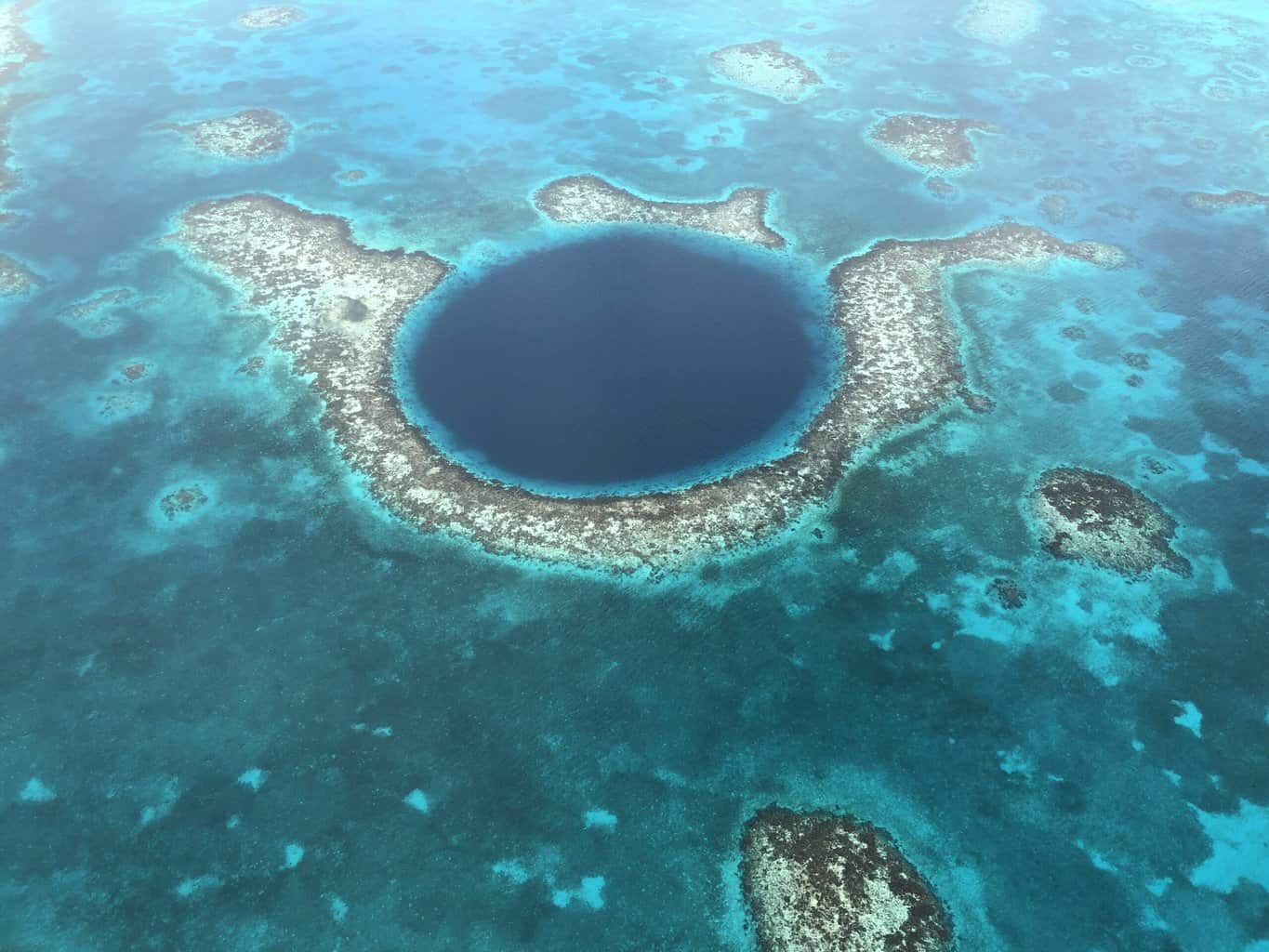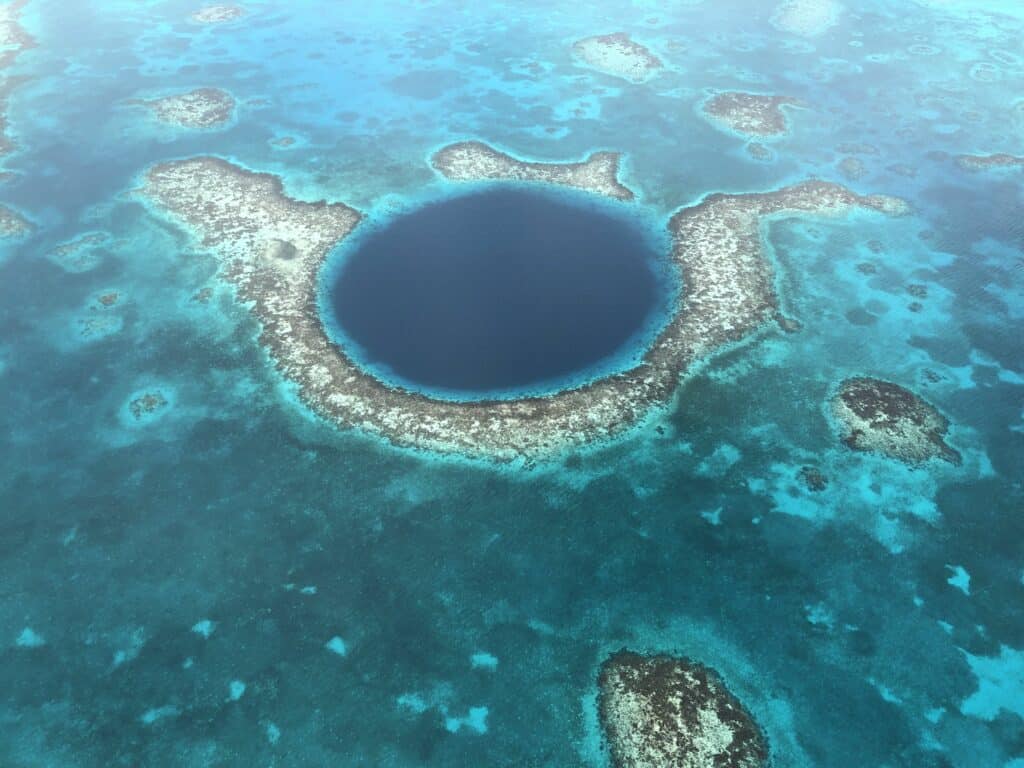 Great Blue Hole Scuba or Snorkel
Instead of seeing the hole from above, there is also the option to head down into the Great Blue Hole itself.
As part of a long, full day activity, these tours depart from San Pedro early in the morning around 5:30AM and last around 12 hours.
From San Pedro, it is a 2+ hour boat ride out to the Great Blue Hole. Along the way, you will get to enjoy the beautiful crystal-clear reef and the surrounding waters.
Once at the Blue Hole, snorkelers will get to experience the outskirts of the hole's reef while divers will head down 130+ feet into the hole.
It is a daunting dive but is definitely a bucket list experience for many scuba divers. The main highlight of a dive like this are the absolutely massive stalactites that can be found along the edges of the hole.
In addition, you may see some turtles, sharks and other underwater life depending on the day.
While the Blue Hole is certainly the highlight here, the full day tour also offers two more dives / snorkels in the Lighthouse Reef Atoll.
Without a doubt, these two dives at Half Moon Caye Wall and Long Caye Wall, were some of my favorites of the trip.
A lunch stop on an island is also included on the trip, making this a true one of a kind experience.
Booking Note: very few dive shops run tours to the Blue Hole. I ended up with Amigos del Mar, which put together a great trip from beginning to end.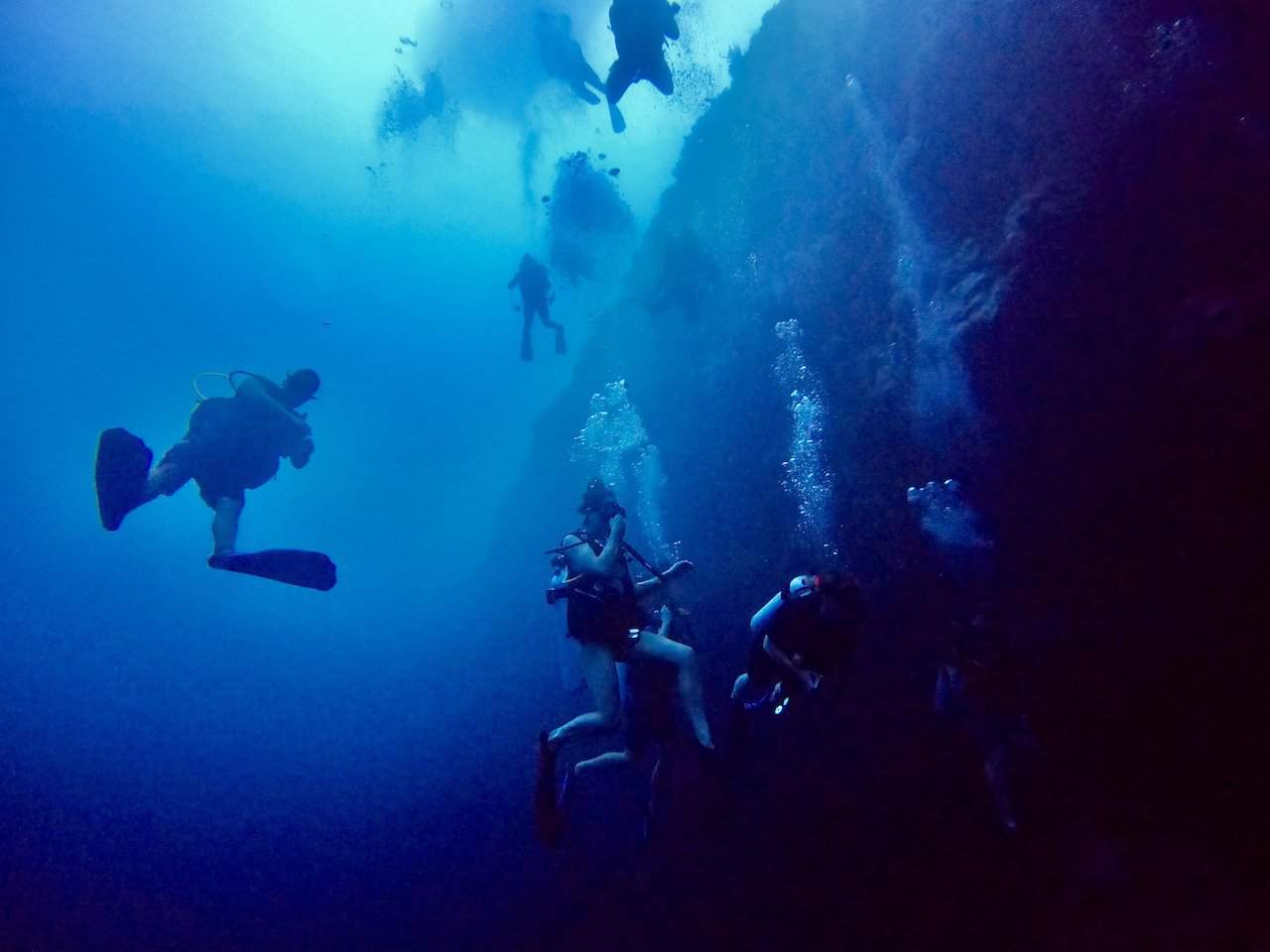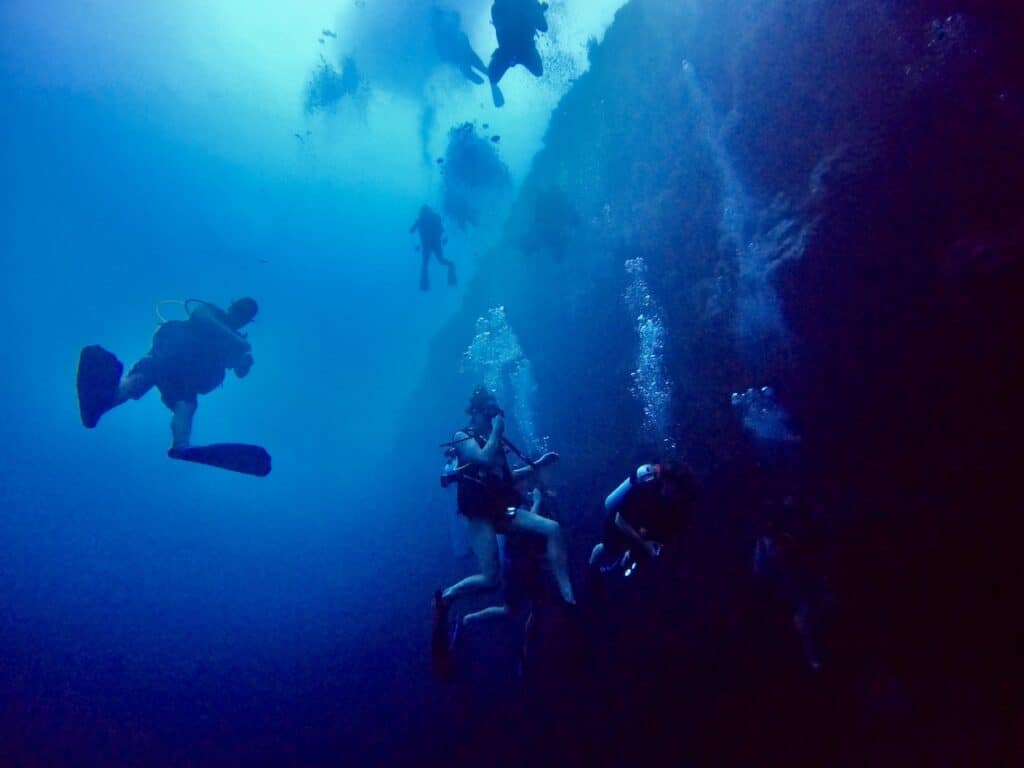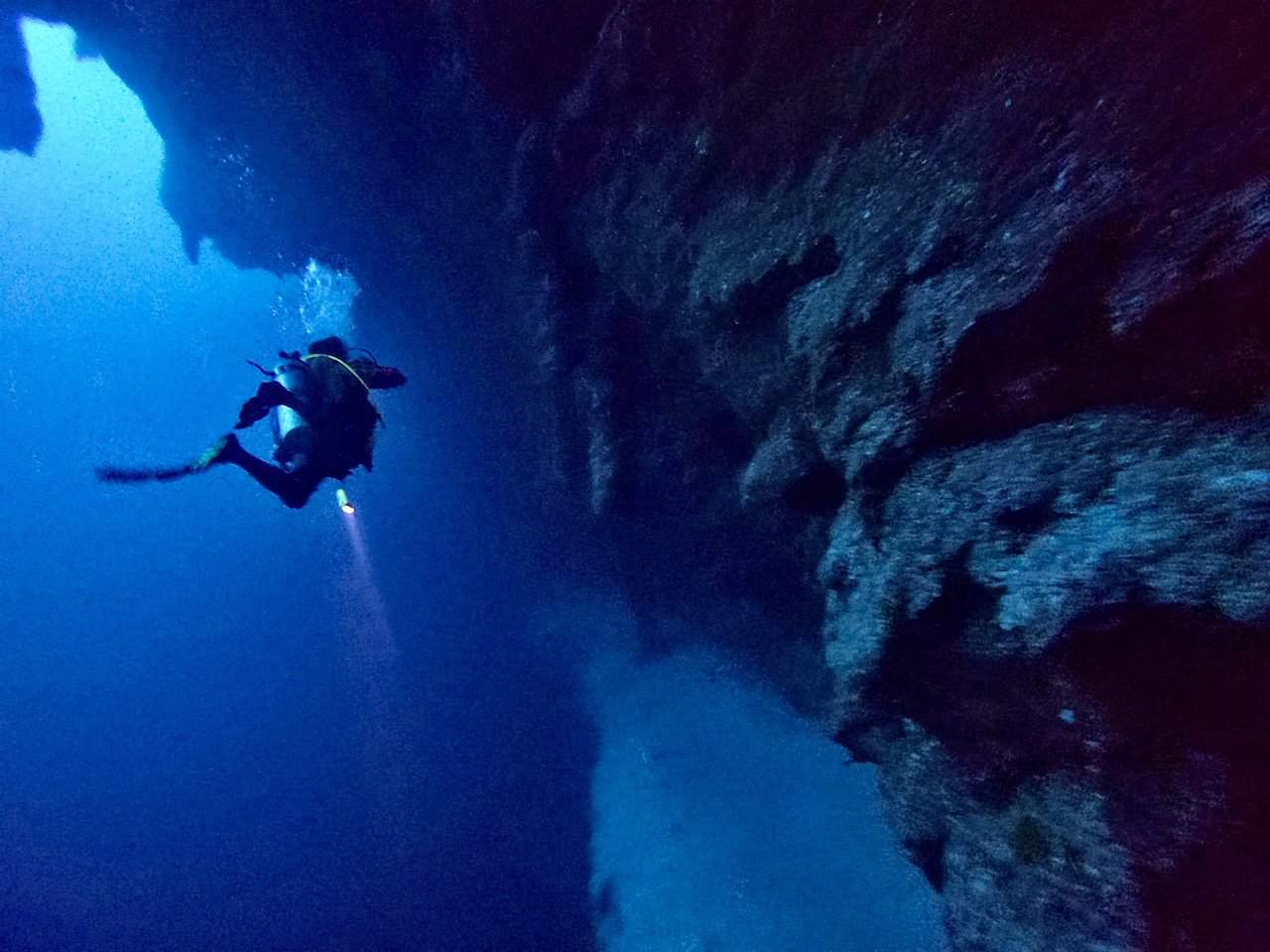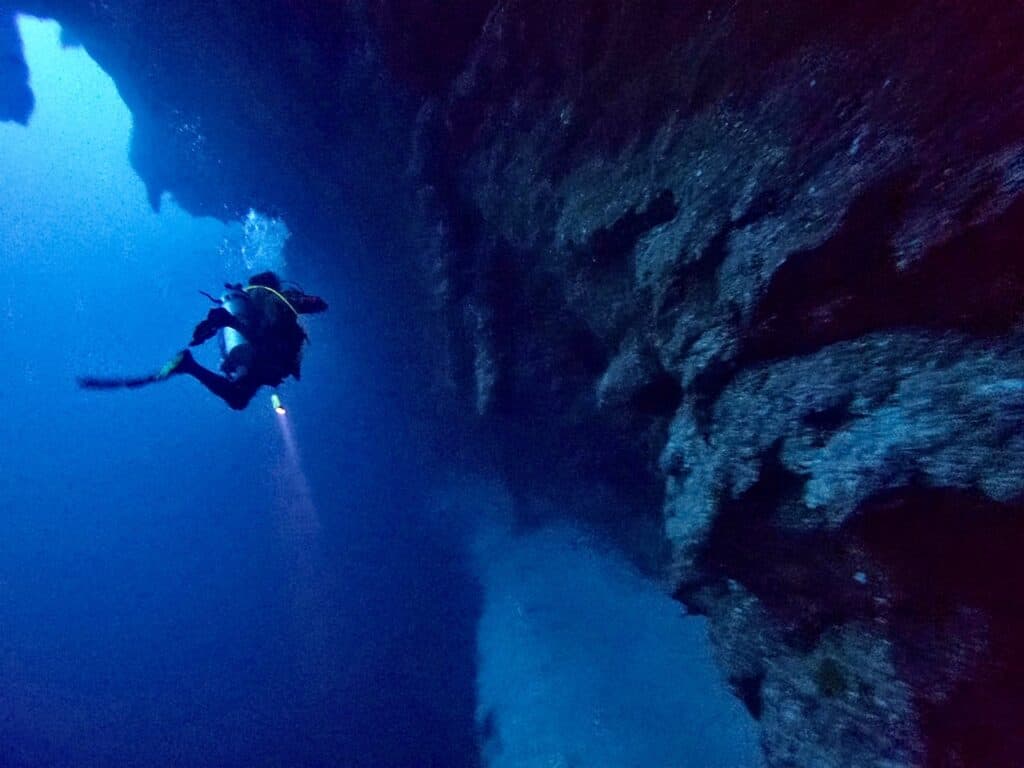 9) Day 7: Ambergris Caye / Depart
Departure from Ambergris Caye will all depend on when your departing flight out of the country is.
If you have some time in the morning, feel free to just enjoy a stroll around town or by the water.
You then will need to either catch a flight from San Pedro to Belize City, or opt for the 90 minute ferry ride.
Taking a flight can be more convenient as you will land directly in the airport, where you can then check in for your final flight. If you take the ferry, then it will be a quick taxi ride to the airport for you.
While that wraps up this 7 day Belize itinerary, I also wanted to layout some helpful information below to better help you with trip preparation.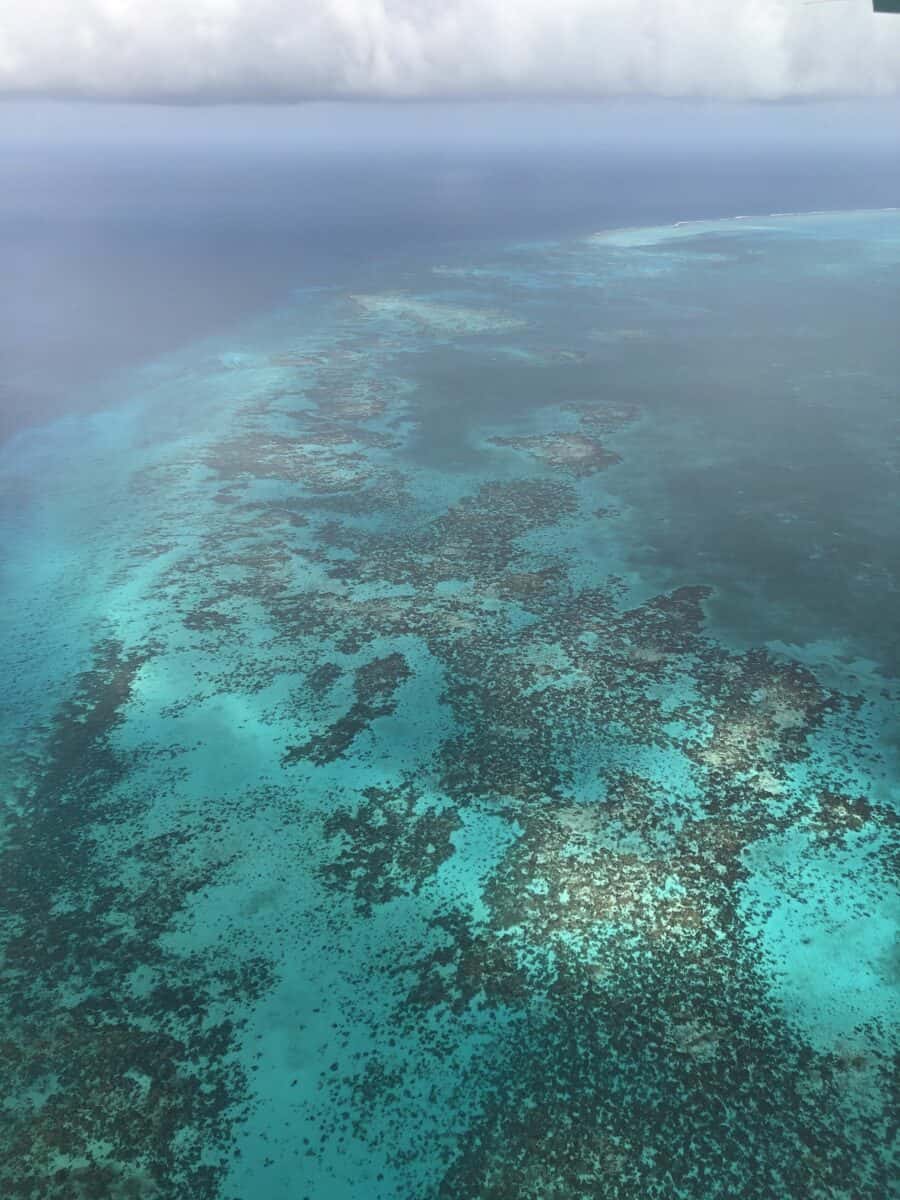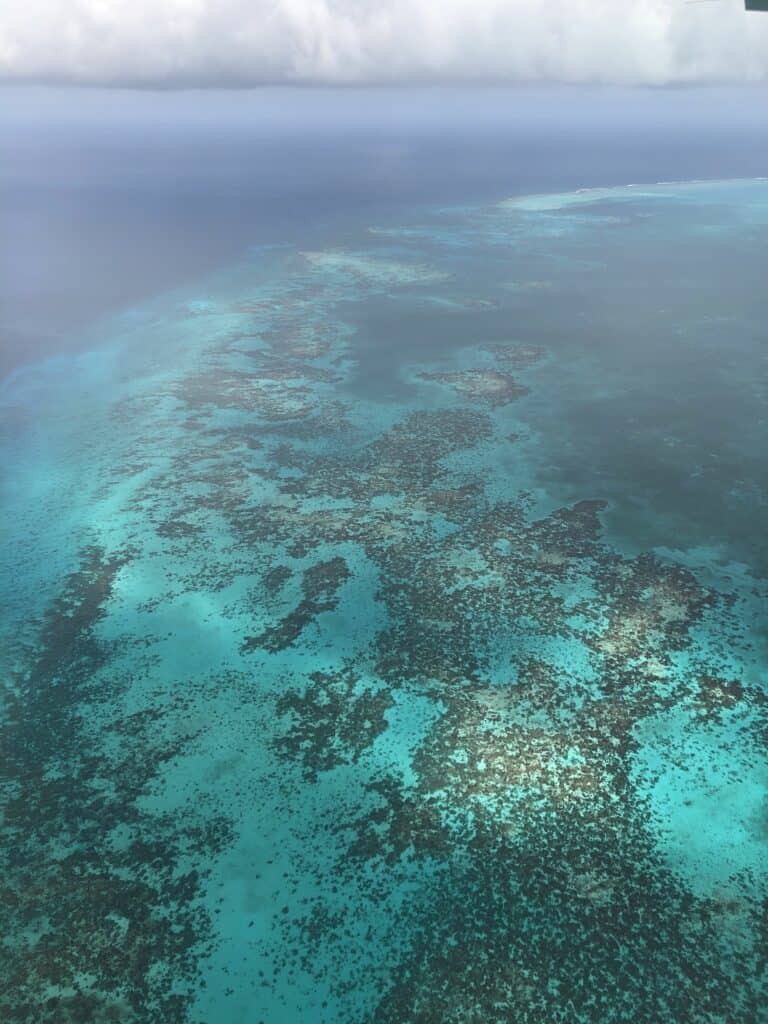 10) Belize Map
To get a better sense of where everything on this itinerary is located, check out the map below that lays it all out.
11) When to Visit
One of the main considerations at play when visiting Belize is the time of year for a visit.
The country is mainly split up between a wet and dry season. The wet season runs from June to December, while the dry season is from January to May.
Ideally, you are able to visit during the dry season to fully enjoy those sunny days and not be hindered by less than optimal weather. The last thing you want is to go on vacation and not take part of your planned activities.
The risk of going during rainy may include examples such as beach/water days being ruined or the ATM Cave flooding. By choosing the dry season, there is a less chance of this happening.
January to March: these months are what is considered the peak dry season and the most optimal (and busiest) time to visit.
April to May: this is still a great time to visit as the weather is still relatively dry but the temperatures (and humidity) may increase.
June to July: the rainy season begins during these months, but it may be more so some afternoon storms rather than heavy consistent rainfall.
August to October: this is considered the low season as rain and risk of storms is at its highest.
November to December: as we get further into the year, the rainfall begins to decrease and visitors begin to flock back to the country for the holidays.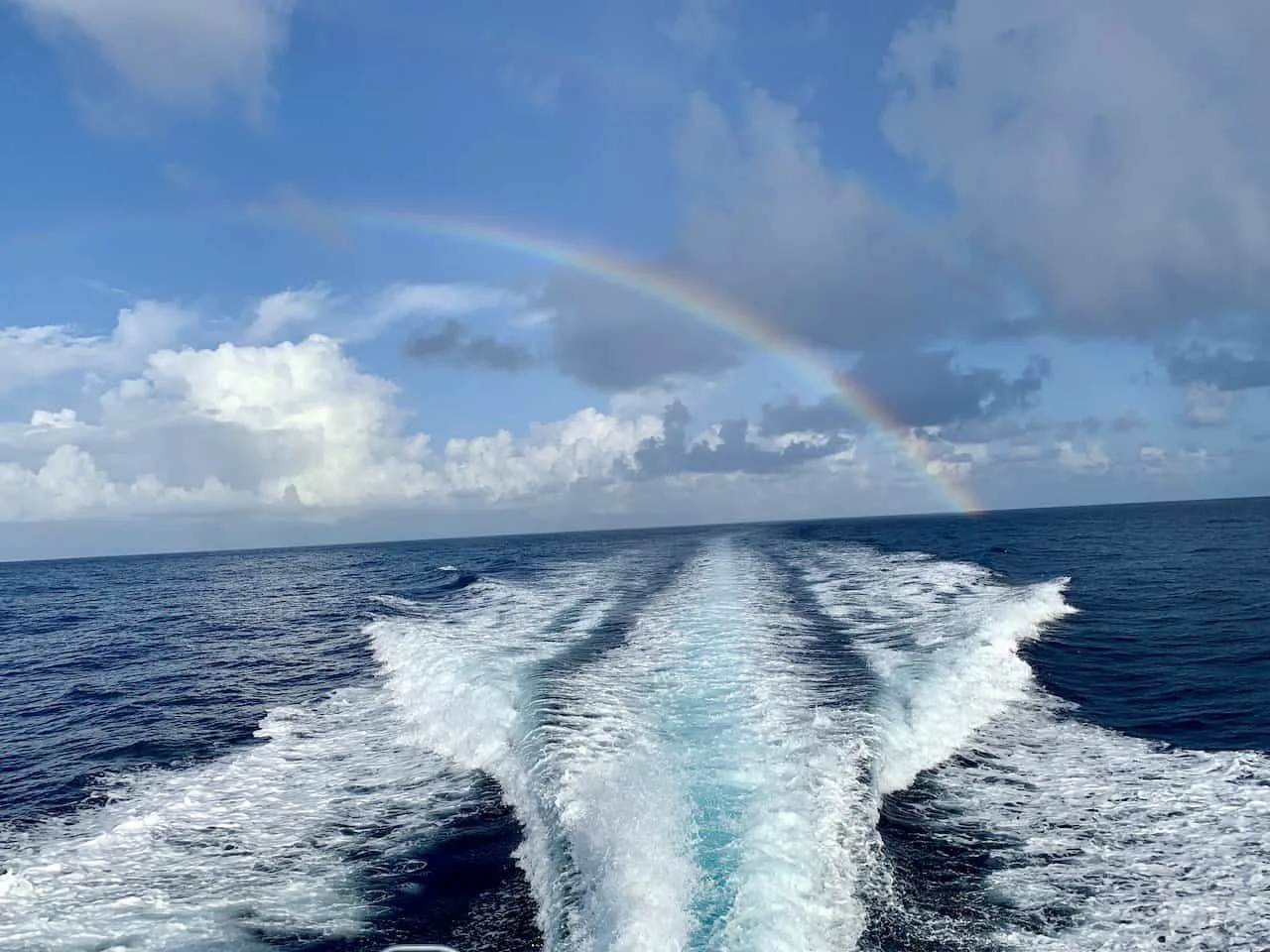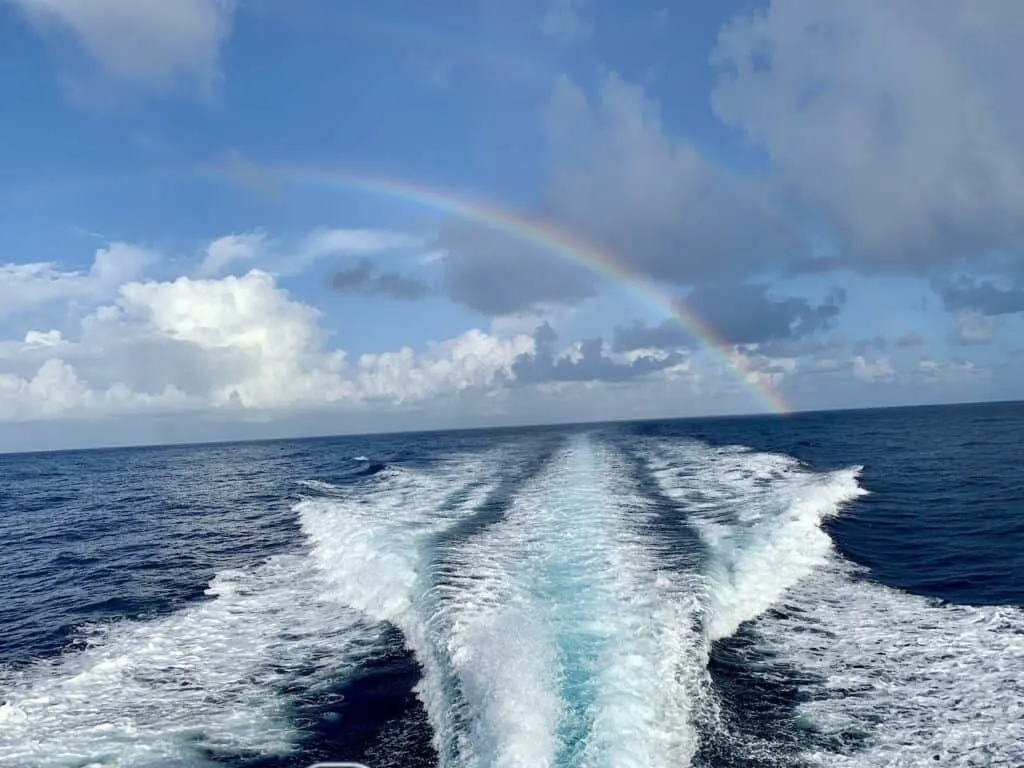 12) Getting Around
We covered this a bit throughout the itinerary, but to recap, here are the main ways to get around the country during your time there.
Private/Shared Transport
As you head between the mainland cities (Belize City to San Ignacio for example), the most convenient way to travel is by shared or private transport.
These will be able to pick you up and drop you off without much other logistics to worry about. For a 7 day trip, you don't want to waste too much time traveling, so having transport all set up for you is the way to go.
Local Bus
For those on a budget, the local busses will connect the major cities throughout the country. Don't expect too much in terms of comfort though. Most of these busses are converted school busses.
In turn, things can get cramped and hot throughout a long bus ride. Since these busses make many stops along the way (unless express), the travel times of the trip will be longer as well.
But if you are looking to save some money, this is one of the best ways to do so.
Ferry
As you head between Belize City and San Pedro, you can opt to take a ferry taxi across the sea.
These ferries run back and forth throughout the day, and can be a convenient option to consider (compared to checking in at airports).
If you are also looking to sneak in a quick trip to nearby Caye Caulker, the ferries will be the way to go as well.
Flight
If you don't want to take the ferry across to the beaches, then taking a flight will be your next best option. While more expensive, the flights do offer a more unique experience.
Getting to fly in a small aircraft and have a scenic flight overlooking the reef, is something worth the money on its own.
Taxi
Once you are in a city like San Ignacio, you may need to utilize taxis to get from your hotel out to the attractions.
These are going to be pretty quick and easy rides and shouldn't dent the wallet. If just staying within the general vicinity of a city, taxis to get to the nearby attractions should cost between $5 USD – $20 USD.
Golf Cart
Last but not least are the golf carts of San Pedro. These golf carts are the only real mode of transportation in San Pedro as cars are not allowed.
While you can certainly get around by foot, sometimes you may want to head further out (i.e. to a beach) or your hotel may be further from the action.
You can either rent a golf cart on your own or pay for individual rides.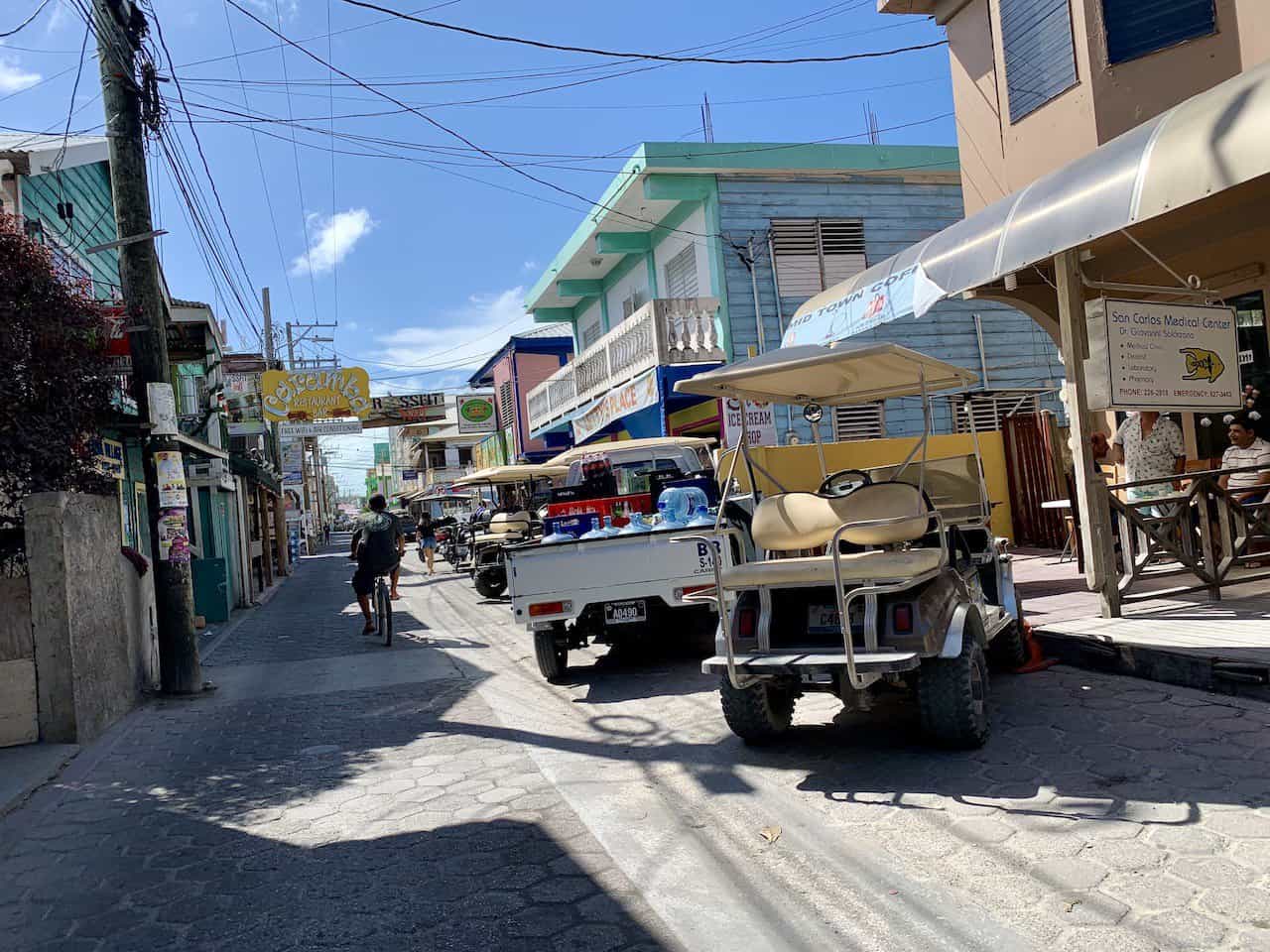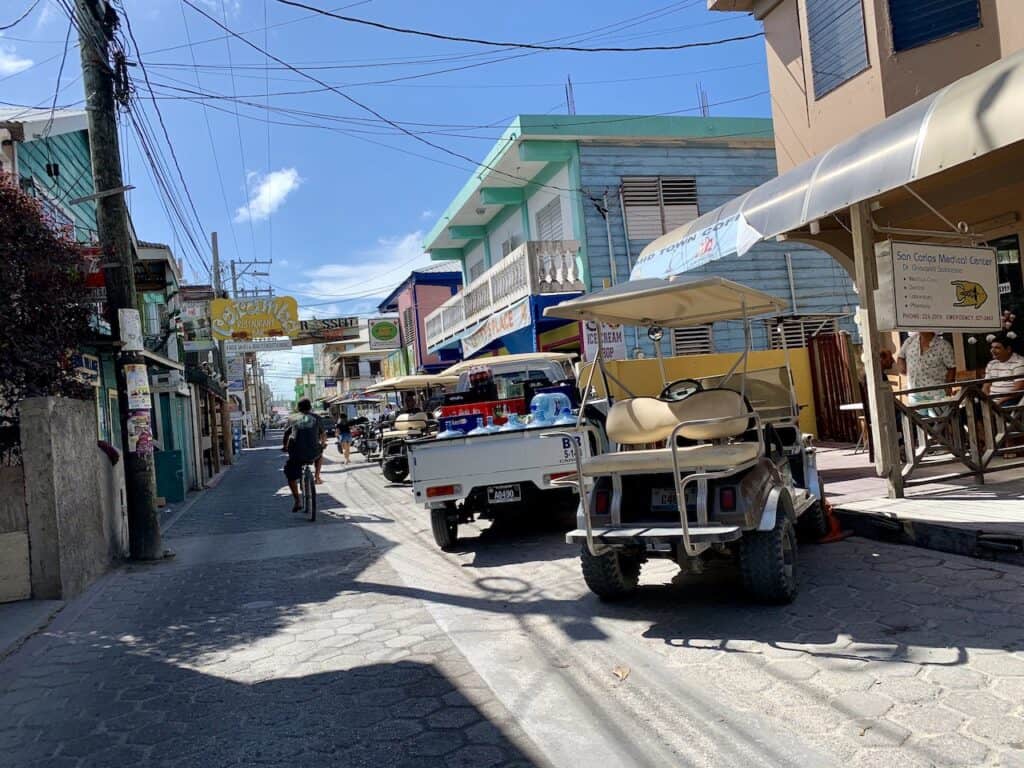 13) Things to Know
Currency: The currency in Belize is the Belize Dollar (BZD). It is a very easy conversion as the value is pegged at 2 to 1 ($2 BZD = $1 USD). Even though BZD is the currency, you will see that USD is widely used as well. You may not need to exchange much money at all while you are there.
Language: Believe it or not, the official language of Belize is English. While many people also speak Creole dialects and Spanish, you should have no issue with the language if you only speak English.
Laid Back Life: Especially when hanging on the cayes, you will begin to get the idea to "Take it Slow". Take in the surroundings, enjoy the vibes, and have a relaxing (but exciting) trip from beginning to end.
Tours: many of the top things to do in Belize will require a tour. As mentioned in this overview, those can include the ATM Cave, Tikal Day Trip, Diving/Snorkeling, Blue Hole, etc. Be sure to book the options that are most interesting to you to fully enjoy what the country has to offer.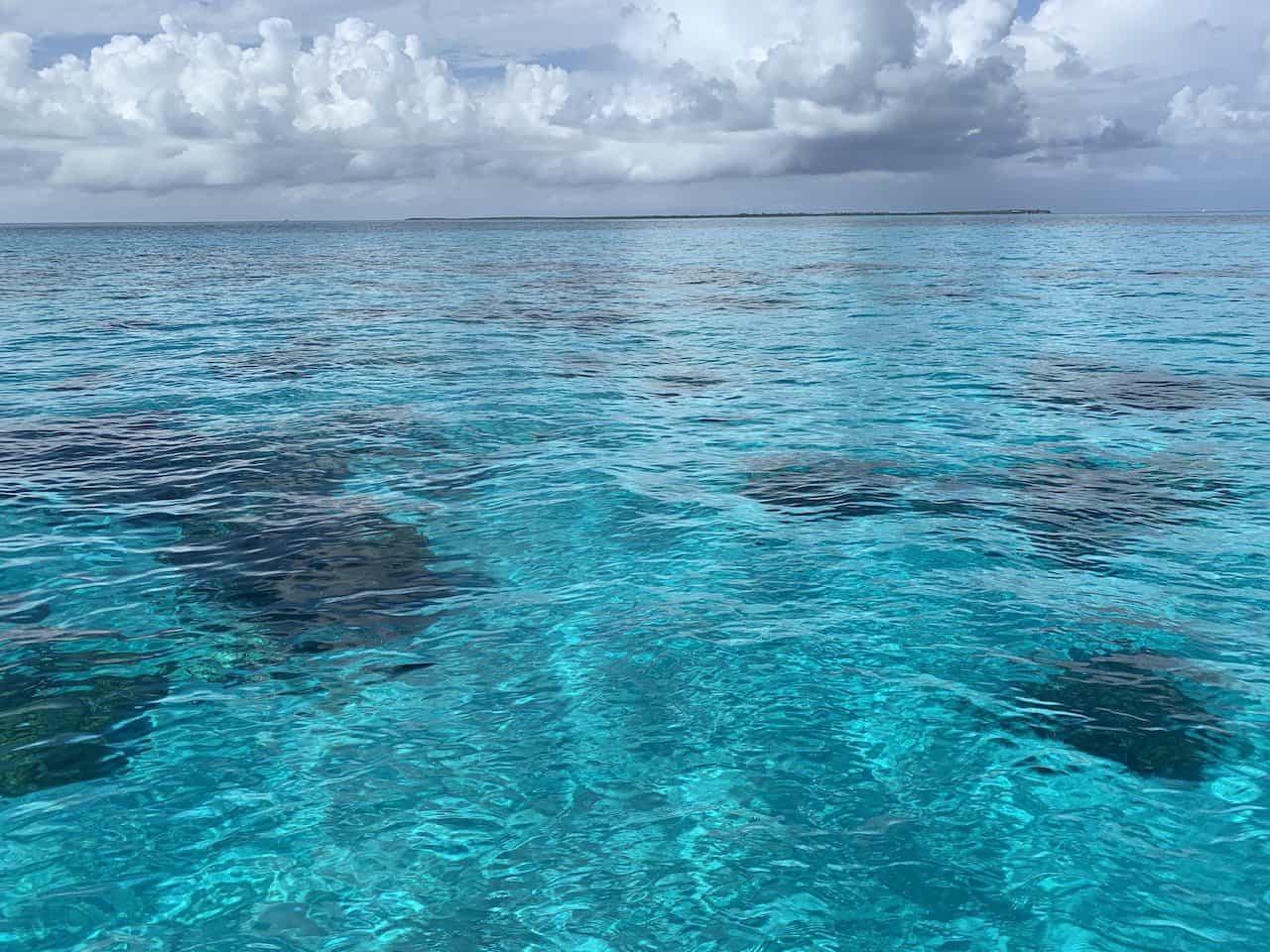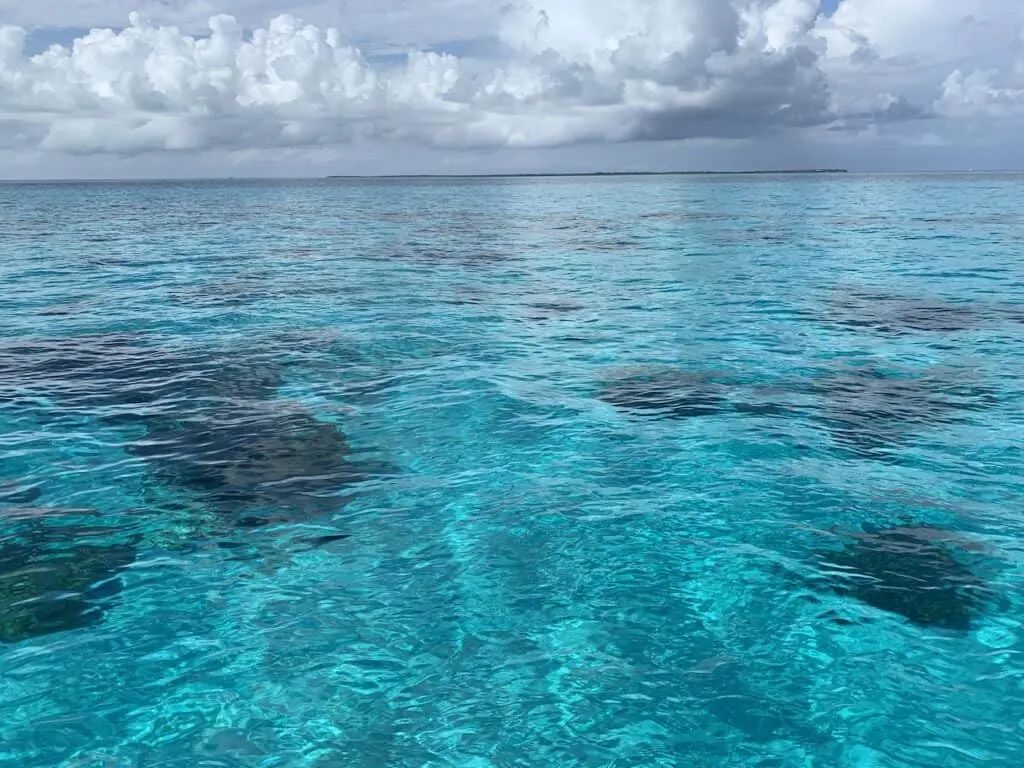 14) How Many Days to Spend in Belize
In general, I would recommend spending at least a week in Belize, just as this itinerary lays out.
You want to have a balance between different places and the amount of time you have. I wouldn't recommend trying to squeeze too much in as you will then begin to just feel rushed overall.
Ideally you have around 2-3 days for each place you visit. And you will also need to consider the travel time between places. So, if you go beyond a week, try to plan accordingly.
While this itinerary goes over a 7 day trip to San Ignacio and San Pedro, there are ways to add some more time.
With 10 days, consider adding in Caye Caulker, a nearby island to San Pedro / Ambergris Caye.
If you have closer to 2 weeks, you can also add on some beach towns down south such as Placencia. You can even visit the Cockscomb Basin Wildlife Preserve, where you will have the chance to see jaguars in the wild.
No matter what you do, I have a hard time believing you won't fully enjoy your time in Belize.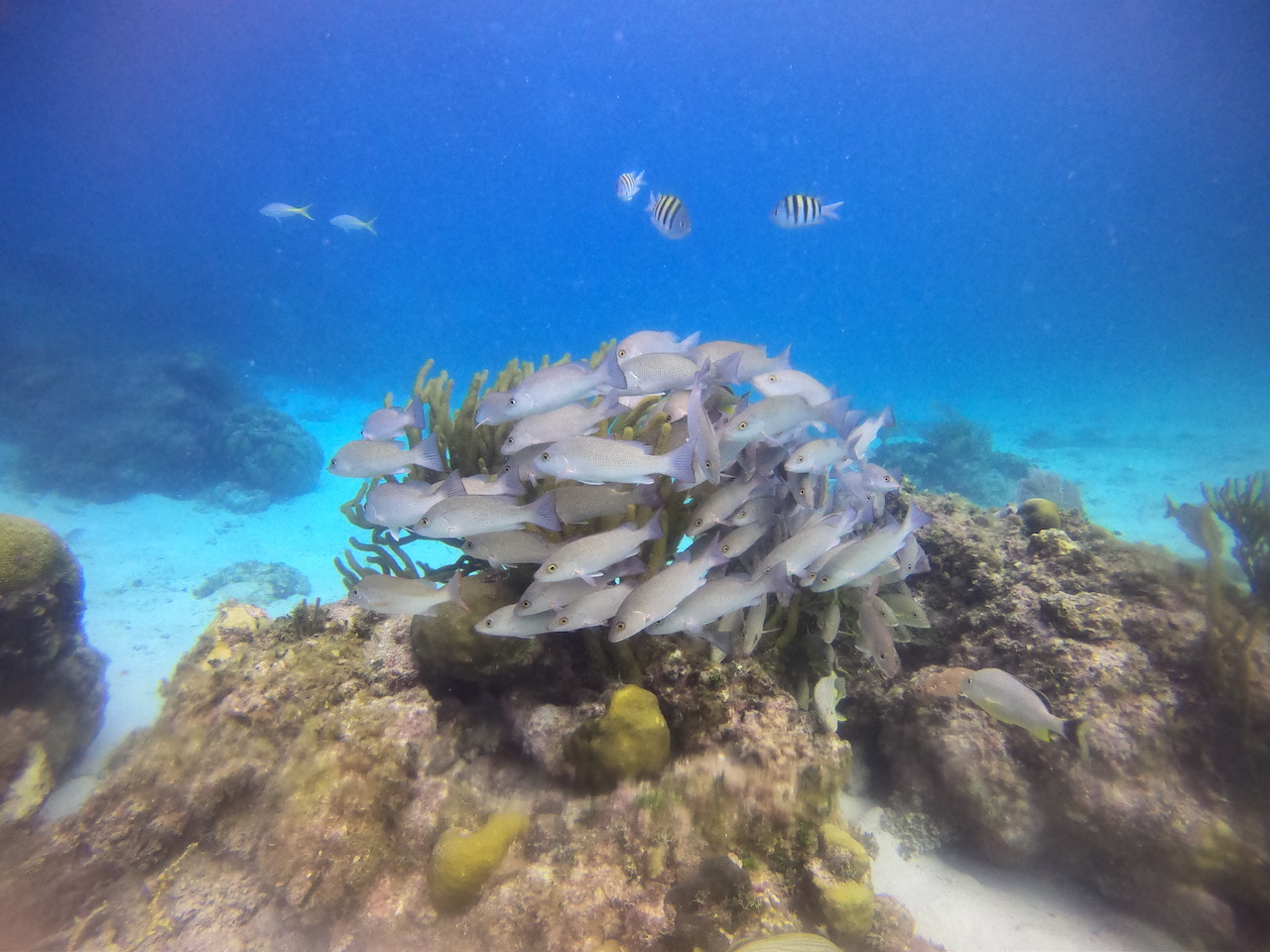 Hope you enjoyed reading through this 7 day Belize itinerary! If you have any questions or comments, be sure to add them in below.
Also, don't forget to check out some of the other Belize itineraries and guides up on the site.
Have fun out there and safe travels!