This 2 weeks Vietnam itinerary is the perfect route for those who are headed to Vietnam for the first time and want to see a variety of cities throughout the country.
The itinerary will take you from south (Ho Chi Minh City) to north (Hanoi), with a stop in the beautiful beachside town of Hoi An along the the way.
Not only that but you will also be able to take part of two awesome side trips from Hanoi – to Halong Bay and Sapa. It really is an action packed itinerary and you are sure to have one memorable time seeing so much of this country.
* Affiliate Disclosure: This post may contain affiliate links, which means I may receive a commission if you make a purchase through the links provided, at no additional cost to you. Thanks for supporting the work I put into TripTins!
Vietnam 2 Weeks Map View
Take a look at the map below which shows you where each city that is part of this itinerary is located throughout the country.
You will start the journey down south in Ho Chi Minh City before making your way up the coast to Hoi An and onto Hanoi, where you depart for your Halong Bay and Sapa side trips.
A Detailed Vietnam Itinerary 2 Weeks
​Now lets get on to the actual trip! The following is a detailed breakout of the daily attractions and activities on this 2 weeks in Vietnam itinerary. Feel free to scroll through and click on any more in depth posts along the way.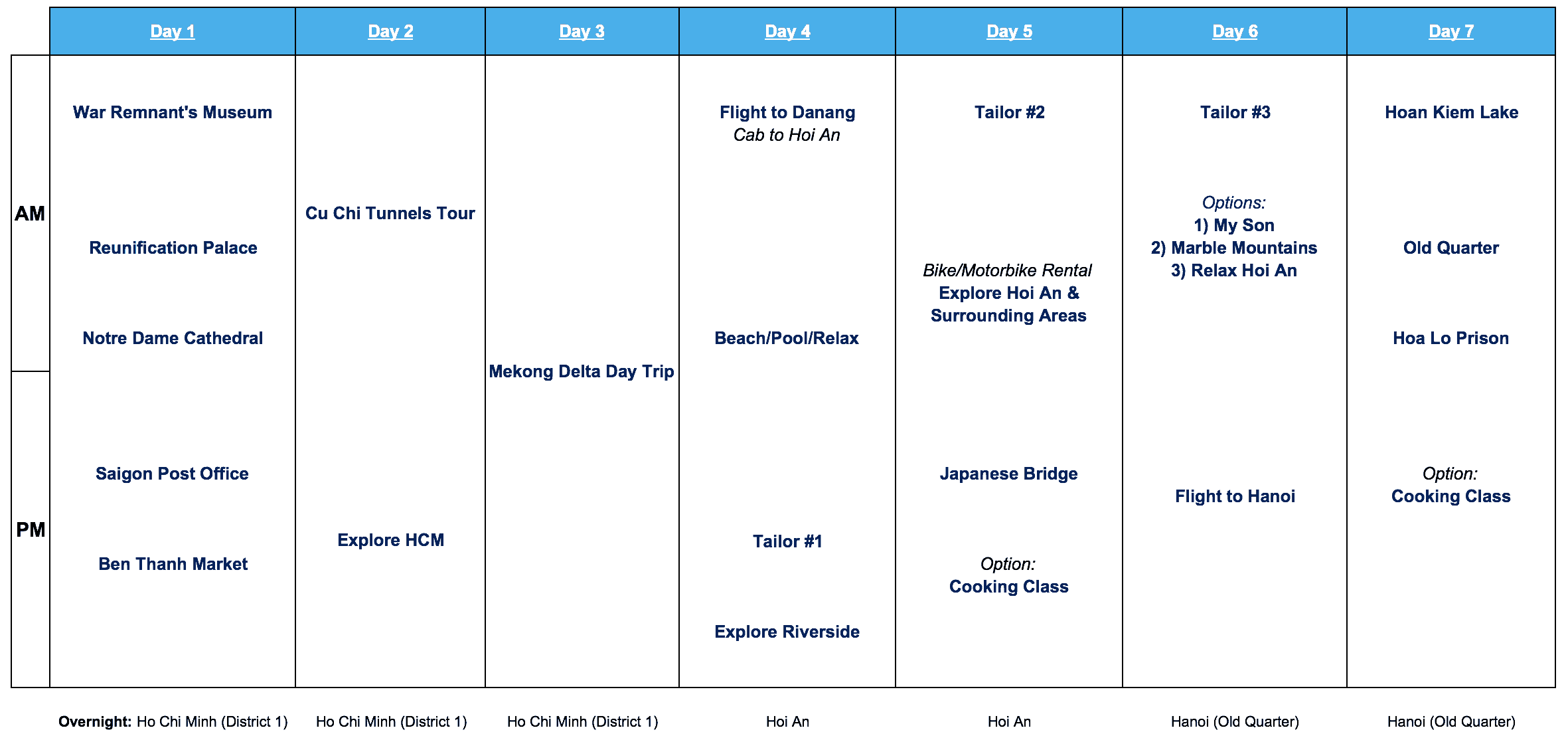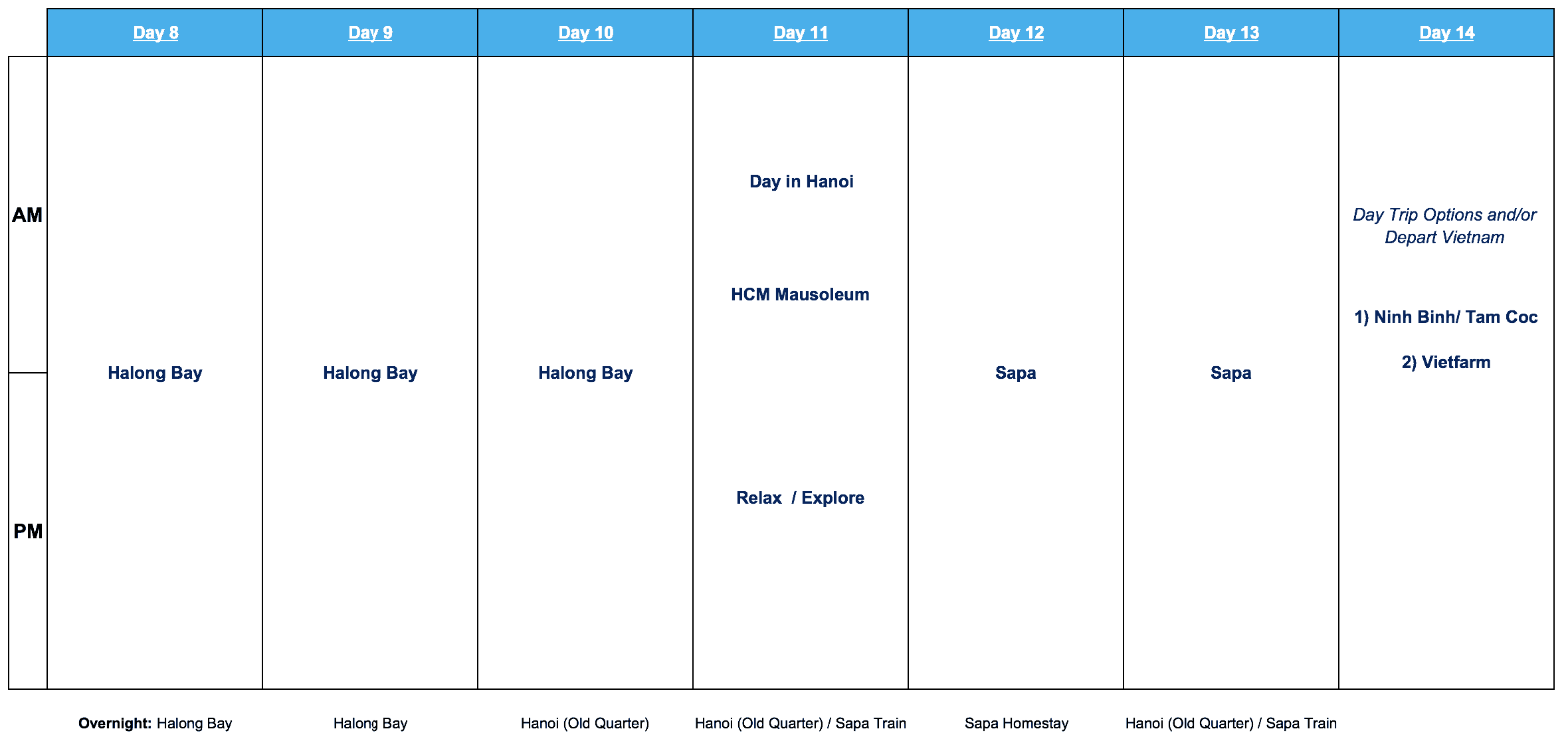 Day 1 – Ho Chi Minh City
​You will start you trip in the southern city of Ho Chi Minh City also known as Saigon. Here you will be able to walk around this city, browse the museums and markets, as well as take some day trips. Day 1 takes you around the main attractions that the city has to offer. These include:
» Check out the What To Do in Ho Chi Minh City Guide which gives you more info about each place mentioned above.
I would recommend staying right around the District 1 area. You will also find plenty of restaurants and nightlife options all nearby.
Here are a few top rated options to choose from: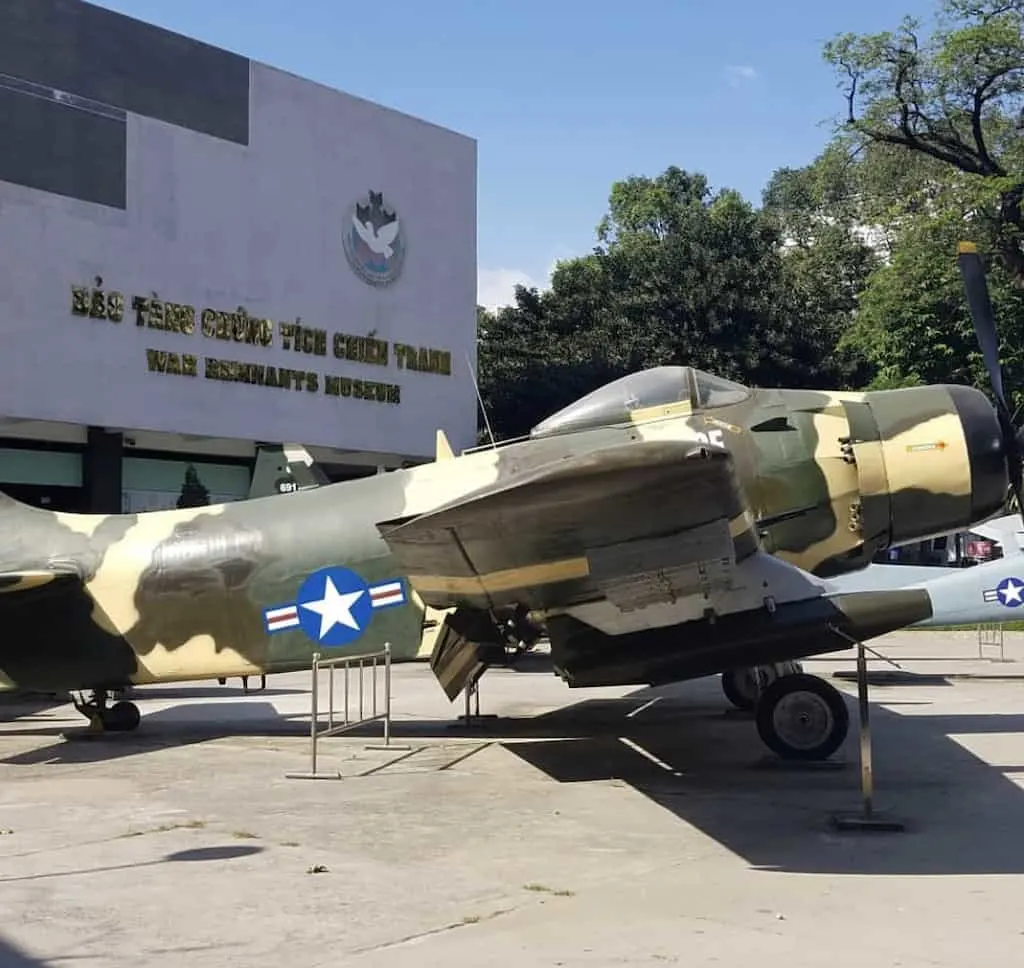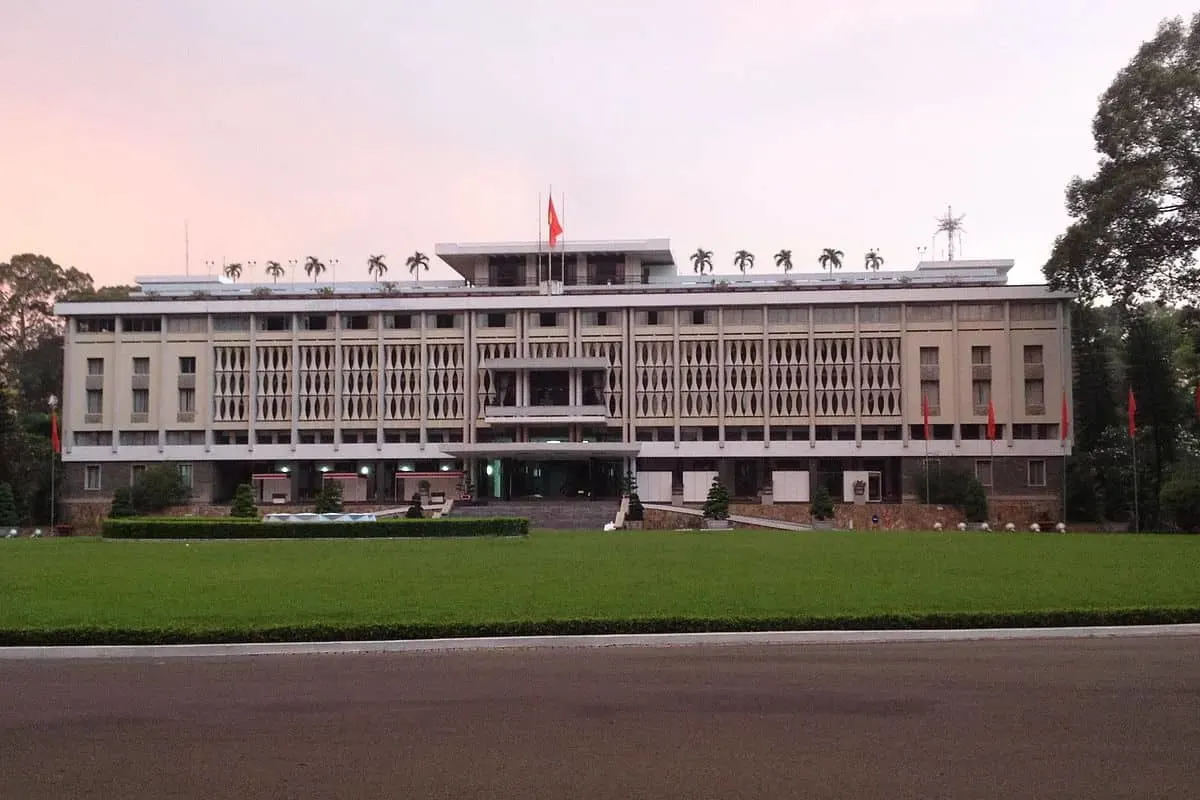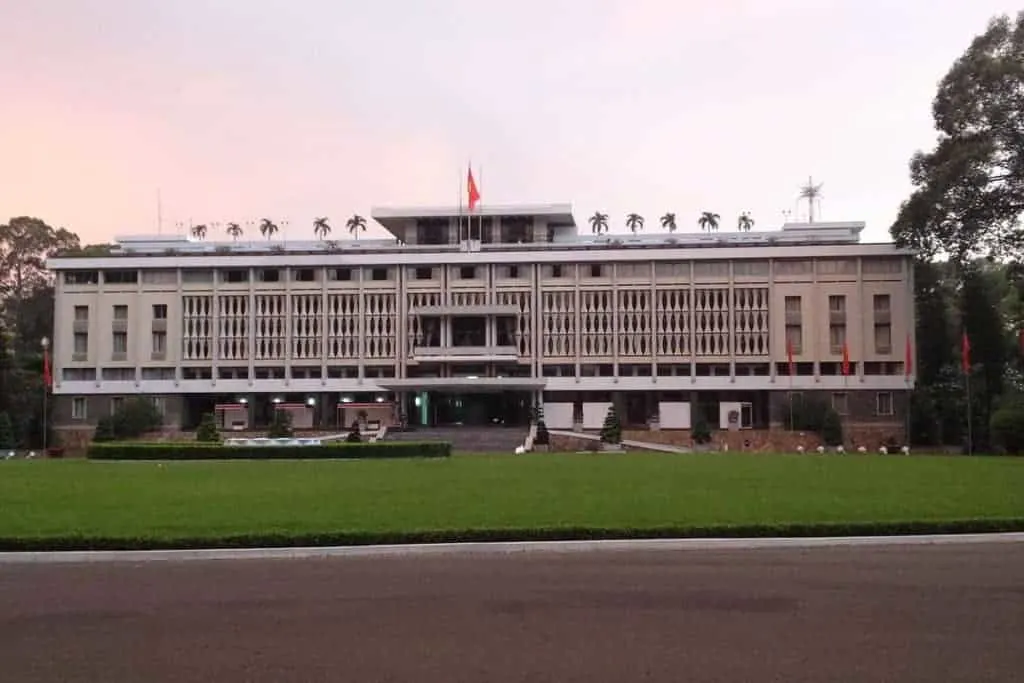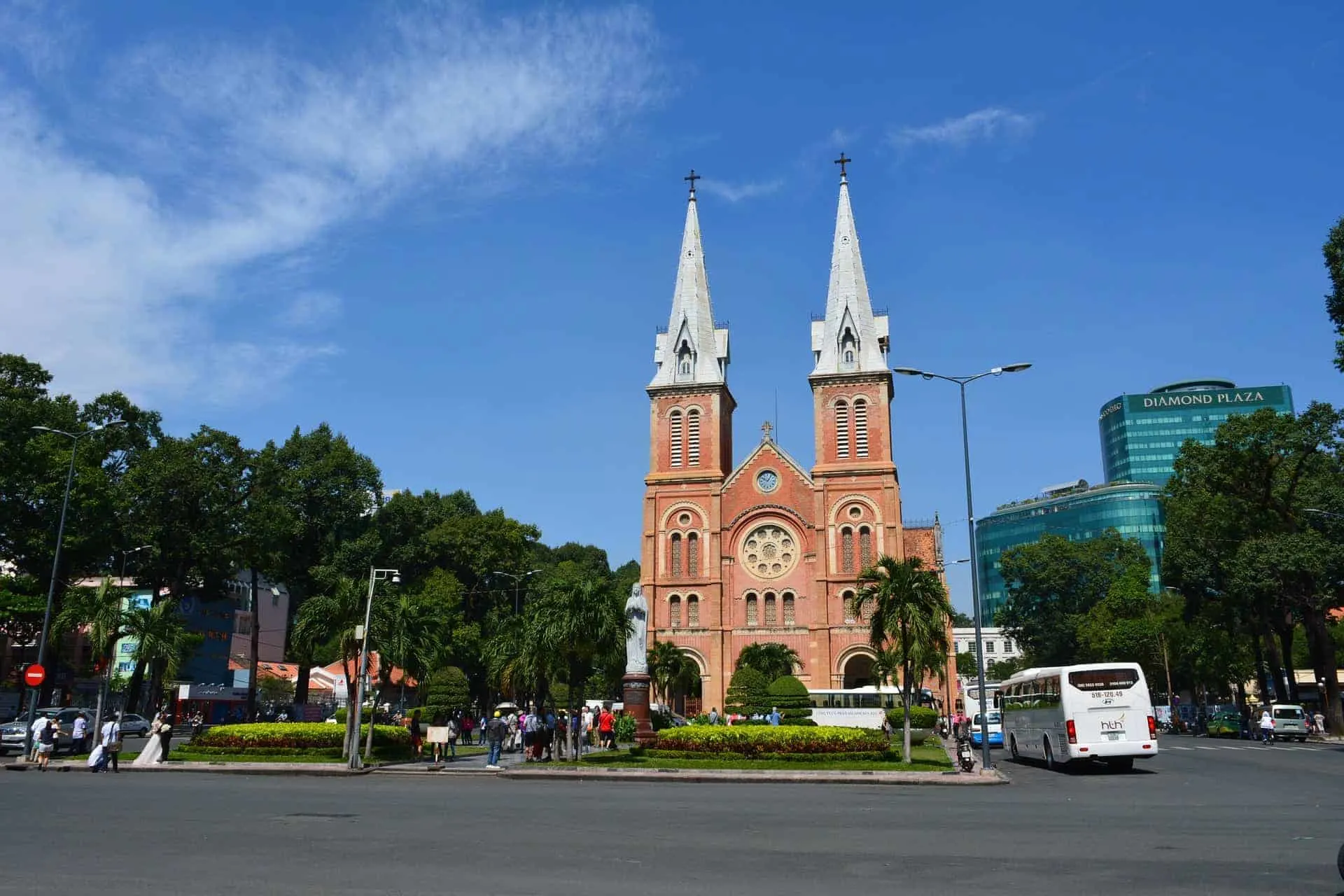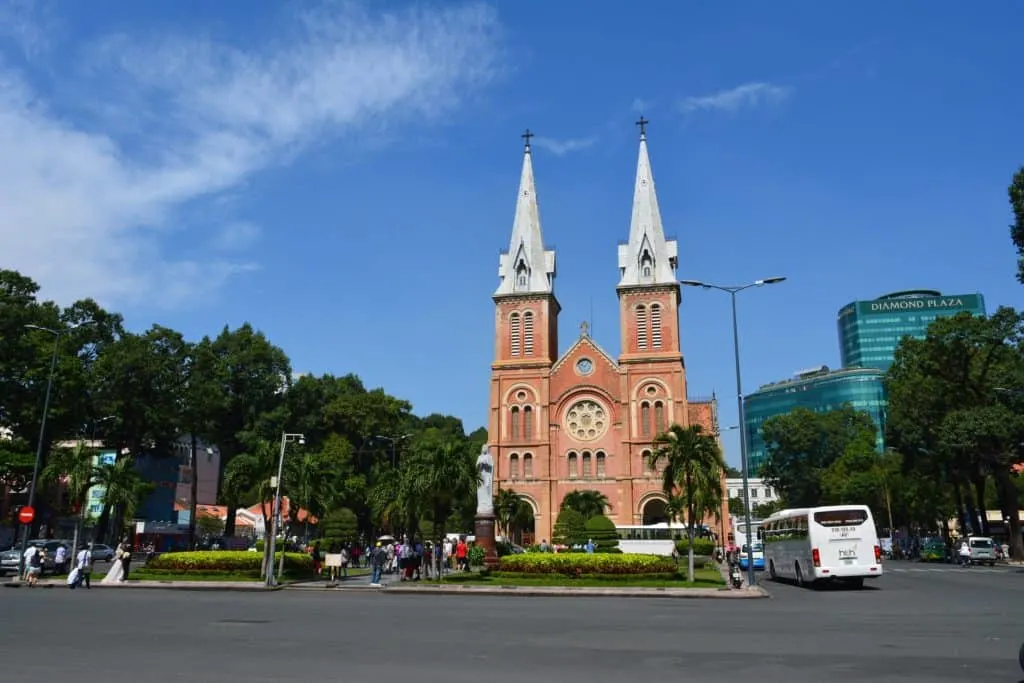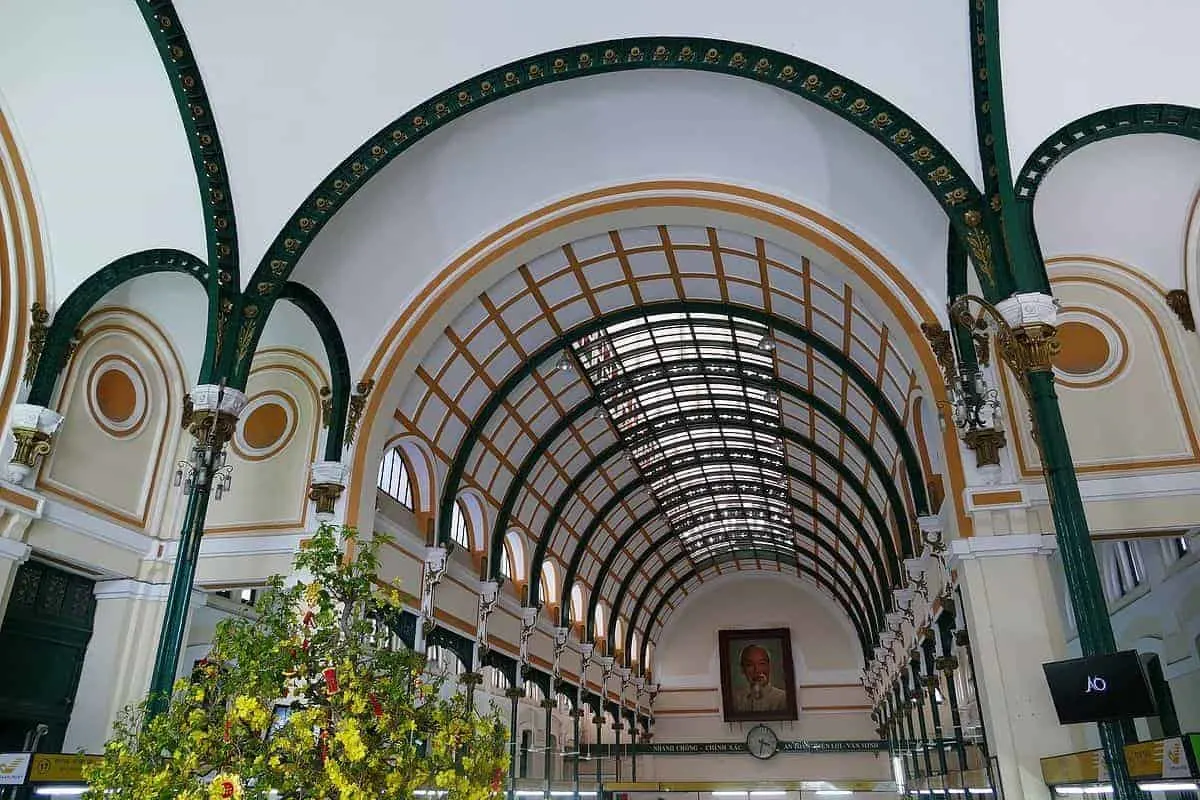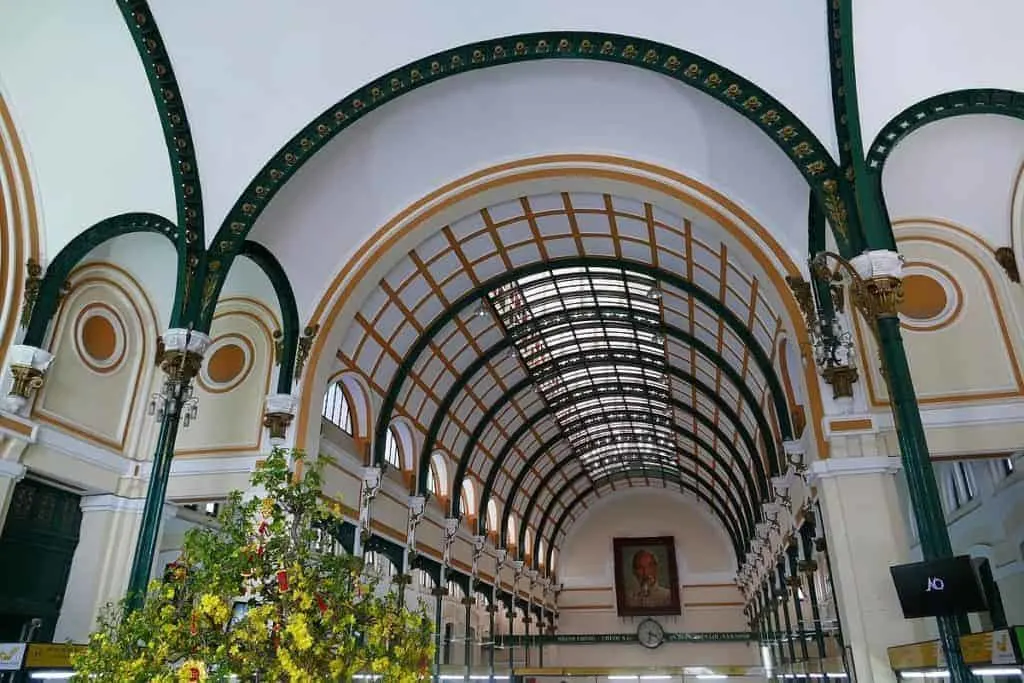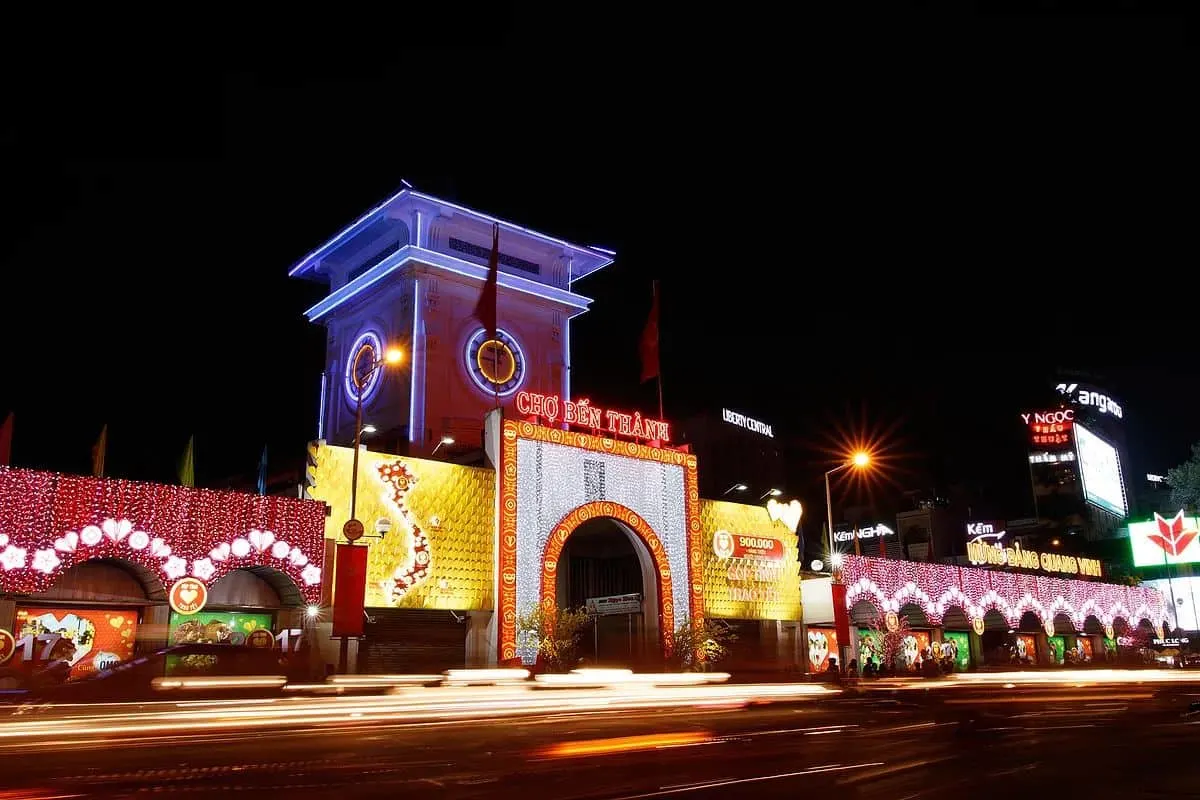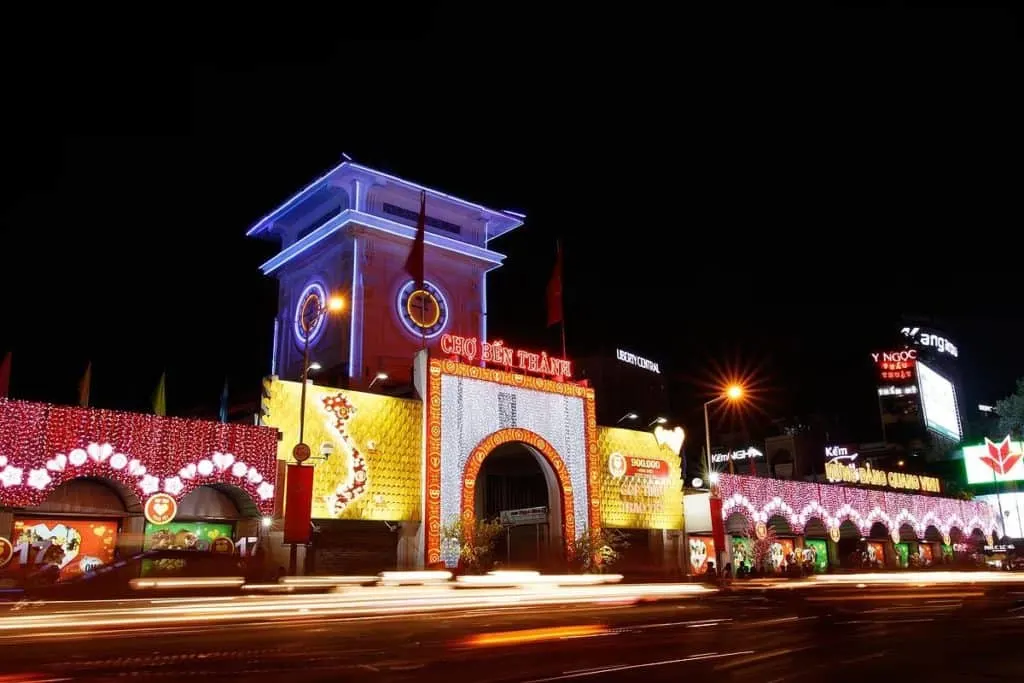 Day 2 – Cu Chi Tunnels
​On the second day in HCM, you will be heading outside of the city to the Cu Chi Tunnels. You can choose from either a morning or afternoon tour lasting about 5 hours or so.
» I put together a Touring the Cu Chi Tunnels guide that talks about everything you will need to know about the trip.
Once back from the tour you will be dropped off somewhere in the city. You can take the next couple hours to eat and walk around a bit more. At night feel free to go back to the Ben Thanh Market, which opens up an outdoor night market after the indoor one closes.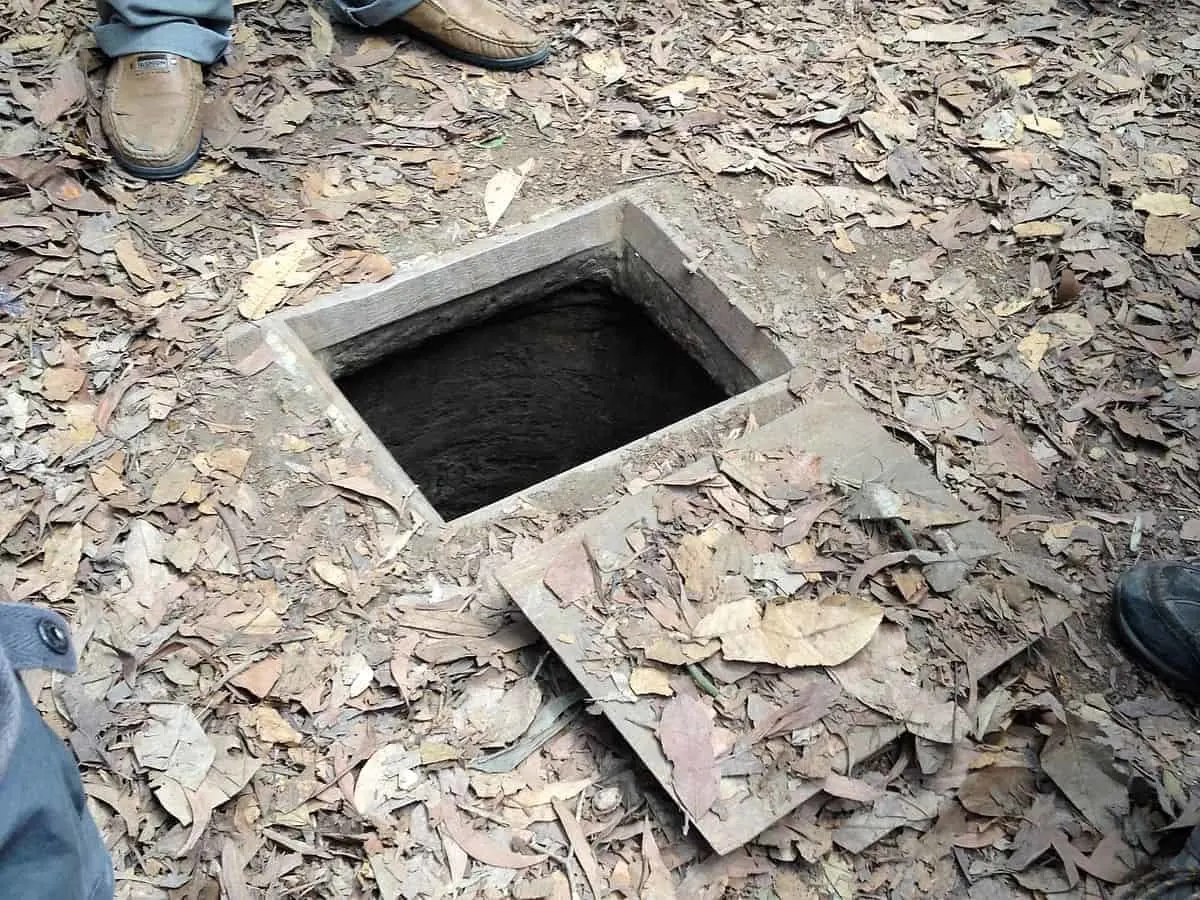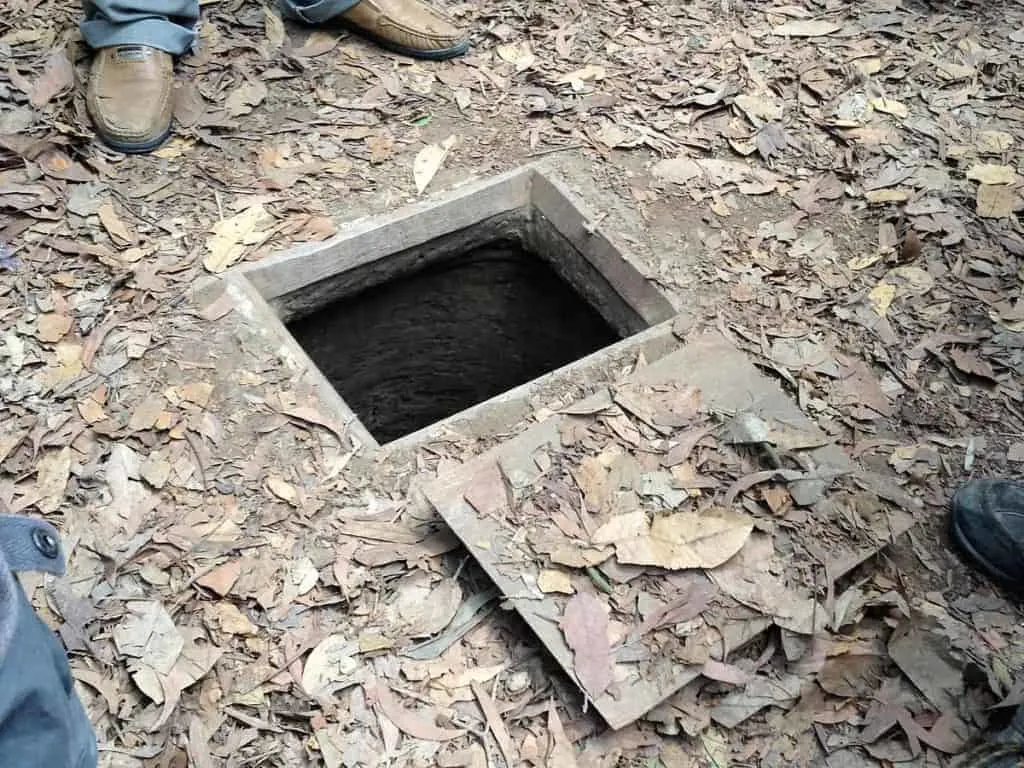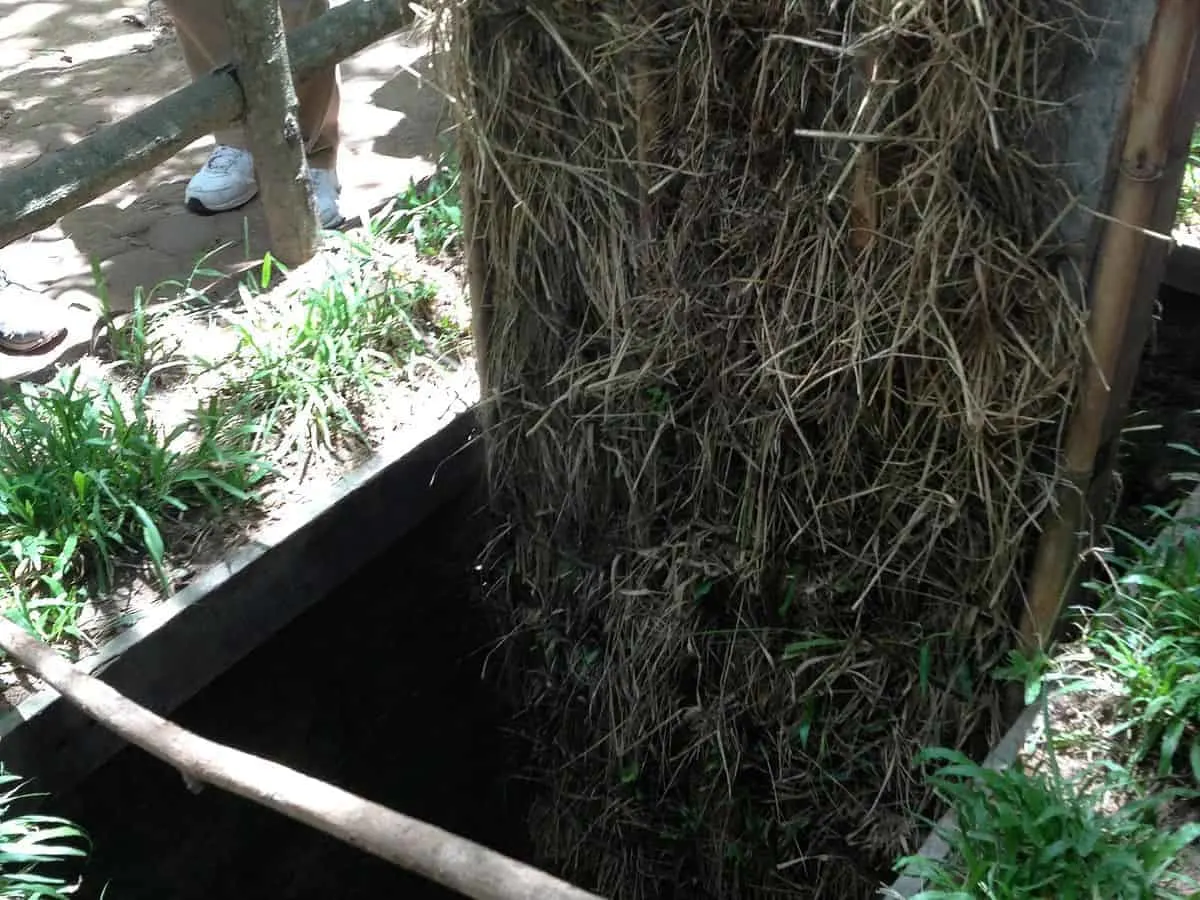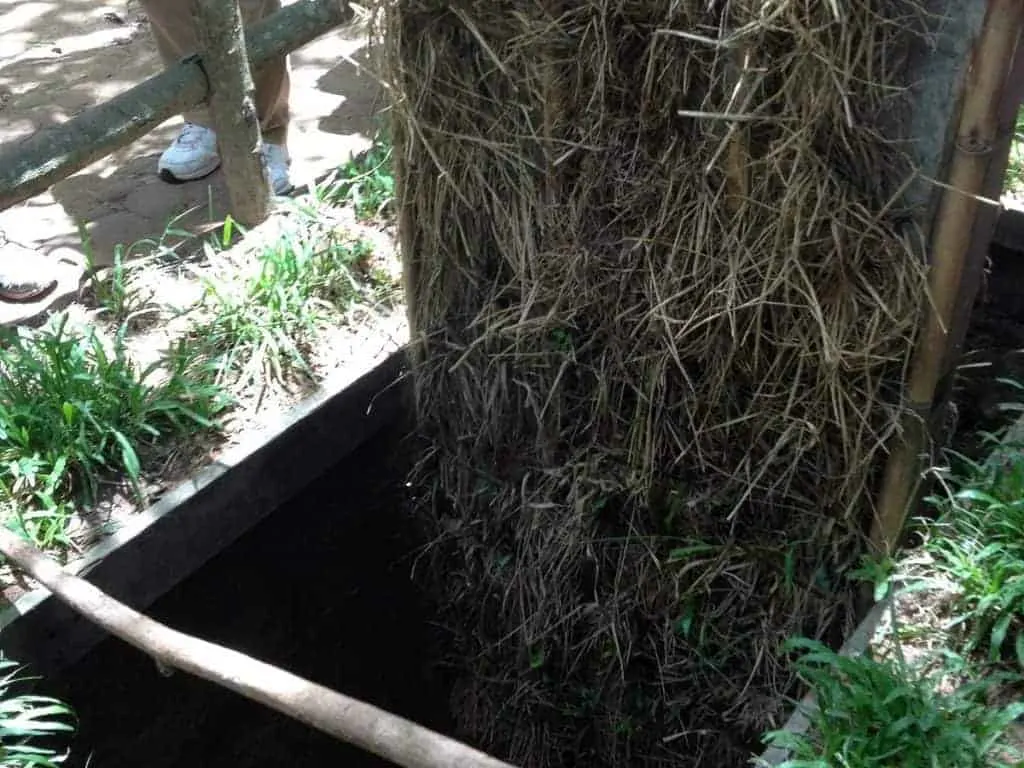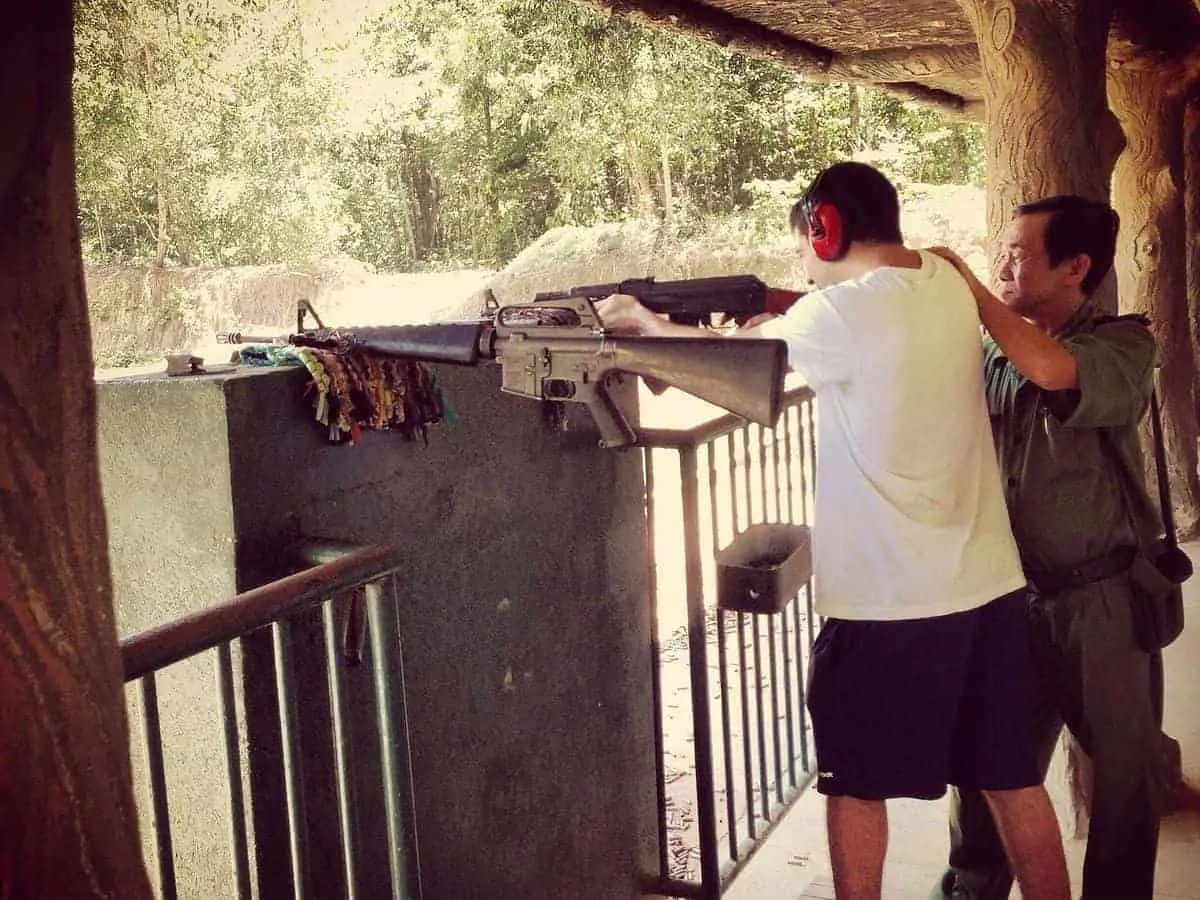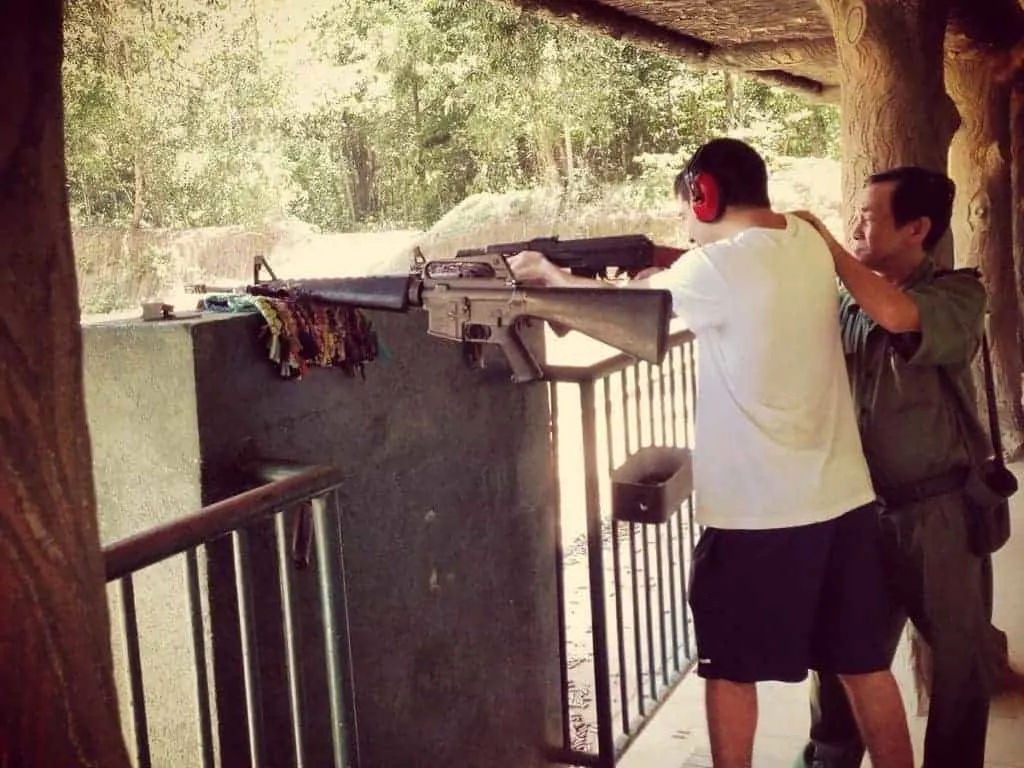 Day 3 – Mekong Delta
​On day 3 its time to head back out of the city center and to the rivers of Vietnam – the Mekong Delta. Once in HCM you will be able to find plenty of tour options that will take you on a one day tour of the Mekong.
You can book ahead on a highly rated tour option or book through your hotel/hostel/or local travel agency once you get there. Most of these options will be nearly a full day lasting approximately 8 hours or so.
Not every tour will be the same but one example would be to head out to the town of My Tho which is 2-3 hours away from HCM. Once in My Tho you will board a boat that will take you through the region.
You will make stops along the way that could include everything from fish farms to small tropical gardened islands as you sample plenty types of fruit and food along the way.
You will also get to enjoy a locally prepared lunch and have plenty of opportunities to interact with the locals and get a sense of how they live.
​You might also have the chance to take a smaller boat through the canals and tributaries of the river, and get up close and personal to the nature that surrounds the Mekong.​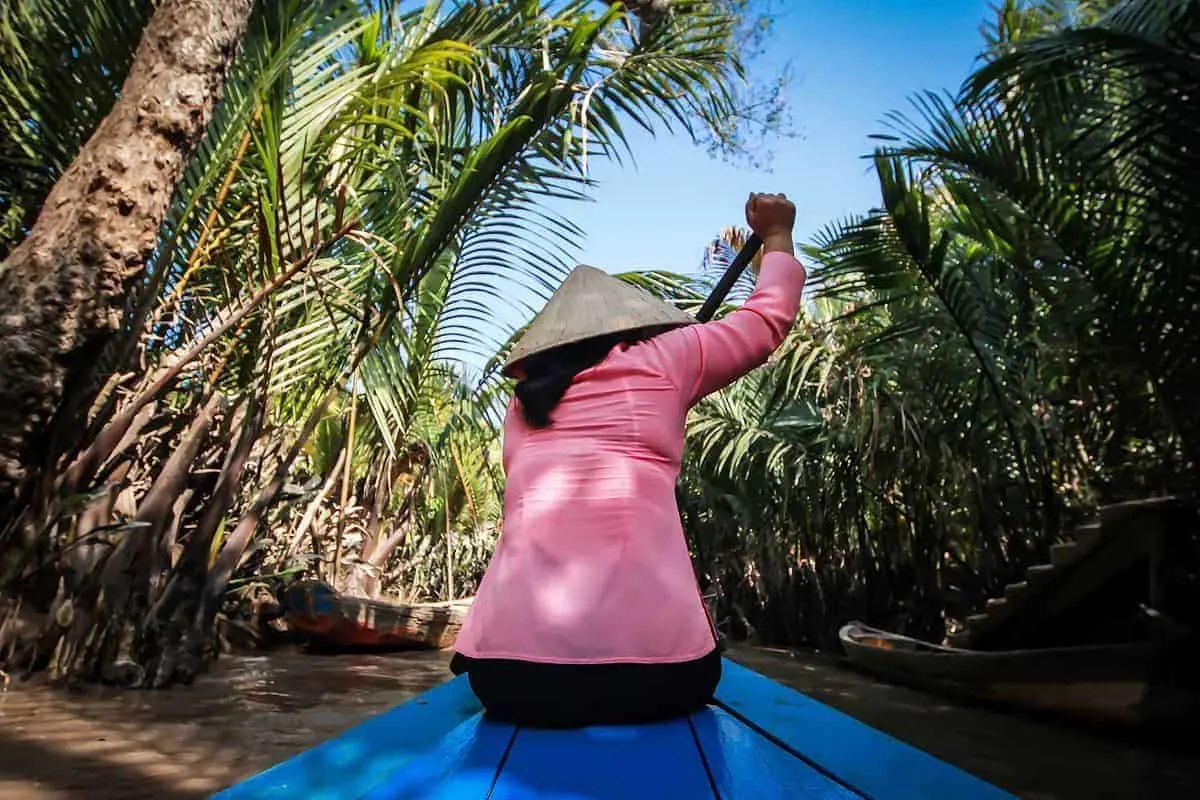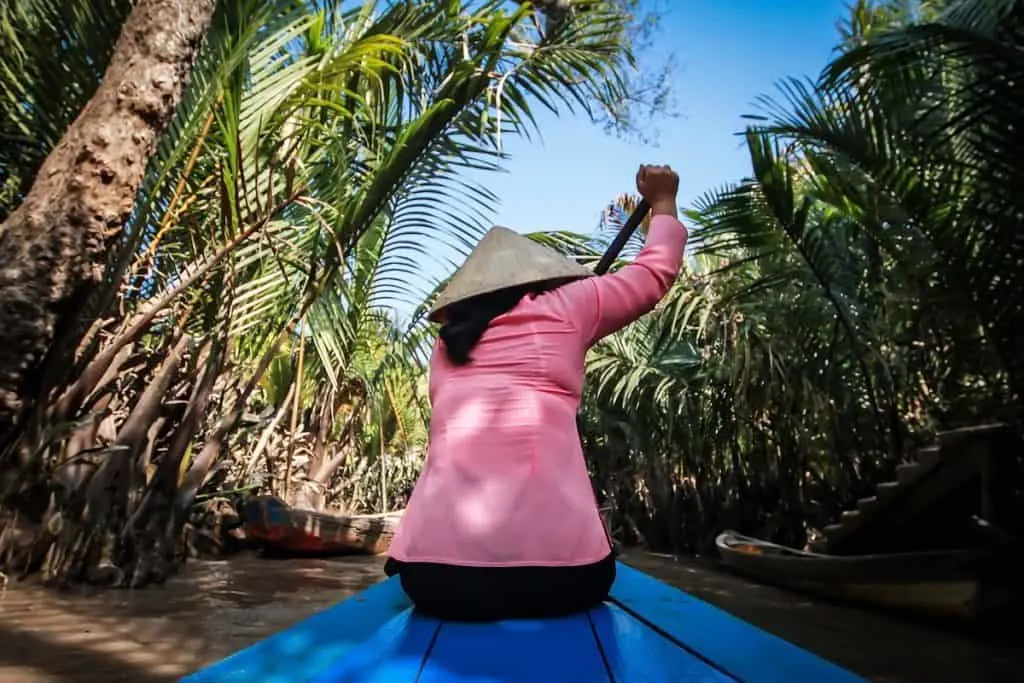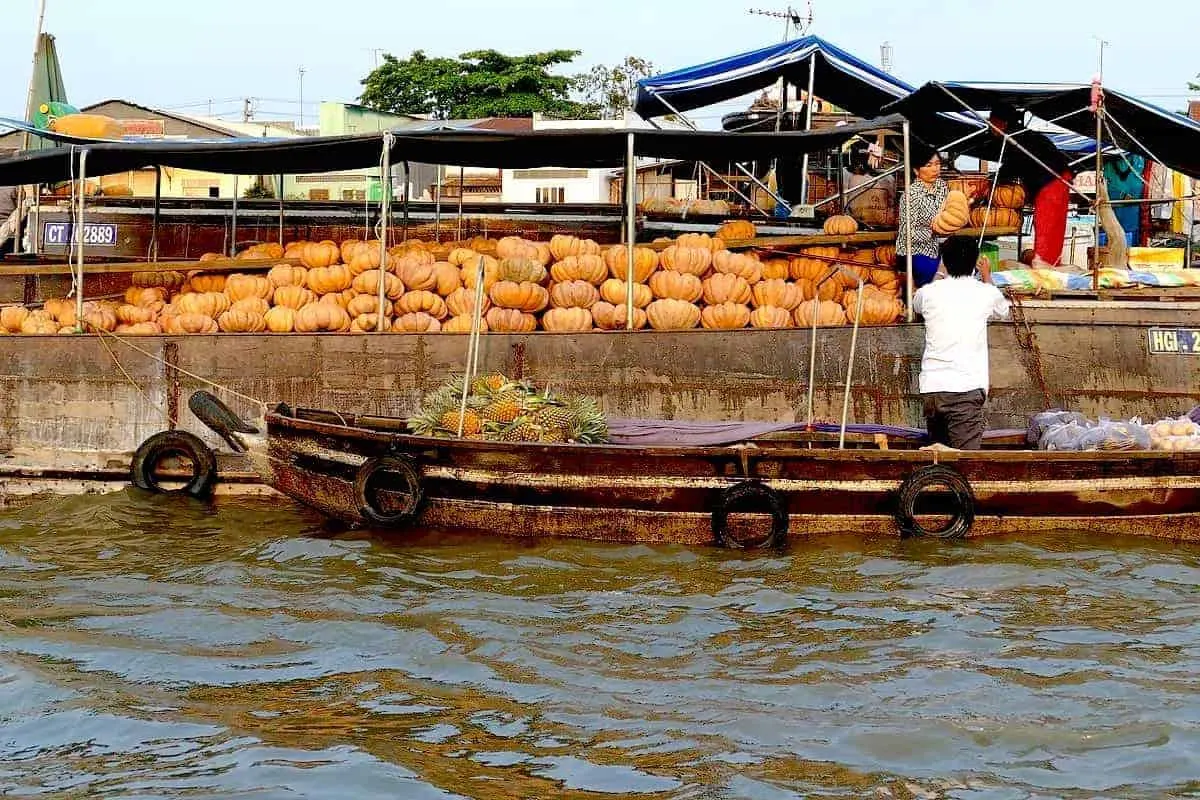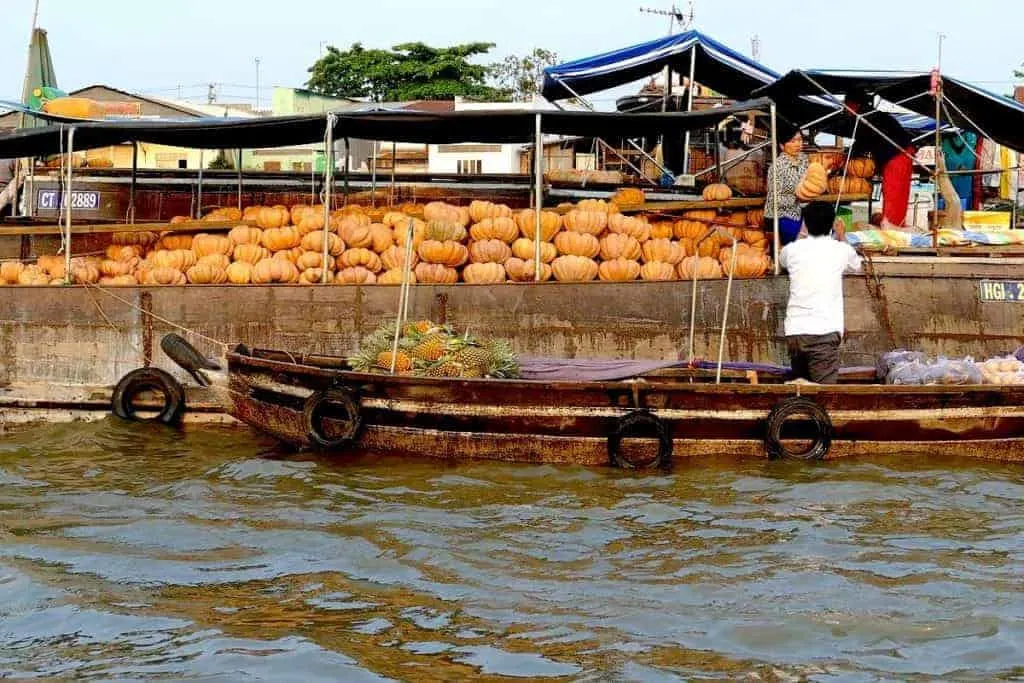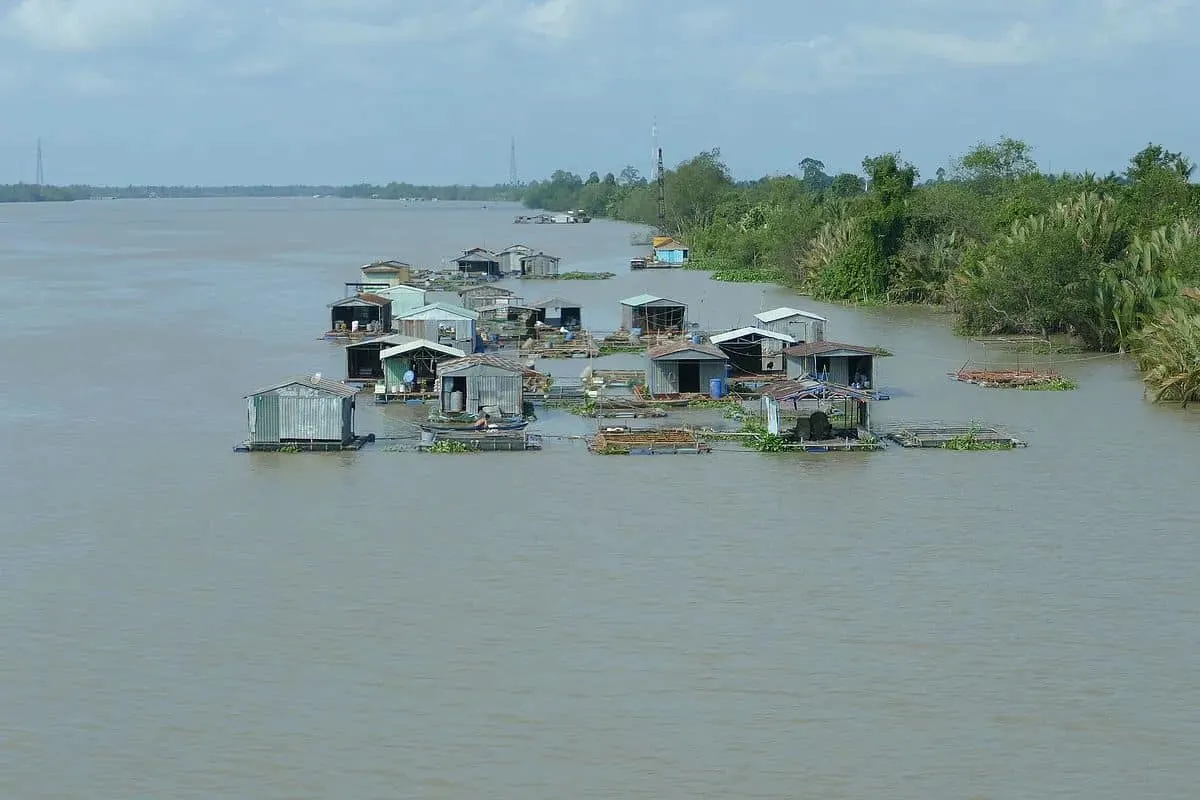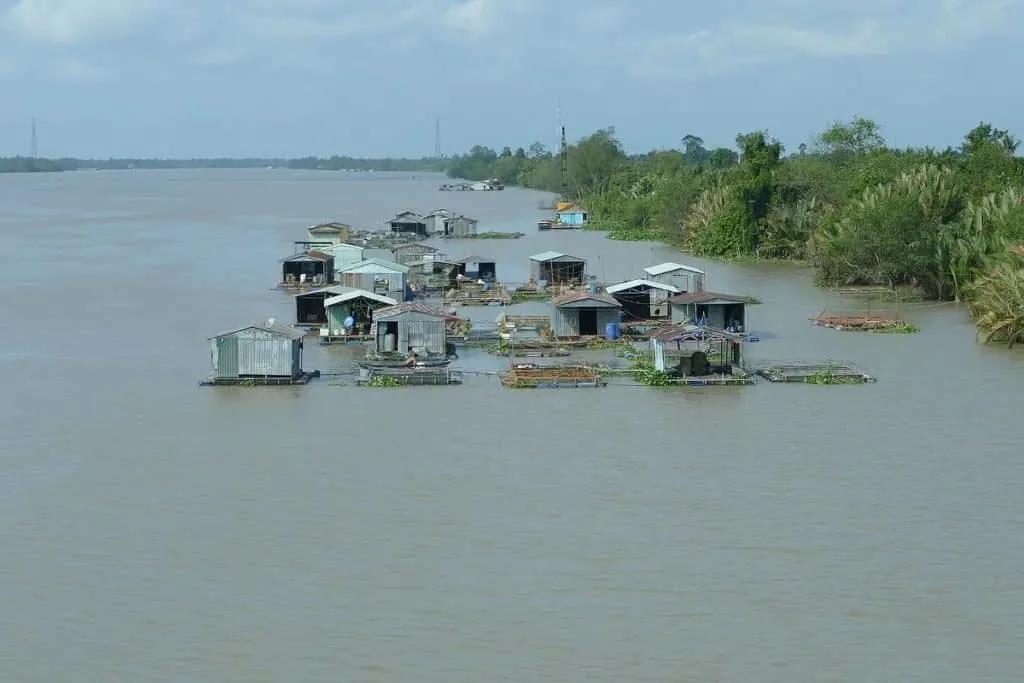 Day 4 – Fly to Danang/Hoi An
Try and get out early from HCM and take a flight up the coast to central Vietnam and the city of Danang. From here you will take a 30 or so minute cab to the beach town of Hoi An – one of the best there is.
In Hoi An you will be able to do a variety of things from getting custom clothing made to relaxing on the beach to exploring the town. If you arrive midday into Hoi An, check into your hotel, get something to eat and relax by the beach or pool.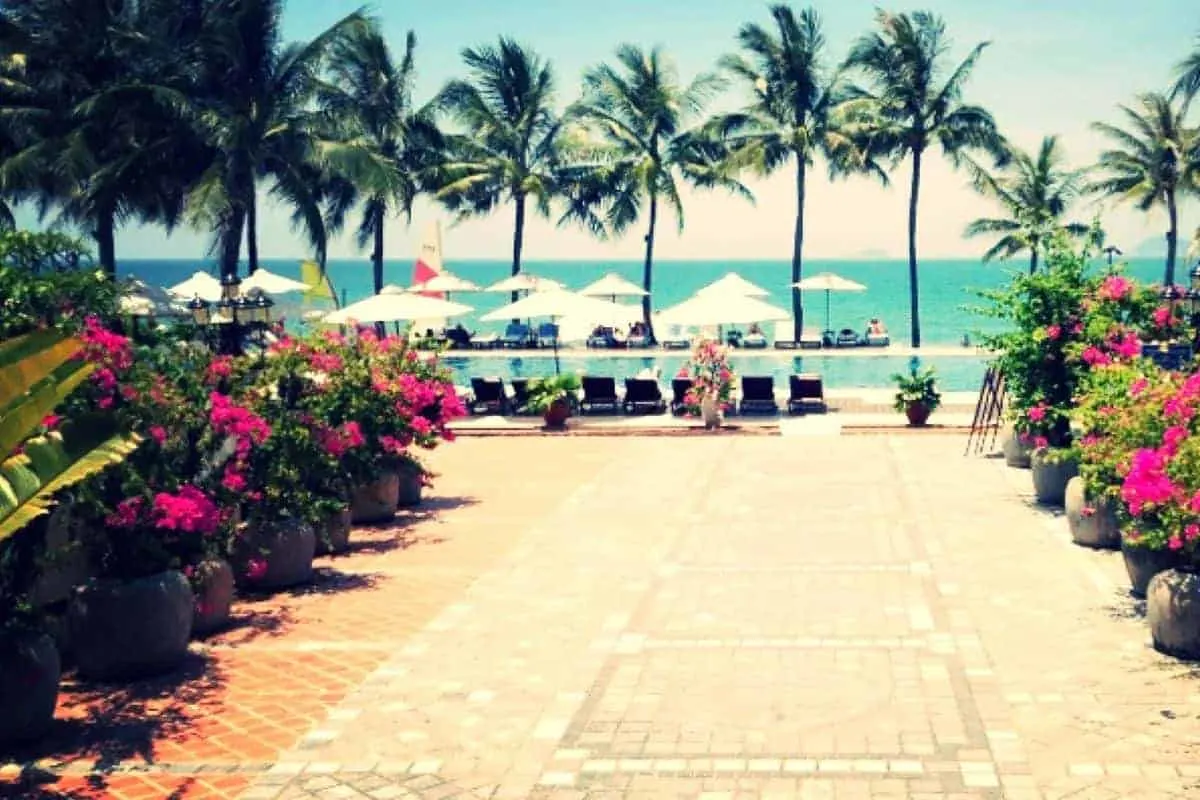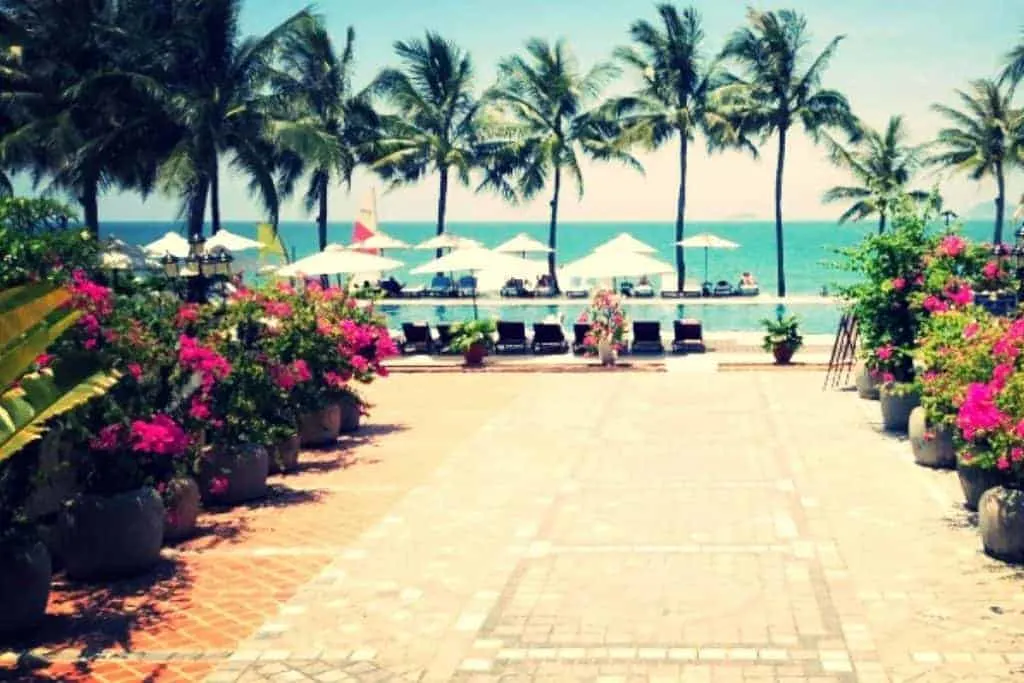 If interested in having clothes made, make your way into town later in the day to one of many custom made clothing shops (A Dong Silk being one of the top rated).
This will be your longest visit to the store as you pick out the articles of clothing you want as well as fabrics, colors, designs etc.
After spending some time here it should be time for dinner as you make your way to the river and pick a spot to grab some food and drinks.
If you aren't into the custom made clothing scene or don't want to spend time doing that during your trip, then no worries – just more time to explore the city and relax.
You can choose to stay closer to the town or the beach. No worries which one you choose though since it is no more than a quick 15 minute drive between the two. Here are some options to choose from:
Town
Beach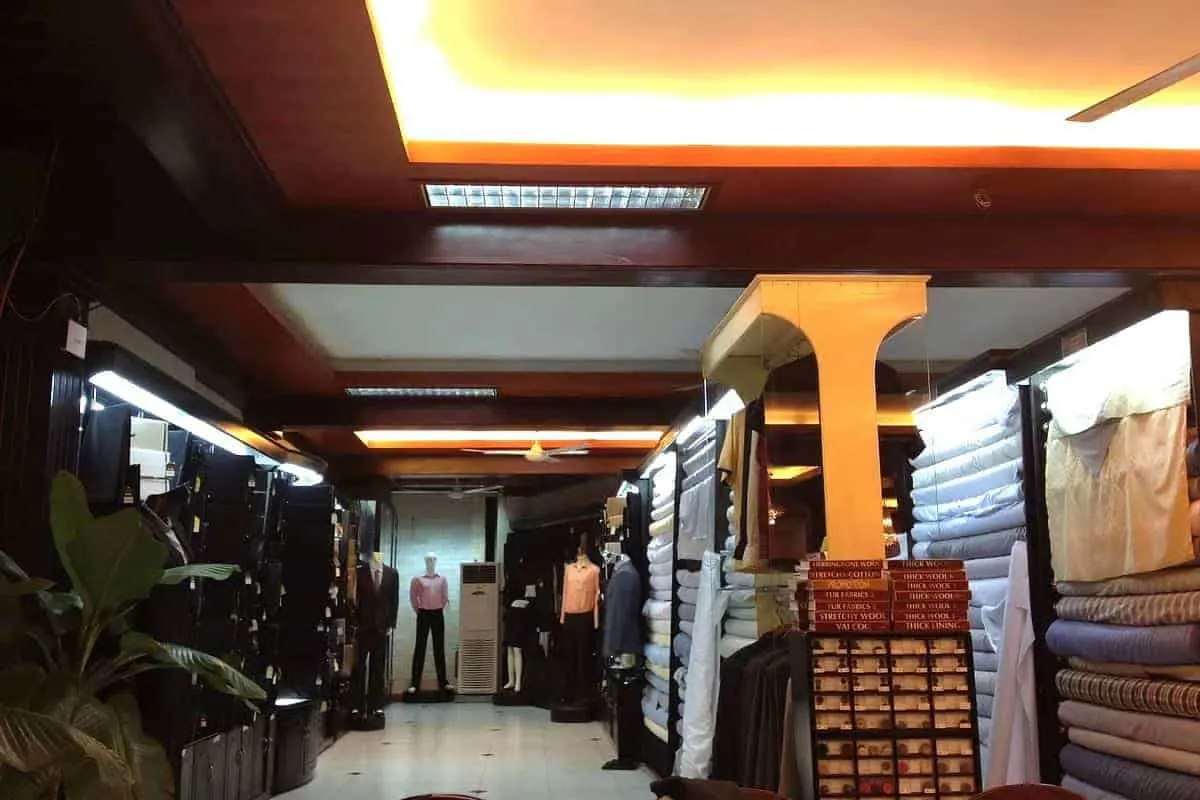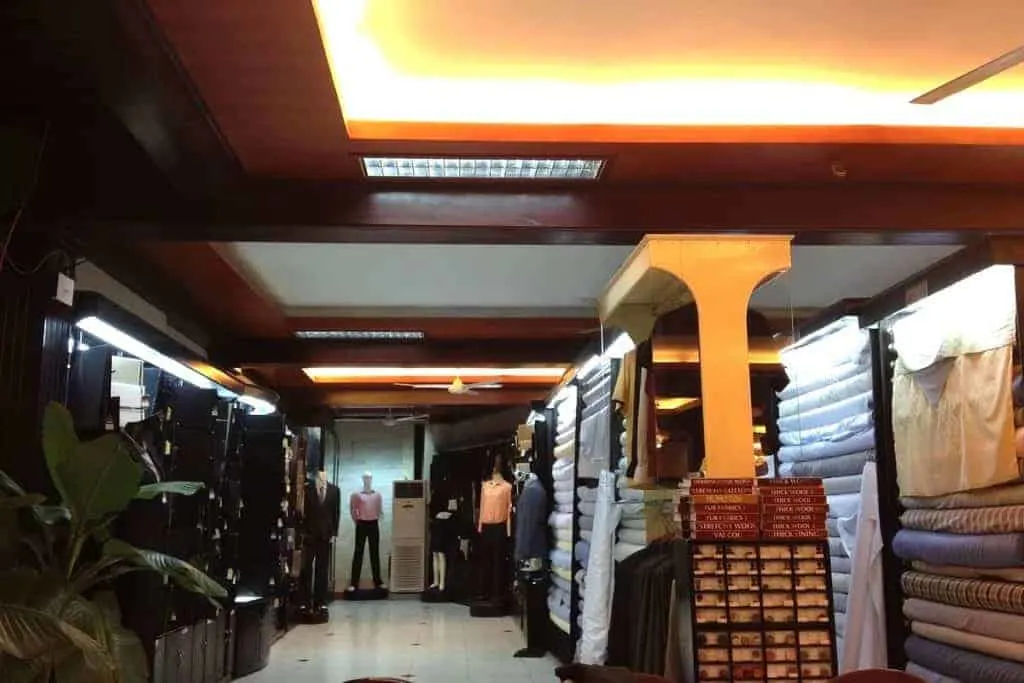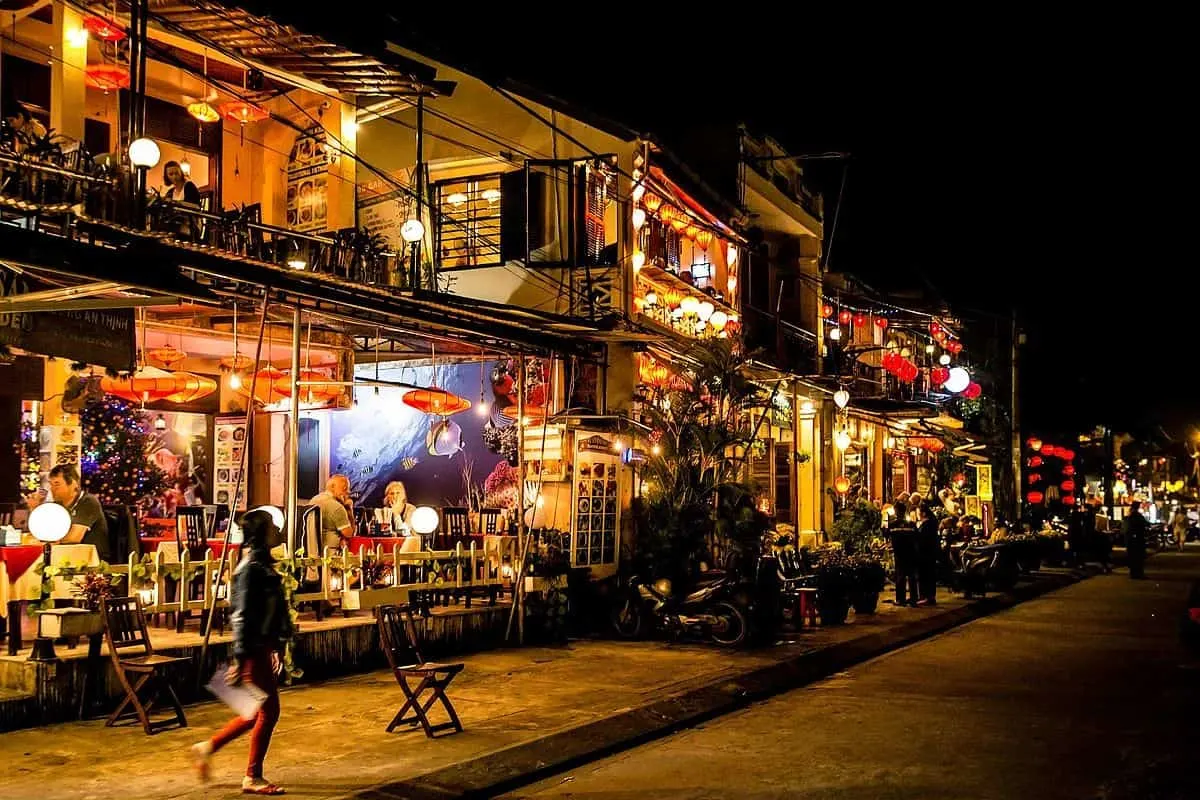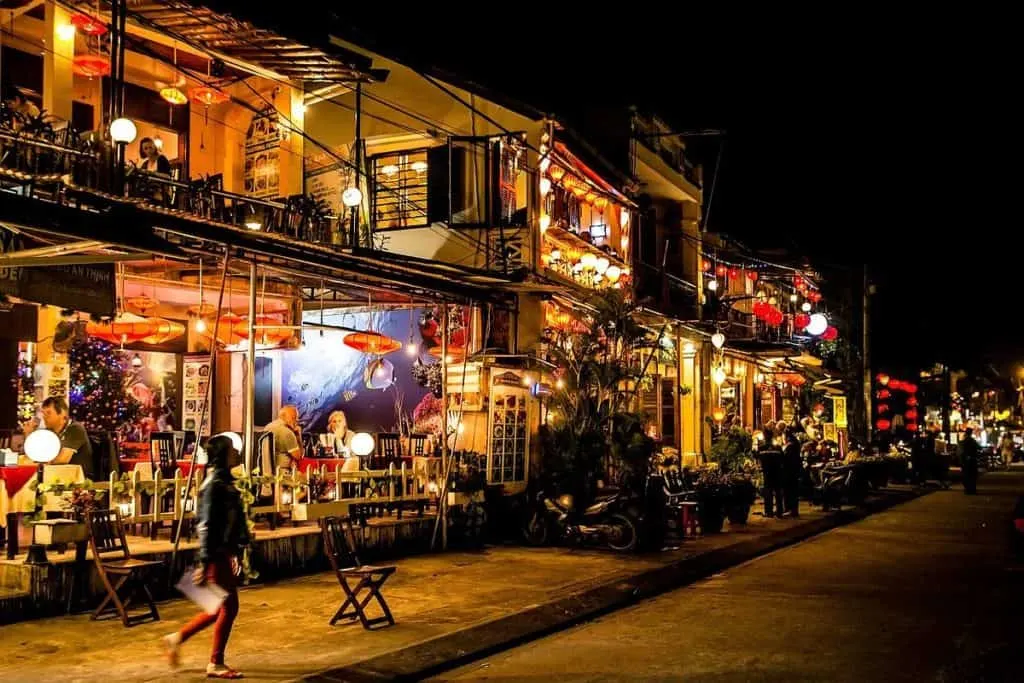 Day 5 – Hoi An
​On your second day in Hoi An you can choose from a bunch of different activities depending on how you are feeling.
If you did opt to get clothing made, your first stop after breakfast is back to the tailor for your first fitting (yes they literally get your clothing made overnight!).
This time it won't as long but they just want to make sure the clothes fit and if they have to make any additional alterations.
You can then decide to rent bikes (or motorbikes) for the day and explore the city and beyond. You can either rent from your hotel or one of the local spots in town. It should just cost a few dollars to rent the bikes and you will receive a map of the different areas to explore.
Wander around to different villages, rice fields, and along the beach. It will be a great experience getting a sense of all the different scenery that Hoi An has to offer.
After getting lost for a couple hours on the roads head back near the city center where we you can get some lunch and relax for a bit.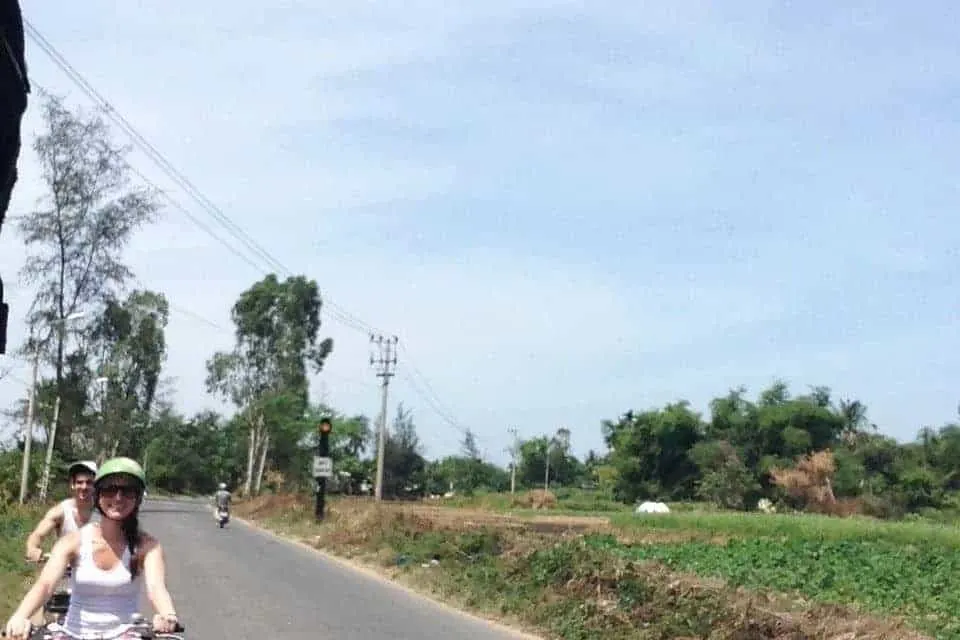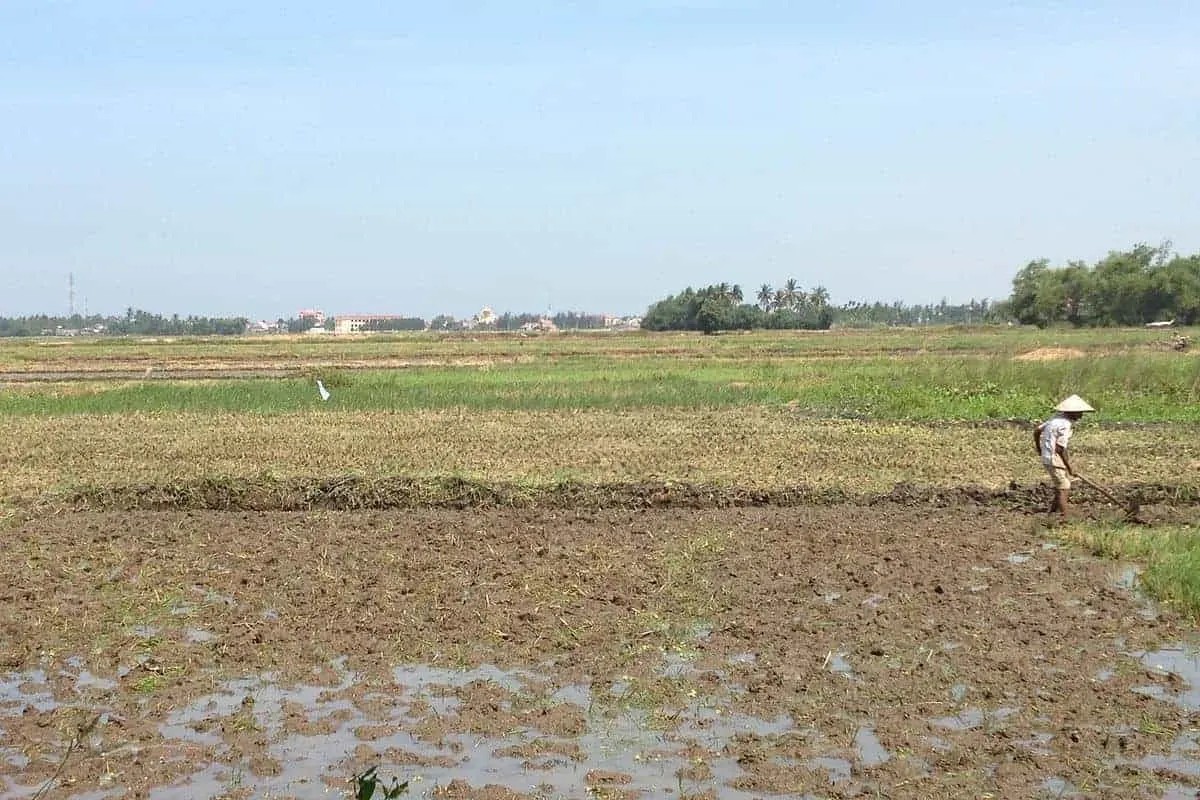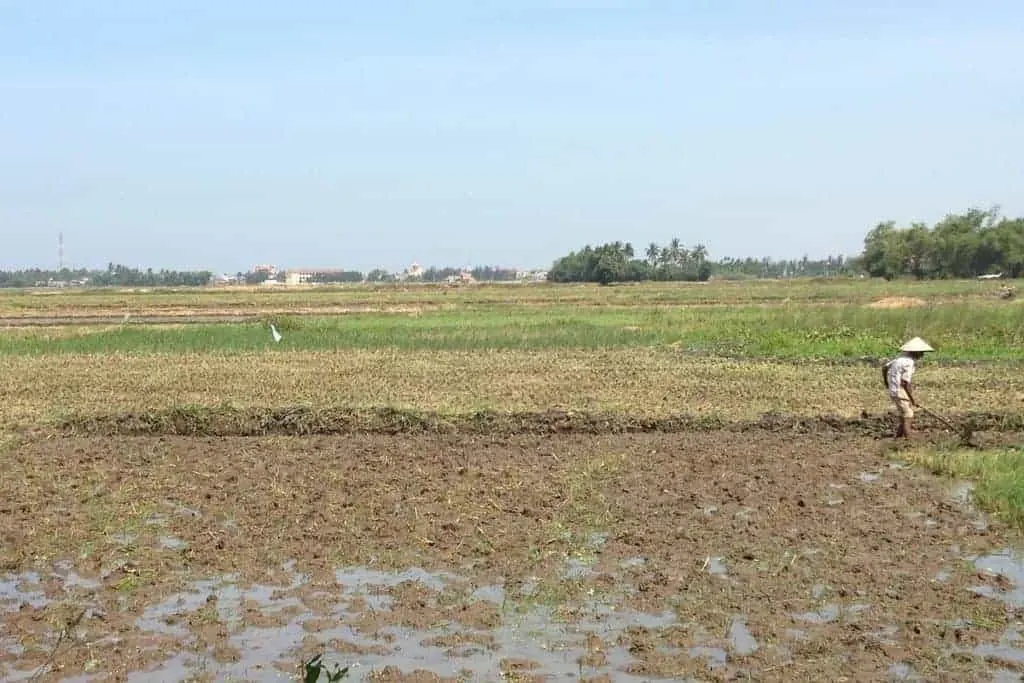 Next up is really up to you. You can head back to your hotel and hang out by the pool/beach or just continue to walk around the river area taking in the sites such as the famous Japanese Bridge or a local museum.
Hoi An is a UNESCO World Heritage Site so just take it all in and wander the streets.
You could also do something such as a Hoi An cooking class (you will also have the opportunity to do this in Hanoi).
You would first be taken to the local markets to pick up foods directly from street vendors, prepare the food and then make it into a delicious meal. You really cant go wrong with anything you decide to do.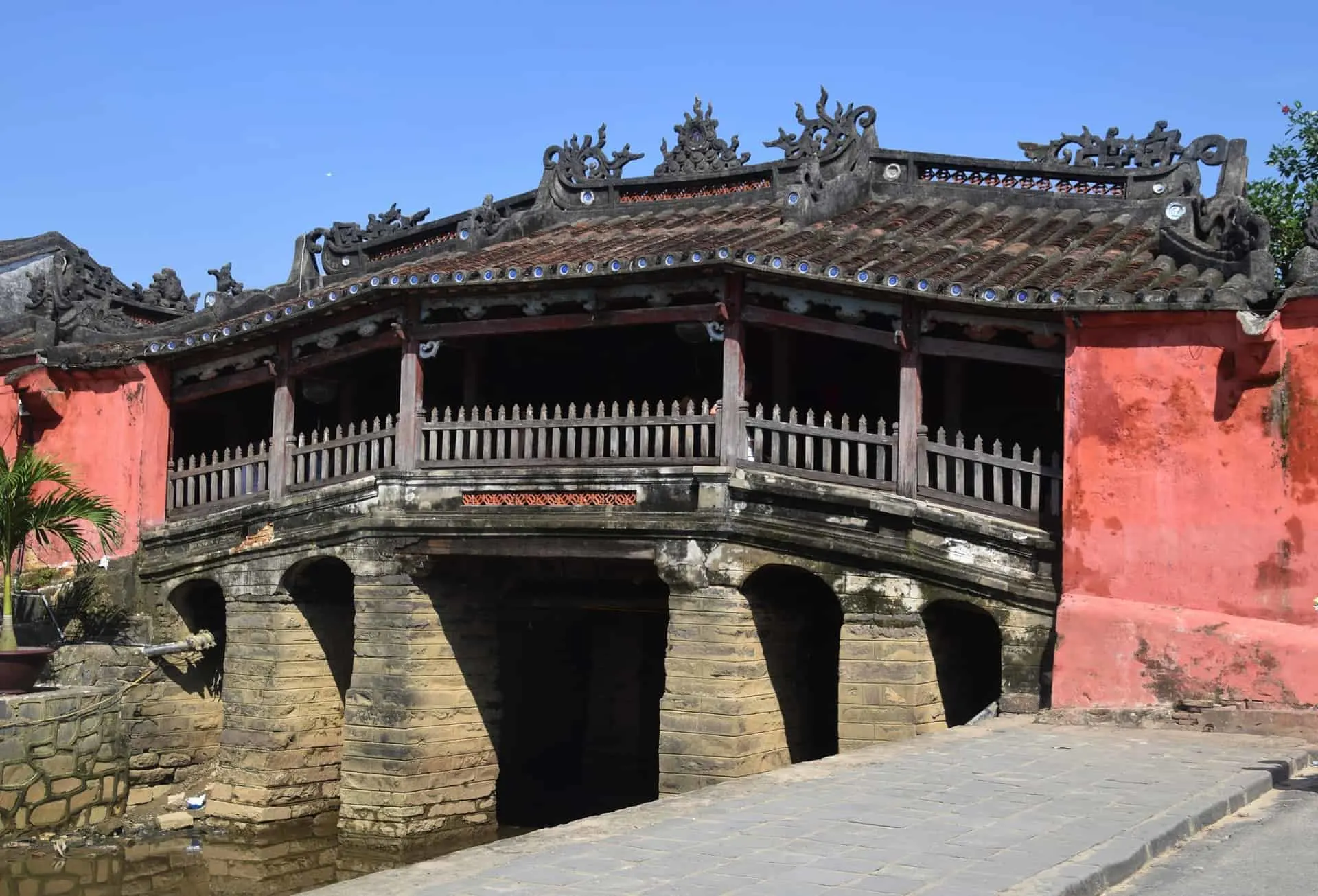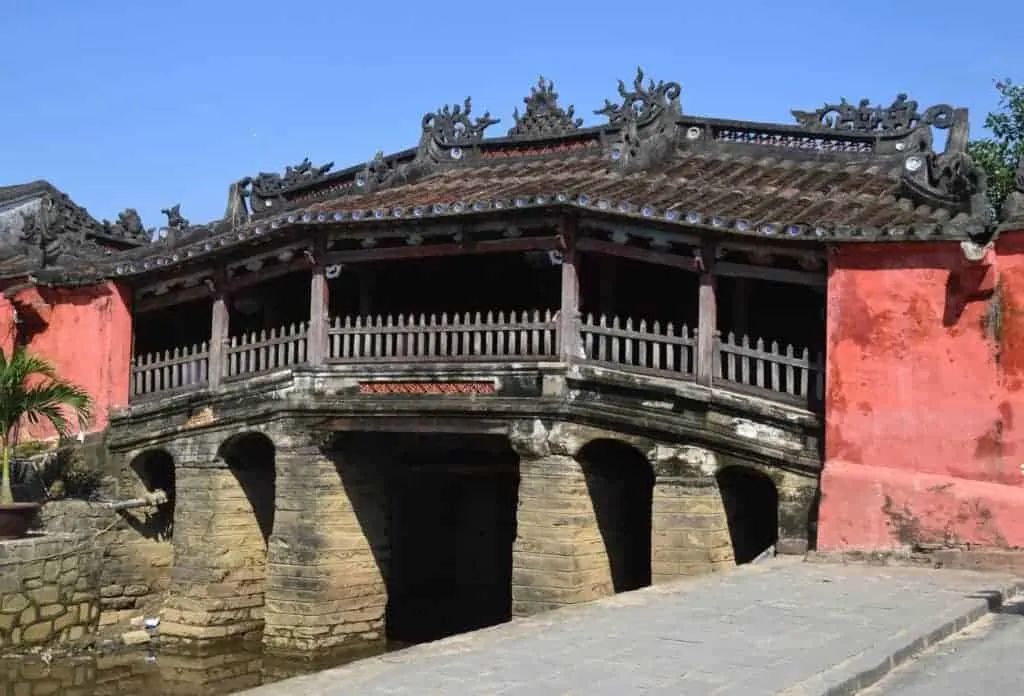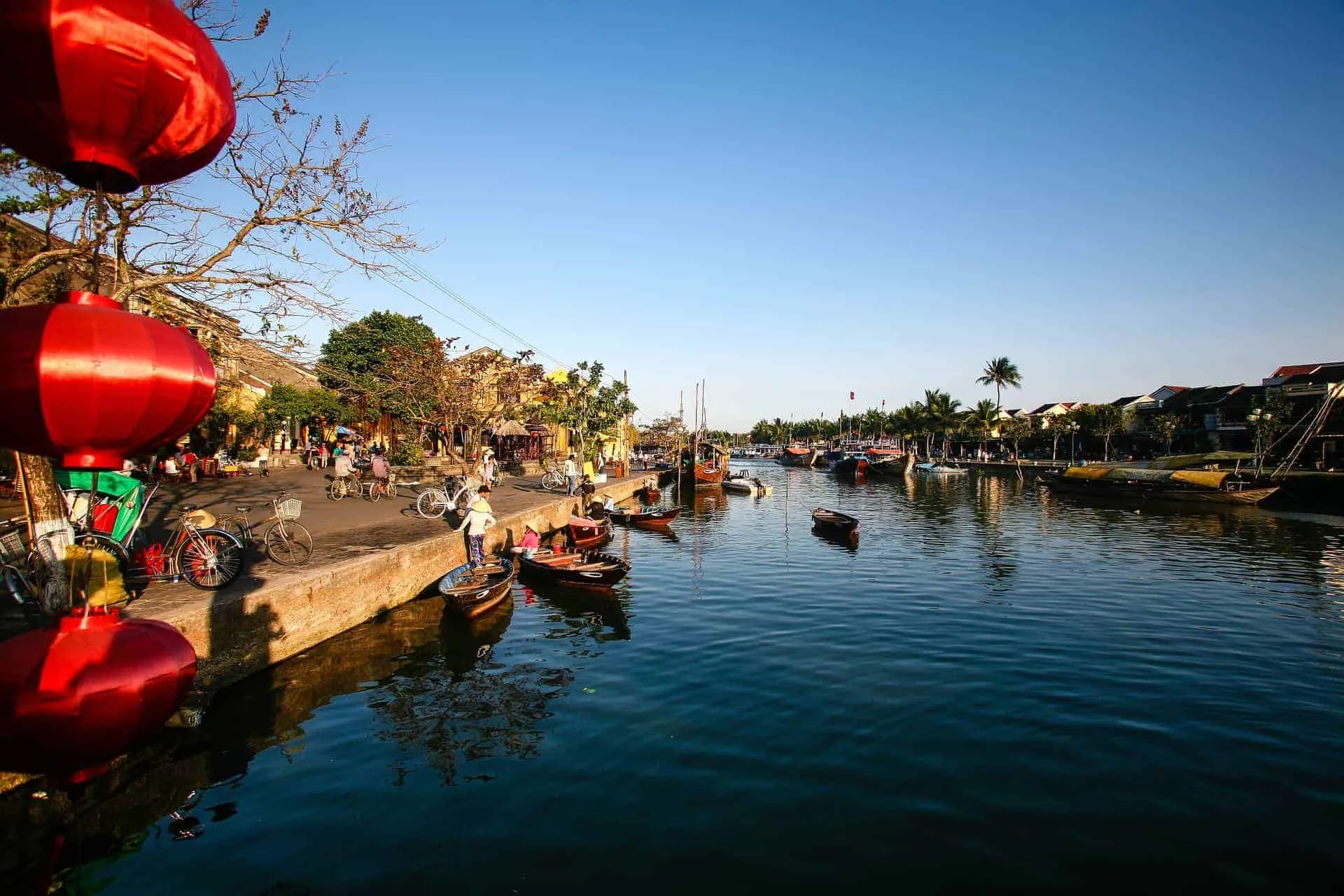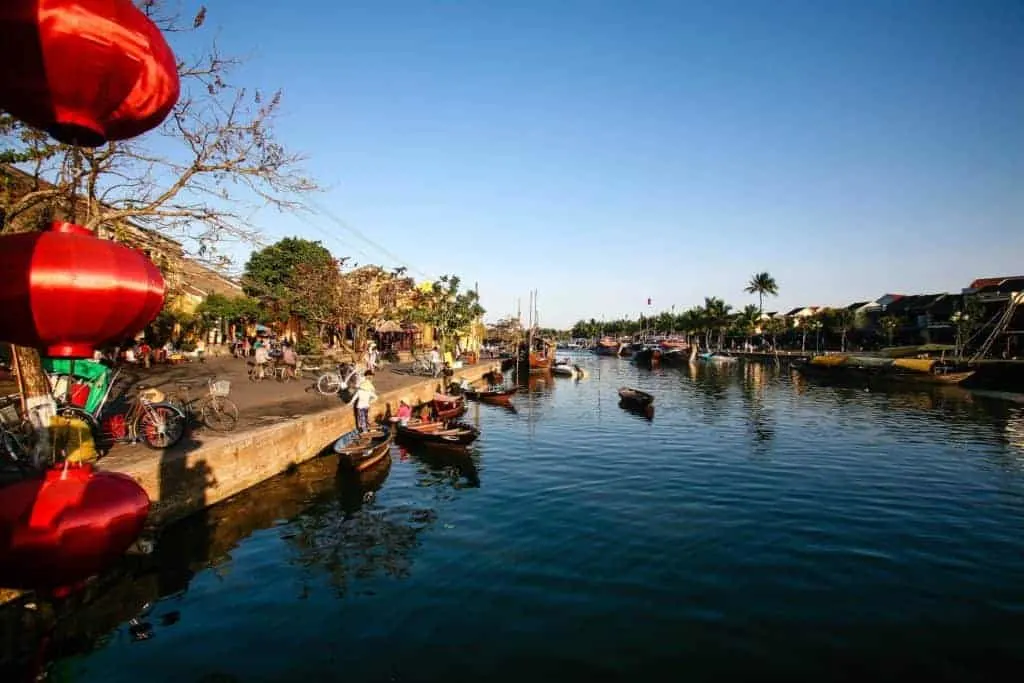 Day 6 – Hoi An / Travel to Hanoi
​On your last day in Hoi An, the first thing you will do once again is head back to the tailor to pick up your finished product. After trying it on one last time, you can either take the clothing with you if it isn't too much to fit in your suitcase or you will also have the opportunity to ship it back home for an additional fee.
If your flight/travel plans are early AM then make sure you let the tailors know and head back for a final fitting on the night of Day 5. If you didn't end up doing tailors altogether then just relax in the AM until your flight.
If you have a later flight to Hanoi and you have already ventured the city enough, you can head outside the city for a couple additional activity options:
1) My Son
About an hour or so outside the city is My Son. If you have already been to Angkor Wat then this might just be more of the same for you but it is a complex filled with numerous temples and structures that will be well worth the half day trip.
You can easily book a group tour through your hotel for a reasonable price (~$15) or you can book a My Son Tour ahead of time.
You will get picked up from your hotel, make the hour or so drive and then have a few hours to explore the groups of ruins.
Your guide will give you some good background info about the ruins and you can ask questions along the way (note that the tours usually leave early AM so if you need to go back to the tailor it will have to be after the 4-5 hour tour).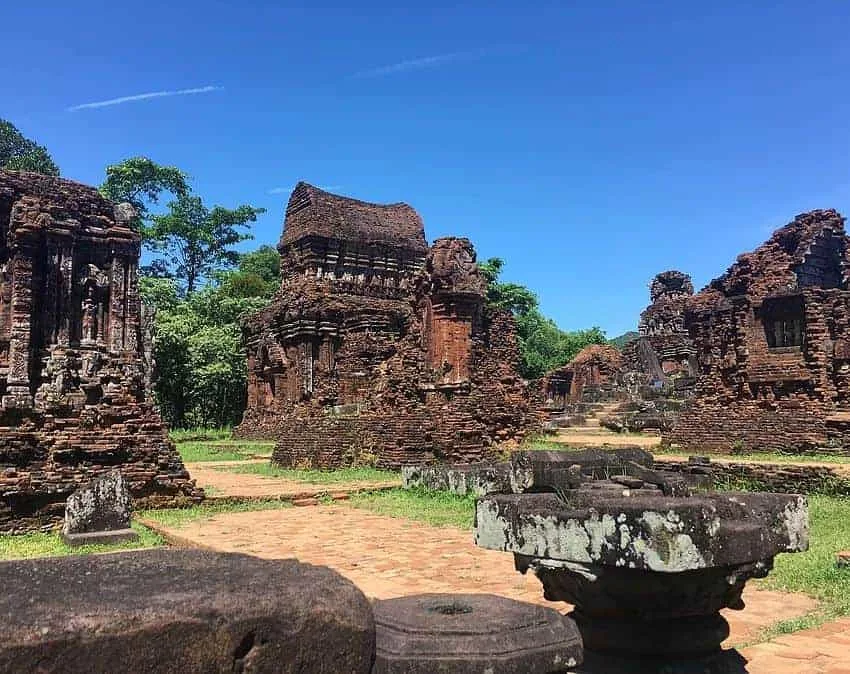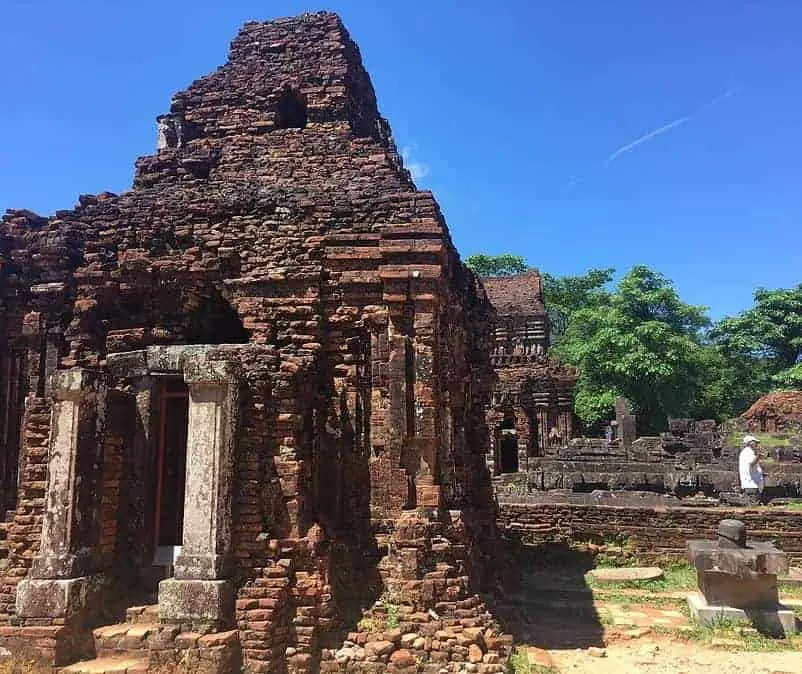 ​

2) Marble Mountains

Another option to spend some time around Danang (where you will departing later in the day anyway). Here you can spend some time checking out this city and/or heading to the Marble Mountains – a place filled with amazing views and caves & tunnels to explore.

It is only about 15/20 minutes away from the city center of Danang so you can hire a driver who can take you from Hoi An to the Marble Mountains and then off to the airport after.

There are five mountains to explore but feel free to head out to as many as you would like. Take a look at some Marble Mountain and Danang tours that may work best for you!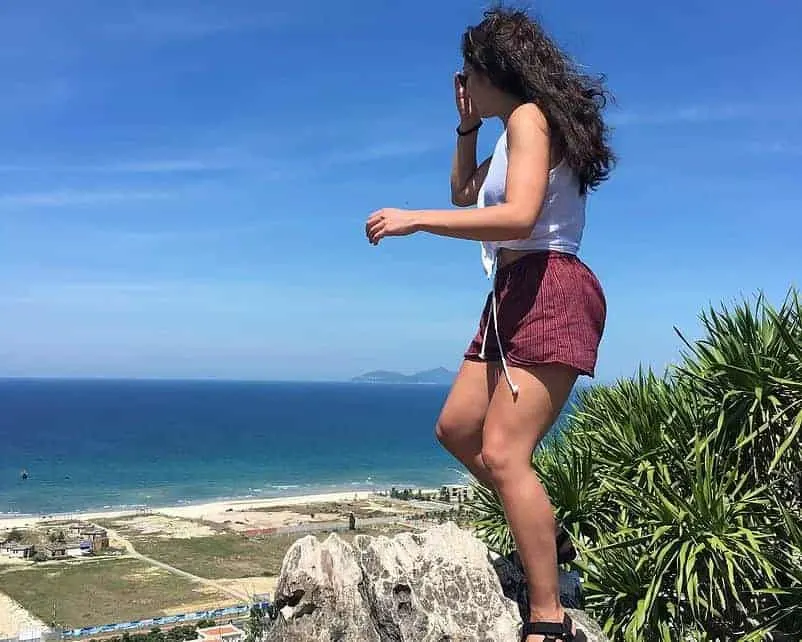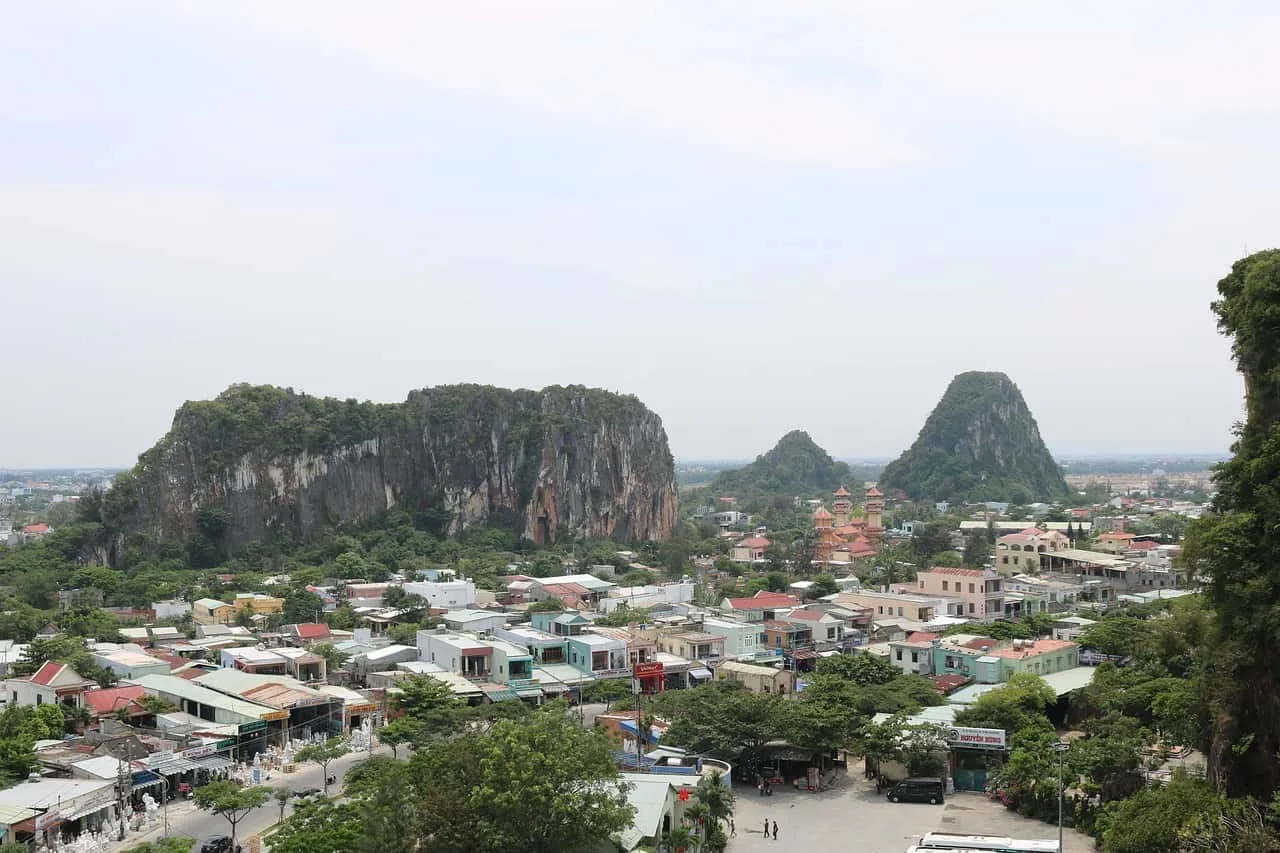 So all depending what time your flight is there are a bunch of options either in Hoi An, Danang or further out.
You will then arrive in Hanoi at some point on day 6 – it could be early afternoon or later in the evening. If you have some time feel free to explore the city, checking out restaurants, and browsing the markets.
Here are some great options to choose from that are all around the Old Quarter of Hanoi:
Day 7 – Hanoi
You have now made it to the northern capital of Vietnam – Hanoi. On your first day in Hanoi be prepared to start exploring. Surrounding the Hoan Kiem Lake is the Old Quarter of Hanoi. There are winding streets with thousands of motorbikes, cars and pedestrians crossing at will.
It is a great place to just wander around, check our some markets, eat some street food and get a sense of the city. Make sure to also head over to the lake and take a walk around it where you will be able to relax a bit from the craziness of the city itself.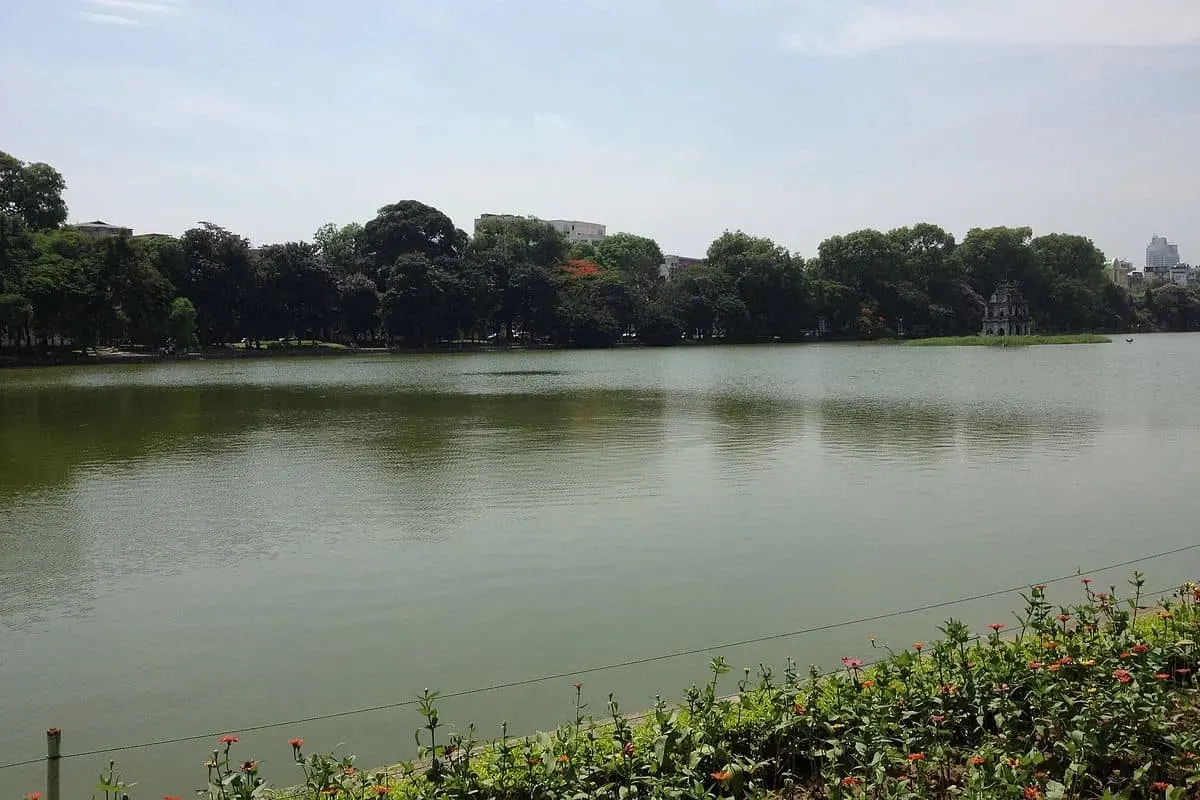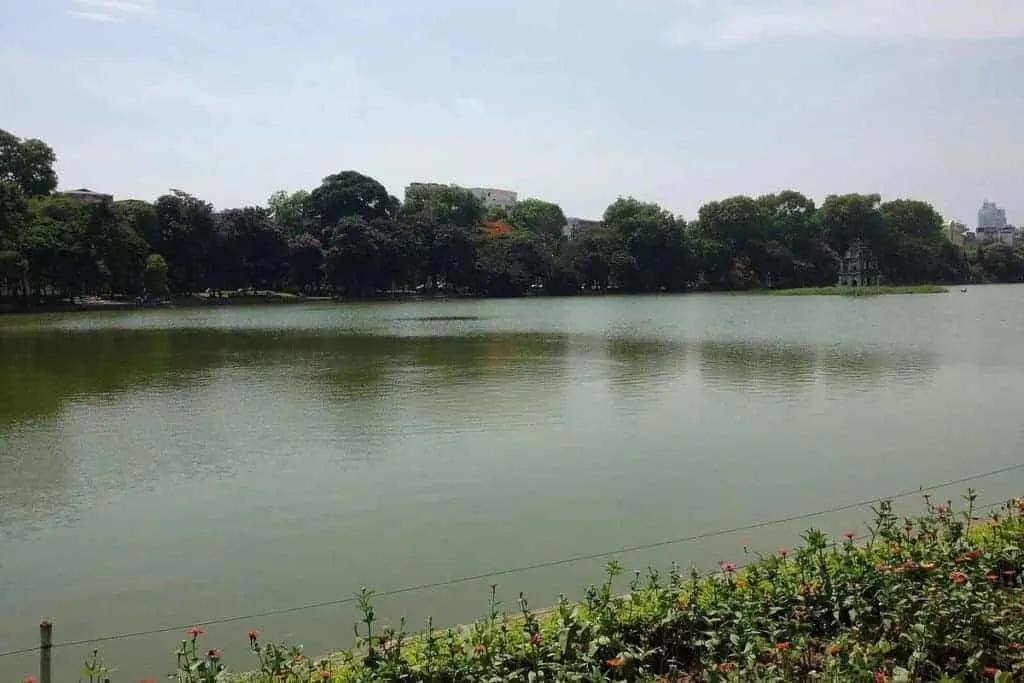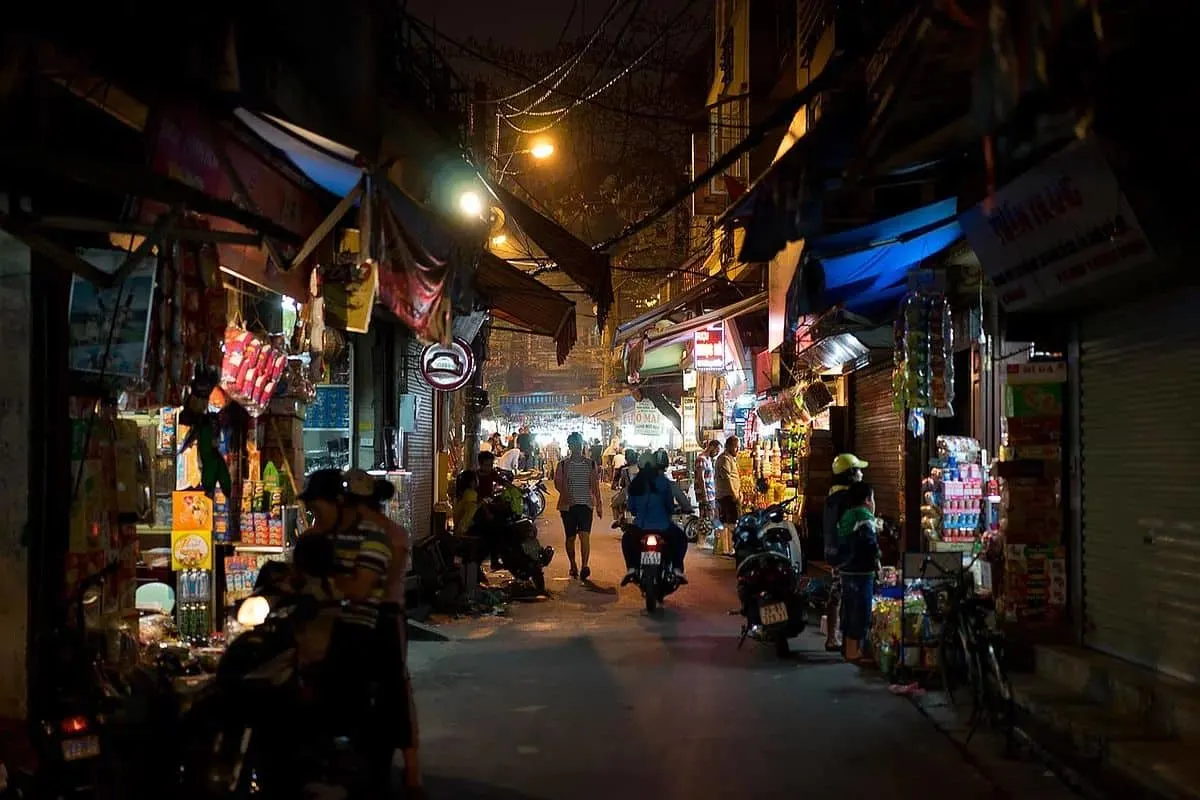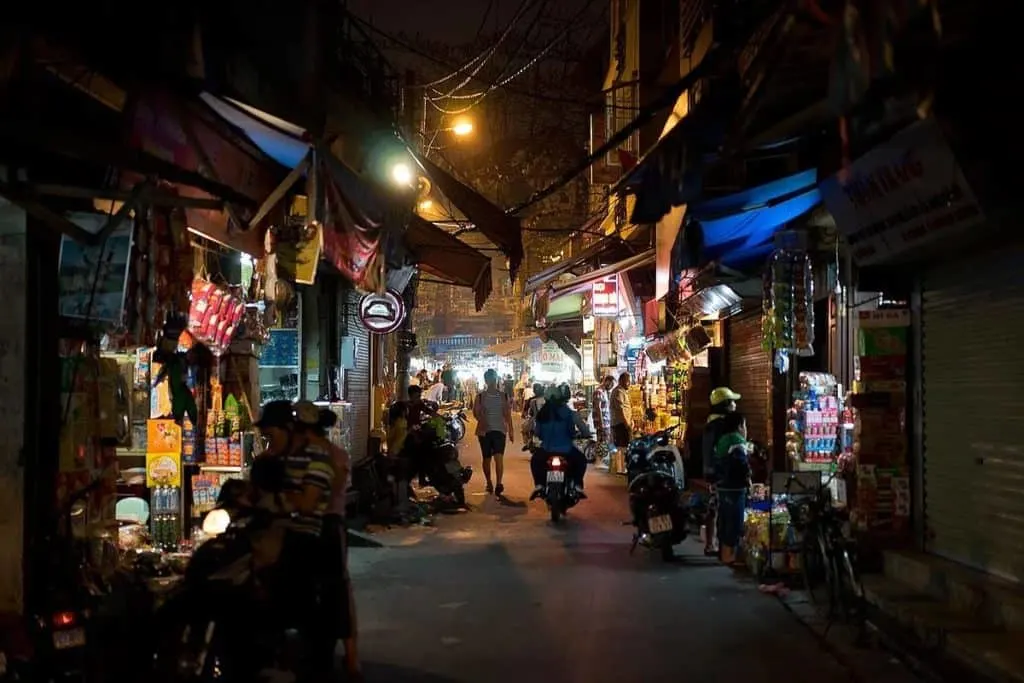 After wandering around for a bit make your way to Hoa Lo Prison (also known as the Hanoi Hilton). Originally it was used when the French occupied Vietnam.
After that it was used by the northern Vietnamese during the Vietnam War and where they would hold American prisoners – the most famous of which was John McCain.
Here you will find a similar type of propaganda that you might have seen at other museums around the country. There is also a whole section about John McCain, with pictures of his capture and even his original Air Force uniform that he wore when his plane was shot down.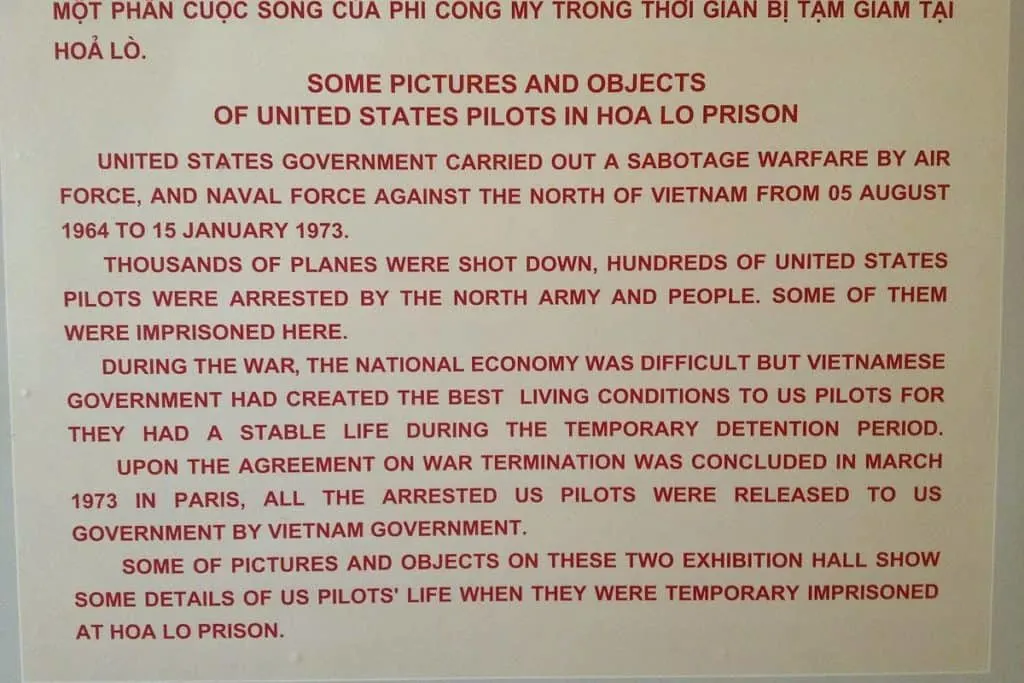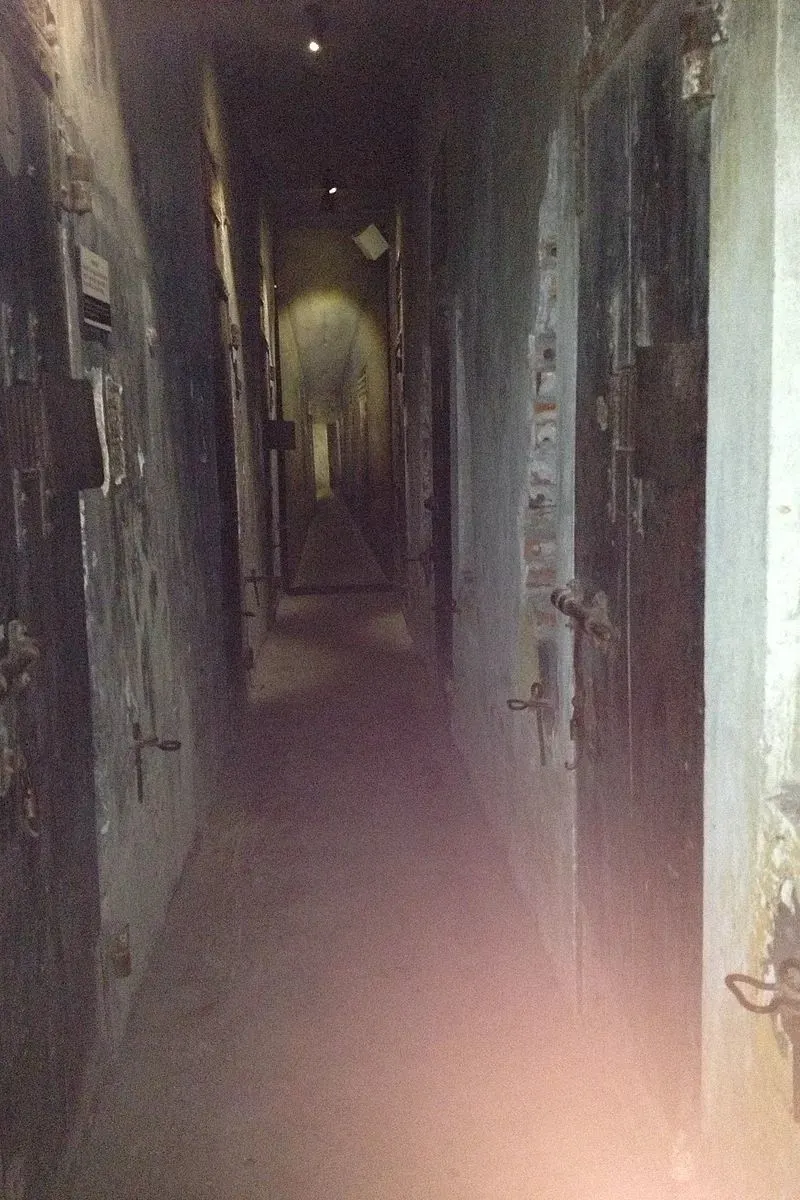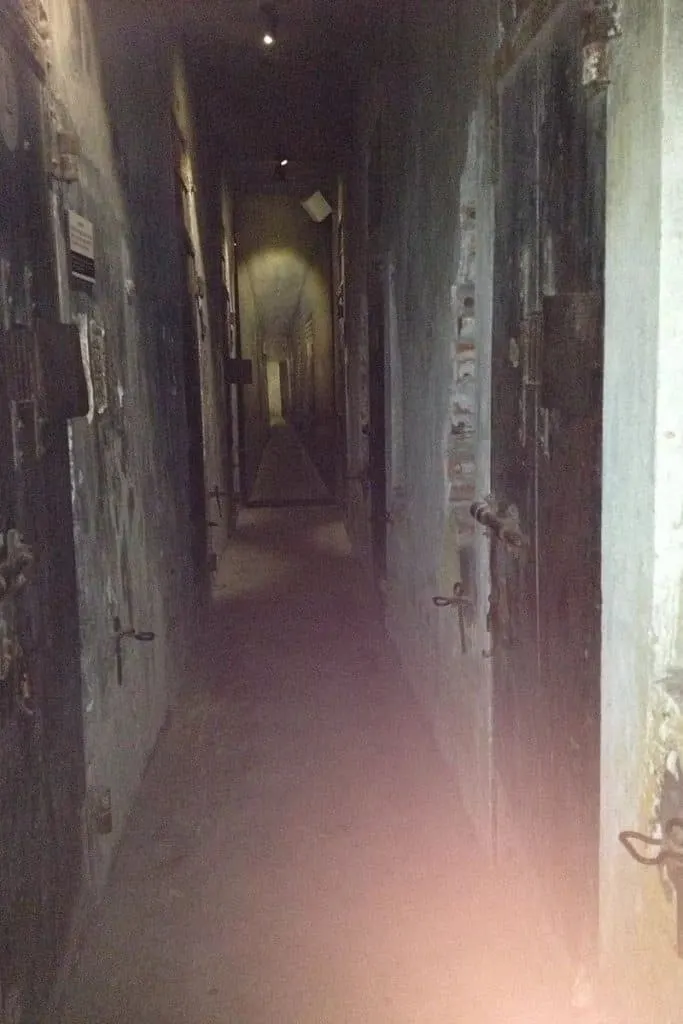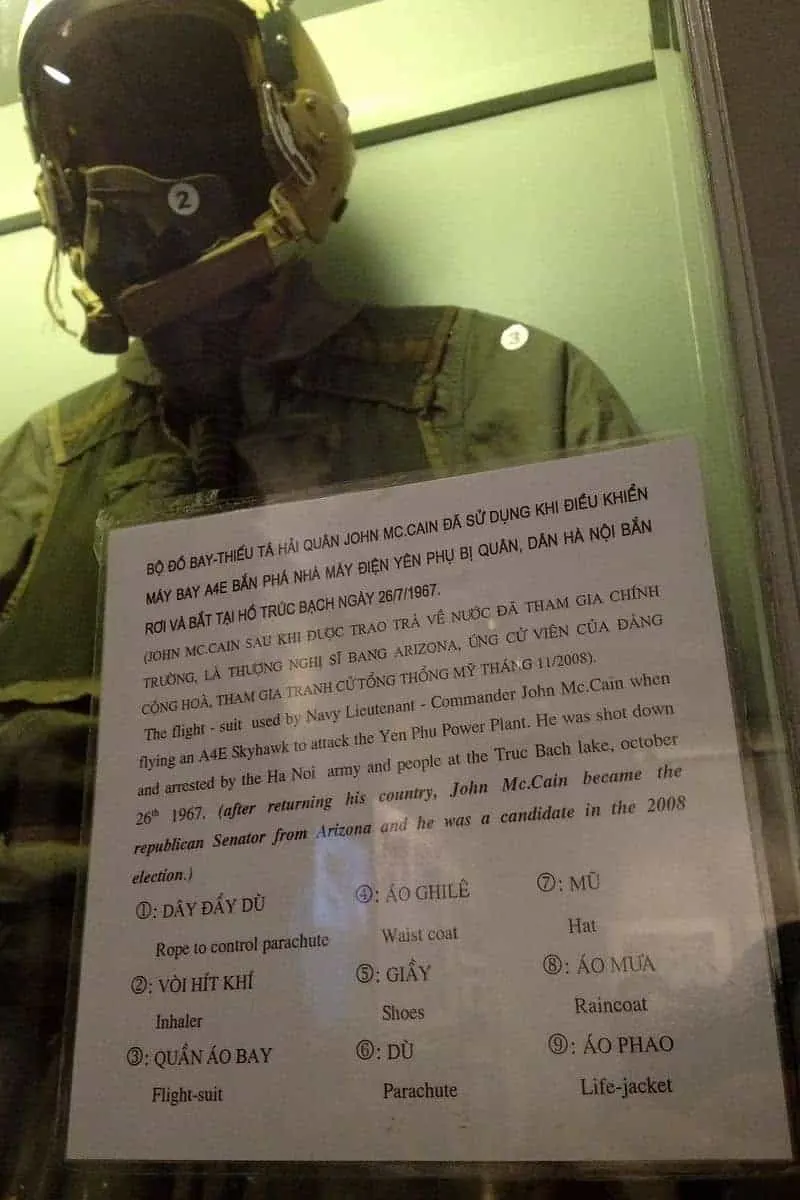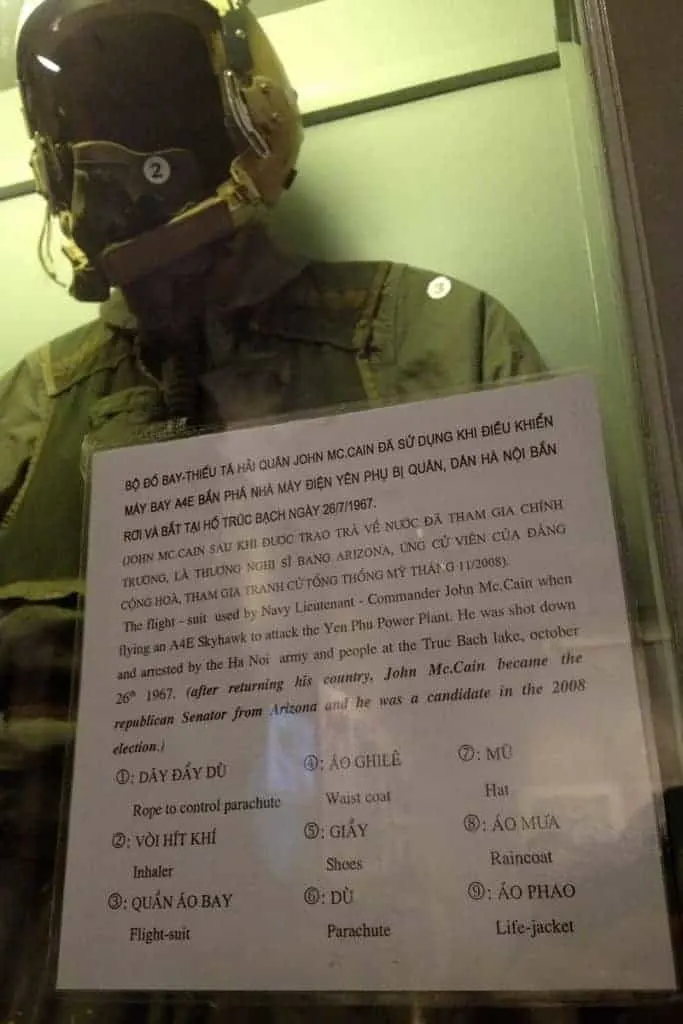 *You might have time to take a cooking class this afternoon/evening here if you have not done one already in Hoi An. Similarly you will be able to go out to the market with your chef and purchase different ingredients for the multiple dishes that you will make.
You then will head back to the kitchen where your chef will take you through the cooking process for everything from spring rolls to pho.
Who knows, maybe you will use your cooking skills when you are back home! Make sure you get some good rest this evening as the next few days you will be headed out to Halong Bay!
Day 8-10 – Halong Bay
​For the next three days you will be exploring the water of Halong Bay. This Three Day Two Night Halong Bay Experience writeup will give you the ins and outs of Halong Bay and its options. You will head out first thing on day 8 and return to Hanoi sometime late afternoon of day 10.
There are many Halong Bay cruise options to choose from. Everything from budget friendly to ultra luxurious. You can browse through some of the highly rated Halong Bay Tour options to get a better idea.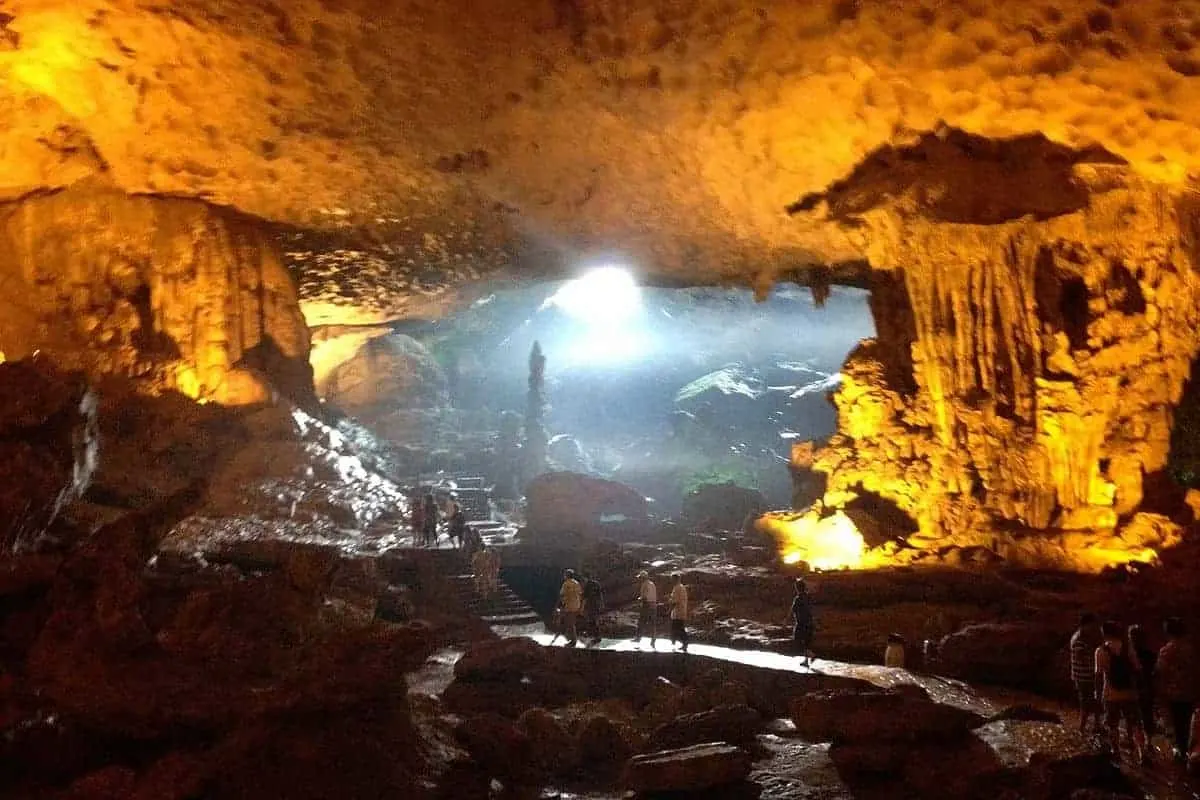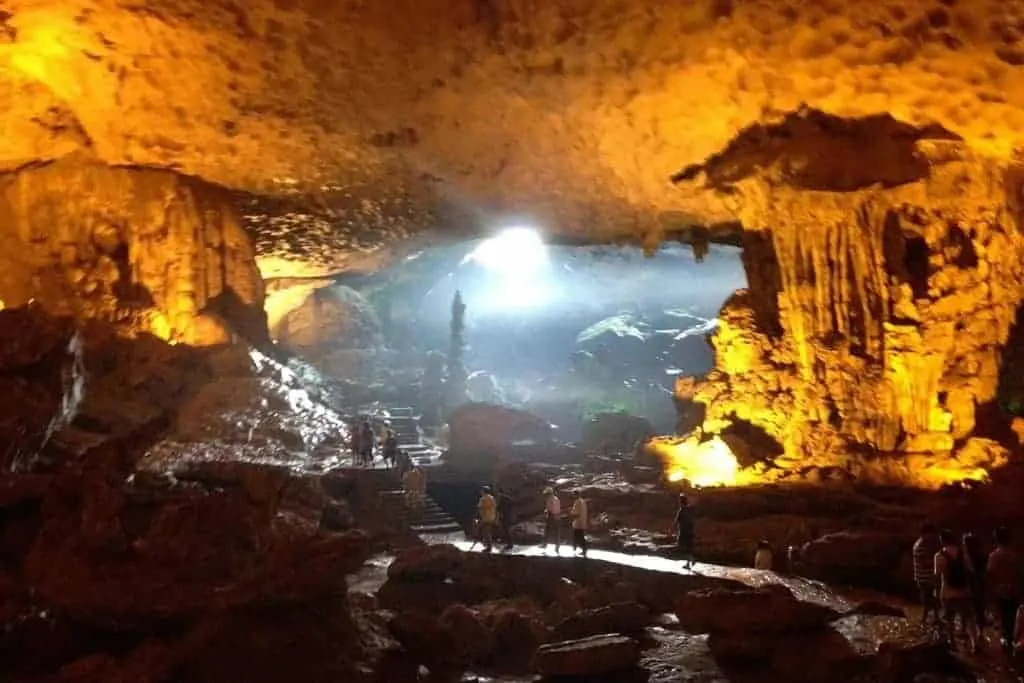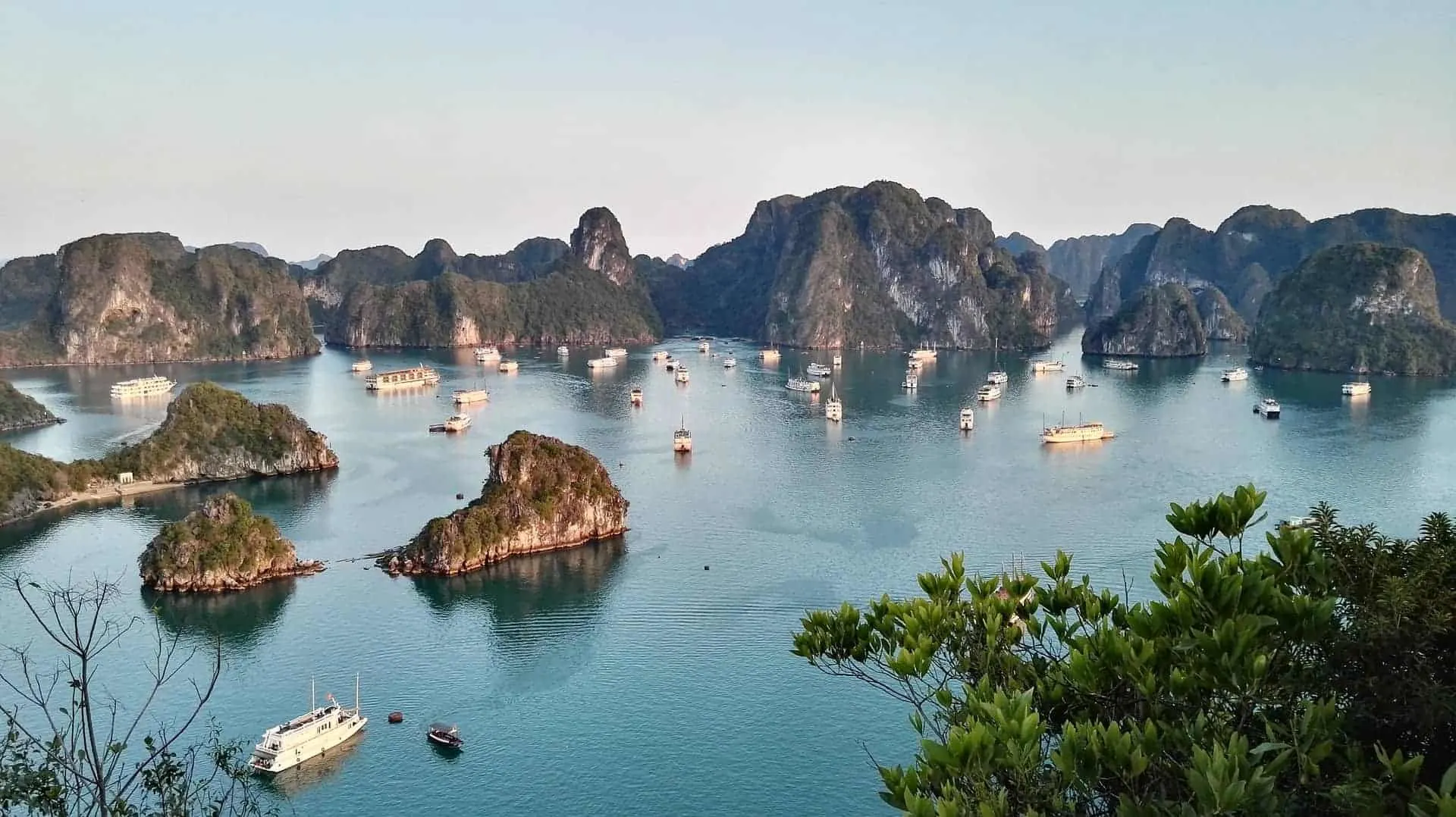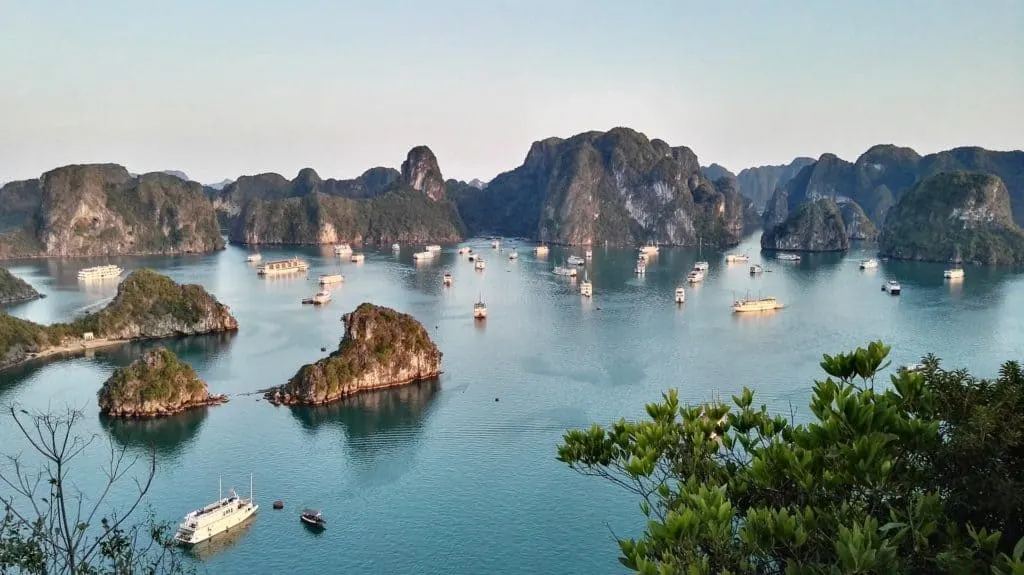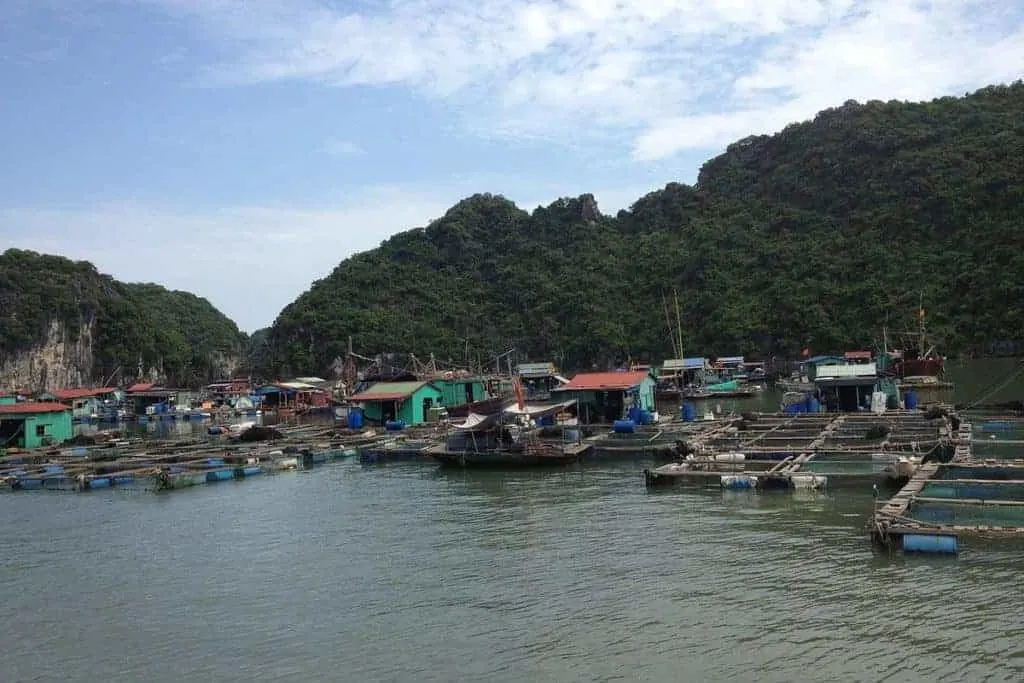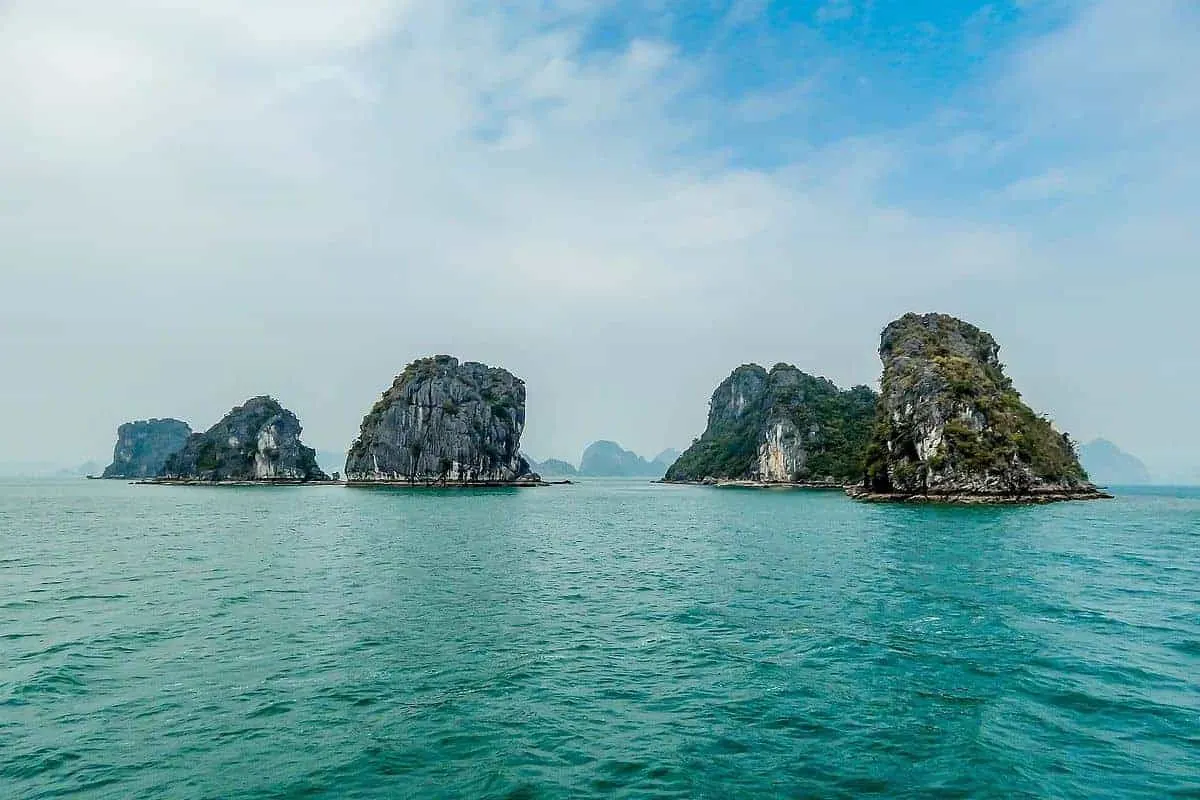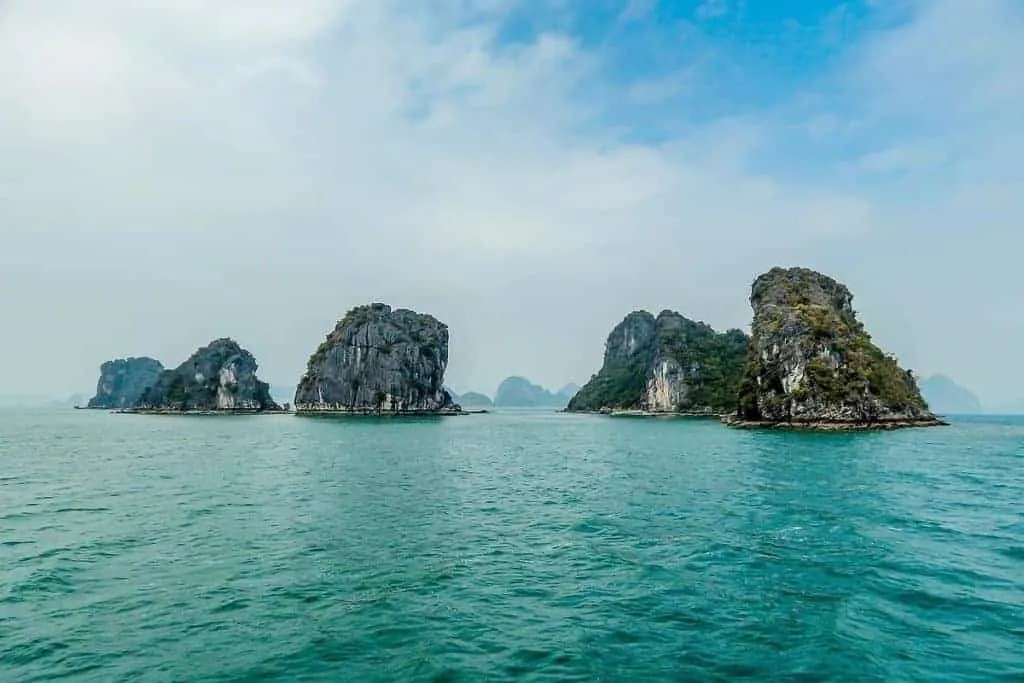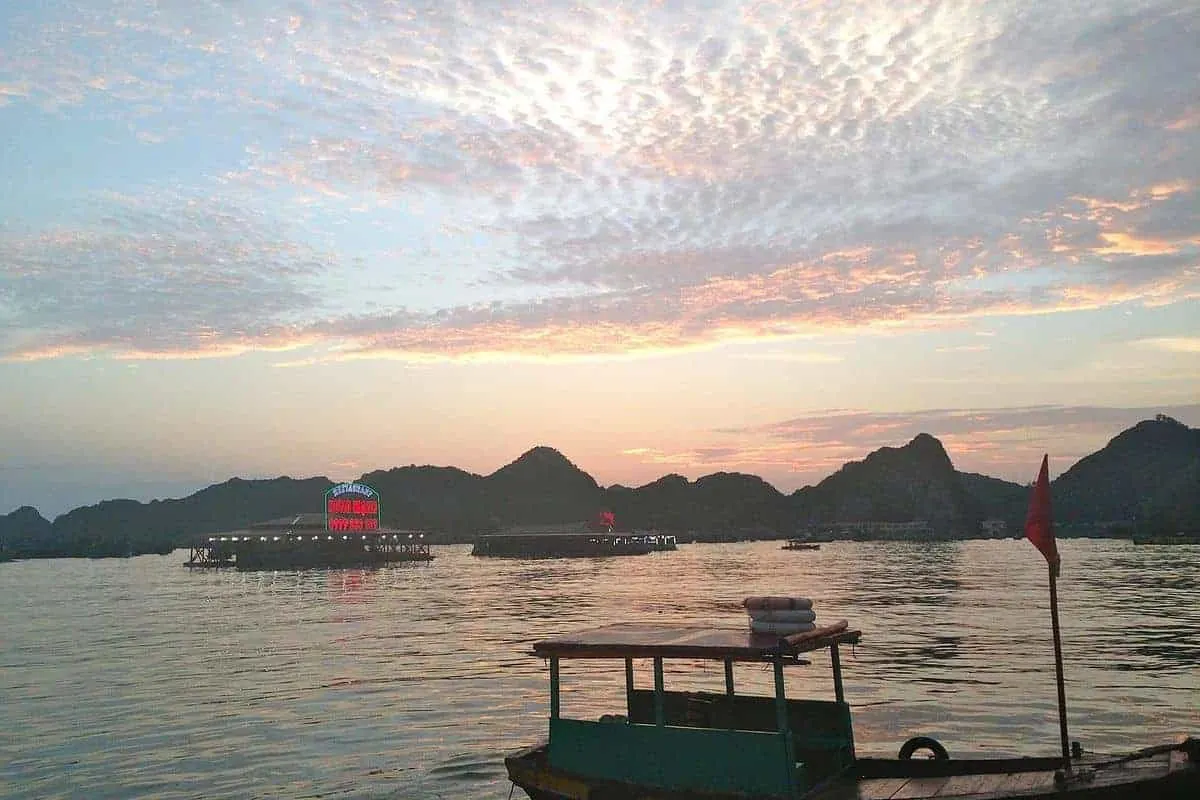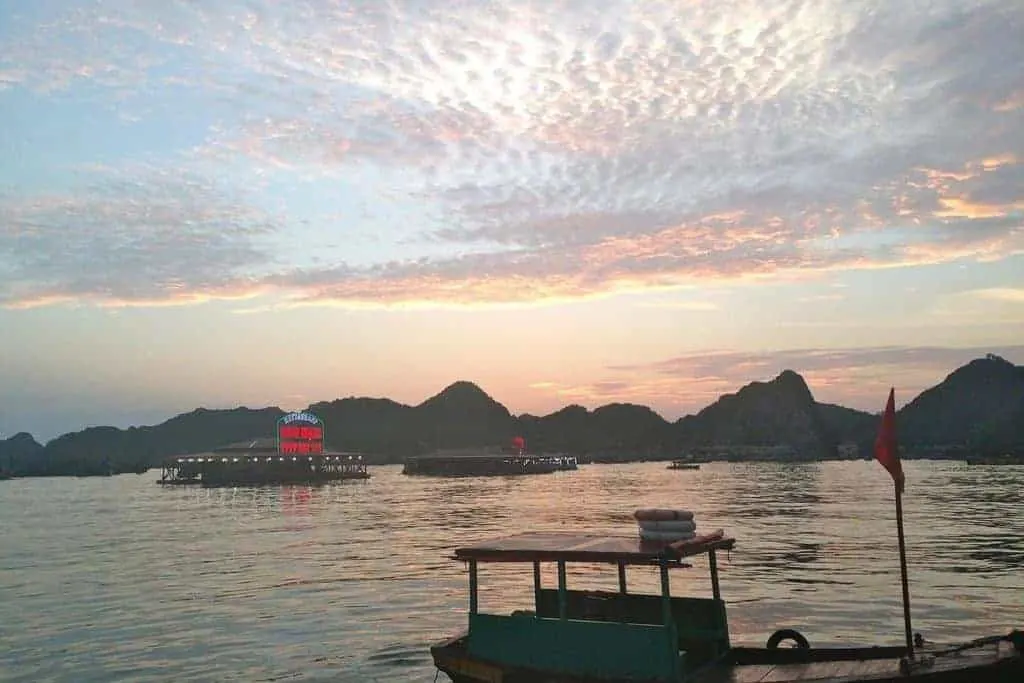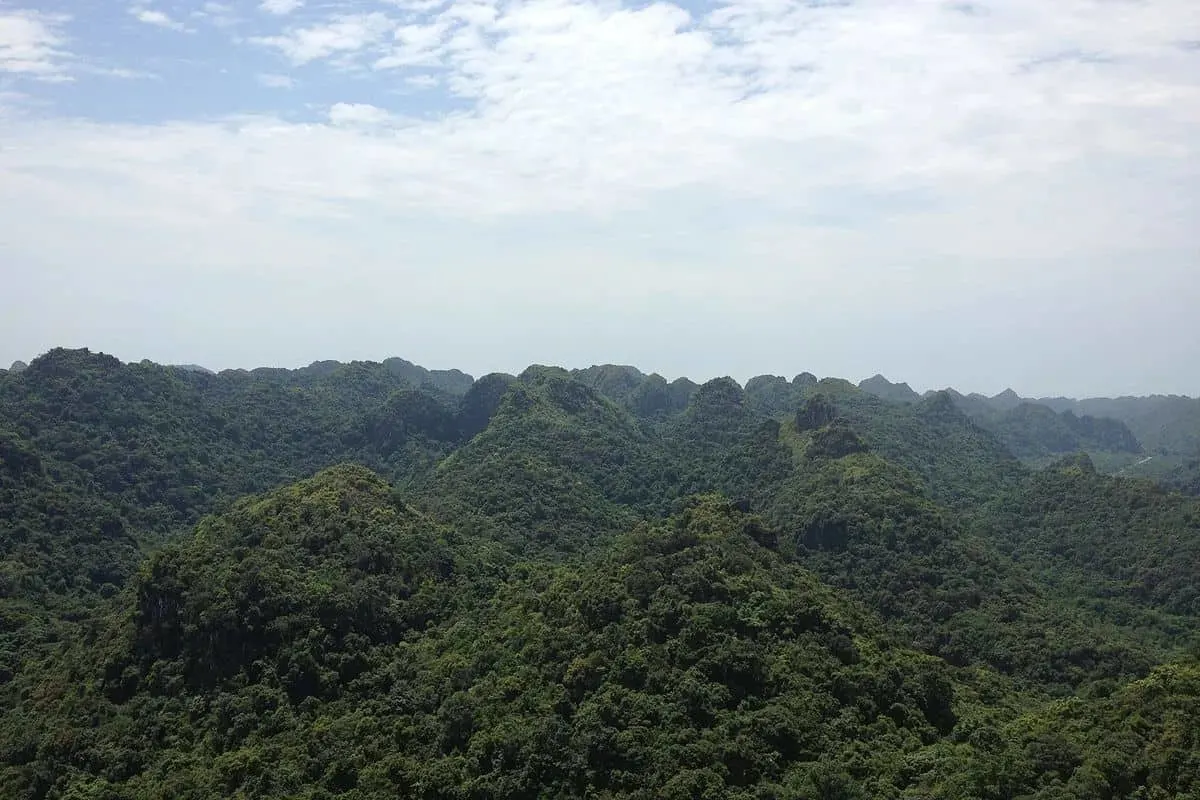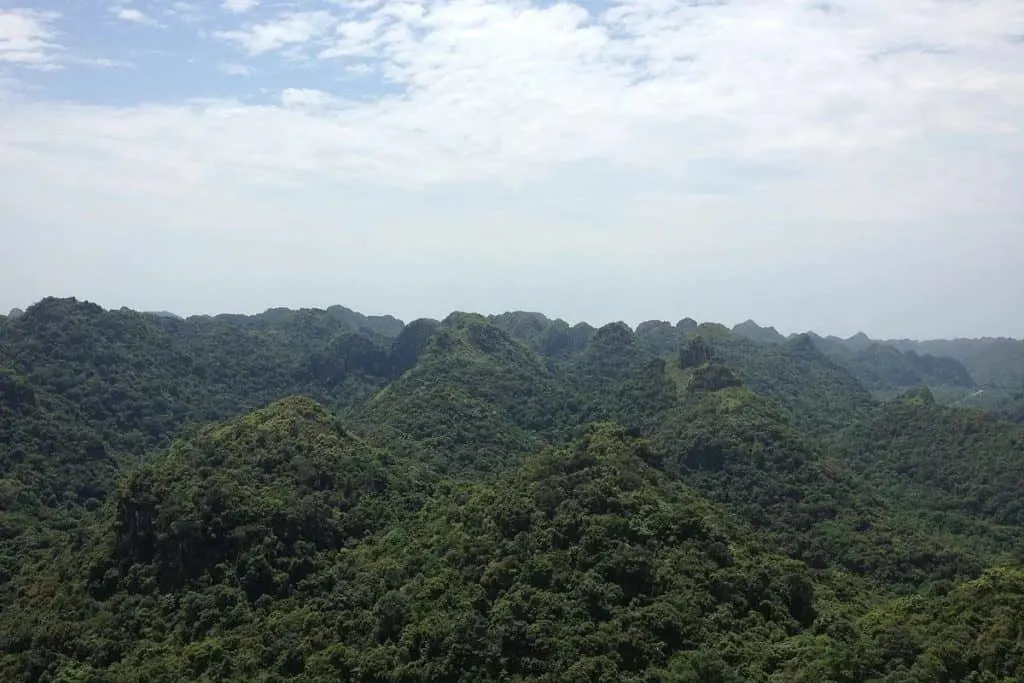 Day 11 – Hanoi
Now that you are back in Hanoi after a few days out on Halong Bay, you can spend some time ​wandering the city and relaxing as you will soon be heading off to your next multi day excursion outside the city to Sapa (either later in the night or the next morning).
If you would like you can also visit the ​Ho Chi Minh Mausoleum: This is where HCM's body is held in a glass case for visitors to see.
However it is only open during specific hours (around 8:00AM to 11:00AM depending on time of year) and the lines can get long.
Next to the mausoleum you can find beautiful gardens to roam through as well as the museum that goes through the history of his life. You can definitely spend a few hours here enjoying the different sites.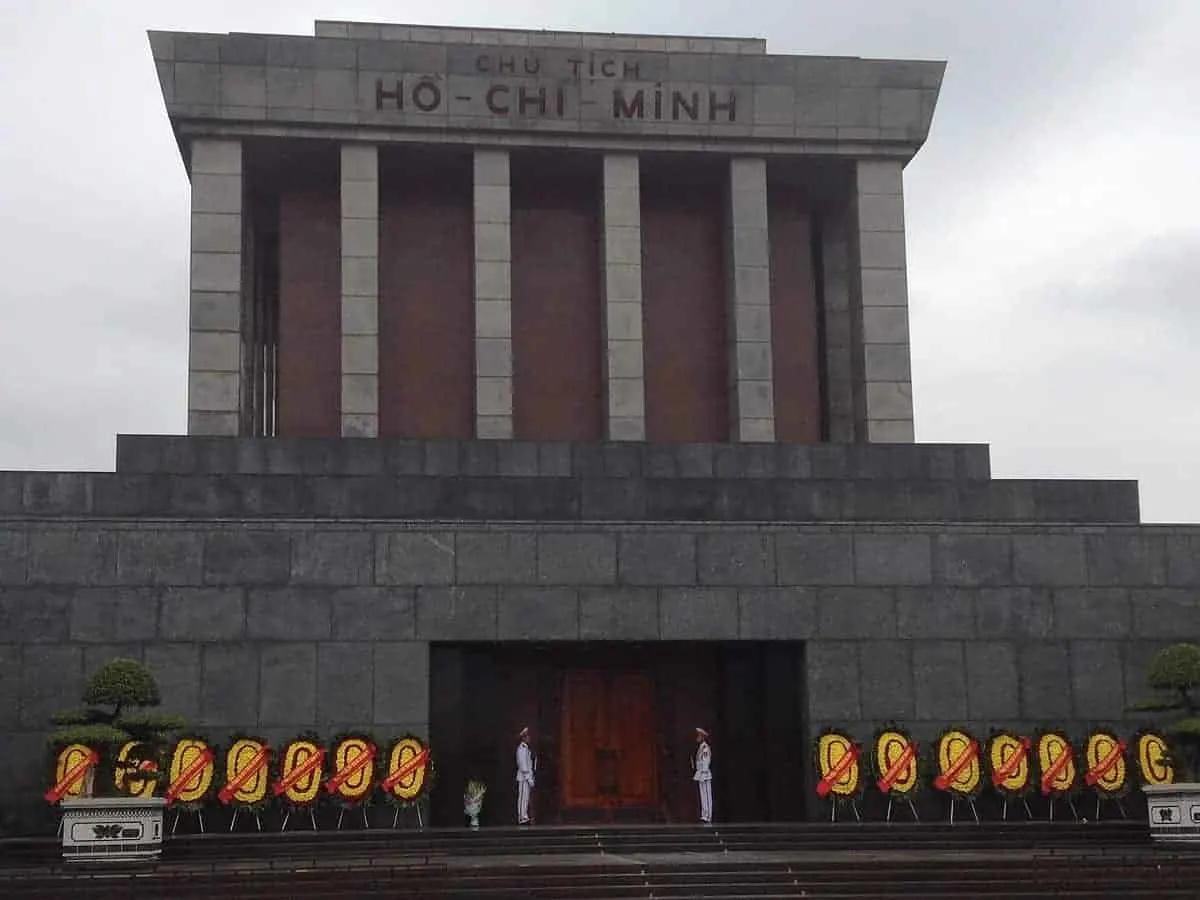 You can also just continue to explore the old quarter, eat some street food, enjoy the markets and just take it all in as this will be the last full day in Hanoi. Note you might have to take an overnight train to Sapa tonight depending on what tour you sign up for.
Day 12 & 13 – Sapa
​It is now time for your second journey from Hanoi and that is to the countryside and rice paddies of Sapa. You will either head out to Sapa on the night of Day 11 or the early morning of Day 12.
» This Trekking Sapa guide has you covered and will give you all you need to know about planning your experience
Similarly to Halong Bay, there are several different tour options to choose from. You can decide to sign up right when you arrive in Hanoi or you can book a Sapa tour ahead of time as well.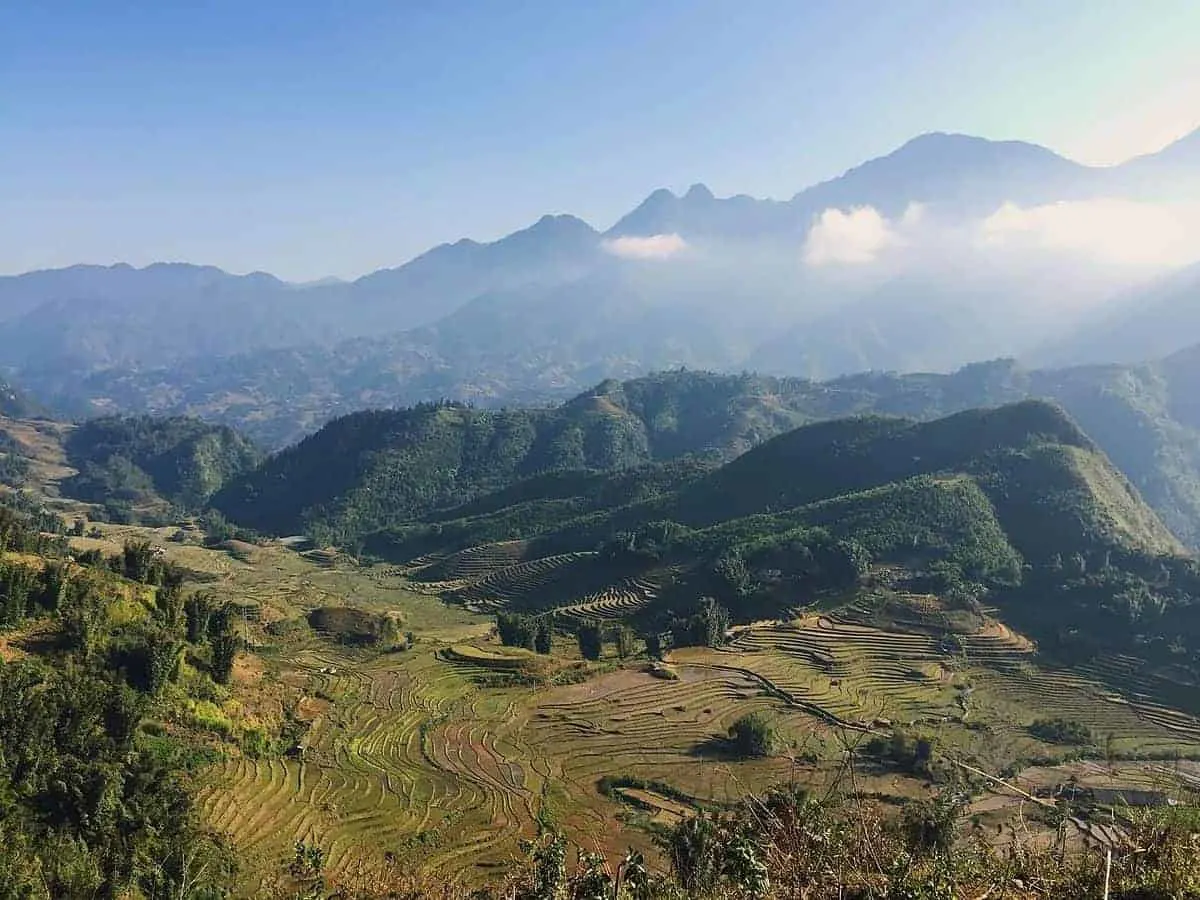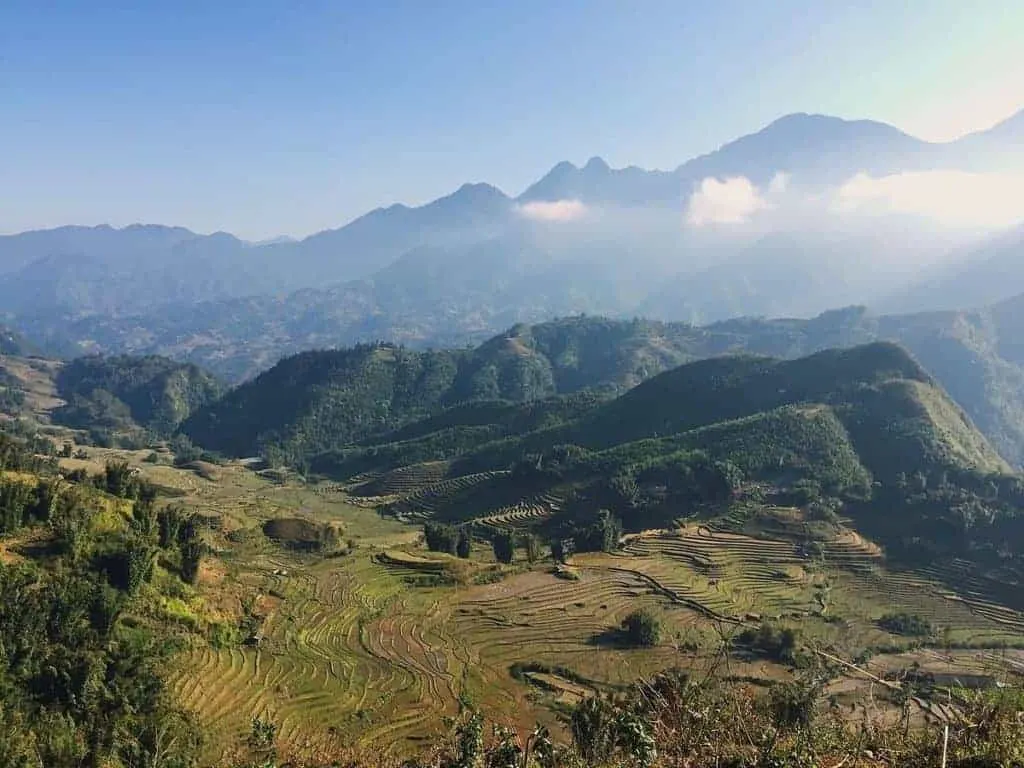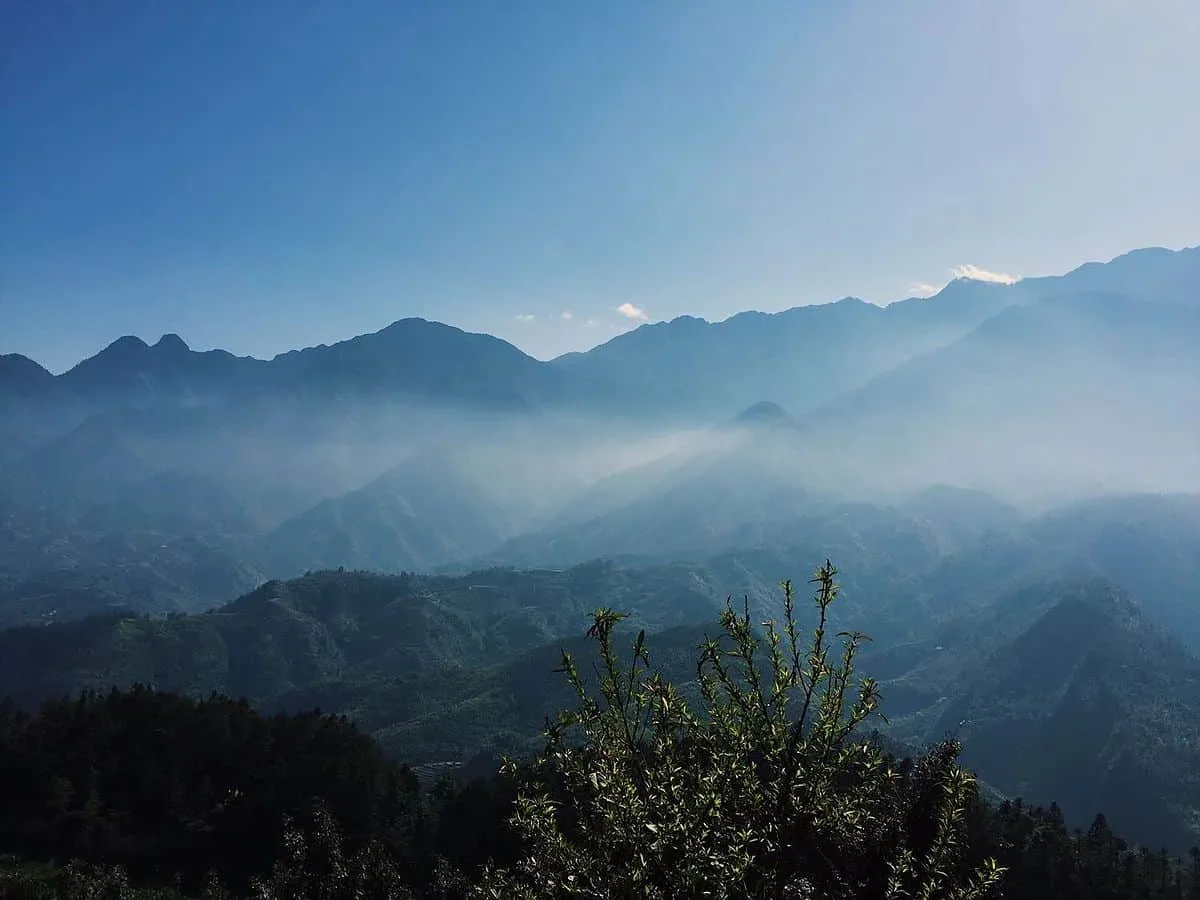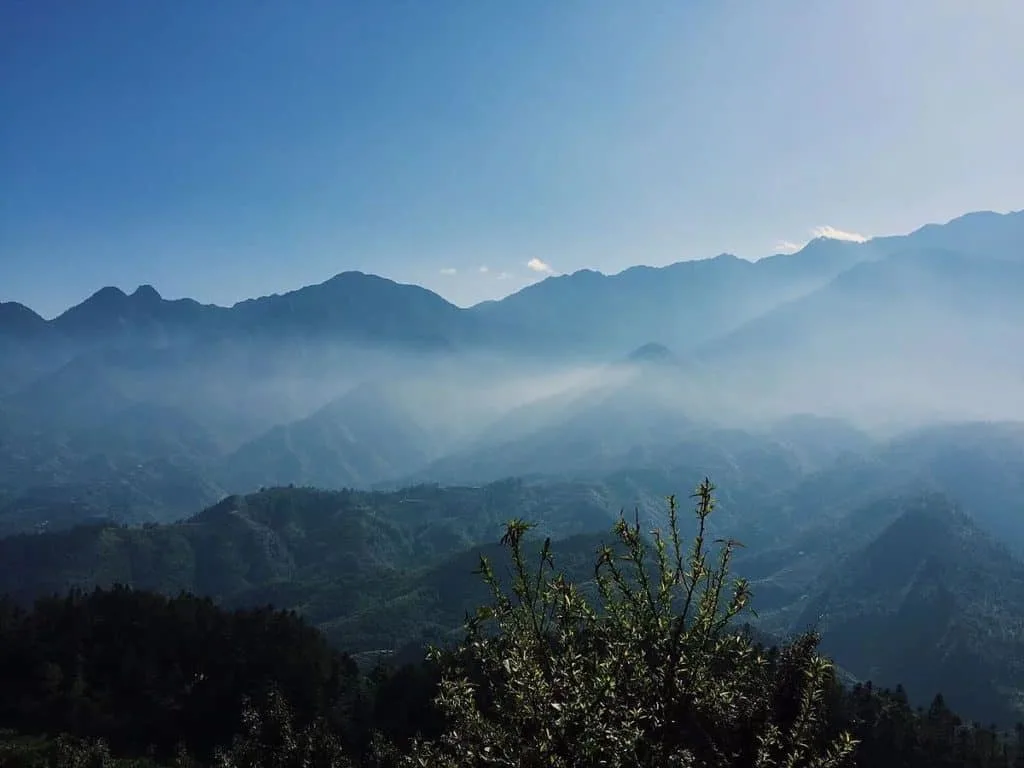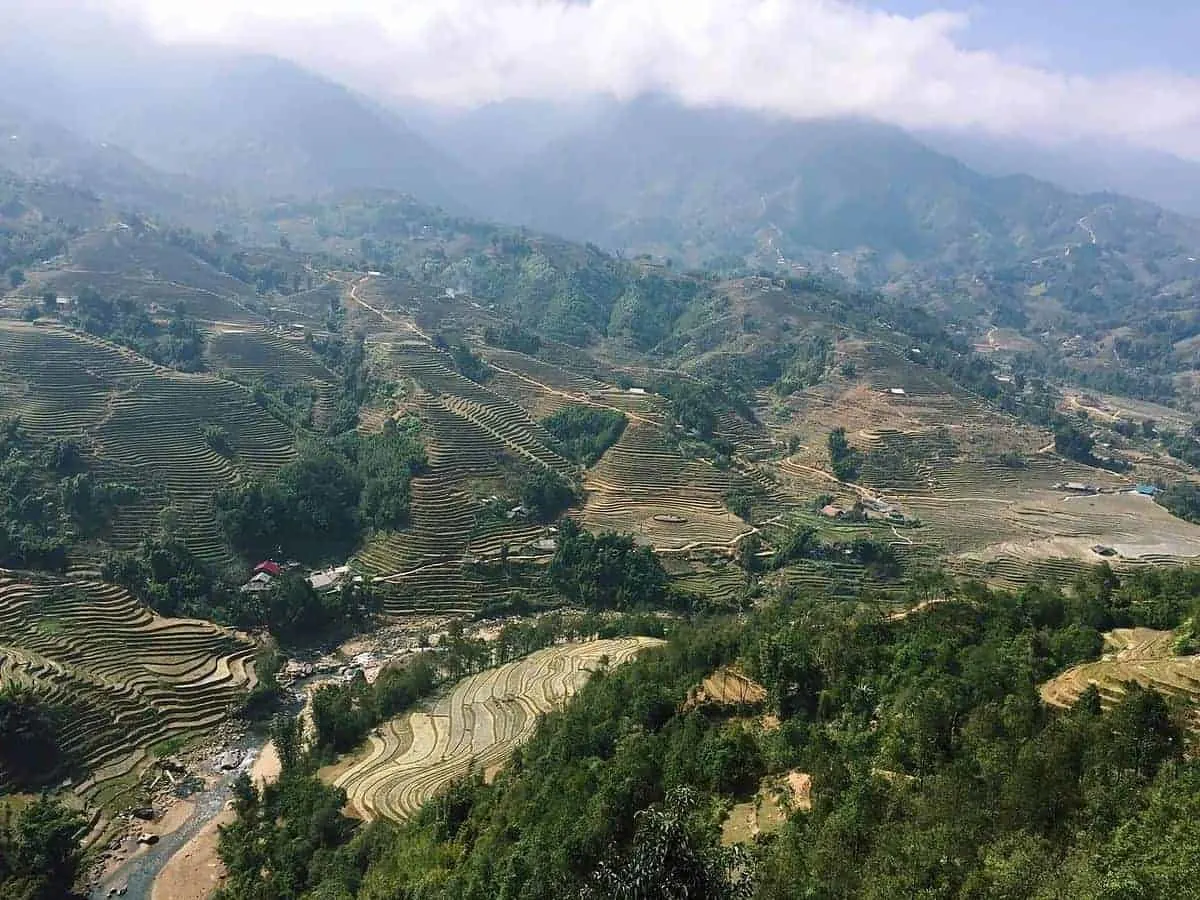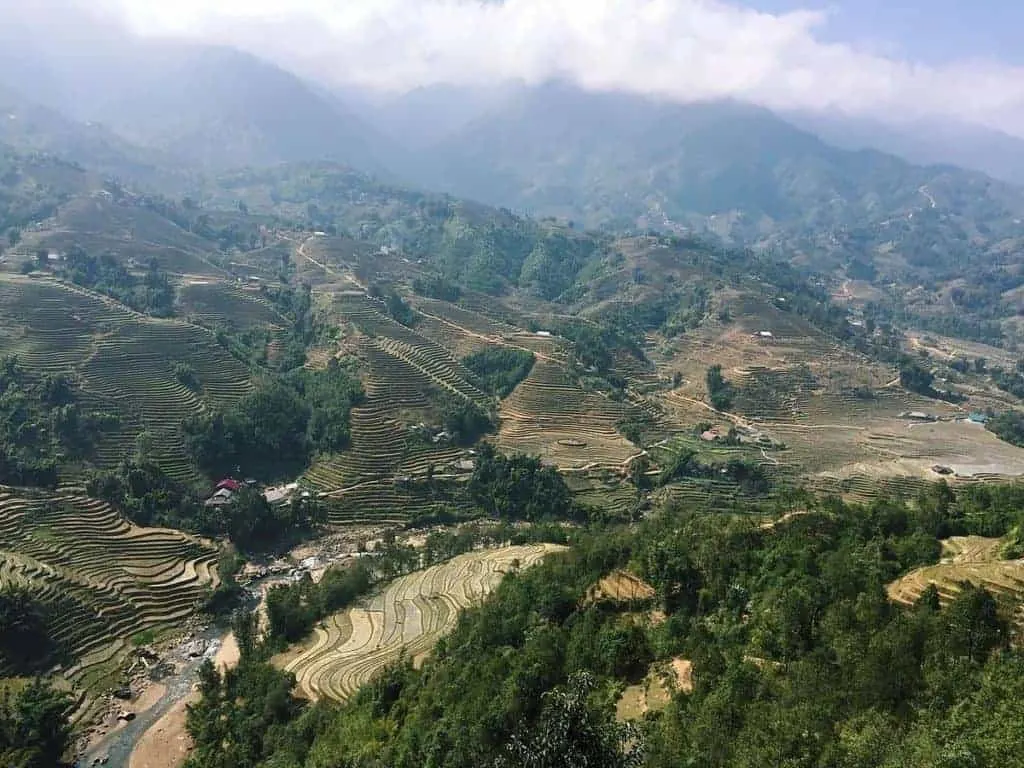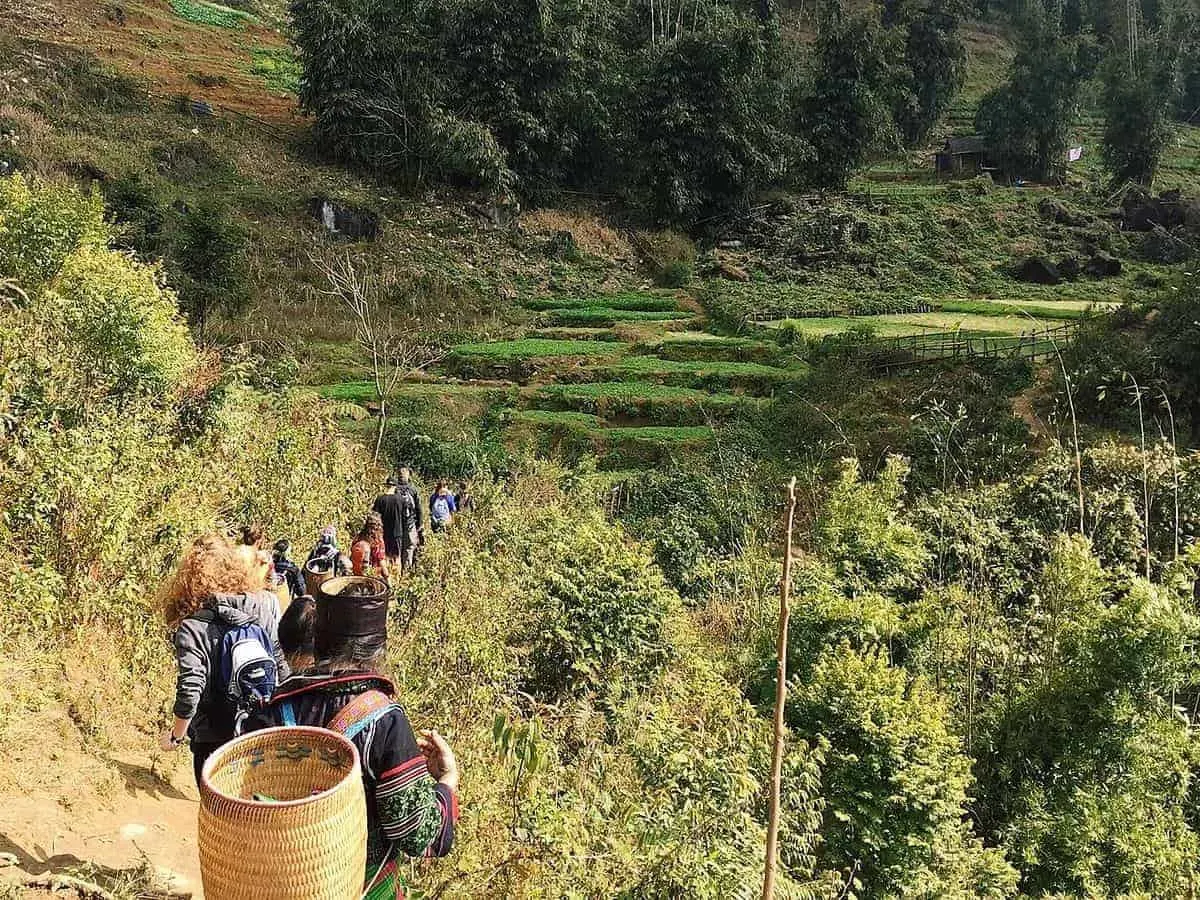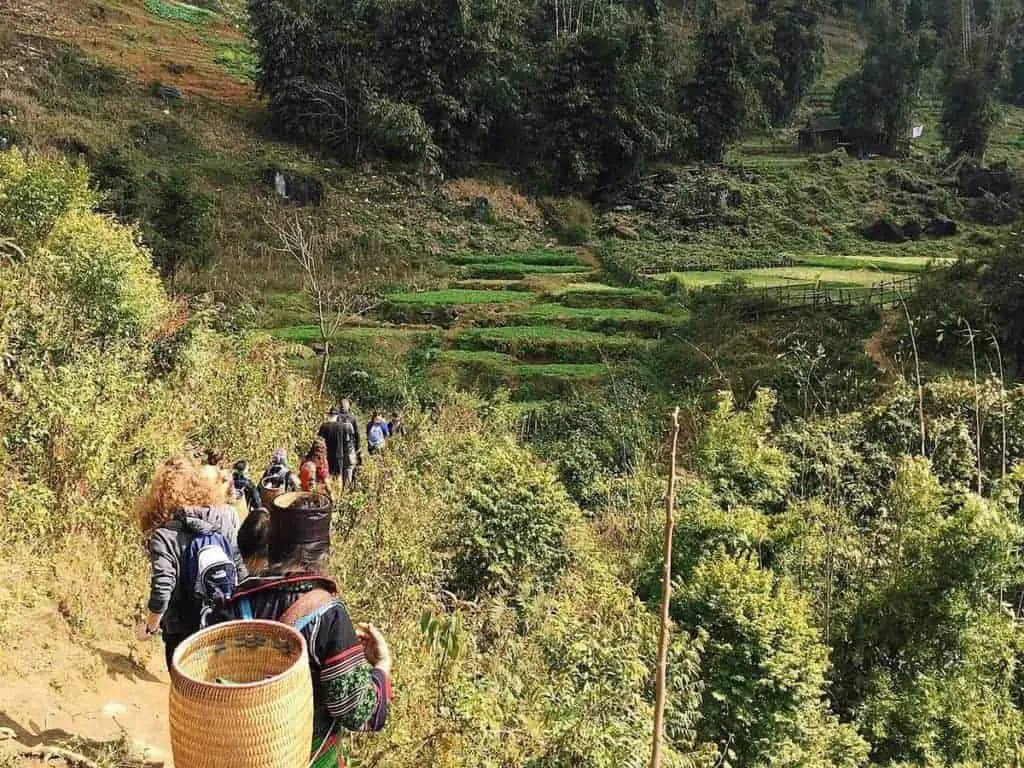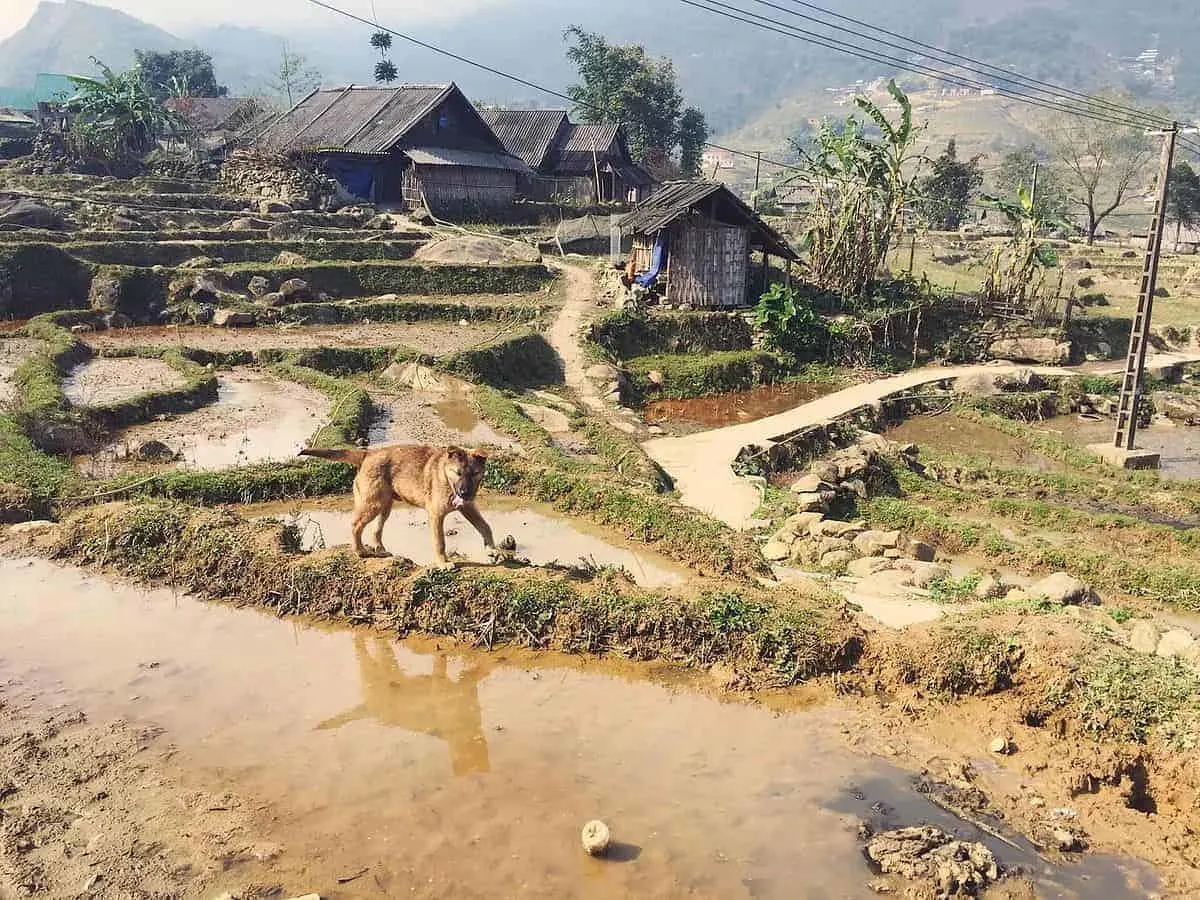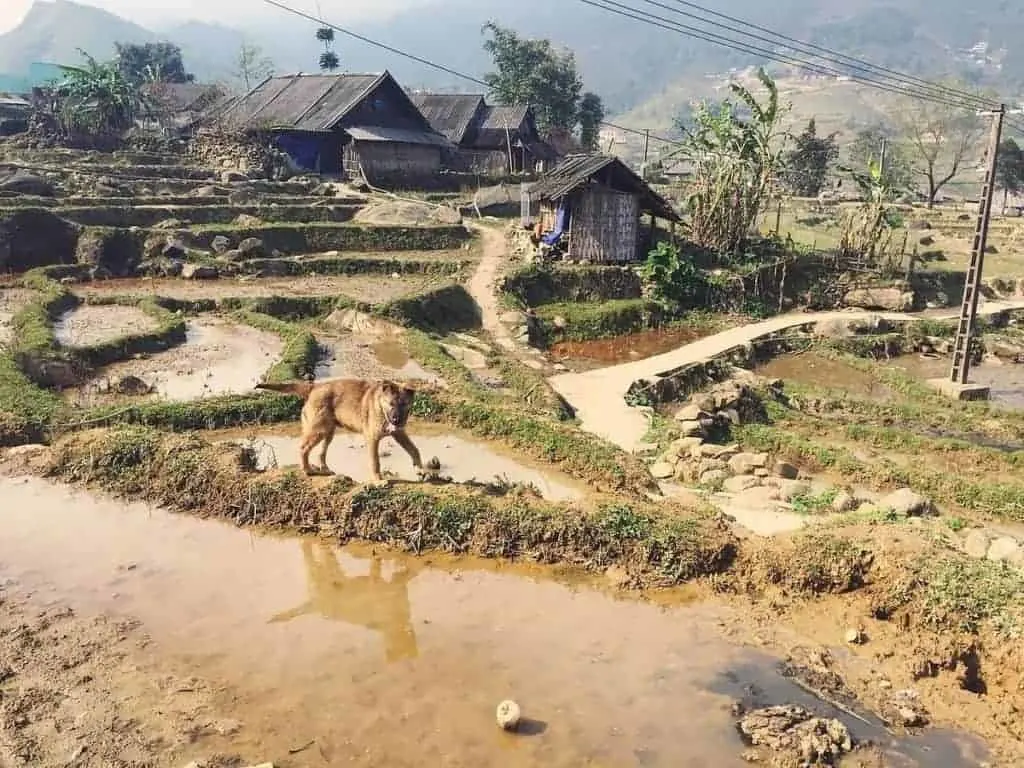 After a long two days of hiking, you will either take an afternoon bus which will arrive back in Hanoi at night on day 13 or an overnight train which will get you to Hanoi on the morning of day 14.
Day 14 – Day Trip and/or Depart Vietnam
​If you came back from Sapa by bus on day 13 and have a day to spare you can choose to take a day trip outside of the city. A couple less touristy options out there include Tam Coc or a visit to a Vietfarm.
They are about 1-2 hours away from the city center and will give you the opportunity to see the northern Vietnamese countryside.
Tam Coc
After arriving in the Tam Coc area you will be able to see a couple ancient temples (Dinh King and Le King), check out some nice viewpoints, and take a couple hour boat ride down the river with a local.
The boat ride will pass by a few grottos as you make your way down the river surrounded by limestone cliffs and rice fields. Your local driver might even be paddling the boat with their feet!
You might also have an opportunity to bike ride around the area as you explore the city on two wheels. If you are up for it you can even climb to the top of Hang Mua (about 500 steps to the top of a spectacular viewpoint).
» Feel free to book your Tam Coc tour ahead of time if you don't want to worry about doing it on your own!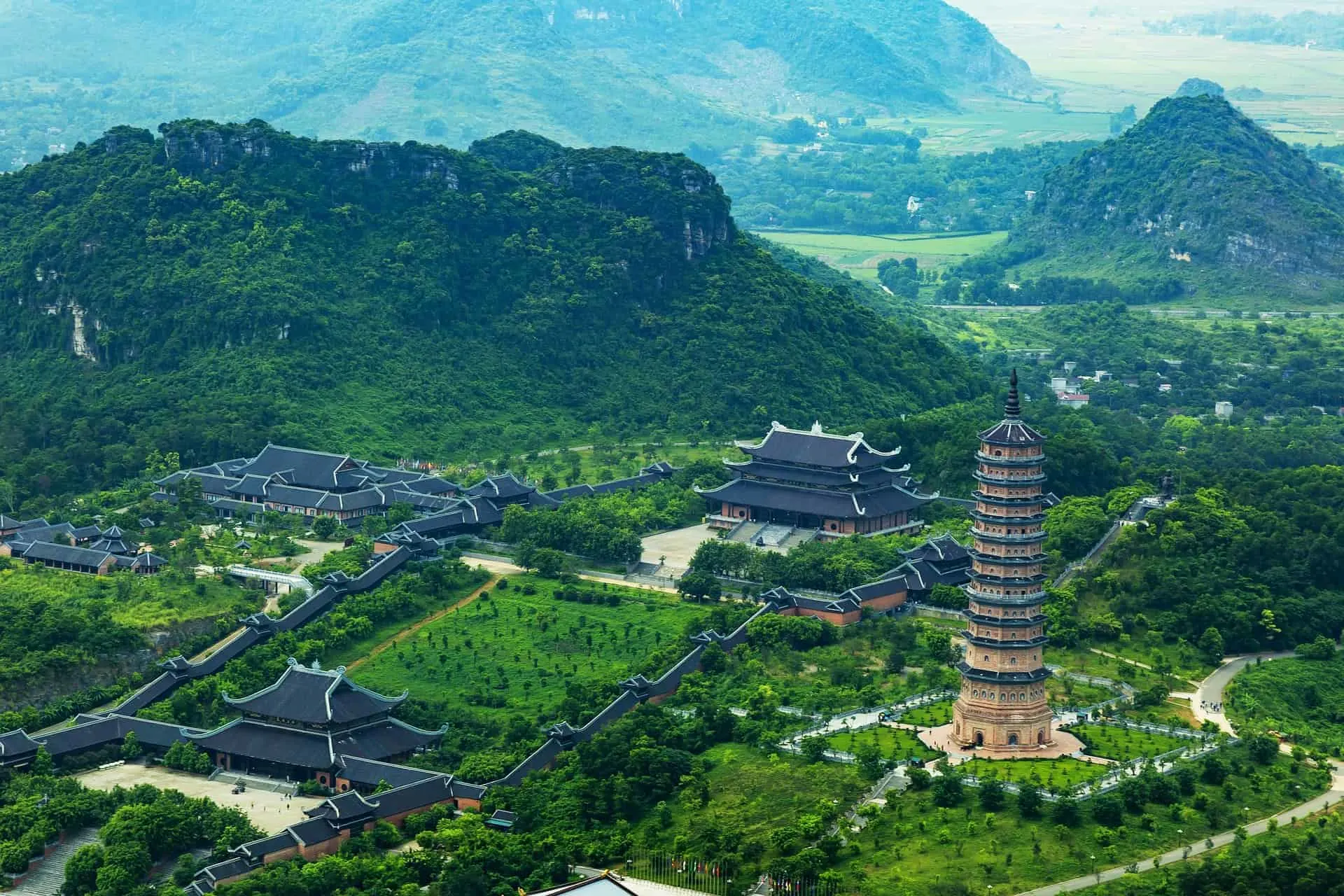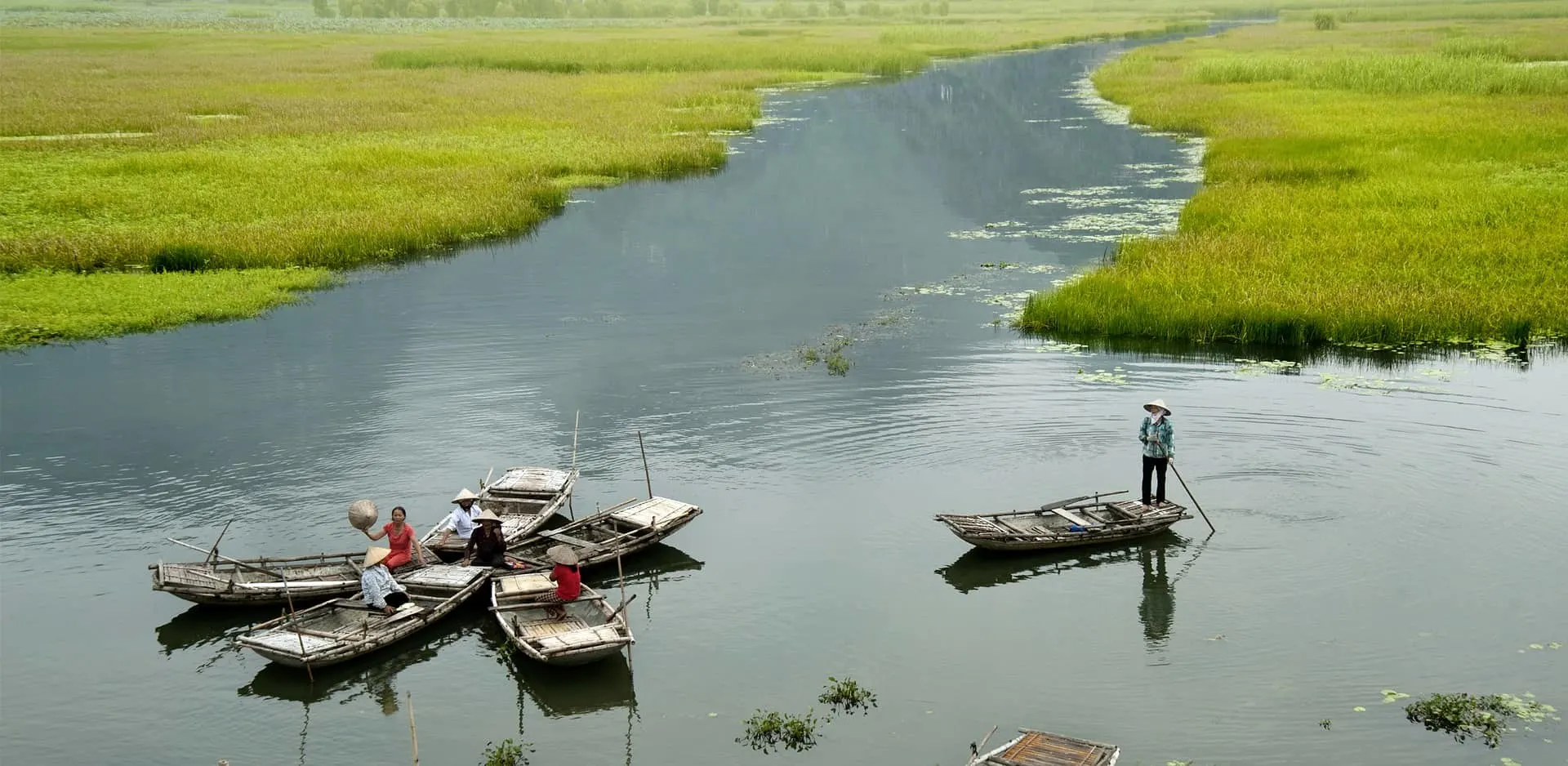 Vietfarm
A second option here is to head off to a Vietfarm – a place where you will be able to live like a local Vietnamese farmer. You will have a full day of interacting with a family, work the rice fields and explore the surrounding areas.
After meeting the family, they will give you local farming clothes to wear as you plow and rake the rice fields. You will learn all about the rice making process and even get a little bit of a cooking lesson from the family.
You will then have the opportunity to bike ride with some of the locals as they give you a tour around the area.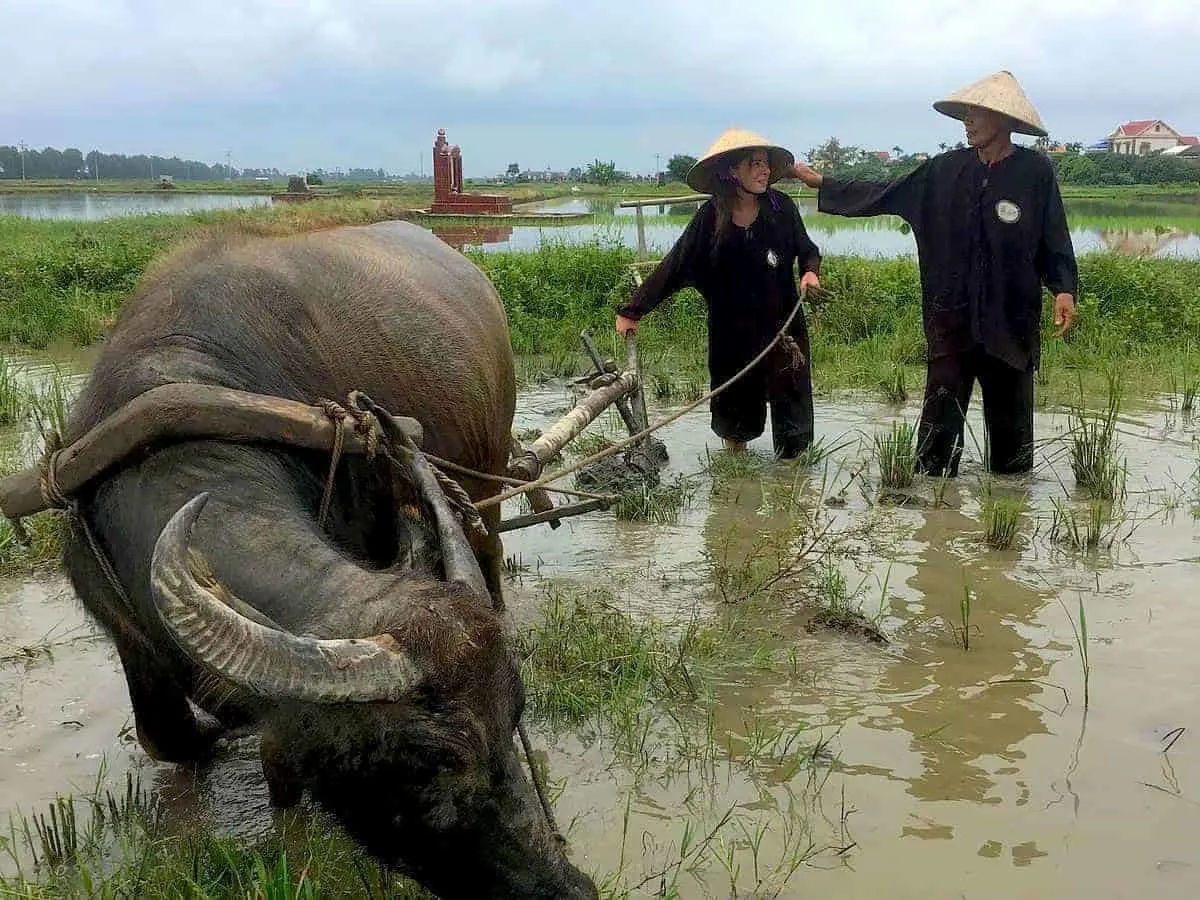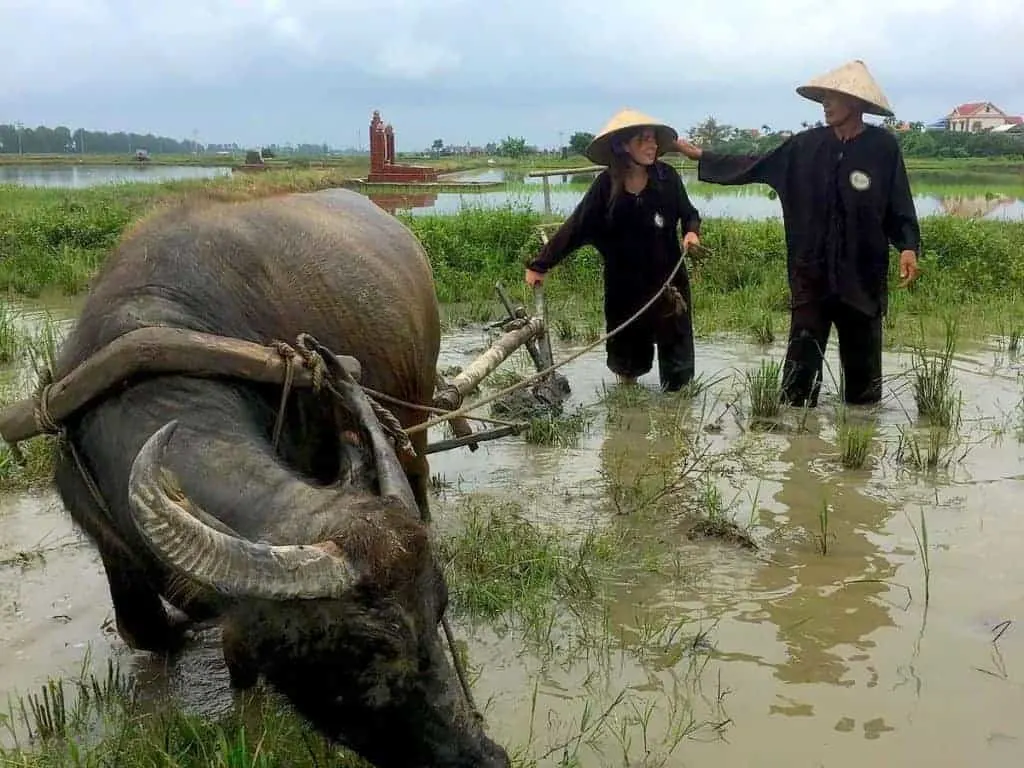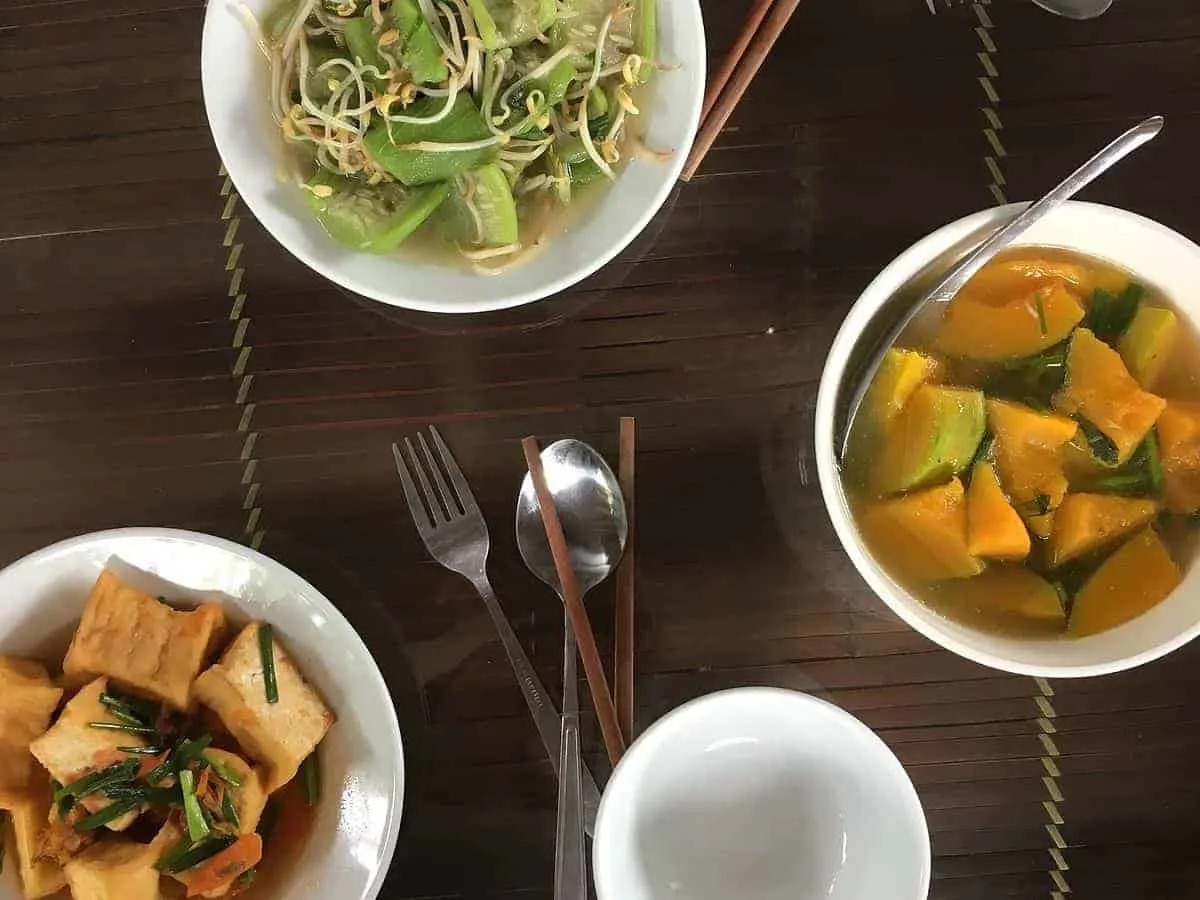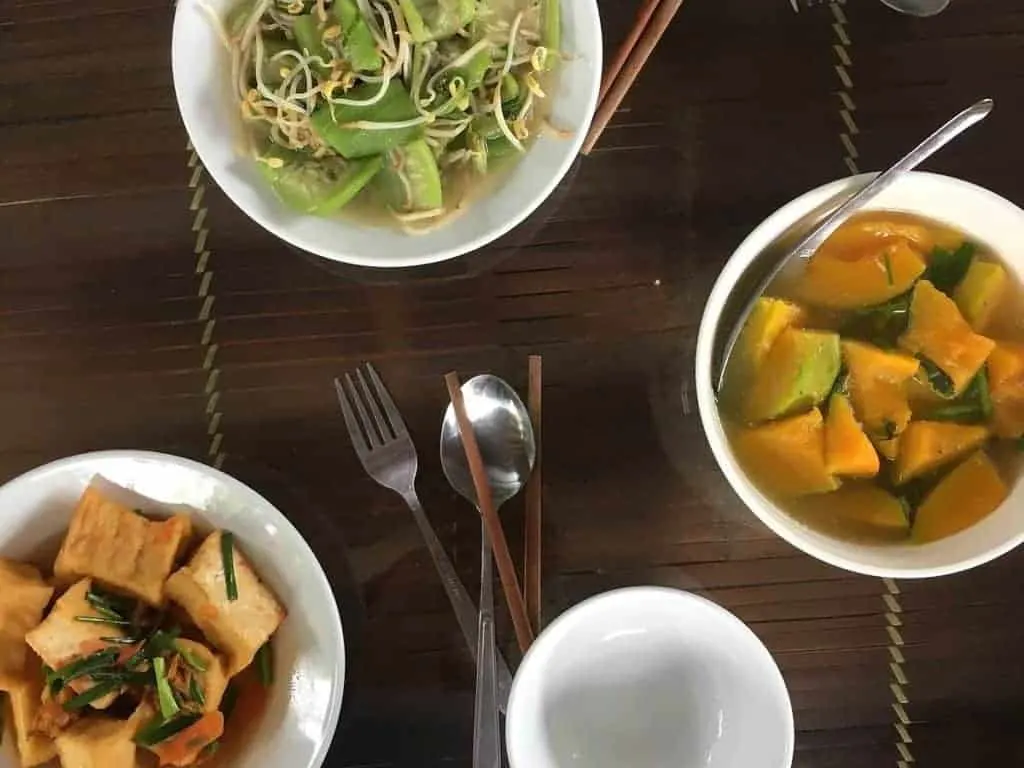 That about does it for 2 weeks in Vietnam. Check out some more Vietnam itineraries and guides, and feel free to comment below with any questions.