A visit to Japan is not complete without stopping by Hiroshima to learn firsthand about the history of the country and what it went through during World War II. To understand the destruction that was done there and how the people of Japan have recovered from that time is quite extraordinary.
Many of the top things to do in Hiroshima can be found nearby one another in the city center. This makes it quite easy to walk from one spot to the next during your day in the city.
This guide will go over a 1 day in Hiroshima itinerary and hopefully help answer any questions you have along the way.
* Affiliate Disclosure: This post may contain affiliate links, which means I may receive a commission if you make a purchase through the links provided, at no additional cost to you. Thanks for supporting the work I put into TripTins!
1) Introduction to Hiroshima
If you were not aware already, back in 1945, at the tail end of World War II, there were two atomic bombs dropped into Japan – one in Nagasaki and one in Hiroshima. It was a devastating time for those that lived there but sure enough, the city was rebuilt. Today you can see firsthand how far Hiroshima has come.
Spending 1 day in Hiroshima will give you a sense of the history of the city and how it has improved over time to what it is today.
There are memorials, museums and different structures throughout Hiroshima to visit. With 1 day in the city you will cover most of the things to do and see around the area.
If you have the time during your visit to Japan, you should definitely try and make it down there to see Hiroshima for yourself.
Learn More: Feel free to add Hiroshima onto a longer 2 Week Japan Itinerary that includes several other cities around the country
2) Getting to Hiroshima
A day in Hiroshima can be done in a few different ways depending on your itinerary:
​

(1) Day trip from Kyoto / Osaka
(2) Day trip from Kyoto / Osaka + Miyajima
(3) Overnight in Hiroshima
In general, you will either be taking a day trip to Hiroshima (most likely from Kyoto / Osaka), or you will be spending a night or two in Hiroshima.
Miyajima Note: it is a popular option to also visit the island of Miyajima as part of your day trip or overnight option to Hiroshima. Feel free to learn more about the island in the Miyajima Things To Do overview up on the site.
No matter what option you choose though, utilizing the Japan train network will be your best bet as there are trains that make their way to the city throughout the day.
The train journey to Hiroshima from Kyoto or Osaka should take about an hour and forty minutes.
Check out Hyperdia for the latest schedules (and if traveling with the JR Pass, be sure to uncheck the "Nozumi / Mizuho / Hayabusa (Shinkansen)" box as those are not included with the pass).
You can learn more about the JR Pass in the Japan Helpful Tips guide up on the site.
If you are doing a day trip (either with or without Miyajima added in), you will want to try to leave earlier in the morning from Kyoto / Osaka as a long day of traveling and sightseeing awaits.
Once at the Hiroshima train station you could either walk the 30 minute route or take the local 20 minute tram to the main downtown area.
If you opt for the tram, hop on either the 2 or 6 line at Hiroshima Station towards Genbaku Dome-mae for 220 JPY.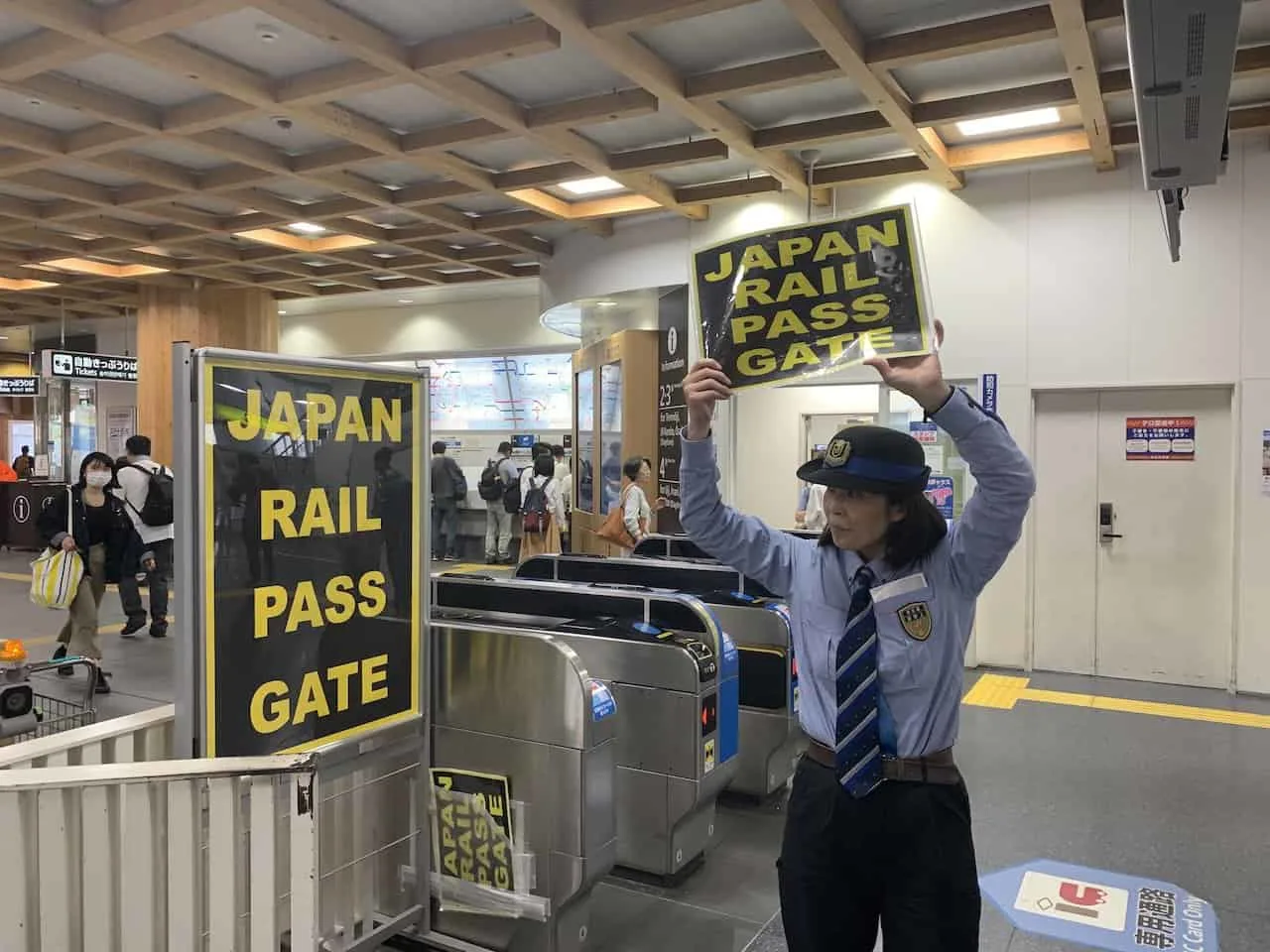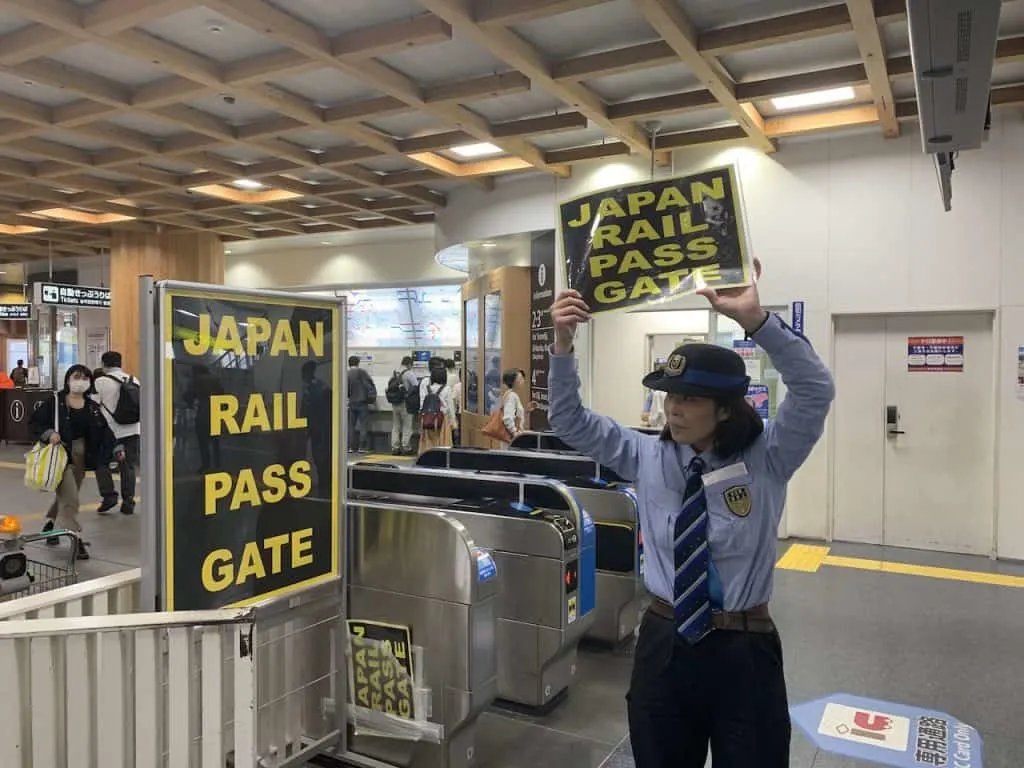 3) Location / Map
Below is a map of the Hiroshima area along with the pinned attractions that you will be able to see as part of a 1 day in Hiroshima itinerary.
Many of the things to see are located in the Hiroshima Peace Memorial Park (which are marked by the black pins). I have also marked down the train station and tram station to give you a better sense of the area.
​

Atomic Bomb Dome
Shima Hospital
Hiroshima Castle
Hiroshima Peace Memorial Park

Peace Bell
Children Peace Monument
Flame of Peace
Hiroshima National Peace Memorial Hall
Cenotaph Memorial Monument
Hiroshima Peace Memorial Museum
4) Hiroshima Tour Options
In the following section, I will be going through the various places to see during your time in Hiroshima. While you can certainly do a day on your own, joining a tour would be your other option.
By joining a tour you can learn more about all the various sites that you will be visiting, and you will have the chance to ask questions along the way.
I would recommend checking out some of the top rated tour options mentioned below: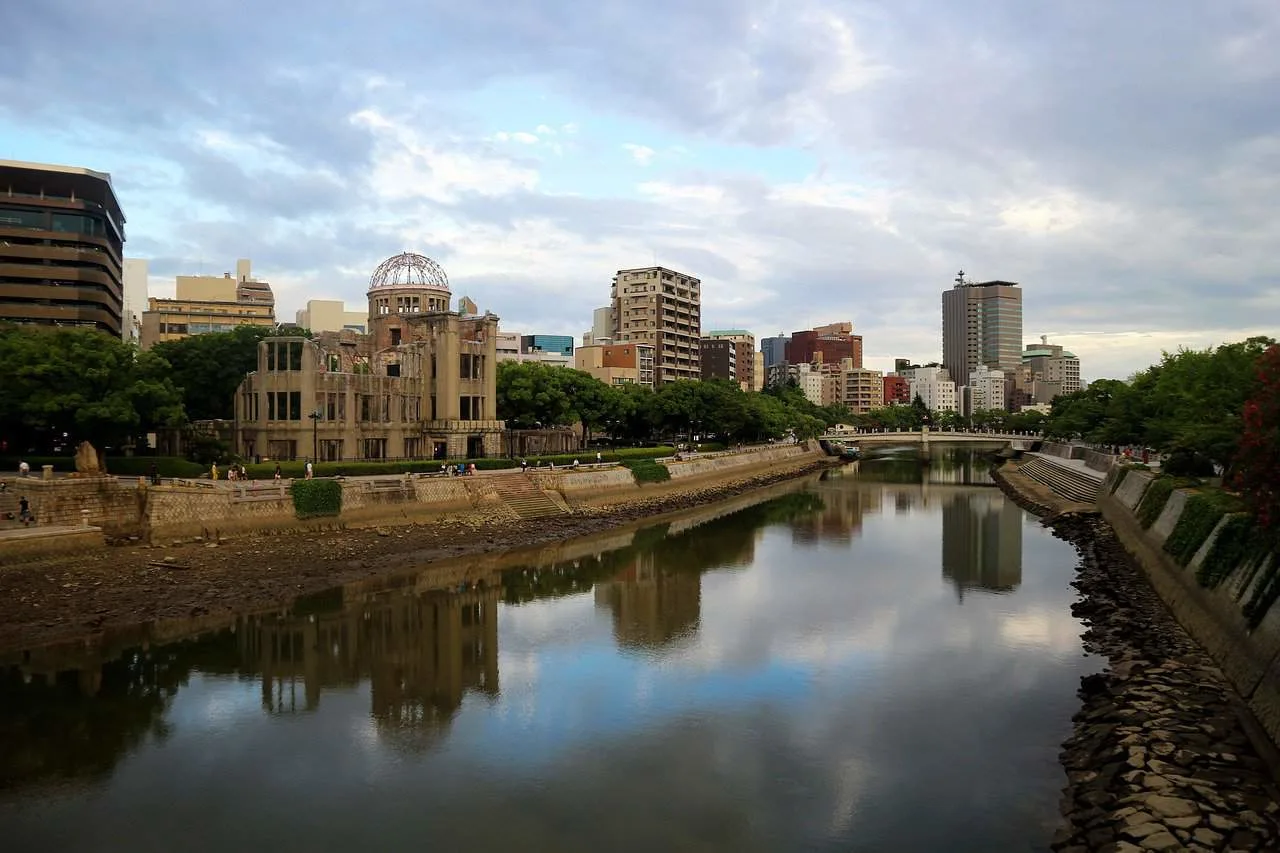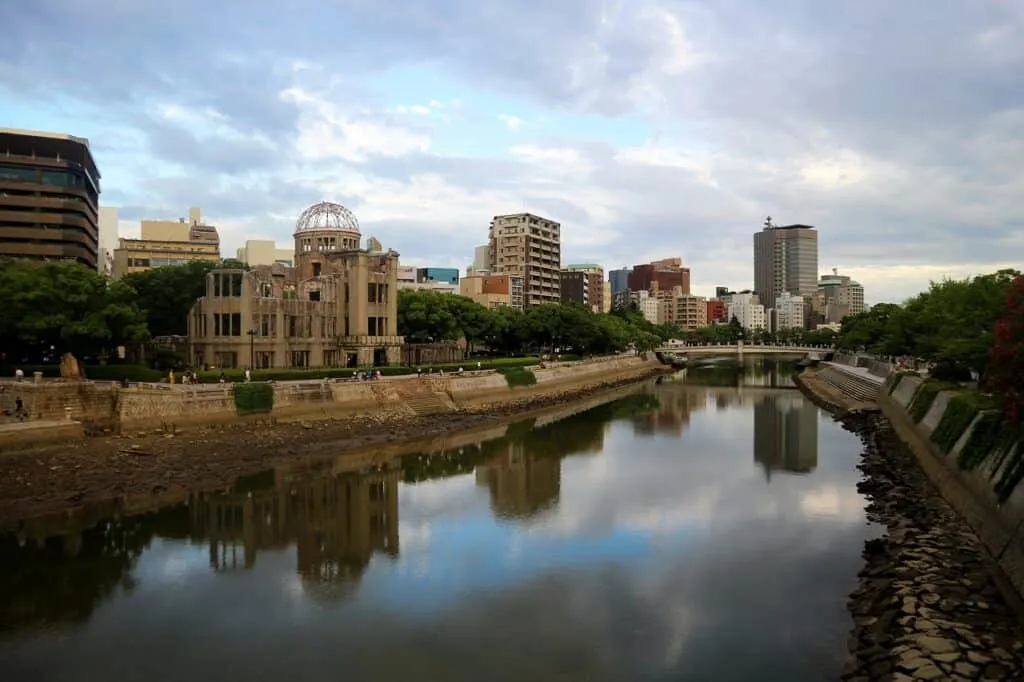 5) 1 Day in Hiroshima
Whether you are coming on a day trip straight from the train station or coming from your hotel in Hiroshima, you should have no problem taking part of this 1 day in Hiroshima itinerary.
Below are some of the main places that you should be sure to visit during your time there.
Since all of the places mentioned are pretty close to one another you will not need to worry about transportation to get from one spot to the next. Simply walk on over and explore what Hiroshima has to offer.
A) Atomic Bomb Dome
The first stop will be the Atomic Bomb Dome – the main focal point of Hiroshima that reminds its visitors of the destruction that was once put upon this city.
The dome, which was originally the Hiroshima Prefectural Industrial Promotion Hall was near the epicenter of the atomic bomb.
Even so, the building was not destroyed and has been preserved over time. Right near by the dome you can also find Shima Hospital, which is known to be the exact location where the bomb exploded overhead.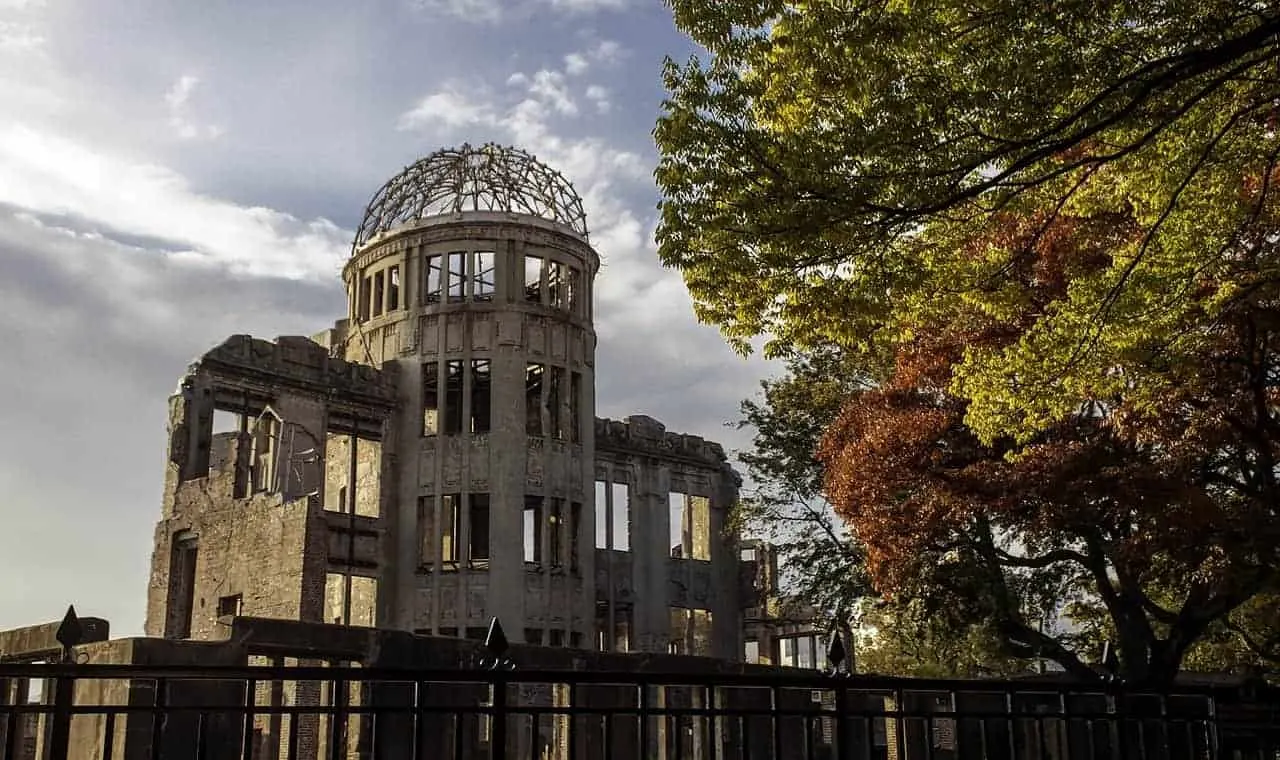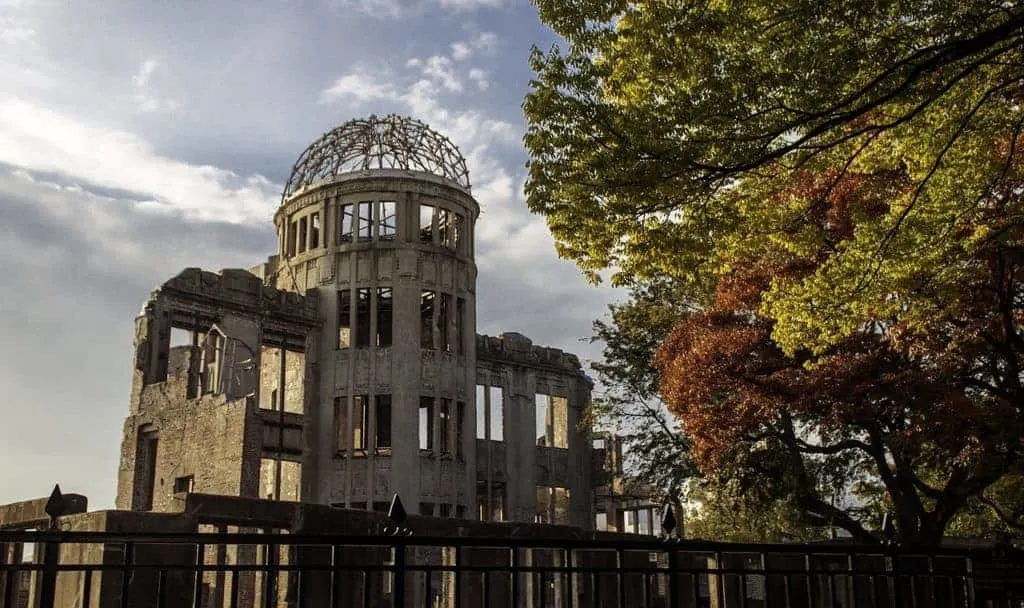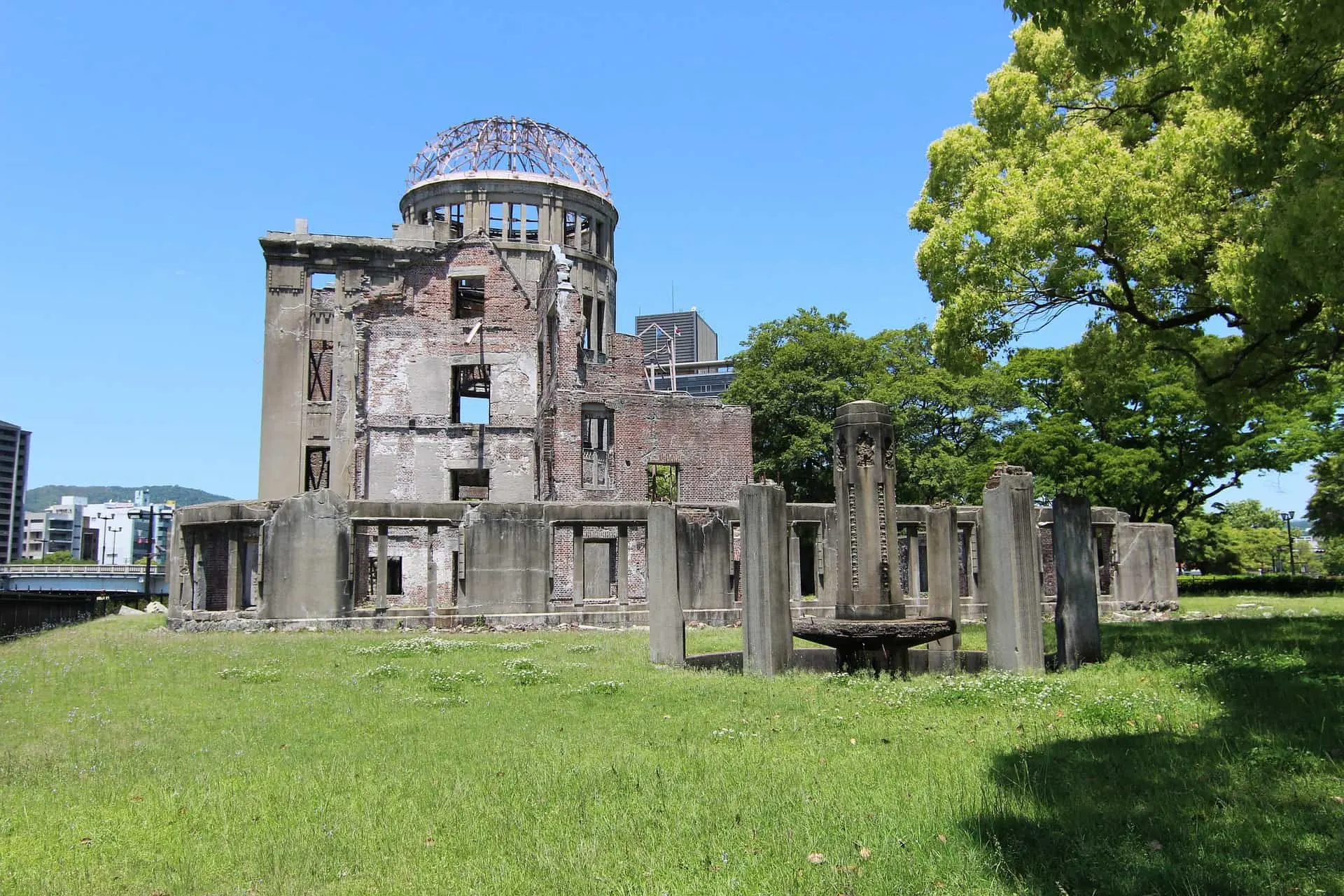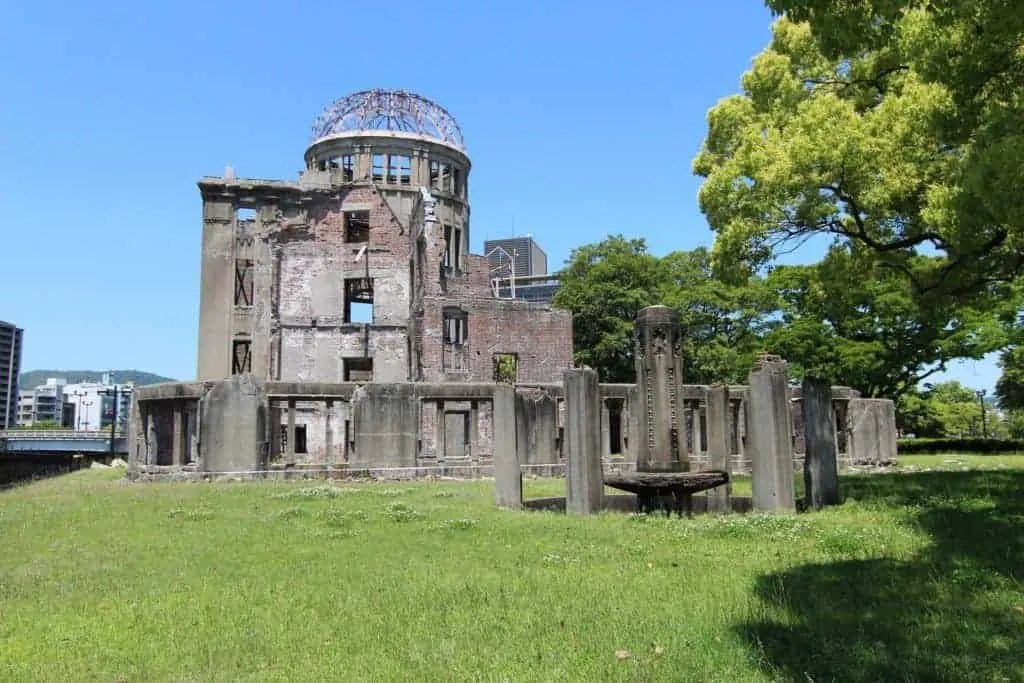 B) Hiroshima Peace Memorial Park
A short walk across the river you will find the Hiroshima Peace Memorial Park, which has several memorials to visit.
First up is the Peace Bell. It was built to promote world peace, and can be rung by anyone who passes by.
Right nearby is the Children Peace Monument, built to remember the thousands of children who died during the bombing of Hiroshima.
As you continue to make your way south you will also pass by the Flame of Peace – a flame that will continue to ignite until nuclear weapons are eliminated in the world.
In addition, you will find the Peace Memorial Hall, and the Cenotaph Memorial Monument, whose stone has the names of all those that were killed.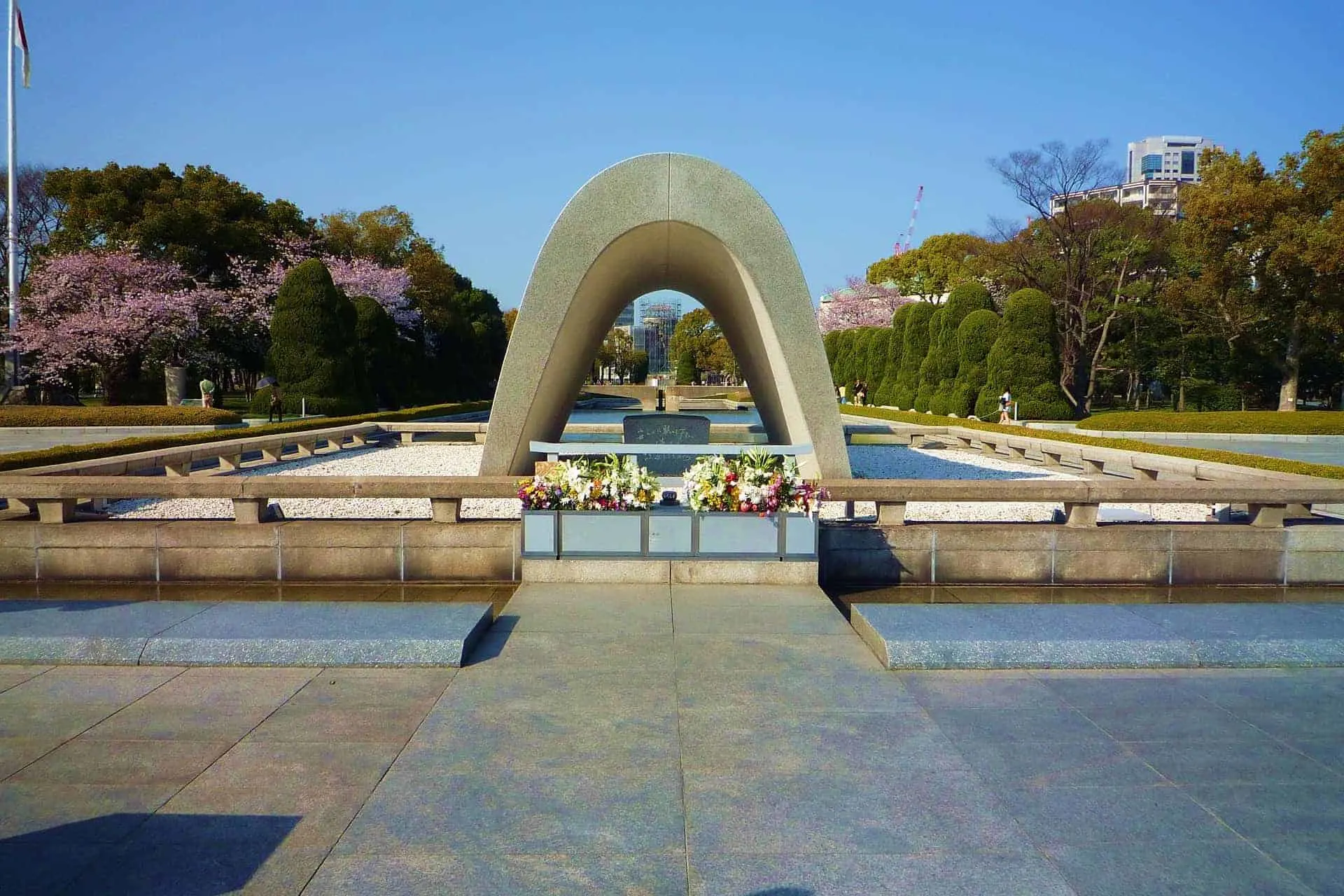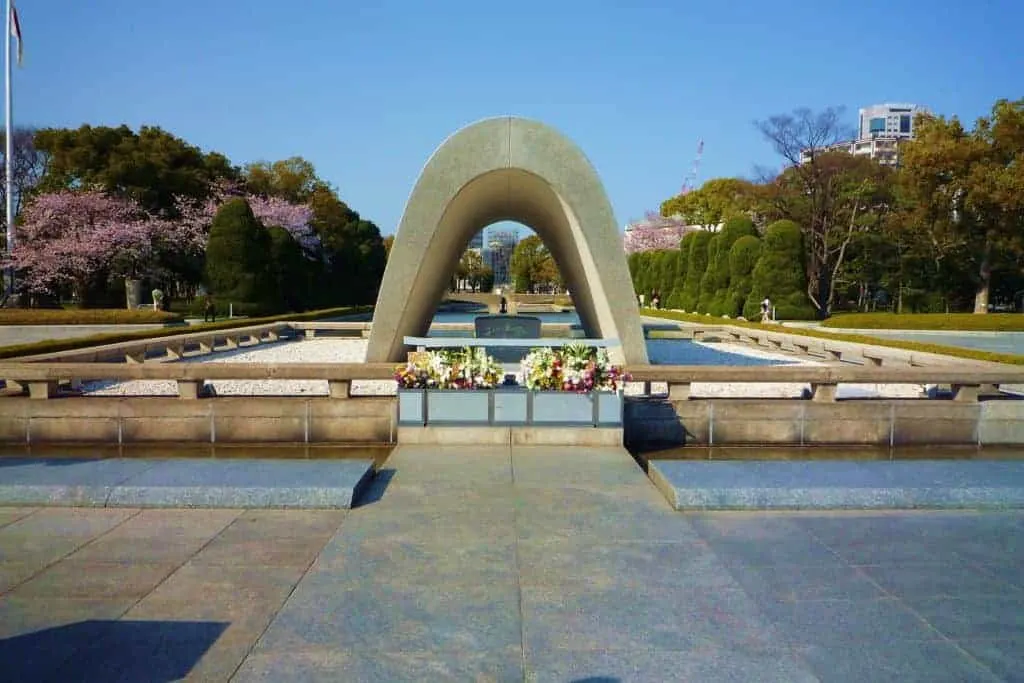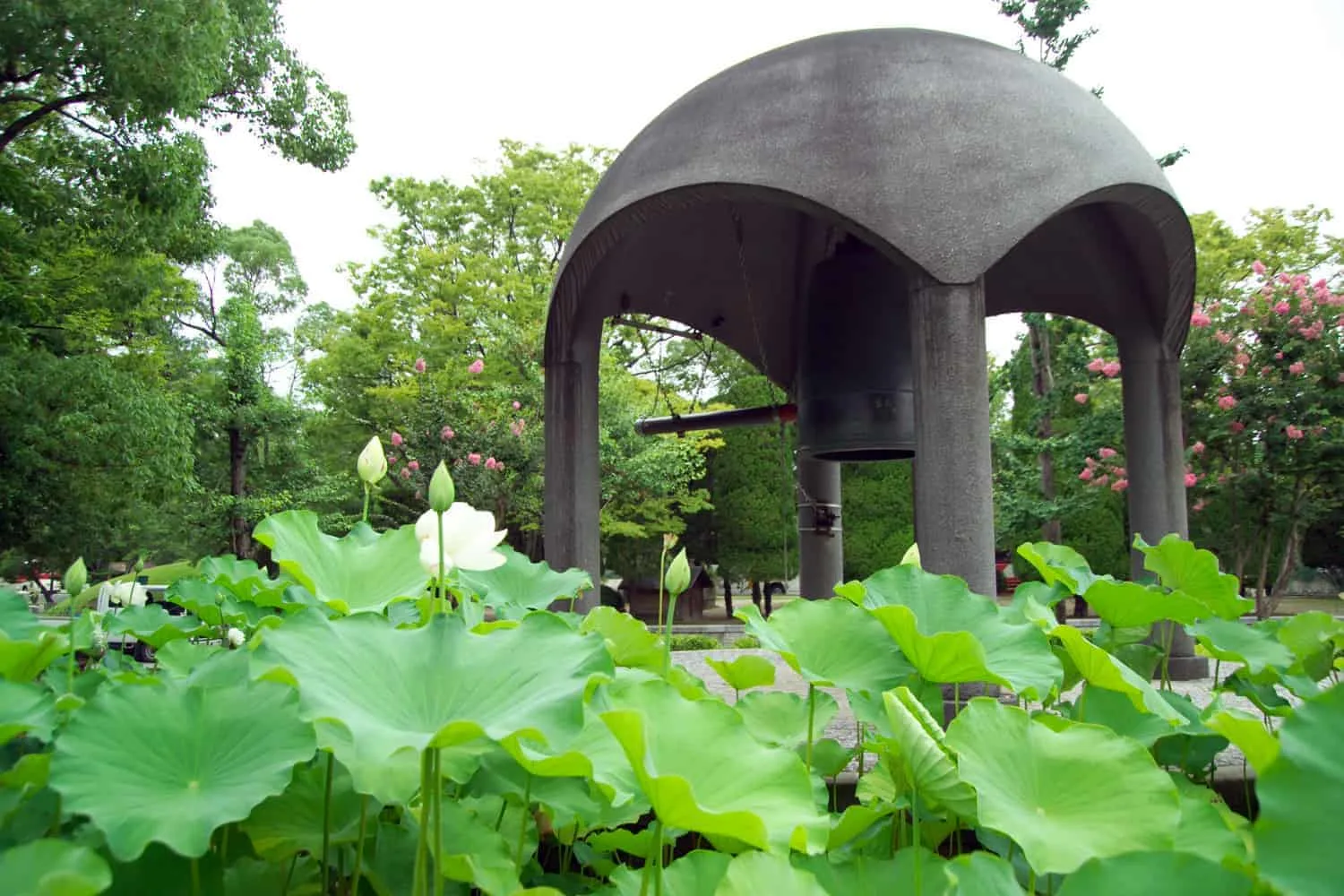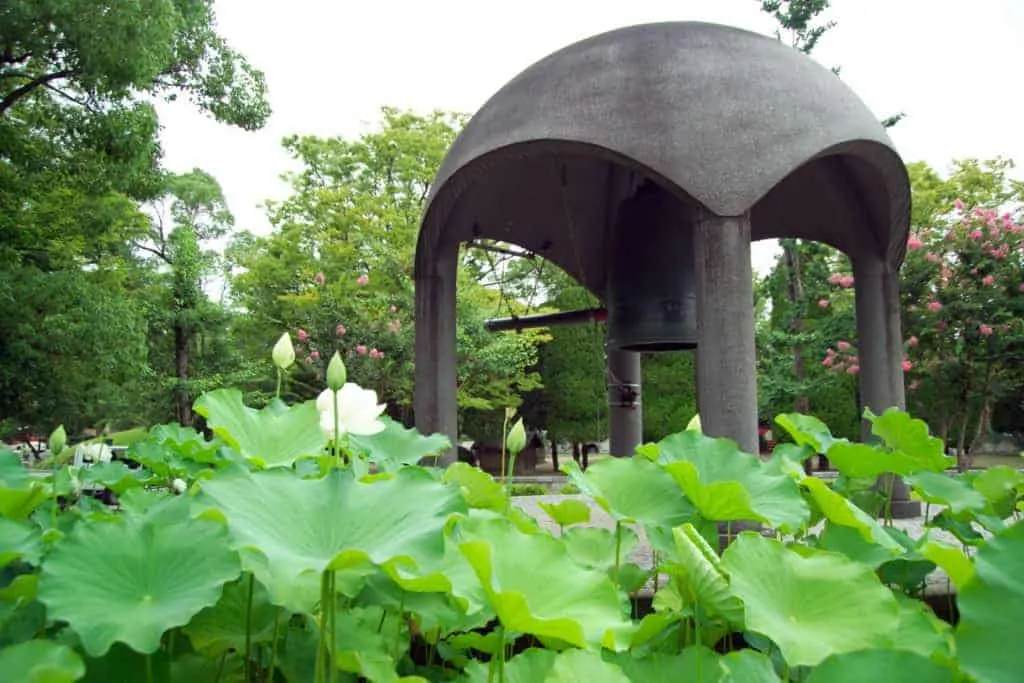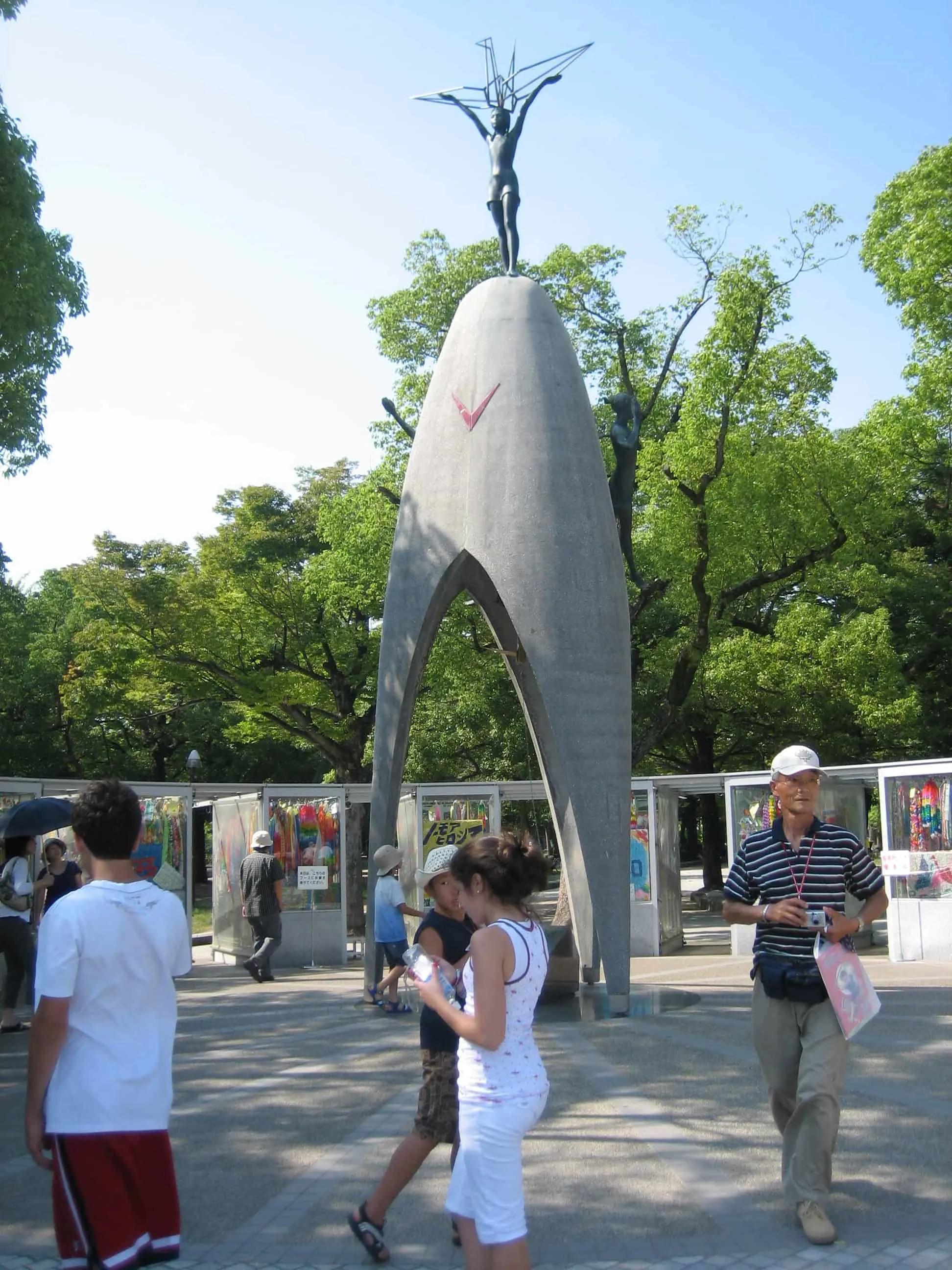 C) Hiroshima Peace Memorial Museum
You will then come to the Hiroshima Peace Memorial Museum. The museum will take you through the history and a simulation of the atomic bomb, as well as the aftermath of the bombing.
It is a very powerful and moving place to be, as you read the stories and see some of the destruction first hand.
For a full visit to the museum, expect to spend around 2-3 hours walking through and learning about the history.
Hiroshima Peace Memorial Museum Hours & Tickets
March – July: 8:30AM – 6:00PM
August: 8:30AM – 7:00PM
September – November: 8:30AM – 6:00PM
December – February: 8:30AM – 5:00PM
It costs 200 JPY to enter the museum (100 JPY for High School age, & free for younger kids)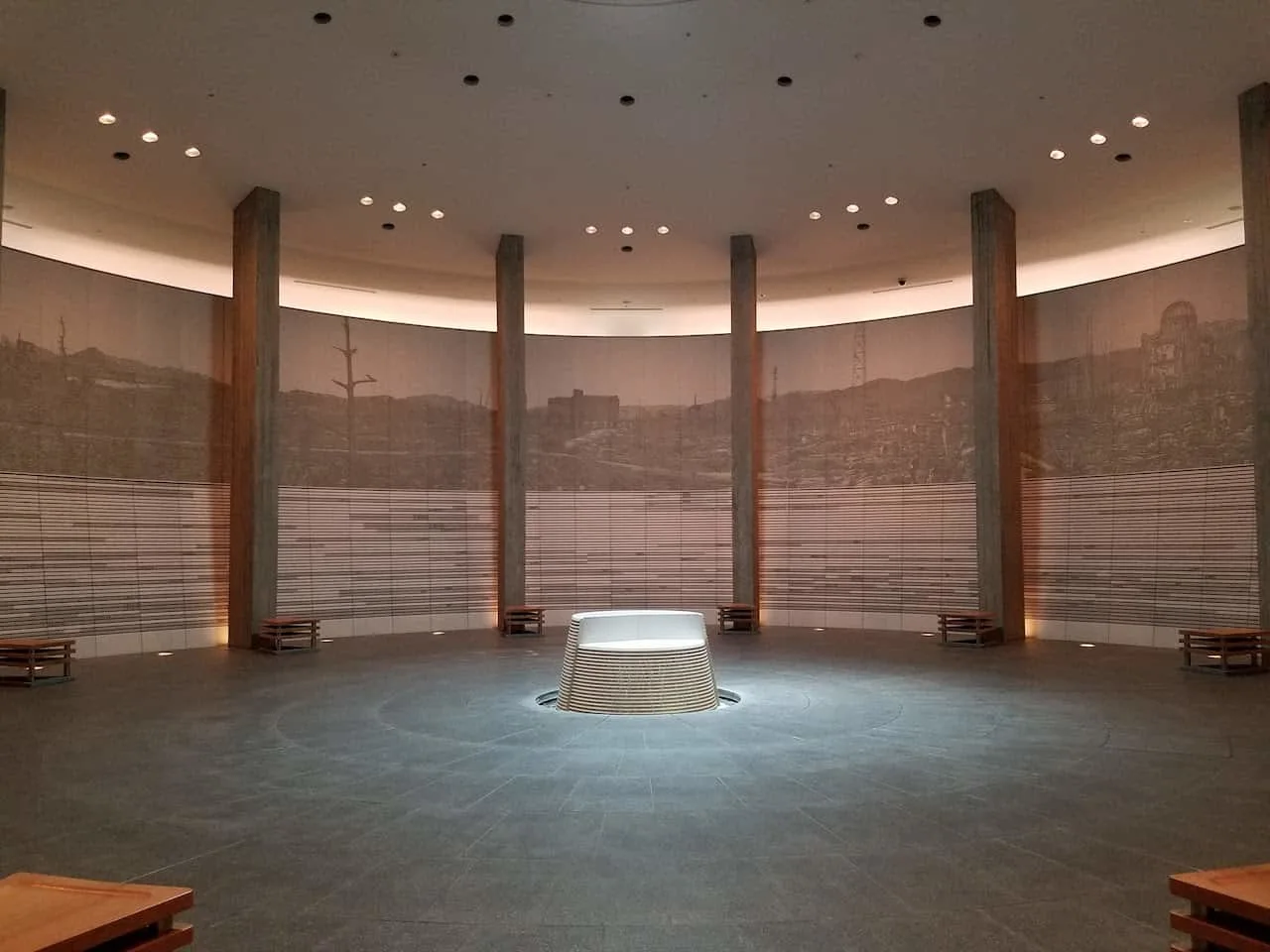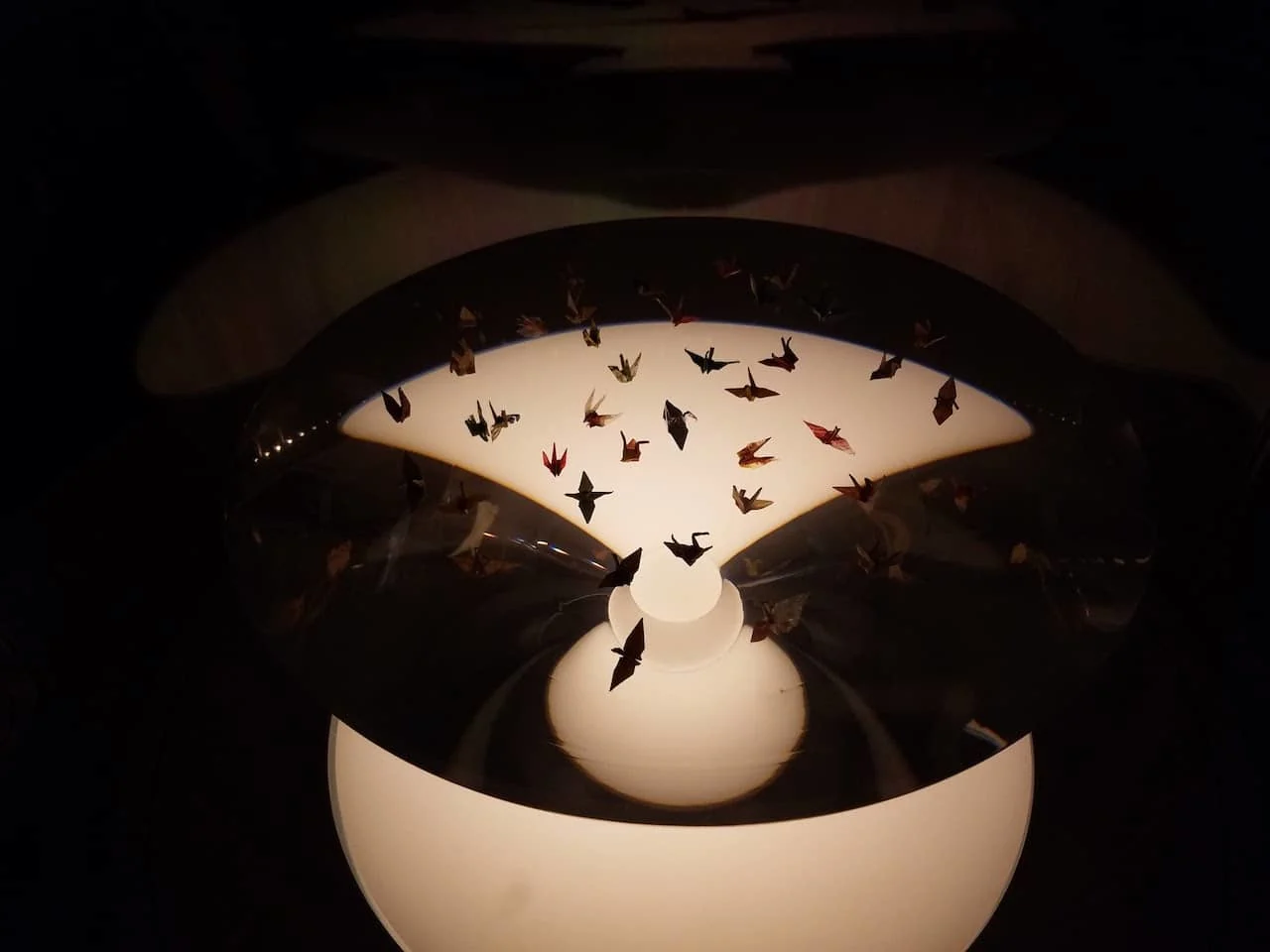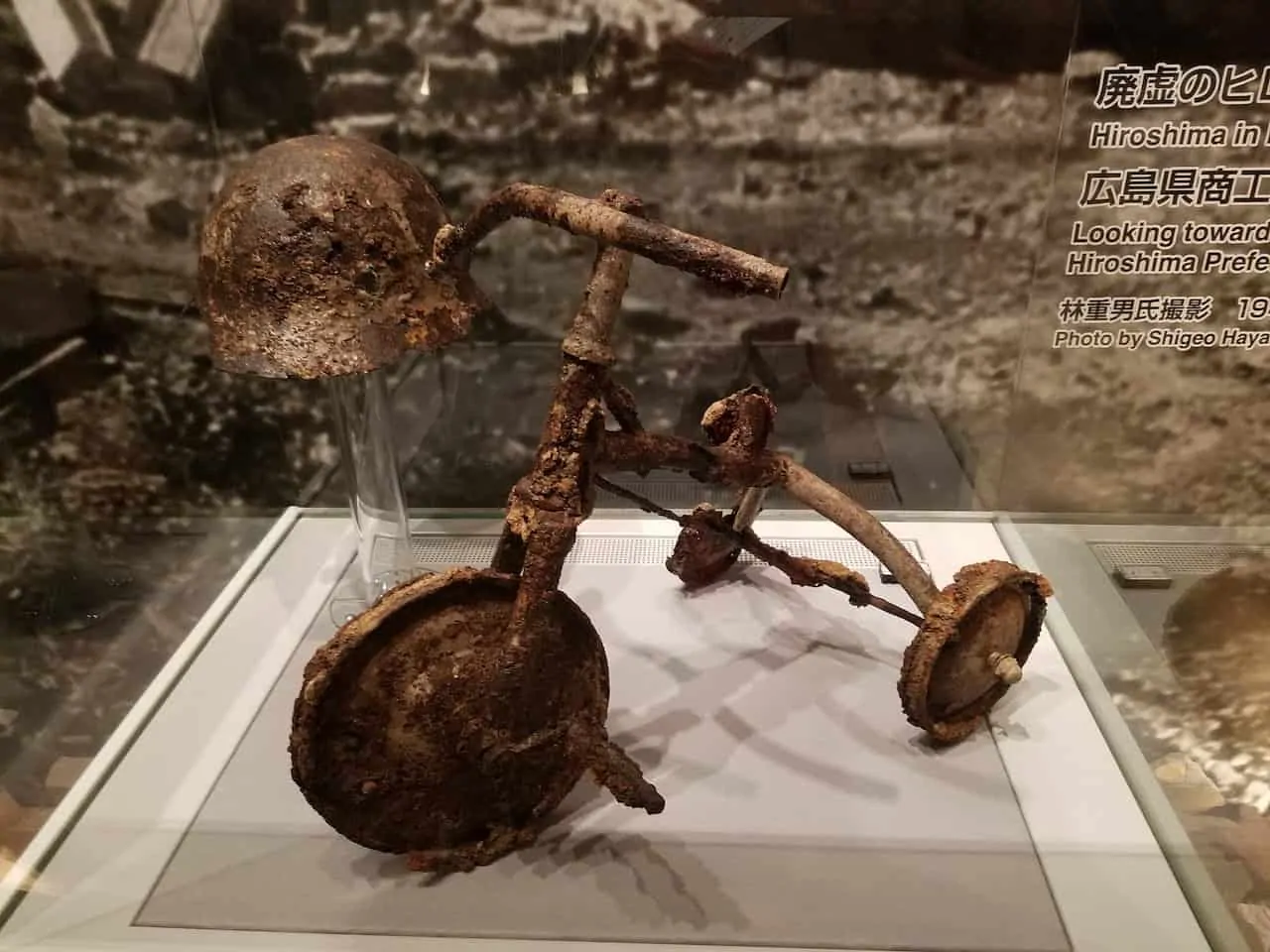 D) Hiroshima Castle
After making your way through the Hiroshima Peace Memorial Park and Museum, make the 20 or so minute walk north to Hiroshima Castle.
The castle's history dates back to 1589, and is one of the most historical structures in the city.
During a visit to Hiroshima, you can simply enjoy the view from the outside as the castle sits high above the moat. Or you can opt to head into the castle's grounds.
There are several exhibits inside of the castle, and if you would like to get a good view of Hiroshima from above, this a great spot to do so.
Opening Hours: 9:00AM – 6:00PM (closes at 5:00PM from December to February)
Ticket Cost: 370 JPY
Once you are done with you day you can either make your way back to your hotel or head to the train station, where you can catch your train to Kyoto, Osaka or wherever else you might be going to next.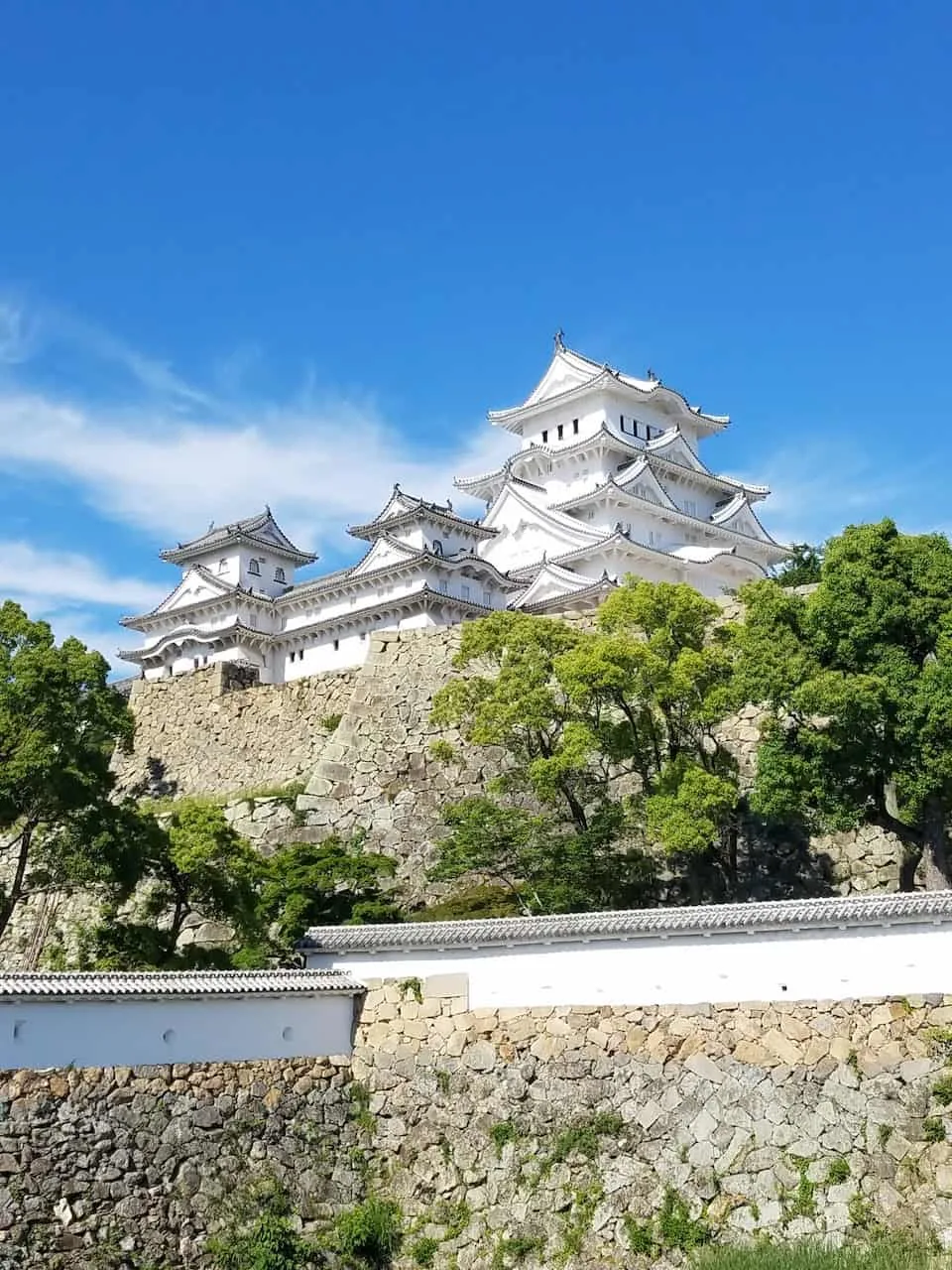 6) Where to Stay in Hiroshima
If you do opt for an overnight in Hiroshima, here is a list of some highly recommended hotel options around the area. Feel free to check out Booking.com for plenty more.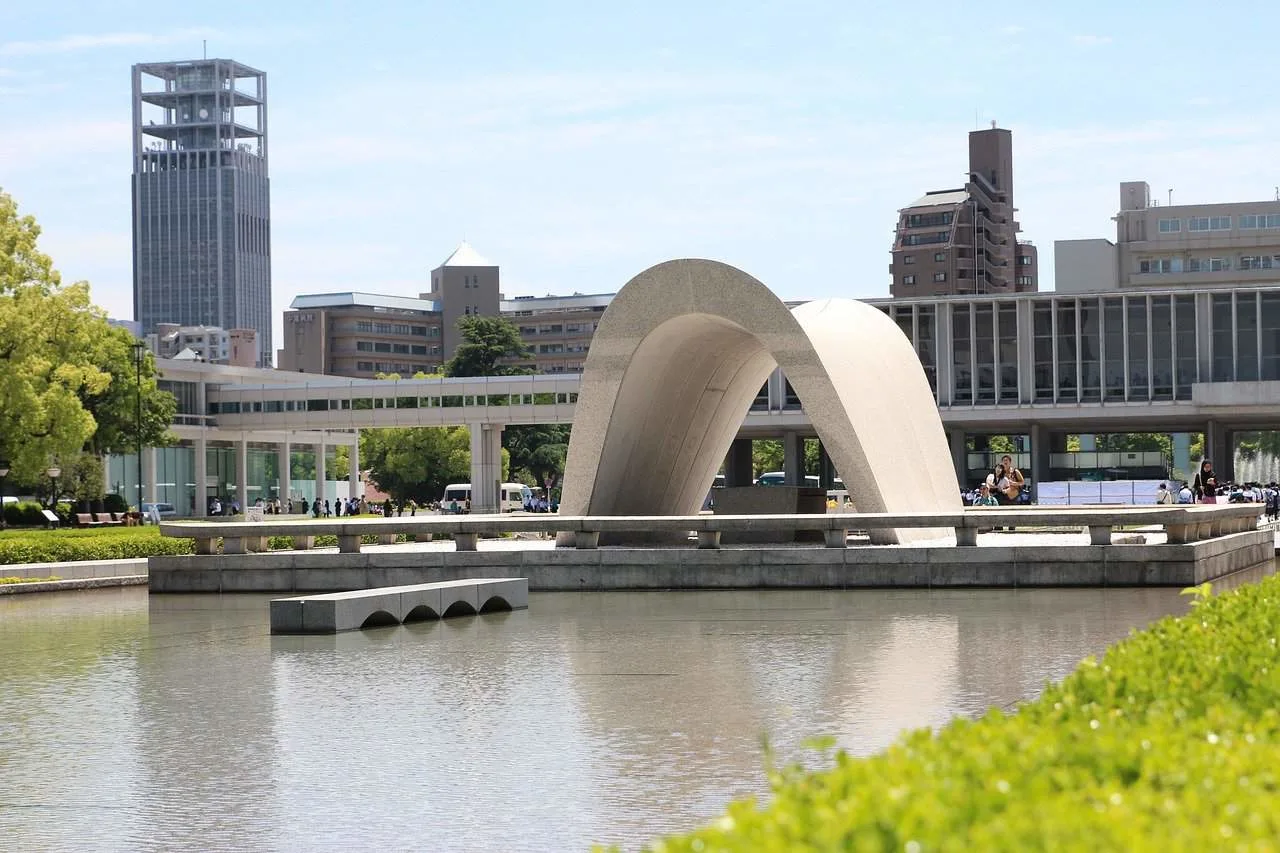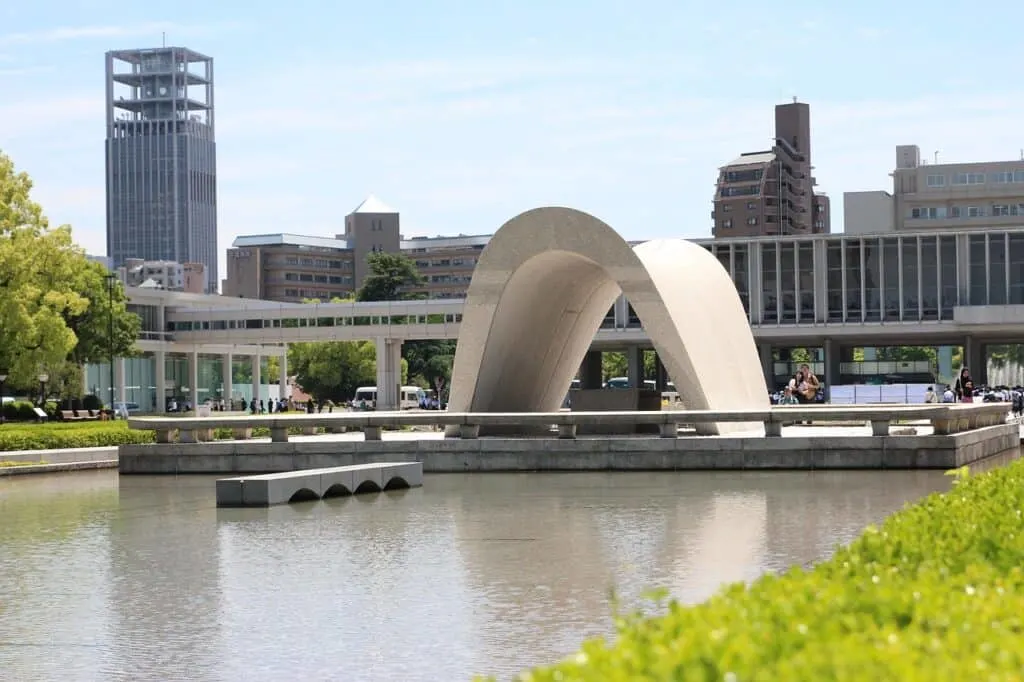 7) Is 1 Day in Hiroshima Enough?
If you are just looking to visit the main sites & attractions in Hiroshima, then yes, one day is enough to see the city.
The places mentioned throughout this guide should take anywhere from a half day to full day to complete depending on your interest levels.
Some people may just want to quickly see the highlights, while others may want to take things more slowly as they learn in depth about Hiroshima.
All said and done though, one day will be enough to see and experience what Hiroshima has to offer. If you would like to have more time to explore the city, I would simply recommend staying overnight the day before.
This will give you the chance to enjoy an evening in the city and get an early start in the morning.
8) Is it Worth Going to Hiroshima for a Day?
To answer this question, you must ask yourself if you are interested in what Hiroshima is all about. The experience in Hiroshima will be much different than other cities around Japan.
For those that visit Hiroshima, it is because they want to learn about the history and see firsthand the before & after of what the city was and has become.
However, if you are not someone who is interested in that sort of visit, then I would not advise going for the day.
While I would recommend adding it onto a Japan itinerary, I do understand that Hiroshima is not meant for everyone.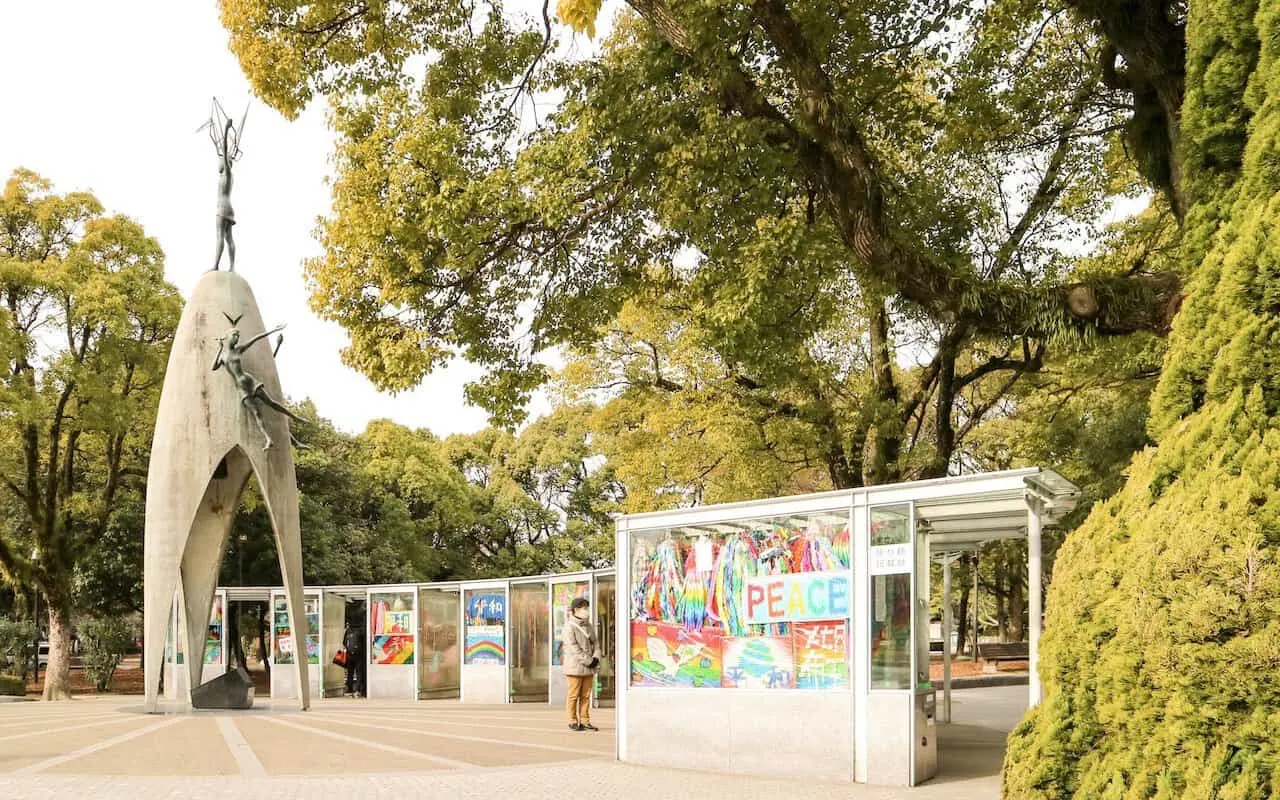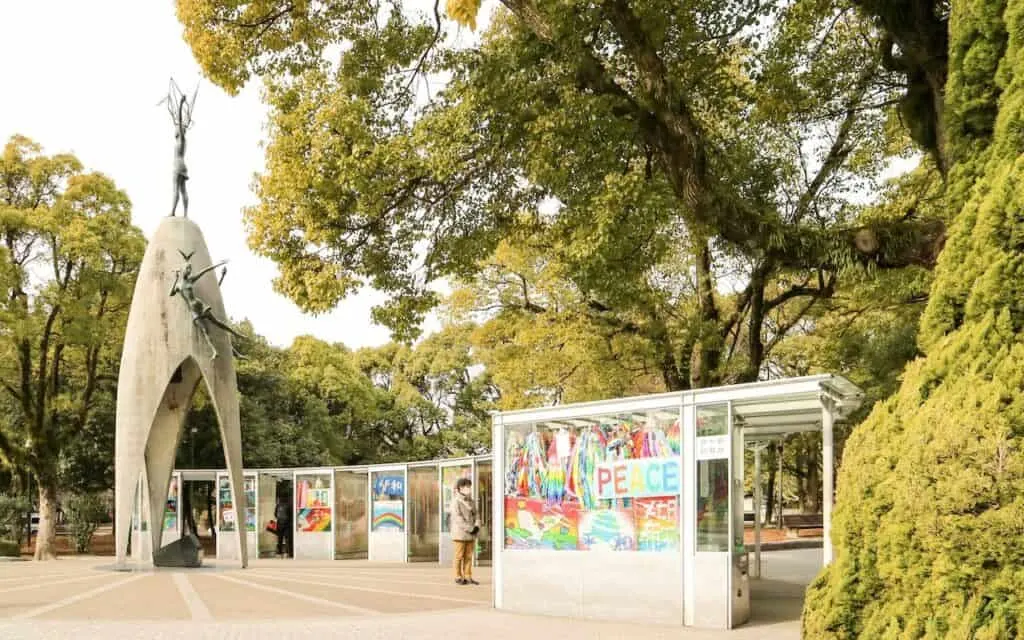 9) What is the Best Time of Year to Visit Hiroshima?
In general, Hiroshima can be a year-round destination, if you can handle the weather that is. Temperatures range from the daytime lows of 50F / 10C during the winter to 90F / 32C in the summer.
During the late Spring to early Fall is when you will see rainfall at it highest though. So, that could be a consideration at play in general (not only for Hiroshima).
If I had to choose the best time of year to visit, I would opt for around mid-Spring or mid-Fall. During these time periods, temperatures are pleasant (not too cold or too hot), and rainfall is on the lower end.
This also will help you avoid the crowds that can come along during the winter holiday times and the summer peak months.
Another advantage of the Spring and Fall is that you do have the chance to catch cherry blossoms and foliage. Getting to see the country's nature change colors is an added benefit for a Japan trip as a whole.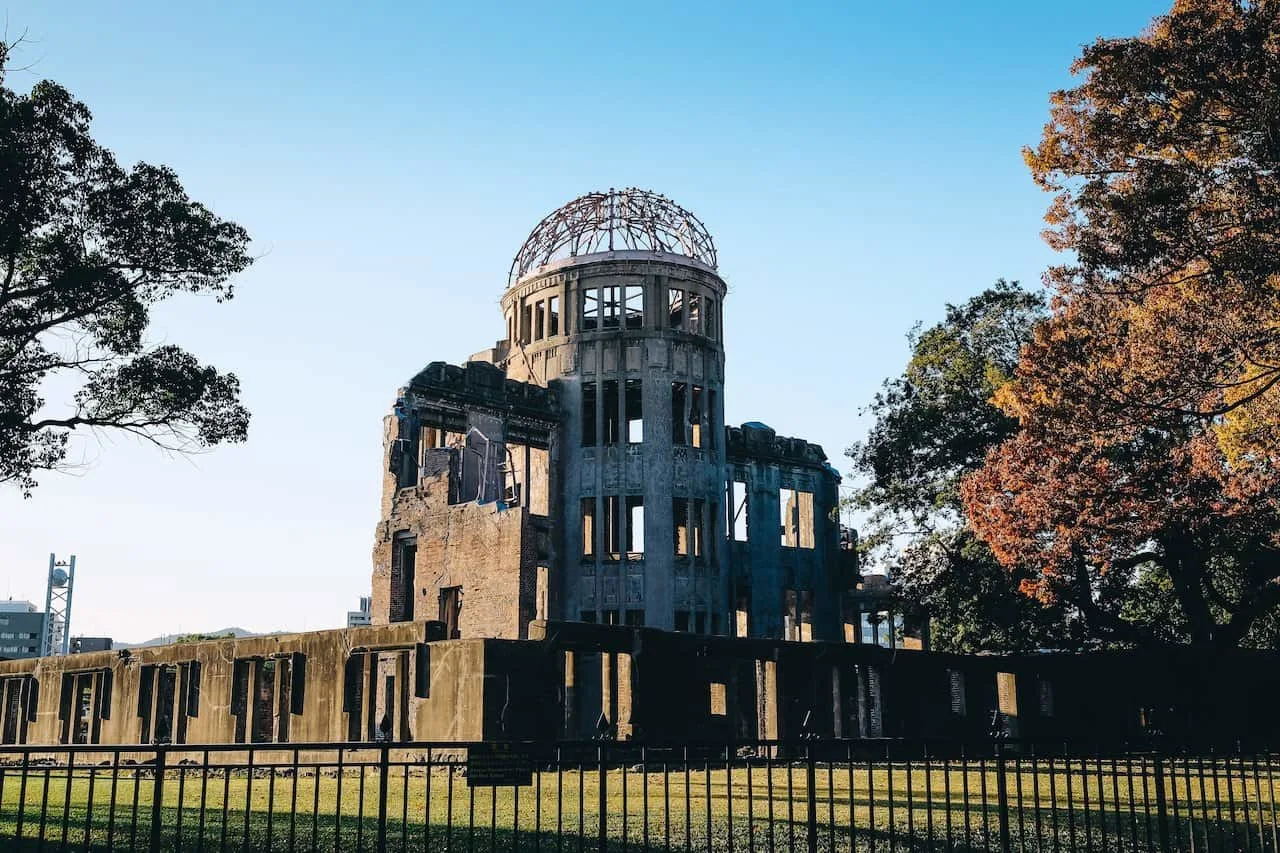 That about wraps up a 1 day in Hiroshima itinerary. Take a look at some other Japan itineraries and guides to help out with any other trip planning. Some of these include:
Hope you enjoy your time in Japan. If you have any questions about the trip please feel free to comment below!