After visiting Japan several years ago, I have wanted to head back to the country for a while now. The culture, the food, the nature – you name it and Japan has it.
And a trip to Japan is not complete without a stop in its capital, TOKYO. Tokyo is the largest city by population in the world with several distinct neighborhoods, plenty of markets, parks, temples and much more.
What is also great about Tokyo is that it has easily accessible day trip options to some nearby cities. This Tokyo 5 days itinerary will go over a trip that includes 3 days in the city itself and then adding in 2 days of trips to Kamakura and Hakone.
If you are looking for a comprehensive 5 day Tokyo itinerary, you have come to the right place.
* Affiliate Disclosure: This post may contain affiliate links, which means I may receive a commission if you make a purchase through the links provided, at no additional cost to you. Thanks for supporting the work I put into TripTins!
Before getting into the itinerary itself, I wanted to go over a few logistical topics including transport to and within the city, accommodation options and some helpful tips.
1) Getting Into the City
If arriving from outside of Japan into Tokyo you will be coming into either Narita or Haneda airport. You should have no trouble getting into the city center from either one as there are a few different options to choose from based on price point.
From Narita
A) Train: there are two main train options from Narita – the Narita Express and the Keisei Skyliner. (~3,000 JPY and 2,470 JPY respectively).
Simply head to the basement level after getting out of baggage claim, buy your tickets, and make your way into the city. Do note though that you may need to transfer to a local line once closer into Tokyo depending on where you are staying.
Note that the Narita Express is covered under the JR Pass while the Skyliner is not. If you bought a JR Pass and plan on using it right away, you can exchange your voucher for the pass at the JR service center in the airport.
B) Limousine Bus: there is also a limousine bus that stops at or nearby many hotels in Tokyo. Take a look at their website to get an idea of where the bus goes.
Once outside baggage claim you should see the bus stops right outside (4,500 JPY round trip or ~3,000 one way)
C) Taxi: the last option here is by taxi, which may be the most convenient option but also the most expensive. Getting from Narita into the city center can easily cost $200-$300 USD
From Haneda
Getting into Tokyo from Haneda is much quicker and much less expensive than from Narita. Below are a few of the main options to choose from:
A) Train: the Tokyo Monorail runs from Haneda to Hamamatsucho Station, where you can then transfer to a local line to the area you are staying in.
The monorail costs 490 JPY and is covered by the JR Pass if you opt to activate it right away. A second option here is to take the Keikyu Railways line into the city, where you can then transfer to a local line. It costs 410 JPY for a one way ticket.
B) Limousine Bus: similarly to Narita, you can also take the limousine bus from Haneda to different areas of Tokyo.
The cost is around ~1,000 JPY one way depending on where you are going, with a round trip ticket costing about 1.5X that amount.
C) Taxi: lastly you can opt for an expensive taxi ride – around $75 give or take depending on time, traffic, etc.
2) Getting Around Tokyo
No matter where you are staying within the city, you will need to utilize Tokyo's super efficient public transportation system on a day to day basis.
There are 13 subway/train lines and 278(!) stations, that go anywhere and everywhere, making this gigantic city very accessible for all.
My recommendation here is to get yourself a Pasmo or Suica card the first chance you get and load it up with some money (these are nearly identical so it does not matter too much which one you choose).
Essentially it is a reloadable card that can be used for all subway/train lines as well as shops such as 711, which I am sure you will come across all the time. It is much more convenient than buying a ticket each and every time you want to take a train.
Instead just simply tap your card when entering and exiting, and the amount will automatically be deducted from your card.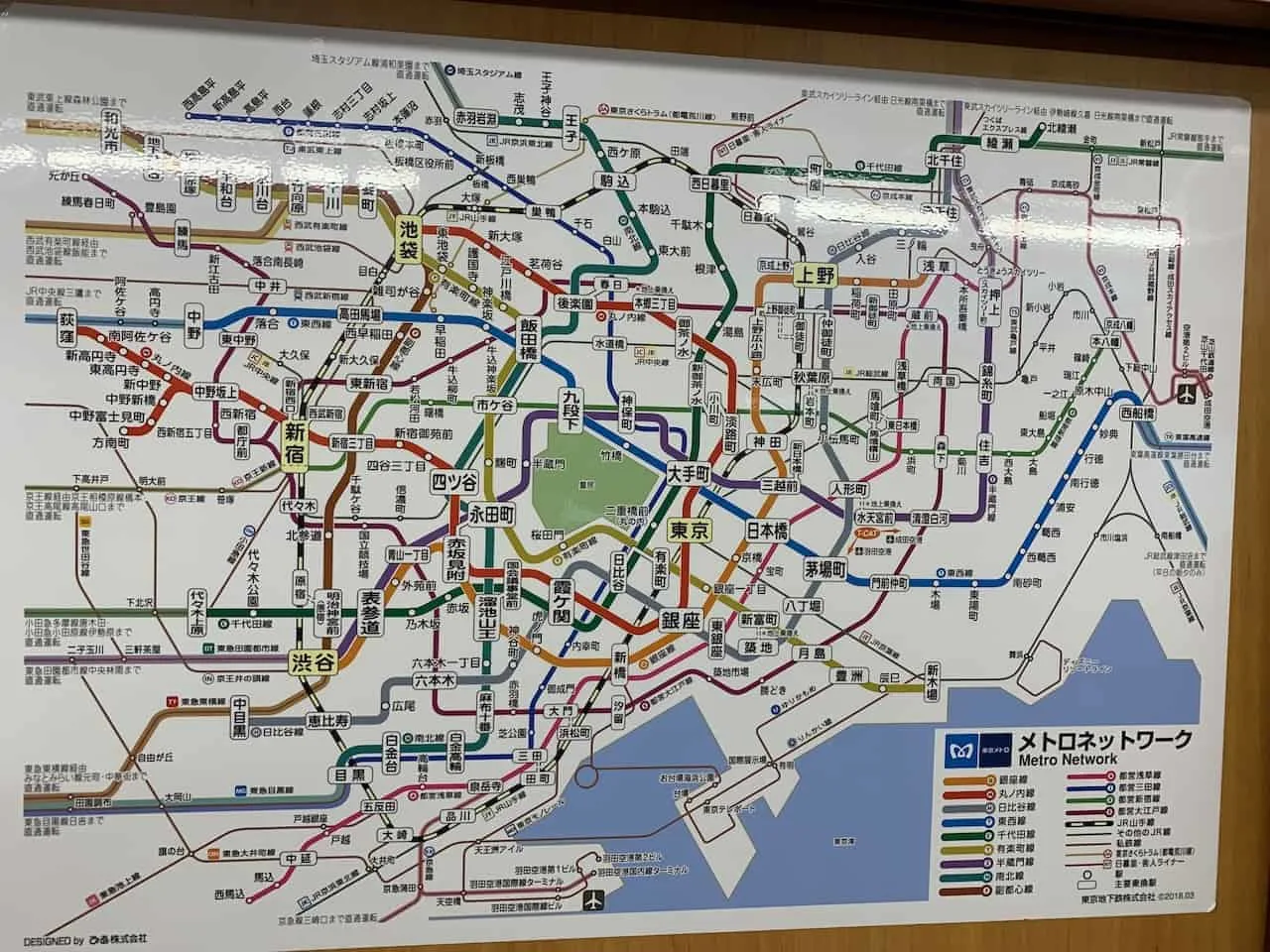 A few important notes:
A) Even if you have an activated JR Pass, there is still a chance you should be getting a Pasmo or Suica. Many of the trains in Tokyo are not operated by JR so depending on where you are headed around the city (and where you are headed off to next), a Pasmo/Suica will be a good addition to have.
B) The card does require a 500 JPY deposit, which can be refunded if you return the card in Tokyo. If headed off to Kyoto after for example, you will not be able to return the cards there but you can use the cards throughout Japan.
C) You can also opt to get a 24, 48, or 72 hour unlimited subway ticket (800 JPY, 1,200 JPY, 1,500 JPY). To give you an idea, a normal route within the city costs about 200 JPY.
3) Where to Stay in Tokyo
Since Tokyo is such a large city with so many distinct neighborhoods, it can get confusing to understand where the best places to stay are.
In my eyes there are a couple of neighborhoods that stick out to me when it comes to the most convenient (and fun!) options.
A) Shinjuku: #1 on my list is the area of Shinjuku. You will have Shinjuku station nearby when traveling to other parts of Tokyo (and day trips), a ton of nightlife and restaurant options, as well as many of the activities mentioned in this itinerary not too far away. There is always something going on in Shinjuku and it will definitely not disappoint.
B) Shibuya: not too far away from Shinjuku is the Shibuya neighborhood. Famous for the Shibuya Crossing, it is also filled with plenty of shops and restaurants all around its streets.
1. Hotel Century Southern Tower
C) Tokyo Station: moving a bit to the east of Shinjuku and Shibuya is the Tokyo Station area. It is centrally located right nearby the main transport hub making it super easy to get everywhere, and you will also be in walking distance to some of the city's main attractions.
1. Hotel Metropolitan Tokyo Marunouchi
5. Super Hotel Premier Tokyo Station
Of course there are plenty of other neighborhoods to choose from but I think that should be a great starting point to help you out.
4) Know Before You Go
A) You can do this itinerary in any order you choose. City-City-City-Day Trip-Day Trip, City-Day Trip-City-Day Trip-City, etc., etc. Do not feel bound to doing it in the same way mentioned below.
B) Going off the first point, you will want to keep an eye on the Hakone / Mount Fuji weather. I would recommend heading there on the best weather day that you see around that area since clouds can get in the way of truly enjoying what Hakone has to offer.
C) A JR Pass can be used throughout your time in Tokyo – getting from the airport, going around the city (to an extent as not all lines are JR operated), and heading to/from Hakone and Kamakura.
The JR Pass will not be worth it if you are just doing the 5 days in Tokyo but can end up saving you some money depending on where else you are going throughout Japan.
D) Make sure you have plenty of cash on hand. Hotels and some restaurants may accept credit cards but for the majority of my time there, cash was king.
E) Expect a lot of people everywhere you go. Japan not only is the most populated city in the world but it is also one that brings in the most tourists.
Unless you wake up super early to visit some sites, there usually will be crowds everywhere you go.
F) Regarding logistics in and around Tokyo – when searching for train routes you can take a look at the HyperDia website.
You can easily search for different options and see prices and schedules for each route. You can also utilize Google Maps when you are on the go. I found it super efficient and accurate during my time in the city.
5) 5 Days in Tokyo Map
Below is a map highlighting each attraction mentioned throughout the itinerary color coded by day.
I did not add in the two day trip attractions but you can see those maps in the specific guides I linked down below. A quick overview of the activities before jumping into the itinerary:
Day 1
Ueno Park
Ameyayokocho Street
Senso-ji Temple
Tokyo Skytree
Akihabara
Day 2
Shibuya Crossing
Shibuya
Omotesando
Harajuku / Takeshita Dori
Meiji Jingu Shrine
Tokyo Metropolitan Building
Shinjuku
Day 3
Tsukiji Market
Imperial Palace
East Gardens
Remaining Attractions
Day 4 – Kamakura
Day 5 – Hakone
Tokyo 5 Days Itinerary
All right then, time to get into the itinerary itself. I will lay it out with the first three days in the city itself and then go into the two day trips.
As just mentioned, do not feel like you need to do the trip in that particular order – feel free to move days around based on your preferences.
6) Day 1 – Tokyo
Your first day in Tokyo will focus in on a few different areas closer to the eastern part of the city. Make your way to the Ueno neighborhood, where you will start your day in the one of a kind Ueno Park.
A) Ueno Park
Ueno Park was a late addition to my itinerary but I could not have been happier adding it in.
It is much more than just a simple park – there are temples, ponds, gardens, museums, greenery and much more spread throughout the complex.
If you are lucky enough to be there during cherry blossom season, it is one of the best places in the country to view them.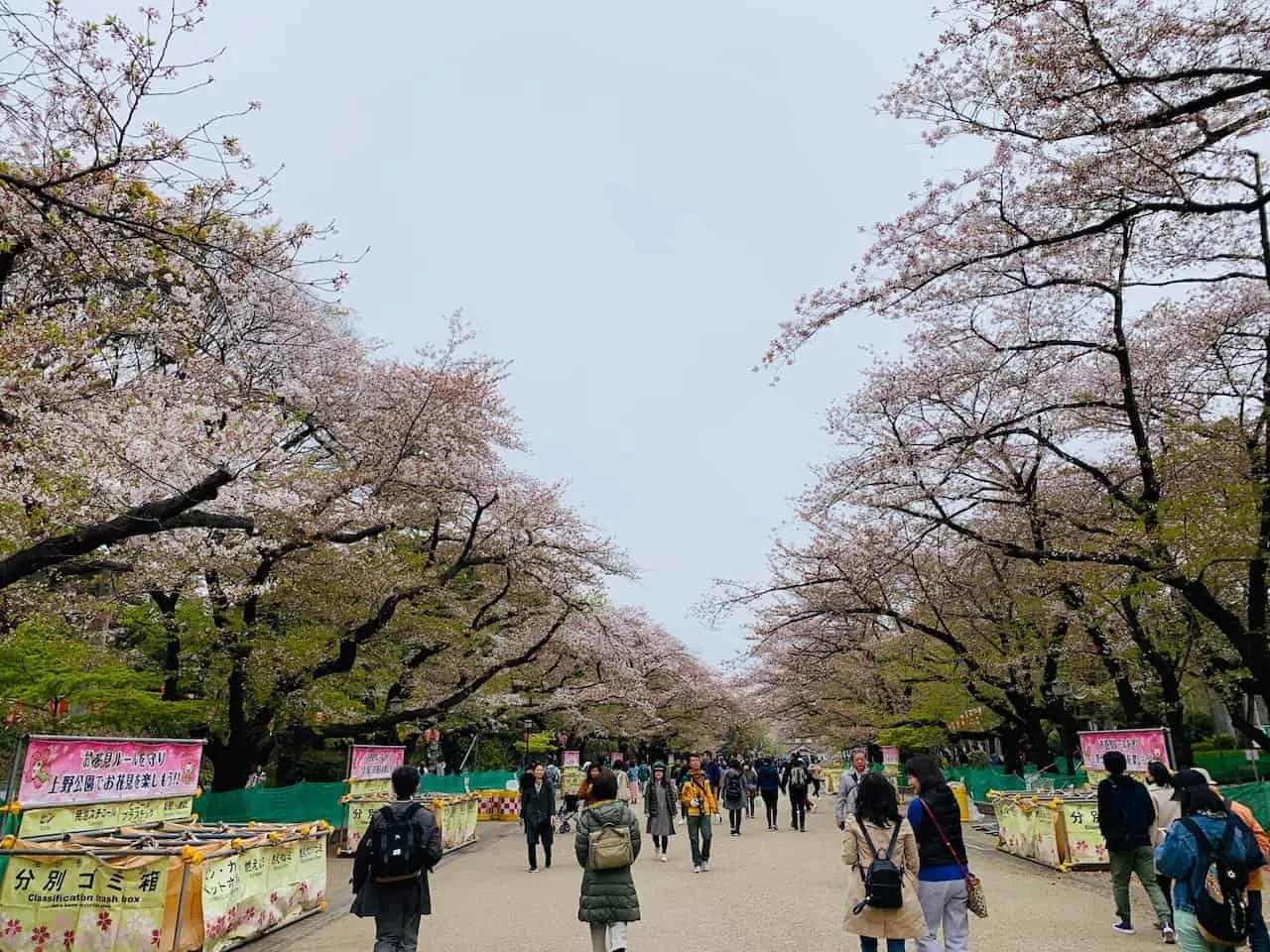 During my morning exploring the park I headed to the Shinobazu Pond, Toshogo Shrine, Five Storied Pagoda, Hanazono Inari Shrine, Gojo Shrine, among a few other places along the way.
You will also find such places as the Ueno Zoo, the Tokyo Metropolitan Art Museum, Tokyo National Museum, and National Museum of Nature and Science if you are interested in heading to a couple of those too.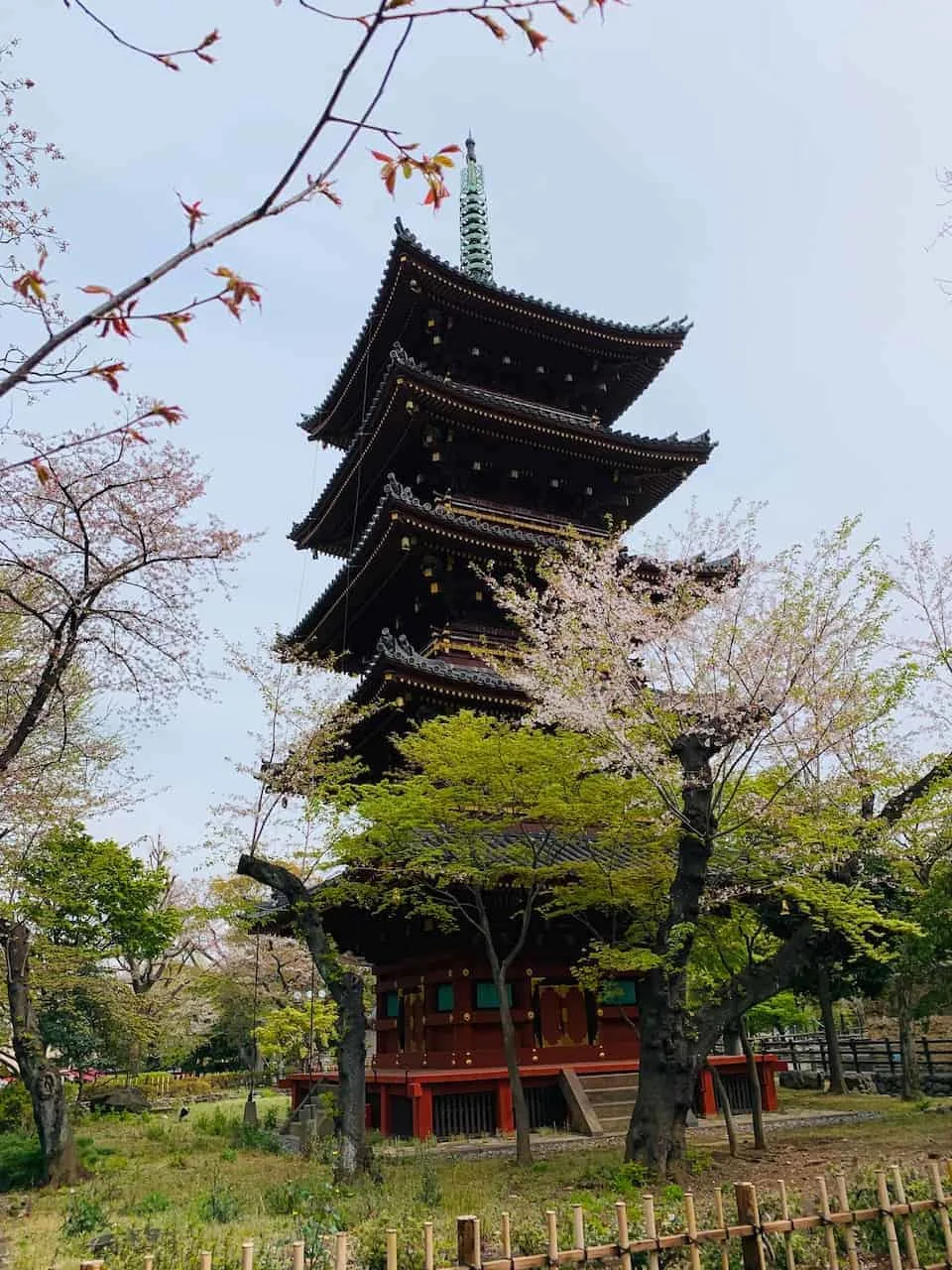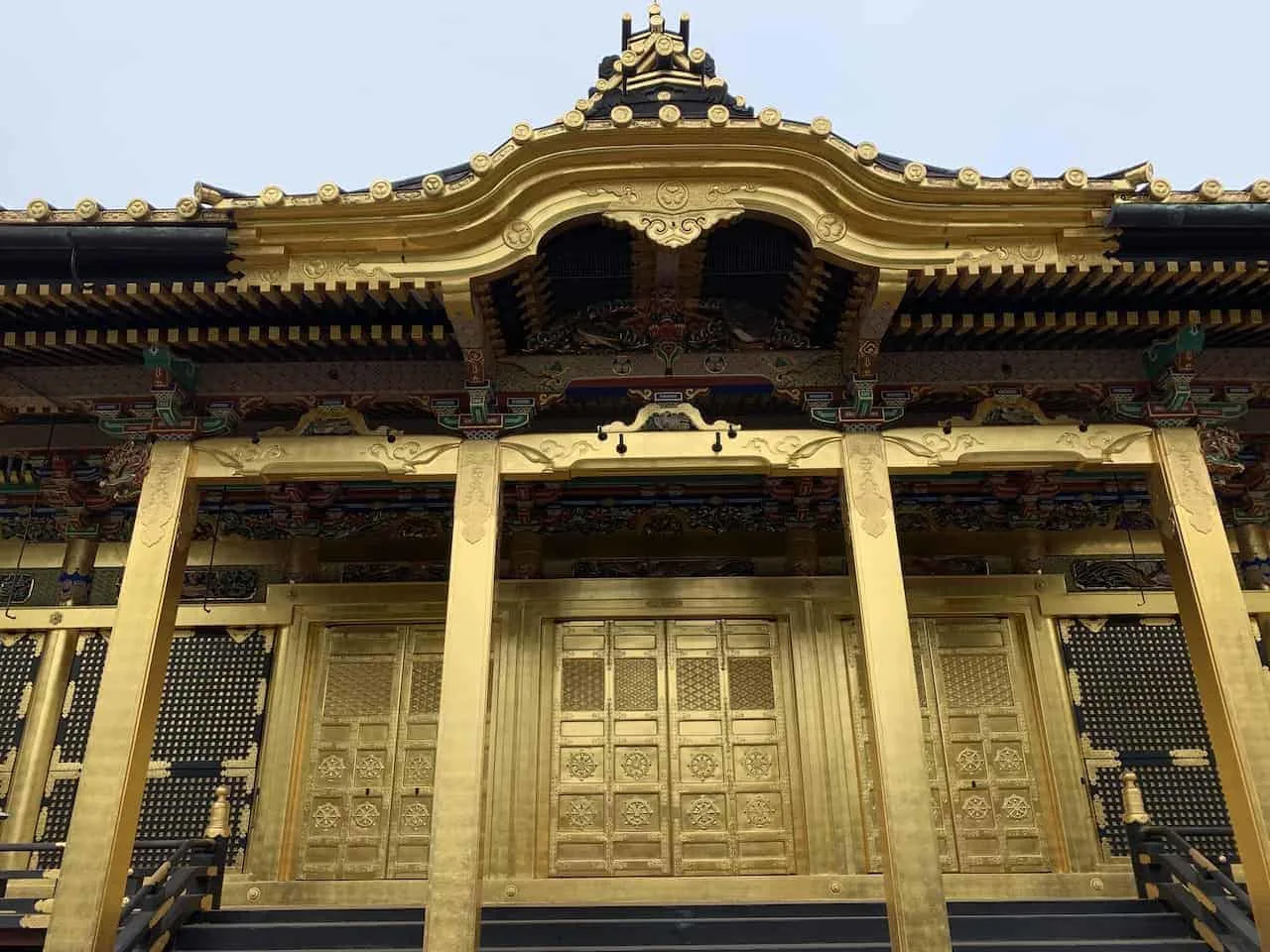 B) Ameyayokocho Street
After enough time exploring the park, make the short walk to Ameyayokocho Street. If you are looking for food stalls, restaurants, and a variety of different shopping options then Ameyayokocho is for you.
It is a classic Japanese street filled to the brim with all sorts of stores and hundreds of people making their way through. If you have not experienced what a Japanese market street is like then you are in for a treat.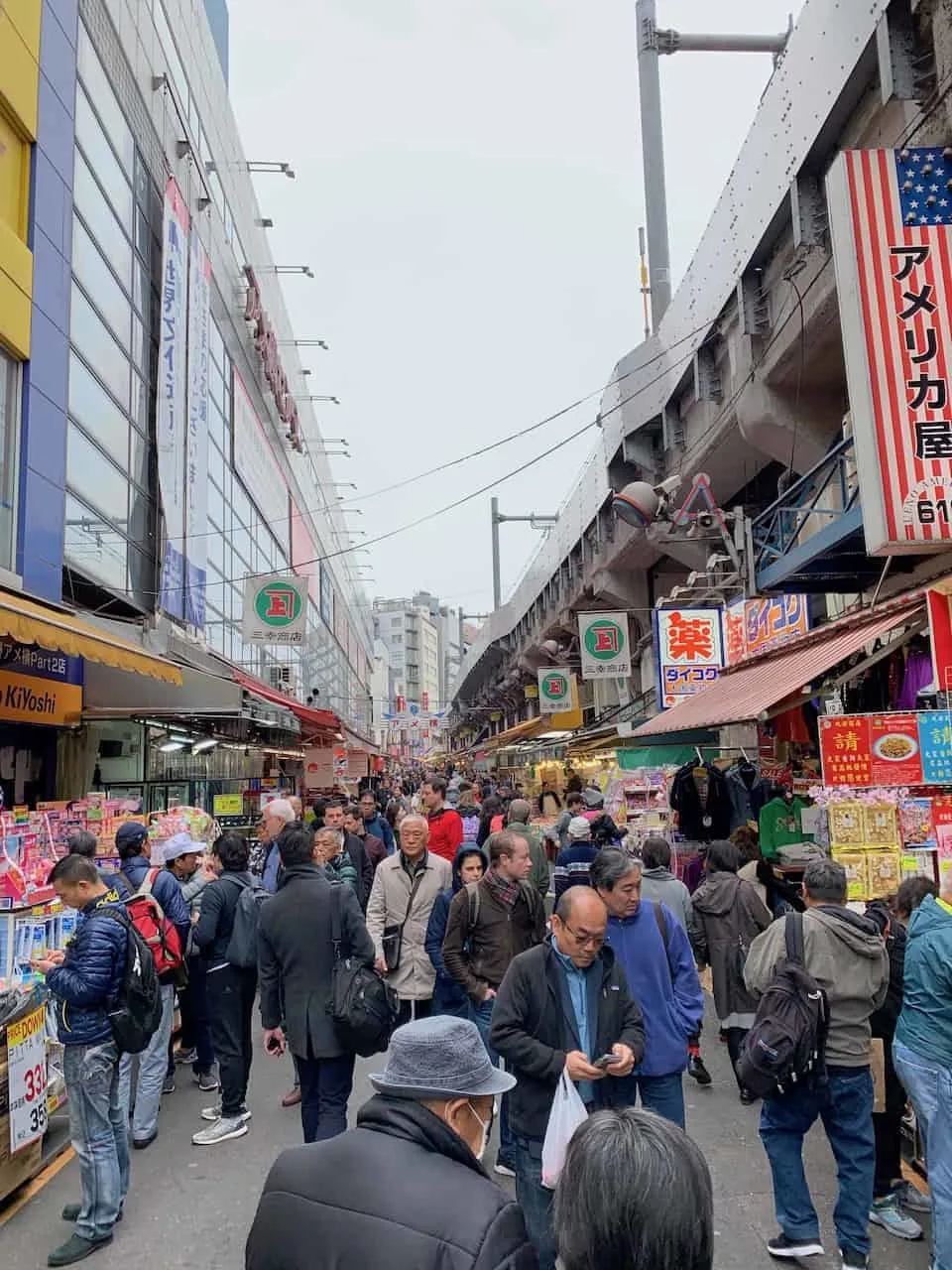 Lunch Tip – feel like to grab food around Ameyayokocho Street or find another restaurant along the way to your next stop – the Senso-ji Temple. I came across a place called Kikko, which not only had a delicious bento style fixed lunch but also came along with a beautiful traditional musical performance by its staff.
C) Senso-ji Temple
One of Tokyo's most famous temples is that of Senso-ji. The temple itself is not only impressive but so are the two gates (Kaminarimon and Hozomon) leading up to it with a market lined street (Nakamise) in between.
As you walk this path alongside hundreds (if not thousands) of other people, you will pass by small shops, food stalls, and more to explore. You will then slowly approach the gate and onto the temple and five storied pagoda area, which you can walk around and take in.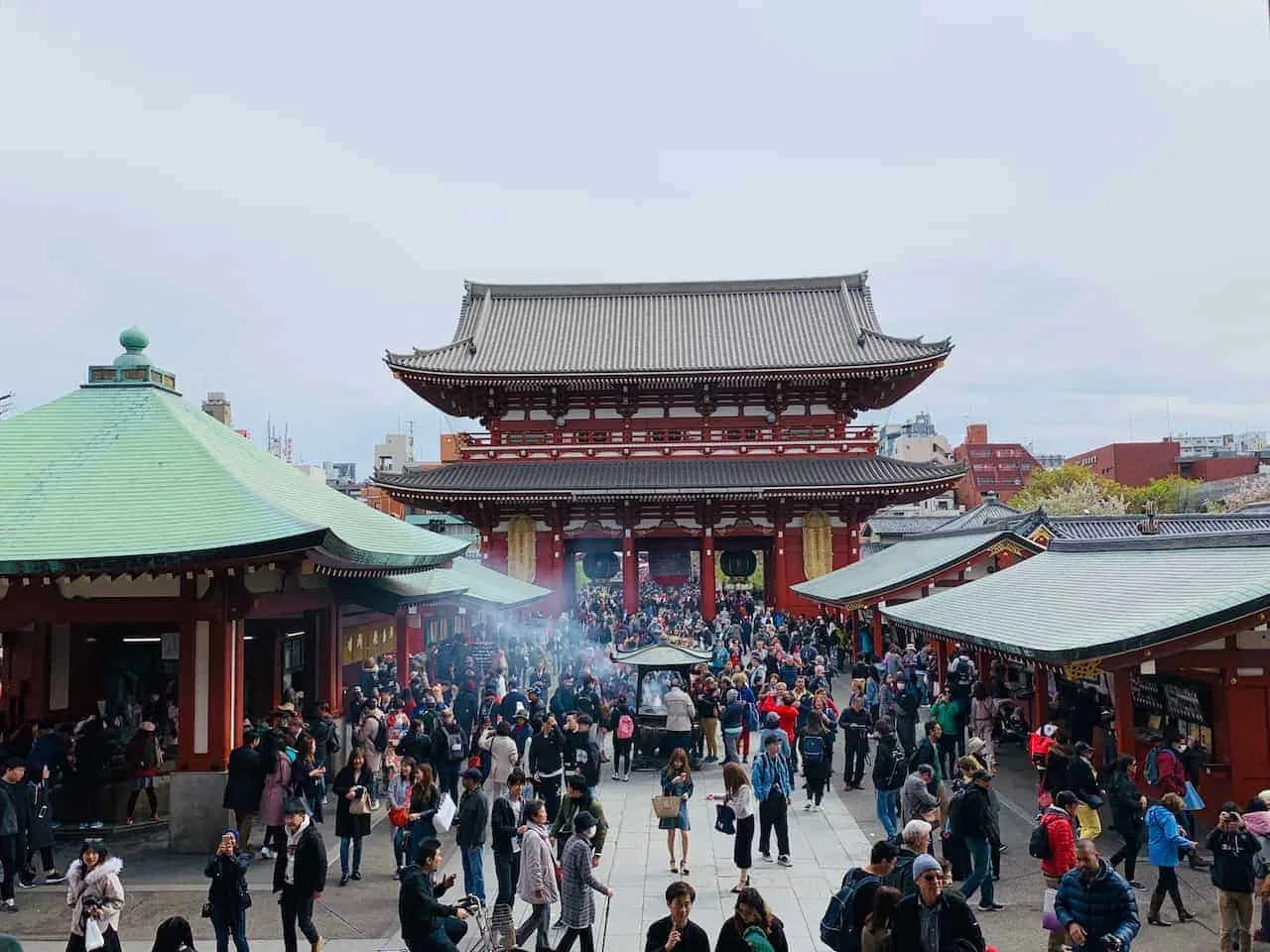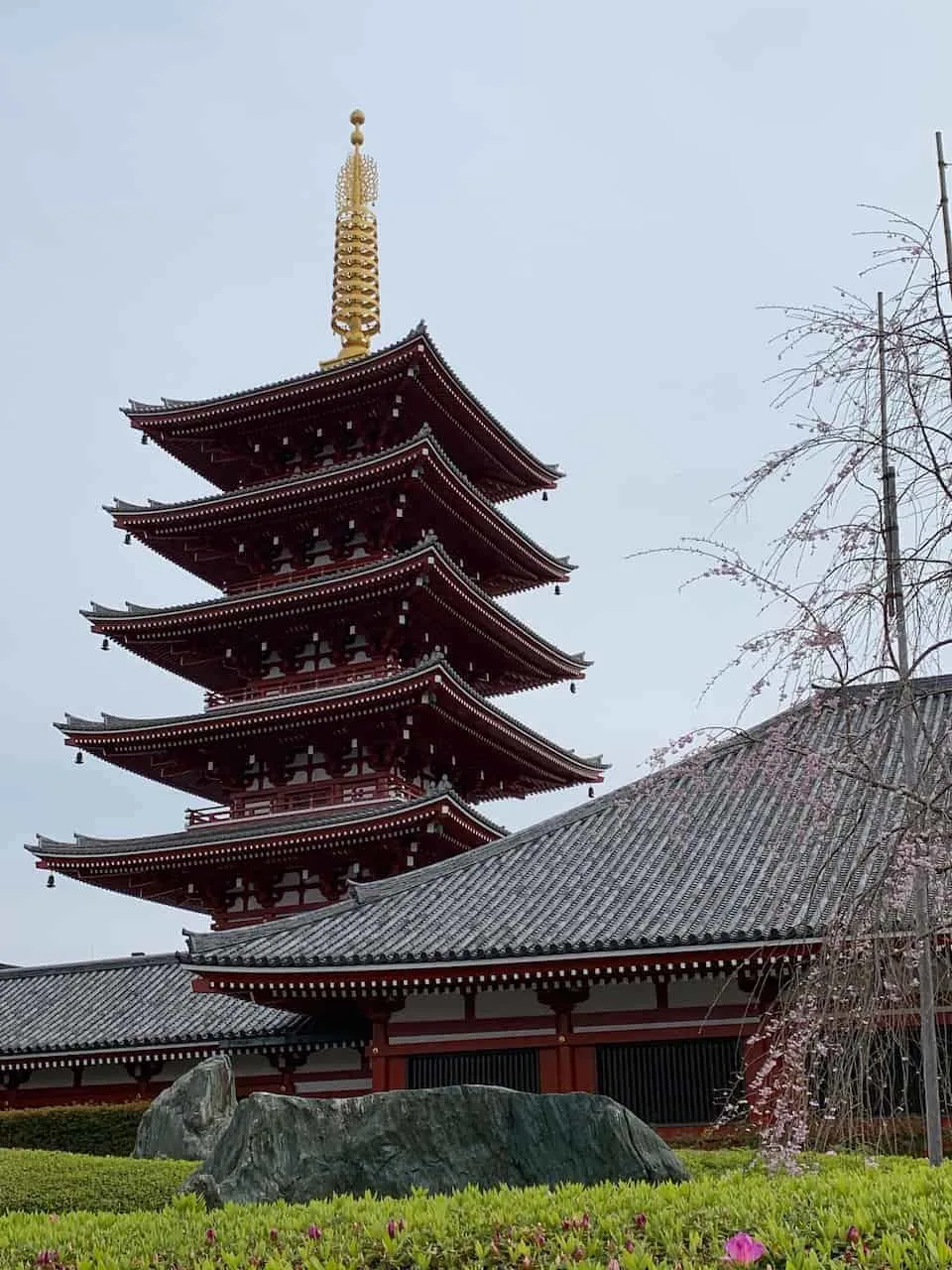 D) Tokyo Skytree
Opening Hours: 8:00AM – 10:00PM
Admission Cost: 2,060 JPY (1st observatory); +1,030 JPY for 2nd observatory
Official Website
Although I did not head up the Tokyo Skytree itself, if you are interested in seeing the city from above, you can make your way to the top of the Skytree. At 634 meters, it is the tallest tower in the world and you will be able to take in some vast views of the city down below.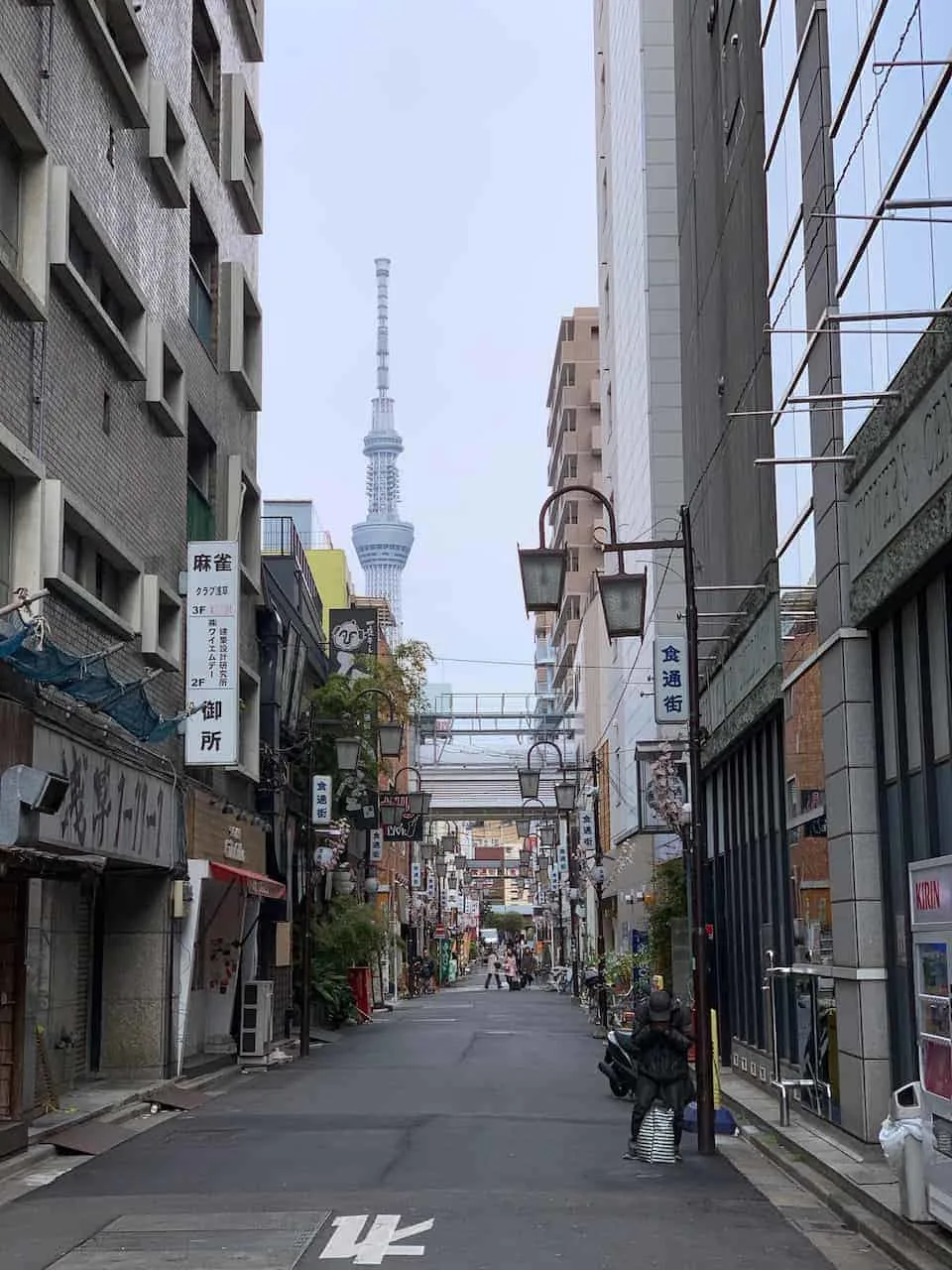 E) Akihabara
Last up on the day is Akihabara, the electronic capital of Tokyo (and possibly the world!). The whole area around Akihabara is crazy to say the least. You can find electronic stores, arcades, anime stores, maid cafes, pachinko games, among plenty of others.
Walking around the area and heading into these places will have your head spinning! A few popular places to head to are the Mandrake Store, Gachapon Kaikan, and the Sega Arcade. But literally any place you walk into, you are sure to enjoy.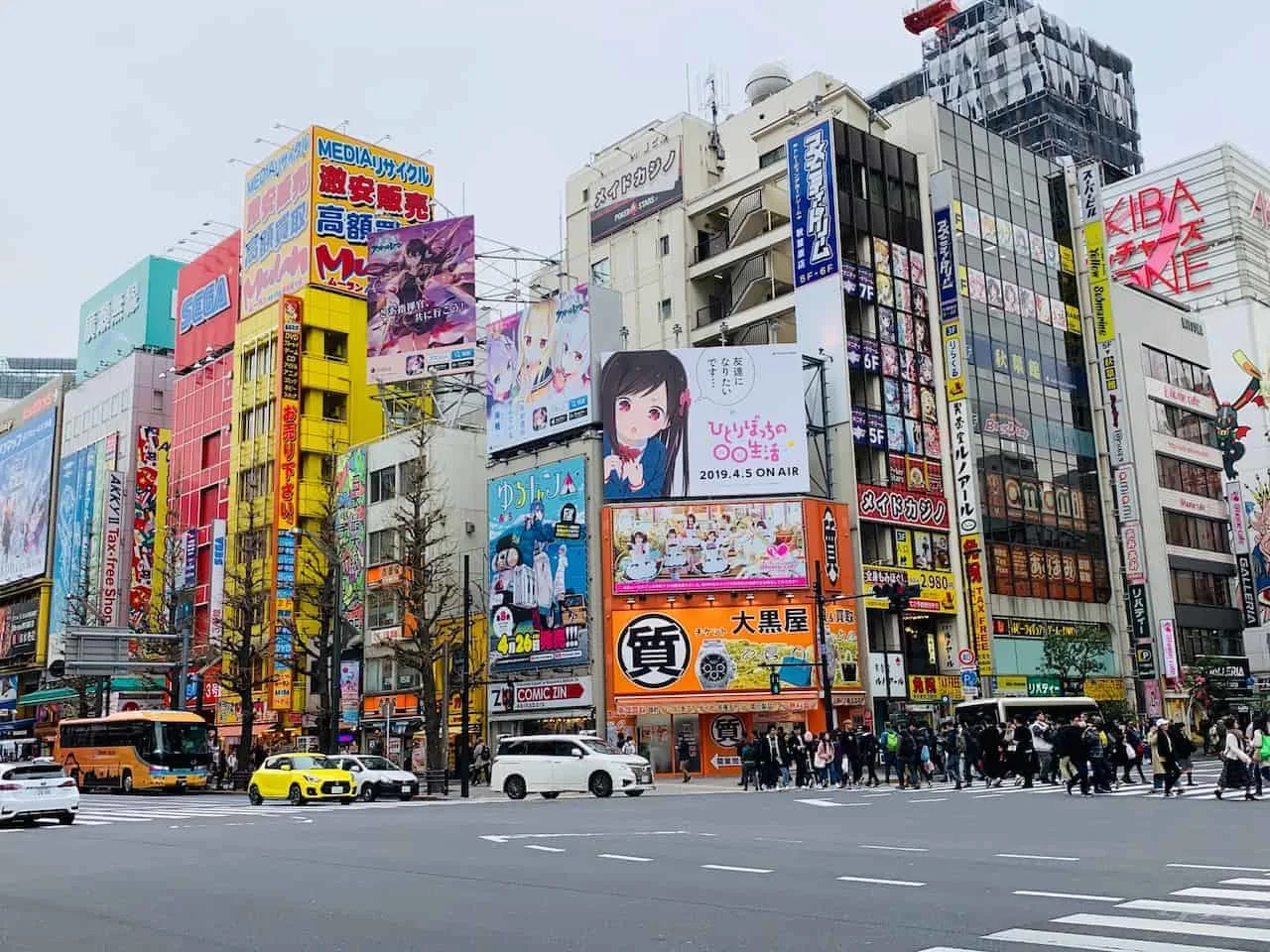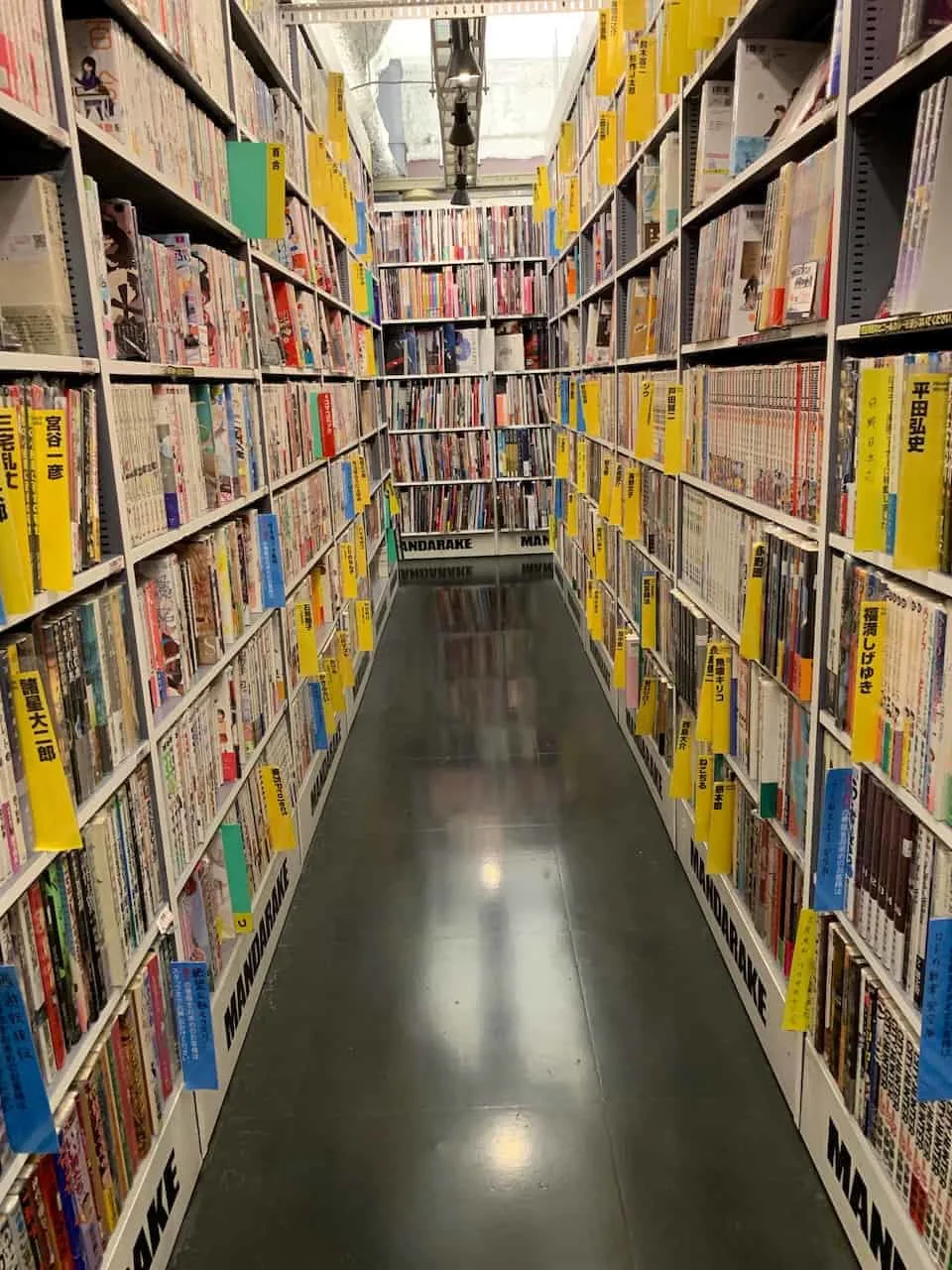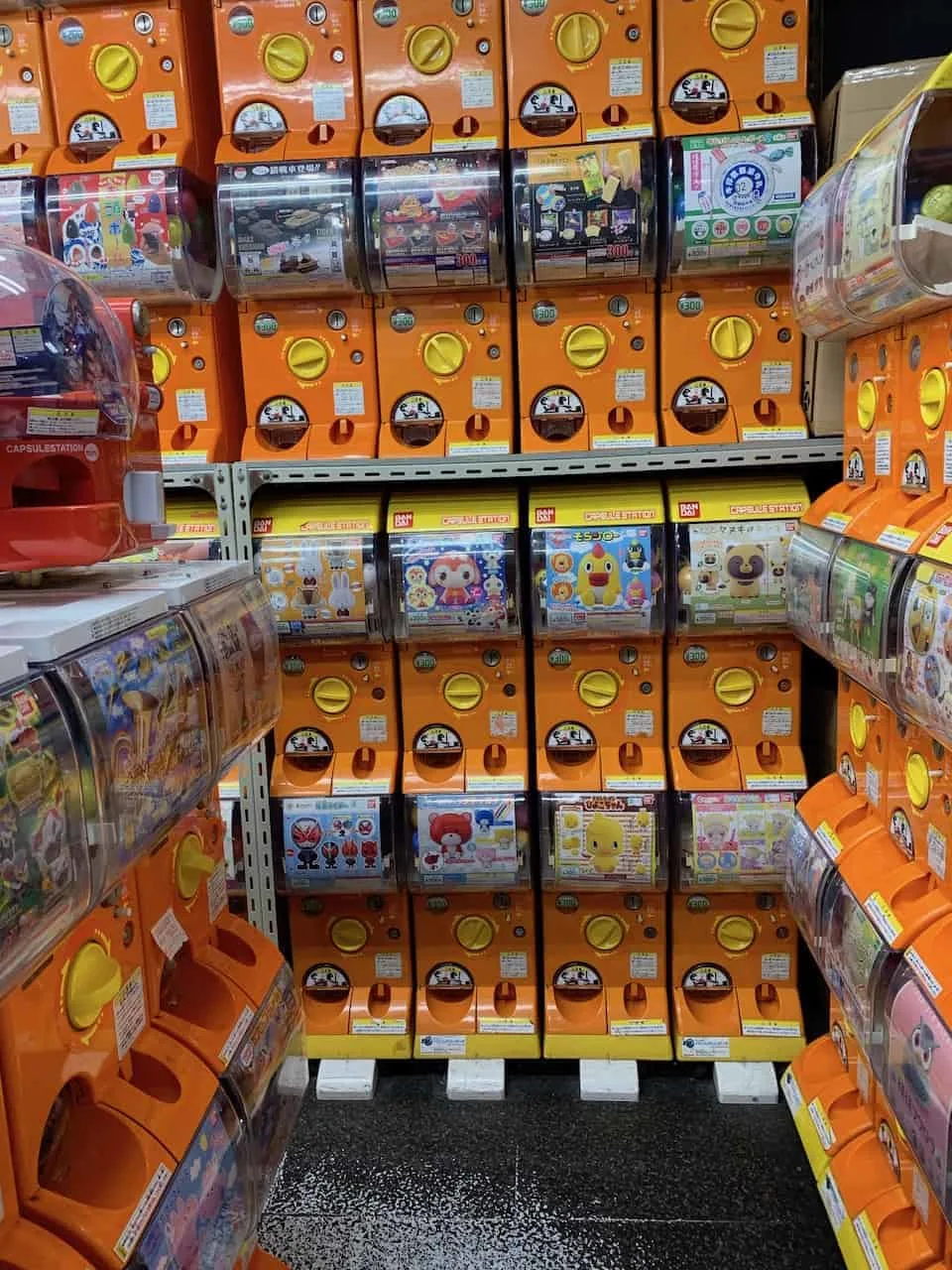 7) Day 2 – Tokyo
Your second day in Tokyo will focus in on the Shinjuku and Shibuya neighborhoods. As mentioned earlier on in the guide, I find these places some of the best to situate yourself in for a trip to Tokyo.
If you are staying here, you should easily be able to walk around without needing to take any sort of public transportation.
You can do this day in either direction – the below is going from south to north (Shibuya to Shinjuku) but you can do it in the opposite direction as well.
A) Shibuya Crossing
Start off the day at the famous Shibuya Crossing. A multi laned intersection with cars and people coming in from every which direction, the Shibuya Crossing is one crazy place to experience.
During peak times there are over 2,500 people making their way across the crossing per light! After walking through the intersection yourself, you can make your way to a viewpoint to take it in from above.
One of the best free options is the 2nd floor Starbucks overlooking the crossing. If you want to see it all the way from the top, head to the top floor of Mags Park, where for a small fee you can see the crossing in action from above.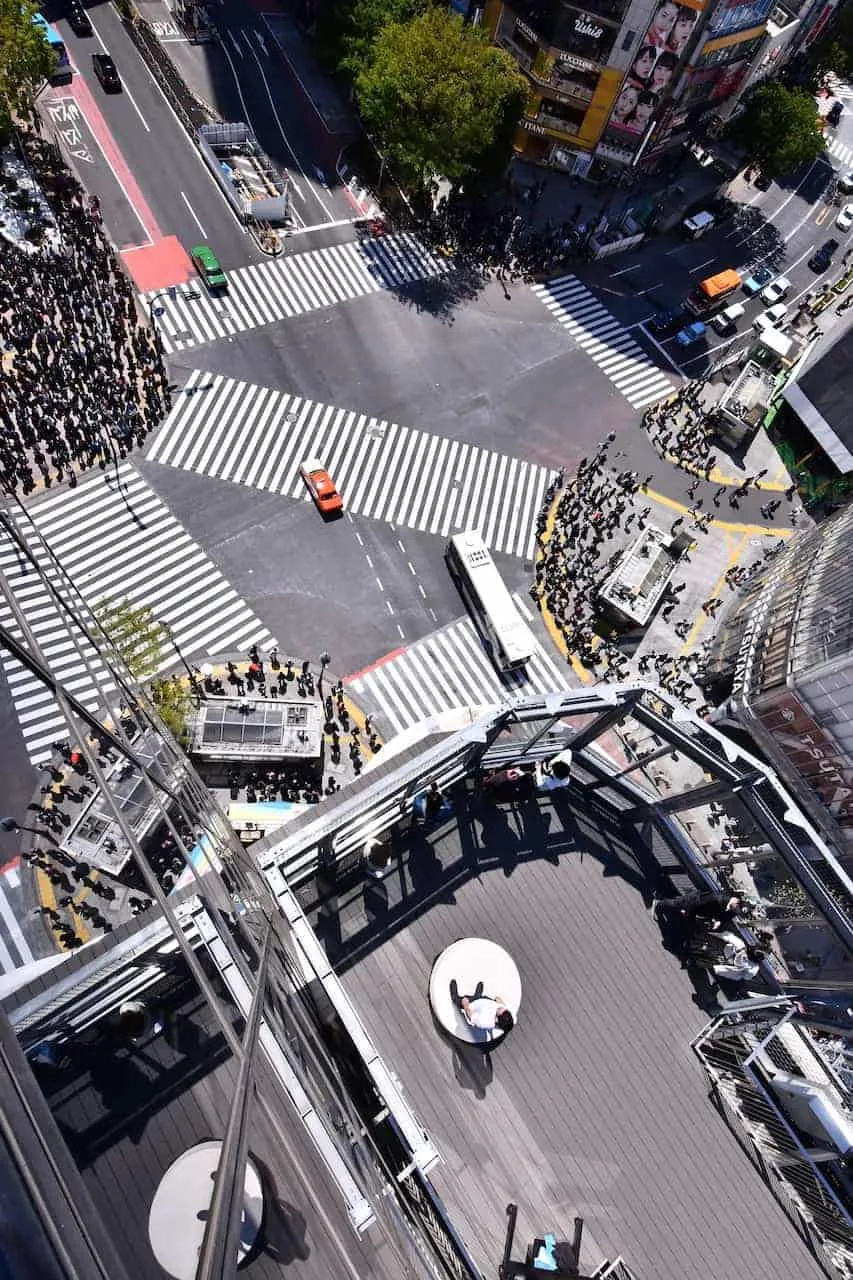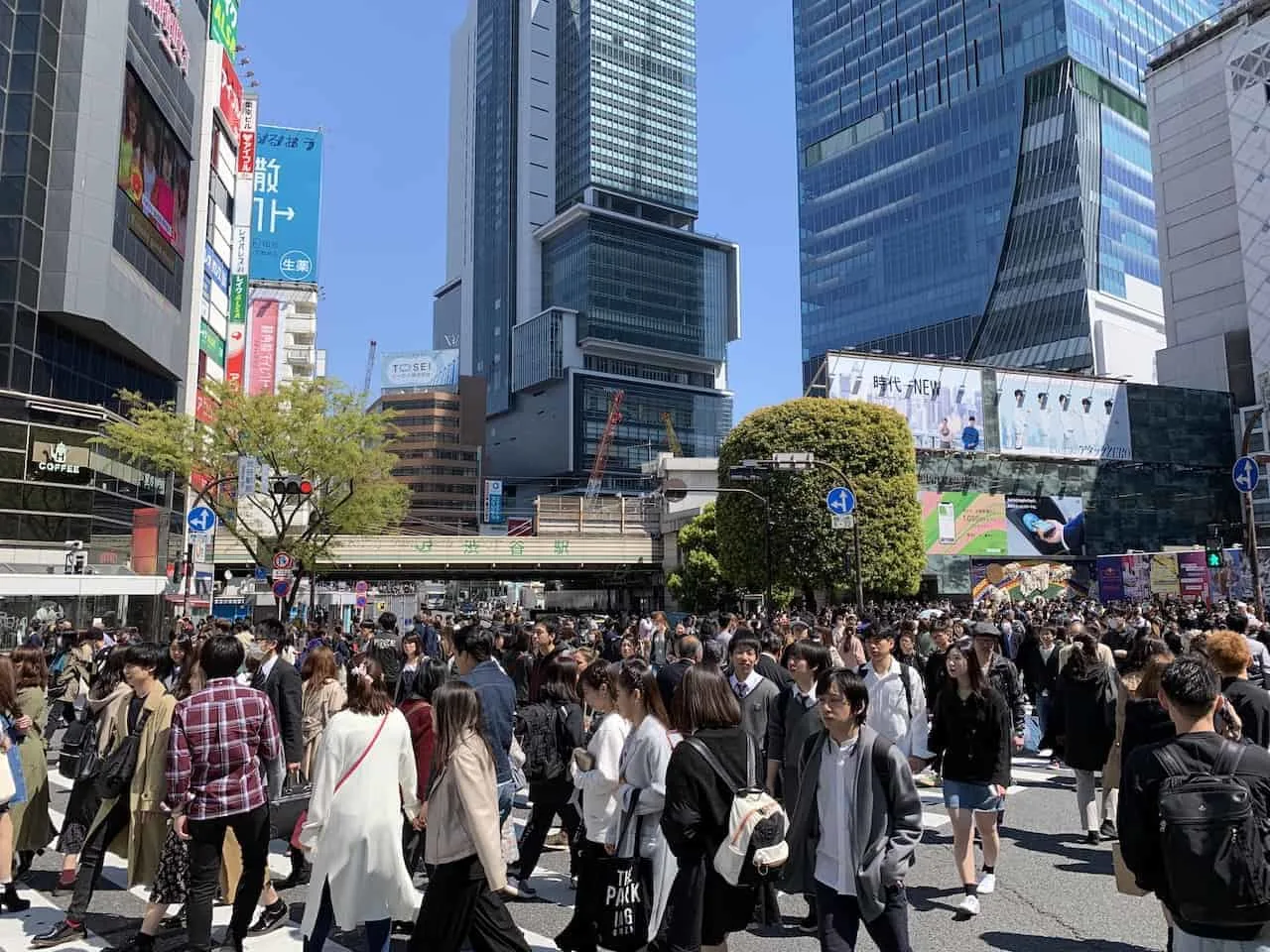 B) Shibuya
After the Shibuya Crossing, it is time to explore the neighborhood of Shibuya itself. With many shops and restaurants filling its streets and alleyways, Shibuya makes for a great place to get lost in and enjoy.
C) Omotesando
After exiting the Shibuya area, you will soon come by Omotesando Street.
While I am not so into the whole shopping scene, there are plenty of higher end stores to visit if interested. What I found great about the street was its unique and distinct architecture from other parts of Tokyo.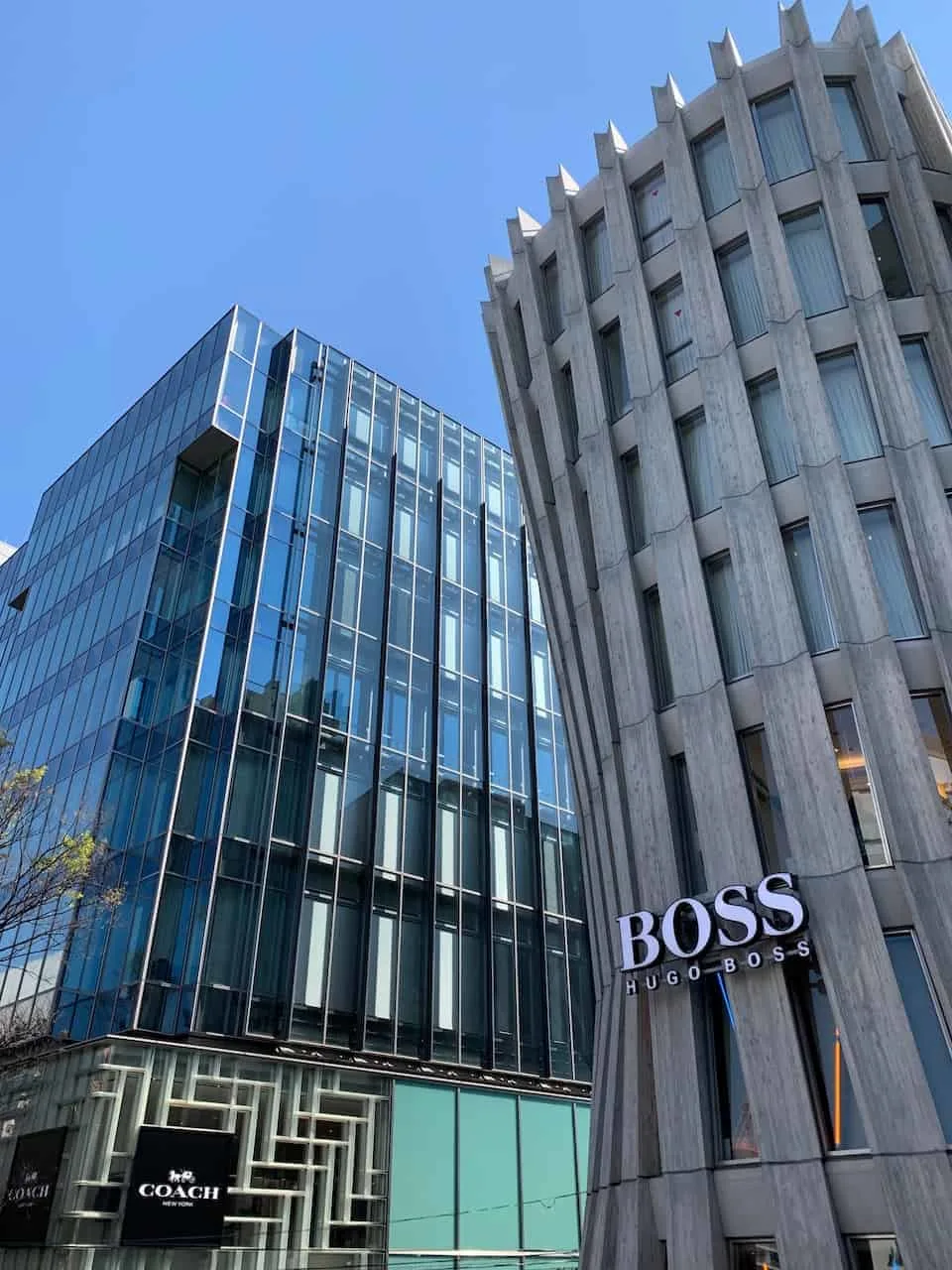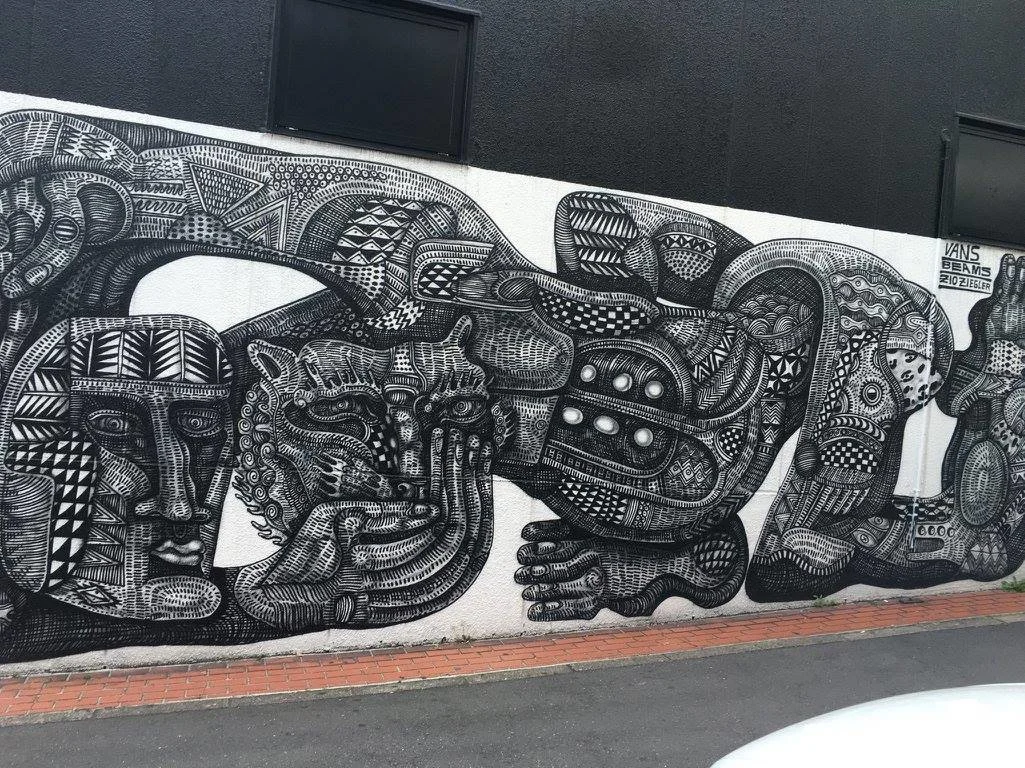 D) Takeshita Dori / Harajuku
Next up on the day is one of the more crazier streets you will ever experience – Takeshita Dori. The street is located in the heart of Harajuku and is packed to the brim with people walking along the narrow pathway.
On either side there will be plenty of different food and snack options to choose from and you can head further around the area to grab some lunch for the day.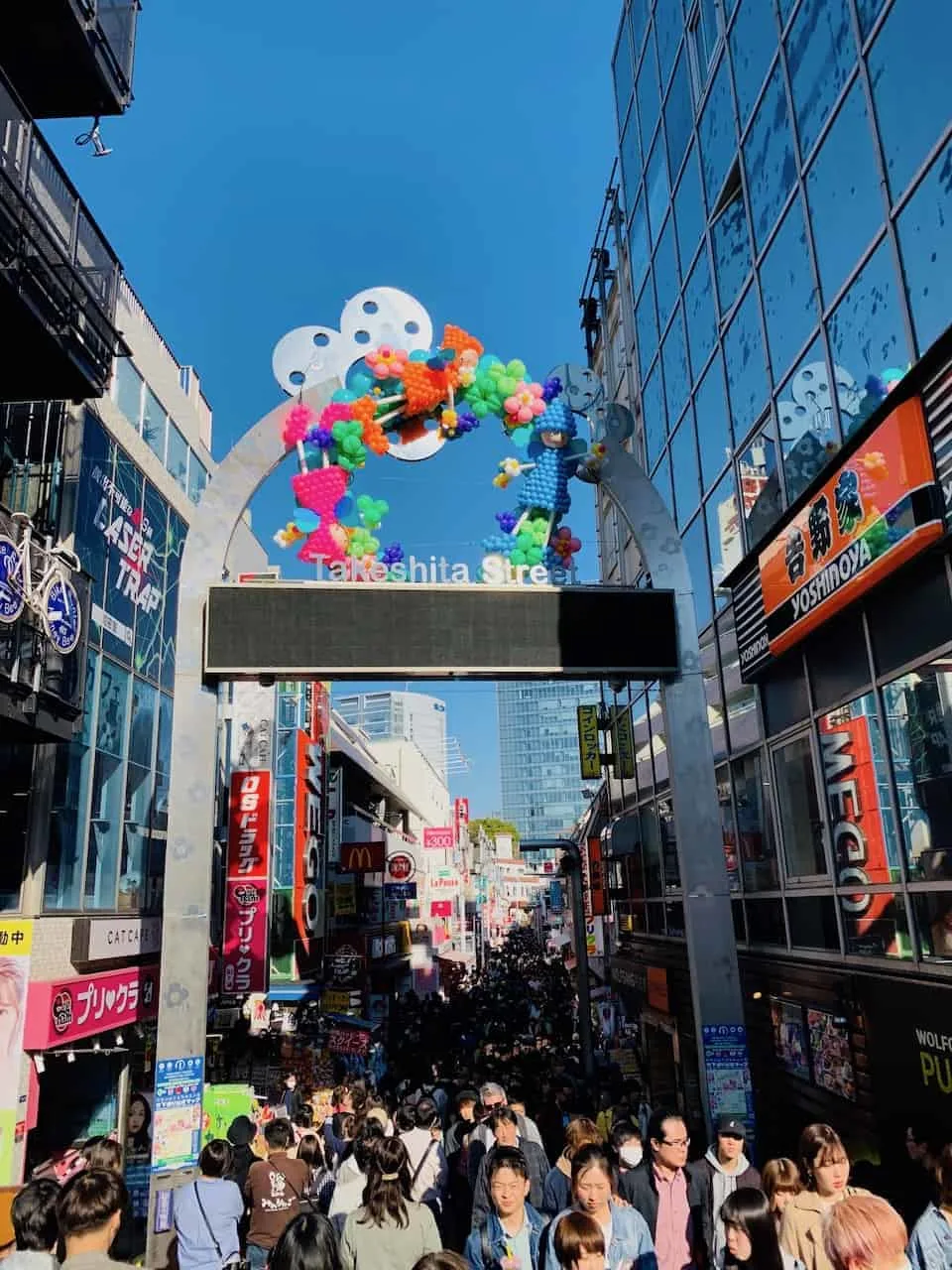 E) Meiji Jingu Shrine
After taking in some of Tokyo's best neighborhoods, head on off to the Meiji Jingu Shrine located within Yoyogi Park. The path within the park is surrounded by trees as you slowly make your way through to the main temple complex.
As you approach the shrine, you will see the famous sake barrels off to the side that were donated by breweries all over the country.
You will then pass through the massive wooden torii gate and onto the shrine itself. There are places to write down some prayers/wishes and wash your hands before approaching Meiji Jingu.
The shrine itself is open from sunrise to sunset so it gives you plenty of time to visit at any time of day.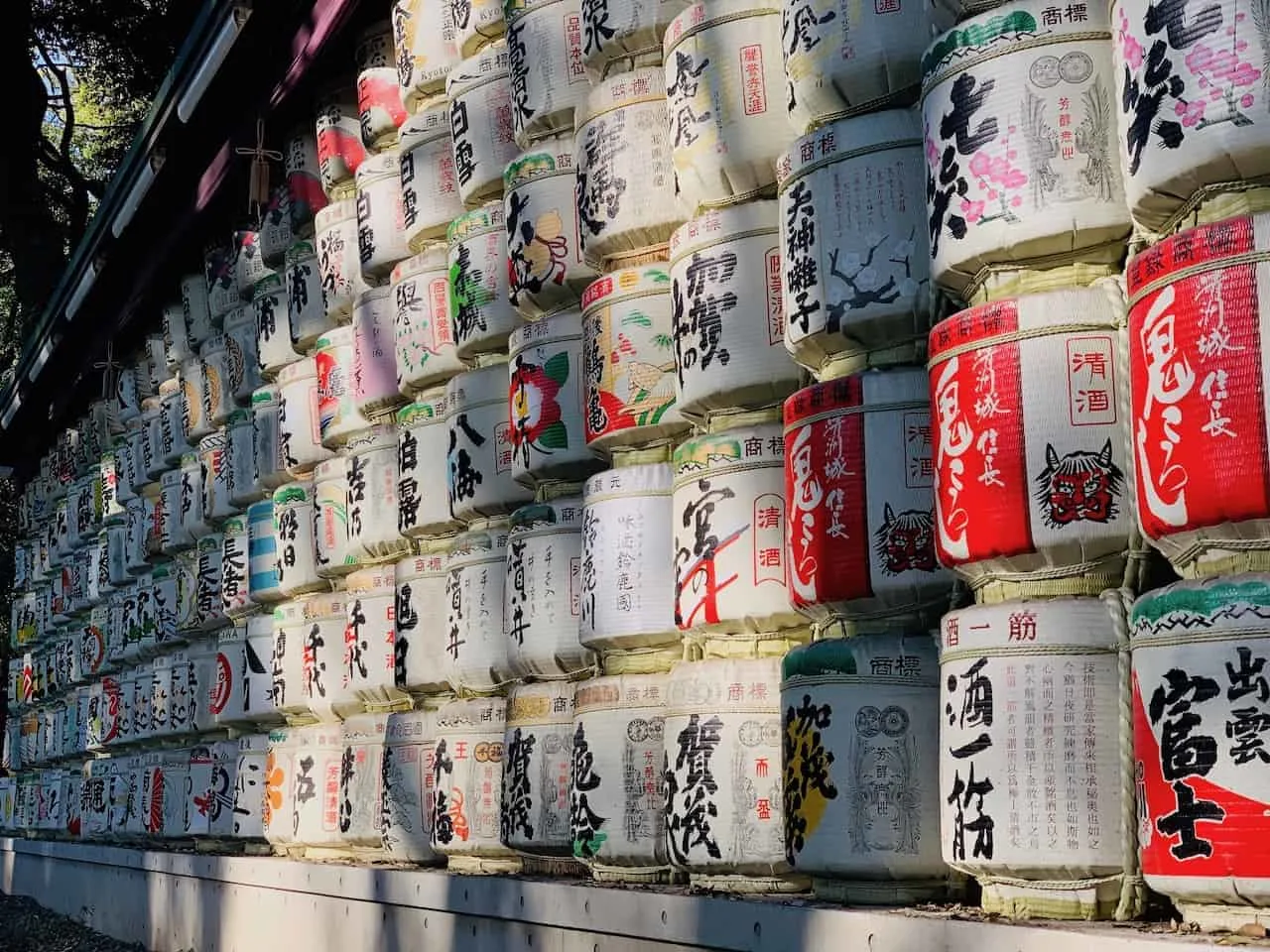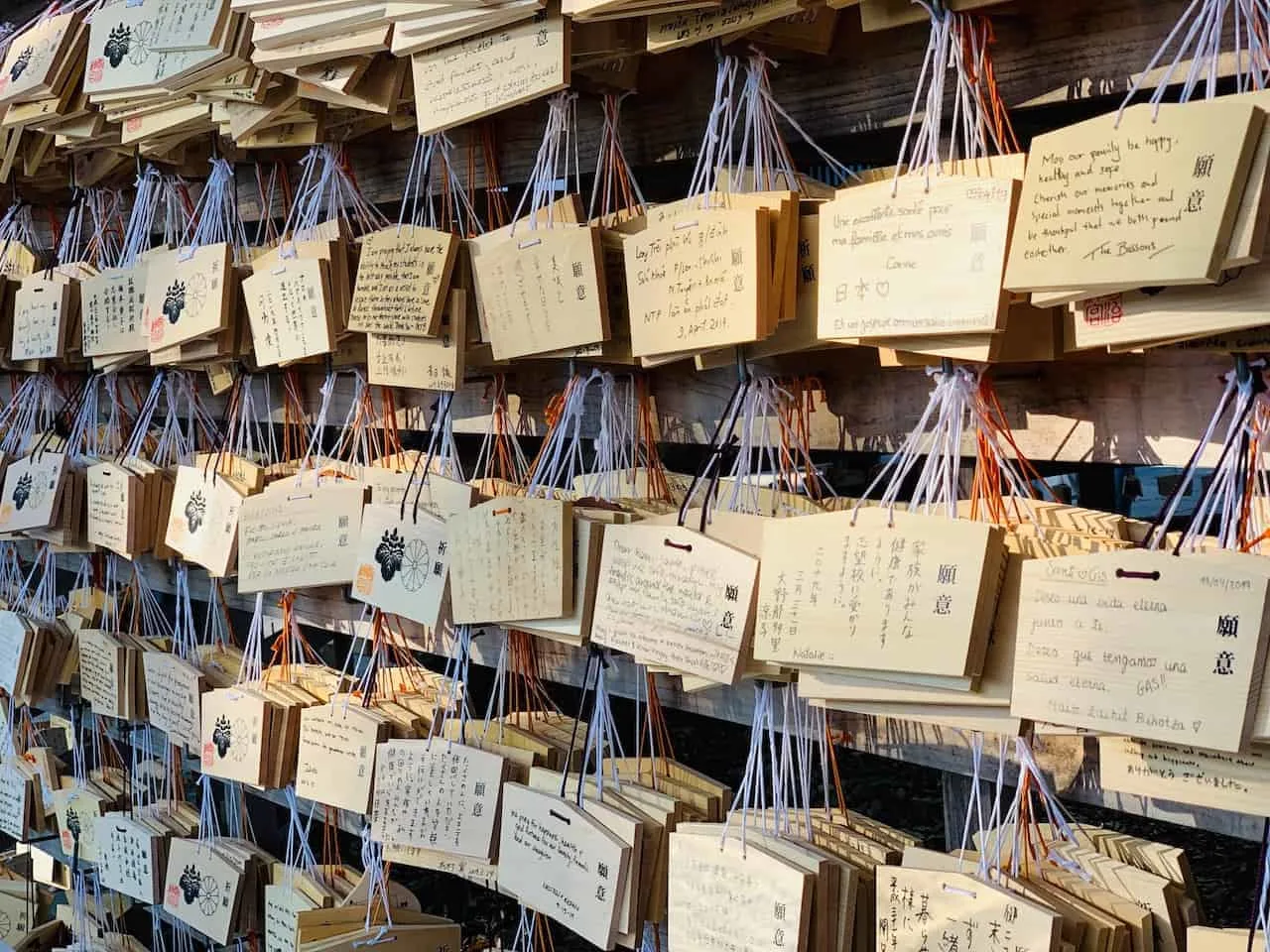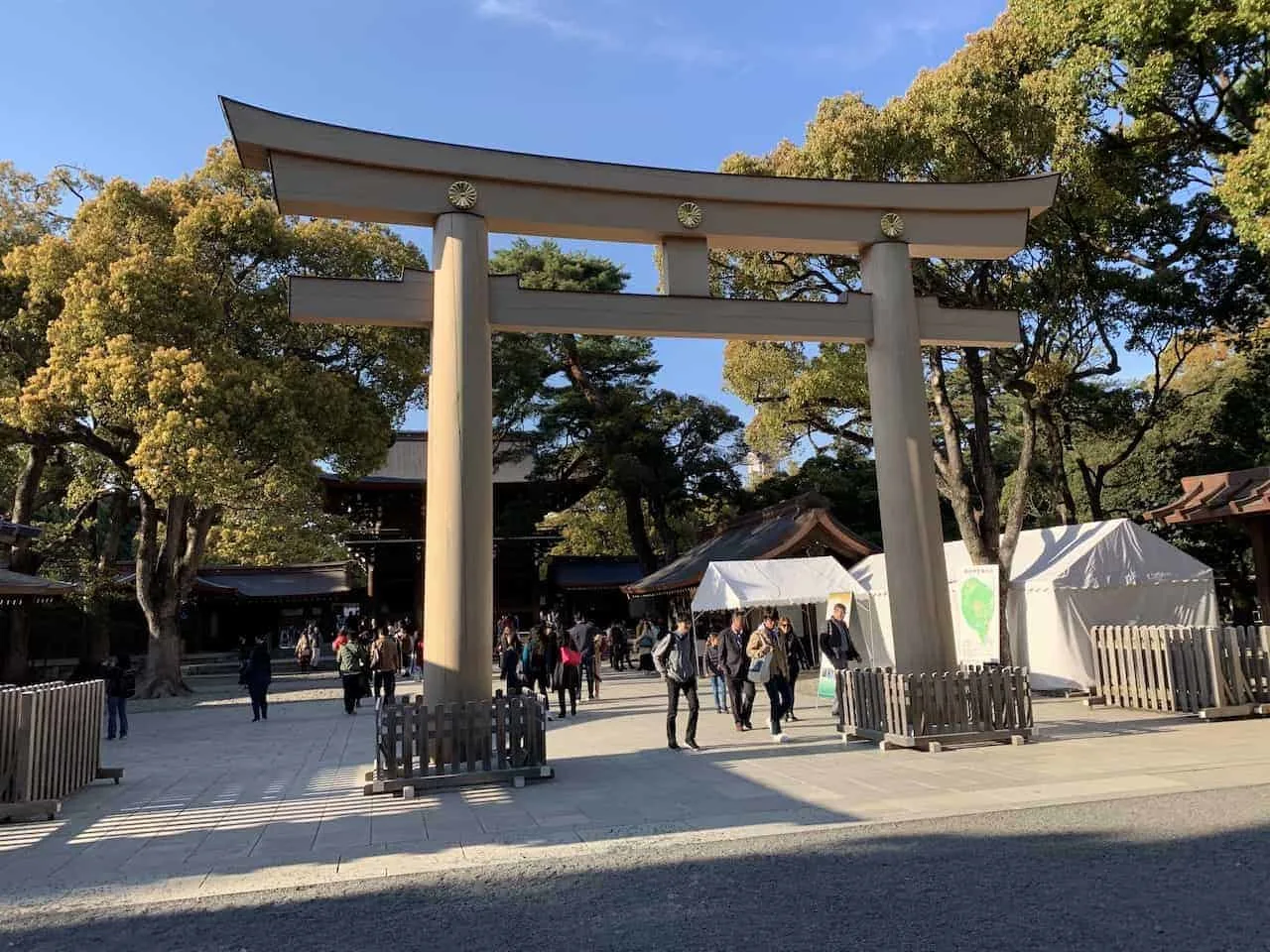 F) Metropolitan Government Building
Opening Hours: 9:30AM – 11:00PM (closed 1st and 3rd Tuesday each month)
Admission Cost: Free!
Note: North Observatory closed until Jan 2020
While a government building seems like an odd add on for an itinerary, it does offer some of the best viewpoints of the city of Tokyo. The best part? It's free! The Tokyo Metropolitan Government Building has two different indoor observation decks to enjoy – the North and South.
I headed up to both but would give the slight edge to the South one as the North one did have a restaurant inside blocking some of the views of the city.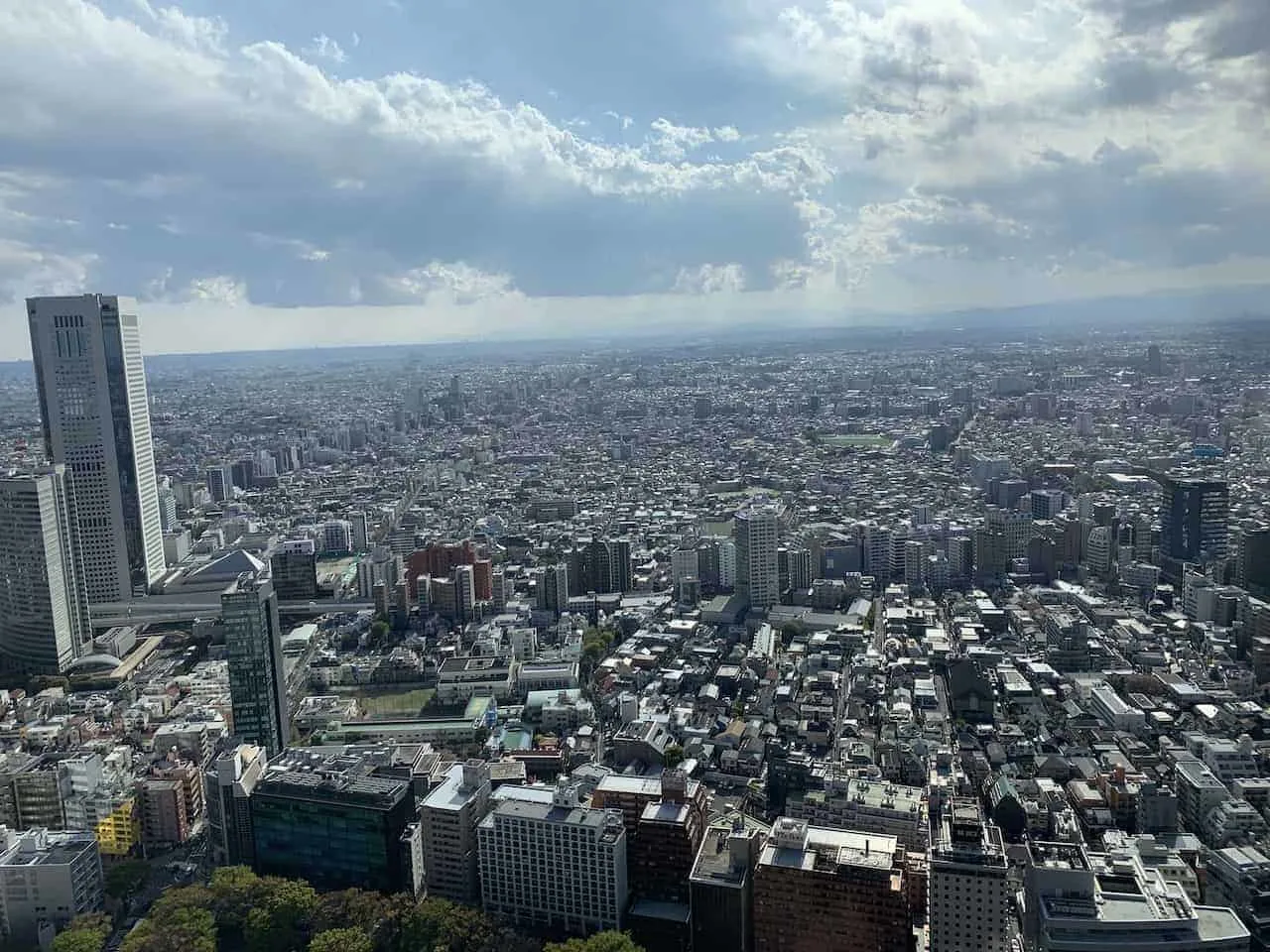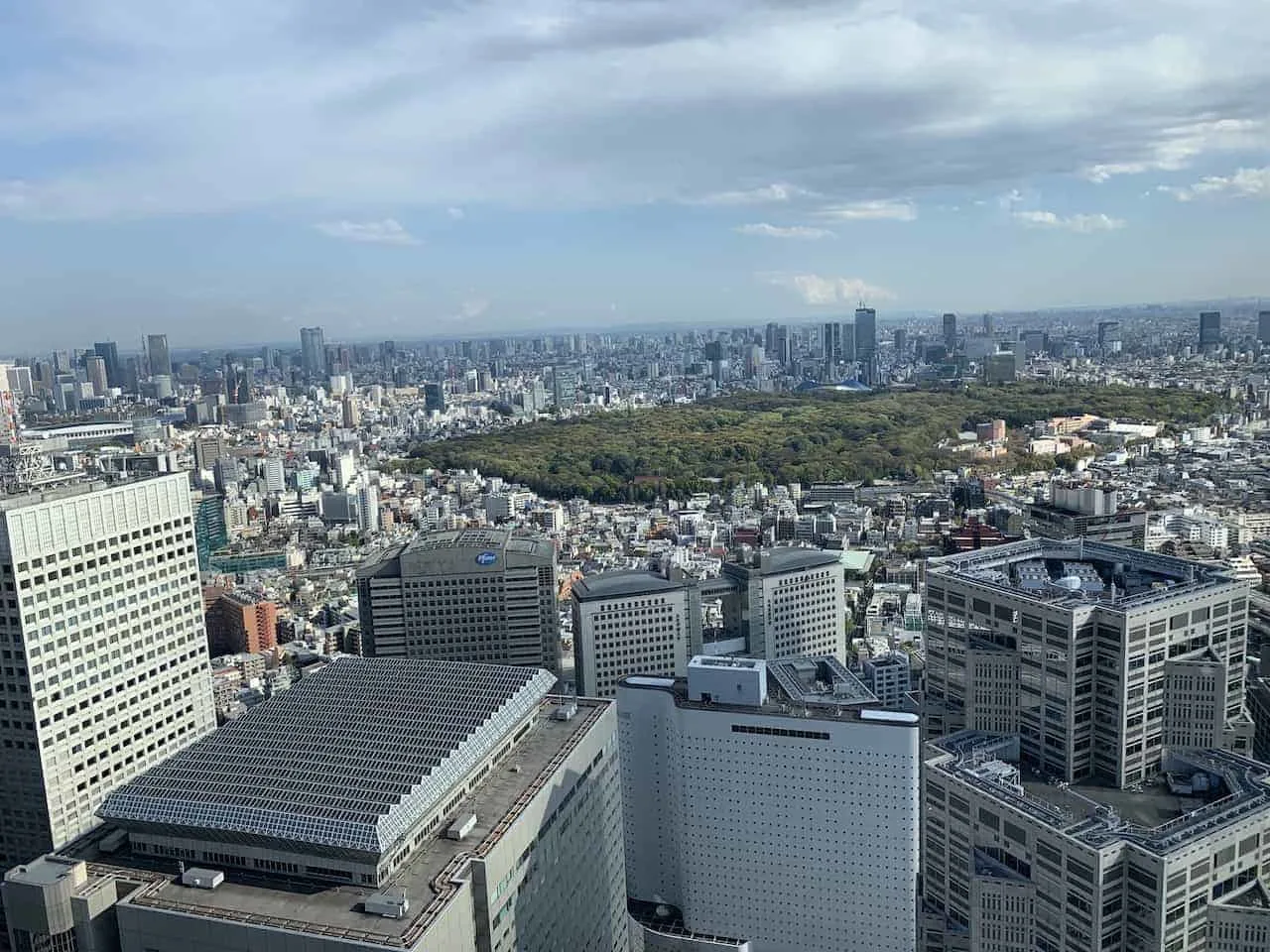 G) Shinjuku
End your day in Shinjuku. Whether you are staying there or not, be sure to spend at least a night or two walking its hectic streets with plenty of bright lights, restaurants, and bars.
Believe me you will find no shortage of any of those are you make your way around Shinjuku.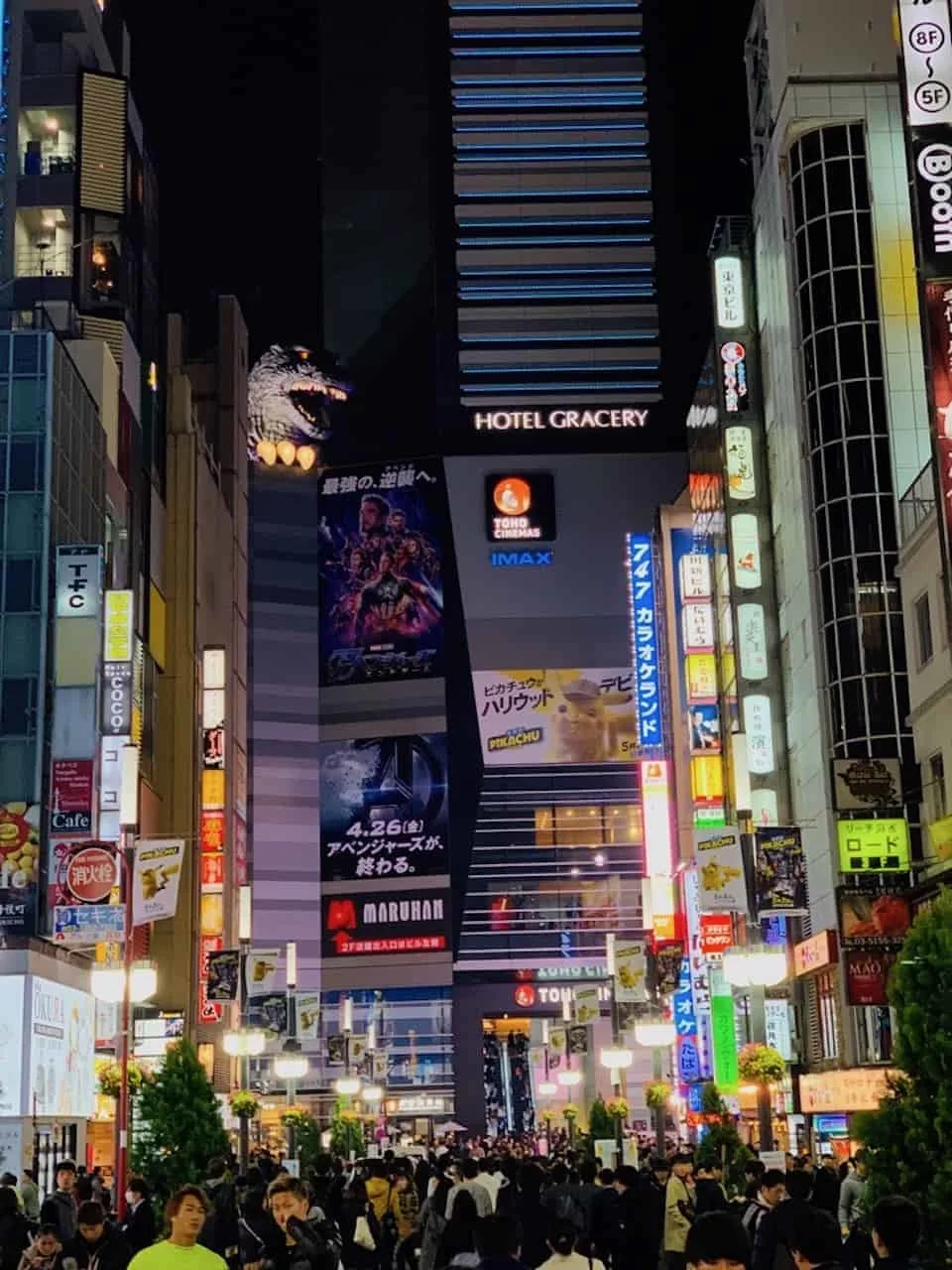 I will mention this here but you can really add these to any night of your time in Tokyo. There are a few nightlife options I think are unique and worthwhile to add to any trip.
1. Golden Gai & Piss Alley
Located right near the main Shinjuku neighborhood are two distinct areas – Golden Gai and Piss Alley.
Both are made up of extremely narrow alleyways lined up with restaurants and bars. Having dinner or some drinks at one of these places is a great authentic experience to have.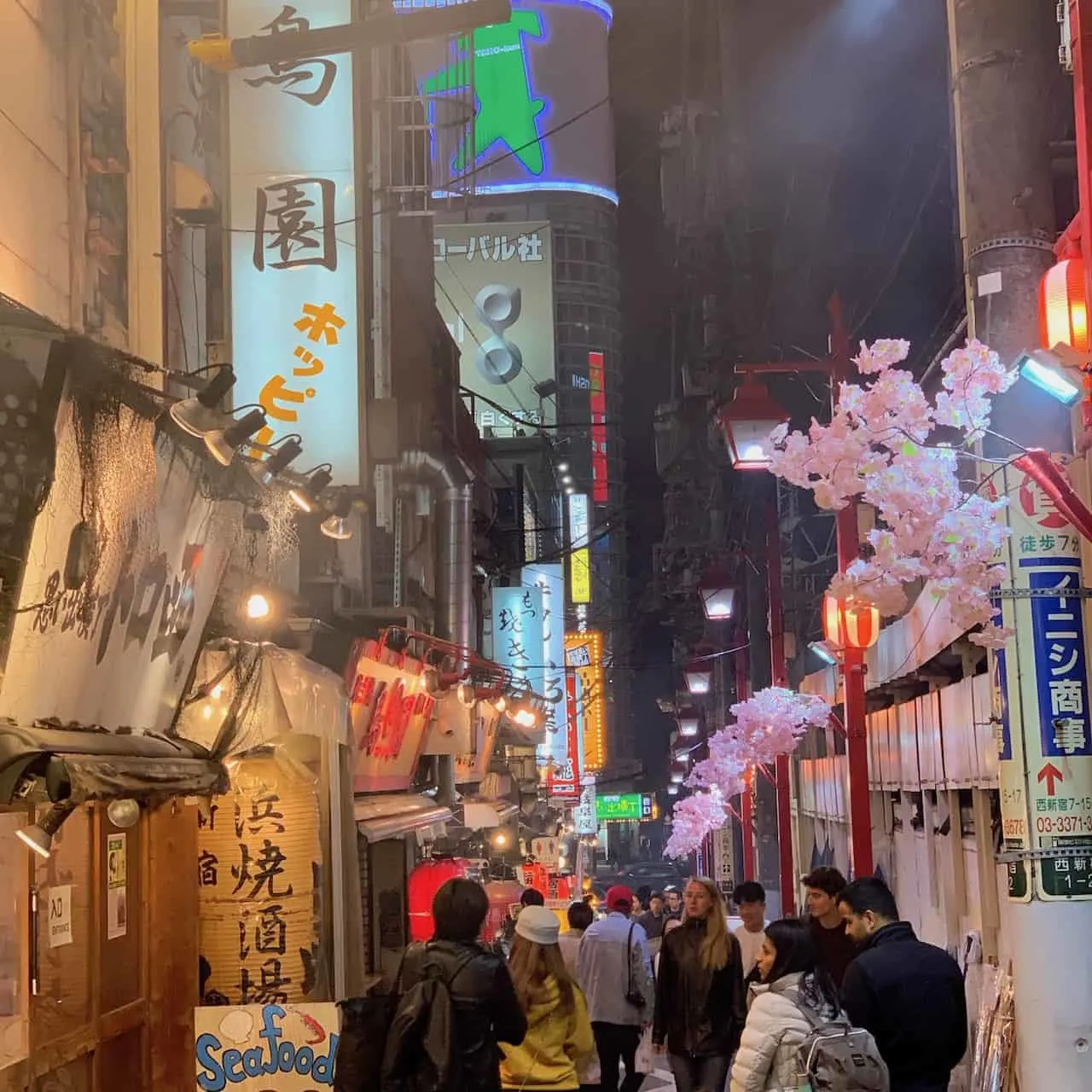 2. Robot Restaurant
Now this experience is probably not for everyone but many consider it a must do during a trip to Tokyo. In the heart of Shinjuku lays the Robot Restaurant.
It is not a restaurant per se (although you can get dinner there), but rather a 90 minute performance of crazy lights, robots, dancers, music and more.
If you want to experience the craziness for yourself be sure to book in advance as the night shows regularly sell out. Tip: save some $ by booking through Voyagin.
8) Day 3 – Tokyo
For the final day within Tokyo itself, you can spend the day exploring the famous Tsukiji Fish Market and the Imperial Palace and Gardens.
If you have any additional activities you would like to add or did not have time to complete some places from day 1/2, feel free to add them in here as well.
A) Tsukiji Market
Opening Hours: ~5:00AM – 2:00PM; Closed on Sundays
Although the famous fish auction got moved away from Tsukiji, you can still experience the hectic fish market for yourself one morning.
There are hundreds of stalls and small restaurants lined up through alleyways and you will find no shortage of fish and other seafood to try for yourself.
Whenever I head to markets like this one, I try to have a little bit of food from several different vendors. That way I get a good sense of the different food options the market has instead of buying my entire meal at one place.
Note: if you do want to experience the tuna auction, head to Toyosu market very early in the morning. The auction starts around 5:30AM but you will want to arrive much earlier to get a spot. This guide goes into much more detail about the specifics.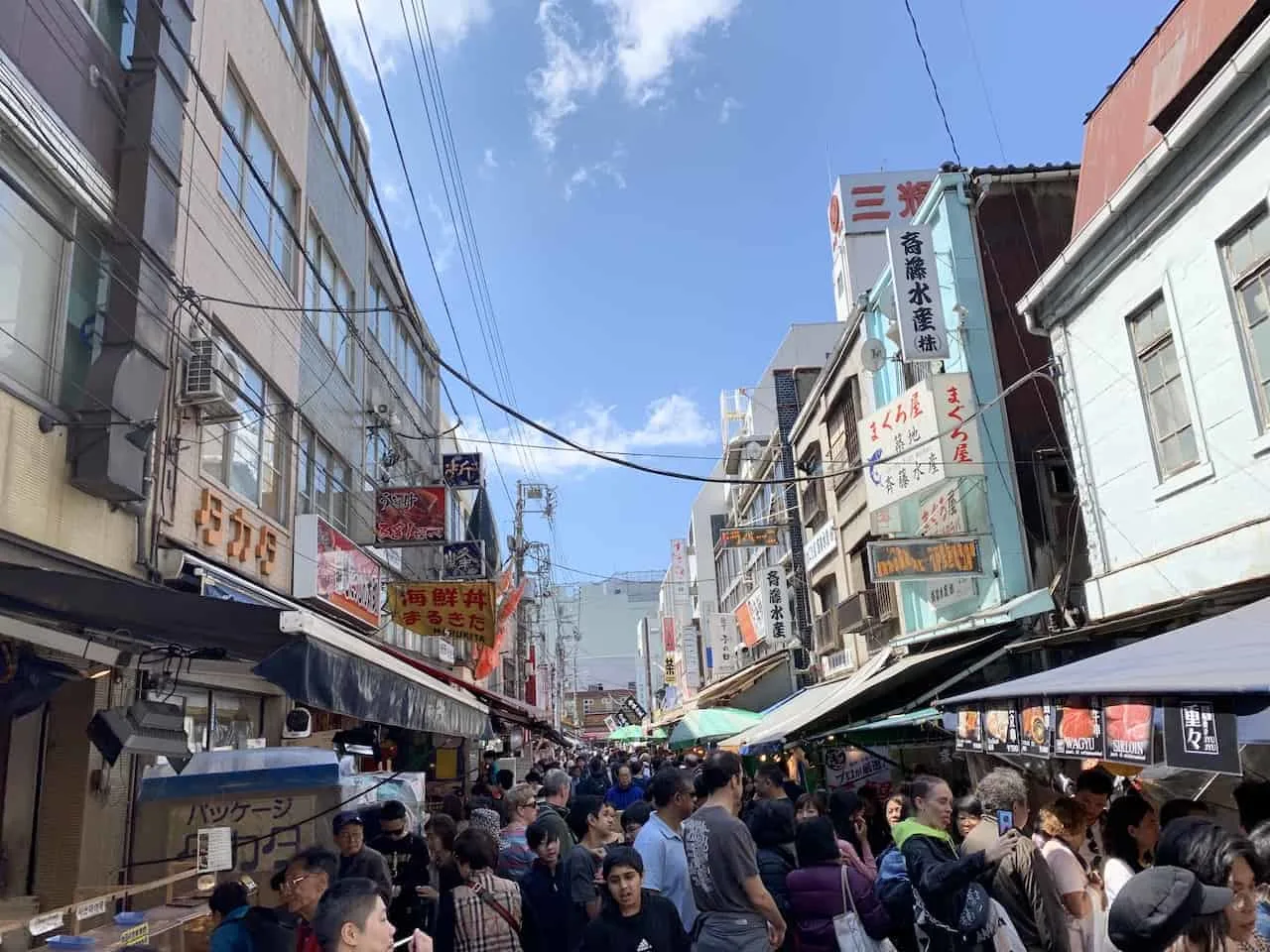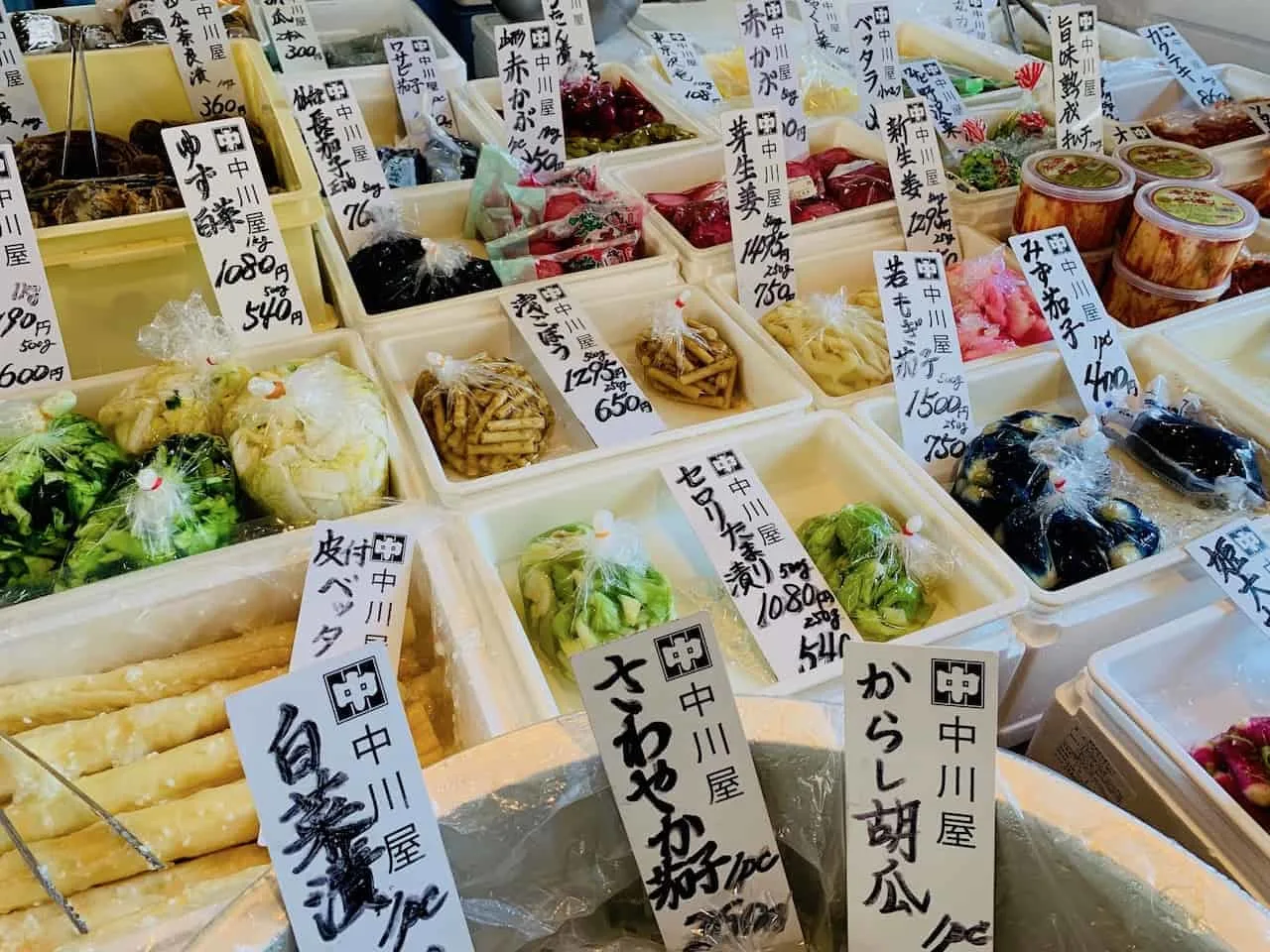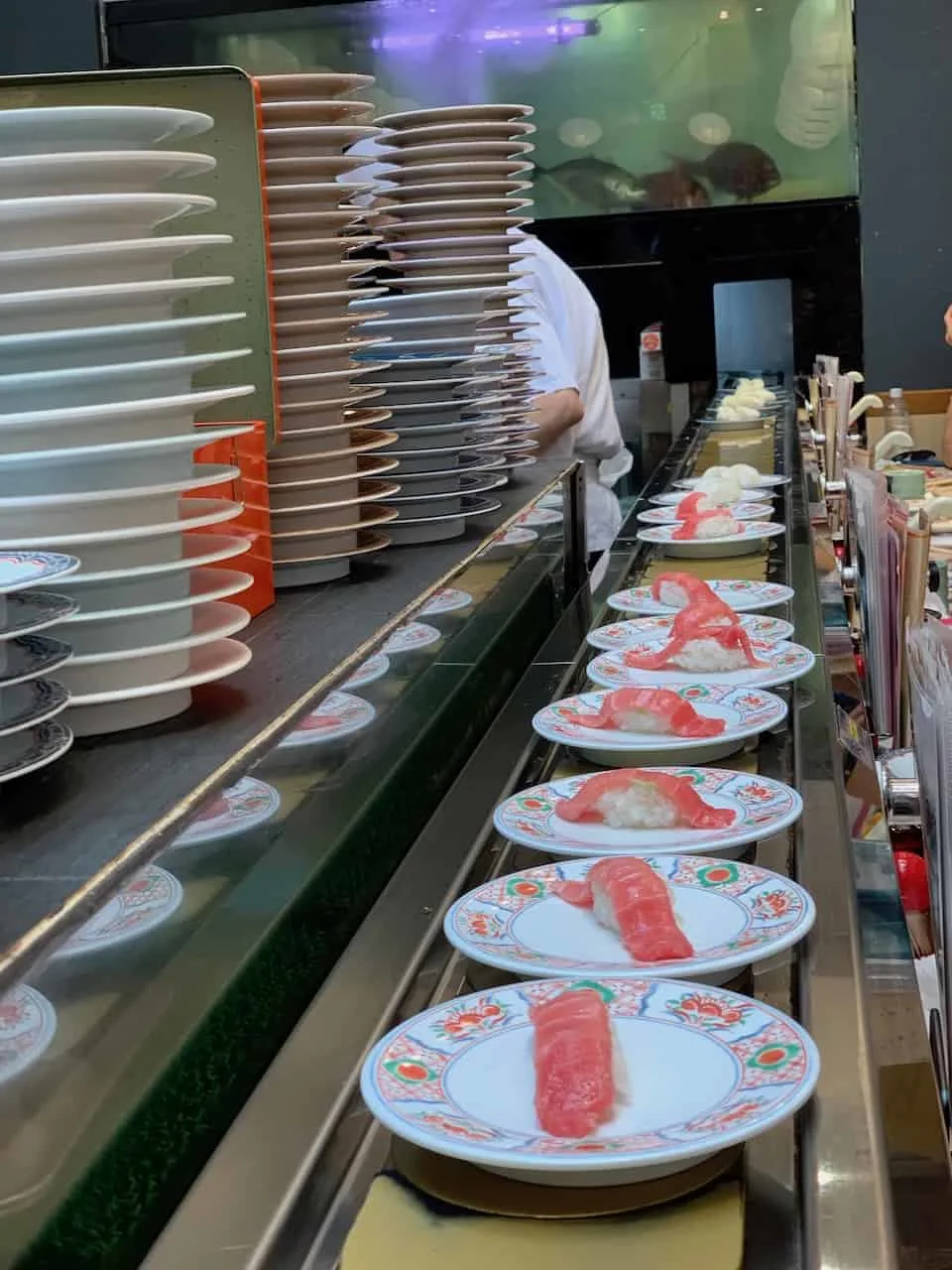 B) Imperial Palace and East Gardens
East Garden Opening Hours: 9:00AM – 4:30PM (5:00PM Apr-Aug; 4:00PM Nov-Feb); Closed Mondays & Fridays
Admission Cost: Free
During the afternoon of day 3, head on over to the Imperial Palace and East Gardens. An absolutely massive complex located in the heart of the city, you can spend a couple hours here exploring all around.
The outer area is open all the time, where you can view the famous moat and outer structures. You can then head inside the East Gardens, where there are lakes, flowers, fauna and more to enjoy.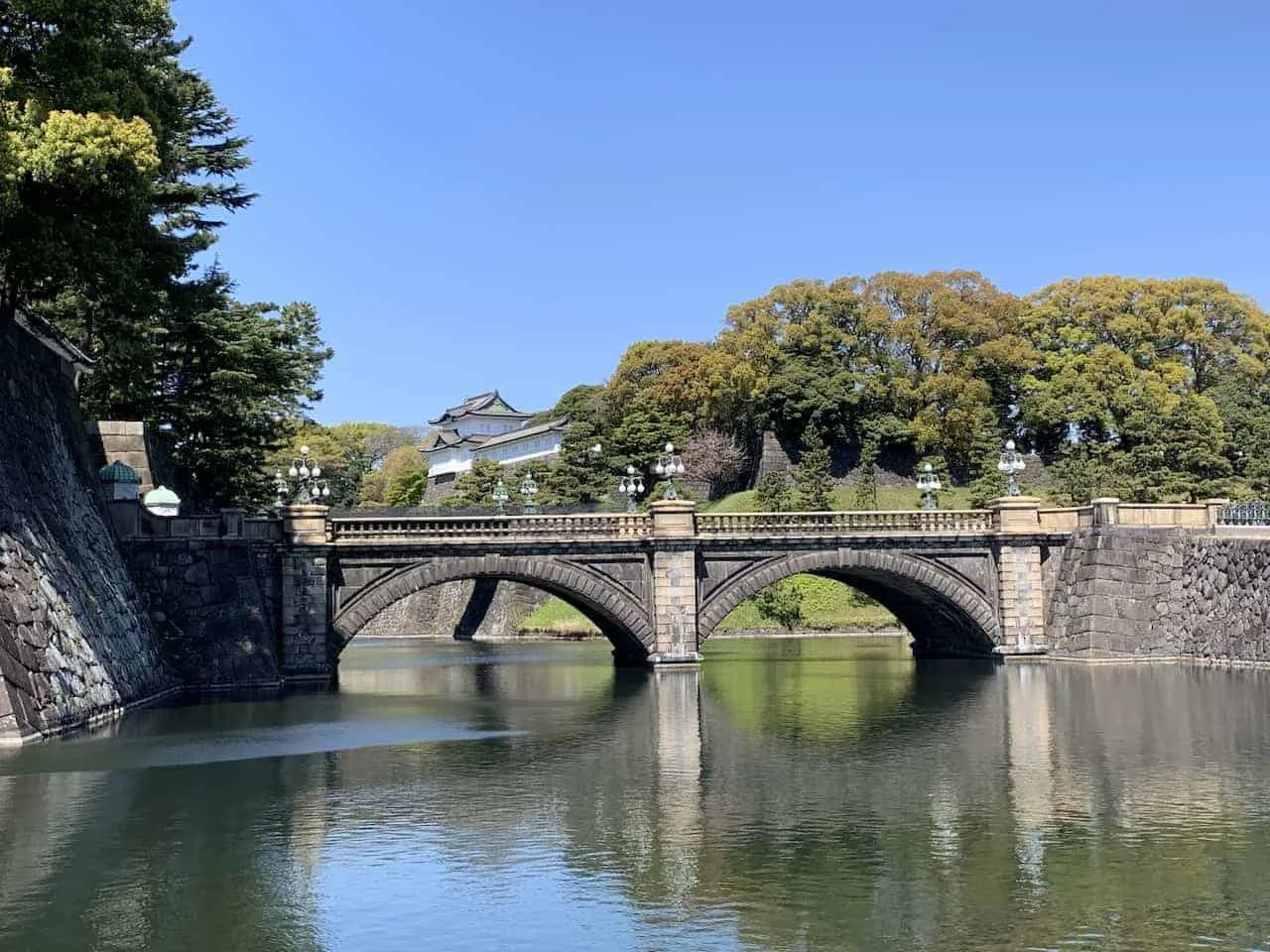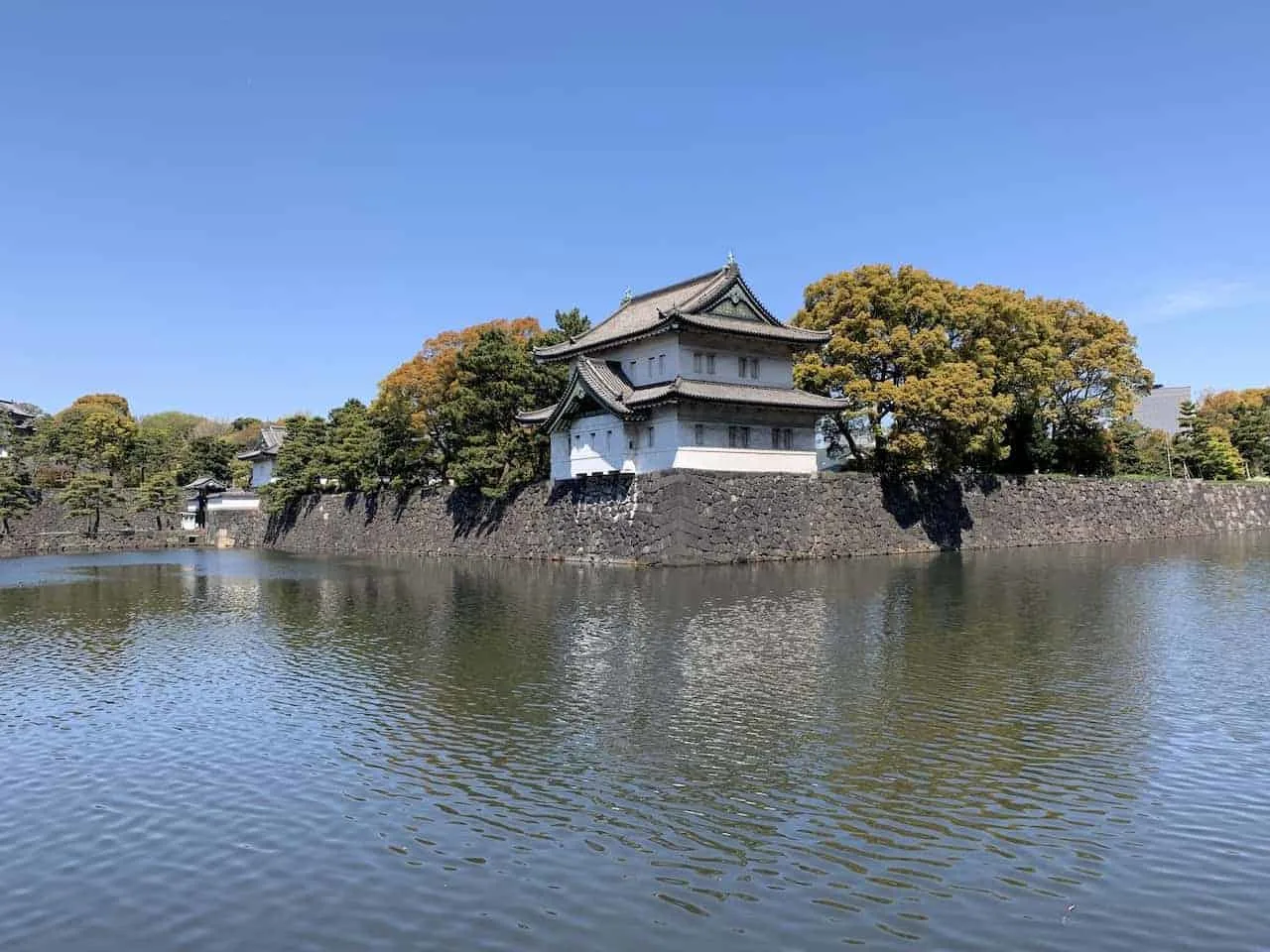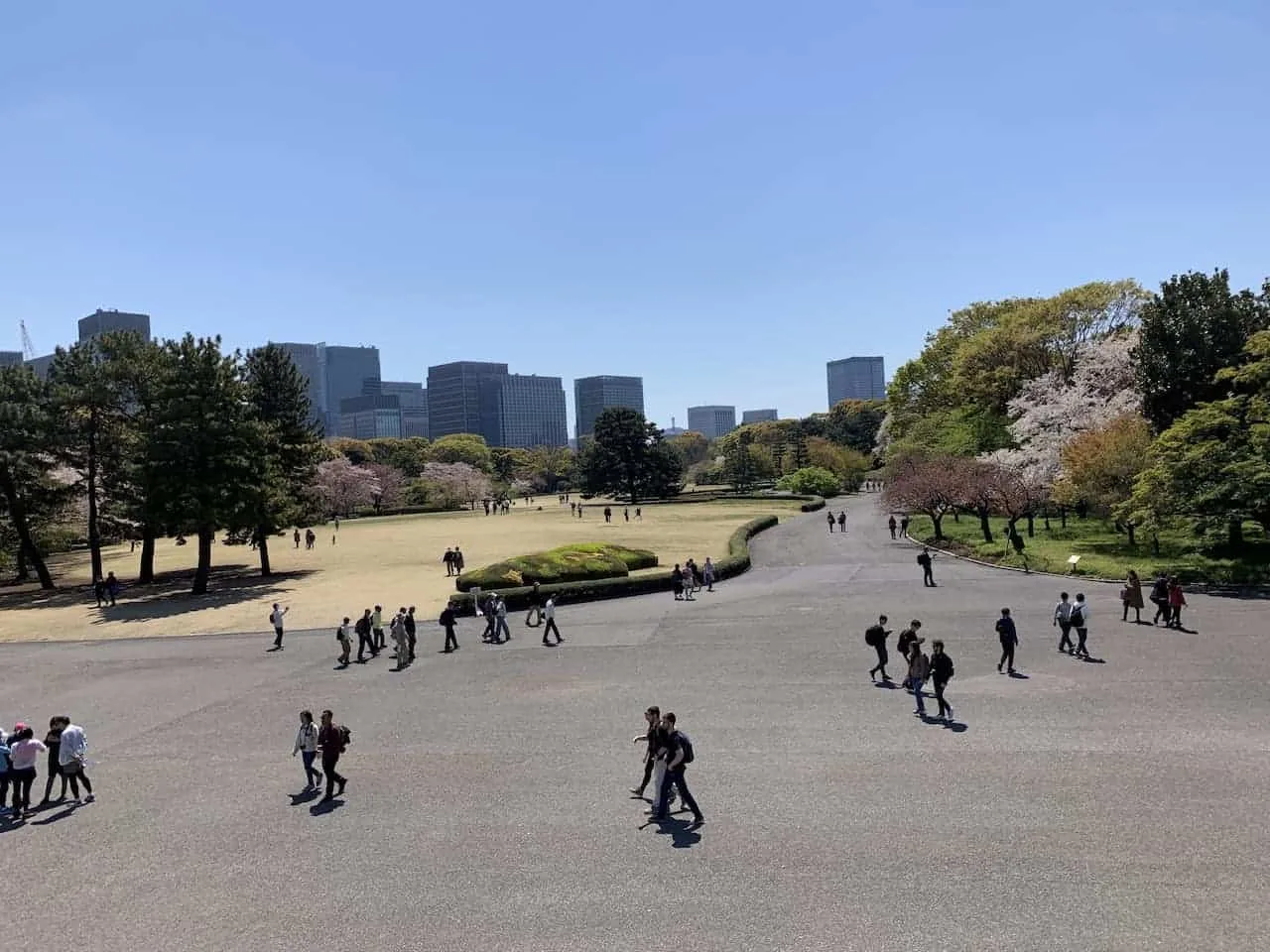 Note: if you want to head into the Imperial Palace yourself, you can do so by signing up in advance online through their official website. There did seem to be a first come first serve line as well for a select number of tickets.
9) Day 4 – Kamakura
After 3 days exploring the city, it is time to experience Kamakura. Located just an hour away from Tokyo, Kamakura is full of temples, hikes, beaches and of course the famous Great Buddha.
It is the perfect chance to get a bit more of a nature feel and a bit less of that big city vibe. Some of the highlights of a day trip include the Daibutsu Hiking Trail, the Great Buddha, Hase-dera Temple, and Yuigahama Beach among others.
I put together A Complete Guide to a Tokyo to Kamakura Day Trip that goes into step by step details of everything you need to know about the day including logistics, costs, and what to expect along the way.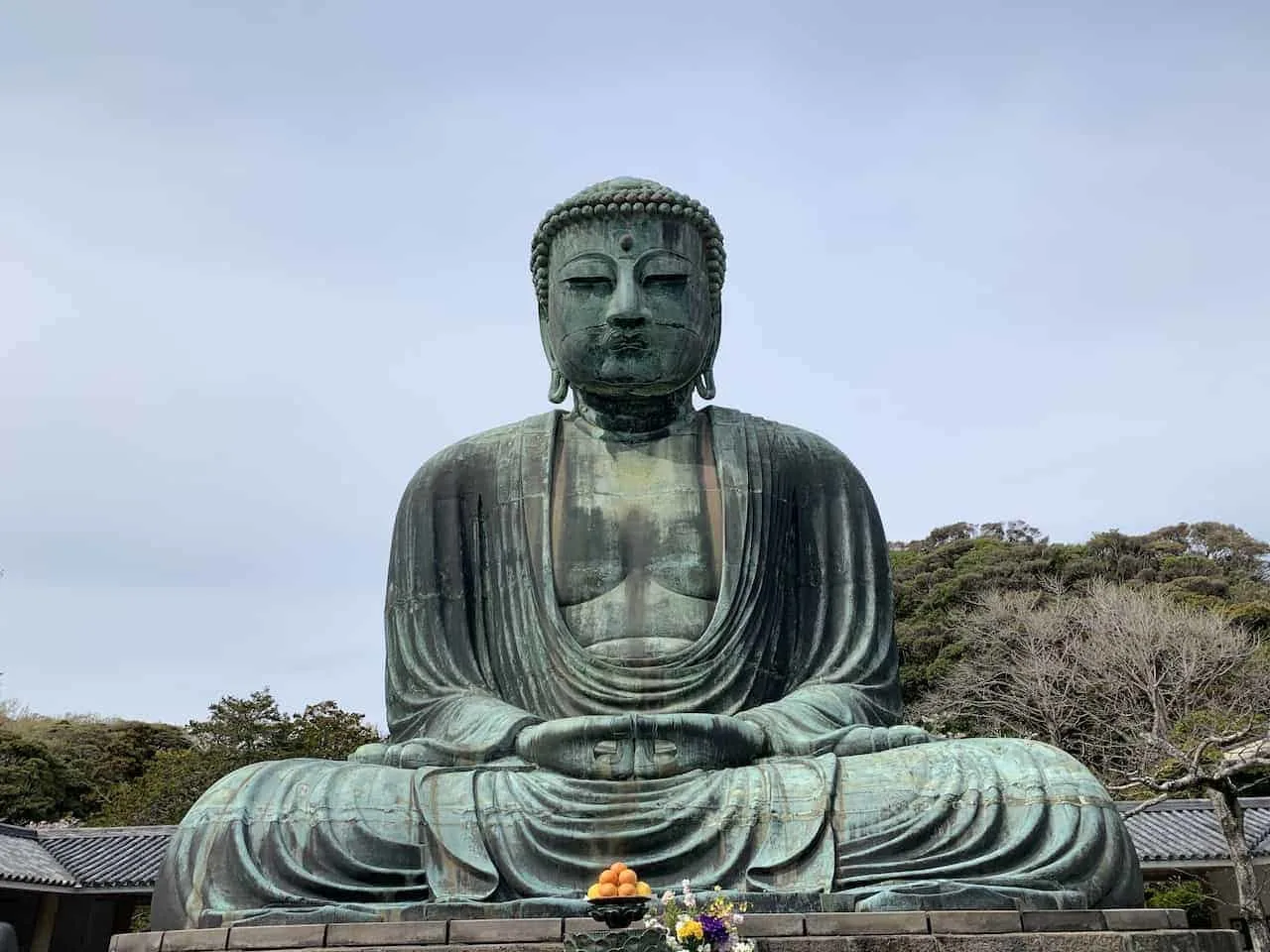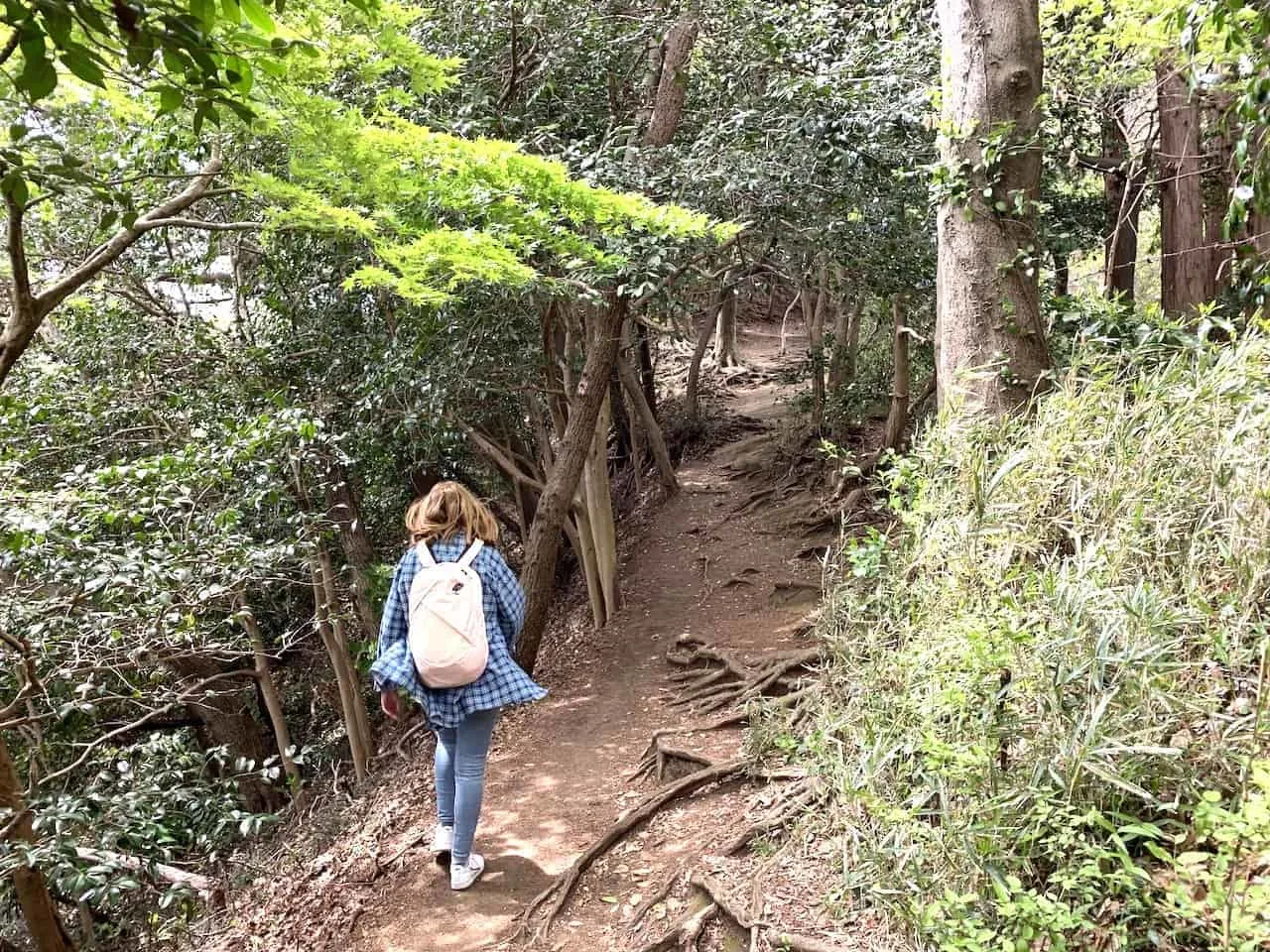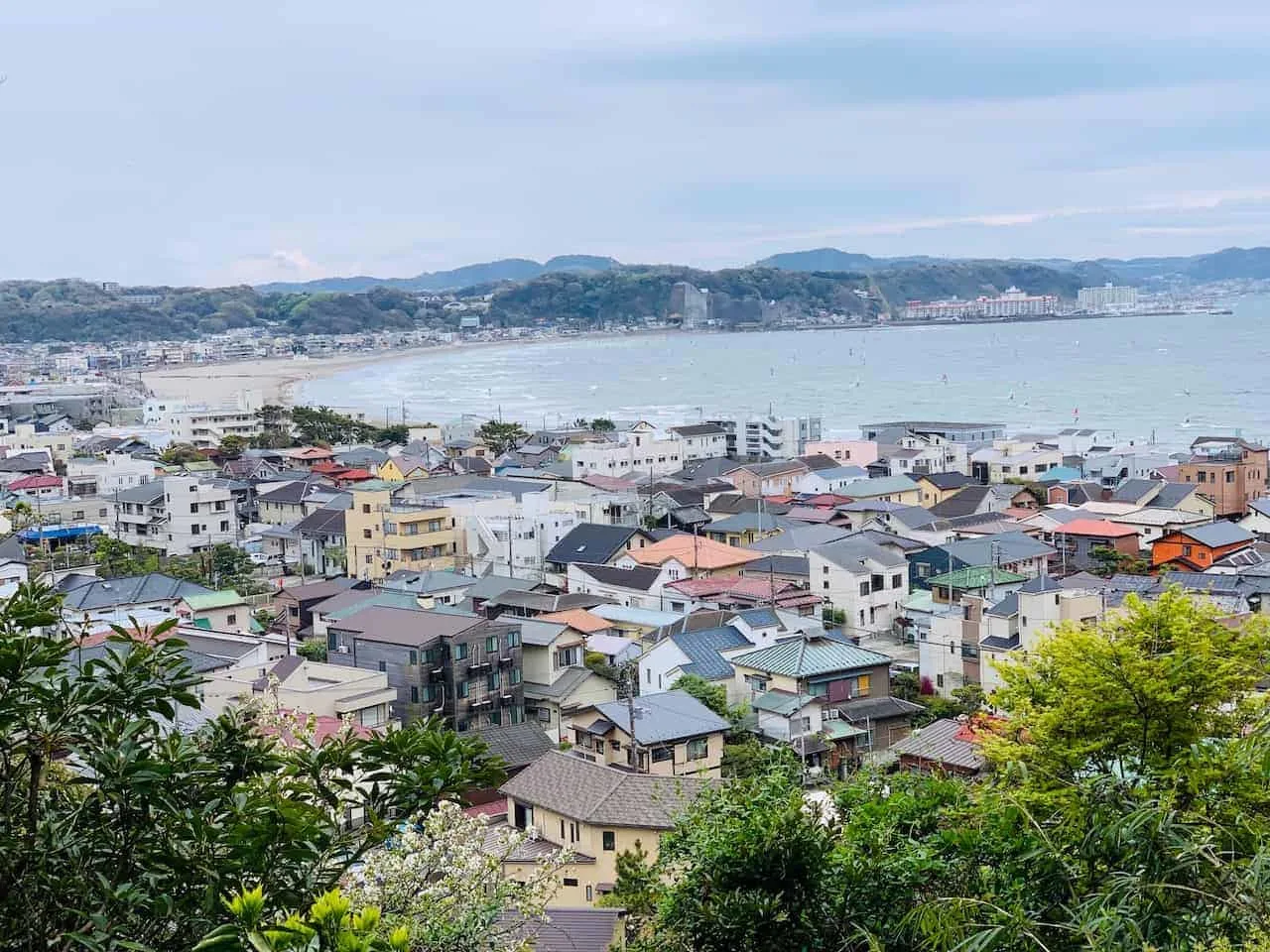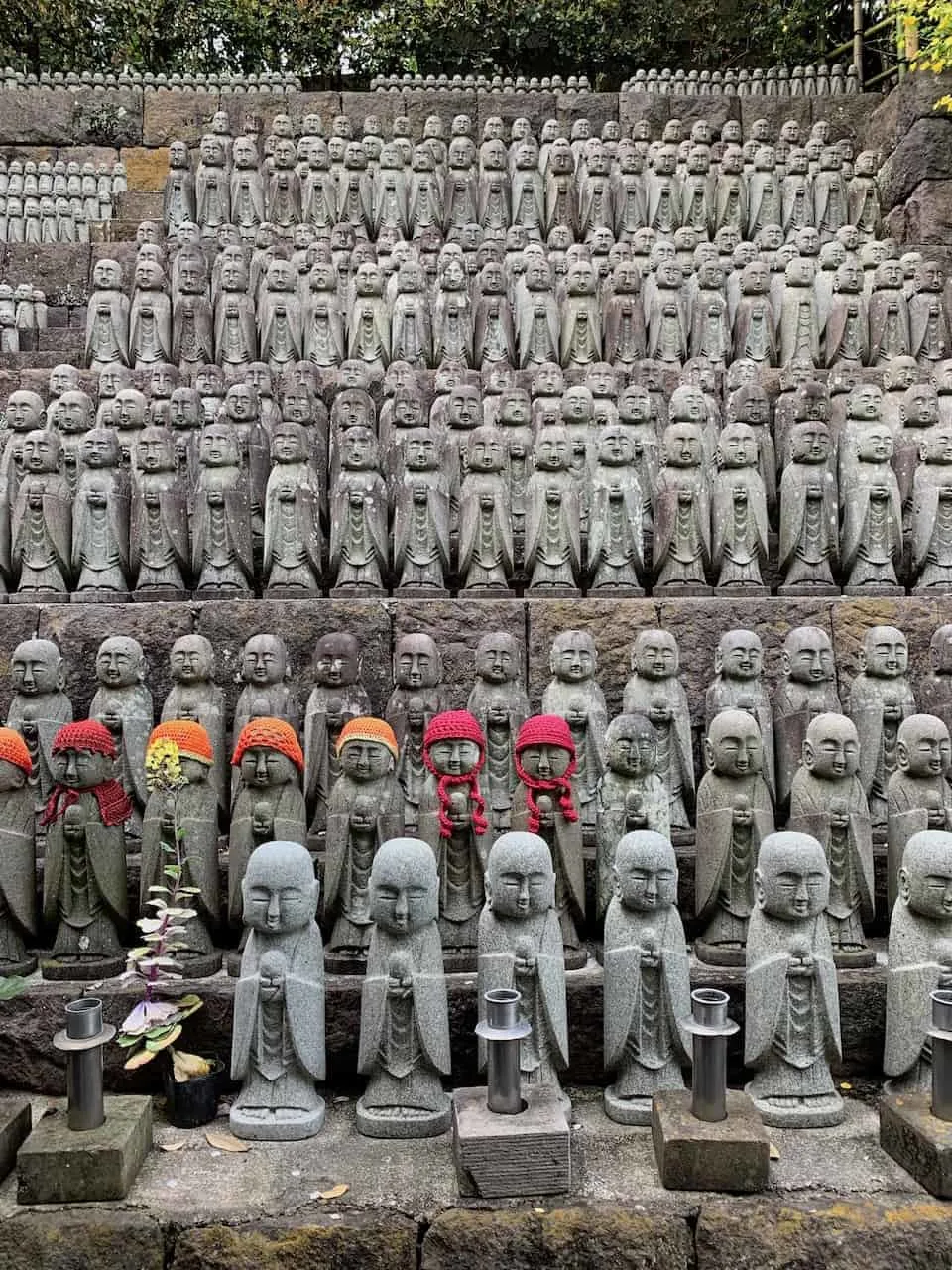 10) Day 5 – Hakone
To finish up your Tokyo 5 days itinerary, it is time to head to the city of Hakone. If you want to experience Mount Fuji, geothermal activity, and some ropeways, boats and cable cars then Hakone is for you. The journey from Tokyo will take closer to 90 minutes or so but it is sure worth it.
The most popular option here is to take part of the Hakone Round Course Circuit Loop – a series of different transportation options that take you all around the area. Throughout the day you will see some incredible views of Mount Fuji from all different angles and locations.
You will want to purchase the Hakone Freepass to save some money throughout the day and it will certainly take any inconvenience out of the experience. For more information about the Freepass and the Hakone area, take a look at the Tokyo to Hakone Guide I have up on the site.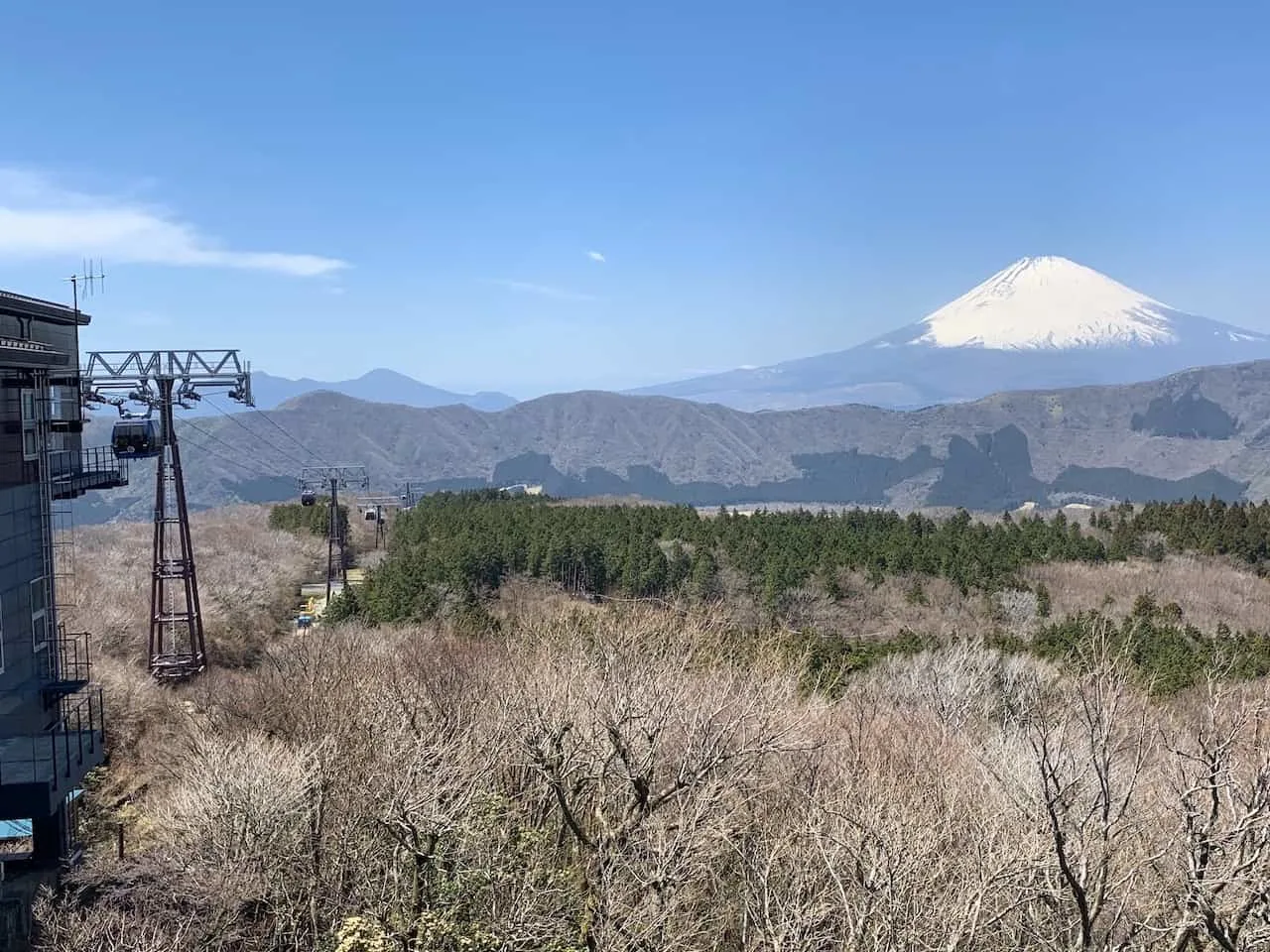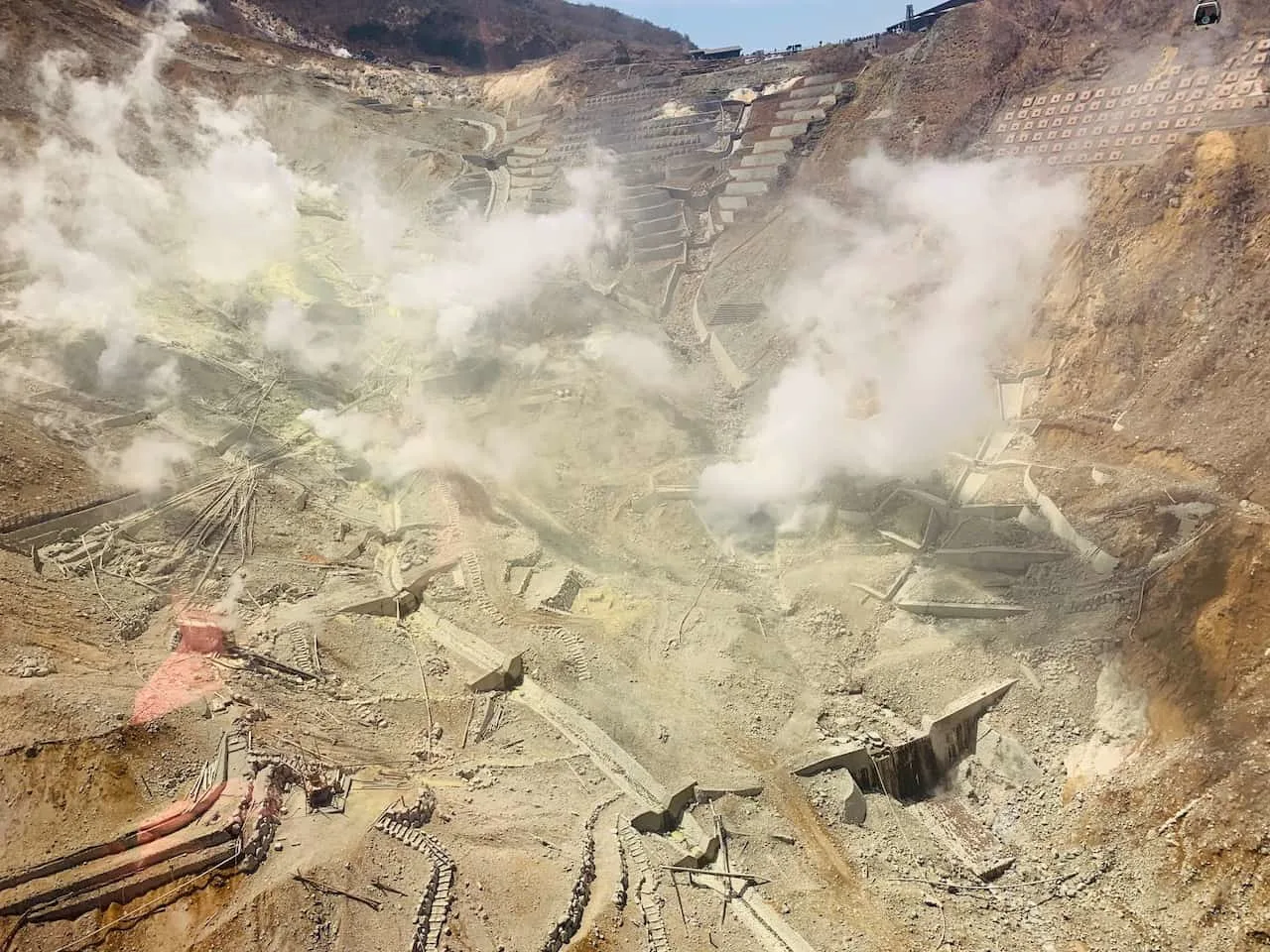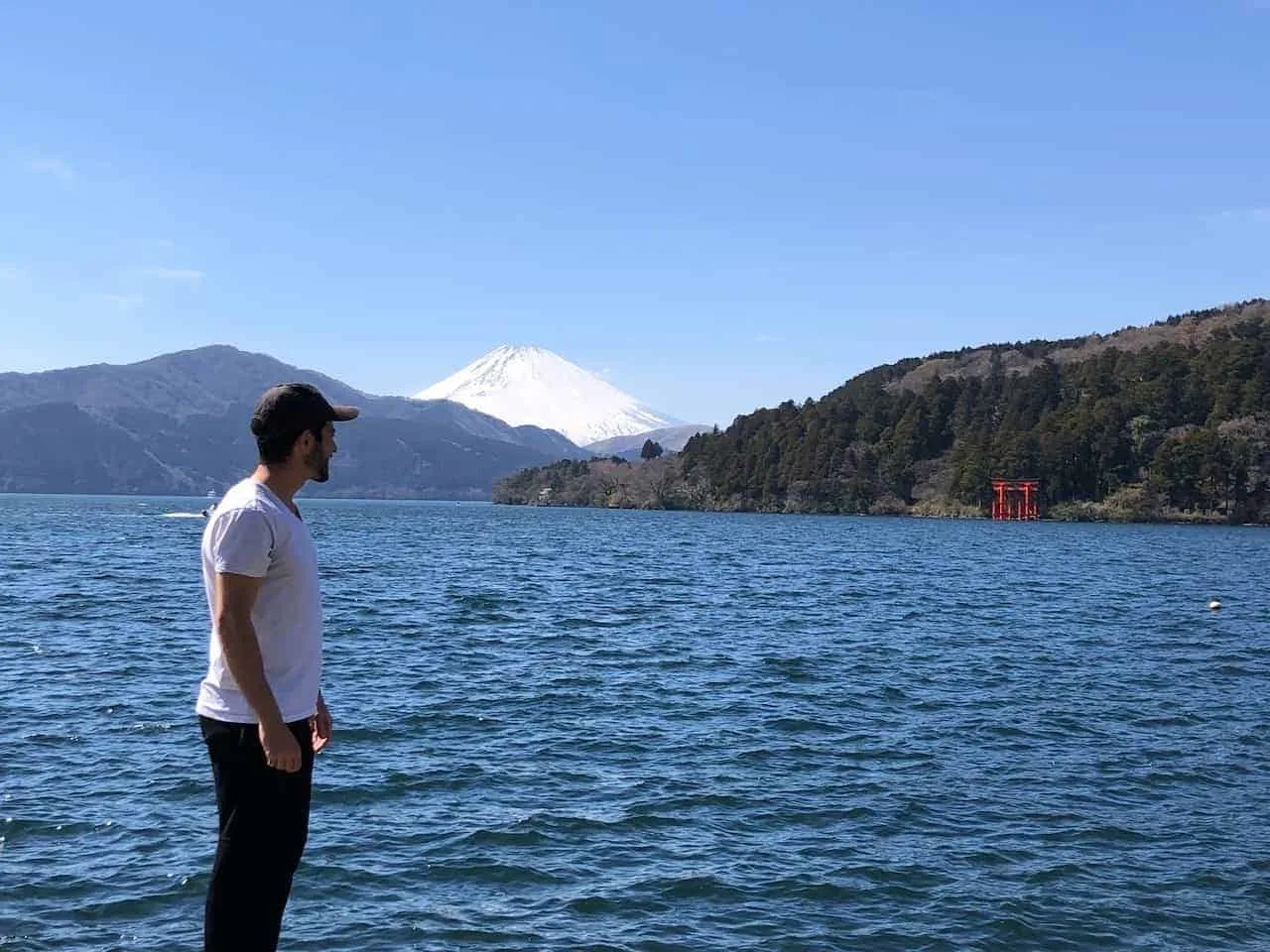 As mentioned earlier, you do not need to do the itinerary in this particular order – especially when it comes to your day in Hakone.
You will want to choose which of the five days has the best weather in the Hakone/Fuji area so you will have no clouds or rain in the way of those incredible views.
After exploring all around the city, making your way through Kamakura, and taking in those views of Mount Fuji in Hakone, it is time to end the 5 days Tokyo itinerary and head on off to your next stop.
Whether these 5 days in Tokyo are part of a longer Japan trip or just on their own, you are sure to have an incredible time exploring the ins and outs of what the city and its surroundings have to offer.
Be sure to check out some more Japan itineraries and guides for any other trip planning and feel free to add in any questions down below!