One of the most memorable places I visited while in Japan was the small countryside town of Shirakawa-go. Now this is not your normal town or city – Shirakawa-go is a located within a valley surrounded by the Japanese mountains in the distance.
The main structures you will find here are these thatched style houses that are sprawled throughout the village. Heading off on a Shirakawa-go day trip is sure to be a different type of experience than the rest of your trip to Japan and most definitely a memorable one.
* Affiliate Disclosure: This post may contain affiliate links, which means I may receive a commission if you make a purchase through the links provided, at no additional cost to you. Thanks for supporting the work I put into TripTins!
1) What is Shirakawa-go
A UNESCO world heritage site, Shirakawa-go (alongside neighboring village Gokayama) is filled with "Gassho Zukuri" houses all throughout the valley. The meaning of Gassho Zukuri is "hands in prayer" as that is what the roof shape resembles.
These thatched roofs are built so thick and steep to withstand the heavy snowfall in winter time, and they surprisingly are constructed without any sort of nails to hold it together.
Shirakawa-go is filled with over 100 of these Gassho styled houses, which can date back over 200 years!
Stepping into the village is like stepping back in time to an extent. You will be able to experience first-hand what this traditional Japanese town is all about and learn more about its rich history.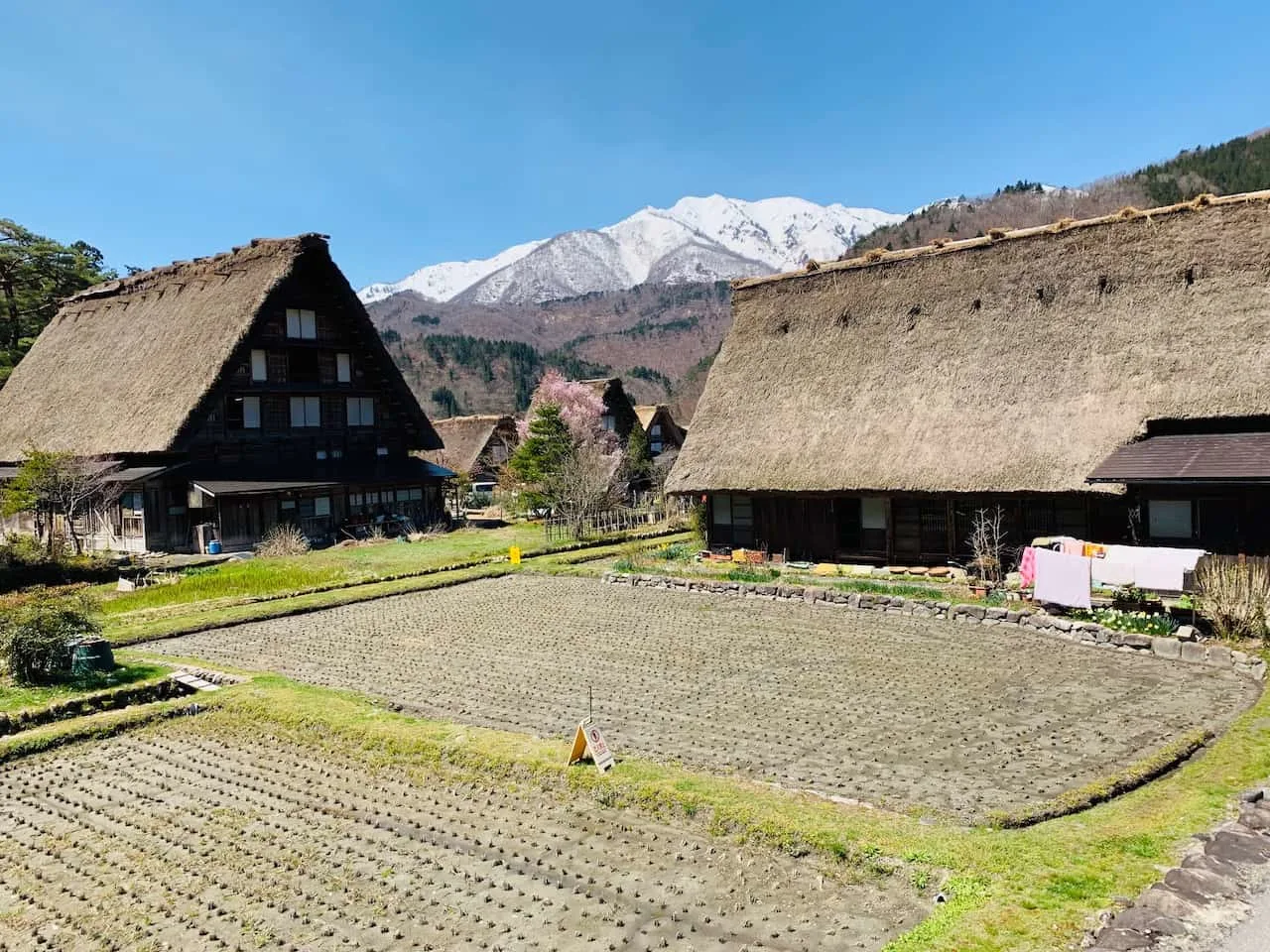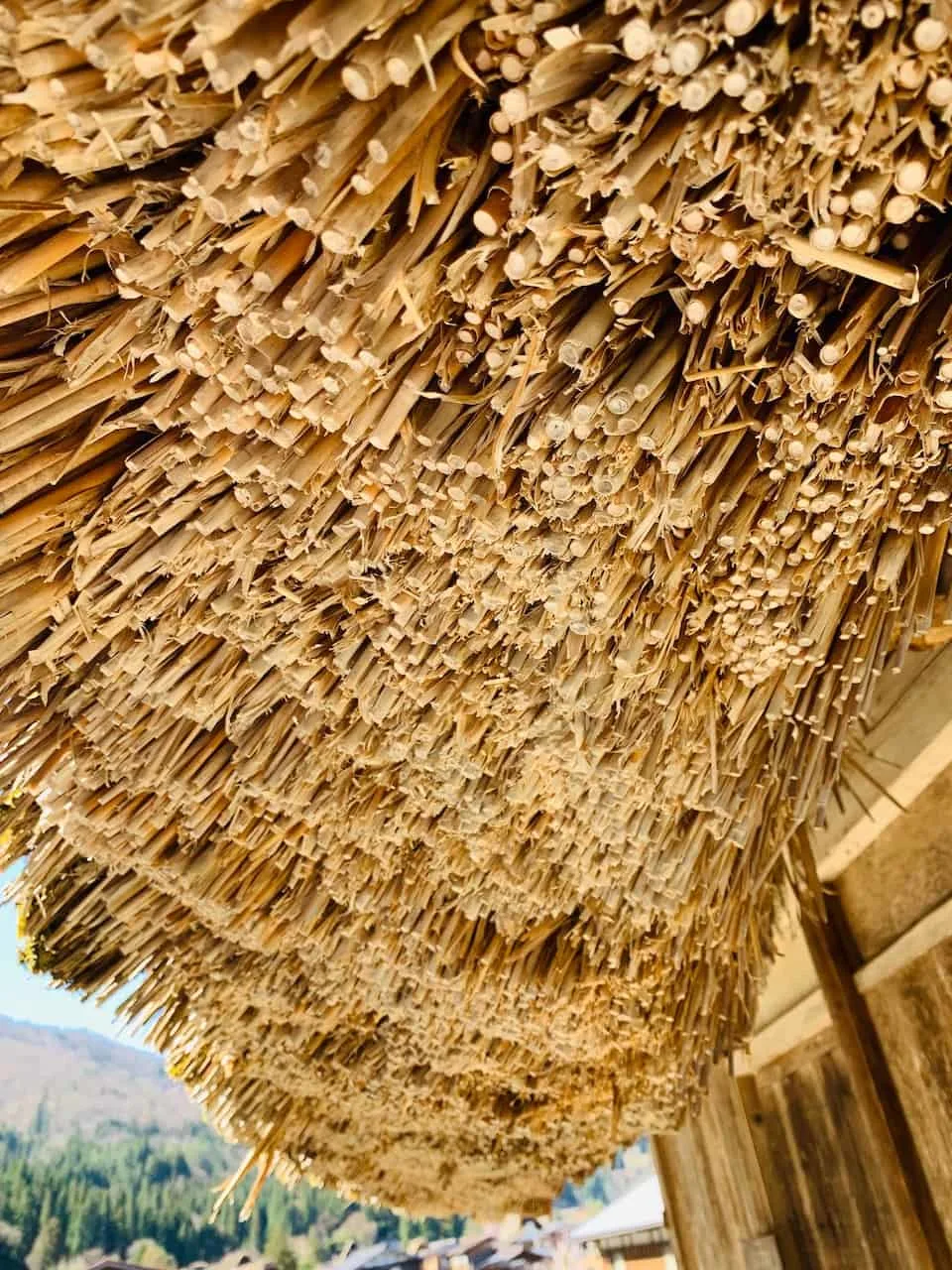 2) How to Get to Shirakawa-go
Although much of Japan is connected by a super efficient train system, Shirakawa-go is too isolated within the valley to have its own station. Instead, you will need to rely on the bus to get you there.
These busses operate from several cities around Japan (see the map below) but two of the main starting points are Takayama and Kanazawa as Shirakawa-go is located a short ride away right in between the two.
Below I will go into a bit more detail how to get to Shirakawa-go from Kanazawa and Takayama as well as some other major cities.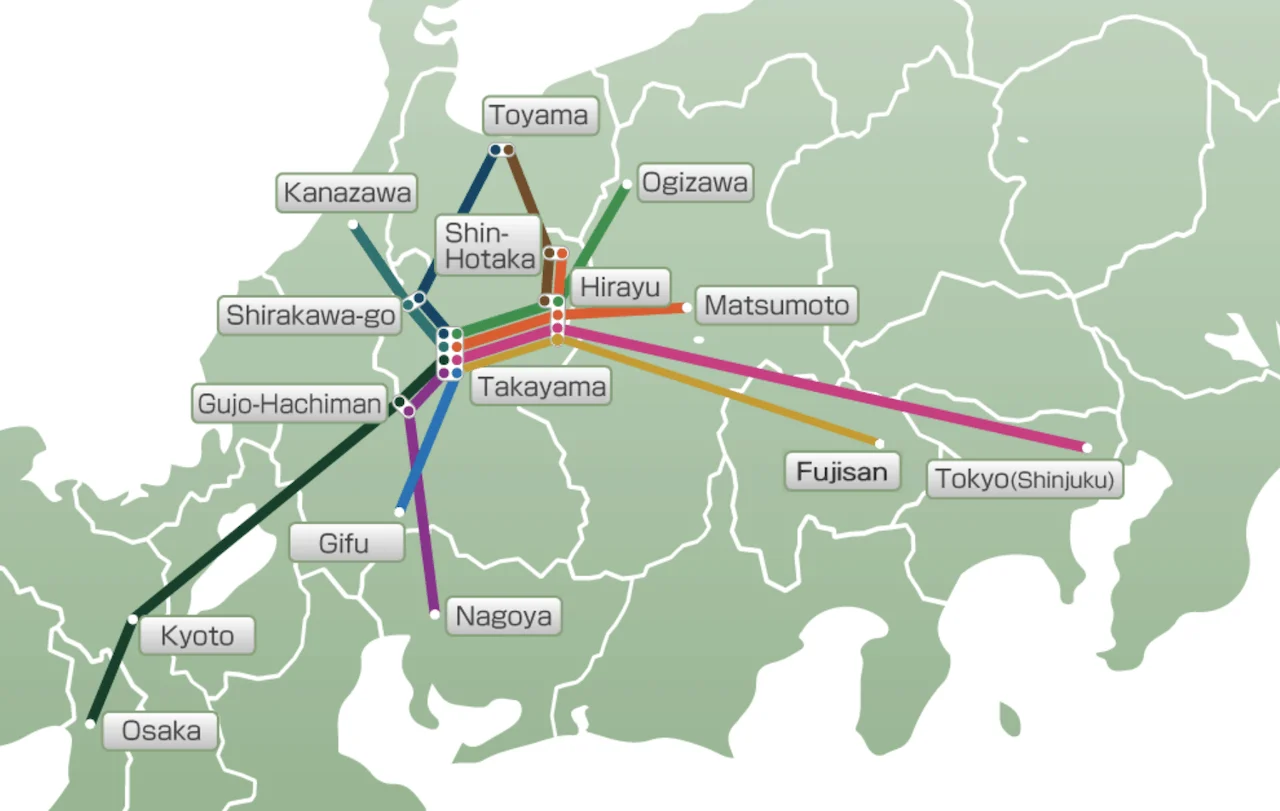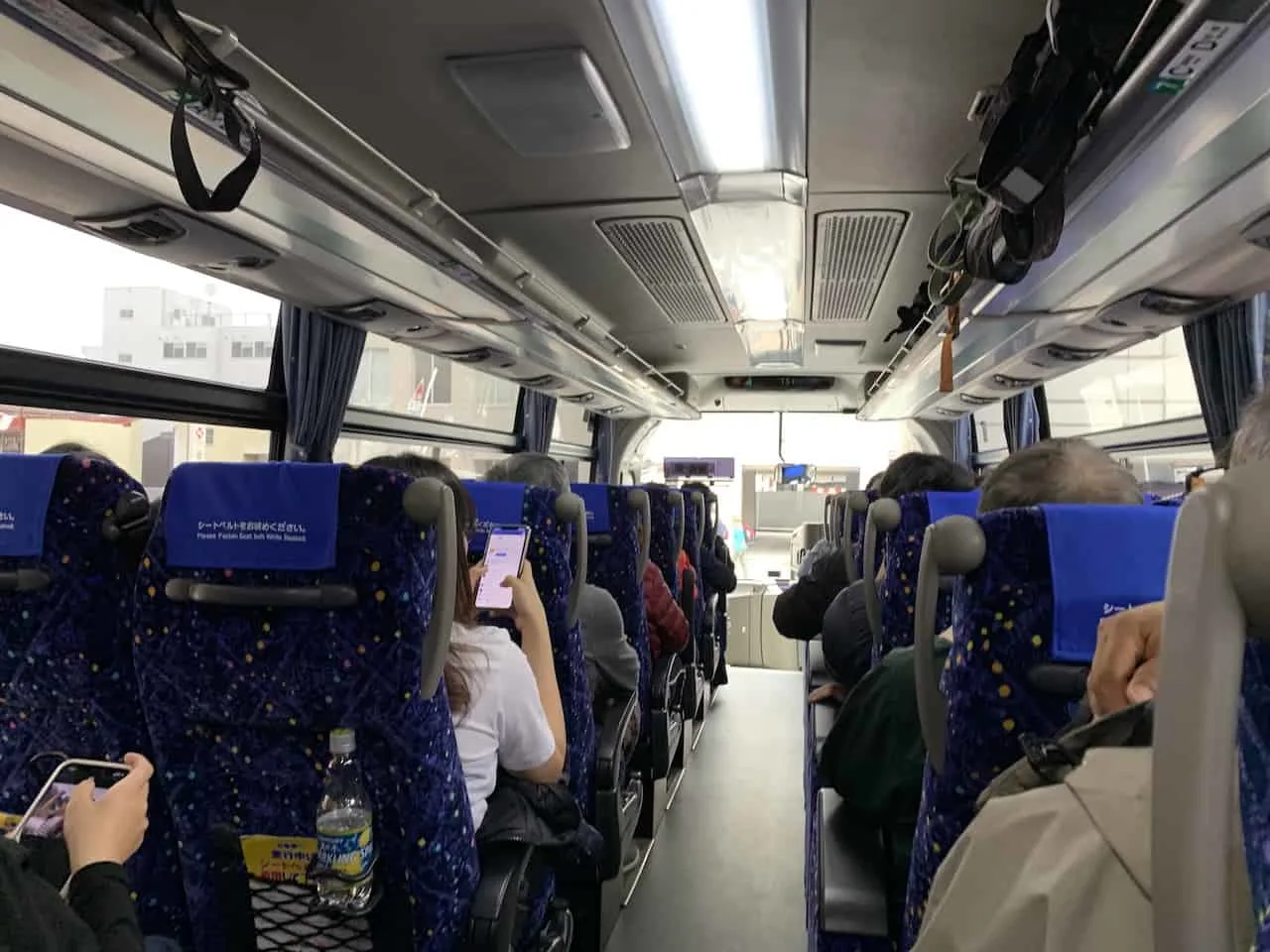 A) Takayama to Shirakawa-go
Getting to Shirakawa-go from Takayama is a pretty simple process. All you need to do is head on over to the Nohi Bus website and input your travel dates.
You will be able to purchase your tickets once you select your specified route, and also choose specific seat numbers during the checkout process. All you need to do then is show up outside the Takayama train station at the bus stop and hop on the bus from there.
The cost for a one way ticket is 2,600 JPY (24$) or 4,600 JPY round trip ($43) and the journey takes 50 minutes.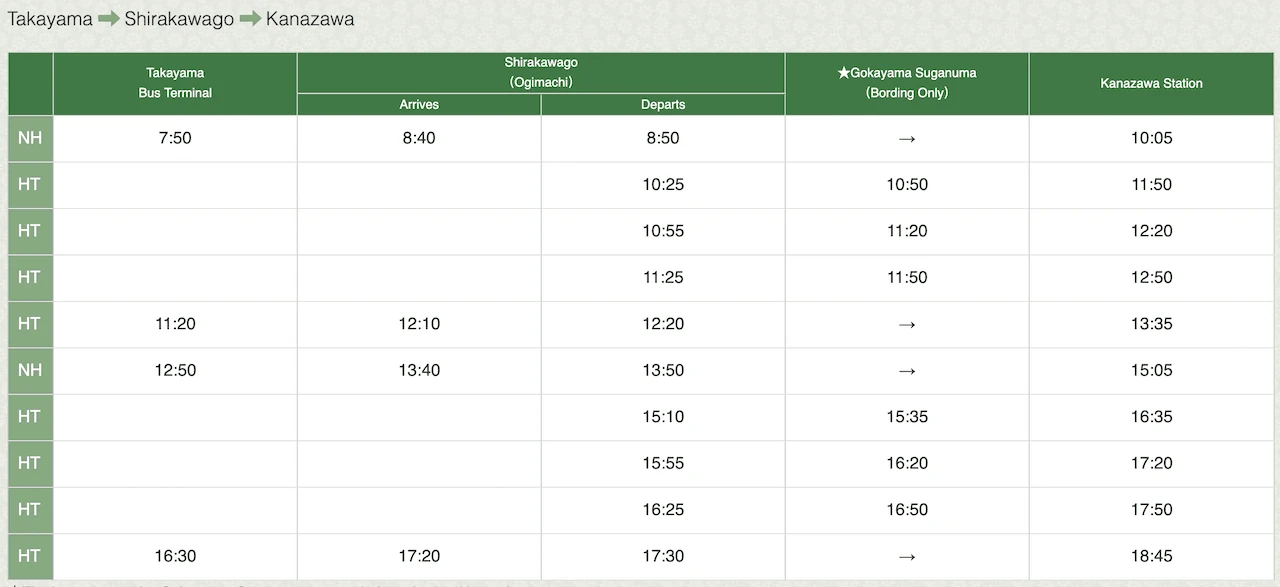 Nohi Reservation Note: The timetable listed above are reservation only schedules. On the Nohi Bus website you can also find additional busses from Takayama that do not require a reservation.
B) Kanazawa to Shirakawa-go
A very similar process to the above, if heading to Shirakawa-go from Kanazawa you will go through the same Nohi Bus website. The bus leaves from outside the Kanazawa train station and you should be on your way in no time.
The cost for a one way ticket is 2,000 JPY ($19) or 3,600 JPY round trip ($34) and the journey takes 75 minutes.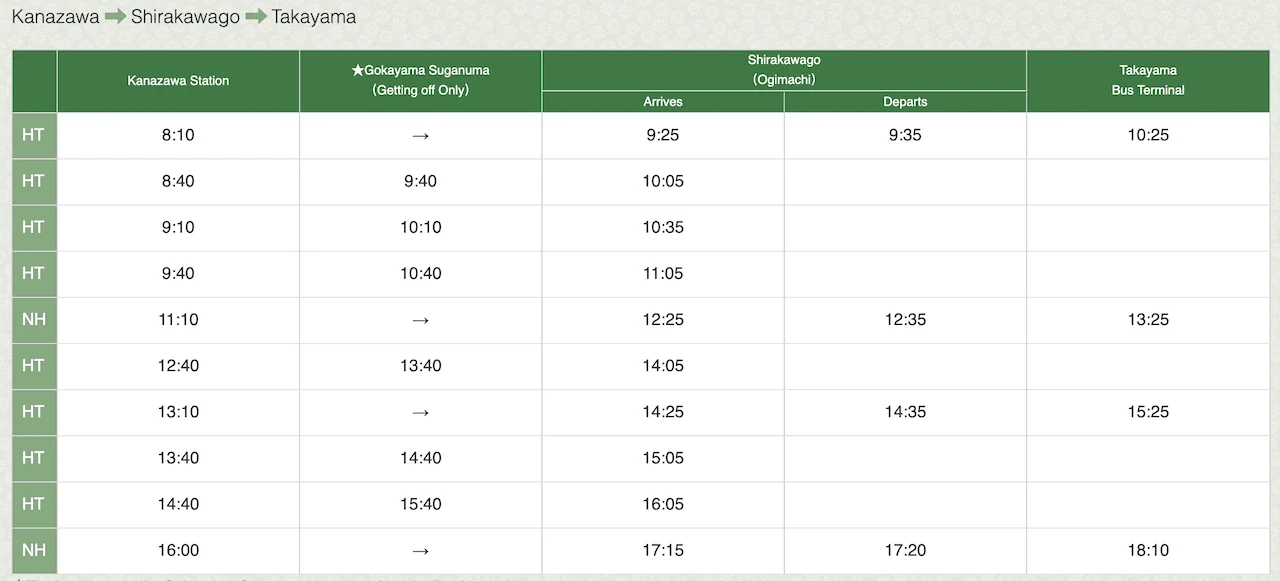 C) Tokyo, Kyoto, Osaka to Shirakawa-go
If coming from other major cities such as Tokyo, Kyoto or Osaka, you can utilize the busses (as you can see in the map screenshot above) but those would be longer journeys.
The more convenient option would be to take the train to Kanazawa, Takayama or Toyama for example and bus from there. This would require a bit of mixing and matching the bus and train schedules but it certainly can be done.
To check out the train portion of the journey, head on over to the Japan rail site – Hyperdia, for the latest schedules and prices.
If you have a JR Pass then be sure to uncheck the "NOZOMI / MIZUHO / HAYABUSA (SHINKANSEN)" and "Private Railway" boxes under More Options as those are not included with the pass.
3) Booking Shirakawago Bus Tickets
I thought it may be helpful to quickly walk through the process of booking bus tickets. As an example I will go through the process of booking Takayama to Shirakawago to Kanazawa.
Once on the Nohi website, you can hover over "Express Bus" on the top menu of the page. You will see several options including "Takayama-Shirakawago/Kanazawa Line". Click on that and you will be sent to this landing page.
Once there, scroll down a bit to where it says "Online Reservation" and you will see a link to "Japan Bus Online".
From there it is pretty simple – the page is split into two (each half for the two directions the route goes) and you can simply click on the big red "Select" button underneath the Takayama-Shirakawago-Kanazawa part of the page.
From there you can choose the exact route/time you are looking for, input your information and be on your way.
You will need to go through this process twice if booking two tickets (Takayama to Shirakawago and Shirakawago to Kanazawa).
4) Shirakawa-go Luggage Lockers
If you are traveling to Shirakawa-go as a pit stop between two cities and will be carrying along your luggage, you will need to store it in a secure place as you visit the village.
No worries though, as right outside the bus station there are several coin operated lockers that you can use for the day.
Note that these lockers are 500 JPY or 1,000 JPY depending on size and you will need to insert 100 JPY coins. If all the lockers are filled up, you can alternatively store your luggage at the information desk.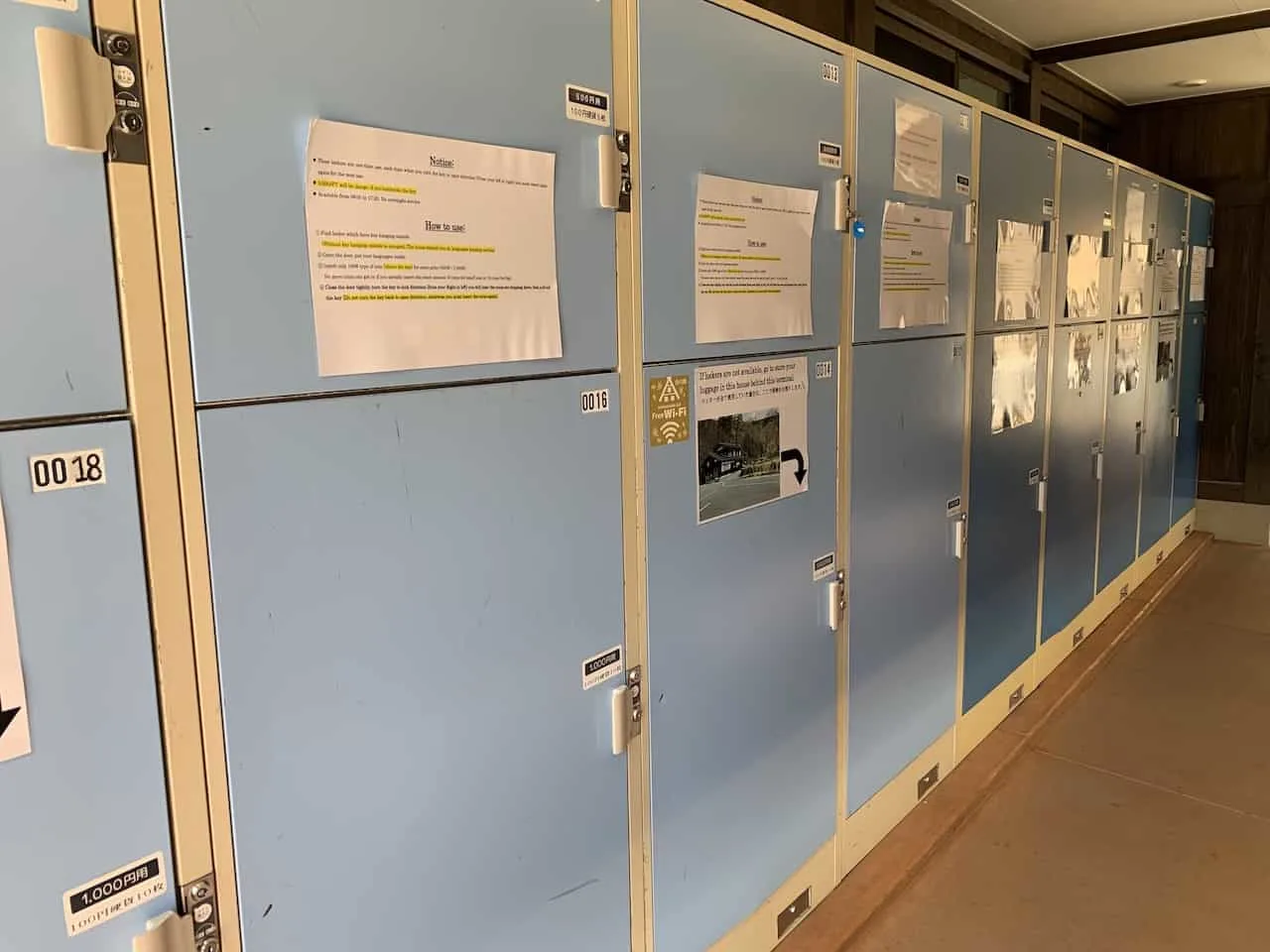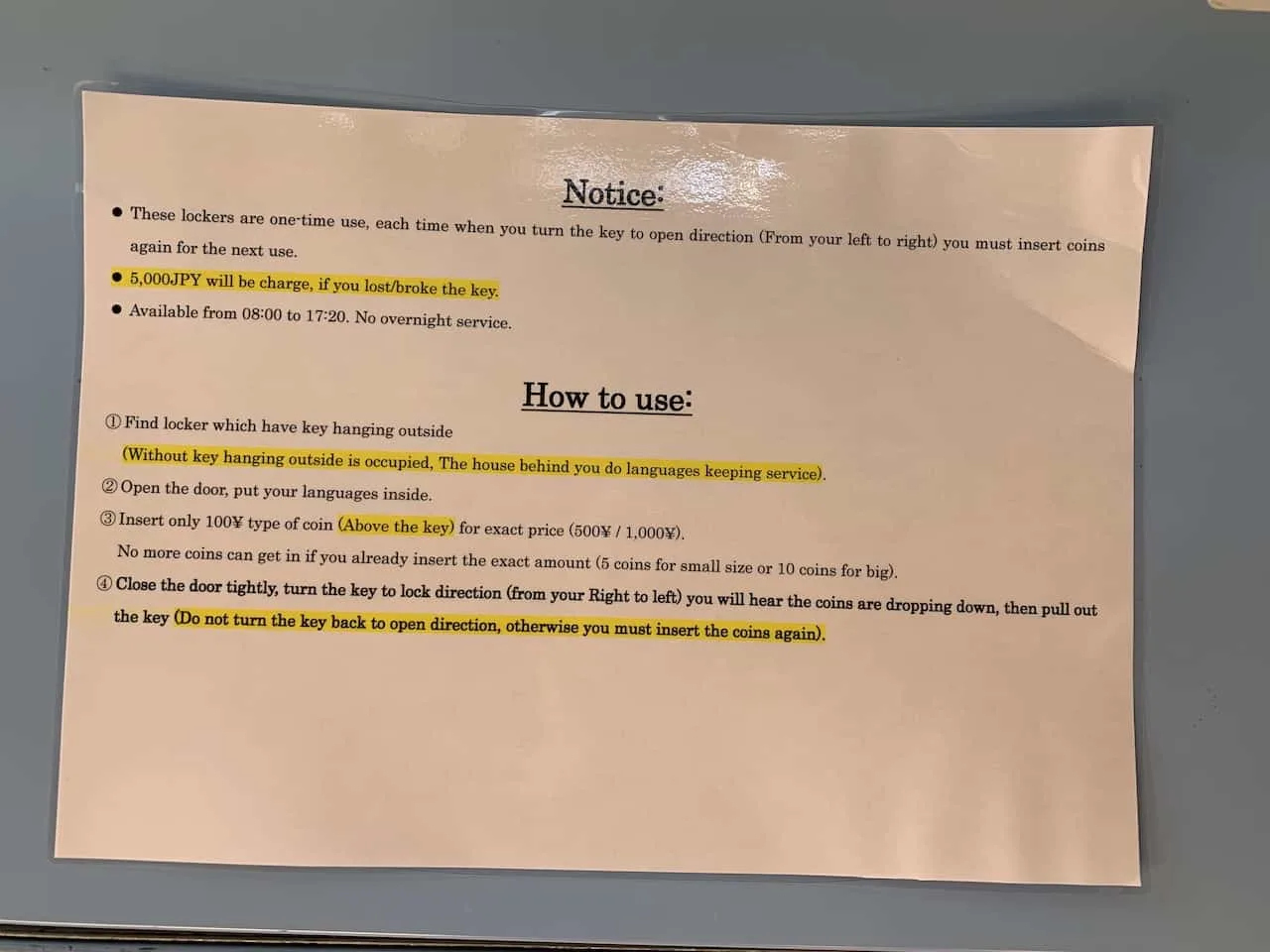 5) A Shirakawa-go Day Trip
During your Shirakawa-go day trip you can spend some time by heading on over to some of the main attractions of the village.
Beyond that I would recommend to just walk all around enjoying everything that this beautiful town has to offer. Below you can find the official Shirakawa-go map to get a better sense where everything is located.
A) Shirakawa-go Viewpoint
A great way to start off your time in Shirakawa-go is to head to the viewpoint above the valley. It will give you a good sense of how the village is laid out and it makes for some very scenic picture opportunities.
As you get out of the bus terminal head just a bit up the street (away from the main village) and you will come across a walking path up the mountain.
It should not take too long until you reach the top and get that great view over the entire valley with the snowcapped mountains out in the distance.
After spending some time up top you can continue the loop down the other side of the mountain, where you will end up right in the village near the Wada House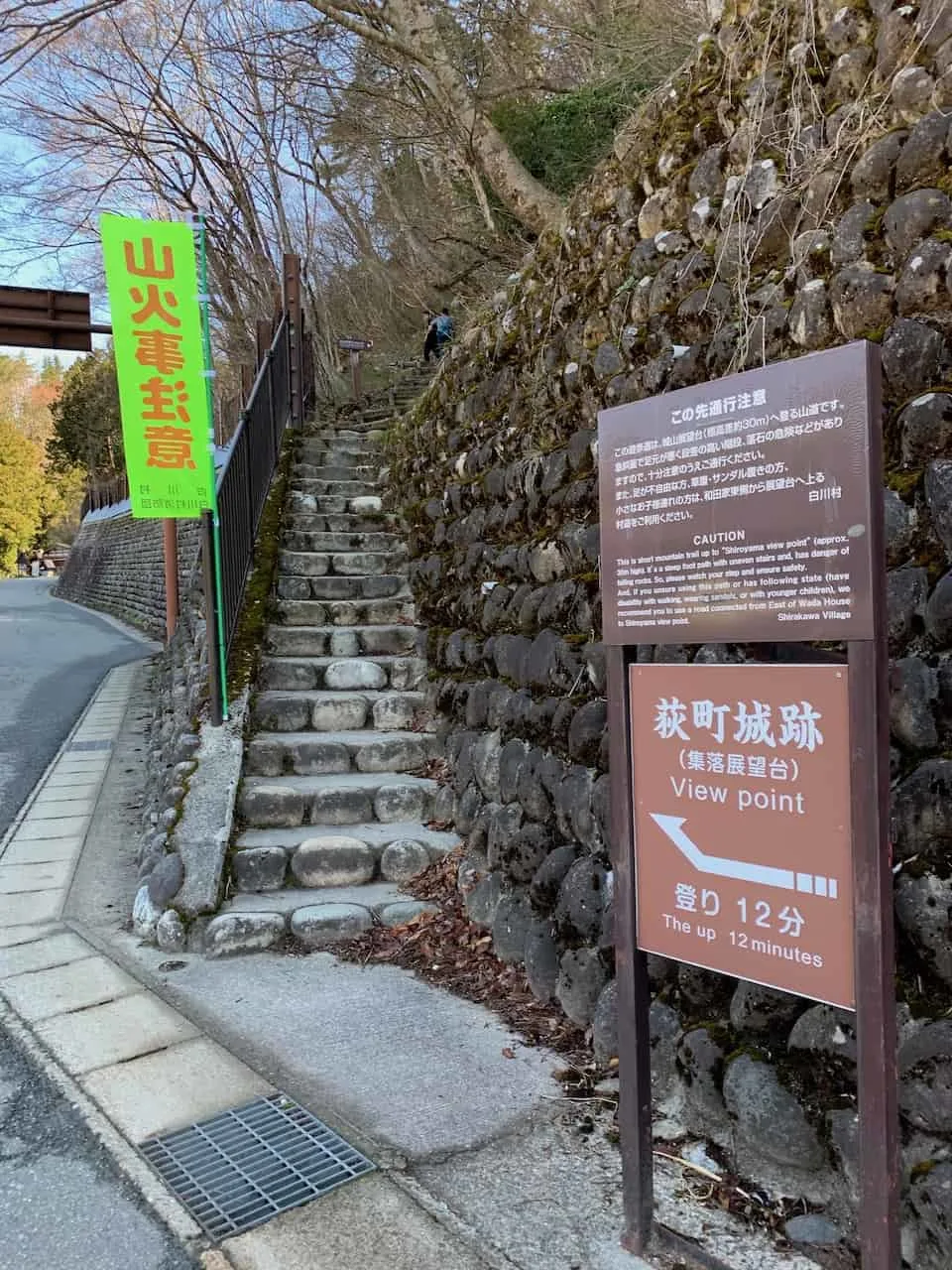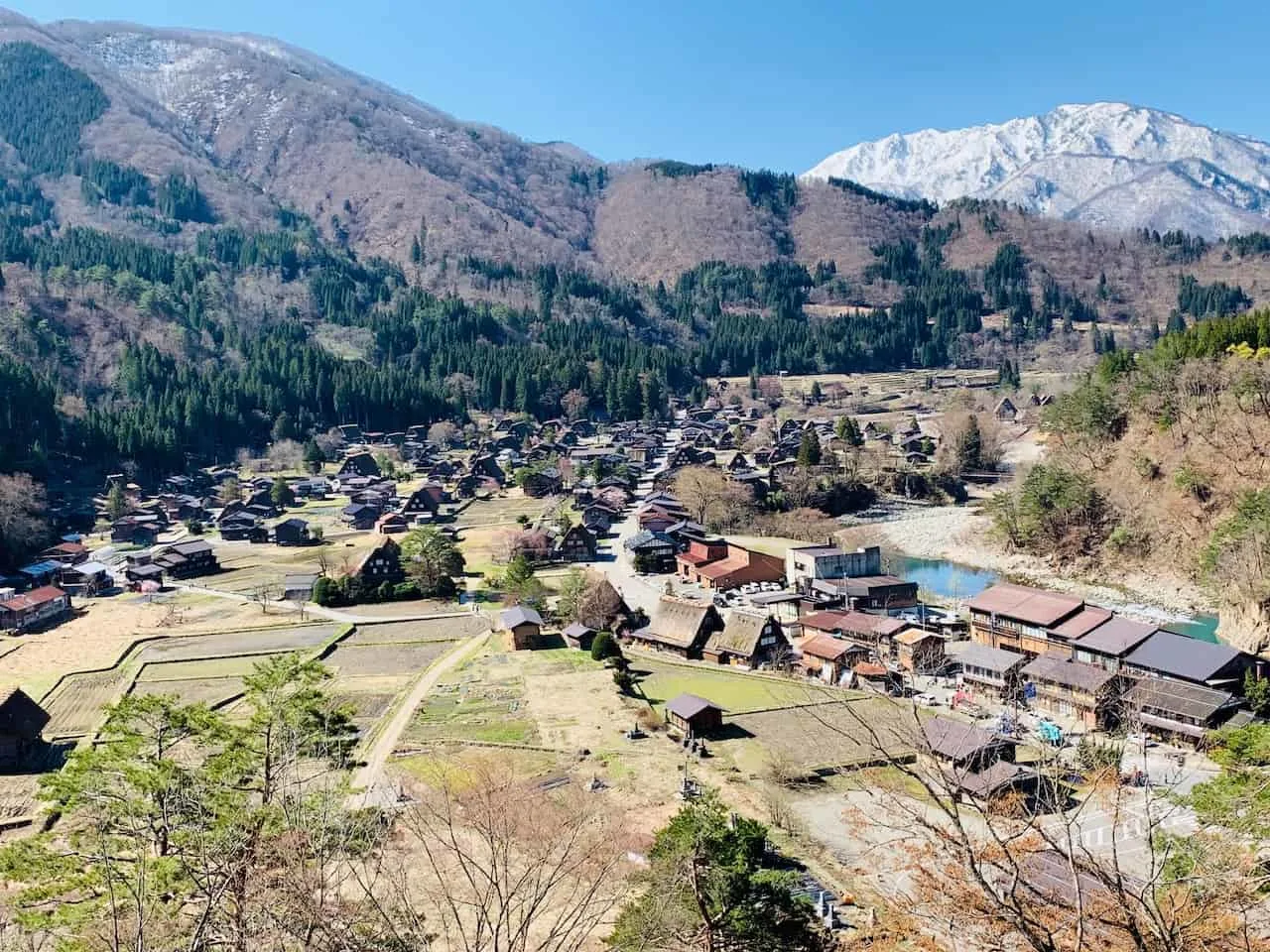 B) Wada House
Opening Hours: 9:00AM – 5:00PM
Entrance Fee: 300 JPY
There are a few of these gassho styled houses that you can visit during your time in Shirakawa-go, one of which is the Wada House.
This is actually the largest gassho styled in the village and you will be able to take a look at what the inside of these houses look like. You will also find a variety of artifacts throughout the house and be able to see the architecture of how these buildings were built.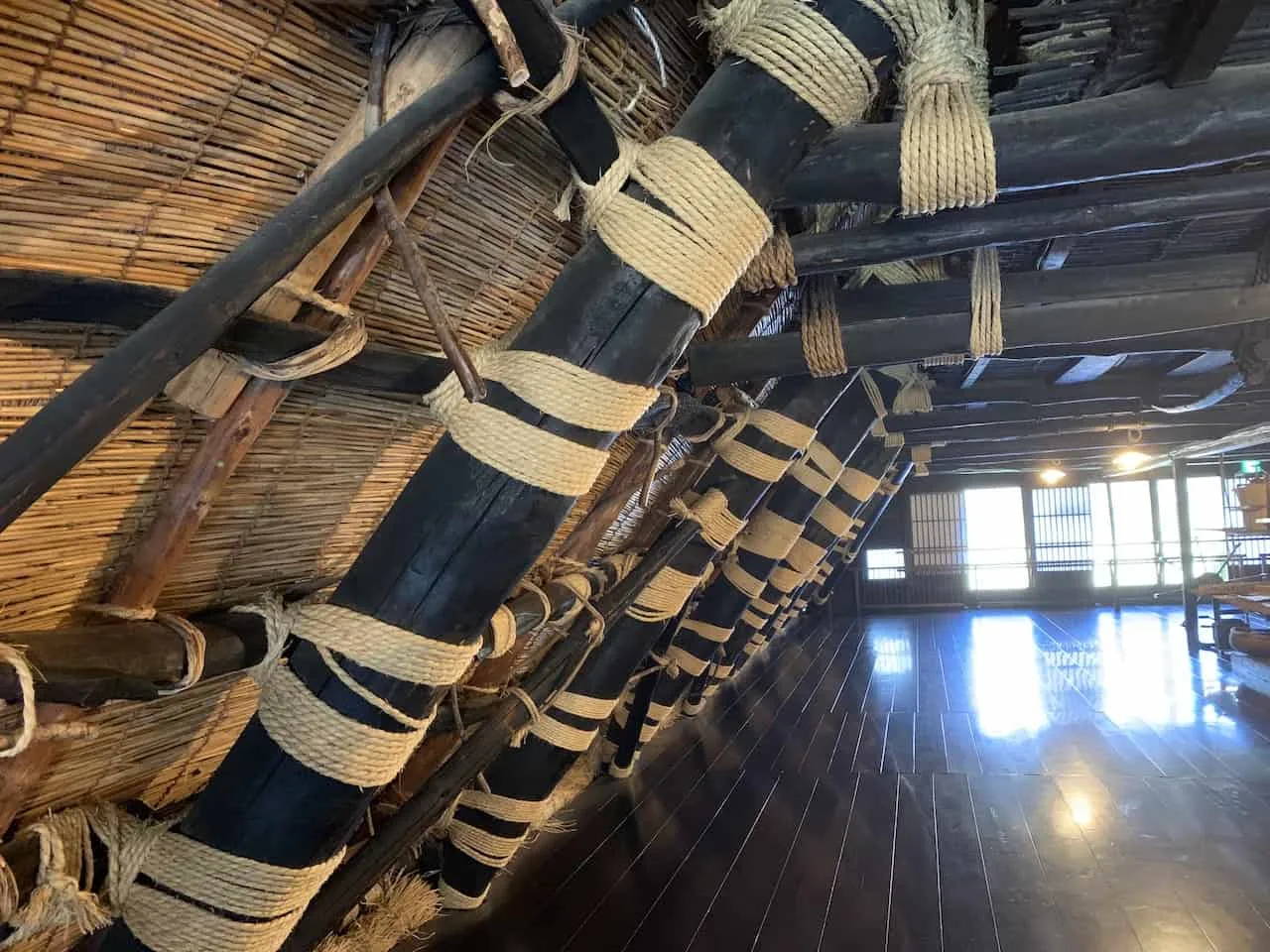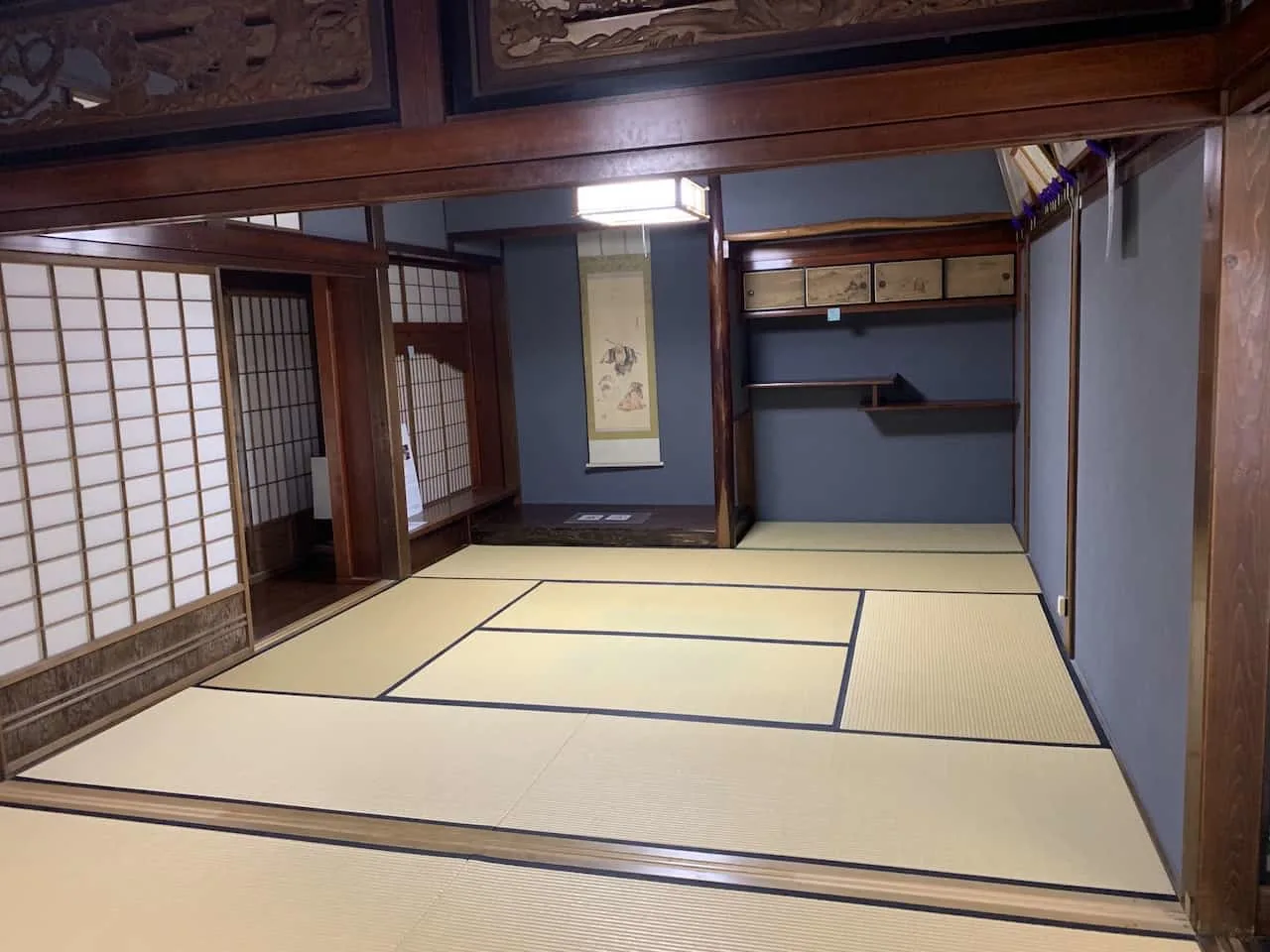 C) Kanda House
Opening Hours: 9:00AM – 5:00PM
Entrance Fee: 300 JPY
Similar to the Wada House, the Kanda House is another one of the main gassho styled houses in Shirakawa-go. There are several levels of the house to explore as you see a bit more of what life was once like in the village.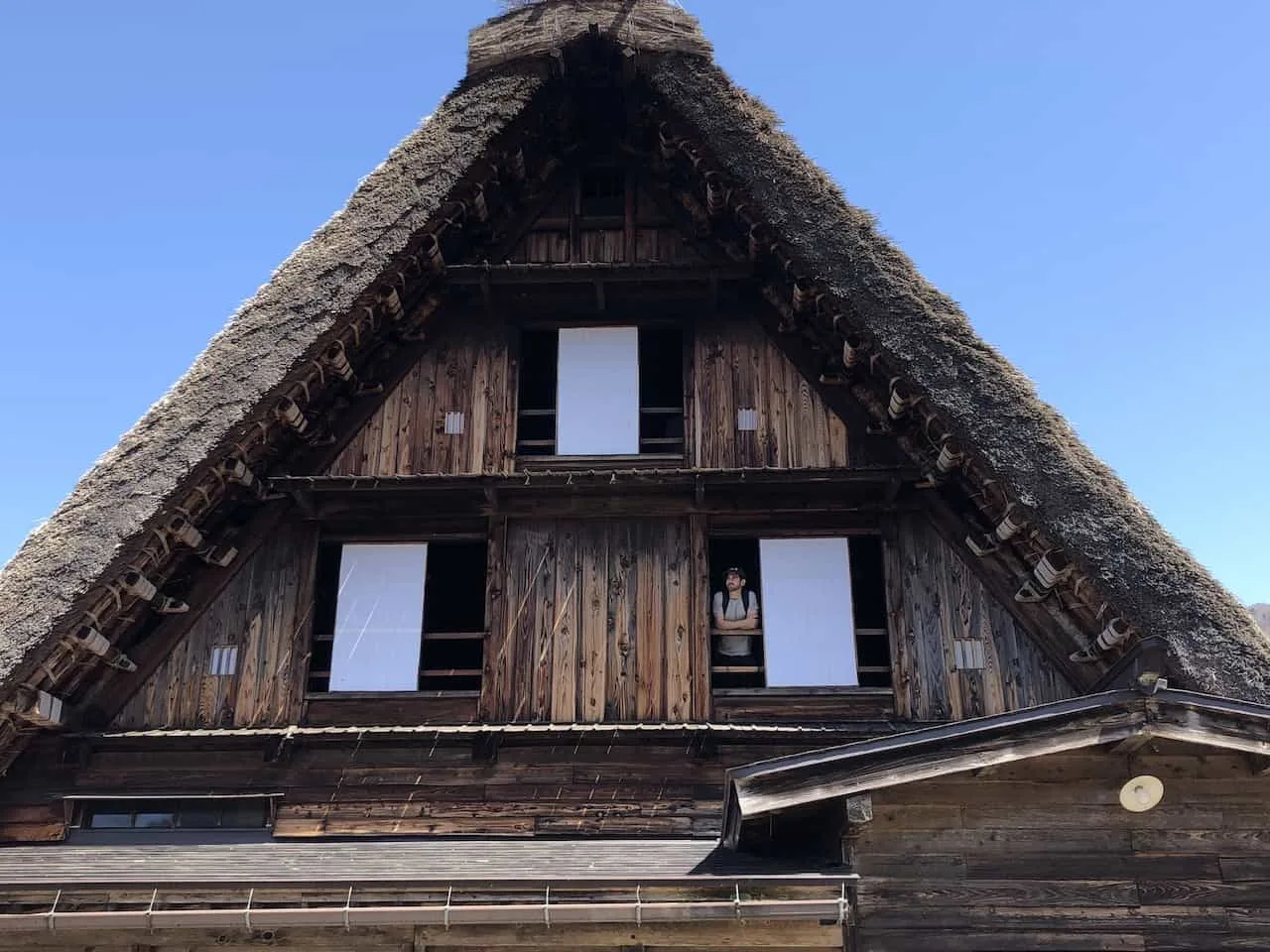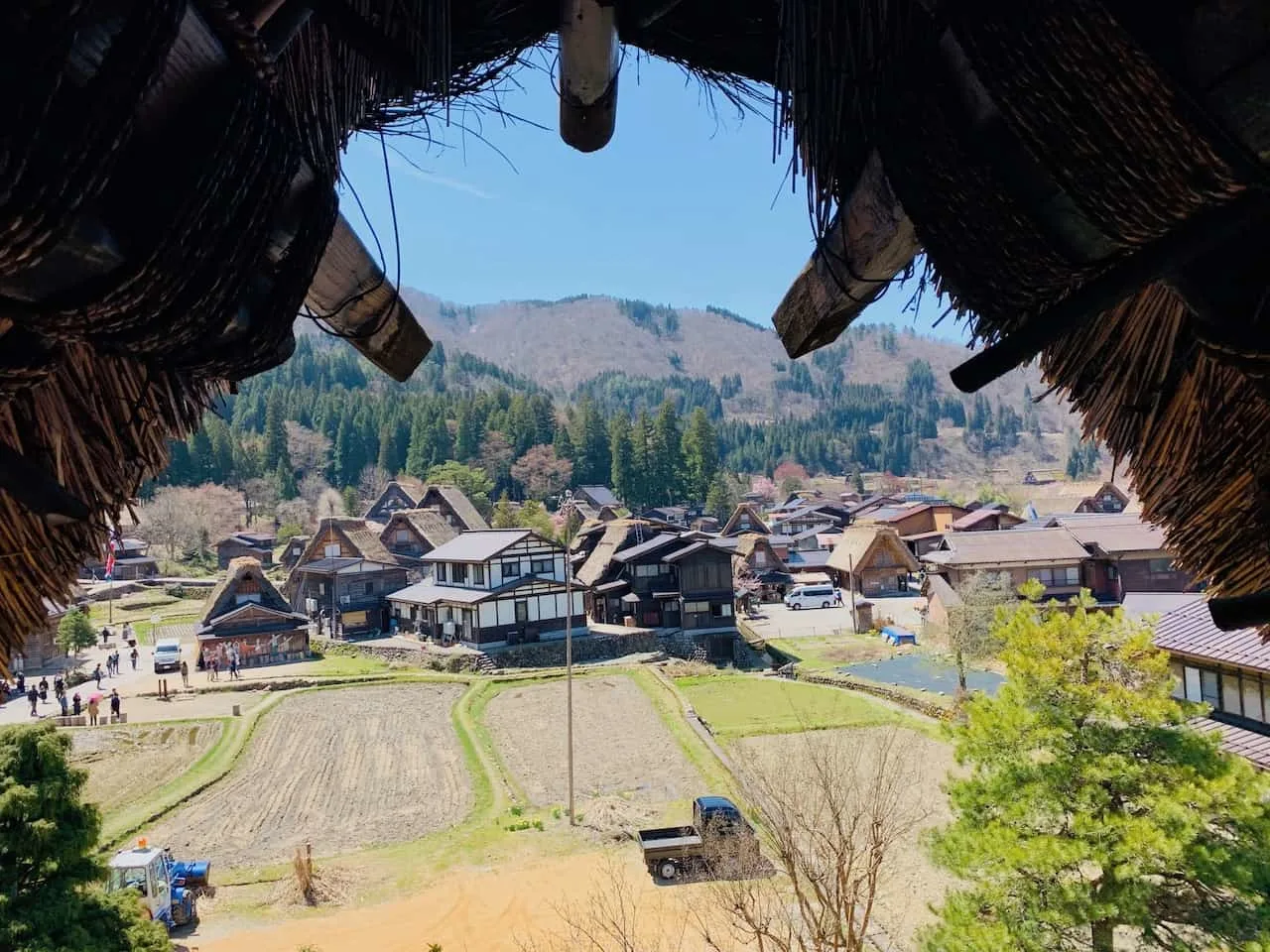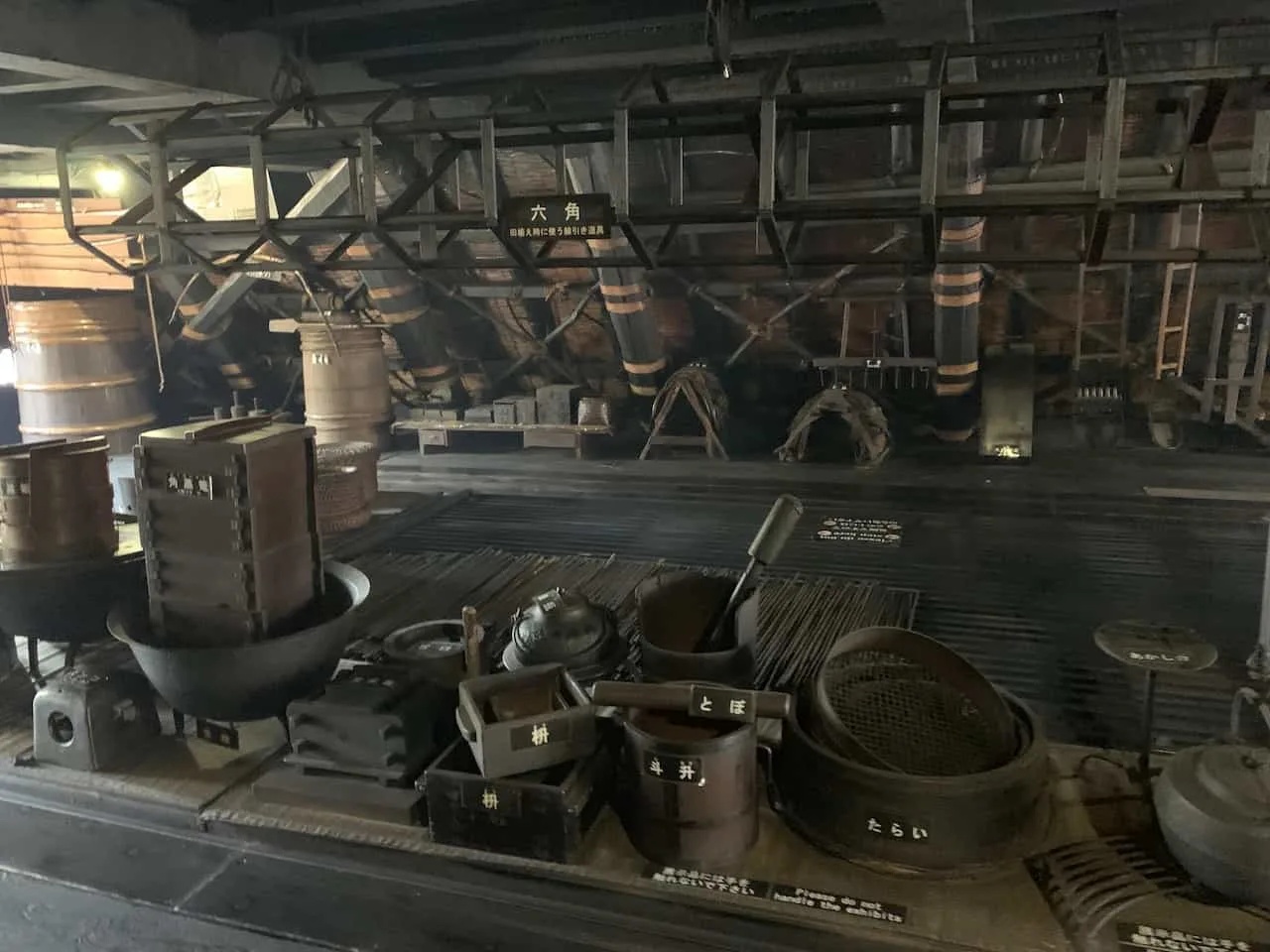 D) Shokawa River & Bridge
Located further along in Shirakawa-go you will find the suspension bridge that goes across the Shokawa River.
You can head across yourself as you get another vantage point of the city and the river that runs through it.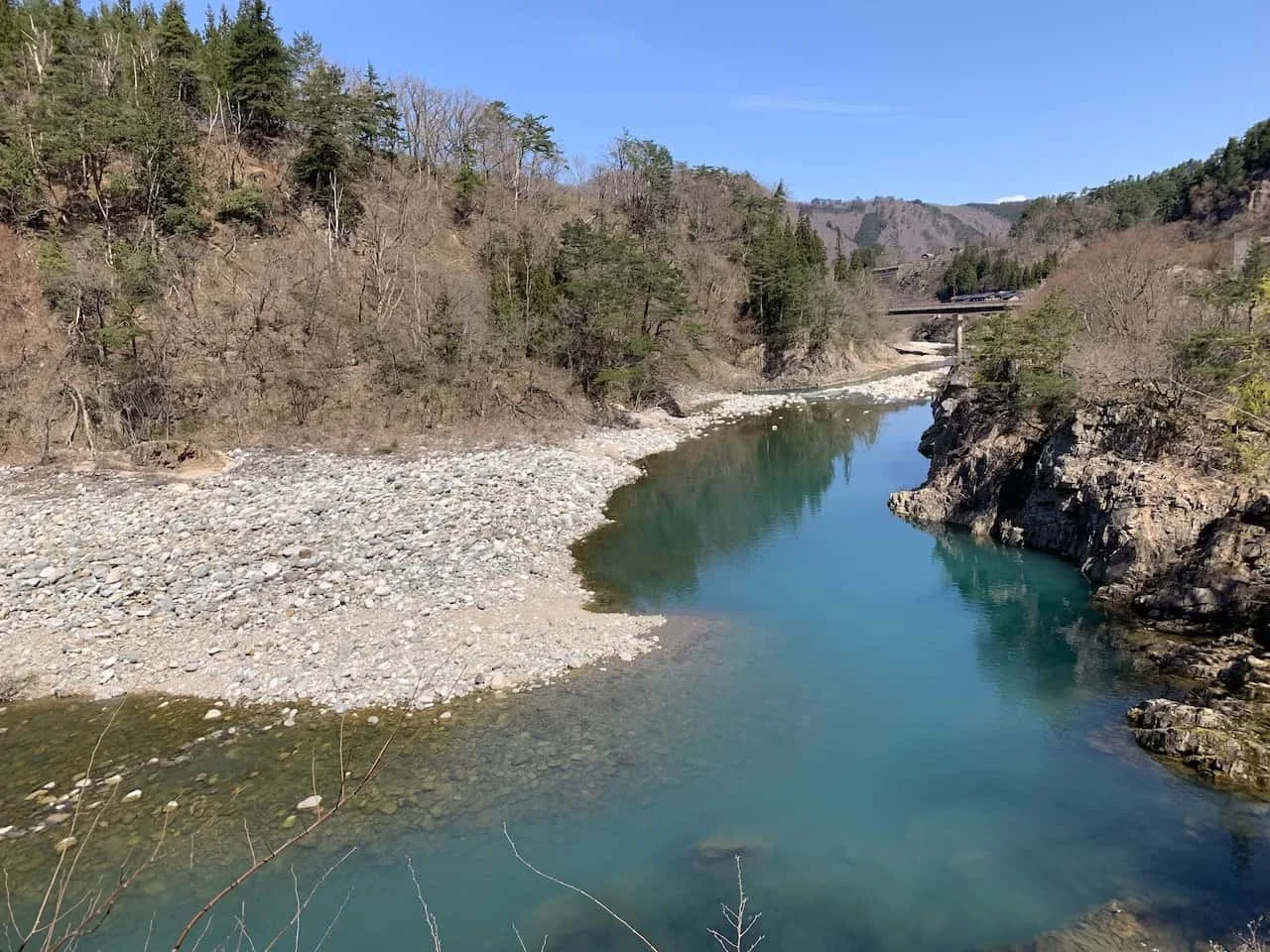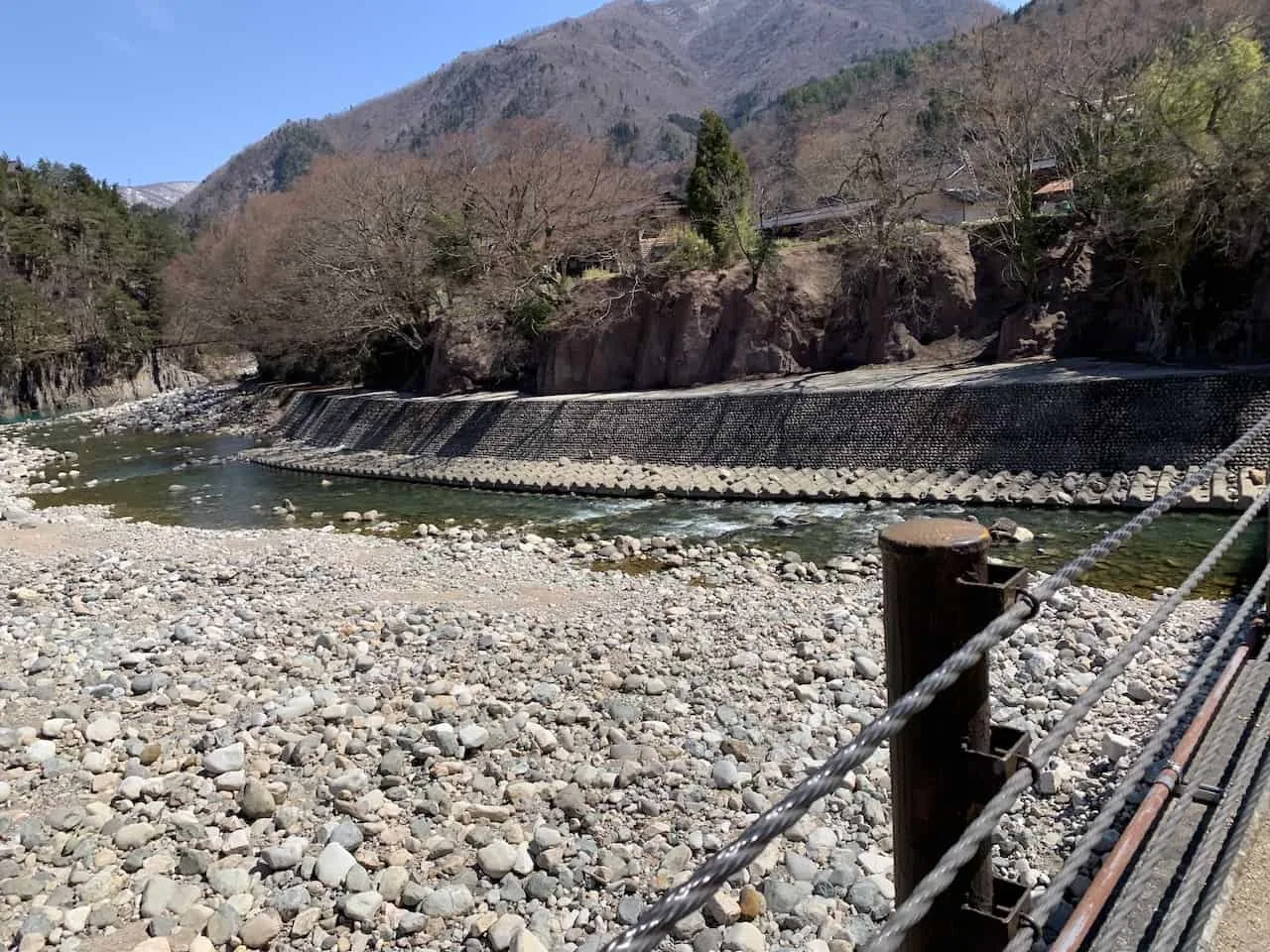 E) Wander Around
While the above-mentioned places are some great spots to visit in the area, the majority of my time in Shirakawa-go was actually just spent roaming around the streets.
There are plenty of twists and turns around the valley as you explore the rest of Shirakawa-go and what it has to offer. There are some other museums, shrines, and houses that you can visit (as you can see on the map above) so if you want to check some of those out feel free to as well.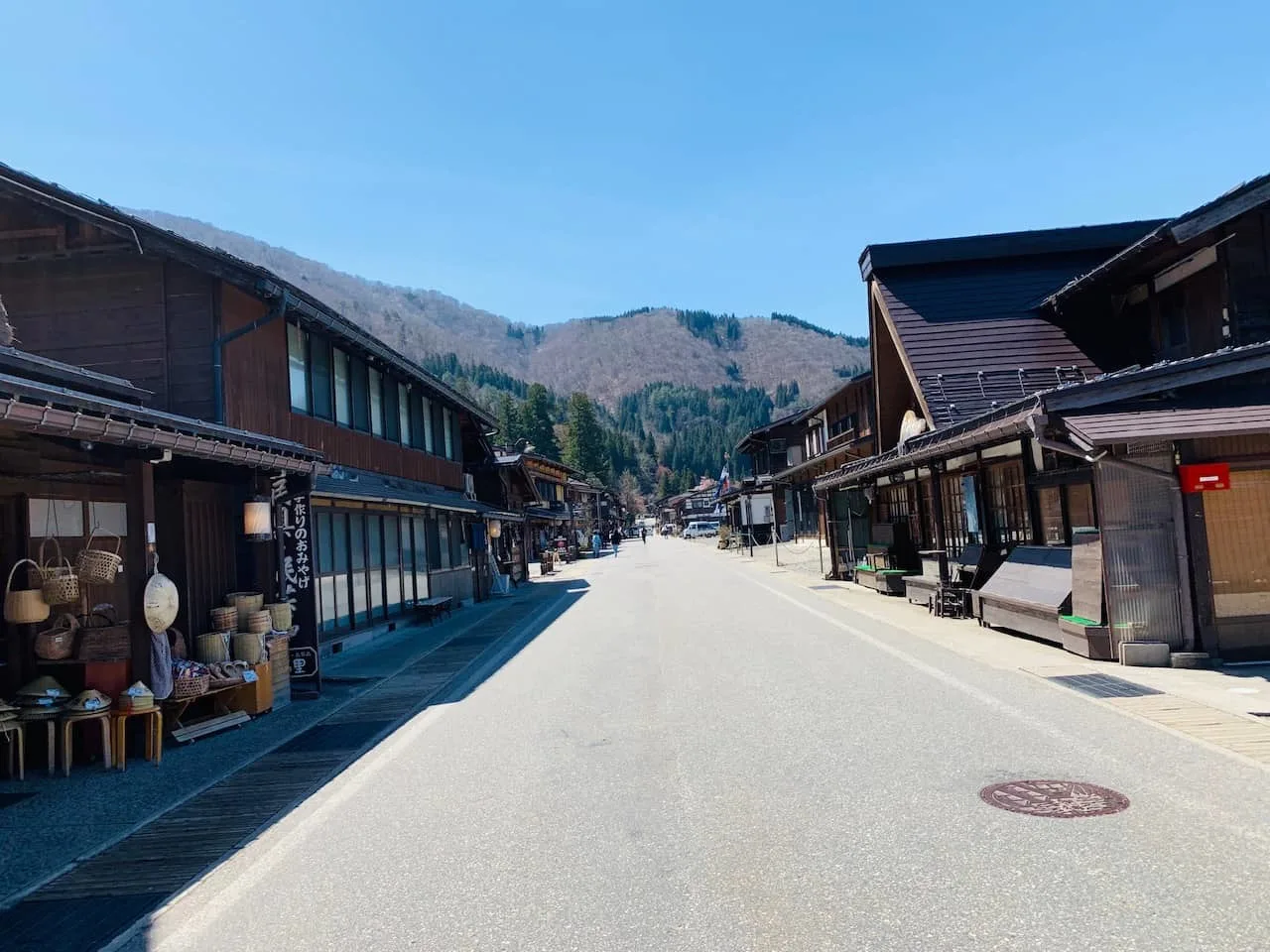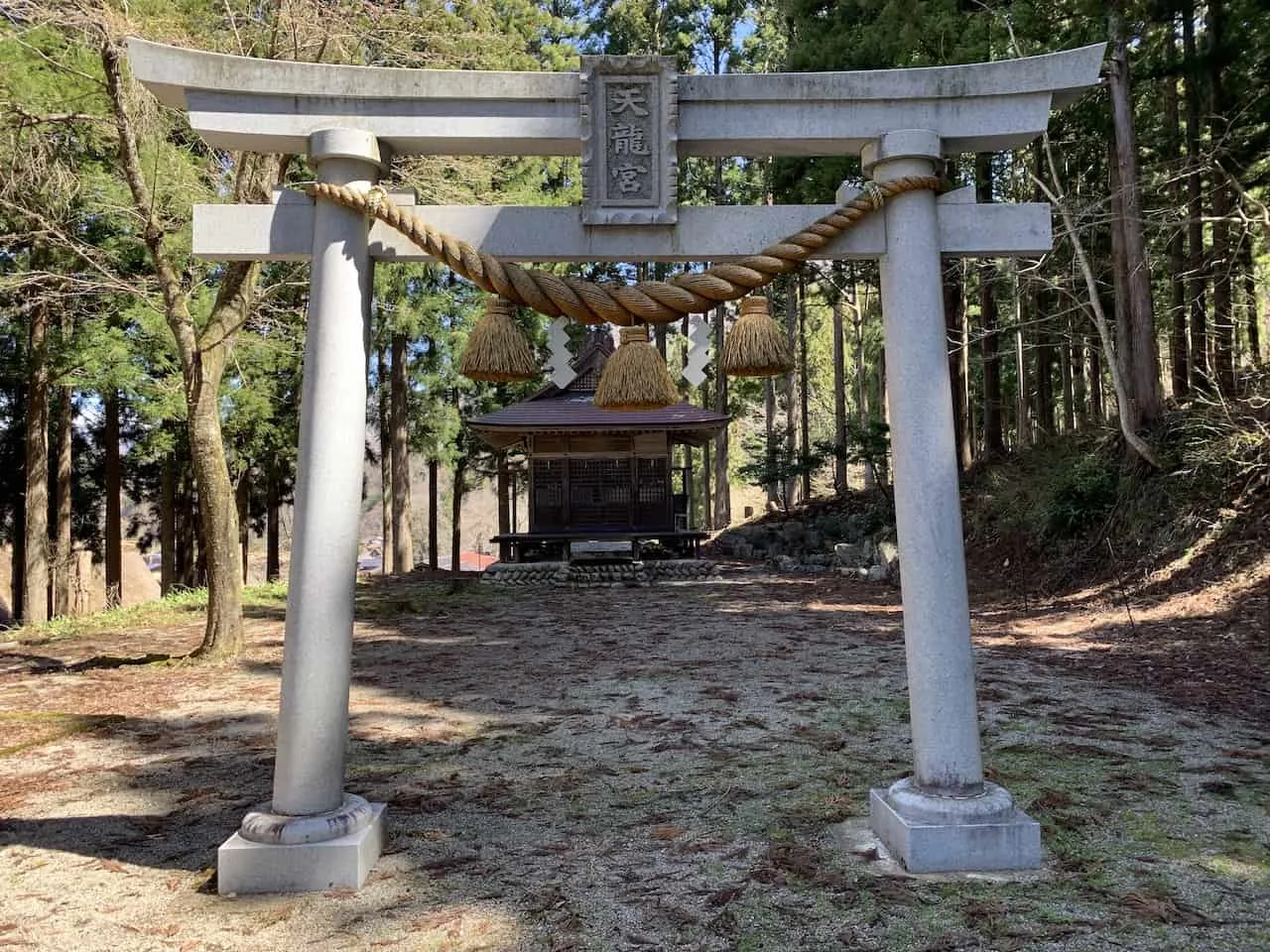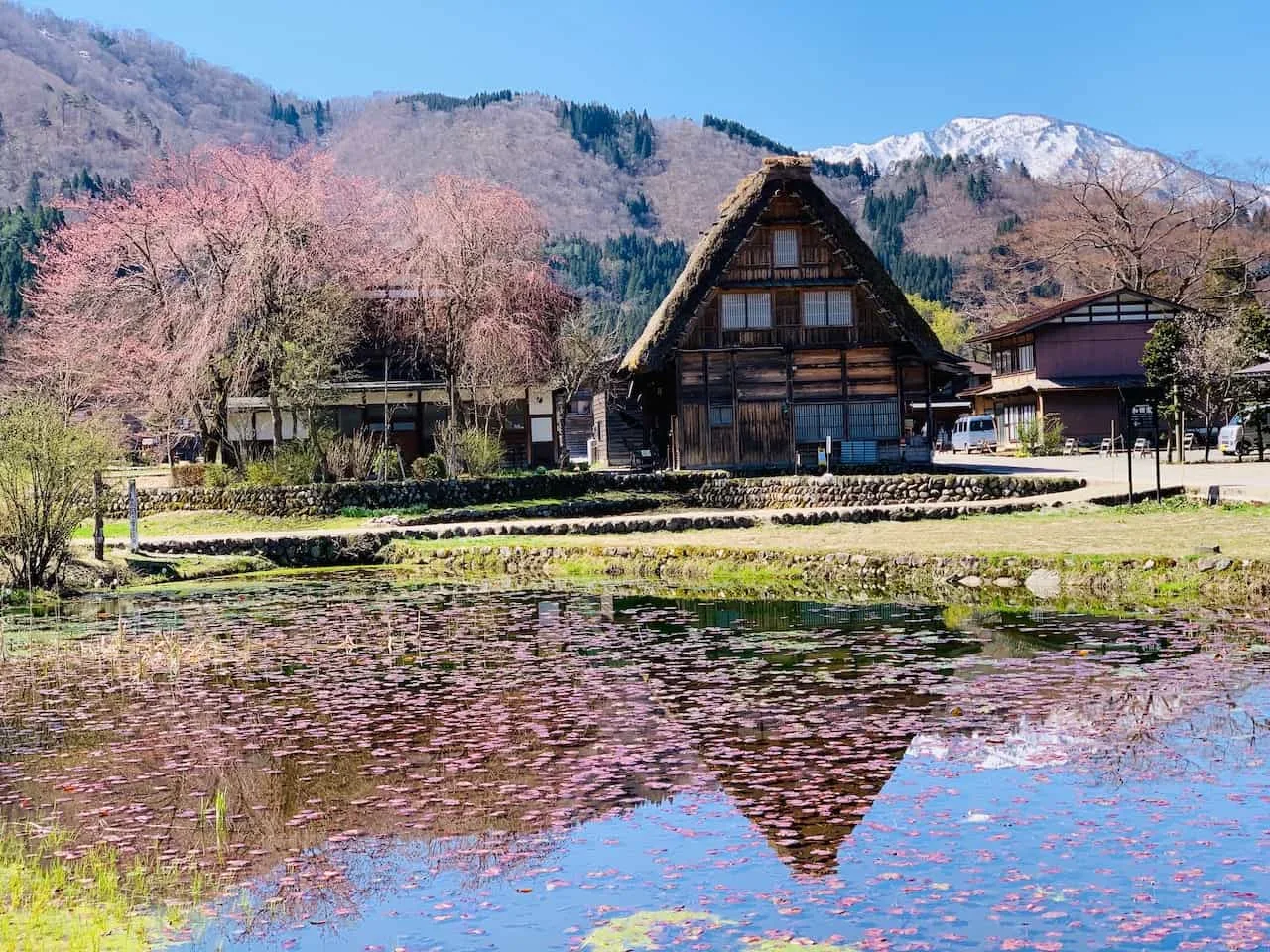 Once your time wandering around Shirakawa-go is complete, head on back over to the bus station to continue on with your journey.
If you are there in the afternoon, there are some places to grab a local lunch on the main street before making your way onto the bus.
6) How Long to Spend in Shirakawa-go
For most people, I would say half a day is a solid amount of time to spend roaming around Shirakawa-go.
You will have the chance to head up to the viewpoint, visit a couple of the Gassho style houses, and just walk all throughout the valley. The area is not too large and you should have no trouble getting a good sense of what Shirakawa-go is all about.
When I visited, I used Shiirakawa-go as a pit stop between Takayama and Kanazawa. I took the first bus out, stored my luggage, walked all around, had some lunch and then took an early afternoon bus out to Kanazawa. It did not feel rushed at all and I felt like it was the perfect amount of time to spend there.
If you want a unique experience, you can also opt for an overnight at one of the guesthouses in the village as you spend some quality time with the locals. There are several different accommodation options to choose from which you can find on their official website.
I truly enjoyed my Shirakawago day trip and if you are able to fit it into your itinerary I have no doubt it will be a memorable experience for you.
If headed to Kanazawa and/or Takayama before/after your time in Shirakawa-go feel free to check out the 9 Things to do in Kanazawa and What To Do in Takayama guides up on the site.
You can also add this day to a longer 14 day Japan itinerary or even one week in Japan trip too.
7) Where to Stay in Kanazawa and Takayama
Since Kanazawa and Takayama are two of the more popular options to take a Shirakawago day trip from, I figured it would be helpful to add in some accommodation recommendations for you to choose from for your trip.
A) Kanazawa
Kanazawa has plenty of accommodation options to choose from and many of them are right nearby the main attractions.
Staying nearby the train station can also be a good idea so you won't need to worry much about getting from the station to your accommodation. Below are some options to choose from alongside some top budget picks too.
5. UAN Kanazawa
Budget Options
2. Daiwa Roynet Hotel Kanazawa
3. UNIZO INN Kanazawa Hyakumangoku Dori
B) Takayama
The main tourist area of Takayama is not that large and you should have no trouble getting a hotel for a night or two within a 10-15 walk of it all.
Being close to the train station is a good idea too as both the trains and busses leave from there. Below are some different places to take a look at when planning a trip to Takayama.
1. Wat Hotel & Spa Hida Takayama
5. Best Western Hotel Takayama
Hostel / Budget Options
2. Relax Hostel
Also, don't forget to take a look at the other Japan itineraries and guides I put together and if you have any questions or comments write them in below!