Unlike the larger cities out there, Takayama has a small town rural feel to it with its unique architecture and scenic streets, which I will dive into later on.
This guide will go over what to do in Takayama and how to go about a 1-2 day Takayama itinerary. I am hoping this can be some sort of all in guide to everything you need to know to prepare yourself for the city.
* Affiliate Disclosure: This post may contain affiliate links, which means I may receive a commission if you make a purchase through the links provided, at no additional cost to you. Thanks for supporting the work I put into TripTins!
1) How to Get to Takayama
Like many cities in Japan, the most convenient way to get around would be by train. Japan has an extremely efficient train network that runs all throughout the country. Its bullet trains can go up to 320 KMH (200 MPH)!!
While you may be coming from any of the numerous cities in Japan, below I go into some of the main places that you could potentially depart from including Tokyo, Kyoto, Hakone and Kanazawa.
When figuring out which train you will be taking to get to Takayama you will want to utilize the Japan rail website – Hyperdia.com. On the site you will be able to search your specific route to Takayama, and the search results will show you plenty of different options to choose from.
Note: If you have a JR Pass for your trip, you will want to uncheck the "NOZOMI / MIZUHO / HAYABUSA (SHINKANSEN)" and "Private Railway" boxes under "More Options" as they are not covered by the JR Pass. To learn more about the JR Pass take a look at the Japan helpful tips article up on the site.
From Tokyo
There are two main ways to get from Tokyo to Takayama – one with a stop at Toyama and the other with a stop at Nagoya.
Via Toyama: 4 hours, 15,830 JPY ($147 USD)
Via Nagoya: 4.5 hours, 14,710 JPY ($137 USD)
If you have a JR Pass you would be fully covered by either option. HOWEVER, if going through Nagoya, there are trains that are not covered by JR on the Nozomi line – be sure to uncheck that box when searching for train schedules on Hyperdia as mentioned above.
If you do not have the JR Pass, then it would not matter as much which option you choose.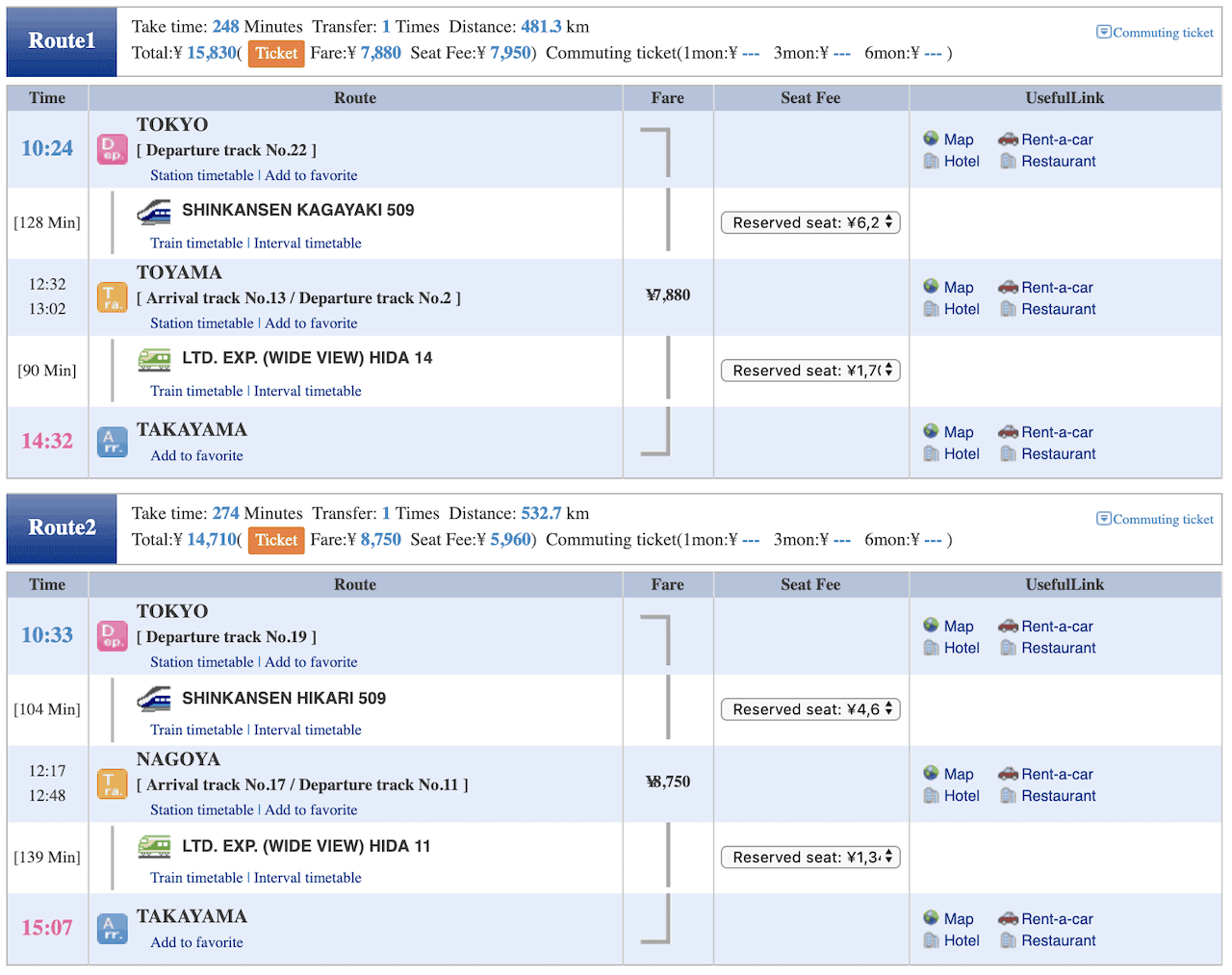 From Kyoto
If coming from Kyoto there is basically just one main train option and it will also go through Nagoya. The train ride should take a little less than 3.5 hours and it costs 9,960 JPY / $93 USD (if you have the JR Pass it would be fully covered though).
And similarly, if you do have the pass, uncheck the box on Hyperdia when searching for schedules as there are also non-JR trains running from Kyoto to Nagoya.
From Hakone
Similarly to Kyoto there is one main option to get you from Hakone to Takayama via Nagoya. To start though you will need to get yourself to Odawara station, which is just a quick 15 minute train from Hakone-Yumoto station.
The route will be a bit longer at 5 hours in length (in part due to a longer connection time between trains) and will cost 12,760 JPY / $119 USD if you do not have the JR Pass (if you do have the pass it is fully covered).

From Kanazawa or Shirakawa-go
While the train system is great and all, it is not always the most efficient option. If you are coming from Kanazawa or Shirakawa-go, you will want to book a ticket on the Nohi Bus.
From Kanazawa it is a 2-hour ride and from Shirakawa-go it is just 1 hour away. Be sure to buy tickets on the Nohi website in advance to guarantee yourself a seat reservation!
2) How to Get Around Takayama
To me there is only one way to get around this small Japanese city and that is by walking!! I don't see much reason to rely on any other mode of transportation to enjoy this city.
Nearly all of the city's main attractions are within walking distance from one another making it a very convenient place to visit.
The only other feasible option here is by bicycle if you are staying a bit further away or are not comfortable walking too much in general. I did pass by a few bike rental places around the town center.
Takayama is also a perfect example of a city that you would want to walk around in.
Just being out in the streets, roaming around from one attraction to the next, visiting small shops, and trying different food is what Takayama is all about. You just won't get that experience if it wasn't for walking yourself.
Note: Takayama actually does have its fair share of rickshaws. I wouldn't say that's a realistic thing to do all day but if you want to give it a try once go for it!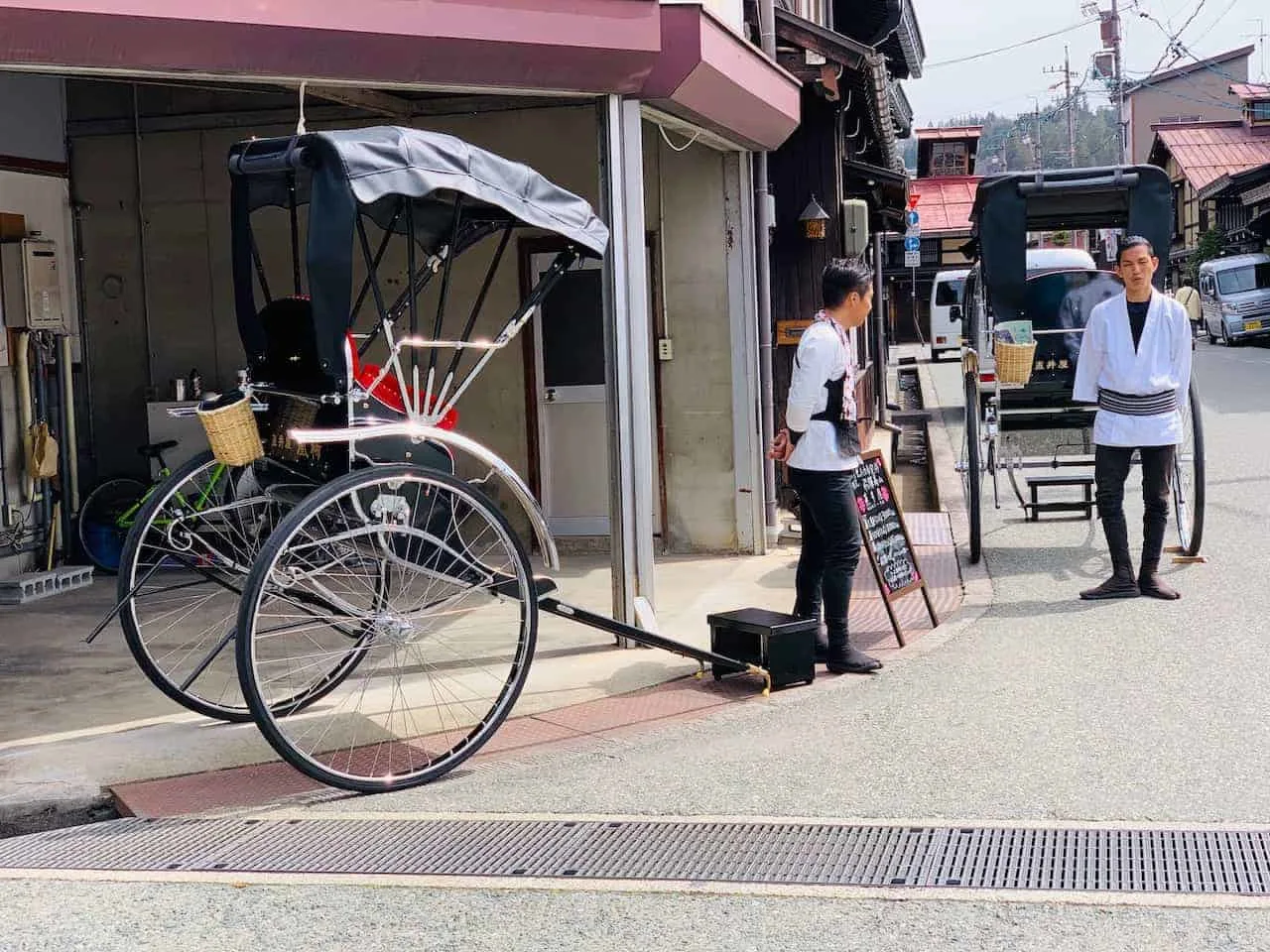 3) Where to Stay in Takayama
The main tourist area of Takayama is not that large and you should have no trouble getting a hotel for a night or two within a 10-15 walk of it all.
Being close to the train station is a good idea too as both the trains and busses leave from there. Below are some different places to take a look at when planning a trip to Takayama.
1. Wat Hotel & Spa Hida Takayama
5. Best Western Hotel Takayama
Hostel / Budget Options
2. Relax Hostel
4) Takayama Attractions and Map
During my time in Takayama I visited the followed 7 attractions/activities in my full day there. I did have some extra time on my next half day but I spent most of that just walking the streets and enjoying the riverside.
1. Miyagawa Morning Market
2. Kusakabe Heritage House
3. Yoshijima Heritage House
4. Sakurayama Hachimangu Shrine
5. Sanmachi Old Town
6. Sake Breweries
7. Takayama Jinya
Food Tip: I don't usually write about food options in my itineraries or guides but I would recommend heading to Hida Takayama Gyoza Sohonzan. It is a small hole in the wall restaurant that serves some of the best gyoza I have ever had. You order from the machine and the one-man shop will whip you up a meal in no time.
5) What To Do in Takayama
Lets now get into a one day Takayama itinerary and what it entails. I will run through the seven places mentioned above and put in some images along the way so you can get a better idea of what to do in Takayama, Japan.
A) Miyagawa Morning Market
Opening Hours: 7:00AM – 12:00PM (8:00AM opening from December to March)
There really isn't a better way to start off your day then a traditional Japanese market. Walk on over to the Miyagawa River where you will find the Miyagawa Morning Market lining the walkway.
For several hundred meters you will find small stalls selling all types of fruit, snacks, souvenirs and plenty more. Take your time to try a bit of everything and enjoy what the locals have to offer.
After taking in the morning market, you can also head down to the river itself (the market is elevated on the path overlooking the river) to enjoy the view from down below.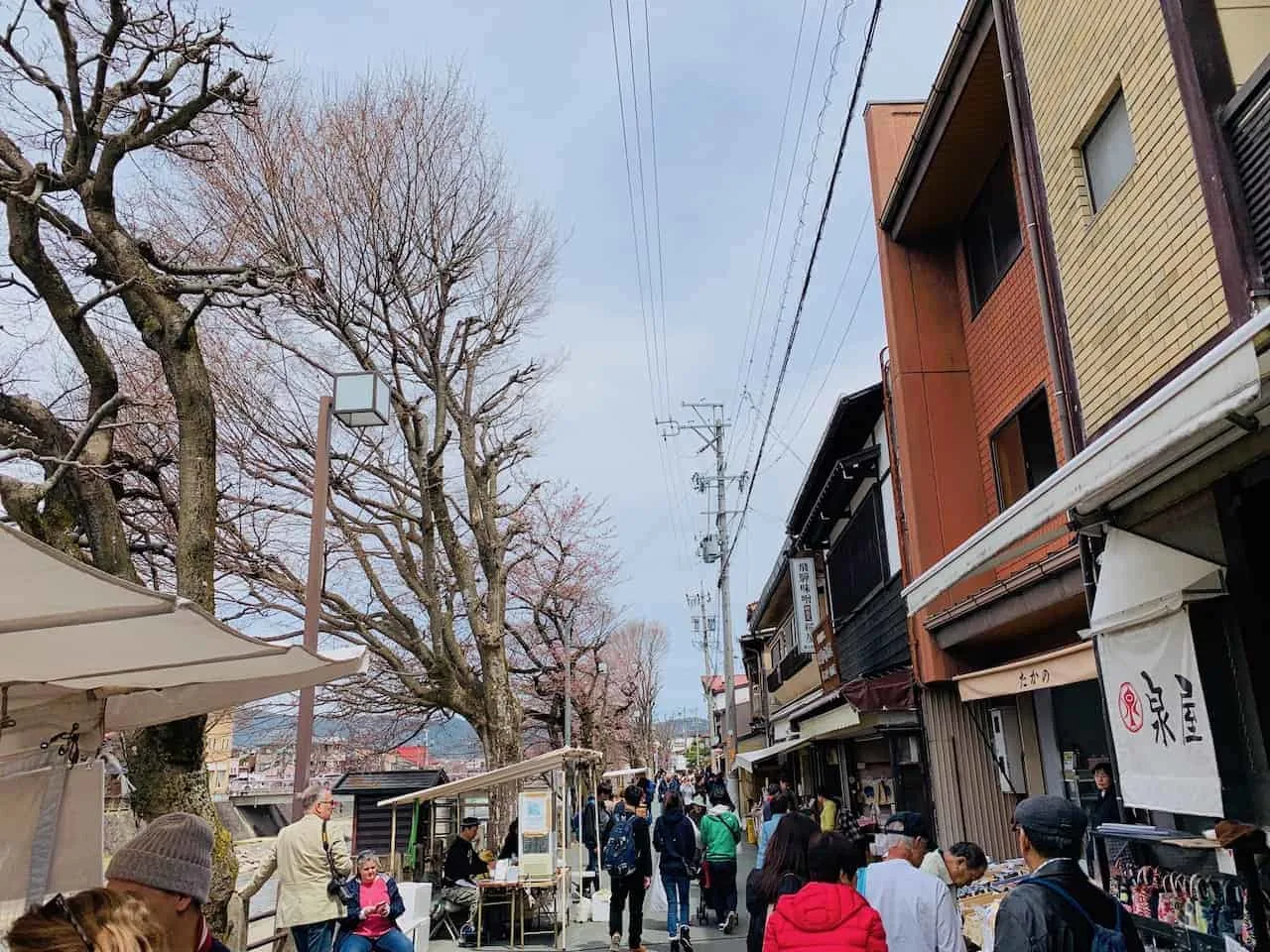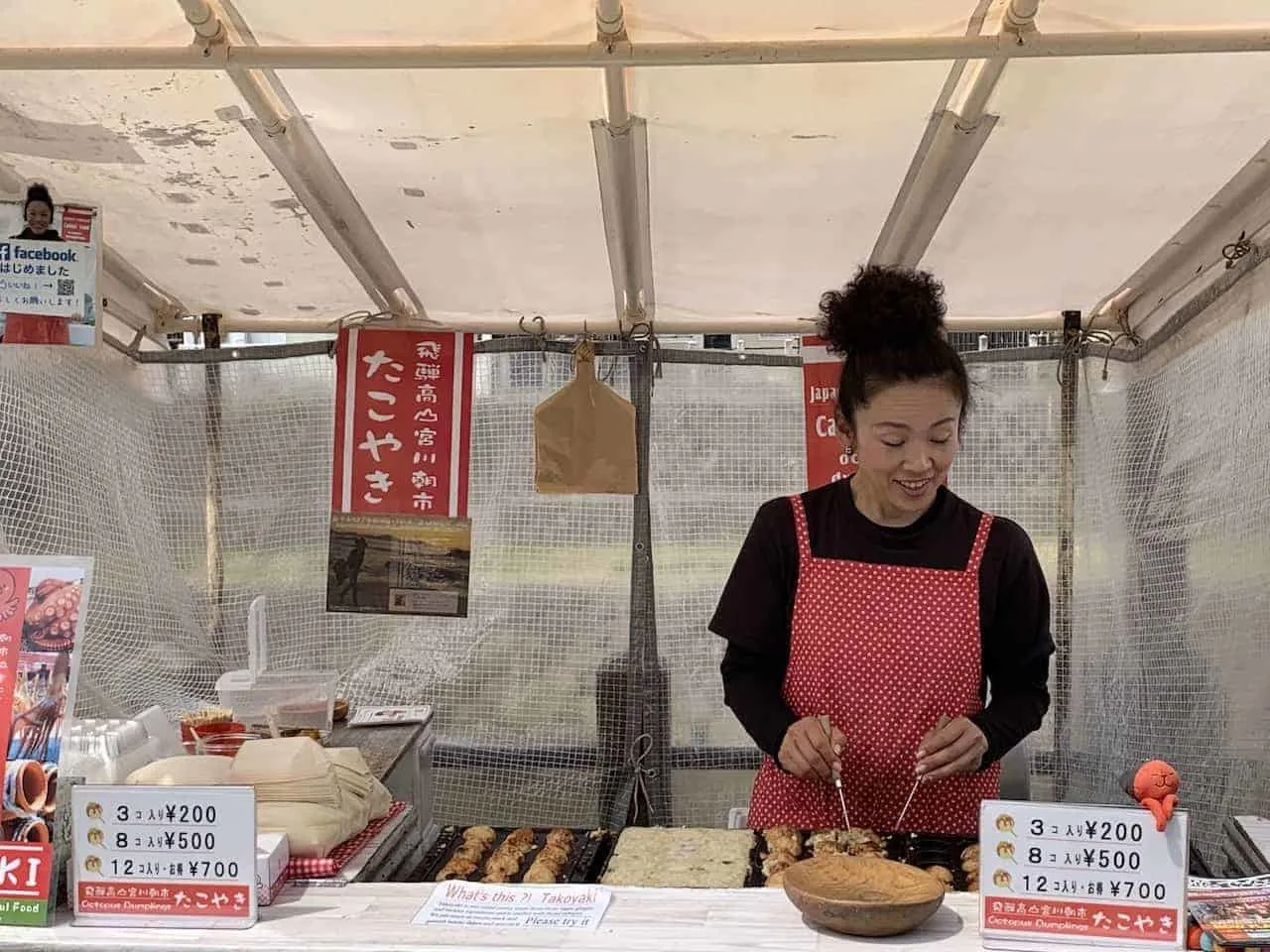 B & C) Yoshijima & Kusakabe Heritage Houses
Opening Hours: Yoshijima 9:00AM – 5:00PM; Kusakabe 9:00AM – 4:30PM
Entrance Fee: Yoshijima 500 JPY; Kusakabe 500 JPY
After a hearty morning meal at the market it is time to head off to two heritage houses not too far away. These two houses – Yoshijima and Kusakabe are just right next door to one another. You can decide to go to one, both, or neither if it just isn't your thing.
Yoshijima was built in 1907 and was the house of a local money lender and sake brewery while Kusakabe was built in 1879 and was home to a family also involved in the money lending business, mostly lending to the public office.
What I loved most about these houses in general are their extremely neat layout. You have multiple sliding doors in every which direction getting you from one room to the next.
Each room will have had its own unique purpose and you will be able to learn a bit more about them as you make your way throughout the houses.
Going through the houses you should find gardens, artwork, original artifacts, and some steep stairs to get you to the next floor up. Just imagining this is how people lived is extraordinary and you should have a great time seeing it firsthand for yourself.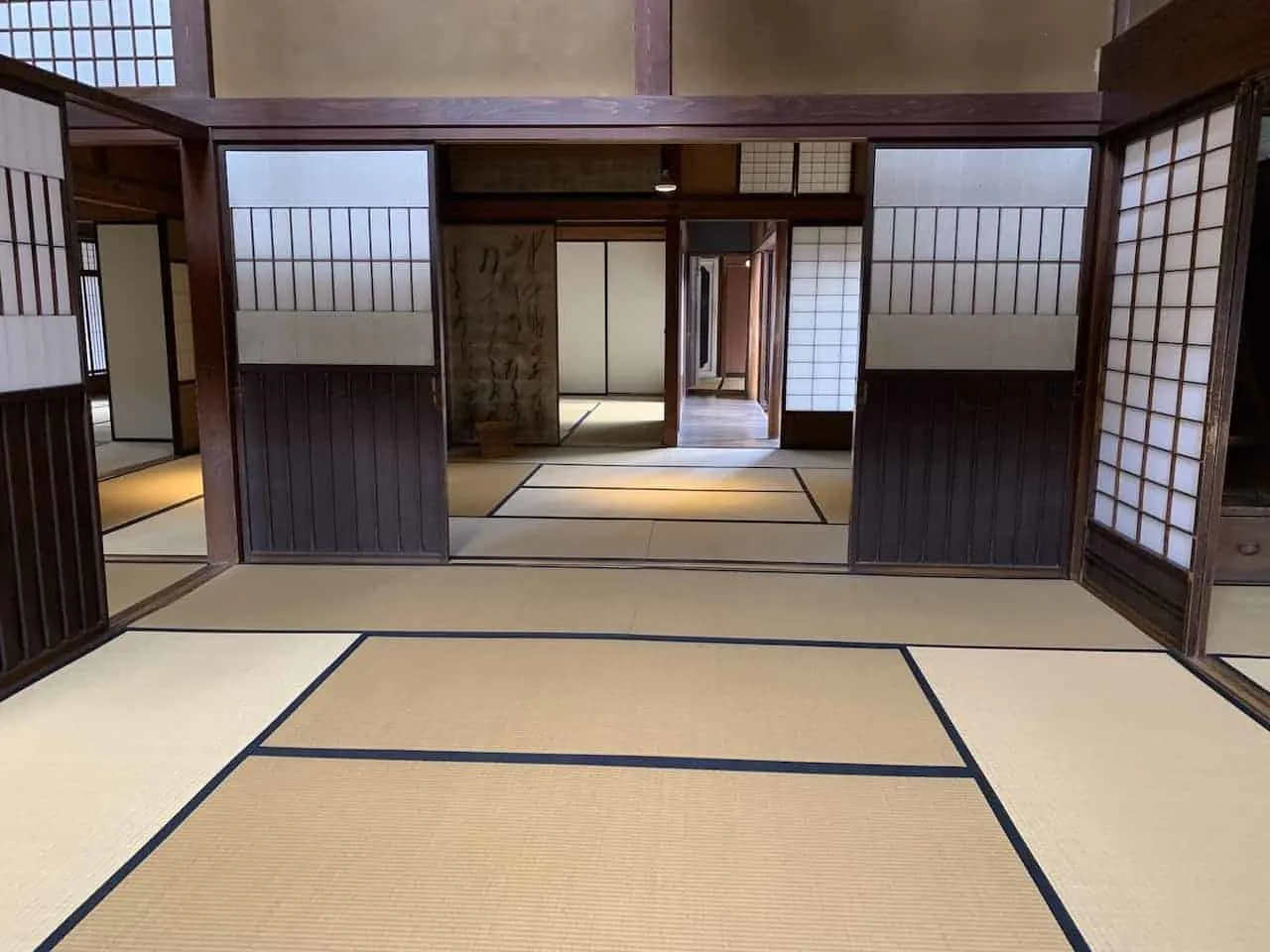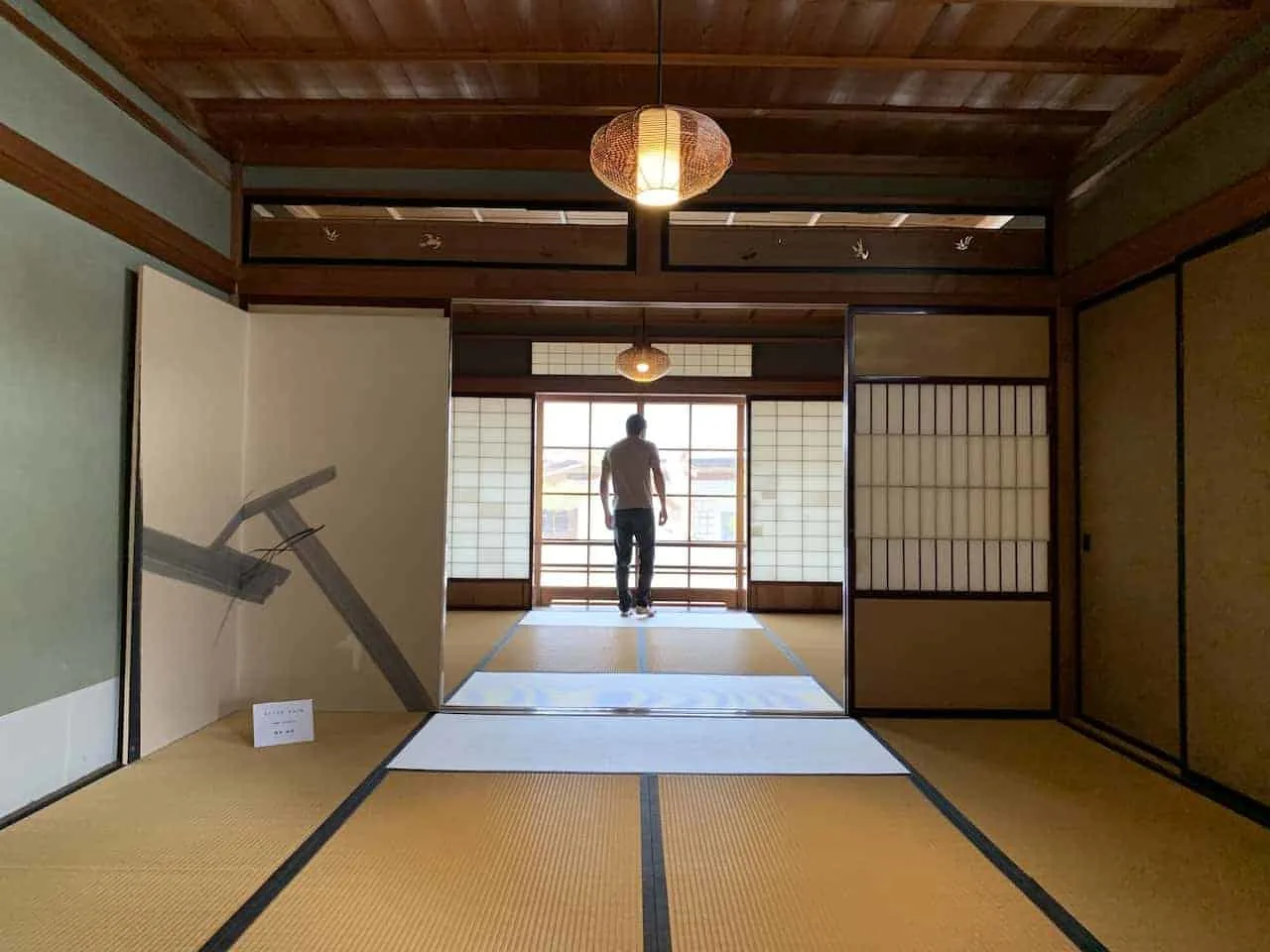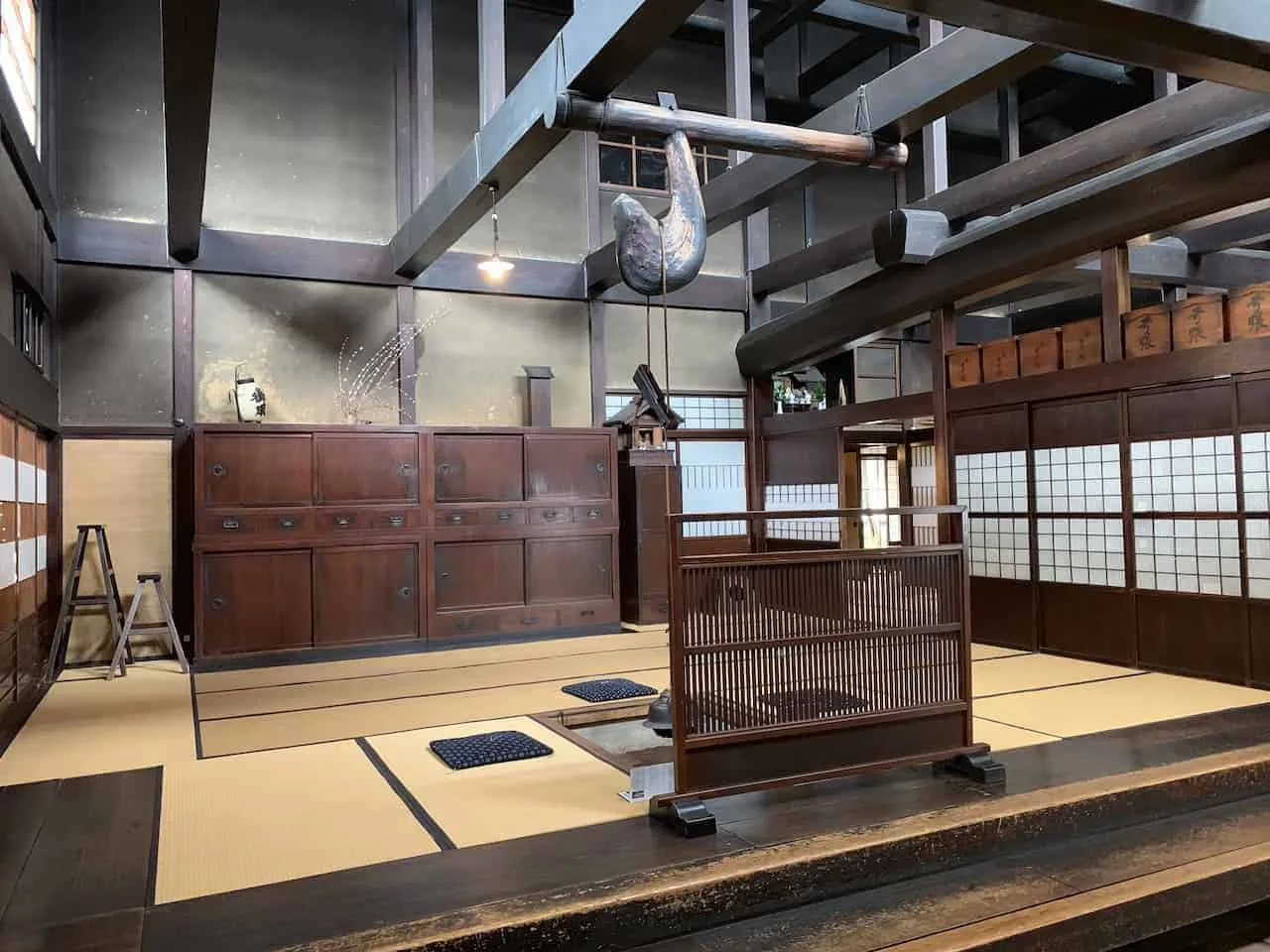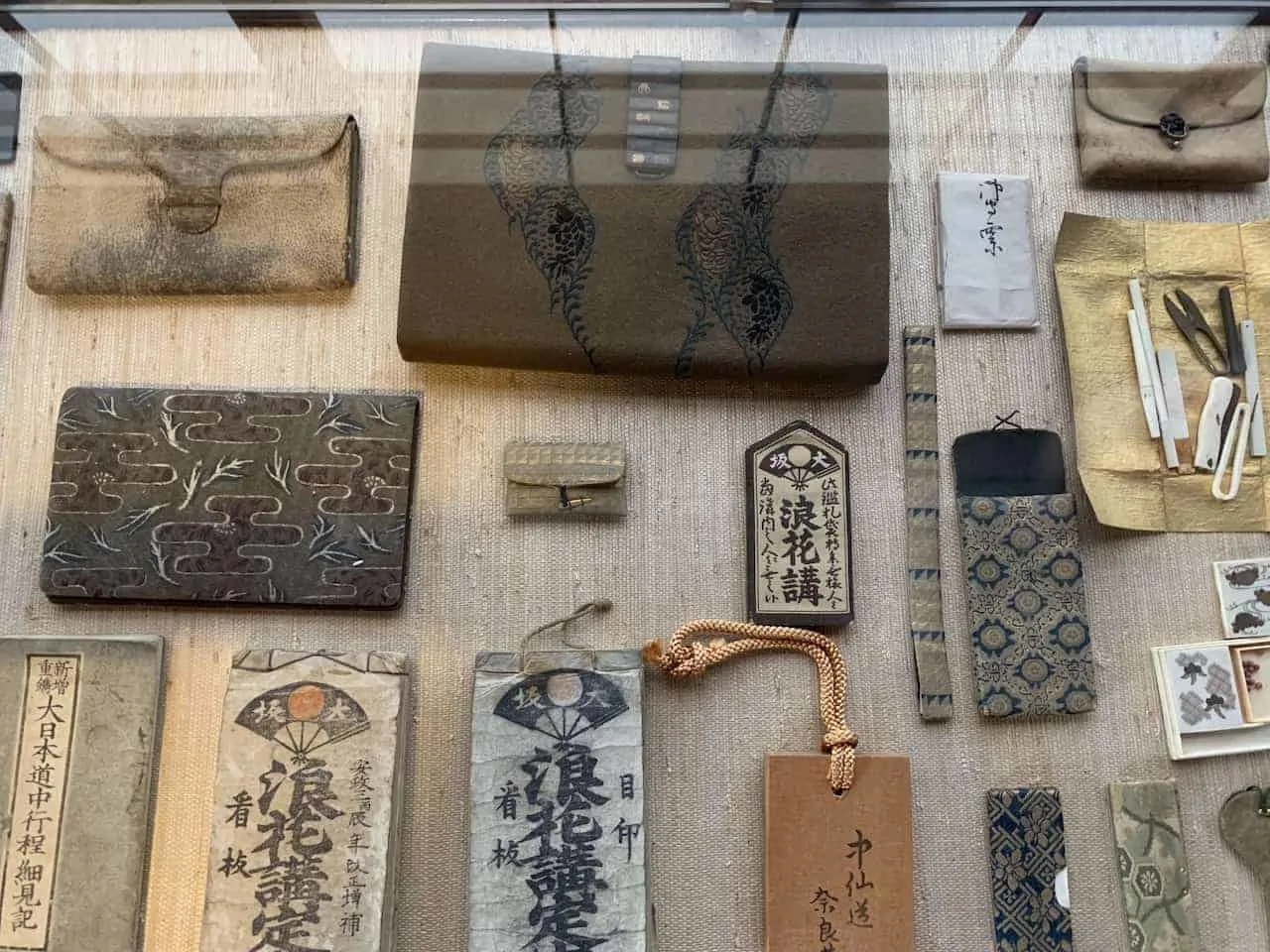 D) Sakurayama Hachimangu Shrine
Opening Hours: Always Open
Entrance Fee: Free
After taking in the heritage houses, you can make your way over to the Sakurayama Hachimangu Shrine, the oldest shrine in Takayama.
As you approach the area there are two massive torii gates that line the street as you then walk up the stairs and into the complex area.
There are a few different temple structures to visit that have intricate architecture surrounded by the green forest all around.
Just spending 20-30 minutes walking around and learning a bit more about the shrine will be a great addition to your day around Takayama.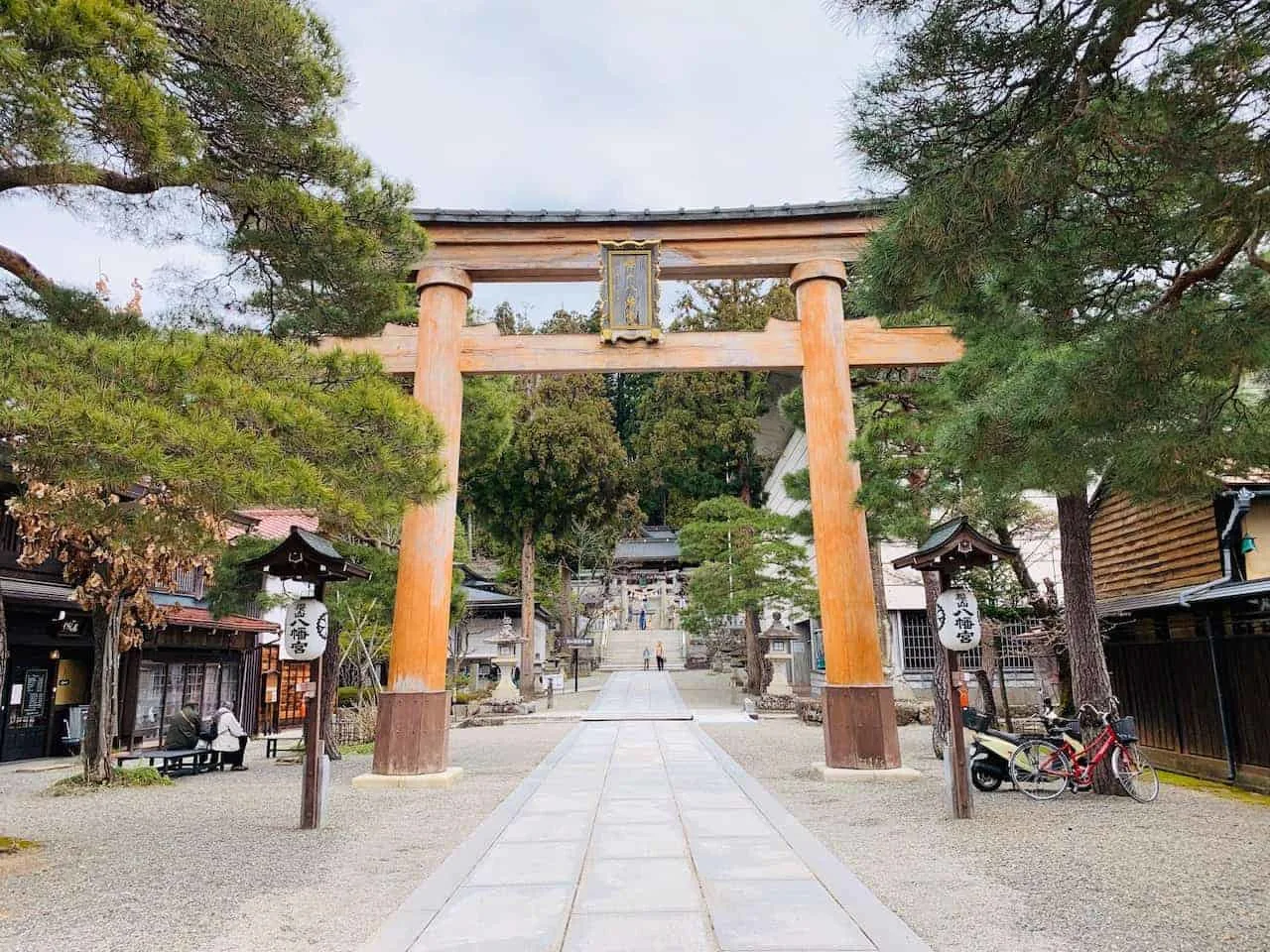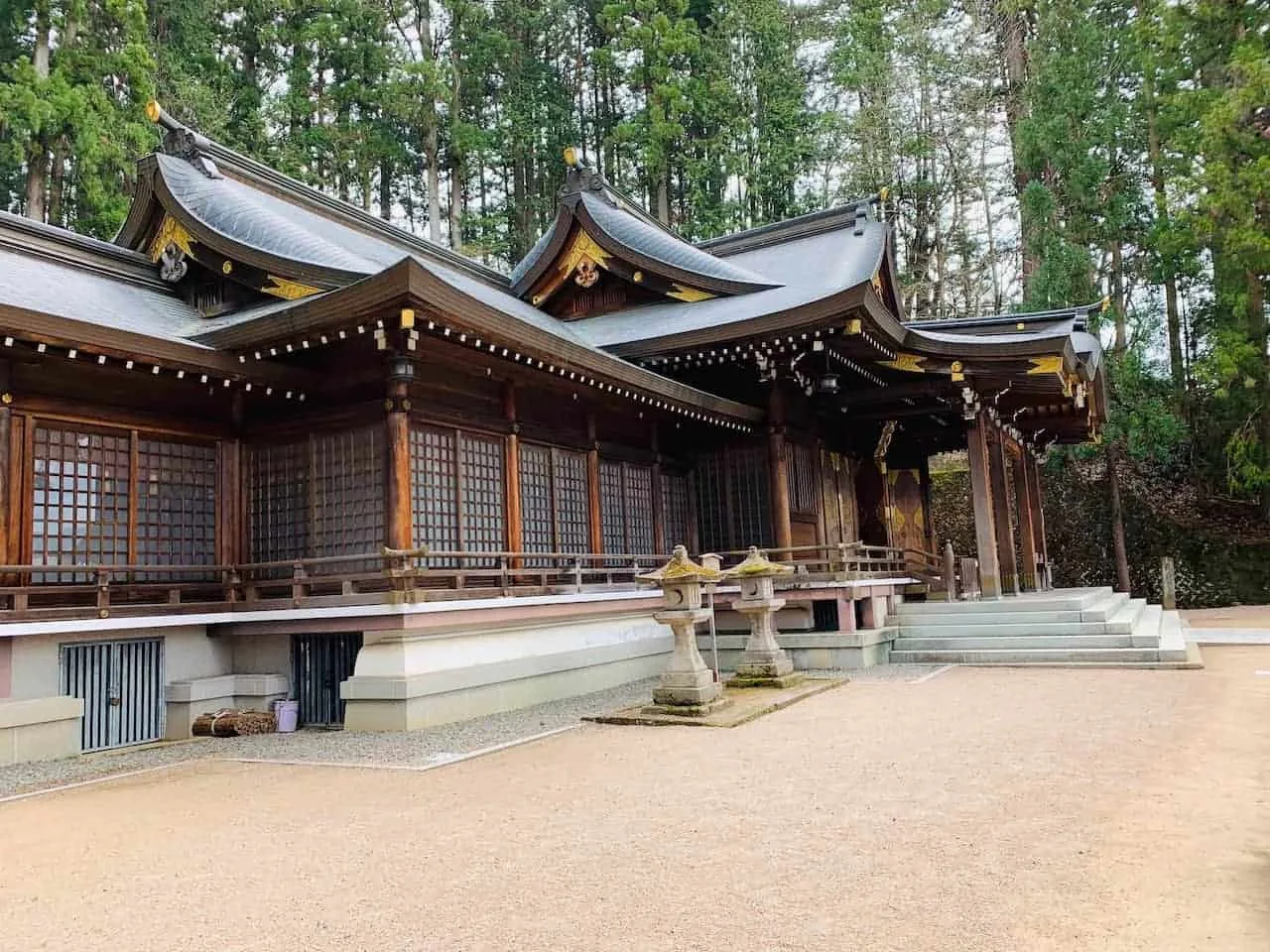 E) Sanmachi Old Town
It is now time to make your way to the Sanmachi Old Town. This is the main area of Takayama and where you will find the most happening – food, shops, and of course sake!
Before making your way to a sake brewery though, be sure to walk the few main streets of the old town that surround the main Sanmachi street. There will be plenty to see and enjoy as you get to see what Takayama is all about.
If you are here around lunch time, there are plenty of restaurants to choose from that line the streets. Grab some lunch before making your way to some sake breweries up next!
F) Sake Breweries
After walking the streets of Sanmachi and its surroundings, it is time to head over to a sake brewery or two. Not only can you browse around and learn a bit about the sake making process and its history in Takayama but you can also take part of some sake tastings.
I made my way to a couple of sake breweries – the first one, Funasaka, had a few free samples to try while the second one, Harada, had 12 different sake types that cost 300 JPY to taste.
I didn't realize the vast amount of variety and flavors that sake had and giving each one of these a try was a great way to learn a bit more about this Japanese drink.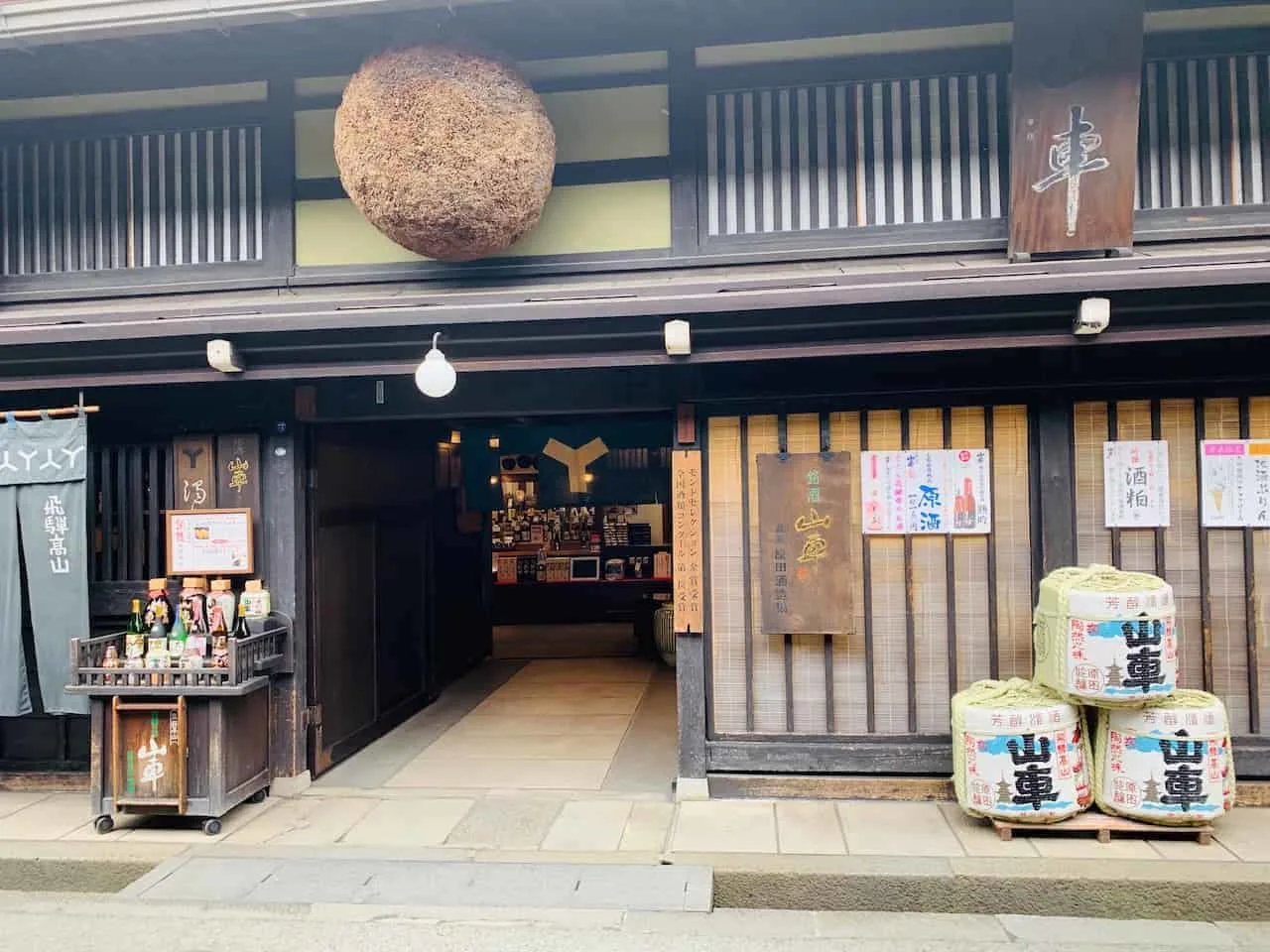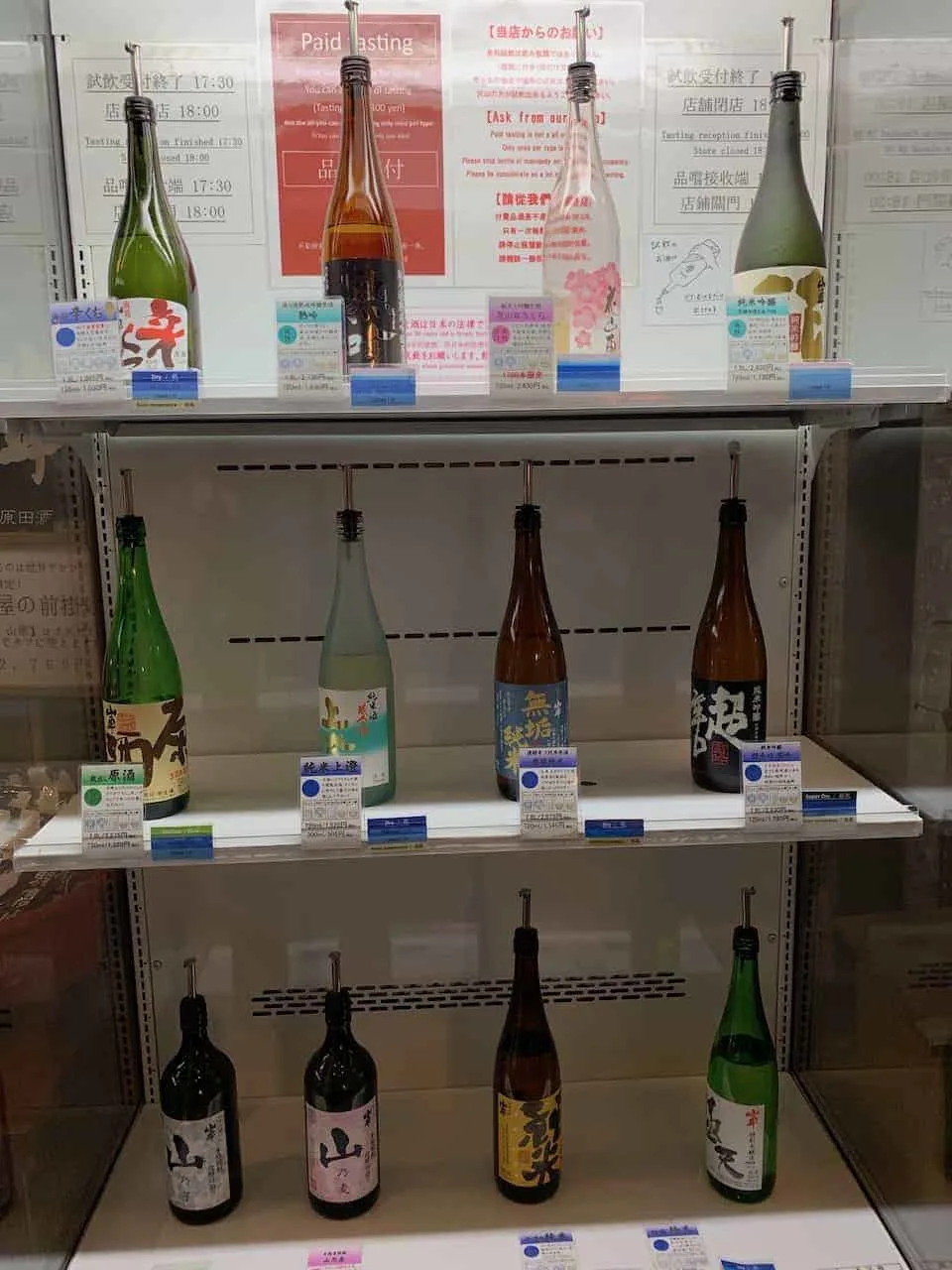 G) Takayama Jinya
Opening Hours: 8:45AM – 5:00PM (4:30PM November to February, 6:00PM August)
Entrance Fee: 430 JPY
To finish off your day head on over to Takayama Jinya. Around the area there actually is also a morning market but it is only open 7AM – 12PM.
You could potentially go to both this one and the Miyagawa Morning Market but you would just need to move some things around a bit in your day (or visit the next day if you have multiple days here). Market or not though, Takayama Jinya is well worth the visit.
Takayama Jinya is a Japanese historical site and was a government office from the years 1692 to 1868. They say it is the only building of its type in all of Japan!
The site sort of felt like a massive heritage house as the architecture and layout inside of the buildings was very similar.
You will have the chance to walk around hallways as you pass by its immense gardens and visit rooms that had various government purposes.
Some of these include study rooms, messenger rooms, storage rooms, and even torture rooms! It will definitely be a bit different of an experience from the rest of your time in Takayama!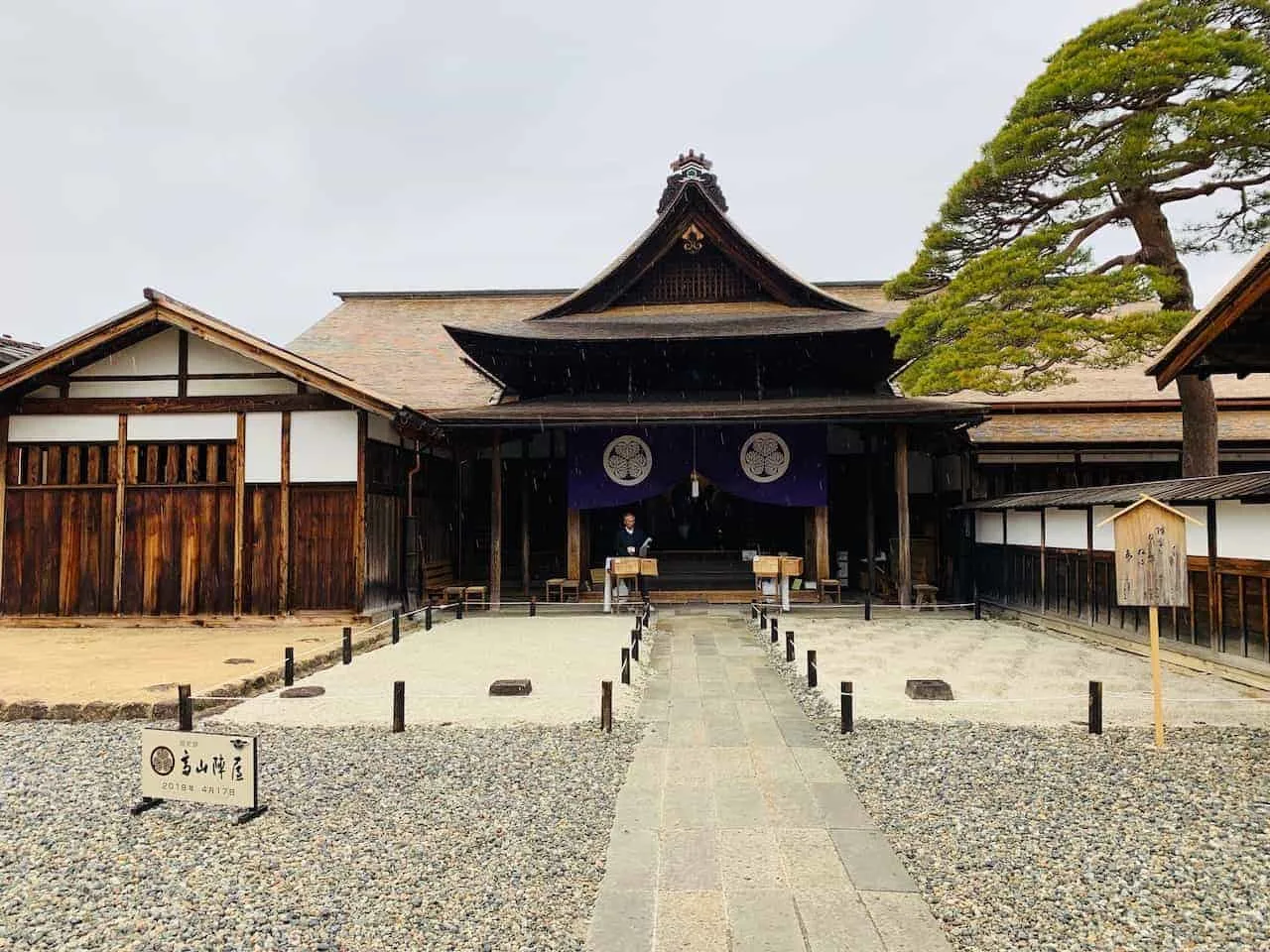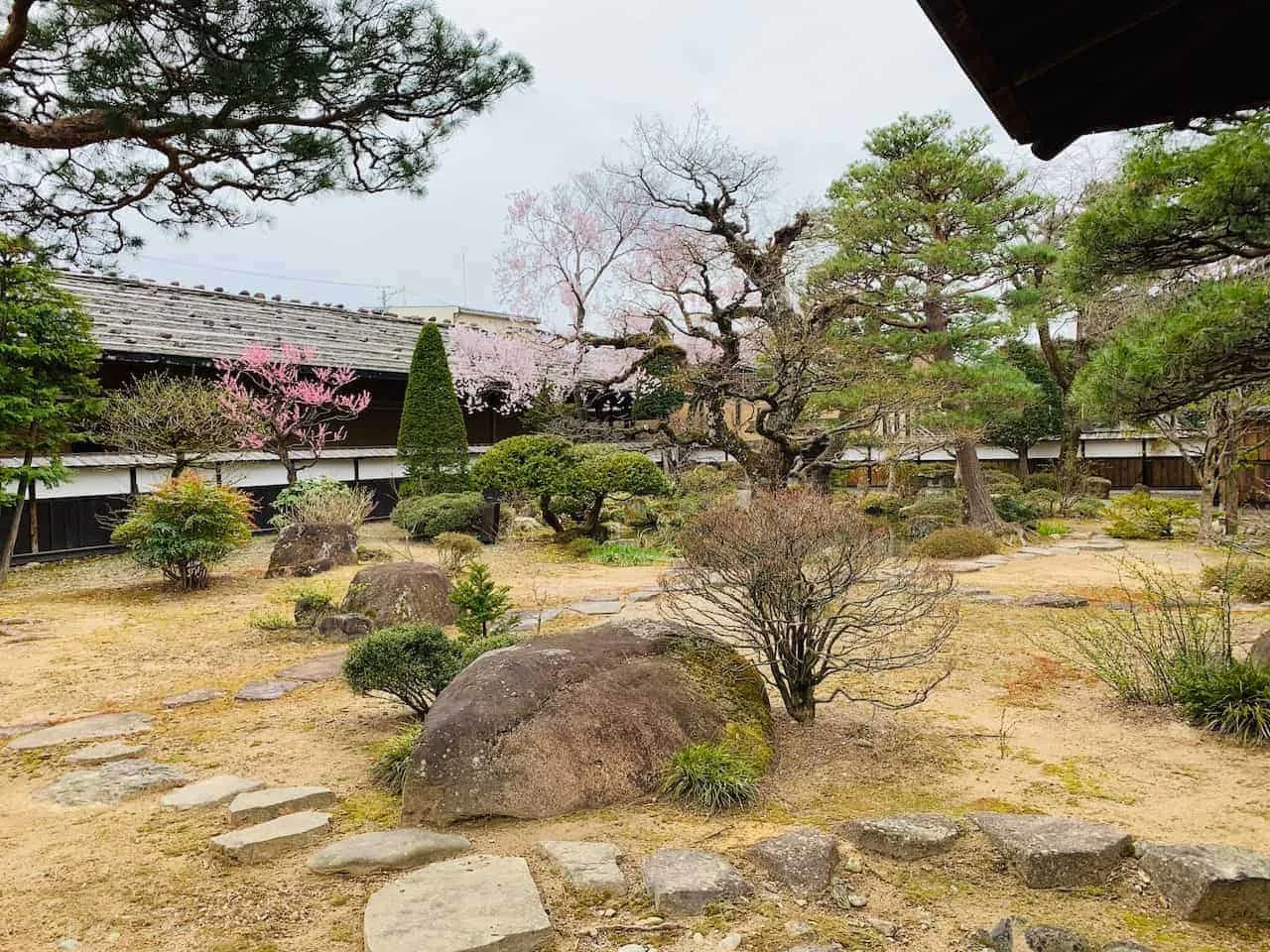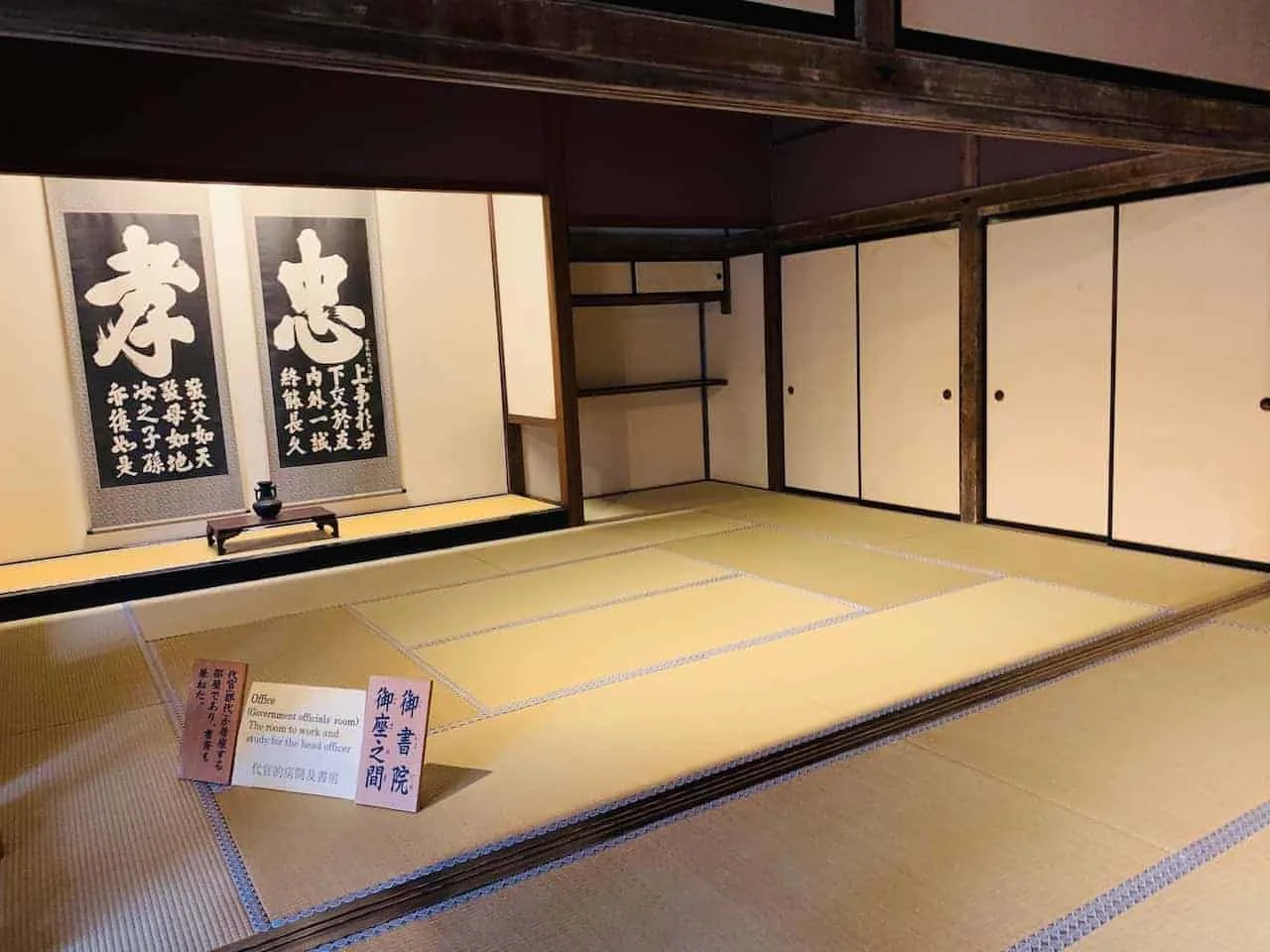 Beyond those seven places – I honestly just spent the rest of my time in Takayama roaming around its various streets.
The architecture and types of buildings are nothing like anything else I had seen during my visit to Japan so it was just a great way to get to know the city a bit better.
I also loved the various canals that made their way through Takayama and walking alongside them was a highlight during my time there. When I think of walkable cities, Takayama is high up on that list!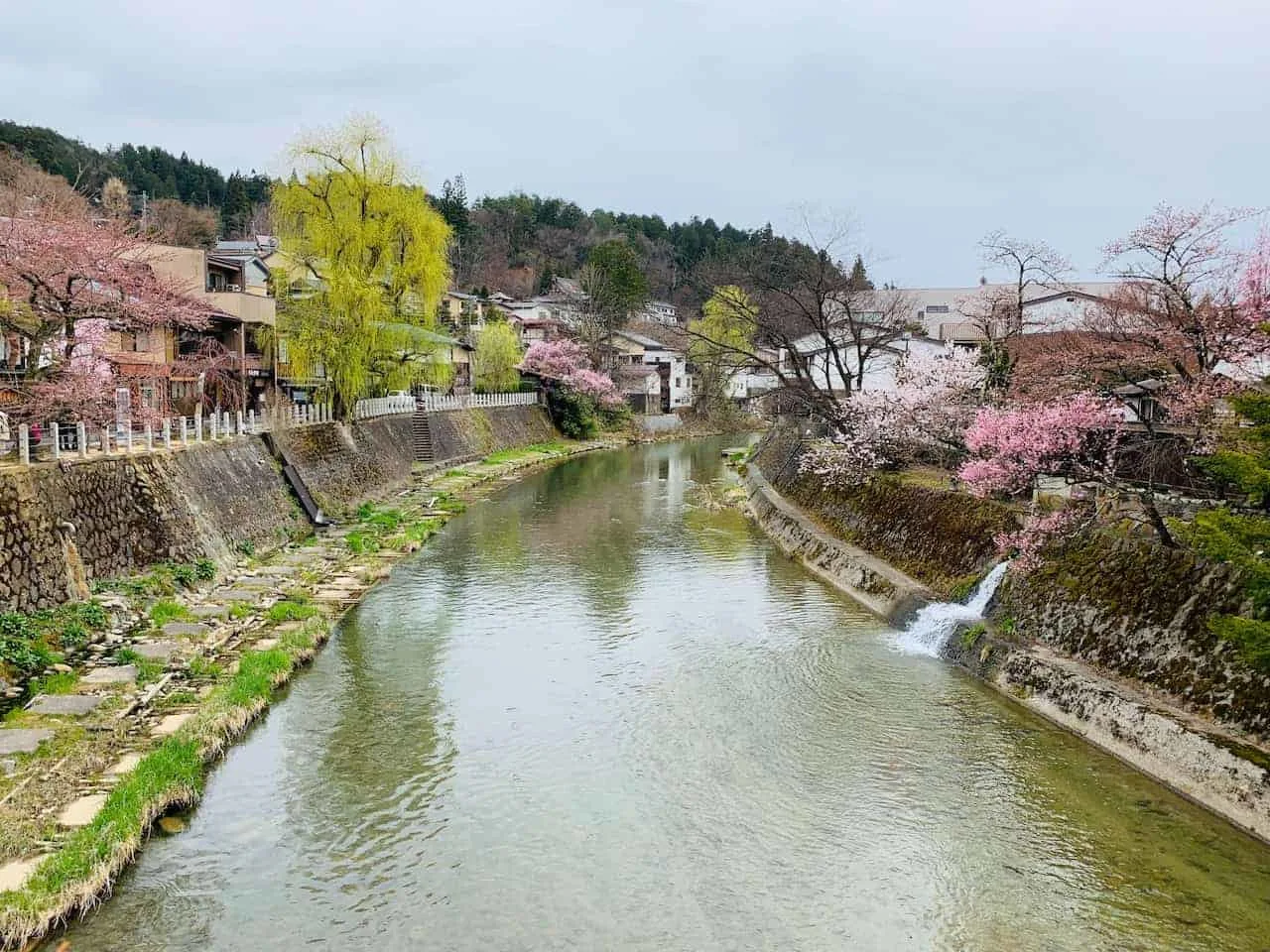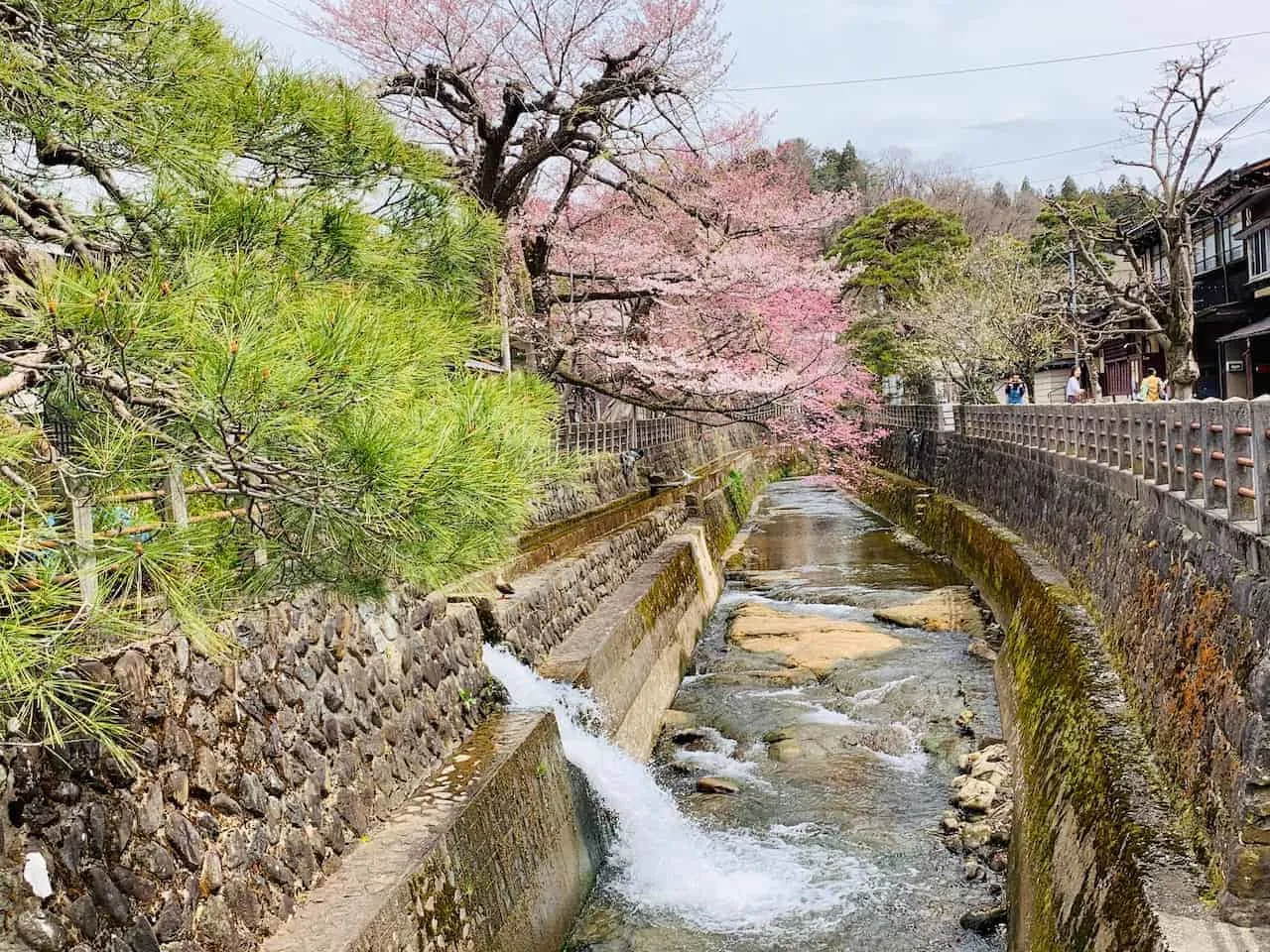 6) Where to Next
Once you are all finished up with a visit to Takayama it is time to head to your next destination. The closest two to pick from would be Shirakawa-go and Kanazawa – both a quick bus ride away (you can revert back to the beginning of this guide that goes over the bus to get them).
If you are not familiar with Shirakawa-go, it is a small town located within a valley with the Japanese mountains out in the distance.
The houses there are known as Gassho styled with thatched roofs to be able to hold up the heavy snowfall in the wintertime. Walking through the town and visiting some of these houses is a great potential add on to your itinerary.
>> Take a look at the Shirakawa-go Day Trip Guide to learn more about visiting this village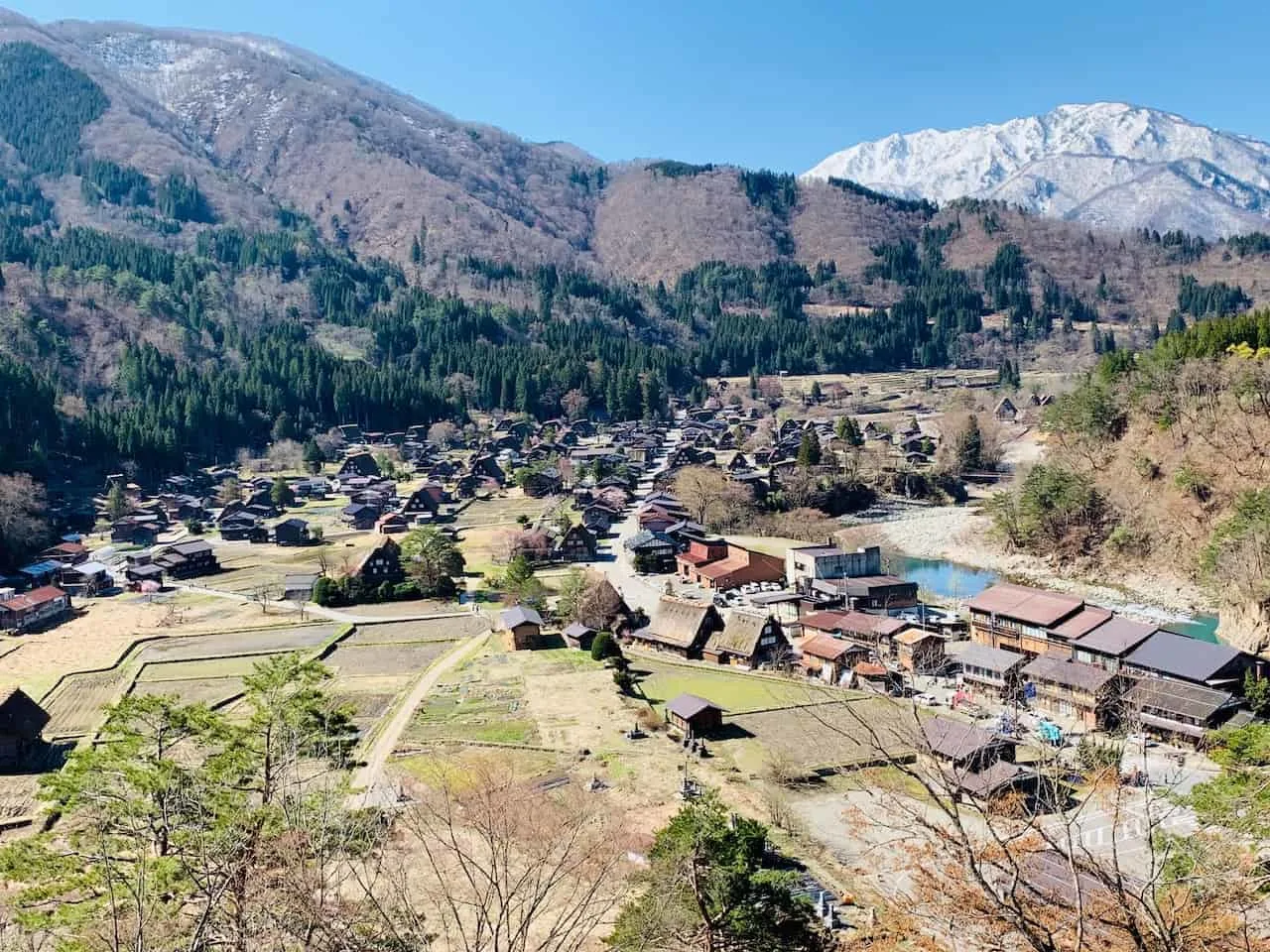 Kanazawa on the other hand is a larger city on the west coast of Japan. There you will find the famous Kanazawa Castle and Kenrokuen Gardens – honestly the best garden I have ever visited in my life.
On top of that you have things such as the Omicho Market, Higashi Chaya District and Oyama Shrine.
>> Take a look at the 9 Things To Do in Kanazawa for everything you need to know about the city
Whatever is planned on your Japan itinerary though, I am sure you will have an incredible time visiting it all.
If making your way to Kyoto or Tokyo you can check out the 5 days in Tokyo guide or 3 day Kyoto itinerary up on the site. And also be sure to include Takayama on your 14 day Japan itinerary!
Hopefully by now you have a better idea of what to do in Takayama and this guide has helped you out with what can be done in the city as part of a Takayama itinerary.
If you have any questions or comments, feel free to add them in below. Also be sure to check out the remaining Japan itineraries and guides up on the site. Have fun out there and safe travels!