Headed to Tokyo and want to get out of the city for a day and explore a little bit of Japan's nature? Well then, a day trip to Kamakura can be a perfect option for you as get to experience some temples, a fantastic hiking trail, the famous Great Buddha, and a little bit of beach time.
This Tokyo to Kamakura day trip guide will go over exactly how to go about your day and what to expect along the way.
* Affiliate Disclosure: This post may contain affiliate links, which means I may receive a commission if you make a purchase through the links provided, at no additional cost to you. Thanks for supporting the work I put into TripTins!
1) How to Get to Kamakura from Tokyo
Fortunately, Japan's super-efficient rail system has you covered on this one as it is pretty easy to get to Kamakura from Tokyo. All you need to do is get yourself to Tokyo or Shinjuku station, where you can jump on the ~1 hour train.
In this Tokyo to Kamakura day trip guide, I will be going over a route that actually takes you to Kita-Kamakura first, which is just one stop prior to the Kamakura stop. At day's end however, you can take the train back from Kamakura Station instead.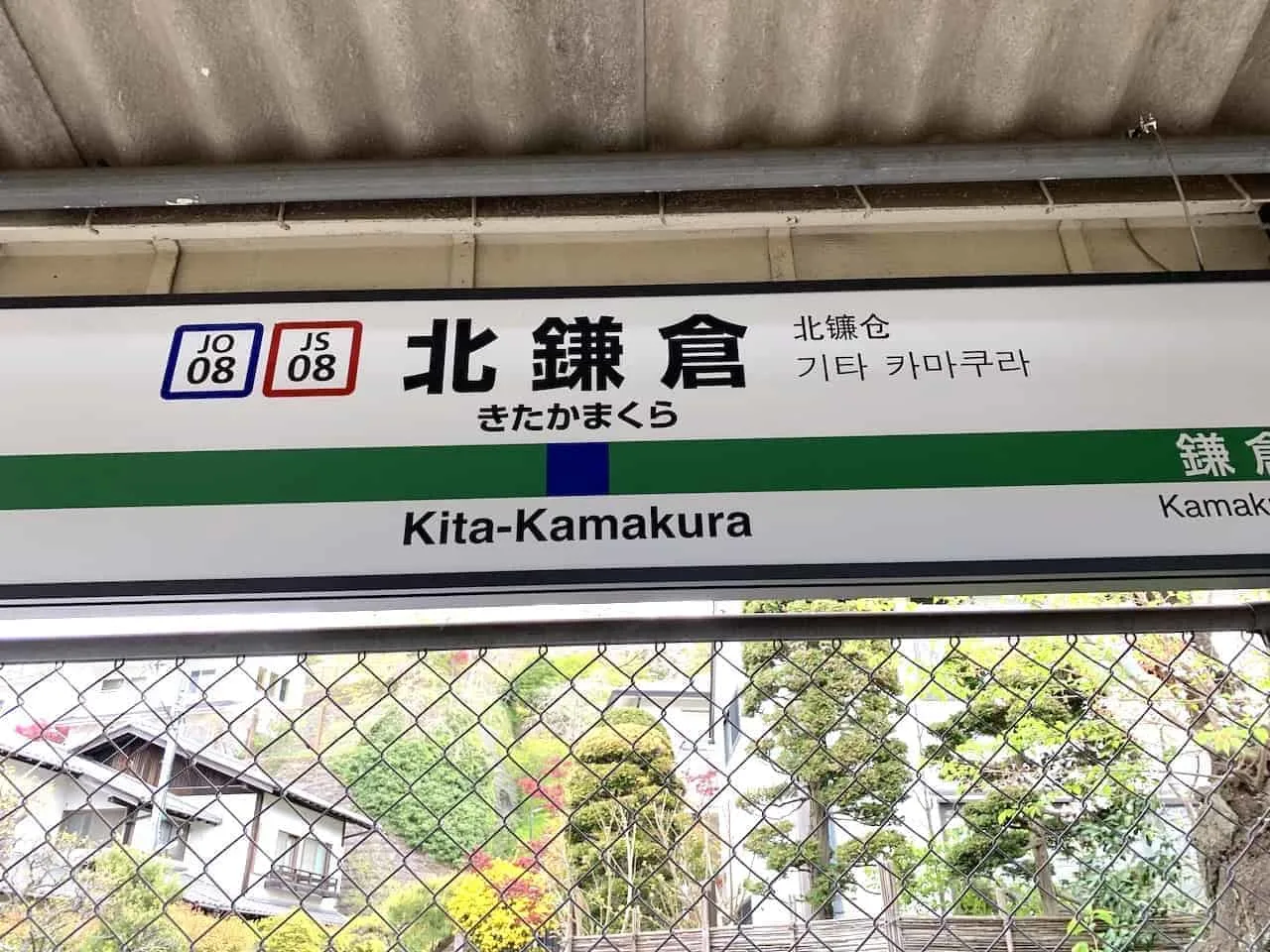 There are a few train options out there to get from Tokyo Station to Kita-Kamakura Station but for simplicity sake I would stick with the non-stop route on the JR Yokosuka Line.
The line has trains running every 15 minutes give or take, so it should not be much of an issue getting onto a train in the morning and heading off to Kita-Kamakura. Below is a screenshot from the very helpful Hyperdia website with the non-stop route options.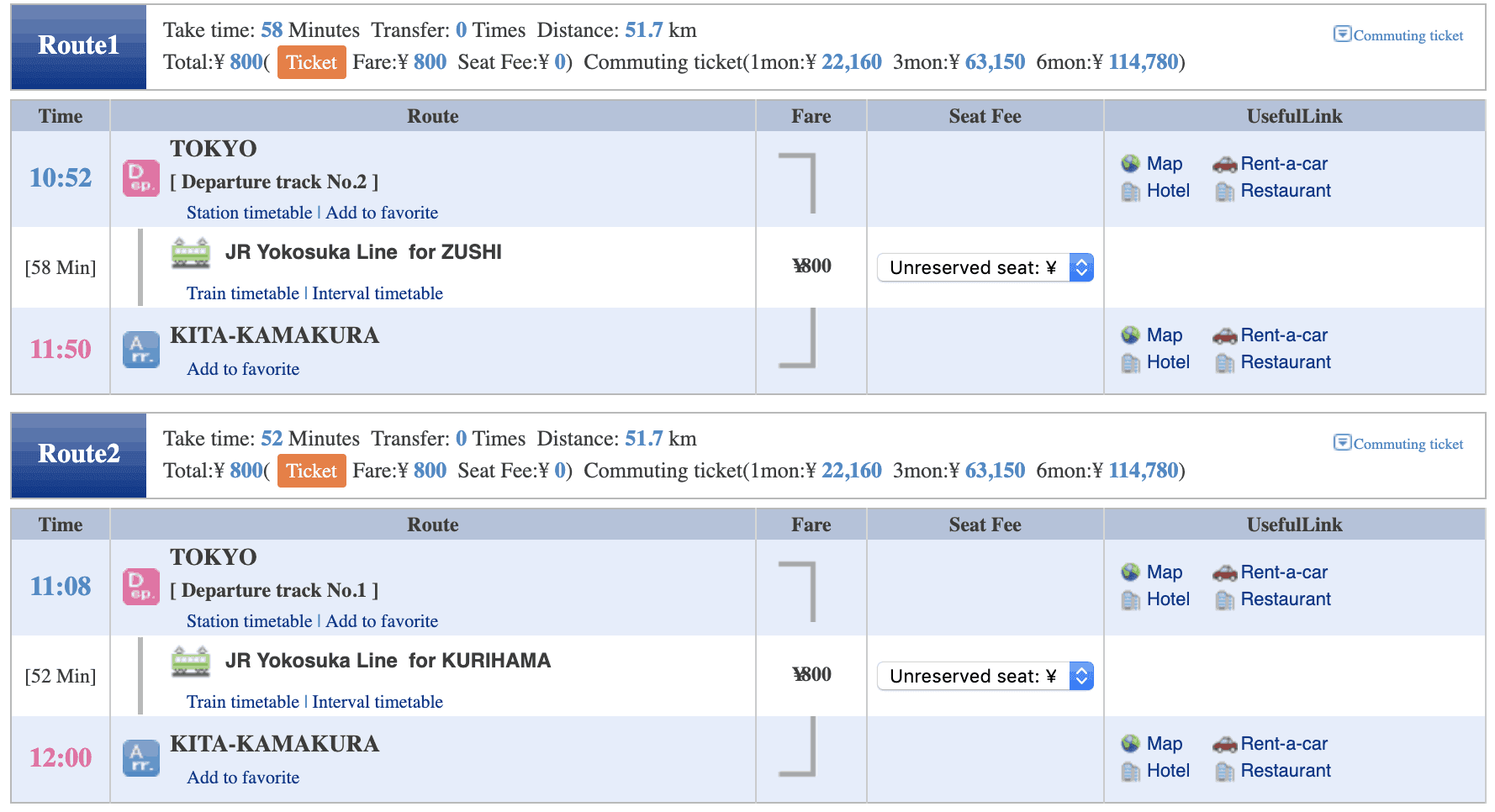 Similarly, there is also a non-stop option from Shinjuku Station if you are staying closer to there. This train will also take about an hour and runs every 30 minutes or so. See the below screenshot for that option.

If you have the JR Pass handy then this train ride should be of no extra cost to you. If you do not have the JR Pass the round trip will set you back 1,720 JPY from Tokyo Station (800 JPY there; 920 JPY return) and 1,840 JPY from Shinjuku Station (920 JPY both ways).
2) Kamakura Temples & Kamakura Hiking
Throughout your day in the Kamakura area, there will plenty of different options to take part of. Below is the exact day trip that I did when visiting Tokyo as I headed to a few Kamakura temples as well as took part of a Kamakura hiking trail.
1. Train from Tokyo/Shinjuku Station to Kita-Kamakura Station

2. Engaku-ji Temple

3. Lunch near Kita-Kamakura Station

4. Jochi-ji Temple

5. Daibutsu Hiking Trail w/ stop at Zeniarai Benten Shrine

6. Kotoku-in Daibutsu Great Buddha

7. Hase-dera Temple

8. Yuigahama Beach

9. Kamakura Shopping Street

10. Train from Kamakura Station to Tokyo
There are other temples to see around the Kamakura area but given the single day trip, I did not want to rush and pack in too much.
If you have more time in Kamakura you can think about adding in places such as Hokukuji Temple, Hachimangu Shrine and Kenchoji Temple, among a few others.
The map below outlines the different highlights of the Tokyo to Kamakura day trip I will go more in detail about, so you can get a bit more oriented with where everything is around the area.
Note that I tried my best with the hiking trail line – that is more or less the route you will take.
3) Tokyo to Kamakura Day Trip
Now that you know how to get to Kamakura and understand what one day in the city will entail, it is time to get into a few more details for what to expect along the way.
Once you arrive at Kita-Kamakura Station it is just a short walk to the Engakuji Temple – your first stop of the day.
A) Engakuji Temple
Temple Hours: 8:00AM – 4:30PM
Temple Entrance Fee: 300 JPY
One of Kamakura's five great Zen temples, Engakuji is a great way to start off your day in the city. The main entrance of Sanmon Gate is very impressive as you make your way up the flight of stairs with the large gate in the background.
Up top, you can then explore the temple grounds which includes the main hall of Butsuden along with different statues, a picturesque pond, and some smaller structures spread throughout the complex.
After you finish up at Engakuji, head back out of the main entrance and out onto the main street, where you can stop by for lunch at one of the restaurants along the way.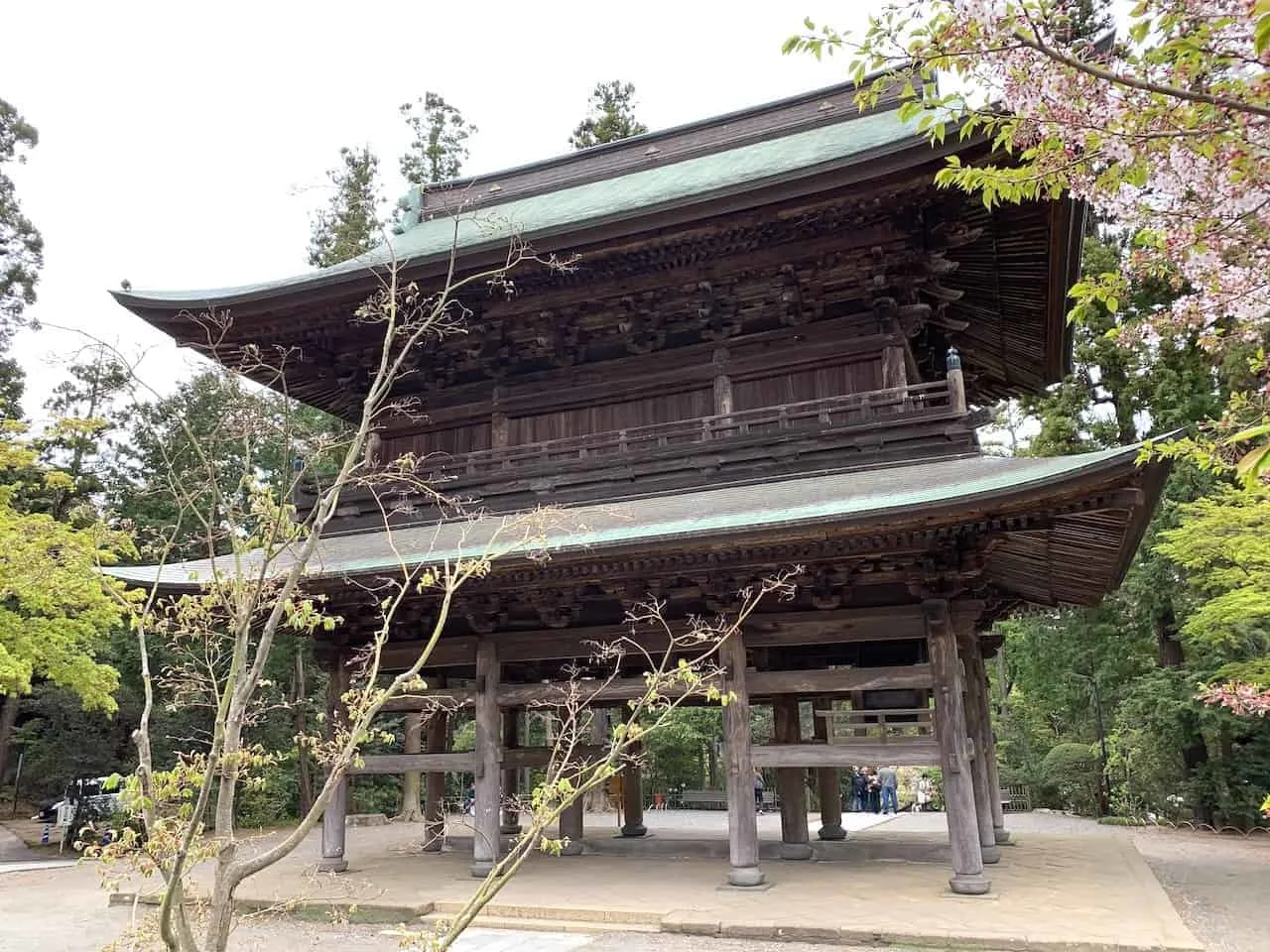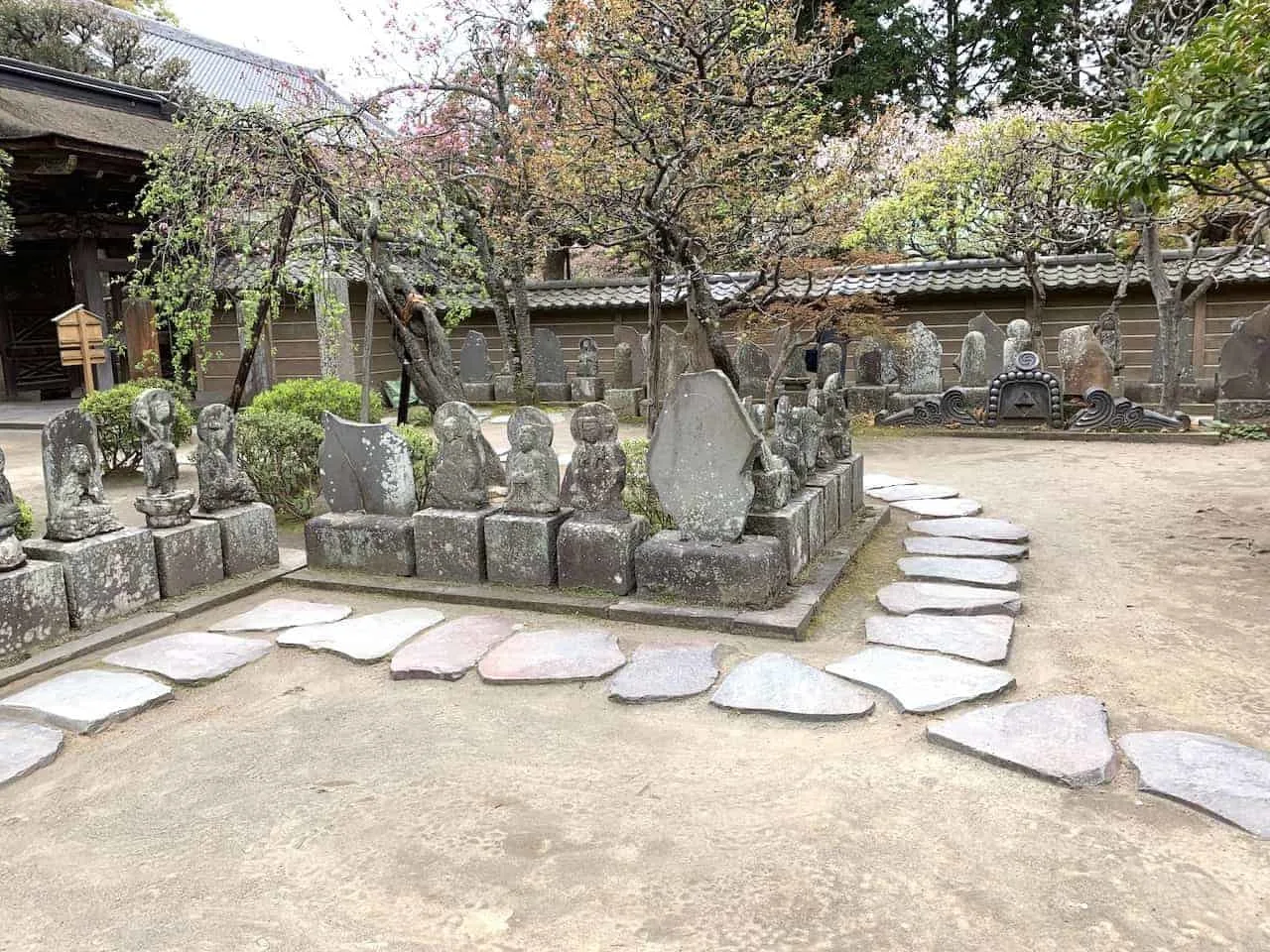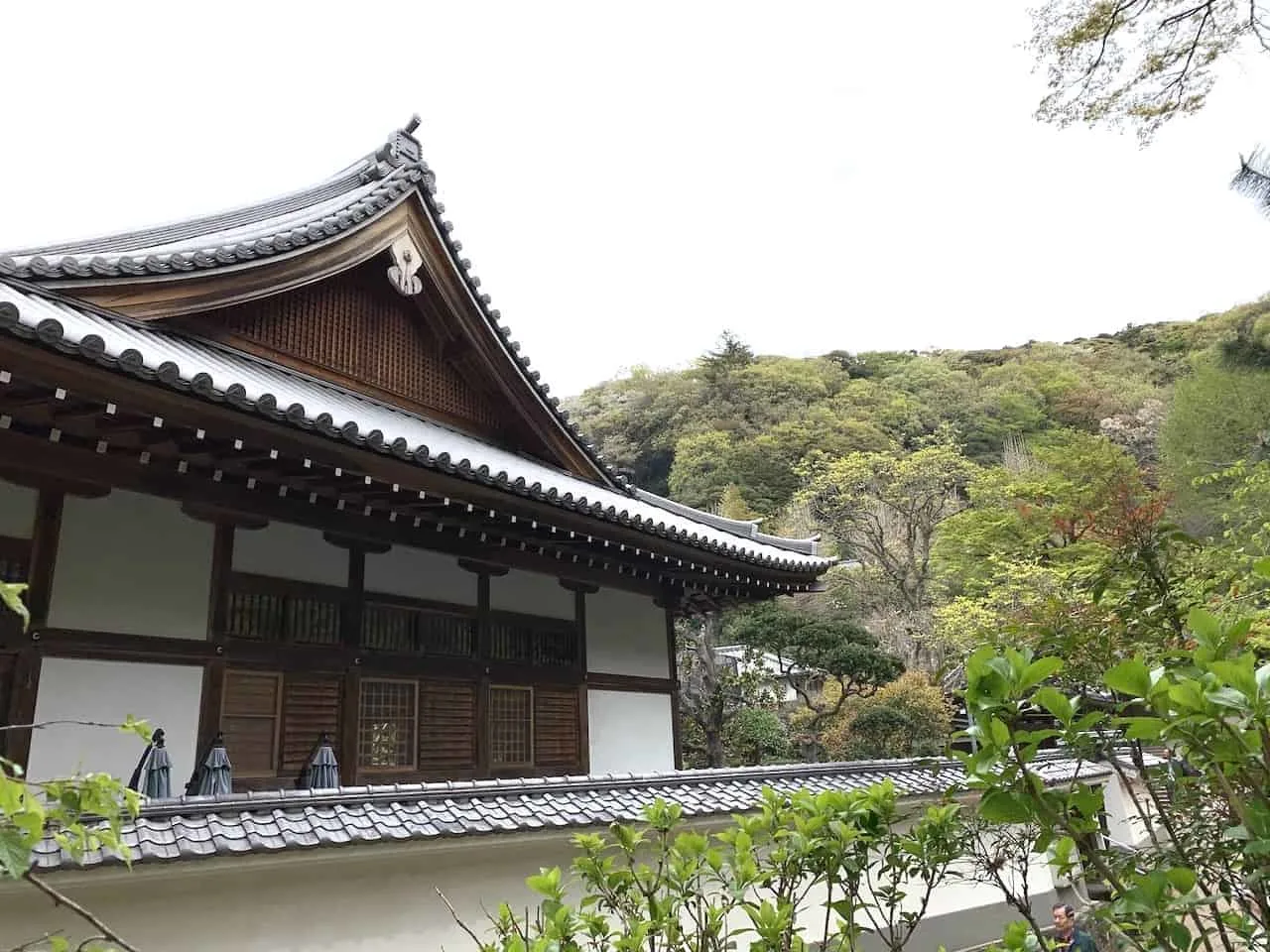 B) Jochi-ji Temple
Temple Hours: 9:00AM – 4:30PM
Temple Entrance Fee: 200 JPY
After grabbing some food, head over to the Jochi-ji Temple, the starting point of the Daibutsu Hiking Trail, which is up next on the day.
Jochi-ji is another one of Kamakura's great Zen temples and you are sure to enjoy just walking its grounds and taking in the temple's beauty.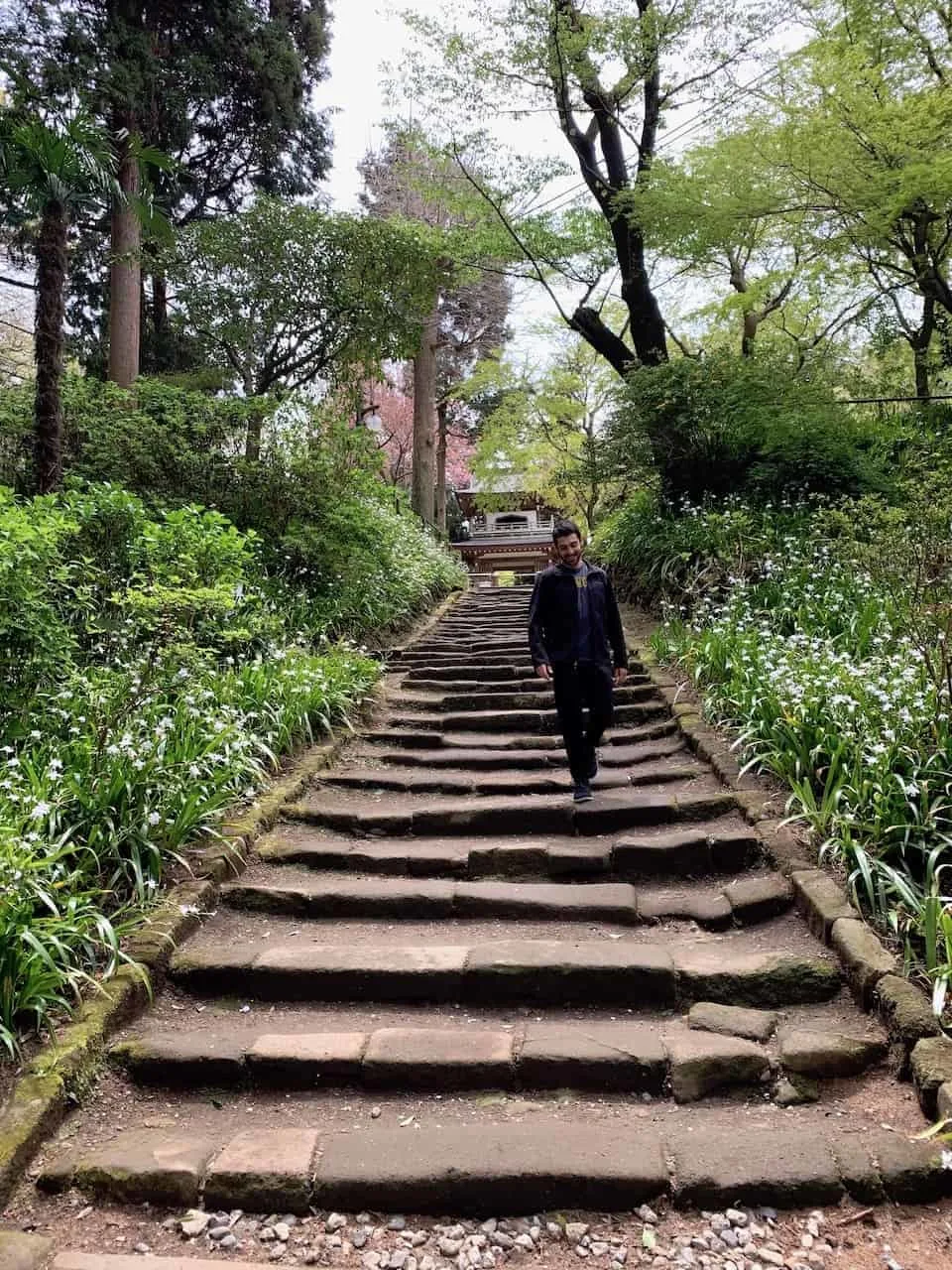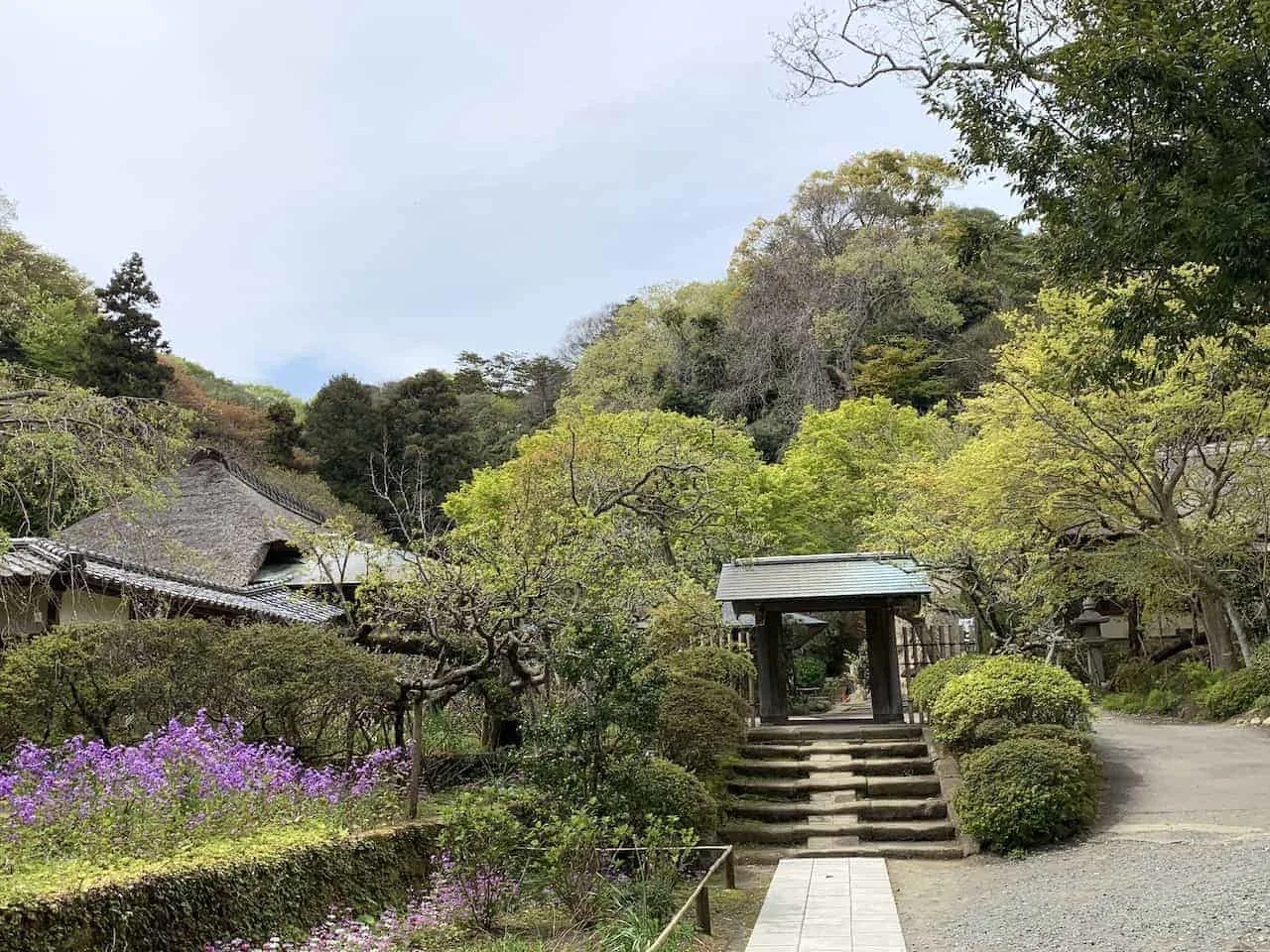 C) Daibutsu Hiking Trail
It is now time for the most active part of your day as you take part of the 60-90 minute hiking trail through Kamakura's greenery. The trail starts directly to the left of the Jochi-ji Temple as you follow the path up the stairs and into the forest.
Getting through the trail is pretty simple as every so often you will see signs pointing you in the direction of the "Daibutsu Hiking Course" or "Kotoku-in Temple (Daibutsu)".
As long as you continuously follow the signs and do not stray off trail too much, you should have no problem making your way through.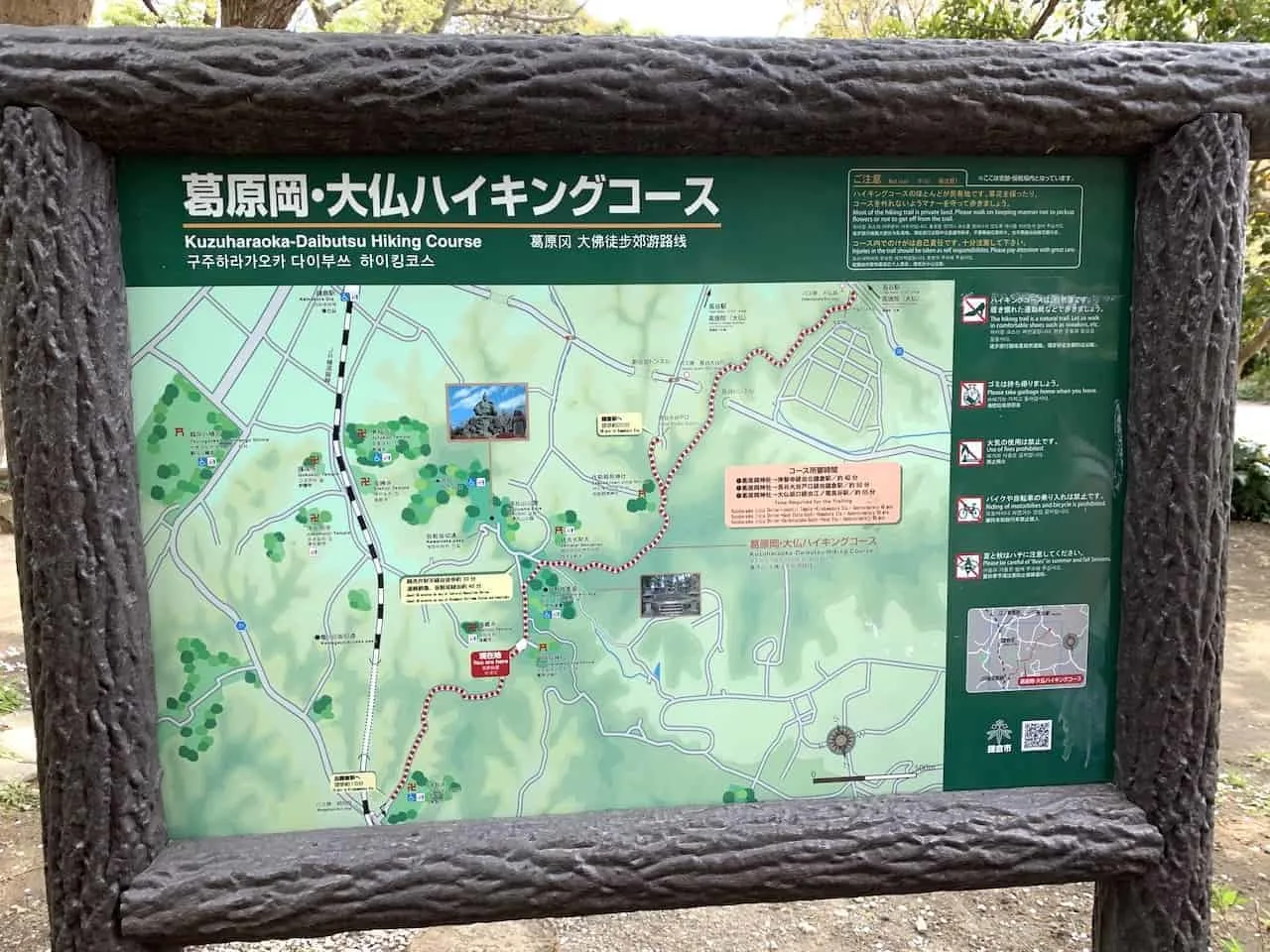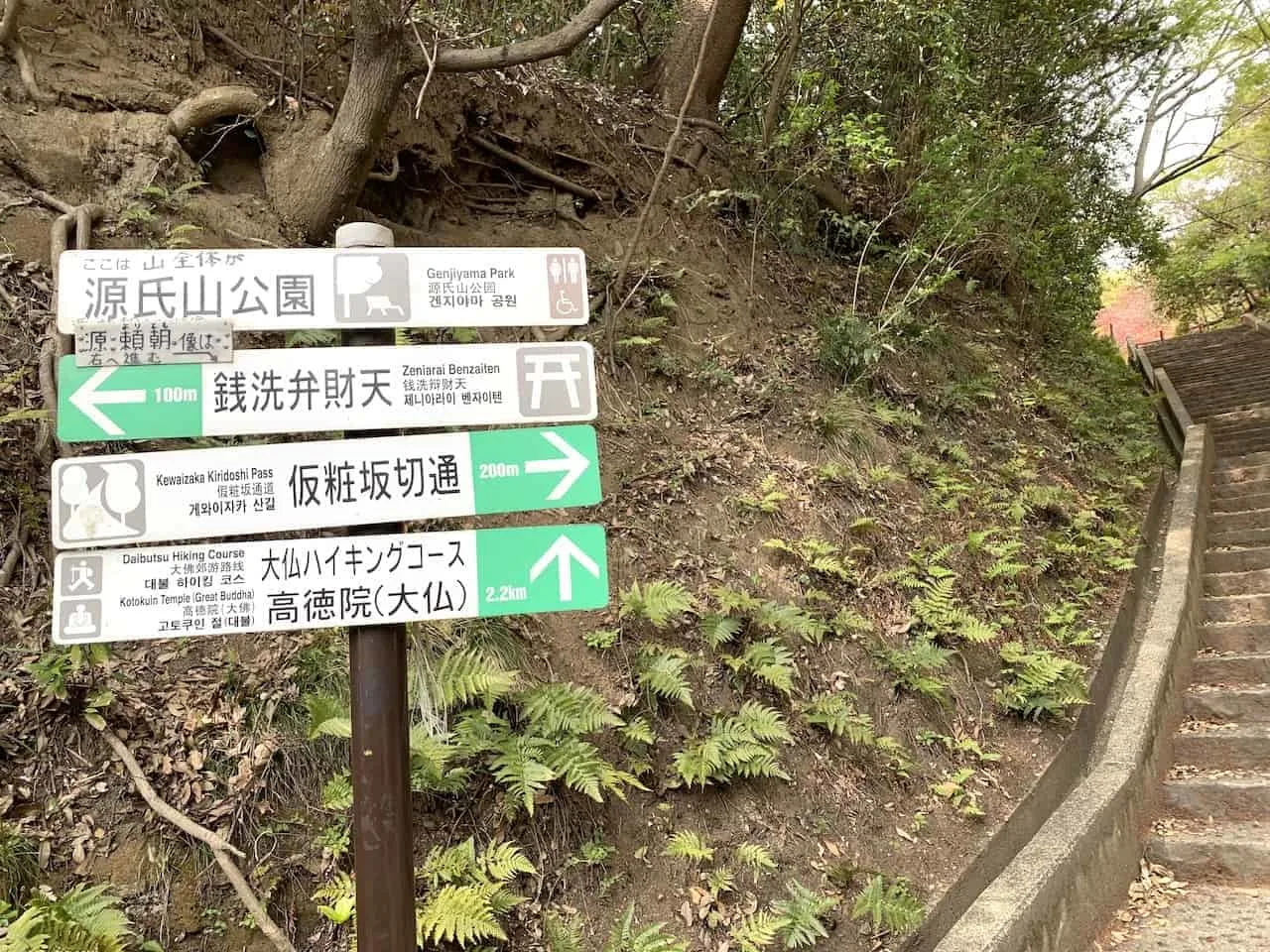 While I would consider this an easy hiking trail, I was a bit surprised by some of the technical aspects of the trail.
It was not just a simple dirt track – there were a few inclines and declines on tree branches, dirt steps, and rocky terrain. Just be aware during these parts as you can easily have a misstep.
As you make your way from the Jochi-ji Temple and ascend the steps further along the path, you will pass by immense greenery, some small shrines, and a few great viewpoints of Kamakura and the coastline out in the distance.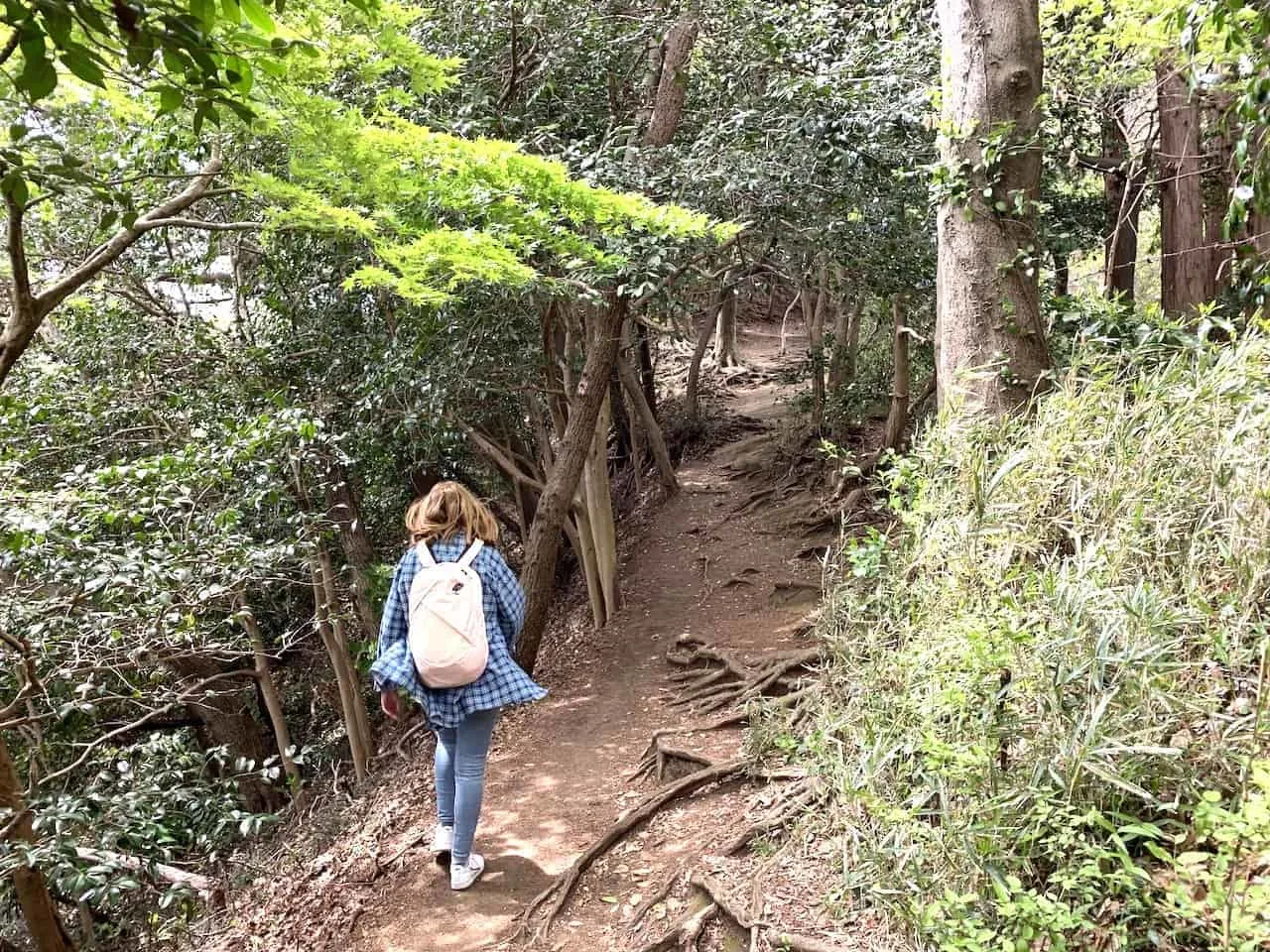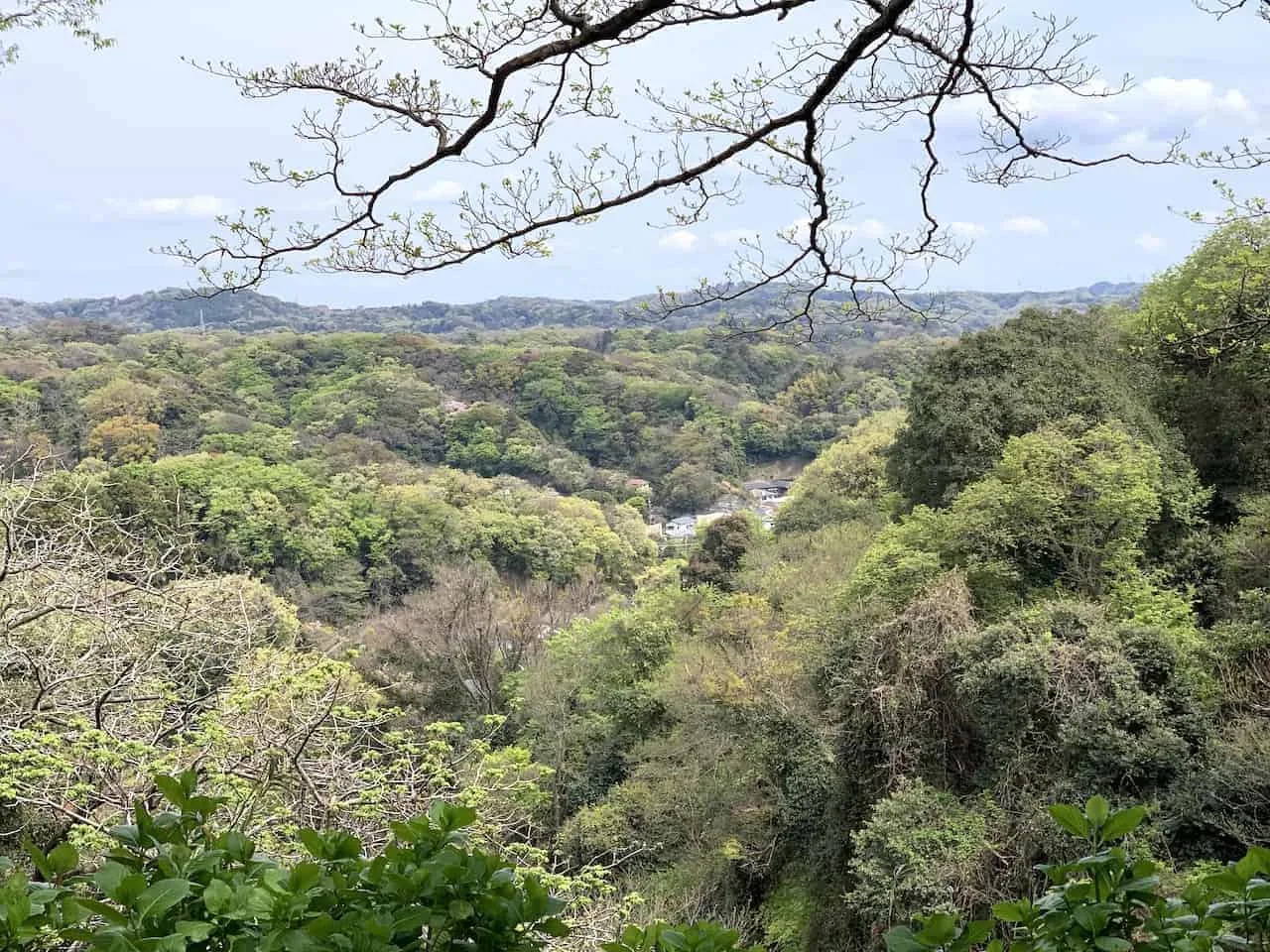 A little after the half way point give or take, you will see signs pointing towards Zeniarai Benzaiten, a small but fascinating shrine in the middle of the forest mountain range.
You will have the opportunity to explore the outside of the shrine area, head inside the small cave, and take in the views of the small waterfall.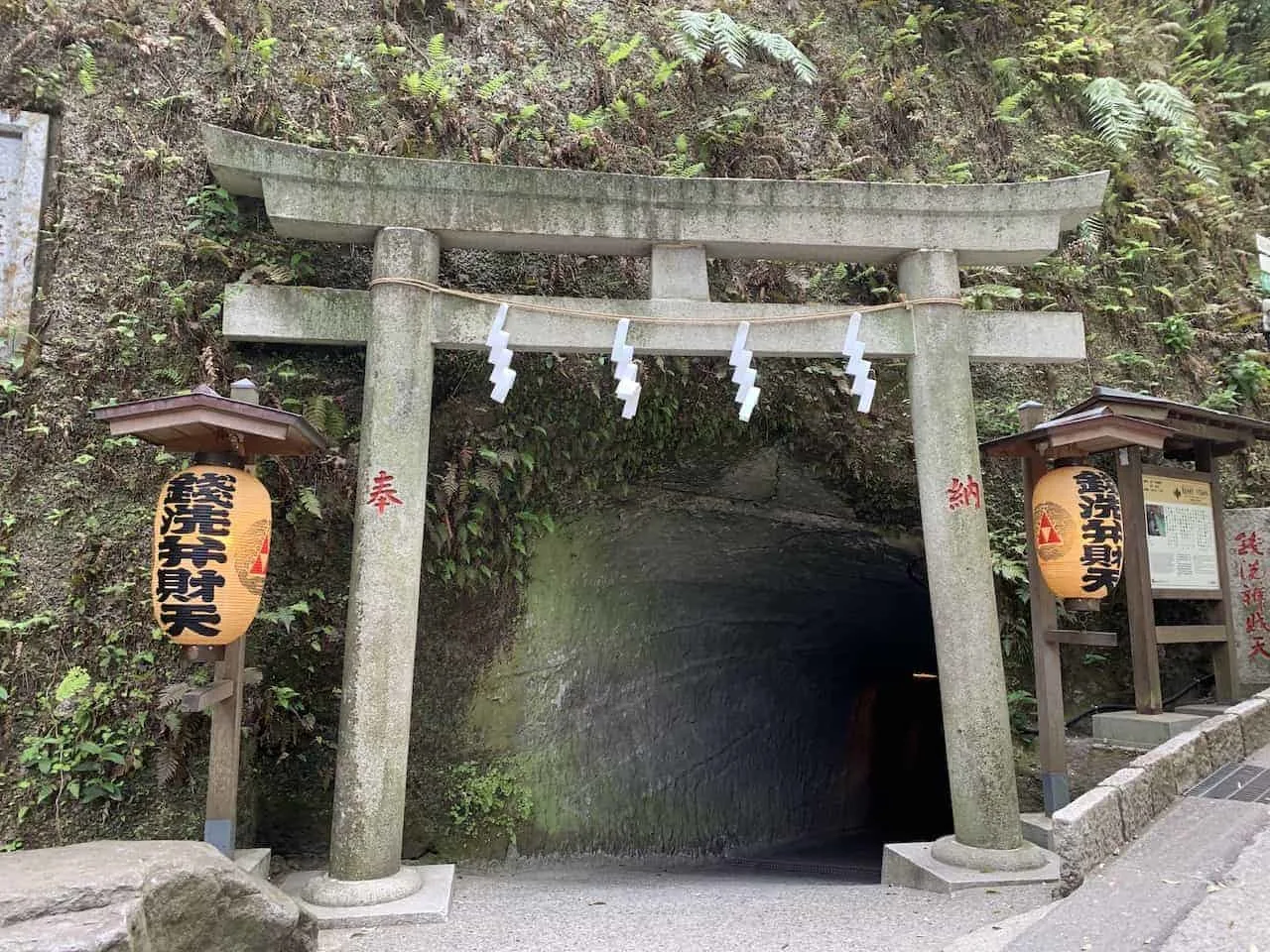 After Zeniarai Benzaiten it is back on the trail as you continue your way through the forest, as you take in those views along the way.
Soon enough you will begin a bit of a descent back down as you are pointed towards the Daibutsu Great Buddha / Kotoku-in.
The hike will soon end and you will exit the trail onto the road. Once there, just continue along for a few minutes, and onto the next highlight of the day – the Great Buddha.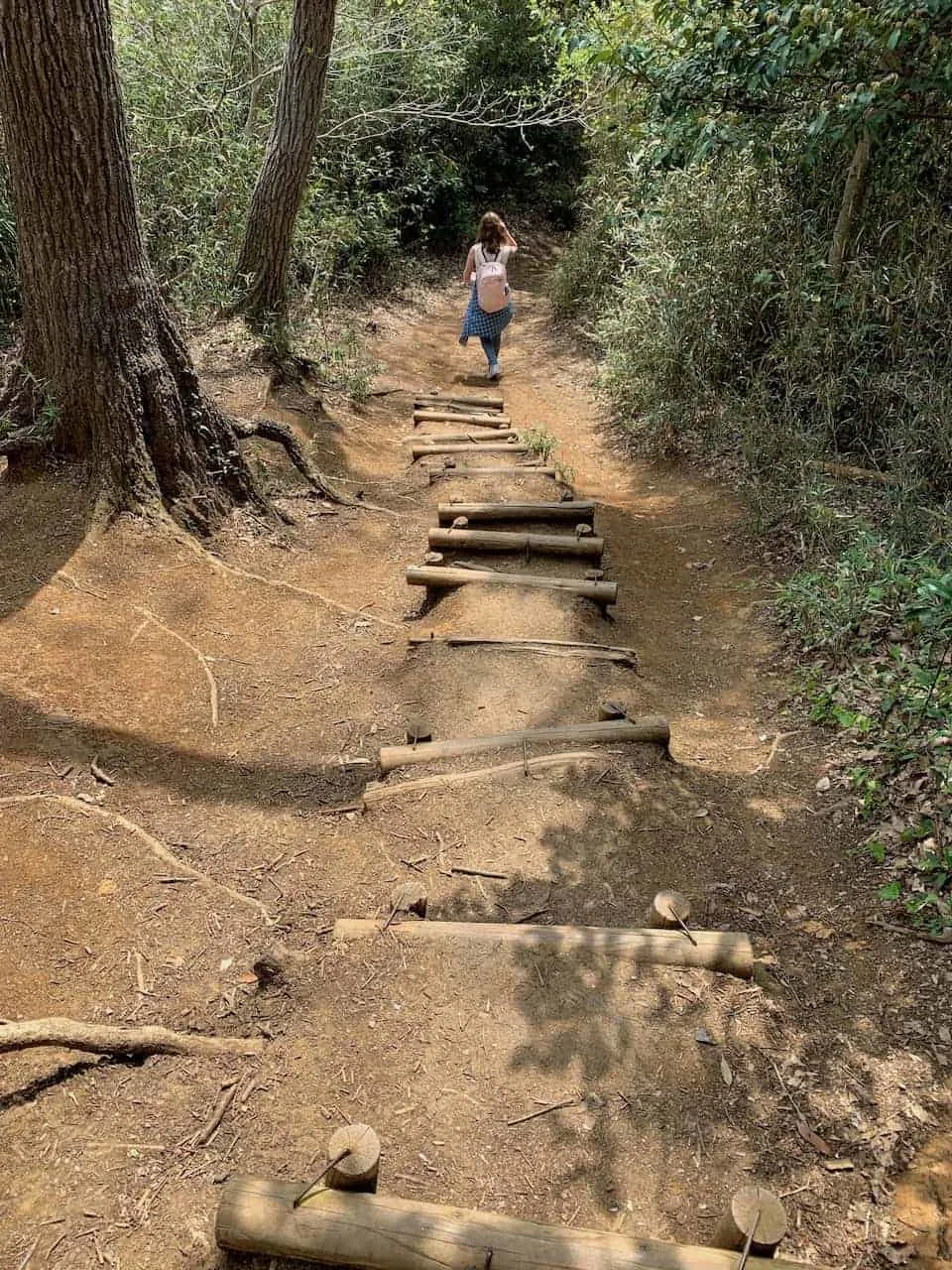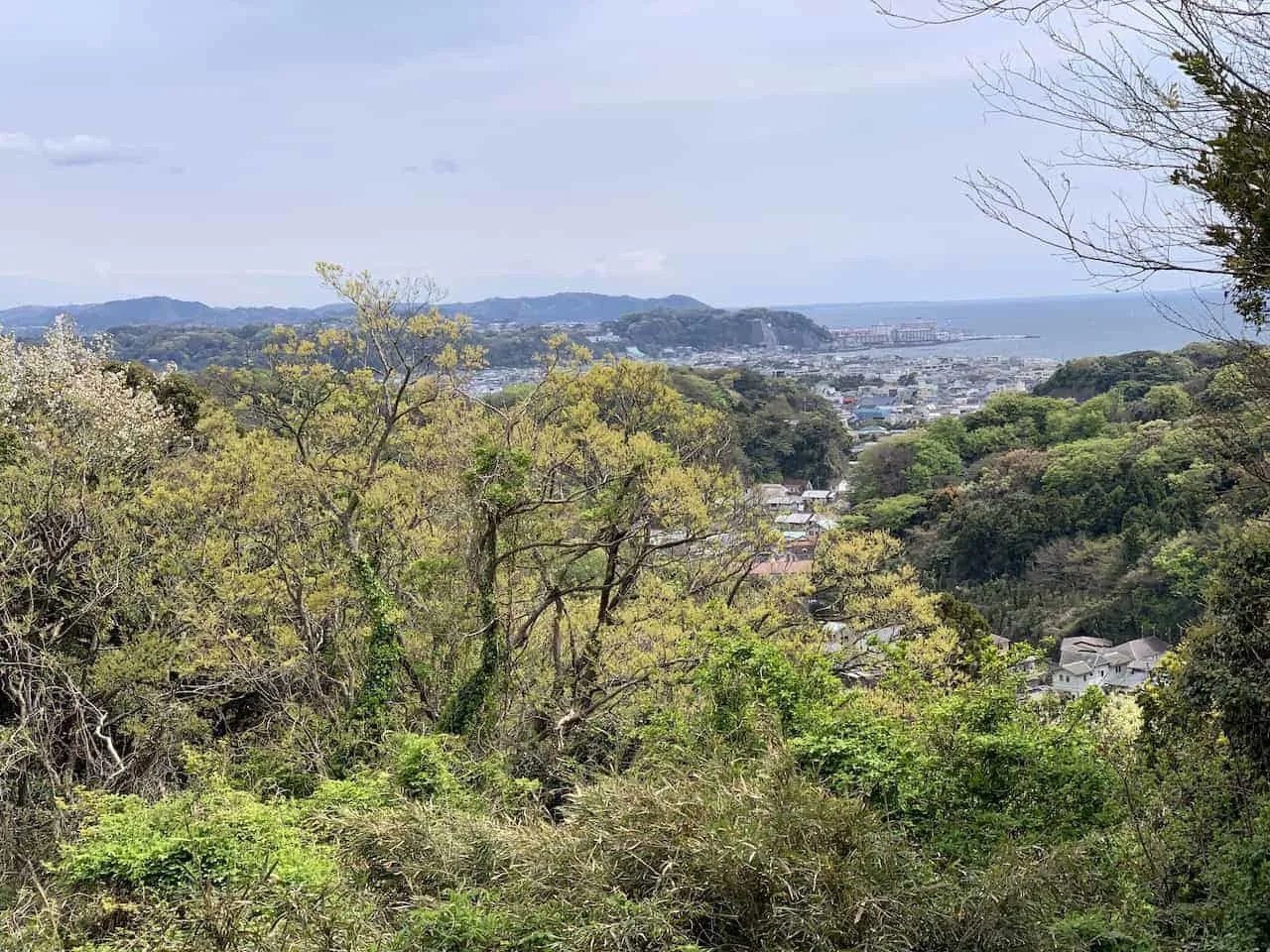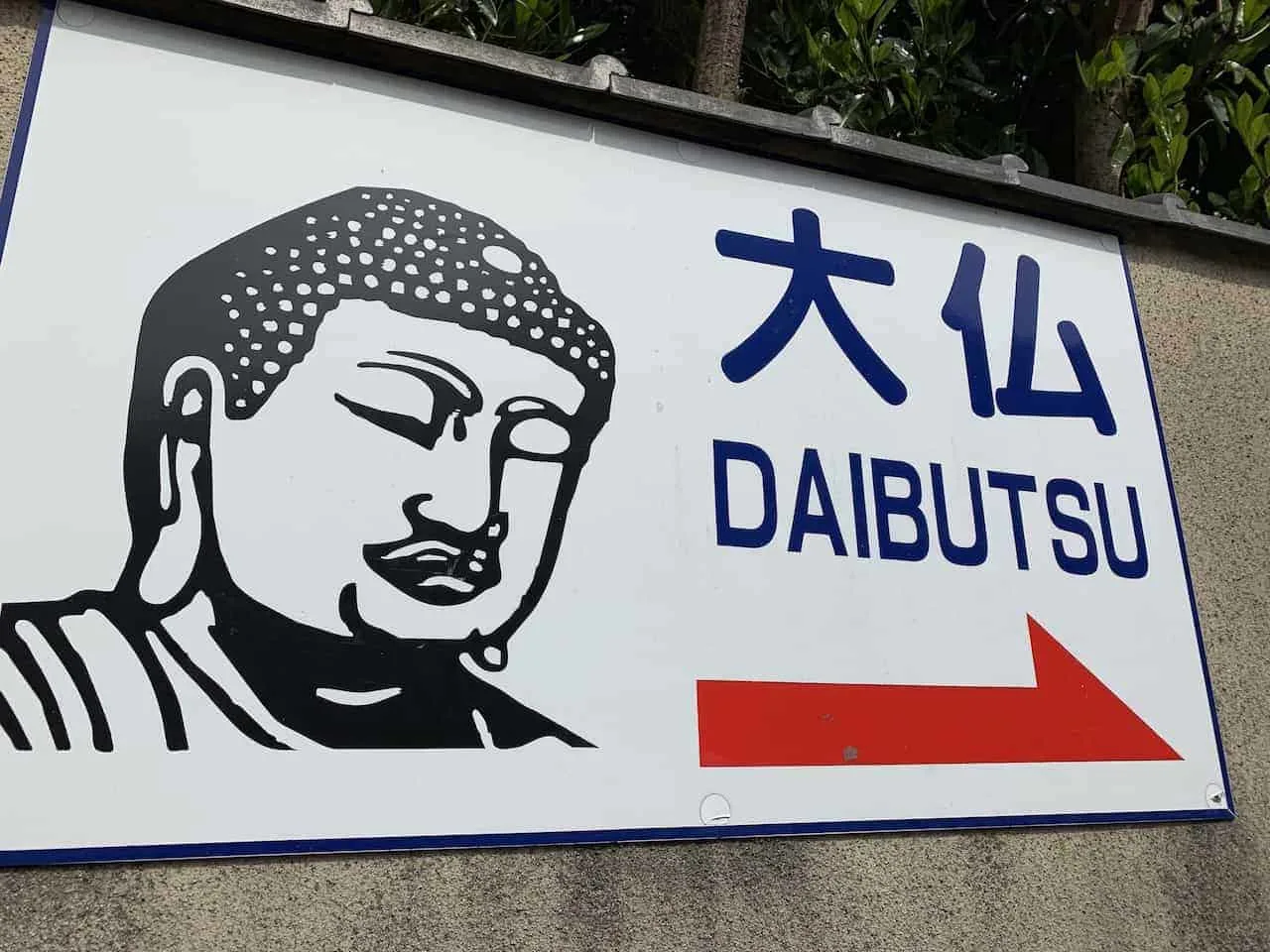 D) Kotoku-in Daibutsu Great Buddha
Temple Hours: 9:00AM – 5:30PM
Temple Entrance Fee: 200 JPY
The Great Buddha is what Kamakura is known for and why the city garners so much attention from visitors. Standing at 11.4 meters tall and 93 tons, this bronze Buddha statue is a site to be seen. Built all the way back in the 13th century, it is the second largest Buddha in Japan, only behind Nara's Buddha at Todai-ji.
You will have the chance to walk around the outside of the Buddha and if interested you can even head inside of the Buddha itself for a small 20 JPY donation. From the inside you can get a bit better idea of how it was built and what it took to put this incredible feat of architecture together.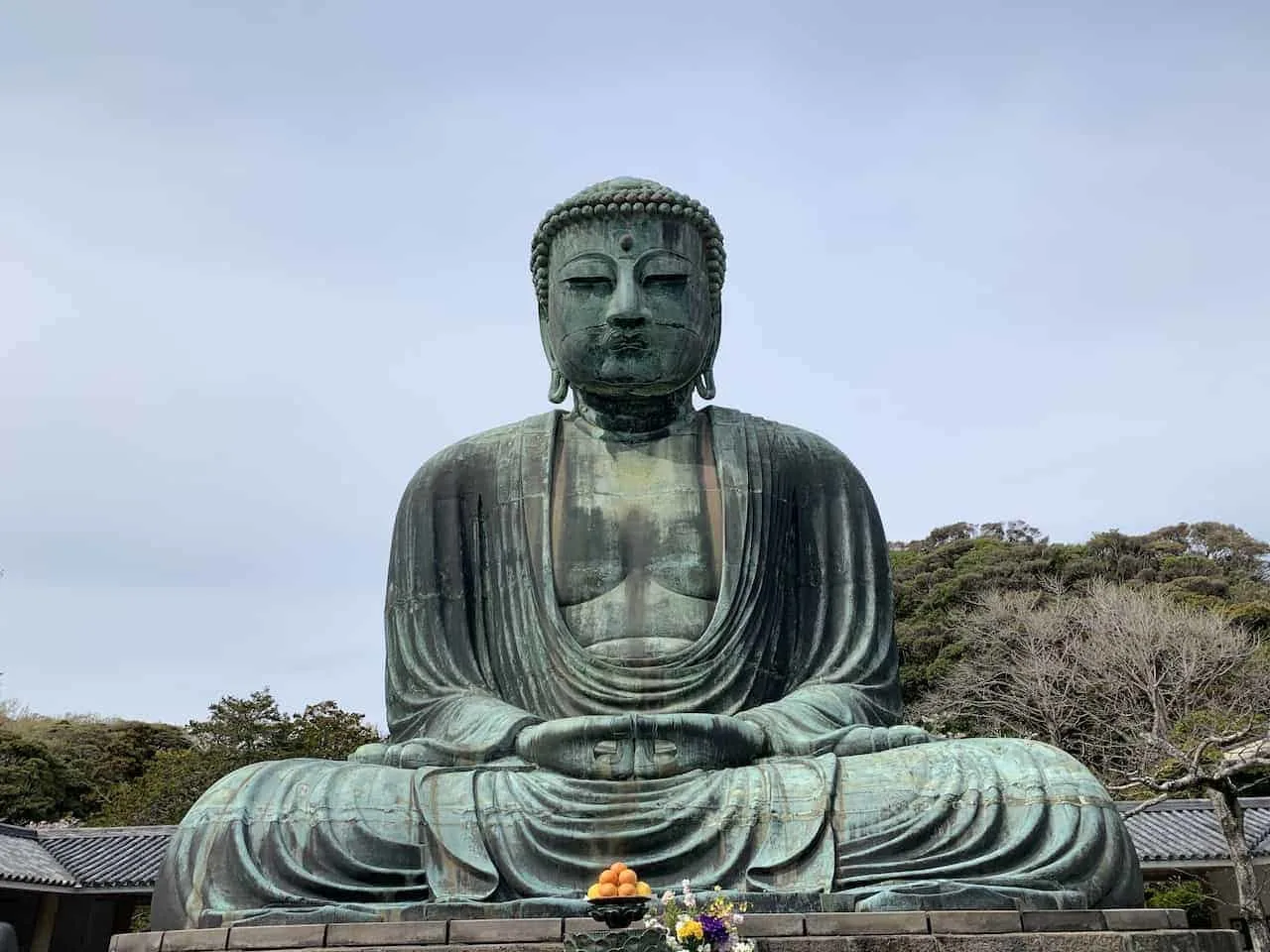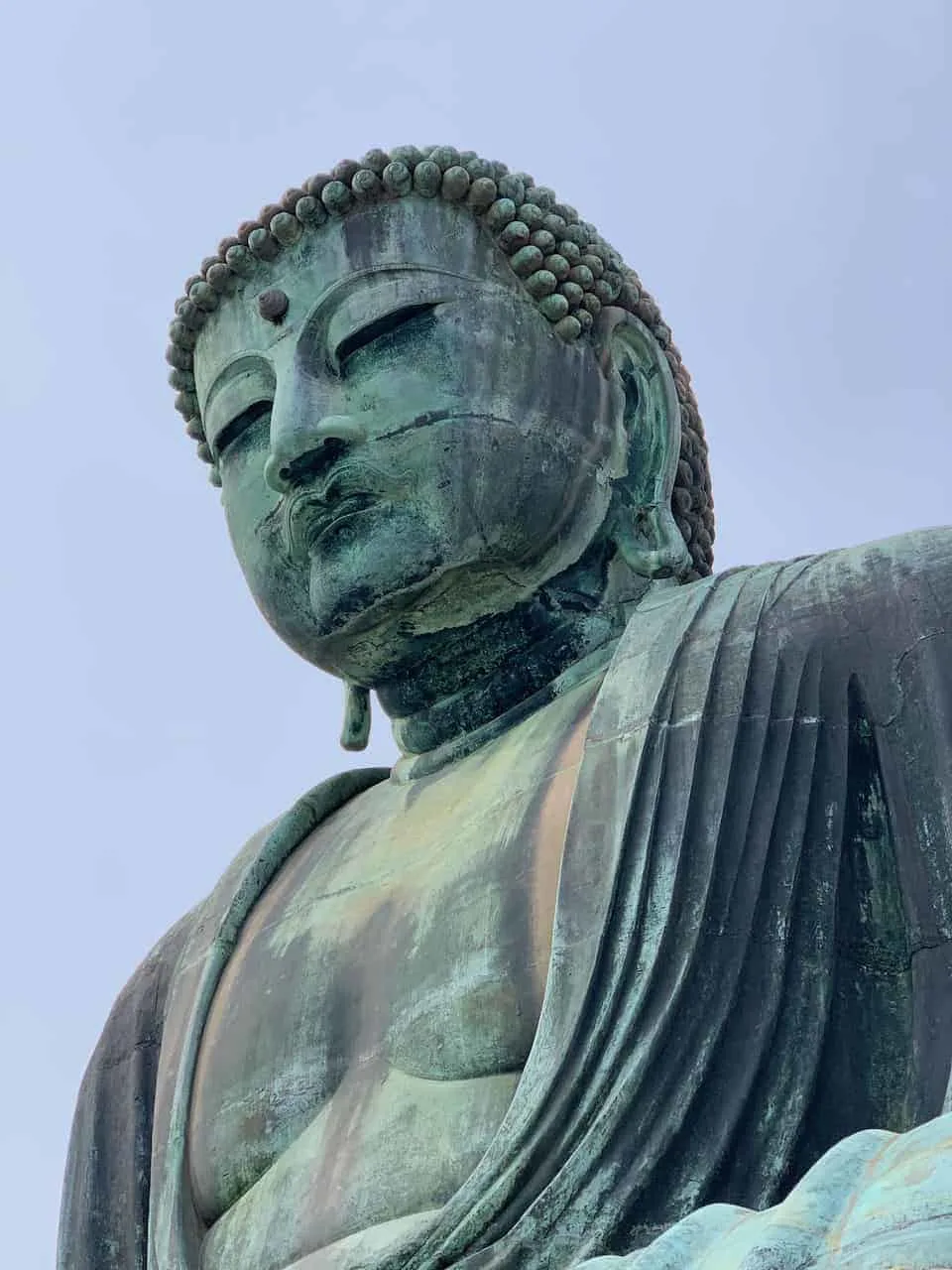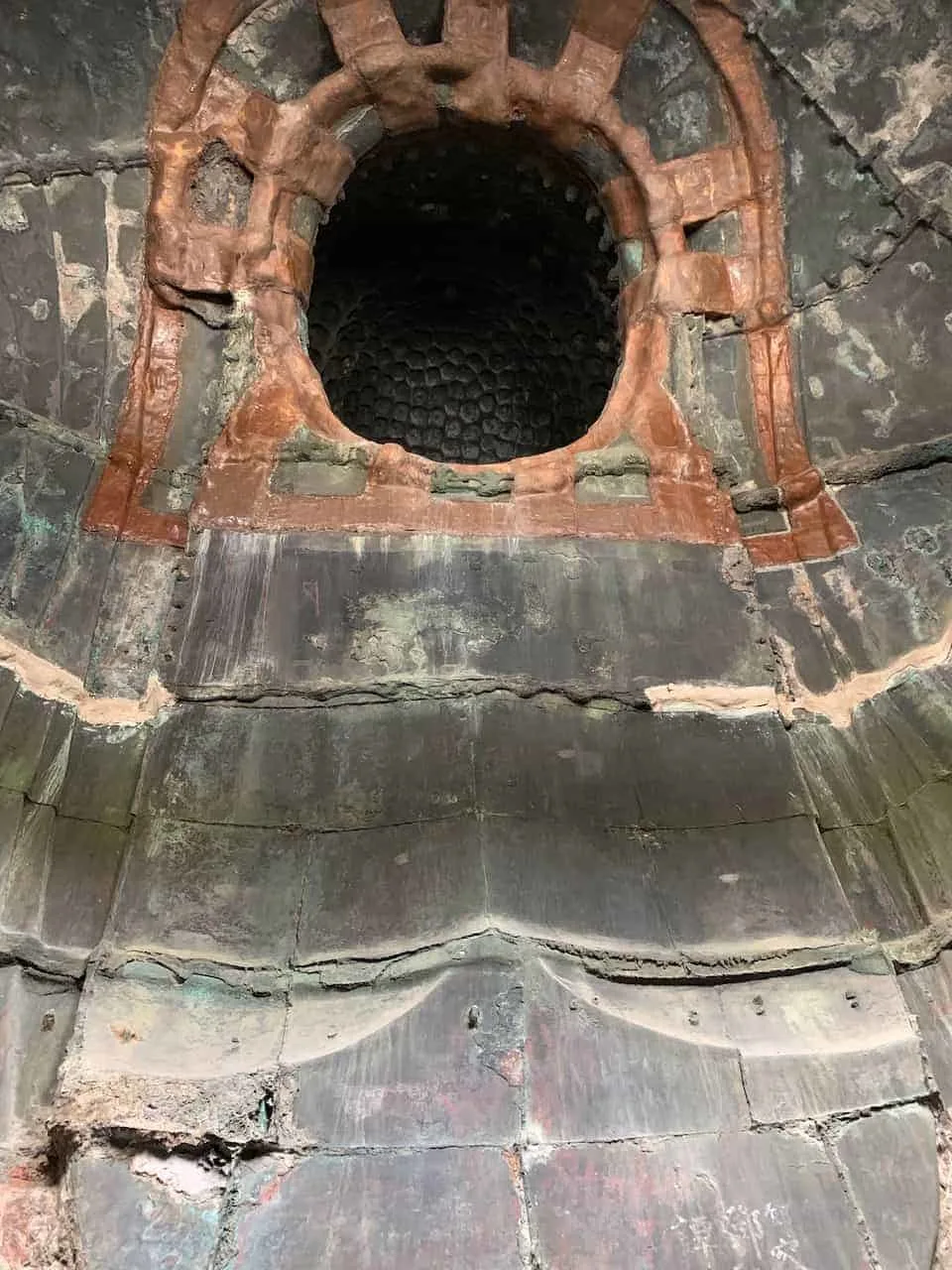 E) Hase-dera Temple
Temple Hours: 9:00AM – 5:30PM
Temple Entrance Fee: 300 JPY
Not too far away from the Great Buddha lays one of Kamakura's most impressive temples – Hase-dera. The temple area is full of a variety of unique sites.
It has a great garden and pond area, a small section filled with hundreds of small buddhas, the main temple complex, and some views of the city and water down below. Beyond those, there are plenty of other areas to explore around the complex as you spend your time taking it all in.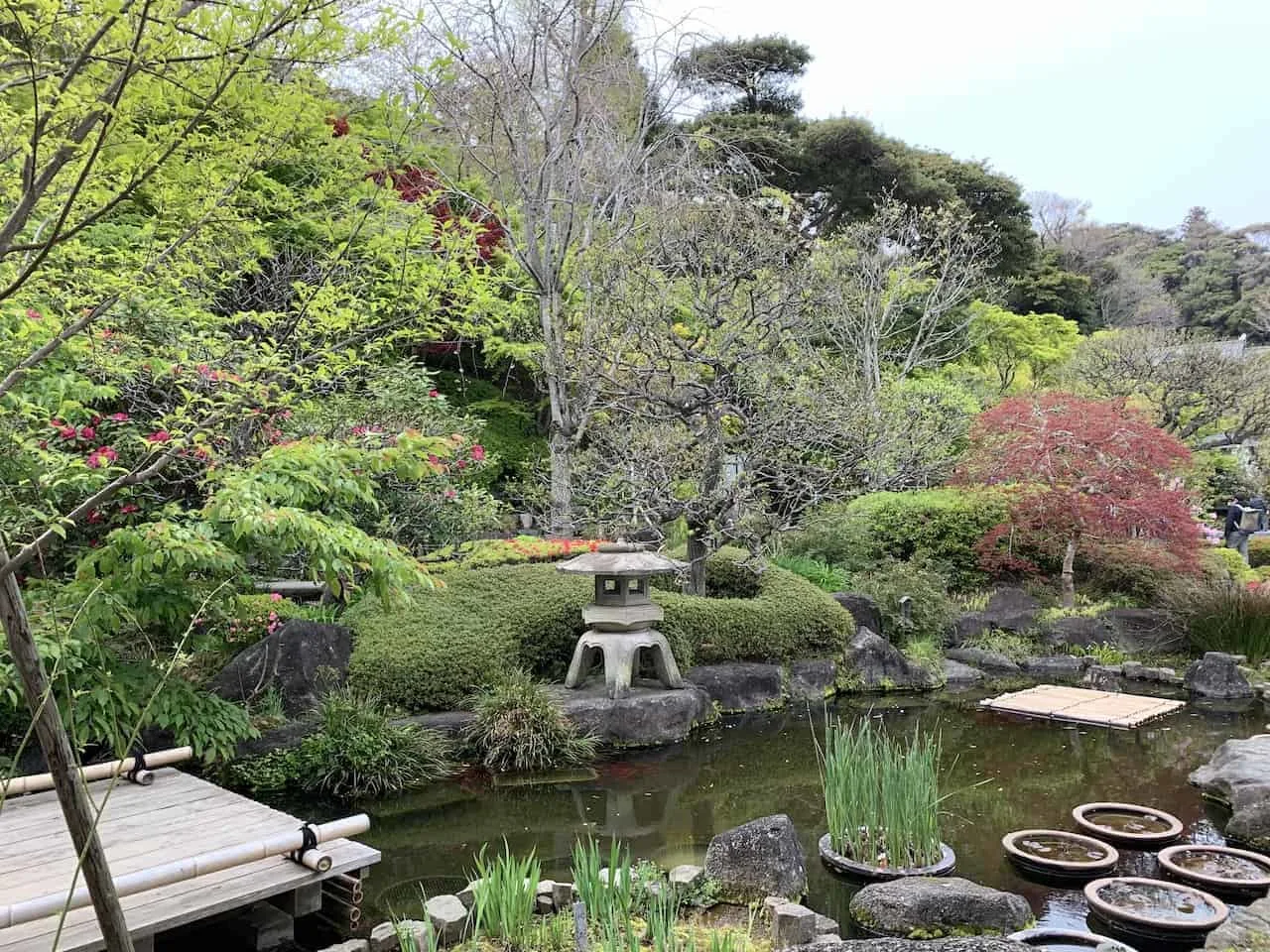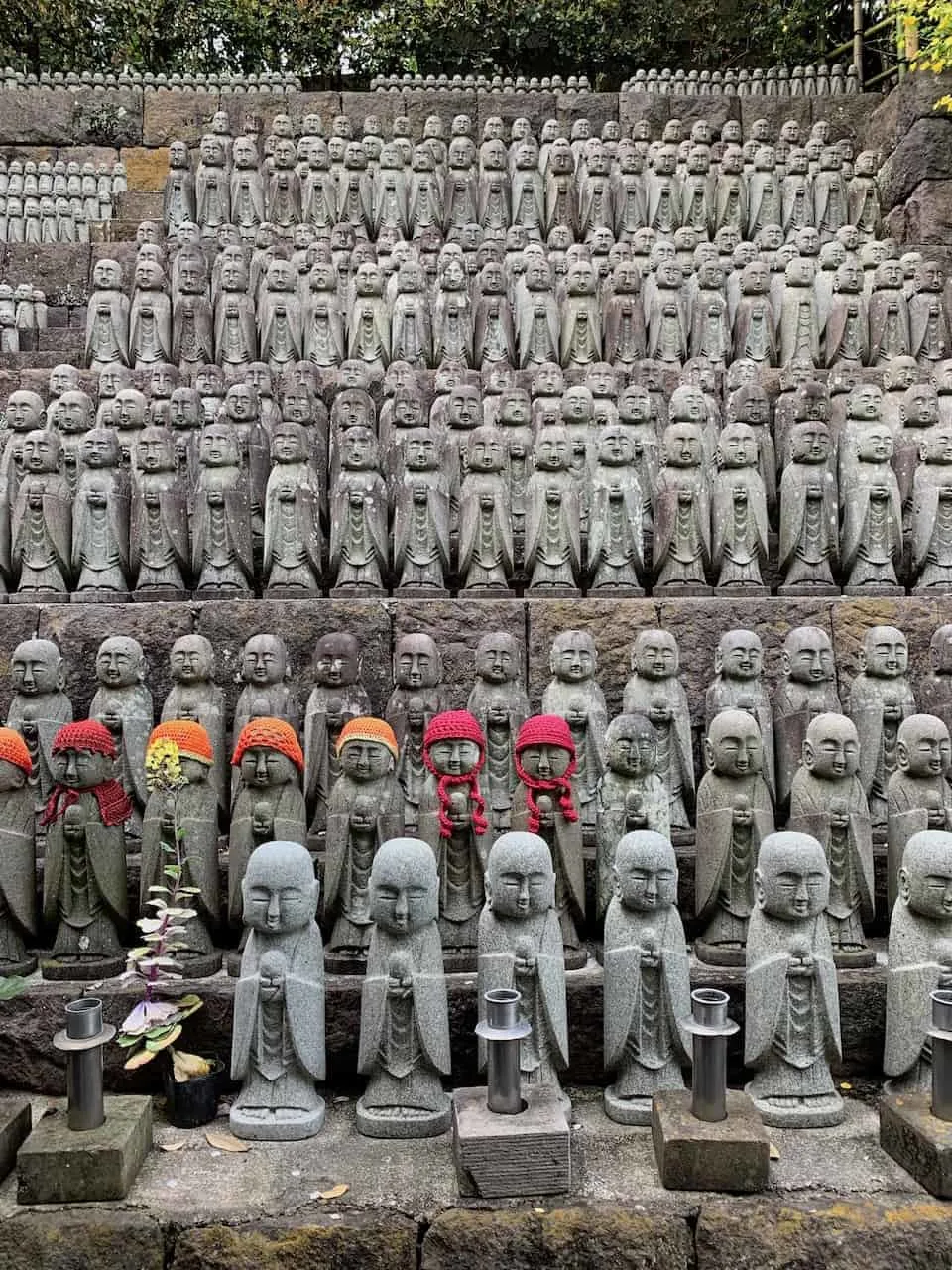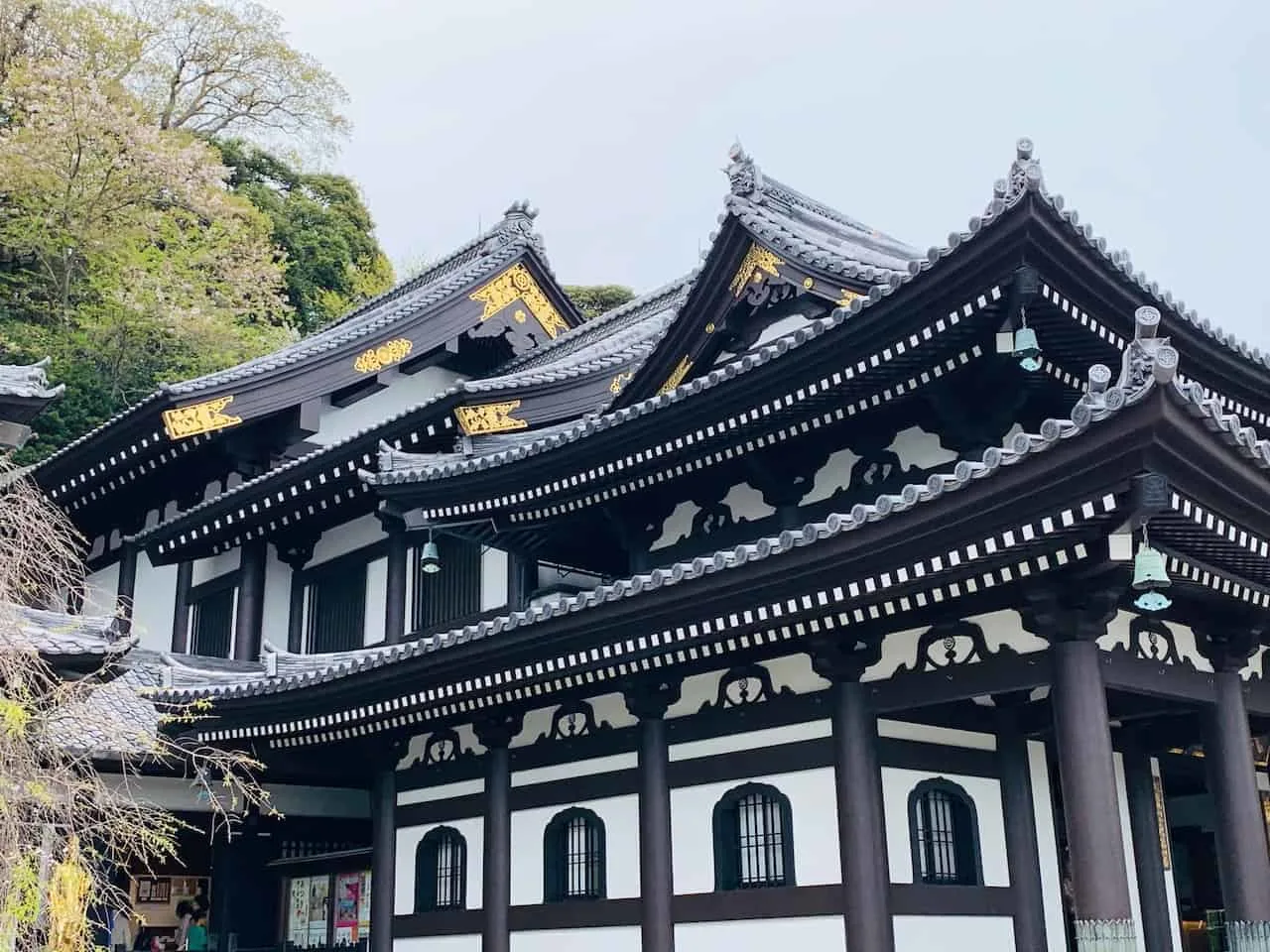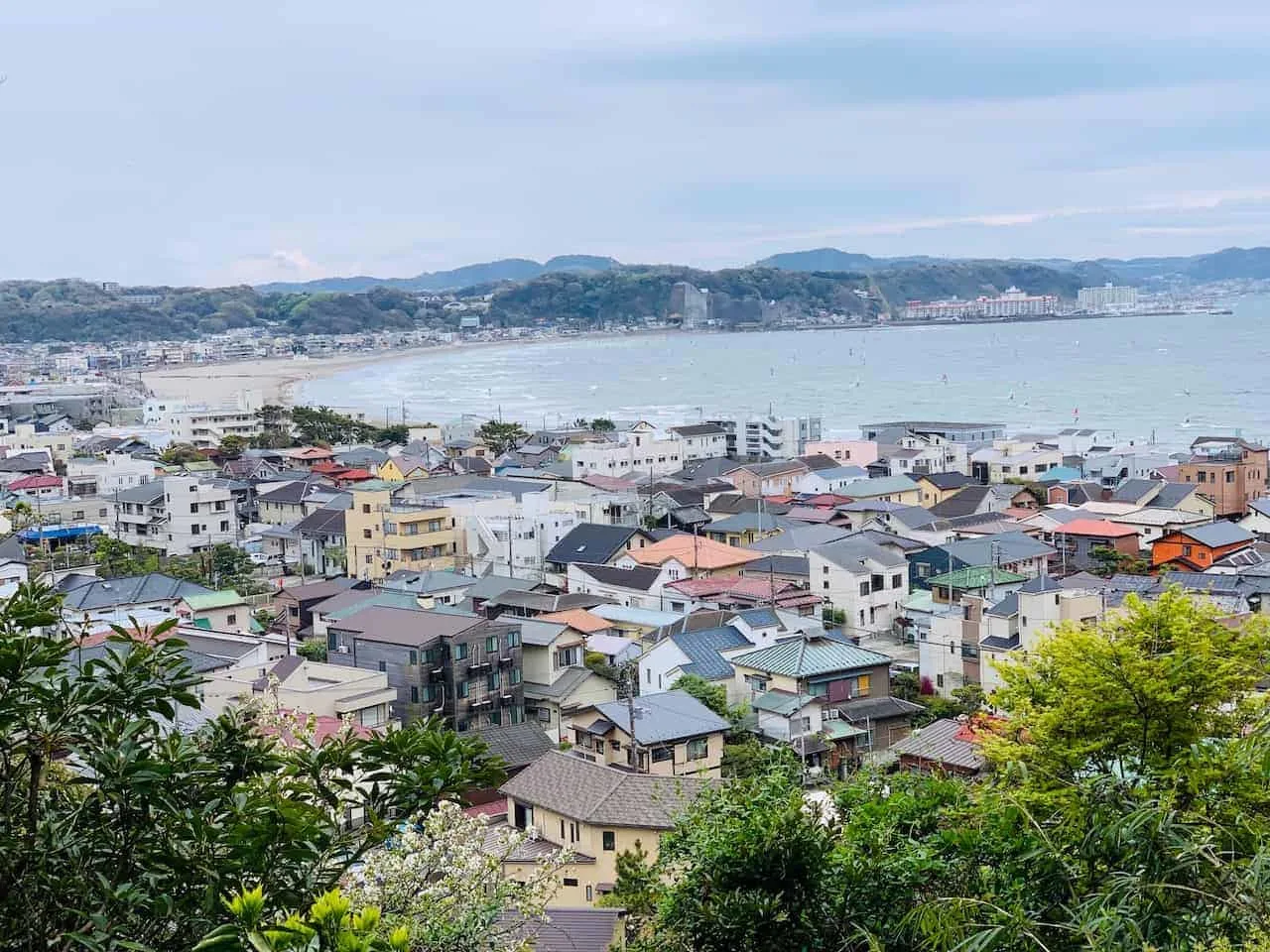 F) Yuigahama Beach
After temple hopping and hiking for the day, it is time to hit the beach for some relaxing.
Of course, you will not be able to fully enjoy the beach year-round, but if there in the summer it is a great place to take a swim. Even if you head there in the offseason, you may still find it nice to take a seat on the sand and take in the waves.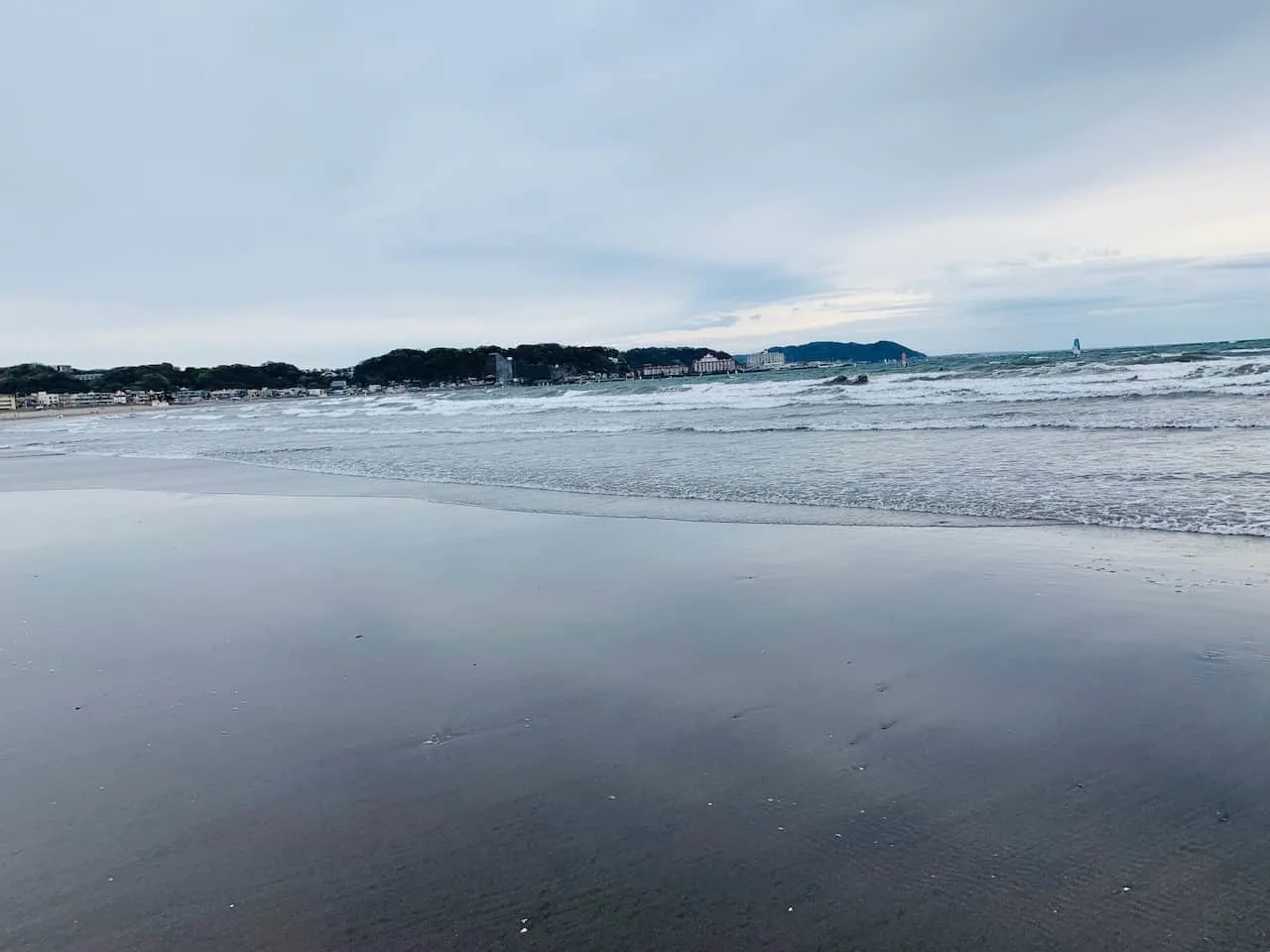 G) Kamakura Shopping Street
The last stop of the day is the Kamakura Shopping Street. Situated right near Kamakura Station, this shopping street is full of shops and side streets to roam around through.
Be sure to also browse the main street outside the station where you can walk the middle of the street walkway through a few torii gates along the way.
Once your day of exploring Kamakura comes to an end, simply hop on a train from Kamakura Station back to Tokyo (Tokyo or Shinjuku Station) and call it a day.
Note that it is about a 20 minute walk from the beach back to the station area. You can alternatively opt for the local bus to get you there.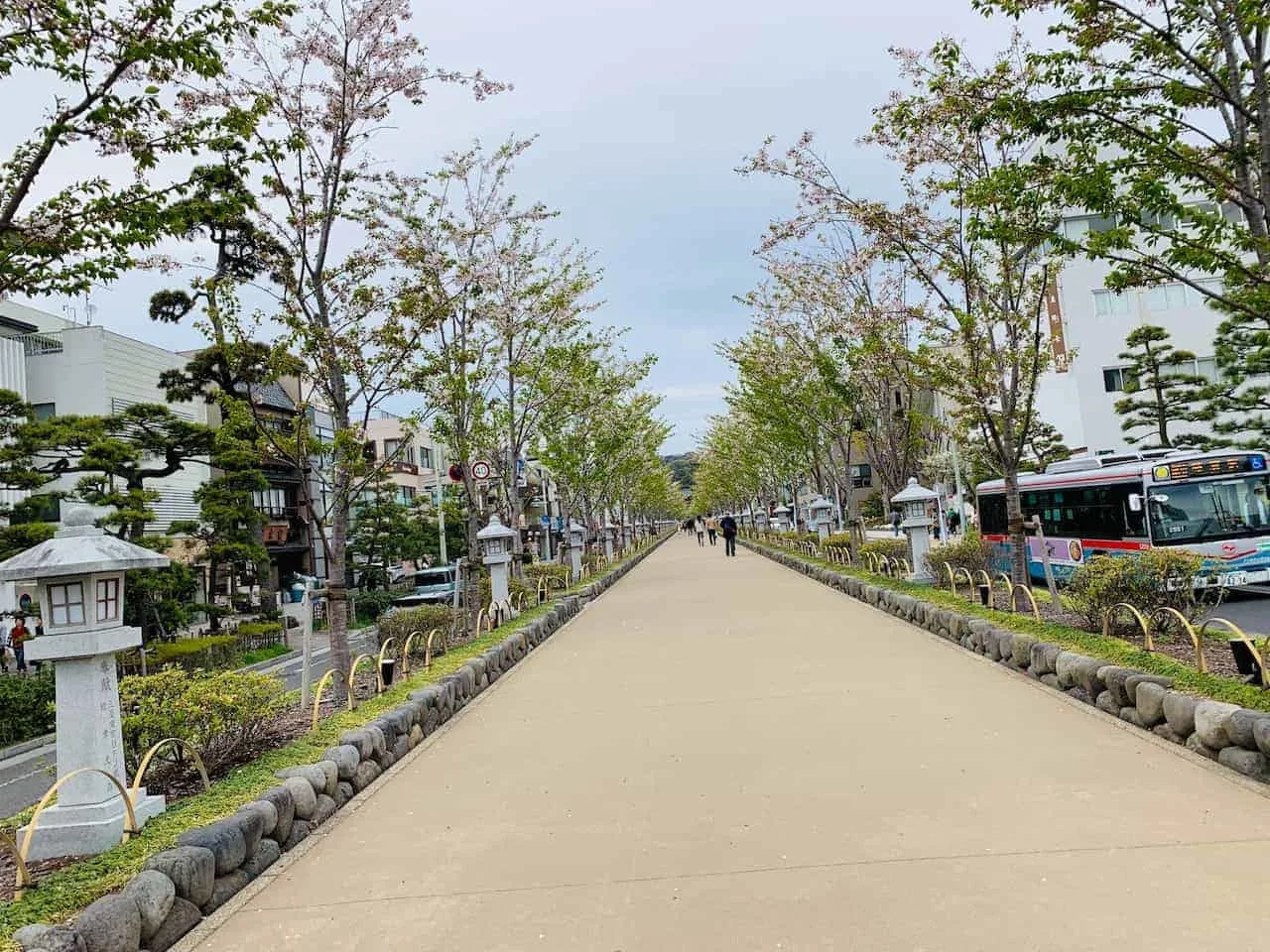 4) Where to Stay in Tokyo
Tokyo is filled with numerous neighborhoods throughout the city, making it a bit overwhelming to choose where to stay.
One of my favorite areas in Toyko though is the Shinjuku neighborhood. You are well connected by train, have plenty of restaurant options, and the nightlife is some of the best there is.
Another great option is to stay somewhat nearby Tokyo Station and the Imperial Palace. Similarly you will be well connected by train and have no problem getting all around the city.
Be sure to check out the Tokyo 5 day itinerary to get some ideas of what to do within the city itself. Below are some recommendations to browse through:
5) Odakyu Hotel Century Southern Tower
I hope this Tokyo to Kamakura day trip guide has really given you a better idea of what the experience is all about.
While it does not hit everything in Kamakura, it definitely hits many of the highlights, and will be a perfect addition to any trip to Japan. You can also take a look at another day trip option to Hakone or even the 3 day Kyoto itinerary I put together.
Feel free to check out some more Japan itineraries and guides up on the site and if you have any questions or comments, write them in below. Have fun out there and safe travels!