The island of Miyajima is one of the most scenic and beautiful places to visit while on your trip to Japan.
From the "floating" torii gate to the view on top of Mt. Misen, there are plenty of things to do in Miyajima that will give you some incredible picture opportunities to take in.
And don't forget about the deer! Miyajima is filled with them and they are sure to surround you in every which direction.
Miyajima makes for the perfect day trip, even if coming all the way from Kyoto so do not be afraid to fit it into your itinerary when visiting Japan!
* Affiliate Disclosure: This post may contain affiliate links, which means I may receive a commission if you make a purchase through the links provided, at no additional cost to you. Thanks for supporting the work I put into TripTins!
1) Introduction to Miyajima
Miyajima, also widely known as Itsukushima, is an island right off of the inner coast of Japan and just about an hour train + ferry ride from Hiroshima. The island is filled with various temples, most notably the Itsukushima Shrine as well as plenty of nature and wildlife throughout.
A trip up to the top of the island to Mt. Misen by ropeway or hike, will give you some incredible views of Miyajima and beyond. Spending a full or even half day around the island will give you plenty to see and do, so lets get into it!
You can check out the Japan page, which has a few different itineraries including a trip to Miyajima as well as the Japan Helpful Tips to help you out before you go.
2) Getting to Miyajima
As mentioned, you can get to Miyajima from a variety of different cities. If you are coming in from farther away cities such as Kyoto or Osaka, you will first take a train to Hiroshima and then switch trains to Miyajimaguchi.
If you are already in Hiroshima you will have an easier travel day ahead of you since you can just catch the train to Miyajimaguchi from Hiroshima.
Always check Hyperdia for the latest schedules (if you are using a JR Pass be sure to uncheck the "Nozumi / Mizuho / Hayabusa (Shinkansen)" box as those are not included with the pass). Once in Miyajimaguchi you can hop on a ferry that will take you to Miyajima.
​Both the train from Hiroshima to Miyajimaguchi and the ferry to Miyajima are covered by the JR Pass. If you don't have a JR Pass the train to Miyajimaguchi is 410 JPY and the ferry is 180 JPY.
3) Location / Map
Below is a map of the Miyajima area along with the pinned attractions. You can see in red the Miyajimaguchi station and in yellow the ferry to Miyajima.
4) Things To Do in Miyajima
Your day at Miyajima will be based on how much time you have to spare and whether you will have a full day here or a half day (if also trying to do Hiroshima on the same day).
Either way, here are some of the highlights you should try to hit along the way.
Tour Option: You can also opt for a private or group tour of Miyajima to help take care of any logistics. Feel free to check out some highly rated guided tour options of Miyajima!
A) ​

Itsukushima Shrine

​The main attraction here is going to be the Itsukushima Shrine complex. As you approach on the ferry you will be able to see the large orange torii gate from afar.

You can spend time wandering around the shrine, which is made up of wooden hallways and rooms built above the water.

After taking in the shrine you can then head out to the water for some great picture opportunities of the great torii gate itself.

During high tide the torii will seem as it is floating in the water. However as the tide gets lower you will be able to walk right up to it.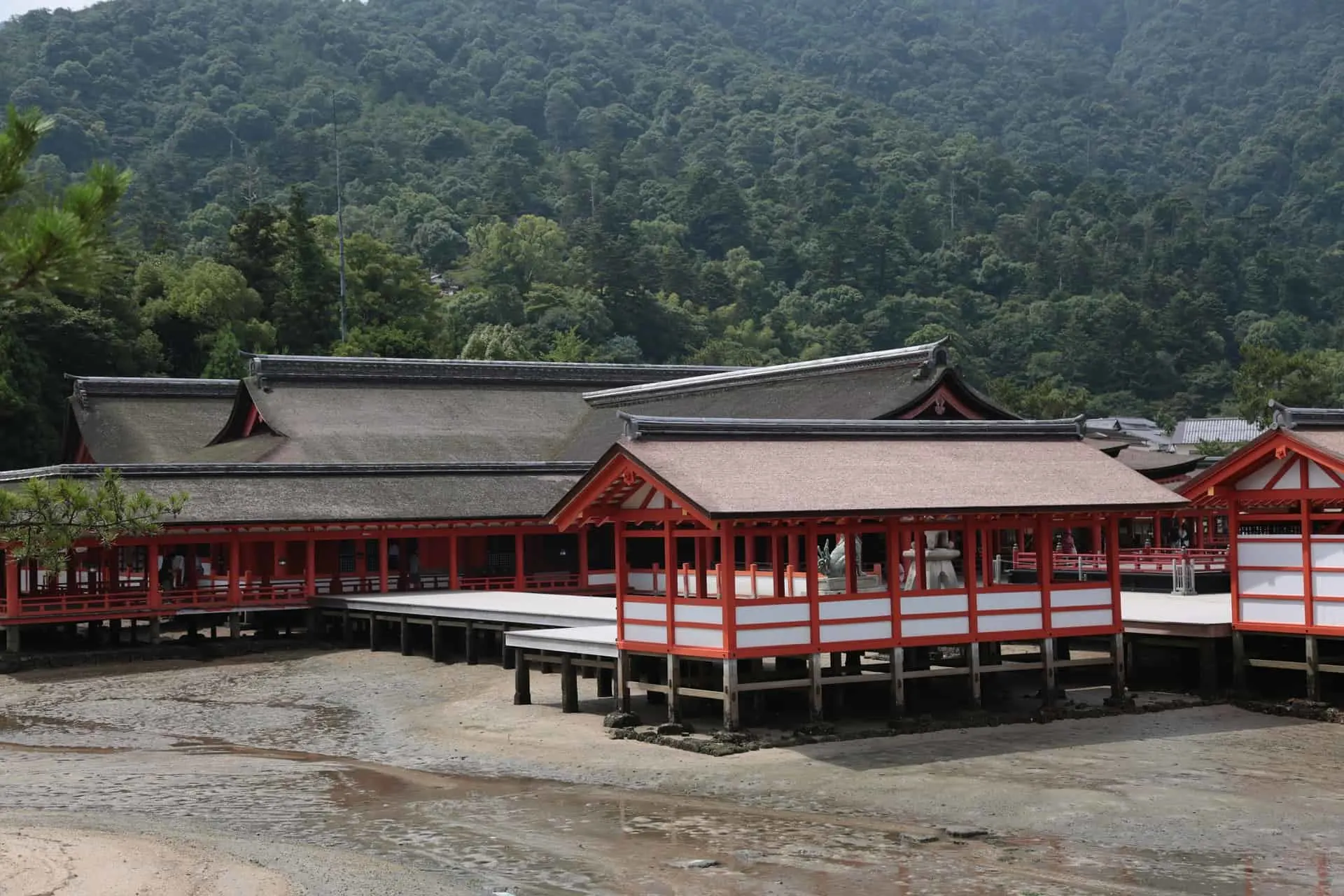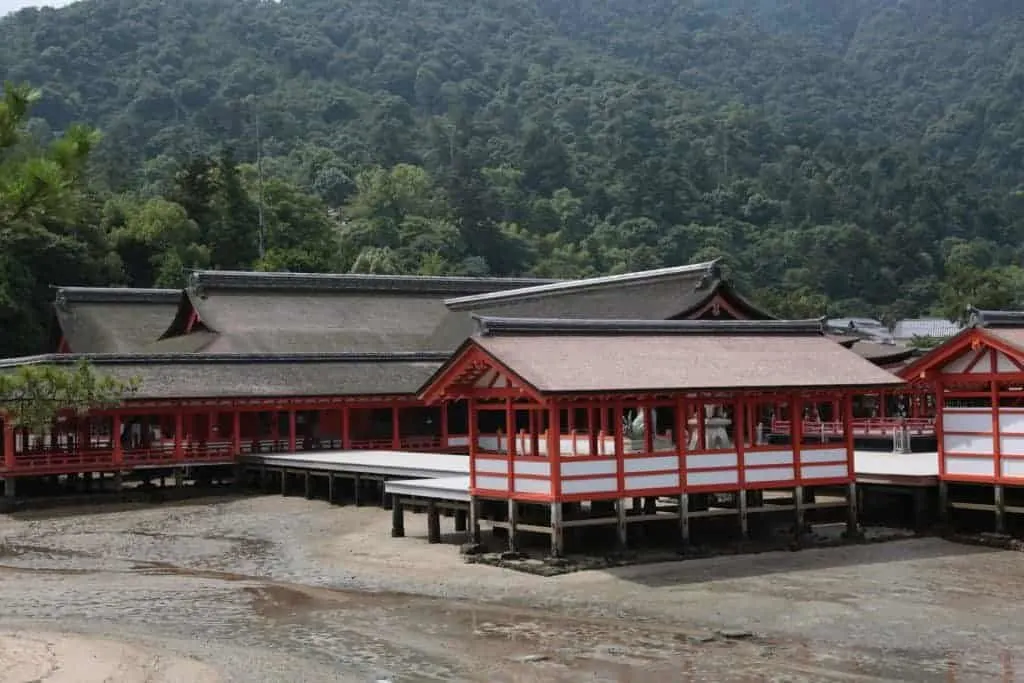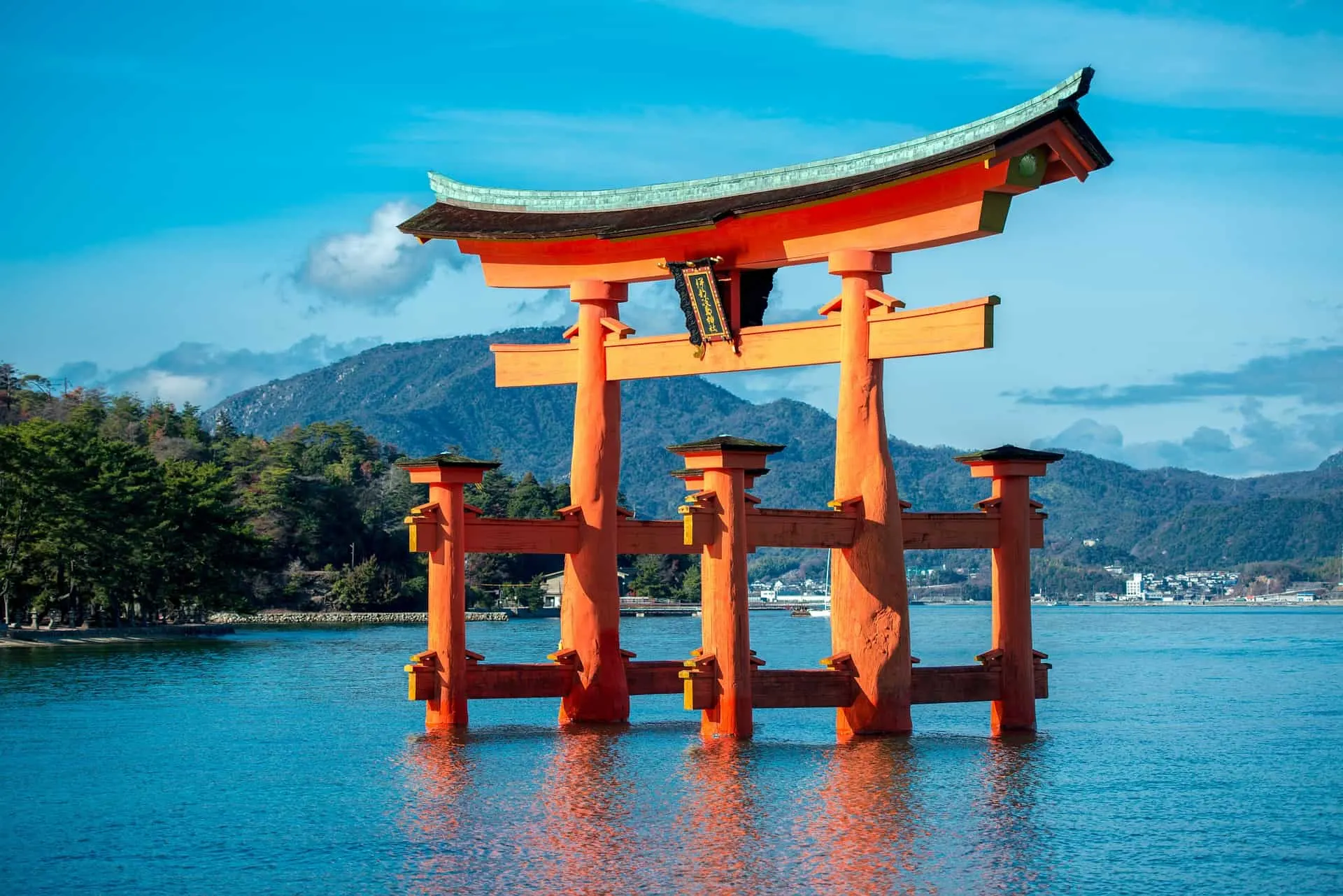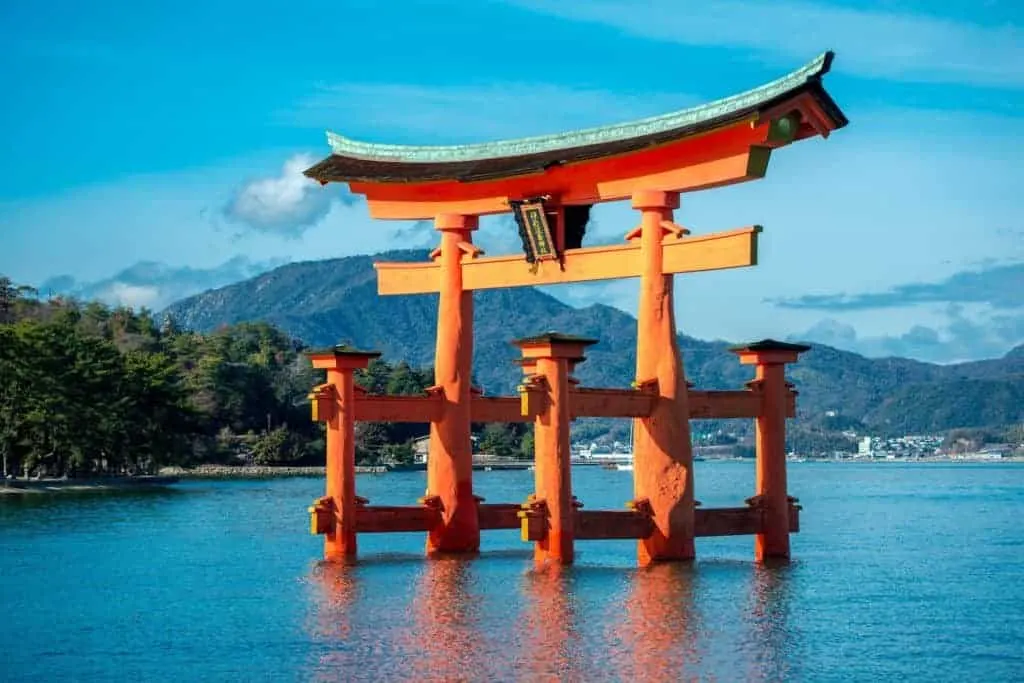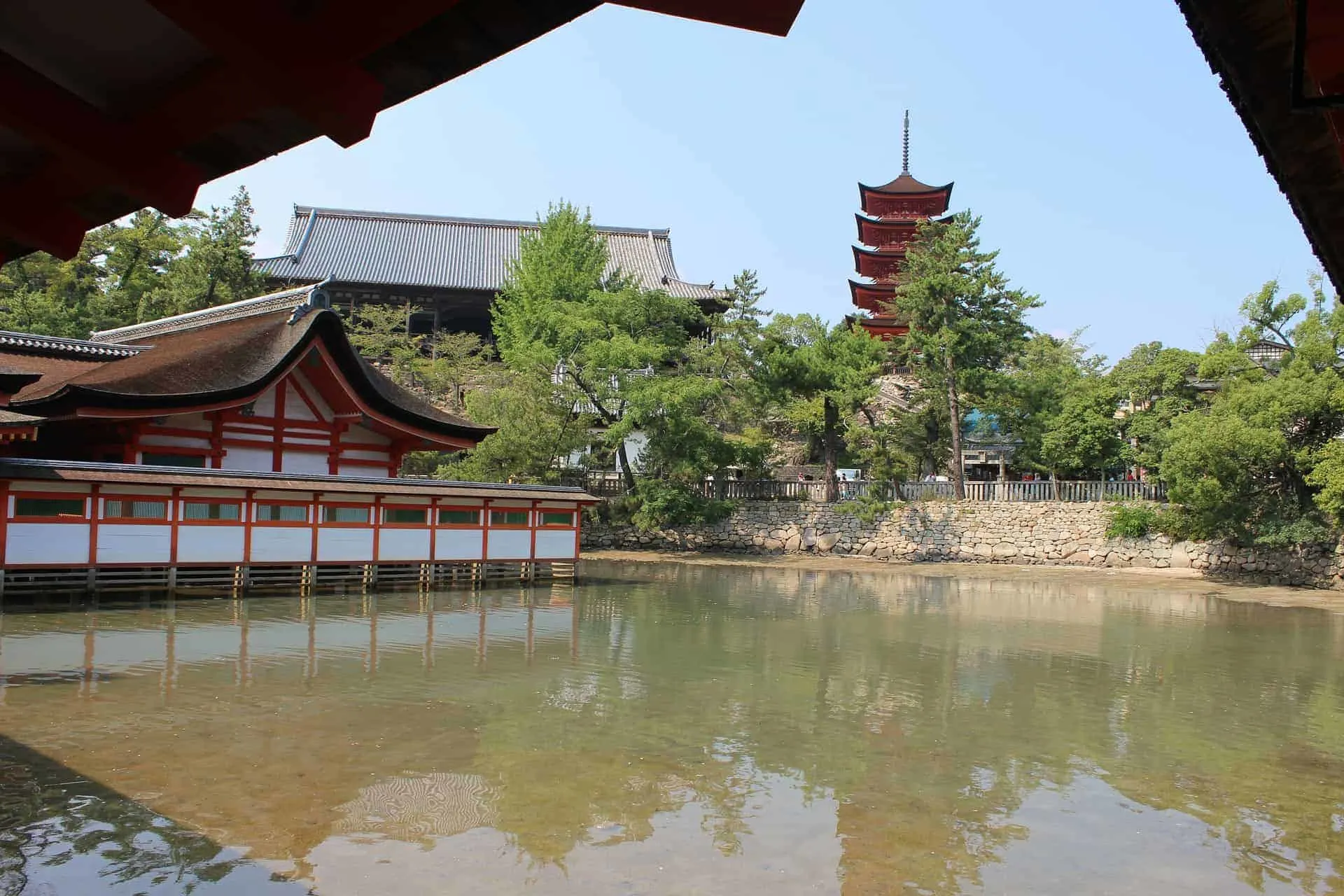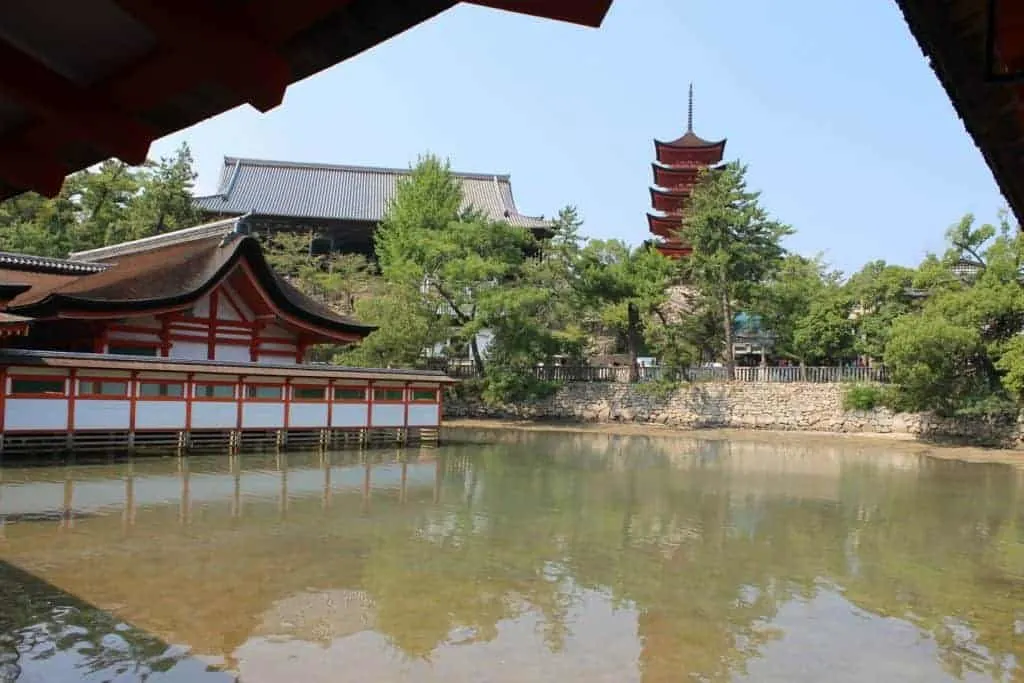 B) Temples & Shrines
​After taking in Itsukushima, you can walk on over to some of the other temples and shrines in the area.
The Five Story Pagoda, Senjokaku, the Daisho-in Temple, and Omoto Shrine are just some of the possible places to visit.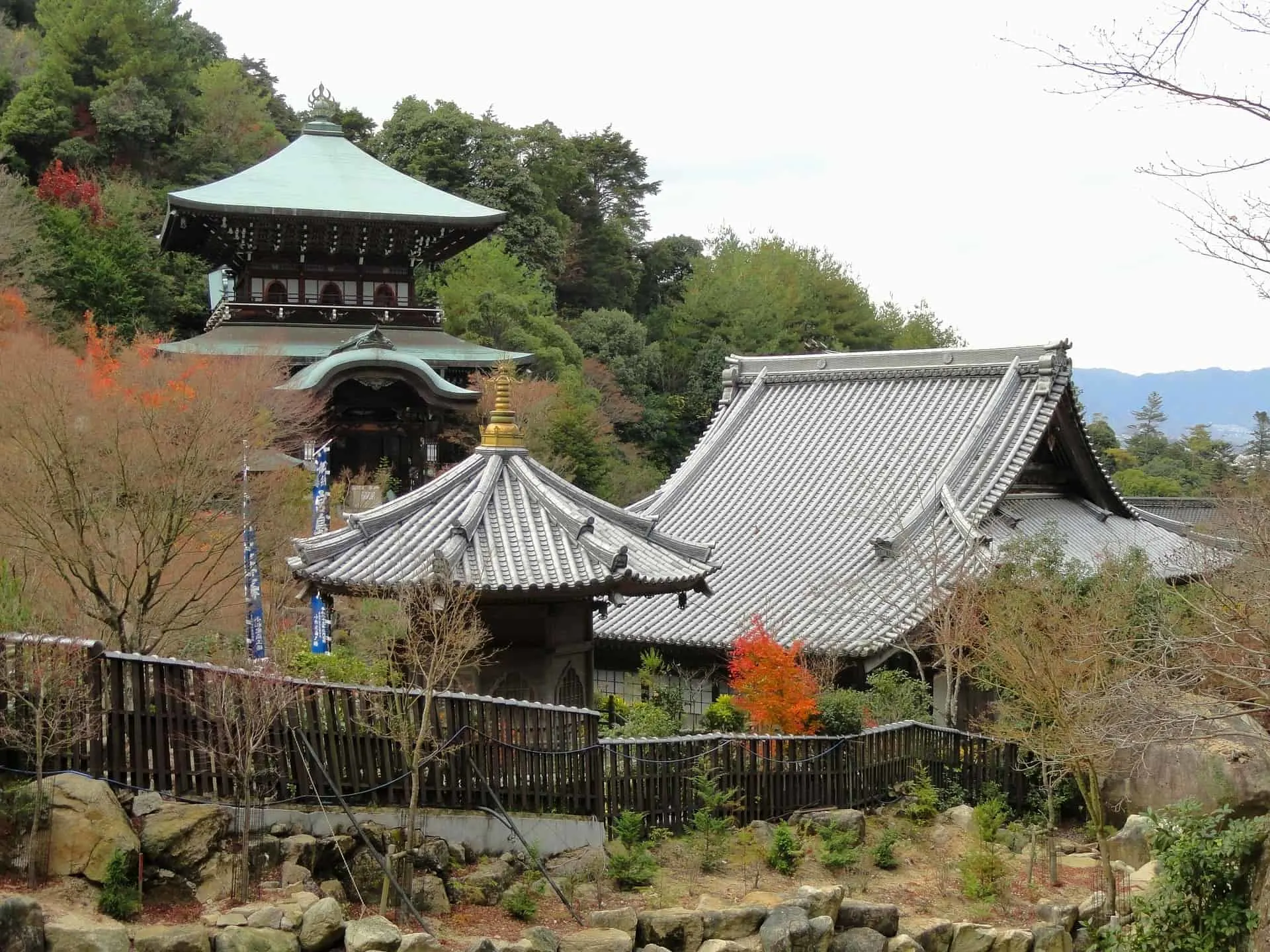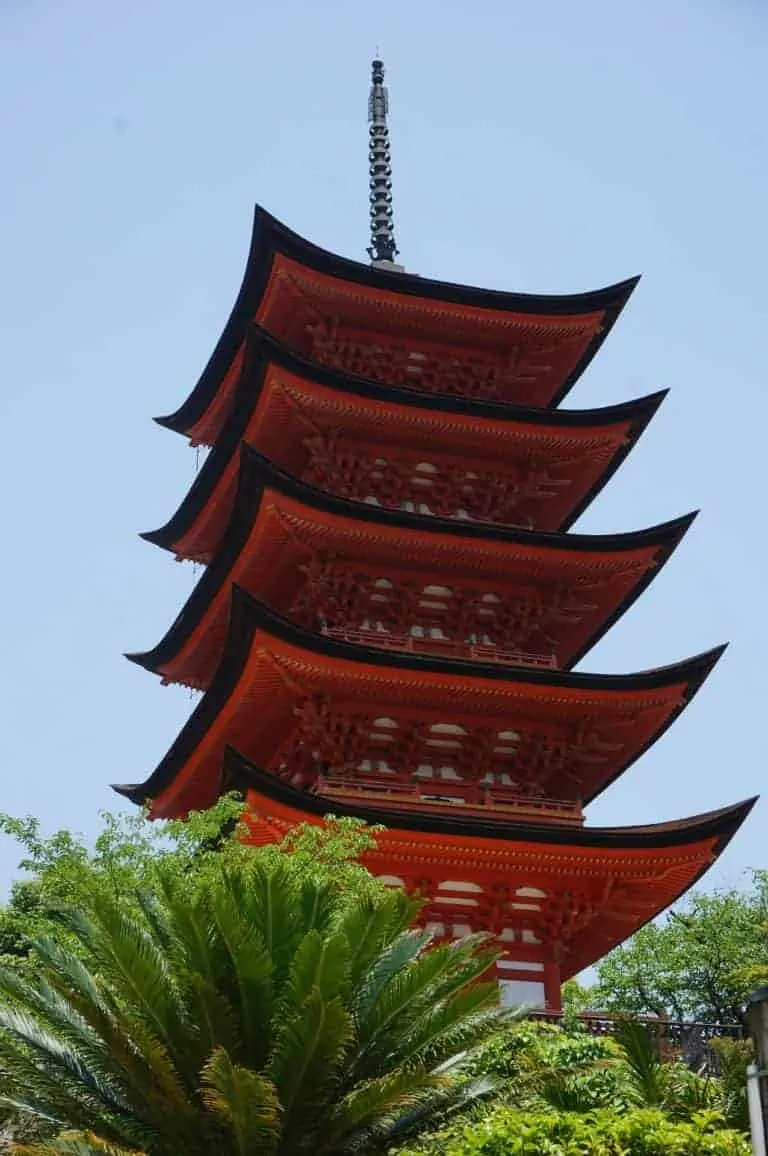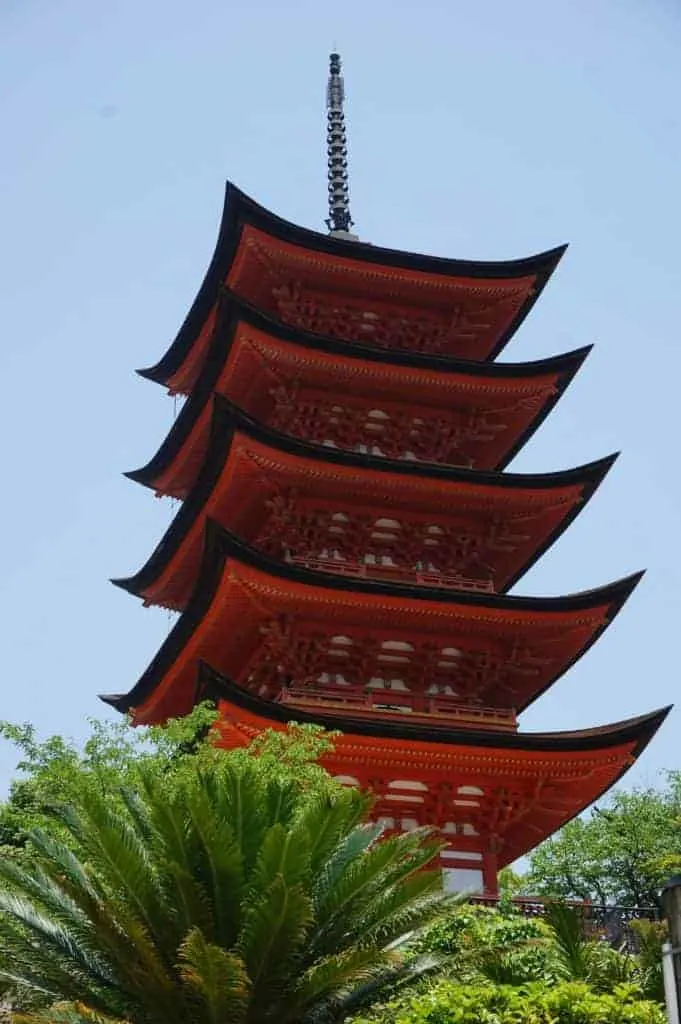 C) Mt. Misen
Once a morning of temple hopping is complete you can head on up to the top of the island at Mt Misen to see the island from a different view.
There are two options to choose from here – one is to take the two part ropeway up to near the top of the mountain, where you can then make the 20 minute walk up to the summit. (You can see the ropeway in gray in the map below. The walk from the top of the ropeway to the summit of Mt Misen is highlighted in black).
Alternatively you could hike up to the top of the mountain using one of the three hiking trails. Each trail takes about 1.5 to 2 hours to complete. See below for a map of each trail and its path.
1. Daisho-in Route – starting point at the Daisho-in Temple (blue line)
2. Momijidani Route – starting point at the base of the ropeway (purple line)
3. Omoto Route – starting point at the Omoto Shrine (green line)
Not drawn to actual paths – I tried my best here!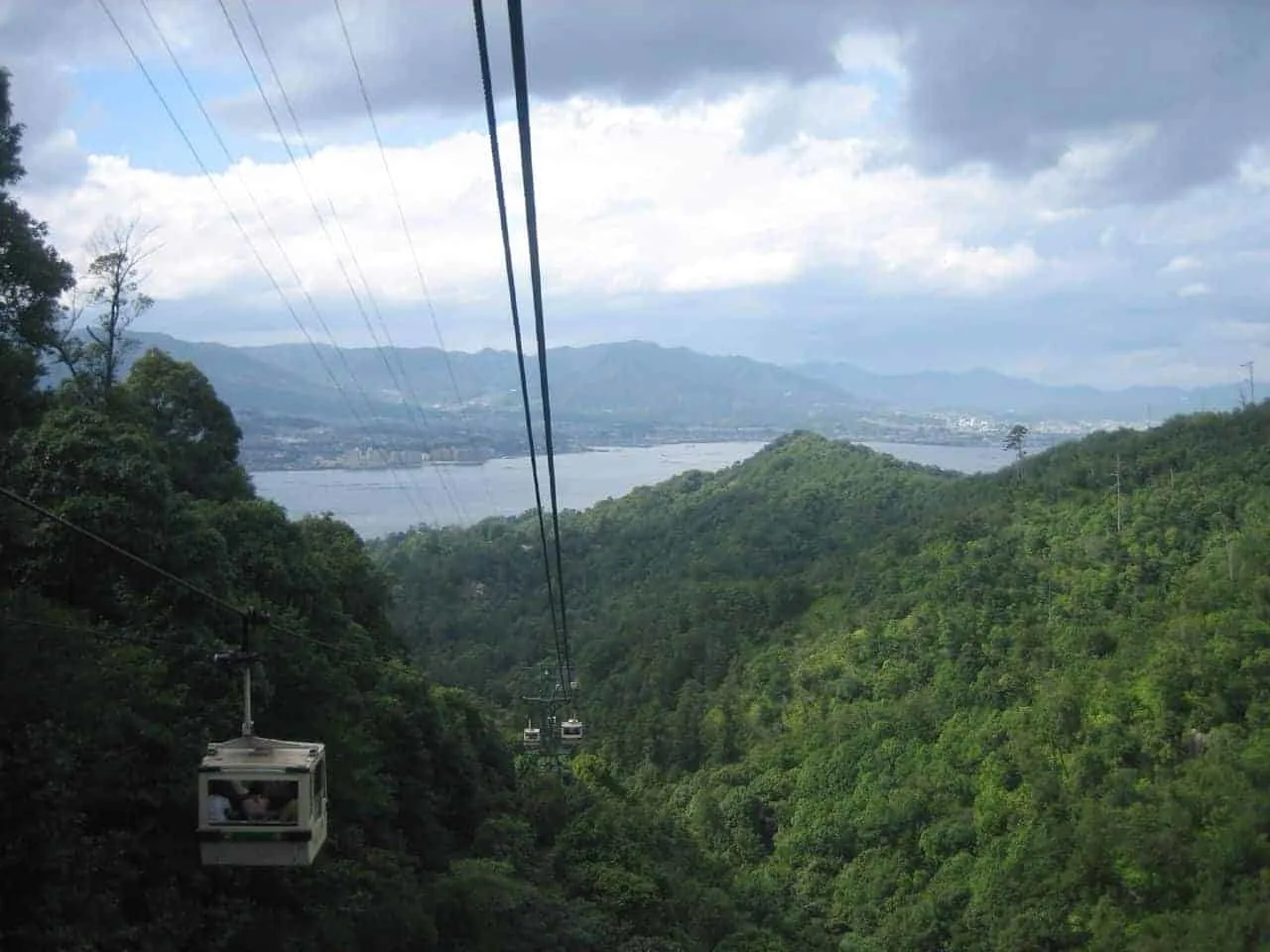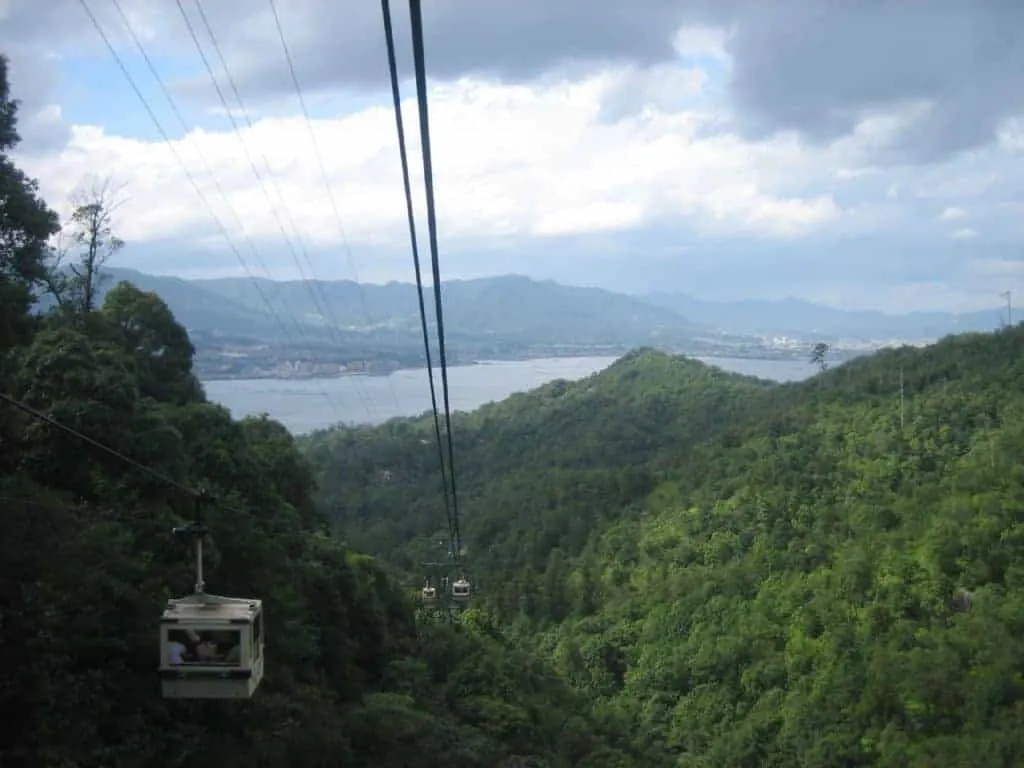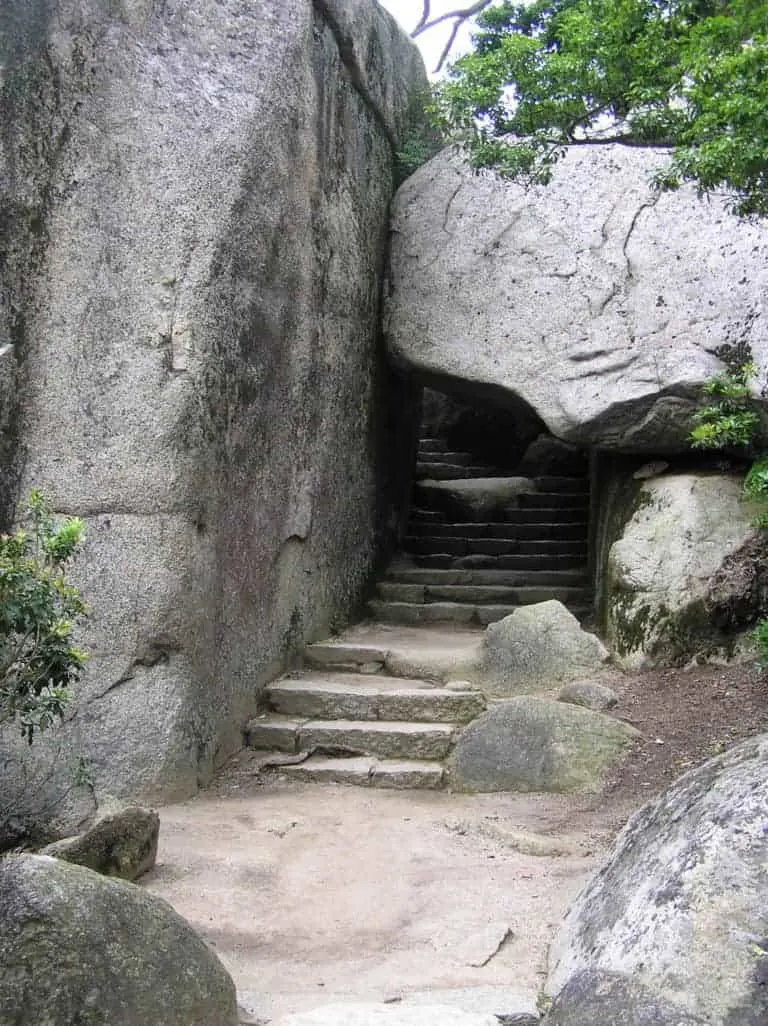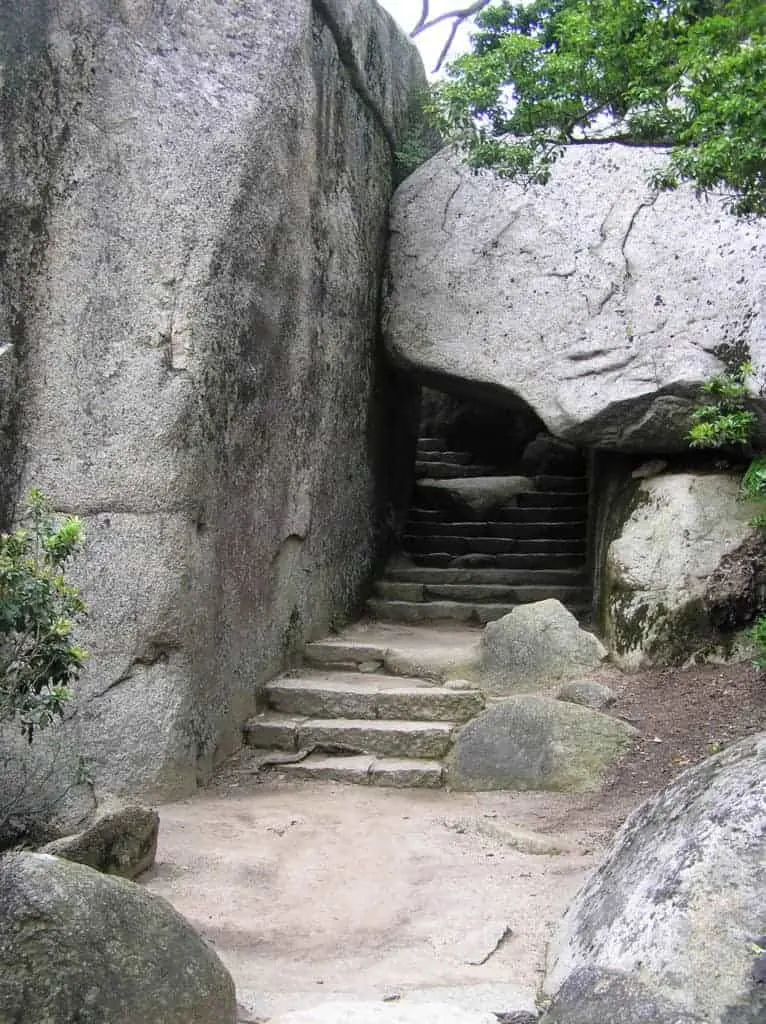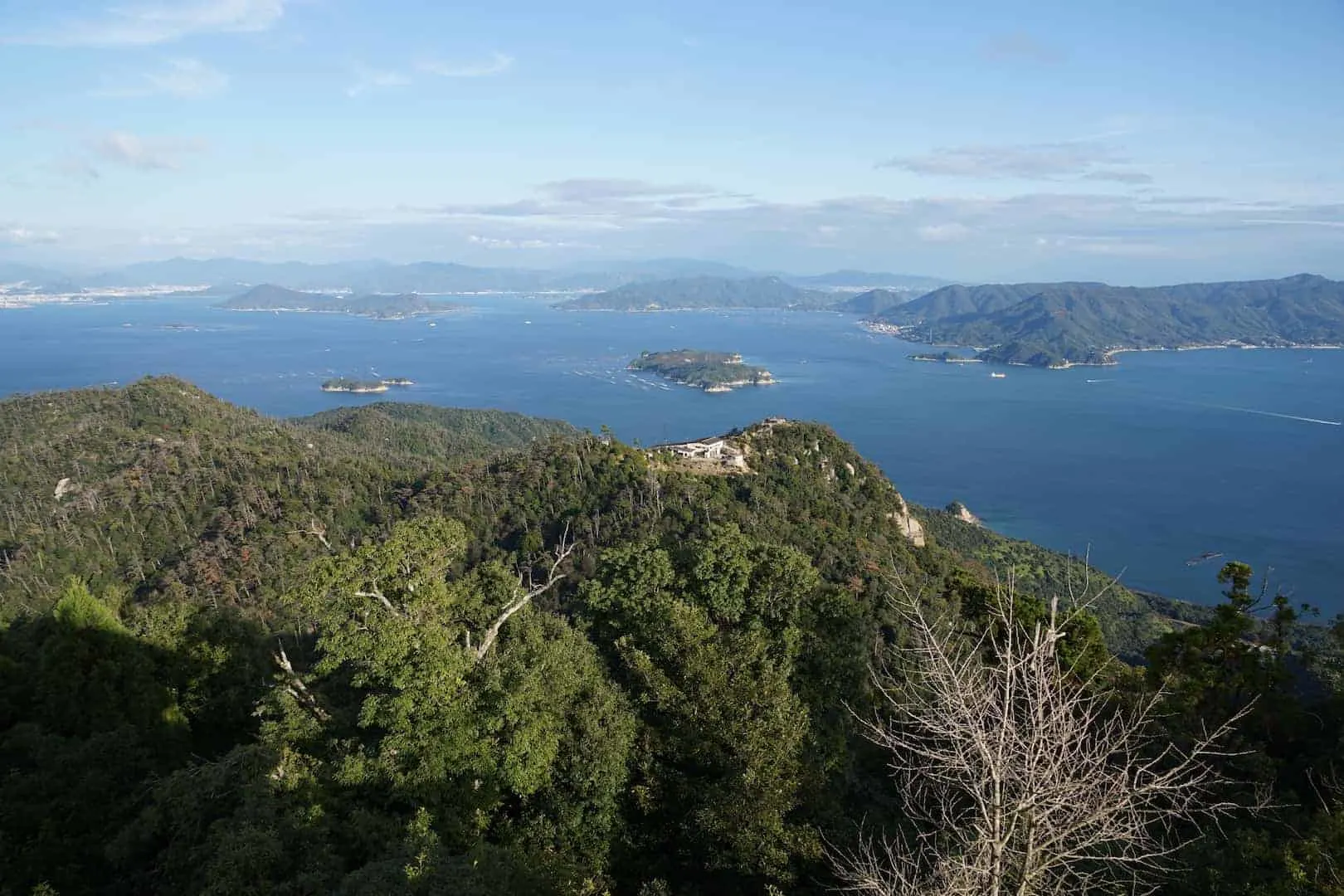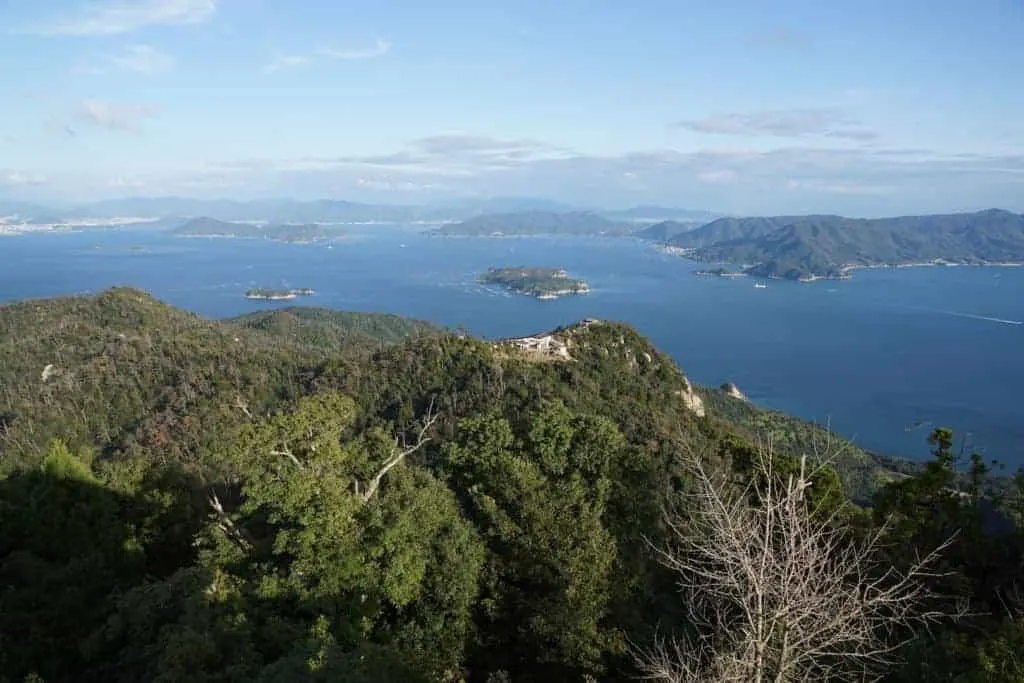 If you took the ropeway up you could opt to take one of the hiking trails back down as it will be much less strenuous (but could still be tough on the knees).
The ropeway is open from 9:00AM – 4:30PM/5:30PM depending on time of year and cost 1800 JPY round trip or 1000 JPY one way.
D) Omotesando​
​Once back at the bottom of Miyajima you can also head to the market filled streets of Omotesando. There will be plenty of souvenirs and food to purchase before calling it a day and heading back on the ferry.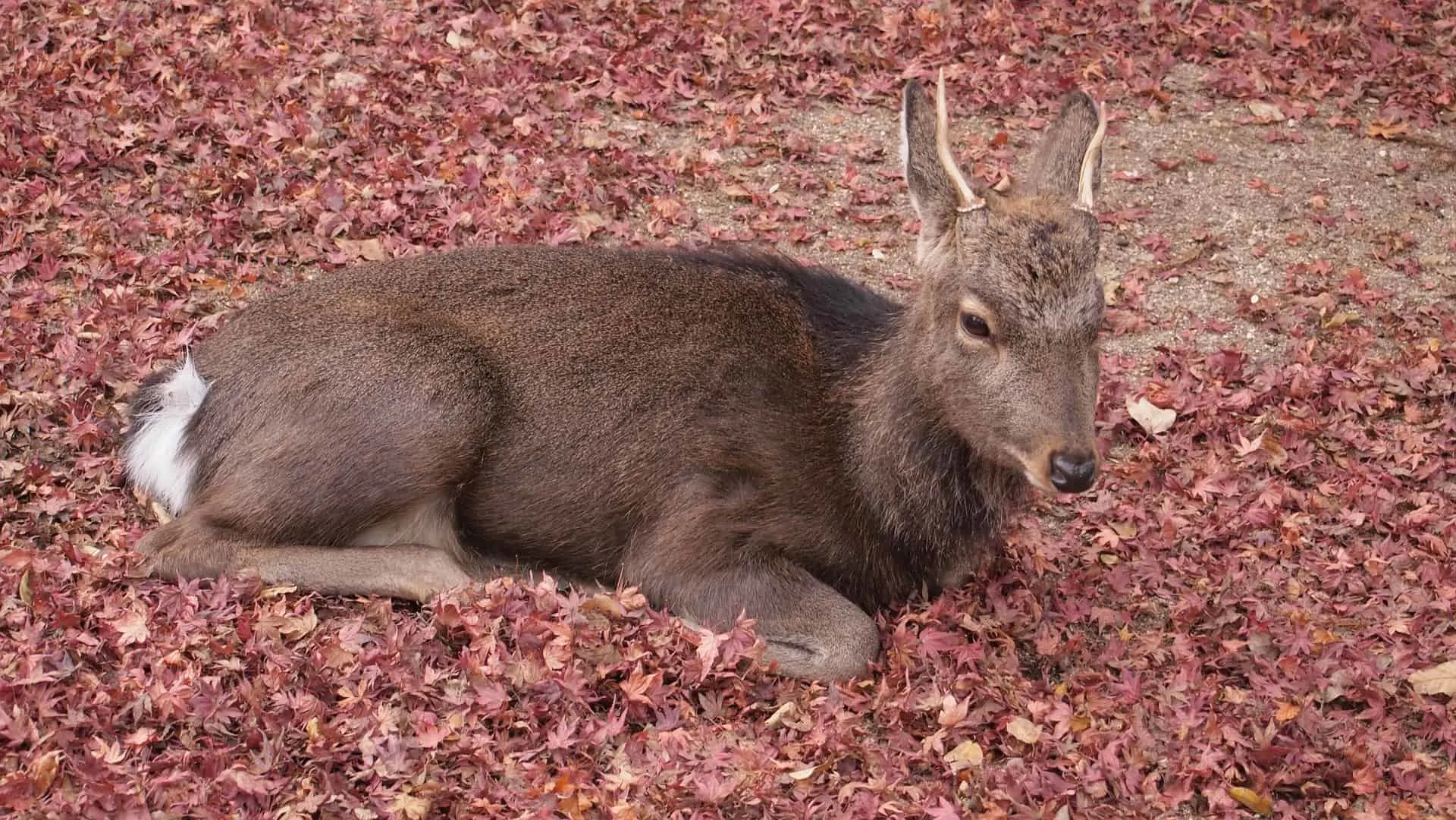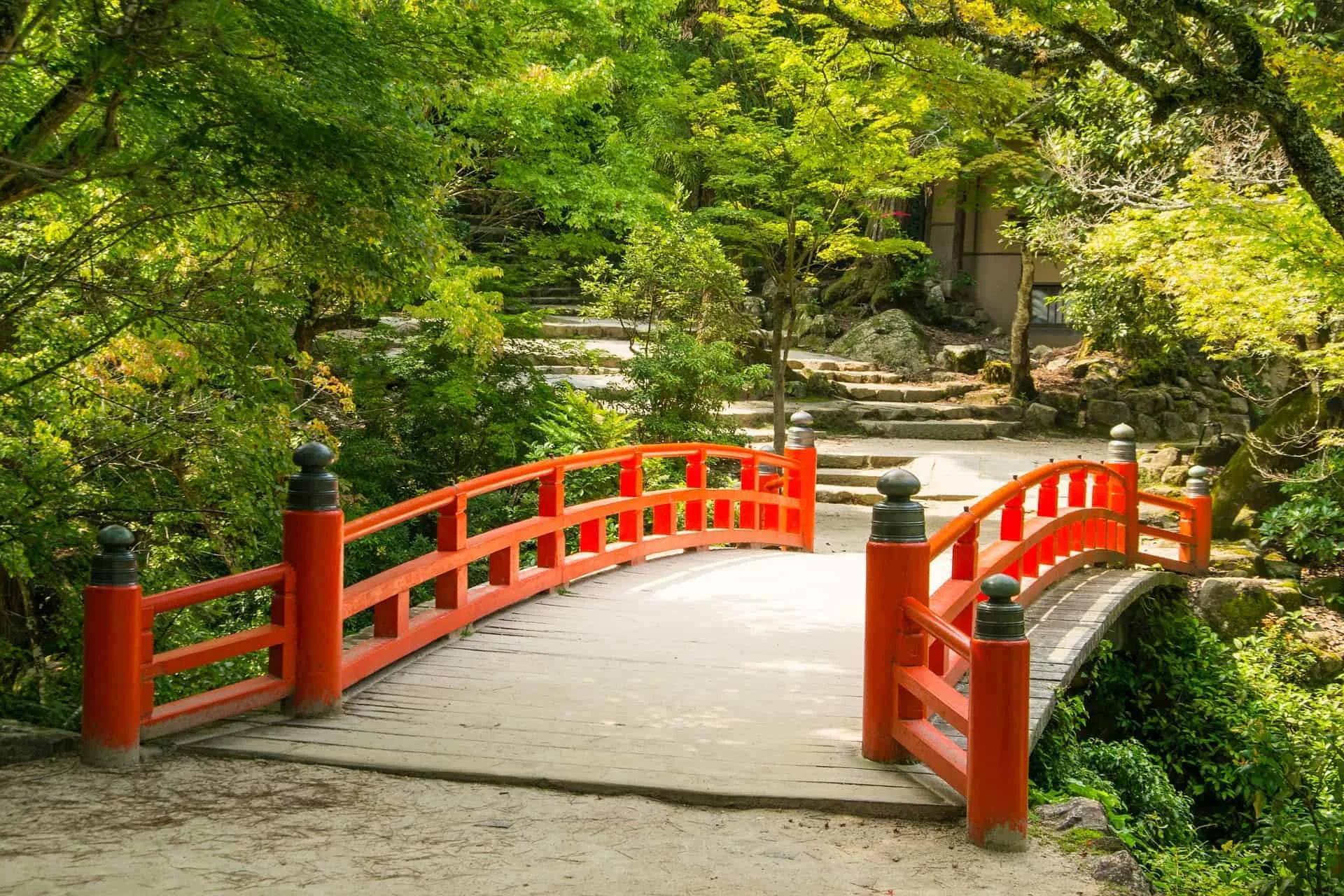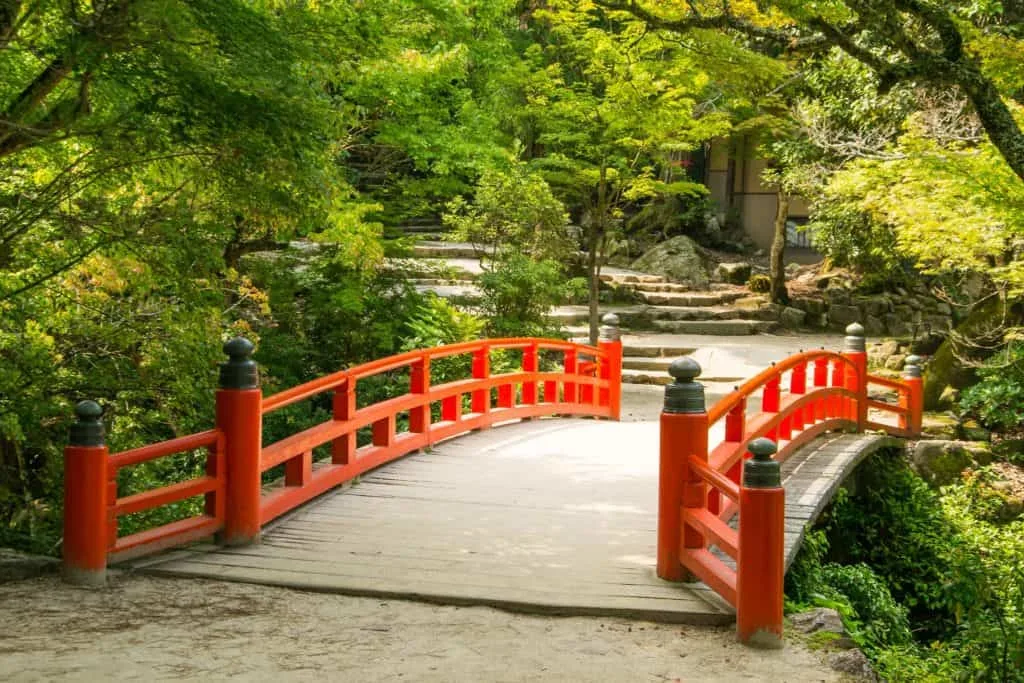 5) Where to Stay in Hiroshima
If opt for an overnight in Hiroshima, here is a list of some highly recommended hotel options around the area. Feel free to check out Booking.com for plenty more.
1) RIHGA Royal Hotel Hiroshima
2) Mitsui Garden Hotel Hiroshima
5) Sheraton Grand Hotel Hiroshima (farther out near train station)
That about wraps up the guide to things to do in Miyajima. Take a look at our other Japan itineraries and guides to help out with any other trip planning.
Some of these guides include a 3 day Kyoto itinerary, a day trip to Nara, things to do in Hiroshima, among plenty others. If you have any questions about the trip please feel free to comment below!