Located just outside of El Calafate, you will find Cerro Frias (translated to Cold Hill). At Cerro Frias you will have the opportunity to take part of several different activities based on your interests.
They offer 4 X 4 tours, horse riding, ziplining, & trekking out on the mountain. Throughout each and every one of these tours, you are sure to take in some of the best views you can ask for.
These include the blue waters of Lago Argentino, and many of the surrounding Patagonian peaks. On a clear day, you can even see Fitz Roy in El Chalten and Torres del Paine in Chile!
Read on to learn more about the experience at Cerro Frias and what to expect on a visit.
* Affiliate Disclosure: This post may contain affiliate links, which means I may receive a commission if you make a purchase through the links provided, at no additional cost to you. Thanks for supporting the work I put into TripTins!
1) Where is Cerro Frias
Cerro Frias is located just 25 km / 15 miles west of El Calafate. The drive takes you on the main Route 11, before turning onto the private road leading up to Cerro Frias.
You can expect the drive from town to Cerro Frias to take around 30 minutes (but could be a bit longer if picking up other passengers).
→ While transfers are included with a Cerro Frias, you can also rent a car for your trip to Patagonia to give you the chance to go about your itinerary at your own pace and on your own schedule. Feel free to check out Rentalcars.com for a variety of car rental options for your trip.
Cerro Frias is part of the larger Estancia Alice, which is a private property. Due to this, you cannot do excursions out there on your own. Instead you must sign up with a guided tour of the mountain with one of the four main activities.
Below you can find a map of the route between El Calafate and Cerro Frias as you drive along Lago Argentino.
2) Cerro Frias Tour
When visiting Cerro Frias, you have four main activity options to choose from. These include:
• Cerro Frias 4 X 4 Tour
• Cerro Frias Horse Riding
• Cerro Frias Zipline
• Cerro Frias Trekking
When signing up for a tour, you will need to pick one of the four options (you won't be able to do multiple during a visit unless spending a full day there).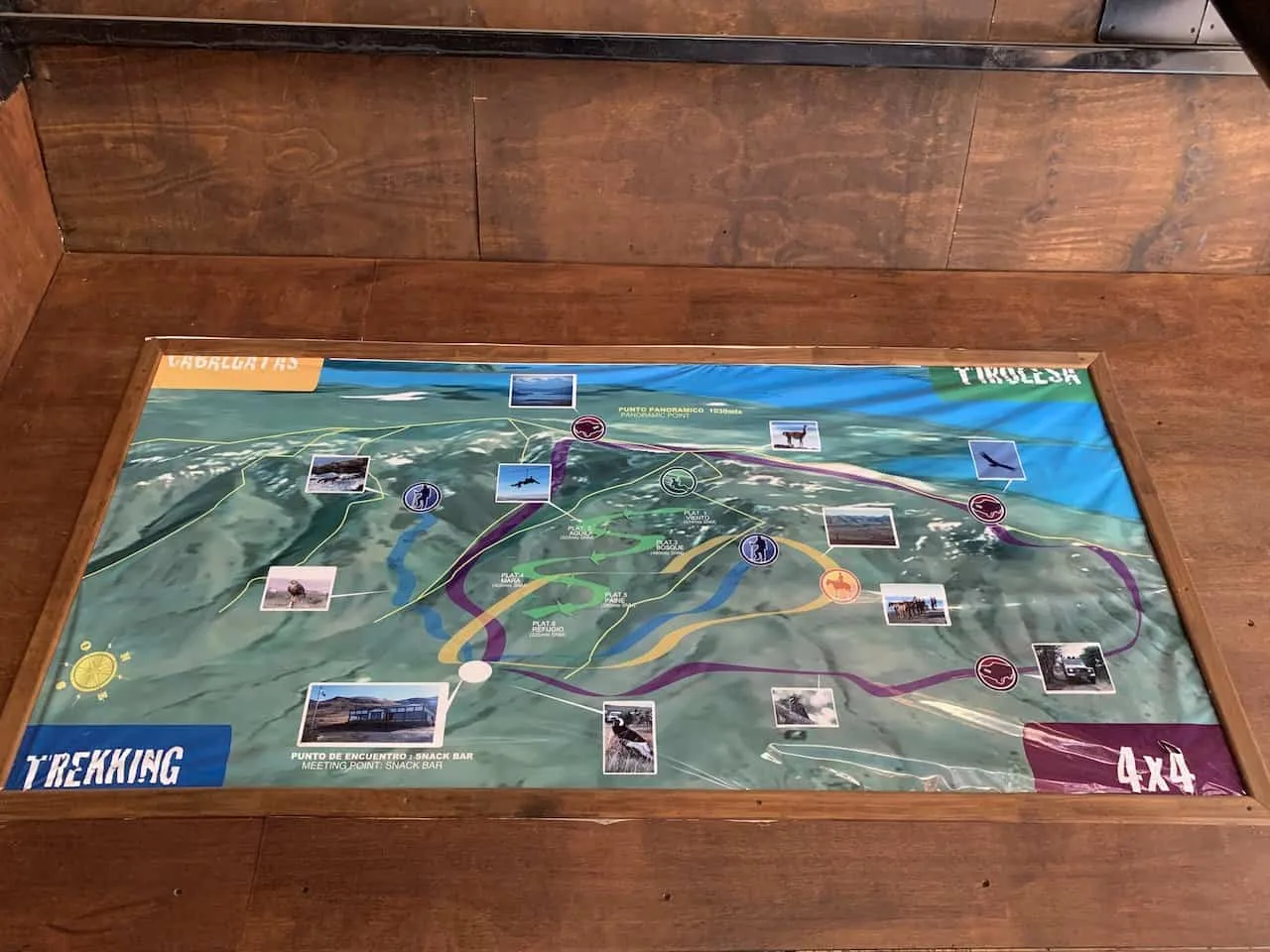 Tours are offered three times a day:
Morning Tour: 8:30AM – 1:00PM
Afternoon Tour: 2:00PM – 6:00PM
Night Tour: 6:30PM – 10:30PM
In the summer months, expect long days with many hours of daylight. So, even the night tour will be done in great light.
All of the tours include transfer to/from El Calafate as you are dropped off at the main Cerro Frias lodge. Here you will be prepped for your activities and split into your appropriate groups.
At the end of your tour, you will be brought back to the lodge where you will have snacks/drinks that are included in the rate. If you sign up for the night tour, this will include dinner as well.
No matter what activity you choose, tour prices will be around $100 USD per person (slightly more for the night tour).
In the next few sections, I will give a short overview of each of the four activity options.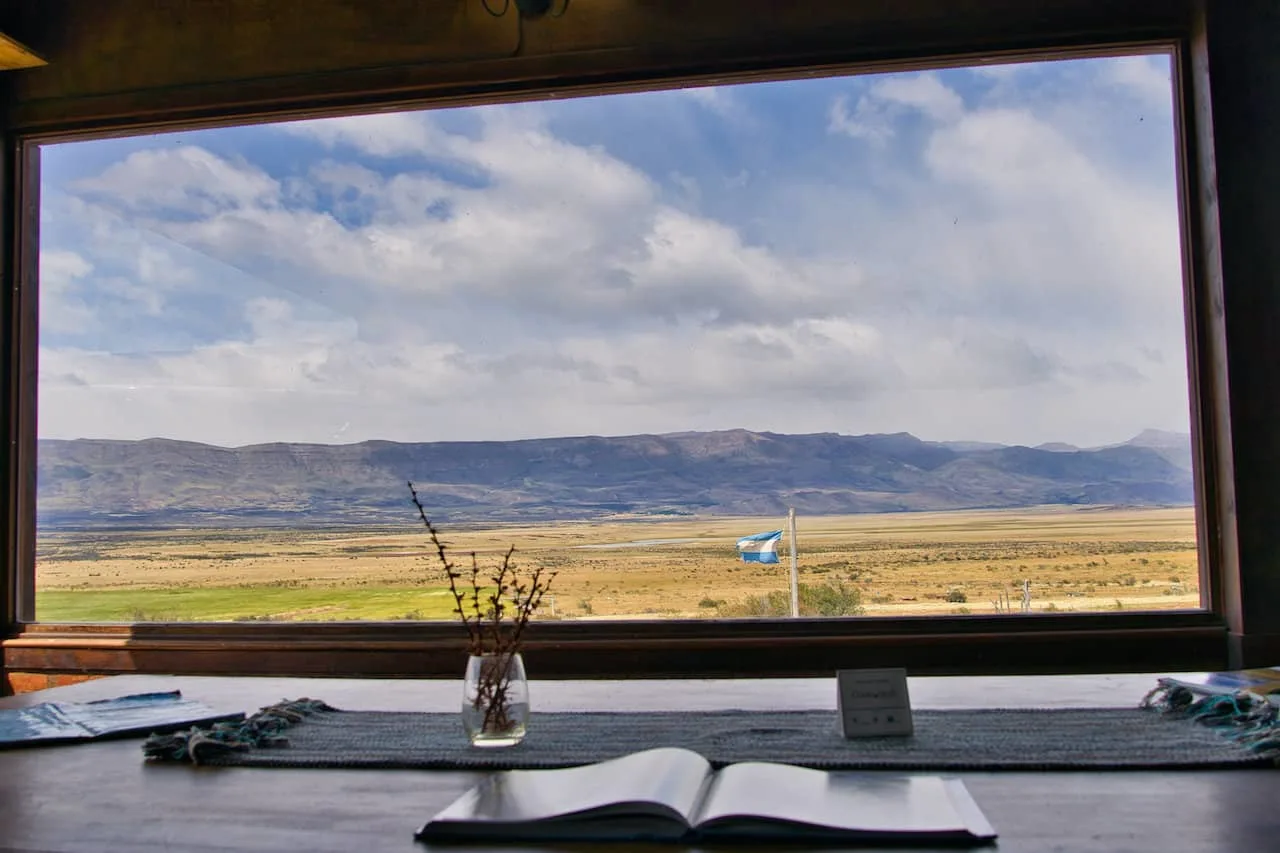 Considering travel insurance for Patagonia?

World Nomads offers coverage for more than 150 adventure activities as well as emergency medical, lost luggage, trip cancellation and more.

For years, World Nomads has been protecting, connecting & inspiring independent travelers, offering travel insurance & safety advice to help you travel confidently. Their mission is to support and encourage travelers to explore their boundaries.

World Nomads has simple and flexible travel insurance that has been designed by travelers for travelers. Even if you leave home without travel insurance or your policy runs out, you can buy or extend out on the road.

Get a quote for a World Nomads travel insurance policy today!
3) Cerro Frias 4 X 4 Tour
On Cerro Frias you will find a circular 4 x 4 dirt route that follows the mountainside to various viewpoints along the way.
The 4 X 4 route will stop at 2-3 of these viewpoints as you get the chance to take in the surrounding landscape from a variety of angles.
Some of the main highlights that you will get to see during the tour include:
• Lake Argentino
• Centinela River Valley
• Torres del Paine
• Brazo Rico, Brazo Sur, Brazo Norte
• Lago Roca
• Cordillera de los Cristales
• Fitz Roy
• & More Patagonian Highlights
The route then circles back down through the lenga forest and onto the lodge.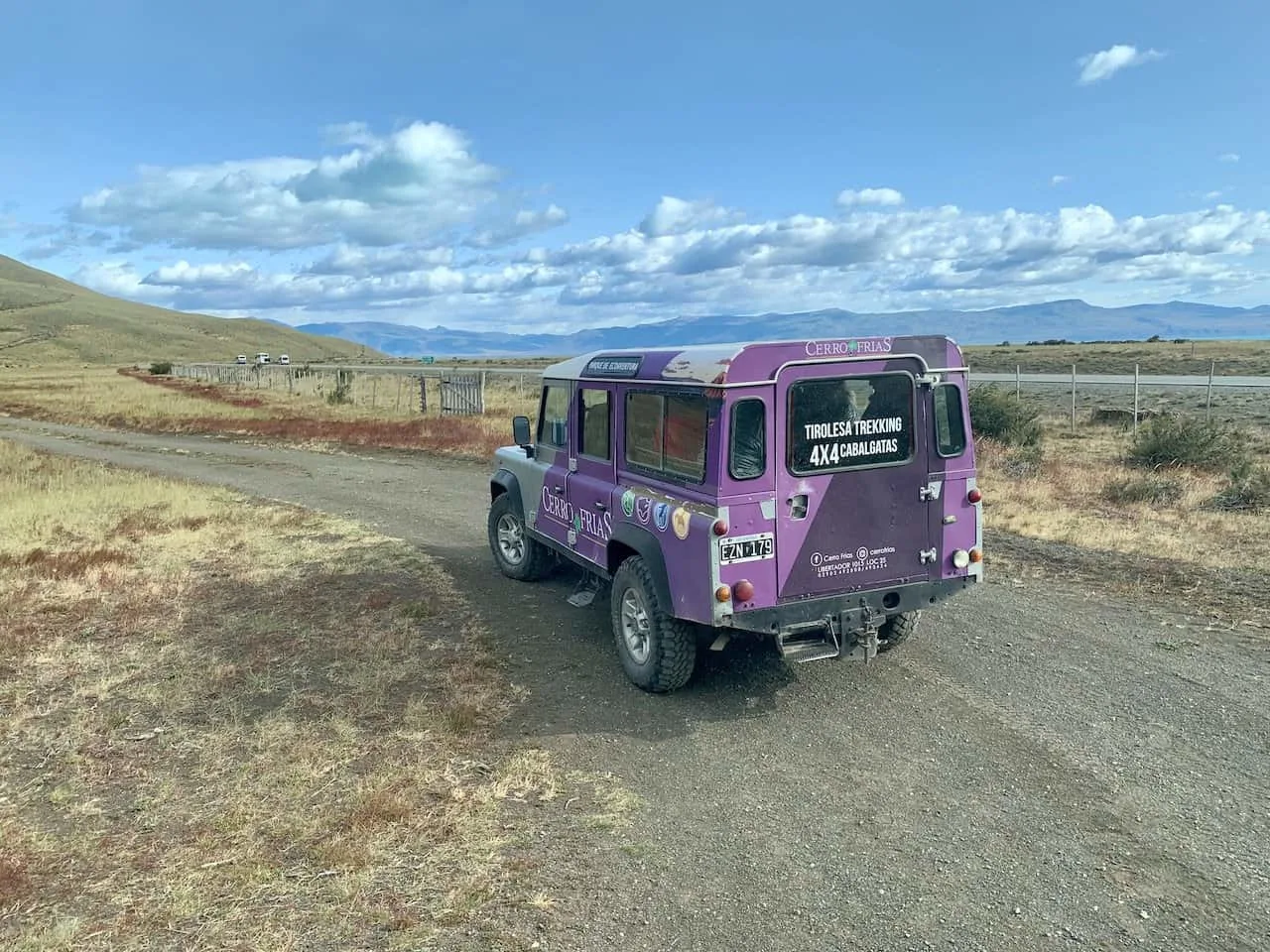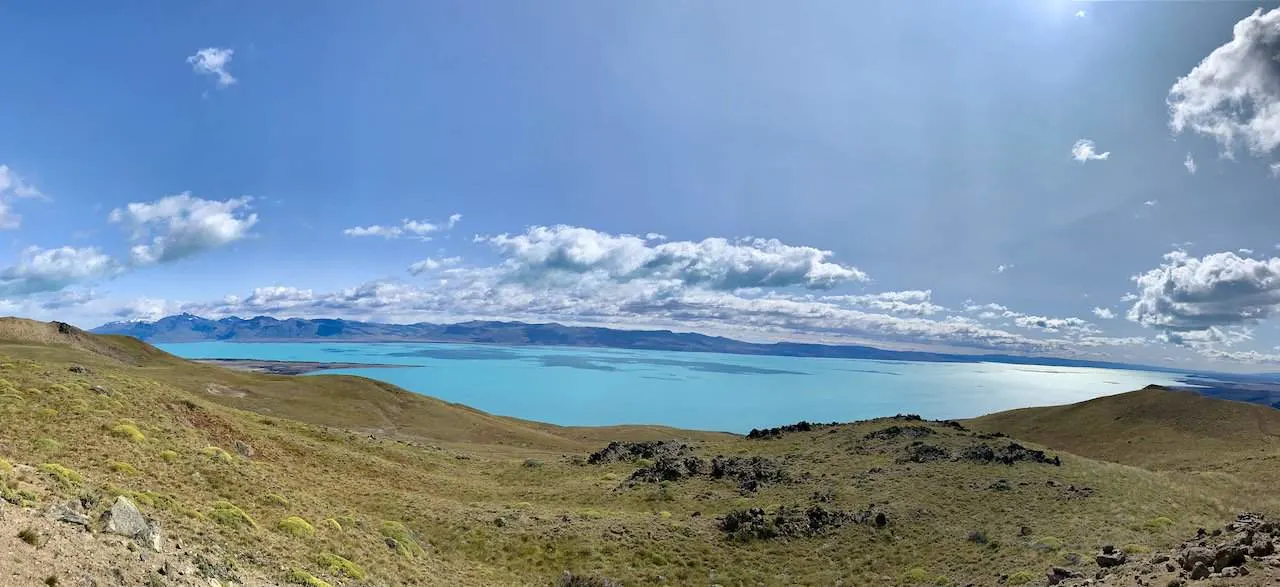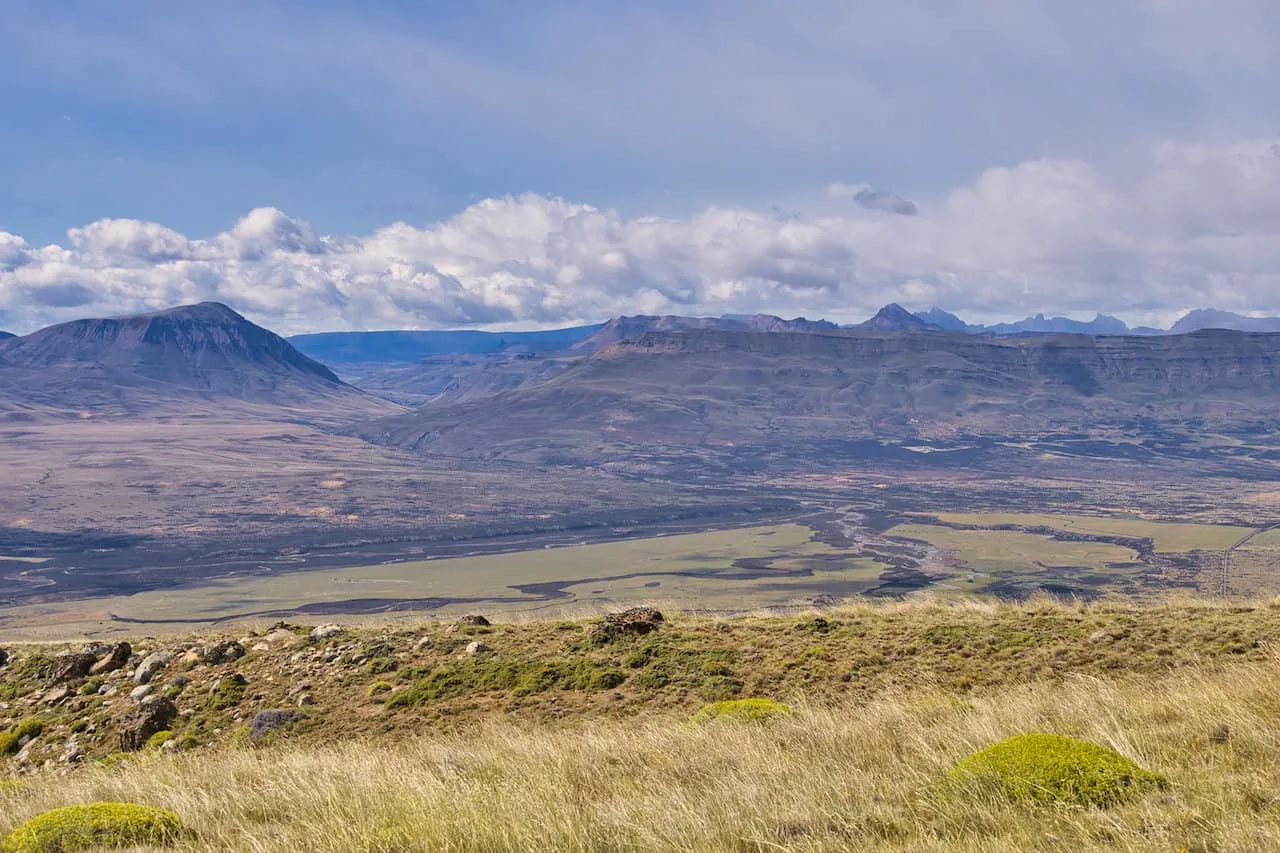 4) Cerro Frias Horse Riding
Instead of taking a vehicle around Cerro Frias, you can instead opt for a horse riding experience as well.
After getting prepared and matched up with a horse you will head on a circular route on the hillside. The route will be a shorter loop, but you are sure to get some beautiful views along the way.
This will be a peaceful and enjoyable journey as you get to take in the surroundings at a slower pace on horseback.
Once all wrapped up with the ride, it is back to the lodge, to enjoy some relaxing time.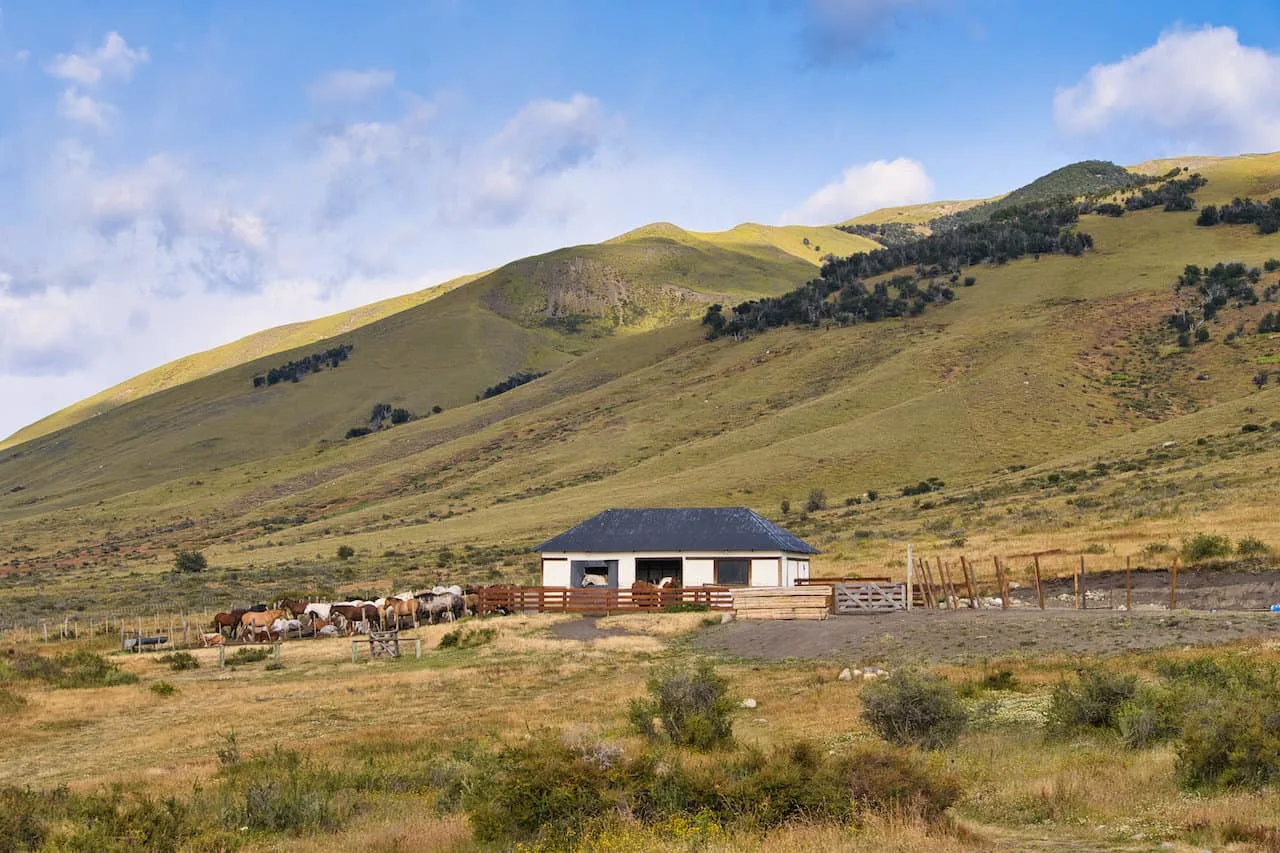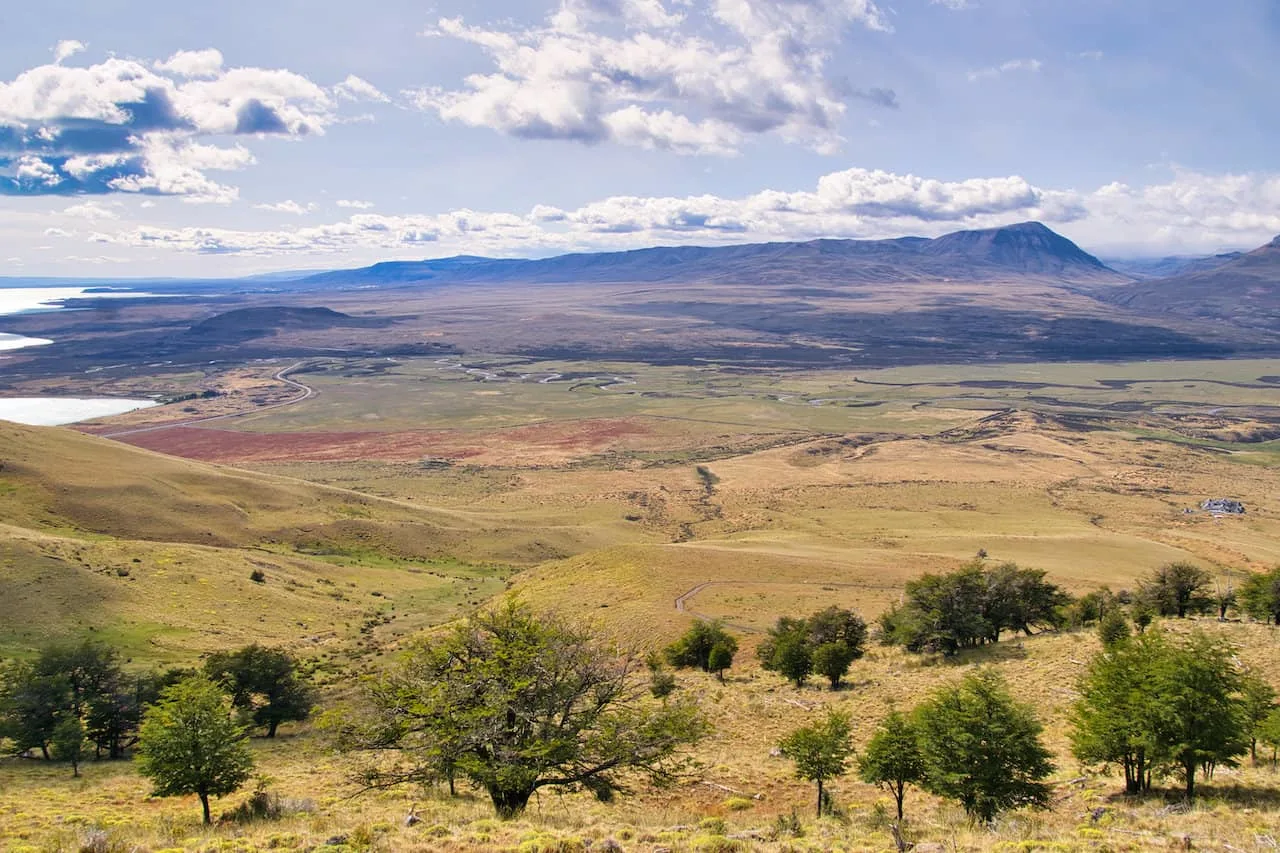 5) Cerro Frias Zipline
The most unique way to go about a Cerro Frias experience will be by zipline. Once at the lodge, you will be fitted with the appropriate equipment (helmet, carabiners, harness), and head up by 4 x 4 to the zipline starting point.
Once higher up on Cerro Frias, you will be welcome to the first of five ziplines. From there, you will begin flying over the hillside downwards to the next platform. You will repeat this process five times until you reach the last platform nearby the lodge.
This is sure to be the most exhilarating of options as you make your way across 2,350 meters / 7,700 feet of metal cable (one of the longest ziplines in South America).
While you may be distracted by the zipline, don't forget to look around and enjoy the views since you will be surrounded by them throughout a journey down.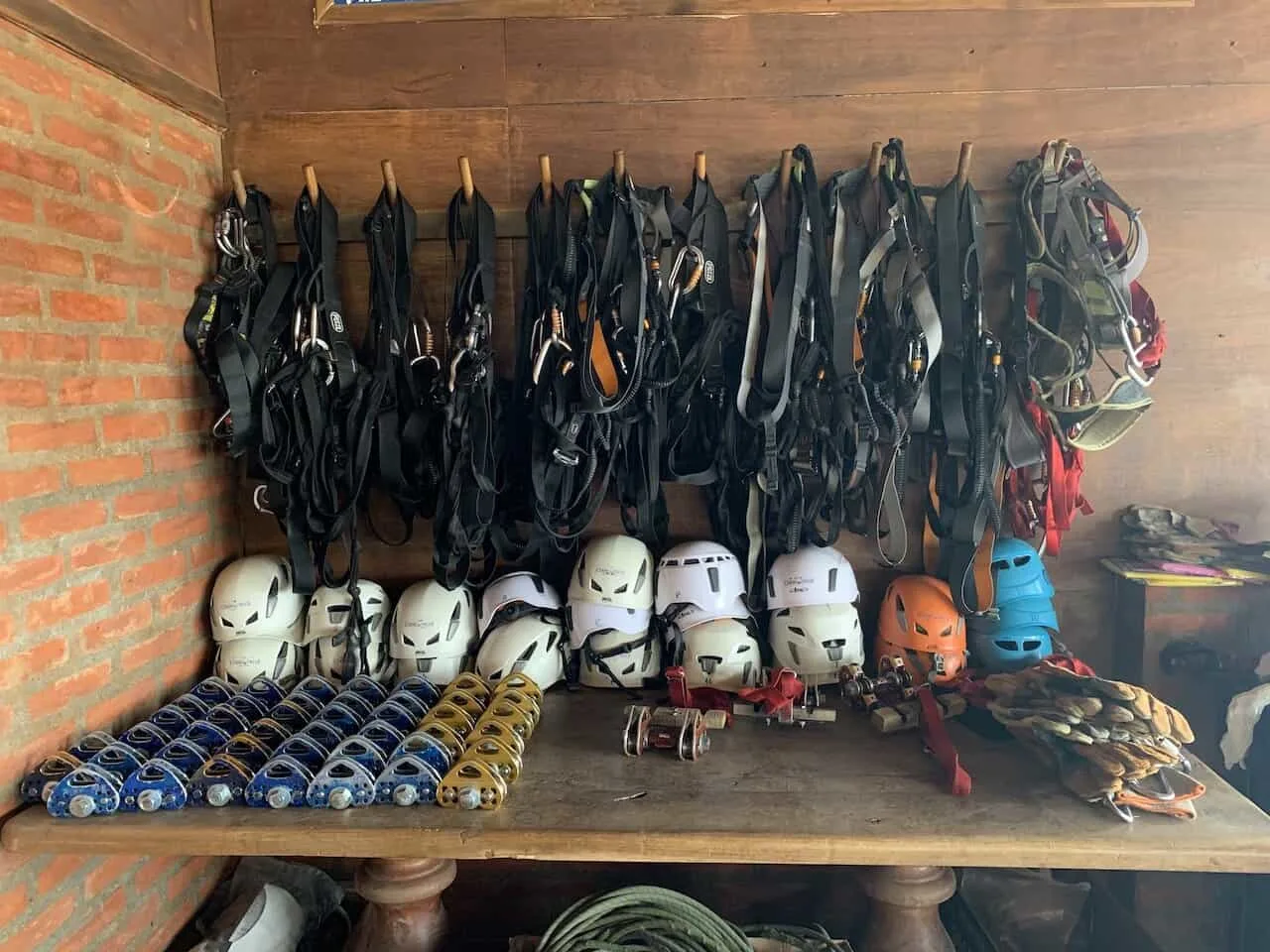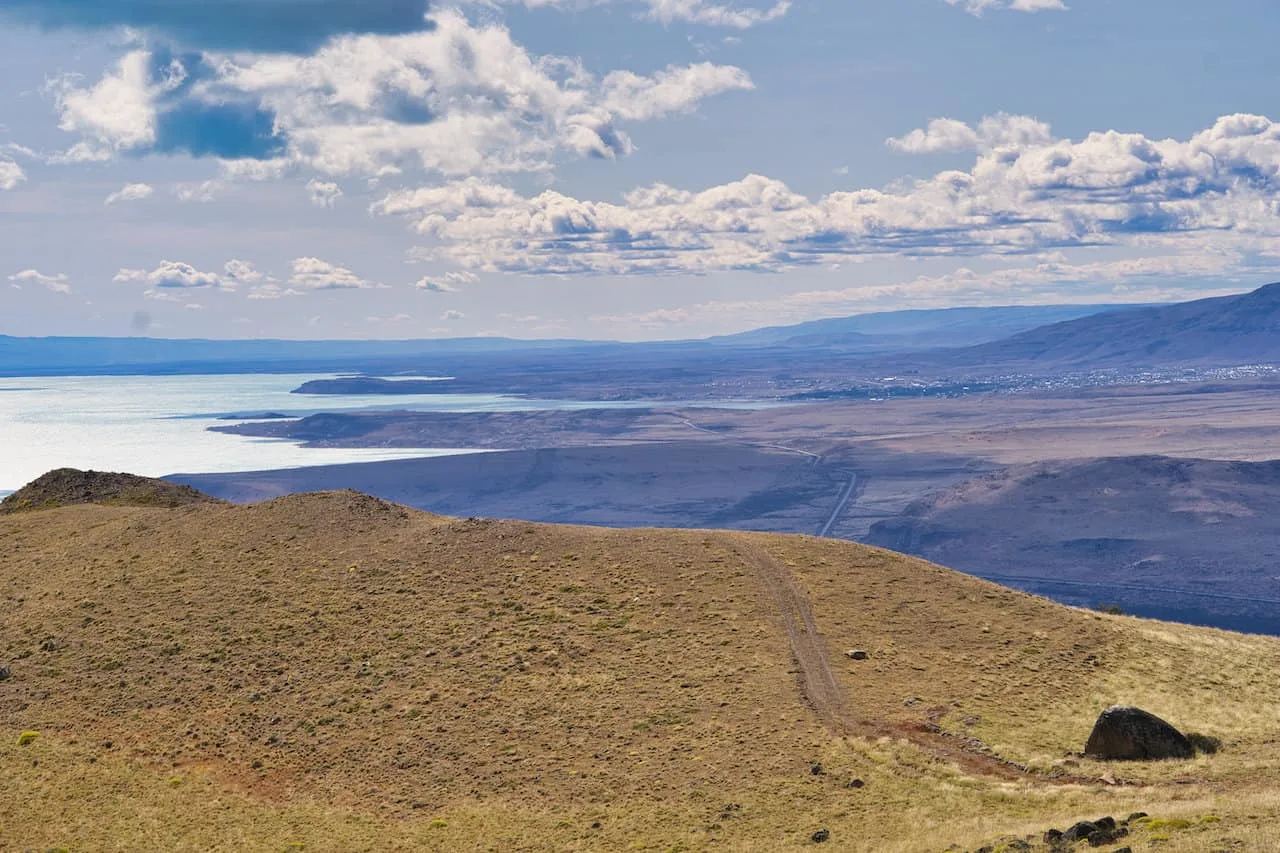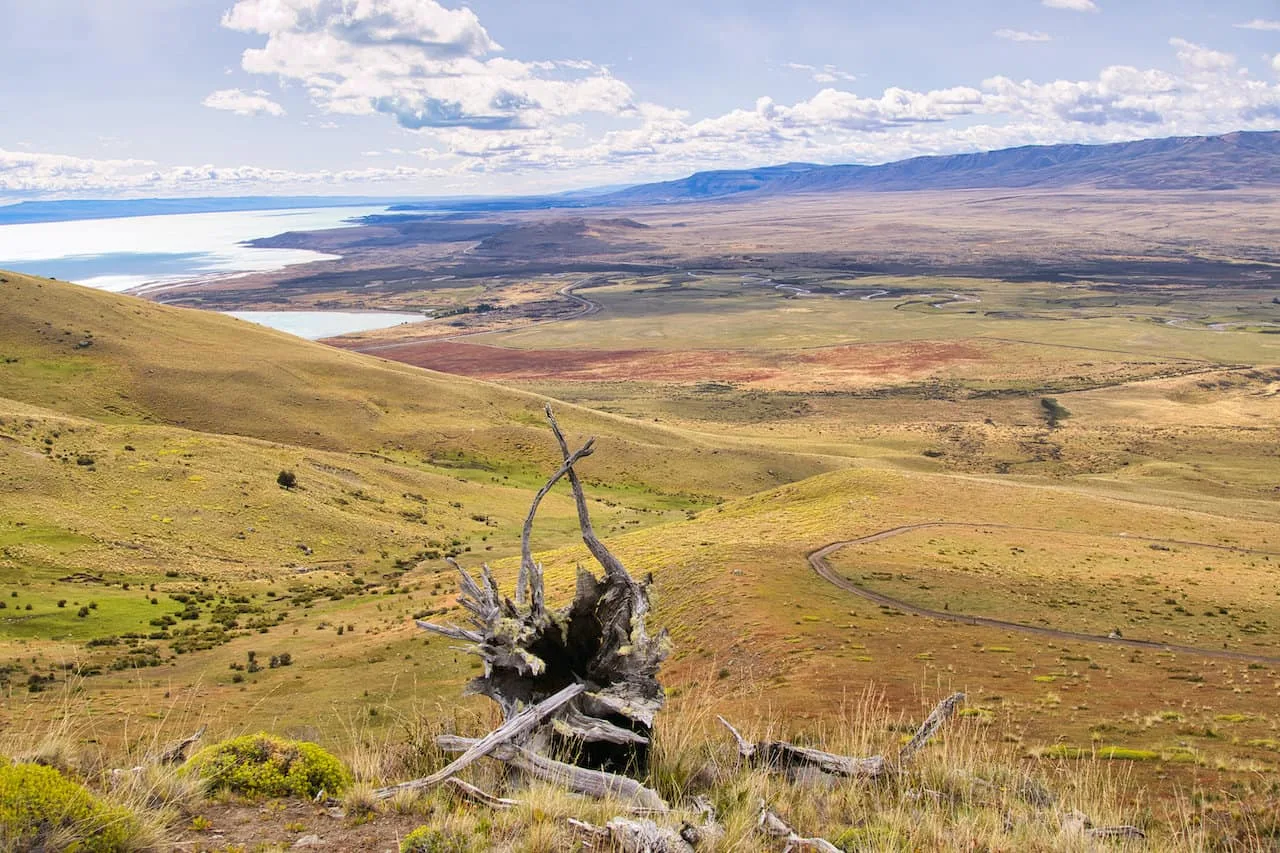 6) Cerro Frias Trekking
The last option to take part of on Cerro Frias is a trekking experience along the mountainside. This is the option I chose during my time on the mountain.
The journey started in a 4 X 4 vehicle as we gained elevation up the hillside and got dropped off at a certain point. From there, my guide and I continued along the mountainside ridge as we continuously got some jaw dropping views of Lago Argentino.
Throughout the hike, more and more views came into play as we circled around with El Calafate out in the distance. We also stumbled upon some guanacos, making it an even better experience.
After trekking, we were met by a 4 X 4, which then took us back down the rest of the way to the lodge.
Once at the lodge, all the various activity groups met back up, where we were welcomed to tea and snacks. The lodge itself has some beautiful rooms and views to enjoy as you can spend the rest of your time just relaxing.
It is then back to El Calafate to end a successful morning/afternoon/evening at Cerro Frias.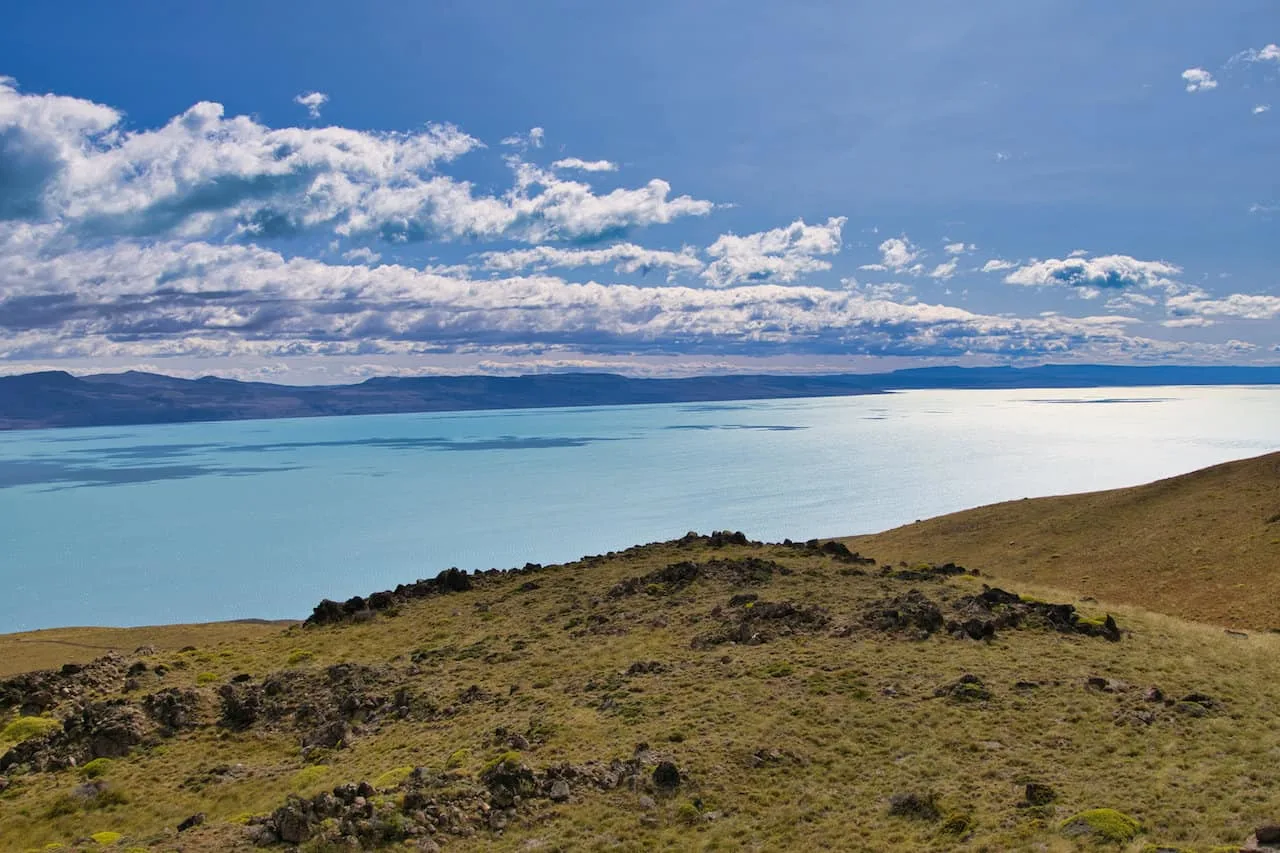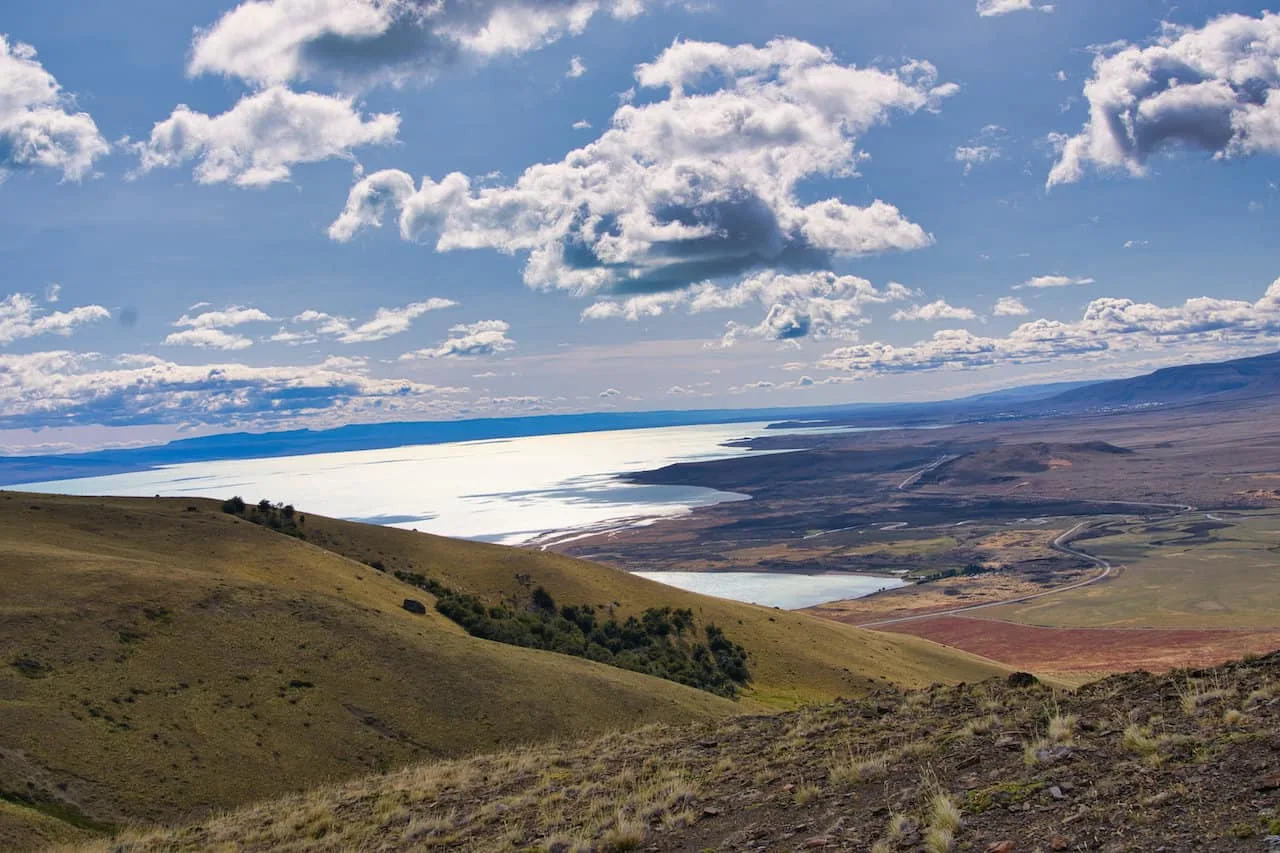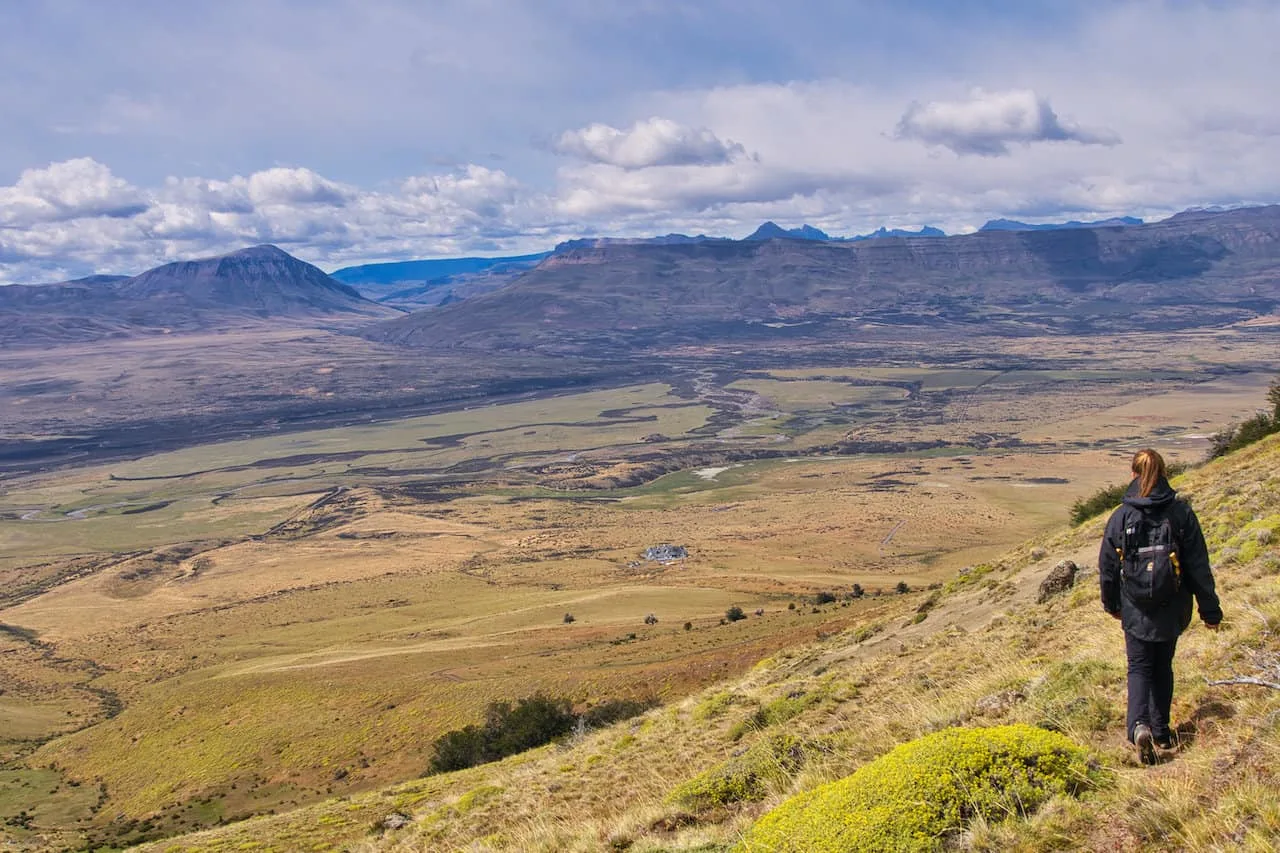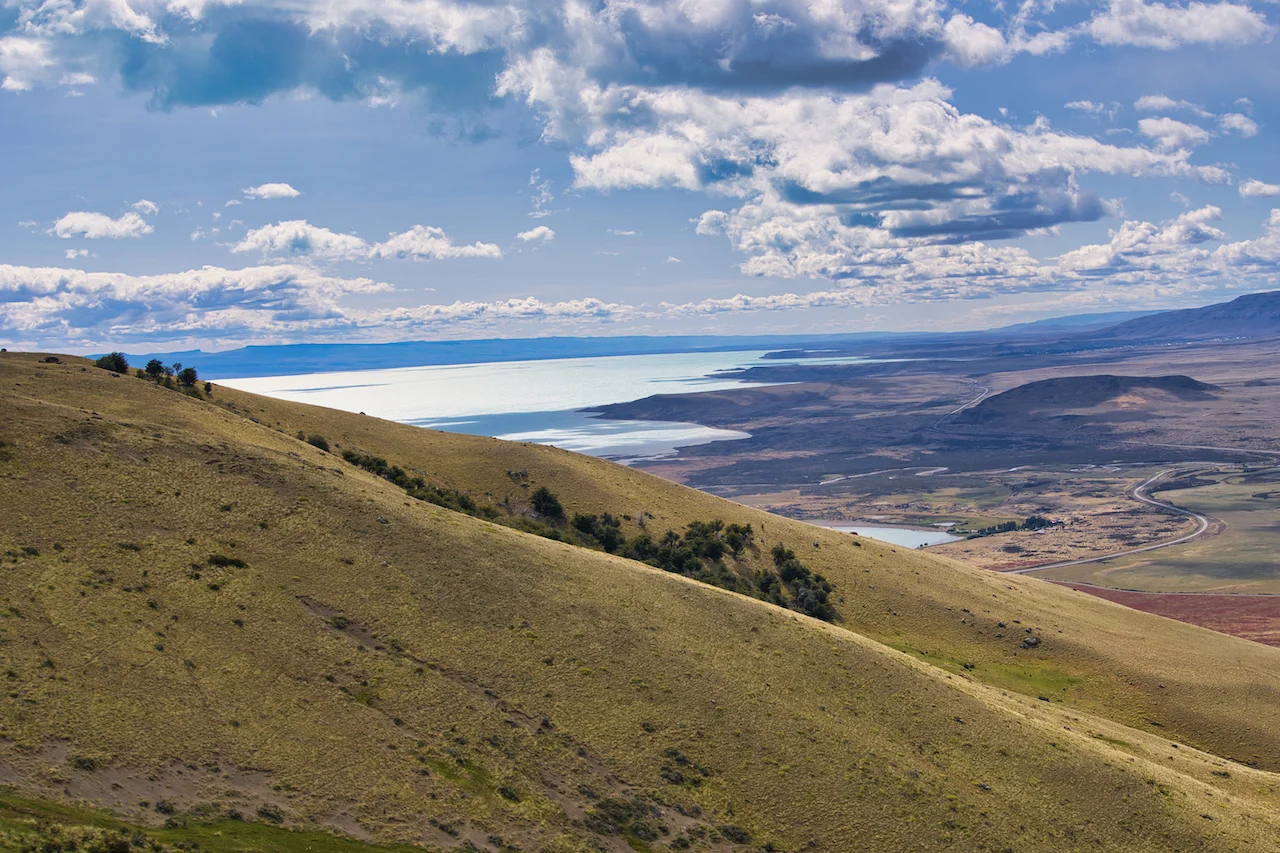 7) EOLO Patagonia Spirit
One of, if not the top accommodation option in El Calafate is the EOLO Patagonia Spirit. You will find the hotel just next to the Cerro Frias lodge on the Estancia Alice property.
This hotel is a truly luxurious experience from beginning to end. It boats 17 rooms, all with stunning views of the valley and surrounding scenery.
By staying at the hotel, you will be out of the hustle and bustle of El Calafate and right in the middle of some of the best nature you can ask for.
The property also offers the ability to take part of the Cerro Frias activities will private guides, and also help you explore other attractions in El Calafate. So, whether that be a Perito Moreno Glacier hike or Los Glaciares boat tour, you can also visit those during a stay.
If this seems of interest to you, feel free to make a booking at EOLO Patagonia Spirit. I would advise to do so well in advance, as this hotel sells out consistently.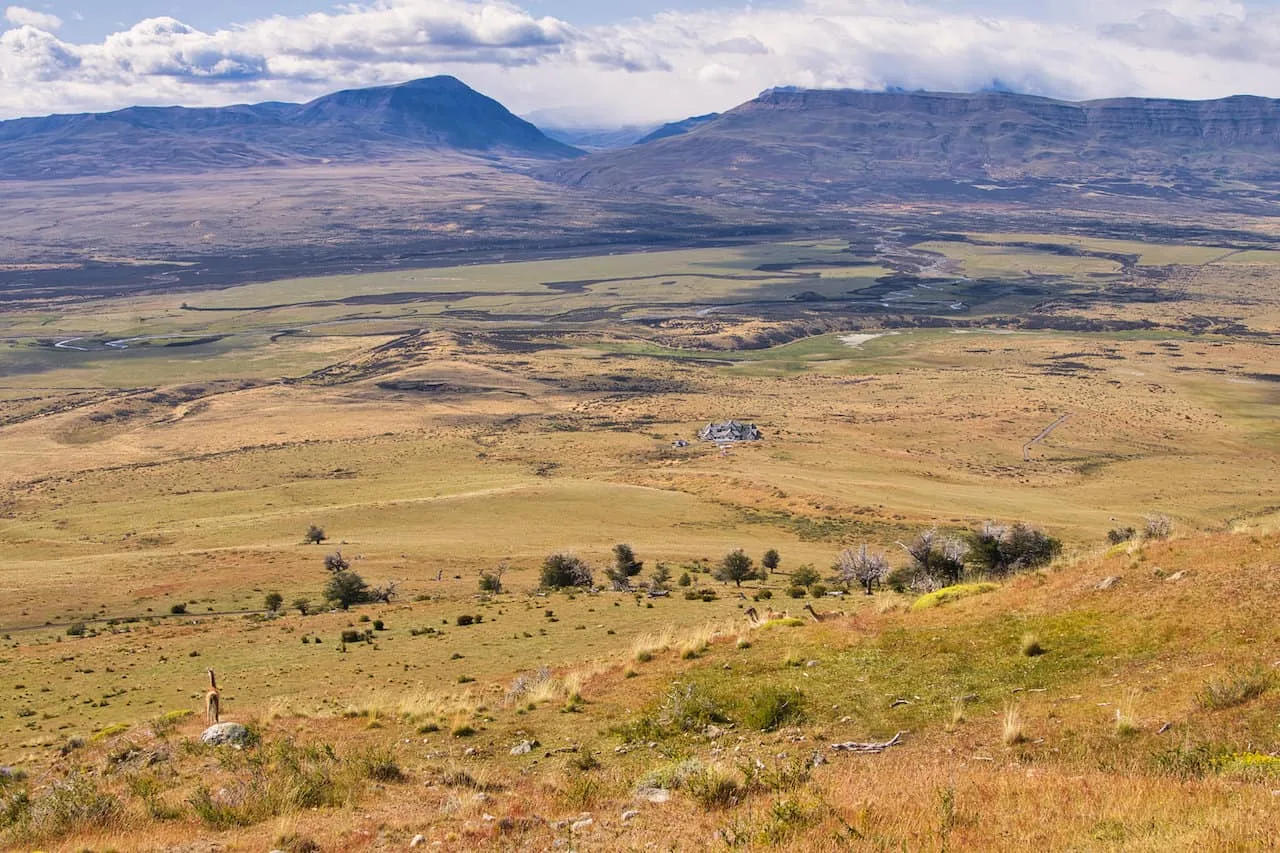 8) El Calafate Hotels
If EOLO Patagonia Spirit is too far out of your budget, then there are certainly plenty of other options to choose from in the heart of El Calafate.
El Calafate is a beautiful Patagonian town built to cater for tourists, who fly from all over the world to visit its surroundings (such as Perito Moreno Glacier).
You will find hotels within walking distance to town center and also some that are further out from town. If taking part of a Perito Moreno tour, most of them do pick people up directly from hotels.
Below you can find some highly rated and reviewed hotel options to choose from during your trip to El Calafate. During high season, top options can sell out.
I would recommend booking your accommodation as soon as you know your dates:
Luxury Option: Xelena Hotel & Suites
Budget Option: Calafate Hostel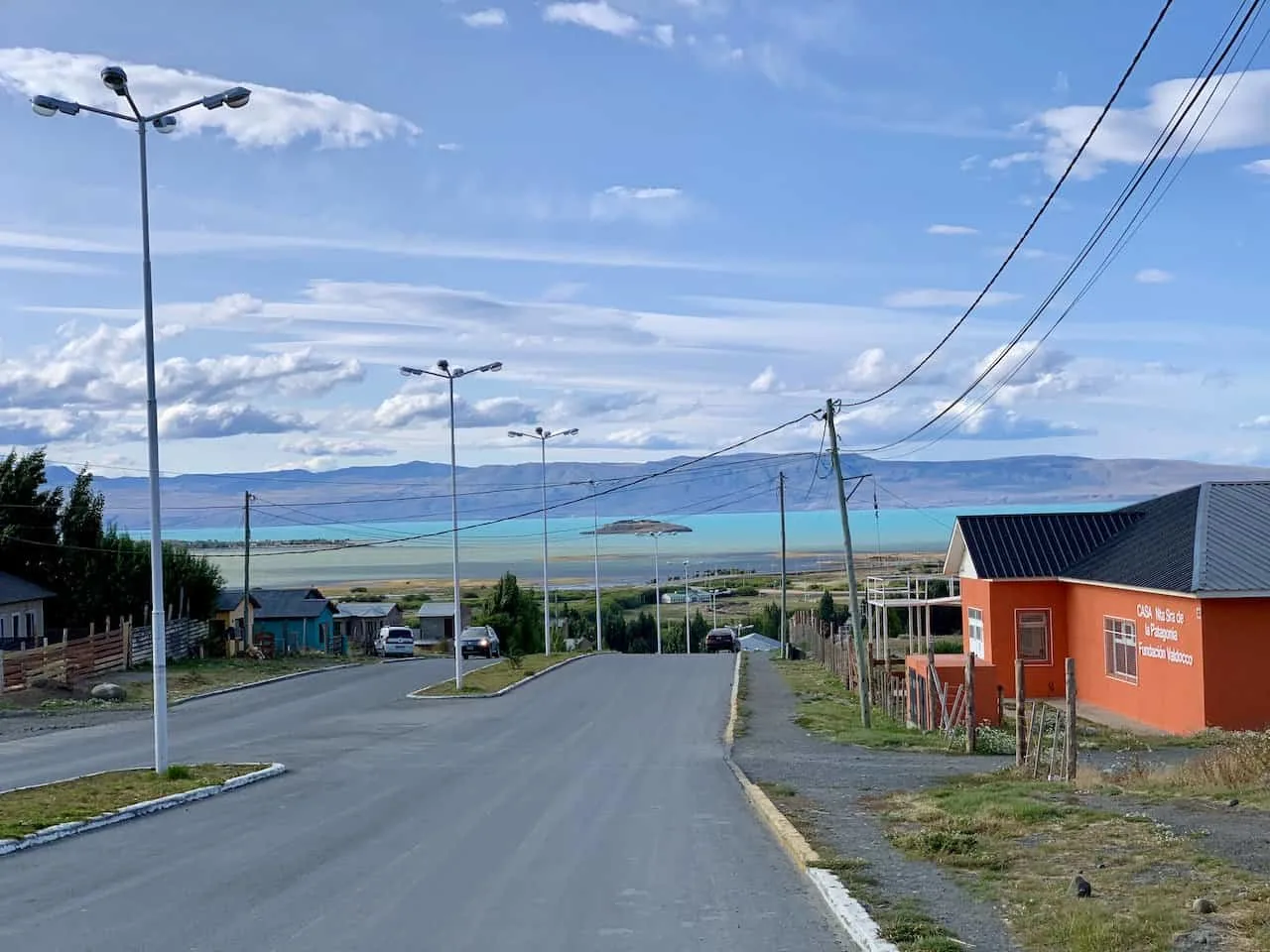 That about wrap up a Cerro Frias overview. If you have any questions or comments about the experience, be sure to write them in below. Also feel free to check out some more Patagonia itineraries and guides up on the site.
Have fun out there and safe travels!