Headed to Venice for a few days and want to do some exploring outside of the main city? Well as they say in Italy, you can tour the three famous Isole de Venezia (islands of Venice) – Murano, Burano e Torcello.
Taking a guided or self guided day tour of these three islands in the Venetian Lagoon is sure to be a highlight of your time in Italy. You will get to experience everything from glass blowing to colorful architecture to some beautiful scenery out on the water.
This guide will go over logistics, things to do and more, while answering questions along the way!
* Affiliate Disclosure: This post may contain affiliate links, which means I may receive a commission if you make a purchase through the links provided, at no additional cost to you. Thanks for supporting the work I put into TripTins!
1) Introduction to Burano Murano e Torcello
While there is plenty to see and do in the city of Venice itself, there are also plenty of different islands spread across the area to explore as well.
The three islands of Murano, Burano, and Torcello are three of the most famous ones to visit, and this guide will get you going in the right direction so you can plan your day trip there.
Each of the three islands has its unique characteristics and history – Murano is well known for its sophisticated glass blowing, Burano for its lace making and variety of colorful buildings, and Torcello for being the city where the history of Venice all began.
A day trip to these islands is a great way to get to experience a bit of a different side of Venice, and learn more about the history of the Venetian people.
2) Location of Isole di Venezia
You can see on the map below the location of these three islands and where they are in proximity to the main area of Venice. In red is the terminal, where you can catch the water bus from Venice, followed by the three islands pinned in yellow.
It is actually pretty simple getting from one island to the next as I will go over later in the guide.
Before jumping into logistics and how to go about your day, I wanted to first go over the three islands and give you an idea of what you can expect as you visit them throughout on the day trip.
You will first start off by heading to Murano then Burano and finally Torcello, before making your way back to the main island of Venice.
3) Murano
Murano is the closest of the three islands to the main island of Venice. Due to the proximity it will also feel as one of the more touristy of three. The main attraction here is the Venetian glass making.
On the island you will find glass factories where you can take a look at the demonstration of how glass is blown and made into different objects.
You can also head over the Museo Vetraio (10:00AM-5:00PM), which is a museum that takes you through the history of glass making in Venice.
Once you are all set with the glass making portion of your day you can continue to walk the streets and riverside of Murano before heading back to port where you will head off to your next stop of Burano.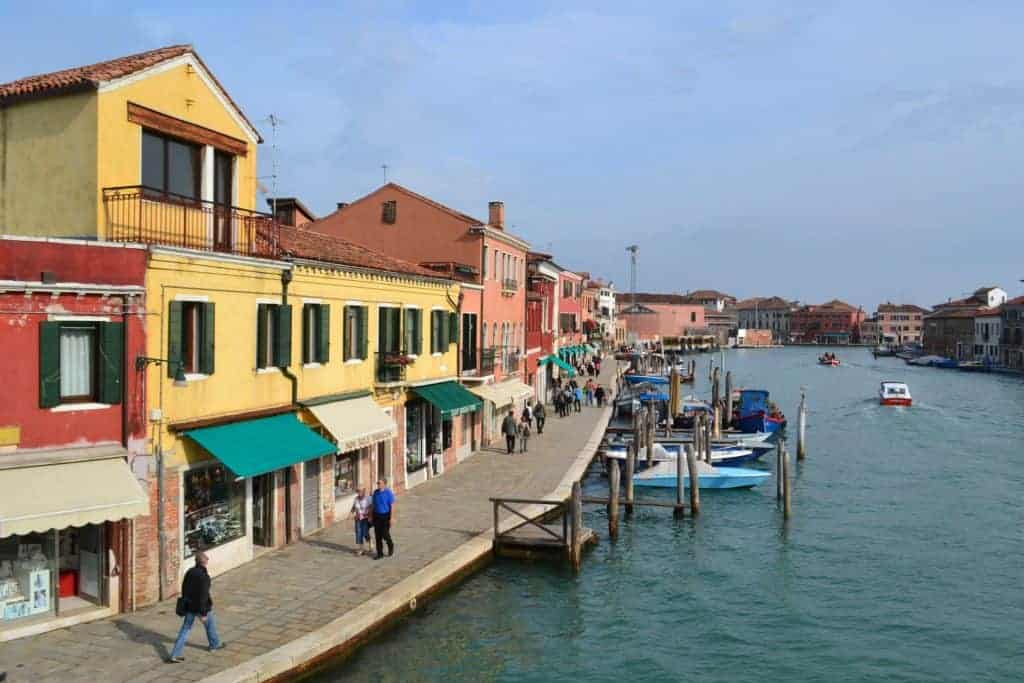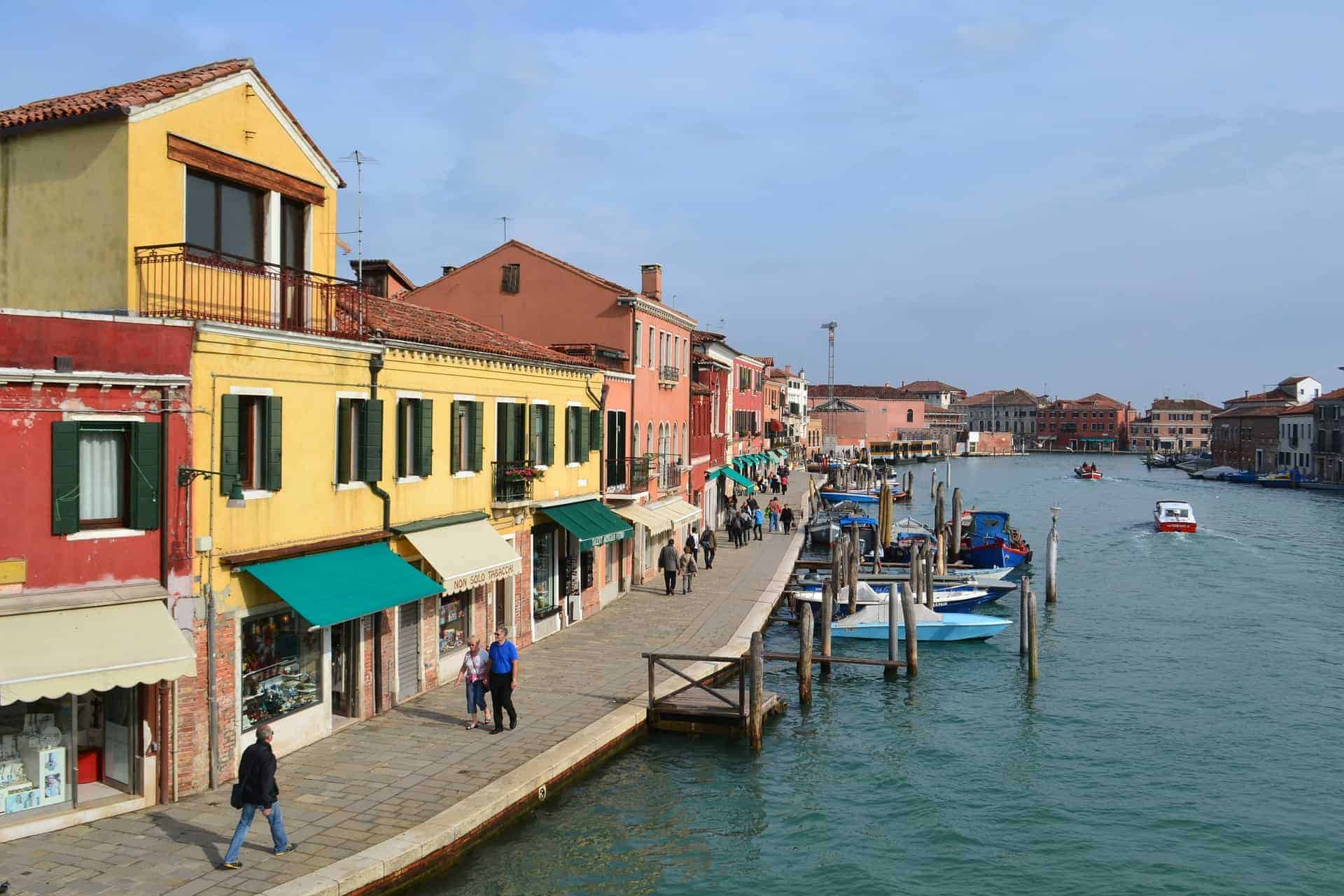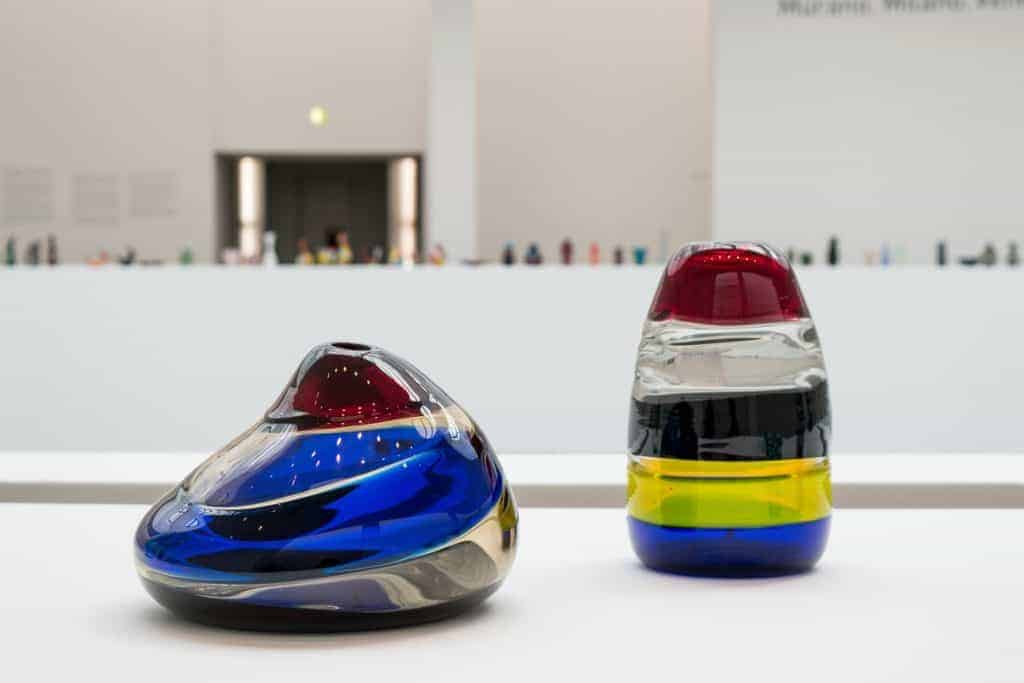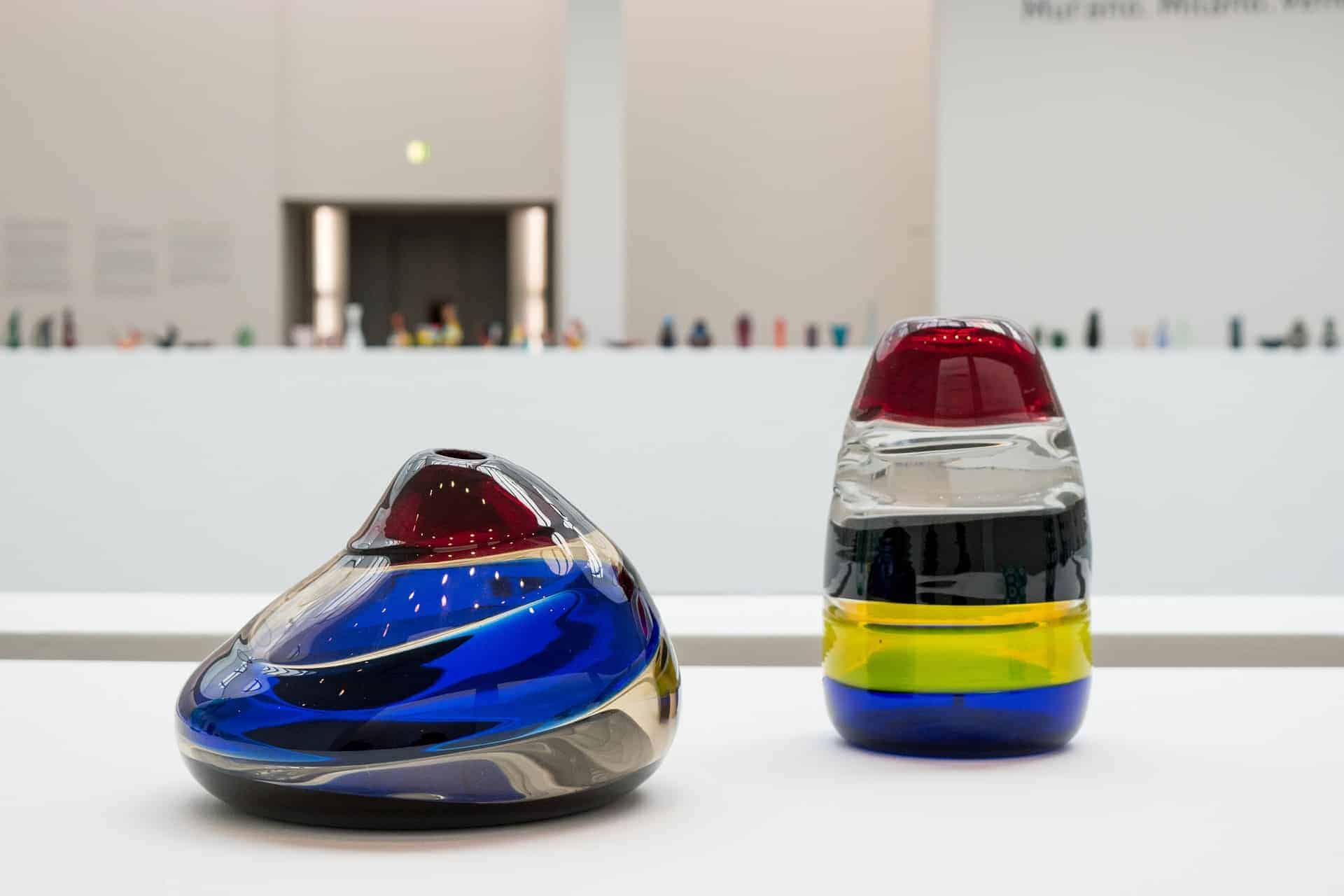 4) Burano
After about a 30 minute or so boat ride you will arrive in Burano – a beautiful island filled with buildings that are painted in a variety of different colors. It is a great picturesque island to walk through and enjoy.
Besides for the great color of this island, Burano is also well known for its lace making. You can head on over to the Museo del Merletto (10:00AM – 5:00PM; closed Monday), where you can learn about the history and process of lace making.
After you have had enough time at the museum feel free to continue walking along the inner canals, passing by all the colorful buildings around you and eventually back to the main port area.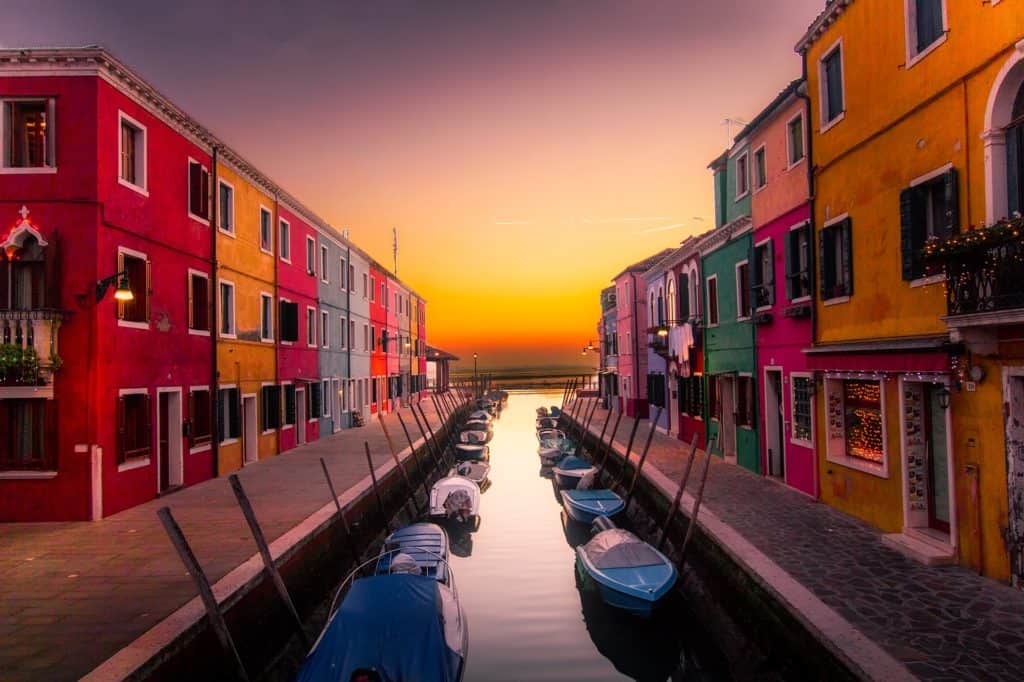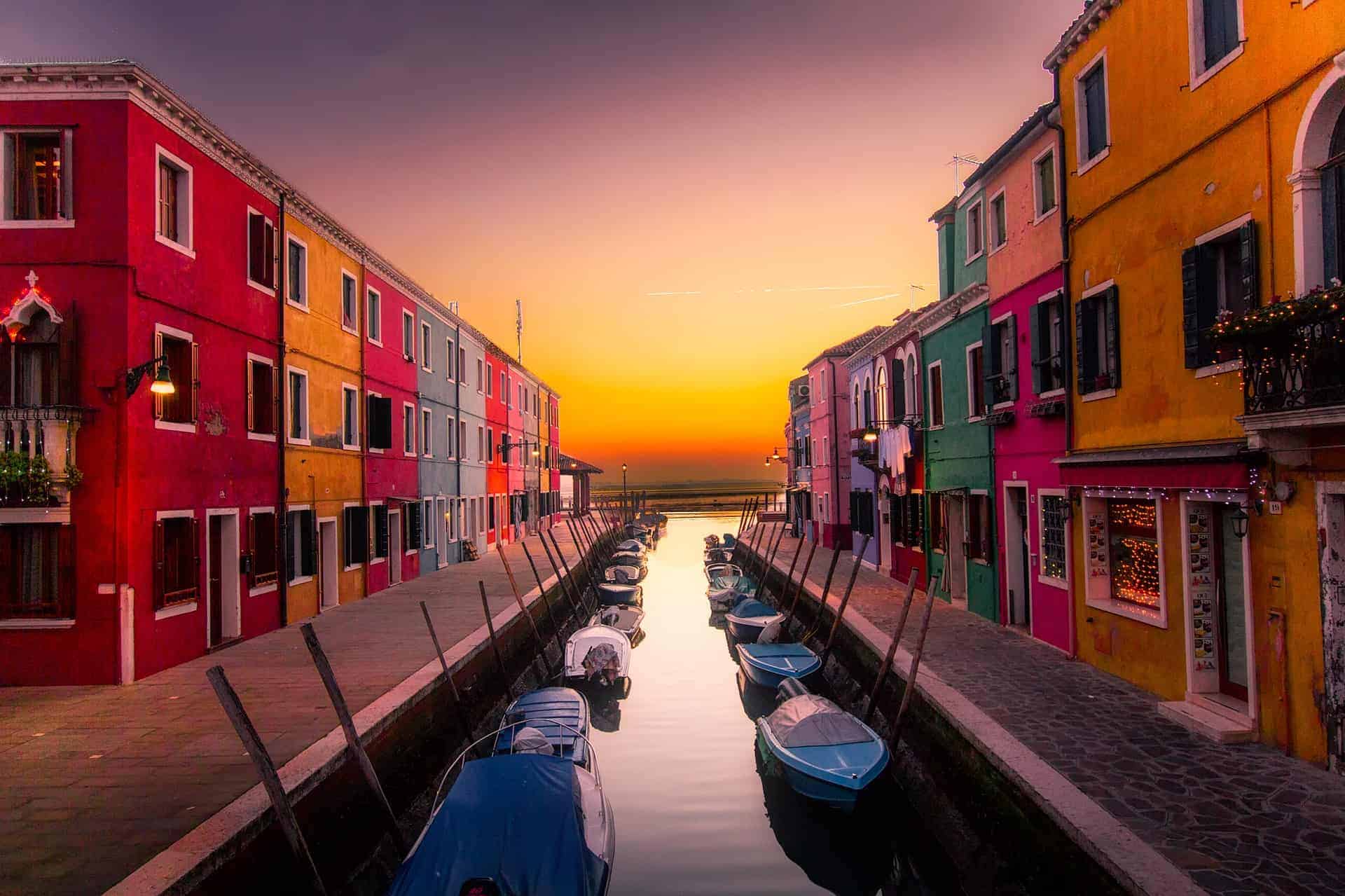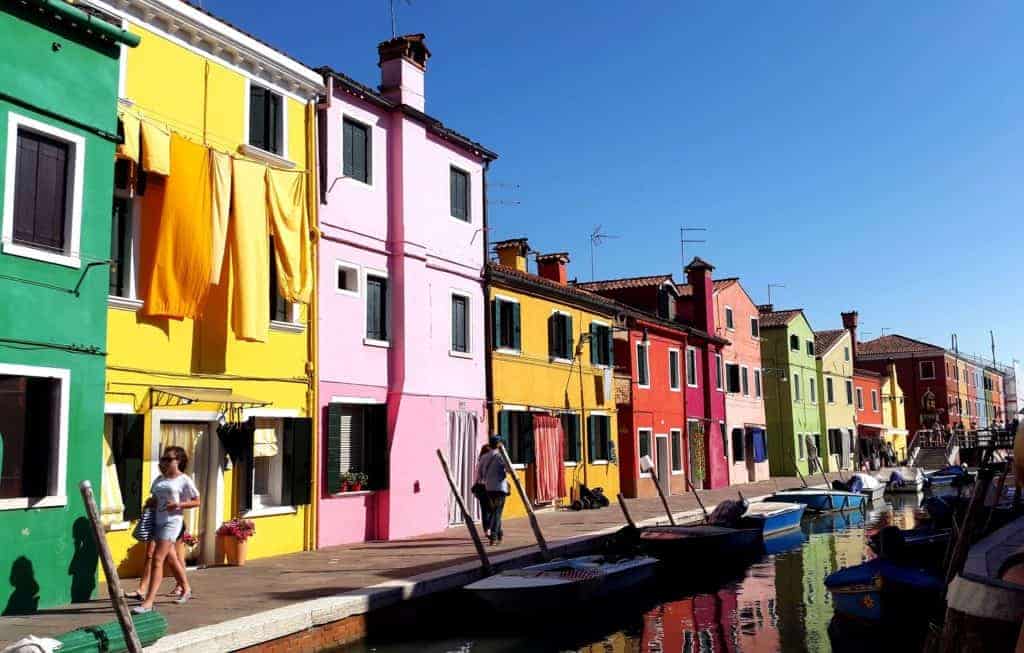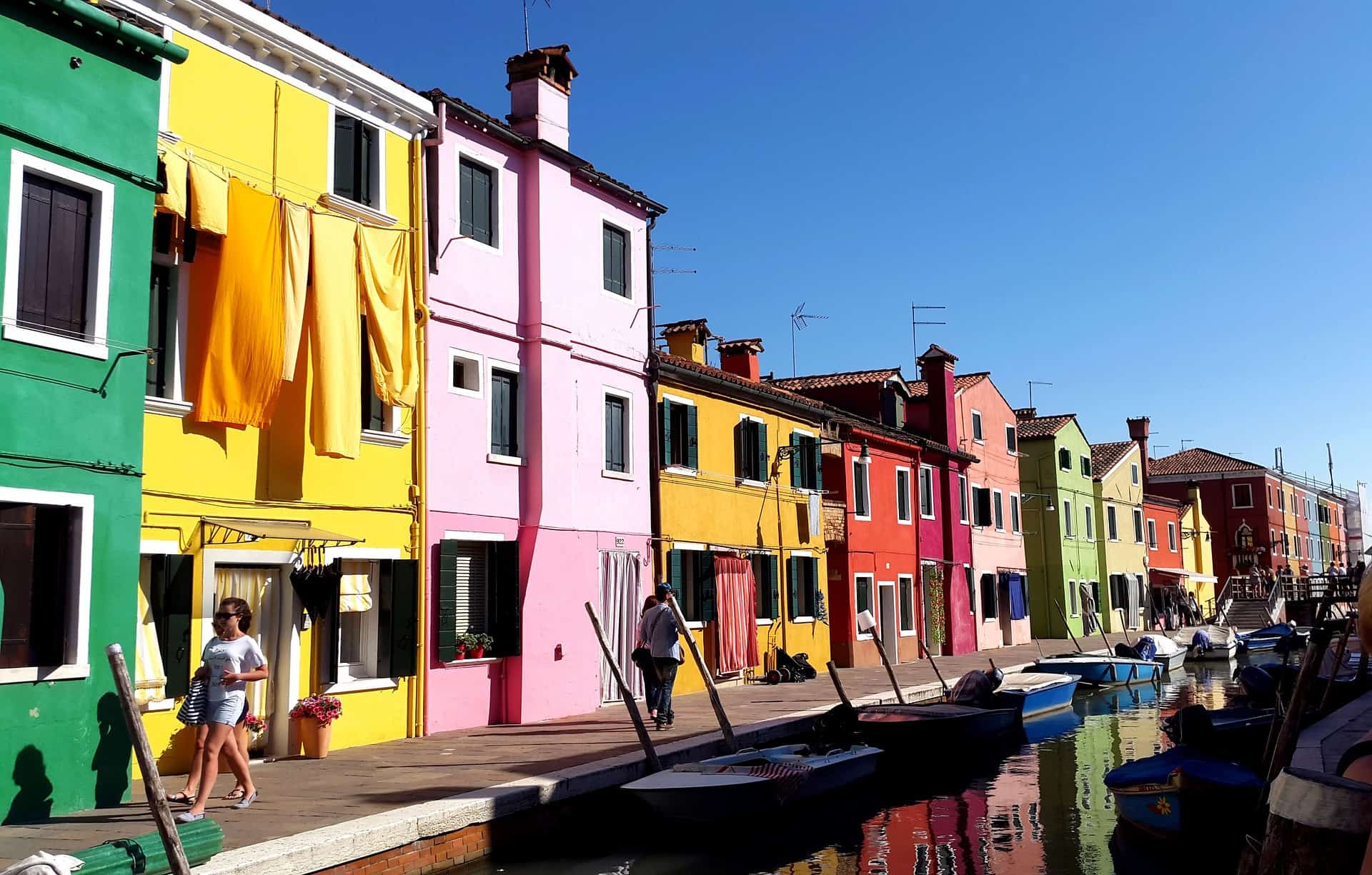 5) Torcello
Next up is the island of Torcello. It is currently a near uninhabited island but a couple thousand years ago it was the main island in the area.
Over the years though more and more people began to leave the island and head down south to the main island of Venice.
However there are still some old historic buildings on Torcello that are very much worth seeing alongside some great views.
When you get off of your boat you will walk the path along the canal up north ending up at the main square of the island. Here you will find Basilica di Santa Maria Assunta, a cathedral filled with beautiful mosaics.
Alongside the cathedral will be the Santa Fosca church, the museum of archaeology and a bell tower that you can climb to get a view from up above. If you want to have a good meal, Torcello is also the home to Locanda Cipriani.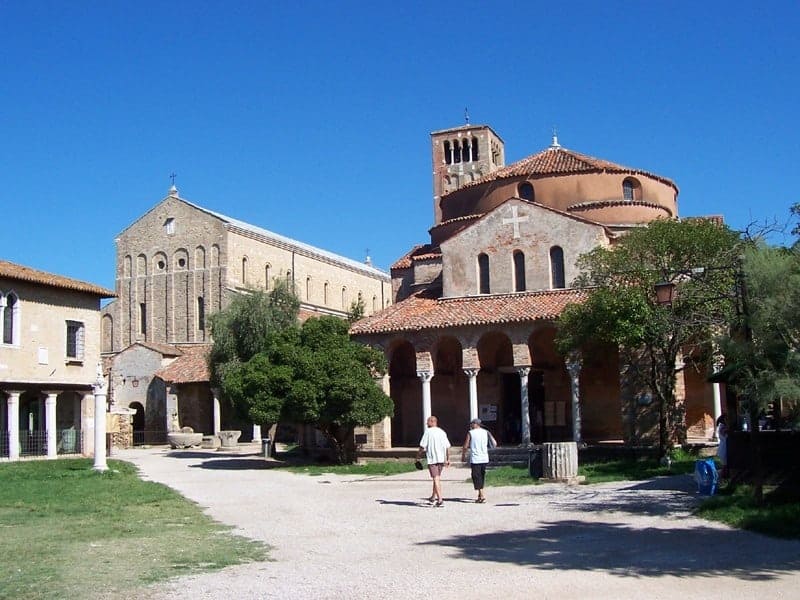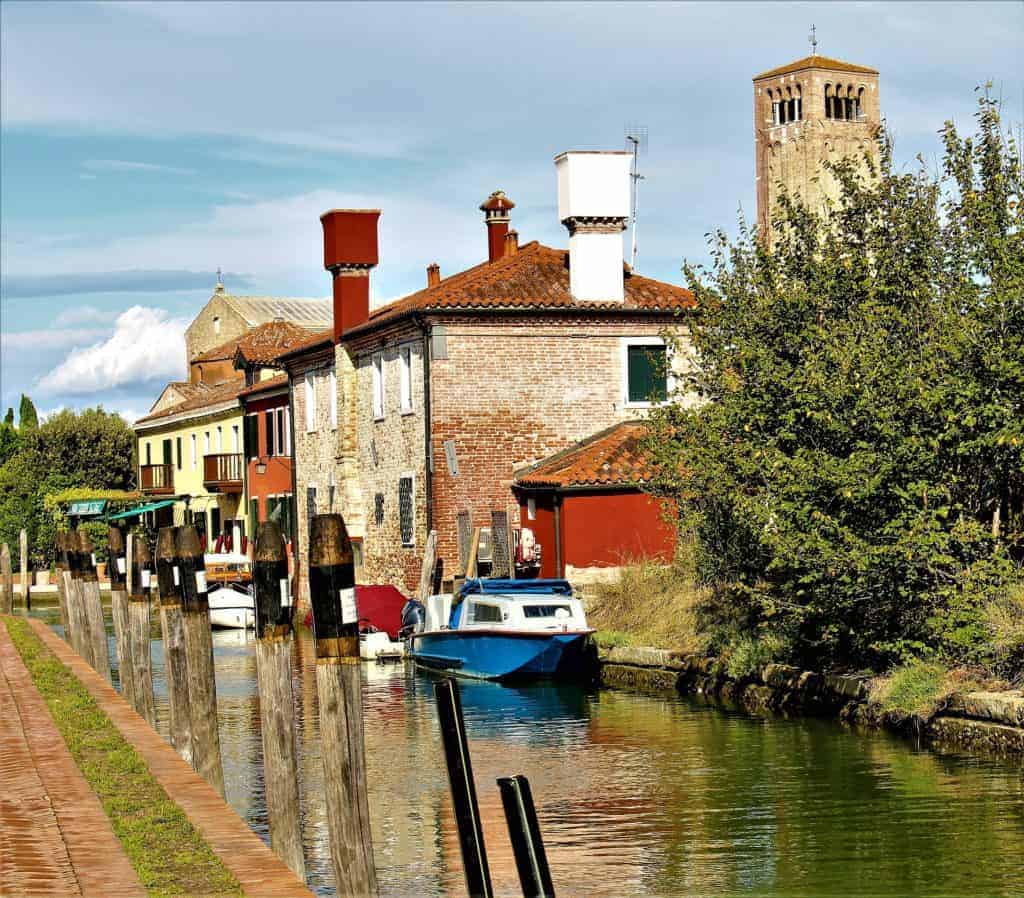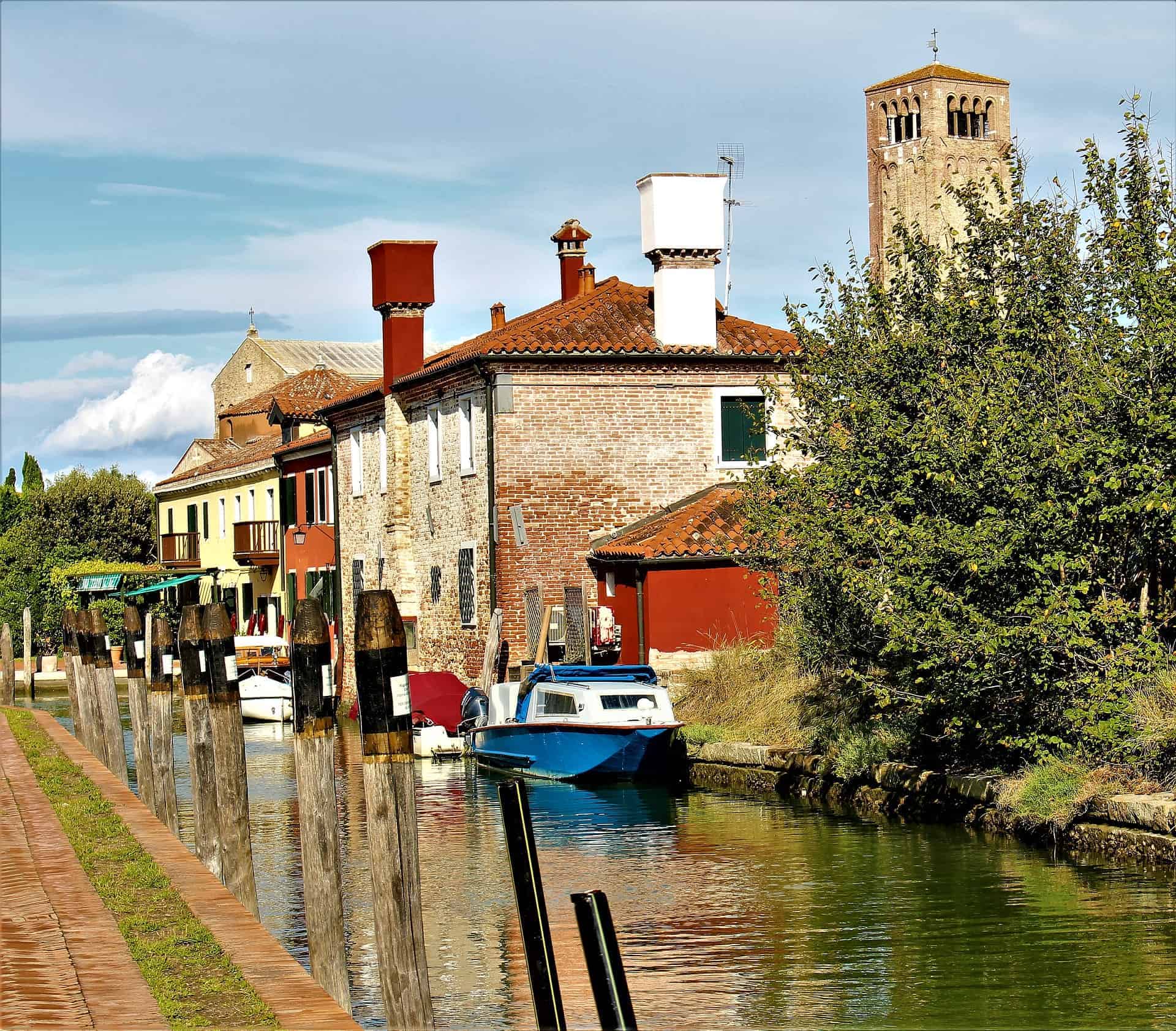 6) Logistics for the Day
Below are the three different options you will have when taking the Murano, Burano and Torcello day trip. For the most flexibility and lowest costs I would recommend option A – a self guided tour.
However if you want someone to take care of all logistics and help answer any questions you may have, then I would go with a group or private tour mentioned below.
Whatever you decide, you are sure to have a great time exploring the isole di Venezia.
A) Self Guided Tour
The first option is to do a self-guided tour and use the public water bus system to get from one place to the next. Since you will be jumping on and off the boats all day you can get a 24 hour pass for only 20 Euro instead of paying for each individual route.
In order to do this you will start at the water bus station of Fondamente Nove on the northern side of the island.
(1) Fondamente -> Murano: you can hop on the 4.1, 4.2, 12 or 13 water bus lines to the first stop of your trip – Murano. There are a few water bus stations on the islands but nothing is more than a 15-20 walk away.
(2) Murano -> Burano: once Murano is complete make your way back to the Faro waterbus stop and catch the 12 line to Burano.
(3) Burano -> Torcello: after Burano, get on the 9 line that will take you to Torcello.
(4) Torcello -> Fondamente: now that touring for the day is complete hop back onto the 12 line to get back to the starting point of Fondamente Nove.
​Depending on season the schedules and routes can change so make sure to check double check the website or ask your hotel before heading out for the day.
B) Guided Group Tour
The second option would be to join a group guided tour that will take you on one of their boats.
The upside for this is that all logistics will be taken care of and you will easily be able to get from one place to the next (as well as the tours being pretty reasonably priced).
The downside is that you will be on a schedule so if you want to spend more time in a certain place, you will not be able to.
You can take a look at some highly rated group and private options if you think it is something you would like to do.
C) Private Tour
The third option (and most expensive) would be to hire your own private water taxi for the day that will take you to each of the islands on your own schedule.
This way you will never feel rushed and you will be able to spend as much time at each place as you would like.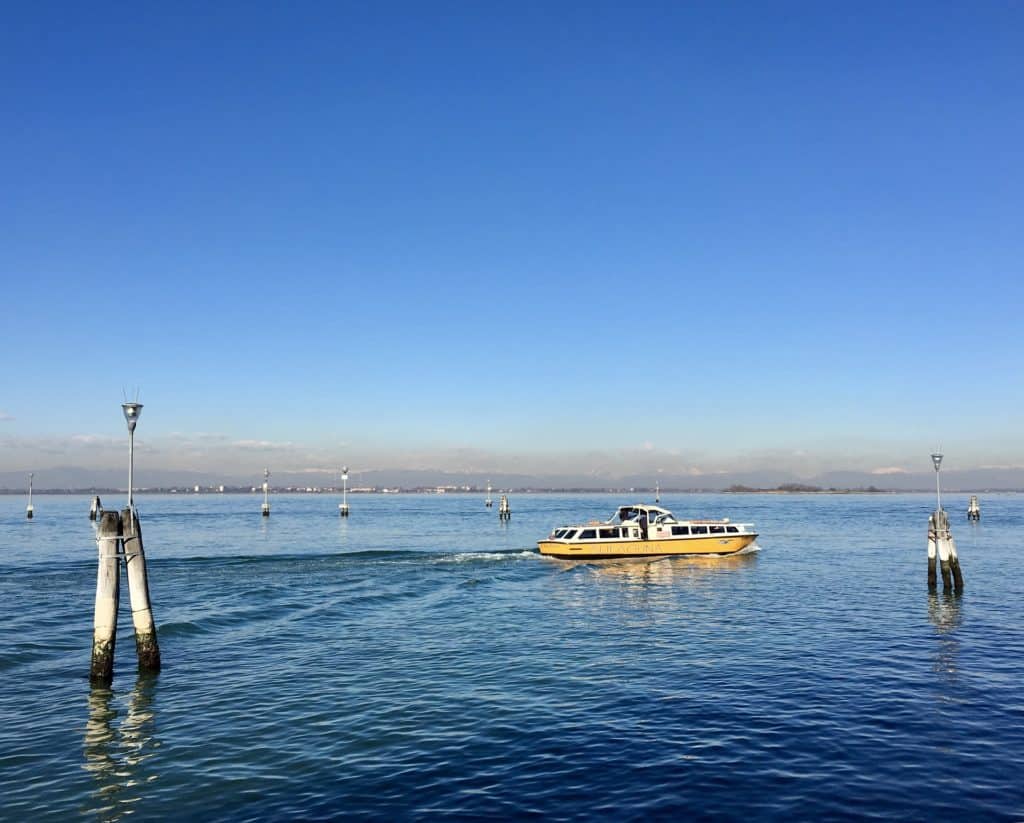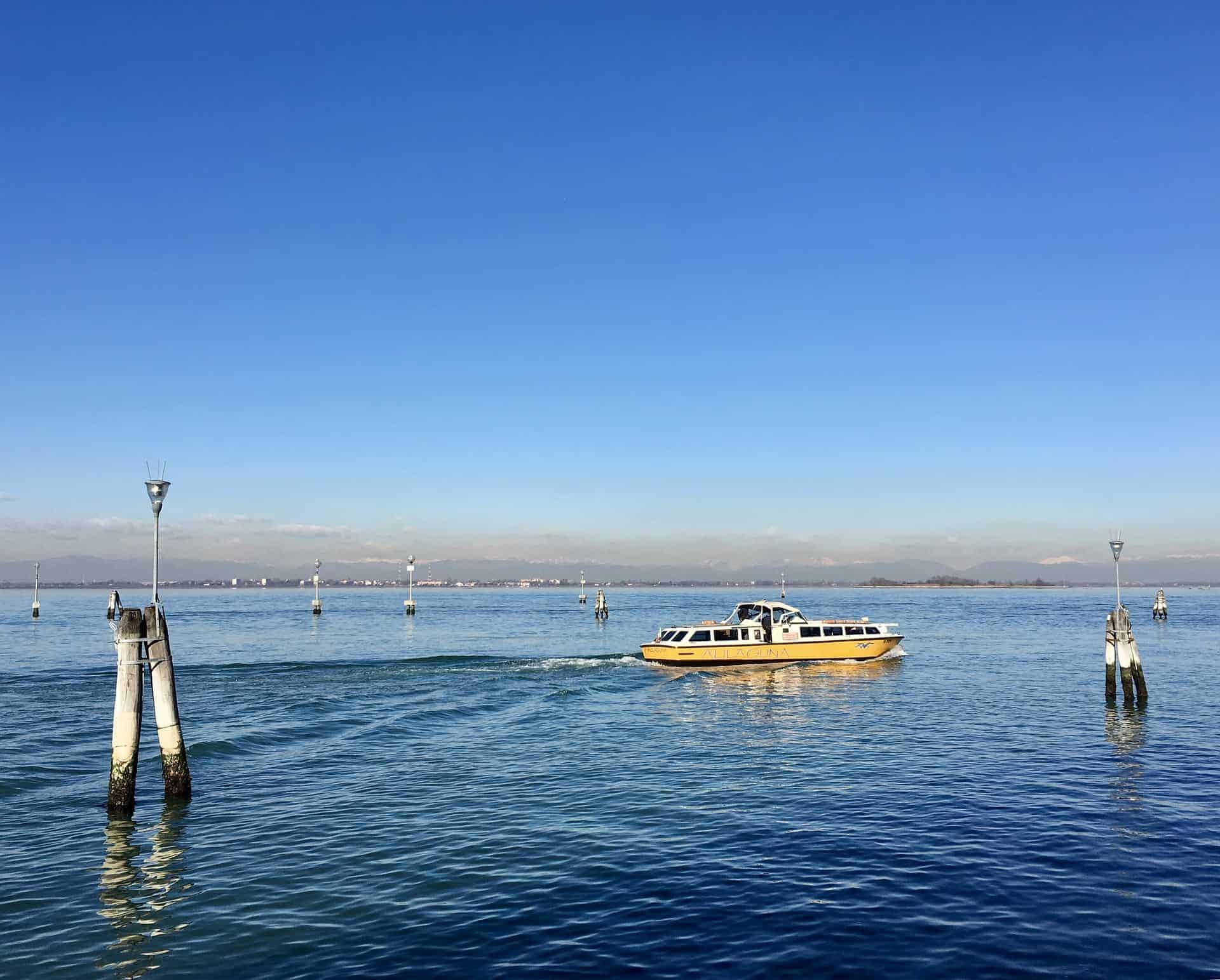 7) Where to Stay in Venice
Venice is a tricky city due to the various canals, narrow streets, and small bridges.
I highlighted below a few hotel options that are close by St. Marks Square, which is about a 15 minute walk to the Fondamente Nove – the water bus station to begin your day trip. Hotels are not cheap in Venice, but here are some highly valued ones that you can find:
That about wraps up a day in Murano, Burano and Torcello. Take a look at our other Italy itineraries and guides to help out with any other trip planning.
Hope you enjoy your time in Italy. If you have any questions about the trip please feel free to comment below!